Last Updated on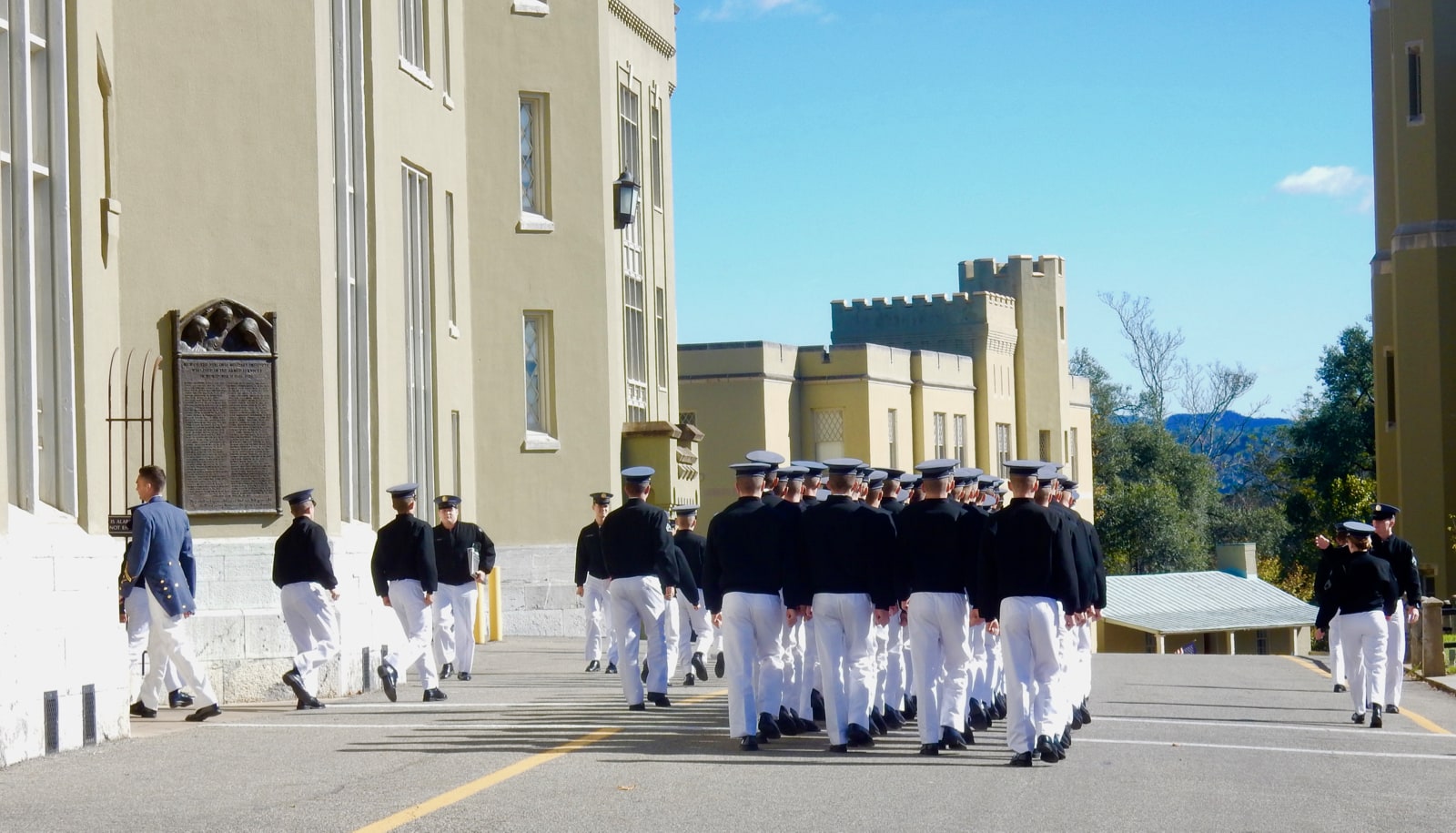 WHY GO: Virginia Military Institute (VMI) dominates Lexington Virginia like a fortress. Right next door, Washington & Lee University, a Liberal Arts College founded by George Washington and presided over by Robert E. Lee after the Civil War, draws students from all over the country and the world. There is so much USA History in Lexington, outsiders might not realize that there is also a community component as well. With a horse drawn carriage tour that's been delighting visitors for decades, Main Street merchants who champion each other, boutique hotels that incorporate the past with modern luxuries, a growing culinary scene that serves an array of tastes (read: upscale and collegiate), and beautifully curated independent shops run by passionate owners, Lexington deserves a few days to explore.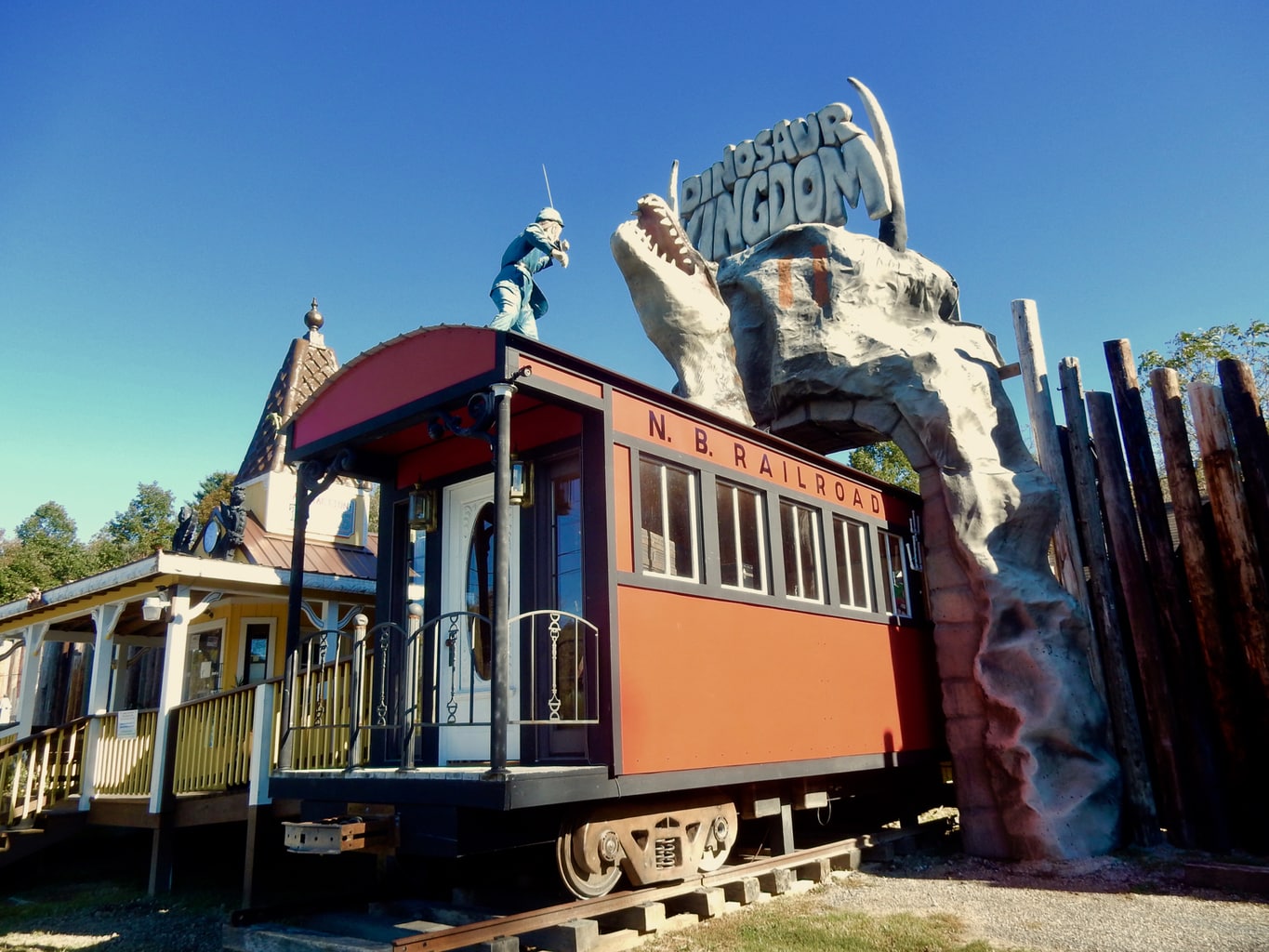 Yes, Thomas Jefferson's favorite American attraction, Natural Bridge, is nearby, as is the highly recommended Virginia Safari Park, but there's also a "Civil War Era Dinosaur Experience" so weird and wonderful (from the mind of the man who gave us "Foamhenge"), you just have to see it to believe it. Spend a weekend here and be immersed in the Yin and Yang of this small mid-Virginia town. Just read on…..
Things to Do in Lexington VA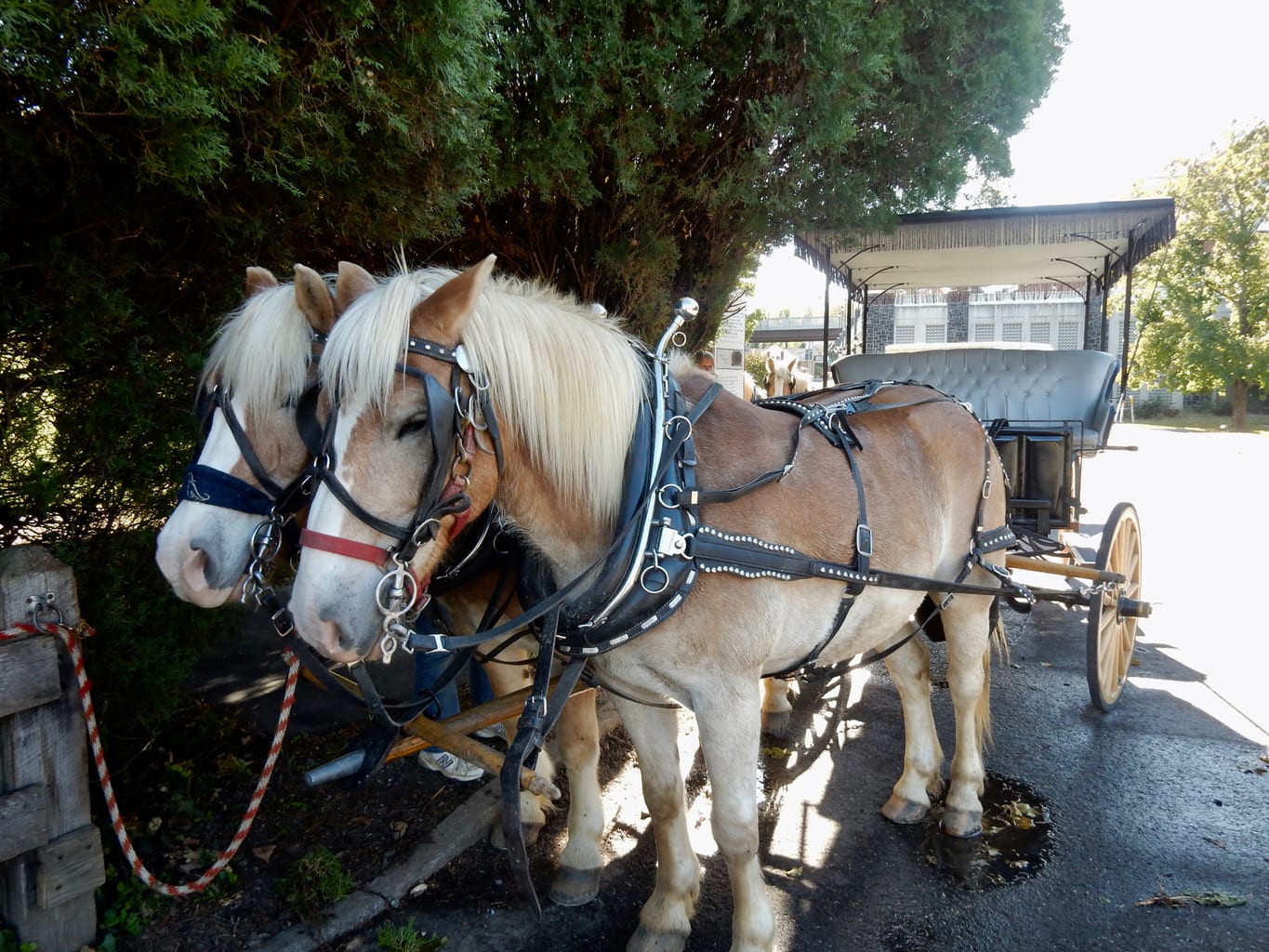 TOUR: Lexington Carriage Tour. There's no better way to tour a hilly historic town than by a fancy carriage pulled by draft horses. Sure, you'll see some sights and learn something about the history of Lexington on your 45 minute excursion, but you'll also fall in love with the hard working equines, each with his or her own distinct personality, like the stocky Haflingers, Woody and Weepy.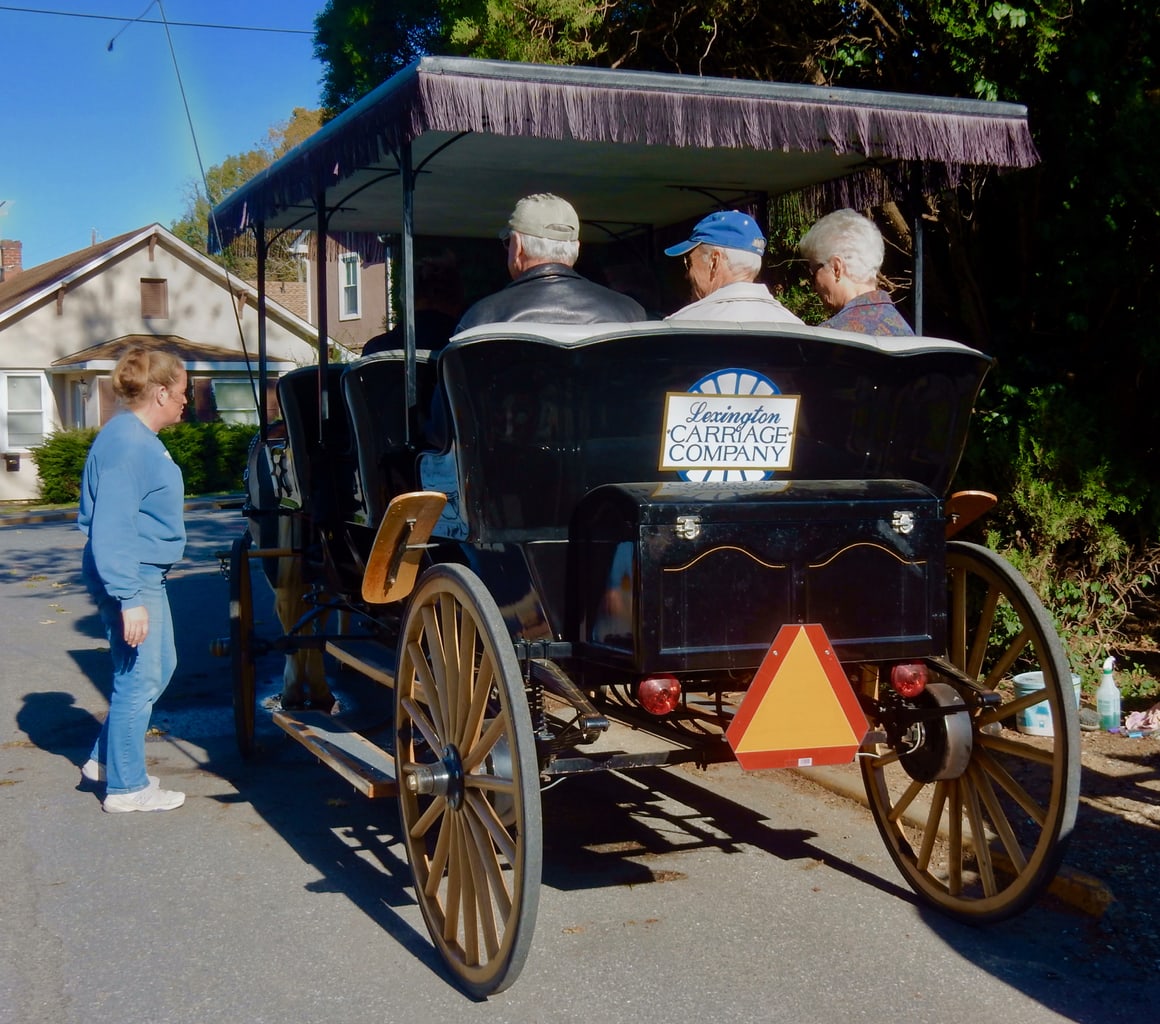 Lexington Carriage Co. owner, Shana Layman, adores her horses, and they love her back. She's been in this business since 1985 – initially as a driver – and now owns five carriages that provide multiple tours a day with add on private events and weddings in season.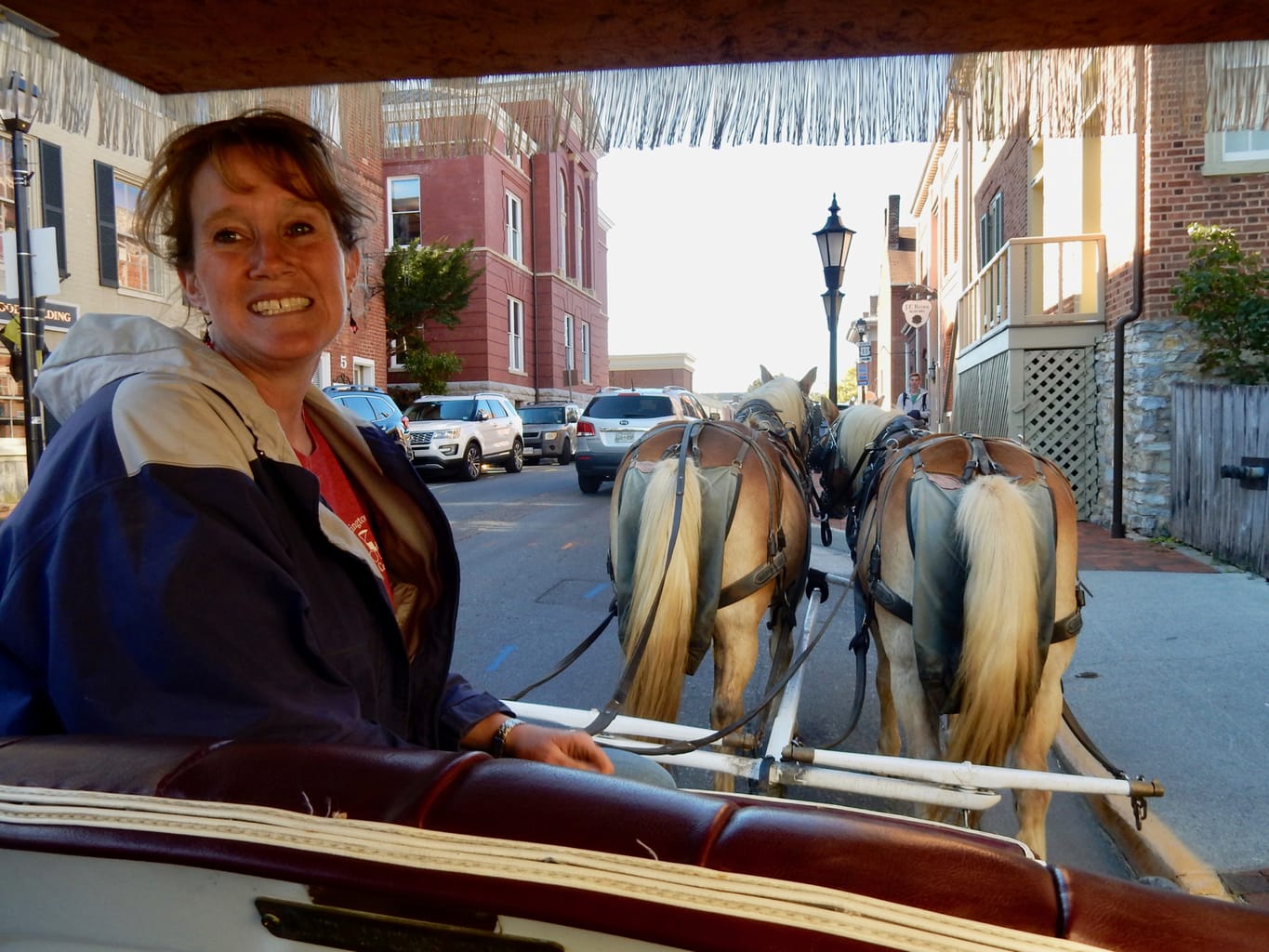 Arron and Abe pulled my coach – more like a surrey with a fringe on top – and wore diapers, or in Layman's terms, "poop bags," in accordance with the City law, which explained the lack of horse excrement on Lexington streets. Arron and Abe were show horses from Indiana who retired at 11 years old and were "bored to death" until Layman brought them to Virginia and gave them a job.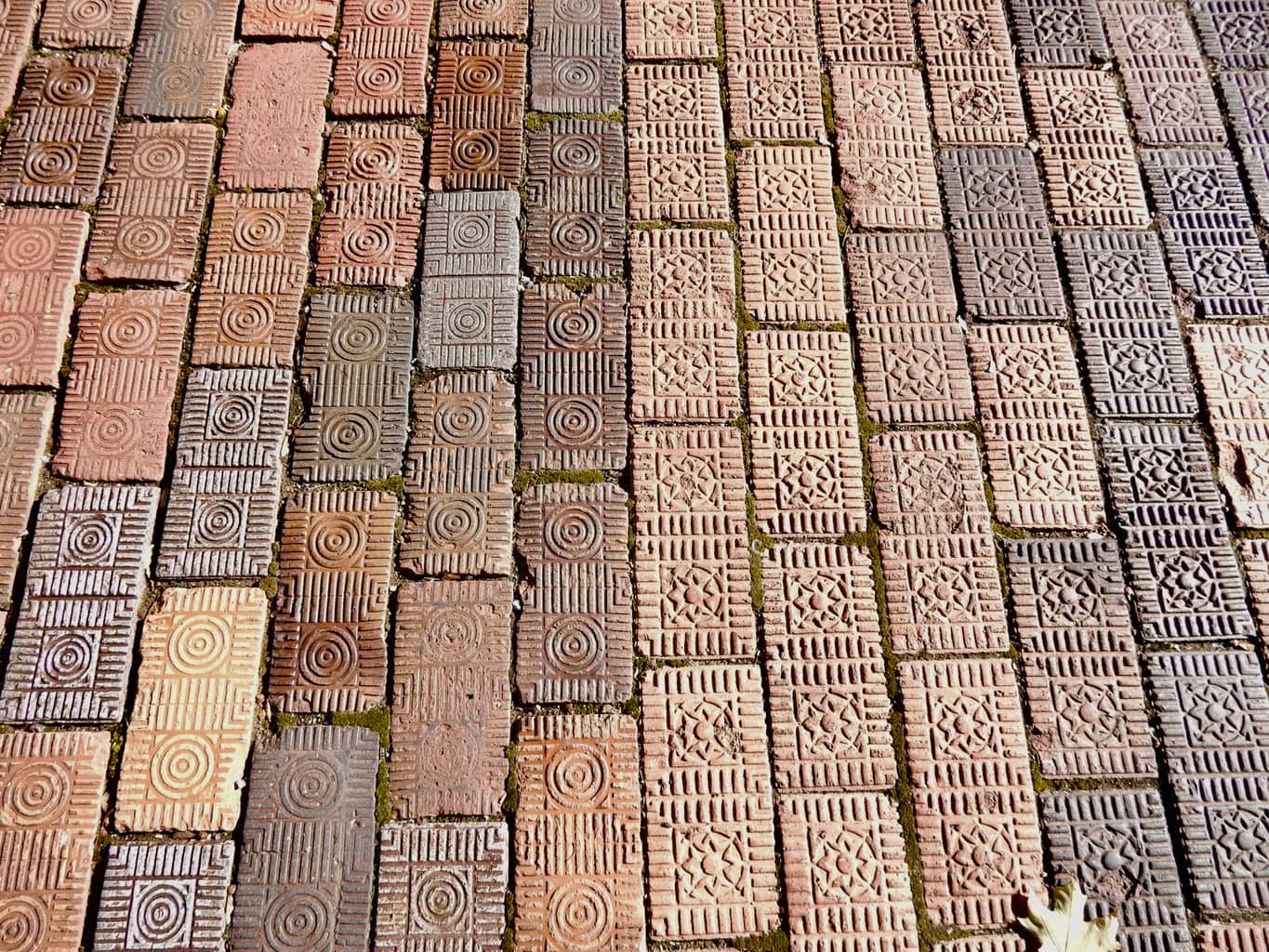 You'll clip-clop through beautiful neighborhoods of stately homes and sidewalks laid with very uniquely patterned "Lexington Brick," first used in the 1880's. These bricks are so distinctive: jewelry, art, photos, and house-wares in their image are sold around town.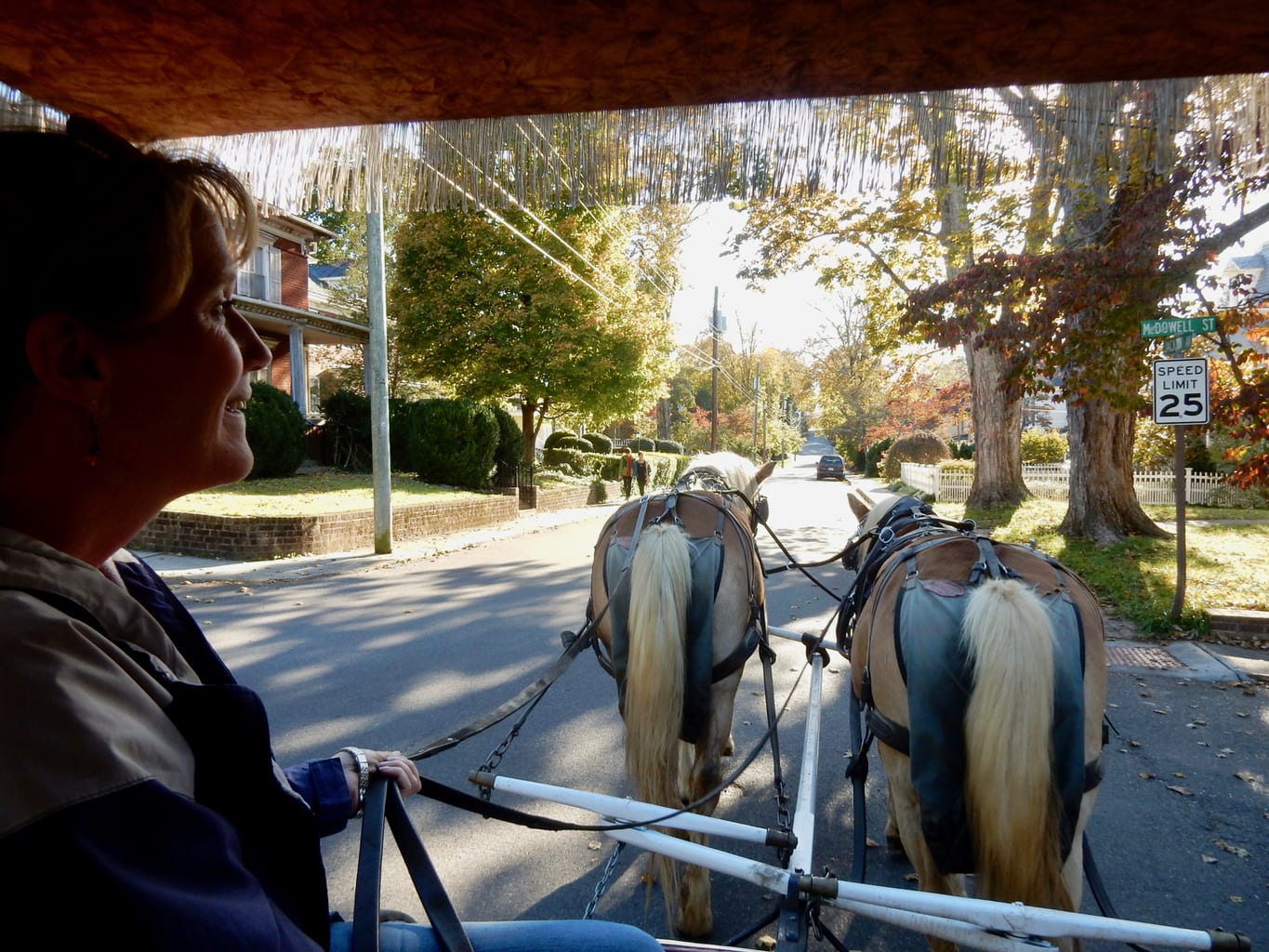 Lexington was settled on a hilltop in the 1730's by the Scotts-Irish who found the passage South to be less treacherous than that of the Westward expansion. Named in 1778 for the town in Massachusetts; Lexington's hills were both a blessing and a curse. The blessing, of course, was the town's defensible location. The curse was the steepness of its streets. Though in the mid-1800's some of the roads were leveled out, Lexington still remains a hilly place. I had my doubts about two horses pulling such a heavy load up these inclines, but Layman assured guests that her steeds were not only capable, but loved doing it. Like Husky's with Alaskan sleds, draft horses are naturally game. April – October, several 50 minute tours a day (check website), $16 adults, $7 kids. Begins across from the Visitor's Center.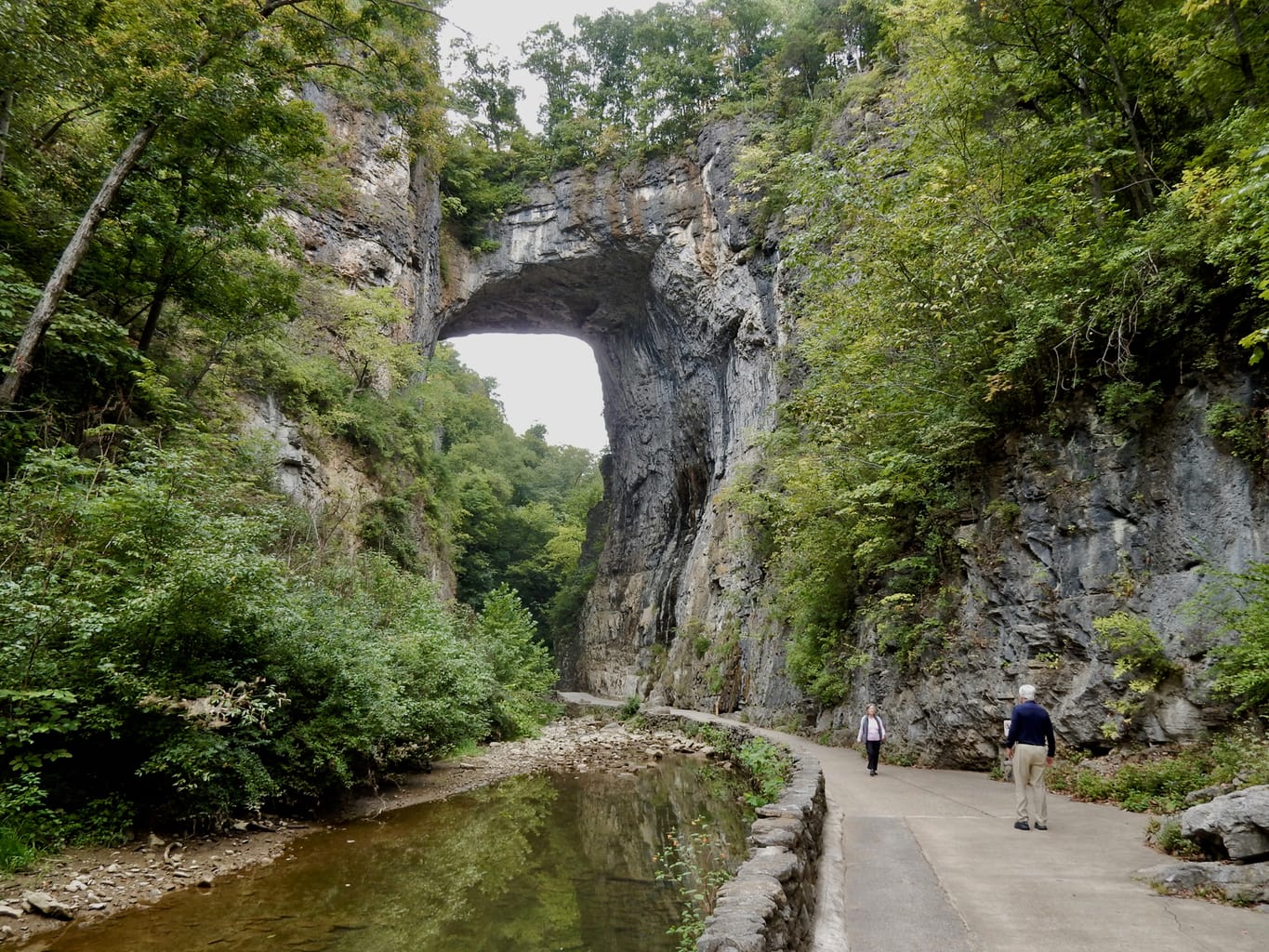 TOUR: Natural Bridge State Park. Surveyed in 1750 by George Washington and "granted to Thomas Jefferson" on July 5, 1774, the Natural Bridge remains a Wonder of the World. The solid grey limestone arch is 215 feet high (55 ft. higher than Niagara Falls), and spans 90 feet. Open daily 8 to dusk, $8 over 13, $6 6-12.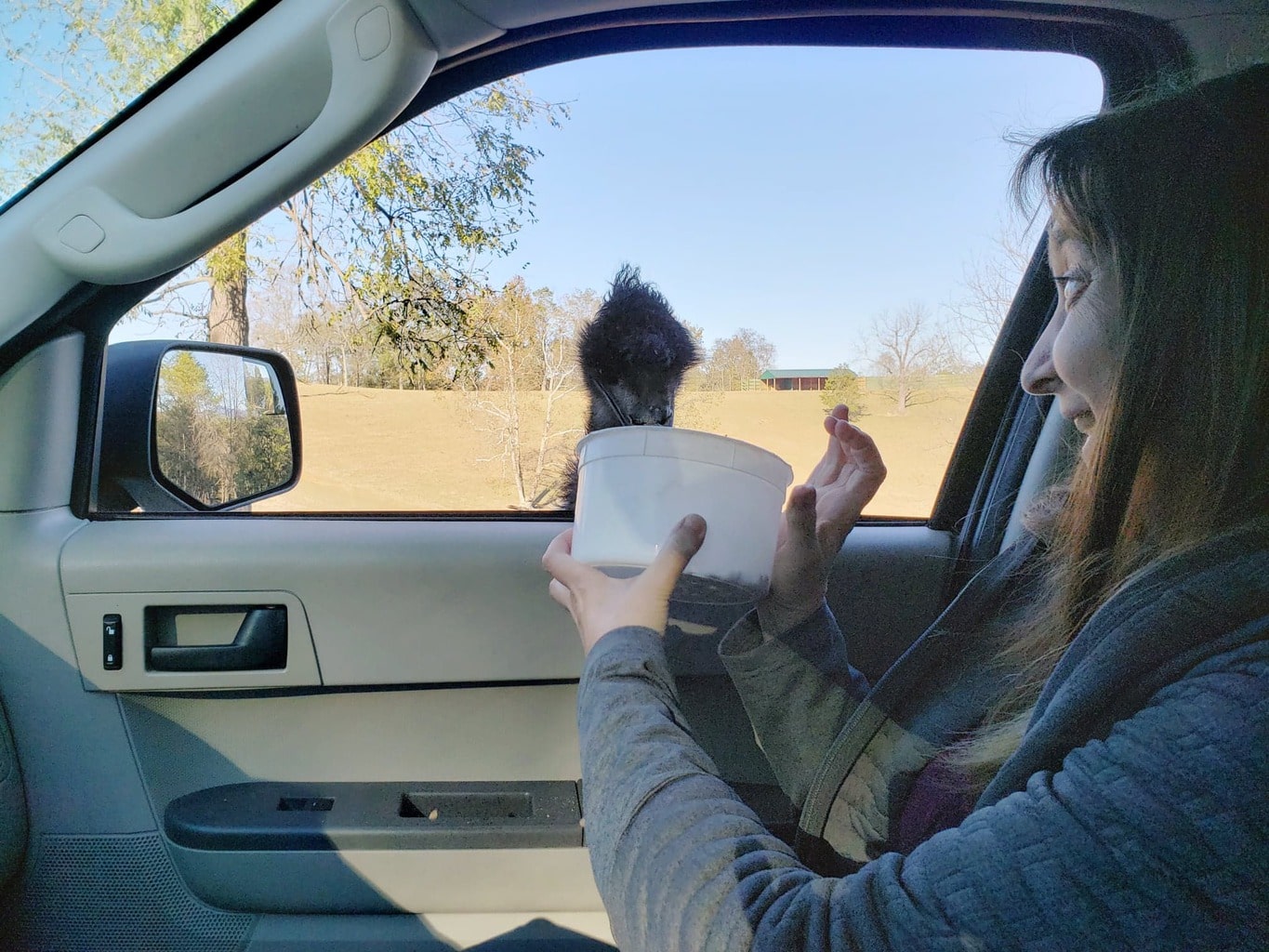 TOUR: Virginia Safari Park,Natural Bridge. I don't usually write about such touristy places, but some are just too good to pass up. You can't miss Virginia Safari Park from I-81, and it's not cheap to enter. But it is so worth it (and they're not every paying me to say this!) On 180 acres, you can drive through on the 3 mile loop road as many times as you'd like.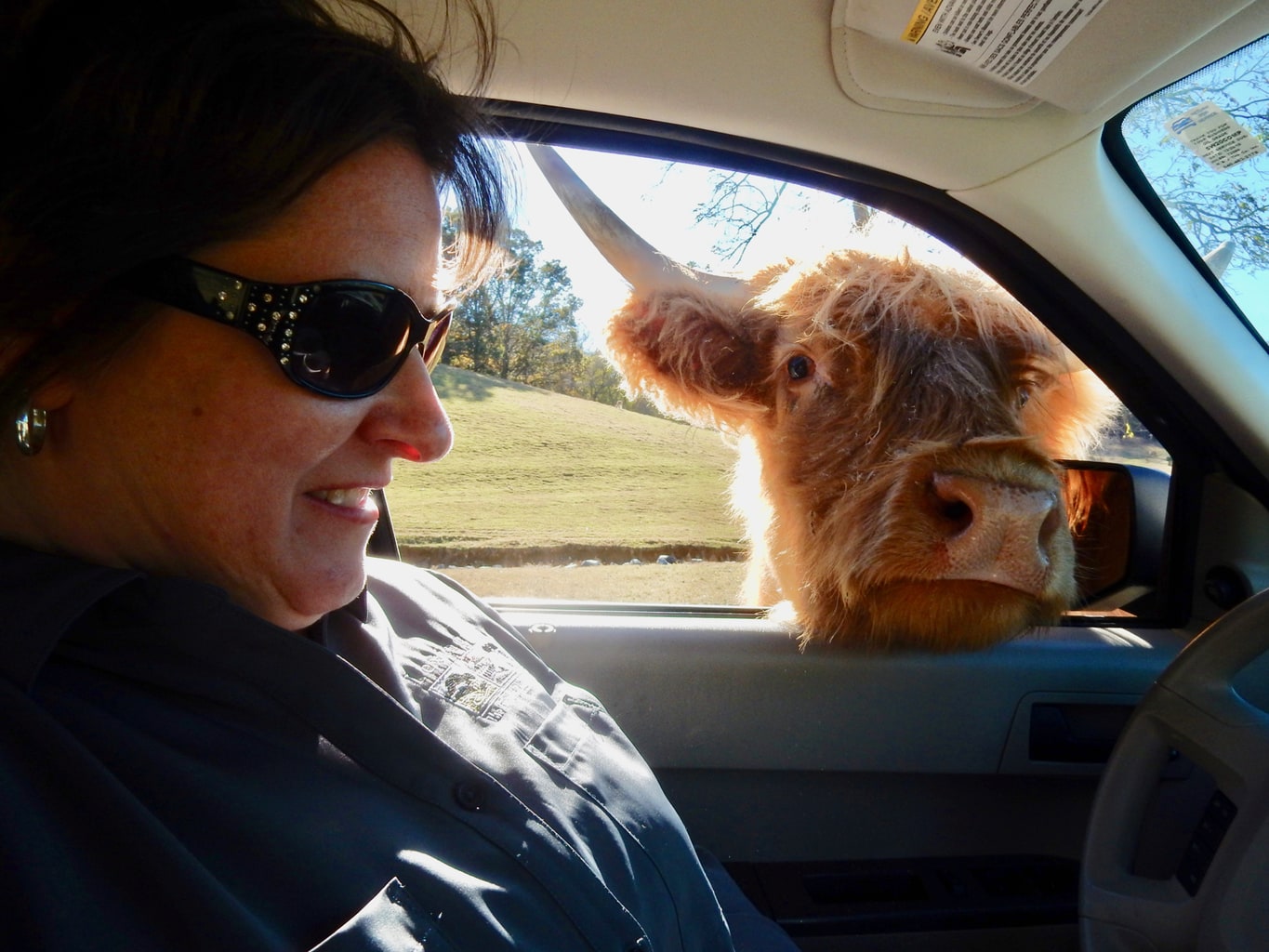 For this particular "Safari Park" (and against all common sense), leave your car windows open, because you'll be feeding the bison, elk, lama, deer, ostriches, and other animals that beg and stick their heads right into your car for buckets of feed purchased at the gate. They slobber, they spray food pellets all over the place, and you'll never laugh so hard. At least, I didn't. The animals look healthy and well cared for. If they don't get enough to eat (which is doubtful on a crowded weekend day), staff makes sure to supplement.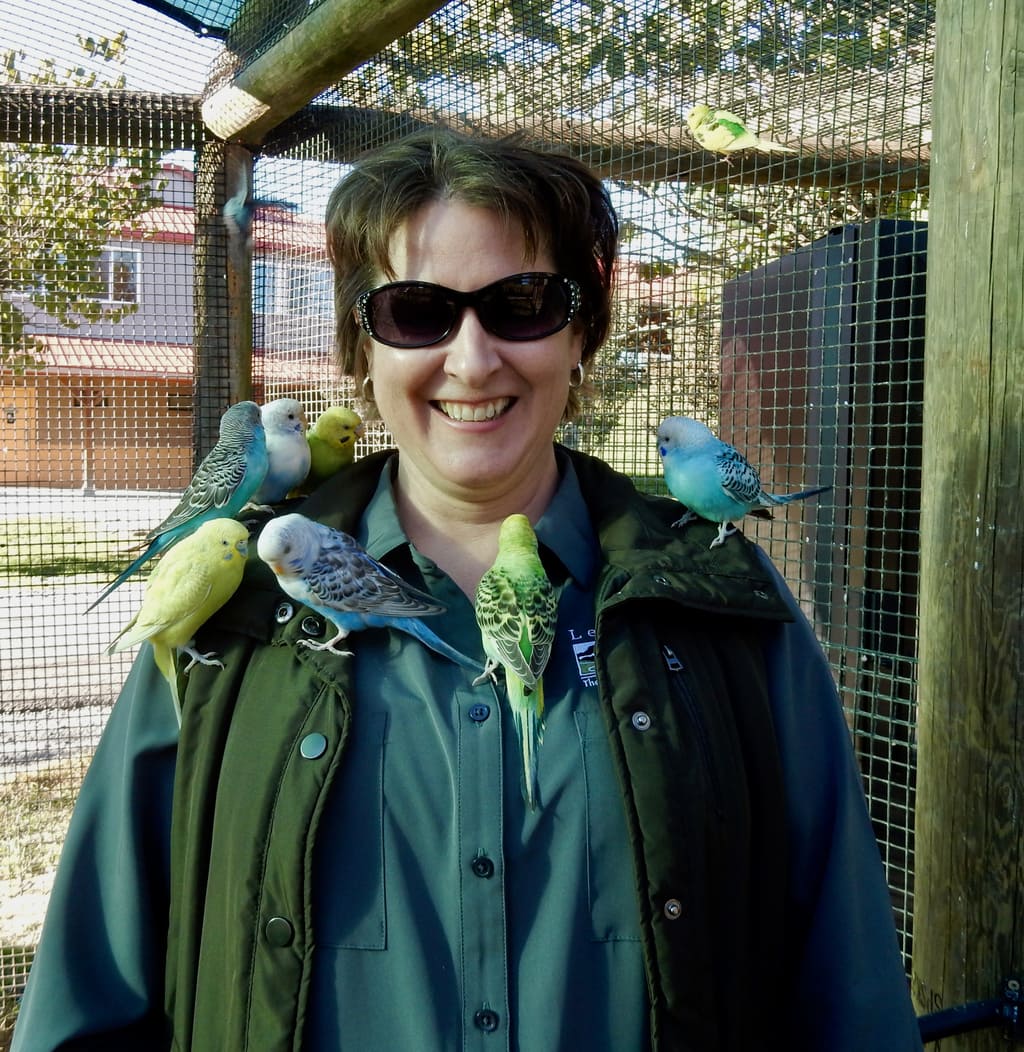 Then, there's the walk-through Safari Village, which is also crazy fun. Dozens of colorful nipping parakeets swarm you as you eek into a net-enclosed aviary. They're looking for little lollipop-birdseed sticks, and if you don't have them, watch out. Those beaks are sharp. You'll see kangaroos, Bengal Tigers, penguins, and even giraffes – at whom you'll stare eye to eye from platform Feeding Stations.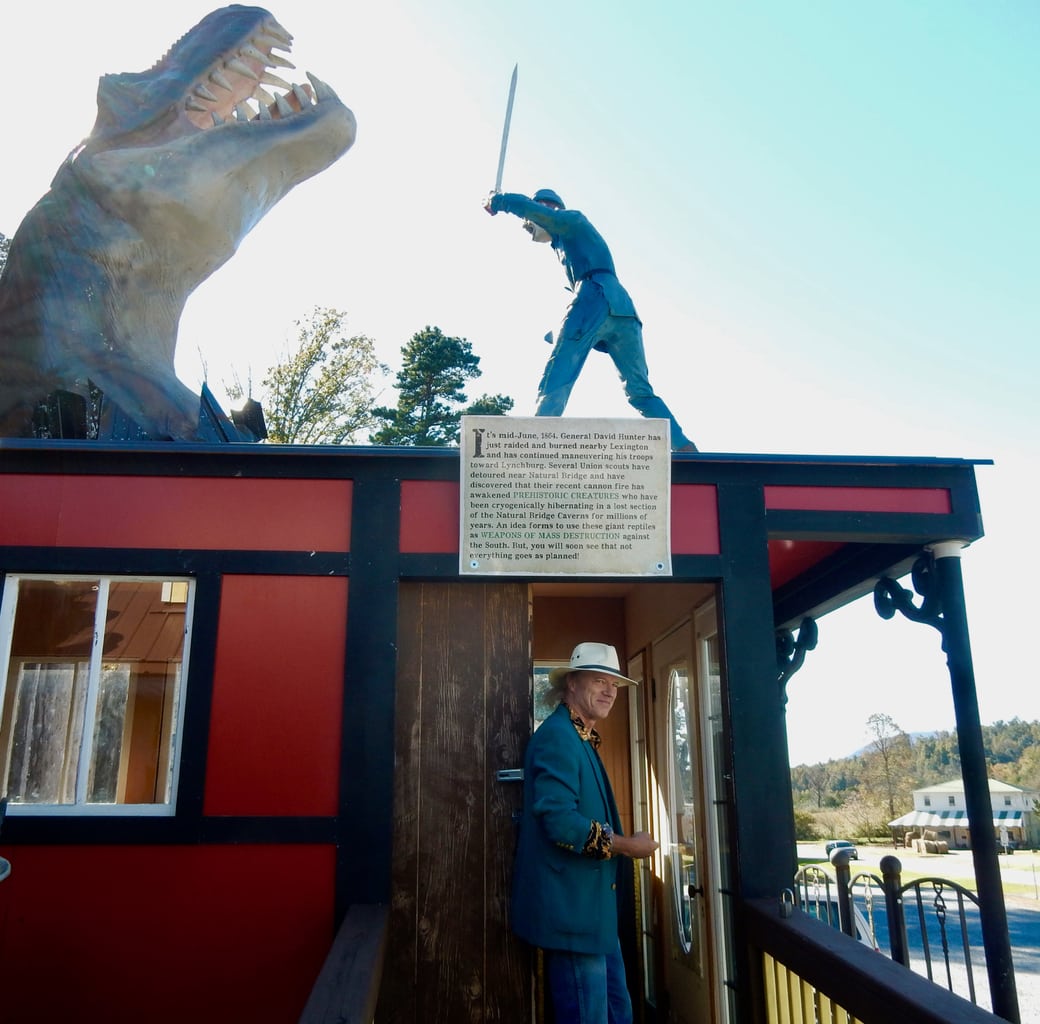 TOUR: Dinosaur Kingdom II (Back From Extinction), Natural Bridge.  This strange, but weirdly compelling place, drawn from the unbound mind of Mark Cline, re-imagines the Civil War as if the Union side had a secret weapon: dinosaurs. Yes, you read that correctly. During your walk though 16 acres of forest, you'll encounter Yankees in 1864 using various dinosaurs as weapons of mass destruction against the South.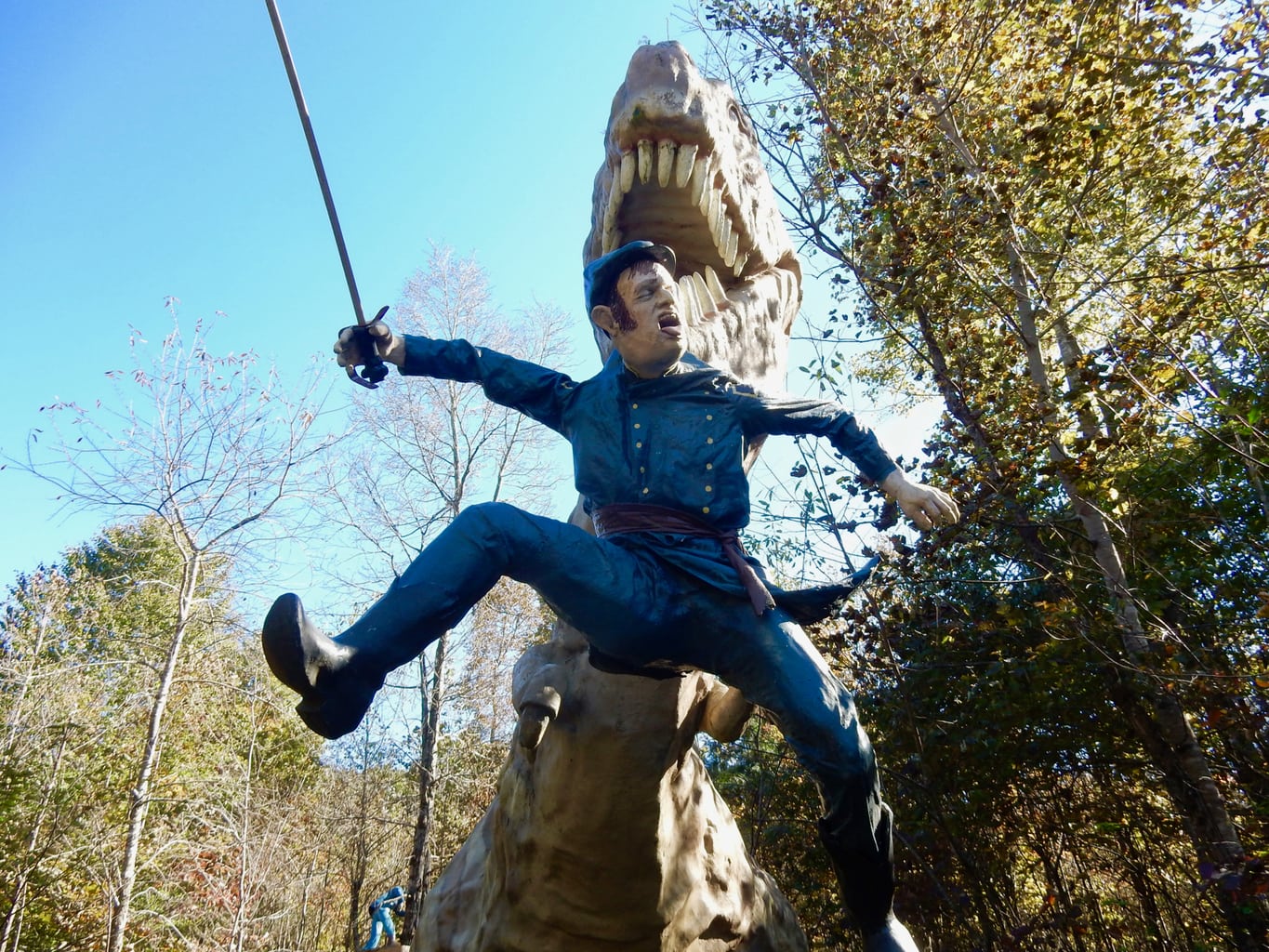 You might know Cline (related to Patsy's ex-husband) from his famous recreation of Stonehenge in foam, aka "FoamHenge," which became a media sensation a few years back. He's an artist, a fabricator (of figures, monuments, and stories), and in his very quirky way, a do-gooder and philanthropist. He's built attractions around the country, and here, his fiberglass creations are both simple and intricate.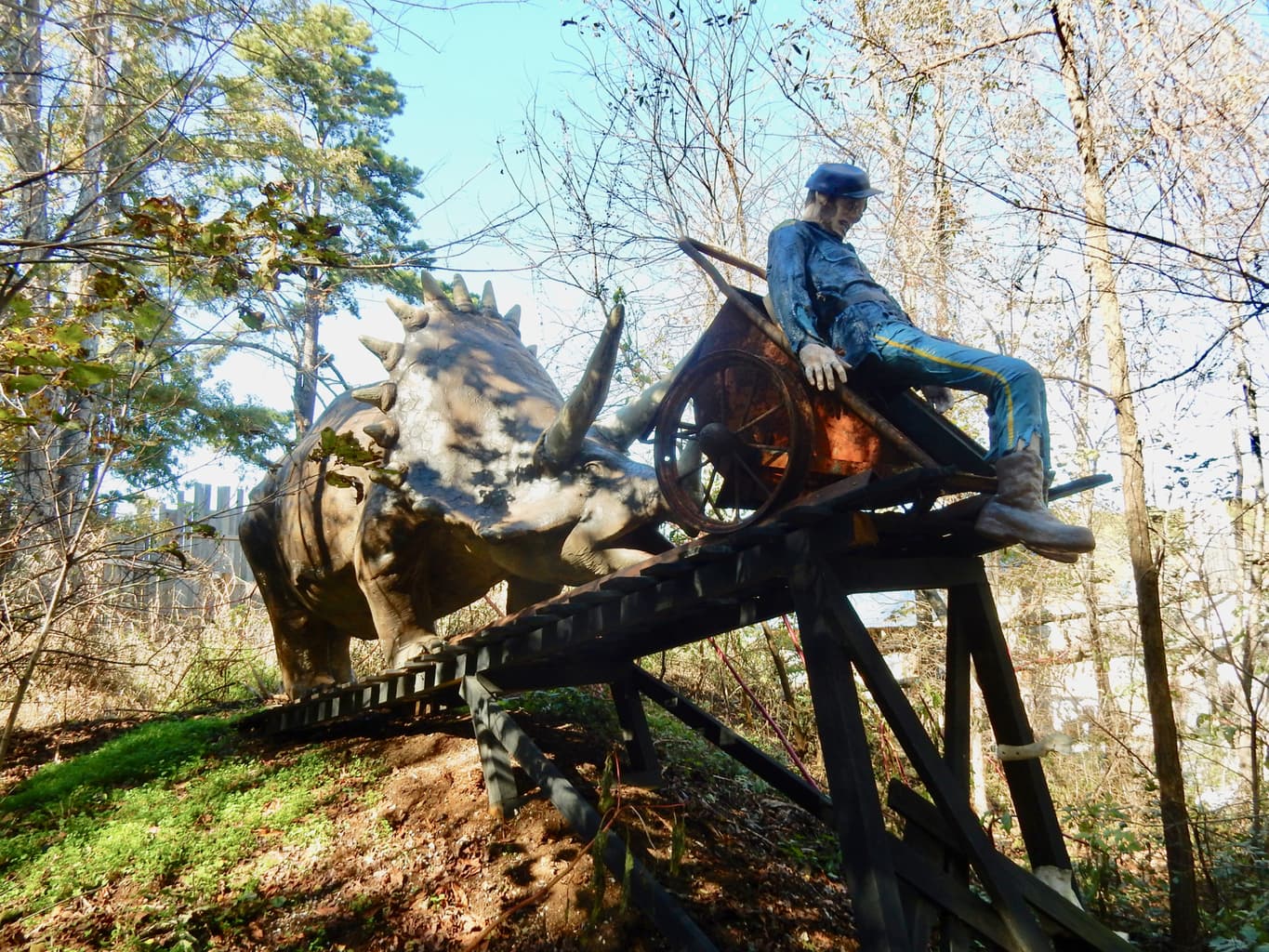 Pay your $10 and you enter a town that's obviously been destroyed by…. something. I won't give away the "special effects," but suffice it to say that Cline uses the psychology of fear and trepidation well here. There are optical illusions, surprise monsters, and, an amusing 10 minute video showing the "alternate history" of the Civil War Dinosaur: that "little known story" during the Battle of Natural Bridge, when Union Soldiers found a "remnant of ancient times" down a mine shaft. Soon, their "secret weapon" turned on them "because dinosaurs didn't really care what side of the Mason-Dickson line you're on."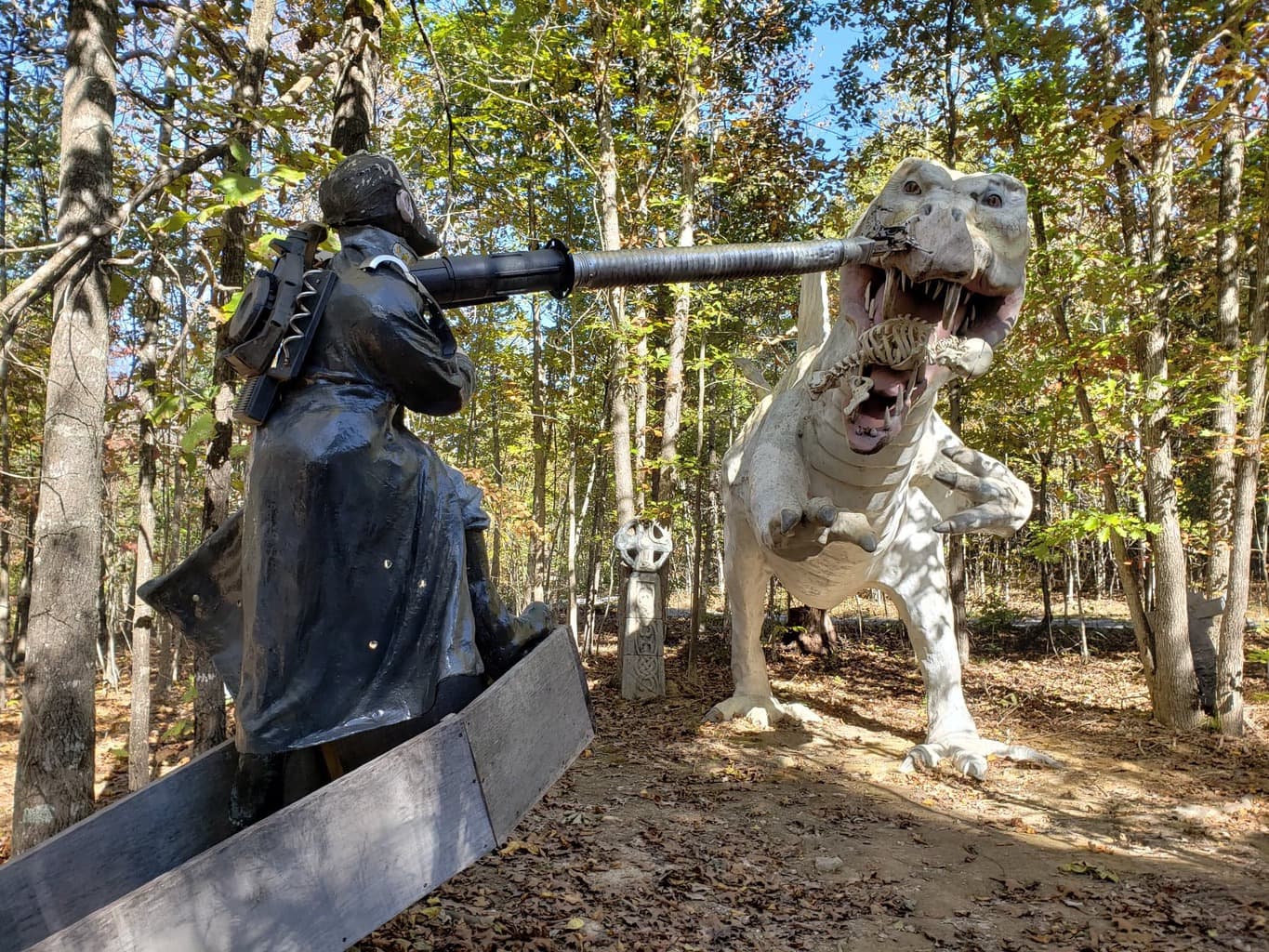 As you wend your way about a mile through the forest, you'll come across a series of non-mechanical, sedentary scenes of T-Rex and other prehistoric creatures mauling the troops (these dinos are not animatronic) some brought to life on your cellphone where you'll see the events leading up to that moment. My favorite was Stonewall Jackson battling the Great White Beast with his mechanical arm. Cline has more ideas for his Park, and is continuously adding on. Of course, you exit through the gift shop – where you can buy the comic book version of your experience. Park open daily Memorial Day – August, 10-6, May weekends only 11-5, Sept/October weekends only 10-6, $10 adults, $6 kids.
Cline also runs Lexington's 1.5 hour Lexington Ghost Tour, which features the ghost of General Lee's horse, Traveller, the most haunted house on the East Coast, messages from the beyond, and more. Memorial Day – Oct, 8pm from the Visitor's Center, $15 adults, $7 kids.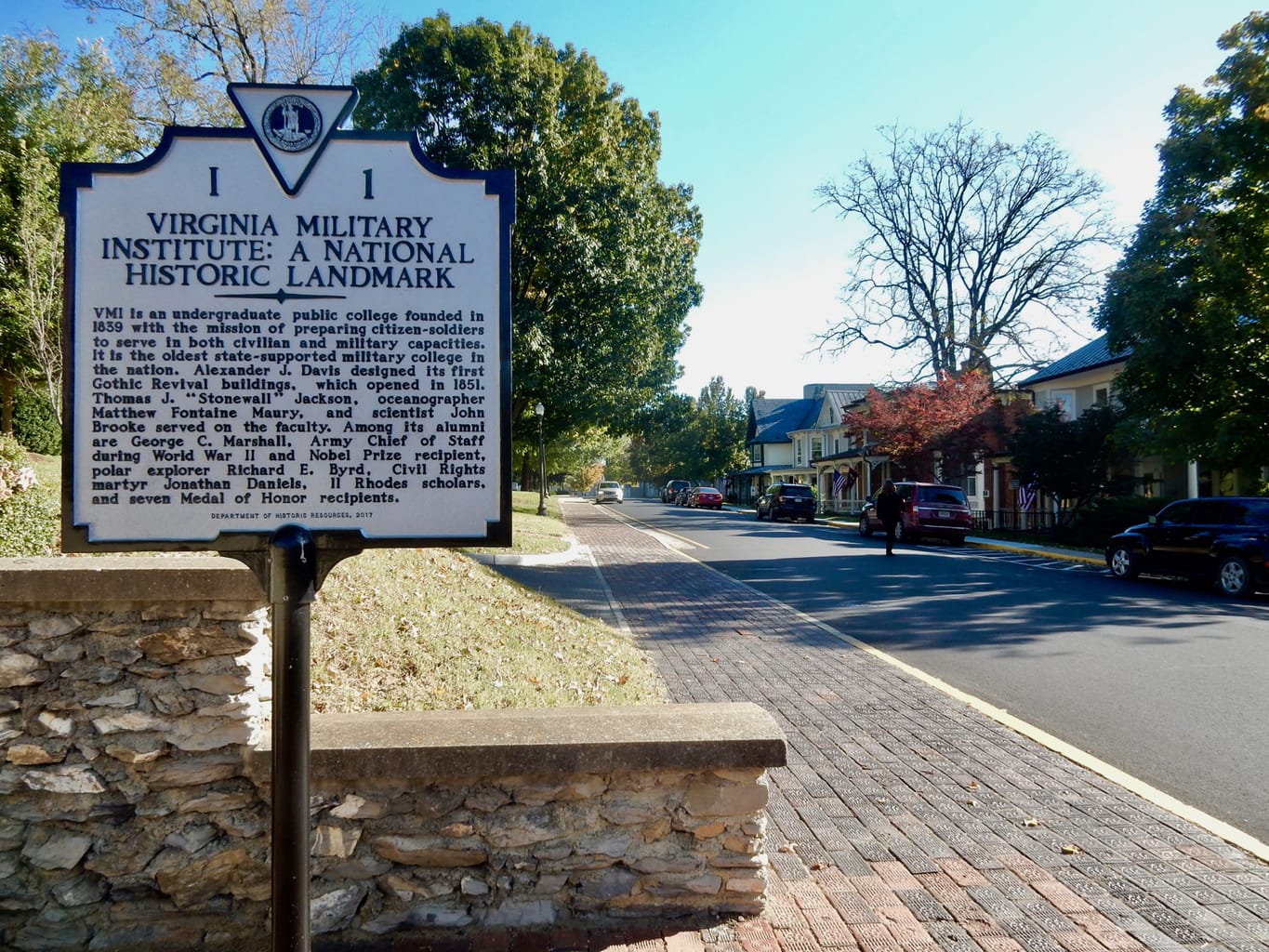 TOUR: Virginia Military Institute. Originally built as an arsenal to protect the James River Canal, in 1839, VMI became a military training school for the young men who beforehand sat mostly idle and bored. It is now a four-year undergraduate college that combines a full curriculum within a framework of military discipline emphasizing honor, integrity, and responsibility.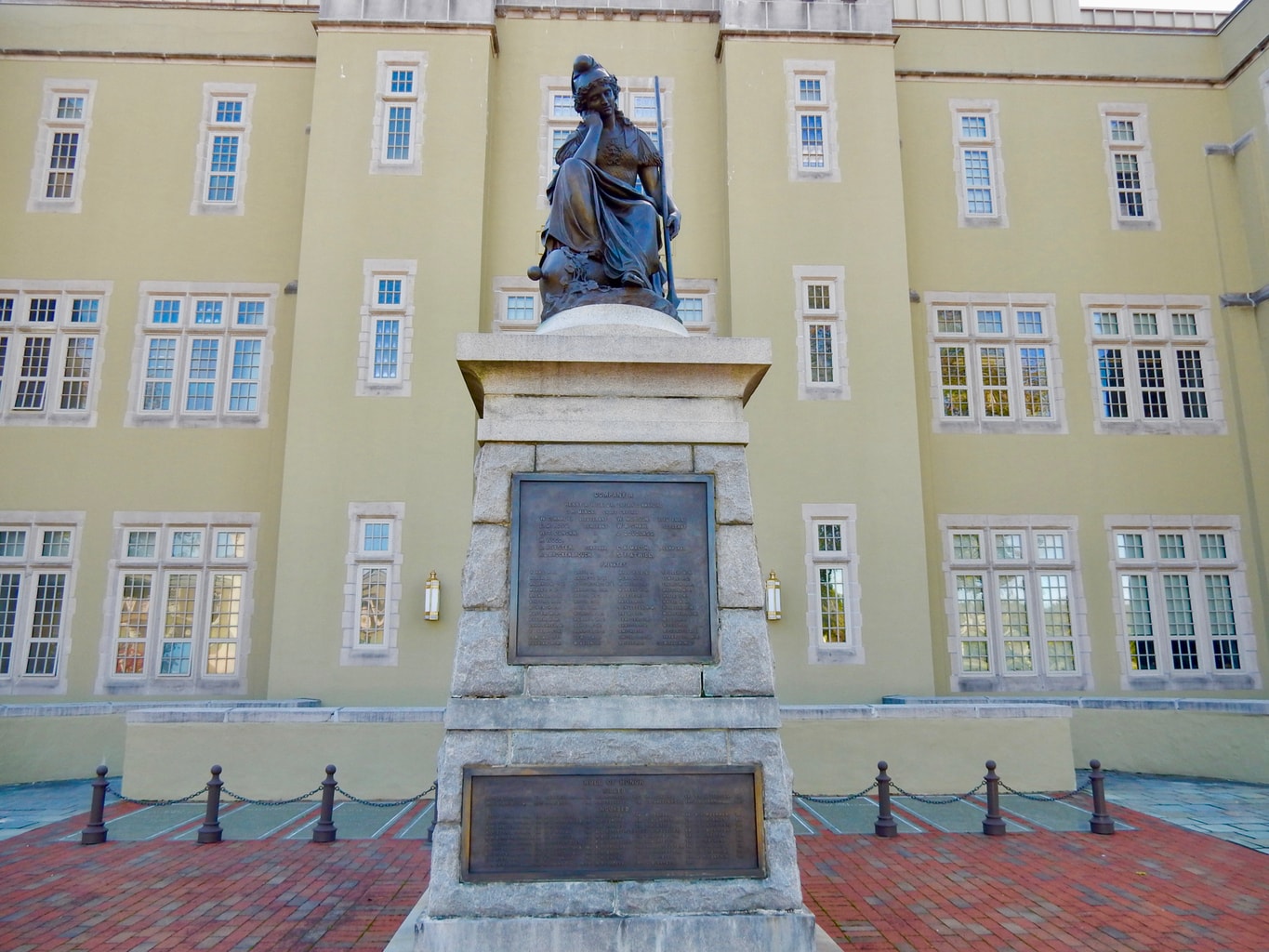 The VMI campus abuts that of Washington & Lee University, and it's easy to stroll from one to the other: and experience two very different worlds. Walk on original Lexington Brick sidewalks, and stop at the entrance to the VMI Museum/Chapel where you'll find the statue of Virginia Mourning Her Dead, by the first Jewish VMI graduate, Moses Ezekiel.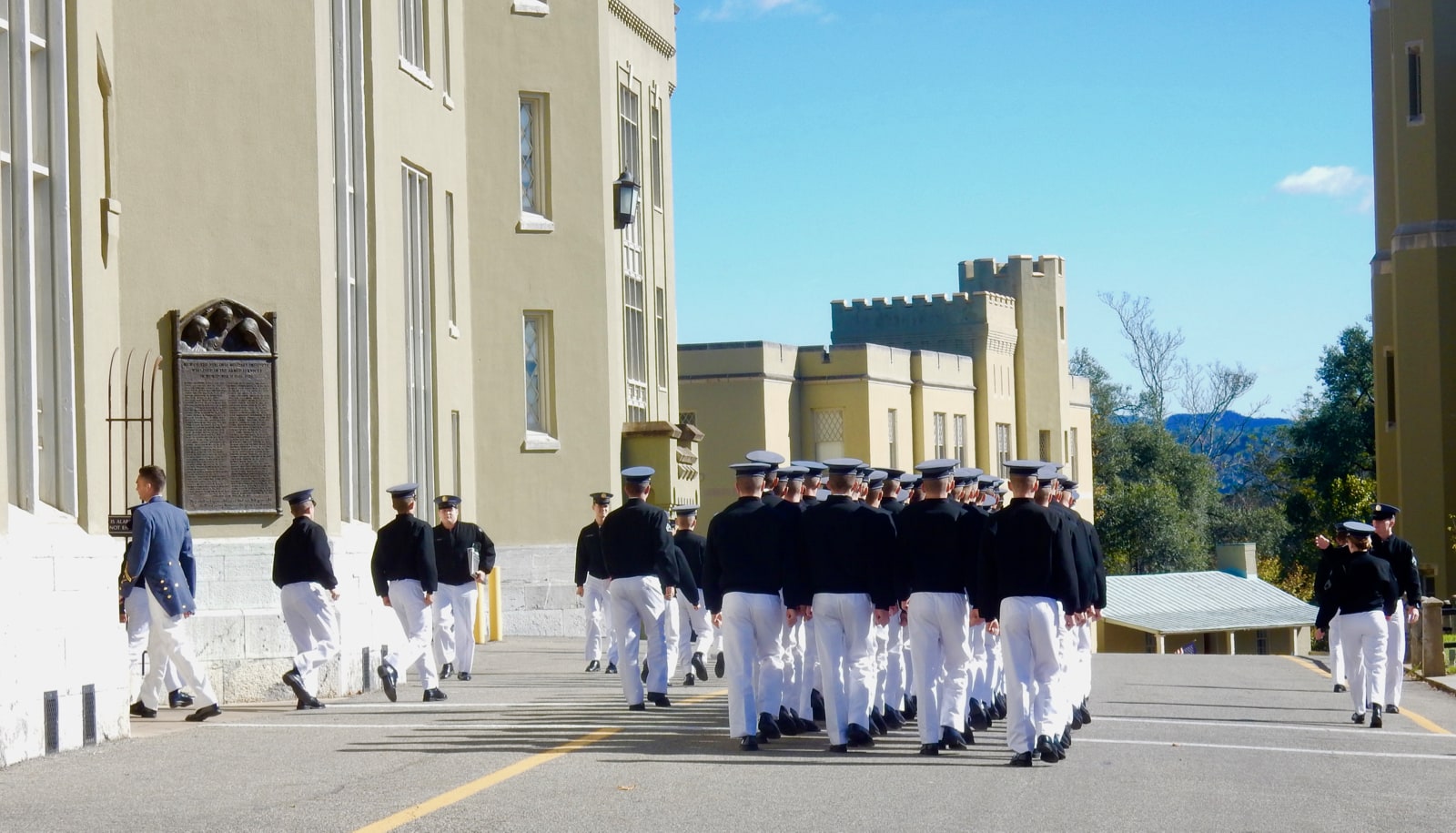 Before heading downstairs to the museum, study the mural above the stage – depicting the Battle of New Market, when, during the Civil War, 257 cadets, ages 15-21 from Virginia Military Institute, were called up as Confederate reinforcements in the face of the encroaching Union Army. They marched 85 miles in five days, and fought on an open field so muddy from rain, it sucked the shoes right off their feet (subsequently called "The Field of Lost Shoes"). Ten were killed, many more wounded. At age 19, new Cadet, Moses Ezekiel, fought bravely at New Market and survived.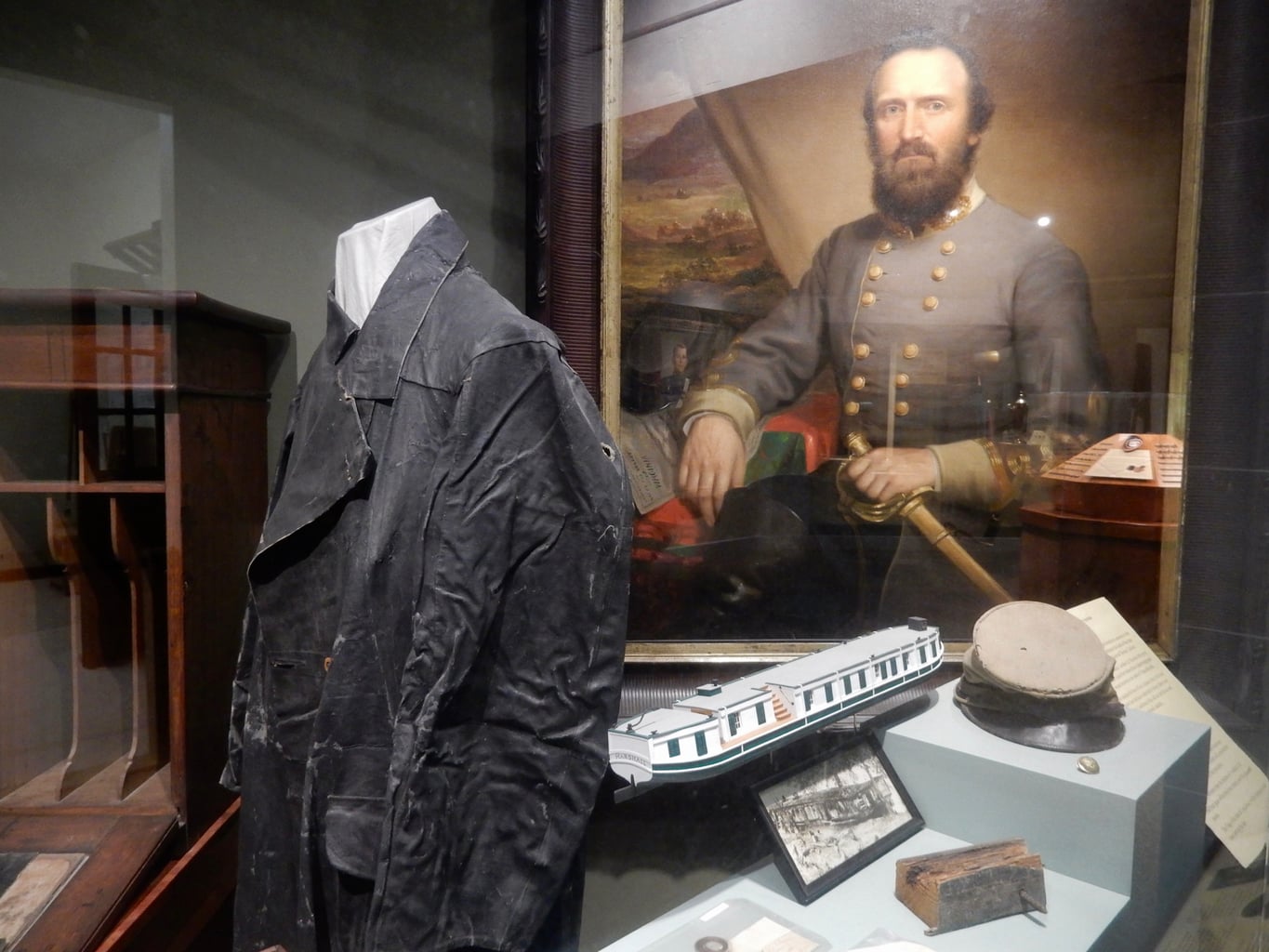 The VMI Museum provides visitors with a view of the Civil War from the South's perspective. It begins with the history of Stonewall Jackson, who taught artillery tactics and physics as Professor of Natural and Experimental Philosophy at VMI, with artifacts that include his horse, Little Sorrel, taxidermied for all eternity, and the bullet-ridden raincoat he was wearing when shot in the arm. (His arm had to be amputated and was, strangely, buried elsewhere).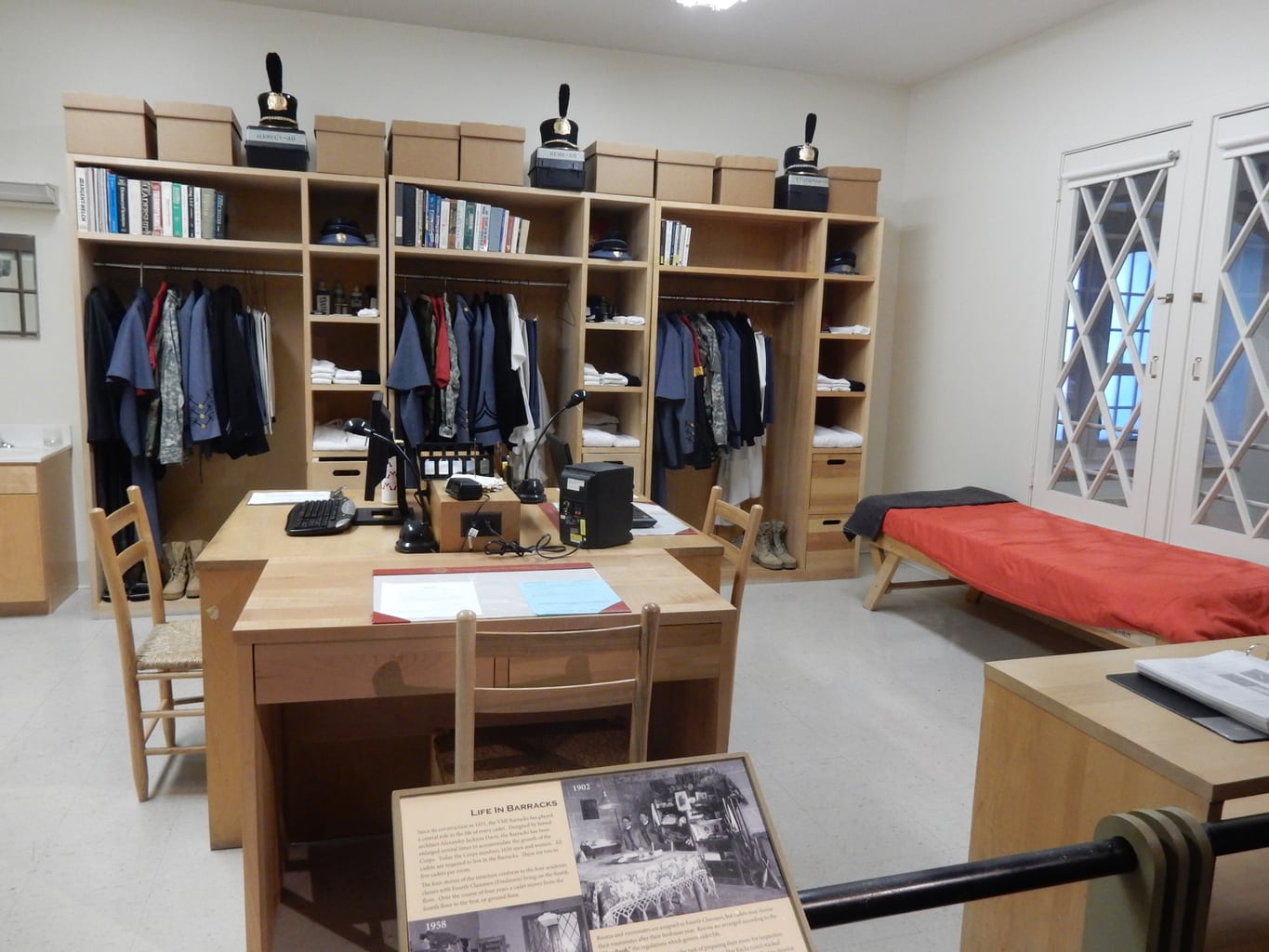 There are plenty of traditions at VMI, as text panels, photos, and documents showcase. New cadets are called "rats," with fellows calling each other "brother rat;" students must salute professors and Jackson's statue when they walk by; and women are still required to wear white dresses (some that look like wedding gowns) for Ring Figure, the annual presentation of the Class Ring Gala, held in November during the Cadet's second class year.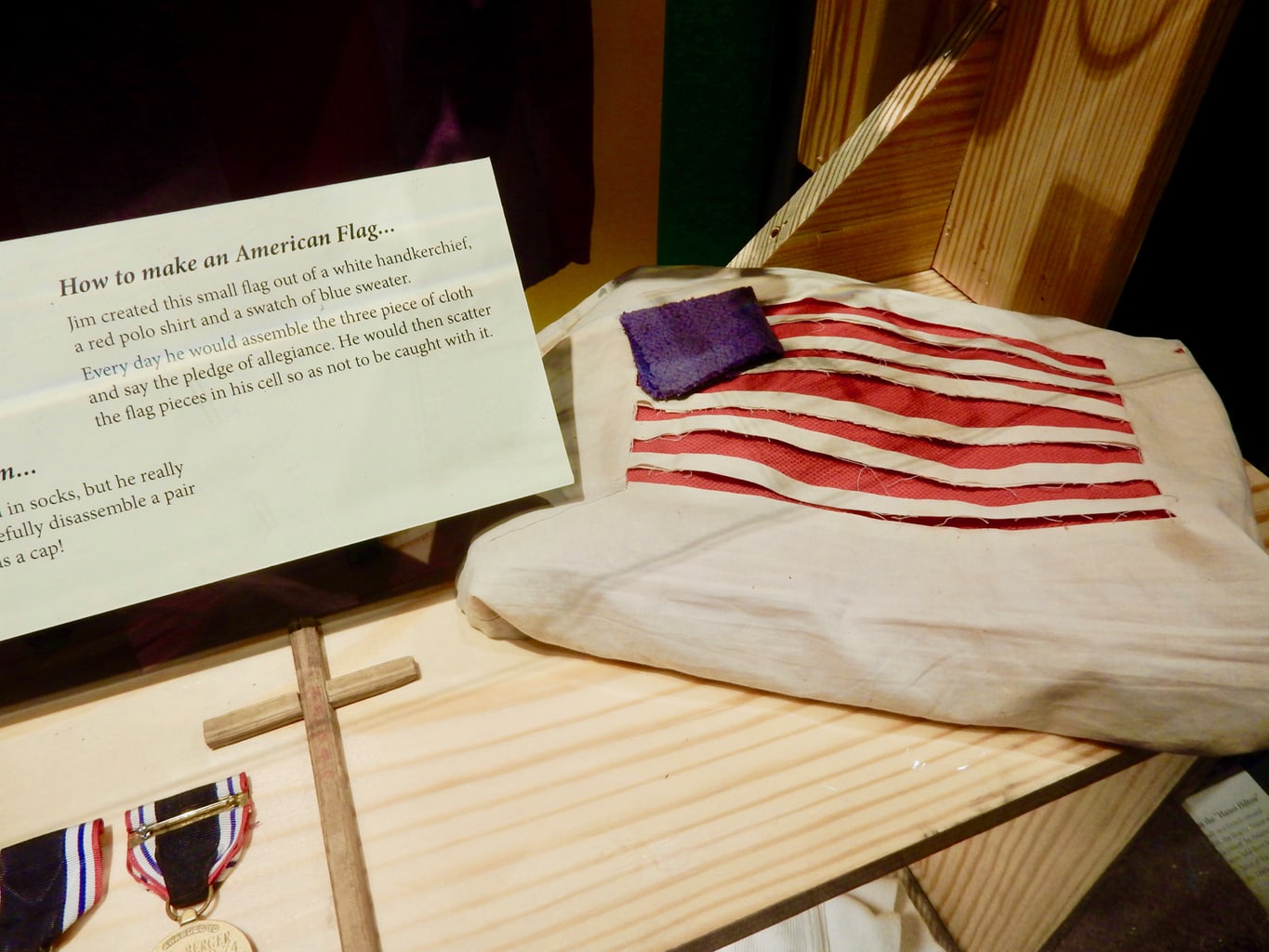 There are more exhibits on a lower floor, including a collection of 450 rare firearms, and a memorial of VMI Graduates who have died while serving in action since 9-11. But what held my attention the longest was a display devoted to James Berger, a Prisoner of War with John McCain at the "Hanoi Hilton." Berger managed to make patriotic and religious objects out of scraps in his cell: a cross from two splinters of wood, an "American Flag" from a t-shirt and rags, and more. Free, Open daily 9-5, closed Dec. 23-Jan 3rd.
Also on campus – the George Marshall Museum, with rotating exhibits covering the military side of the man who gave the post-WWII world "The Marshall Plan." Open Tues-Sat 11-4.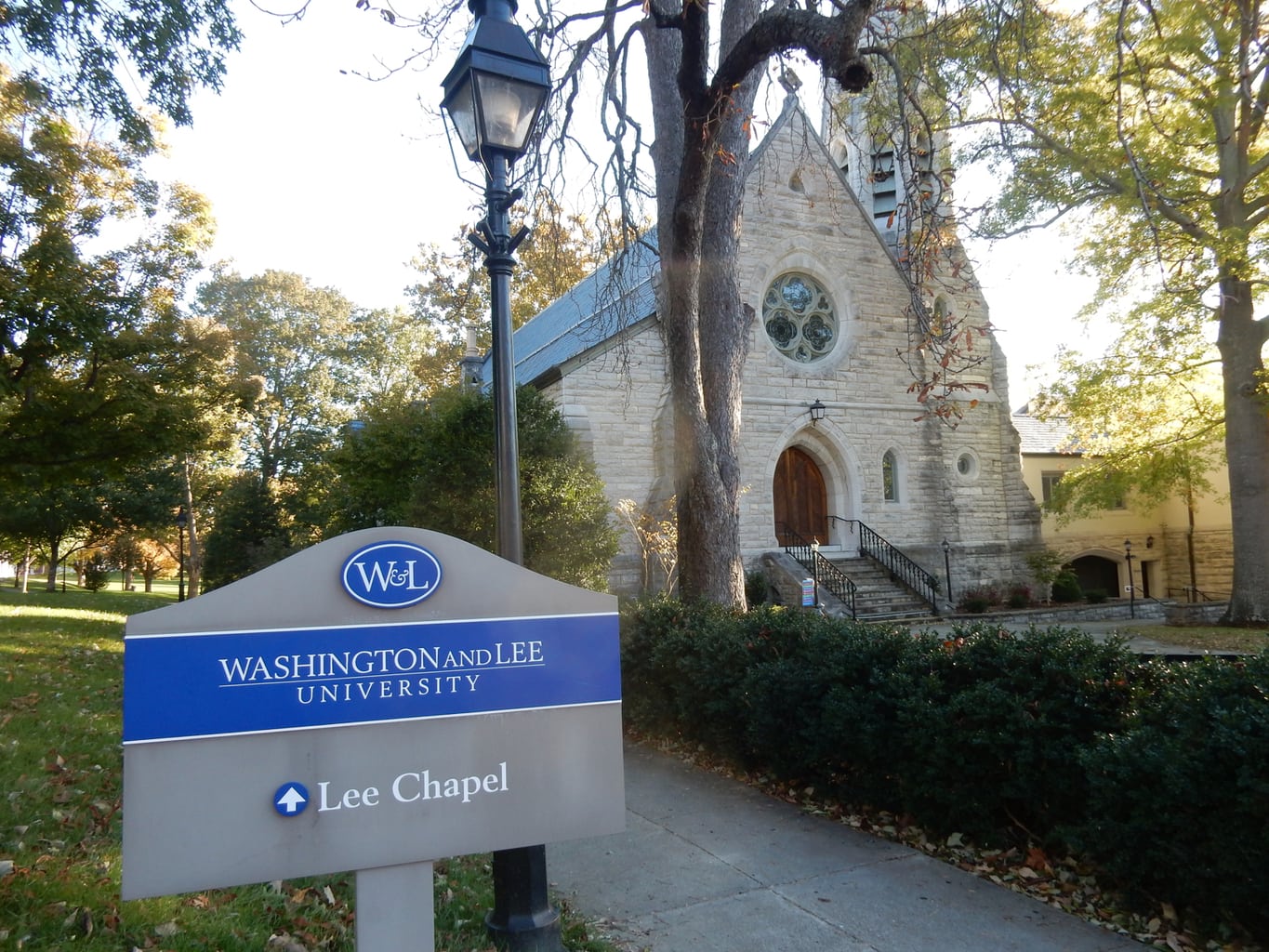 TOUR: Washington & Lee University. Though first established as Augusta Academy in 1749 by Scotts-Irish pioneers, the school's name had been changed to Liberty Academy by 1796 when George Washington endowed enough stock to keep the struggling school afloat. In gratitude, the board of Liberty Academy renamed the college after its benefactor, and it remained Washington University until the addition of "Lee," as in Robert E. Lee, who served as school President from 1865 until his death in 1870.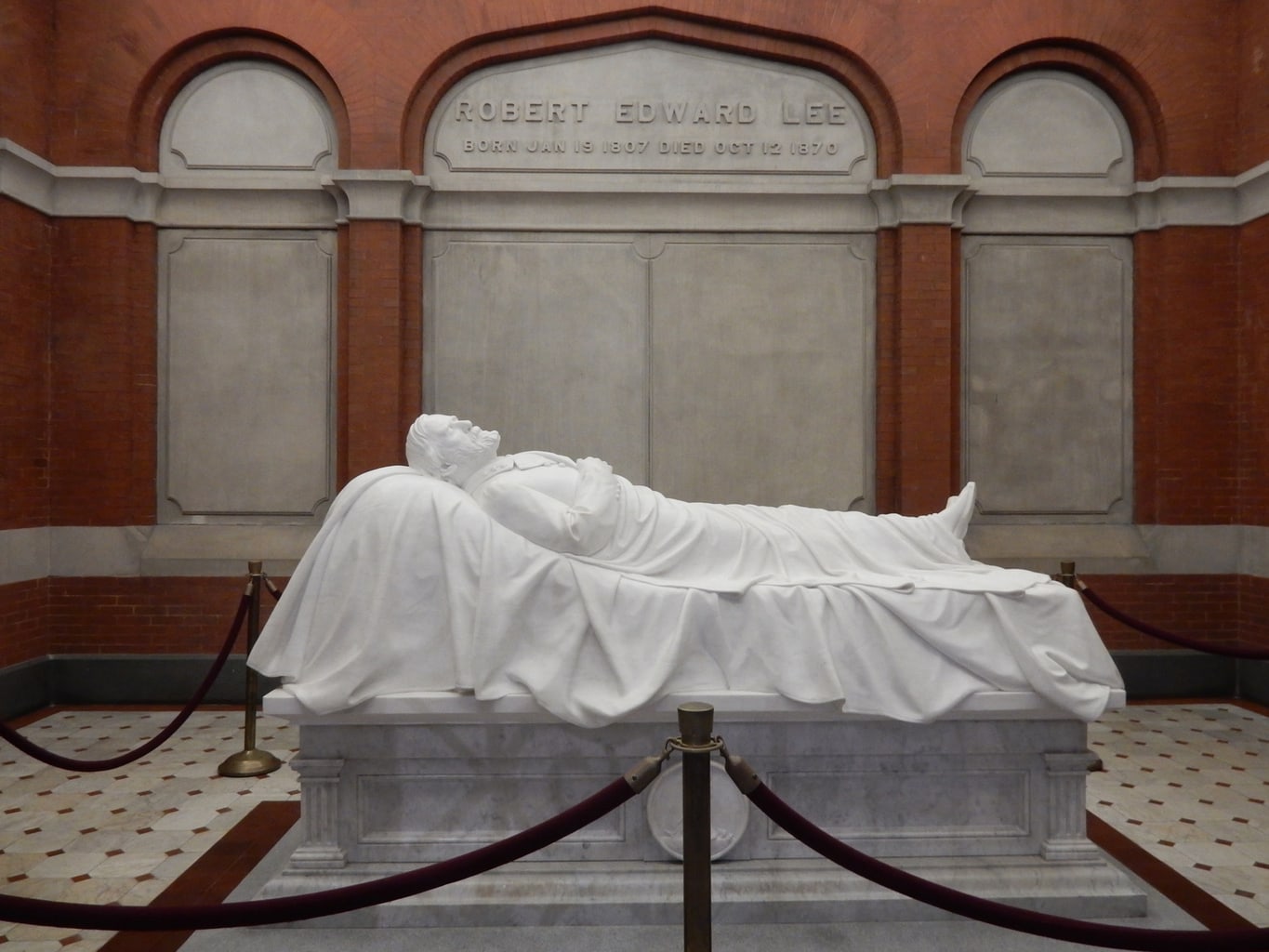 Be sure to take a tour of Robert E. Lee's final resting place, the Lee Chapel, a National Historic Site first built as an assembly hall for students, and now a tomb for the Lee Family and museum for the rest of us. The interior of the Chapel is modest, adorned with two large portraits of the University's namesakes. George Washington is portrayed as a young man – in fact, this is the earliest image of him. The Southern Lee is entombed in a vault beneath his carved likeness – made, ironically, of Vermont (Yankee) Marble. Downstairs, you'll find the crypt of the Lee family, Robert E.'s recreated office as University President, and a small museum devoted to Lee's term.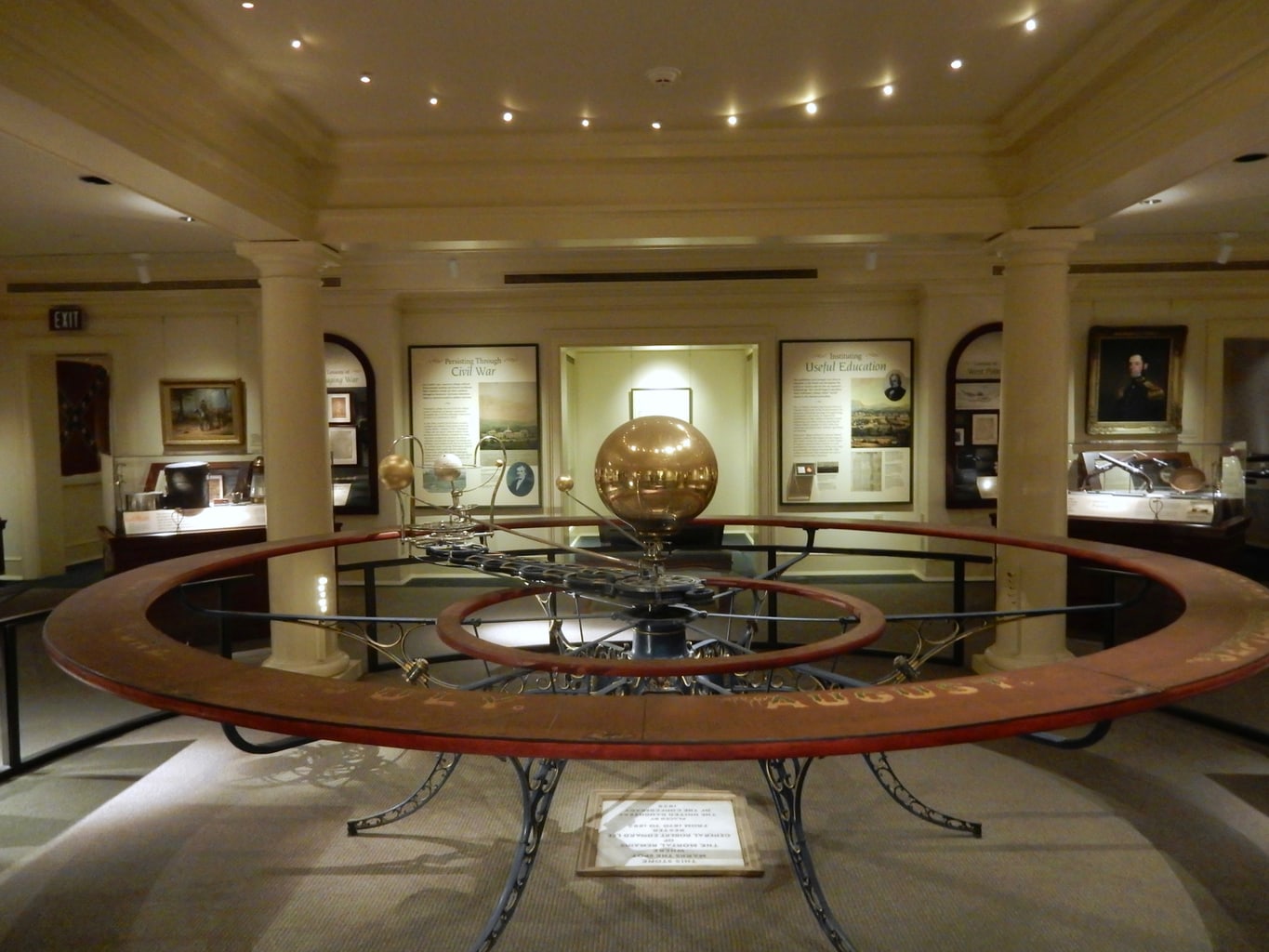 Lee wrote, "I shall devote my life to training young men to do their duty in life," and he was true to his word. A large orrery – a mechanical model of the solar system used as a classroom tool for W&L's Astronomy course until 1994 – forms the center of a circular museum gallery. A proponent of the sciences and philosophy, Lee left a lasting educational legacy after the Civil War, and it is his last five years on earth that has become the focus here. Before leaving, check out the grave of Traveller, Lee's beloved horse who he brought to campus serving as Washington & Lee's unofficial mascot. Traveller is buried right outside the doors of the lower level of the Lee Chapel. April – Oct. Mon-Sat 9-5, Sun 1-5, Nov-March Mon-Sat 9-4, Sun. 1-4. Free.
TOUR: Stonewall Jackson House. The only house the Civil War General ever owned (which he lived in while a Professor at VMI), the house was sold to the Daughters of the Confederacy for $2000 and served as an 18-bed hospital until 1954, when it was restored as a house museum. Jackson's granddaughter was 101 when she passed away, and historians used her memories to furnish and set up the home. To see more of Jackson, pay a visit to the Stonewall Jackson Memorial Cemetery where most of him is buried. His arm, wounded in battle, is buried near the site of its amputation – a whole other story in itself. Open Mon-Sat 9-5, Sun 1-5, Closed Jan/Feb.
DO/EAT: Wednesday Mornings (8am-9am) at Blue Phoenix Café and Market. Come to the Blue Phoenix Café on a midweek morning to capture a slice of local life in Central Virginia. I'm placing this in the "Things To Do" section because, if you are in Lexington on Wednesday morning, you MUST plan to be here from 8am – 9am for what I can only describe as "unplugged free-range Bluegrass." Best of all, it's free.
Community fiddlers, and harmonica, bass, banjo, guitar, dulcimer, hand drum, and mouth organ players of all ages gather at this vegetarian restaurant every week to entertain themselves and the folks who walk by burlap bags of organic grain to pick up a coffee and muffin at the counter and then stake a place at a table in the back room. It's quite the treat to hear the Bluegrass version of "Your Momma Don't Dance and You're Daddy Don't Rock 'n Roll," or plaintive love song lyrics like, " A tattoo of her name is on my soul; everything she touches turns to gold."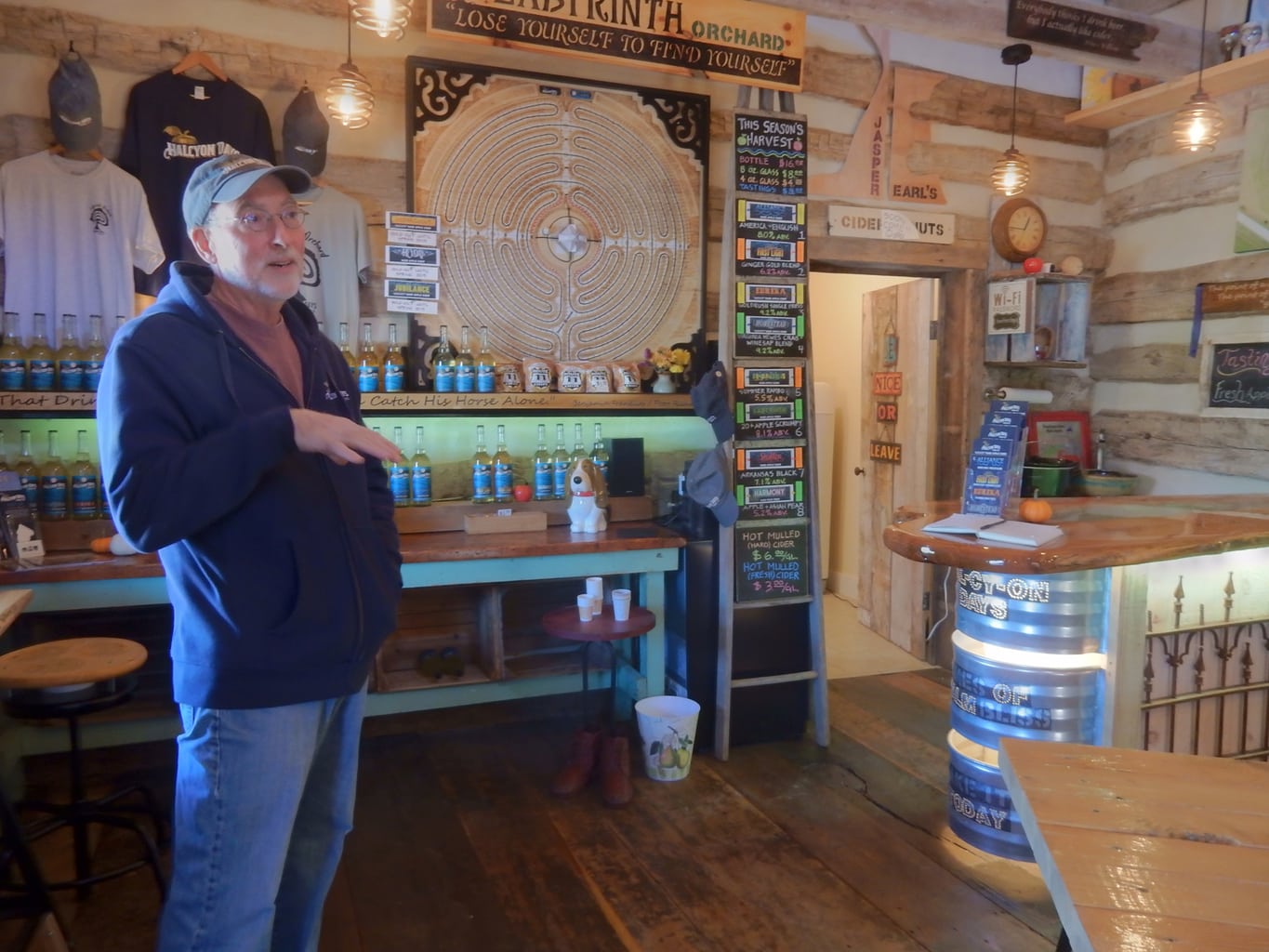 TOUR/TASTE: Halcyon Days Cider (on Route 11). Opened on Labor Day 2018, this small batch cidery is worth a drive from anywhere. I've never seen a more whimsical, creative, innovative spirit production and tasting facility, and I've seen many. Not only do owners Larry Krietemeyer, his brother, Andy, and wife Martha grow their own apples, but one of its apple orchards forms a 425 ft wide Medieval Labyrinth, based on the one in Chartres Cathedral. Visitors are invited to walk its 1.7 mile 11 circuit path along 2,000 "espaliered" (splayed/branch-trained) trees.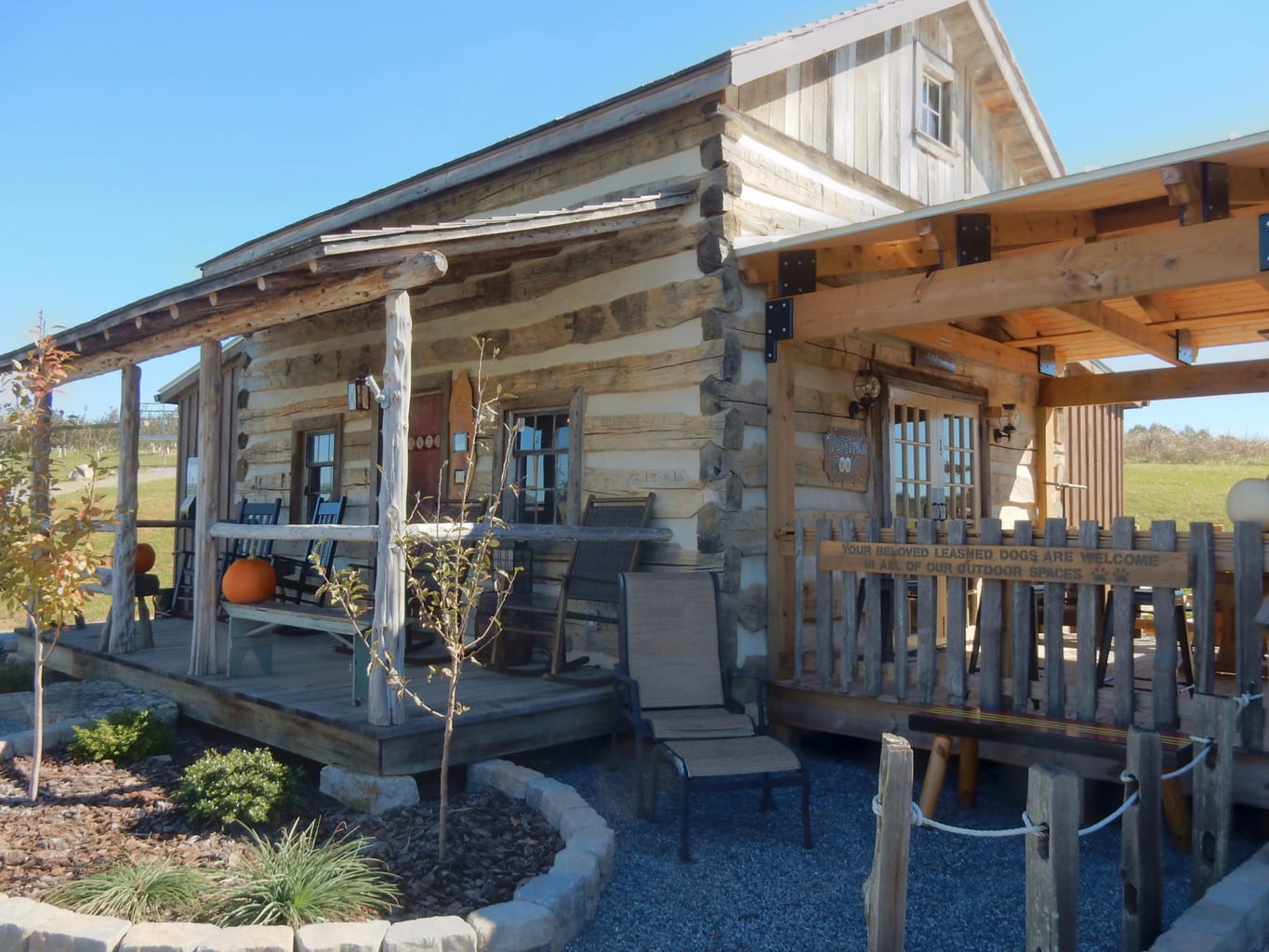 The Krietemeyer's make small batch Hard Cider ("at the most, 500 bottles") in an old milk shed that was on the property. The tasting room – once Thelma Downey's 1850's North Mountain cabin, where she raised 17 kids – is connected to the milk shed by a breezeway arrayed with tables made from a Red Oak that fell on the land. The lamp overhead was made from, wait for it…outhouse seats.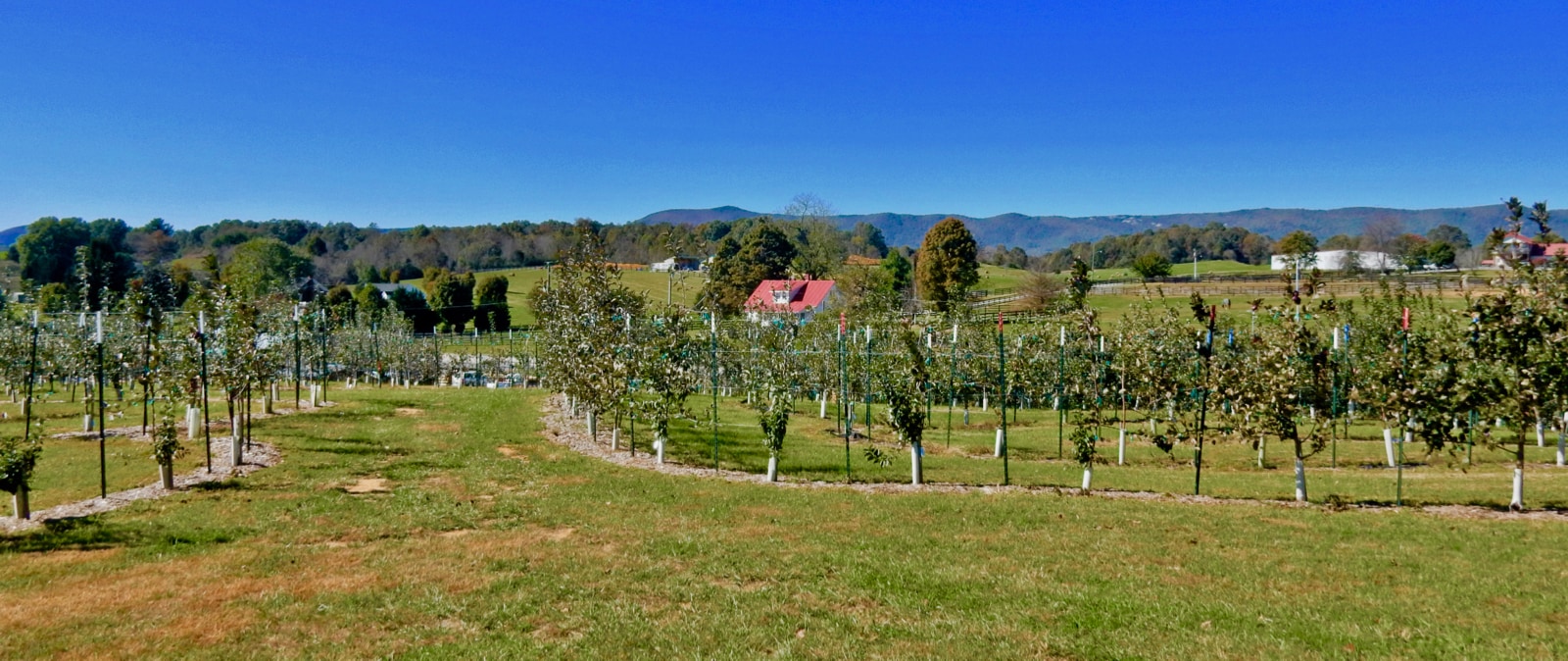 Recently moved here, the cabin, which resembles the home of the Beverly Hillbillies before they struck it rich, shows evidence of Larry's former life as an architect. The woodwork is exquisite and witty, with upbeat quotes all over the place, vibrantly colored shelves and tables, and a sculptural barn door. Halcyon's most popular ciders – First Light and Rambunctious – are on the sweet side, but oh so good. Open Fri. and Sat 11-6.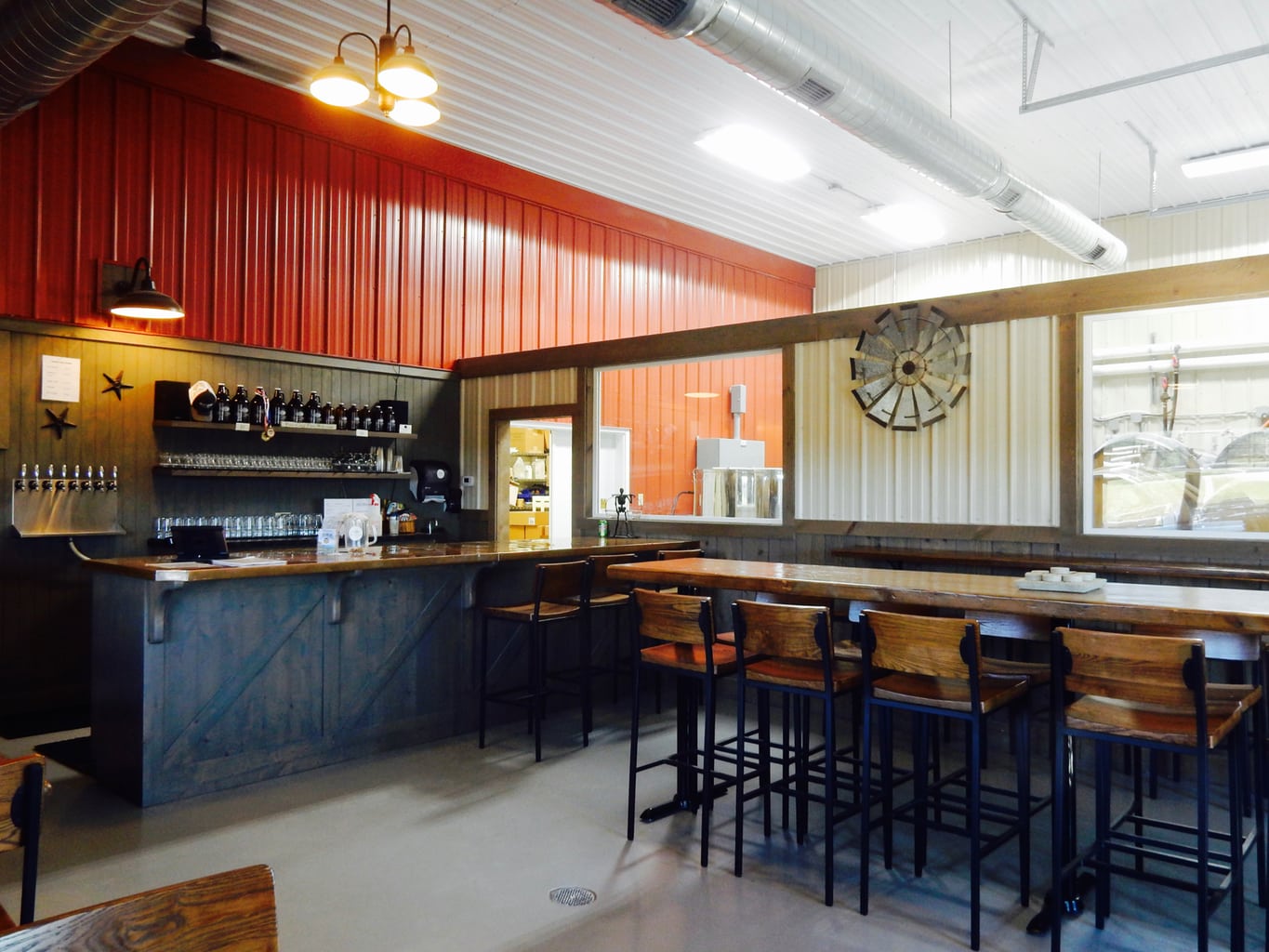 TASTE: Great Valley Farm Brewery, Natural Bridge. With a focus on Belgian style beer, this brewery differs from most in that it's got "lots of land," according to owner Nathan Bailey. You'll find crowds drawn by music and food trucks on select Saturdays, and, of course for the fresh Hibiscus Wit, Belgian Stout, Belgian IPA and other brews you can only get right here. Open Wed/Thurs 12-7, Fri/Sat 12-8, Sun 12-6.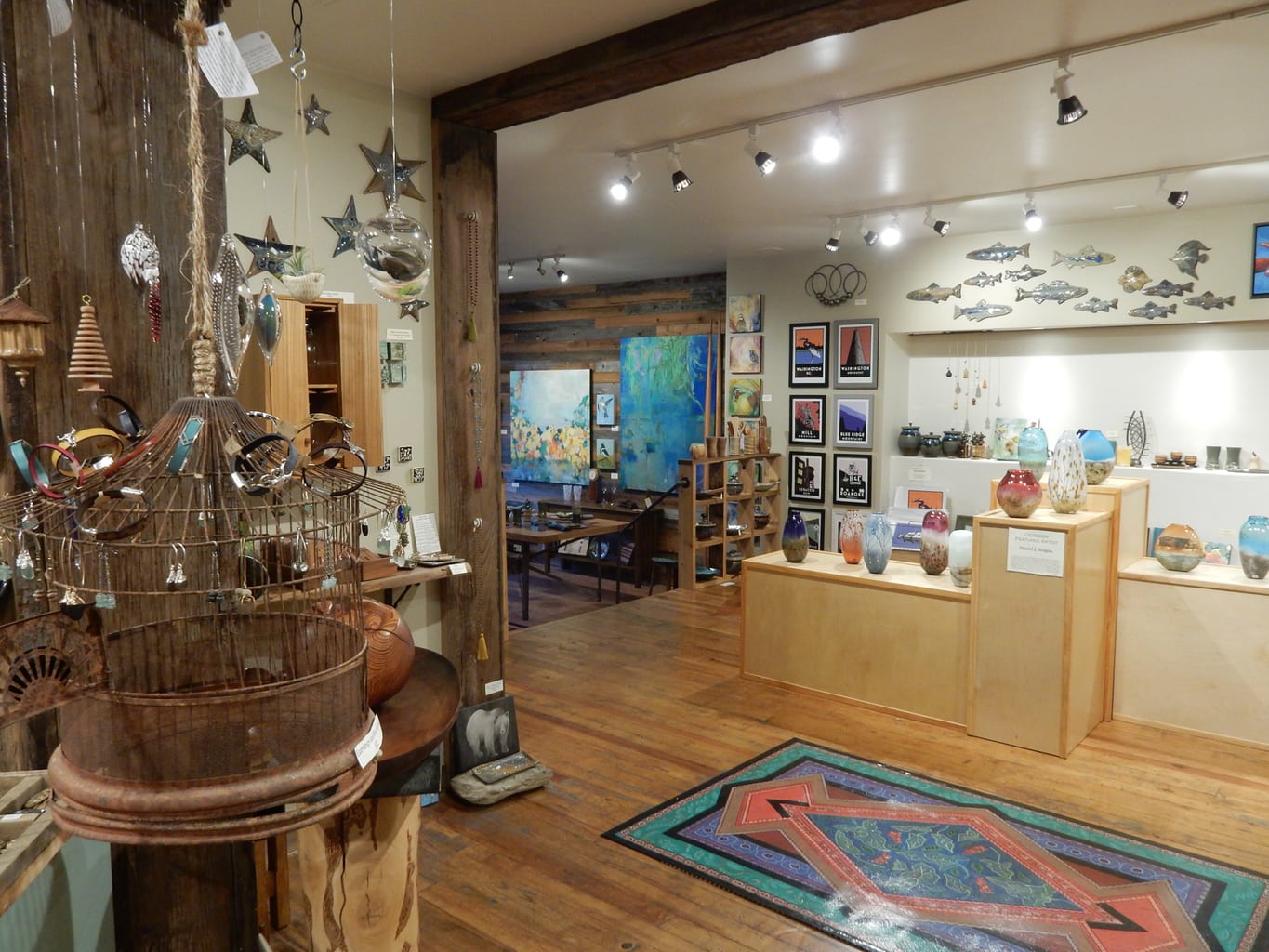 SHOP: Earth, Fire, and Spirit Pottery on Washington Street. It's not the same old, same old at this ceramics shop where I found unique casserole dishes and jewelry in deep purple hues. Prices are reasonable, and there's a huge range of items. With so many arts and crafts shops, Washington St. is also known as "Gallery Row," so it behooves the visitor to meander slowly and stop often into these independent stores.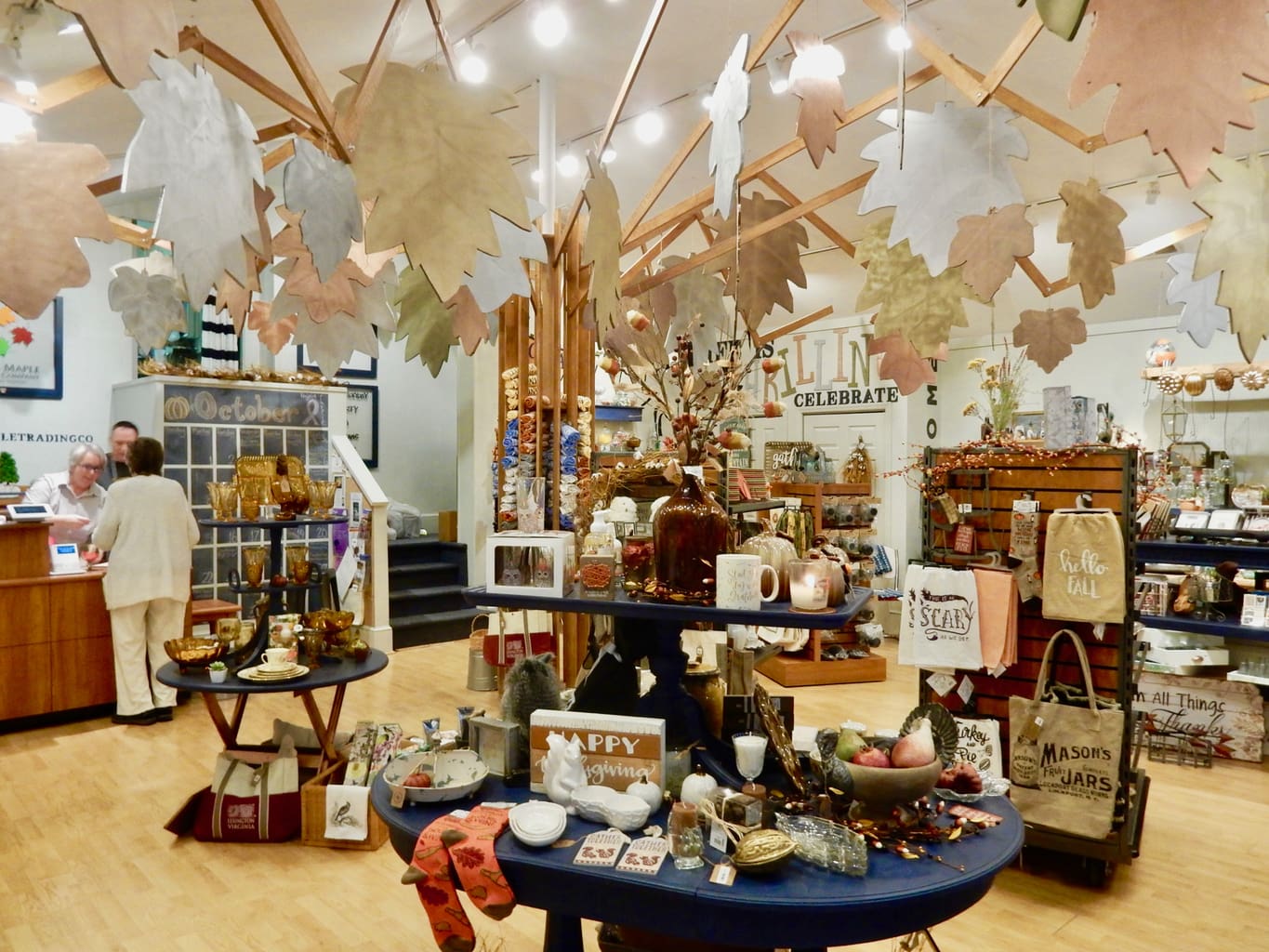 SHOP: Sugar Maple Trading Co. Step in to this brand new, cleverly curated gift shop and grab some Swedish Fish to eat now or later. For some reason, owners Cindy and Jeff Hughes, who sell all things maple syrup, found that customers love those little gummy fish, and so made them their signature welcome treat. Yes, there is a maple sugar industry in Virginia – in high country – so this shop is not a rip-off of New England in Central VA. The Hughes design seasonal displays of plants, dishware, soap, candles, and so much more in this unique boutique right across from the Georges Hotel.
TASTE: Rockbridge Vineyards, Raphine. Try the award-winning Ice Wine on a Sunday afternoon from 1-4 for "Uncorked" – live music in the hills.
STOP: Wade's Mill, Raphine. Opened in 1750, this is the oldest operating grist mill in the Shenandoah Valley with three floors of historic milling equipment and museum displays.
THEATER: Lime Kiln Theater. There are theatrical performances, live musical bands, and kids programs "under the stars" in this amphitheater carved out of an old lime kiln. May-Sept. – check website for schedule.
Where to Eat in and around Lexington VA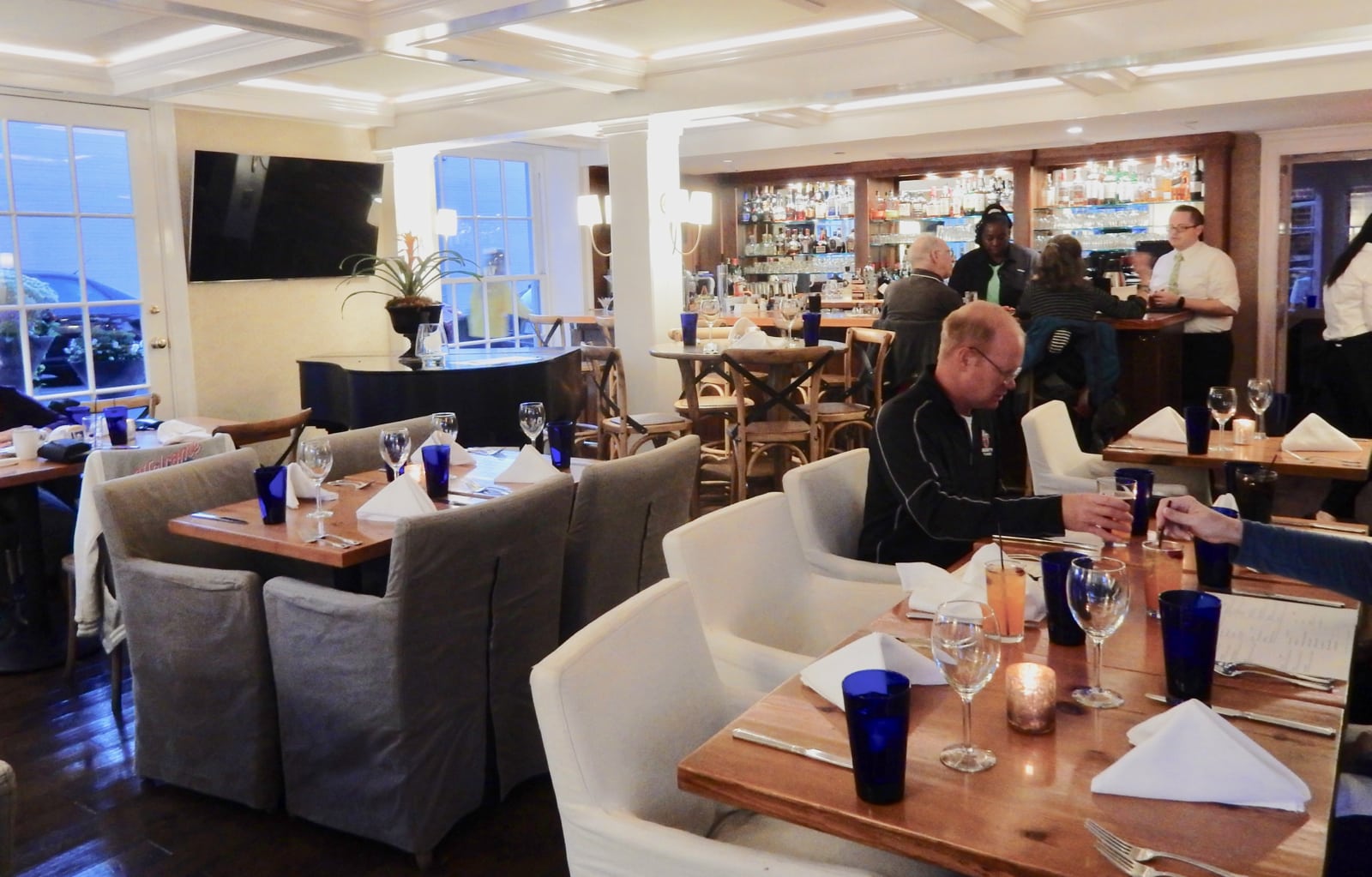 EAT: Haywood's. I love a place named for a guy who "never met a stranger." Part of The Georges boutique inn, this upscale convivial, Italian spot turns out lusciously good homemade pasta, like the sumptuous Seasonal Mushroom Ravioli with four cheese sauce ($17), plus burgers ($15), steaks ($28-$32) and other great dishes. Cobalt-colored water glasses and vibrant paintings punch up a modern dining room where soft jazz soothes satisfied guests. Chef Troy Sheller first learned to cook in his Sicilian mother's kitchen, so besides wanting diners to eat happily, he and his menu are both authentic and inventive.
EAT: Bistro on Main. Chic and popular, dishes like Organic French Chicken Breast ($17) and Vodka Penne ($13) are simply prepared, but very, very  good.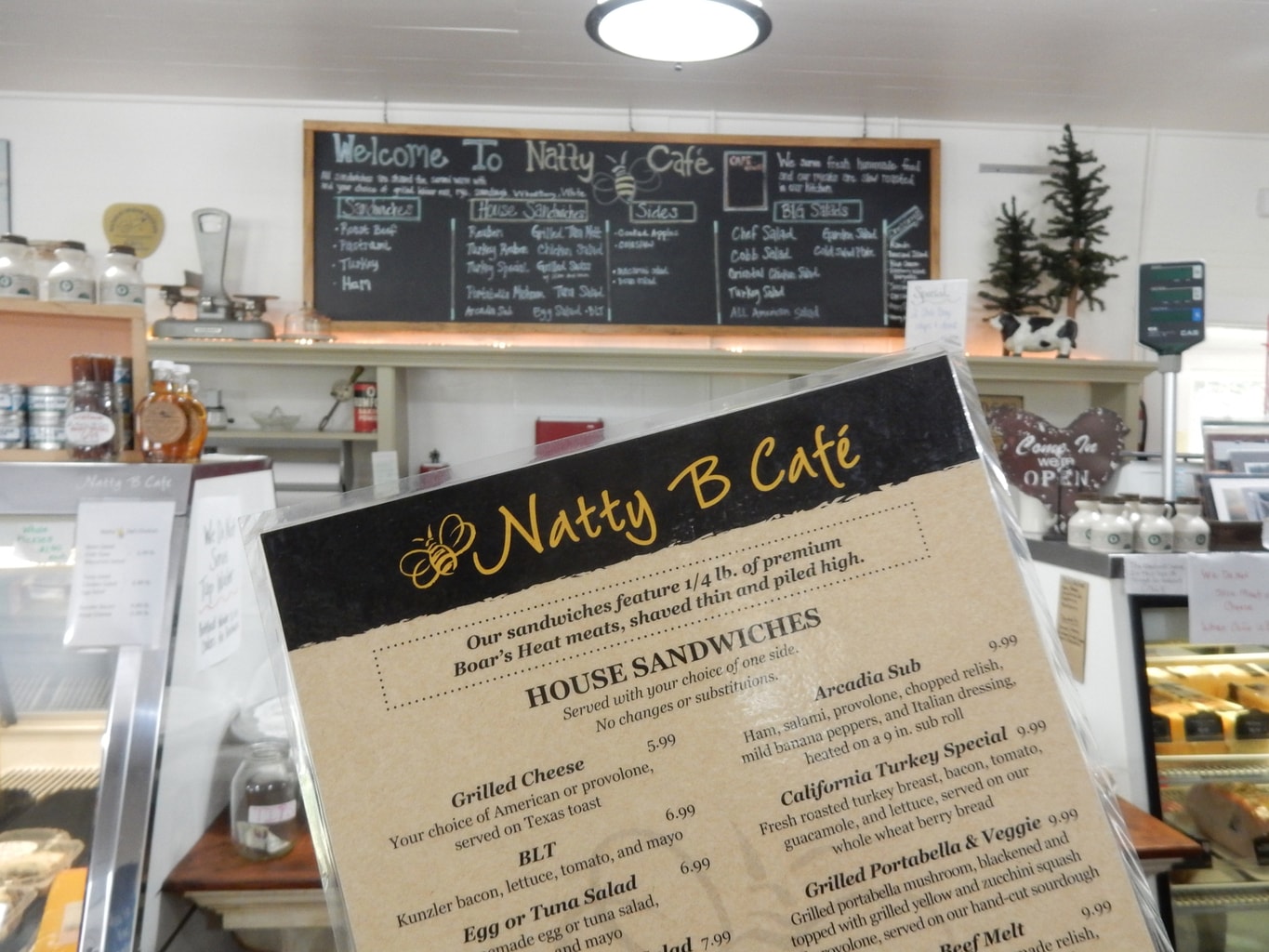 EAT/LUNCH: Natty B's Café at Natural Bridge. This divey looking, unassuming General Store also dishes out some good, rib-sticking food – like Grilled Cheese and Veggie Ruben – along with a Penny Candy station that will trigger Boomer childhood memories.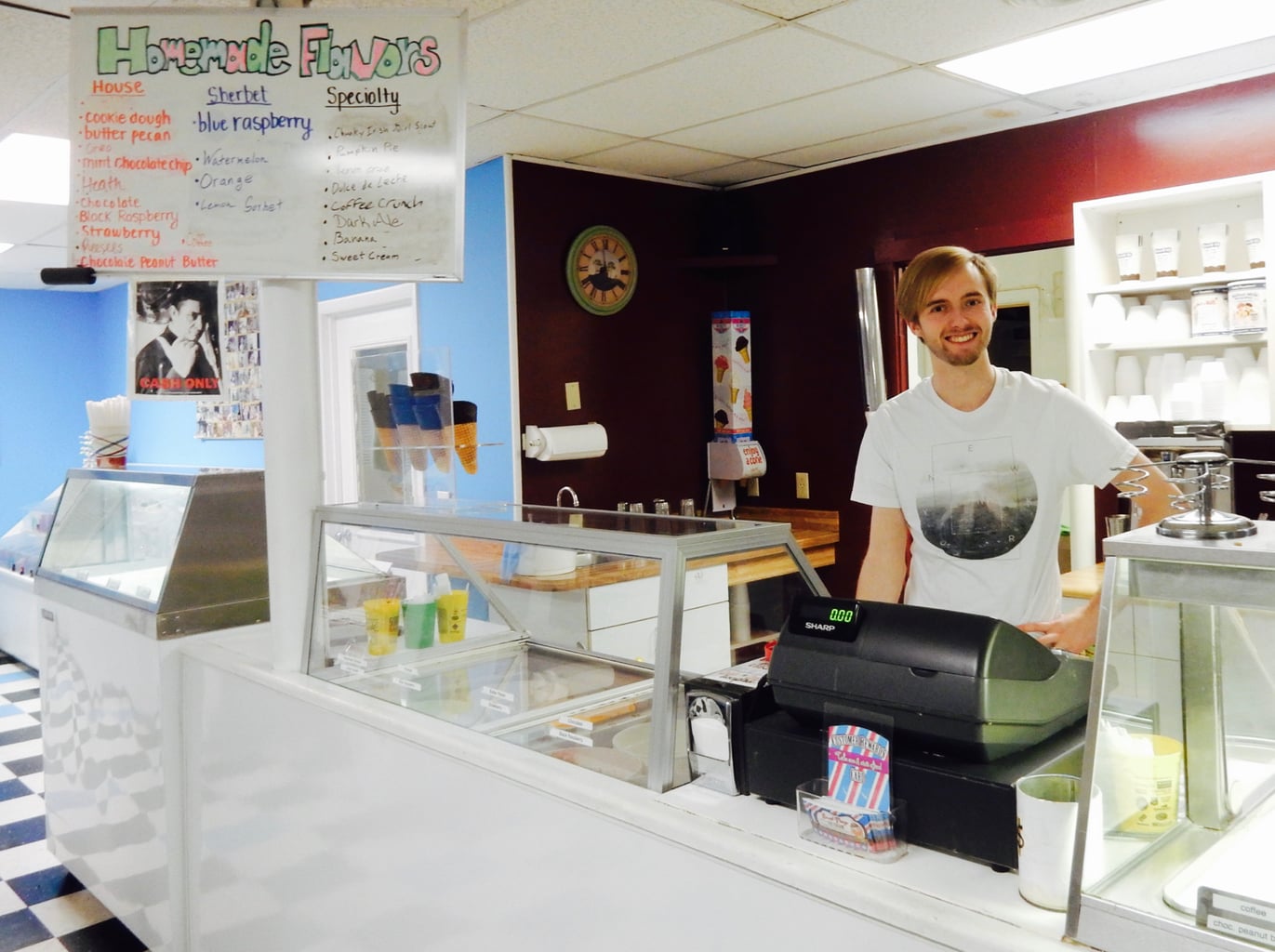 ICE CREAM: Sweet Things Ice Cream Shoppe. Patty and Chris Williams own this Lexington landmark, where everyone in town seems to end up after games, events, or just for an after-dinner treat. Try the unique "Chunky Irish Girl Scout" – Girl Scout Thin Mint with Bailey's Irish Cream – or Guinness Dark Ale, Ginger, and other creamy blends from the 24 flavors available each day.
EAT: Locals also love Sheraton Livery, and the Southern Inn for Contemporary American.
Where to Stay in Lexington VA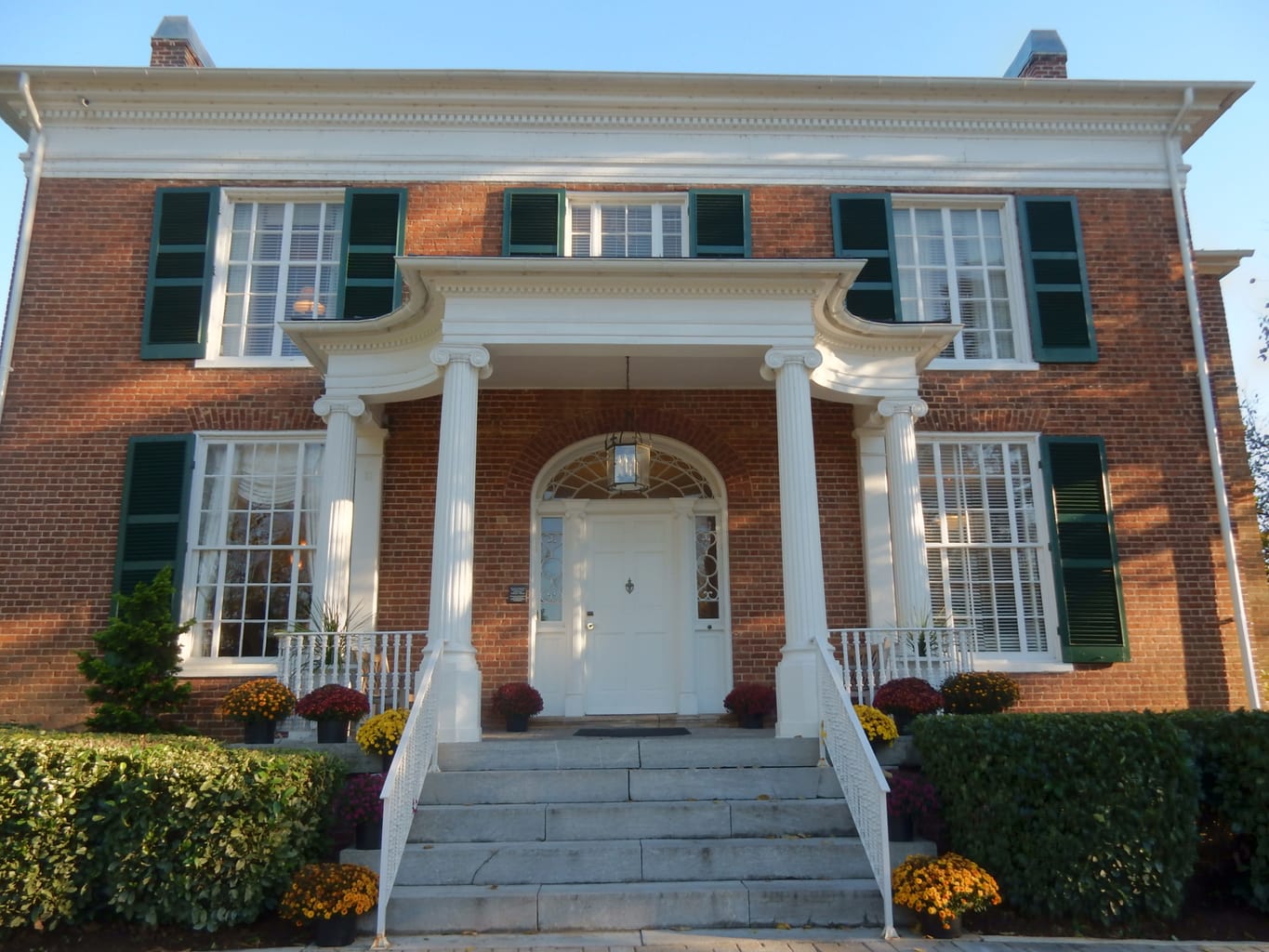 STAY: Hampton Inn Col Alto Hotel. This is not your average "Hampton by Hilton" hotel, steeped as it is in local history. On eight landscaped acres, you can choose to stay in the original 1827 Manor House (where guests check in, and where the daily complimentary breakfast is served) or in a modern hotel room.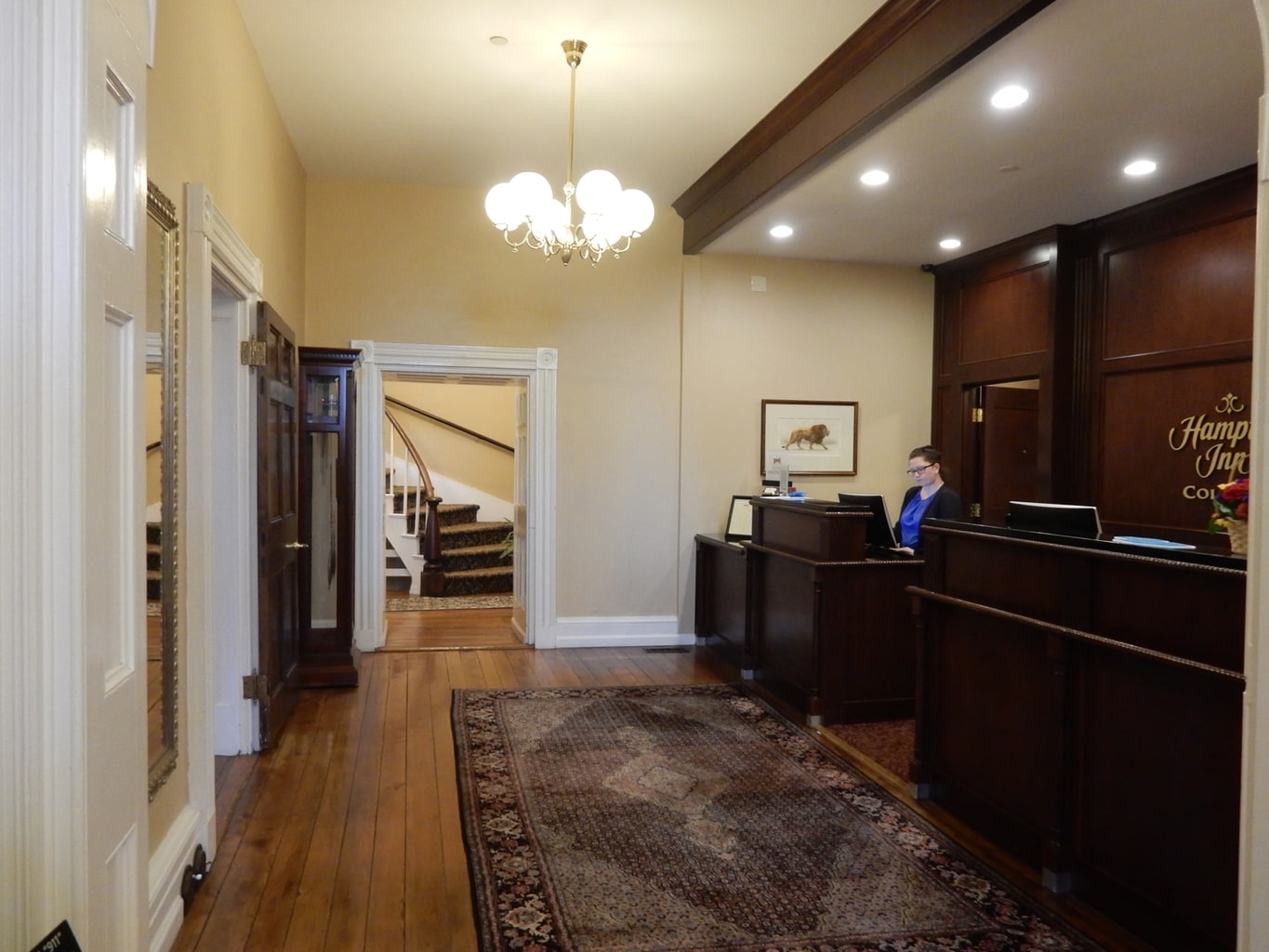 The Manor House, which in its day hosted Governors and Statesmen, features ten luxury rooms in period décor, with in-room breakfast, turndown service, and in some cases, a fireplace.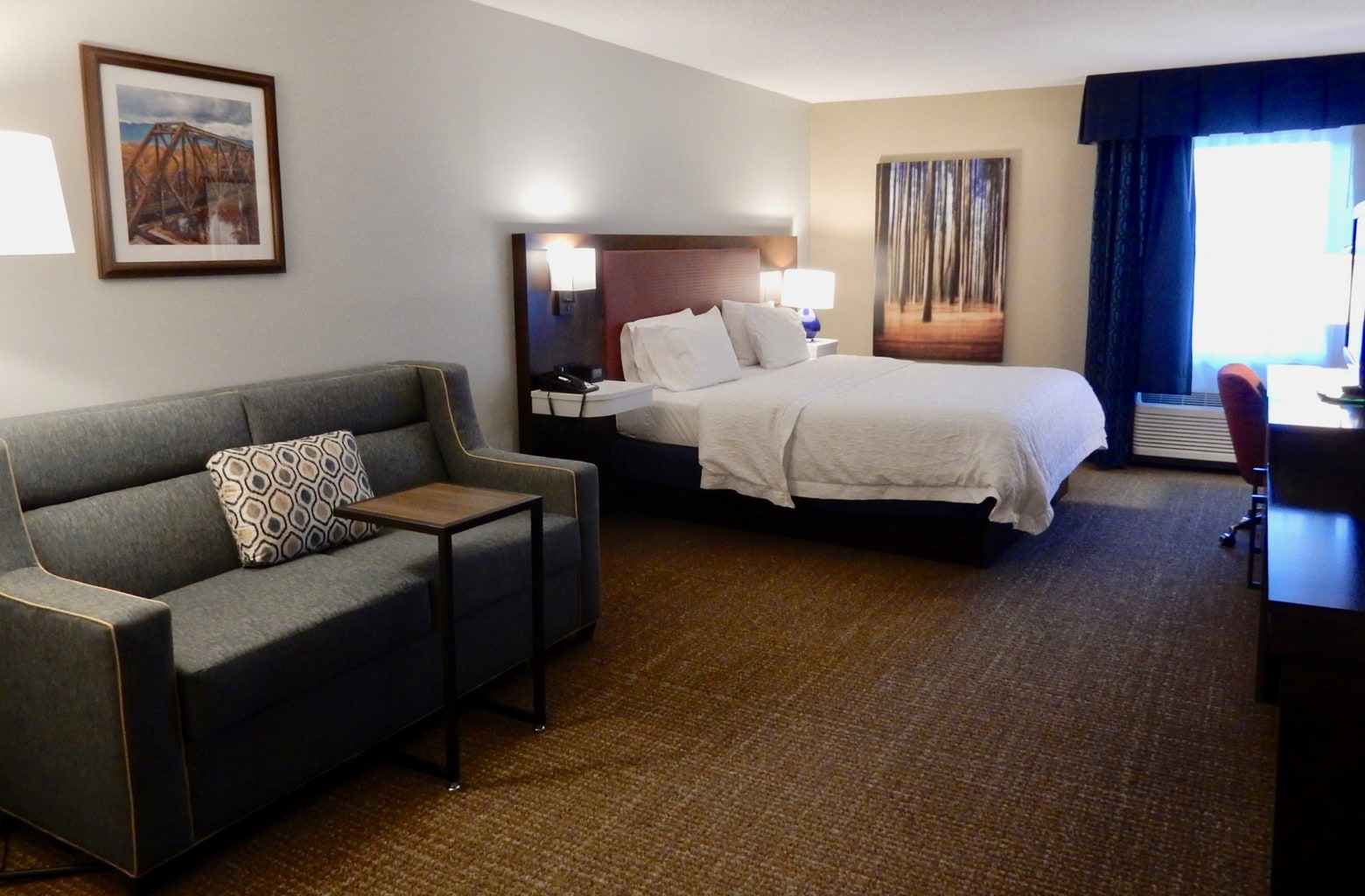 Rooms in the newest part of the hotel have been refreshed – and are modern, clean, and comfy, with granite sink bathrooms and plenty of bedside outlets. Breakfast, with hot eggs, bacon, potatoes, and make your own waffles is a communal affair in the Manor House. Room rates start at $125 off season in the hotel and $140 in the Manor House, and includes parking, wifi and a complimentary breakfast.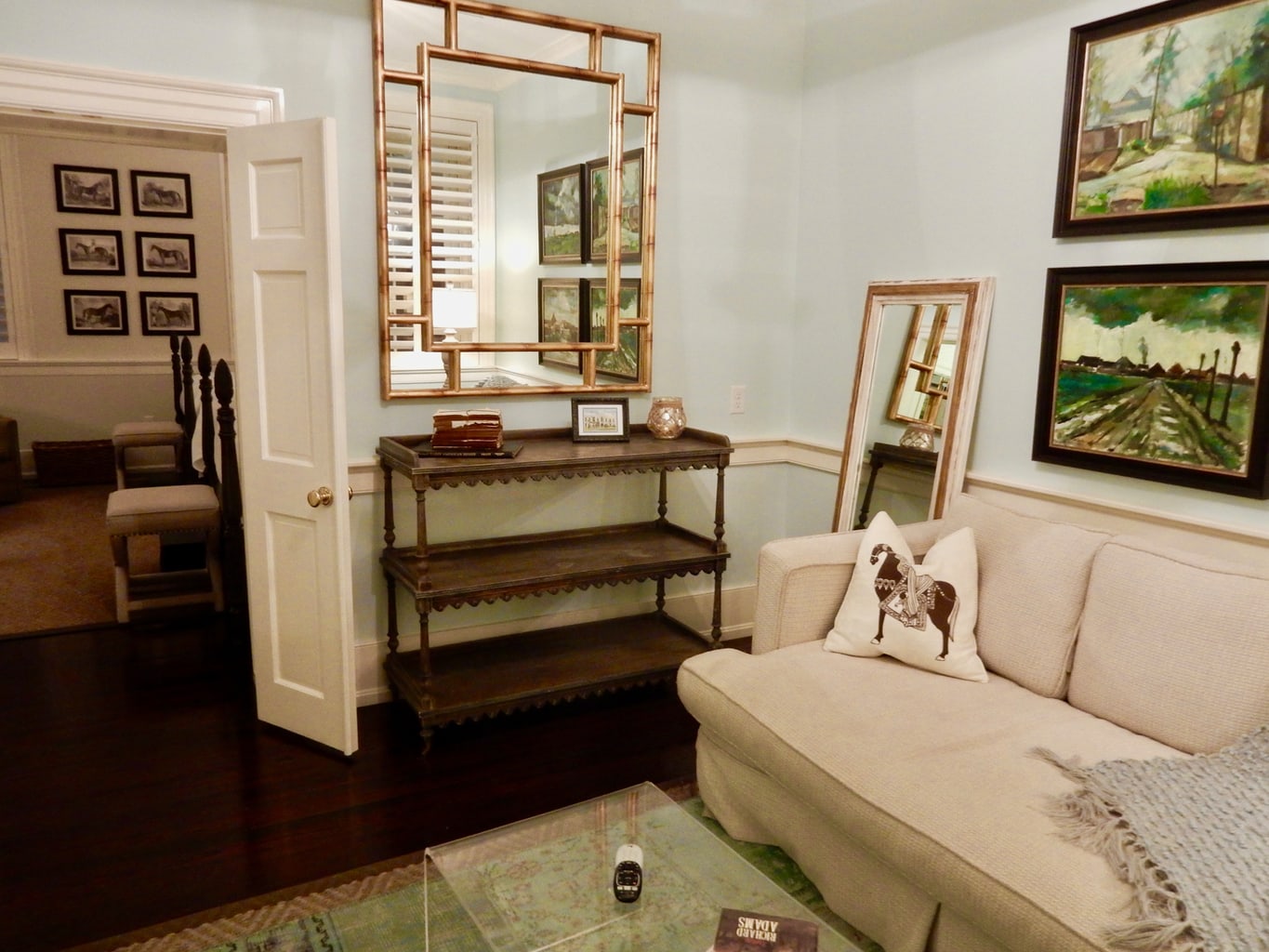 STAY: The Georges. This in-town boutique hotel is split in two on both sides of Main St. Named after George Washington and George Marshall (architect of the post WWII Marshall Plan), the renovated, plush inn is a tony addition to downtown Lexington.