WHY GO: For a small town, there are plenty of romantic things to do in Havre De Grace MD and the surrounding Harford County – if the two of you are into birds, nature, gardens, lighthouses, eccentric antique stores, and….decoys!
Harford County's most well known town, Havre de Grace Maryland, is the "Duck Decoy Capital of the World." In fact, every New Years Eve, residents gather for the famed "Duck Drop" – the town's version of the Times Square NY Ball Drop.
Described by John Smith in 1608, the "Top of the Chesapeake," where the Susquehanna River flows into the Bay, teemed with celery grass and other food for birds. Because of this, the area eventually drew wealthy hunters like Grover Cleveland, Teddy Roosevelt and the Du Pont's.
But Harford County, which also includes Aberdeen and Bel Air, is also known as a Mecca for Summer Youth Sports. Specifically, Lacrosse, Softball, and Baseball (Cal Ripken, Jr. built a stadium here).
It's also the location of Aberdeen Proving Ground, a live ammo fire test site for US Army. From the website: "If a Soldier uses a piece of technology for protection, intelligence, to shoot, to move or to communicate chances are it was developed, tested and fielded by an APG organization."
Both are huge economic drivers for the region, as is a growing wedding business. Nearly every inch of river, bay and land here is geared up for Nuptials.
This Getaway includes a magnificent topiary garden, decoys, lighthouses, a bevy of American Eagles, a monumental dam, a sweet B&B, and other hidden delights at the Top of Chesapeake Bay.
Havre De Grace is on our list of 17 Best Romantic Getaways in Maryland. Check it out for more adventures with your loved one.
Things to Do in Havre De Grace and Harford County MD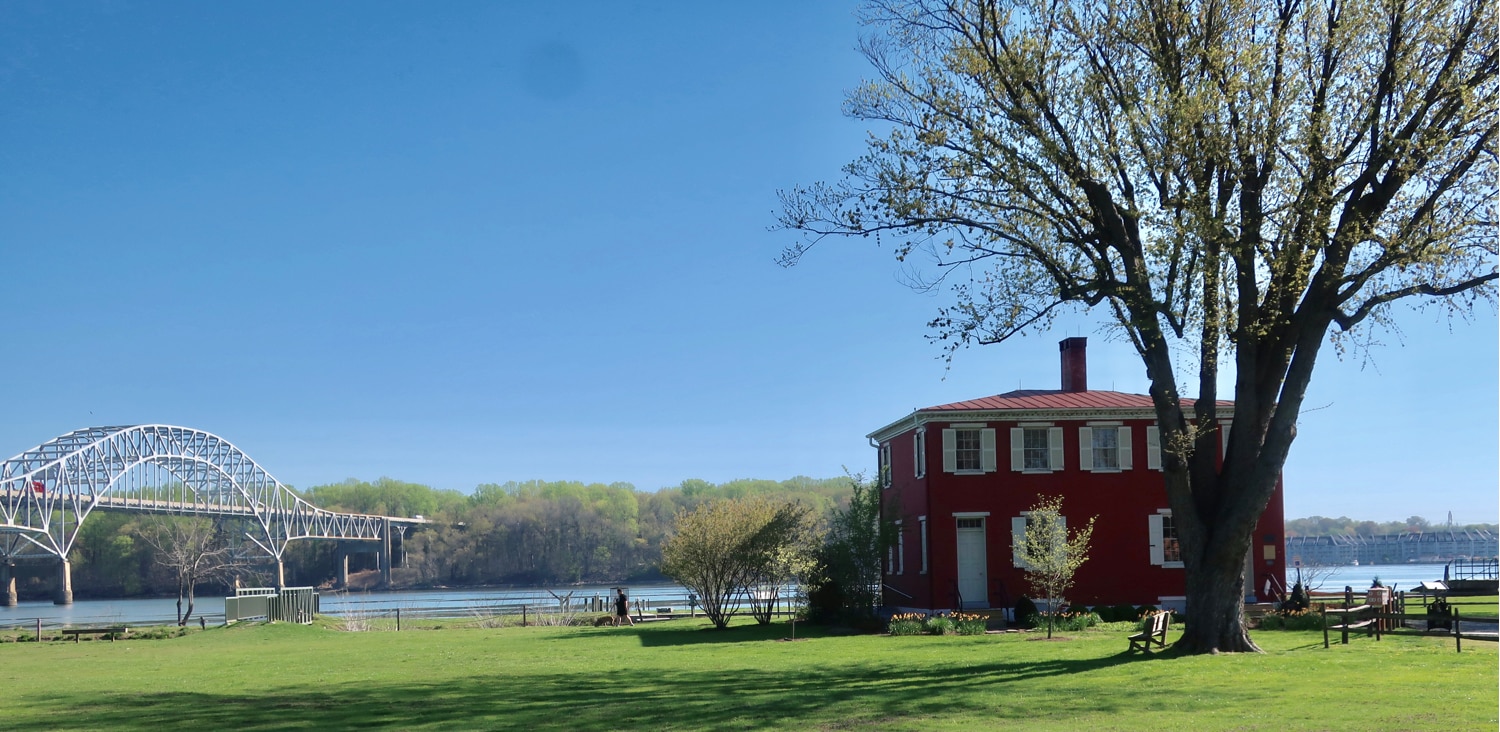 VISIT: Susquehanna Lock House Museum Havre de Grace
The Susquehanna and Tidewater Canal was in operation from 1840-1900, extending 45 miles to Wrightsville PA. This 1840 Lock House – now the Susquehanna Lock House Museum, situated about a mile from the Havre de Grace's 4 other museums – contains a very unique and high caliber working miniature model of a real canal lock.
That in itself is a huge drawing card. As the former home and office of the lock tender and his family, you'll also get an authentic look into the lives of those charged with this important task.
Importance of Locks
The Susquehanna River courses over 440 miles, from its headwaters near Cooperstown NY, to Havre de Grace, where it pours into the Chesapeake Bay. The river drops 230 ft. along the way.
This downward slope necessitated the construction of a canal with 29 locks to raise or lower the boats (8 ft at a time) that shipped coal from Scranton, and timber from the Pennsylvania wilds to Philadelphia and Baltimore. (And then, to "anywhere").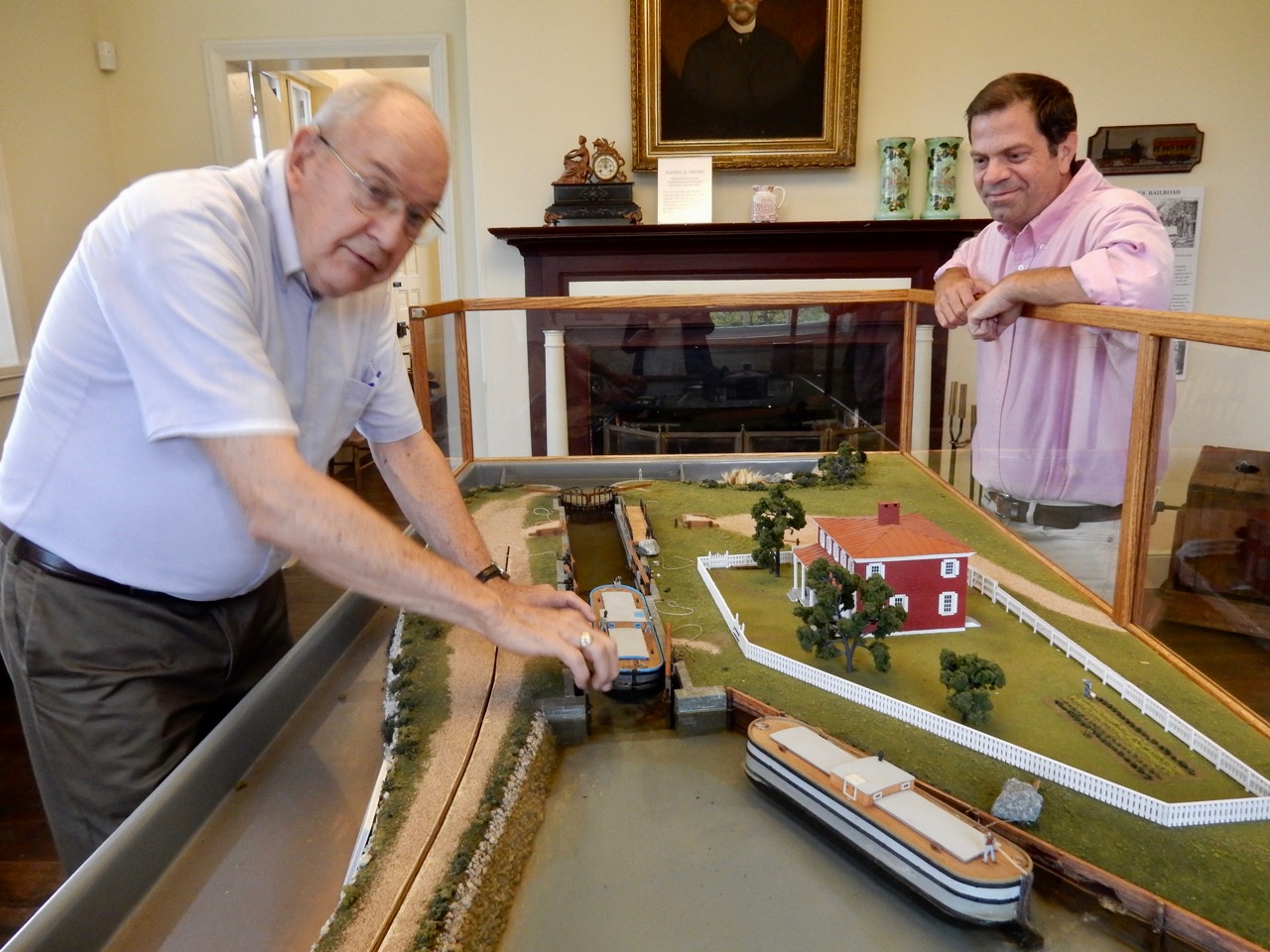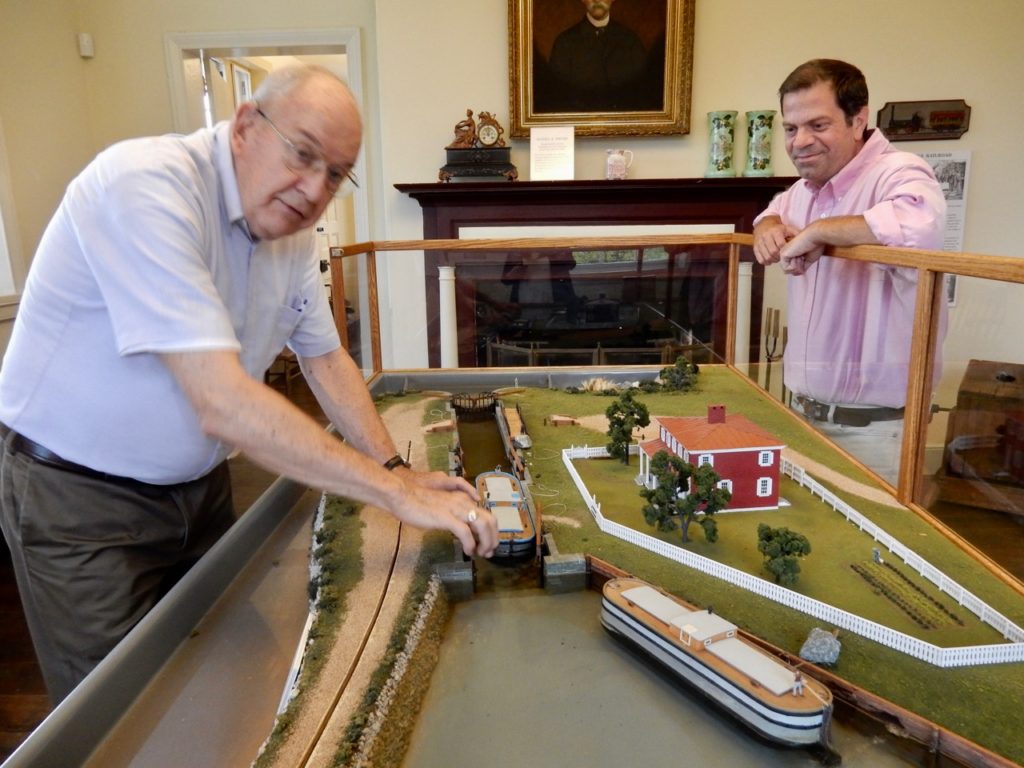 If you are lucky enough to get Joe Kochenderfer as your docent, the retired Boy Scout Troop leader delights in showing kids (and adults) how a real lock works at an interactive water-table in the center of what would have been the lock tender's living room.
Outside, the heavy pivot bridge still swings open. "Fifth graders, especially, love to push it."
Most canals became obsolete with the advent of the railroad, and this one was no different.
This Tender's home was turned into a two-unit apartment until it was renovated and opened as a museum in the 1970's. It now hosts rotating exhibits and that marvelous lock model. In case you're in need of a leg-stretcher; just outside the a 1.5-mile nature trail, named for the community-minded Kochenderfer. The Joe K. Nature Trail.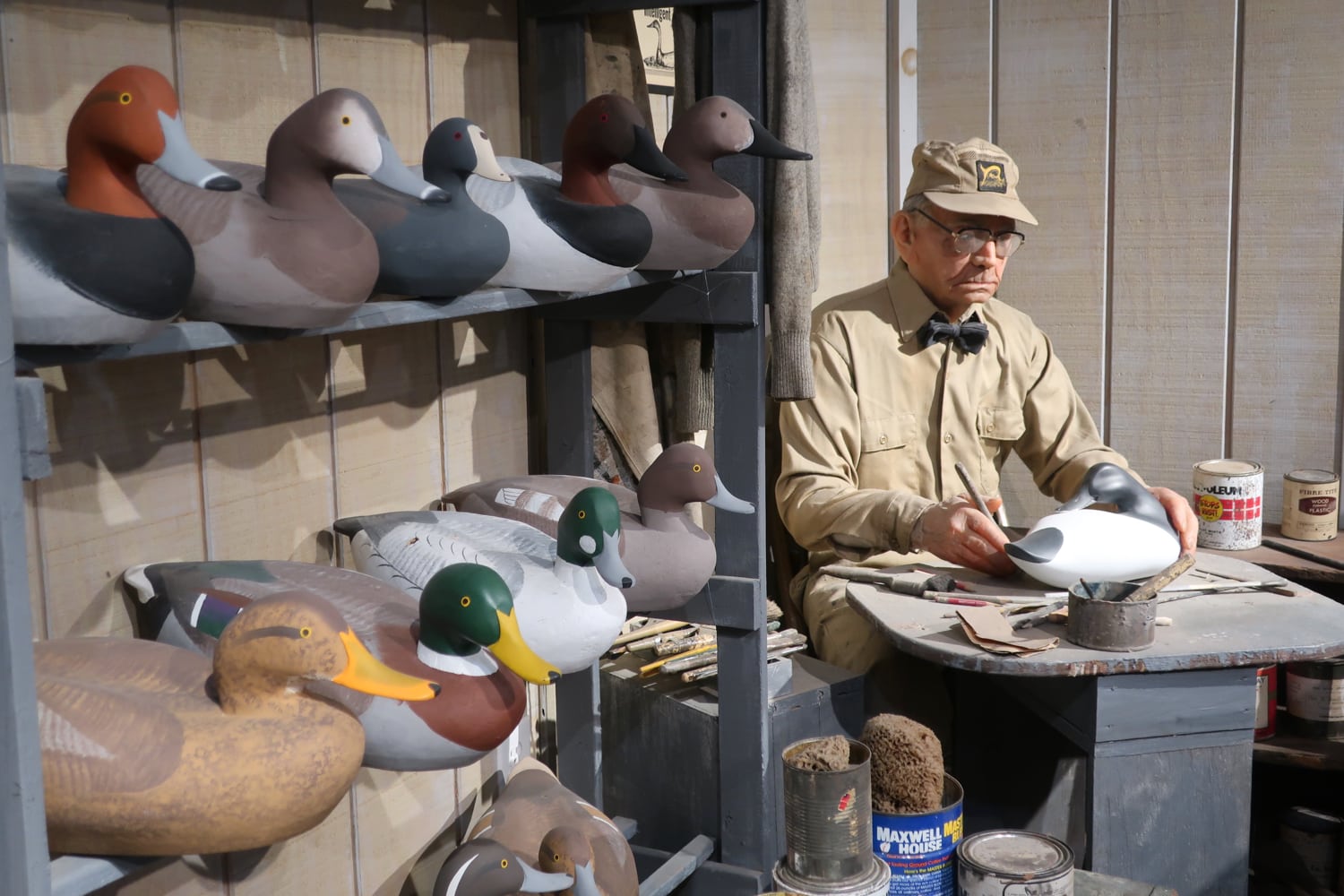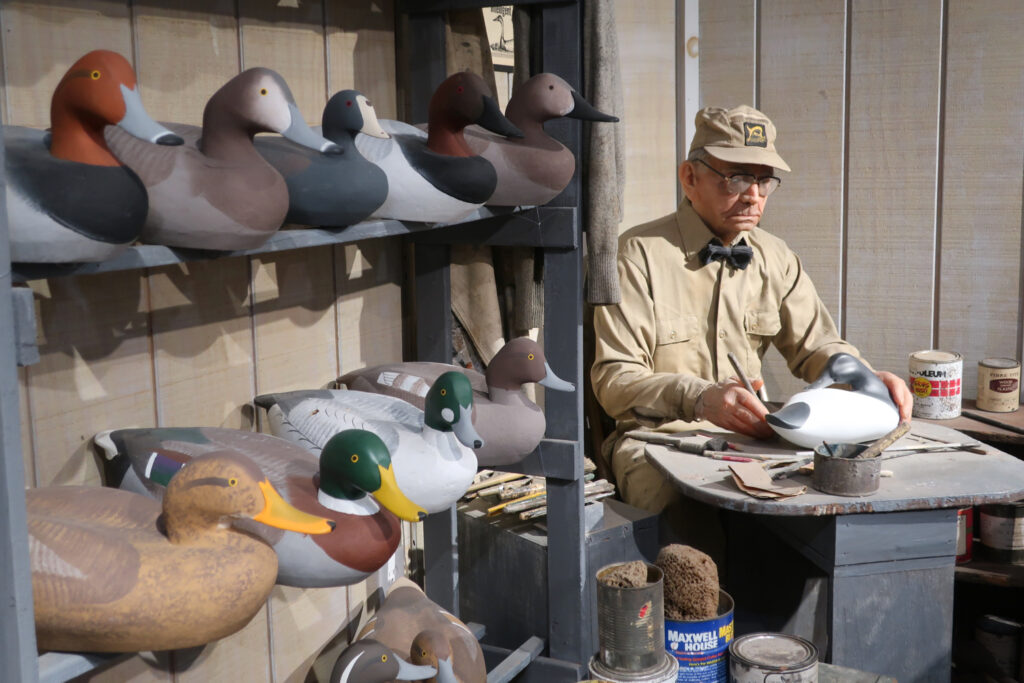 VISIT: Havre de Grace Decoy Museum
Situated in the building that once served as laundry, indoor tennis courts, and pool for the former Bayou Hotel (now condos) right on the waterfront, the Havre de Grace Decoy Museum deserves an hour or so for its memorable and well-thought out exhibits in three galleries on two floors.
There's an exact replica of famous carver, Madison Mitchell, at work, and a whole multi-media diorama inside a screened-in shack, narrated by Mitchell himself.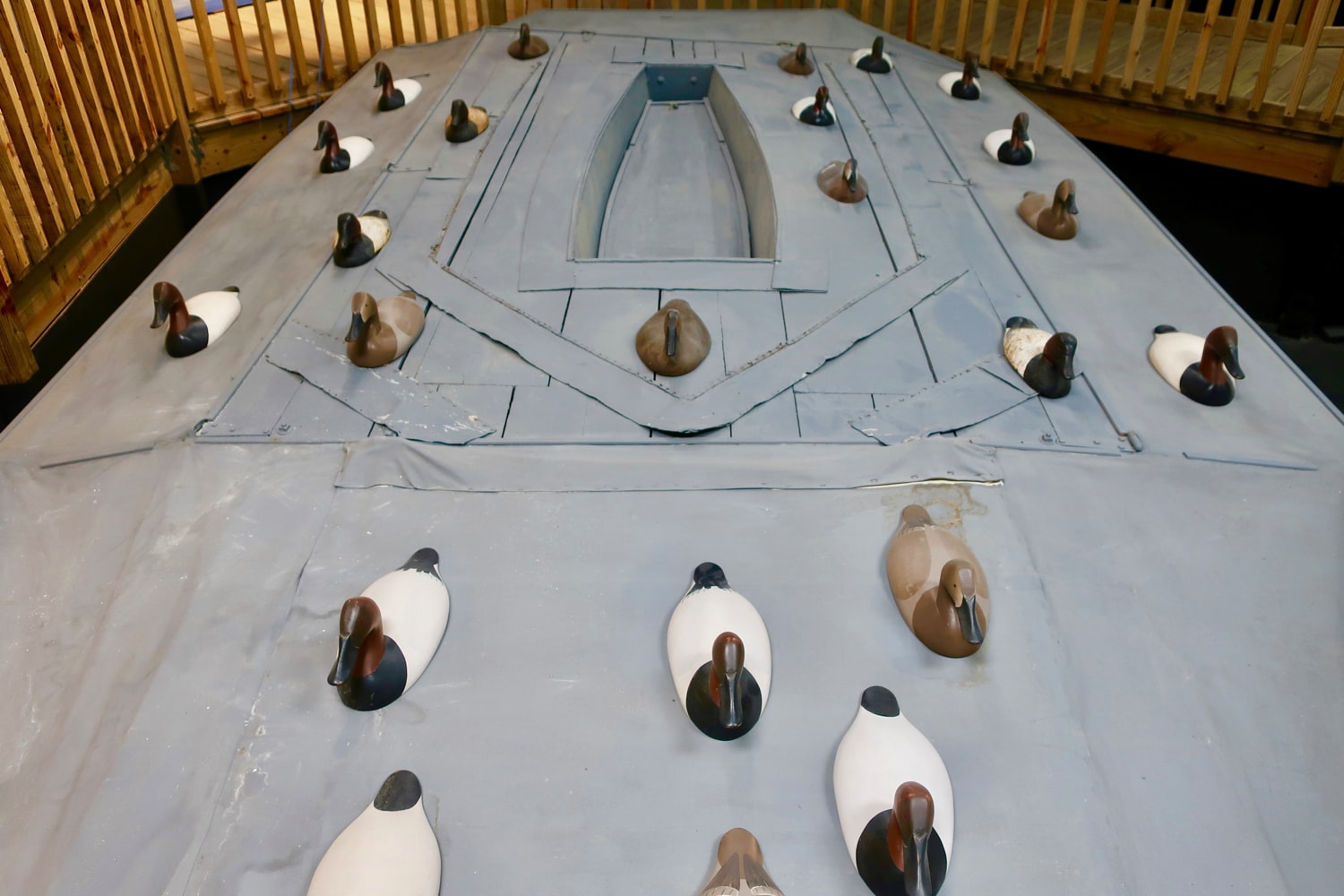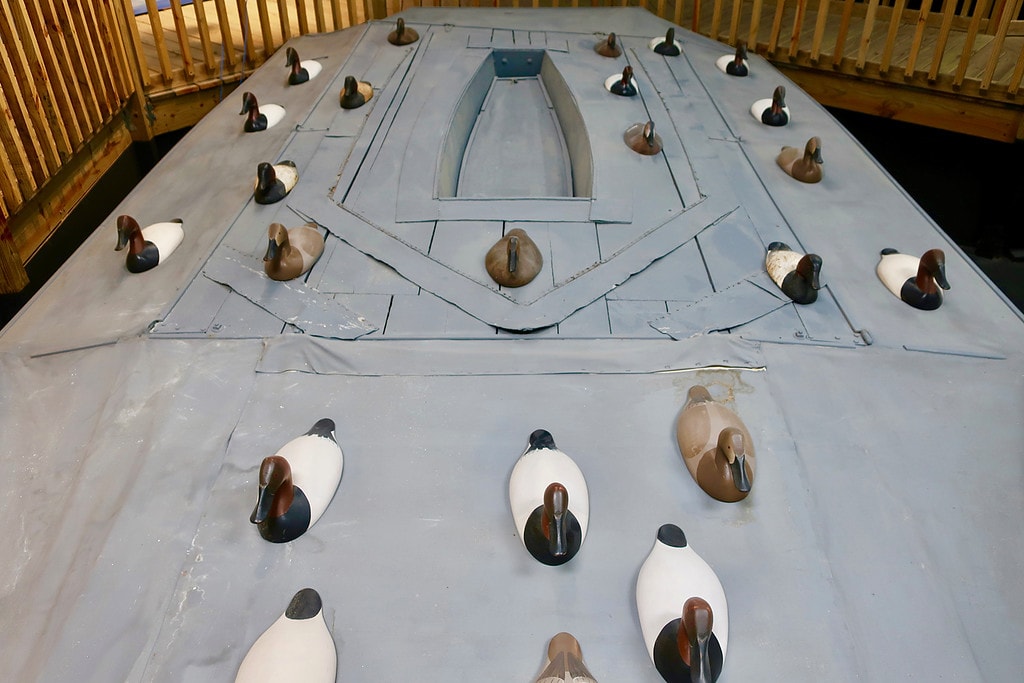 In the room where the pool used to be, you'll find a "Sink Box" – a floating duck blind that sits low in the water. It's engineered so the hunter can lay flat in the center of an array of decoys, and pop up easily when ducks fly by.
Upstairs, a whole wall of glass windows overlooks the Chesapeake Bay.This is where each well-known decoy carver is given his due inside a few dozen cases. As you can imagine, decoy carving is still a popular pastime here.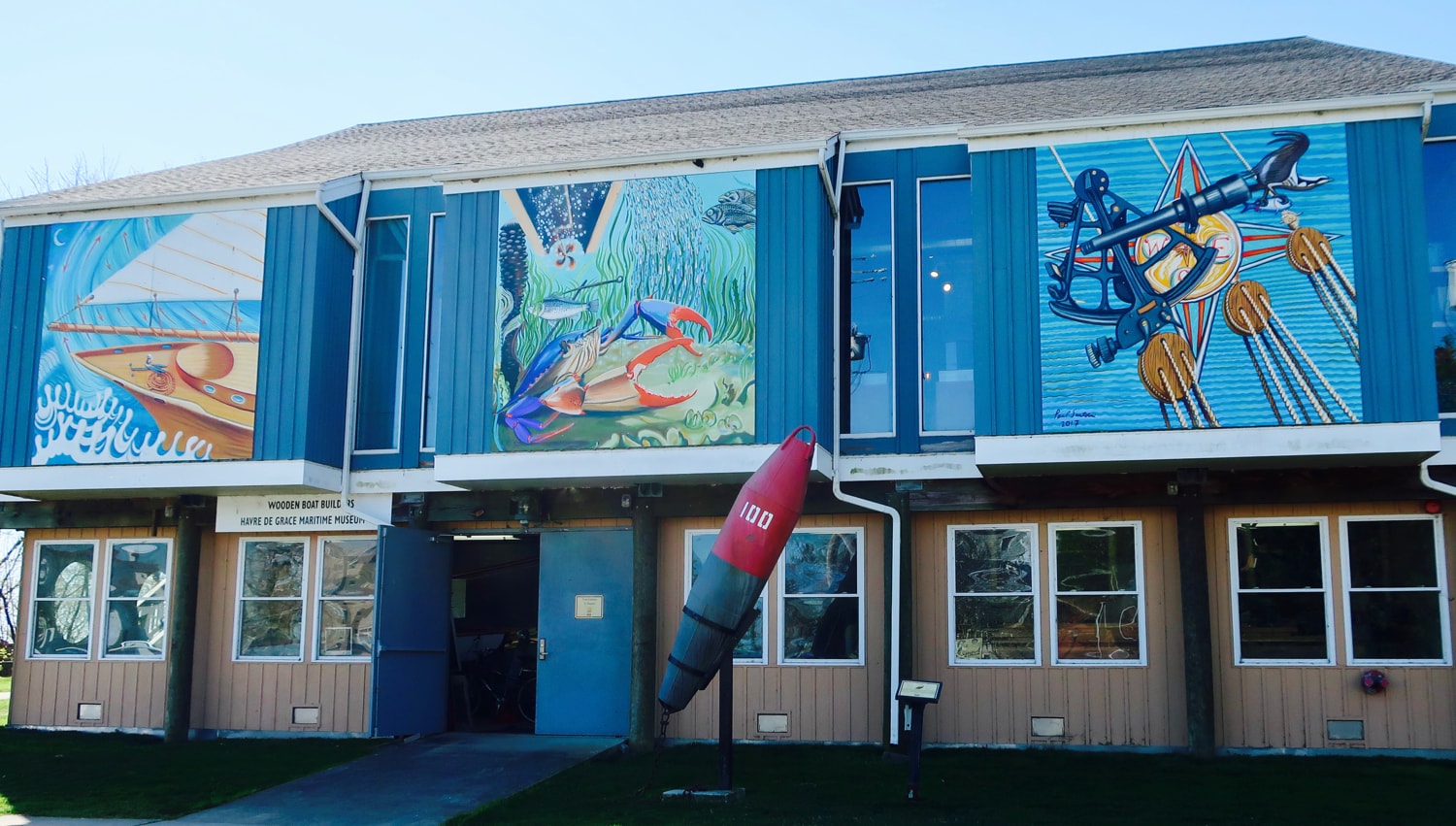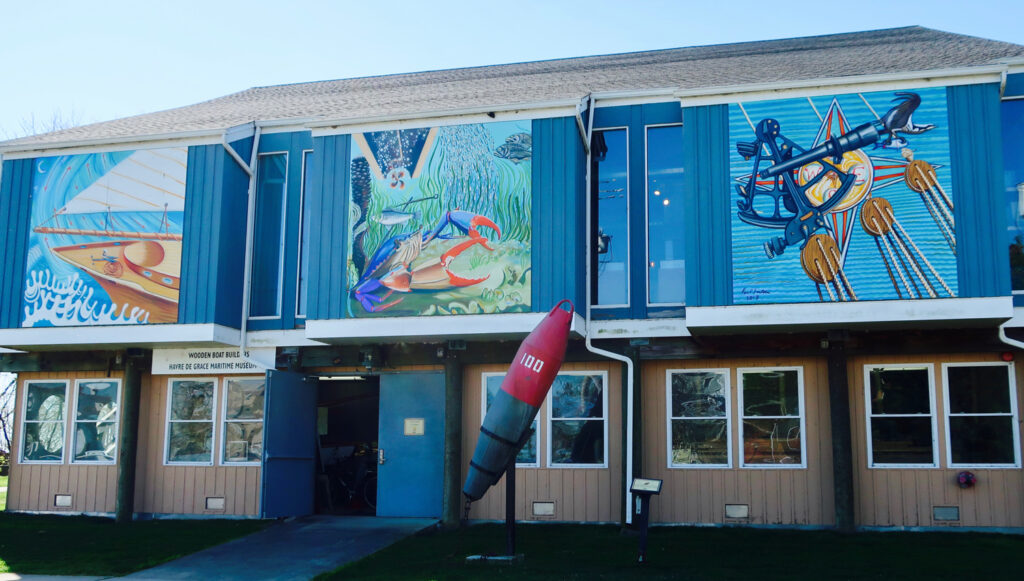 VISIT: Havre de Grace Maritime Museum
If you've never seen a red nun buoy out of the water, here's your chance. It looks like a dual-toned torpedo, just as large underwater as it is above. But that's not all in this small, airy, but fantastic little Havre de Grace Maritime Museum.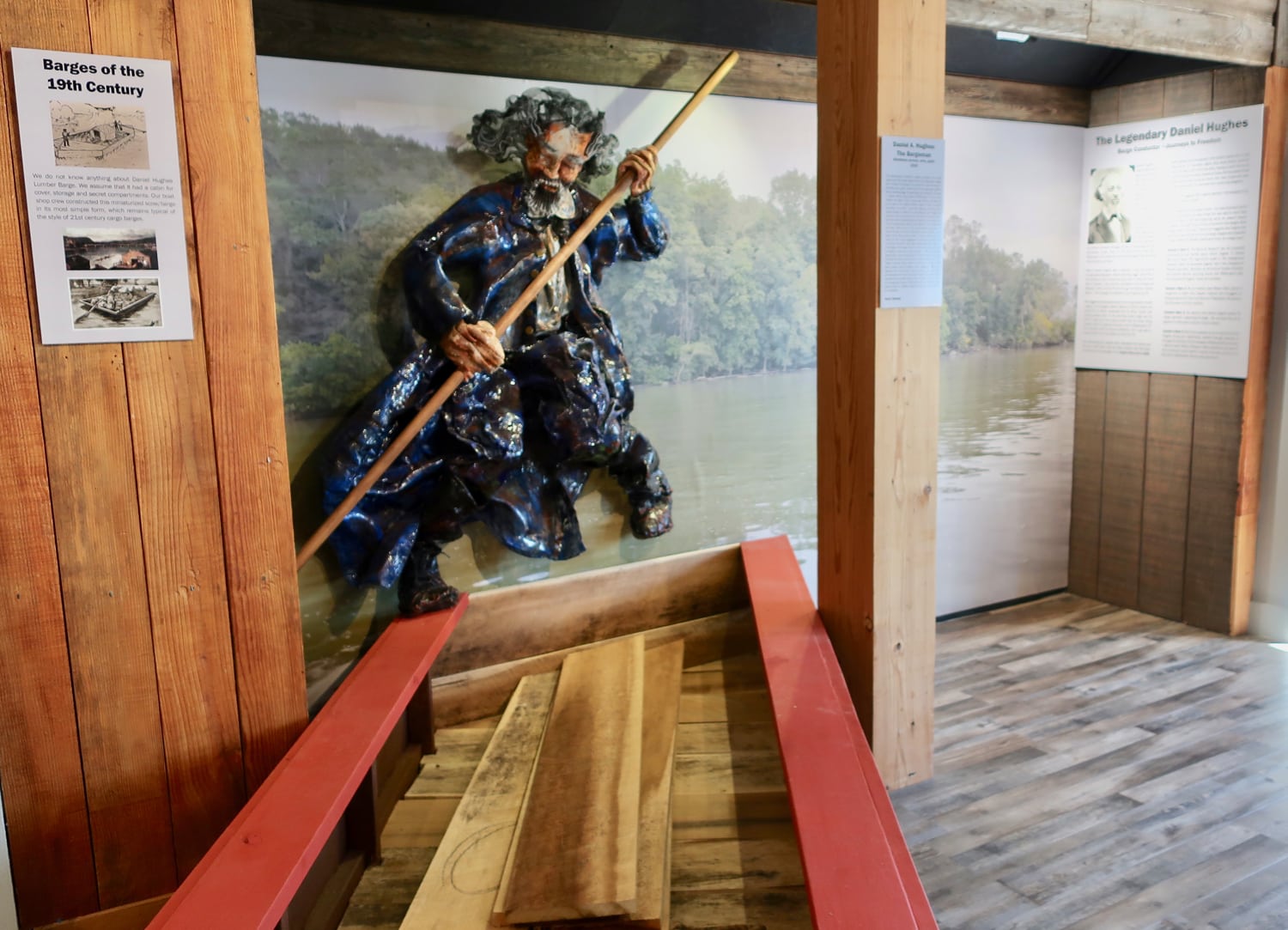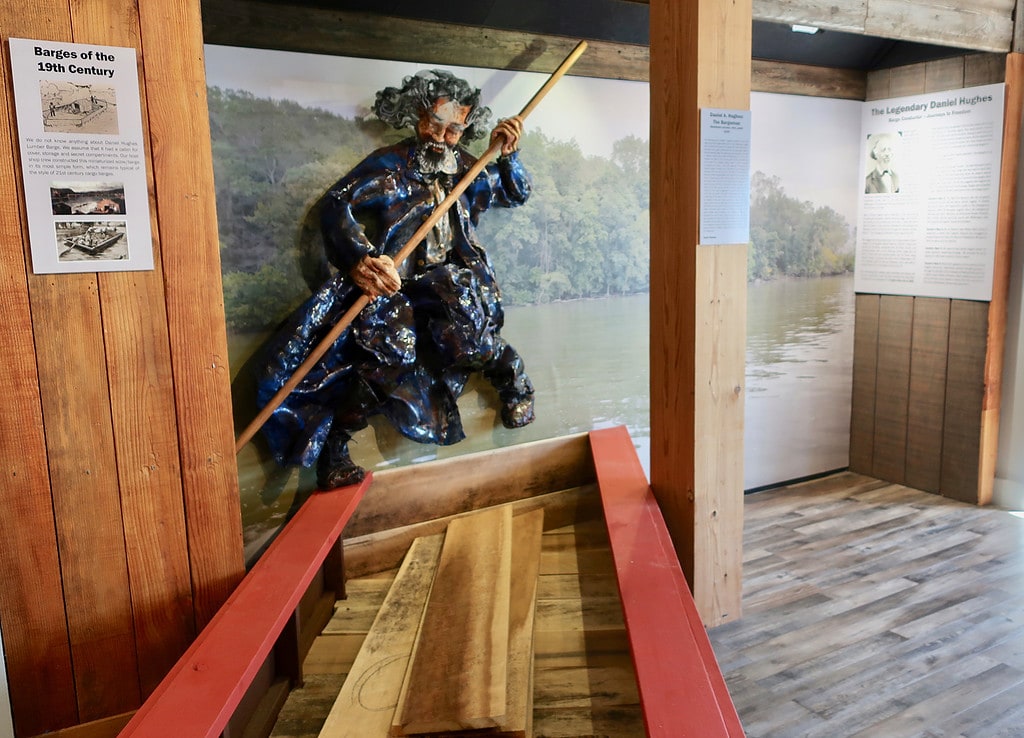 Most recently, the museum unveiled the award-winning Underground Railroad: Other Voices of Freedom exhibit that tells the story, through compelling contemporary art, of the Underground Railroad in the greater Havre de Grace area.
In addition, the museum displays petroglyphs – Native American "graffiti"- on rocks coughed up by dynamite during the construction of the Conowingo Dam. See crab pots and nets, Chesapeake Bay boats, and a ships bell, crusted with fossils, scavenged from the bottom of the ocean floor in New Jersey waters.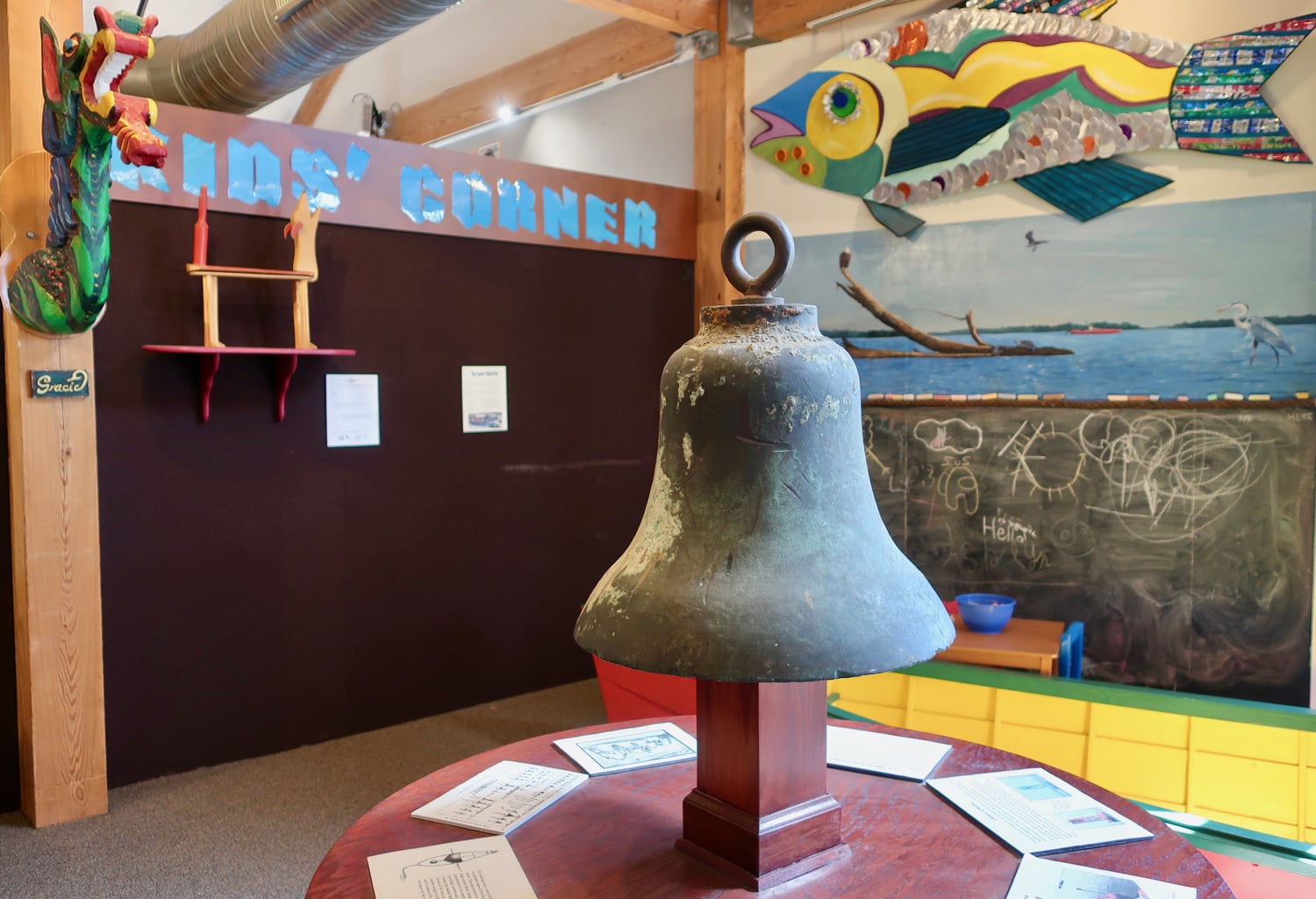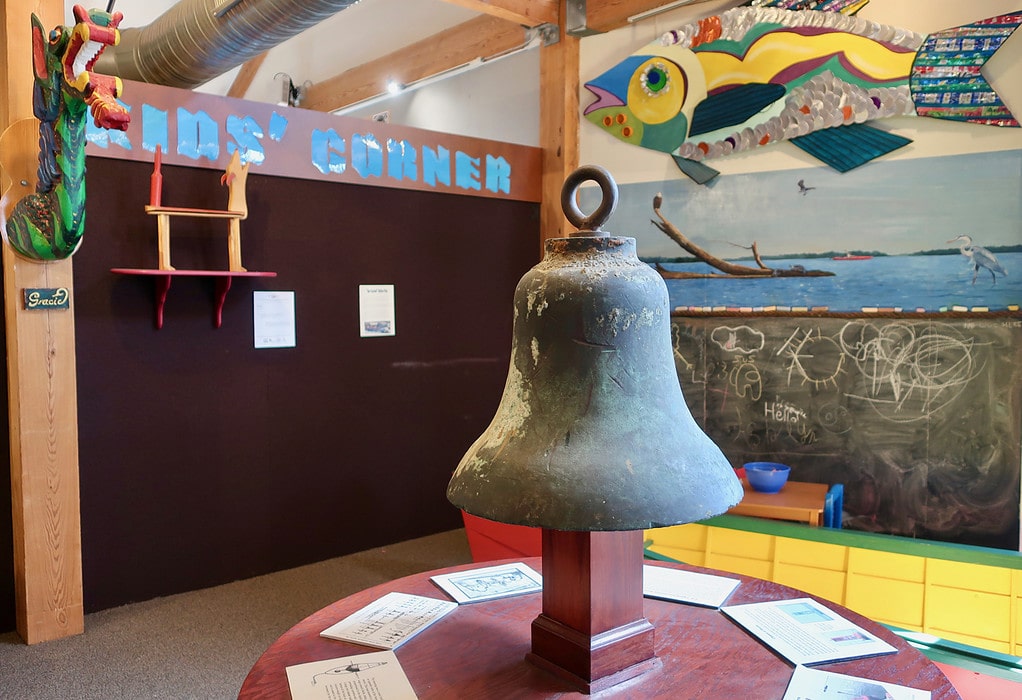 And one whole exhibit is devoted to John Smith's Aug 2-6, 1608 exploration of the Chesapeake Bay – one of the richest and most productive estuaries in the world.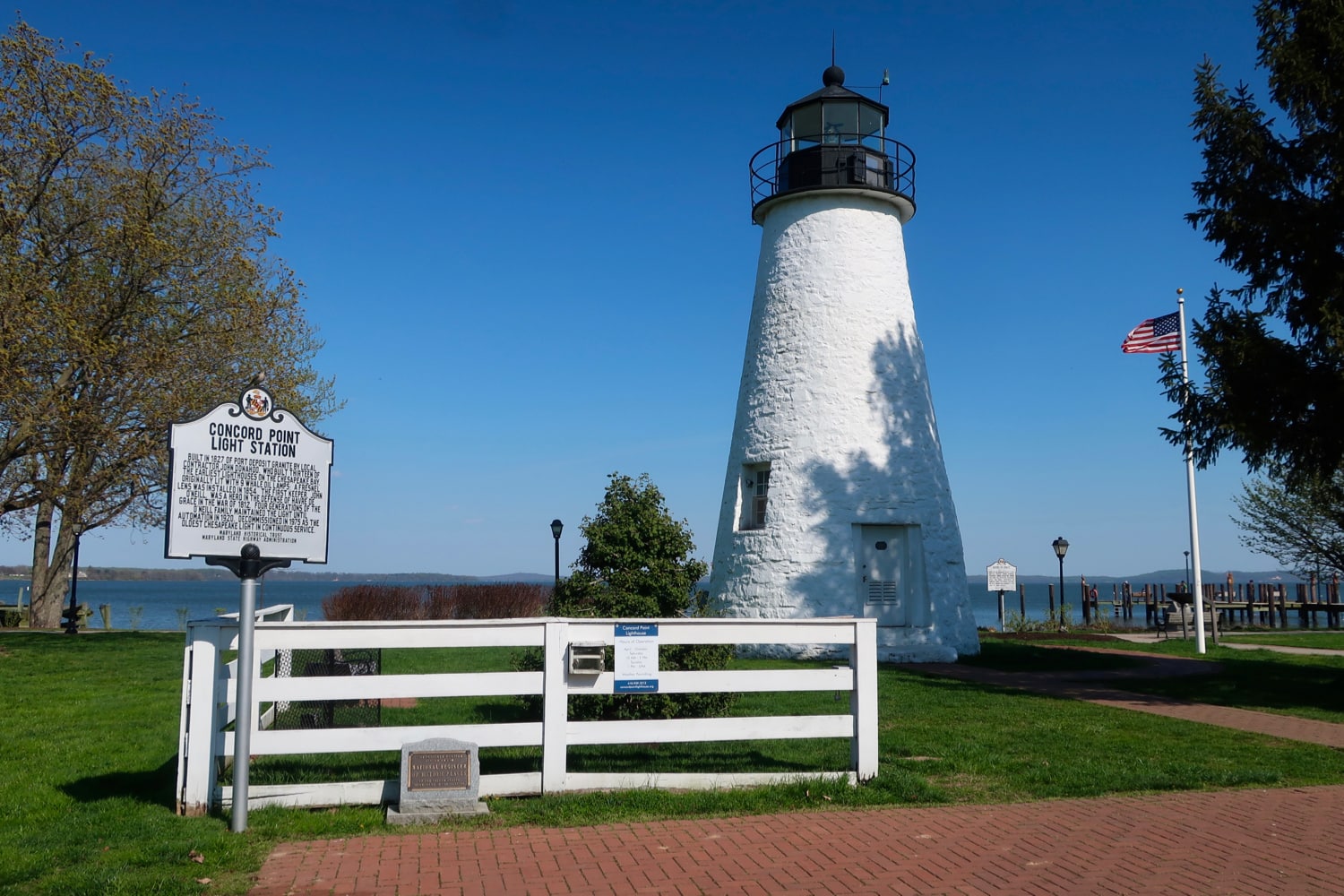 VISIT/CLIMB: Concord Point Lighthouse and Keeper's House
It was on this spot in 1813, that British forces landed and then sacked and burned down the town. In subsequent years, as canning and fisheries revived the economy of Havre de Grace, boat traffic increased on what became known as the Susquehanna Flats.
In 1827 the Concord Point Lighthouse was built of Port Deposit Granite to warn larger deeper boats away from the shallows. As the lighthouse was situated on a valuable commercial stretch of shoreline, the Lighthouse Keeper's House was forced to stand far from it – a rarity.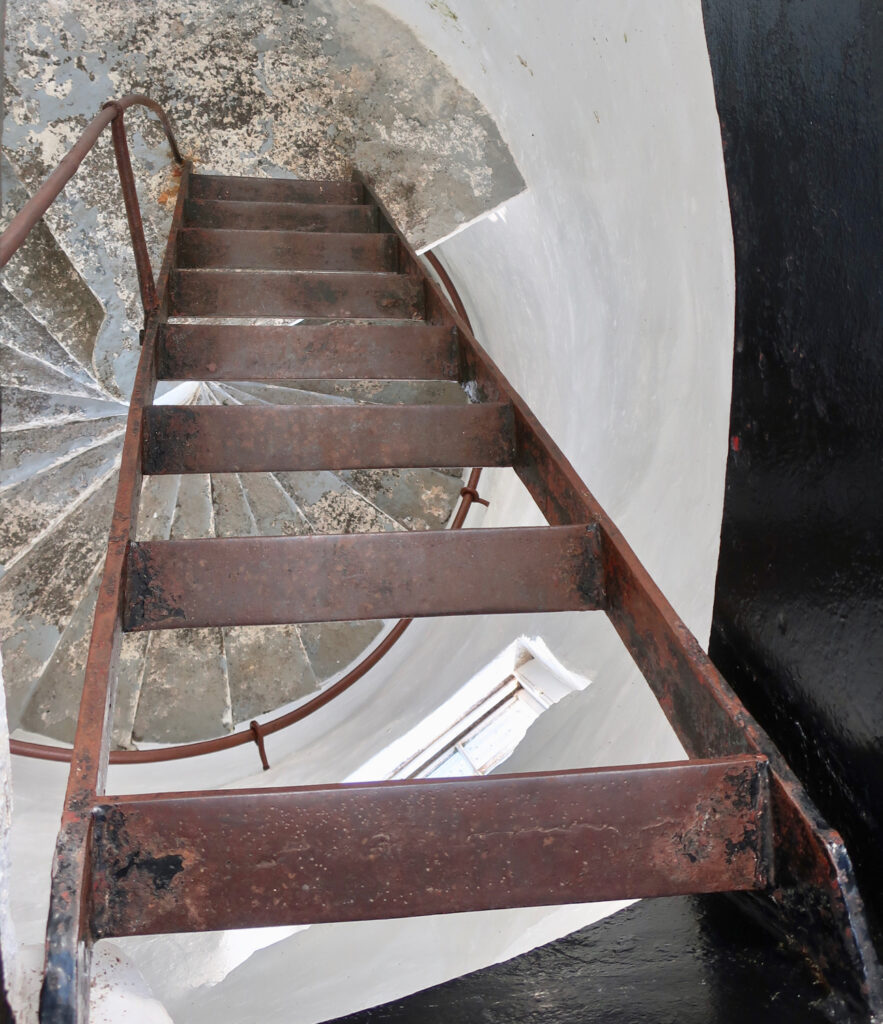 Four generations of the O'Neil family maintained the Concord Point Light Station, originally lit with 9 whale oil lamps. Each keeper had to haul the oil up 27 steps (the last 7 or 8 via ladder) multiple times a day.
Concord Point was decommissioned in 1975 as the oldest Chesapeake Light in continuous service, and now the public is invited to climb those claustrophobic steps, and (if you're like me), belly flop onto the uppermost platform. It's worth it for the views. And to say you've done it.
Tour the Keeper's House Across the Street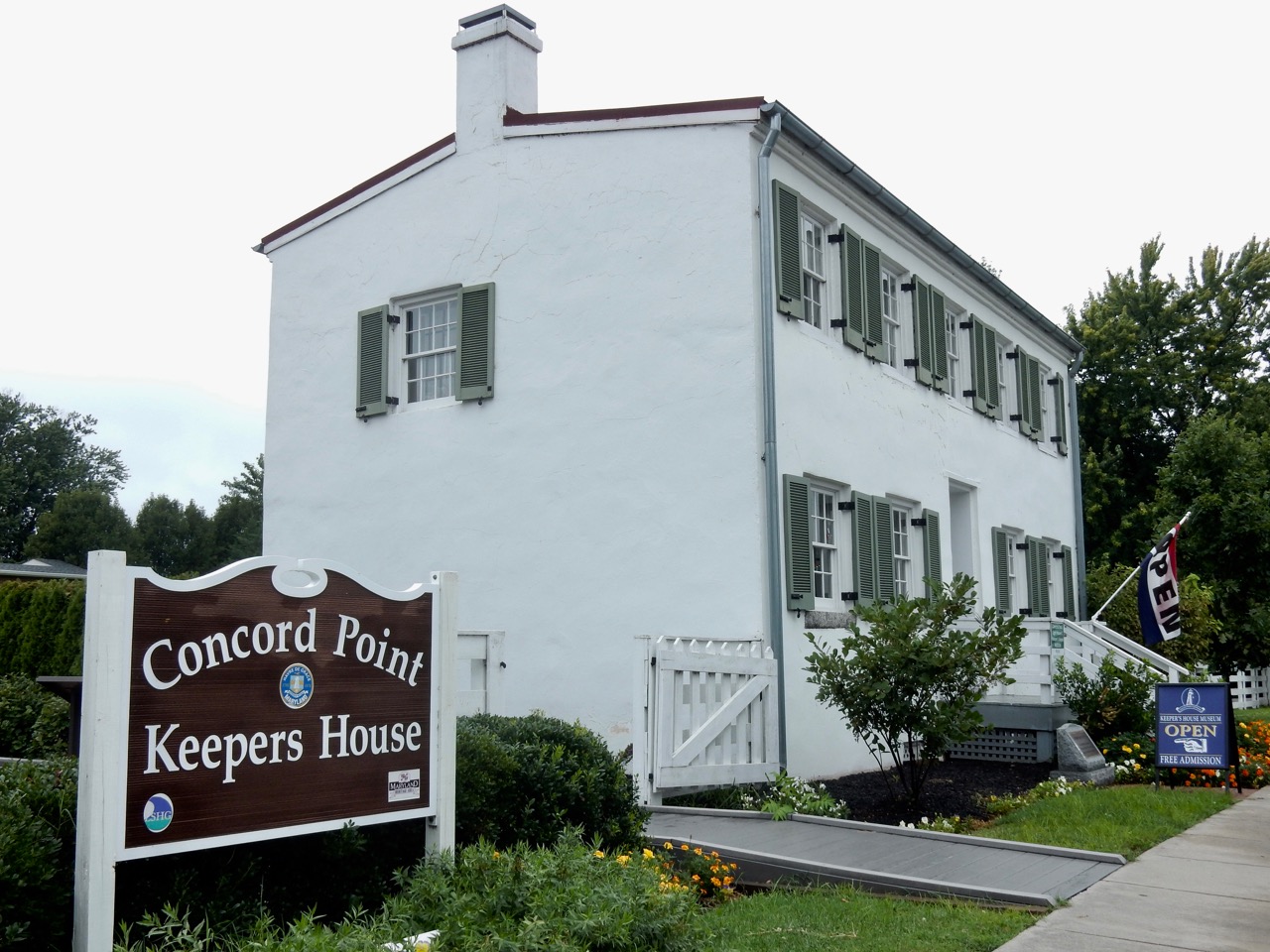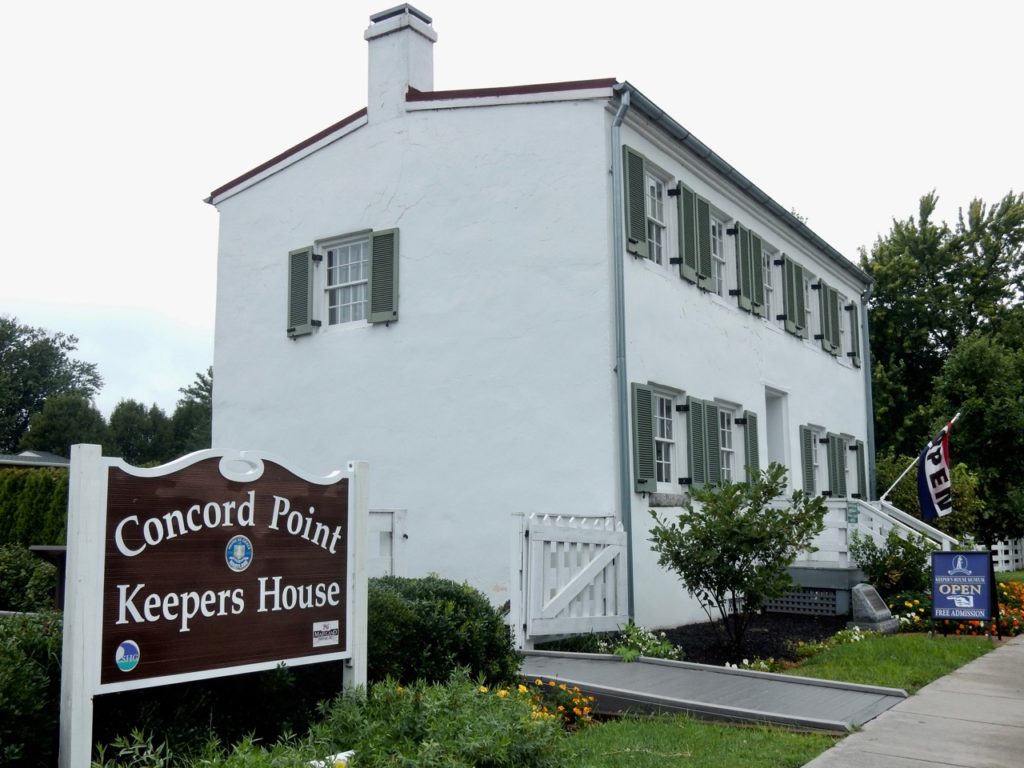 You can tour the Keeper's House, which has exhibits about the first Lighthouse Keeper, John O'Neil. O'Neil attempted to protect Havre de Grace from British forces during the War of 1812, and was captured then released only after his 16 year old daughter, Matilda, along with other townspeople, pleaded for his life.
After the death of John and son, in 1863, John's wife, Esther, served as Lighthouse Keeper. She did so for 18 years. In fact, the first female federal employees were lighthouse keepers, earning, as did their husbands, $500 per year.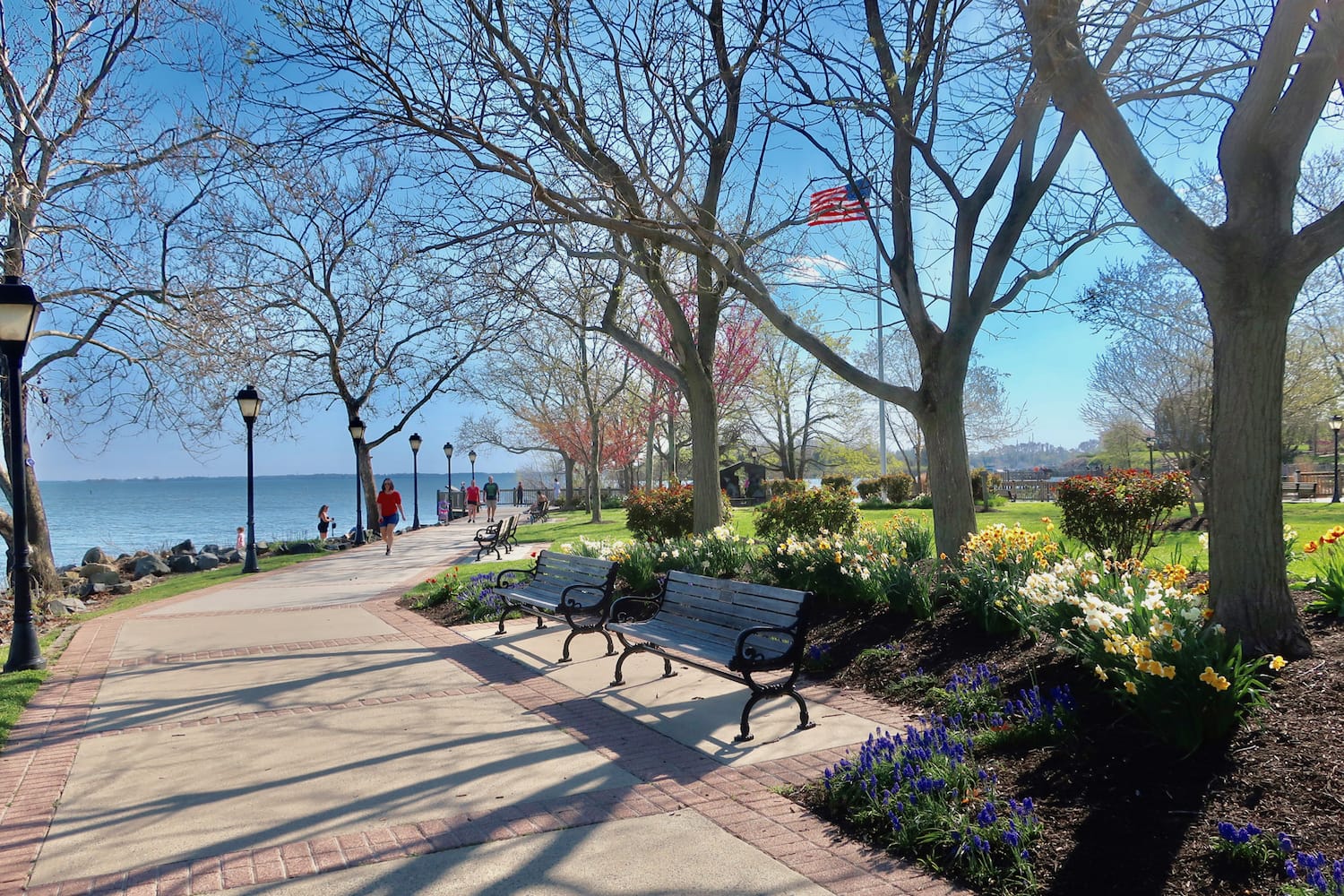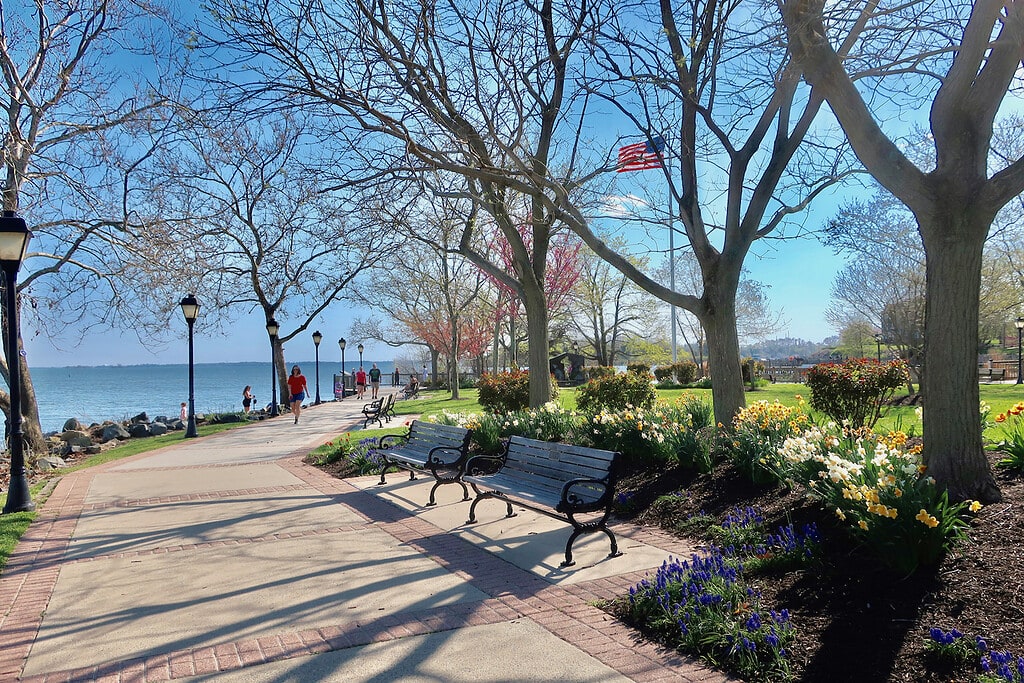 STROLL: Havre de Grace Promenade
This popular shoreline boardwalk extends 3/4 of a mile from the Promenade Grille (where you should park) to the Concord Point Lighthouse. But it's so picturesque, you won't even feel as if you've walked 1.5 miles (to end and back).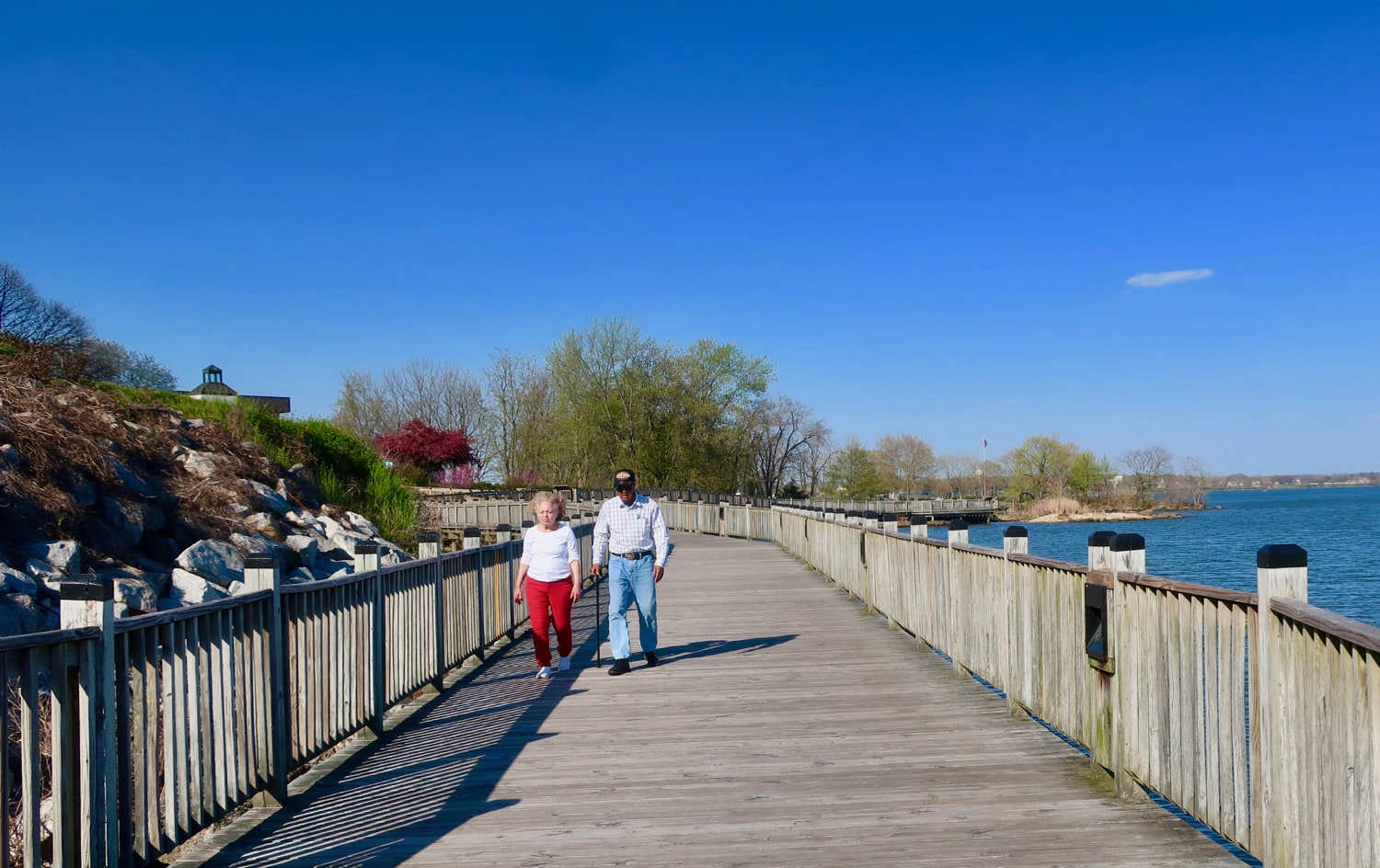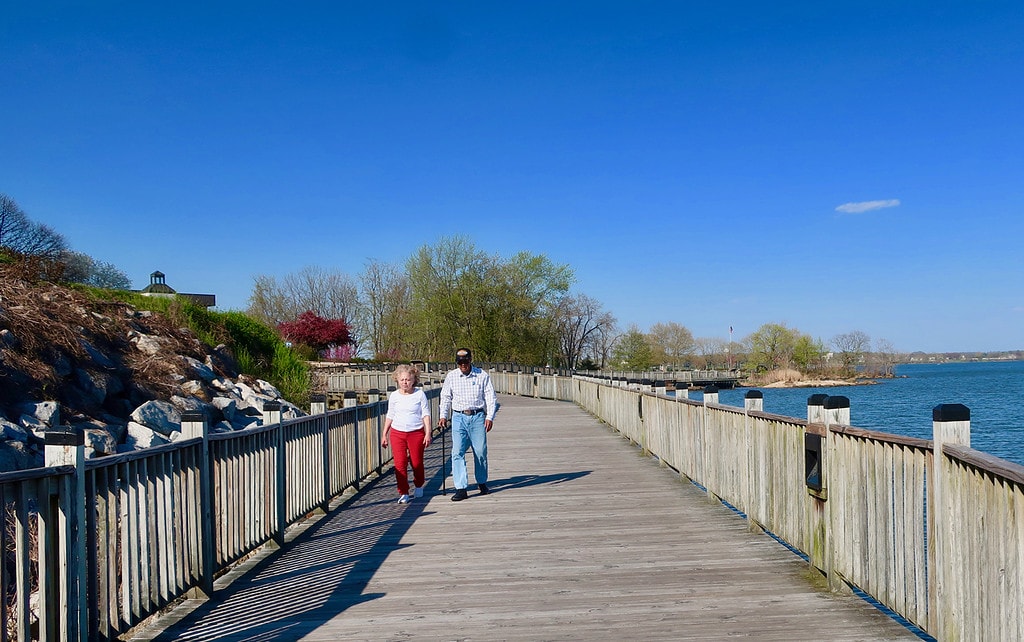 Along the way, be sure to check out the Birds of the Chesapeake waterfowl wooden carvings that represent the different Maryland birds seen in this region.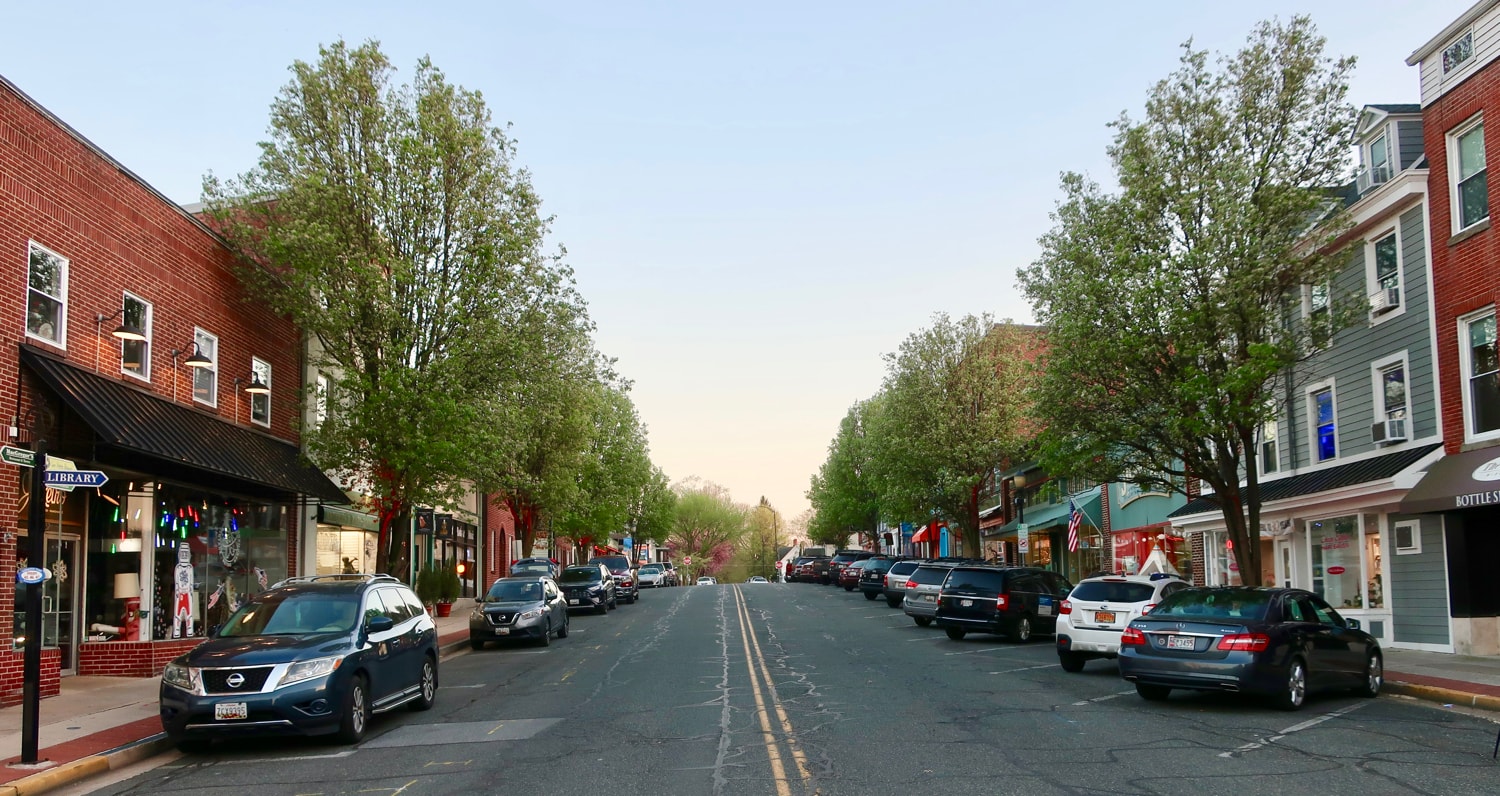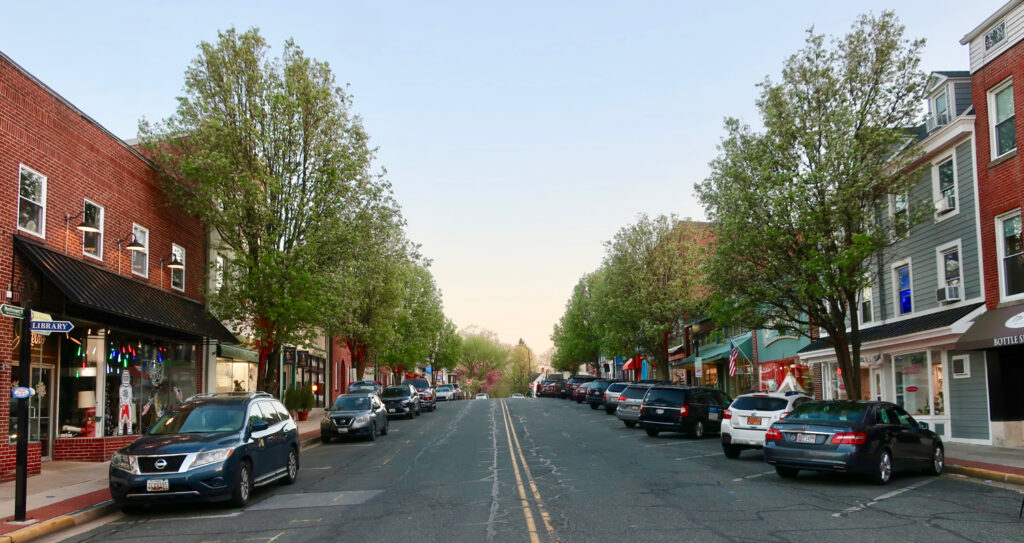 SHOP: Downtown Havre de Grace
For a small town, Havre de Grace is outsized when it comes to loopy, jam-packed, haphazard, antique stores overflowing with anything and everything, that are somehow hyper-focused on one thing. Here are our three favorites, and what each is known for.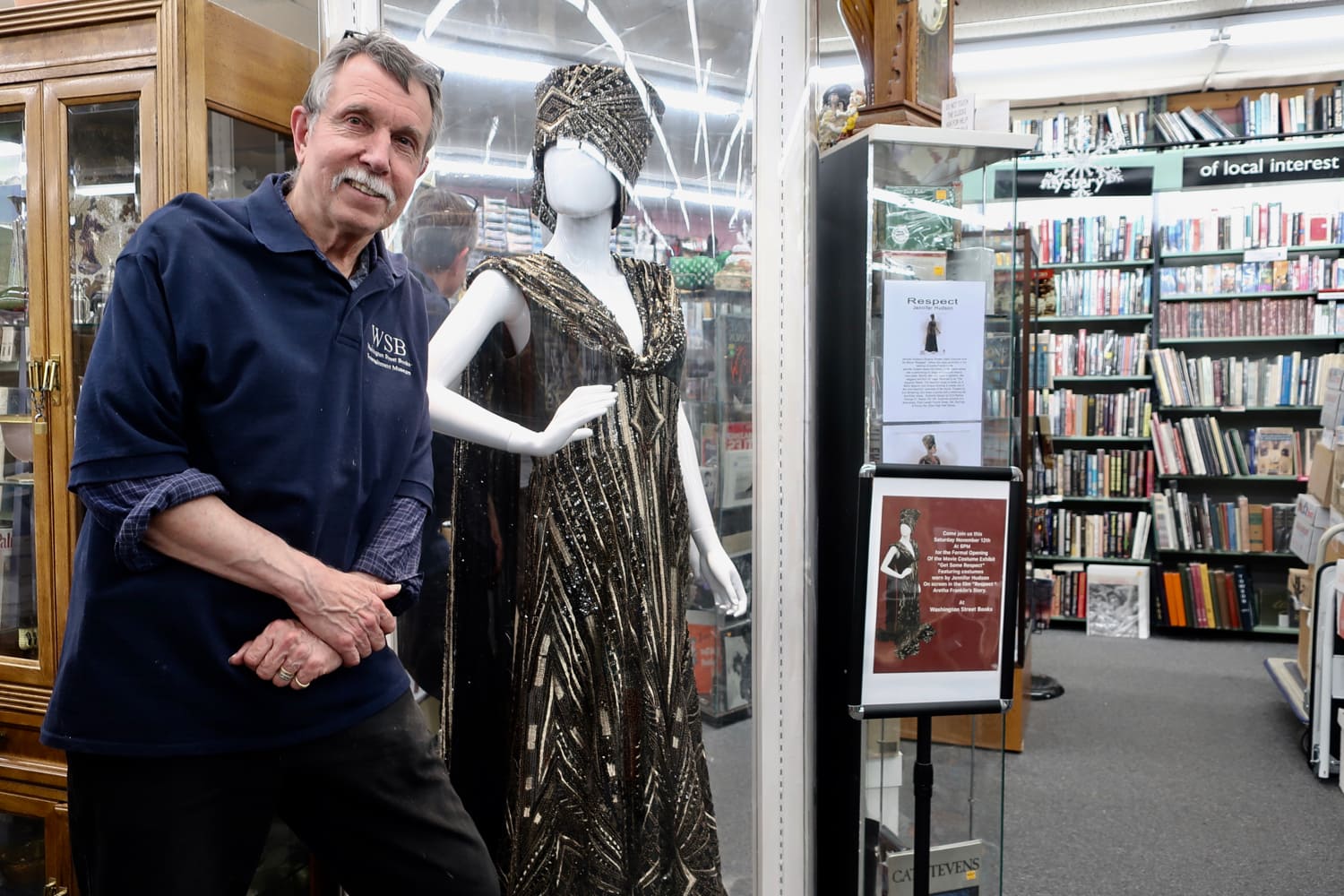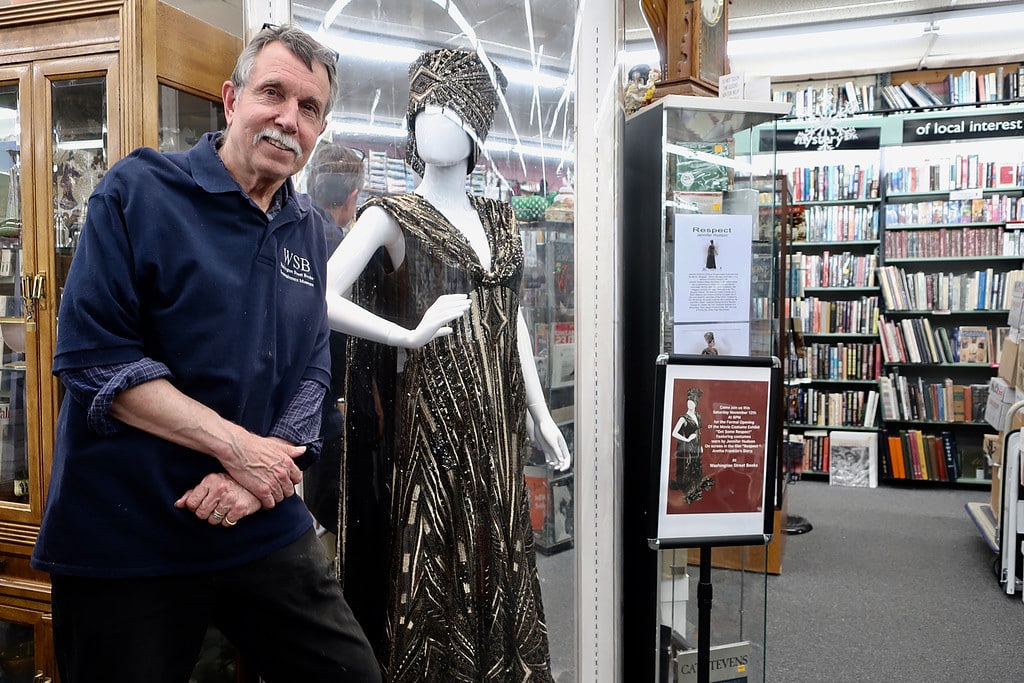 Washington Street Books and Music
Washington Street Books and Music owner, John Klisavage, has a whole backstory: Merchant Marines, Photography Studio with his wife, movie star costume collector. I could write a book about his exciting life. But this piece is about Klisavage's store. So….
Poke around on shelves and counters in the establishment he's owned for over 30 years now, and you might find something you've been looking for your whole life.
Perhaps you really need a hefty 1565 Roman Law book written in Latin ($1,000) or a 1765 Martin Luther Bible ($1,500). Or something else among the 60,000 books and 90,000 comics, the gazillion toys, dish-ware, vinyl records, sports memorabilia, rare trading cards, or carvings from Zimbabwe that might strike your fancy.
Shop specialty: Costumes
However, if you are into movie costumes and it's your heart's desire to stand within inches of hundreds of dresses and outfits of famous movie stars, well then this is your jam. Klisavage's initial collection of 30 costumes has blossomed to over 1,500 (most kept in boxes and rotated out), and he's happy to give anyone who walks through his door a guided tour.
Glass cases filled with well-dressed mannequins are interspersed throughout the store. What kind of costumes?
Well, there's Jennifer Hudson's fancy getups from both Dreamgirls and Respect (one from the latter, a pearled and sequined gown, weighing 25 lbs), Rachel McAdams dress from The Notebook, a suit Jeremy Irons wore in Beautiful Creatures, and another worn by Denzel Washington in the Great Debaters. And over a thousand more.
Next up: the country's largest Hunger Games collection (50+ pieces) is on exhibit in advance of the Hunger Games prequel, The Ballad of Songbirds and Snakes, set to be released in November '23.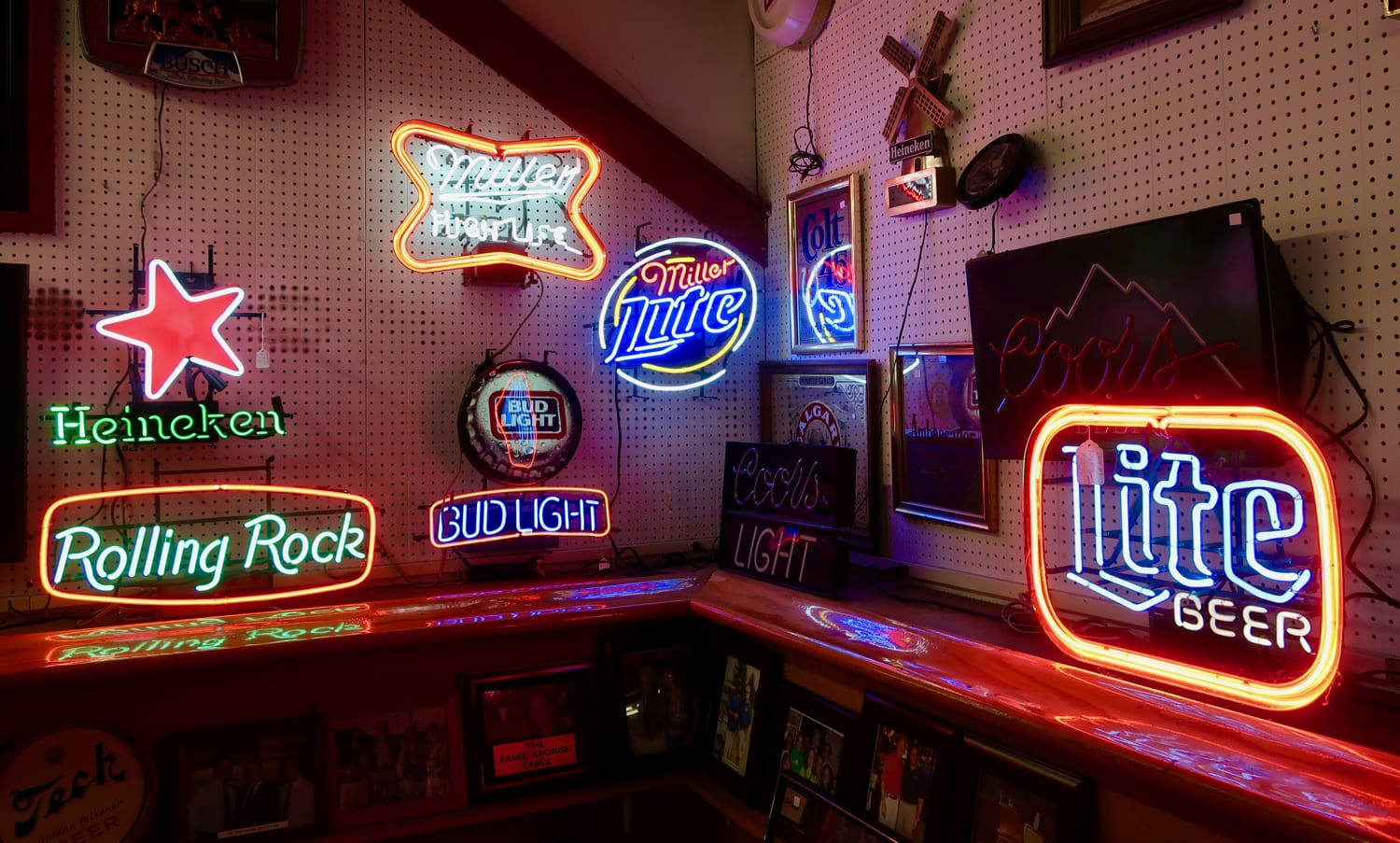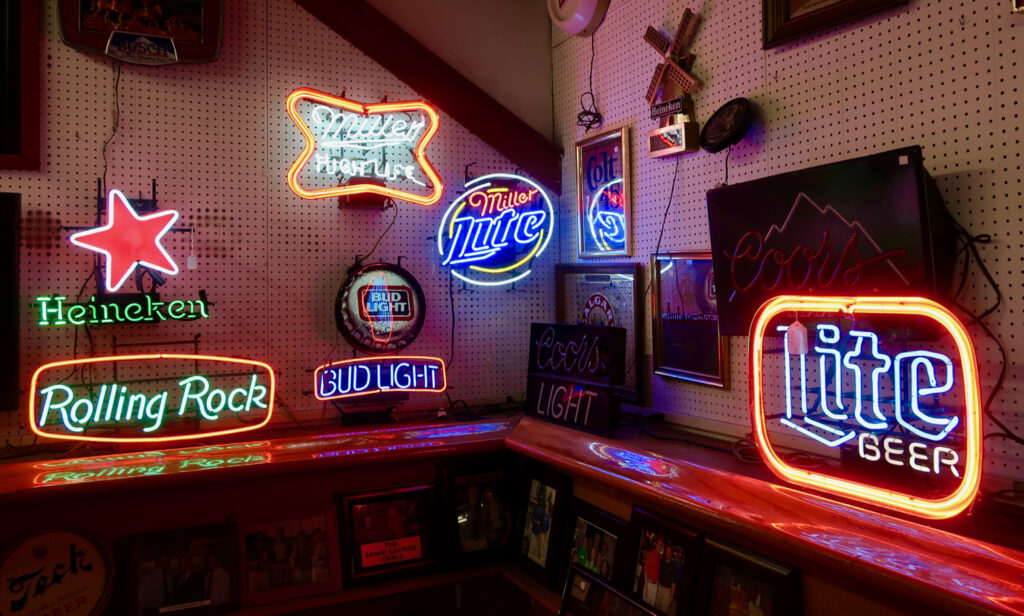 Bahoukas Antique Mall
Bahoukas Antique Mall is the kind of place that you'll either spend hours in, or walk out of right away. It's like encountering 50,000 tag sales all at once. And looking for that one thing.
Shop Specialty: Beer Stuff
However. If you're seeking the perfect neon brewski sign for your bar, do come in. Head upstairs to the Brewmania Muzeum, where you'll find a range of Beer Lights and Bar Signs. Buy the one that calls to you when you see it, because you might not have another chance. They go fast.
Jo Retro – Shop Specialty, Antique Pyrex
The most organized and "curated" of the three, Jo Retro is known far and wide for its vast collection of Pyrex cookware. Some, very rare.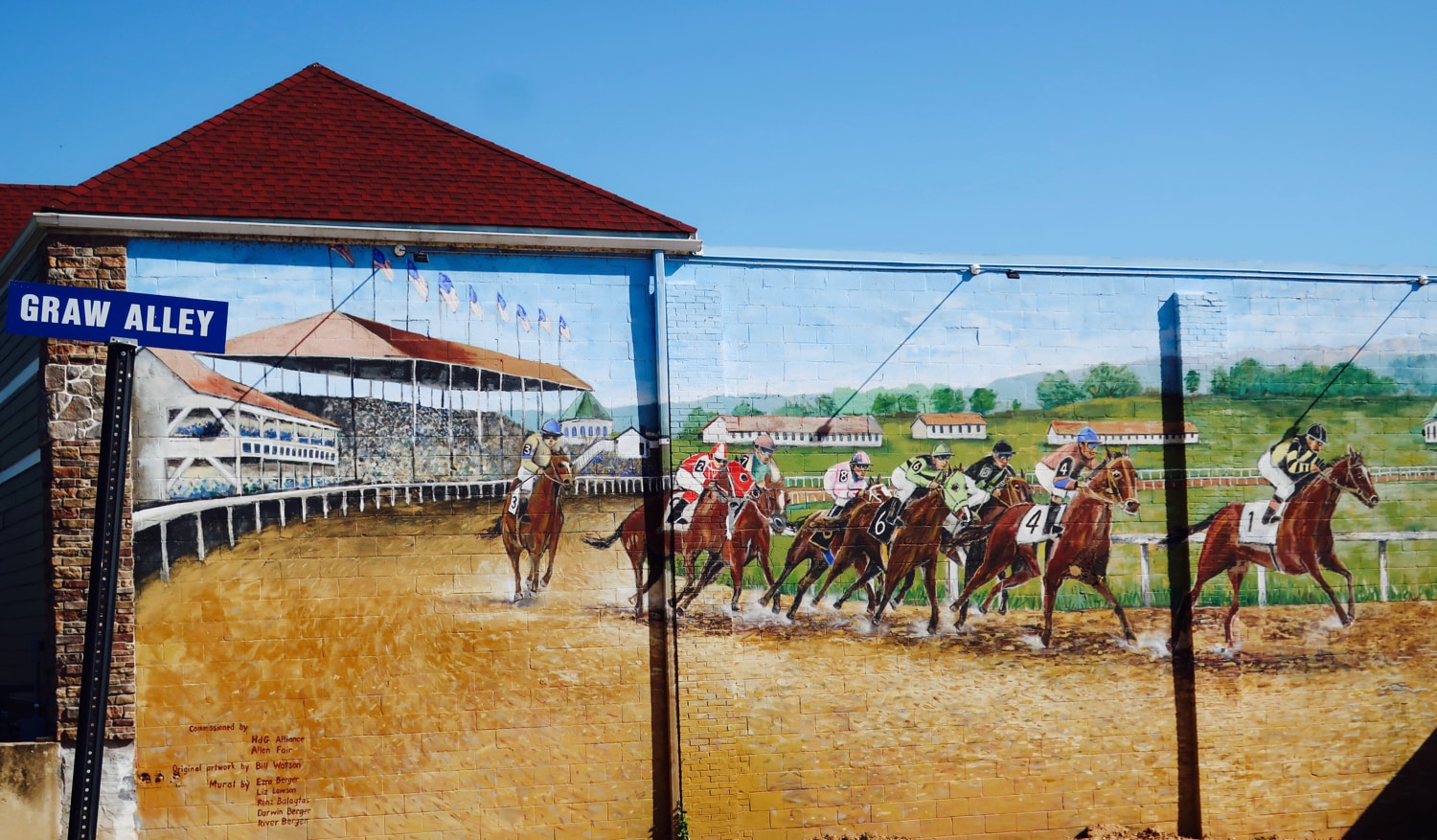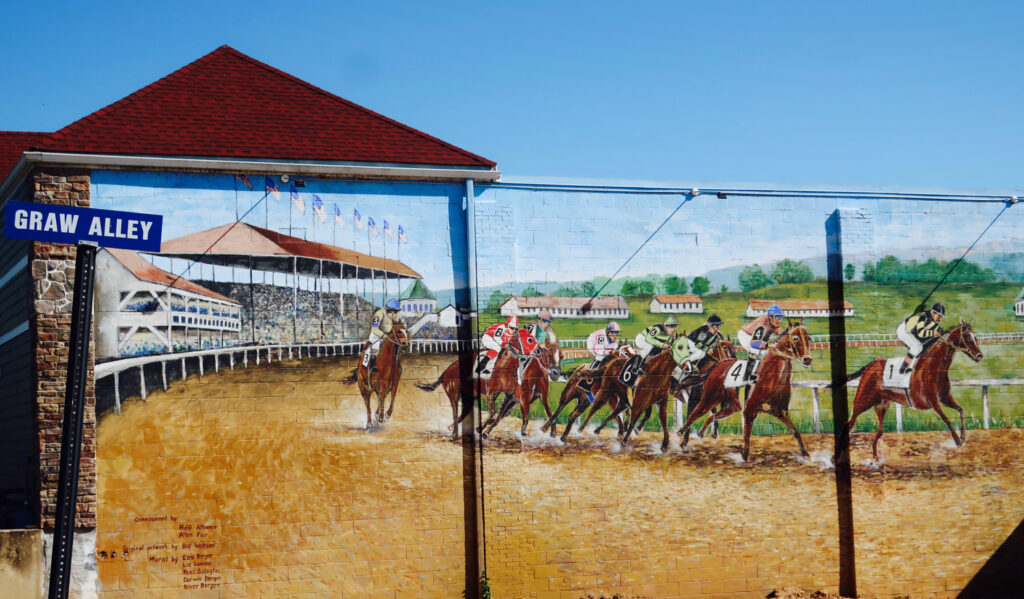 COMING SOON: Harmer's Town Art Center and Graw Alley
Downtown Havre de Grace has been undergoing a dramatic transformation, all for the betterment of the community. Graw Alley, phase one of the latest project, on property donated by 88-year-old local, Allen Fair, will come to fruition in Summer of 2023.
The name, Graw, references the town's famed racetrack, where Seabiscuit, War Admiral, Man O' War and other eminent thoroughbreds raced. In fact, Havre de Grace was so well known for The Sport of Kings, its Bulle Rock Golf Club was named for the first thoroughbred racehorse brought to America.
Murals painted by Ezra Burger line the walls along Graw Alley. One depicts the "Dream Race" that never actually occurred, but that included all those who raced here at different times.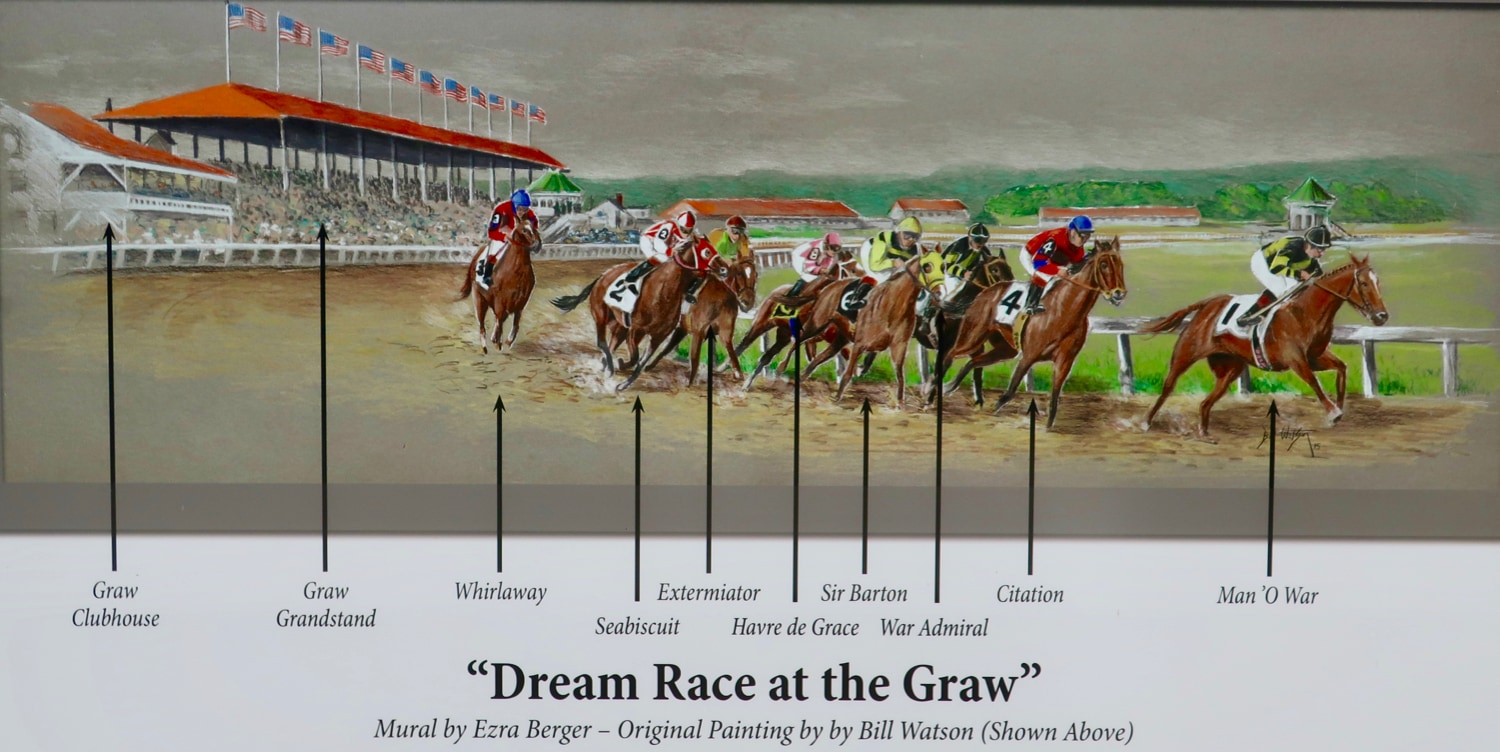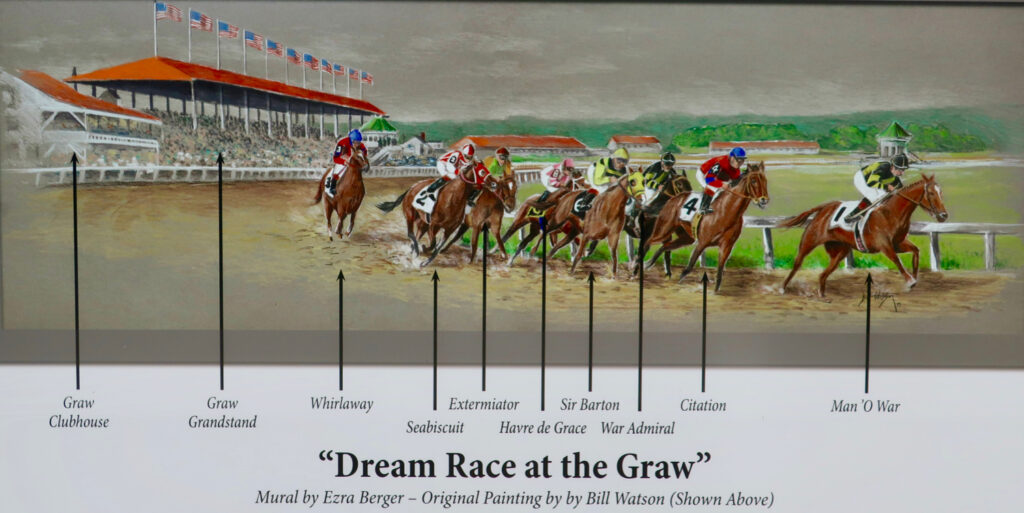 By summer of 2023, Graw Alley will be an art park, with other murals, sculptures, cobblestone walkways, live music, outdoor movies: in all, a warmly welcomed and highly anticipated outdoor "Community Center."
Havre de Grace Museum
Eventually, the adjacent building will become a museum, galleries, art classrooms, a maker-space, and an incubator for artists.
The basement – called The Root Cellar, aka "Dirty Floor" will act as an "Art Incubator," housing 15-20 studios (which will most certainly have dirty paint and clay-spattered floors), where visitors can engage with artists and buy directly from them. Upstairs, the "Clean Floor" will house galleries, museum, and workshops as a resource for the exploration of art.
For more murals in Havre de Grace, consult this Harford MD Mural Trail site.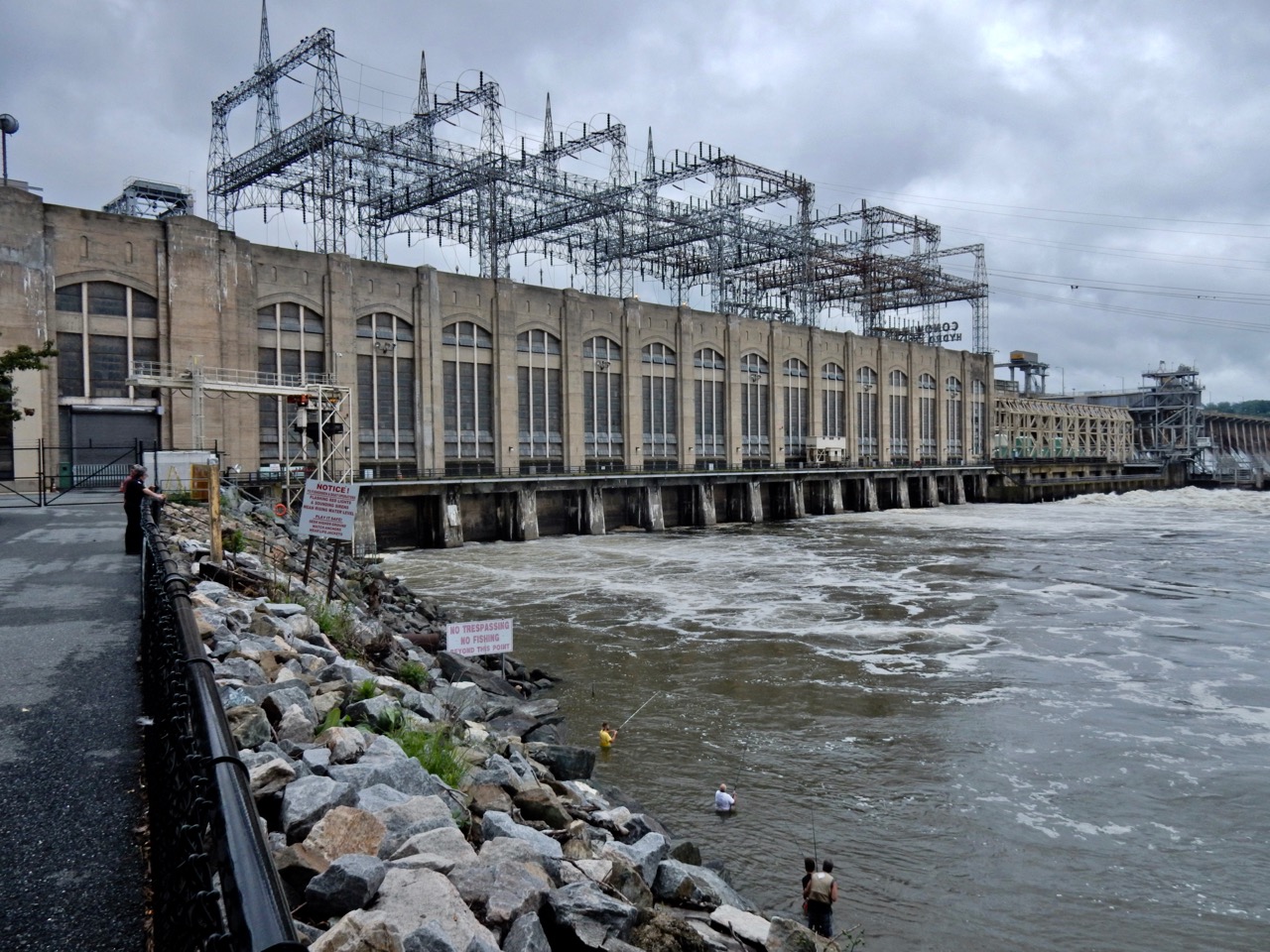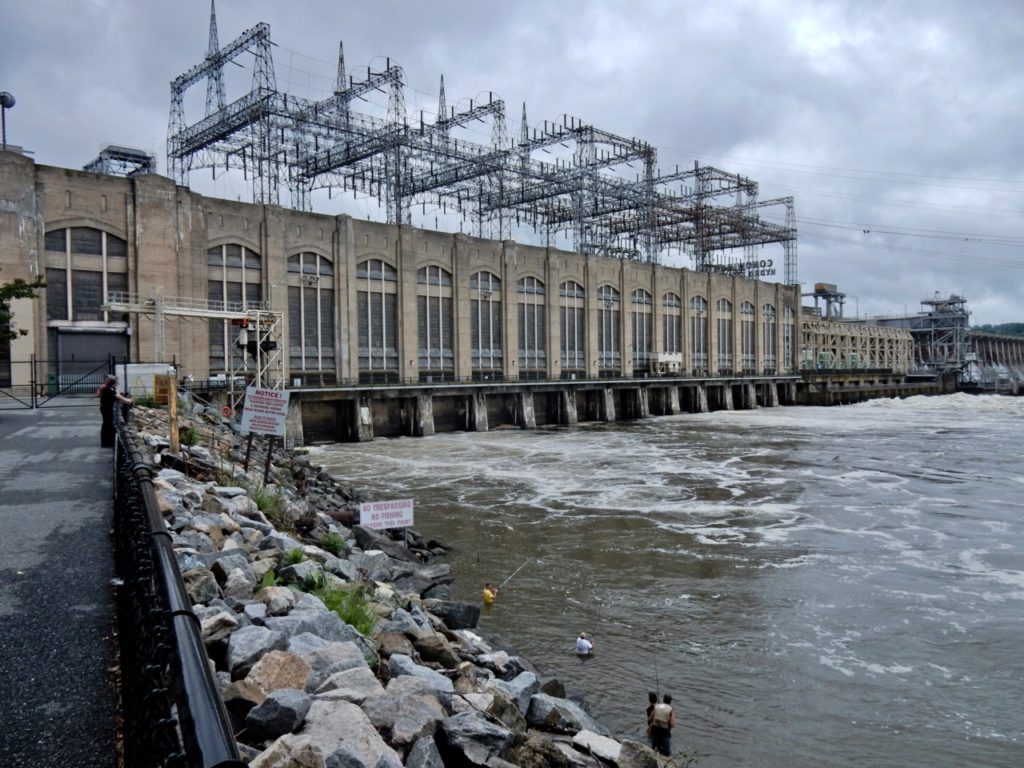 GO: Conowingo Dam and Visitor's Center
If you're a birder, particularly if you are interested in the American Bald Eagle, you most likely know about the hydroelectric Conowingo Dam, which becomes a feasting ground for over 200 Eagles whenever water is released and fish get caught up and minced in the machinery.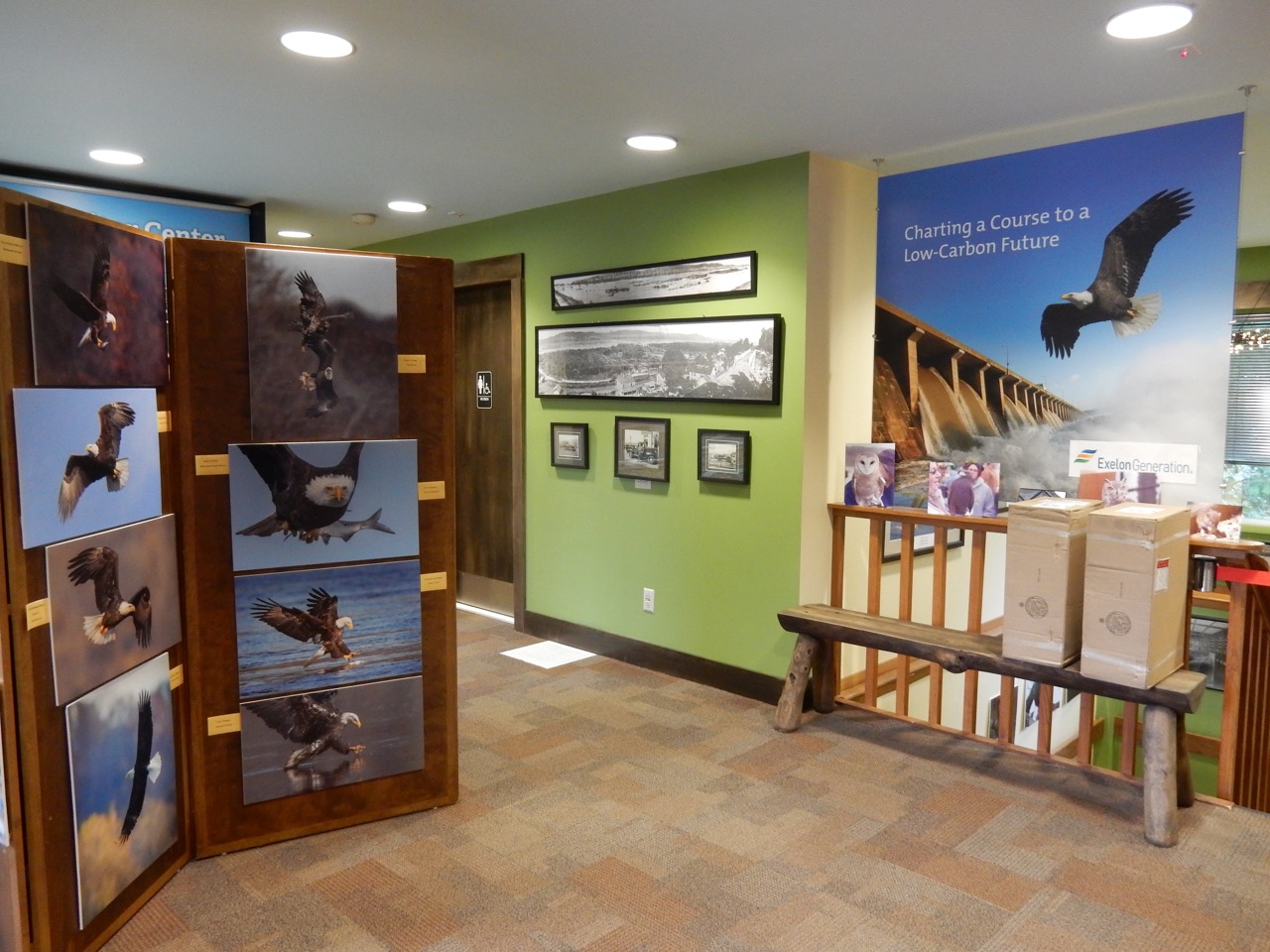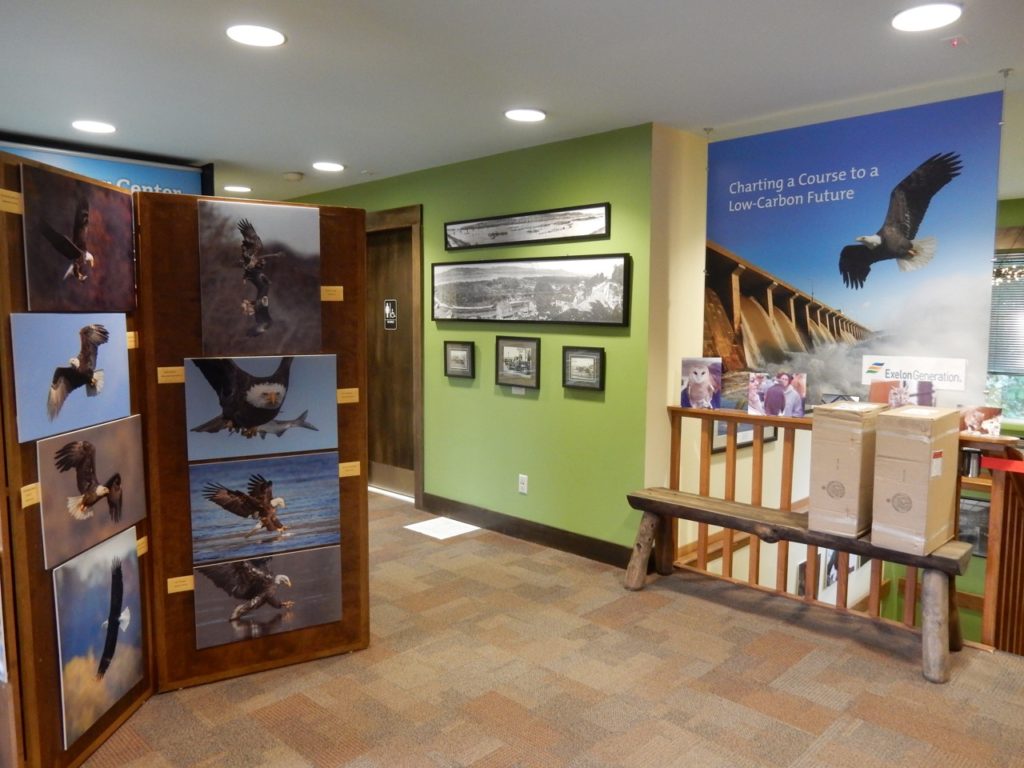 The Visitor's Center, situated on top of the hill a few miles from the dam itself, sponsors a Photo Contest every November, drawing serious wildlife photographers dragging tens of thousands of dollars worth of camera equipment from all over the world, to Fisherman's Park in Susquehanna State Park, at the base of the dam.
The Conowingo, built 1926-1928, is an engineering wonder on its own, constructed without the aid of computers or modern day equipment.
It generates 512,000 kilowatts of electricity and is one of the largest plants of its kind in the country. Drive up to its imposing bulk, and marvel at the water churning and "boiling" near the open sluices as the generators hum. It's quite a sight, with or without Eagles.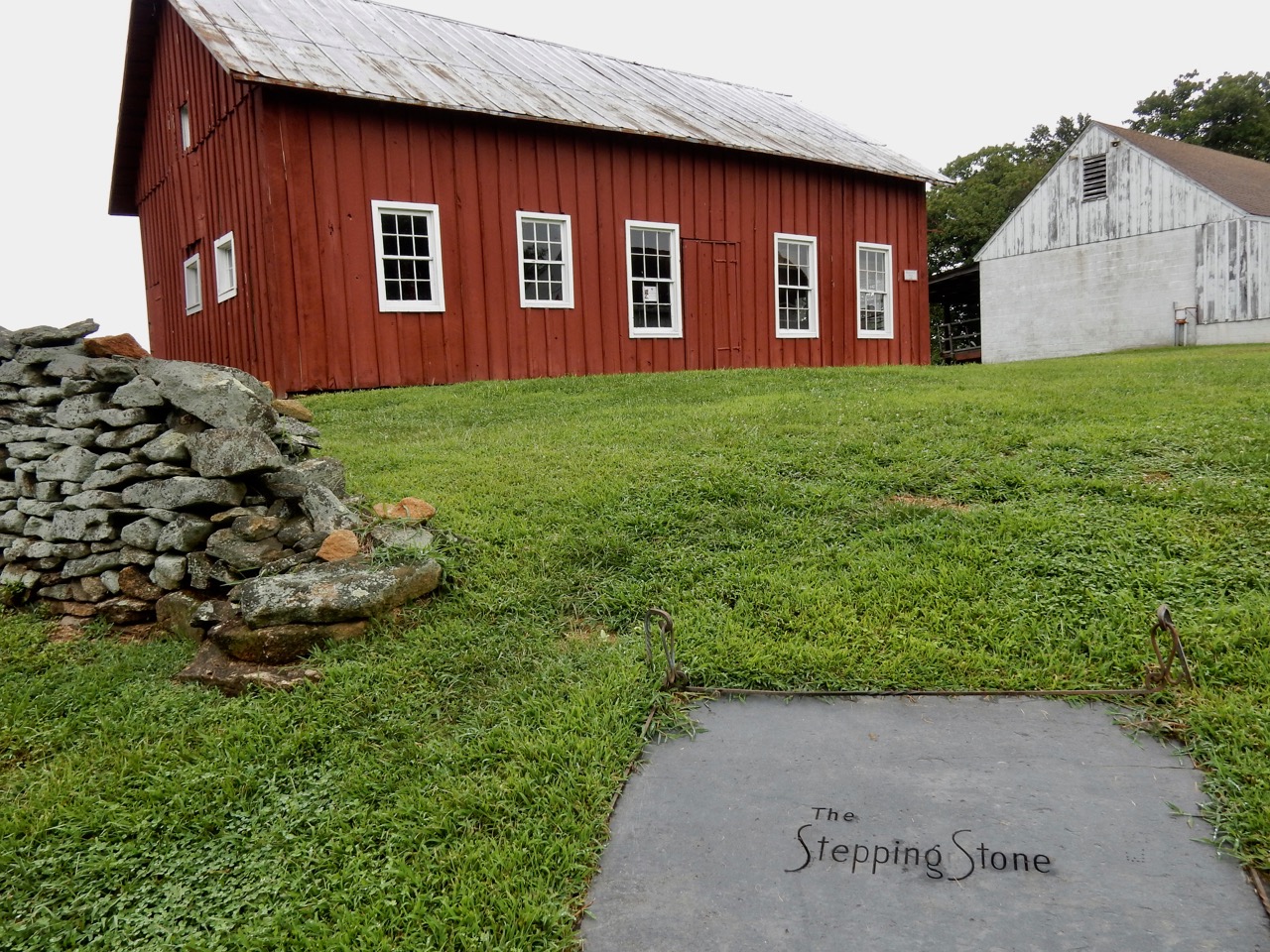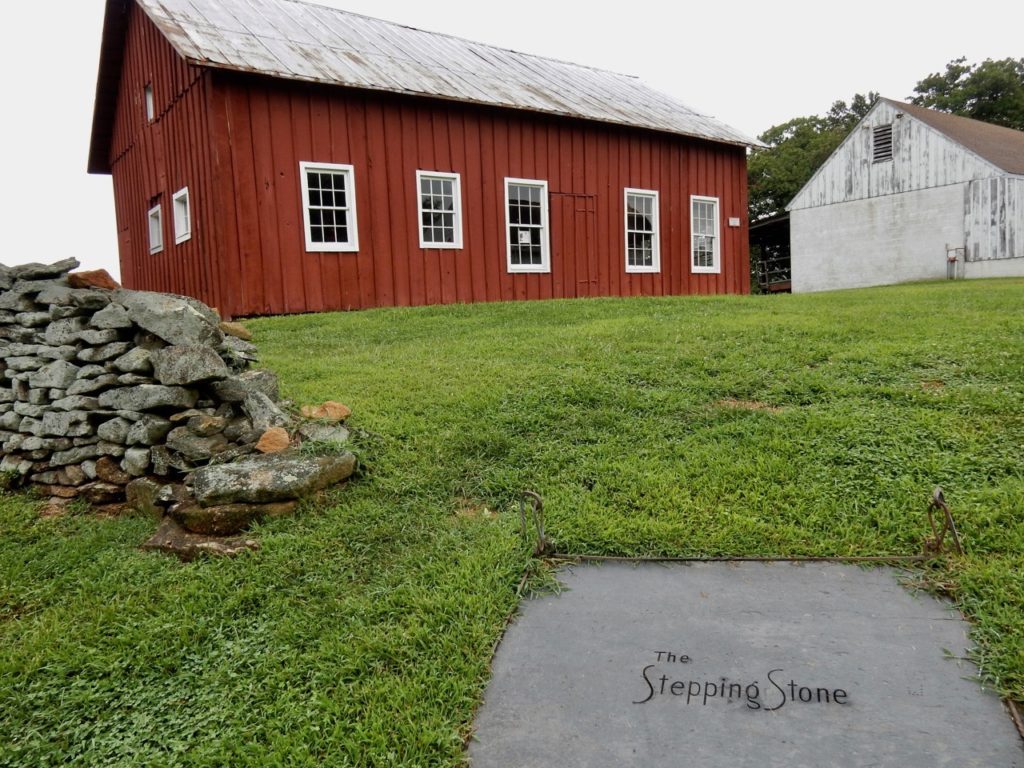 TOUR: Steppingstone Farm Museum, Havre de Grace
It's a bit of a drive to this hodgepodge of buildings on stunning property overlooking the Chesapeake Bay. Born from the mind of J. Edmund Bull, who saw this institution as a "Stepping Stone to the Past," the Steppingstone Farm Museum encompasses ten buildings. The oldest is a 1771 stone home original to the site – on what was a 2,000 estate.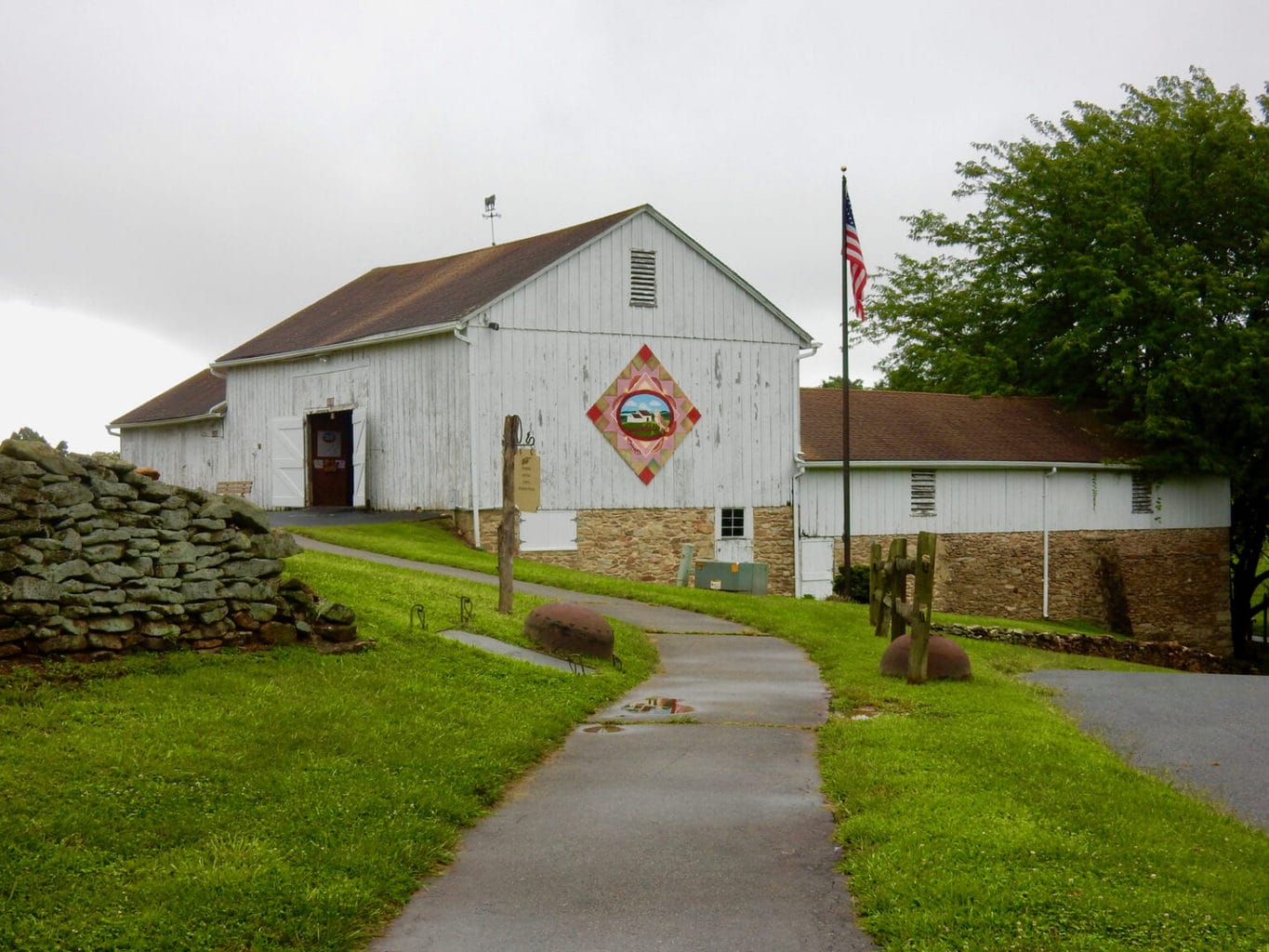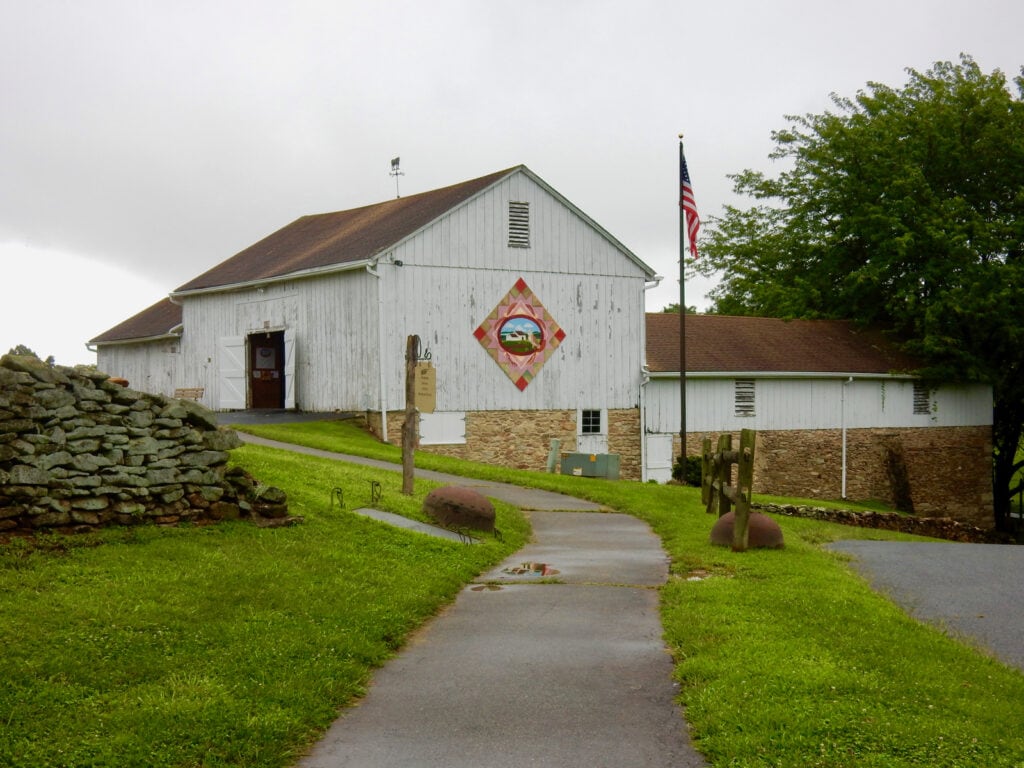 Exhibits expanded from Bull's original antique tool collection into a full-fledged assortment of local artifacts. Don't miss the lovely Barn Quilt tacked to the side of the white barn in which Bull's collection can be found.
There's a mock-up of a cannery that you can walk through, a corncrib, a wheelright shop, and a smoke house. The Blacksmith Shop, from Level MD, served as a polling place where the first woman in Harford County voted in 1920.
TOUR: Ladew Topiary Gardens, Monkton
Named "One of the Top 5 Gardens in North America," plan on a couple of hours at the Ladew Topiary Gardens – about 40 minutes from Havre de Grace, and 20 minutes from Bel Air – to explore the Manor House, 22 acres of formal gardens, a 1-mile nature trail, the Ladew Café in the former stables, and the Butterfly House.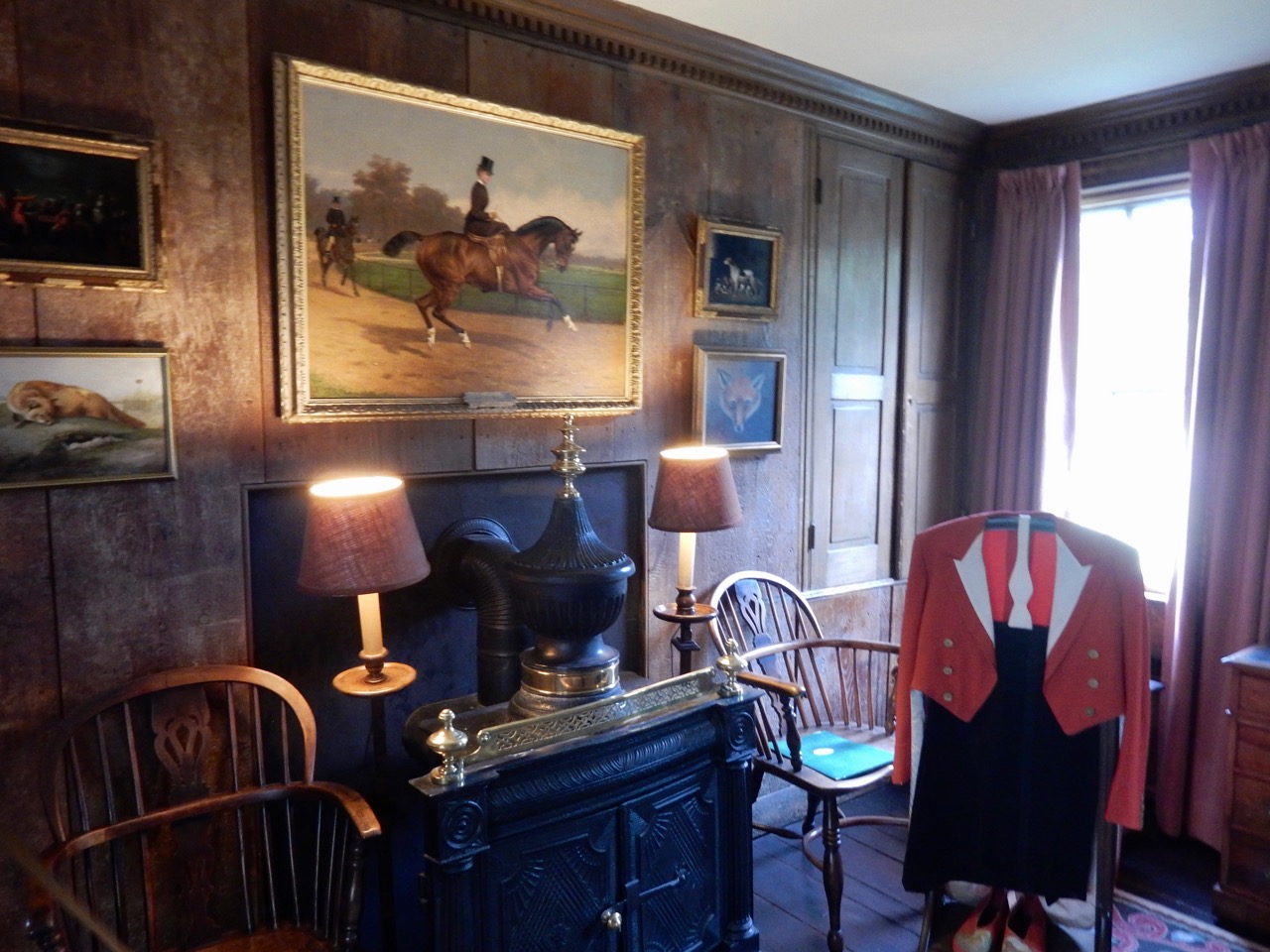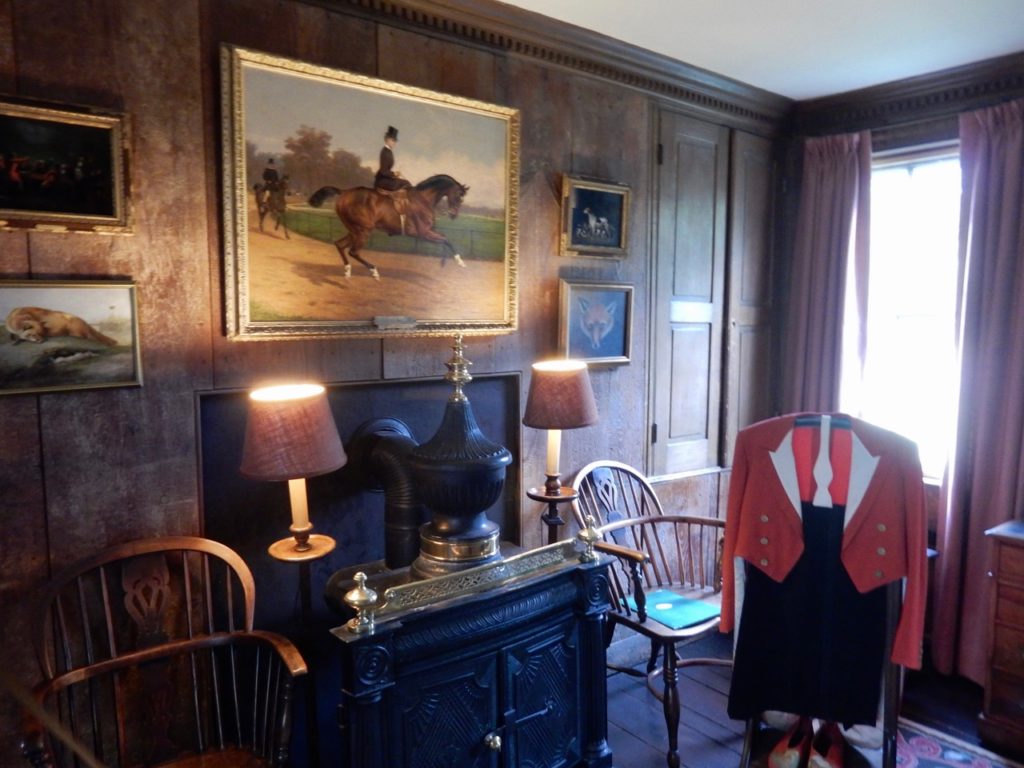 Harvey Ladew was born into a NY based leather-tanning dynasty whose wealth stemmed from manufacturing the leather belts that drove massive factory machinery on the cusp of the Industrial Revolution.
With a passion for fox hunting, gleaned from many trips to England, Ladew purchased this farm in 1929. He transformed it into a fox hunting center with a series of garden vignettes and whimsical topiaries.
Ladew's Magnificent Junk-Shop Furnished Home
A one-hour tour through Ladew's meandering home, partially built in 1747, is replete with his original furnishings and artifacts. Ladew loved shopping in junk shops for any and all fox, hound, and horse paintings and geegaws,
The mural in the dining room, depicting a hunting scene, was actually a panel from a folding screen he found in such a shop. Born into the upper crust, Ladew ran in rarified circles.
His friend, Marjorie Merriweather Post, gave him a fox hunting themed needlepoint settee that he admired in her home (possibly Mar-A-Lago – her retreat at the time), now sitting under the staircase. George Eastman gave him his first camera.
Friends Cole Porter and Joe Kennedy
Cole Porter played on the piano in his comfortable living room. Ladew was always up for anything at a moment's notice. Off the cuff he'd say, "let's pack up the car – we're going to Hyannis to see Joe Kennedy."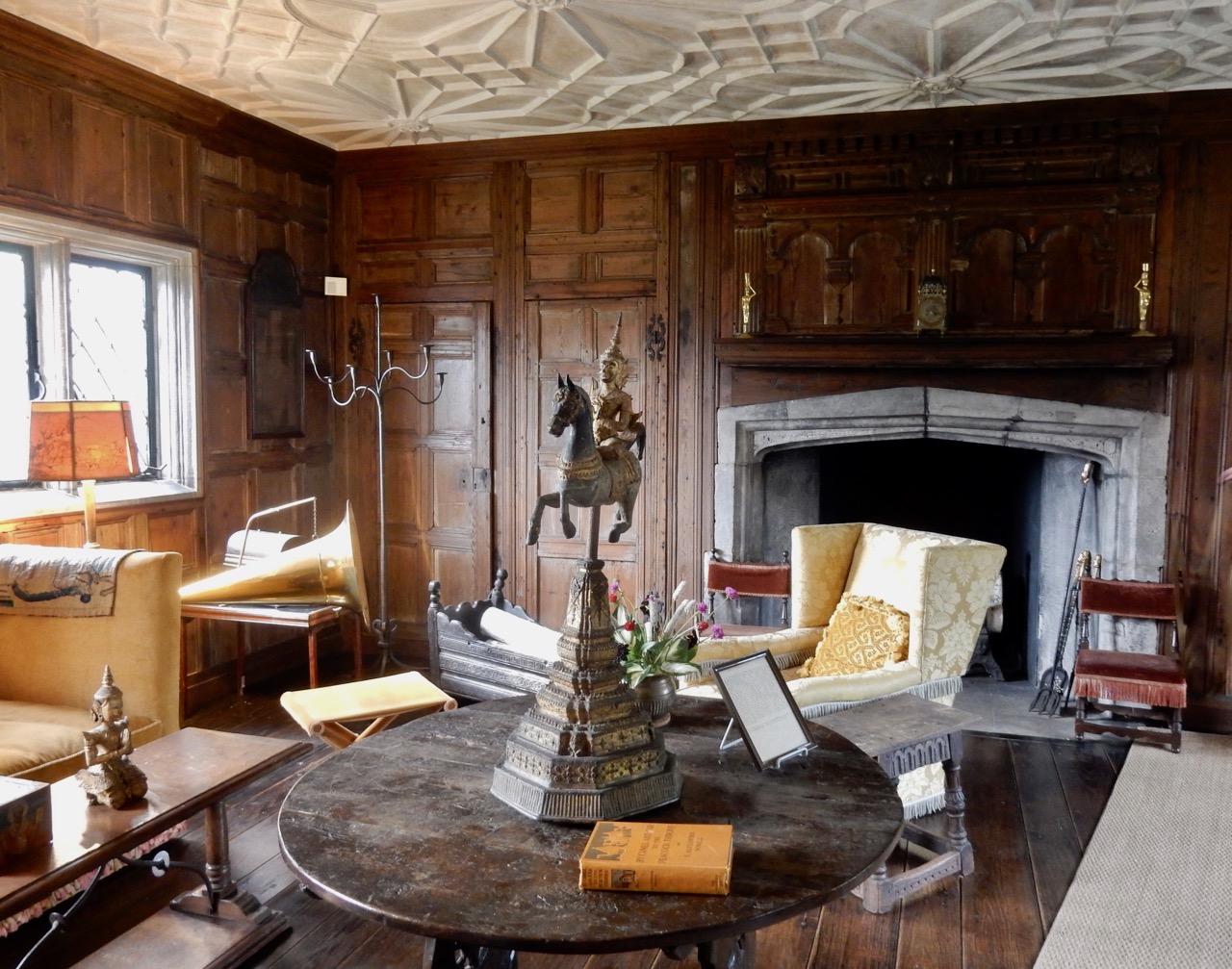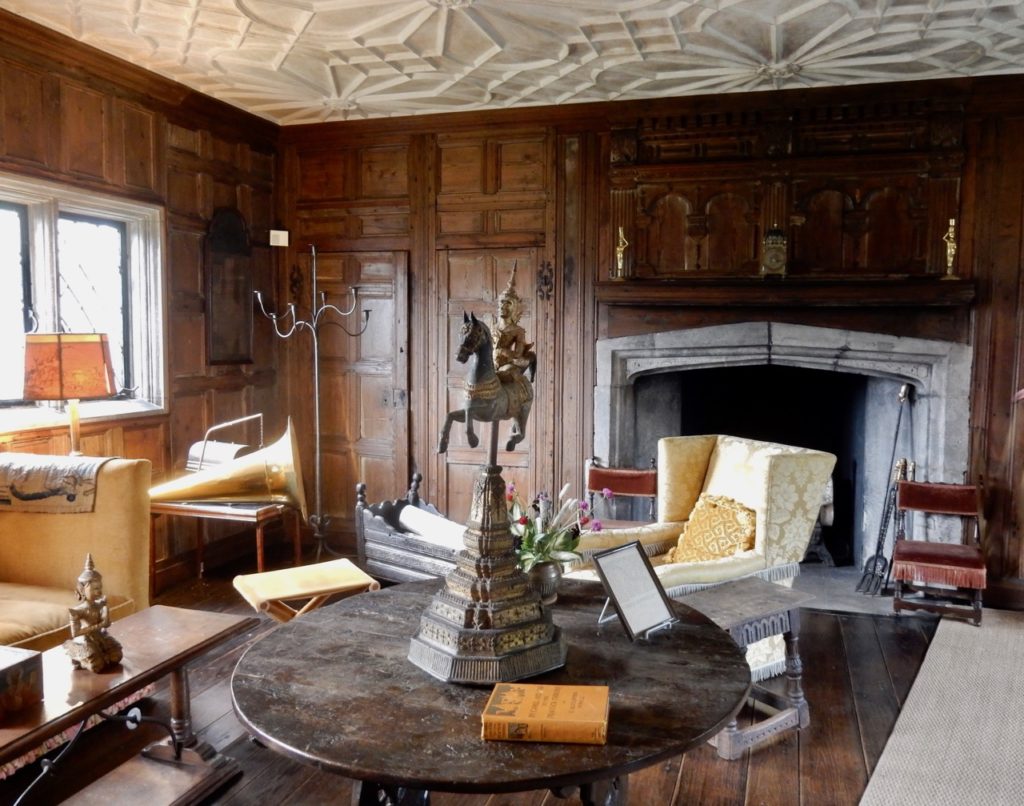 Ladew was fastidious when it came to interior aesthetics. He found wood paneling for his living room in England and had it shipped here.
After commissioning a plasterer to create a rose design on the ceiling Ladew was annoyed by the bright white juxtaposition against the dark wood of the walls. So, he closed the fireplace flue, lit a fire, and let the resulting smoke darken the ceiling – which explains its grayish hue.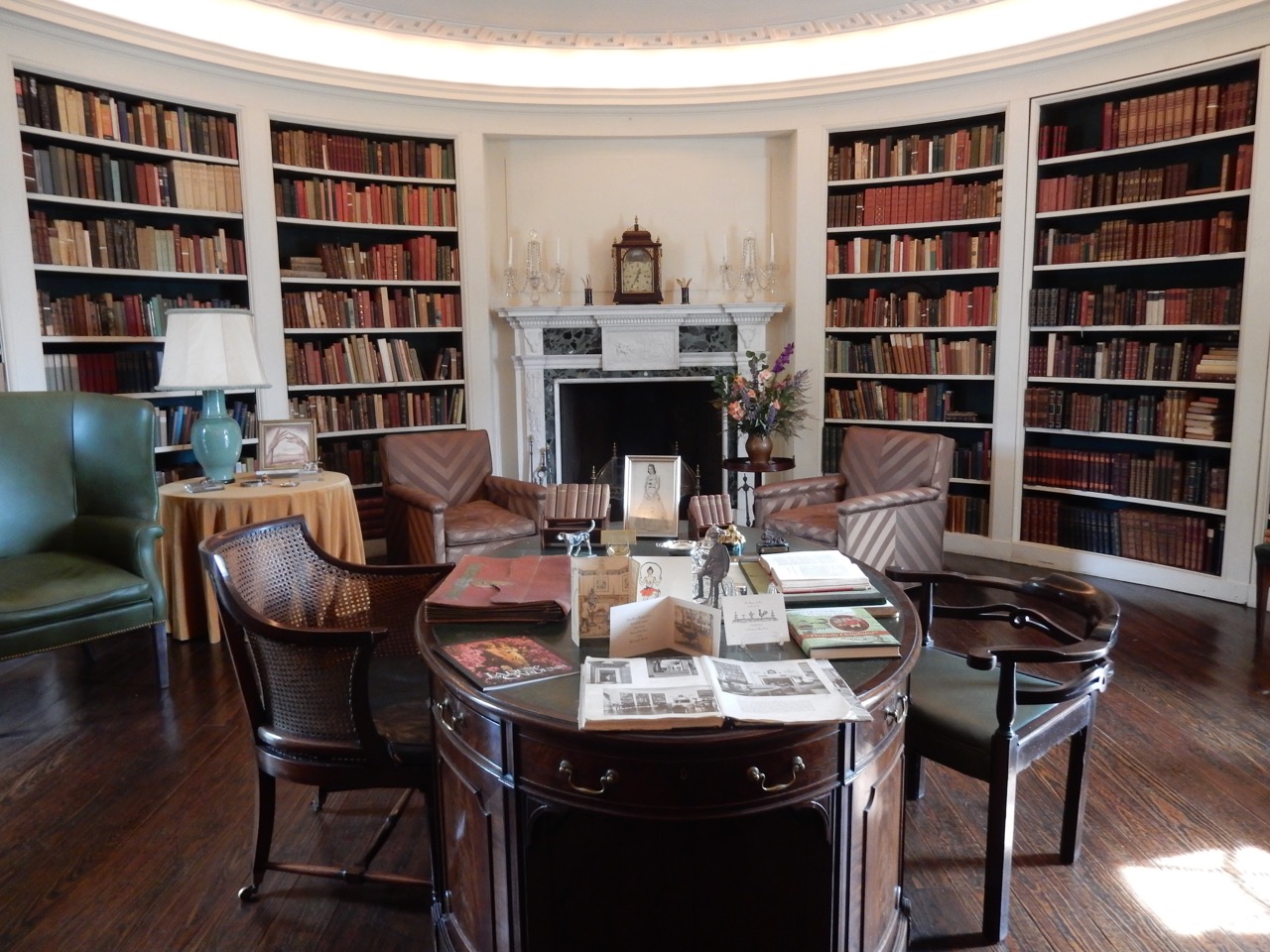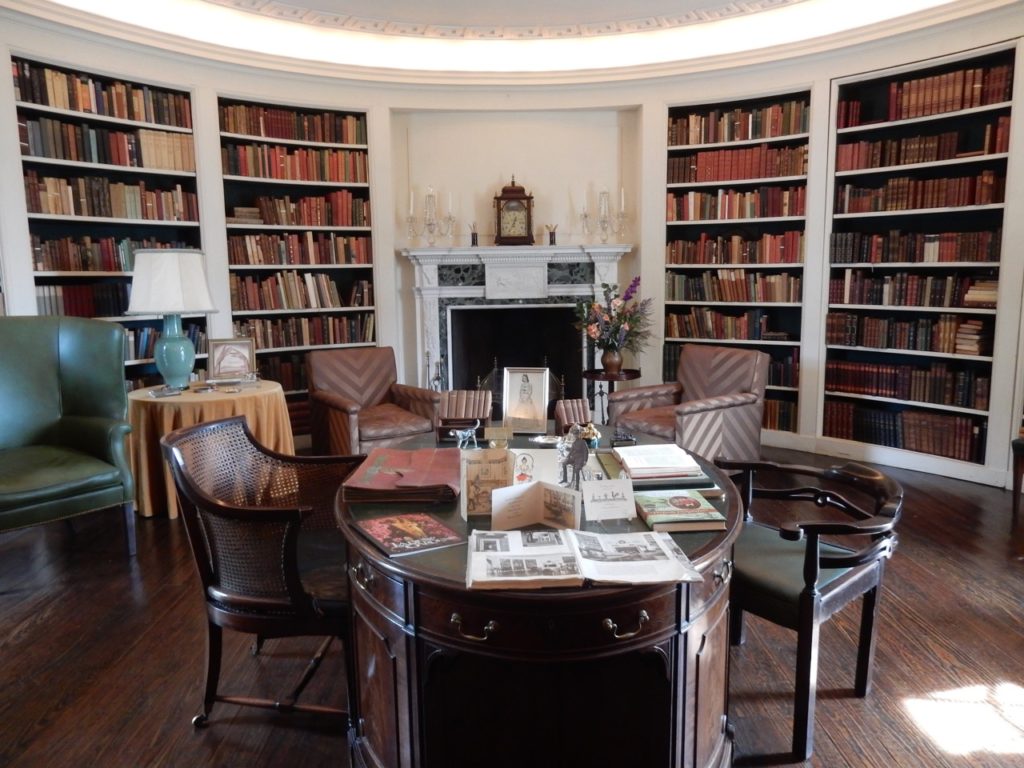 The most exquisite room, however, is the oval library, built around the original oval desk and stocked with 3,000 books, most of them in French. One bookcase is actually a door that leads outside. It's a quirky architectural element that's never been adequately explained.
Wonderland of Topiaries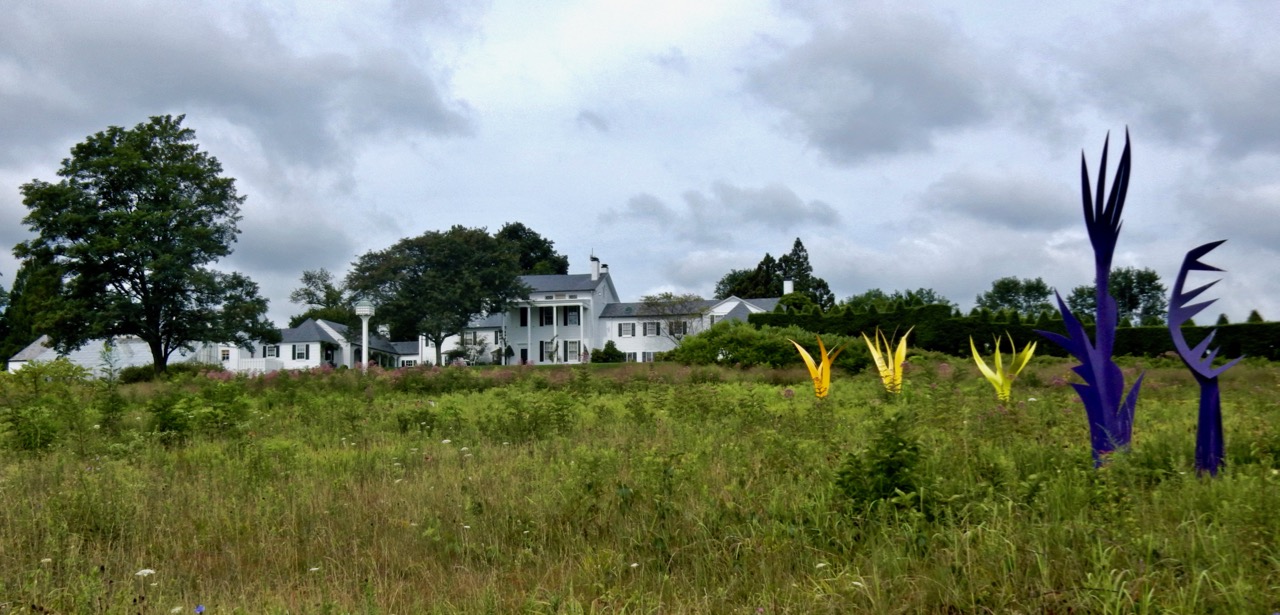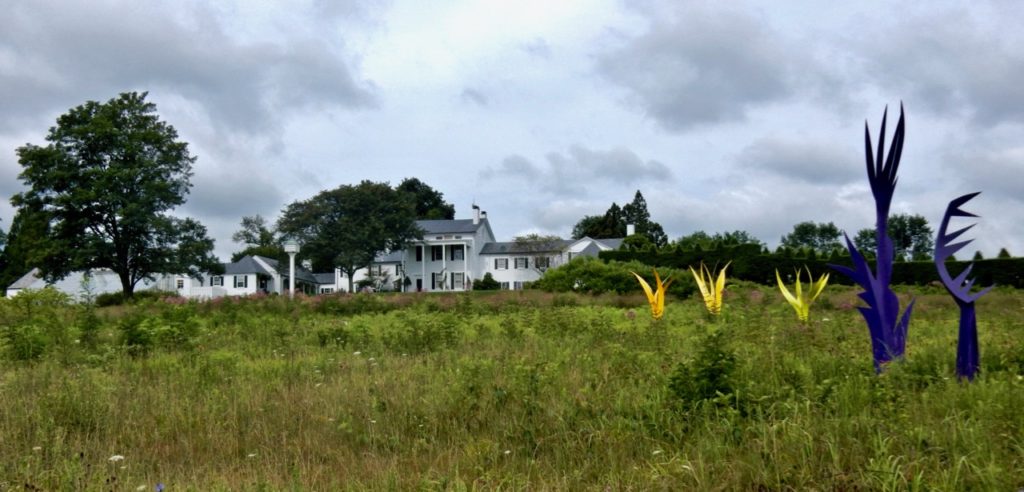 But for all the wonders inside the house, outside is a wonderland of plants and blooms. Besides the very popular "Hunt Scene" topiary – horse, riders, and dogs chasing a fox – there are 15 separate gardens from Woodlands, to Croquet Courts, Garden of Eden (with crabapple trees), a Water lily Garden, a Tea House from Tivoli Gardens, a Koi Pond and more.
Save some time for the Butterfly House – stocked with only butterflies caught in the area. You'll see them in every stage from egg, to caterpillar, chrysalis to butterfly.
SHOP: Bel Air
Of the three main towns in Harford County, Bel Air has the most chic, modern, funky downtown. (Aberdeen is known for the Proving Grounds, and Havre de Grace for its museums and wedding services). It was the first manufacturing center for London Fog raincoats. Now Bel Air is packed with jewelry, gift, and home-goods shops and the artisanal bakery, La Cakerie, serving award-winning cupcakes.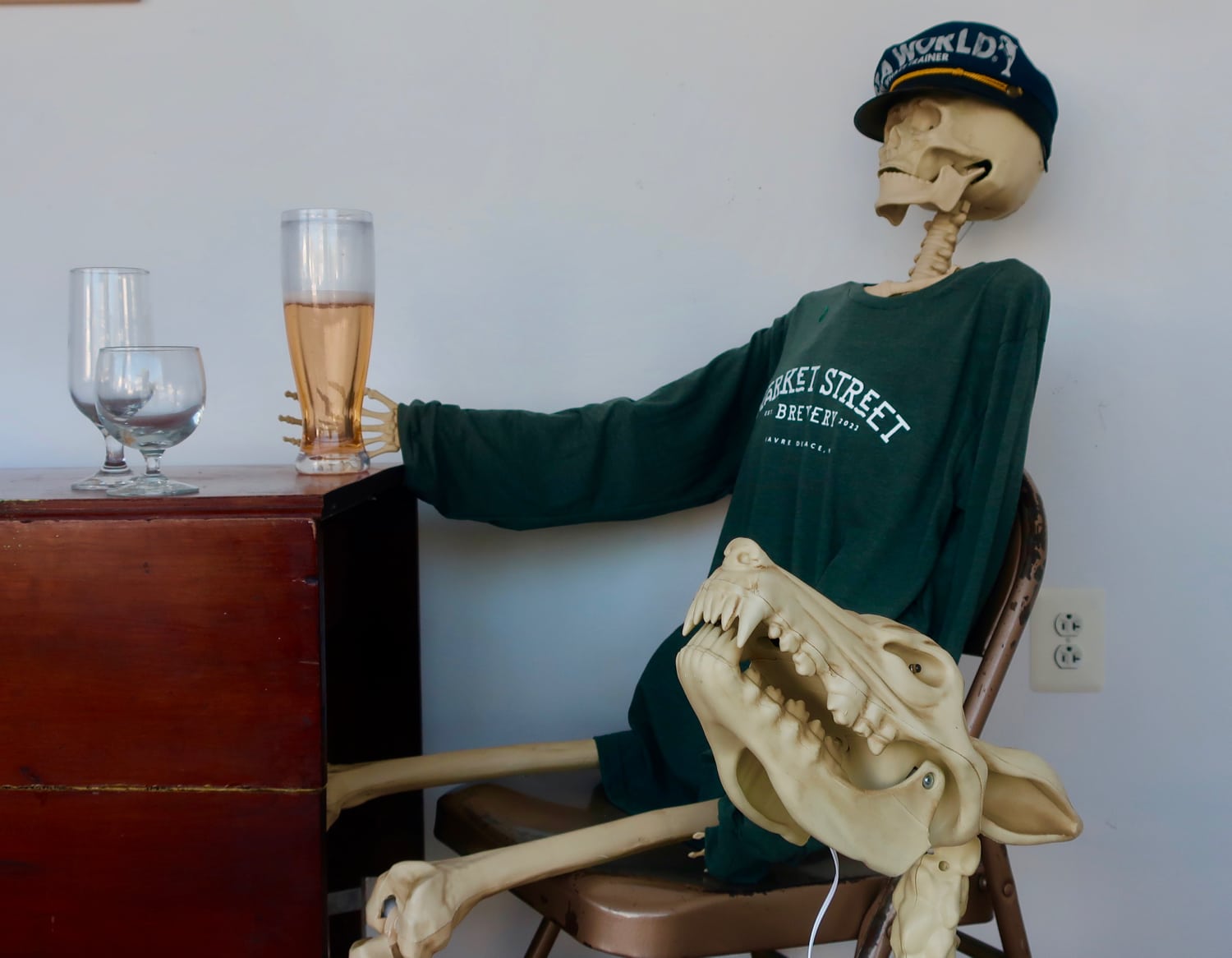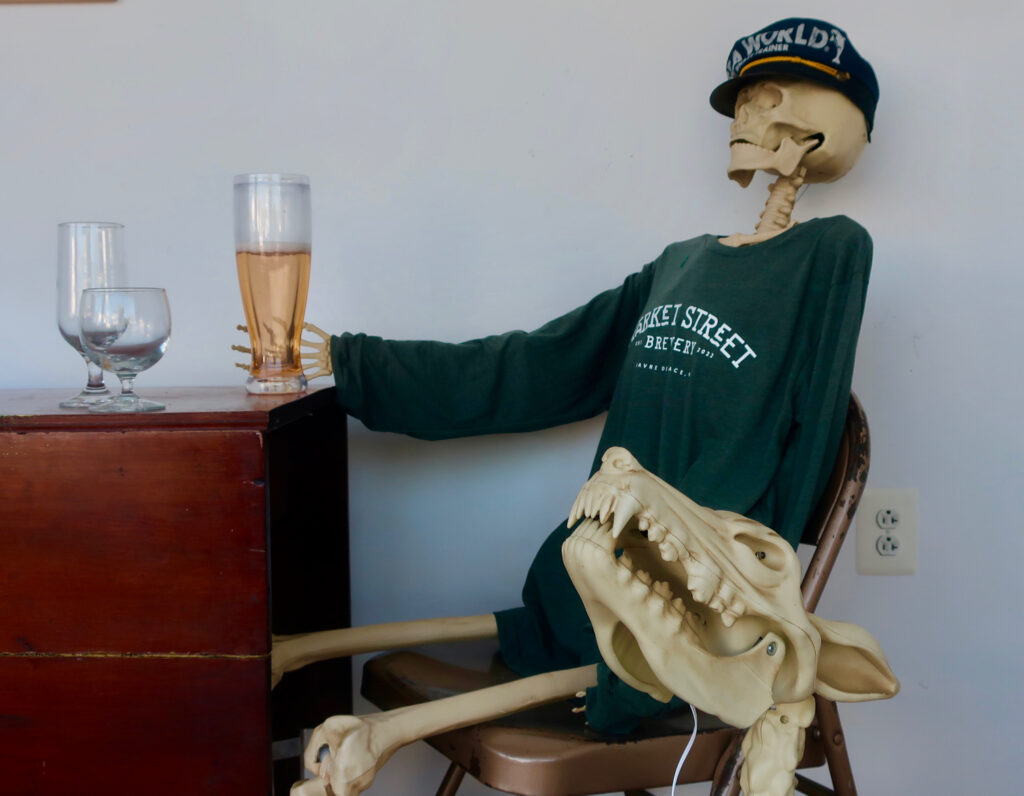 TASTE: Breweries
The relatively new Market Street Brewery is as well known for its good, fresh, brews as it is for it's riveting waterfront views. Tasting flights are enhanced by food truck vittles at the micro-brewery, Independent Brewing Co. in Bel Air.
Restaurants In Havre De Grace and Harford County
EAT: MacGregor's, Havre de Grace
Overlooking the top of the bay and river, MacGregor's is one of the best spots for lunch and a view, and it has been for over 35 years. You have to be excellent to have remained open for so long – and this Havre de Grace institution is – both food and service-wise.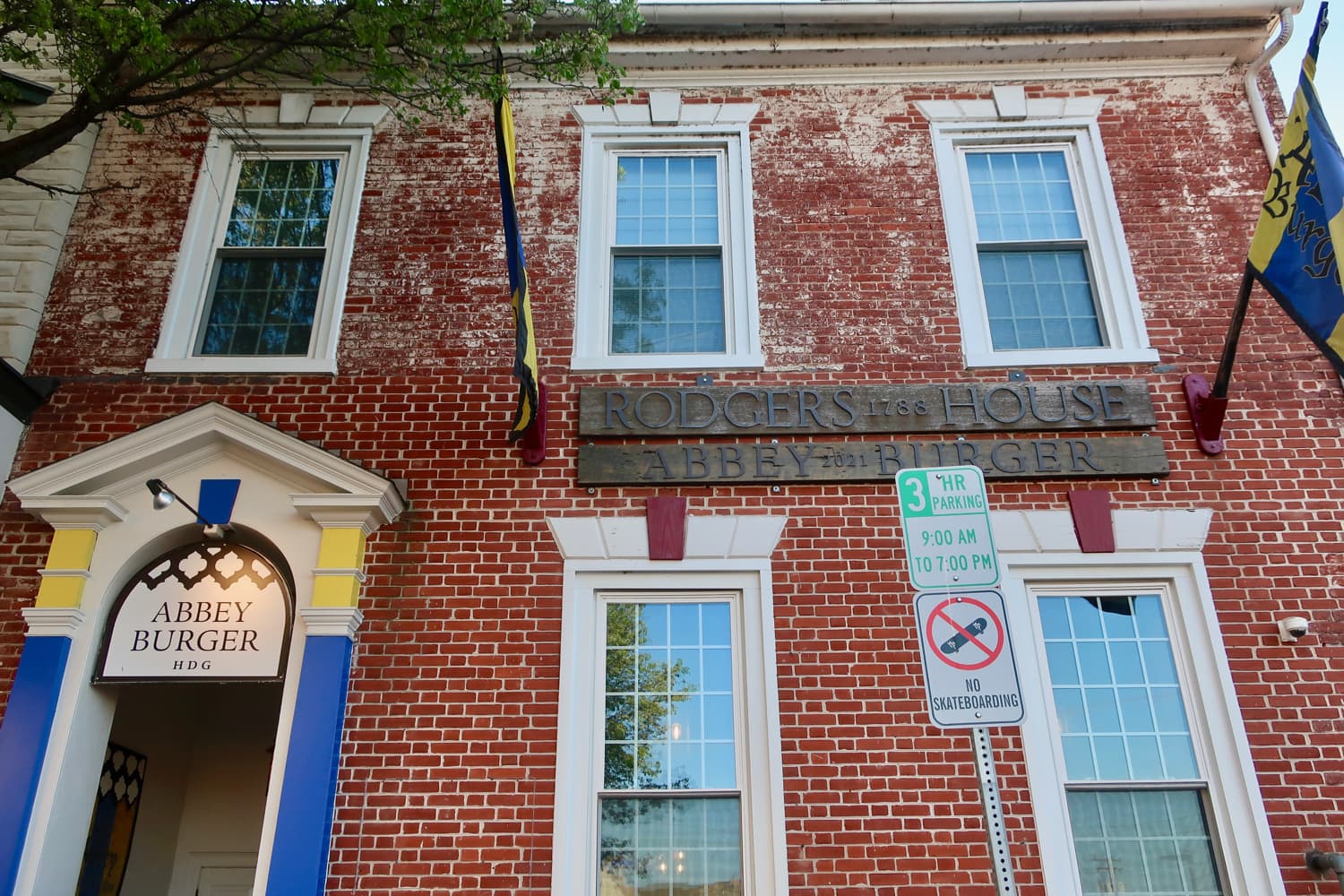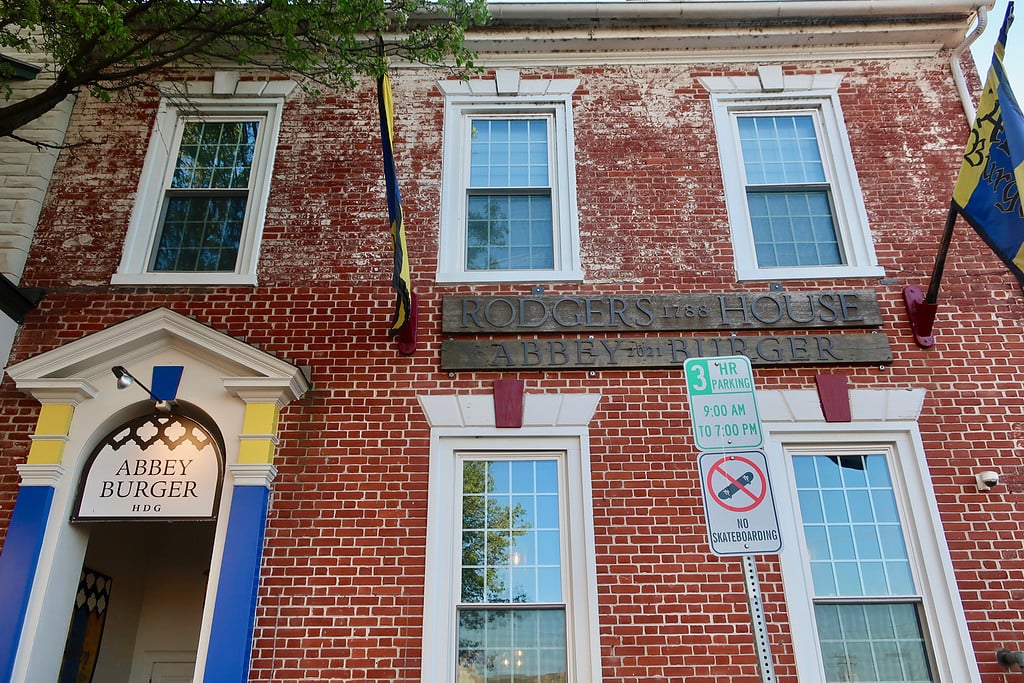 EAT: Abbey Burger HDG
If you love burgers – especially oddball specialty burgers like Peanut Butter Bacon or Whiskey Jam Burger – Abbey Burger HDG is your kind of place. Even better – the building, built in 1788 and owned by Naval Hero, John Rogers – still holds some Rogers memorabilia, like the Rogers Family Crest. It's believed to be the oldest building to survive the burning of the town by the British in 1813.
EAT: Vintage Café
Grab a sandwich at this cute 50's style café, with lunch counter and colorful stools. If you're a Reuben fan, order the one here. It's a signiture menu item, cooked up by the chef who calls herself the "Reuben Snob." Amazing.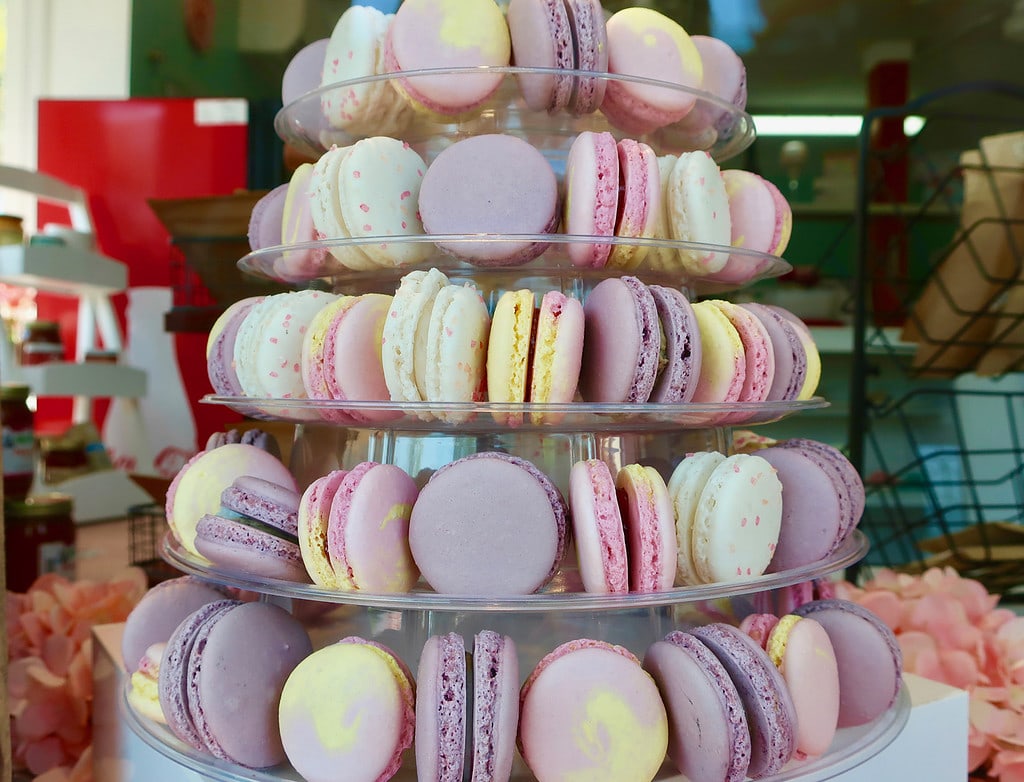 EAT: Locals Love
In Havre de Grace: Water Street Seafood for Chesapeake cuisine, Blackfin Blues for Creole fare, Les Petits Bisous for colorful French macarons, Bomboy's for homemade candy and ice-cream.
Hotels In Havre De Grace and Harford County MD

STAY: Vandiver Inn, Havre de Grace
In 1886, as a gift to his wife, business tycoon, Murray Vandiver, built this Victorian home on a leafy residential street a block from the waterfront. The Vandiver was a private home until 30 years ago when the military base left town.
John and Susan Muldeen purchased the property 15 years later and turned it into a highly popular wedding venue. They host upwards of 100 weddings a year, many for personnel stationed at Aberdeen Proving Grounds.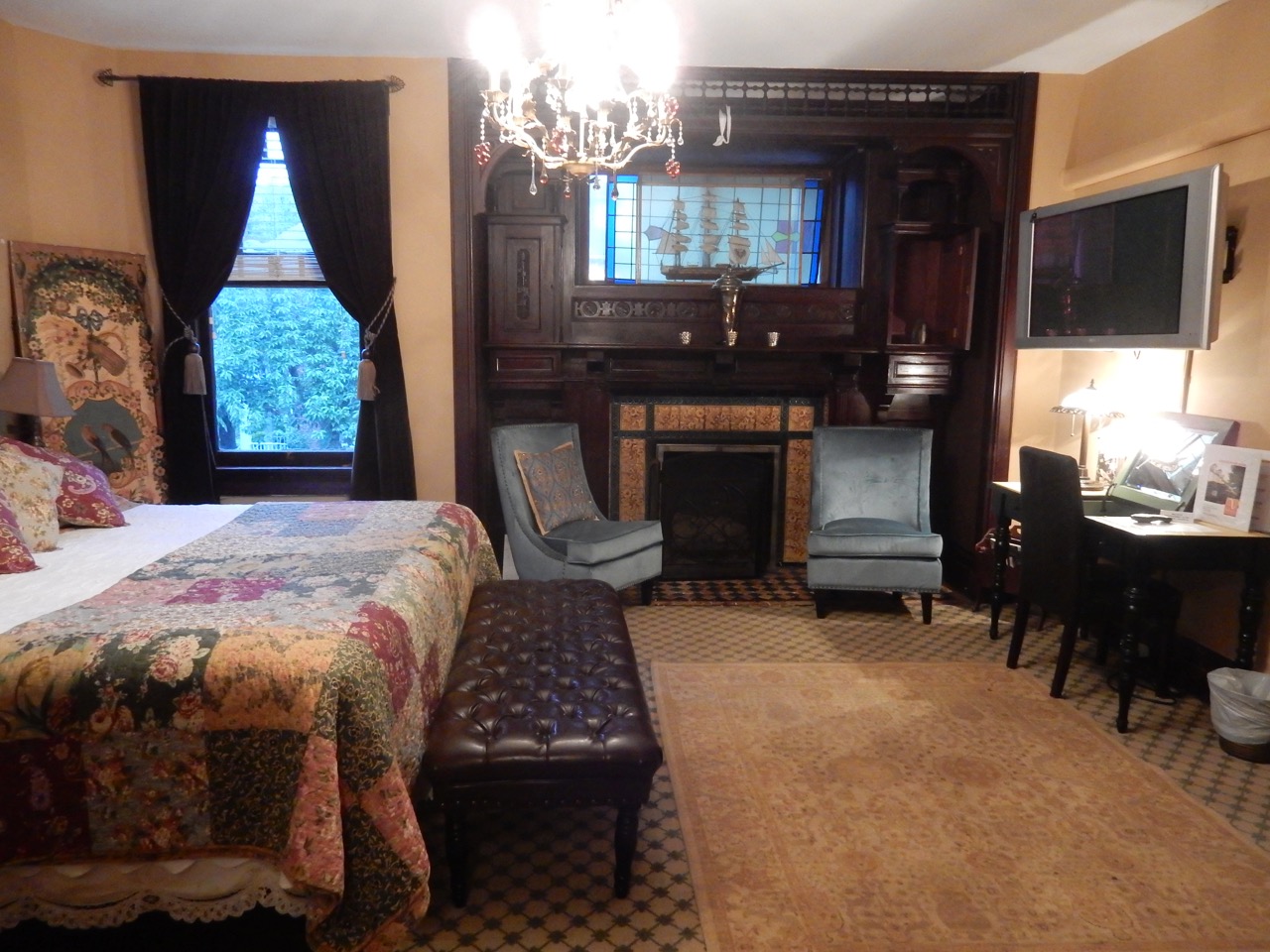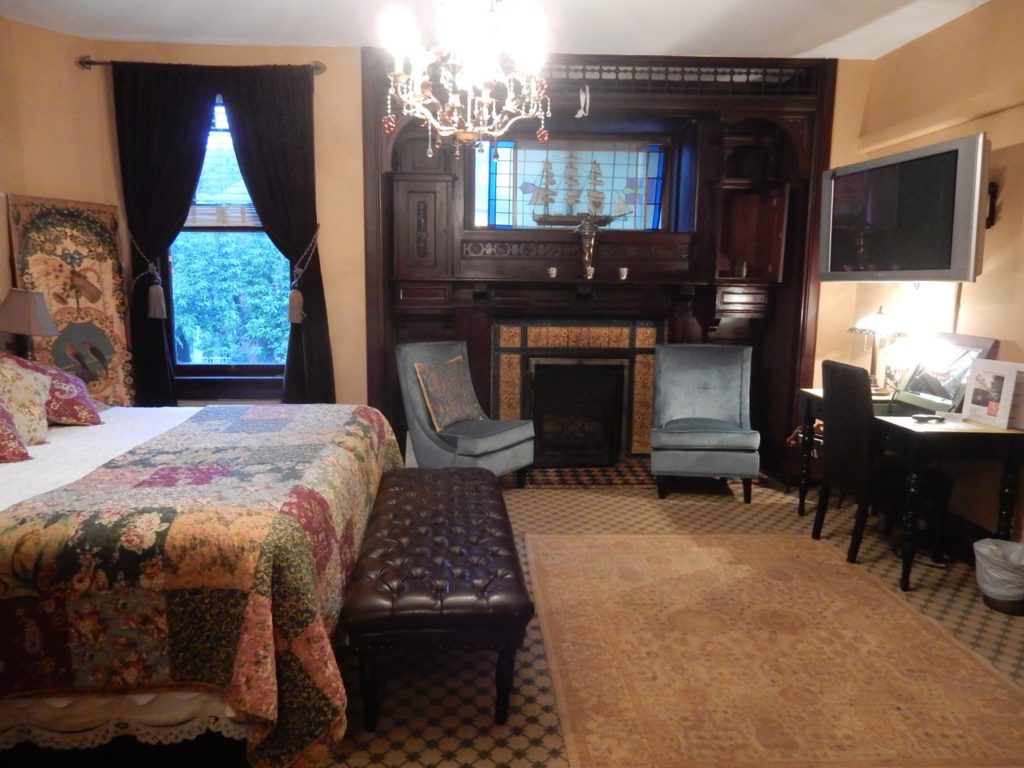 The Vandiver Inn now sports 18 lovely rooms spread out over four houses. Much of the main house remains just as it was in the 1800's – sporting original claw-foot tubs, carved fireplaces, and an eclectic mix of Victoriana, 20's mirrored surfaces, and Art Deco delights.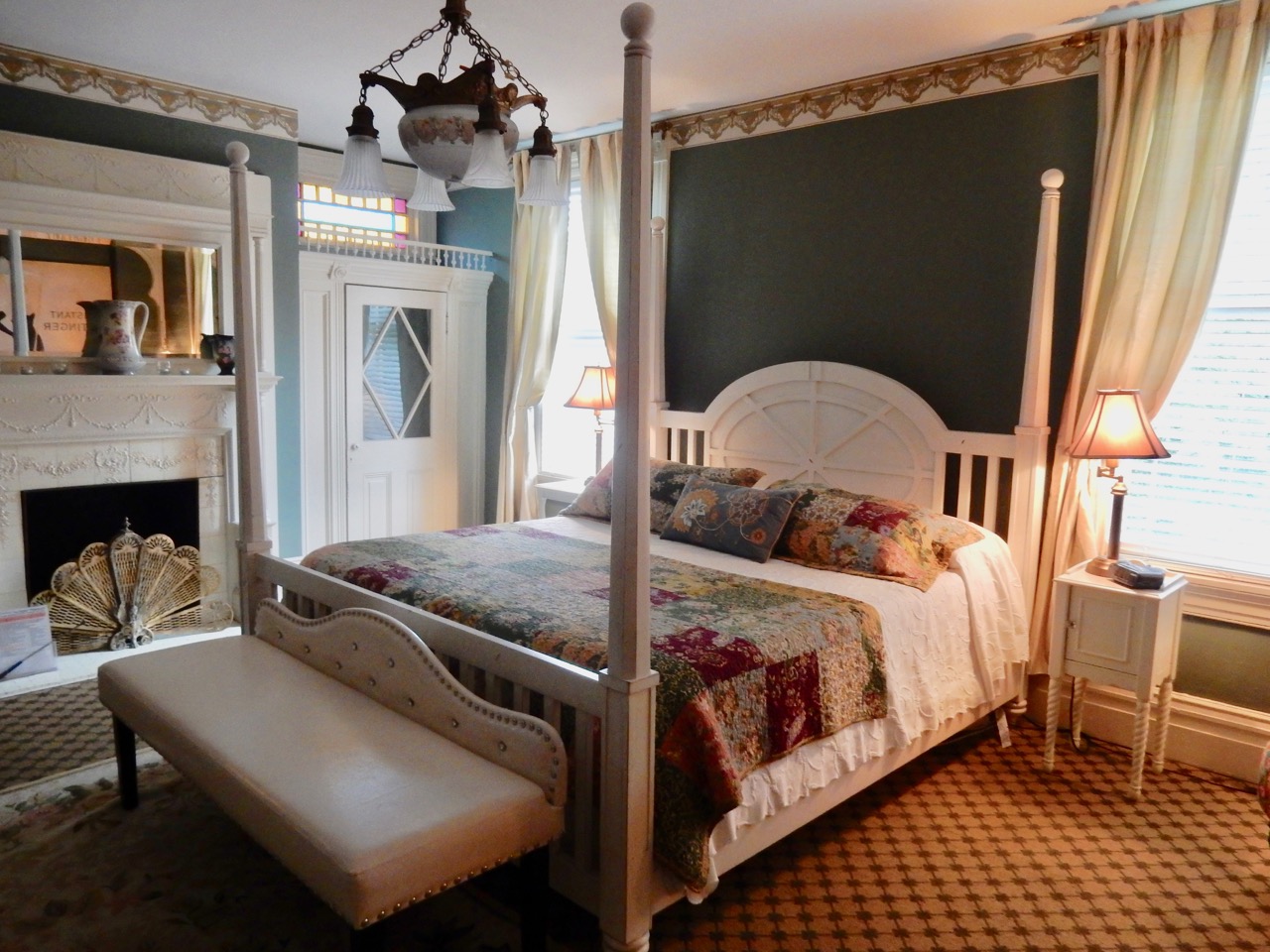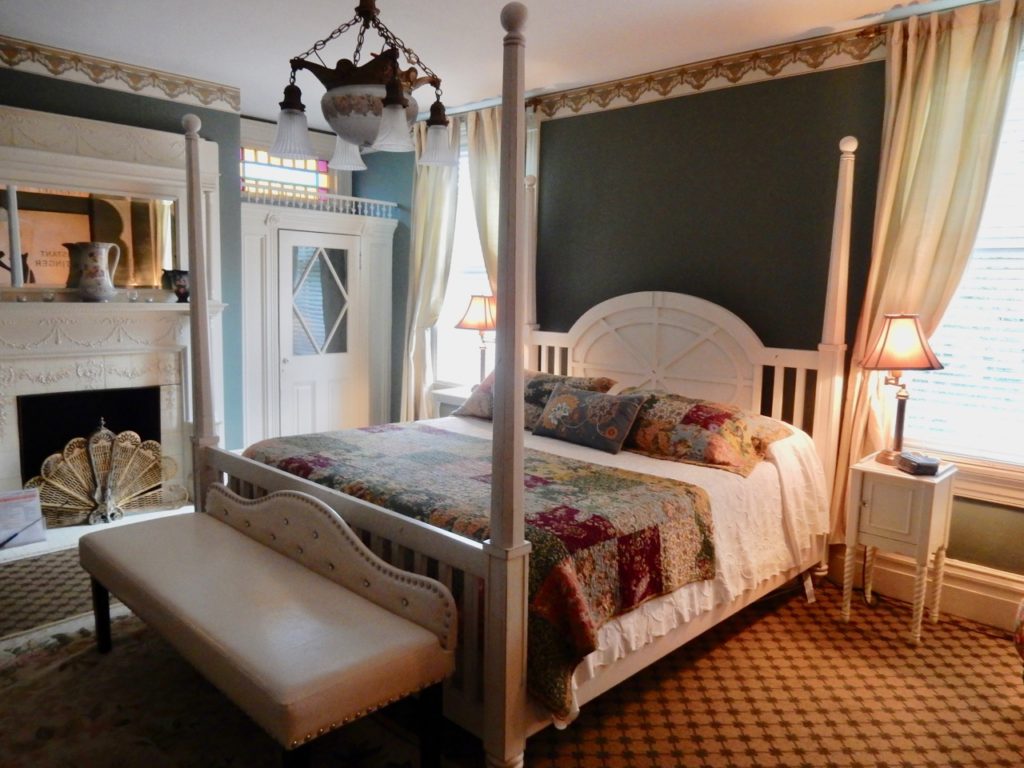 Rooms are delightful, and downright baronial, with additional fireplaces and deeply hued walls, antiques, and large wall mounted TV's.
Breakfast every morning is hot to order. Try the Sweet Potato pancakes. You'll be well stuffed till dinner.
STAY: Chain Hotels
There are nearly 2,700 hotel rooms in Harford County (for all of those youth sporting events). Most are brand name chain hotels.
All articles belong to Getaway Mavens LLC, and all photos belong to us as well, unless otherwise noted. It's all copyrighted. Please don't repost anything elsewhere without asking us first. All rights reserved. This site uses cookies to enhance your experience.
We make no guarantees of any price listed on our site. We're not responsible for content on external websites linked to ours, including linked resources, an external blog post, any partner site, hotel property sites, or affiliate sites. We only write about places we have vetted, but can't guarantee that your experience will be exactly the same.
Posts may contain affiliate links at no cost to you. Several of our trips are also compensated by the respective tourism boards for the city or state we are visiting. This never impacts how we share the destination with you – opinions are always our own and we pride ourselves on that. We do not sell links or accept unsolicited guest posts under any circumstances. Don't even ask.
United States Copyright, Getaway Mavens, LLC