Last Updated on
WHY GO: Onancock VA on the southern end of the Delmarva Peninsula, and the working man's Tangier Island in the Chesapeake Bay have never been on any "hotspot" list. Life in these parts revolves around the water: oysters, crabs, duck-hunting, millions of migratory birds.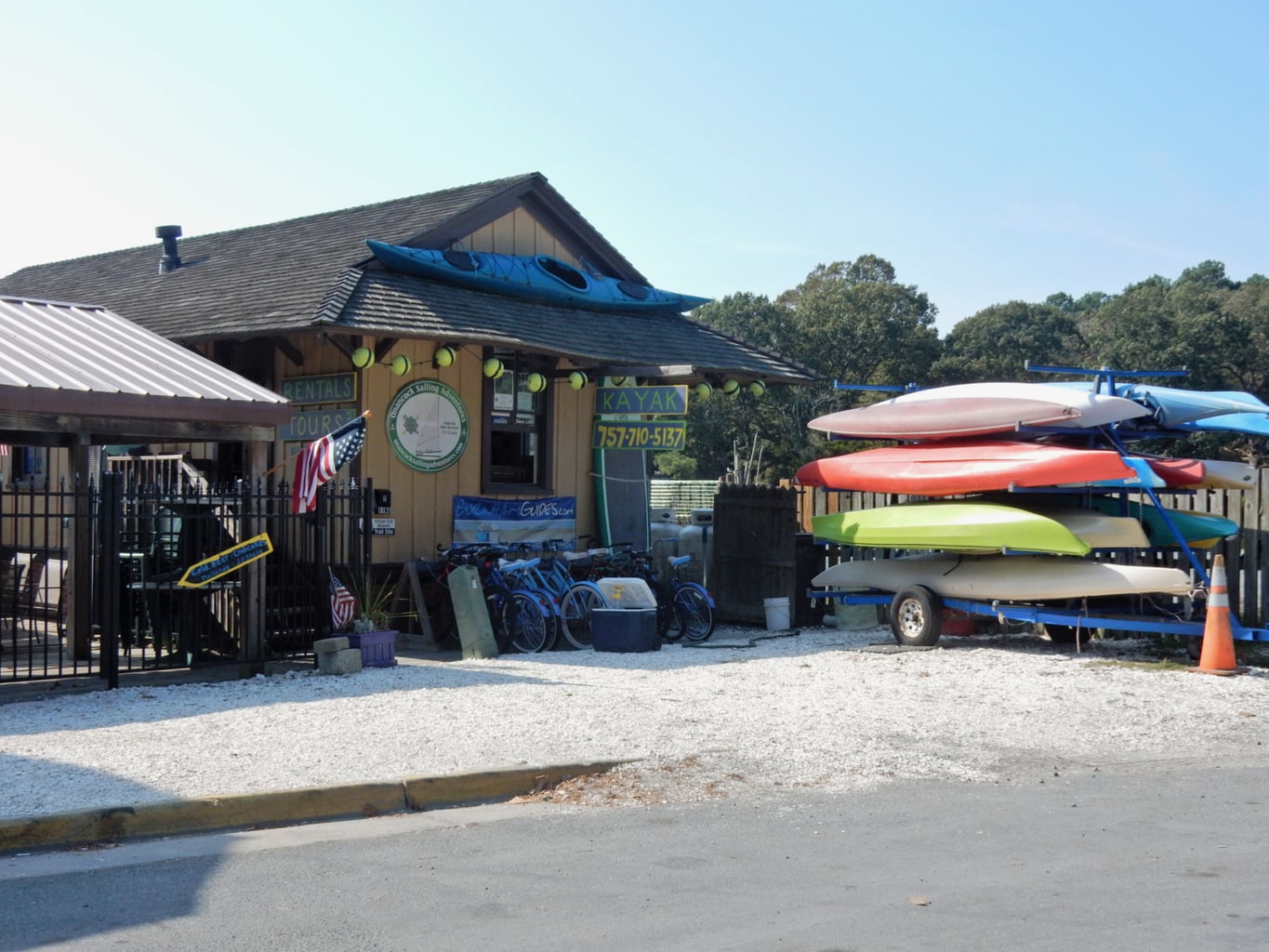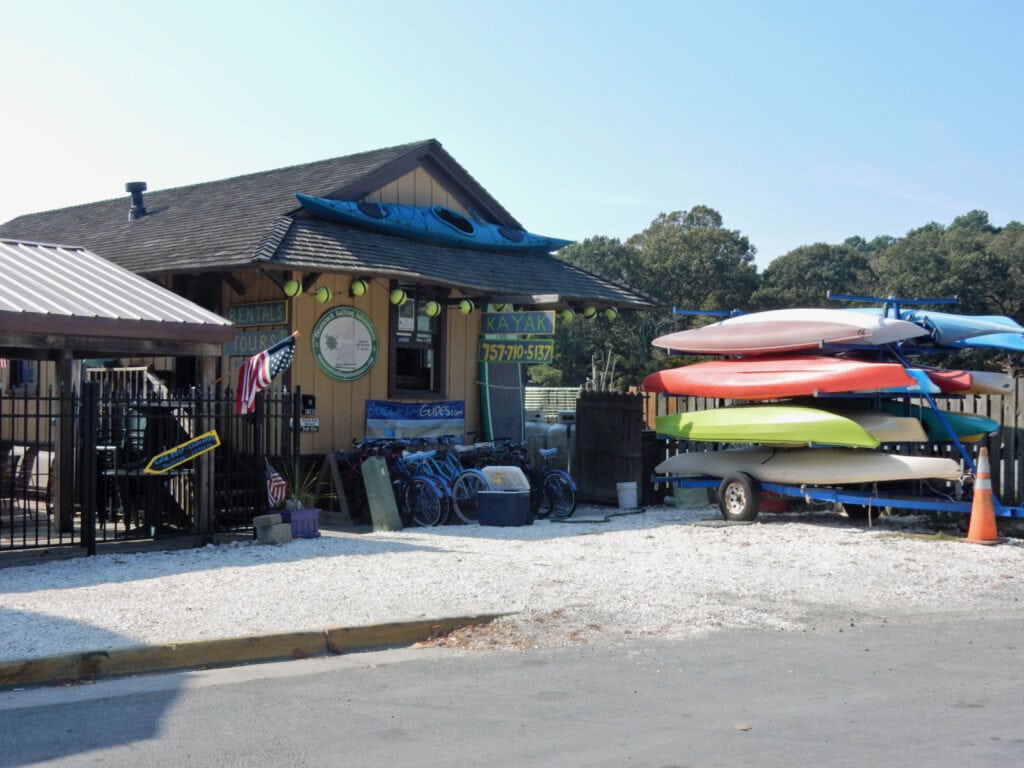 Virginia's Eastern Shore is a mere 5 hours drive from New York City (that's as long as it takes to get to Lake Placid), and attractions, food and lodging are surprisingly sophisticated. Where else can you kayak to an award-winning vineyard for a wine and cheese tasting afternoon?

To extend your Getaway, combine with this visit to Chincoteague and this one to Cape Charles VA at the tip of the Delmarva Peninsula.
Things to Do in and around Onancock VA on the Eastern Shore

DO: Kayak To Chatham Vineyards for Wine Tasting on the "Paddle Your Glass Off" Tour. No big surprise that this is one of the most popular activities on the Eastern Shore, you'll paddle from a tiny bayside village of Bayford (Southeast Expeditions provides directions) around a spectacular cove, walk about ½ mile past an 1818 Federal red brick Manor House to taste some award-winning wine, and leave with a bottle of said wine per couple. What's not to like?
Winery owner Jon Wehner grew up on his parent's vineyard in Northern Virginia. He and his wife, Mills, established Chatham Vineyards in 1999 on twenty acres of Eastern Shore: with its moderate maritime weather, and sandy loam soils it was the perfect region to grow Chardonnay, Merlot, Cabernet Franc, Cabernet Sauvignon and Petit Verdot grapes.
"This isn't a big party place – we're serious wine maker – the real deal," says Wehner, who buys his oak casks from France. In May 2012, Wine Enthusiast Magazine named Chatham's Steel Chardonnay (fermented in stainless steel vats) as one of the top 100 Chardonnay's in the country. "You can taste this place," Jon admits. March-Dec, $89 per person, includes tasting and bottle of wine per couple.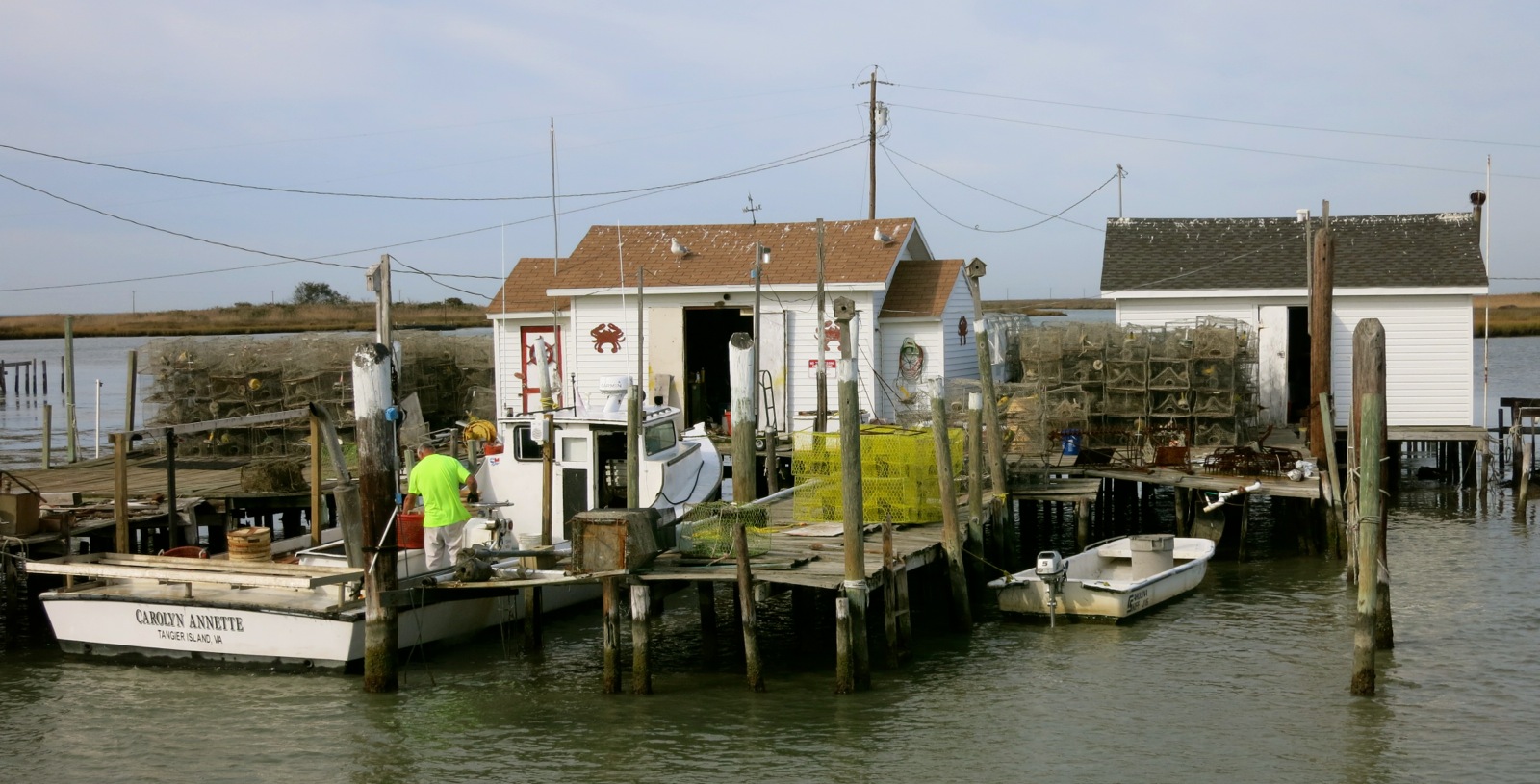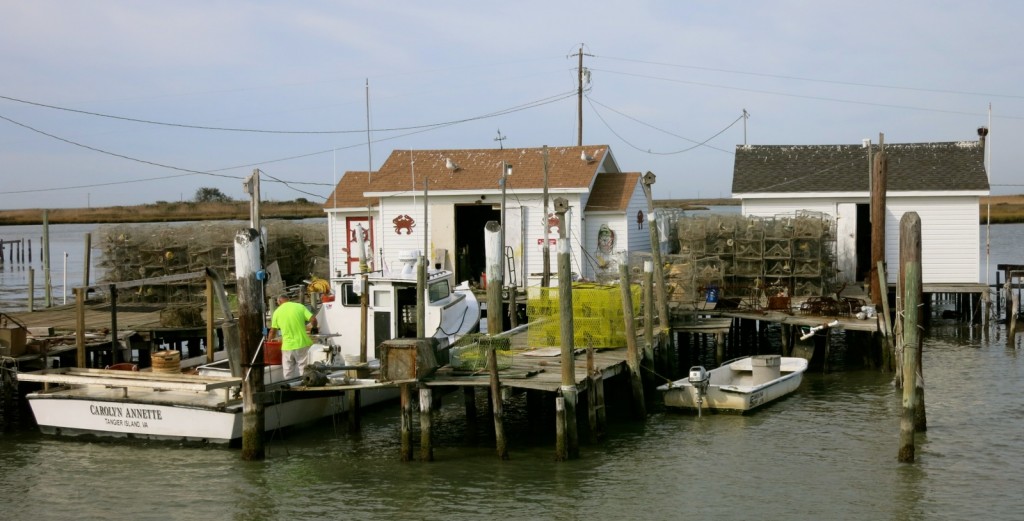 TOUR: Tangier Island, from Onancock. A 3-mile by one mile island and one of the last authentic fishing villages in the Chesapeake Bay, Tangier Island, where many of the 500 residents still speak with an Elizabethan dialect, is 12 miles and a world away from the Eastern Shore.
Though there are no banks (or ATM's), no jails or hospitals, Tangier Island does have its own mayor. And though it welcomes tourists, the island has its own insular, quirky ways. You might have lived on Tangier for decades, but if you weren't born and raised here, you're forever a "come-'ere."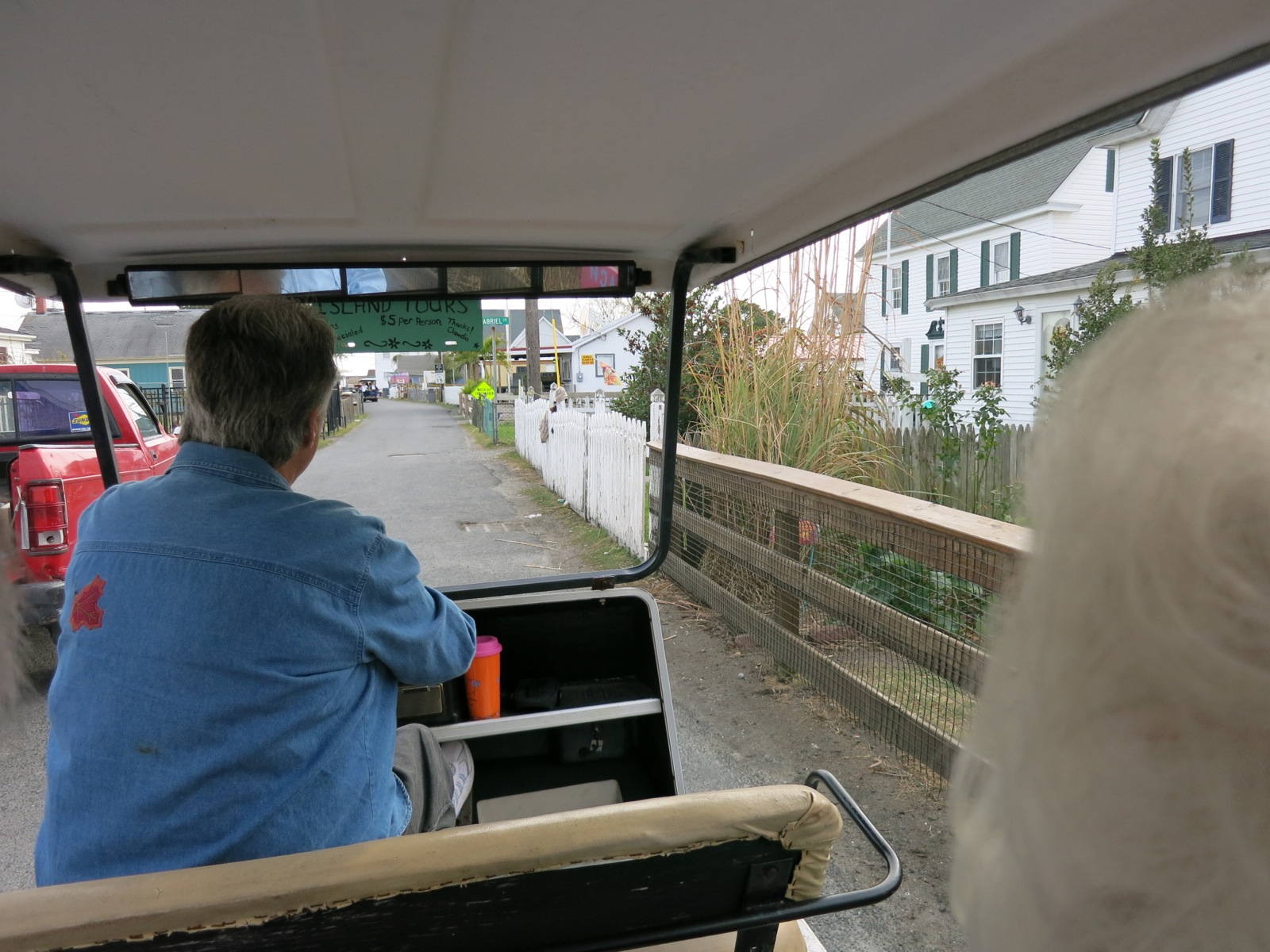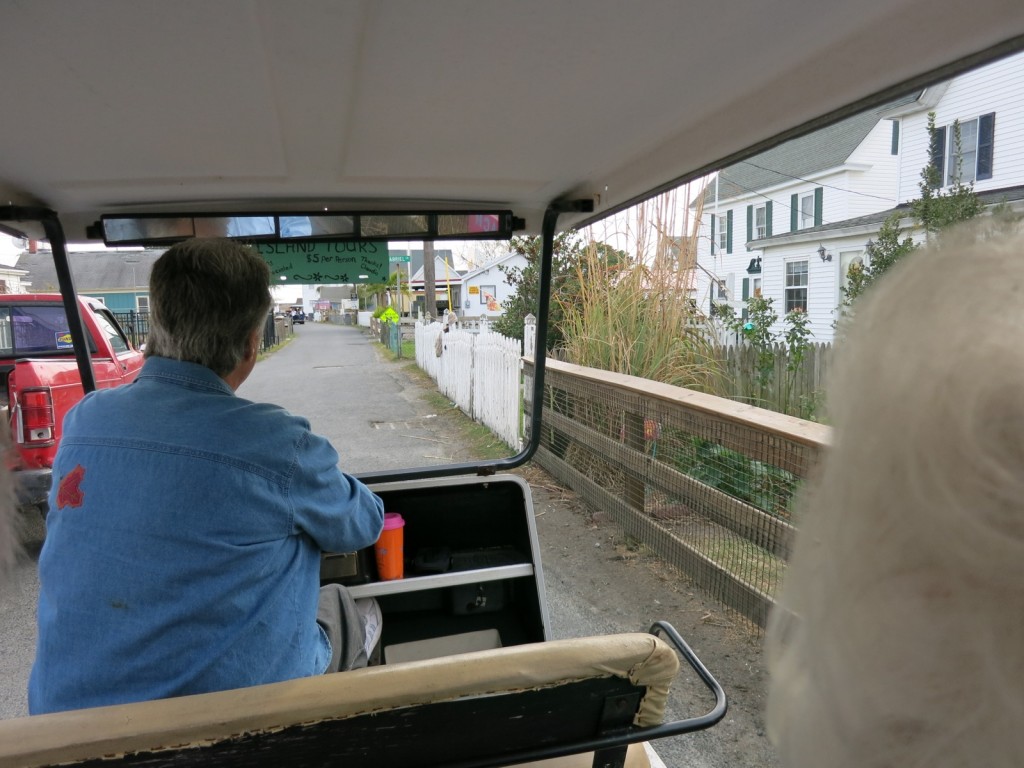 Take the ferry from Onancock (Joyce Marie II, $25 roundtrip) and pay attention as you pull into harbor – you'll pass bungalows on stilts where watermen haul their catch, and small crabbing boats plying the waters.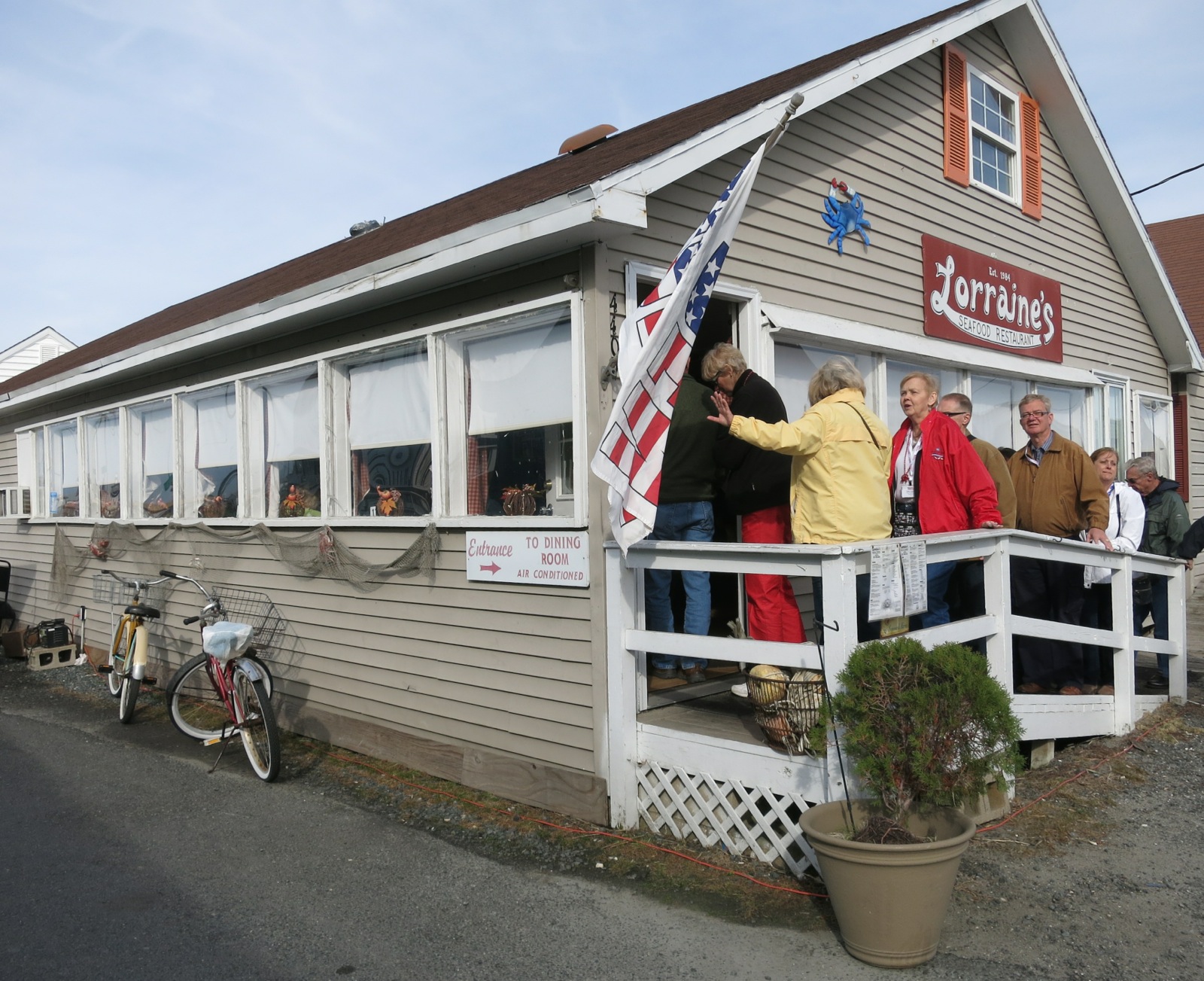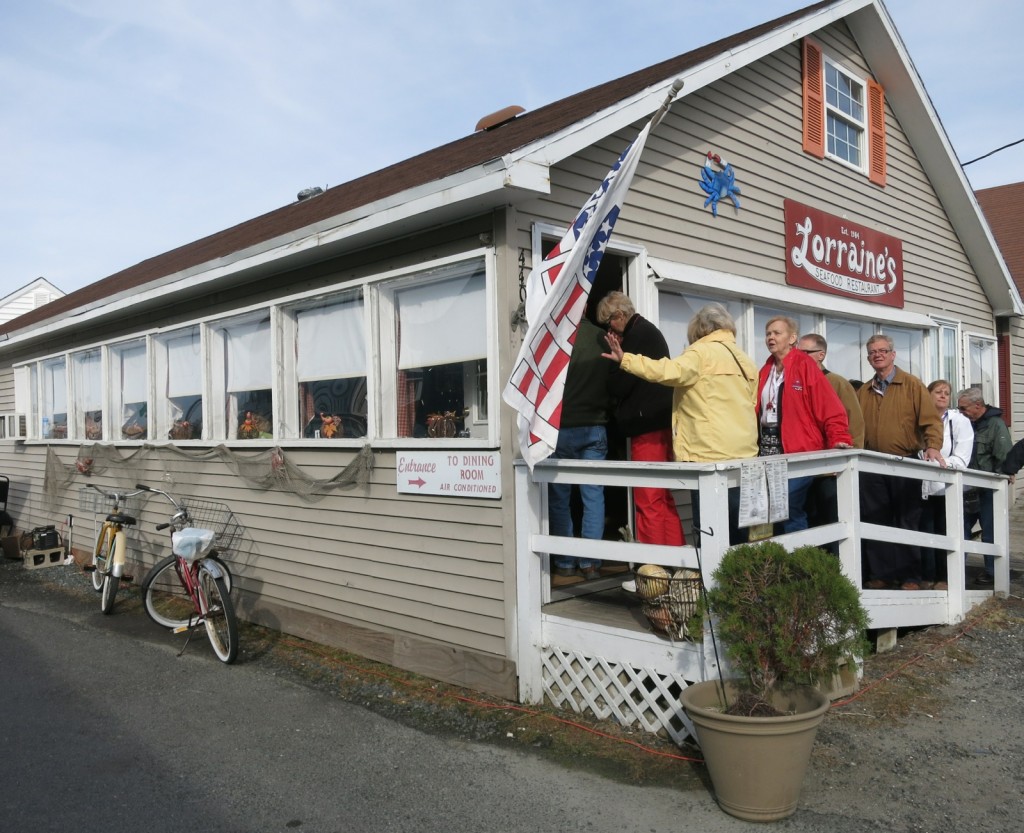 Golf carts are the accepted mode of transport here, and you can get a quick ten minute tour of the island (that's all it takes!) given by lively residents. Stop into the Tangier History Museum for a quick overview of life here, and be sure to make some purchases at women-owned gift shops, like Sandy's Place.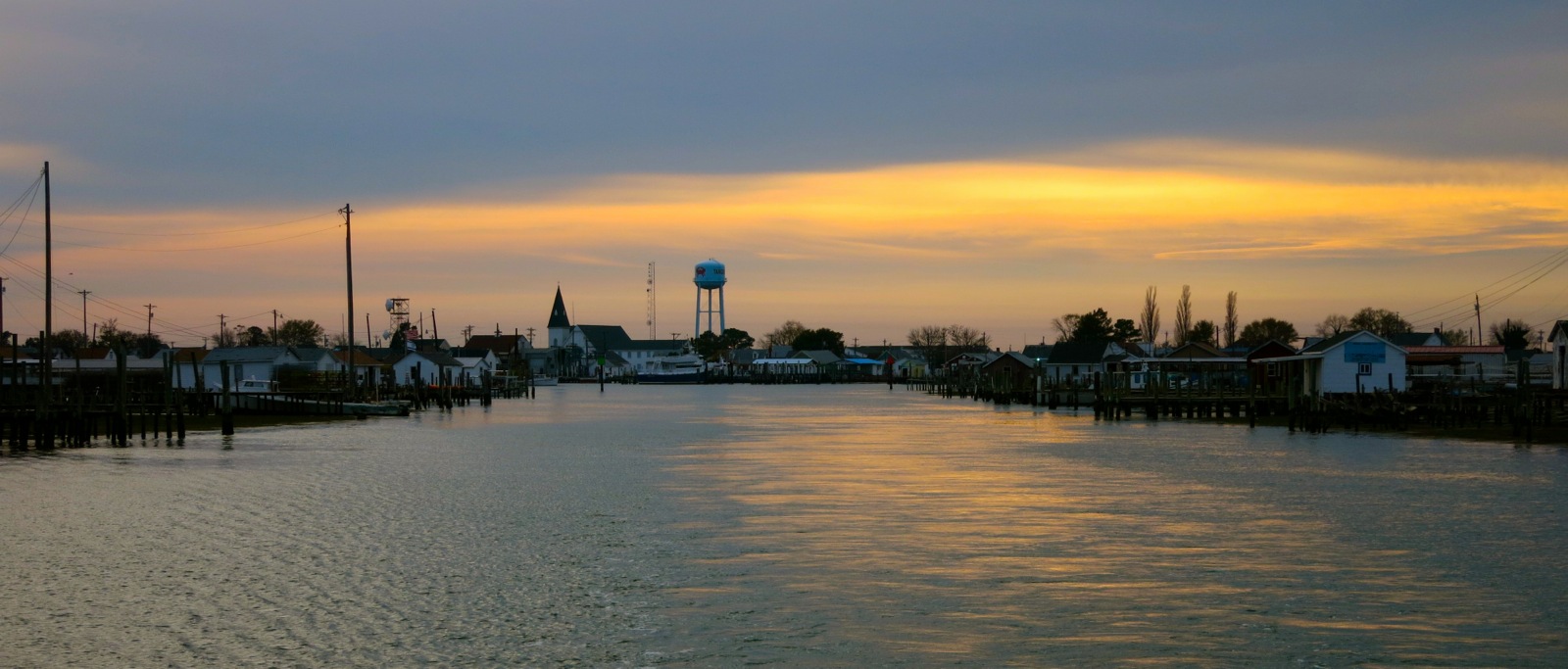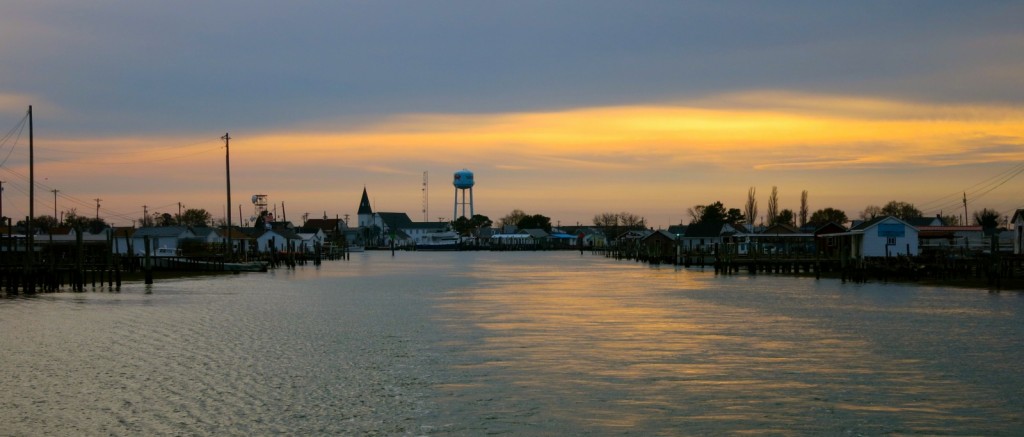 Go on a Crab Shanty or Waterman tour to find out where your evening's soft-shell crab dinner comes from then grab a creamy, delicious Queen Crab Soup, and a Crab Cake at Lorraine's. The ferry from Onancock runs from mid-May to the end of September. Roundtrip fares $25 adults, $12 kids.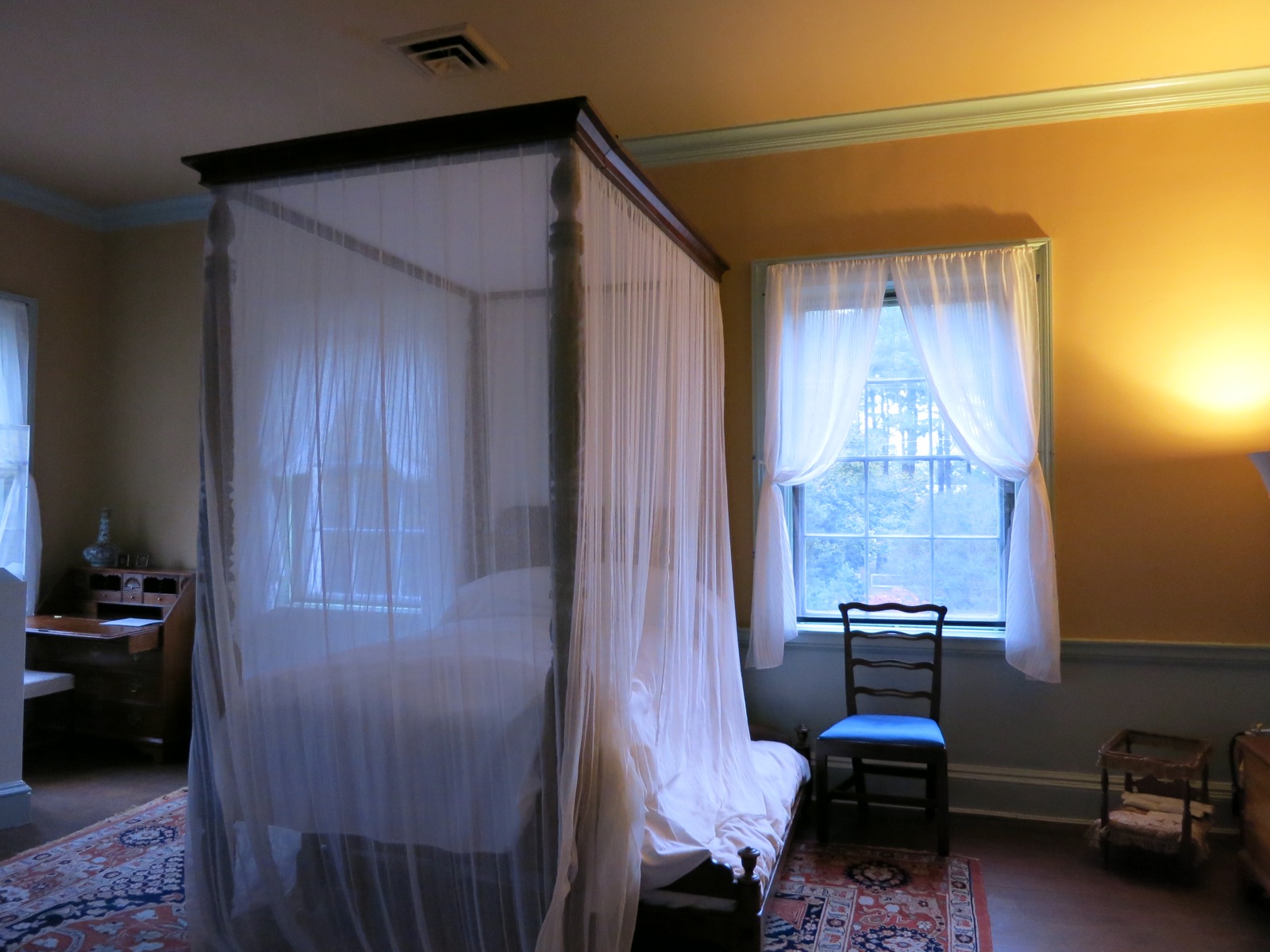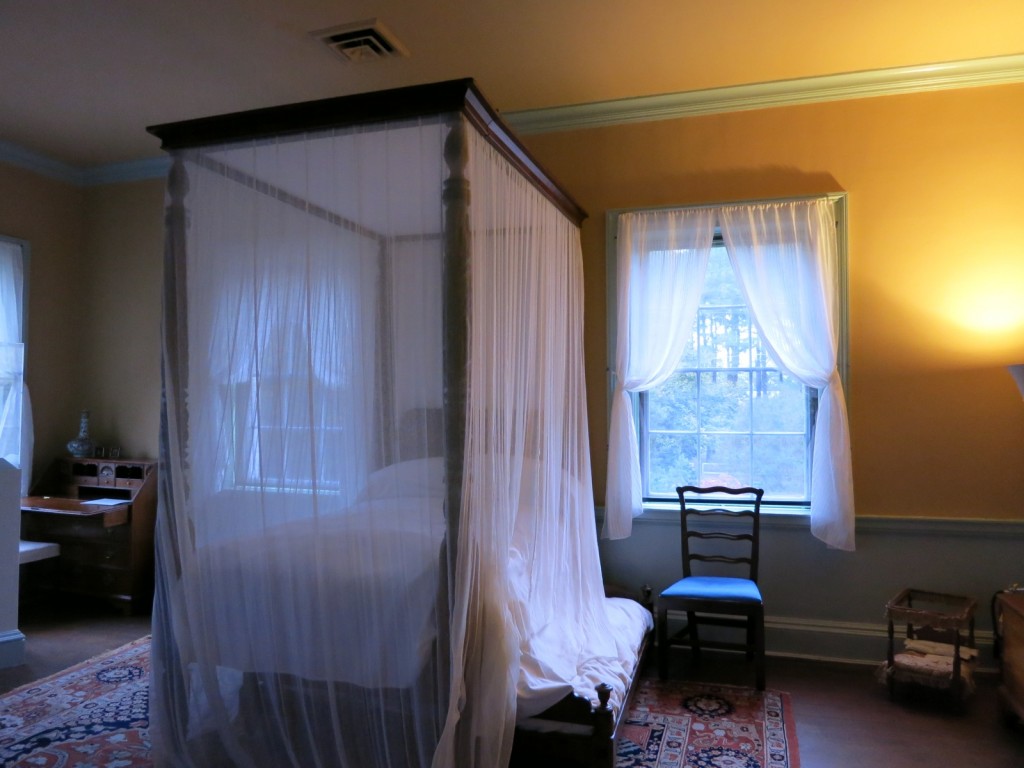 VISIT: Ker Place, Onancock. Built in 1799, and the only fully intact Greek Revival Federal-era home on the eastern shore, the Ker House is considered the "Crown Jewel of the Peninsula" by many historical preservationists. John and Agnes Ker (pronounced "car") received this home and 675 acres as a wedding gift, and astoundingly, all windows and glass panes and moldings are original to the house as well as most of the furniture including the couple's carved four-poster trundle bed.
Indicative of the bold use of color at the time, mauve walls in the parlor, cantaloupe-yellow in bedrooms, and other rather curious use of paint have been restored to the original. John died of Mercury poisoning in his 30's (he was taking medication laden with it), so Agnes, in her grief, had black stripes added to green moldings throughout the house.
Don't leave before inspecting a small portrait of George Washington, painted by Gilbert Stuart and his daughter, Jane, who helped him complete many of his portraits. Both Gilbert and Jane's name grace the frame, a rare find indeed. Tues. – Sat. 11am-3pm March – Dec. $5 adults, kids free.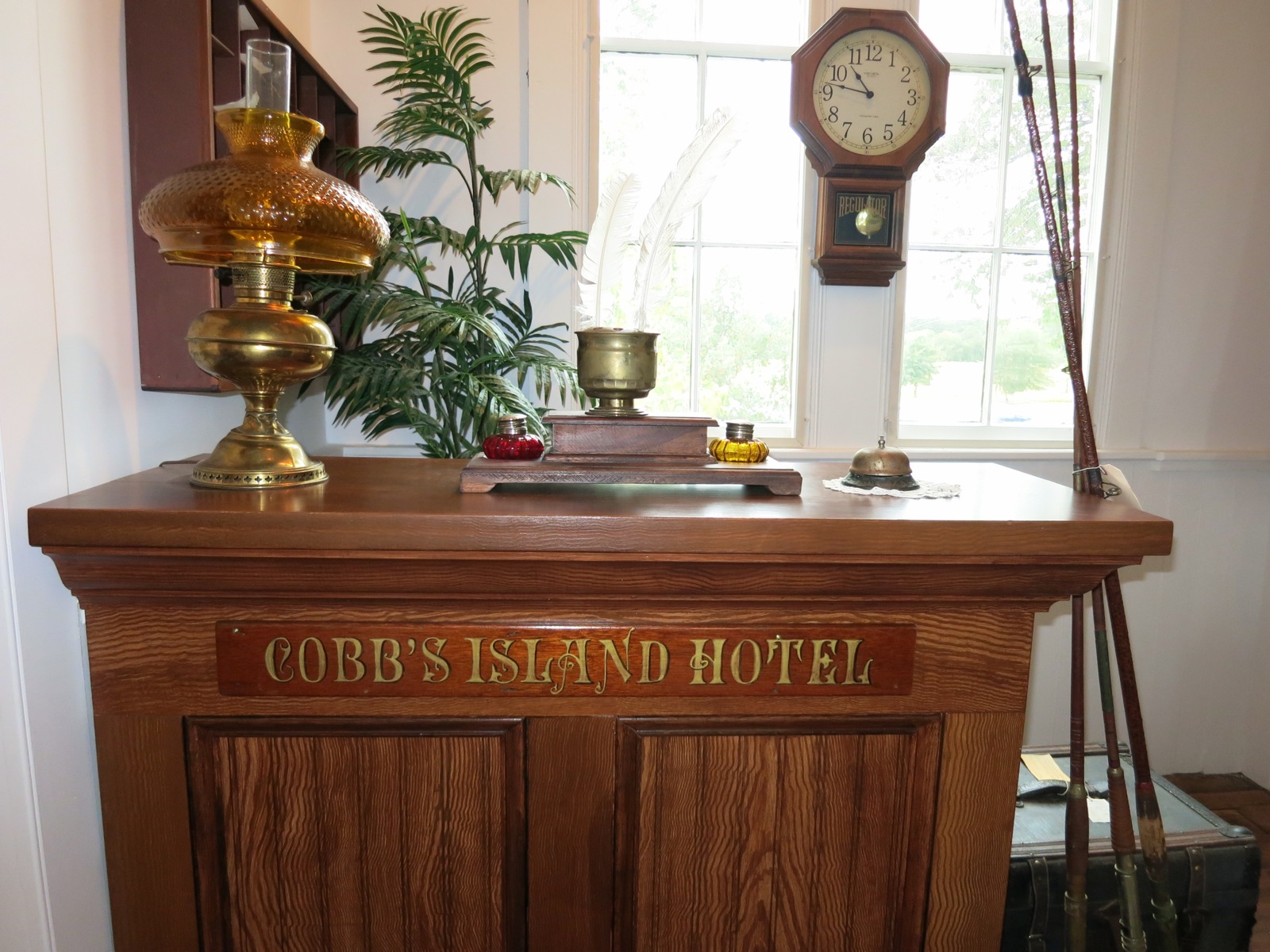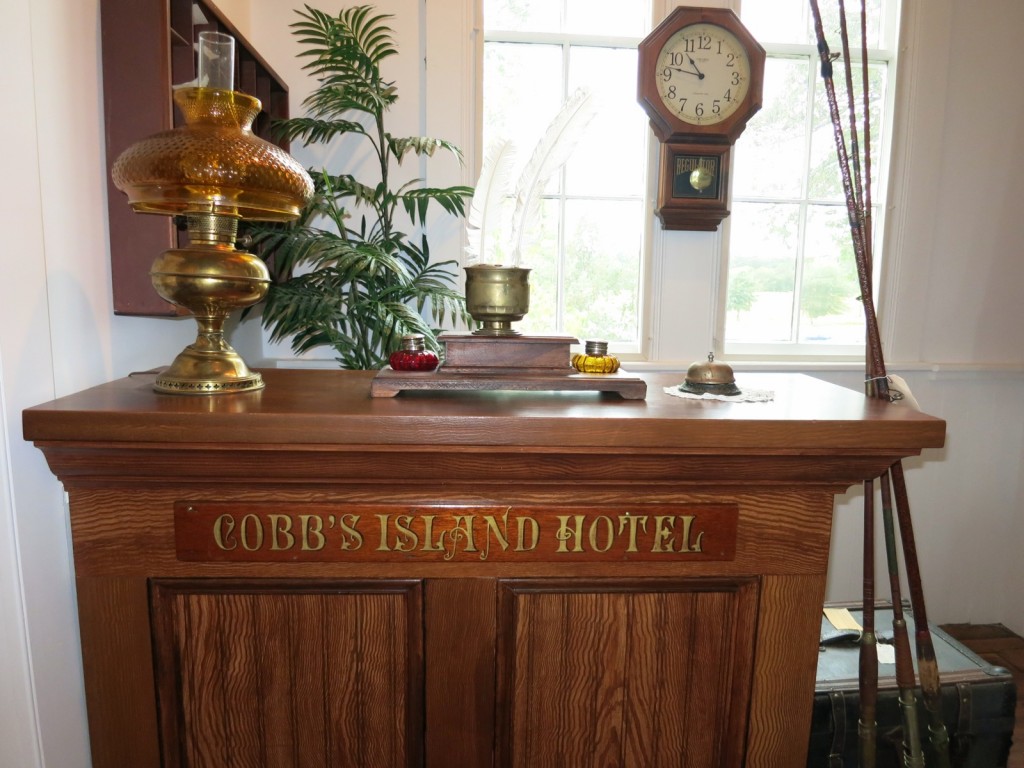 VISIT: Barrier Island Center, Route 13 between Onancock and Cape Charles. Check out a map of the Eastern Shore, and you'll see a string of barrier islands off the Atlantic Coast. Known as "Nature's Speed bumps" – because they mitigate hazardous swells created by Atlantic Ocean storms, some of these spits of land, such as Hog Island and Cobb's Island, once featured popular resorts, Gun Clubs, seafood companies and self-sufficient full-time residents.
But after major storms in 1933 destroyed homes and endangered lives, islanders gave up this way of life and actually floated whole houses off the island to the Eastern Shore where they were relatively safe. In the 1970's, out-of-town and out-of-state collectors sought anything that came off those barrier islands. So, the Barrier Island Center was conceived and built to keep these memories and artifacts where they belong.
You'll find remnants from Cobb's Island Hotel – a fine establishment that catered to wealthy hunters who arrived with personal hunting guides, and a whole section featuring duck decoys fashioned by famous carvers. The antique farmhouse in which the museum is housed features a rare 1890's "twisted chimney" in the attic. To learn more about this vanished way of life, watch the Barrier Island Center documentary, "Our Island Home," shown on PBS.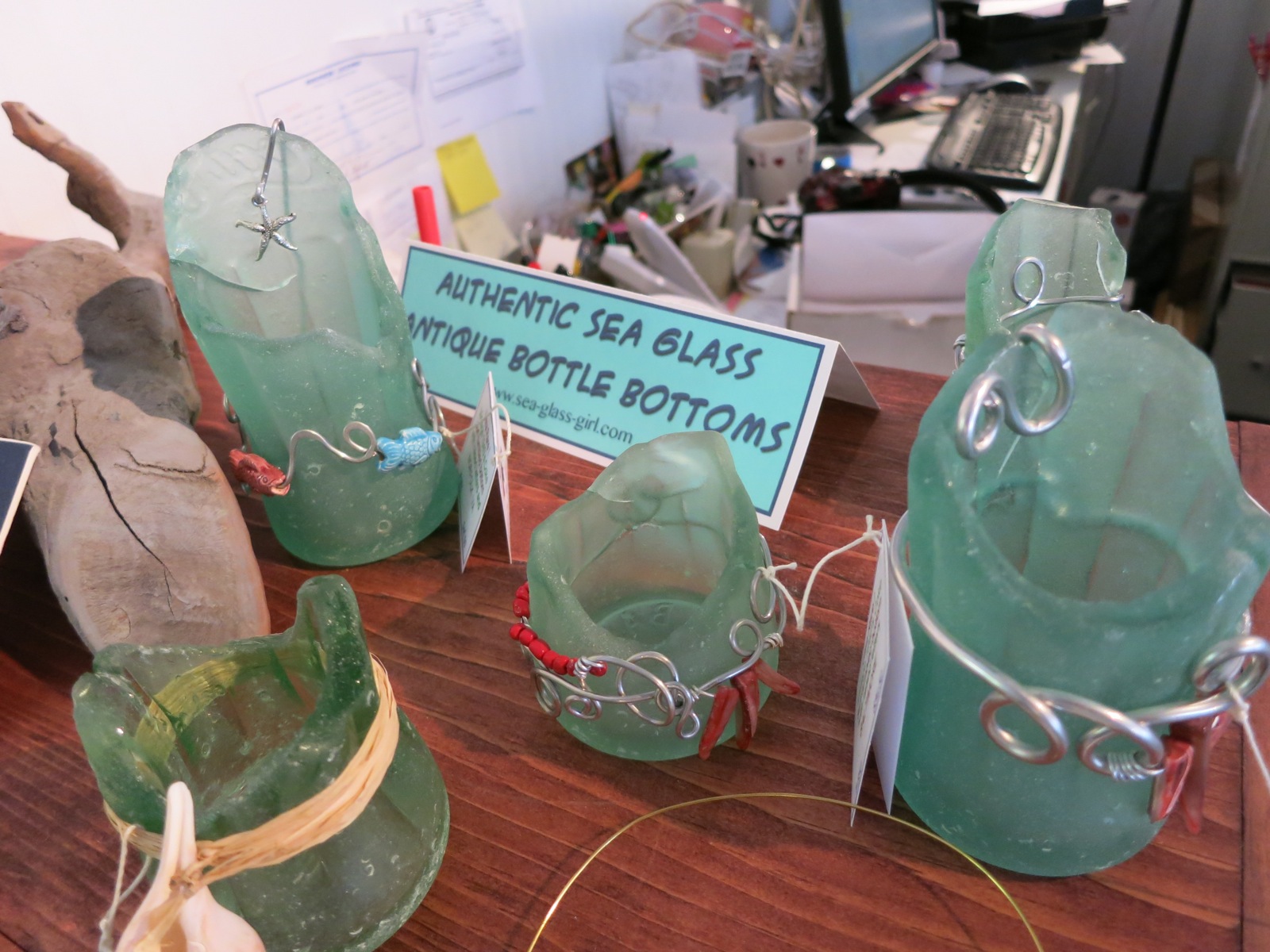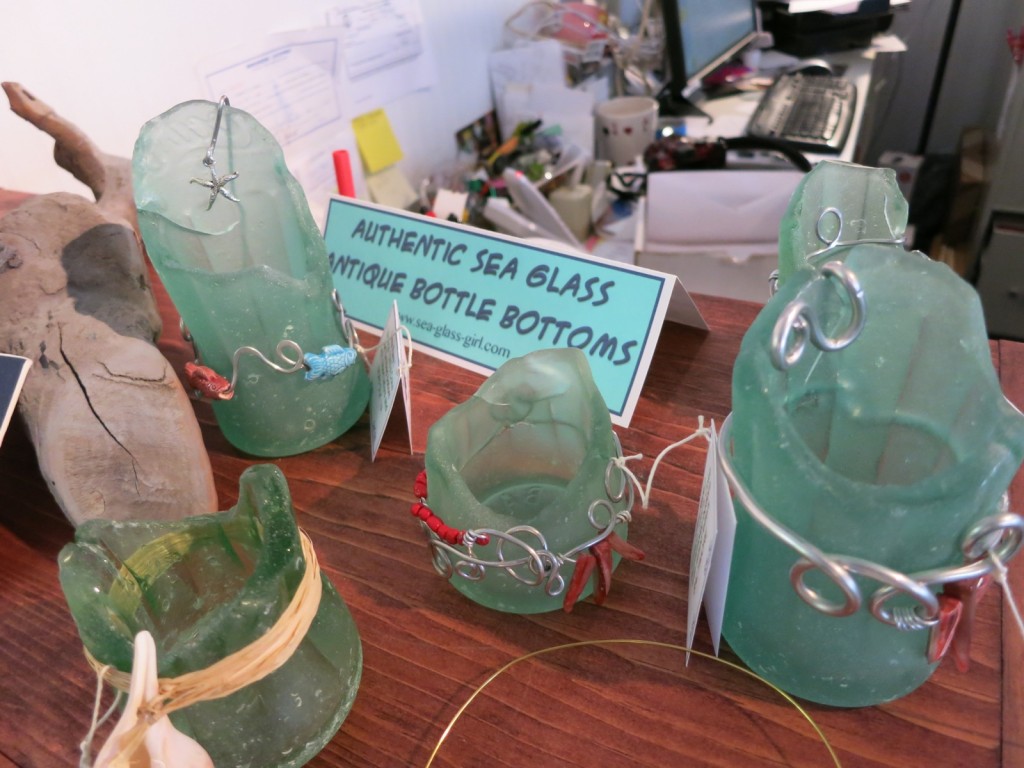 SHOP: Red Queen Gallery, Onancock. Contemporary paintings, arts and crafts, photography, antique sea glass, old Coke bottle pencil holders, pottery, sculpture, functional art made from golf clubs – it's a mix of delights for thinking people. "We're lucky we have a wealth of people here," says the owner. And she wasn't talking net worth.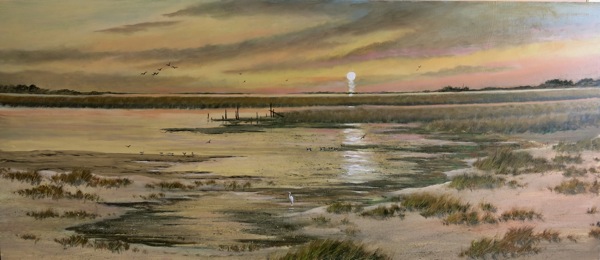 SHOP: Crocket Gallery, Onancock. Local landscape artist, Willie Crocket will talk to you as he paints. His oils start at the unbelievable $350 – and that includes the frame. In fact, a Willie Crocket original serves as the featured photograph of this post.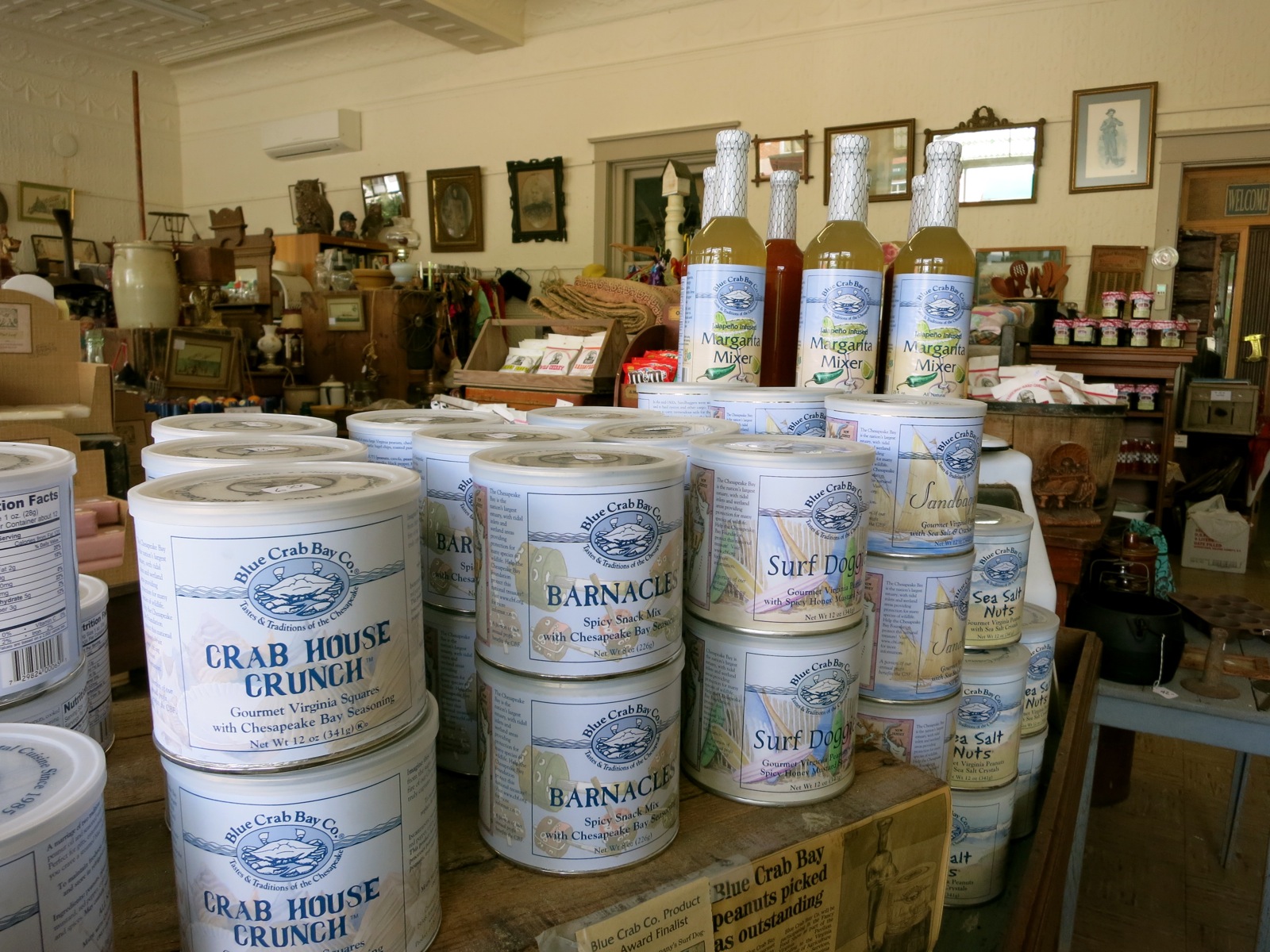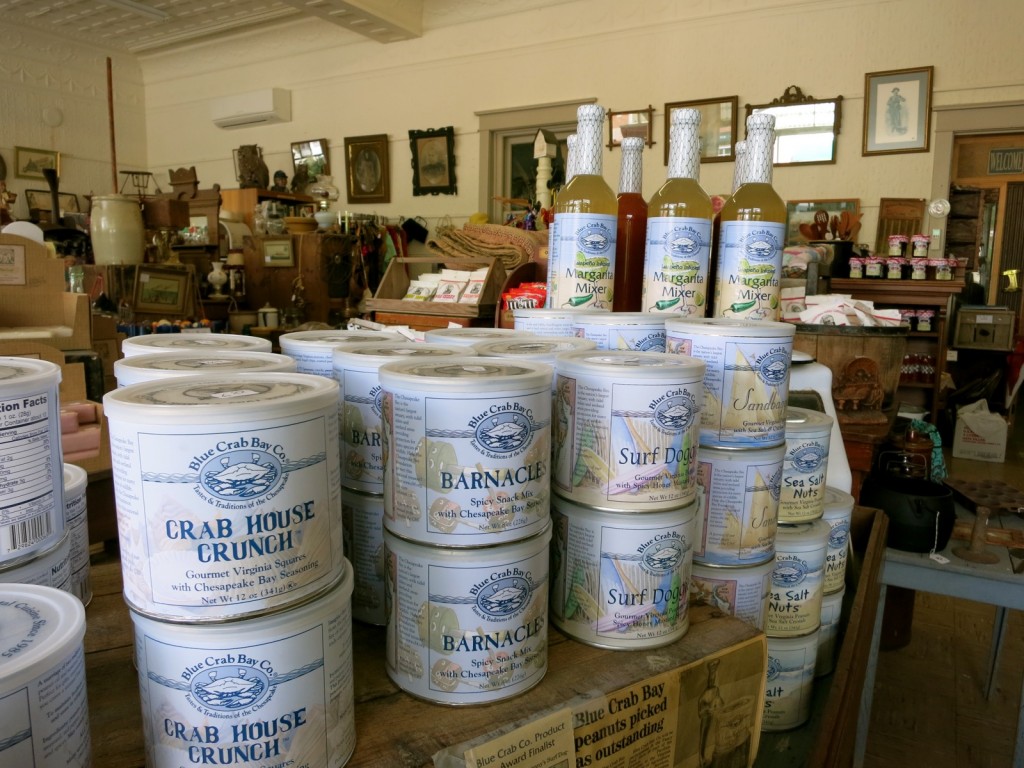 SHOP: Market St. Antiques, Onancock. This is the go-to place for antiques and architectural salvage, plus some local "flavor." Pick up a can of Blue Crab Bay Co. Jalapeño Margarita flavored nuts ($6.99).
Where to Eat in Onancock VA and the Eastern Shore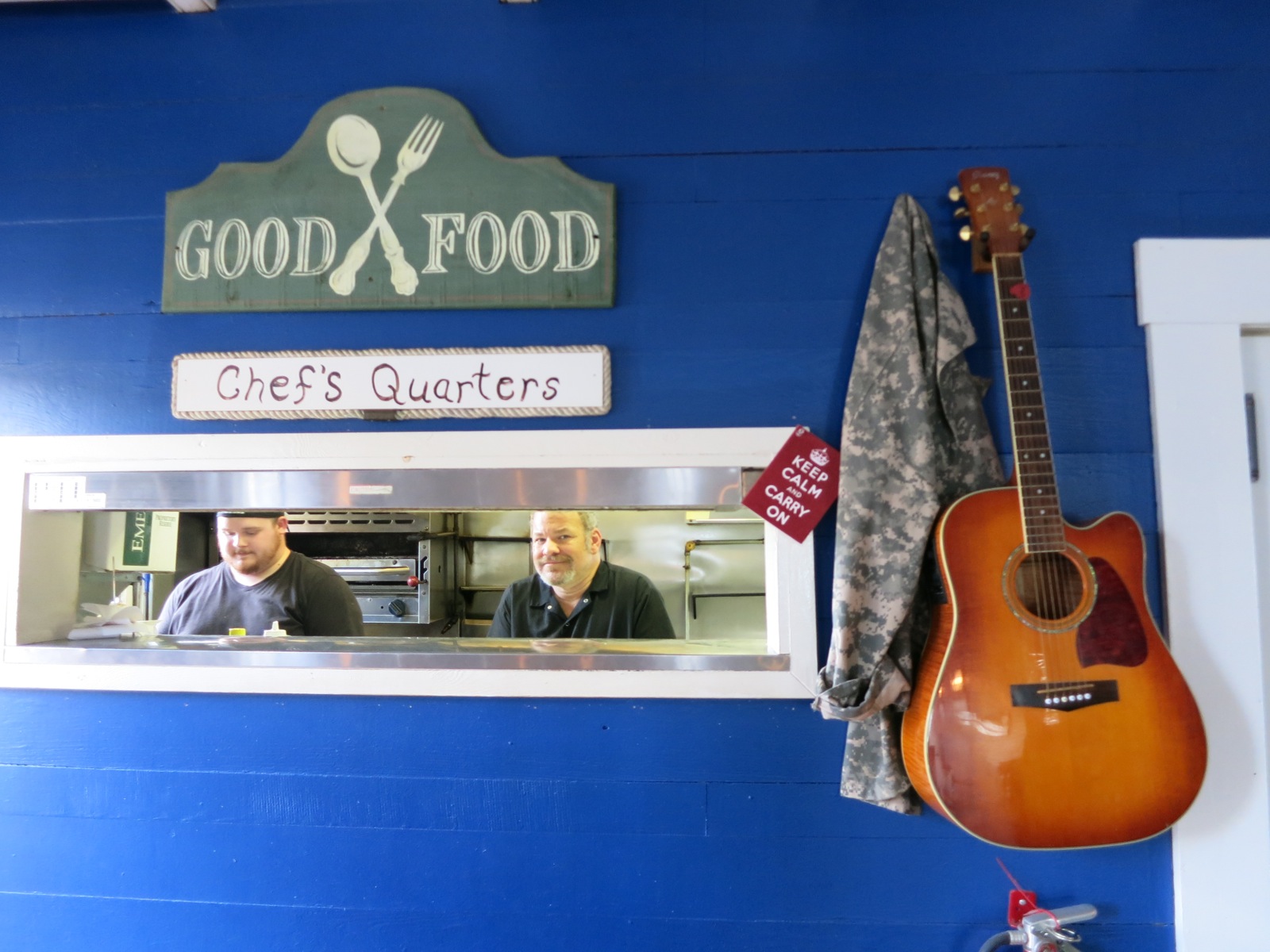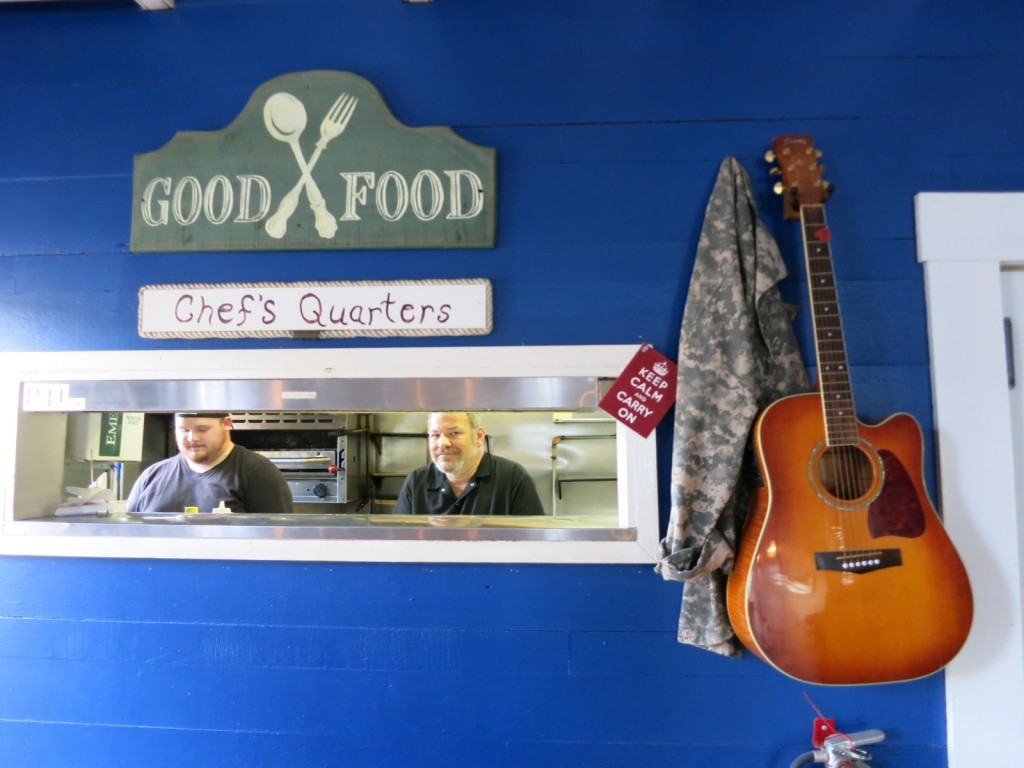 EAT: Mallard's On the Wharf. In its prior life, this was Hopkin's Bros. General Store now home to "musical chef" Johny Mo. Nosh on local oysters, salads, wings and wraps on the outdoor deck hard by a dock where boats practically nod up onto your lap.
EAT: Locals also recommend Market St. Grill for traditional American, Davinci's Italian Kitchen for the best of Italian cooking, the Charlotte Hotel Restaurant for innovative fare, and Bizzotto's.
Best Places to Stay in Onancock VA and Cape Charles VA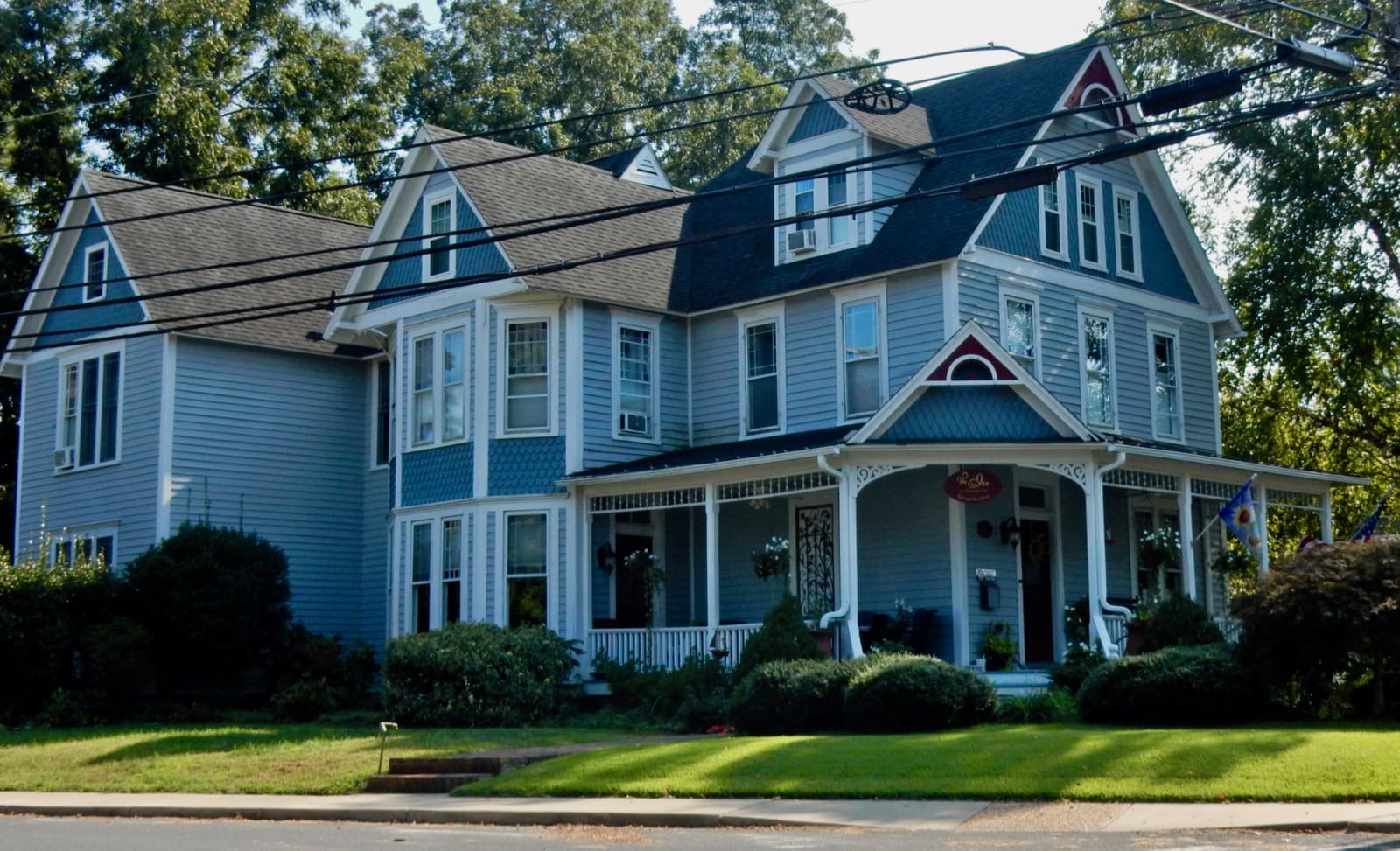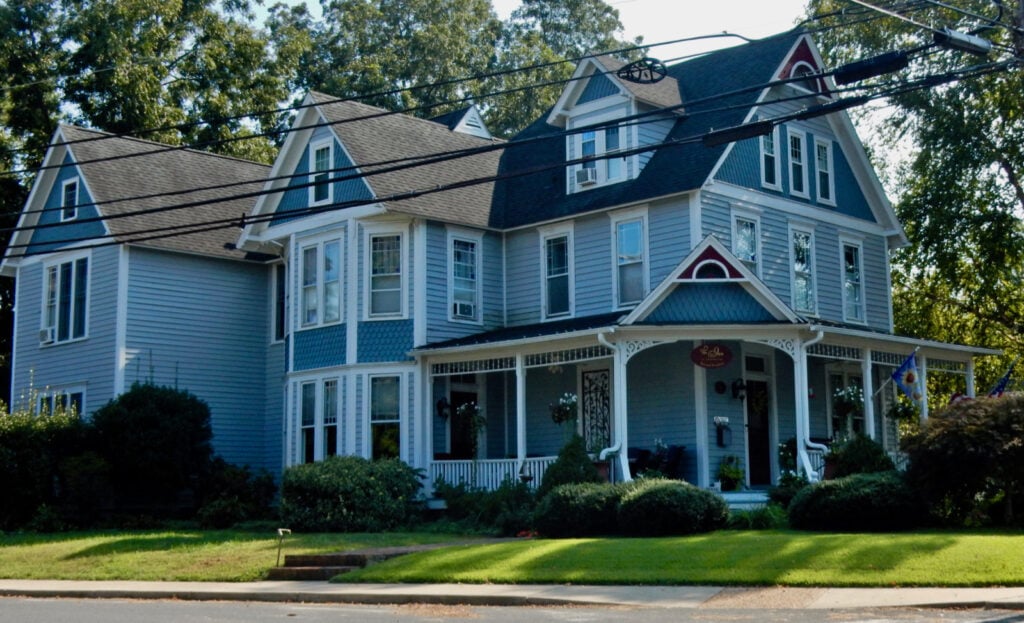 STAY: Inn at Onancock. In November 2016, new owners Kim Moore and Matt Spuck purchased Inn at Onancock from Lisa and Kris LaMontagne, and according to Kim, the couple is "looking forward to the next exciting year." Opulent, eclectically decorated rooms will not disappoint the most jaded traveler, and stone floor soaking-tub bathrooms are of a "let me ease back and unwind" caliber.
Breakfast includes a locally roasted private blend of coffee, fresh buttermilk biscuits, Greek yogurt with locally sourced fruits, home made granola, frittata made from local eggs (Shine and Rise Farm) and other delicacies you'd expect from a Select Registry property. Rooms from $190-$205 include gourmet breakfast, free wi-fi, afternoon wine and appetizers.
STAY: Charlotte Hotel and Restaurant, Onancock. An old-world in-town hotel with a modern twist, The Charlotte is an intimate boutique hotel also known for it's terrific restaurant.
STAY: Several other B&B's are worthy of note and ooze Onancock hospitality: both the 1882 Colonial Manor Inn, and Spinning Wheel B&B are good choices.