Last Updated on
On a promontory at the Southern tip of St. Mary's County MD, where the Potomac River meets Chesapeake Bay, the Swanendele Inn is the perfect hideaway for stressed out intellectuals, nature lovers, and really anyone seeking a slow-paced few days away from the grind. Opened in June 2019, it's one of the most elegant and interesting spots to stay in Maryland.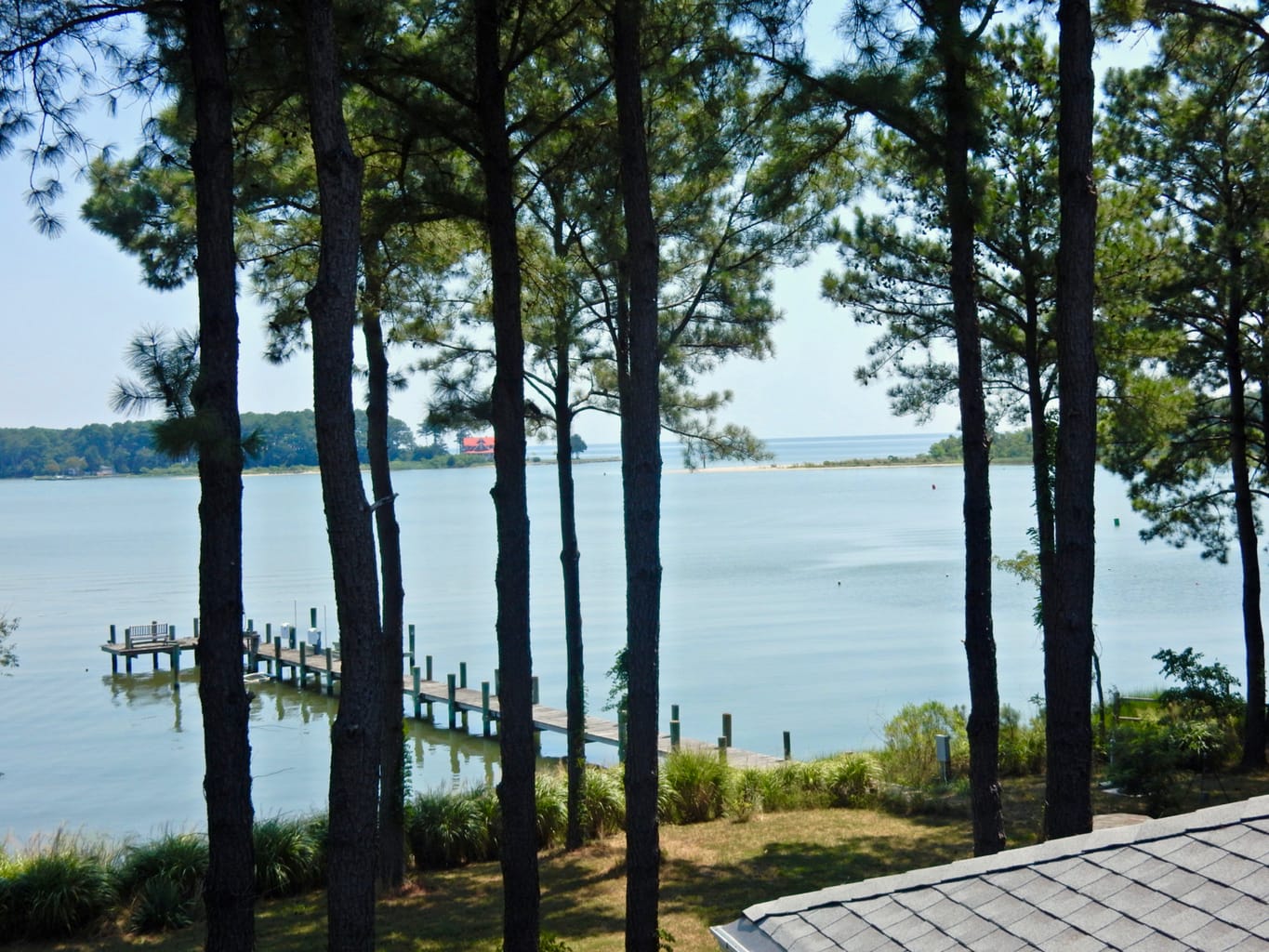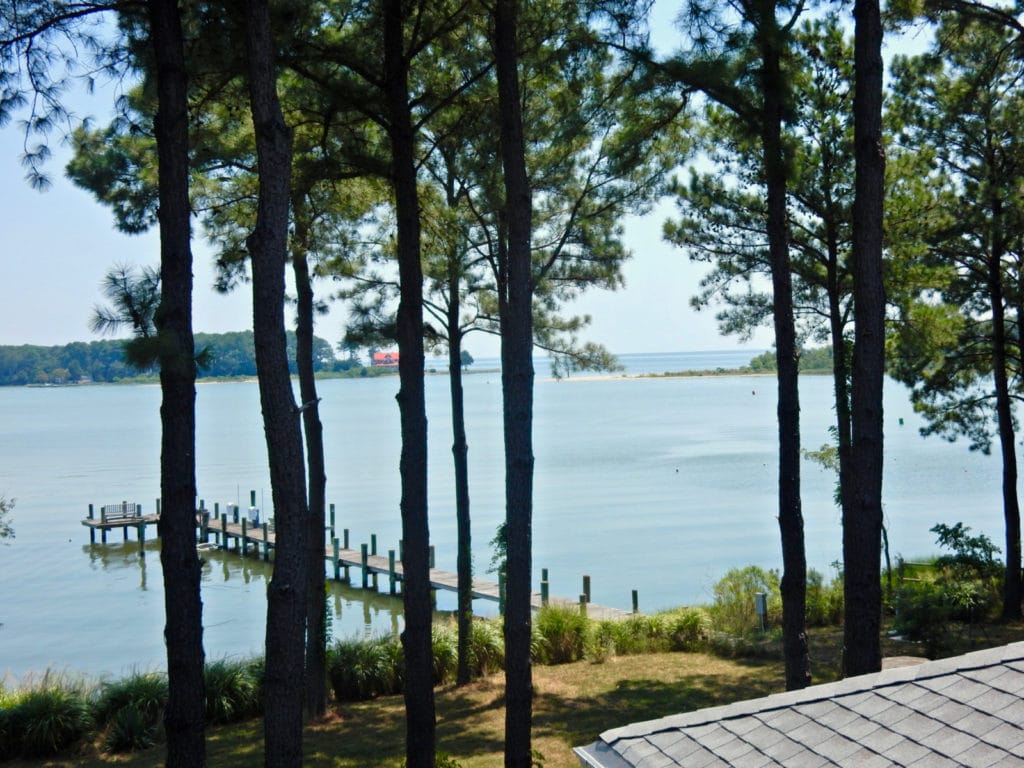 Owned by former NPR correspondent, Vickie O'Hara, her husband, former World Banker, Gerald Meyerman, along with inn manager Miguel Gavilanez from Ecuador, the Swanendele Inn is a museum of international artifacts as well as a high-end lodging.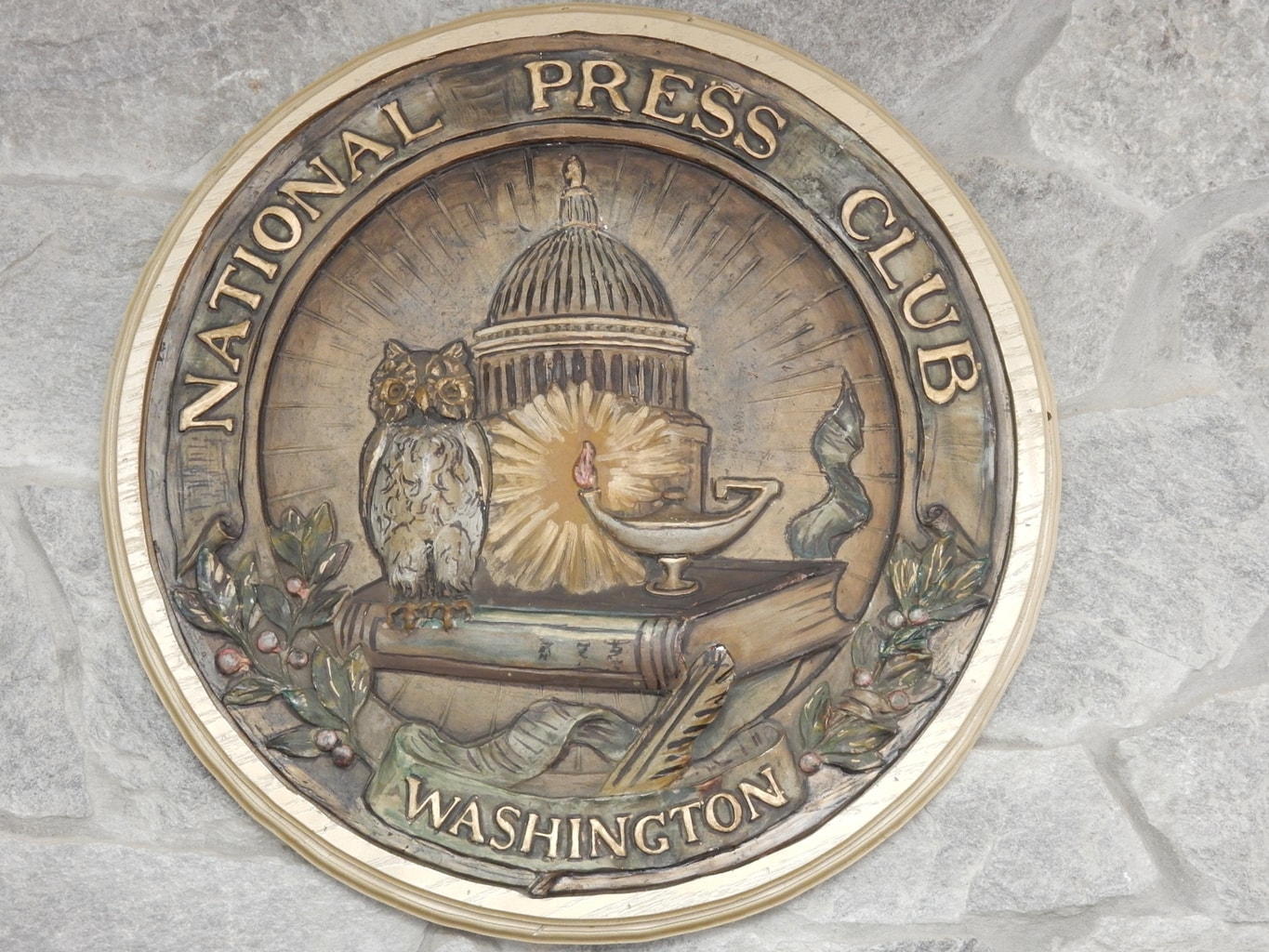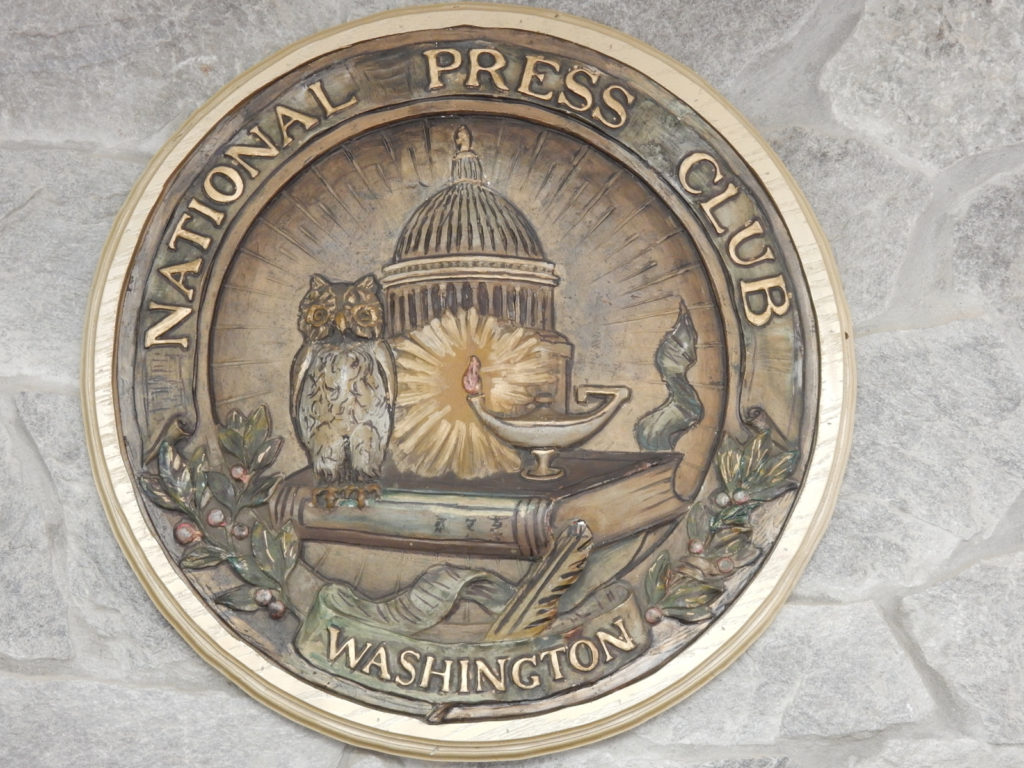 O'Hara and Meyerman purchased this former tobacco farm – purported to be John Smith's campsite in 1609 – for their retirement. They were both working in Washington DC – about 1 ½ hours away – and came out here one evening. "Ospreys were swooping, the sun was setting over St. Jerome Creek, and we fell in love with the property," said Meyerman. They spent weekends here for years before building an additional structure to accommodate a 6 room B&B. Although built to "look old," the inn is newly and ecologically constructed: with geothermal heating and other environmentally friendly features.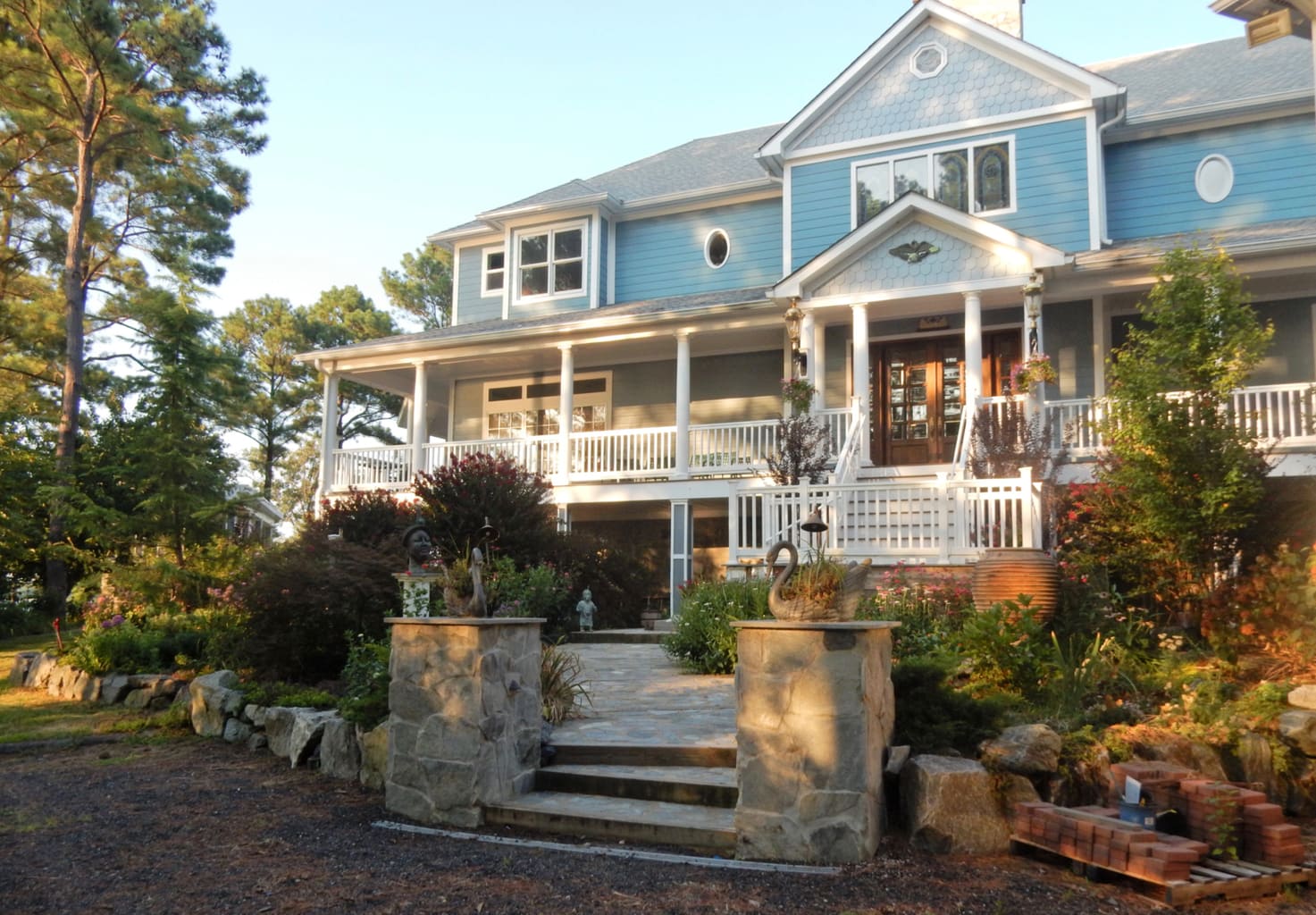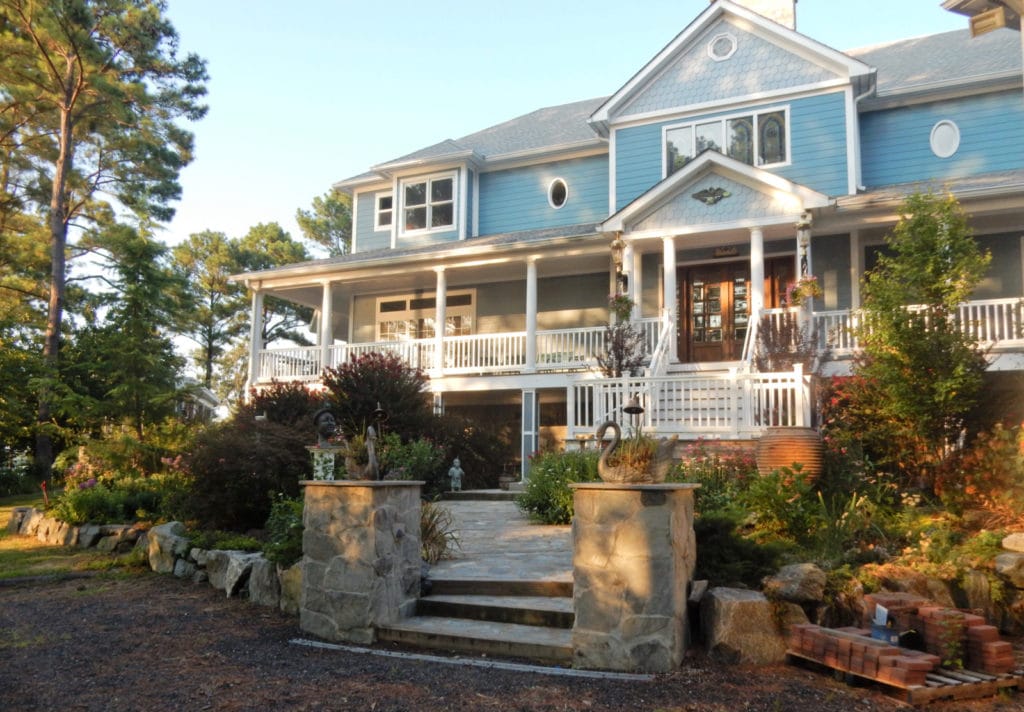 The inn is truly a hideaway. On a residential road that dead-ends at St. Jerome Creek, its set back on a dirt driveway on property nearly surrounded by water. Just offshore, you might see True Chesapeake Oyster Co. watermen harvesting their popular shellfish shipped countrywide. TCOCo considers the waters of St. Jerome Creek to be "damn near perfect" for oysters.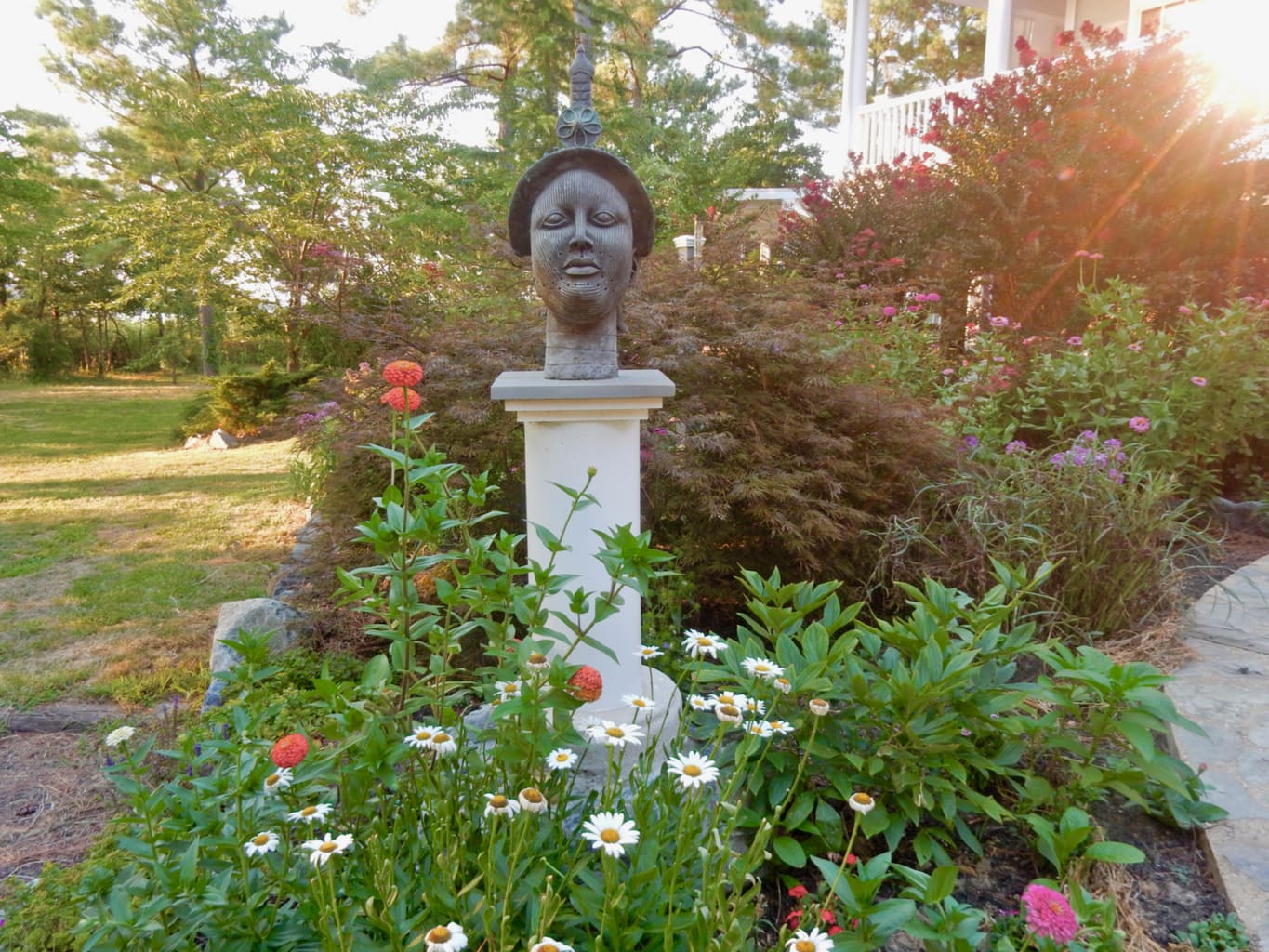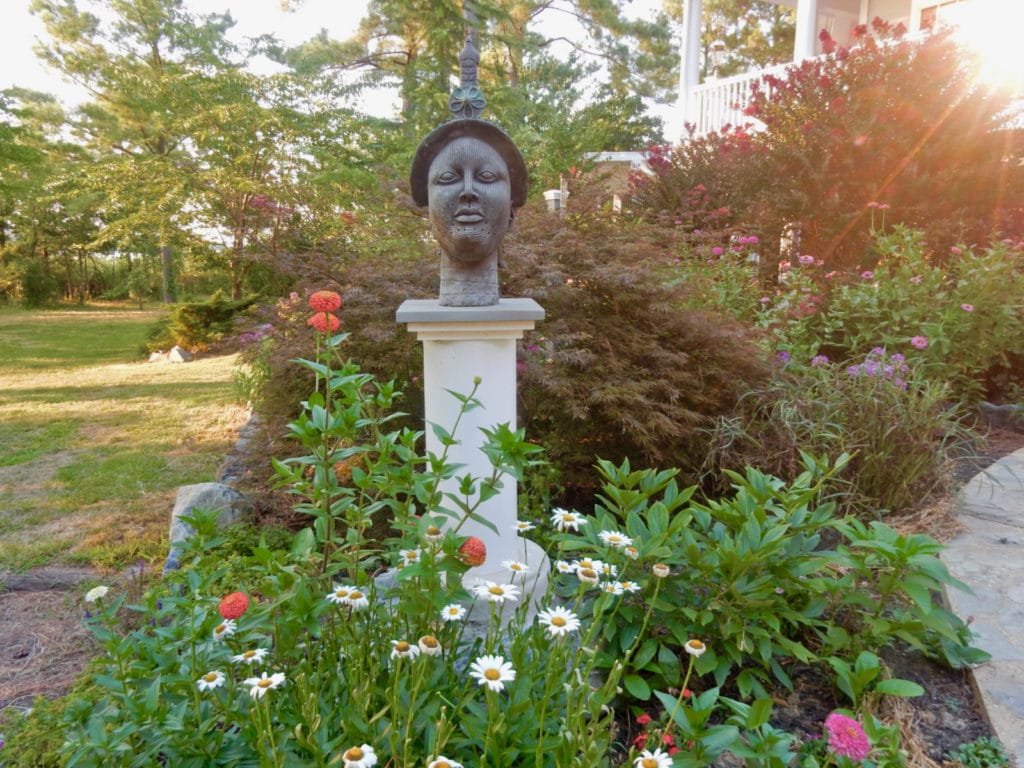 Swanendele Inn features a wrap-around porch and upstairs balconies that take full advantage of the sunrises and sunsets that bathe the Creek and Chesapeake beyond in golds and pinks. I entered the front door and though I could see clear through a double-sided fireplace to the backyard waterfront, my attention was drawn to a number of paintings, sculptures, and fascinating furnishings with obvious ethnic origins.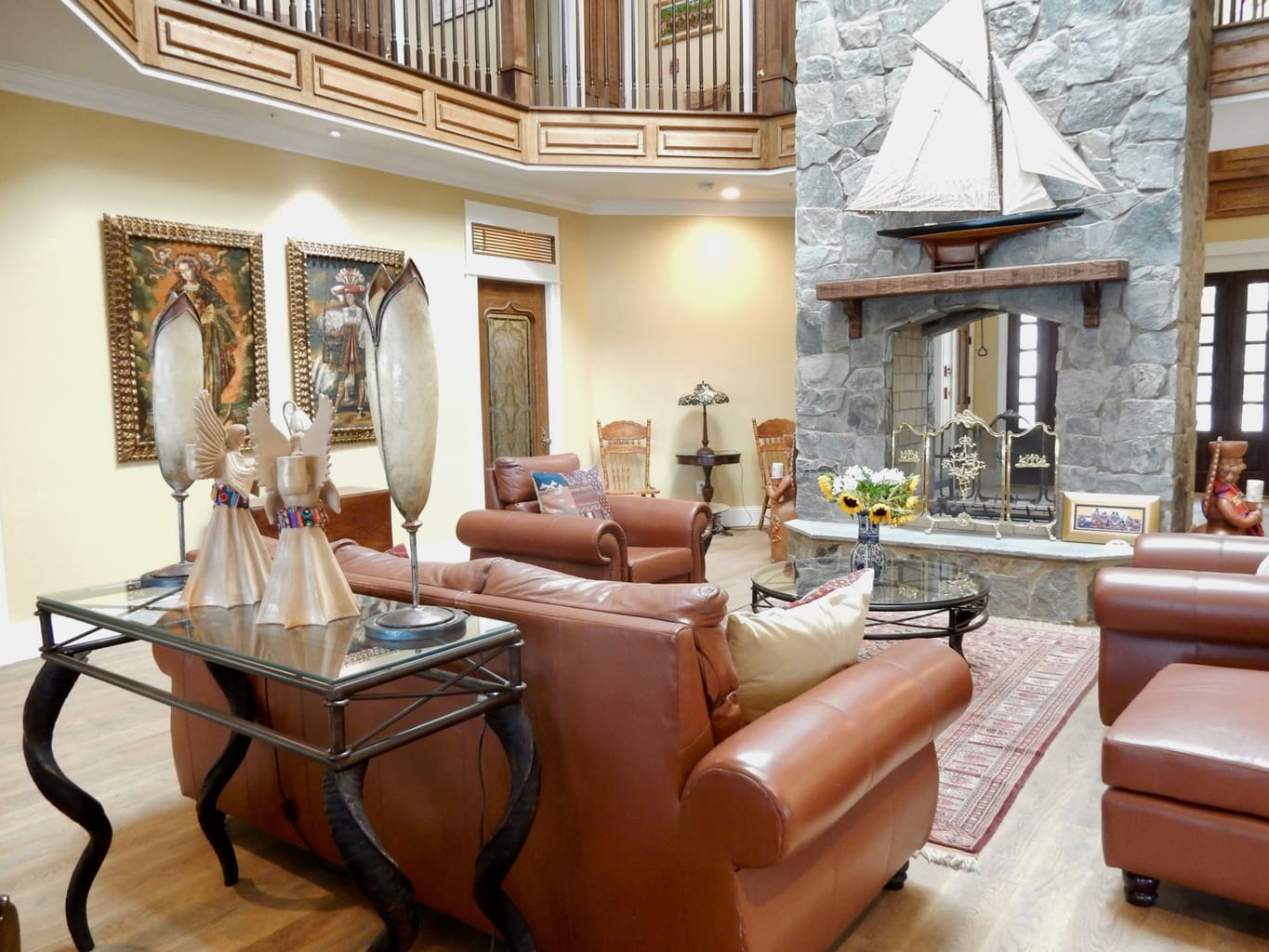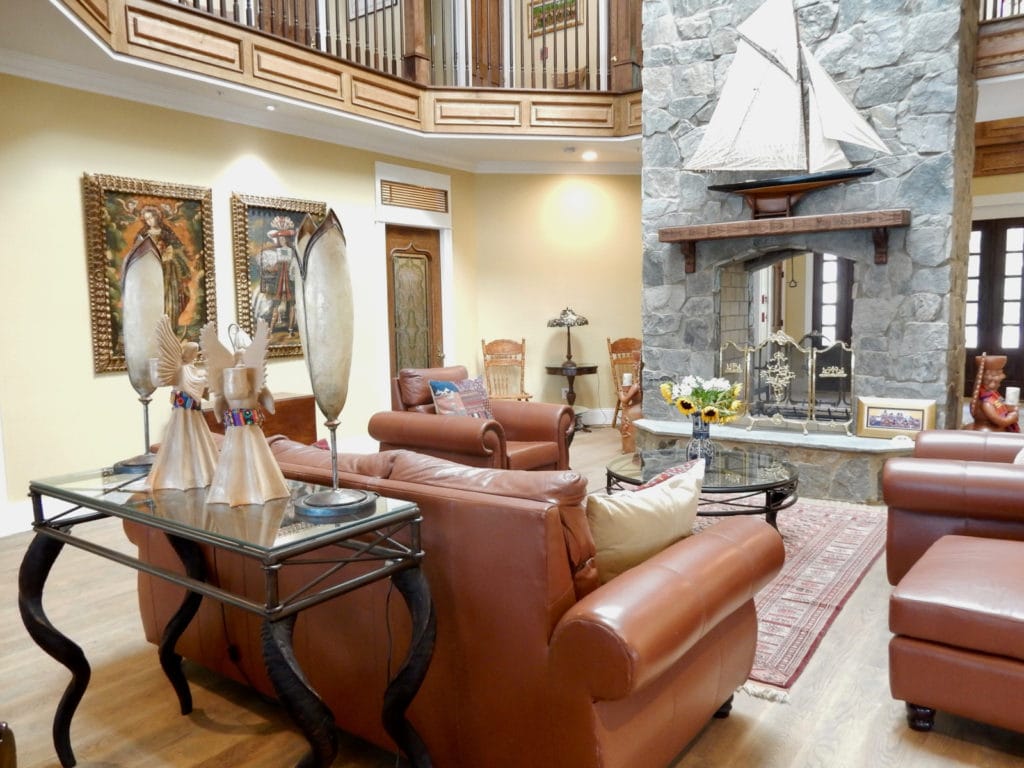 O'Hara and Meyerman still travel the world as consultants for USAID, but at least one is around at a time to run the inn with Gavilanez. They are gracious and delightful company. Meyerman, in particular, has a story for every piece of art and furniture. (Ask him to give you a tour, and be prepared to spend a couple of hours).
He'll point out Bosnian-farmer and Guatemalan made furniture – with tales of the families who made each piece. In the dining room, chairs are Swiss, the table is German, and the Russian Icon on the wall dates to the early 19th century. There are Harper's Weekly prints in some rooms, and a Kandinsky Lithograph (8/25) in the upstairs mezzanine. The whole place is a mélange of cultures and eras, focusing on the accoutrements of India, Indonesia, Kosovo, South Africa and other developed and developing countries, including ours. It's quite unlike any other B&B I've ever been to.
Rooms at Swanendele Inn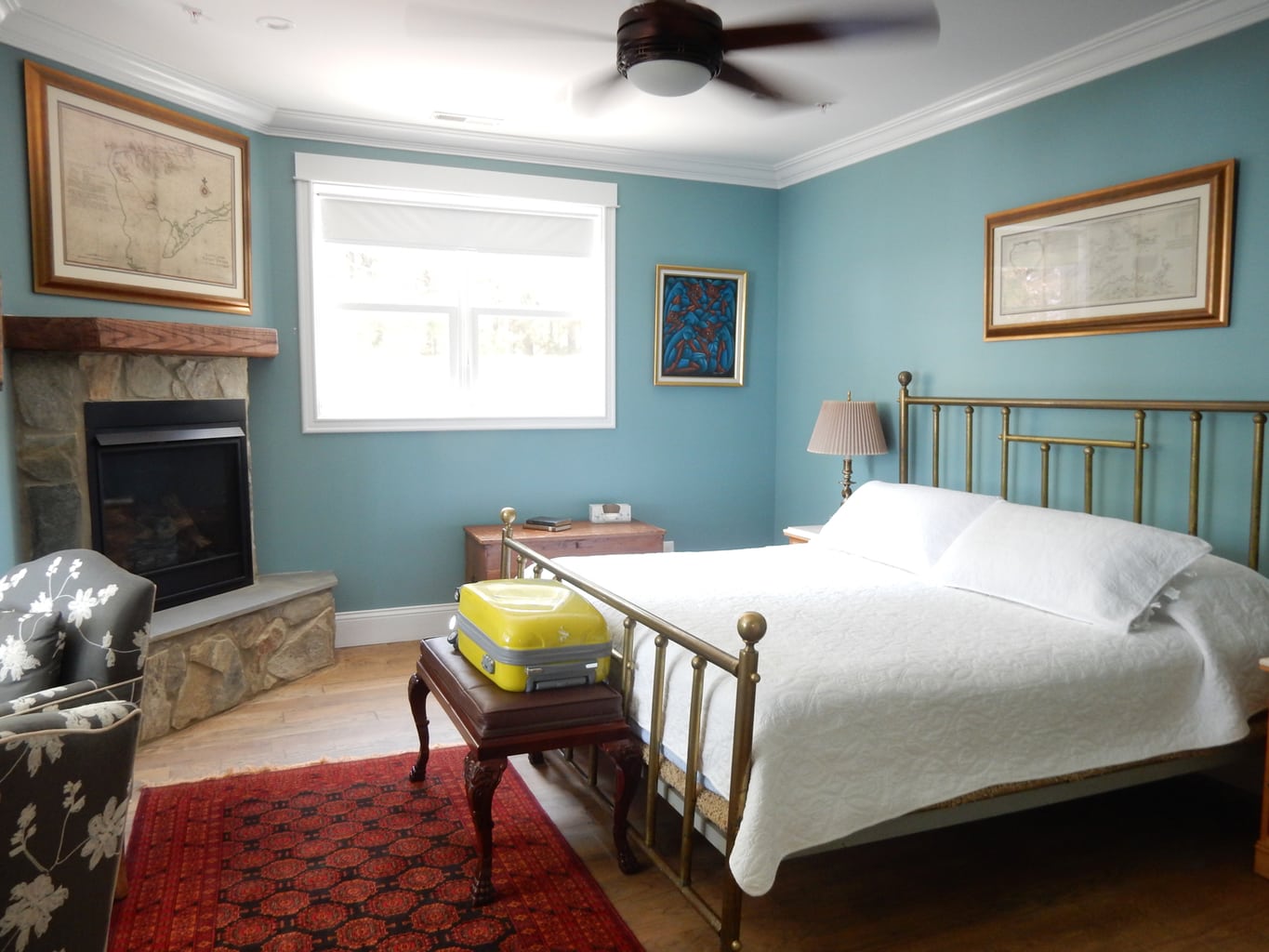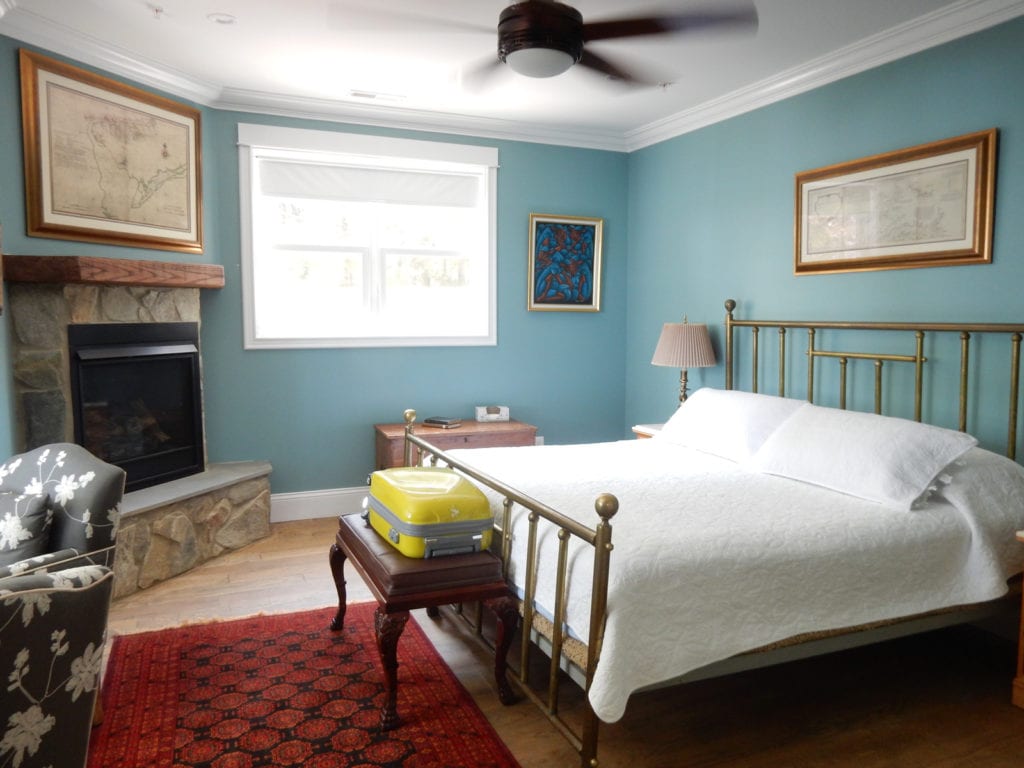 Guest rooms are named for Maryland's historical figures. Mine was the John Smith room (as he mapped out the Chesapeake Bay in the early 1600's, and, according to legend, camped on this very spot for several days). Two adjoining rooms are called the Margaret and Giles Brent Suite. Margaret was the first women attorney in the North American colonies to argue before the Maryland Assembly. She'd been chosen to represent Lord Baltimore in the early 1600's. "Brent was one of the first feminists," according to Meyerman.
Though decorated differently, each well-appointed chamber has a fireplace and Carrara Marble bathroom. Some sport balconies, or large picture windows. The Honeymoon Suite has a balcony and double Jacuzzi with a unique built-in Champaign bucket. The John Smith Room features a king brass bed from which you can watch the sun rise over the creek right outside the window. It's a spectacular way to wake up in the morning. I didn't want to close the shade at night for that very reason.
Dining at Swanendele Inn
A full, made to order breakfast is included in the room rate, and shows off Miguel's considerable chef skills (he was cooking at an Eco-Lodge in Ecuador when Meyerman and O'Hara discovered him). In fine weather, ask to eat on the veranda overlooking the water. Incredibly tasty and moist lemon cake bread, fresh-cut fruit with yogurt, eggs any way with toast and bacon – it's a feast that will fill you up for the day ahead.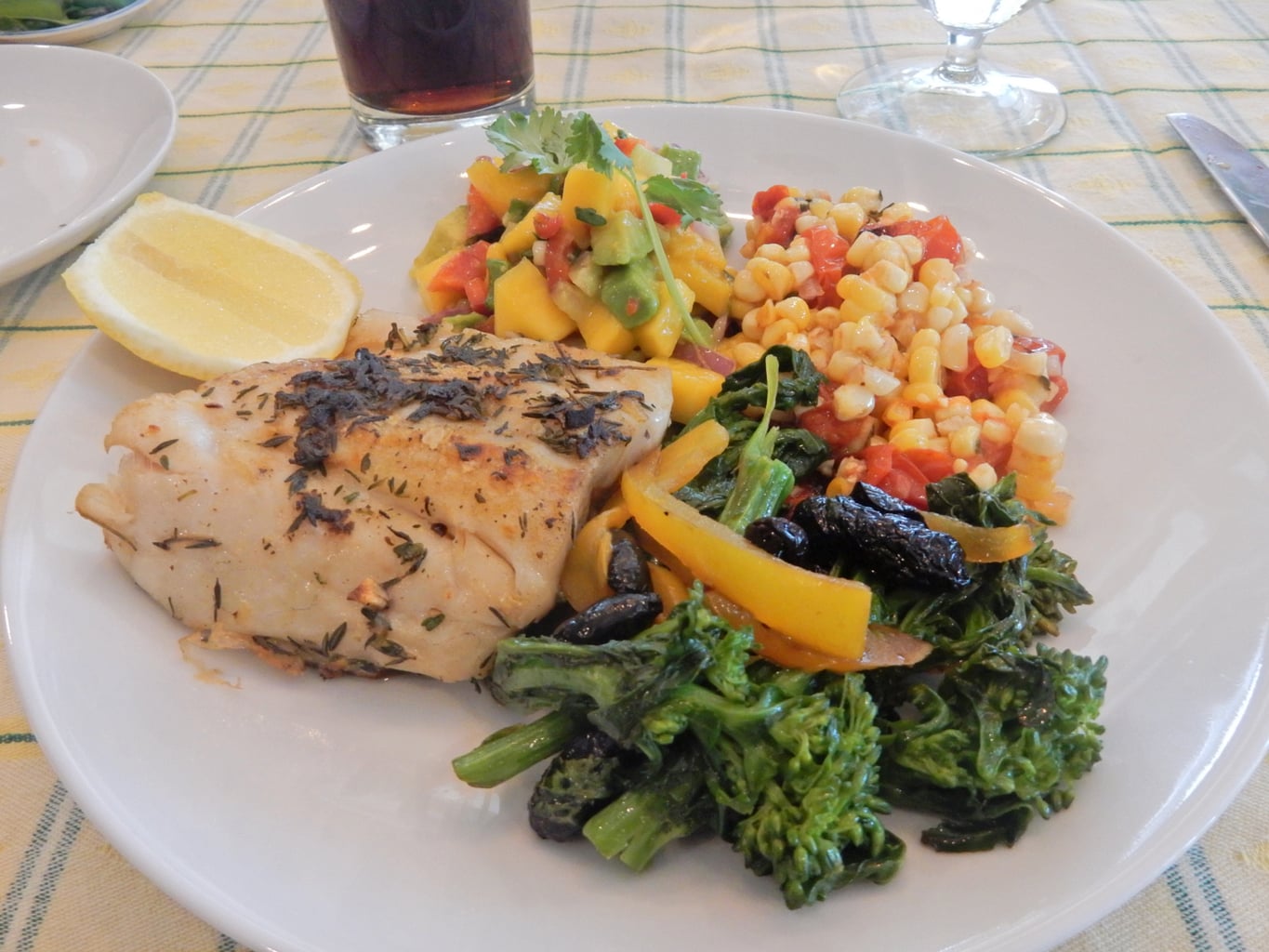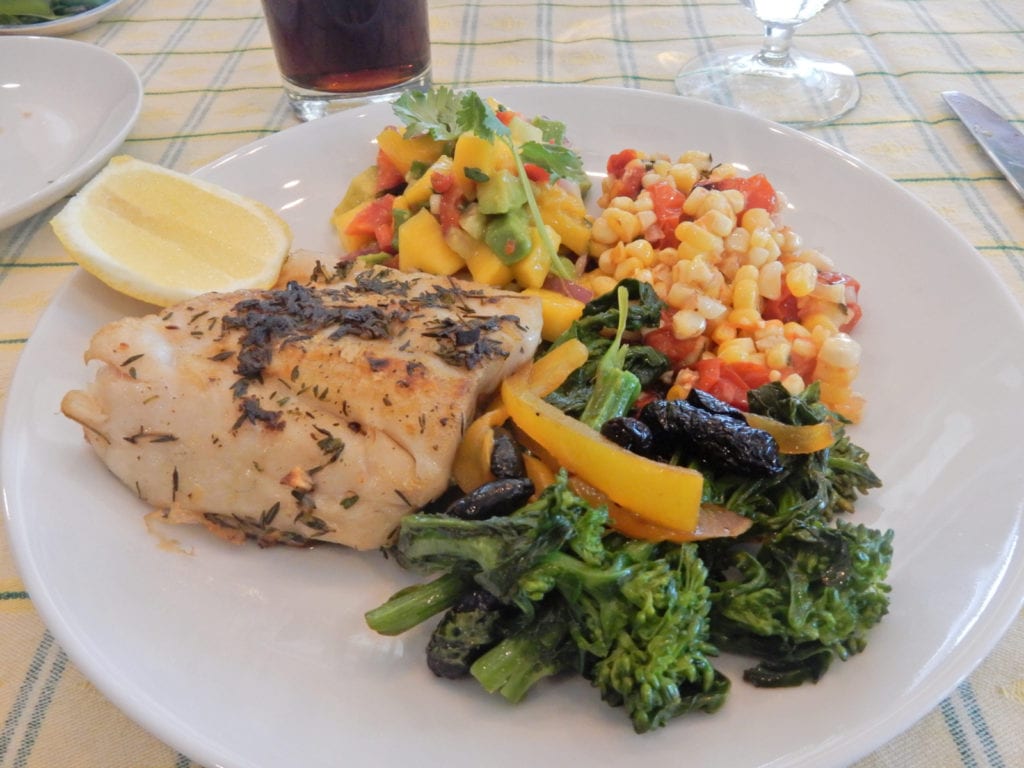 You can also arrange a lunch or dinner on site ahead of time (a perfect option for romantics who have no intention of leaving the property). Again, Miguel is a wiz in the kitchen – his fresh baked garlic rolls are the best I've ever had. His plucked from the Bay Rockfish, plated with mango salsa, succotash, and broccoli rabe is as fantastic as it looks. And of course, oyster fans will love the St. Jerome's Creek variety, gleaned from the water just outside the door. Miguel serves them both raw and baked.
Just the Facts
Rooms are $210-$275 per night. The two-bedroom Brent suite is $550 per night. All include parking, wi-fi, coffee-tea Keurigs 24/7, and complimentary breakfast.
More About St. Mary's County MD
Find the Best things to do and where to eat in this Getaway Mavens St. Mary's County MD post.