WHY GO: I found it very strange that a whole block of African American intellectuals found safe harbor and thrived in a place called Lynchburg VA in the early 20th century. That they did so is both testament to the town's namesake, the Quaker, John Lynch, and its surprisingly progressive history.
Over an hour from a major highway (I-64), and two hours from a large city (Richmond), Lynchburg, Virginia was an unlikely center of industry. It was an even unlikelier place for a Victorian-age Women's College to thrive.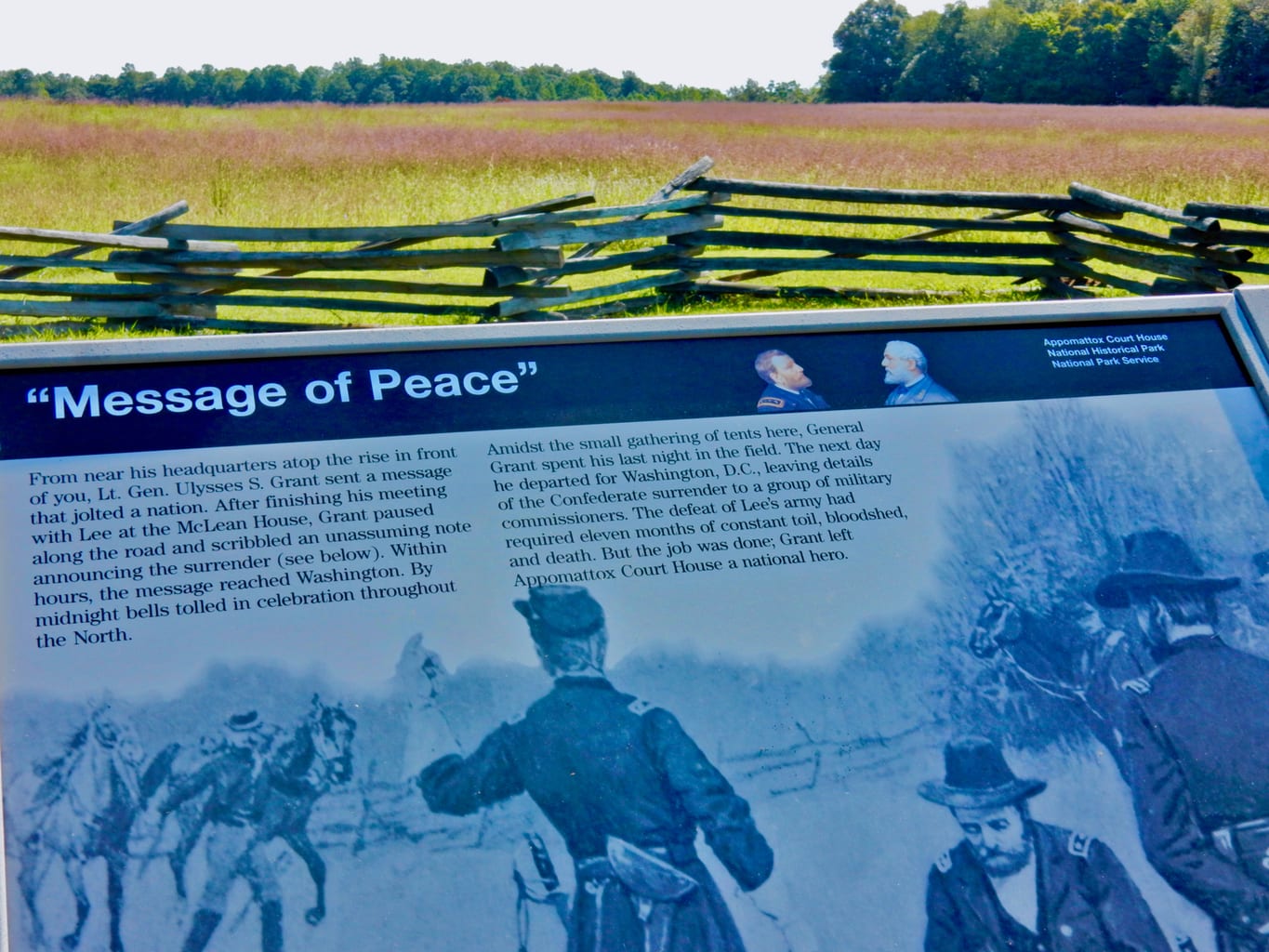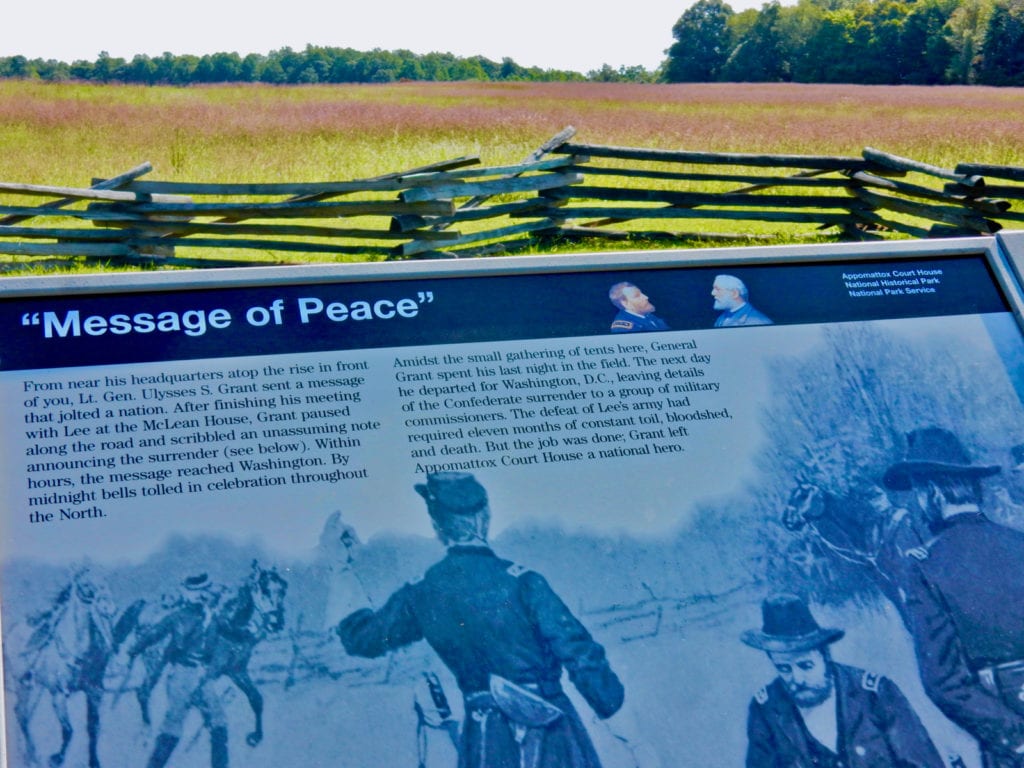 But this town, on the Western side of the Blue Ridge Mountains, had two advantages – the James River and the Railroad. Both offered quick and easy shipping of goods to points all over the globe. Lynchburg has quite a few such surprises, including a funky new boutique hotel, and wallet-friendly attractions.
In fact, most attractions – museums, National Parks – are free. This Getaway includes an excursion, 30 minutes away, to Appomattox Courthouse National Historical Park – scene of the end of the Civil War where General Robert E. Lee surrendered to Ulysses S. Grant.
Lynchburg is on our list of 20 Surprisingly Romantic Getaways in VA. Check it out if you wish to explore the state further.
Looking for someplace dreamy outside of Virginia? Check out our 150 Best Romantic Getaways in the Northeast US (Virginia to Maine).
Things to Do In Lynchburg VA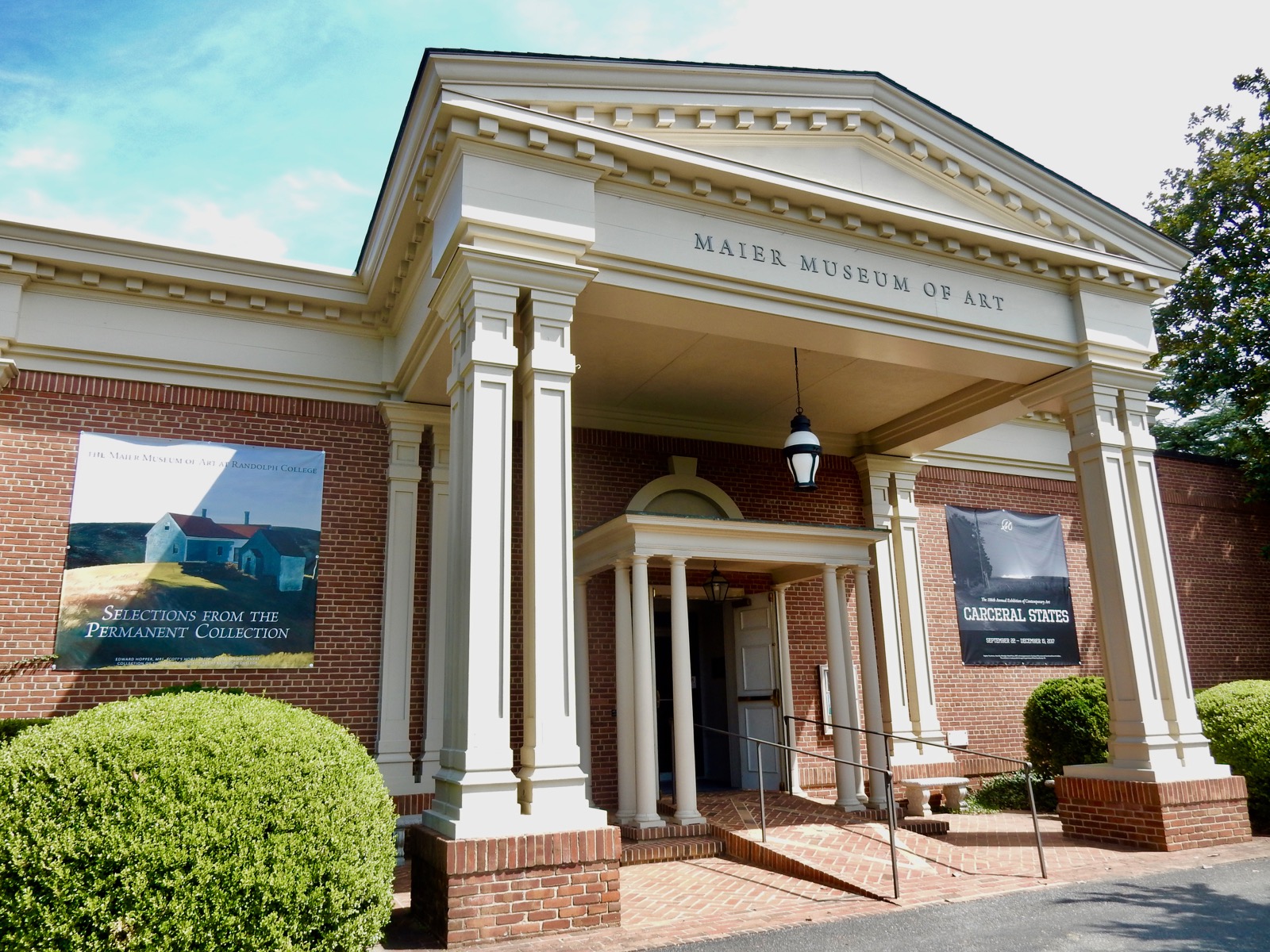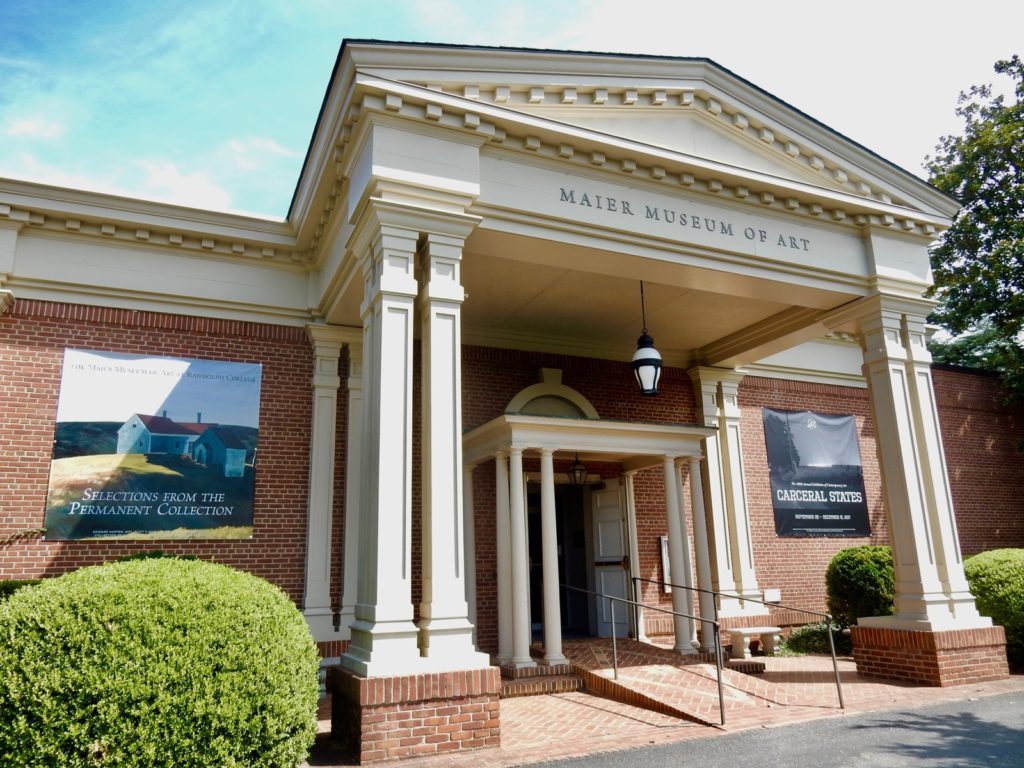 The building that now houses major works of art, collected piece by piece over the last 106 years, was actually built, in 1951, for a completely different reason. It was originally constructed as a safe repository for the National Gallery in Washington DC.
Three and a half hours from the nation's capitol, Lynchburg was considered "outside the blast zone" in the event of an atomic bomb attack. In 1983, the National Gallery finally allowed the structure to be used as a museum for Randolph College students.
Women's College Art Museum as Serious Art Collection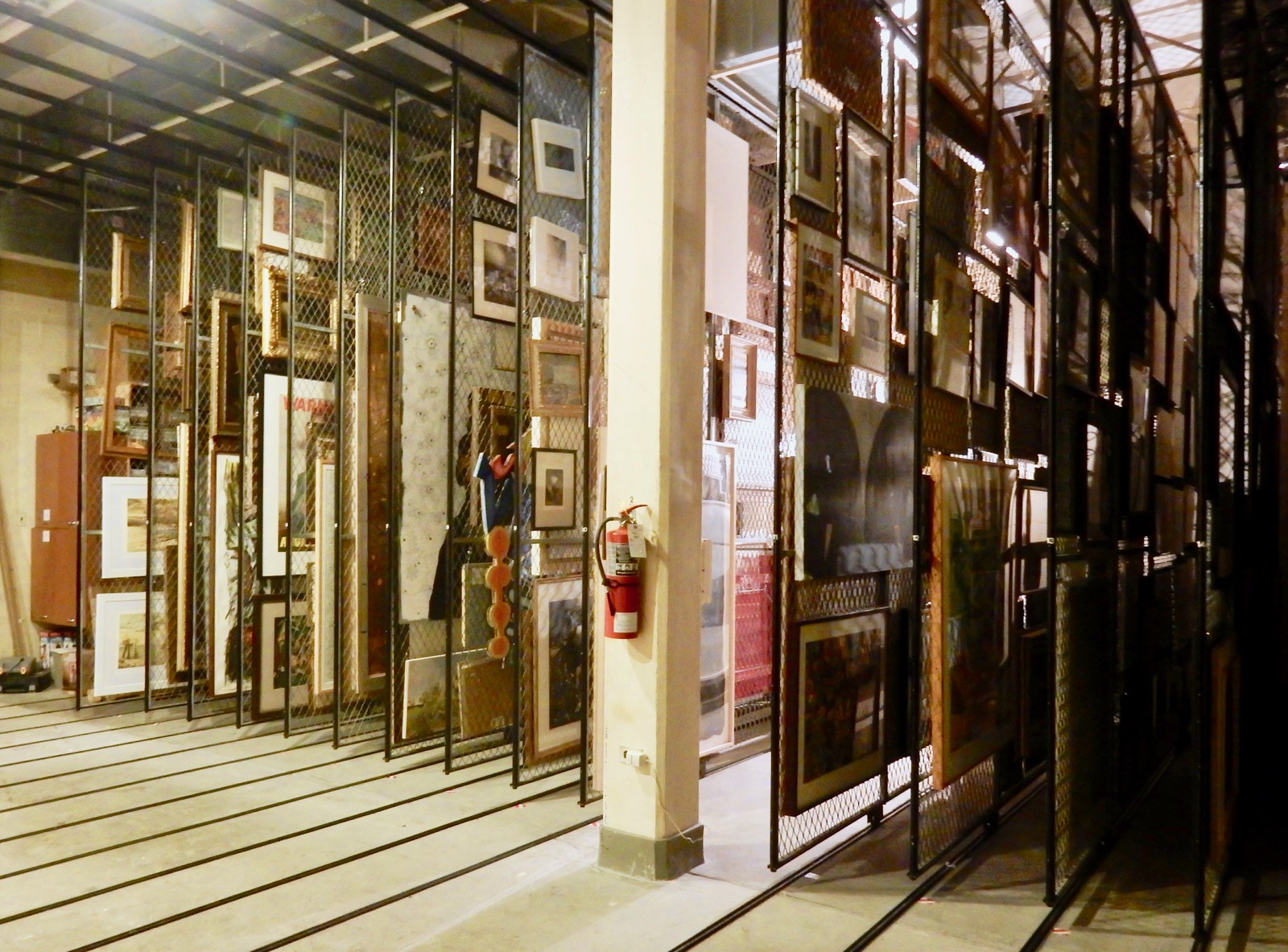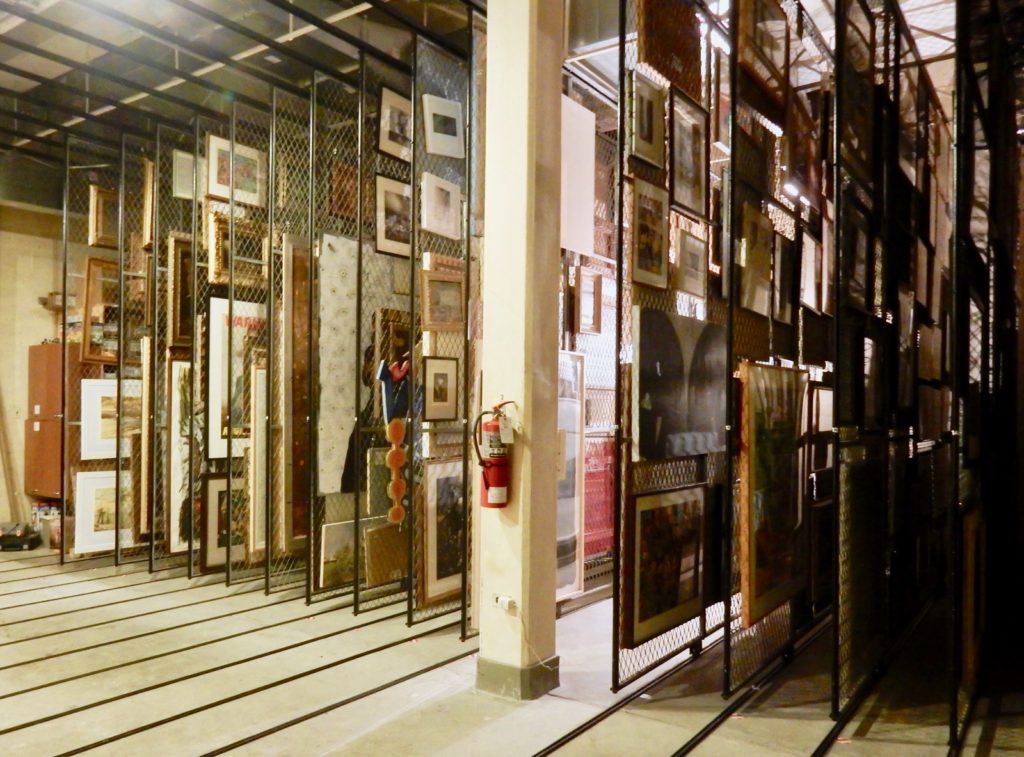 Established in 1891, the Randolph-Macon Women's College (which went co-ed in 2007) began mounting yearly art exhibits, thanks to Art Professor and early champion of American Art, Louise Jordan Smith. Smith realized that though she couldn't take students to New York, she could bring collections of modern art to this small Virginia town.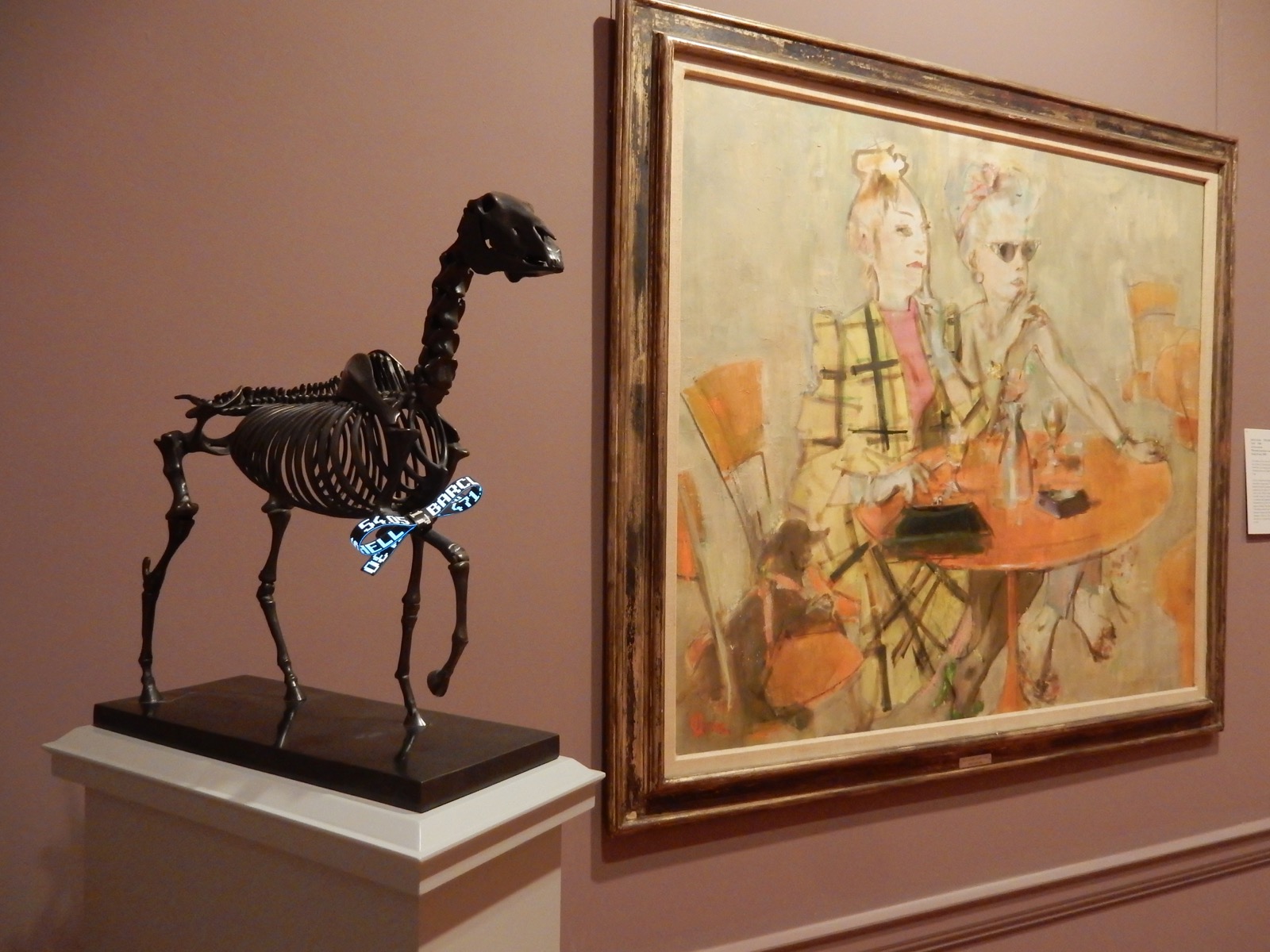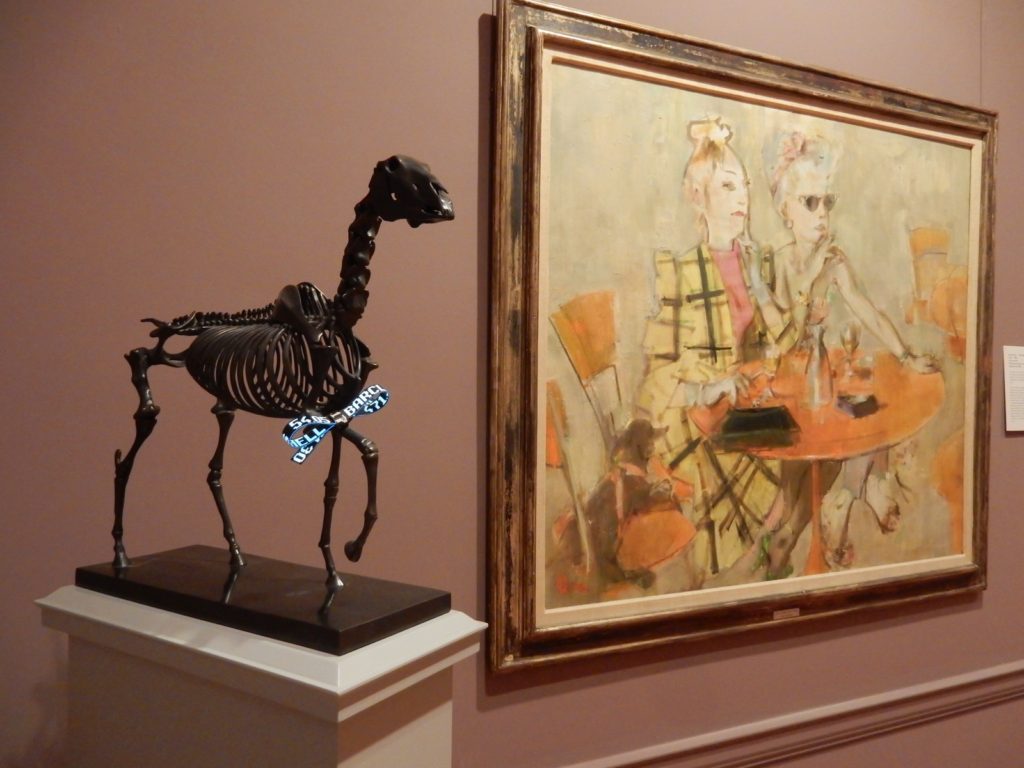 Since 1911, the college has purchased one piece each year for its permanent collection. Incredibly, this is  109th year of uninterrupted acquisitions focusing on art from the 19th-21st centuries. From 1911-1983, these works of art were scattered around campus.
But now, you'll find the paintings of Winslow Homer, Gilbert Stewart, Mary Cassatt, Milton Avery, Georgia O'Keefe, Edward Hopper, and plenty of others acquired "when the paint was still wet" in four beautifully lit galleries. Tues-Sun 12-5 during academic year. Wed-Sun 1-4 Mid-May-Mid July. Free.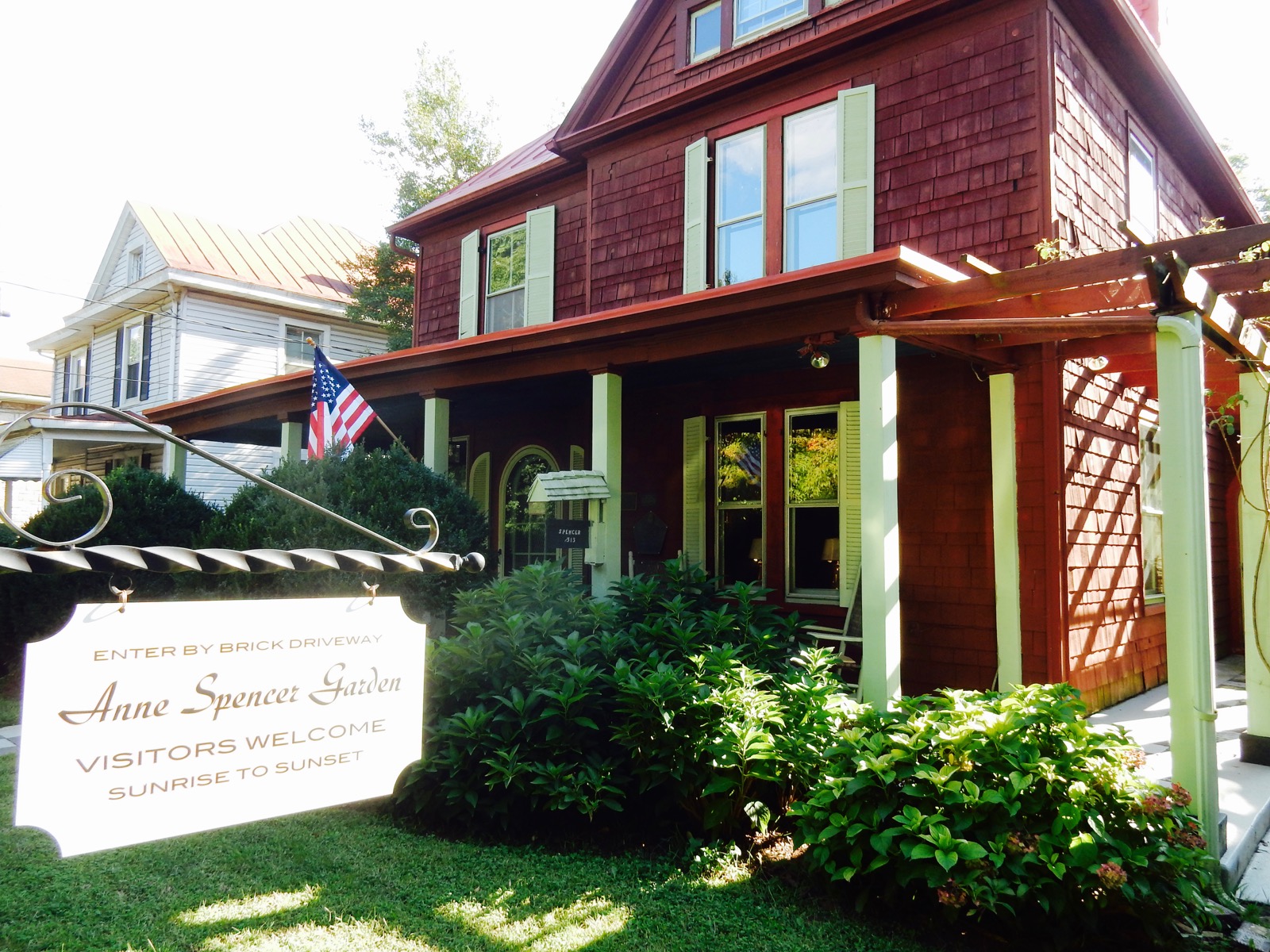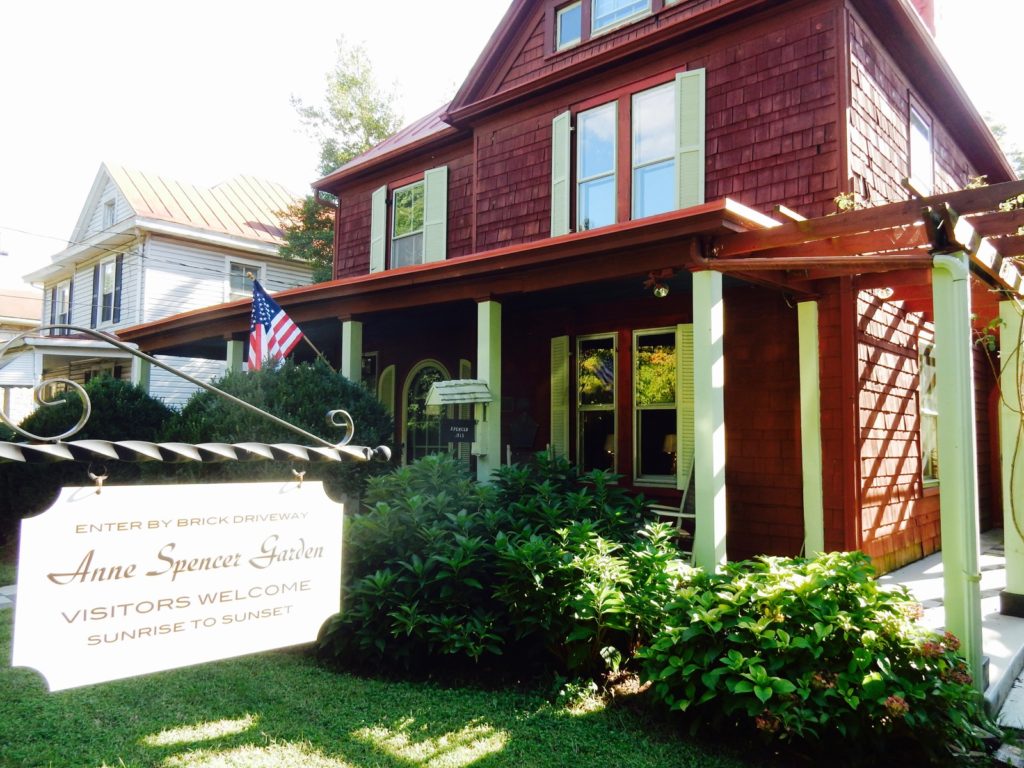 Anne Spencer, a beautiful Harlem Renaissance poet, was born in 1882 and sent to college when she was 11 years old. At age 21, Spencer and her devoted husband, Edward, moved to Historic Pierce Street with two young children in tow. (Pierce Street was also home to Dr. Robert Walter "Whirlwind" Johnson, a physician and tennis coach who trained Althea Gibson, Arthur Ashe, and other promising players in his backyard court.)
Edward was a self-taught architect, builder and visionary artist, who drew the design for this wildly decorated home on a napkin. Inside, the bubblegum colored walls and décor is inspiration for many visiting interior designers.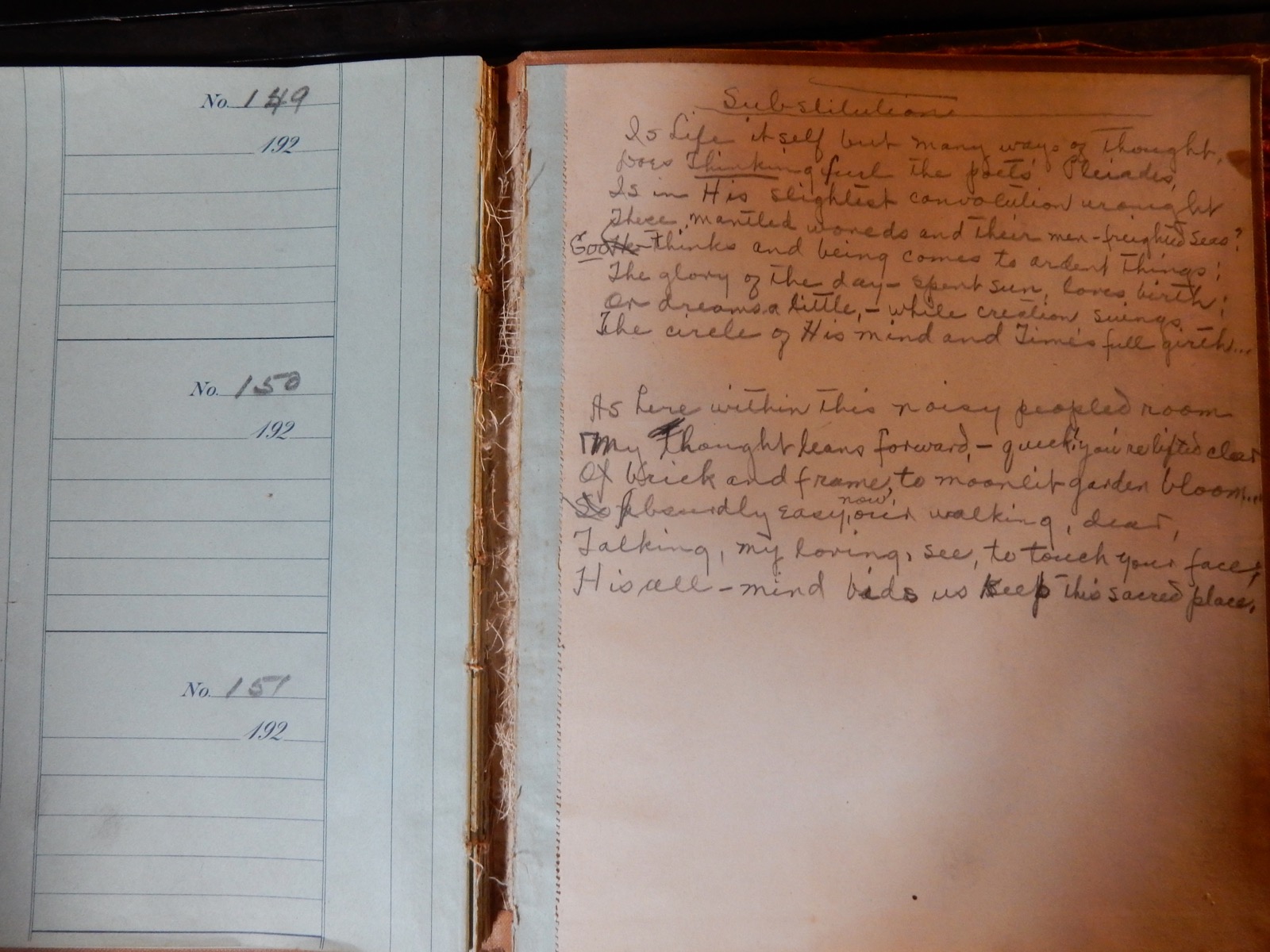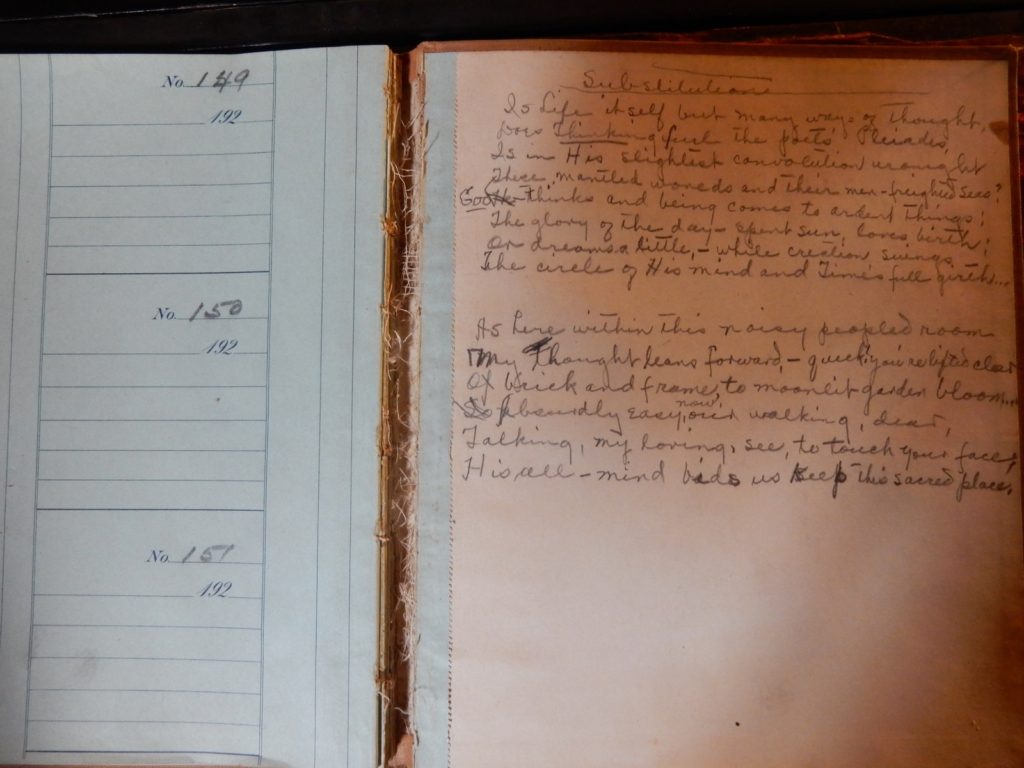 Like another famous poet, Emily Dickinson, Spencer wrote on every scrap of paper she could find, including Edward's used checkbooks. Phone numbers of friends and family cover the walls of a phone booth that Edward built just off a small living room.
Black Intelligentsia in Lynchburg VA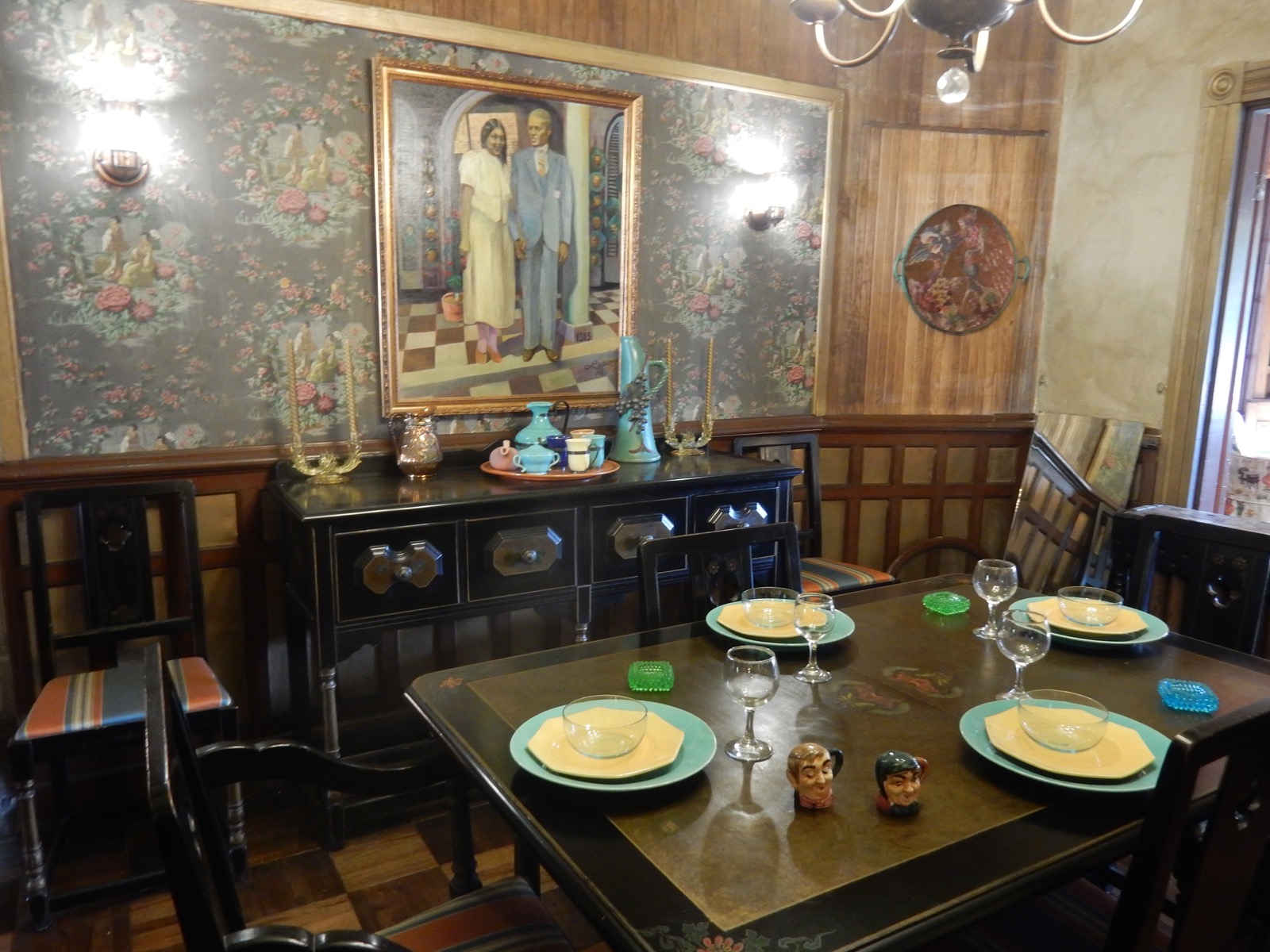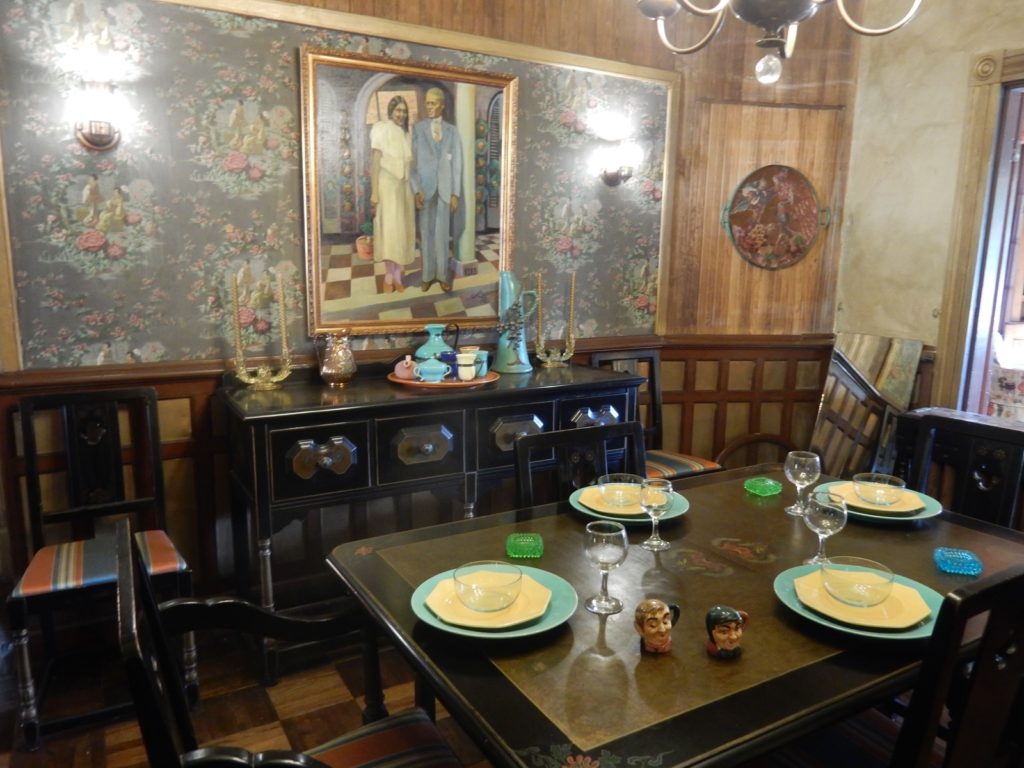 These friends included some of the most celebrated Black men of the time. Adam Clayton Powell and his wife spent their honeymoon in the home. Langston Hughes, Martin Luther King, Jr., and co-founder of the NAACP, W.E.B Dubois, visited often.
The dining room, though small, could serve as a full-page spread in a lifestyle magazine. Visitors can just imagine the important people who sat around the table.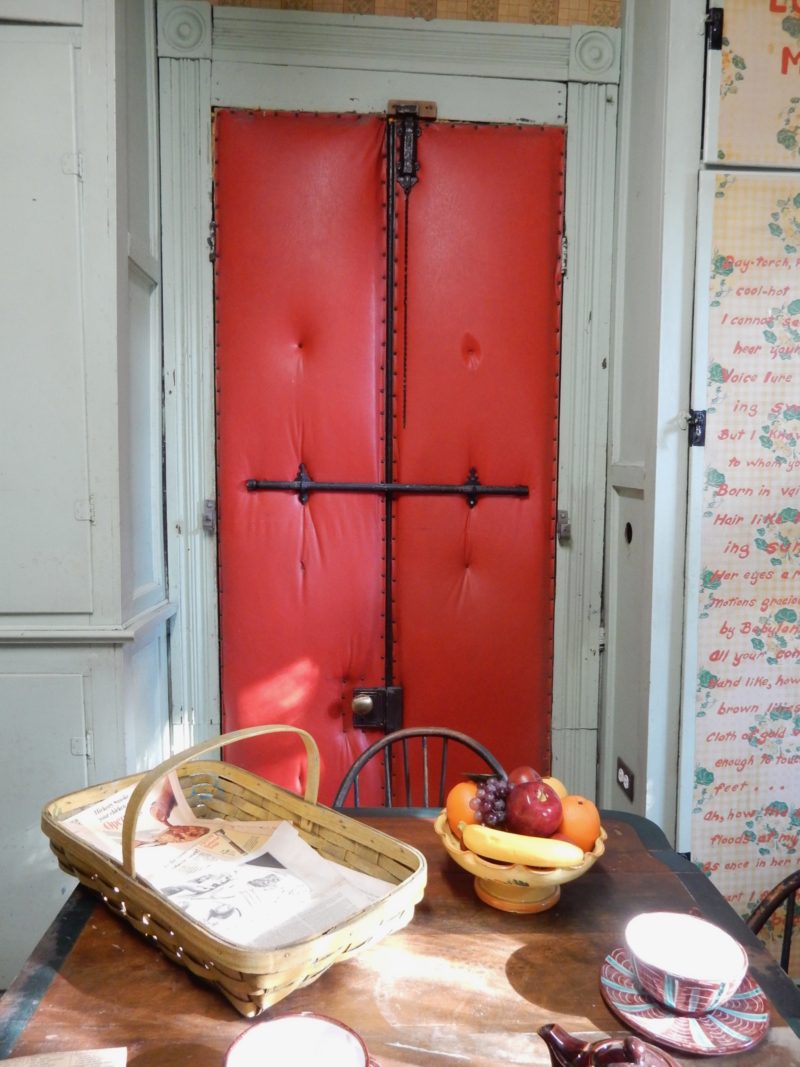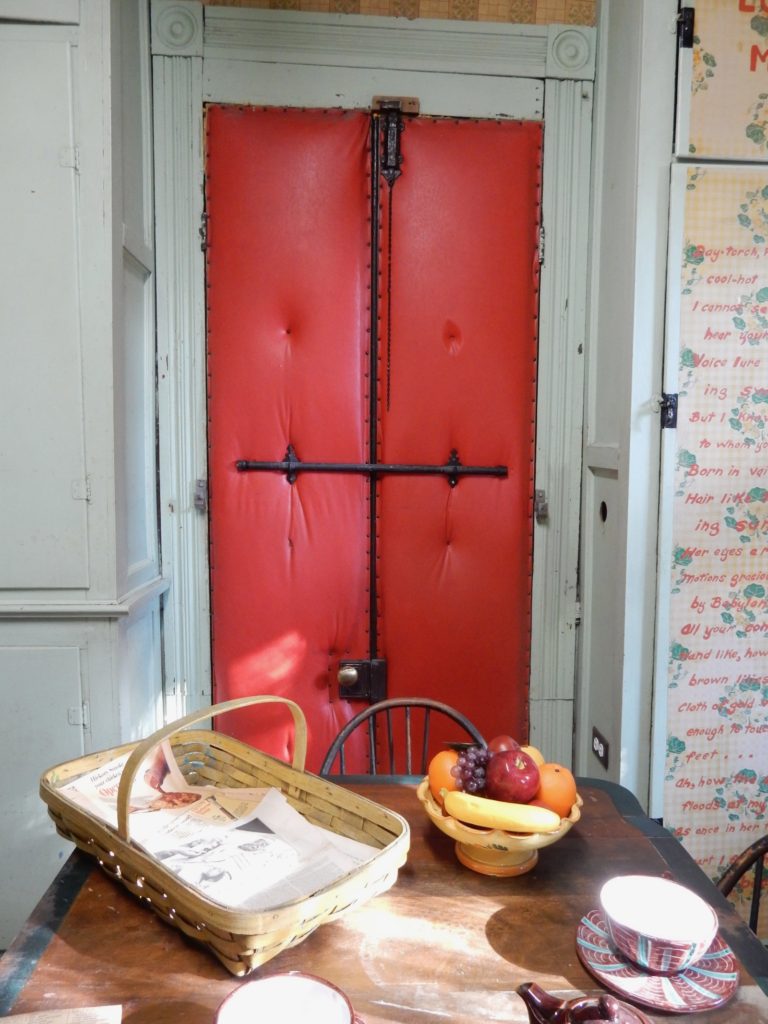 Edward kept adding oddly beautiful found objects inside and out back in the well-tended garden. The padded red door in the kitchen came from a segregated movie theater.
Spencers Stunning Garden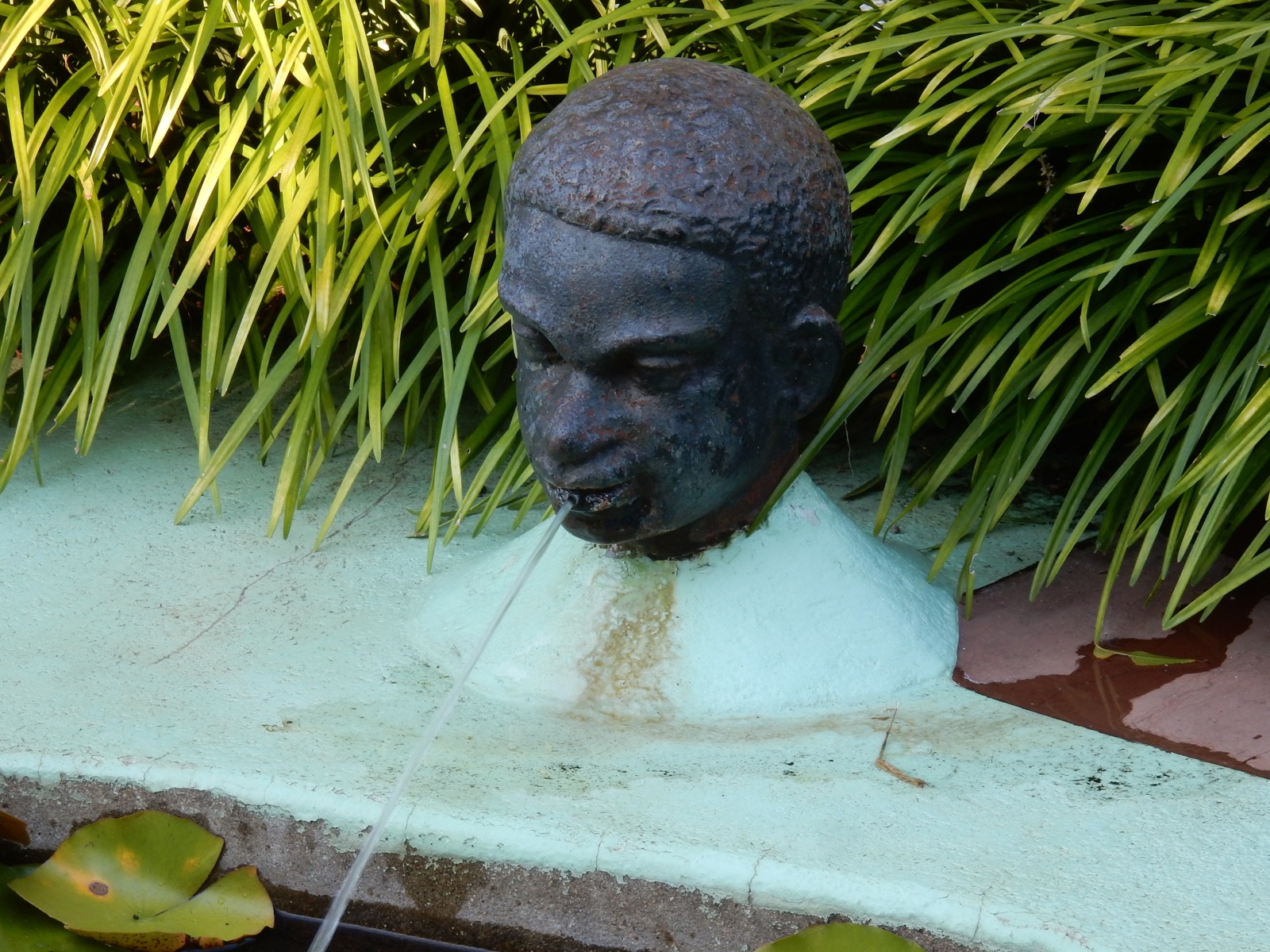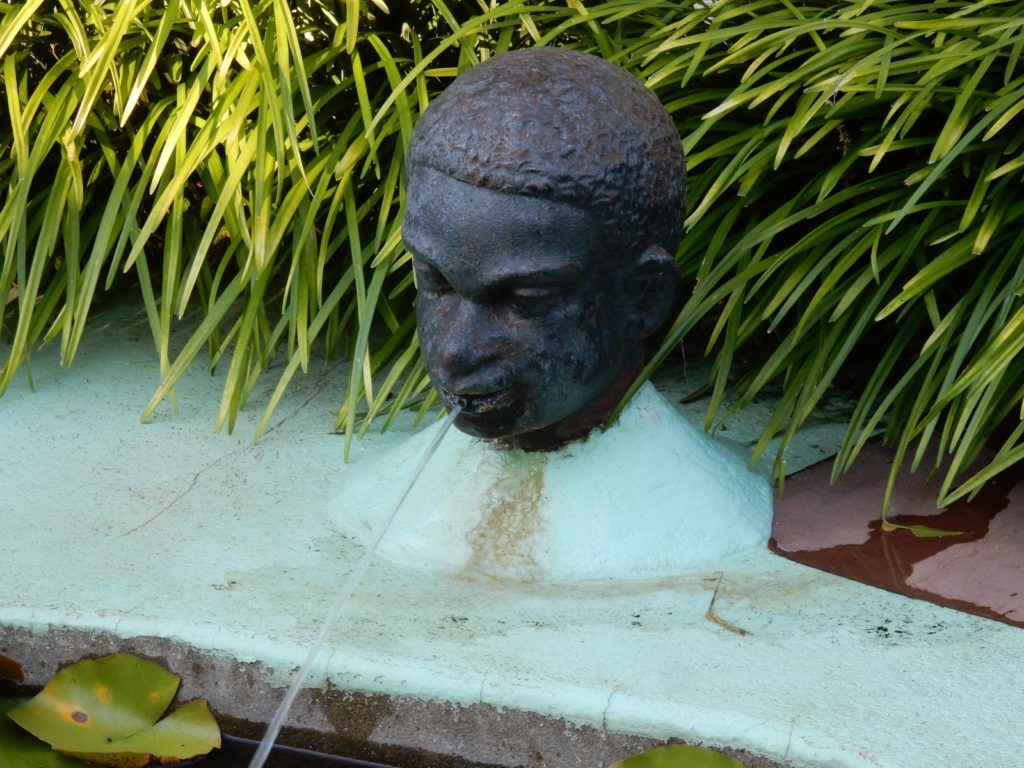 The cast iron head of a Black man spitting water into a small fountain was a gift from DuBois. The garden, built by Edward for "Anne's pleasure," has been restored to its 1937 appearance.
Forty five feet wide and the length of the whole block, it's enclosed within wrought iron fencing that came from Randolph-Macon Women's College.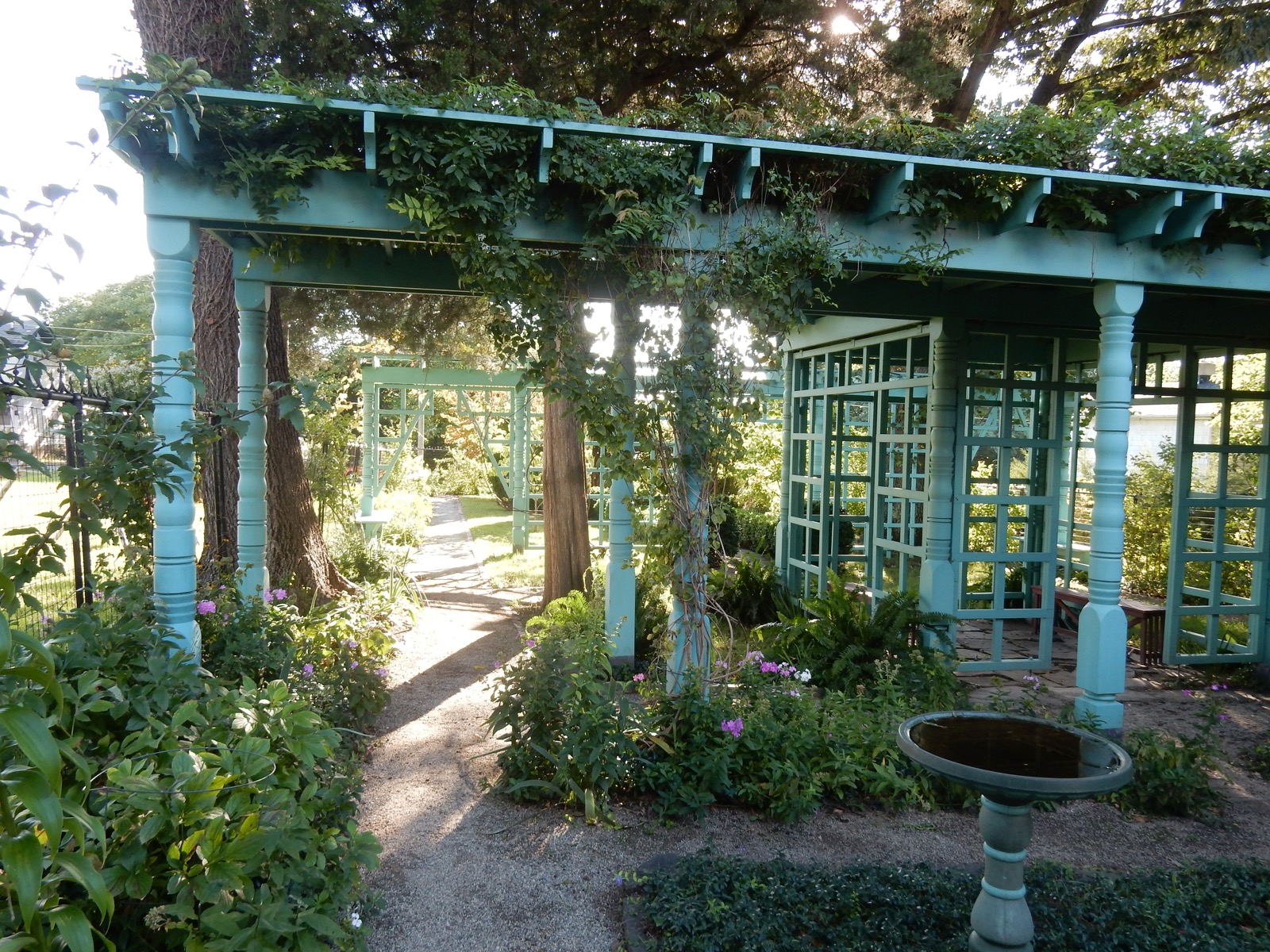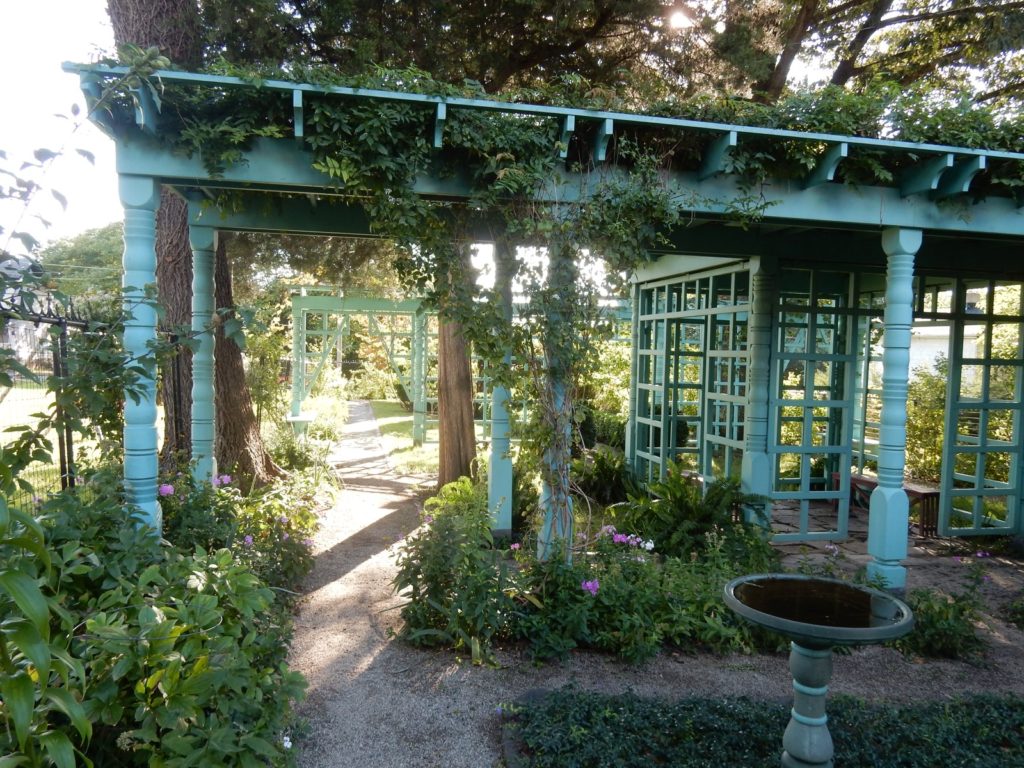 Anne's writing retreat– the Garden Cottage – is jammed with photos of her family, thanks to a collection provided by her son, Chauncey. An unsung hero himself, Chauncey was an airplane pilot who pushed for integrating the military in a precursor to the Tuskegee Airmen. One photograph shows him receiving the Exceptional Service Award from the U.S. Air Force. The house and gardens are almost as Anne left them at her death in 1975 at age 93. Garden open dawn to dusk daily, house by appointment only.
The Anne Spencer Garden is one of the best quirky Places to Propose in Virginia.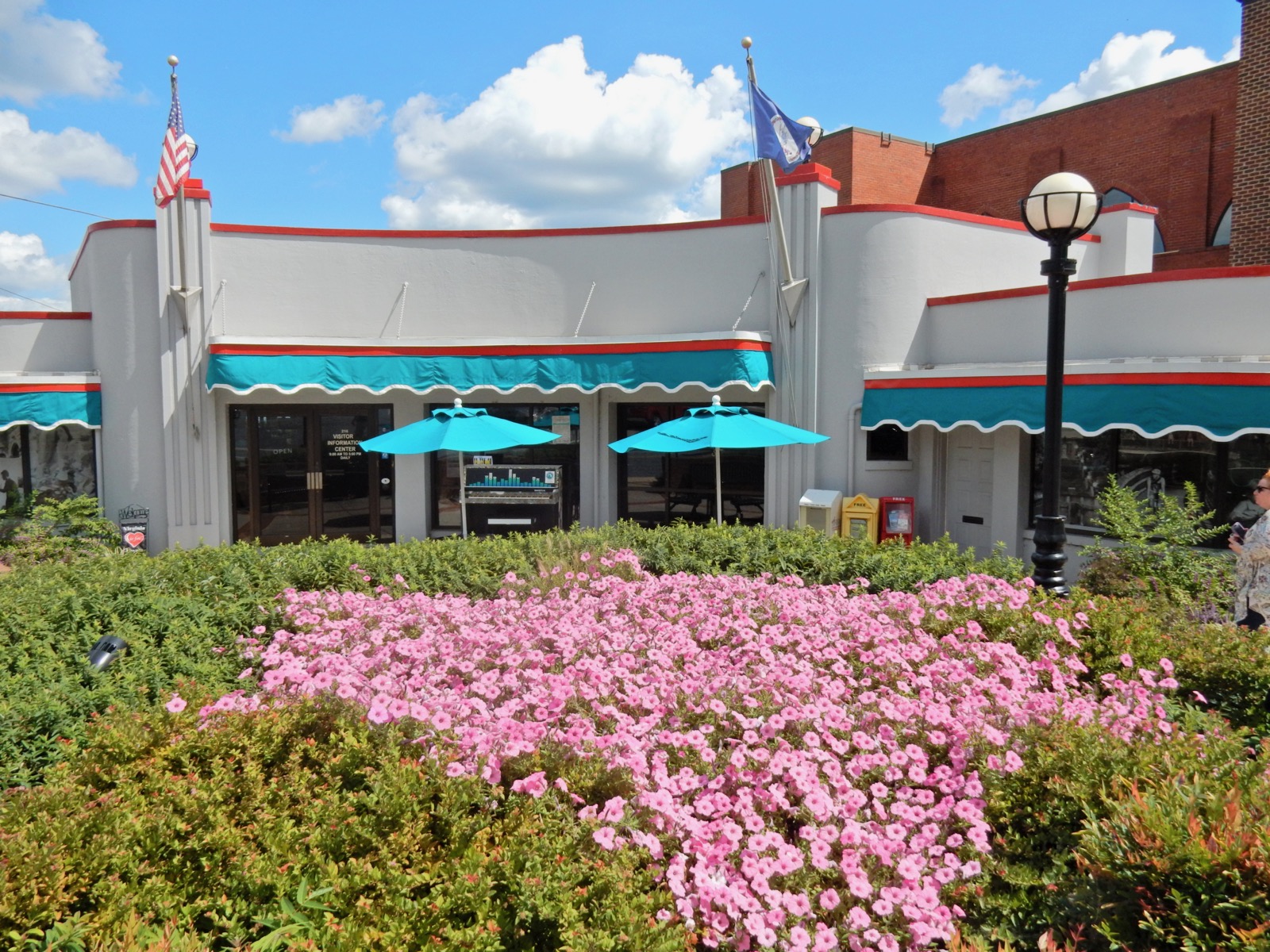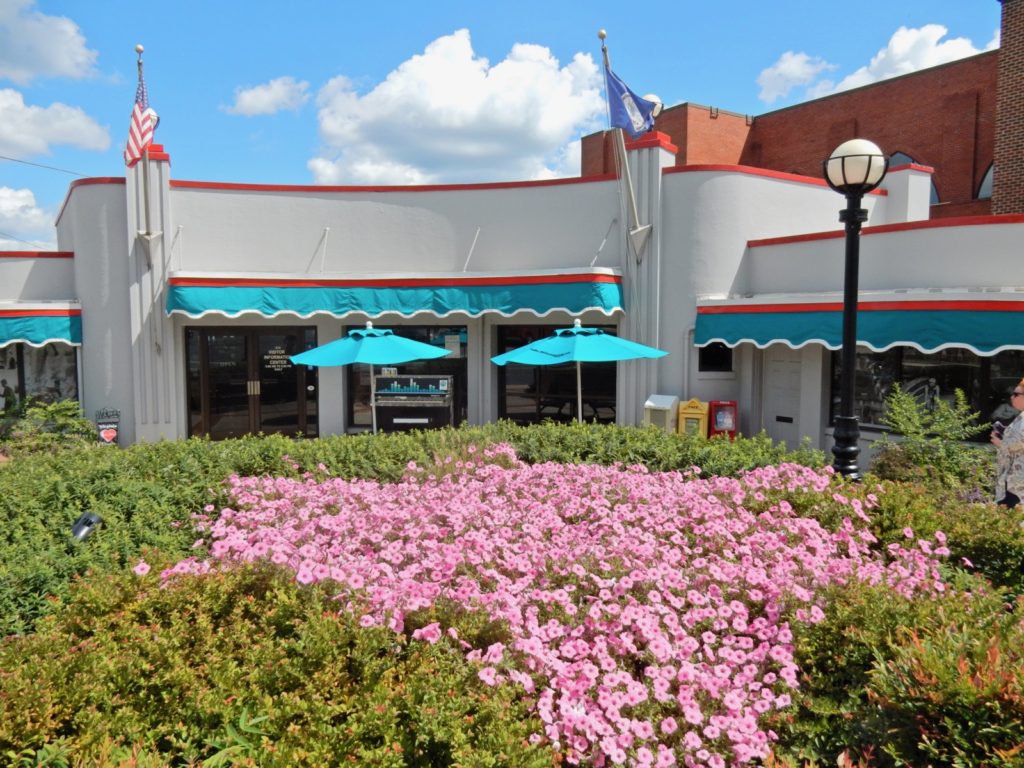 Lynchburg is  called "the Hill City" for a reason. The town leans into a steep slope. My walking tour guide, the spitfire, Judi Harvey, has to be in great shape to lead these one-hour tours on a daily basis.
We walked from the Visitor's Center, formerly a gas station, down to the "Bluff Walk" – an esplanade perched above the railroad tracks and James River beyond – as she discussed Lynchburg's status as the second wealthiest per capita city on the East Coast in the mid 1800's. (The Whaling Capital, New Bedford MA, was No. 1). Tobacco grown here was shipped all over the country via the James River.
The first railroad was built in 1848, increasing to three railroad companies by 1861. In 1855, the Lynchburg Courthouse (now the Lynchburg Museum) was built atop the 139 steps of Monument Terrace – overlooking the river and town below.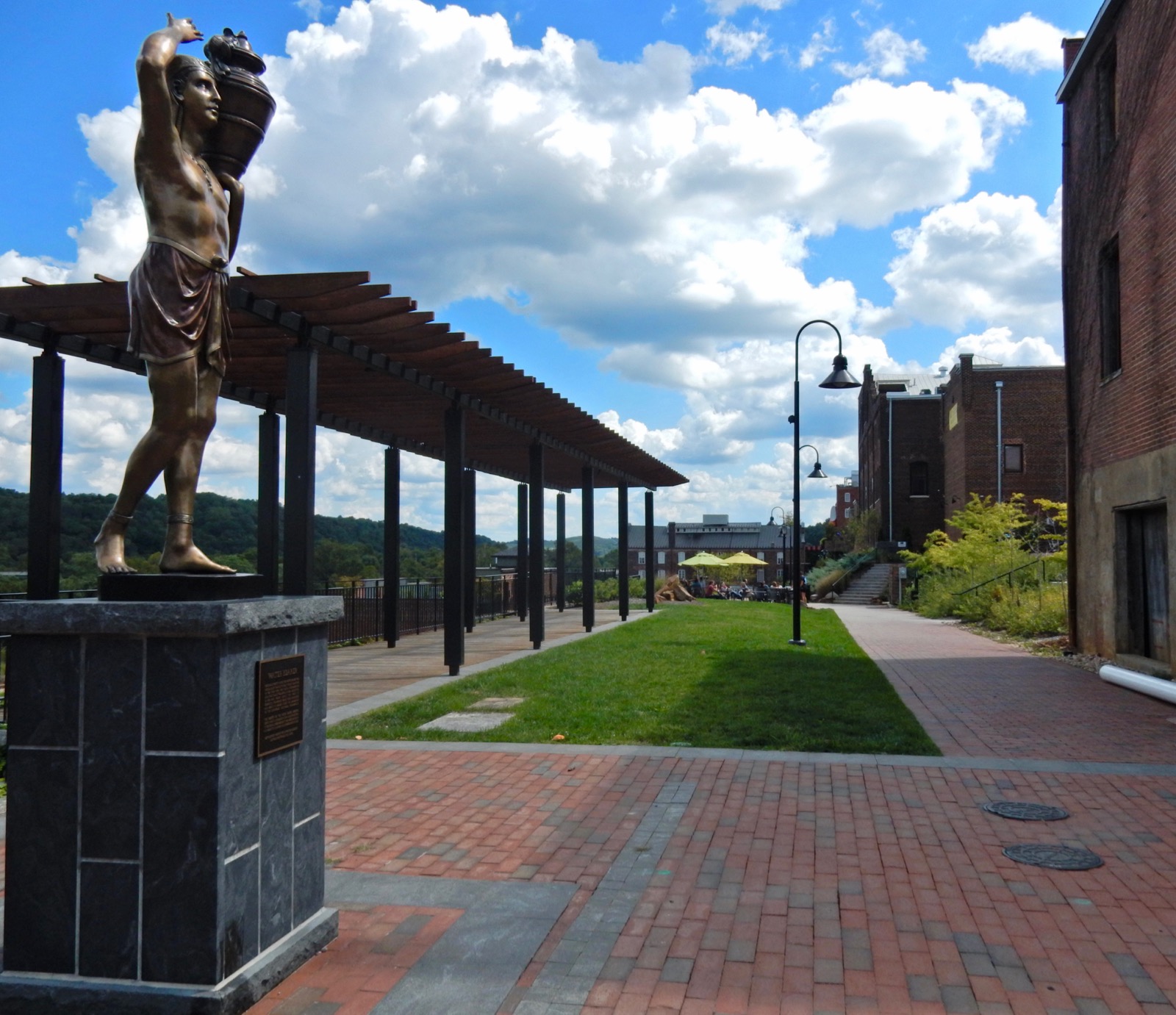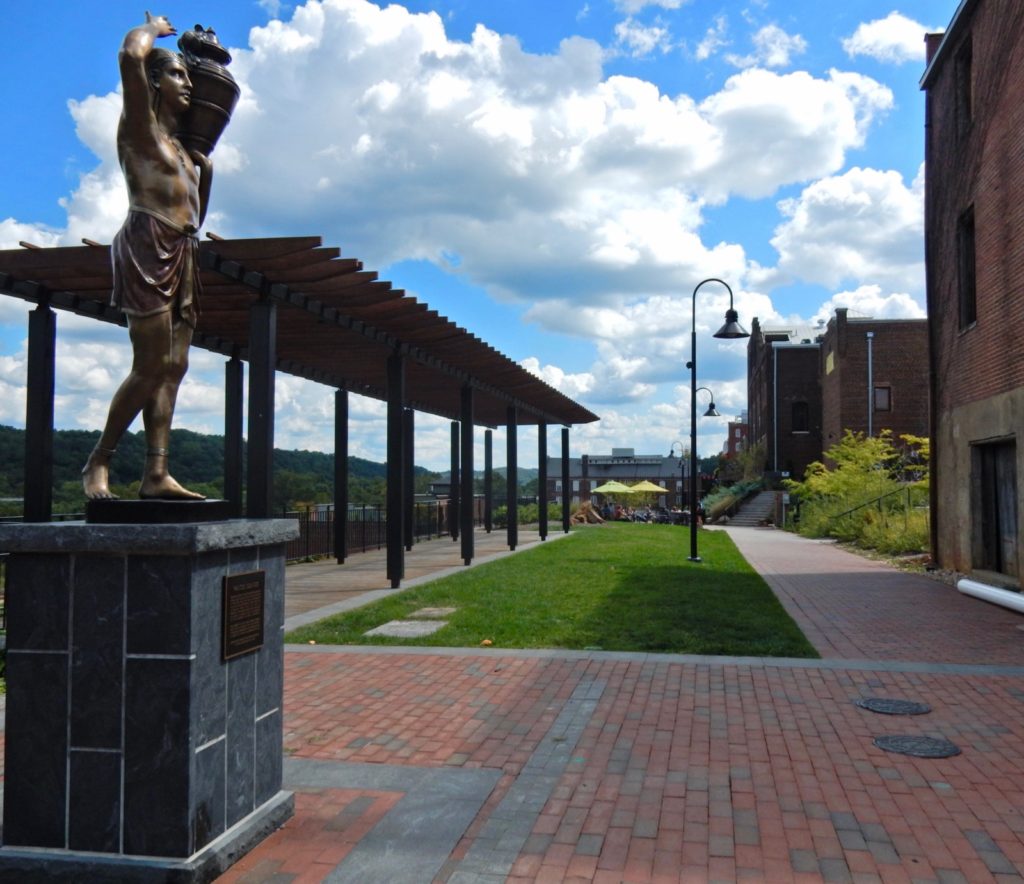 During the Civil War, the town became one big hospital for 30,000 wounded at Manassas. After the war, shoes supplanted tobacco as the dominant industry, and buildings arose to accommodate the newly rich and a populace eager to be entertained.
Lynchburg Shows Off Its Riches
The cobblestone streets were paved in 1880. And, in 1887, the electric street car rattled for the first time through town. Lynchburg parades were legendary. Annie Oakley, Buffalo Bill Cody, clowns and Circus acts came through regularly. Opera houses, theaters, and department stores sprang up. Houdini, John Philip Sousa, and a young actor named Ronald Regan preformed here.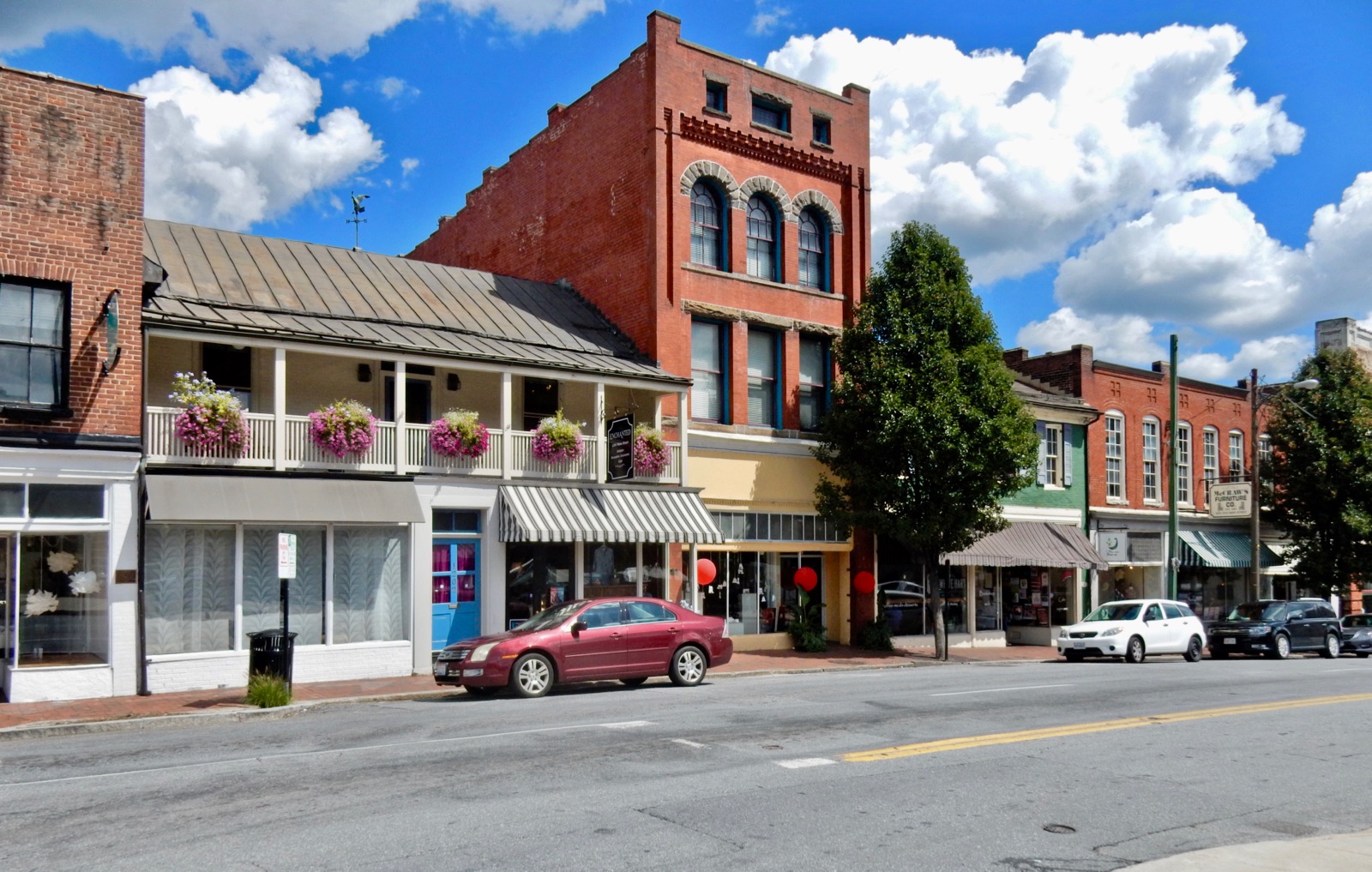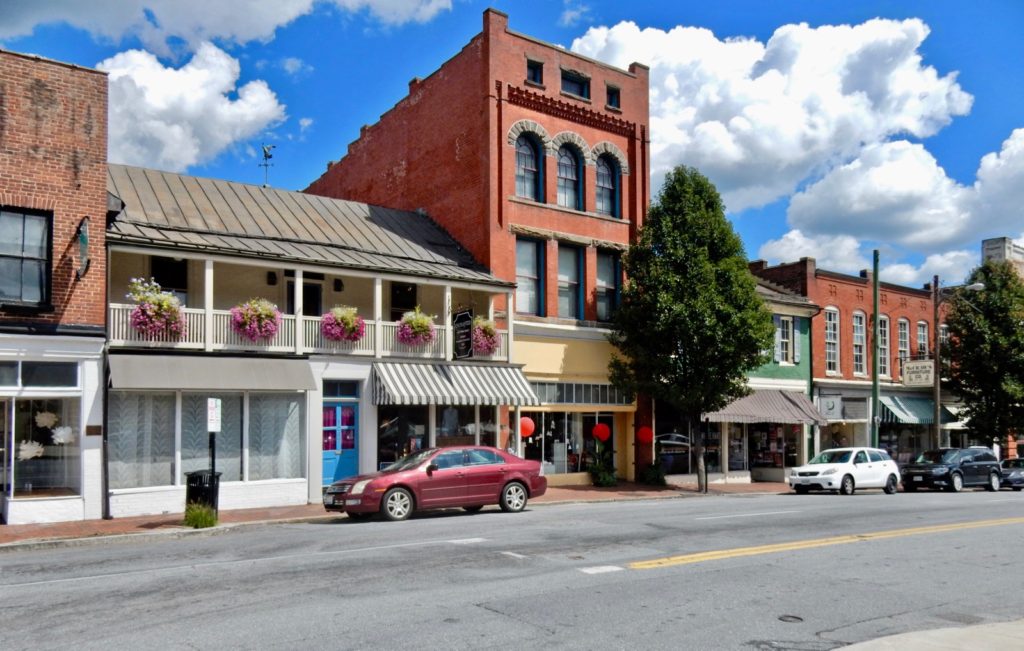 The Virginian, a luxury hotel, was built in 1913 to host company executives. But like much of downtown it fell into decline and became Section 8 Housing. It was just revived as a Curio Collection, joining the Craddock Terry (see below) as another boutique hotel in town.
The Academy Center of the Arts has also seen new life. And buildings that line Main St. once again reflect forward-looking, more affluent days. Keep up with everything going on at the Lynchburg Visitor's Center, and by all means, enlist the guide services of Judi. Open daily 9-5.
This free bus transports you throughout the downtown area. Mon-Fri midday and Sat mornings.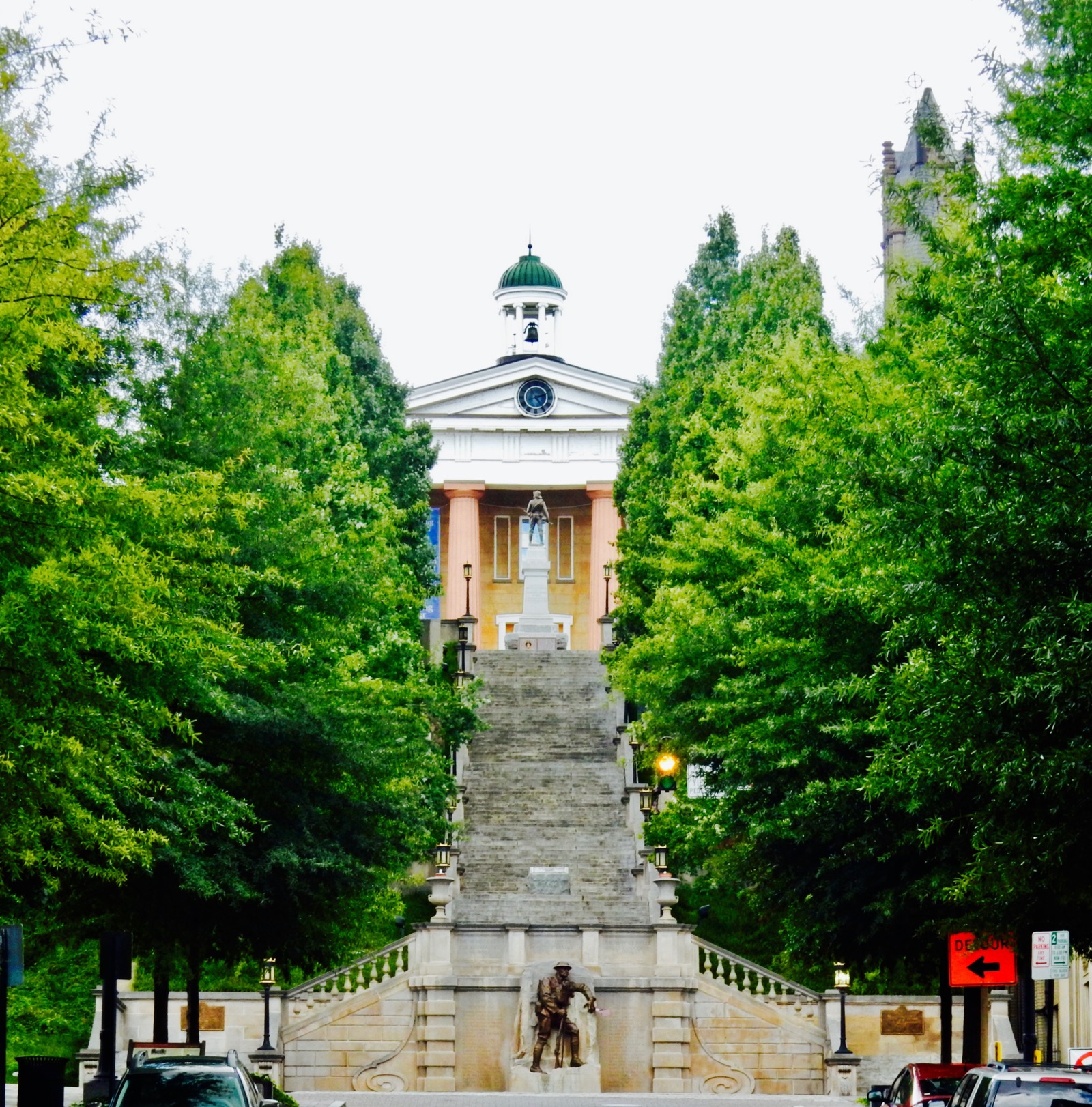 CLIMB: Monument Terrace
Ascend 139 steps up this grand staircase leading to the Lynchburg Courthouse (now Lynchburg Museum). Along the way, pause to read the 11 markers and monuments on 10 landings honoring those who lost their lives in all battles from the Civil War on.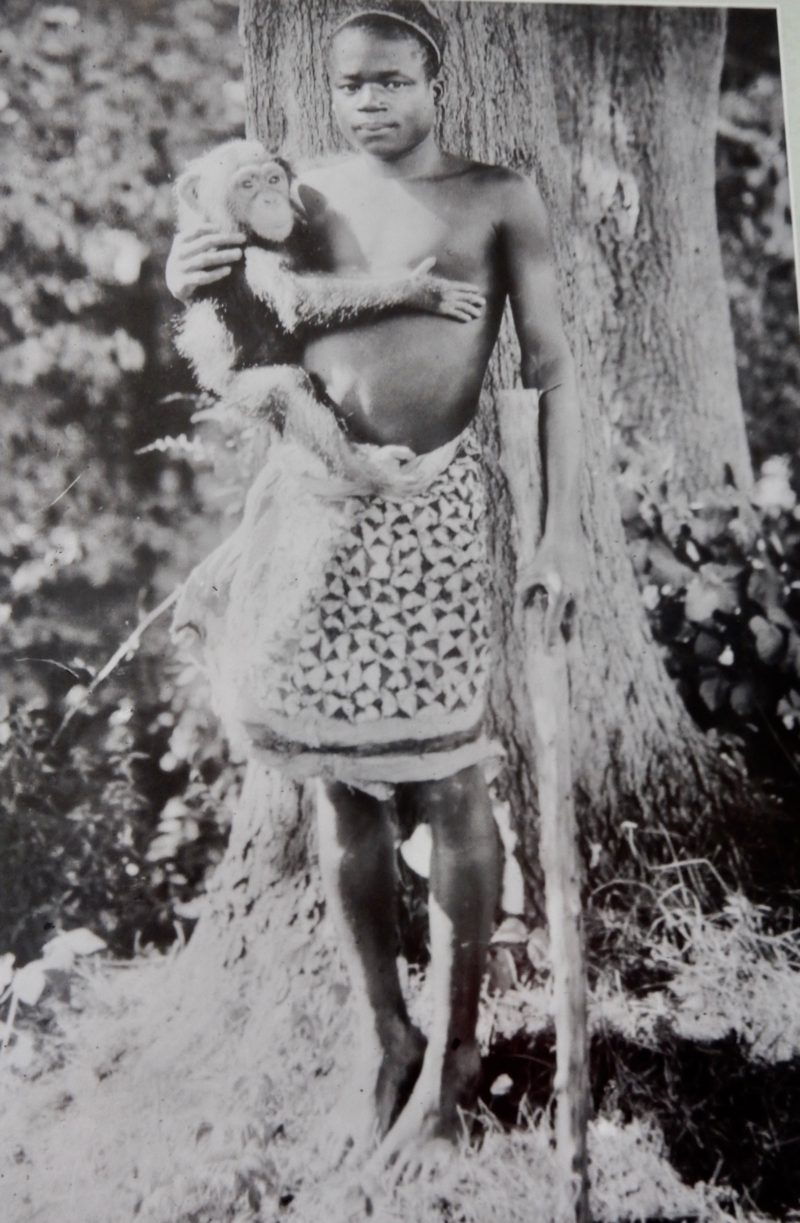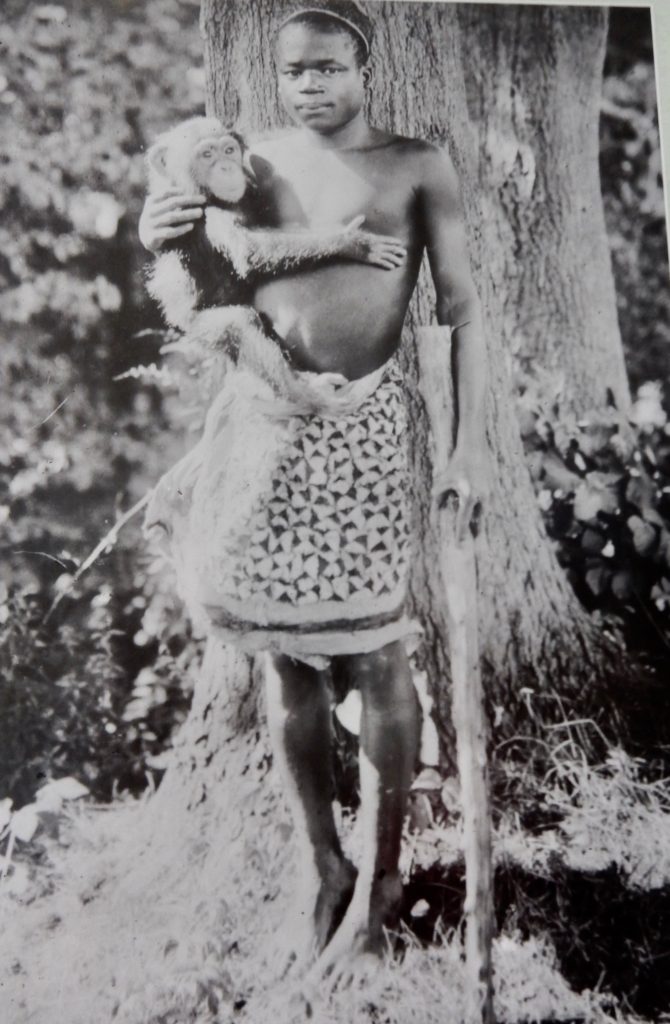 Desmond Doss, the pacifist-medic whose story was told in the blockbuster movie, Hacksaw Ridge, was from Lynchburg.
Ota Benga, a Congolese Pigmy, was captured and taken to the United States in the early 1900's. A sign of the times, Benga was put "on exhibit" in the Monkey House of the Bronx Zoo. Faculty at the Virginia Seminary rescued Benga from captivity, and brought him to Lynchburg. (Sadly, he committed suicide in 1916).
The well-designed three-story Lynchburg Museum opened in 2008 within the 1855 Lynchburg Courthouse at the tippy top of Monument Terrace. Four hundred years of Lynchburg history, including those stories of Desmond Doss and Ota Benga, deserves an hour of your time. Open Mon-Sat 10-4, Sun. Noon-4, free.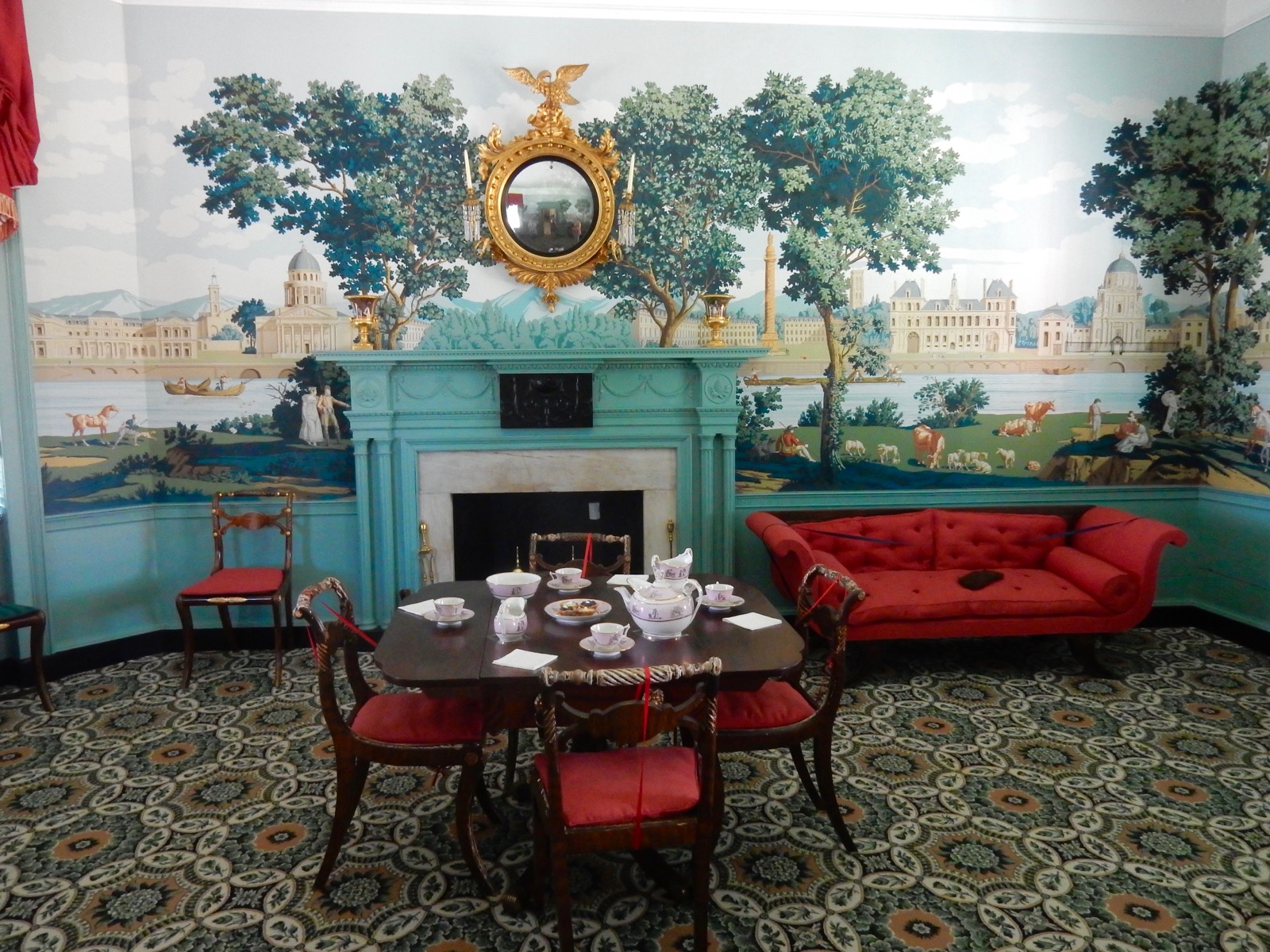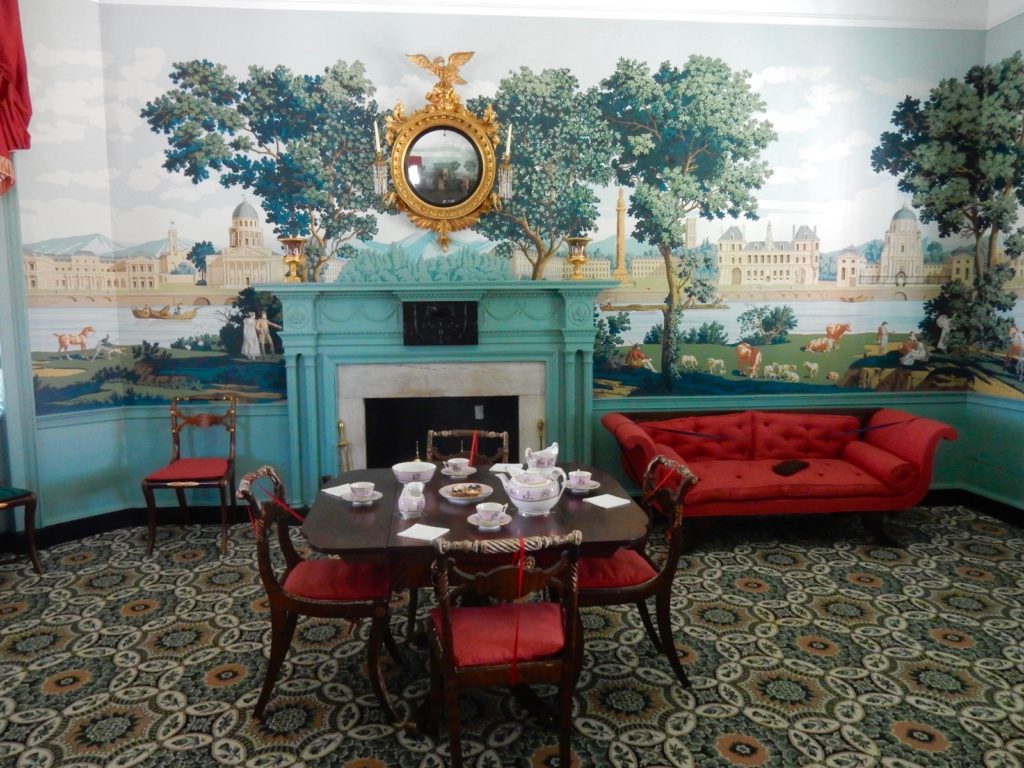 On Daniel's Hill (one of seven Historic Districts in Lynchburg), the symmetrical Federal-style Point of Honor Mansion represents the wealth acquired from America's early transportation trade.
Patrick Henry's personal physician, Dr. George Cabell, built this beauty in 1815.  Cabell also owned a fleet of bateau riverboats that he rented to tobacco farmers.
Point of Honor was indeed that, as the estate, high on a hill, overlooked the town and industry below. Woodwork and wall colors are original after a 1970's restoration.
The parlor is the most extravagantly decorated – with a reproduction of a popular wallpaper mural of the day. A panoramic, non-repeating  "Monuments of Paris," encases the whole room inside the City of Light. That one feature alone makes a 30-45 minute house tour completely worth it. Open Mon-Sat 10-4, Sun Noon-4.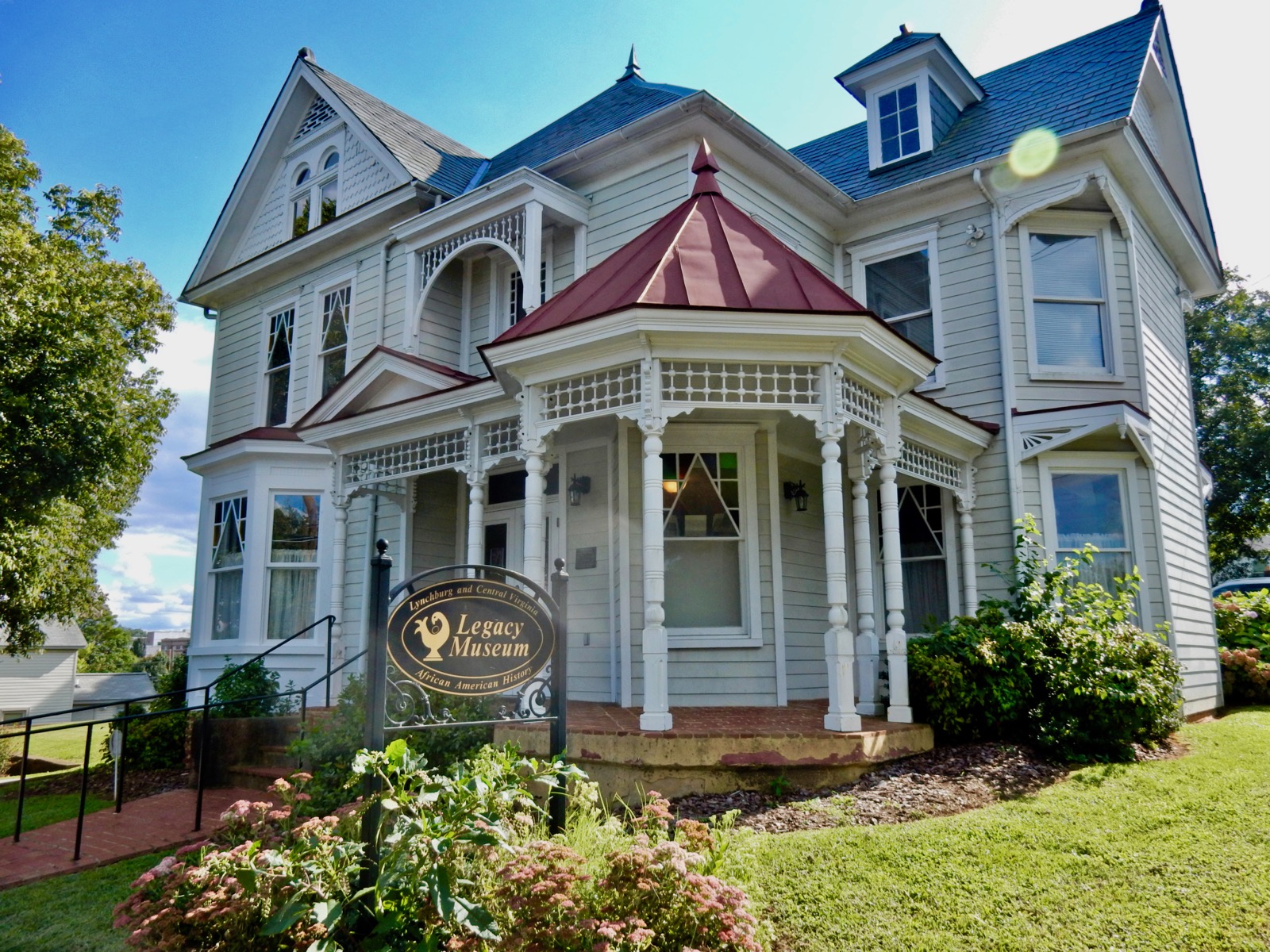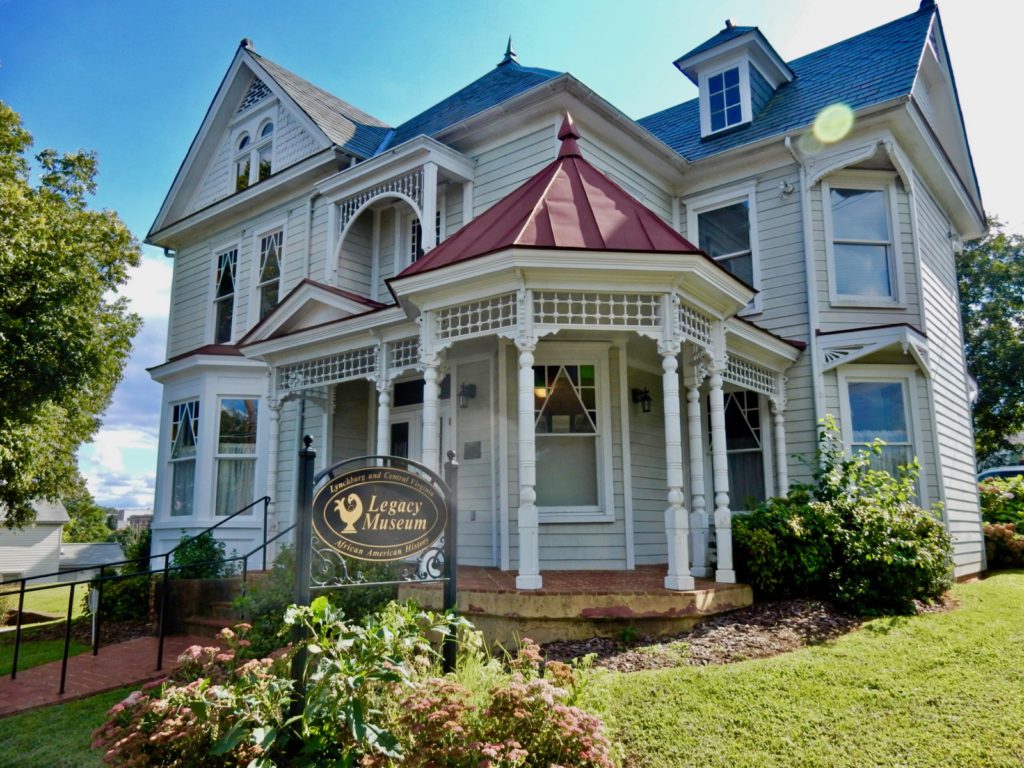 This small three-gallery museum showcases the best of local African American history and art.
Opened in 2000 with an exhibit on health and medicine, subsequent exhibits included Blacks in the military, life during Jim Crow, and others.
The home itself, a beautifully restored Victorian Painted Lady, might have been owned by a "painted lady" of another sort. Supposedly, a Madame lived and operated her business from here.
The Legacy often hosts music and other events on the lawn – so check the website, and definitely drop by. Open Wed-Sat 12-4 , Sun 2-4, $5.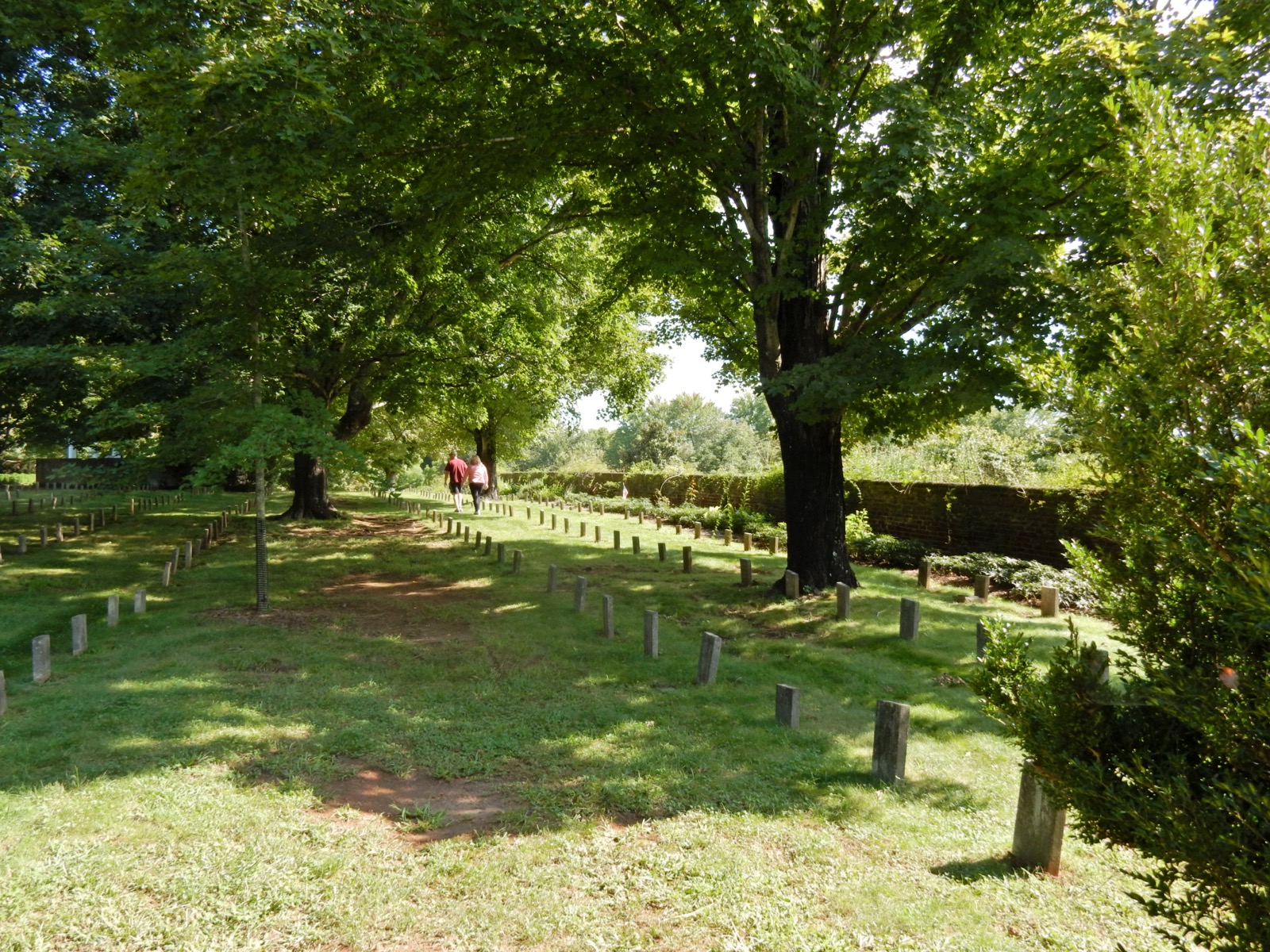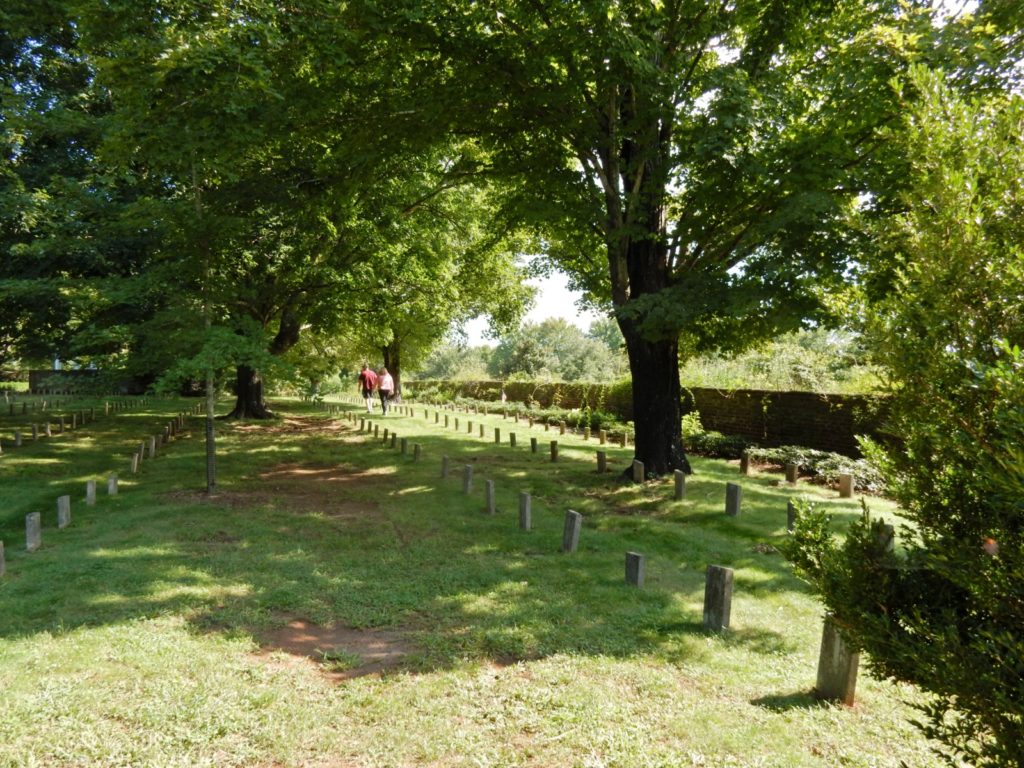 One of the most visited attractions in Lynchburg, this 1806 cemetery is as quirky-fun for the living as it's a resting place for the 20,000 deceased (including 2,200 Confederate soldiers).
There are so many ways to access this graveyard.
Couples can book weddings at the on-site chapel. Visitors also sign up for engaging walking tours, including the "Bawdy Ladies Tour" (apparently, there are quite a few brothel owners and workers buried here).
Furthermore, you can pick up some cemetery-made honey at the gift shop and smell the antique roses. In addition, you're invited into several bite-size museums, like the Civil War Surgery Pest House Museum, the Stapleton RR Station House Museum, and the Hearse House Carriage Museum.
Finally, drive around to discover random architectural artifacts from demolished city buildings. The Old City Cemetery is weird, wonderful and quiet. And, not a peep from the residents.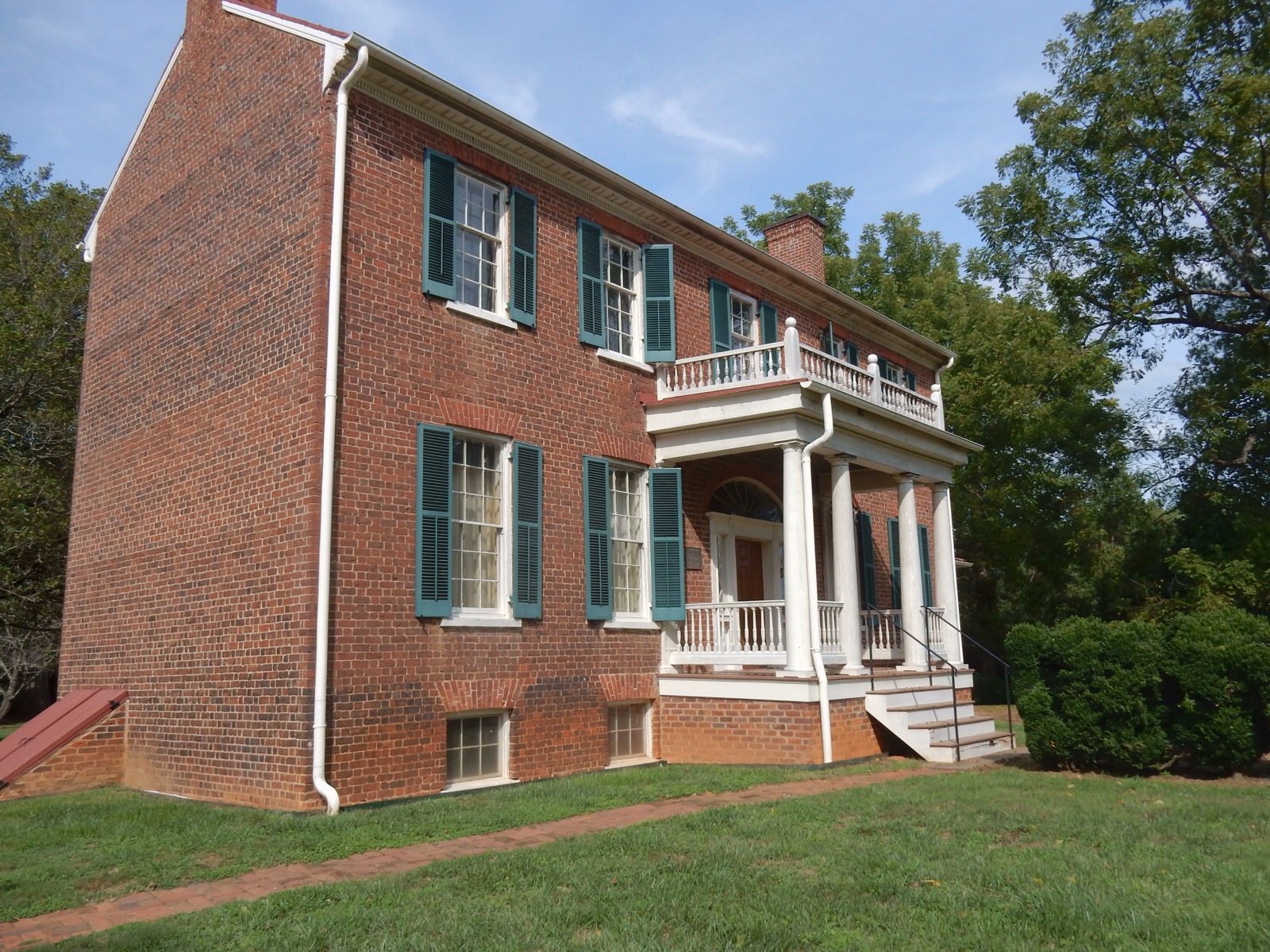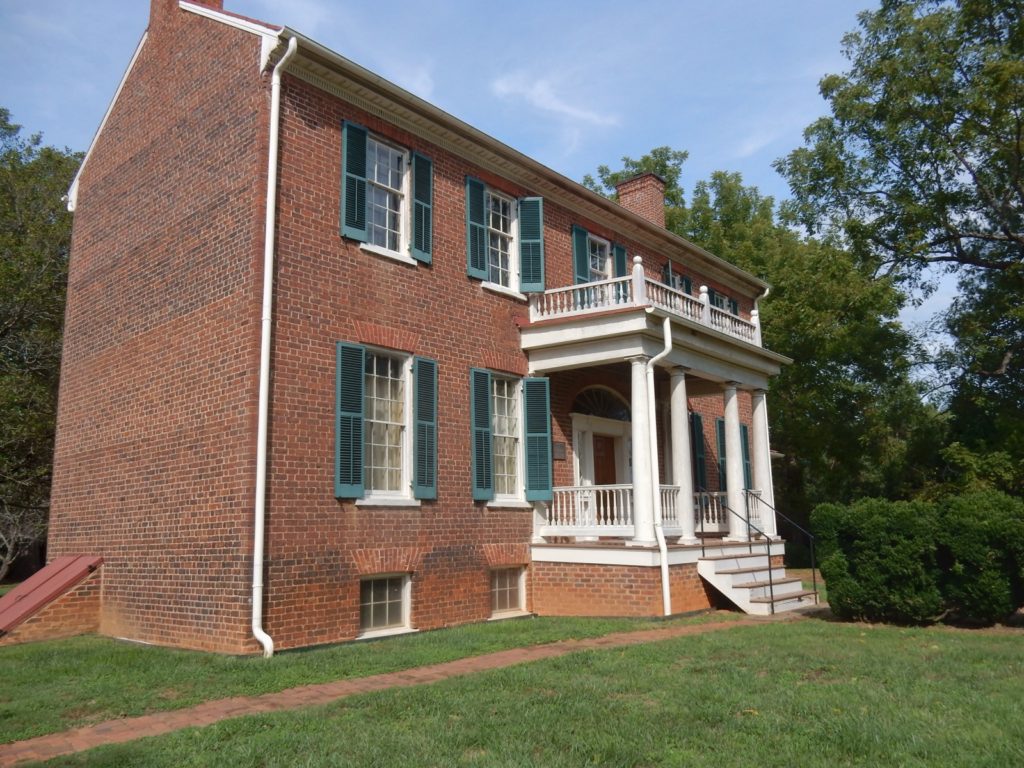 TOUR: Historic Sandusky (Union General Hunter's Headquarters for Battle of Lynchburg)
Historic Sandusky tells the tale of how a private home was appropriated, used, and abused by military officers during the Civil War.
Union General David Hunter, a "radical Abolitionist with a temper," was ordered to take Lynchburg "in the foothills of the Blue Ridge Mountains." The city was then a flourishing trade center with a canal, three railroad lines and six turnpikes. In other words – a major hub.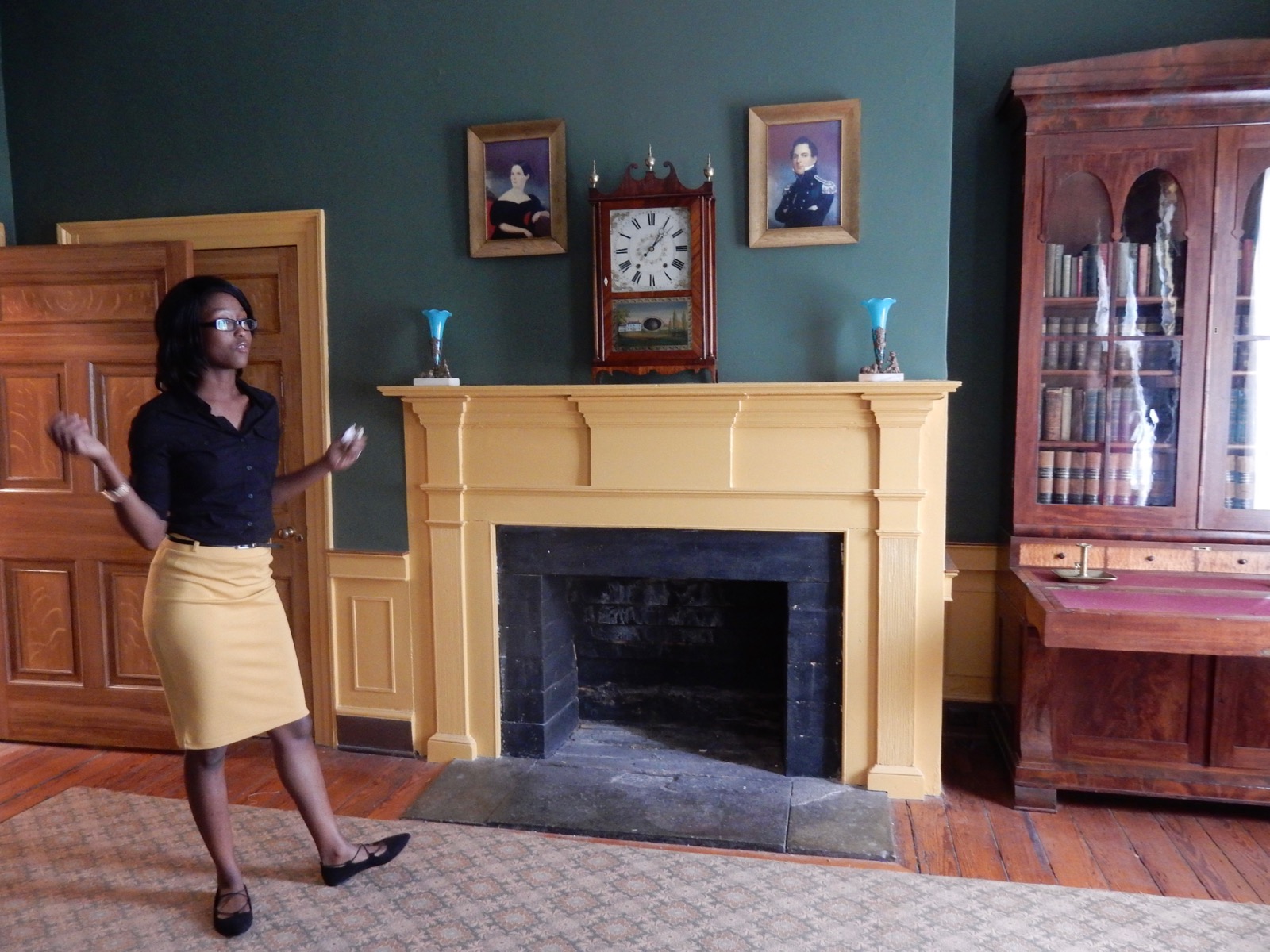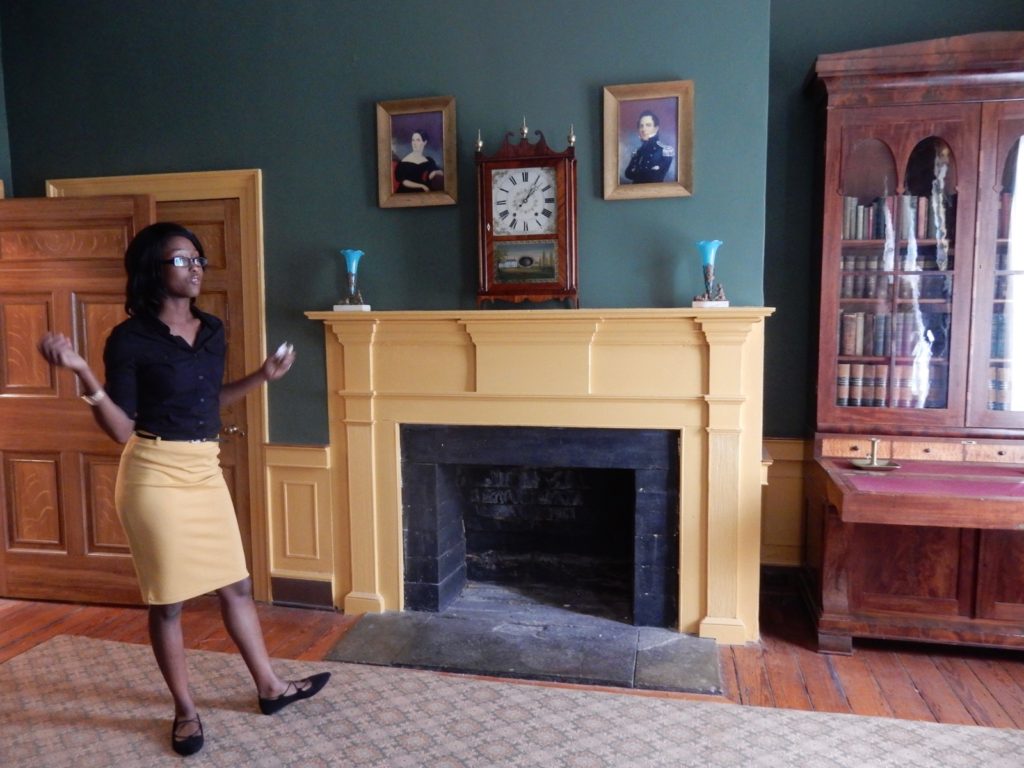 To stage his battle, Hunter seized this 1808 Federal style home as Union Army headquarters. He locked its occupants – the Hutter's – in their bedroom.
In one of the strangest stories of the war, the Battle of Lynchburg, barely got off the ground.
Confederate General Jubal Early fooled Union soldiers into believing that Confederate reinforcements were arriving at a staggering rate. He loaded the same men into a succession of train cars, one at a time, and enticed the townspeople – mostly the very young, the very old, and the very infirm (as Lynchburg had 30 hospitals) – to whoop and holler whenever a new train rolled in.
The ruse worked.  Hunter and his men retreated, but not before bayoneting the art on Sandusky's walls, and destroying much of its contents.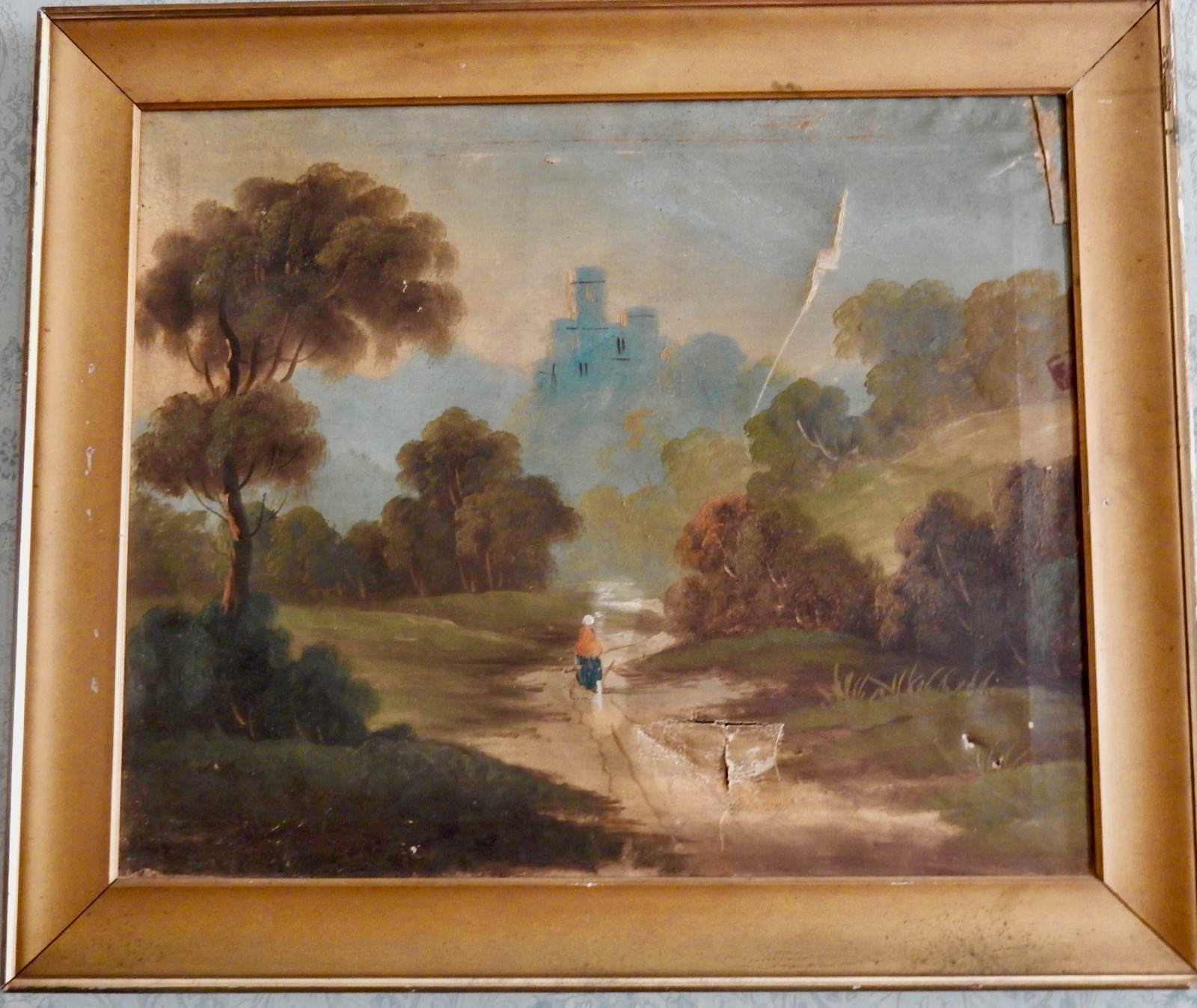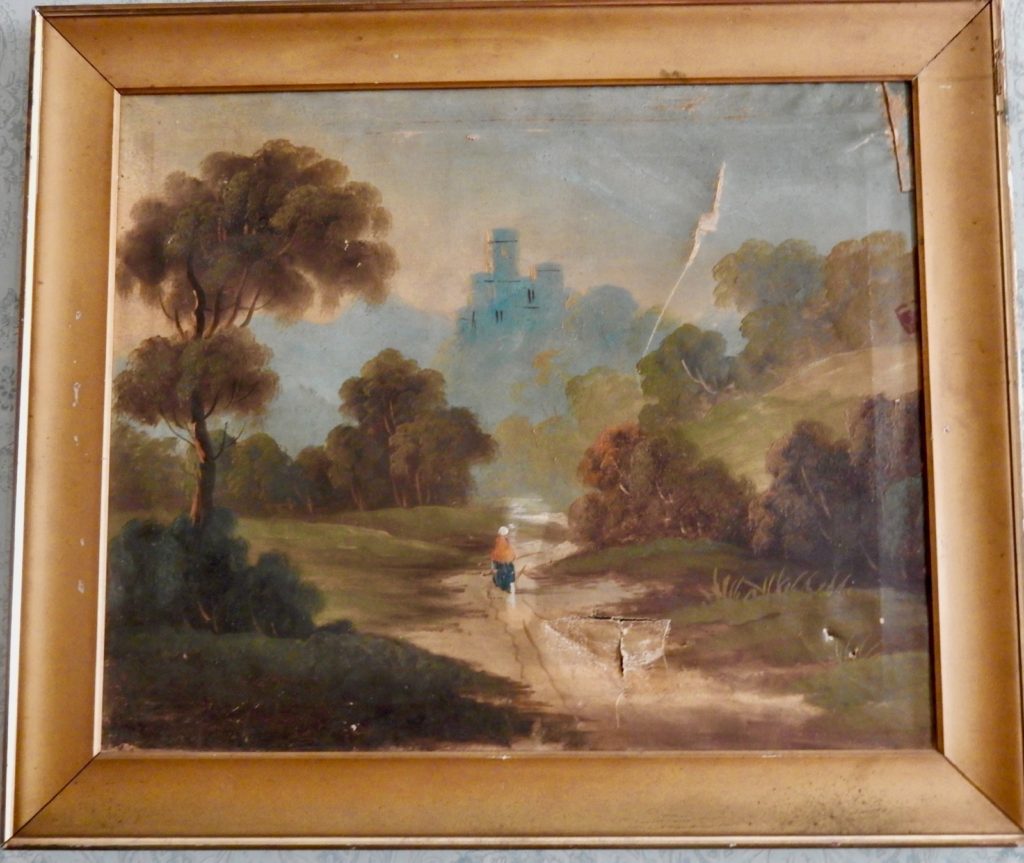 First, watch an 18 minute orientation film in the Visitor's Center. You'll then proceed to the house to find it dressed as it was in 1864, with original damaged art on the walls. Open Sat 10-4, Sun 1-5, $5.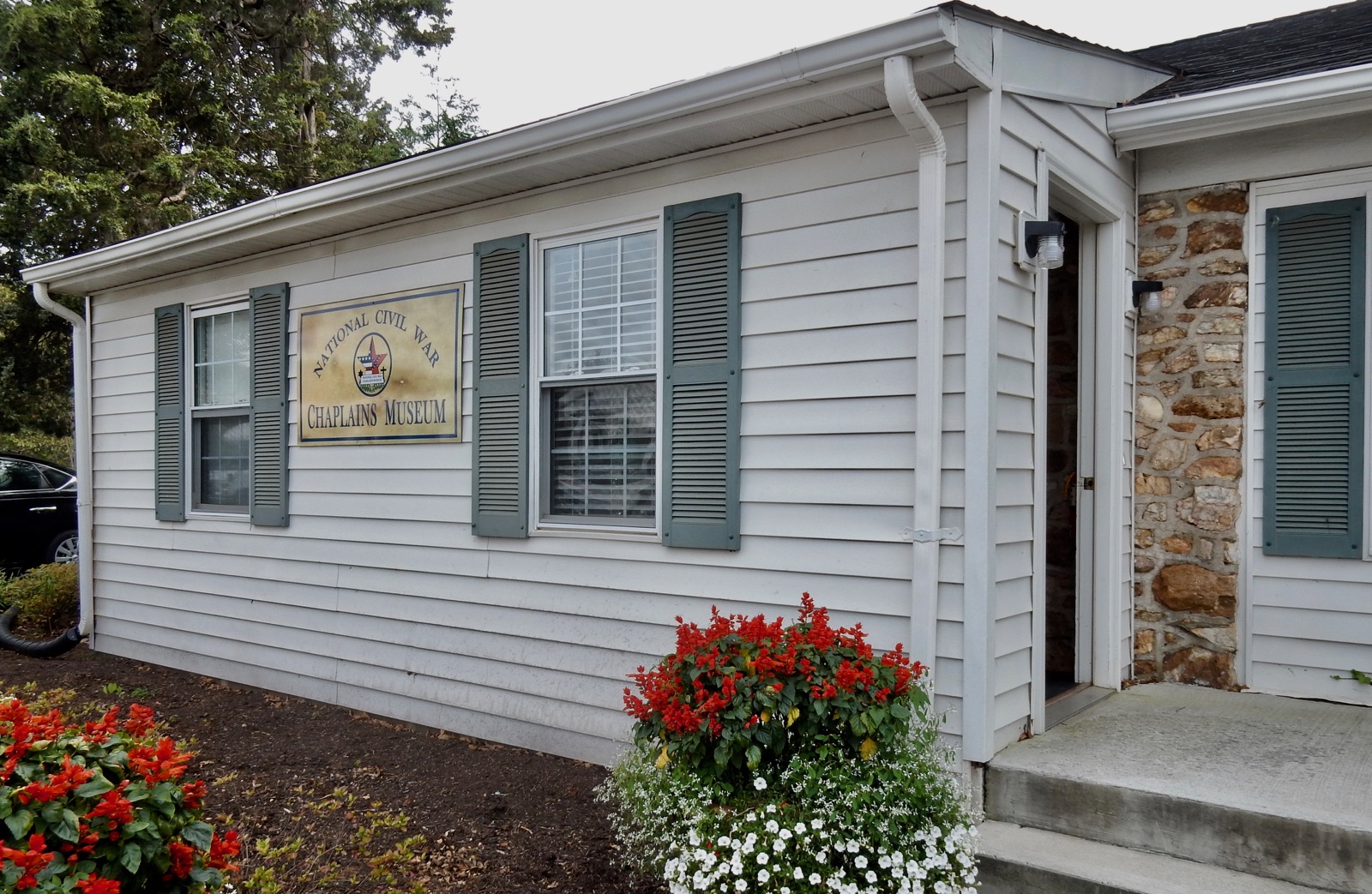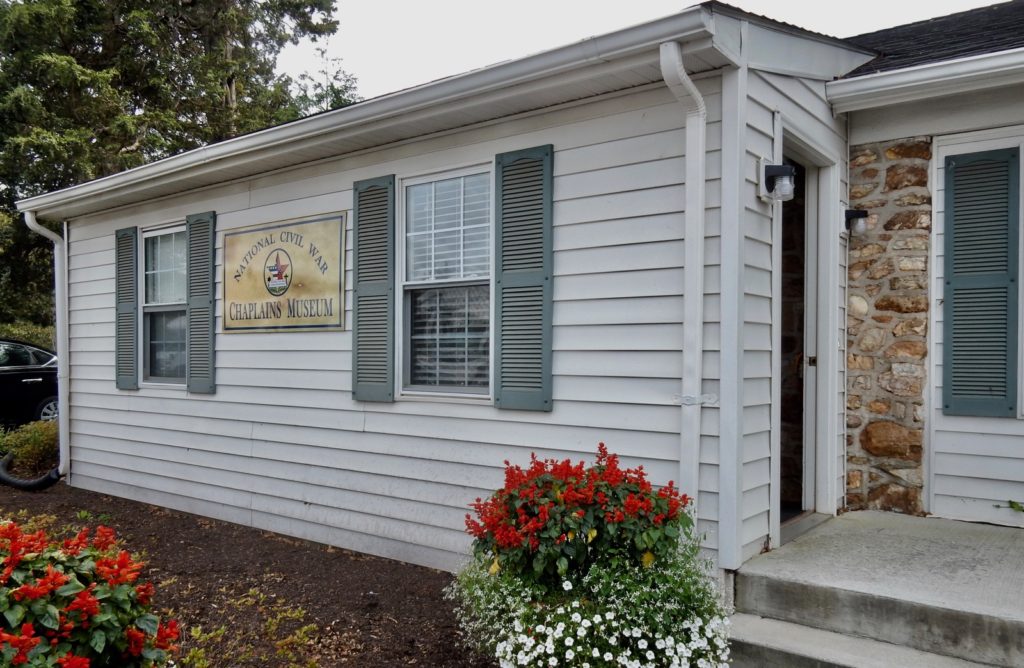 VISIT: National Civil War Chaplains Museum
Who knew that Stonewall Jackson was an "Old Testament Warrior?" That he never fought on Sunday? This is as niche a museum as you'll ever find. And, given its religious content, it is appropriately located on the grounds of Jerry Falwell's Liberty University.
You'll first see Falwell's grave, identified by a flame atop a cross,  just steps from the tiny museum's front door. The NCWCM emphasizes the important role that clergy played in the Civil War, offering comfort, council, and basic necessities to the frightened and injured.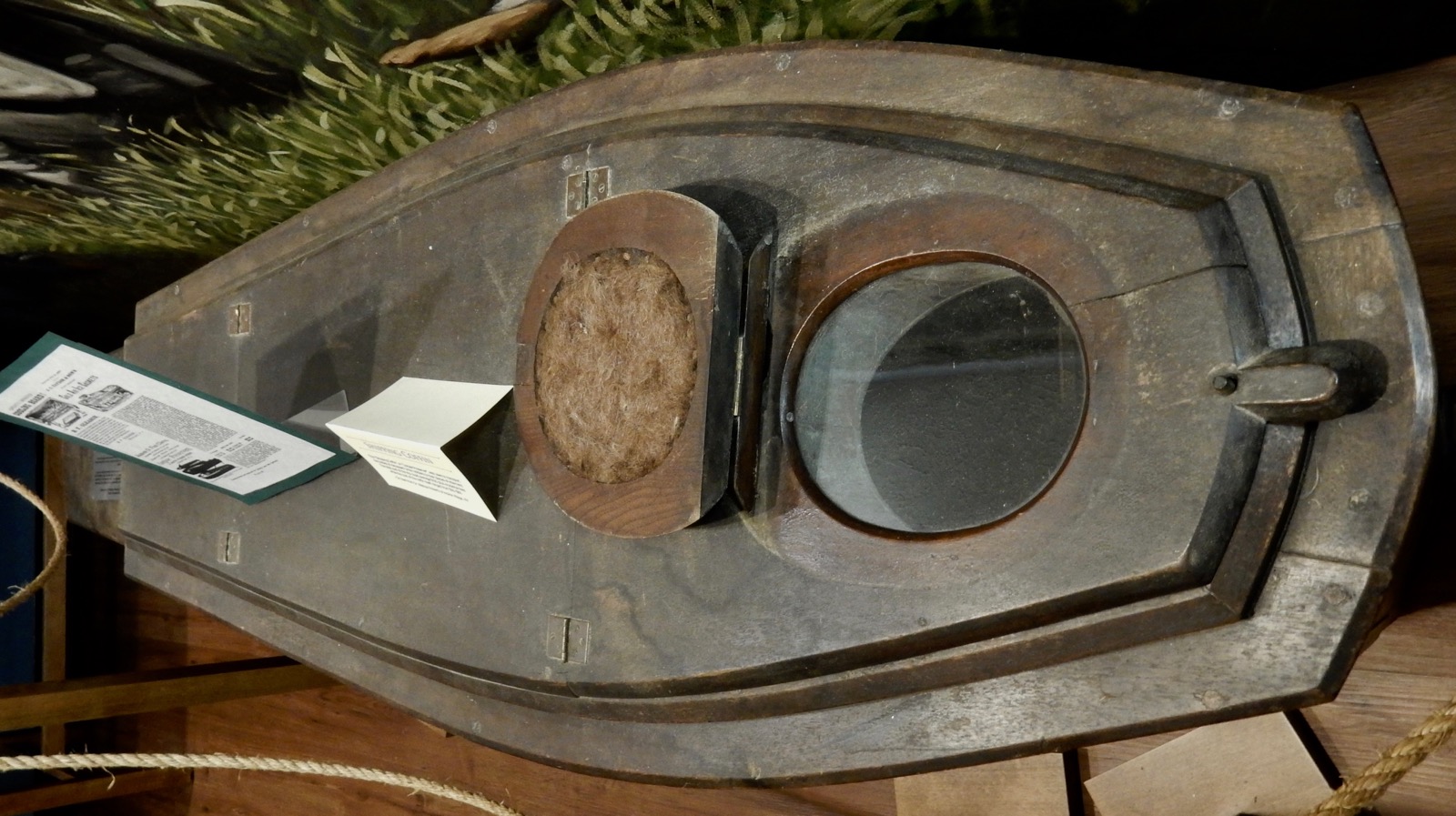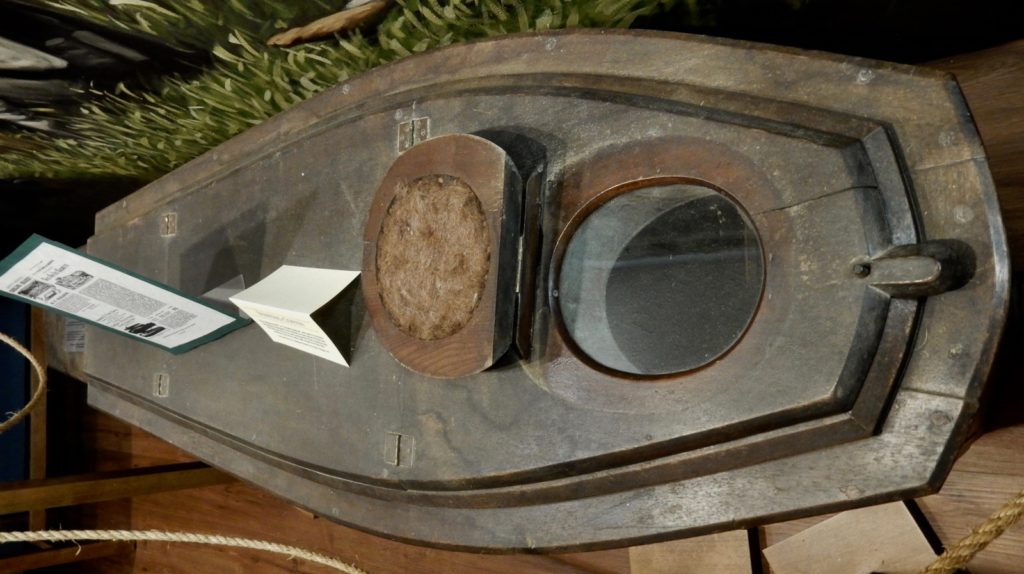 Of the 3,462 commissioned Civil War chaplains, 17 were Black chaplains on the Union side, two on the Confederate side. Eleven Jewish men served as Union Chaplains.
For three months, a woman – Ella Gibson Hobart – made it into the chaplaincy (but was not recognized for her service until 2002). After the war, however, Gibson Hobart divorced her husband, turned atheist, and became involved in the Women's Rights Movement.
Learn about the U.S. Christian Commission, spawned from the YMCA, that handed out bibles, scripture with name and address to wear around the neck (the forerunner of dog tags), and manned Coffee Wagons to keep the soldiers warm and calm.
Perhaps the most incredible artifact in the collection is a rare "Shipping Coffin." These were designed, with room for ice on top, to keep dead bodies cool during train transport back to surviving families. Open by appointment, donations accepted.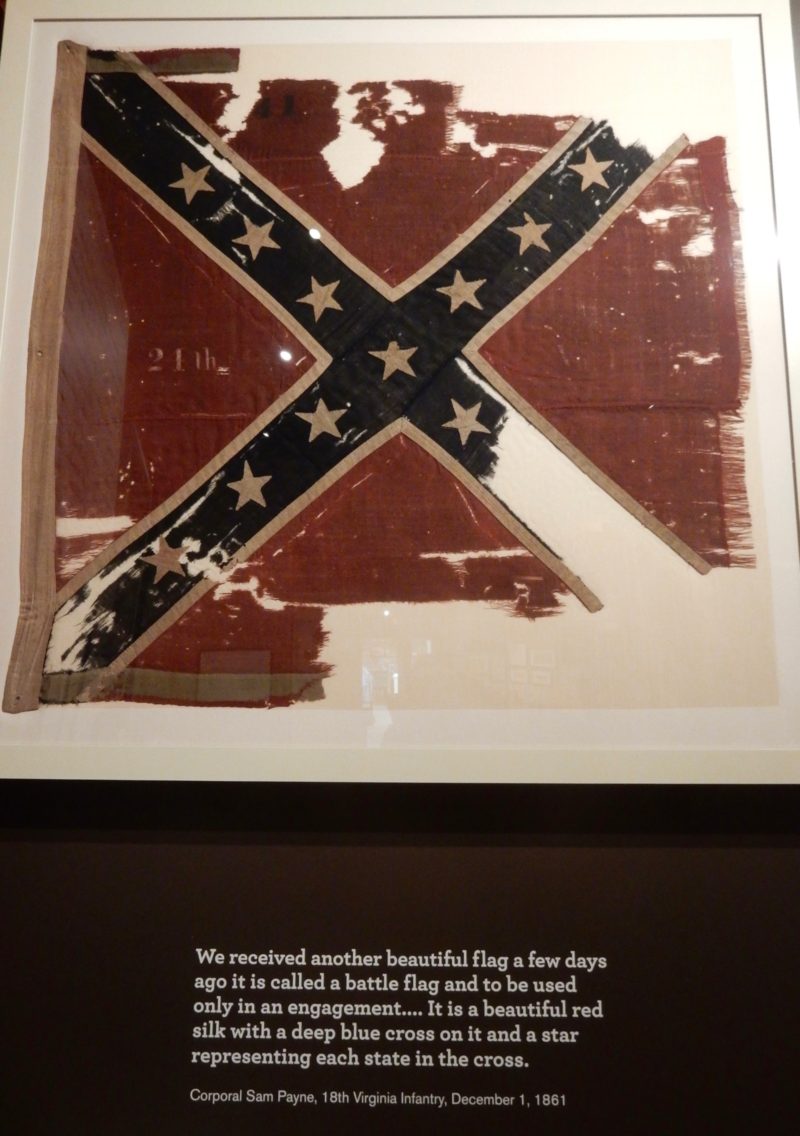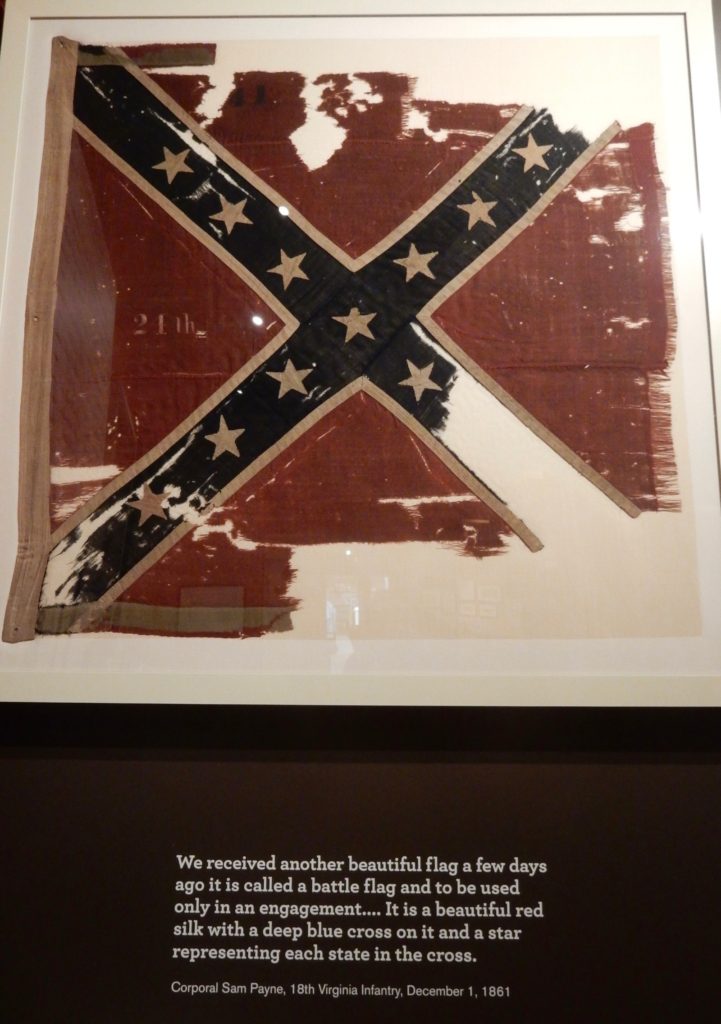 Appomattox is less than 30 minutes drive from Lynchburg. This museum, two miles from the place where Robert E. Lee surrendered to Ulysses S. Grant, is a must-visit, if only to witness how this southern museum has changed its message over the last couple of years.
The American Civil War Museum displays a more nuanced approach to the Civil War than it's prior iteration as the Museum of the Confederacy. Banners, posters, newspaper clippings and diaries of the day showcase what was going on in hearts and minds on both sides of the conflict.
First fire at Fort Sumter on April 12, 1861 "brought hope to slaves." Confederates responded, "Any fate but submission."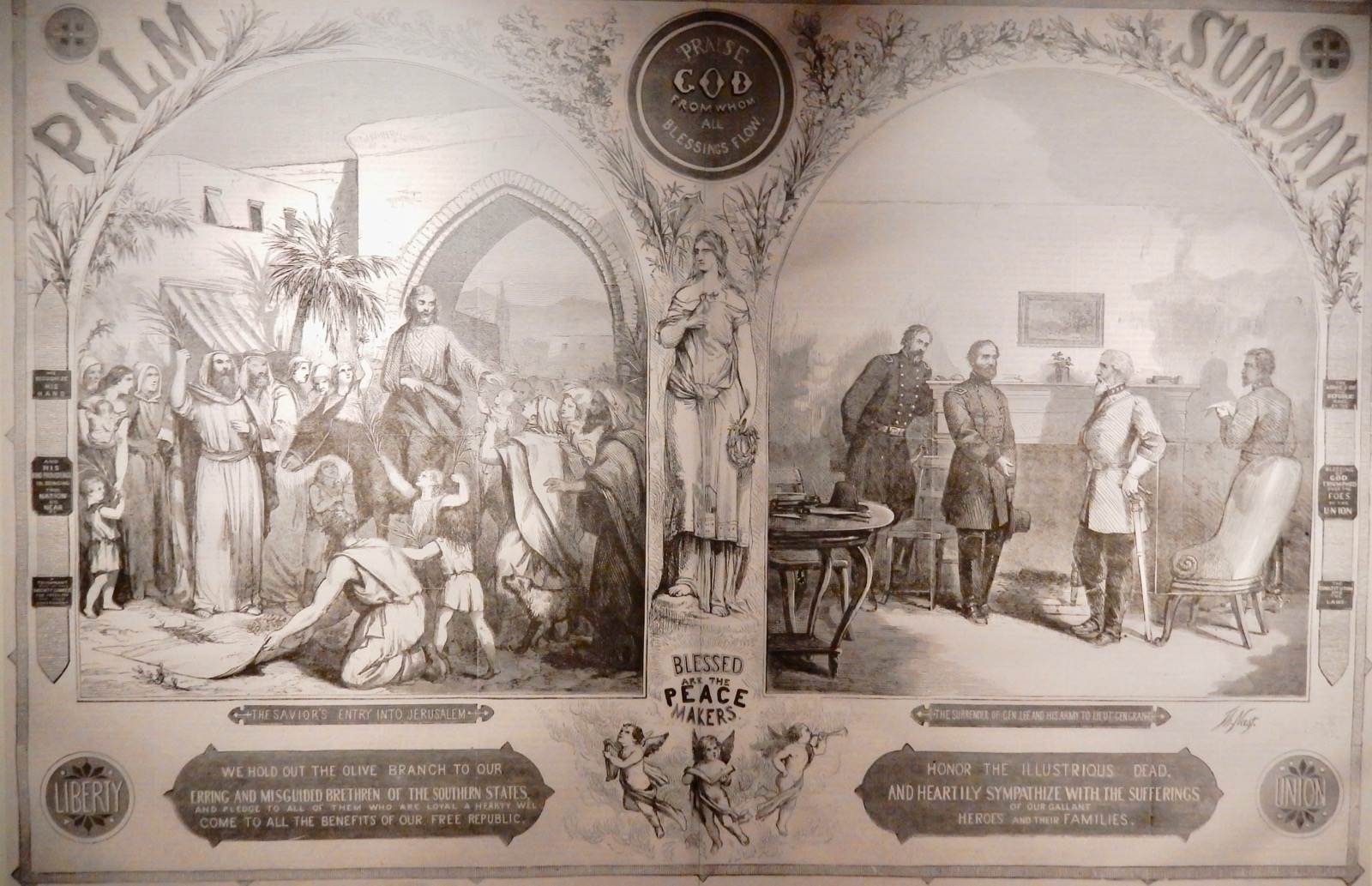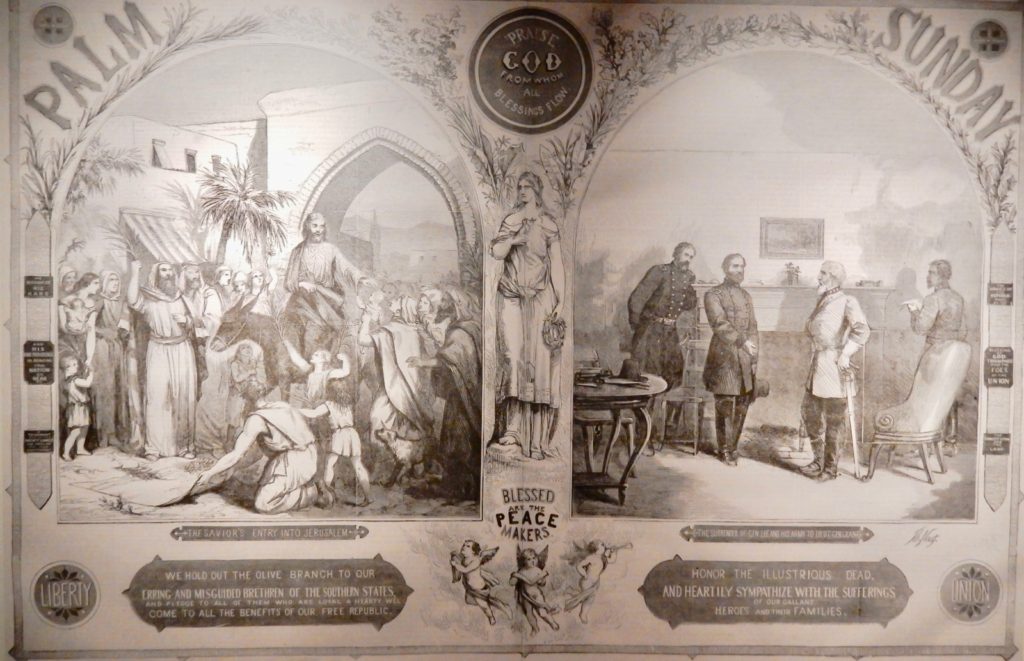 There are a number of tattered Confederate flags on on display. These were designed, in no uncertain terms, as "Battle Flags." Unlike the American Flag, which was created as a symbol of an independent nation, the Confederate Flag was fashioned specifically to be carried on the battlefield.
The Sunday after Lee surrendered to Grant on April 9th, 1865, the papers were filled with hope for a more peaceful future. Tom Nast, in a Harper's Weekly article, labeled Grant the "Peace Maker in Chief." He continued, "Lee, surrendering to Grant, is barbarous feudalism yielding to Christian Civilization." Museum open daily 10-5, $10 adults, $5 kids.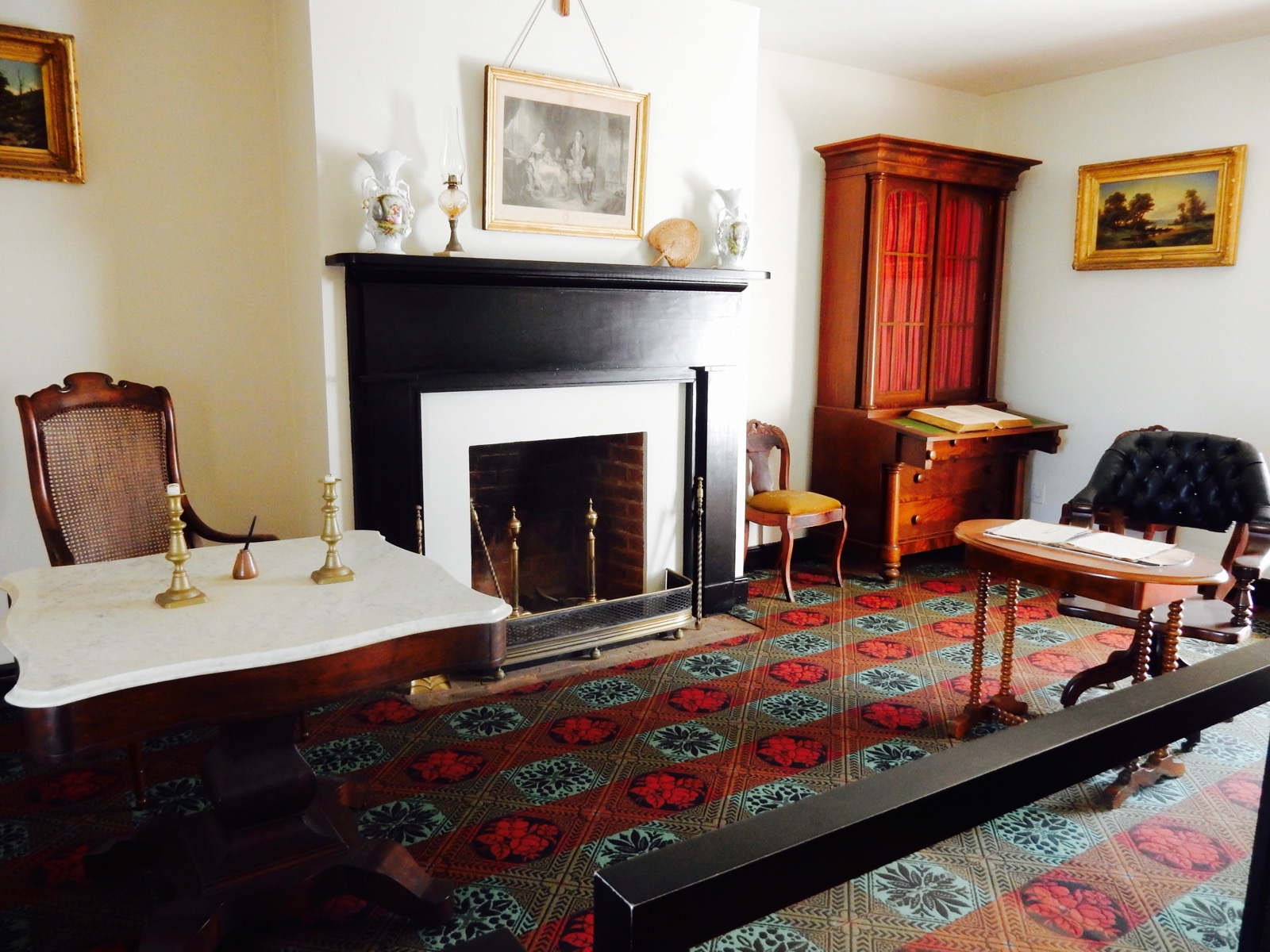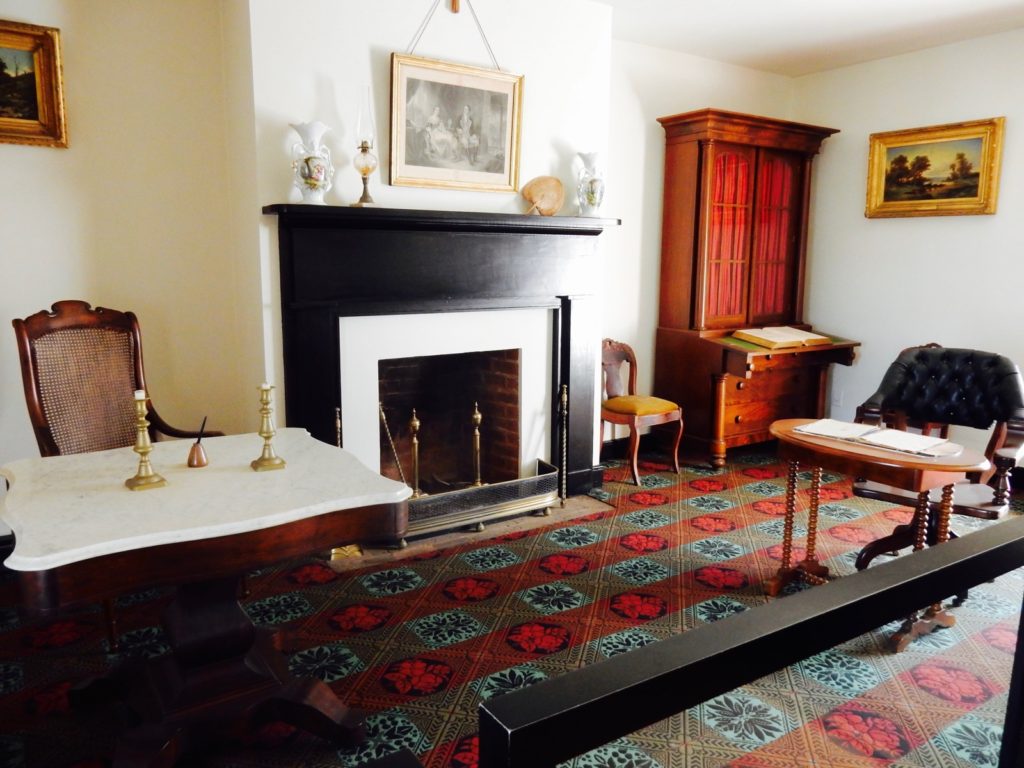 The Visitor's Center of this historic National Park, encompassing over a dozen buildings, is in the actual Court House of the town called Appomattox Court House. (Confusing? Yes).
You can spend a half day here. But if short on time, make sure to visit two buildings. First, the McLean House, a replica of the home where Lee surrendered to Grant. Second, the Clover Hill Tavern, the village's only tavern/hotel at the time.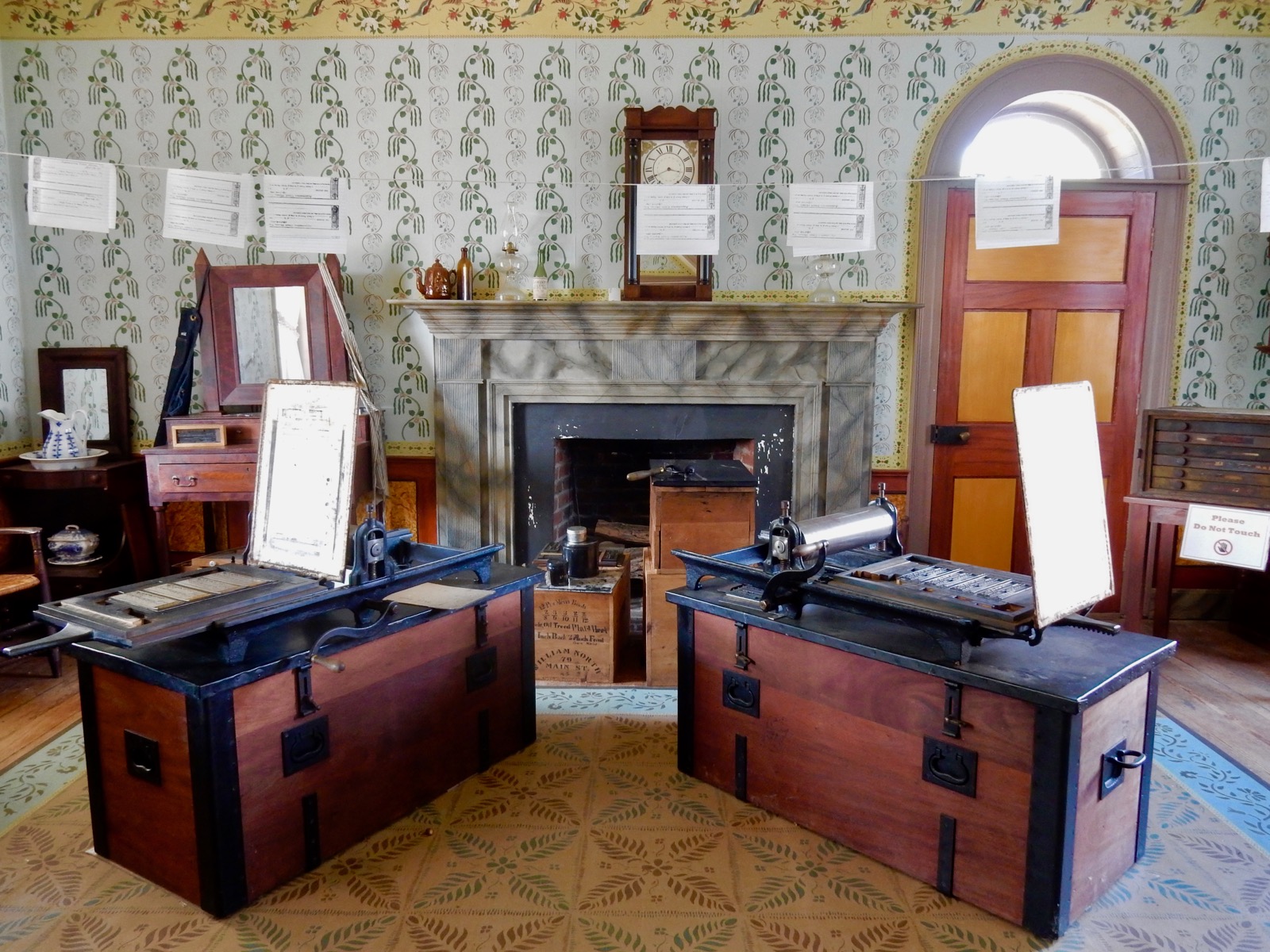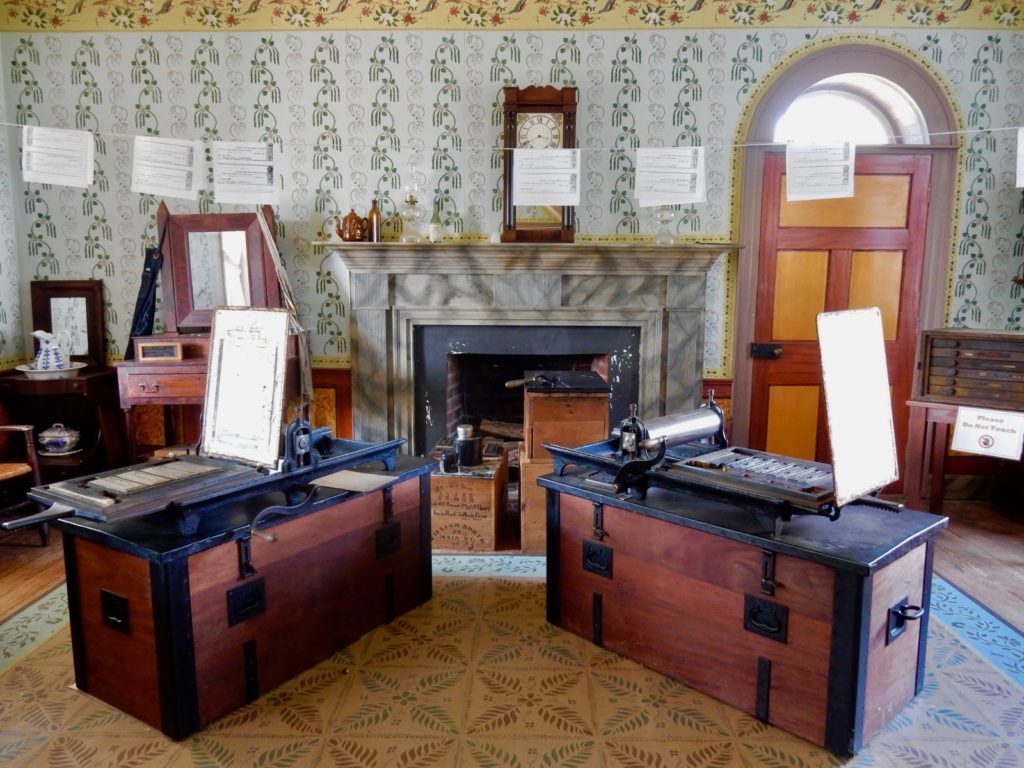 It's quite humbling to stand on the spot, albeit a reproduction, where this pivotal exchange took place. According to a Park Ranger, Robert E. Lee expected Grant to take him prisoner. On April 9, 1865, Lee arrived at the McLean House first – at 1pm – in full dress uniform, choosing the fancier marble table. Grant got there at 1:30 in dirty battle clothes and sat at the smaller wooden table.
For the first twenty minutes, the two Generals talked about their mutual experience during the Mexican-American War. The generous Grant wrote out the terms of surrender, which included full pardon and safe passage for Lee's 28,000 Northern Virginia troops.
Stop into Clover Hill Tavern to see the printing presses that issued the "paroles" given to Confederate Troops so they could travel home safely. Open daily 9-5, free.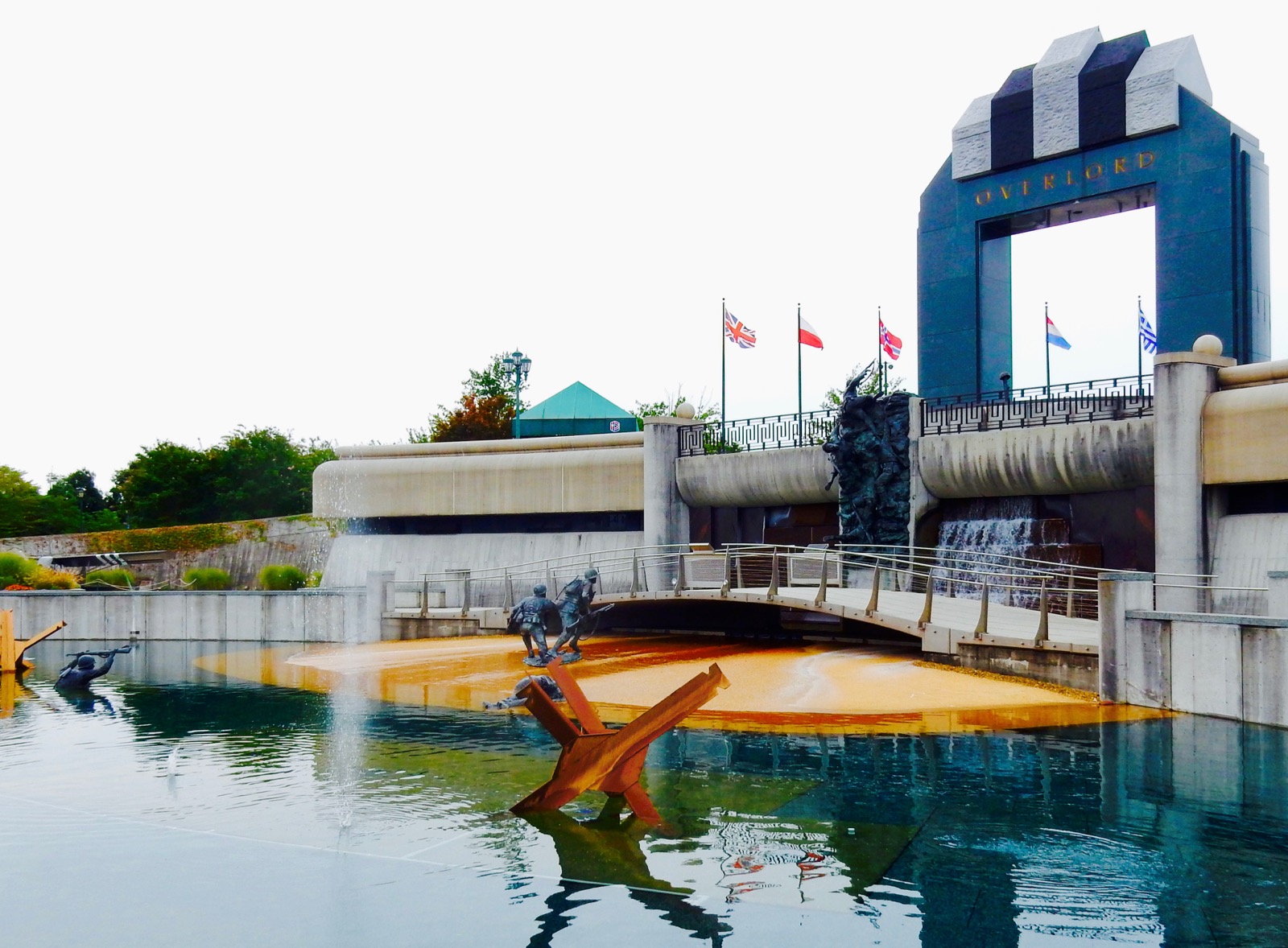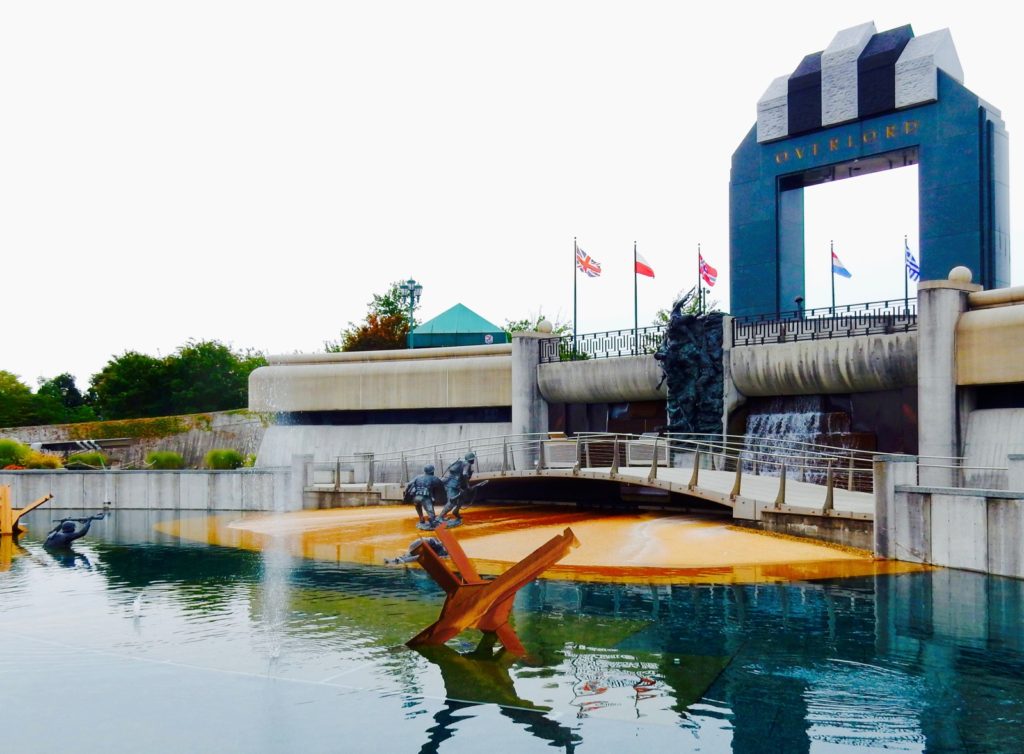 This D-Day Memorial is about 40 minutes from Lynchburg, heading towards the Blue Ridge Parkway. Honoring Allied forces that participated in the invasion of Normandy on June 6, 1944 – D-Day, the "largest amphibious landing the world had ever seen" – it's a very worthy and dramatic stop.
A large circular plaza, at its center a pool of water, is ringed by figures of men making their excruciating way through enemy fire. Men emerge from a Landing Ship carved in granite, as waterspouts, like shots, fly up around them. It's powerfully evocative, as are the lifelike sculptures of the soldiers emerging from the fray. Open daily 10-5, Closed Mondays Dec-Feb, $10 adults, $8 vets and active service, $6 kids.
Restaurants in Lynchburg VA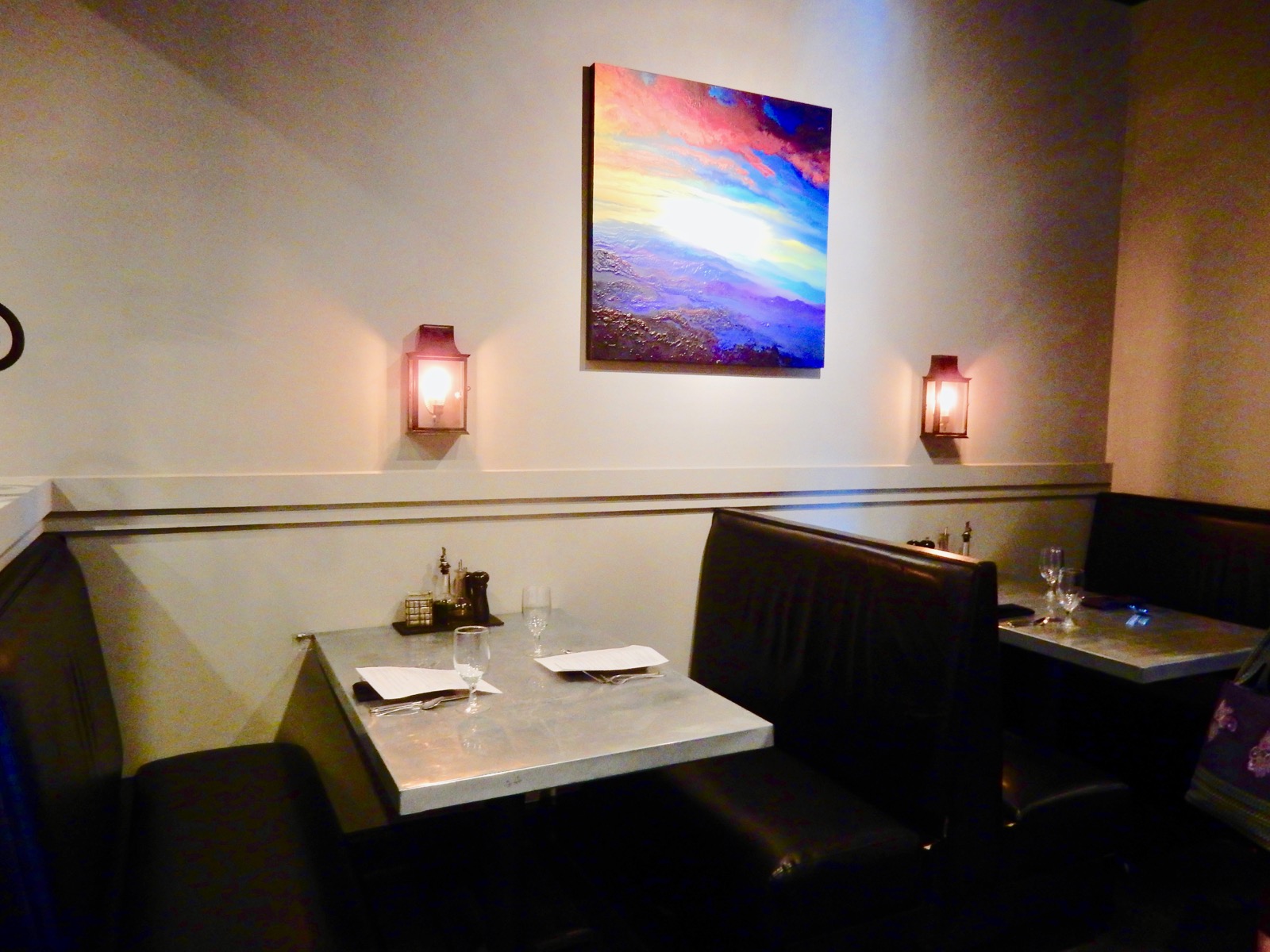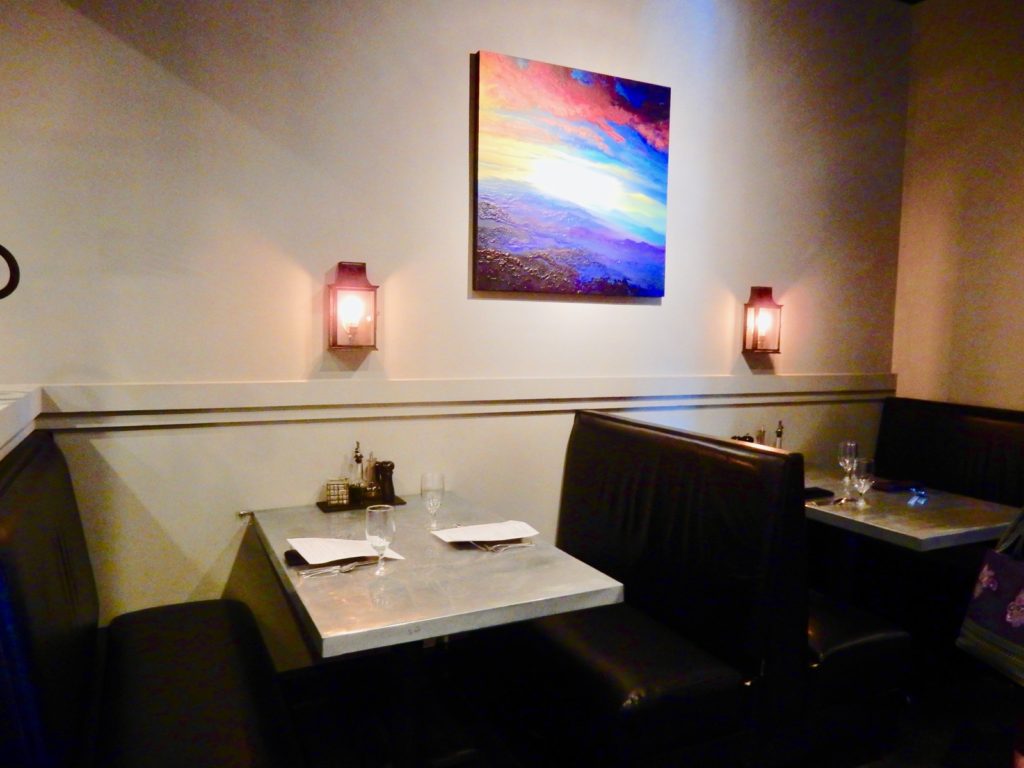 In the Boonsboro section of Lynchburg, this sophisticated restaurant is a local favorite for good reason. Cool décor – sheet metal tables meet vividly colored contemporary art on walls – compliments excellent and fresh dishes.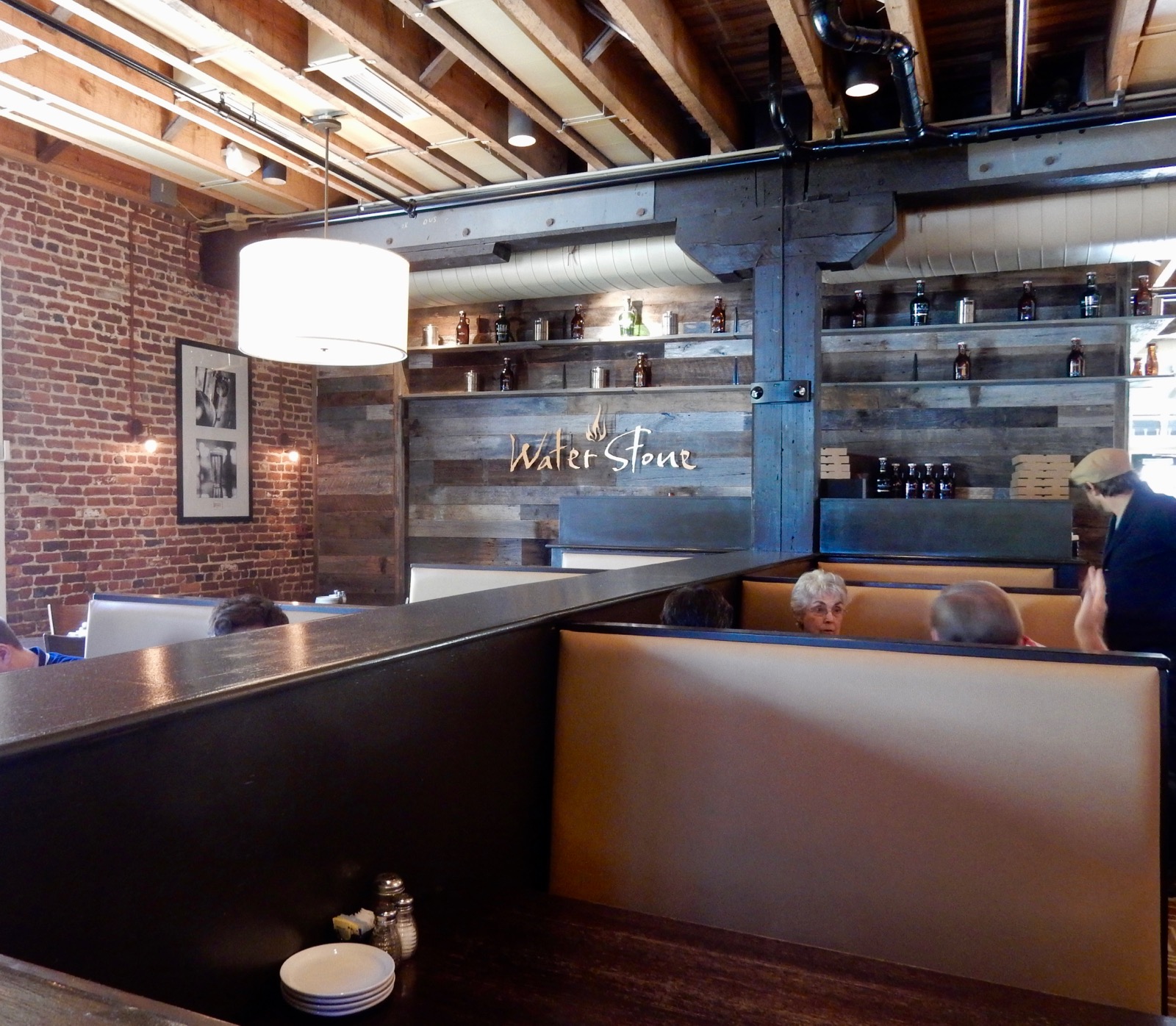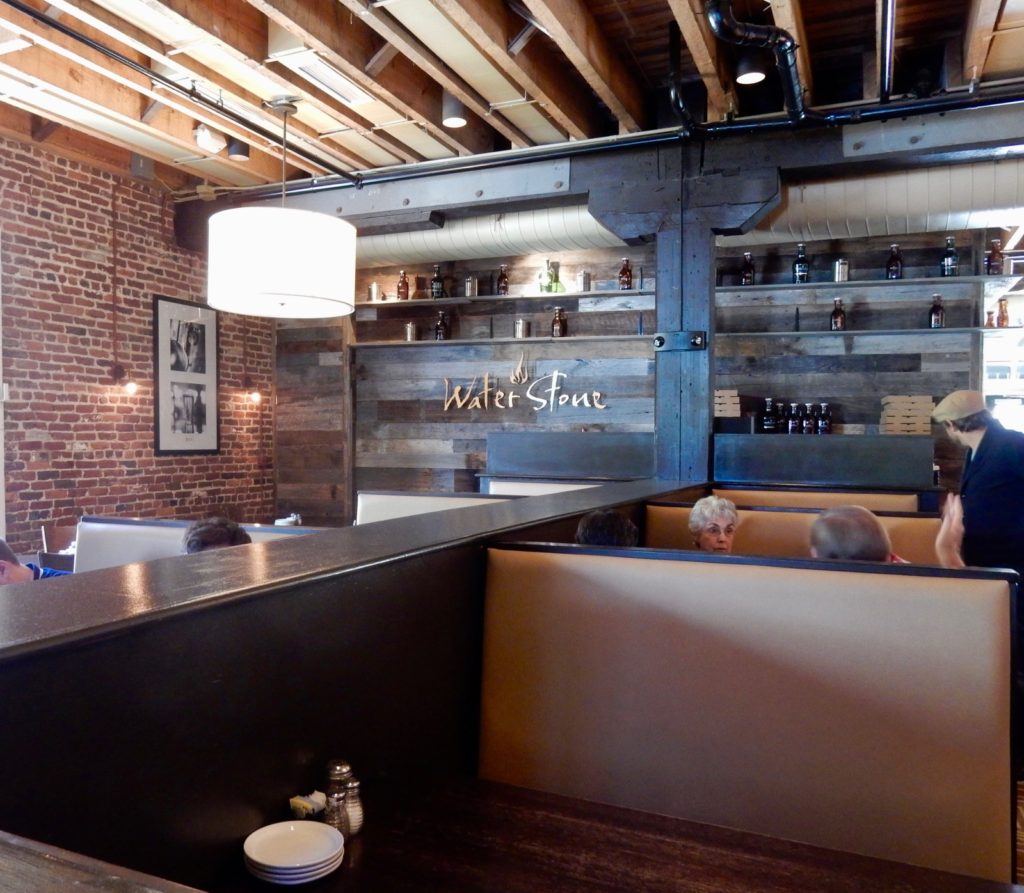 Waterstone turns out pretty darn good pizza for a Virginia spot (this, coming from a New York gal). Part of a complex that includes the old Craddock Terry Shoe factory, the ambience is brick-barn-wood-raw-ceiling-beams rustic funky, and attracts a very eclectic crowd.
Hotels in Lynchburg VA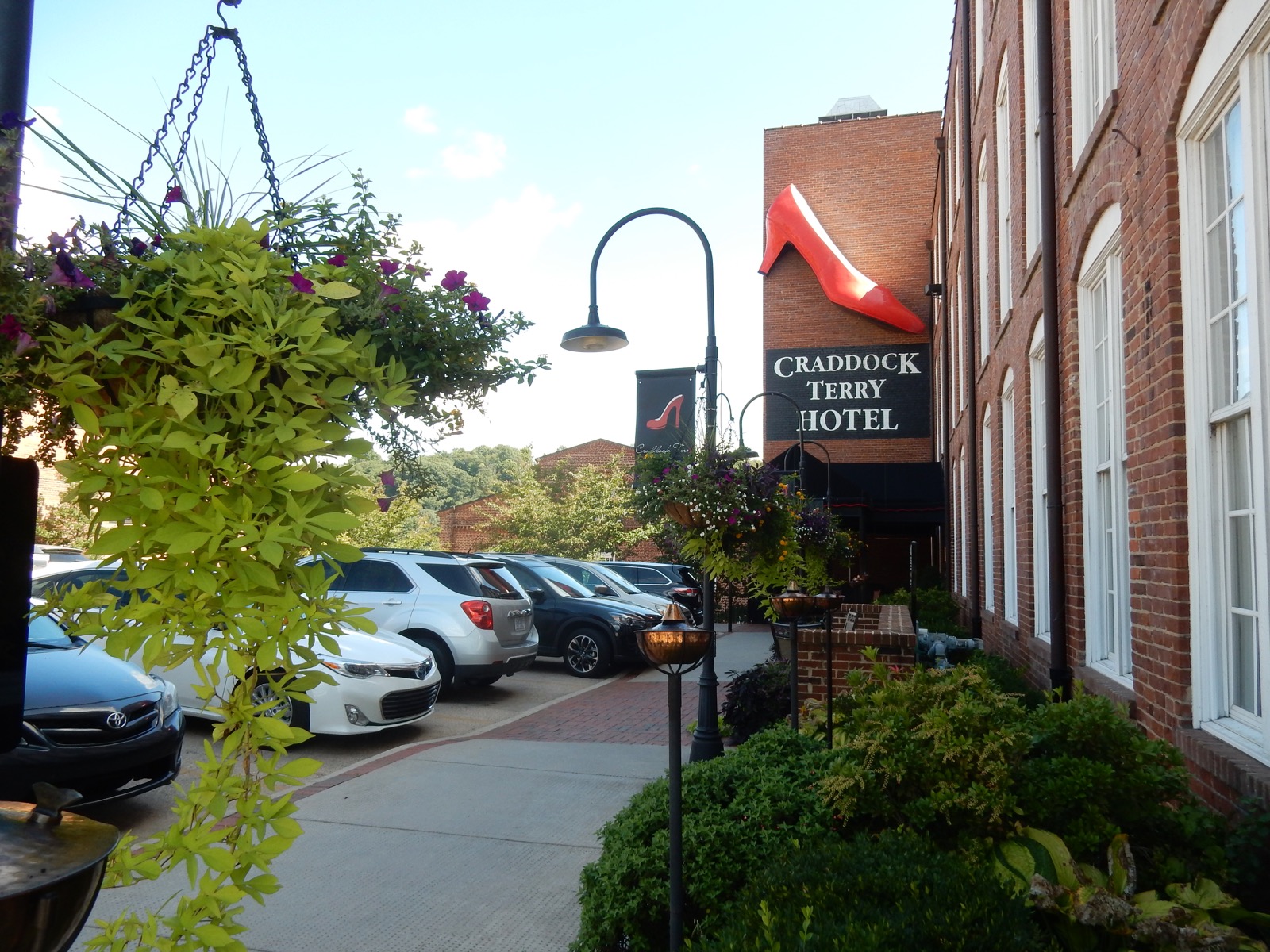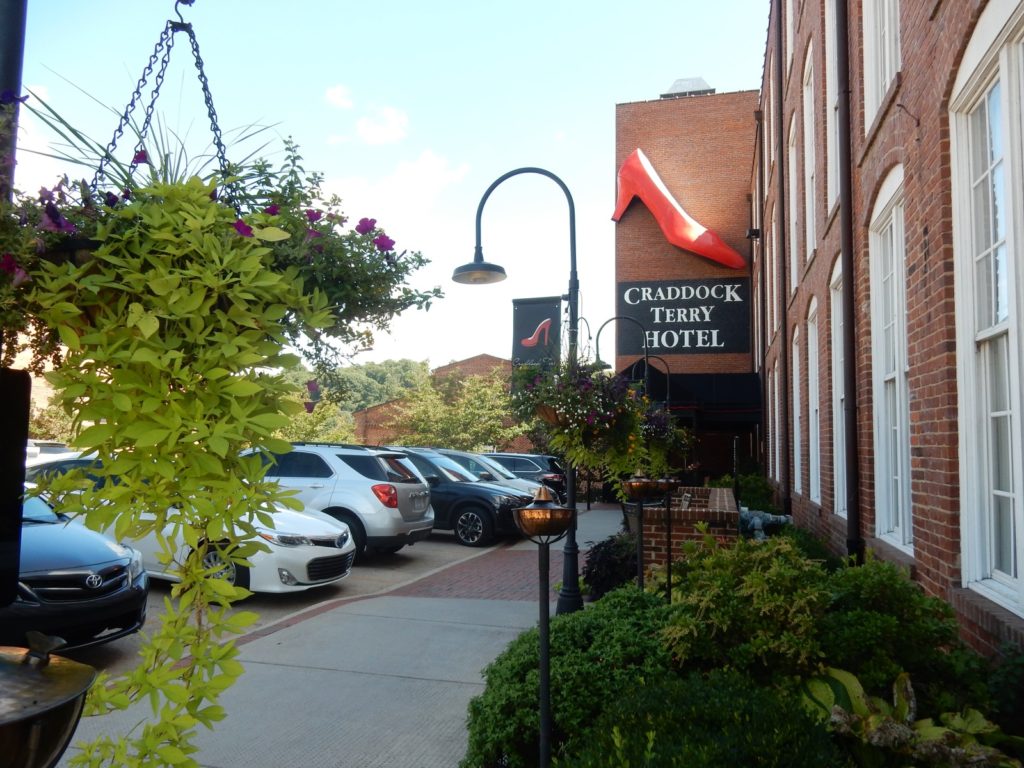 This stylish hotel, in a repurposed shoe factory, puts its best foot forward (sorry) with exemplary service, funky aesthetics, and charming, industrial-chic guestrooms.
First Impression of Craddock Terry Hotel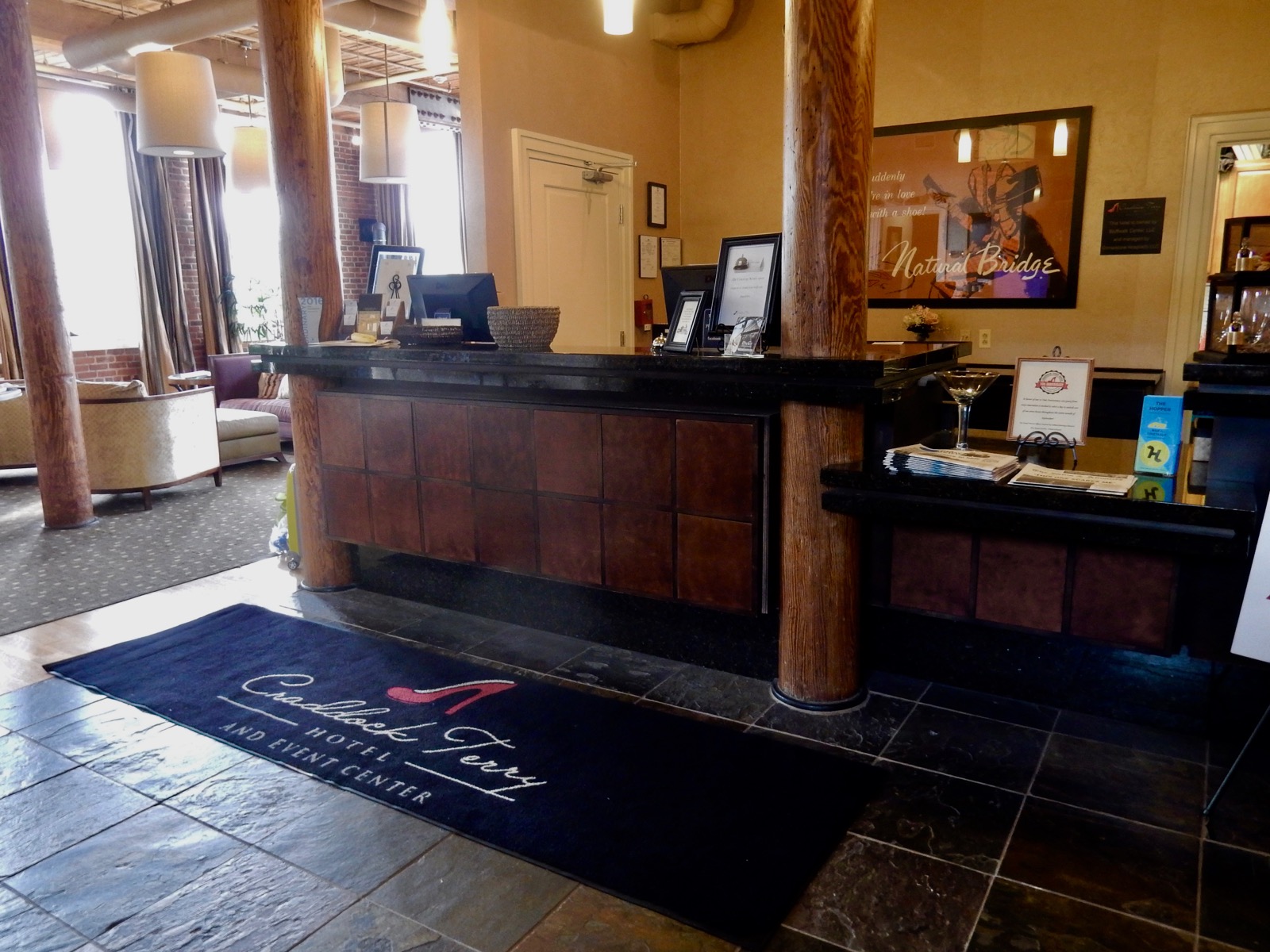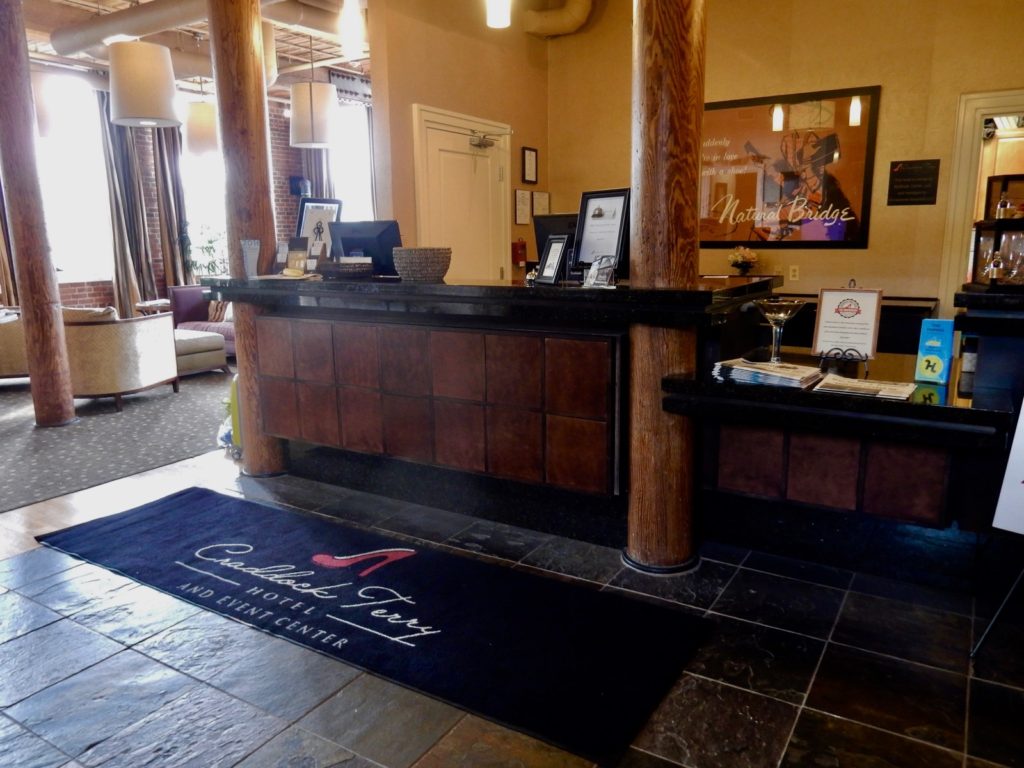 You can't miss this place – it's the stately brick building on Bluff Walk with a massive red shoe over the front door. Walk into a comfy eclectic lobby, a bit Victorian-cluttered, a bit showy-shoe museum, with Art Nueveau chairs and couches to rest your weary feet, and, how fitting, a complimentary shoe-shine post (Mon-Thurs 3:30-6pm, "gratuity welcome").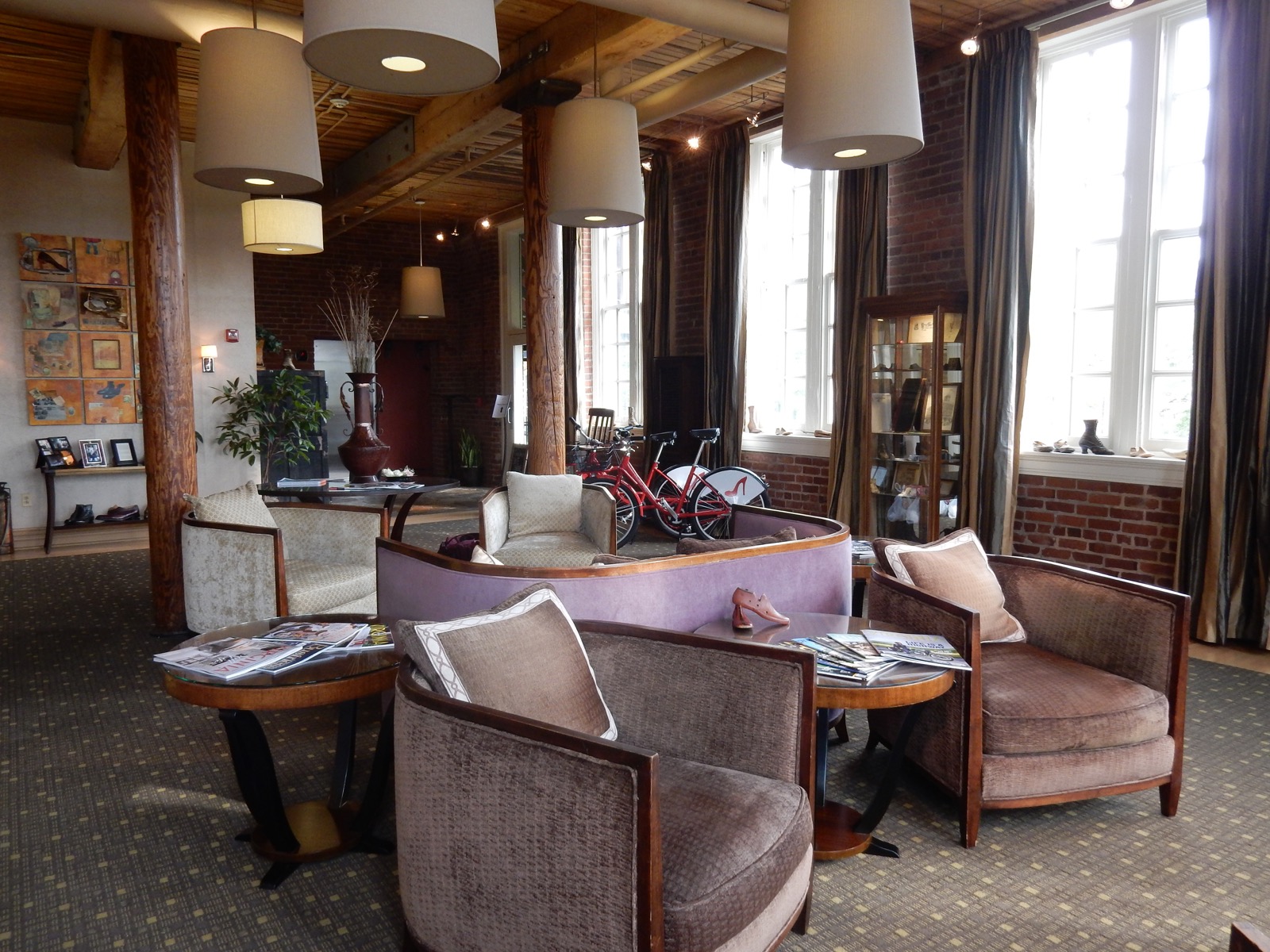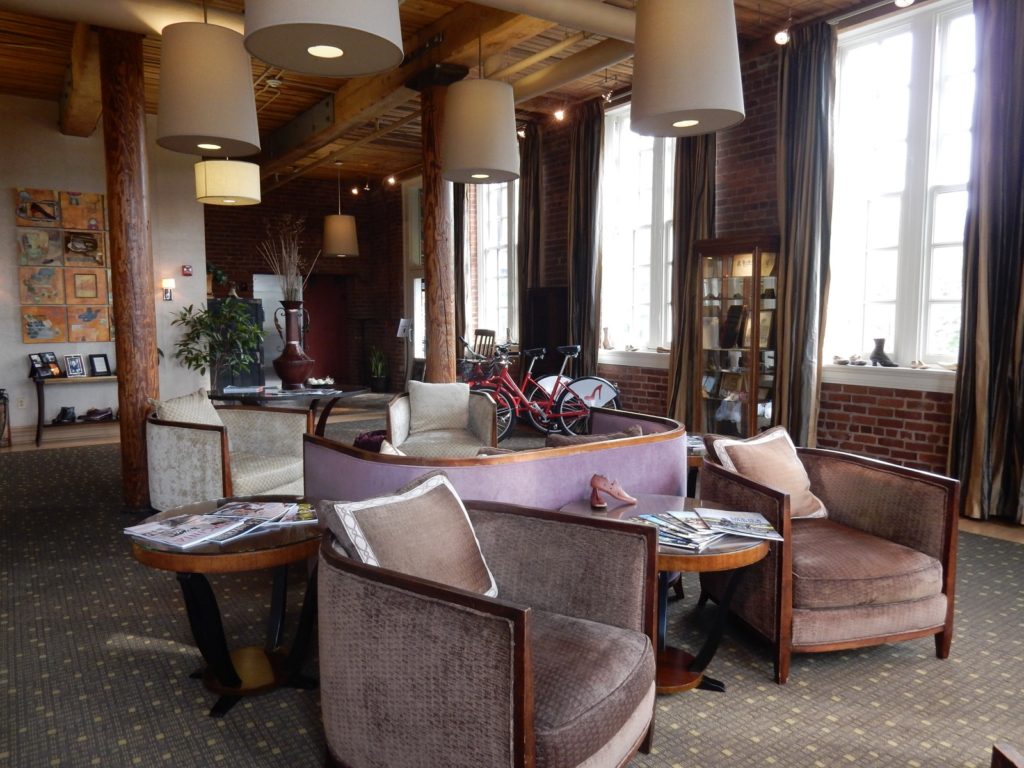 Reception is laid back and friendly, and comes with a map of the property, which sprawls – actually is terraced – downhill, with rooms and restaurants in both the Shoe Factory section (upper) and Tobacco Warehouse section (lower).
Rooms at Craddock Terry Hotel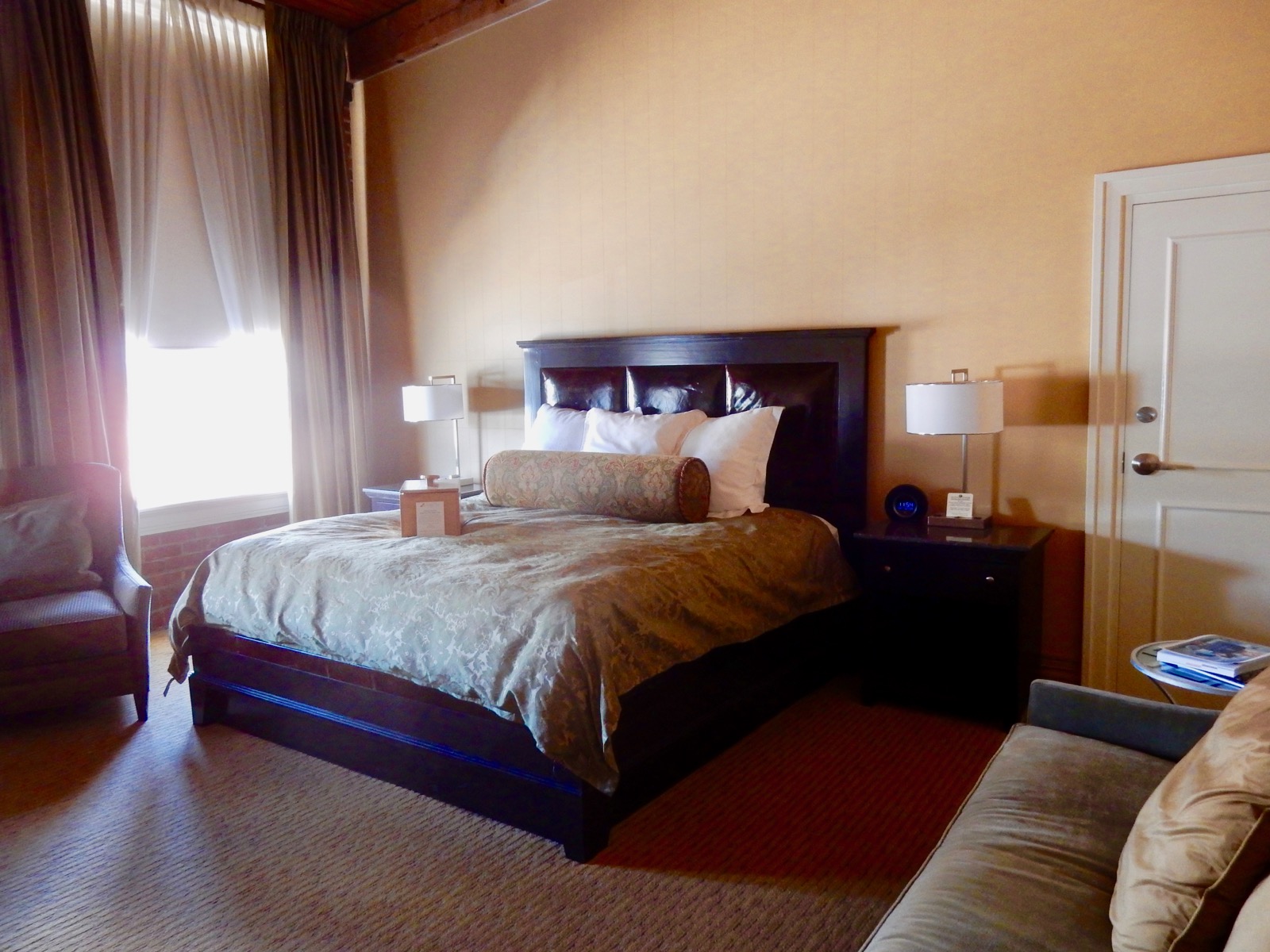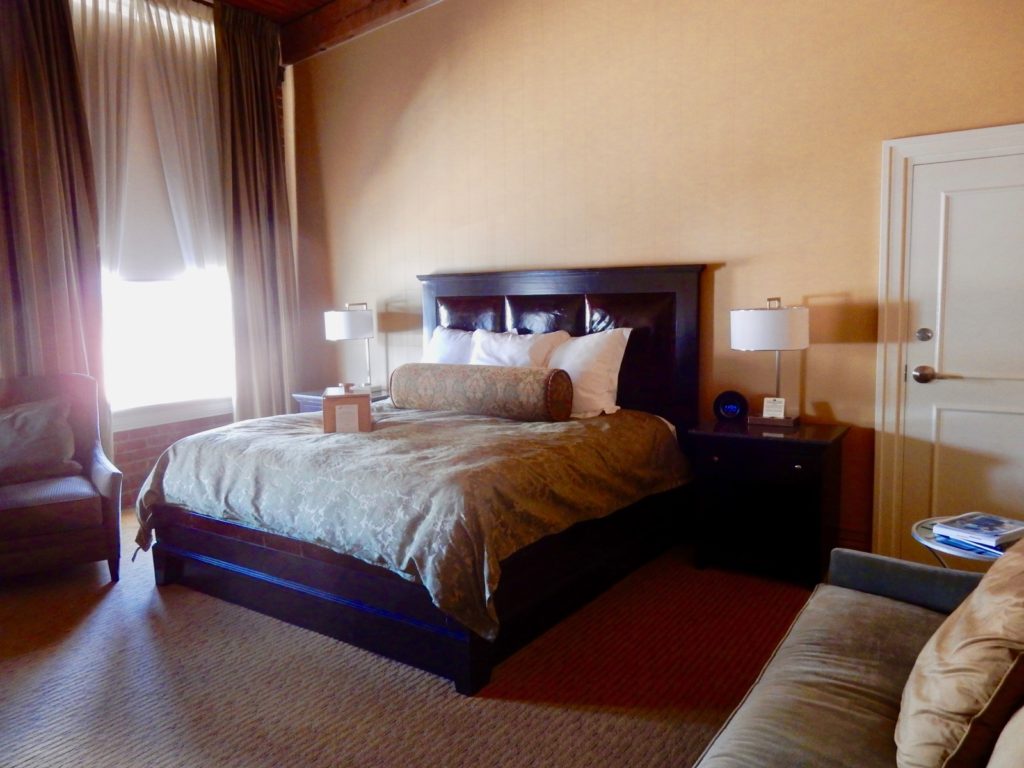 In the shoe factory building – slat wood steel and beam ceilings soar 12 to 15 feet above luxe rooms handsomely dressed in shades of moss, ecru, and exposed brick. Best of all, pillow top beds are the stuff of memories. They are so sinkably, sinfully restful, they are often the first thing that guests remark on. Like a good boutique, there are reminders of the hotel's former iteration everywhere.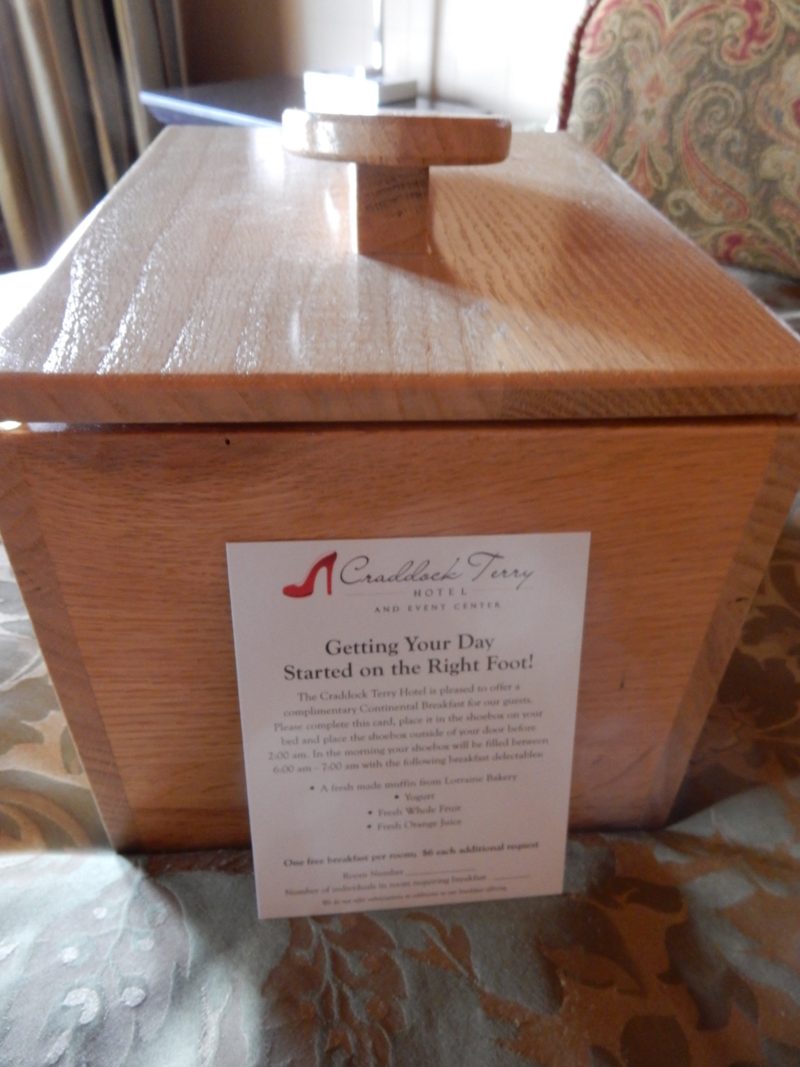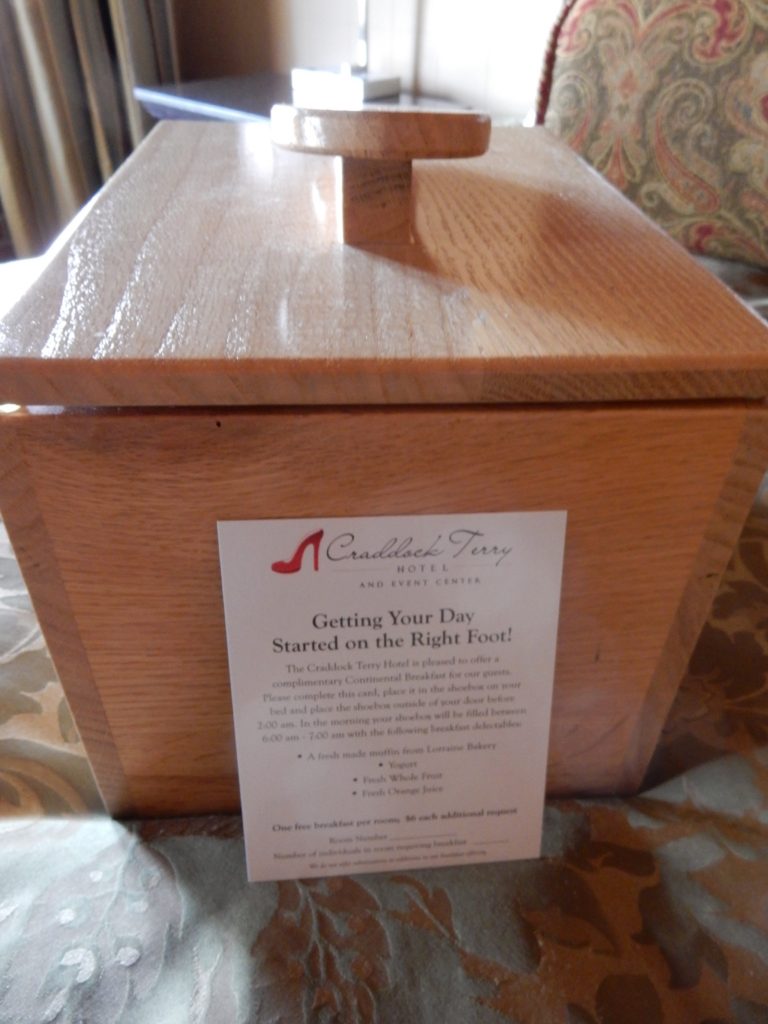 A different type of shoe on each door specifies your room number. Shoe art adorns the walls. The bath mat is in the shape of a foot. But the coolest artifact awaits you on the bed: a hefty wood shoebox used to bring breakfast to your door.
Fill out the short form inside, leave the box outside your door, and sometime between 6 and 7am,  find a fresh muffin, yogurt, banana, and OJ inside. (Use the Kerug Coffee maker in the room to complete your morning meal).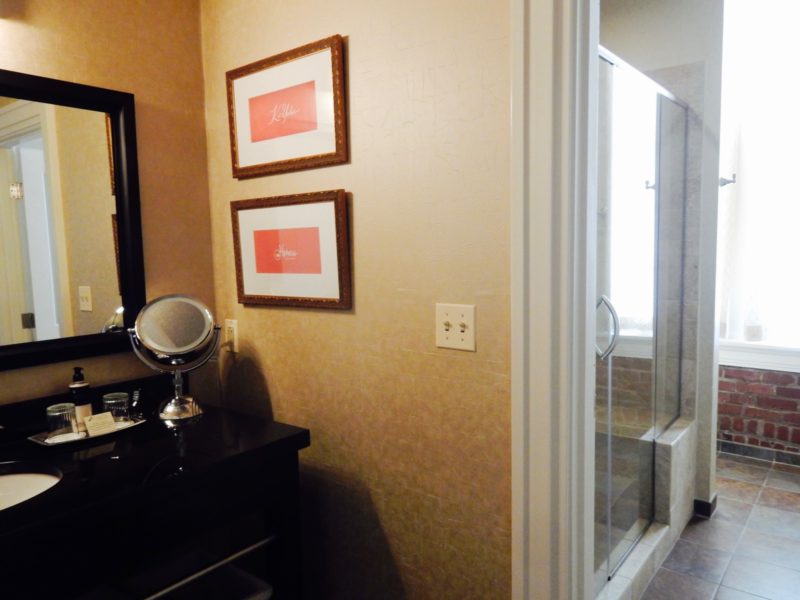 Though the lighting in the large marble bathroom is a bit dim, the humongous stone tile shower, large enough for two or more, more than makes up for it. Rooms from $136 – $245. Includes parking and Continental Breakfast delivered to your door.