WHY GO: Yorktown VA is where "stuff got real" for the Continental Army during the American Revolution. The British General Charles Cornwallis, realizing that his opponents were better equipped and more prepared than he believed, surrendered on the field of Yorktown, paving the way for an American Victory.
The quaint port village of Yorktown is surrounded by the Colonial National Historic Park, which includes, of course, the Battlefield.
But there are other charms to this riverfront town, including Historic Yorktown and one of the best interpretive Living History Museums in the country.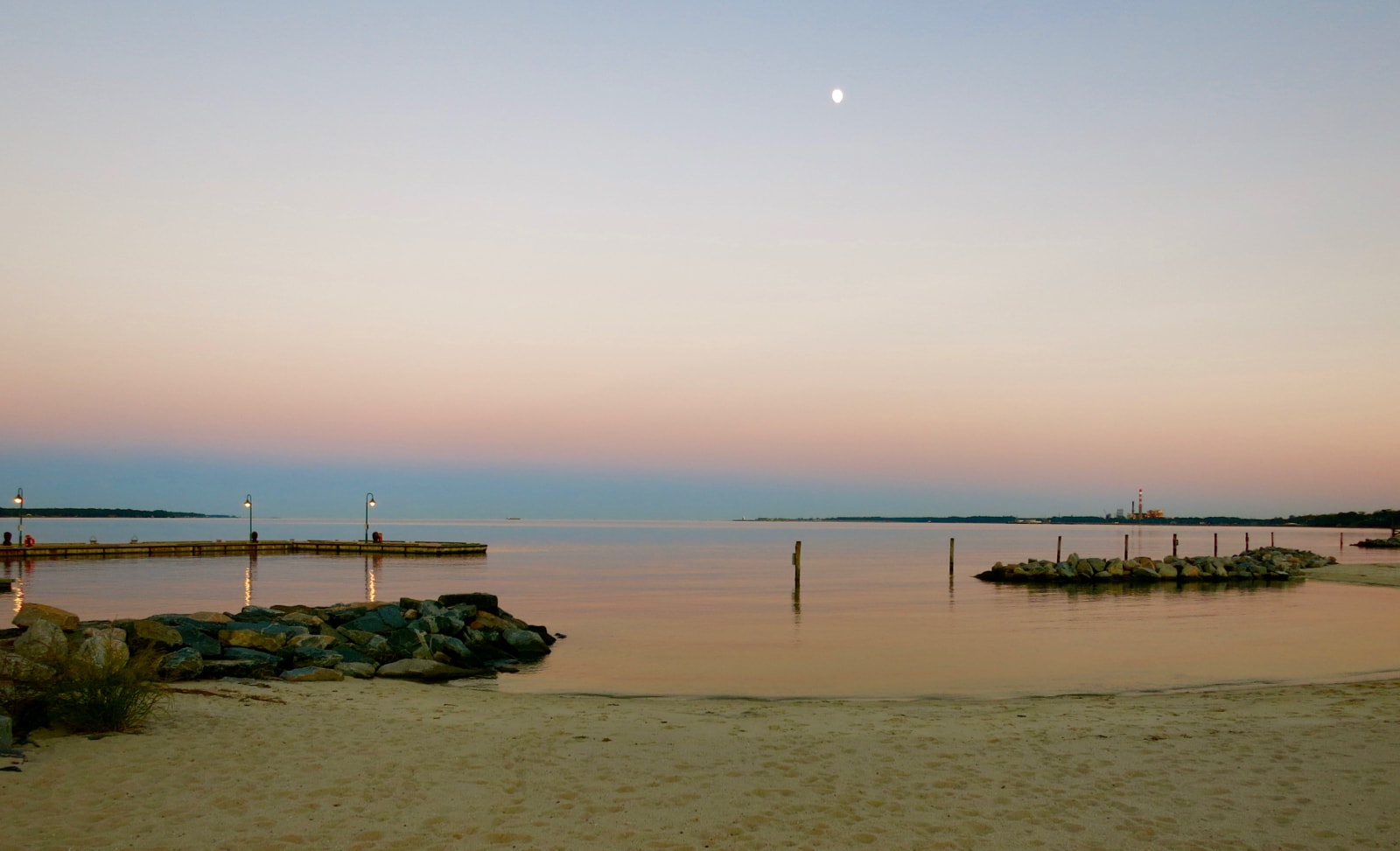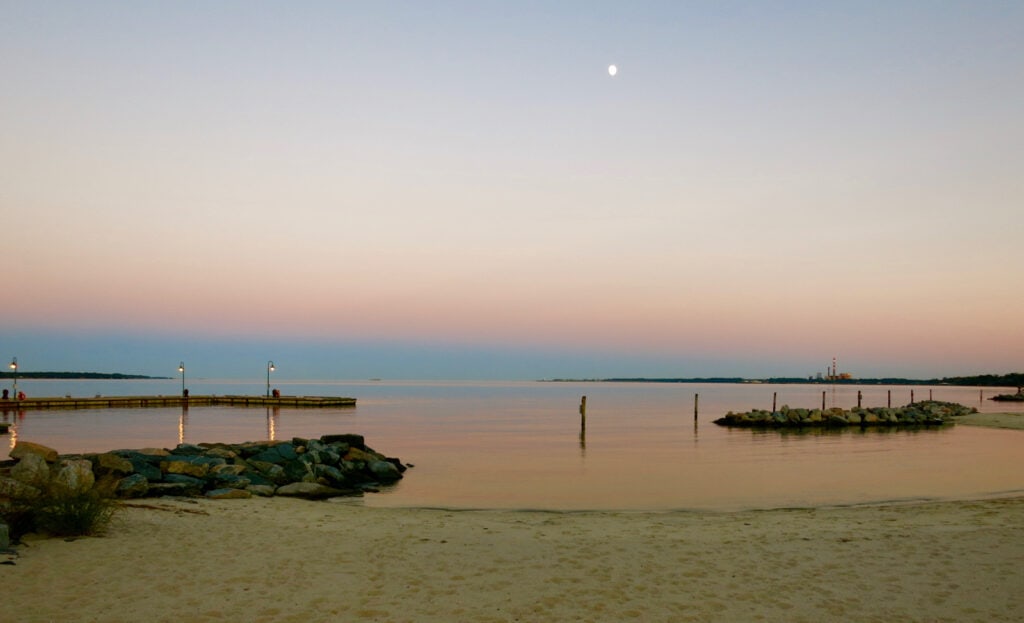 So stay way after the crowds leave for a tranquil, frozen-in-time stroll on the Riverwalk at dusk for enchanting views. And then bed down in a luxury B&B on Main St. for a most immersive US History experience.
Two more Virginia towns, each just 30 minutes away, provide additional experiences for your American History Loving soul. Head to Hampton VA, where the first slaves came to our shores in 1619; and Newport News VA – for one of the top Maritime Museums in the world.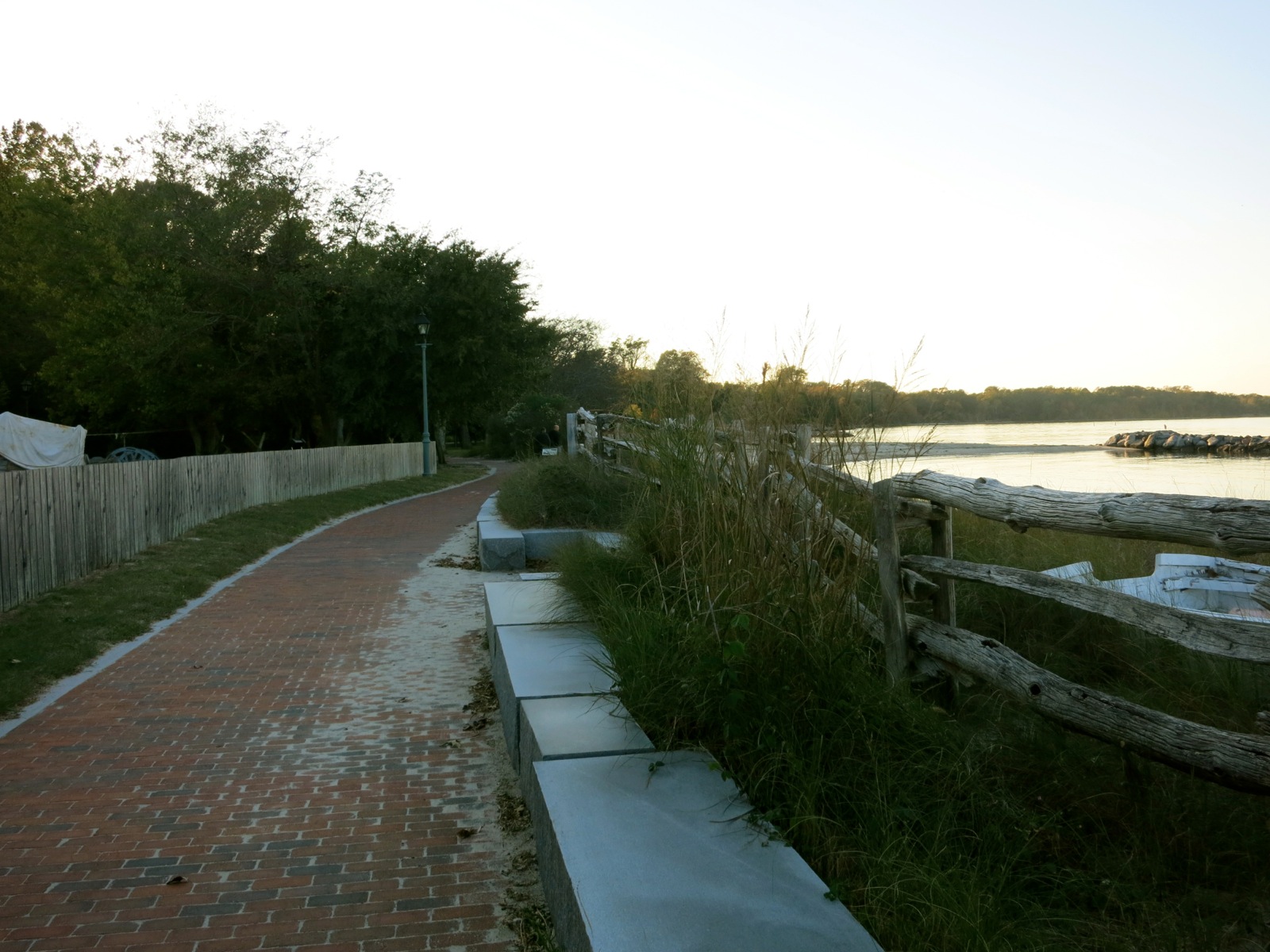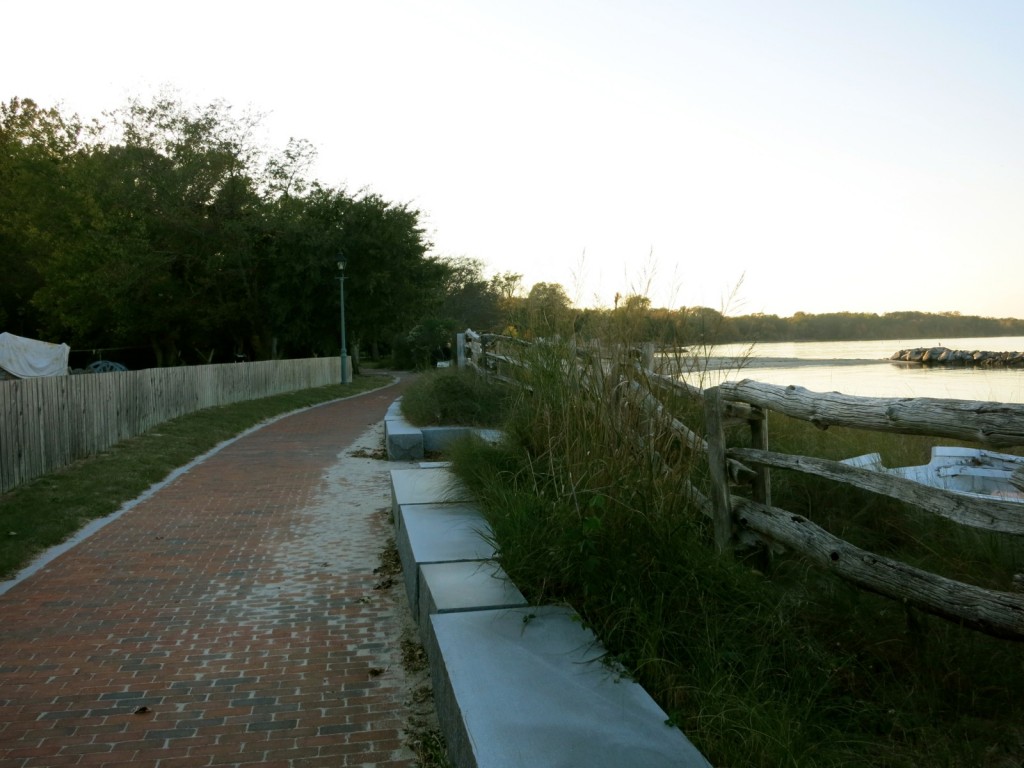 This free service makes nine stops every 25 minutes on its loop around Yorktown. Drivers provide some narration, and one loop around will give you a good overview of the sites.
Though Yorktown is small enough to walk, you may want to catch a ride after a long day of touring. April – May (Daily) – 11 am to 5 pm, May 24 – September 1 (Daily) – 10 am to 5:30 pm, September- October, 11 am to 5 pm.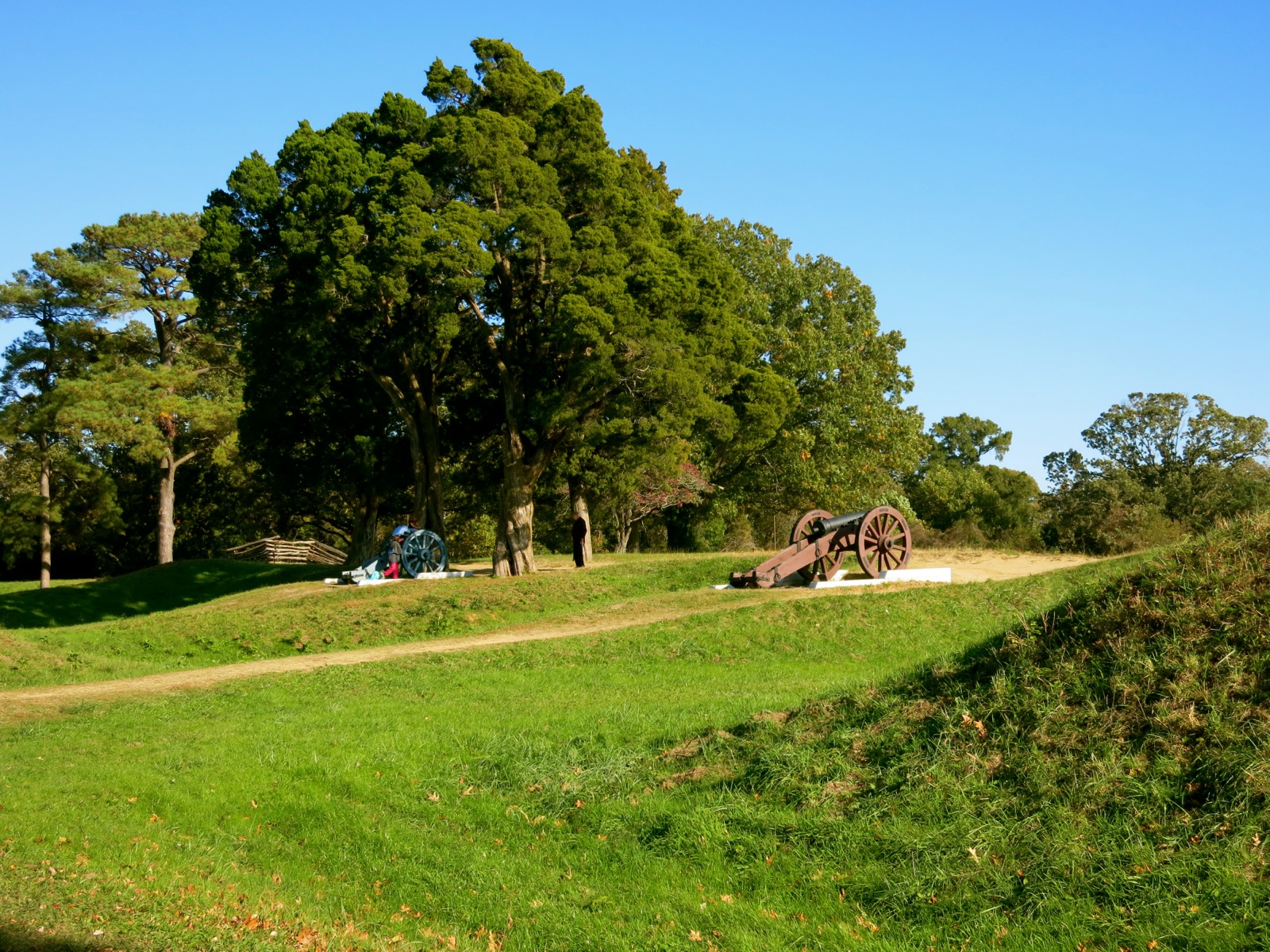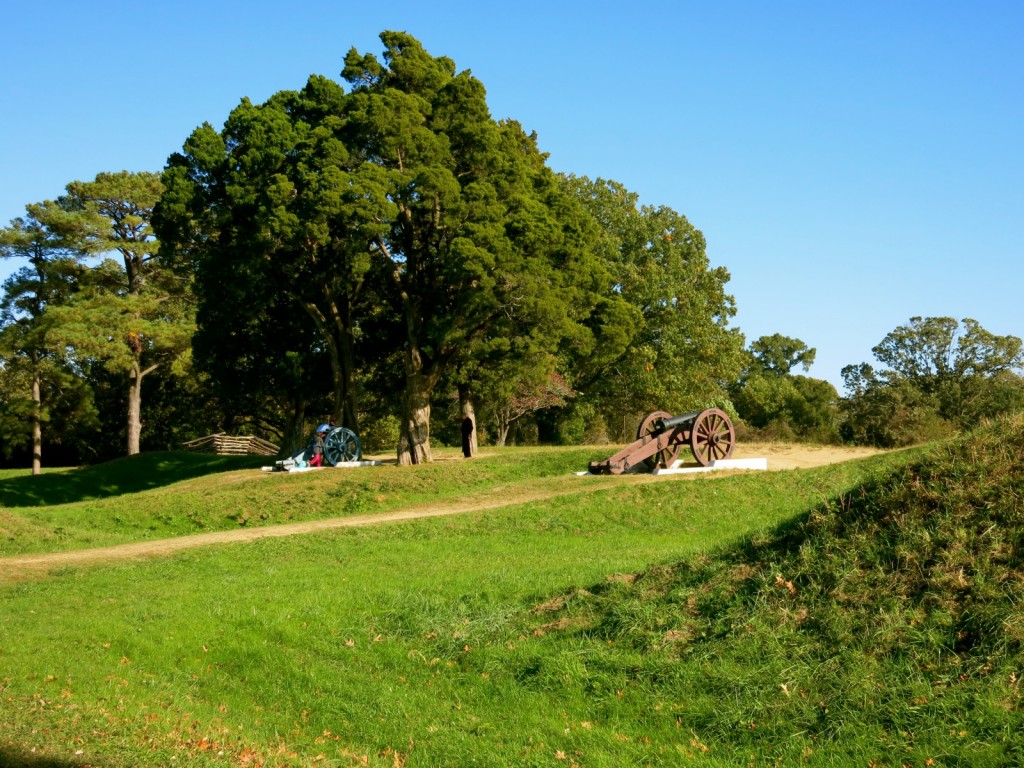 Though it took two years after British General Charles Lord Cornwallis accepted surrender at Yorktown for the Treaty of Paris to end the British-American war, historians mark this major battle in 1781 as the defining turning point in the conflict.
In the seventh year of the Revolutionary War, and trusting that General Washington had "forged an army from farmers and shopkeepers," Cornwallis misjudged the enemy when he and his men arrived in and fortified the Port of Yorktown following a successful campaign through North Carolina and Virginia.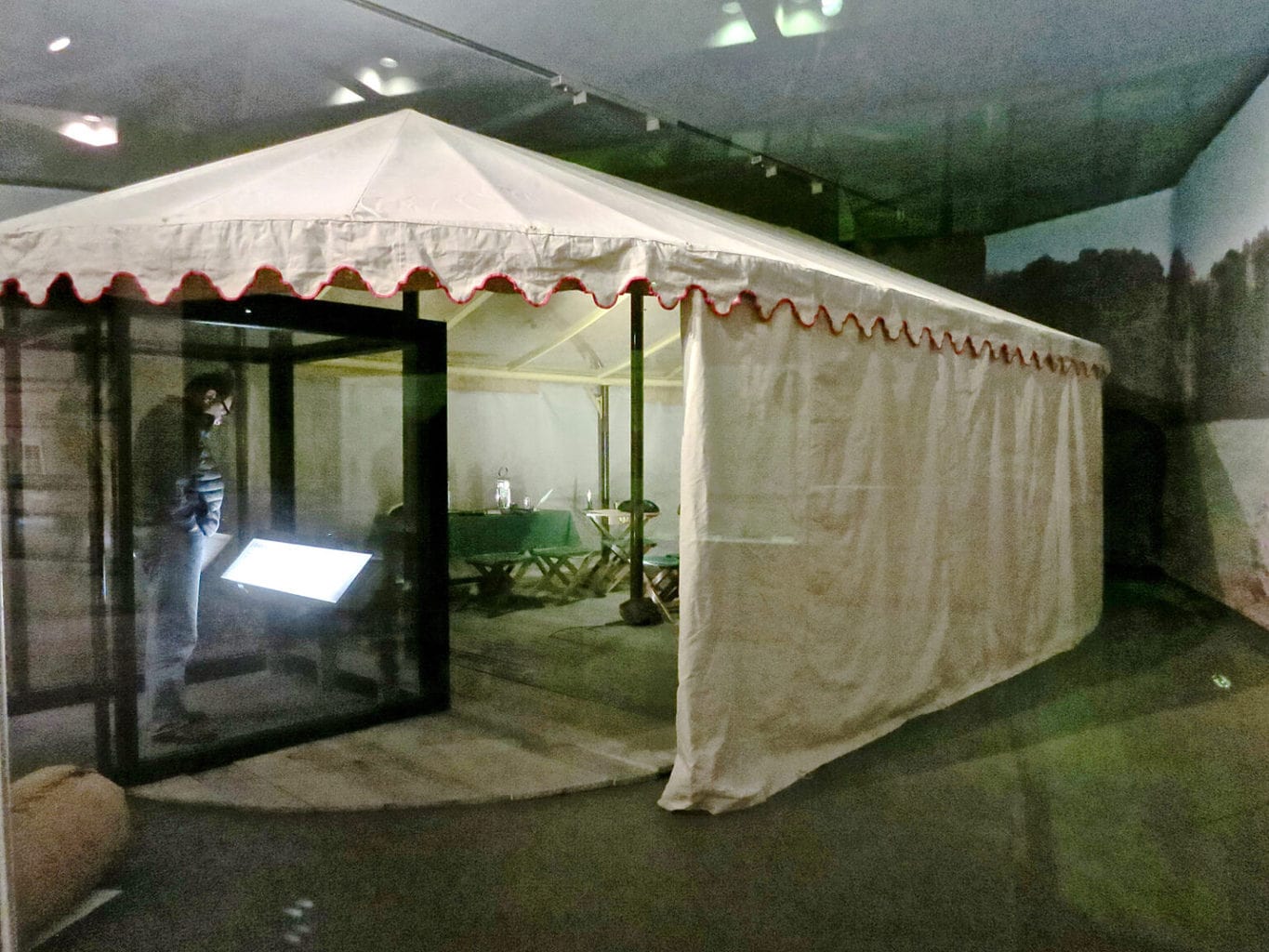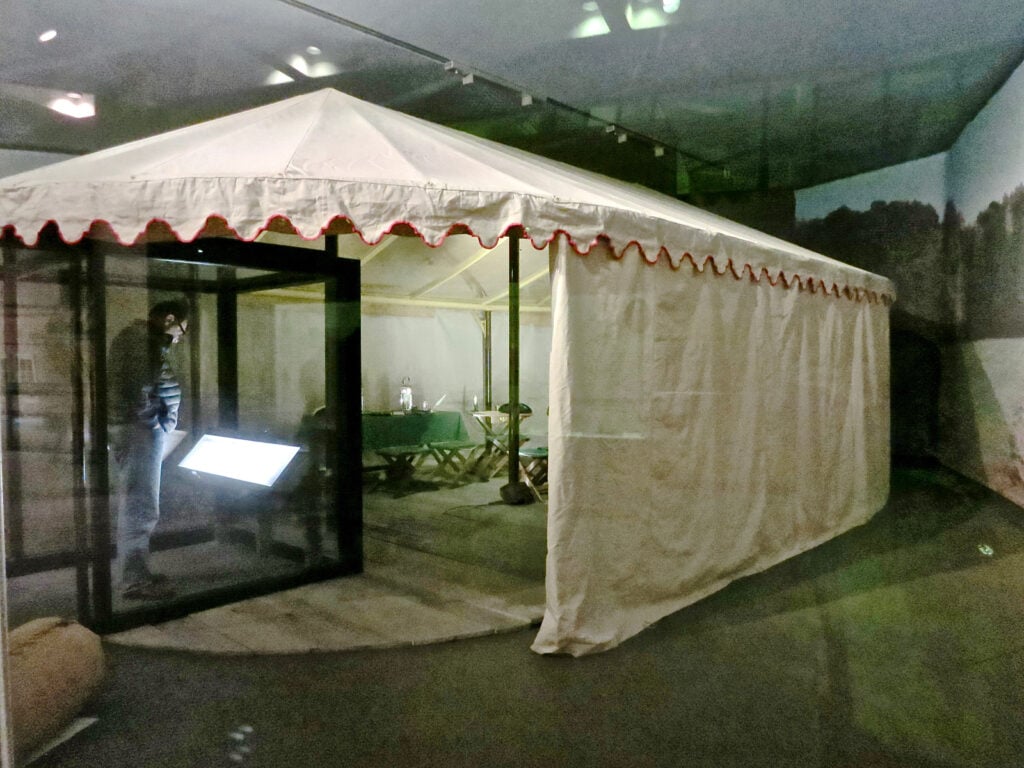 What Cornwallis didn't know, as he made his way up the coast, was that the Marquis De Lafayette, who had been tracking him, sent word to Generals George Washington and General Rochambeau in New York to come to Virginia at once.
The story of how 14,000 Franco-American soldiers defeated the strongest army in the world is told both on the field and in a intelligent, multi-media Visitor's Center.
Walk through a creaking, full sized ship that takes up most of the room. And then emerge to see George Washington's original field tent (complete with tears and stains) and Lord Cornwallis's campaign table. Plan to spend an hour on a 7 mile driving tour, and another 30 minutes or more in the Visitor's Center. Opened daily 9:00 a.m. to 5:00 p.m.; closed Thanksgiving, Christmas, and New Years Day, $7.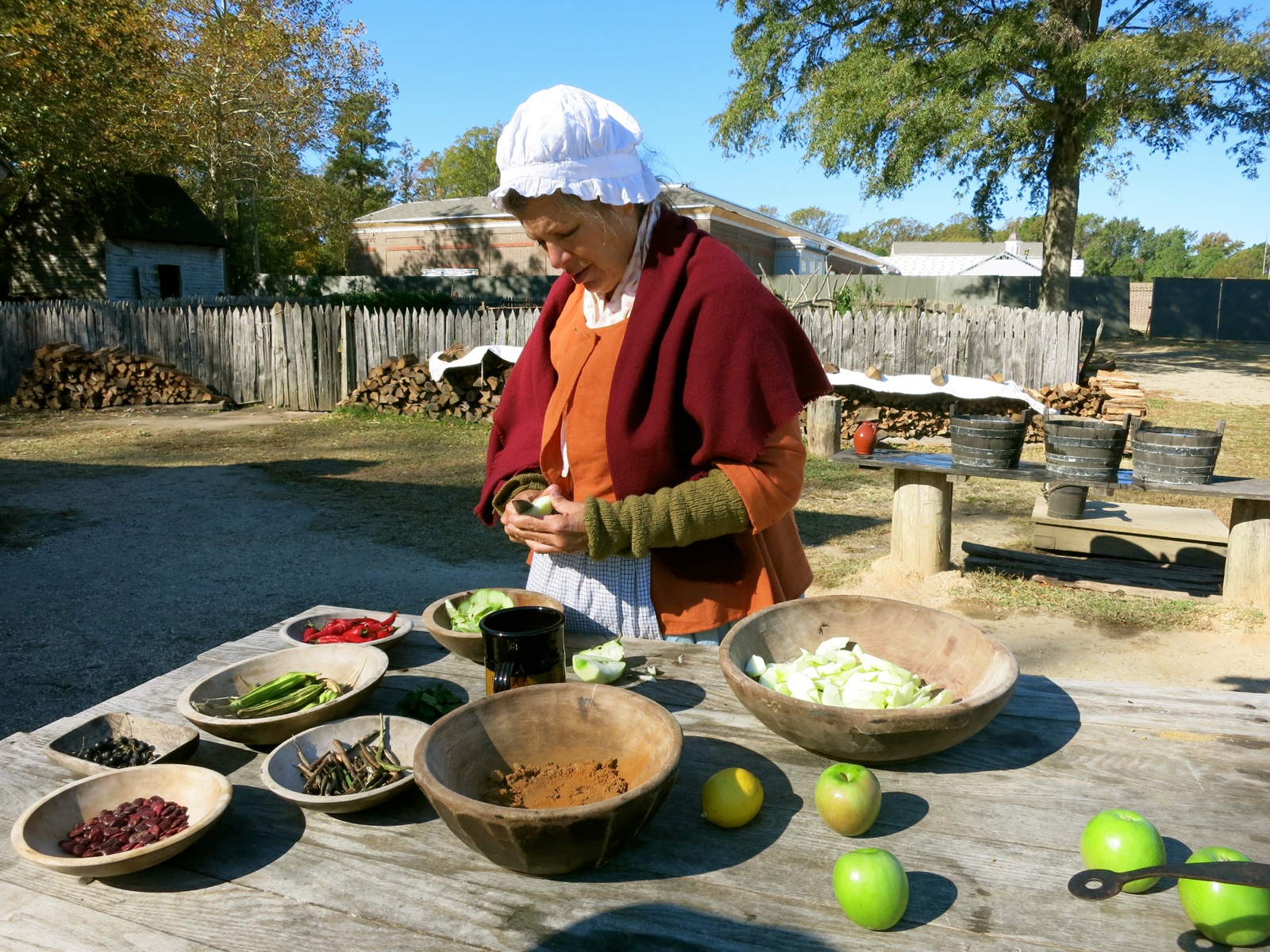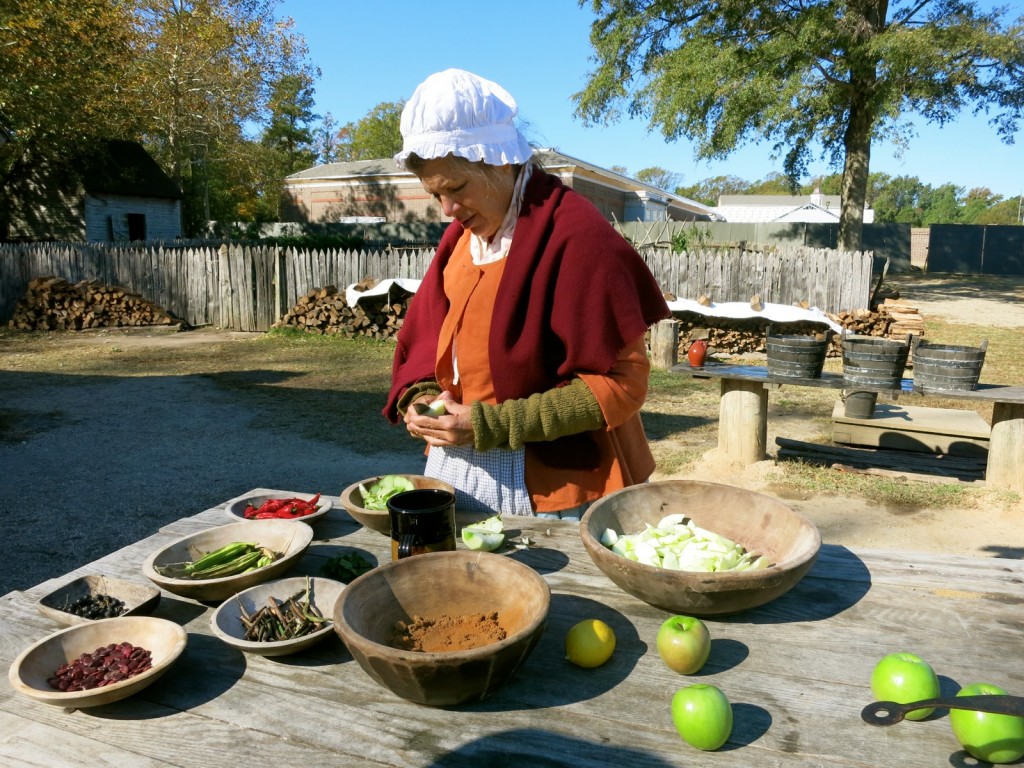 This incredible Living History Museum is a trio of terrific exhibitions, encompassing a Continental Army Encampment with shooting, mustering and medical demos, a 1780 Farm, complete with cooking and pickling tips, and an excellent museum.
Begin in the Museum
Your journey begins in a series of themed galleries. Among many important artifacts there's an original 1776 broadside (what passed for a newspaper) declaring the colonies' independence from England.
Also, set your eyes on renderings of the reading of the Declaration of Independence in lower Manhattan at Bowling Green and the subsequent toppling of a statue of King George III (which was melted down and used for cannon balls).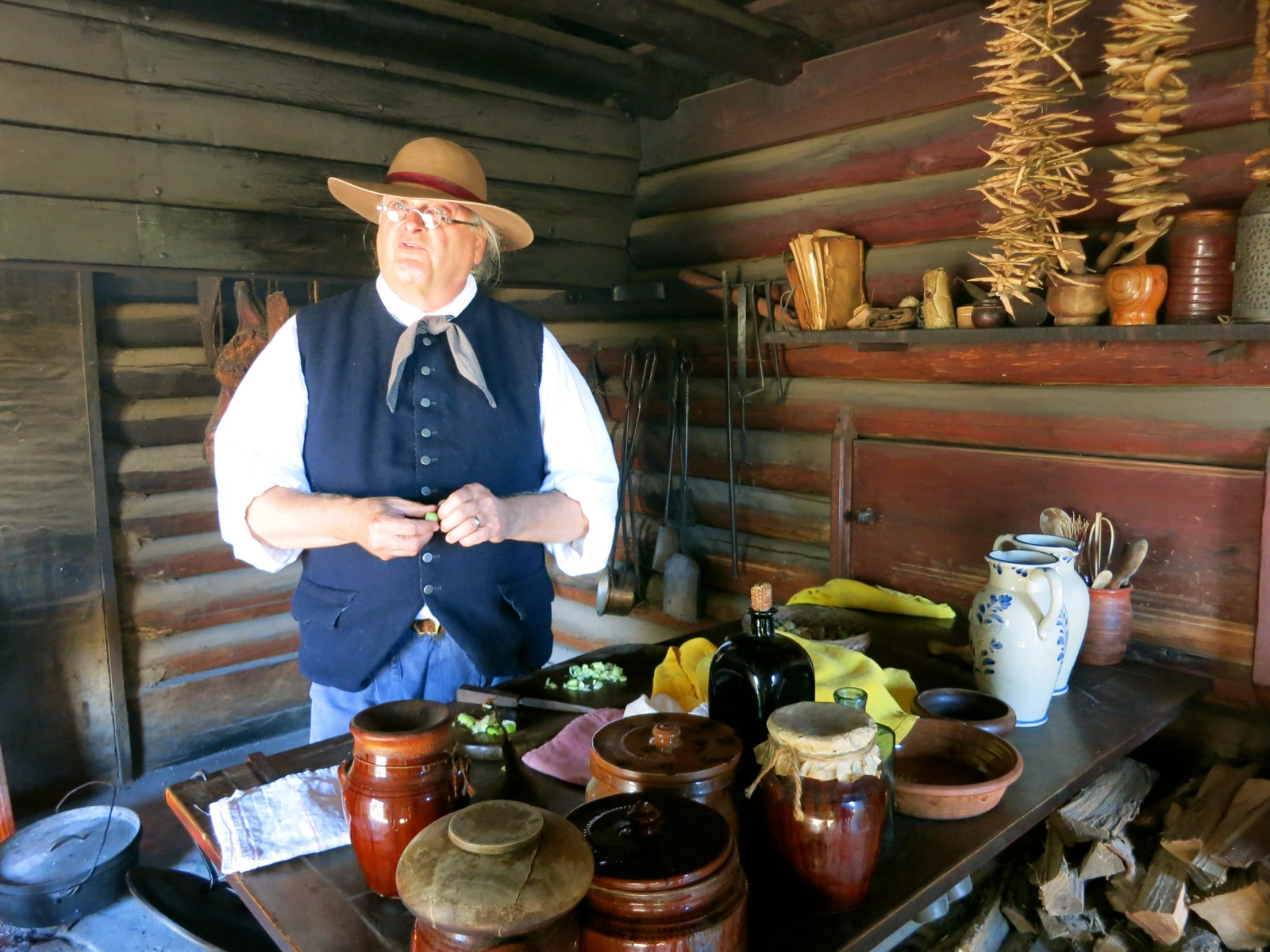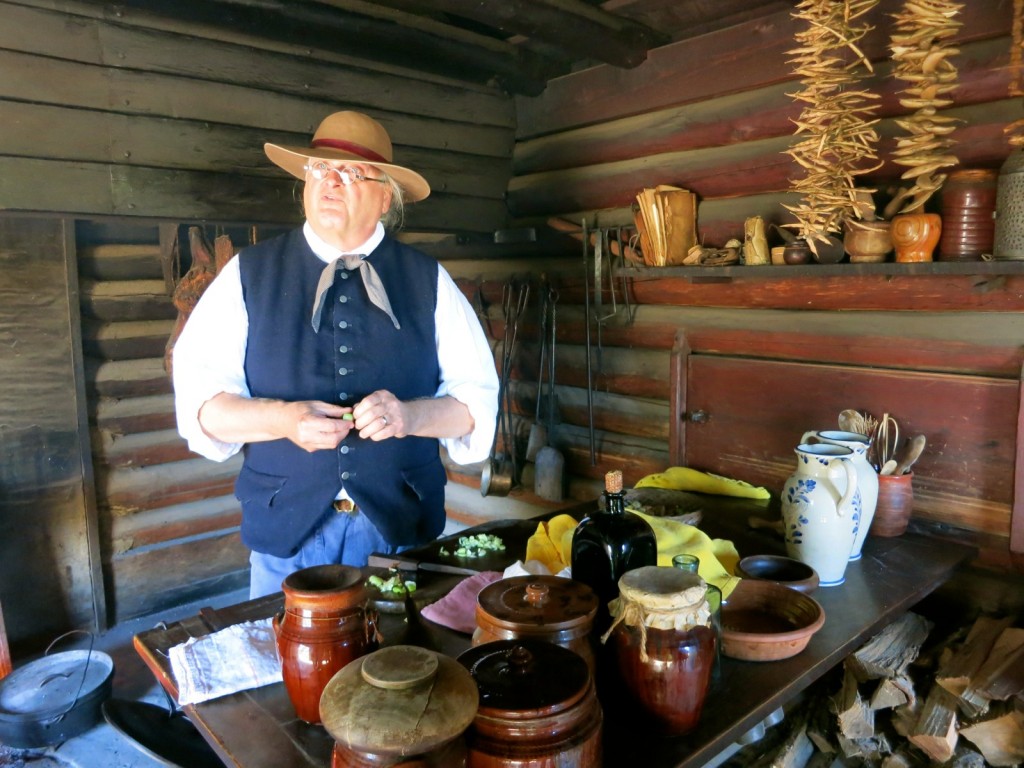 Moving outside to the 1780's Farm, stop to speak to costumed interpreters who do as well as teach. Greg Schneck discusses the best way to dry herbs and pickle vegetables in crock-pots.
For the nose-to-tail devotees, he even butchers a hog around the holidays (though slaughtering is, thankfully, done offsite). "Brings in a lot of people," Schneck says.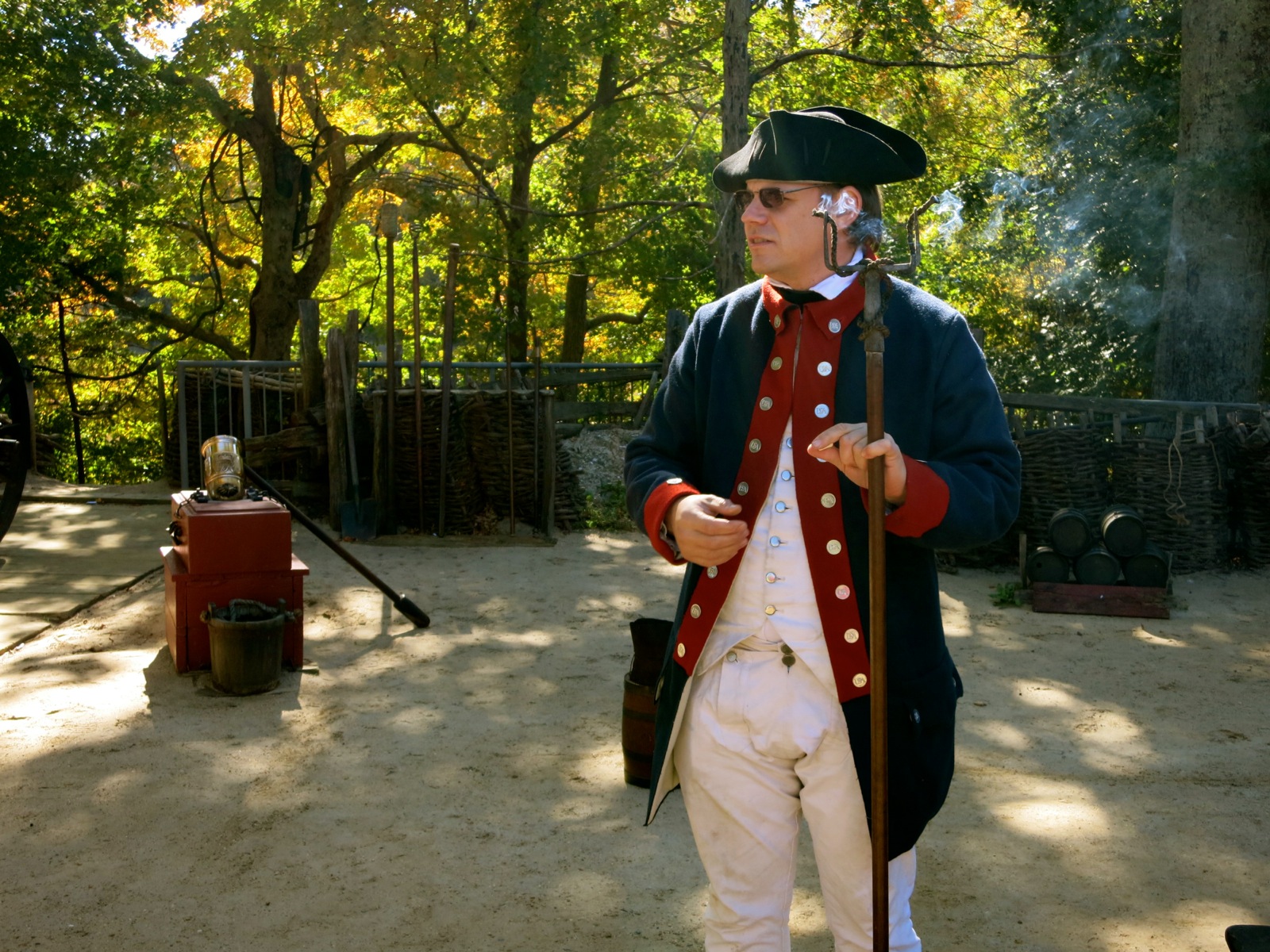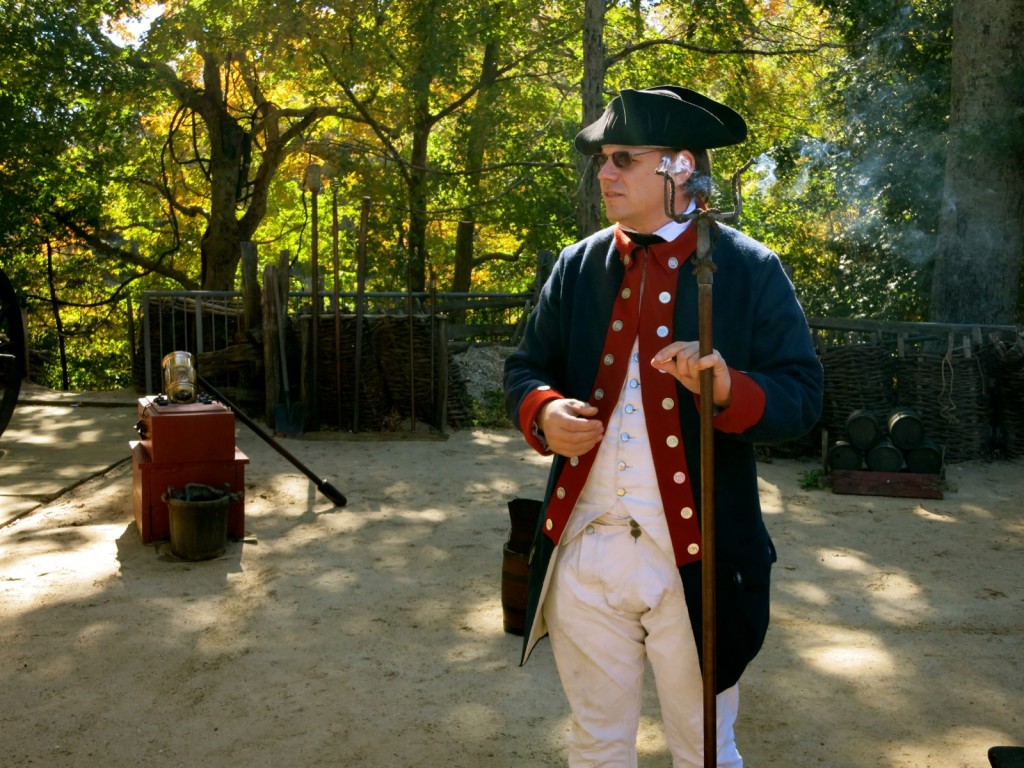 Army Encampment And Medicine
Next, to the Army Encampment for a demonstration of artillery fire. You'll learn the difference between cannonballs – to take down walls; and "bombs" – to go over them. "Bombs bursting in air," referenced the use of mortar fire, not fireworks, at Ft. McHenry, after which "our flag was still there."
Knowing this is all well and good, but nothing beats a great – loud – show of military might. Docents here, dressed in Army garb, do it with a flourish. Kids – and their parents and teachers – stand captivated.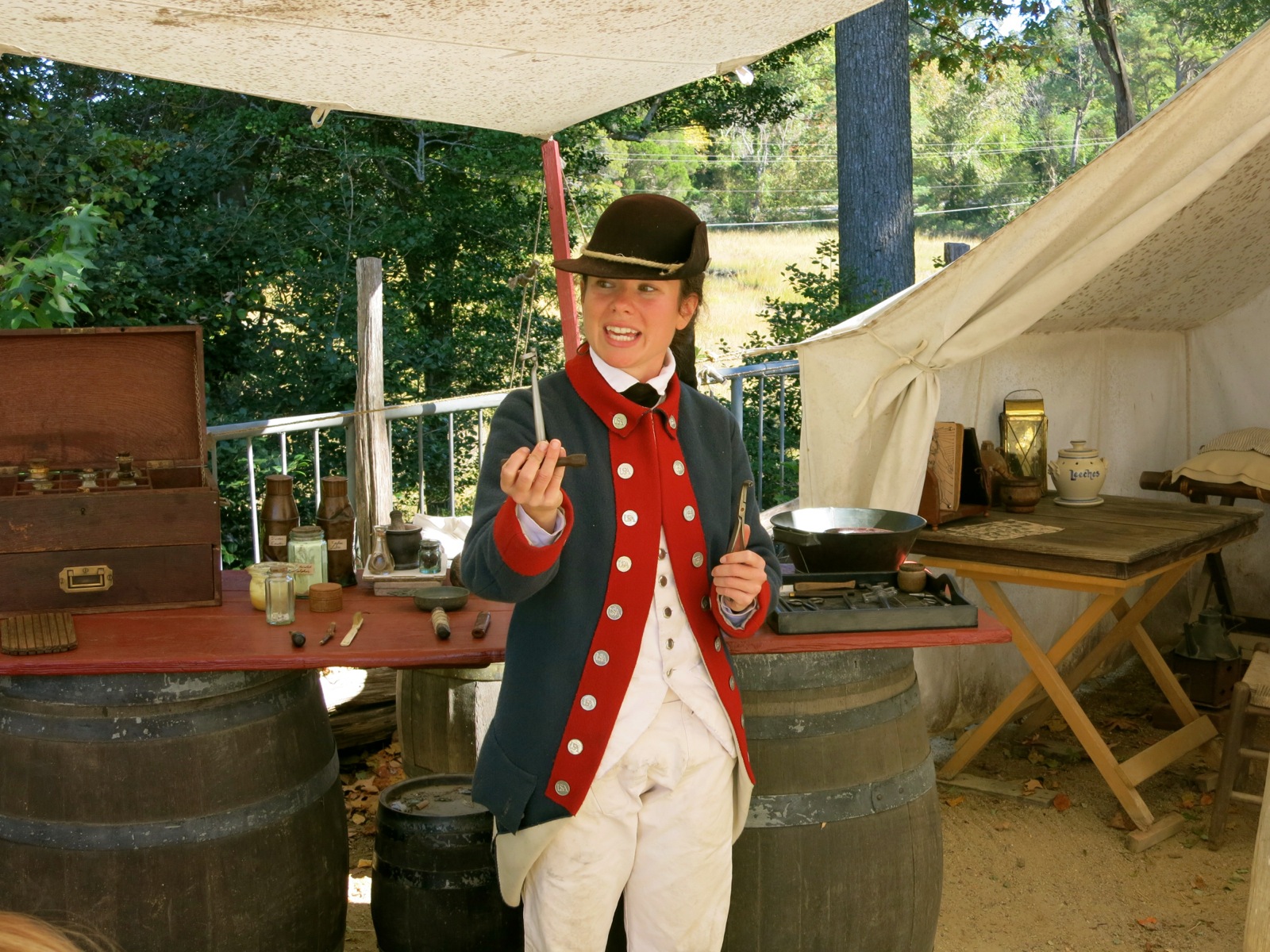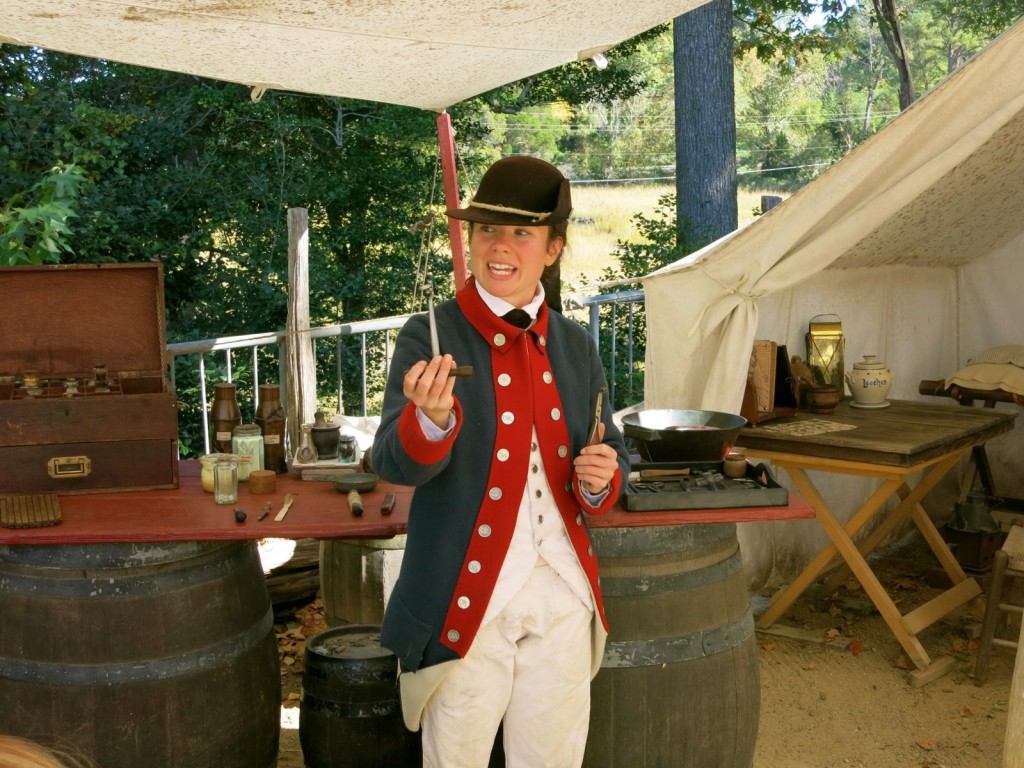 The surgeon's tent is another crowd-pleaser. Before antibiotics and anesthetics, how were war wounds, illness and the ever-present stomach ailments treated? Most of the time, the cure was worse than the disease.
All interpreters here know their history and are champs at working a crowd – two skills that make this one of the best Living History Museums in the country. Open daily 9-5. $15.25 adults, $7.50 kids.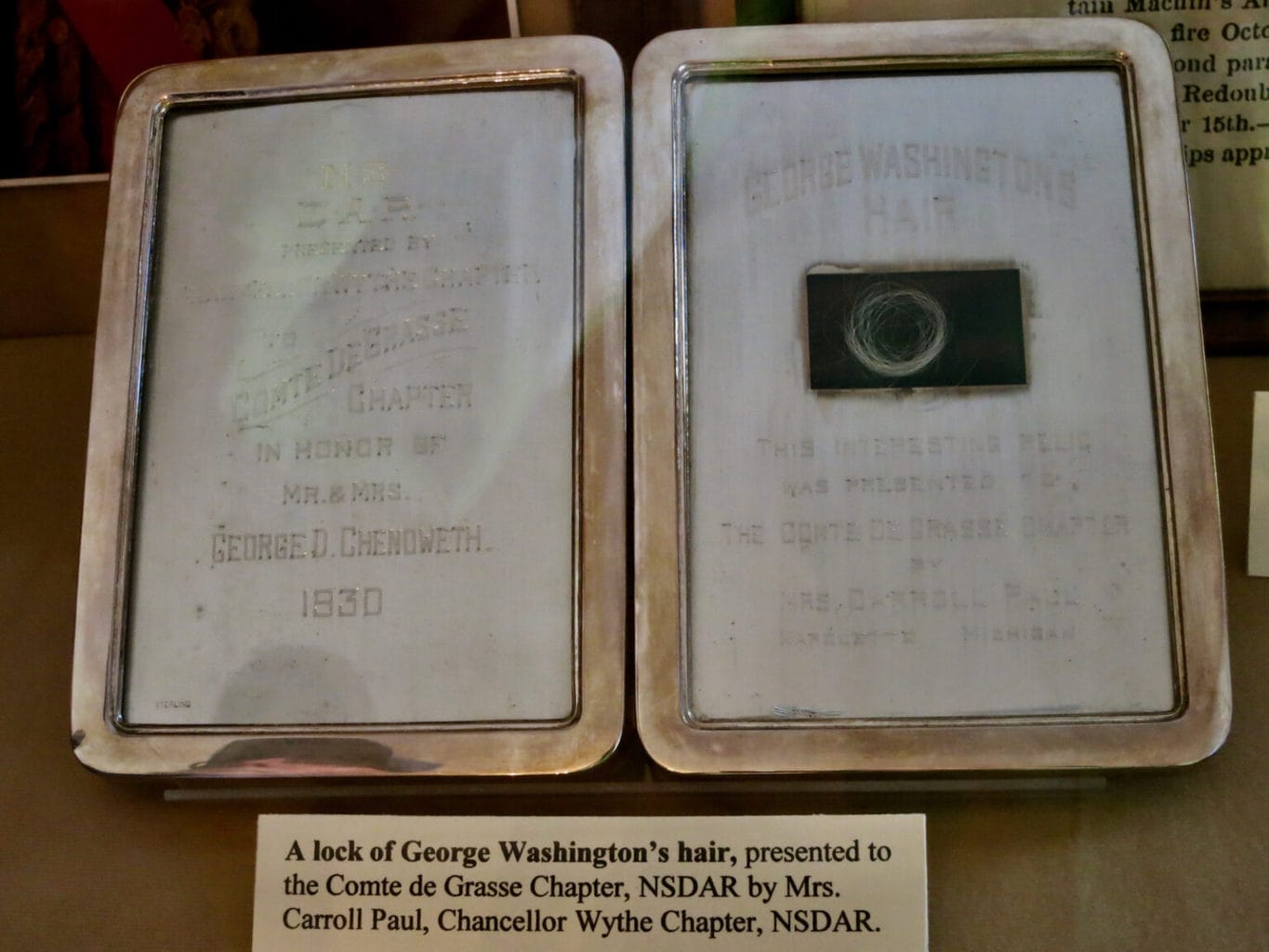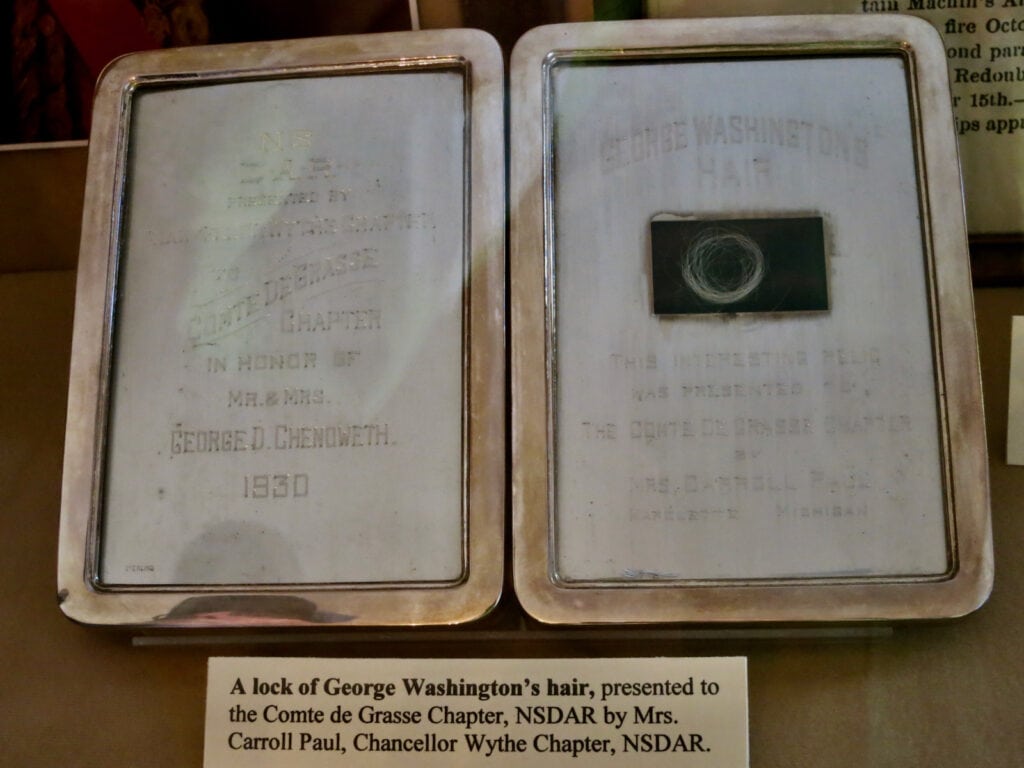 Yorktown was the largest deepwater port between Charleston, SC and Philadelphia PA. So the Brits built this Customs House in the 1720's to collect taxes on all goods coming into the colonies.
The Yorktown Custom House is considered the oldest in the USA. Stop in to see a lock of George Washington's hair, preserved under glass, and other relevant remnants of colonial times. Open Sundays 1-4 in season, free.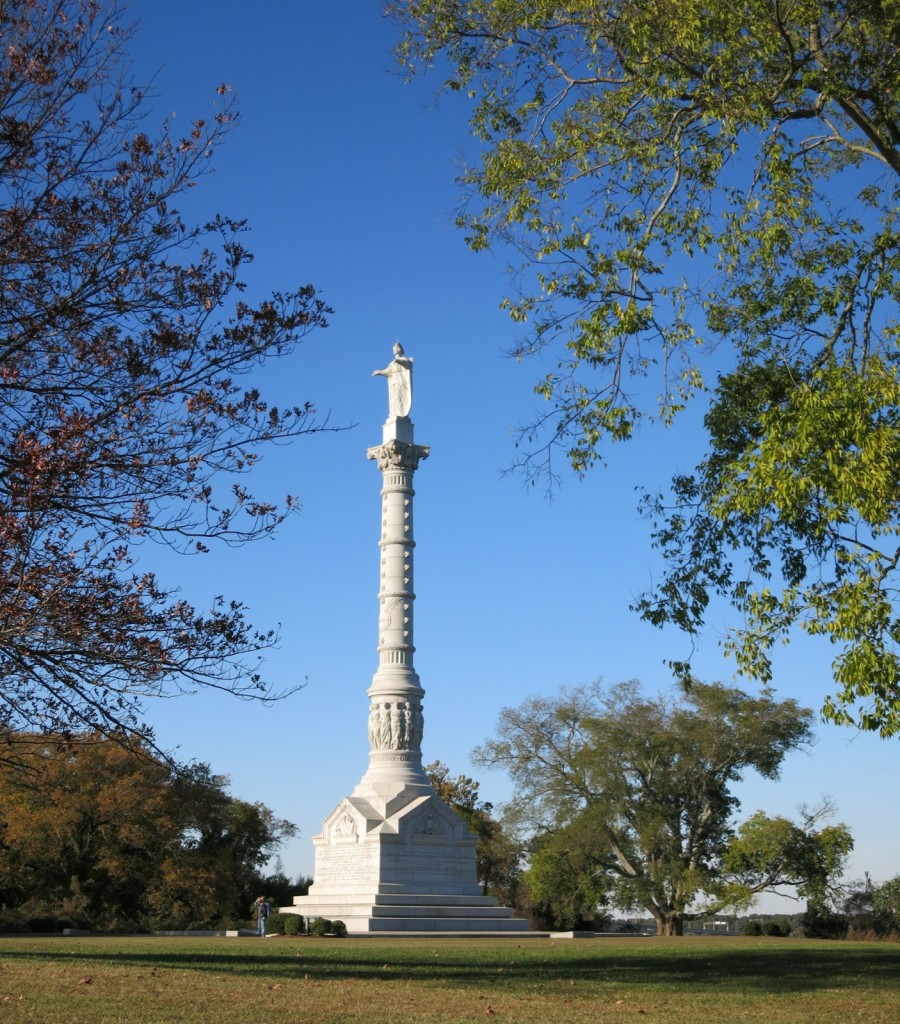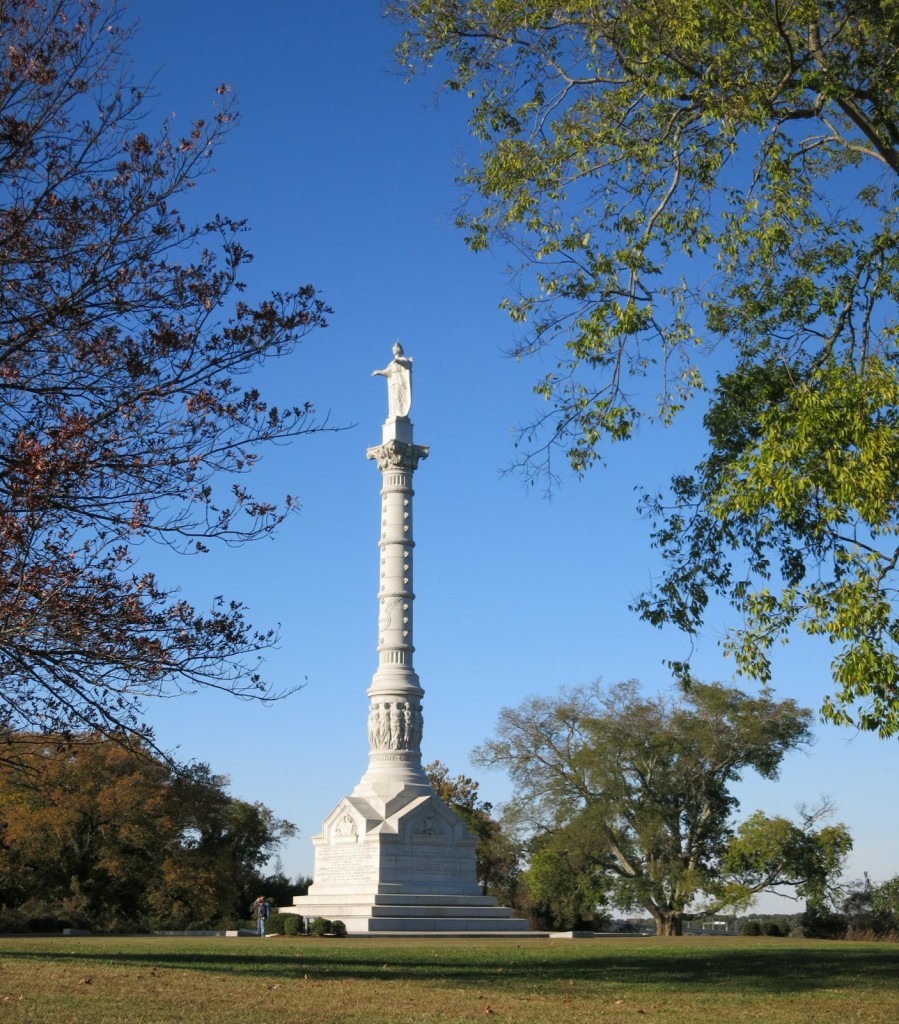 SEE: Yorktown Victory Monument.
Commemorating our victory against the world's strongest army, this monument was the country's first unfunded mandate, stipulated to be built right after Cornwallis's surrender, but taking another hundred years (for The Battle at Yorktown's Centennial) to be built.
Topped by a representation of Liberty, she was struck by lightening in 1942 and replaced by another containing a lightening rod, in 1957.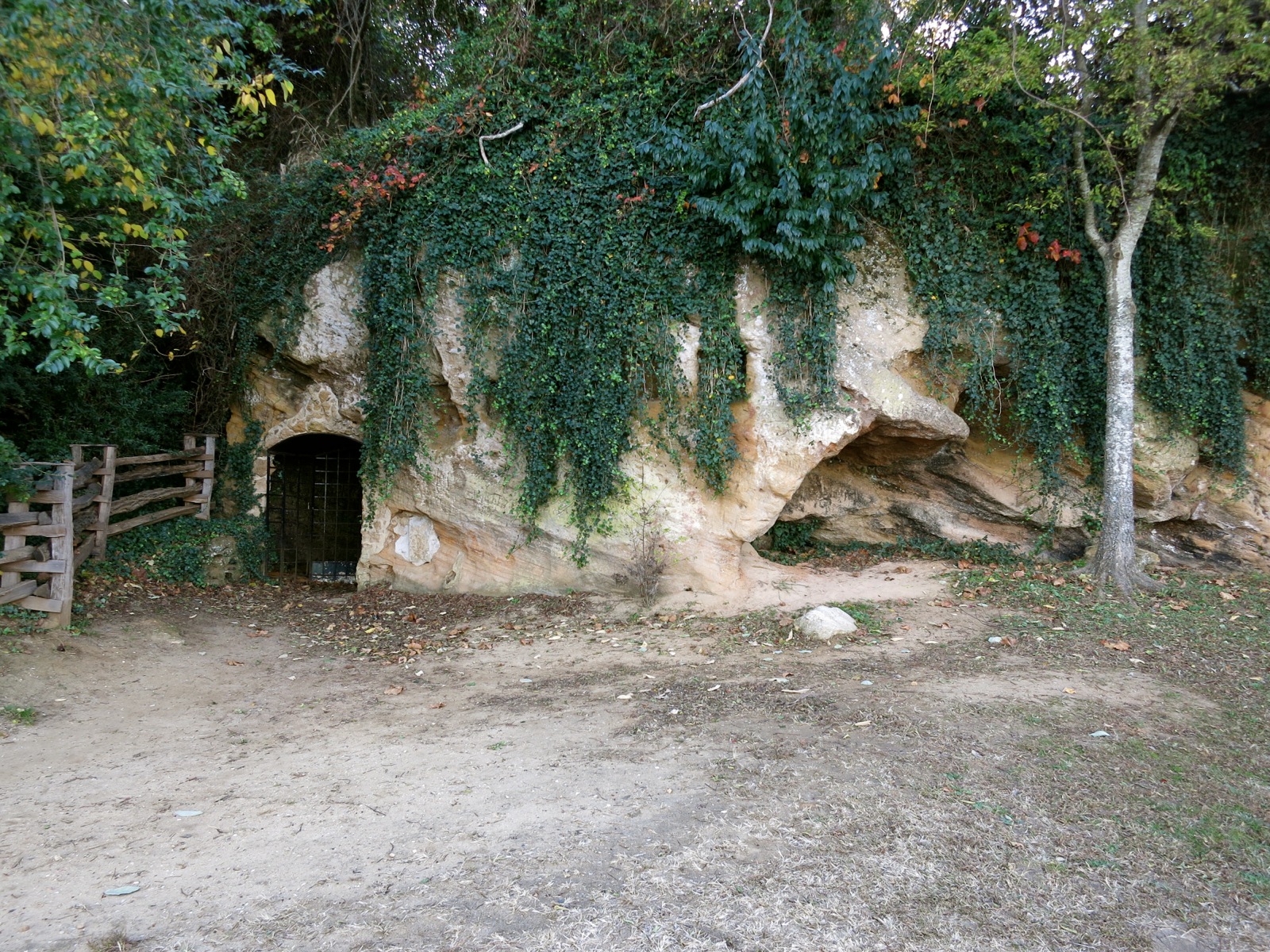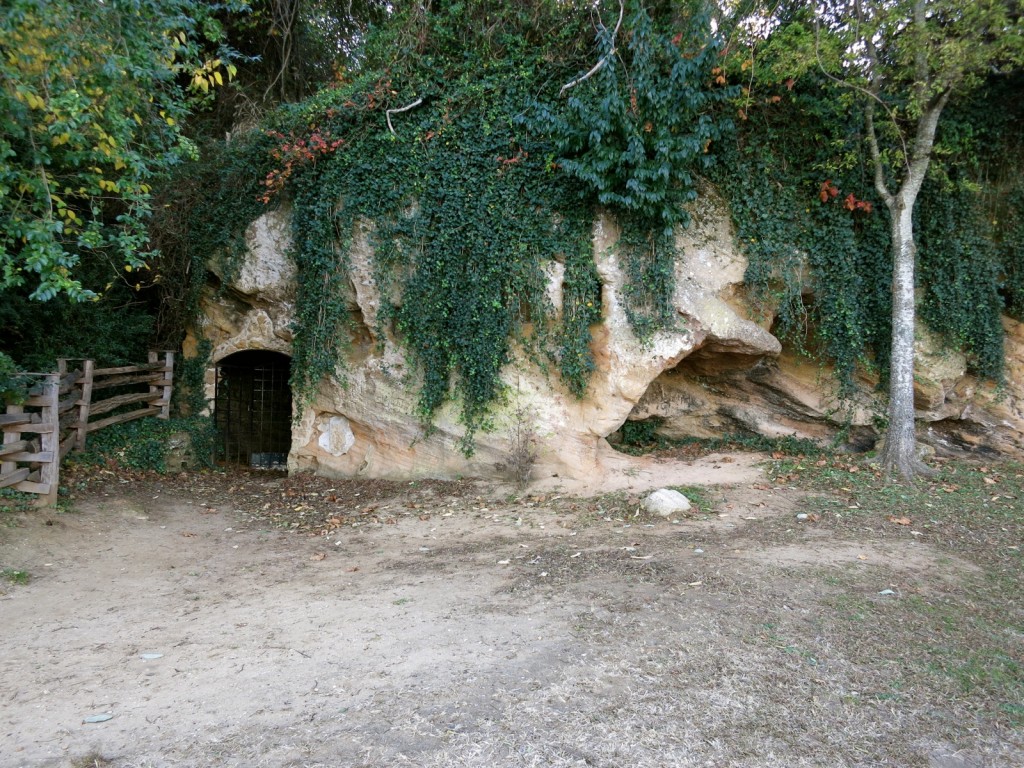 SEE: Cornwallis's Cave. Legend has it that this rocky outcropping is where General Charles Cornwallis hid for ten days after the home in which he was staying was bombarded by cannonballs. But historians doubt this is true; it was most likely used an an ammunitions depot.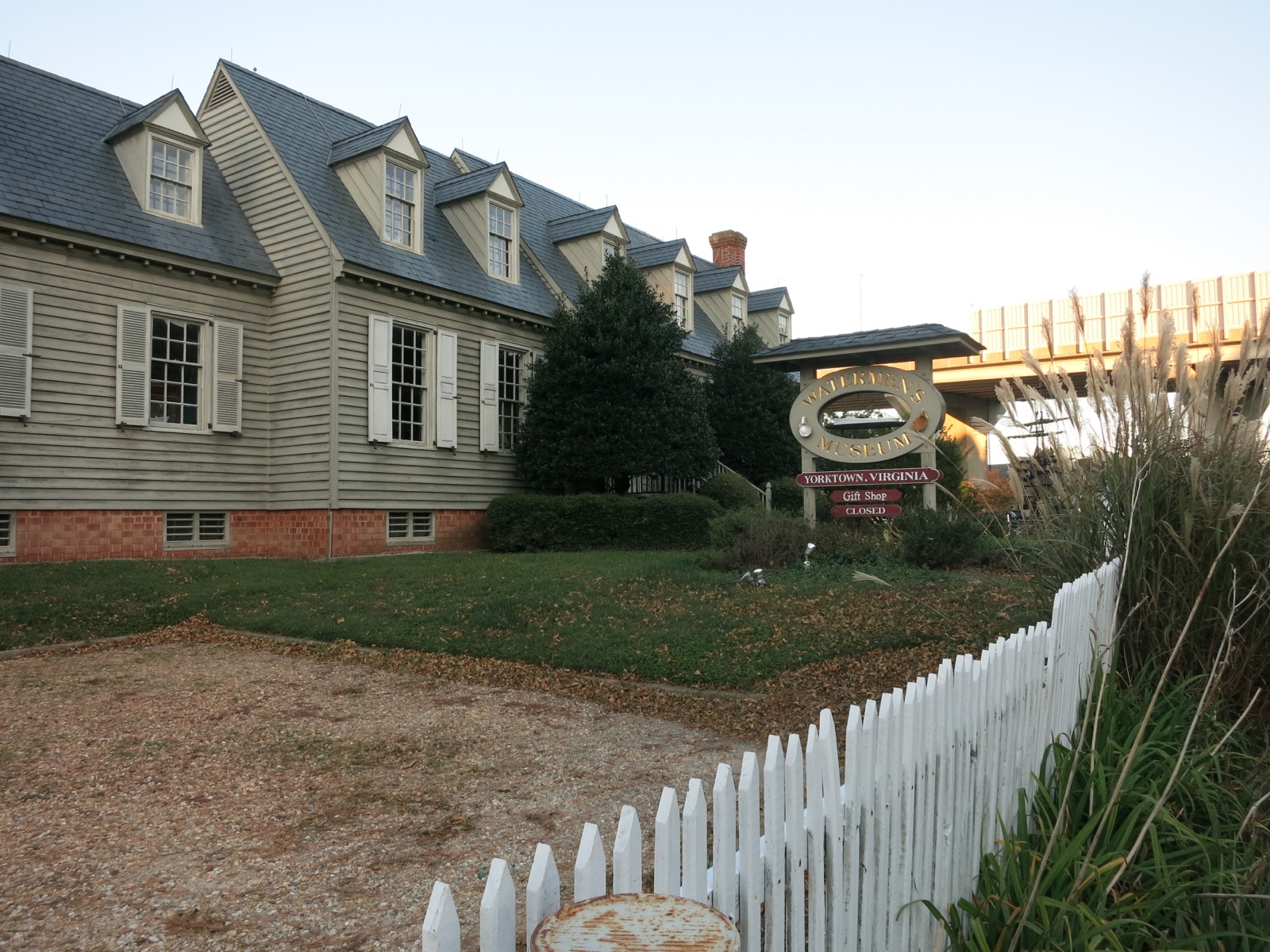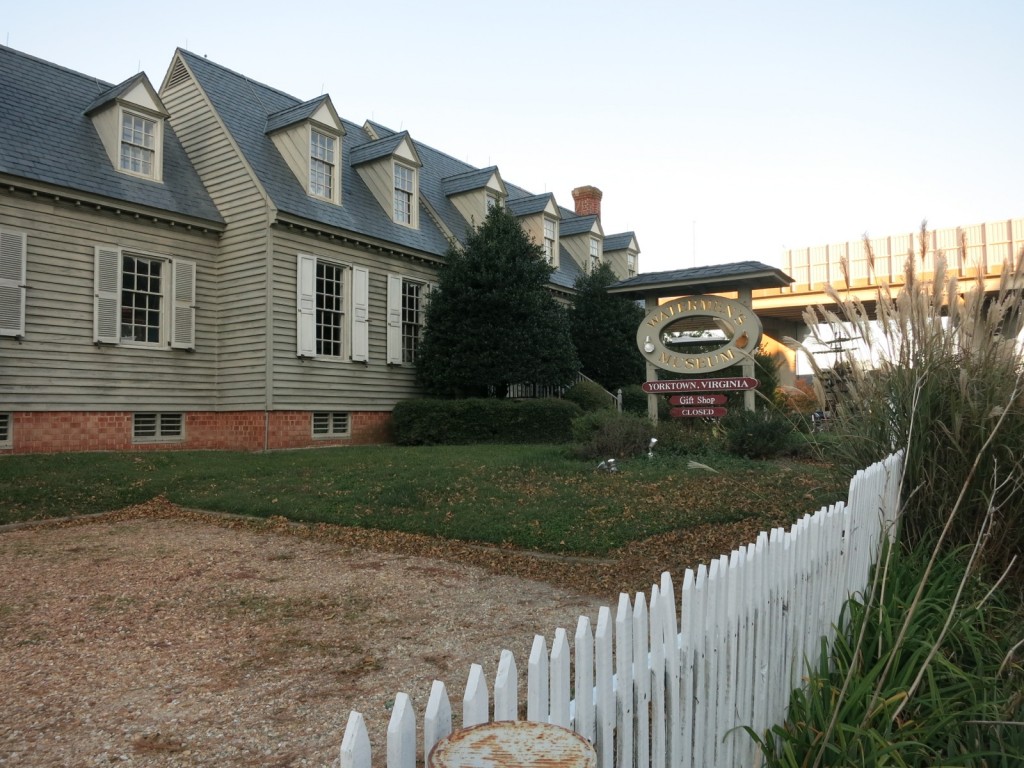 Exhibits demonstrate the role that Chesapeake Bay watermen played in the shaping of our nation through a historical display of crafts and methods of their trade.
Though compact, the museum provides information on a side to Yorktown that most people don't know about. Open April – mid Dec., Tues-Sat 10-4, Sun. 1-4.


WALK: Main St.
Particularly beguiling at sunset, you'll find some shops, museums and the Hornsby House B&B.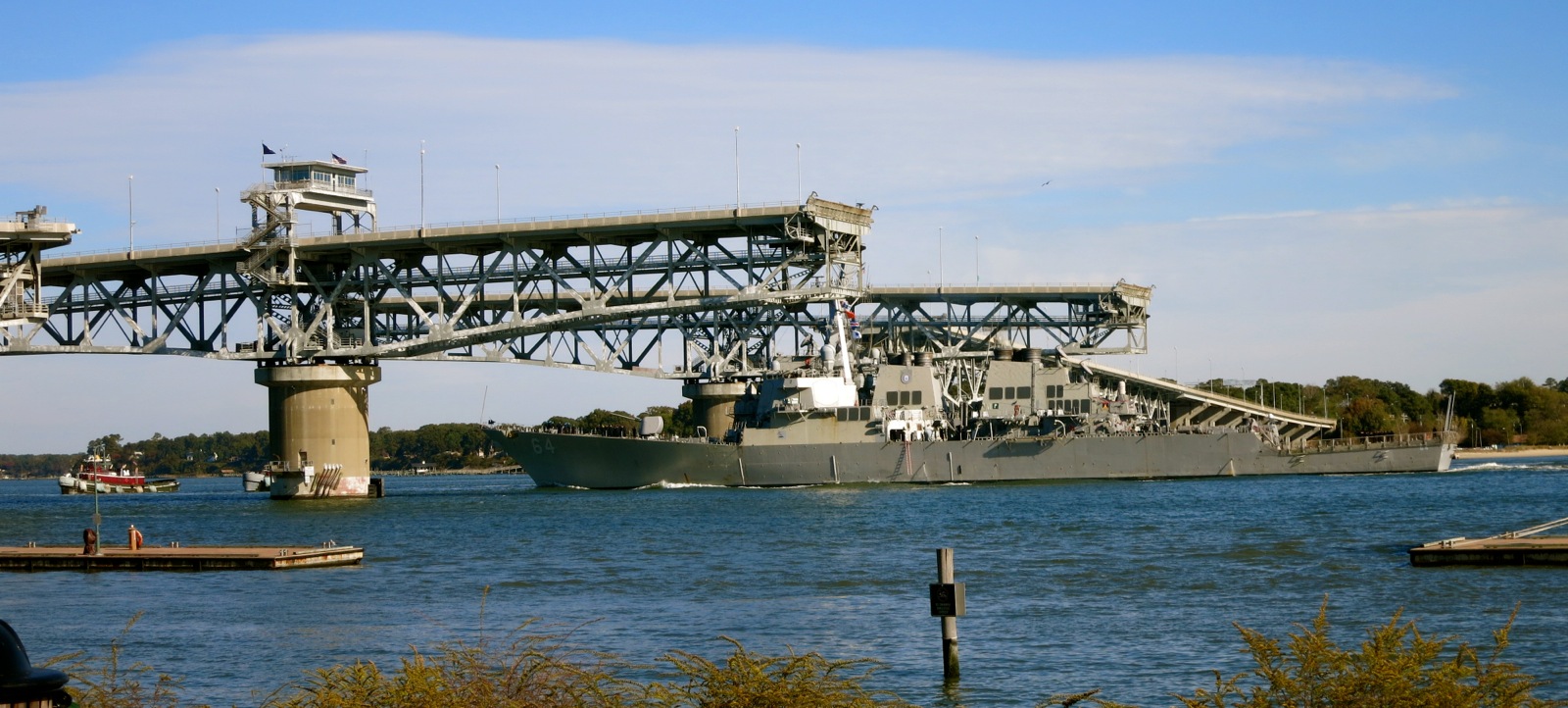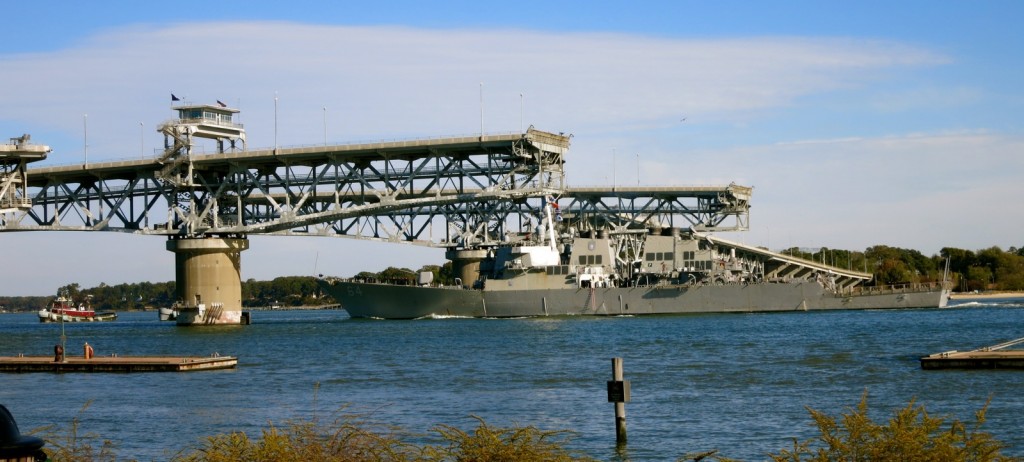 WALK: Riverwalk
Built after the devastating 2003 Hurricane Isabel, the Riverwalk hugs the waterfront, affording spectacular views of the "Double-Swing" Coleman Bridge – the second largest bridge of its kind in the world (the largest is in Japan).
Keep your eye on the York River. You may see a Destroyer or other Navy ships gliding by to offload ordinance in a safe area before heading to the more congested Norfolk Naval Base.
SHOP: The Yorktown Onion
Innovative, fun gifts you'd never buy for yourself (but wish someone else would).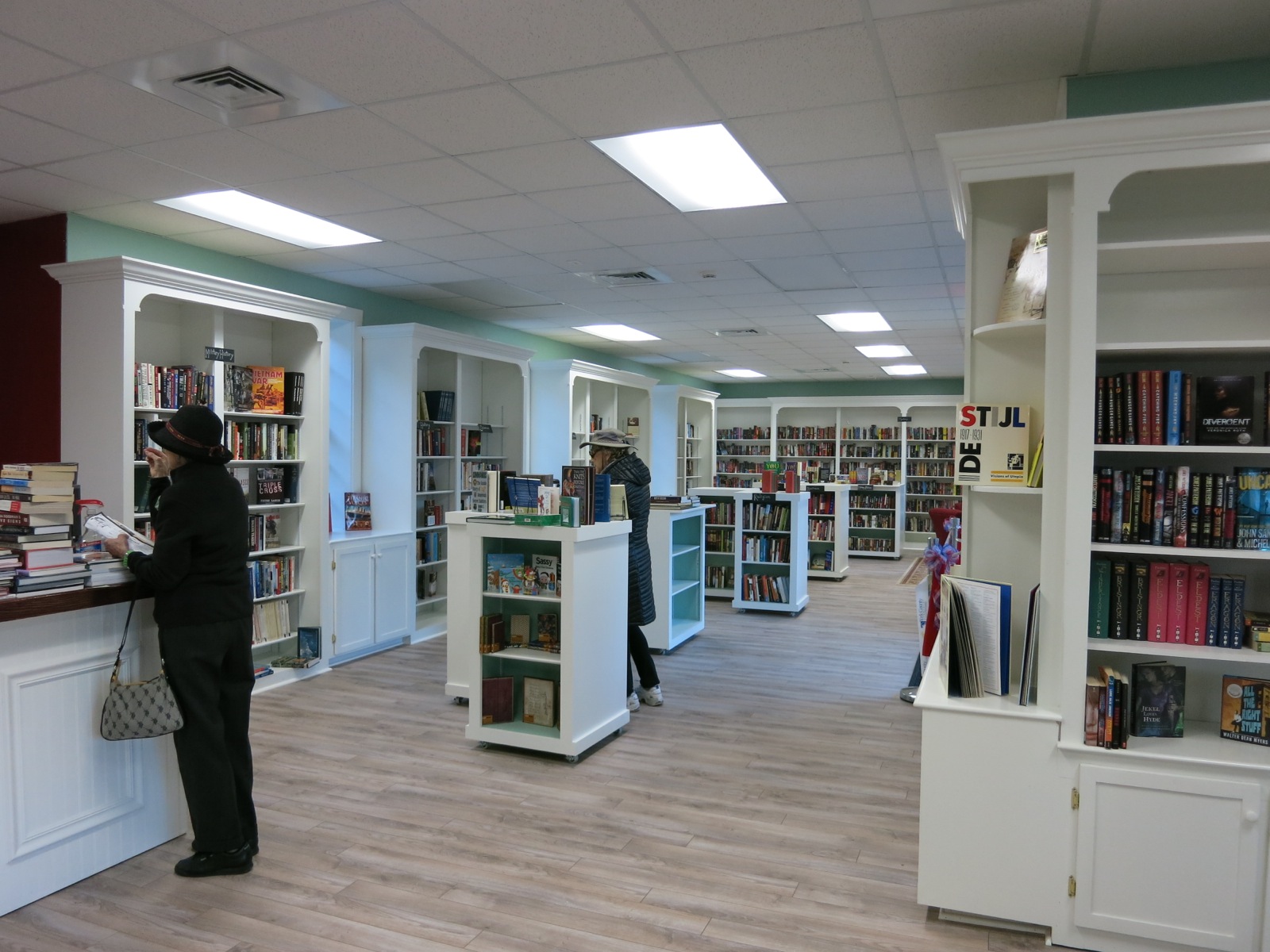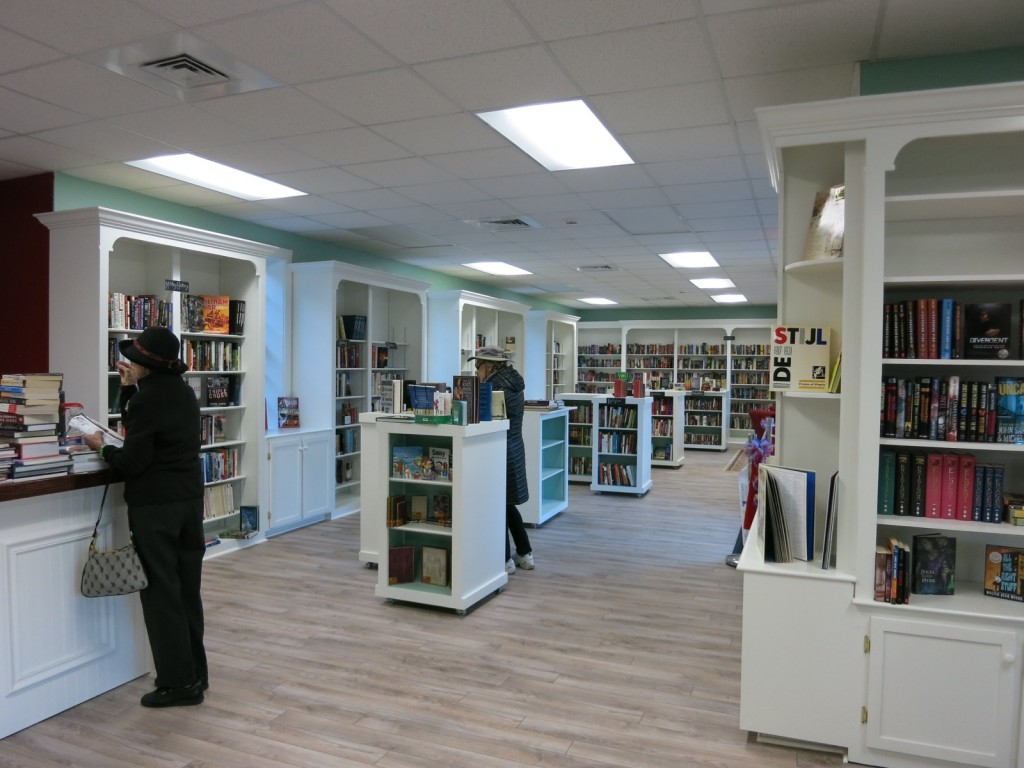 SHOP: Yorktown Bookshop
If you love indie bookstores, this one, selling both new and used books, will float your boat.
Where to Eat in Yorktown VA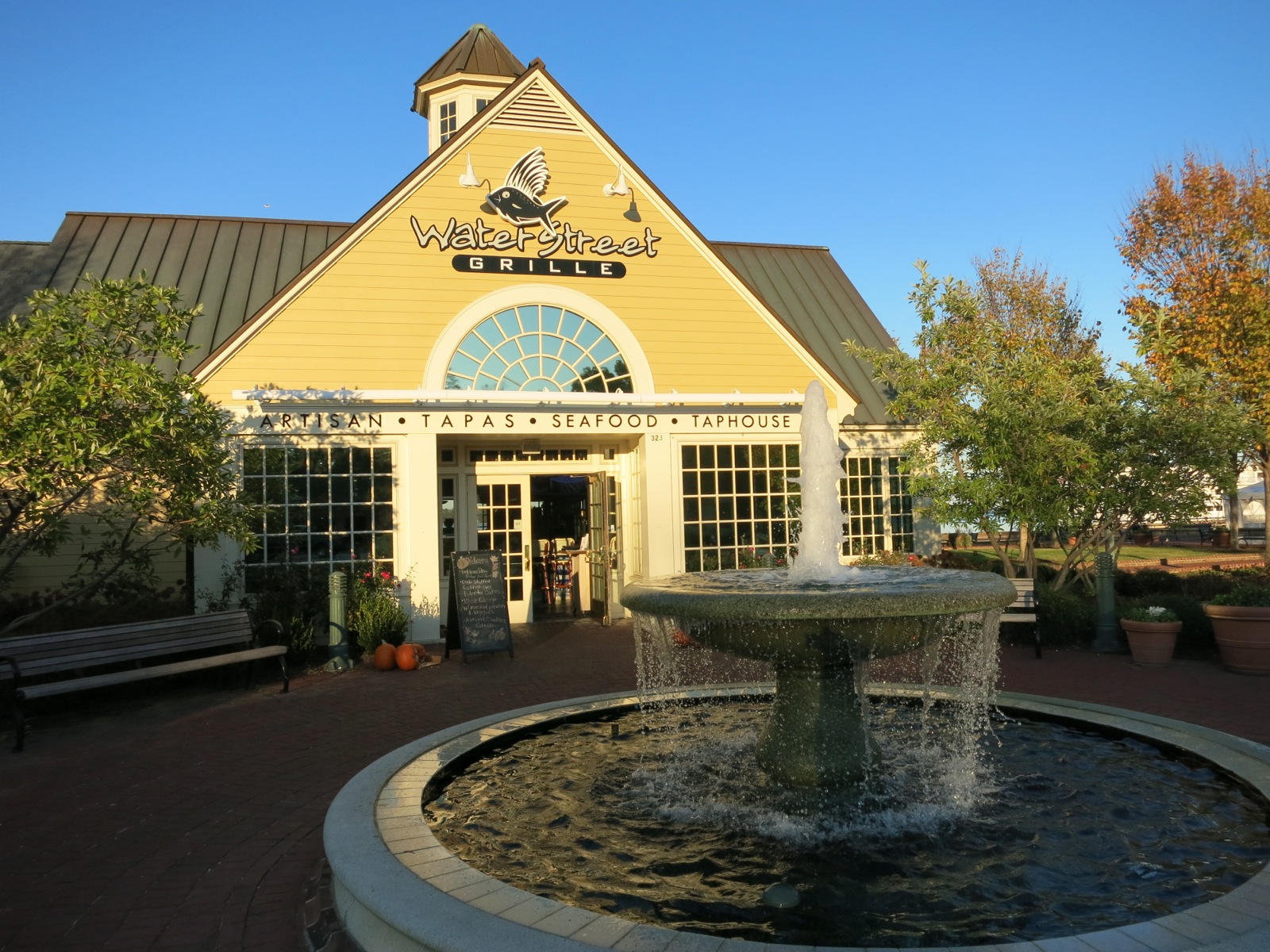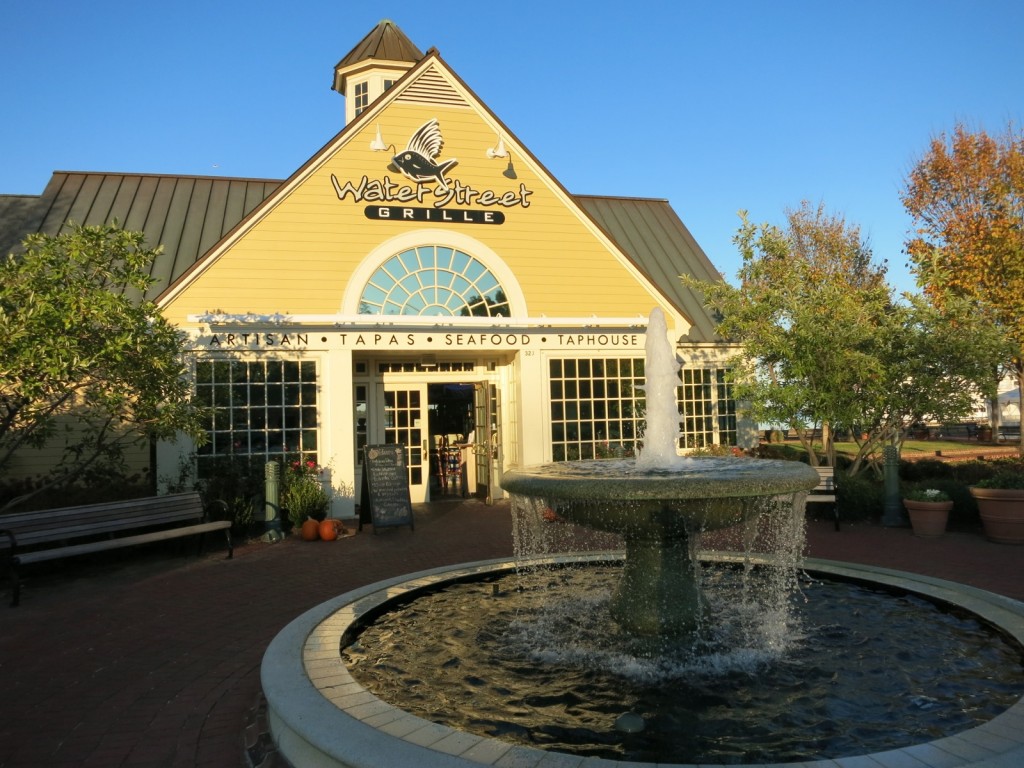 EAT: Water Street Grille
At the touristy RiverWalk Landing, go for the drinks, small bites and the view.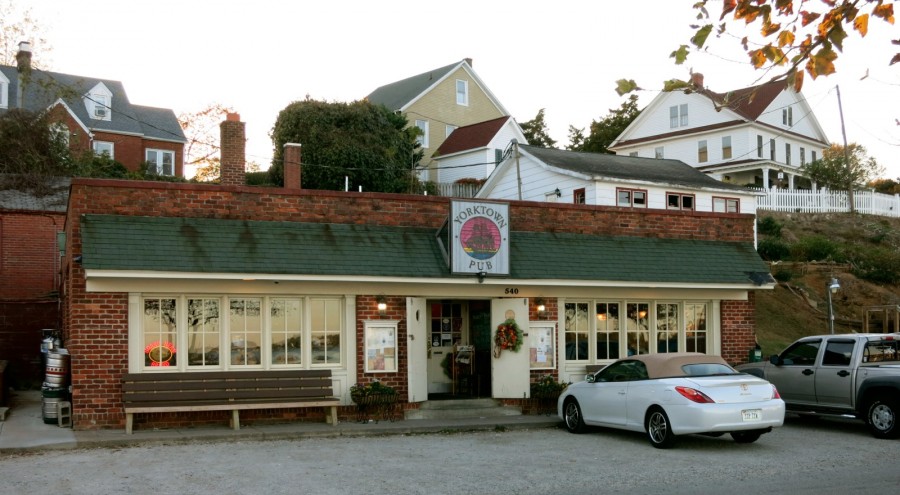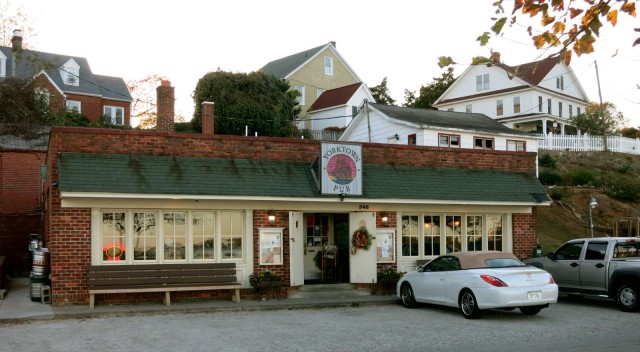 EAT/Pub: Yorktown Pub
It's a bit divey, but hey, who can pass up a good hole in the wall? Great pub food, nothing fancy. But it's got water views and locals love it.
Where to Stay in Yorktown VA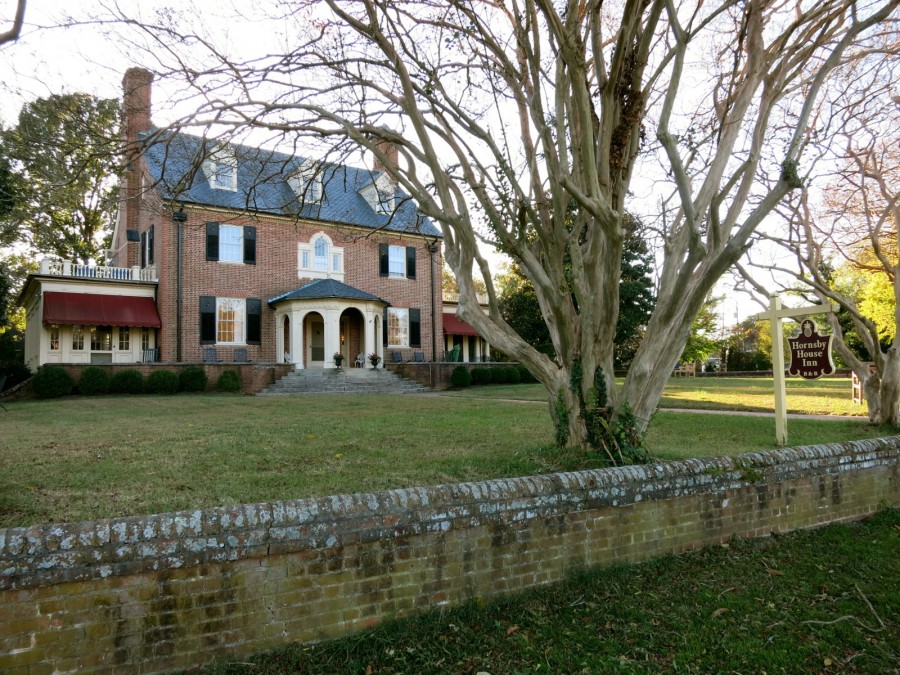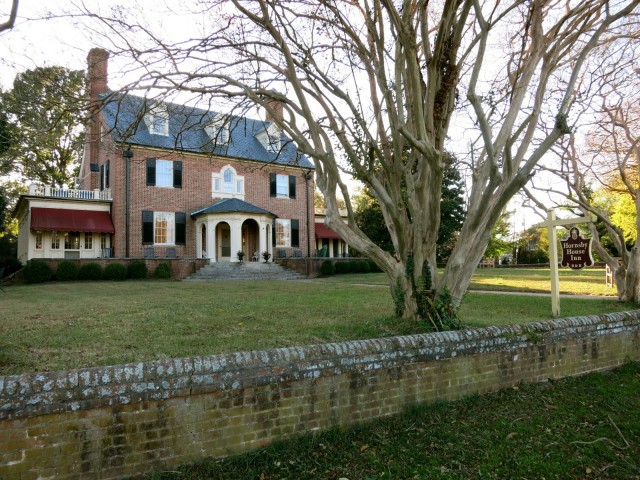 Five rooms and suites right out of the colonial era, this photogenic B&B is just a stones throw from the Yorktown Battlefield Visitor's Center and places you right in the center of everything. Rooms and suites from $149-$259 include gourmet breakfast and afternoon wine and cheese.
High on a hill, overlooking the York River and Coleman Bridge, this B&B is packed with antiques. Rooms are country-traditional, beds are downy. Rooms $125-$155.