Last Updated on March 29, 2022 by Editor
WHY GO: Paul Simon crooned about Newport News VA in his song, Was A Sunny Day: "He was a Navy Man, stationed in Newport News/ She was a high school queen with nothing really left to lose."
It's not exactly a ringing endorsement of this town's charms – of which there are many.  One of the best Maritime Museums in the world is located here with exhibits even landlubbers will lubb.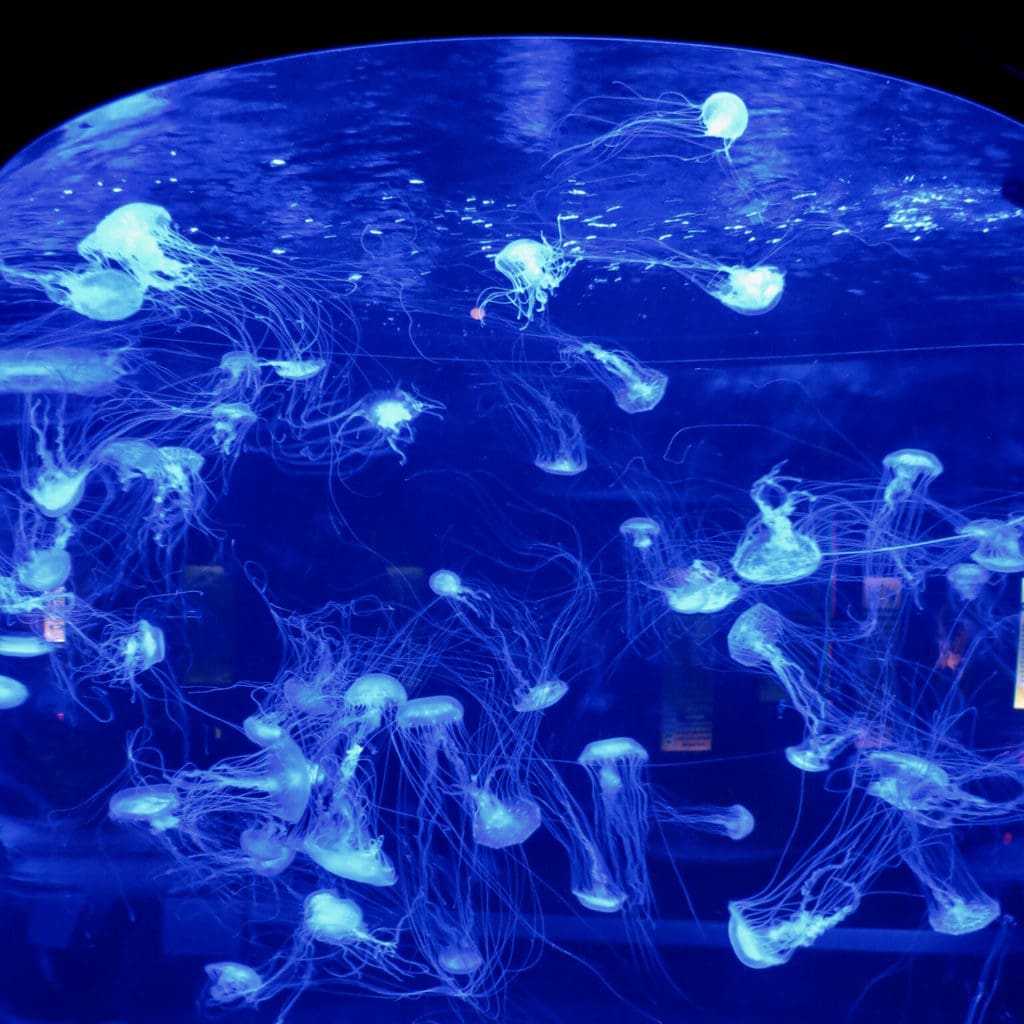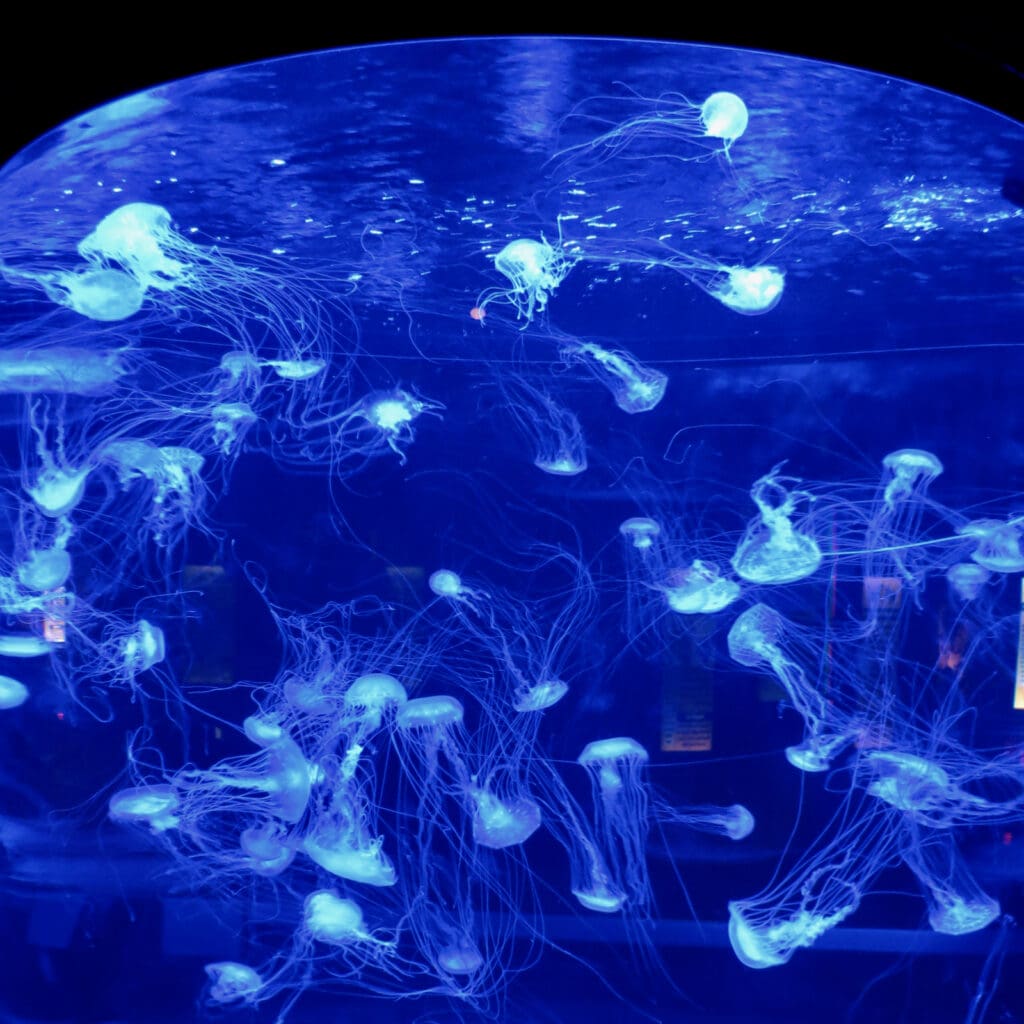 In addition, the fun, live-animal packed "Living Museum" offers some of the coolest "behind the scenes tours" this Maven has ever experienced.
Although geographically large, we bring Newport News down to size so you can zero in on the best and most quirky experiences for a great two-day getaway. Perhaps you'll even meet "Speedo – though his Christian name was Mister Earl."
Extend your trip by exploring neighboring Norfolk VA, a cool new foodie and arts destination.
Things to Do in Newport News VA
Newport News VA is large and very spread out. The best way to tackle it is through this 25 mile, 23-point, three hour driving tour. From the comfort of your own car, knowledgeable guides take you turn by turn through Newport News, expounding on the intimate details of history and landscape.
Start at the Visitor's Center.  You'll discover how the town got its name, the best spot to play Disc Golf, cool haunted plantations, and newly developed "town-square" neighborhoods. These include Port Warwick (built in 2000 to look like Mayberry RFD) and Styron Square, named after famous Southern-Lit author, William Styron who was born in Newport News.
It's a compelling way to really get to know this maritime city. Free tour can be downloaded from here. CD Driving tour with brochure and map, $9.50 plus tax, can be picked up at the Newport News Visitor's Center.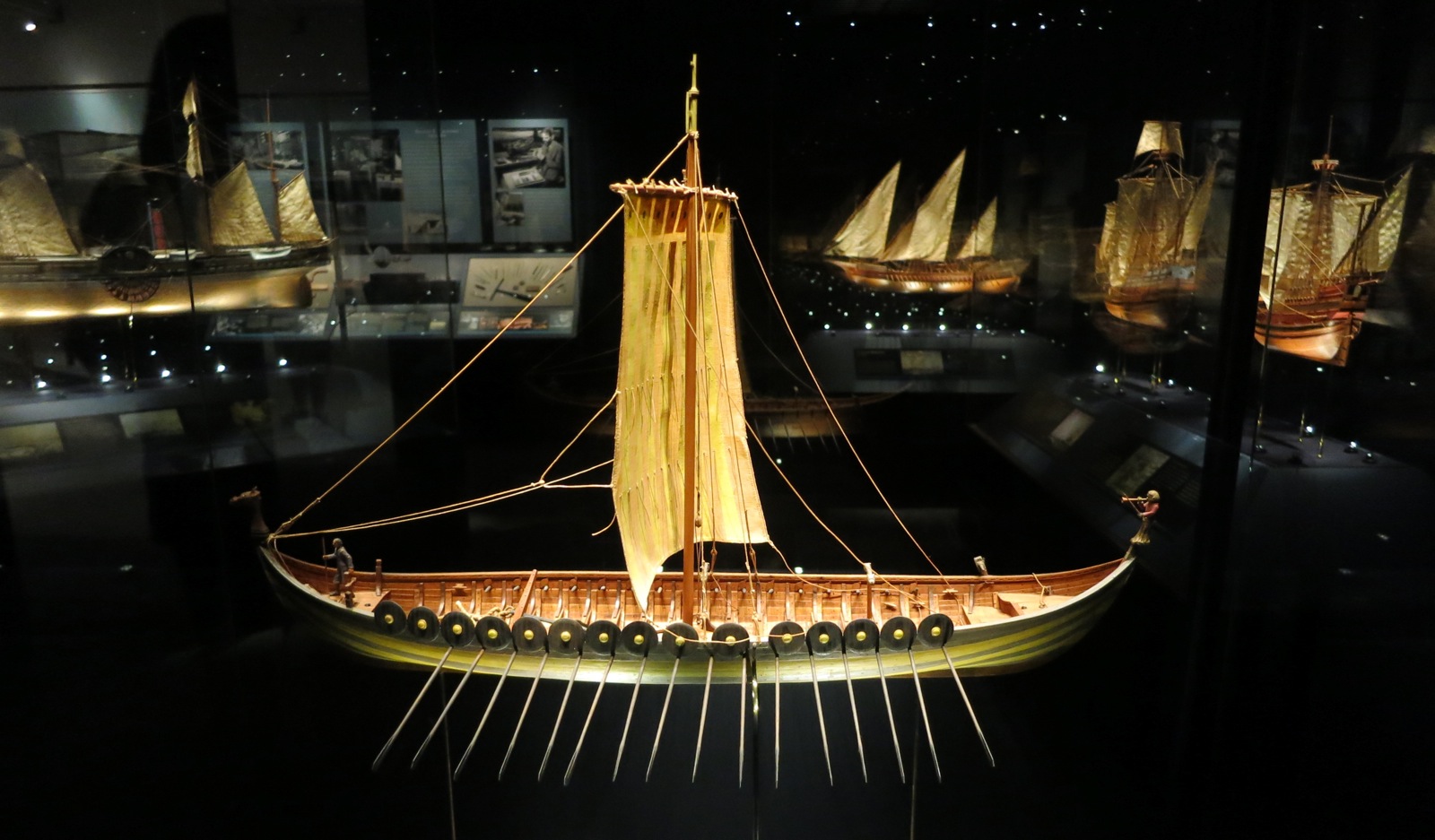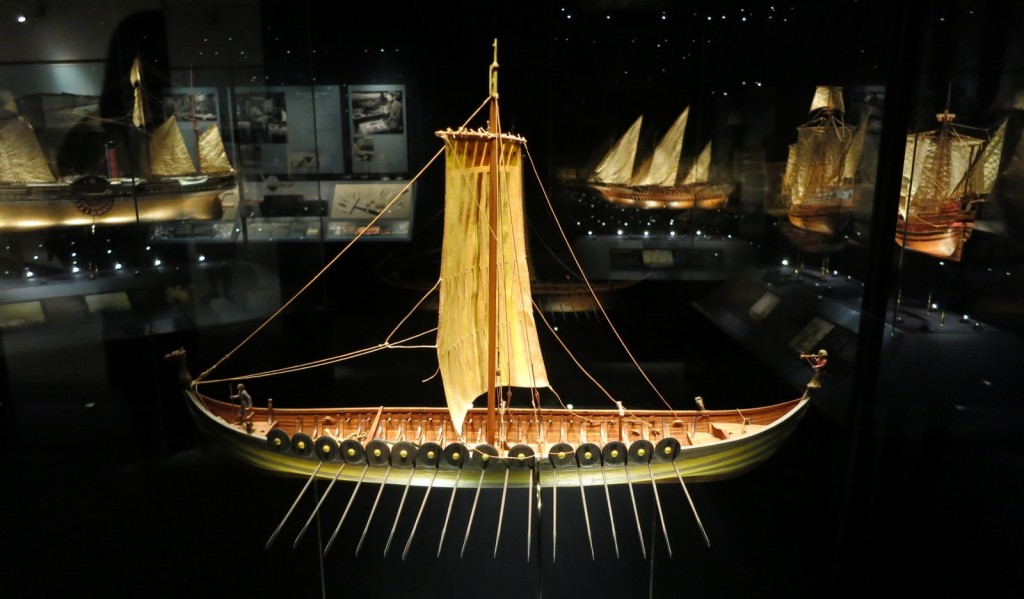 One of the top 5 Maritime Museums in the world, and called a "National Treasure" by the Washington Post, The Mariner's Museum is a revelation even if you don't care about boats or the dusty past.
Furthermore, if you're doing research on worldwide Maritime History, you'll have access to the largest Maritime archives in the Western Hemisphere.
To see and do everything requires a weekend. But if you only have an hour or two, most noteworthy are the following two exhibits.
First, the August and Winifred Crabtree Exhibit, showcasing 16 precisely rendered, glowing miniature ships in near complete darkness. It's ghostly, otherworldly and unlike anything you've seen before.
USS Monitor Center
Secondly, head to the $30 million USS Monitor Center, which opened in 2007 and was awarded the Excellence in Exhibition Award by the American Association of Museums.
On March 9, 1862, two Ironclad war ships, the Confederate CSS Virginia and the Union USS Monitor clashed nearby in The Battle of Hampton Roads.  This confrontation was the first between iron-plated Warships.
These ships "ushered in the iron age of Naval warfare, and marked a defining moment in the course of the Civil War." In 1862, the 173 ft. USS Monitor, a technological marvel with the first revolving gun turret and below-waterline toilets, was caught in a bad storm and sank off of the North Carolina Coast.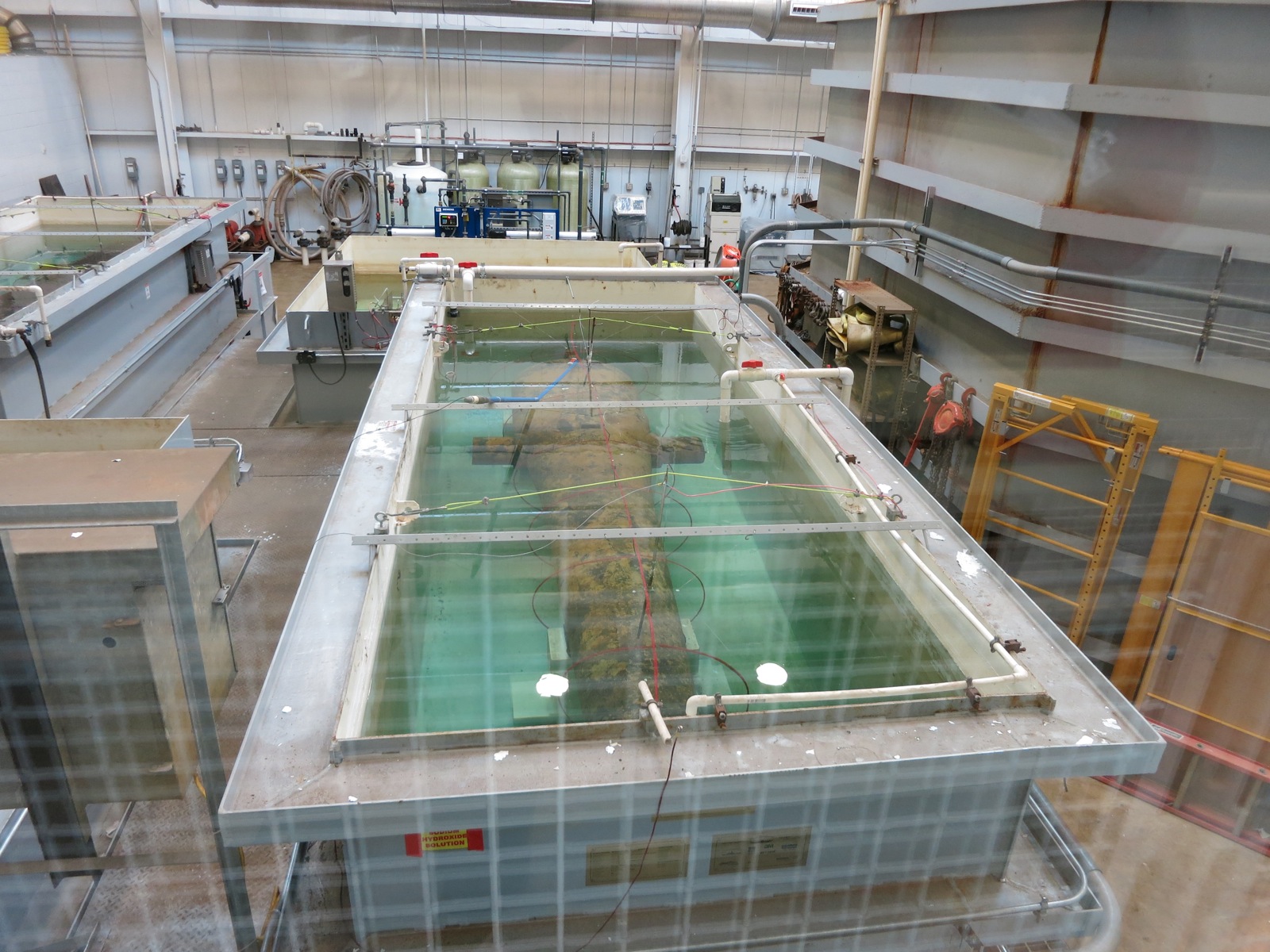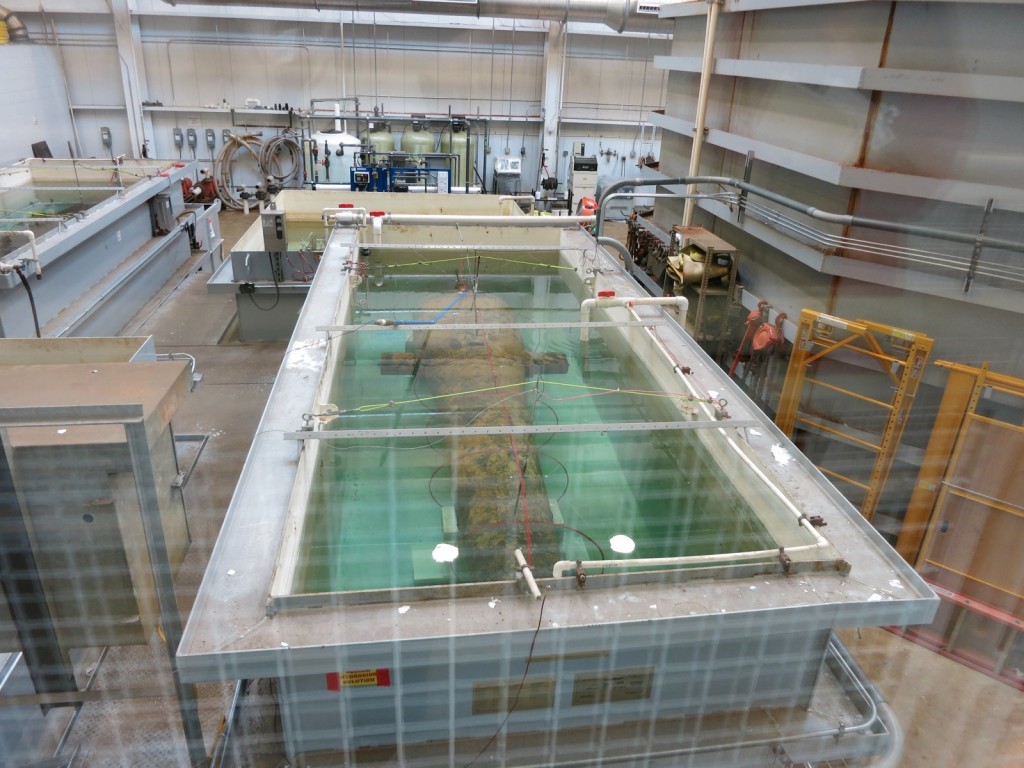 In 2002, scientists lifted the turret from the sea floor, leaving the decayed hull below. To their surprise, it contained two fully articulated human skeletons,
Now, museum goers can look through a bank of observation windows into the Largest Marine Metals Conservation Lab in the world. This very same turret is soaking in a 90,000 gallon treatment tank, filled with an alkaline solution of sodium hydroxide in reverse osmosis water. The process promotes electrolysis and desalination to gently remove 140 years of salt and sediment.
Behind the Scenes Tour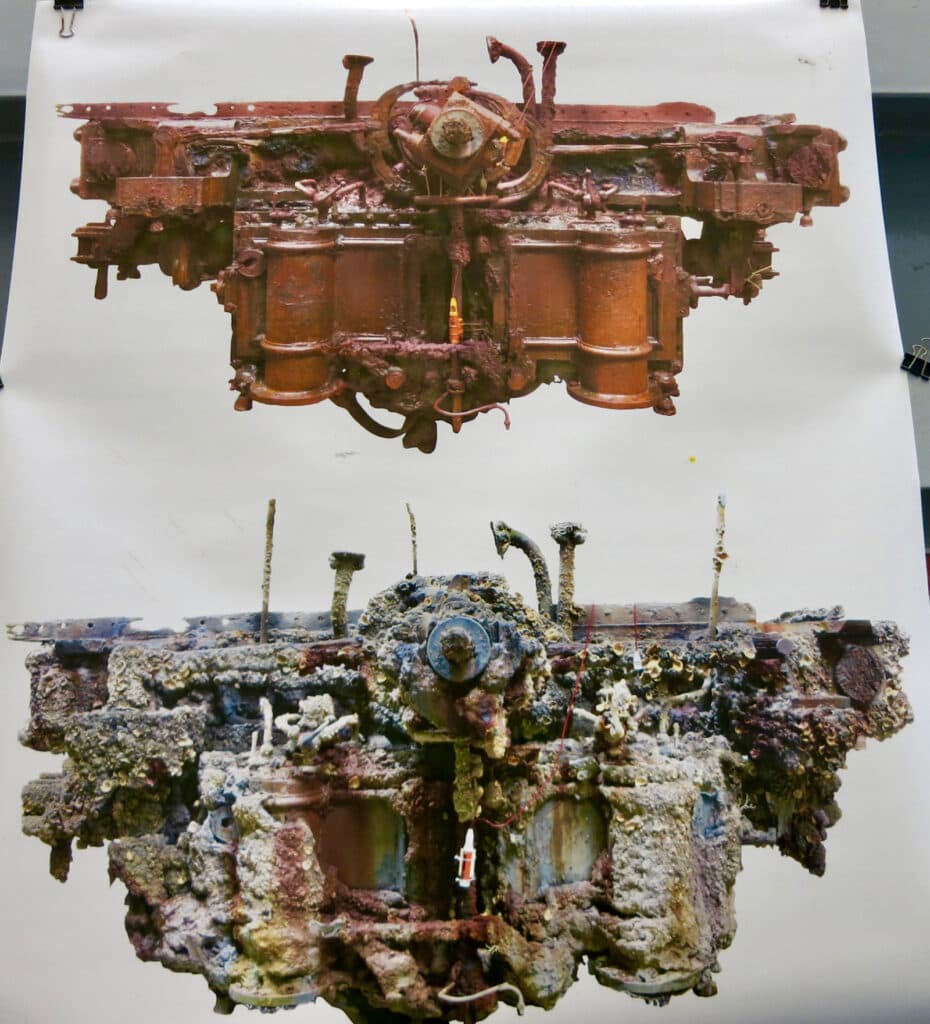 Take a behind the scenes tour, (Fridays for an extra $10), to see extraordinary artifacts, salvaged from the wreck. Most noteworthy are remnants of a double-breasted sack coat with just-invented rubber buttons stamped US Navy on one side and Goodyear on the other.
The museum also features a full-scale reconstructed walk-through model of the CSS Virginia. Its polished wood and high ceilinged officer's quarters are as nice as any high-end cruise ship stateroom. Open Mon. – Sat. 9-5, Sun 11 – 5. Closed Thanksgiving, Christmas Eve and Christmas. Entry fee recently changed to just $1!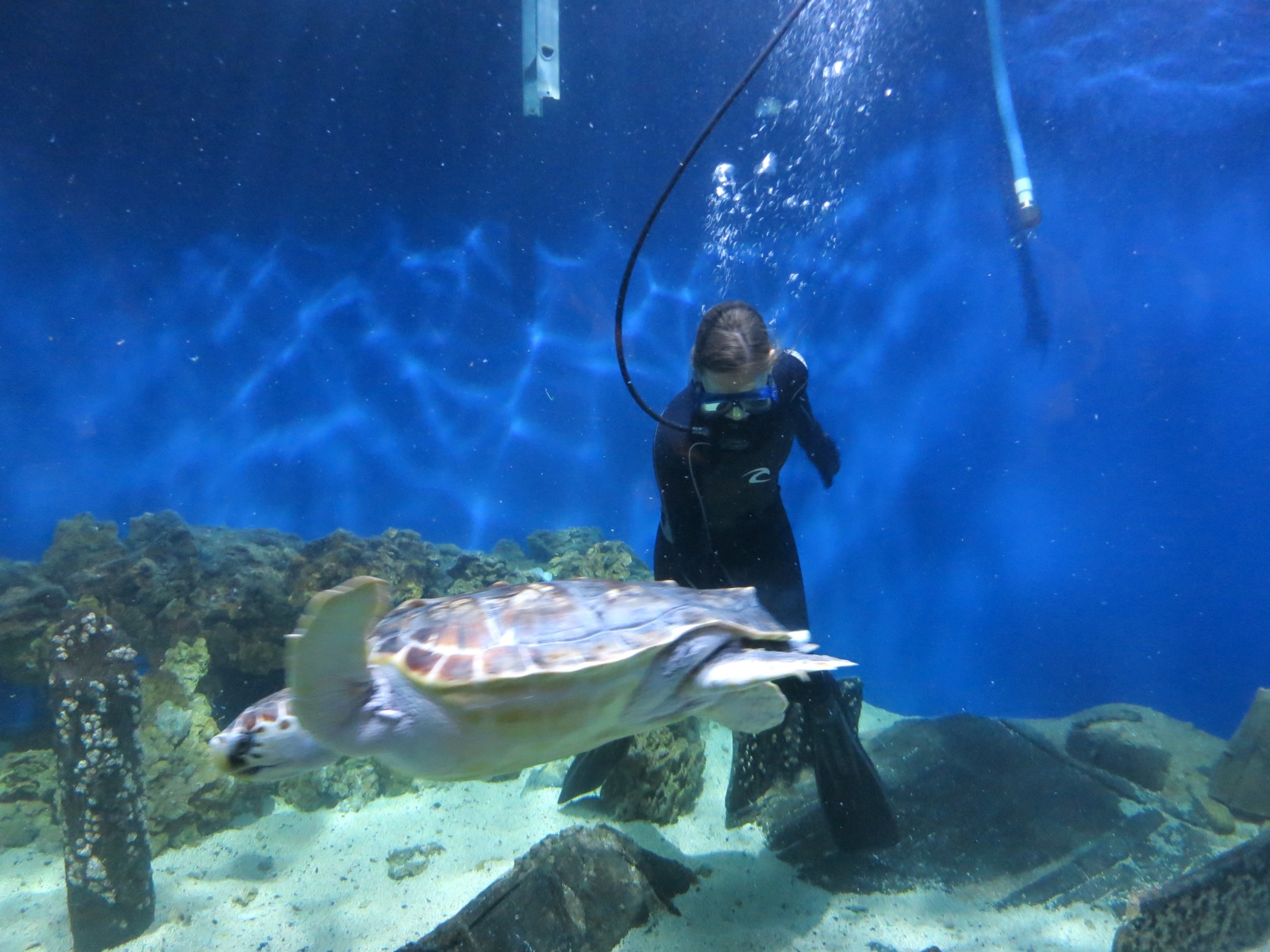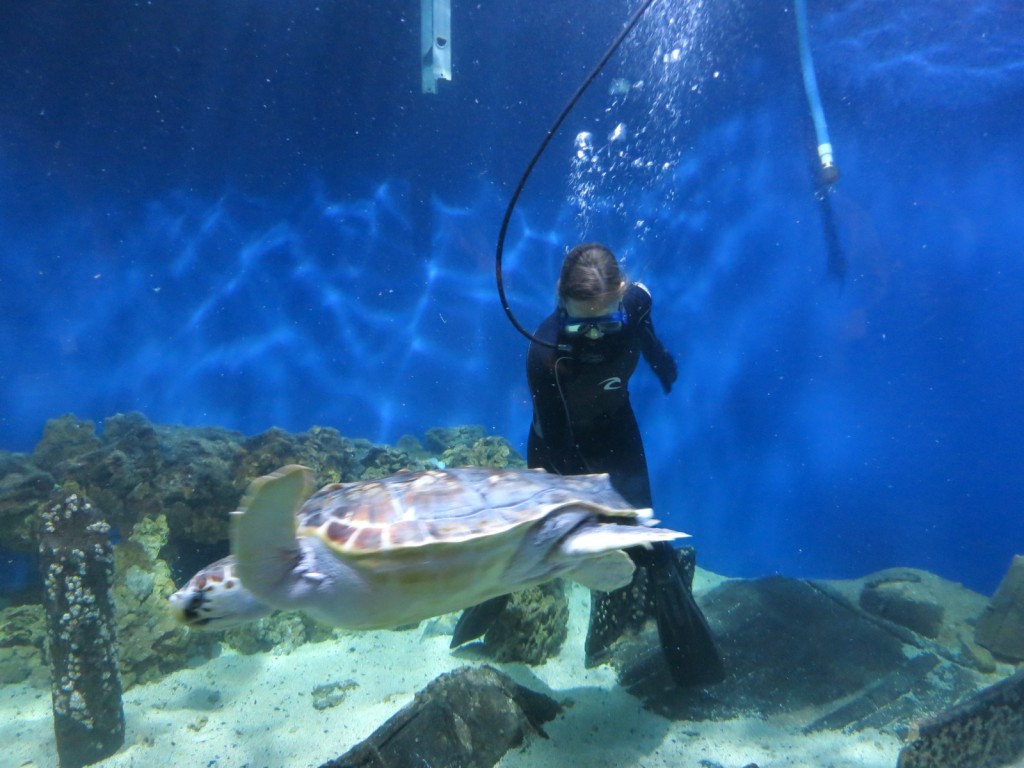 This inside-outside zoo/aquarium with Getaway Maven worthy "behind the scenes" tours is one of the best of its kind.  Throughout a slew of habitats from steamy swamp to woodlands, "you'll see more animals native to Virginia in two hours here than you'll see in a lifetime of outdoor adventures in the Commonwealth."
Teal ducks tool over trout at eye level. A poisonous Water Moccasin muscles up rocks in its thick-walled tank. Kids will love the "Gator Bites" Tour, which includes pizza (while the alligators get something a bit more…meaty). On Thursdays at 3pm, divers clean the baby-shark tank where the most menacing creature is a massive sea turtle.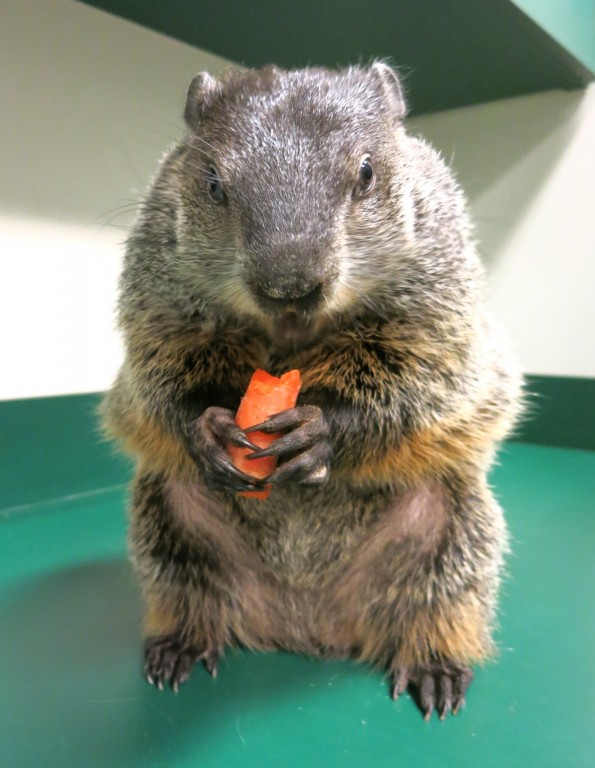 Depending on your "Behind the Scenes Tour" choice (which can be customized), you'll go through "employee only" doors and see fridges full of frozen fish, seahorse breeding tanks, multiple trout roiling, splashing and hoisting out of the water for food, and my personal favorite, the "orphaned animal room."
Imprinted on humans, the woodchuck and screech owl are particularly beguiling. All along, the message is "Conservation." These animals belong in the wild, no matter how much we might want to take that adorable woodchuck home. Open Mon-Sat 9 – 5, Sun. noon-5. $17 adults, $13 kids. Behind the Scenes Tours $25 per person, Tues and Sat. 3pm. Gator Bites, Tues. 5:15 – $25, other exclusive programs throughout the year.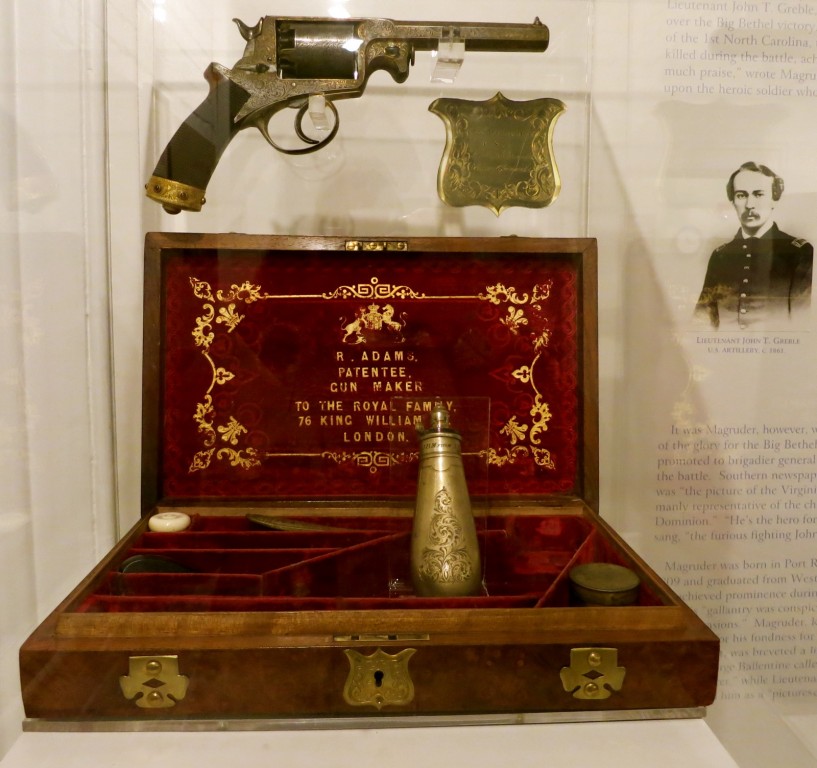 It took 38 slaves to run this Greek Revival Italianate Georgian brick home on 2100 acres. Owned by Richard Decatur Lee (no relation to Robert E), the home became the "nerve center" for the Civil War as Confederate Army headquarters.
Be sure to check out the small exhibit downstairs. Look for General John Magruder's silver bejeweled revolver with engraved solid gold butt. A leather pouch called "The House Wife" is also intriguing. It's basically a gentleman's sewing kit bundled with the Holy Bible, most likely read after nipping from (also displayed) whiskey flasks and canteens.
Look for the picture of a unique Confederate surveillance tactic.  Officers deployed a tethered hot air balloon a few hundred feet in the air to observe Union troop movements way off in the distance. Human stories in these small, but noteworthy museums make the Civil War come to life.
Tour the extravagant-for-its-day Lee Hall to see how plantation owners lived. The difference between a Ladies Parlor and Gentlemen's parlor (tea/cakes vs. cigars/whiskey) is unambiguously sexist and of-its-time. April 1 – Dec. 31, Mon, Thurs, Fri, 10-4, Sat. 10-5, Sun Noon-5. Closed Tues.  Jan-March, Thurs-Sat 10-4, Sun 1-5 closed major holidays, $6 adults, $4 kids.
Best Places to Eat in Newport News VA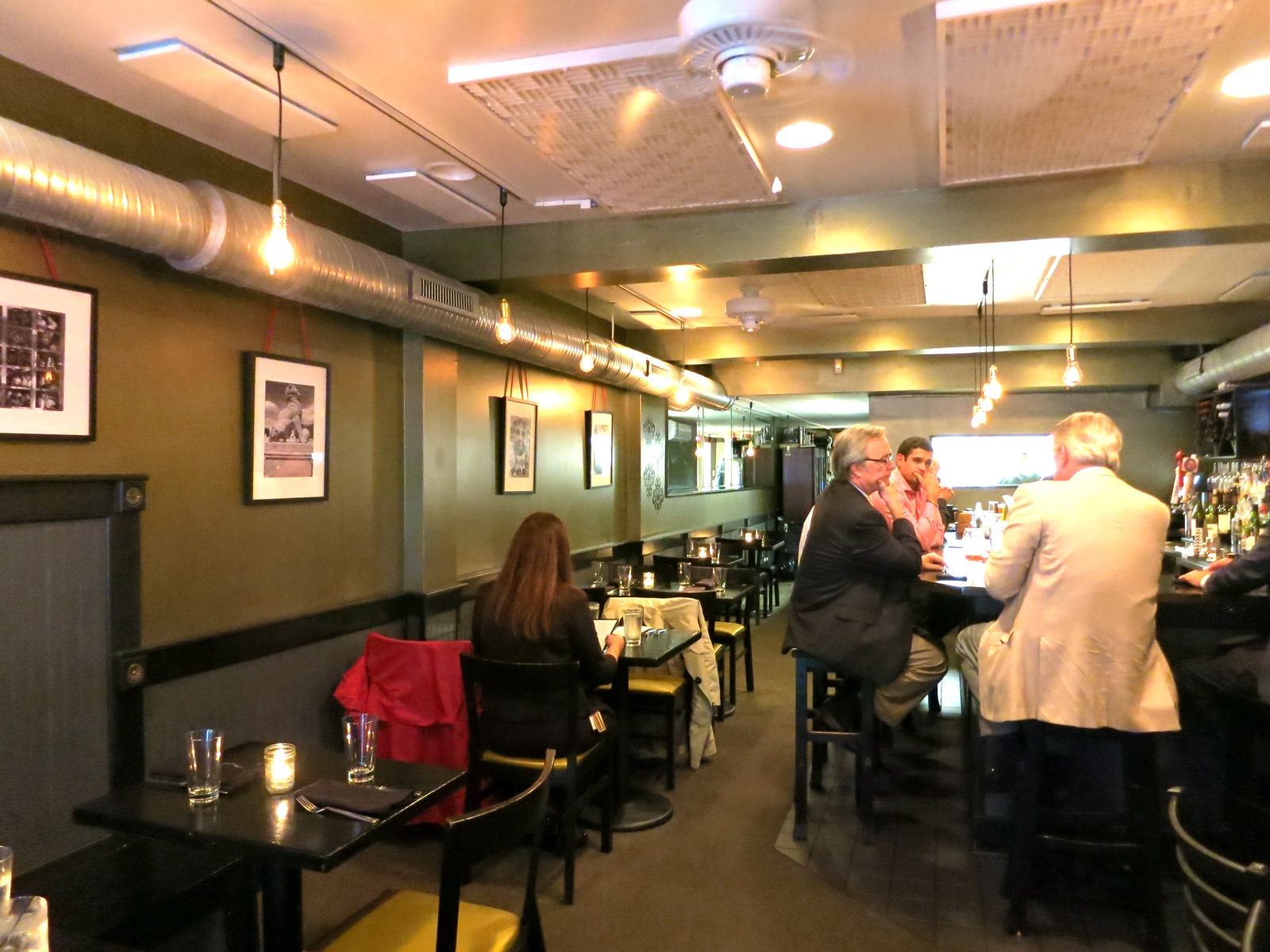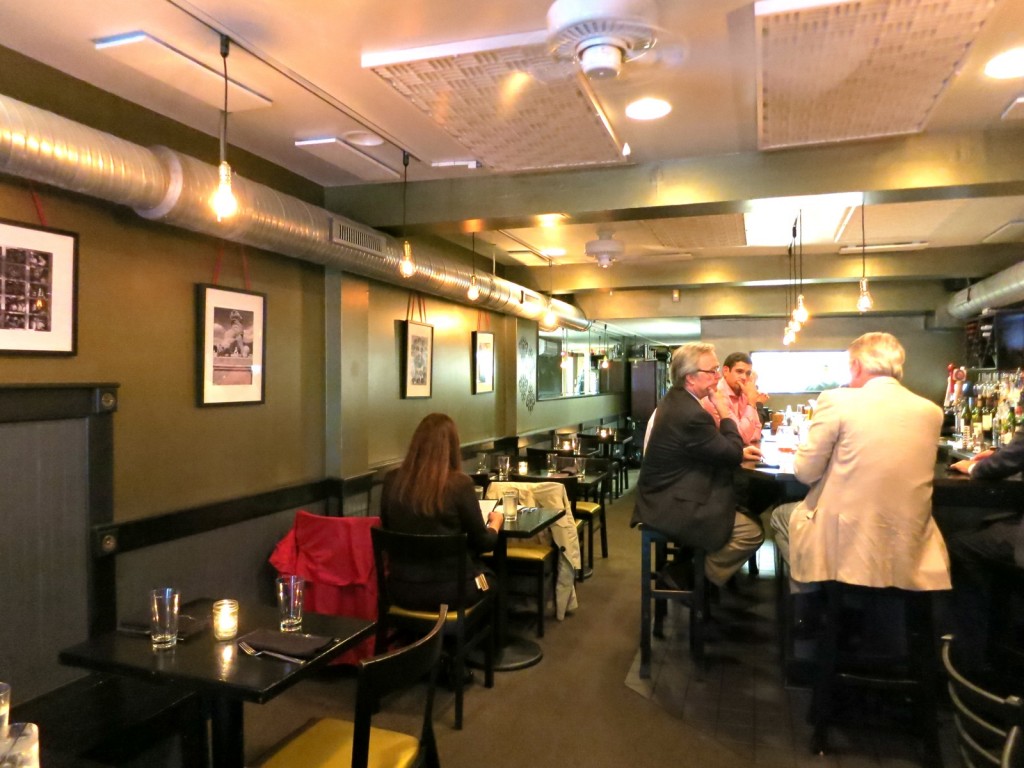 EAT: Circa 1918 Kitchen and Bar
Historic Hilton Village was the first government-subsidized neighborhood. Homes, shops and recreational opportunities were available for shipbuilders in wartime 1918. A flood of families moved to this quaint section of Newport News to support the men working in the yards.
Now, Hilton Village is becoming gentrified with innovative, earth-to-plate restaurants like Circa 1918 which defies classification.  It's "French-Italian-Asian-Regional Contemporary American," says Chef-owner Chad Martin, who loves to experiment with local ingredients.
Signatures include enticing Smoked Bison Meatloaf atop sour cream mashed potatoes ($22), Lamb Burger With White Cheddar and Candied Bacon, and a knock your socks off Caprese Salad composed of slices of Heirloom Tomatoes, smoked Buffalo Mozzarella and micro greens.
Also in Hilton Village, this little spot was a forerunner of upscale dining in the area and still draws aficionados of casual dining in a "relaxed atmosphere." Pizza, cocktails, and bourbon nights are high on the list.
Best Place to Stay in Newport News VA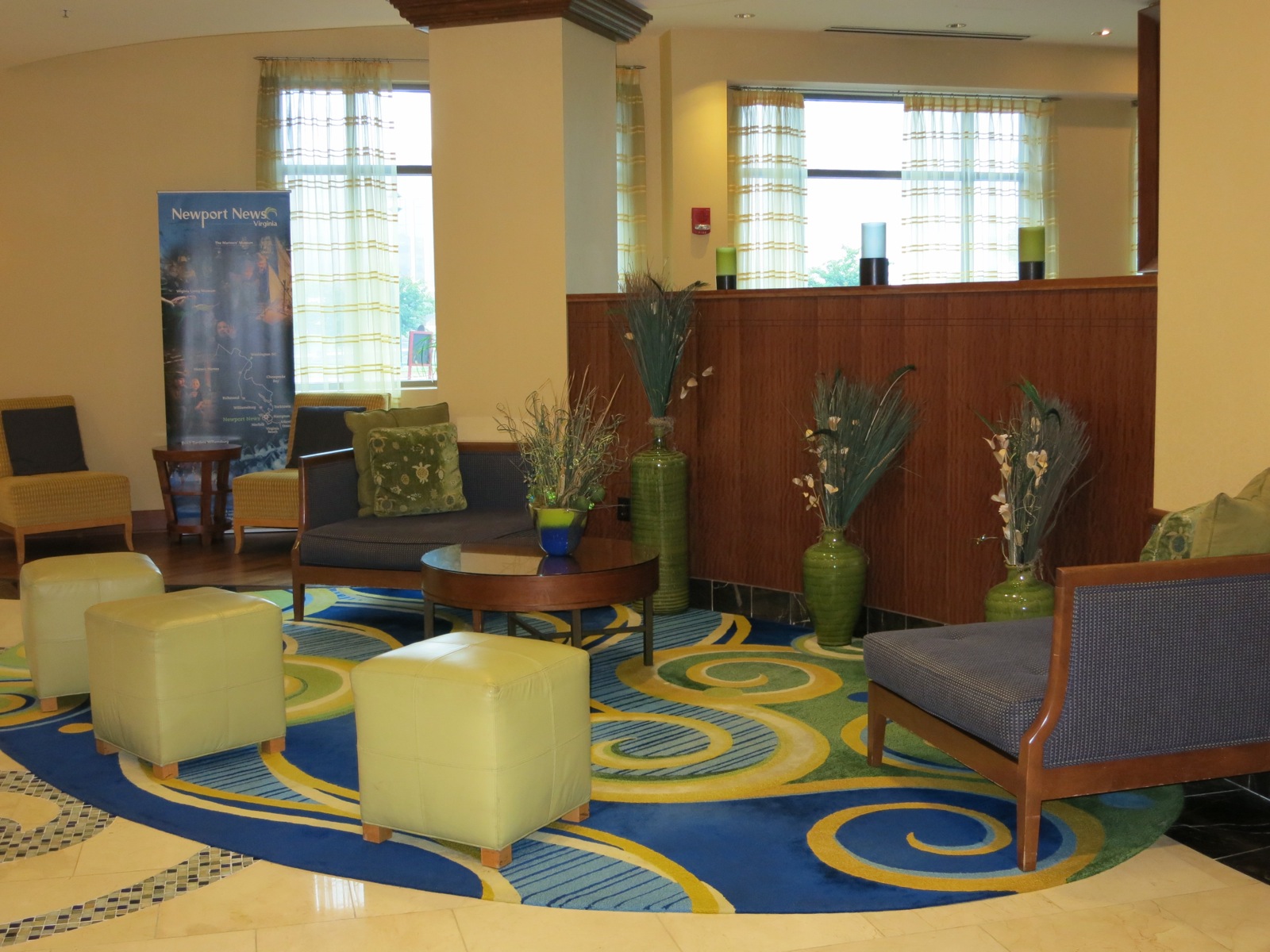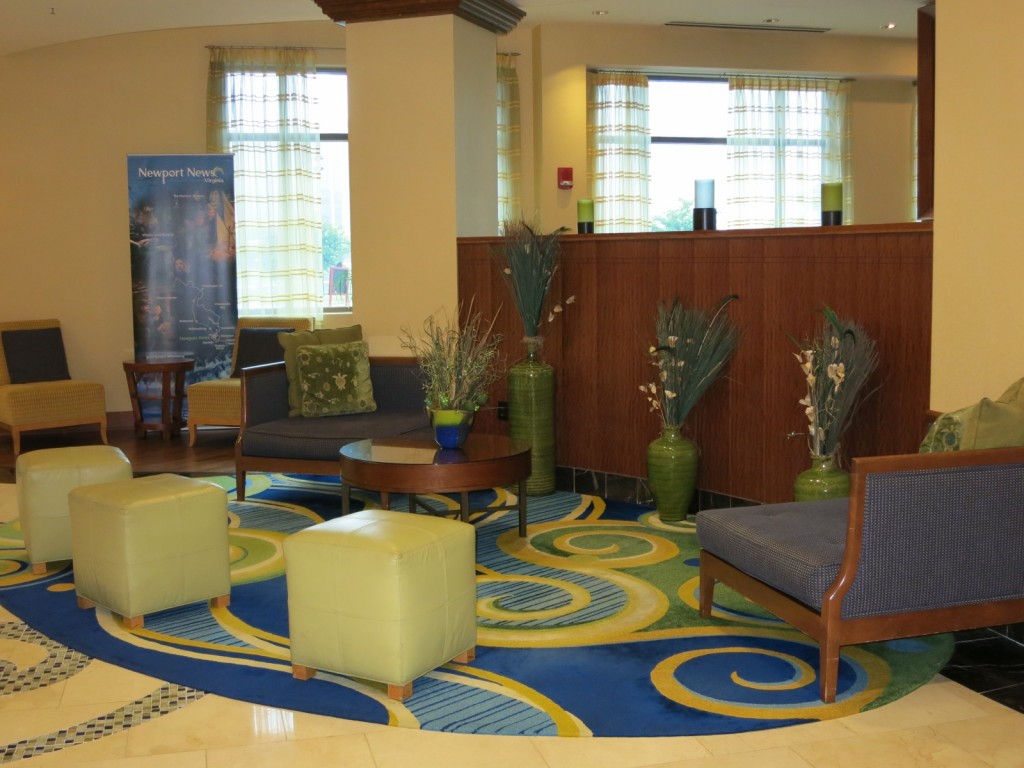 STAY: Newport News Marriott City Center
Book a room at this cheery upscale chain. Find new granite bathrooms and pillow-plump bedding. Rates $109-$249 per night.
Like this post? Put a pin on it.