If you're planning a romantic getaway and looking for intimate and memorable things to do in Manassas, VA, you're in for a treat. This charming city is a hidden sanctuary of love and adventure, conveniently located near Washington, D.C. Here are some romantic activities that will make your stay in Manassas a trip to remember.
Like many Baby Boomers, I belted out Manassas tunes regularly while driving up to college. Manassas, Stephen Stills' band after Crosby, Stills, Nash and Young broke up, didn't last long. But most of us can still sing along to hits like It Doesn't Matter. Soon, I realized that Manassas VA was an actual place – a railroad junction town and the name of a Civil War Battle where "Stonewall" Jackson earned his nickname.
Get off the interstates at the city of Manassas for one of the best museums in the country devoted to the Marine Corps, the most ethereal pies, a haunted winery, and adorable hamlets.
Where Is Manassas VA?
Manassas is a city in Northern Virginia, located approximately 30 miles southwest of Washington, D.C. It is part of the larger Washington Metropolitan Area and is situated in Prince William County. The city is easily accessible via major highways like the I-95, Interstate 66, and Route 234, making it a convenient destination for those coming from the capital region. Known for its historical significance, particularly its role in the American Civil War, Manassas is a blend of past and present, offering a variety of cultural, recreational, and educational experiences.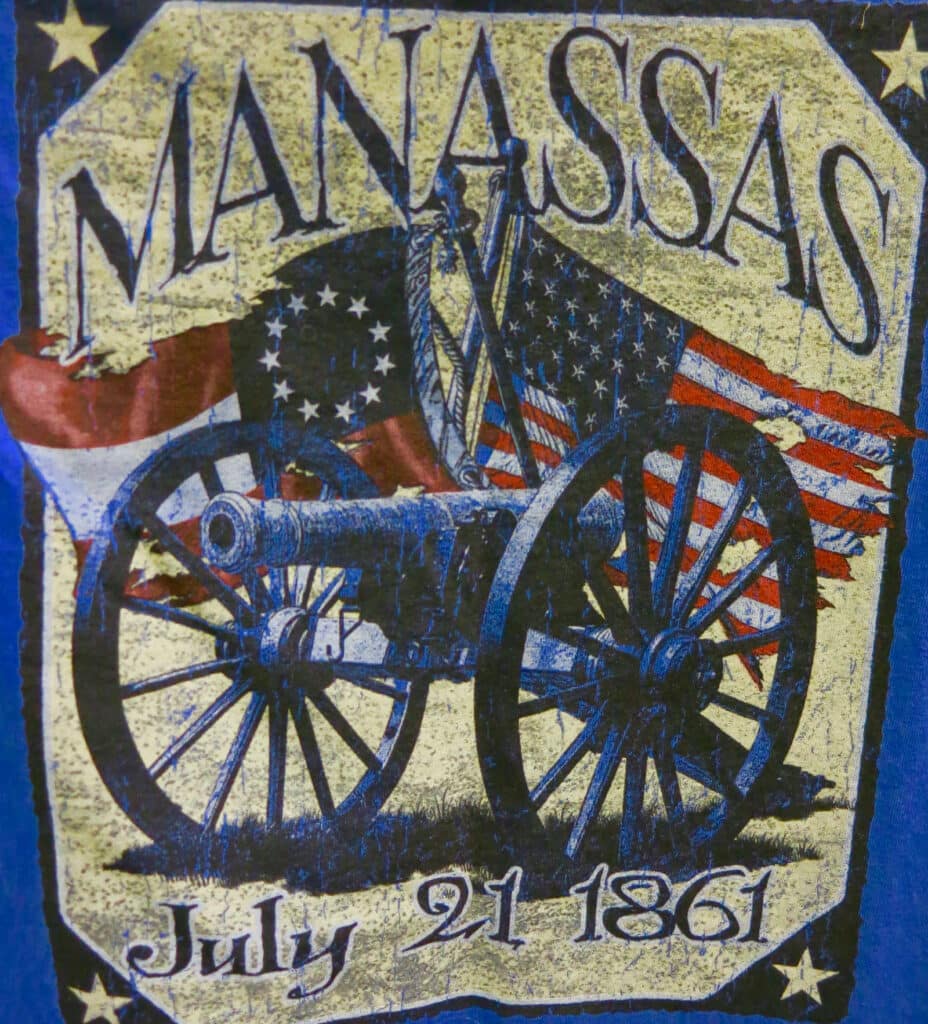 Best Things to Do in Manassas VA
VISIT: Manassas Train Station
The Manassas Train Station is a historic site, serving as both a functional transit point and a living museum. Originally constructed in the 19th century, the station has been restored to its former glory, featuring vintage wooden benches and classic decor. It's a key node in the transportation network, connecting Manassas to larger cities like Washington, D.C., via Amtrak and Virginia Railway Express.
The station doesn't just hold a pivotal role in Civil War history; it also has a notable place in the world of music. The platform was used as the backdrop for the cover of Stephen Stills' 1972 album, Manassas, which he made with Chris Hillman, a fellow ex-Byrd. The "Manassas" sign on the station's overhang was so iconic that it was used as the title for the album.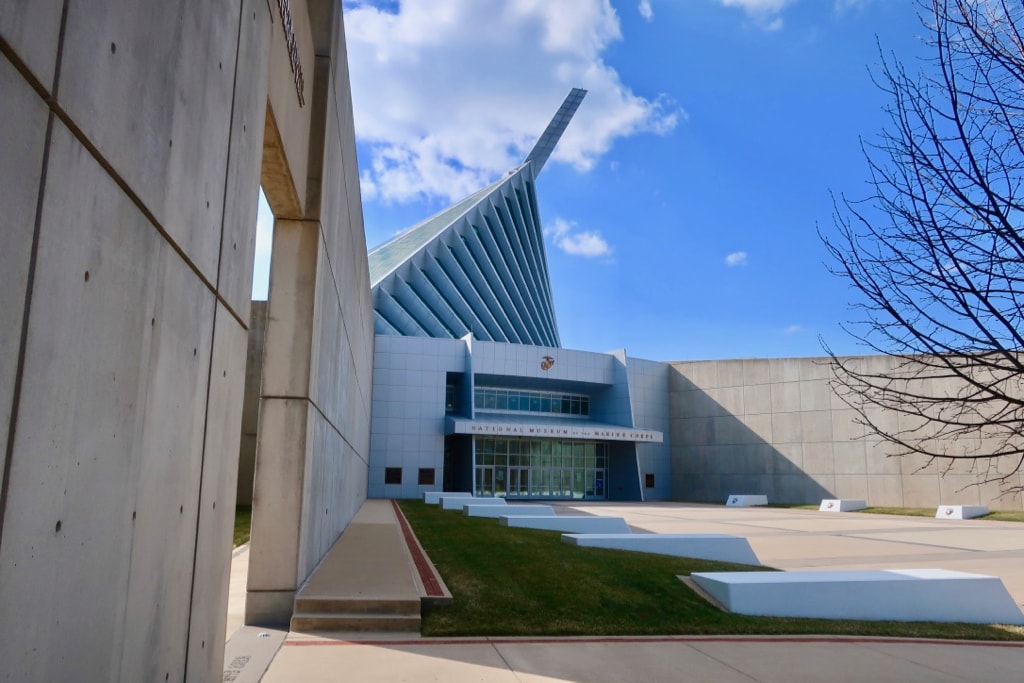 If Walt Disney had been charged with honoring the men and women of the US Military, he'd have conjured up something like the National Museum of the Marine Corps. In fact, a former Disney employee did design some of the more interactive sections of this not-to-be-missed museum, which can be seen from I-95.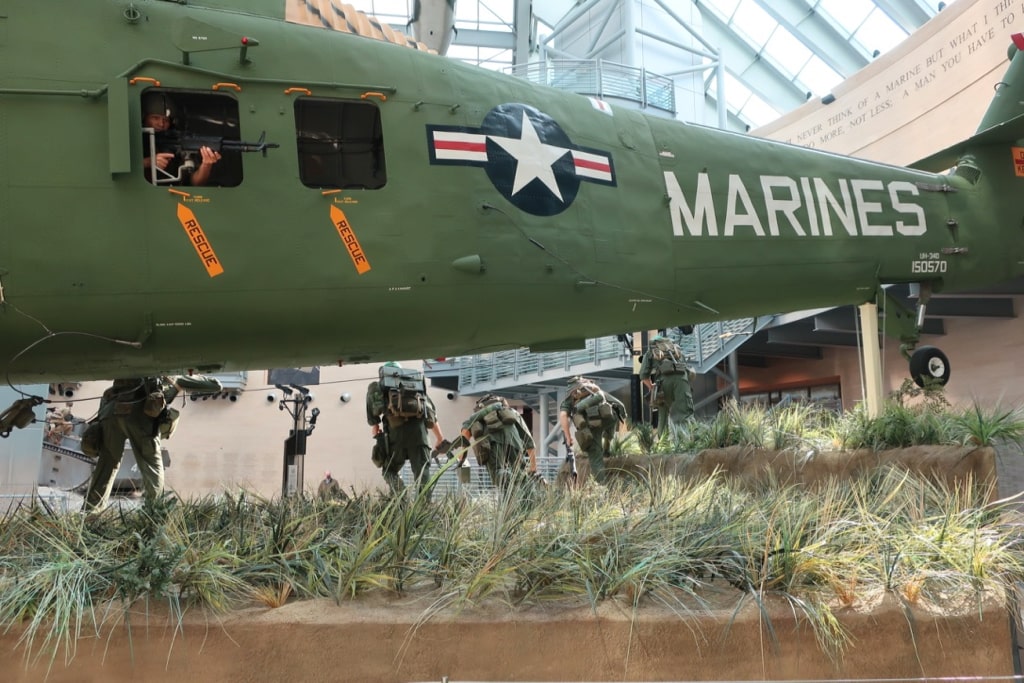 Funded by the Marine Corps Heritage Foundation, the museum encompasses exhibits on US-involved wars from 1775 to today's battles.
Each life-like figure throughout the museum is formed from plaster casts of actual marines. It's actually quite unnerving if you see one of the models walking around. Each major domestic or world conflict has its own gallery – and it can take quite awhile to read and see everything.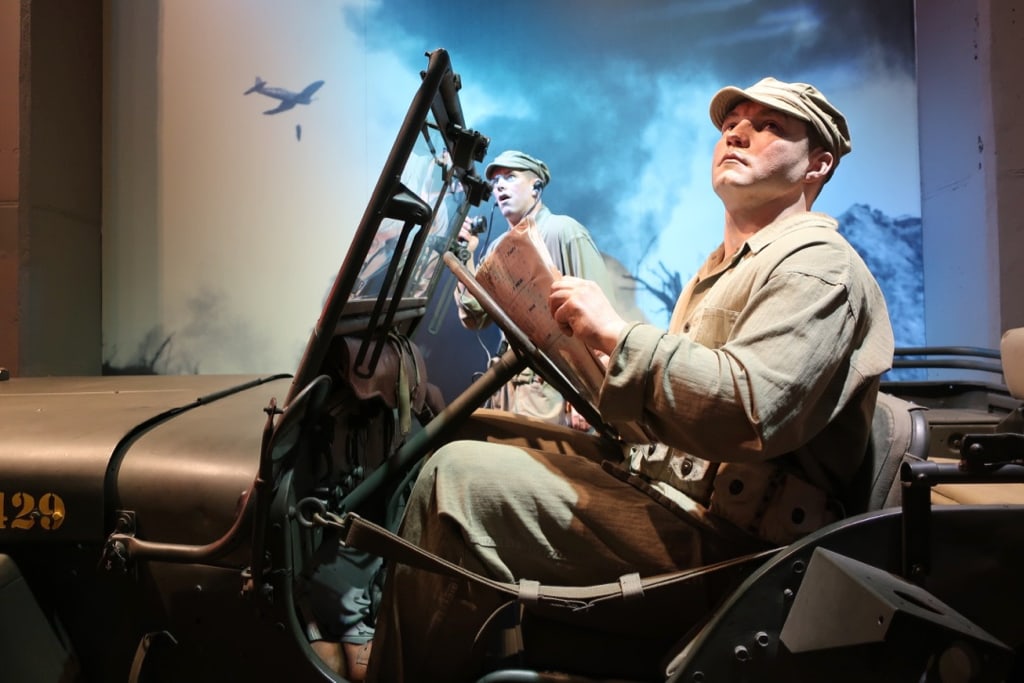 But don't miss WWII, which begins with a radio announcer breaking in with the news about the bombing of Pearl Harbor, and FDR calling December 7th "A Date that Will Live in Infamy."
You then move into a "boat to Iwo Jima." Doors close, it's dark, and you're prepped for battle. "When you hit the beach, you'll be the first Marines on Japanese soil," the commander explains over an intercom.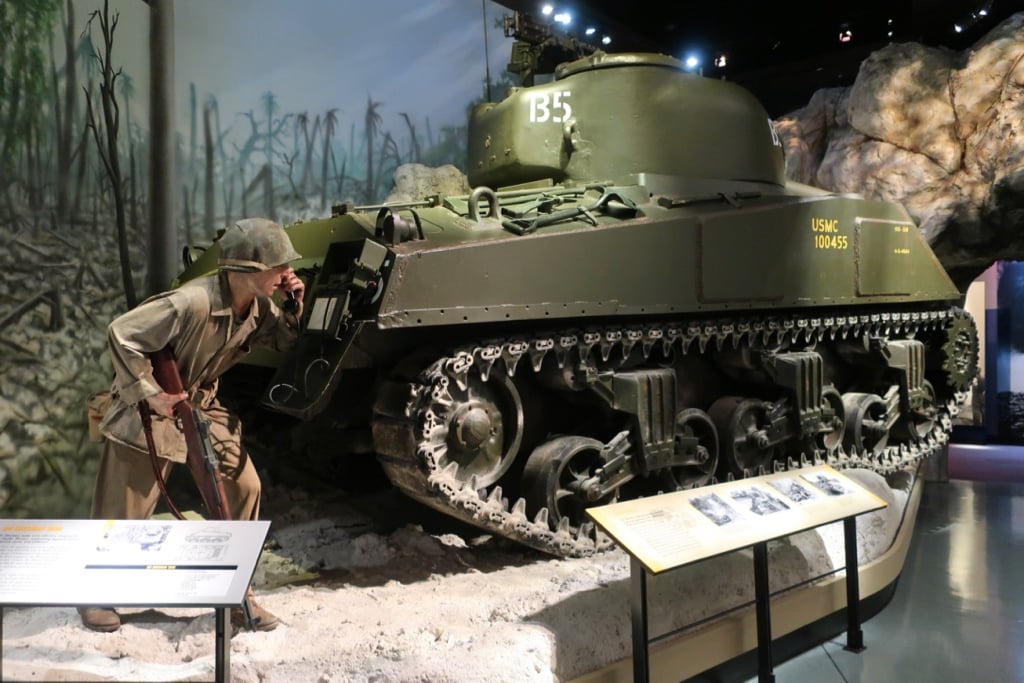 The doors open to actual footage taken from the fleet of boats that hit the beach on that fateful day. And then – a signed photo of Joe Rosenthal's raising of the US Flag on Iwo Jima, complete with the actual tattered flag used for that shot. Spine tingling.
Through depictions of each War, walk into climate-controlled rooms and feel the wind, cold or heat. It's an immersive experience and one that will stick in your mind for days.
Young professionals are moving into this charming town on the river, with an assortment of tempting boutiques (no chains), some nice restaurants and Michelle Obama's pie-stop, Mom's Apple Pie (more on that later).
Stop into the tiny Mill House Museum to see a small-scale model of the gristmill that ground wheat and corn on this site, and perhaps a ghost or two (the whole town is said to be haunted).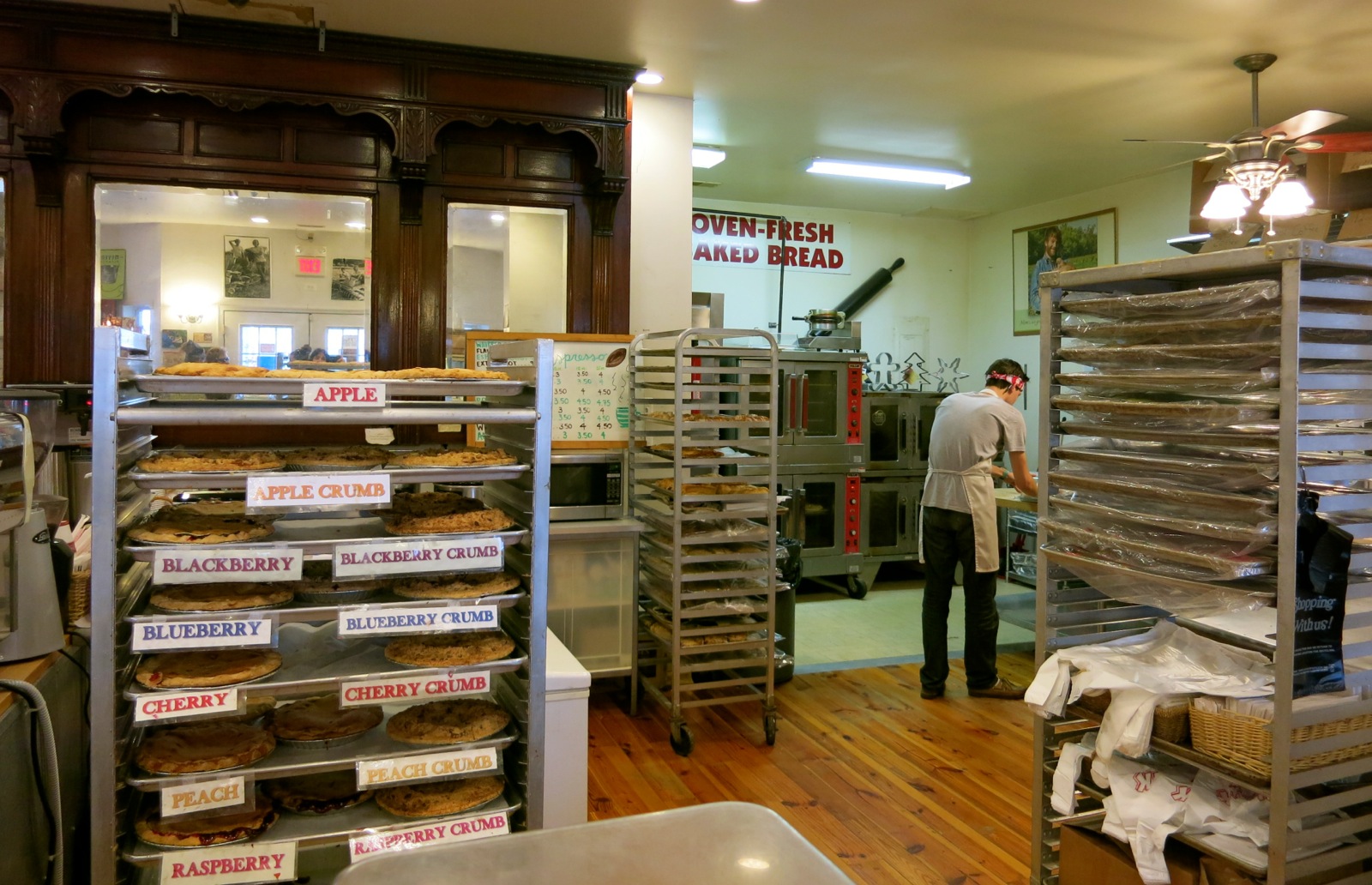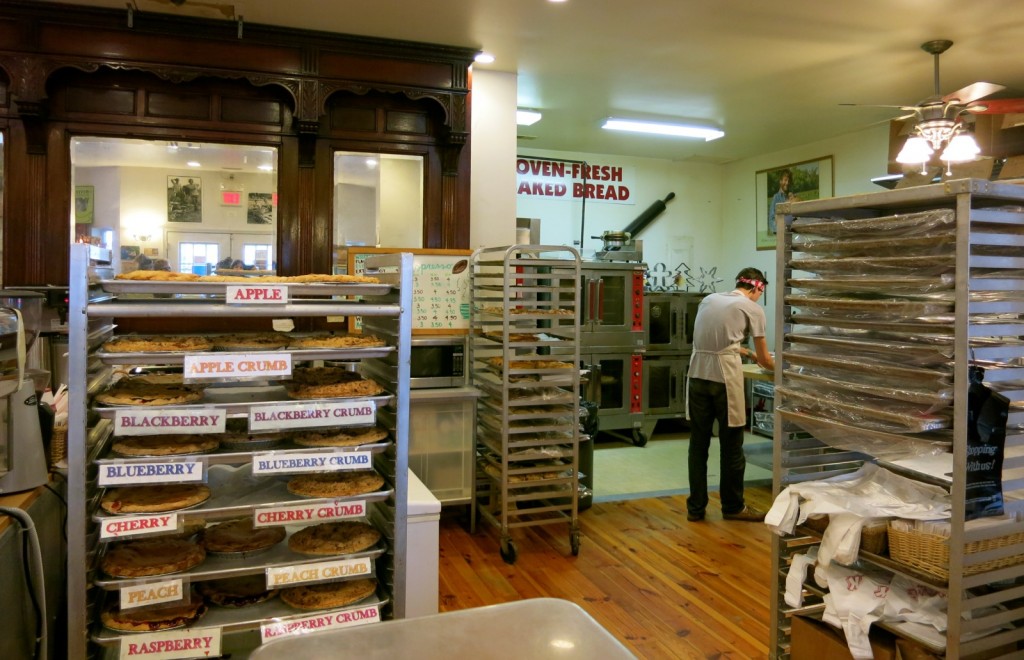 Family owned and operated, Mom and Dad – Avis Renshaw and Steven Cox – create ethereal pies definitely worth a detour to purchase. Since Avis and Steven also own and run their own farm, most of what ends up in each pie has been lovingly grown nearby.
Crowds lined up on Pi Day (3.14) for the impossibly flakey raspberry, blackberry, pumpkin, rhubarb, sweet potato, and apple pies that emerge hot and fresh from multiple ovens. I cannot stress enough how good these pies are.
Pie-making skills are apparently genetic. Daughter, Petra "Peete" Paredez, runs her own award-winning pie shop, Peete's Pie Company, in New York City.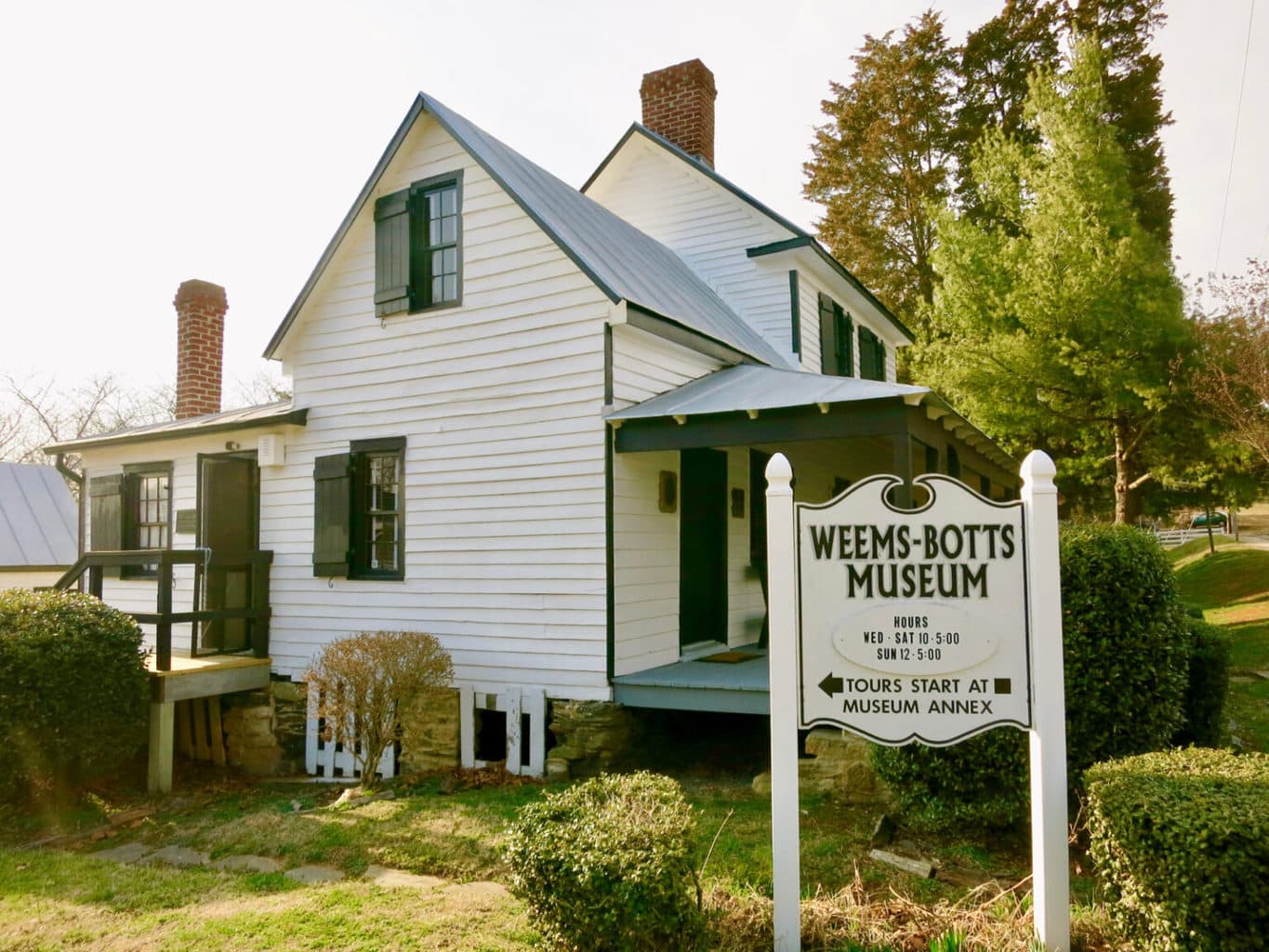 An illuminating house and grounds tour covers both the history of Dumfries and of the home itself and includes a sidebar of gory medical techniques used during the Revolutionary and Civil War eras. Plan on a good 1 ½ hours for a very energetic and compelling roundup of this area.
In the early 1600s, John Smith discovered what would become Dumfries while searching for gold in tributaries off the Chesapeake Bay. Smith found Pyrite – fool's gold – and sent a boatload back to England before realizing his error. Dumfries, settled by the Scotts in 1635, lost lives and fortunes due to these types of errors.
Tobacco Fortunes
Smallpox (a White-man import) wiped out fifty percent of the peaceful indigenous Piscataway tribe, and merchants clear-cut the primordial forest in order to export lumber. Cleared land paved the way to grow nutrient-sucking but valuable tobacco.
Yes, tobacco farmers in Dumfries lived high on the hog during the town's Golden Years. With a population of 9,000 in 1745, Dumfries was the 9th largest town in the colonies and an economic center rivaling New York and Boston. But its golden-goose crop was killing the soil.
Eroding soil silted the harbor, making it unnavigable for merchant ships, thus quickly ending the town's prominence as a port.
By the late 1790s, the shipping business moved to Fredericksburg and Alexandria VA.
Colonial-Era Medicine
Inside and on the property of the Weems Botts home, you'll be privy to a show and tell about the foodstuffs and medicines of the day. Smell Green Walnut Tincture – fermented for 7-10 days – which would rid the body of any parasite.
Get a whiff of Mustard Plaster – old school Vic Vaporub – and grow weak in the knees learning about 7-minute amputations (no anesthesia) and yearly bleedings to clear the body of bad humors after a cold winter. It was the mother's job to bleed the family: 10oz for adults, 2oz for babies.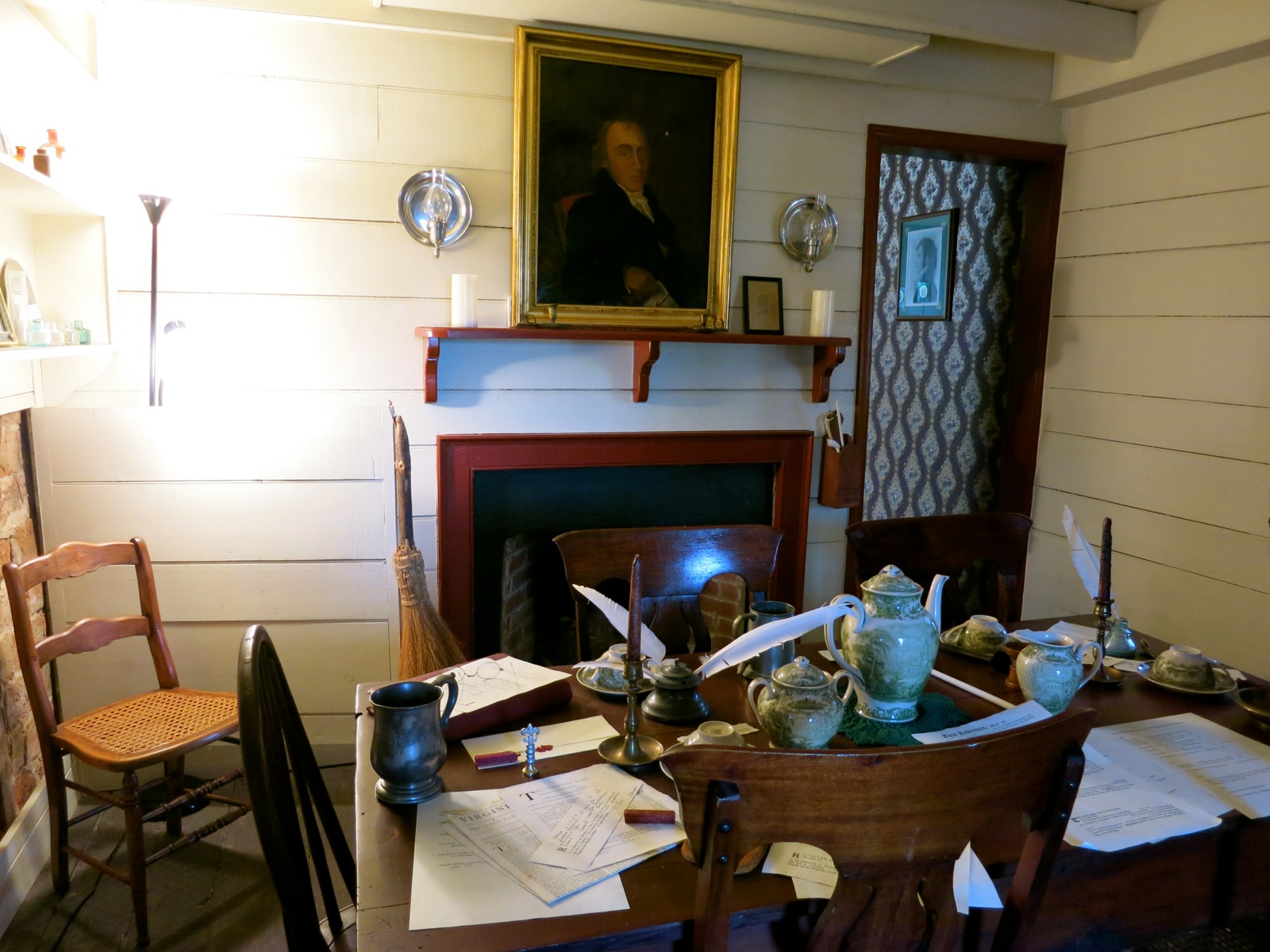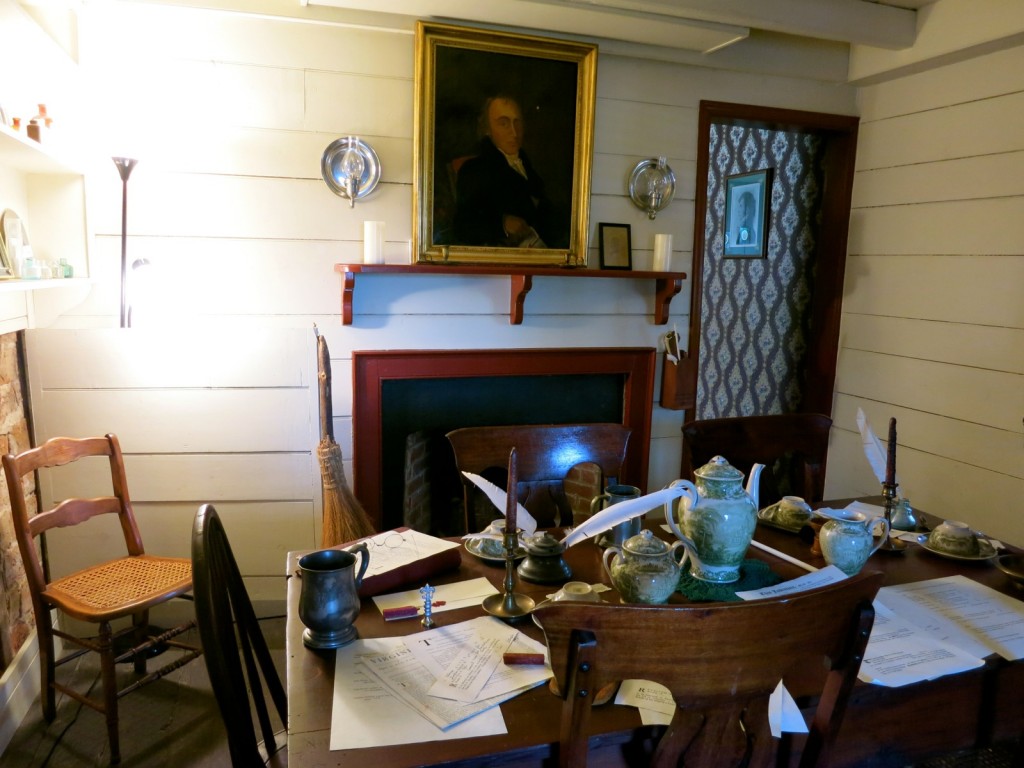 Built in 1749 as a vestry house for the Quantico Church, Parson Weems, a minister at George Washington's Church, purchased the building as a writing studio and bookstore.
You may not recognize his name, but Weems wrote the first (probably unauthorized) biography of George Washington, forever brainwashing the populace into believing that our number one president could "Never Tell a Lie."
Yep – Weems totally made up the Cherry Tree tale, and most other stories attributed to George. In 1802, Benjamin Botts, one of the lead attorneys who successfully represented Aaron Burr in his treason trial, bought the house and moved in.
I love these "Old Towns" – districts you won't see directly off the interstate – because there's nary a Big Box Store or Chain Restaurant in sight. Just 17 miles from Dulles Airport and 23 miles from downtown DC, get off I-95 and drive a couple of miles to where business used to be done, and still is, by the guy or gal who sits behind the counter or waits your table.
"You can walk into any restaurant and meet the owner," says a town official. Echoing its importance as a stronghold during the Civil War – it was an East/West, North/South Railroad junction formerly known as Manassas Junction – Manassas claims the largest Fourth of July Fireworks display in Northern Virginia and the busiest regional airport in the state.
In season, there's ice skating in the Harris Pavilion – a town amenity that launched the downtown revitalization.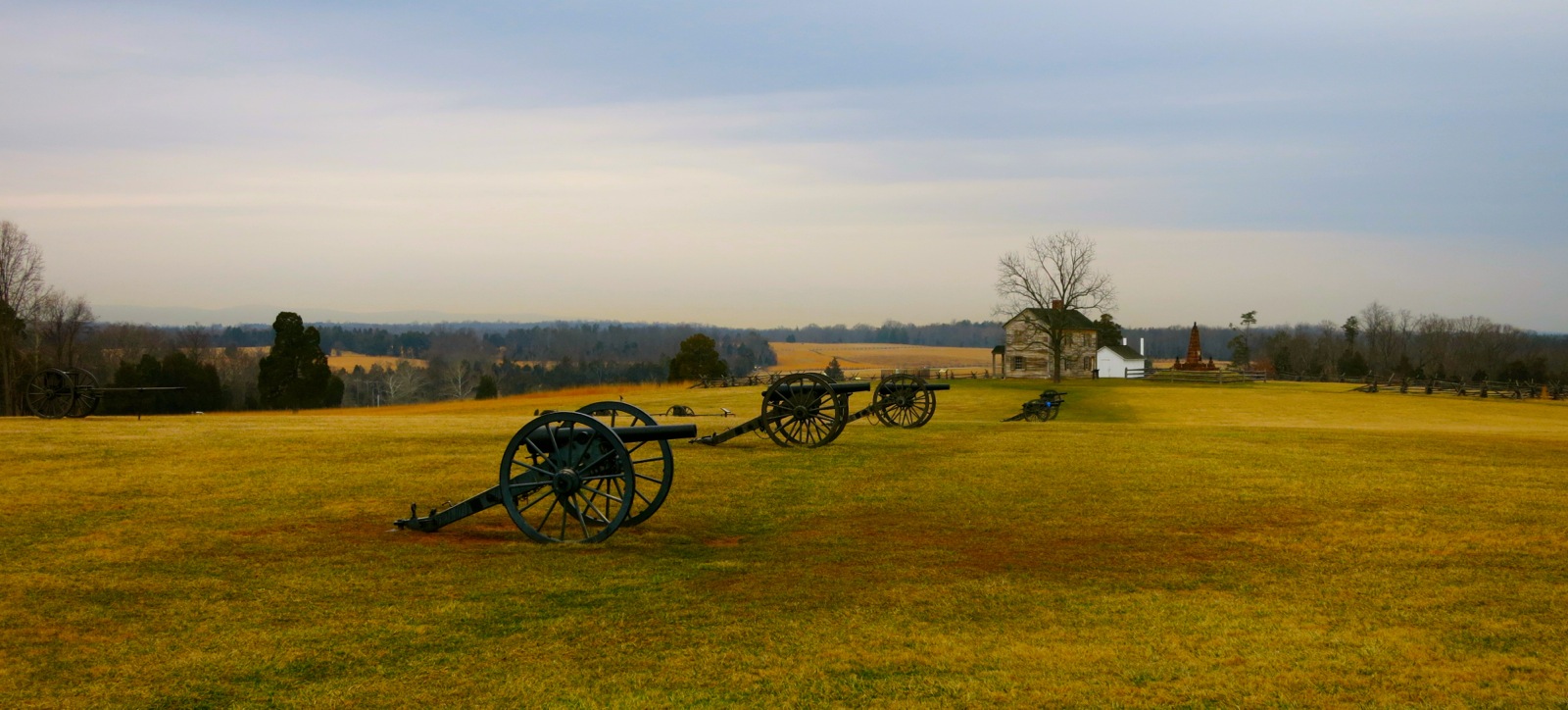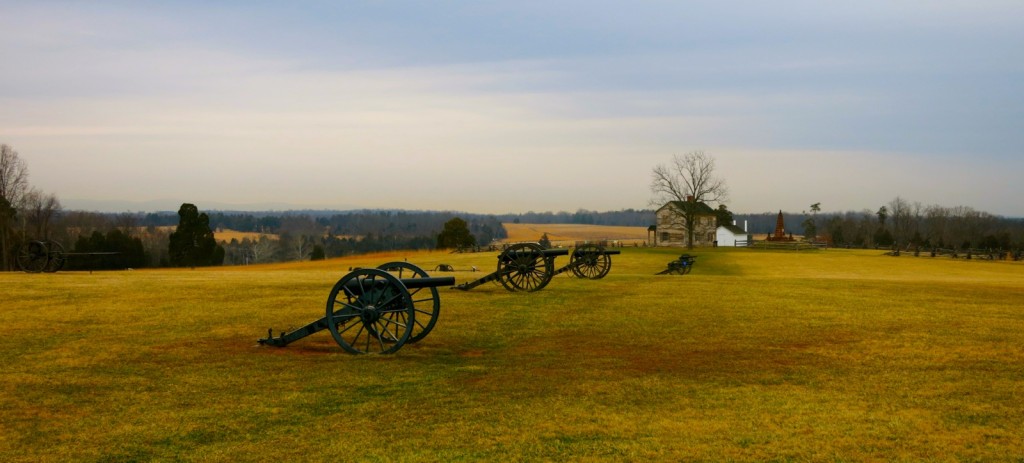 Two battles were fought around Manassas Park. Both were Confederate victories, which explains why they weren't as famous as, say, Gettysburg. If you have just an hour, come to the main Visitor's Center and walk Henry Hill for an overview of the first single-day fight on July 21, 1861.
It was here, and at that battle, where Confederate General, Thomas Jackson, "stood like a stone wall" as the Union Army advanced.
The nickname "Stonewall" would follow him through life and after death. The house that stands on Henry Hill was built after the first was destroyed by cross-artillery fire, taking an 85-year bedridden owner, with it.
Stop to pay respects to that elderly casualty, Judith Henry, who is buried right near the home that was rebuilt on that site.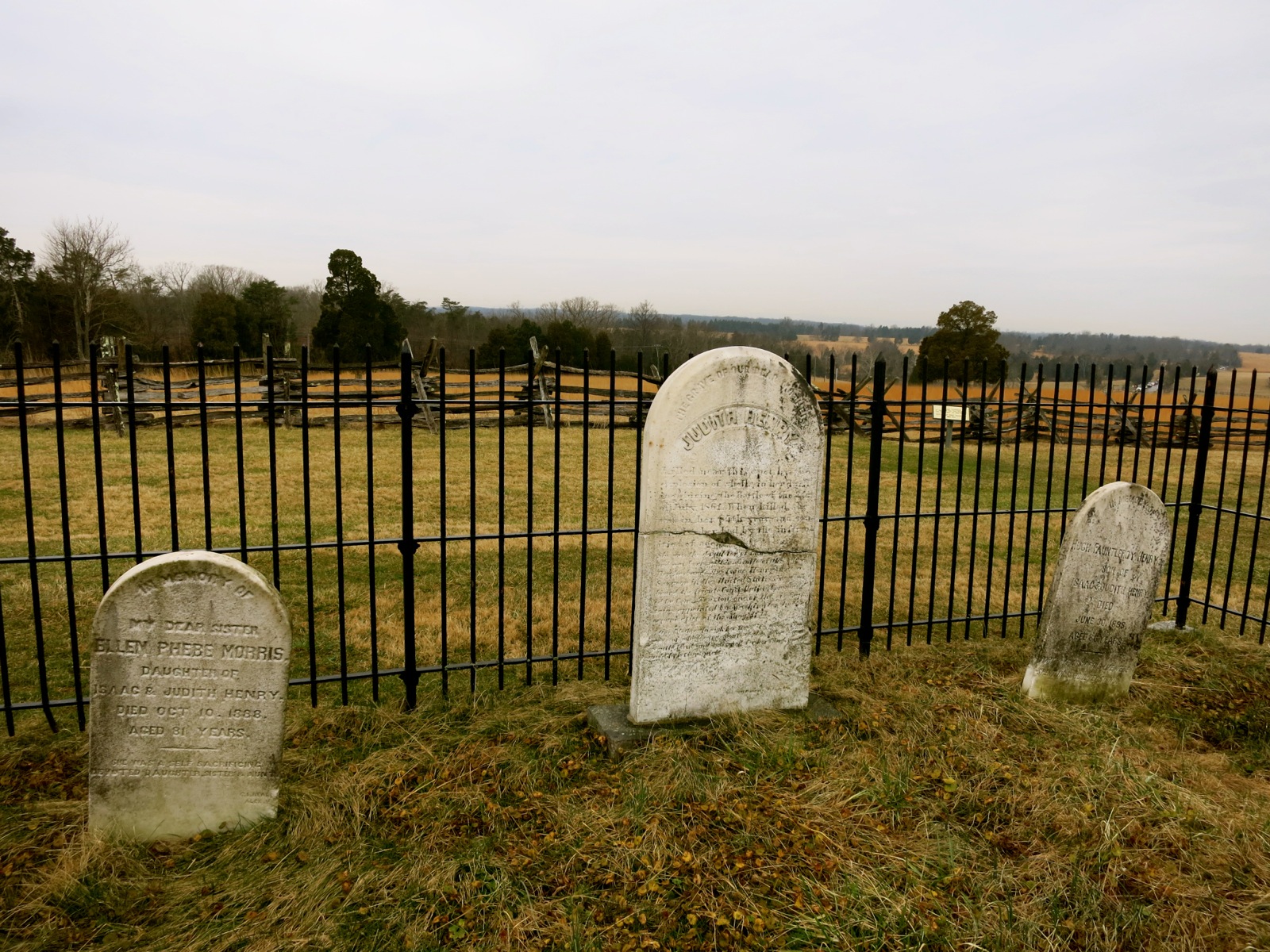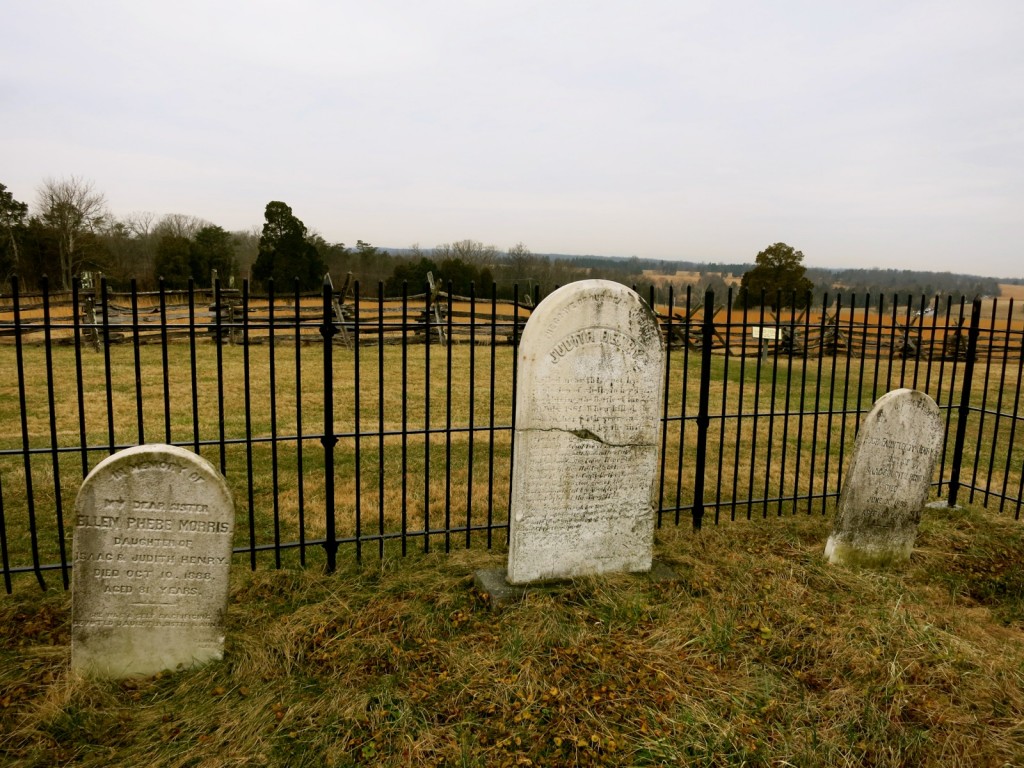 If you have more time, drive several miles to the Brawner Farm – which encapsulates the second three-day battle that took place here in August 1862. Even though the Confederate side was outnumbered (55,000 to 65,000 Union troops), the South prevailed and on that day, their confidence in winning the war was never stronger.
This is a first – a vineyard tasting room with a resident ghost. This Casper, however, loves vino, and if a new glass isn't poured daily and set up on the fireplace mantle, "things happen." Stuff is moved, the internet connection gets frizzy, and employees hear a non-existent piano playing. Those kind of things.
Built in 1790, with rooms added in 1836, what now serves as a tasting room, shop, and event space was once a Civil War hospital.
Names of house wines harken back to the vineyard's history. Harrison House Red (named after Benoni Harrison, one of the former homeowners purported to be the oenophilic ghost) and General's Battlefield Red (a special vintage was aged in barrels made of fallen White Oak – a prevalent wood during the Civil War), for example.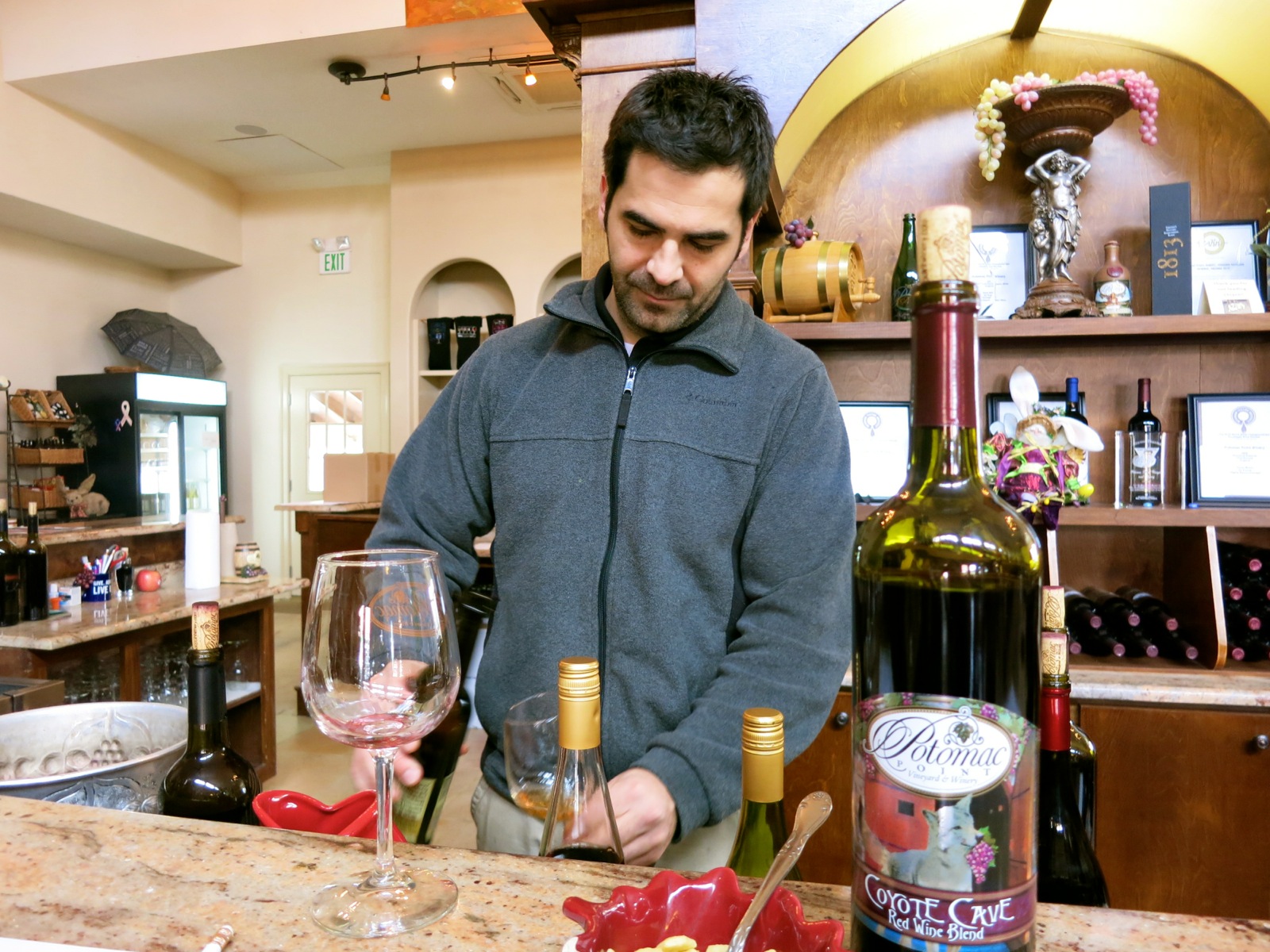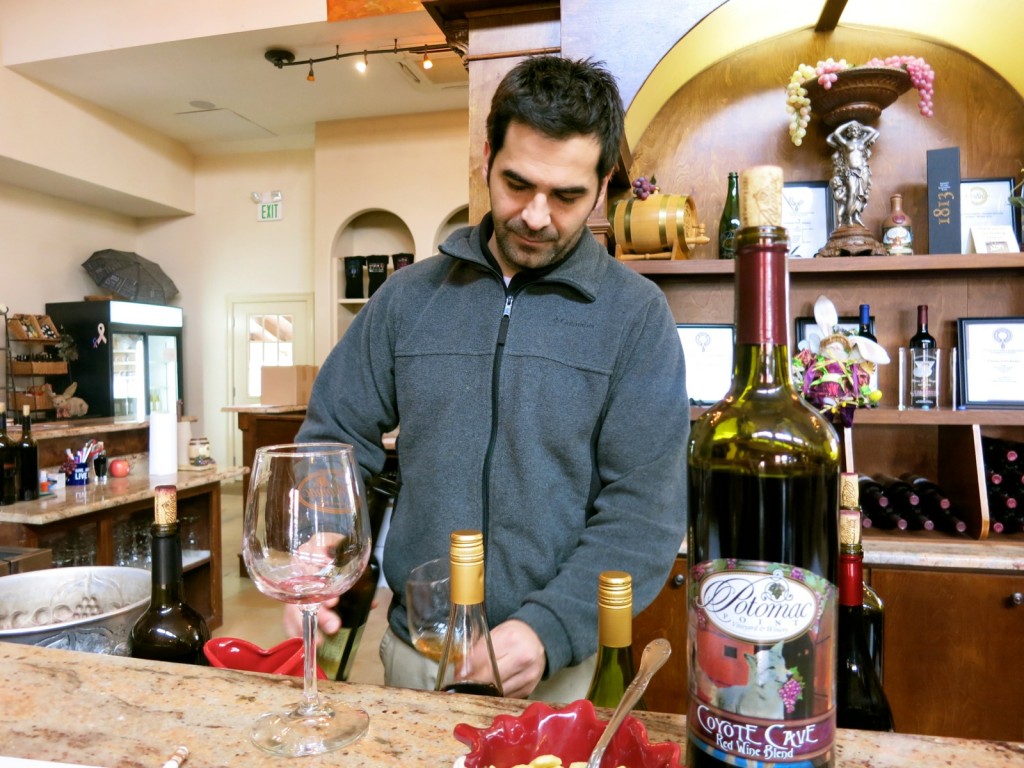 Officially in neighboring Stafford County, the winery is near the National Museum of the Marine Corps. So, I include it here. Inspired by wineries in Tuscany, the Mediterranean-style event/tasting/bistro building is lovely. And so are the wines. Young Spanish winemaker, David Castano, was born into the business.
His family is the Castano of the venerable Bodega Castano brand in Spain. David married a Virginia girl, and so he brought his expertise to the States. In the process, he is blazing new trails.
Castano's creation, Vino Camino, "Wine Path," blends wine made in his family's Spanish winery with wine made on site. It was the first "fusion" wine of its kind in America.
Restaurants in Manassas VA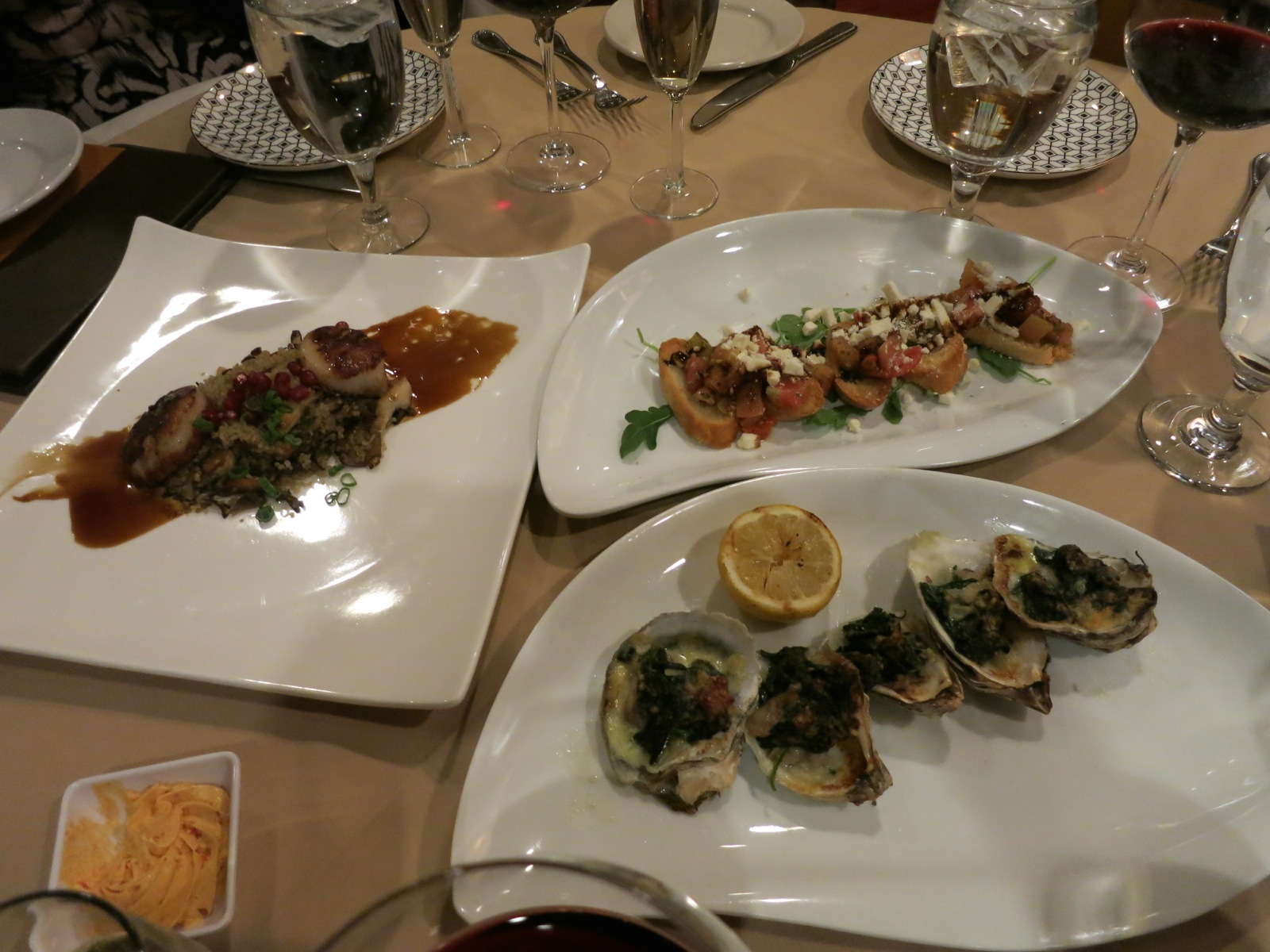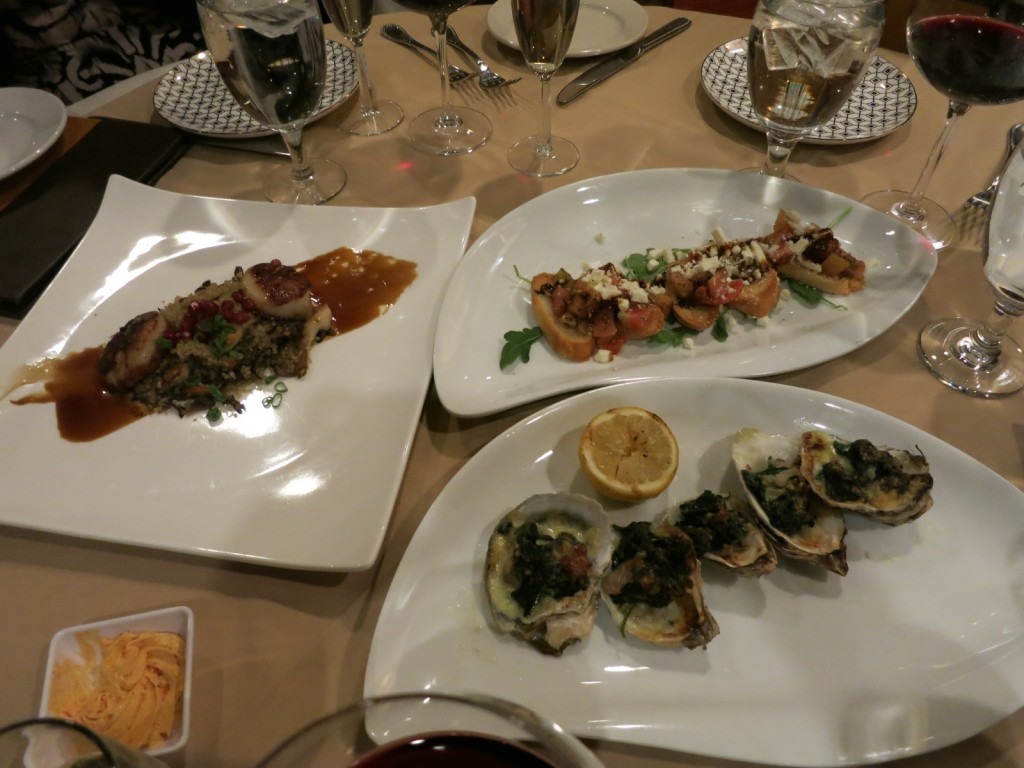 The name screams Italian, but this is actually a fine Portuguese restaurant, in Manassas Old Town, specializing in food and wine from the region.
Owner Elise greets guests in clubby, candle-lit rooms. She's happy to make recommendations from a seasonal menu if asked. Try the Paella (soupier than Spanish version), the Mini Beef Wellington, or tasty Lamb Meatballs with homemade Fettuccine.
EAT: Locals also love
Monza – a casual, pub-like Italian place. Katerina's for Greek food. Public House Brewery for fresh-made beer. The Ethiopian Vera's. And so many more. You can travel the world just by eating out in Manassas.
Hotels in Manassas VA
STAY: If you're looking for a charming inn, try the Manassas Junction B&B, in the Historic District. There are also plenty of franchise hotels – clean and comfy – right off of I-95, with rooms that start below $100 per night.
Weekend getaways near Manassas VA