WHY GO: Beach averse? There are plenty of things to to in Virginia Beach VA that don't involve sitting and sunning on a beach. Including free Meditation Sessions.
It's rather strange that a frenetic, crazy tourist beach town also serves as a center for contemplation and enlightenment. Virginia Beach VA is known for hard-ab hardly-clad bodies, tattoos, swarms of kids, and greasy food. But, this Northeast US coastal city on the Atlantic Ocean has a quiet, heroic, meditative alter ego.
In fact, the rescue of mind and body were integral to the original Virginia Beach. The city began as a Lifesaving Station – the Seatack Station – built in 1878 to rescue victims of shipwrecks and storm-tossed vessels offshore.
And in 1931, the "Father of Holistic Medicine," psychic Edgar Cayce, established the A.R.E (Association for Research and Enlightenment) Center. Even now, you are invited to join a free Meditation session daily at noon among a slew of other mind/body offerings.
The municipality of Virginia Beach spreads west to the Lynnhaven Bay and River. Of course, most people come to this resort area on the East Coast for a beach vacation and beachy things to do like a ride on the Ferris Wheel at Atlantic Fun Park.
But the Getaway Mavens take you to lesser-known spots. Eat some net-to-bowl meals, wander a remote oceanfront State Park, and check out the other side of this resort town for your own romantic getaway in Virginia Beach.
Pair this getaway to one to nearby Norfolk VA – just a few minutes drive away.
And/or check out more ideas for a Romantic Virginia Getaway.
Things To Do In Virginia Beach

DRIVE: Chesapeake Bay Bridge-Tunnel
The largest bridge-tunnel complex in the world, the 17.6-mile CBBT, was recognized by Structural Engineer Magazine as one of the "Seven Structural Engineering Wonders of America for the 20th Century."
If you plan to drive to Virginia Beach from the North, take the scenic route between the Atlantic Ocean and Chesapeake Bay.
Traveling along bridges and causeways, every so often you'll get sucked underground into mile-long tunnels. Experiencing the Chesapeake Bay Bridge and Tunnel is a true example of the adage, "the journey IS the destination." Be sure to stop at the midpoint island for a snack and photo-op.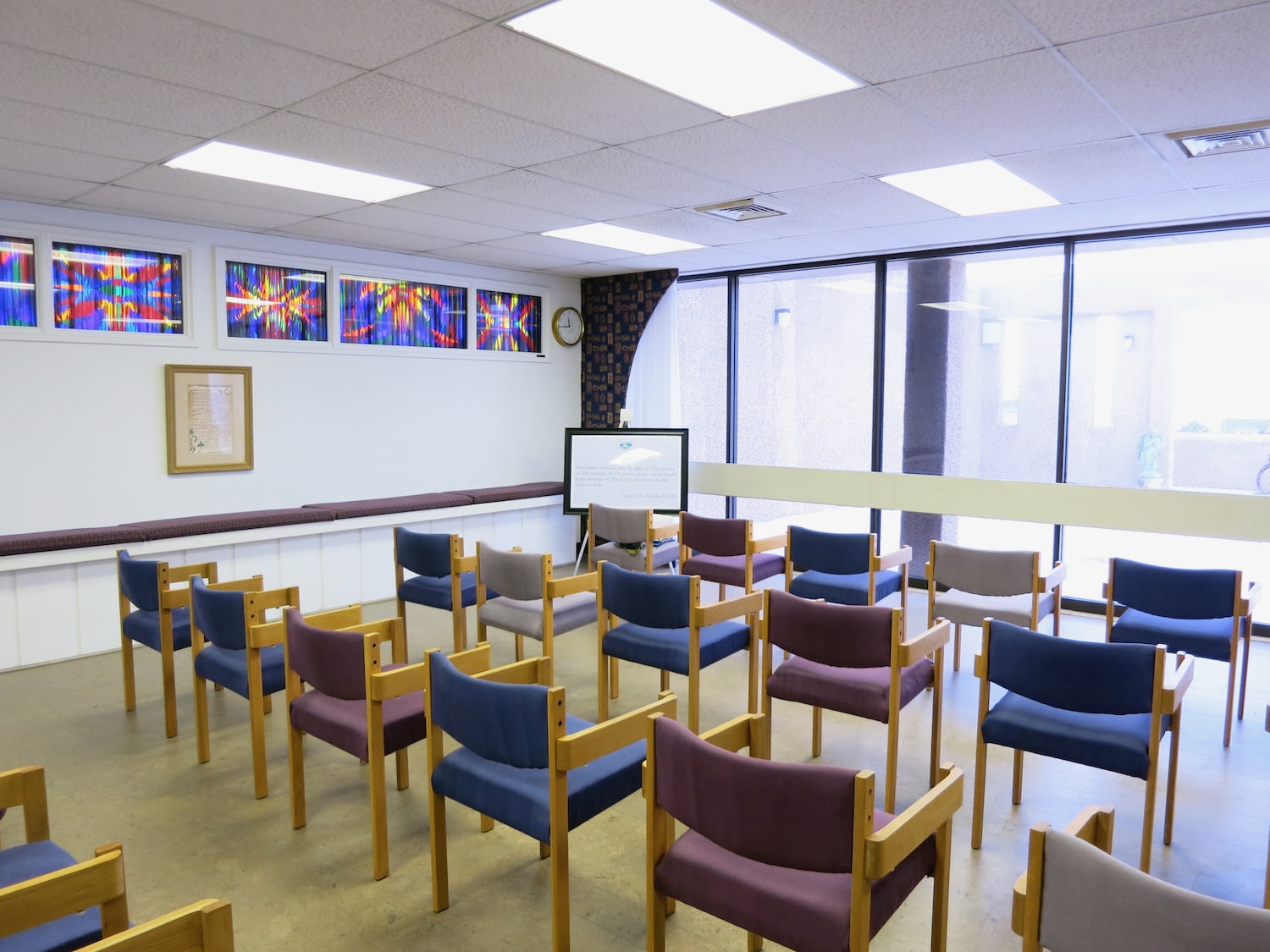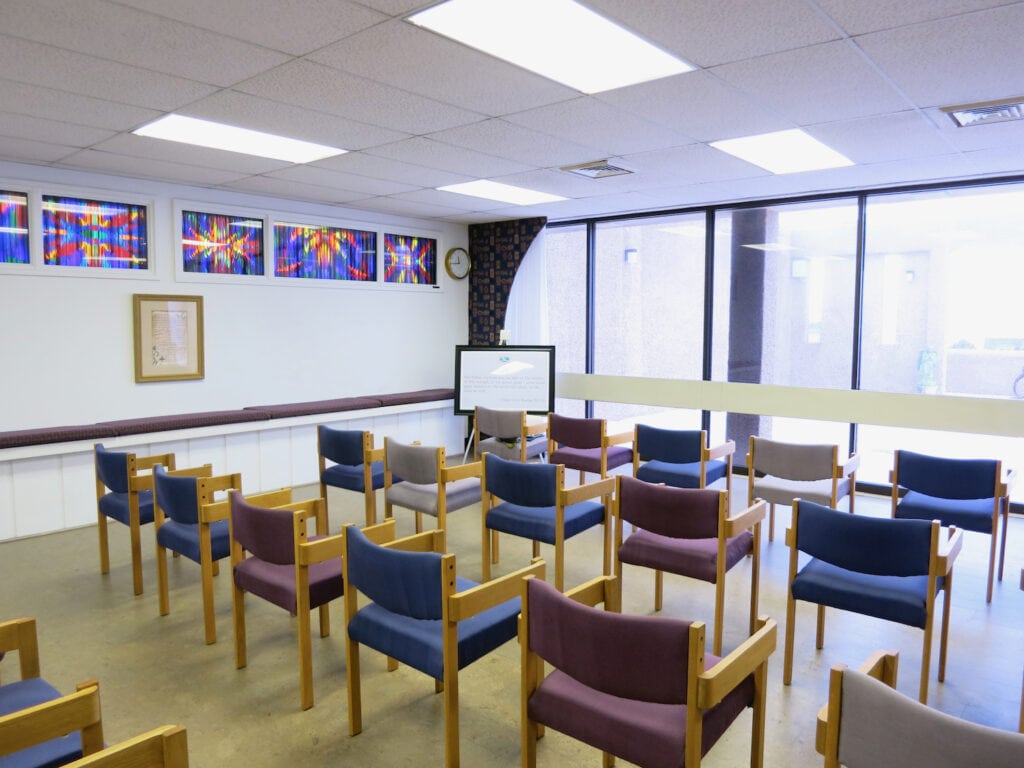 VISIT: Global Headquarters of Edgar Cayce ARE (Association for Research and Enlightenment)
The forerunner of the New Age Movement, Edgar Cayce was a "holistic" healer way before his time. Born in Kentucky in 1877 (died 1945), Cayce was mute as a child, and highly religious. He "healed himself" by entering into a trance state and connecting with the "universal consciousness."
Cayce moved to Virginia Beach in 1928 to open a hospital based on his beliefs, and founded A.R.E in 1931 for "people of like mind and heart" of all background and faiths. The organization has since moved away from "readings" and "psychic" phenomenon, focusing on self-awareness and community building.
Presently, the Center contains a Metaphysical Library second only to the Vatican, with information on over ten thousand topics.
The 3rd Floor Meditation Room, a serene spot overlooking the Atlantic Ocean, is a magnet for the overstressed. Come to meditate (every weekday at noon, and every other Monday night), test your ESP, free your mind on the Labyrinth walk, relieve your bare feet on the river-stone "Reflexology Walk," or take a tour given daily at 2:30.
The Center also offers Yoga, Massages, Acupuncture, Reflexology and other spa-like services for much less than you'd pay elsewhere.
For a real offbeat afternoon, sit in the Library and pour over the collection of 3,000 of Cayce's medical and non-medical Readings, transcribed by his assistant while he was in a trance state. Some of them will surely blow your mind.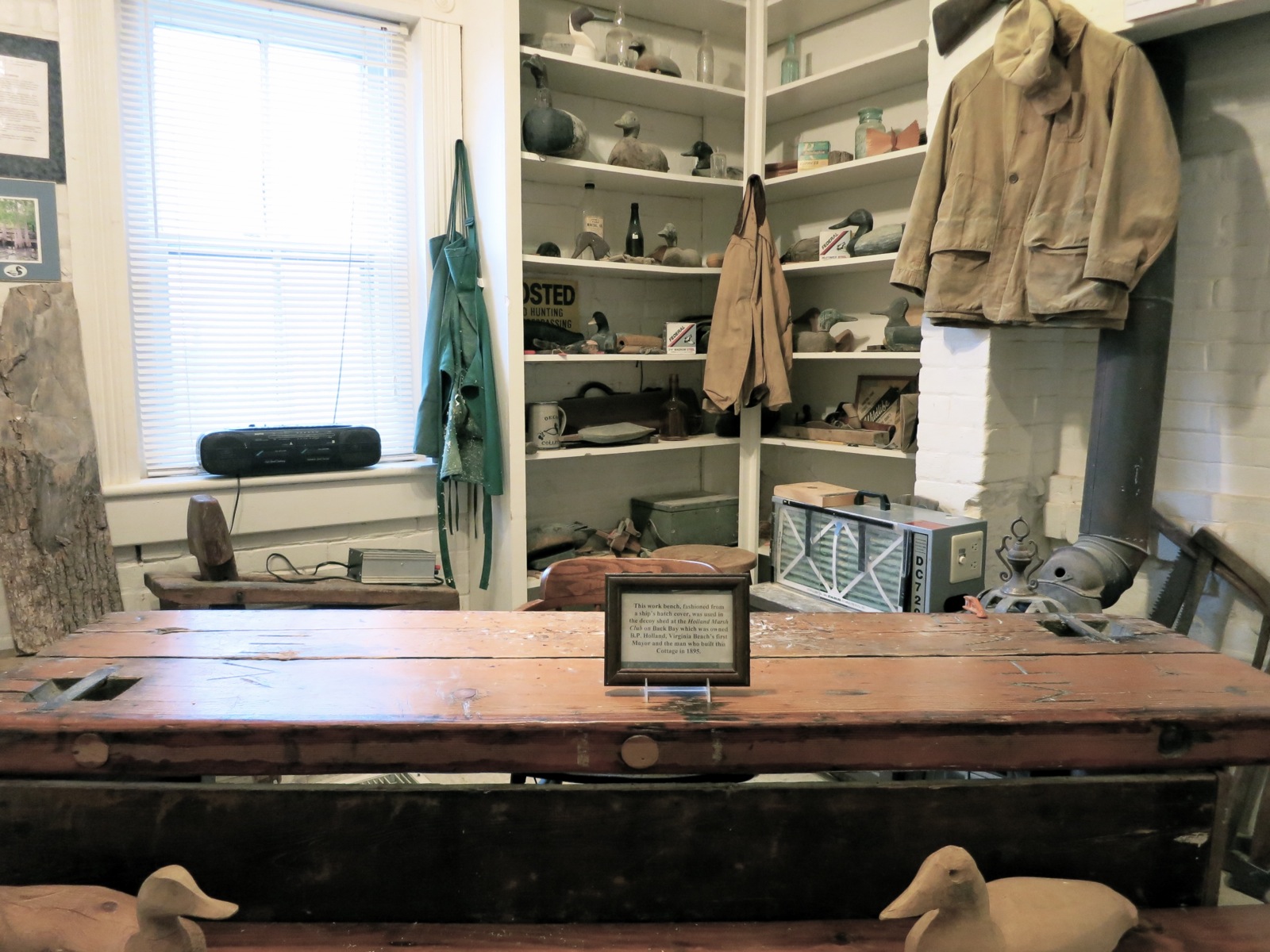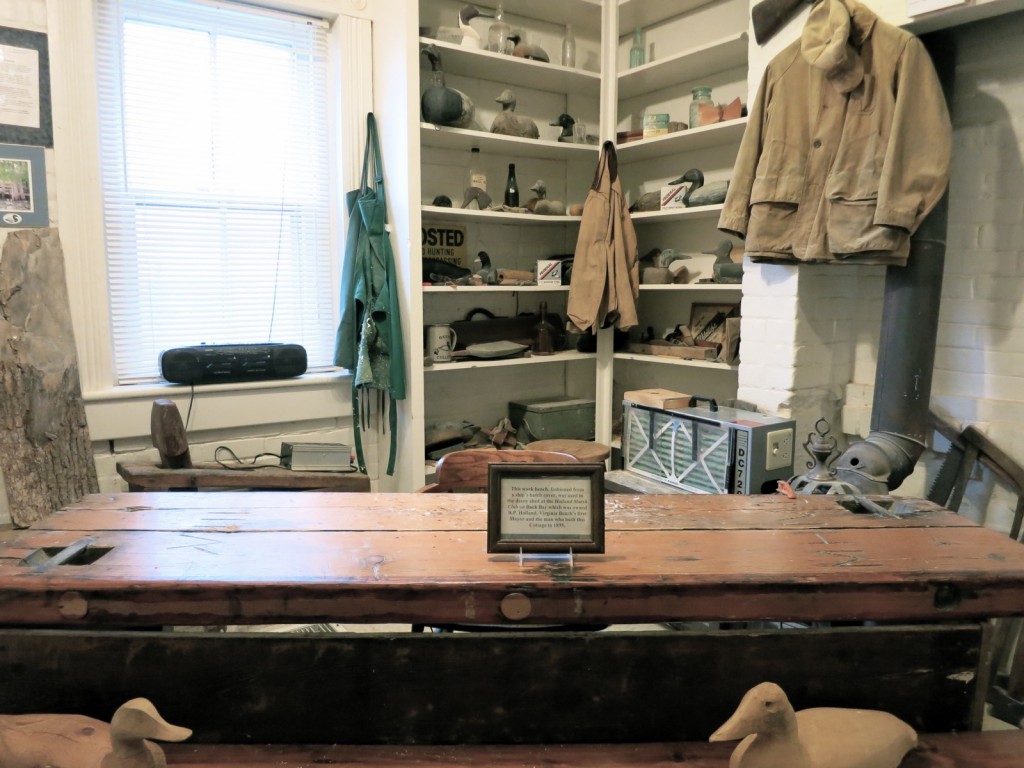 VISIT: Atlantic Wildfowl Heritage Museum
In the early 1900's a variety of Hunt Clubs drew wealthy Northerners and Mid-Atlantic moguls to Virginia Beach. The DeWitt family bought this Victorian home in 1909 and brought their ten children every summer to relax and frolic in the waves right outside.
Though the contents of the Atlantic Wildfowl Heritage Museum are interesting enough, another reason to stop in here is the home itself. Why did only this cottage out of the many that lined the boardwalk from 4th – 12th Street survive the great hotel building boom? "Because of the stubbornness of three DeWitt sisters who refused to sell," says a docent.
Sit a spell in a "Hunt Club" chat nook with two cushy chairs. Then, peruse the room sporting a decoy carver's workbench made from a ship's hatch salvaged from a shipwreck right offshore, and an exhibit in the main gallery tracing the evolution of duck decoys from crude carvings to "Folk Art."
The ducks and decoys are interesting, but I was drawn to the photos of the DeWitt family that line the walls: everyone is smiling, all ten kids seem ecstatic. Very rare for portrait photographs of the time, and testament to the healing aspects of this place.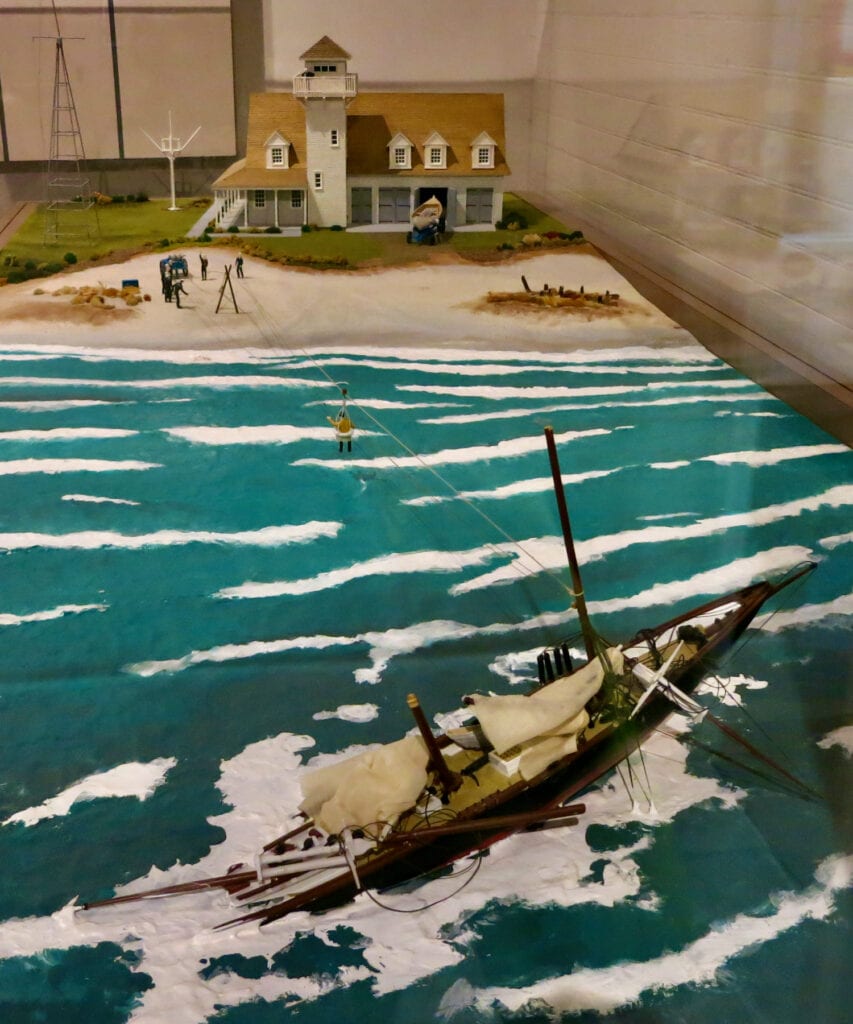 VISIT: Virginia Beach Surf & Rescue Museum
Scores of people enter the Virginia Beach Surf and Rescue Museum, because "there's a roof, walls and climate control," laughs one guide.
But, located in the old 1903 U.S. Lifesaving Station built to house the men who rescued victims of shipwrecks offshore, the exhibits are worth seeing even when the weather outside on the boardwalk is ideal.
The museum traces the US Life Saving Service from 1871 on. Here, you'll learn that the Hampton Roads area is home to the highest concentration of Coast Guard personnel, assets (30 ships of various sizes), and budget expenditures in the country.
Dioramas – like the battered "Life-Car" used in a ship-to-shore Breeches Buoy apparatus, and 1830's Surf Boats add drama to this already dynamic place.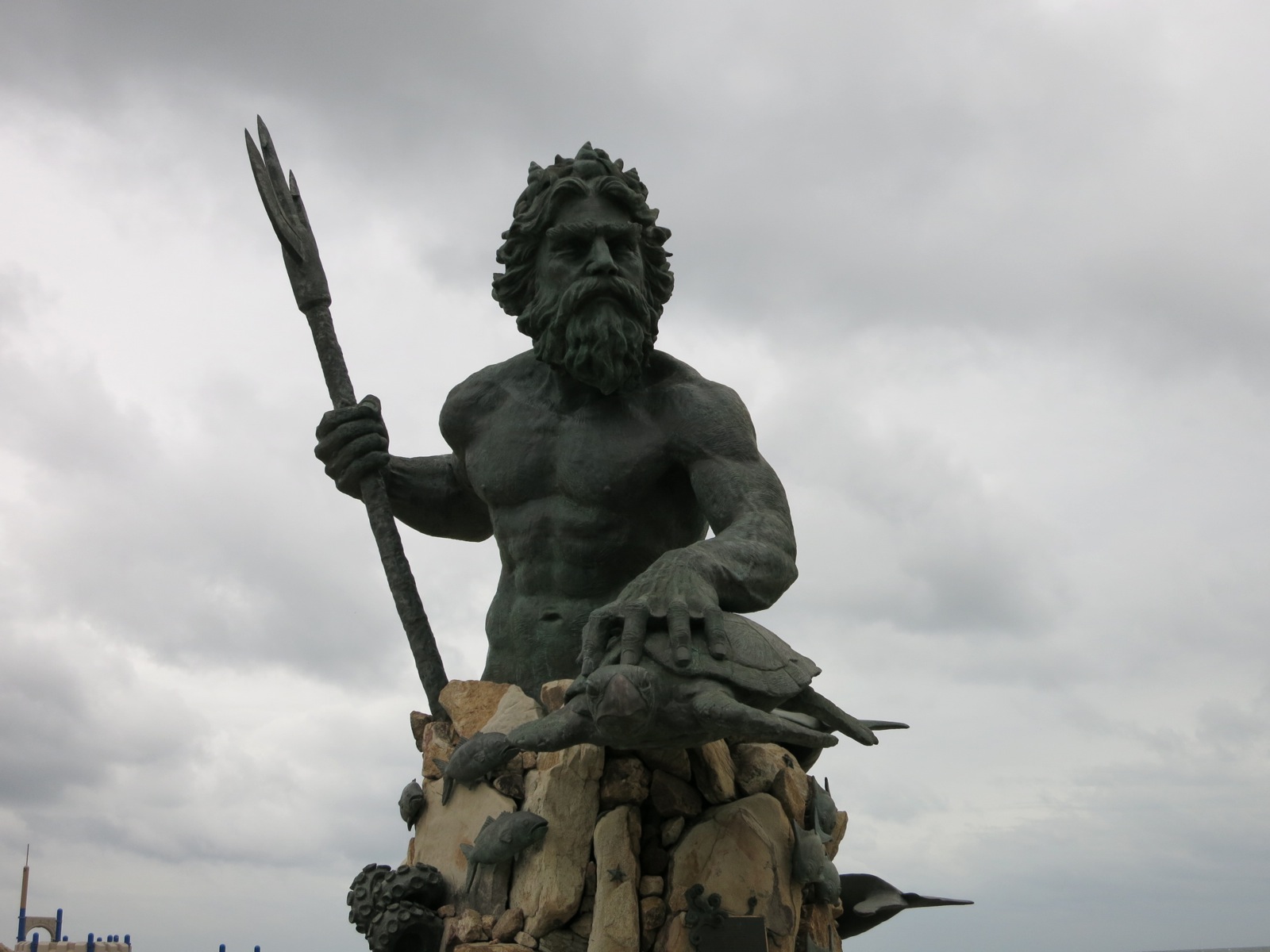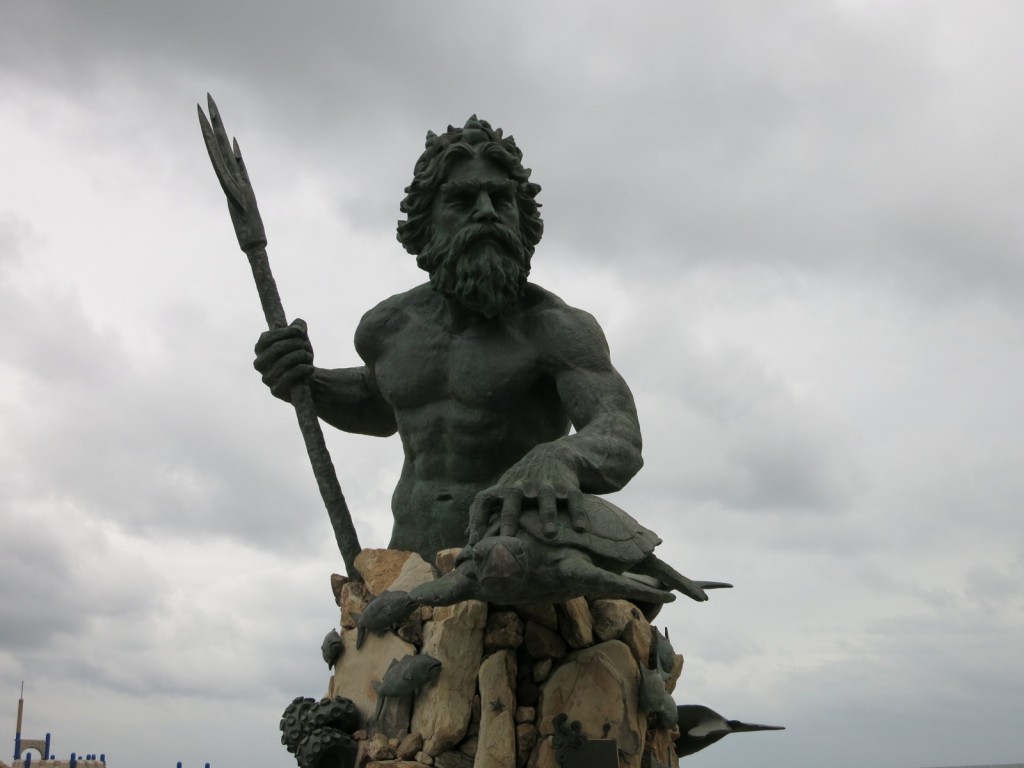 PHOTO OP: Neptune Statue @ 31st St. Boardwalk
At 31 ft., the King of the Deep looms over joggers with his trident. Imposing and well worth a few snaps of the shutter.
WALK: Virginia Beach Boardwalk
The Virginia Beach Boardwalk serves as a romantic stage for couples, with its 3-mile stretch offering panoramic ocean views, intimate cafes, and ambient street performers. Whether it's a sunrise jog together or a leisurely evening walk under the boardwalk lights, the atmosphere is ripe for creating unforgettable moments.
DO: Kayak with the Muskrats at Back Bay National Wildlife Refuge
A trip to the Back Bay National Wildlife Refuge with Ocean Rentals Sandbridge might bring you face to fur with raccoons, opossums, foxes, and Muskrat Sally and Sam, along with birds, flowers, and other natural delights.
GO: Feel Like the Last Couple on Earth at False Cape State Park
Cars are not allowed at False Cape State Park: the spit of sand and forest off Back Bay National Wildlife Refuge that sits on the Virginia – North Carolina Border. One of the last remaining undeveloped areas along the Atlantic Coast, you either have to paddle, bike, or walk from the National Refuge to access its remote and pristine oceanfront pleasures.
EXPLORE: First Landing State Park
(GPS: 2500 Shore Dr Virginia Beach VA)
First Landing State Park, "an oasis in urban Virginia Beach," identifies the landing site of the first permanent English colonists in the New World. At 2,888 acres, with 20 miles of trails and 1.5 miles of Chesapeake Bay beach, it's considered Virginia's most visited State Park. So, don't expect to be alone as you wander around unique habitats – e.g. cypress swamps, lagoons, and maritime forests. Adding to its allure – and mystery – overnight visitors "might experience unusual sights and sounds," as the State Park abuts a military training facility that operates at all hours.
Cape Henry Lighthouse
Speaking of the Military Training Ground, you must show ID and pass a background check to access the site of the country's oldest Lighthouse, commissioned by President George Washington. (The Lighthouse now sits on both military and State Park property). This original Cape Henry Lighthouse guided seafarers for 100 years until a new one was built (although closed to the public). Now, it's a point of honor to climb to the top of this nearly 250 year old decommissioned beauty. Just don't forget to bring your ID.
FLY: In A Vintage Plane at the Military Aviation Museum
The Military Aviation Museum in Virginia Beach houses one of the world's largest collections of flying vintage aircraft. So, not only can you ogle a great many of these airplanes – you can get airborne in one. OK, so you're not going to propose to your beloved while gliding among the clouds (only one person allowed at a time). But a short flight in a vintage plane will definitely make your heart race, and can be a very romantic gift for the right guy or gal.
RAINY DAY: Virginia Aquarium and Marine Science Center
Join rambunctious families looking for indoor rainy day activities at the Virginia Aquarium and Marine Science Center. Tanks filled with 800,000 gallons of water (in total) and other enclosures are home to thousands of swimmy things, reptiles, and mammals. For a less crowded experience, book a "Behind the Scenes" tour to interact with Sea Rays, sharks, and Komodo Dragons. It's well worth the added expense.
Best Restaurants in Virginia Beach VA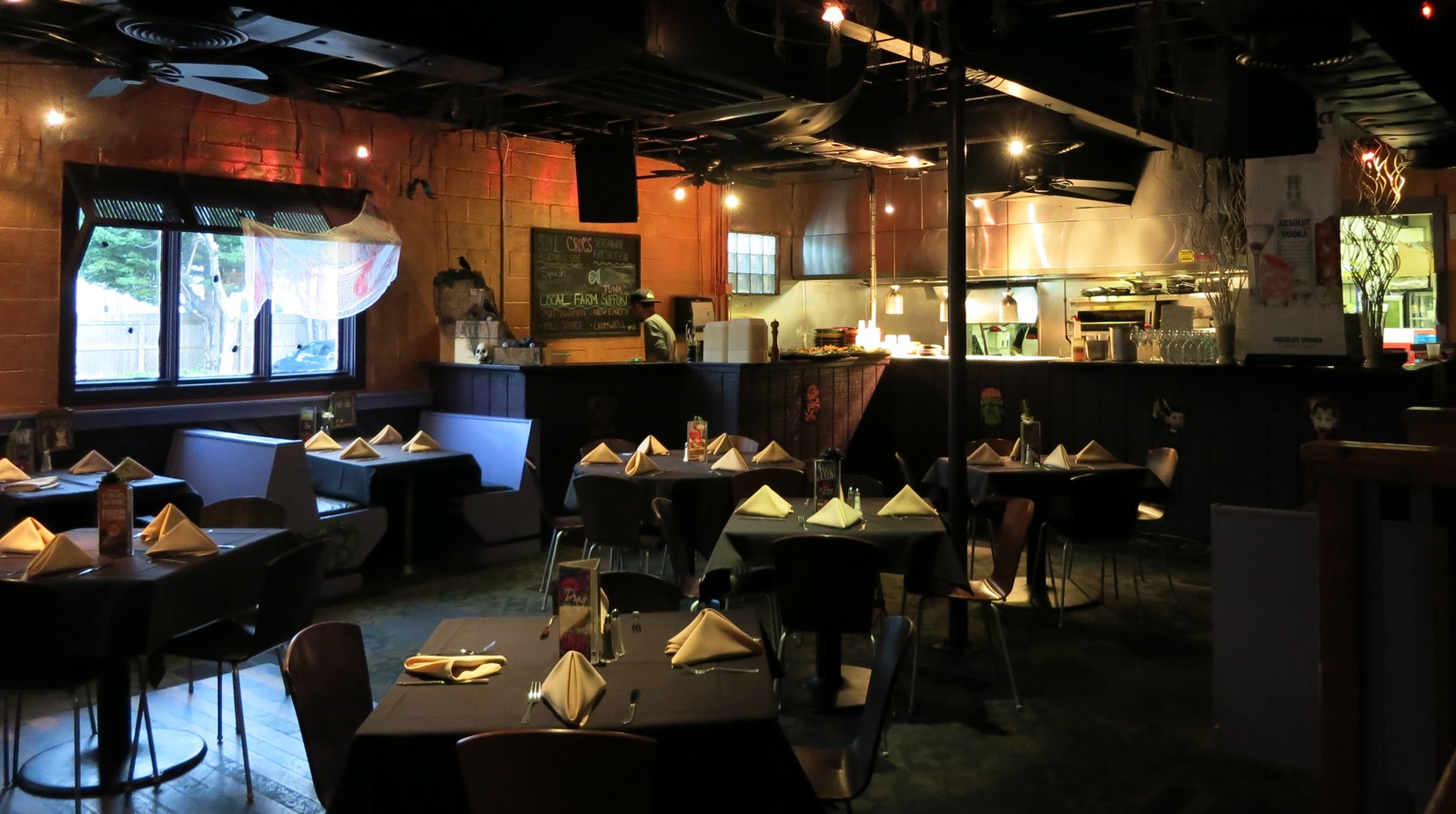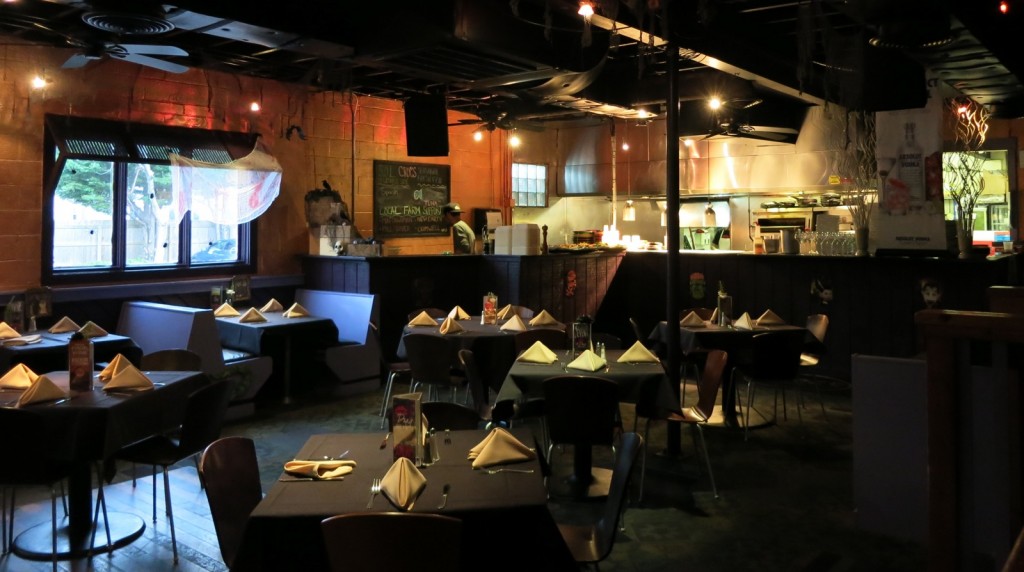 EAT: Croc's
Croc's was the very first Green Restaurant in Virginia. Water is heated by solar panels, a gutter-fed rain barrel collects water for the garden, oyster shells are returned to the Lynnhaven River to promote new oyster beds, and leftover grease, of course, becomes bio-fuel.
Book a table (in advance) on any given Sunday (at 11 or 2) for Croc's most popular presentation, "Drag Yourself To Brunch." Nothing like watching fabulously dressed drag queens belting out your favorites while you enjoy your mimosas and "Breasts and Biscuits."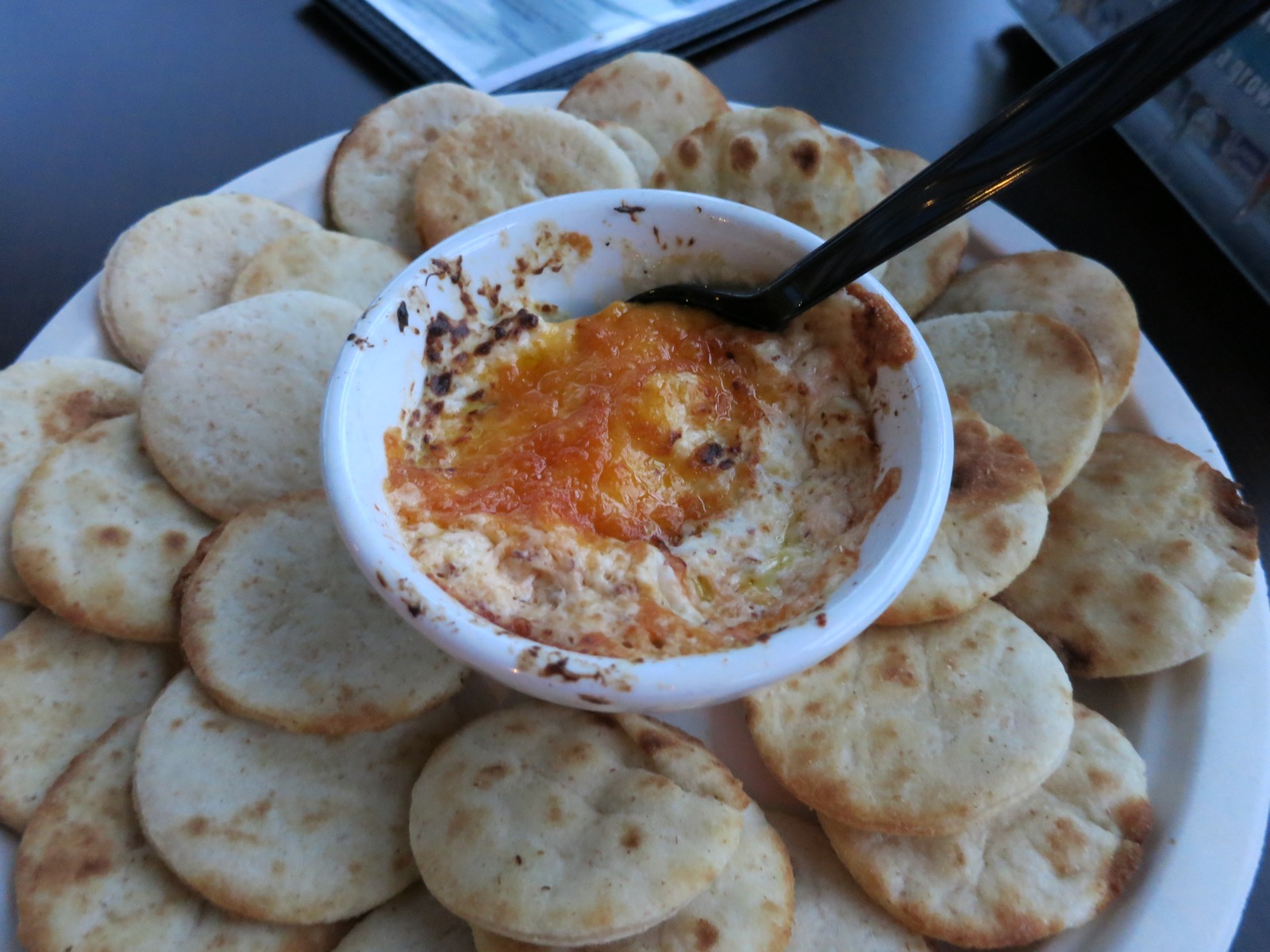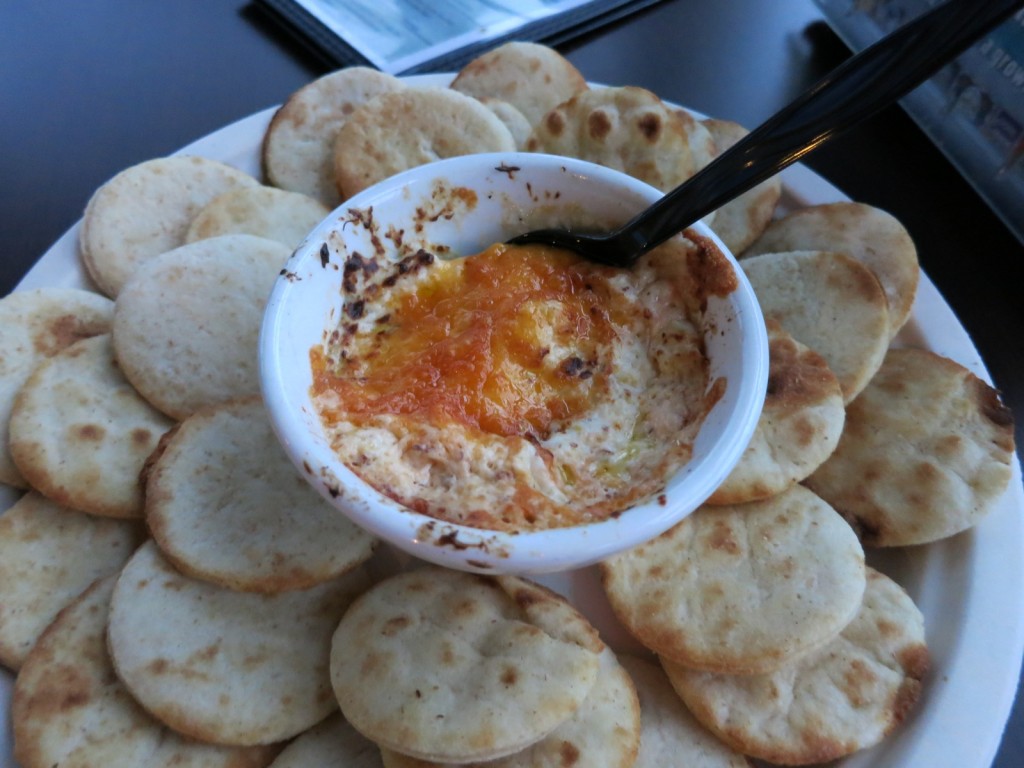 EAT: Back Deck
Perfect in warm weather, but with its own charms when chilly, the casual Back Deck is really the back deck of the Shellfish Company Store, with great views of Lynnhaven Bay (A Chesapeake inlet).
You've got to order the Crab Dip appetizer , a fan favorite made from scratch that comes out sizzling hot. Fish Tacos – crammed with big chunks of fish – with homemade coleslaw and mango salsa, also keeps 'em coming back.
EAT: Locals Love
Virginia has upped its game lately in the food department. But some, like Chick's Oyster Bar, have stood the test of time. Terrapin is winning raves for it's Italian by way of local ingredients vibe. The Porch on Long Creek is just a short paddle away from Back Deck (see above). New on the scene Driftwood Kitchen is starting to create buzz with its excellent seafood and service.
Virginia Beach VA Hotels
STAY: Founders Inn Tapestry Collection By Hilton
Grand Georgian architecture, portraits of our country's Founding Fathers in a grand lobby with crystal chandeliers, exquisite English Gardens in a large courtyard, large traditionally decorated guest rooms with fireplace and granite baths, it seems as if this hotel has been here forever.
Built only 30 years ago, the Founders Inn (now a Hilton Virginia Beach) is not your typical beachfront hotel. It's a 20-minute drive to the crazy-sweaty-sandiness of Virginia Beach oceanfront and according to staff, the perfect place to "recoup." I agree.
STAY: Cavalier Hotel
Recently renovated to its Roaring 20's grandeur, The Cavalier Hotel is the only hotel in the USA with it's own distillery on site. Called The Tarnished Truth, perhaps the name refers to the death of Adolph Coors, who either leapt, fell, or was pushed from his 6th-floor suite on June 5, 1929. There was no subsequent investigation, thus the cause of Coor's demise remains a mystery.
All articles belong to Getaway Mavens LLC, and all photos belong to us as well, unless otherwise noted. It's all copyrighted. Please don't repost anything elsewhere without asking us first. All rights reserved. This site uses cookies to enhance your experience.
We make no guarantees of any price listed on our site. We're not responsible for content on external websites linked to ours, including linked resources, an external blog post, any partner site, hotel property sites, or affiliate sites. We only write about places we have vetted, but can't guarantee that your experience will be exactly the same.
Posts may contain affiliate links at no cost to you. Several of our trips are also compensated by the respective tourism boards for the city or state we are visiting. This never impacts how we share the destination with you – opinions are always our own and we pride ourselves on that. We do not sell links or accept unsolicited guest posts under any circumstances. Don't even ask.
United States Copyright, Getaway Mavens, LLC