Last Updated on January 22, 2021 by Editor
WHY GO: It's rather strange that a frenetic, crazy tourist beach town also serves as a center for contemplation and enlightenment. Virginia Beach VA is known for hard-ab hardly-clad bodies, tattoos, swarms of kids, and greasy food.
But, this Northeast US coastal city on the Atlantic Ocean has a quiet, heroic, meditative alter ego.
In fact, the rescue of mind and body were integral to the original Virginia Beach. The city began as a Lifesaving Station – the Seatack Station – built in 1878 to rescue victims of shipwrecks and storm-tossed vessels offshore.
And in 1931, the "Father of Holistic Medicine," psychic Edgar Cayce, established the A.R.E (Association for Research and Enlightenment) Center. Even now, you are invited to join a free Meditation session every weekday among a slew of other mind/body offerings.
The municipality of Virginia Beach spreads west to the Lynnhaven Bay and River. Of course, most people come to this resort area on the East Coast for a beach vacation.
But the Getaway Mavens take you to lesser known spots. Eat some net-to-bowl meals, meditate away your stress, and check out the other side of Virginia Beach in this unlikely Getaway.
Things to Do in Virginia Beach VA

The largest bridge-tunnel complex in the world, the 17.6-mile CBBT, was recognized by Structural Engineer Magazine as one of the "Seven Structural Engineering Wonders of America for the 20th Century."
If you plan to drive to Virginia Beach from the North, take the scenic route between the Atlantic Ocean and Chesapeake Bay.
Traveling along bridges and causeways, every so often you'll get sucked underground into mile-long tunnels. Experiencing the Chesapeake Bay Bridge and Tunnel is a true example of that adage, "the journey IS the destination." Be sure to stop at the midpoint island for a snack and photo-op.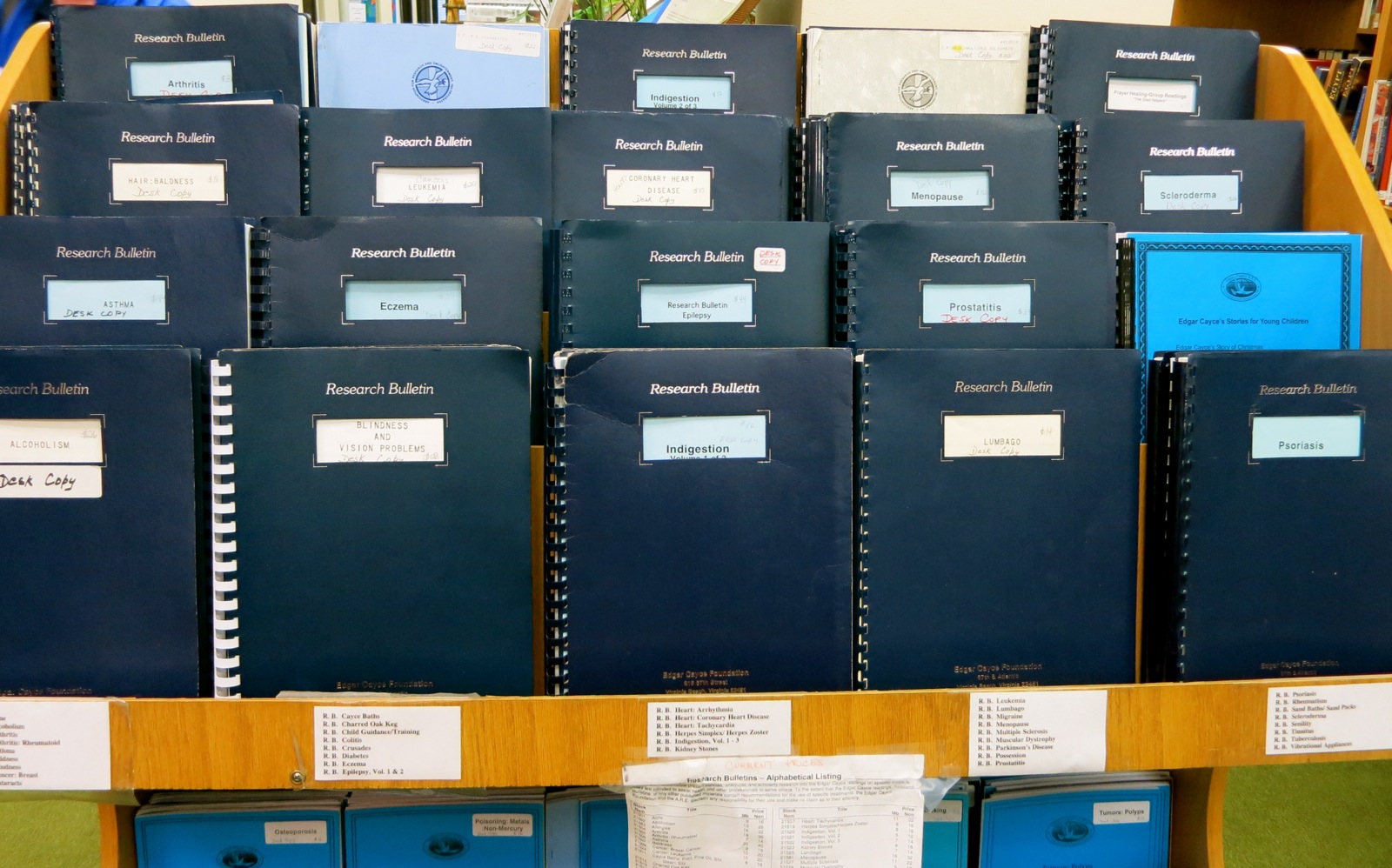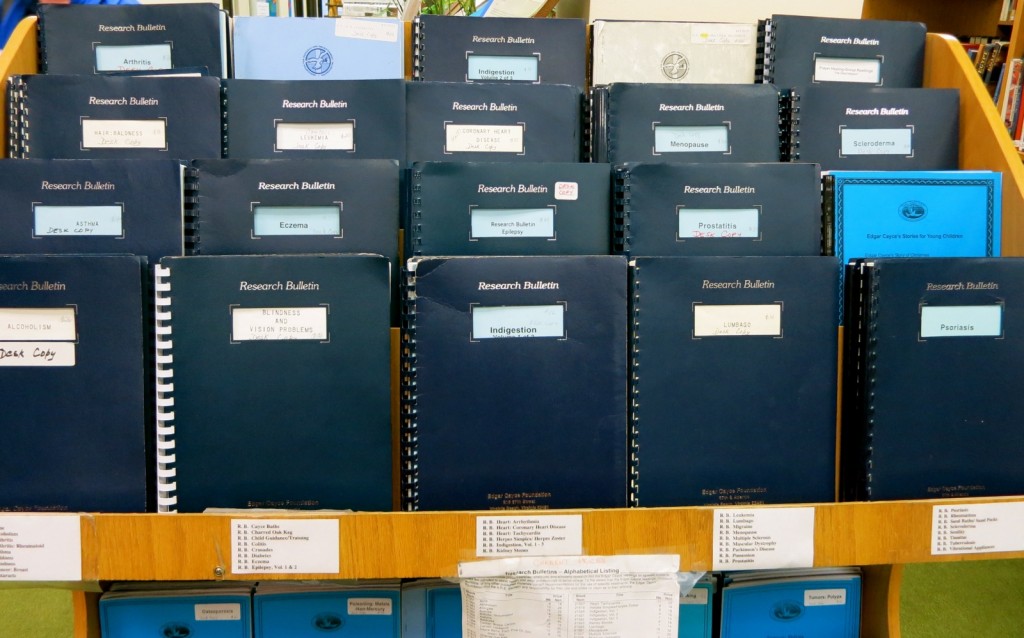 VISIT: Global Headquarters of Edgar Cayce ARE (Association for Research and Enlightenment)
The forerunner of the New Age Movement, Edgar Cayce was a "holistic" healer way before his time. Born in Kentucky in 1877 (died 1945), Cayce was mute as a child, and highly religious. He "healed himself" by entering into a trance state and connecting with the "universal consciousness."
Cayce moved to Virginia Beach in 1928 to open a hospital based on his beliefs, and founded A.R.E in 1931 for "people of like mind and heart" of all background and faiths. The organization has since moved away from "readings" and "psychic" phenomenon, focusing on self-awareness and community building.
Presently, the Center contains a Metaphysical Library second only to the Vatican, with information on over ten thousand topics.
The 3rd Floor Meditation Room, a serene spot overlooking the Atlantic Ocean, is a magnet for the overstressed. Come to meditate (every weekday at noon), test your ESP (Sat/Sun 1pm), free your mind on the Labyrinth walk, relieve your bare feet on the river-stone "Reflexology Walk," or take a tour given daily at 2:30.
The Center also offers Yoga, Massages, Acupuncture, Reflexology and other spa-like services for much less than you'd pay elsewhere.
For a real offbeat afternoon, sit in the Library and pour over the collection of 3,000 of Cayce's medical and non-medical Readings, transcribed by his assistant while he was in a trance state. Some of them will surely blow your mind. Visitor's Center open 10-6 Mon-Sat, 12-6 Sun. Free. The Cayce/Reilly School Student Clinic offers reasonably priced spa services. Call weeks ahead to book.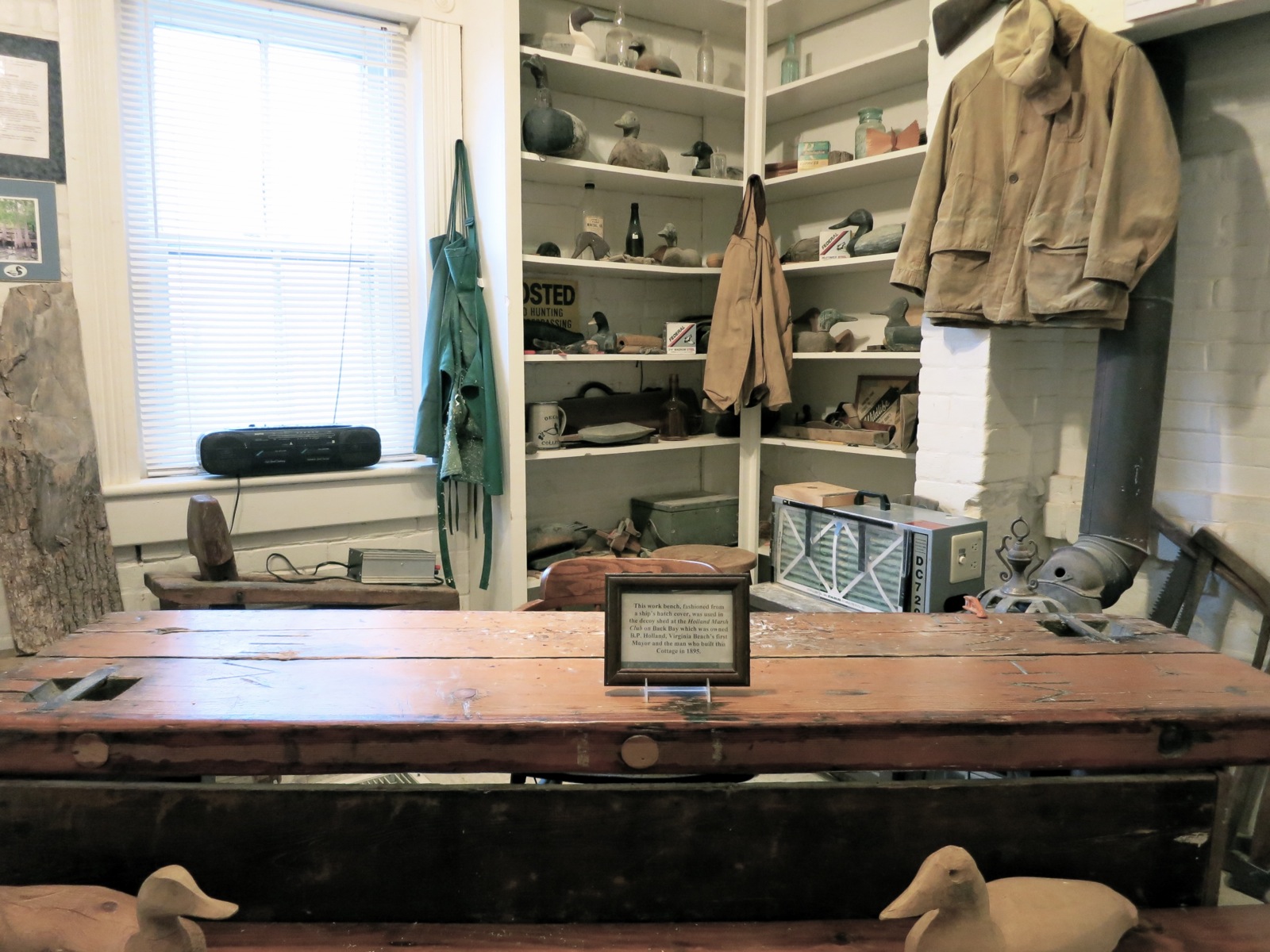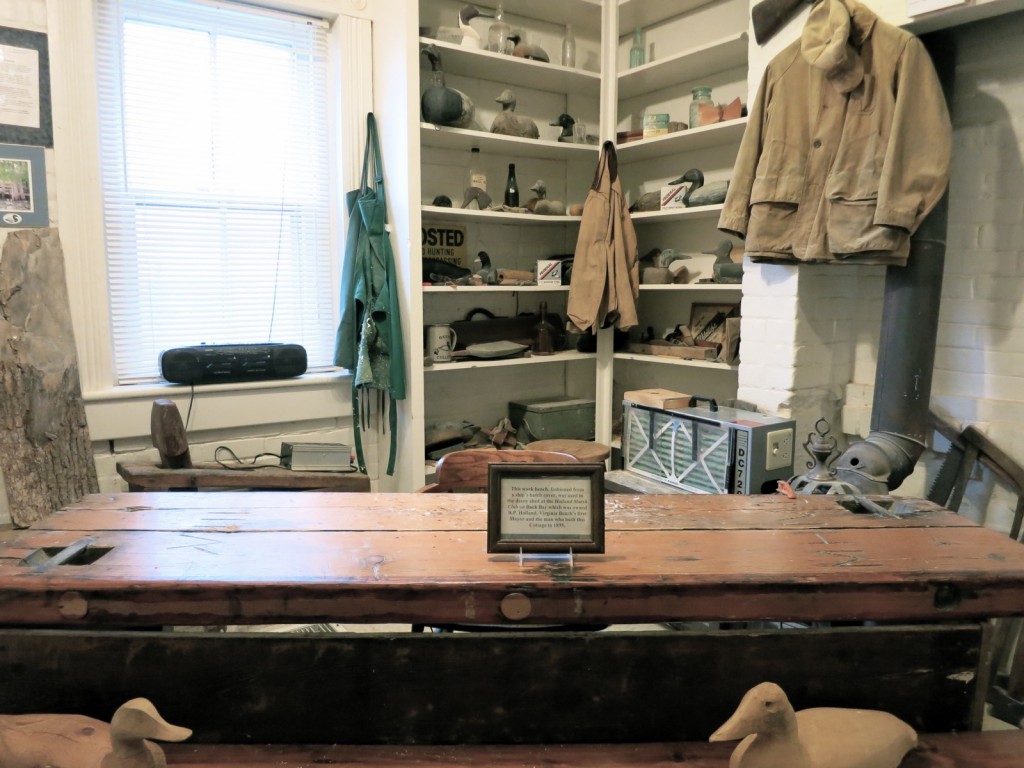 In the early 1900's a variety of Hunt Clubs drew wealthy Northerners and Mid-Atlantic moguls to Virginia Beach. The DeWitt family bought this Victorian home in 1909 and brought their ten children every summer to relax and frolic in the waves right outside.
Though the contents of the Wildfowl Museum are interesting enough, another reason to stop in here is the home itself. Why did only this cottage out of the many that lined the boardwalk from 4th – 12th Street survive the great hotel building boom? "Because of the stubbornness of three DeWitt sisters who refused to sell," says a docent.
Sit a spell in a "Hunt Club" chat nook with two cushy chairs. Then, peruse the room sporting a decoy carver's workbench made from a ship's hatch salvaged from a shipwreck right offshore, and an exhibit in the main gallery tracing the evolution of duck decoys from crude carvings to "Folk Art."
The ducks and decoys are interesting, but I was drawn to the photos of the DeWitt family that line the walls: everyone is smiling, all ten kids seem ecstatic. Very rare for portrait photographs of the time, and testament to the healing aspects of this place. Open Memorial Day thru Sept. daily. 10-6:30, Oct-May Wed-Sun 10-5, $2 suggested donation.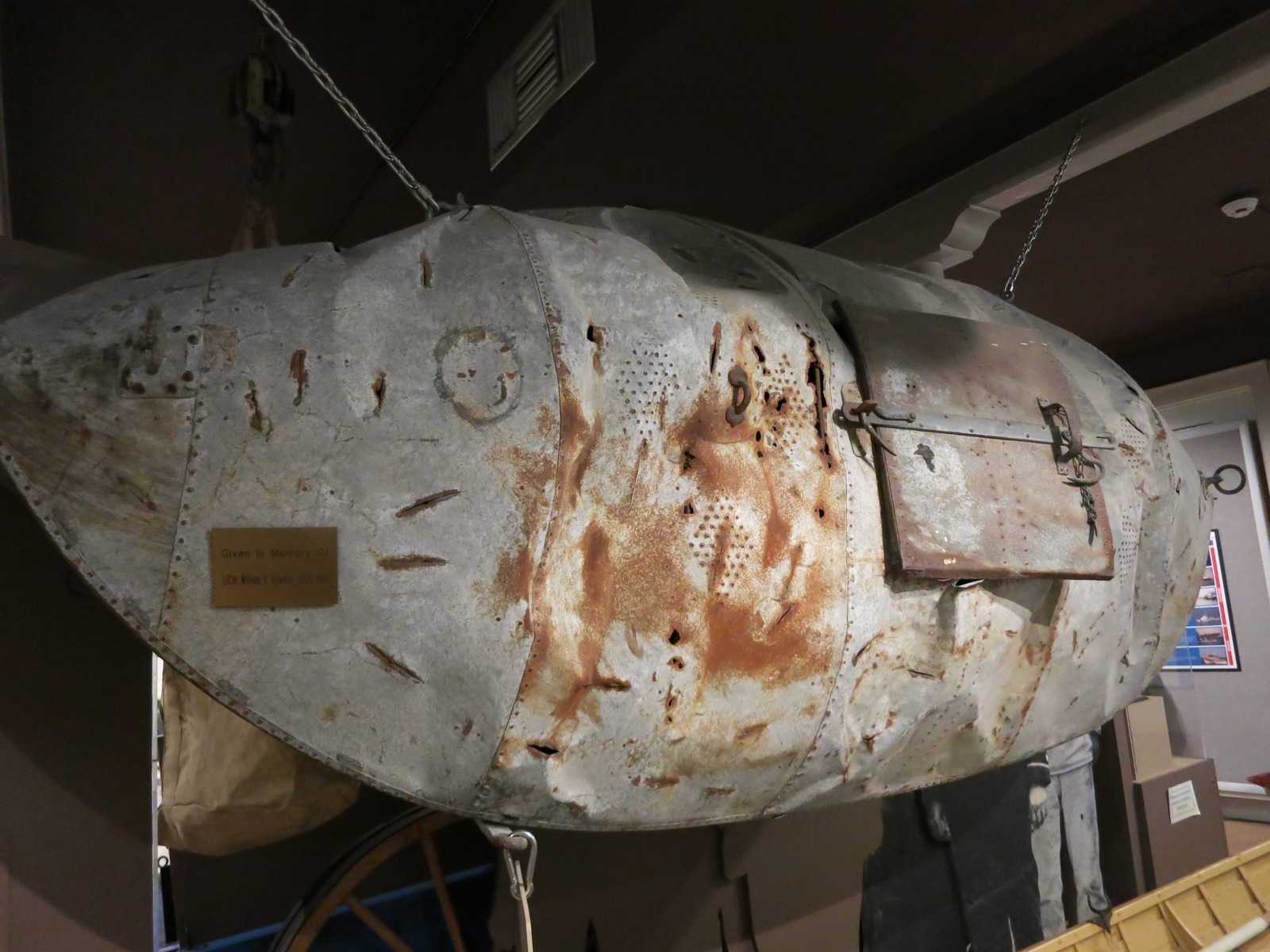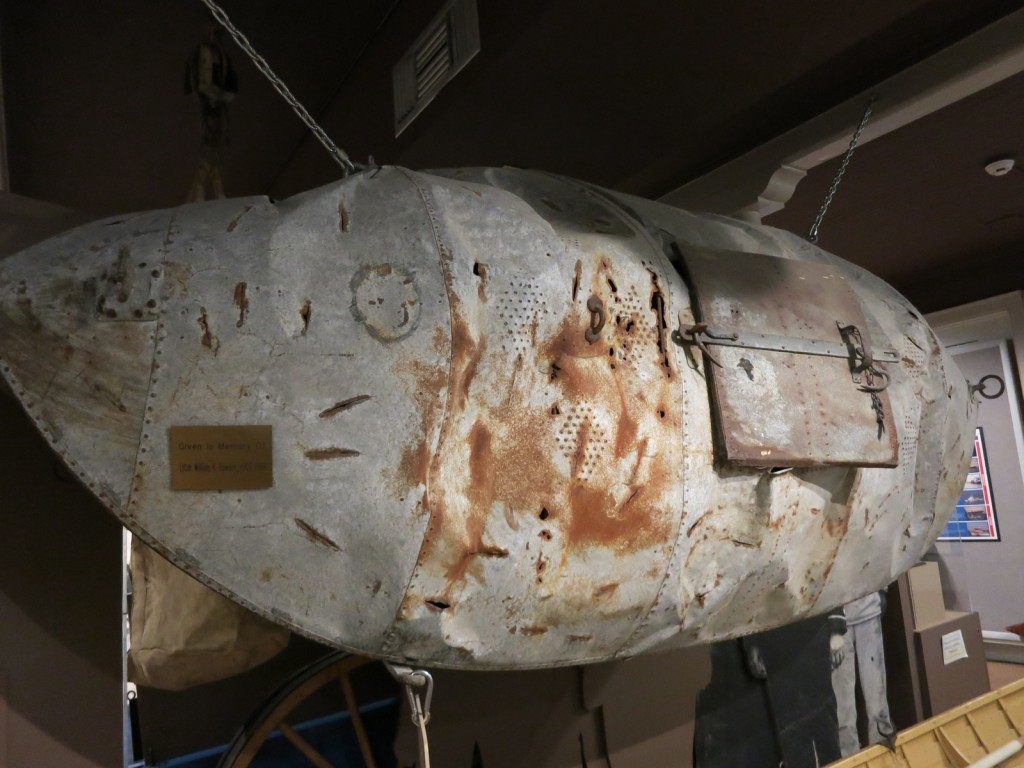 Scores of people enter this former 1903 U.S. Life Saving Station because "there's a roof, walls and climate control," laughs one guide.
But, located in the old Lifesaving Station built to house the men who rescued victims of shipwrecks offshore, the exhibits are worth seeing even when the weather outside on the boardwalk is ideal.
The museum traces the US Life Saving Service from 1871 on. Here, you'll learn that the Hampton Roads area is home to the highest concentration of Coast Guard personnel, assets (30 ships of various sizes), and budget expenditures in the country.
Dioramas – like the battered "Life-Car" used in a ship-to-shore Breeches Buoy apparatus, and 1830's Surf Boats add drama to this already dynamic place.
Upstairs you'll find videos about ghosts, VA Beach memories and Breeches Buoy demonstrations. $4 adults, $2 kids, open in season Mon-Sat. 10-5, Sun 12-5, in winter, Fri and Sat 10-5.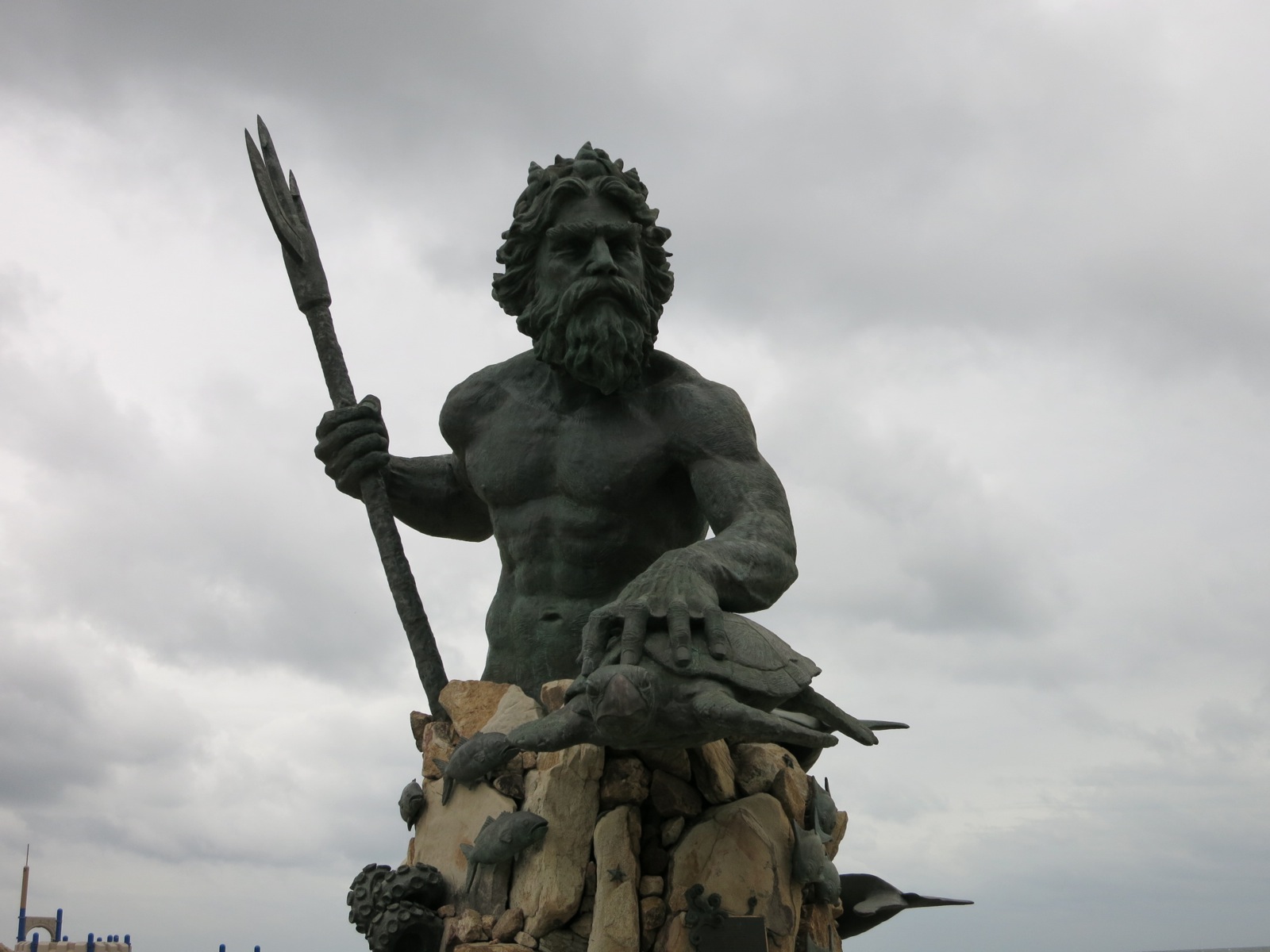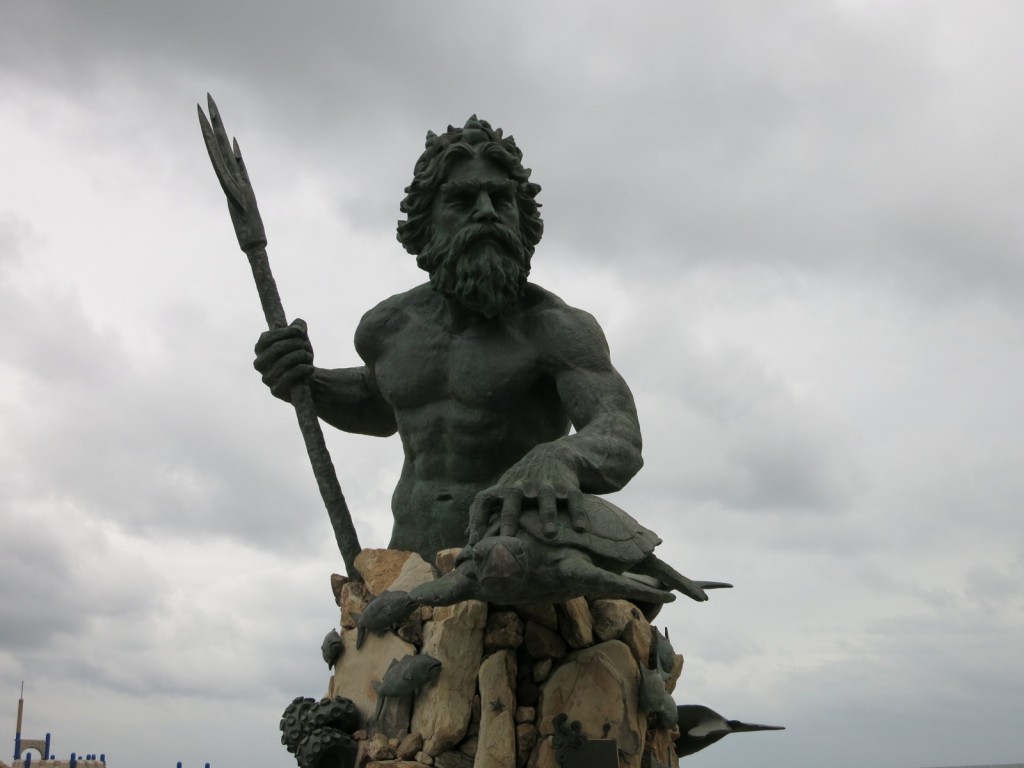 PHOTO OP: Neptune Statue @ 31st St. Boardwalk
At 31 ft., the King of the Deep looms over joggers with his trident. Imposing and well worth a few snaps of the shutter.
DO: Kayak with the Muskrats
A trip to the Back Bay National Wildlife Refuge with Ocean Rentals Sandbridge might bring you face to fur with raccoons, opossums, foxes, and Muskrat Sally and Sam, along with birds, flowers and other natural delights. May – Oct. $55 pp
Best Restaurants in Virginia Beach VA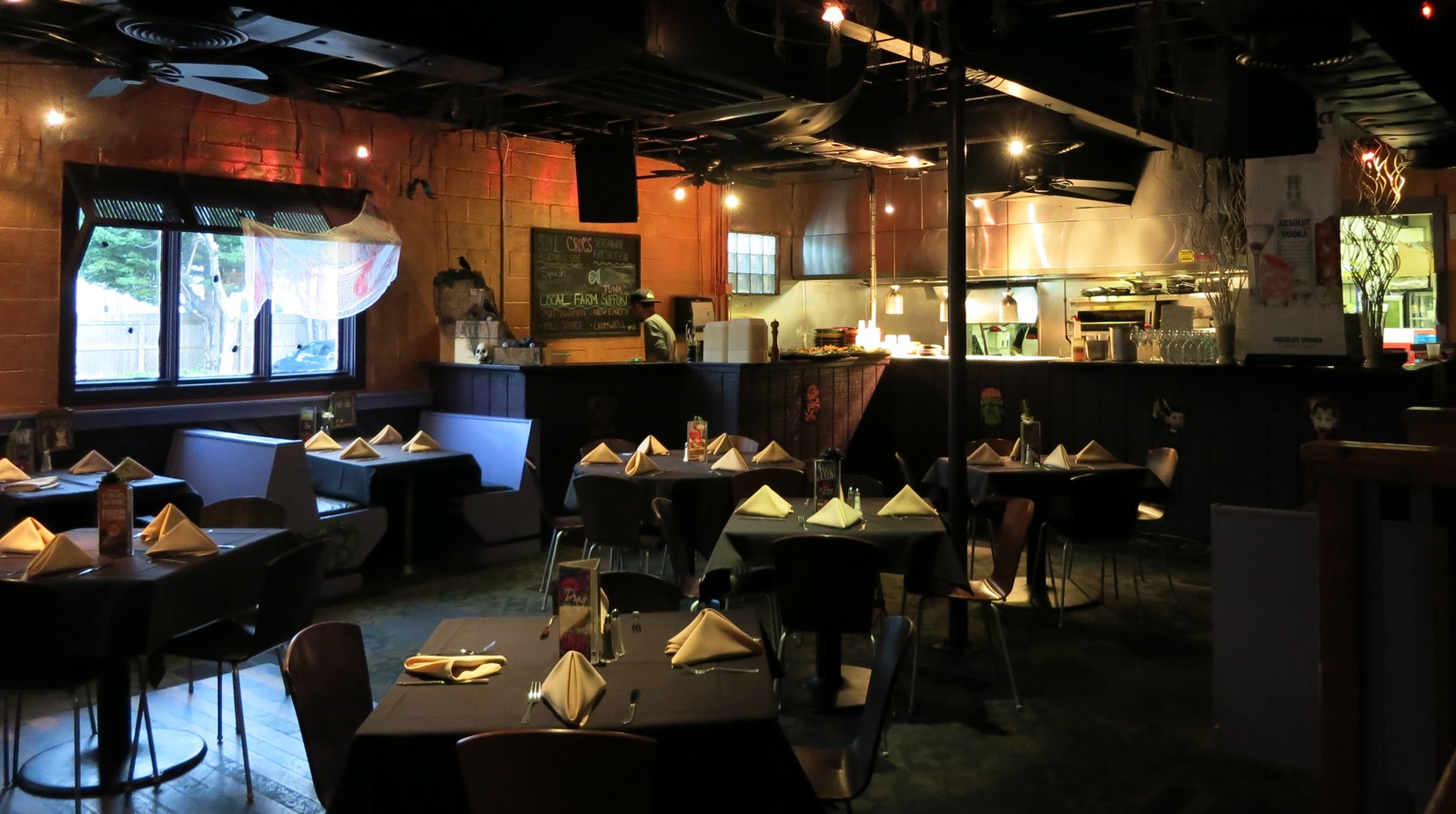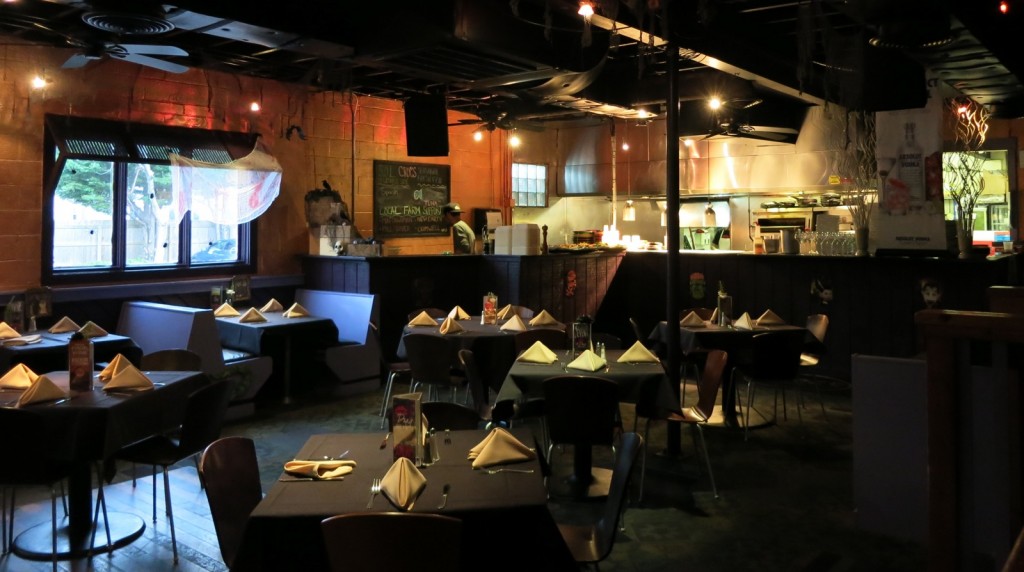 Crock's was the very first Green Restaurant in Virginia. Carpets are fashioned from recycled soda bottles, water is heated by solar panels, a gutter-fed rain barrel collects water for the garden, oyster shells are returned to the Lynnhaven River to promote new oyster beds, and leftover grease, of course, becomes bio-fuel.
And though all this conscientiousness is well and good, it won't matter if the food sucks. Which it doesn't. Far from it.
Fresh, local, American-Lebanese infused dishes emerge beautifully presented and tasty from the open-kitchen. Bar-master, Joey Habr won "Hottest Bartender in Hampton Roads" region: he can turn herbs from the garden out back into delectable "Garden Inspired Cocktails" like Rosemary Aroma-tini and Lavender Lemonade-tini.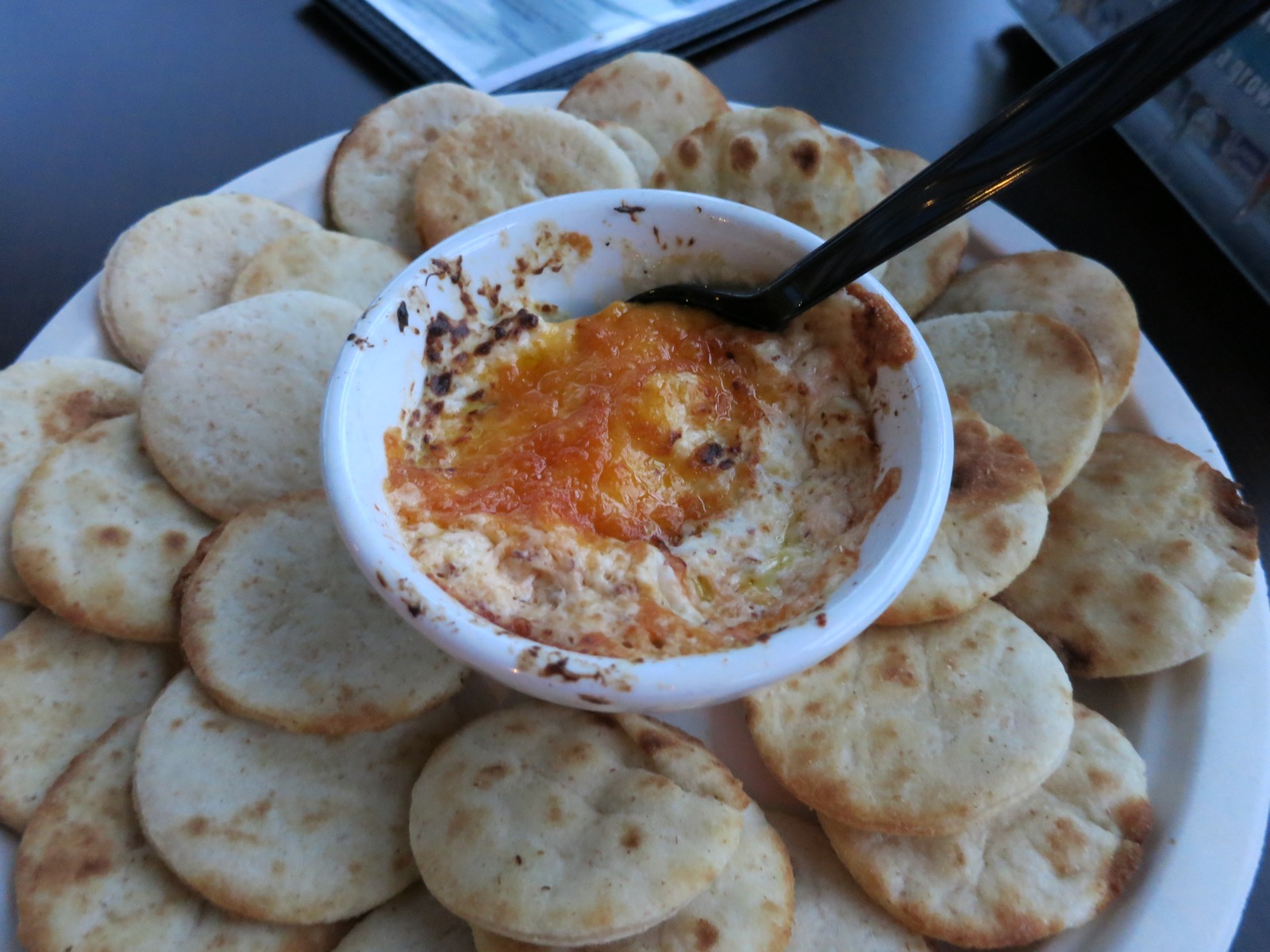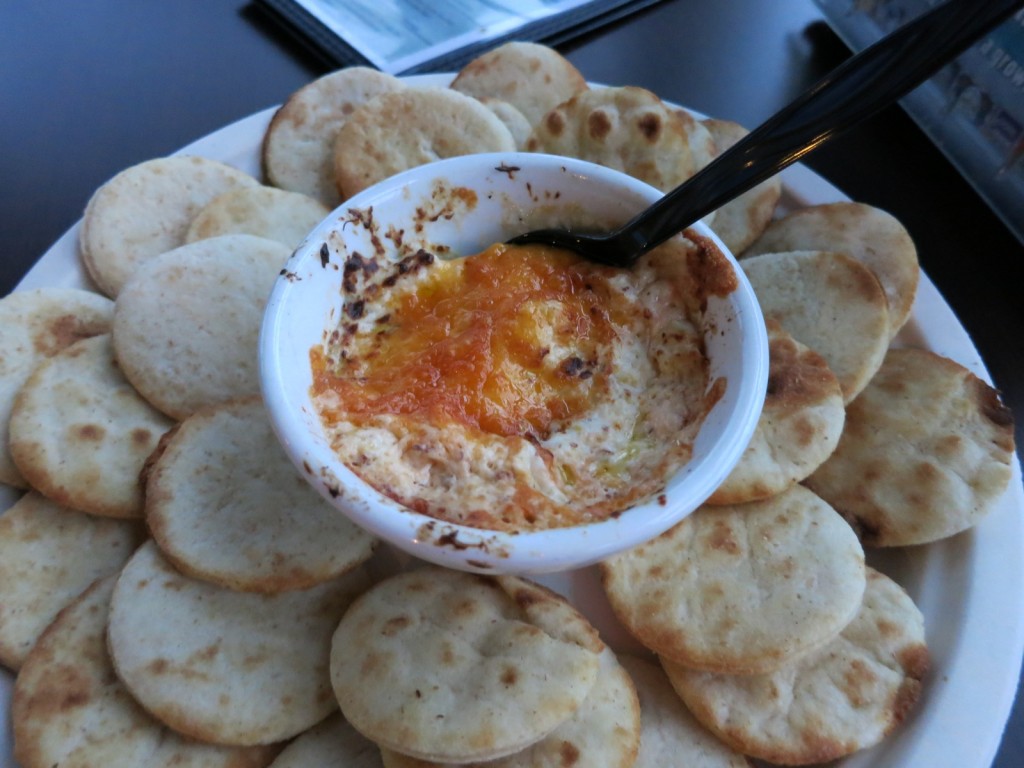 Perfect in warm weather, but with its own charms when chilly, this casual place is really the back deck of the Shellfish Company Store, with great views of Lynnhaven Bay (A Chesapeake inlet).
Owners also run Bubba's next door. With two fishing boats, both places are known for fresh seafood. You've got to order the Crab Dip appetizer ($8.95), a fan favorite made from scratch that comes out sizzly hot.
Fish Tacos ($9.95) – crammed with big chunks of fish – with homemade coleslaw and mango salsa, also keeps 'em coming back. And cocktails like "What the Duck?" – a concoction of vodka, gin, rum and strawberry puree make for a party on the deck every night.
Where to Stay in Virginia Beach VA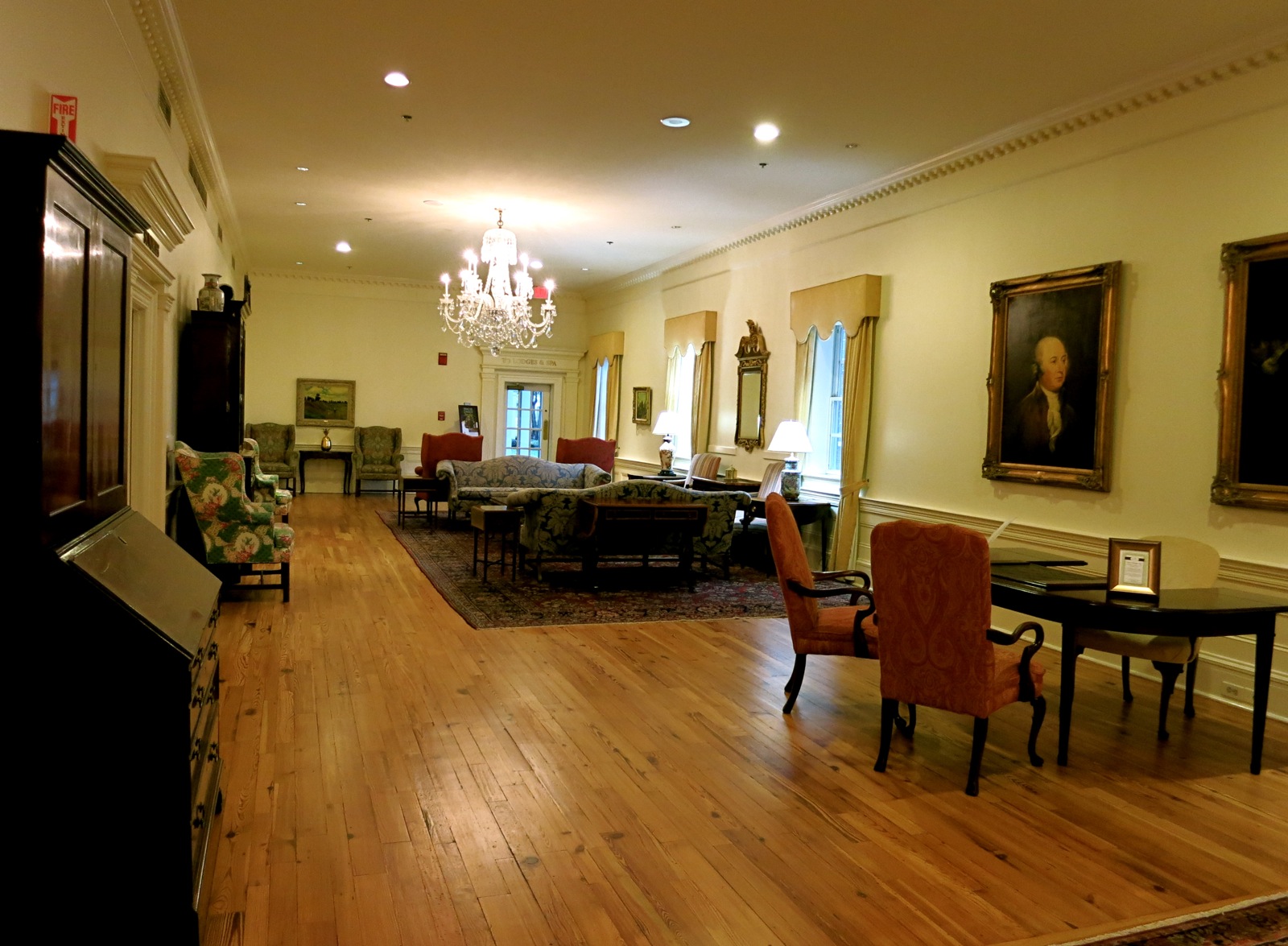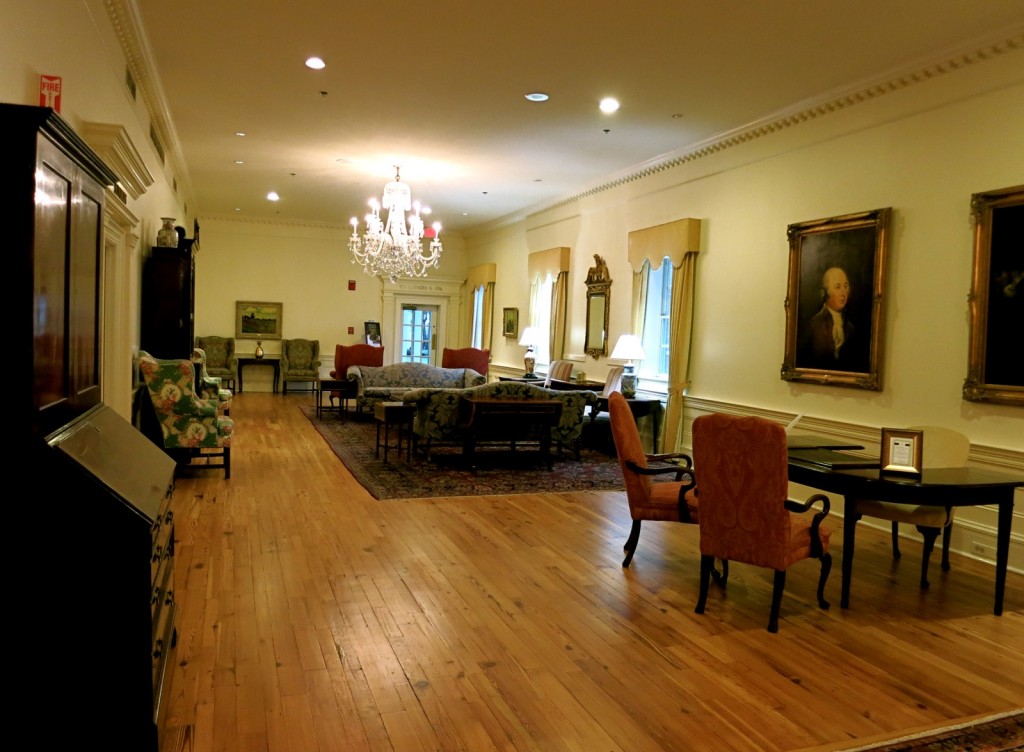 STAY: Founders Inn Tapestry Collection By Hilton
Grand Georgian architecture, portraits of our country's Founding Fathers in a grand lobby with crystal chandeliers, exquisite English Gardens in a large courtyard, large traditionally decorated rooms with fireplace and granite baths,
Built only 20 years ago, Founders Inn appears as if it's been here forever. With mellow vibe and over-the-top helpful employees, this is not your typical on-the-beach Virginia Beach hotel. It's a 20-minute drive to the crazy-sweaty-sandiness of the beachfront, and according to staff, the perfect place to "recoup." I agree. Rooms from $100-$199 per night.
Newly renovated to its Roaring 20's grandeur, The Cavalier Hotel is the only hotel in the USA with it's own distillery on site. Called The Tarnished Truth, perhaps the name refers to the death of Adoph Coors, who either leapt, fell, or was pushed from his 6th floor suite on June 5, 1929. There was no subsequent investigation, thus the reason for Coor's demise remains mysteriously unknown.
Like this post? Put a pin on it!