WHY GO: It may be a tiny Smyth County Southwestern Virginia 'burg, but there are things to do in Marion VA that will thrill you to the bone. Especially if you're into roots music, euphoric motorcycling routes, and green, mountain lake parks.
Country Music, The Back of the Dragon, a couple of upscale options for lodging right downtown: this little town of Marion VA, with a population of 6,000, packs a punch for tourists.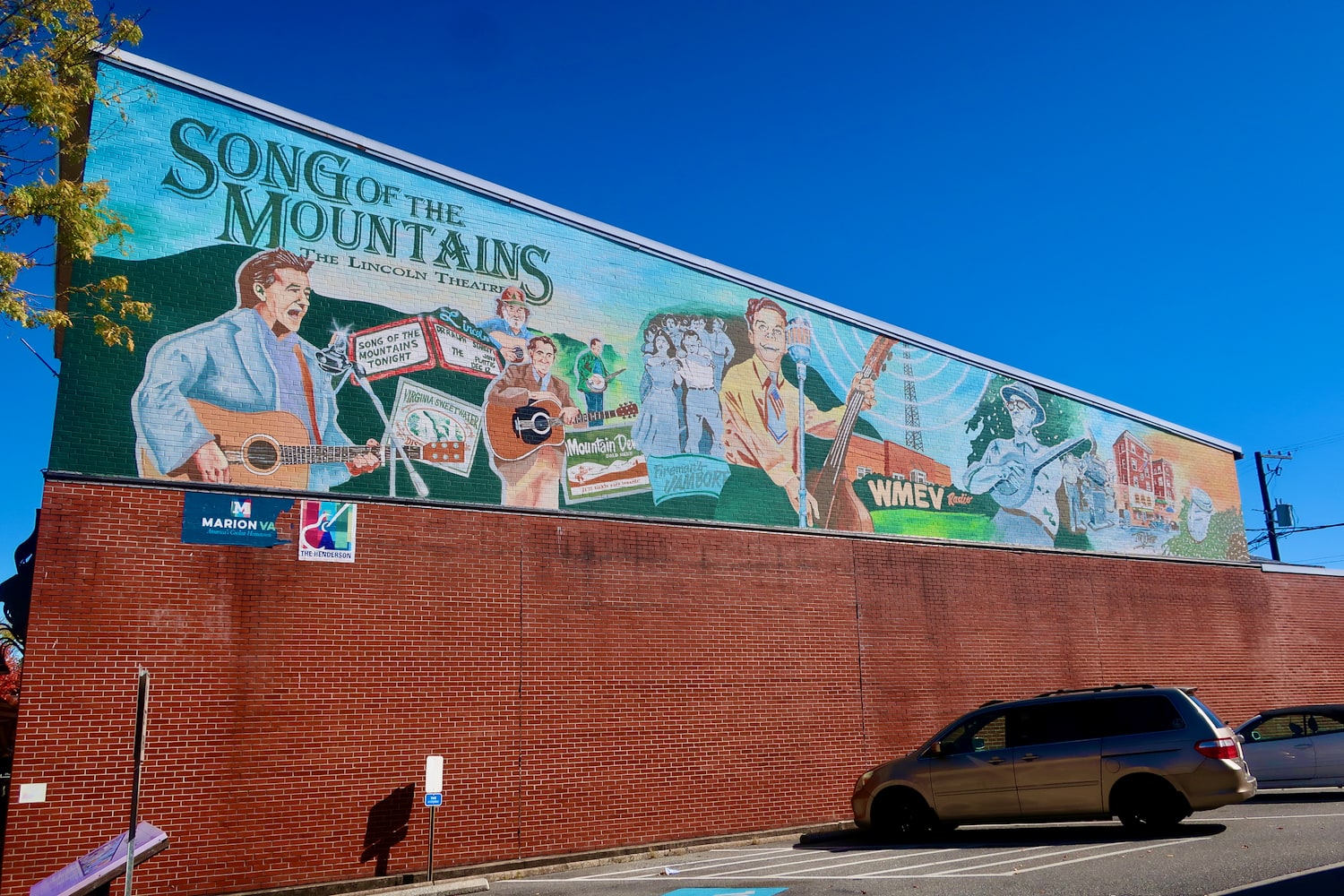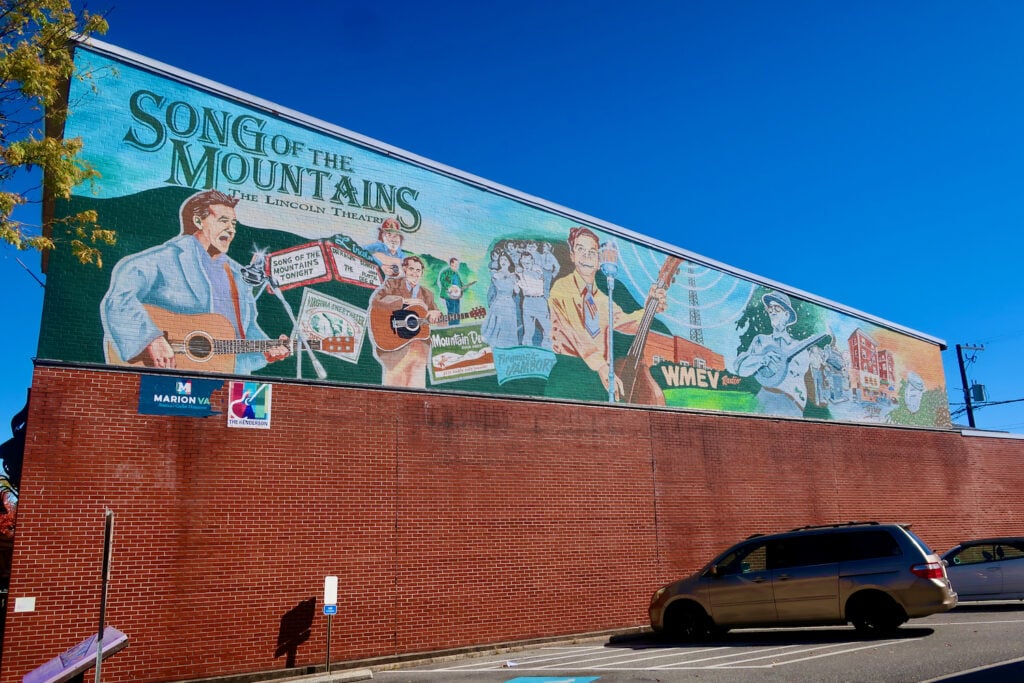 Come visit, eat, and stay in this little Virginia hill town. As a bonus, we include a breathtaking foray to nearby Saltville and its well-curated Appalachian Museum. Getting to this well-hidden spot is half the fun.
For lovers of more roots music and performing arts, extend your adventure by staying in Abingdon VA – just 40 minutes south on I-81 to see a show at the famous Barter Theater – and then a few more miles to the VA-TN border to "The Birthplace of Country Music" – Bristol VA.
Find more weekend ideas for couples in VA in this Romantic Getaways in Virginia post.
Things to Do in Marion VA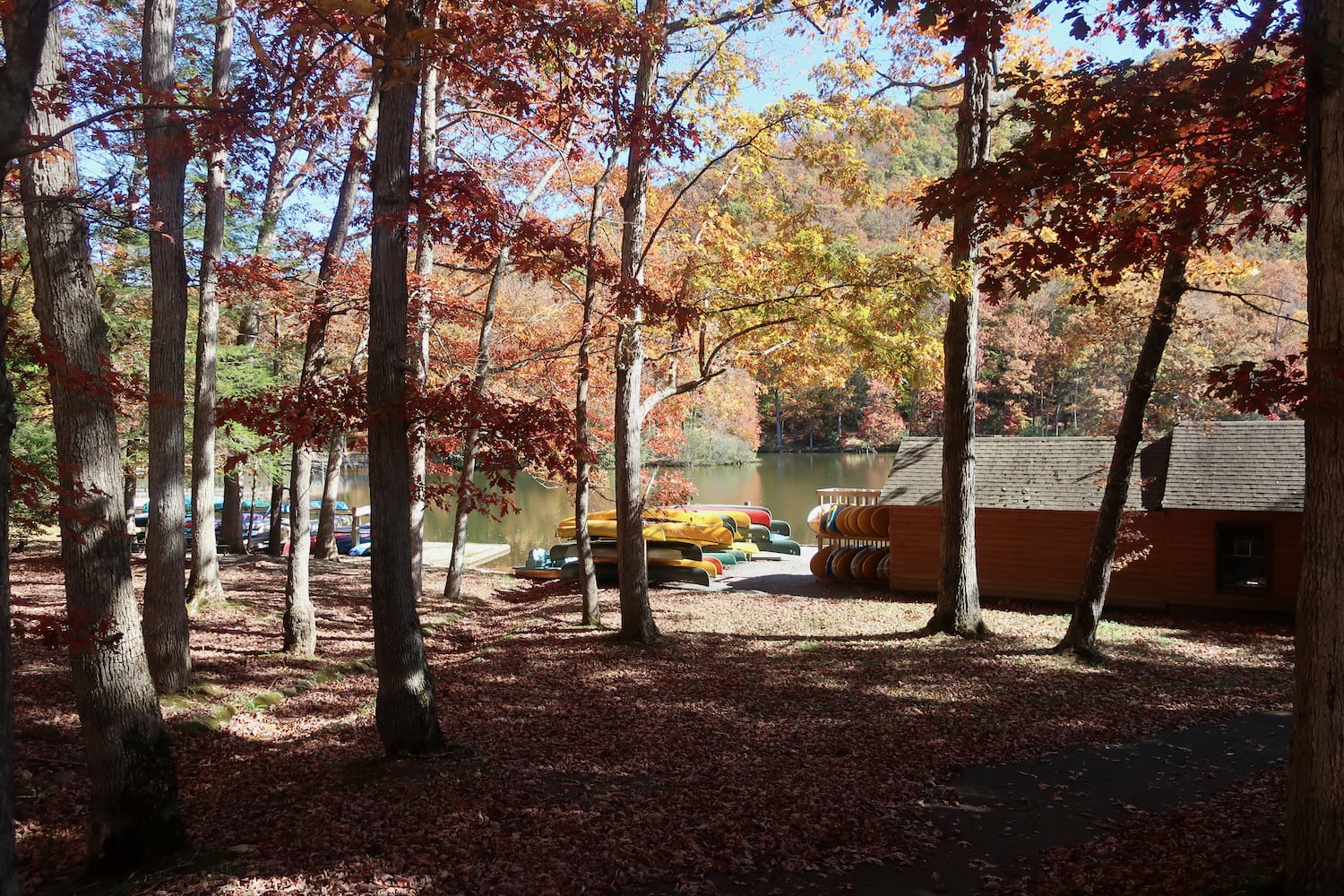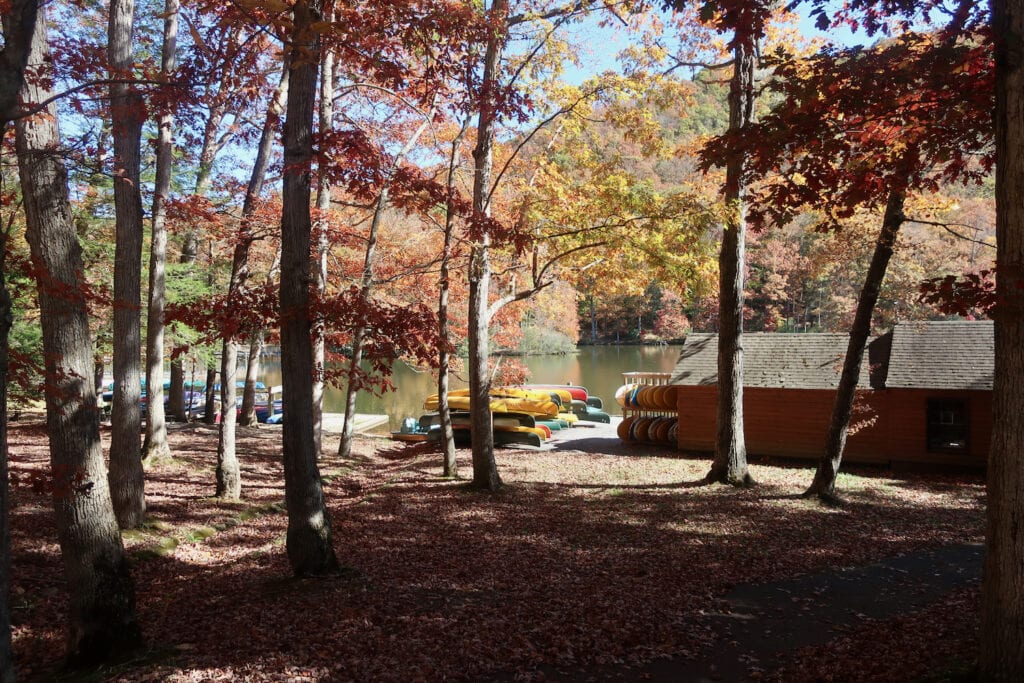 HIKE: Hungry Mother State Park
Legends are funny things. Before the Marion-based promoter and writer, Sherwood Anderson purportedly chimed in, officials suggested that this swath of forest be called "Forest Lake" or "Southwest Virginia Lake" or some other not-very gripping name that would not have drawn many a tourist from the main road.
How to promote a new State Park in a remote part of the country in 1936? Give it a compelling moniker tying it to a local legend: the story of an Indian raiding party that killed off everyone but one woman and her toddler child.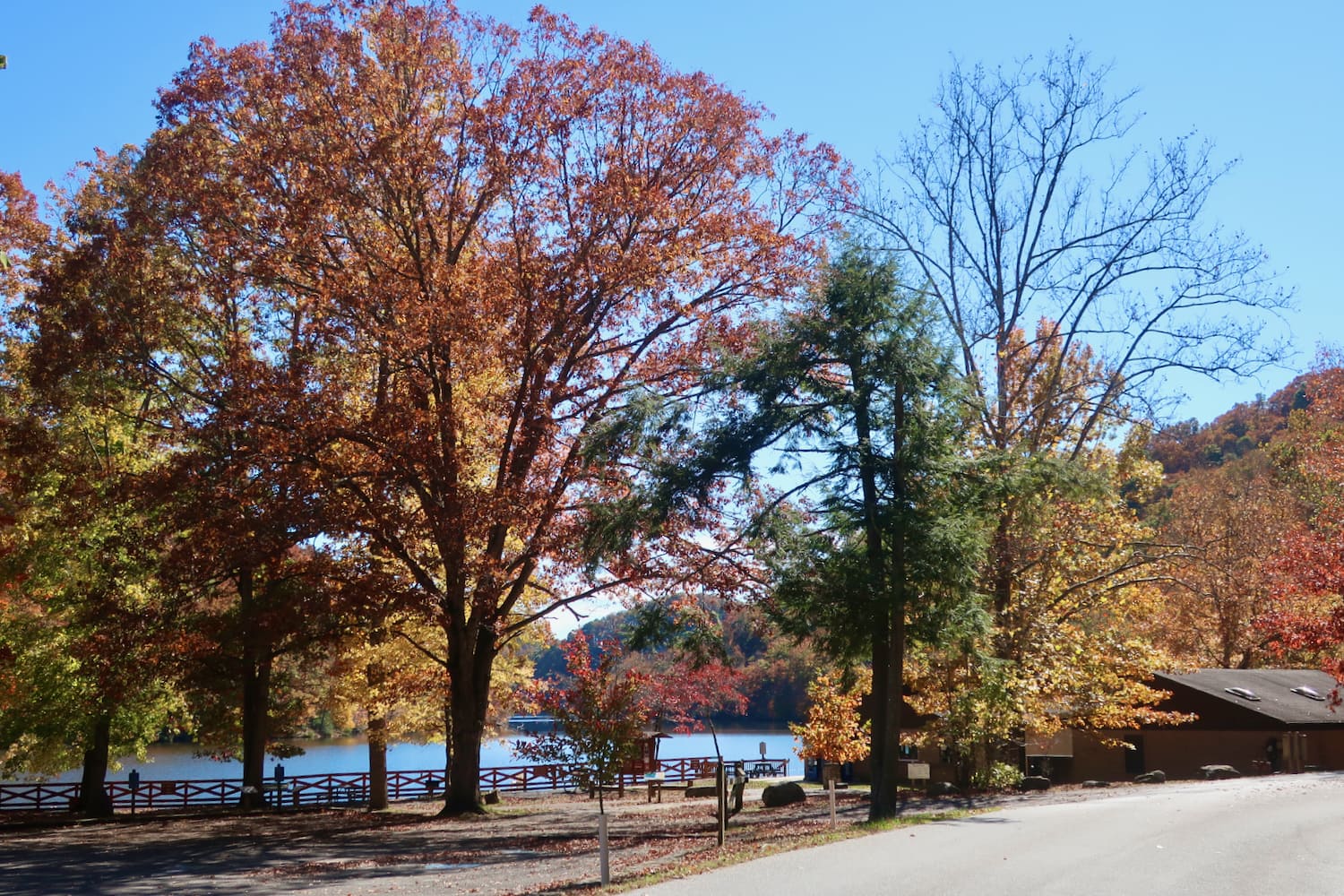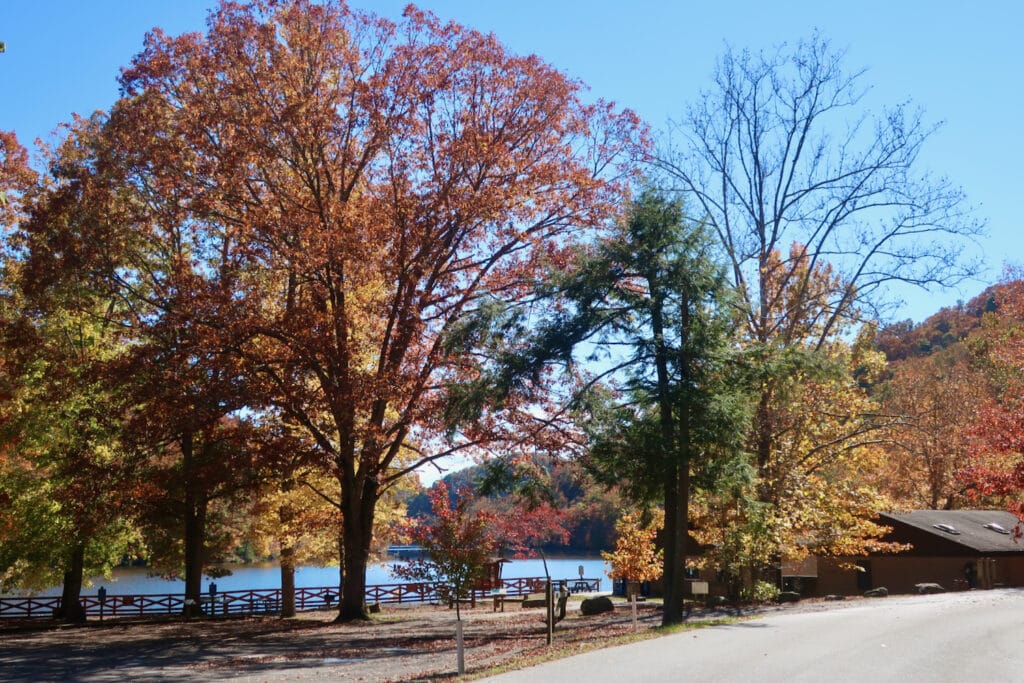 According to locals:
Molly Marley and her young son were the sole survivors of a Native American raid on a settlement on the New River, just south of the park. Taken to a base camp, they eventually escaped. Molly and son wondered through the woods hungry and looking for food. Molly found berries and fed them to her son, taking none for herself. The search party found the little boy wondering by the stream and the only words he could say were "Hungry Mother". Molly was later found dead at the foot of the mountain near the creek.
Despite the tragic nature of the name, Hungry Mother State Park is a beautiful spot encompassing 160 developed acres (on 2900 total) and a 105-acre lake, perfect for renting a paddleboat or stand-up paddleboard.
Built by the CCC (Civilian Conservation Corps) and opened in 1936, the park still retains its early 20th century charms, with 17 miles of walking trails, a swimming beach and lots of picnic tables. Hike five miles around the lake and then 3 ½ miles up to Molly's Knob and back for a great overview.
Come just for the day or rent one of 32 cabins – of them five original CCC-built log cabins – that come with everything you need for an overnight. The larger 8-bedroom cabin is outfitted with modern amenities and perfect for a family reunion in the woods.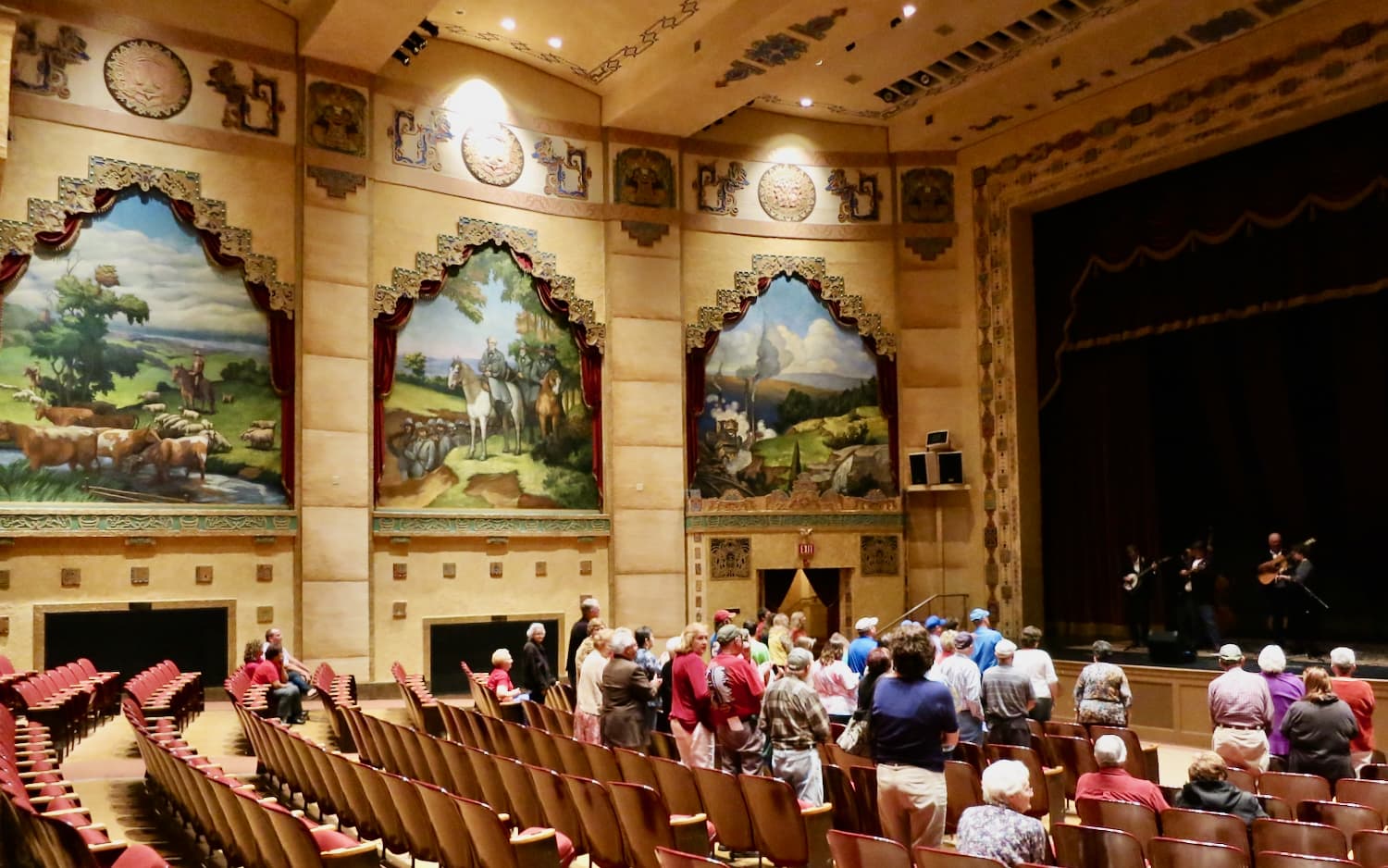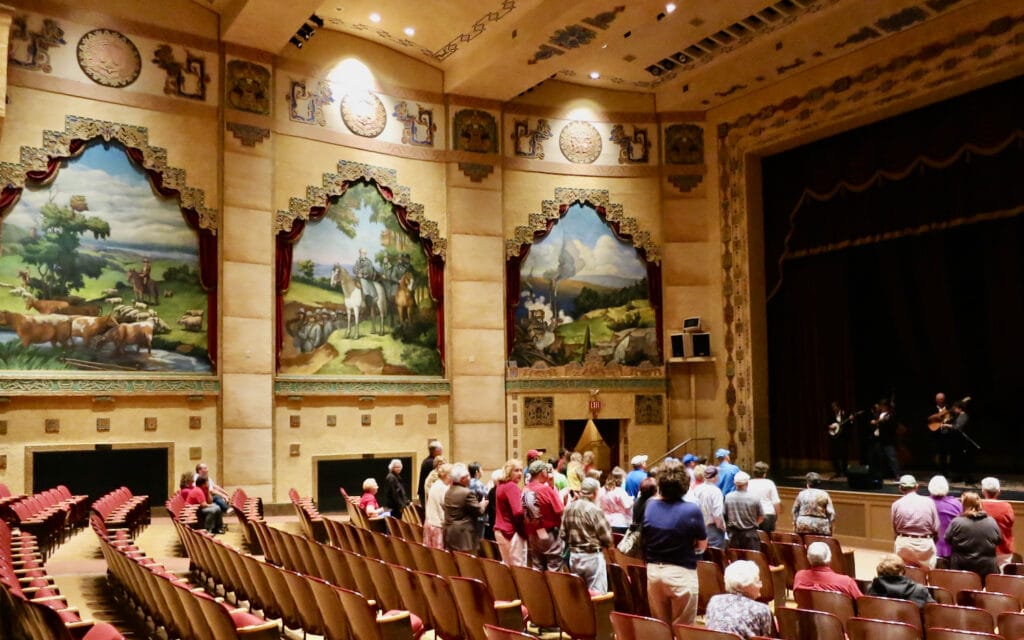 SEE: Lincoln Theater
I challenge anyone to find a more gorgeous Art Deco Mayan Revival Theater in a town even ten times the size of Marion (only three still exist in the US).
Seating 500, and originally built in 1929 as a Vaudeville house (where Roy Rogers appeared with his horse, Trigger), the Lincoln Theater was renovated to its former glory in 2004 and now hosts the PBS bluegrass series Song of The Mountains on the first Saturday of each month, among other concerts and live feeds.
Little known to folks outside the region, perhaps one of the best things to do in Marion VA is a night out at the Lincoln Theater.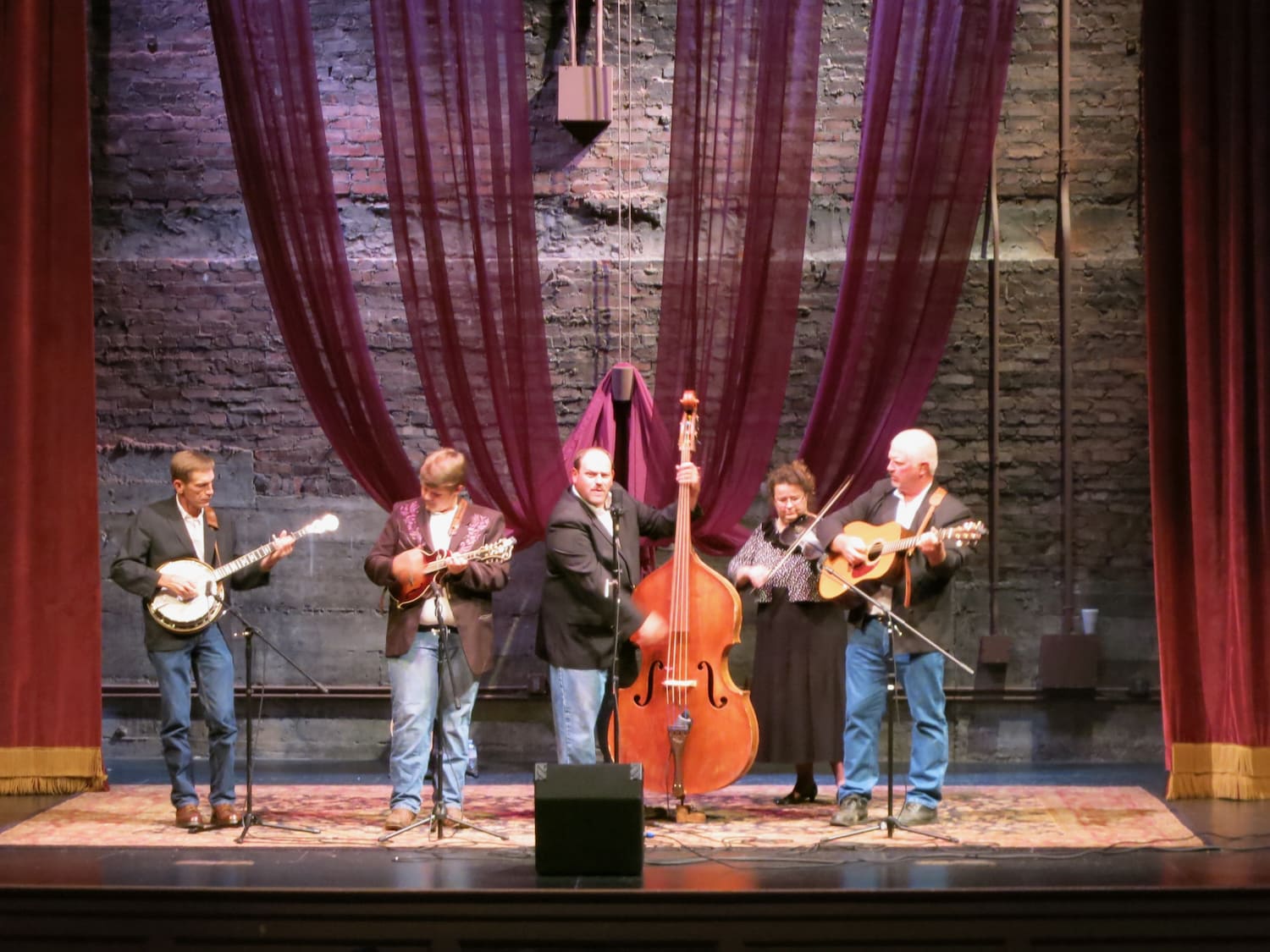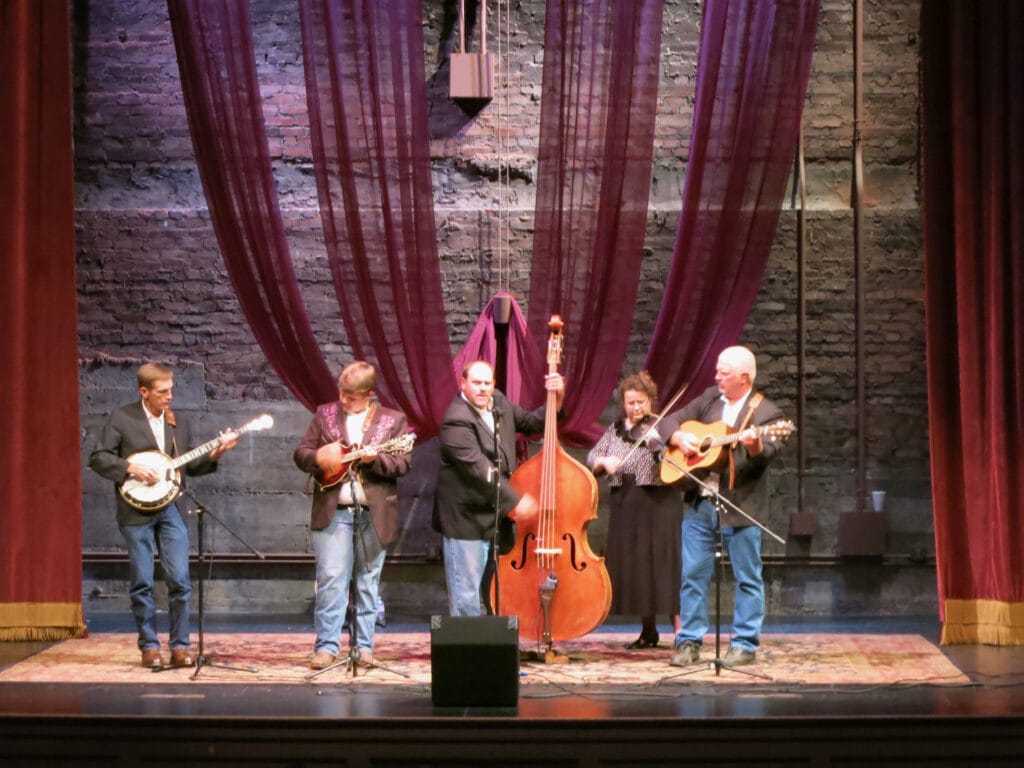 If there's a production when you're in town, plan to go. Even lesser known Bluegrass bands draw nearly a full house of locals, and it's as much fun to people watch as it is to enjoy what's going on onstage.
DRIVE/MOTORCYCLE: The Back of the Dragon
The 32-mile, 260-curve drive across three mountain ranges on Route 16 is affectionately known as The Back of the Dragon and is a favorite of bikers who call themselves "Dragon Masters." The route begins in Tazewell and ends in Marion (or visa versa), snakes through Hungry Mother SP, and is building steam as a local "thing."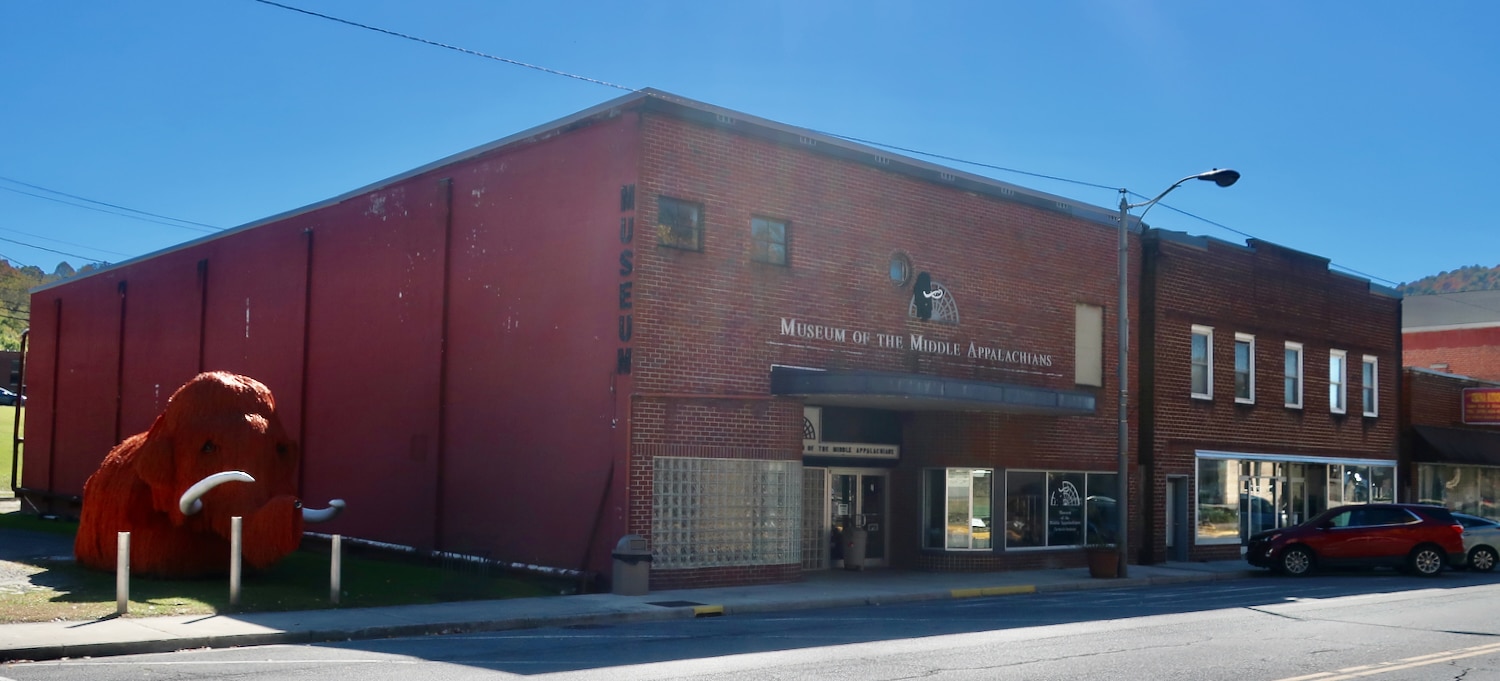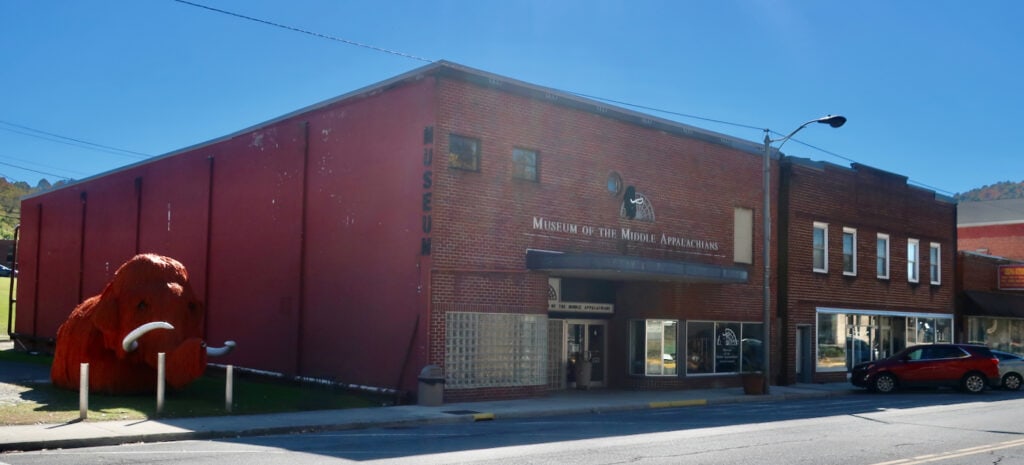 DRIVE-VISIT: Museum of the Middle Appalachians, Saltville
It's a 30-minute drive over mountains and through passes to get to Saltville from Marion: a spectacular drive in fall, when foliage rivals that of New England. It's here – where the saltworks built its namesake town – where you'll find a small museum worth visiting. (Although this is not one of the best things to do in Marion VA it IS one of the best things to do nearby!)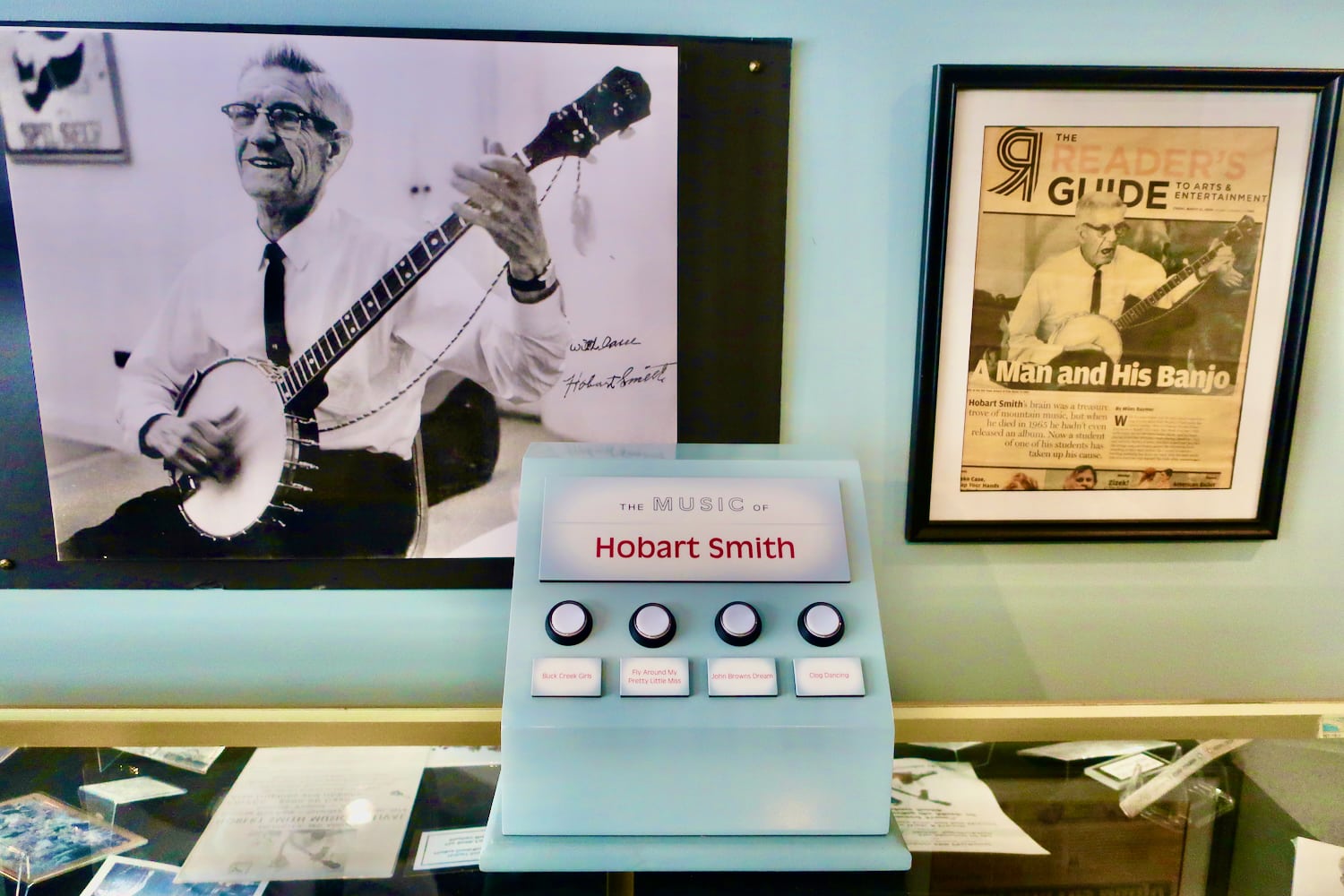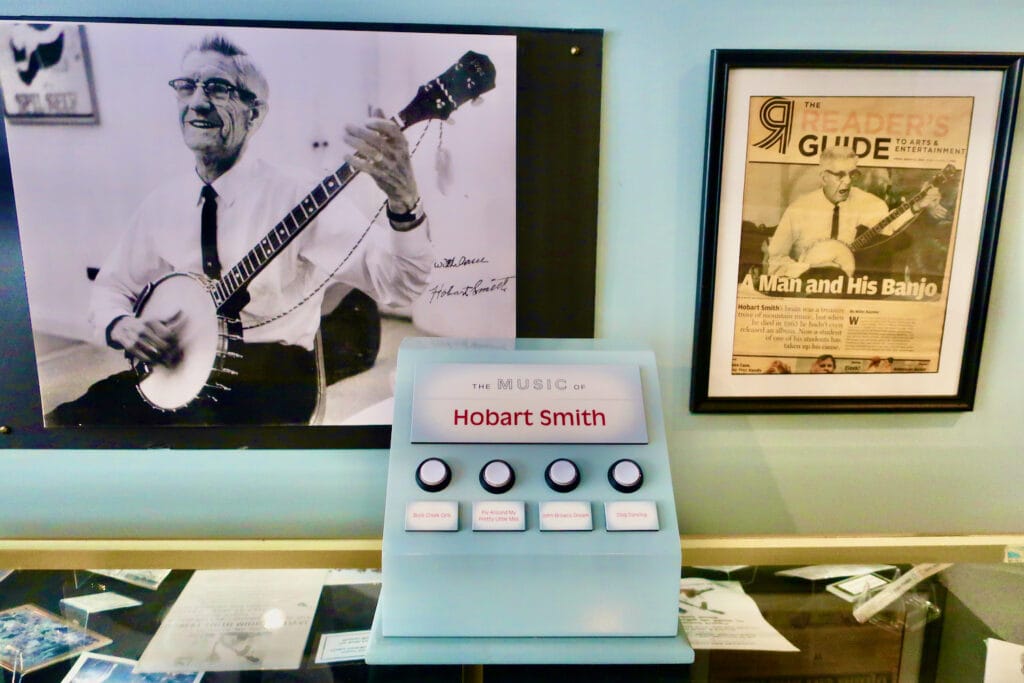 The Museum of the Middle Appalachians might lack bells and whistles, but it's strong on Saltville's geologic, Native American, and industrial history. Where else can you listen to banjo virtuoso, Saltville's homeboy, Hobart Smith, just by pushing a button. Astounding to me, the museum posts the following quote from Shawnee Chief, Tecumseh, written over 200 years ago. Full of love and dignity they are words to live by – even more-so today.
Live your life that the fear of death can never enter your heart.
Trouble no one about their religion;
respect others in their view, and demand that they respect yours.
Love your life,
perfect your life,
beautify all things in your life.
Seek to make your life long and its purpose in the service of your people.
Prepare a noble death song for the day when you go over the great divide.
Always give a word or a sign of salute when meeting or passing a friend, even a stranger, when in a lonely place.
Show respect to all people and grovel to none.
When you arise in the morning give thanks for the food and for the joy of living.
If you see no reason for being grateful , the fault lies only in yourself.
Abuse no one and no thing, for abuse turns the wise ones to fools and robs the spirit of its vision.
When it comes your time to die,
be not like those whose hearts are filled with the fear of death,
so that when their time comes they weep
and pray for a little more time to live their lives over again in a different way.
Sing your death song and die like a hero going home."

Geologist, Dr. Charles Bartlett wrote, "Saltville can, probably without challenge, claim to be the most fascinating two square miles in Virginia, or possibly the Eastern US, owning to its geology, paleontology, history and past industrial production."
Plus, the blink and you'll miss it "main Street" has a few cute shops to explore.
Where to Eat in Marion VA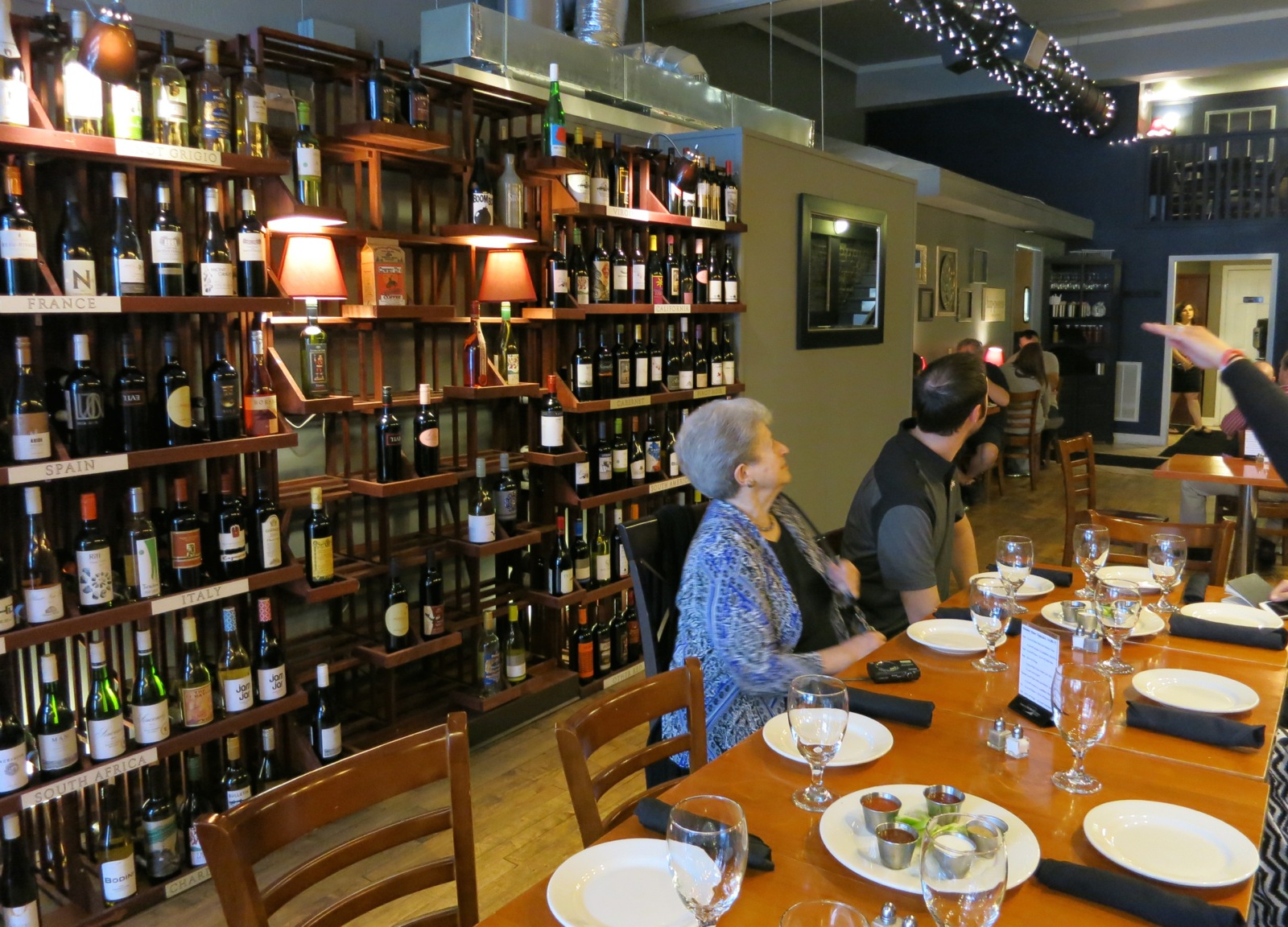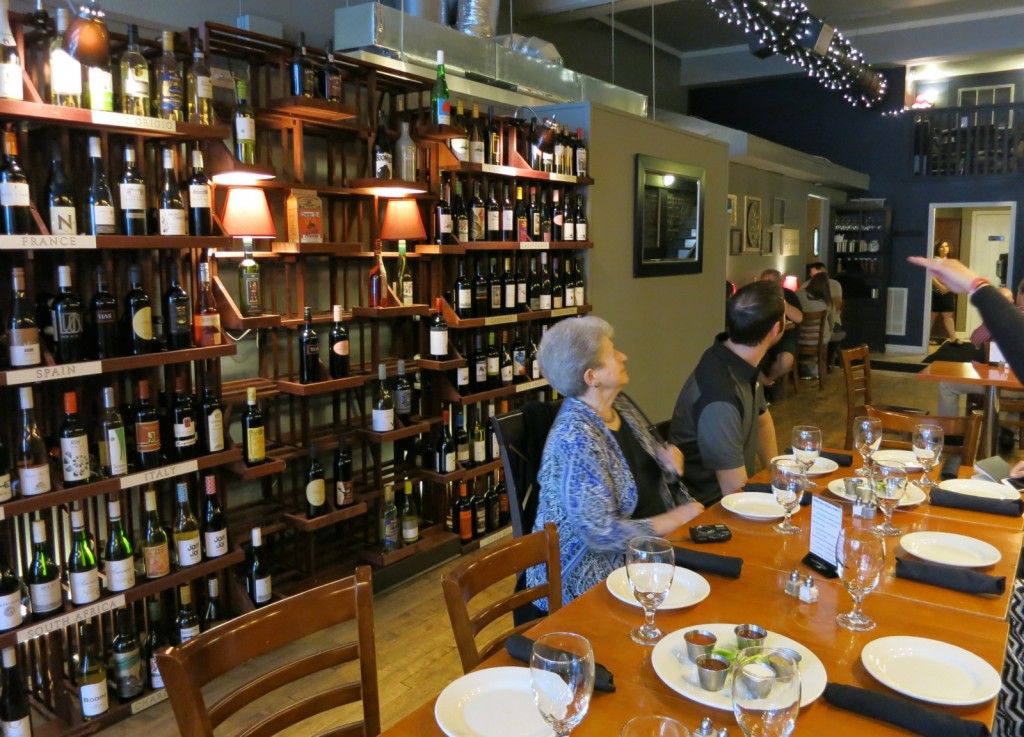 EAT: Wooden Pickle
Husband/wife team, Jeff and Stephanie Davis completely renovated this old burned-out building, once owned by A.P. Pickle (constructed of wood, the newspaper headline after the fire read "Wooden Pickle Burned"), and turned it into a wine, beer and pub-food gathering spot. Purchase a bottle of wine from wall racks (no corkage fee!), ask for one of six craft beers on tap, or just come in for community spirit and dine on beer pretzels, wings, crab dippers and, yep, fried pickles.
EAT: Macado's
Located in the renovated Marion Post Office, Macado's serves up wings, skins, soups and 59 different sandwiches among other Sports Bar eats.
Where to Stay in Marion VA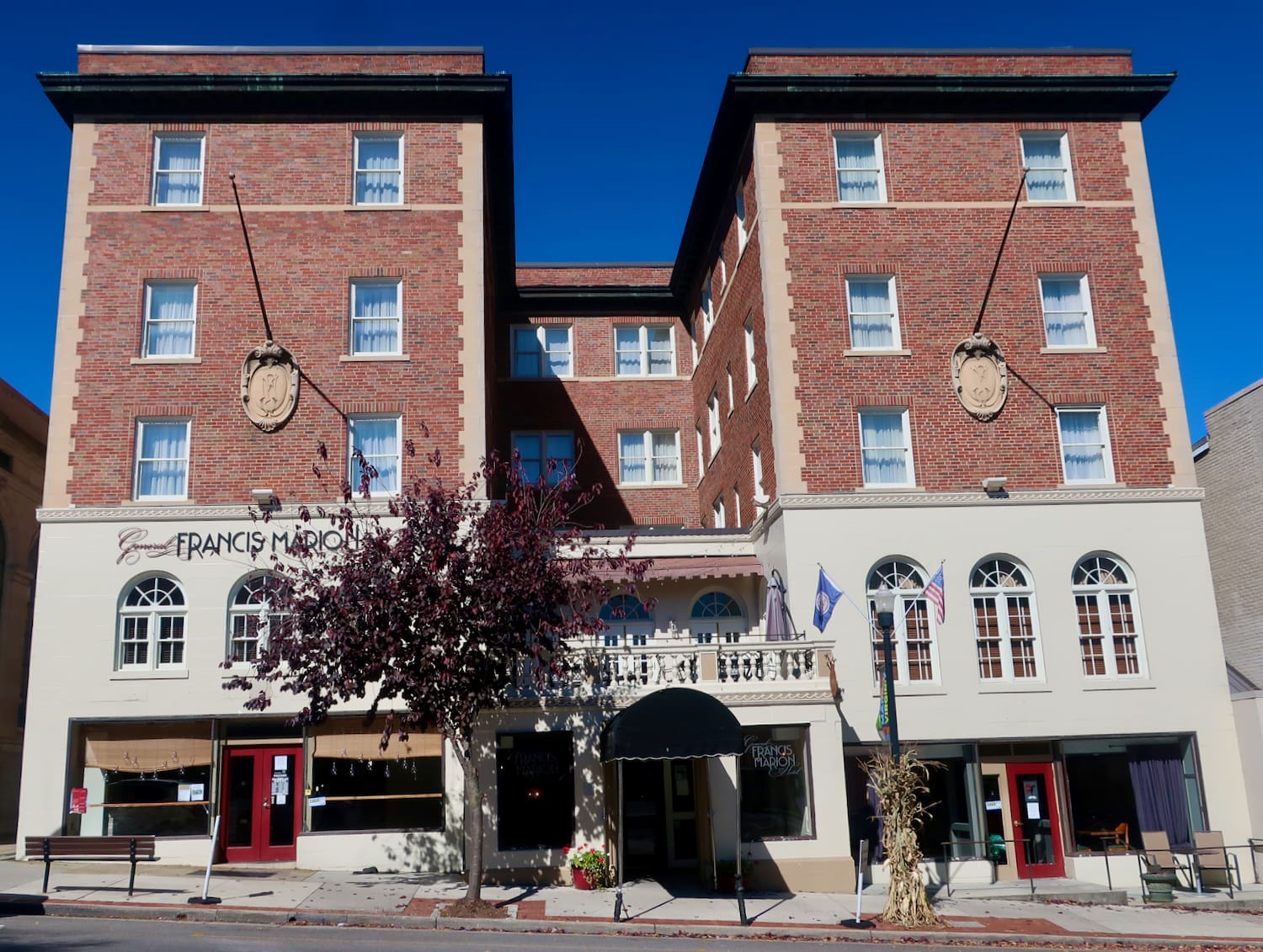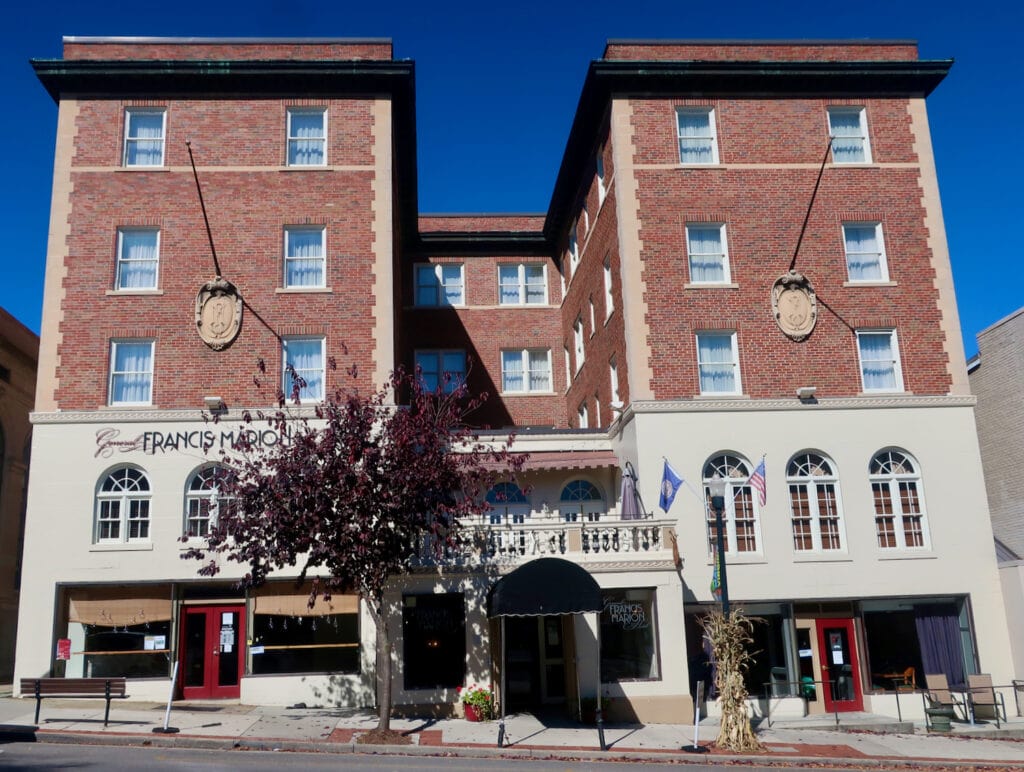 STAY: General Francis Marion Hotel
On Main St. and steps from all the action, this cute, newly renovated 1927 inn offers small but charming rooms. Hardwood floors, iron canopy beds with embossed leather headboards, flat-screen TV's, lovely, amply sized bathrooms sporting subway tile and pedestal sinks – the General Francis Marion Hotel is old school with updates to please the most discerning, high-end-seeking traveler.
A 2006 renovation preserved some original features including moldings and the card room with original rooster and deck-o-card tiles on the floor. You can really imagine a chorus line of flappers or cigar chomping poker players having a ball here.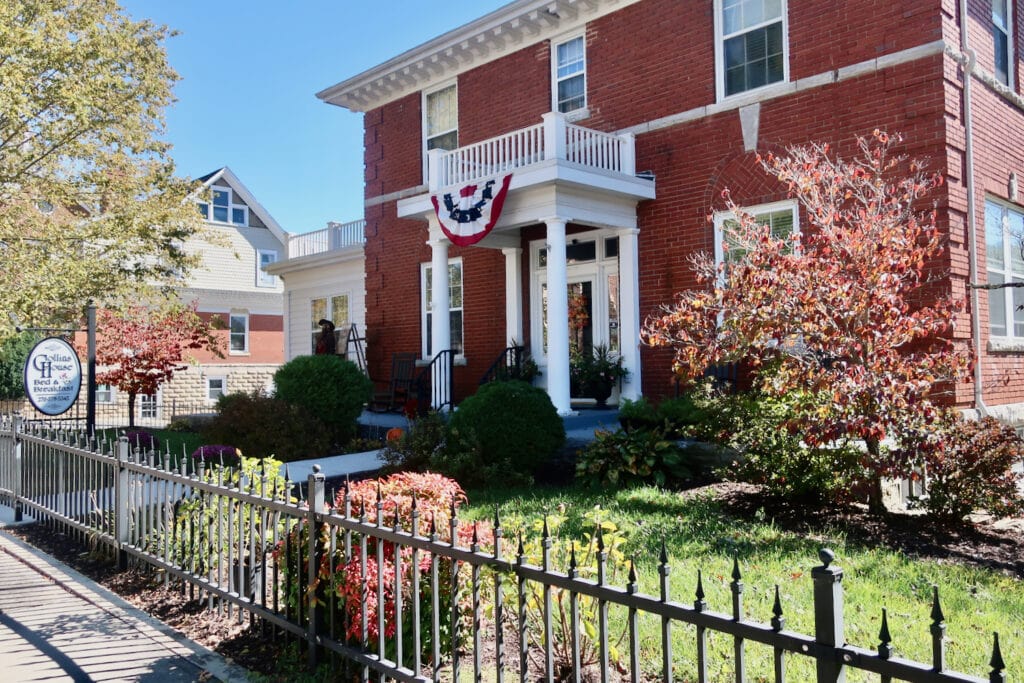 STAY: Collins House B&B
Rooms at this fine, in-town B&B tend toward the modern side of traditional – no dolls or chintz. And the owners are friendly and willing to provide you with advice on what to do in the area.
All articles belong to Getaway Mavens LLC, and all photos belong to us as well, unless otherwise noted. It's all copyrighted. Please don't repost anything elsewhere without asking us first. All rights reserved. This site uses cookies to enhance your experience.
We make no guarantees of any price listed on our site. We're not responsible for content on external websites linked to ours, including linked resources, an external blog post, any partner site, hotel property sites, or affiliate sites. We only write about places we have vetted, but can't guarantee that your experience will be exactly the same.
Posts may contain affiliate links at no cost to you. Several of our trips are also compensated by the respective tourism boards for the city or state we are visiting. This never impacts how we share the destination with you – opinions are always our own and we pride ourselves on that. We do not sell links or accept unsolicited guest posts under any circumstances. Don't even ask.
United States Copyright, Getaway Mavens, LLC