Last Updated on November 29, 2022 by Editor
WHY GO: Cattle drives, rodeos, and honky tonk bars figure prominently in Western-inspired things to do in Fort Worth. But there's more to why 5.5 million visitors make it the No. 1 tourist destination in Texas each year.
Many come to the City of Cowboys & Culture for its Old West traditions, even more, stay for the world-class arts scene, and genuinely warm smiles.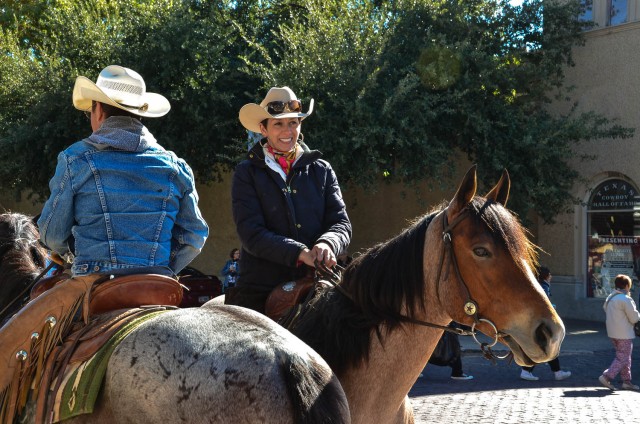 Fun Things to Do in Fort Worth
DO: No doubt the most popular thing to do in Fort Worth for first-time visitors is to explore the Stockyards. Arrive at the 15-block Stockyards National Historic District fifteen minutes before 11:30 am or 4:00 pm to see cowboys rounding up Texas longhorns in a cattle drive that's not much different than those of a hundred years ago.
Test your rodeo skills on a mechanical bull, saddle up for a Trinity Trail ride, drop by the Cowboy Hall of Fame, or stroll Main Street in search of authentic Western wear and get your Stetson steam-fitted (a bargain at just $10!)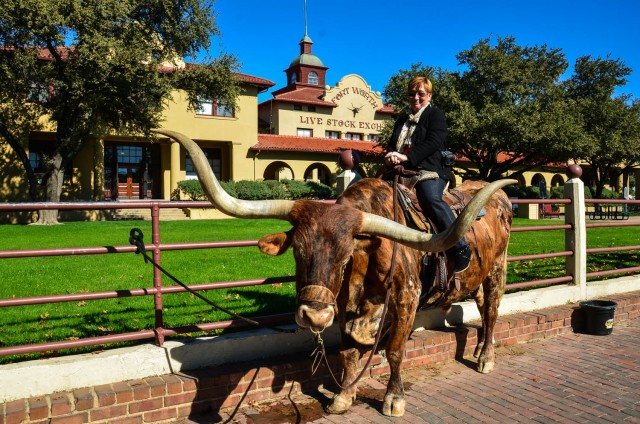 TOUR: Take a walking tour of the Cultural District where in addition to Western favorites such as the Cattle Raisers Museum and the National Cowgirl Museum you will also find impressive art collections.
The Modern Art Museum was named "one of the world's most beautiful art museums" by Travel + Leisure magazine; and the exquisite jewel that is the Kimbell Museum which displays the only Michelangelo on exhibit in the Americas–The Torment of Saint Anthony, his earliest known painting.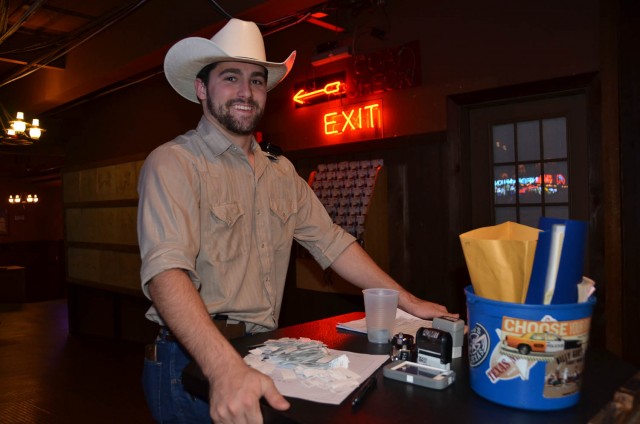 SHOW: Every Friday and Saturday night, historic Cowtown Coliseum, site of the world's first indoor rodeo, hosts Stockyards Championship Rodeo. And every night is a hoot at Billy Bob's Texas, the world's largest honky-tonk. The Gatlin Brothers were the first to perform when it opened in 1981, and the venue has seen a Who's Who lineup of Country Western legends since, including Tanya Tucker, Willie Nelson, and Waylon Jennings. Get in the act yourself: test your mettle on the mechanical bull or the line dance floor. Your choice.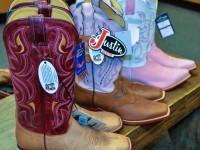 FESTIVAL: You don't have to be a cowboy to attend The Red Steagall Cowboy Gathering and Western Swing Festival in October, but you'll sure feel like one after a lively weekend of activities: Wagon Train and Trail Rides, a Rodeo, Chuck Wagon Camp, and Competition, Trappings Show, Cowboy Poetry and Cowboy Music, Cowboy Church, Cowboy Gospel Concert, and Western Swing Dances. Giddy up!
SHOP: Get a great deal on authentic cowboy boots at Justin Boot Outlet, whether you're looking for work boots or two-step heels.
Where to Eat in Fort Worth
EAT: Cowboy cuisine, which began with the chuck wagon that accompanied long cattle drives, now inspires hearty, rustic fare. At Reata Restaurant cowboy cooking is a melding of flavors: Southwestern, Creole, Southern, and a traditional Steak House. 
Riscky's Barbeque is famous for all-you-can-eat beef rib, calf fries, and black angus steaks; while Cattlemen's Steak House specializes in aged, charcoal-grilled steaks from corn-fed cattle.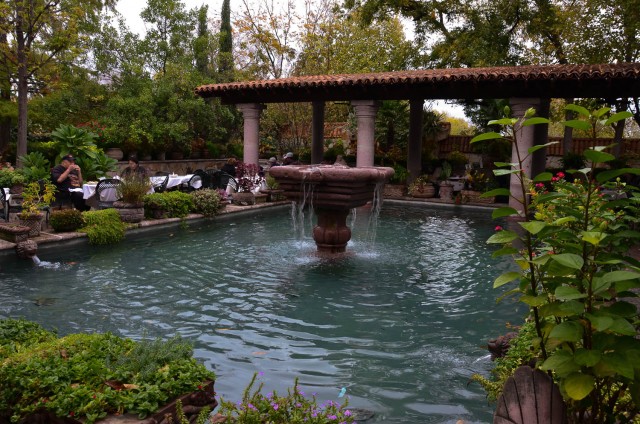 EAT: Dine where the locals celebrate birthdays, graduations, and bachelorette parties at Joe T. Garcia's, an iconic Fort Worth institution. Feast on heaping portions of Tex-Mex fare and epic margaritas in a beautiful courtyard garden.
BREAKFAST/PIE: Don't know which is better at Paris Coffee Shop: the biscuits or the pies. And Mike Smith, second-generation family proprietor, isn't telling. He will tell you that the secret to his success is hard work and that his best-sellers are the coconut and chocolate meringue pies.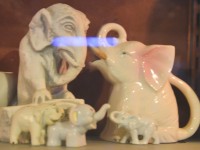 DRINK: One of the most famous gunfights is reenacted every February 8th at the White Elephant Saloon, the oldest bar in Fort Worth. Knock back a beer,  join your partner on the dance floor, or just go to soak in the atmosphere at one of Esquire magazine's "Best 100 Bars in America."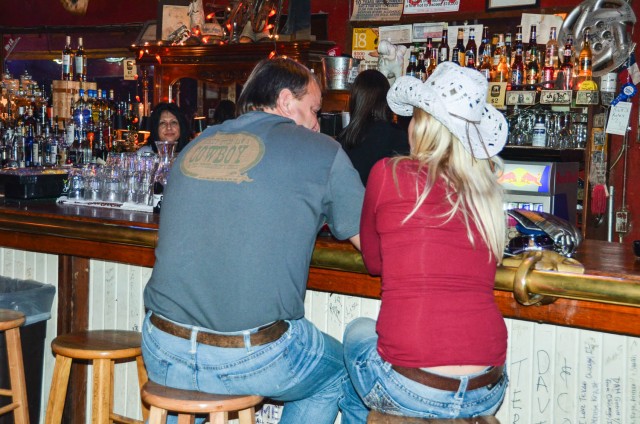 You won't find it hard to believe that the TV series Walker, Texas Ranger was filmed here. But you may be left wondering, what's with all those white elephants?
Where to Stay in Fort Worth
HISTORIC: Suite 850 of Hotel Texas was converted into a private art show for the arrival of President John F. Kennedy, the night before his assassination. Now the Hilton Fort Worth, the president's last days are remembered in lobby displays and the new JFK Tribute at the hotel's doorstep. Little else remains of the past in the comfortably renovated, unremarkable accommodations.
HISTORIC: The Stockyards Hotel, in the heart of the Stockyards Historic District, has welcomed cowboys, cattle barons, and outlaws–ask to see the Bonnie and Clyde suite!–since 1907. Recent renovations have resulted in fewer, but larger rooms, including several suites.
FAMILY: A great choice for families, the Omni Fort Worth presents kids with a toy-filled backpack upon arrival. A free trolley runs every Saturday to the Fort Worth Zoo, and "Molly the Trolley" runs a number of scheduled routes to city attractions.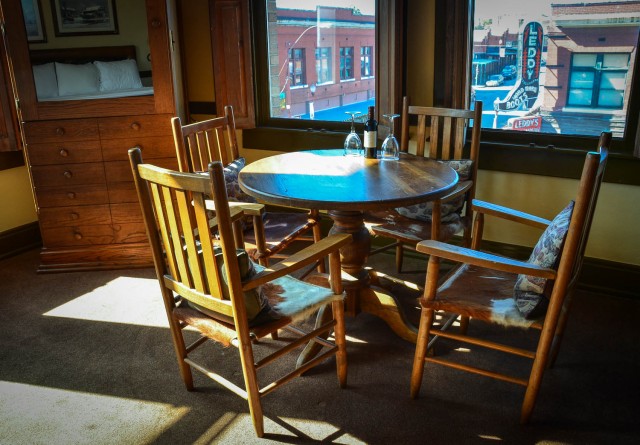 Getting to Fort Worth
Several airlines serve DFW International Airport–among them American Airlines, JetBlue, United, and US Airways; see list of carriers. Click here for shuttle information from DFW International Airport to Fort Worth, additionally Molly the Trolley and bus services are available for transport throughout the area.