Last Updated on March 29, 2022 by Editor
Do we even have to ask why you should visit Denver, given that it seems everyone under 35 is moving out there for its four-season outdoorsy lifestyle? And, yeah, sure, for the beer. We've rounded up the best things to do in Denver Colorado for outdoor lovers, beer connoisseurs, those who appreciate the city's artsy side.
Nowadays, this "foothill of the Rockies" city is sprouting out in all directions, with new developments filling in the skyline every week.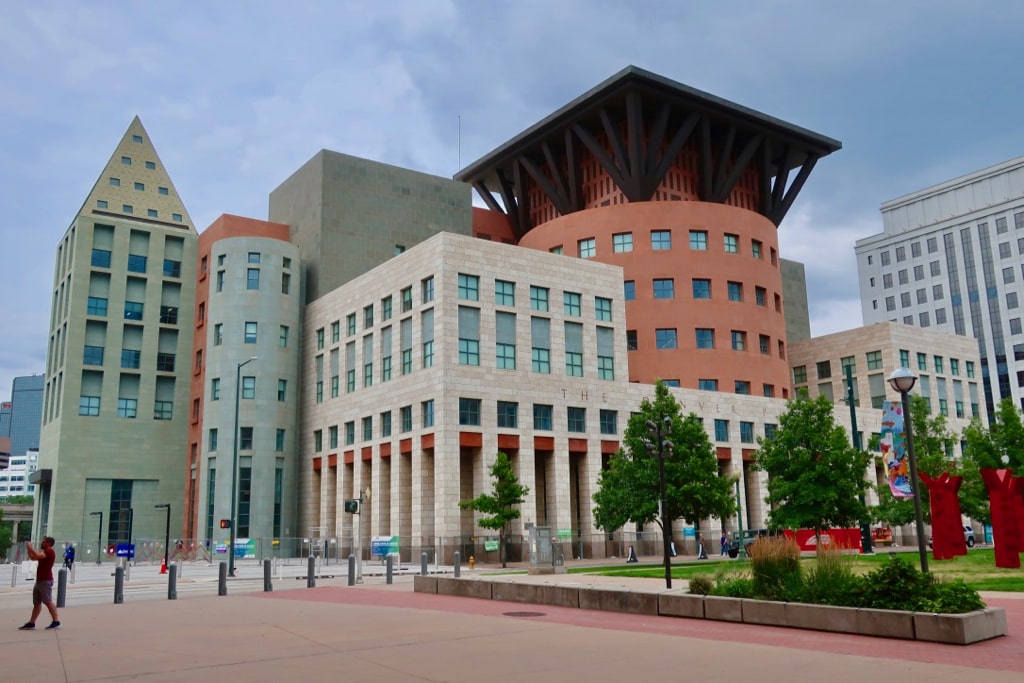 Denver is a city of neighborhoods and districts. So, we take you to some in this guide, but not all. Though worthy, we leave areas like high-end Cherry Creek and funky South Pearl to explore on your own. And we offer our own recommendations for River North – aka, RINO – a formerly industrial area repurposed as a hub of adult-beverage makers that is growing leaps and bounds as a Millennial favorite.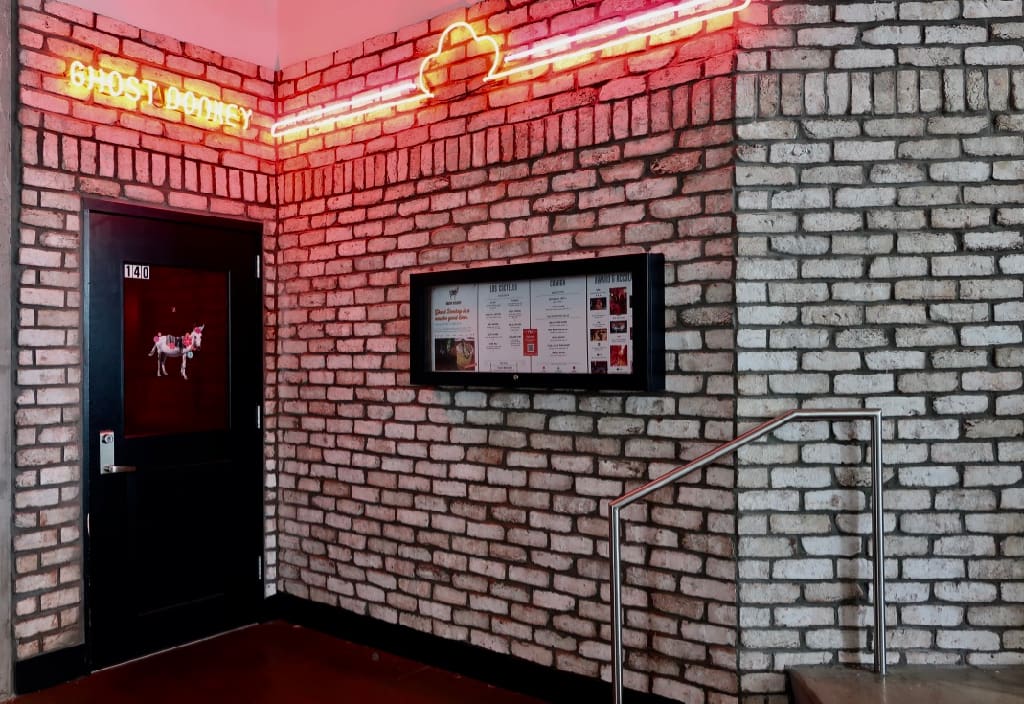 In all the hoopla about the new and hot, however, Denver is home to institutions (mostly museums) that have stood the test of time. And they deserve your attention as well. You can spend all of your time in town, but we also provide info on three stunning hikes, as well, within an hour's drive. With everything there is to do, you can easily spend a week in Colorado's largest city.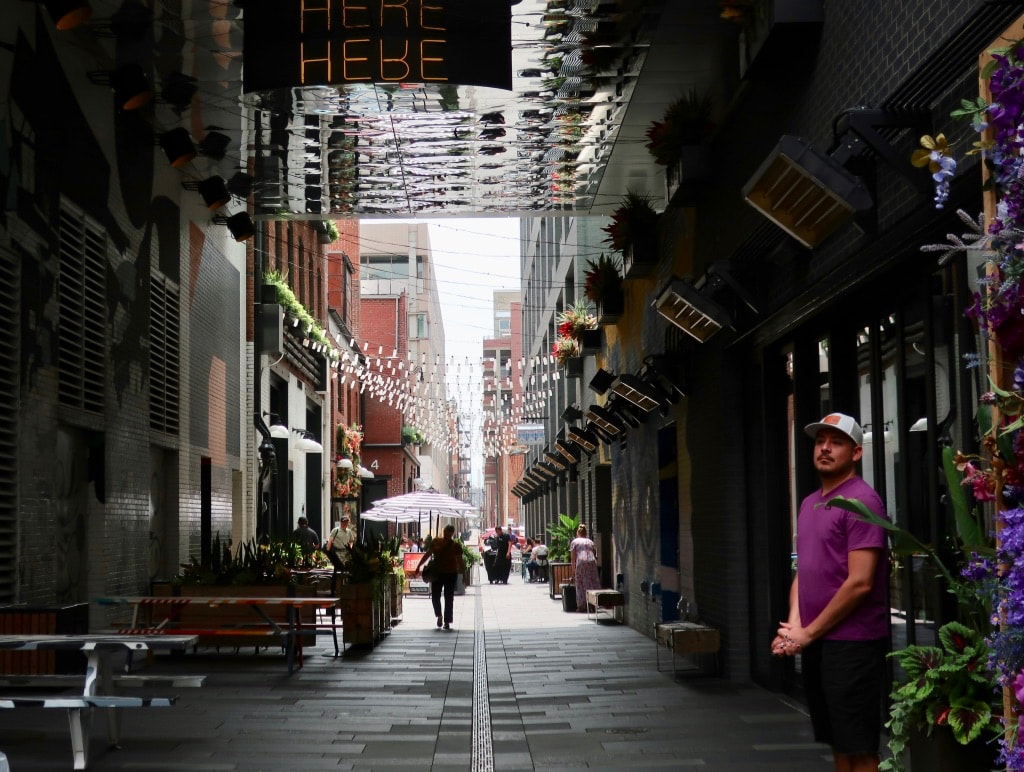 So, whether you're new to Denver, have been here awhile, or are just driving through on US Route 6, we've got some ideas that will make your time in town more fun, more engaging, and more delicious. Though not remotely exhaustive, we've outlined our favorites below.
(If you've got a lot more time, learn about driving coast to coast on US Route 6 here.)
Best Things to Do in Denver Colorado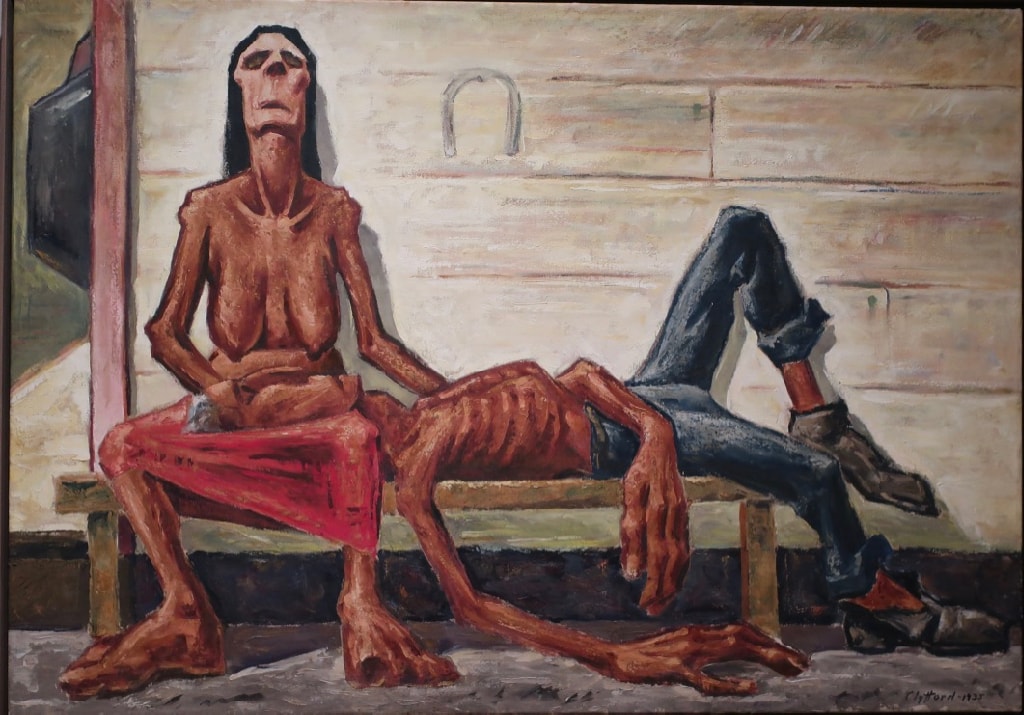 Although the name may not jump to mind among the greats in the art world, Clyfford Still was a leading figure in the post-WWII abstract expressionist movement. His 1979 exhibition at the New York Metropolitan Museum of Art was the largest the Met ever afforded a living artist.
In his will, Still bequeathed all of his work to the city that promised to build a designated, stand-alone museum to house it. Although many, including New York and Baltimore, vied for the chance, Denver won out. The contemporary building itself – with its scored and pitted concrete walls – is a wonder to behold and a joy to experience.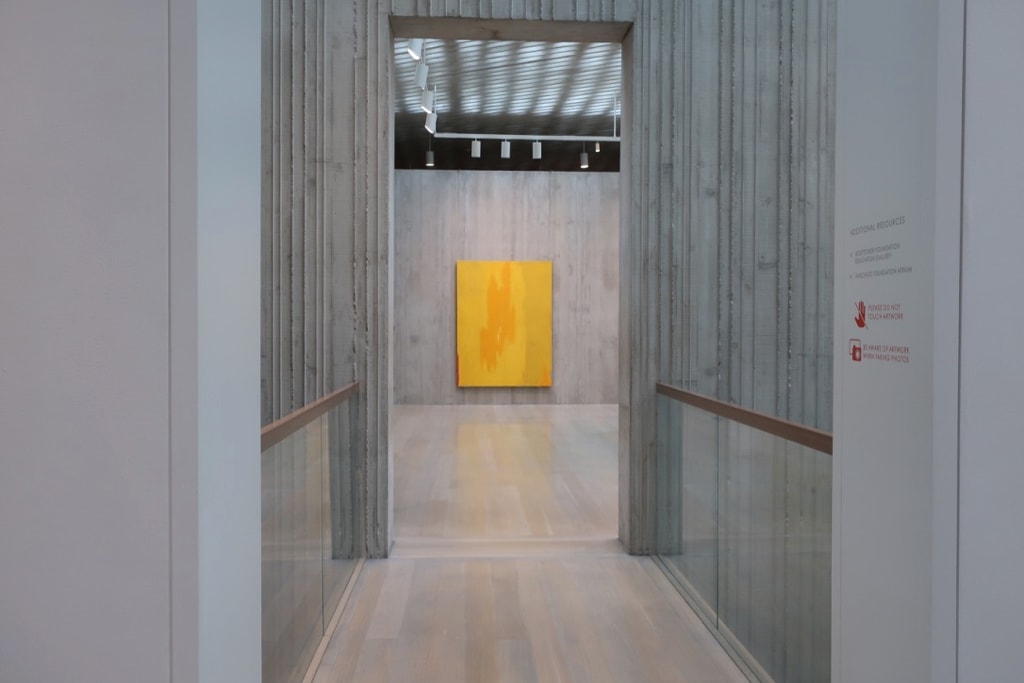 Still's art runs from darkly depressed to vibrantly buoyant. His human figures are unmistakable – with elongated, rectangular faces and outsized extremities. These early works make his later sunshiny yellow and deep indigo abstractions cheery in comparison. Open Tues-Sun 1-5, $10 adults, kids 17 and under, free.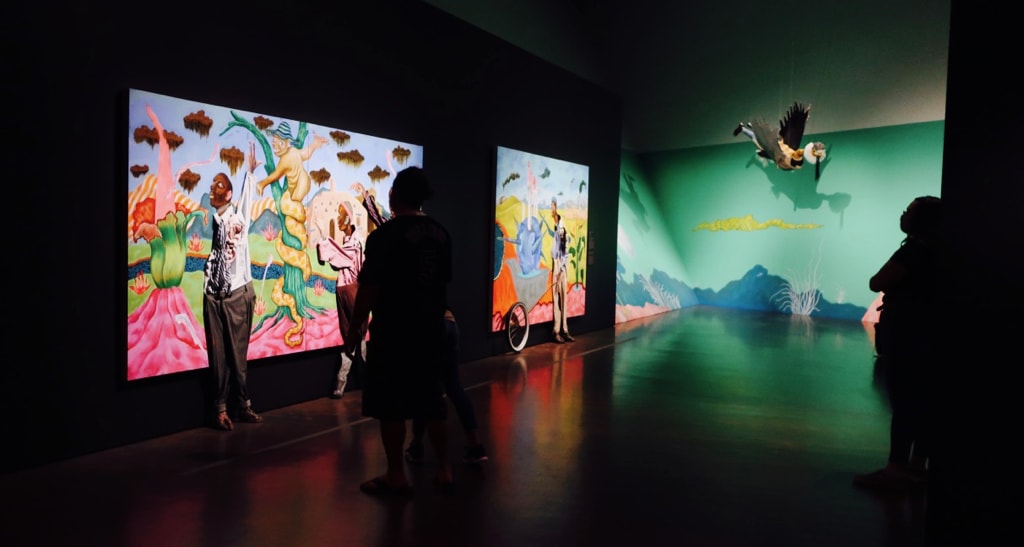 VISIT: Denver Art Museum (DAM)
Next door to both the Michael Graves imagined Denver Public Library, and adjacent to the Clyfford Still Museum, the Denver Art Museum is the centerpiece of an architecturally significant 13th St. corridor, growing even more significant with the complete restoration of DAM's original Gio Ponti and Denver-based James Sudler Associates designed Martin Building.
DAM's Sie Welcome Center, designed by Machado Silvetti and Fentress Architects, with its wild assemblage of metallic wings and blocks, puts one in mind of an angular Frank Gehry construction. It sits across the street from DAM's original Martin Building, connected by a skyway.
The art at DAM tends toward cutting edge and relevant, so, combined with the awe you'll feel inside both structures (the Martin/Ponti building is slated to reopen late October 2021), a visit here will definitely spark conversation, and is well worth an hour or two. Open daily 10-5, $13 adults, children under 18 free.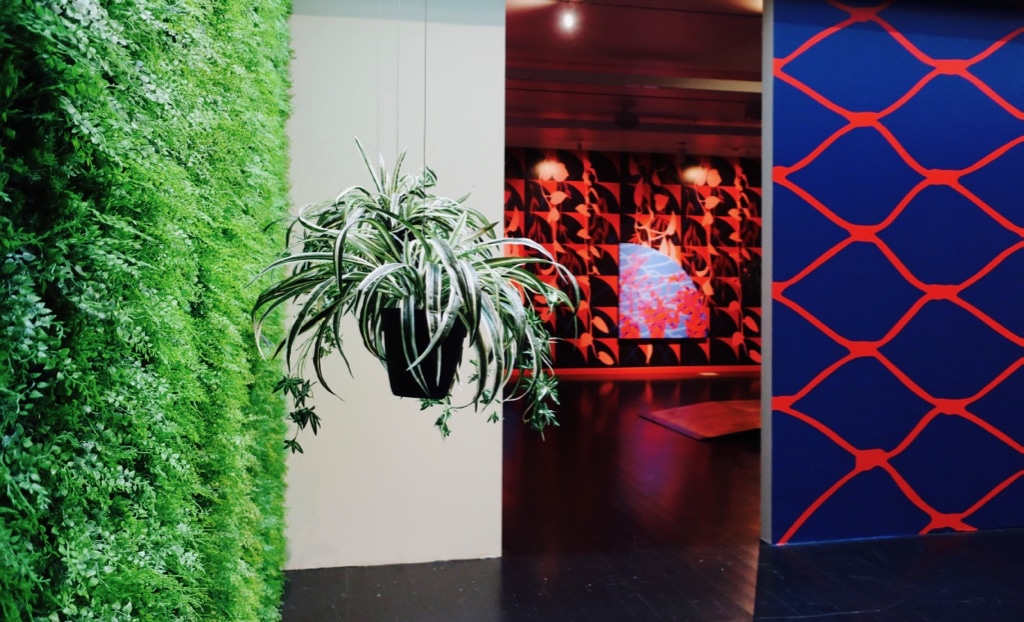 VISIT: Museum of Contemporary Art Denver
The MCA Denver is not big. But it is mighty, with avant-garde installations and a calming café on the third floor. Step out onto the top slatted wood deck: it's got a patch of green and views of downtown Denver. Open Tues-Fri Noon-7pm, Sat/Sun 10-5, $10 adults, 18 and under free.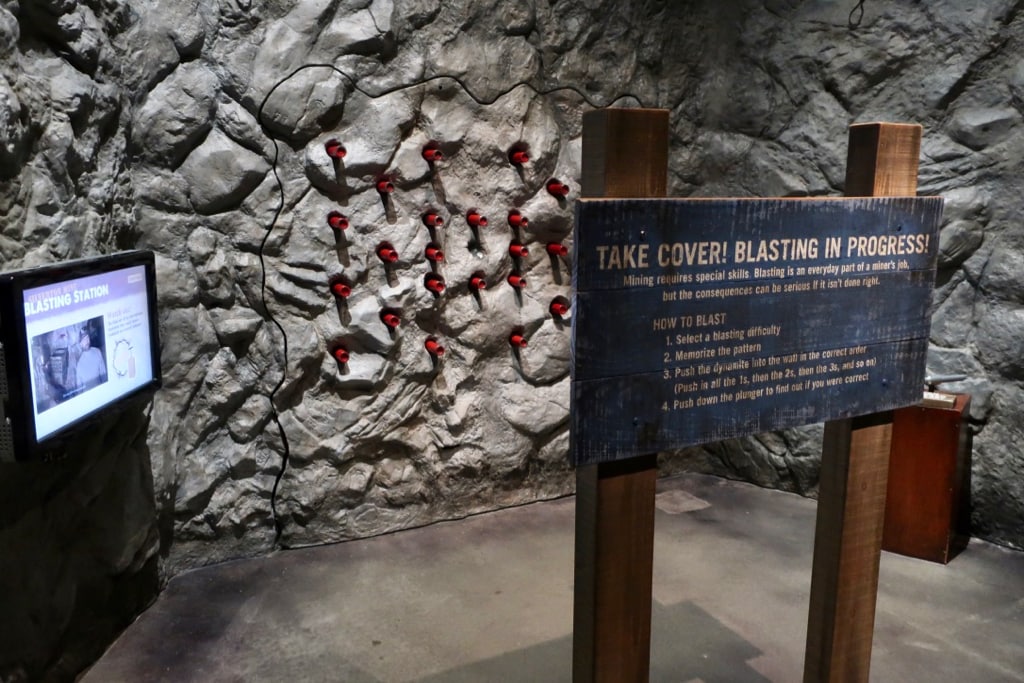 VISIT: History Colorado Center
The awkwardly named History Colorado Center features quite the assemblage of Colorado memorabilia throughout history – from pioneers to entrepreneurs – on four floors. But don't miss the most interactive exhibits.
Become a demolition expert in a "Gold Mine." After a short training video, you must remember the proper order in which to ignite dynamite in a realistic rock wall. You can also attempt to land a ski jump, with wind blowing in your hair as you "launch" into the air.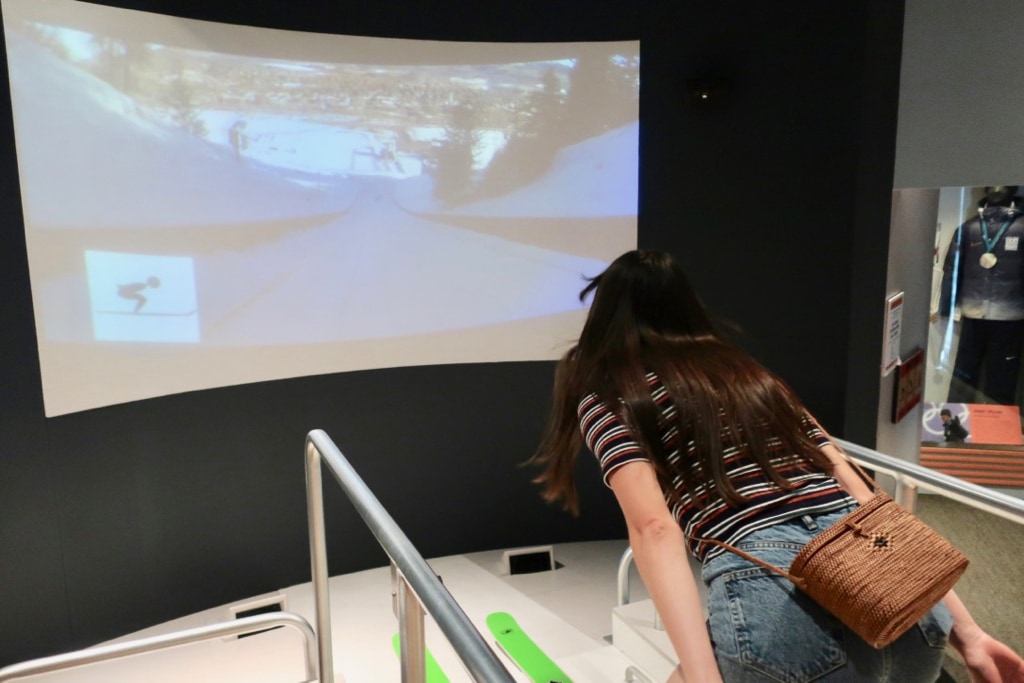 Out of fifteen different exhibit areas, at least one will be sure to entice you. As the daughter of an architect, I found a display on the building of Denver quite beguiling. But, whether you're into the arts, sports, business, or American History, there's something for you, too. Open daily 10-5, $14 adults, $8 kids.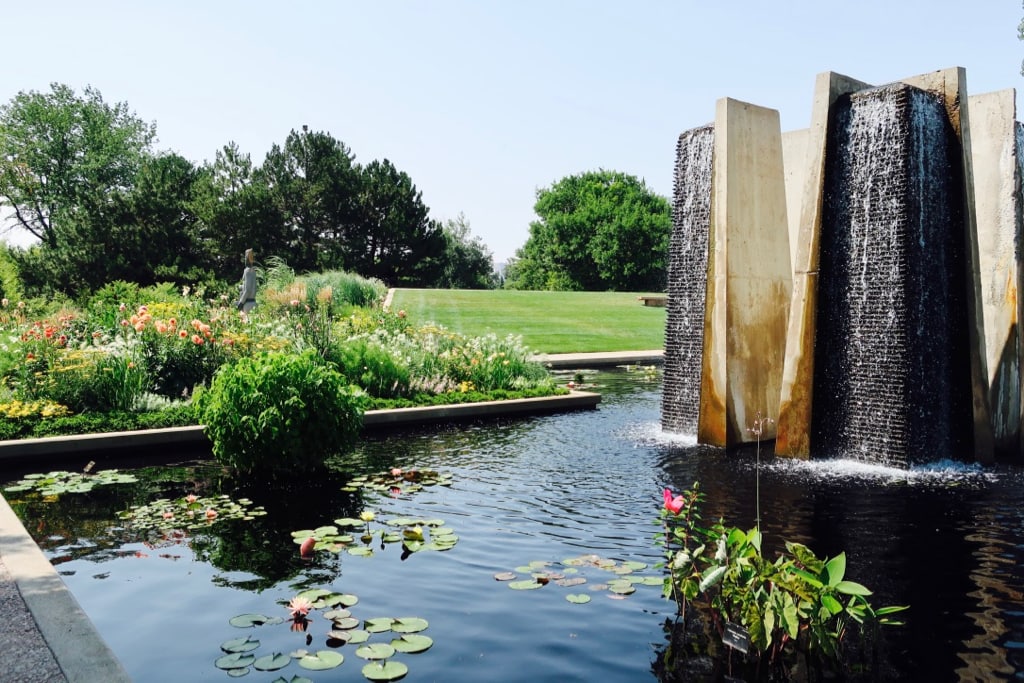 GO: Denver Botanic Garden
Decompress at the Denver Botanic Garden, a lush oasis in the middle of the city. Enter, and you'll feel an immediate sense of calm. While the central area is an expanse of lawn, out buildings, water features, and sculptures, other gardens are tucked away off the main path. Open daily 9-4.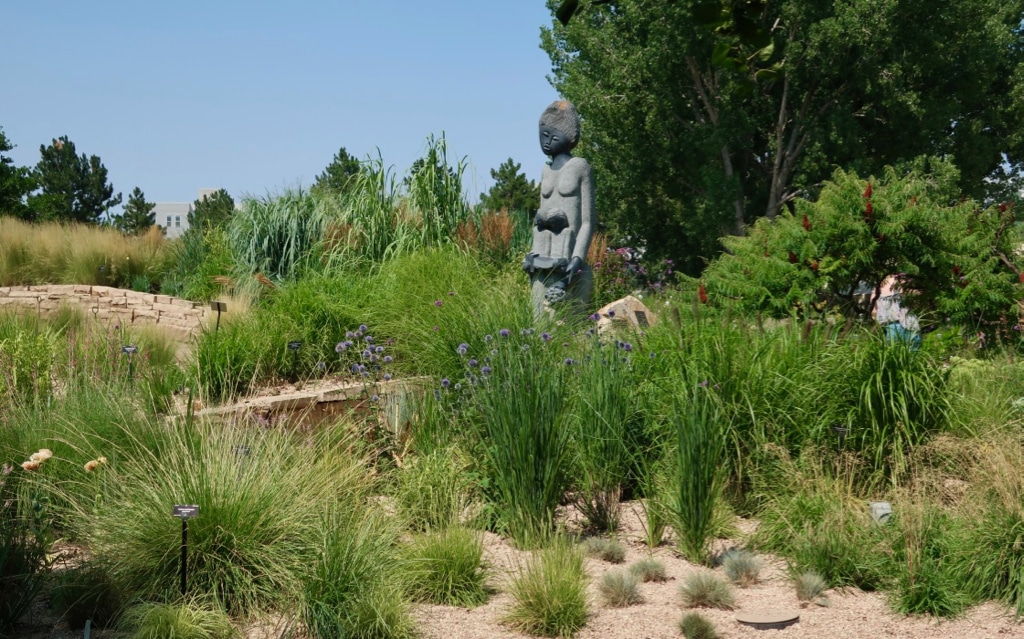 FYI – Tickets are $15, but please note, you MUST buy them online (you cannot purchase at entry), and have to be able to show them on your phone at the gate. This presents problems for those not technologically savvy, or for those without a cell phone. When I visited in early August, there were no "techies" to help older visitors at entry and no alternate way to get in.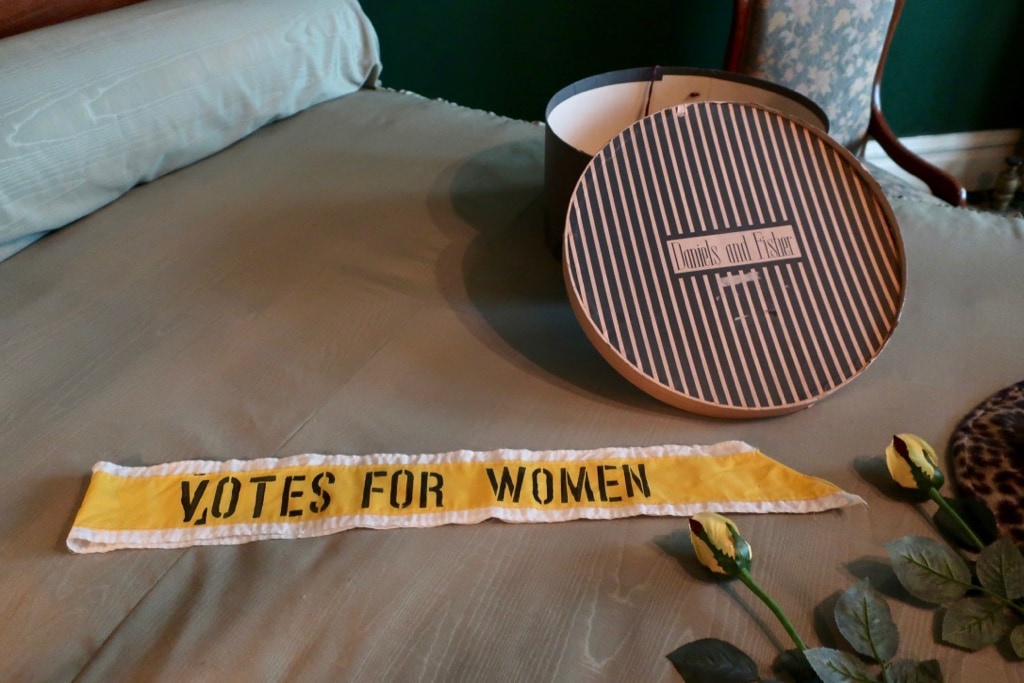 Known around the world as a hero amongst the Titanic survivors, "The Unsinkable" Molly Brown (played by her lookalike, Kathy Bates, in the most recent movie) also fought for women's rights at a time when suffragists were frequently dismissed – or worse, roughed up.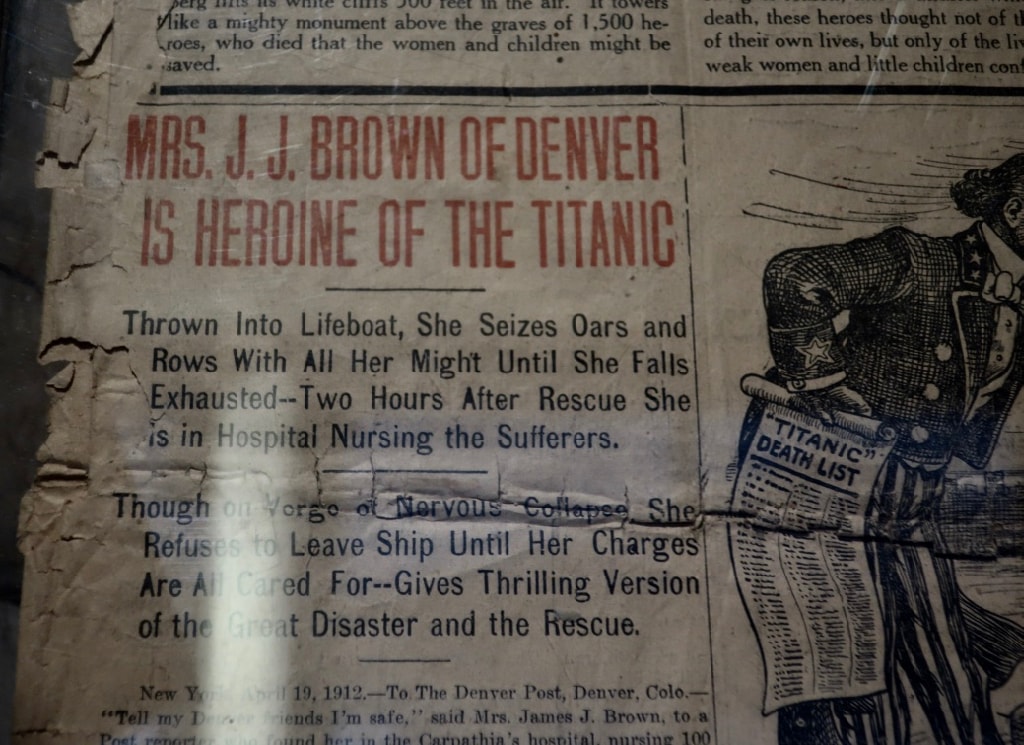 You'll get a flavor for the rags to riches life of Margaret Brown on a self-guided tour of her dimly-lit home, encased in Victorian finery. By the way – accounts of Brown's heroism during the sinking of the Titanic were highly exaggerated, fueled mostly by sensationalized articles in international newspapers, like the one pictured above. Open Tues-Sun 10-4:30, last entry at 3:40. $14 adults, $10 kids.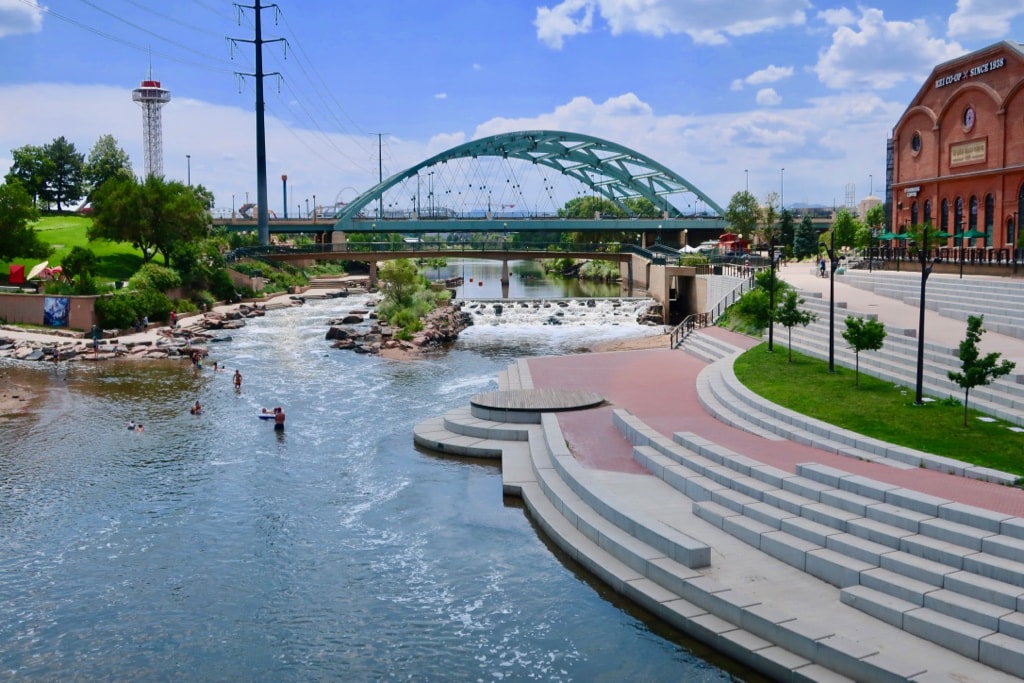 This is the closest you'll get to a beach in downtown Denver. So, on a hot sunny day, join swimmers and kayakers on man-made shoots of whitewater and in the quieter parts of the creek and river. One of the largest REI's in the country looms over the spot where Cherry Creek and the South Platte River meet (thus, the Confluence). It turned out to be the best place for the adventure outfitter to "build" artificial rapids where customers can try out kayaks before buying.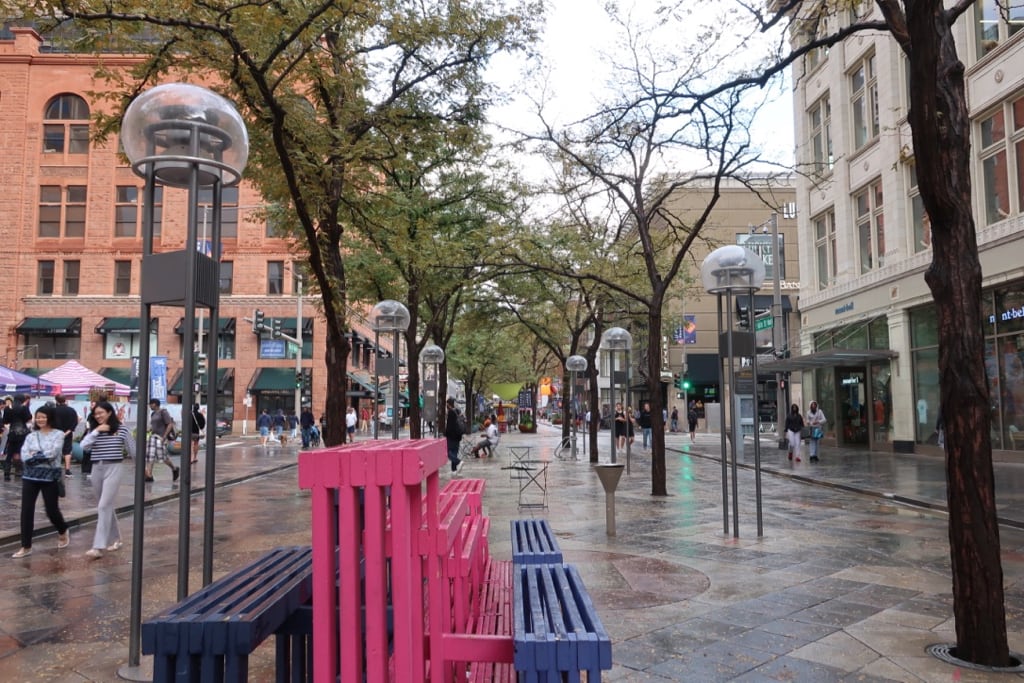 SHOP/EAT: 16th Street Mall
The 1.25 mile 16th Street Mall is like a linear, less flashy, Times Square. Mostly, in that tourists love it, and it features a combination of franchise shops and restaurants. And crowds. One advantage over NYC – there's a free trolley that transports said crowds up and down the length of the walkway, where, yes, you can also find smaller boutiques and at least one cannabis dispensary.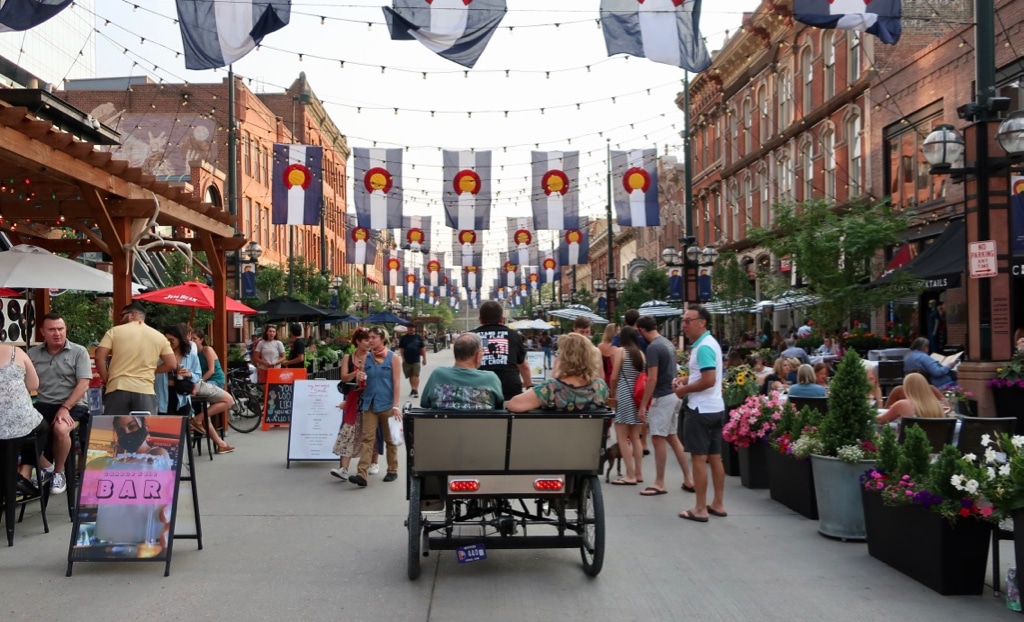 Larimer Square at night lights up like the Holidays, with a vibe more French Quarter than Mountain Town. Eateries range from fine to grab a beer at an outside bar. And buskers hustle for $$ with entertainment that can be literary or musical. Spend a pleasant evening mingling with others while roving a few festive blocks. Stop into a first rate, home furnishings store. And/or arrange for a poet to pen a romantic verse for your love – right on the spot.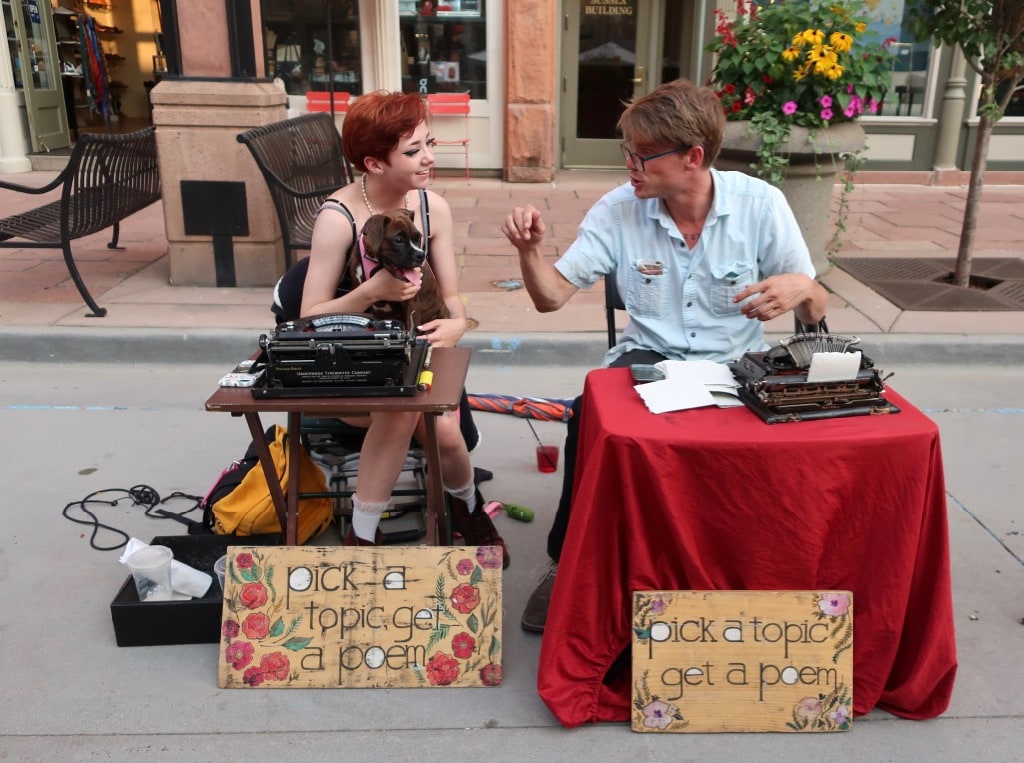 Pick A Topic, Get A Poem – Poet Duo
This couple wins our seal of approval for creating beat-poetry on the spot: in this case, with a riff on the (pictured) pup's name and personality.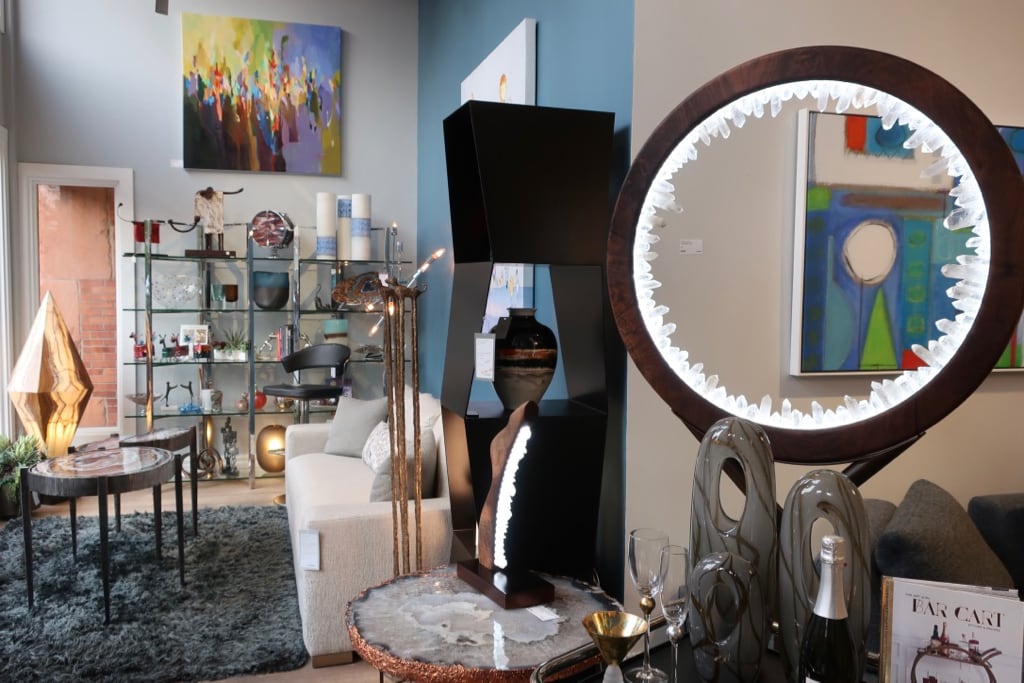 Element Home Furnishings
There's nothing routine about the furniture and home goods at this cool, contemporary shop. You'll find things here you won't see anywhere else.
3 Best Easy/Moderate Hikes Near Denver CO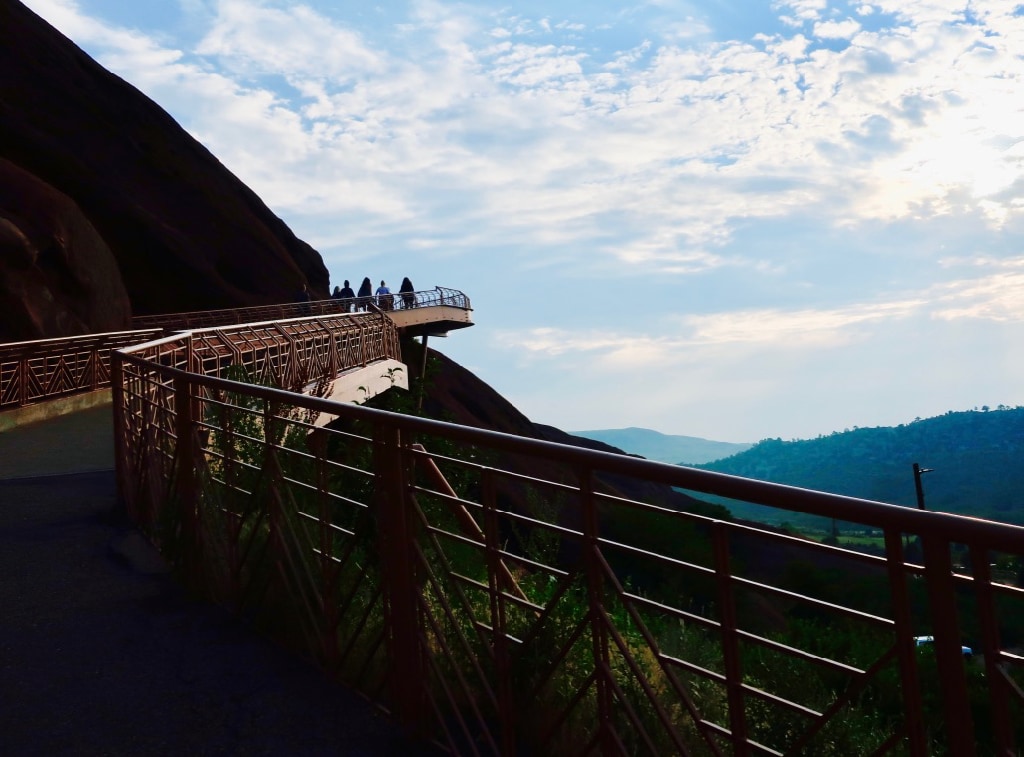 Red Rocks – Trading Post Trail – (35 minutes from Denver)
Nothing can harsh your mellow once you enter the world of Red Rocks. Most people come here to see a concert (or do Yoga) at the Amphitheater, but it behooves you to spend an hour or so meandering on paths that take you by red rocks small and gargantuan.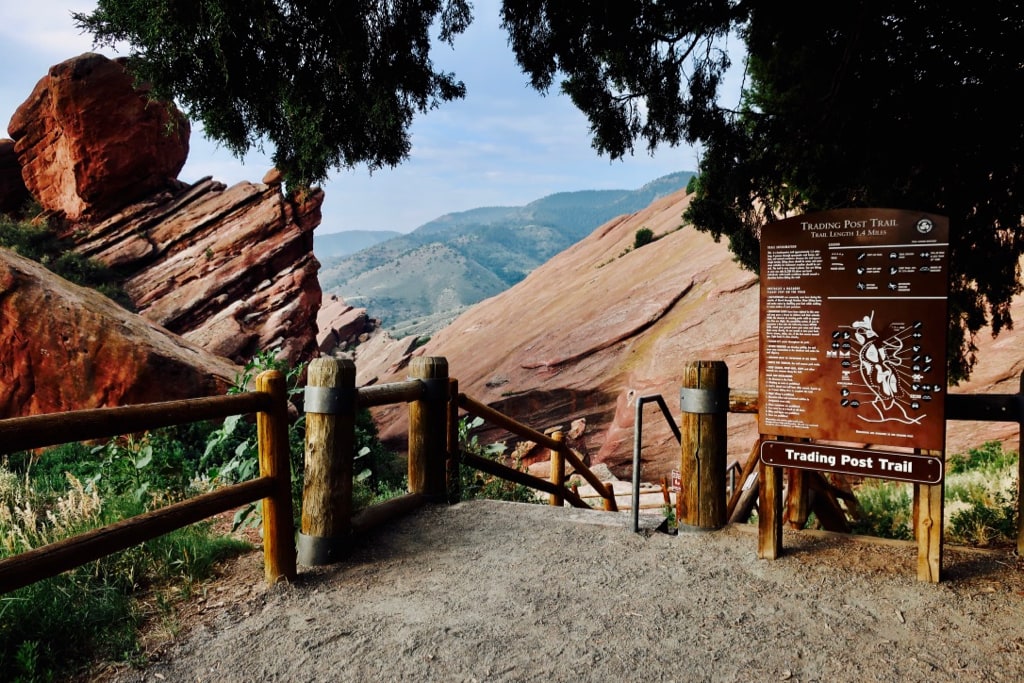 The Trading Post Trail
This trail begins at, you guessed it, the Trading Post (see below) and is the most popular. At just 1.5 miles, walking this loop brings you peace, tranquility, and great views.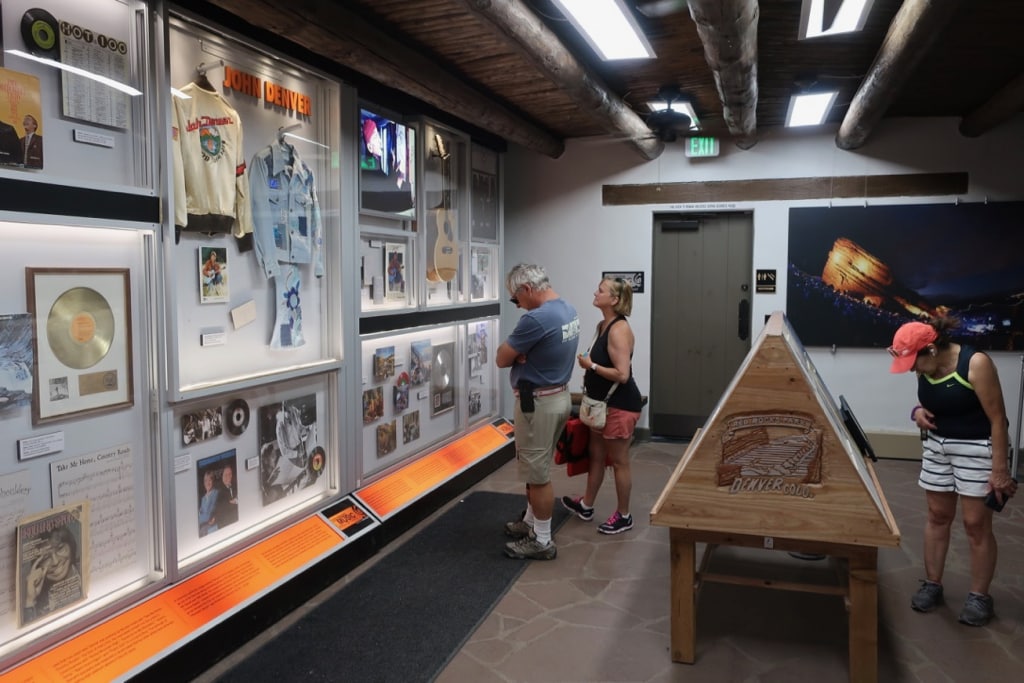 Before or after your hike, pop into the Trading Post itself to spend as much time as you need in the Colorado Music Hall of Fame. Of course, John Denver is prominent, but so are many names Boomers might recognize. Dan Fogelberg, Stephen Stills, Poco, Nitty Gritty Dirt Band, and Judy Collins all had ties to this Mountain State.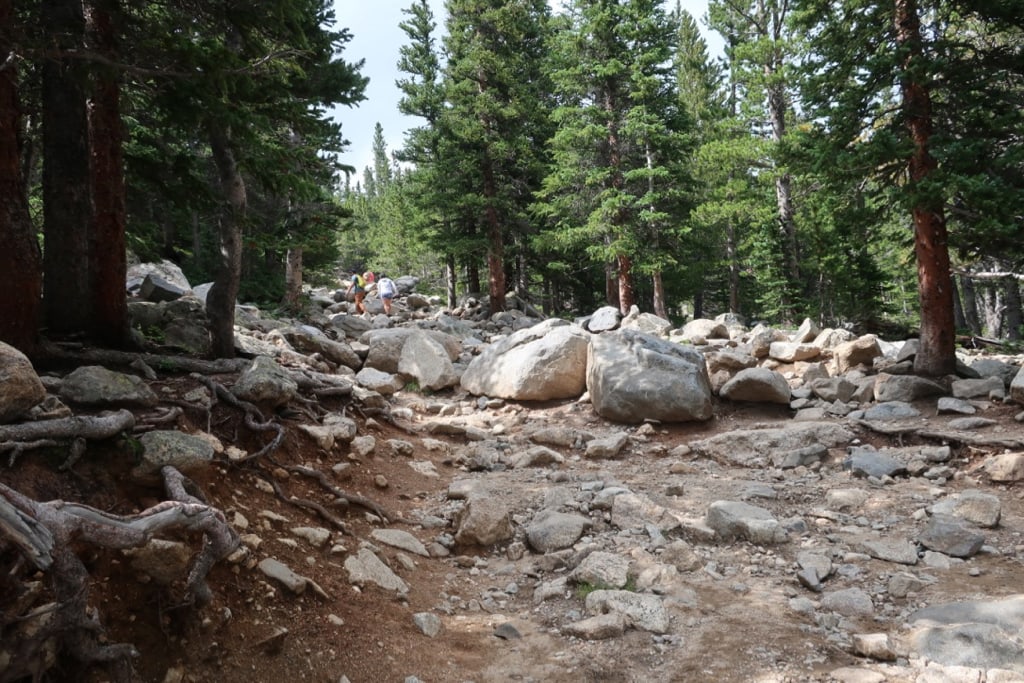 St. Mary's Glacier Trail (1 hour from Denver)
From Idaho Springs, it's about a 12 mile drive. Most of that is winding up a mountain until you come to the can't-miss-it rocky trailhead, and two parking areas. (Pay $5 at an honor box for parking).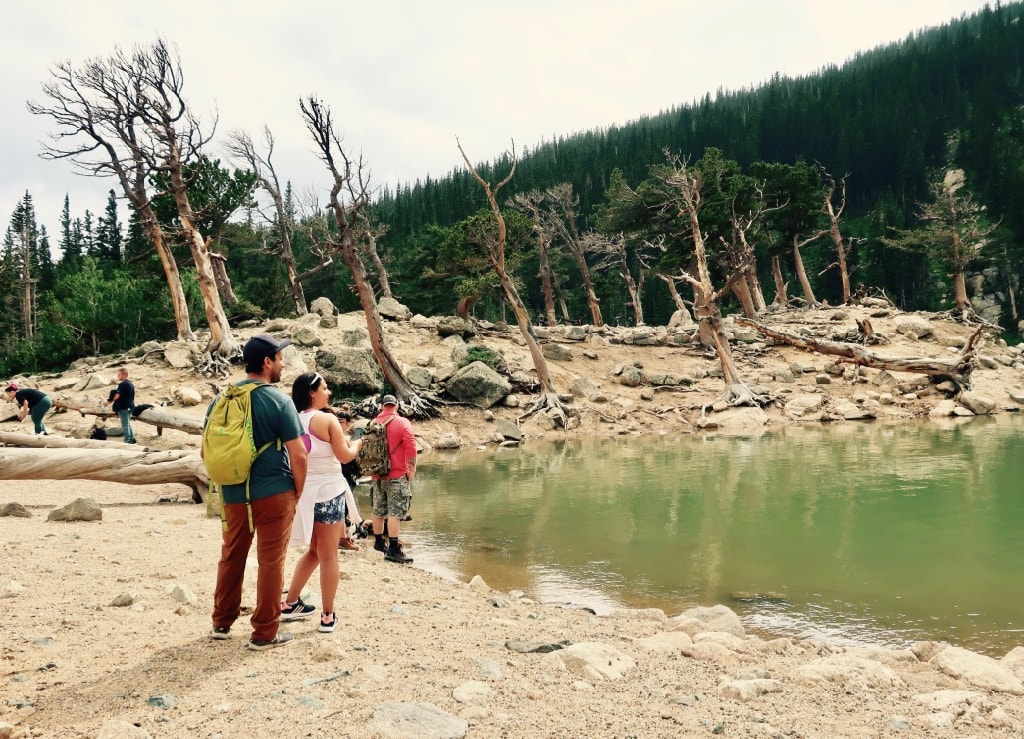 I'm not gonna lie. The half-mile hiking trail straight up to a clearing around the lake is strewn with large rocks and boulders, and not "easy" in any sense of the word. But, if you are a Boomer like me, and game for a workout, hiking poles and the right shoes should suffice if you slow down and pick your way carefully.
The payoff is great – especially if you push on another ¾ of a mile or so to the summit overlooking the water and mountains beyond. Hypnotic.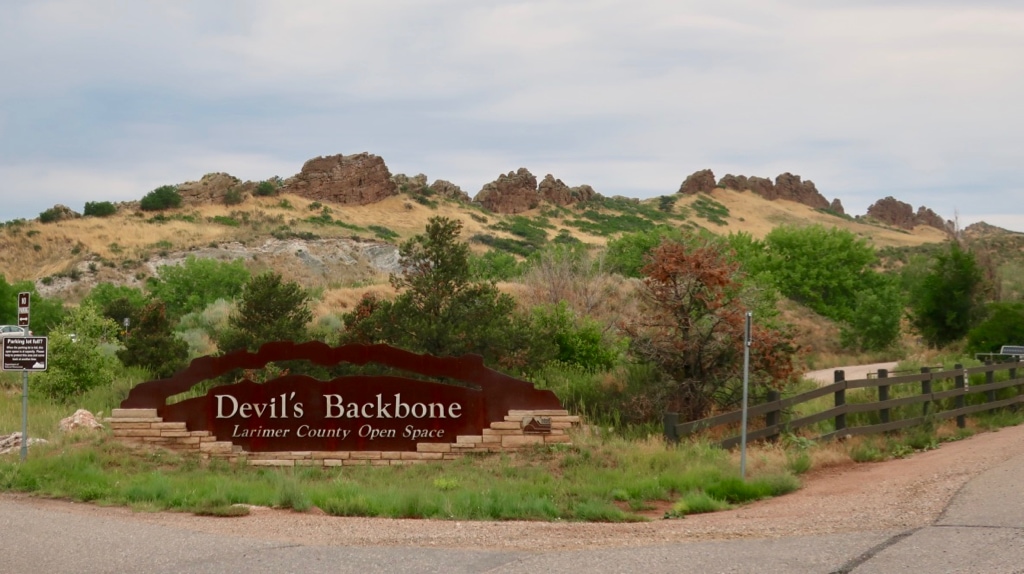 Surrounded by farmland, the Devil's Backbone is a relatively easy trail that traverses this sandstone formation in the shape of a long Stegosaurus spine. The ridge-top rocks are being reclaimed, it seems, by Mother Nature: Over millennia, of course.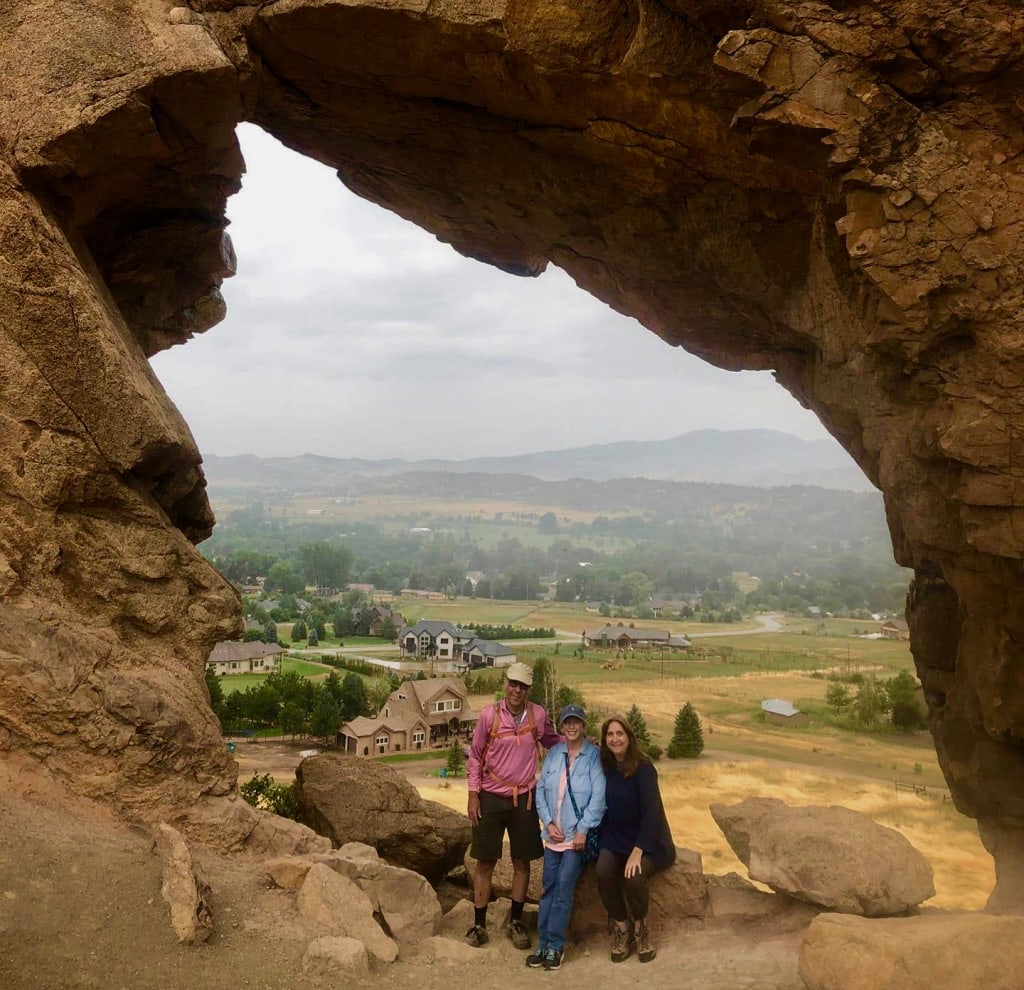 Don't miss the dramatic "Keyhole" – an arched portion of rock that forms a window onto stellar views of green farms below and mountains beyond.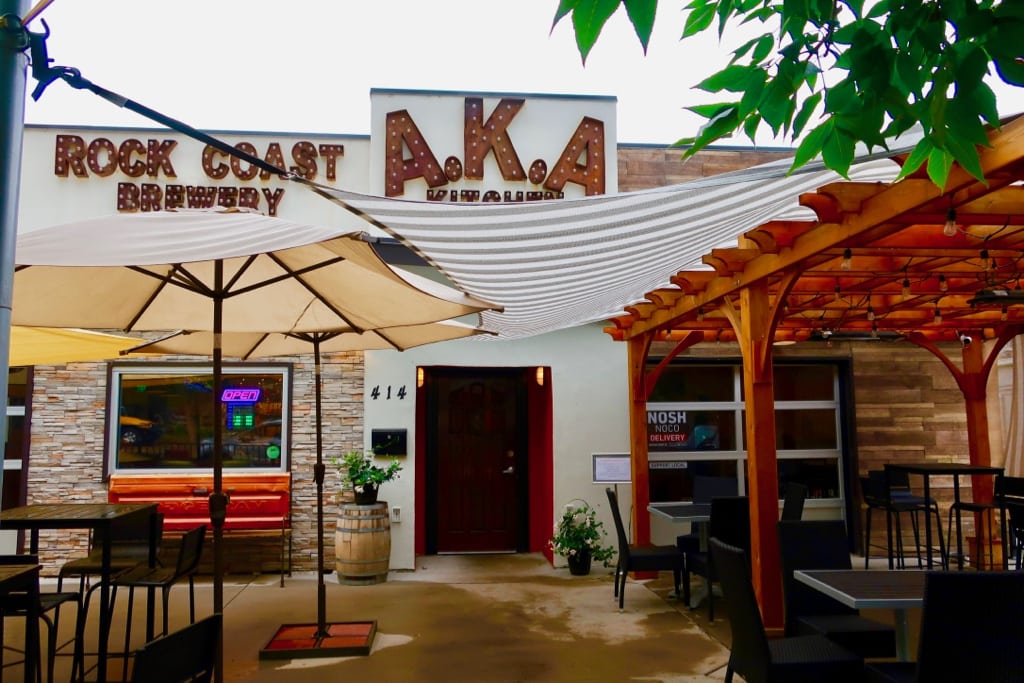 Rock Coast Brewery–AKA Kitchen, Loveland
While in Loveland, hit up Rock Coast Brewery and adjoining AKA Kitchen. The name Rock Coast alludes to this brewery's location. The owners reasoned that there's an Atlantic Coast, a Gulf Coast, and a Pacific Coast. But landlocked Colorado doesn't have a coastline. Or does it?
Located next to the Rocky Mountains, they renamed this area, "The Rock Coast." Oh, and it's really good beer, and great farm to table food in the restaurant that shares a wall.
Where to Eat and Drink in Denver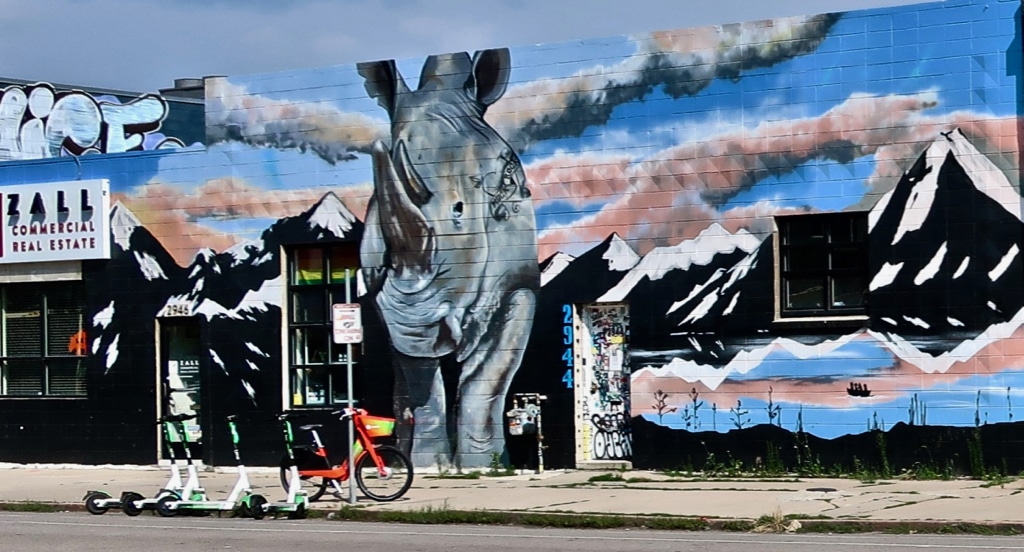 GO: RINO (River North) Art-Brewery-Spirits District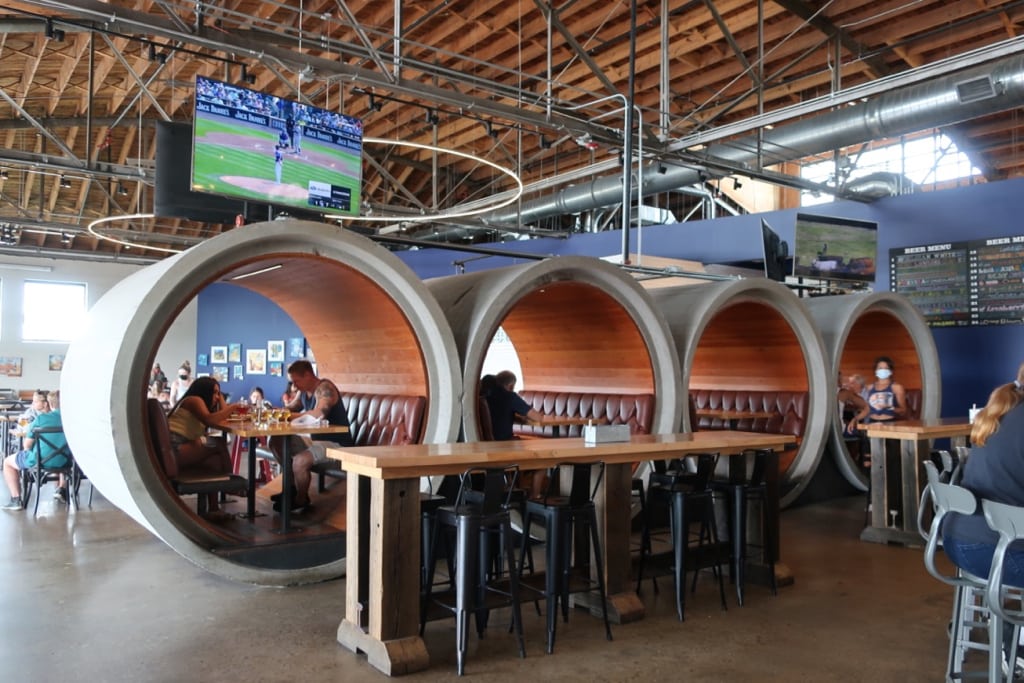 Blue Moon Brewing
If you're obsessed with Blue Moon – the wheat ale that taught a whole generation to squeeze a slice of orange into a nice pint – come taste the brewery's new beers at their source. The tasting room imparts an industrial vibe. Cosy up in booths that look like cross sections of wide cement pipes. Or, of course, you can also sit outside with your pooch.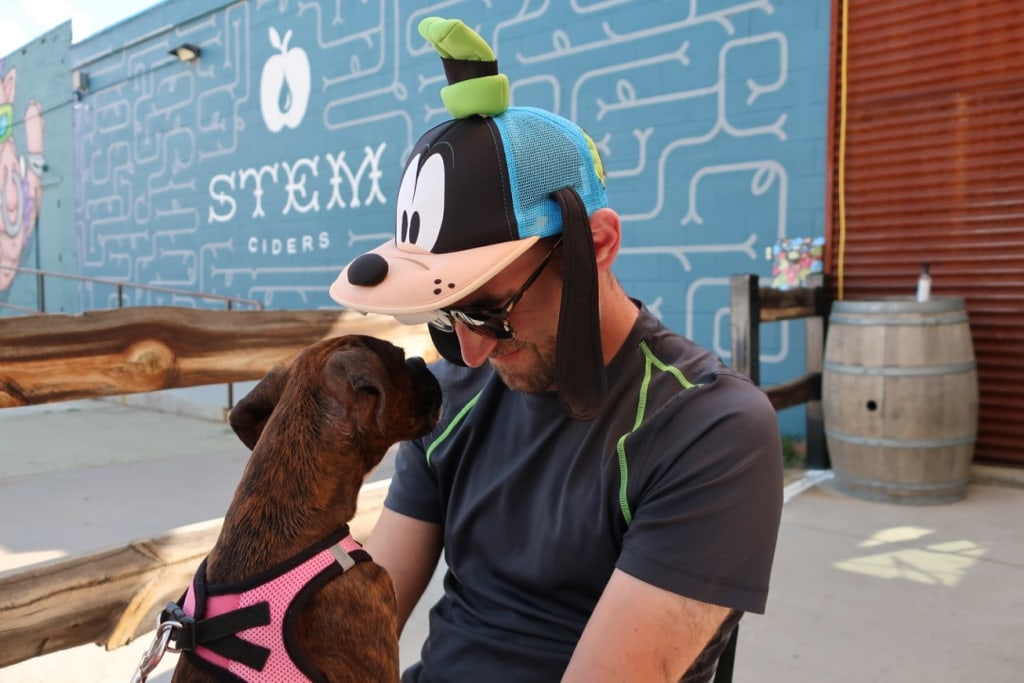 Eager for apple-based hard ciders? Stem's got a tempting selection.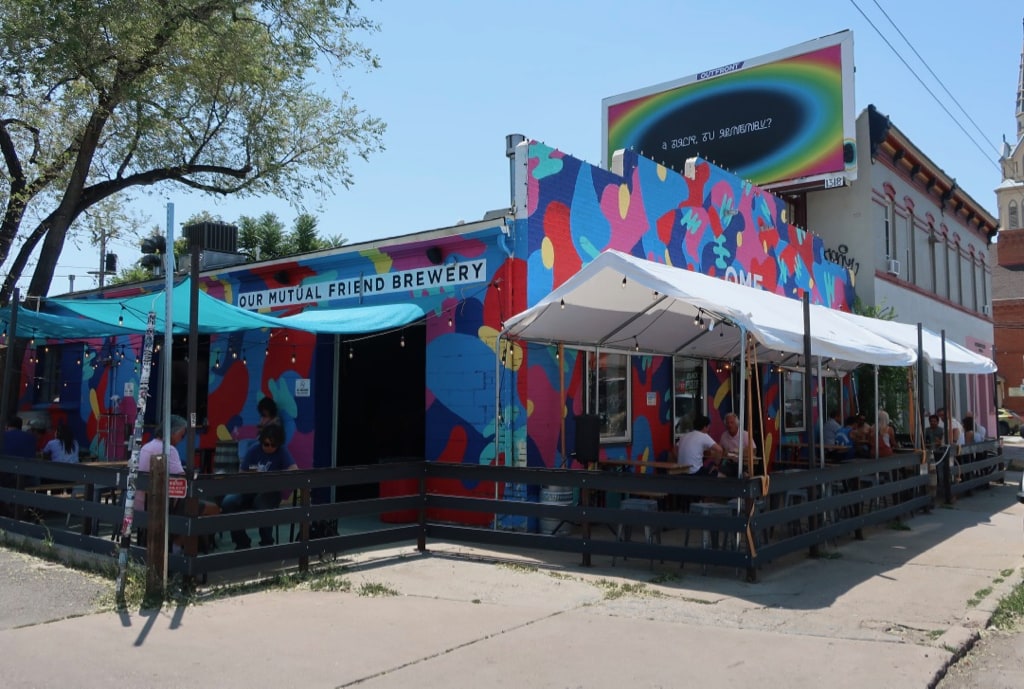 This small brewery, with a hippie vibe, sits next door to the terrific Owl Bear BBQ. So, order your favorite smoked meat (and sides), and wash it down with a snappy IPA or tantalizing sour from OMF. Makes for the perfect casual dinner.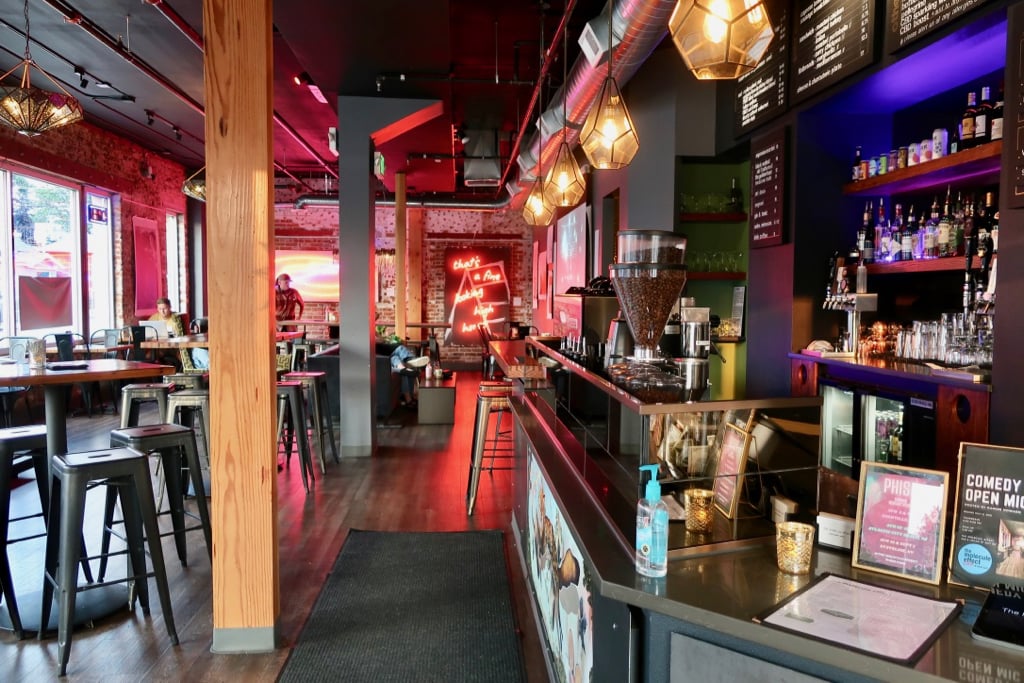 COFFEE/WINE: The Molecule Effect, between Santa Fe Arts District and Washington Park
This is the type of place that skips the fanfare and goes right to popular neighborhood hangout. By day, The Molecule Effect is a coffee house. By night, it serves up nibbles, excellent wines, and comedy, music, or webcasts.
Employees are truly friendly. They sweetly allowed us to keep our dog with us at one of their outdoor tables while we ate our wings from next-door Fire on the Mountain. So, of course we requested a wine to accompany our wings. Lucky for us, it was Thursday Night – ½ price bottles!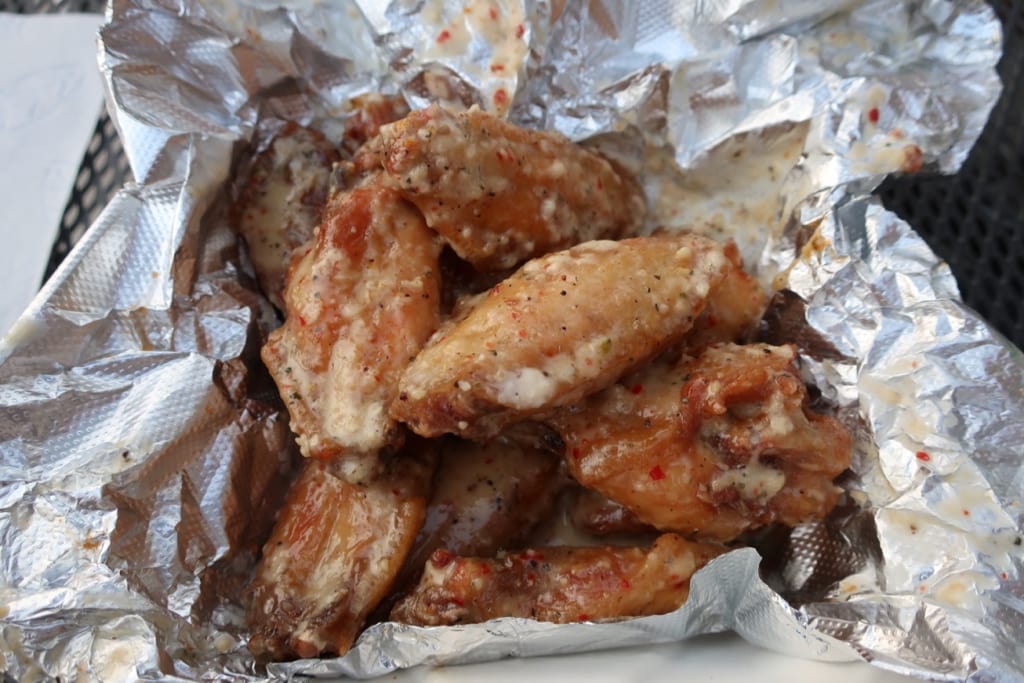 WINGS: Fire On The Mountain
Fire On the Mountain wings are small – likely because they're from free-range chickens and not pumped up with growth hormones. But good things come in small packages. I'd have consumed a dozen more of the Garlic Parm tidbits– crispy and doused in everything I love.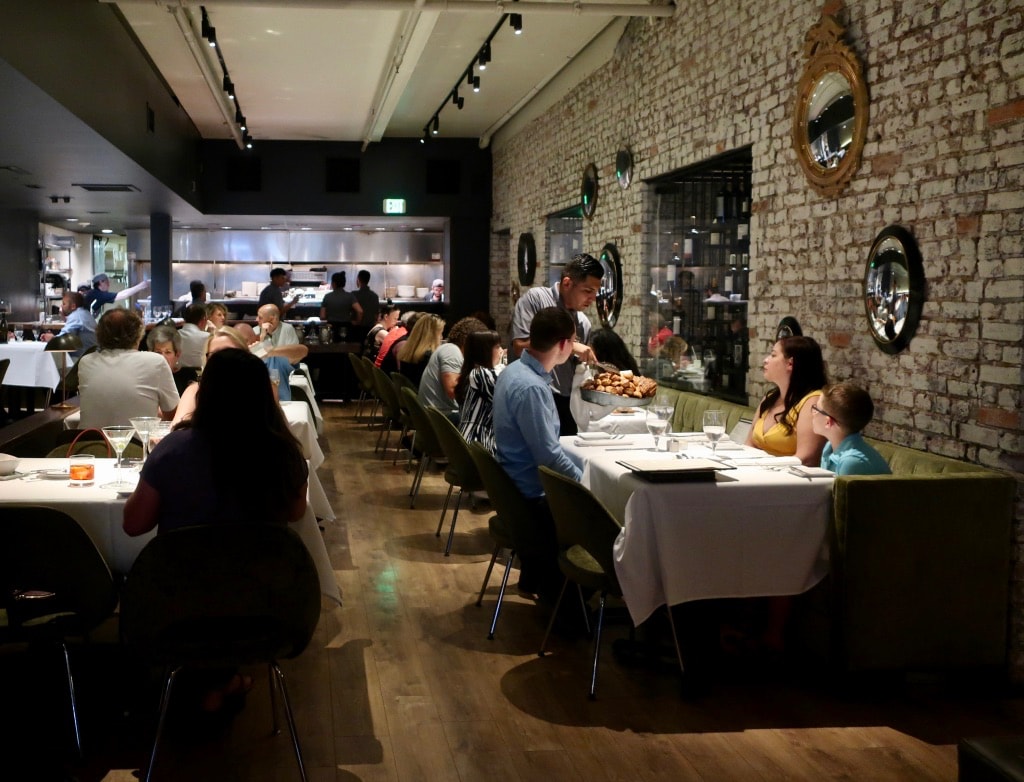 EAT: Rioja, Larimer Square
This being Denver, you'll find few highfalutin eateries within city limits. But Rioja, with some James Beard cred, is up there. Rioja features both outstanding food beautifully plated, and service as friendly and unpretentious as it gets.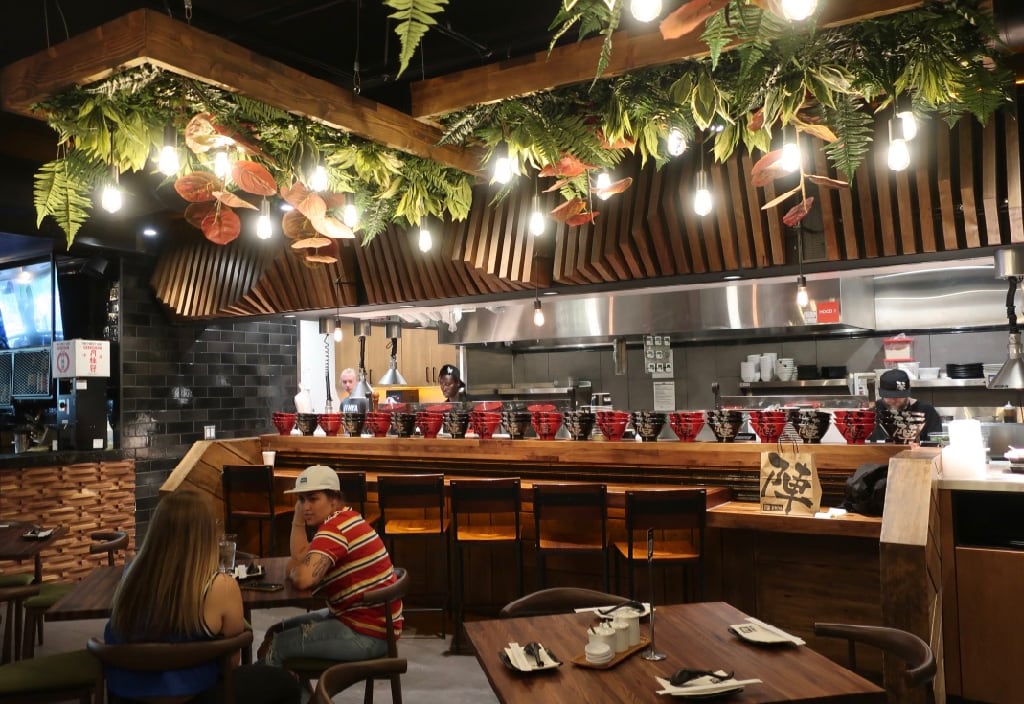 Keep expenses within budget at this customizable ramen spot near Union Station. For ramen, it's all about the broth – and all options here are deeply and deliciously flavored.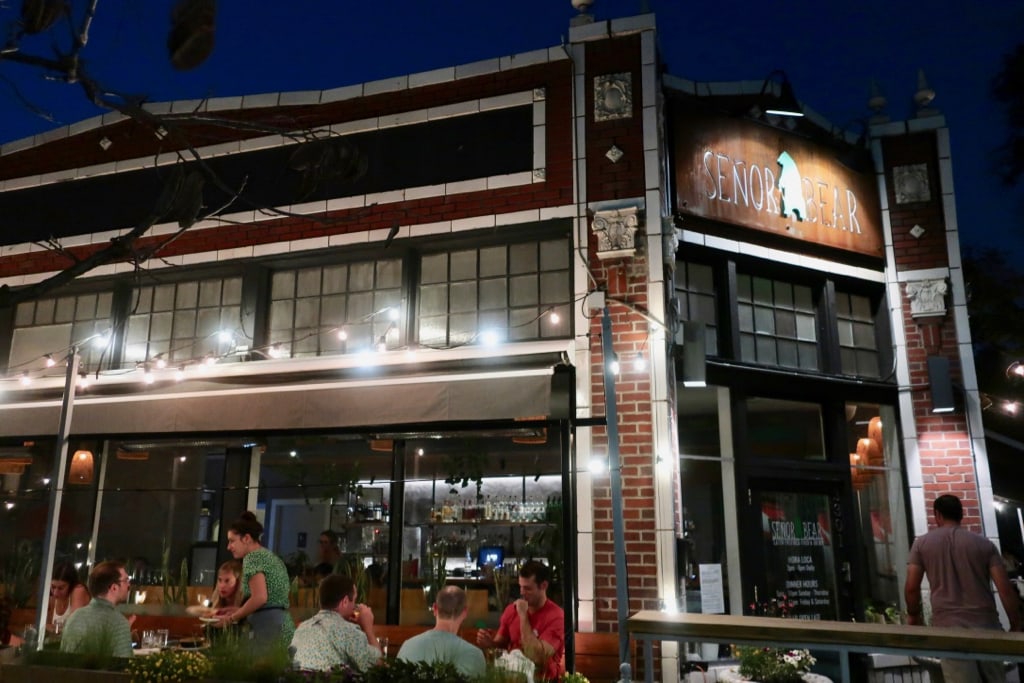 EAT: Señor Bear, Lower Highlands
Señor Bear, a Latin-influenced Food and Drink spot, sits on a residential street. But that doesn't stop throngs of fans from gathering here on a warm summer work-night. If nothing else, order the Empanadas, filled with a choice of stuffings. Unlike most doughy versions, these are crunchy-flakey – like puff pastry meets just baked French Croissants, and owing to the multitude of flavors within, temptingly toothsome.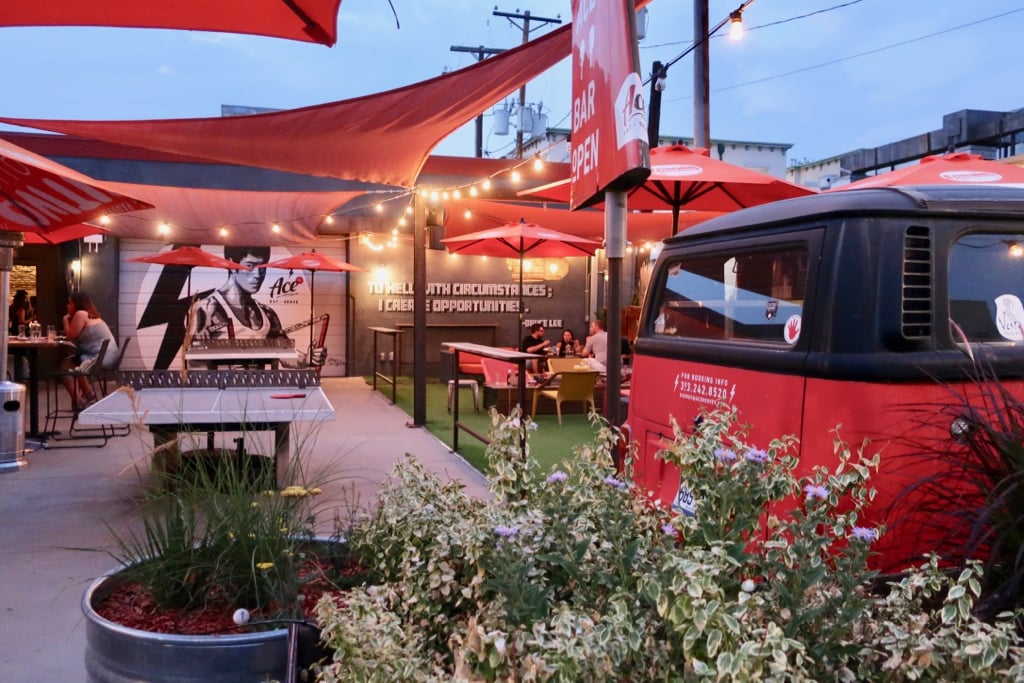 This spacious Asian food and games spot is great for both vegans and meat eaters. The fun menu includes crispy sweet and salty Tiger Wings, (in my estimation, better then area Buffalo Wings), and Crispy Beef and Broccoli – umami-yummy for sure.
EAT: Safta
Devotees of Middle Eastern food – humus, falafel, kabobs, etc. – love this new Israeli place. Safta is Hebrew for "grandma," and it seems as if someone's is in the kitchen turning out amazing baba ganoush, fattush, borekas, harrisa chicken, and other Moroccan and Yemenite delights.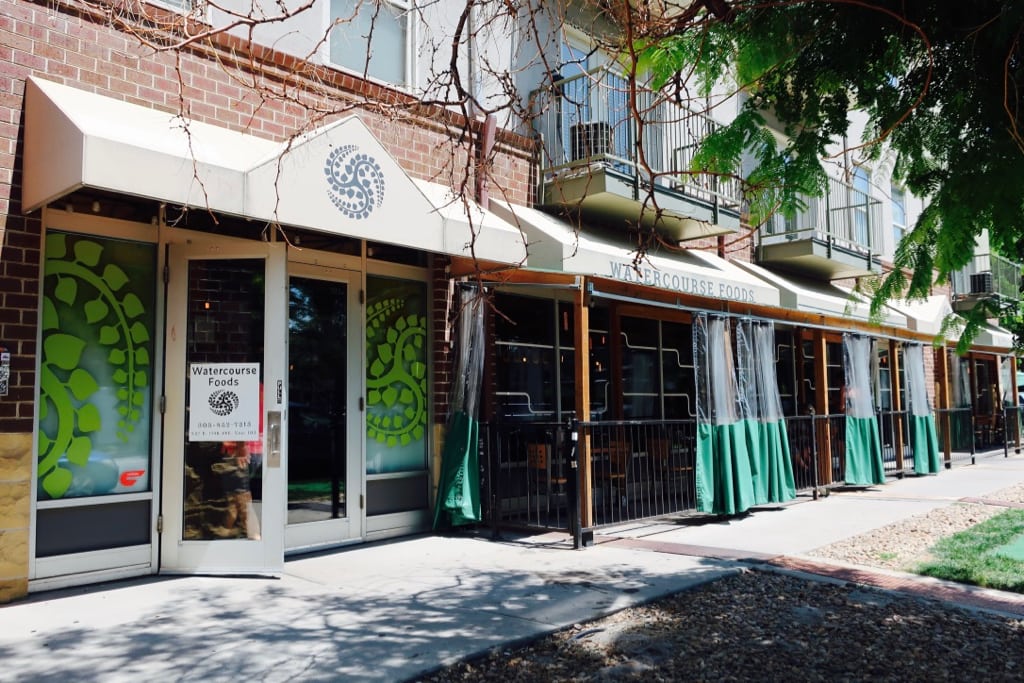 Fake meat has never tasted so comforting. This "comfort food" vegan restaurant will satisfy herbivores who miss their Buffalo Wings, burgers, charcuterie, pulled pork, and other animal-based dishes. Despite what it looks like, everything here is plant-based.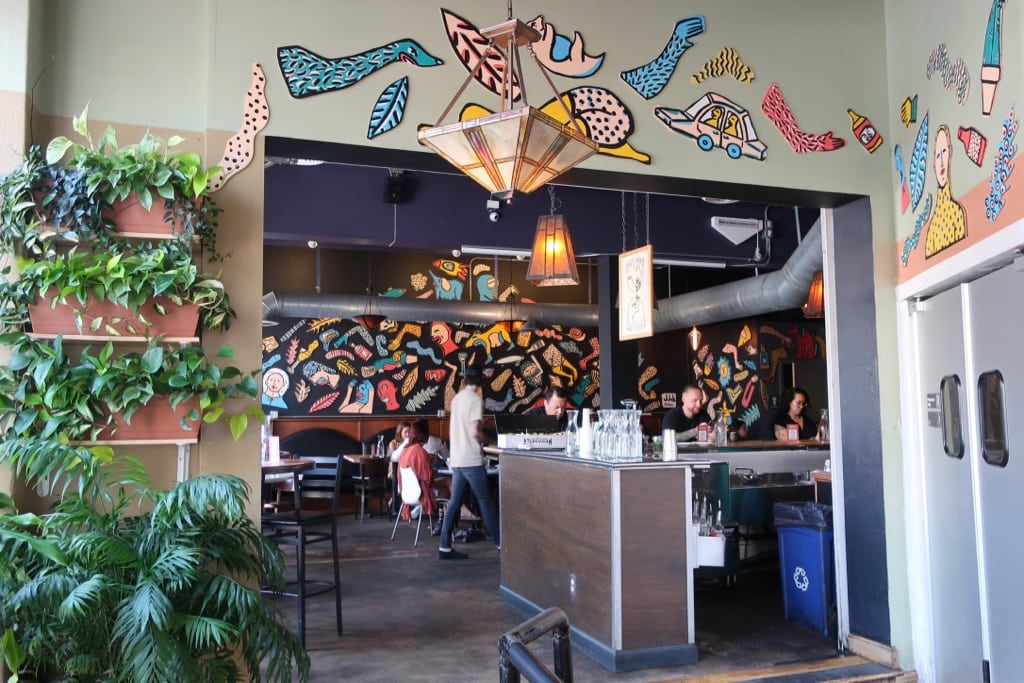 EAT/VEGAN: City O City, Capitol Hill
Walls full of boldly colored murals, this joyful vegan place offers up some of the best Buffalo Cauliflower in the state. It's the perfect spot to dine after digging through Colorado History at the History Museum nearby.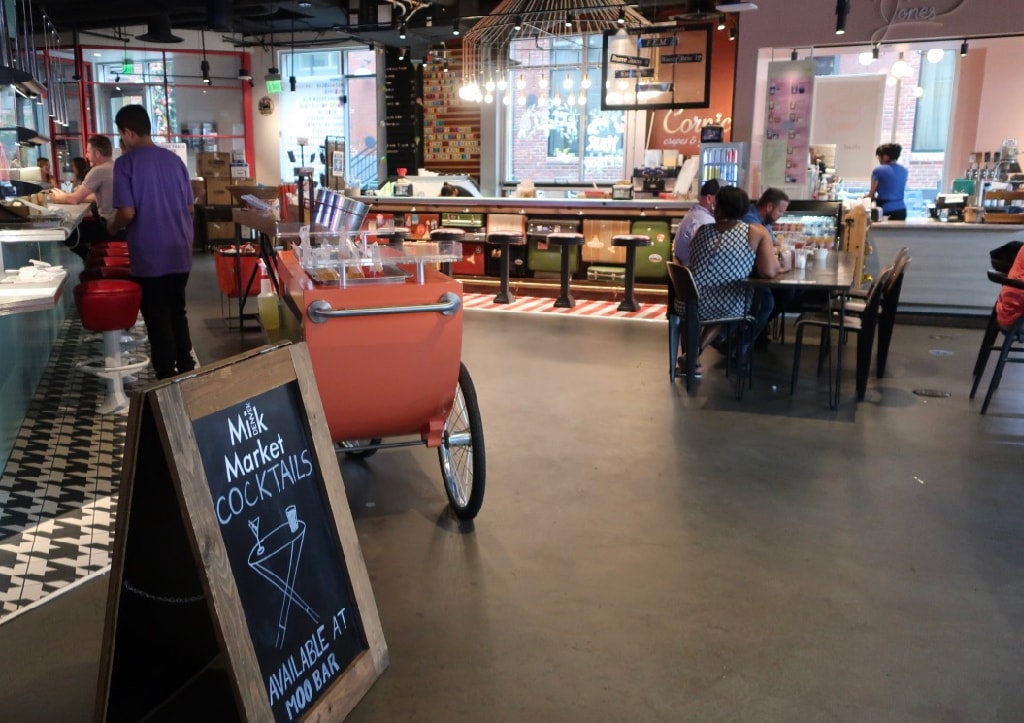 This 16-venue food court (pizza, pasta, greens, bars, bakery, salads, etc) is a cornerstone of the old Dairy Block (a micro-district in Lower Downtown – aka LoDo). Not only is the food high-quality – it's also easy to grab a bite before or after a Rockies game at Coors Field, one block away.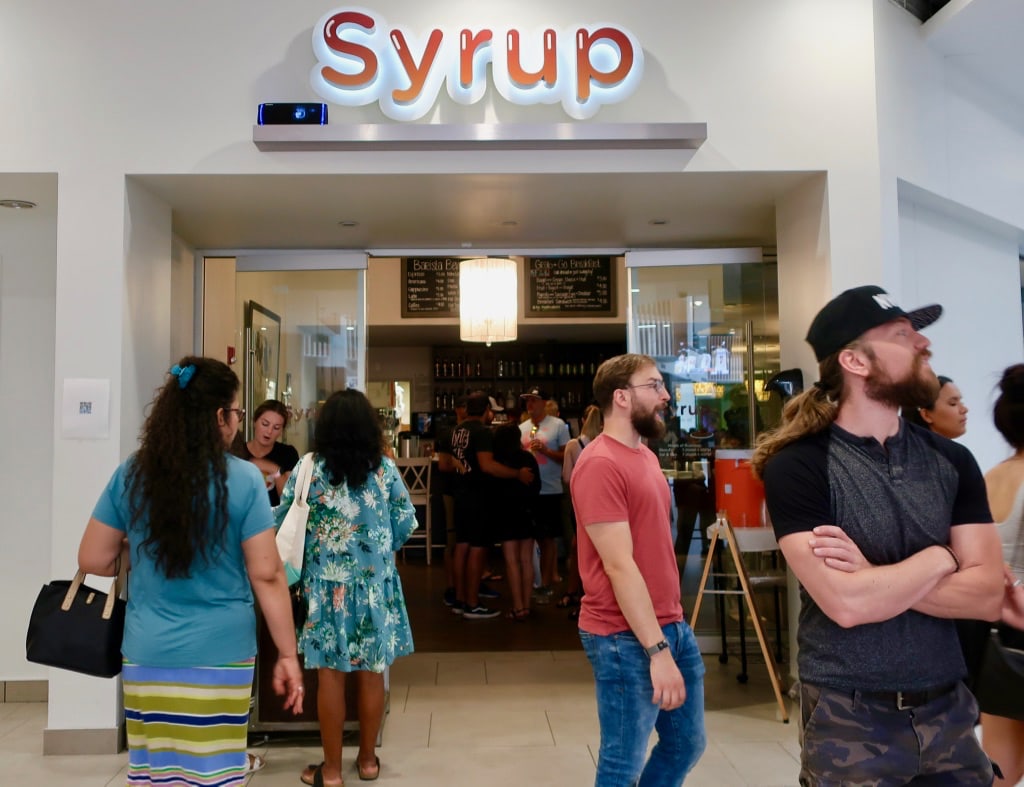 Bunches of people stand in line for a coveted table at Syrup at all three locations in Denver. This brunch all day diner-like restaurant makes its own syrups in generally unsyrup-like flavors, such as Butterscotch, Kahlua, and coconut.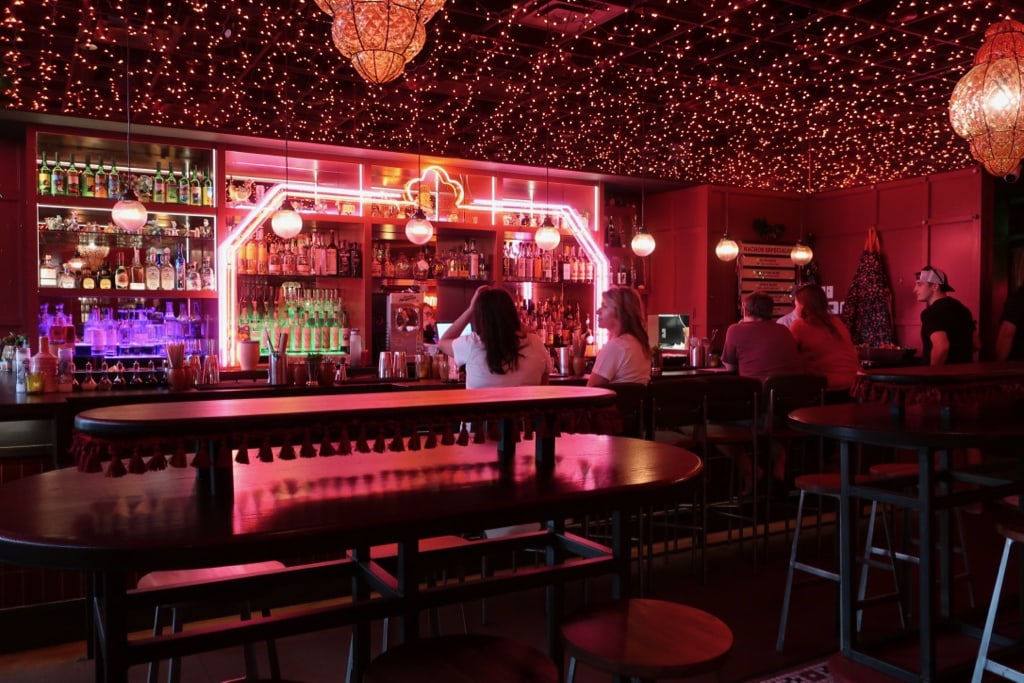 Enjoy your favorite mescal cocktail cast in a hot-pink glow. Owners of this not-so-secret atmospheric bar scour the earth for the best tequilas and mescals available. Opened in mid 2021, Ghost Donkey is located behind Sweetgreens near Union Station. So, unless you see the dim neon sign, you might miss it.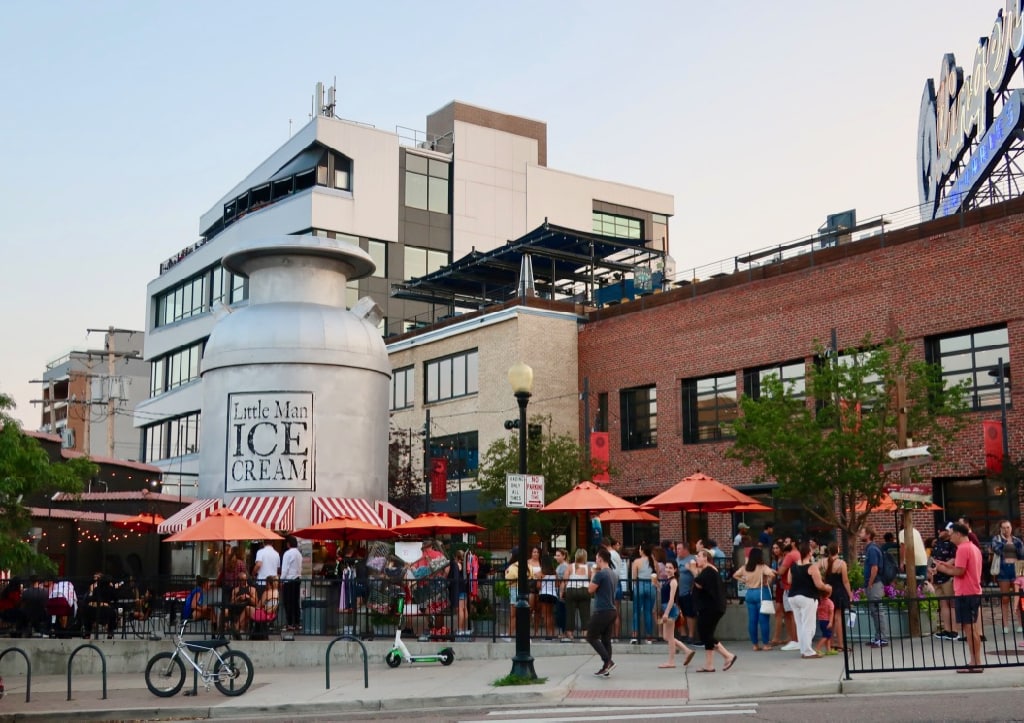 You can't miss Little Man, famous for a variety of creamy seasonal ice creams. It's easily identified. Just look for the giant antique milk can, and a line of fans.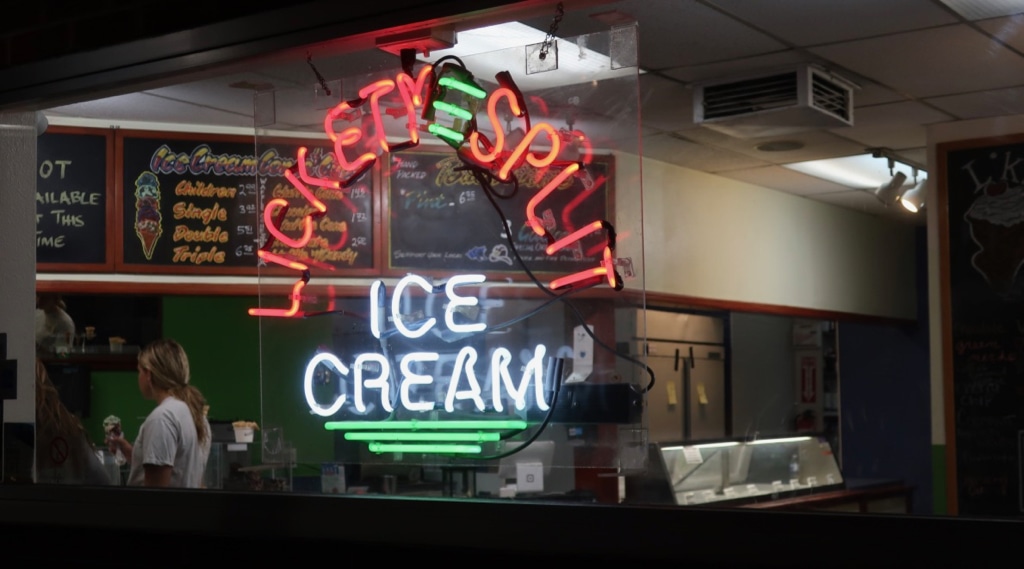 ICE CREAM: Liks
Liks is renowned for its rich, hand-made ice creams in dozens of flavors, including at least five with mint.
Where to Stay in Denver
Being a hot city, Denver crawls with reliably fancy, upscale, luxury hotels and artsy boutiques. So, it's tough to identify just one or two of "the Best."
For example, there's both a Four Seasons AND Ritz Carlton, both equally lauded.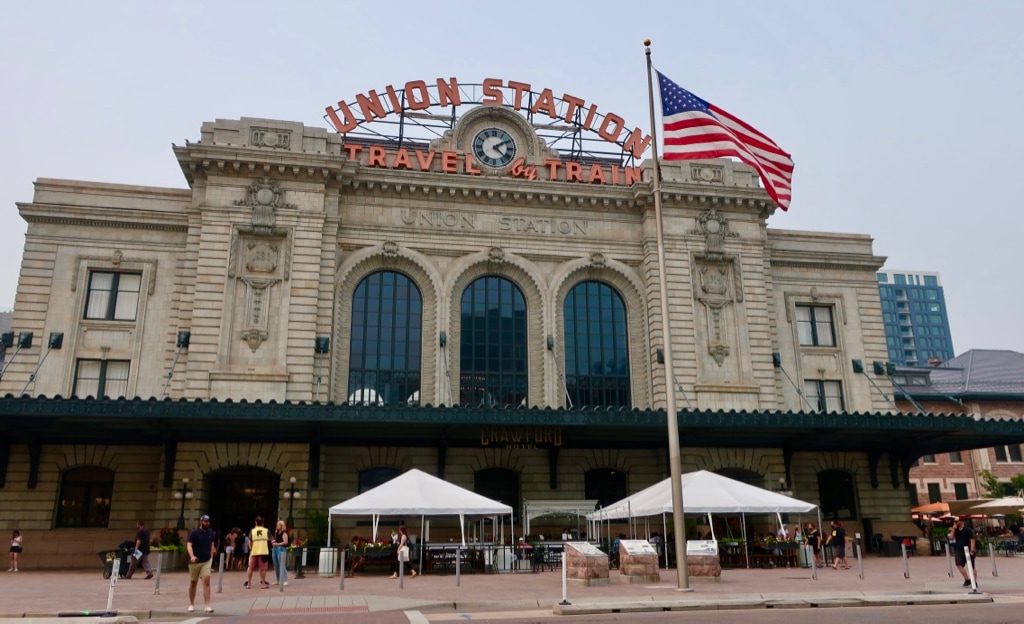 The Crawford – situated in Denver's reborn Union Station – wins kudos for style and amazing location: a location, by the way, it shares with the also much praised Kimpton Hotel Born. Or, go full on art – at the Art Hotel Denver, a museum in its own right, and right around the corner from the Denver Art Museum.