Last Updated on July 31, 2021 by Editor
What are the top Romantic Getaways in Maine?
Looking for the best romantic getaways in Maine, New England's most northeastern State?
One could argue that all regions of Maine have some idyllic element. From the tourist-crammed South Coast to the lesser traveled far north-eastern coast, to Steven King's old hometown, the lakes of the interior, and mountains on its western border, there is something for every couple with a passion for the outdoors (and lobster).
Here are the Mavens top picks.
If interested in spreading out a bit into the rest of New England, read up on our Romantic New England recommendations here.
Need up to the minute info on a Maine vacation? Look to the Visit Maine website here.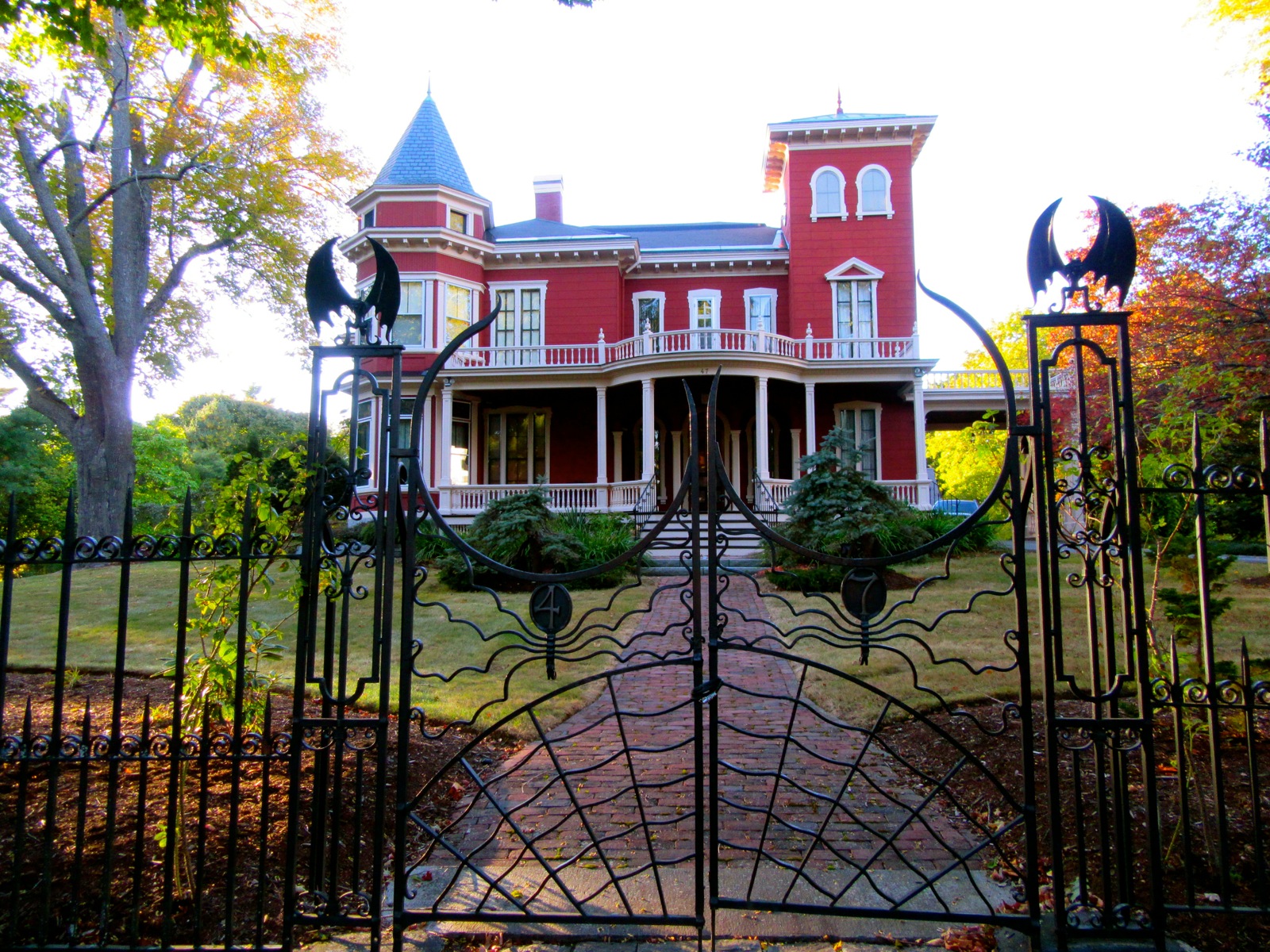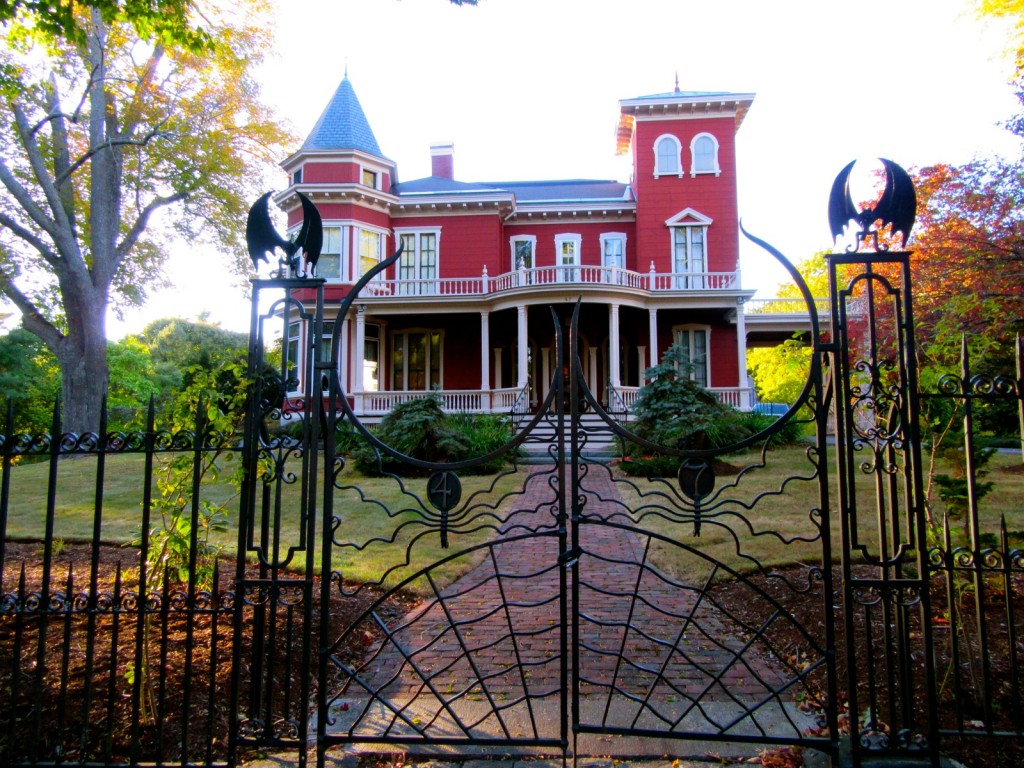 Have you and your guy/gal bonded over Steven King? Then, get thee to what King calls "Derry ME" in many of his novels. Of course, there's a Steven King Tour available in Bangor, some great shops and restaurants, and a Residence Inn by Marriott with the coolest double showers ever.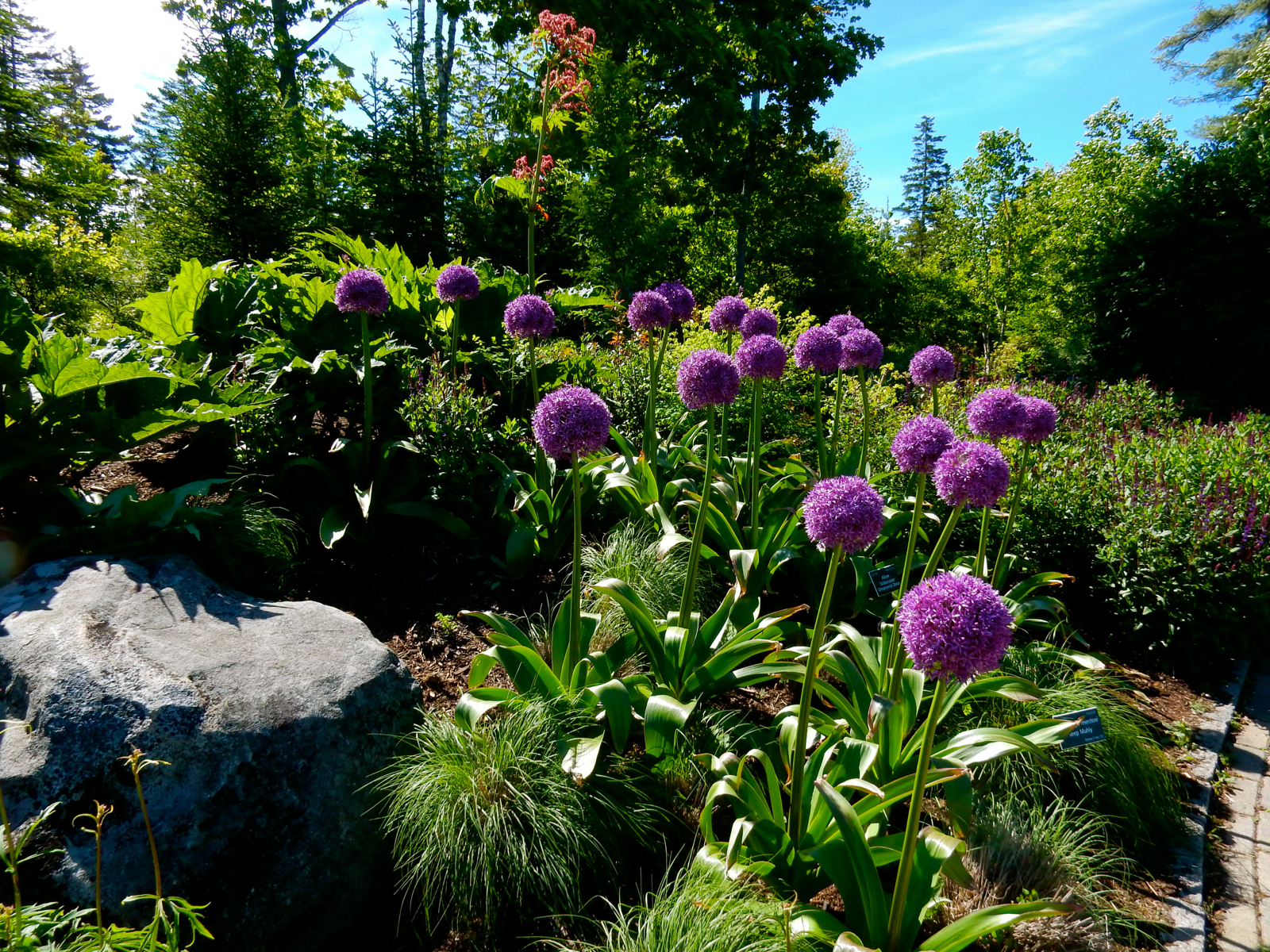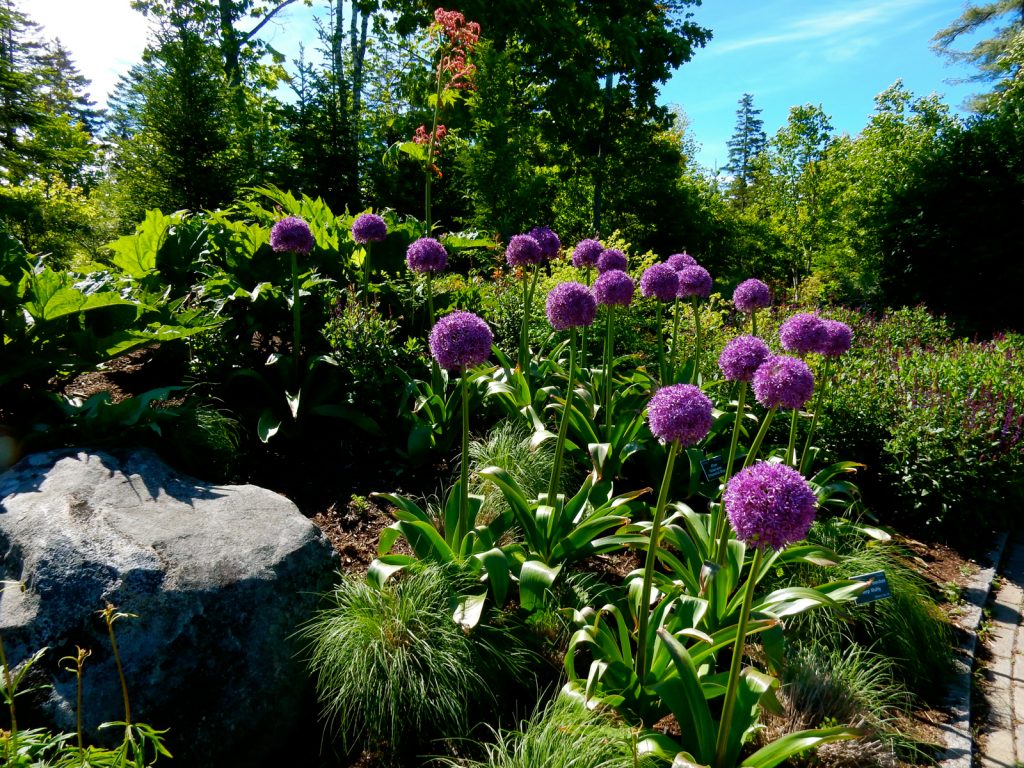 Boothbay Harbor ME was the first "off-Route-1 town" that became popular with tourists on the Maine Coast, and, centered in "Mid Coast Maine" is quicker to get to than Bar Harbor and Acadia National Park to the northeast.
Yes, tourists converge here in the summertime, but plan a trip in June, and you'll get the best of all worlds: temperate weather, phenomenal blooms, uncrowded attractions, and lower hotel rates. There's a reason Boothbay Harbor and the adjacent Boothbay ME became so popular – collectively, it's stunning.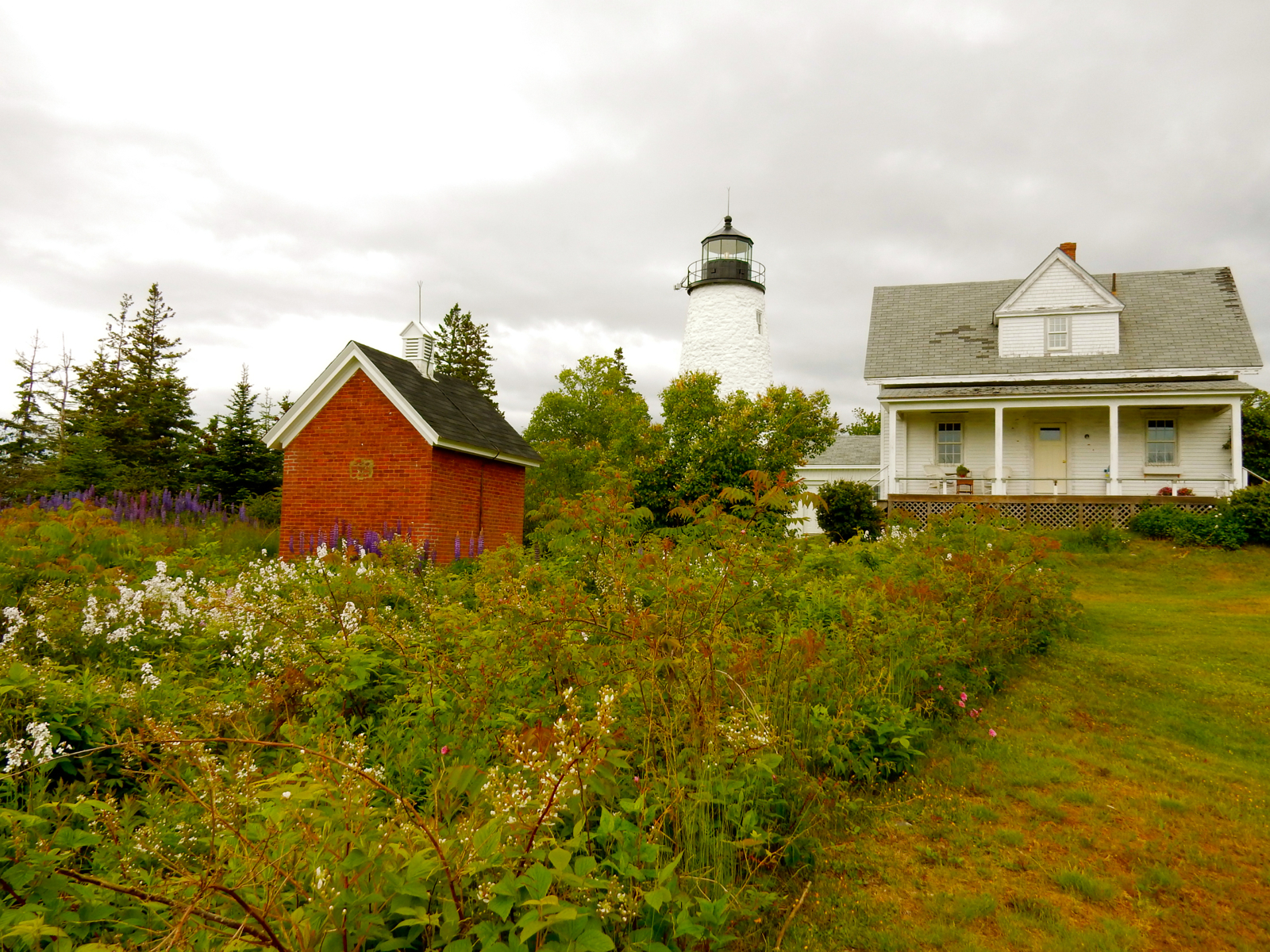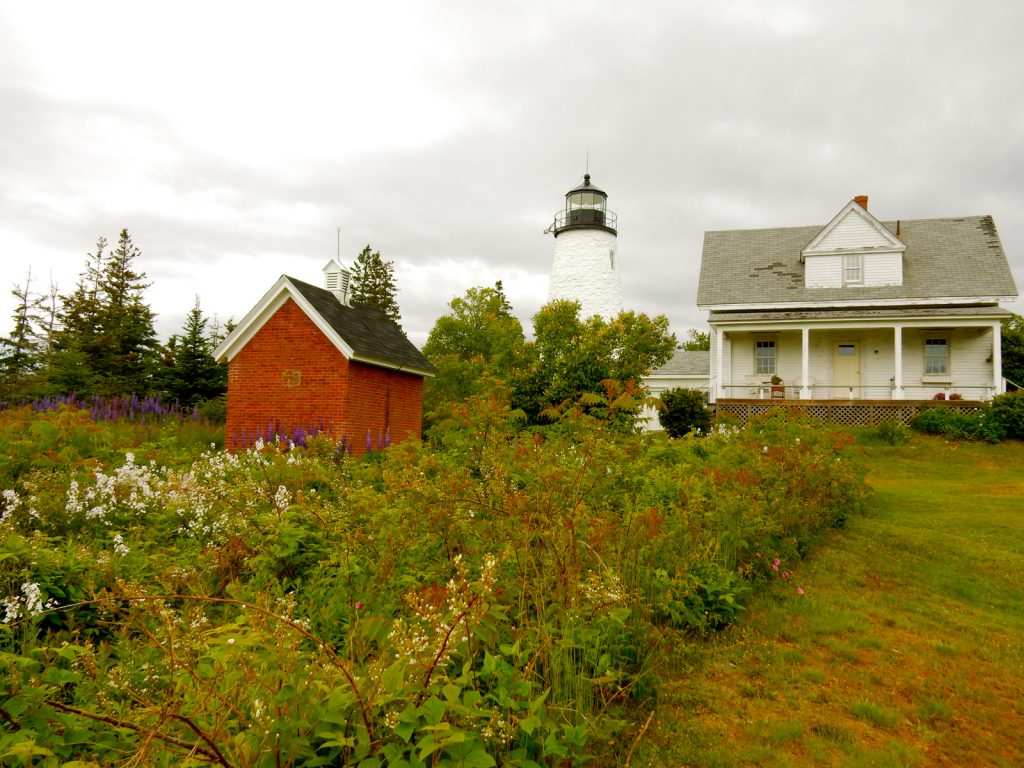 And, here's more for the crowd-averse couple. Far off the well-trod Route 1, visiting Castine ME and the Blue Hill Peninsula is another great escape from the hordes. Just an hour from booming Bar Harbor, time seems suspended here, especially around Castine's Town Green– a whitewashed series of buildings that include the Unitarian Church, Town Hall, and Historical Society – and the waterfront, not much more than a couple of restaurants and docks.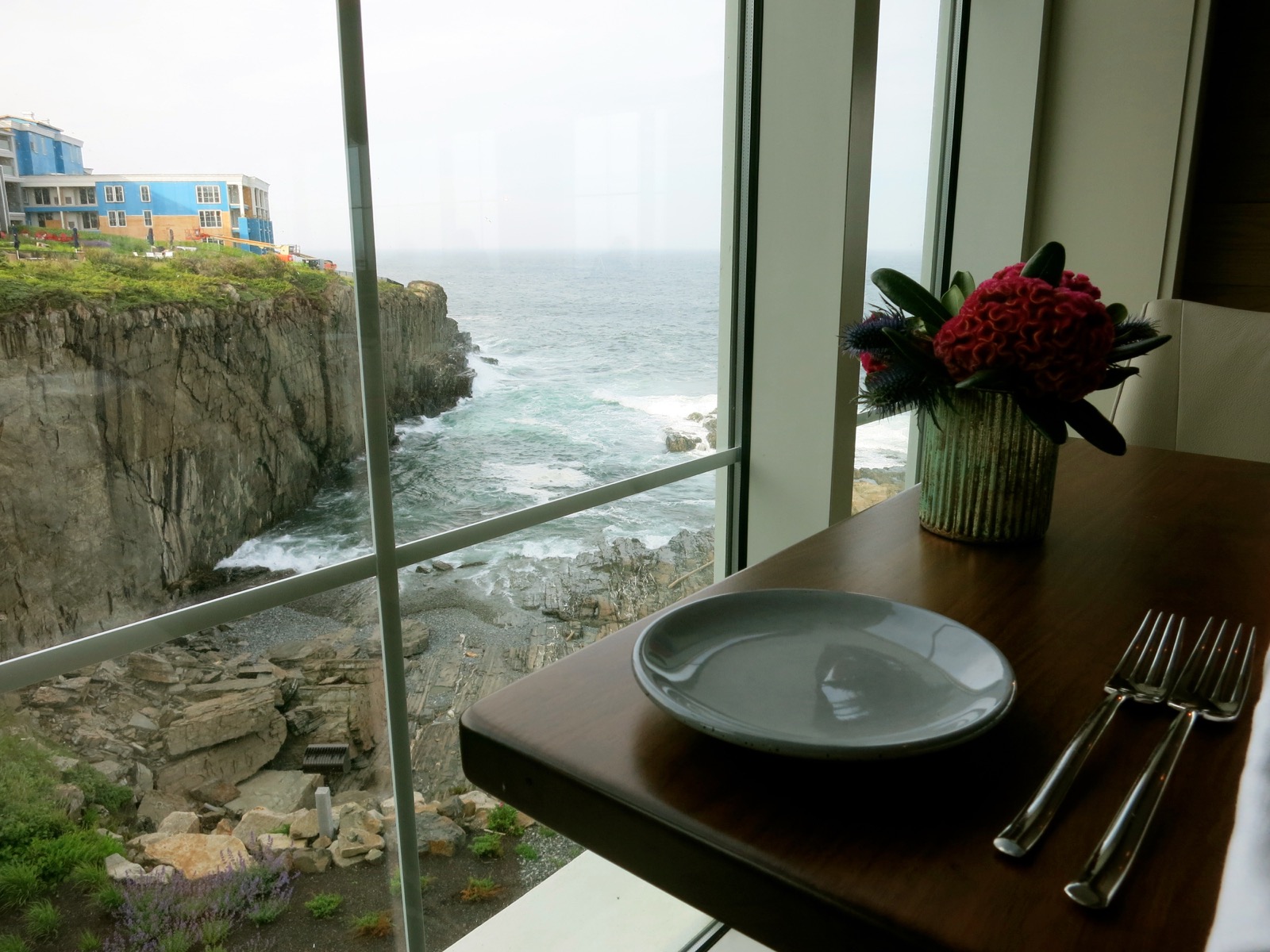 Starry eyed twosomes seeking the hottest hotel on the East Coast will discover it here. InStyle Magazine called the re-imagined Cliff House on Cape Neddick ME one of the best spots in the world to get engaged. And when you drive past lovely shore homes, pull into the long drive, and at last enter this Oceanside resort perched on rocky Maine cliffs, you'll understand why.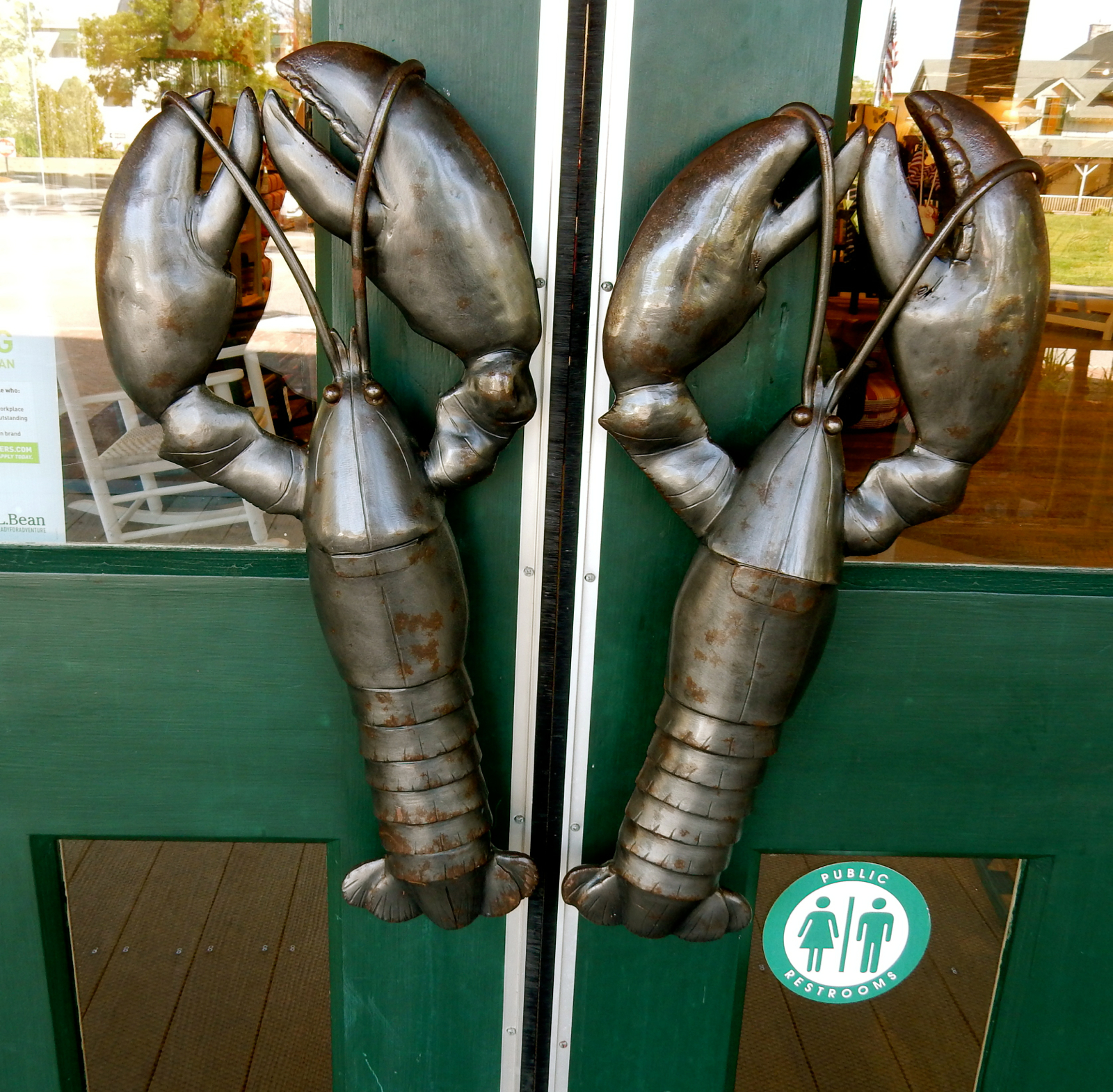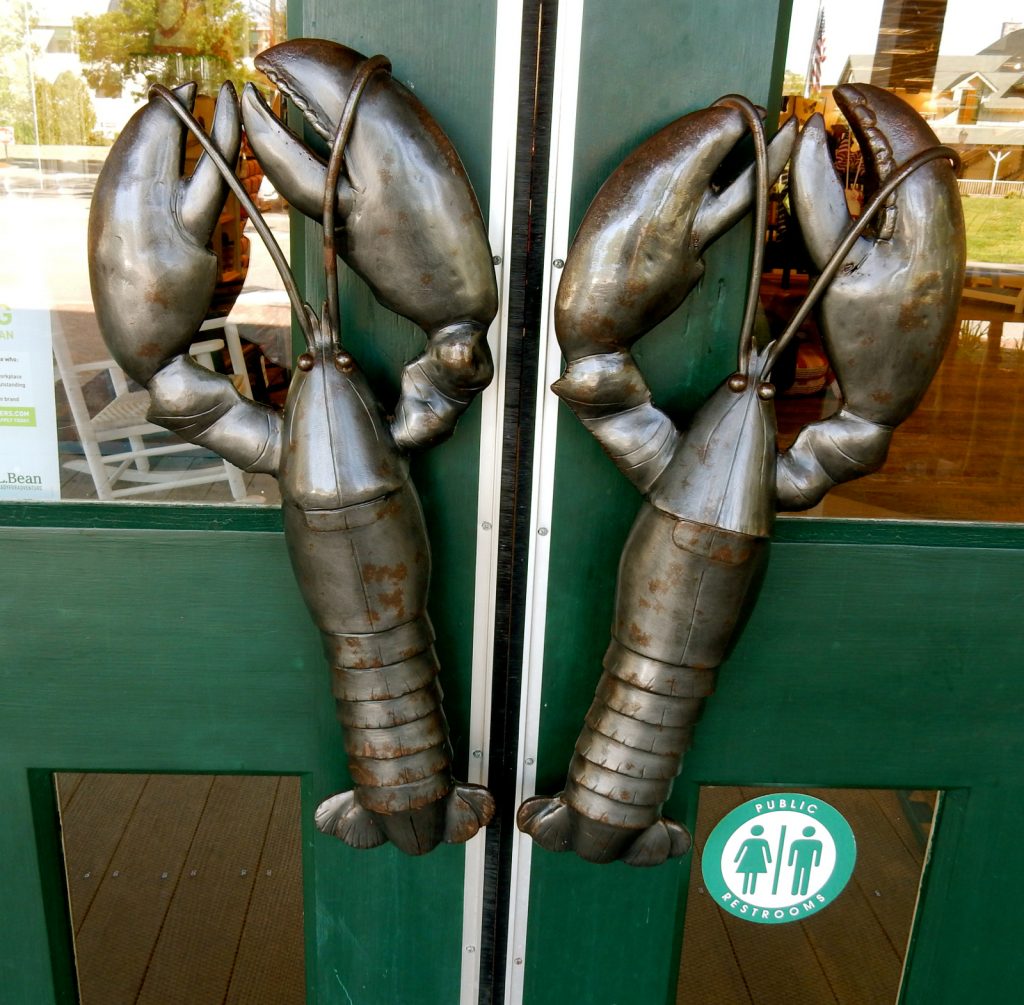 Love to shop? LL Bean, open 24/7, is headquartered here. And you can stay in Ole Yankee luxury at the Harraseeket Inn.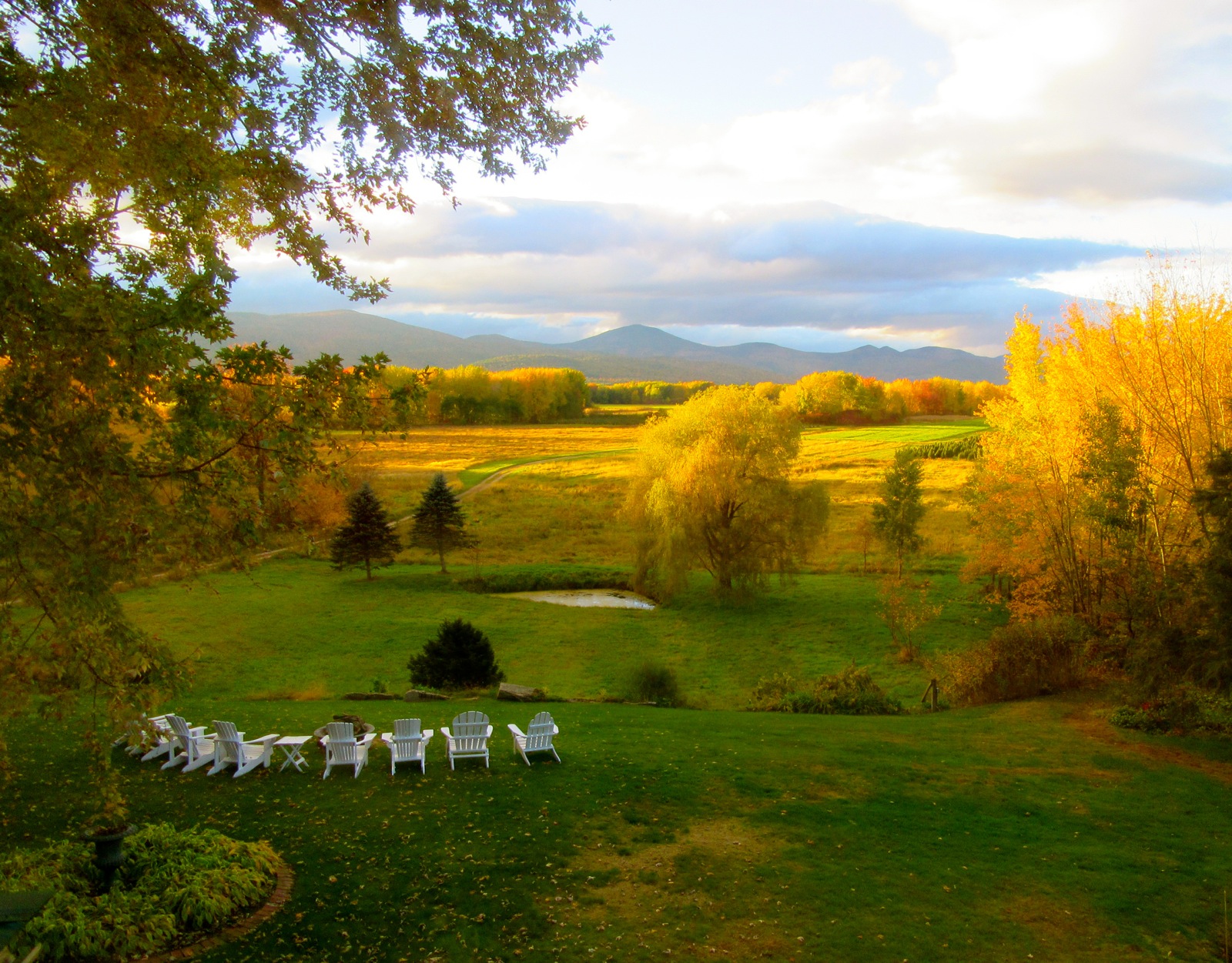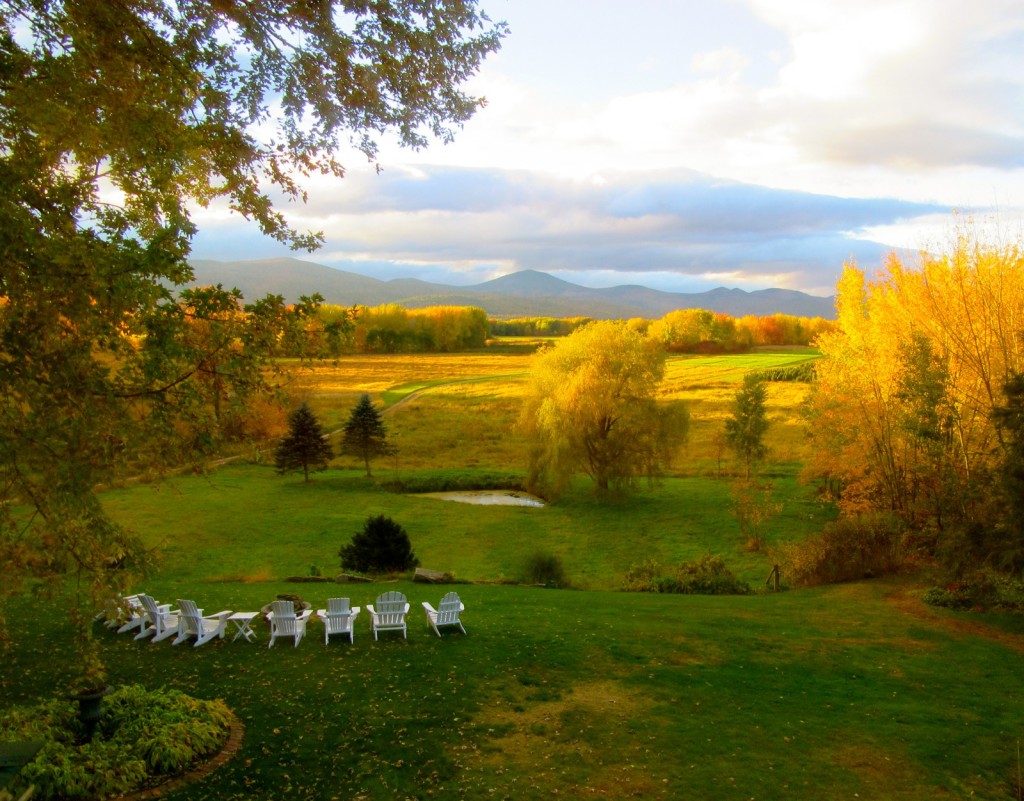 There's not much going on in this New Hampshire/Maine border town. Yet it is one of the Maven Favorite romantic destinations. Why? The Oxford Inn – an upscale, four room B&B with two outrageously good restaurants (one a pub), with one of the most stunning views on this list. Go in Autumn when the foliage turns the hills ablaze with color.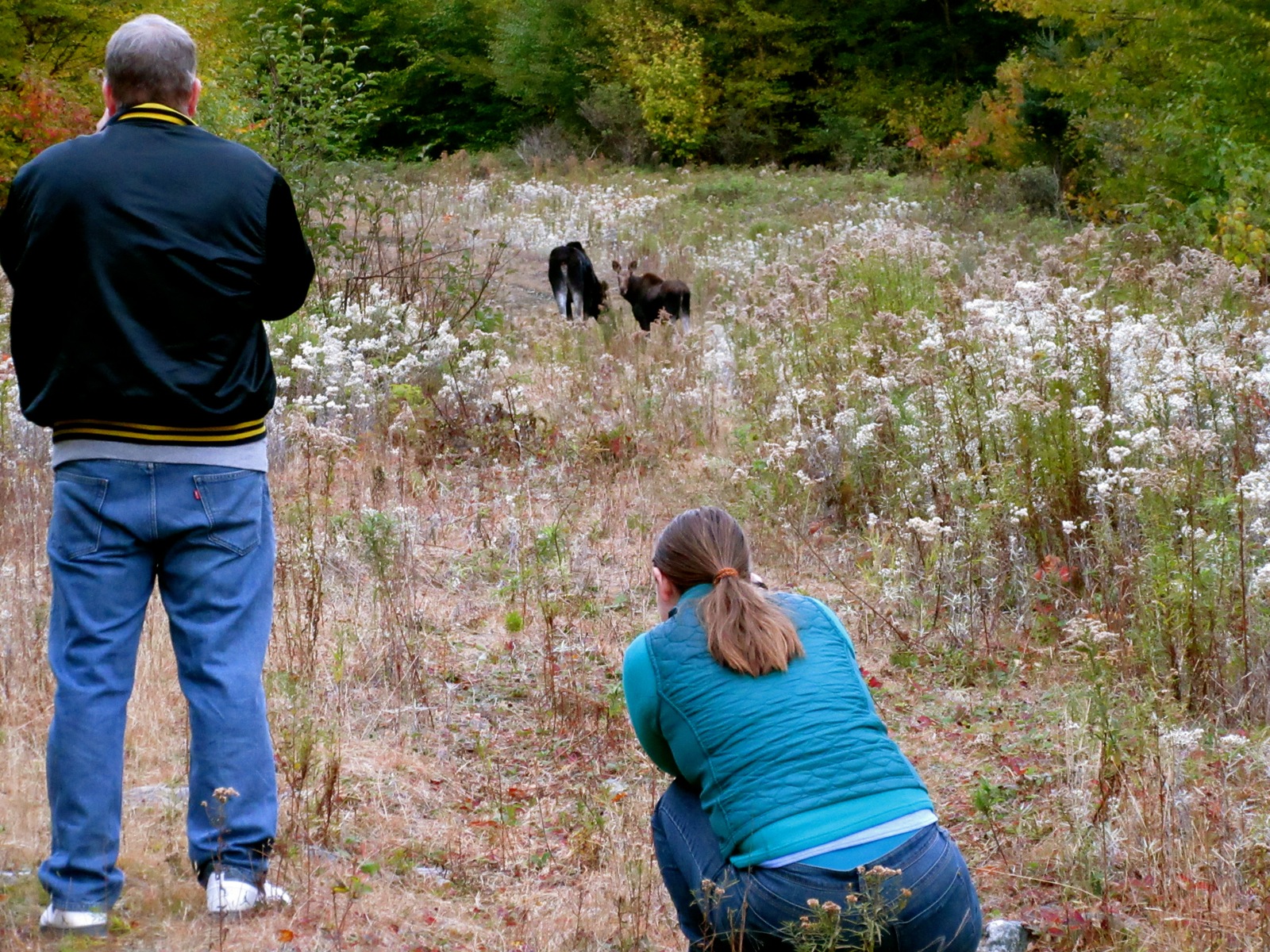 If your love loves to take photos of moose – or criss-cross snow-covered logging roads on a ski-mobile, a visit to this Northern Maine town is in order. Greenville Inn is snug, cozy and luxurious all year long. But its particularly lovely in winter. In summer, the skies buzz with sea-planes landing on Moosehead Lake. This is one of the most unique romantic getaways in Maine, and one that we love.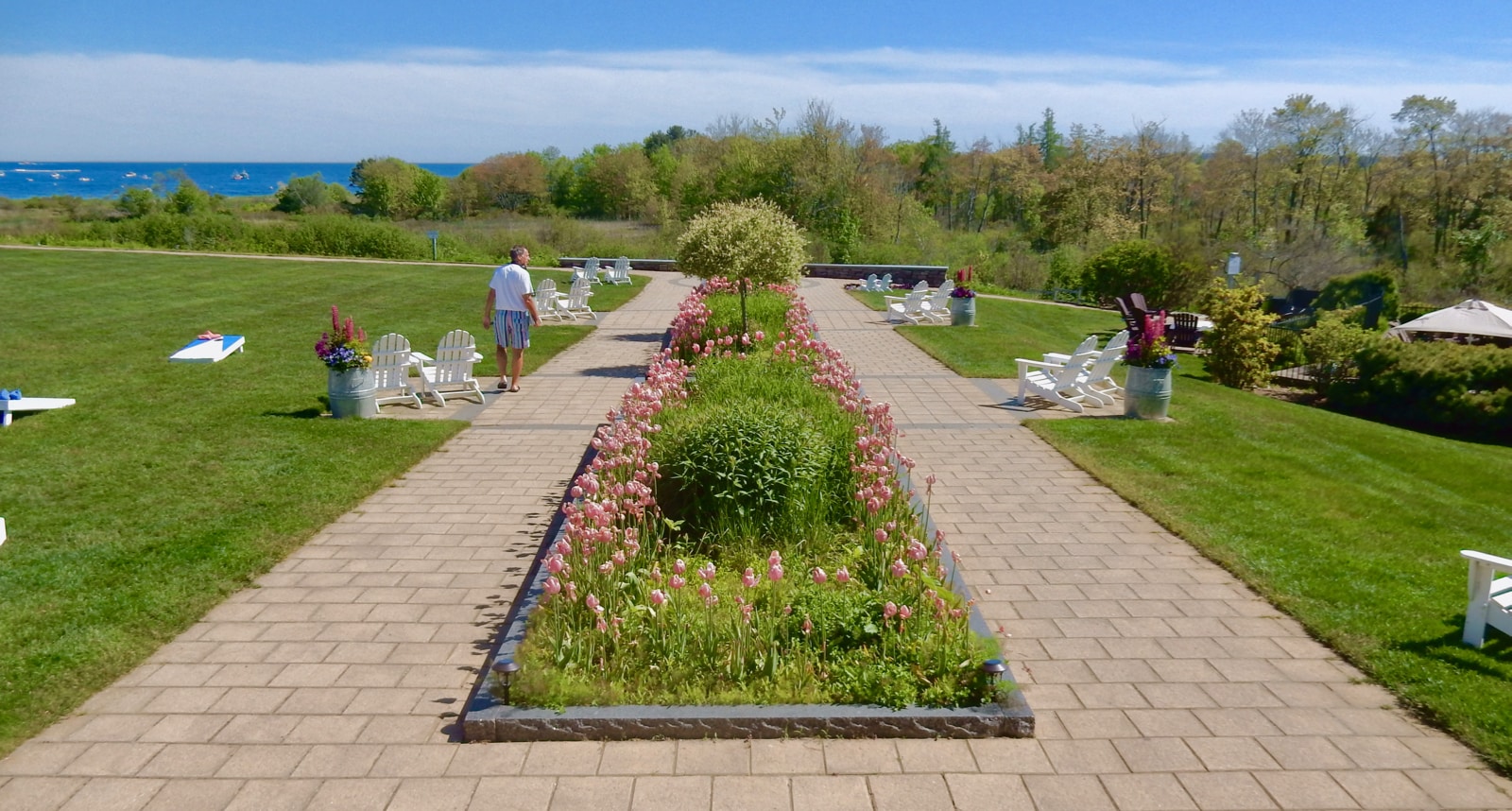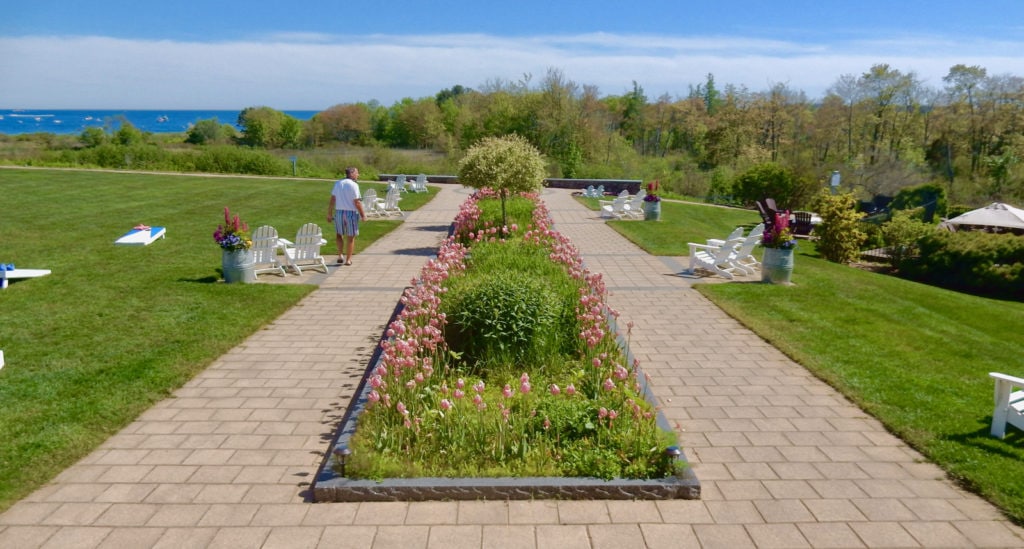 Repeat visitors told me not to write about this luxurious, beach-set, big-dog friendly environmentally "green" inn. They'd like to keep it their secret (and not be blocked out of rooms). The best choice on the East Coast for dog-loving duos.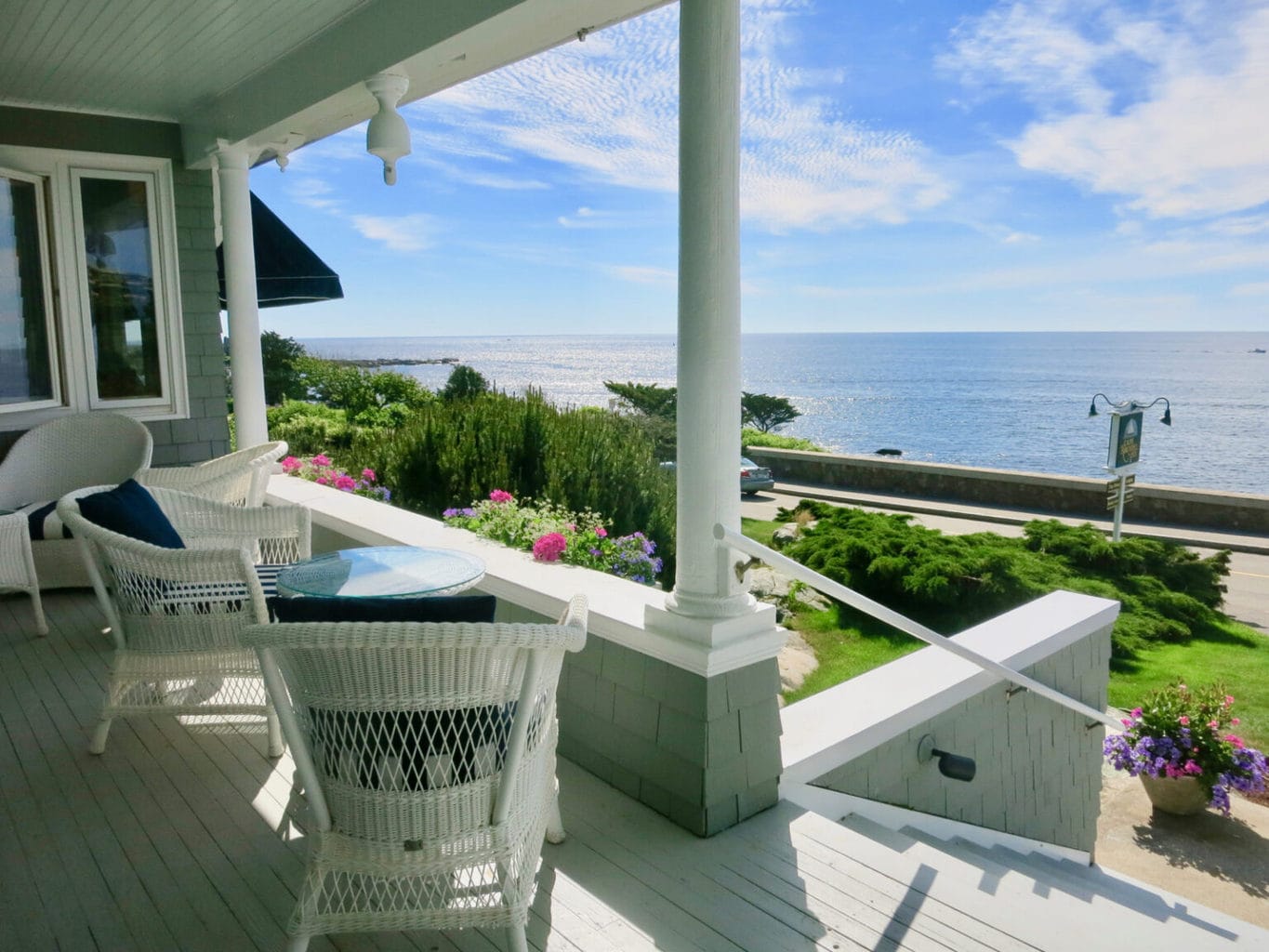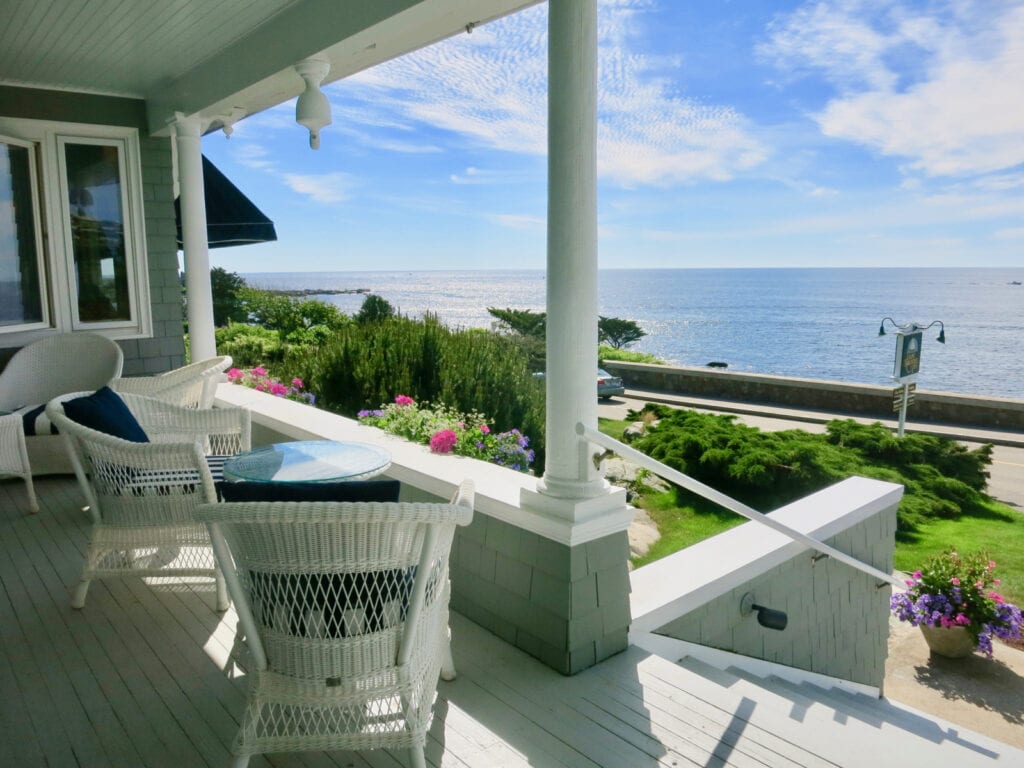 In the Kennebunks, you will find the freshest New England cuisine, transcendent ocean-scapes, the light, the sea at play against the rocky shore. All that makes Maine, Maine is here. But on a much smaller, less touristy scale. Plan to go in the warm months of June or September, when sightseers don't overrun the place and you can find parking and reduced hotel prices mid-week.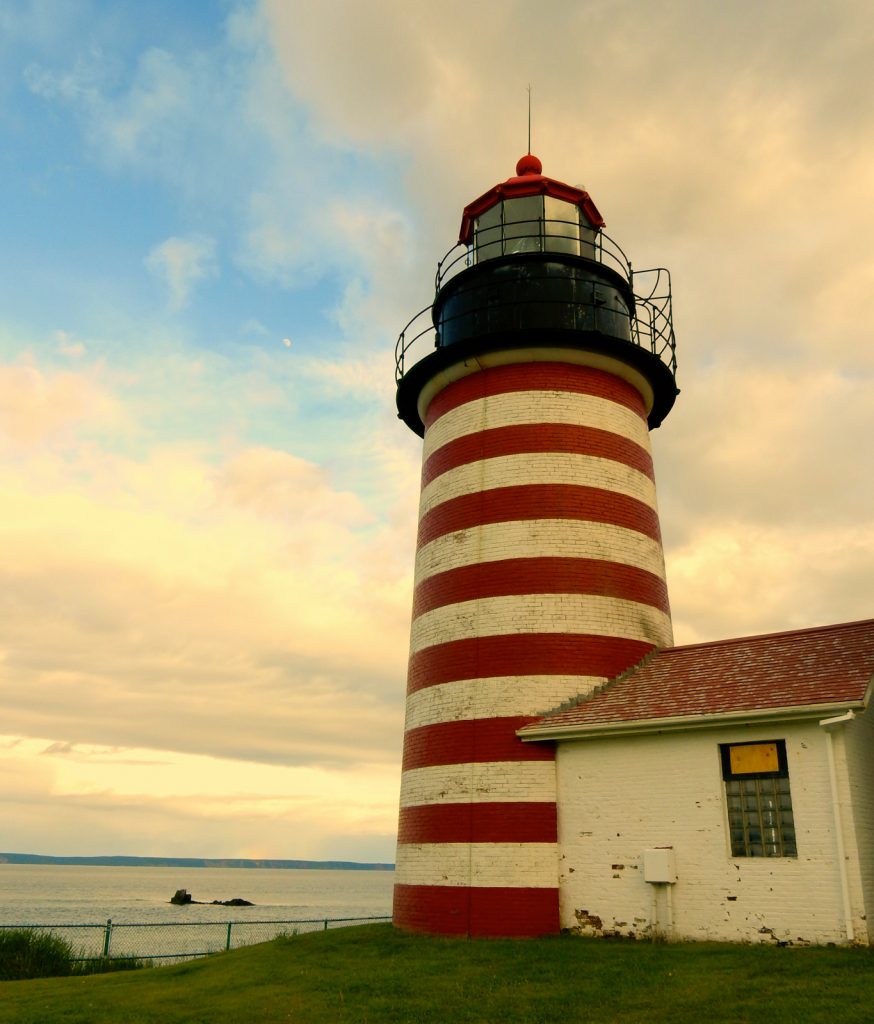 This Getaway – to Lubec and Eastport ME, and FDR's summer cottage on Campobello Island – brings you to the easternmost land in the United States. Wth a short foray into Canada. Yes, it's all the way up here. Or Down Here – to coin a "Downeast" phrase. Plan to drive a good ten hours from New York City or 7 from Boston. But so totally worth it. It's beautiful and welcoming, especially to couples in love. But don't forget to bring your Passport!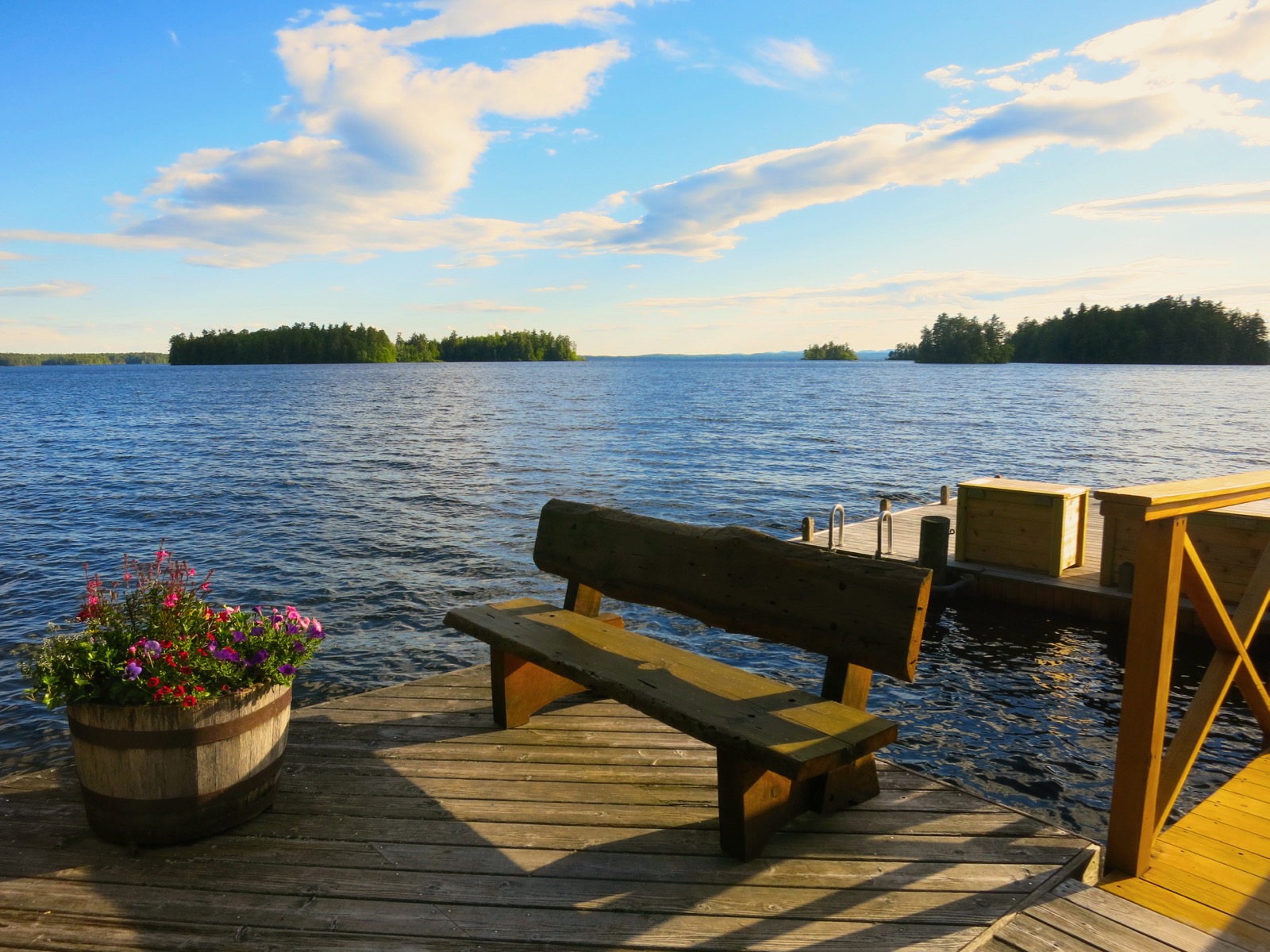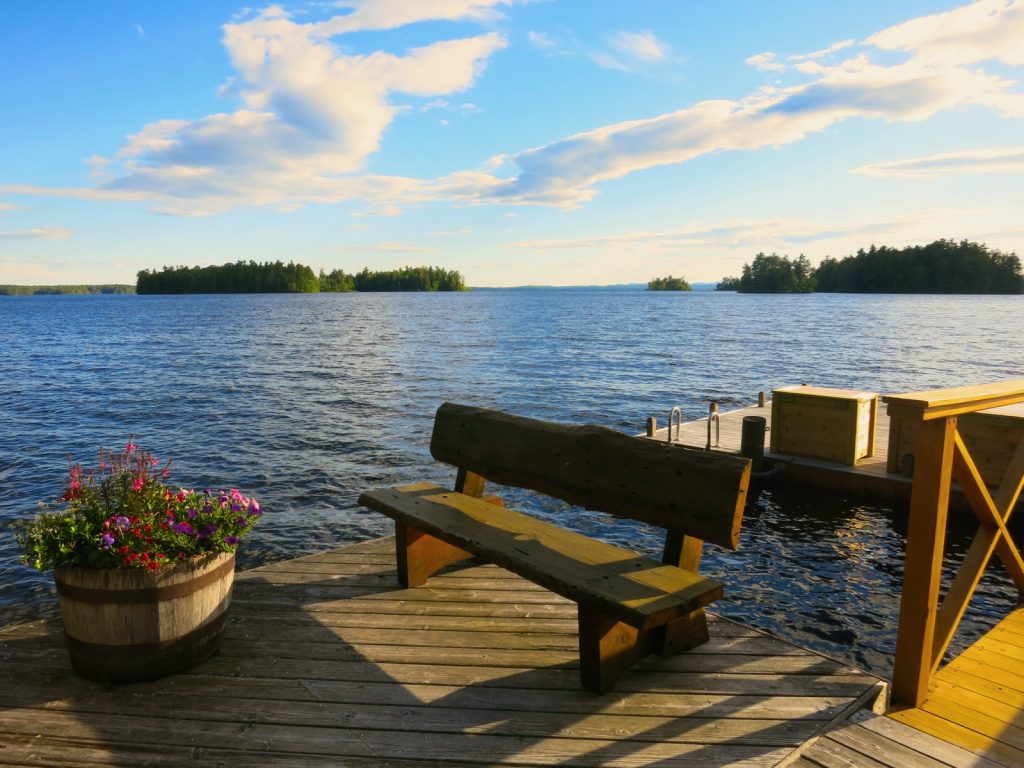 If loon calls at night thrill you no end, and the thought of a crackling fire in the living room of your own luxury cabin sets your heart ablaze, this lakefront resort is your perfect fit.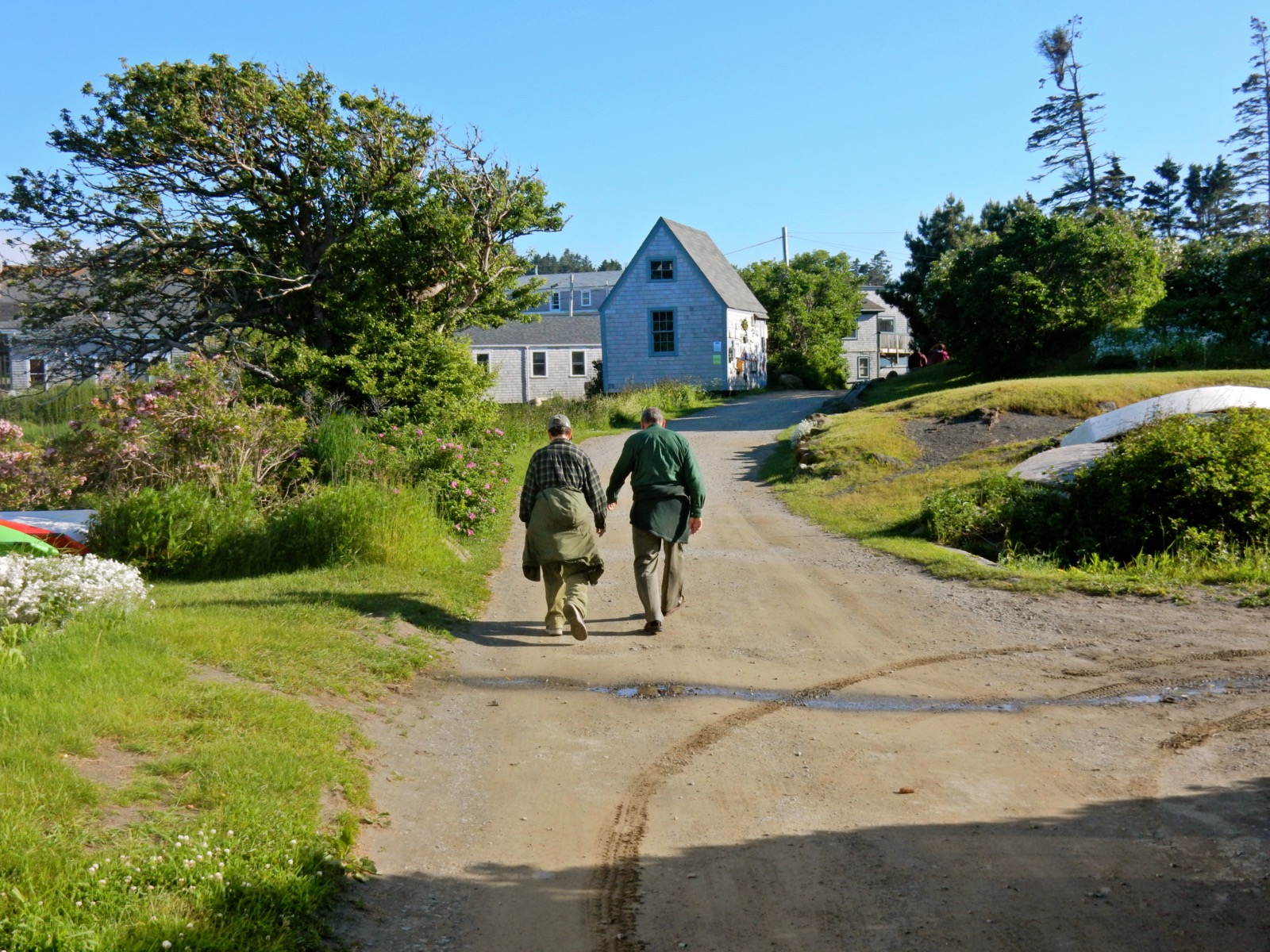 Ten miles off Mid-Coast Maine, Monhegan Island is known for its artists and lobstermen, who live, symbiotically, on this tiny crust of land just under a square mile in size.
Though the population dwindles to 50 year round, when lobstermen continue to pull in those popular Maine crustaceans, warm weather brings artists, writers, birders, nature lovers and curious tourists who don't mind experiencing a simple life without cars (or paved roads), private bathrooms, or even, in some cases, electricity. (Yes, it's rustic, but in our view, one of the most romantic getaways in Maine).
But, ah, those views! The views that inspired some of America's most famed artists. Those are what you came for, anyway.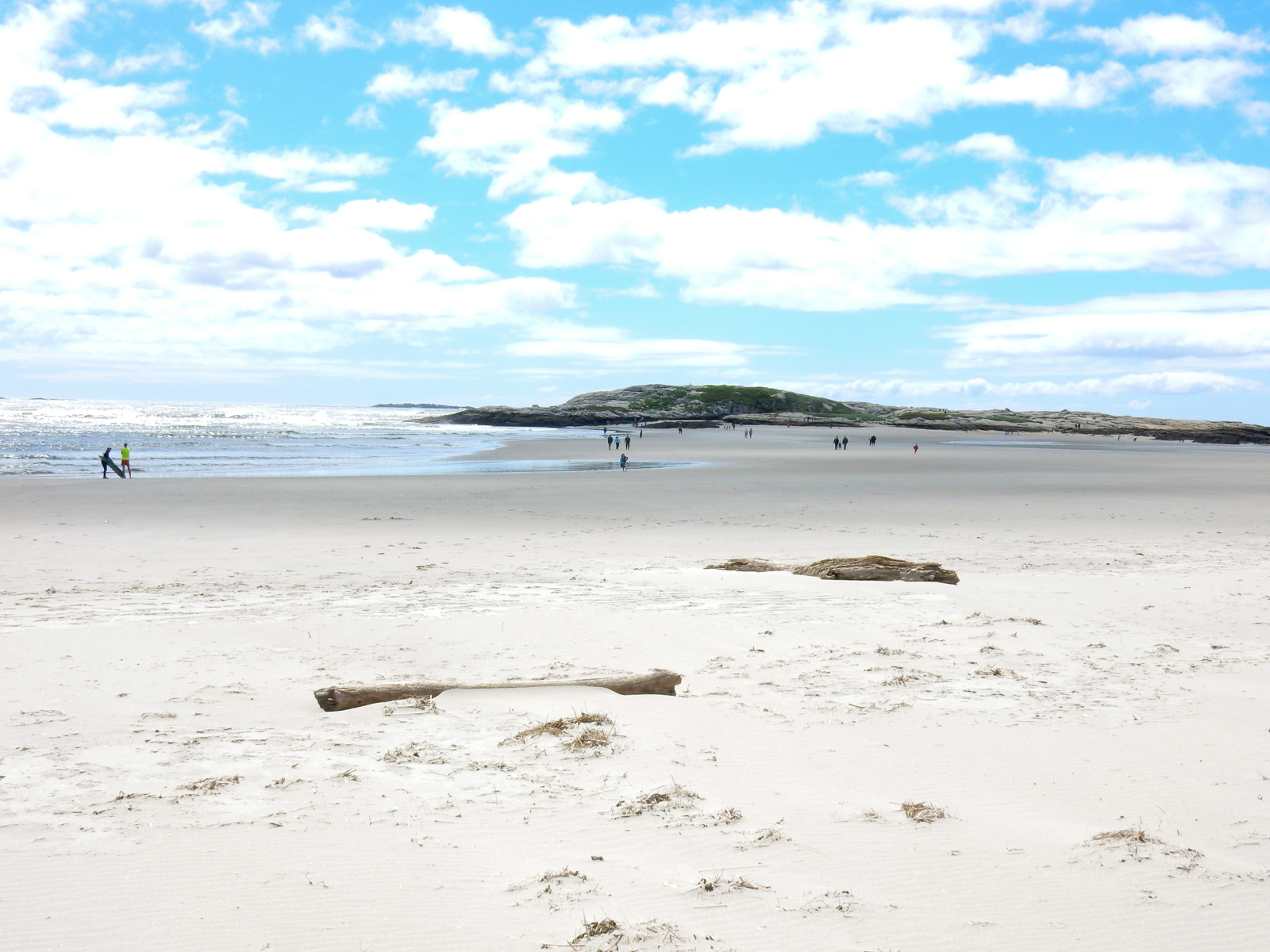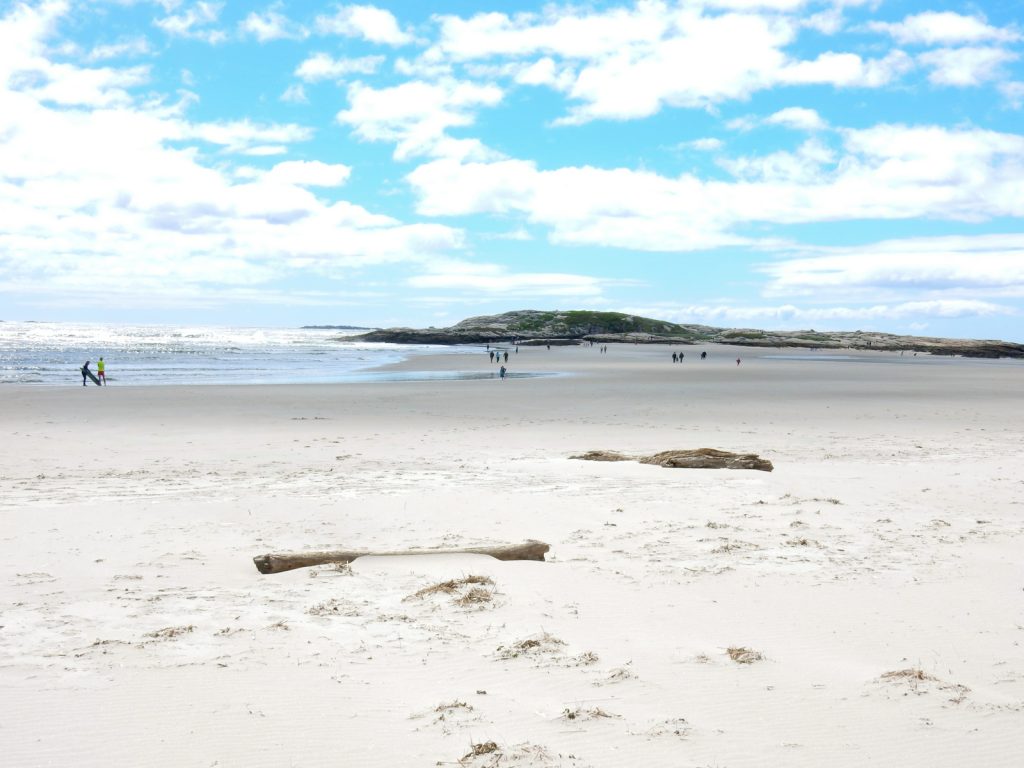 The Sebasco Harbor Resort becomes a multi-generation hub in the heat of the summer. But come off season, and this waterfront resort is prime for romantic couples seeking peace and quiet.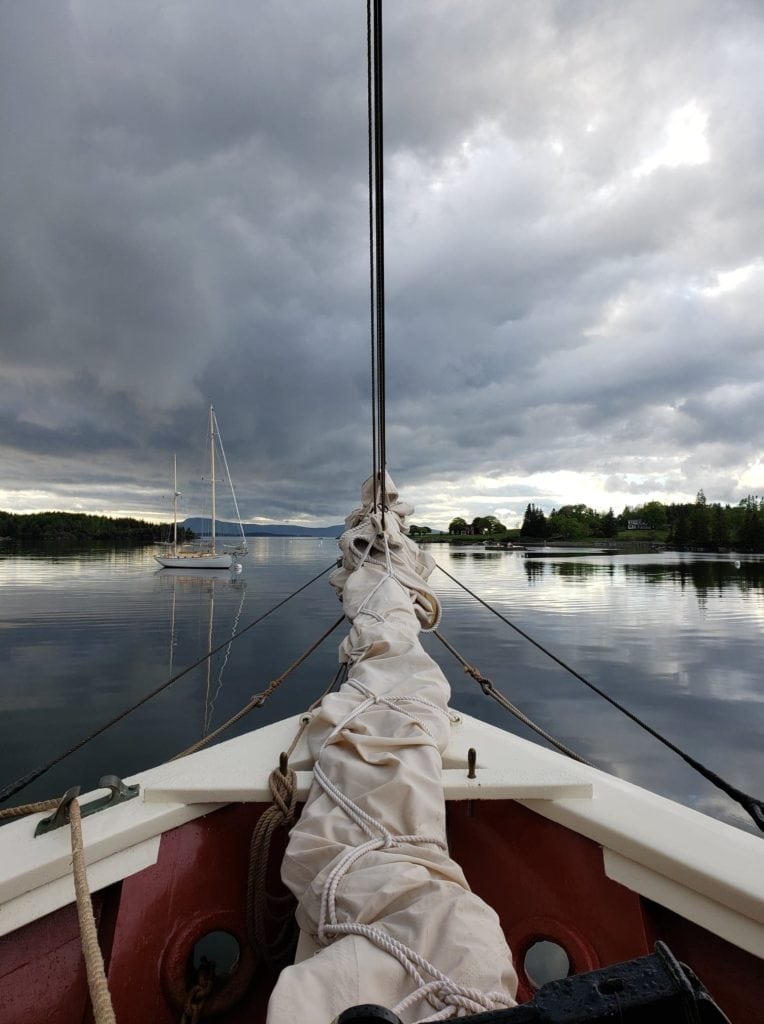 For the art aficionados who love Wyeths and lobsters, and a chance to stay in a hot new boutique hotel. Or – sail and stay on one of the most historic Windjammer ships in the fleet: the Stephen Taber. (See below).
Nothing says "romance" like a multi-masted sailing ship at full sail. Especially when it's you and a nautically-minded special buddy onboard an authentic Windjammer. Wine and cheese pairings, gourmet grub, and a lobster fest are are included on this mid-coast Maine adventure. It is positively soul-stirring. You might just agree it's one of the best romantic getaways in Maine.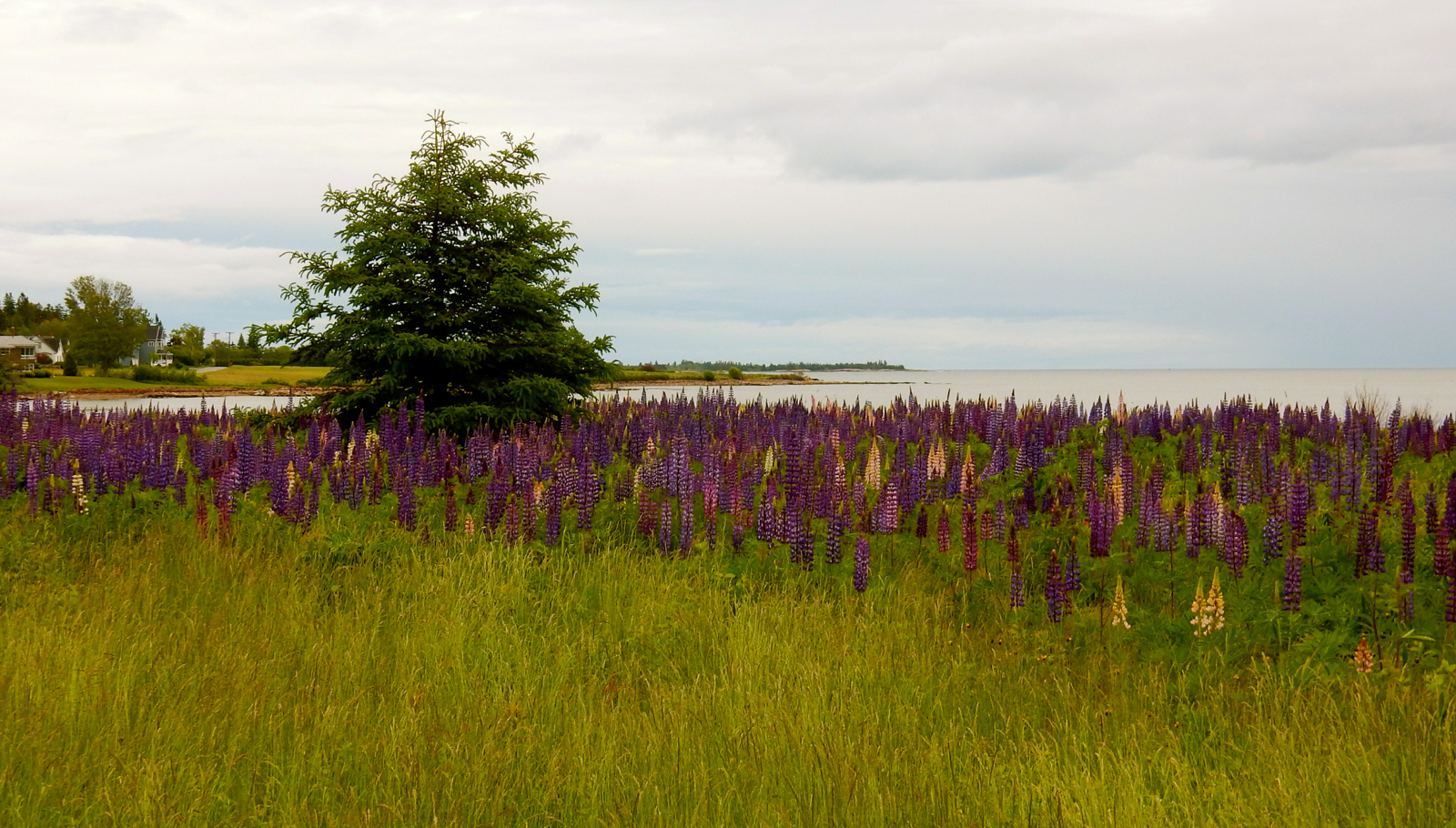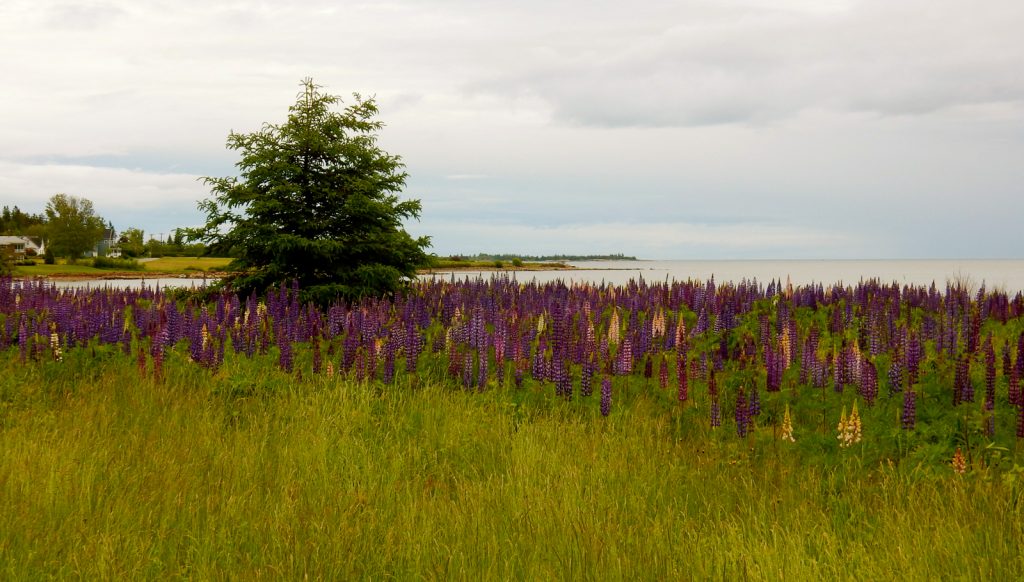 Are the two of you in sync about nature and hiking but hate crowds? Infinitely more secluded, Schoodic encompasses 3,500 additional acres of Acadia National Park, with ferry and bus access to the bulk of it on Mount Desert Island.
The small towns of Winter Harbor, Birch Harbor and Prospect Harbor are all located on Schoodic. So on this Getaway, you'll experience nature in its rustic glory. And, if you're game, a few "Pickled Wrinkles."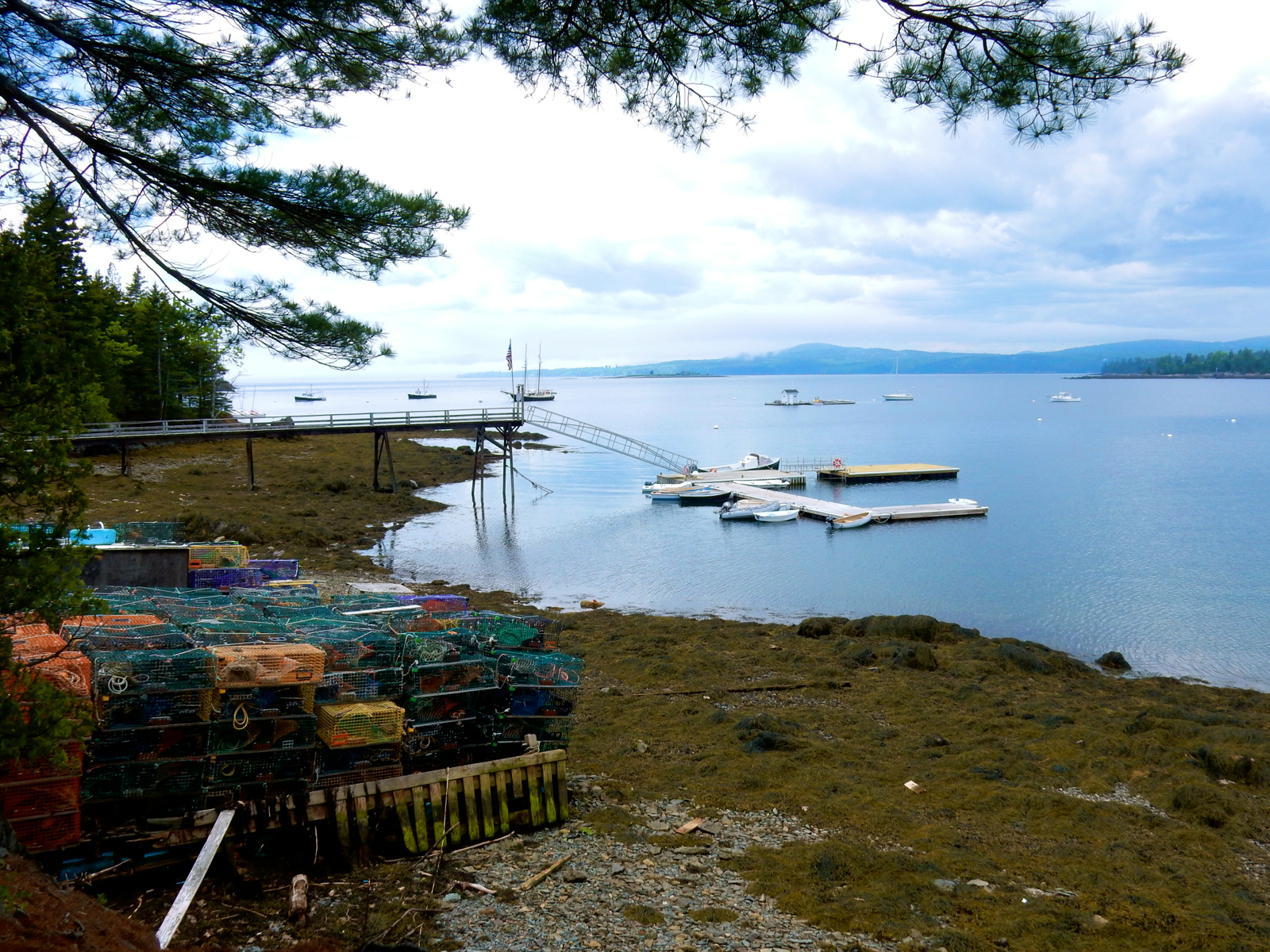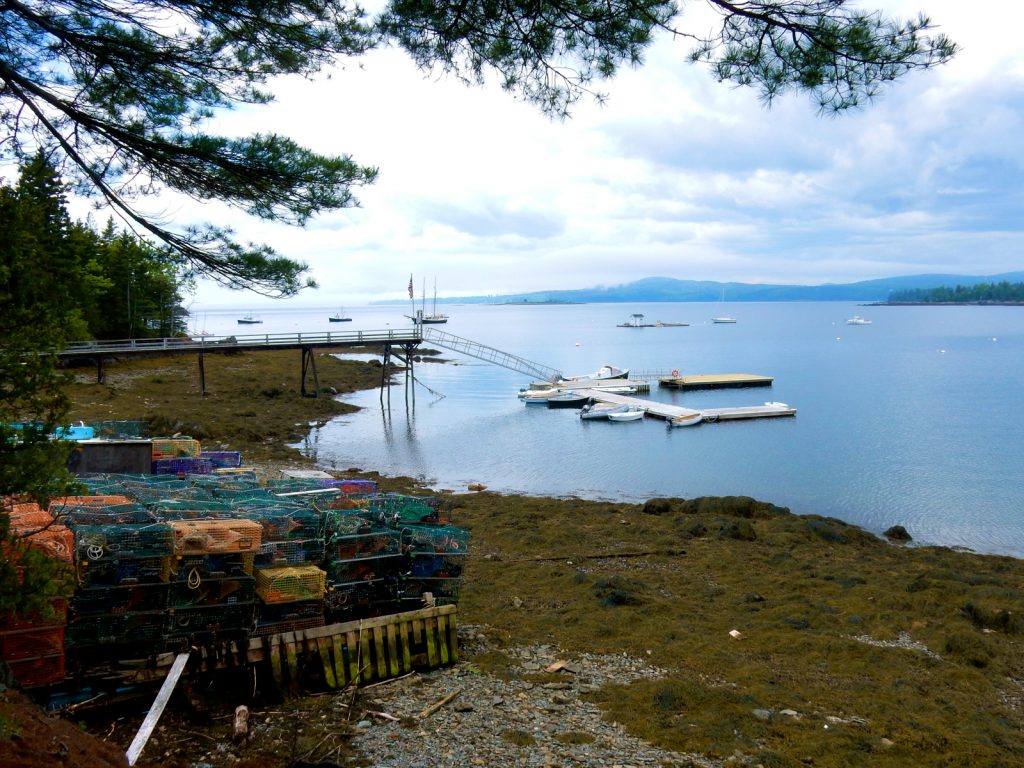 Dine in intimate splendor and stay at a grand Sea Captain's mansion, and then poke around a sleepy island just offshore on this unique lesser-known-Maine getaway.