WHY GO: Johnson City TN has the walkable charm of a historic downtown district, the energy and diversity of a university center, and the outdoorsy vibe of an Appalachian Mountains Gateway.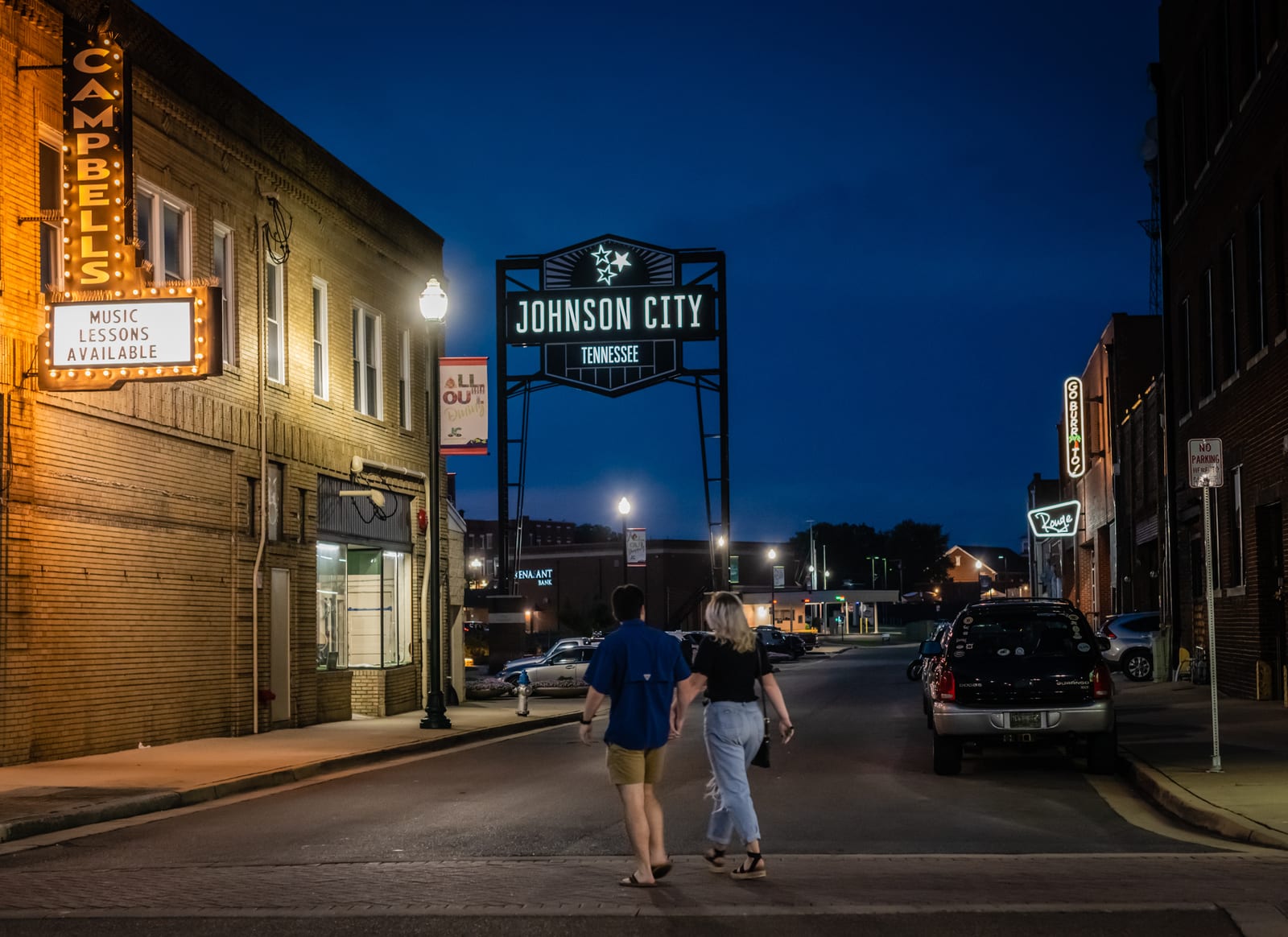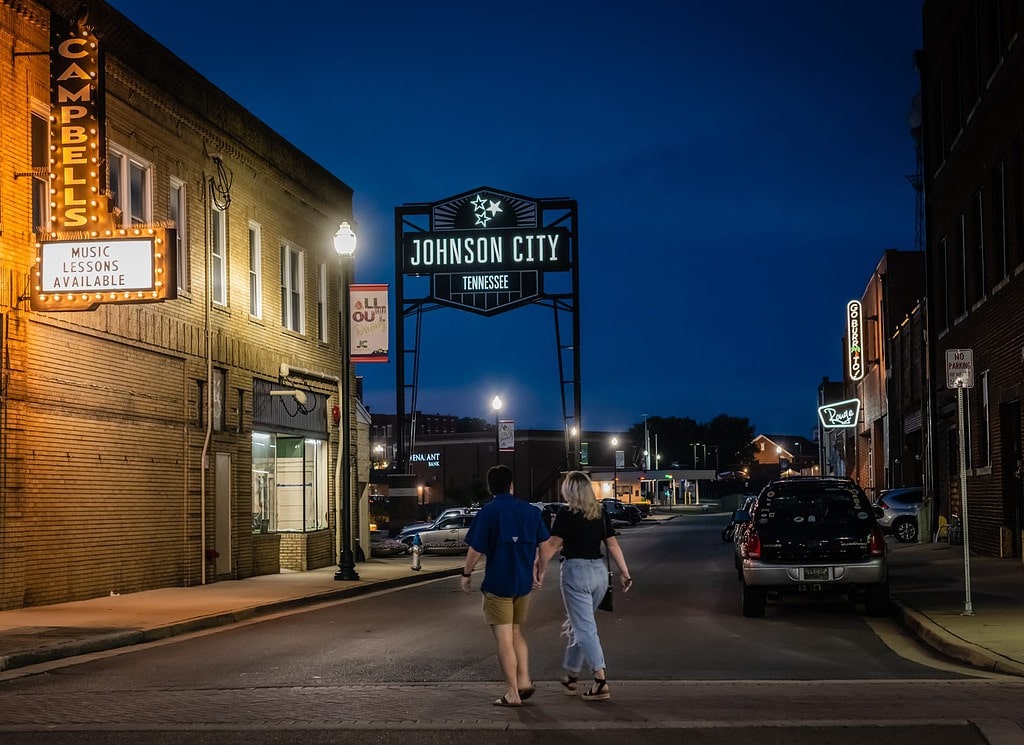 When flood waters threatened to overtake town centers, environmentally-minded leaders figured out how to incorporate waterways into beautiful green spaces that invite play and whimsy.
You wouldn't expect anything less of a destination whose most prominent feature is Buffalo Mountain Park, a 2700′ mountain featuring challenging hiking trails traversing a 725-acre natural resource.
This romantic getaway is both for outdoor lovers who crave adrenaline-pumping adventure or those who prefer a more relaxed pace. And because this is Getaway Mavens, of course, we've also got you covered with an eclectic mix of restaurants and sweet treats (surprise–there's even a recipe for Marshmallow Fondant from Food Network cake artist, Timmy Norman,) plus a luxury hotel with all the appeal of a historic hotel (yet none of the quirks.)
Want to turn this into a longer vacation? Pair it with a stay at the Birthplace of Country Music in Bristol TN-VA and/or a visit to the Heart of Appalachia in Abingdon VA.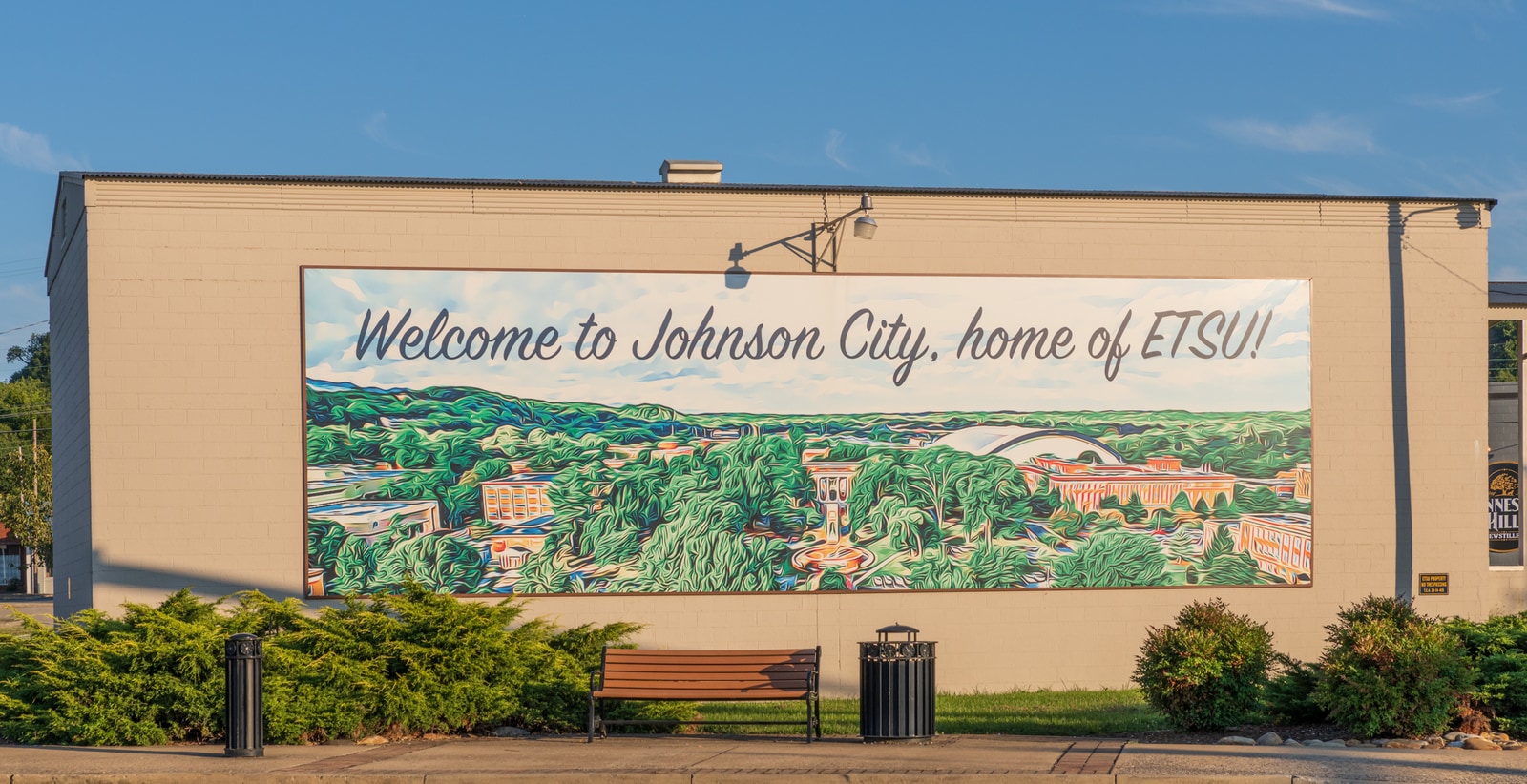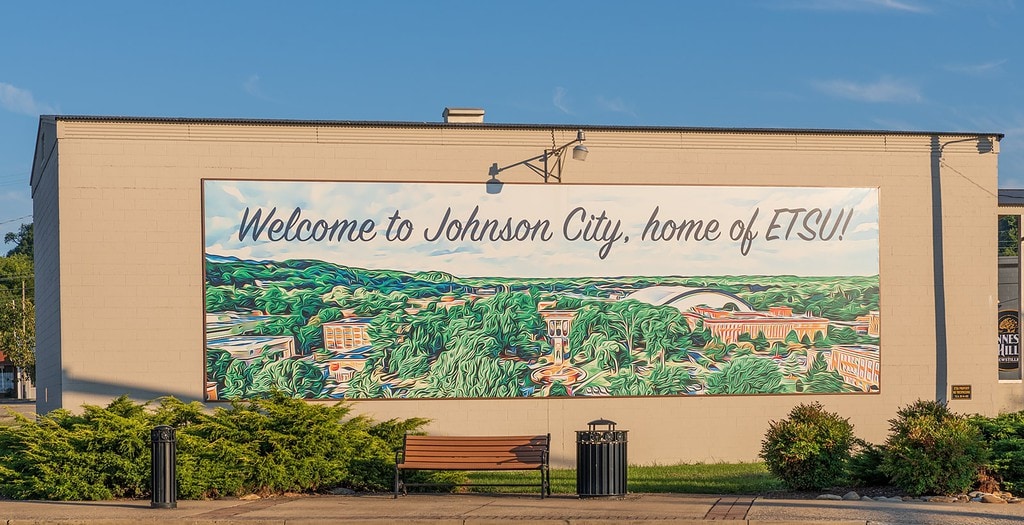 Where Is Johnson City Tennessee?
Johnson City, TN is surprisingly close to various points in the Southeast, and only a 2-hour drive from the Cades Cove Loop of the Great Smoky Mountains. It's a 40-minute drive from the Virginia border, an hour from Asheville, NC, and about a 4-hour drive from Nashville.
Three cities–Johnson City, Bristol, and Kingsport–form the Tri-Cities region, making it the fifth largest in Tennessee. But even so, that's about half a million residents in an area blessed by the mountains, lakes, and valleys of the Appalachians and nearby Blue Ridge Mountains.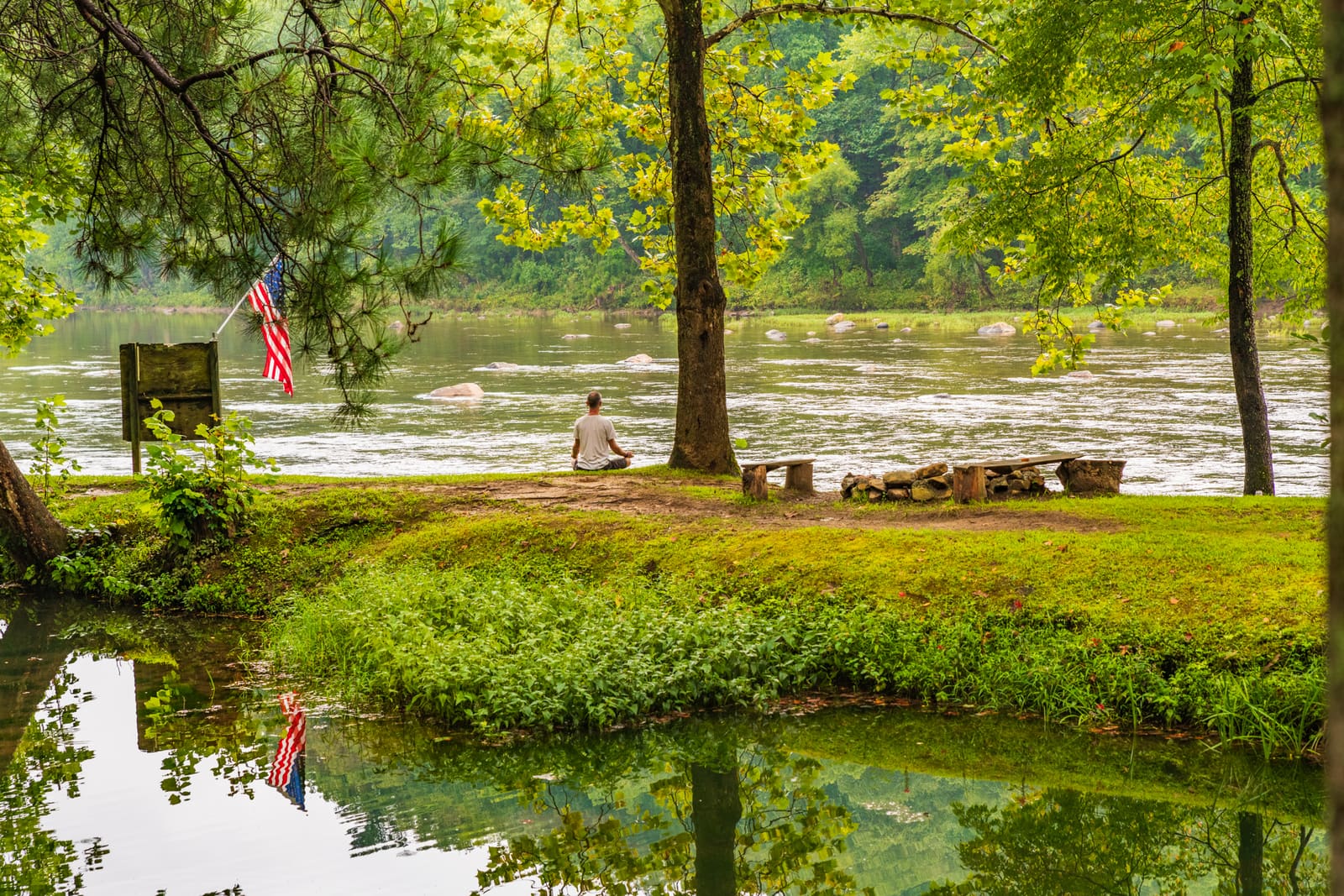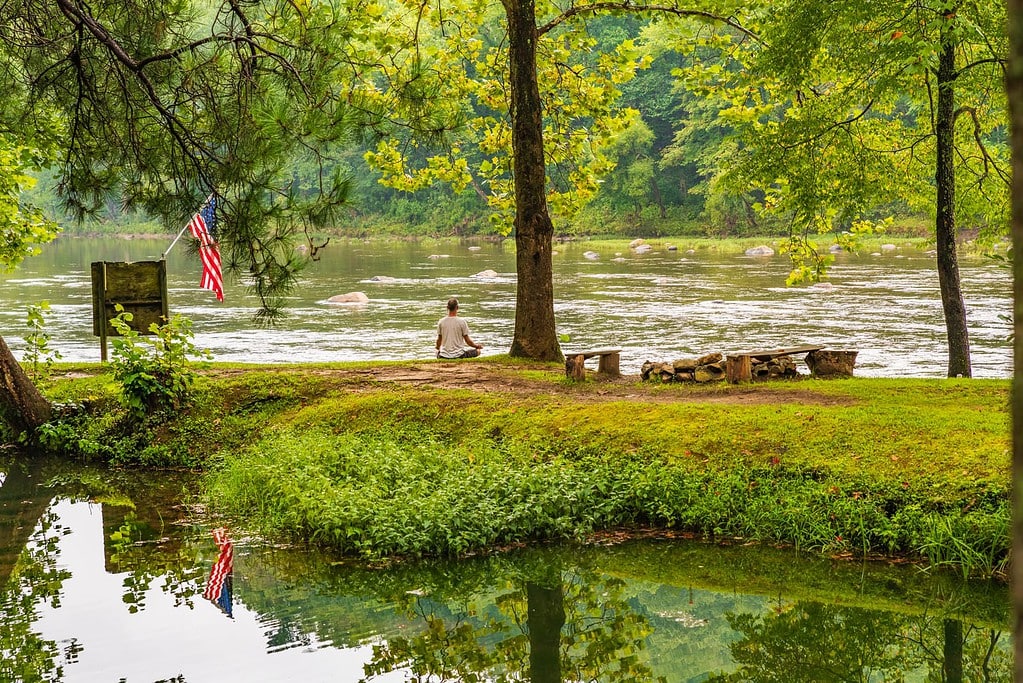 The Watauga River (popular with fishermen) flows through city limits, and Nolichucky River (known for top-notch whitewater rafting) is accessed within 20 miles of Johnson City.
Not surprisingly, many of the most popular Johnson City attractions are in the Great Outdoors. We've sampled a few here, and you can find even more in the Johnson City Outdoor Guide.
Things To Do In Johnson City TN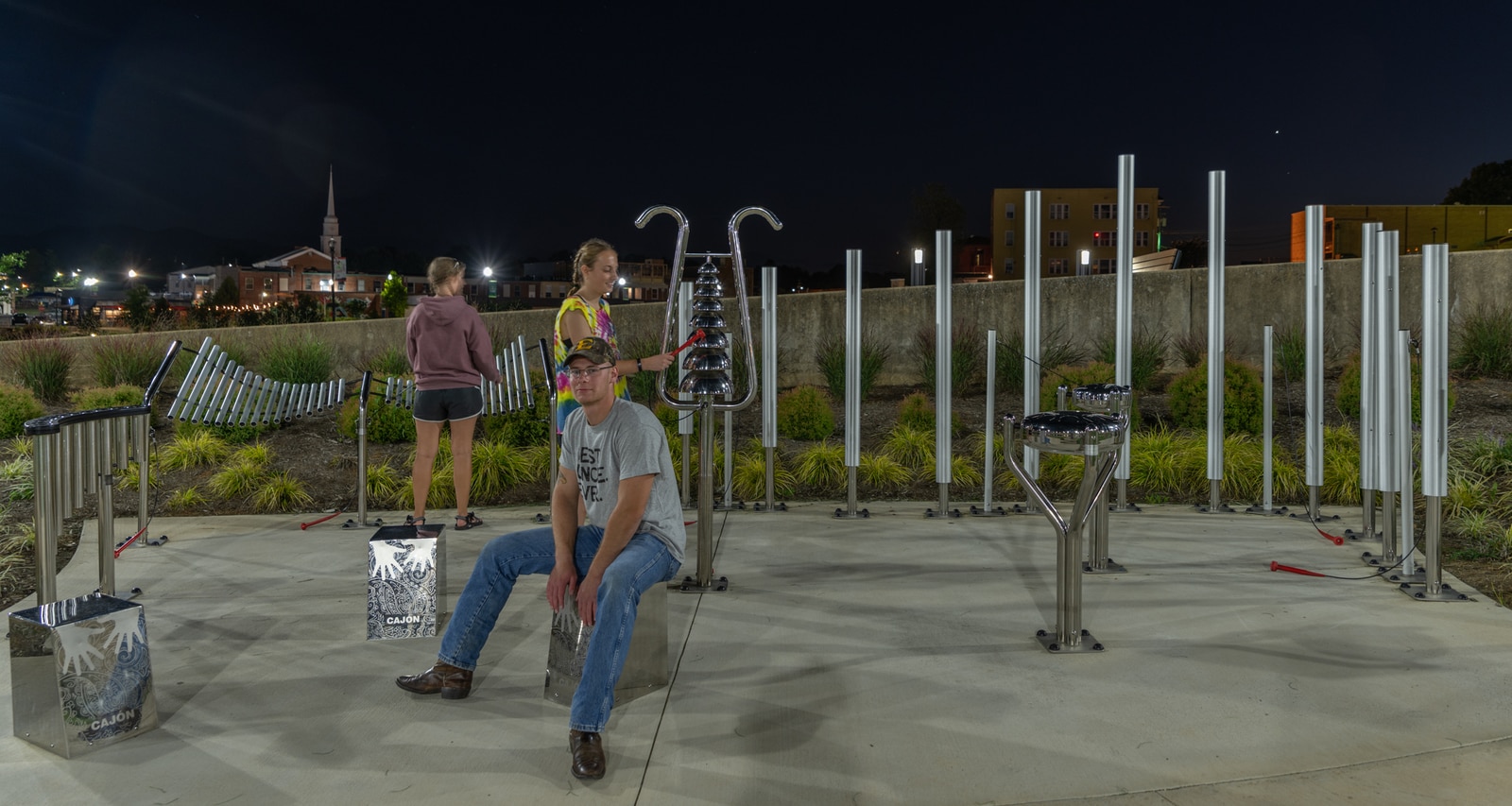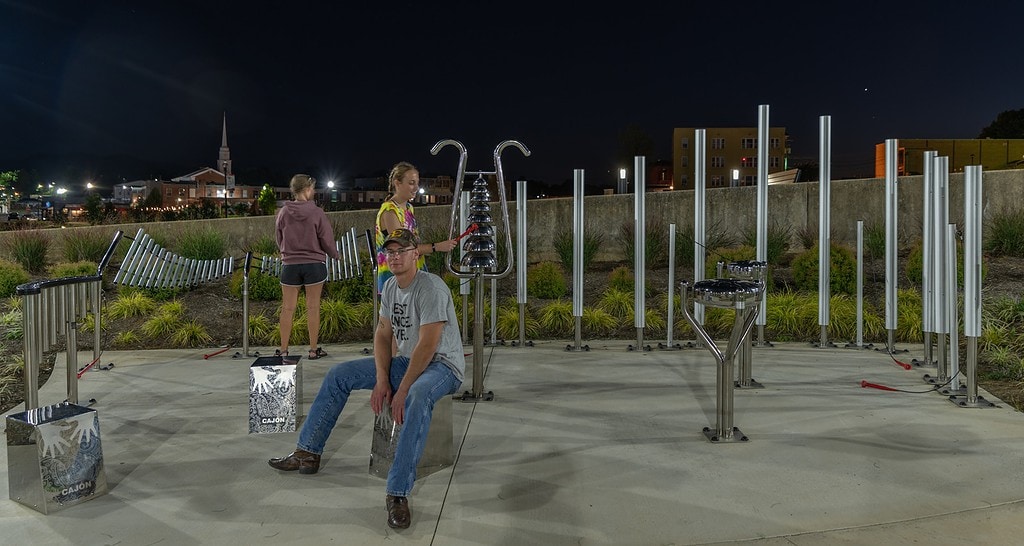 PLAY: King Commons Park
The newest city park, King Commons is a 3-acre playland replete with walking trails, colorful light displays, children's natural adventure park, and the landmark Johnson City sign.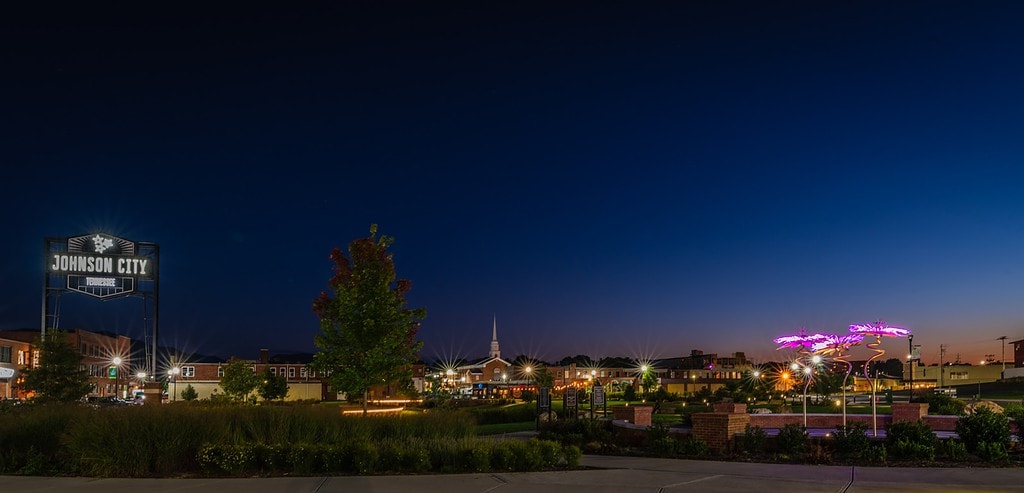 In 2016, the old U-Haul sign that rose above downtown Johnson City was scheduled to be demolished, but concerned citizens rallied to keep the historic landmark. Now the 60-foot-tall sign greets visitors with the three-star symbol of the Tri-Cities region.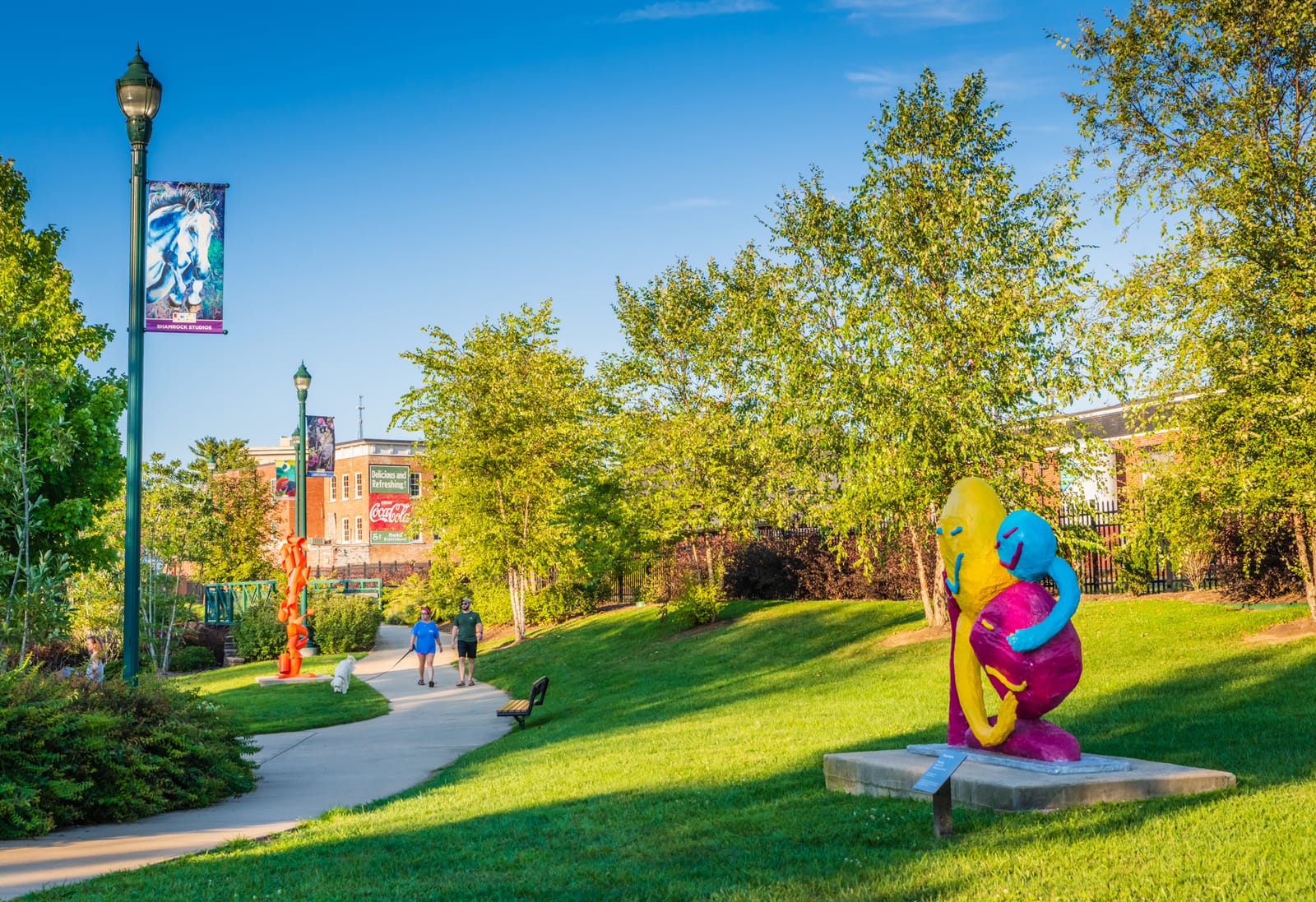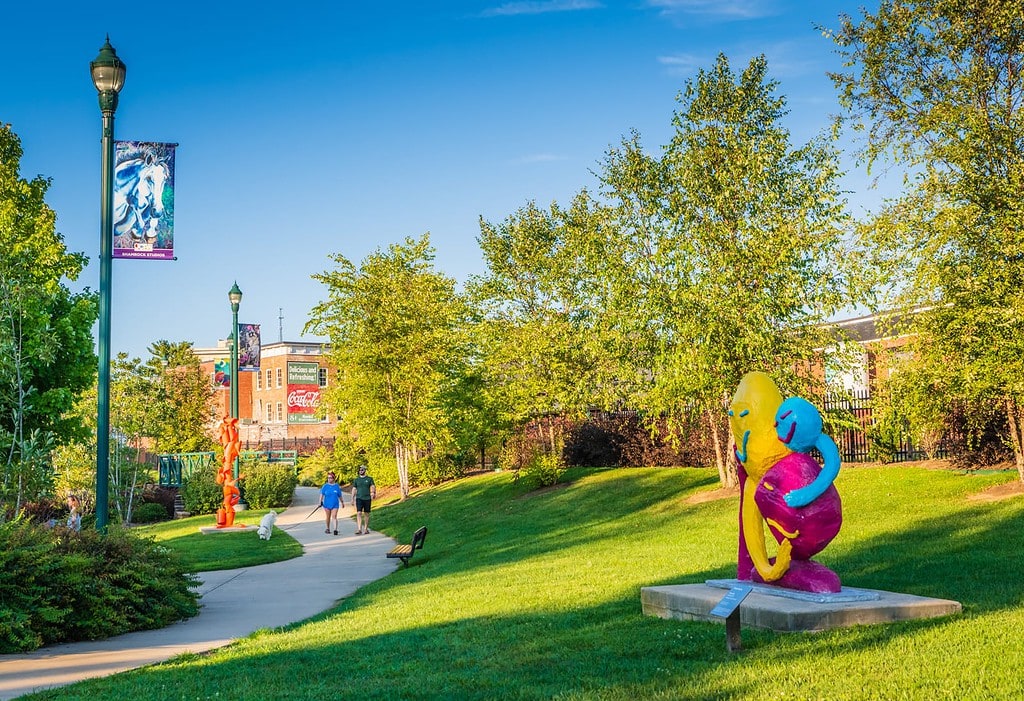 WALK: FOUNDERS PARK
Like King Commons, Founders Park also abuts downtown Johnson City, providing much needed drainage for an area prone to flooding. A creek and walking trails run through a 5-acre park dotted by whimsical sculptures, picnic spots, and an amphitheater.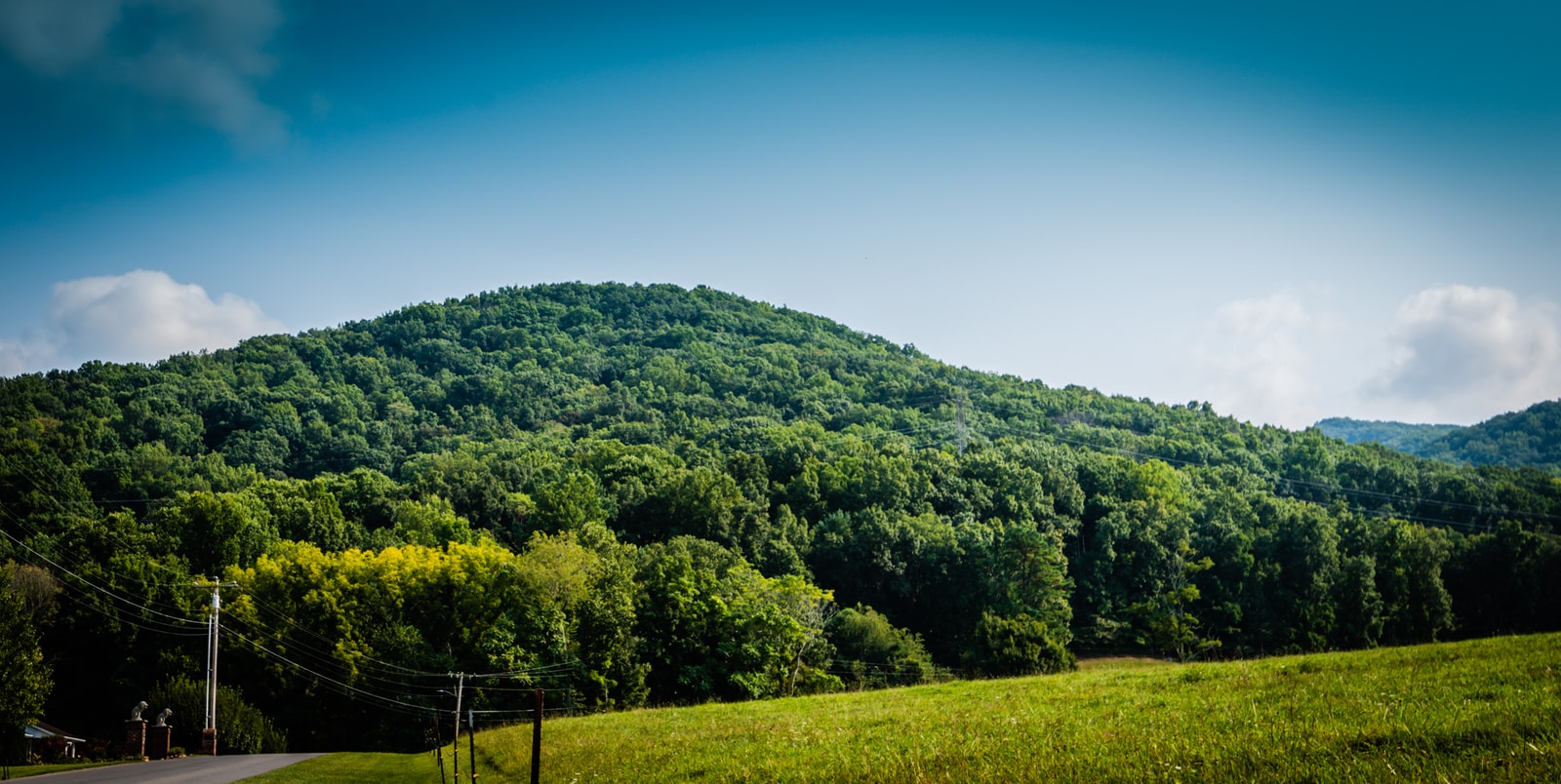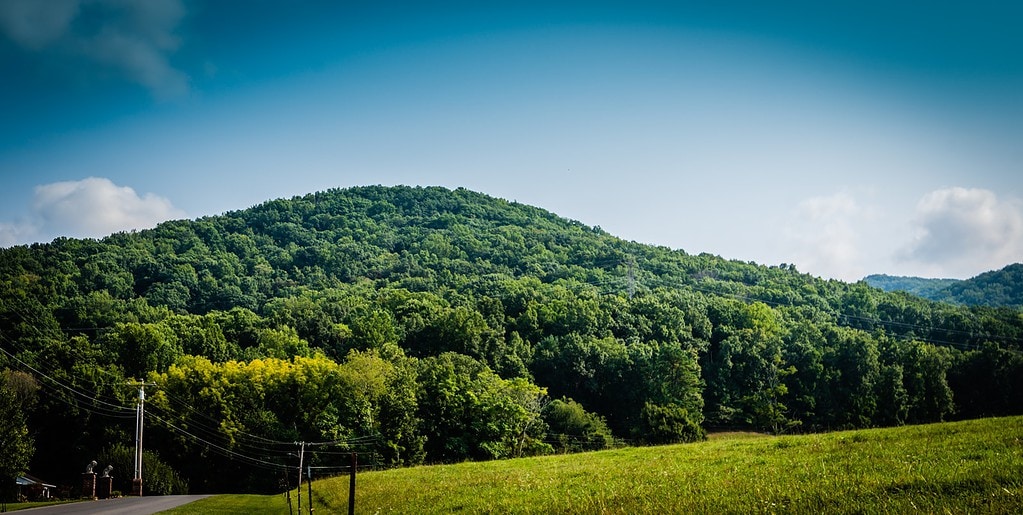 HIKE: Buffalo Mountain Park
Still within city limits, Buffalo Mountain Park offers challenging uphill treks. All Trails lists 8 hiking trails, ranging from an 1-mile Hartsell Hollow to the hard 3-mile (or 5-mile) White Rock Loop. Locals recommend Huckleberry Knob, on the Upper White Rock loop, for sunset views. Tip Top and White Rock outlooks were suggested for sunrise views, see the Buffalo Mountain Hiking Trails Map for routes.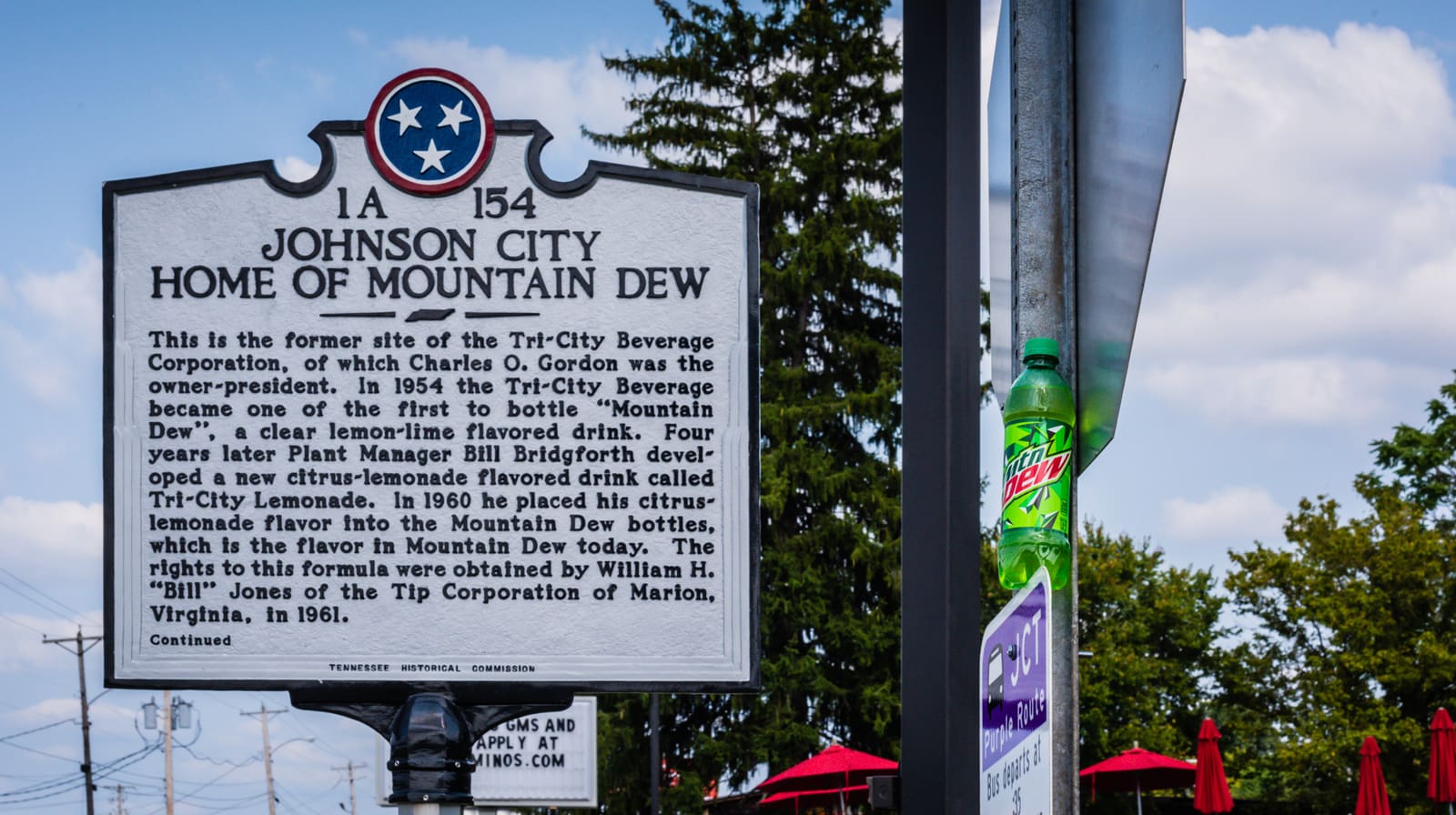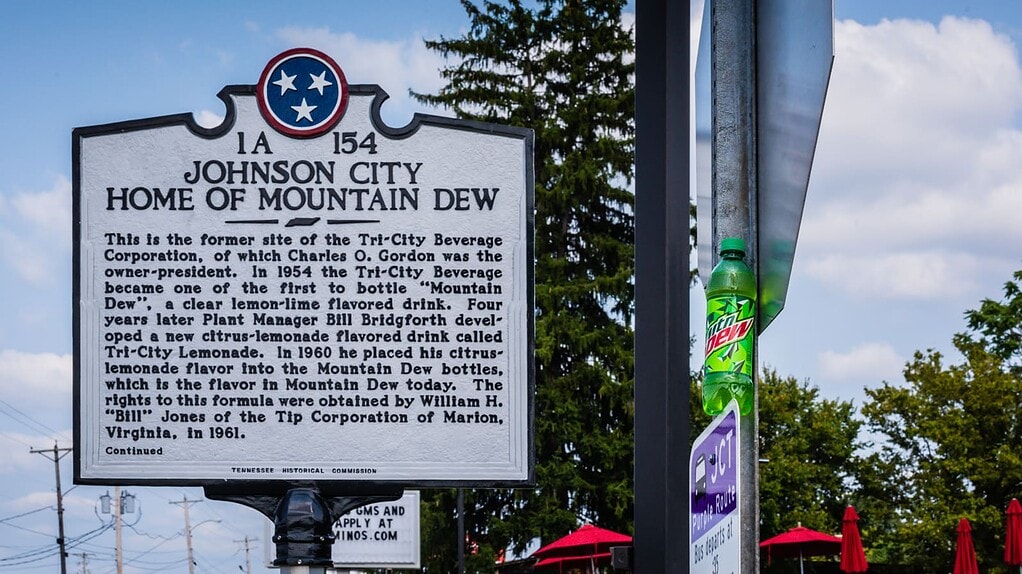 SEE: Mountain Dew Marker
If you've ever downed a Mountain Dew to pull an all-nighter (as we used to in the days before Red Bull) then you'll be interested to learn that we have Johnson City to thank. In 1954, Tri-City Beverage Corp. created the bottle (and in 1960 the flavor) that we now know as Mountain Dew.
Find the historical marker on the corner of W. Walnut and Cherokee Streets.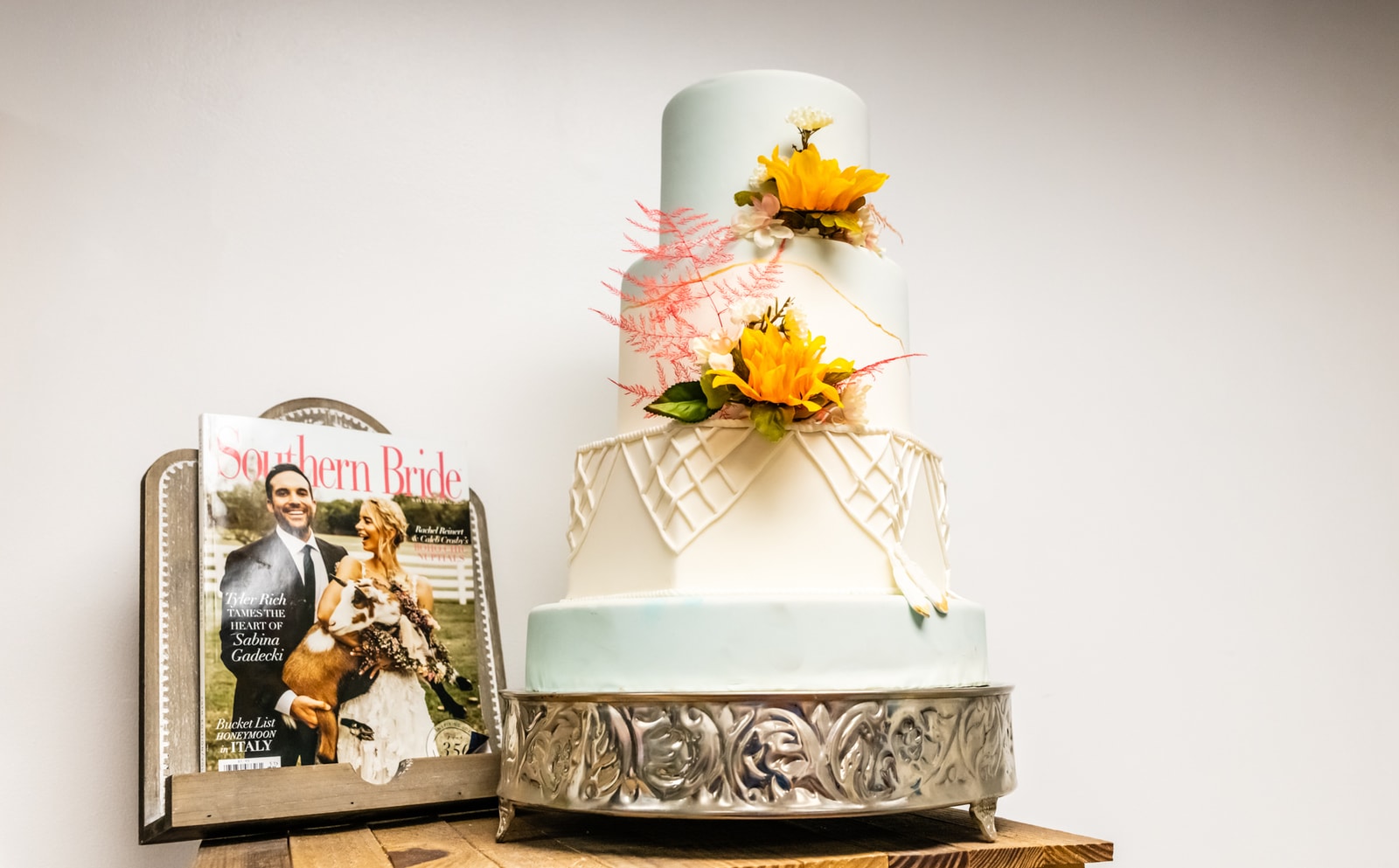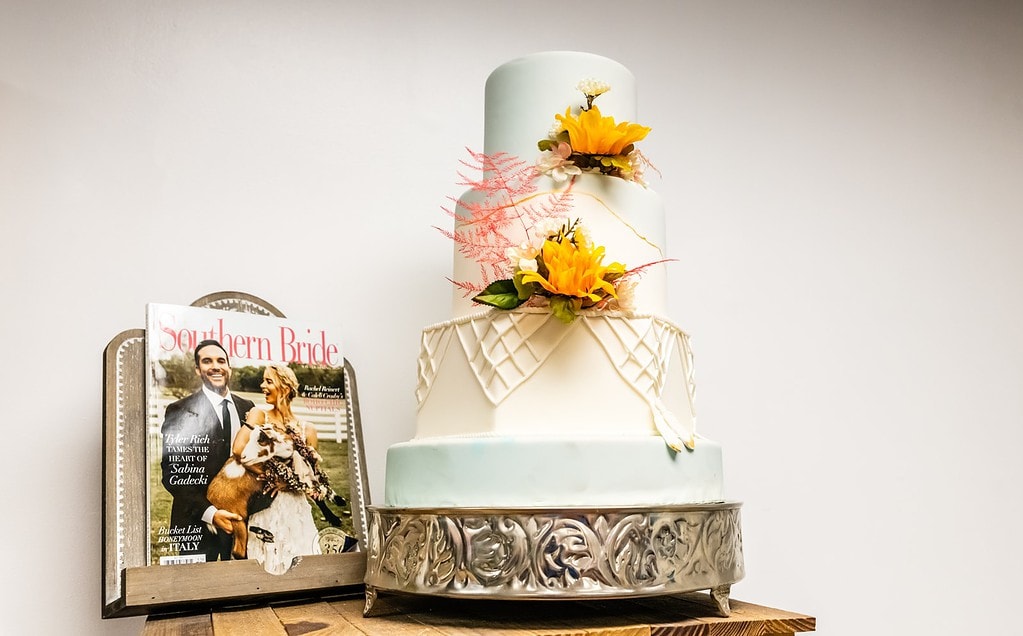 DO/DESSERT: Cakebuds Bakery
Learn creative cookie and cake decorating from Food Network veterans, Cakebuds Bakery owner Timmy Norman and his team. In a recent class, Angela Bowes taught participants (some with absolutely no baking experience) how to make a cookie look like a hamburger. Offerings change regularly, but Cakebuds' current class schedule include a S'Mores Cake, Floral Pot Cake, and Fall-Inspired Cookies.
Scroll to bottom of article for Marshmallow Fondant recipe.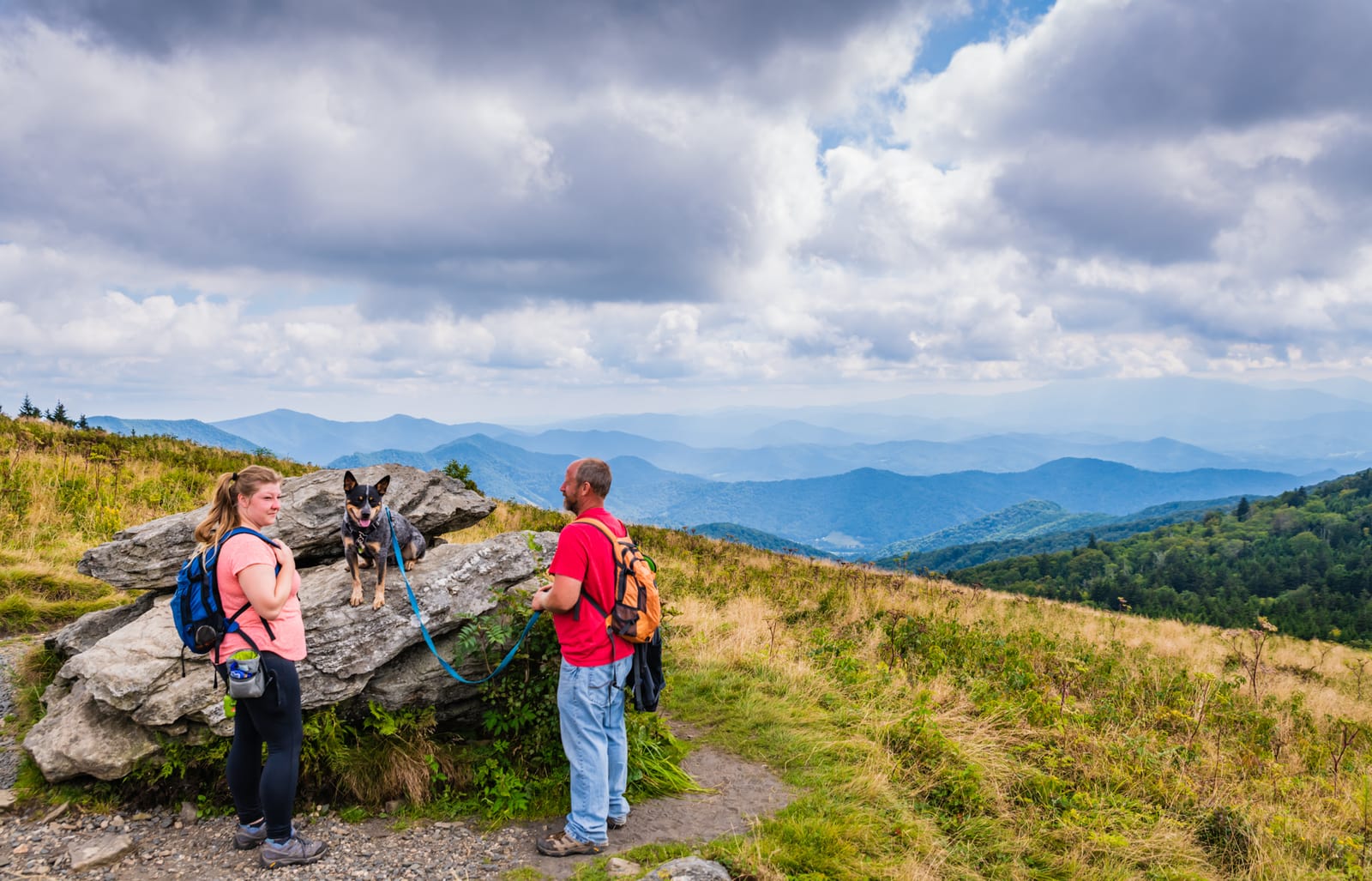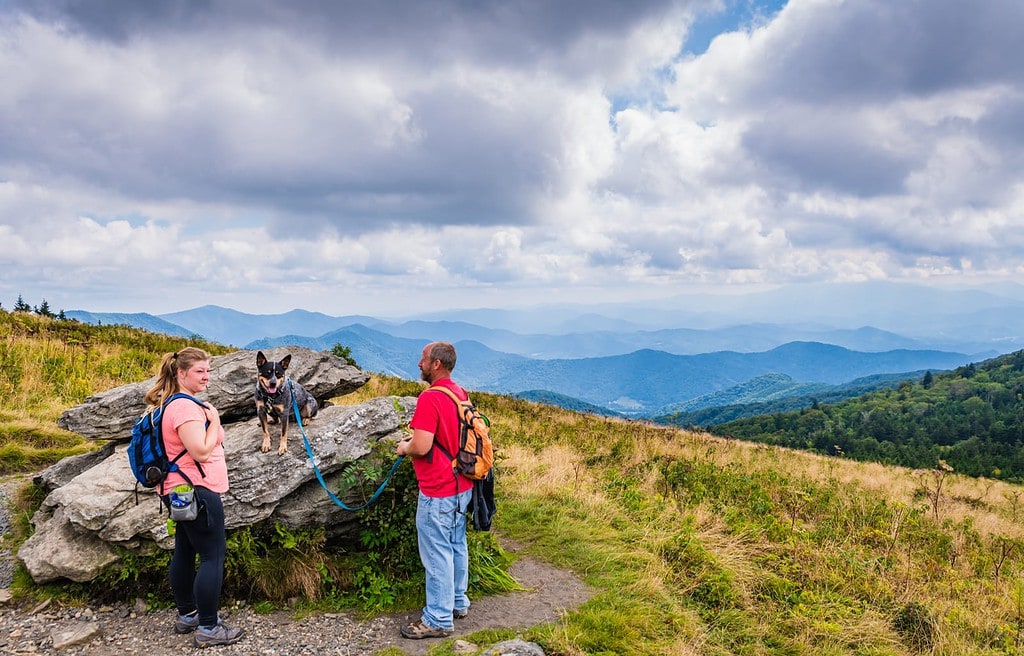 Things To Do Near Johnson City TN
HIKE: Carvers Gap (Pisgah-Cherokee National Forest)
For an introduction to the Appalachian National Scenic Trail (AT) that runs from Georgia to Maine, consider the easy hike from Carvers Gap to Round Bald. Or, if you're up for it, access Cloudland Trail or the even more ambition 9-mile hike to Roan High Knob.
Be aware that due to its popularity, parking may be in high demand, especially during Rhododendron Season (the bright pink and purple Catawba Rhododendrons typically bloom late June-early July, but other varieties or elevation may extend blooms significantly.)
Avid birders come from all over to spot migrating birds. When we did this hike, we met the couple behind Bird Garden as they filmed their adventures pursuing the Red Crossbill. (You can watch their Red Crossbill Bird Chase here.)
Note: Primitive campsites are available on a first come, first served basis.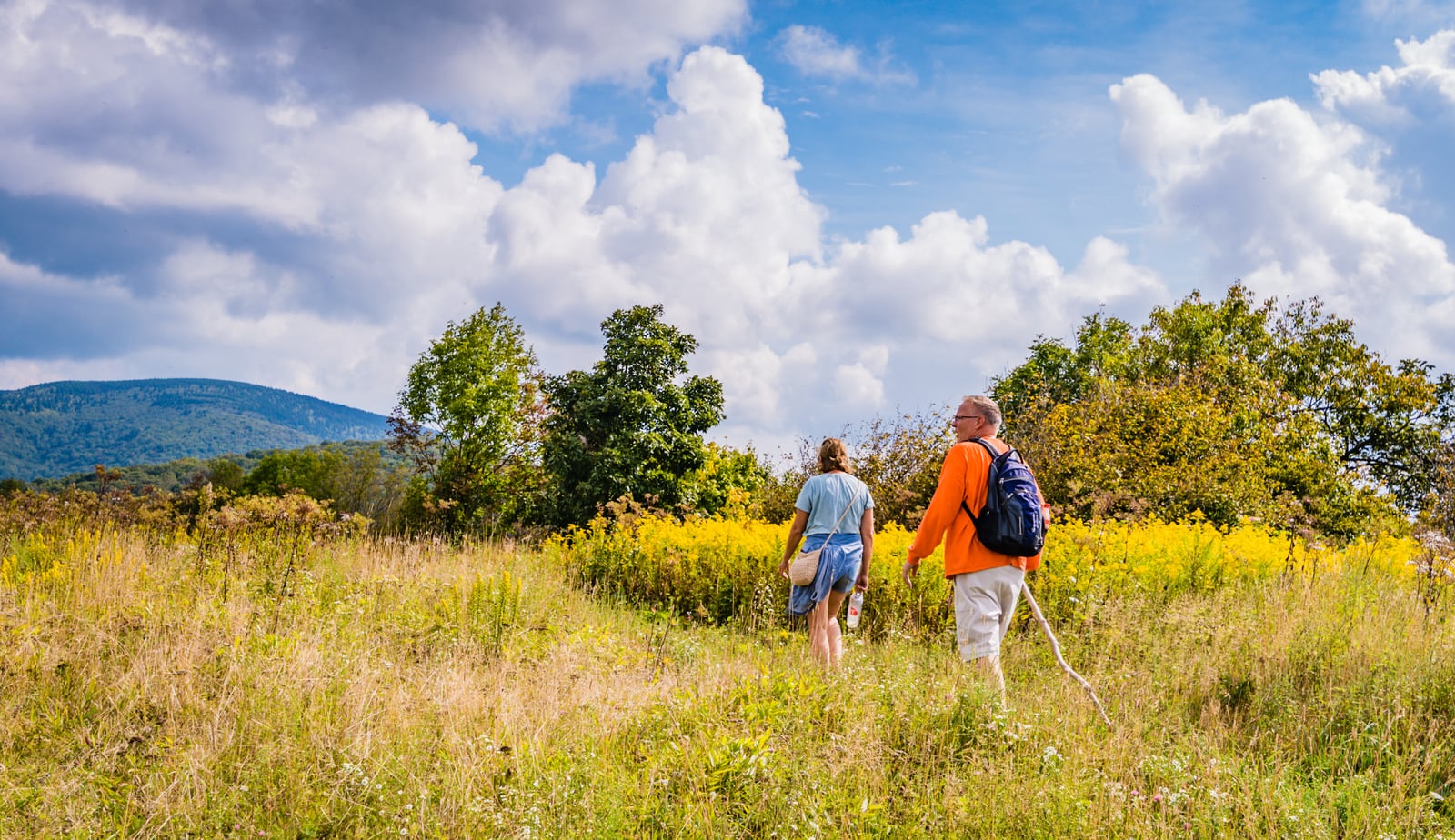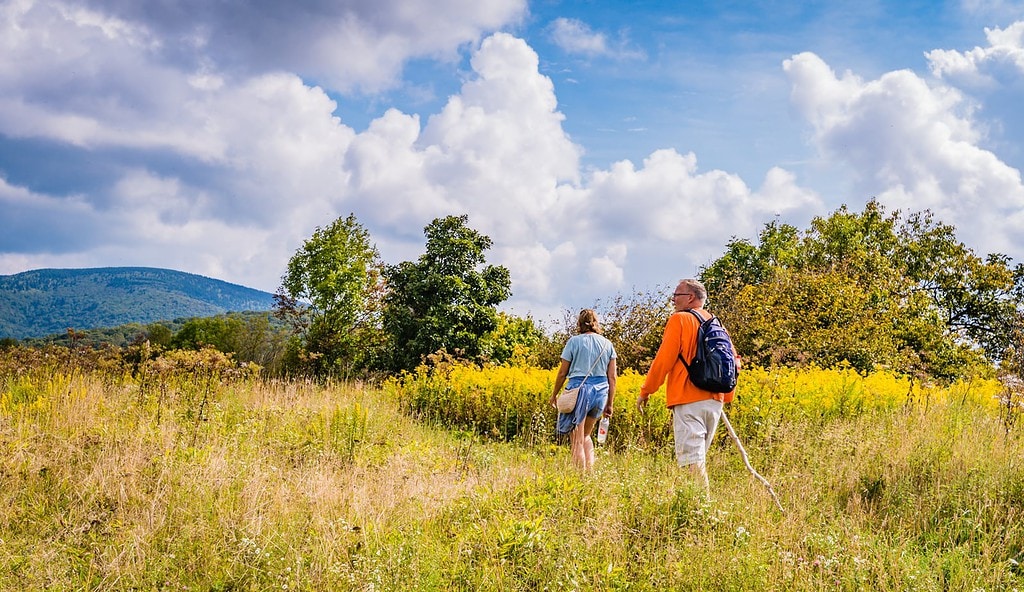 HIKE: Beauty Spot Gap (Cherokee National Forest)
There are a number of AT access points in the Tri-Cities region, but many consider the loveliest to be Beauty Spot. We agree. Even on a late Autumn visit, the rolling hills were covered in wildflowers.
Several primitive campsites, some with fire rings, make this a great place for thru-hikers to spend the night. Available (limited) street parking only a short walk away, means that it's also an excellent spot to catch sunrise and/or sunset from the comfort of your tent. Or, make this your launch pad to get an early start on the 6.6 out and back hike to Unaka Mountain.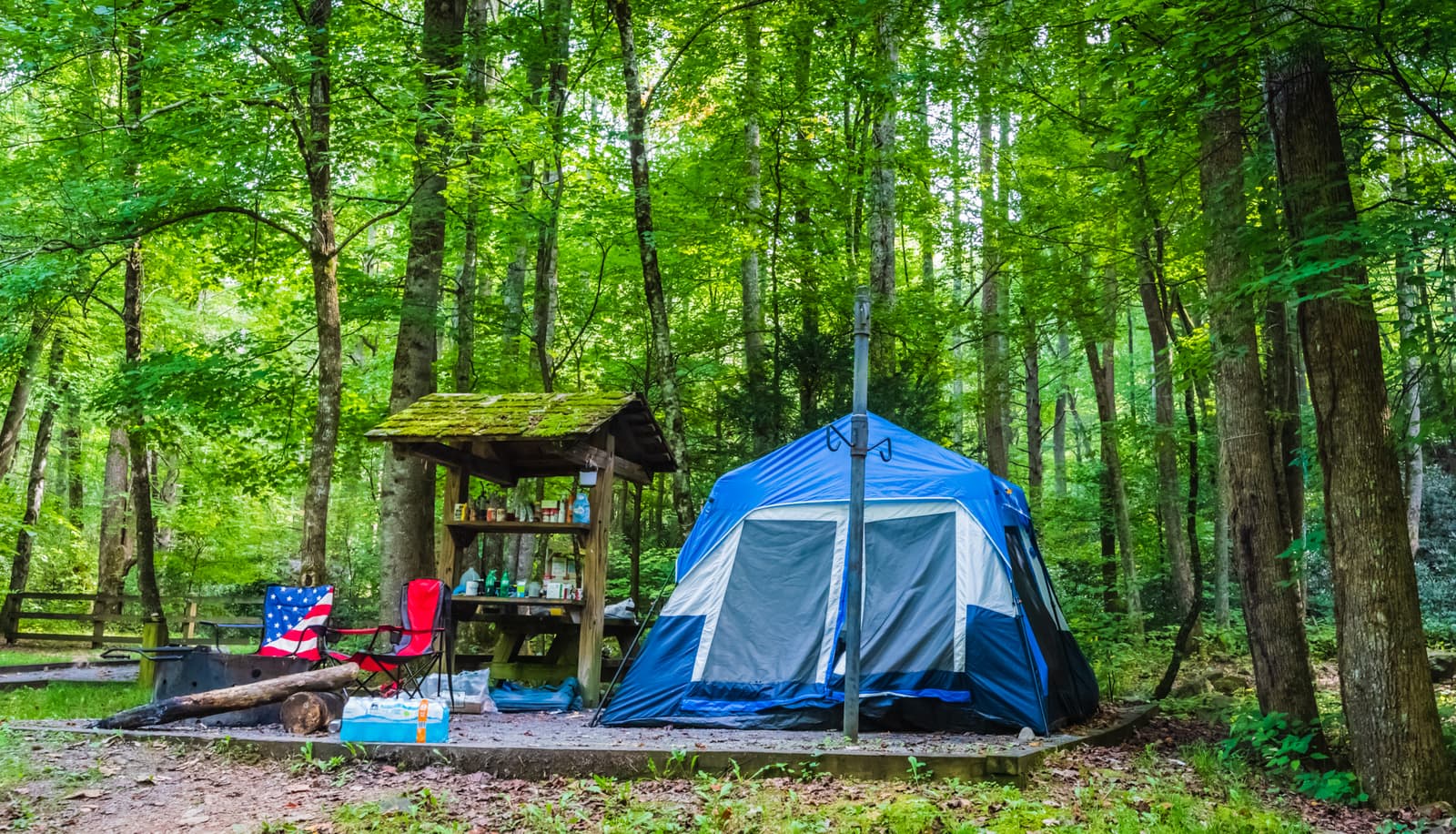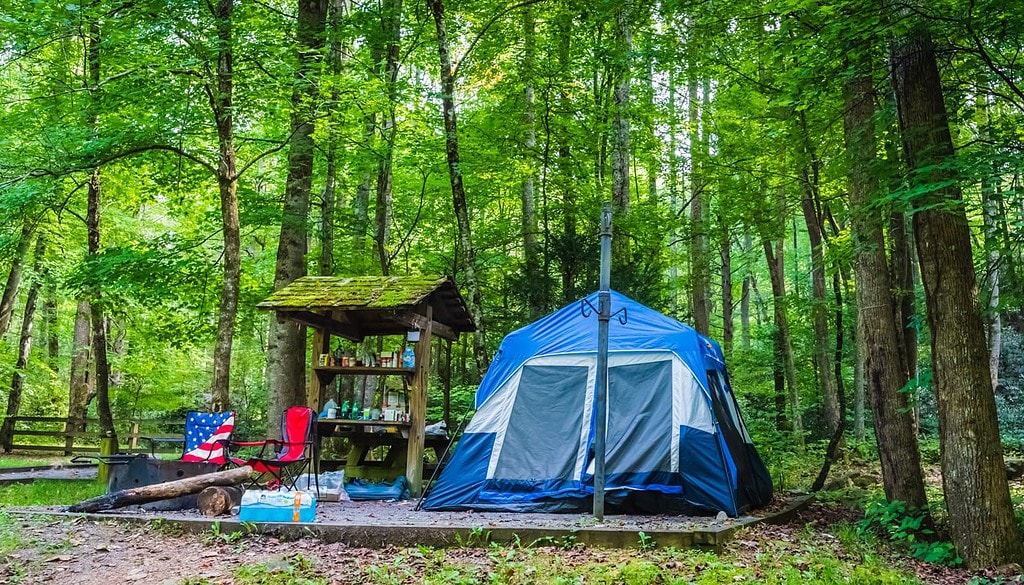 Another option is to make nearby Rock Creek Recreation Area your home base. The campground offers drive in or walk in campsites, plus restrooms and showers, for a fee. Day Use is $2 (or $1 with National Park Pass) and campsites range from $20-40 per night.
Caution: The last two miles of the drive to the Beauty Spot trailhead are on a steep gravel road marked by a deep potholes and ditches. 4-wheel drive is advised.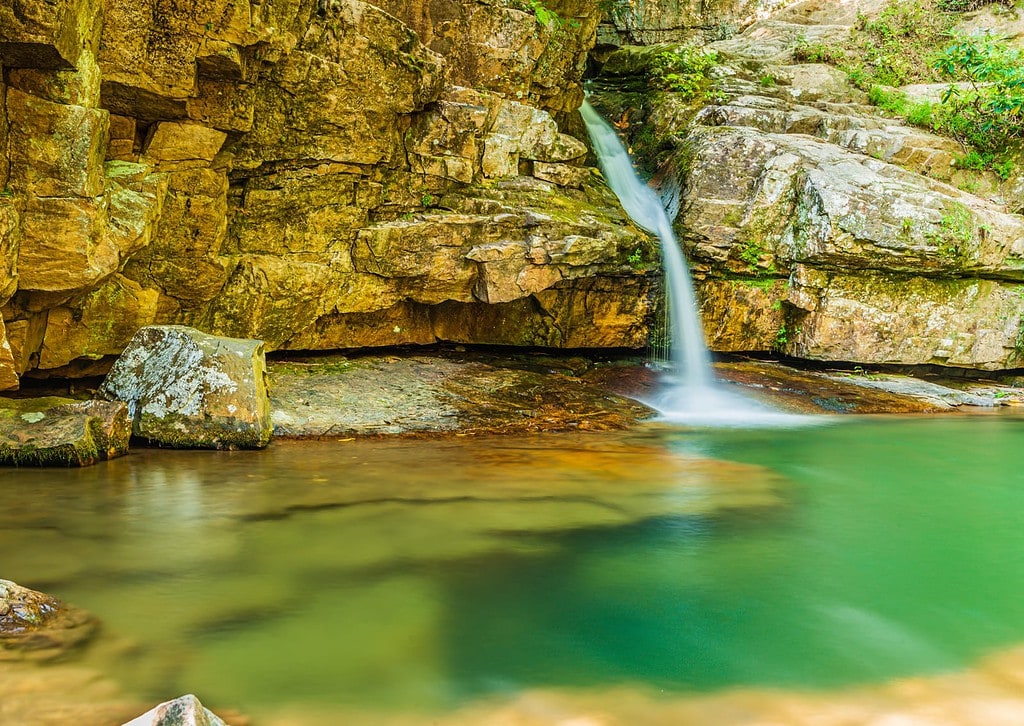 HIKE: Blue Hole Falls
A short, but steep, hike with wooden steps over the last bits takes you to one of the natural wonders of the Southeast. Blue Hole Falls (near Elizabethtown, see below) is stunning anytime, but it would be impossible to resist a refreshing dip on warm summer days. Check All Trails for directions and trail map.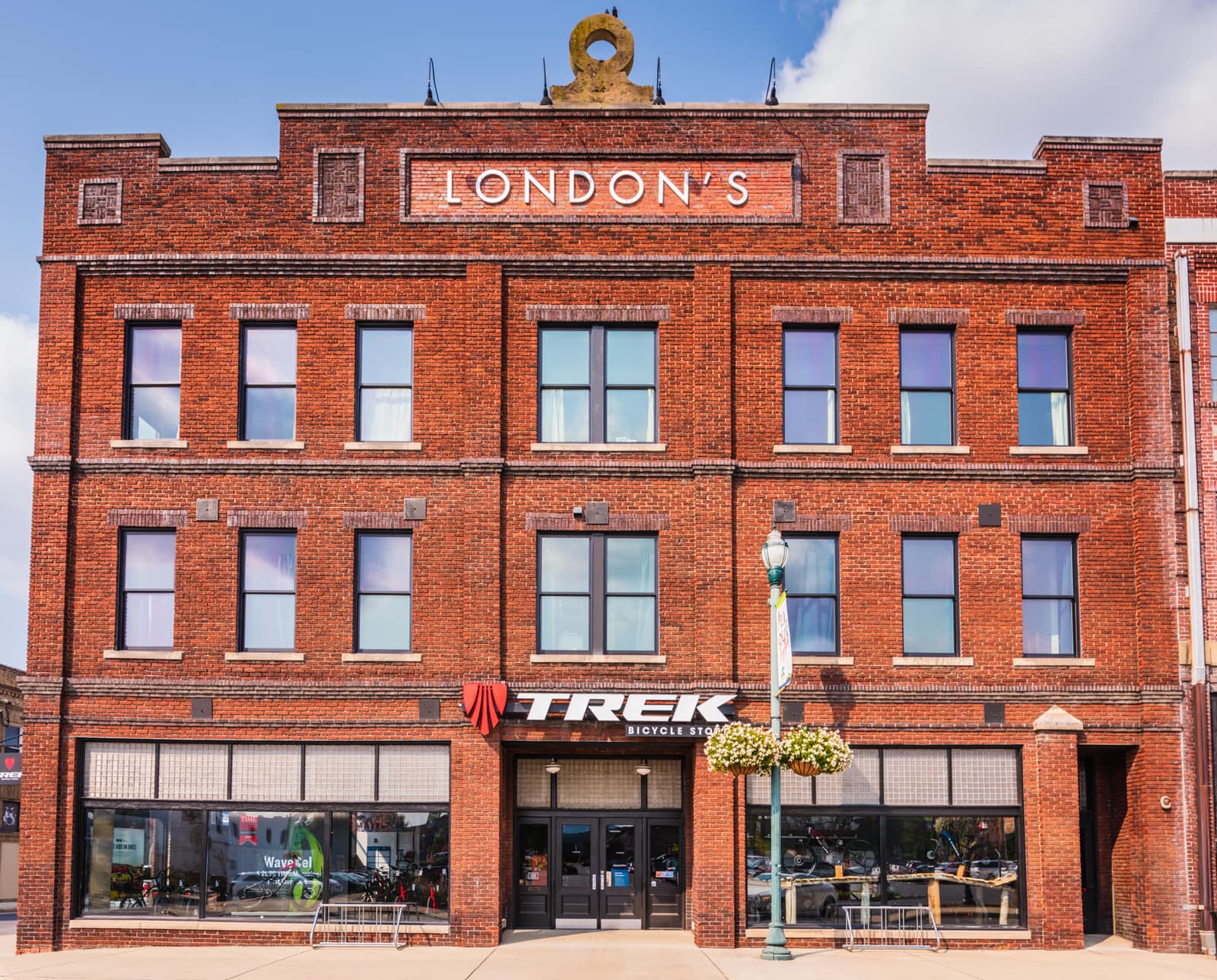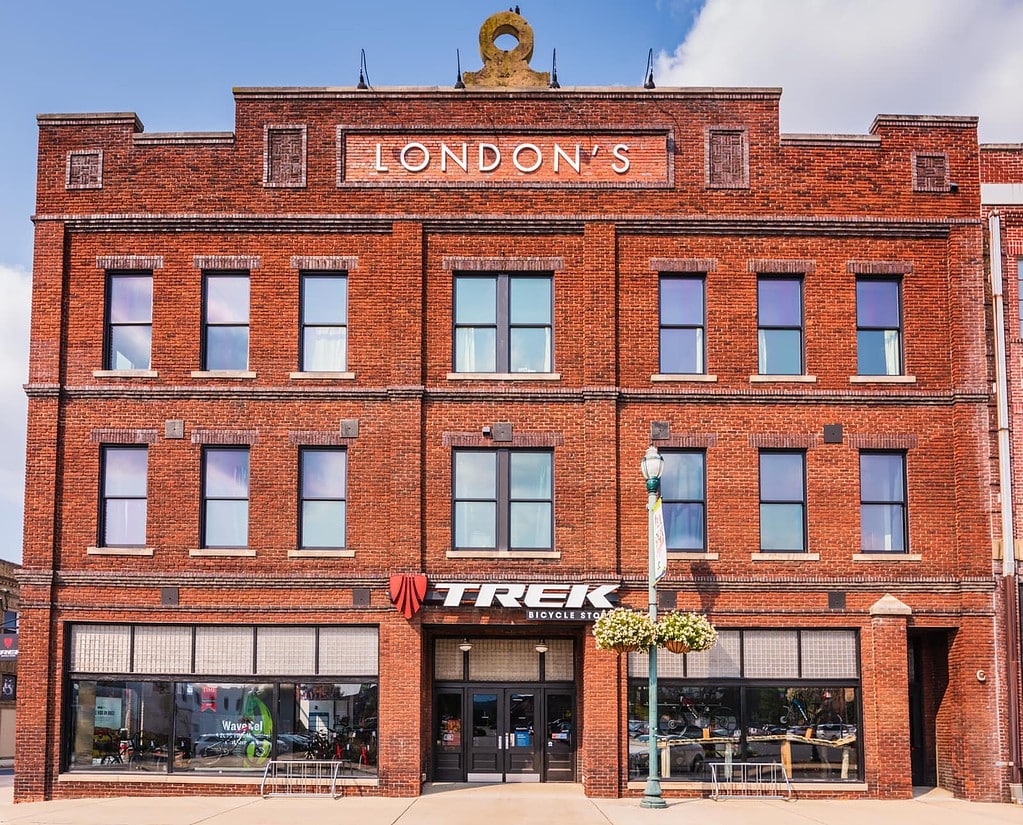 BIKE: Taco Trek Tuesdays
More than a bike shop, Trek Bicycle Johnson City hosts a variety of events including bike classes, movie nights, Bikin' and Eggs breakfast rides, and the very popular Taco Trek. Once a month, on a Tuesday from 6:30-7pm, 500-800 cyclists gather to bike through downtown Johnson City followed by tacos from Holy Taco Cantina.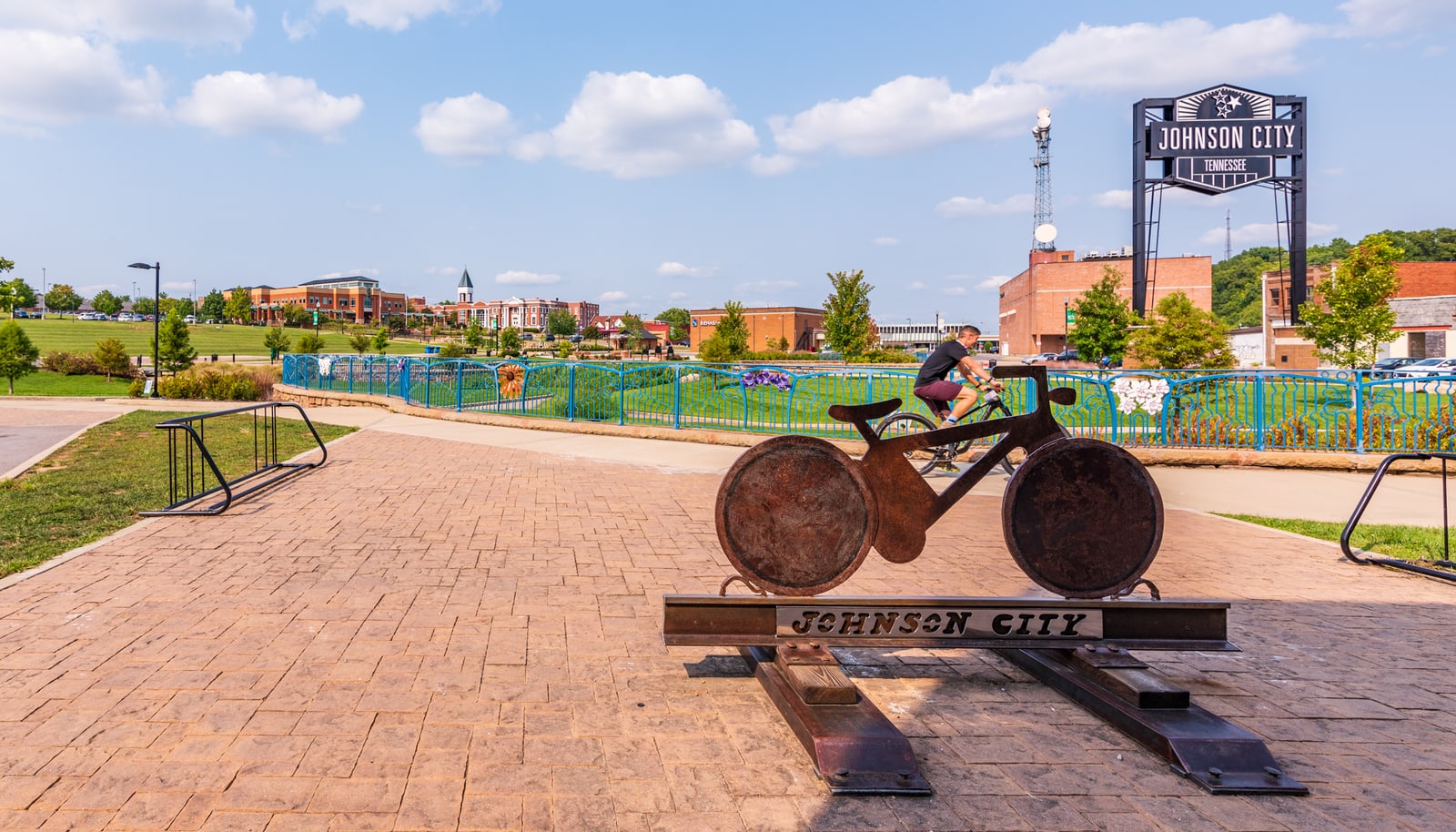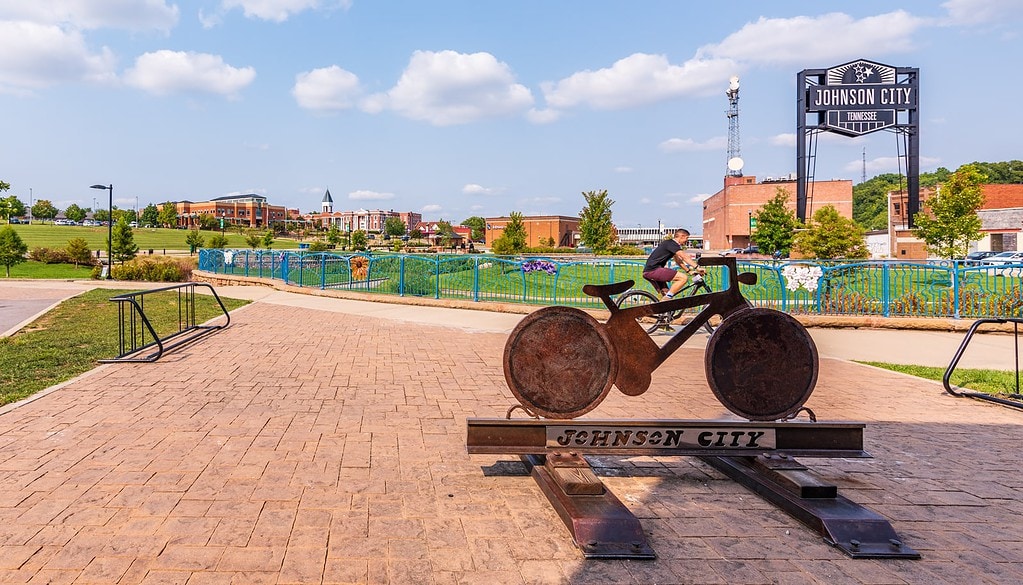 The shop is also a good place to get information about bike trails in the area. Some of the best bike trails include:
Tweetsie Trail: Named for the distinctive sound of a locomotive whistle, this rail-to-trail runs ten miles from Johnson City to Elizabethtown TN (see below for more things to do in Elizabethtown.)
Tannery Knobs Mountain Bike Park: Covering over 40 acres in the woods, this is a skills park features challenging terrain for all levels and ages. Even non-bikers can enjoy hiking trails and ridge-line view of Johnson City.
Virginia Creeper Trail: Only an hour's drive from JC, world-famous Virginia Creeper Trail has 35 biking trails, plus bike rentals and shuttles. See our Southwest VA getaway for more details.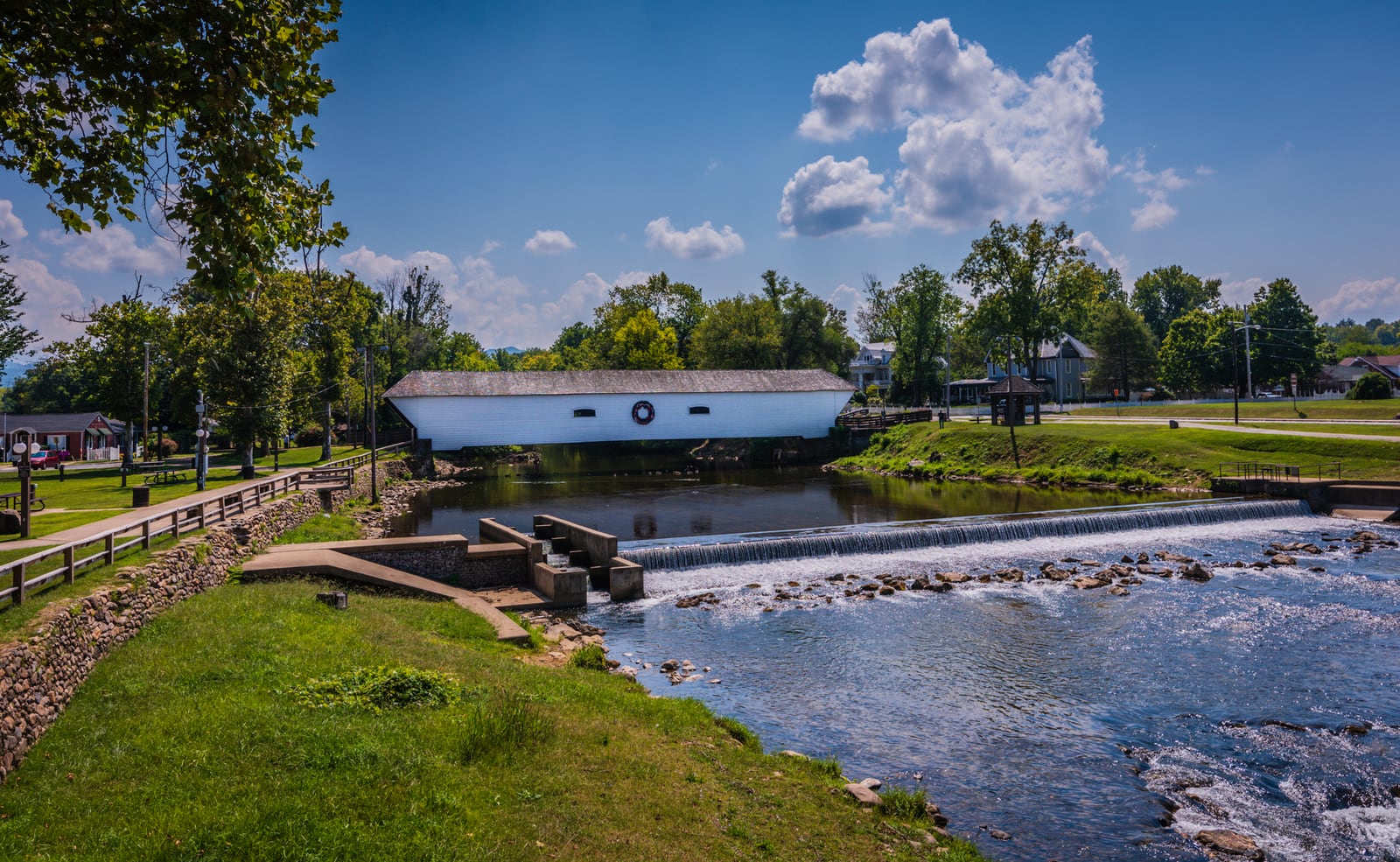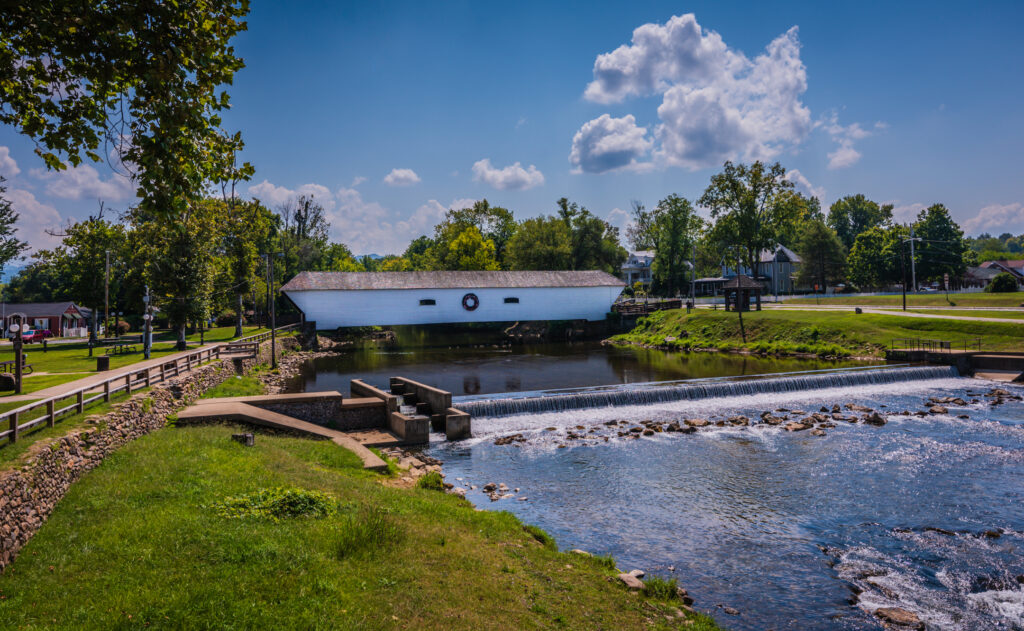 VISIT: Historic Elizabethton TN
Explore the first permanent settlement outside the 13 colonies at Sycamore State Historic Park, and if you happen to visit in July, check out out the Liberty reenactment of the 1780 Overmountain Men muster point.
Follow up with a romantic stroll through the parks bordering Elizabethton Covered Bridge. Built in 1882, the bridge goes over Doe River and connects to the main strip where dining options include The Coffee Company and Big Dan's BBQ.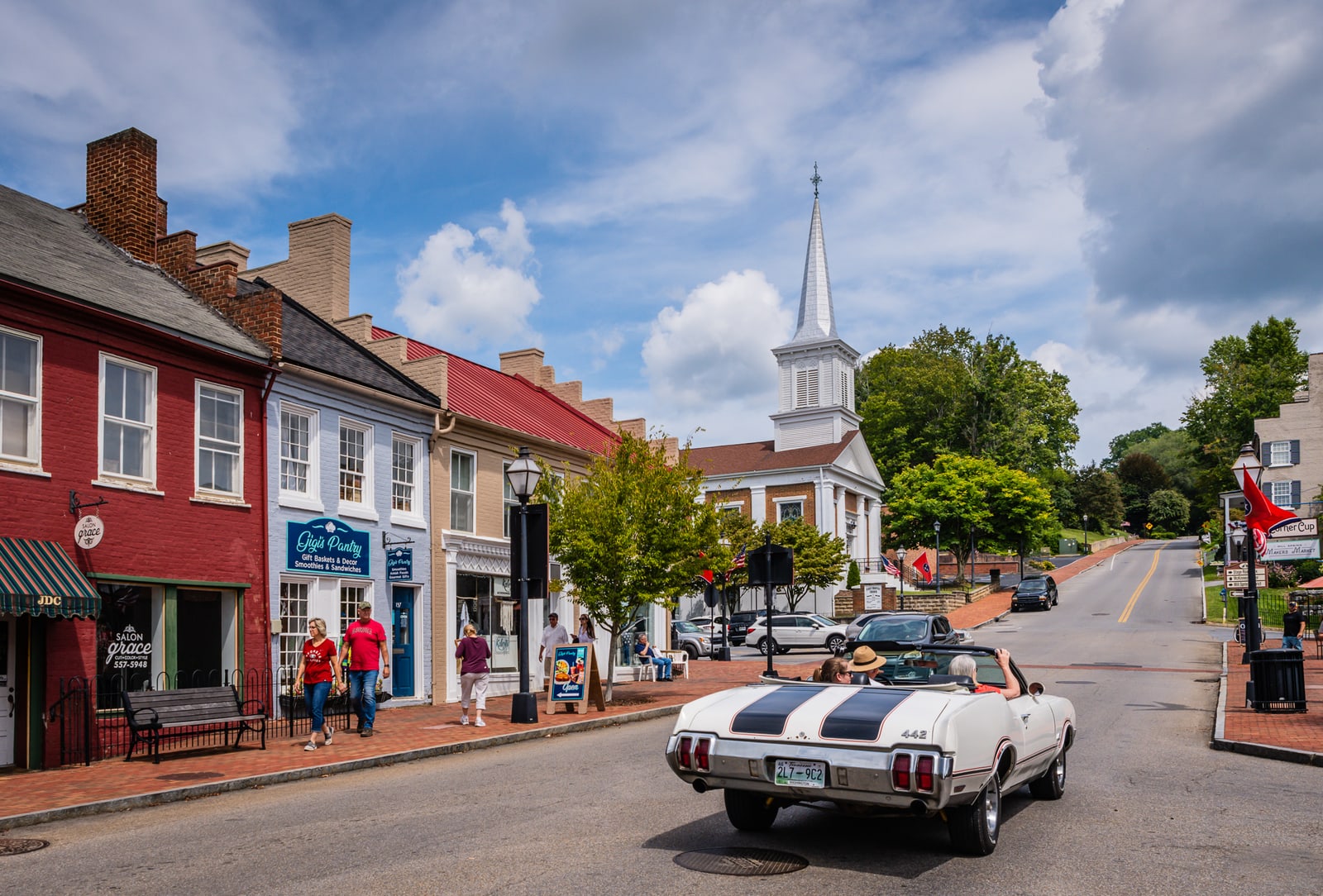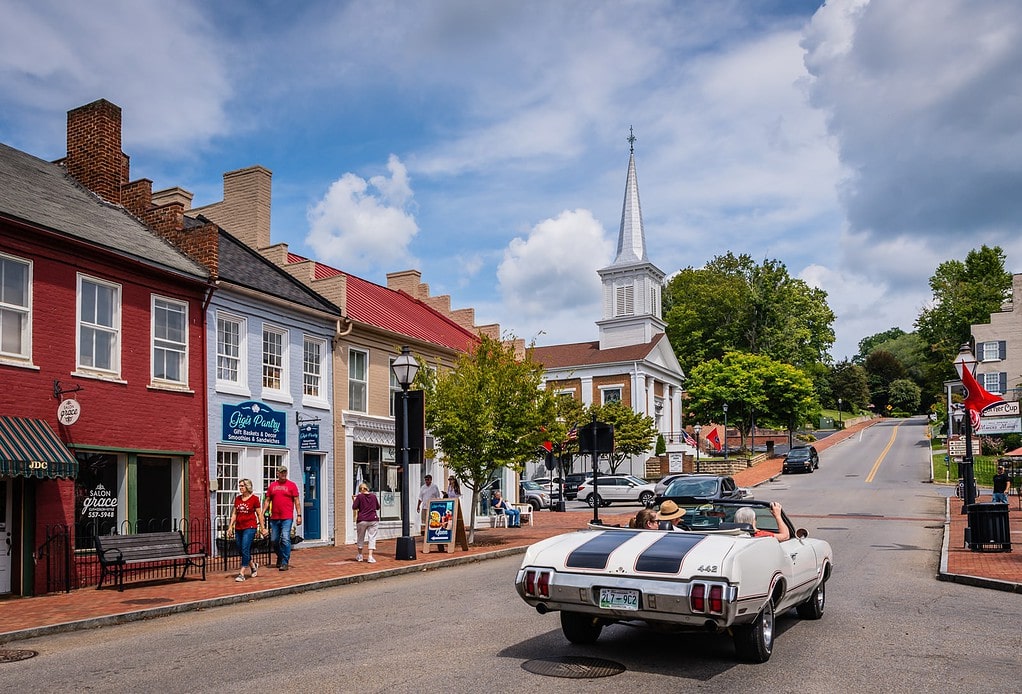 VISIT: Historic Jonesborough TN
More than a decade before Tennessee became a state, Jonesborough became the capital of what would come to be known as the "Lost" State of Franklin. Learn about historic Jonesborough, Tennessee's oldest town, from a costumed guide. The Heritage Alliance offers historic walks, ghost tales, and other seasonal events.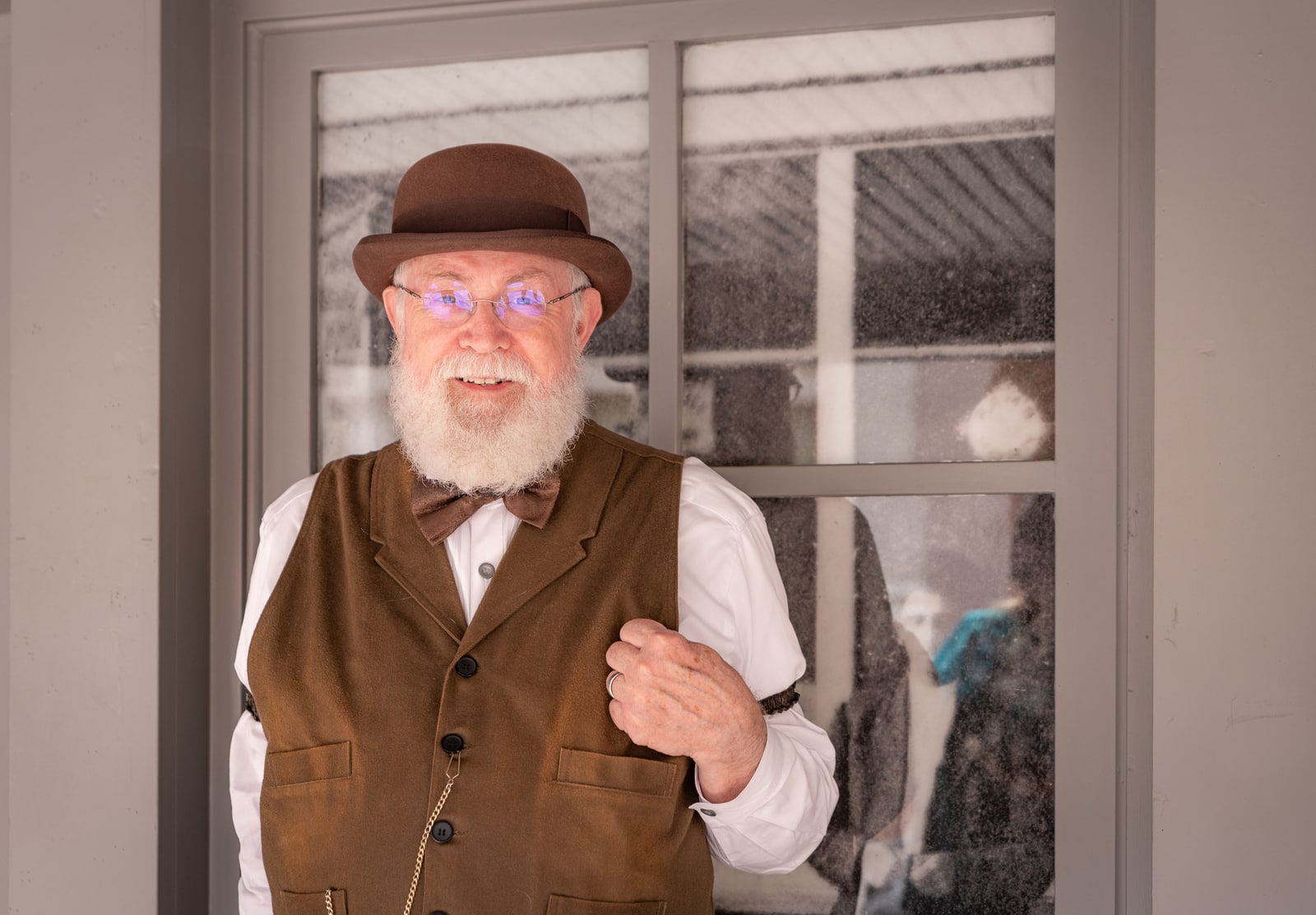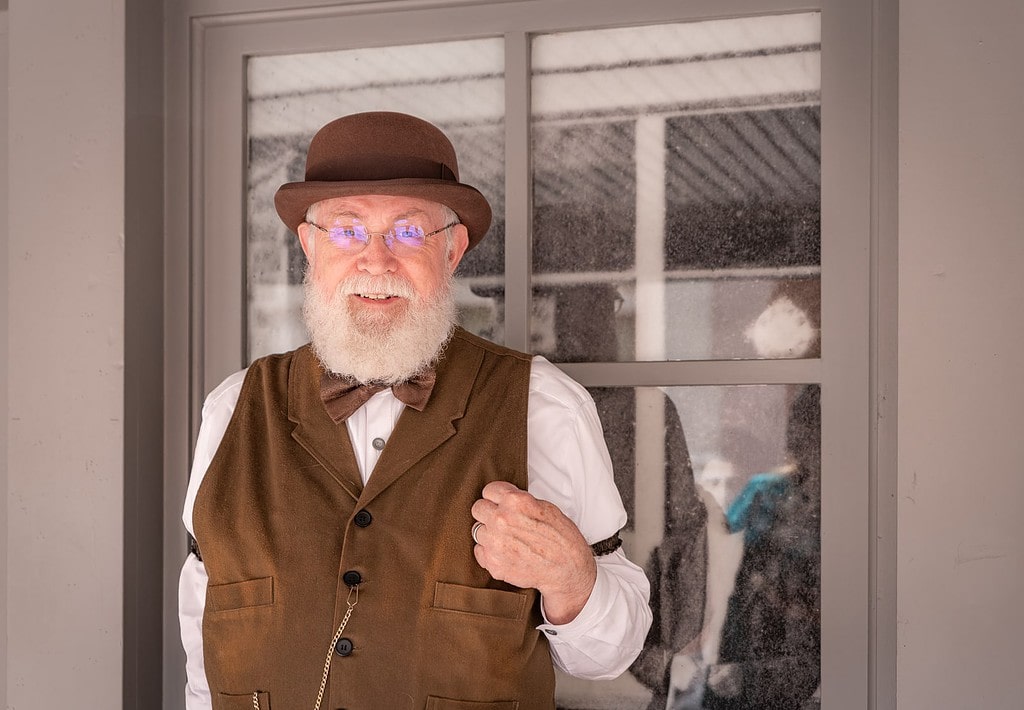 East Tennessee's history of European settlement goes back to at least 1540 when Hernando De Soto's army emerged from the Blue Ridge Mountains. As such, there's a lot to cover on a history tour.
Some of the more interesting stories centered around a Presbyterian church divided by the issue of slavery and the emergence of The Emancipator, the first publication that focused on abolition.
"Good stories are a gift–a living gift. They bypass the head and lodge in the heart bringing healing, hope, and joy. Stories have a way of bonding people together. Truly the shortest distance between two hearts is a story."

Geraldine Buckley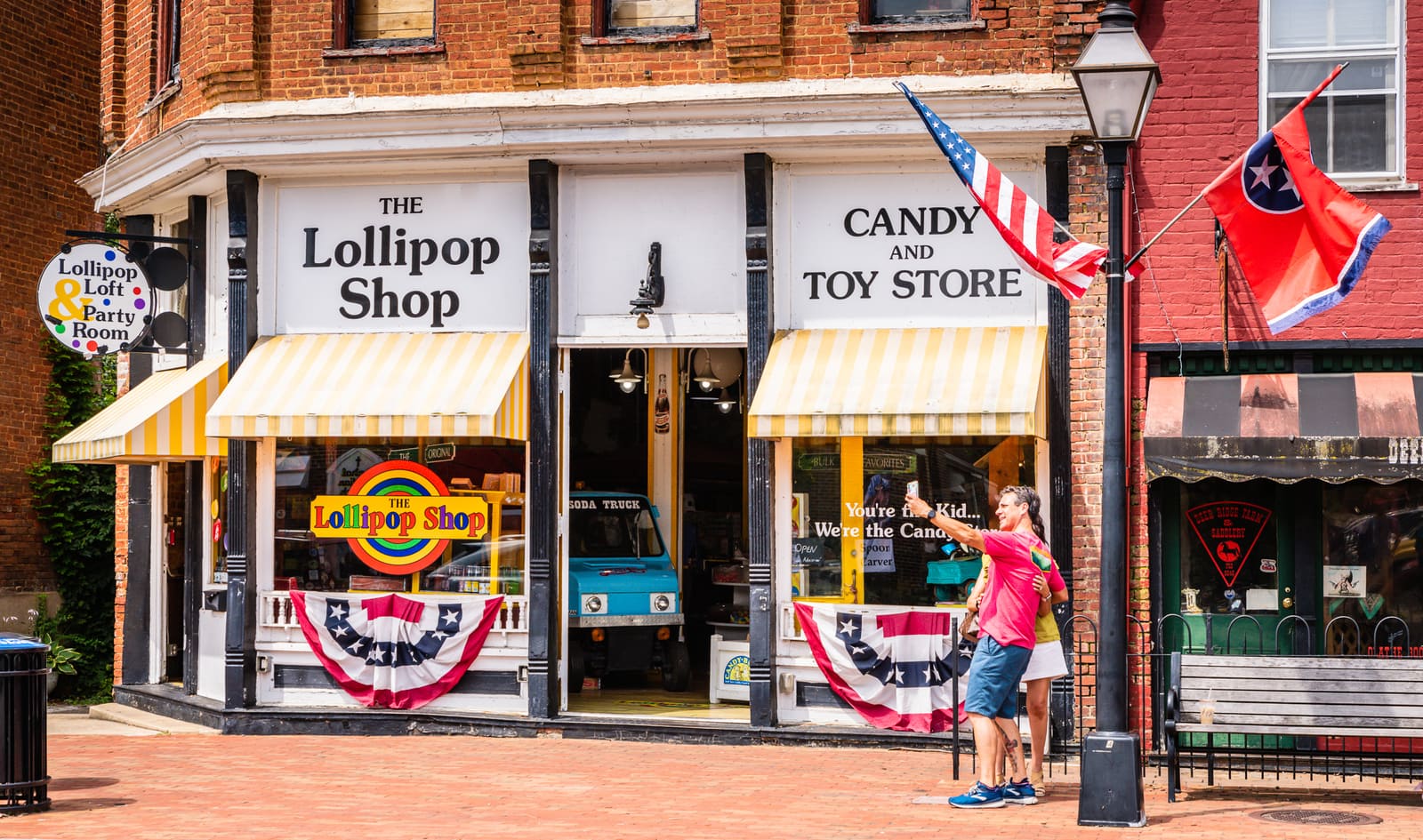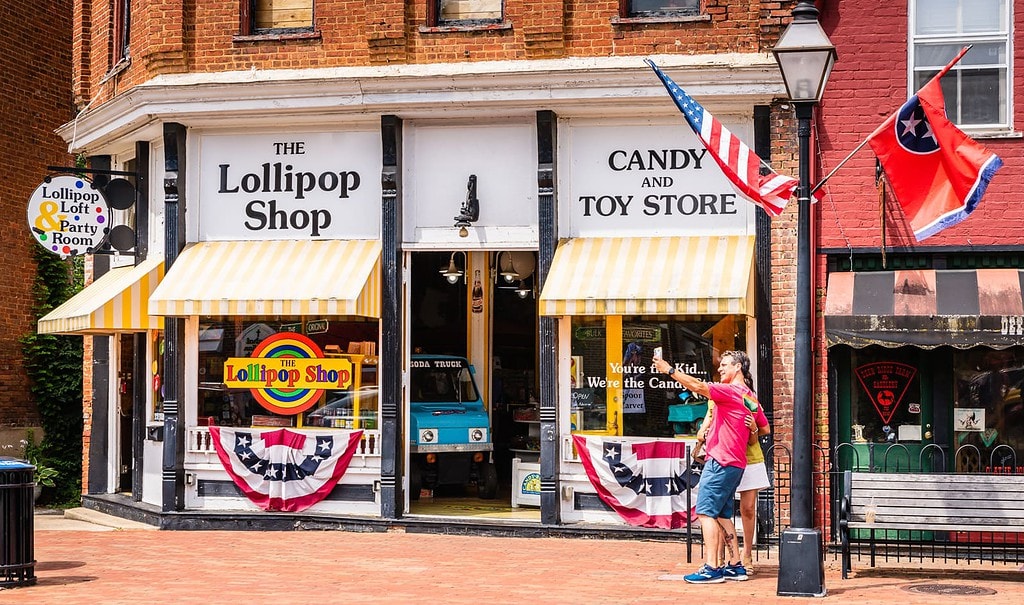 The oral tradition is celebrated here. In 1973, Jonesborough hosted the first National Storytelling Festival, an annual tradition that draws over 25,000 visitors to hear storytellers from around the world. Although the festival comes just once a year, the International Storytelling Center hosts events throughout the year.
Follow up a historic tour with a little window shopping, antique shops and a fun candy store are particular favorites.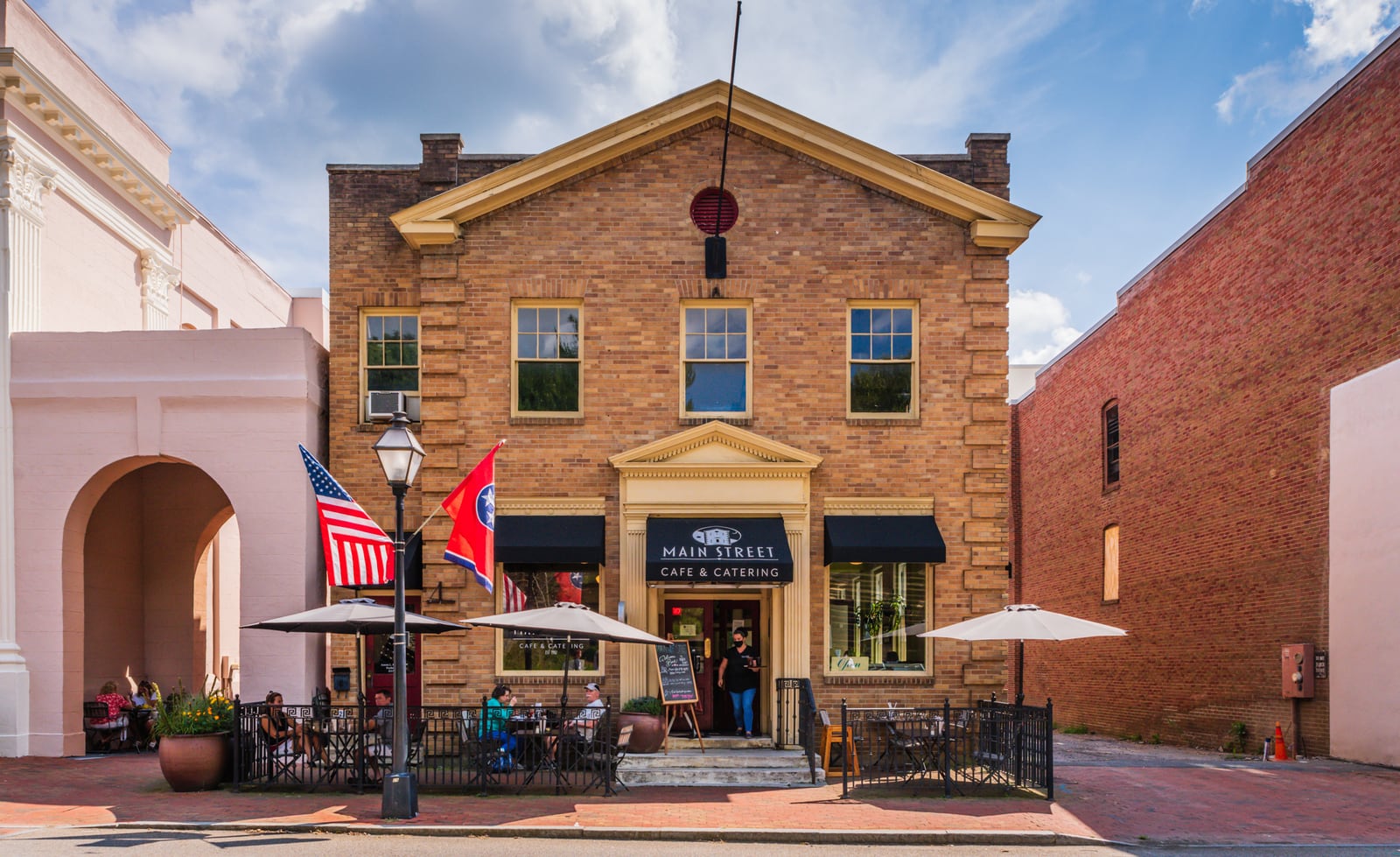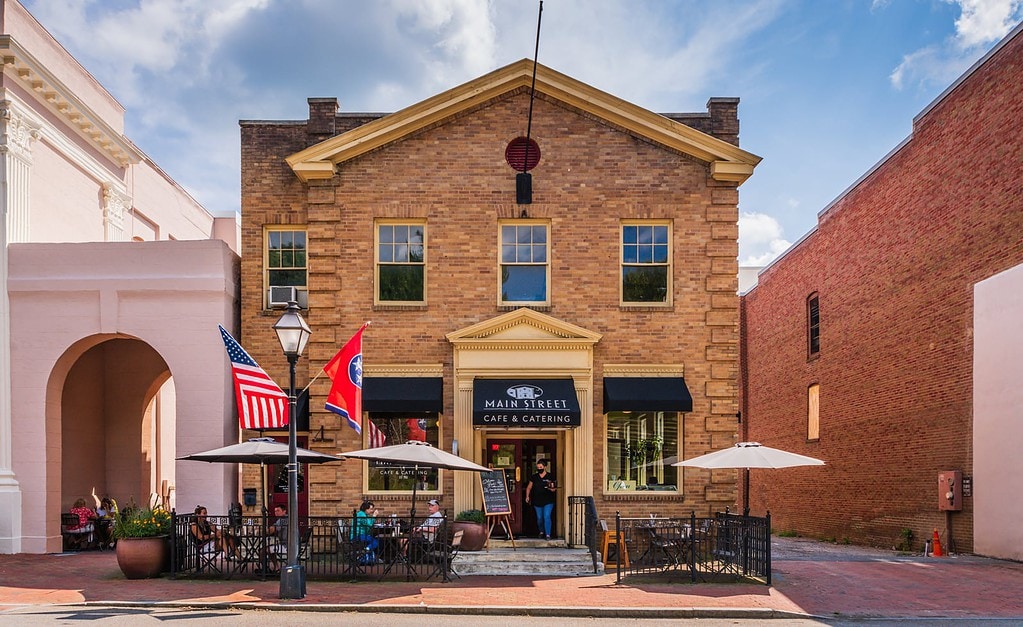 Jonesborough TN Restaurants
As for good eats, there's a few options in Jonesborough:
The Corner Cup serves tea, Kombucha, and the most scrumptious coffee drinks.
Texas Burritos & More has been dishing up Tex-Mex for over fifty years.
Main Street Cafe is your best bet for a romantic meal, serving patrons in a 1930s post office or outdoor bistro setting.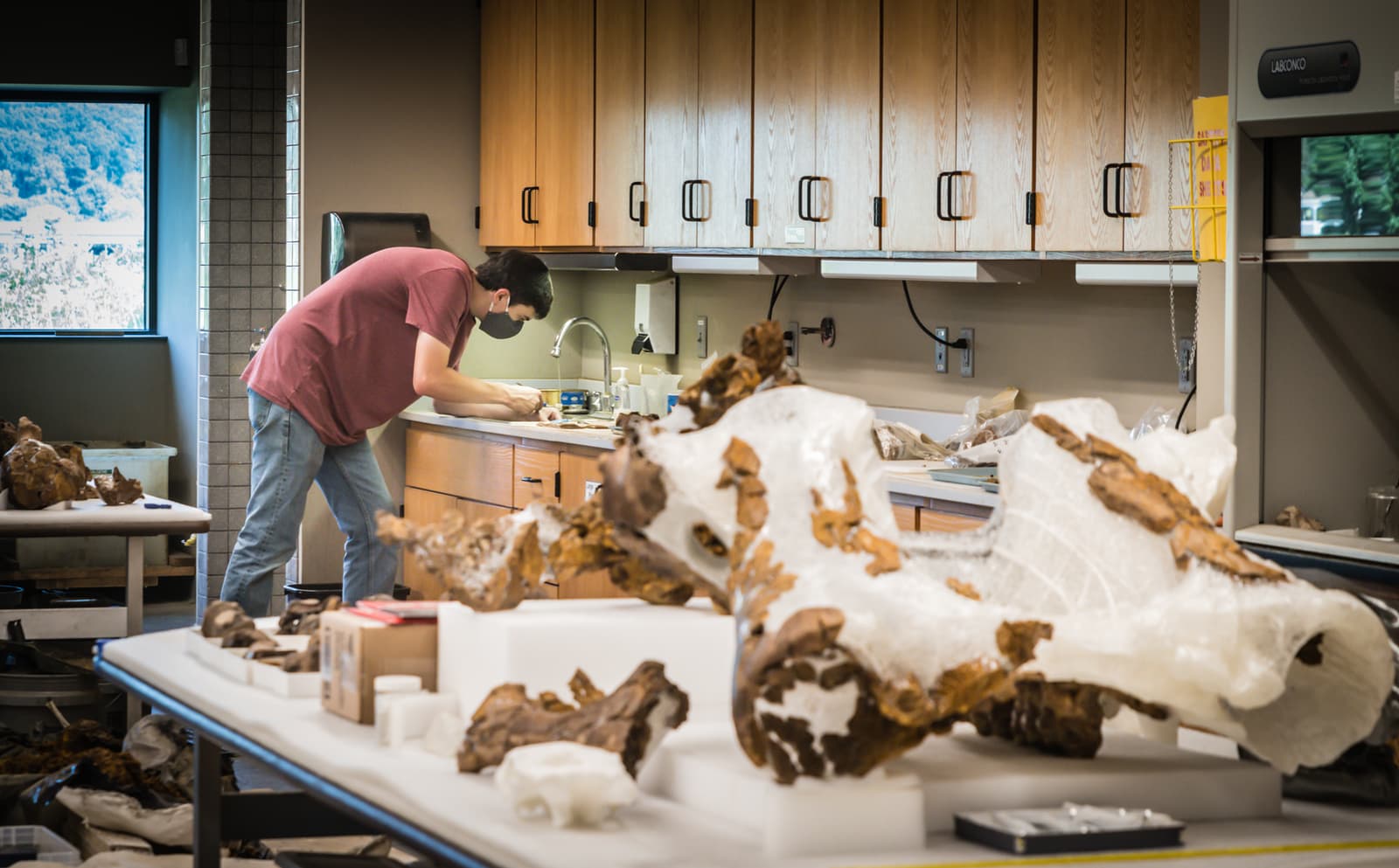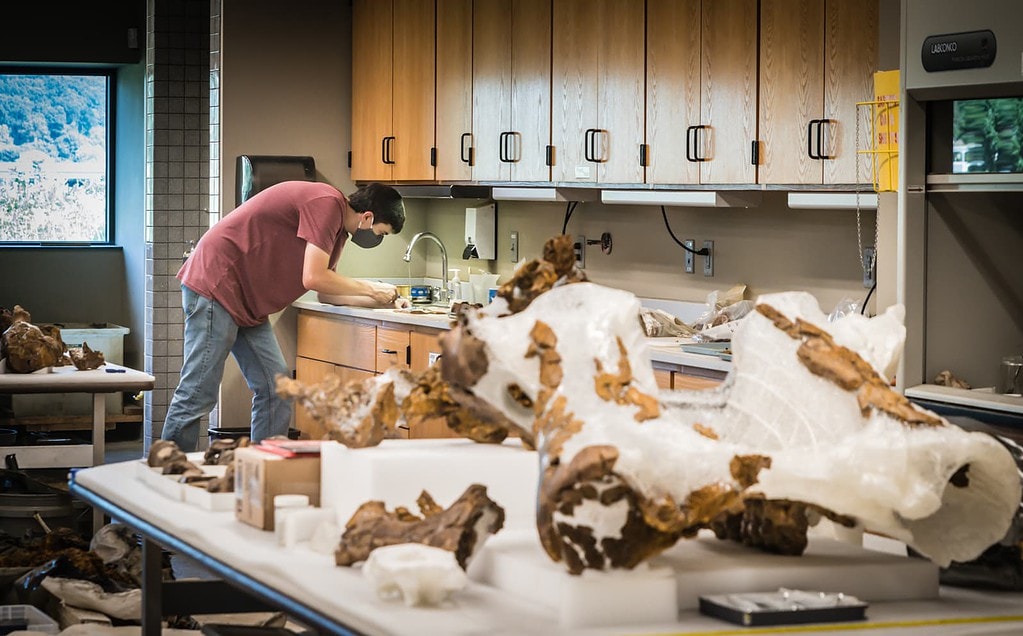 In the twenty years since its discovery, a 140-foot deep sinkhole has yielded the fossils of over two-hundred plants and animals, including a rhinoceros, tapir, saber-tooth cat, and a 10-ton mastodon. Guided tours take you to the sinkhole and to see paleontologists at work in the laboratory.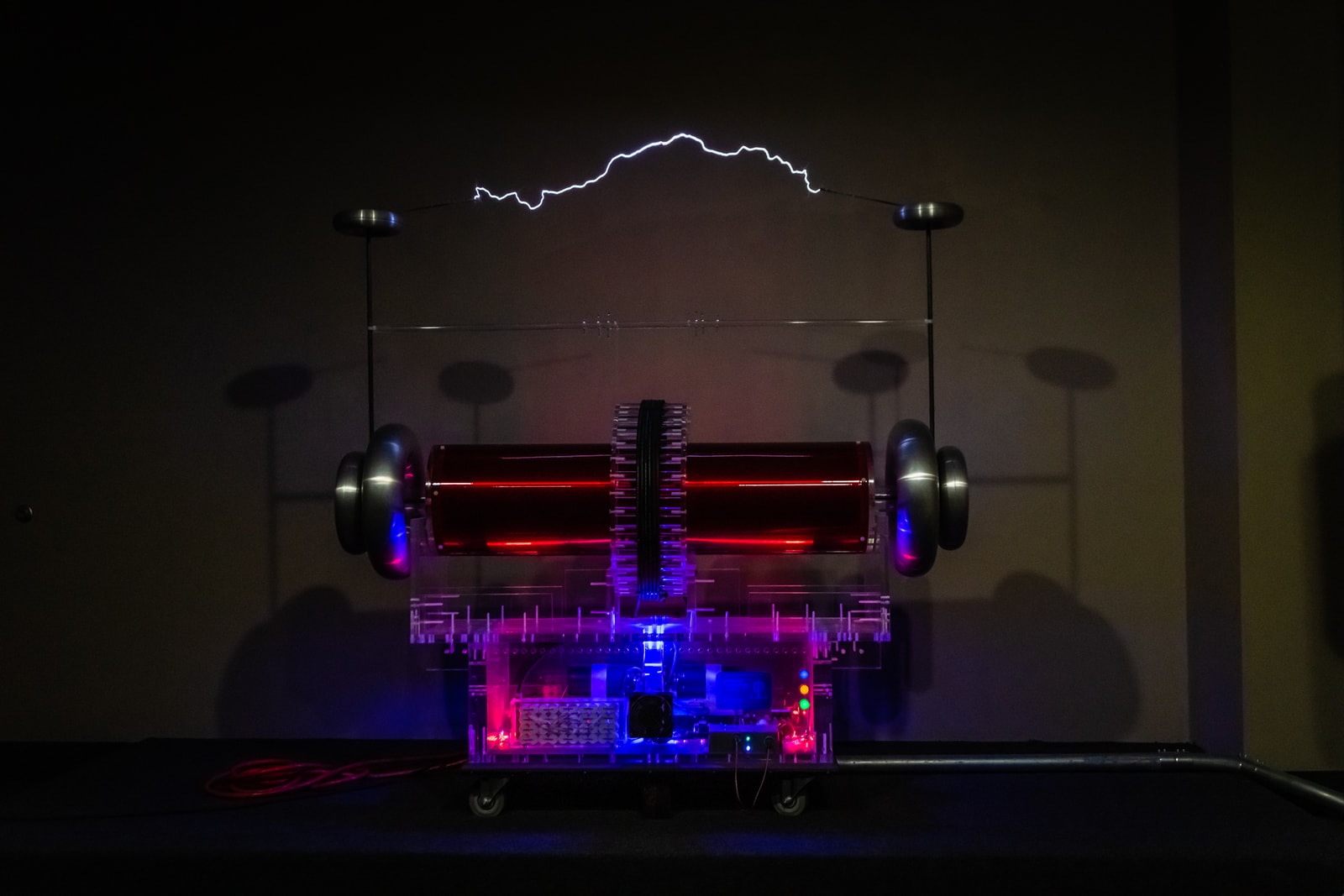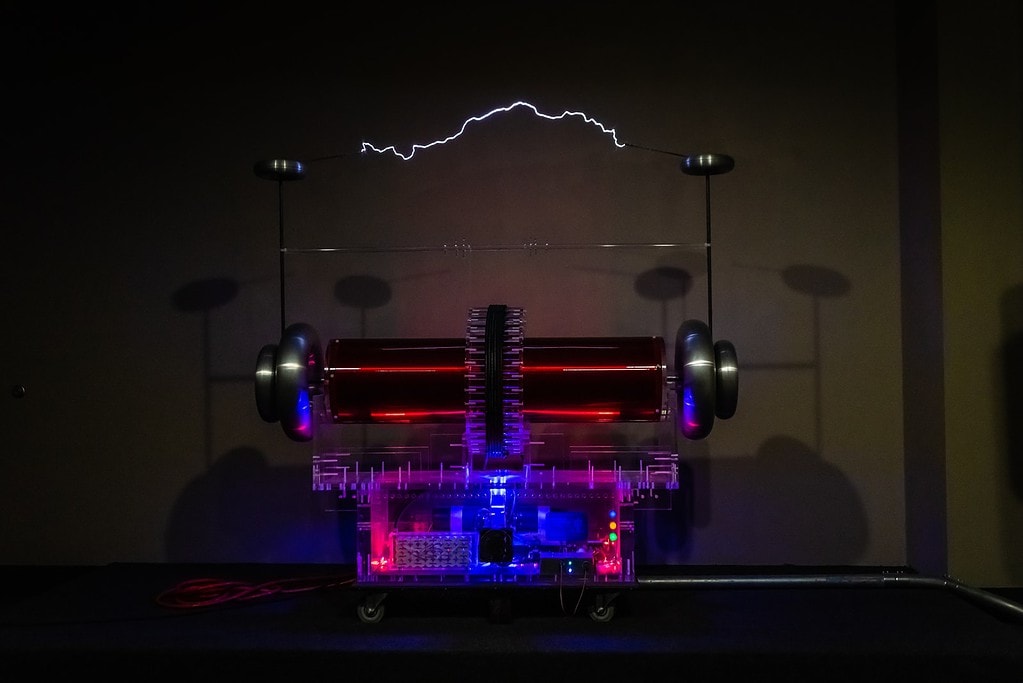 Admission includes the hands on discovery center, including the Guinness World Record setting "Most Powerful Musical Bi-Polar" Tesla Coil. Daily light shows, for an additional nominal fee, turn 240 volts into a musical experience.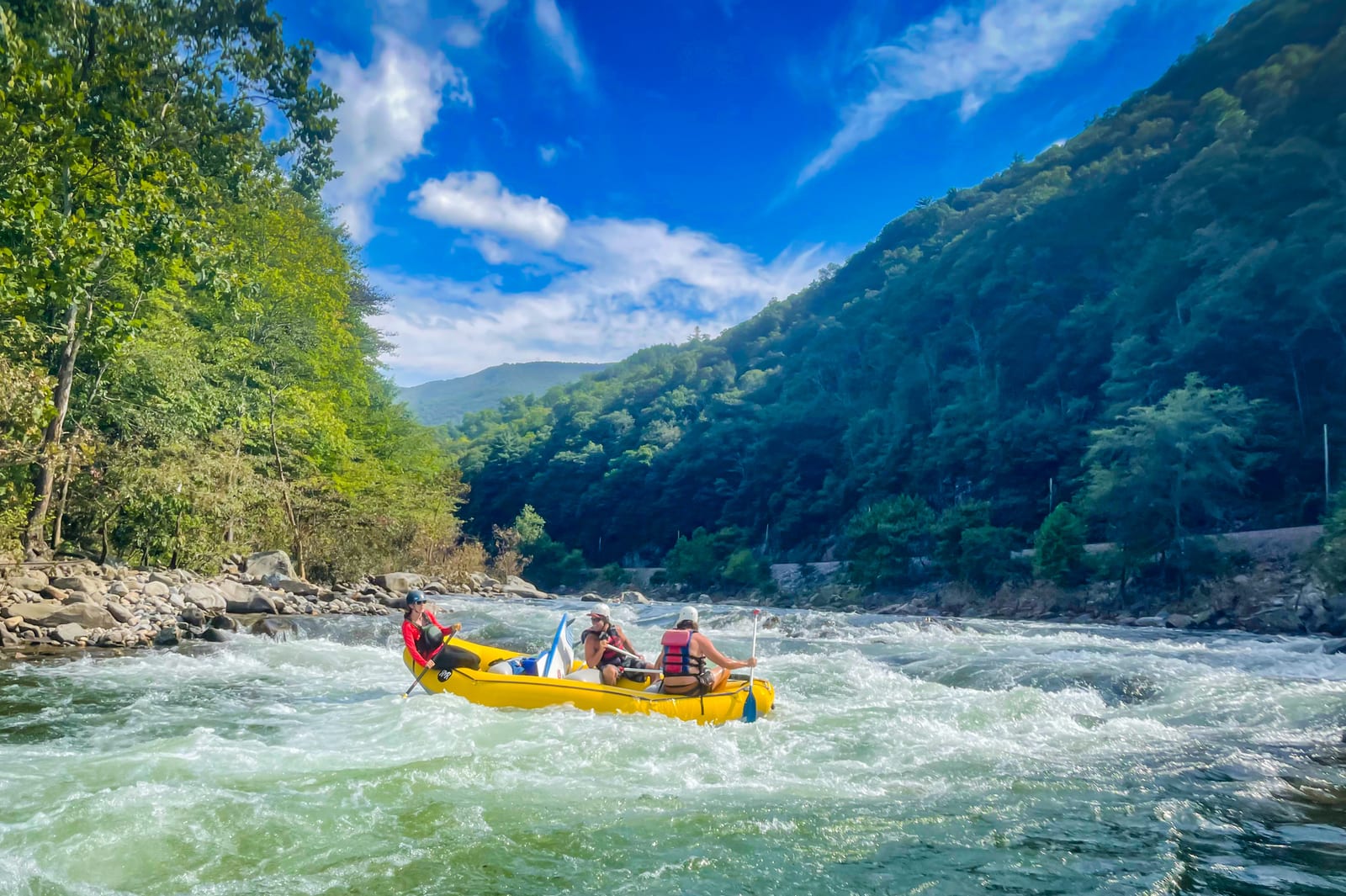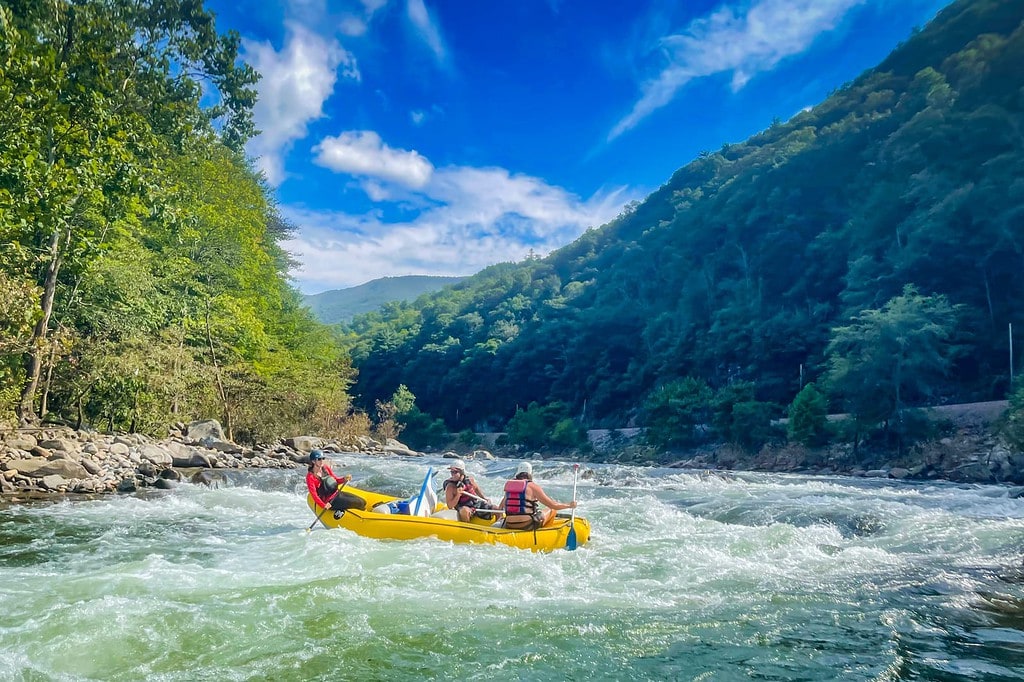 GO: White Water Rafting on the Nolichucky River
Experienced guides at USA Raft make all the difference when taking on challenging white water routes. Our guide, a very funny guy, kept our group entertained and more importantly, safe on an adventure that was well beyond our comfort zone.
We took on the Class III/IV rapids of Nolichucky Gorge–the deepest gorge east of the Mississippi–but there are easier routes on the Lower Nolichucky. All told, the Nolichucky River runs over 115 miles from North Carolina to Tennessee.
The 10-acre USA Raft Adventure Resort sits on the banks of the Nolichucky River near Erwin TN, at about a 25-minute-drive from downtown Johnson City. More outdoor activities include: caving, fishing, SUP, tube rentals, and One Wheel Rentals. And lodging options run the gamut from tent sites to glamping Bell tents, tiny house, Airstream Love Shack, and cabin rentals.
Enjoy a cold one at USA Raft's Take Out Bar, or stop for a bite in nearby Erwin TN.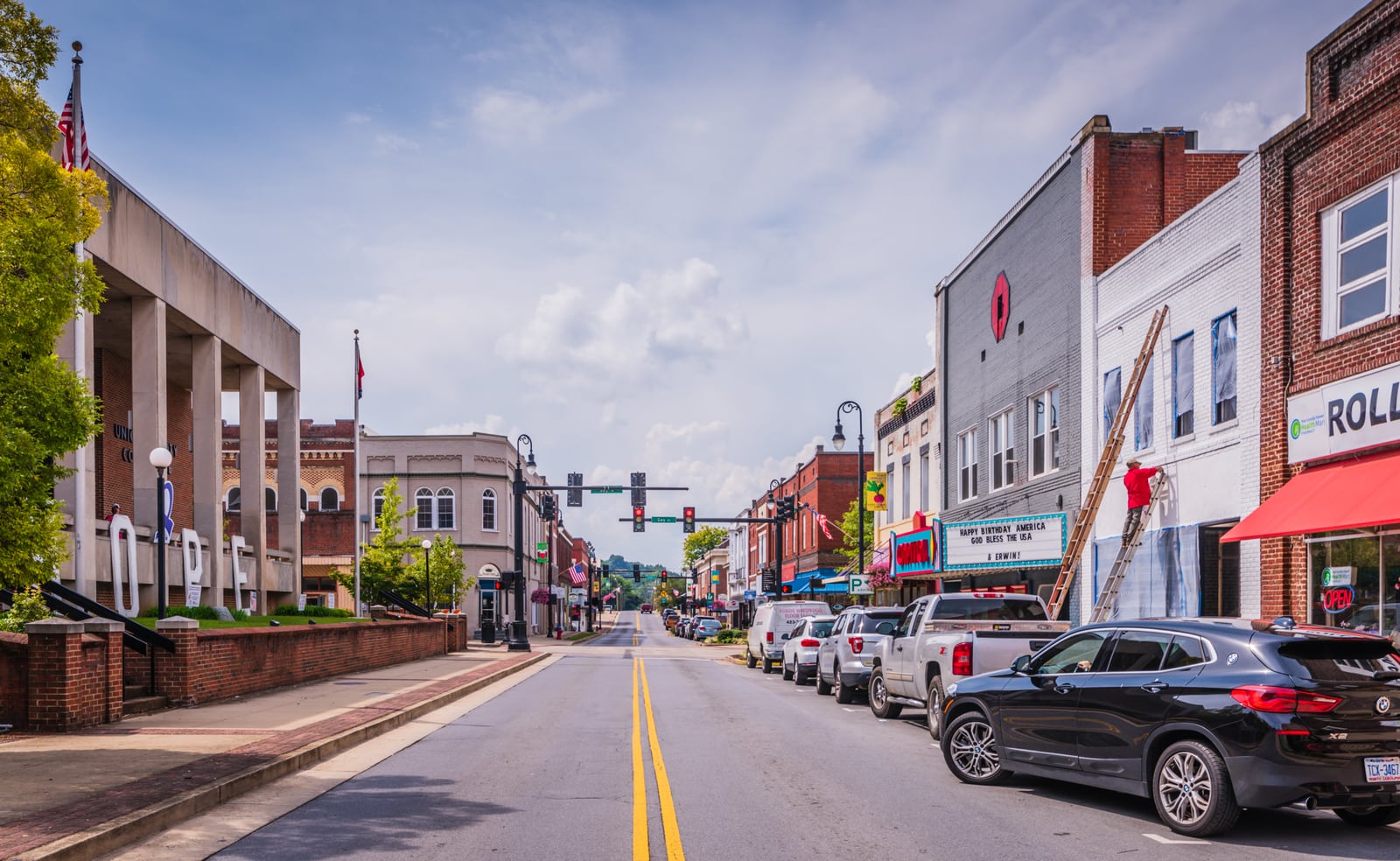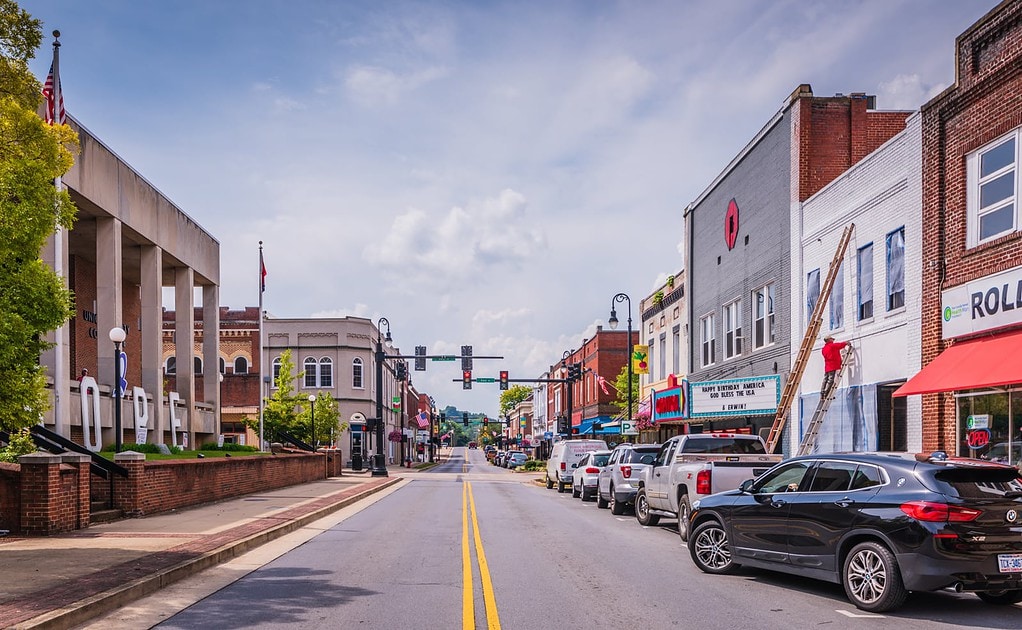 EXPLORE: Erwin TN – Unicoi County
Erwin, Tennessee's checkered history isn't likely to entice many visitors. In 1879 it was supposed to be named Ervin to thank a benefactor, but a postal error resulted in it being named Erwin. In 1916, Erwin became infamous for the public execution of a circus elephant. And by 1918, horrific racial violence led to Erwin becoming a "sundown" town, meaning that Blacks weren't welcome after dark.
Fortunately, the Erwin of today is nothing like the Erwin of history.
Downtown Erwin is good for a pleasant stroll, a little shopping, and a bite to eat. We really like Baker's Shoe Repair & Saddle Shop; they produce their own hand-crafted belts, bags, and other leather goods. Steel Rails Coffee Shop offers locally roasted coffee, specialty drinks, and one of the tastiest Chicken Salad Sandwiches (as well as other Breakfast/Lunch items.)
Just outside of Erwin, we like two more venues.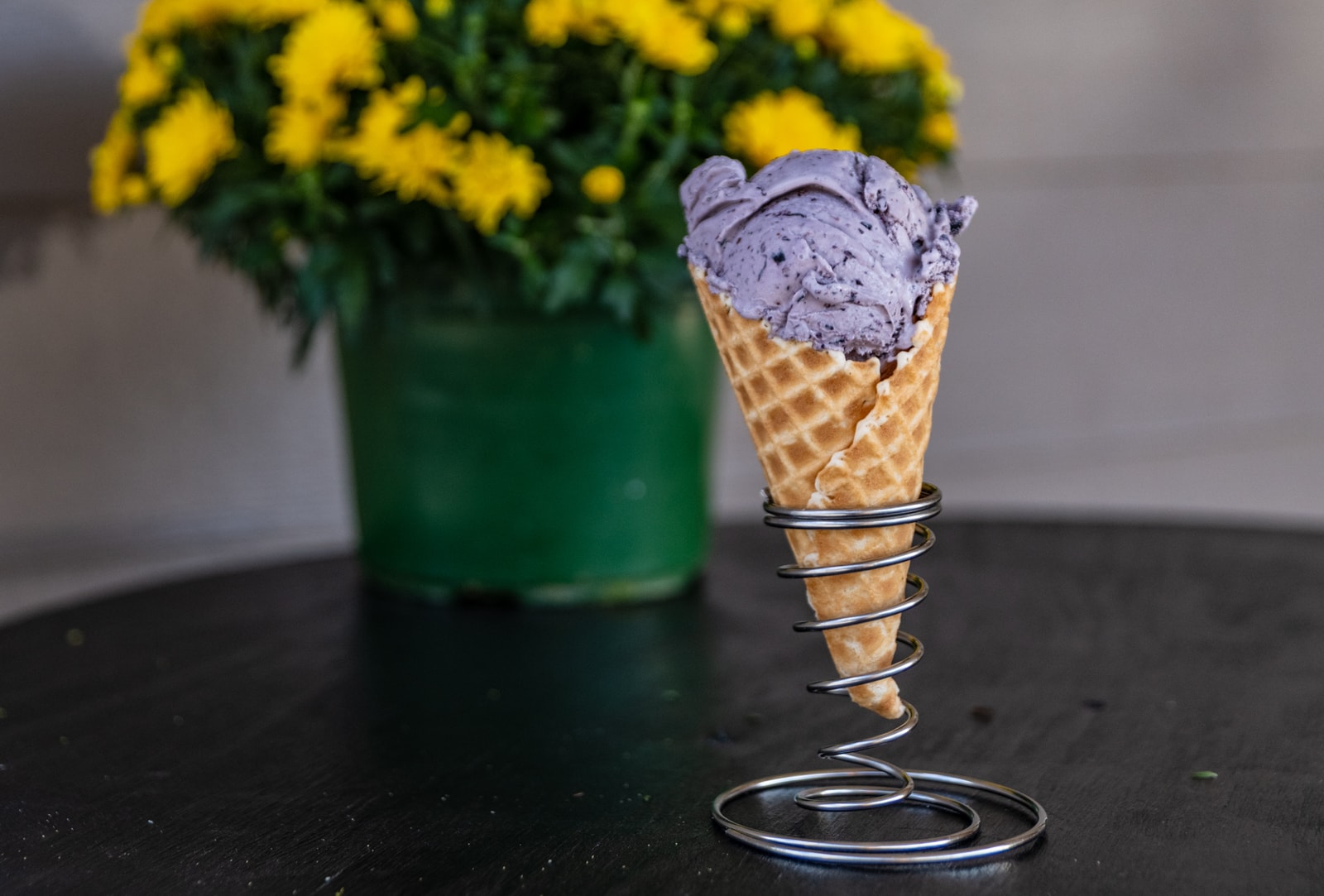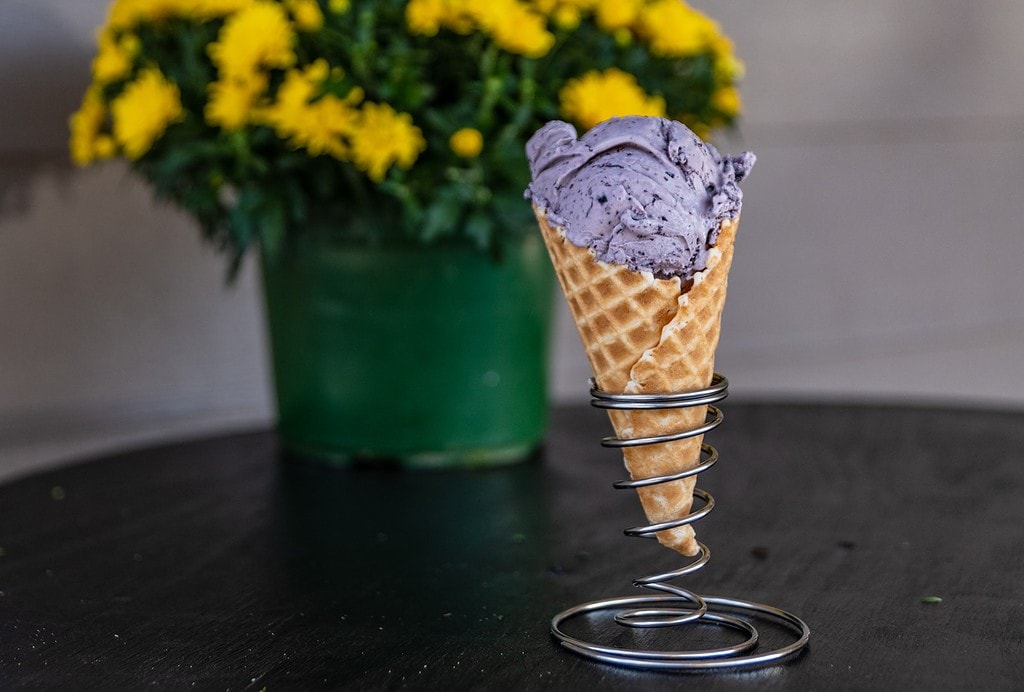 Known for their tomatoes, strawberries, and blueberries (many shipped nationwide,) you don't want to miss their homemade ice cream made with cream of the crop. The market also carries a good selection of jams and preserves, as well as other local products. Open Monday-Friday 9am-6pm; Saturdays 9am-5pm.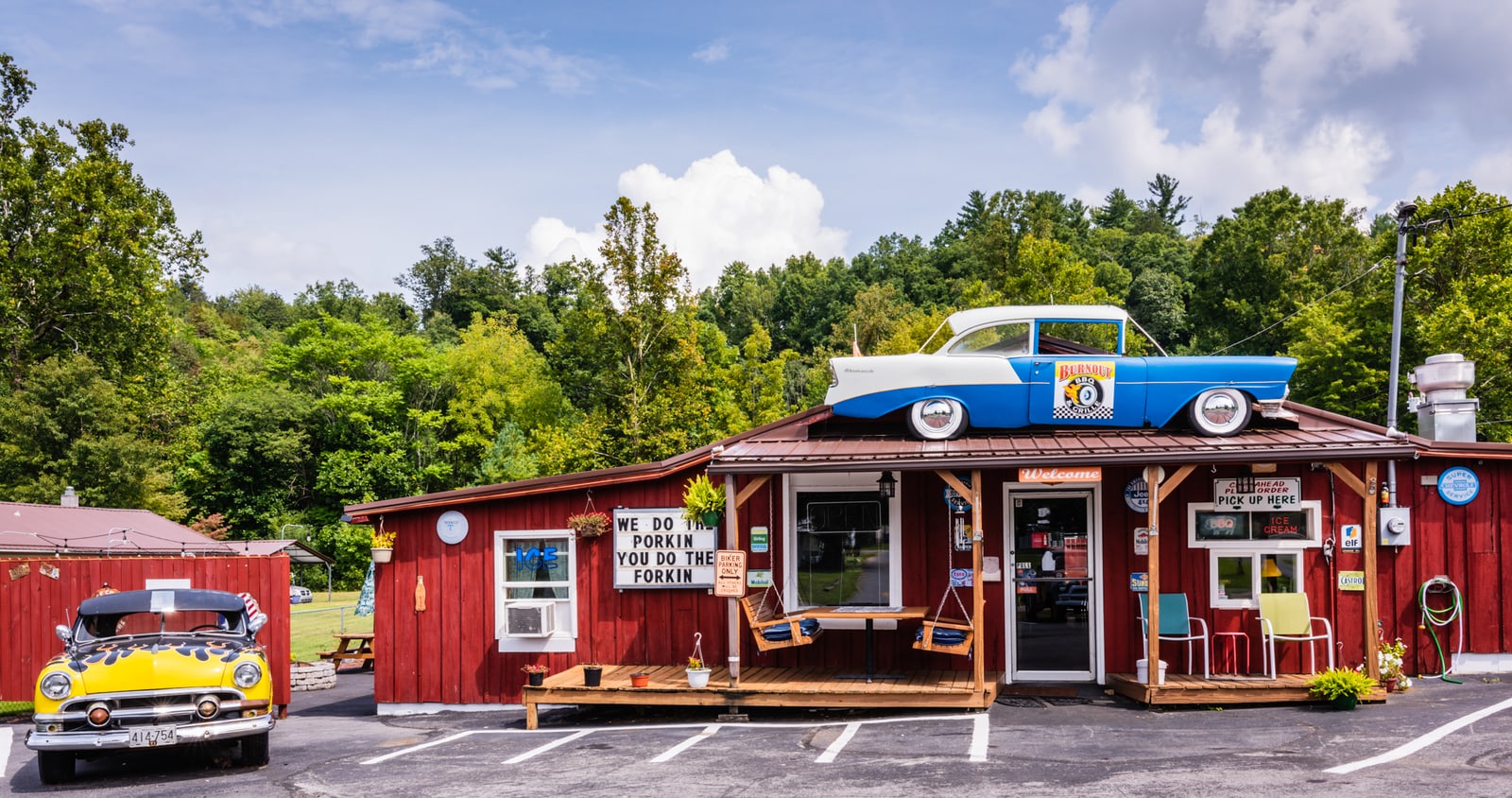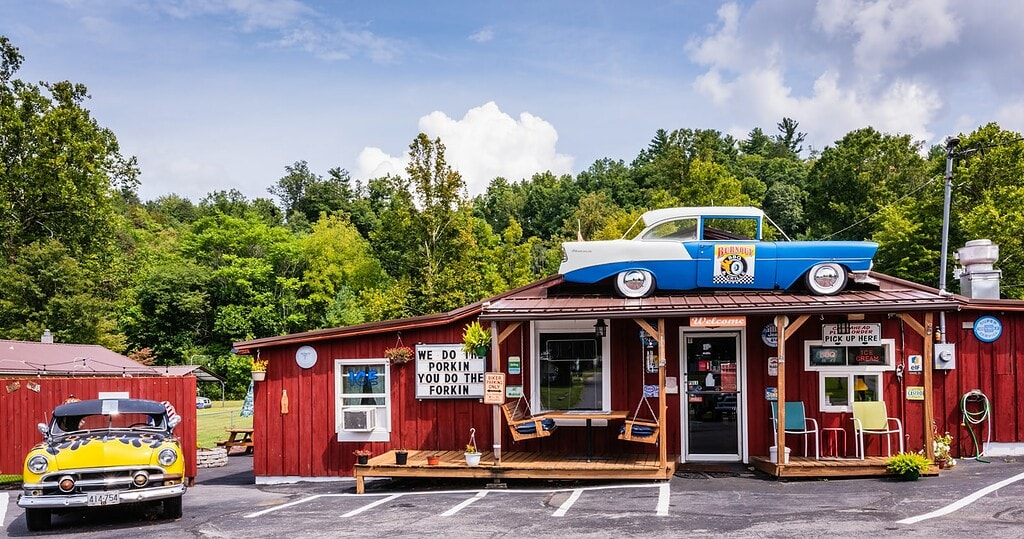 Since it's only open Friday-Sunday, and our visit was on a weekday, we can't comment on the menu. But even when closed, the automobile decor makes this a worthy Instagrammable stop.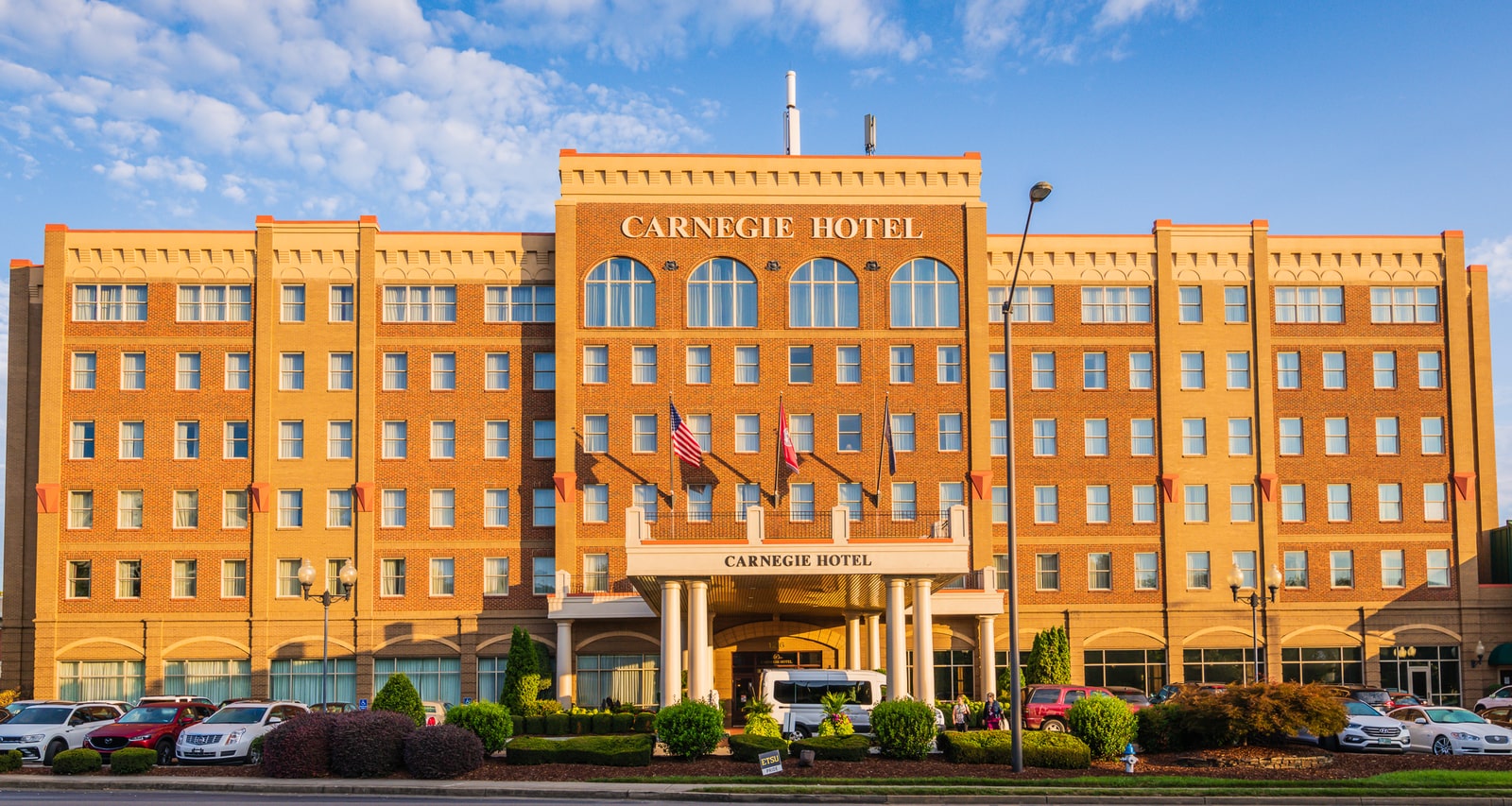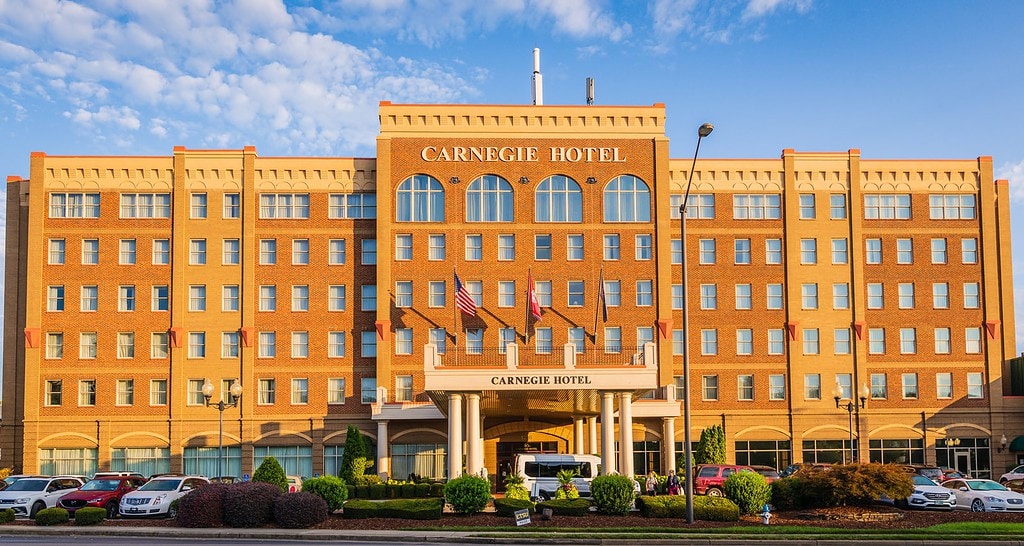 Hotels In Johnson City TN
Carnegie Hotel displays all of the charming architectural detail and old world furnishings of a historic hotel, with all the bells and whistles of a modern building. The original Carnegie Hotel was built in 1891 by General John T. Wilder, Vice President of Three Cs Railroad. It was at the center of Johnston City, receiving visitors from daily train stops at Carnegie Station.
The newest incarnation is located on the main State of Franklin road that connects Eastern Tennessee State University (ETSU) with Downtown Johnson City.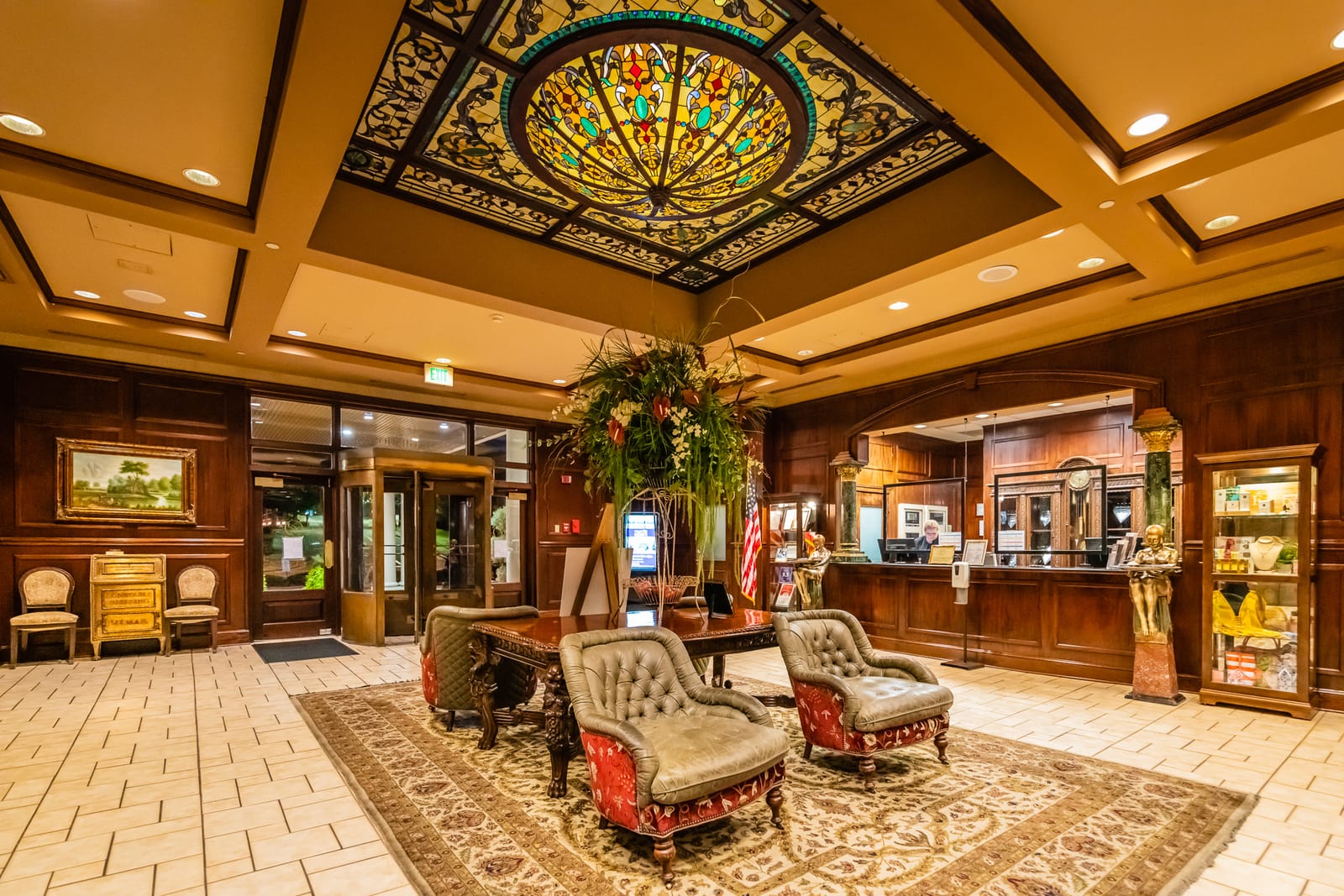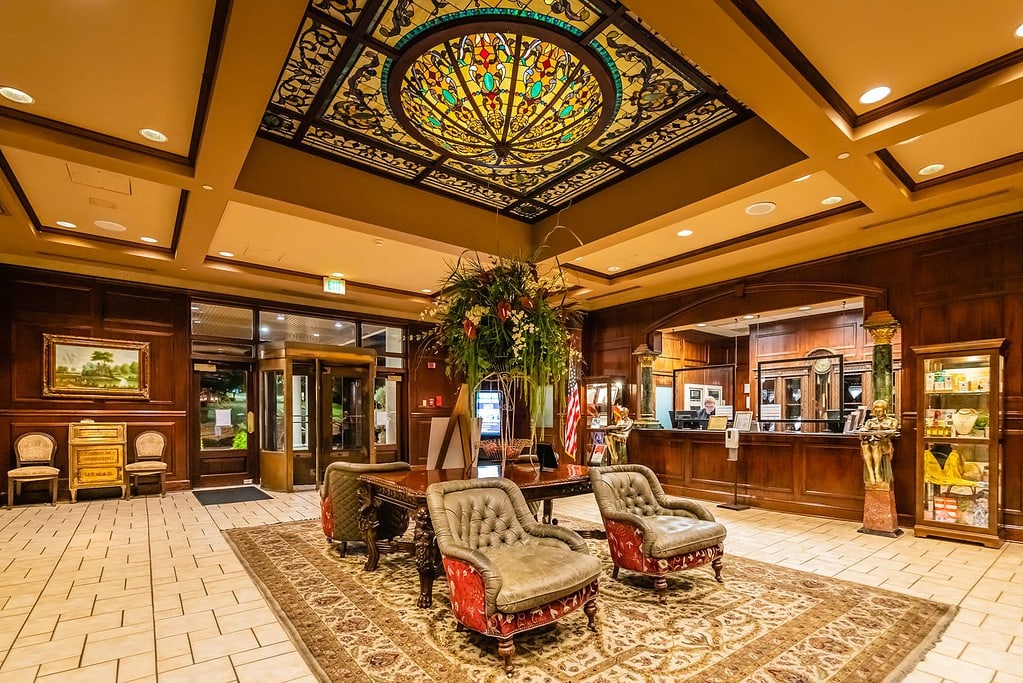 First Impressions of Carnegie Hotel
Plush seats, a grand piano, and intimate seating areas dispersed into the spacious lobby invite guests to linger. But prompt and speedy service mean that's a choice, not a requirement.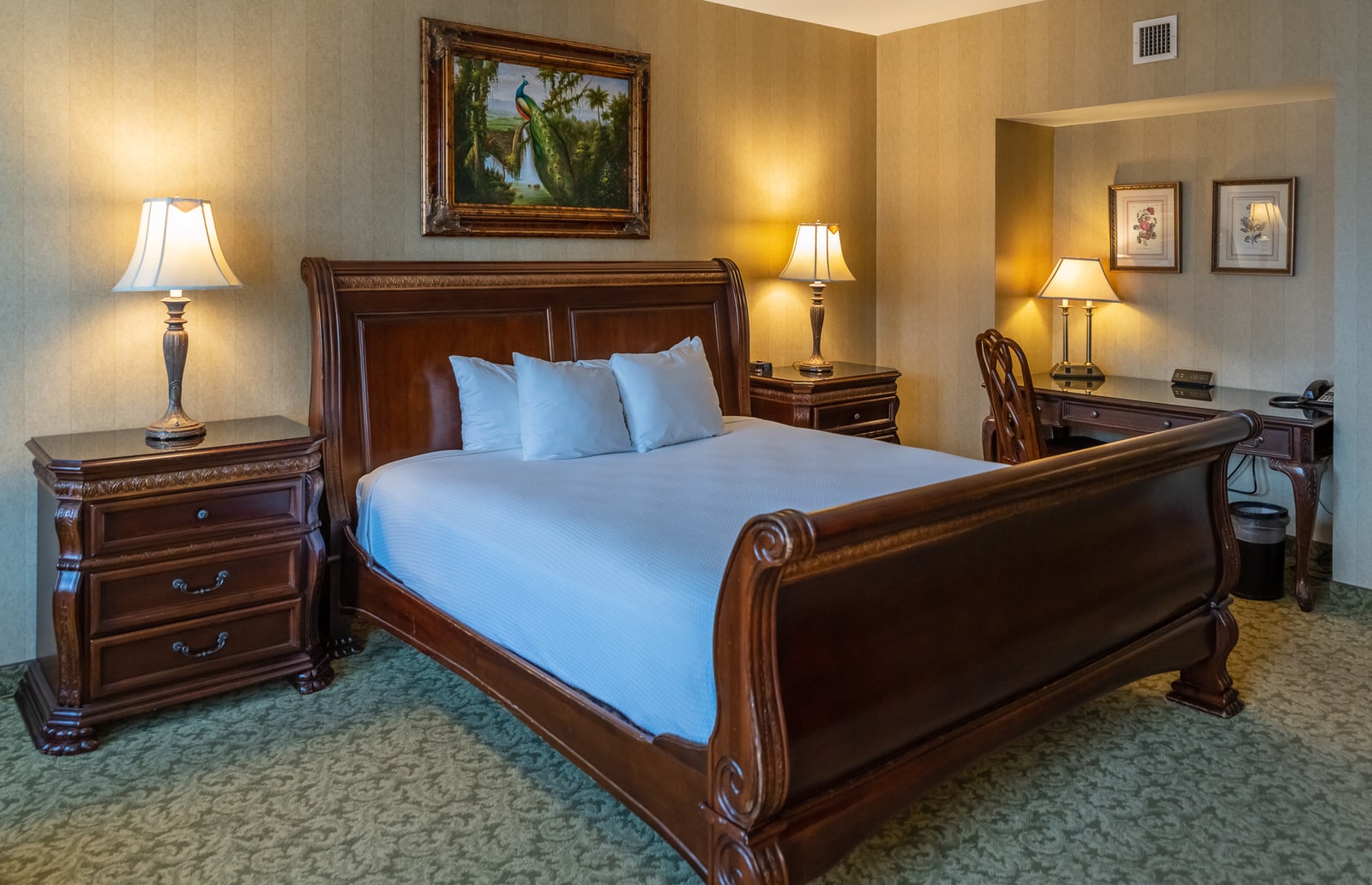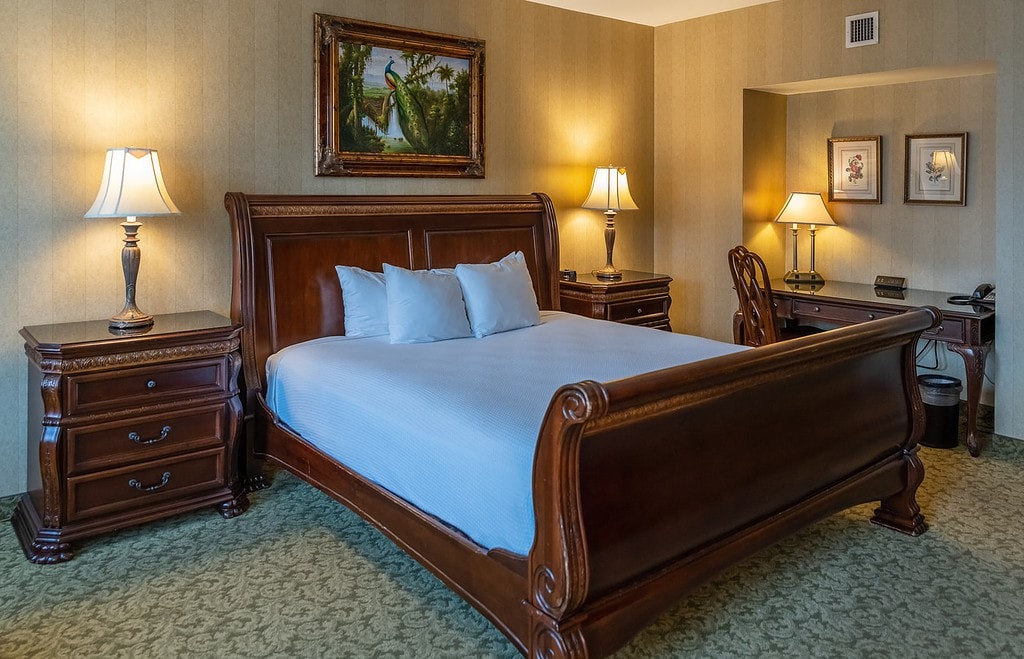 Rooms at Carnegie Hotel
Suite-style rooms are generously proportioned, and elegantly appointed with traditional wooden furniture. And there must be a bit of magic in those sleigh beds because everyone seems to agree it's one of the most restful sleeps they've ever experienced.
Bathrooms are outfitted with separate shower and soaking tub, as well as Engligh-themed Gilchrist & Soames toiletries.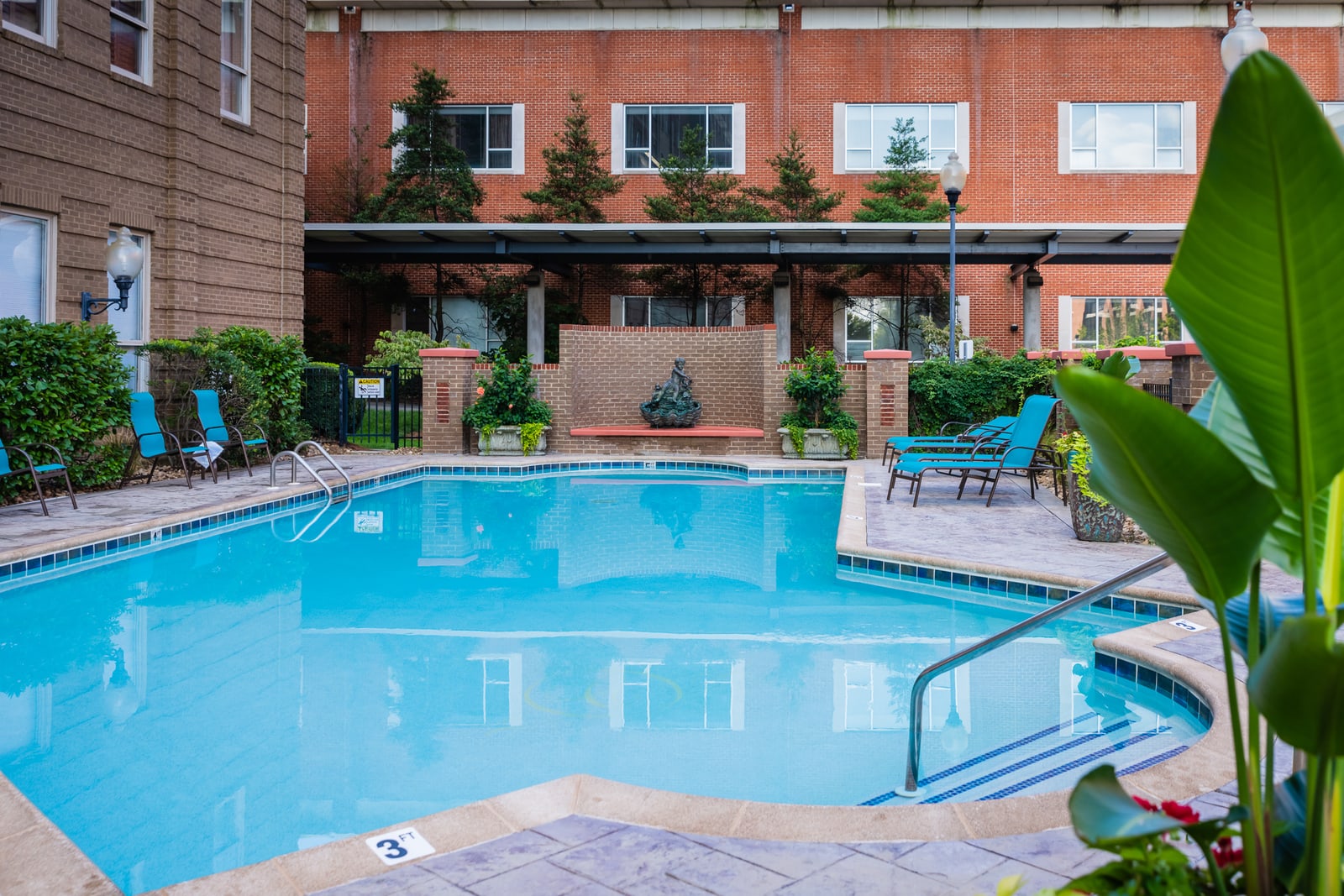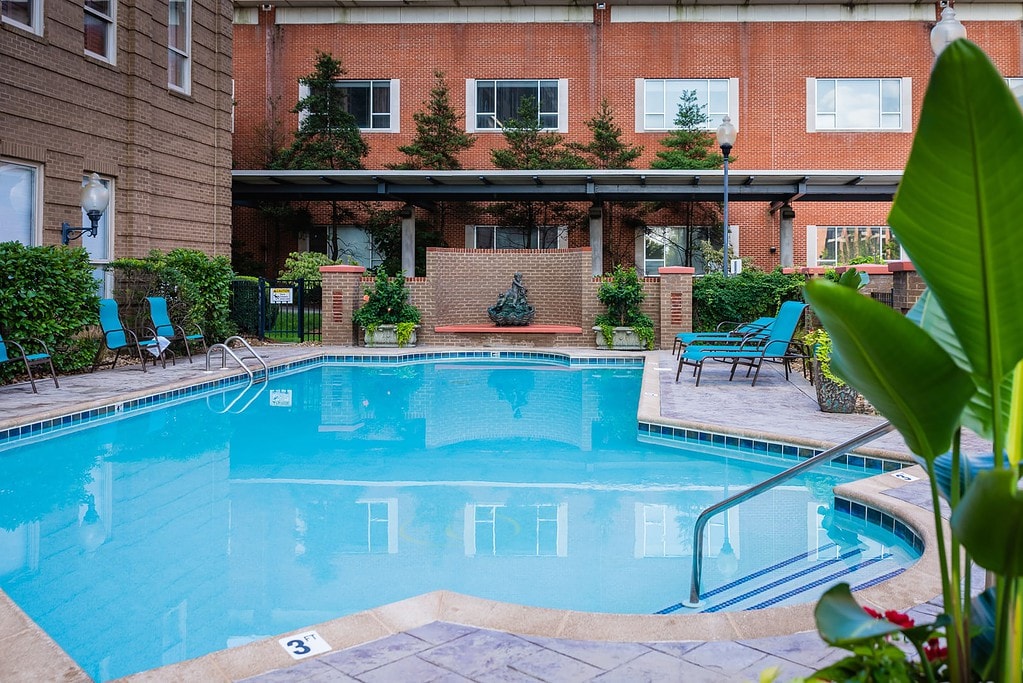 Other amenities include fine-dining at Wellington Restaurant, the full-service Austin Springs Spa and Salon, a 24/7 fitness center, and seasonal heated outdoor pool.
Local Hotel Recommendations
Locals also recommend historic Eureka Inn in Jonesborough TN or The Pigeon and Pearl apartment in Downtown Johnson City, available on Airbnb.com.
But outdoorsy couples will also want to check out options for glamping in Tennesee.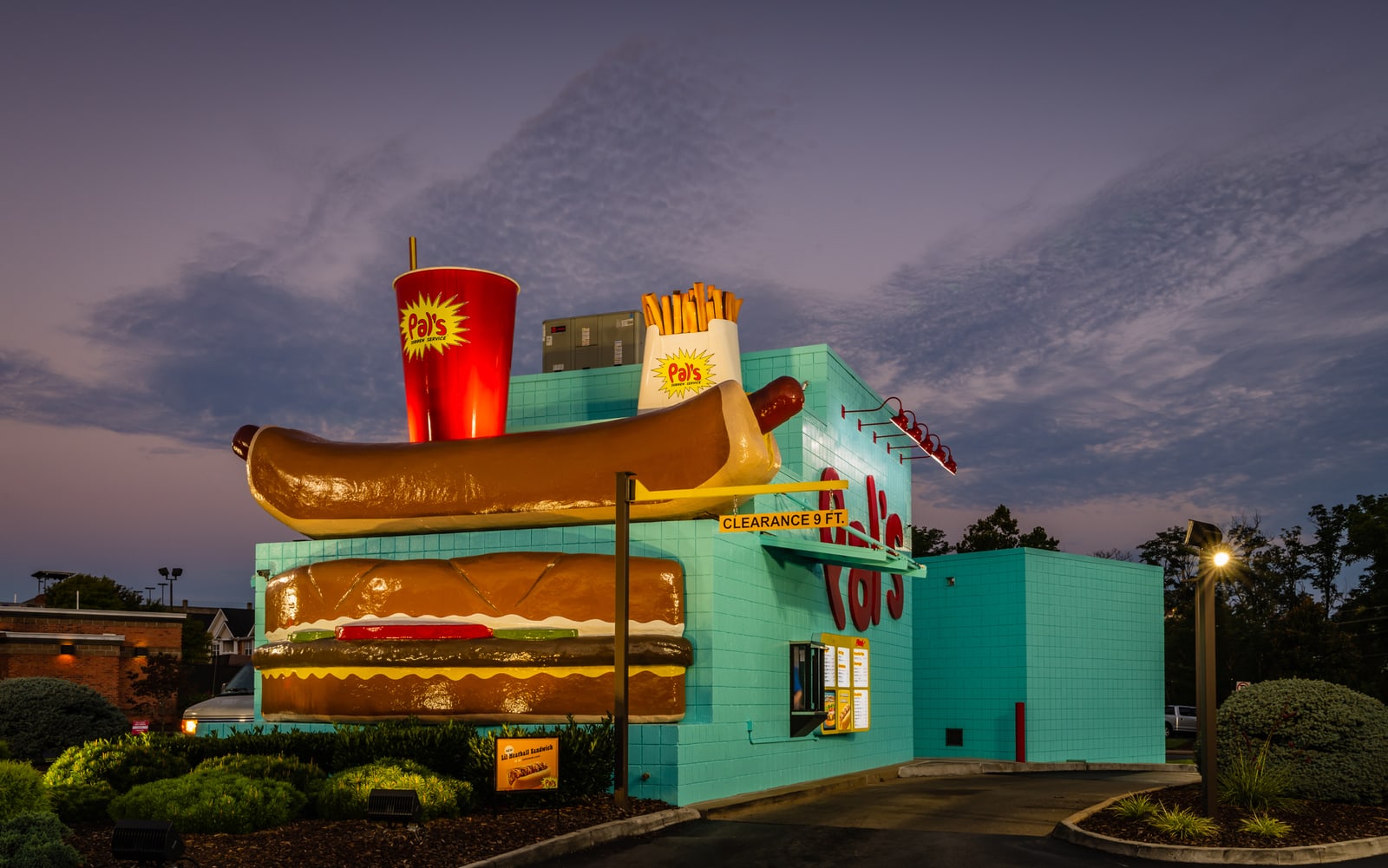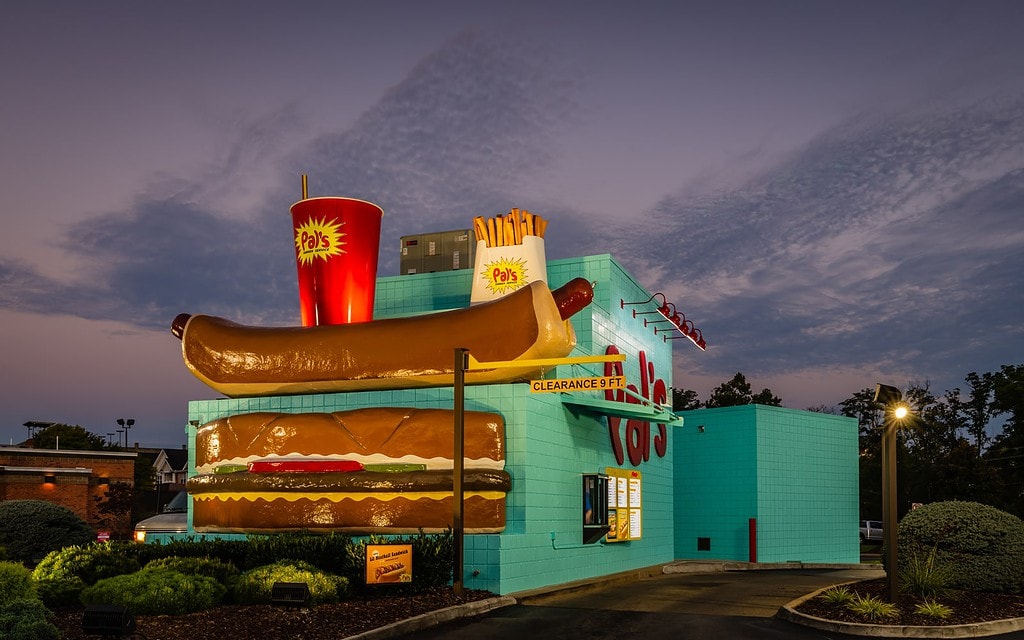 Restaurants In Johnson City TN
For a relatively small city, Johnson City has a surprisingly eclectic collection of restaurants.
Best Bets For Breakfast
For a classic big breakfast, you can't go wrong with Pennyman's Diner. But for a breakfast on your way to an early morning hike, you won't find anything faster than PAL's Sudden Service. Open 24/7, the colorful fast food restaurant can be found in a number of regional locations.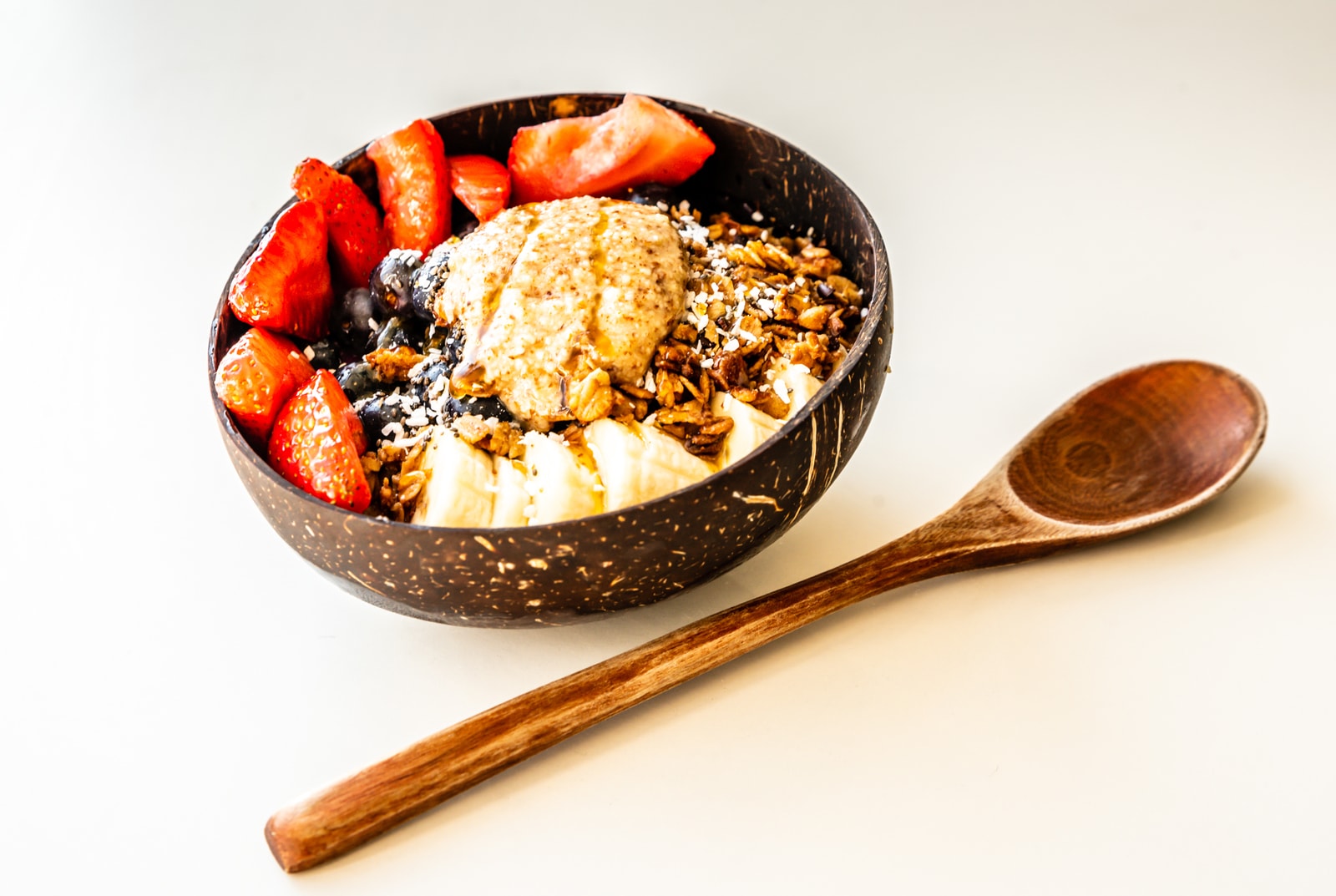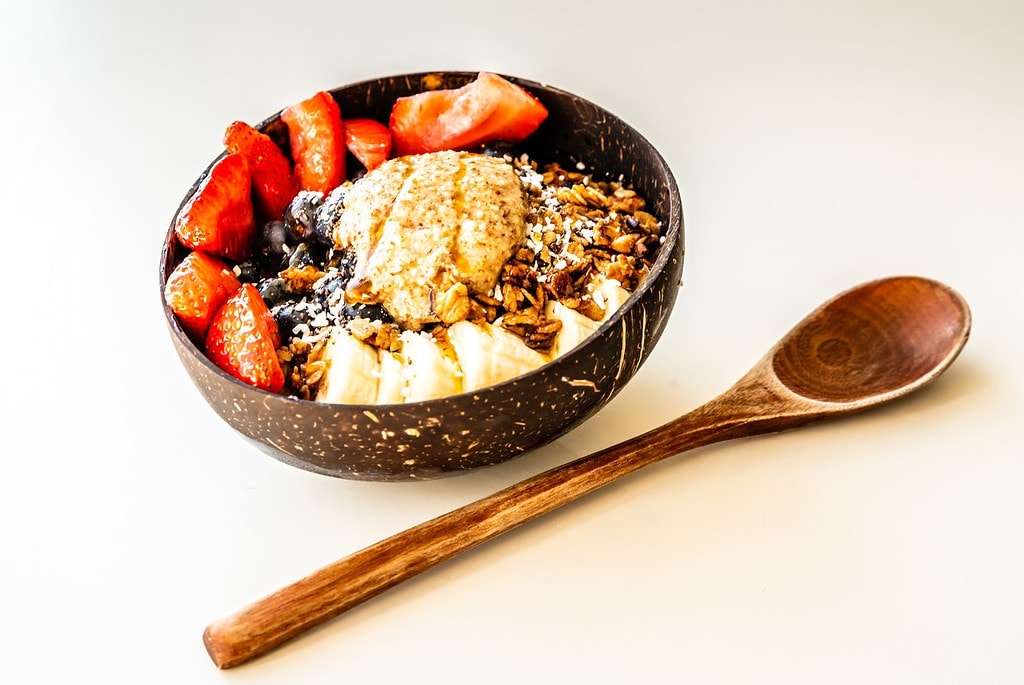 When you crave a fruitier option, head to Java Juice House. Customize a smoothie bowl or order from a full menu of smoothies and crepes. And if it's Sunday, don't miss brunch at Cootie Browns' Campus location.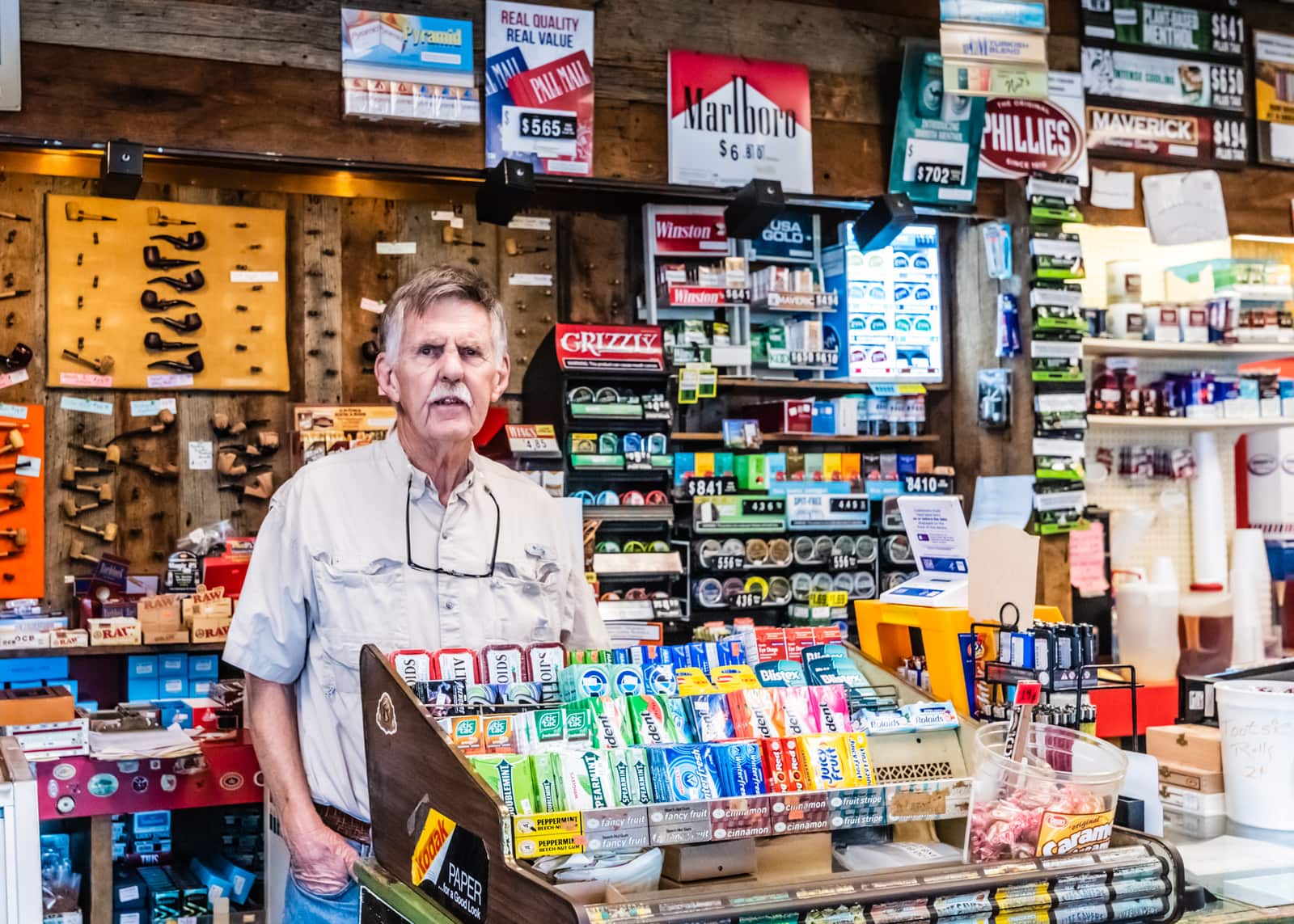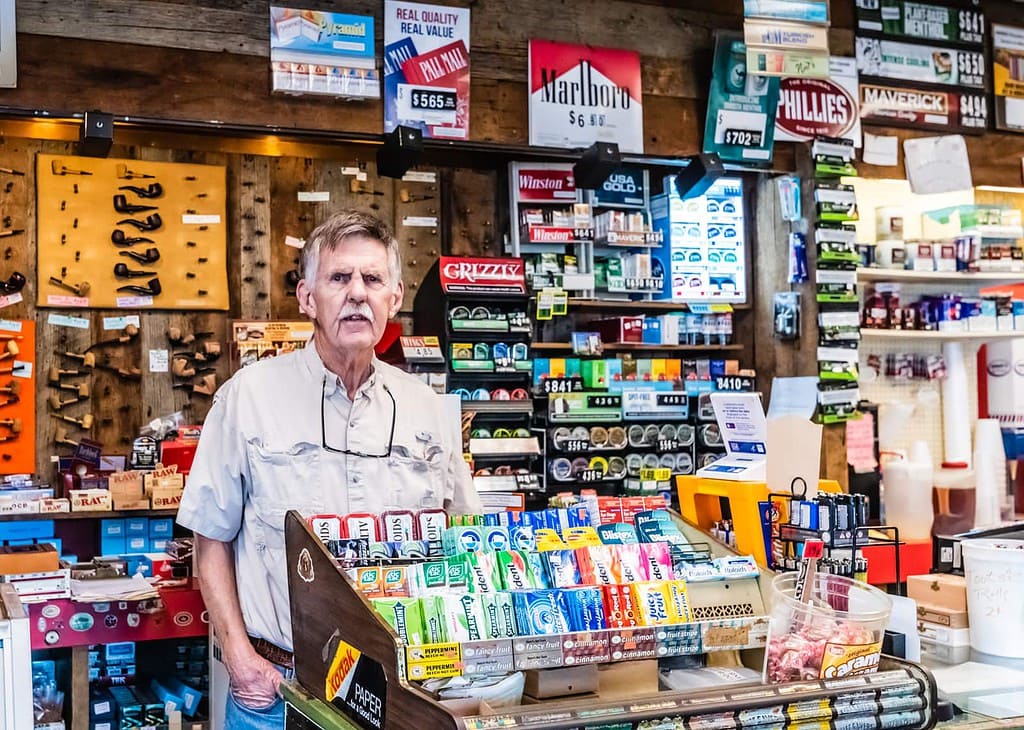 EAT: Shamrock Beverage & Tobacco Shop
It might seem like an unlikely place to get a bite, but Shamrock has been serving Downtown Johnson City since 1929. A drive-thru window gives you the option of avoiding going in, but that would be a shame.
Open all day, the shop has a fascinating array of specialty tobacco and pipes. And this is where you're likely to meet local residents.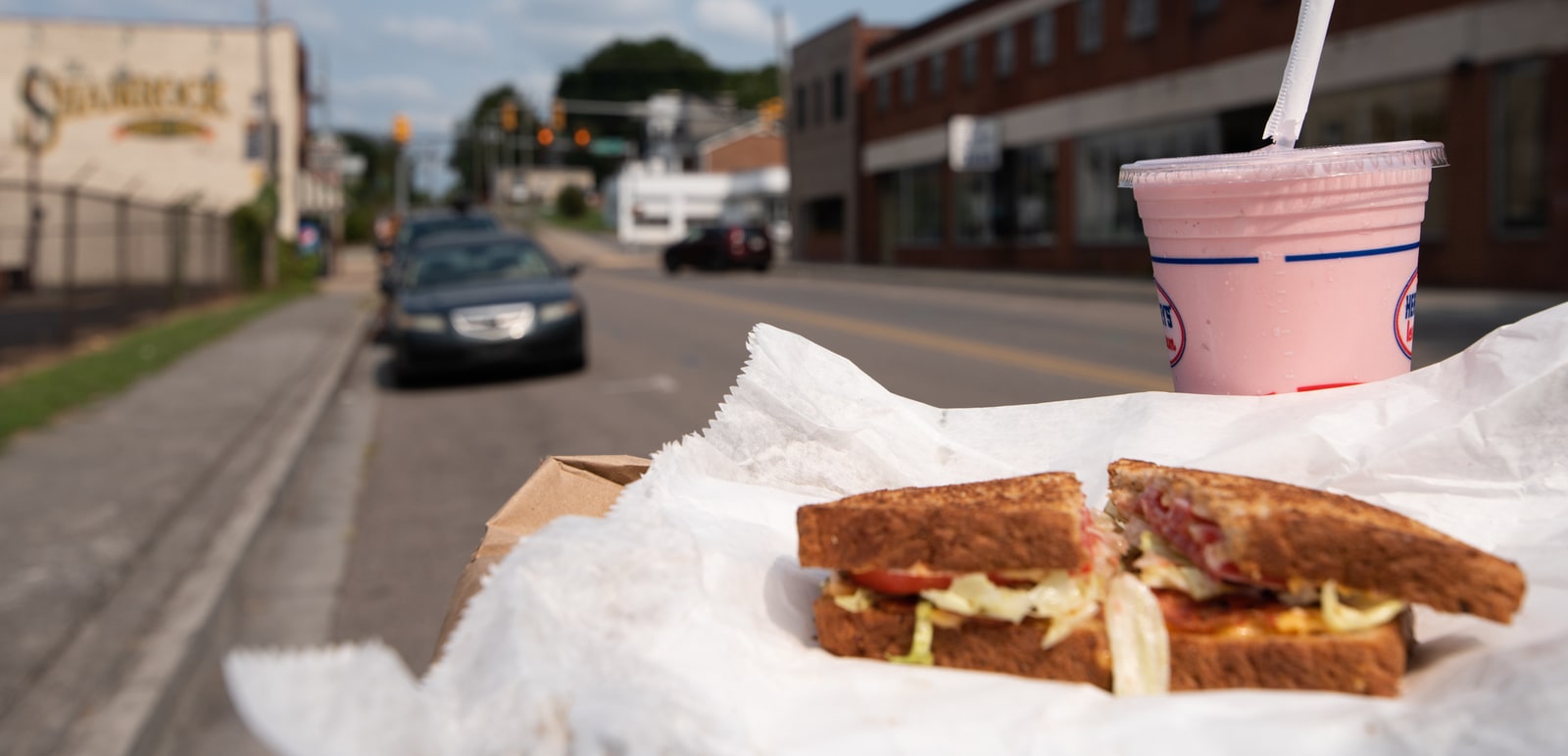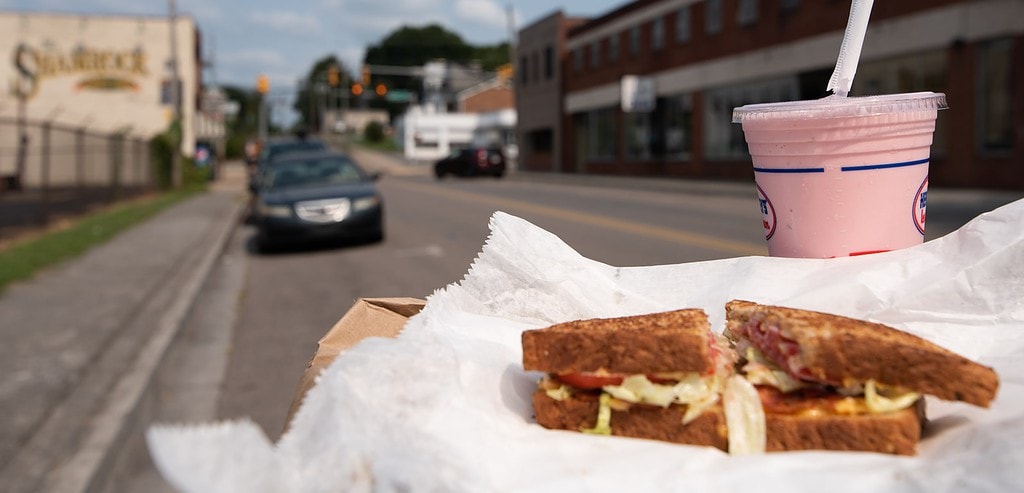 As for the menu, check Shamrock's Facebook Page for daily specials or order a classic Southern combination: Pimiento Cheese Sandwich and Strawberry Milkshake.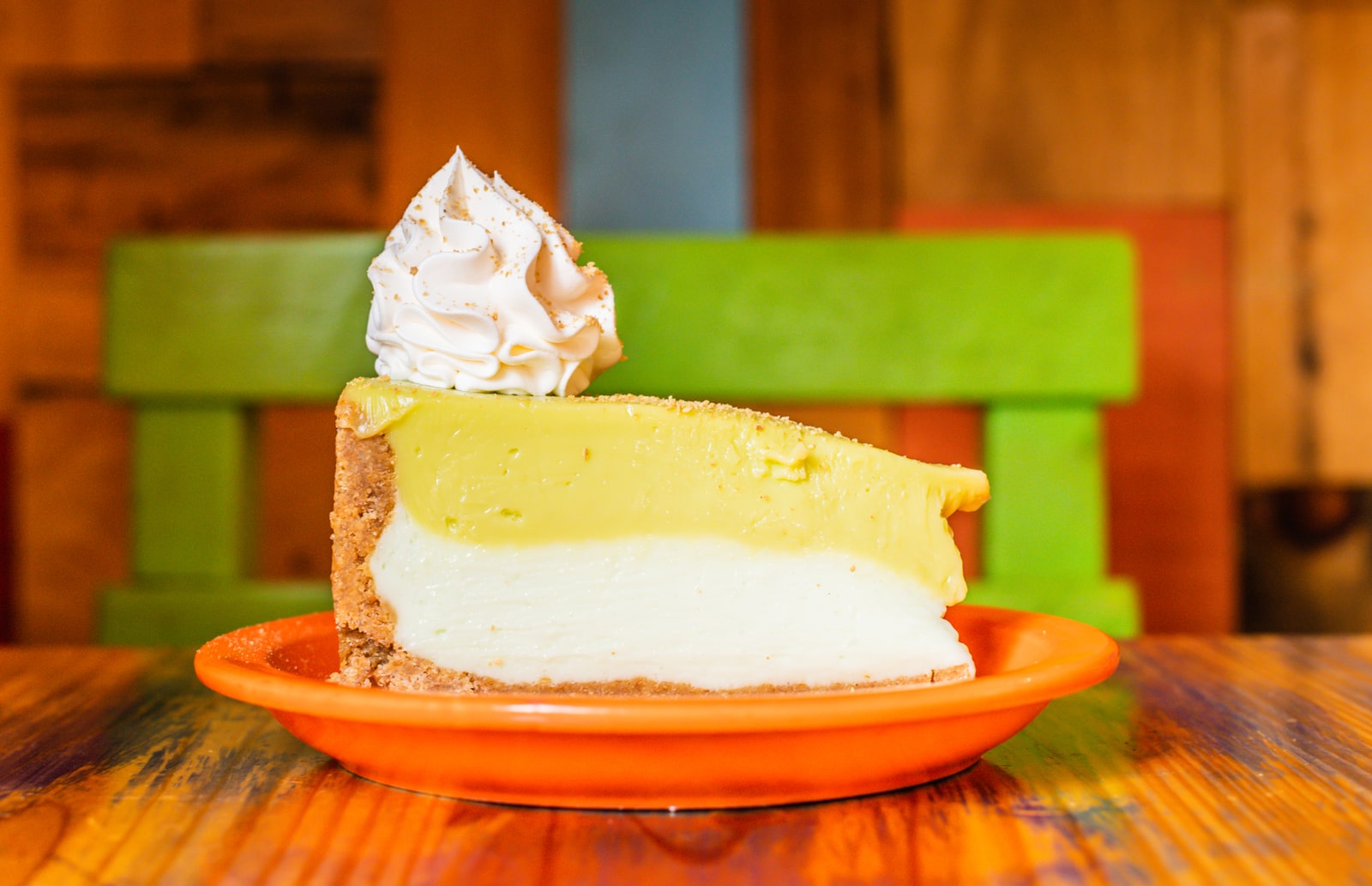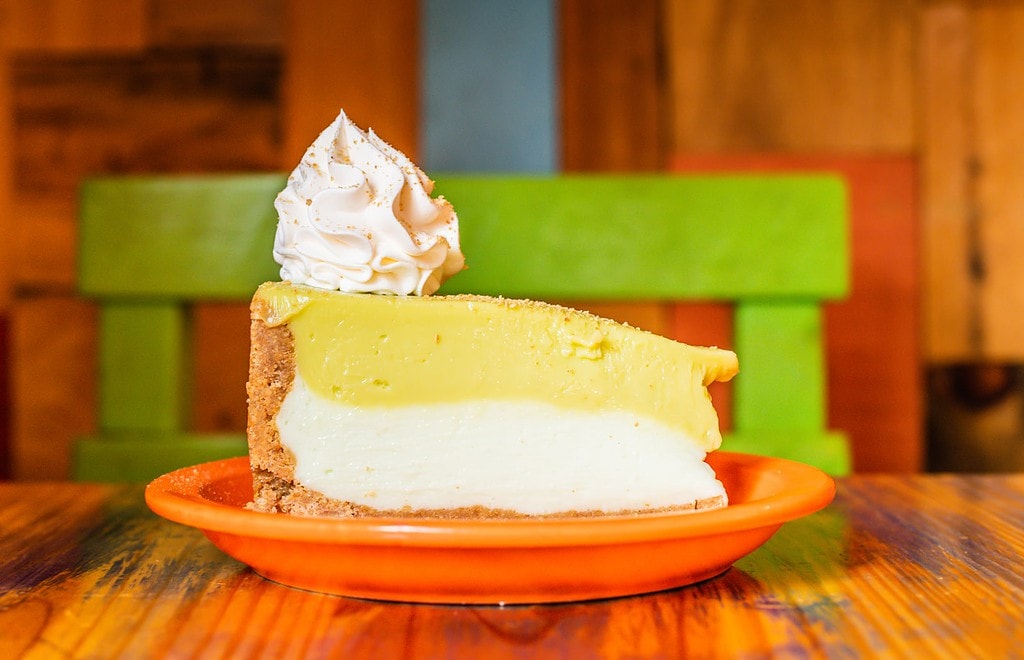 Locally owned, Cootie Browns has the festive vibe of the Caribbean, with a menu to match. They now have three locations–two in Johnson City, and one in Bristol–and they ship pies and Jamaican Jerk Sauce nationwide.
Must haves include the "Maytag" Blue Cheese Spiral Chips and the Key Lime Pie that's made them famous.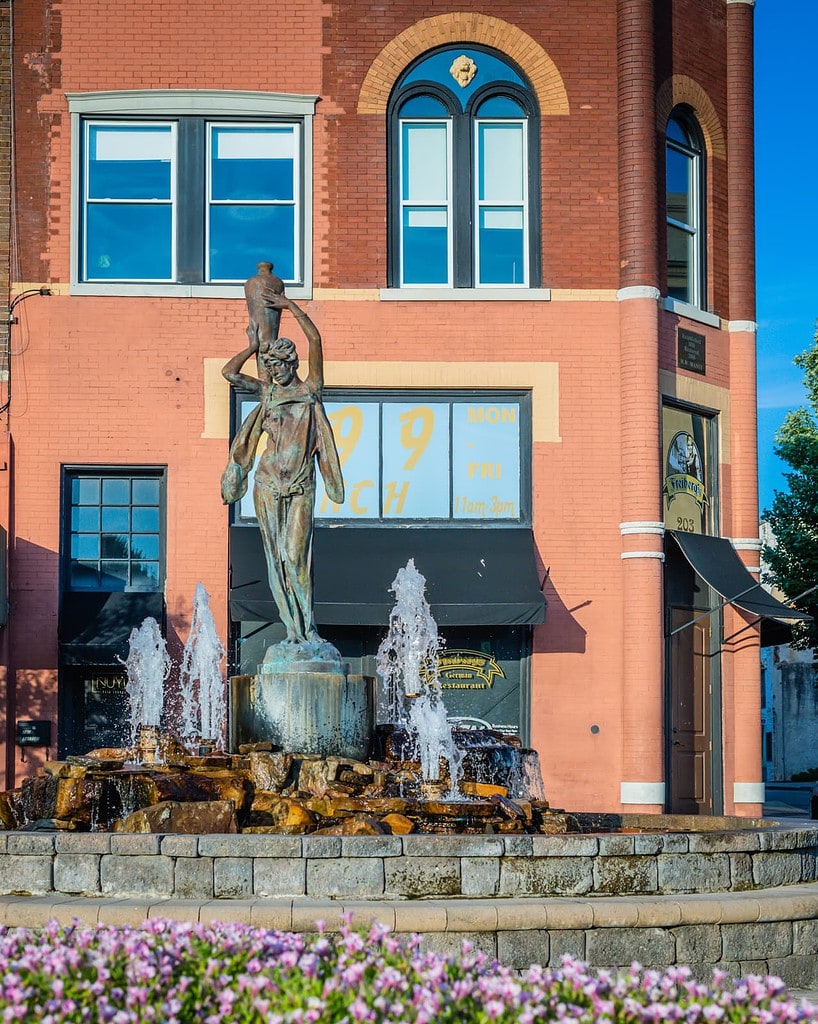 LUNCH/DINNER: Freiberg's German Restaurant
Celebrate Oktoberbest all year long at Freiberg's German Restaurant. It's hard to go wrong with anything on their made-from-scratch menu; standouts include Paprika Schnitzel and the Mini Brats & Soft Pretzels served with Beer Cheese.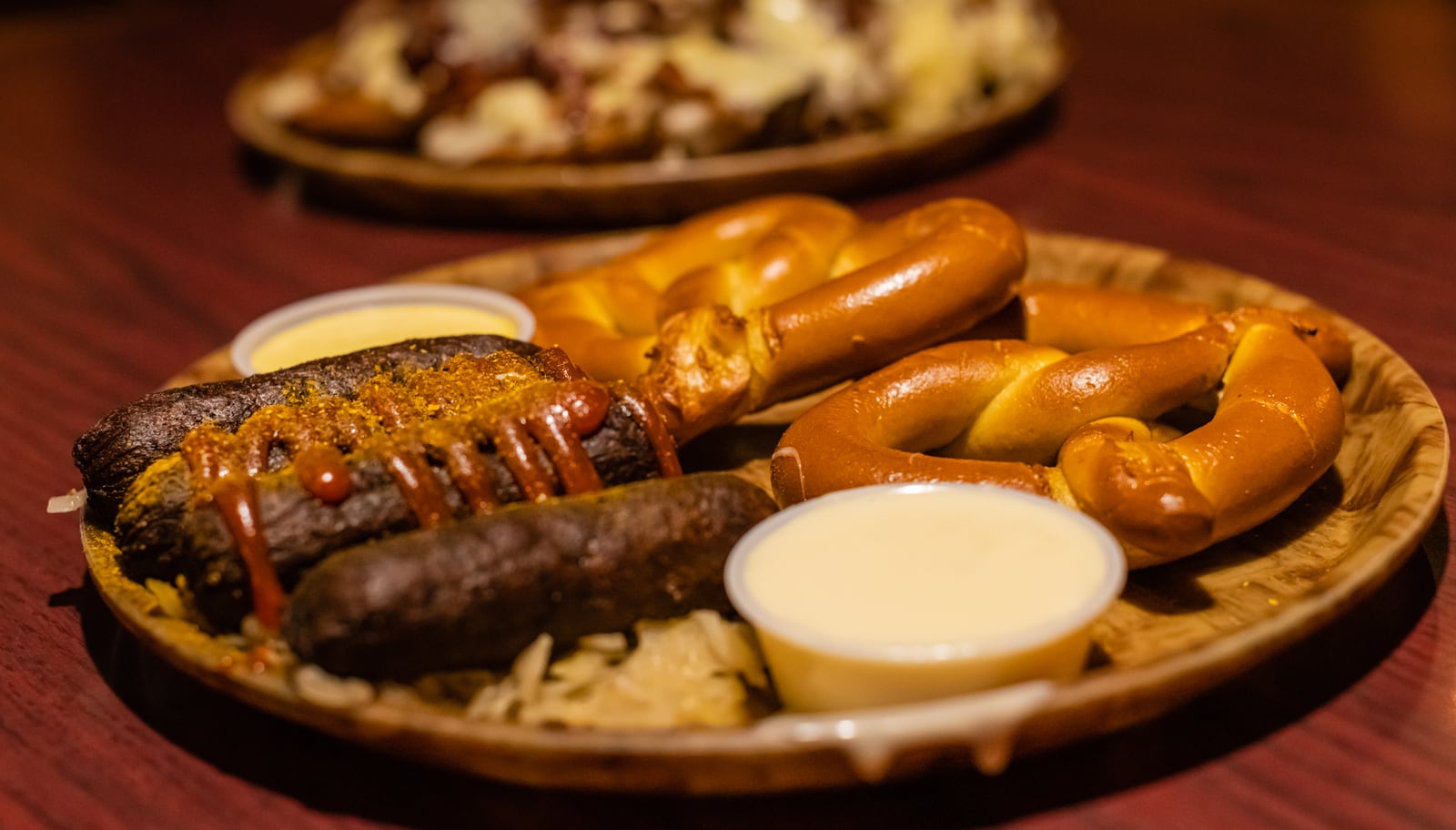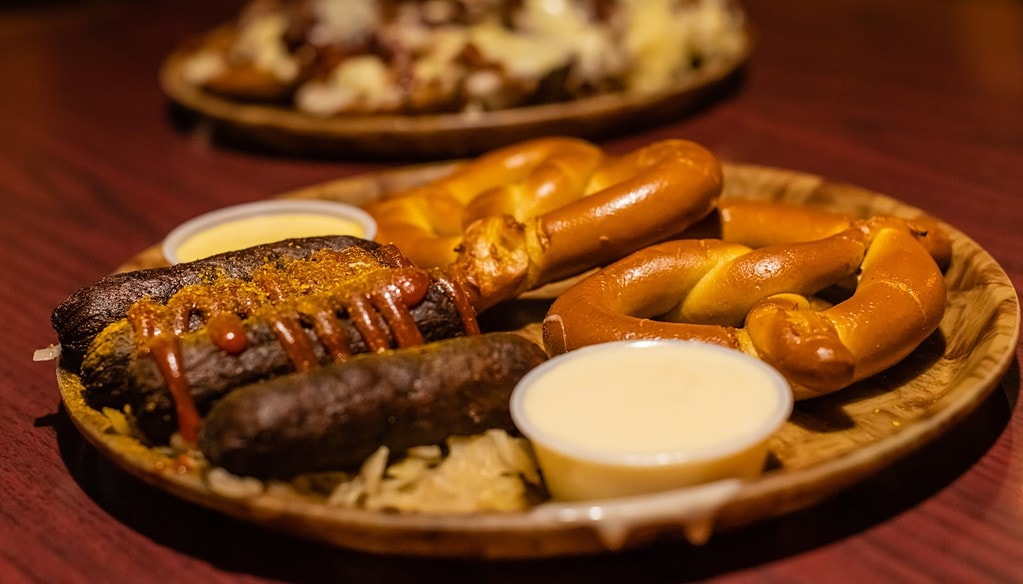 Tip: The best deal in town is Freiberg's hearty $4.99 lunch offerings, served 11am-3pm.
Foodies love the farm-to-table fare; Gourmet and Company makes good use of their own garden beds, with plans to expand further. Menu and ambiance is upscale, indoors and out. At lunch, we love the Truffle Fries, Apricot Tea, and Mountcastle Sandwich–an over-the-top concoction of house-roasted turkey, apple & brie.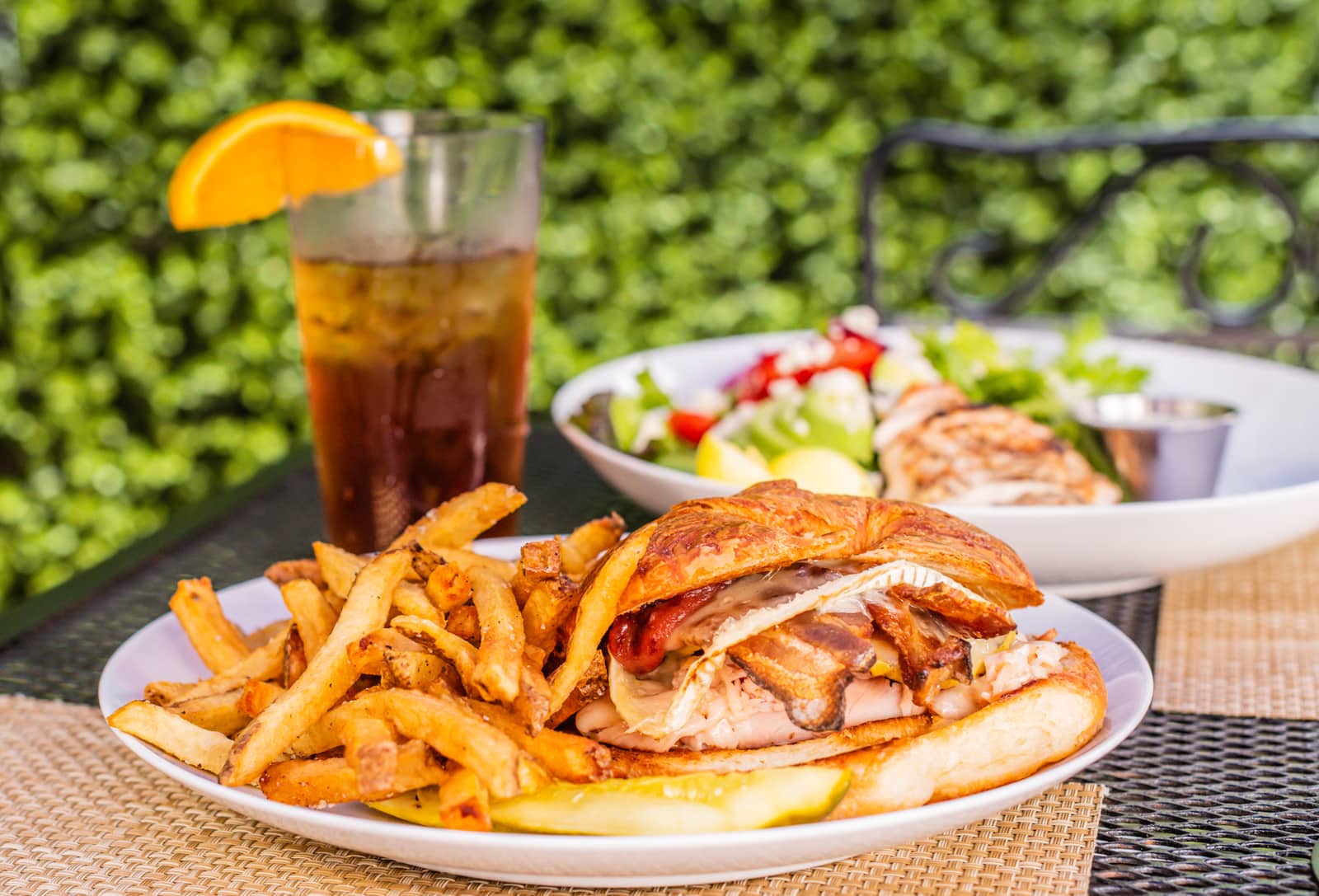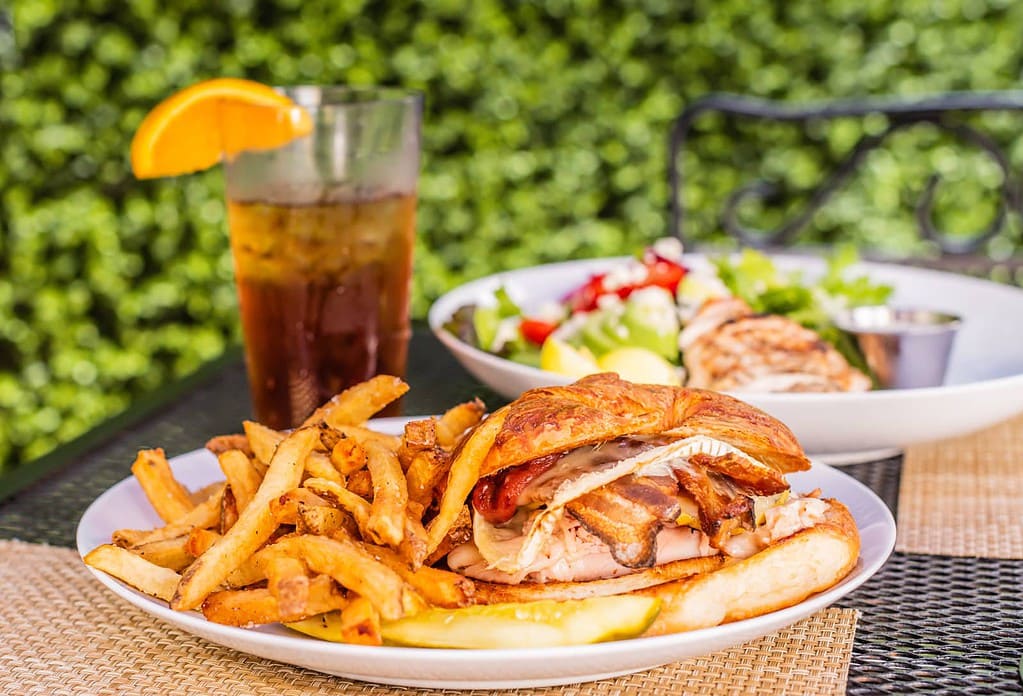 And yet, dinner is on a whole other level. A Charcuterie Board features local cheeses. Sustainably caught dayboat fish gets paired with foraged mushrooms and local leeks & green beans. Beef tenderloin IS sourced further afield, but then that's because it's coming from the highly-sought-after Meats By Linz.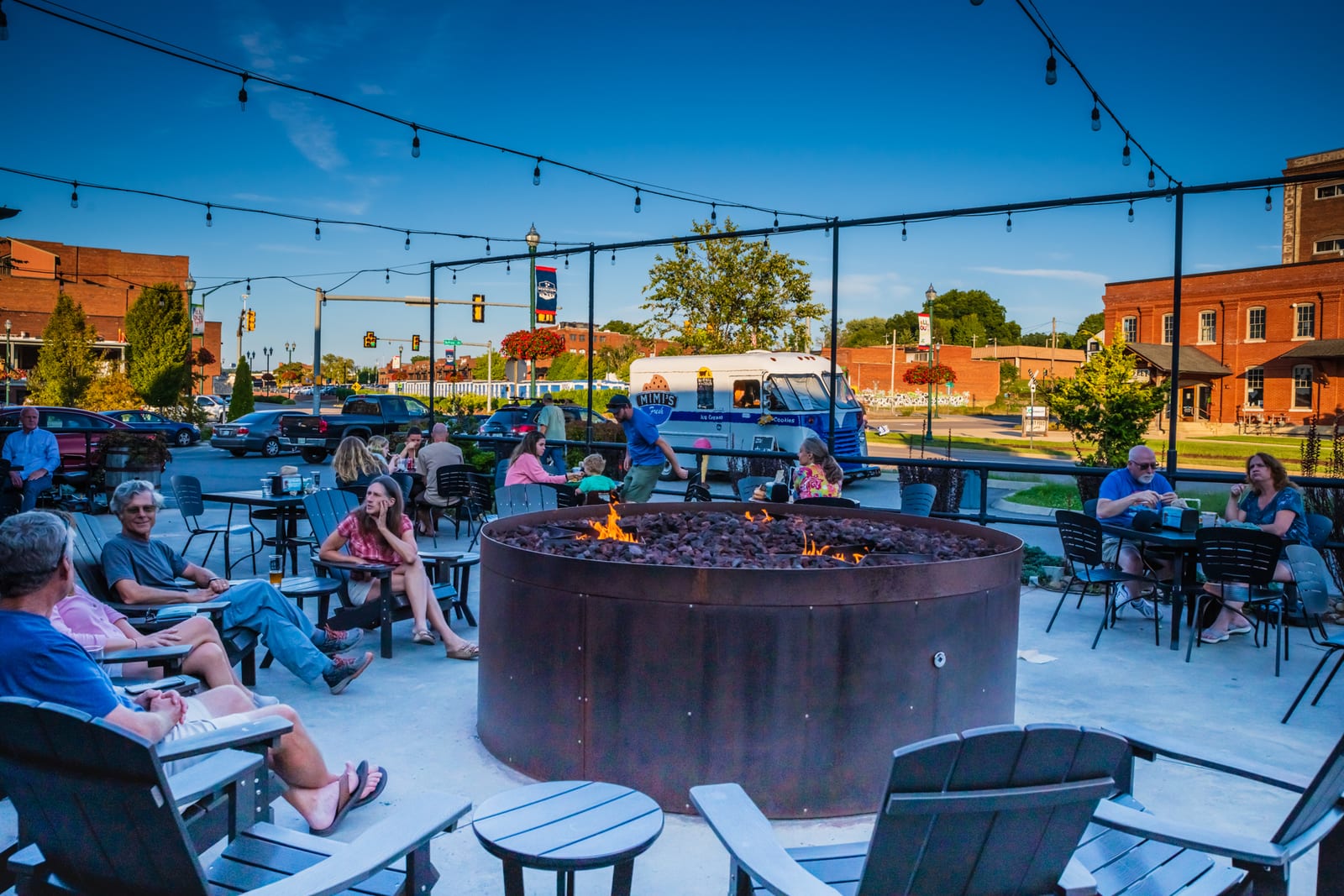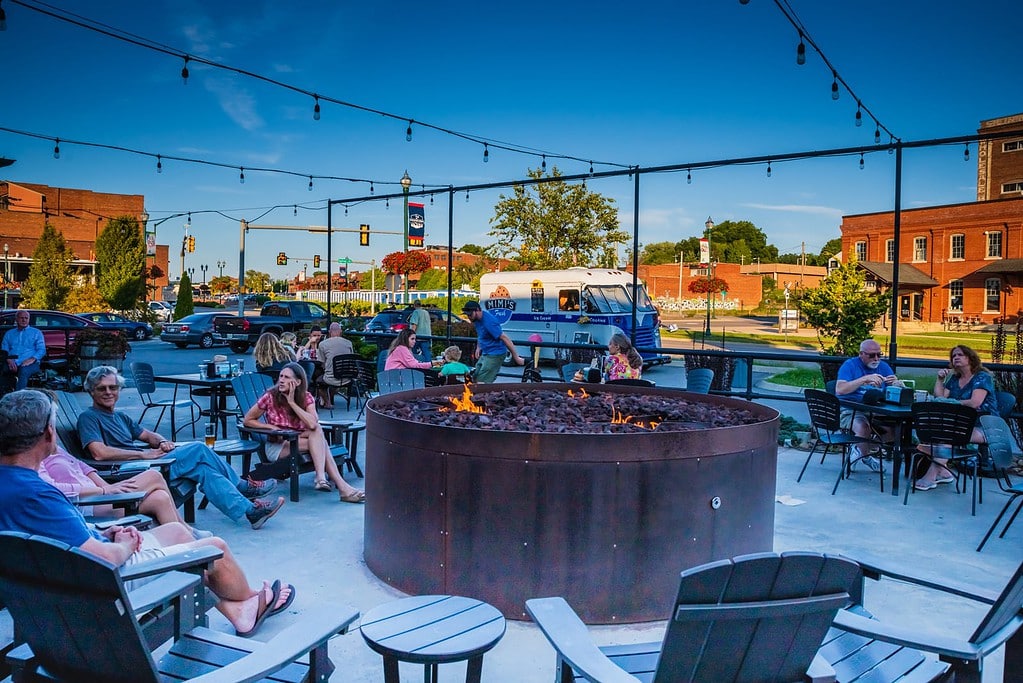 LUNCH/DINNER/NIGHTLIFE: White Duck Taco & Yeehaw Brewing Co.
The fully renovated Tweetsie Depot is home to the most excellent marriage of two establishments: White Duck Taco and Yeehaw Brewing Co. Pair some of the most unusual taco combinations you're likely to find with seasonal brews, and join friends (old & new) around the outdoor fire pit.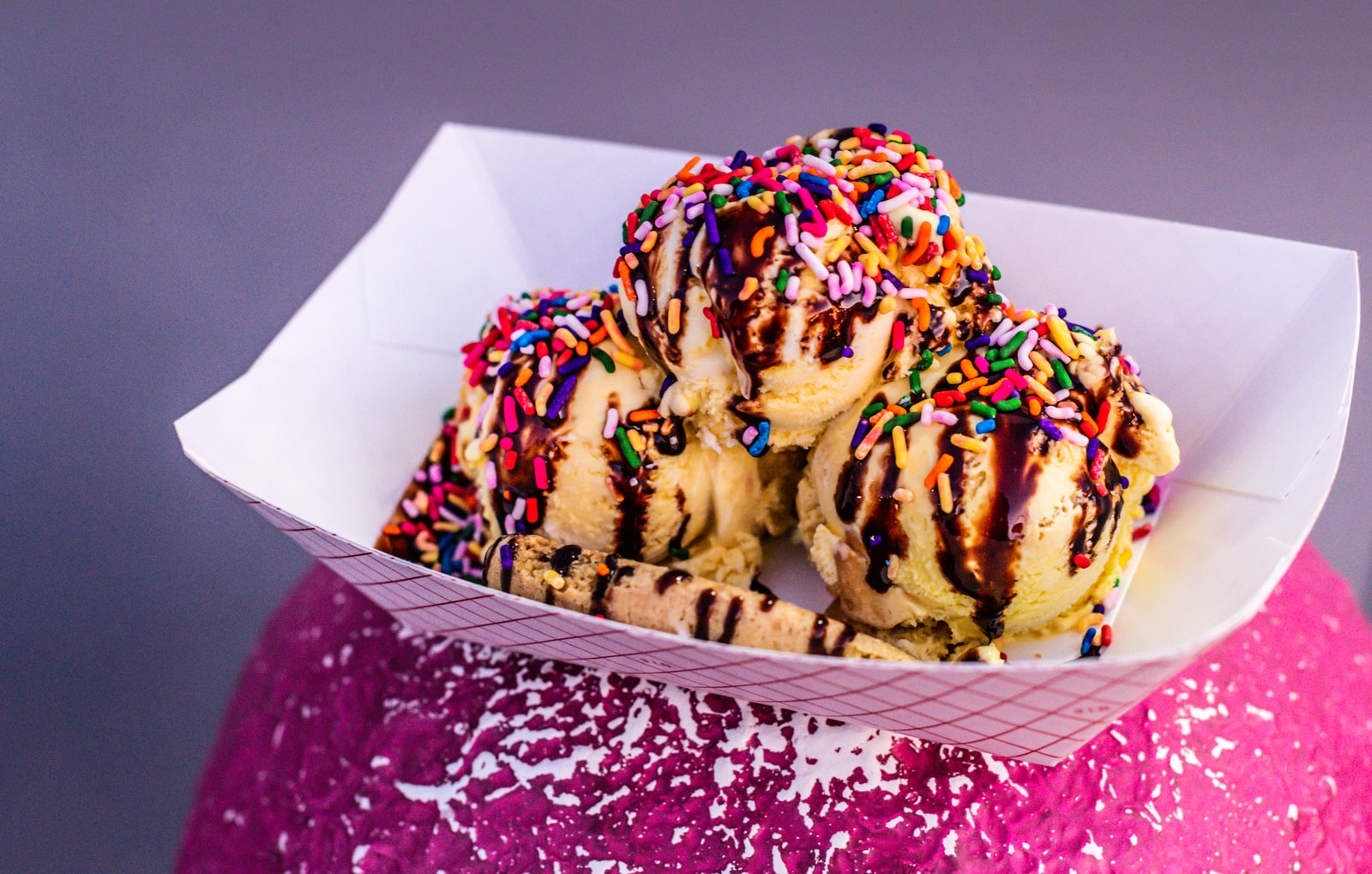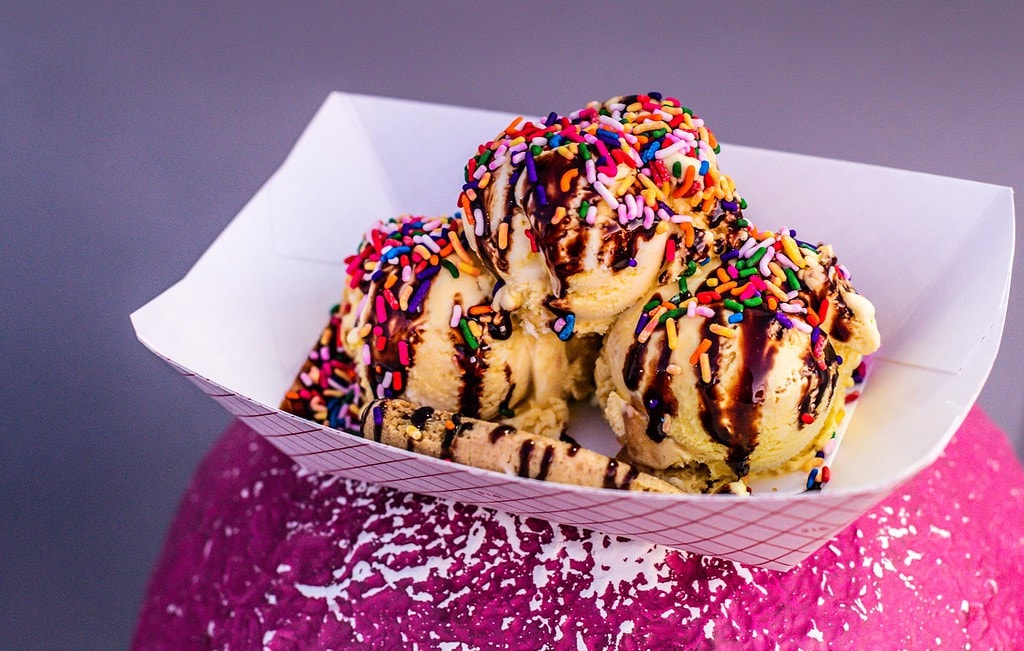 If you're there after 5pm (earlier on Saturdays,) add an ice cream sundae from the Mimi's Cookies N' Creamery food truck parked in front.
More Local Restaurant Recommendations
Around since 1980 in a former fire station, The Firehouse Restaurant is where longtime residents go for BBQ. Another favorite, pairing BBQ and brewery, is Southern Craft BBQ (the original location is in Johnson City, and now a new location is in Bristol VA.)
As for AUTHENTIC Tennessee cuisine, we're told that family-style Farmers Daughter Restaurant in nearby Chuckey TN (open Friday-Sunday) is the place to go.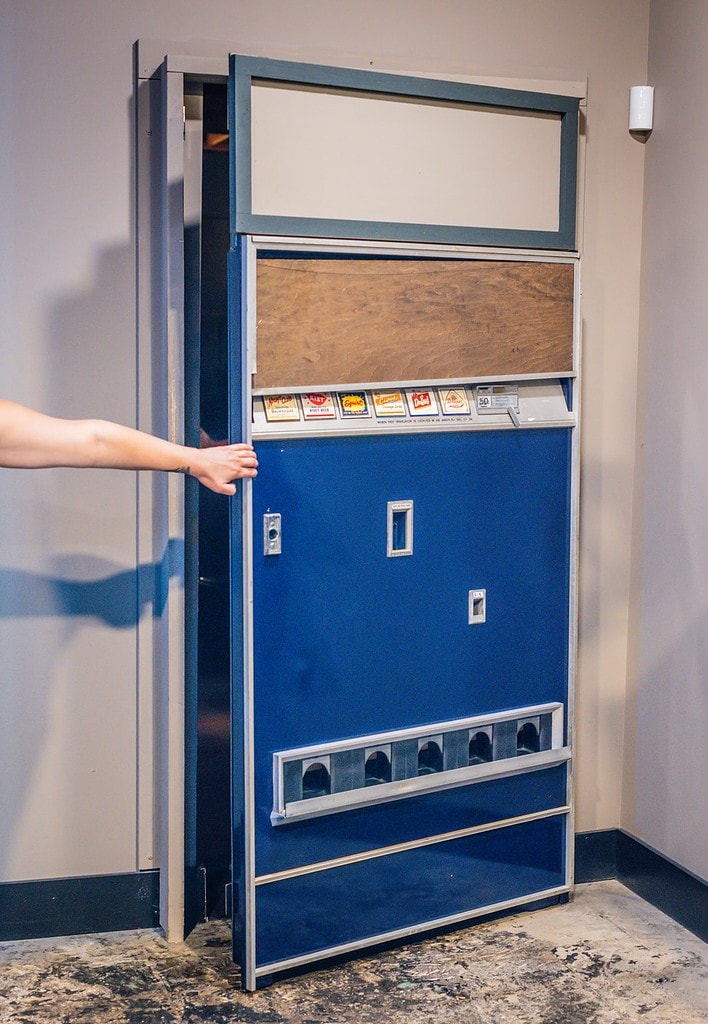 Johnson City TN Nightlife
Rumor has it that Al Capone used Johnson City as a bootlegging distribution center during the Prohibition era. True or not, there is a long tradition of secret moonshine distilleries in the area. Fortunately, there are also a couple of not-so-secret venues for sampling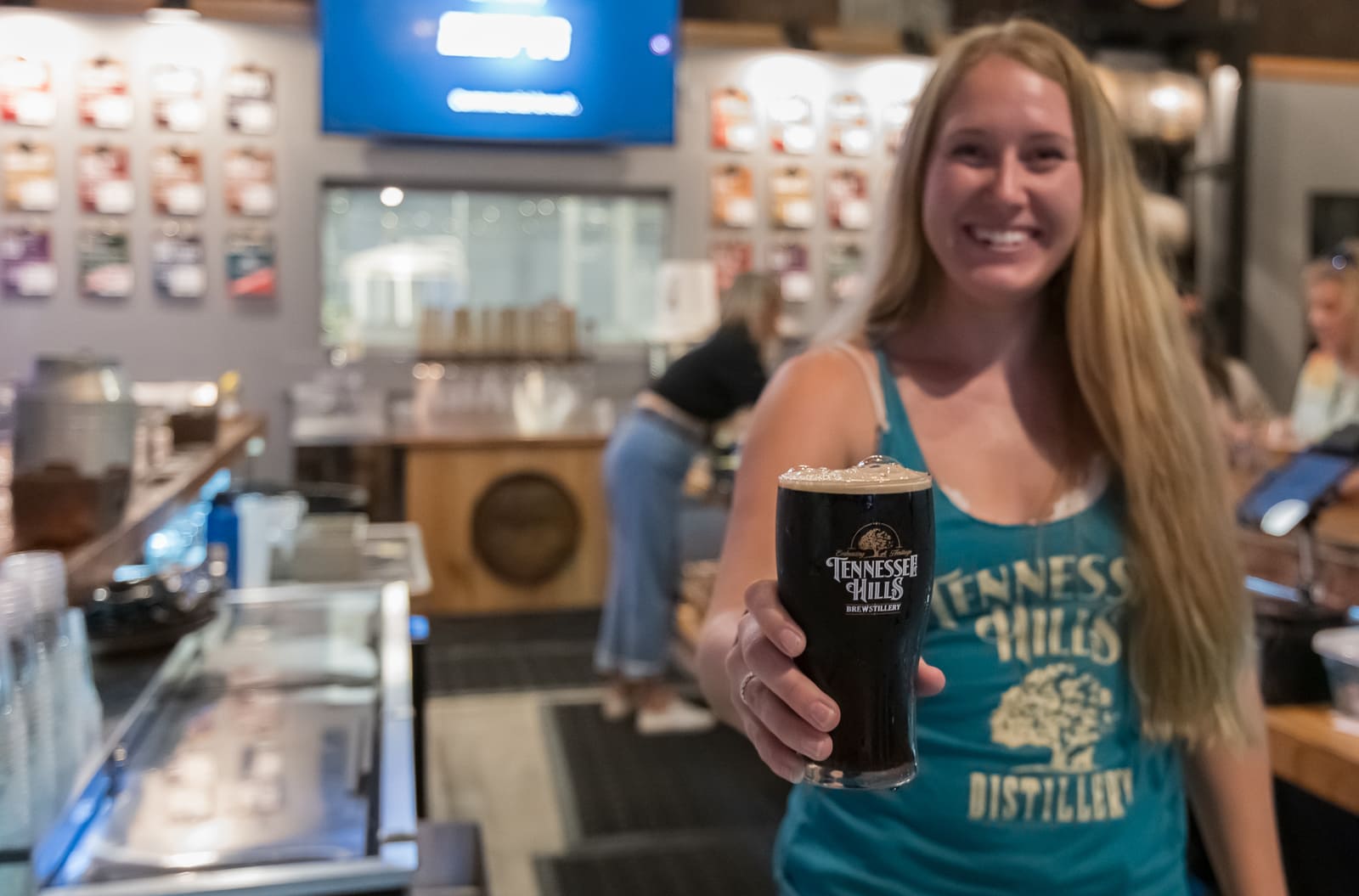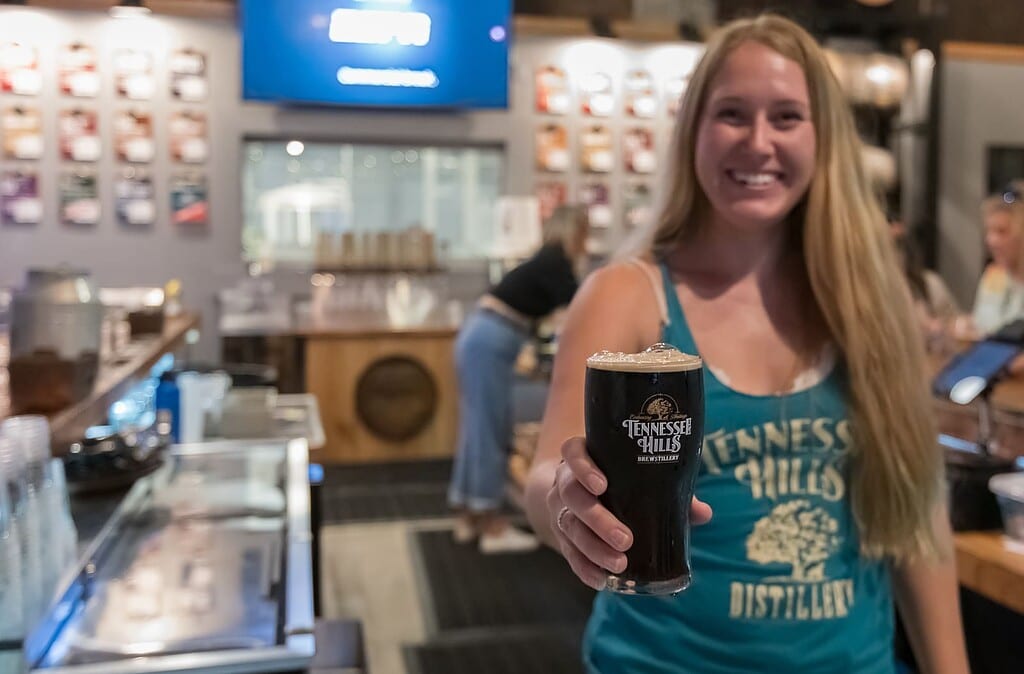 Stephen Callahan, Tennessee Hill's founder, claims to have learned the moonshine business as a young boy, and that it enabled him to run a side-hustle as a chemistry student in college. Tall tale or not, his newest venture–a combination taproom, cocktail bar, and concert venue–promises to be as popular as the other Tennessee Hills Distillery in Jonesborough.
Step into the entrance, and you'll think you've arrived at a sparsely stocked bodega. But pass the test, and you'll be allowed to pass through a secret door behind a vending machine into The Windsor Speakeasy.
Find indoor and outdoor seating and an inventive selection of handcrafted cocktails, plus desserts.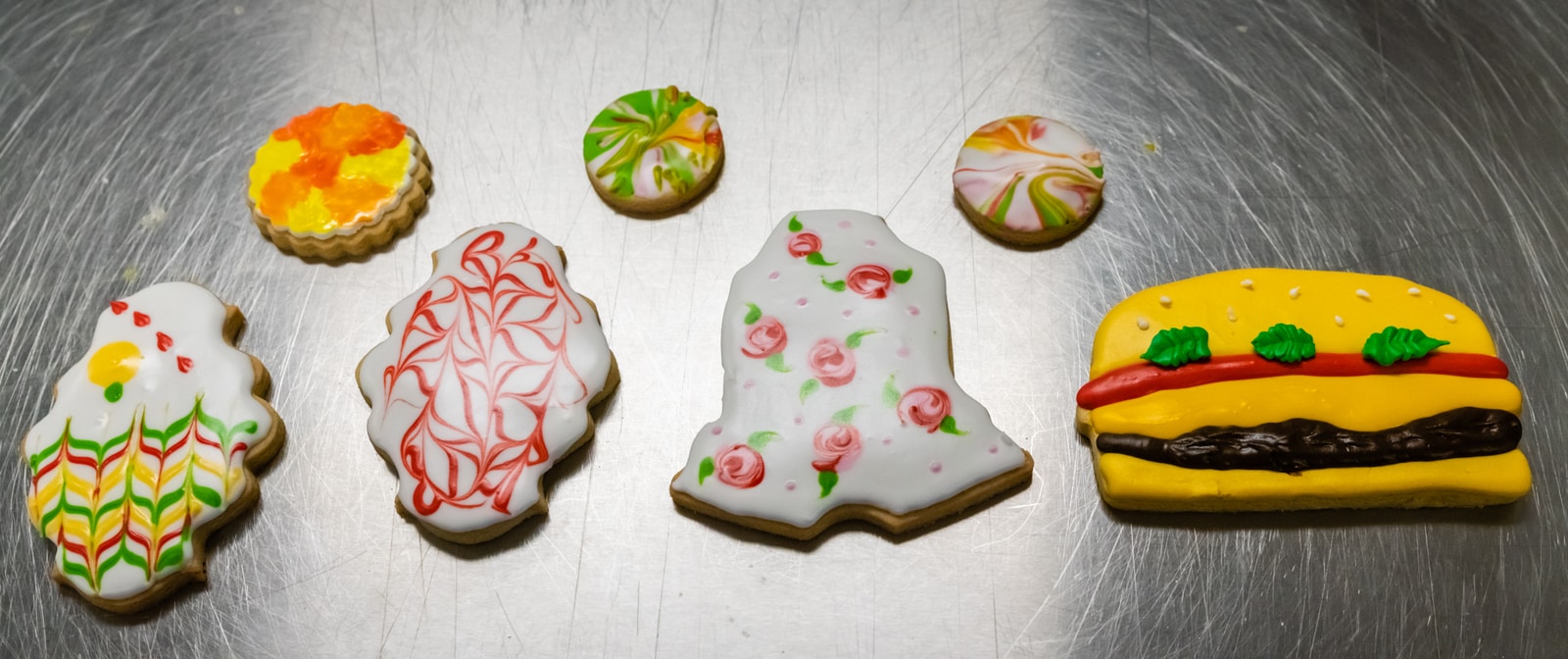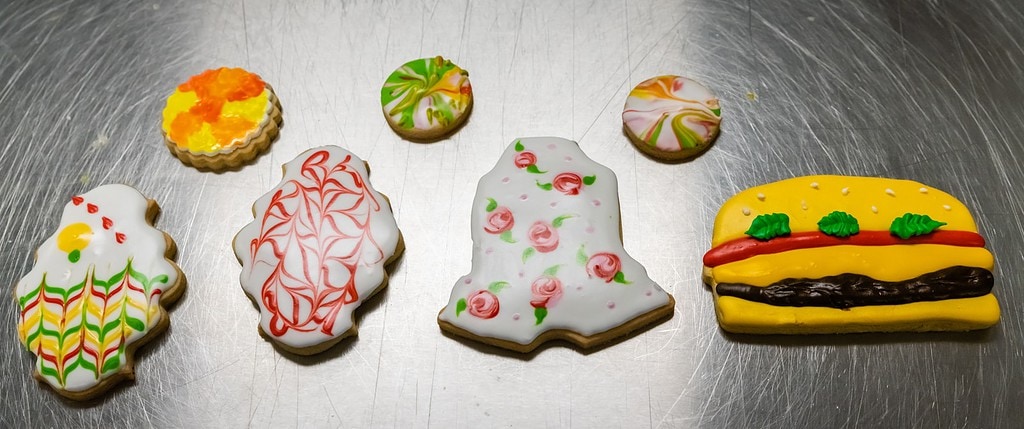 Cakebuds Marshmallow Fondant Recipe
Ingredients
1 Bag (10oz /280g) mini marshmallows (store brand is best)
2-3 tablespoons water
4 cups (453g/1lb) powdered sugar
Vegetable shortening for hands
Directions
First melt marshmallows in a microwave for 30 seconds at a time. Add water to melted marshmallows to help release from bowl.
To make it in a kitchen mixer, add in 3/4 of the powdered into the mixing bowl, followed by the marshmallow mixture, then mix together on low speed until you have incorporated a lot of the sugar and your fondant is coming together to form a ball. (NOTE: If your dough is still sticky at this point, add more powdered sugar until it forms a ball.)
Then turn out on the counter add the rest of the reserved sugar bit by bit. Then knead — Knead Knead! — for about 7 minutes until it is soft and shiny. If it starts to feel a bit dry, add 1/2 tsp. water at a time until it feels soft and pliable – then keep kneading.
*By hand*, stir 3/4 of the powdered sugar into the marshmallow mixture, then knead in the remaining 1/4 until it is all incorporated into the mixture. Then turn out on the counter and Knead Knead Knead! for about 7 minutes until it is soft and shiny. Incorporate the reserved sugar as you knead. If it starts to feel a bit dry, add 1/2 Tbsp. water at a time until it feels soft and pliable – then keep kneading.
Note: be sure to grease your hands and counter before dumping mixture from bowl
To add color to your fondant. Add a small amount of food coloring with a toothpick, then Knead Knead Knead! for about 2-3 minutes until it is soft and shiny. If it starts to feel a bit dry, add 1/2 tsp. water at a time until it feels soft and pliable – then keep kneading.
To store your fondant to be used later, grease the outside of the ball and double wrap in saran wrap, then put in a ziplock bag to keep it moist.
Roll your fondant on your surface dusted with powder sugar. Move it around so it is not sticking in one spot. Roll it to the desired size of your cookie.
Your Fondant will last for weeks when stored airtight.