Alabama's Gulf Coast is a perfect beach vacation destination for couples looking to get away from it all and spend some quality time together. With its 32 miles of stunning white sand beaches, fresh seafood, and beautiful sunsets, the Gulf Coast offers plenty of romantic activities and date ideas. Here are some of the top things to do in Gulf Shores, Alabama, for couples and neighboring Orange Beach, too.
Plus, because couples typically aren't tied to school schedules, they can take advantage of the region's less crowded times of year to visit, which includes April and May, after Labor Day, and during winter (exclusive of holidays). A visit during these timeframes not only means smaller crowds but also could result in more savings on accommodations and activities.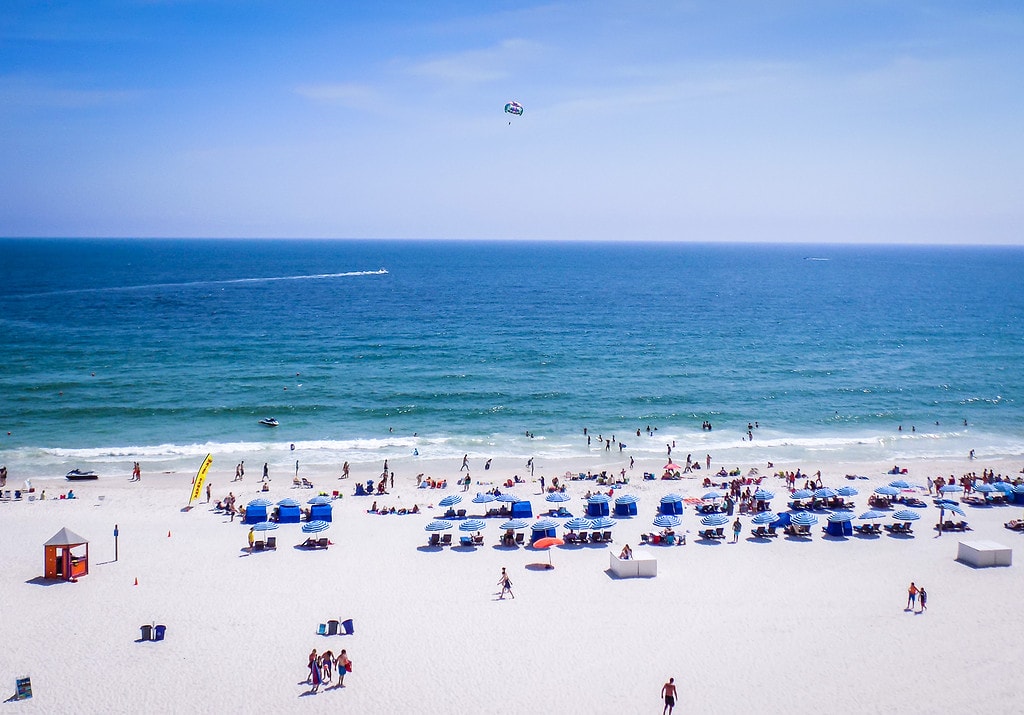 Best Things to Do In Gulf Shores, Alabama (and Orange Beach)
Not surprisingly, Gulf Shores and Orange Beach offer a lot in the way of outdoor recreation, both on and off the water.
Sail The Open Waters With Wild Hearts
Set sail on a 53-foot catamaran with Wild Hearts to cruise the Gulf of Mexico and bay waters. As you soak in the sun, look for dolphins or watch the sun sink into the water. One of the most notable sailings is the Dolphins & Angels adventure. This six-hour dolphin cruise starts in Orange Beach and makes its way along the shoreline to Pensacola, Florida.
Along the way, see if you can catch dolphins and other marine life playing in the waters. Once you reach Pensacola, find a good seat to watch the Blue Angels practice their aerial routines for upcoming air shows. Throughout the journey, enjoy complimentary beverages and fresh fruit, plus a light lunch is served while watching the Blue Angels.
For a romantic option, take the sunset cruise, a 1.5- to 2-hour sailing that includes complimentary bottled water, soft drinks, and light hors d'oeuvres. It provides a unique perspective on a sunset you'll never forget.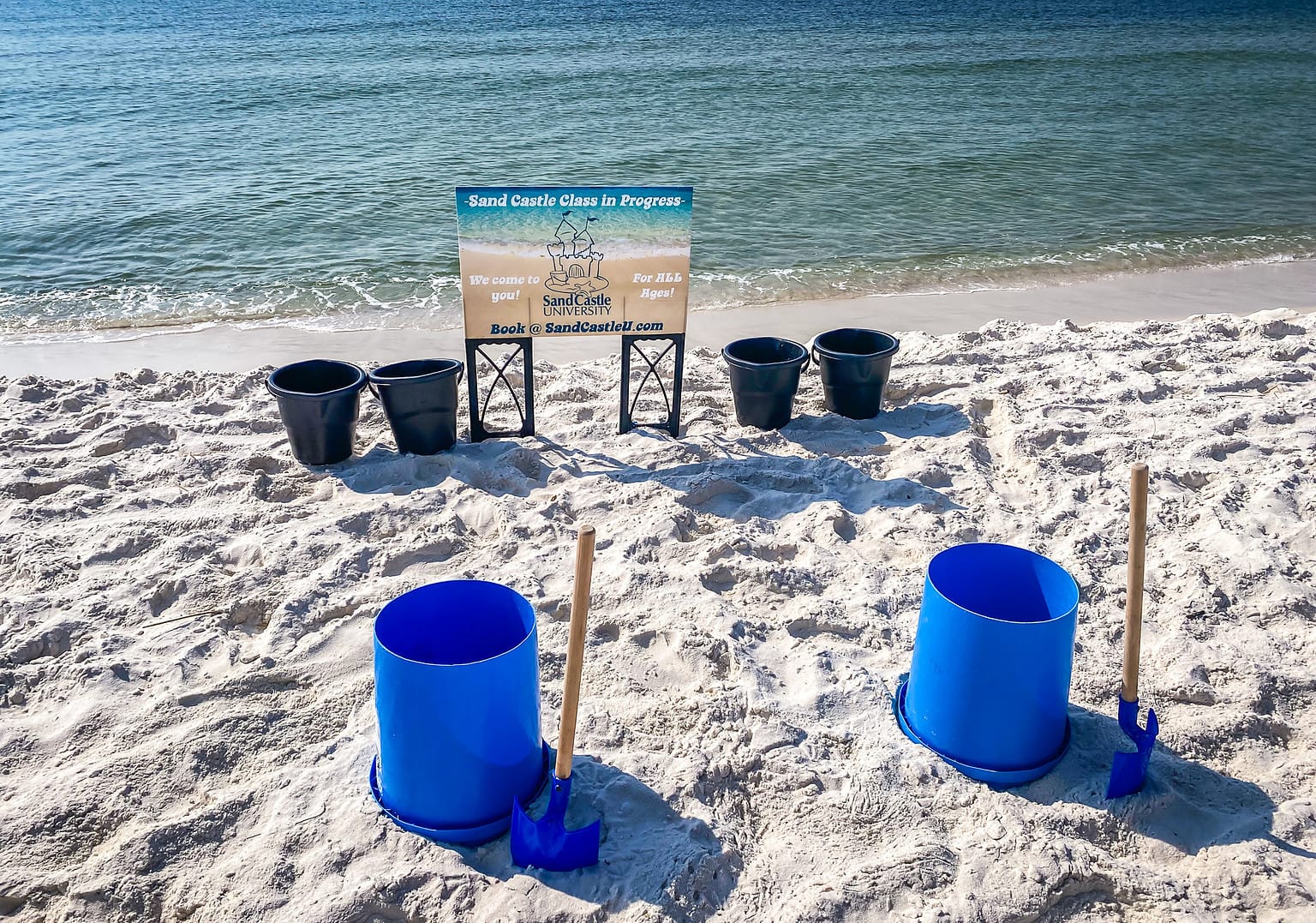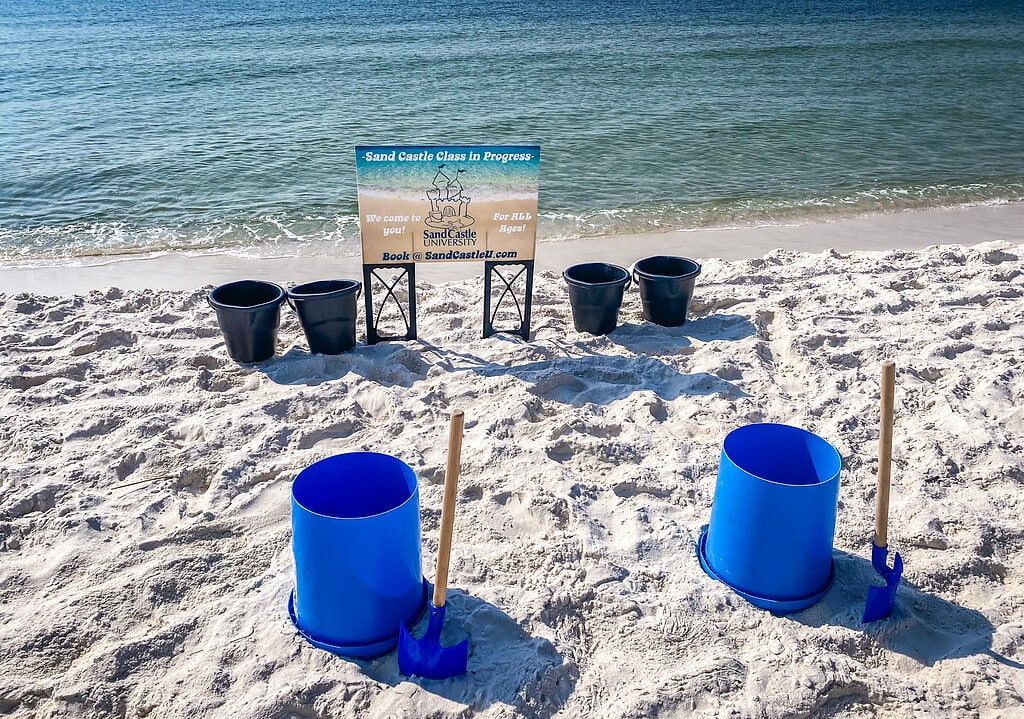 Build Sand Castles together
Who doesn't love digging in the sand and building castles? Take this childhood pastime to a new level by taking a class with Sand Castle University. Founded by Janel Hawkins, a professional sand sculptor, Sand Castle University teaches students all the best tips and tricks for building the best sand castles. Work on one together, or see who learns the lessons the best and takes home bragging rights. It's a fun way to spend time together and make new memories.
Soar The Open Skies With Lost Bay Helicopters
Lost Bay Helicopters is a fantastic option for couples looking for a unique and romantic activity during their visit to Gulf Shores, Alabama. This helicopter tour company offers a breathtaking view of the Gulf Coast, allowing couples to take in the stunning white sands, crystal-clear waters, and picturesque sunsets from above.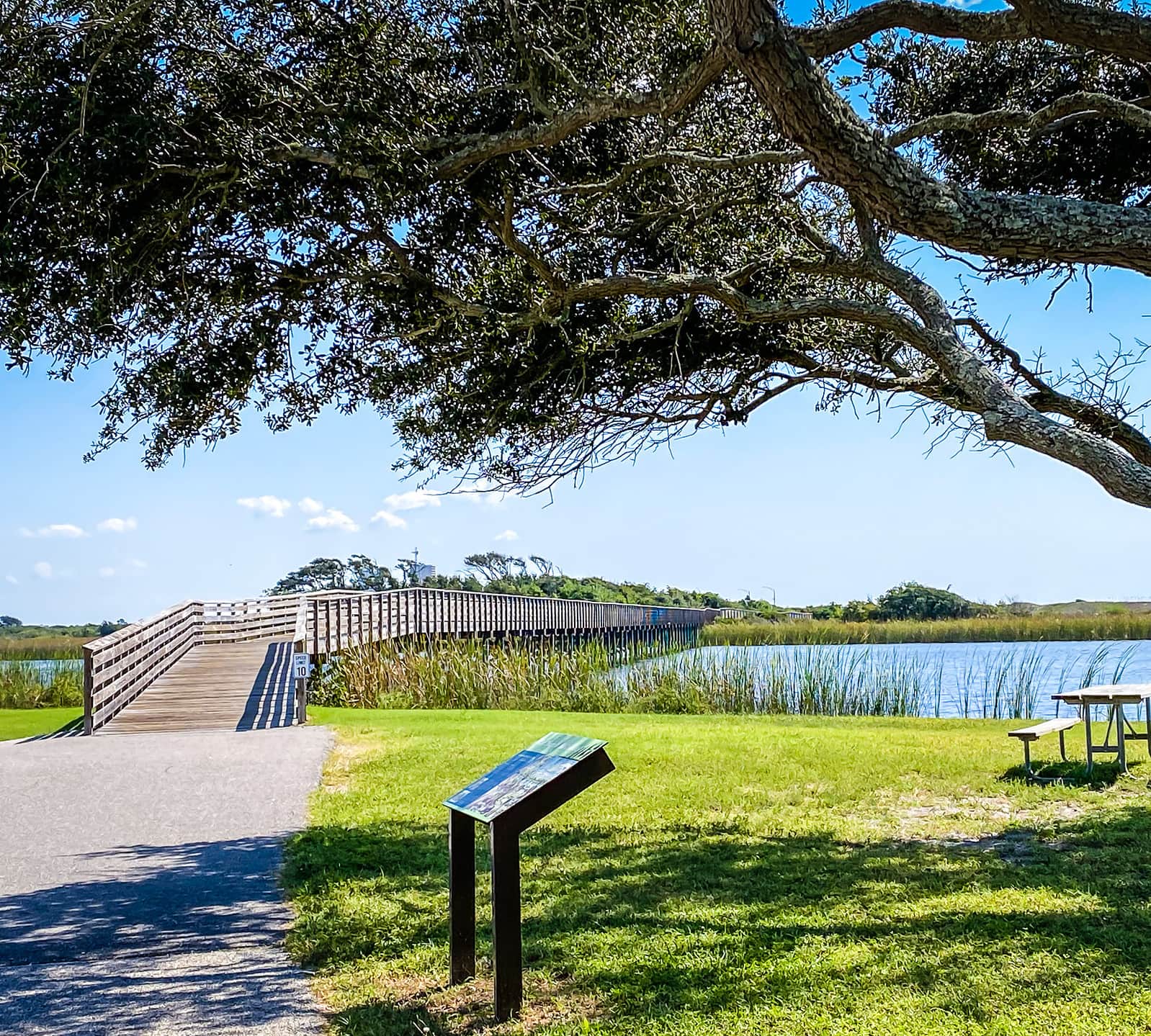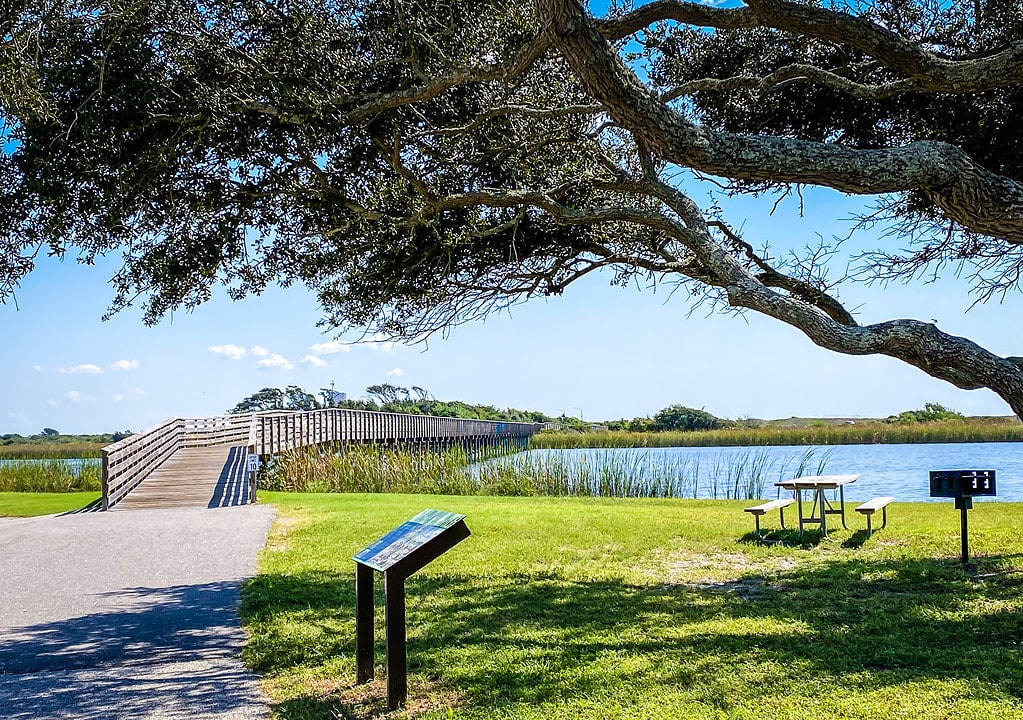 Explore Gulf State Park
Encompassing 6,500 acres of protected land, Gulf State Park includes 28 miles of paved and enhanced trails including the Hugh S. Branyon Backcountry Trail. One of the best ways to explore is by bicycle.
Don't worry; you don't have to bring your own, although you're certainly welcome to do so. Instead, download the Bloom Bike Share App, scan the code at one of the bike stations in the park and you can cruise around for three hours for free.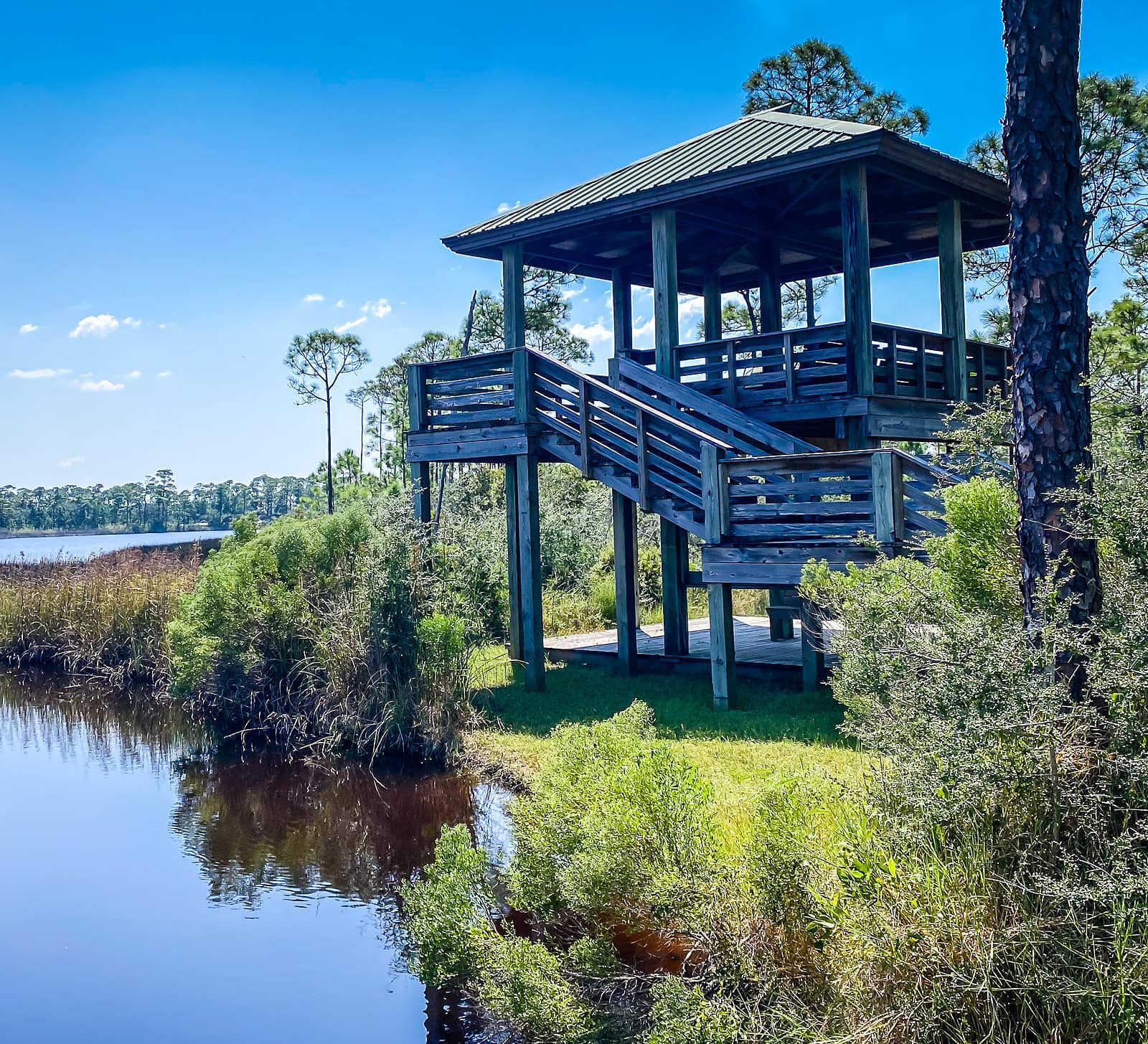 Hike The Trails In Bon Secour National Wildlife Refuge
Located on Fort Morgan Road, the Bon Secour National Wildlife Refuge covers approximately 7,000 acres of coastal lands where you can hike one of four trails that take you through the refuge's different habitats. These include maritime forests, dunes, wetlands, scrub habitats, and swales.
Along the way, keep an eye out for various wildlife, including birds, turtles, the Alabama beach mouse, and more. There is an observation tower on the Pine Beach Trail that overlooks Gator Lake and Little Lagoon. It's an ideal spot to sit back and relax, just the two of you.
Fort Morgan State Historic Site
Standing guard over Mobile Bay at the tip of the peninsula stands the impressive Fort Morgan State Historic Site. It's where the famous quote, "Damn the torpedoes!" originated when Union Admiral David Farragut ordered the attack on the Confederate stronghold.
Today, visitors can explore the fort's grounds and learn about its history through guided tours and interactive exhibits. The site also features stunning views of the Gulf of Mexico, making it a perfect spot for a romantic walk or picnic.
Try Your Hand At Pottery At The Coastal Art Center
Visit the Coastal Art Center in Orange Beach and take a pottery class together. You'll have a fun and creative experience while making memories that will last a lifetime.
Unleash Your Inner Artist At The Hot Shop
One of the more unusual things that couples can do during a Gulf Coast visit is to blow hot glass at the Hot Shop in Orange Beach. This working glassblowing studio offers an artistic and fascinating experience, with skilled artisans creating beautiful glass pieces right before your eyes. Visitors can take a tour of the studio and watch live demonstrations, and for those interested in trying their hand at glassblowing, the Hot Shop also offers classes and workshops.
Get A Couple's Massage At Austin Massage
After a long day of exploring, treat yourselves to a relaxing couple's massage at Austin Massage. You'll feel rejuvenated and ready for another day of romance.
This luxurious spa offers a wide range of services, including relaxing massages, facials, and other pampering treatments. Couples can indulge in a romantic couples' massage and enjoy the peaceful and serene atmosphere of the spa. Or you can arrange for a house call.
Play Mini Golf At Adventure Island
Challenge your partner to a game of mini-golf at Adventure Island, a fun and romantic activity that will bring out your competitive side.
Take A Ferris Wheel Ride
For a more relaxed date night, take a ride on the Ferris Wheel at The Wharf at Orange Beach. Enjoy the stunning views of the Gulf Coast from above as you share a romantic moment with your partner.
Best Date Night Restaurants In Gulf Shores and Orange Beach
From casual to fine dining, Orange Beach and Gulf Shores, Alabama, deliver a wide
array of restaurants to whet any appetite.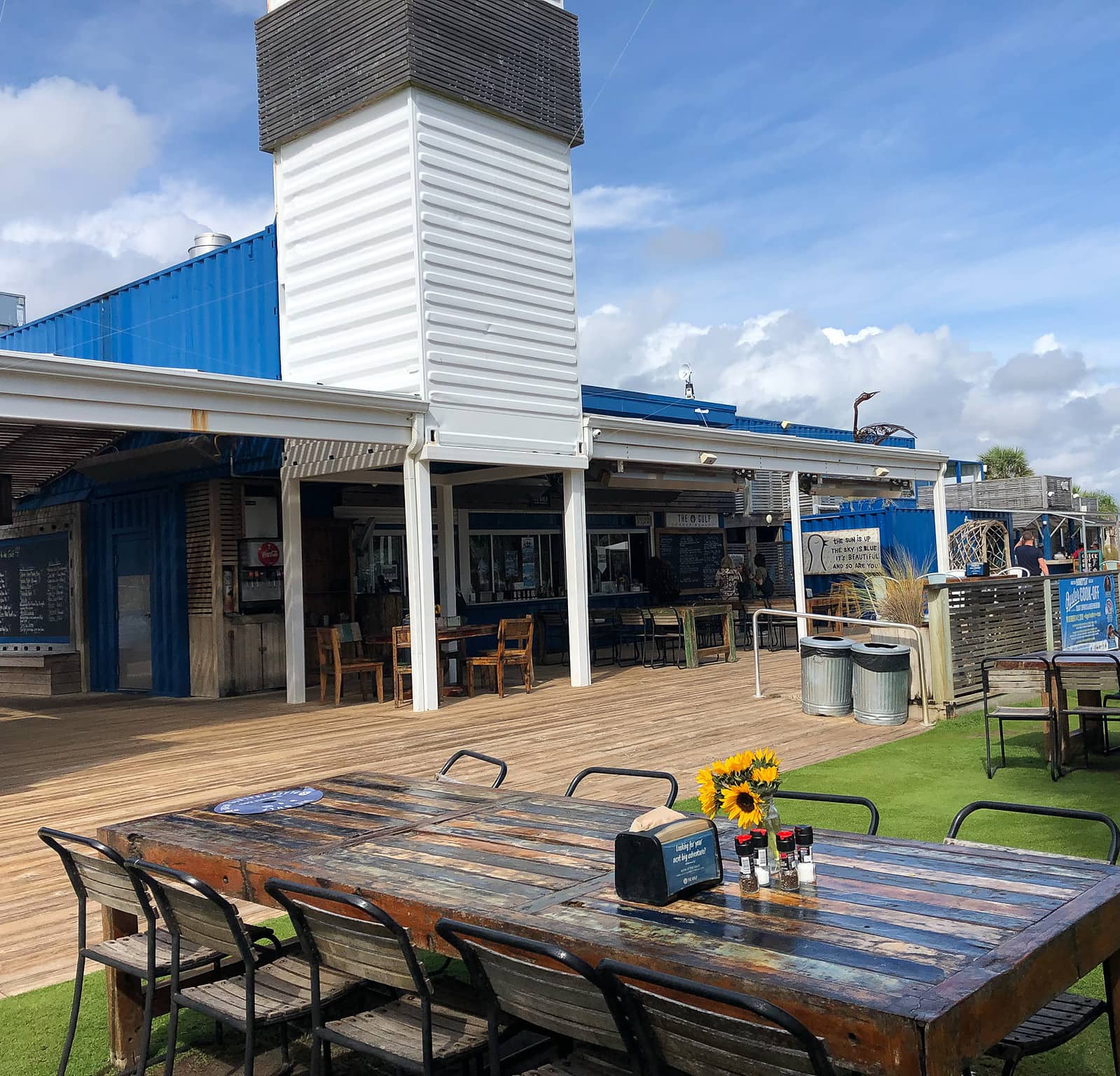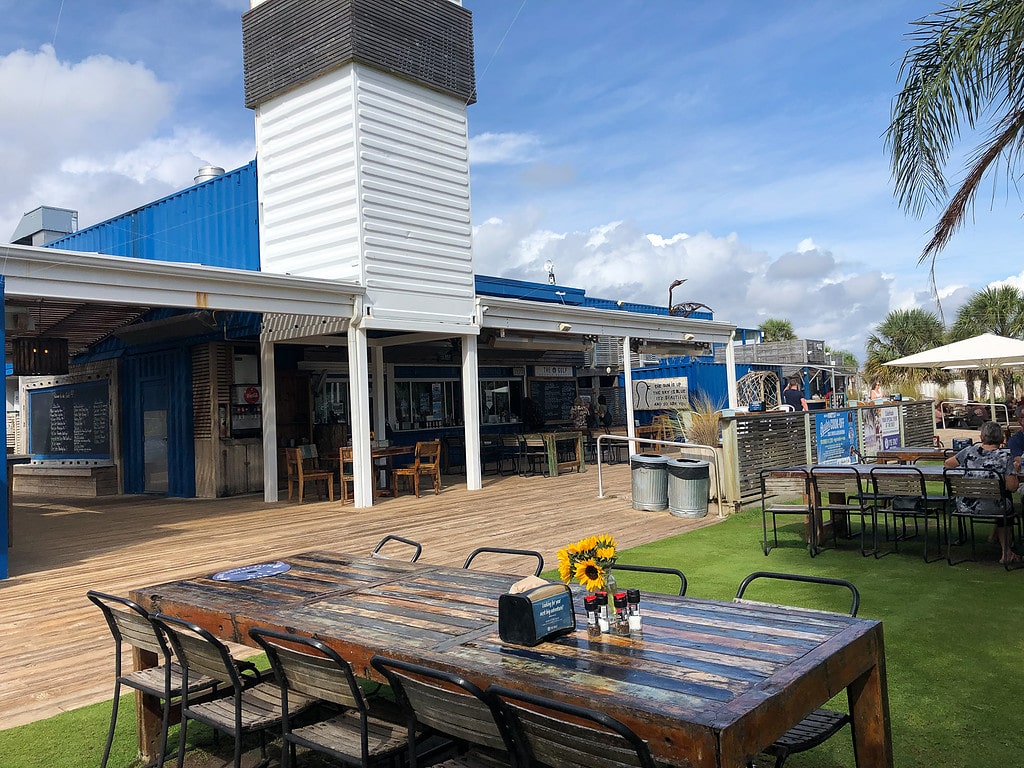 The Gulf
One of the most relaxing spots for lunch or dinner is The Gulf in Orange Beach. As the name implies, all tables are outside overlooking the Gulf of Mexico. Order from a menu with such favorites as the fried grouper sandwich, shrimp tacos, and tuna poke bowl. The ocean breeze is the perfect complement to whatever you choose.
Lulu's
Open for lunch and dinner, Lulu's in Gulf Shores is an open-air restaurant along the Intracoastal Waterway that is all about food, fun, and music. Focusing on the food, one of the best starters is the smoked tuna dip. Then you can follow up with any one of the many entrees, ranging from jumbo shrimp to fried oysters to a jerk chicken sandwich and beyond.
And those with allergies will have just as much to consider, thanks to the restaurant's various allergy menus including gluten-free, dairy-free, shellfish-free, and more. Rest assured the staff at Lulu's takes food allergies seriously. Let your server know your specific allergies, and they will tailor your meal to your dietary needs.
Warning: Lulu's can be very busy in high season, Rohas Travels encountered a 3-hour wait. See the video below.
Playa at Sportsman Marina
A step above casual, Playa overlooks the boats at Sportsman Marina and features a menu full of tasty eats. The specialty is redfish on the half shell, with an oven-roasted skin-on redfish accompanied by roasted cherry tomatoes. Other entrees include fried coconut grouper, grilled mahi, and orange sesame ribs. For sides, must-haves include garlic mashed potatoes, street corn, and bacon-smothered collard greens.
Fisher's Upstairs at Orange Beach Marina
Also overlooking boats swaying in the water at Orange Beach Marina, Fisher's Upstairs is an upscale dining spot renowned for its fresh seafood. Menu highlights include swordfish, shrimp and grits, and stuffed quail. It's the perfect spot if you're looking for a casual but nice evening out for two.
Voyagers at Perdido Beach Resort
For fine dining, make your way to Voyagers at Perdido Beach Resort where chef
Brody Olive puts together a menu of locally sourced Gulf seafood. Think broiled Gulf
oysters, chicken-fried lobster tail, and roasted Gulf whole fish. Or you can sample
something from the shore, such as the venison chop, center-cut ribeye, and
porterhouse.
Don't Forget Breakfast Restaurants In Gulf Shores
You definitely need to fuel up for a day in the sun in Gulf Shores and Orange Beach.
Luckily, there are a lot of great breakfast restaurants throughout the region.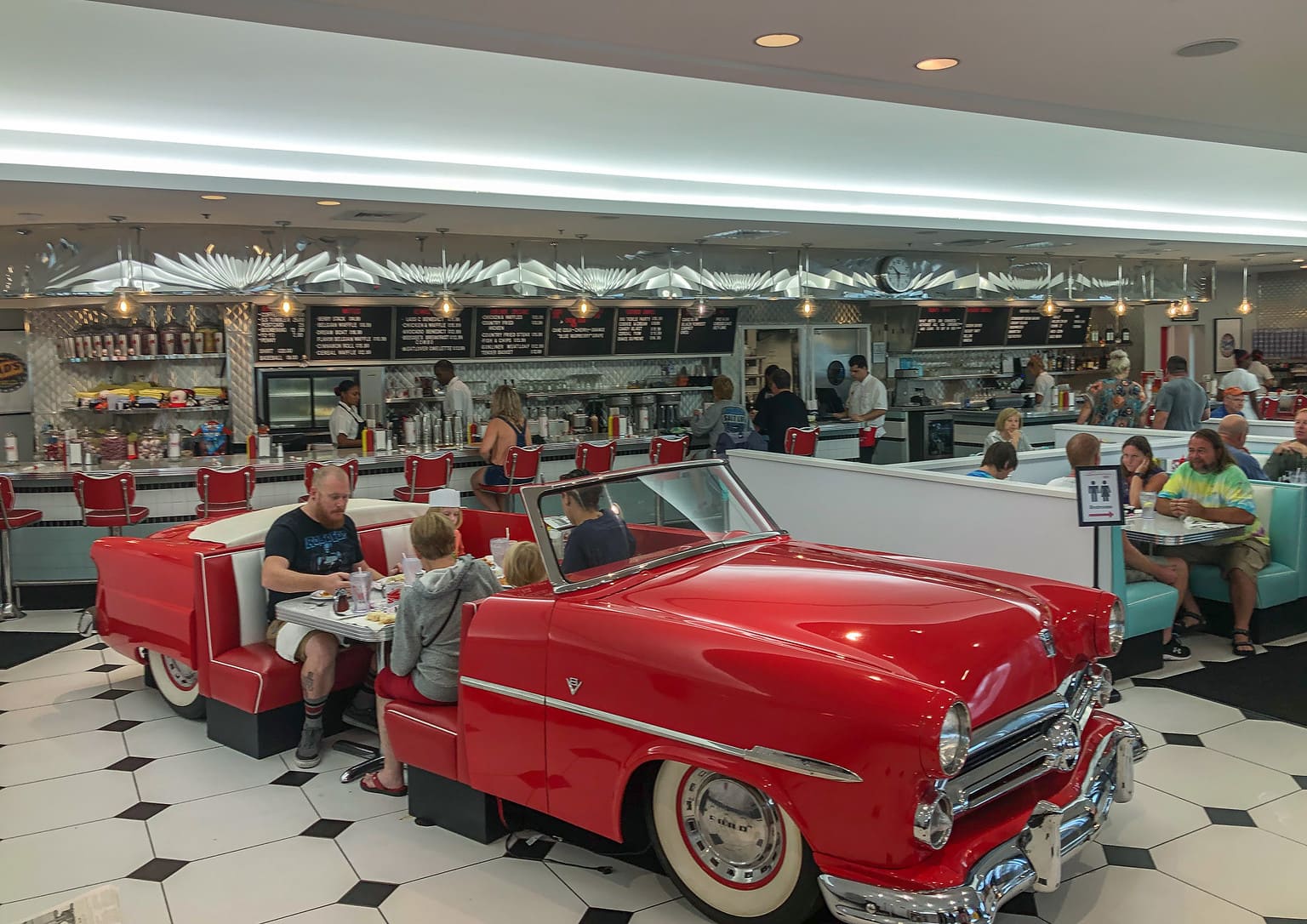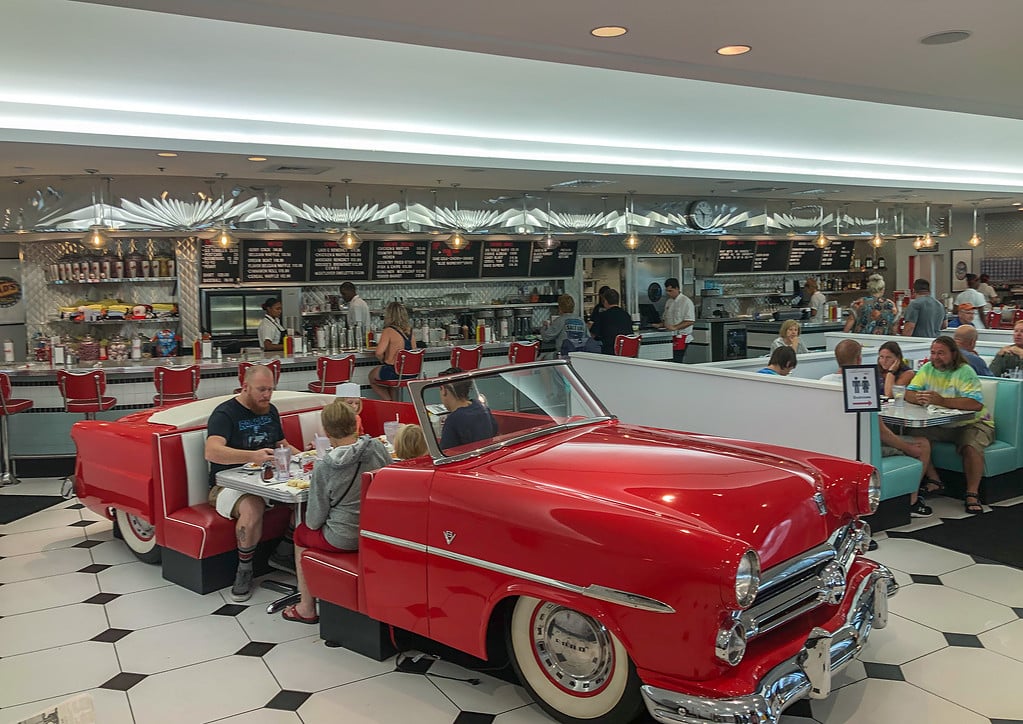 Sunliner Diner
Who doesn't love a good 1950s-themed diner? And at Sunliner Diner in Gulf Shores, you can soak in the retro vibes while digging into Belgian waffles, steak, and eggs, or a Western omelet–or something else altogether as this menu is extensive. Even if you don't make it during breakfast hours, you can still sample these dishes because breakfast is served all day.
Brick & Spoon
At Brick & Spoon in Orange Beach, you can go with classic dishes such as pancakes and omelets or try something different like beignets with marmalade, baked brie bruschetta, and crab cake Benny with bacon-sauteed spinach, poached eggs, and house-made hollandaise with fire-roasted corn grits. You can even build your own Bloody Mary to complement your meal.
The Ruby Slipper Café
At the Ruby Slipper in Orange Beach, you are invited to live the brunch life! And you can sample some unique treats here, such as the pig candy bacon bites, crawfish and grits cake, and white chocolate bread pudding pancakes. Plus, you can couple your meal with one of the eye-opening cocktails, such as a Ruby mimosa, peach bellini, or lavender Paloma.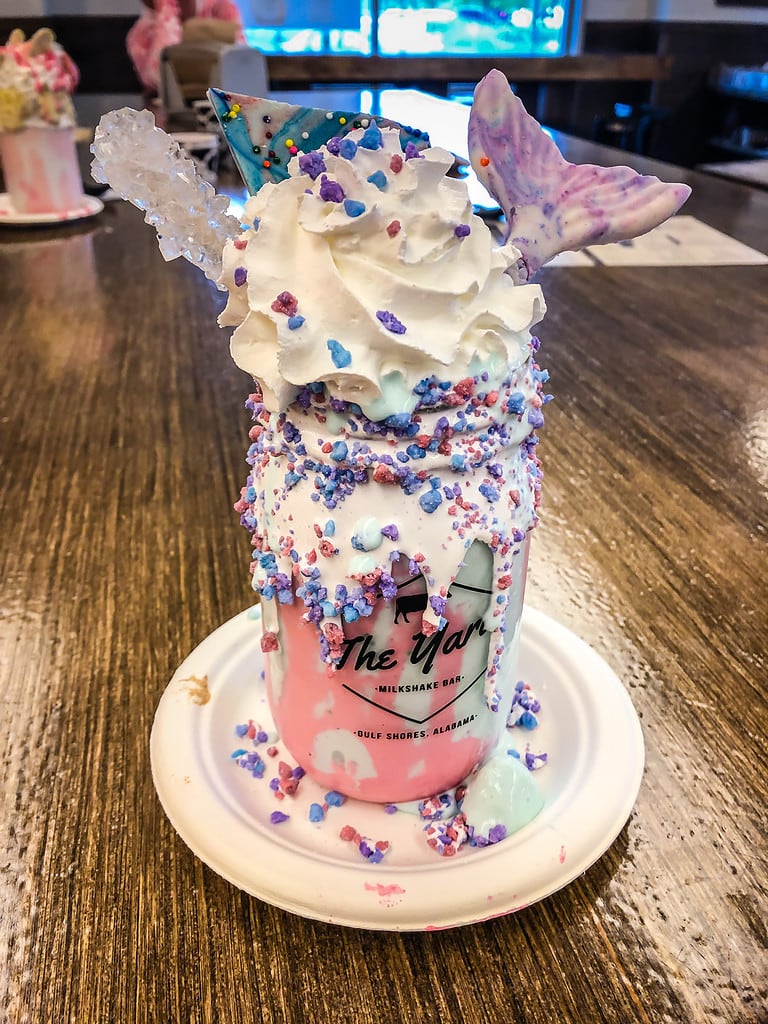 We all scream for ice cream!
A trip to the beach isn't complete without some ice cream, and Gulf Shores has two of the best offerings for this cool dessert.
The Yard Milkshake Bar
The Yard Milkshake Bar specializes in milkshakes that are pure works of art. For instance, the Birthday Cake milkshake features cake batter ice cream in a vanilla iced jar rolled in sprinkles, topped with whipped cream, more sprinkles, and a cupcake.
Or you can try the Mint Green Monster, comprised of mint chocolate chip ice cream with chocolate and marshmallow drizzle in a green marshmallow-dipped jar rolled in crushed Oreo cookies then topped with whipped cream, chocolate drizzle, crushed Oreo cookies, and a brownie. This definitely is a dessert for two!
Matt's Homemade Ice Cream
For those who take a simpler approach to their ice cream, Matt's Homemade Ice Cream offers the perfect selection. Choose a scoop on a cone or in a cup, or opt for a sundae or banana split filled with your favorite flavors.
Hotels In Gulf Shores Alabama
Not surprisingly, you'll find an expansive selection of accommodations in Gulf Shores and Orange Beach ranging from hotels to condominiums to vacation homes and more.
The Lodge at Gulf State Park, A Hilton Hotel
Located in Gulf State Park, this eco-friendly hotel features spacious rooms, an infinity swimming pool, and onsite dining overlooking the Gulf of Mexico. To ensure this property doesn't negatively impact its environment and the wildlife who live nearby, The Lodge at Gulf State Park prides itself on conservation and sustainable tourism.
For example, the buildings are designed to reduce energy usage by 32%, all site lights are directed away from the beach to protect turtle nesting areas, and the kitchen staff recycles all cooking oil. Staying at a romantic resort and helping the environment? It's a total win-win!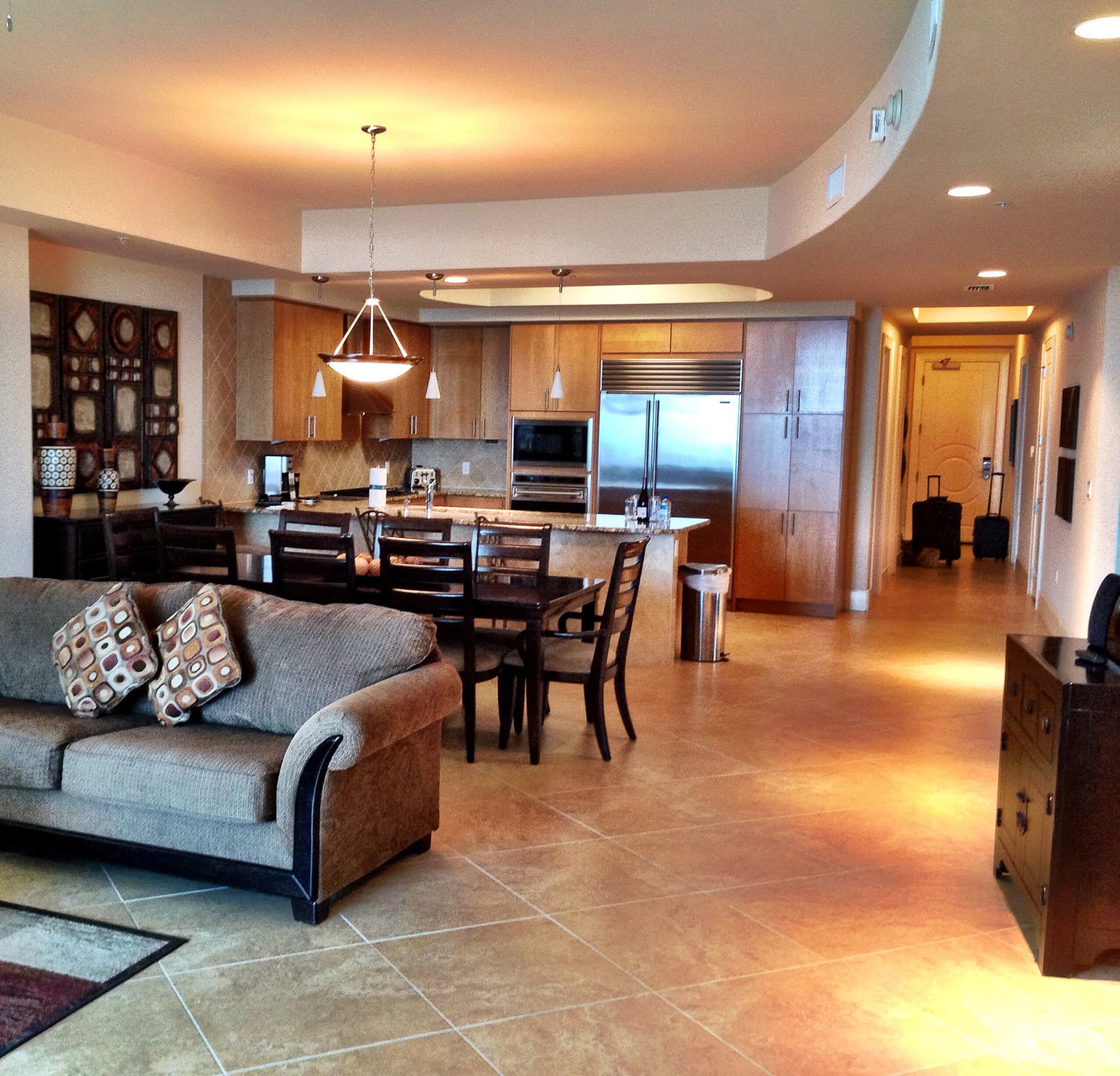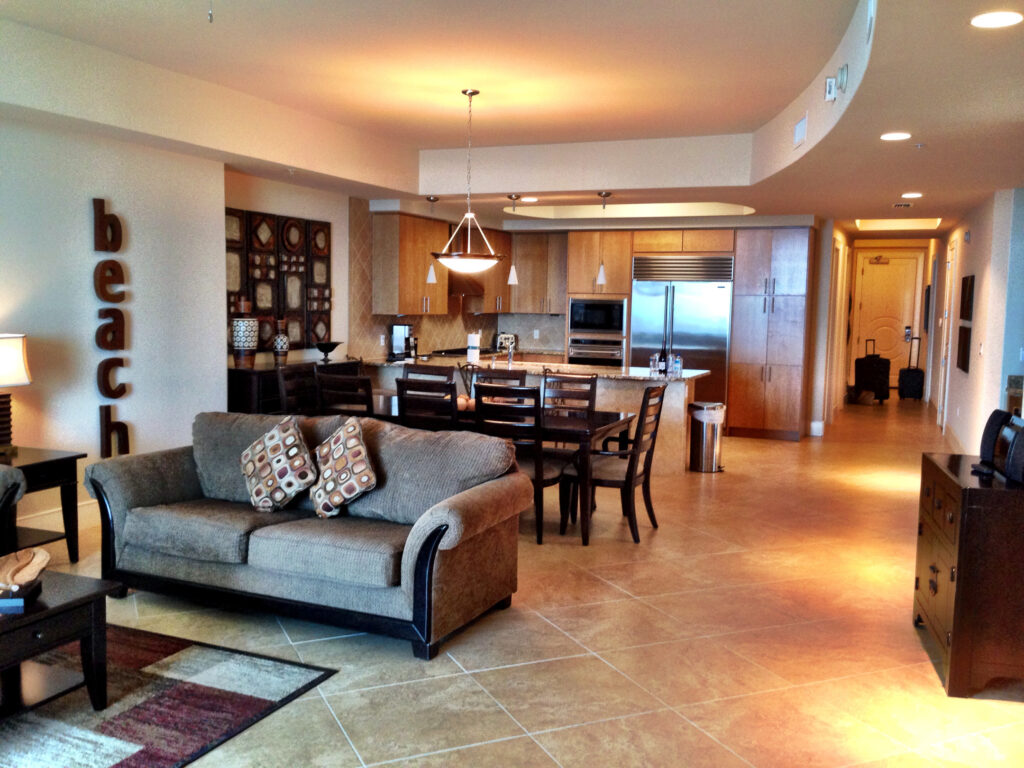 Turquoise Place
Sitting along the beach in Orange Beach, Turquoise Place features three- to five-bedroom condominiums outfitted with full kitchens and large living rooms. While the space may seem excessive for just two people, the large balcony with a private hot tub and built-in grill make it the right choice for a romantic getaway.
The property also includes indoor and outdoor pools, a lazy river, a sauna, a steam room, and tennis courts. In addition, you can grab a meal at the onsite restaurant, or arrange for grocery delivery to cook a romantic dinner for two in your private condominium.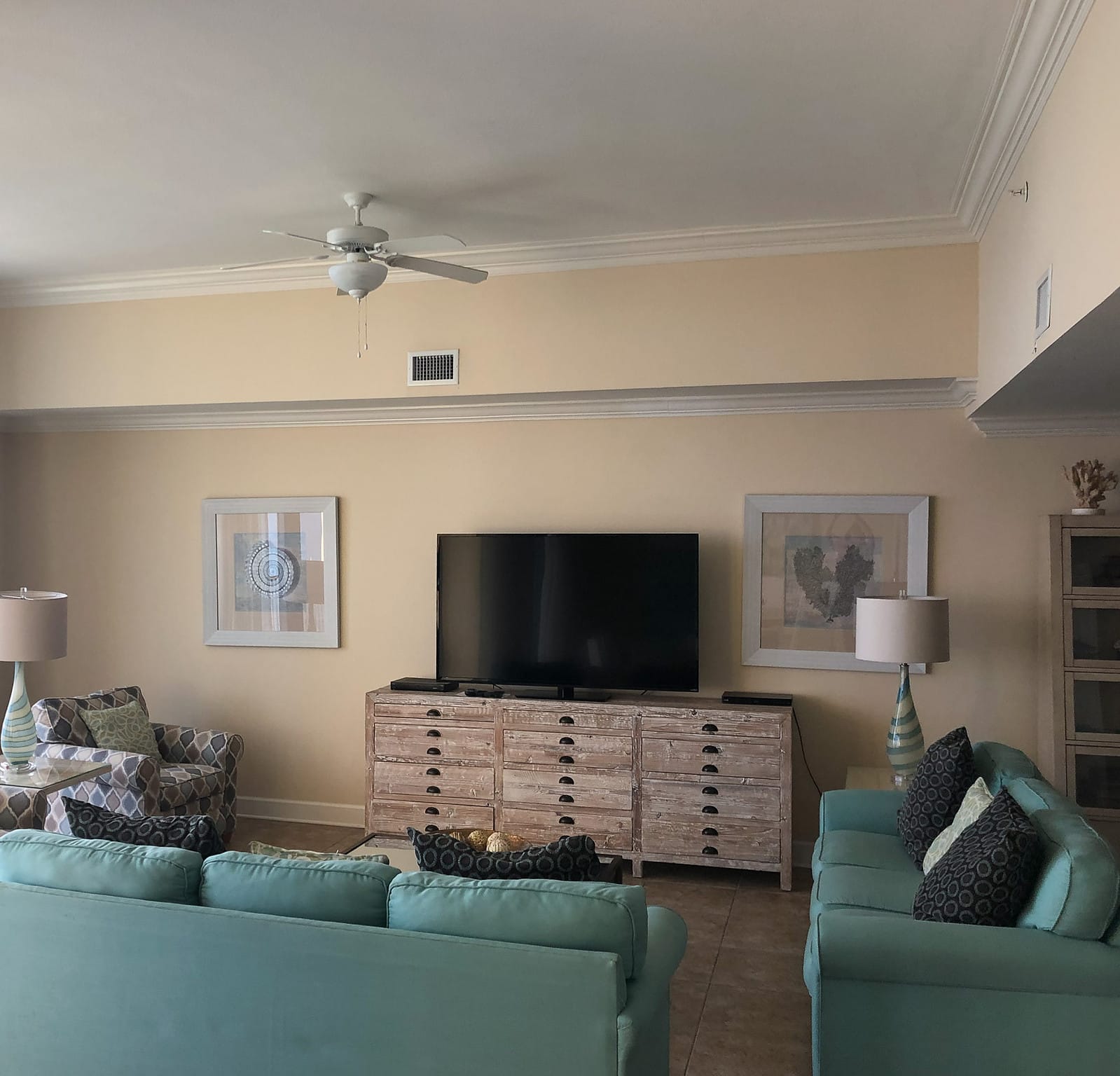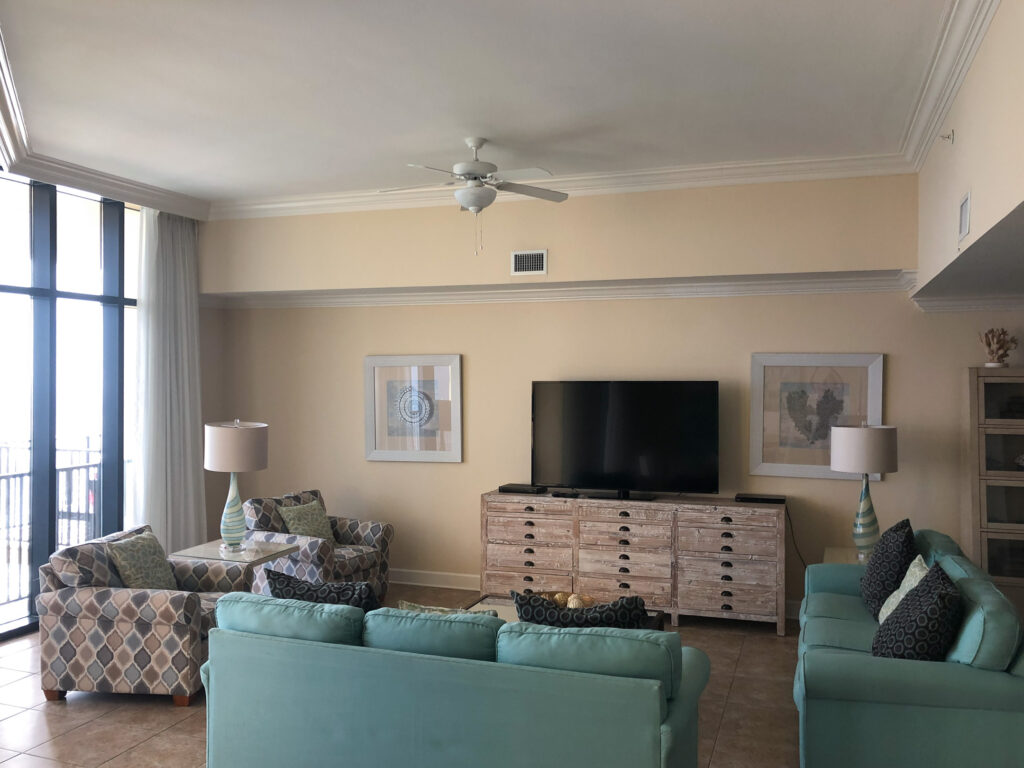 Phoenix West
There are many buildings in the Phoenix West group, but they all offer spacious condominiums with full kitchens, living rooms, and balconies overlooking the beach and gulf. This is an ideal choice if you want the comforts of home during your romantic getaway.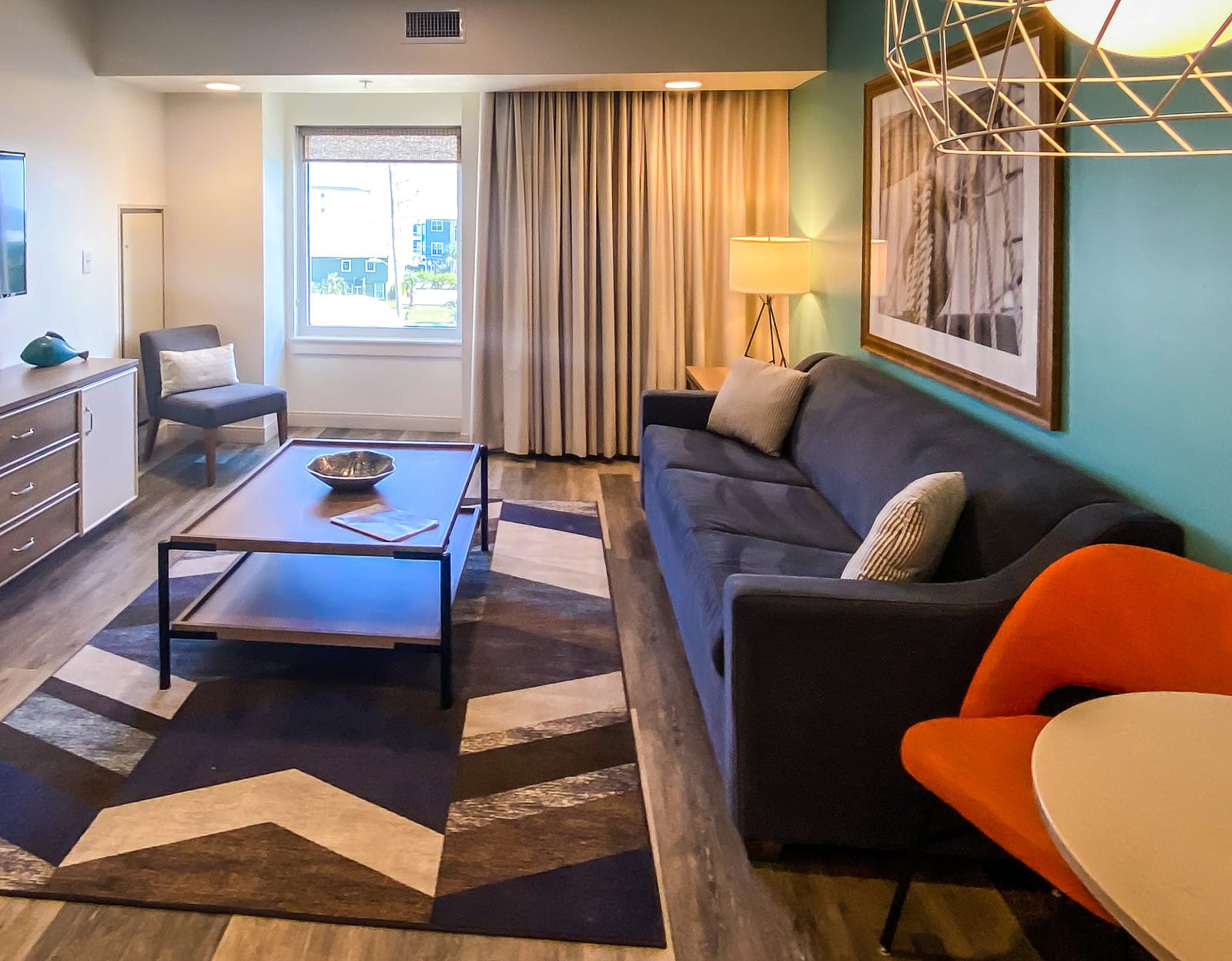 Hotel Indigo
If you don't need to be right on the beach, consider Hotel Indigo in Orange Beach. This hotel features comfortable rooms, indoor and outdoor swimming pools, and onsite dining. Whether it's cocktail by the pool from The Beach Indigo Pool Bar or breakfast or dinner at Hunter's Bend Bar & Bites in the lobby, you don't have to go far to eat. You can even grab lunch right through the lobby at The Southern Grind Coffee House.
Yes, Gulf Shores and Orange Beach may be prime spring break and family destinations, but these cities on the Alabama Gulf Coast also have more than enough for couples booking their next romantic getaway.
Gulf Shores Alabama Map
Craving a Romantic Beach Vacation? We've got a few suggestions!
All articles belong to Getaway Mavens LLC, and all photos belong to us as well, unless otherwise noted. It's all copyrighted. Please don't repost anything elsewhere without asking us first. All rights reserved. This site uses cookies to enhance your experience.
We make no guarantees of any price listed on our site. We're not responsible for content on external websites linked to ours, including linked resources, an external blog post, any partner site, hotel property sites, or affiliate sites. We only write about places we have vetted, but can't guarantee that your experience will be exactly the same.
Posts may contain affiliate links at no cost to you. Several of our trips are also compensated by the respective tourism boards for the city or state we are visiting. This never impacts how we share the destination with you – opinions are always our own and we pride ourselves on that. We do not sell links or accept unsolicited guest posts under any circumstances. Don't even ask.
United States Copyright, Getaway Mavens, LLC