Canada's vast size and natural beauty make it a truly awe-inspiring country. With its rugged coastlines, towering mountains, dense forests, pristine lakes, and vast expanses of wilderness, Canada is a paradise for nature lovers. And it's all that jaw-dropping gorgeousness that makes for outstandingly memorable romantic getaways in Canada.
From the majestic Rocky Mountains in the west to the rugged coastlines of the east, Canada's natural beauty is truly breathtaking. The country is home to countless national parks and protected areas, each offering its own unique natural wonders and outdoor adventures. The vastness of Canada's wilderness areas means that couples can experience true solitude and escape from the stresses of modern life.
And with so many breathtaking destinations to choose from, it's no wonder that Canada is a top choice for couples looking to create lasting memories together. Whether you're looking for adventure or relaxation, Canada has something to offer every type of couple.
Romantic Getaways In Canada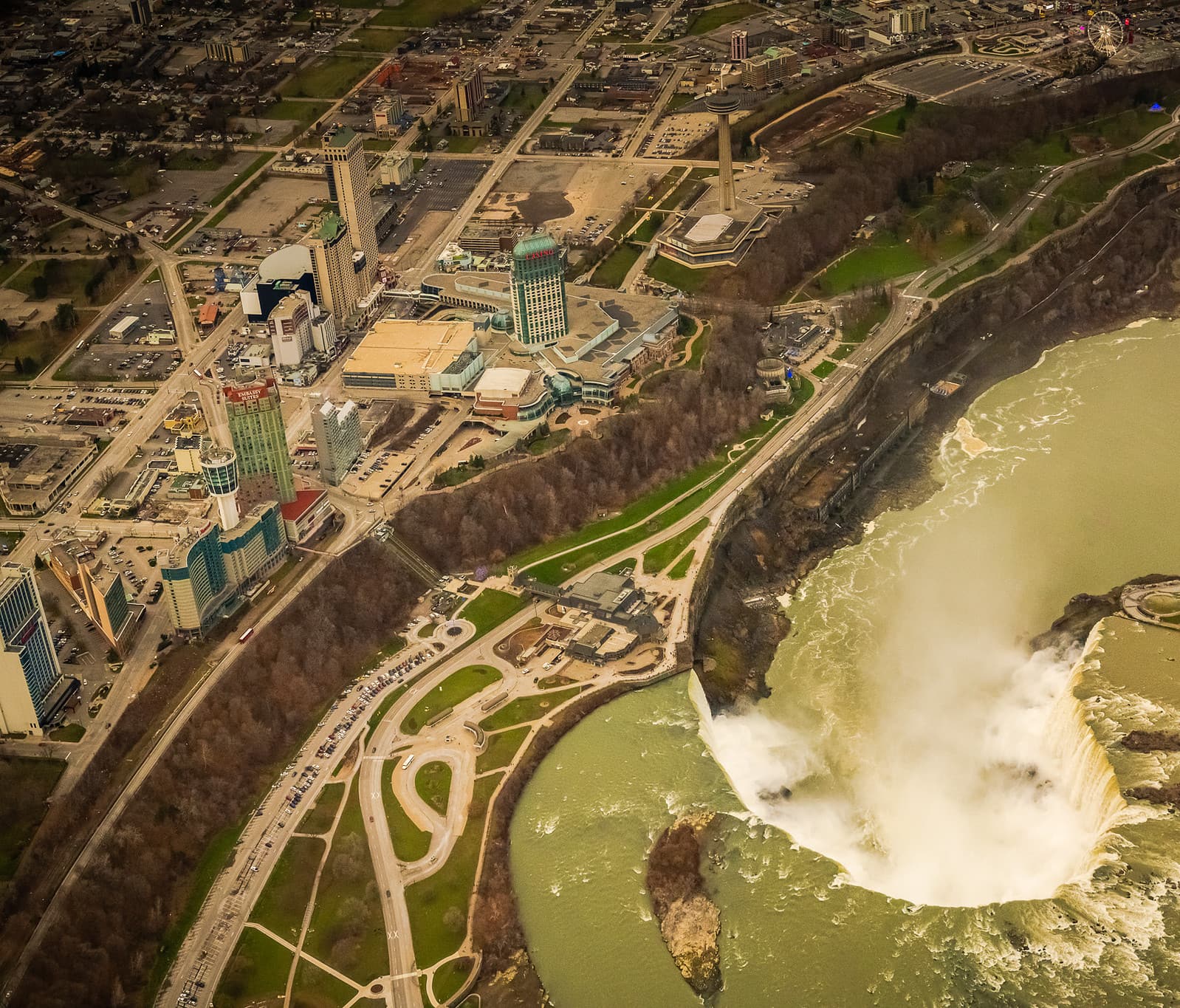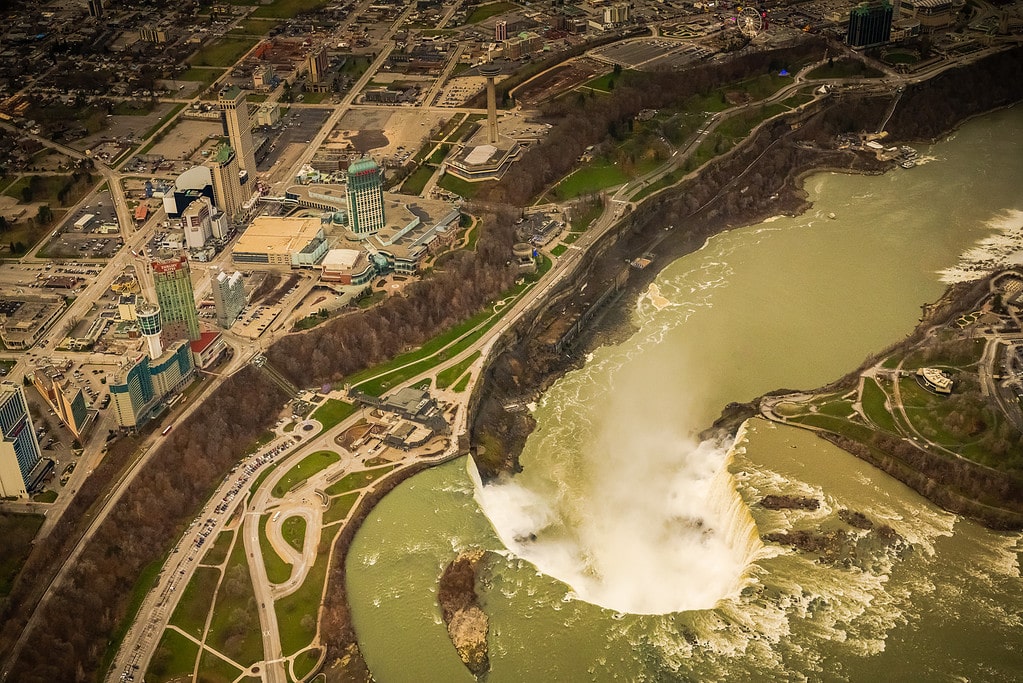 Experience Thrills In Niagara Falls, Canada
Niagara Falls is one of the most famous natural wonders of the world and one of the most popular romantic getaways in Canada. The falls themselves are spectacular, and there are many activities, including boat tours, that allow you to get up close to the falls. The town of Niagara Falls has many restaurants, shops, and attractions that are perfect for couples.
There are several options for luxury accommodations in Niagara Falls. One of the best, the Marriott Niagara Falls Fallsview Hotel & Spa is a luxurious hotel located in the heart of Niagara Falls, Canada, offering stunning views of Niagara Falls. The hotel features a range of amenities, including a full-service spa, an indoor pool, a fitness center, and multiple restaurants, including a rooftop restaurant with panoramic views.
The hotel is also connected to the Fallsview Casino Resort via an indoor walkway, providing easy access to gaming and entertainment.
Find even more great hotels and restaurants, plus all the best things to do in Niagara Falls, on our travel guide to a Niagara Falls Canada Winter Getaway.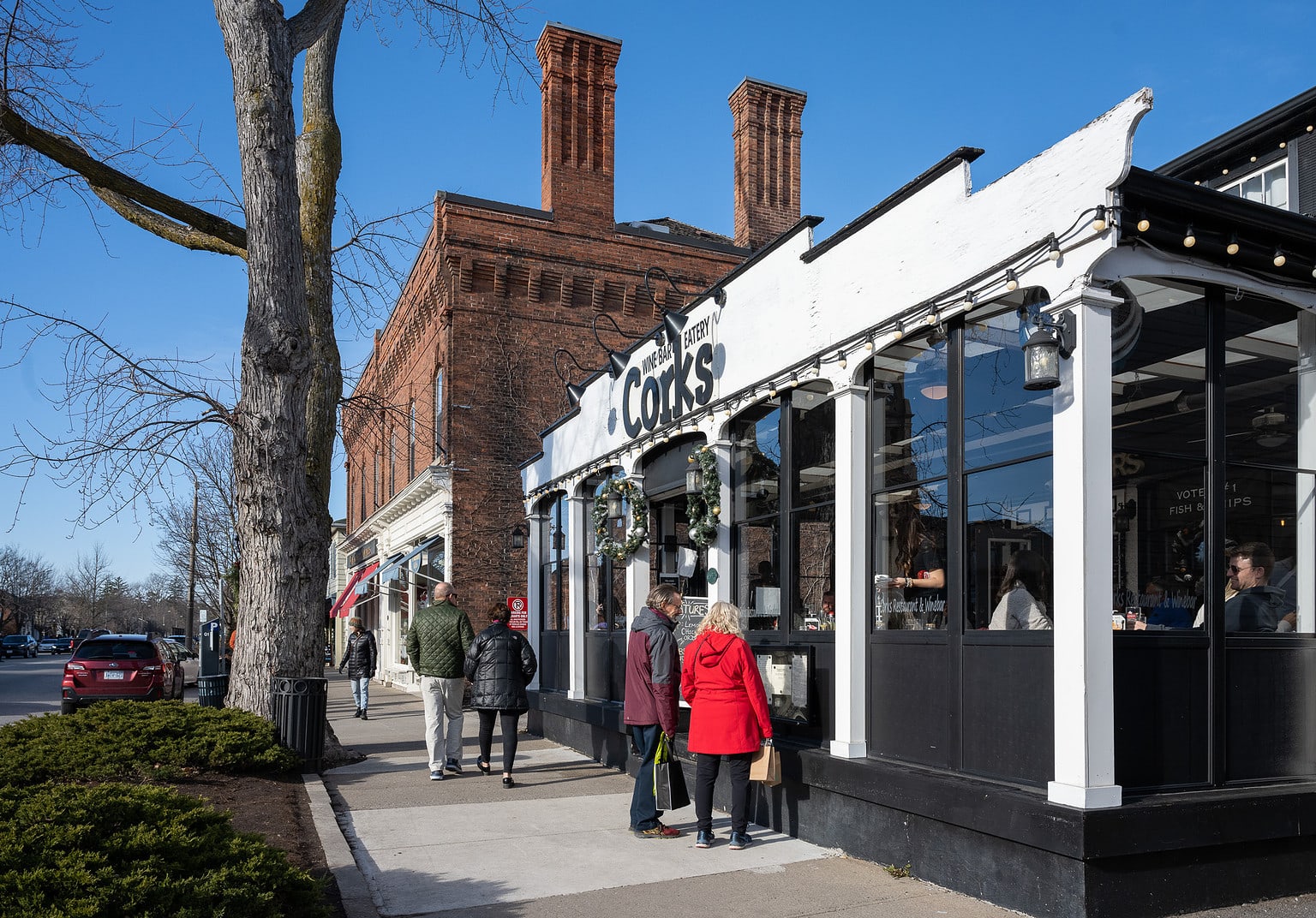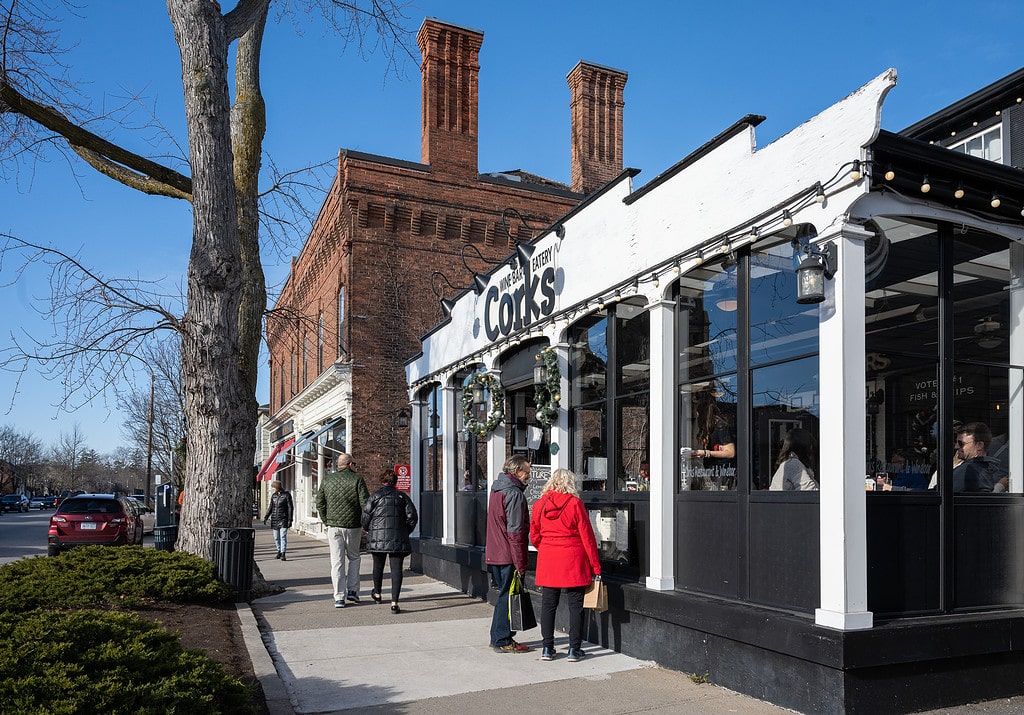 Slow Down In Niagara-on-the-Lake, Ontario
Located near Niagara Falls, Niagara-on-the-Lake is a very well-preserved 19th-century village. The region is famous for its wineries, and there are many vineyards that offer wine tasting and tours. The town also has many historic buildings, including the Shaw Festival Theatre, which puts on many excellent plays and performances throughout the year.
We like The Harbour House both for its convenient location and charm. Guests can enjoy a range of complimentary services, including a breakfast buffet, wine tastings, and bicycle rentals. The hotel also features a cozy lounge with a fireplace, a garden patio, and a library.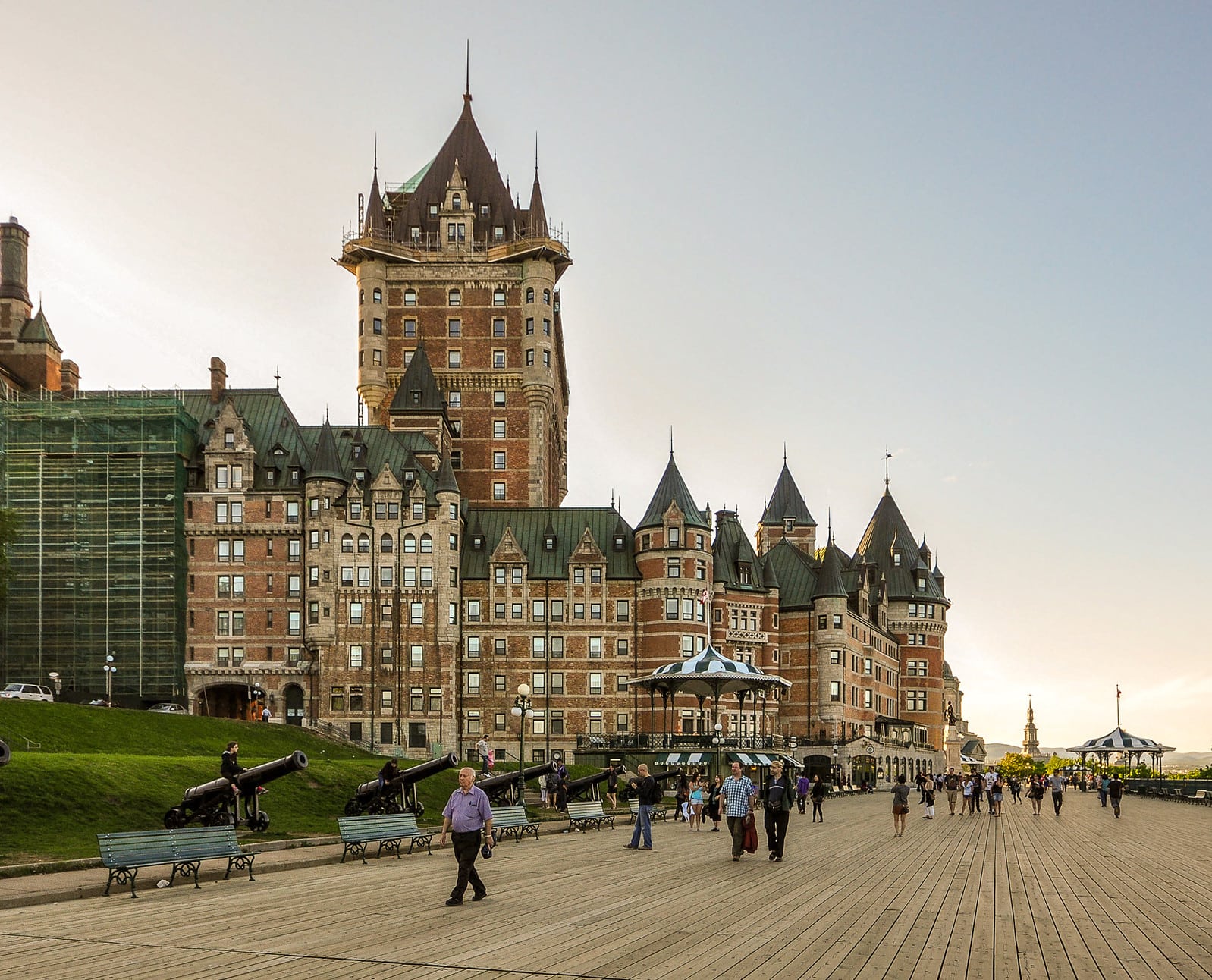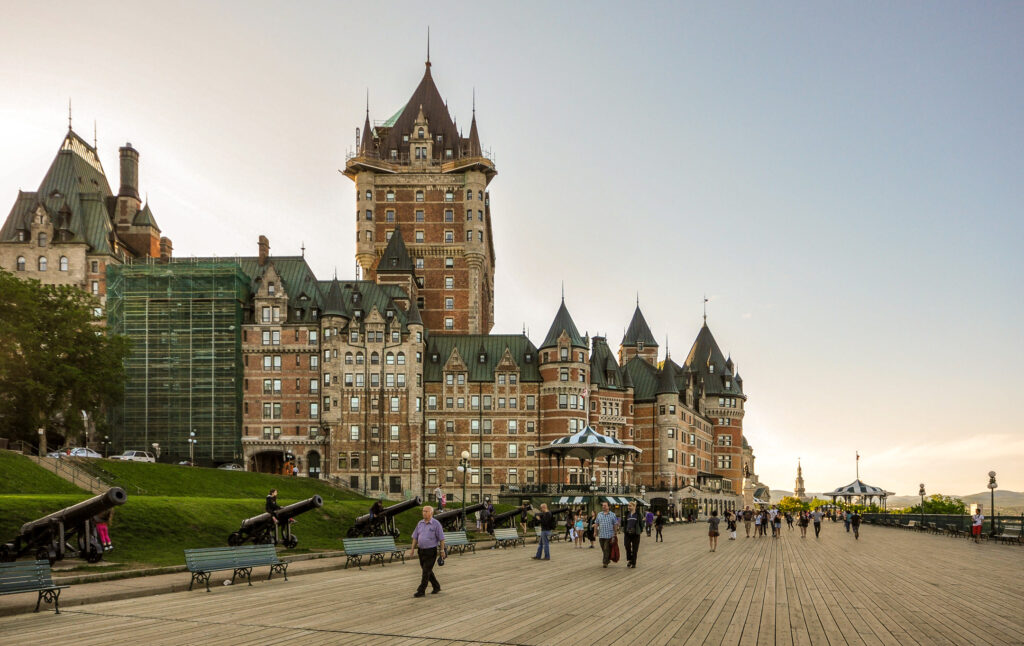 Step Into A Fairy Tale In Old Quebec City
Old Quebec City is the oldest city in North America, and truly a fairy tale come to life. It's one of the most romantic destinations in the world. The old town is full of winding cobblestone streets, charming cafes, and quaint shops that are perfect for a romantic stroll.
The Fairmont Le Château Frontenac, a grand hotel that's known as one of "Canada's Castles," is a magical place to stay for a special occasion such as a honeymoon or anniversary. The city is also famous for its food scene, with many outstanding restaurants, including several offering French cuisine.
Find even more great hotels and restaurants, plus all the best things to do in Old Quebec in our travel guide: The Historical Romance of Old Quebec City.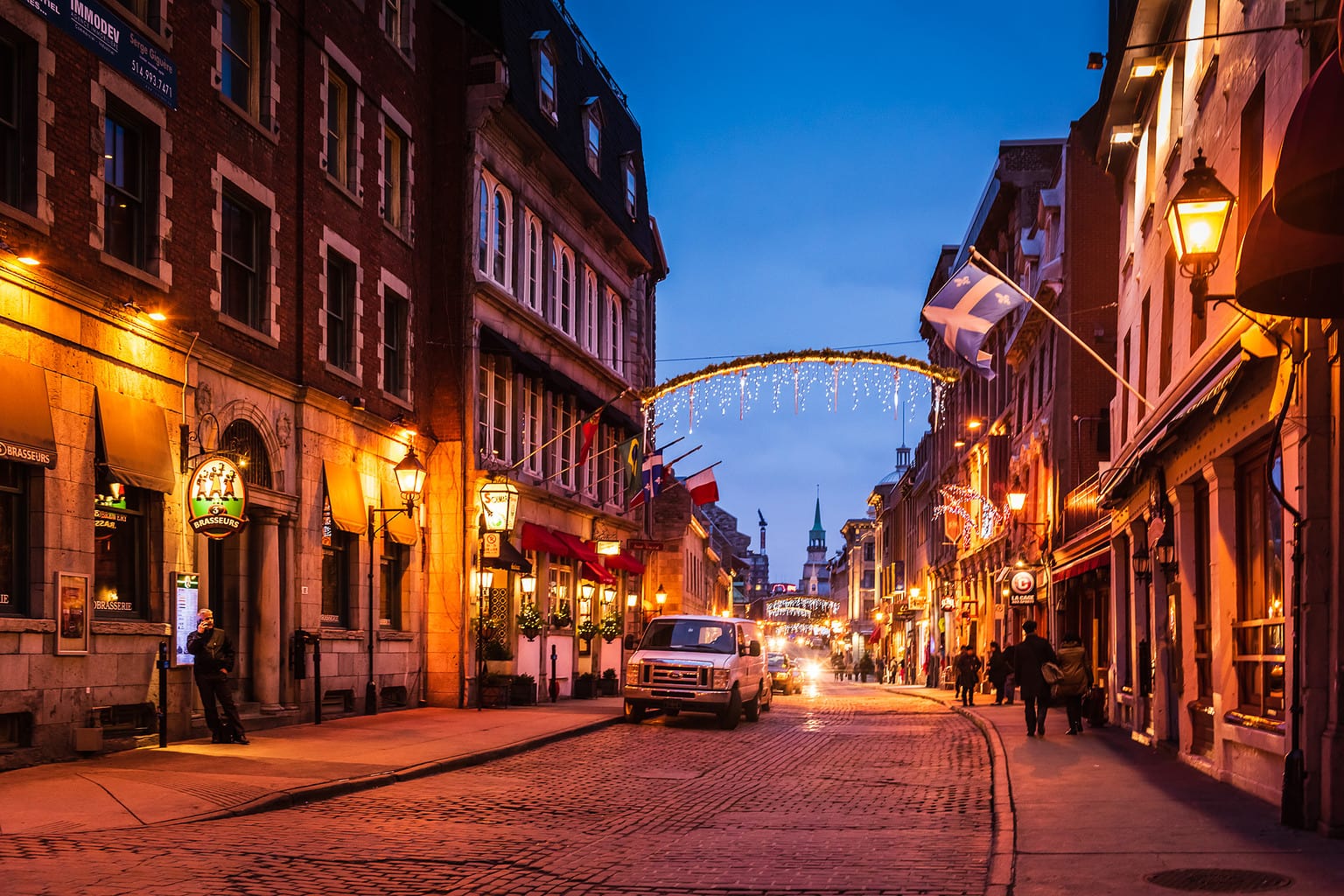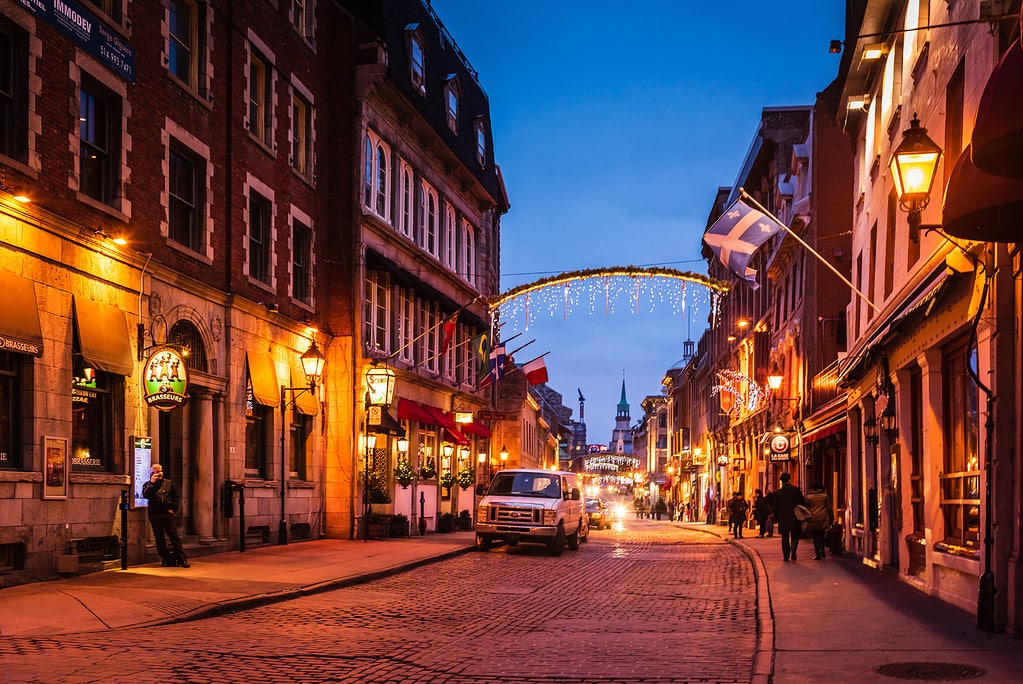 Enter A Historical Romance In Old Montreal
At the heart of Montreal, Quebec is Old Montreal. This historic district is full of charming cobblestone streets, an architectural timeline of buildings, and excellent restaurants. It's perfect for a romantic stroll, or leisurely meals spent at outdoor cafes and bars.
Conveniently located near the Notre Dame Basilica, the luxury hotel Saint Suplice offers a choice of rooms with an electric fireplace or street view with a balcony or terrace. Alternatively, boutique Hotel Nelligan brings a sumptuously modern touch to an Old World edifice.
And yet, despite the picturesque architecture, Old Montreal boasts modern leanings. It was the first Canadian city to ban horse-drawn carriages. And La Grande Roue de Montreal, the tallest observation wheel in Canada, is very tech-forward indeed.
Discover all the best things to do in Old Montreal on our travel guide: Fall In Love In Old Montreal; Things To Do On A Romantic Getaway.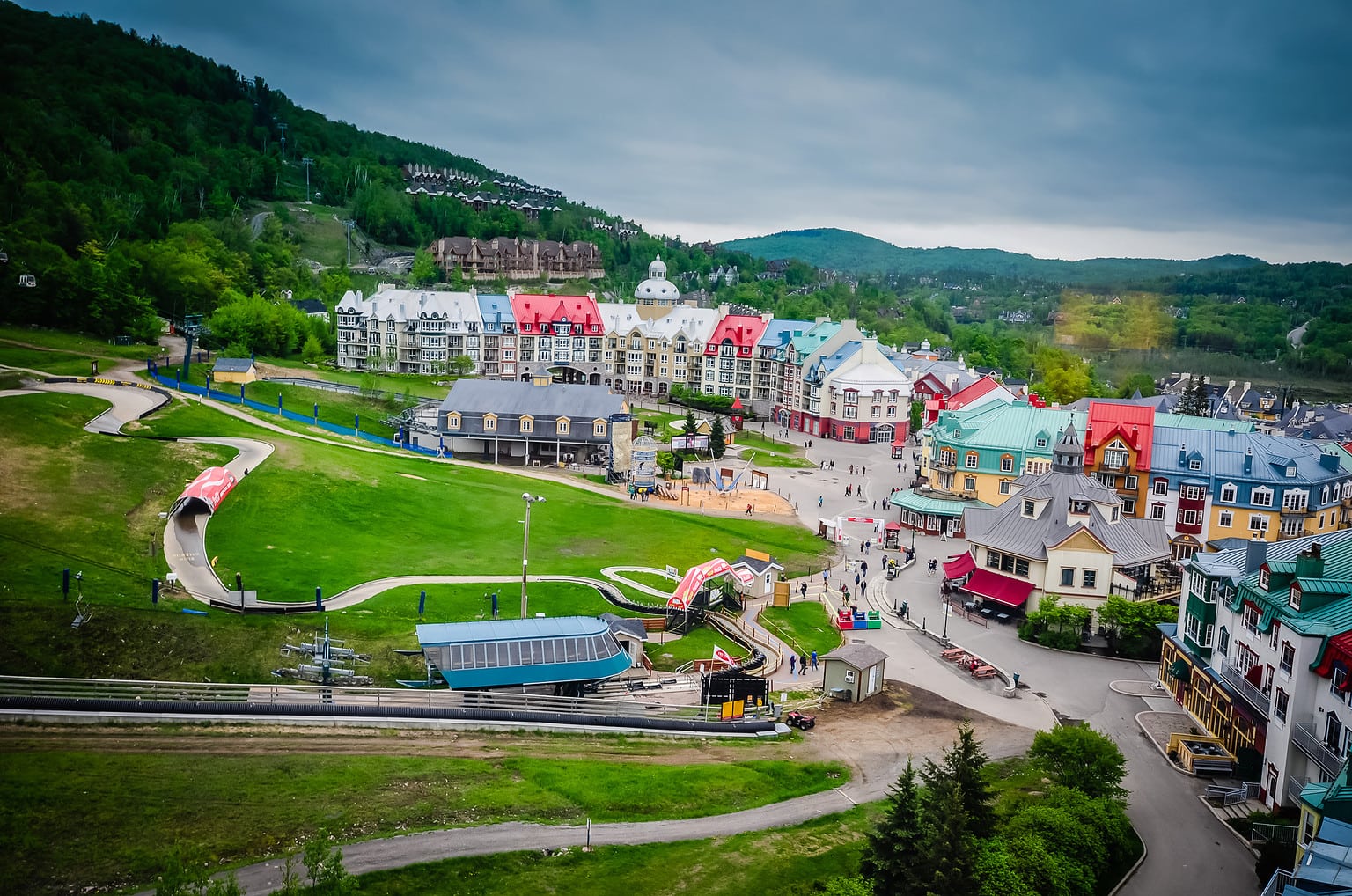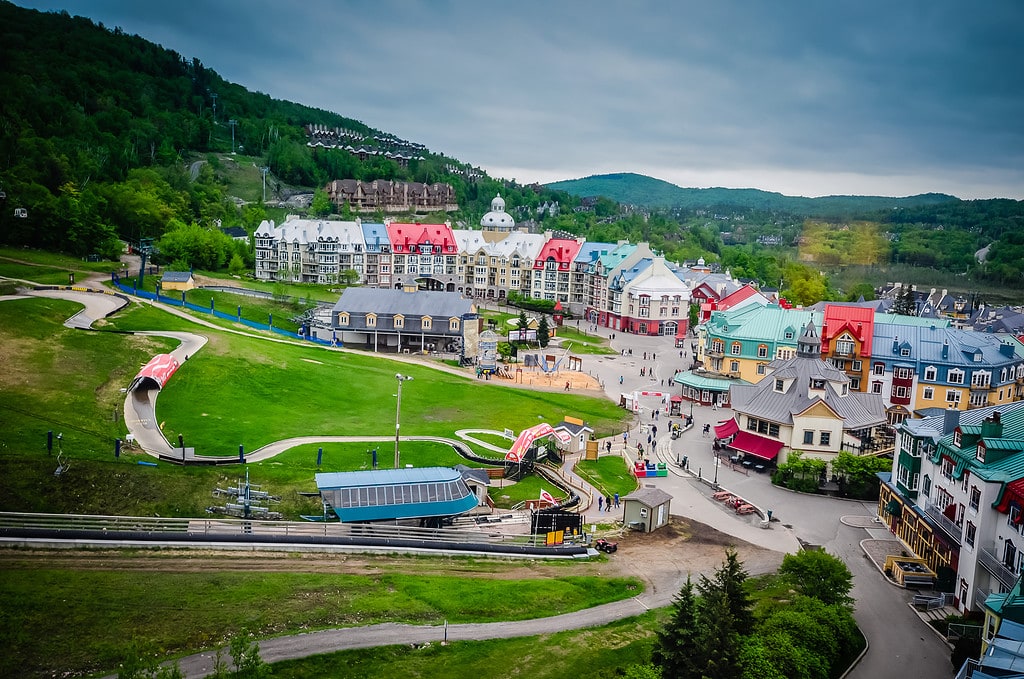 Celebrate A Milestone In Mont Tremblant
Mont Tremblant is a charming mountain resort town located in the Laurentian Mountains of Quebec, Canada. With its stunning natural beauty, world-class skiing and snowboarding, and a variety of outdoor activities, it's a popular year-round destination for visitors from around the world.
During the winter months, the town transforms into a snowy wonderland, offering over 600 acres of skiable terrain, 96 runs, and a vertical drop of 2,116 feet. In the warmer months, visitors can enjoy hiking, mountain biking, golfing, and water sports on the nearby lakes and rivers.
The town's vibrant village area is also filled with shops, restaurants, and entertainment options, making it a great destination for those looking to experience the beauty of the Canadian wilderness while enjoying all the amenities of a lively mountain resort town.
Slope-side accommodations at the Fairmont Tremblant Resort are luxurious and convenient to all the marvelous restaurants located around Mont Tremblant Village.
For more lodging options and all the best restaurants, plus what to do see Love and Crepes In Mont Tremblant; Things To Do For Couples.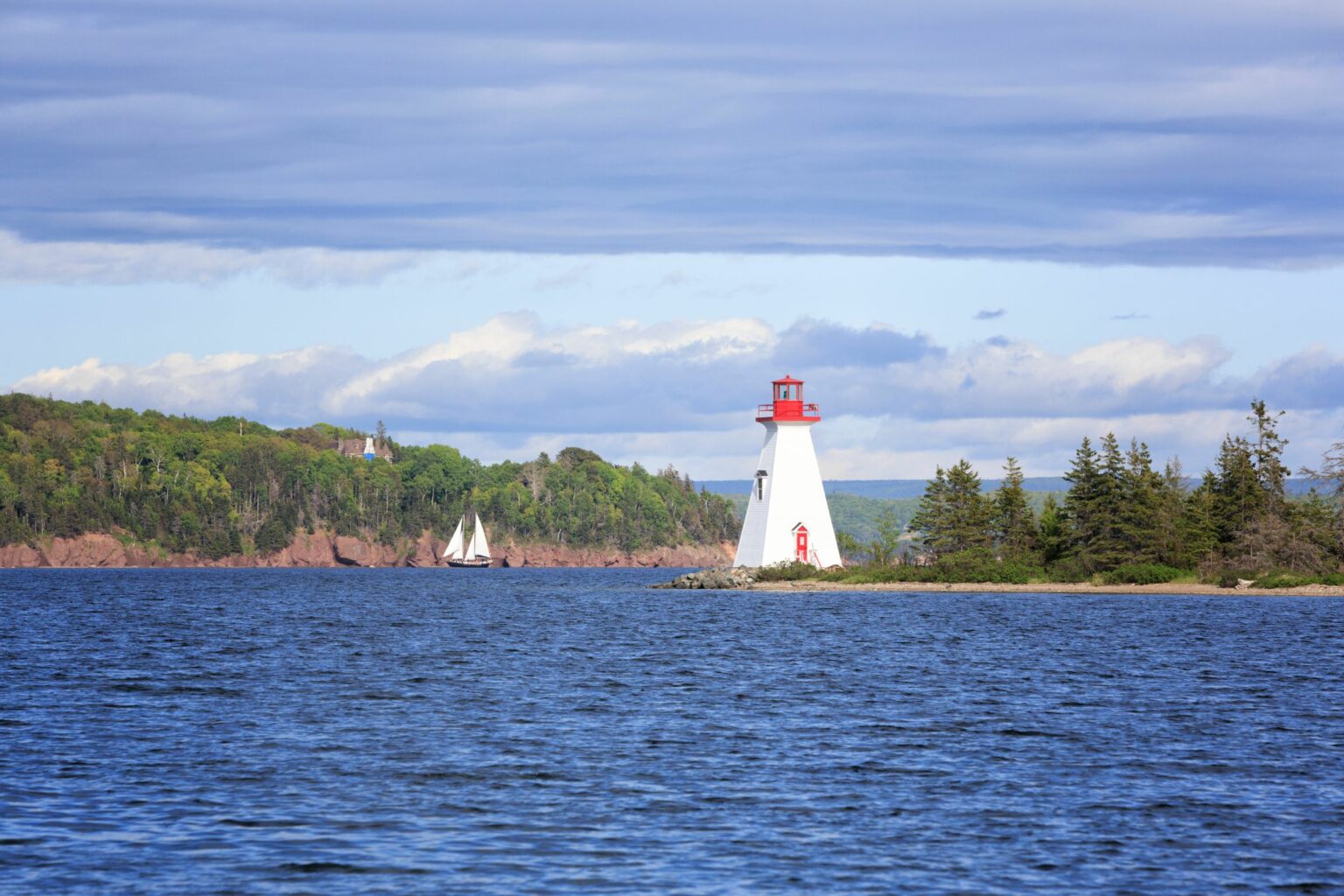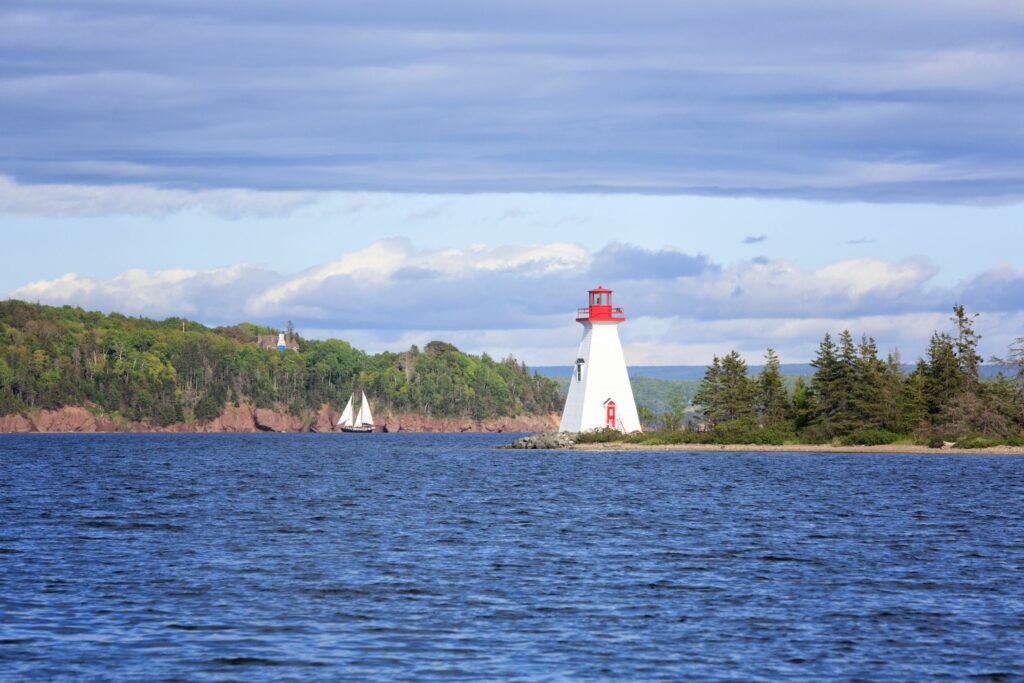 Loop Cape Breton Island
Cape Breton Island, located in Nova Scotia, is a beautiful and rugged island that offers a perfect escape for nature-loving couples. The island is home to the Cape Breton Highlands National Park, which offers hiking trails with breathtaking views of the coast. The island is also famous for its Celtic music, and there are many concerts and festivals throughout the year.
One of the best ways to explore Cape Breton Island is by driving the 186-mile loop of the Cabot Trail, and one of the most delightful places to stay is at the Glenora Inn in St. Anns. Hillside accommodations, including mountainside log chalets, are sweet enough, but they're paired with a dining room that's been rated one of Canada's top restaurants and an award-winning whiskey distillery.
Discover the whole weekend getaway itinerary in A Road Trip for Two: Exploring the Charm of Cape Breton Island.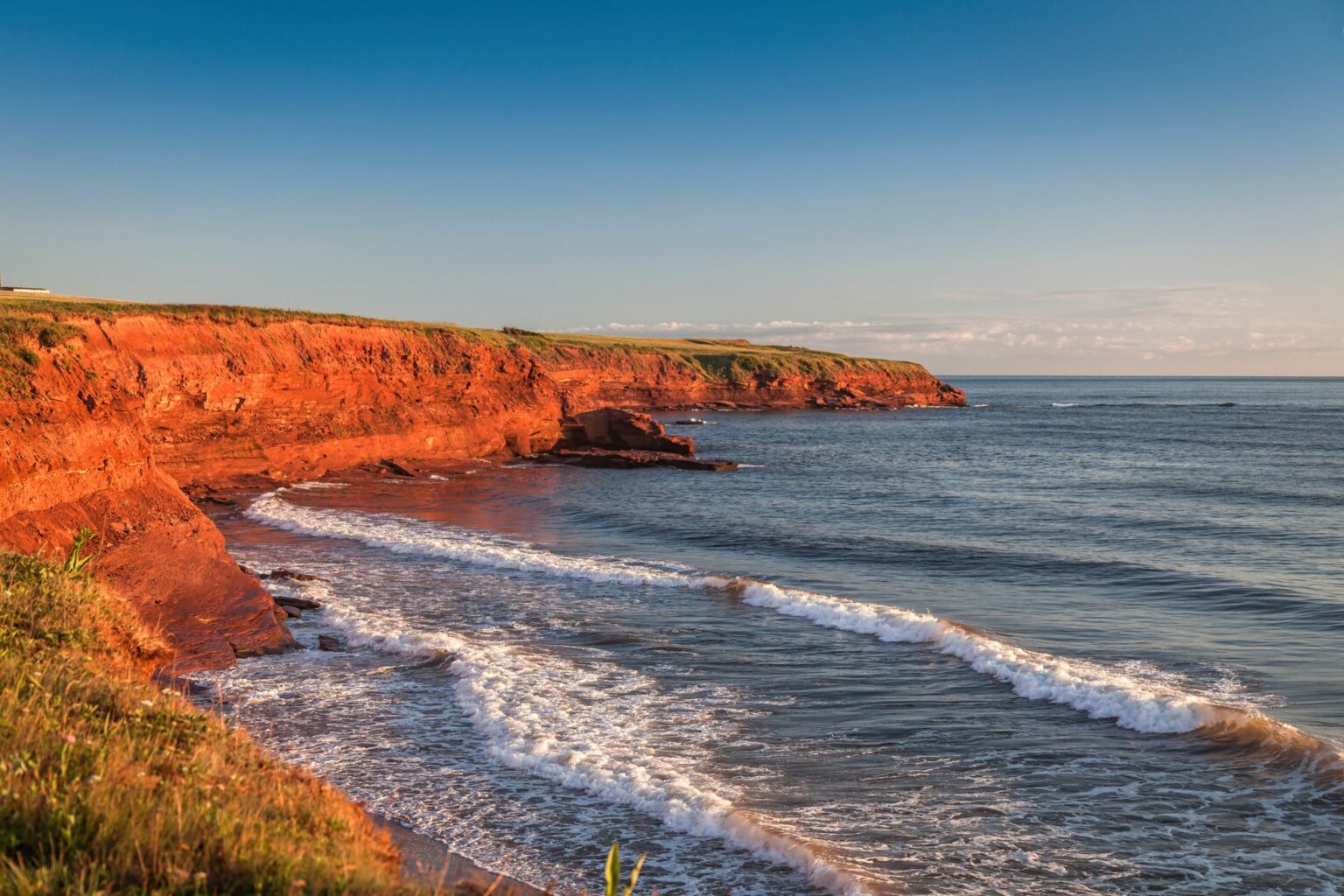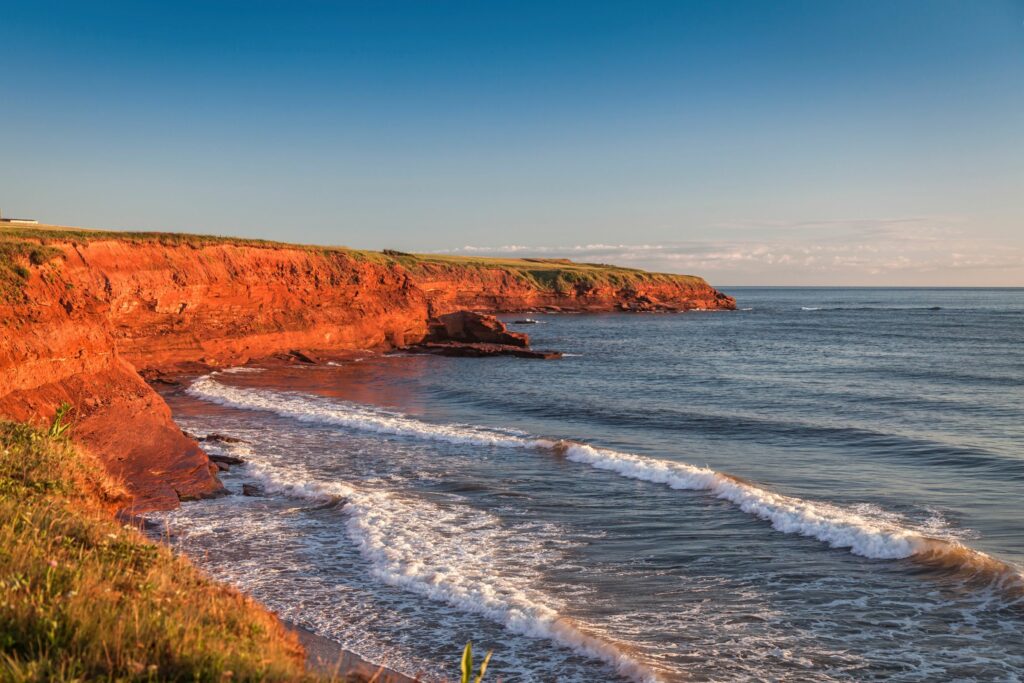 Escape To Prince Edward Island
Prince Edward Island, located in eastern Canada, is a perfect destination for couples who love beaches and scenic drives. The island is famous for its red-sand beaches, lighthouses, and rolling green hills of Anne of Green Gables fame. The town of Charlottetown, the capital of Prince Edward Island, is a charming and historic city with many excellent restaurants and shops.
Stay in Charlottetown for easy day trip access to all points of interest on PEI. But for a truly dreamy place to stay, reserve Dalvay By The Sea. It's one of Canada's Top 10 Romantic Restaurants for a reason.
Escape to Prince Edward Island with your special someone; see Swept Away; Romantic Things To Do On Prince Edward Island to plan your ideal getaway.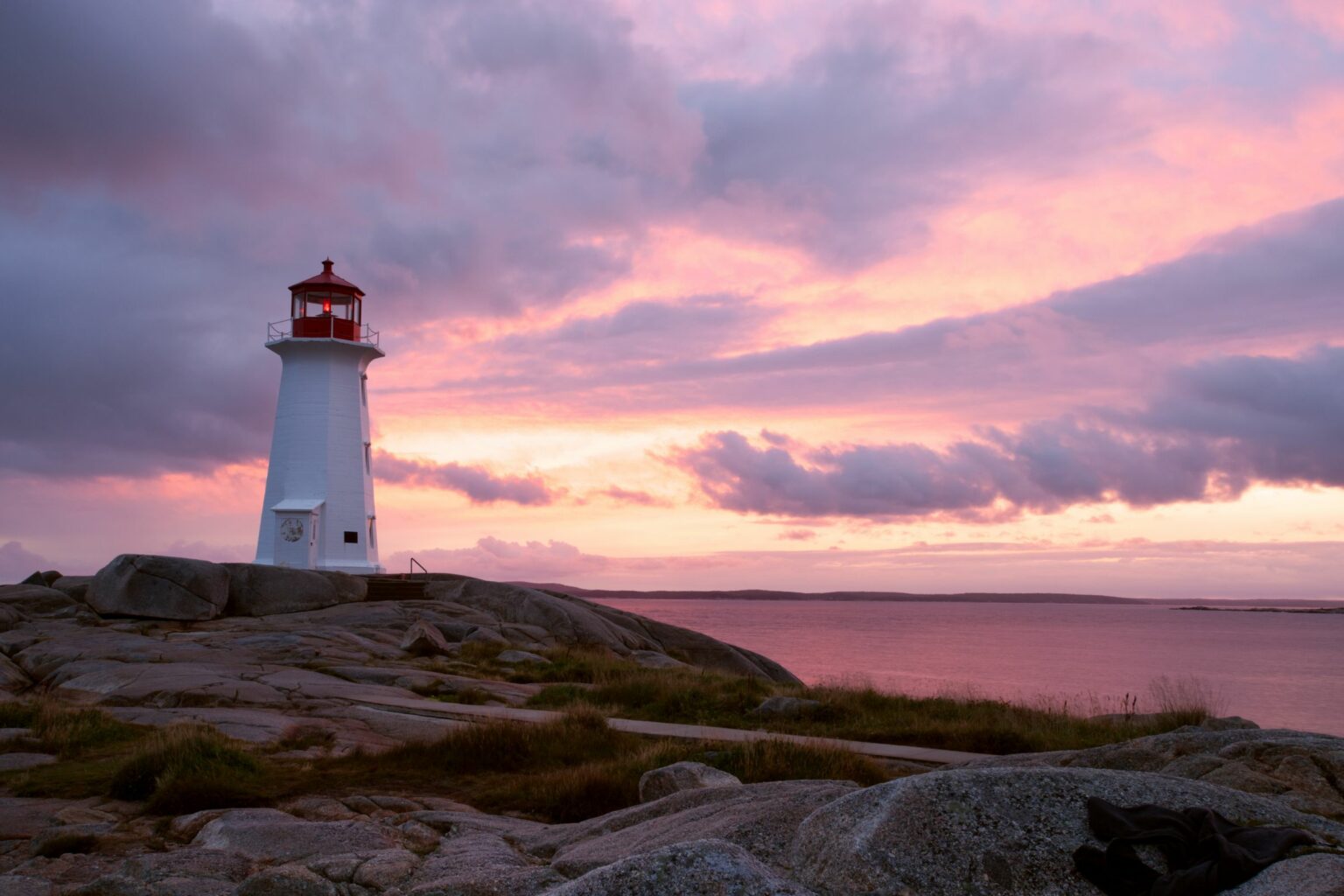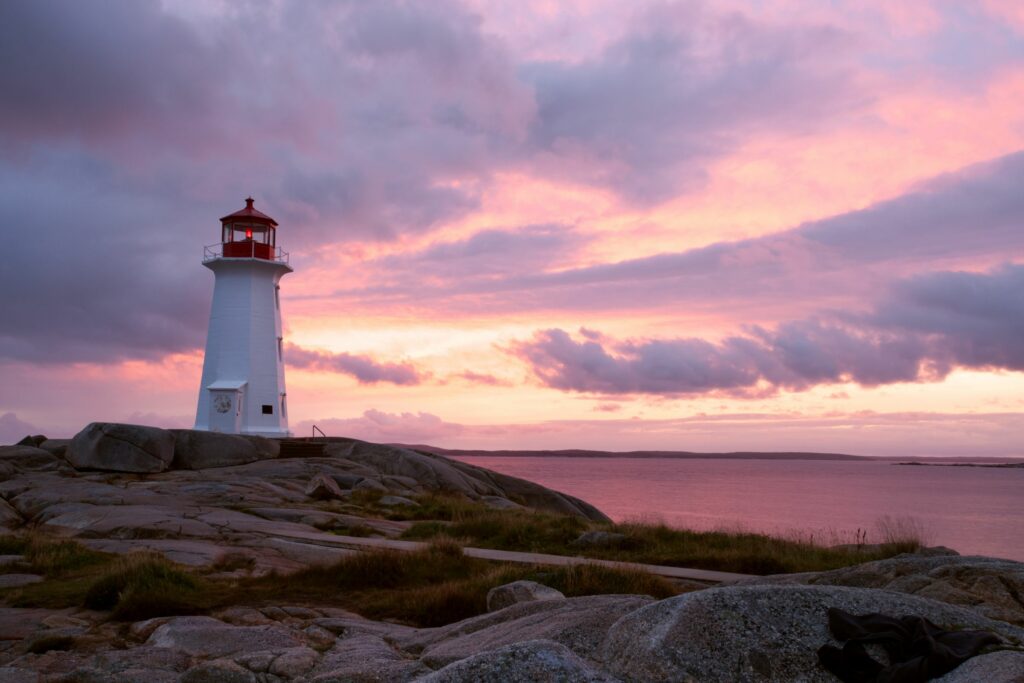 Road Trip The Canadian Maritimes In Nova Scotia
Nova Scotia, located on Canada's east coast, is a perfect destination for couples who love seafood and outdoor activities. The province is famous for its lobster, and there are many excellent seafood restaurants throughout the province. The province is also home to many beautiful hiking trails, including the Cabot Trail, which offers breathtaking views of the coast. Halifax, the capital of Nova Scotia, is a vibrant city with many excellent museums and galleries.
Almost like falling off the edge of the world, the Seawind Landing Country Inn is as remote as it gets. And it's tiny, but every single one of its dozen rooms features drop-dead gorgeous ocean views.
Get away from the hustle and bustle of city life to the quiet tranquility of fishing villages, ocean views, and coastal hikes. Here's our travel itinerary for An Unforgettable Nova Scotia Road Trip: A Must-Experience for Adventurous Romantics.
The Northern Lights Resort & Spa – Whitehorse, Yukon
The Northern Lights Resort & Spa is a stunning wilderness retreat in the Yukon Territory of Canada, offering guests the chance to witness the natural wonder of the Aurora Borealis. With luxurious accommodations, gourmet dining, and a range of activities from dog-sledding to snowmobiling, this resort is the perfect destination for couples seeking a romantic and adventurous getaway. The spa also offers a range of spa treatments, from massages to hot tub soaks, providing a relaxing and rejuvenating experience.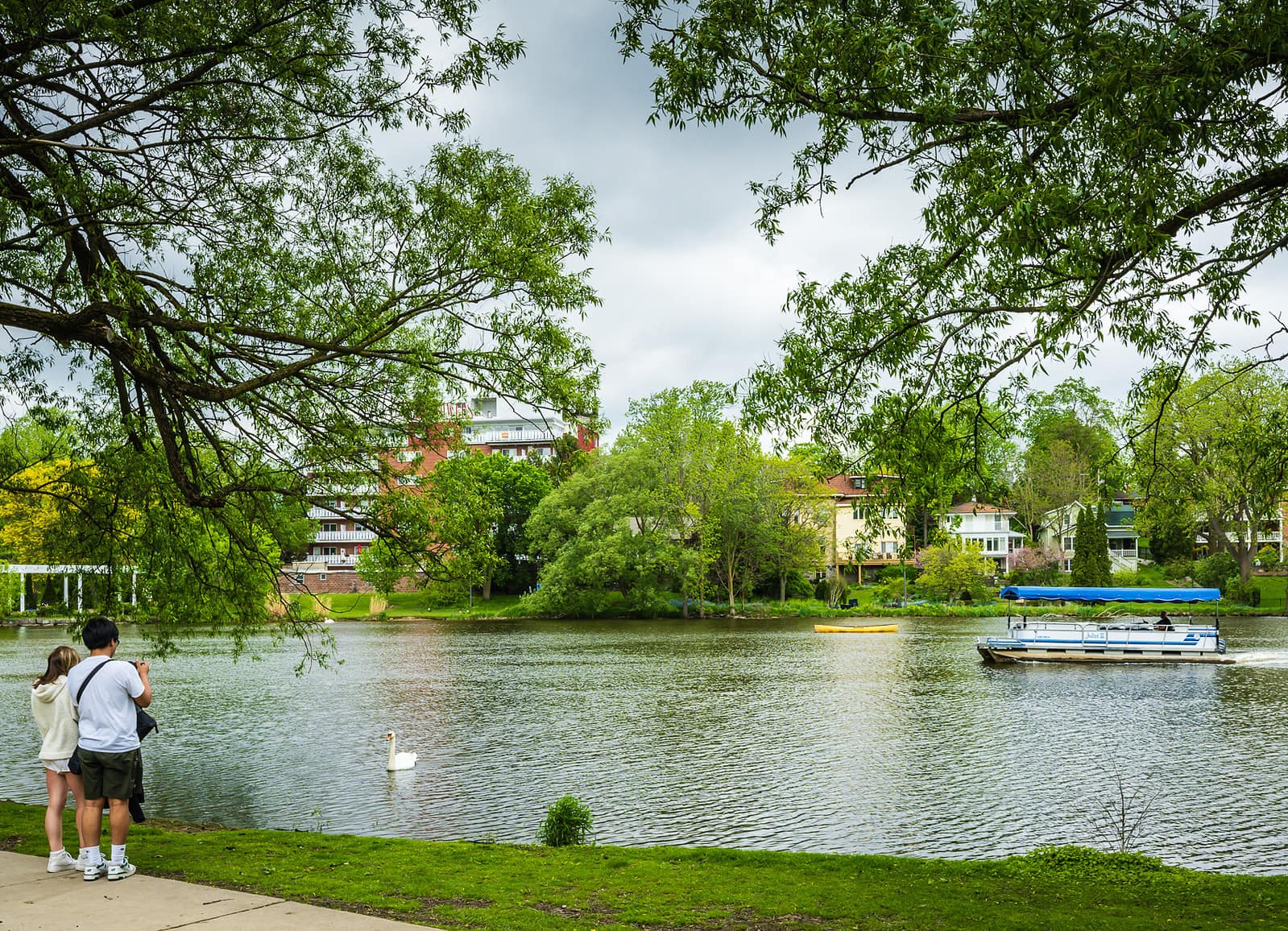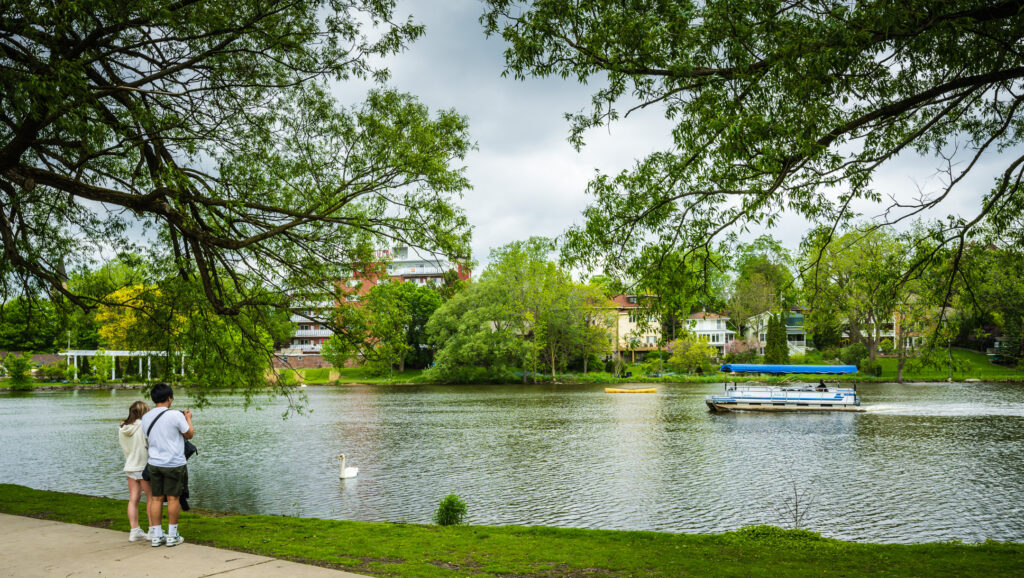 Celebrate The Arts In Stratford, Ontario
Known for its world-renowned theatre festival, Stratford ON attracts visitors from all over the globe. Beyond the theatre, Stratford is filled with lovely boutiques, riverside picnic grounds, and a Bacon & Ale Trail.
The city's rich history can be explored at the Stratford Perth Museum, while nature lovers can enjoy a stroll through the beautiful Shakespeare Garden. With its stunning Victorian architecture, delicious cuisine, and a variety of year-round events and festivals, Stratford is a must-visit destination for those seeking a cultural and relaxing getaway.
We like a couple of accommodations for convenient access to the town's cultural attractions: the Mercer Hotel is a fun boutique property located above the pub, while The Bruce is all kinds of luxury, with an indoor pool and hot tub.
Enjoy a cultural retreat with our travel guide: Art of Romance: Exploring the Cultural Charms of Stratford, Ontario.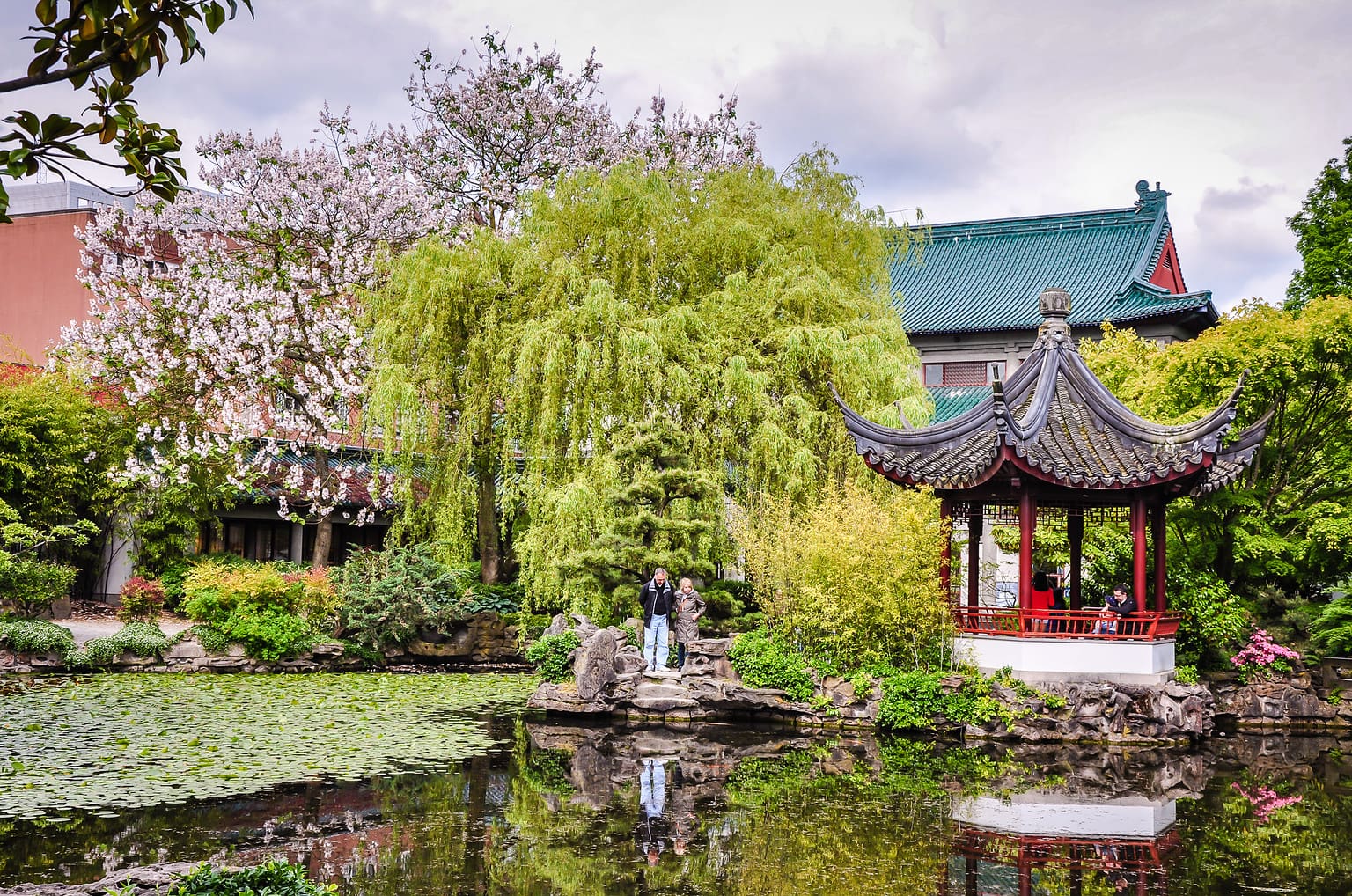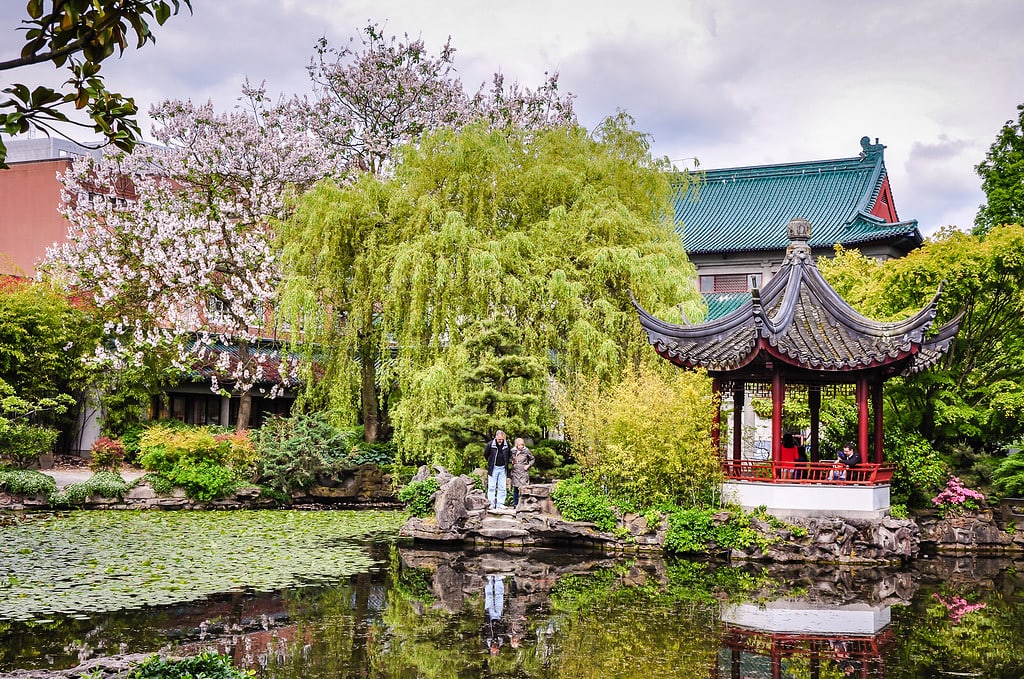 Balance Nature And Urban Bliss In British Columbia
British Columbia offers a diverse range of beautiful landscapes, from mountains to beaches, making it a wonderful destination for an extended romantic vacation. Downtown Vancouver is a great place to start, with its vibrant food scene and many outdoor activities.
Whistler, a popular ski resort, offers a perfect winter getaway for couples who love skiing. Victoria, the capital of British Columbia, is also a charming and romantic city with many historic buildings and beautiful gardens. And you can choose between horseback riding at working ranches and luxury getaways in British Columbia's Cowboy Country.
When only the best will do, choose the Wedgewood Hotel and Spa in Downtown Vancouver. It's got the best location, restaurant, and award-winning service.
Get the best of both worlds, cultural attractions, and pristine outdoors, in the city of Vancouver. Read all about it in Downtown Vancouver: Where Urban Culture Meets Natural Wonders.
All articles belong to Getaway Mavens LLC, and all photos belong to us as well, unless otherwise noted. It's all copyrighted. Please don't repost anything elsewhere without asking us first. All rights reserved. This site uses cookies to enhance your experience.
We make no guarantees of any price listed on our site. We're not responsible for content on external websites linked to ours, including linked resources, an external blog post, any partner site, hotel property sites, or affiliate sites. We only write about places we have vetted, but can't guarantee that your experience will be exactly the same.
Posts may contain affiliate links at no cost to you. Several of our trips are also compensated by the respective tourism boards for the city or state we are visiting. This never impacts how we share the destination with you – opinions are always our own and we pride ourselves on that. We do not sell links or accept unsolicited guest posts under any circumstances. Don't even ask.
United States Copyright, Getaway Mavens, LLC