A Romantic Getaway to Lincoln NE?
Some people are just primed to find romance everywhere. But Lincoln NE is really full of the ingredients that make for an idyllic escape: gardens, fine art, boutique hotels, charming eateries, and for adventurous couples – weird and wonderful museums.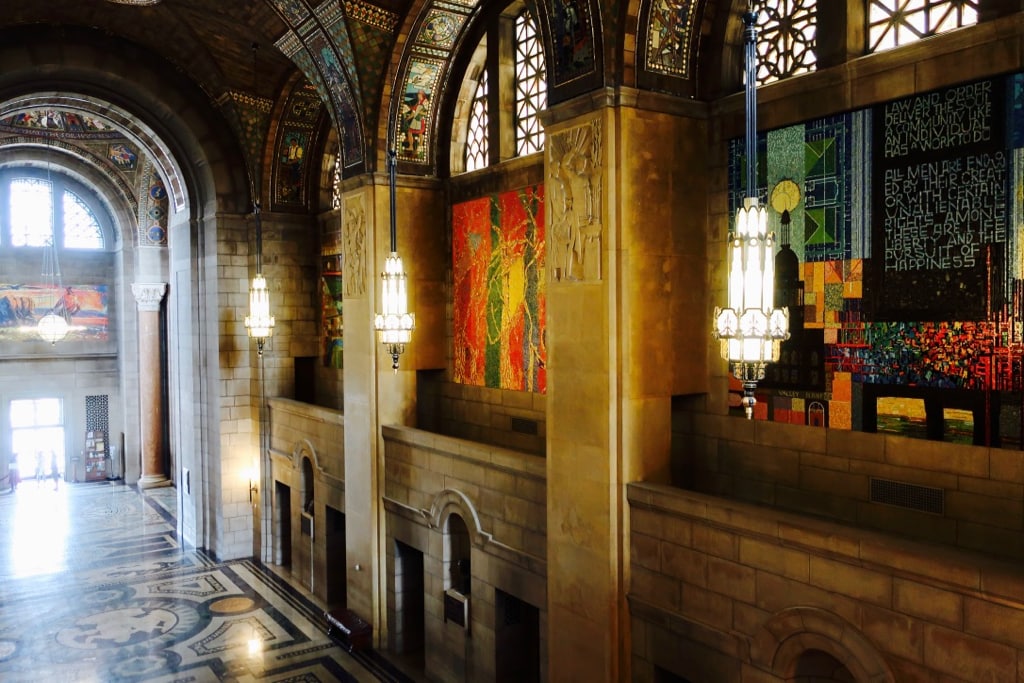 Thankfully, Lincoln NE is jam-packed with the quirkiest of museums. Talk about niche! So, if you and your mate love to discover esoteric and kooky attractions, with the promise of excellent food and chic lodging, you're in luck. Lincoln delivers!
Among others, find the National Museum of Roller Skating; the "yes, there are these people," obscure American Historical Society of Germans From Russia Museum; and for those who love that black, chewy, anise flavored confection, Licorice International.
But Lincoln is also rich in other ways – with terrific, foodie-approved restaurants, new boutique hotels, and architecture that might be found in the world's most sophisticated cities.
Below, find our favorite places for travelers who get turned on by art, architecture, quirky museums, and dreamy accommodations at the end of the night. Read on.
Have time for a 373 mile road trip? Check out this post about romantic stops on US Route 6 NE.
US Route 6 runs Coast to Coast, so if you're ever interested in driving all 3,652 miles, check out this Stay on Route 6 post now.
Lincoln also made it on to the Getaway Mavens 20 Most Popular Romantic Getaways in the US 2021 list.
Best Things to Do in Lincoln NE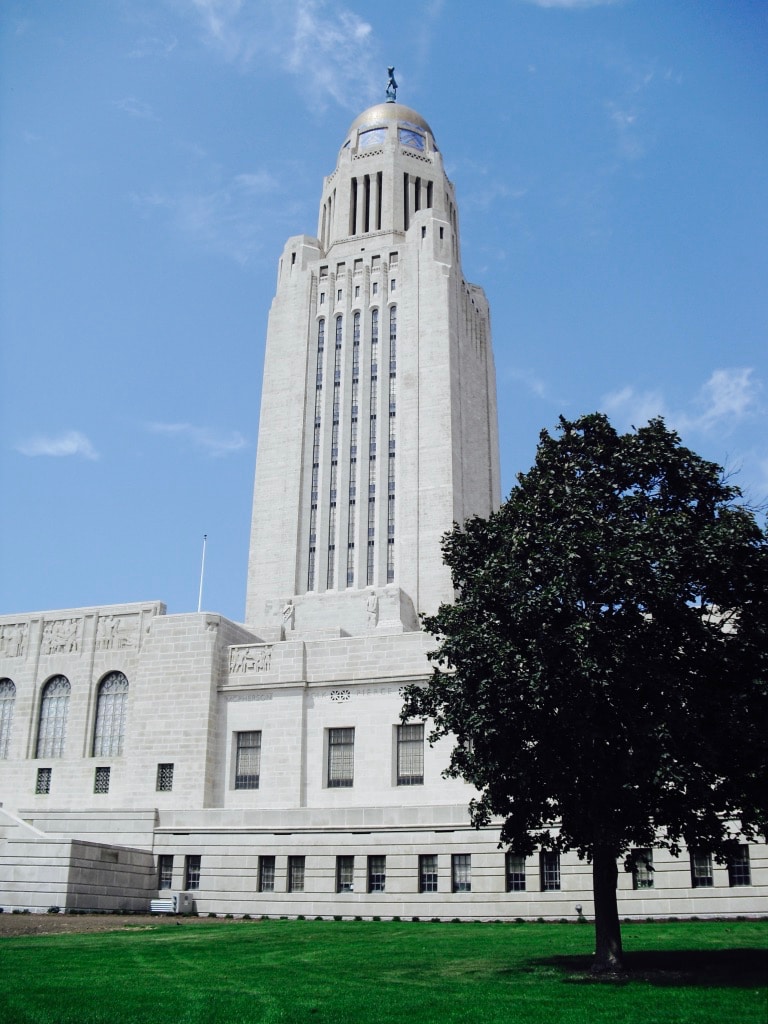 I've been to most State Capitol buildings in the USA, and though most have their charms, Nebraska's Capitol stands out for its unique style and incomparable art. In other US cities, I'd never begin my What To Do list with "Tour the Capitol Building" (except in DC), but I will here. It's that unusual and stunning.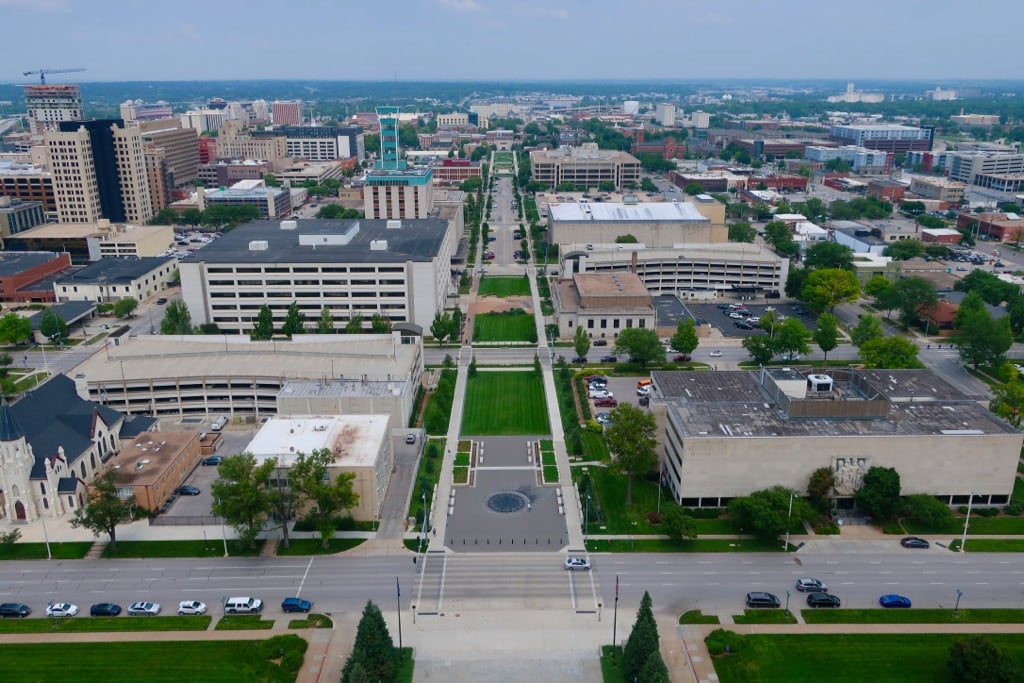 The Beaux-Arts/Art Deco Nebraska State Capitol, a true architectural wonder, can be seen for miles. City statutes mandate that no structure in Lincoln can be built higher than its 400 ft. dome. The Sower, the bronze statue of a farmer atop the tower, looks miniscule from the ground, despite its 19 ½ ft. height.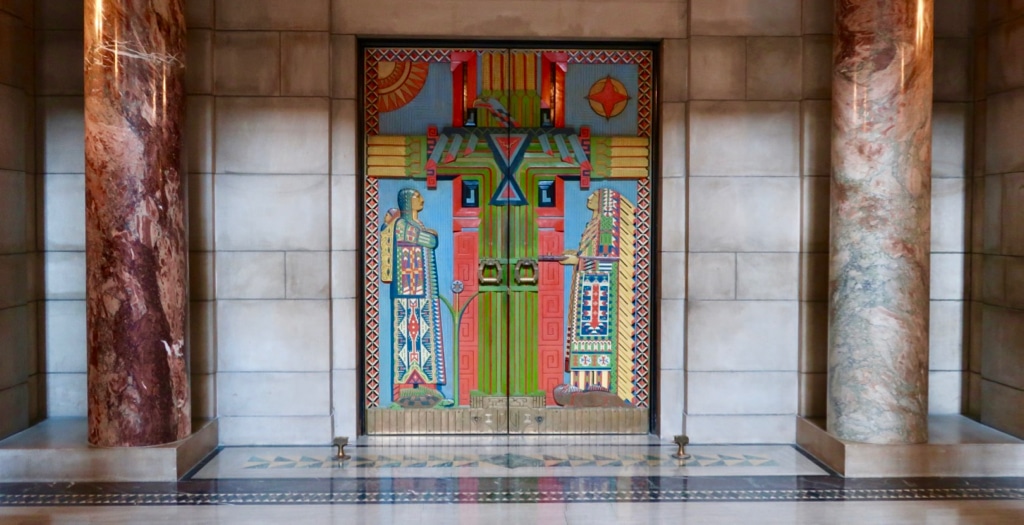 Before or after a tour, you can take a claustrophobic elevator (accommodates 2 people at most) to the top of the tower for panoramic views of Lincoln and beyond. Just ask someone at the information desk for directions.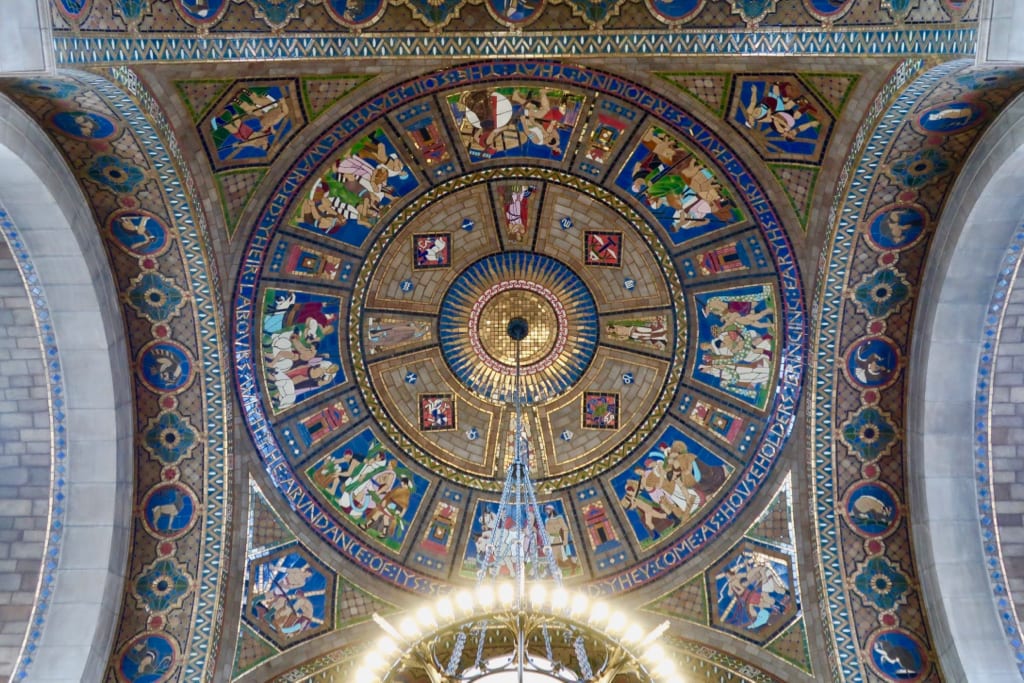 Designed by a New York architectural firm and a Nebraska resident (to interpret the State for the clueless Easterners), the Capitol took ten years – from 1920 to 1930 – to complete. Architect Bertram Goodhue worked with thematic consultant Hartley Burr Alexander, sculptor Lee Lawrie, and mosaicist Hildreth Meiere to illustrate the story of Nebraska in art and symbolism.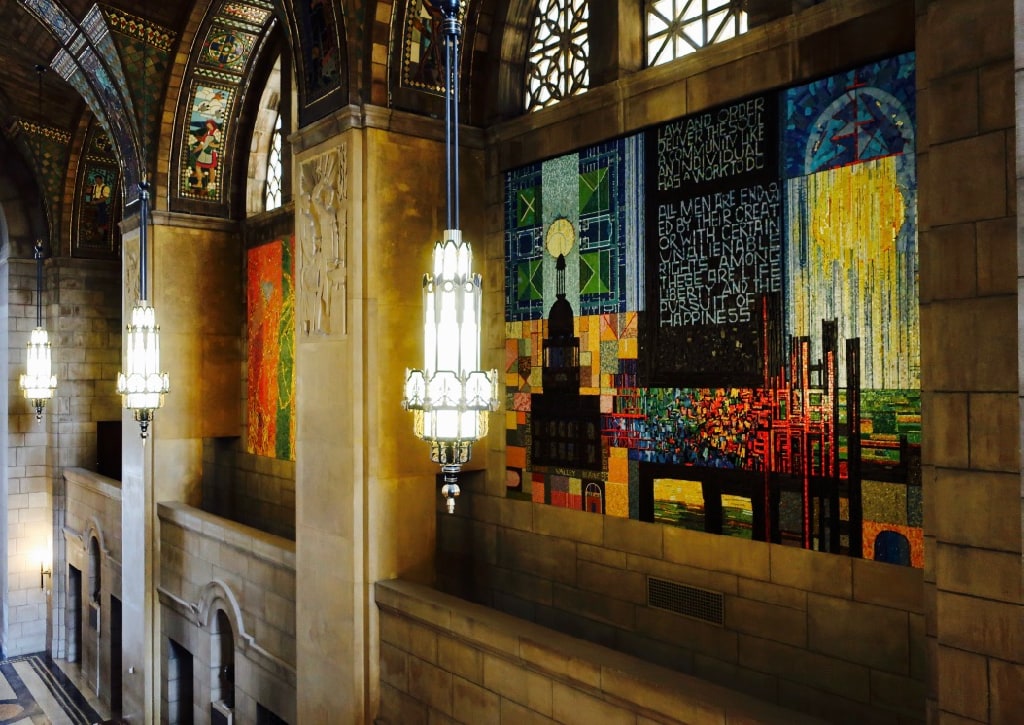 Your free hour-long tour covers Lawrie's exterior relief panels (representing world government and law) with stories about The Sower sculpture. It continues on to Meire's interior floor and ceiling adornments (portraying nature and society).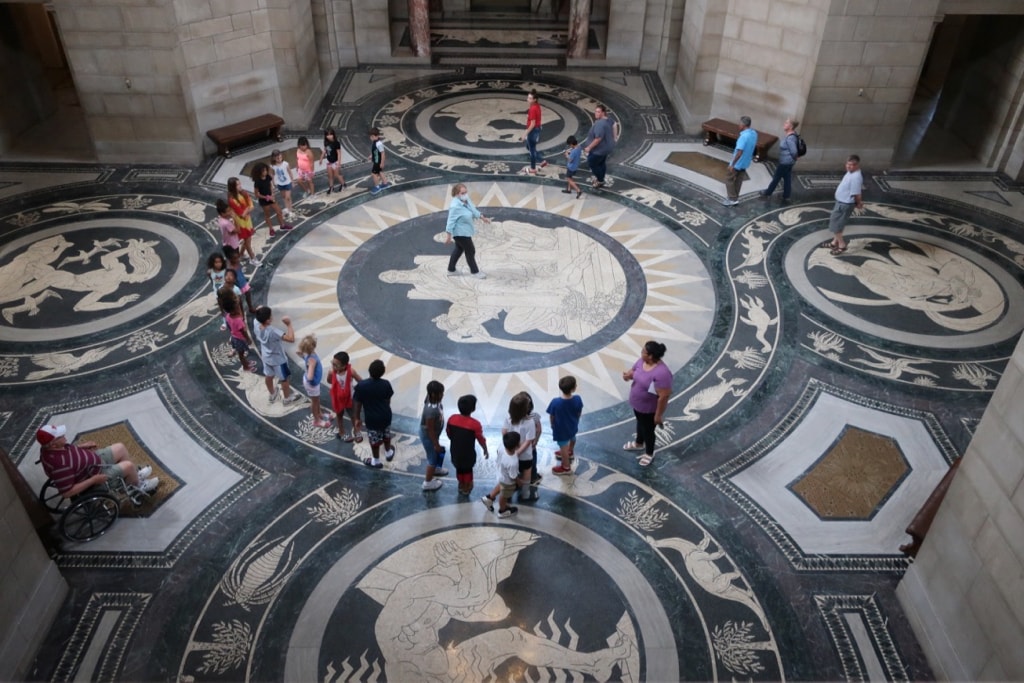 Inside, the Capitol Building is a mosaic masterpiece; from the white Italian and black Belgian marble floors to the spectacular rotunda and walls blazing with abstract, full-color-spectrum depictions of work, agriculture, animals and history. Even the 750-pound chamber doors are festooned with Native American motifs in wild, saturated colors.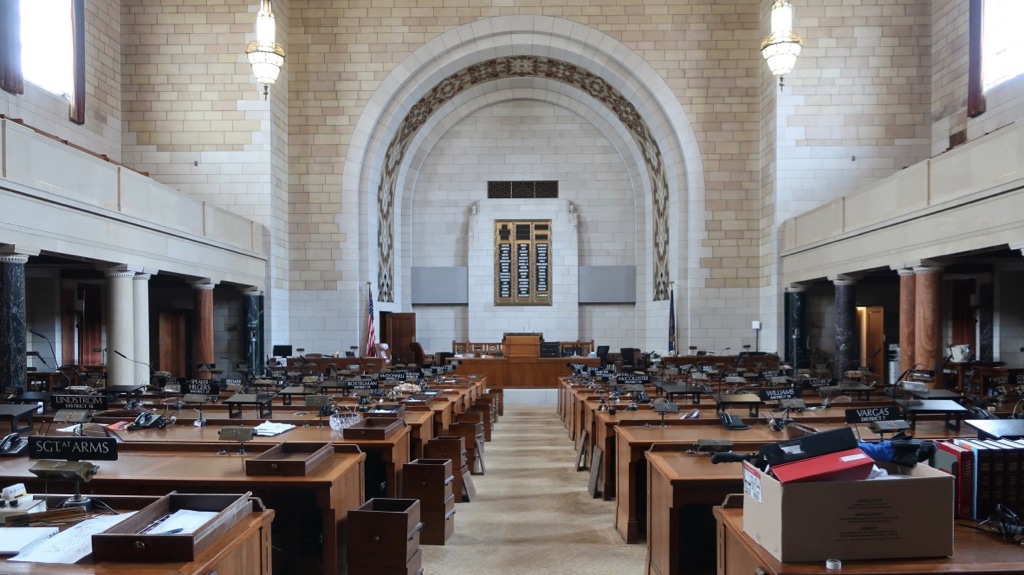 Besides the physical beauty of its seat of government, Nebraska is unique in another way. Since 1934, Nebraska is the only State in the nation with a Unicameral legislature – it has only one lawmaking house rather than a house and senate. Free tours Mon-Fri ever hour on the hour 9-4, except noon (building open until 5), Sat. every hour on the hour (except noon) 10-4, Sun. tours 1pm-4pm.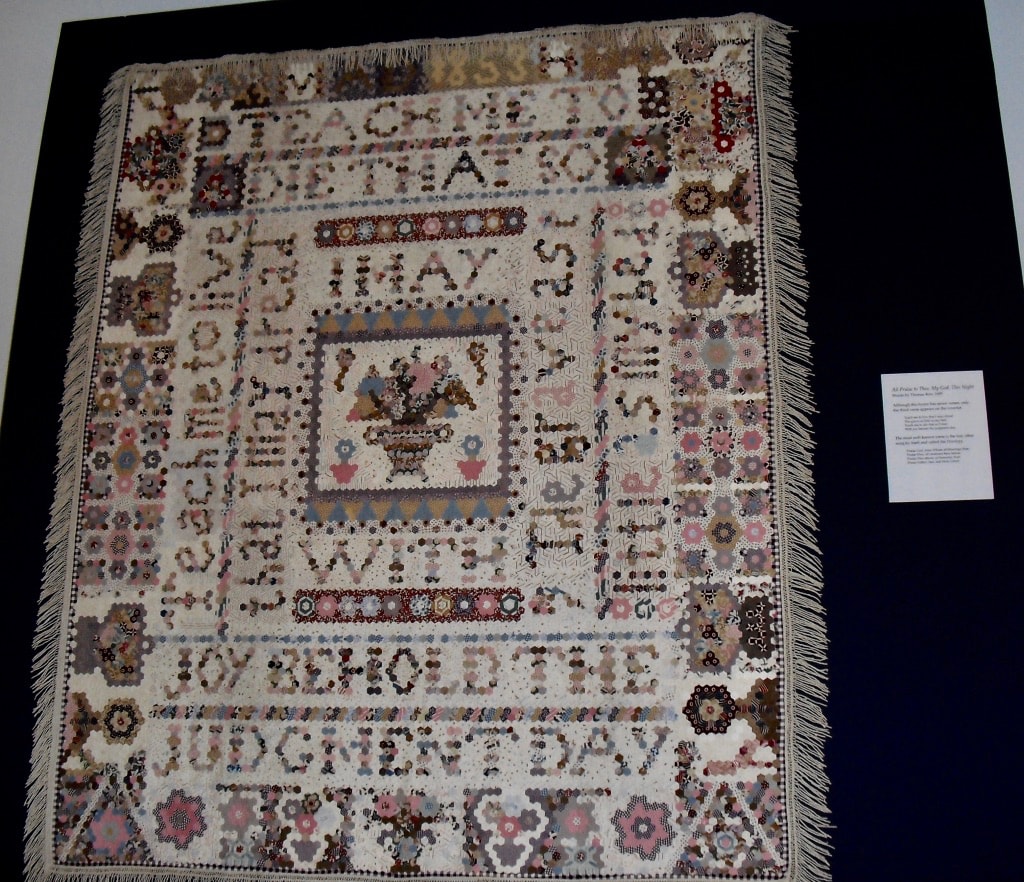 Put everything you thought you knew about the quaint, country art of quilting aside. The once homespun handicraft has risen to the level of academic study within the University of Nebraska-Lincoln's Department of Textiles, Clothing and Design.
Founded in 1997 with 900 quilts donated by ardent collectors, Ardis and Robert James, the International Quilt Museum has grown to a collection of over 3,500 quilts from nearly 30 countries, exhibited on a rotating basis.
The new LEED-"Green" contemporary museum building, designed by Robert A.M Stern Architects of NY to represent pieces of a quilt, showcases these intricate and fragile artifacts in soaring, bright galleries. You can record your own quilt story, and peruse the oldest and best quilts the world has to offer. Open Tues-Sat 10-4, $8 adults, $4 kids.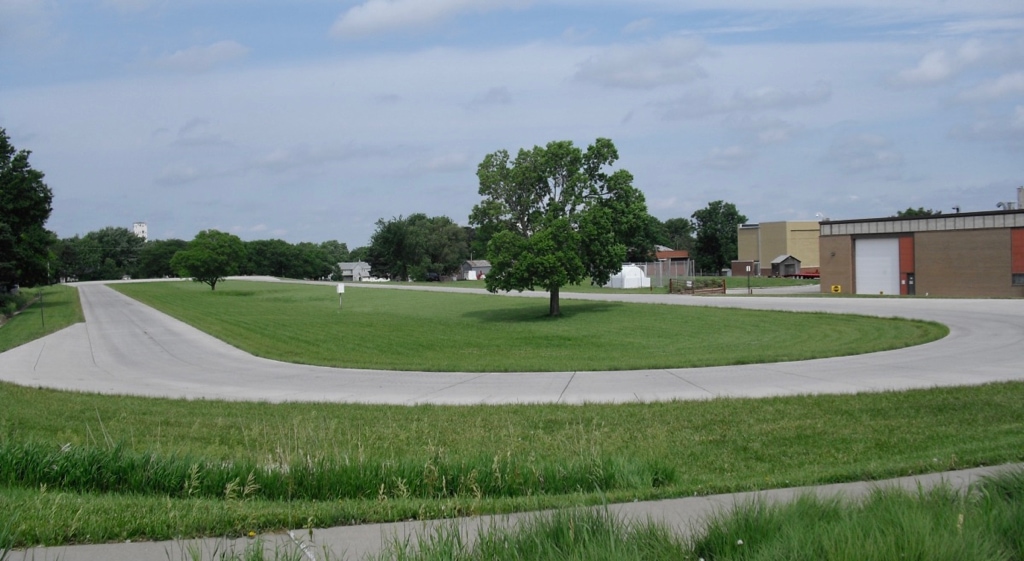 Did you know that the pulling, lifting and twisting power of each tractor model in the world must go through rigorous and thorough testing? And guess where it's officially done? Right here on a very unassuming oblong cement test track at the Lester Larsen Tractor Test and Power Museum, University of Nebraska.
Years ago, a farmer had only three weeks to plant crops and if his tractor failed, he could loose his annual income. In the early 1900's, when tractor shysters could make false claims and others committed outright forgery by slapping names of established tractor companies on their machines, the purchase of one of these duds could ruin a farmer for life.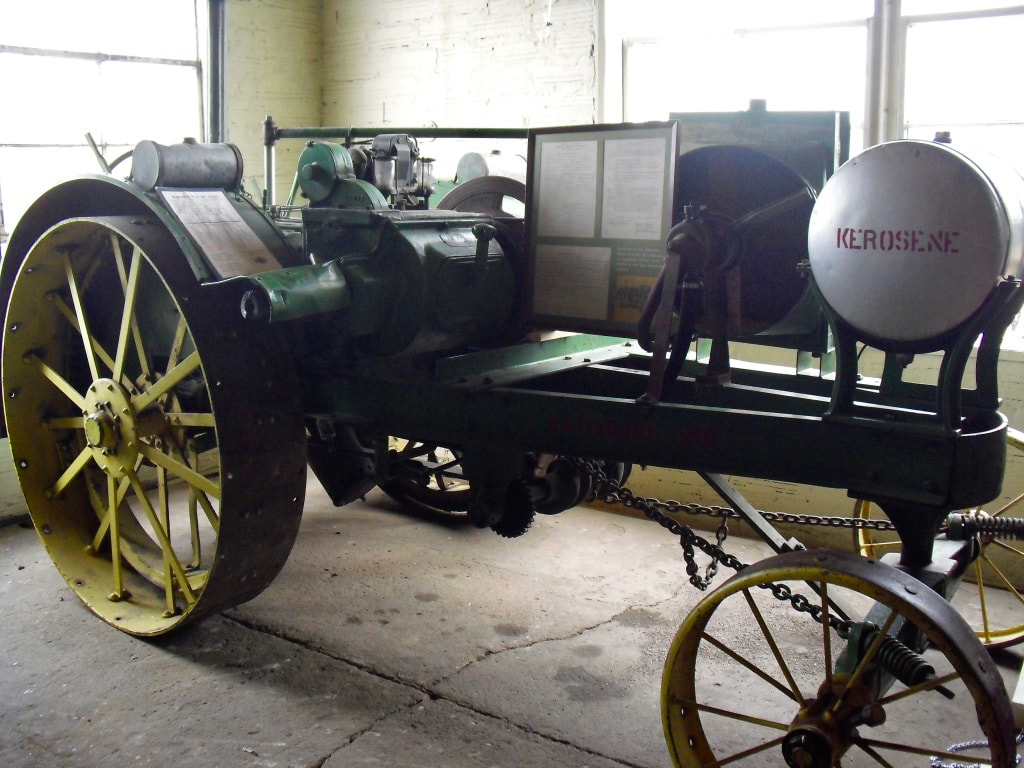 Due to prevalent abuses, in 1919 the Tractor Test Law was passed and in 1920, a John Deere Waterloo Boy was the first to go through its paces. You can ogle this historic 1915 Waterloo Boy, aka "Tractor Test #1 among other antiques like the 1917 Moline Universal (first tractor with starter, generator, battery, lights and articulated steering) as you learn the history of tractor testing in the very place it originated. Open Tues-Fri 9-4, $5 donation suggested.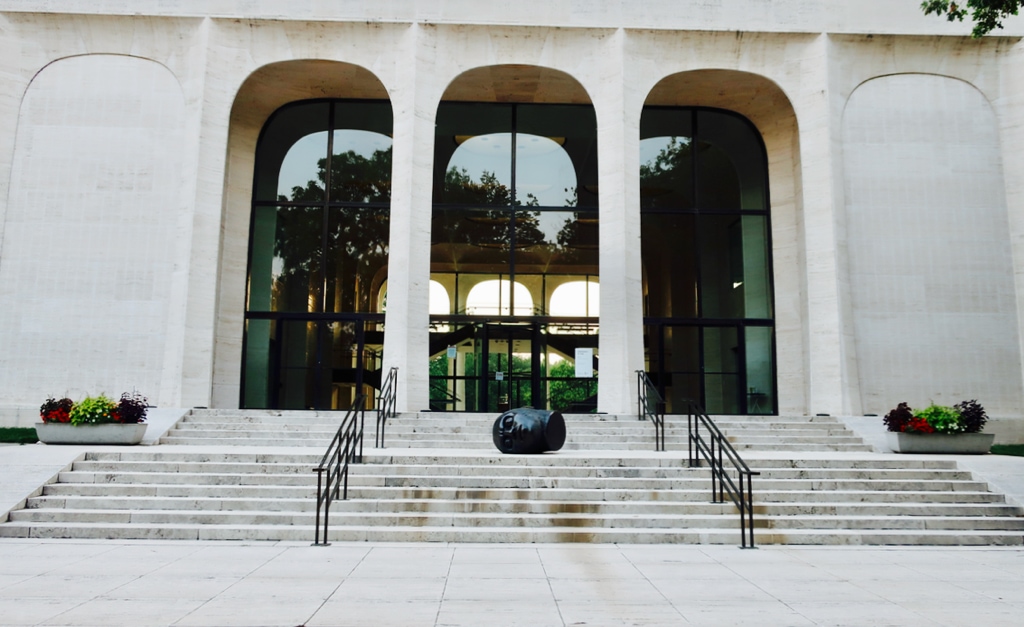 If the Sheldon Museum of Art, connected to the University of Nebraska-Lincoln puts you in mind of Lincoln Center in New York City, your mind is not playing tricks. Both institutions were designed by the same famous architect: Philip Johnson.
The Sheldon's comprehensive collection of American art includes prominent holdings of 19th-century landscape and still life, American Impressionism, early modernism, geometric abstraction, abstract expressionism, pop, minimalism and contemporary art. The formidable building befits its formidable collection. Open Tues-Sat. 10-4, free.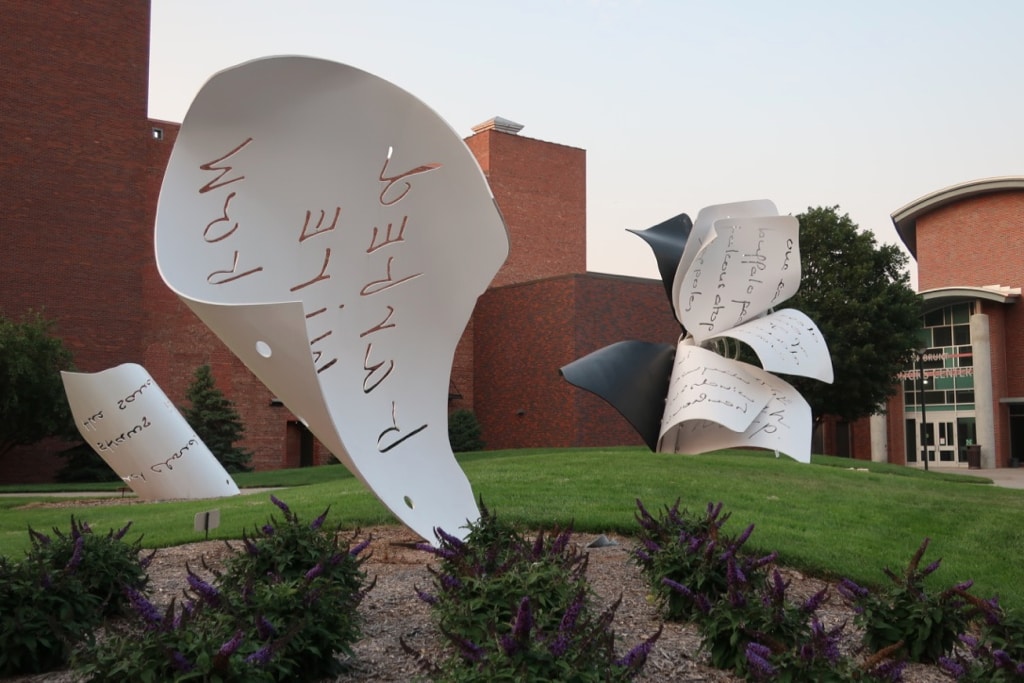 The Sheldon Museum also maintains outdoor sculptures scattered around campus. One of the profound joys of a sunset stroll around the leafy University grounds is stumbling on as many of these objects d'art as you can find. Many are right behind the Museum itself.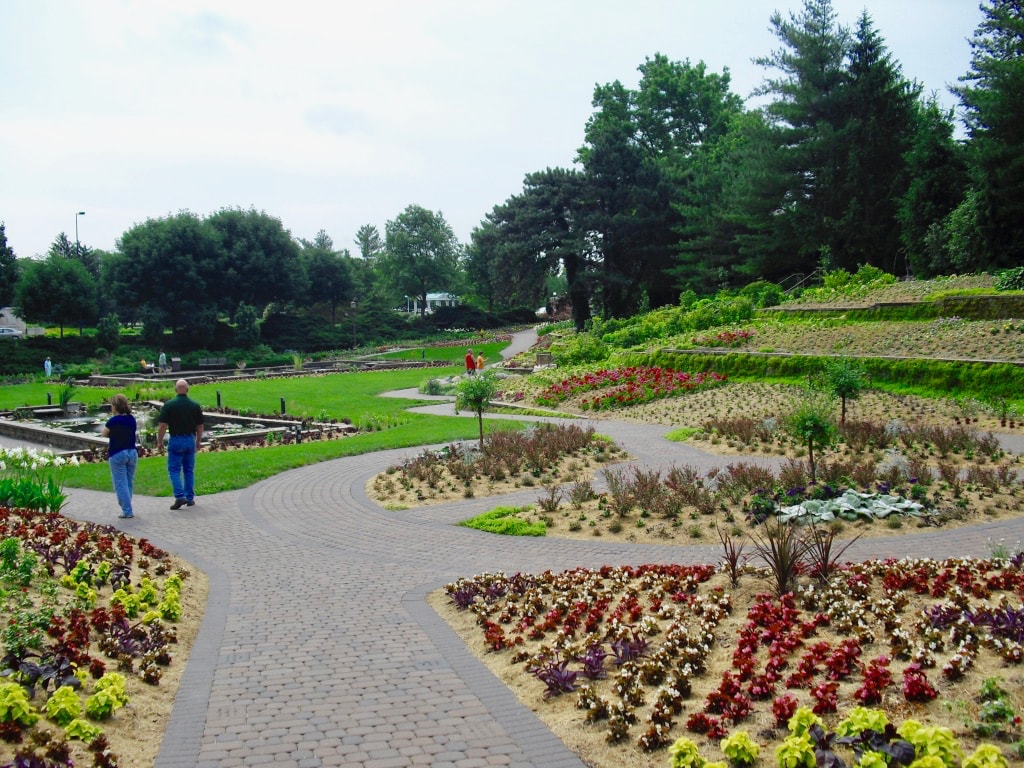 This 1.5-acre park might be small in size, but it provides huge pleasure for flower-lovers. Created during the depression to provide unemployed men with a job and a weekly wage, the Rock Garden fell into decline by 2003. A $1.7 million infusion (via fundraising campaign) in 2005 brought it back and then some.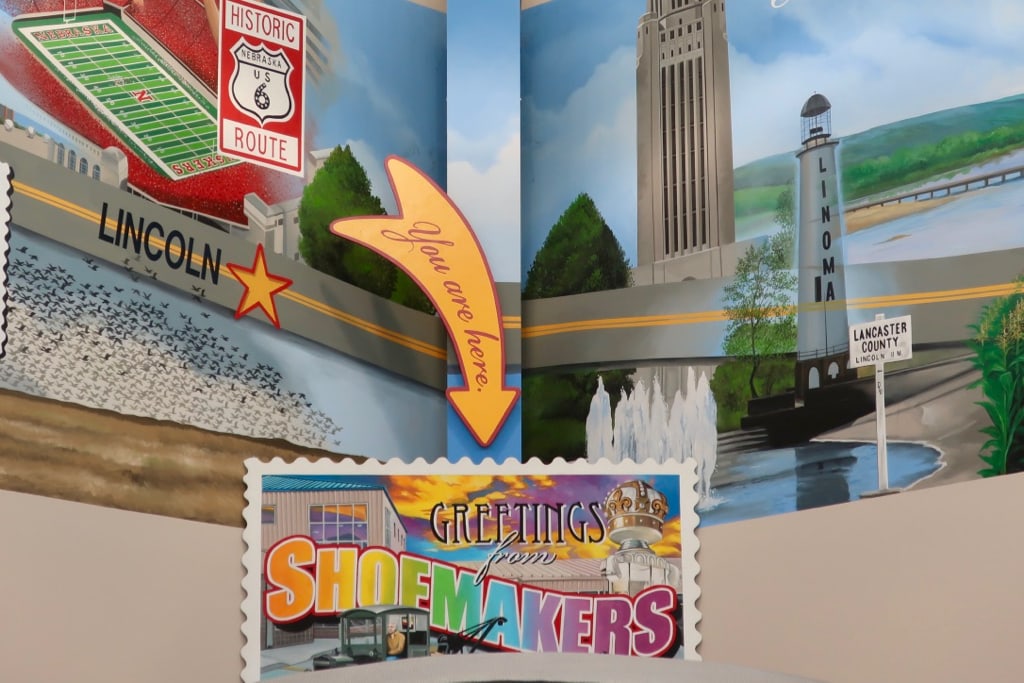 Don't leave Lincoln without seeing the only US Route 6 mural in the world. Located west of Lincoln directly on Route 6, ALL Route 6 travelers MUST visit Shoemaker's Truck Stop and Travel Center.
Yes, it's a Truck Stop, but with one special feature. Look up in the center room to see the ONLY coast-to-coast US Route 6 four-wall mural in existence. It is a phenomenal rendering, 206 feet long and 9 feet tall, of all the Route 6 hotspots across the country – starting in Massachusetts and ending in California. Have your camera ready!
Where to Eat in Lincoln NE
More and more, excellent Plant-Based restaurants are opening up and drawing crowds on the East and West Coasts, but in Lincoln NE? Yes, this forward thinking town entices vegans (and their meat-eating buds) with comfort foods like tater tots, nachos, Mac & "Cheese," and Spicy Buffalo Chick'N Sandwich. No animal was milked or killed in the process.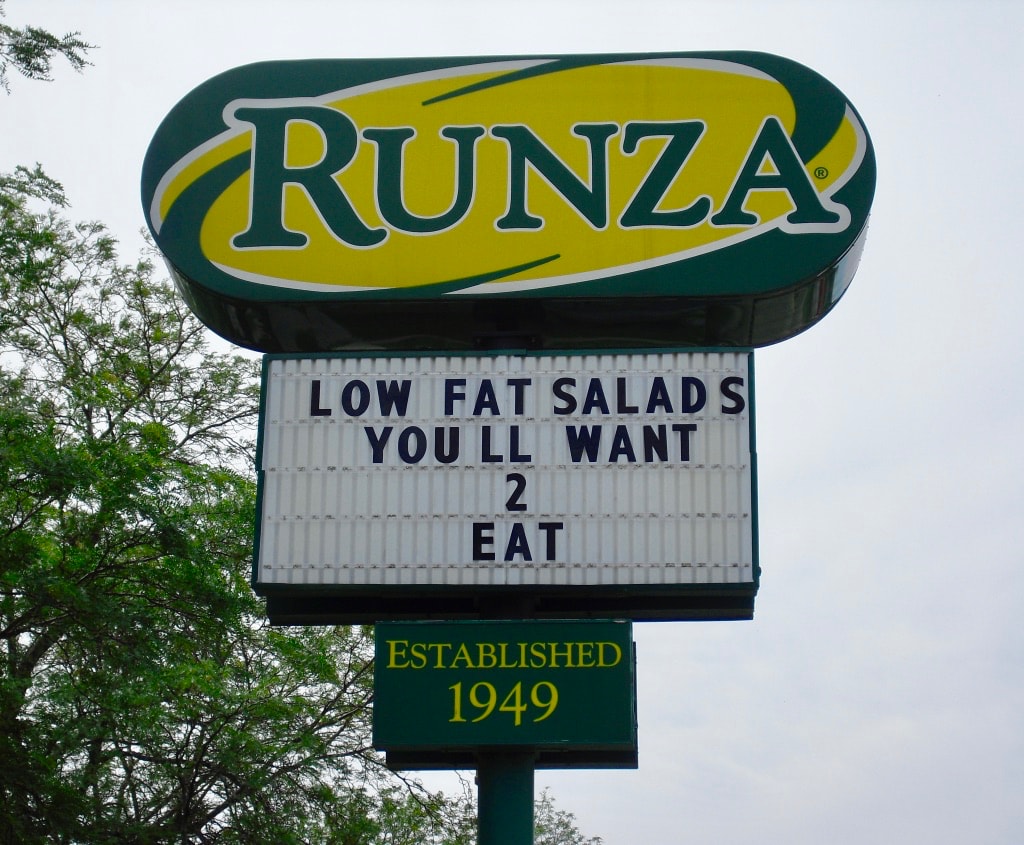 Runza shops are the opposite of swanky eating. In fact, they've got much more in common with a Burger King or KFC in atmosphere. But if you are a connoisseur of local culture wherever you happen to be, you must try a Runza at least once. A stuffed meat and melted cheese sandwich beloved by many Nebraskans: there are groups of Lincoln expats who have Runza sandwiches shipped every month.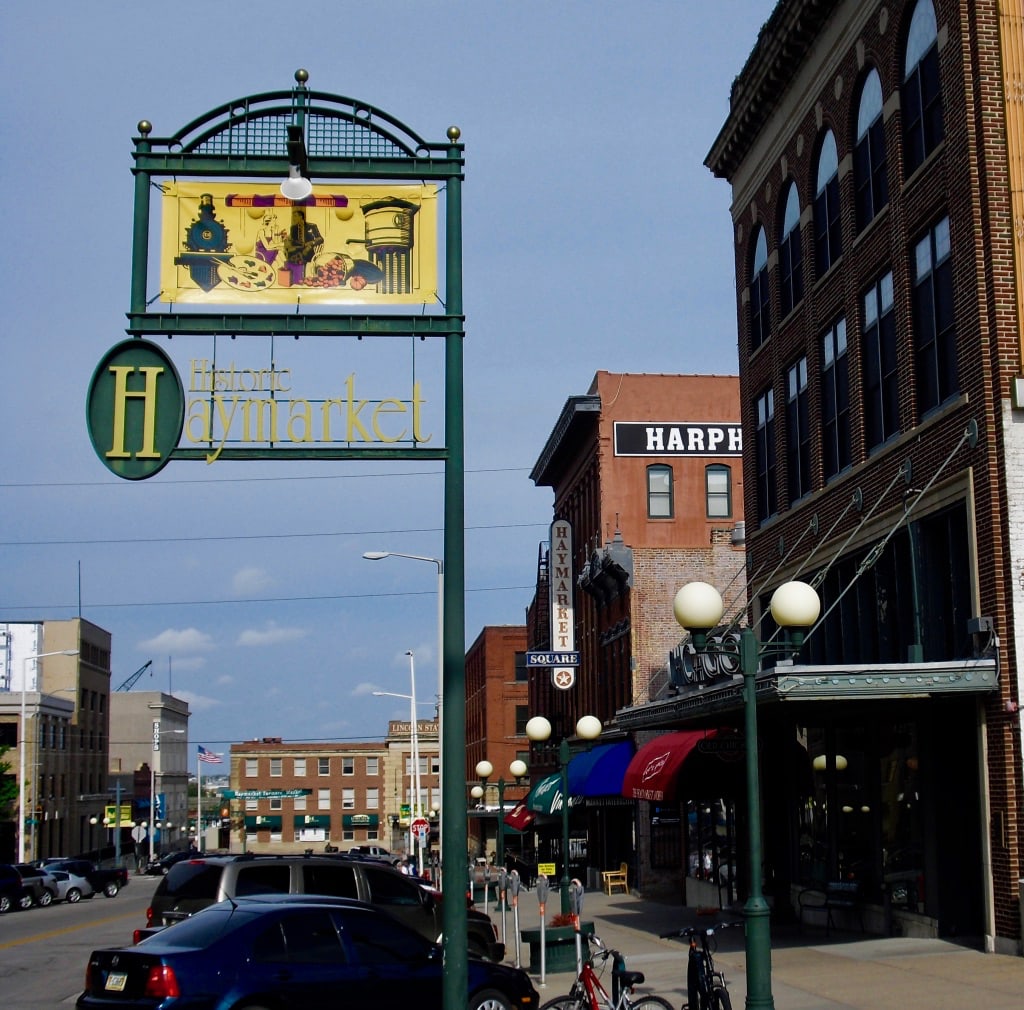 EAT: Historic Haymarket
Have lunch and/or dinner or just wander Historic Haymarket, Lincoln's version of Omaha's Old Market – but smaller. A concentrated selection of decent restaurants and shops line cobblestone streets. Locals recommend Dish, "American with ethnic influence," Venue for Northern Indian cuisine, and The Oven, for refined Indian cuisine. Also, what good is sitting alone in your room: come to Screamers Dining and Cabaret for decent food and great entertainment.
Where to Stay in Lincoln NE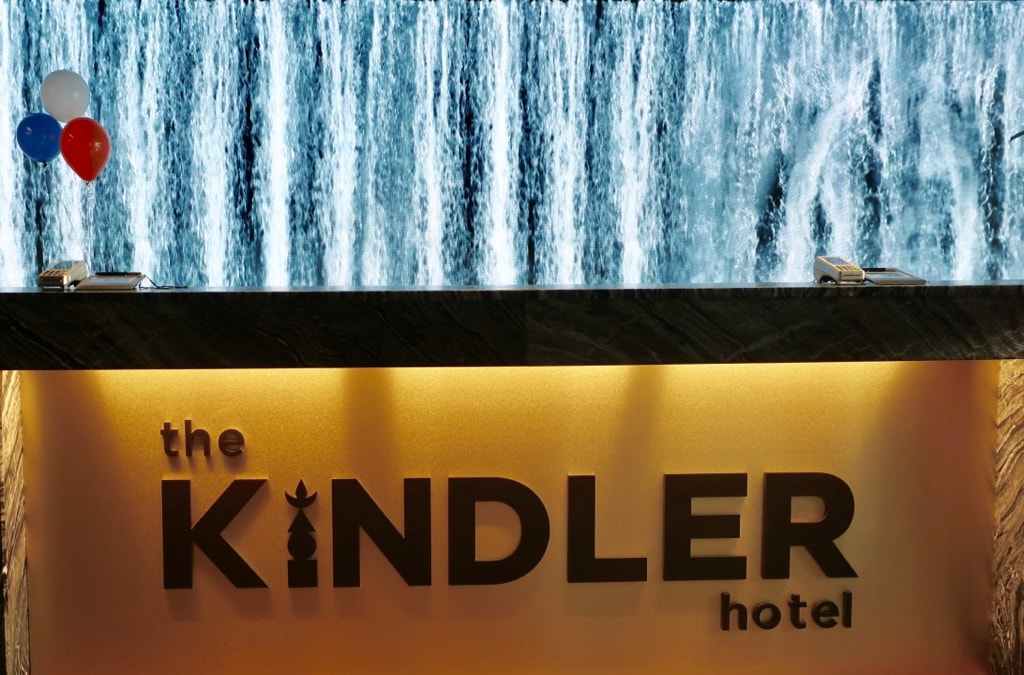 The boutique hotel, Kindler, a couple of blocks from Haymarket Square, represents a trend in travel: Upscale, clean accommodations for those who don't mind spending a bit more for a dreamy bed and stylish rooms.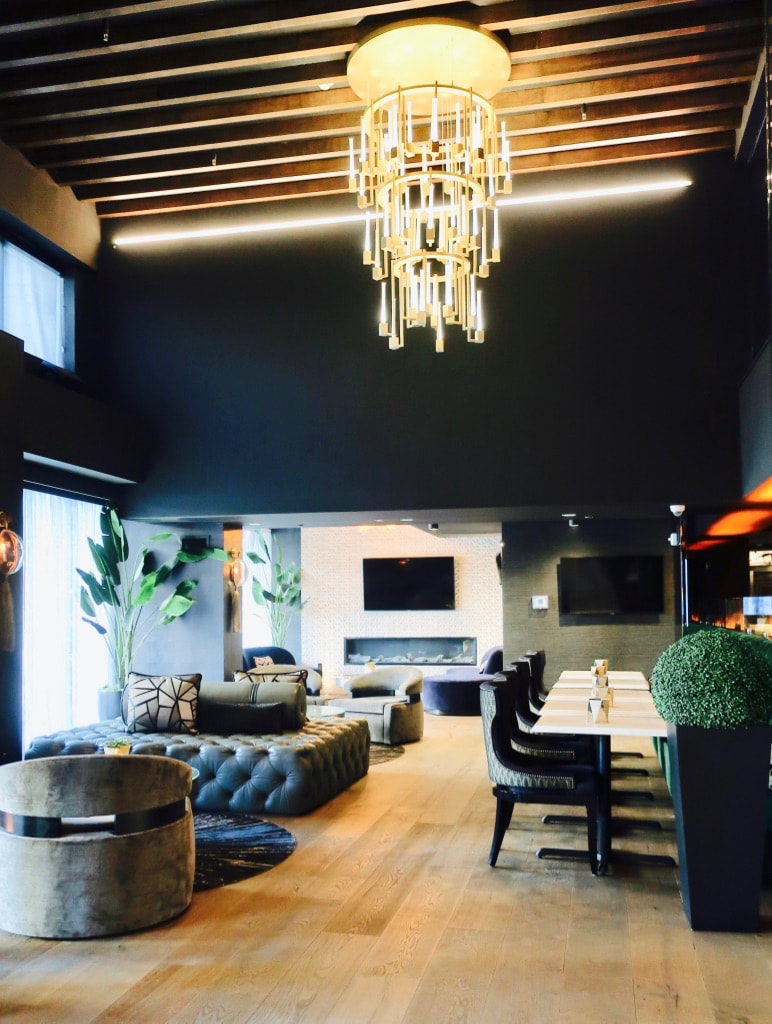 The waterfall video background at Kindler's reception desk makes a "Wow" first impression. And although the lobby is small, it's contempo-fancy, and a great place for an early evening glass of wine or cocktail.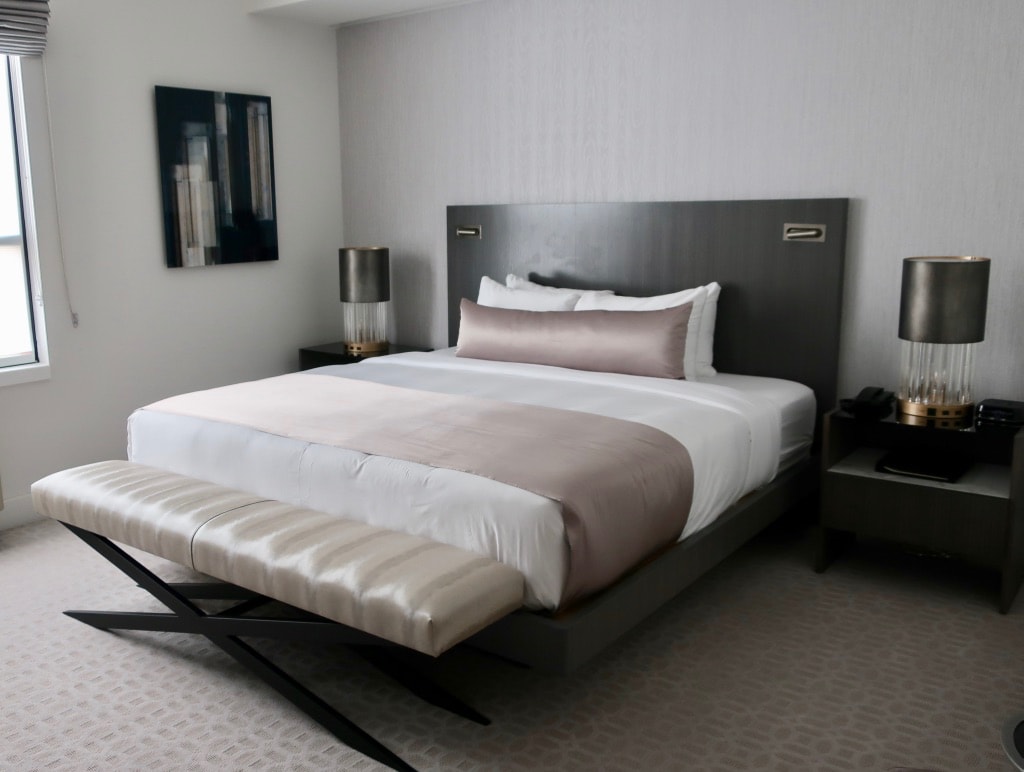 As with most hotels designed within the last few years, guest room hues run in the grey family, from dark headboards to nearly white walls. The effect is 2020's meet 1920's Art Nouveau. Rooms start at $165 and can go past $450 during event weeks.