WHY GO: Some lodges are so extraordinary that they are destinations in themselves. Guests return year after year because Flathead Lake Lodge is that kind of special place. Couples who first visit for a romantic getaway with the fall adult-only packages may well end up making this their destination for annual family vacations.
A third generation family-owned dude ranch, Averill's Flathead Lake Lodge serves up luxury accommodations with easy access to some of the most beautiful Montana attractions.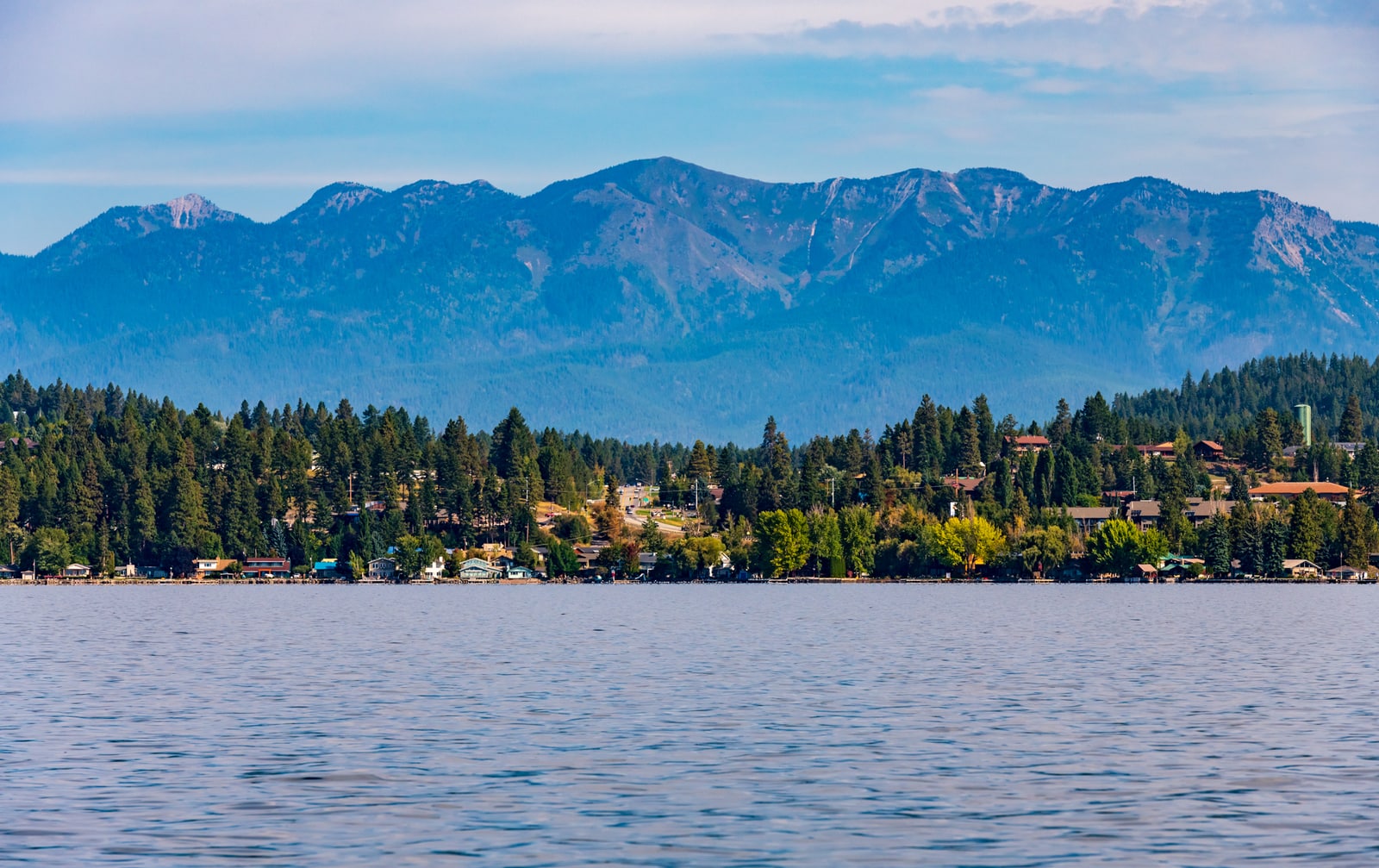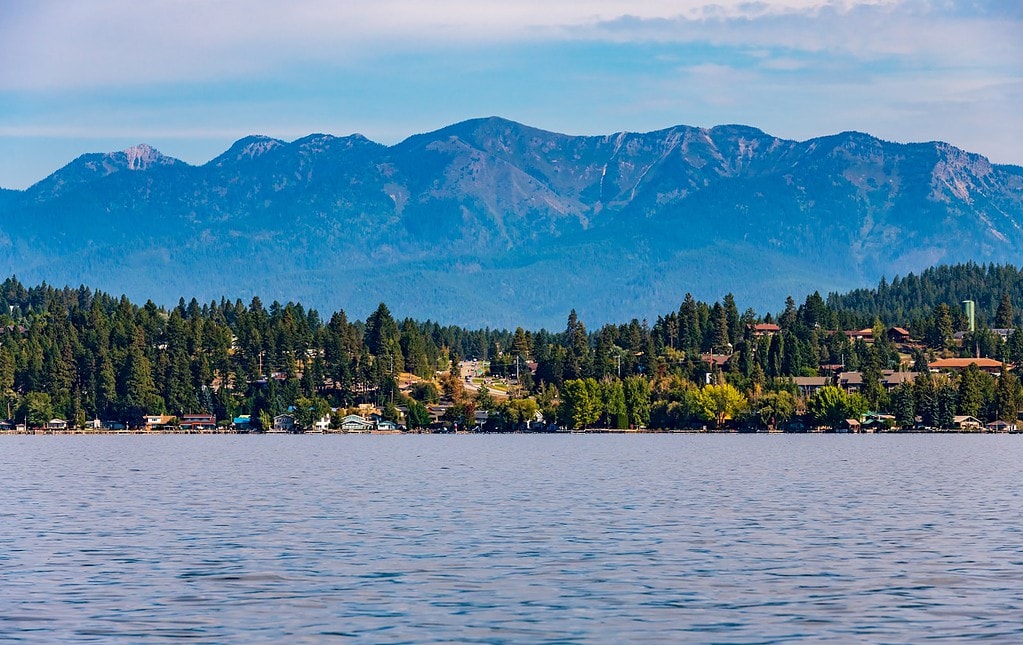 Where Is Flathead Lake
Although not as well known as Crater Lake and Lake Tahoe, Flathead Lake is one of the largest freshwater lakes in the world. And it's one of the cleanest.
It takes at least two hours to drive all the way around the lake, and possibly much longer if you stop to explore–the area is home to several state parks.
Located in the northwest corner of Montana, Flathead Lake is about five minutes from the shops and restaurants of Bigfork MT or forty-five minutes from Glacier National Park.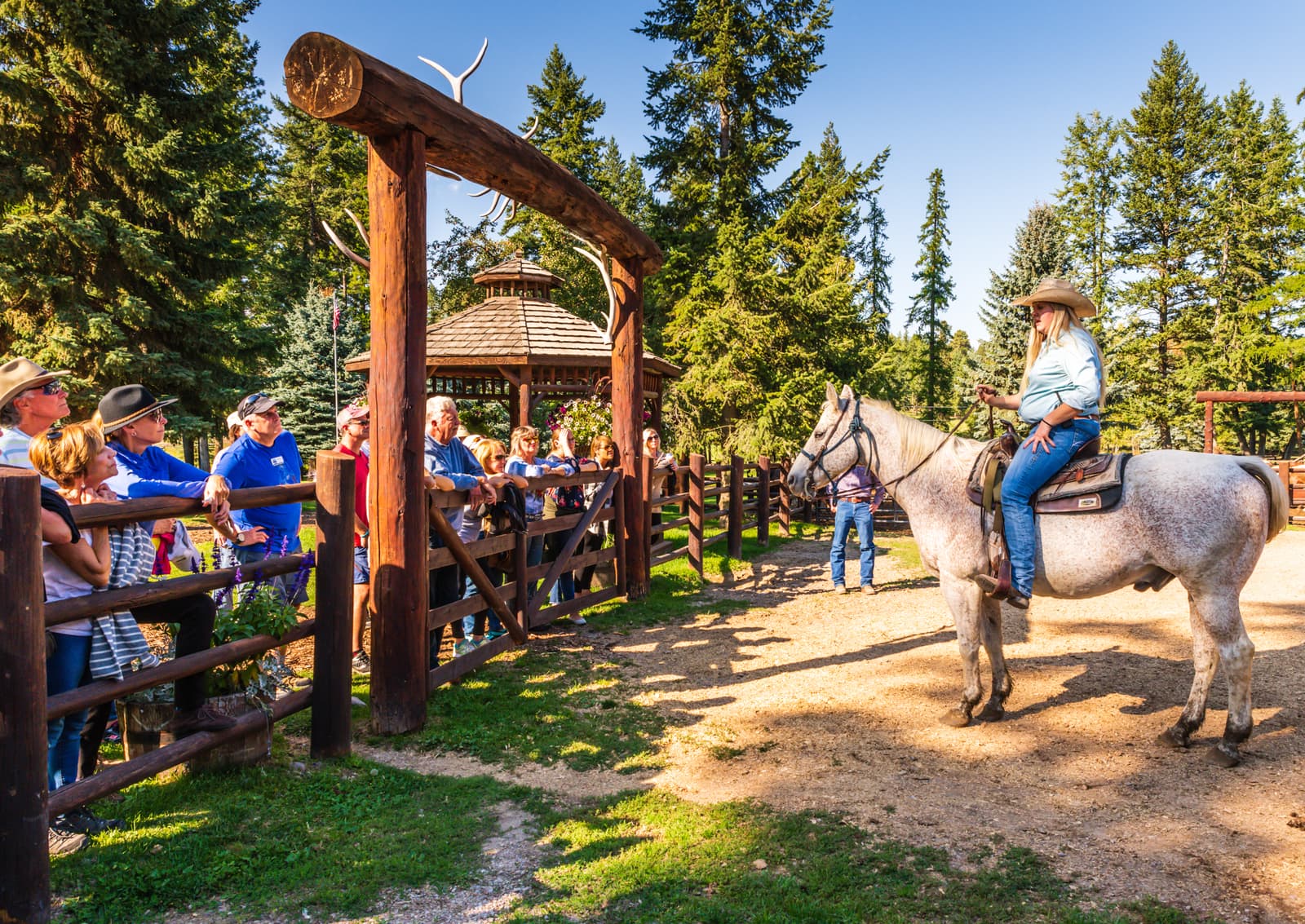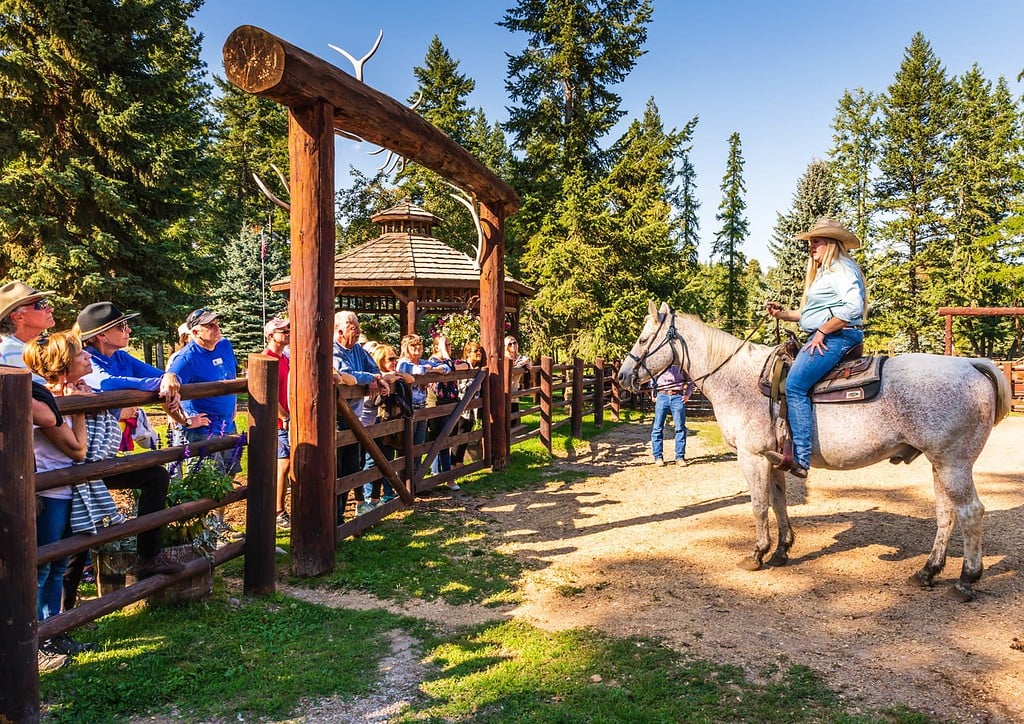 Things To Do At Flathead Lake
Water Activities
Staying at Flathead Lake Lodge makes for an unusual dude ranch experience due to its location next to one of America's most beautiful (and largest) freshwater lakes.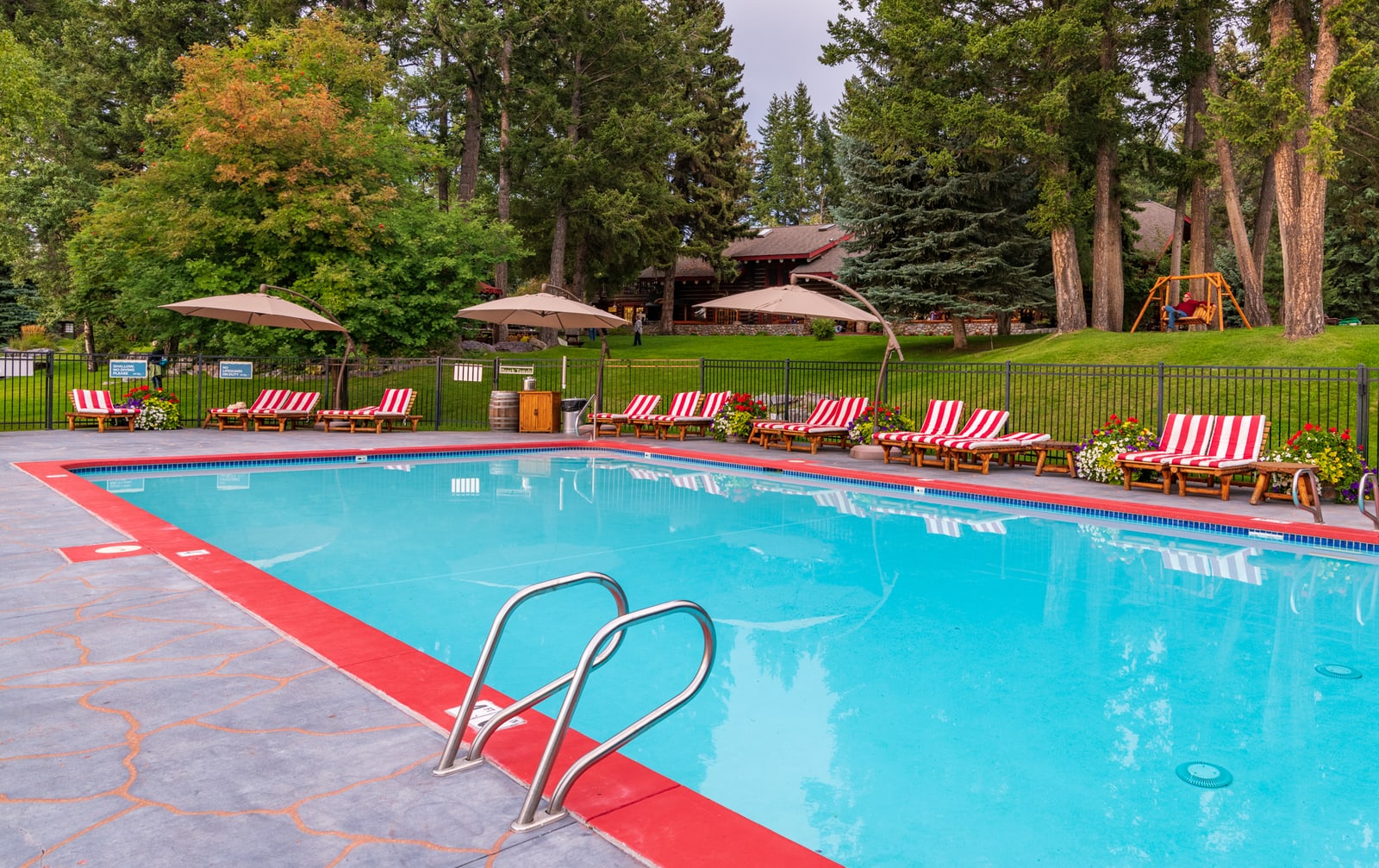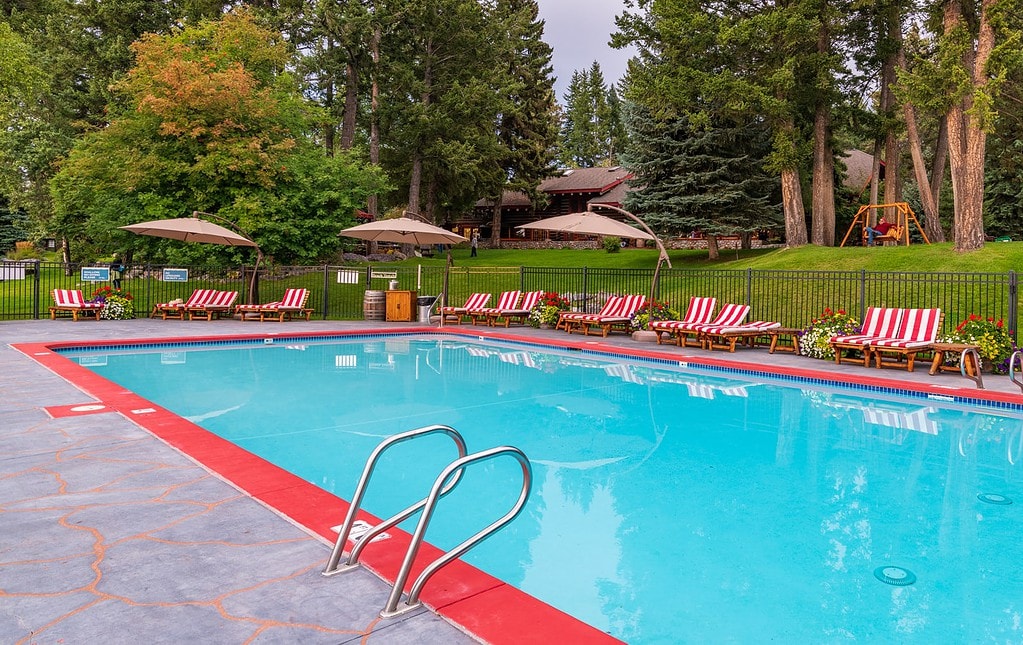 Guests at the lodge can choose from lounging at the pool or playing on the shore of Flathead Lake. Plus, gear is available for all kinds of beach and water sports, including canoeing, kayaking, wakesurfing, and standup paddleboarding.
For the best view of Glacier National Park, the Mission Mountains, and the Swan Mountains consider signing up for the boat cruises.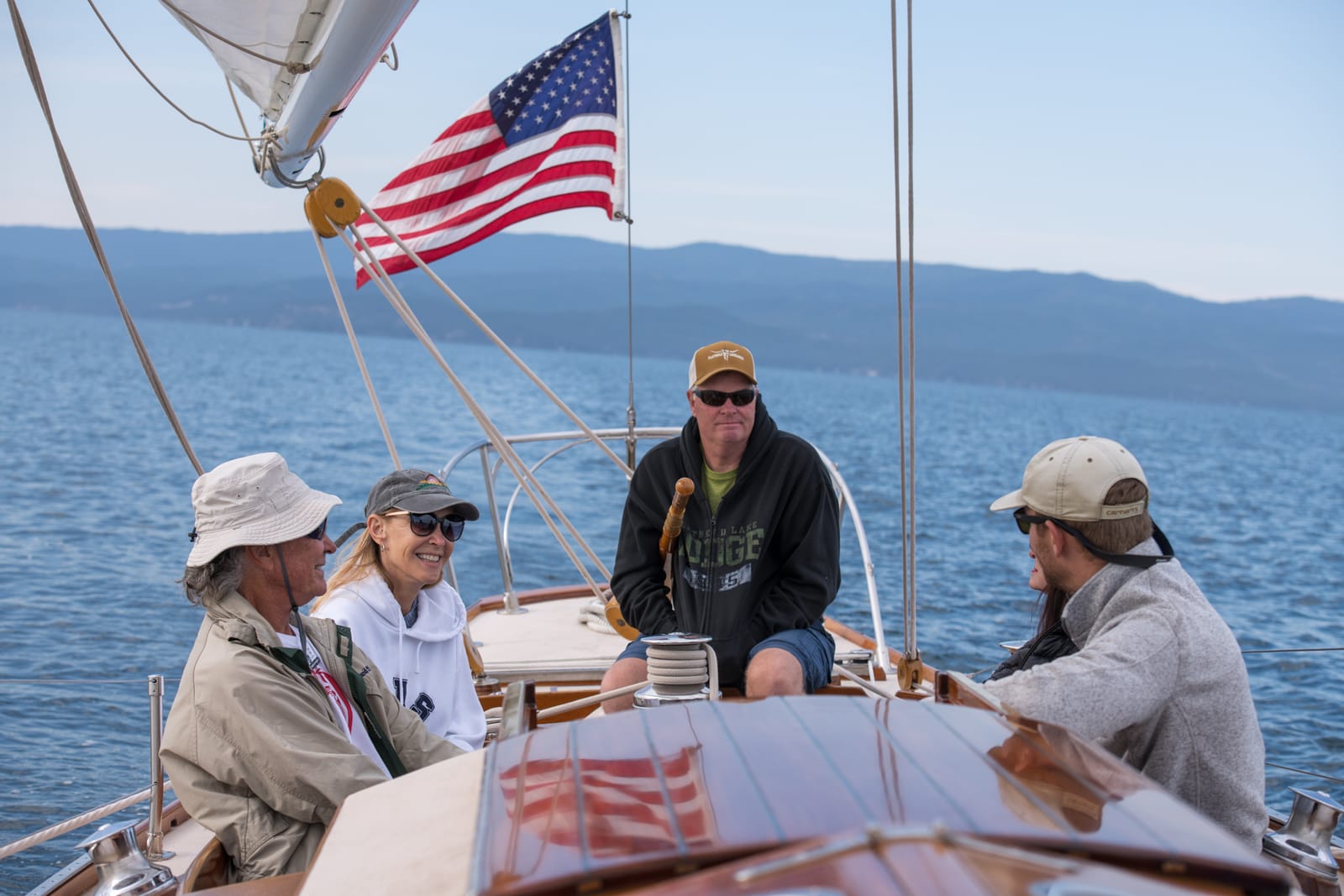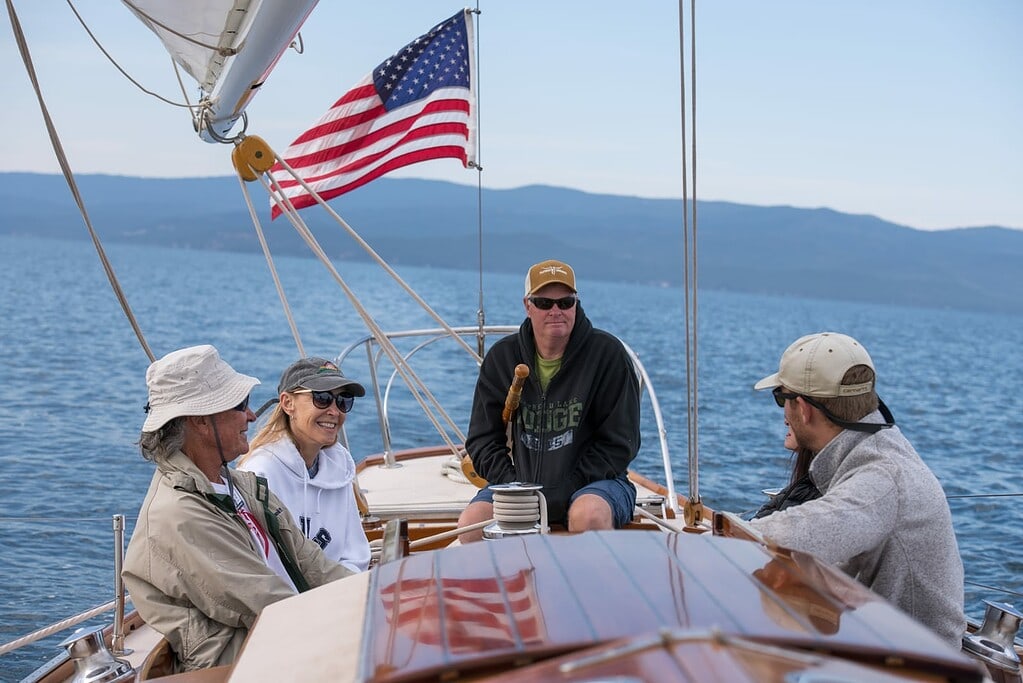 Sail 28-mile-long Flathead Lake on a historic Q-Class sailing vessel. Winds do pick up in glacier country, making for always fun, sometimes thrilling, but always safe sails with Captain Scott.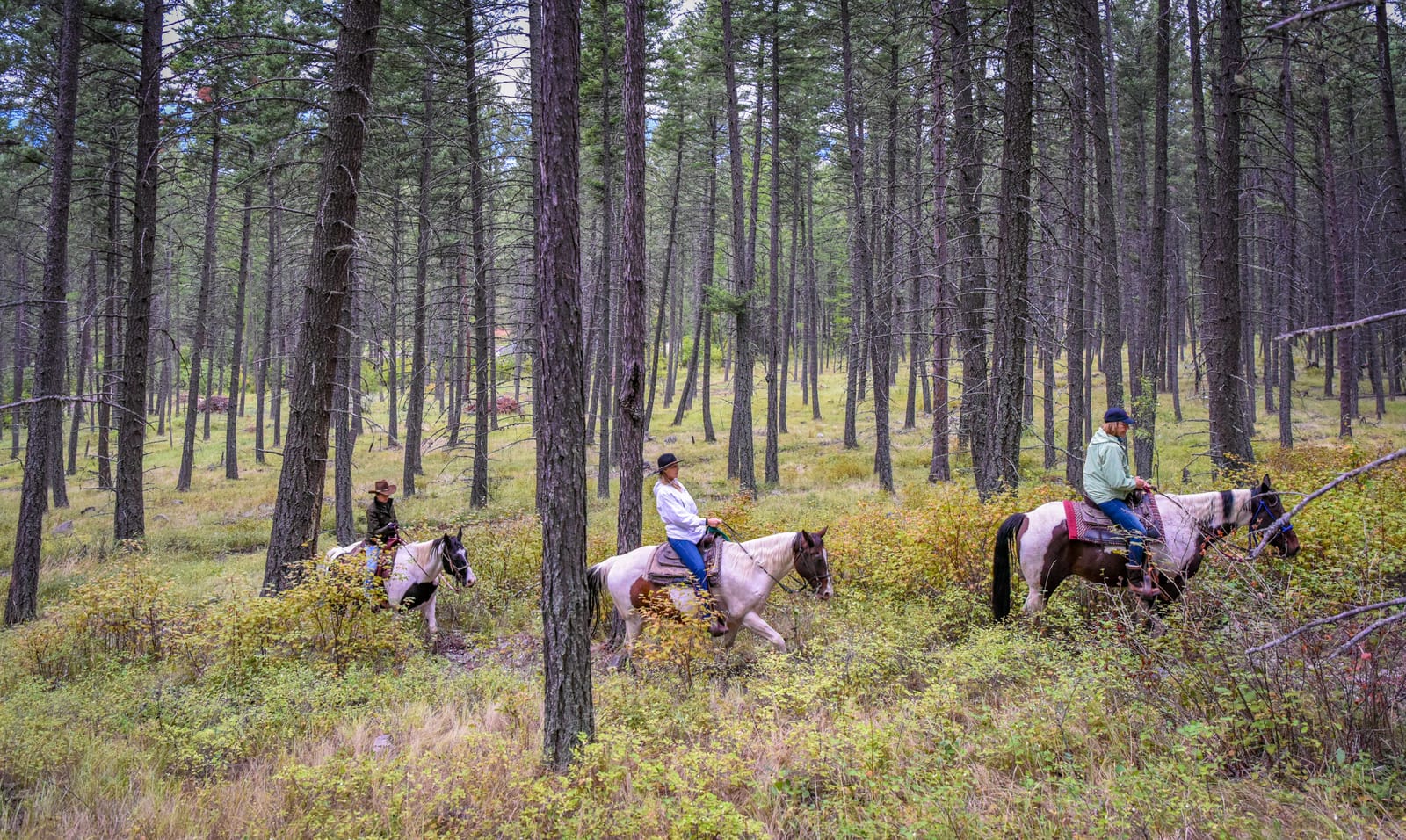 Trail Rides
Horseback riding is an expected activity at a dude ranch, and this is no exception. All-inclusive options allow guests to ride as much, or as little, as they want on trails within the 2000 forested acres.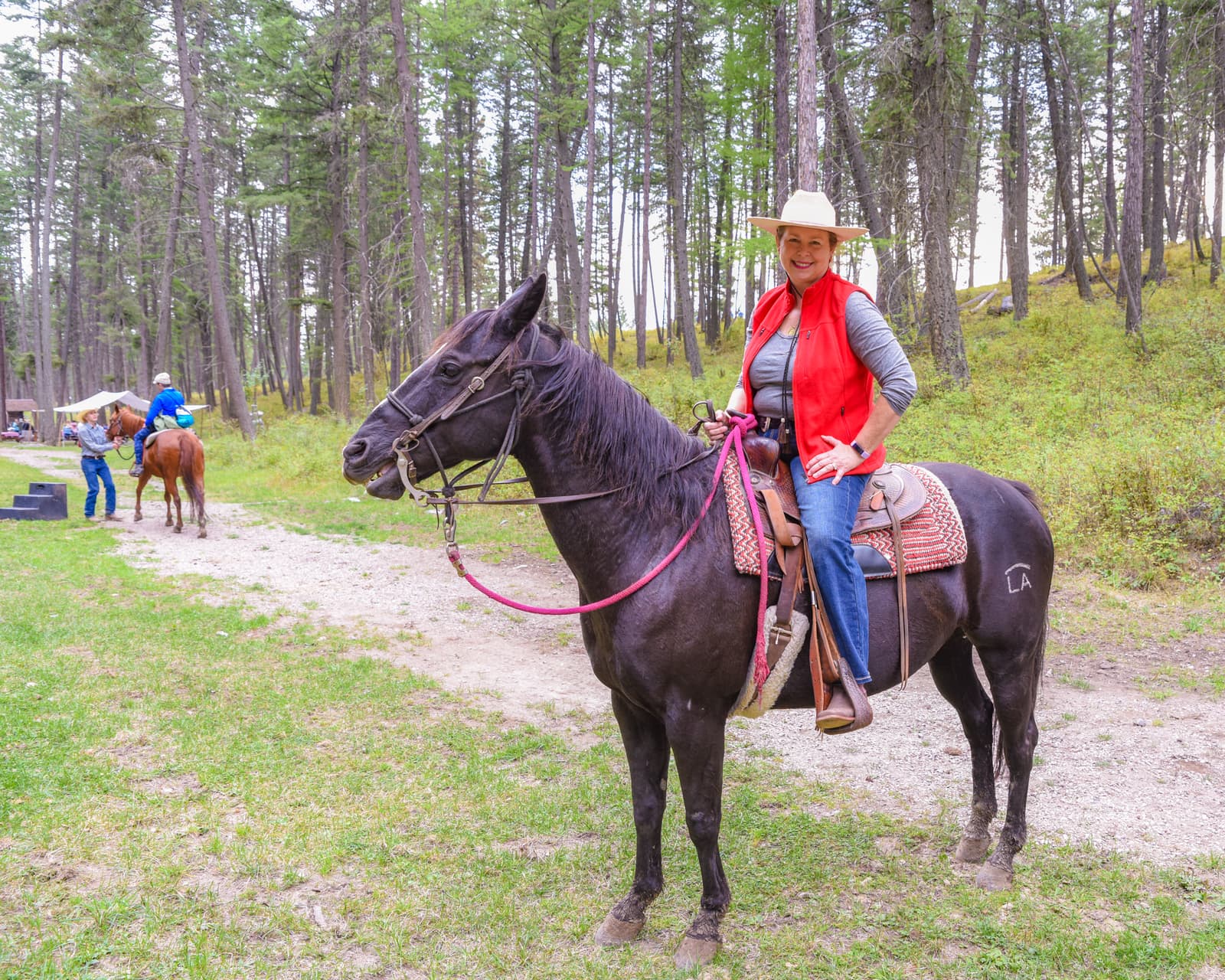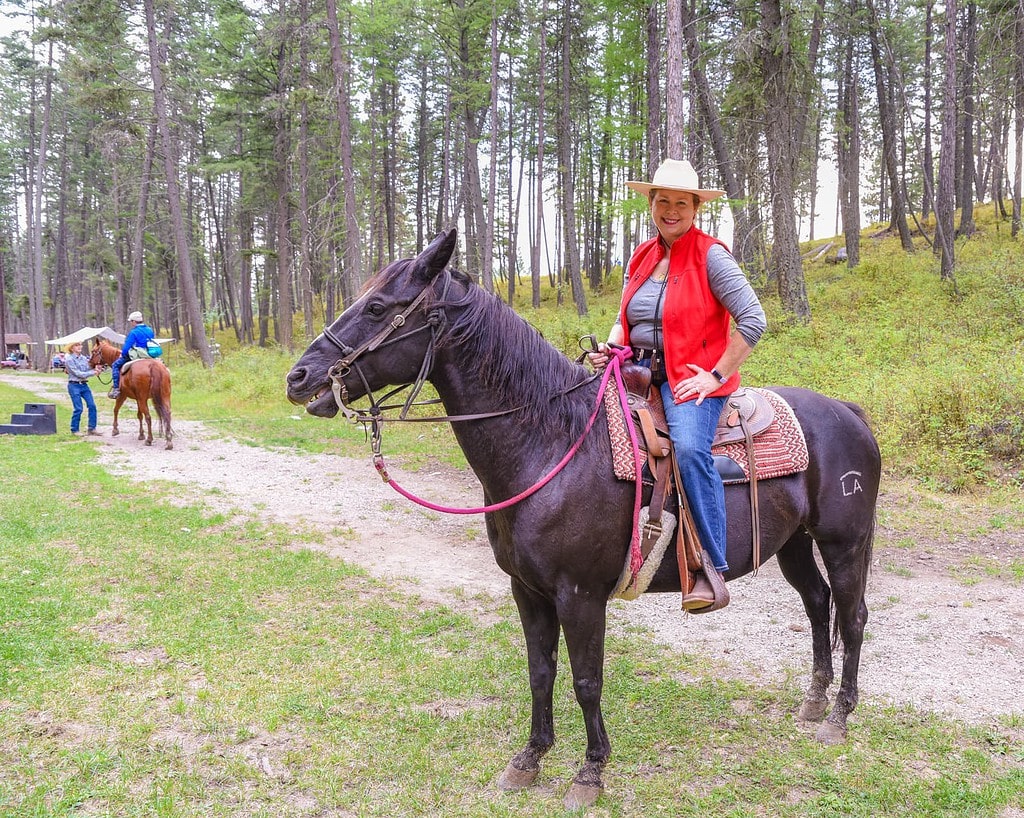 When I visited, it was two years after a fall, and needless to say, I was nervous about getting back on a horse. Experienced wranglers coached me through the process, and taught me tips so that I could be confident and comfortable on the ride. These were group rides, but private lessons are also available.
Some of the most popular specialty rides lead to delicious meals.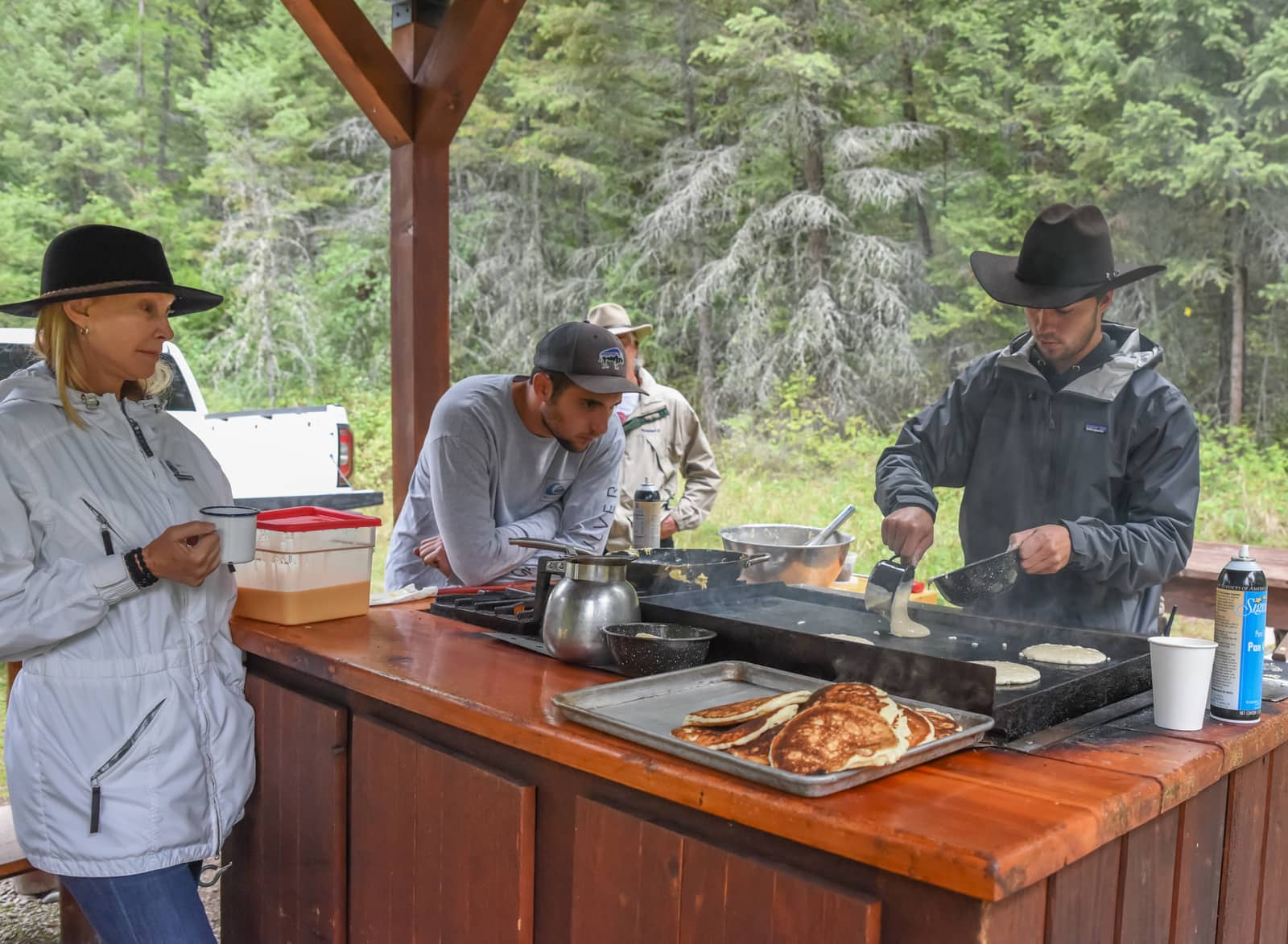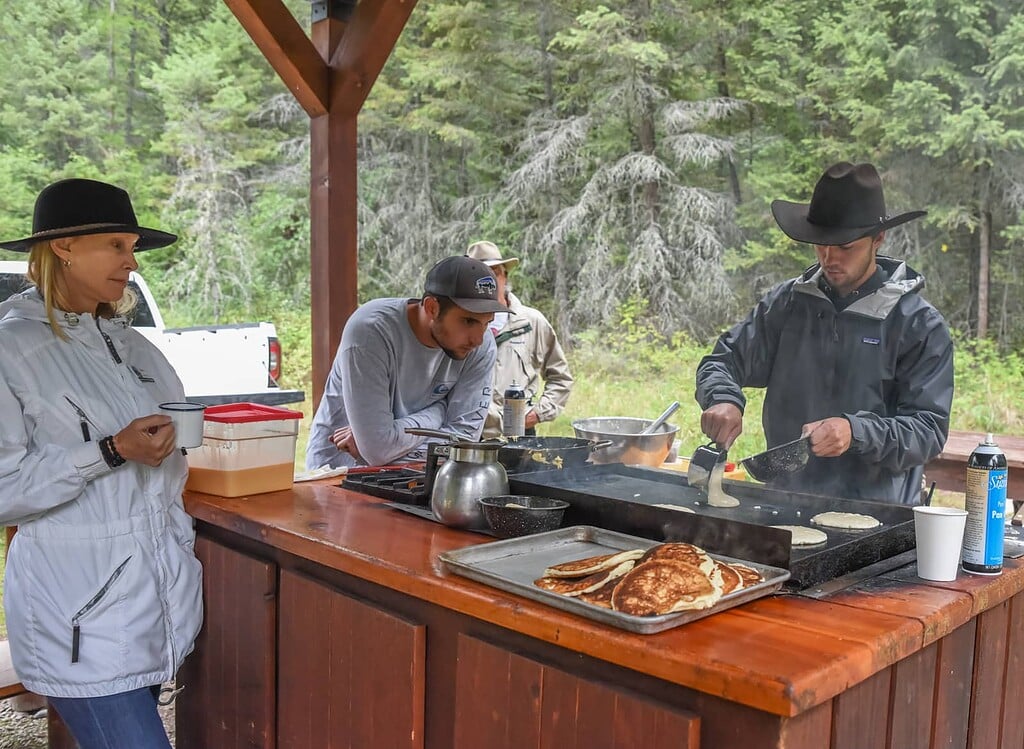 An early morning breakfast ride culminates with the scent of bacon sizzling on an open fire and fresh blueberry pancakes on their plates.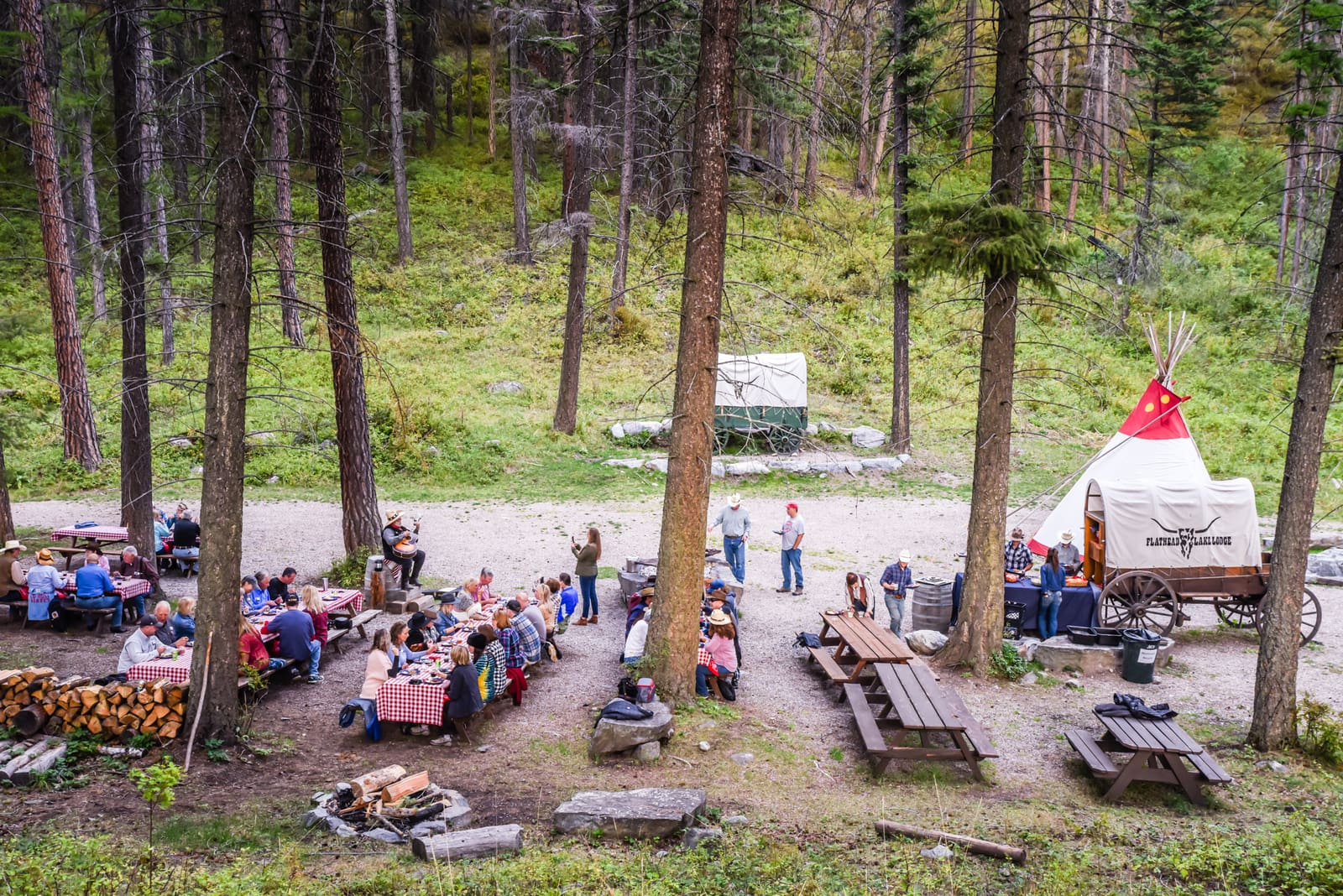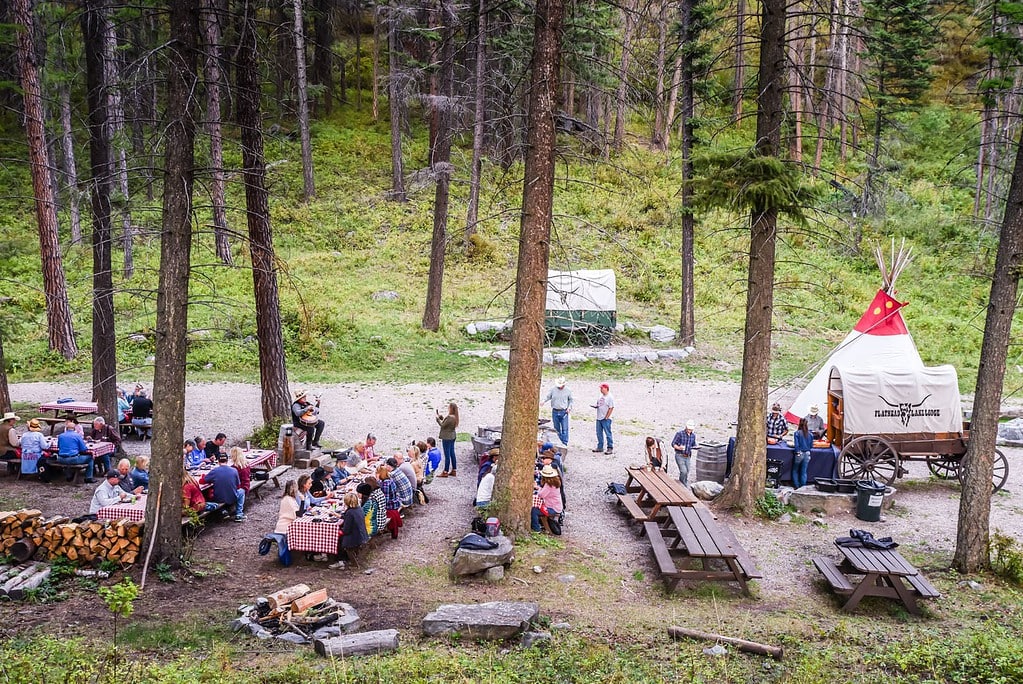 But the highlight of a week's stay is a horseback ride to the steak mountain cookout that typically ends with a return on vintage fire trucks.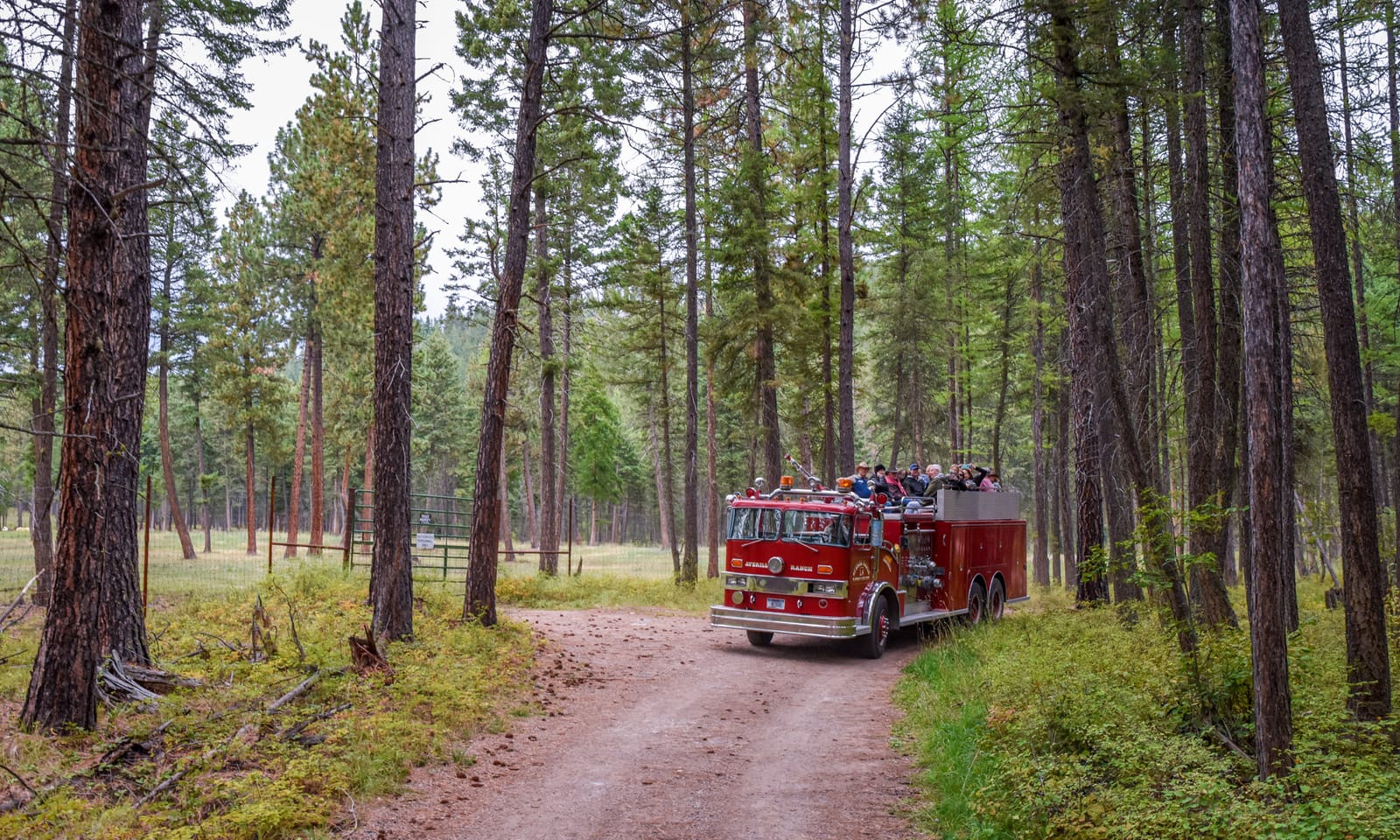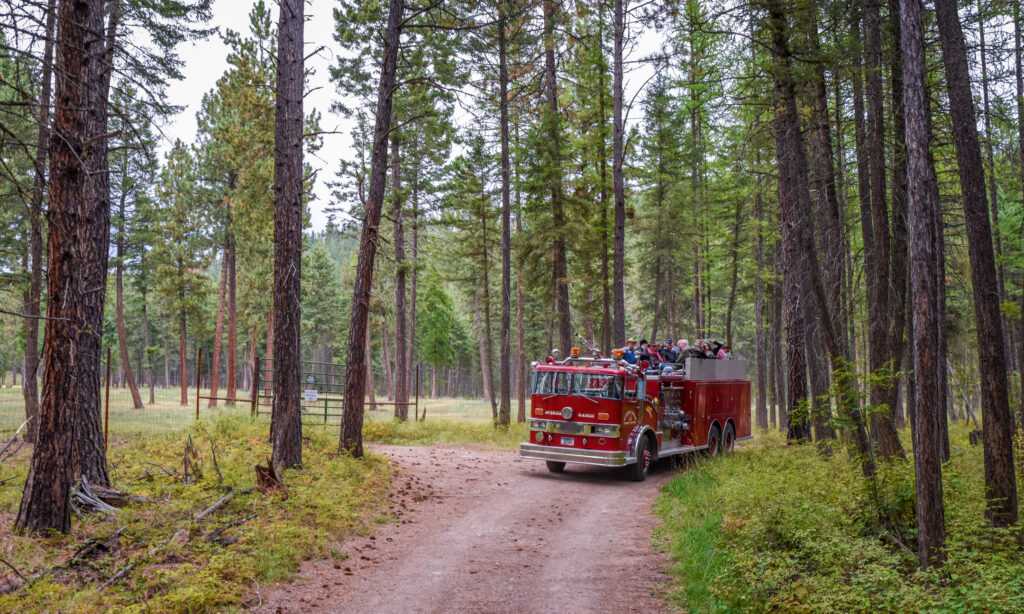 The Dude Ranch Experience
There's more to the dude ranch experience than trail rides. On our visit, we got to witness the running of the horses.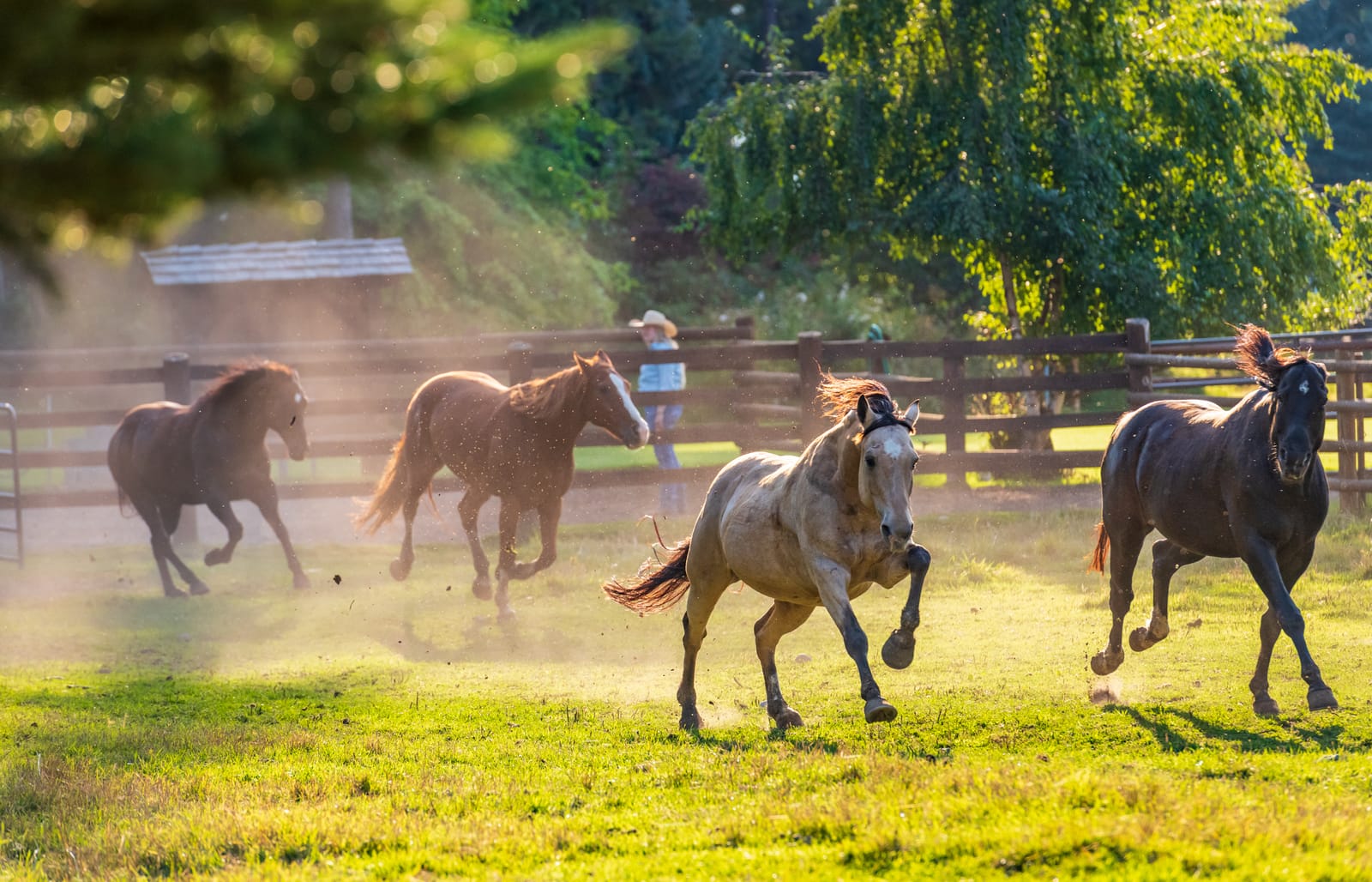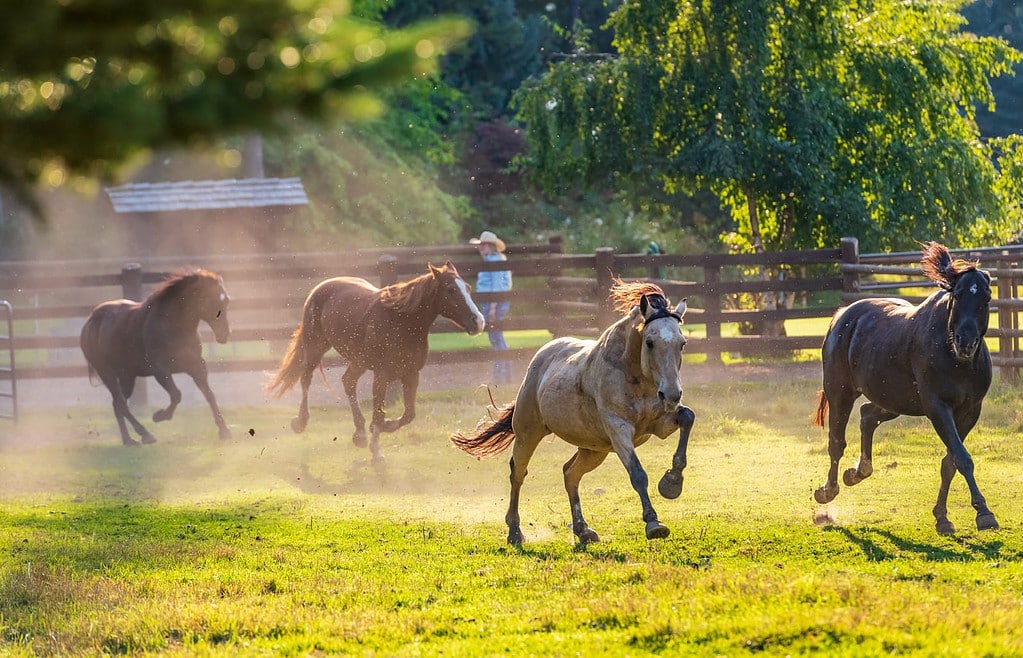 Some weeks, guests see (or even participate in) the kids' rodeo, line dancing, or apple pressing. Some guests learn how to do cattle roping or team penning. And there used to be a weekly Barn Dance, but that's been replaced by a Party In The Pasture.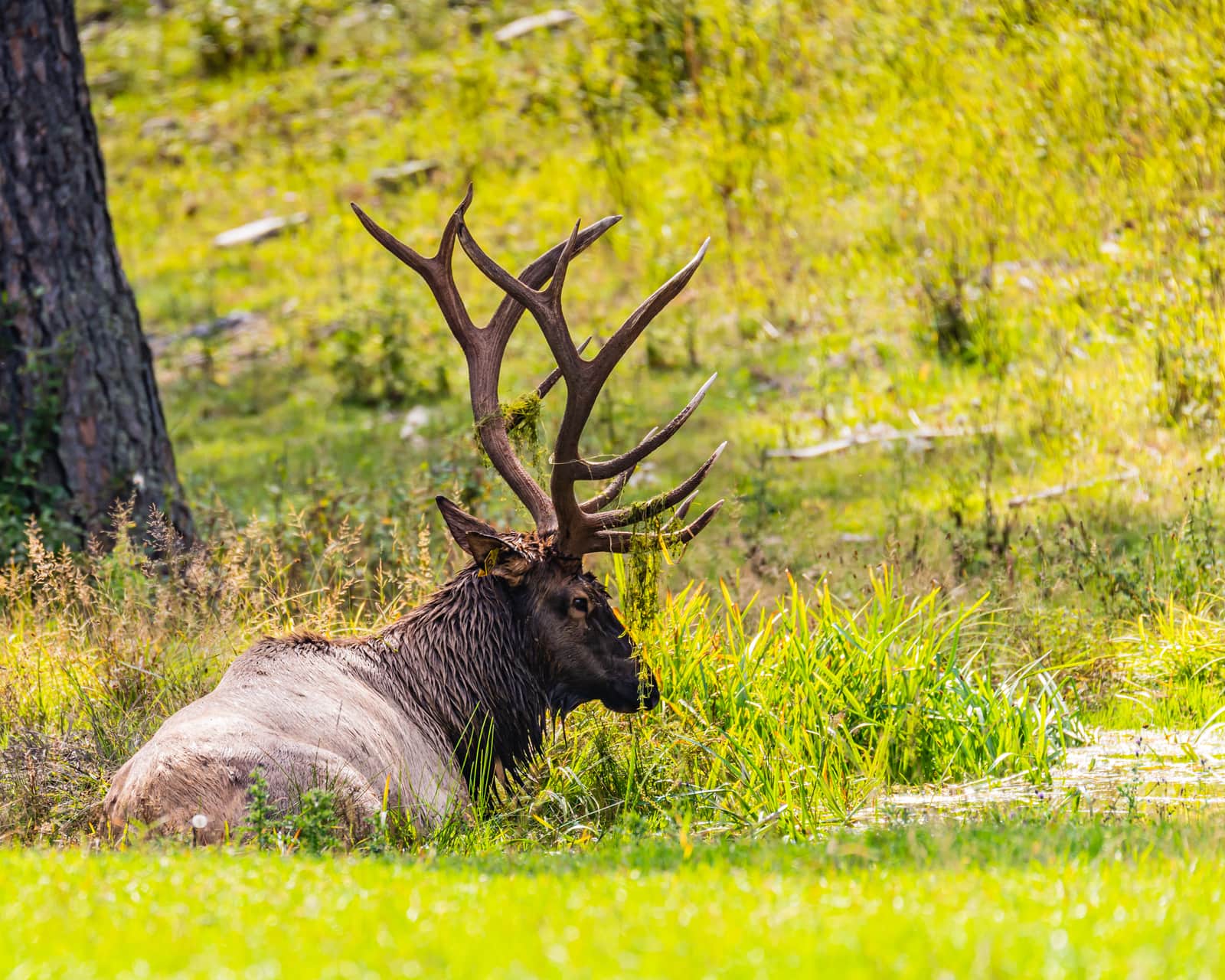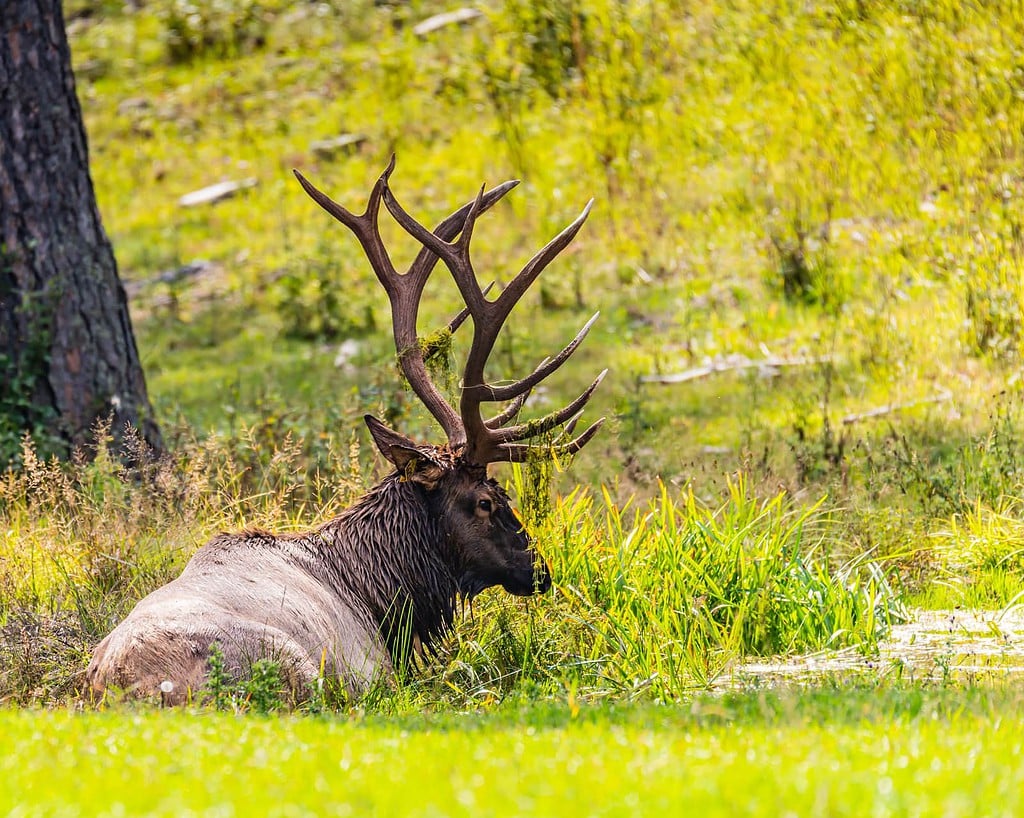 Elk Preserve
There are trail rides that take you through the lodge's private 500-acre Rocky Mountain elk preserve. And you don't even have to ride a horse. On our visit, we joined a small group tour in a vintage Pinzgauer all-terrain vehicle.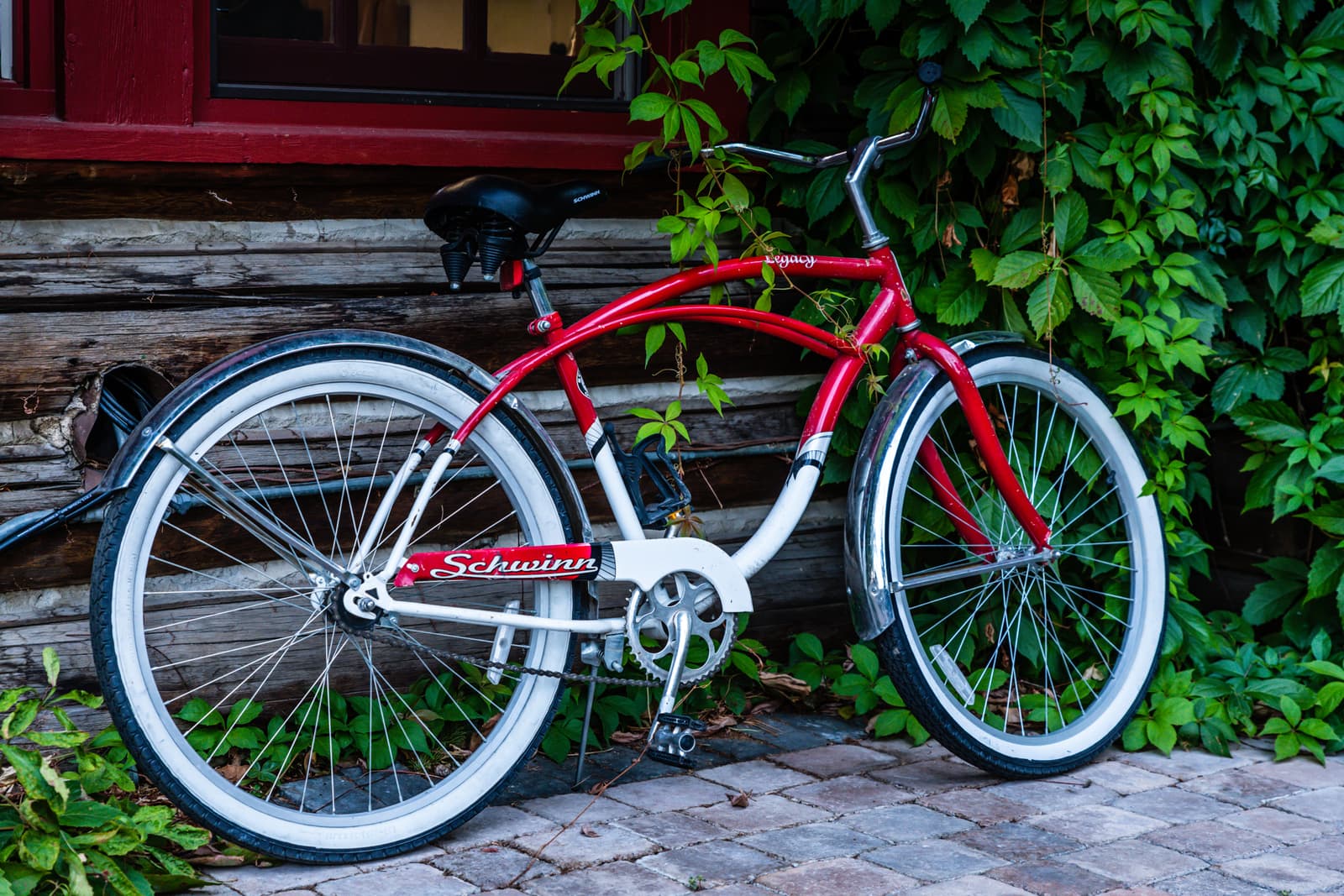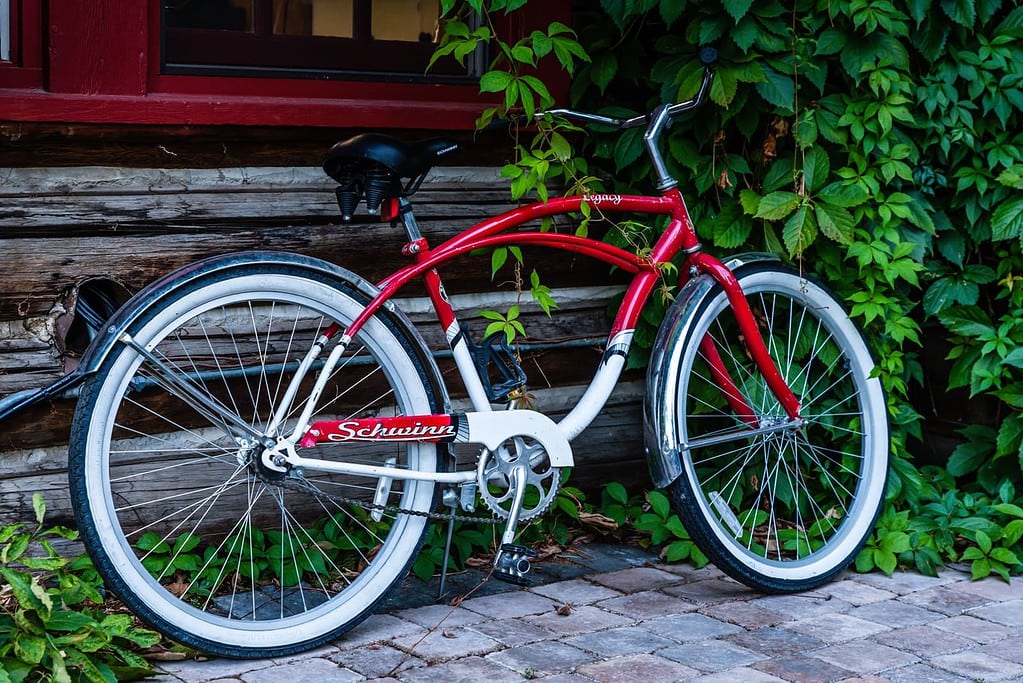 More Outdoor Fun
Flathead Lake Lodge offers bikes and expert guides for mountain biking on over ten miles of professional single-track trails designed by Pete Costain of Terra Flow. Guests can also bike to Bigfork MT or in the surrounding Flathead National Forest where AllTrails lists 55 hiking and biking trails.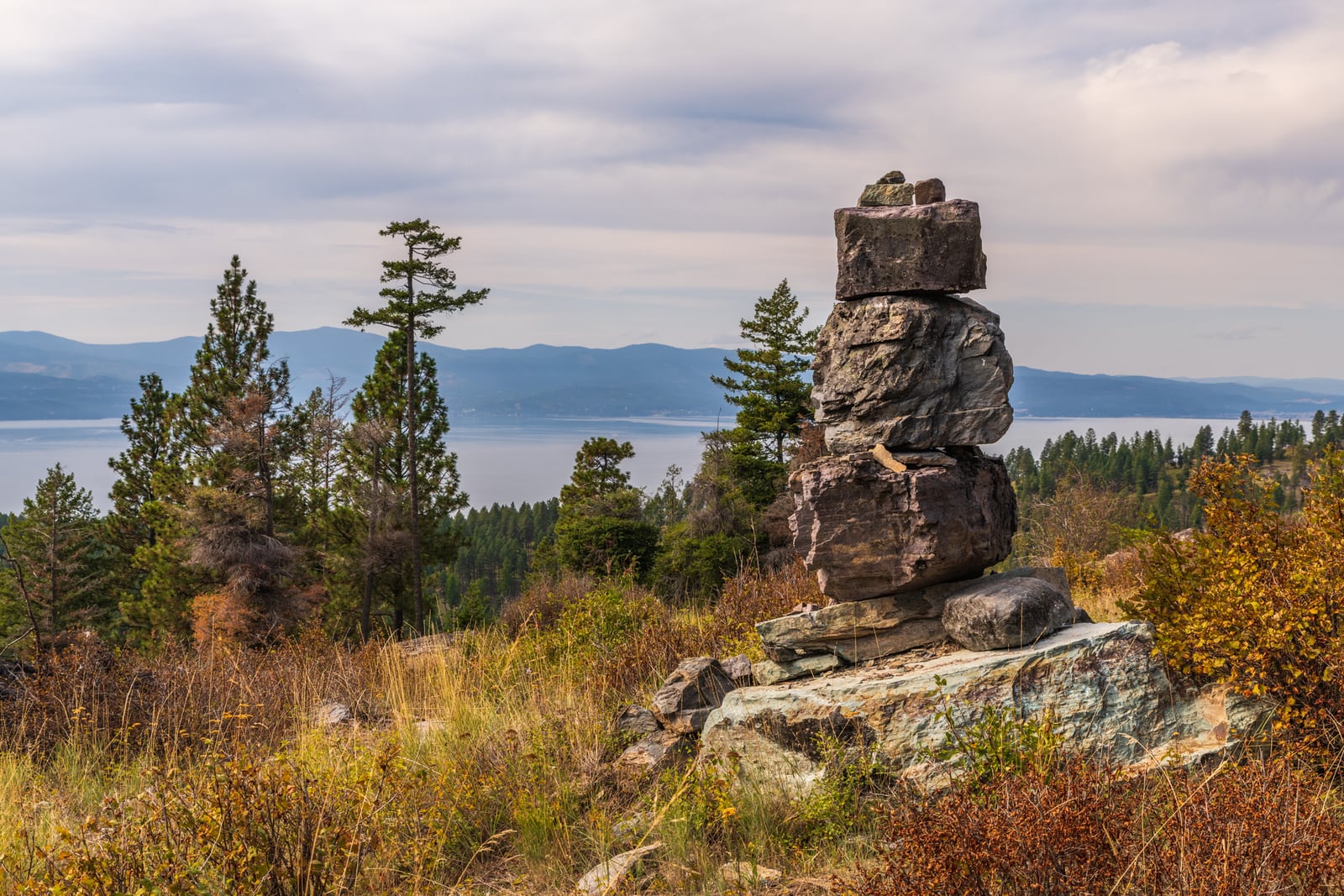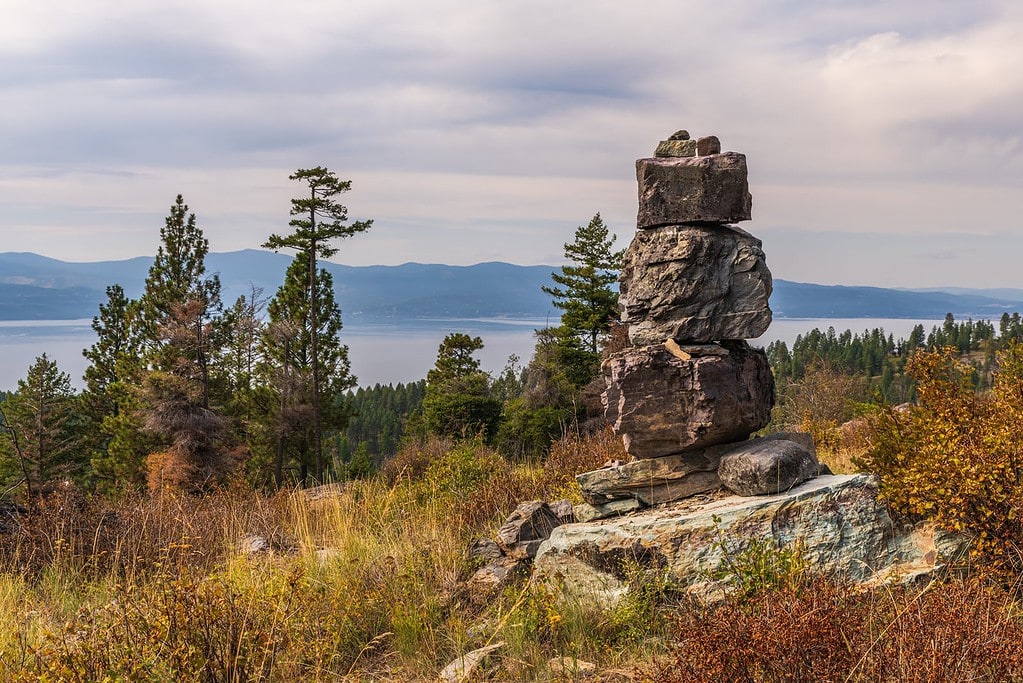 Additionally, there are six Montana State Parks around Flathead Lake: Big Arm, West Shore, Finley Point, Wayfarers, Yellow Bay, and Wild Horse Island State Park.
The lodge also offers a variety of guided offsite adventures such as golfing, fly fishing, whitewater rafting, or seaplane flights.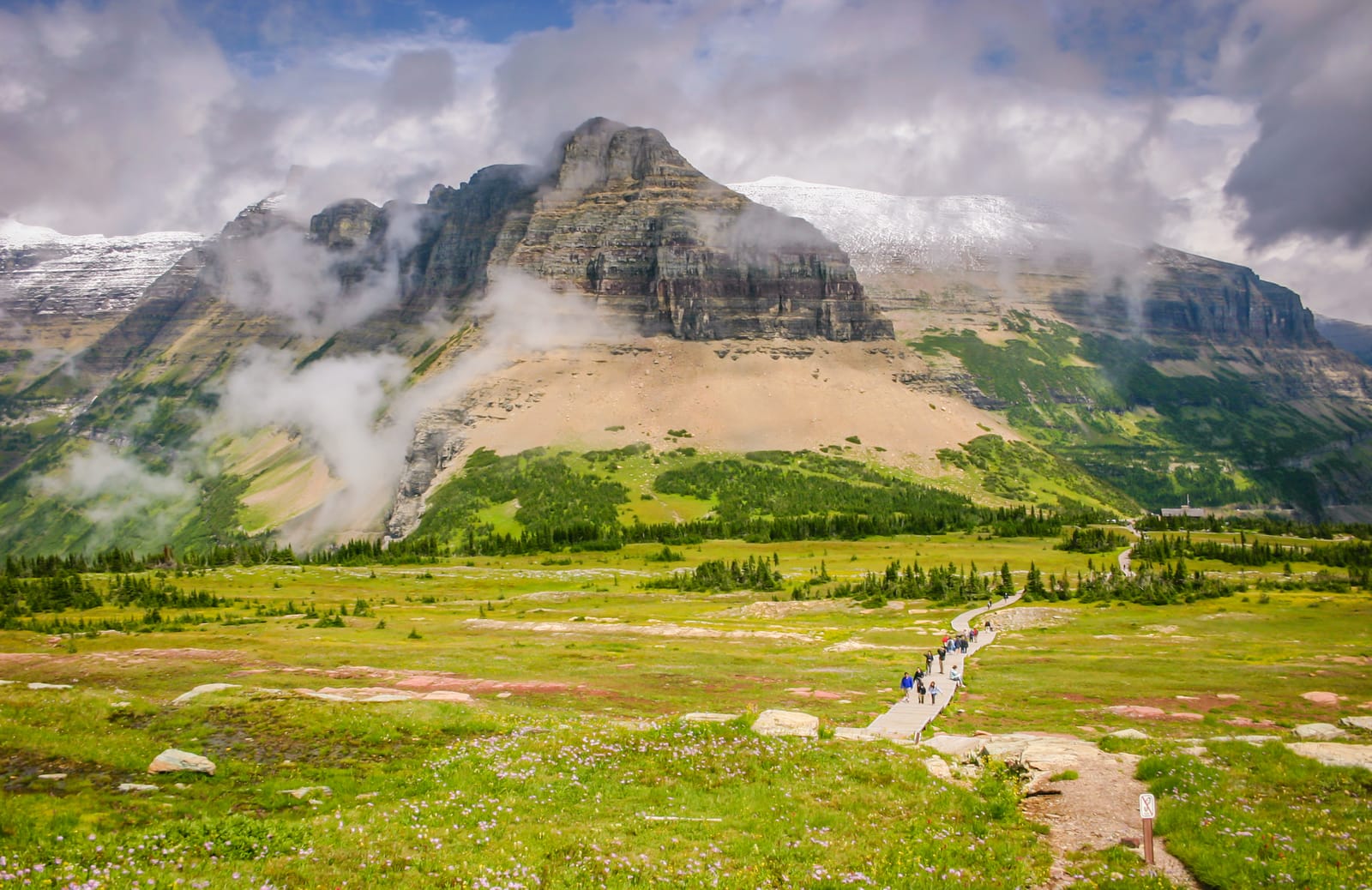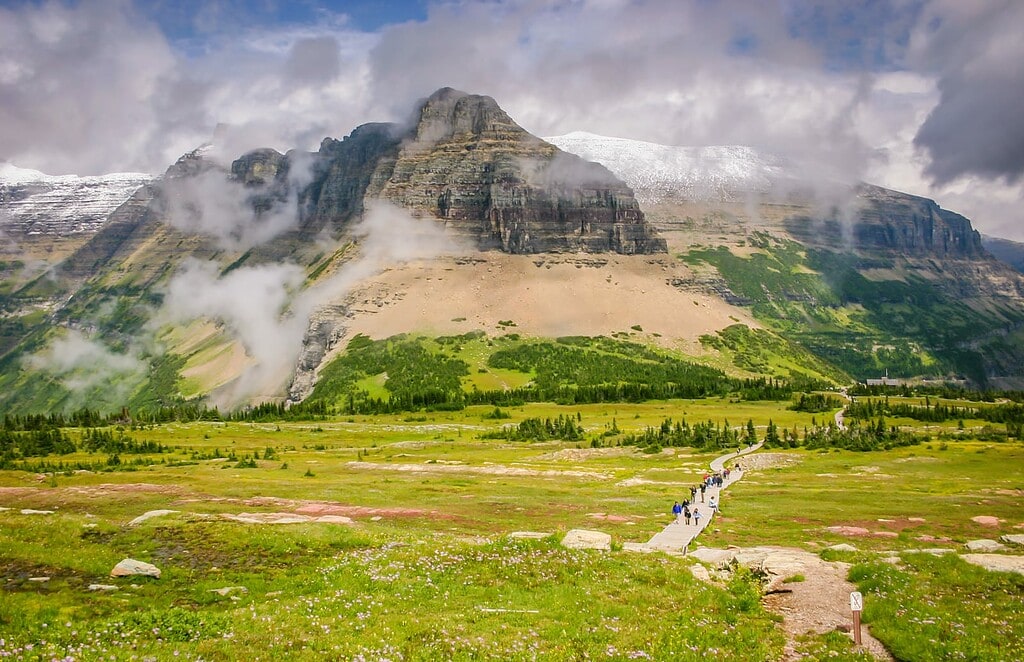 Visit Glacier National Park
In 2009, when we visited Glacier National Park and took the above photo, we were advised that all the glaciers would melt by 2020. Fortunately, that dire prediction did not come to pass.
If compared to the 100+ huge glaciers that existed when the park was founded in 1910, many have disappeared, while those left are much smaller. But there are still a few glaciers left to see, and the 1-million acre park remains a national treasure.
Here is a list one to 7-Day Glacier National Park itineraries; and you'll definitely want to check out some of the best hikes in Glacier National Park.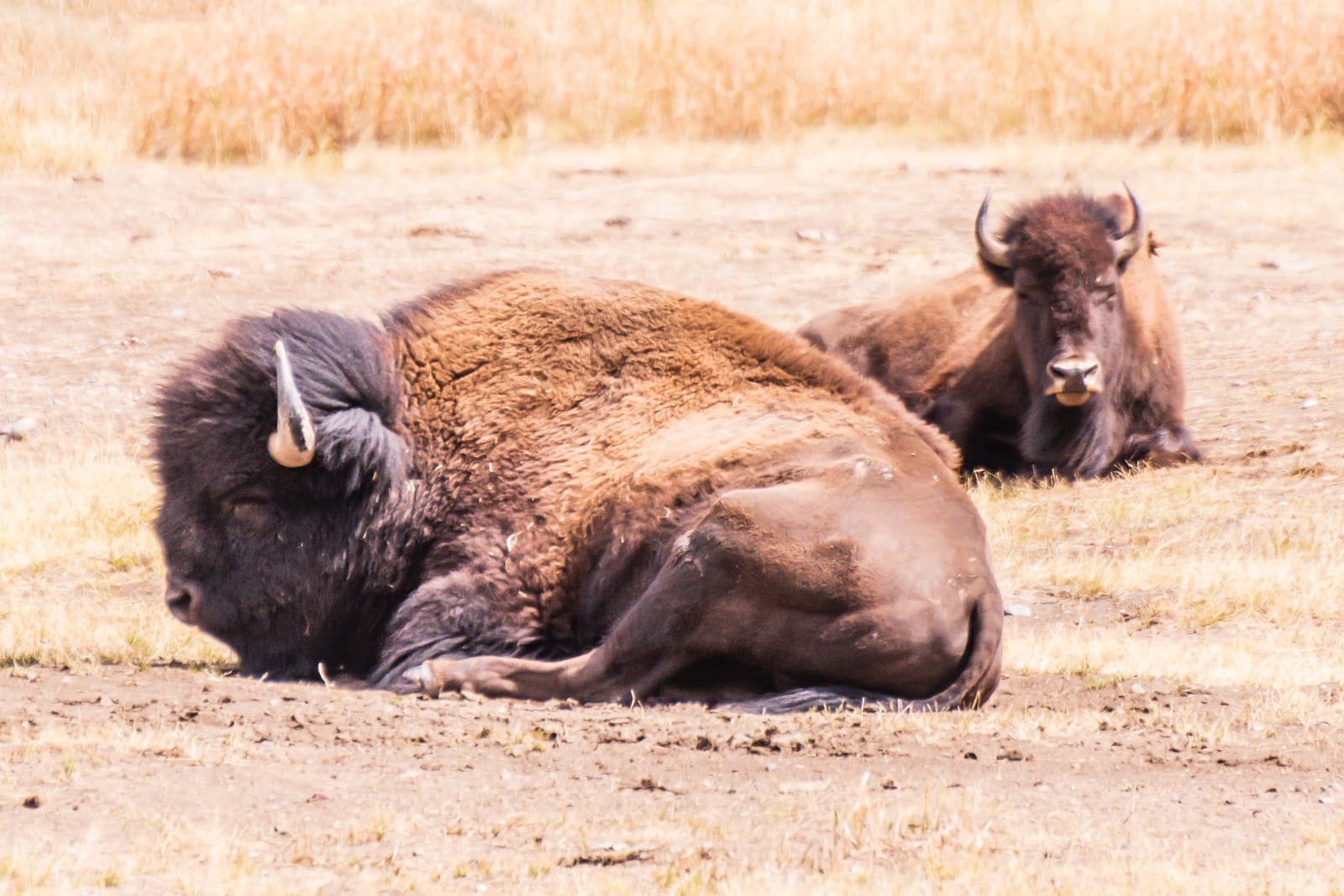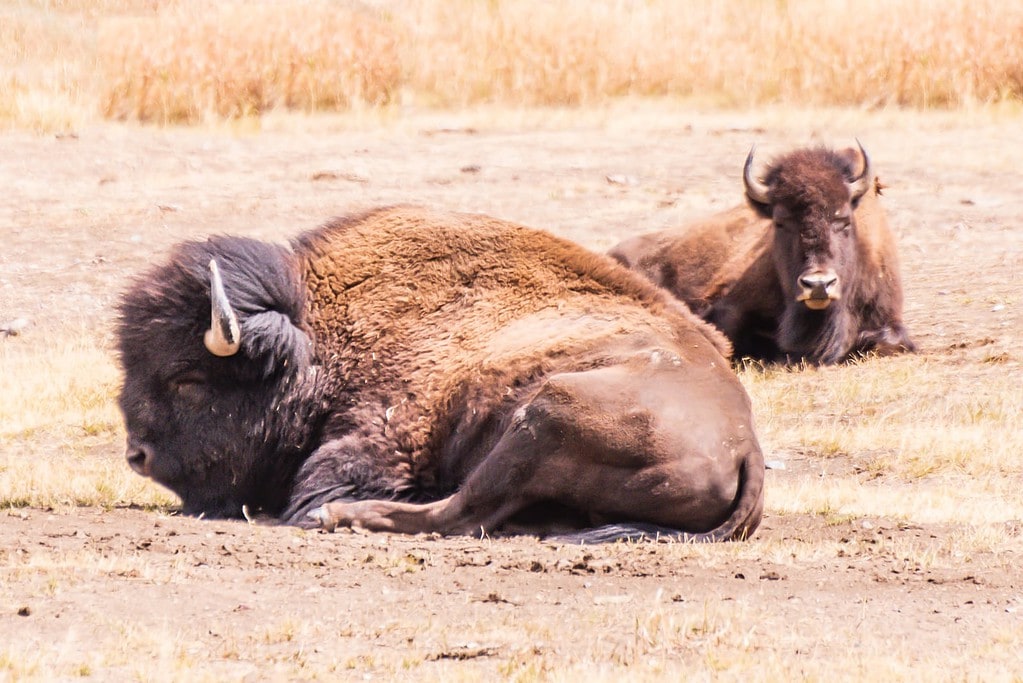 Bison Range (Formerly National Bison Range)
The Bison Range, formerly known as the National Bison Range, is a wildlife conservation area that protects the American bison. Located at the center of the 1,250,000-acre Flathead Indian Reservation, and covering18,766 acres, it's now home to 350-500 bison.
On December 20, 2020, Congress passed the long awaited National Bison Range legislation, transferring management from federal to tribal conservatorship.
To understand the history and impact of the Bison Range, watch a short video online.
Find the Bison Range about an hour and half drive from Flathead Lake Lodge. Gates are open 6:30am-6pm while the Visitor Center hours are 8am-5pm.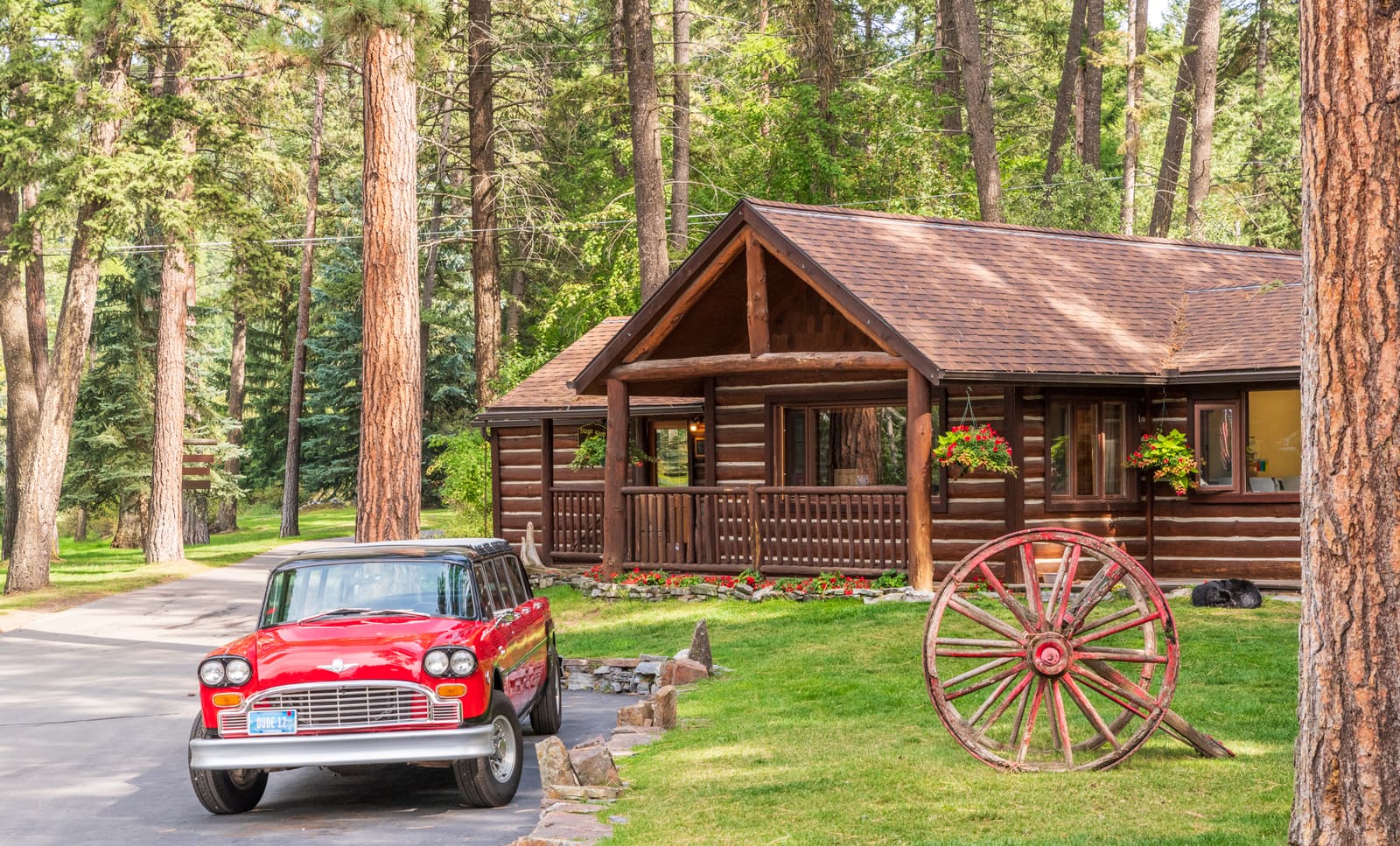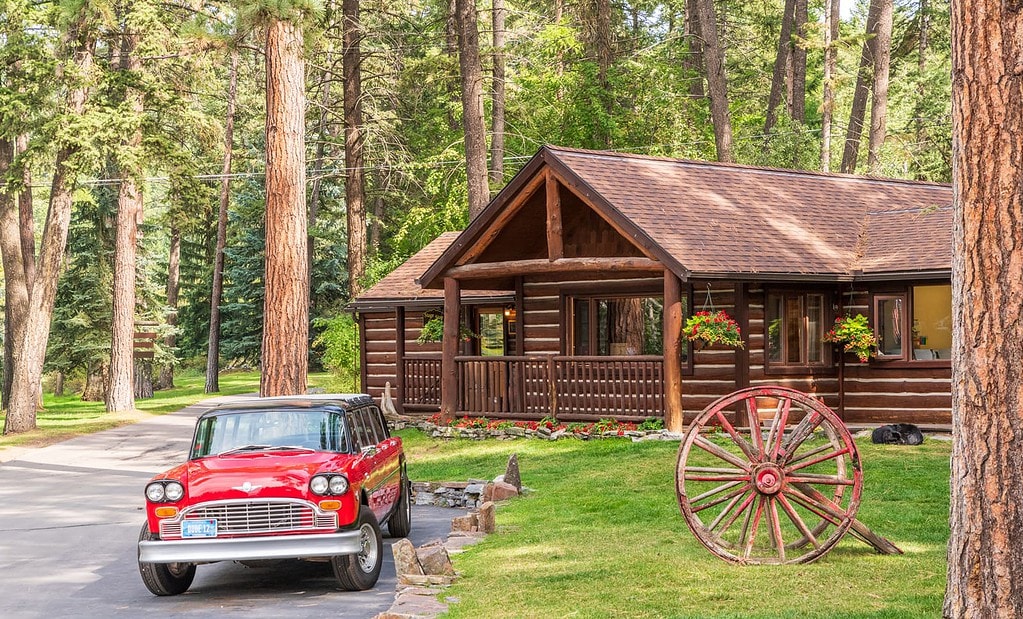 First Impressions of Flathead Lake Lodge
Arriving at Flathead Lake Lodge is like arriving home. That is, if home is a log cabin on a lake, and both expand endlessly Narnia-style.
Because buildings blend into the landscape, and that landscape covers 2,000 acres, your first impression is of a pristine lakefront forest.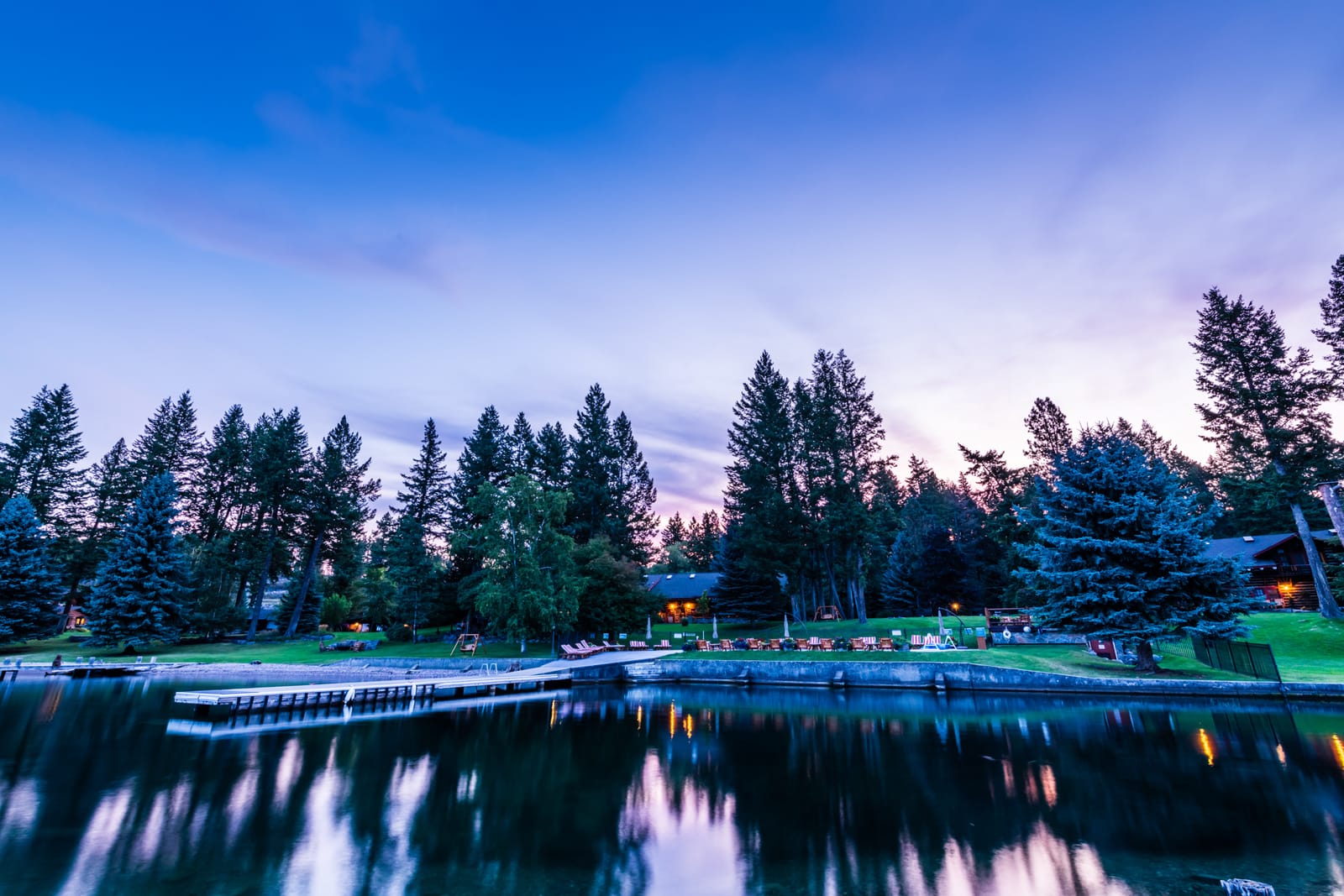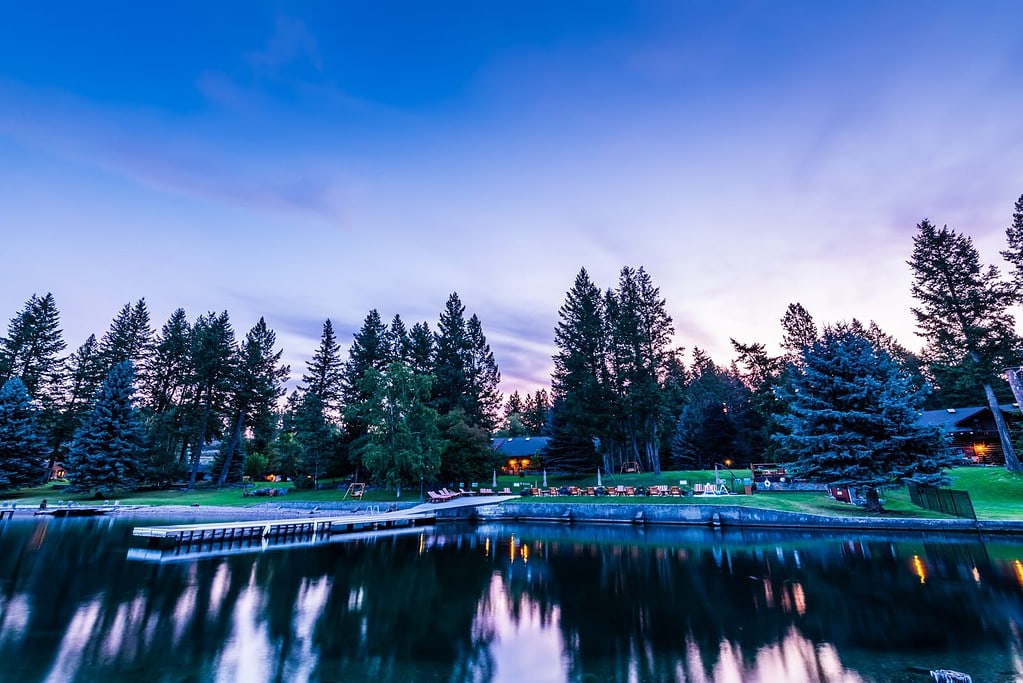 Even viewed from lakeside, the main lodge is dwarfed by surrounding evergreen trees. It isn't until you head inside that you get a sense of the scale of the building.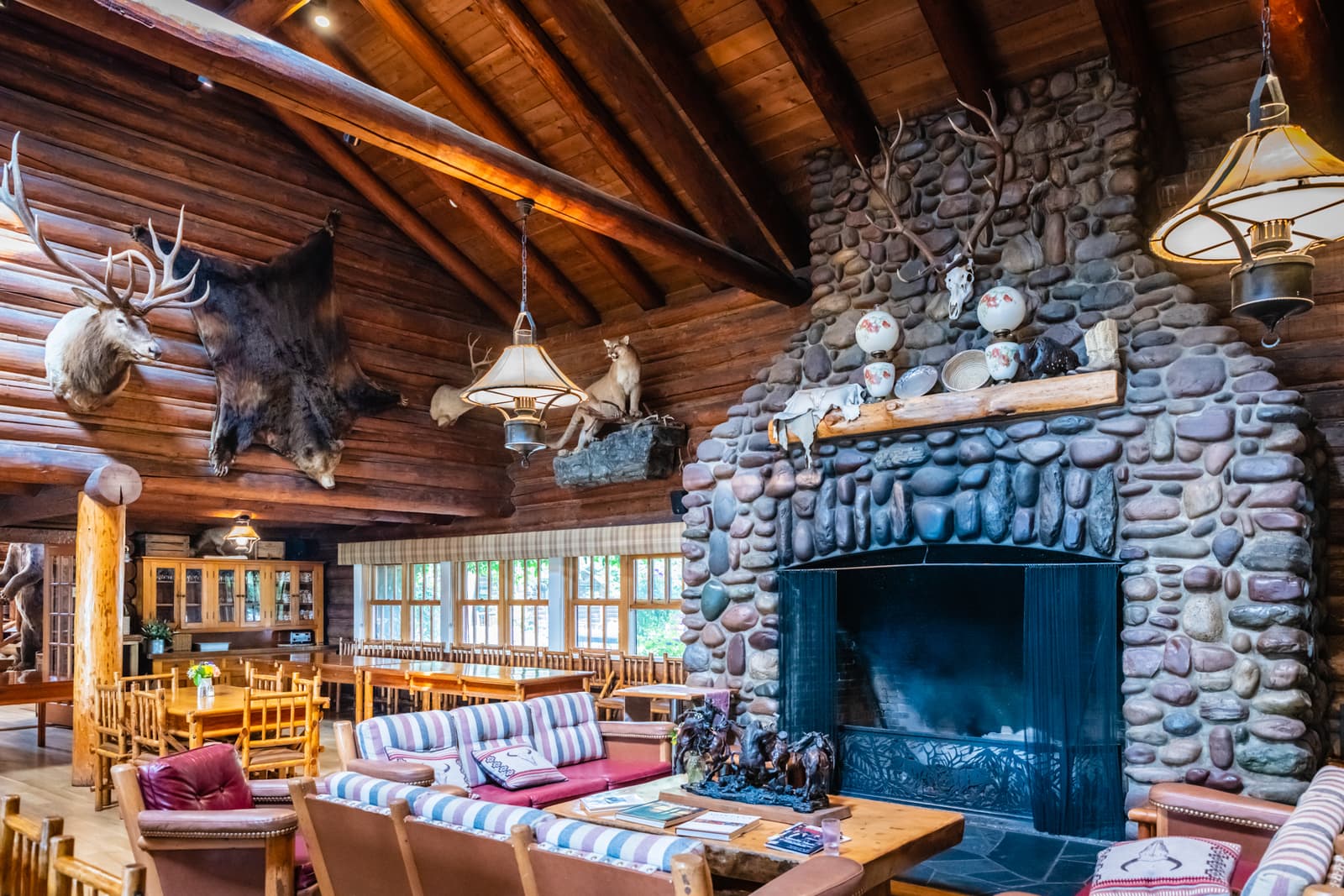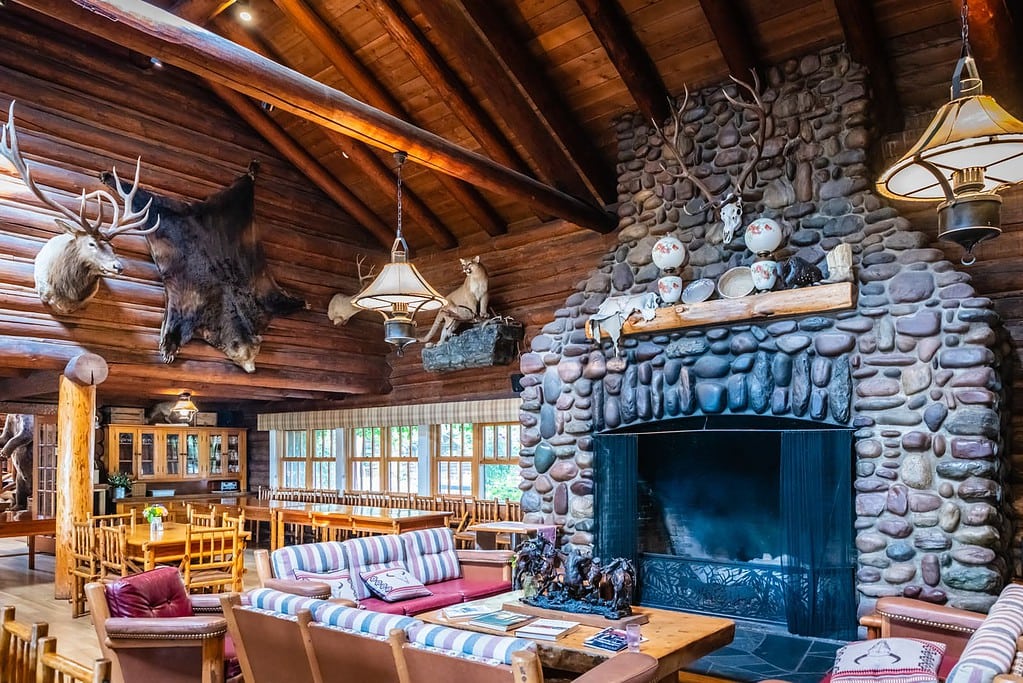 The main lodge is a two-story building, with upstairs offices, and a great room that offers ample seating by an enormous stone fireplace and rows of dining tables.
When we arrived (Pre-Covid,) check in, activity sign ups, and most meals were held in this room. Since then, these activities have been spread across lodge properties to ensure adequate spacing.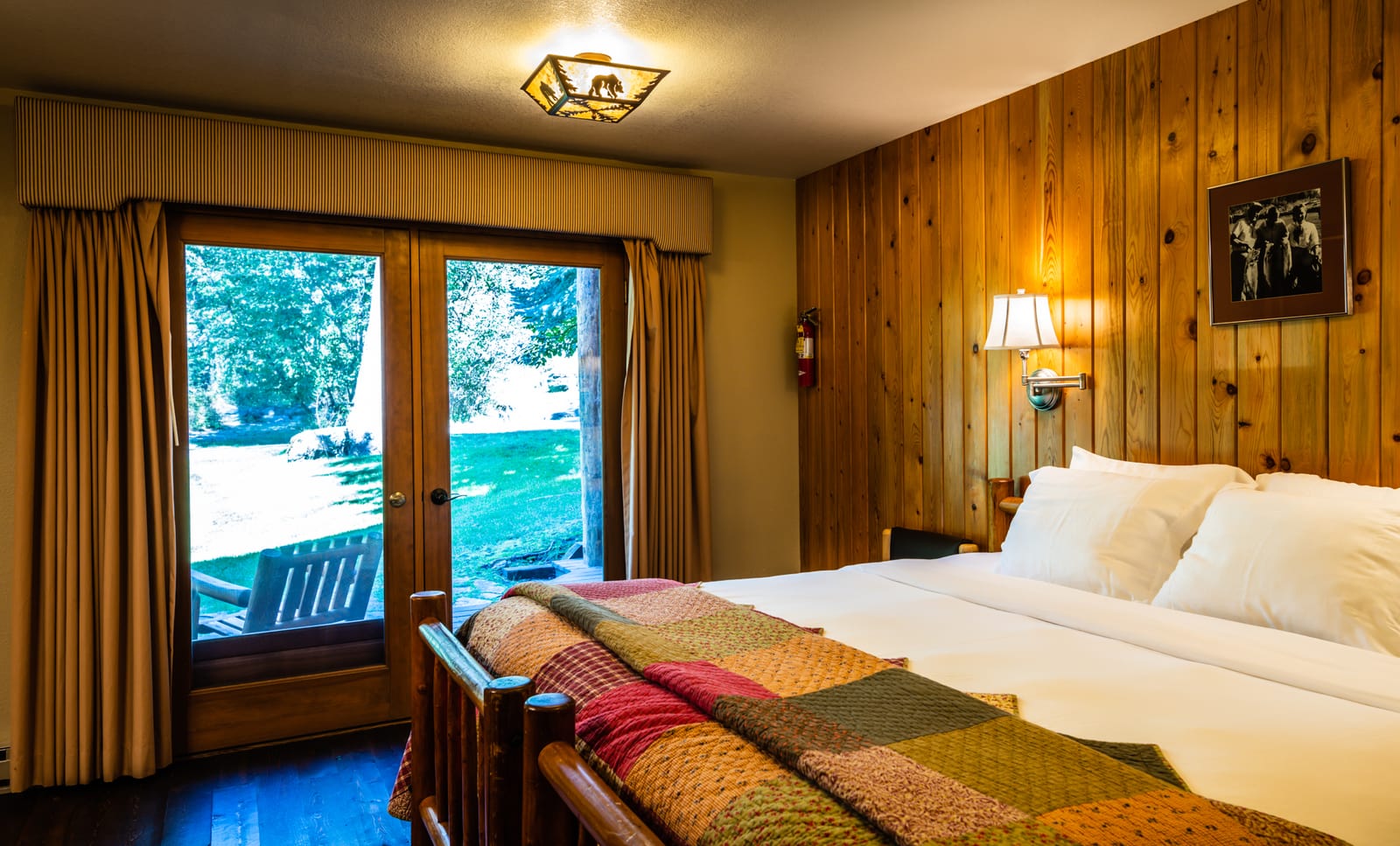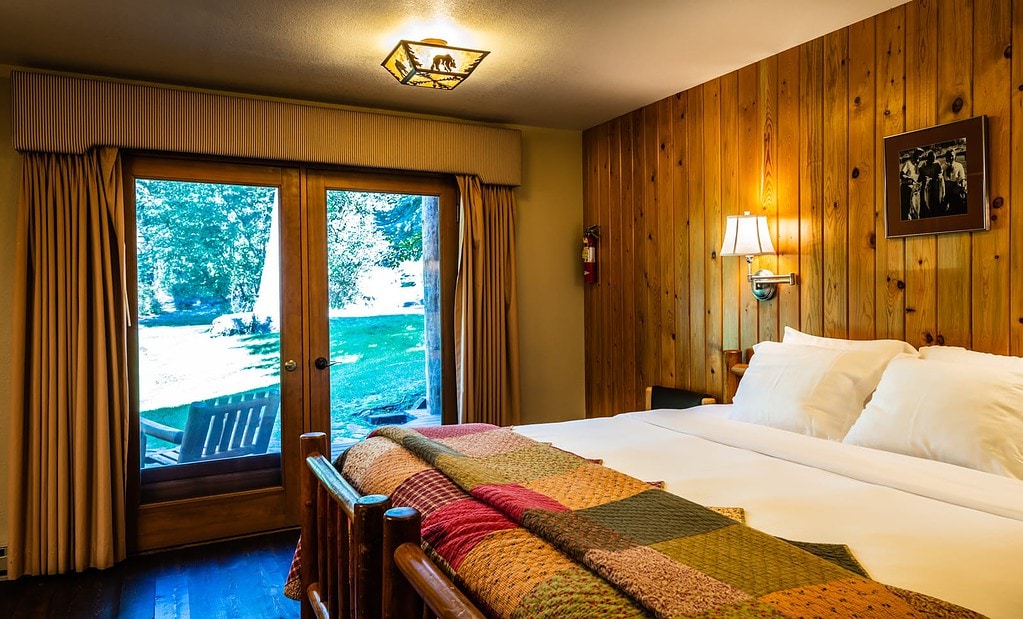 Guest Rooms at Flathead Lake Lodge
Guest rooms are located in historic log cabins or rustic cabins. My room was arranged as a suite with a bedroom balcony, living room, bathroom, and porch. Rooms are comfy cozy, with premium bedding and handmade quilts.
But they're not high-tech. There is WiFi and good cellphone reception, but no television. The emphasis here is on unwinding and recharging in a state of Nature.
Therapeutic-grade toiletries and great water pressure ensure reviving showers, and an in-room coffee station (or your own wine bottle) holds all you need for viewing lakeside sunsets.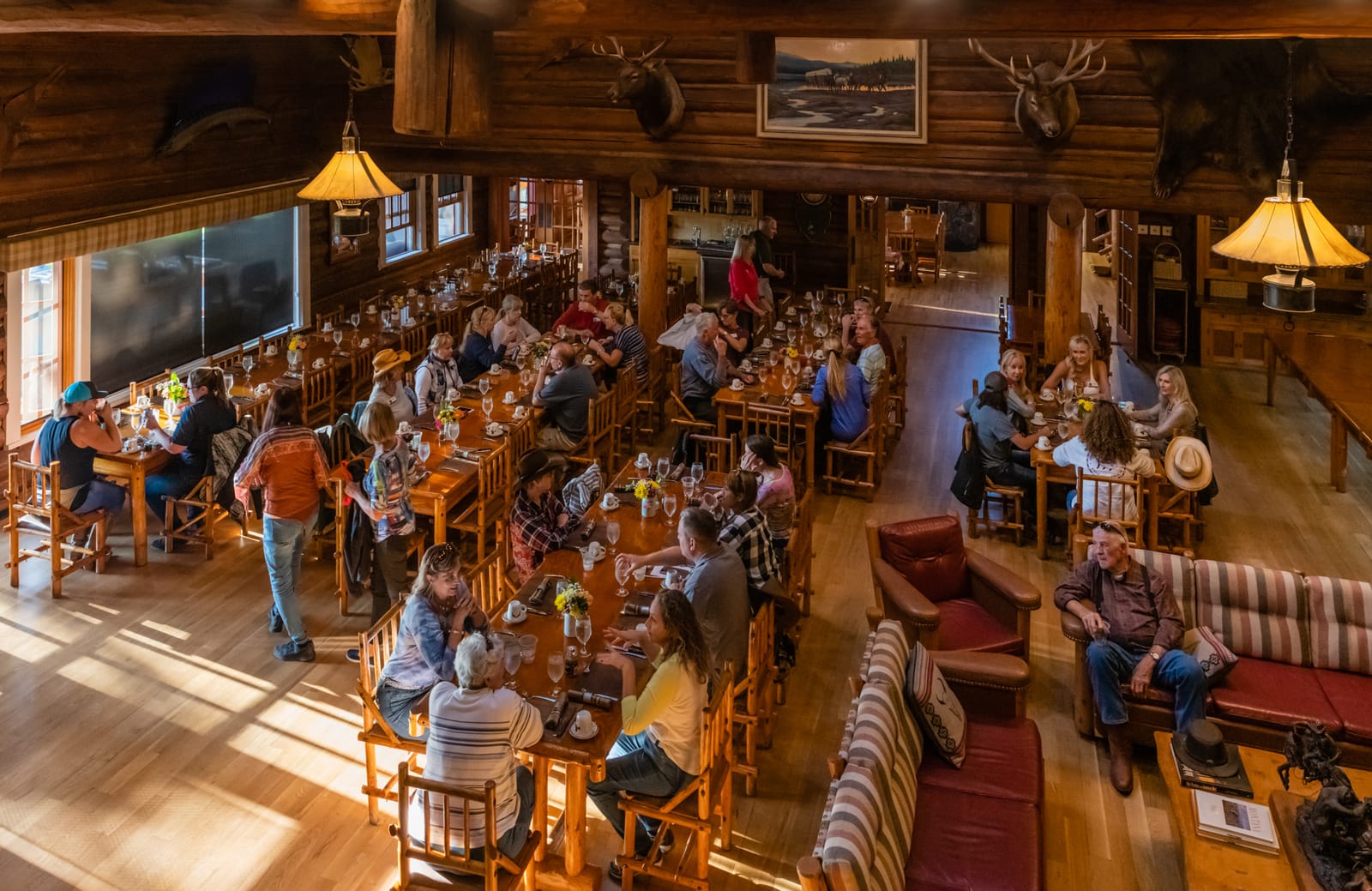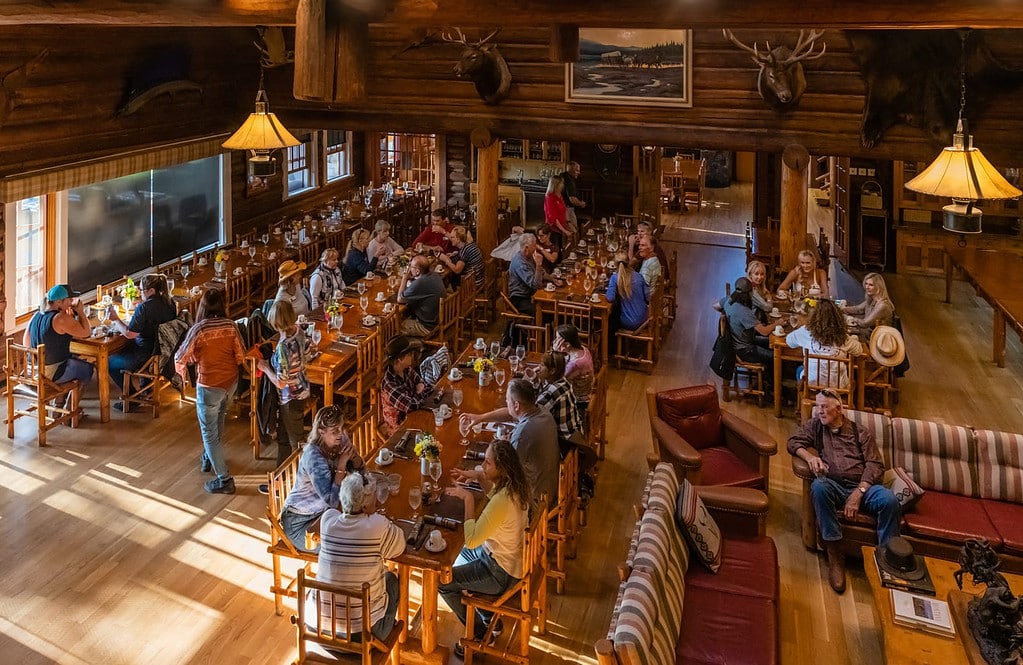 Dining at Flathead Lake
Three meals a day, and snacks, are included in the all-inclusive package. It's impossible to go hungry here. Chef Rob utilizes local meats and fresh produce to produce Western fine dining made from scratch.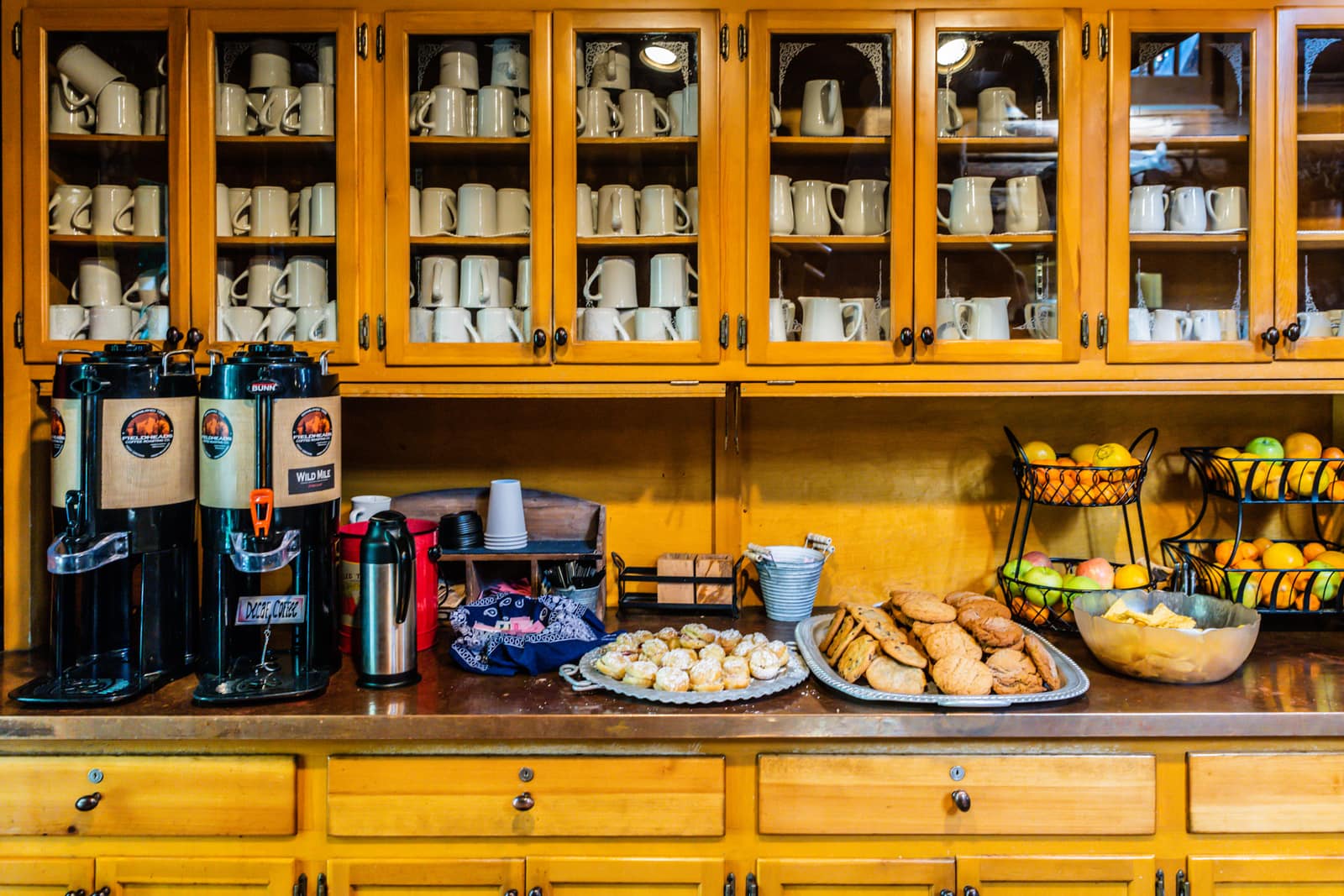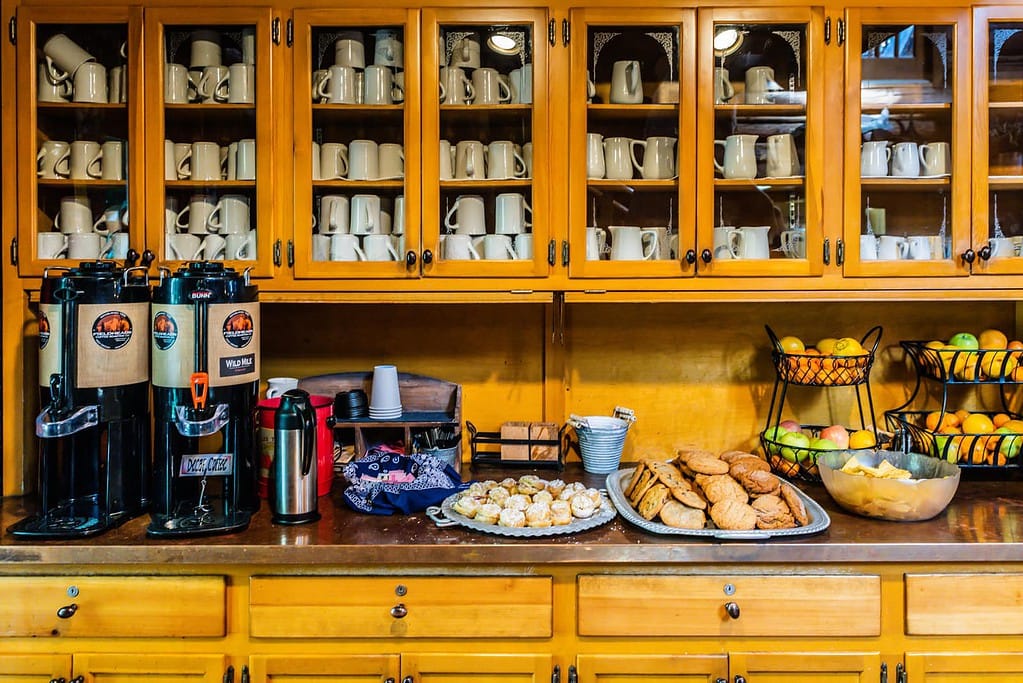 Meals vary due to availability of fresh ingredients, but also because of a tradition of taking guests out to eat by a campfire.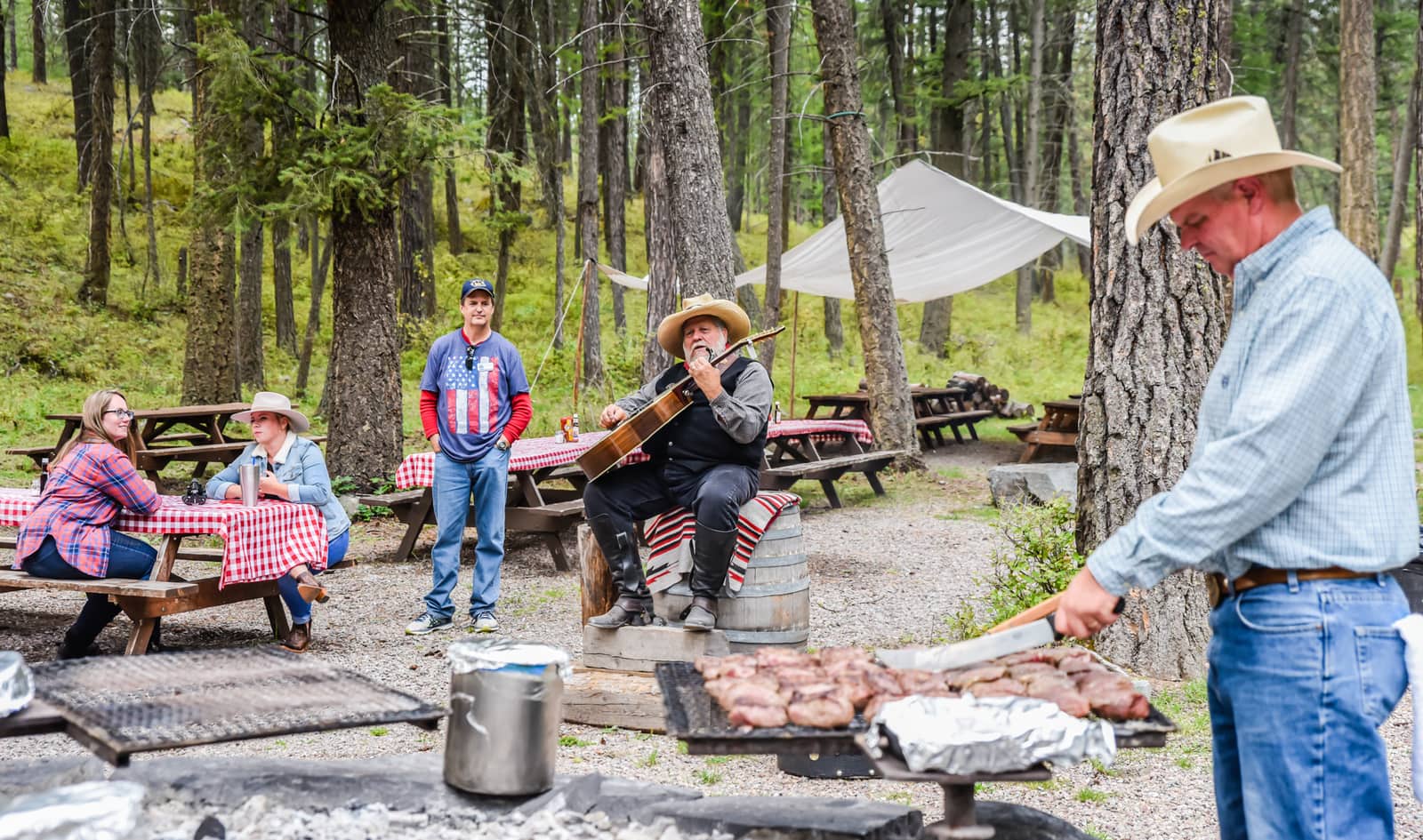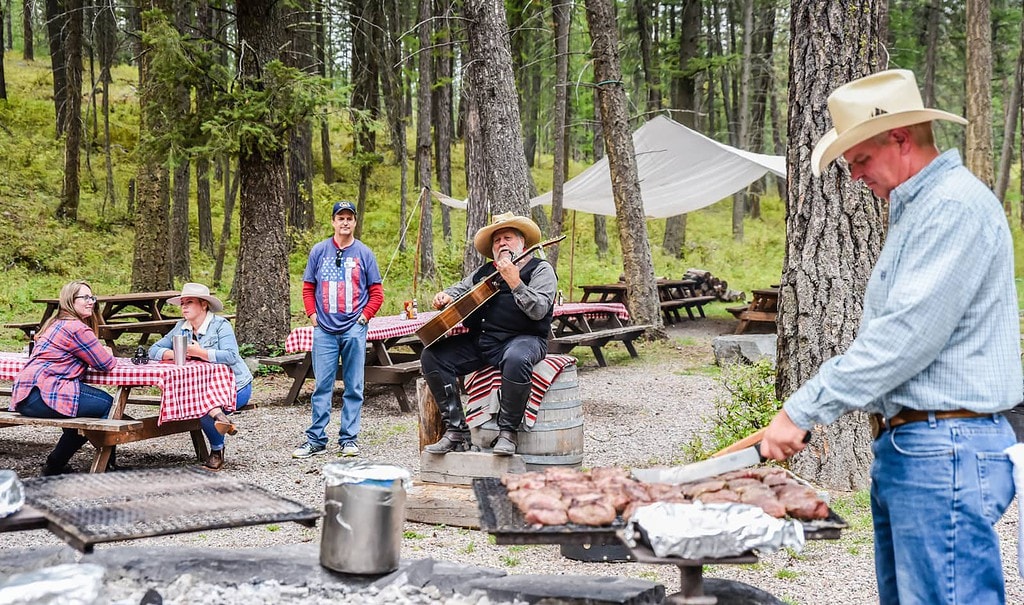 Once a week, everyone is invited to a Mountain Steak Fry. Some guests choose to go via trail ride, but all return on vintage fire trucks.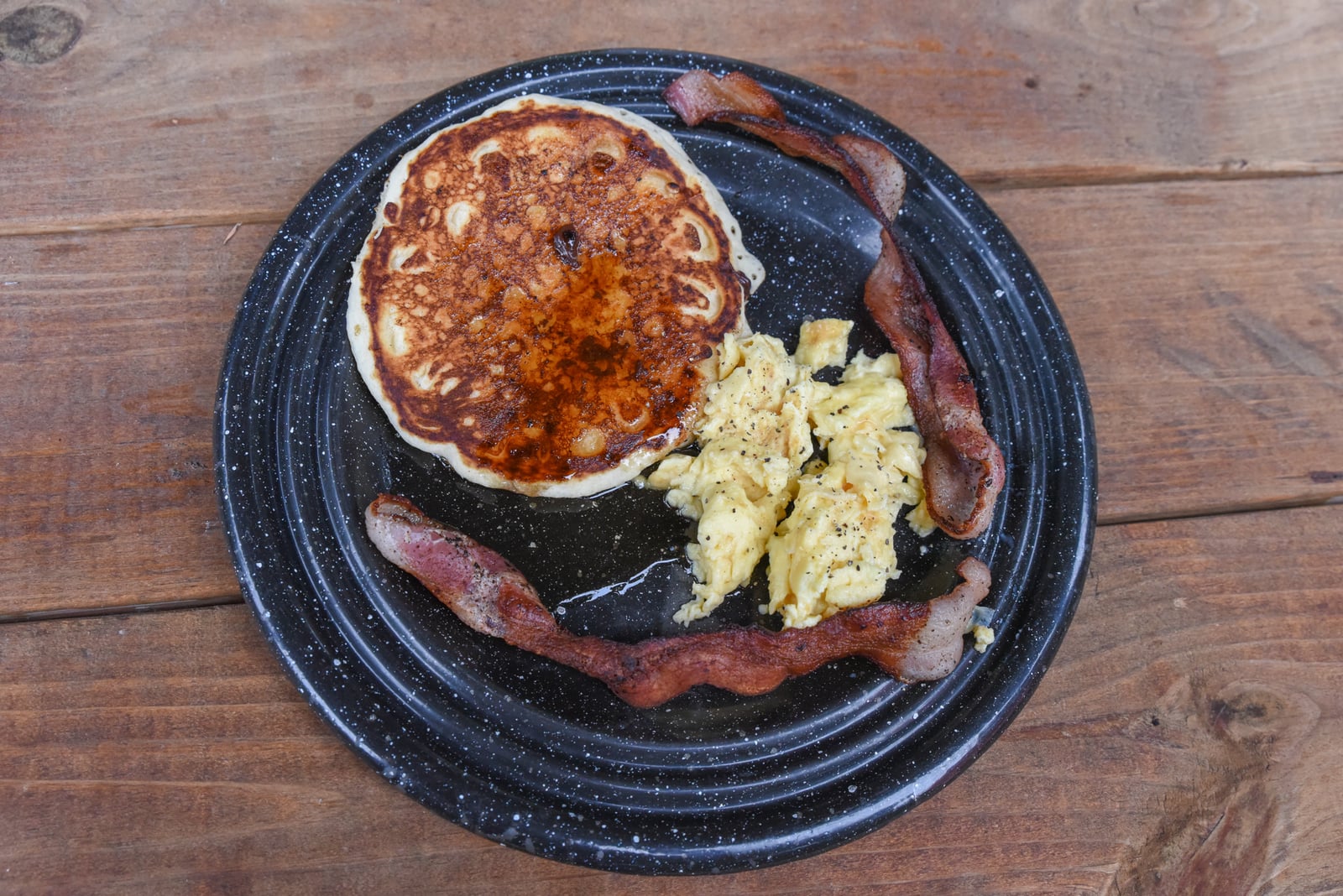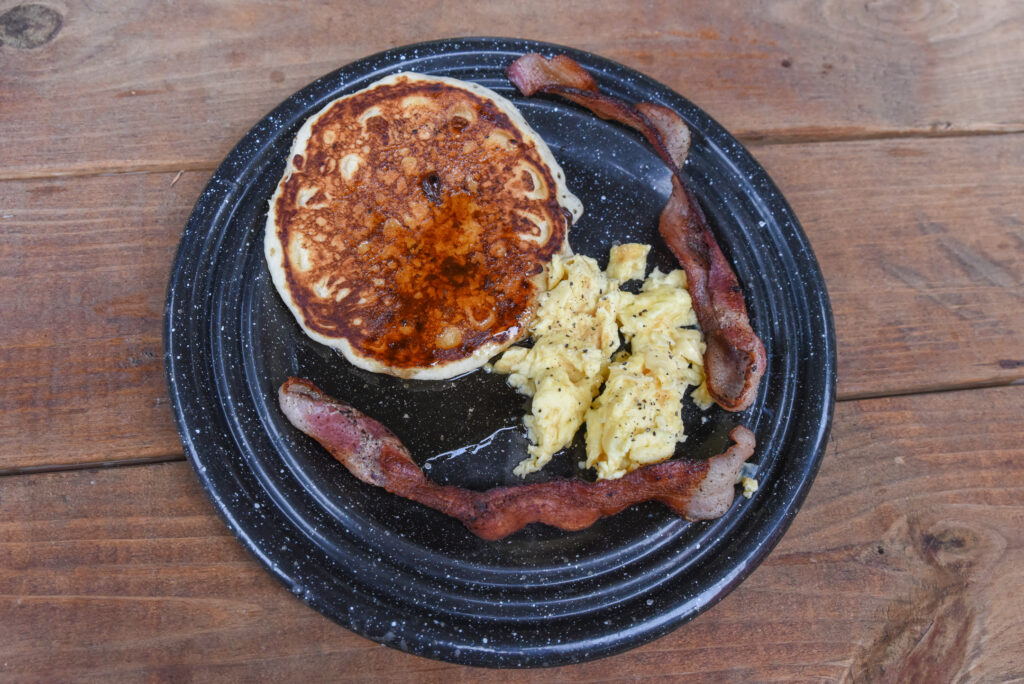 A breakfast trail ride, or longer lunch ride, combine horseback rides with campfire meals.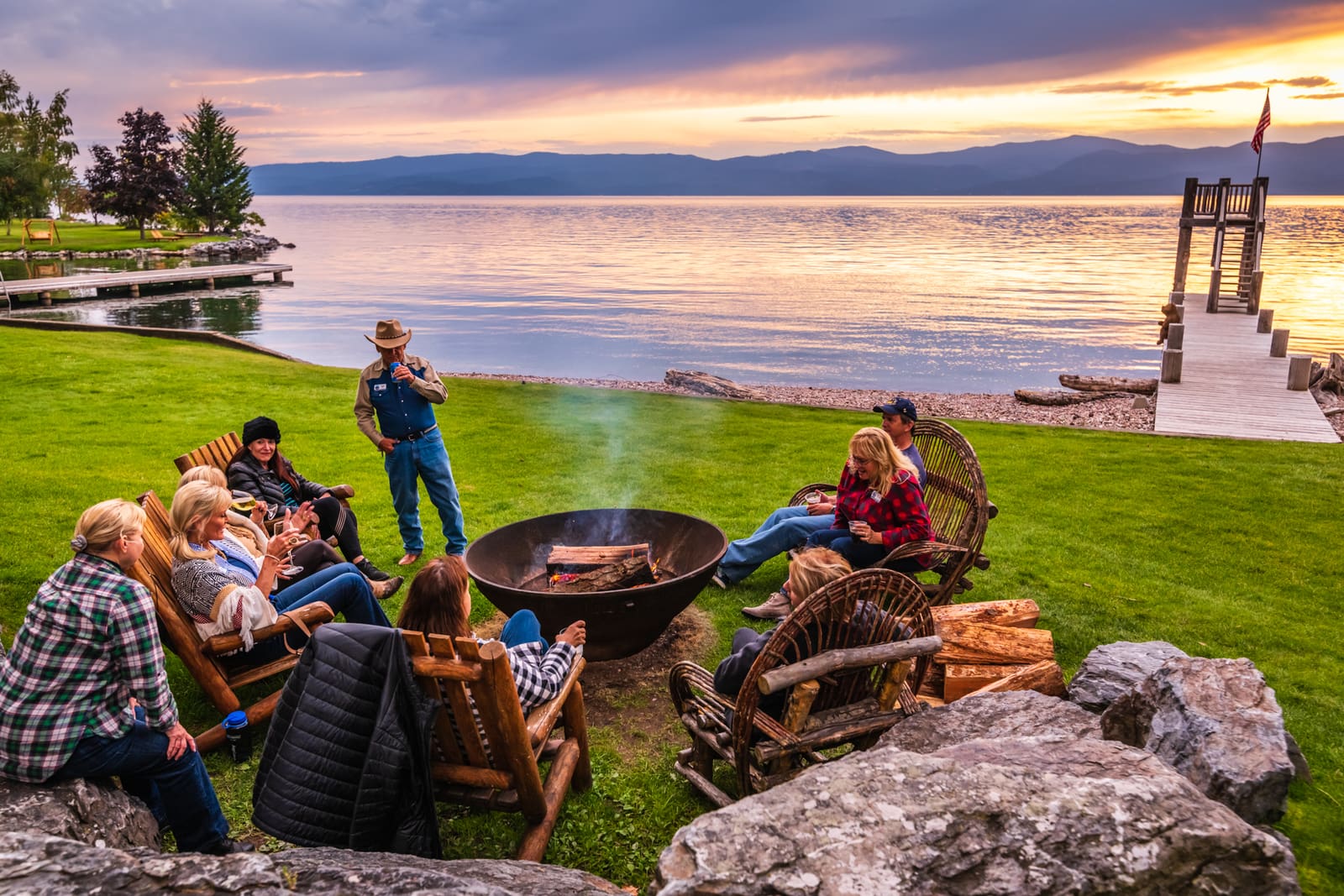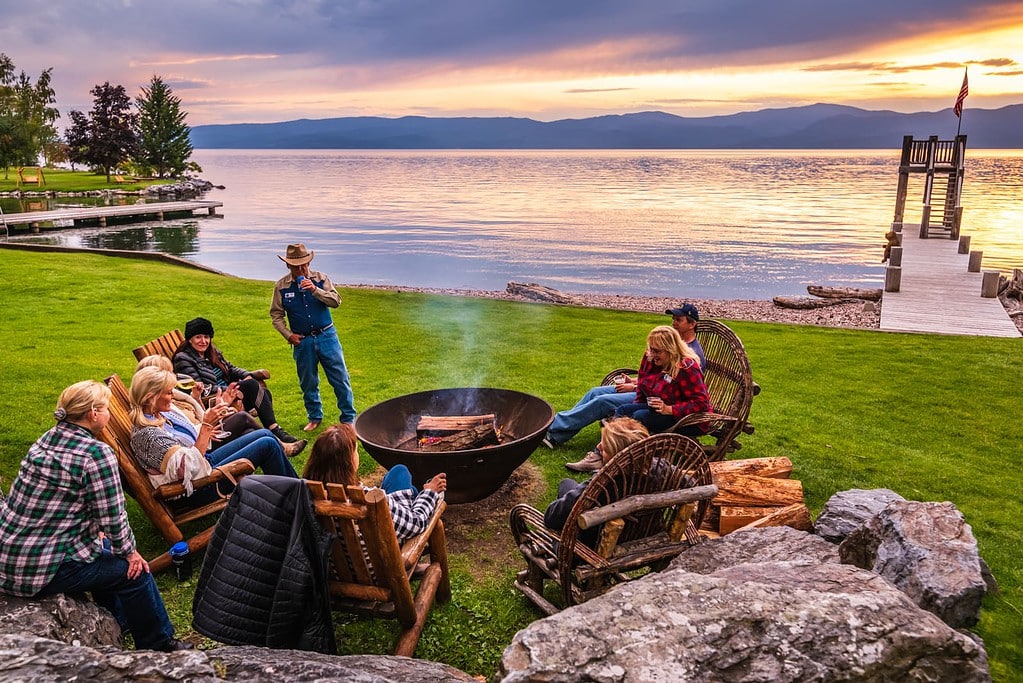 And at least once a week, on Bonfire Night, meals are outdoors at the Main Lodge, followed by campfire songs.
NOTE: Last year, an outdoor kitchen was added to further space out dining.
Dining Near Flathead Lake
There are also number of great restaurants in nearby. Locals like Flathead Lake Brewing in Bigfork, Montana as much for the tap selections as for the view of the lake. And Ceres Bakery in Kalispell is where to pick up a latte and honeyberry bun, or picnic sandwiches.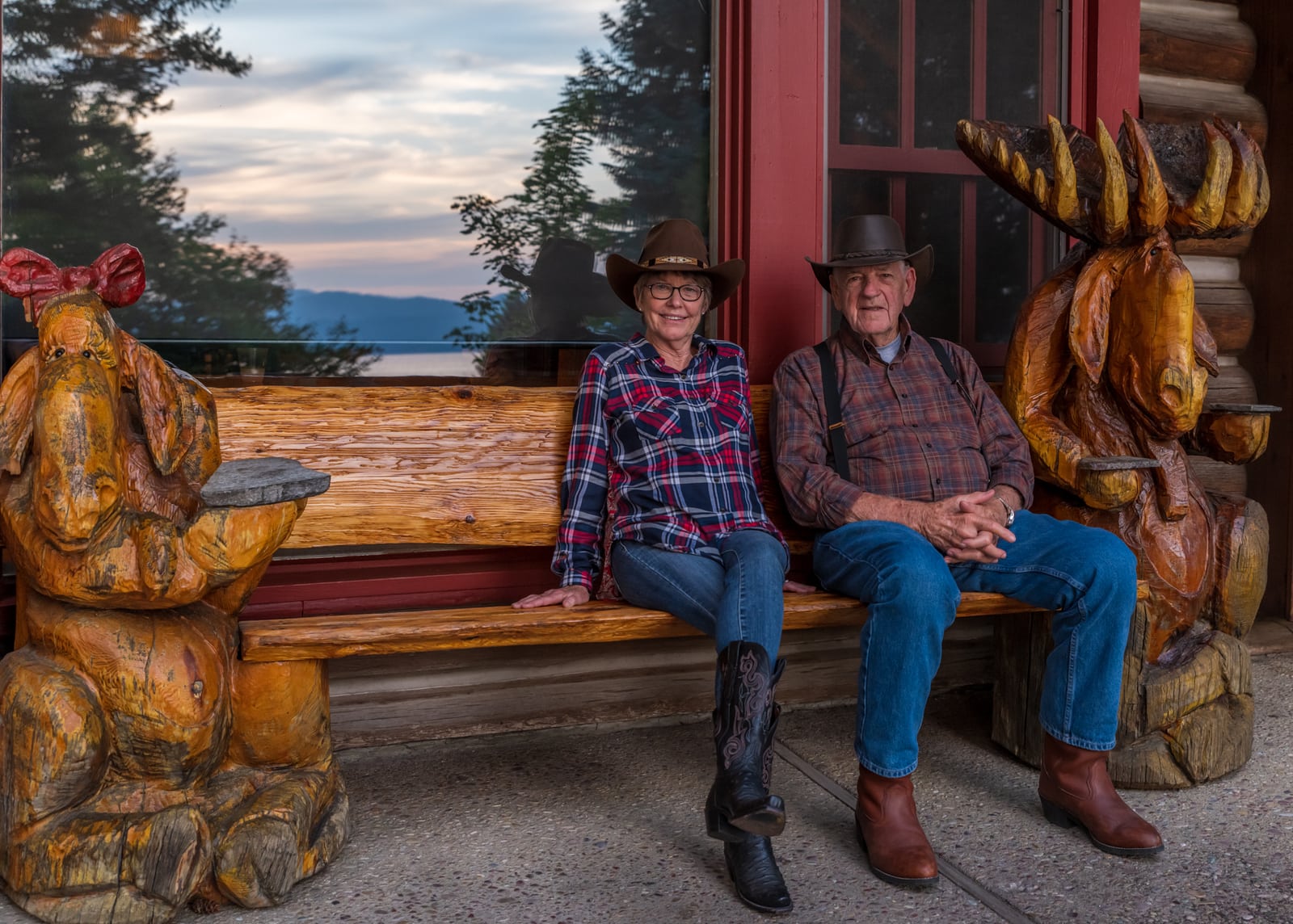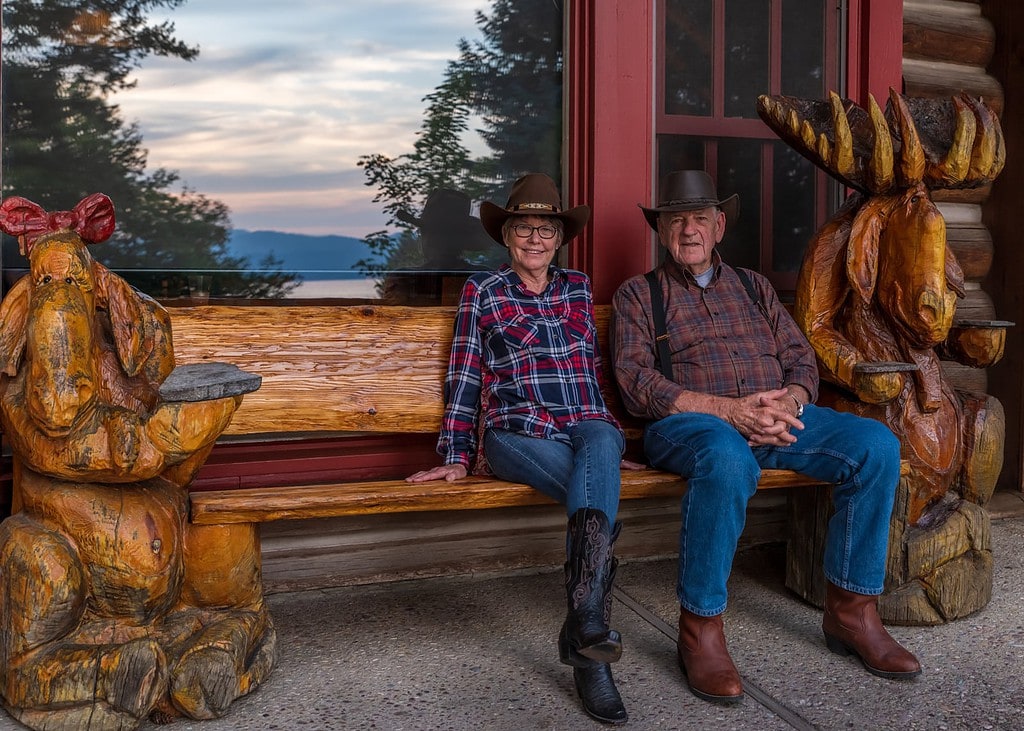 Final Reflections
In my limited Dude Ranch experience, mostly gleaned from TV shows, I thought that guests usually worked on these ranch vacations. Turns out that I couldn't be more wrong.
Averill's Flathead Lake Ranch is a member of the Dude Ranchers Association (DRA,) assuring guests that the lodge is held to a high standard. All member ranches are required to be an all-inclusive, genuinely Western experience where guests can reconnect with Nature.
But one of the core values of the DRA is on hospitality. And that's readily apparent at Flathead Lake Ranch. Yes, you can ride all day, every day. And you can learn to do some typical ranch activities.
In many ways, though, it's more of a luxury resort experience. You can choose to do as much, or as little, as you like. But you will be surrounded by some of the most majestic landscapes you'll find anywhere. And that might just leave its own trace on your heart.