Last Updated on June 23, 2022 by Editor
Isn't Florida itself one romantic getaway? After all, the USA's southern-most state has always been heralded for its warm temperatures (and hot bodies), especially in the midst of American winters.
Of course, Florida is also known for other reasons. College antics – Daytona. Family time – Disney. Ostentatious wealth – West Palm. Bedazzling Beauties – Miami's South Beach. Parrotheads (Jimmy Buffet fans) – Key West.
Each of the above can serve as a Romantic Getaway in Florida to certain groups of people. But of course, the Getaway Mavens have other, lesser-known ideas. Read on.
Central Florida Romantic Getaways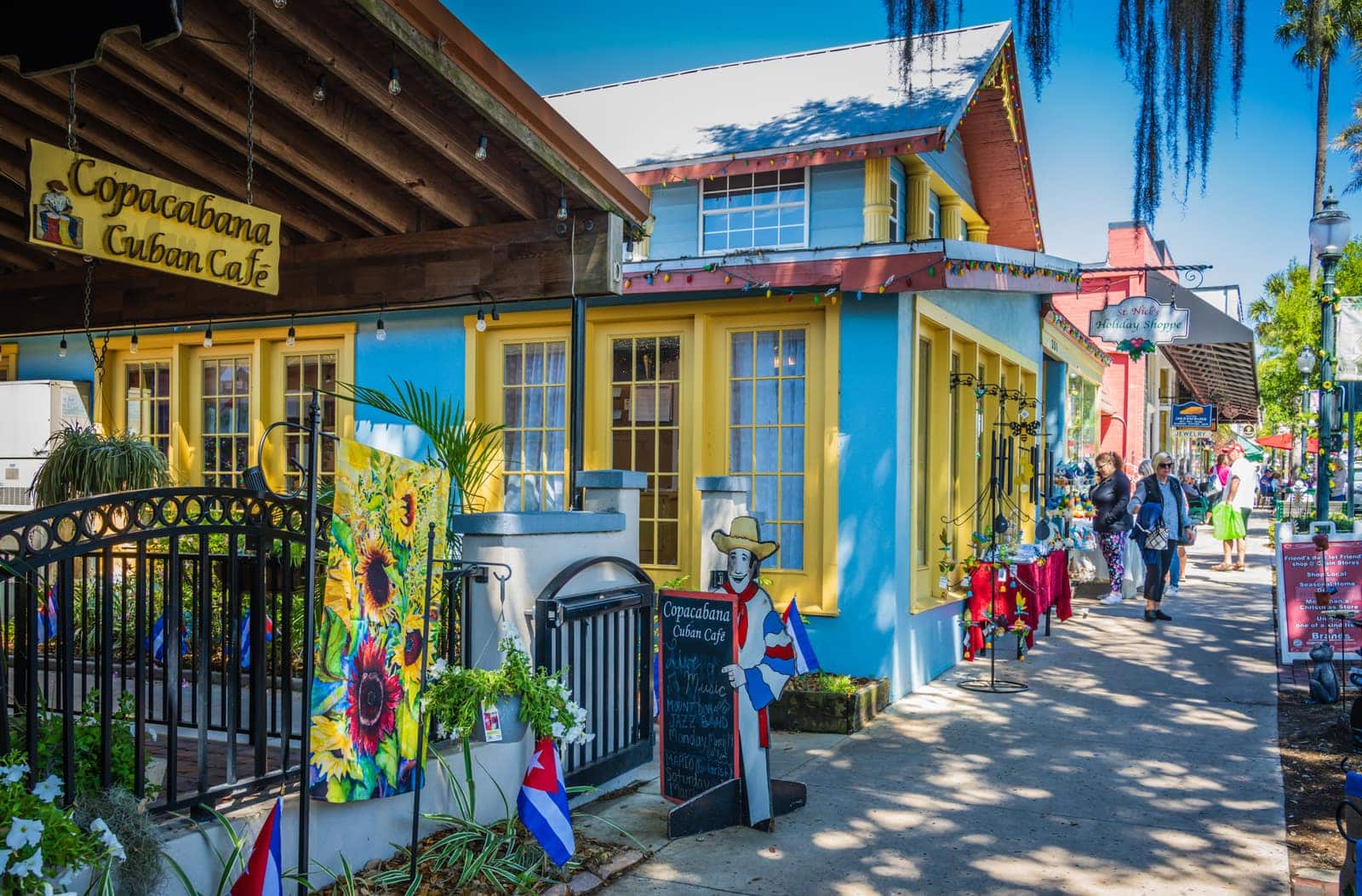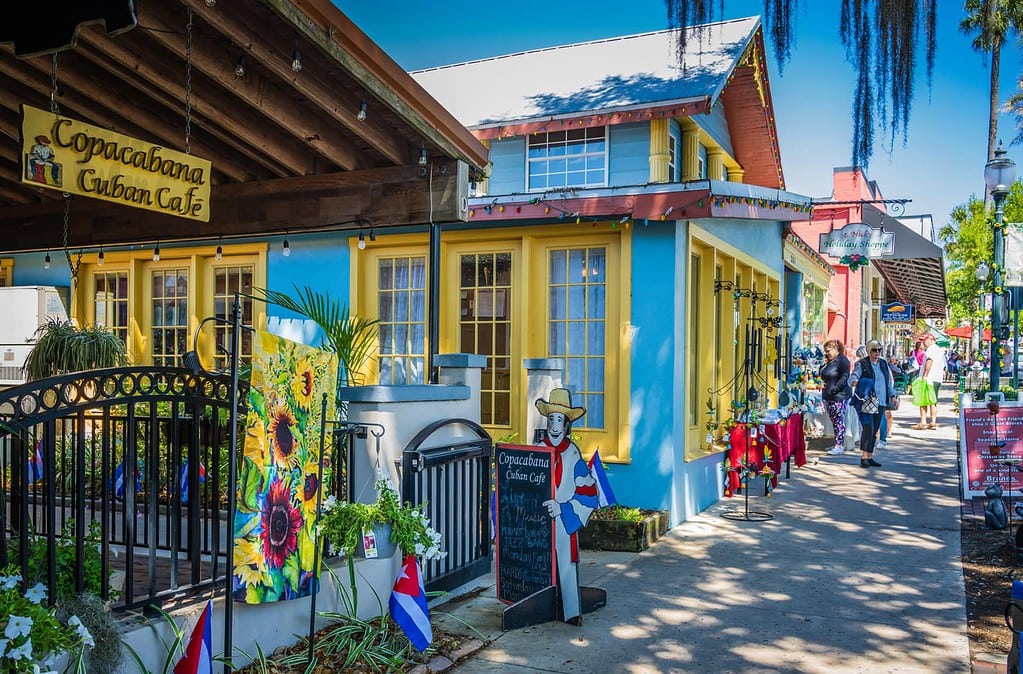 Mount Dora
Mount Dora's lakeside resort has been enticing snowbirds since the late 1800s, but now, it's not just the lake's outdoor activities that are the draw. The small town's parks drip with Spanish moss, and streets feature flower-lined sidewalks, antique and curio shops, and a plethora of popular restaurants. And, thanks to open container laws in effect daily until 2 AM, every night sees couples strolling hand in hand, enjoying wine or mimosas sold by the glass.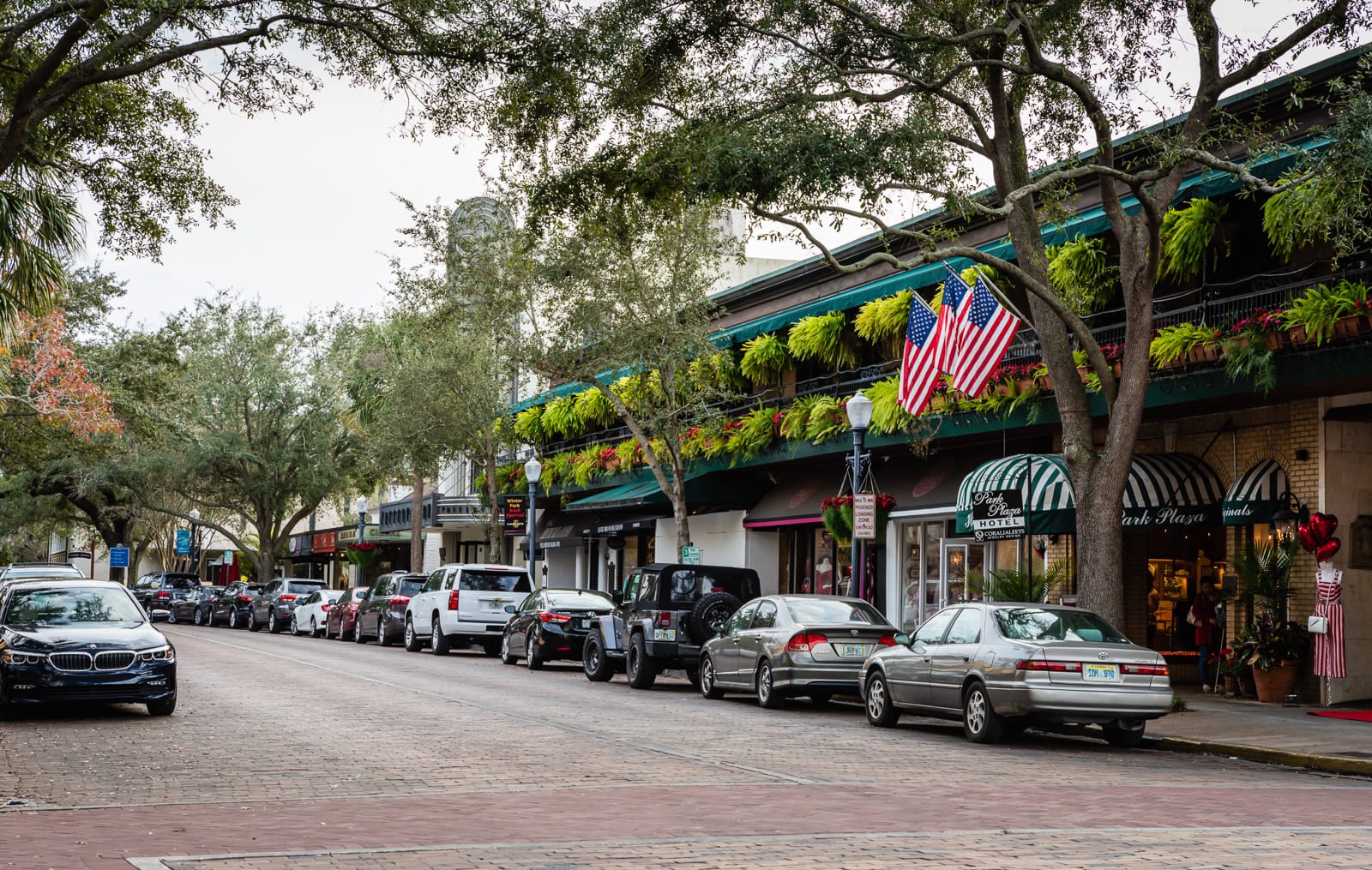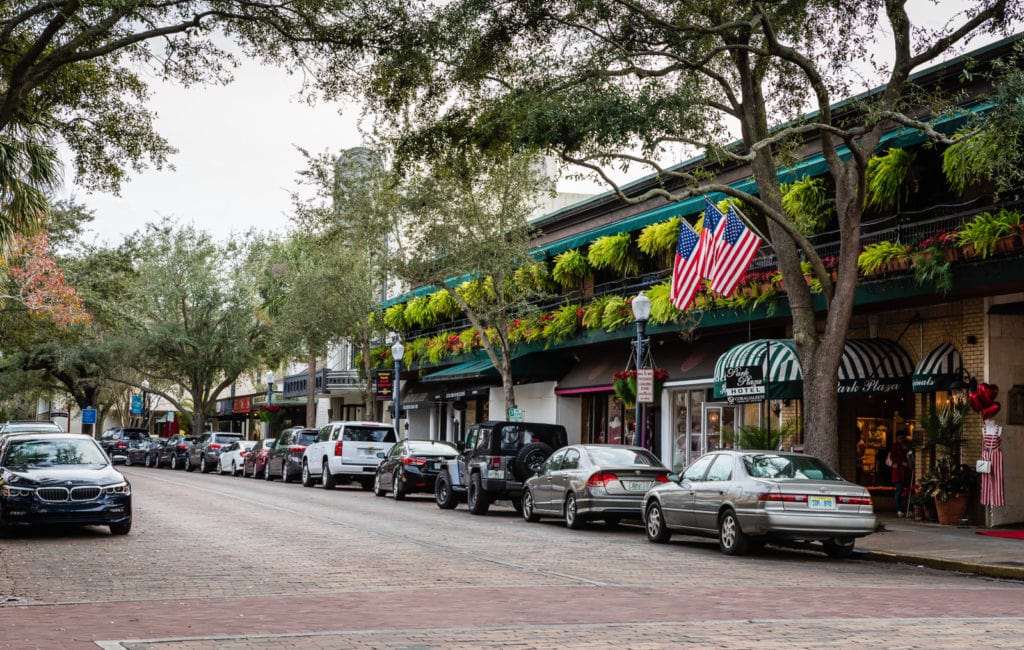 Greater Orlando Without Theme Parks
Yes, you can luxuriate in the romance of Central Florida of old without any encounters with Mickey Mouse or Sleeping Beauty. If you've ever wondered what Greater Orlando would be like without Disney World, Universal Studios, and glitzy International Drive, then look no further than the cities of Sanford and Winter Park.
Known as the "Historic Waterfront Gateway City" because of access to Lake Monroe and St. Johns River, Sanford is gaining a reputation for its budding nightlife scene. There is also much to appreciate in Winter Park, once a resort community for affluent businessmen. It now draws romantically inclined visitors to its eclectic cultural and culinary offerings.
West Coast Florida Romantic Getaways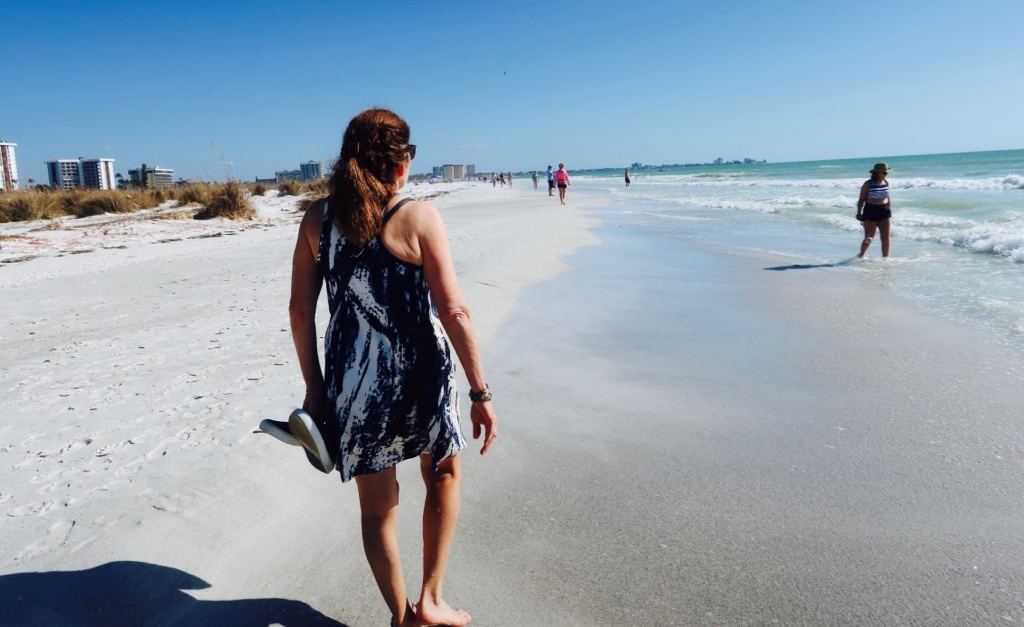 Sarasota
Sarasota, on Florida's mid-west coast, has gotten pretty buzzy lately. Sure, the Ringling Museum has been a major draw there for decades. And, the city has always been the gateway to the soft-sanded Lido Beach and Longboat Key. But many visitors don't know about the stunning Marie Selby Botanical Gardens and serenely-breathtaking Myakka State Park which seem perfect for marriage proposals. Lately, too, there seem to be more live theaters, impressive restaurants, and breweries. You know – all the things that draw couples seeking a bit of culture with their romance.
East Coast Florida Romantic Getaways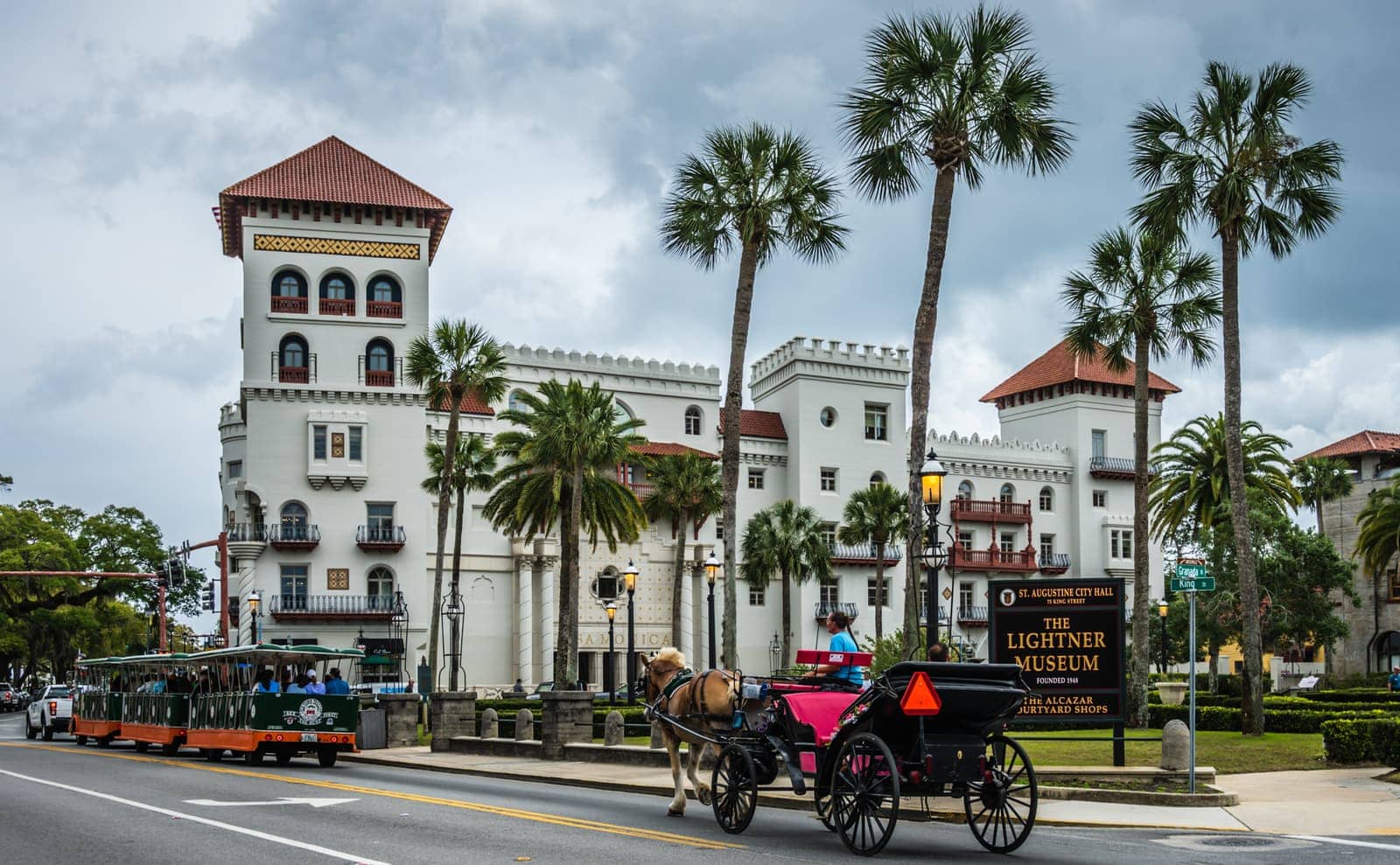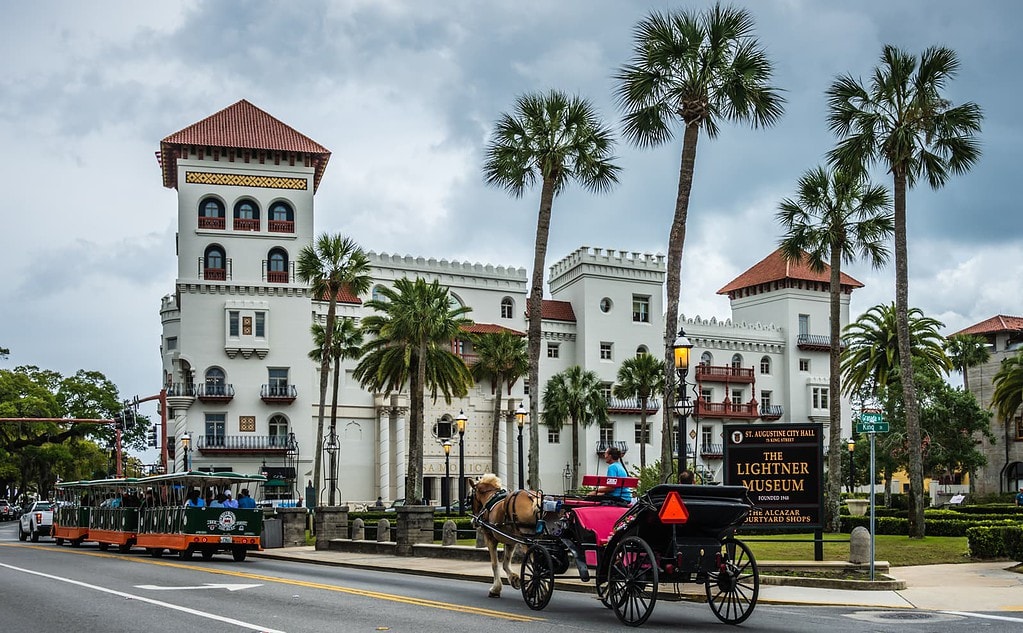 St. Augustine
The nation's oldest continuous European settlement has much to offer eco-minded outdoor lovers as well as history buffs. But, be still your fluttering heart. If your idea of romance leans toward horse-drawn carriages, wine with chocolate, candlelit dinners, and other ooey-gooey romantic things to do, then a St. Augustine romantic getaway checks all those boxes.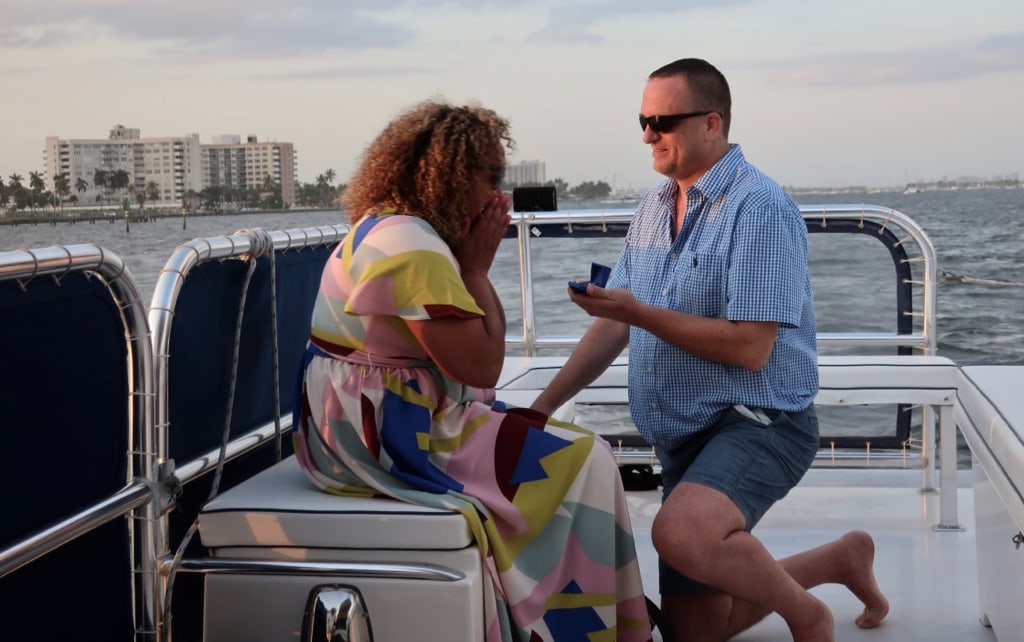 Singer Island
A spit of land off of West Palm Beach, Singer Island FL is a quick drive over the Blue Heron Bridge in Riviera Beach. Named for Paris Singer, heir to the sewing machine fortune, Singer Island, part of Palm Beach County, is now known for its classy high-rise condo buildings and a couple of luxury resorts that feature astounding Atlantic ocean views. Slightly misnamed, this dangling chad of land isn't actually an island. It's a peninsula.
However, with the Atlantic on its eastern side, and the Intracoastal Waterway (Lake Worth Lagoon) on the west, there's water aplenty to offer a range of things for courting couples to do. In fact, these waters undergird every single romantic activity here, be it sipping wine (and possibly popping the question) on a sunset cruise, snorkeling with colorful tropical fish, kayaking through mangroves, beach-combing, or searching for manatees.