Last Updated on
The Getaway Mavens scour the East Coast to find the most romantic hotels in USA – all perfect for quick honeymoons, spa treatments, anniversary celebrations, and even top spots to pop the question.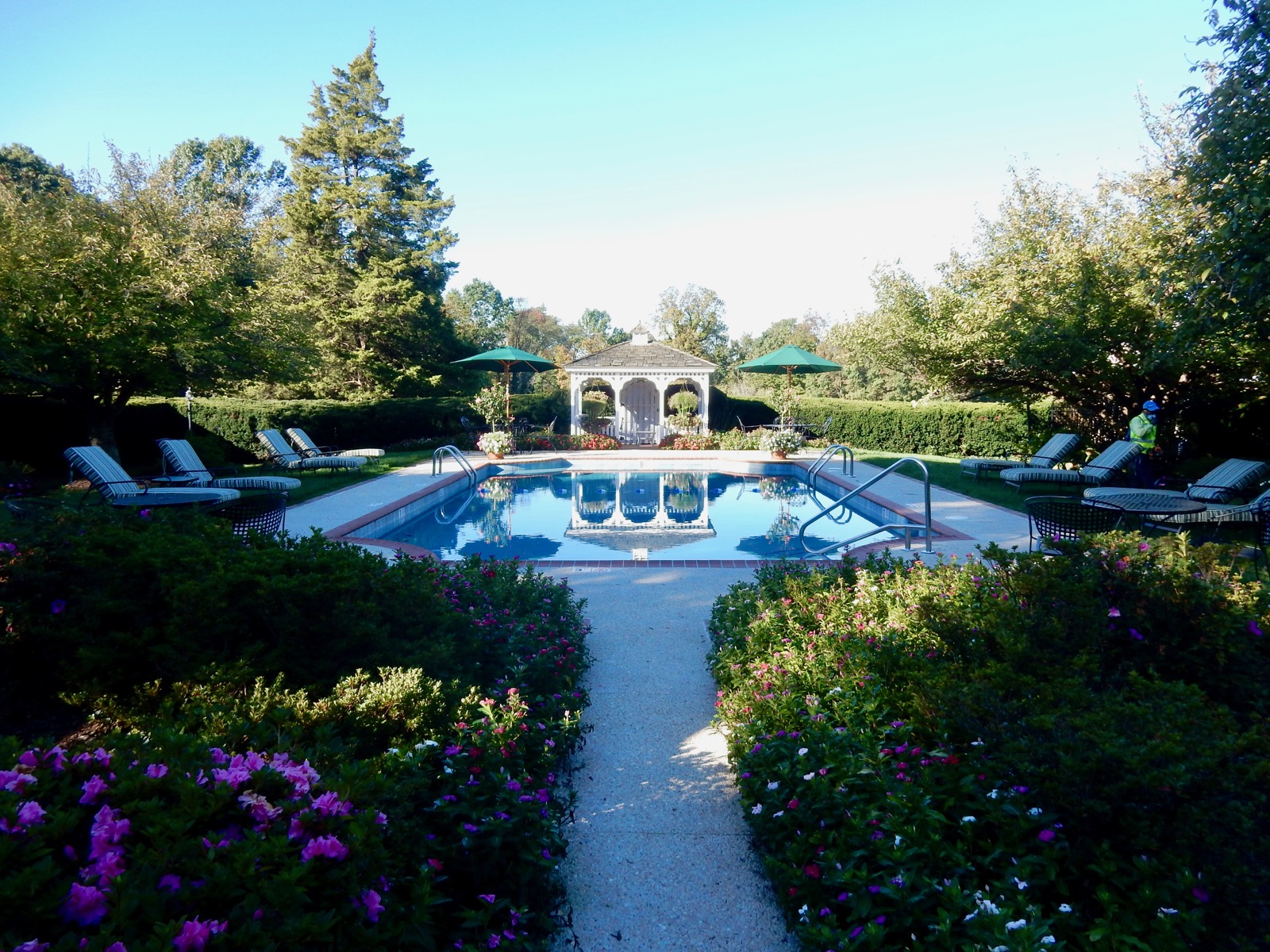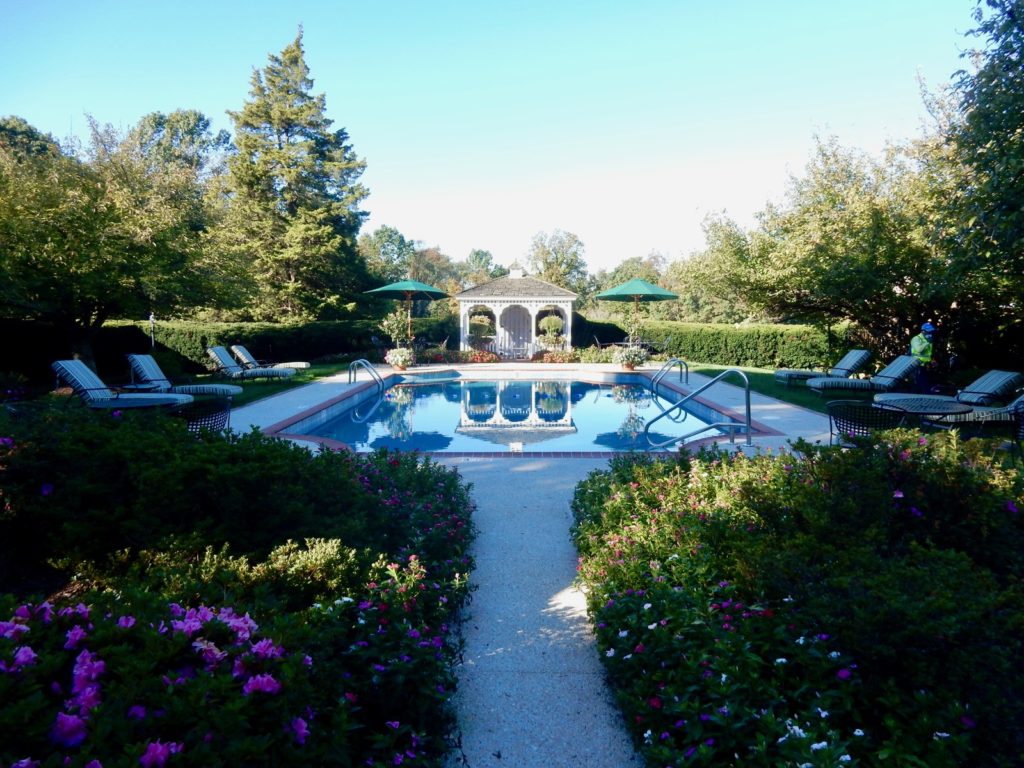 Each year, we stay at/experience nearly 100 hotels, inns, and B&B's, and definitely have our favorites. Ranging in price from hefty to astronomical (hey, luxury is costly), the following 25 properties have proven, undeniably, to be the Best of the Best for romantic getaways.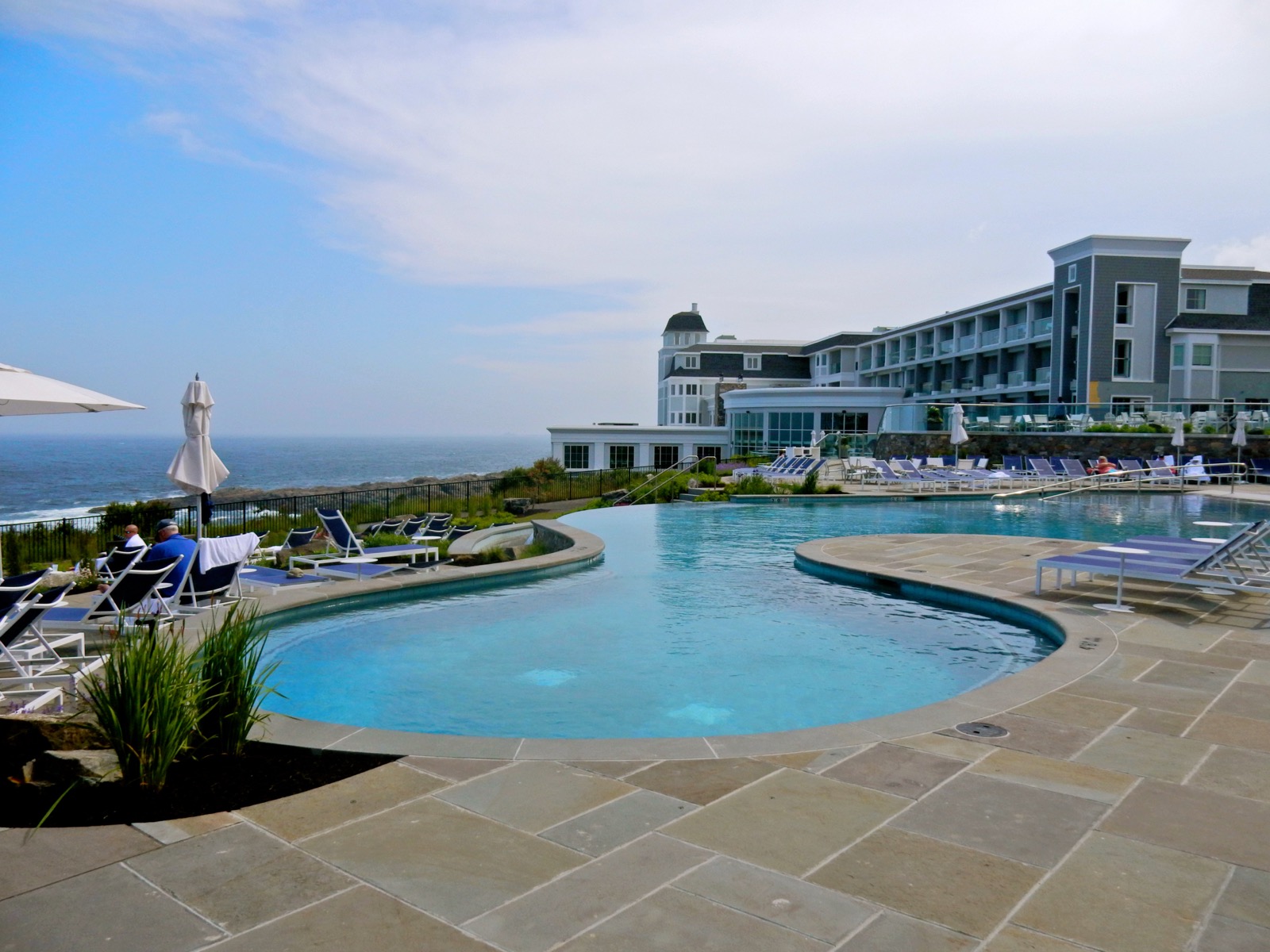 1.) CLIFF HOUSE, Cape Neddick, ME. Starry-eyed twosomes seeking one of the hottest hotels on the East Coast will discover it here.
InStyle Magazine called the re-created Cliff House "one of the best spots in the world to get engaged," and when you drive past lovely shore homes, pull into the long drive, spot the oceanside swimming pool, and at last enter this Oceanside resort perched on rocky Maine cliffs, you'll understand why. It's a dazzler.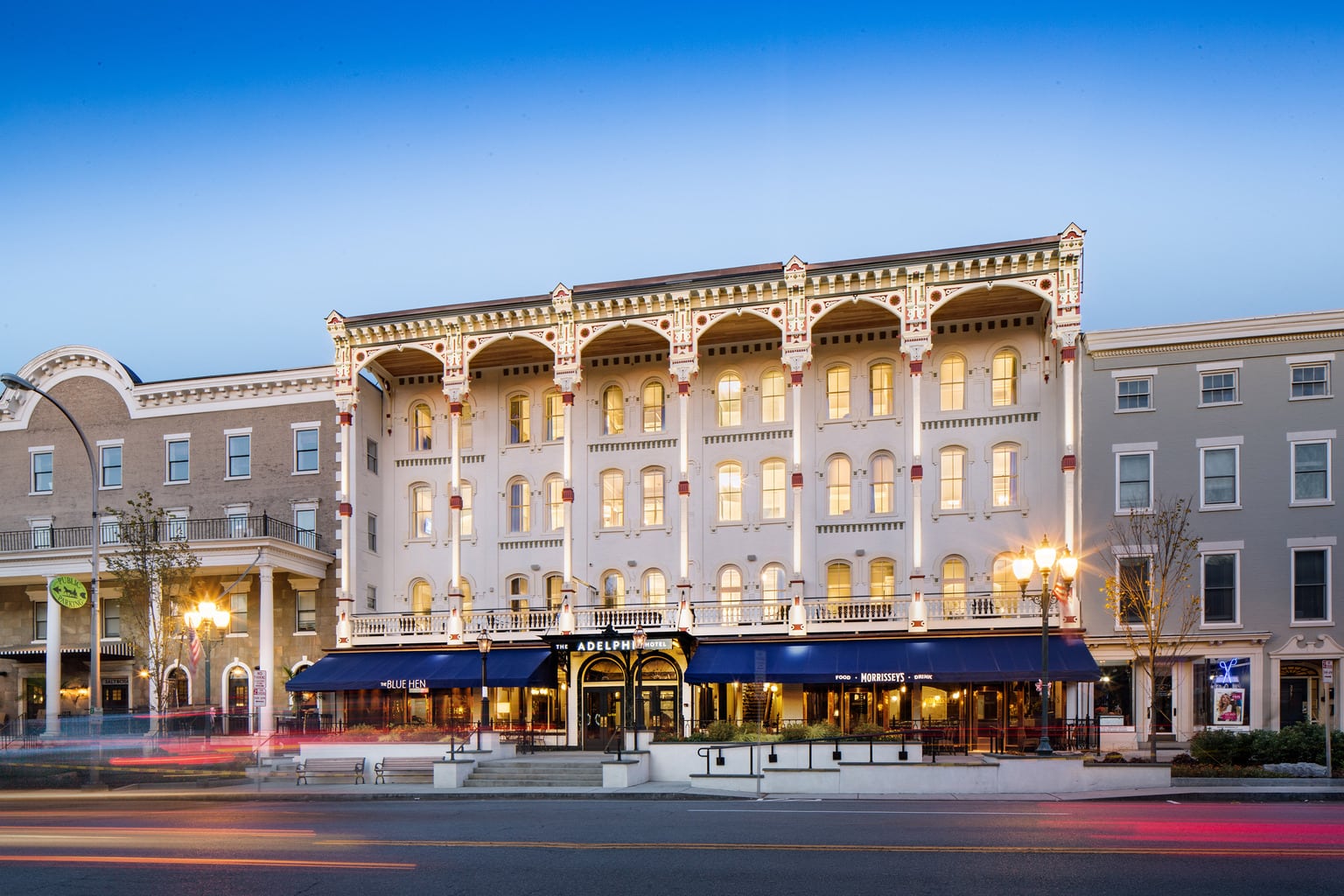 2.) ADELPHI HOTEL, Saratoga Springs NY: After a painstaking and scrupulous five year renovation, the Adelphi Hotel has made a triumphant return to downtown Saratoga Springs, managing to recapture its original intent: to impress the jaded, to indulge luxury guests, and, most effectively, to please the eye.
Gone are the tired, dark, heavily draped Victorian rooms, and in their place, a lighter, brighter aesthetic. It's bound to impress the man or woman of your dreams.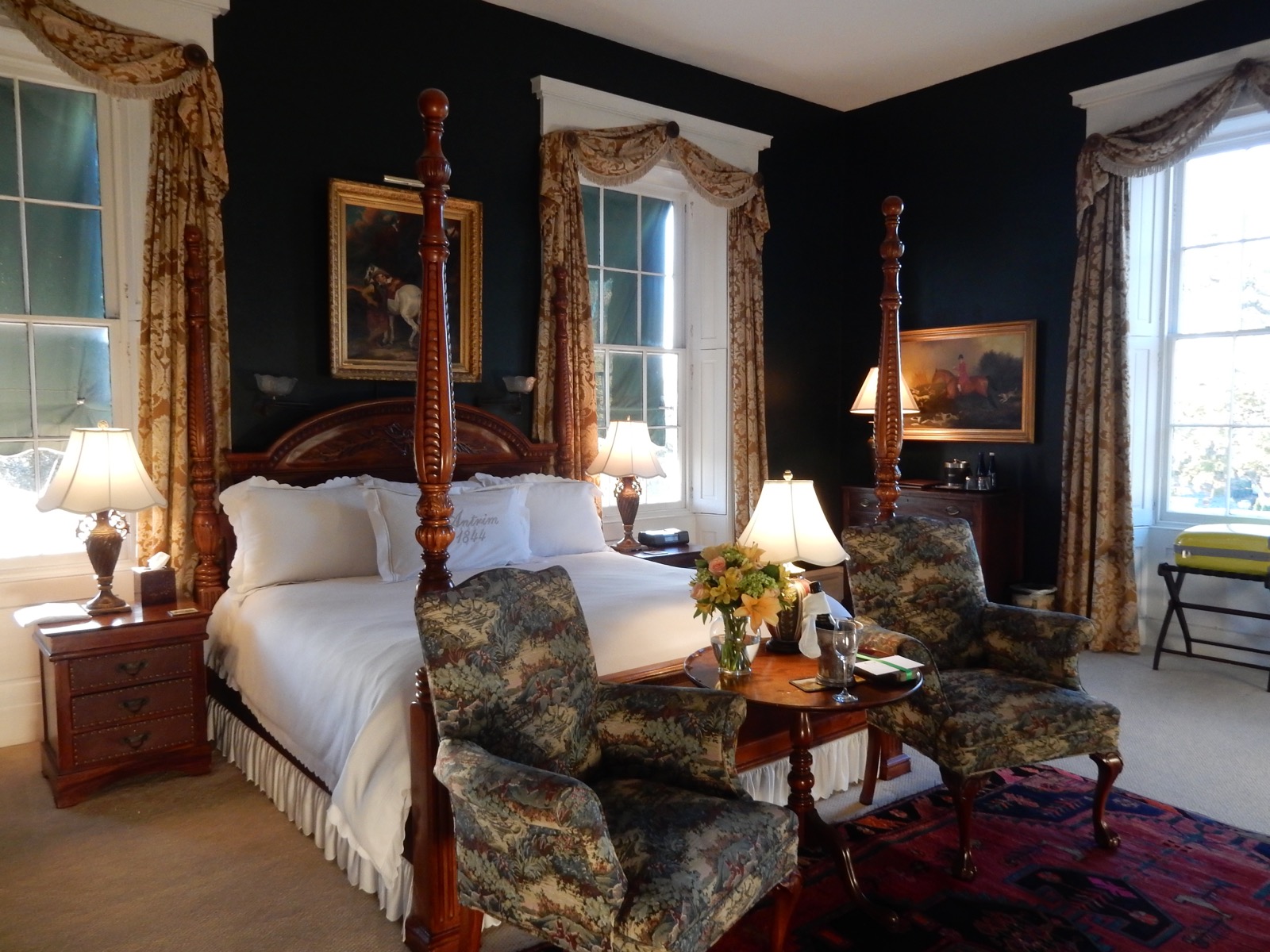 3.) ANTRIM 1844, Carroll County MD. On the outskirts of a tiny town in the middle of rural Maryland, it's quite incredible to stumble on a glamorous Civil War era mansion with butler service, finery, champagne, and five star dining.
Your first view of the high ceilings, grand portraiture, and floating curved staircase in the entry foyer can take your breath away, as will the meticulously landscaped grounds, gardens, pools, and cottages.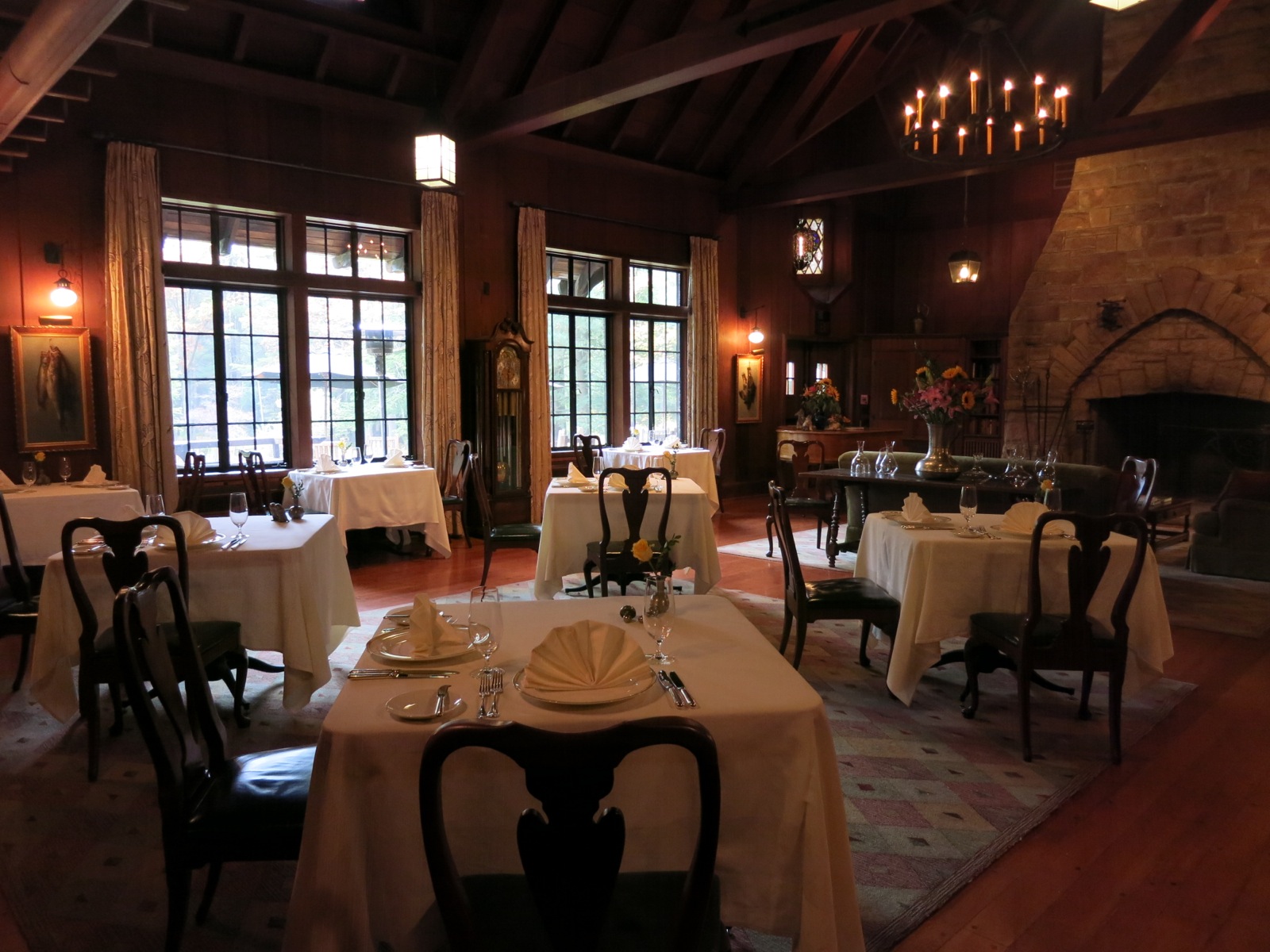 4.) LODGE AT GLENDORN, Bradford PA. Built as an exclusive hunting hideaway by a wealthily oilman, the Relais & Chateaux Lodge at Glendorn is a perfect escape for Upland-Bird hunters, Fly Fishermen/women, and really, any lovey-dovey duos with an admiration for roaring fires, a game of billiards and a five-star meal at the end of the day.
A stay here makes for a most appreciated Anniversary or Birthday gift for the best friend you just happen to live with.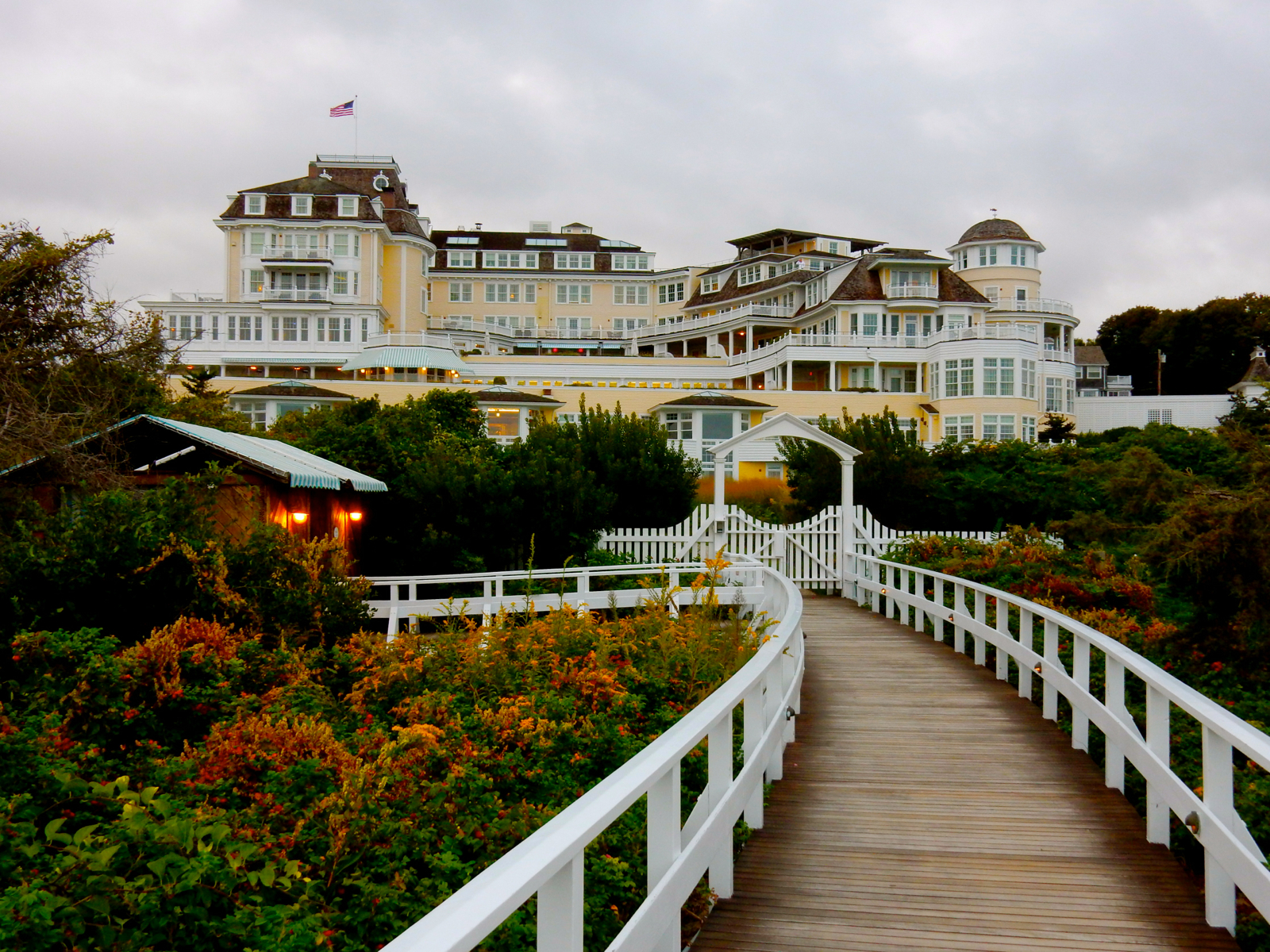 5.) OCEAN HOUSE, Watch Hill RI. If you really want to impress your sweetheart, book a reservation at the shoreline-luxe Ocean House hotel, which has once again (2017) freshened up its rooms, yet still conveys a sense of Victorian Age grandeur.
If you want to be spoiled in the best way possible and don't want to travel far, you'll enjoy as civilized and tranquil a shore stay as you'll find anywhere in the world, with over the top service well worth the pretty penny you'll spend.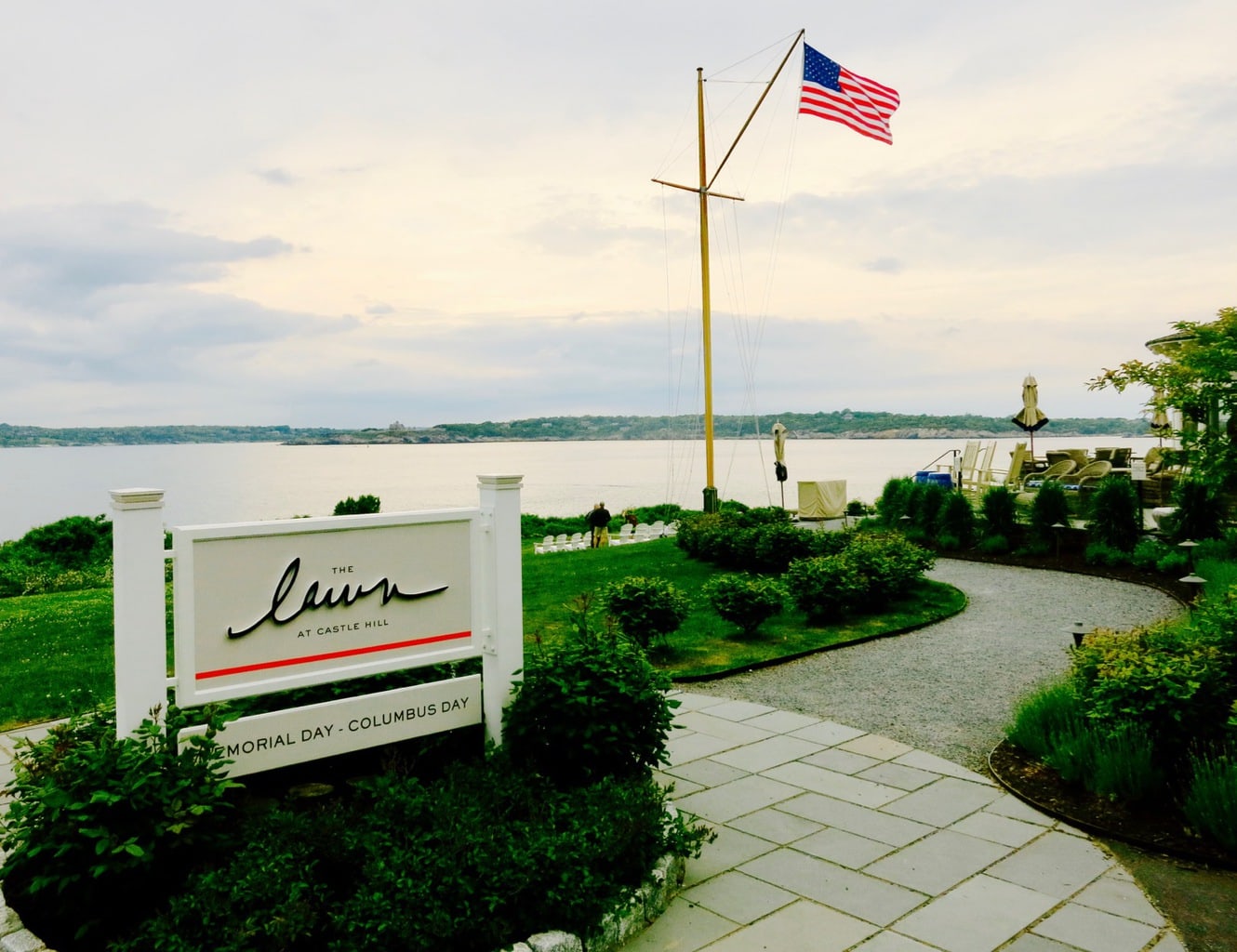 6.) CASTLE HILL INN, Newport RI. The town is both paean to the America's Cup Yacht Race and the conspicuous consumer lifestyle of the Gilded Age, with lots of shopping, great restaurants and the prestigious Castle Hill Inn – an out of town hideaway with the most enthralling views of the Atlantic Ocean from almost every balcony or deck.
Three miles from downtown Newport, Castle Hill Inn sits on headlands overlooking Narragansett Bay, making it the perfect vantage point to watch boat traffic coming in and out of Newport Harbor. For the yachty couple seeking the soothing solace of sailing, these views are heaven on earth.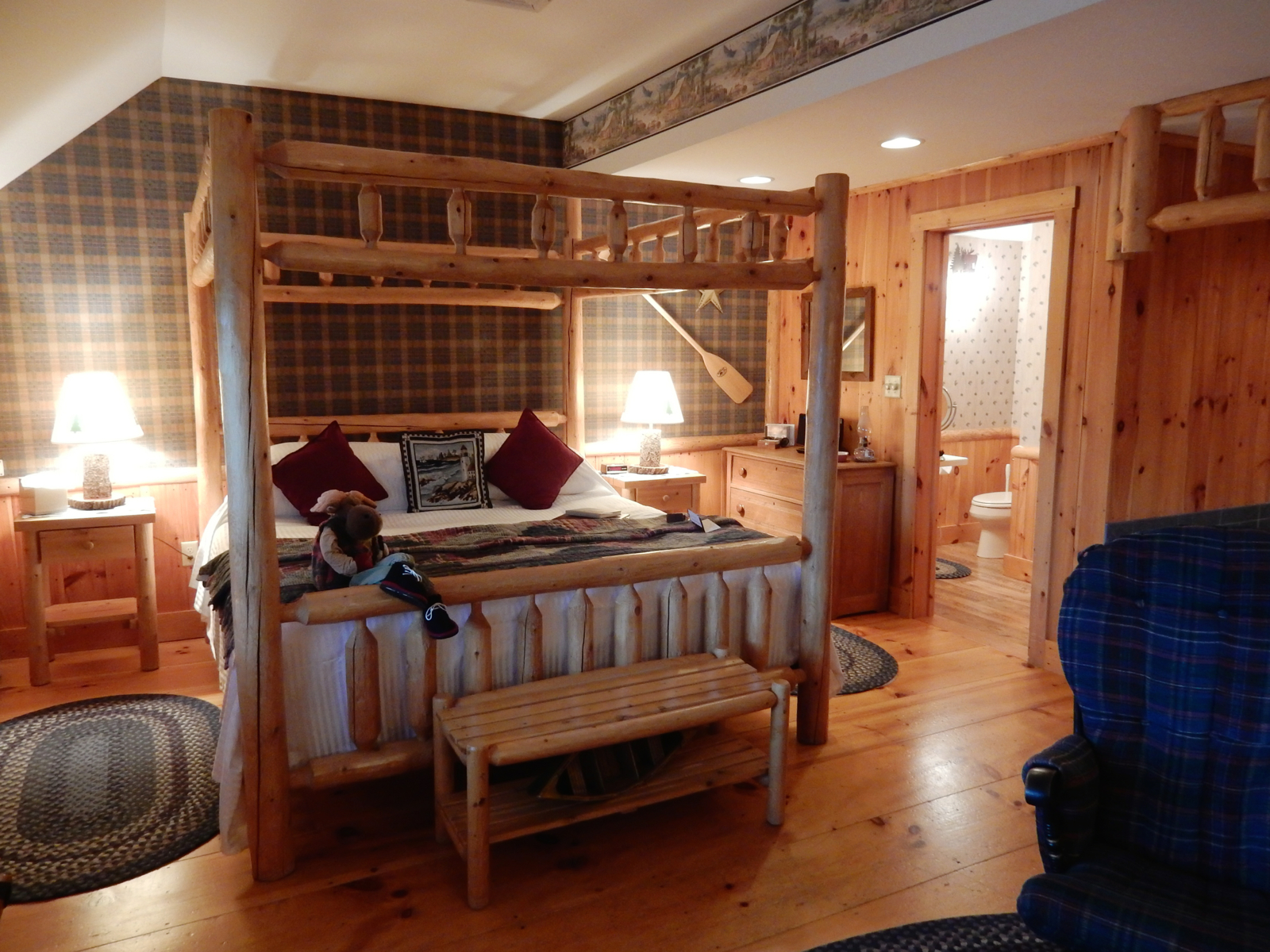 7.) RABBIT HILL INN Lower Waterford VT. The 19-room Rabbit Hill Inn, in the minuscule and achingly charming rural Vermont town of Lower Waterford, earned its place among Travel & Leisure's Best Hotels In the World in 2017.
That in itself should tell you how exceptional this place is. It is lovely, and the restaurant is one of the best in the Northeast. But that is not the only reason the Rabbit Hill Inn has been among the top lodging establishments in New England, let alone the whole world.
Any country inn can be prettied up: Rabbit Hill is tops due to its owners, Brian and Leslie Mulcahy, who have been here 23 years, and exude the kind of warmth and good will that radiates brightly around them.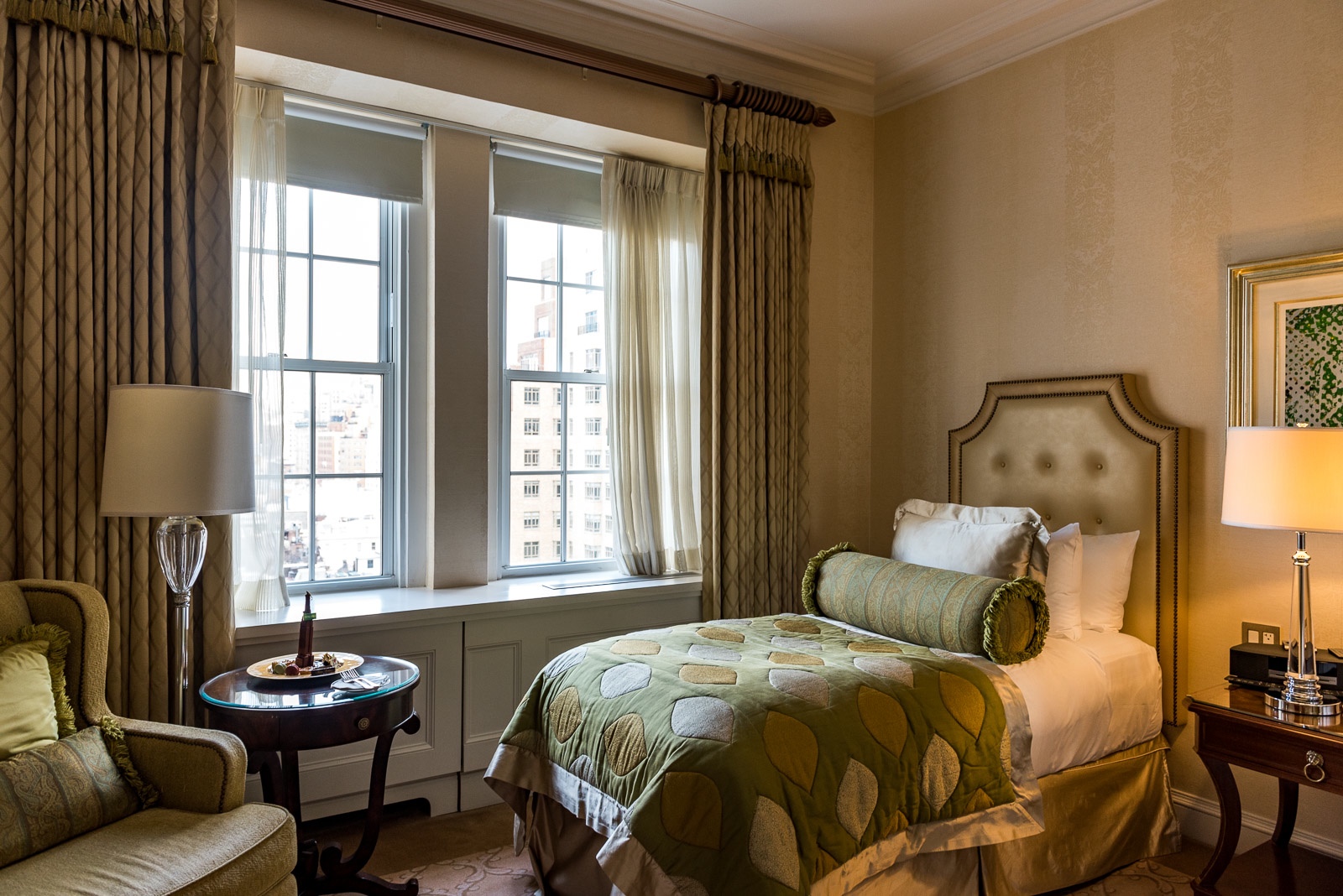 8) THE PIERRE, A TAJ HOTEL, NY NY. Located on what is arguably the most photographed slice of New York City– the south east corner of Central Park, within steps of Central Park Zoo and Wollman Skating Rink – The Pierre/Taj is the epitome of "Romantic New York" – quiet, lavish without being showy, and eminently elegant – all with that rare commodity: a friendly, anticipatory human touch.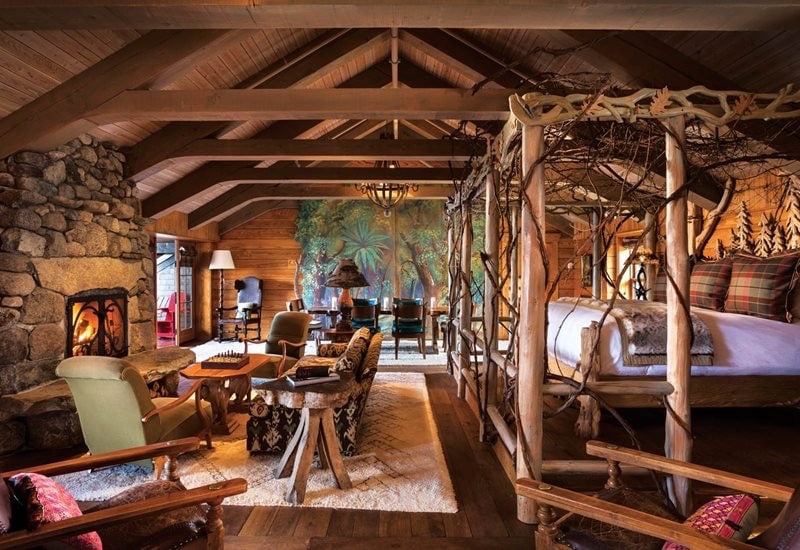 9.) LAKE PLACID LODGE, Lake Placid NY: The Gilded Age Adirondack Camps, where oil and steel barons came to recreate, made rugged chic. Lake Placid Lodge is "rugged-chic" of the highest caliber: Pendleton blankets and birch bark furniture with butler service.
Ask for the Owl's Head Cabin – a hotel room like the Bentley is a car – with a bed you need to pole vault into and unsurpassed views of Lake Placid with Whiteface Mountain as backdrop.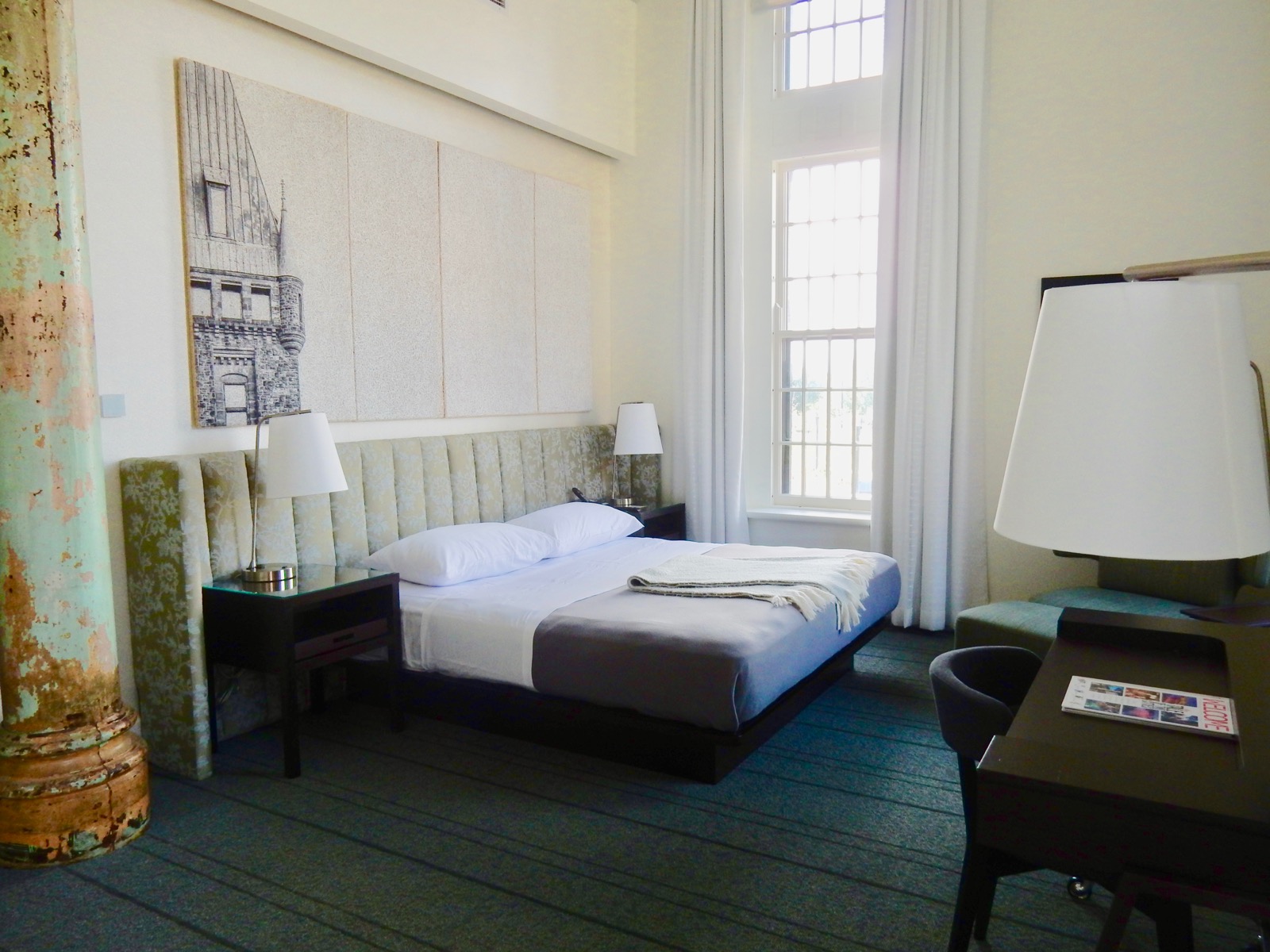 10.) HOTEL HENRY, Buffalo NY. Style-seeking duos will find much to admire in this HH Richardson designed psychiatric hospital, renovated and repurposed as the uber cool Hotel Henry.
The Buffalo State Asylum for the Insane was built in 1872 as a compassionate, sunlit residence for several hundred mentally ill patients, and this new rendition harks back to those optimistic days in both service and décor.
Guest rooms in soft creams, aquamarines, and grays, each the size of three former patient rooms in total, feature 16ft or 20 ft high ceilings, equally towering windows, cashmere-like throws, and the most comfortable beds in the world.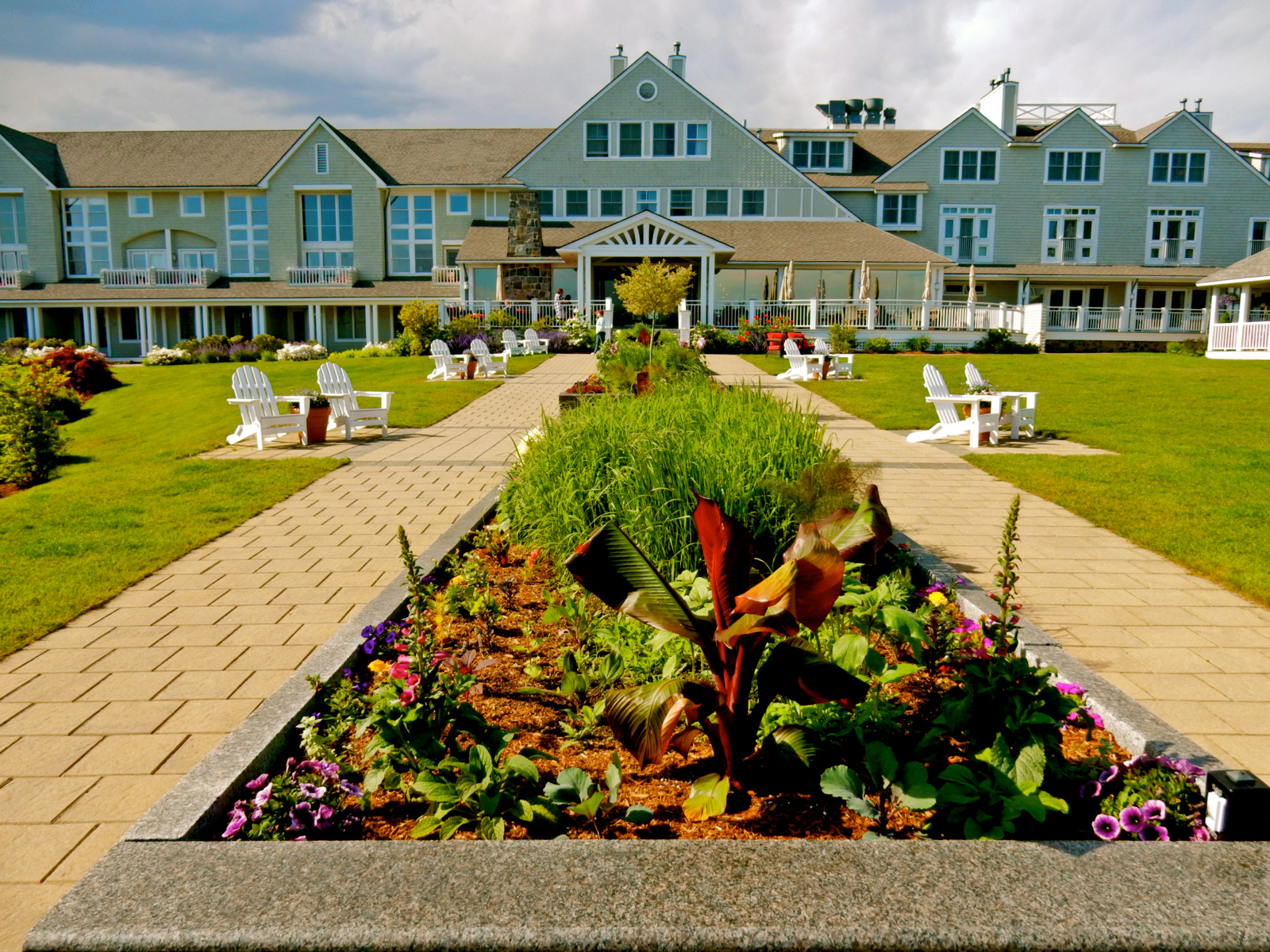 11.) INN BY THE SEA', Cape Elizabeth ME. I've been writing about this environmentally conscious, dog-friendly, 61 room luxury seaside hotel in Cape Elizabeth ME for years, and each time I visit, it just gets better.
My first review, in 2008 read: "Grand, but not grandiose, Inn By The Sea keeps both top-notch luxury and eco-friendly practice sacrosanct. To top it off, it's "big-pet-friendly." Sitting by the fireplace in the bar, you'll hear the clip-clip sound of greyhound, lab, or Golden Retriever pawnails on polished marble; guests and their charges checking in."
Ever since then, Inn By the Sea has become much more well known, but hand-holding, dog-loving couples I've met here have tried to put the kibosh on publicity. "If it gets too popular, we won't be able to get a room!"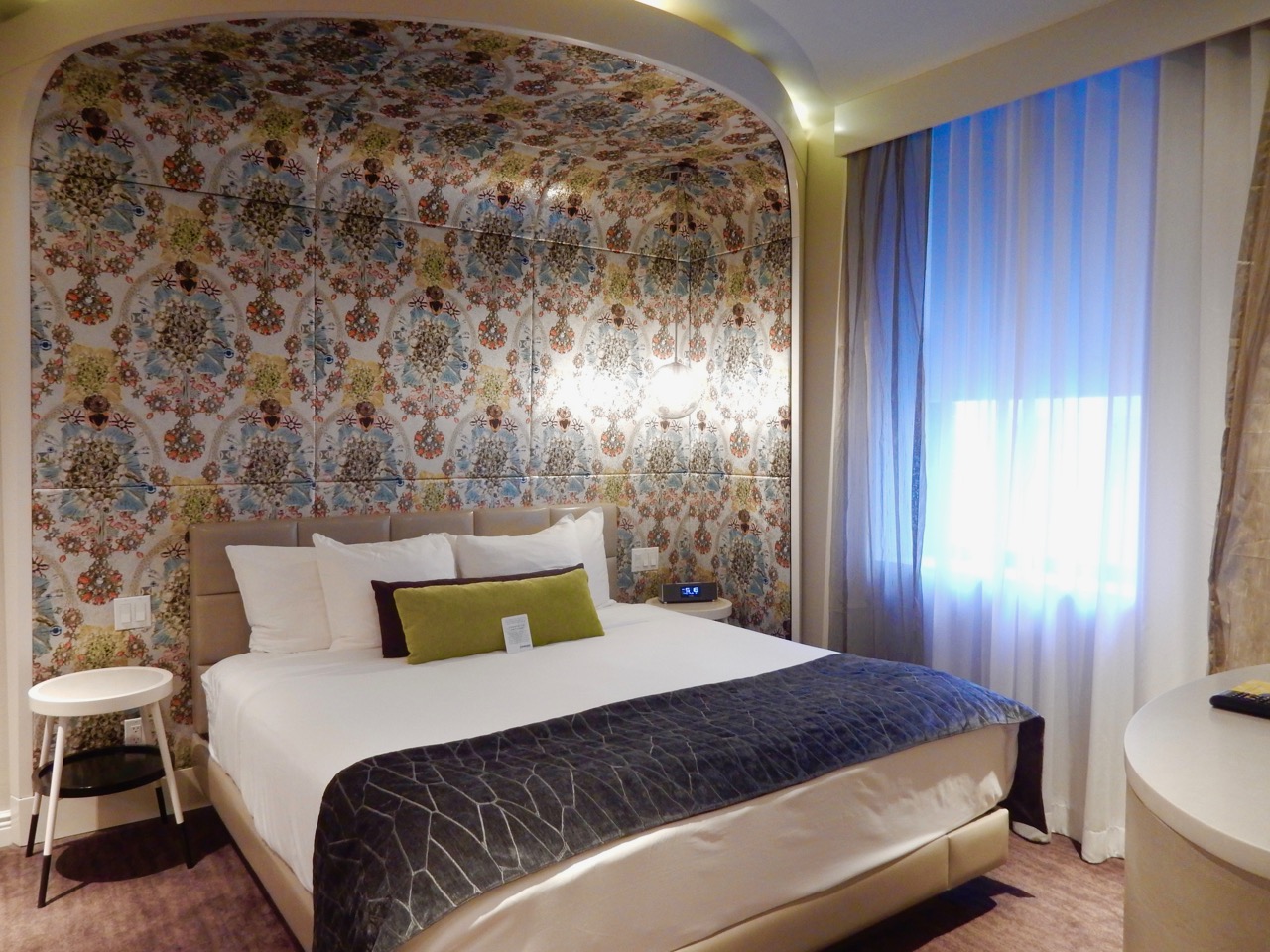 12.) DREAM MIDTOWN Manhattan NY. With a double-decker rooftop bar (perched far above Late Night With Stephen Colbert Show), an underground arcade-bar for grownups, and a brand new and lighter, more lustrous look, this Dream is one worth staying asleep for. Especially if your loved one is right beside you.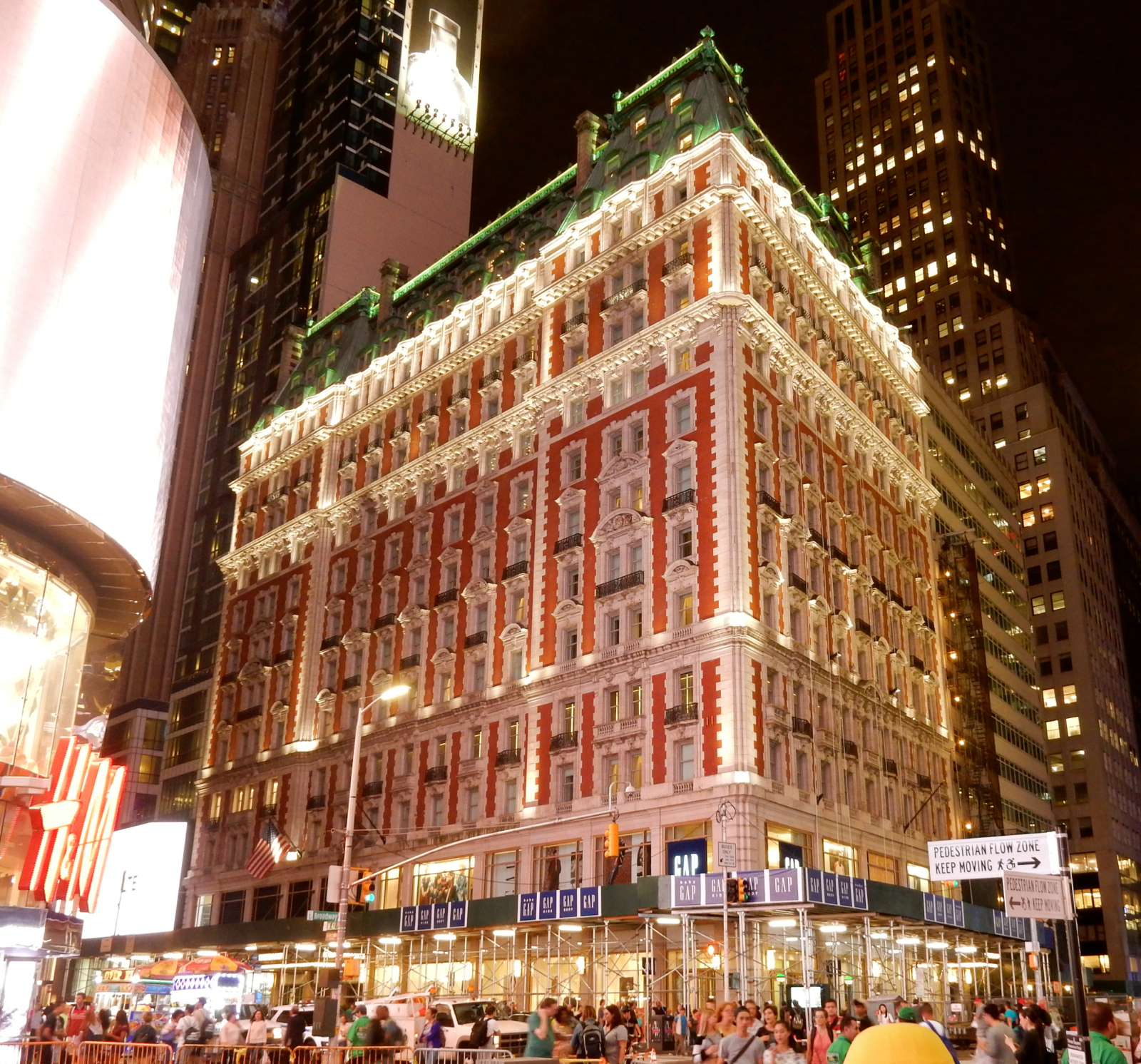 13.) KNICKERBOCKER HOTEL, Manhattan NY. The Knickerbocker Hotel first opened in 1906 and became what would have been a TMZ darling: the place where notables of the day went to be seen in new Times Square. The hotel closed abruptly in 1920, and was just recently renovated with its stunning Beaux Arts exterior intact.
Red brick with terra cotta trim, the building is a standout amid the flashing lights of surrounding Jumbotrons and ordinary facades of Big Box stores. What could be construed as the "Most Romantic New York Moment" every year? Watching the New Years Eve Times Square Ball drop from almost directly beneath it.
To secure a space on the Knickerbocker's St. Cloud rooftop lounge, it'll cost you $100,000 – but that includes a Sky Pod for you and 12-20 friends, open Premium Bar, passed aps, and, a hotel suite for three nights.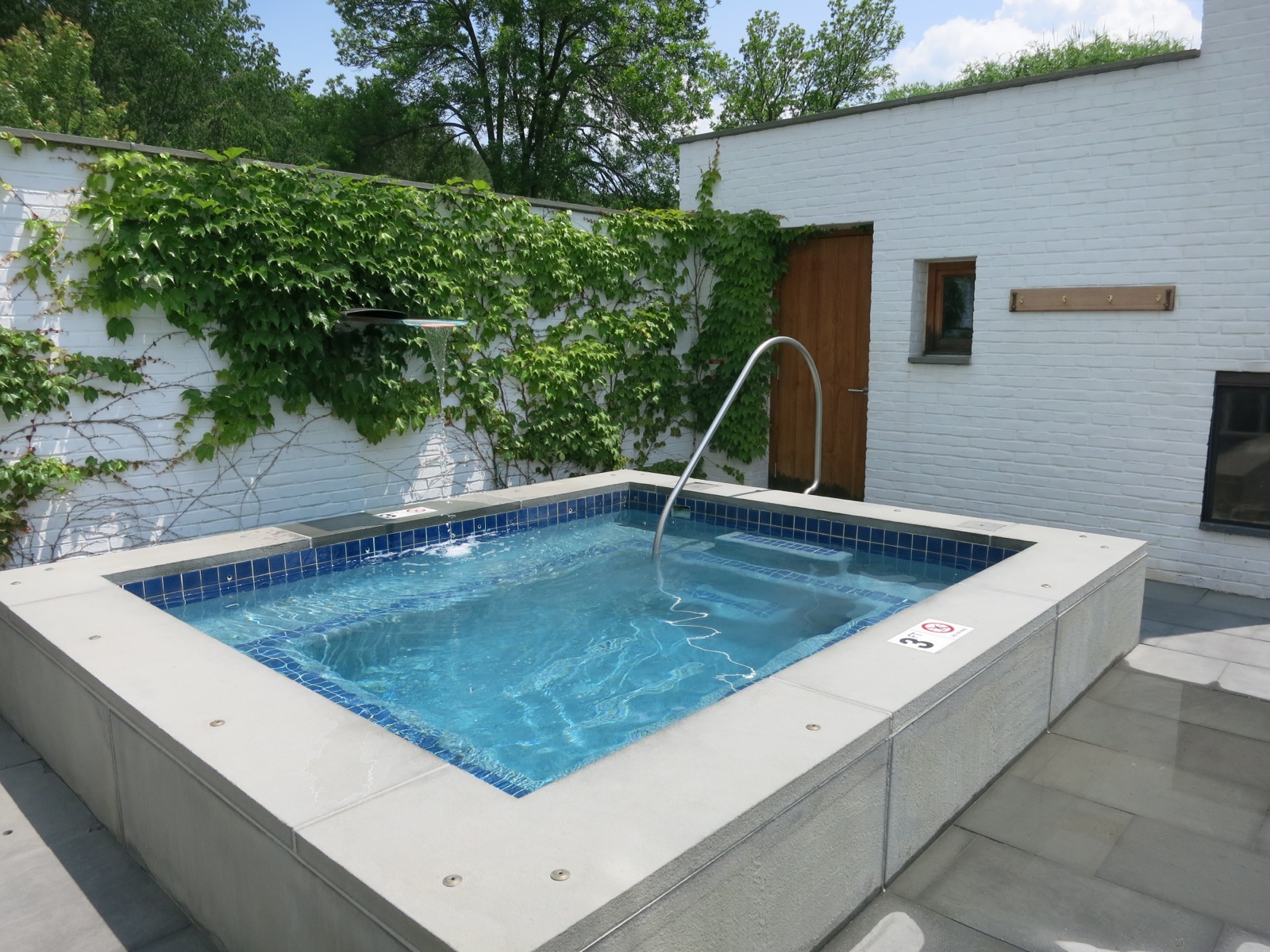 14.) WOODSTOCK INN AND RESORT, Woodstock VT. Renovated in 2016, the centrally located Woodstock Inn and Resort, first opened in 1892 on the site of the Eagle Inn, has reason to be proud. Service is exemplary, food is wonderful and aesthetics way over par.
Though most amenities – fitness center, golf course, ski resort – are off-site, they are easy to get to. And if it is just your desire to hang out, get a massage, watch snow fall outside while you sweat in a Dry Sauna (yes, there's a window!), or just snuggle with your beloved, this is the place to do it.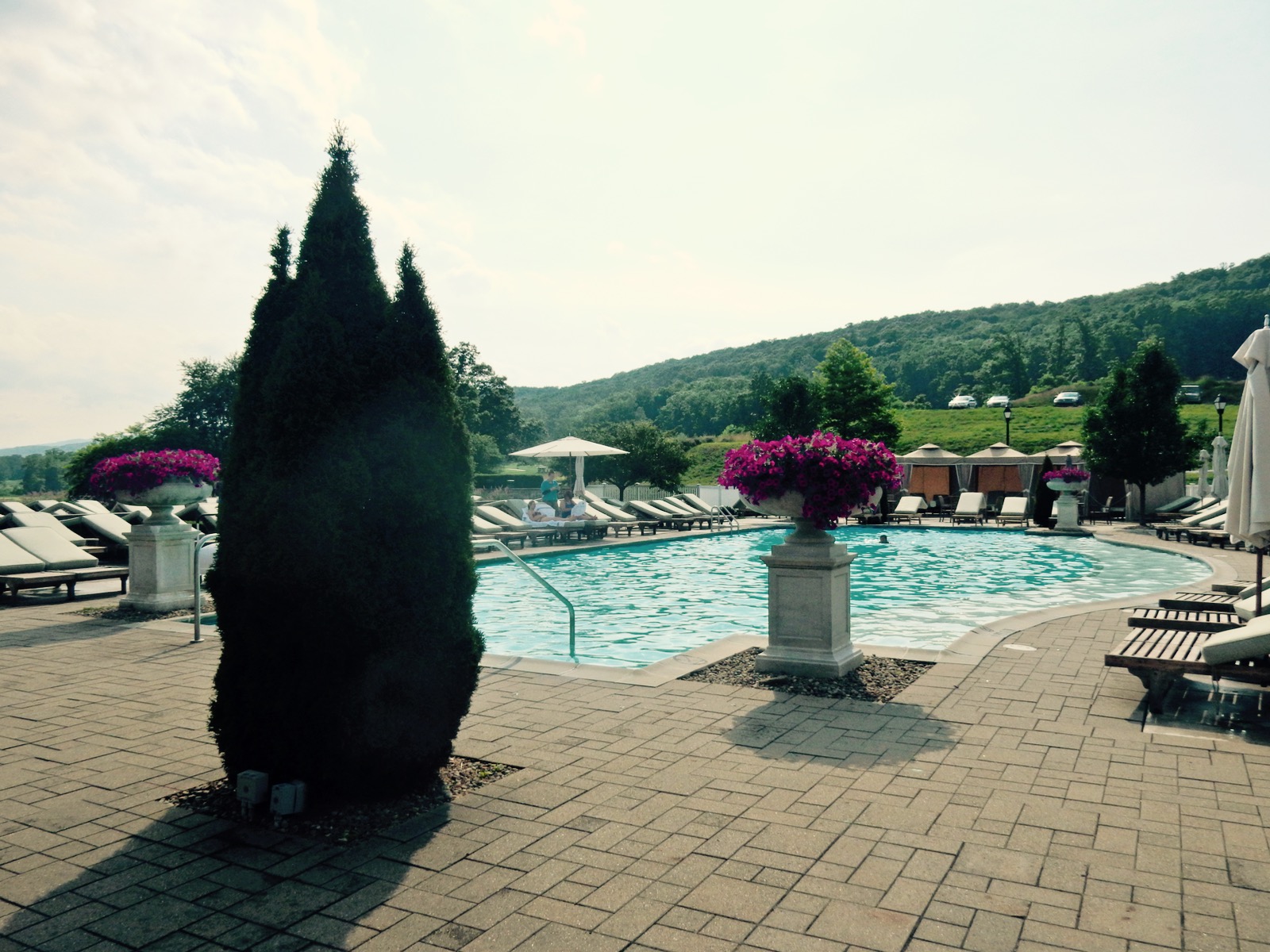 15.) OMNI BEDFORD SPINGS, Bedford PA. What began over 200 years ago as a healing "spring water" retreat has become one of prettiest golf and spa resorts in the East. A $120 million overhaul in 2007 took the property from drab to fab, and now OBS is the place to book when you want to park once and stay.
For days. Or weeks. The Spa is World-Class, as is the Golf Course, and for couples in love with US History, the resort – Summer White House for President James Buchanan, and respite for Thomas Jefferson – contains a repository of historical letters, documents, and artifacts from historical figures through the ages.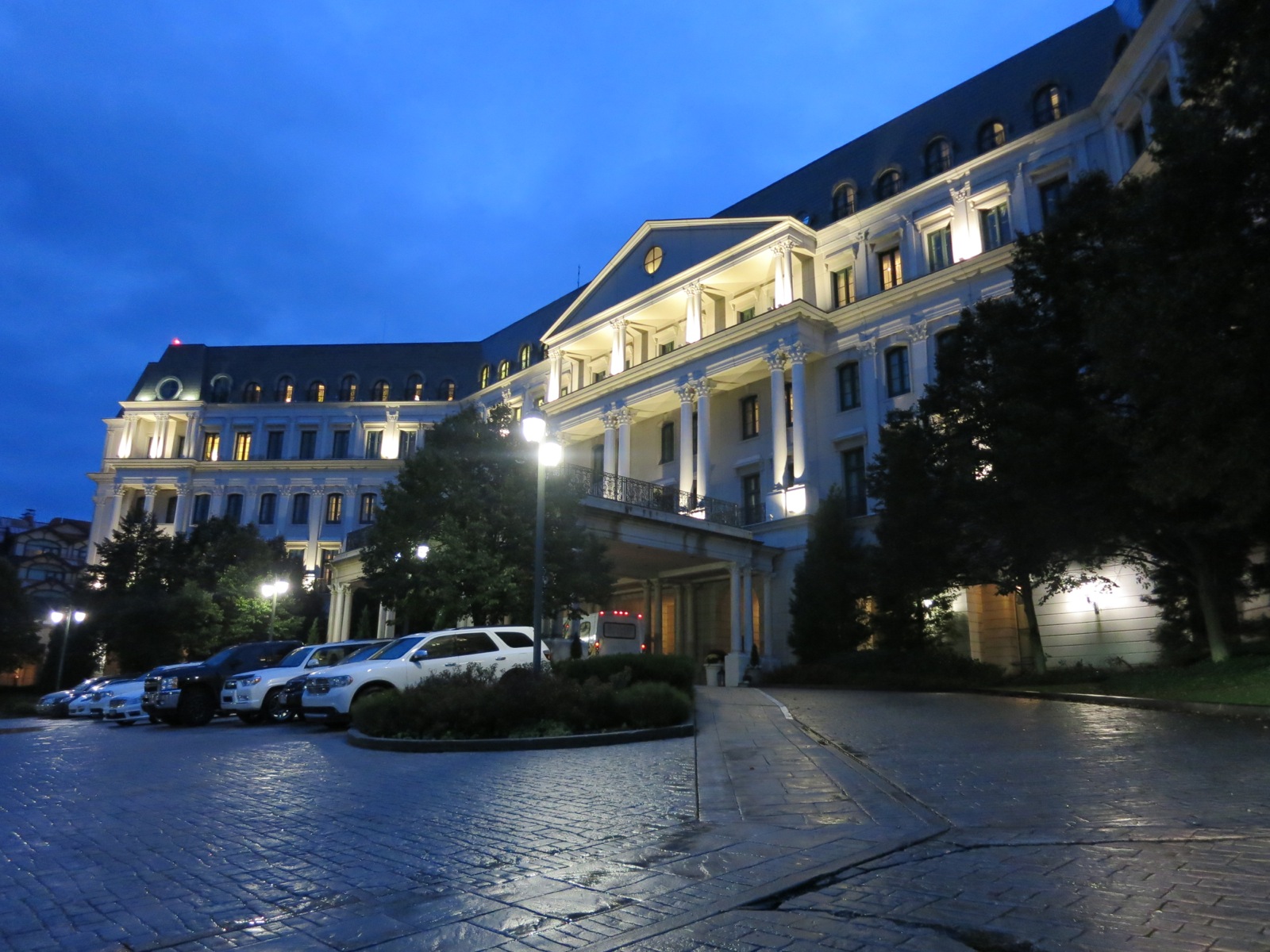 16.) NEMACOLIN WOODLANDS RESORT, Nemacolin PA. This 2,000-acre property, 1 ½ hours outside of Pittsburgh, defies description. It's an overnight luxury resort, (choose to stay at Versailles-like Chateau Lafayette, inspired by the Ritz Paris, or in the Frank Lloyd Wright-inspired 5-Diamond Falling Rock, complete with Rolls Royce driving chauffeurs), and also a wildlife sanctuary.
It's a small-plane airport, an award-winning golf course (Pete Dye designed Mystic Rock, The Links) and Golf Academy. It's a Holistic Healing Center and spa for both humans and animals. It's an Art Museum with a collection valued at $45 million, an antique car museum, a prop-plane museum and an official Jeep Driving Academy.
It's got a climbing wall, a zip-line, x-country skiing, tubing, horseback riding, dogsled rides, canopy tours, paintball. There's even a piece of the Berlin Wall on display. Nemacolin is a deliriously wacky, extravagant, homey, friendly, fun whirlwind of a place. No big surprise that ambitious, adventurous lovebirds, looking for something unique, flock to this Western PA resort.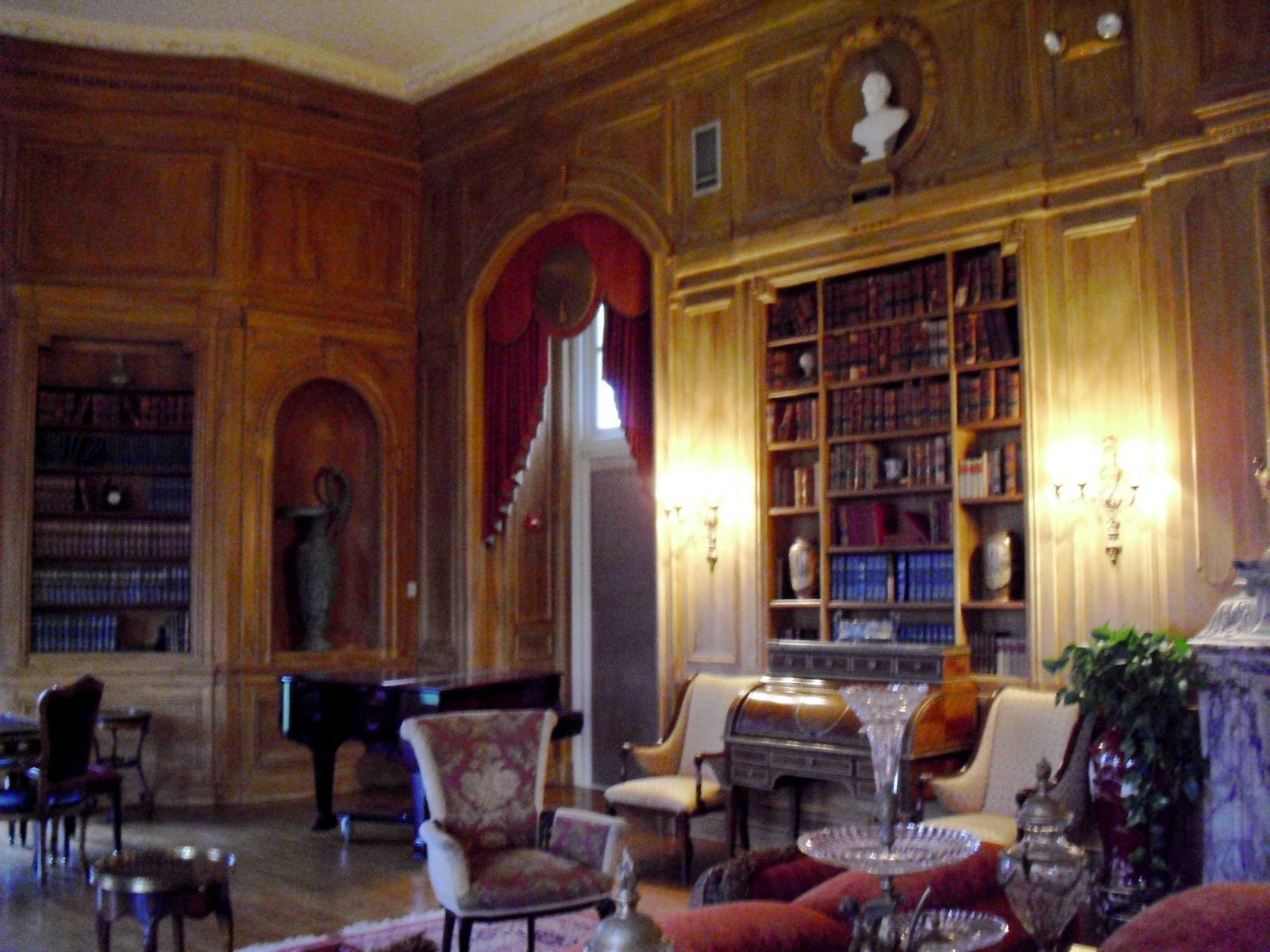 17.) OHEKA CASTLE, Huntington NY. Built in 1919 by banker, Otto Kahn, on the North Shore of Long Island, NY, this 126-room 109,000 sq. ft. "Castle on the Hill," a representation of the French Chateaux Fontainebleau, was the Downton Abby of its day.
By 1983, OHKEA was abandoned, trashed and vandalized; it had literally gone to seed. Long Island Real Estate developer, Gary Melius, purchased OHEKA in 1983 and has made "restoring it to look the way that Kahn built it" his "life's work." OHEKA is now recognized as one of the most prestigious wedding venues in the world, with rooms fit for royalty.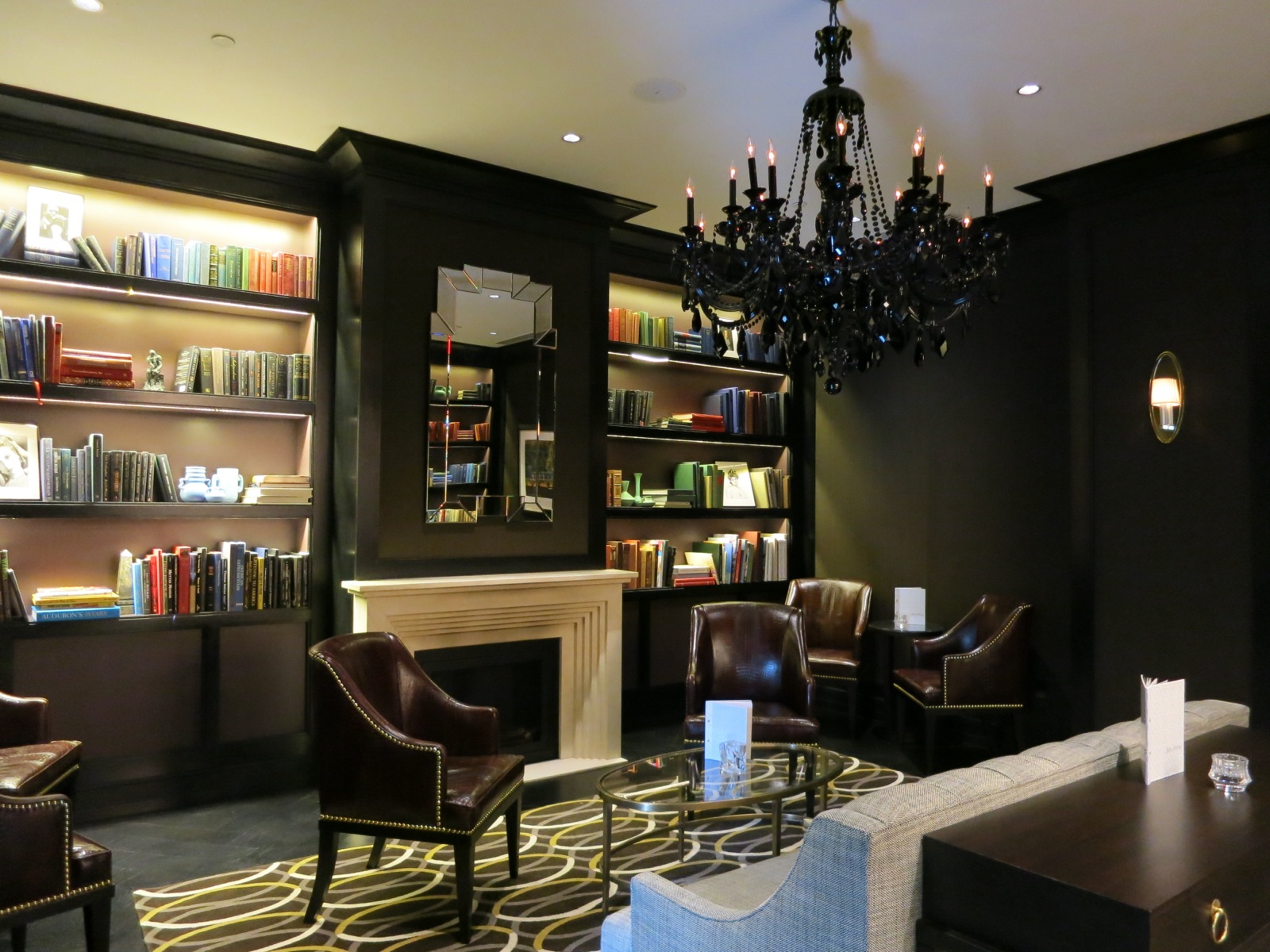 18.) RITTENHOUSE HOTEL, Philadelphia PA. The Rittenhouse is both hotel and residence, so when you witness the Doorman greeting guest familiarly, it's because they live there. And who wouldn't want to?
Room service, luxury, great views of one of the most beautiful parks in Philadelphia, living here is wish fulfillment for the lucky (and moneyed) few. But even if you're just here for one night and for the first time, this congeniality combined with anticipatory service continues throughout the hotel– from reception to housekeeping staff – and to the incomparable in-house Lacroix Restaurant.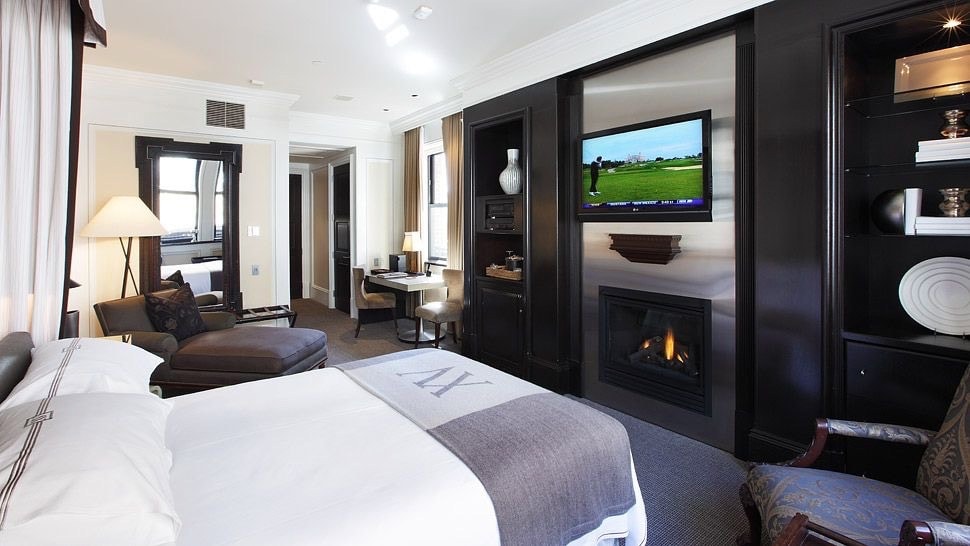 19.) XV BEACON, Boston MA. Devotees of XV Beacon include politicos, celebs and refined-luxury hounds who check in to this 62-room boutique hotel for an Old World Boston Brahmin mansion experience complete with contemporary amenities.
Within steps of the (new) State House, a stylish abstract black and white parlor that serves as lobby often buzzes with locals (and visitors) making plans. Picture yourself post…..shower; in your Frette bathrobe, sprawled out on a luscious pillow-top contemporary four-poster, reading a delivered-to-your-door New York Times in front of a flick-of-switch gas fireplace.
You need do nothing else to feel swaddled in luxury.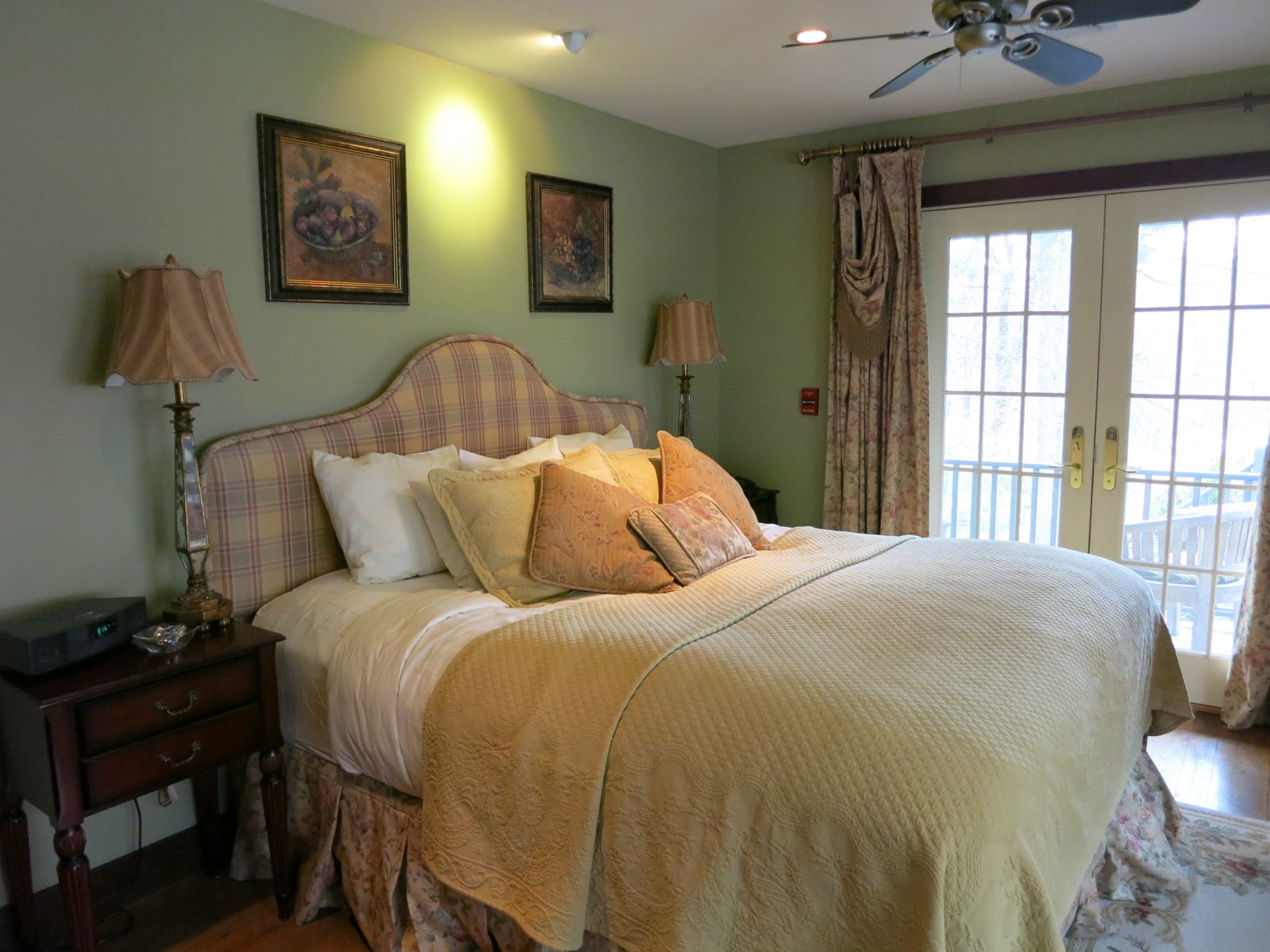 20.) INN AT BOWMAN'S HILL, NEW HOPE, PA: The owner of this estate is an unabashed romantic – eager to make all of your dreams come true. Luxurious and secluded, this farmland-set lodging is perfect for a celebrating twosome, or even a twosome-soon-to-be-threesome.
If you are expecting a child and live within a few hours drive of Buck's County PA, there is no better place to savor your Babymoon. Why? Besides the obvious – being catered to in what amounts to a rich uncle's backcountry estate for couple of days – you will find one unique and comforting amenity.
You can arrange for a professional pre-natal massage, performed by a therapist from a local doctor's office, who arrives at your guest room with her own massage bed and oils for an hour long sublime and pain-eliminating rubdown.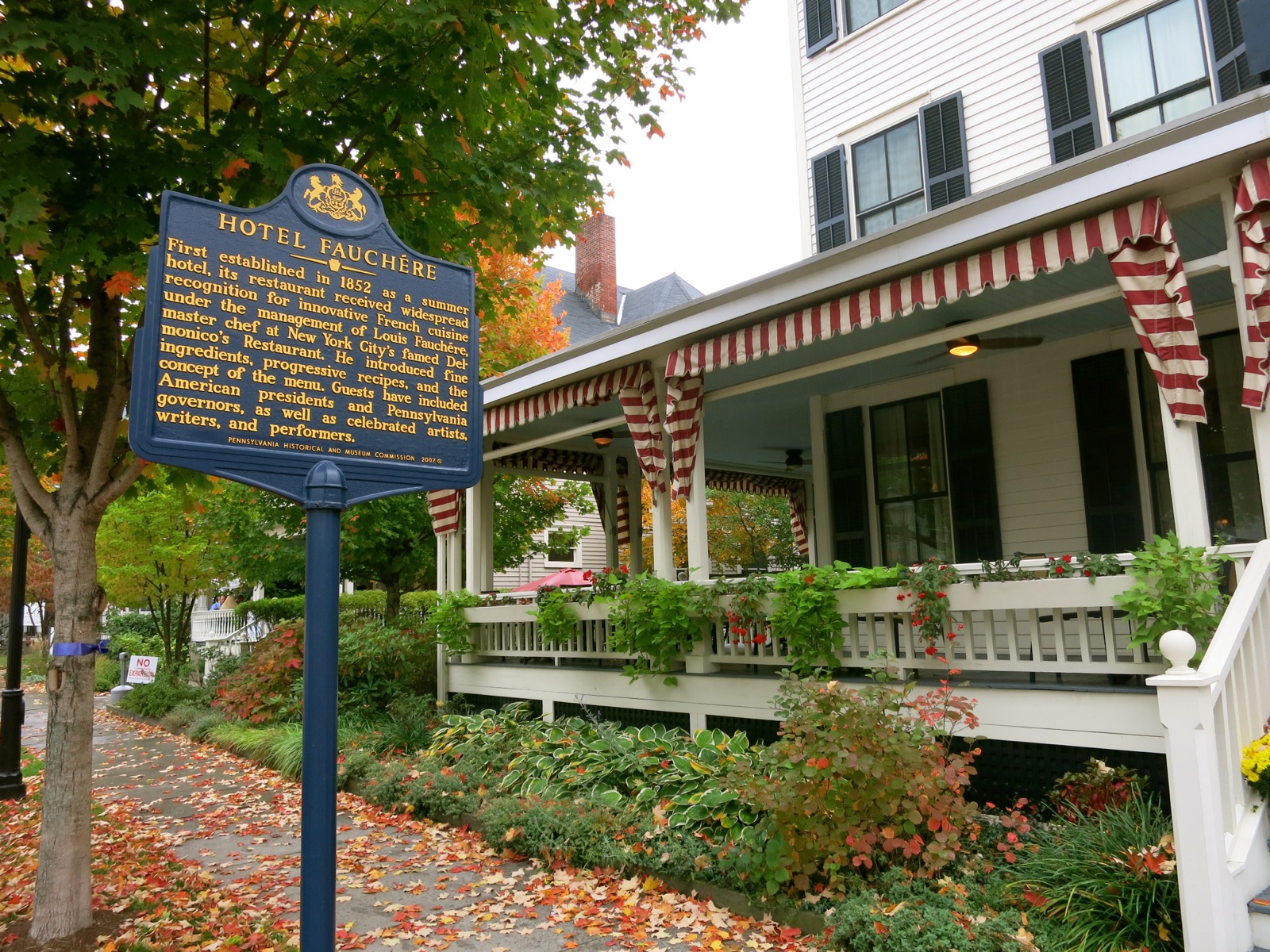 21.) HOTEL FAUCHERE, MILFORD PA: Established by a top NYC chef in the mid-1800's, this Main St. Milford hotel has drawn hundreds of Bold Faced actors, writers, and politicians (including US Presidents). As a Relais & Chateaux property, Fauchere excels at personal service.
Two in-house restaurants are outstanding and rooms are contemporary and bright with beds topped with cloud-like duvets you'll never want to leave. In the basement, Bar Louis is where the hep cats gather, deals are done, introductions are made – all within sight of Chris Makos's sassy photograph of Andy Warhol kissing John Lennon.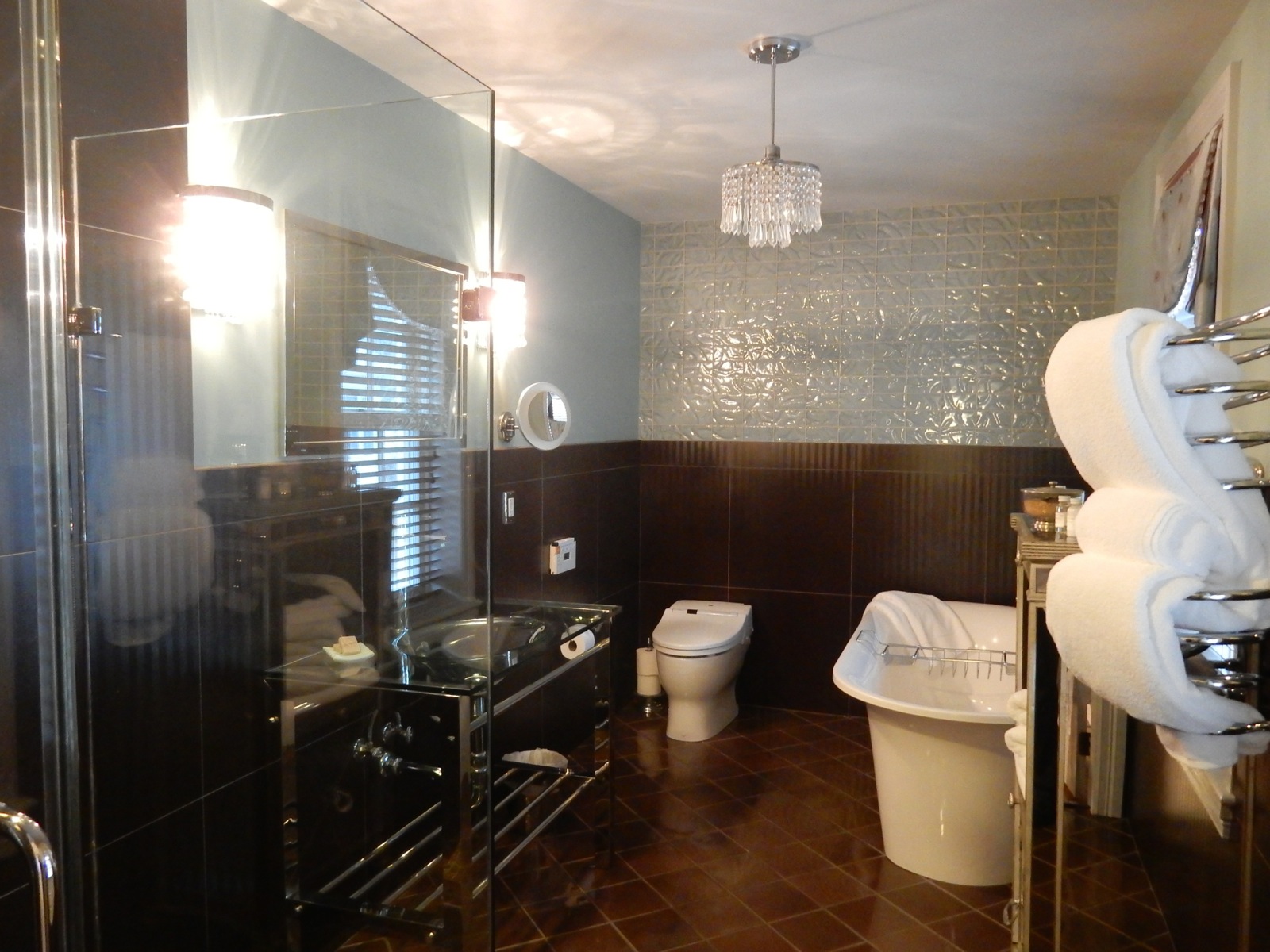 22.) INN BOONSBORO, Boonsboro MD. For certain someone's, what could be more romantic than the tiny mid-Maryland 'burg where the Queen of the Romance Novel, Nora Roberts, has chosen to live and work? In fact, Robert's family-owned Inn Boonsboro, subject of her Inn Boonsboro Trilogy, is as real as can be, and one of the most romantic inns in the region.
Each themed room is a decorative study on a famous fictional couple. Will you choose Nick and Nora? Jane and Rochester? Titania and Oberon? There's a room just for you.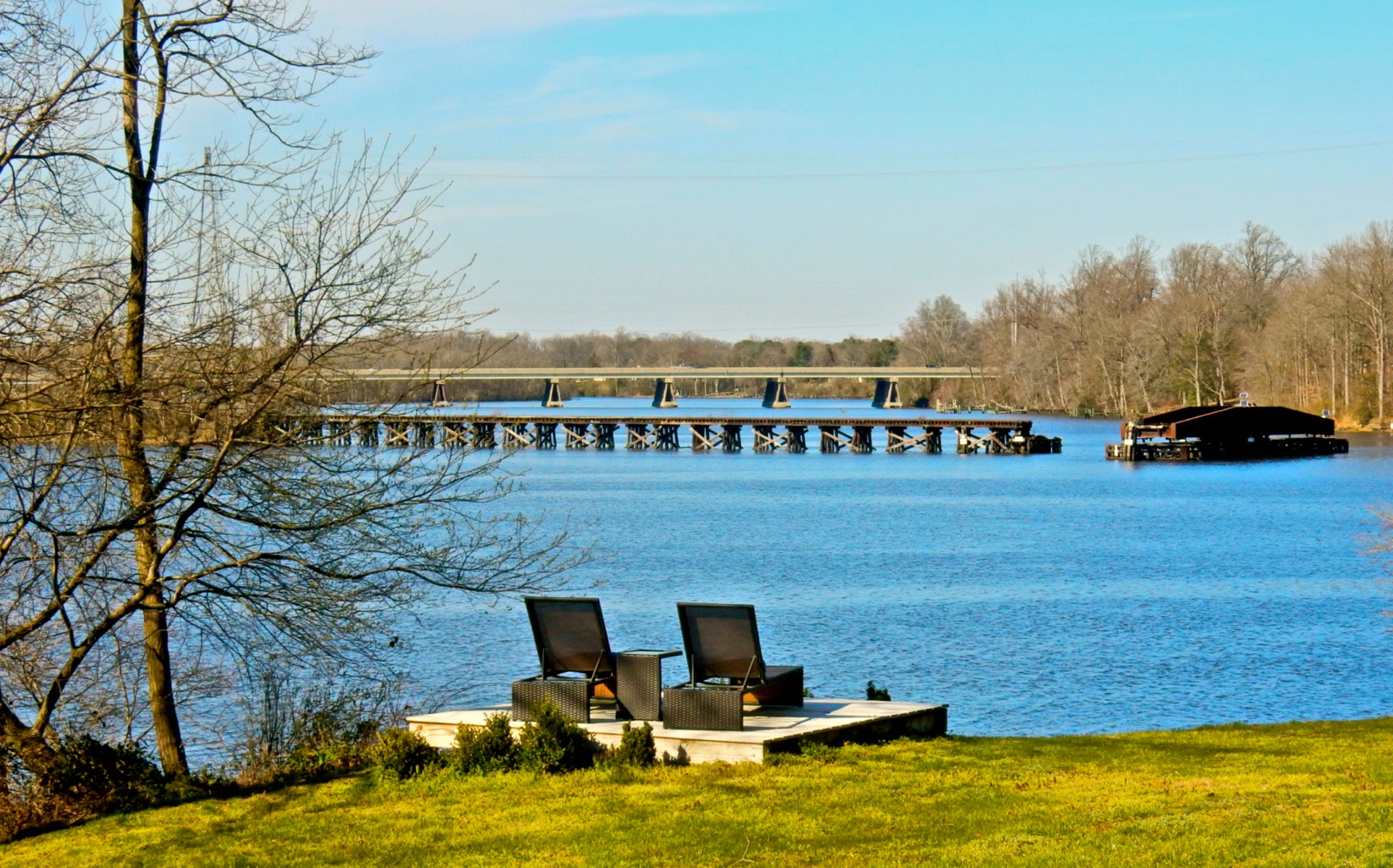 24.) TURNBRIDGE POINT, Denton MD. If the way to your beloved heart is through his/her stomach, then this small-town boutique inn is for you. The welcome is warm, gracious – and delicious.
Owned and operated by Patent Attorney/decorator, Rob Griffith, and his partner, Steve Konopelski, a former Broadway dancer turned French Pastry Chef and Wedding Cake designer extraordinaire, Turnbridge Point has contributed to turning the fortunes of the little town of Denton around with its sophisticated style and outrageously good breakfasts and brunches. Food is the centerpiece of a stay here, and oh, how this breakfast shines.
The piece de resistance is Steve's Kouign Amann (pronounced "queen-a-maan"), a pastry from the Brittany Region of France that translates to "Baked Butter." Crispy-caramelized exterior, flakey-chewy within, this popover on steroids is worth a trip from anywhere. Steve "keeps the recipe under lock and key," and sells a limited 250 every Saturday from the inn's front porch.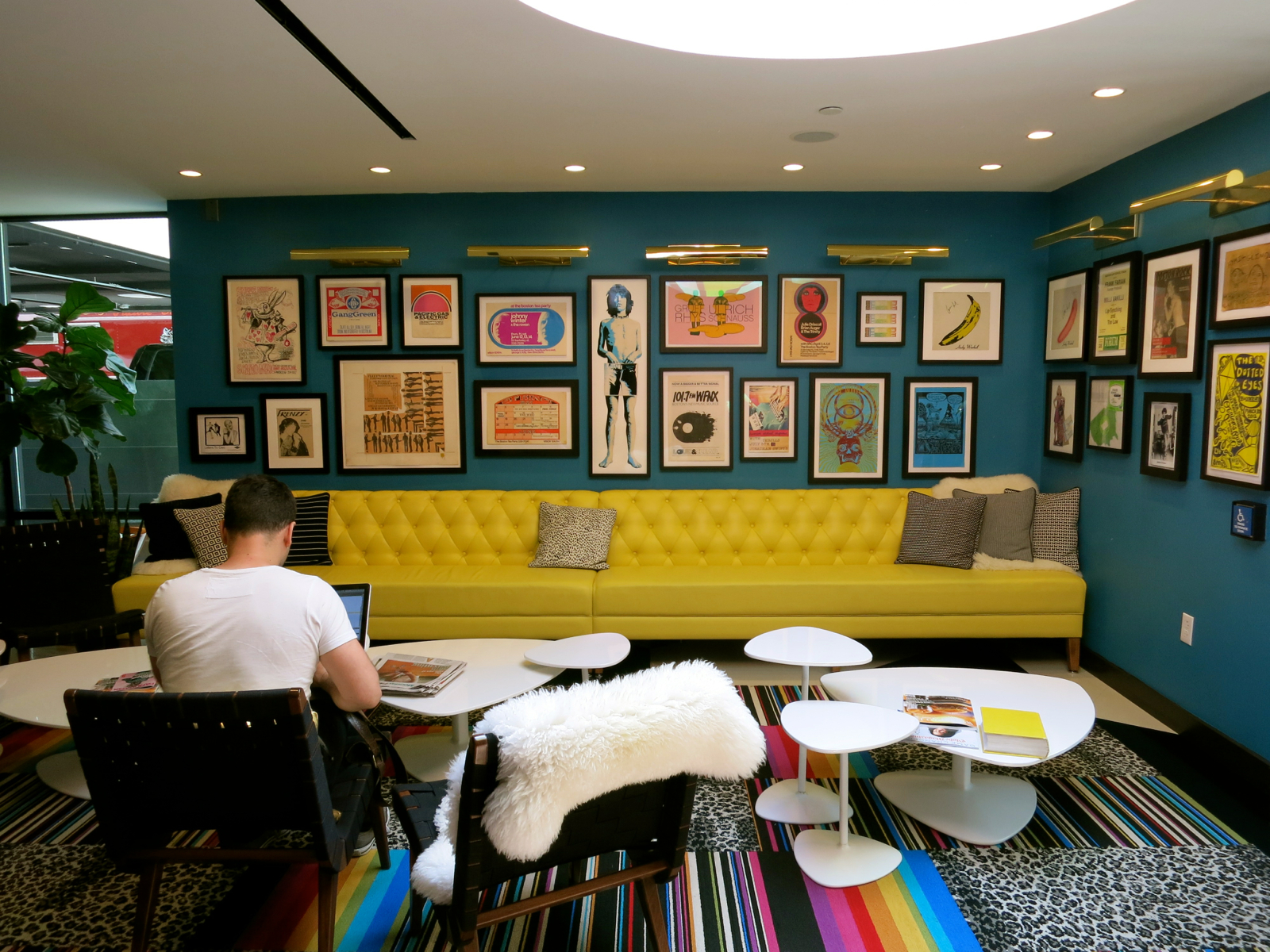 25.) THE VERB, Boston MA: Couples in the groove will find nirvana in this rock n roll motel in the shadow of Fenway Park. A gut-renovation of the long-standing Howard Johnson's, The Verb is as close as Boston gets to Southern Cali – by way of Nashville and London.
In homage to the area's 60's and 70's music scene, the small but wildly designed lobby features copious amounts of posters, set lists, musical instruments and other artifacts from the collection of David Bieber, editor of the Boston alt-music-magazine, The Phoenix. A Fender Stratocaster (plugged into a Vox amp) lists against a wall – ready to be played. (Yes you can).
And there's a stack of vinyl albums, each awaiting their spin on the reception desk turntable. Though not exactly plush, The Verb is sexy as all get-out.