Situated on 1,500 acres, Glendorn was built in 1927 as a country retreat for oil baron, Clayton Dorn, and his large family. When the property went up for auction in 2009, locals feared that the land would be grabbed by lumber companies eager to clear it.
The aptly named Forrest's (Cliff and Tracey), frequent Glendorn guests, purchased the complete 1,500 acre parcel. The couple kept it intact and opened it to paying guests as a rustic/luxe getaway.
Though upgraded to the standards of a Relais and Châteaux property, the Forrest's kept the furniture and other elements from the Dorn's years here. The effect is homey, personal and exceedingly warmhearted. And, naturally, top notch in  cuisine and service.
For more to do in the area – click on Getaway Mavens PA Wilds Post here.
And, Lodge at Glendorn joins this roster of 18 Top Romantic Getaways in Pennsylvania. You might just get some more romantic getaway ideas.
Also, find Lodge at Glendorn on Getaway Mavens 15 Top Romantic Hideaways Northeast US 2022
First Impressions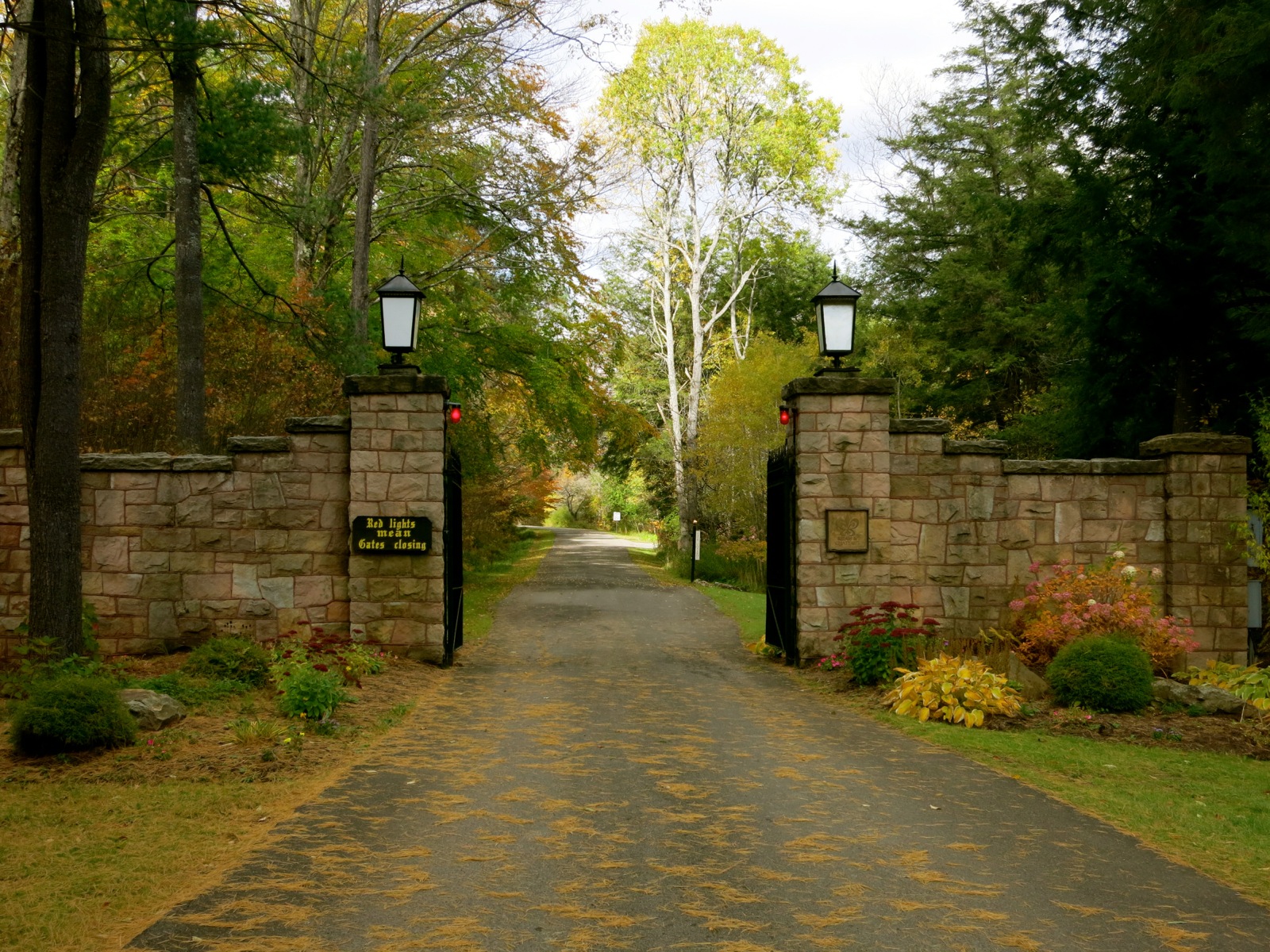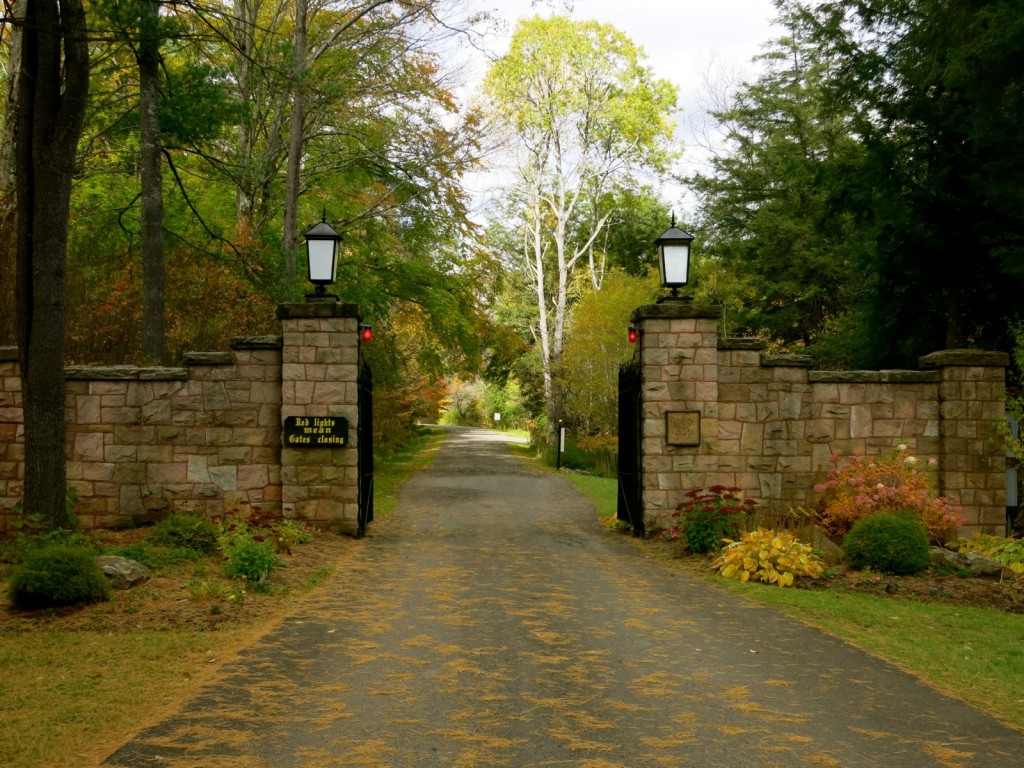 Stop at a call box by the property's wrought iron gate, check in, and you'll be swept through a dense hardwood forest on a tree-line lane leading to a small reception house. Along the way, you might see one of three fishing ponds and streams that are sprinkled throughout the landscape, along with several luxury cabins.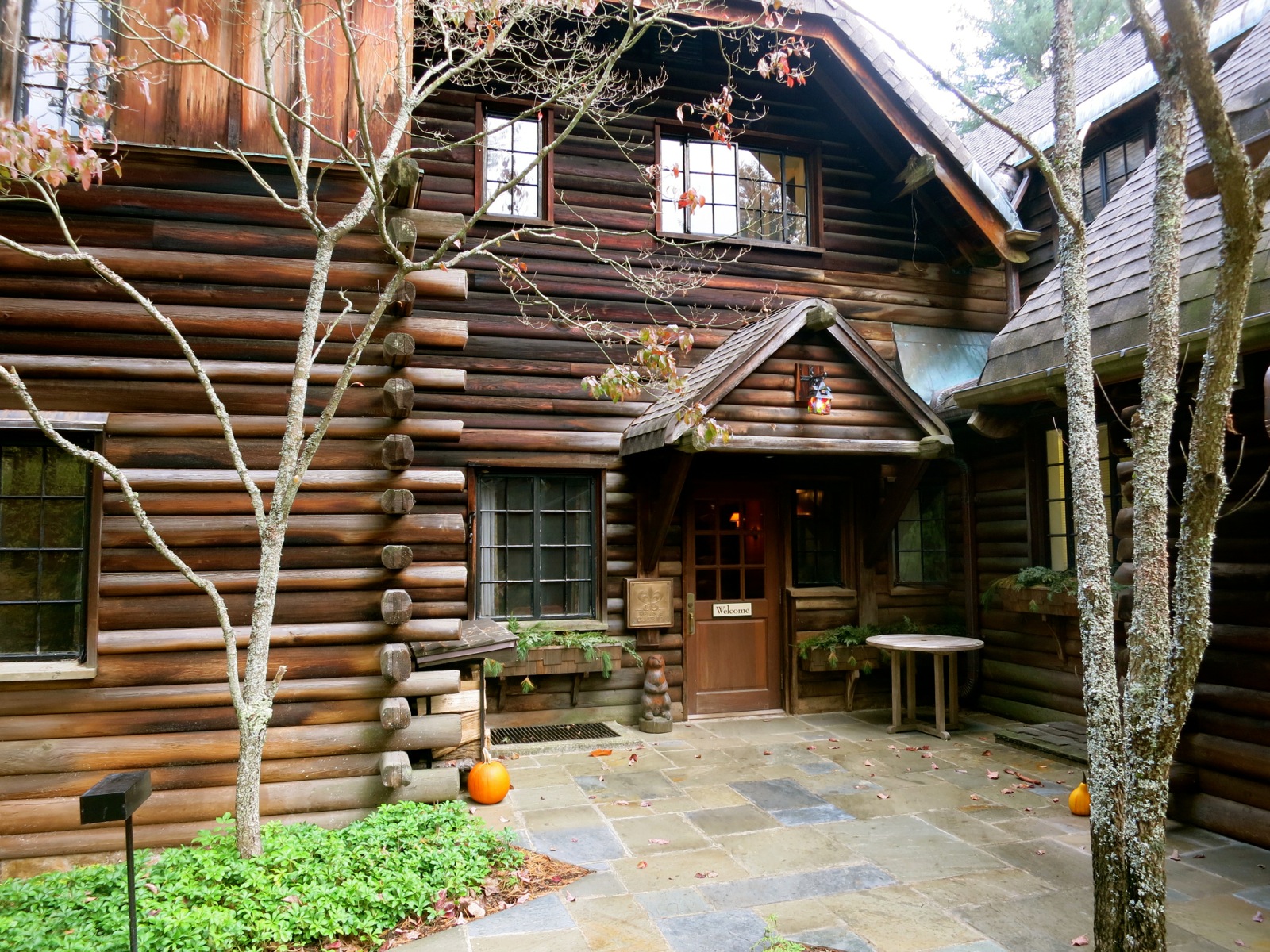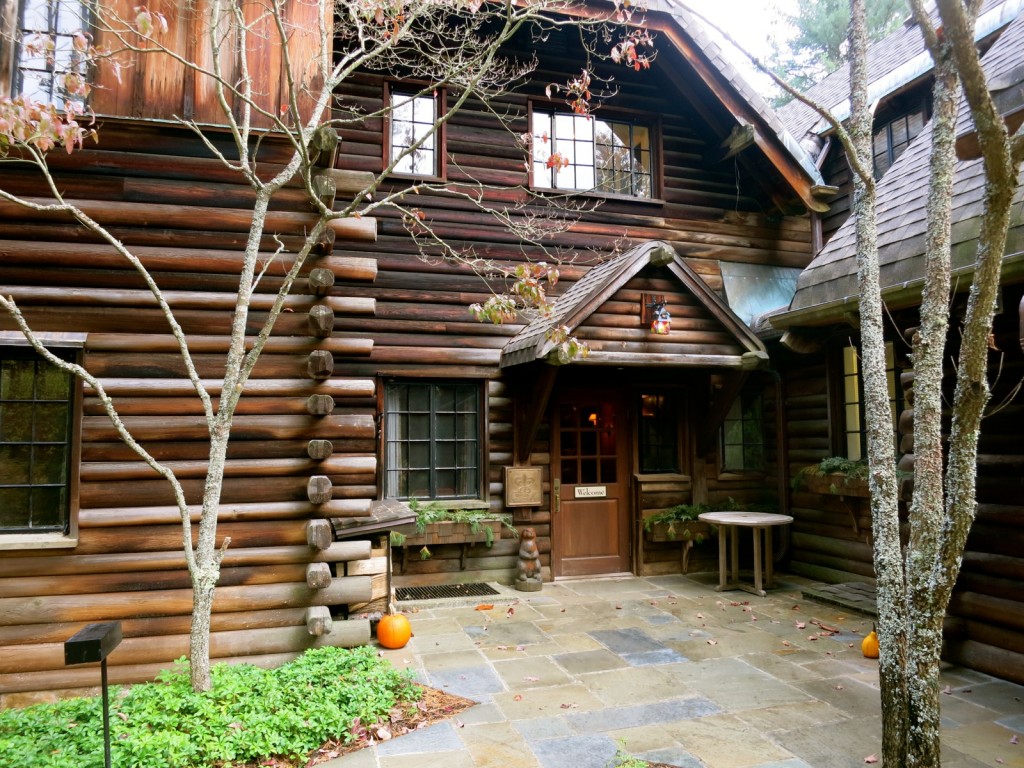 A friendly staff member greets you at your car, determines your needs, and, if staying there, guides you to your room in the "Big House" – part log cabin, part Swiss Chalet, part tree house and 100% exquisite.
Opulent, oak-paneled and country-luxe – it could be a hunting lodge as imagined by Cole Porter. A massive dining room, patio sunroom where breakfast is served, a billiards room/bar, and a quiet library are all open to guests.
Guest Rooms at Lodge at Glendorn
The three-room Dorn Suite is perfect for a honeymoon or anniversary couple who wish to avoid the hoopla of a big city or trendy inn. Prior to arrival, the wood fireplace is lit – a bottle of wine and two stem glasses reflect the dancing flames.
The warm welcome and rapturous first impression will surely put you in the mood before you even take those winter coats off.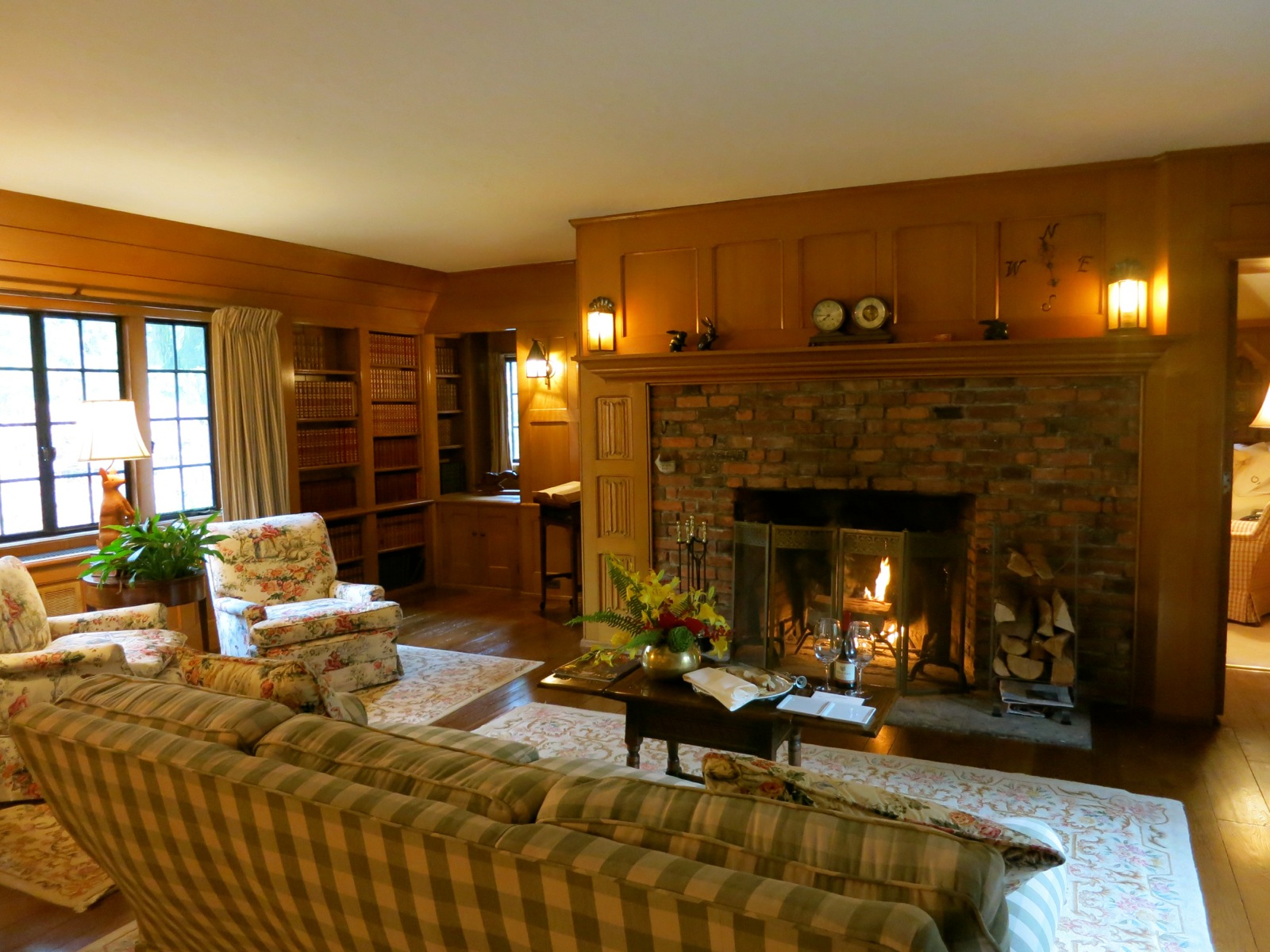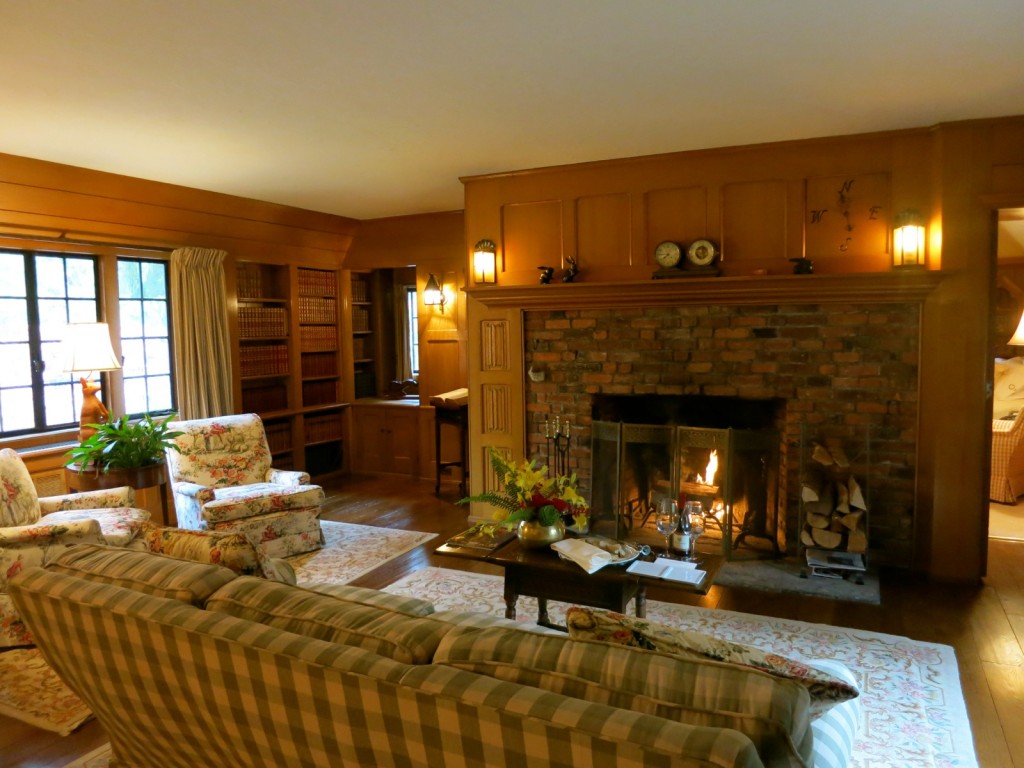 The Suite, with two real wood-burning fireplaces, a library of leather bound books (the Complete Works of Shakespeare), an enclosed patio room, pillow-top bed and, in keeping with the preserved heritage of the home, a vintage bathroom, feels slightly nautical. There are also plenty of bunnies in bronze, porcelain and paintings. (Mrs. Dorn, apparently, loved rabbits).
Minus the working fireplace, the sleeping quarters could be mistaken for a ship's cabin- albeit a stately one fit for the Captain.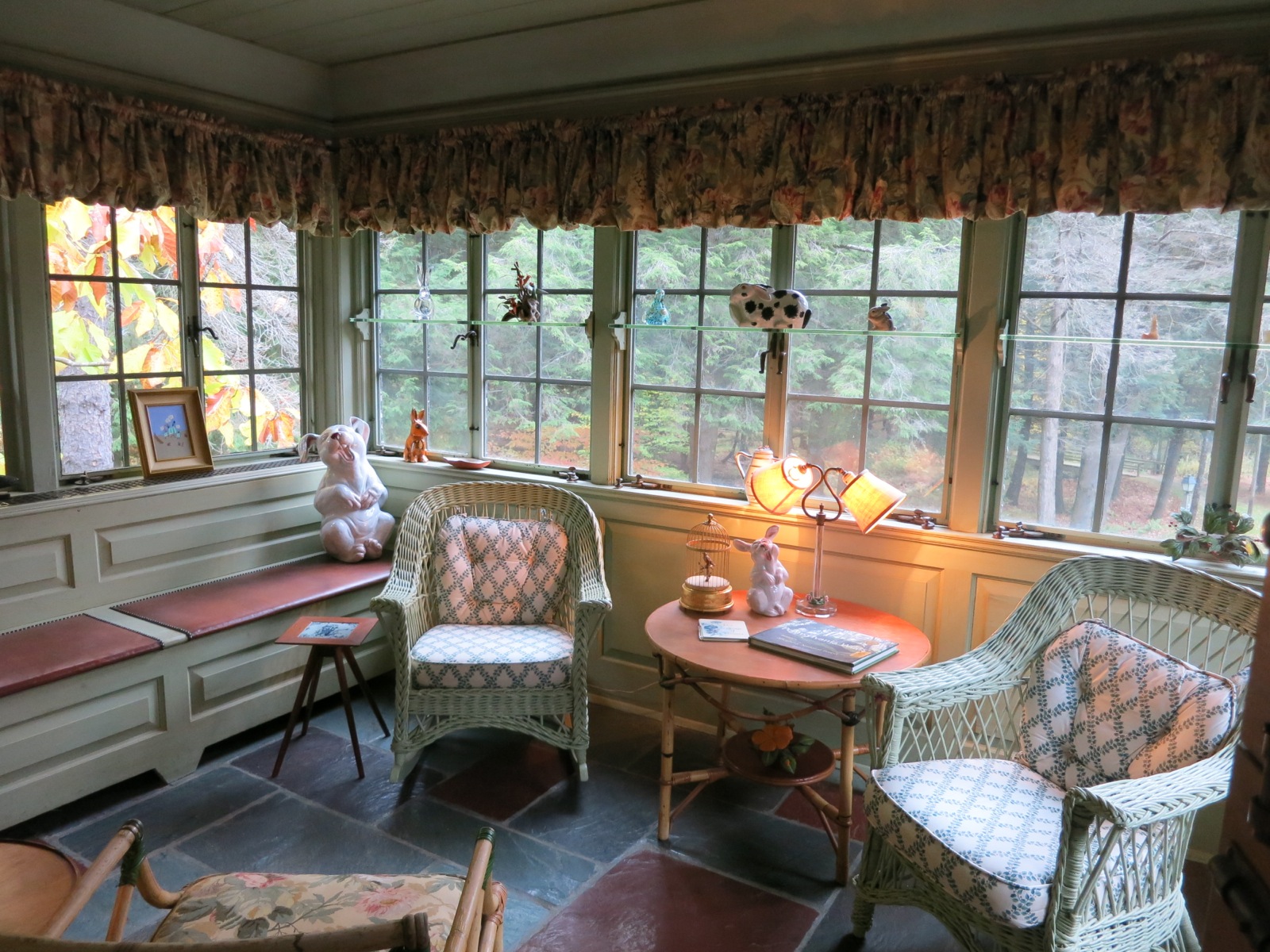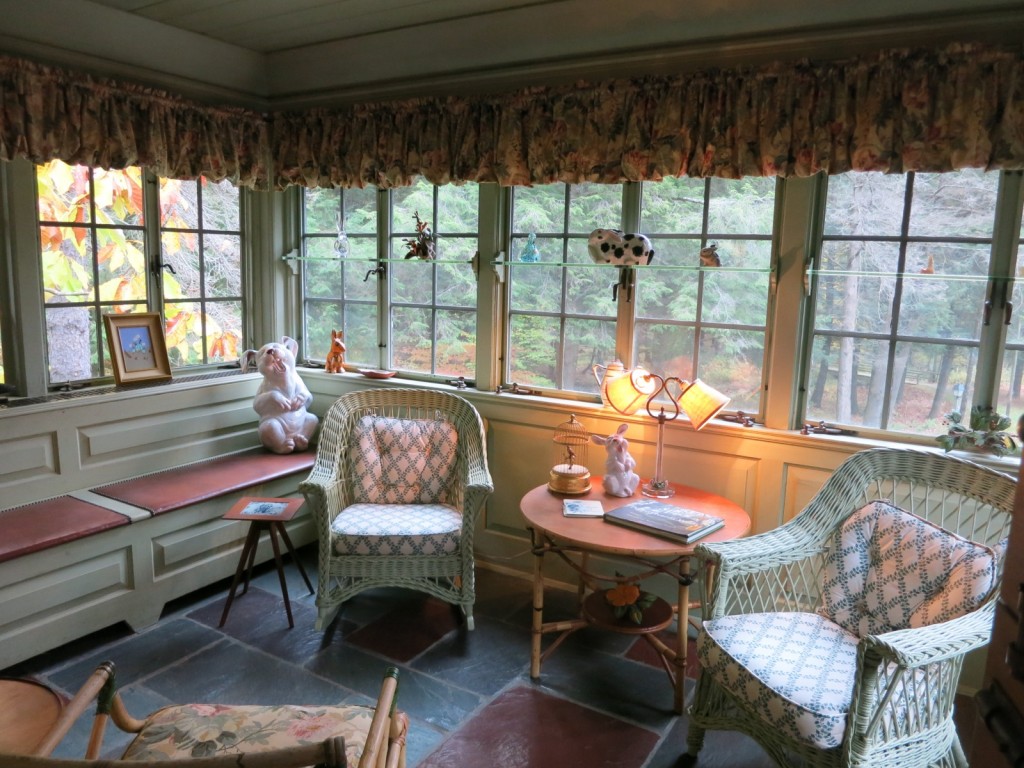 Other rooms are plush as well. Furniture, pictures and knick-knacks hark back to the Dorn family's life here. There are twelve chambers and cottages on the property, each with its own personality.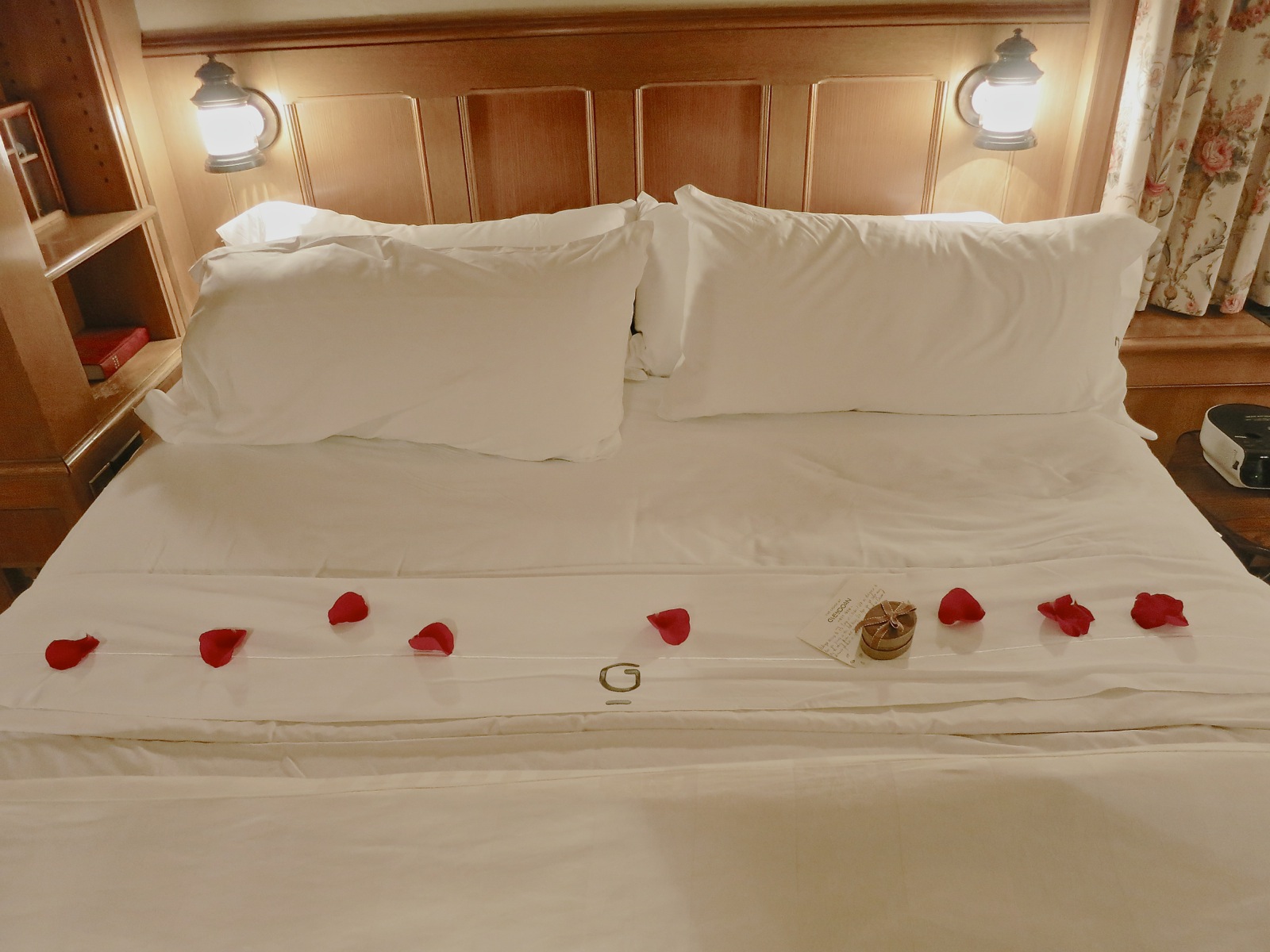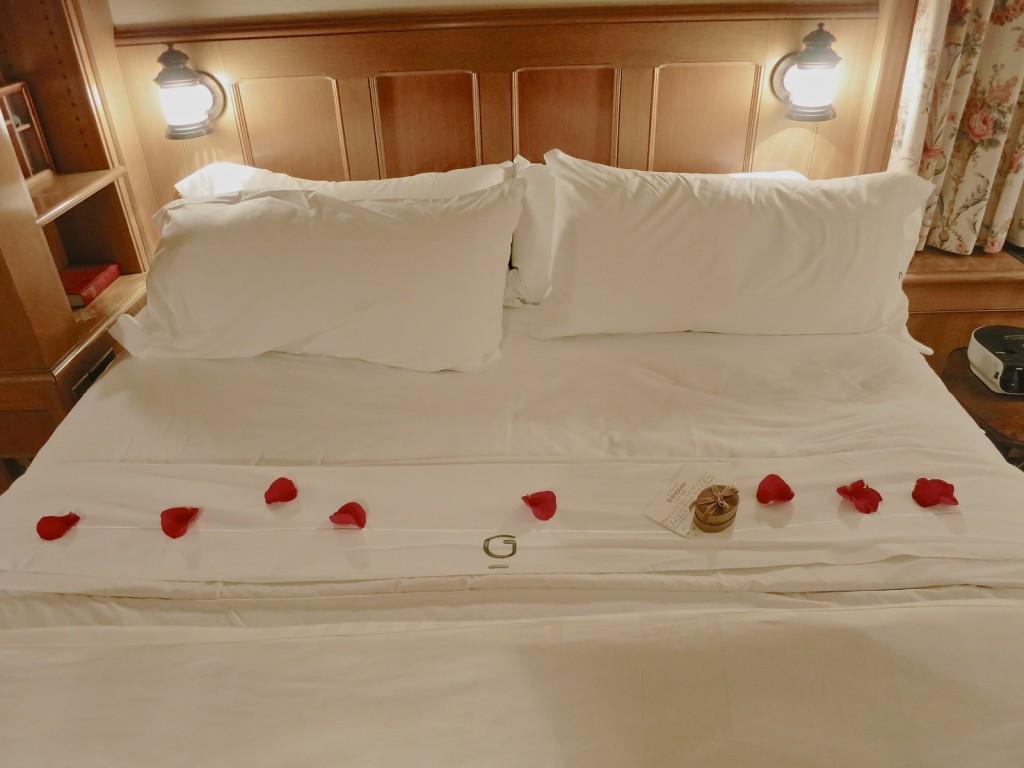 Staff at Glendorn know how to coddle guests. Turn down service is among the best I've experienced. Romantics can expect rose pedals, chocolates and a personalized note on the bed. It's a delightful way to return to the room after an exceptional dinner.
Extraordinary Dining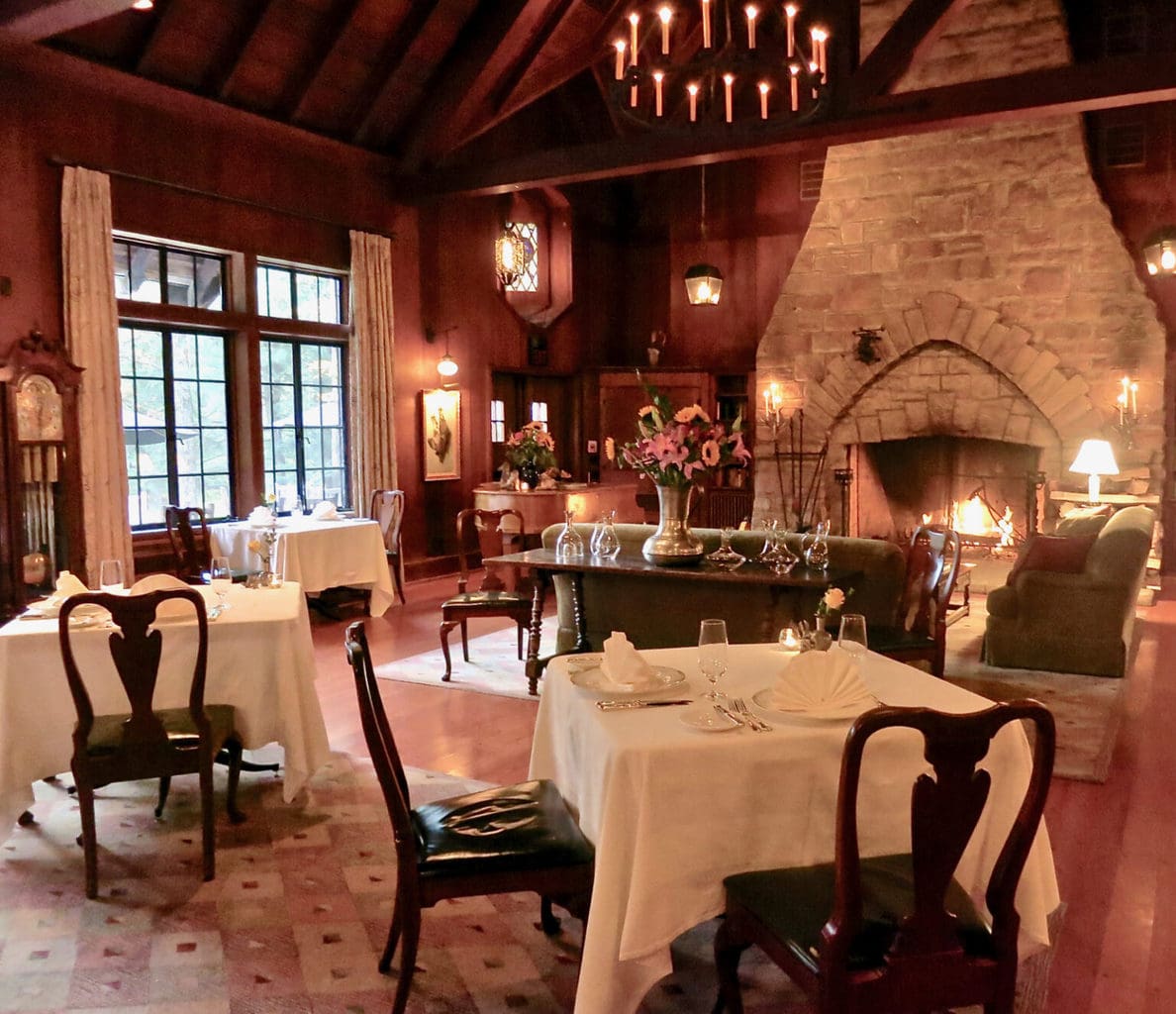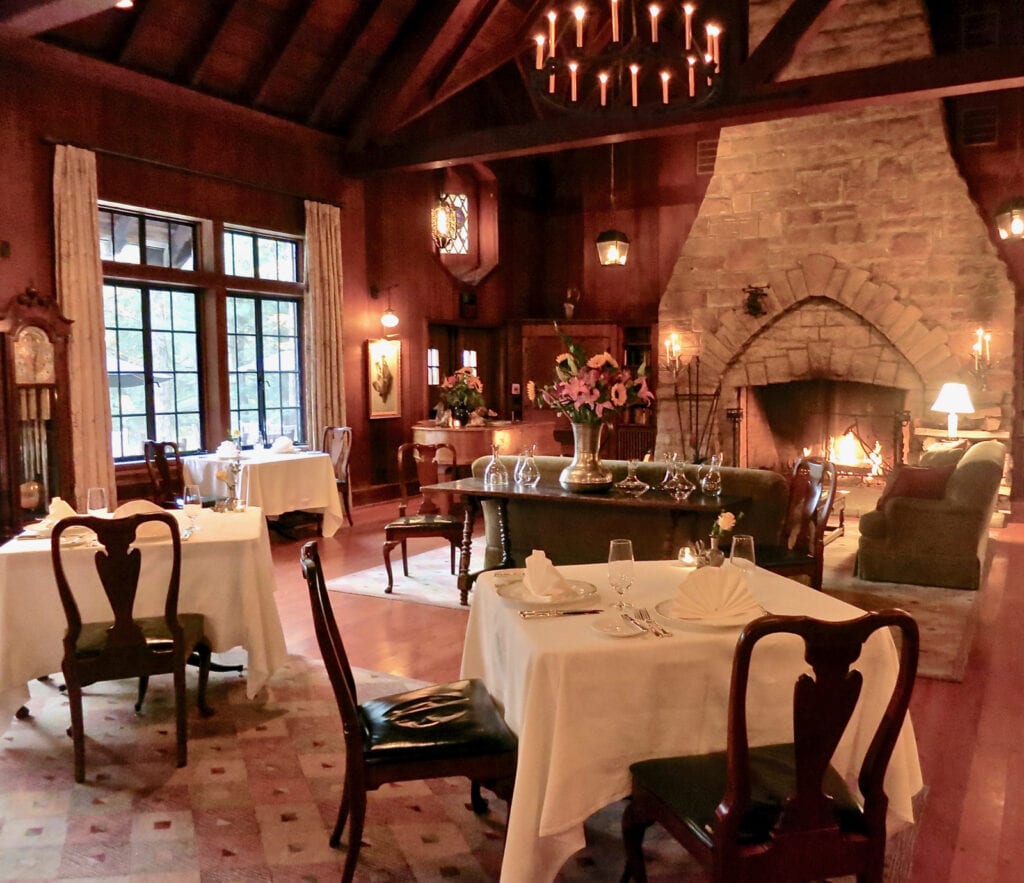 Dinner begins with cocktails and hor d'oeuvres in a billiards room built for whisky and cigars after the hunt. So by the time you wander into the great room, crackling fire, all cozy, rustic and elegant at the same time, you are primed for a transcendent meal.
I watched newlyweds staring soulfully at each other. And a group of friends shared wine and jokes at tables near mine.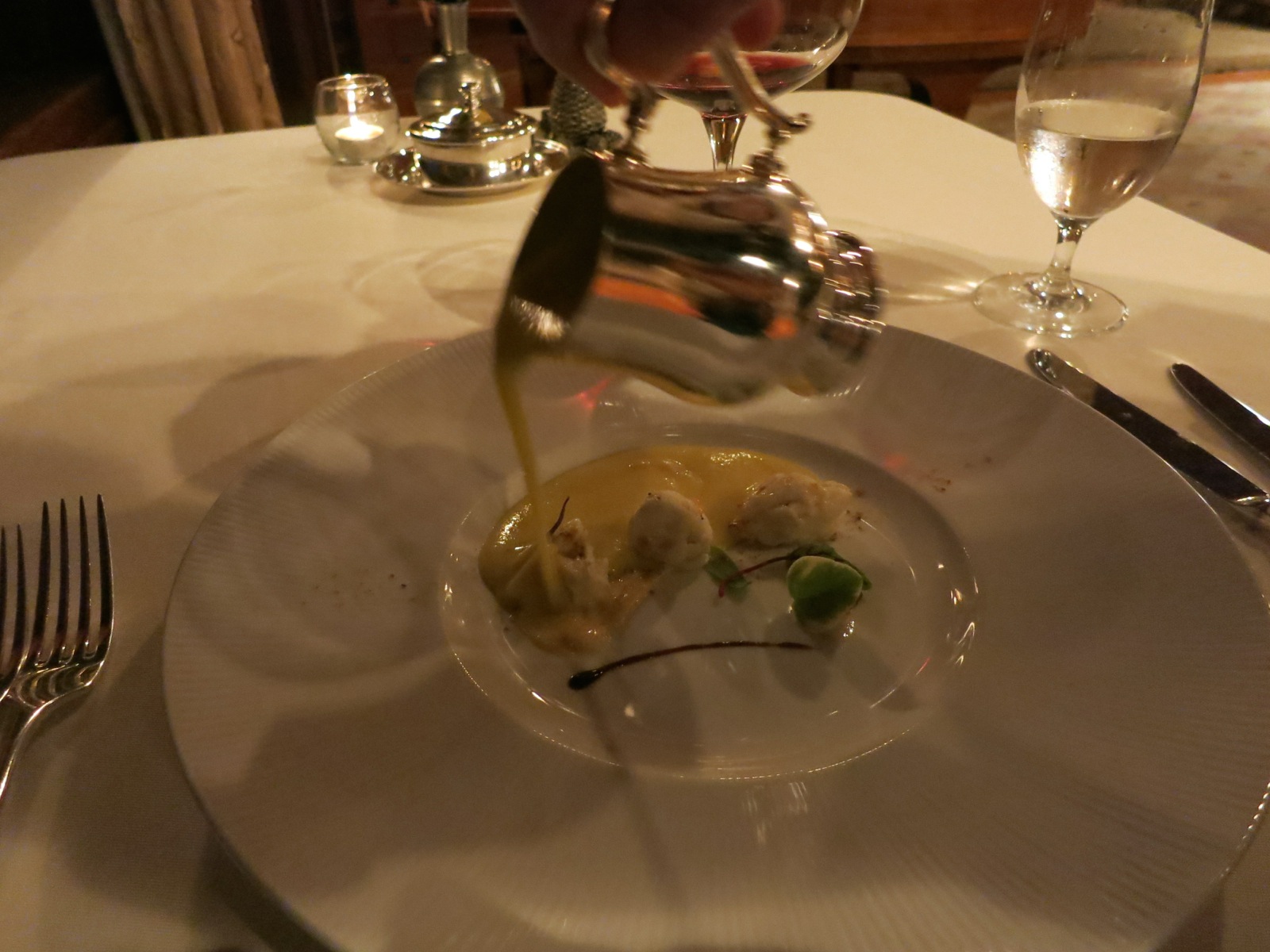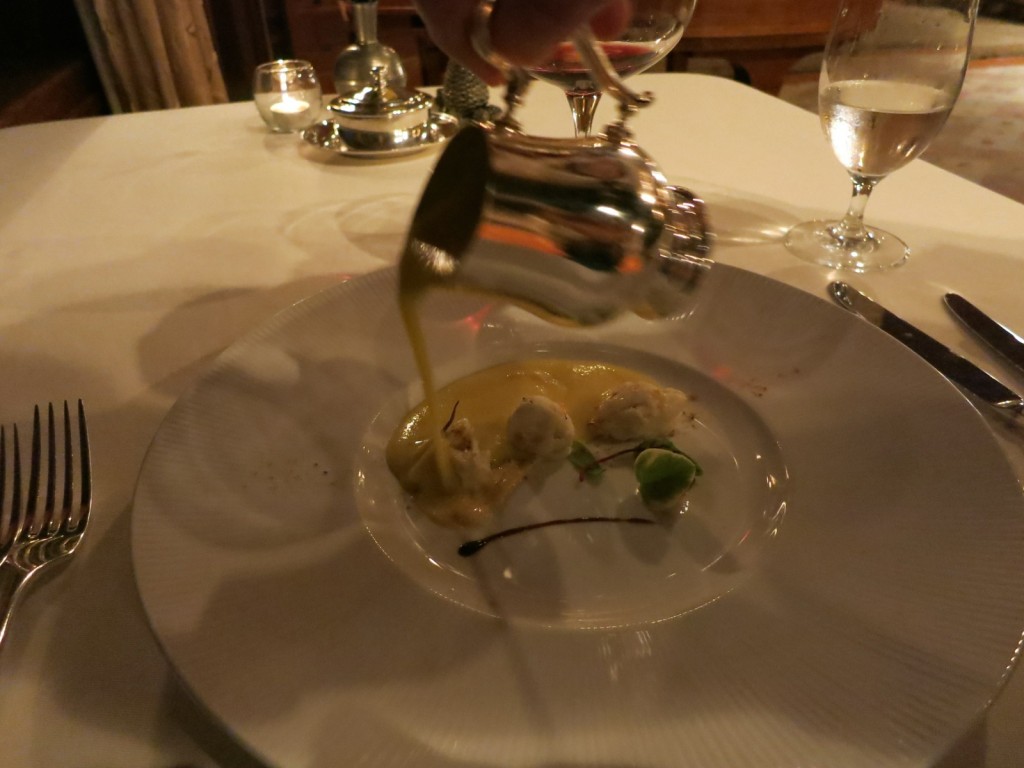 New Executive Chef, Katelyn Steffan is one of 35 women chefs among the 565 chef  Relais and Chateaux Association. She seems to imbue seasonal ingredients with magical powers.
All dishes are both beautifully plated and thrilling to eat. A four-course dinner with wine pairings, meant to be savored, is a prix-fix $105 (plus tax and service) per person.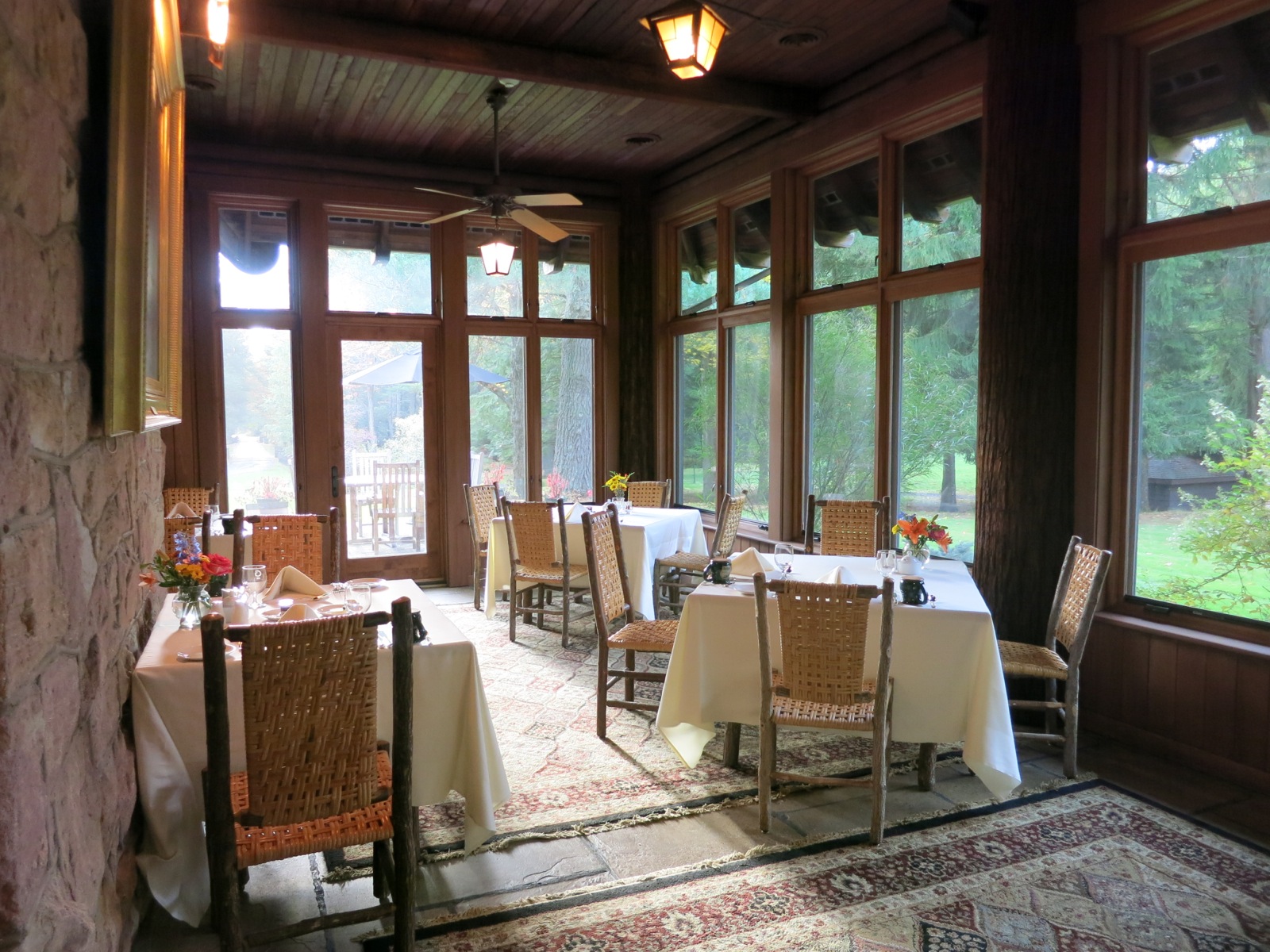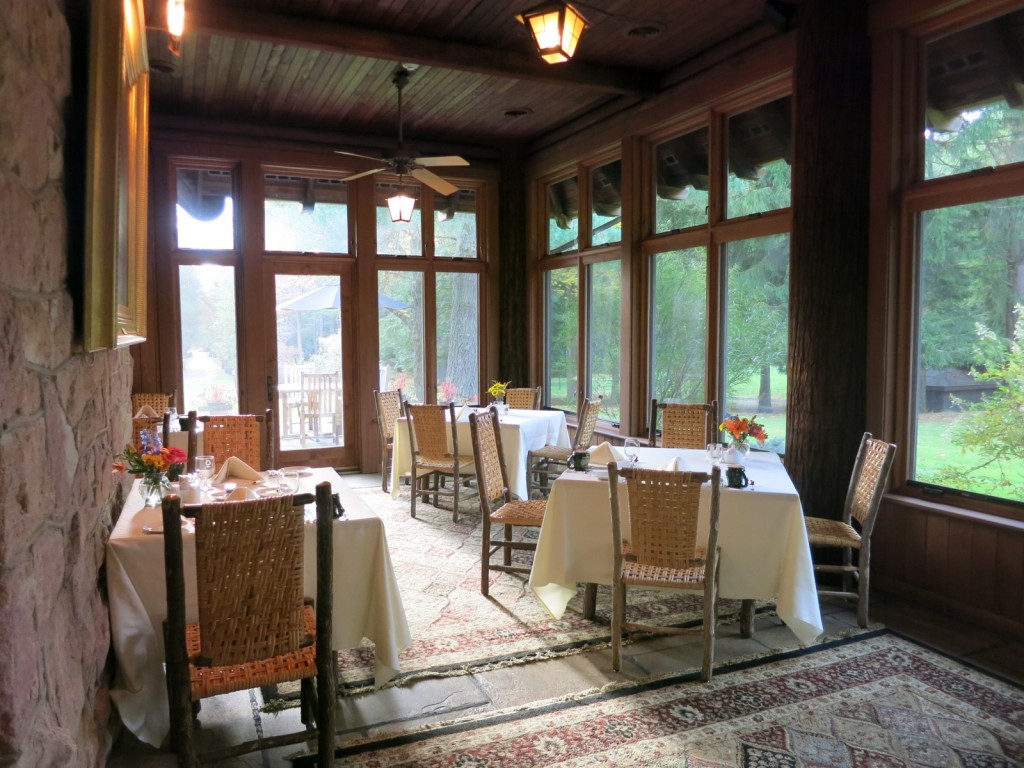 You can take a hot, made to order breakfast (included in the room) in your cottage or in the Main House enclosed patio.
Chefs will prepare a picnic or "backpack" lunch. These generally consist of a sandwich, chips and signature chocolate chip cookie. All because you will most likely be hiking, biking, fishing or hunting during the noon hour.
A Bounty of Amenities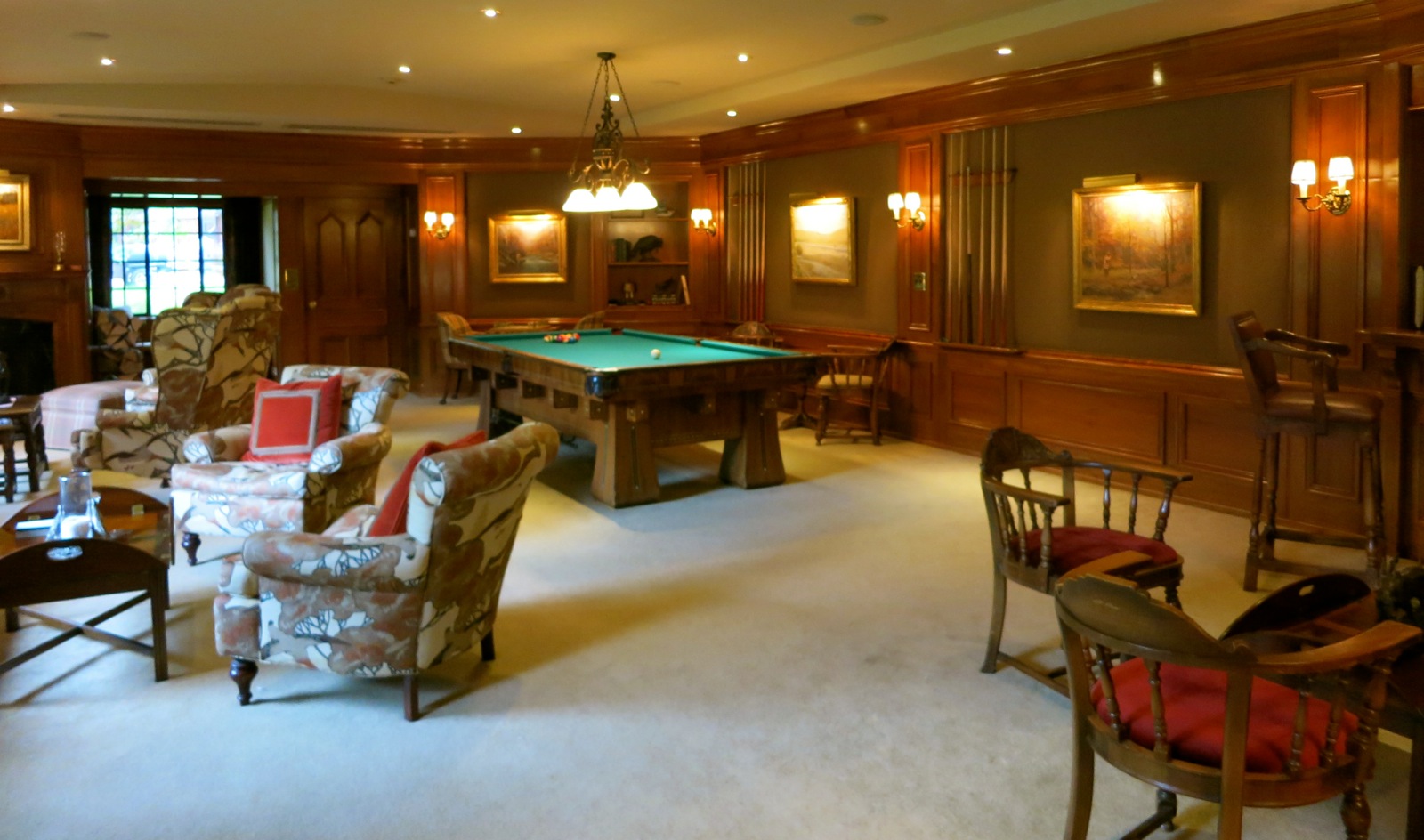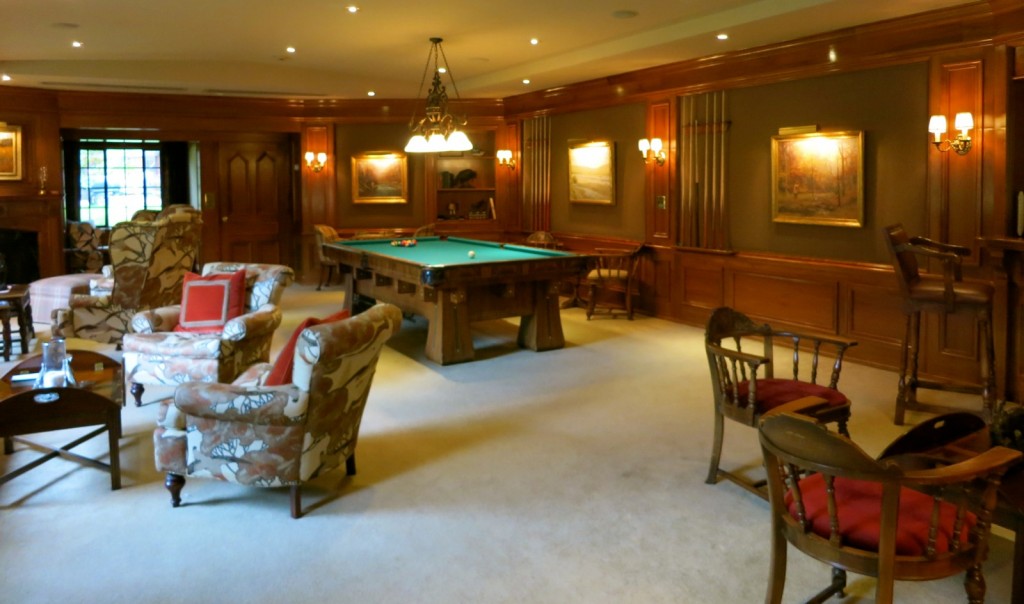 As a destination luxury resort, you can spend a few days at Glendorn and never have to leave for any reason. Chances are you won't want to.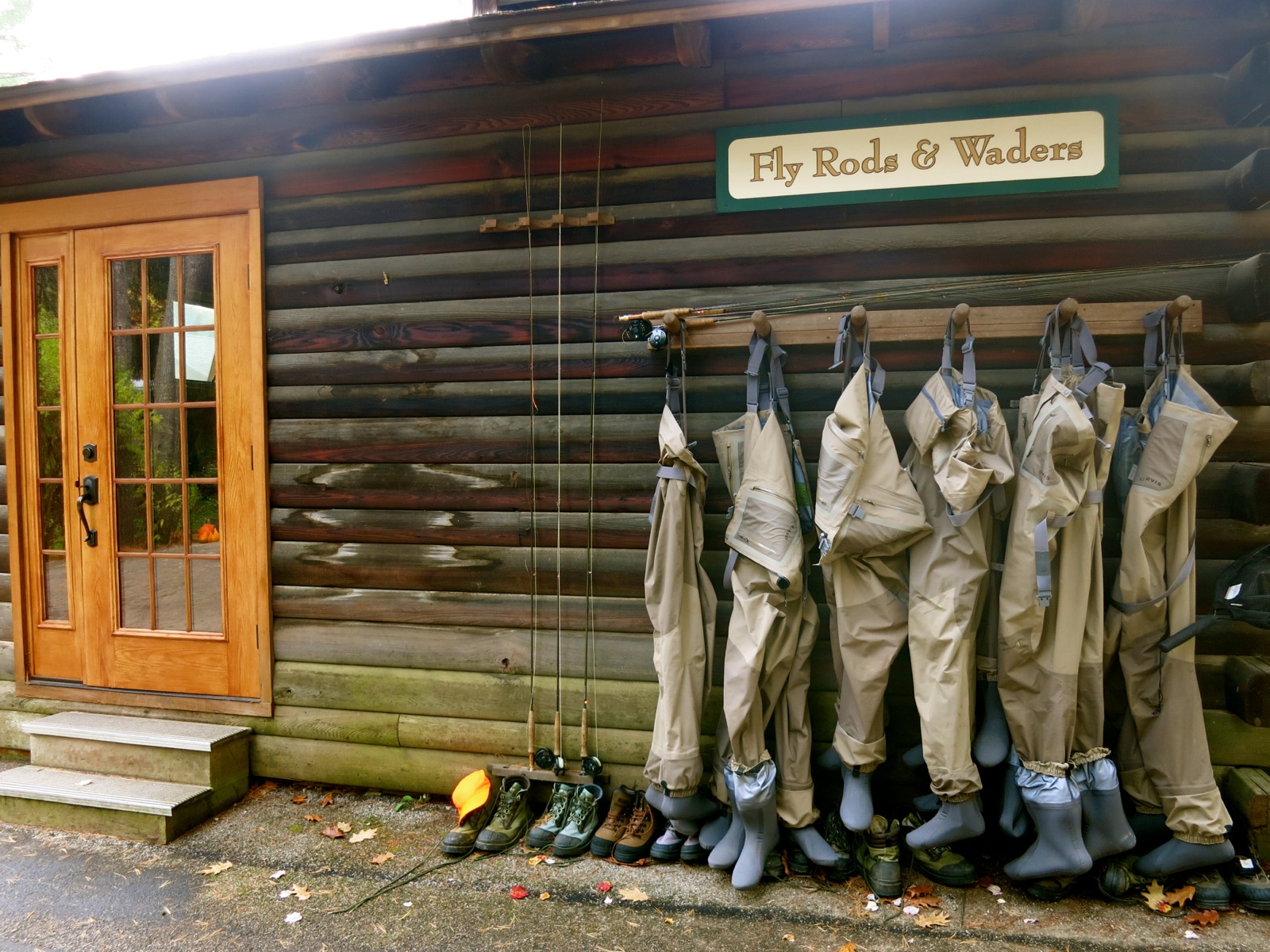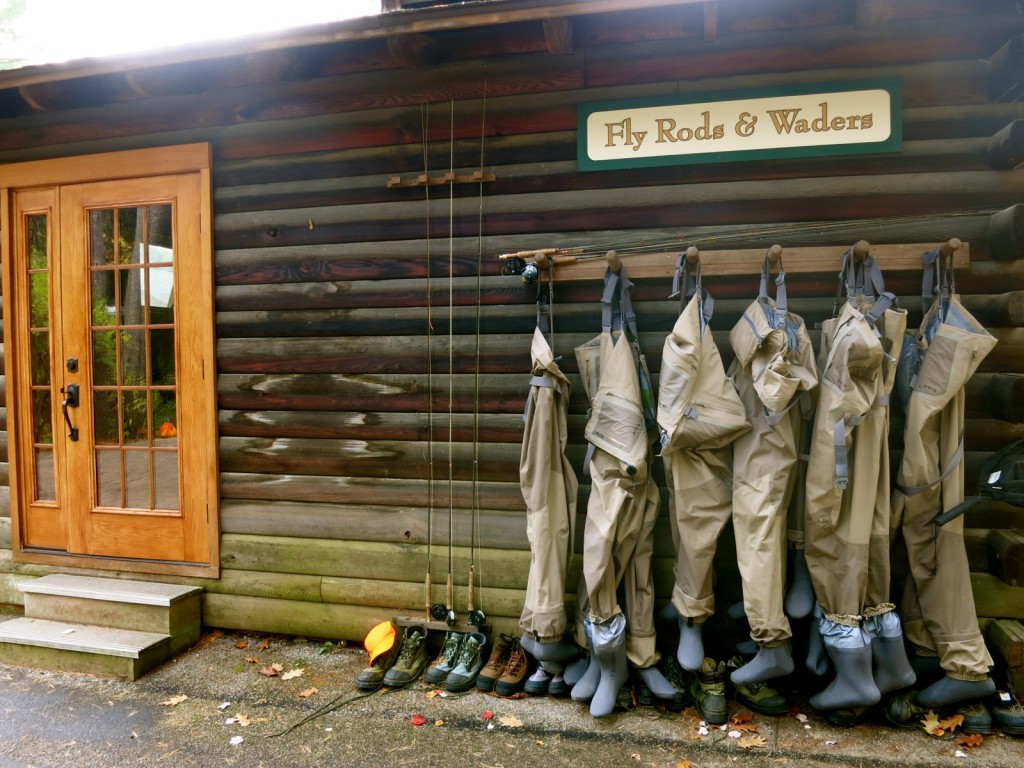 If you are an angler, or would like to be one, Glendorn, an Orvis-endorsed property, has some of the best fishing in the state, with four miles of privately owned trout streams. Furthermore, there are three more trout ponds on site, and several more "fishing holes" offsite for the fly-fishermen or women.
Expert Orvis guides help you come up with some good lies, er, I mean, flies and casting advice. Note to spouses of fishing enthusiasts – a Glendorn getaway makes an excellent Anniversary or Birthday gift.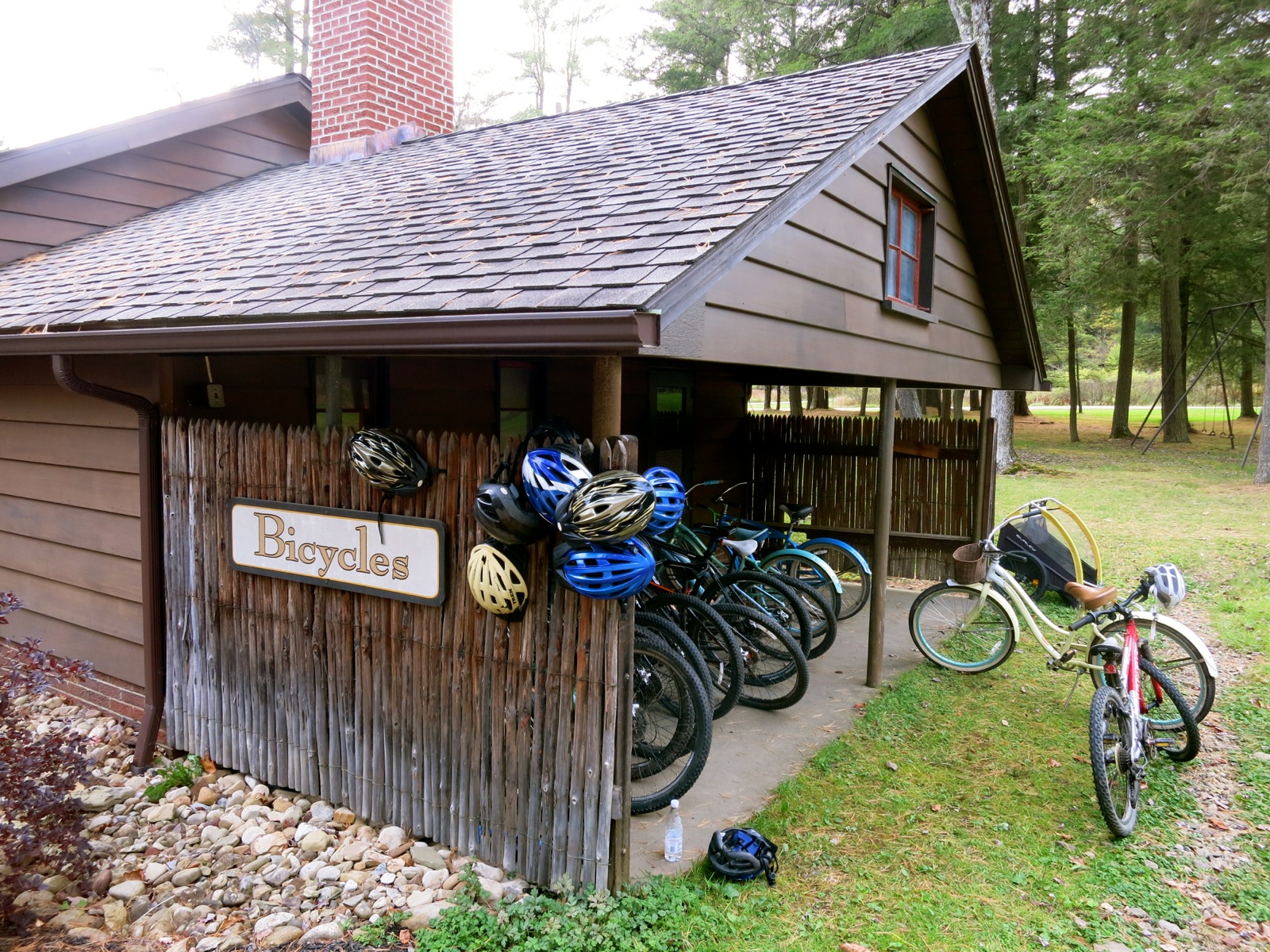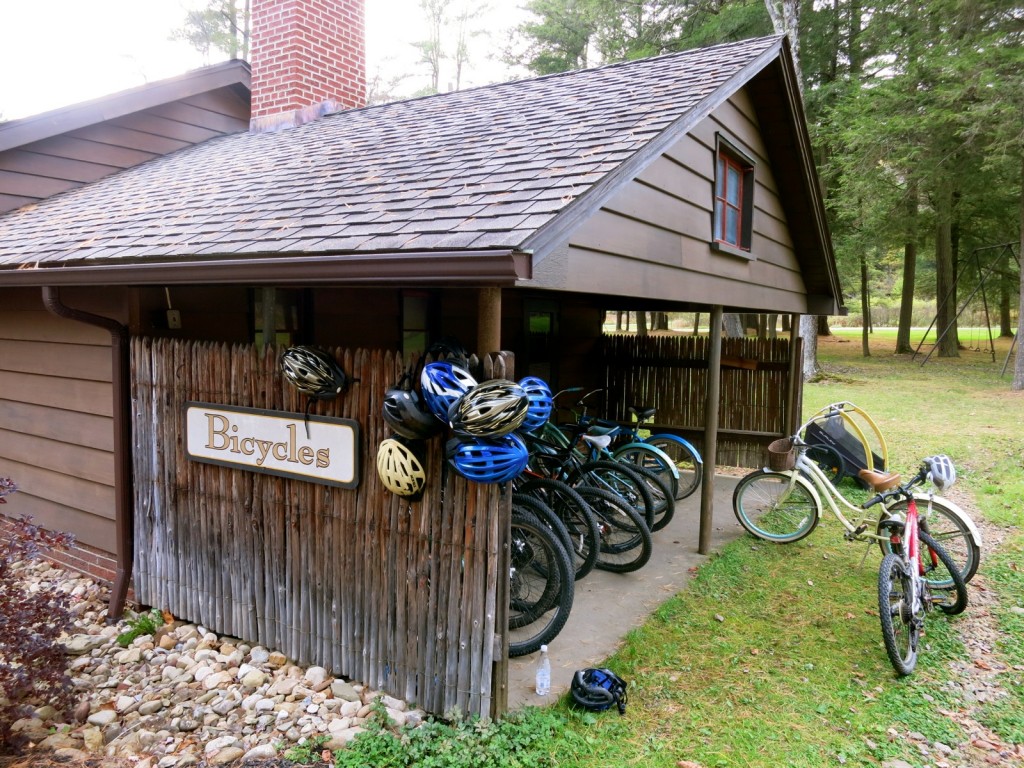 Upland bird-hunting (Grouse and pheasant) is very popular here, with an Orvis-Endorsed Wing Shooting program on site. Glendorn supplies gun, dog and guide: $275 for half day, $400 full day.
Also on site: horseback riding, carriage and sleigh rides (in winter), guided jeep tours, and Skeet and Trap shooting. (The Dorn family loved this sport so much, they installed a padded telephone booth in the trap house so family members could conduct business and then return to the range).
There are tennis courts, an outdoor pool, x-country and snow-shoeing in the winter. Not so outdoorsy? You can spend an afternoon with Award Winning chefs in the kitchen, learning how to prepare your favorite meal.
Just the Facts
Rates from $475 – $2,300 per night. Dorn Suite $680 per night. All include gourmet breakfast, unlimited ice cream in the ice cream parlor, shuttle service, use of fly-fishing equipment, tennis rackets, access to trout streams, use of bikes, s'mores bonfires, and use of facilities. Lunch and dinner, guided tours and skeet shooting extra, though some packages are available.