Last Updated on May 21, 2022 by Editor
Getaway Mavens Picks for Romantic Hotels in NYC
How did we narrow the list of Romantic Hotels in NYC to just a handful? Well, obviously, this is nowhere near exhaustive. There are over 500 hotels in New York City. And, of course many, even the chain hotels, can be romantic by virtue of location, location, location.
But the following, all in Manhattan, and all personally scoped out by the Getaway Mavens, have that something extra – whether it's a rooftop pool, a hidden garden patio, astounding art, or proximity to a Manhattan icon. These elements, plus a standard of luxury beyond compare, place the following NYC Hotels in the Most Romantic category.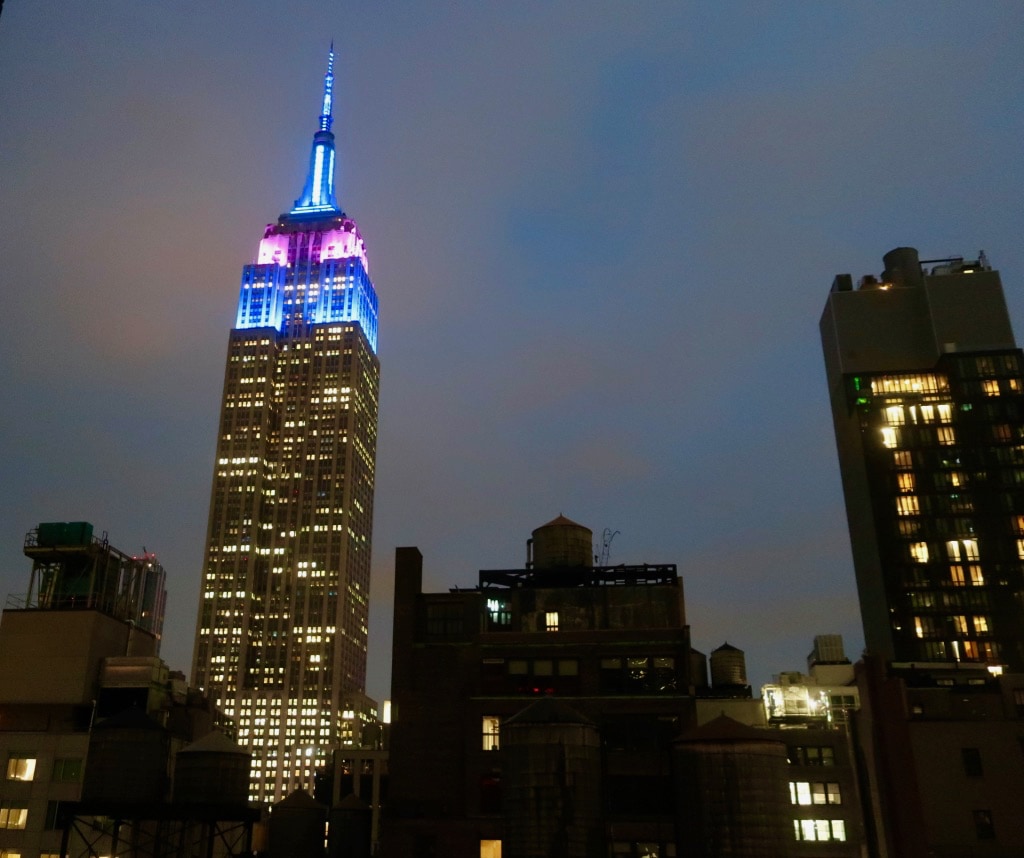 Archer Hotel
The Empire State Building seems within reach at the Archer Hotel – in NYC's Garment District. That you can fall asleep to the sight of this illuminated icon from your cozy guestroom window is romantic enough. But add a rooftop bar lined with a row of chairs positioned for optimal views of said building (not to mention some of the best craft cocktails in town), and you've got the recipe for an amorous overnight.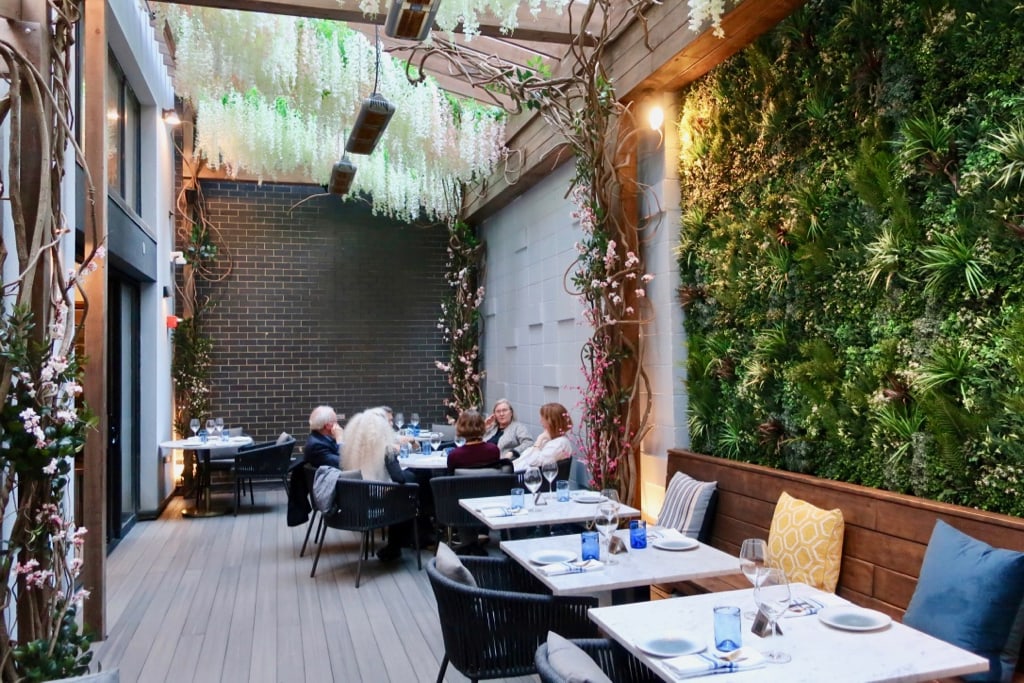 Concorde Hotel New York
Midtown Manhattan is hardly known for its sexy lodgings, because most cater to the business traveler. But the Concorde Hotel New York has a couple of secret weapons that zings up the romance factor. Number one – it is lovely, and the rooms are Zen tranquil: a huge benefit in an area where car horns and construction machinery vie for decibel dominance.  Number two – the backroom Bonsaii Restaurant is one of the prettiest dining spaces in NYC. Fringed with flowers and featuring a greenery wall, the enclosed patio is the perfect spot for a glass of wine, tapas, and a tete-a-tete.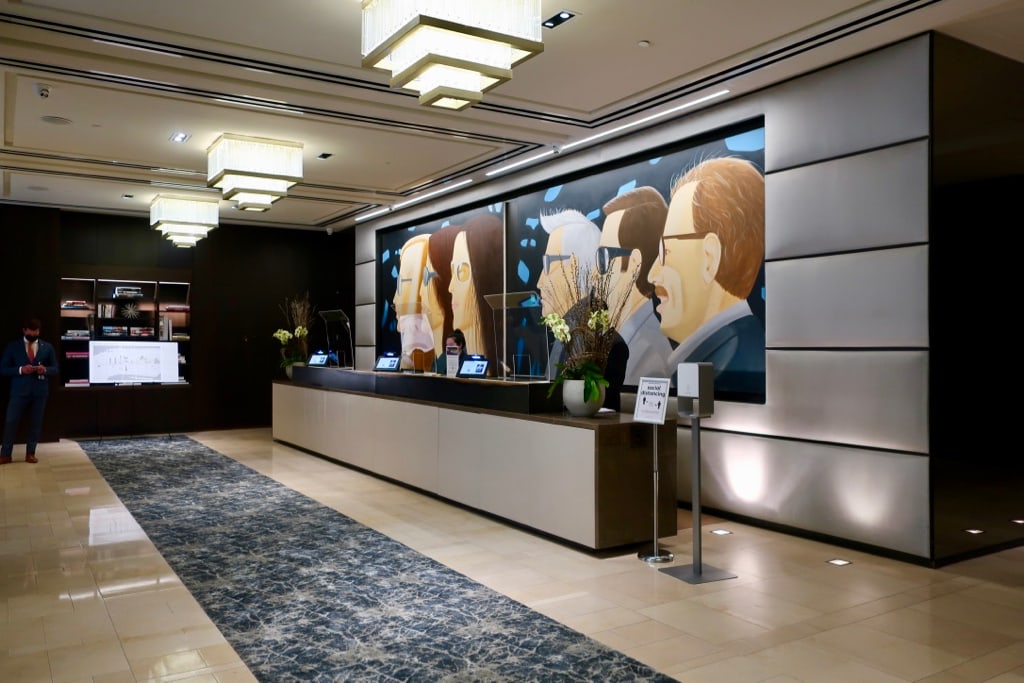 Langham Hotel
The Langham Hotel revealed its over-the-top hospitality chops in a moment of public panic. Prior to vaccines, and during the worst of the pandemic, the Langham lavished guests with balloons and champagne, along with masks and hand sanitizer. Even now, the modern-luxe hotel, boasting a collection of Alex Katz artwork throughout, remains one of the most romantic lodgings in Manhattan. Especially because it houses the uber-dreamy, floral-forward, Michelin-starred, Ai Fiori Restaurant.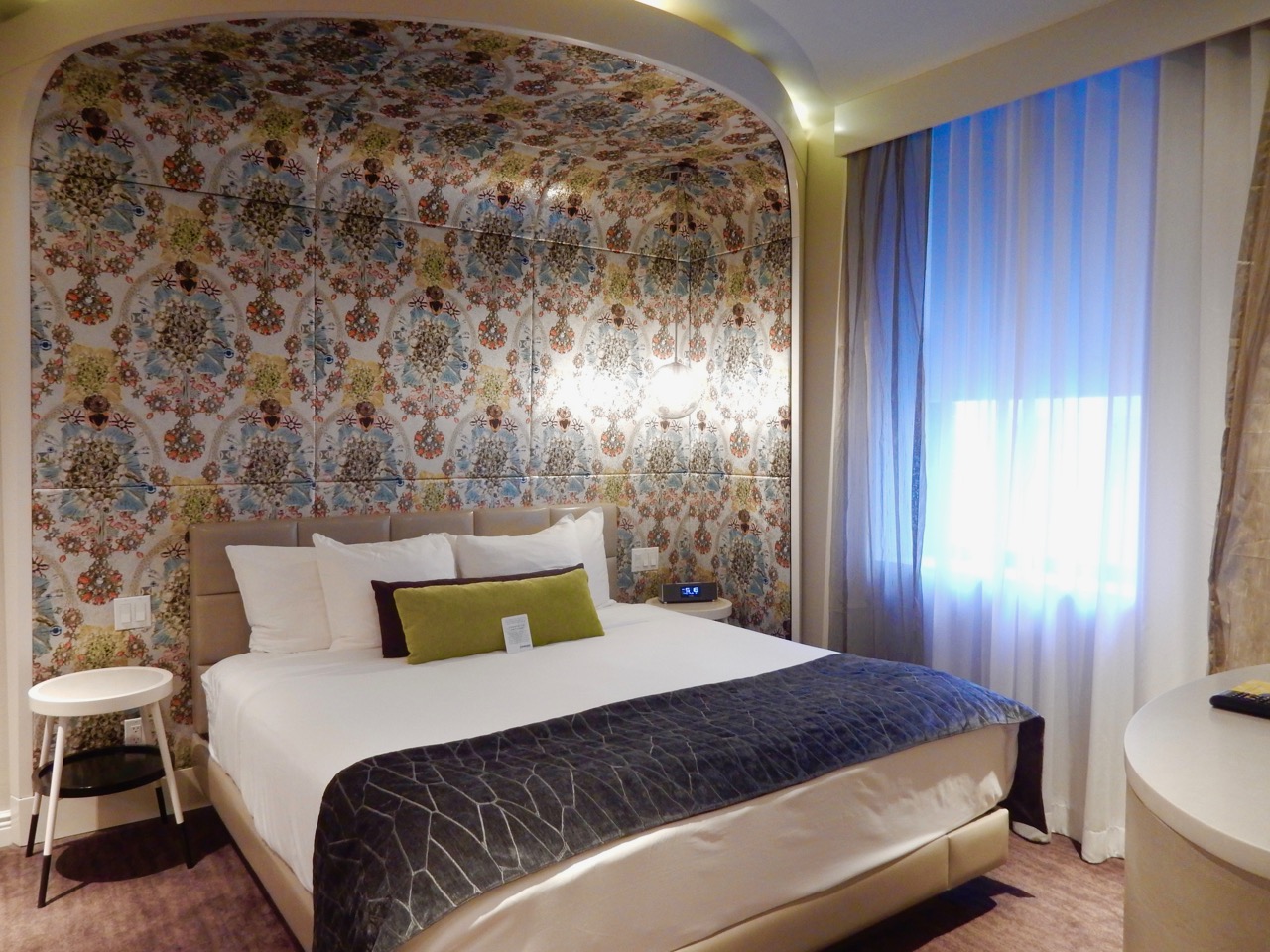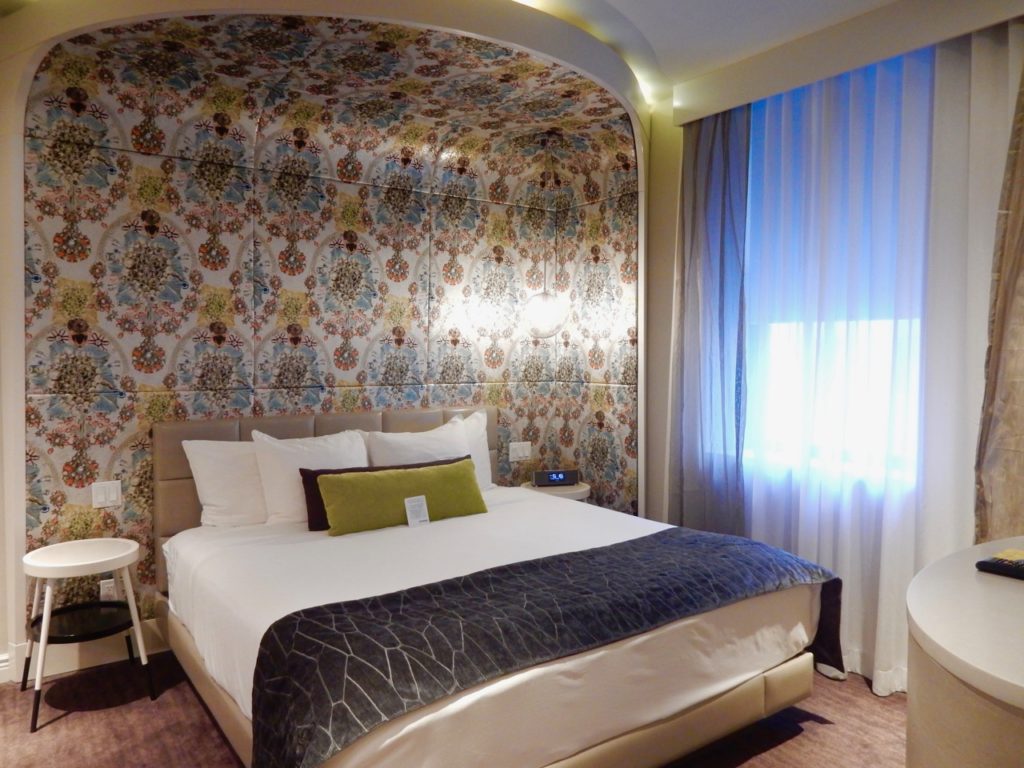 Dream Hotel Midtown
Dream Hotel Midtown is sexy by virtue of its three very distinct in-house bar scenes. There's one above, one below, and one in the middle. From your lofty perch on high, in the triple-decker PHD Rooftop Lounge, you can gaze down at Stephen Colbert's Late Night Theater, while nibbling bar bites and swigging Manhattans. Underground, in The Fishbowl, the action in the blue glow of an actual cylindrical fishbowl, surrounds complimentary Skee Ball, bowling, and 80's era video games. Just off the lobby, find The Rickey – a classic bar for those who just want their drinks neat. Guest rooms up the romance ante, dressed in a funky-gorgeous 1920's meets 2020's style.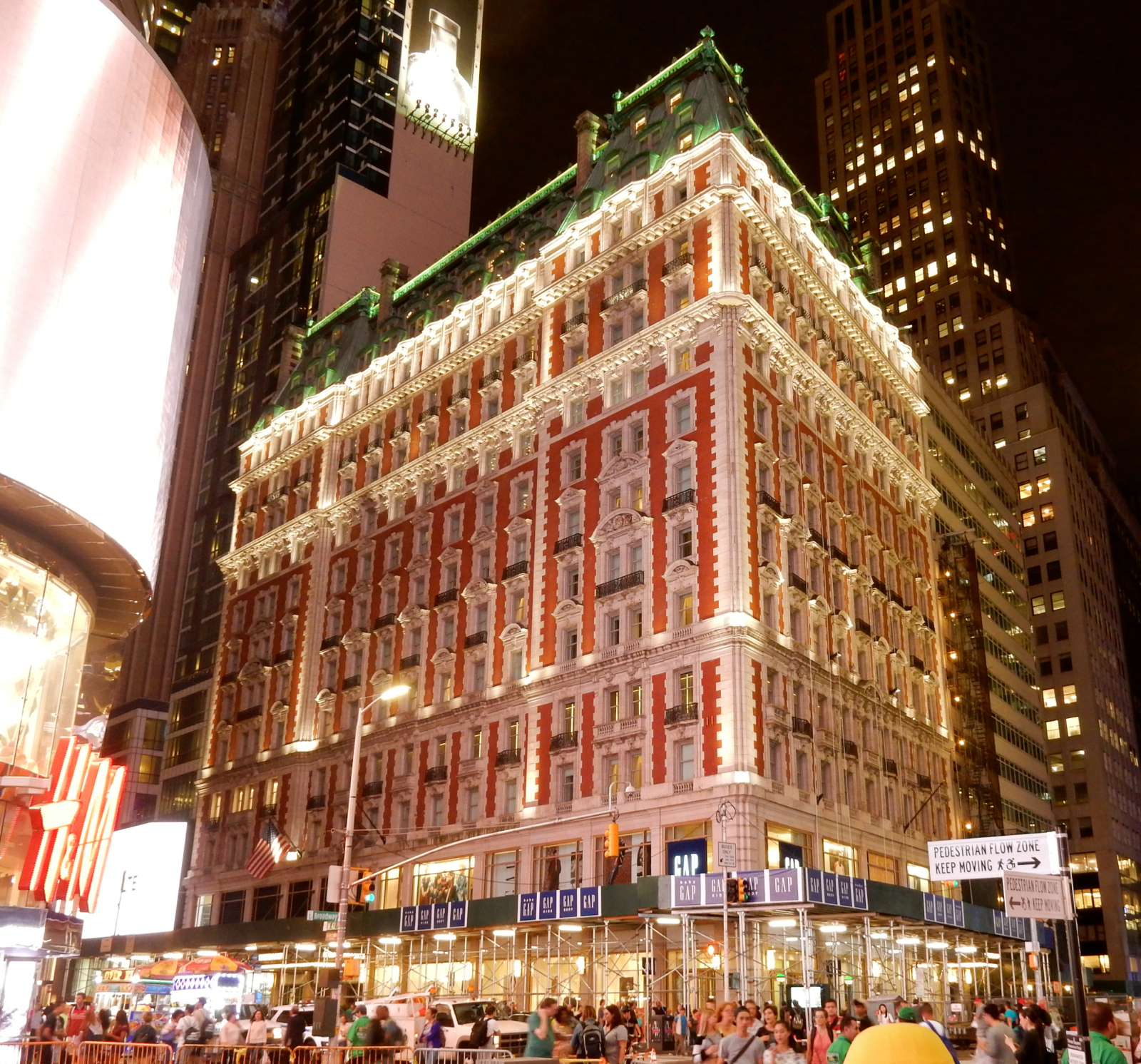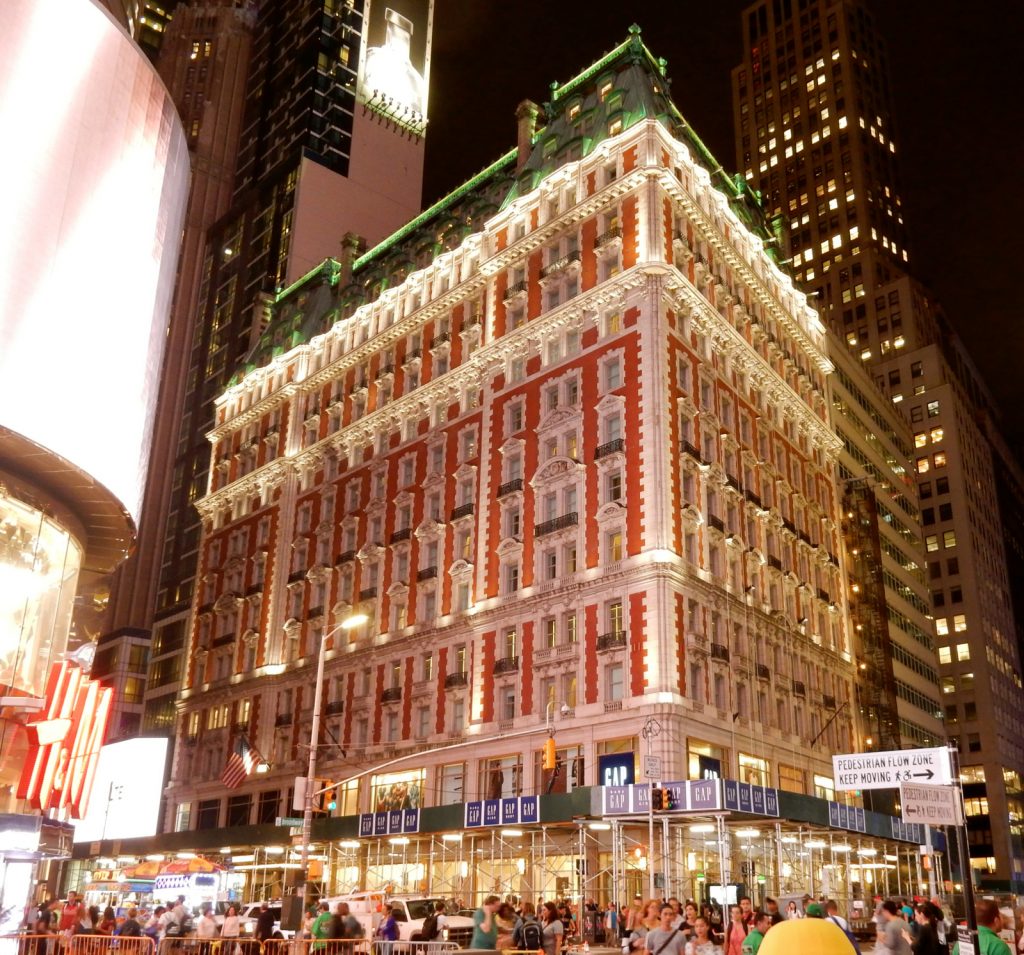 Knickerbocker Hotel, Times Square
Built as a celebrity hotel in the early 1900's, and closed shortly afterwards due to naughty behavior, the Knickerbocker Hotel in Times Square shines once again. How did this previously dreary retail and apartment building become one of our choices for Most Romantic Hotels in NYC? The renovation of both the interior (modernist) and exterior (Beaux Arts red brick and terra cotta preserved façade) was masterful. But the pies de resistance is the St. Cloud Rooftop Bar – so close to the New Years Eve Ball, you can practically catch it as it drops.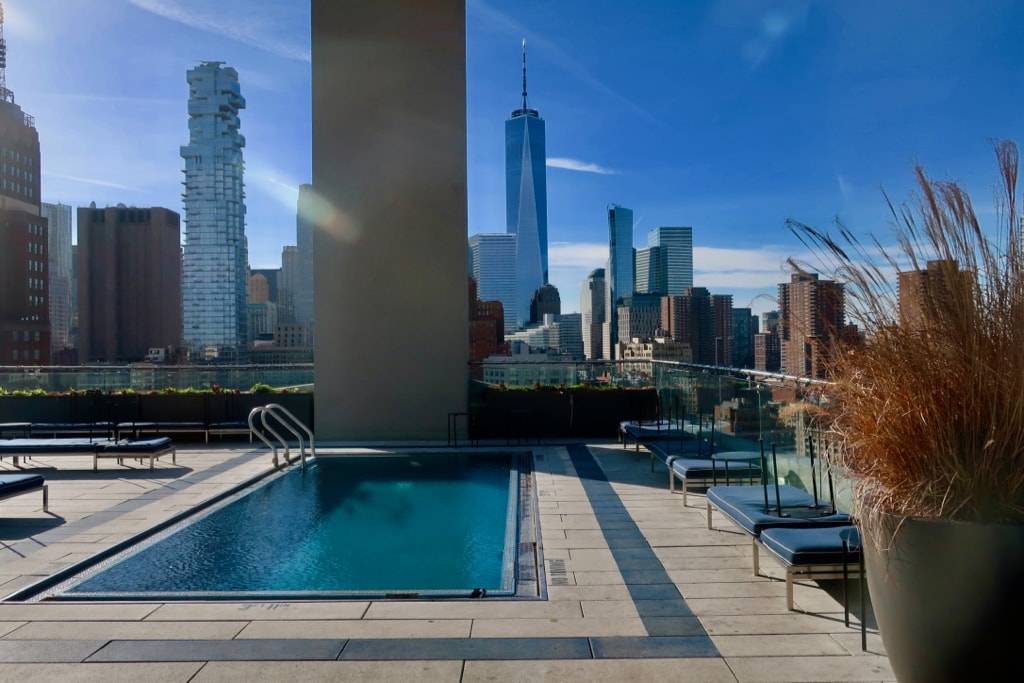 ModernHaus SoHo – Romantic Hotel in Downtown NYC
ModernHaus SoHo fits a lot of romantic elements into a compact, stand-alone tower. Art-gallery-like public and private spaces? Check. Cool in-house bars and restaurants? Check. Walls of windows overlooking lower Manhattan? Check. Rooftop bar with swimming pool? Check. That it's located in one of the most charming, cobblestoned areas in NYC is just icing on the cake.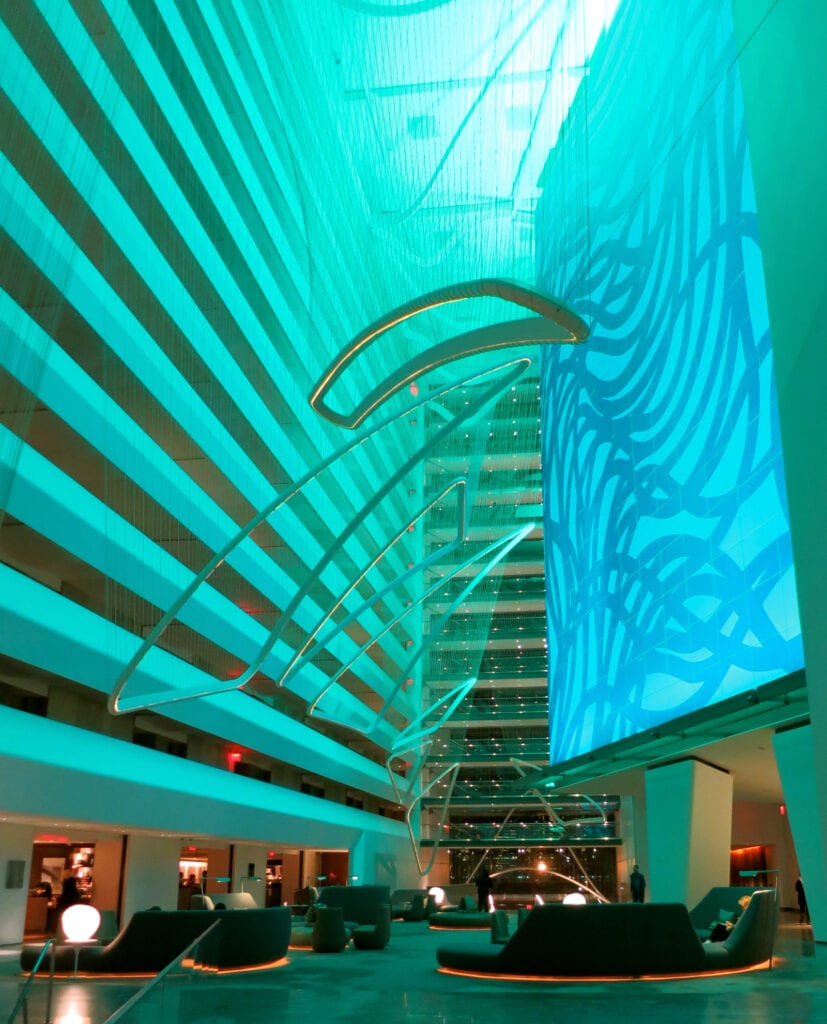 Conrad New York Downtown
You cannot deny the Conrad NY Downtown's sex appeal the second you walk into the lobby. The enormous 100×80 foot blue and purple work of art by conceptual op-art genius, Sol LeWitt, titled Loopy Doopy, looms a full ten stories high. It's just one of over 2,000 works of art by contemporary favorites like Stella, Flavin, Koons, Schnabel and others sprinkled throughout The Conrad's 463 guest rooms and common areas. At night, the soaring atrium is tinted in rotating shades that begin barely there and deepen as minutes pass. Red then blue then purple then green, renders the Jetson's-era lobby of curvy couches and orb lamps a fantasia of color, and one of the sexiest places on the planet – let alone NYC.