American History goes down so easy with a roaring fire, beer on tap, outrageously good meals and a comfy-cozy bed at night. Or while savoring rapturous water views and food for thought.
The following Historic Hotels and experiences allow you to step back in time within the halls and cabins of our nation's builders and strivers.
Overnight where the spirits of those who fought in the American Revolution, fended off hostile neighbors, shipped felled trees, instituted a summer camp for intellectuals, worked on the first computers, and more, can still be felt.
Top Historic Hotels (and One Historic Ship)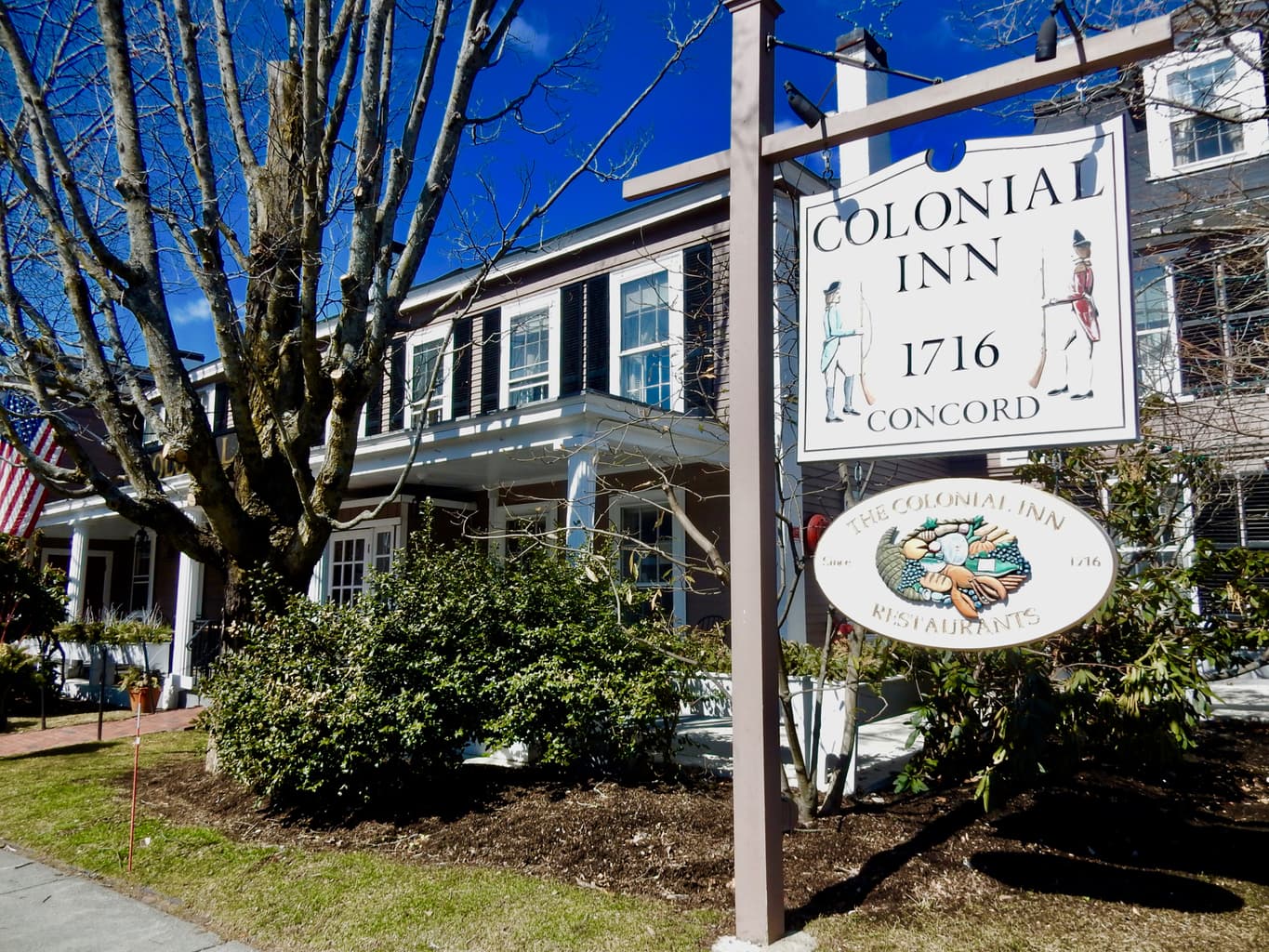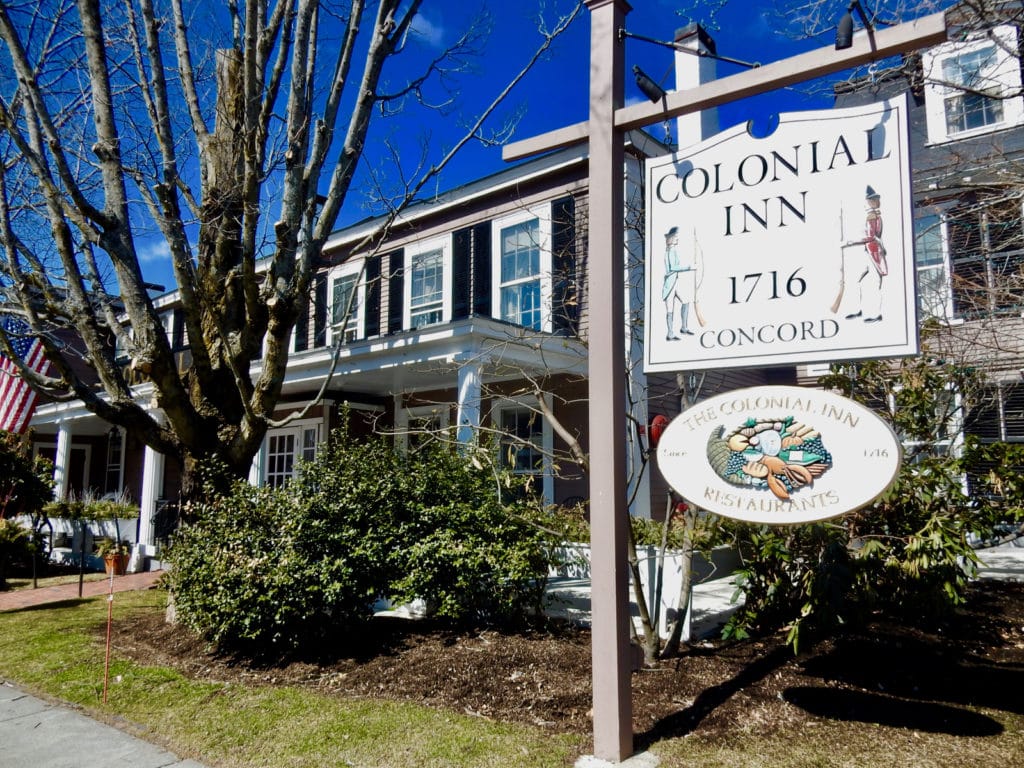 For travelers seeking an authentic American History overnight, there's no better place to bed down in Concord Massachusetts than Concord's Colonial Inn and Tavern, which was standing here on the first day of the American Revolutionary War.
The oldest of the inn's original three structures, now the front desk and gift shop, dates back to 1716. It was an arms and provisions storehouse for the local militia, most likely accessed for the "Shot Heard Around the World," that happened less than a mile away.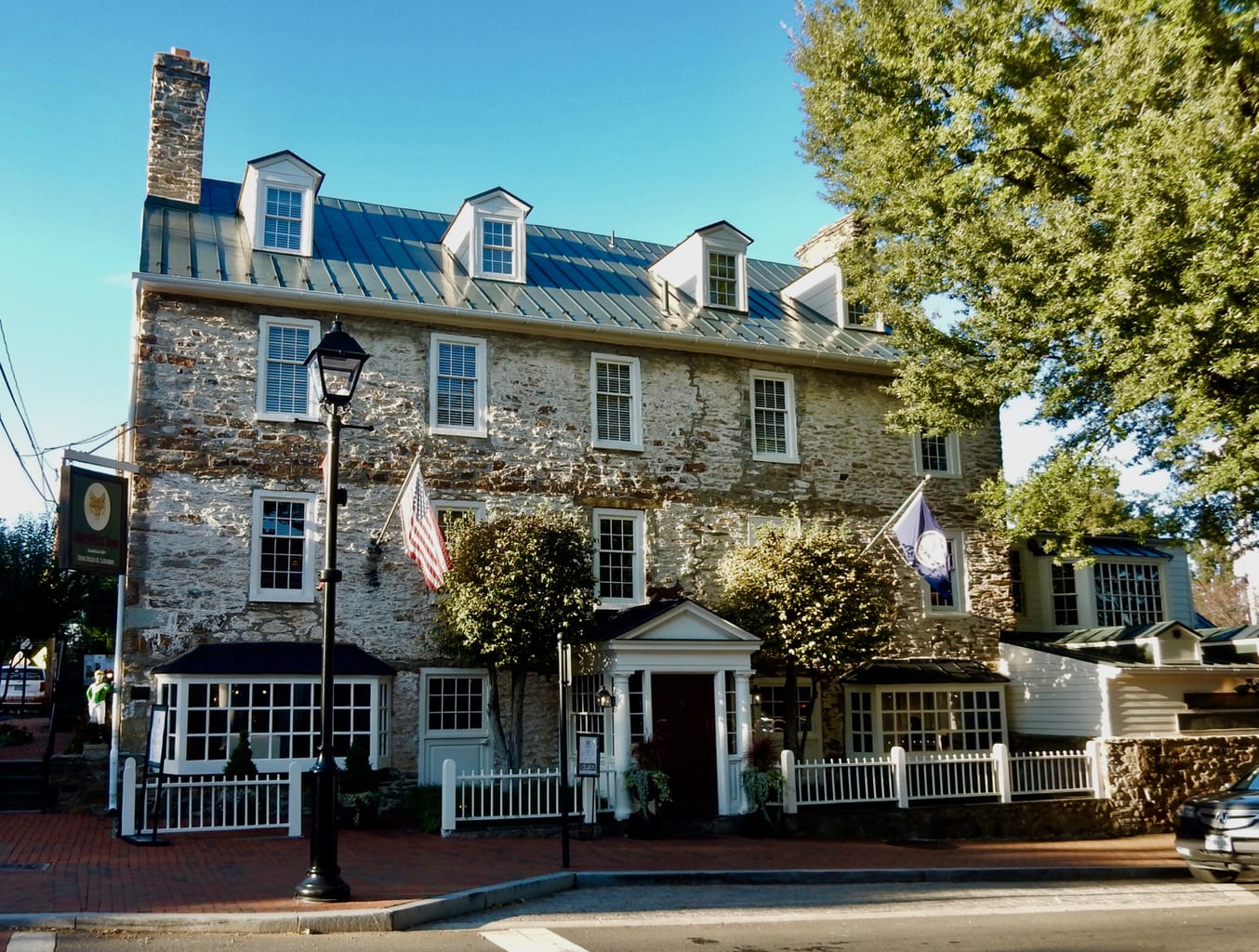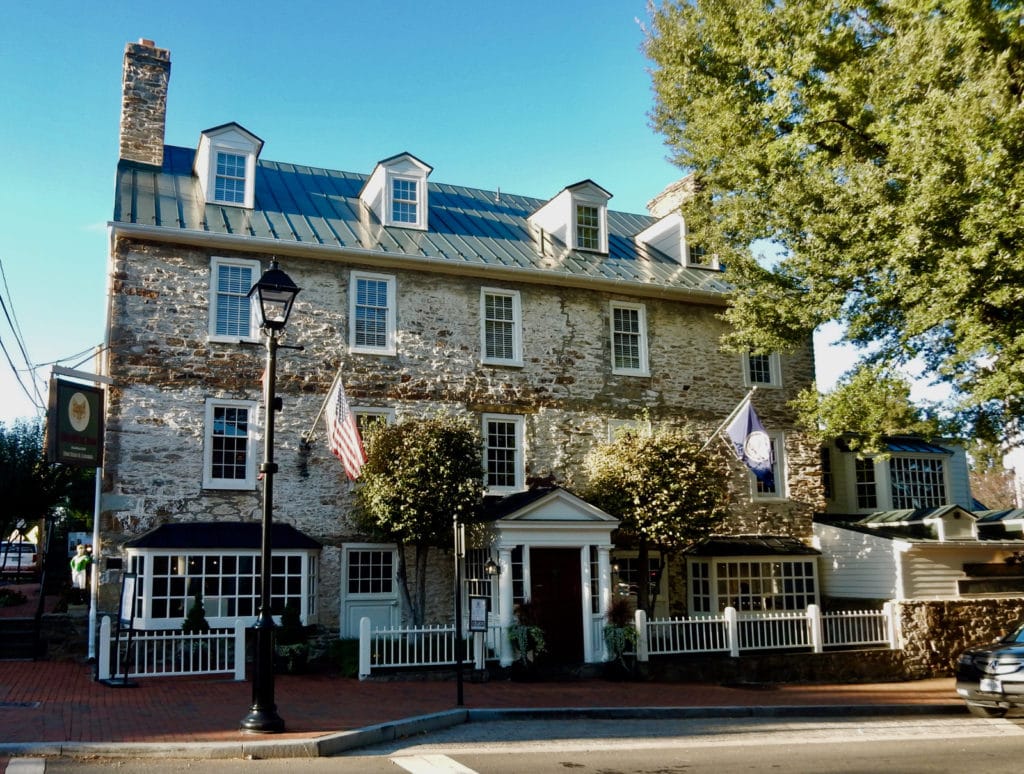 The Red Fox Inn is one of the oldest and finest inns in the country – established in 1728. So it's not hard to imagine Bold Faced Names like Elizabeth Taylor and Jackie Kennedy overnighting here during fox-hunting seasons long ago.
While the restaurant and several rooms are located right on Main Street, most guest rooms are scattered in cottages a block from the busy intersection – where you can stay quietly in lap-of-horse-country luxury.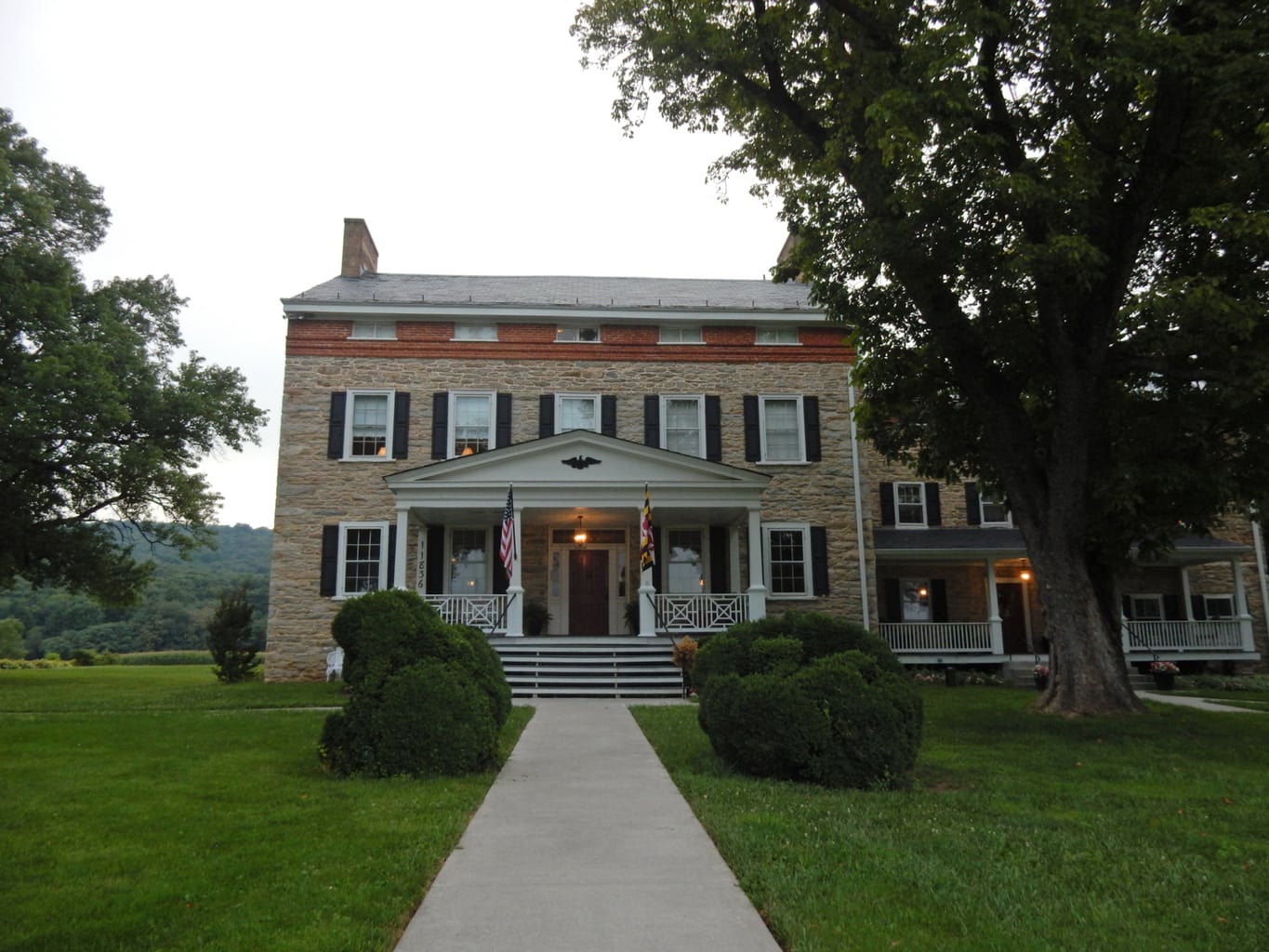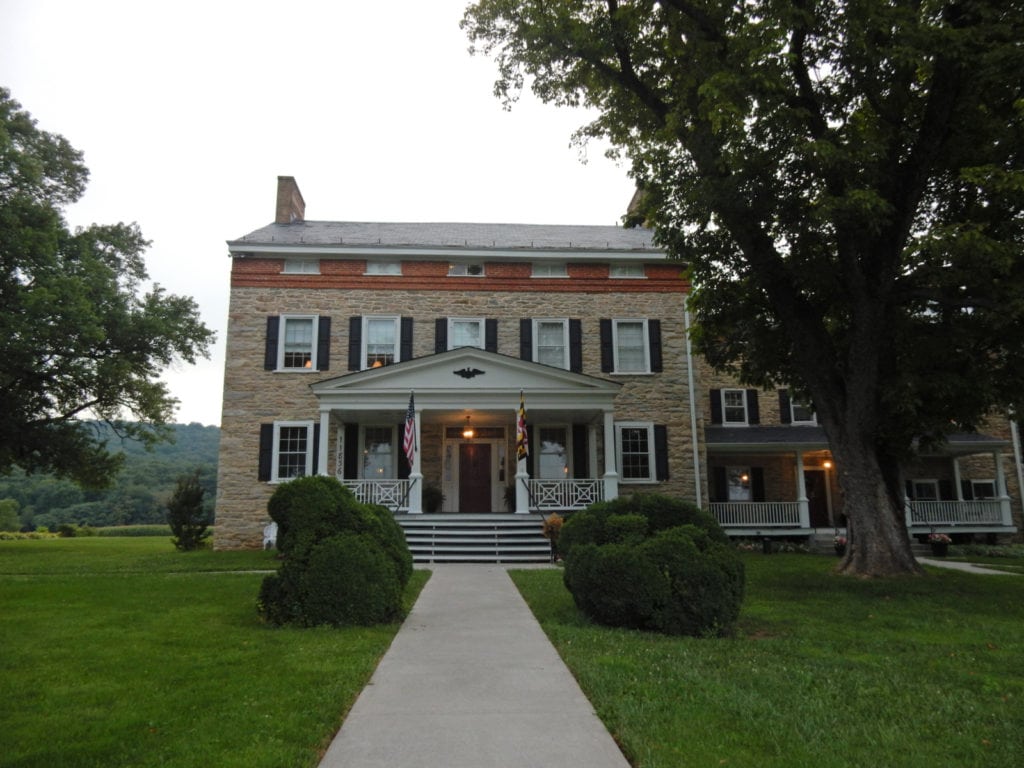 Ten miles north of Frederick MD, this compound on a hill surrounded by farmland encompasses a Winery, Distillery, Brewery, Lavender Field, and Manor House. As such, Inn @ Springfield Manor is a wildly popular venue for weddings.
The Johnson Brothers, who owned the nearby Ironworks that turned out cannonballs and armaments for the American Revolution, built the manor in 1774. In 2015 it opened as a B&B.
Before the ink was dry on our Declaration of Independence, and while American's first warship, the Oliver Cromwell was launched down the street in June 1776, the Griswold Inn, known locally as "The Griz," welcomed its first guest.
It is one of the oldest continuously operating inns in the United States, and has been in the hands of only six owners in 245 years. Rooms are beautifully redone, burnished wood floors, area rugs, four-poster beds and nautical art.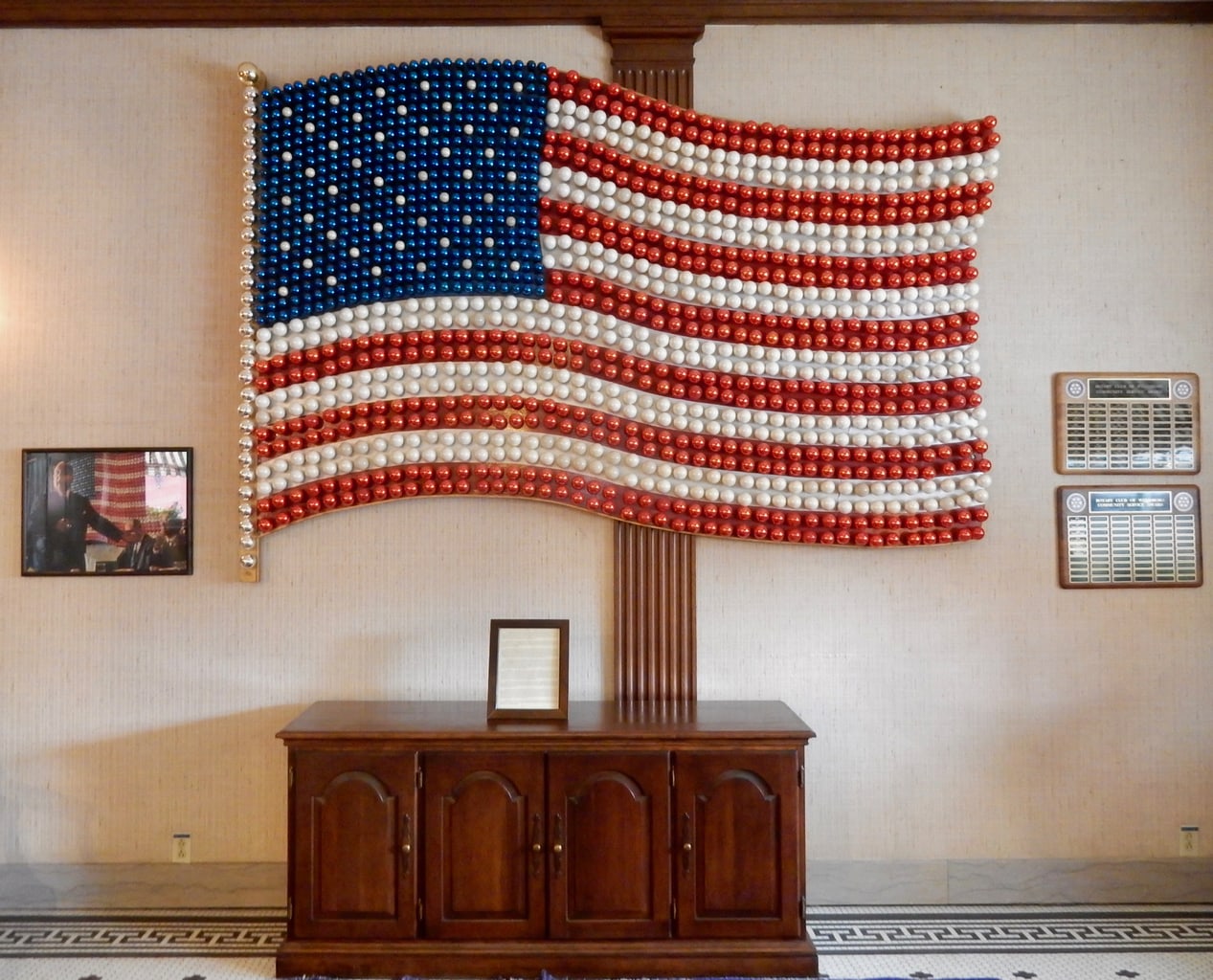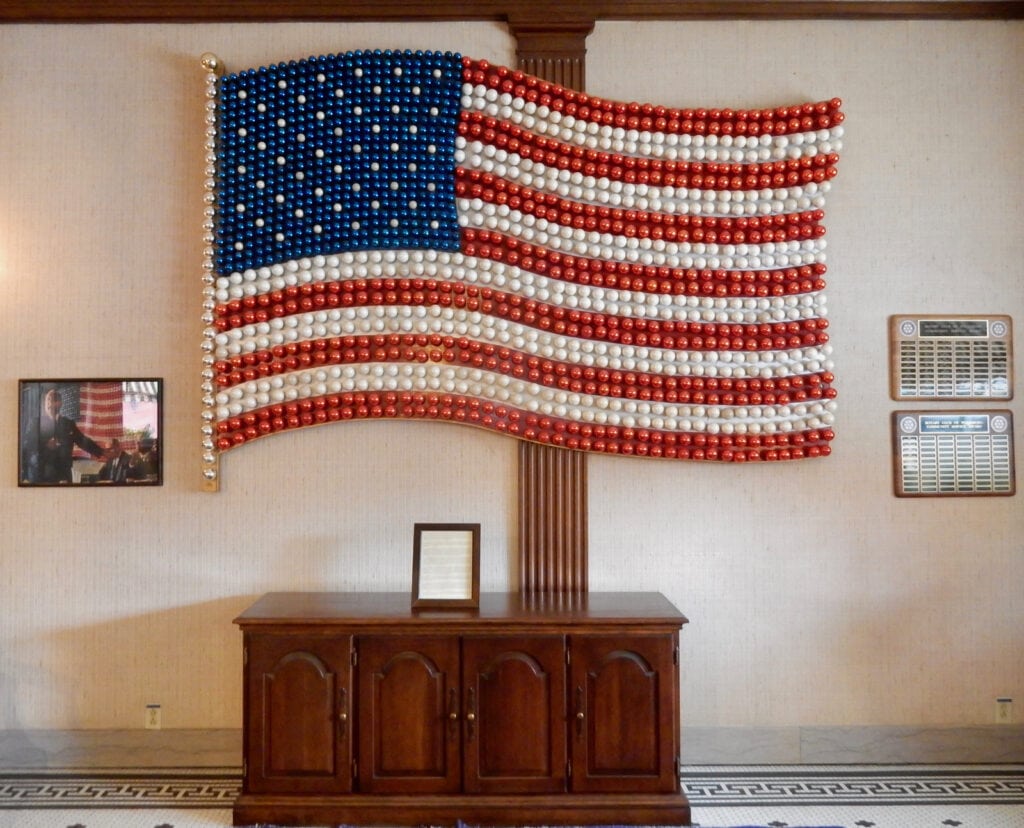 In the 1920's the Philadelphia Inquirer called the Penn-Wells the "Gem of the Lincoln Highway." Due to tourism in the area, Wellsboro PA became a hot spot for New Yorkers who would take the 9:30 am bus from the Waldorf Astoria and arrive at the Penn Wells in time for dinner at 6:30pm.
In the 1940's in-town Corning Glass Works began making Christmas Bulbs. In 1946, during a company dinner, executives unveiled an American Flag made from 1,438 bulbs that still stands in the Penn-Wells lobby.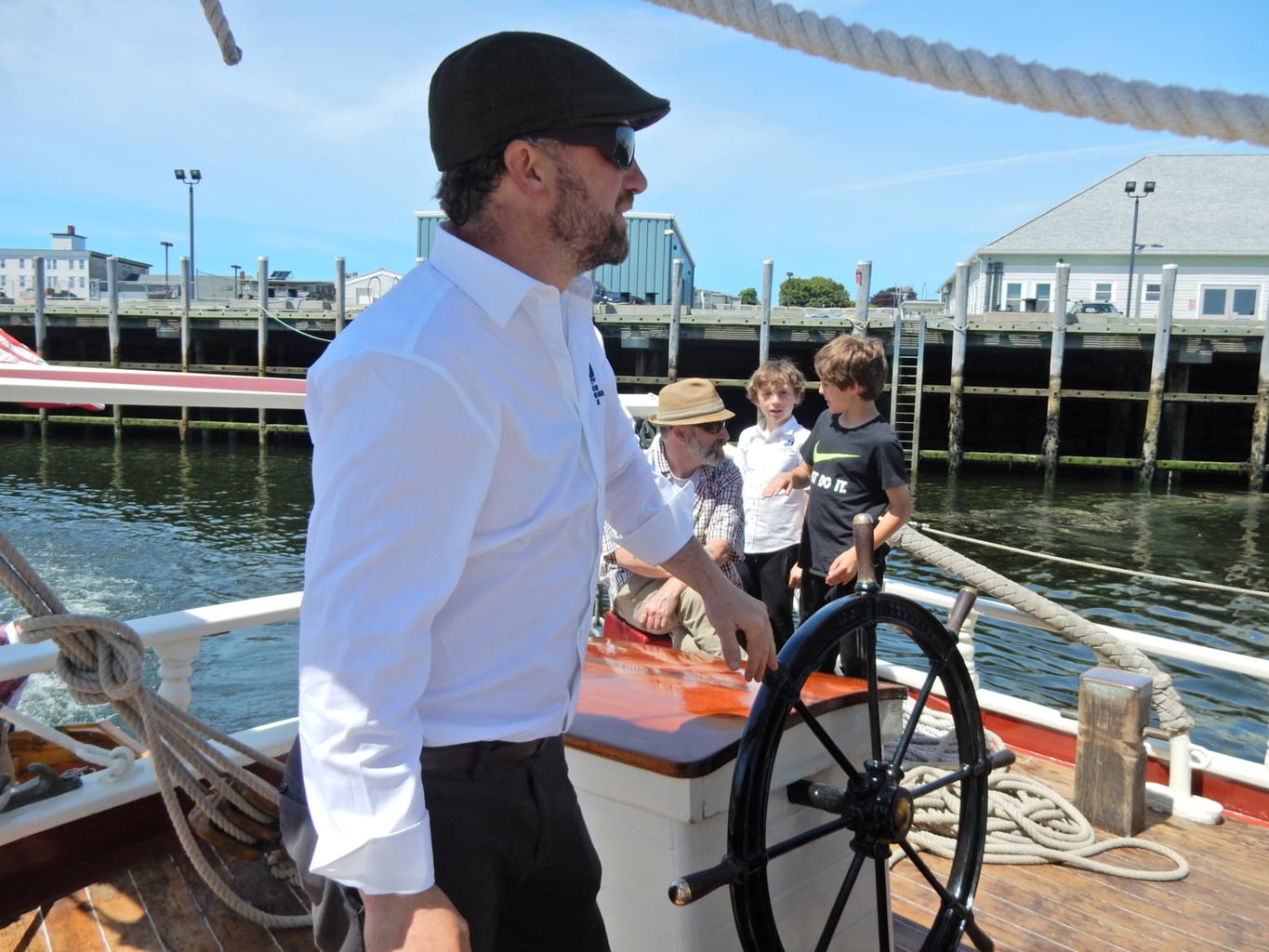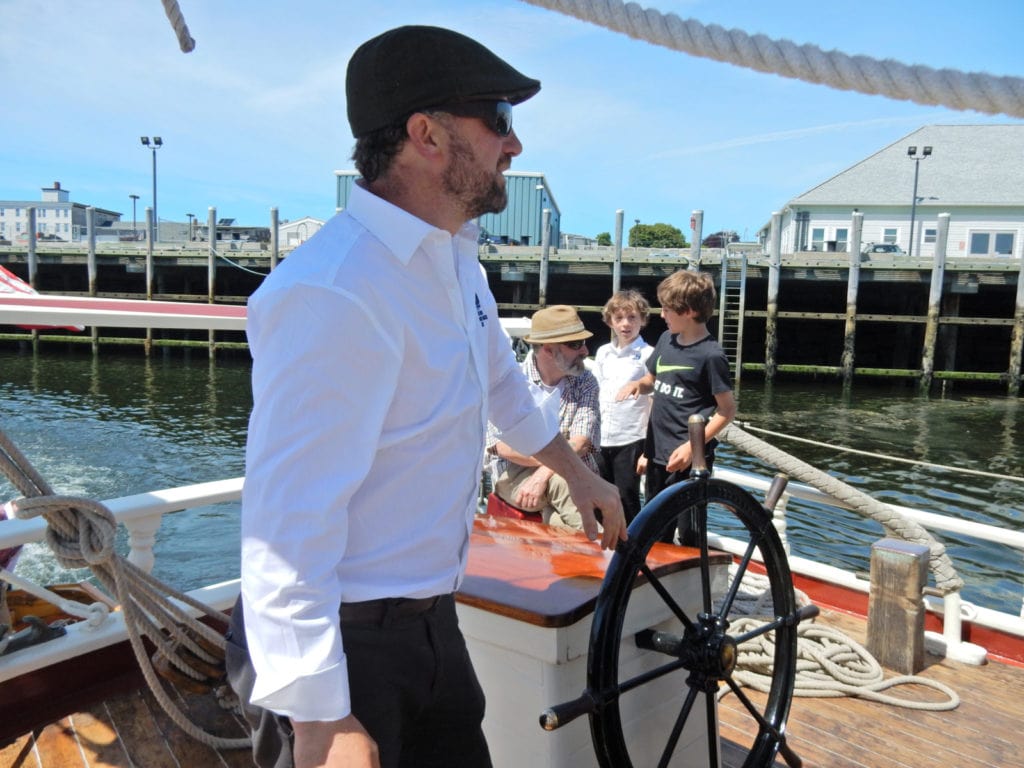 OK, so the Windjammer Stephen Taber is not a "hotel" – per se. But it is a Lodging of sorts – at sea in Mid-Coast Maine and a National Historic Landmark.
The 115 ft. schooner was built in Glen Head, Long Island NY in 1871 ("when Grant was President") to haul lumber and other natural resources from these islands to the mainland.
An authentic period ship lacking modern updates like an inboard engine, The Schooner Stephen Taber is the oldest documented vessel in continuous service in the US. The experience of sailing for 5 – 7 days around these undeveloped islands, complete with onboard 5-star dining and wine pairing, is transformative.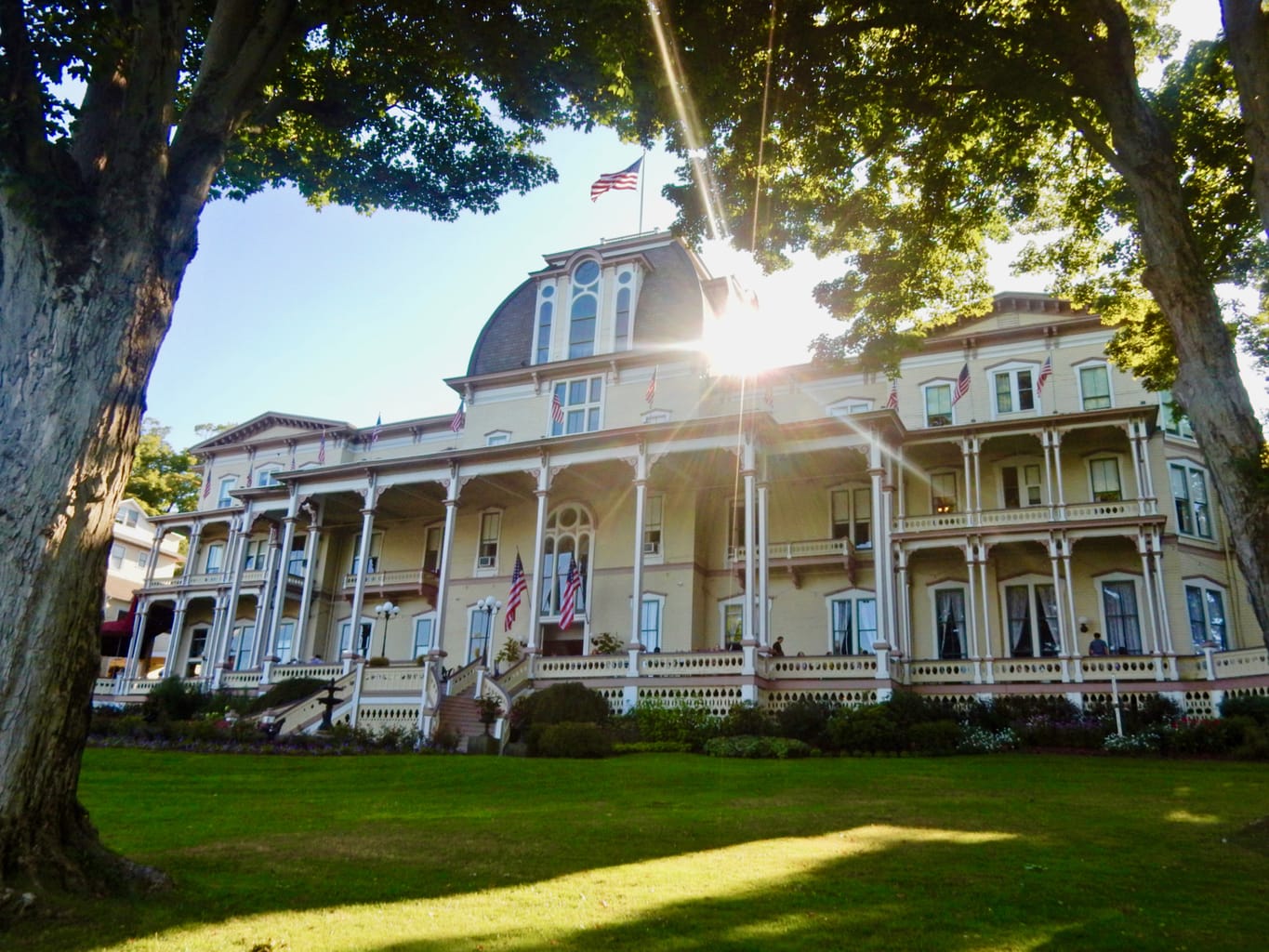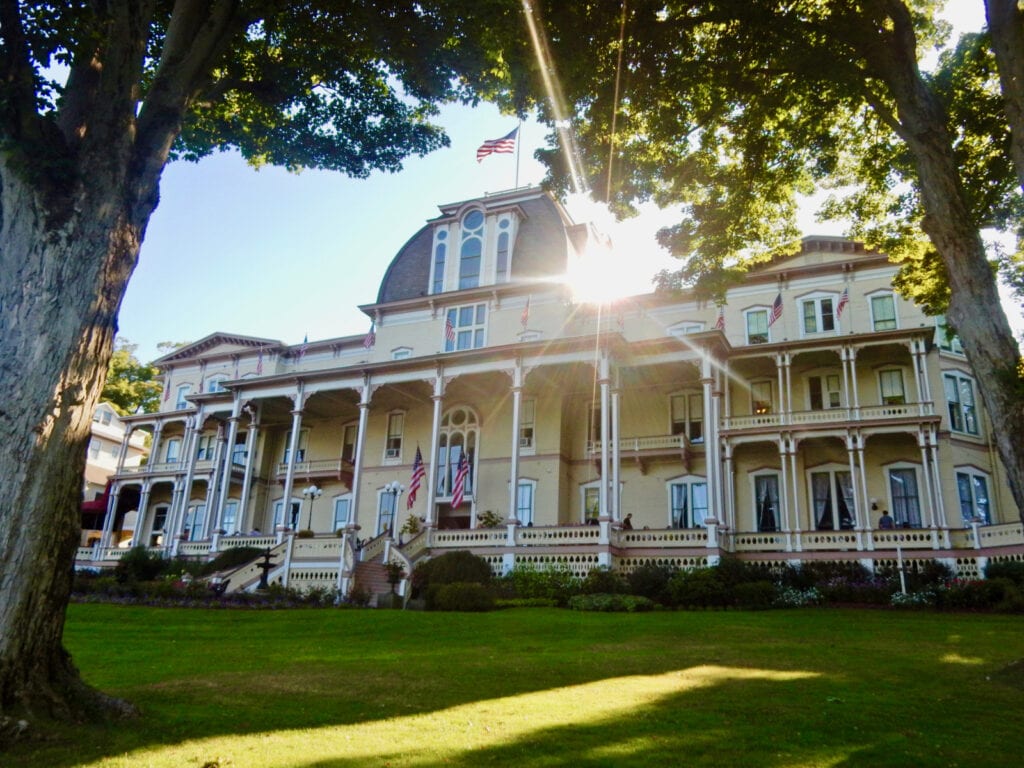 The Chautauqua Institution was founded in 1874 as a retreat from "everyday life" for Methodist Sunday School teachers. Since then, this 9-week-long summer learning/recreational village has grown into a multi-faith lakefront resort, with fine and performing arts, classical and rock concerts, lectures by stellar politicians, scientists, academics, religious figures, and visionaries, movies, recreation, and so much more.
Stay in history at the 1881 Athenaeum Hotel. While checking in, note the room occupancy board behind the reception desk installed by light bulb inventor, Thomas Alva Edison. Edison married Mina Miller, daughter of a Chautauqua Founder, Lewis Miller, and was therefore personally involved with the Institution.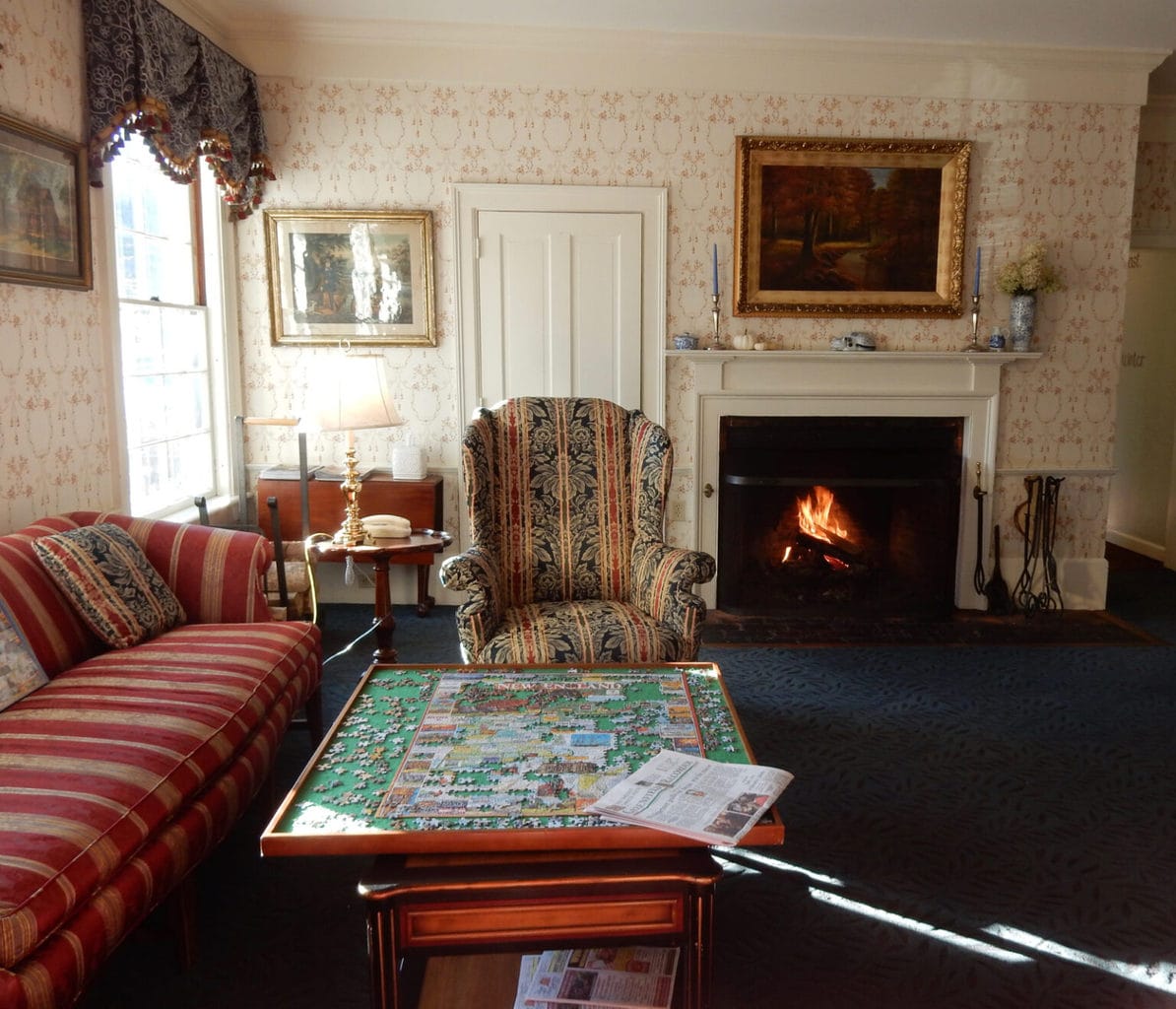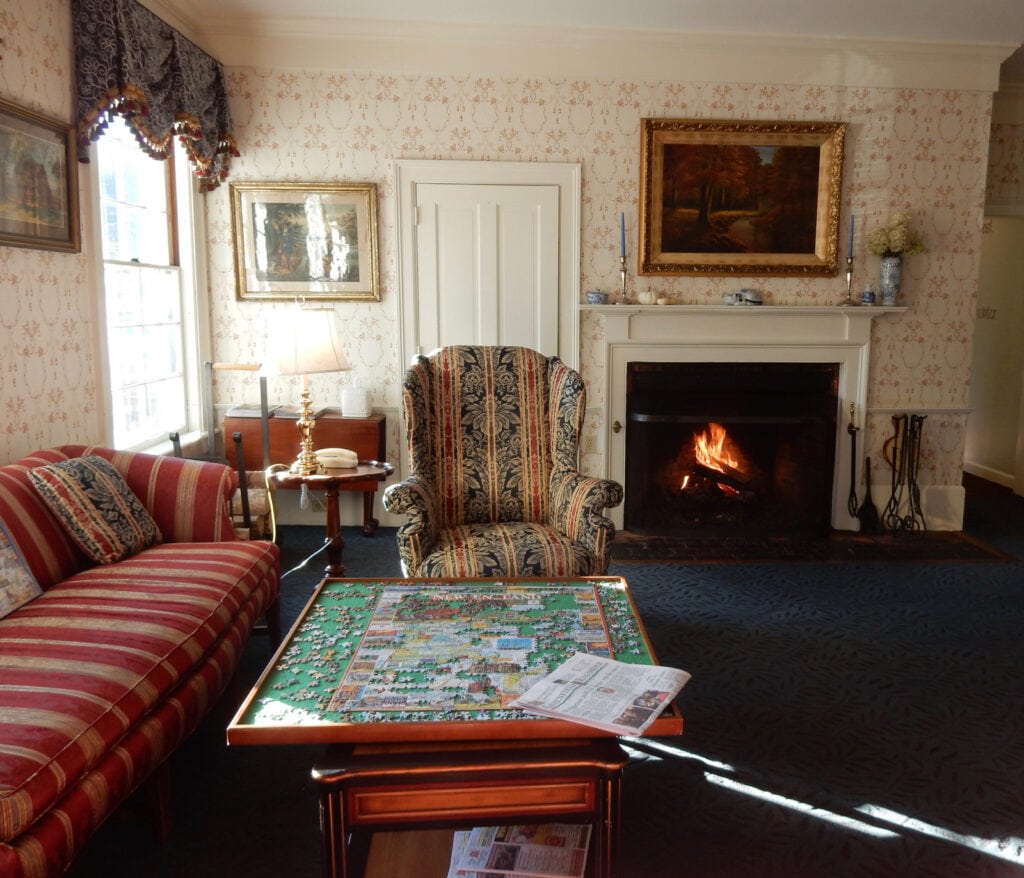 The Deerfield Inn, first opened in late 1800's to lodge parents of Deerfield Academy Students, continues to update and refresh rooms, without messing with its charming Colonial atmosphere.
If you intend to explore the homes and museums of Historic Deerfield, why restrict your trip to just one day? This historic hotel is the opportune place to luxuriate overnight. Right across the street from the Visitor's Center, you can have a leisurely breakfast and get there exactly when it opens at 9:30am.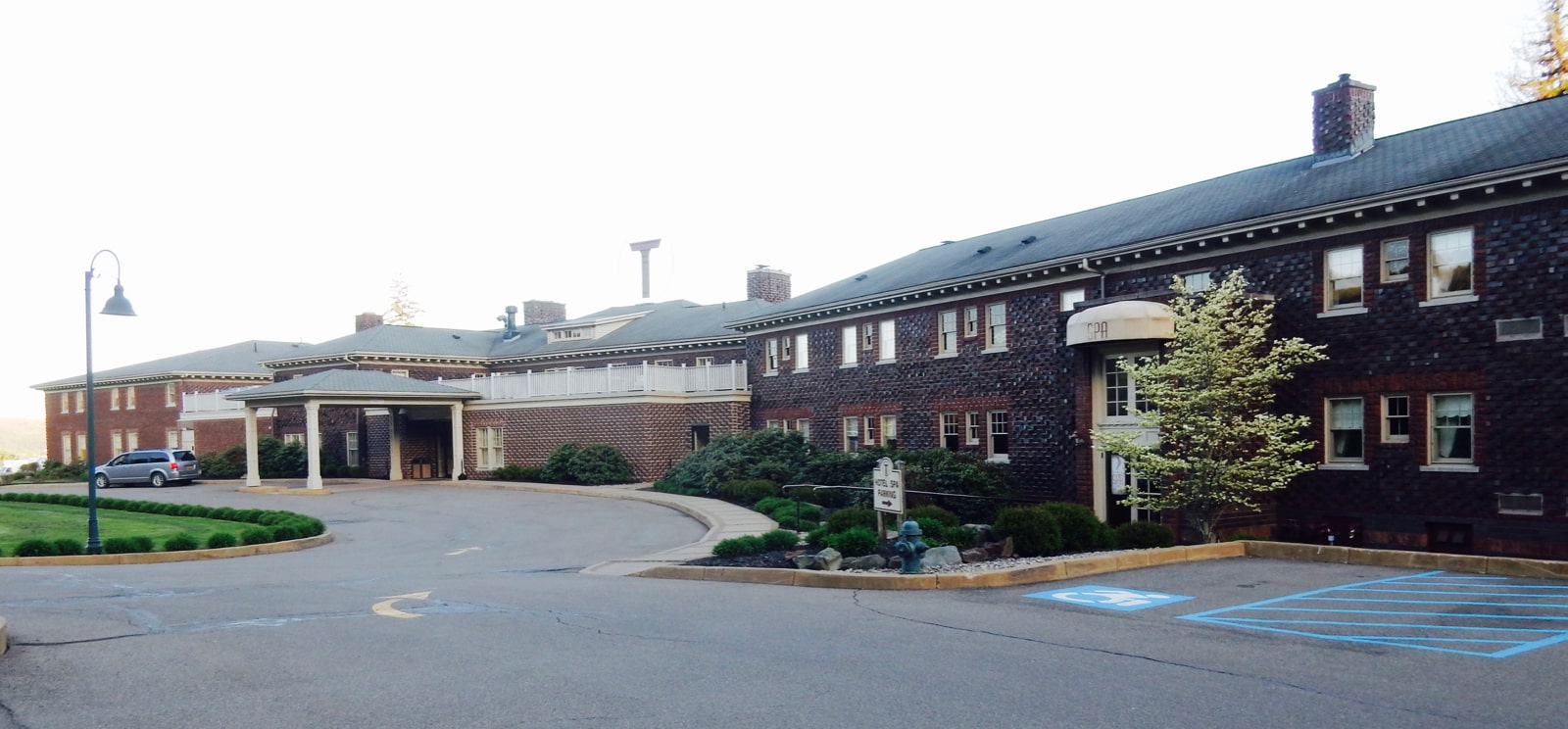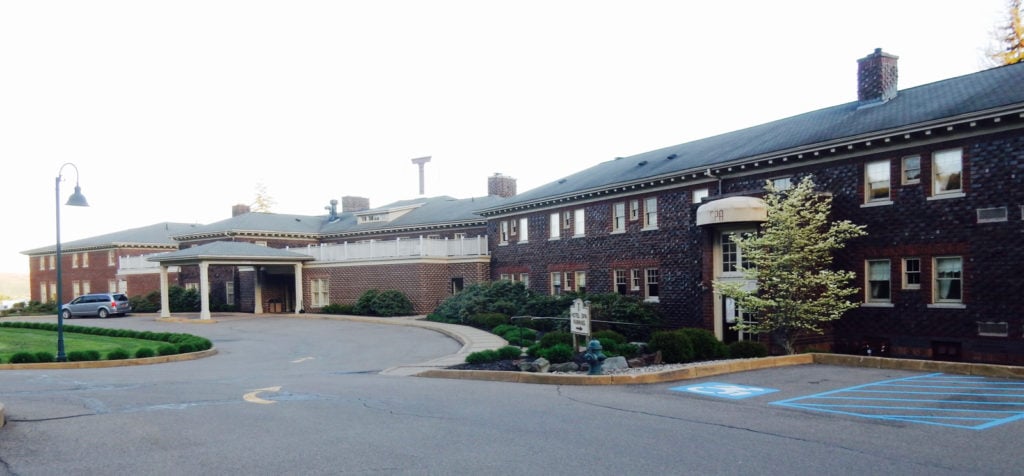 First built in 1918 as a private residence for Eliot Spalding, Treasurer of the Endicott Johnson Shoe Factory, in 1925 the estate was purchased by the Kalurah Shriners who built the original 9-hole golf course and turned the mansion into a Masonic clubhouse.
Subsequently, IBM acquired the building and 430 surrounding acres, and transformed the whole kit and caboodle into what was then referred to as the "IBM Homestead" – a corporate retreat, with 40 guest rooms, for employees and customers.
In fact, IBM CEO, Tom Watson Sr. would hang his hat by the front door and walk straight to the customers to ask their opinions and advice regarding IBM products.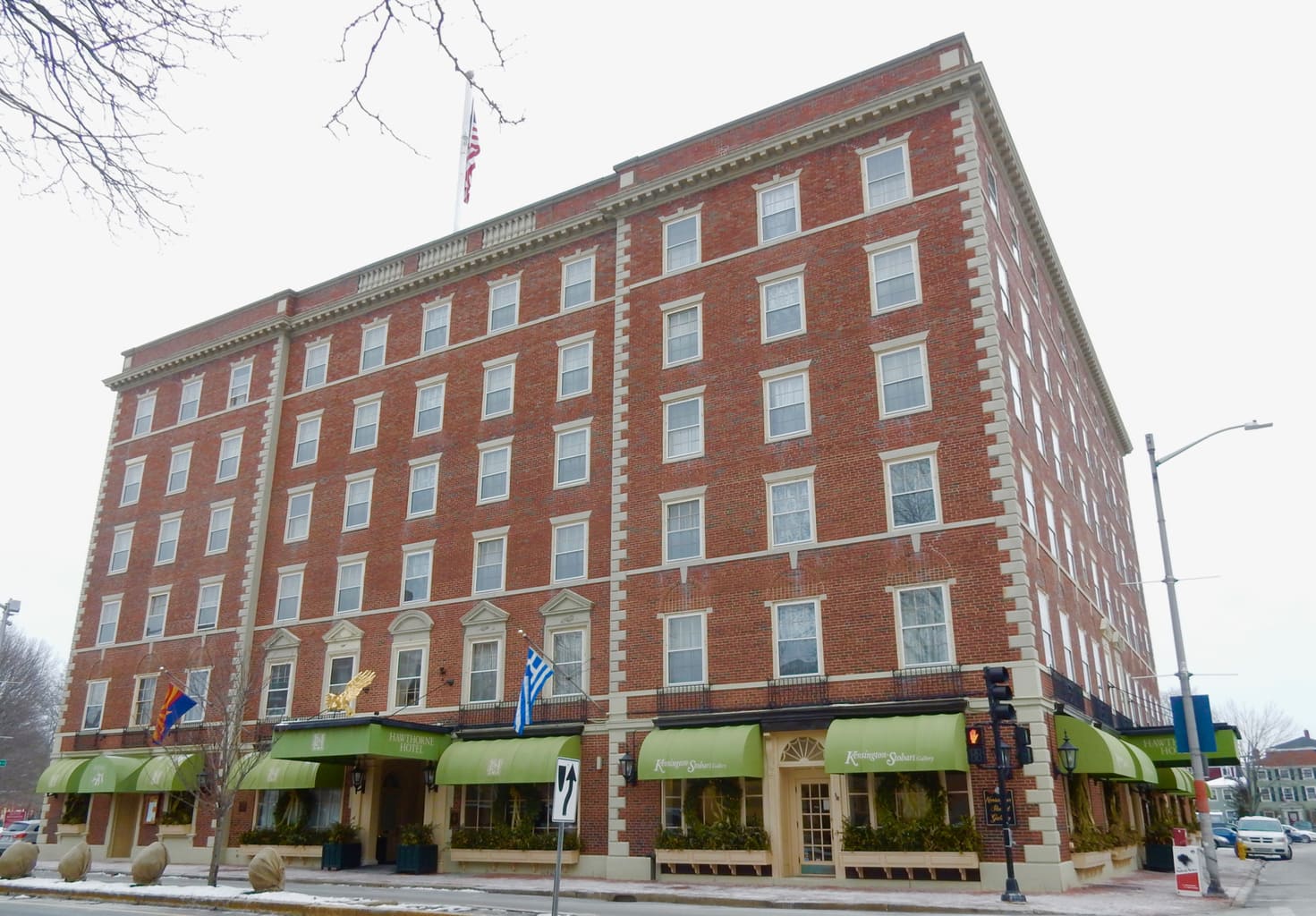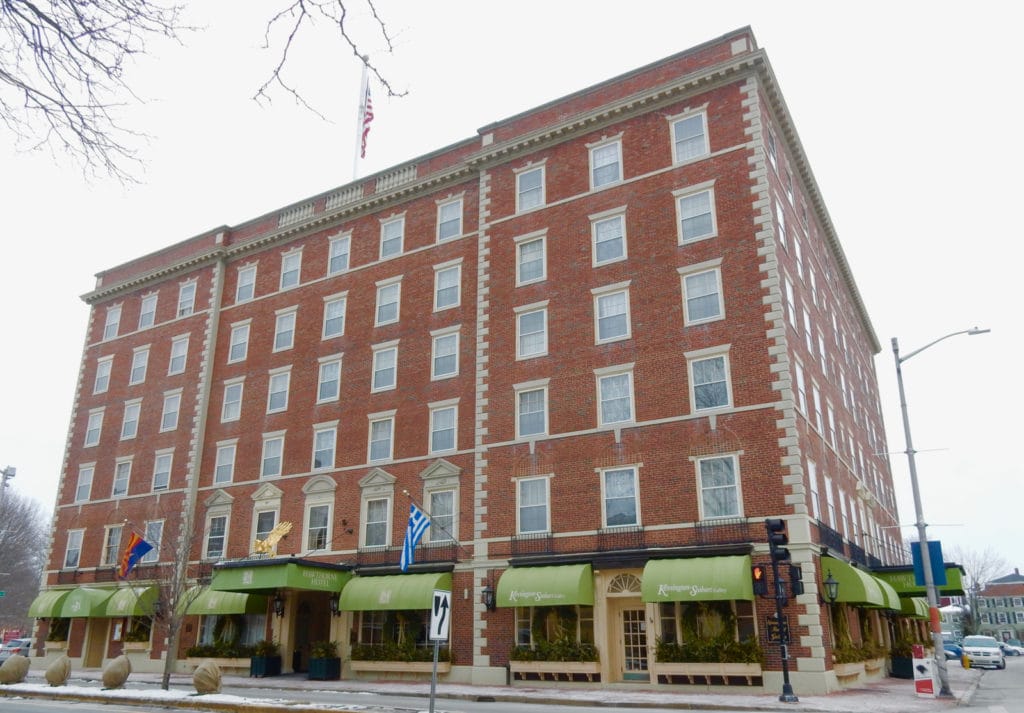 Money was raised by Public Stock Offering in 1925 to build lodging in Salem upscale enough for clients of the Hy-Grade Electric Co. (which became Sylvania). The resulting Hawthorne Hotel is now a member of Historic Hotels of America.
You'll find brass chandeliers, flat screen TV's and luxury bedding in antique-filled rooms. In the morning, soft classical music plays while you sip coffee on overstuffed lobby chairs.