It's tough to choose the best romantic hotels in Vermont. The only New England state without a coastline, VT has plenty of other assets to wax poetic about – especially for starry-eyed outdoorsy, or winter-sporty-ish couples. So, there are a slew of hotels and country inns that would fit this list. However, we've whittled it down to our favorite 11.
For out of Staters, the dreamiest time to come to Vermont is in autumn, when the Green Mountains blaze in orange, yellow, and red. Each year, the timing of peak Foliage season is scrutinized, and hotly anticipated, so you have to book rooms long in advance for top hotels – just in case.
Come other times, and you might catch a break (in price) at the following romantic hotels and inns for a Vermont weekend getaway.
Get more up-to-the-minute info on attractions and events on the Vermont Vacation website.
11 Great Romantic Hotels in Vermont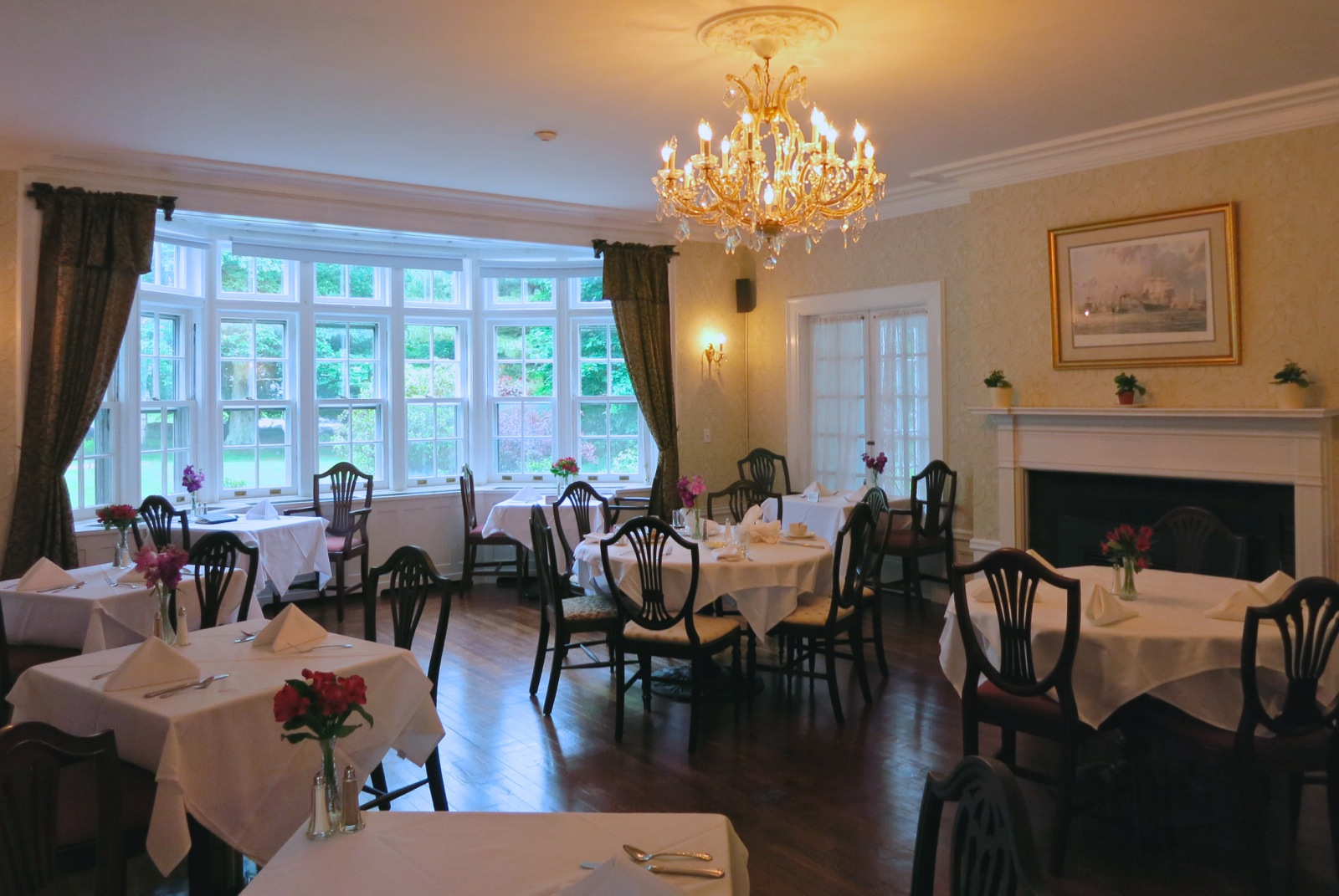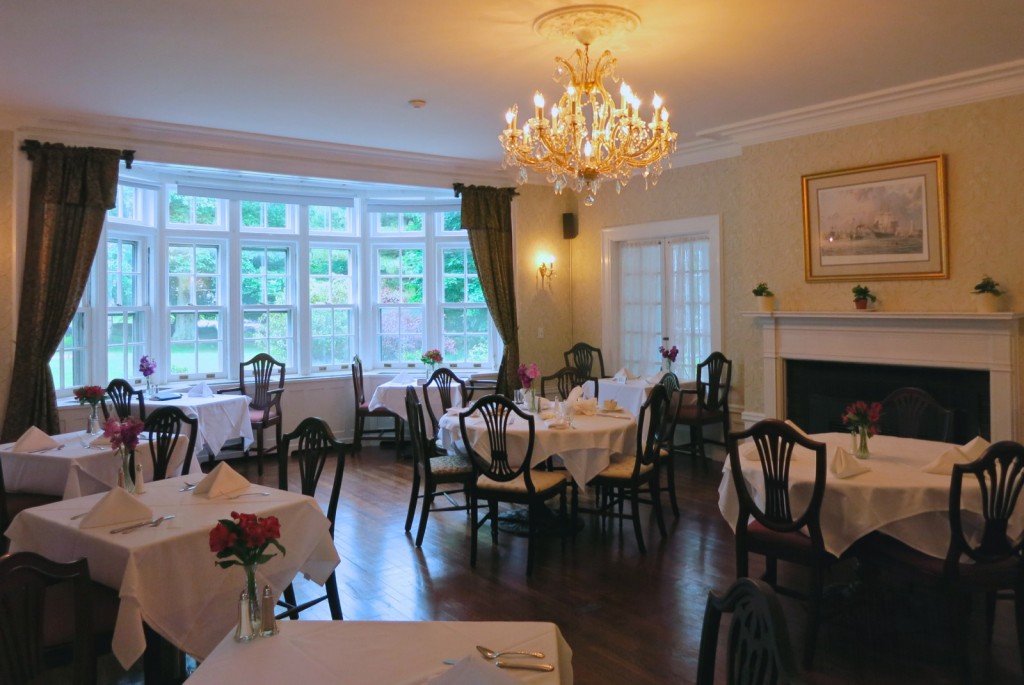 Four Chimneys Inn, Bennington
The Four Chimneys Inn, a grand, Federal style 11-room lodging in Bennington VT is perfect for couples seeking the Victorian-age "summer in the mountains" experience along with lightening fast wi-fi access.
What makes it romantic? Delicate chandeliers dangle over Jacuzzi tubs, adding another layer of romantic flair to already stylish bathrooms. Guest rooms delight sojourners with fresh bedding, punches of color, and gas fireplaces: a tough-to-get-right convergence of modern and timeless furnishings, successfully pulled off here.
Innkeepers are happy to add champagne, balloons, cake, and whatever your heart desires (within reason) to impress that certain someone in your life. Four Chimneys even has an Elopement Package.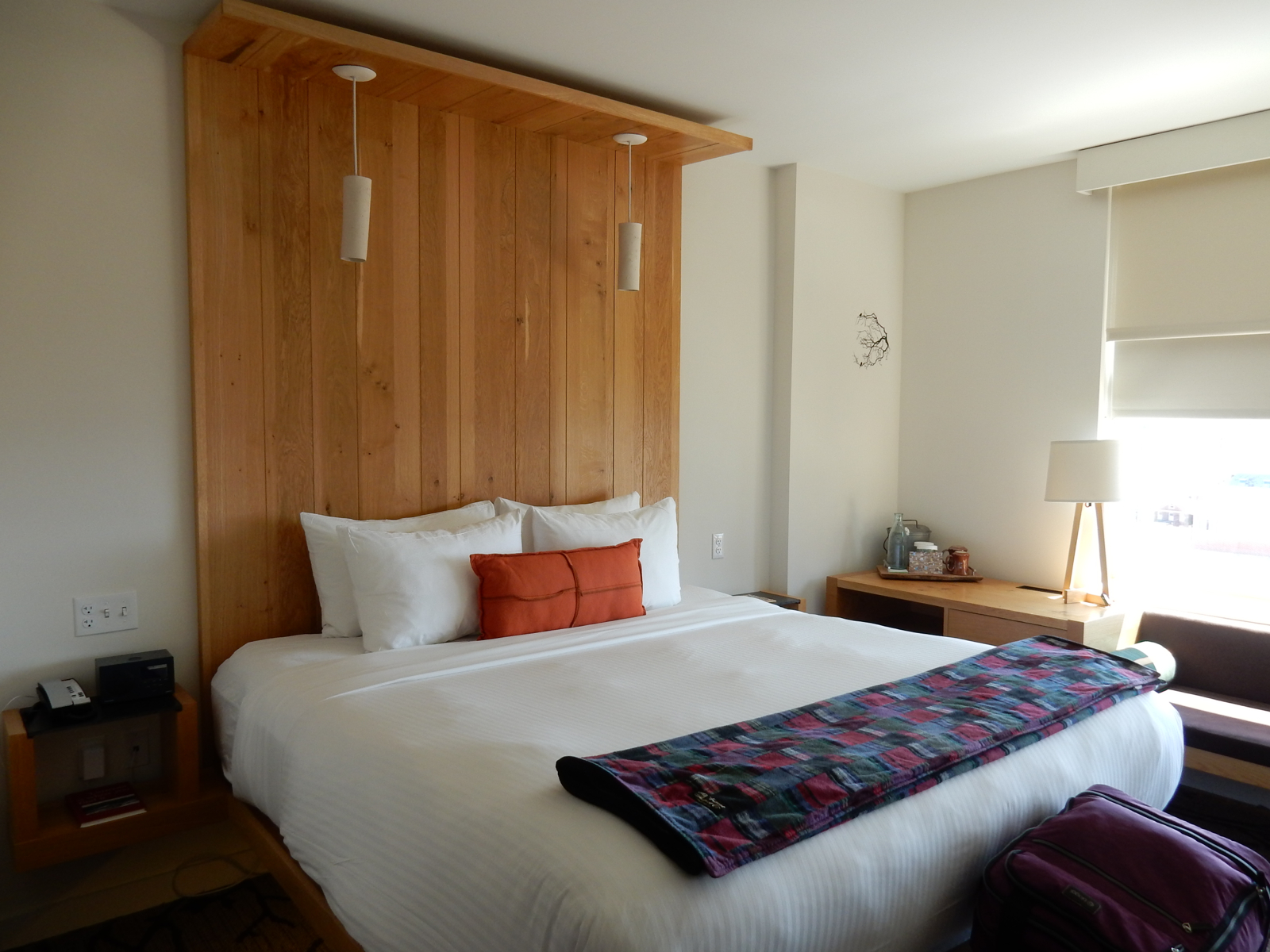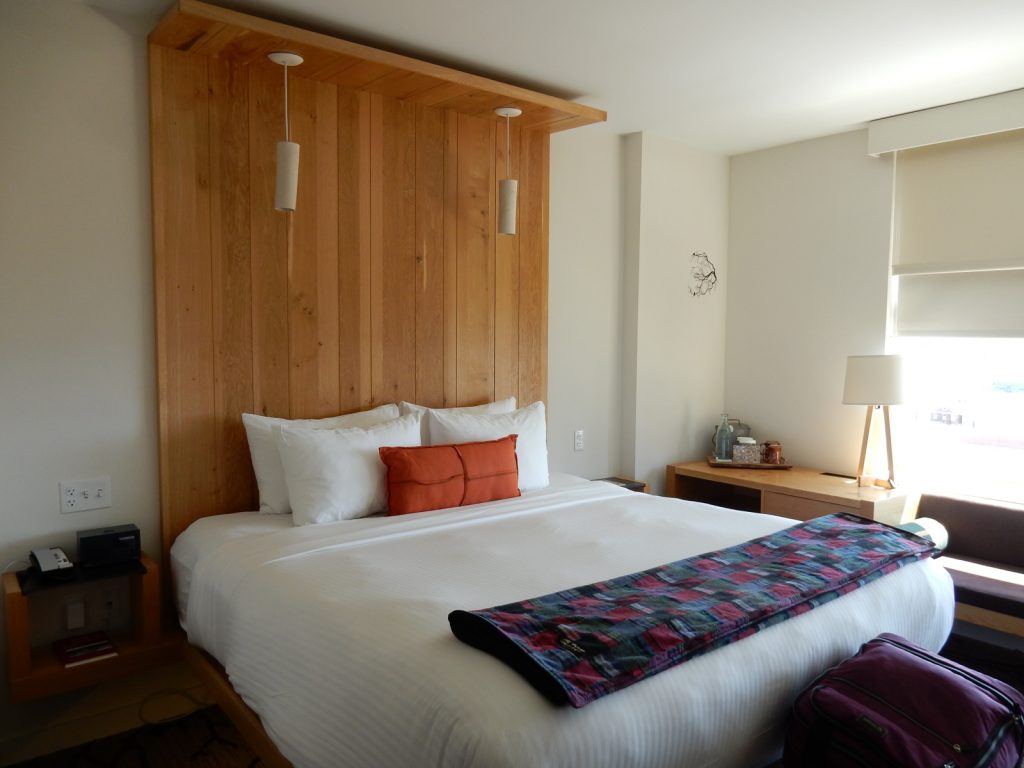 Hotel Vermont, Burlington
Hotel Vermont, a chic boutique, is everything an upscale Burlington VT hotel should be.
What makes it romantic? It's a great fit for the eco-minded duo, with bikes for guests to use so as to tamp down their carbon footprint. Rooms and common areas are decked out in natural materials – in a sturdy, eye pleasing way.
Rooms on "concierge-level" six offer Lake Champlain views over the rooftop of the hotel next door, and provide snacks day and night in an alcove right off the elevator.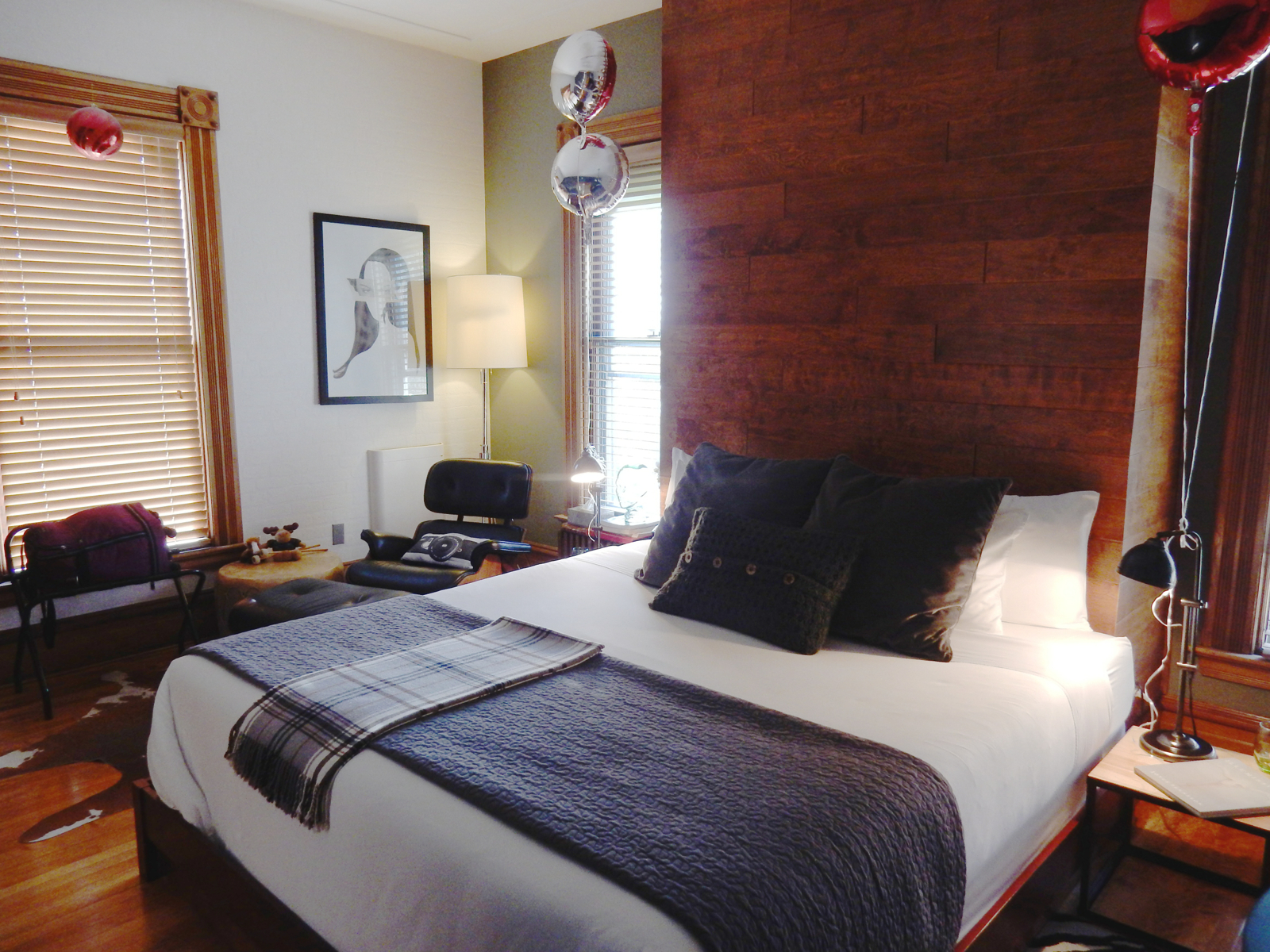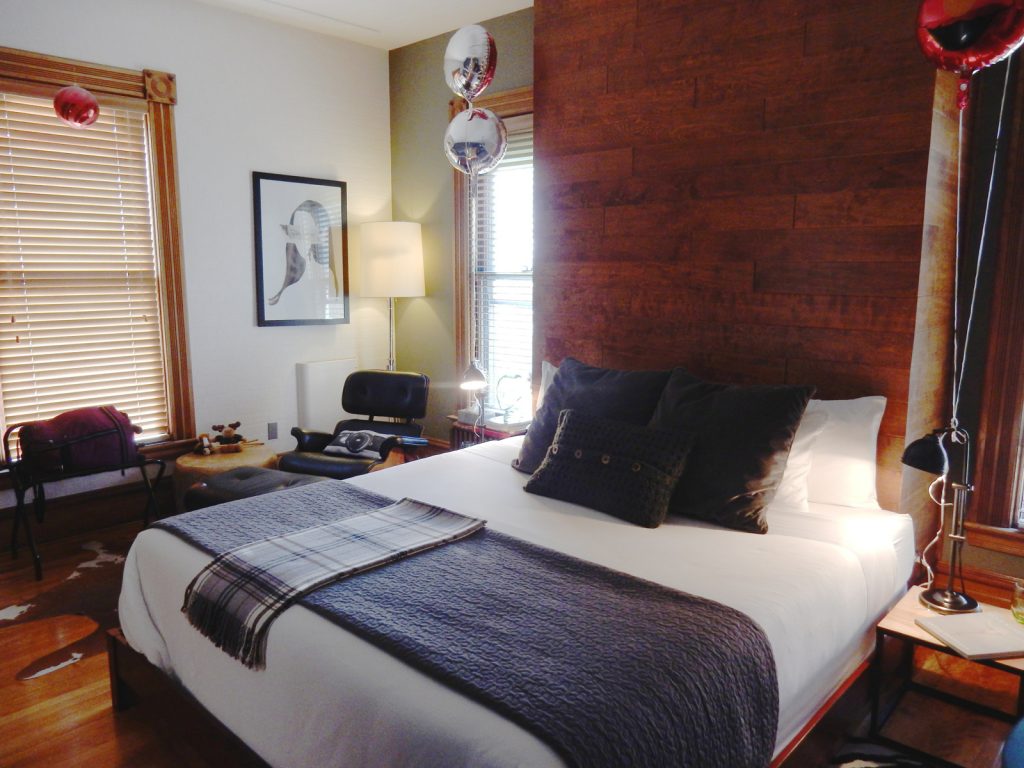 Maid Inn Vermont, Burlington
Made Inn Vermont is outwardly Victorian with "Urban-chic" innards.
What makes it romantic? Cool kids of all ages who love their craft beer and a bit of topsy-turvy will flip over this fun, carnivalesque B&B. Common rooms are quite surprising: crammed with artsy bric-a-brac, vinyl records and record players, snacks, books, games, and colorful, contemporary paintings.
Play vinyl rock and roll records in private on a turntable in your room while chilling on a mid-century modern swivel chair. Each guest room fridge is stocked with water and soft drinks. Plus, heavens above, a can of Heady Topper and Focal Banger. Yes, complimentary. (Just be aware that though each room is assigned a private bathroom – they are down the hall: not "en suite").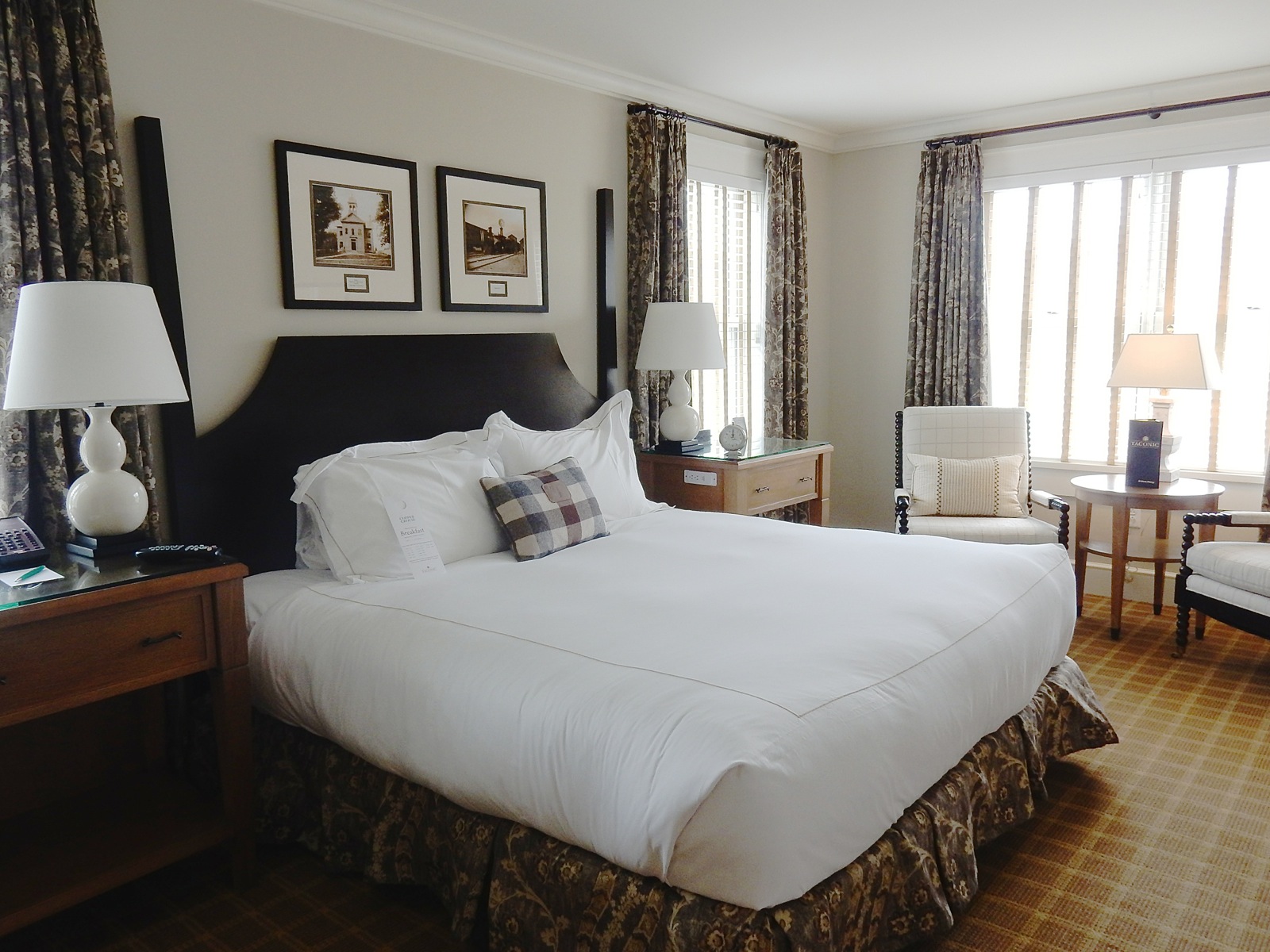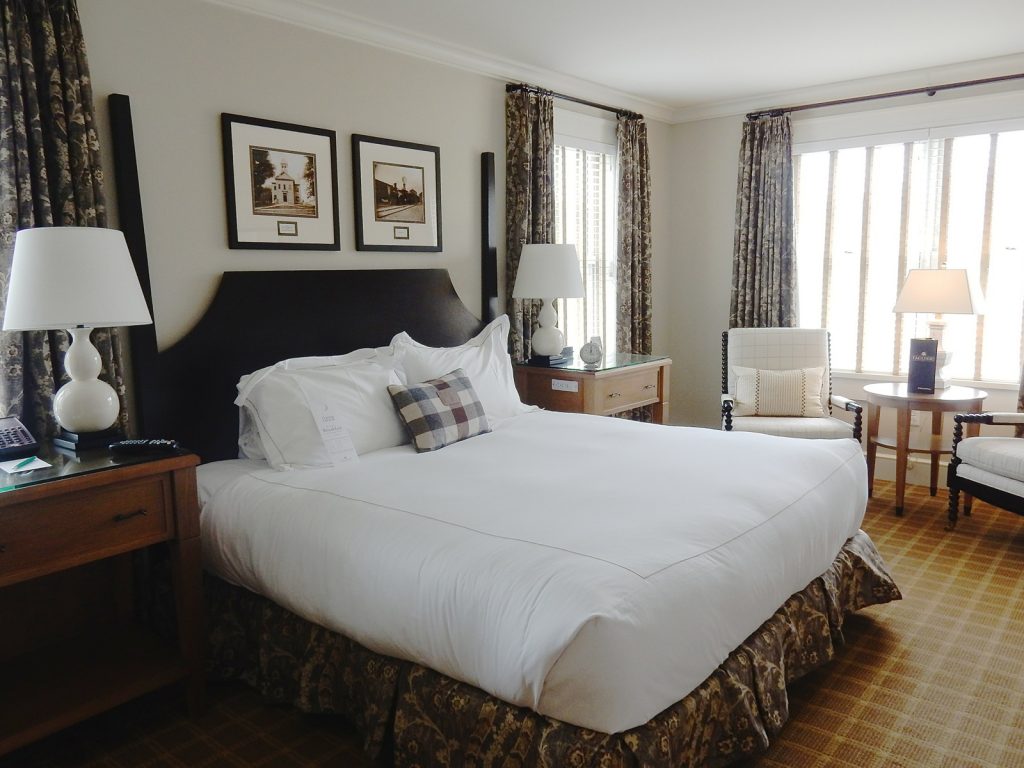 Kimpton Taconic and Reluctant Panther, Manchester
Those familiar with the Kimpton flagship hotel vibe might find the earth tone palette at the Taconic in Manchester VT uncharacteristically subdued. But, while the Taconic is not wild with color and funky knickknacks, there are touches of Kimpton whimsy – like a gilded deer skull – scattered about.
What makes it romantic? Fire, ice, and sunsets. Here's what we mean. When cold out, there's a fire ablaze in a comfortable lobby. And no matter what the season, the huge front porch with tables and rocking chairs (blankets offered when it's chilly) is tailor-made for brisk fresh-air and sunset enthusiasts.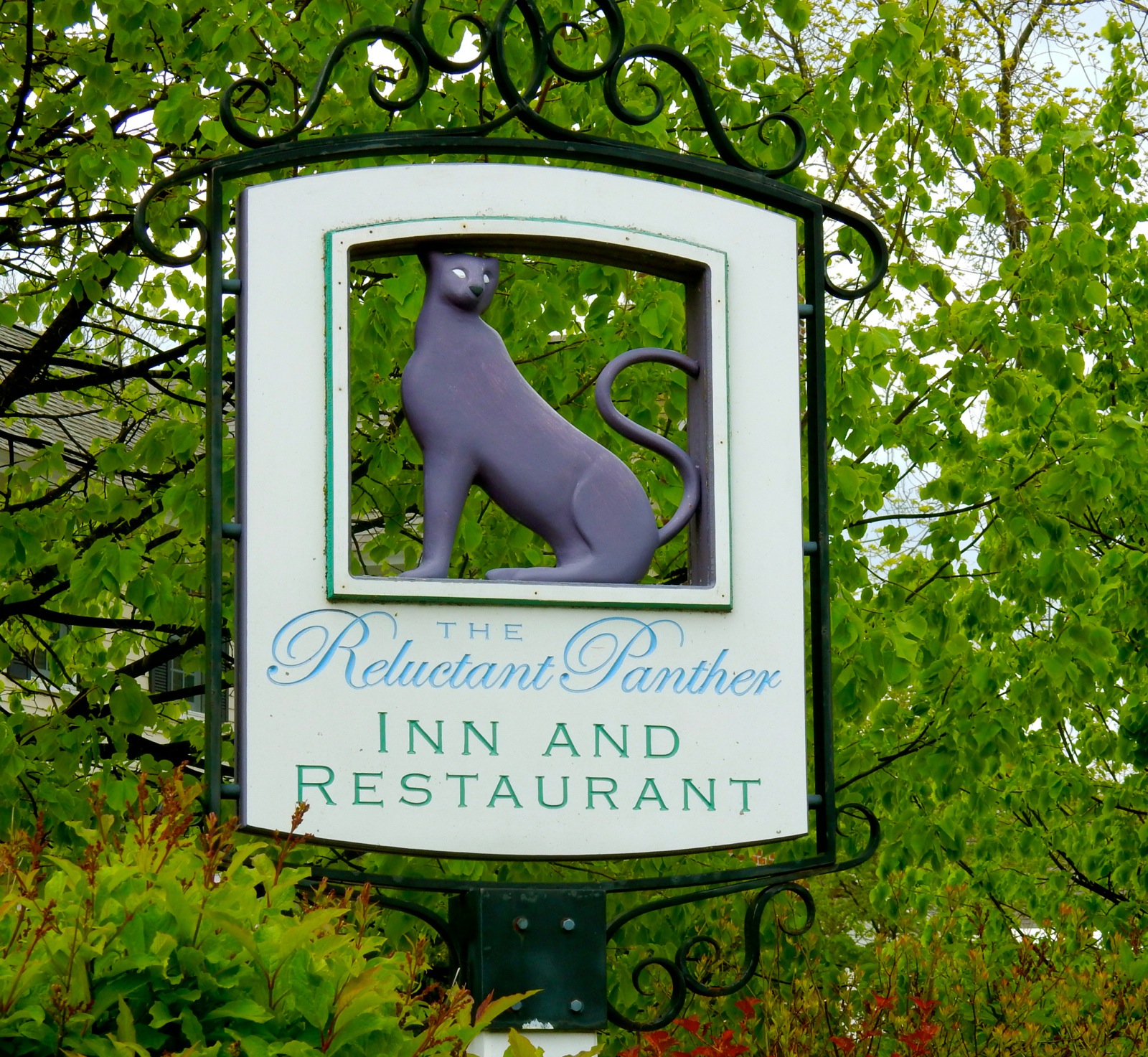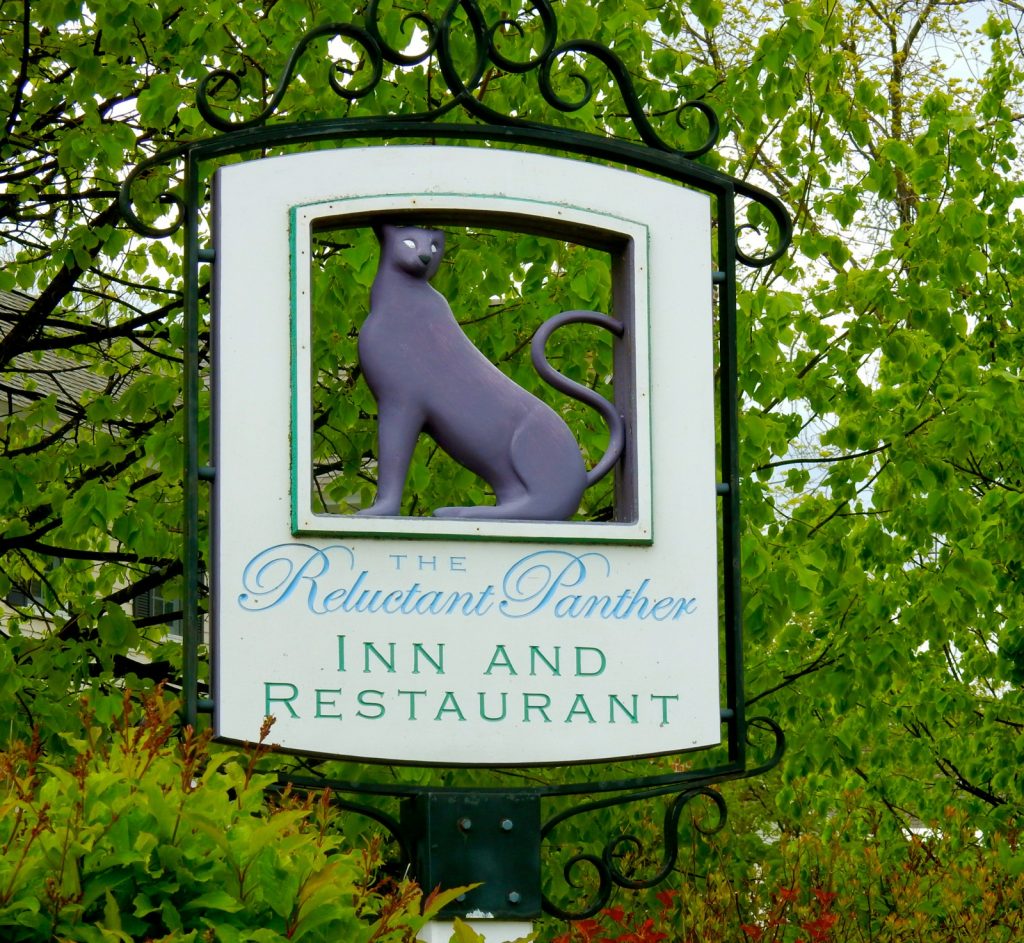 Another romantic option: Formerly painted purple, the luxurious Reluctant Panther literally rose from the ashes after a devastating fire in 2005. Now, its exterior is trimmed in purple, and inside, upscale rooms have been decorated with a clever hand. The dining room, according to many, serves "impeccable" cuisine.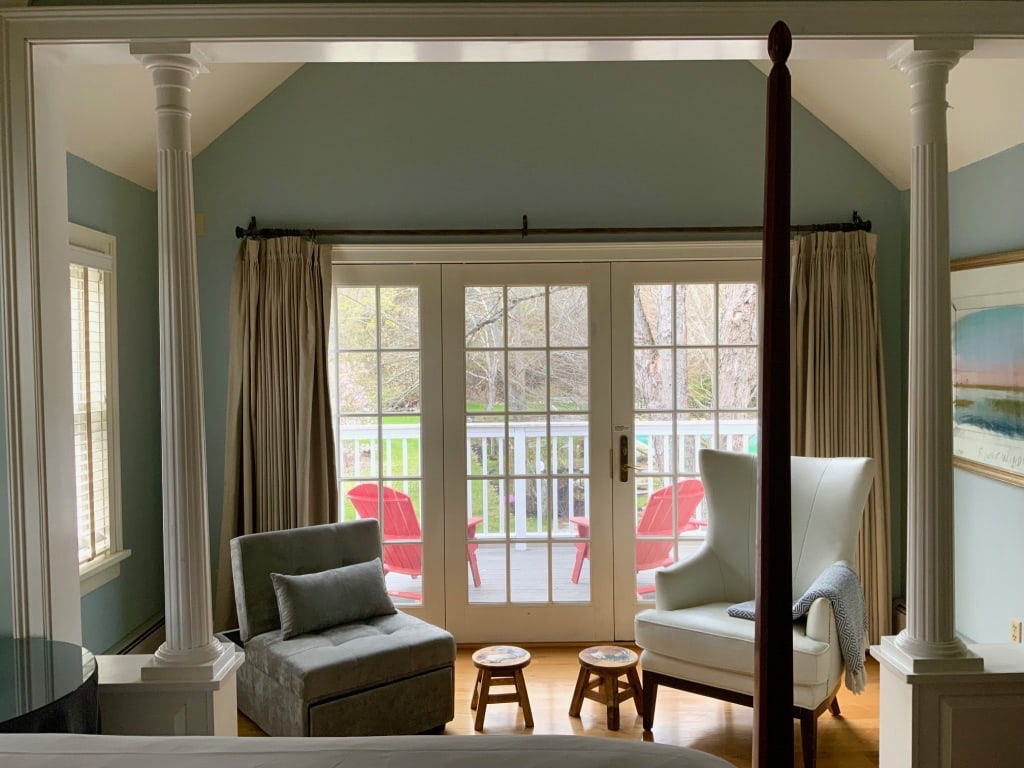 Four Columns Inn, Newfane
The Four Columns Inn, an iconic, 15-room luxe "Country Inn," opened in 1965, a dozen miles from Brattleboro in the whitewashed New England town of Newfane VT. It was shuttered in 2013 and reopened, afresh, in mid 2015.
What makes it romantic? Enchanting enough for the likes of Mick Jagger (who stayed over for his 40th birthday), Four Columns Inn fell into decline until the Greenwich Hospitality Group bought it and lifted it back up, and then sold it to current celebrity-chef/owner, Andrea Jourdan, in March 2022.
Chef Jourdan turns out exquisite European-meets-Vermont dishes at in-house restaurant, Andrea's Table, and news of her new restaurant has spread far and wide (attracting a roster of celebs). So, once again, Four Columns Inn is the poster child for a luxury Vermont Inn, standing all gleaming white far from town.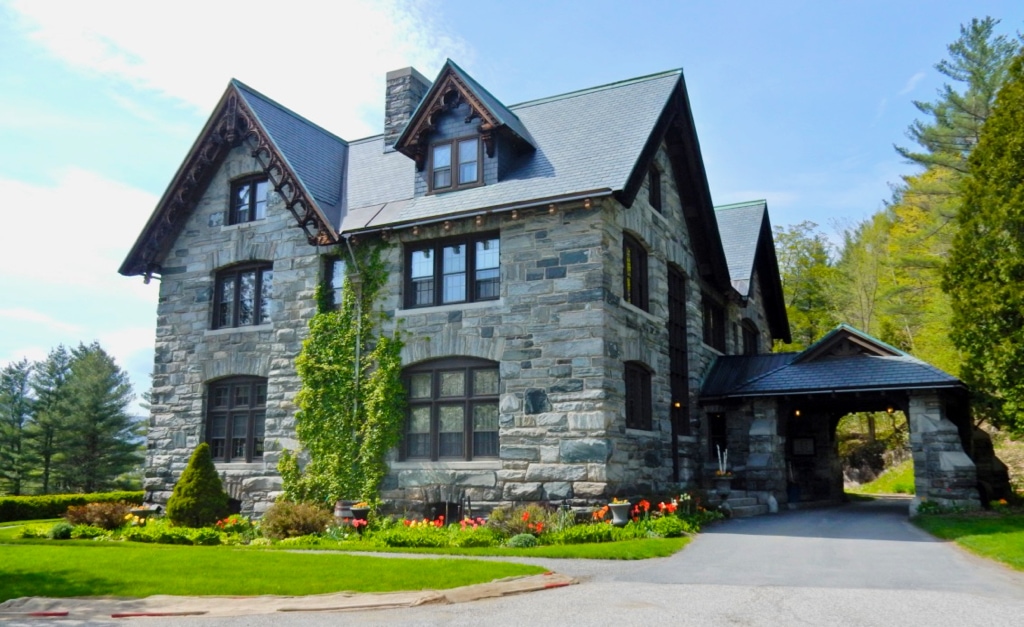 Castle Hill Resort and Spa, Proctorsville (Okemo Valley)
What is now the Castle Hill Resort was first built, in 1901, as a summer home in the Okemo Valley for industrialist Allen M. Fletcher (who was elected Governor of Vermont in 1912). The 10-room mansion, constructed in the "English Cotswold Style" of rough-hewn granite, was the first home in Vermont to be wired for electricity. As such, it's on the National Historic Register, and a Historic Hotel of America.
What makes it romantic? If the two of you are into posh, dark, masculine opulence, book one of the resort's richly wood-paneled suites. Inn owners have lightly updated rooms and amenities for modern visitors. But Castle Hill retains its original beauty. Walk inside, and your eyes have to acclimate to the darkness of the polished paneled walls and 12 ft. high molded plaster ceilings.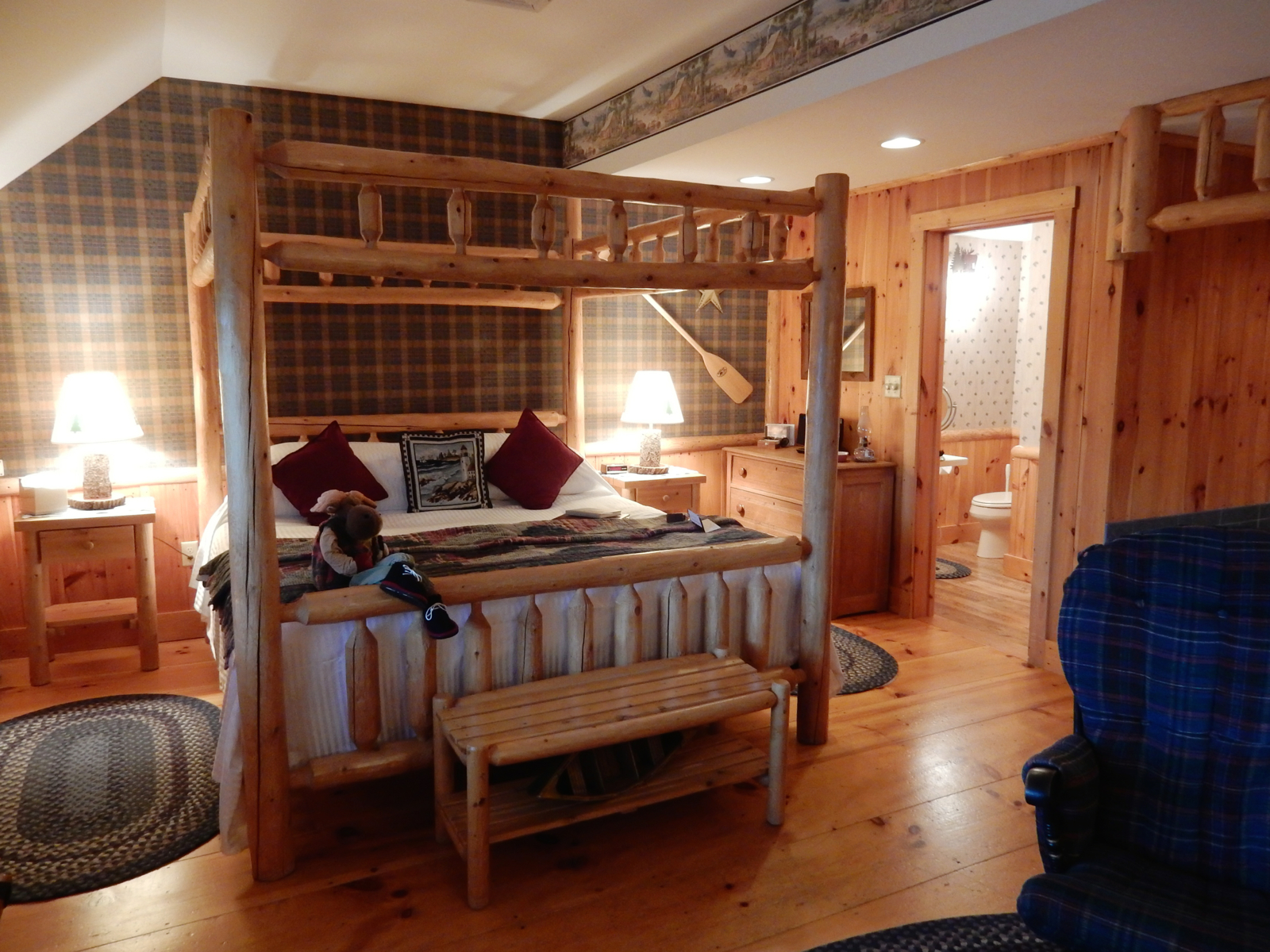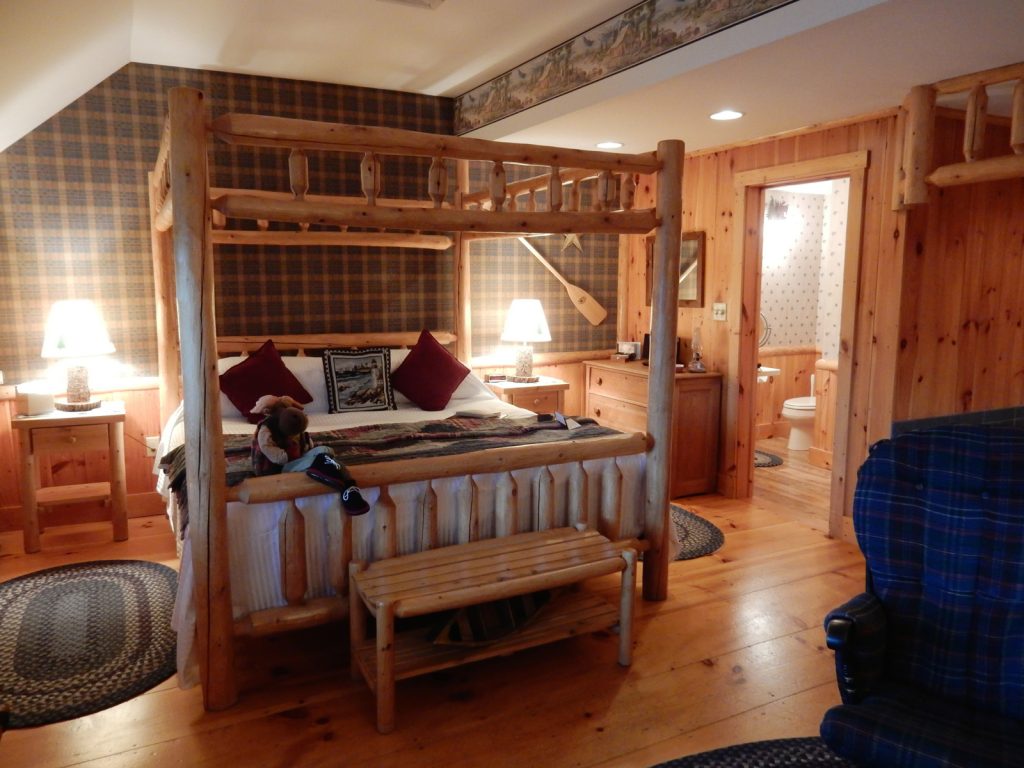 Rabbit Hill Inn, Lower Waterford
Brian and Leslie Mulcahy, have owned the romantic Rabbit Hill Inn for over 30 years, and exude the kind of warmth and goodwill that draws people to them and keeps them coming back.
What makes it romantic? It's a quick nine miles from St. Johnsbury to Lower Waterford, but a whole other vibe on this corner of Route 18. Here, a country-hamlet-white church stands across from this inviting whitewashed rambling antique inn; a truly bucolic slice of rural Vermont.
It's no surprise that many guests come from East Coast cities. If there was ever a romantic place to unplug, it's here.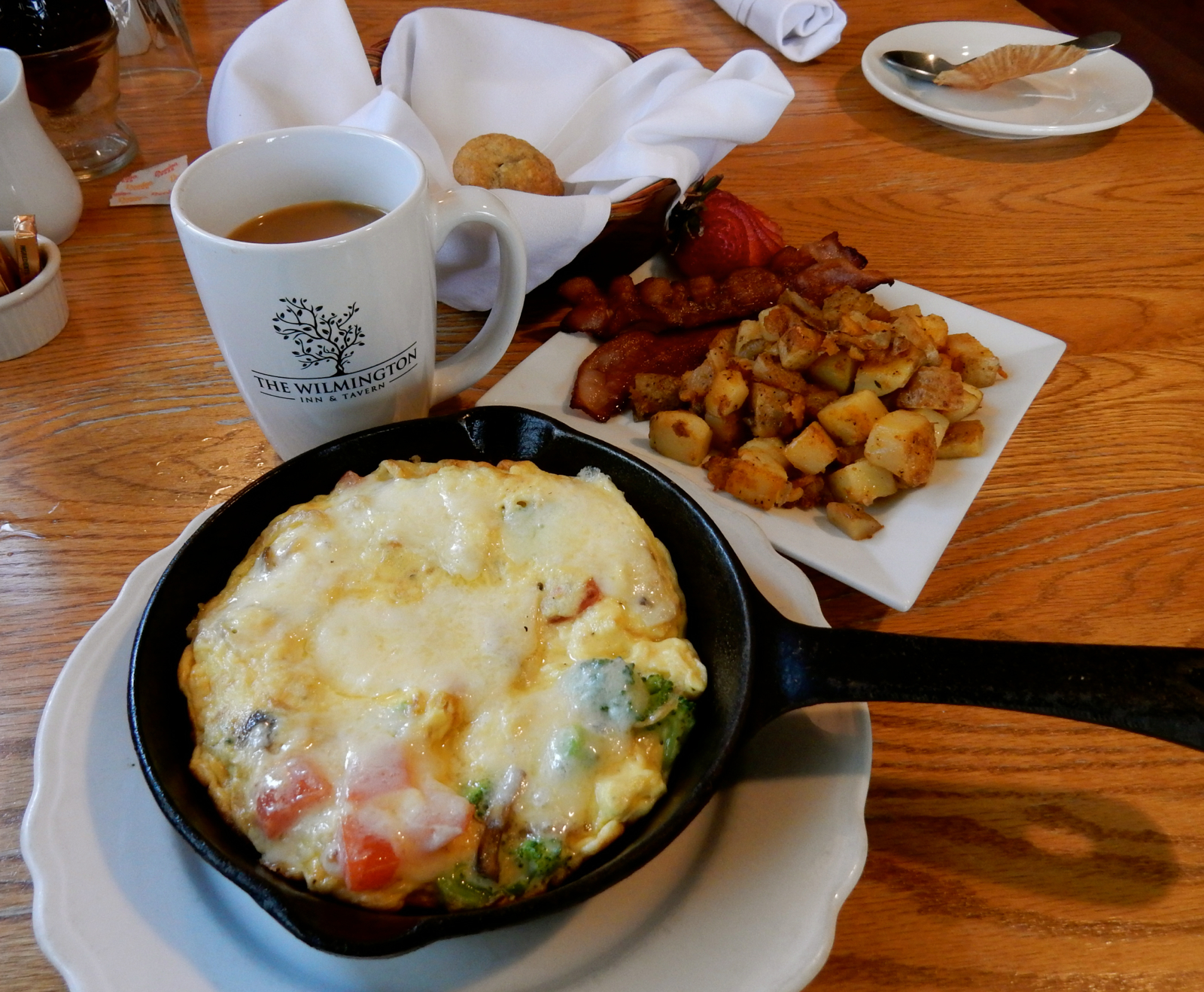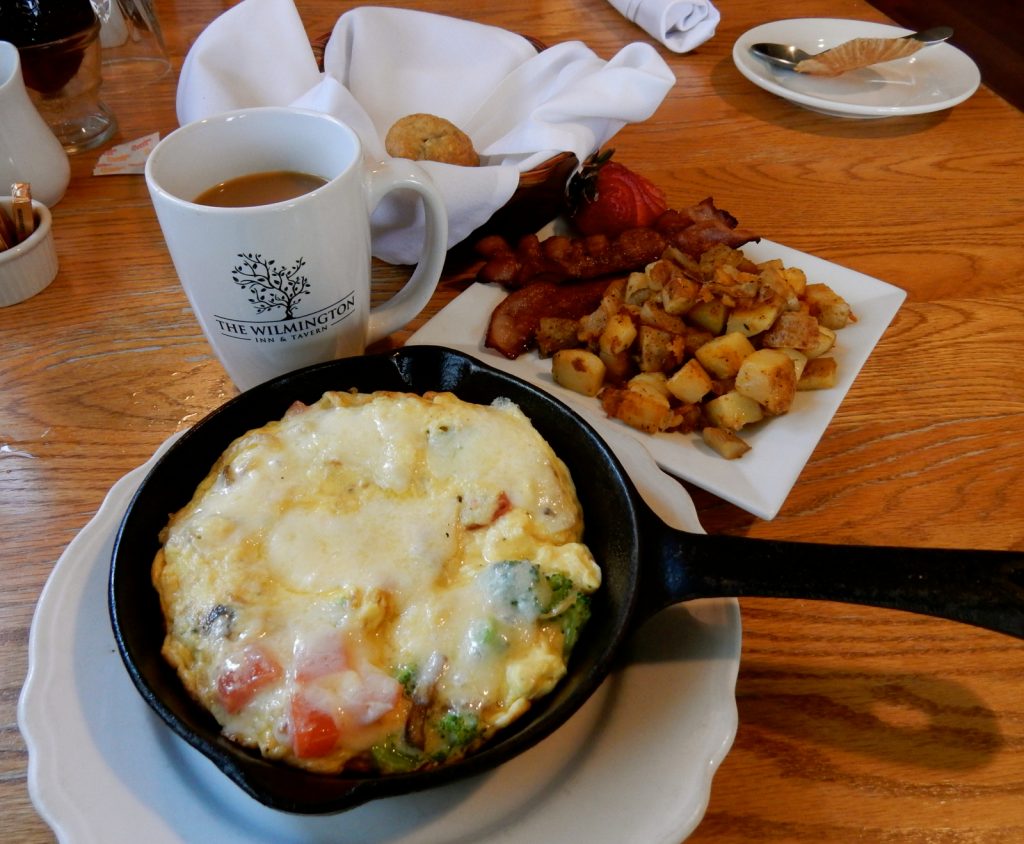 Wilmington Inn, Wilmington
The rambling white Wilmington Inn in Wilmington VT is just 20 minutes from Mount Snow Ski Resort. The completely renovated antique farmhouse sits up on a hill on the edge of town just beyond the shops, and across from the modest river that became a deathly torrent when Hurricane Irene blew through in 2011.
What makes it a romantic hotel in Vermont? The Wilmington Inn's tidy, eclectically well-dressed interior isn't what you'd expect from a country inn – not a doll, doily, or floral bedspread to be found. Breakfast is the star here; gourmet fine, hearty and fresh.
Though you can order several things from the menu, including Pancakes and Belgian Waffles, opt for the signature "Cast Iron Frittata of the Day," which comes piping hot still in the pan. It's almost as divine as the person you're sharing it with.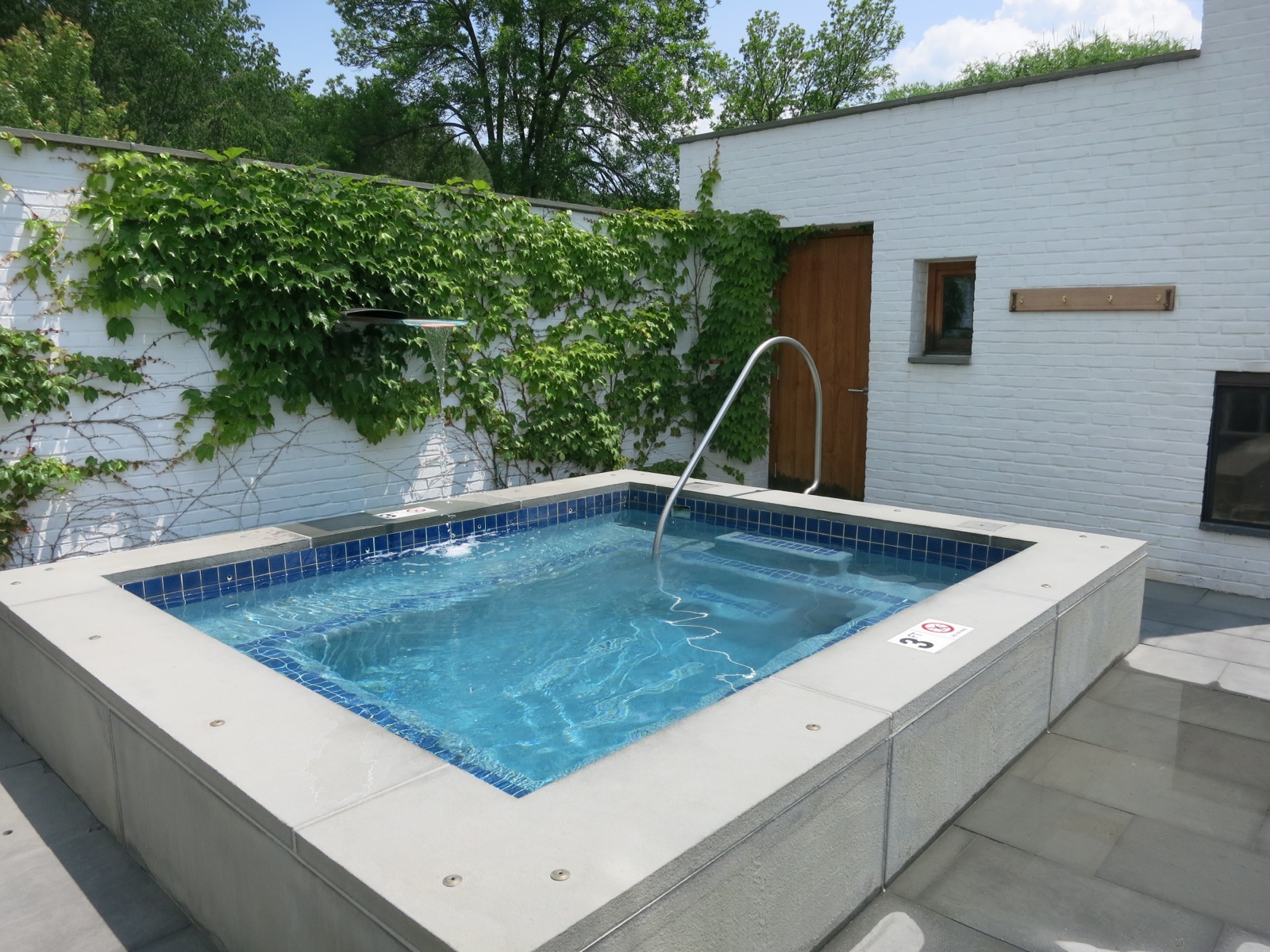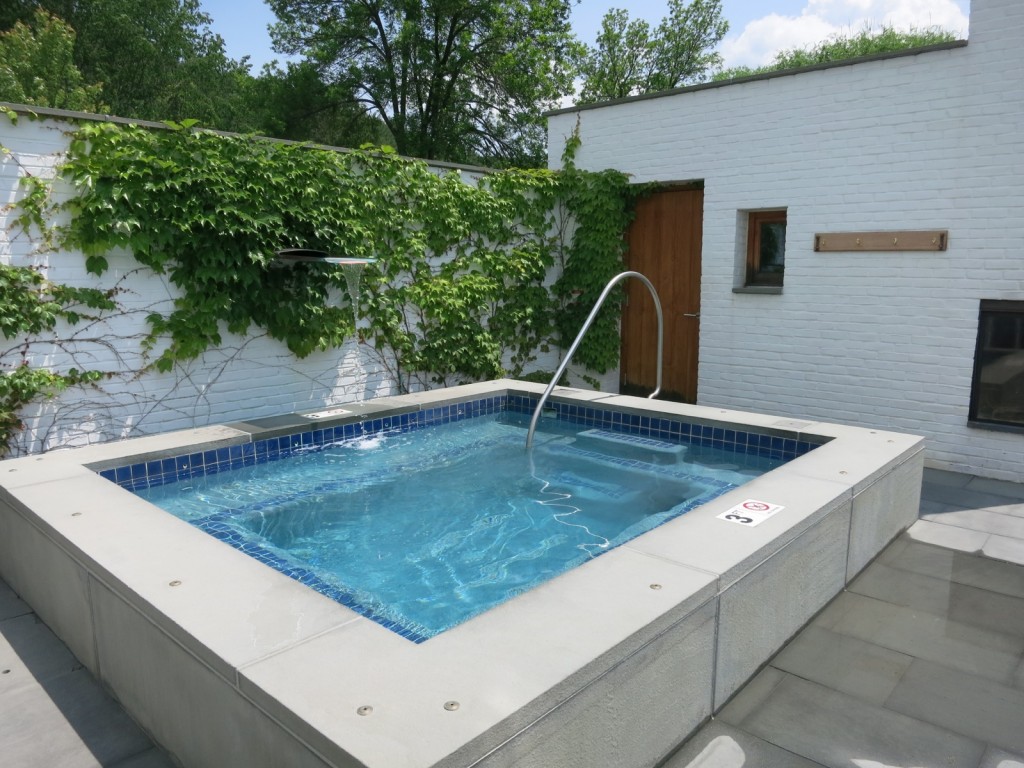 Woodstock Inn, Woodstock
First opened in 1892 on the site of the Eagle Inn, The Woodstock Inn in Woodstock VT has reason to be proud.
What makes it romantic? Service is exemplary, food is wonderful, and aesthetics way over par. Just marrieds, or planning to be marrieds, or even long marrieds still burning with passion might want to hang out, get a massage, and then watch the snow falling while warming up in a Dry Sauna. Yes. The sauna has windows.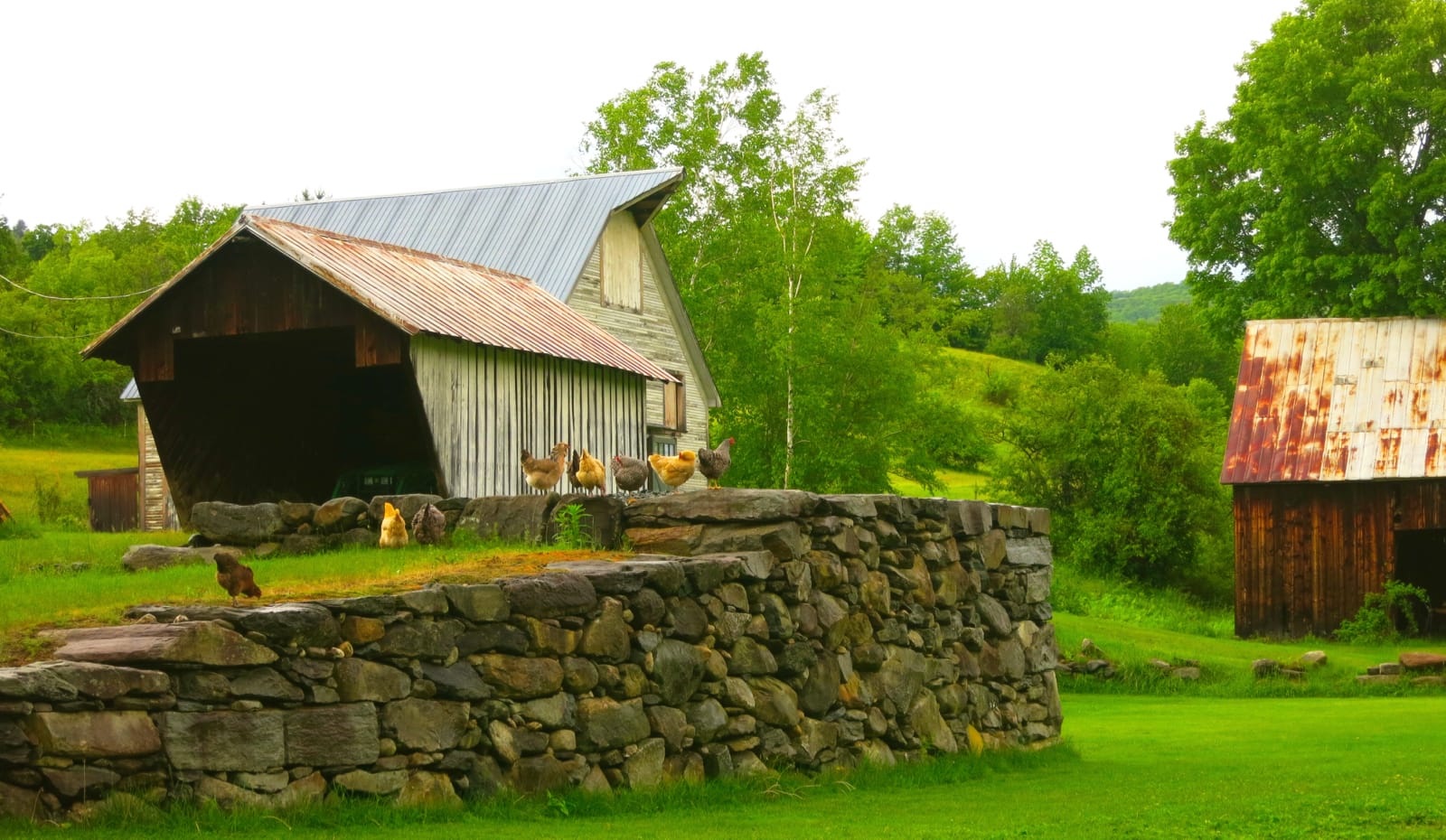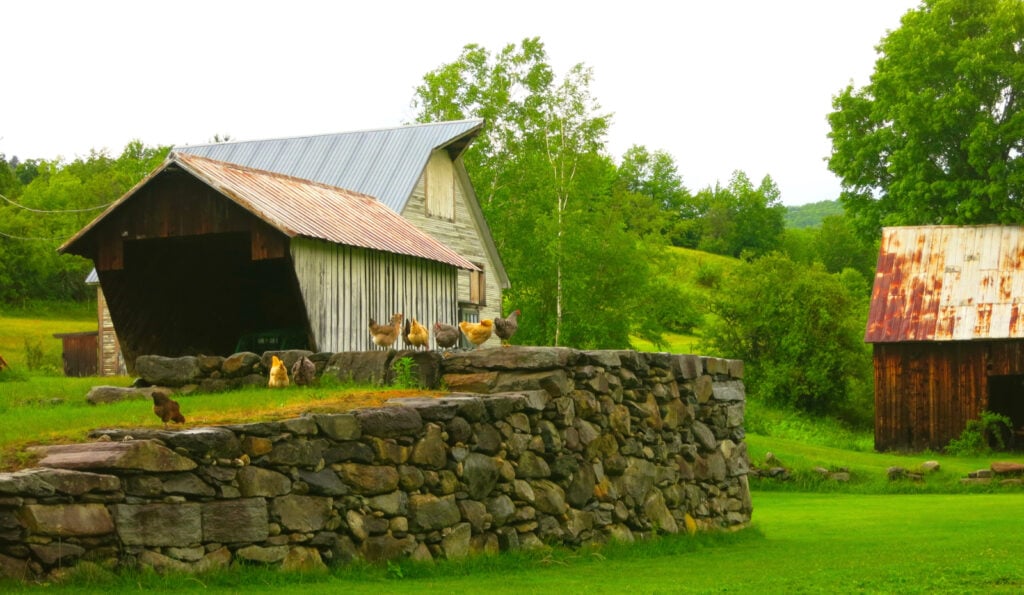 Farmhouse Inn, Woodstock
As soon as California residents, Tory and Barry Milstone set eyes on this farmhouse property, they were smitten. It was the spitting image of The Vermont of their dreams. They converted the main house into a B&B in January 2008 and have since turned it into a worthy destination.
What makes it romantic? If it's your fantasy to live out in the country for a few days, with Turkish towels and luxurious bedding, this is your place. All seven guest rooms are dressed in lots of quilts, rag rugs, and pen and ink drawings.
The dark slate rain shower in Stan's Room transports you to a hidden waterfall. Behind the house, the elaborate four-story 1915 red barn is purported to be the tallest barn in Vermont. Formerly housing cows and lots of hay, and then free-range chickens -"the girls" – it's now a much-beloved wedding venue and counted among of the treasured romantic hotels and lodgings in Vermont.