In the mid-1800's, Louis Fauchere, Master Chef at New York's celebrated Delmonico's Restaurant, opened Hotel Fauchere as a Pocono's summer escape for city-weary folk.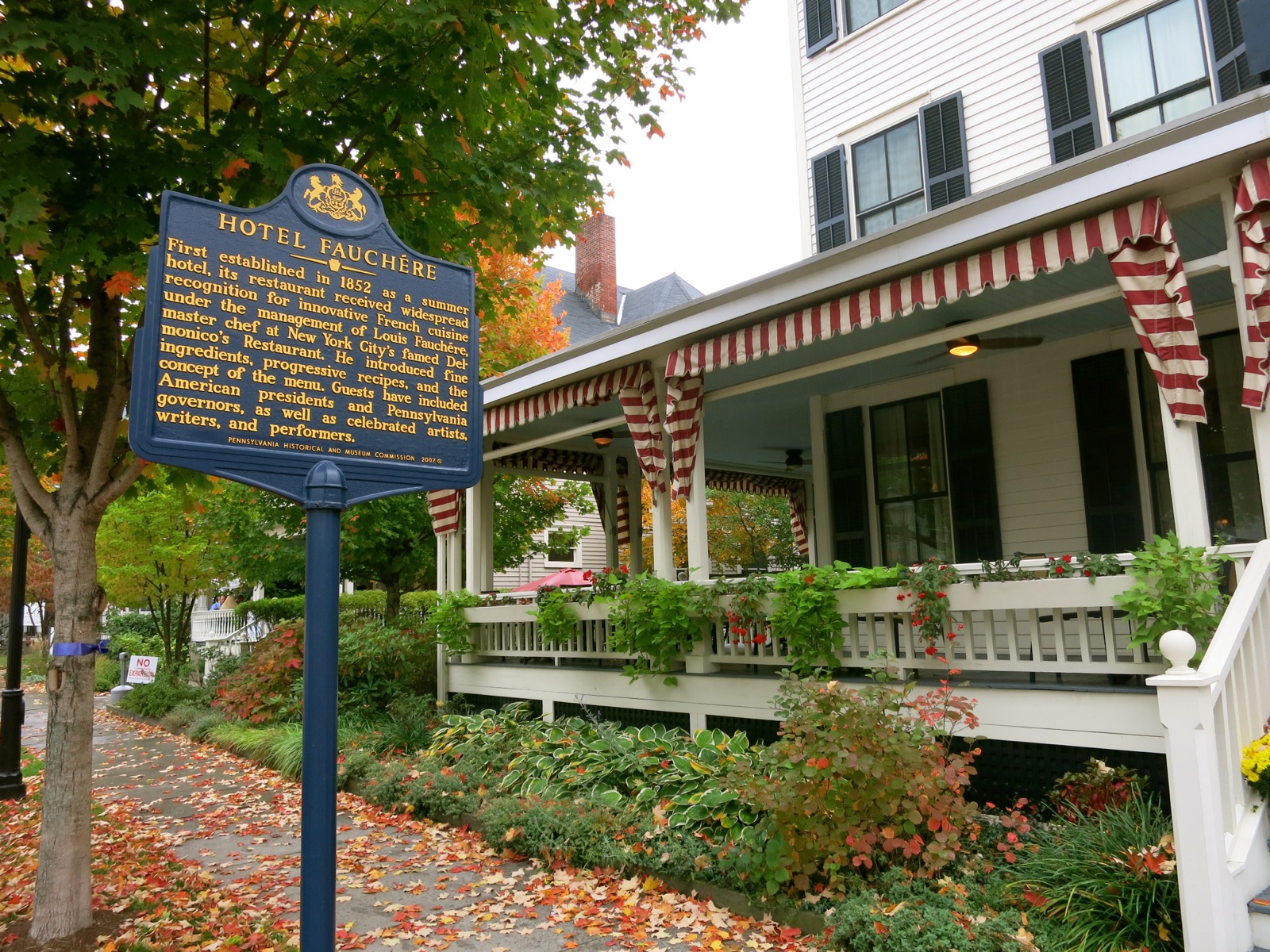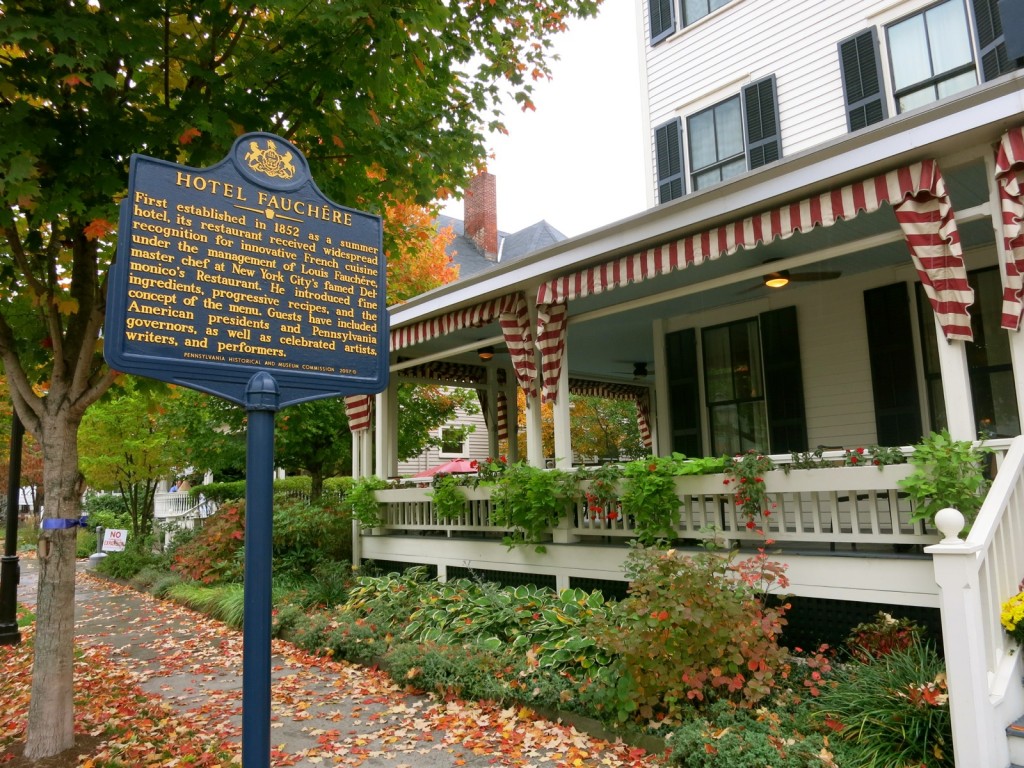 Now opened year round, the Relais and Chateaux designated Hotel Fauchere is but one reason to skip over the New York border to this Pennsylvania resort town. (Other reasons can be found in THIS POST about Milford PA).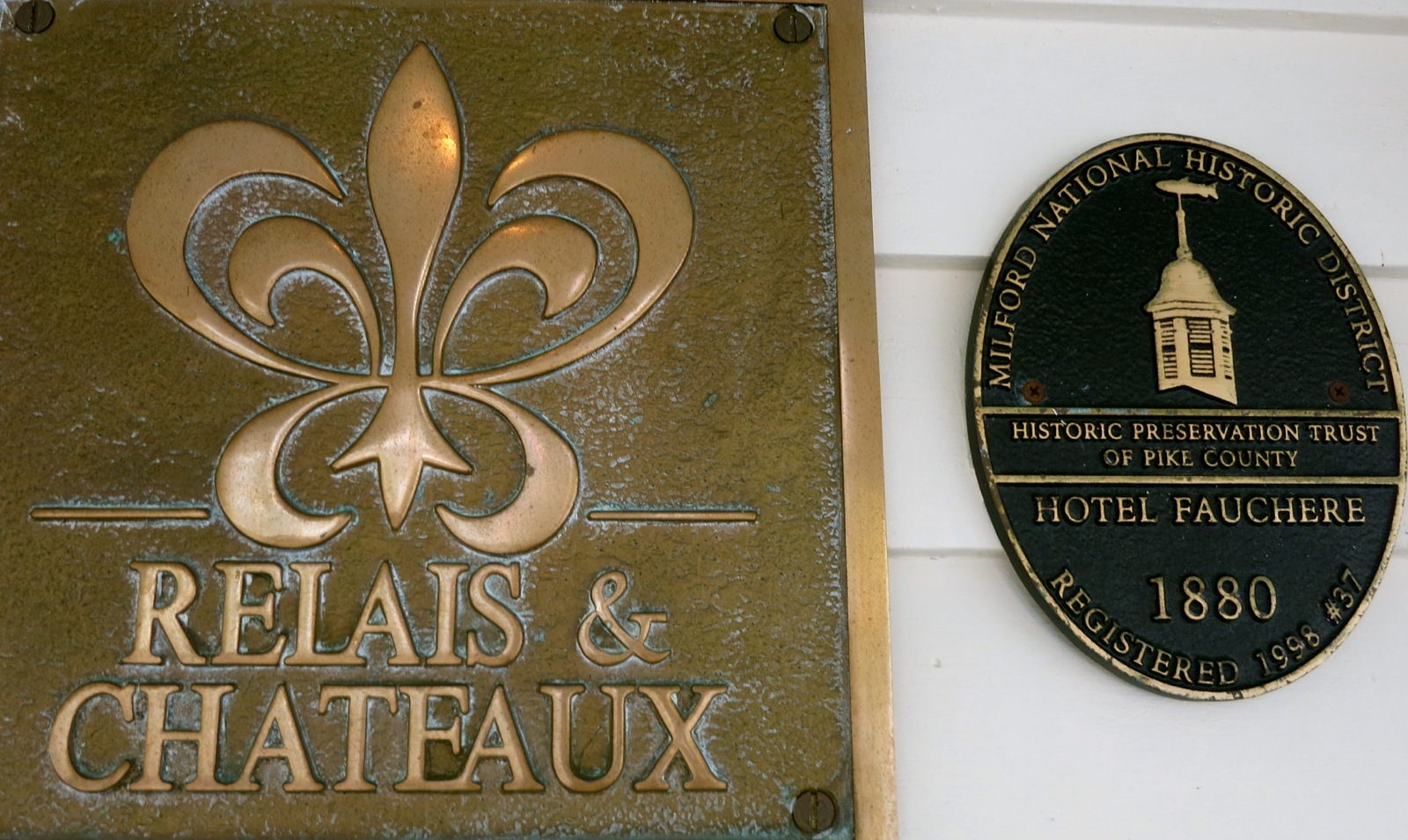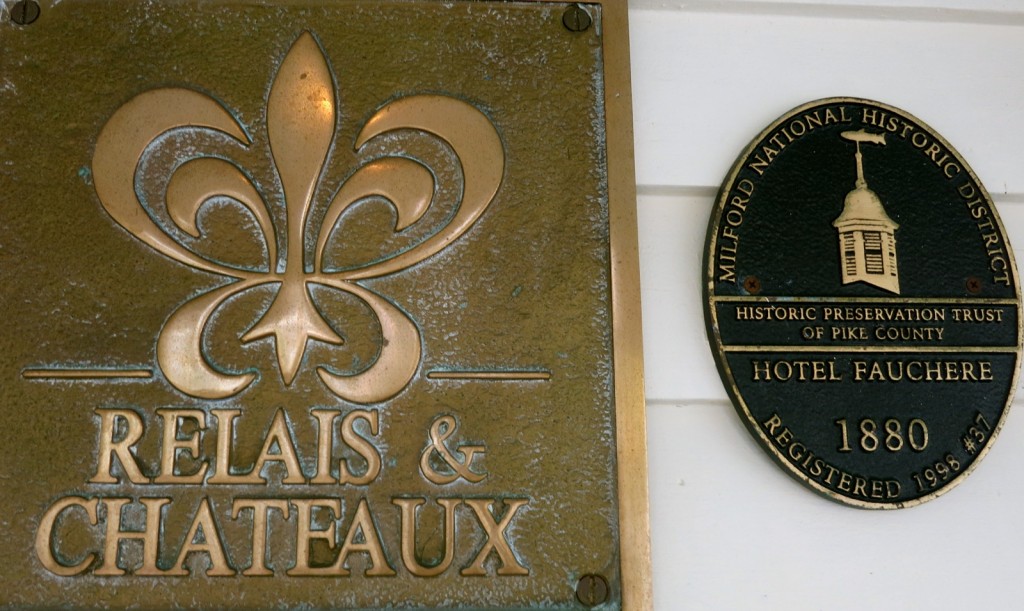 Moved to this location in 1880, Hotel Fauchere boasted the first electric sign in Pike County PA. But that was only the beginning. Since then, celebrities and others who seek out hip, luxurious, accommodations, and hushed, top-tier, VIP service have embraced this special place.
Four generations of Faucheres ran the hotel until 1976, until it transitioned though several owners, iterations, and, sadly, deterioration.
At that point, Richard Snyder and Sean Strub (founder of POZ Magazine and author of the powerful Body Count: A Memoir of Politics, Sex, AIDS an Survival) purchased the iconic lodging, bringing back its luster in early the 2000's.
After Snyder's death in the early teens, Strub reinvigorated the Fauchere. He added an intimate conference center where CEO's and executives could meet in discreet and service-oriented surroundings.
Hotel Fauchere joins this roster of 18 Top Romantic Getaways in Pennsylvania. Check the others out, and make a plan.
The 16-room Fauchere radiates cool from the moment you step onto the original black and white marble floor in the entry hall, and reveals its charms slowly.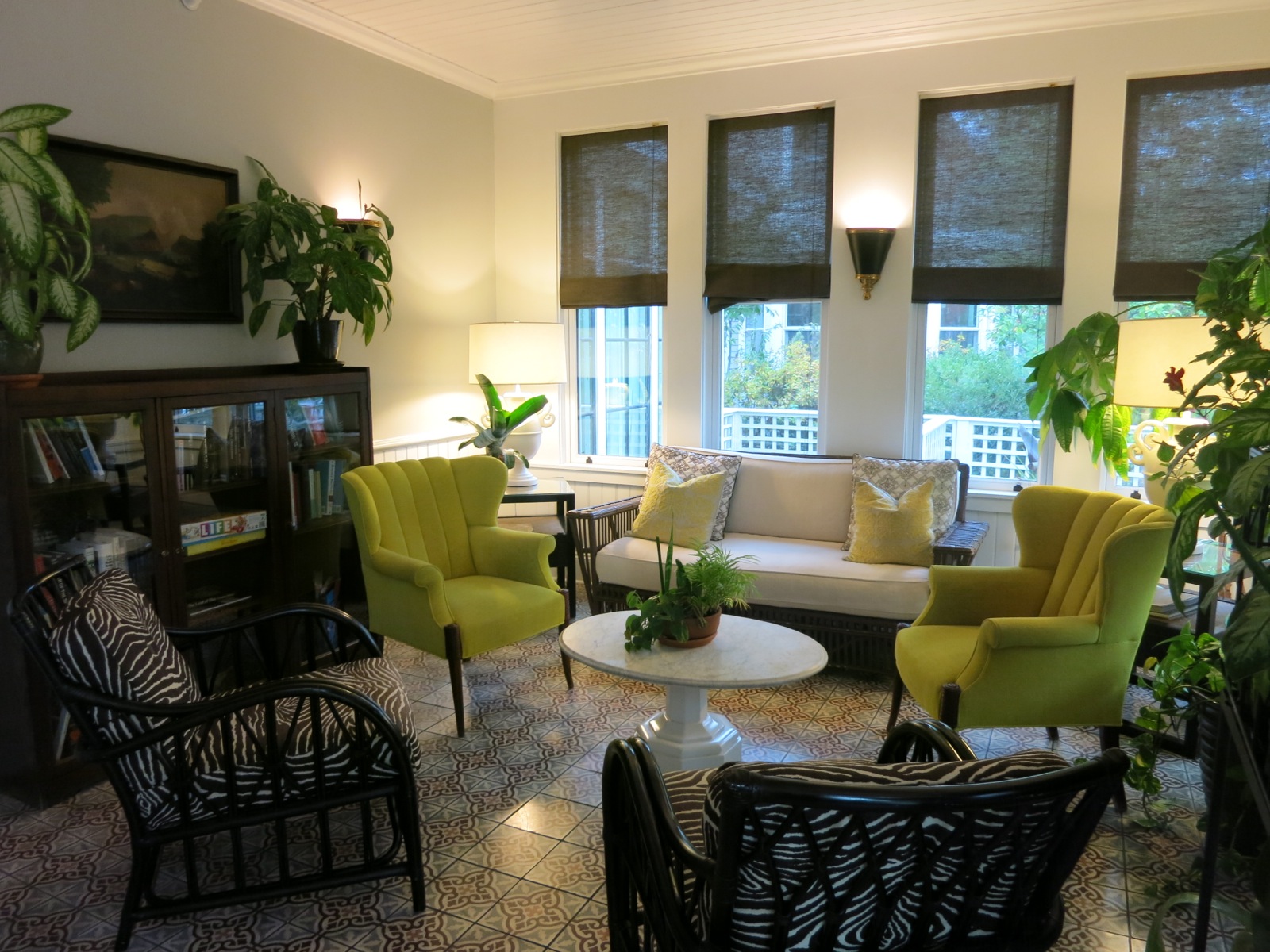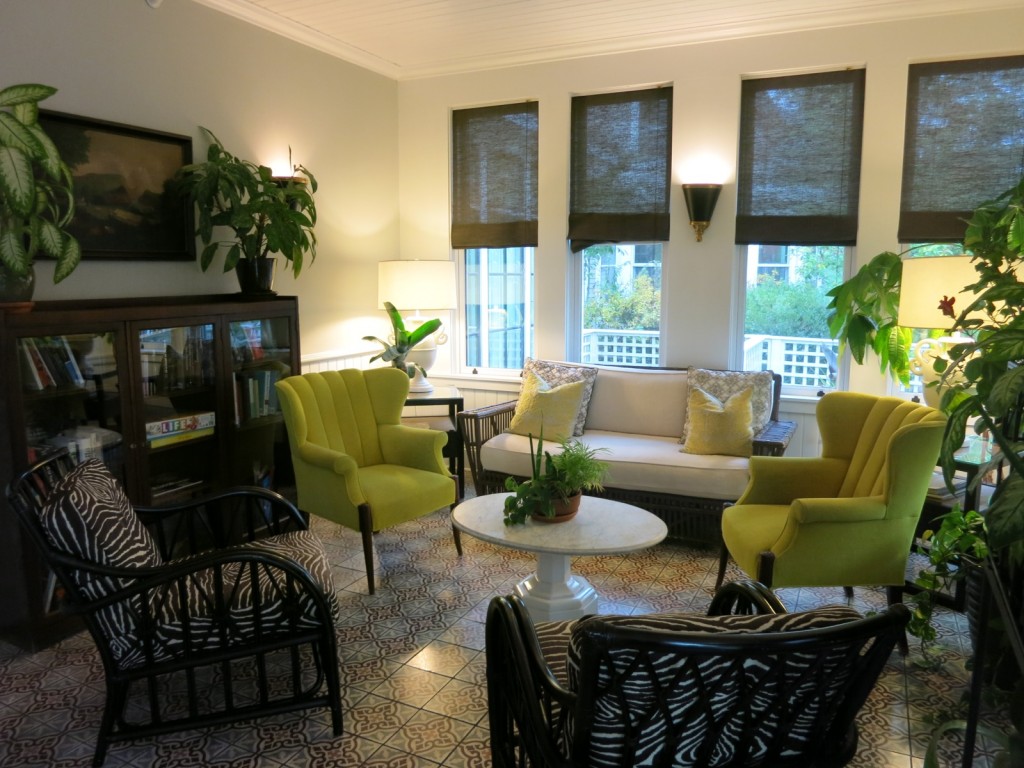 Both modern and Hudson River School art enliven common areas. And the back parlor is punched up with chartreuse and zebra-print chairs.
But you won't find many night-life loving fancy-pants guests here. Casually-dressed patrons come to read books on the wraparound porch, stroll town streets, shop in galleries and boutiques, or just linger in graceful, bright rooms.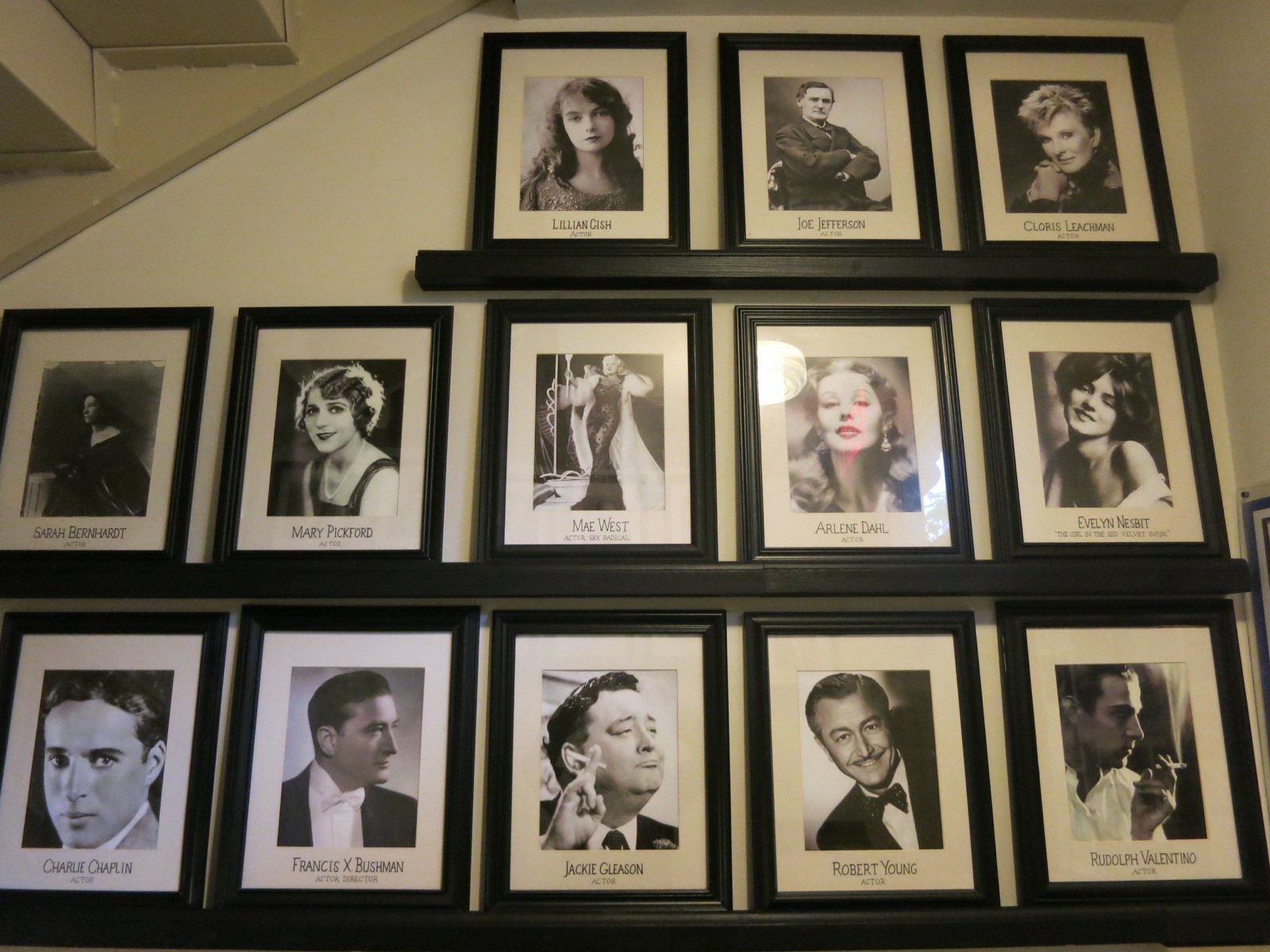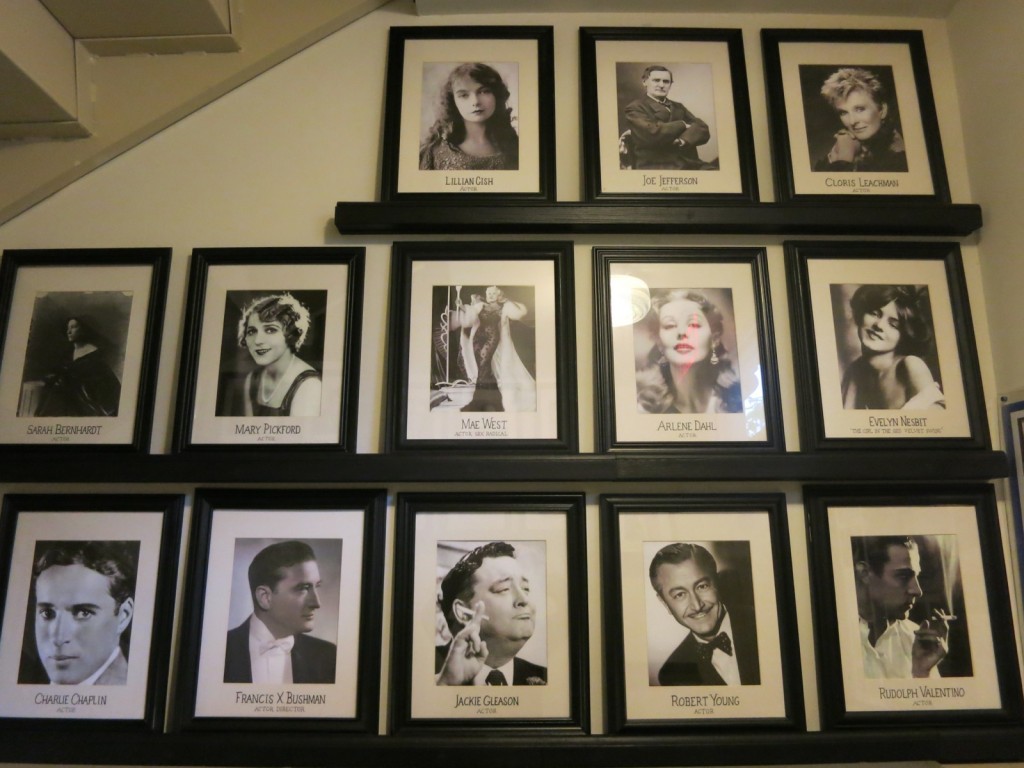 As is customary in a Relais and Chateaux establishment, the owners or manager will proudly tour you around: here, even to the stairwell where dozens of black and white headshots of celebrities, alive and dead, line the walls. Charlie Chaplin, Erol Flynn, Thomas Wolfe, Robert Frost, Rudy Valentino, Bill Clinton, and dozens more have bedded down here.
Guestrooms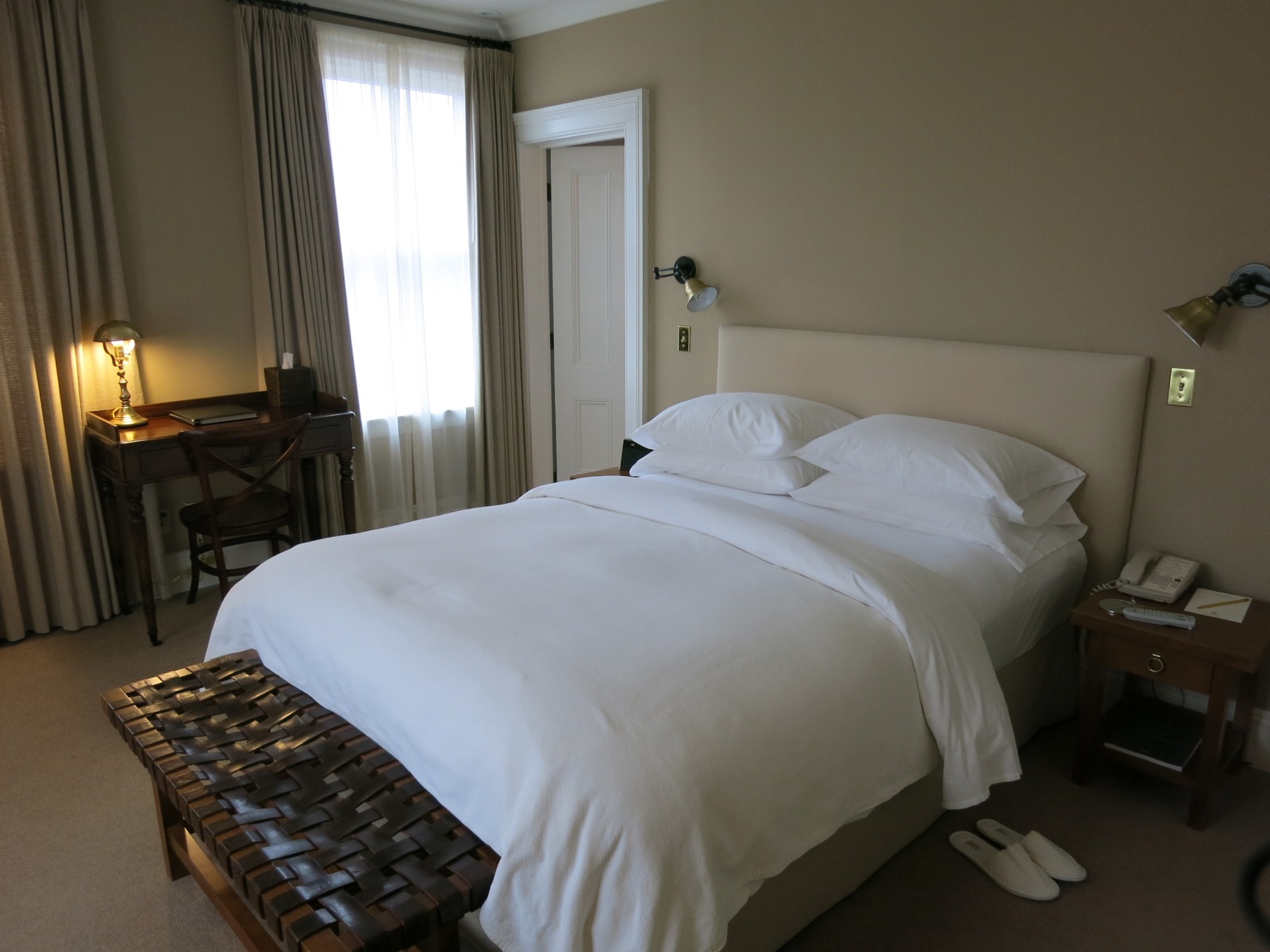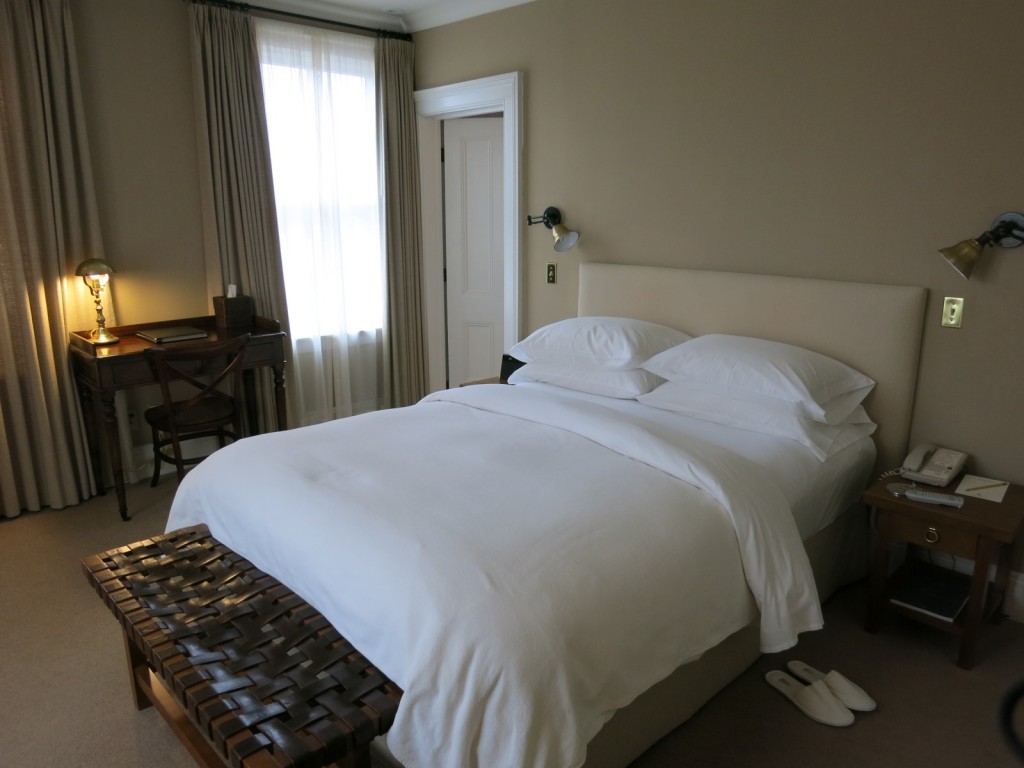 Rooms here are simply elegant, in natural shades of browns and whites, floor to ceiling curtains covering large windows, and tan jute carpeting. It's a restful sanctuary – with great amenities.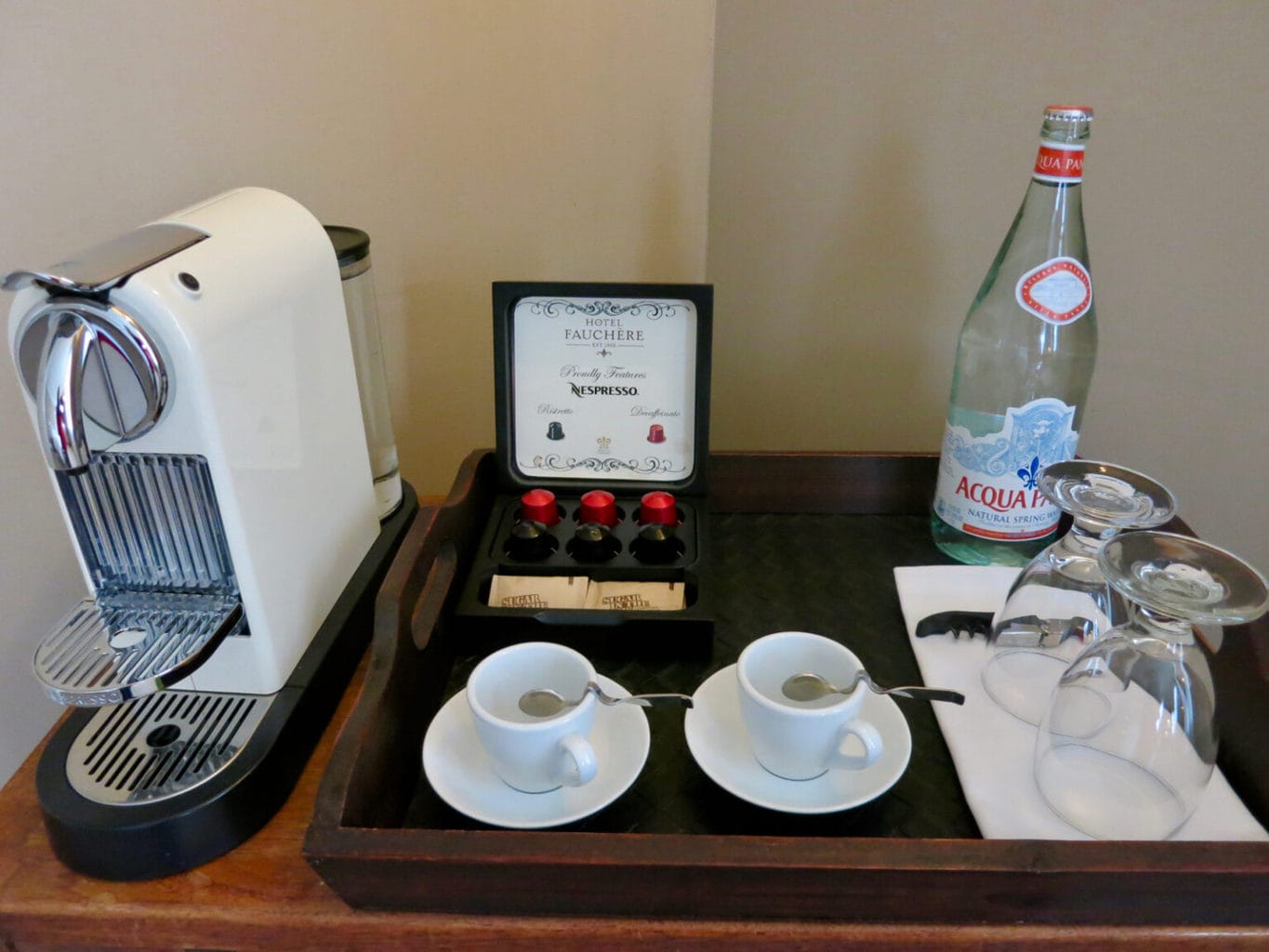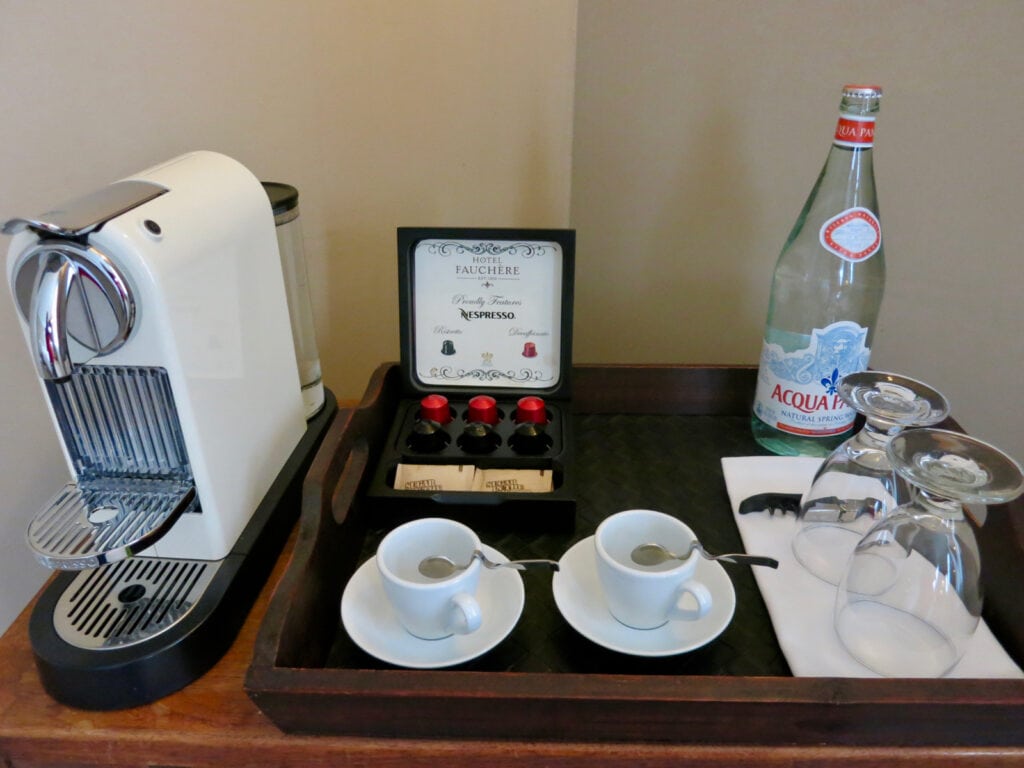 Furthermore, each room boasts a Nespresso machine with a selection of espresso pods. The beautiful grey-veined Carrera marble and Pennsylvania bluestone bathrooms feature unique polished nickel footed clawfoot tubs and luxurious Molton Brown products.
I've stayed in some of the best hotels in the world therefore can say with certainty that the beds here are at the top of my list. Their downy, cloud-like duvets and soft sheets were tough to leave in the morning.
Dining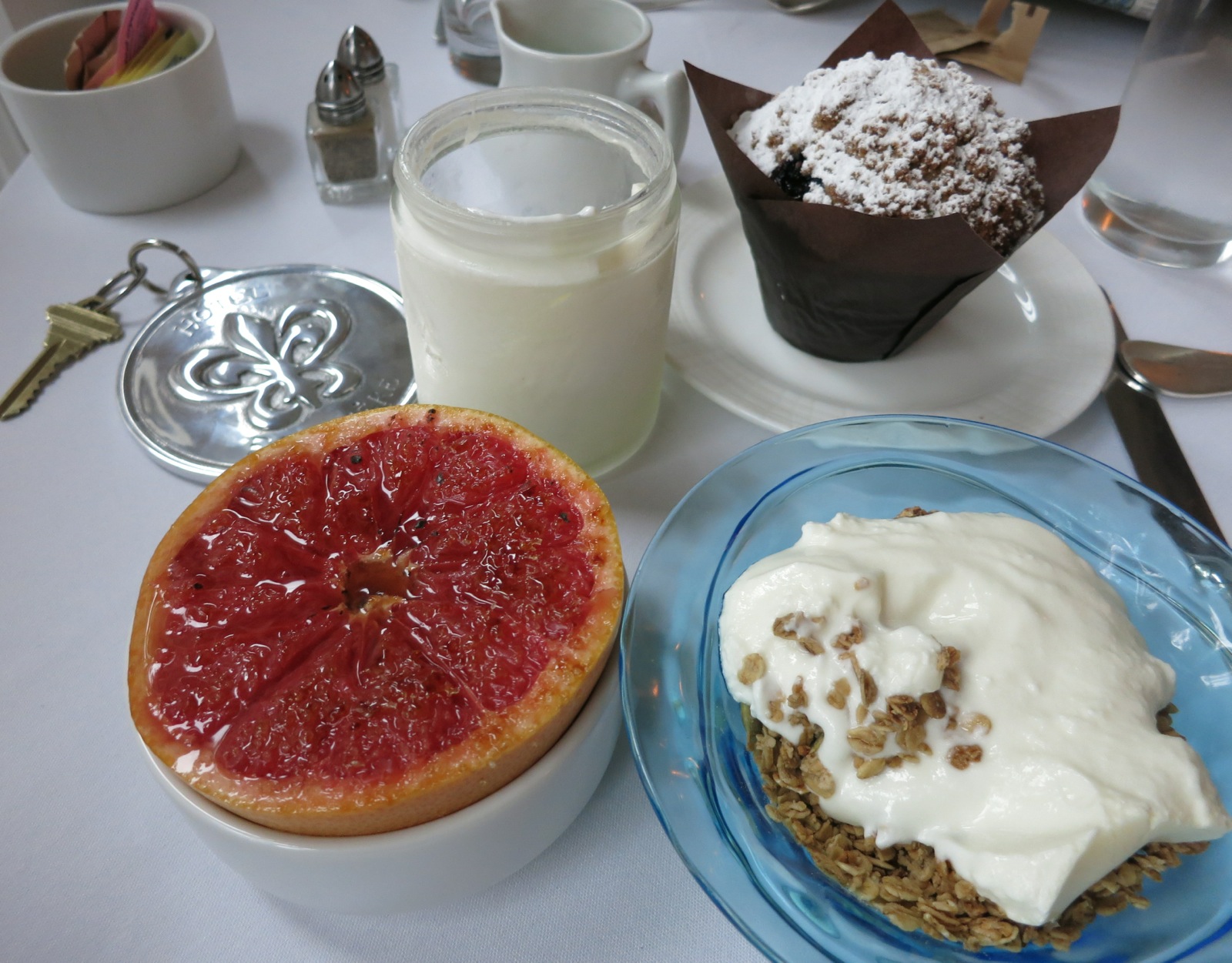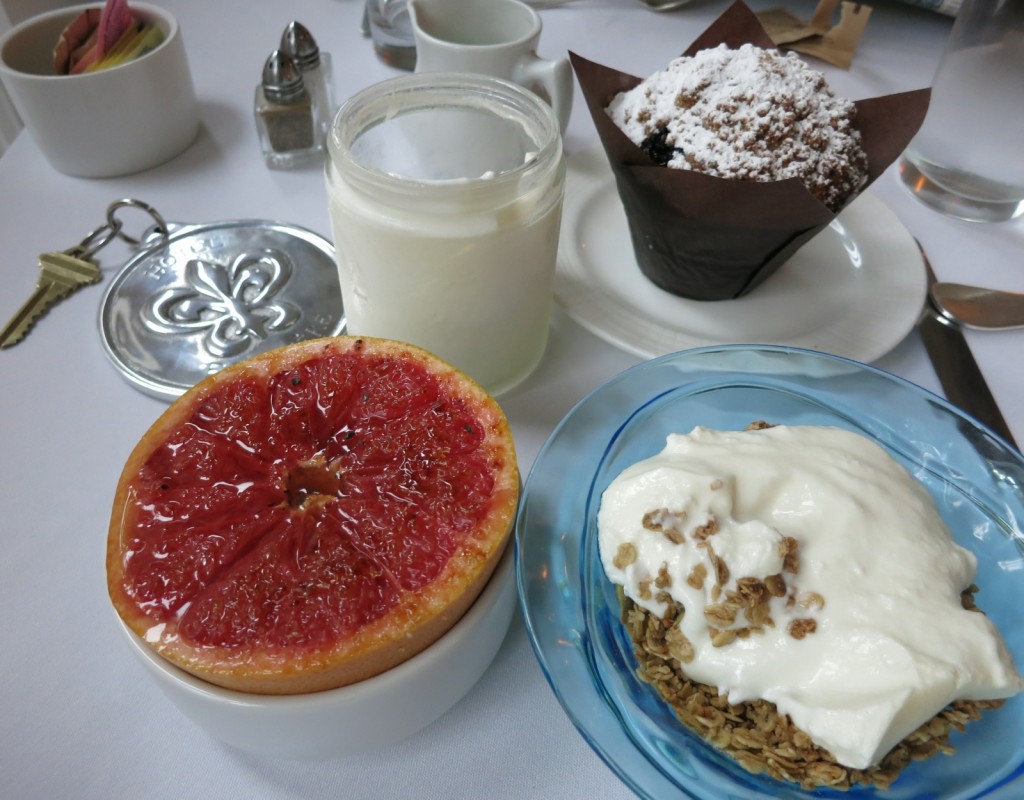 Continental Breakfast, which you won't want to miss for the light, delicate, homemade yogurt and granola, crisp-soft muffins, grilled grapefruit, and more, is complimentary with your room.
The higher-end Delmonico Room upstairs is refined, and perfect for a special occasion.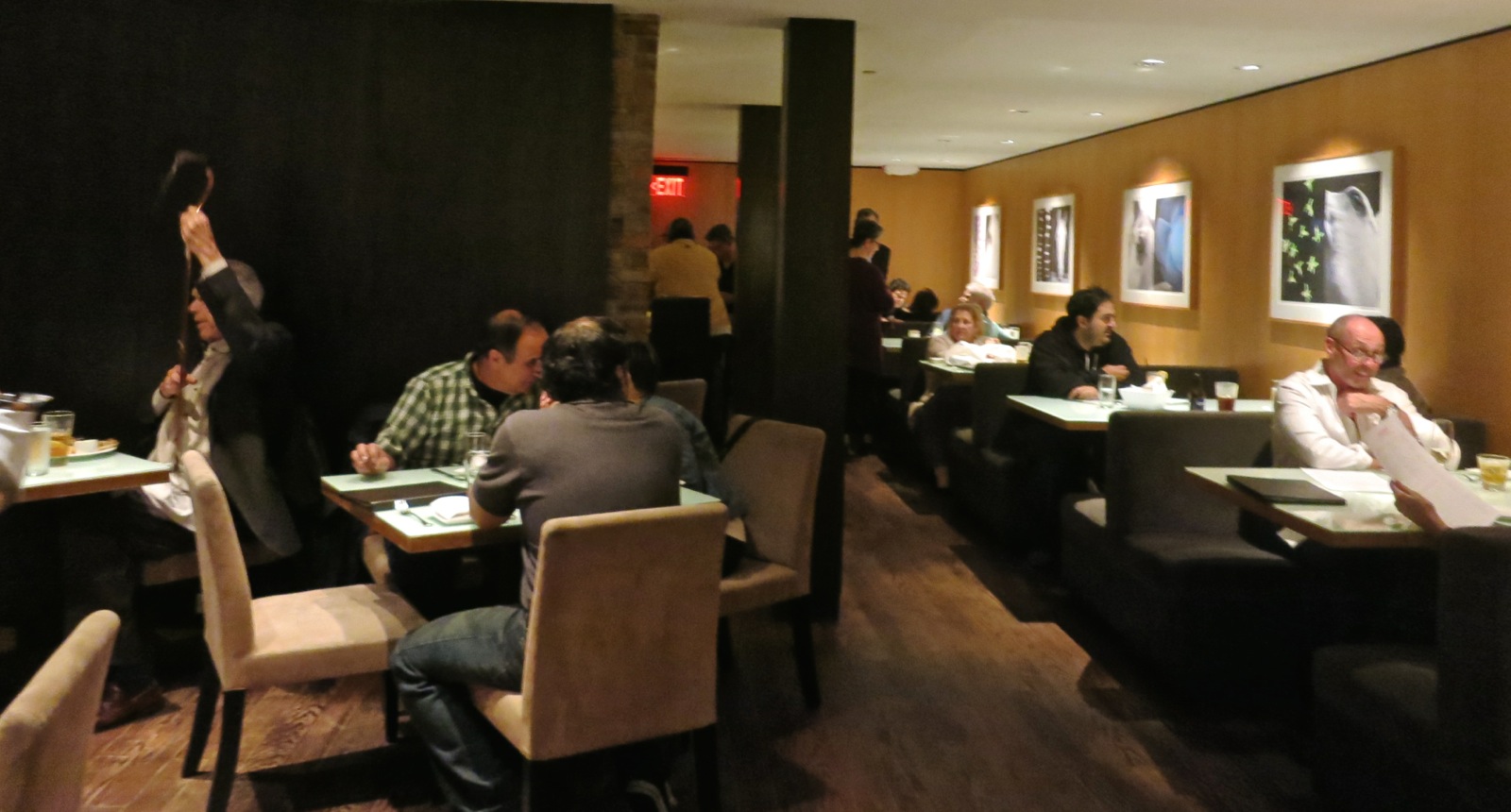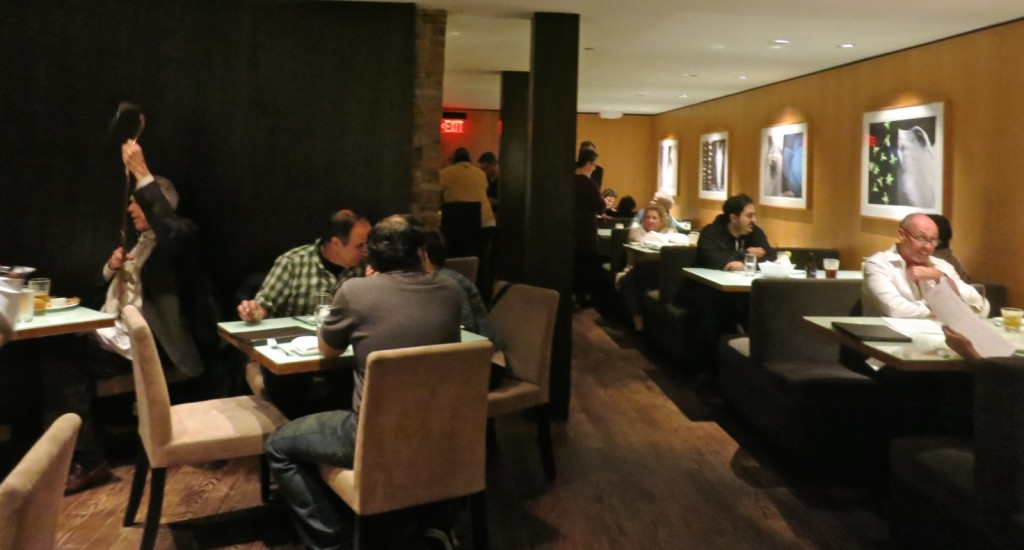 But it seems like Bar Louis situated downstairs, is where it's happening most nights. The hep cats gather, deals are done, introductions are made – all within sight of Chris Makos's large glossy photograph of Andy Warhol kissing John Lennon.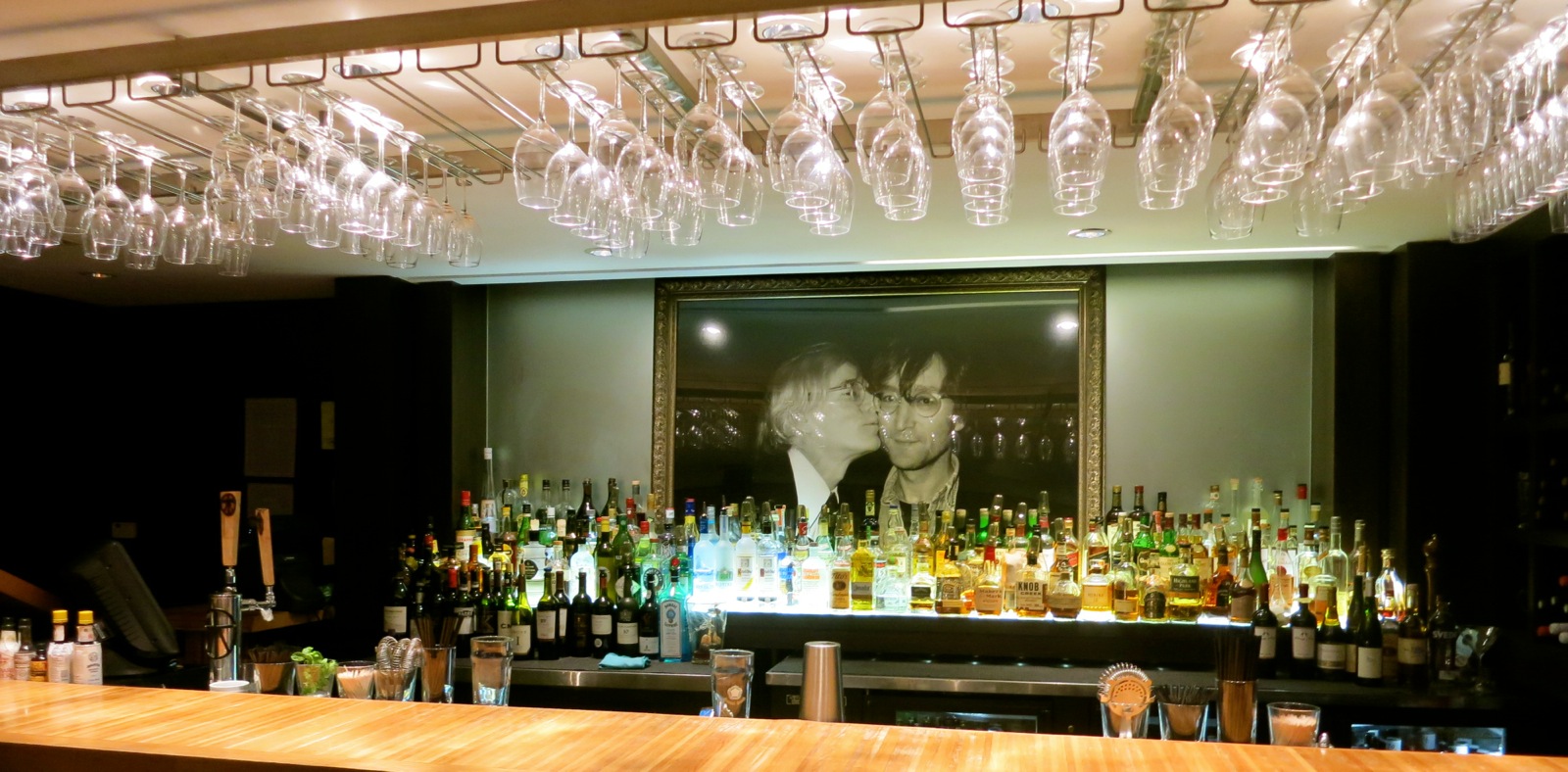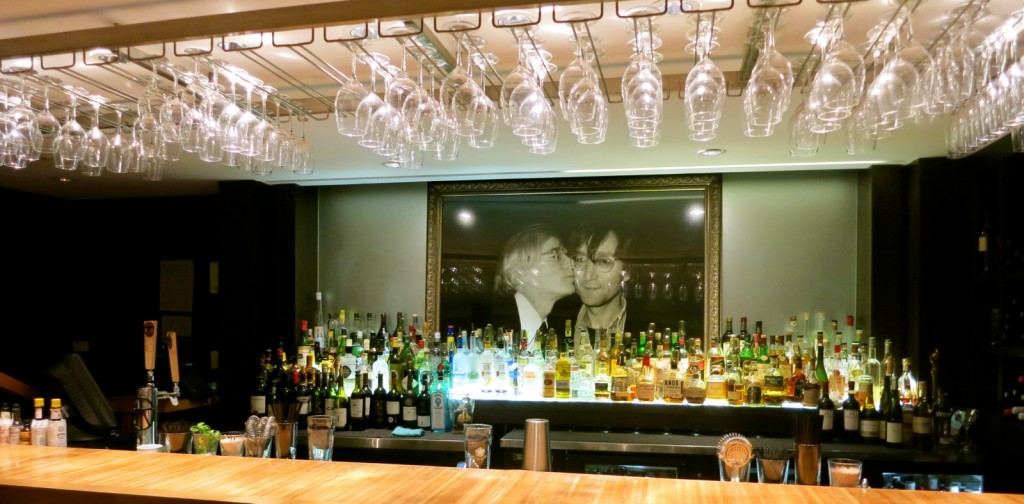 It's a city-folk-visit-country crowd, dressed funky-smart as if going to an art opening.
Dishes tend to be innovative and mouthwatering. I'd return for the multi-textured-flavored signature Sushi Pizza and grilled Thai Ribs, alone. But everything is tasty and perfect for sharing.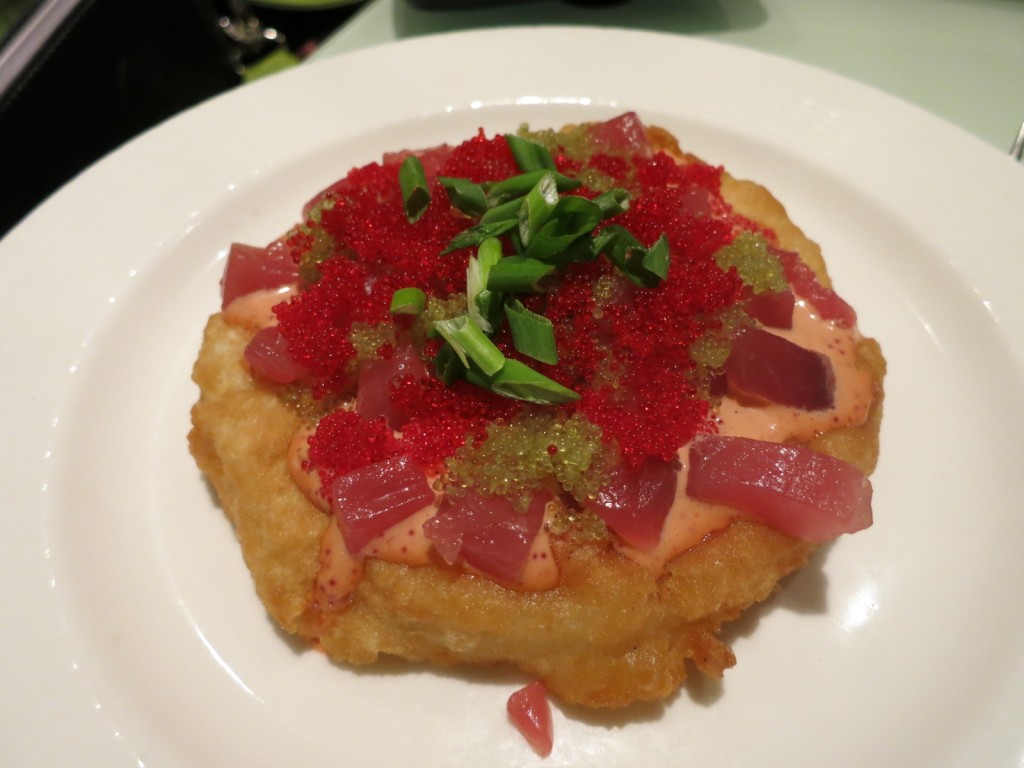 Unique Hotel Fauchere Package
While Weekend and Romantic Packages are most popular year round, Hotel Fauchere offers something very unique and specific to this area of Pennsylvania: Eagle Watching Excursions.
This region on the Upper Delaware River, with pristine habitat and plenty of fish, is a magnet for those magnificent birds who appear in droves in the depths of winter.
Hence, at a time of year when non-ski resort towns see a decrease in visitors, Milford PA comes alive with serious (and not so serious) birdwatchers.
The Eagle watching package includes a half-day eagle watching tour with a knowledgeable guide. Available weekends January through March. Package based on double occupancy, 2-night stay, exclusive of tax and gratuity. Includes
Private 1/2 day eagle watching experience with a knowledgeable guide.
Two nights luxury accommodations.
Deluxe Continental breakfast each morning.
Turndown service each evening with chocolate chip cookies upon request.
Departure gift.
Just the Facts
Superior Rooms start at $180 ($206 with tax) for "Compact Room" weeknights. Includes gourmet Continental Breakfast, parking, and wi-fi. Consult website for package prices. 
Find Hotel Fauchere on Getaway Mavens 15 Top Romantic Hideaways Northeast US 2022