Last Updated on
Romantic getaways in NJ? Maybe a romantic escape may not be the first thing that leaps to mind when you think of New Jersey, Pennsylvania, or Delaware.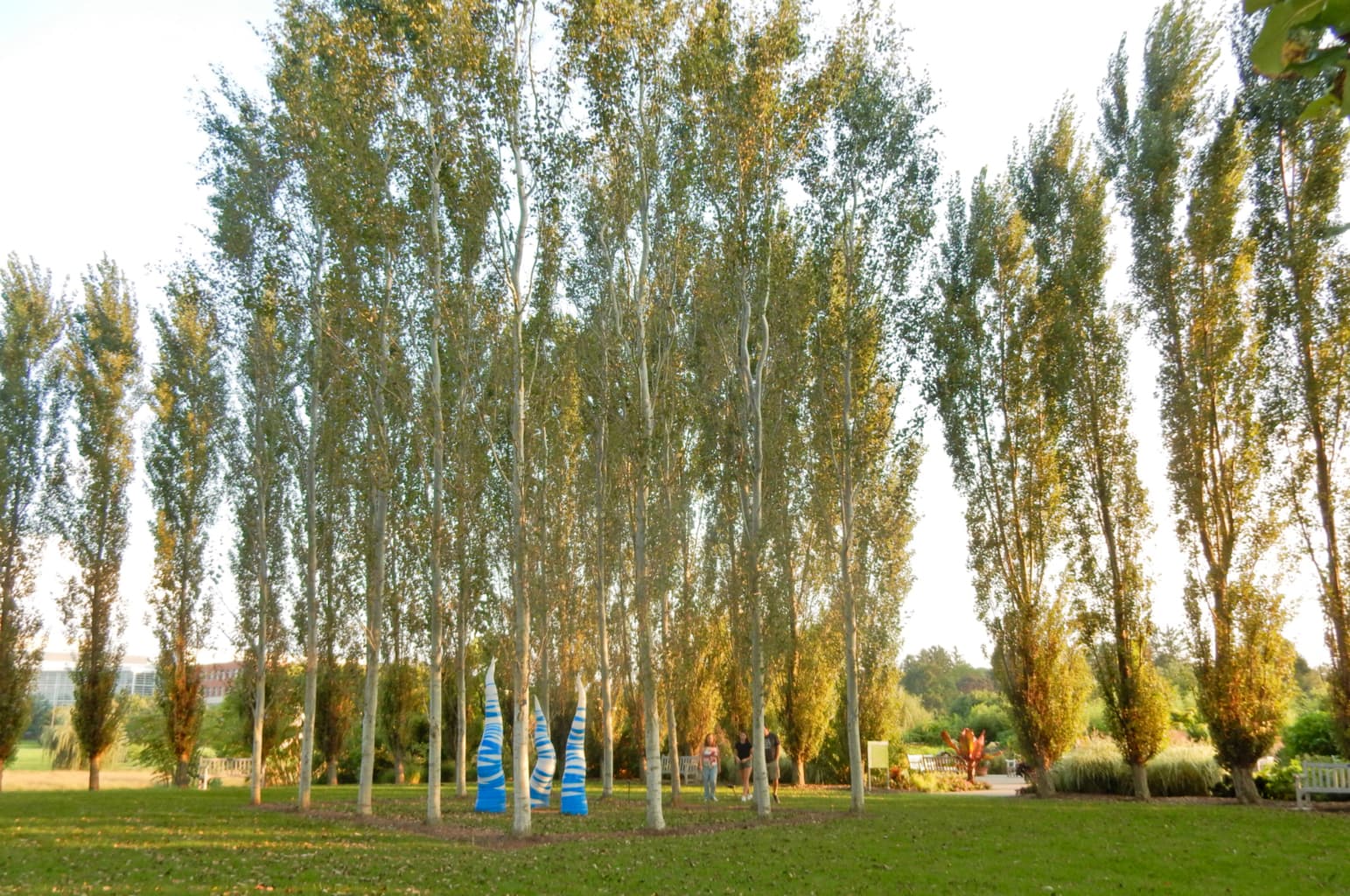 But these 30+ ideas might just open your eyes to new places to explore together. From snug B&B's to urban hotels, revitalized cities, and quiet bay, river, and lakeside resorts, you'll find something just perfect for the quirky, fun-loving, luxury-seeking couple.
Check our complete list of Northeast USA Romantic Getaways for even more inspiration.
NEW JERSEY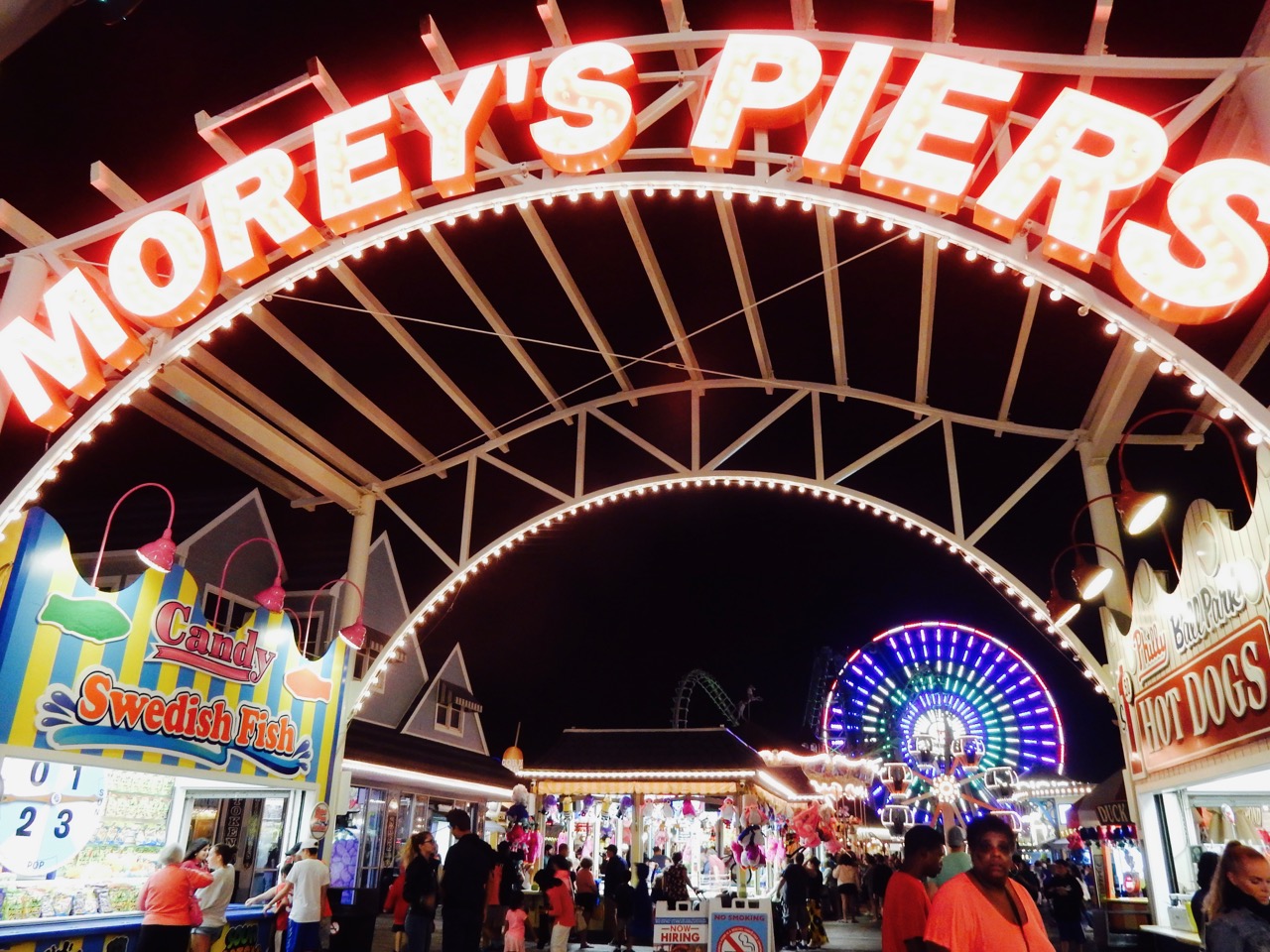 CAPE MAY: Outdoorsy beer loving duos will love Cape May – at the tip of Southern New Jersey's beaches – especially in the off season when Cape May Brewing presents its "Fireside Chats" outside on the patio.
This Atlantic Ocean beach town swarms with tourists and annual visitors in the summer, but come late fall and winter, you'll have plenty of room to walk the sand, visit the famous Cape May Victorian homes and dine well. Stay at the upscale oceanfront Montreal Beach Resort, built by gutsy Holocaust survivors in the 1960's.
JERSEY CITY NJ: The view. The food. The youthful, collaborative, entrepreneurial energy. And it's all just one subway stop from downtown Manhattan. I cannot emphasize the vitality of this Hudson River city enough. You thought you knew "The City?" See it with your honey from a different perspective. Then chow down on some of the best food in the tri-state area.
LONG BRANCH: If you are the kind of twosome who wake up at ridiculous hours to watch the sun rise, and appreciate a funky, fantastic boutique hotel, you're in luck. Long Branch NJ provides. Stay at the Novogratz-designed Bungalow Hotel, a block from the beach, and a stroll away from shops and great restaurants.
MORRIS COUNTY and SOMERSET COUNTY: Romantic history buffs – take heed. Alexander Hamilton and Elizabeth (Betsy) Schuyler fell in love in Morristown, and discovering where their relationship blossomed is but one fascinating aspect of the community that saw not one, but two Revolutionary War Winter Encampments. In Somerset County NJ, rich people of the Daddy Warbucks variety have died and left lavish gardens and Green farms –beaucoups land – for the rest of us to enjoy. Stay in the charming Bernards Inn, with rooms right out of George Washington's "look book" and one of the best restaurants in the state.
POINT PLEASANT NJ: Come off season and this normally family-crammed boardwalk beach town turns quiet and dreamy. Find out what's open and what we believe to be the MOST ROMANTIC B&B on the Jersey Shore, bar none.
RED BANK, NJ: The perfect spot for hipster romantics. Two live theaters, quirky world-known stores (one owned by filmmaker Kevin Smith), some of the top restaurants in the USA, and one of the oldest ice-boat clubs in the country – and oh, yea, Jon Bon Jovi – draw a certain type of tourist. We're not talking beach bums here.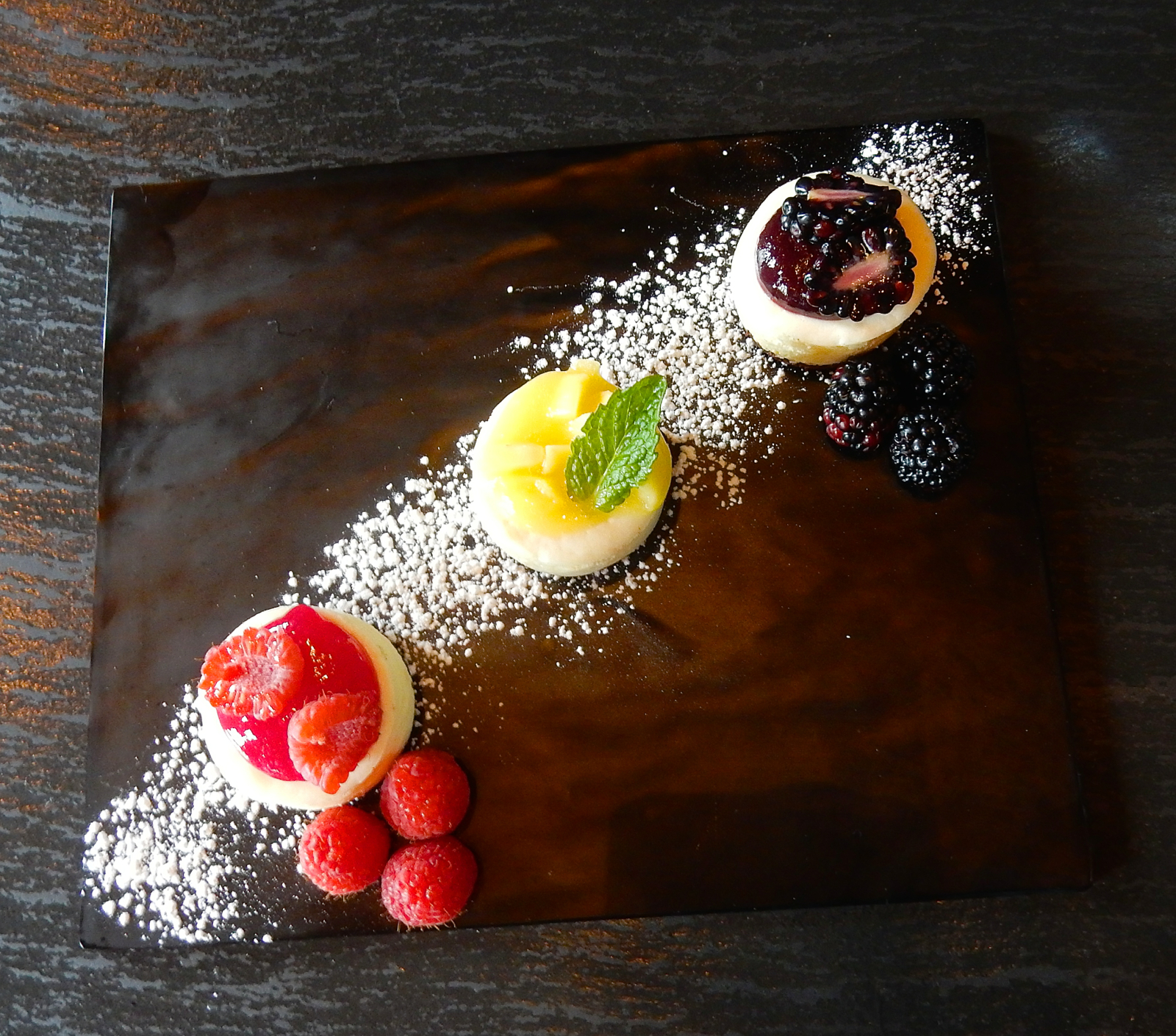 SOMERS POINT: It's the little known culinary hot spot on Great Egg Harbor Bay just a bridge away from Ocean City NJ. With a couple of decent hotels and amazingly good food, this southern NJ town is off the grid in cooler months, thus making it a getaway for couples who "vant to be alone."
SUSSEX COUNTY: Do you and your mate pan for gemstones, or otherwise go gaga over mother nature's geological features? This getaway is for true rock-hounds – I know, a very niche group. But amore comes in all shapes, sizes, and passions. New Jersey's Northwest region happens to claim the largest concentration of fluorescent rocks and minerals in the world. You can see a critical mass of these glowing objects at a decommissioned zinc mine, which is now an indescribably awesome museum complex, try some hooch at Sussex County's first distillery, tour one of the most prestigious wine cellars in the country, golf, ski, zipline, or do nothing to your hearts content on this World of Wonders NJ Getaway
WILDWOODS: Duos who groove to Doo-Wop will go wild for the Wildwoods in NJ. It's got a Jetsons Meets Jersey Shore aesthetic, and more plastic palm trees than any other place on earth.
WOODEN DUCK B&B, Newton. If the two of you are into bird-watching, sitting by the pool, or just, "hanging out," in a place that provides serenity and peace just an hour from New York City, you won't find much better than this 10-room inn
PENNSYLVANIA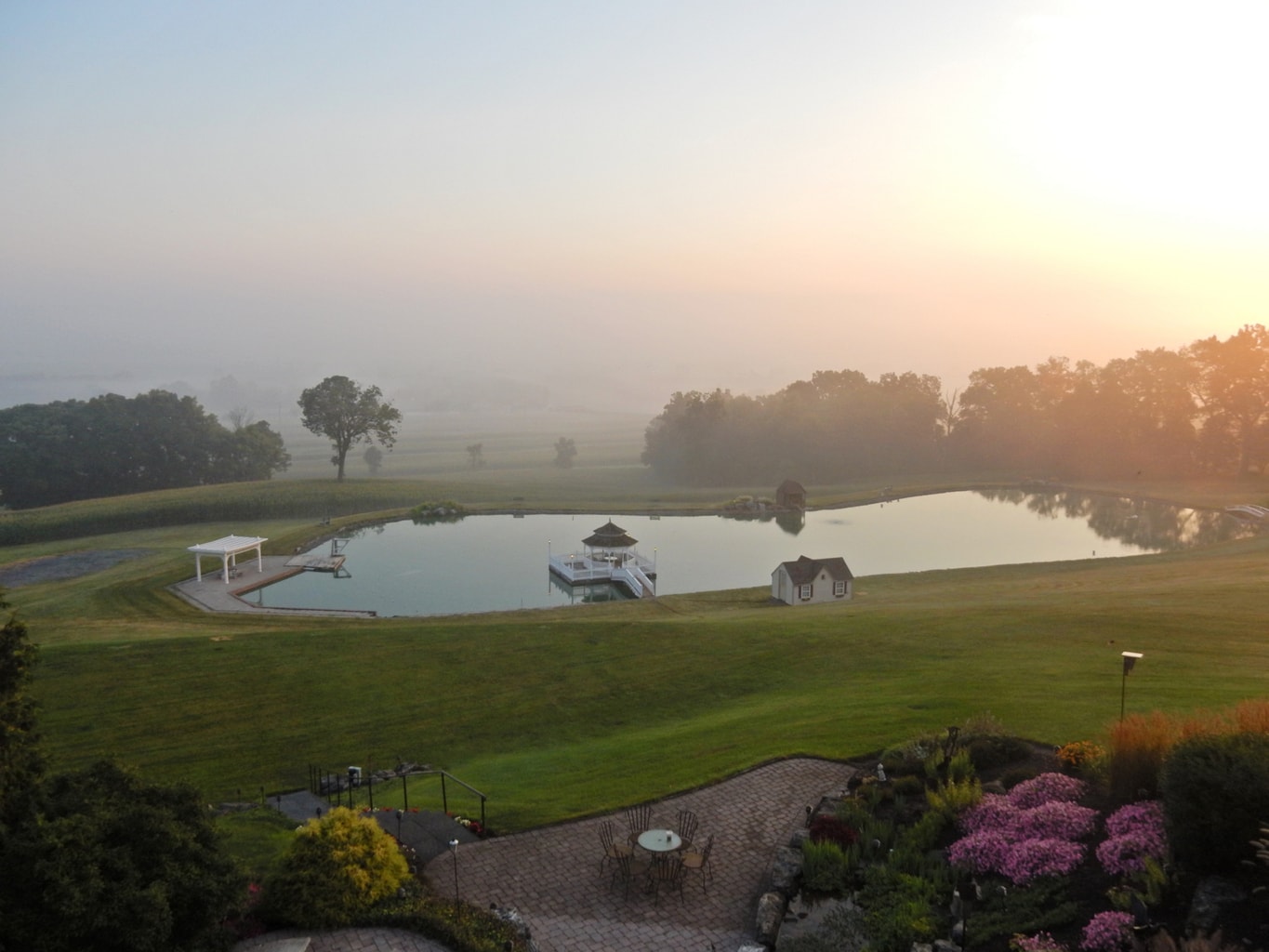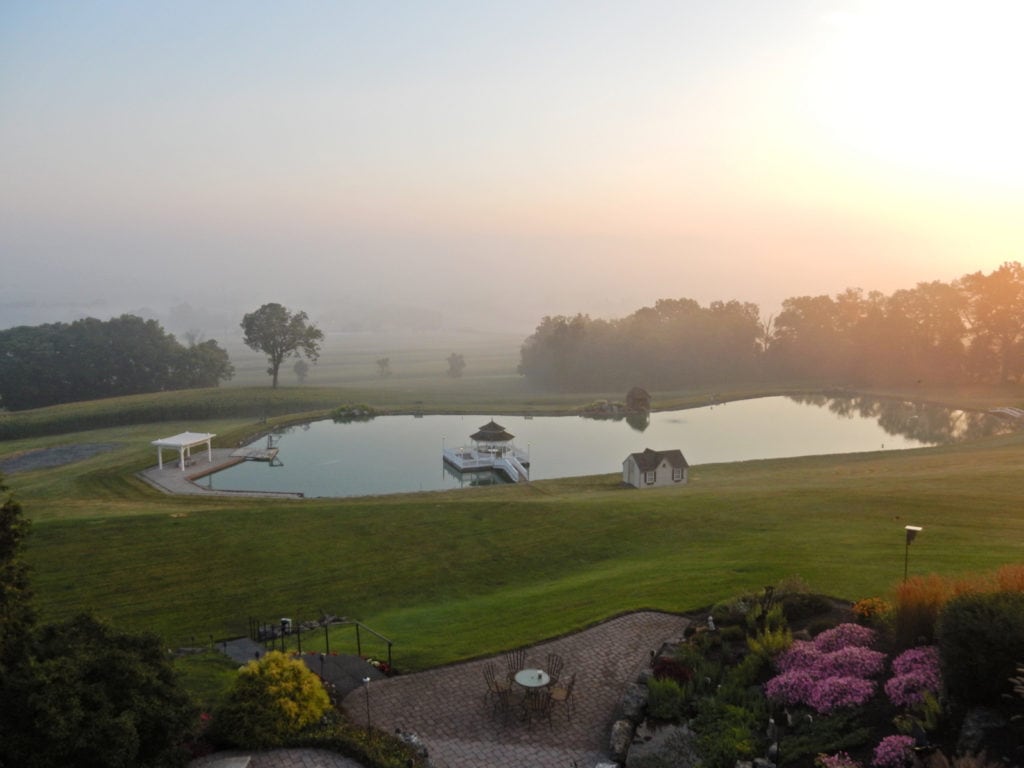 HURST HOUSE, Ephrata. At the Hurst House B&B, in Ephrata PA (Lancaster County), a couple of swans float contentedly in a landscaped pond, swallows dart in and out of Victorian eaves, the patched greens of farmland extend as far as the eye can see. Have you stumbled into a Fairy Tale?? Well, close. There's a reason this hilltop inn, smack dab in the middle of Amish Country, is such a popular wedding venue. It's absolutely gorgeous, and the owners are salt of the earth nice.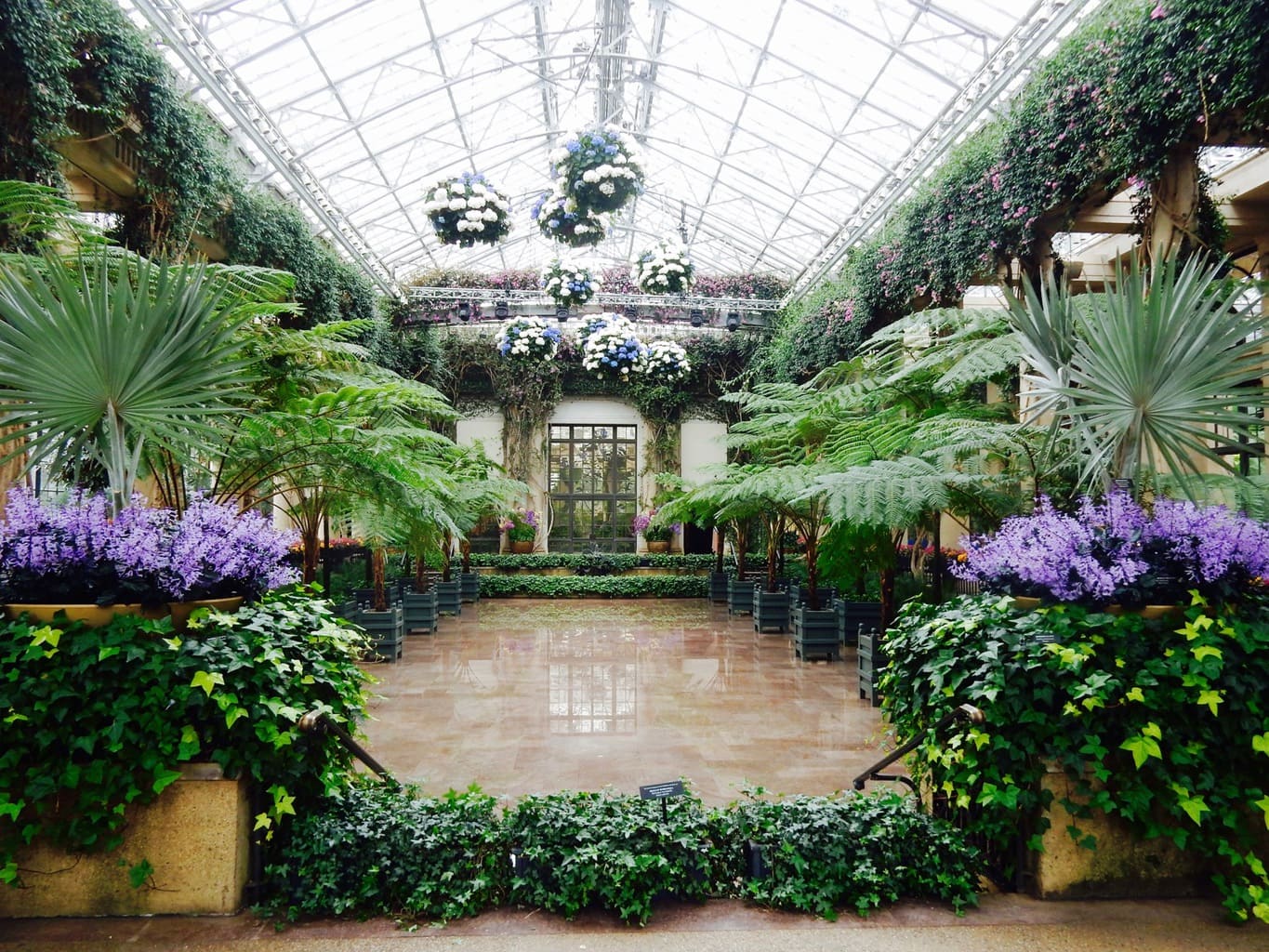 BRANDYWINE VALLEY/CHESTER COUNTY PA and HERE: it's got one of the most celebrated Botanical Gardens in the world (established by Pierre Du Pont), three generations of Wyeths, several "hidden towns" and The Blob. What more could art, flowers, mystery, and B-Movie aficionados desire?
HAWLEY PA: A tiny town, a big lake, an Ice-Carving Factory, and the largest hand-carved bluestone building in the world, Hawley PA is a magnet for families in the summer who recreate in one of the largest bodies of water in Pennsylvania- Lake Wallenpaupak.
But adoring couple will want to visit offseason, though, for greater pleasures. Hawley harbors three upscale inns – The Settler's Inn, a Craftsman Style beauty, the second- Ledges – a contemporary wonder set inside a whitewater gorge, and the latest – the Lake Wallenpaupak-set Silver Birches.
HERSHEY, PA; Hot Cocoa Baths, Kisses on your pillow. Nuff said.
HOTEL FAUCHERE, MILFORD PA: Established by a top NYC chef in the mid-1800's, this Main St. Milford hotel has drawn hundreds of Bold Faced actors, writers, and politicians (including US Presidents). As a Relais & Chateaux property, Fauchere excels at personal service. Two in-house restaurants are outstanding and rooms are contemporary and bright with beds topped with cloud-like duvets you'll never want to leave.
INDIANA COUNTY PA: With Jimmy Stewart and Punxsutawney Phil (Groundhog Day) as hometown "boys," this mid-PA region can't help but be all warm and fuzzy. Indiana PA is a college town with lots of good eats and a youthful energetic vibe.
INN @ RAGGED EDGE, CHAMBERSBURG: How dreamy is this place – smack in farm country PA? Dreamy enough to bring World-Class classical music to the locals. And it all began with the purchase of a $100,000 gorgeously restored piano. This inn would be incredibly romantic, anyway, with river views out back.
INN AT BOWMAN'S HILL, NEW HOPE, PA: The owner of this estate is an unabashed romantic – eager to make all of your dreams come true. Luxurious and secluded, this farmland-set lodging is perfect for a celebrating twosome.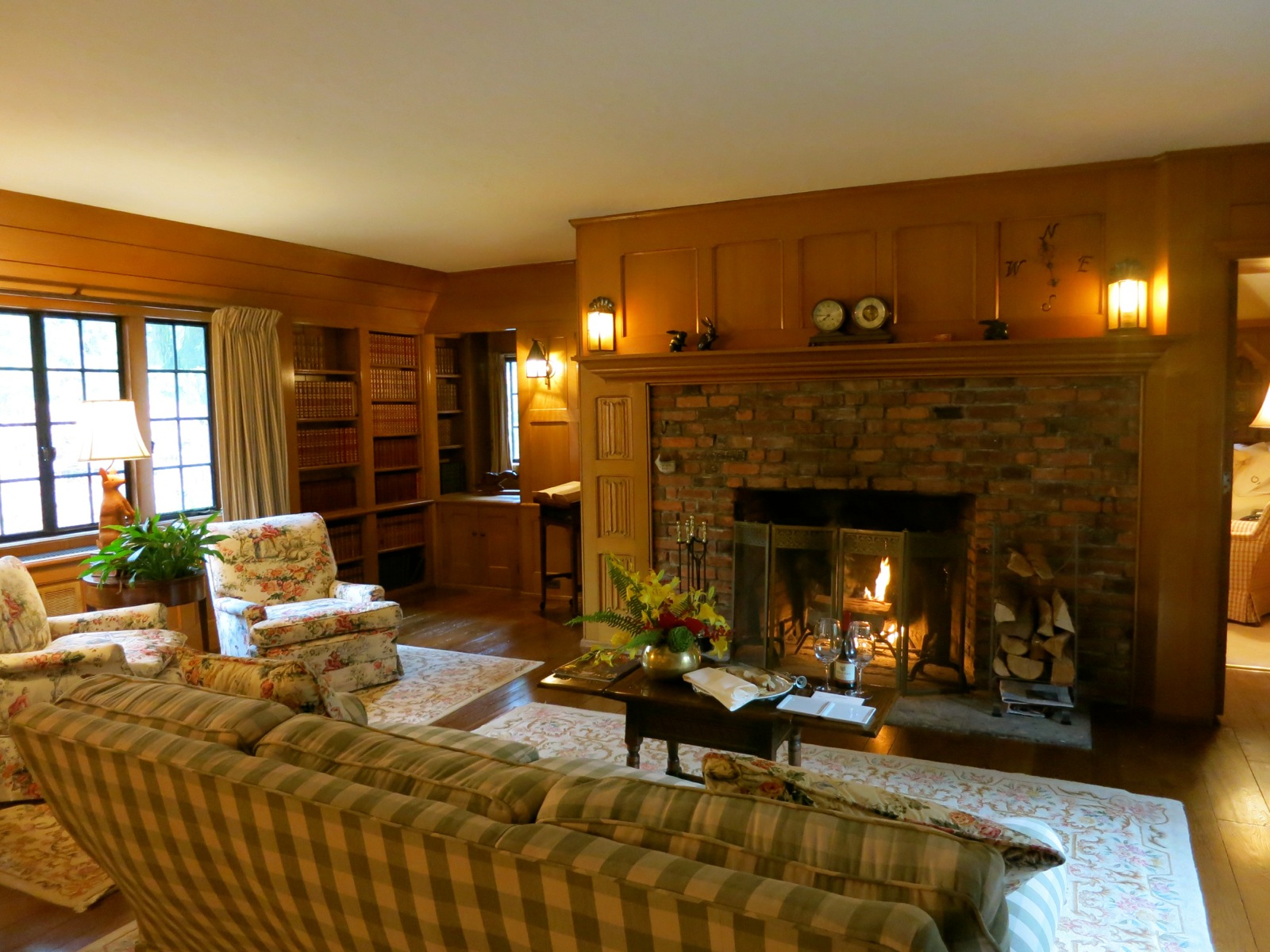 LODGE AT GLENDORN, BRADFORD PA: Built as an exclusive hunting hideaway by a wealthily oilman, the Lodge at Glendorn is now a perfect escape for Upland-Bird hunters and Fly Fishermen/women who appreciate a roaring fire, a game of billiards and a five-star meal at the end of the day. As I mentioned in the linked post, a stay here makes for a most appreciated Anniversary or Birthday gift for the best friend you just happen to live with.
LODGE AT WOODLOCH, HAWLEY: If you are a couple in need of a Spa Immersion weekend in the PA Woods, you are in luck. One of the World's Best Destination Spas is just a short drive from New York and Philly. Staff is friendly and unpretentious, rooms are luxe, food is top-chef excellent and unlike at another top spa that shall not be named here, you can get wine or beer with your meals.
NEMACOLIN WOODLANDS RESORT PA: What is Nemacolin? It's a wildlife sanctuary. It's a small-plane airport (just don't ask who's flying in on his/her private plane). It's an award-winning golf course (Pete Dye designed Mystic Rock, The Links) and Golf Academy. It's a Holistic Healing Center and spa for both humans and animals. It's an Art Museum with a collection valued at $45 million. It's an antique car museum, a prop-plane museum and an official Jeep Driving Academy. It's got a climbing wall, a zip-line, x-country skiing, tubing, horseback riding, dogsled rides, canopy tours, paintball. There's even a piece of the Berlin Wall on the property. Nemacolin is a deliriously wacky, extravagant, homey, friendly, fun whirlwind of a place. And, along with all of this, it's got a couple of top luxury hotels on the property (take your pick – Paris Ritz or Frank Lloyd Wright style). To top it off, its just a few minutes drive to Fallingwater and Kentuck Knob – two of Frank Lloyd Wright designed homes open for tours.
OMNI BEDFORD SPINGS: What began over 200 years ago as a healing retreat centered around what was believed to be curative spring water has become one of prettiest golf and spa resorts in the East. With a complete overhaul over 10 years ago, bringing the property from drab to fab, OBS is the place to book when you want to park once and stay. For days. Or weeks.
PHILADELPHIA, PA. Philly as a romantic destination? Yes. And why give your special someone flowers when you can get him/her the whole garden. Here's the perfect Getaway for the flora-loving couple.
PITTSBURGH PA: Have you forged a relationship over movies? You may be surprised to find that some of your favorite flicks were made in this West PA city. Take a Lights, Camera, Action tour and you may see a Hollywood star at work on another project.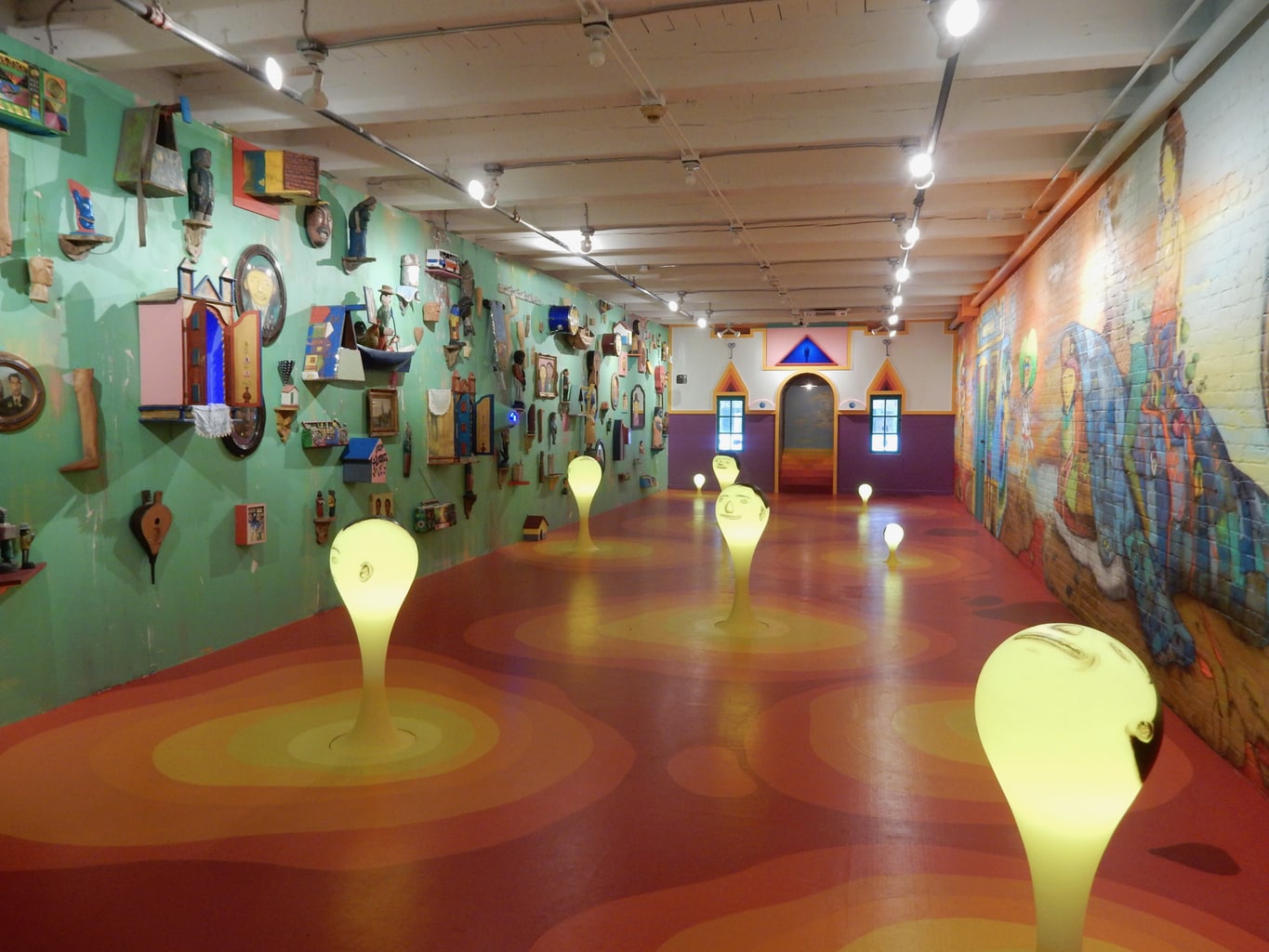 PITTSBURGH PA: If you bond over whisky, art museums, and flowers, Steel City has it all. Pitt was the boyhood home of Andy Warhol, has one of the country's best Botanical Garden conservatories, and was where the first American rebellion against the newly formed government began in 1794. Got a bit of rebel in you? This Pittsburgh escape will thrill. Where to stay? Walk through the door of the newly renovated Renaissance Pittsburgh and the place just oozes amore. It's lobby, awash in purple light, sets the mood for one rapturous weekend.
RAYSTOWN LAKE REGION: You will not find a more pristine, remote, untouched, serene public access lake anywhere in PA. The ultimate Romantic treat: rent a houseboat for a few nights and just be by yourselves. According to those in the know, there is nothing better than sitting on the top deck hot tub in the middle of Raystown Lake on a moonlit night. "It is heaven on earth," says one fan. Alternately, book a room at the Gage Mansion in Huntingdon. This stately home of a wealthy railroad executive is now owned and run by Angie and John Thompson, founders of the delightful Thompson Candle Co.
READING/BOYERTOWN: Ah the romance of train travel – especially the kind of cushy travel our Victorian ancestors enjoyed. This getaway is all about finding art and history in surprising places. Not exactly known as a destination for lovers, reinvented Reading and its environs nevertheless has a captivating castle-like inn, the Stirling Guest Hotel, for those who wish to feel like the lord and lady of the manor.
UPPER BUCKS COUNTY PA: Ringing Rocks, a Handbell Factory Tour, one of the most innovative restaurants and a luxury inn with the most sensational mosaic showers show lovebirds there's more to Bucks County than just New Hope (though that's great, too).
DELAWARE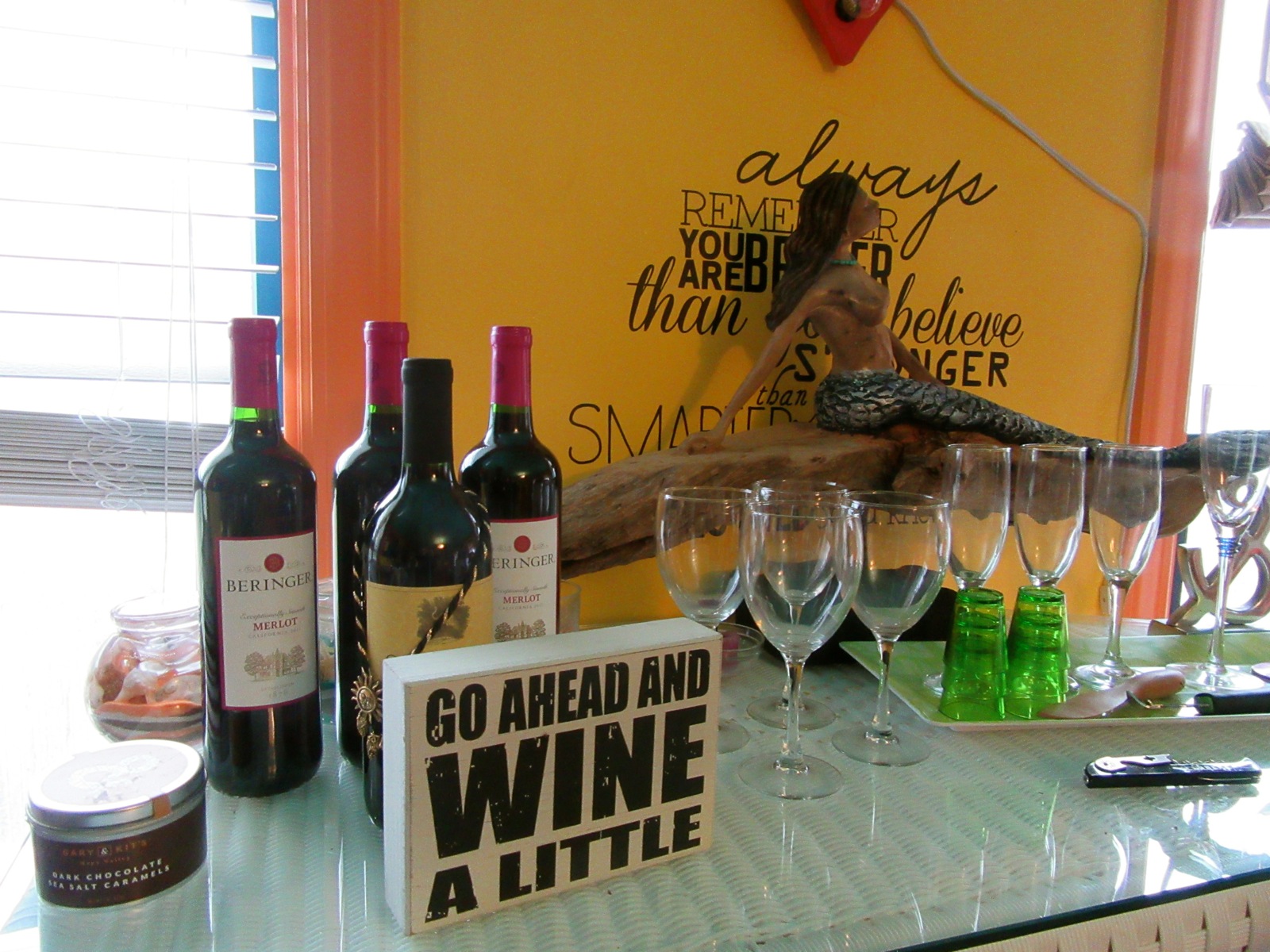 INN AT MONTCHANIN VILLAGE, DE. Once housing the laborers who worked at the Hagley Powder Mills nearby, you can't help but feel a sense of irony as you meander down "Privy Lane" – original latrines line the street where upscale guest cottages now stand. I'd wager the only upmarket lodging in America that features outhouses as a design element, The Inn at Montchanin Village maintains its historic value while providing you and your crush with the highest degree of service, amenities – and whimsy.
LEWES, DE: Do you like a riot or color? A renovated "fisherman's motel" now a Dogfish Head outpost? Or do you and your honey love the classic inn or B&B? You can have your pick in this eminently walkable, boutique-studded, fishing-charter, great restaurant town at the terminus of the Cape May (NJ) – Lewes Ferry.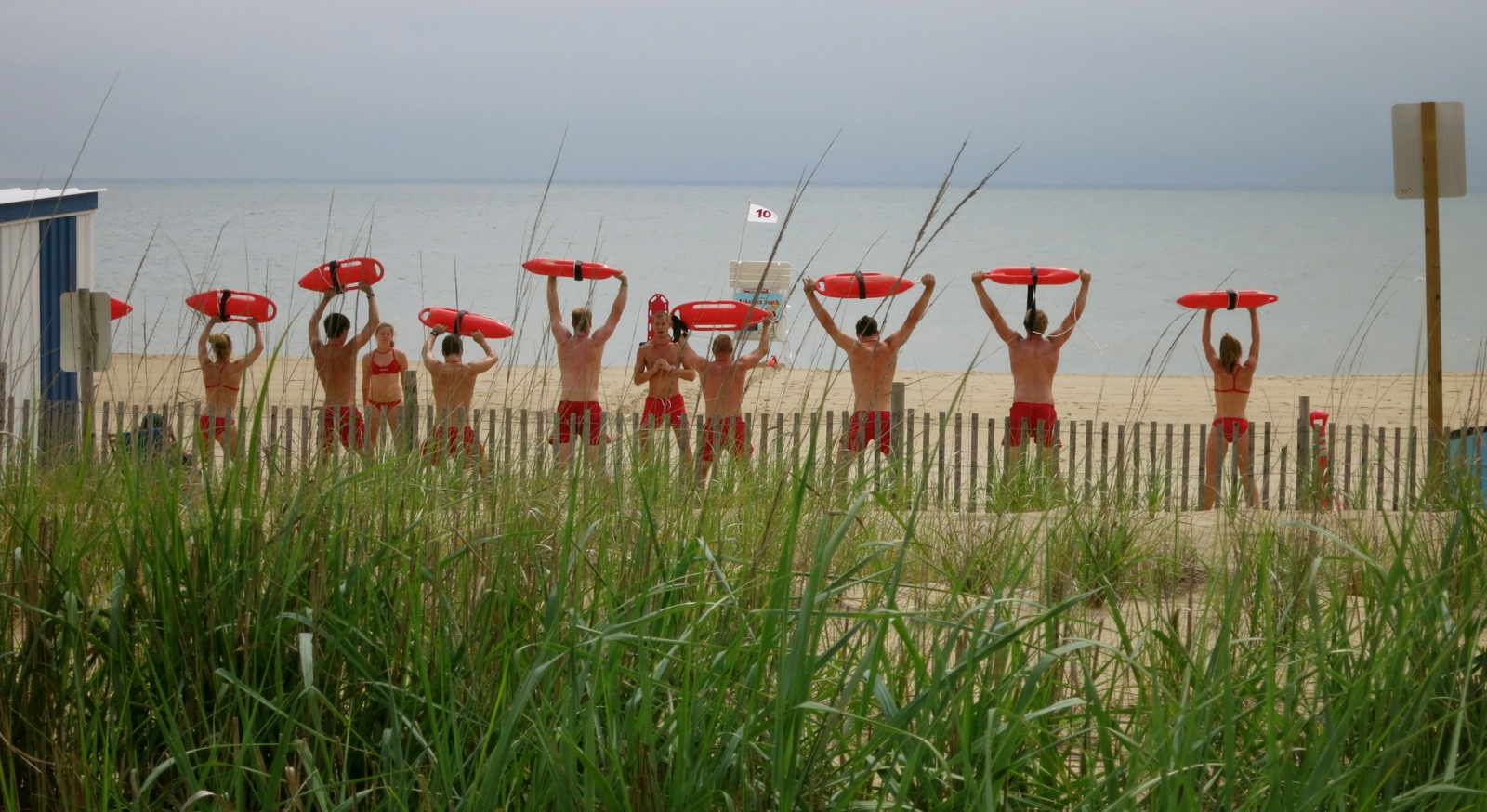 MILFORD/DOVER DE: Do you bond over history? Big military planes? Cool crafts? Try this eclectic getaway, and stay in Asian-Antique grandeur in a turnaround town winning kudos for its exquisite riverfront walkway and award-winning Arts and Crafts Gallery. Dover's got the Air Mobility Command Museum, a Historic Green and plenty more to keep a certain kind of adventurous couple busy for a few days.
REHOBOTH BEACH DE: Contemplate your relationship over soft custard ice-cream or great boardwalk fries on this Atlantic beach-getaway. A great LGBT-friendly town, incredibly good restaurants, sand and surf – it's a summertime classic. It's a lower-key, Mid-Atlantic version of Provincetown MA.