Last Updated on
At the Hurst House B&B, in Ephrata PA (Lancaster County), a couple of swans float contentedly in a landscaped pond, swallows dart in and out of Victorian eaves, the patched greens of farmland extend as far as the eye can see. Have I stumbled into a Fairy Tale?? Well, close.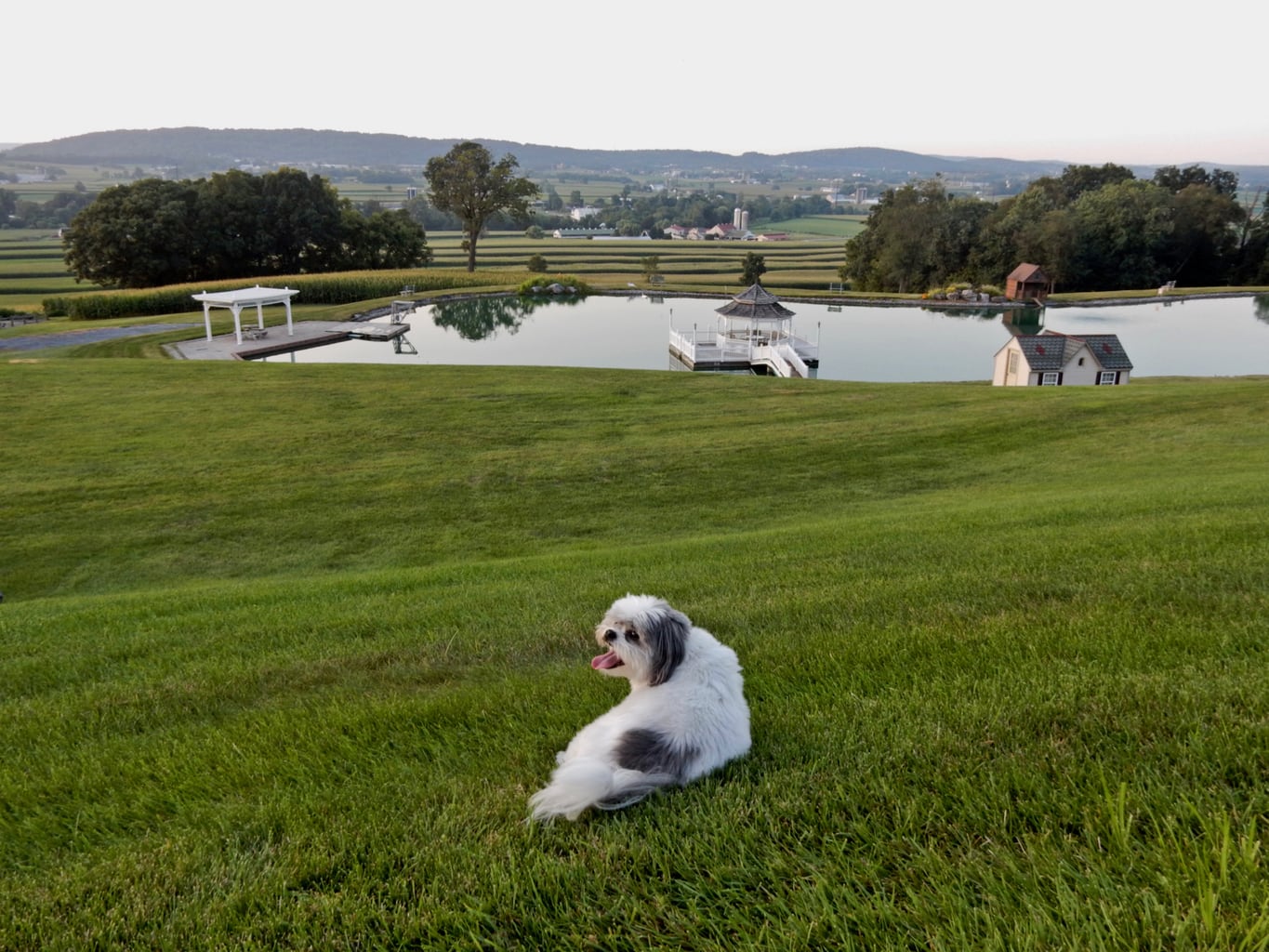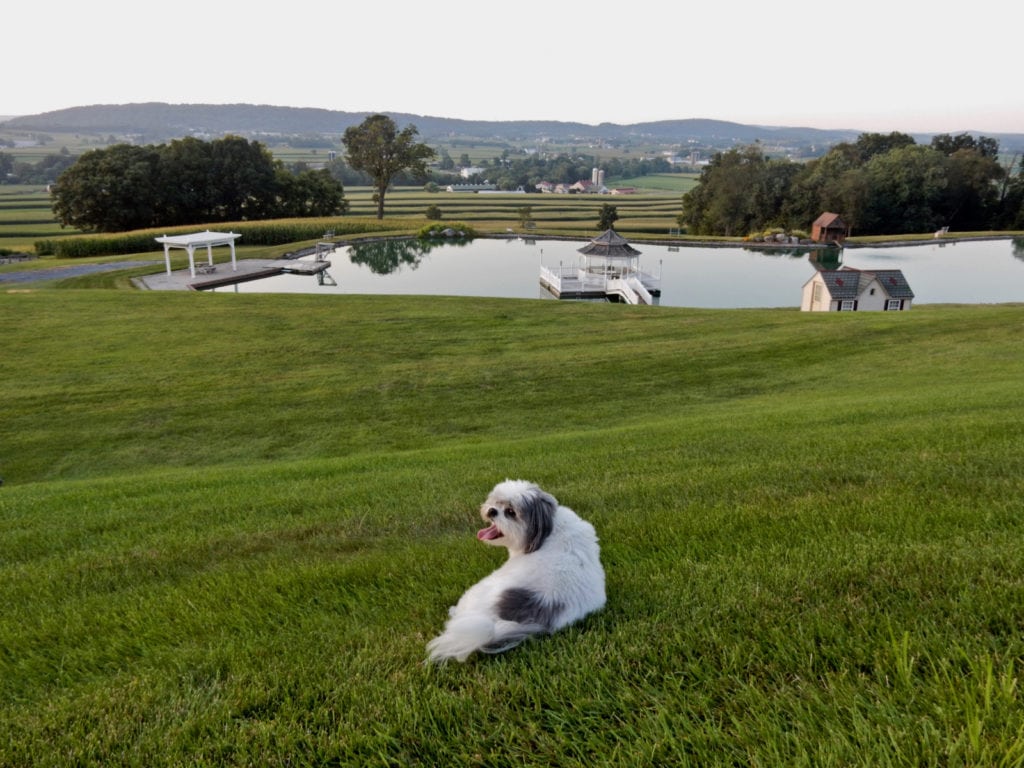 The Hurst House, high on a hill in Ephrata, was built and is owned by Rich Hurst and his wife, Bert. With a penchant for the sprawling Cape May Victorians, and the romanticism they impart, Bert had Rich construct this confection of a home twenty years ago. They've been operating it as a 5-room B&B ever since.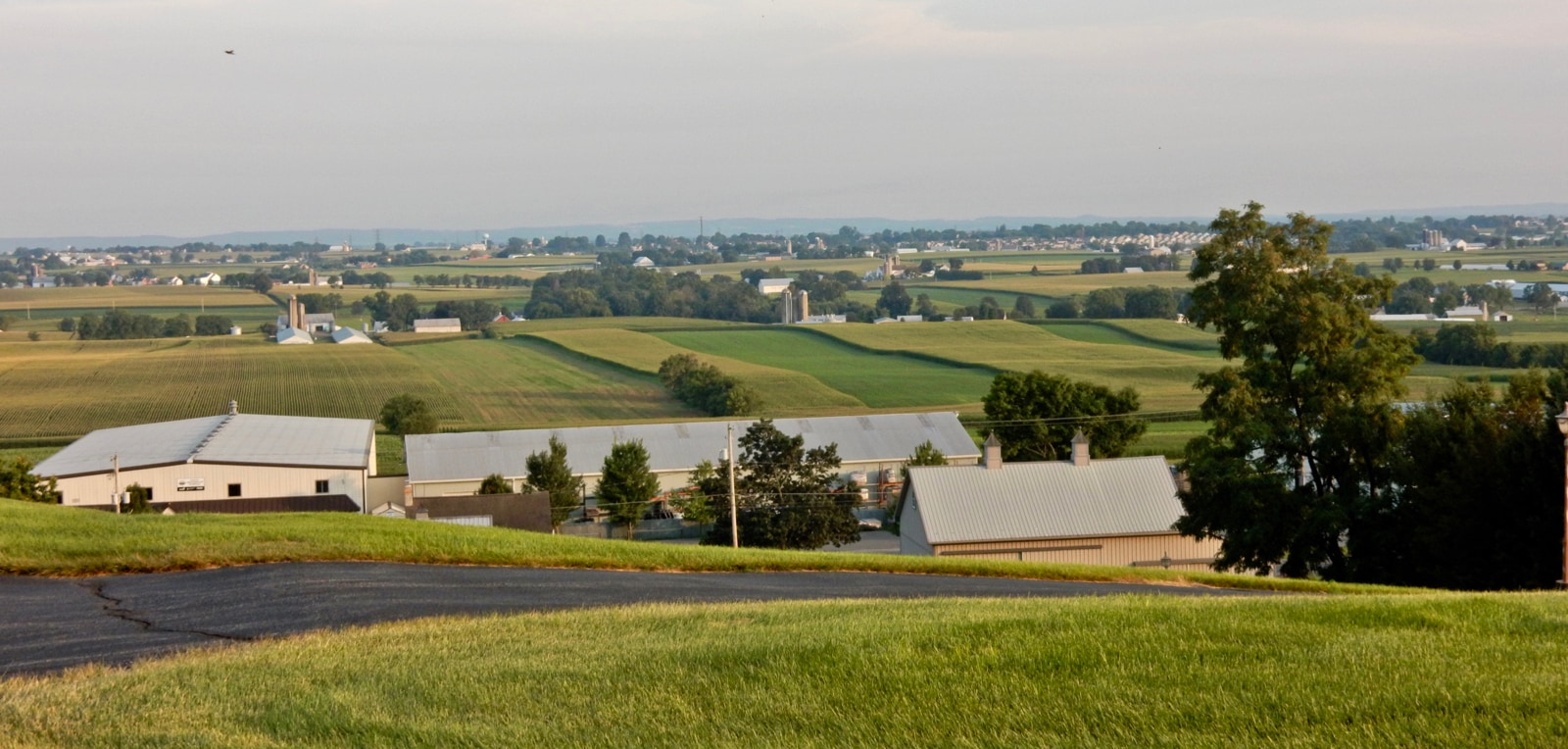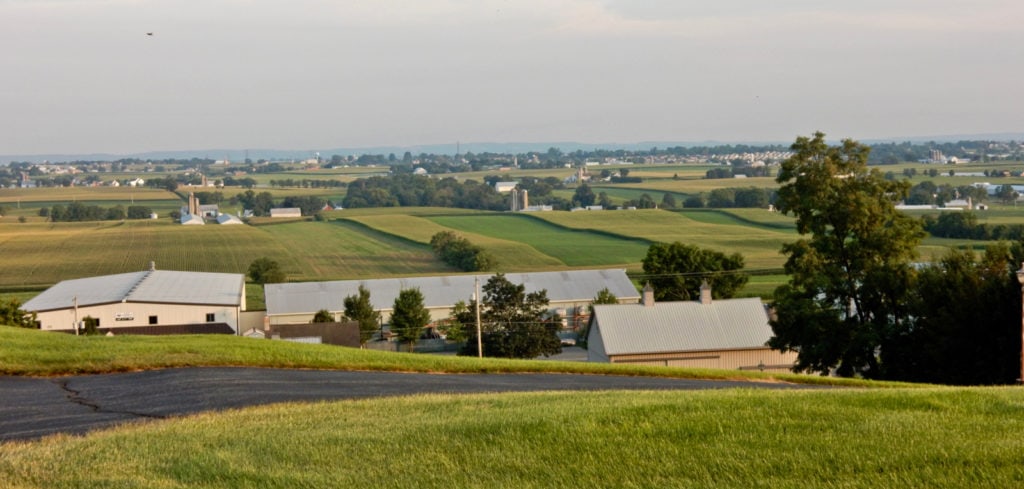 This area of Lancaster County is the exemplar of PA Dutch farmland. So much so, the Hurst House is actually located on a byway called Farmersville Rd. Passing several Amish buggies, silos, cows, and miles of planted corn and soy, I imagined I'd be spending my night in a nice but rustic farmhouse. When I got to the proper address, I thought the home smack on the road was the Inn (and wasn't so impressed). But then I noticed that the driveway snaked up a hill. Reaching the crest, I couldn't believe my eyes.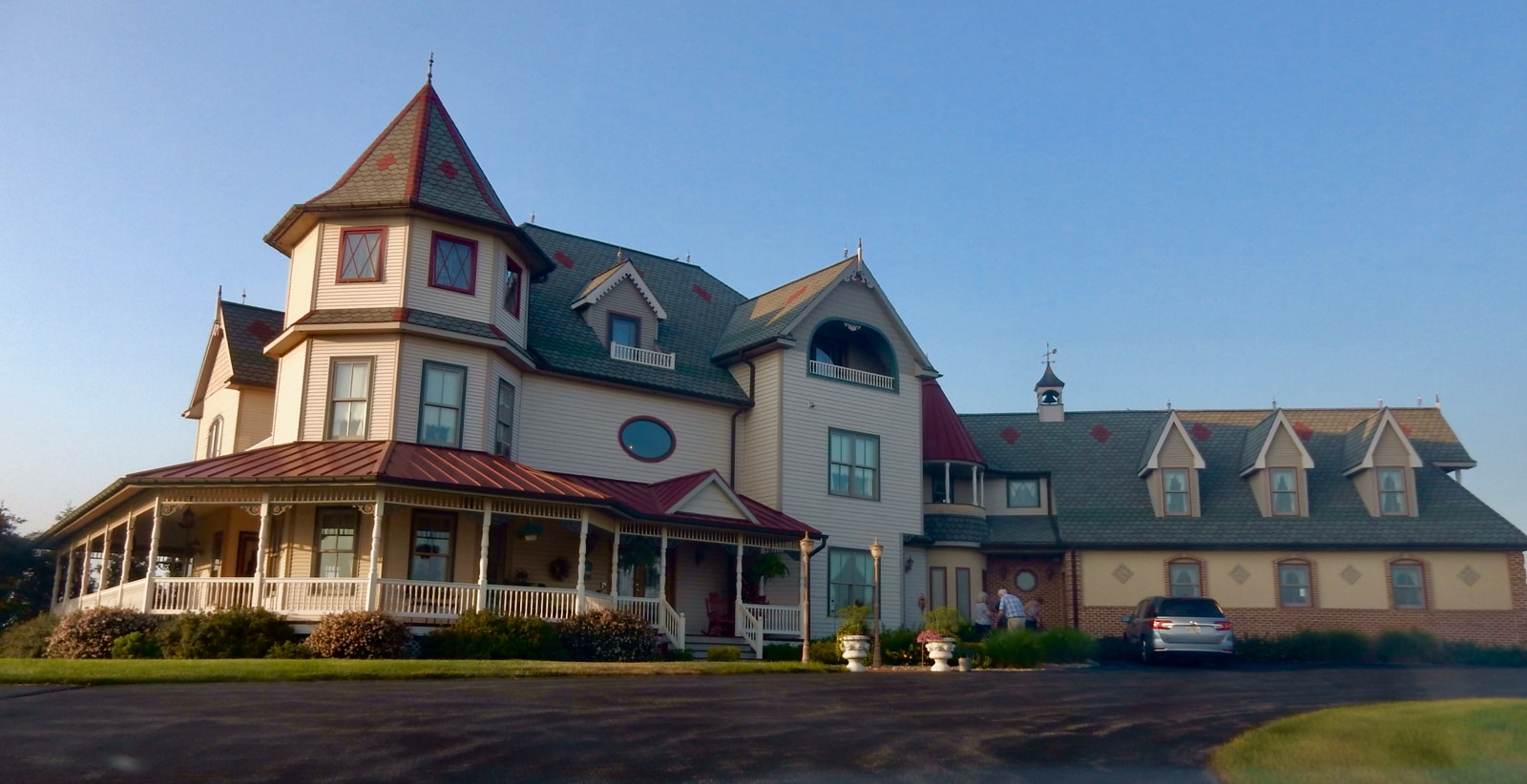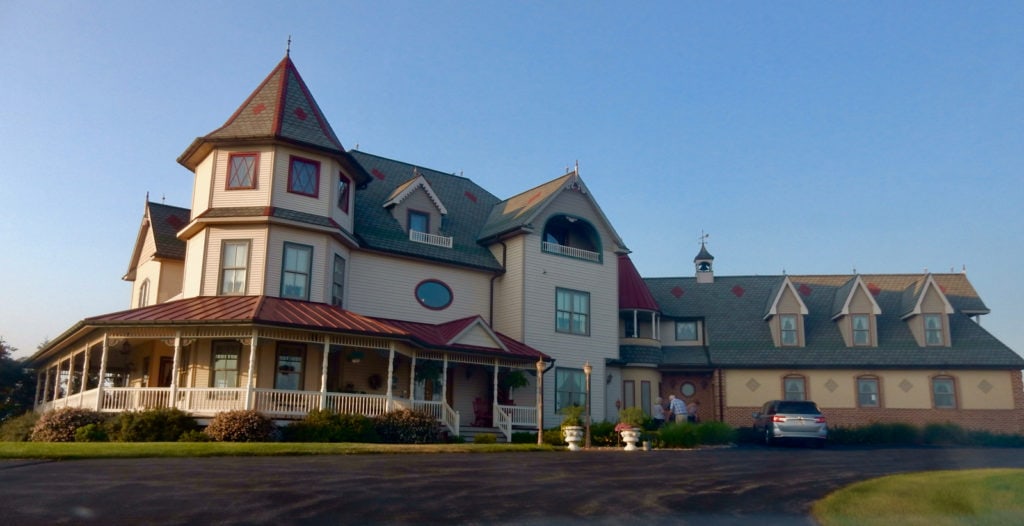 A large structure, rimmed with planted flowers and tended gardens, with multiple rooflines, turrets, verandas and porches, flaunts the stylistic whimsy of the Victorian age. The Hursts had taken the décor of the era and ran with it, inside and out.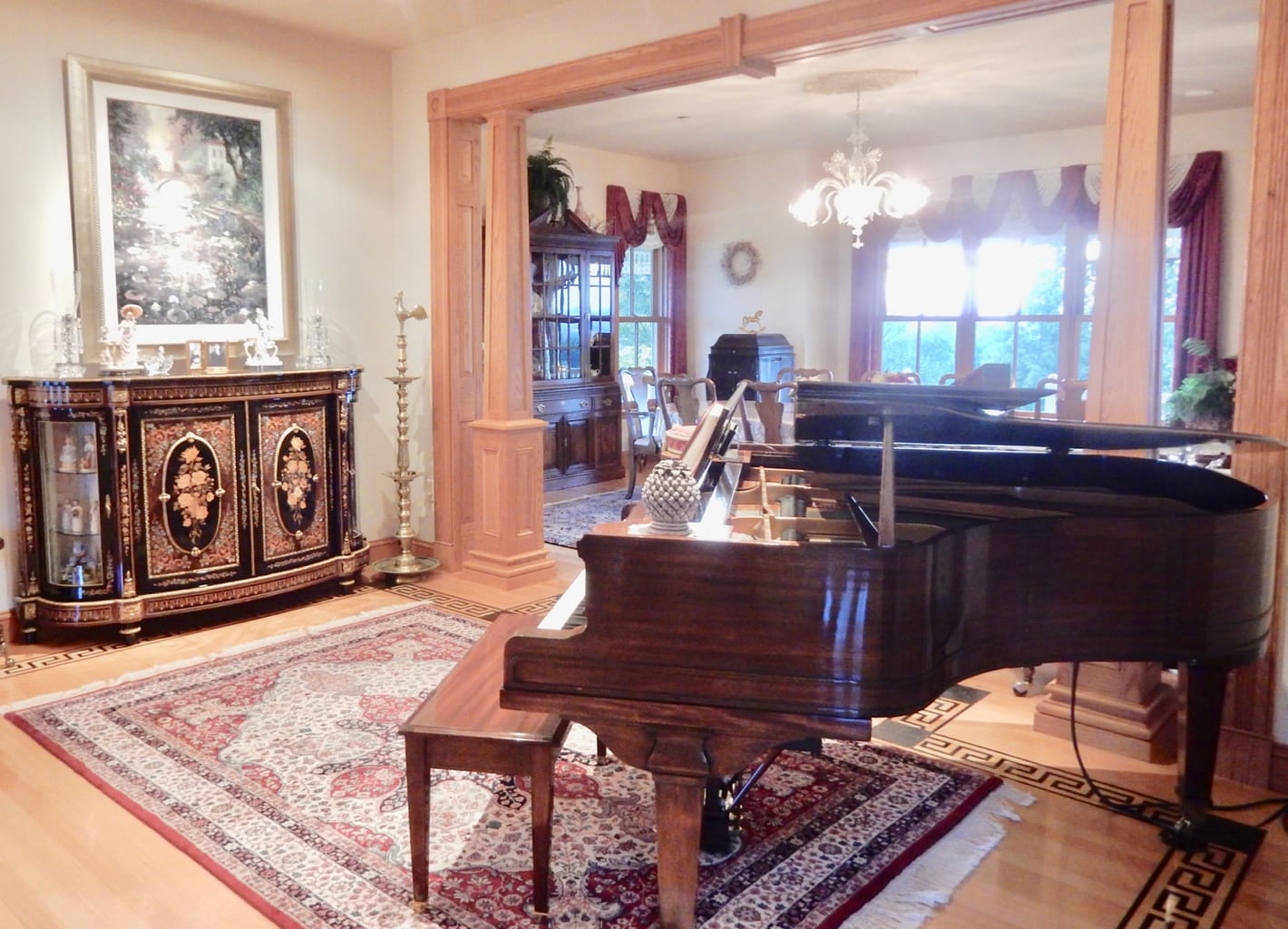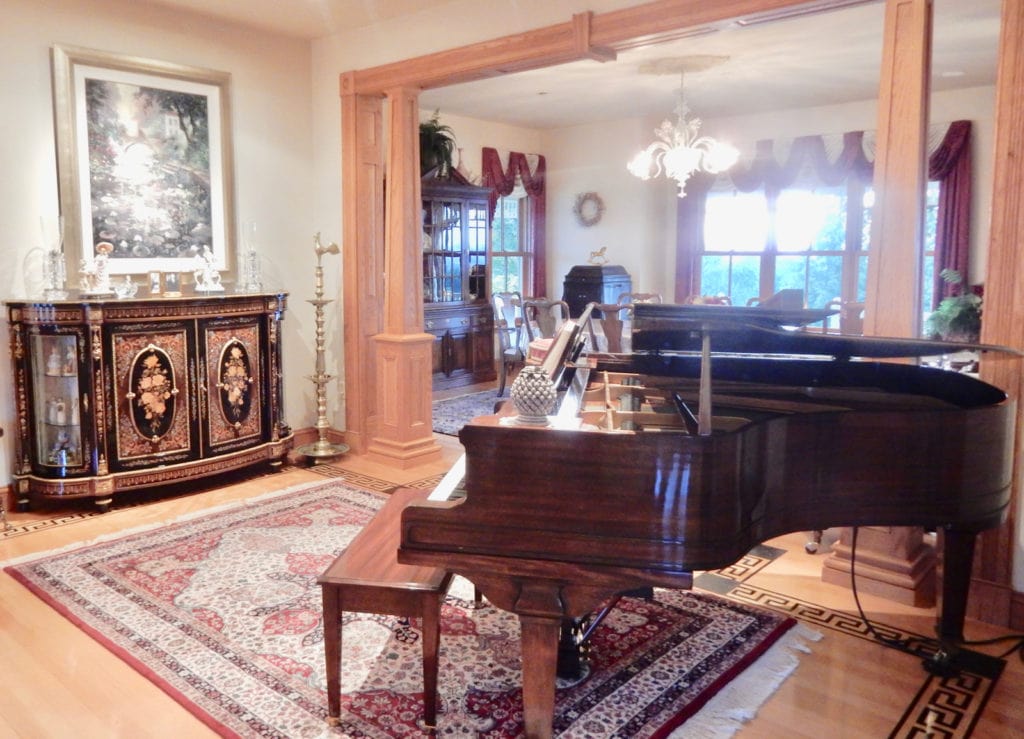 The interior is a museum of Victoriana – dolls and doilies galore, deep earth tones, dimpled upholstery, Oriental rugs, ornate window treatments and formal dining sets. Family pictures line the walls.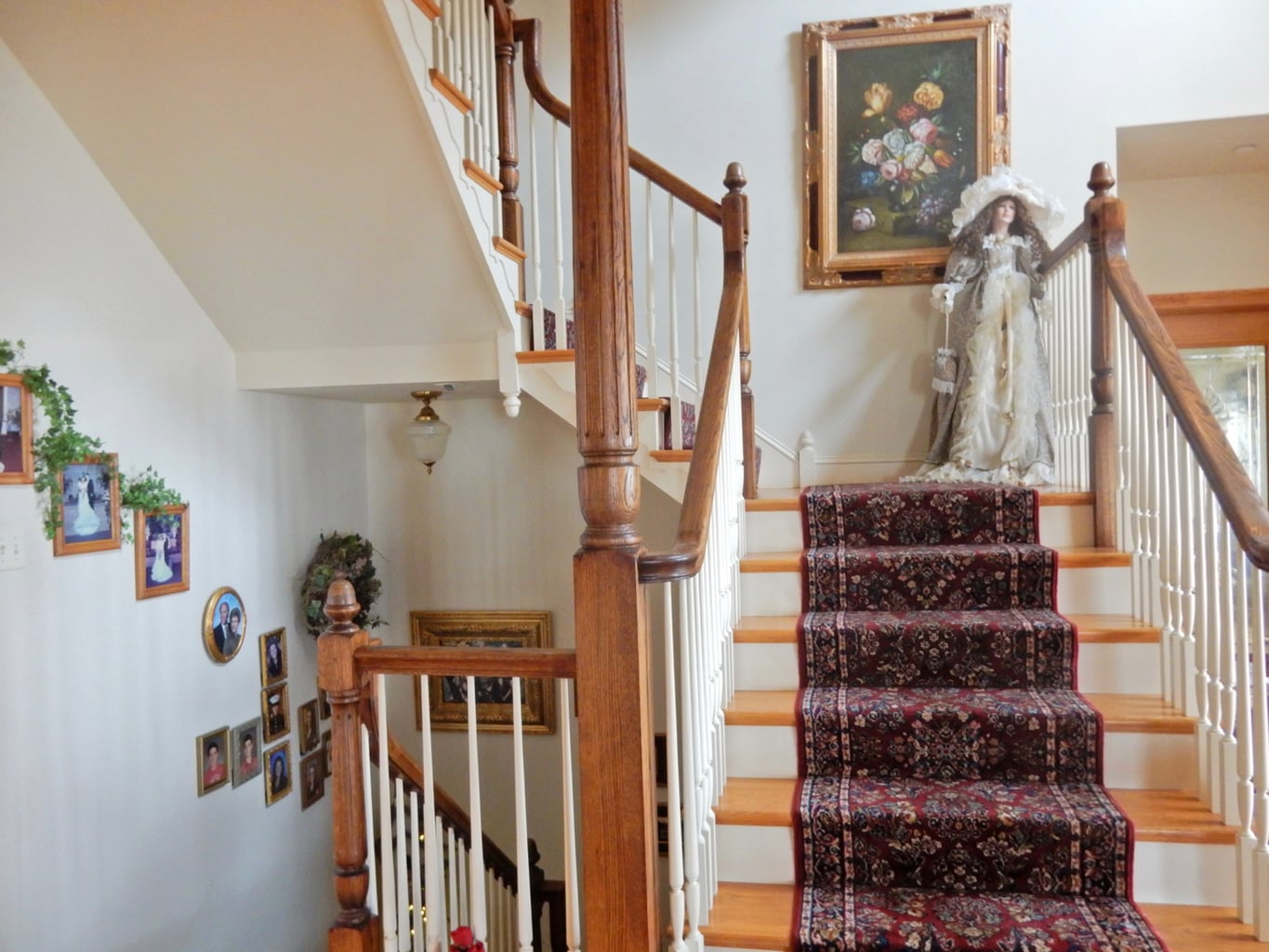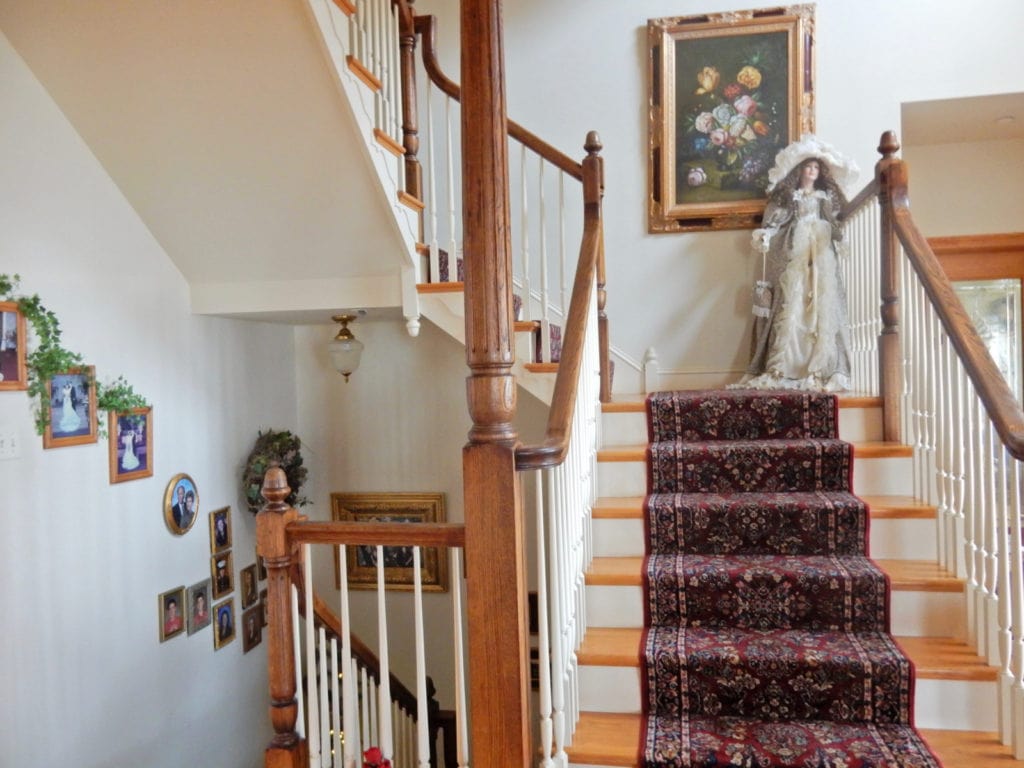 Rich and Bert are rightfully proud of their establishment. Bert is the quiet one to her husband's gregariousness. Married 57 years, they are one of the sweetest couples I've ever met as a travel writer.
The Grounds of Hurst House
After I was sufficiently impressed by the front of the house, Bert and Rich, along with their companionable dog, Nigel, were eager to take me around to the back. I soon saw why.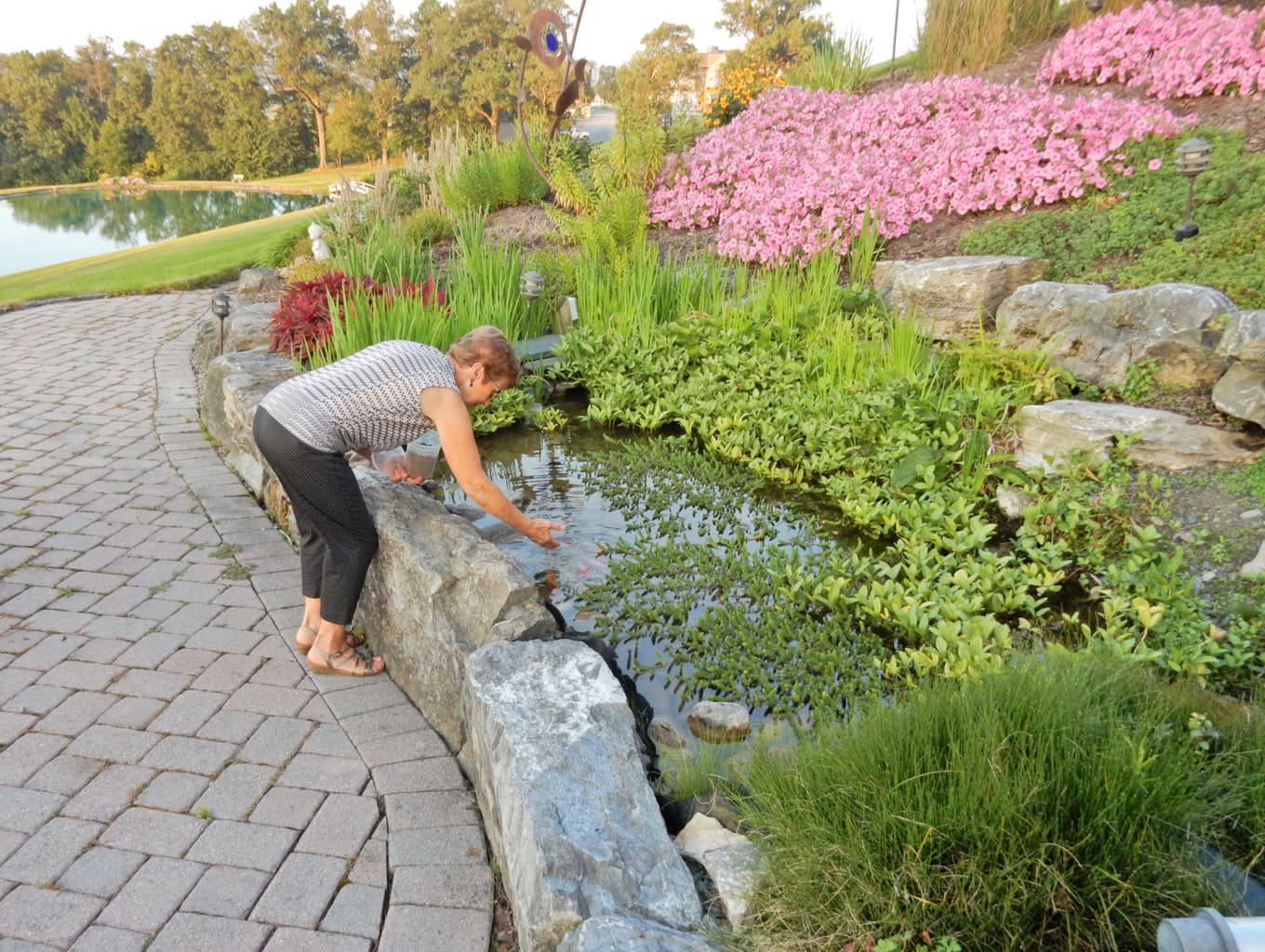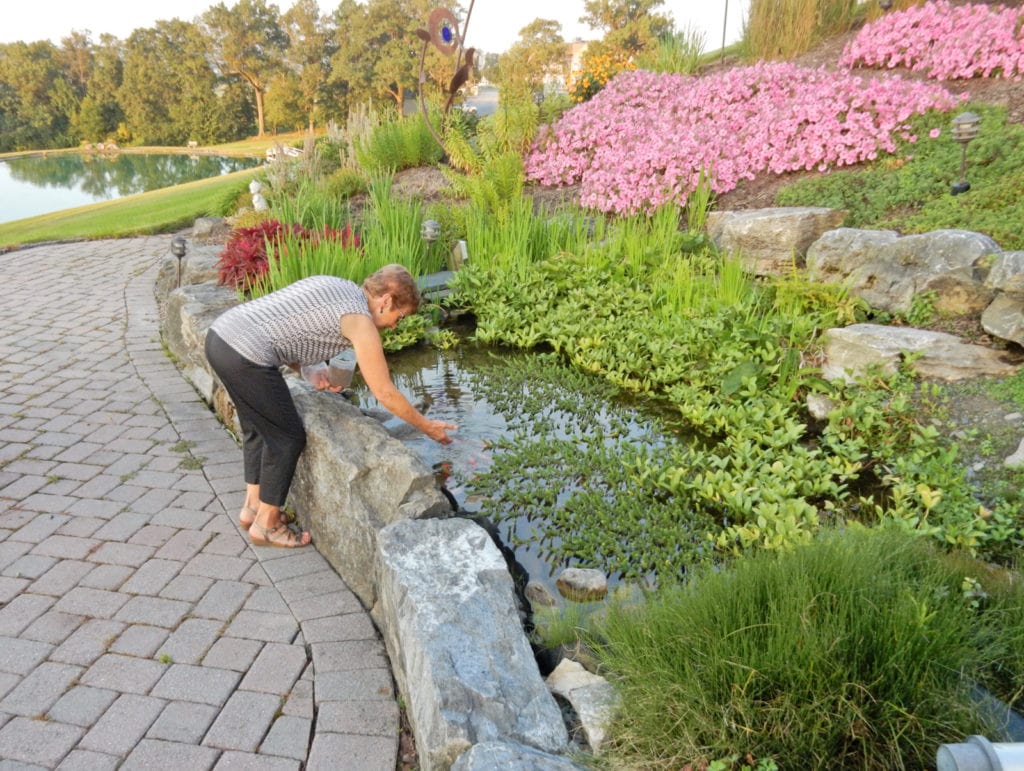 Terraced brick patios surrounded by rock gardens descend downhill. A couple feature koi ponds swarming with hungry fish that Bert fed as we walked down the stairs. But that's not all.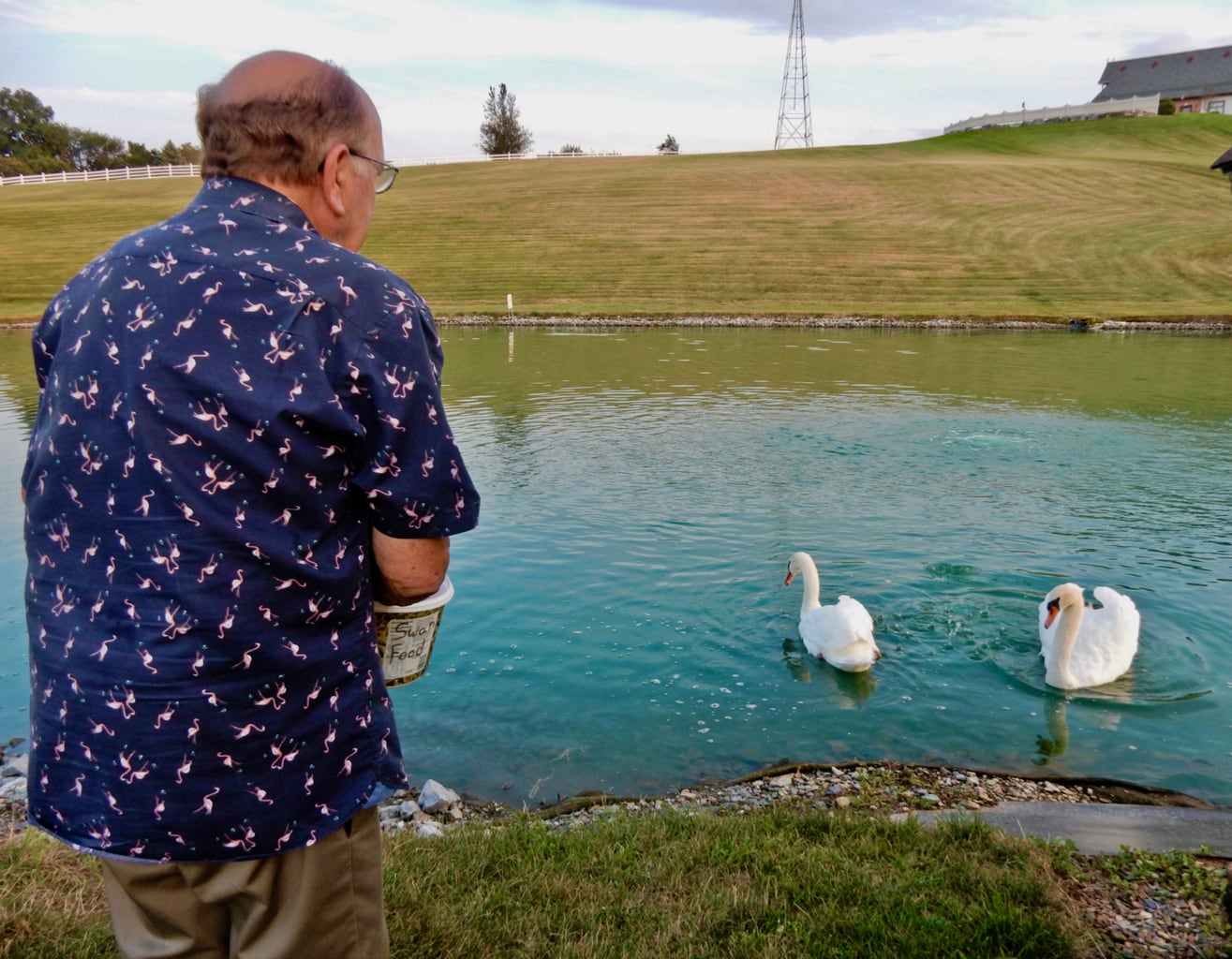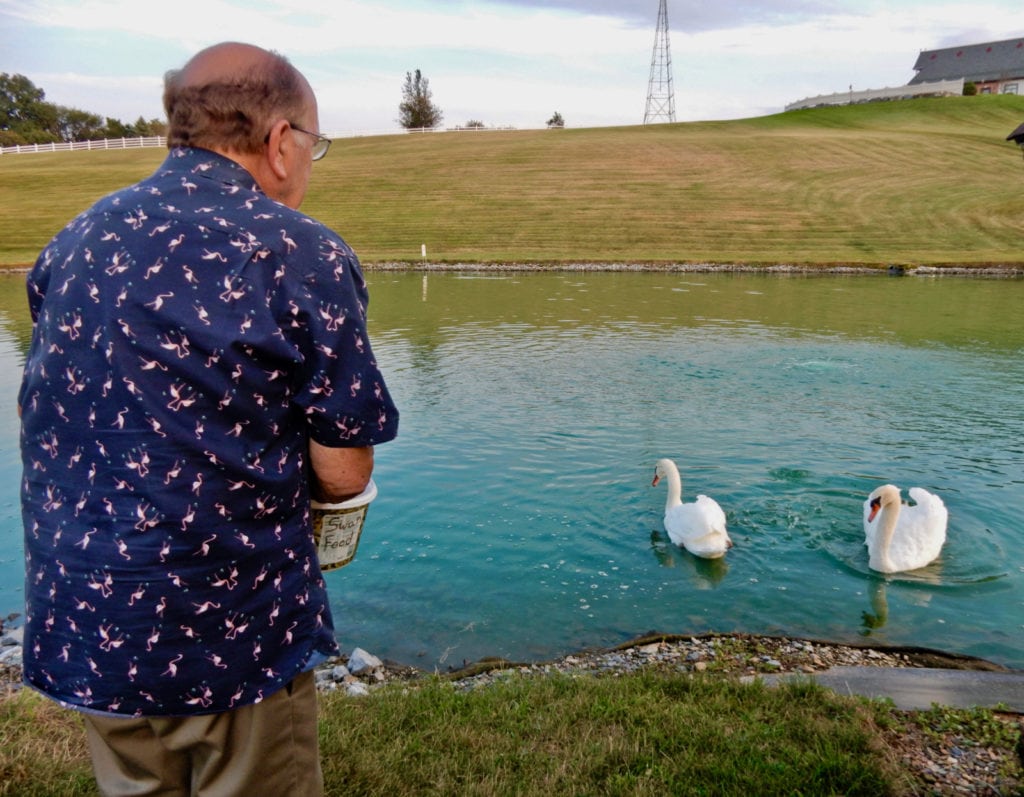 Down the hill was a man-made one-acre pond – with swans, a "swan house," and a gazebo, picture-perfect for nuptials. I accompanied Rich to the pond to help feed the birds, who quietly paddled up to us as he threw the food. It is no surprise that people from all over the country book this place for weddings.
Guest Rooms at Hurst House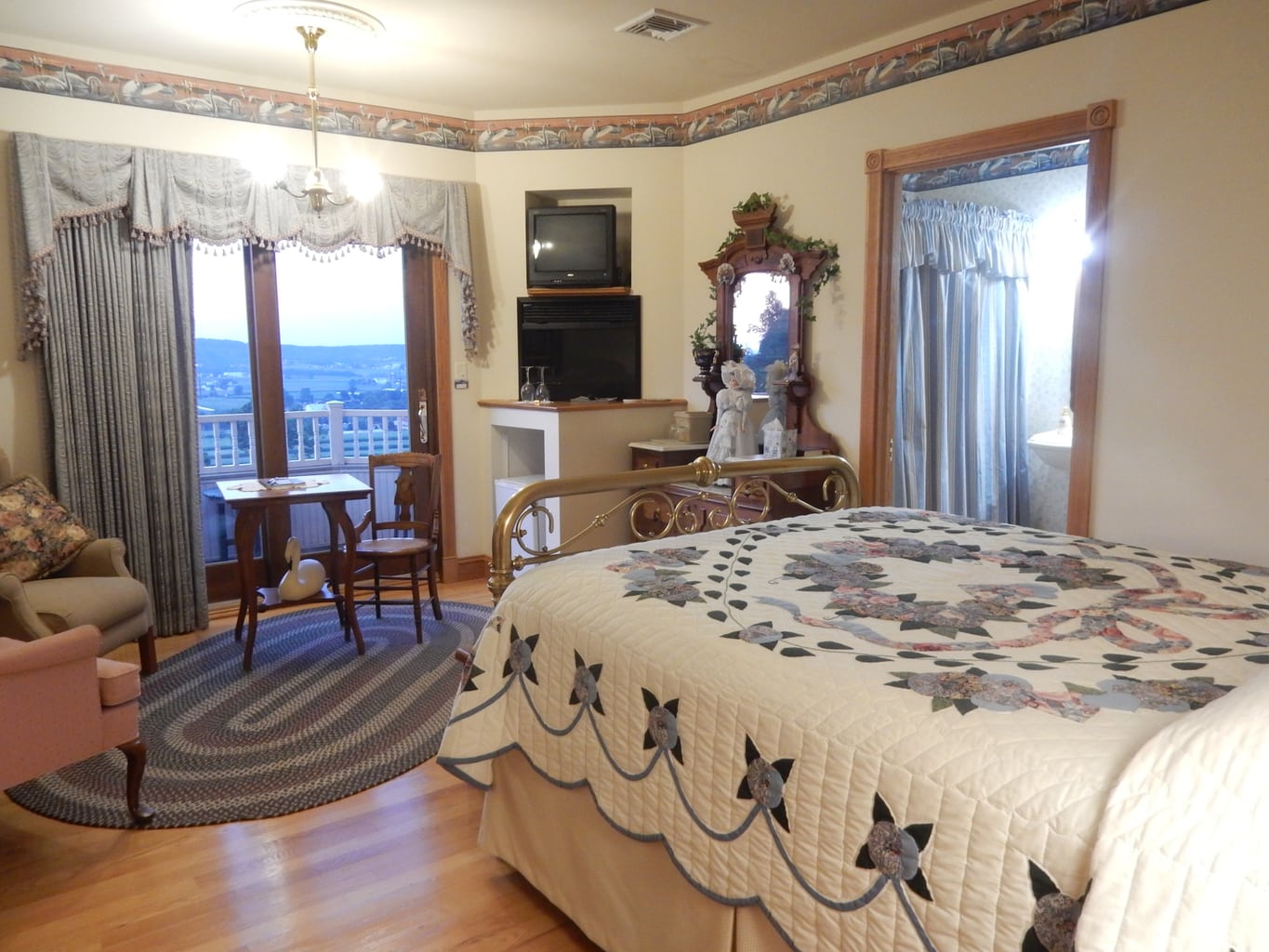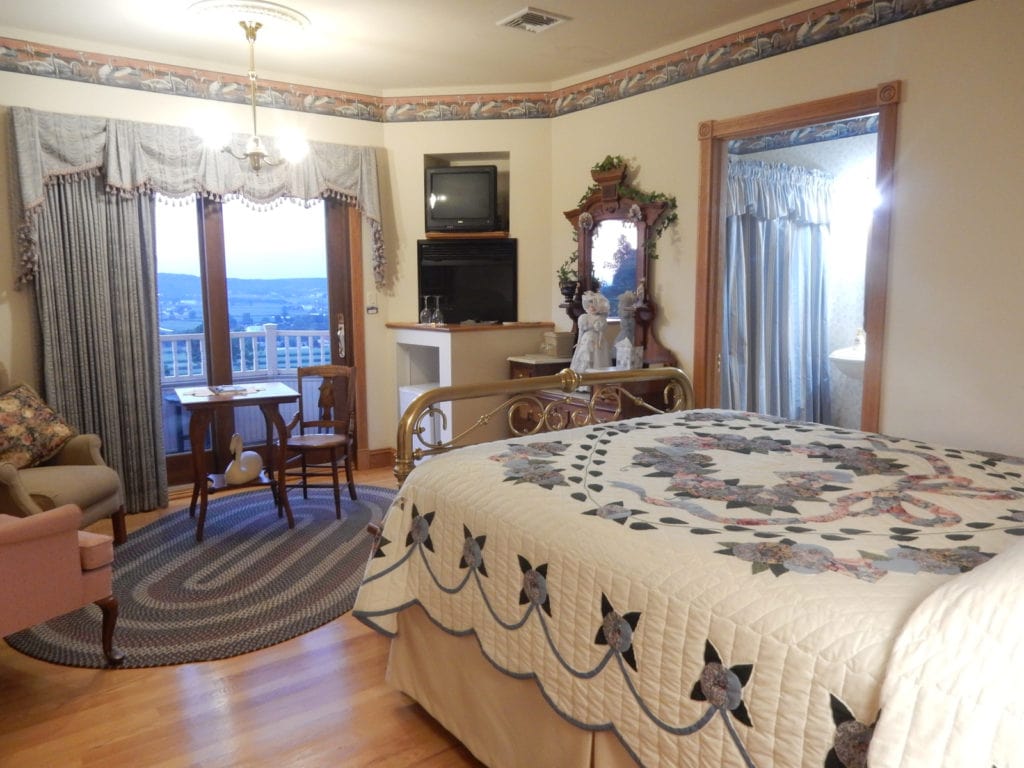 Rooms are quaint, with antique brass or 4 poster beds, quilt bedding, and adorable frilly bathrooms with pedestal sink.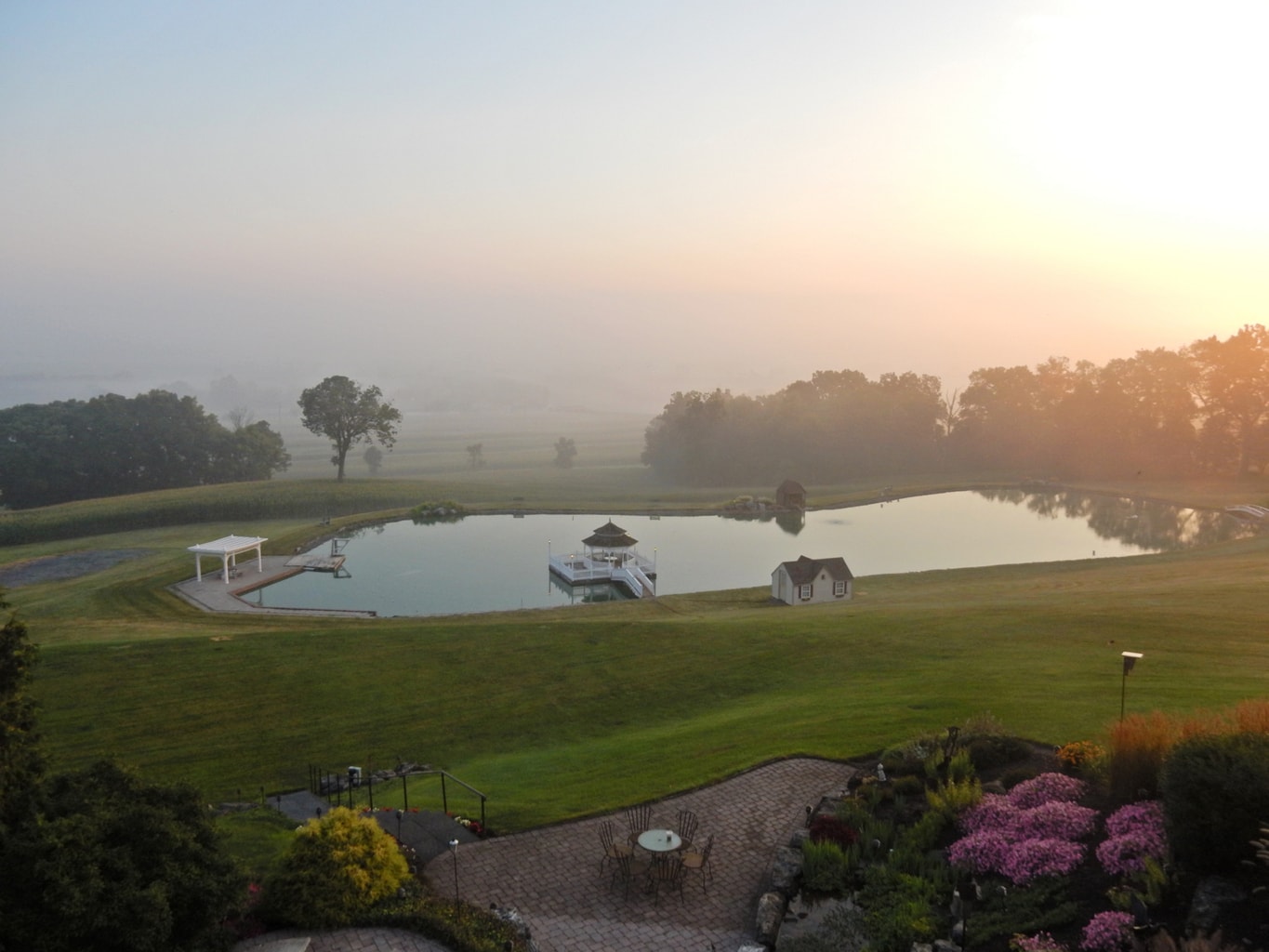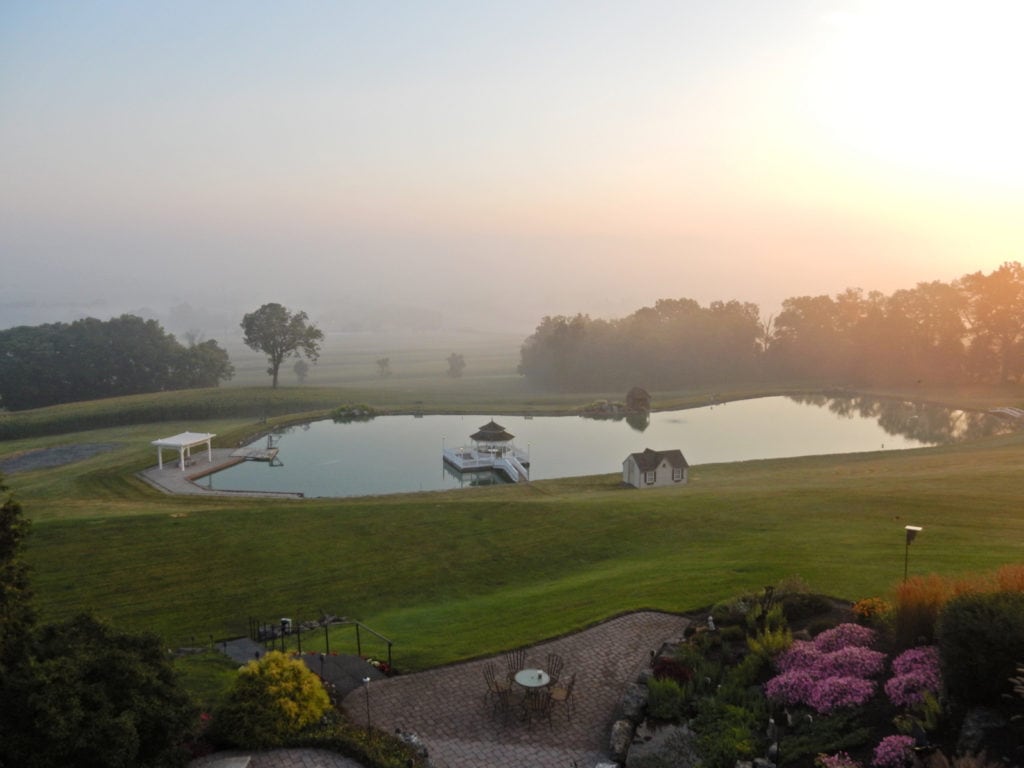 Ask for a room overlooking the pond, and if you're lucky the misty sunrise will be as spectacular as it was when I was there.
Breakfast at Hurst House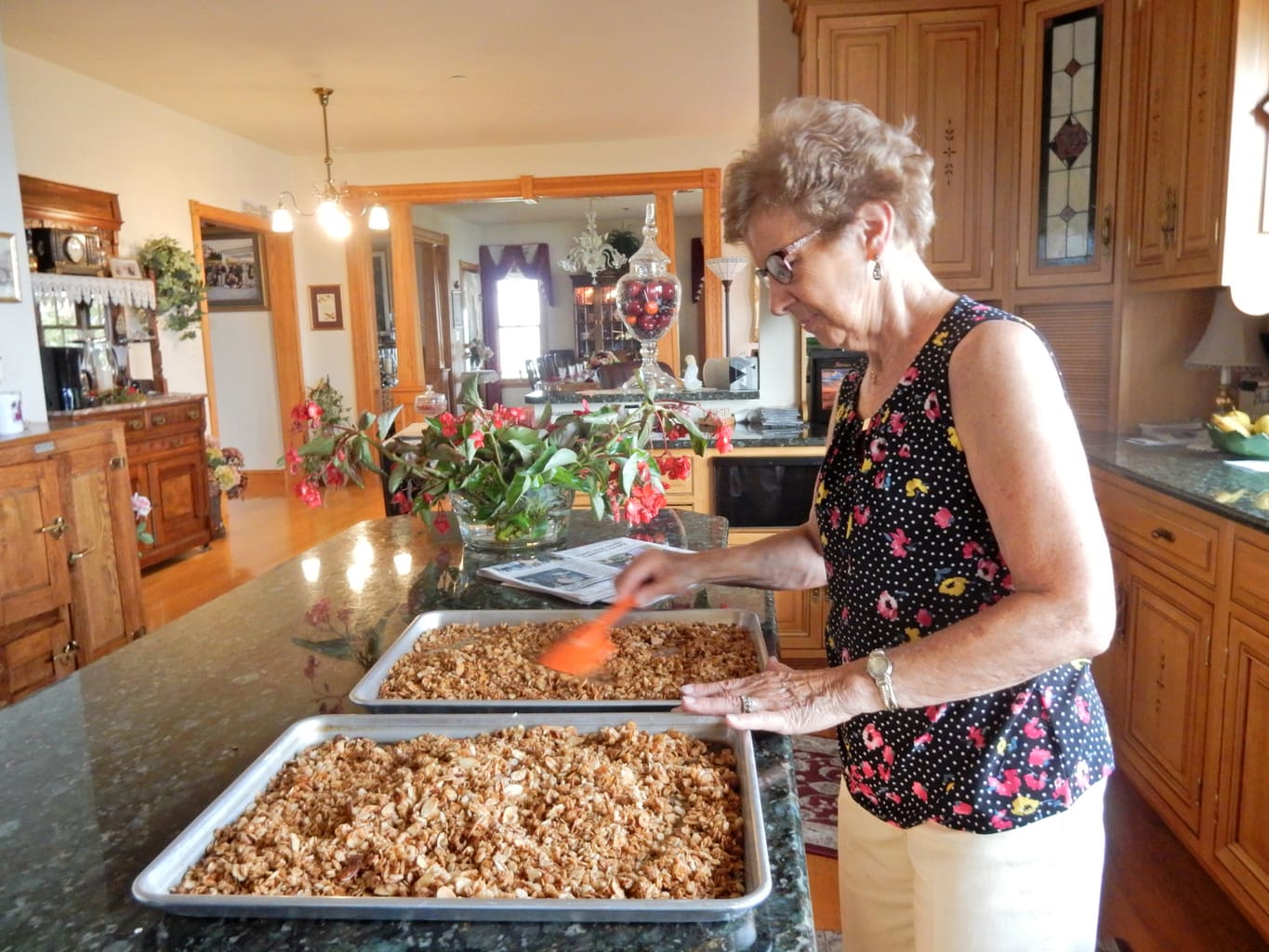 A hearty farm breakfast begins with a prayer. Holding our hands, Rich and Bert thank God for the meal set before us. Though I'm not of the Christian faith, I was actually comfortable doing so. (This is just an FYI for those who are iffy about religious practice of any kind). There's bacon, eggs, English Muffins, and Bert's famous homemade granola – freshly made that morning. It's so fantastic, I had several helpings.
Amenities at Hurst House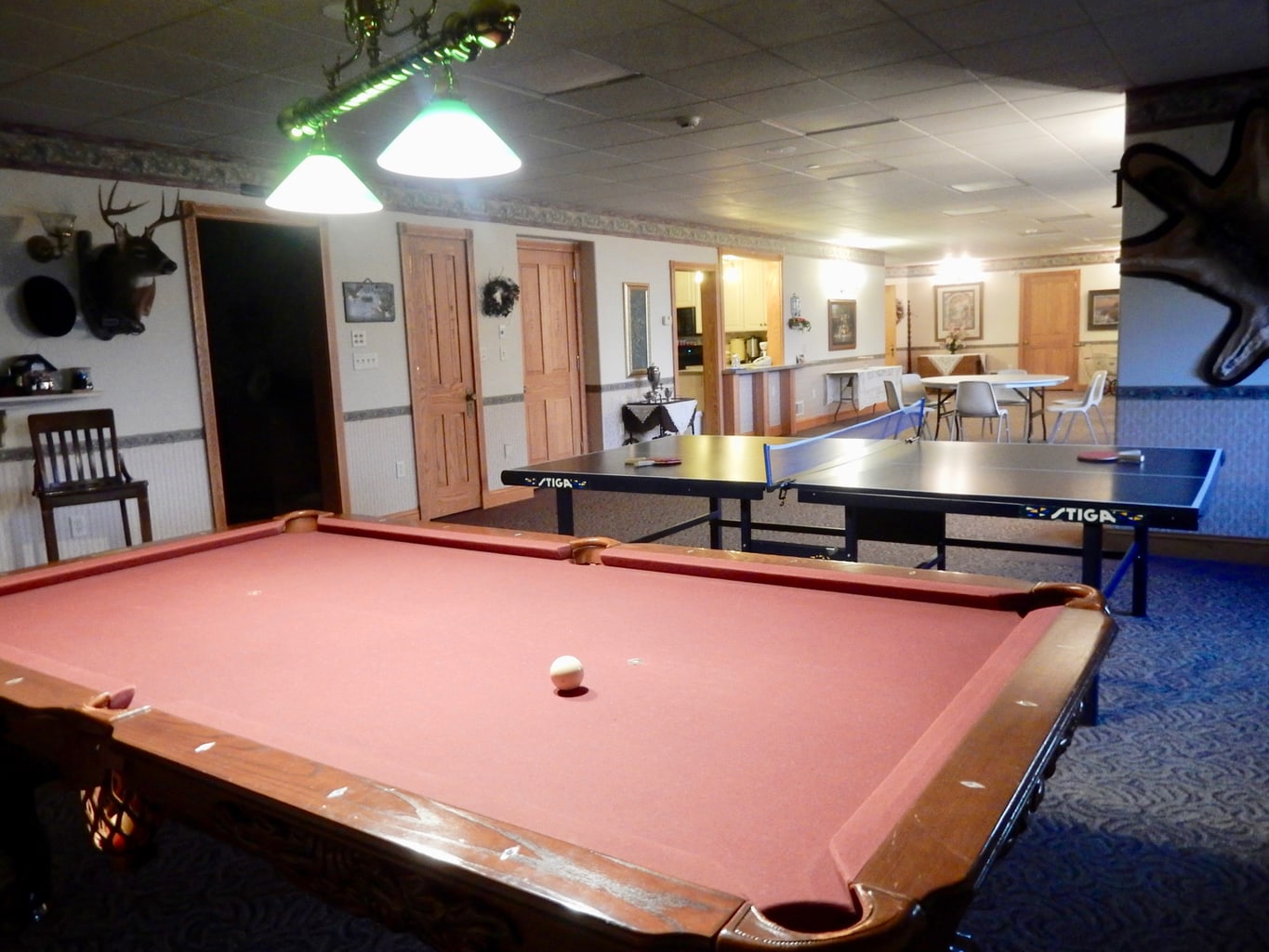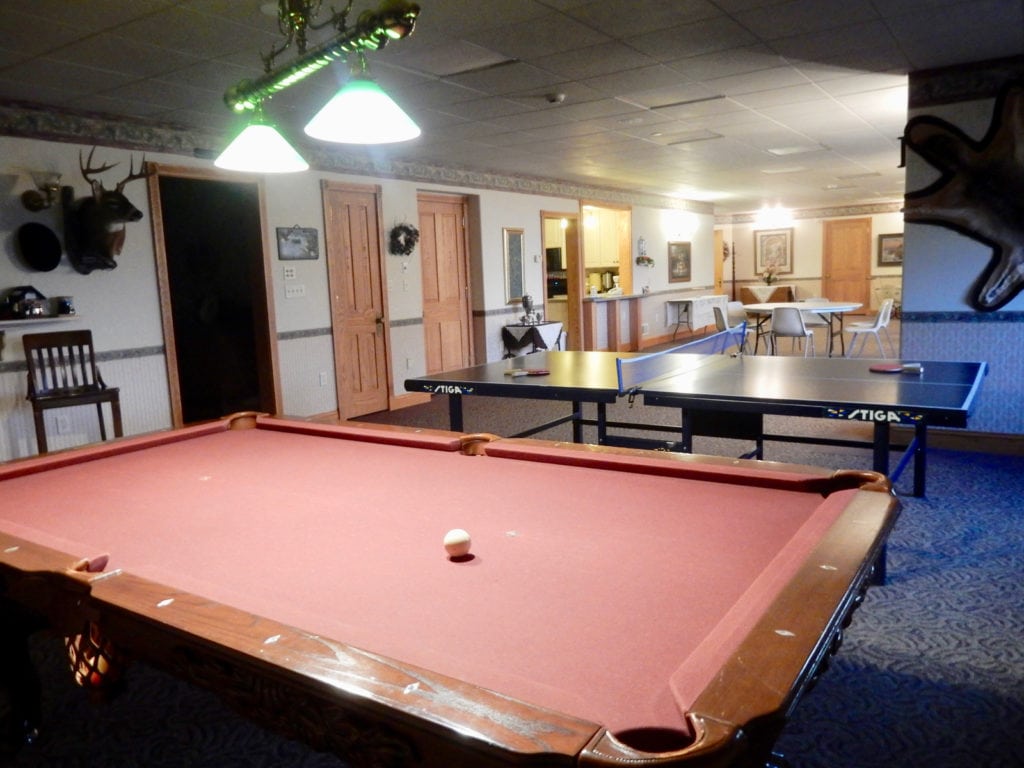 The Hurst House basement is actually a ground floor walkout to the back yard terraced patios. Inside, the room is large enough to hold a party of 100, with 100 chairs, and round and rectangular tables on hand so you don't have to rent.
There's a ping-pong table, a small workout room, bathrooms, and a full kitchen for food prep (for those catering their own party). In addition, a small elevator services all three floors, making this Victorian B&B handicapped accessible.
Just The Facts
Rooms are $170 – $185 and include wi-fi, full farm breakfast, parking, and priceless breathtaking setting.