Last Updated on
The Inn at Ragged Edge is a wonder of woodwork, the stream-view out of the massive picture window, breathtaking, but it's the 1901 Steinway piano – commissioned by Harrods's of London now sitting in the stately parlor – that beckons World Class musicians and romantics of all kinds to this rural area of Chambersburg PA halfway between Gettysburg and Antietam.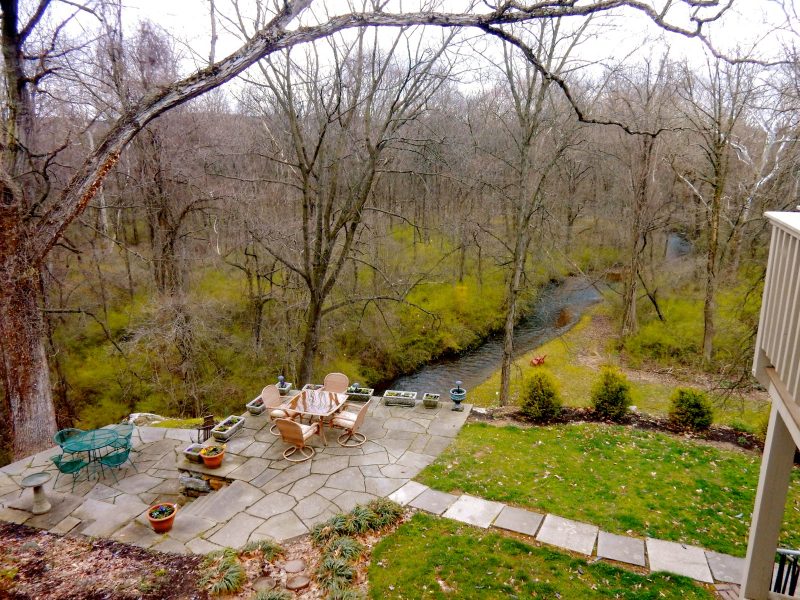 Ken and Barb Kipe purchased the 8-room Luxury Inn in 2015. (Yes, they've heard all the Ken and Barbie jokes). Ken, who grew up in Zimbabwe as the son of a Missionary, was a construction consultant, Russian translator, and a world traveled jack-of-all-trades. Barb, from Belarus, is an avid piano player. Neither had a background in hospitality per se, but both came from "hospitality cultures." They originally had no intention to run an inn, but one of their sons went to school nearby, so basically on a whim, they purchased the property as a newly renovated (in 2010) running concern (before 2010 it was the over-decorated Angelic Inn). "We kept all future guests on the books, read Running B&B's for Dummies, and opened for business," says Barb.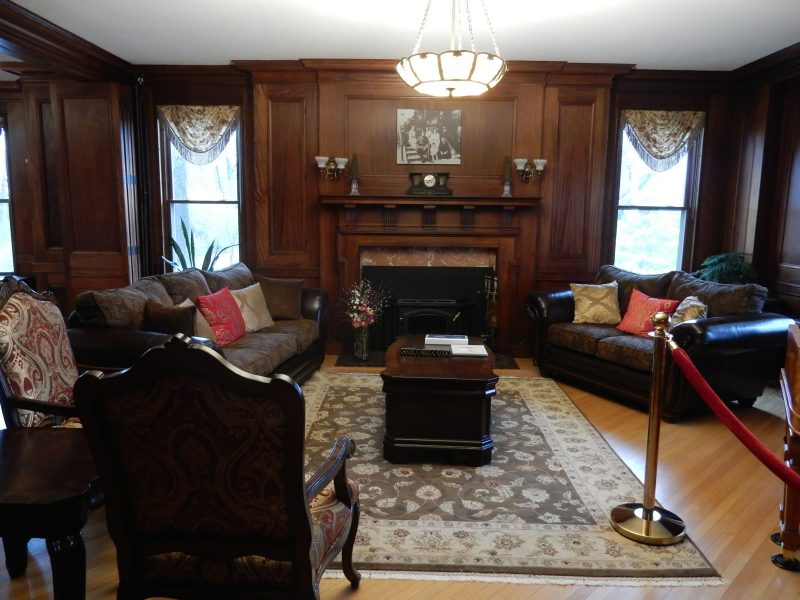 Conceived by well-known architect, Frank Furness in 1900 as a summer cottage for Pennsylvania Railroad VP, Moorhead Kennedy, the building itself is a draw. Some guests come just to stay in a Furness-designed home, focusing on the carved chestnut banisters, rich wood paneling, and other architectural elements that would later influence Louis Sullivan and Frank Lloyd Wright.
Other guests book a stay here based on a Catfish episode, filmed on the premises, which aired in August 2016.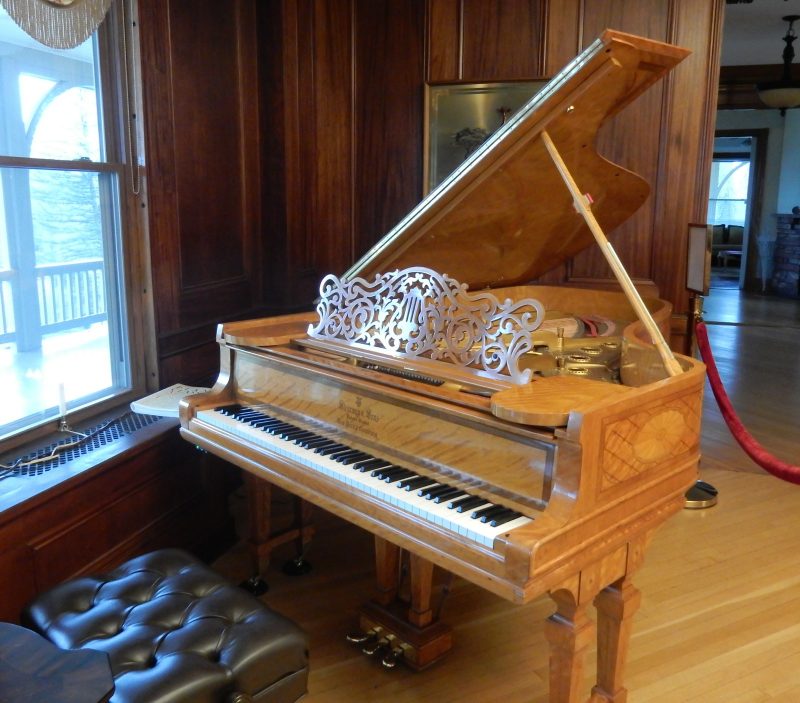 Still others come for the concerts. "We're in cow and farm territory," says Ken, "not exactly classical piano country." And oh, that piano. Ken purchased the burnished golden Steinway, the "crown jewel of furniture in the house," from PianoCraft, experts in refurbishing pedigreed pianos. He went so far as to ask an acoustical expert to clap around the inn's main floor to find its perfect placement. At a cost of $100,000, the piano is not the most expensive musical instrument to come through the inn's doors, however. Just recently, a celebrated cellist brought his $7 million Stradivarius to play.   Well-known concert Pianist, Eric Himy, who has performed all over the world and at Carnegie Hall, has been here twice already, and raves about the quality of piano sound and room acoustics. In fact, The Inn At Ragged Edge has become quite the Music Salon, opening its doors to the community for free, and creating a new rural classical music fan base.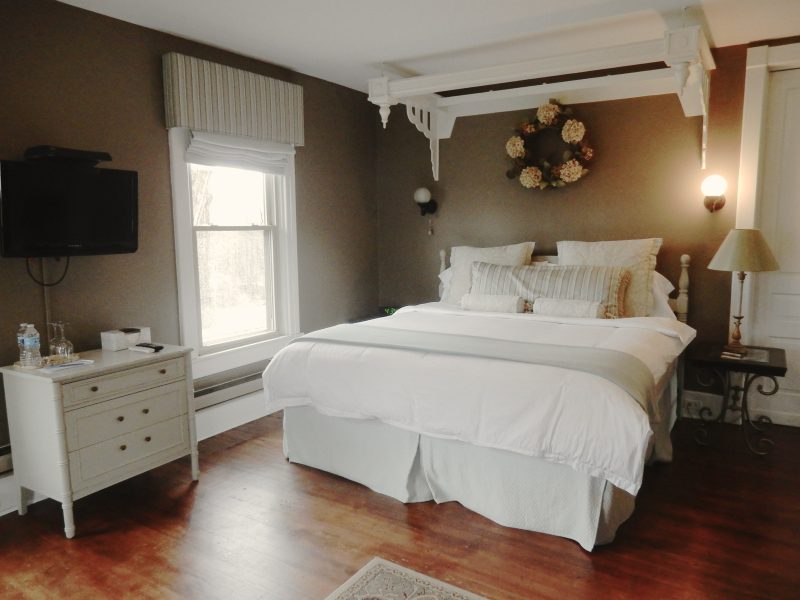 All eight rooms have been renovated with cloudlike bedding, deeply colored walls, flat-screen TV, and a traditional-contemporary feel.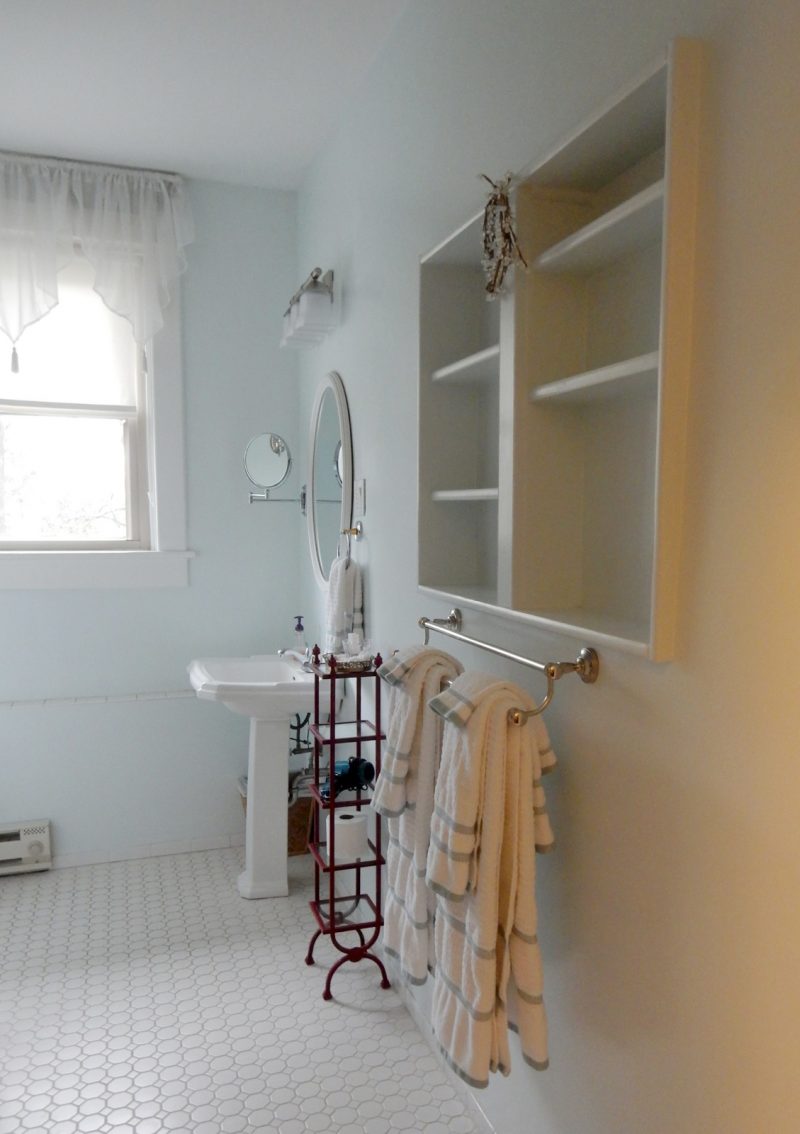 Pedestal sink bathrooms are bright and clean, with white tiled floor. Opulent without being over the top stylized.
Breakfast at Inn at Ragged Edge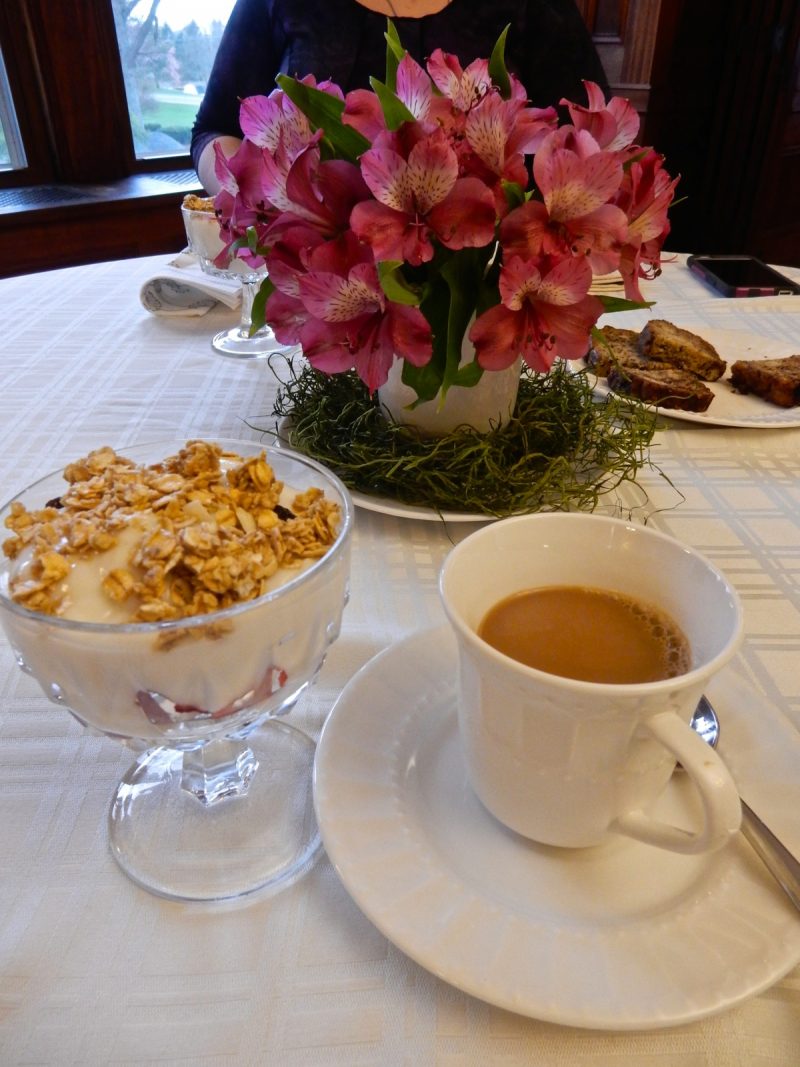 Breakfast is right out of the "How to Run A B&B Right" book – banana bread, yogurt/berry/oats compote, and stuffed French Toast, served with locally roasted (Abednego Roasters) privately labled Inn & Ragged Edge coffee.
Weddings
The Inn does a brisk Wedding business: There are 24 weddings booked already for 2017. The property can accommodate up to 125 guests per event, with the cost of renting the whole place (including 8 rooms for up to 24 overnight guests) for $6,000 for the whole weekend – a bargain. The wedding party is responsible for food (staging here only, no prep kitchen), and décor.
Just the Facts
Room rates from $99-$179 per night include full gourmet breakfast, parking, wi-fi, bottled water in rooms.