WHY GO: George Washington winter-camped in Morris County NJ – twice. Alexander Hamilton fell in love with Elizabeth Schuyler in very freezing conditions here. Those historic sites draw history buffs, for sure.
But add a World Class collection of Mechanical Musical Instruments, a Stickley Craftsman "Farm" preserved for the ages, a cool set of restaurants inside a restored mansion, a sophisticated tearoom where you'd least expect it, a side-street bakery that champions new small businesses, and you've got one of the best historic-foodie New Jersey Getaways ever.
The Getaway Mavens included Morris County on our "12 Romantic New Jersey Getaways" roundup here. Check it out for more lovey-dovey spots in the Garden State.
Things to Do in Morris County NJ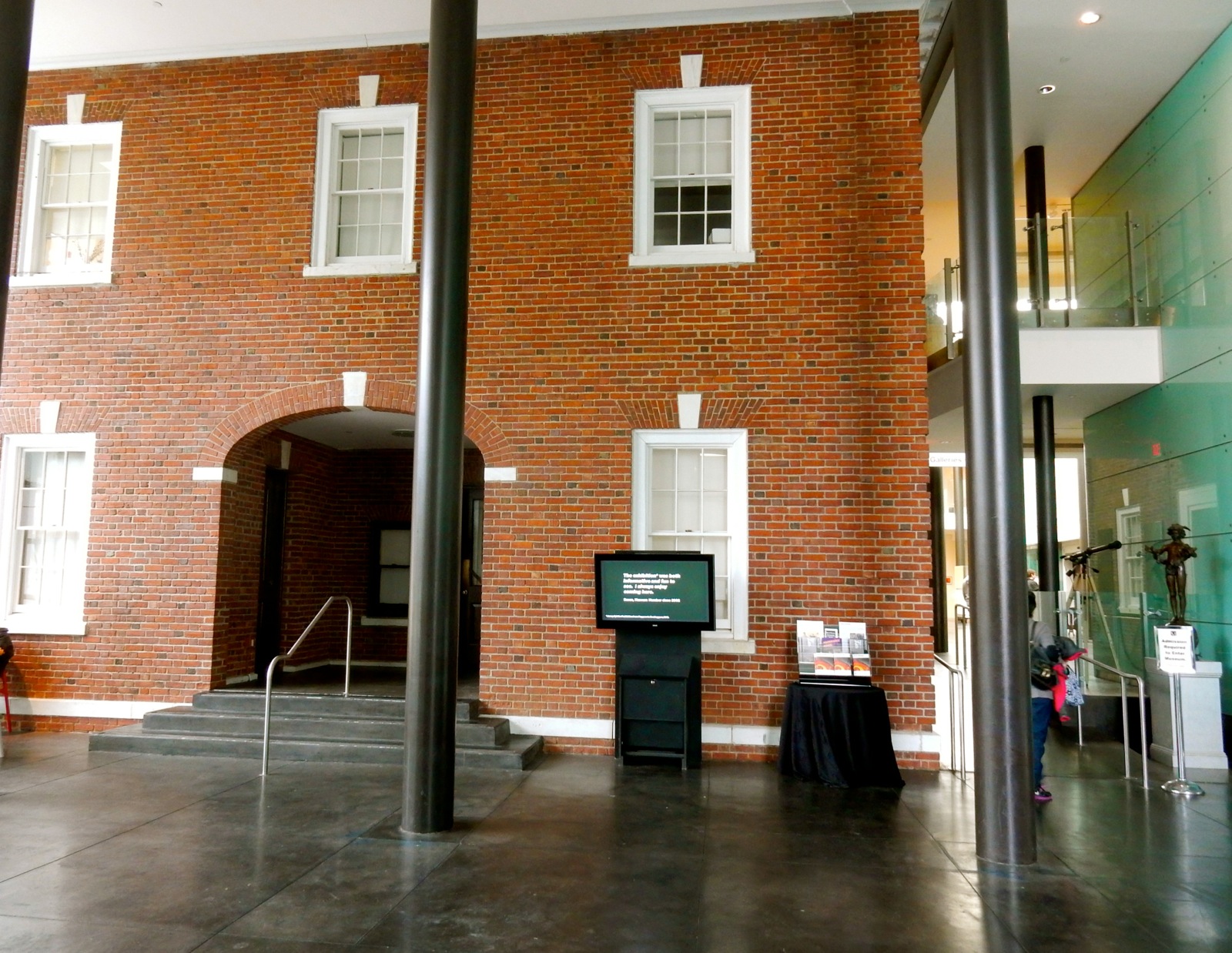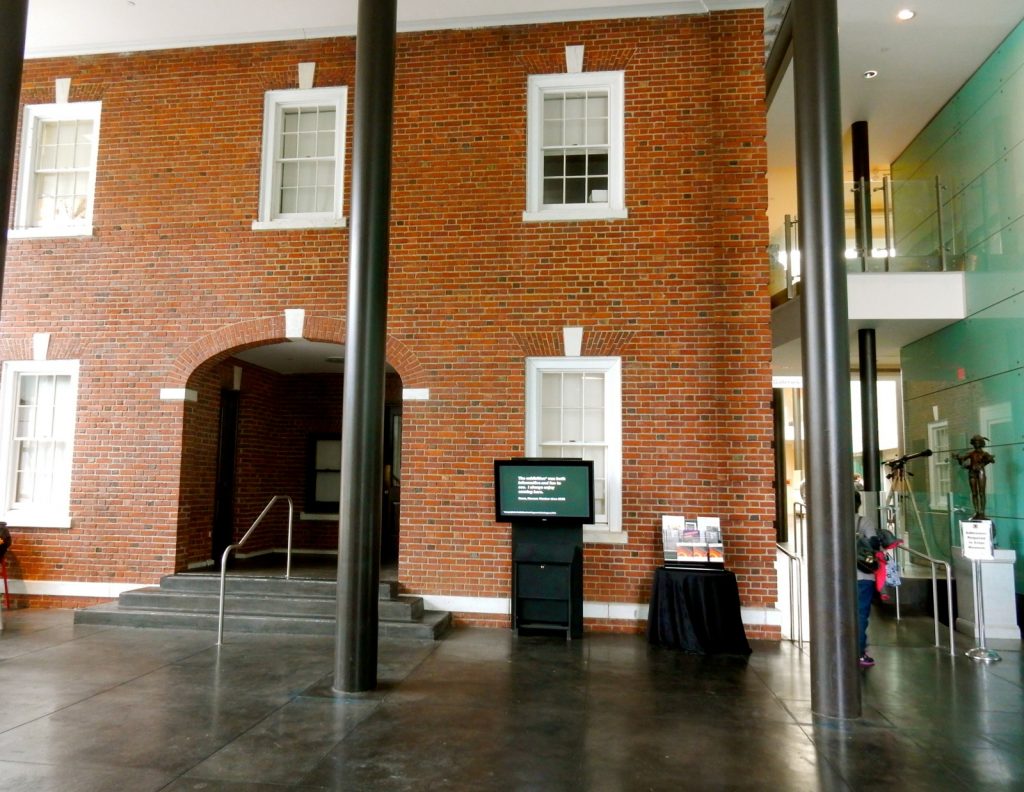 The Morris Museum is a fantastic institution with a Georgian-style mansion encapsulated within a contemporary wing. Sure, it holds rocks, minerals, mounted birds, and mammals.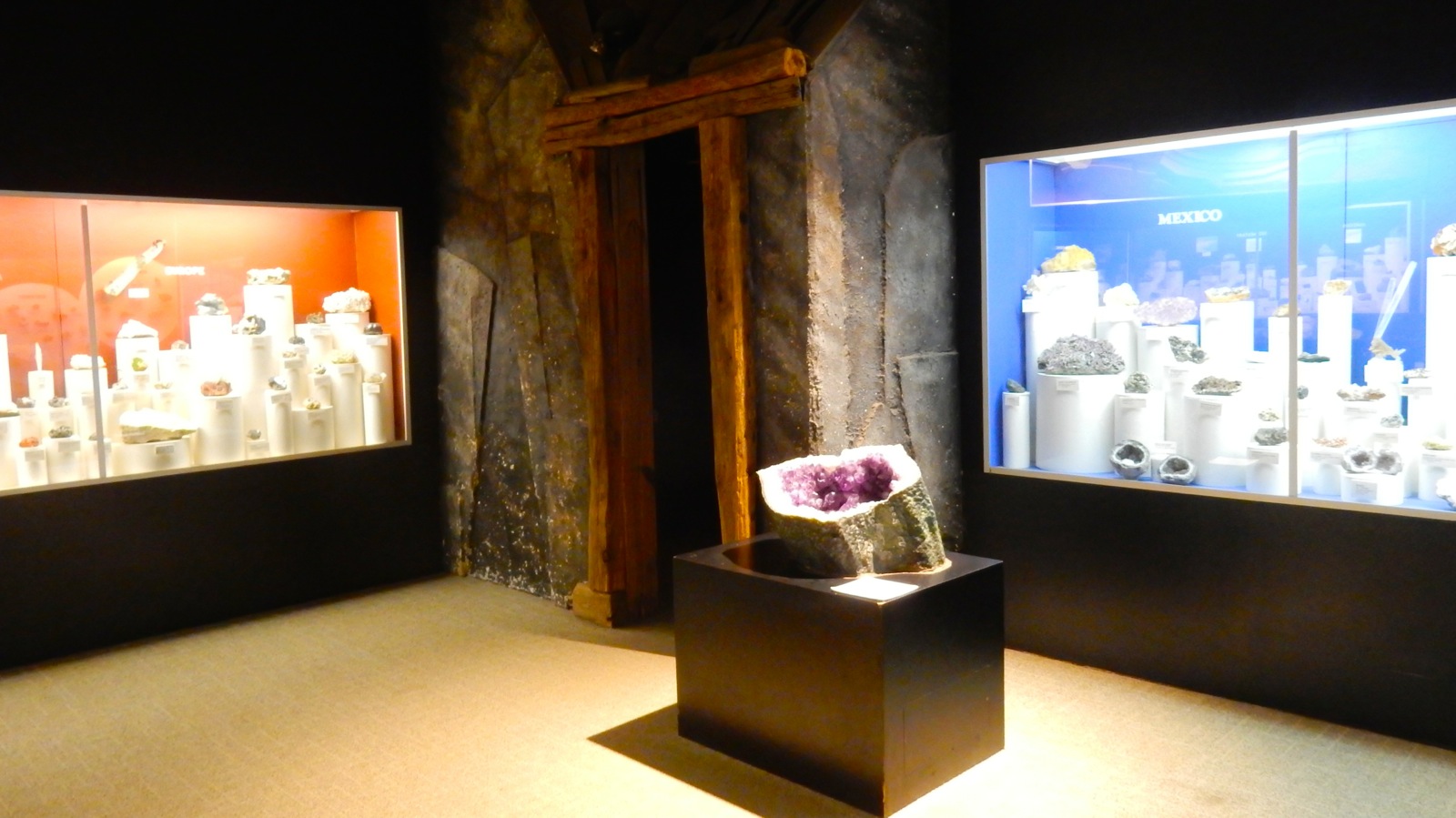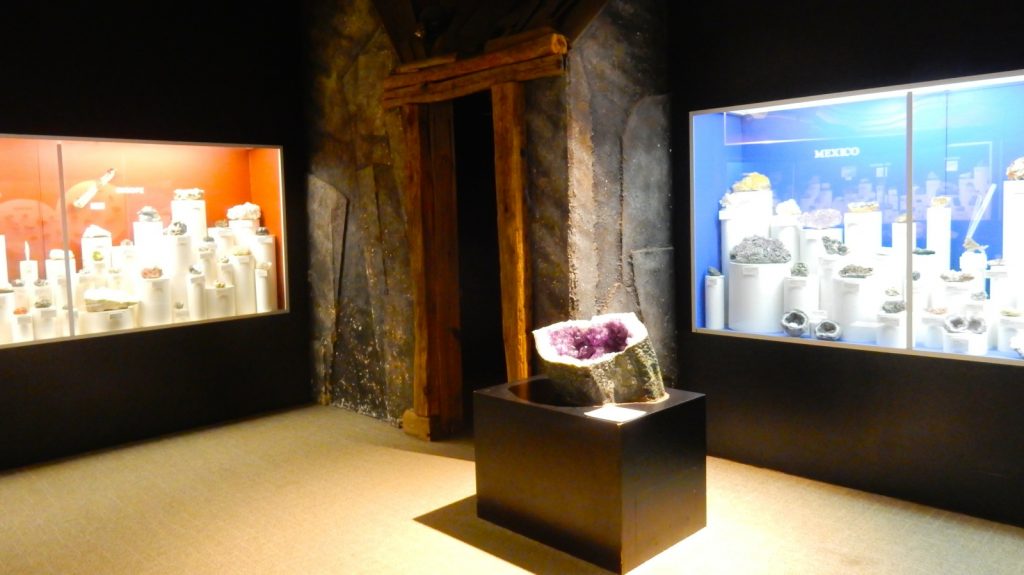 But at 2pm sharp every day, you'll want to enter the climate controlled galleries housing the unsurpassed 750-piece Murtogh D. Guinness Collection of Mechanical Musical Instruments and Automata.
This is when docents demonstrate one or several (among 150) of these feats of orchestral engineering. Most were manufactured in the industry's 19th Century heyday.
Murtogh D. Guinness Collection of Mechanical Musical Instruments and Automata
Guinness, of beer family lineage, was smitten by the first small Swiss Music Box he received as a child. So much so that over his lifetime he amassed hundreds of these mechanical musical instruments. After his death in 2002, the Morris Museum was awarded the whole Guinness collection. The exhibit opened in 2007 to much elation.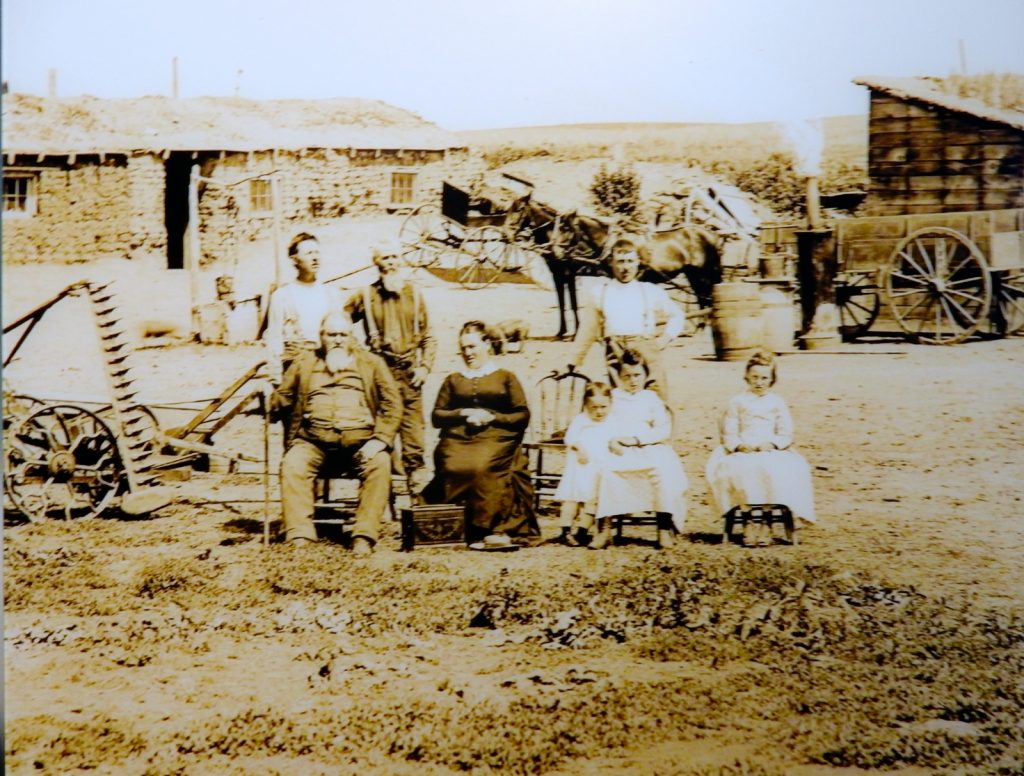 Though technically complex, many of these pieces were the phonographs and radios of the day. They were common even in rural areas, as evidenced by a grainy 1888 photo of a Nebraska farm family sitting outside their mud house, a home-organ at their feet.
The Piano-Violin Nickelodeon might have once stood in a Soda Fountain. An "automata" Flute Player, hiding a whole pipe organ in his chest, and powered only by air, could well have enticed shoppers into an 1870's French shop.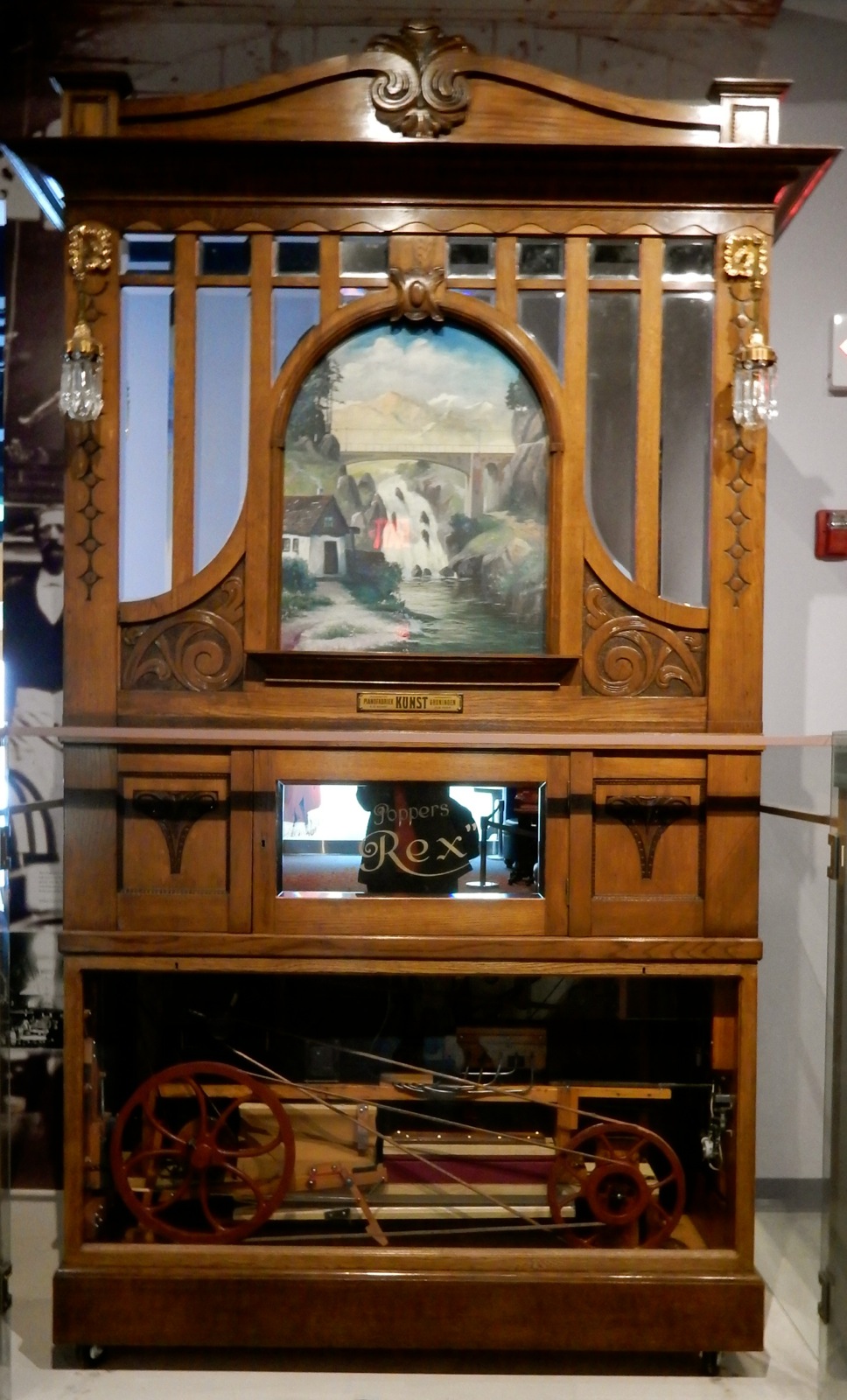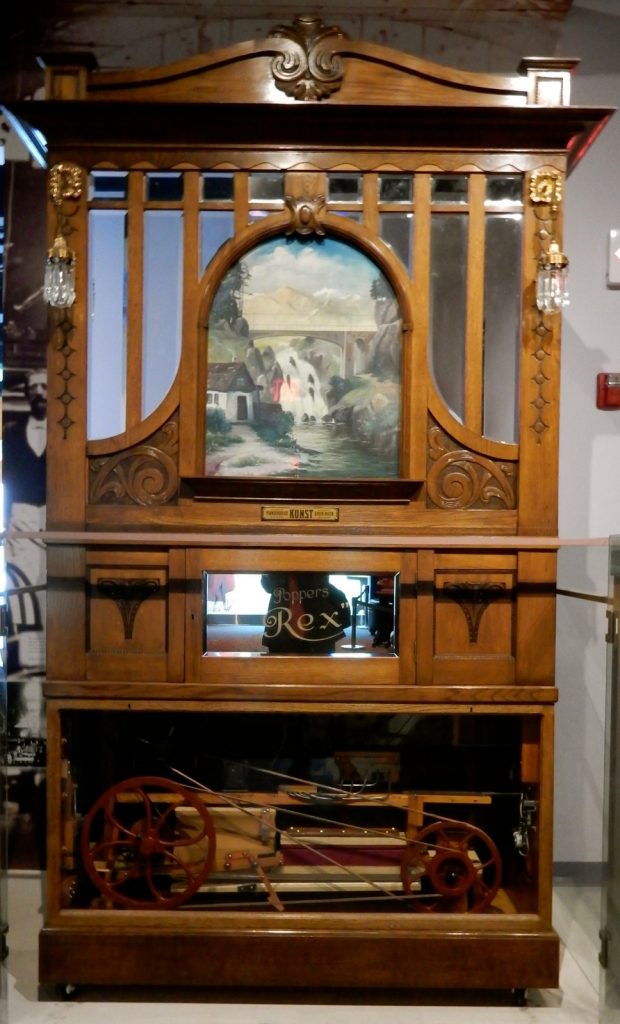 The 1913 Popper's "Rex" dance hall "Orchestrion" is the largest mechanical instrument in the collection. It was restored with a Plexiglas base so viewers can see its inner workings. When switched on, a loud, rich sound draws museum guests from the rest of the galleries.
Many take video of fan belts driving the bellows that breath life into organ pipes, rolls of perforated paper (the computer programs of the Victorian age) pooling in a stack, cymbals, xylophones, and other marvels of sound engineering. It's both familiar and utterly wonderful.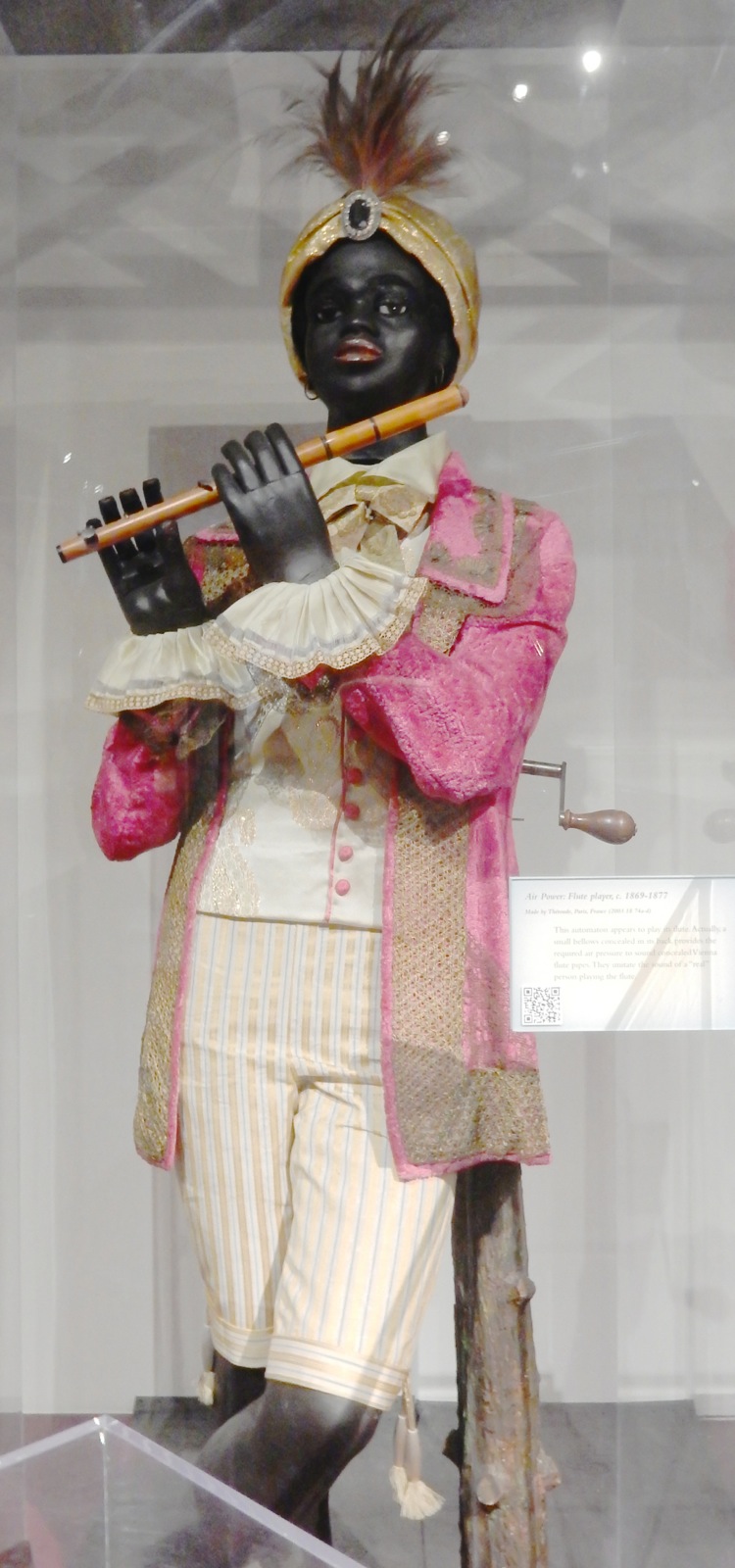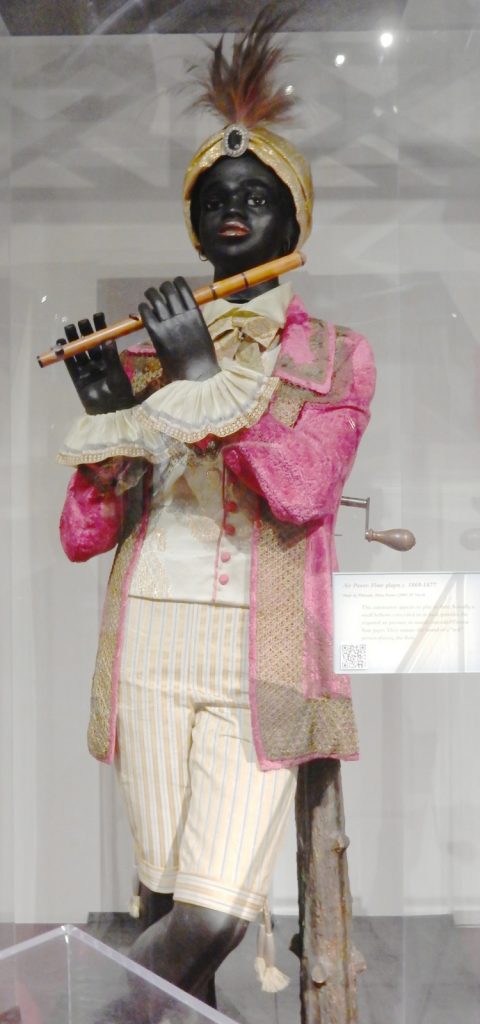 There's a lot to do and see in this exhibit alone, so plan on at least an hour and more to explore the rest of this world class museum. Open Tues-Sat 11-5, Sun 12-5, $10 adults, $7 kids.
The Getaway Mavens recommend this as one of the Best Places to Propose in NJ.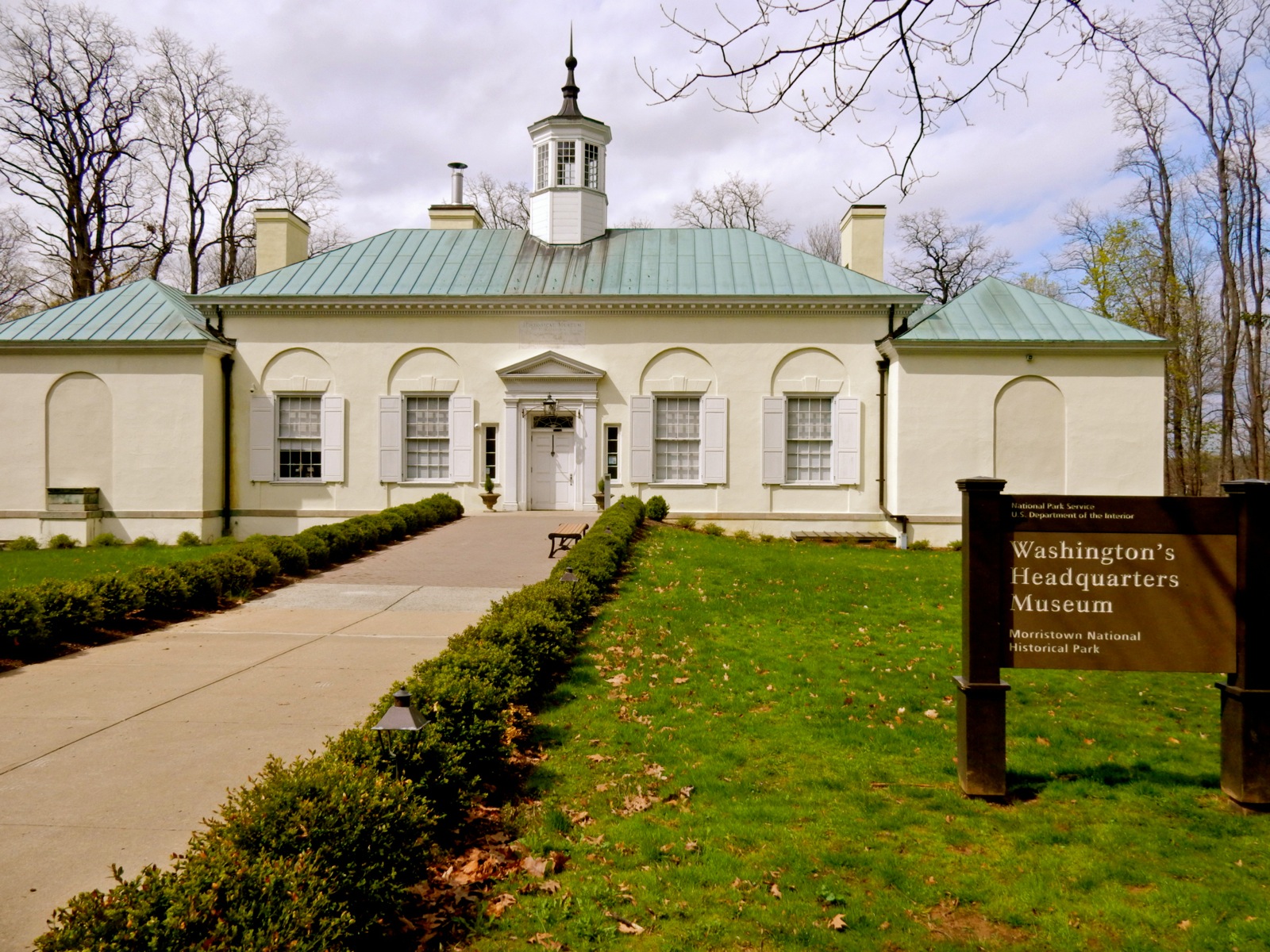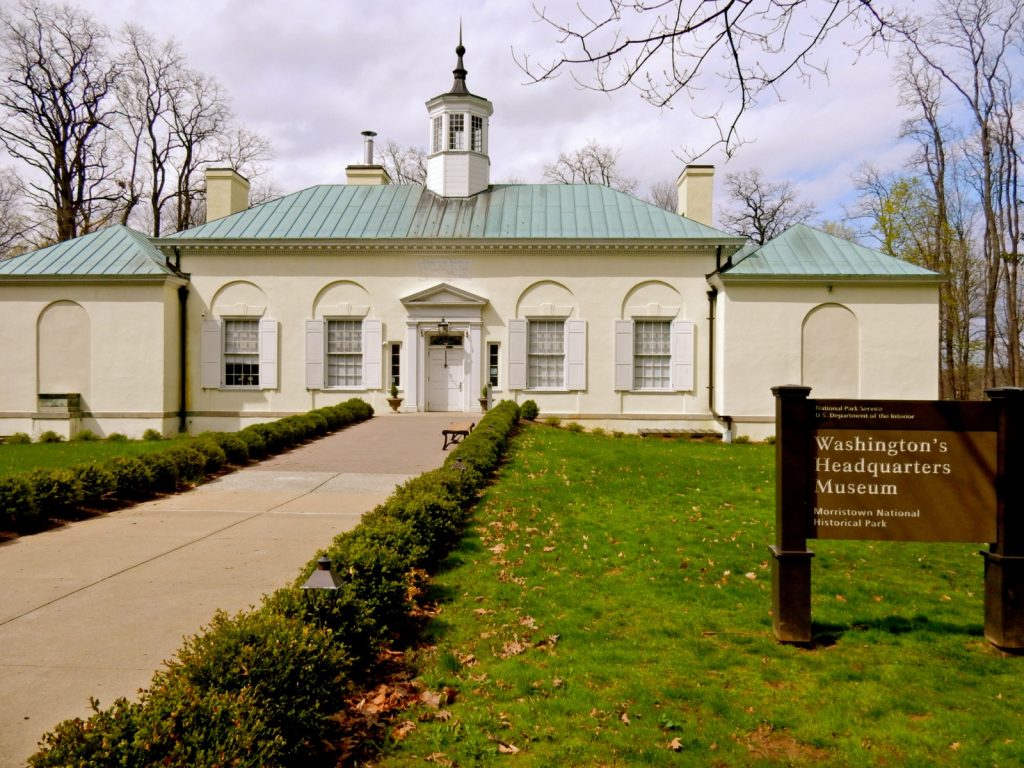 Washington's Headquarters is the centerpiece of Morristown National Historic Park. Begin in the Visitor's Center, which also serves as a museum and mustering area for Ford Mansion tours. Though the Mansion stood during the Revolution (circa 1774), the Museum/Visitor's Center is relatively new. It was built in the 1930's by the National Park Service.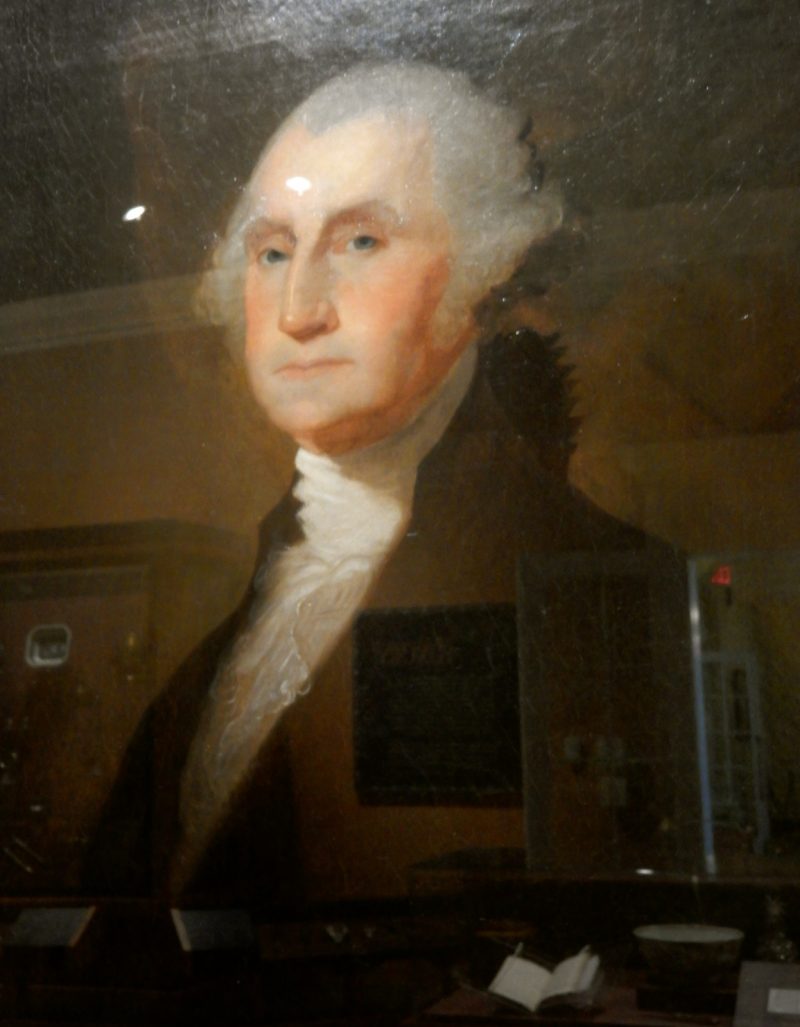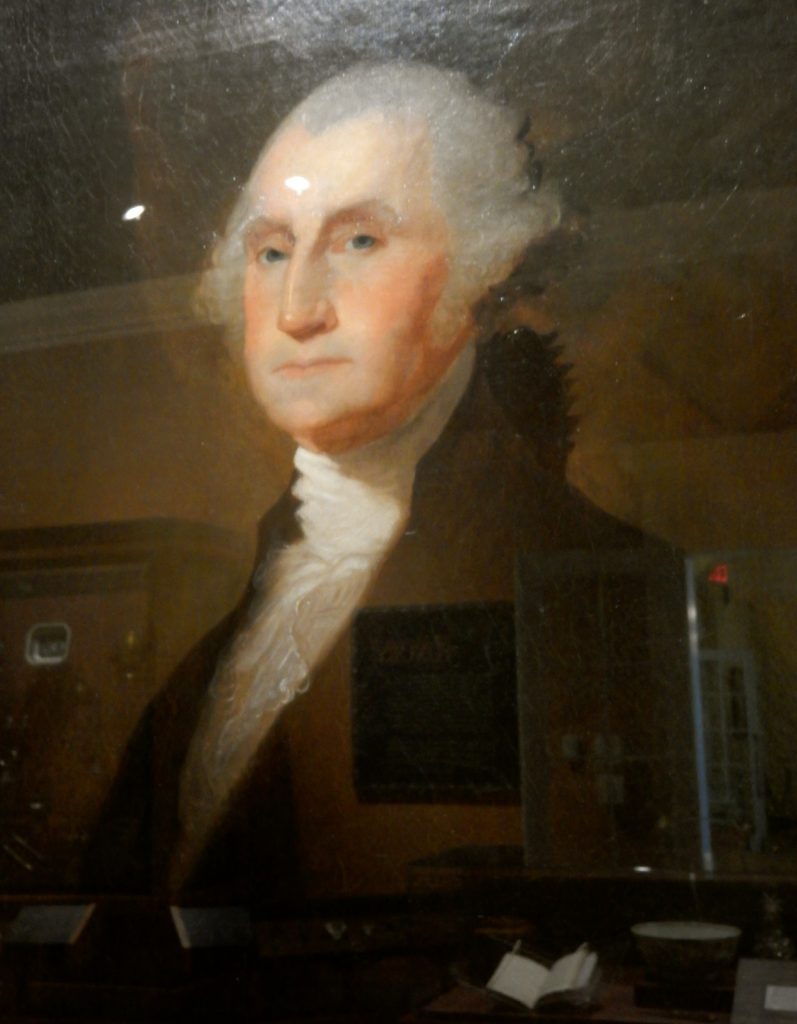 Stocked with documents, maps, and Revolutionary War memorabilia, perhaps the most popular artifact in the Museum is a link from the West Point chain that blocked the British from sailing up the Hudson River.
Find an original Gilbert Stuart portrait of George Washington (one of 100 he painted). Look for the faint "bunny ears" near Washington's head – evidence that Stuart painted over the image of a woman. He flipped the canvas upside down, and over the years, faint images of the woman's arms have eked through.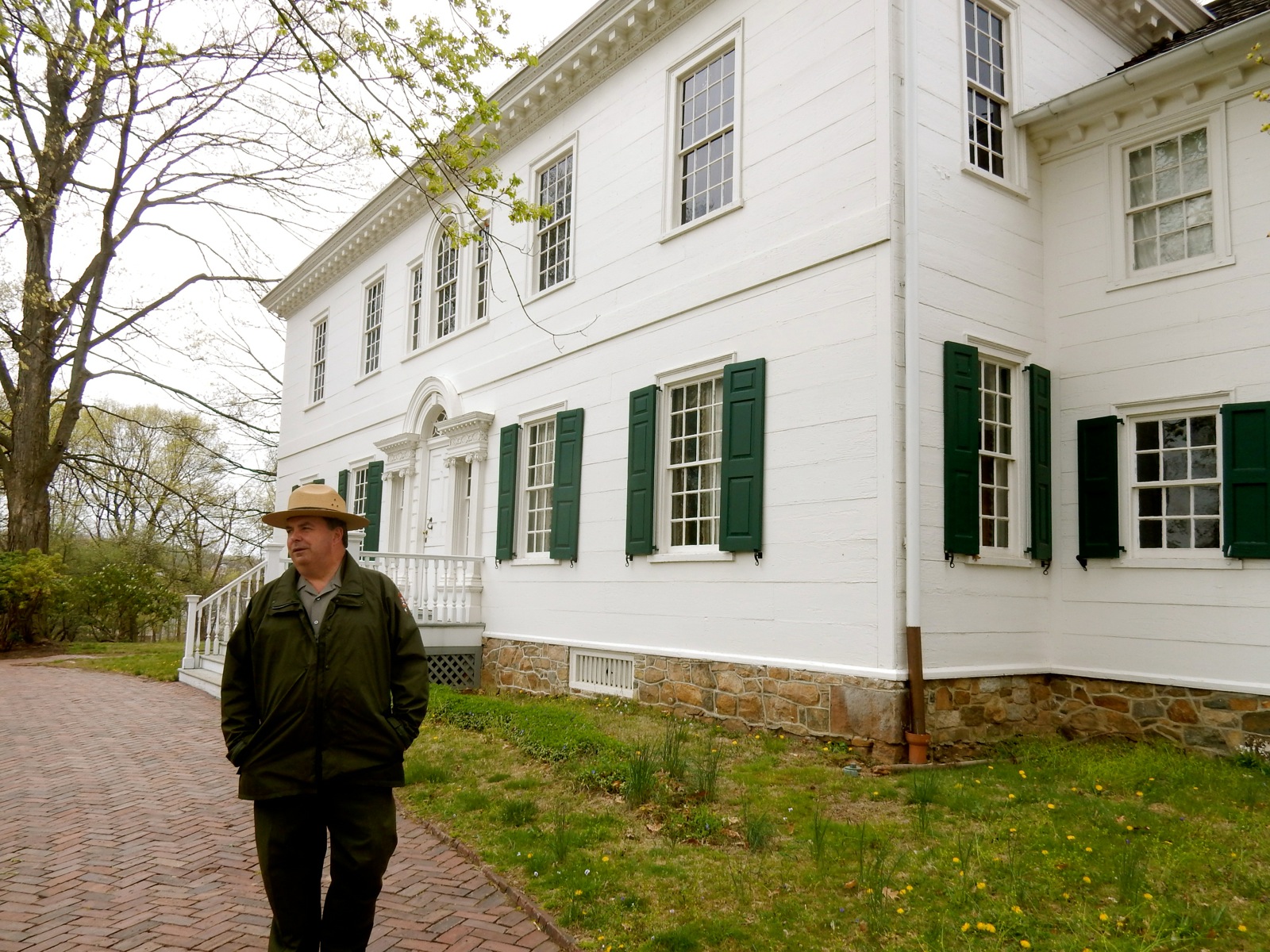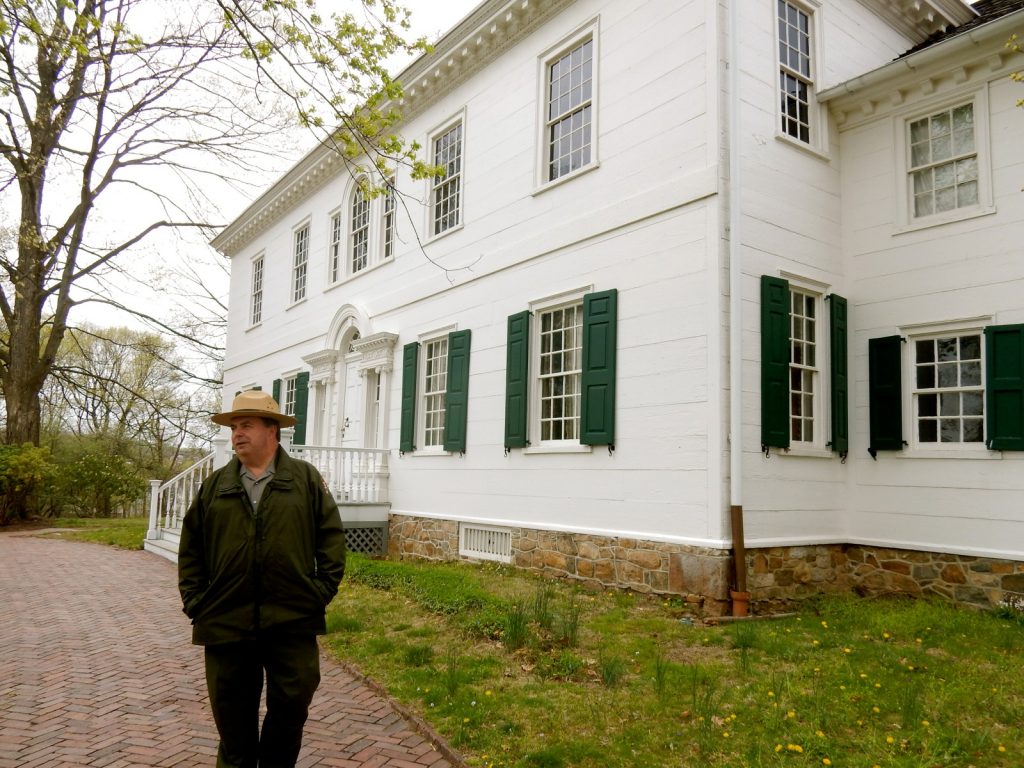 Your 30-40 minute Ford Mansion tour begins in the Visitor's Center with a short overview. America's Revolutionary War was fought in temperate seasons only. The fighting basically stopped in wintertime as "there were no snowplows," according to our guide. Generals would routinely appropriate large houses in order to accommodate staff and servants.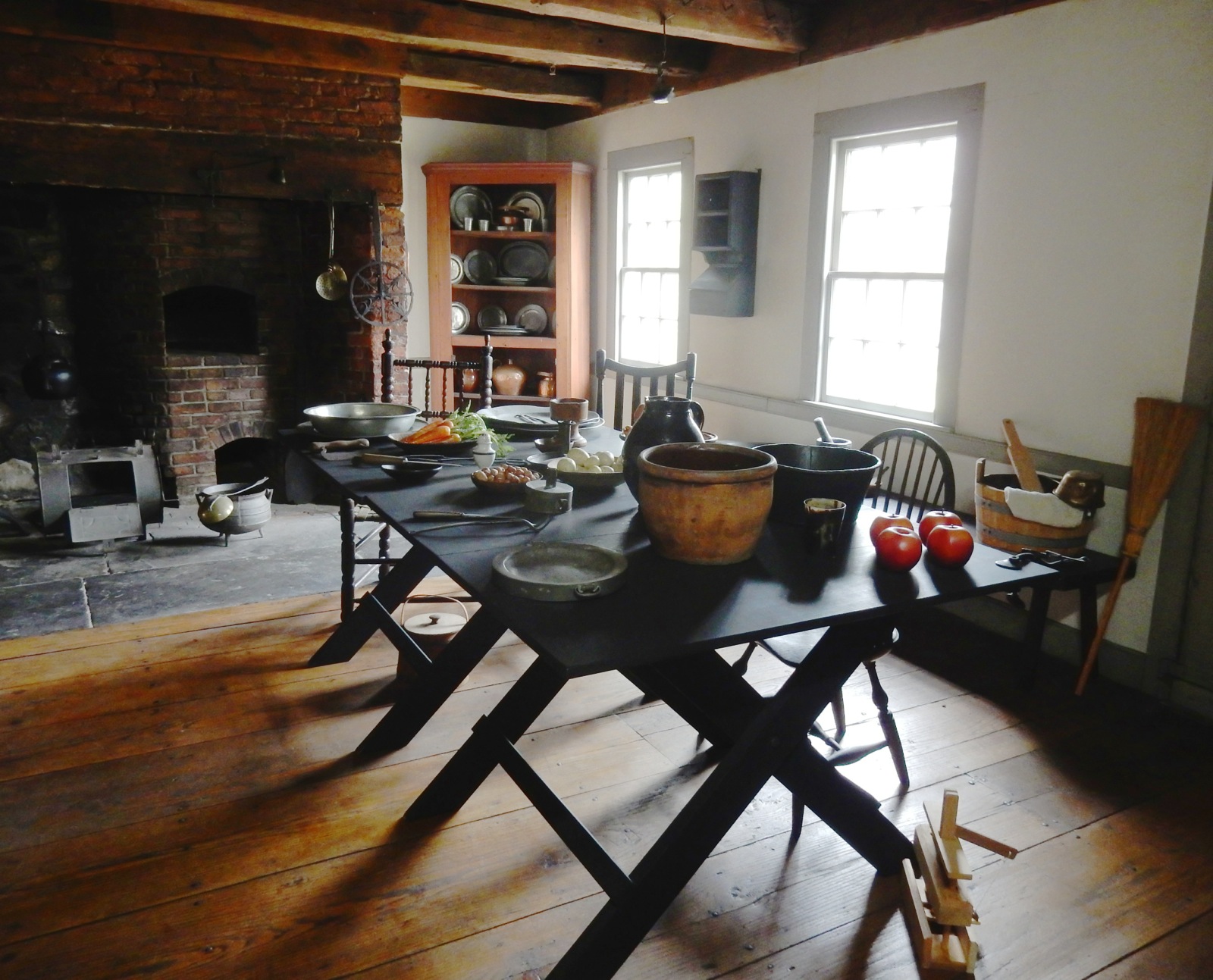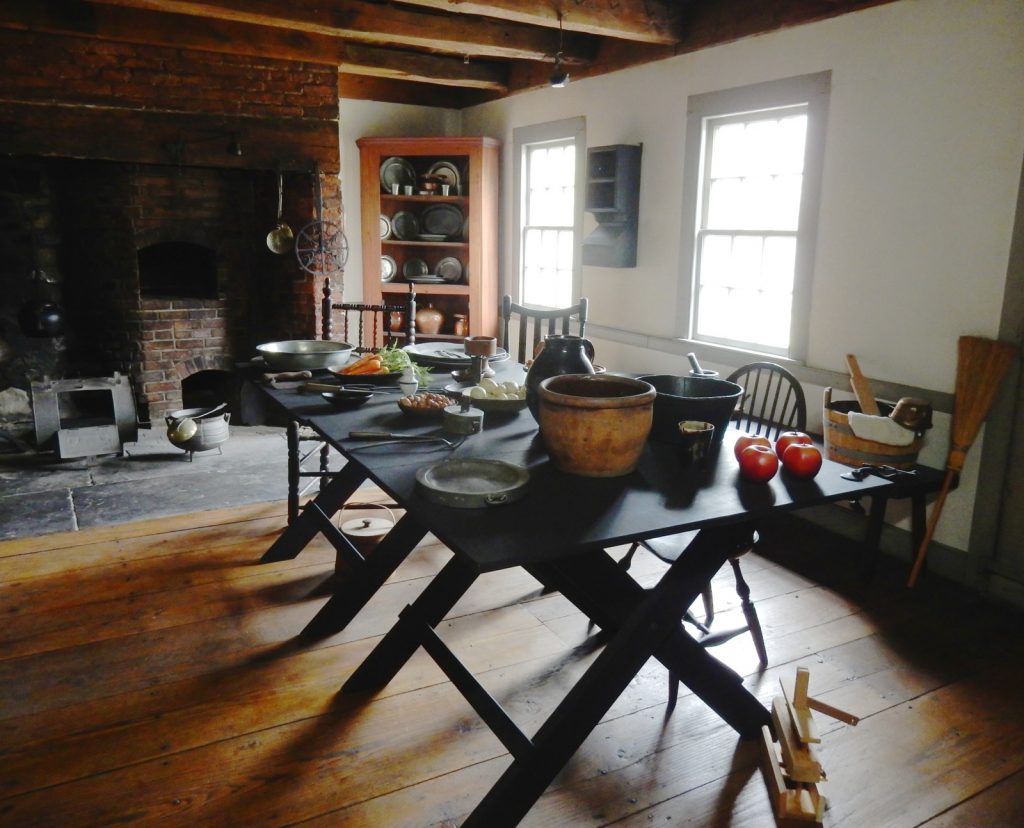 This home belonged to the widow Theodosia Ford and her children. They made room for George and Martha Washington, five aides-de-camp (one was Alexander Hamilton), and 18 servants – about 30 people in all. After a two-minute walk to the Ford Mansion, your tour is self-guided through rooms on two stories. Open Wed-Sun 9:30-5, $7 adults, kids under 15 free.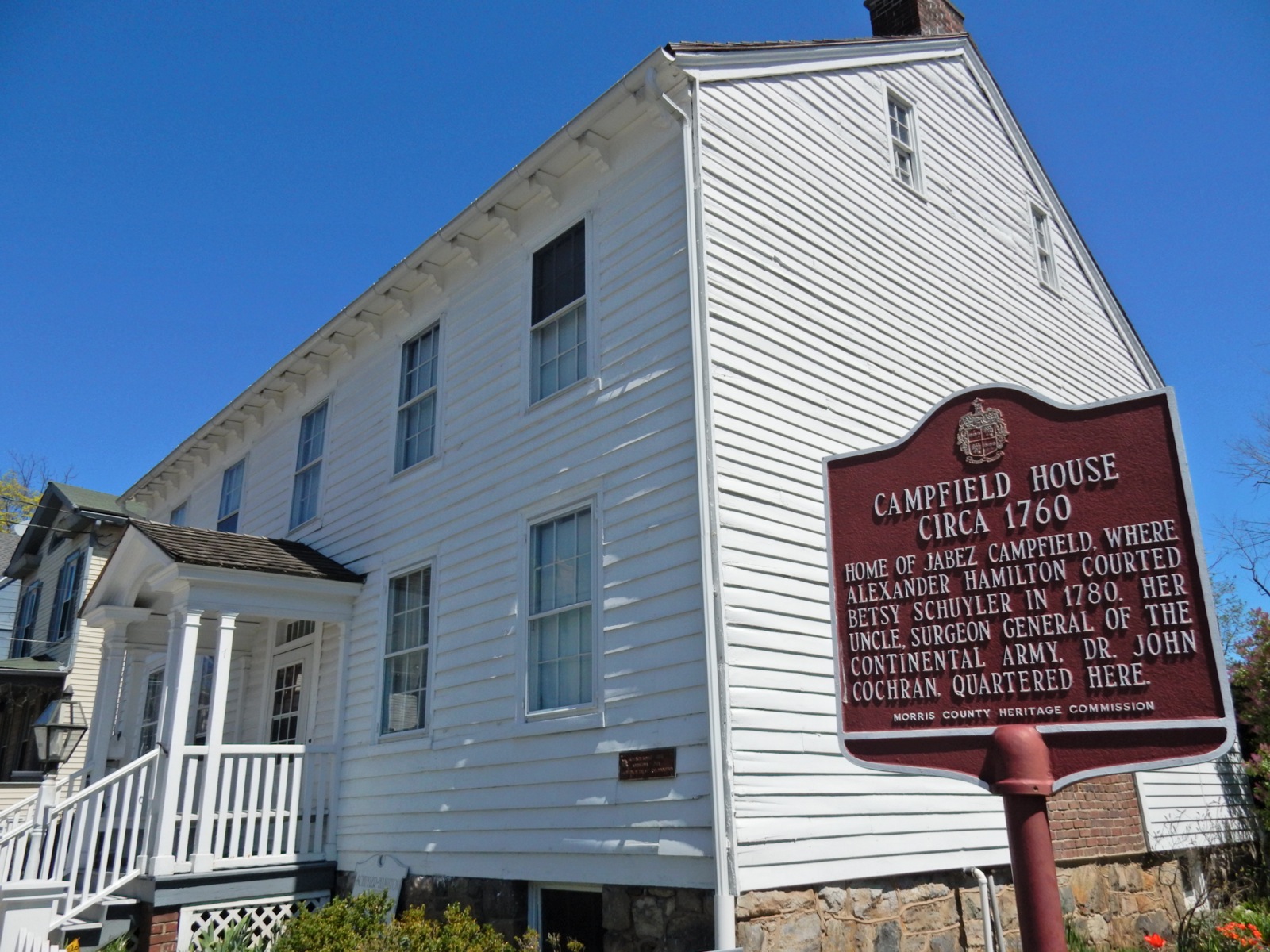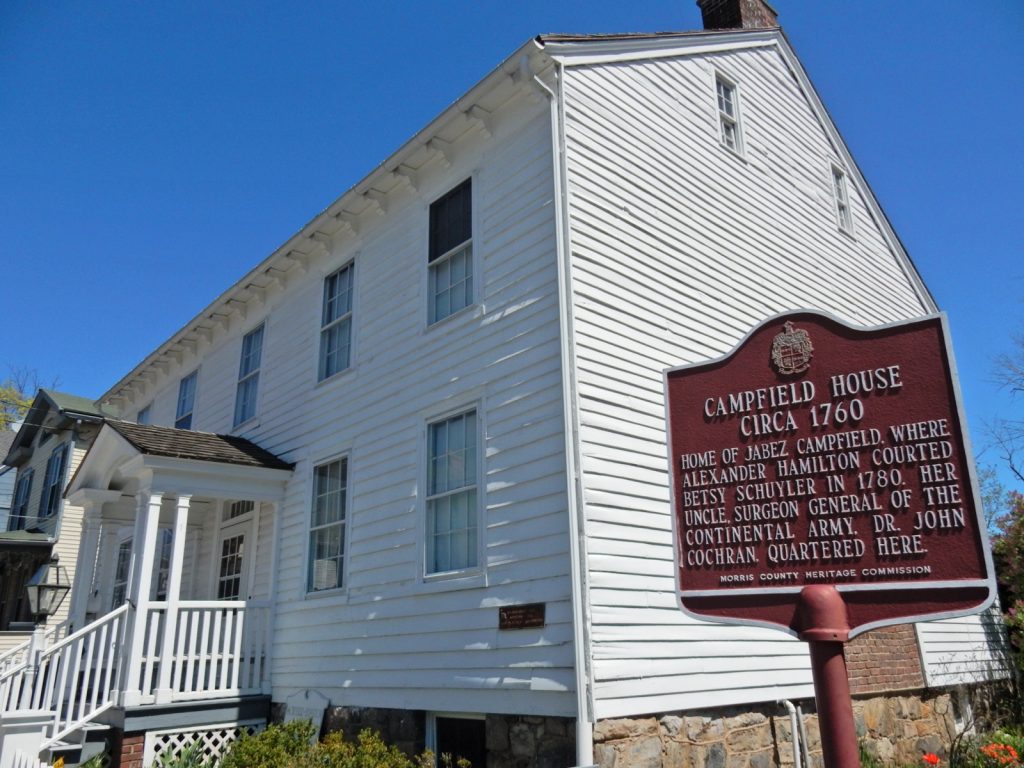 Locals are capitalizing on Hamilton fever by delving into his history, and here it's the "Match Made in Morristown." It was in the inauspicious Campfield House that the now celebrated Alexander Hamilton began to court his wife, Elizabeth Schuyler.
On a dead end, multi-family home block, in back of a gas station and across from a bar, the 1760 Campfield home seems misplaced. Once upon a time, the stately home faced the broad Morris Ave, but was realigned` in 1885 "for development." In 1923, the Morristown Chapter of the DAR (Daughters of the American Revolution) recognized its value and snapped it up.
Washington's Winter Encampments
According to Head Docent, curator, historian, and fantastic storyteller, Pat Sanftner, Morristown NJ was notable for being the only place where George Washington and his Continental Army spent two Winter Encampments: in 1777 and again in 1779/1780.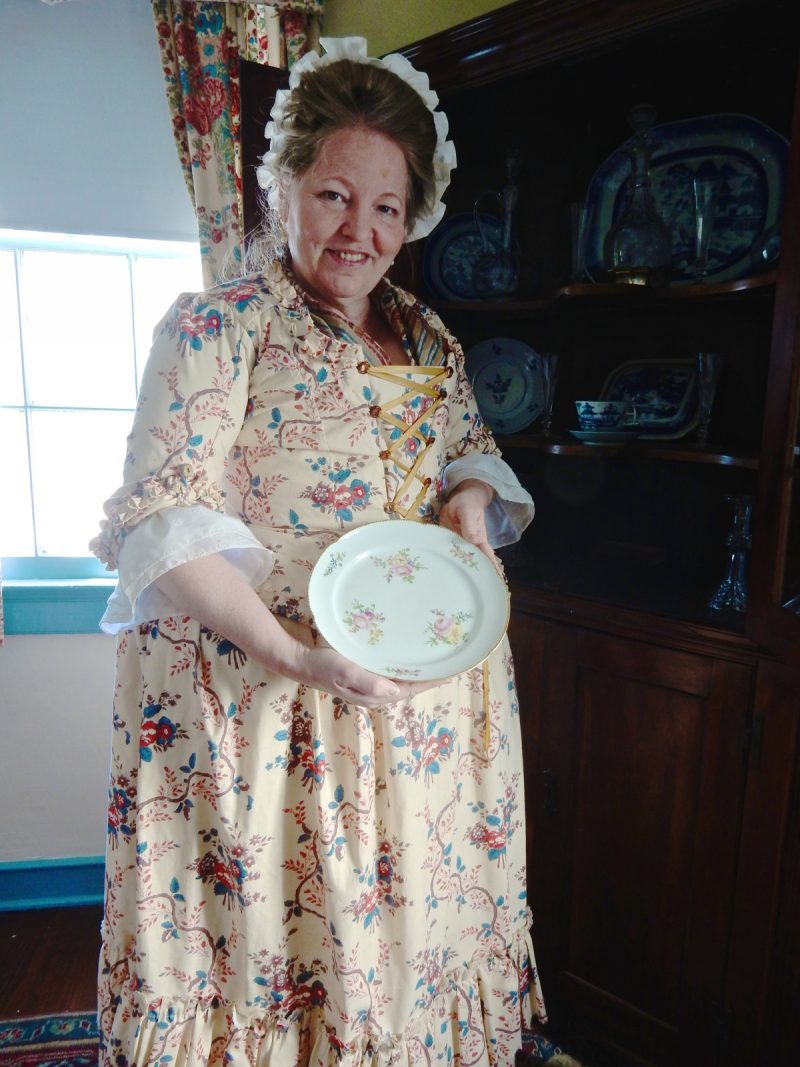 The first time was just after the Crossing of the Delaware (Christmas Day, 1776) and the subsequent quick victories in Princeton and Trenton. On January 5, 1777, Washington's men – tired, sick, and incubating Small Pox – arrived in Morristown and required housing.
Soldiers were welcomed into local homes with open arms. Washington ordered his troops to be inoculated. Dr. Jabez Campfield, owner of this house, carried out Washington's command.
In mid-February 1777, Alexander Hamilton, Captain of NY Artillery, arrived in Morristown to serve as Washington's aide de camp. "Hamilton always found the heat of battle," says Sanftner. "He had three horses shot out from under him."
Born to an unmarried mother, there were only two ways a "bastard" back then could rise in society: become a hero or marry well. Hamilton did both.
Despite the Small Pox inoculations, 20% of Morristown's population (60 out of 300) died from the disease. Two years later, when Washington returned with his men, the townspeople were not as accommodating. They sent the soldiers three miles out of town, to Jockey Hollow.
The Hamilton-Schuyler Connection
This time, Washington's personal physician, Dr. John Cochran, was stationed in the Campfield home with his wife, Gertrude, sister of General Philip Schuyler, who lived in Albany NY. Philip had "three marriage-age daughters; Angelica, Elizabeth, and Margarita." (As opposed to the flirty scene in Lin Miranda's Hamilton on Broadway, the highly educated Angelica had by this time eloped with an English Merchant, John Baker Church).
Elizabeth, known as Betsy, or Eliza, was the loving and kind Schuyler girl. She was tagged to help her Uncle, Dr. Cochran, take care of the injured and sick in Morristown. Alexander Hamilton, as Washington's aide, might have actually written the order to arrange her Military Escort from Albany.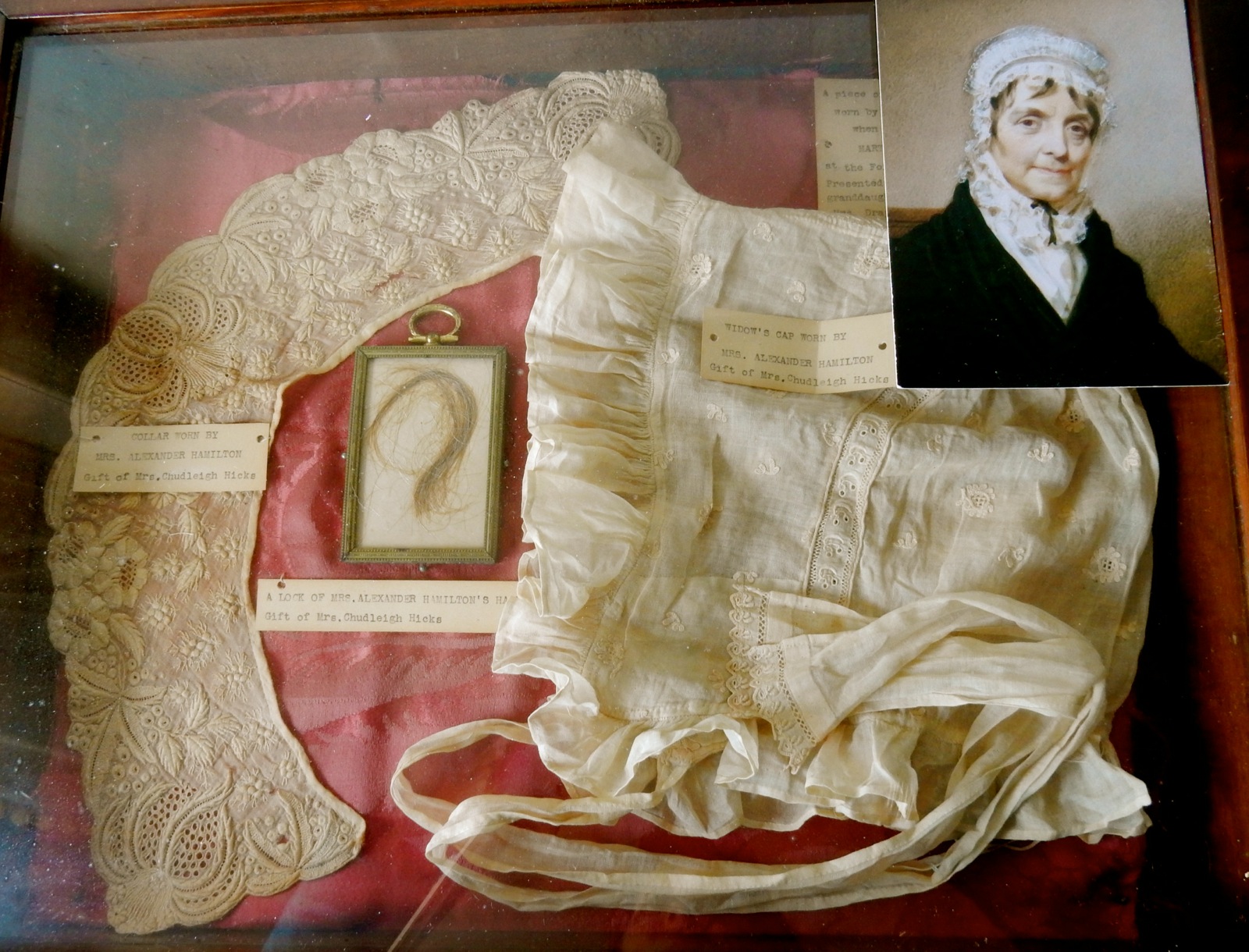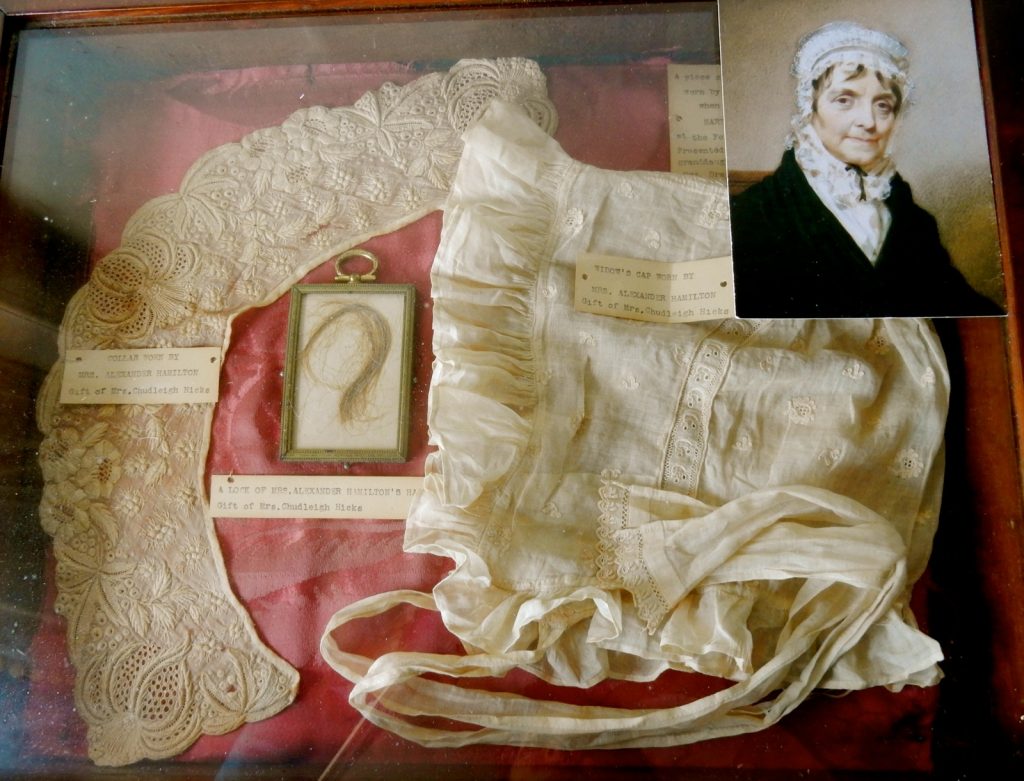 The winter of '79-'80 was the worst in recorded history. There were 26 major snowstorms, 11-foot snowdrifts, and the Hudson River froze ten feet deep.
The Hamilton-Schuyler relationship blossomed under very cold conditions. A tour of the house, furnished to the period, is a marvelous way to touch history. It contains only two artifacts that tie it to the Hamilton story; a China plate from France – quite possibly from Angelica, and a cap and lock of Betsy's hair. She would survive her husband, Alexander, by 50 years. Open 1-4, Sundays.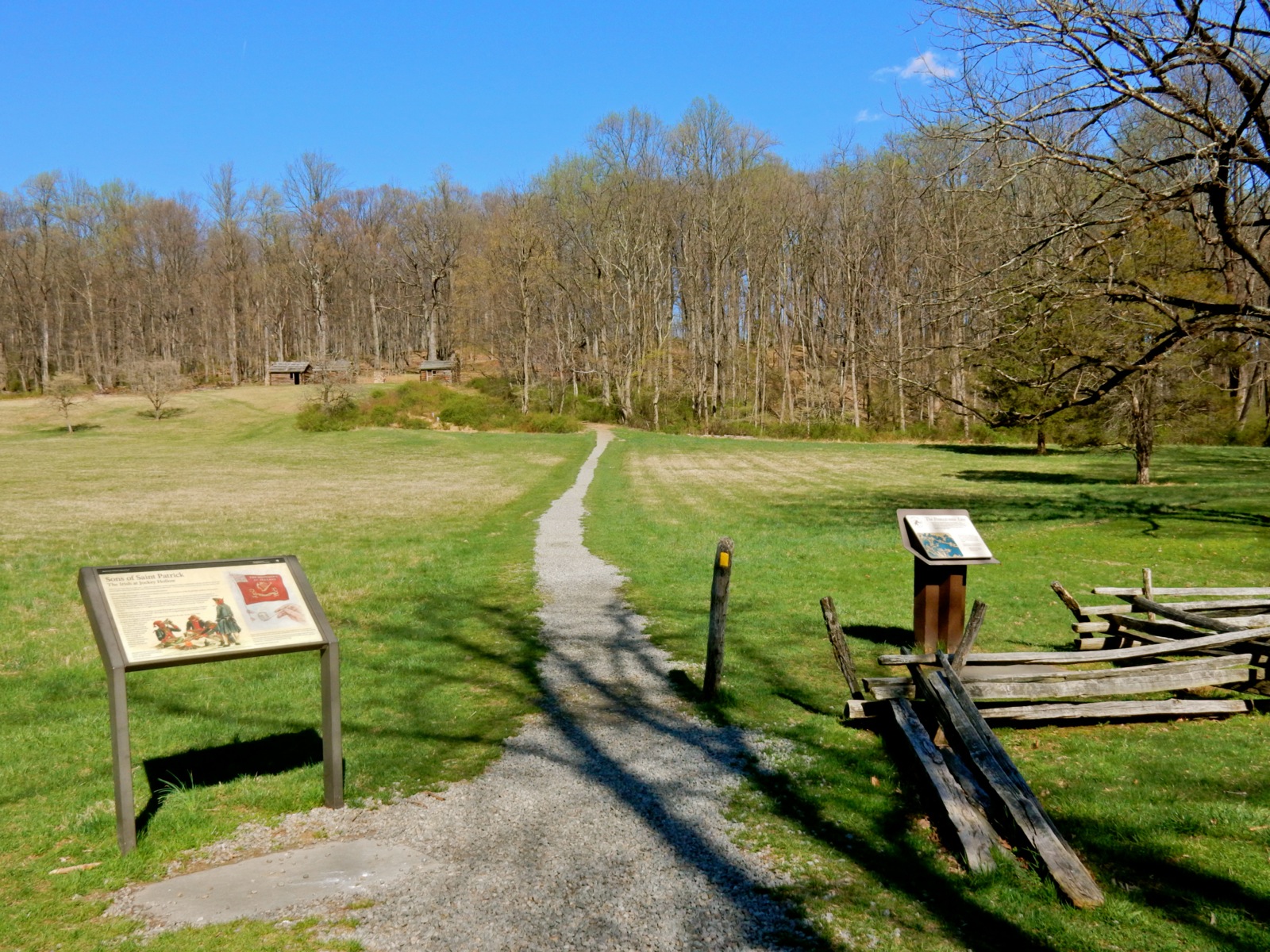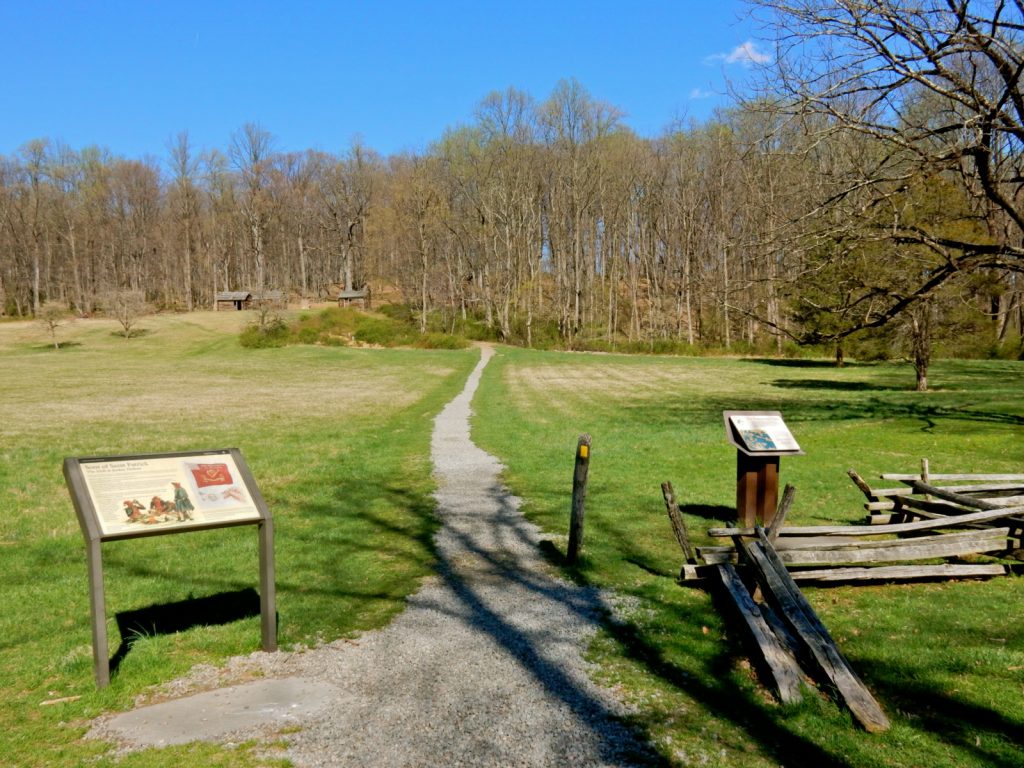 The Continental Army camped at Jockey Hollow during the coldest winter on record, 1779-1780. The men built 1,000 huts for 10,000 men on 1,300 acres when "just surviving the cold was a victory."
It was somewhat of a miracle that only 100 men died (as opposed to the 1,000-3,000 who died at Valley Forge, when conditions were less harsh). Now, you can take the "Tour Road" that brings you to reconstructed huts, or hike on 27 miles of trails. Start in the Visitor's Center for a quick orientation. Open Wed-Sun 9:30-5. Grounds open daily.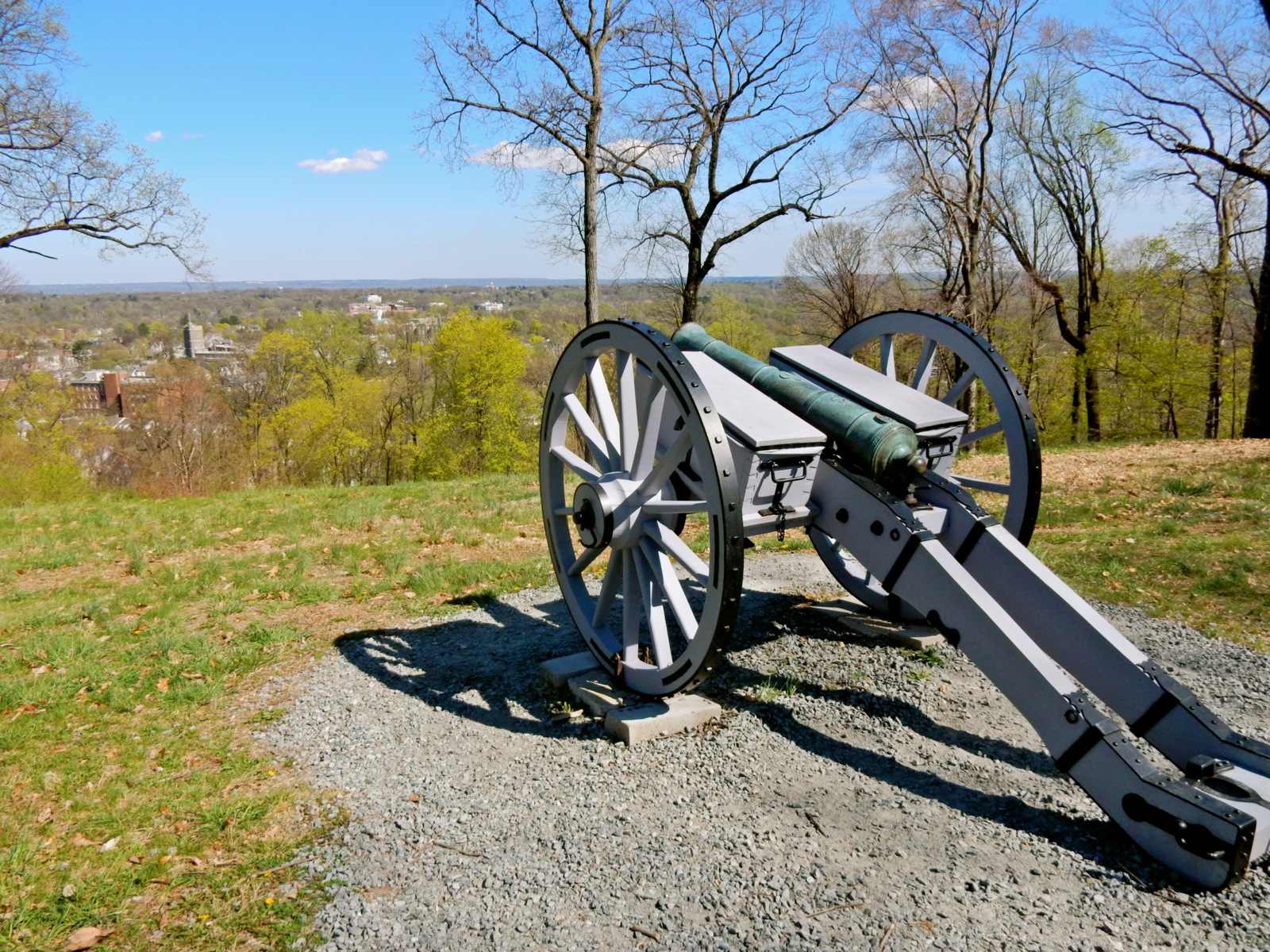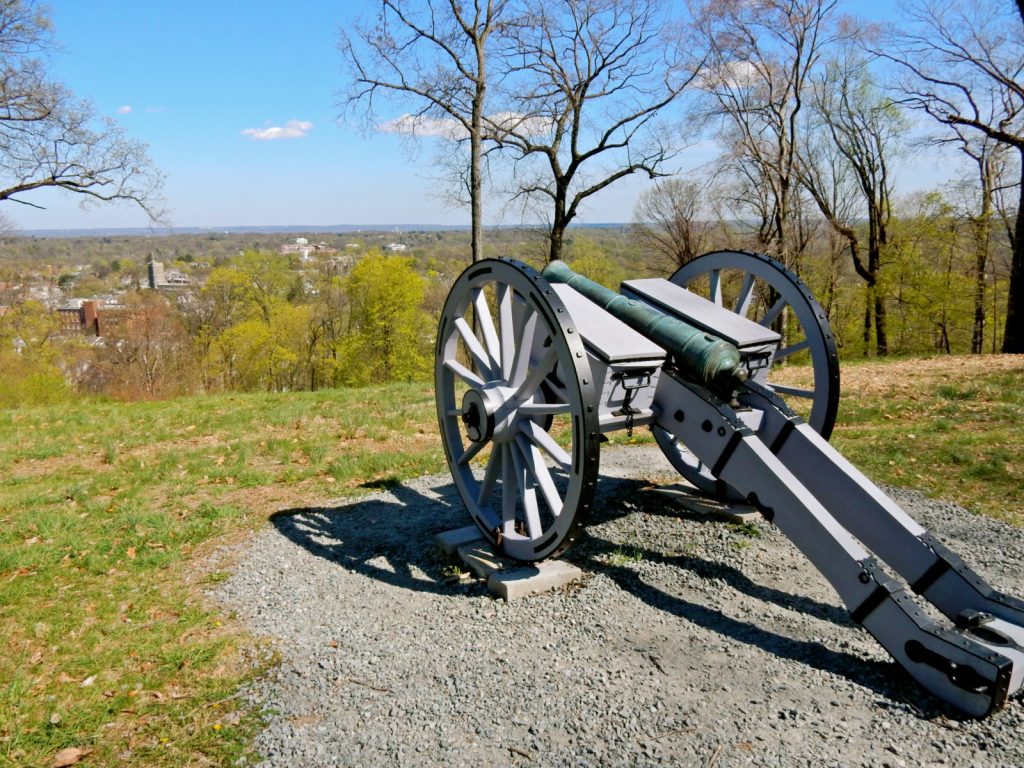 Atop a hill, this "Upper Redoubt" provides a sweeping view of Morristown. George Washington ordered the construction of this fort and guardhouse for 30 men, but it wasn't needed, as the British never showed up. Although Washington believed in the value of holding the high ground, his men, in retrospect, felt that their General had it built just to keep them busy. Hence the name, Fort Nonsense.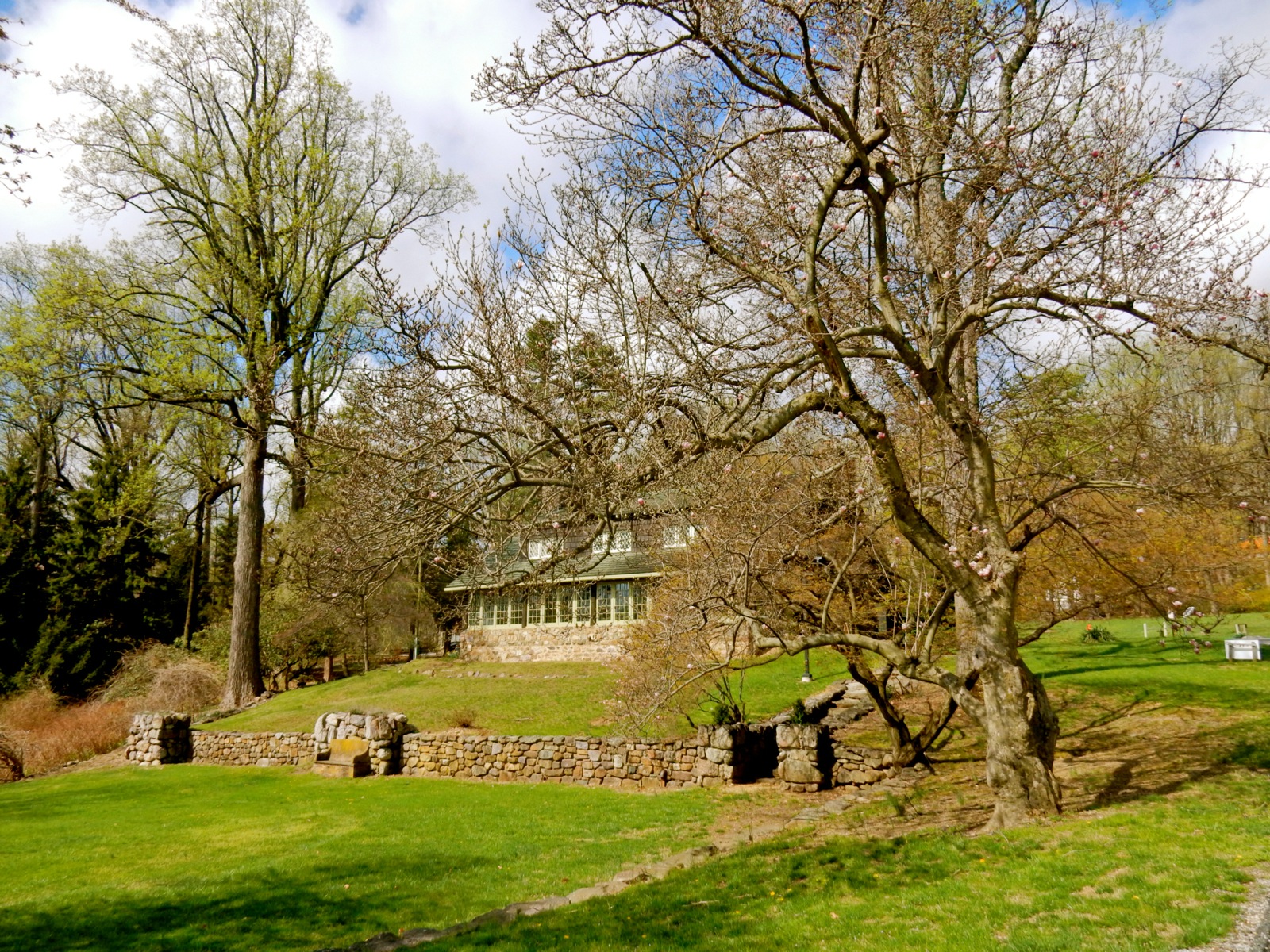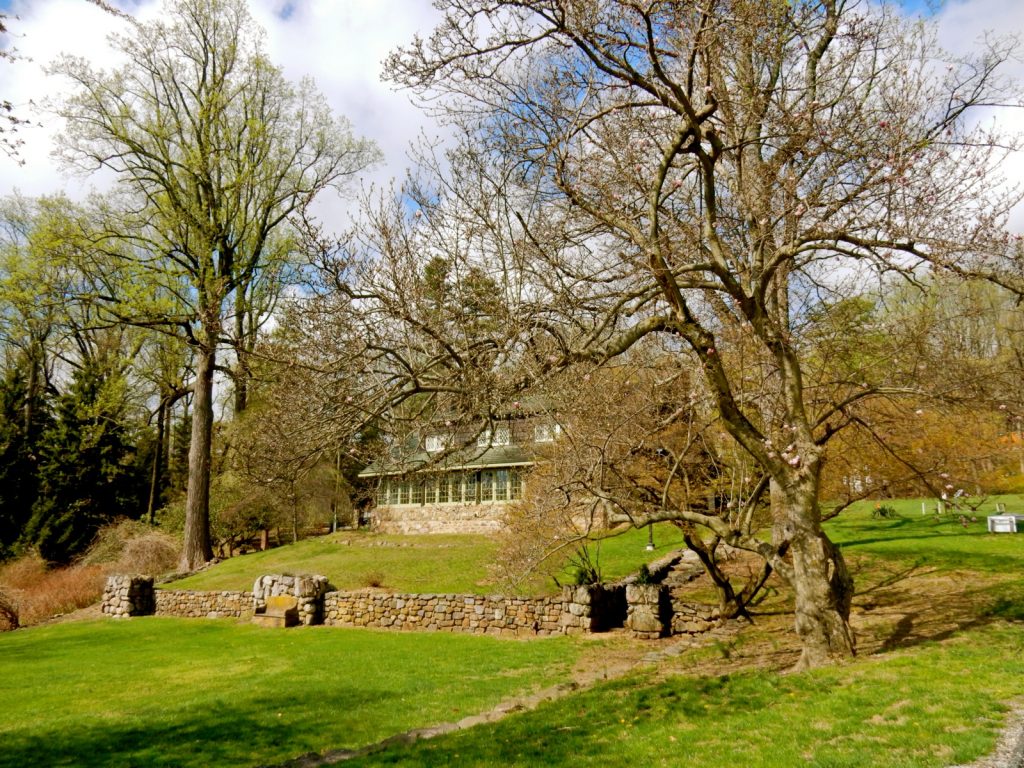 This extensive log cabin was built to be the Clubhouse for Gustav Stickley's utopian community in Morris County NJ. But the community, facing financial problems, was never fully established.
So, Stickley and his family moved in.
Gustav Stickley began his career fashioning knock-off furniture during the Victorian era. He hated the term, "Mission Furniture," (so-called because the first commission was for a Church in California).
Stickley's "New Furniture"
On a trip to England, Stickley became enamored with the European Arts and Crafts movement. Back in Syracuse NY, he shared his zeal for "the New Furniture." He began designing his own version, selling from stores and catalogs and garnering a following.
Stickley's enthusiasm spread like wildfire, with adoring fans on both the East and West Coasts. His aesthetic was, a la Martha Stewart, a lifestyle. When he launched his own magazine, he had an immediate 25,000 subscribers.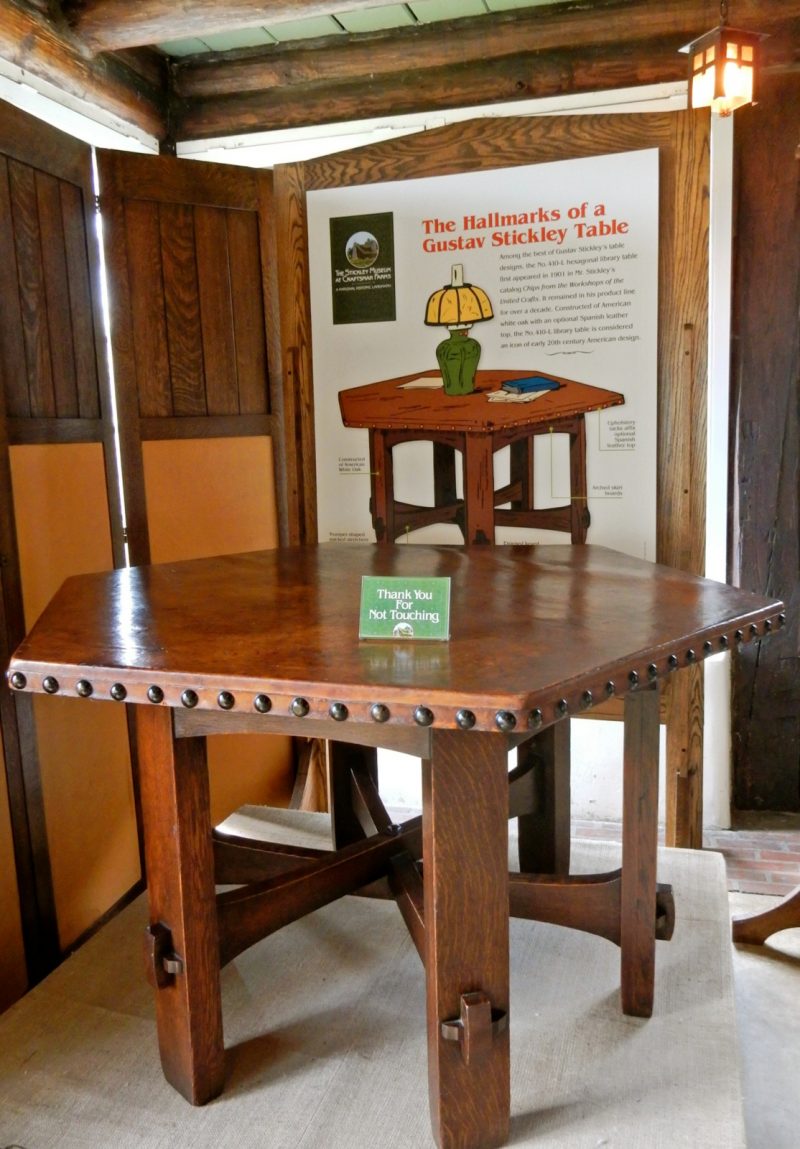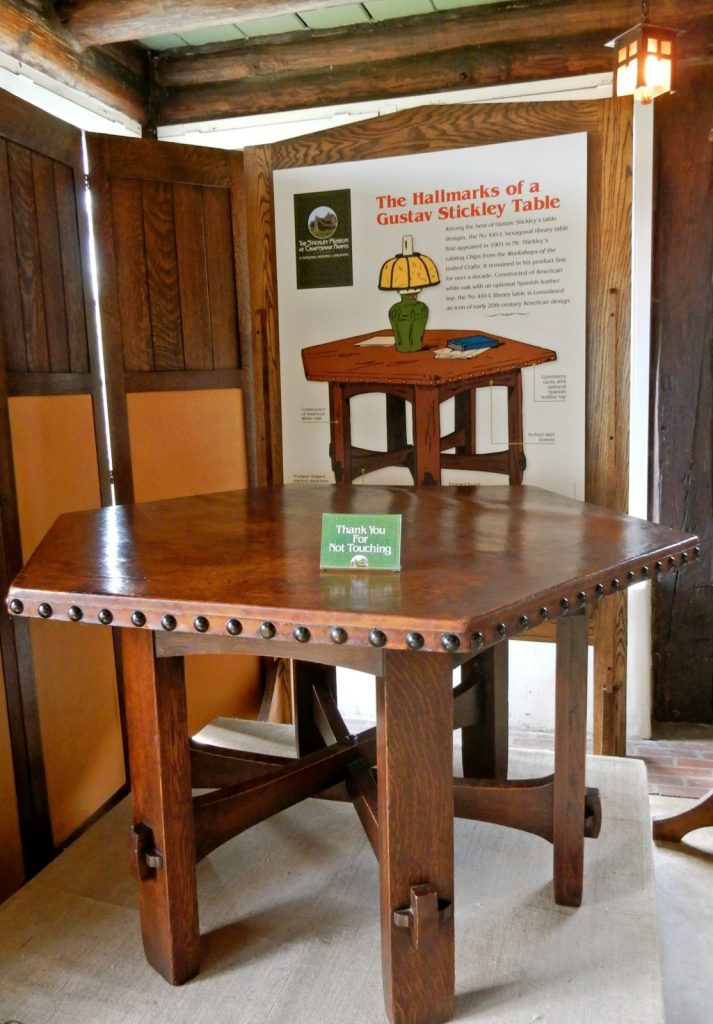 Though his factory was located outside of Syracuse, Stickley was doing more and more business in New York City at a time when wealthy industrialists were establishing Gentlemen's Farms in New Jersey.
A Man Ahead of His Time
A man ahead of his time, Stickley conceived of a "one-stop-shopping" department store in the City. He'd build and sell his own furniture, and feed customers on a top floor Farm to Table restaurant.
Stickley discovered this 650-acre parcel of land while looking for farms to supply his proposed restaurant.
Ever energetic and full of ideas, he also planed a Utopian community with a Vocational School for boys here. He bought the property, began to build in 1908, and ran out of money.
With hopes of a community and school dashed, Stickley and his family move into the Clubhouse, built of Chestnut logs and fieldstone from the property, appearing "like it grew from the ground."
Stickley opened his department store in 1913. Due to a number of problems post-WWI, most notably a failure to innovate quickly enough when tastes changed, he was beset by more financial difficulties and never fully recovered. The 8-member Stickley family (5 girls and one boy) lived at Craftsman Farms until 1917. From photos on exhibit, they all looked happy here.
Tour the Stickley Family Home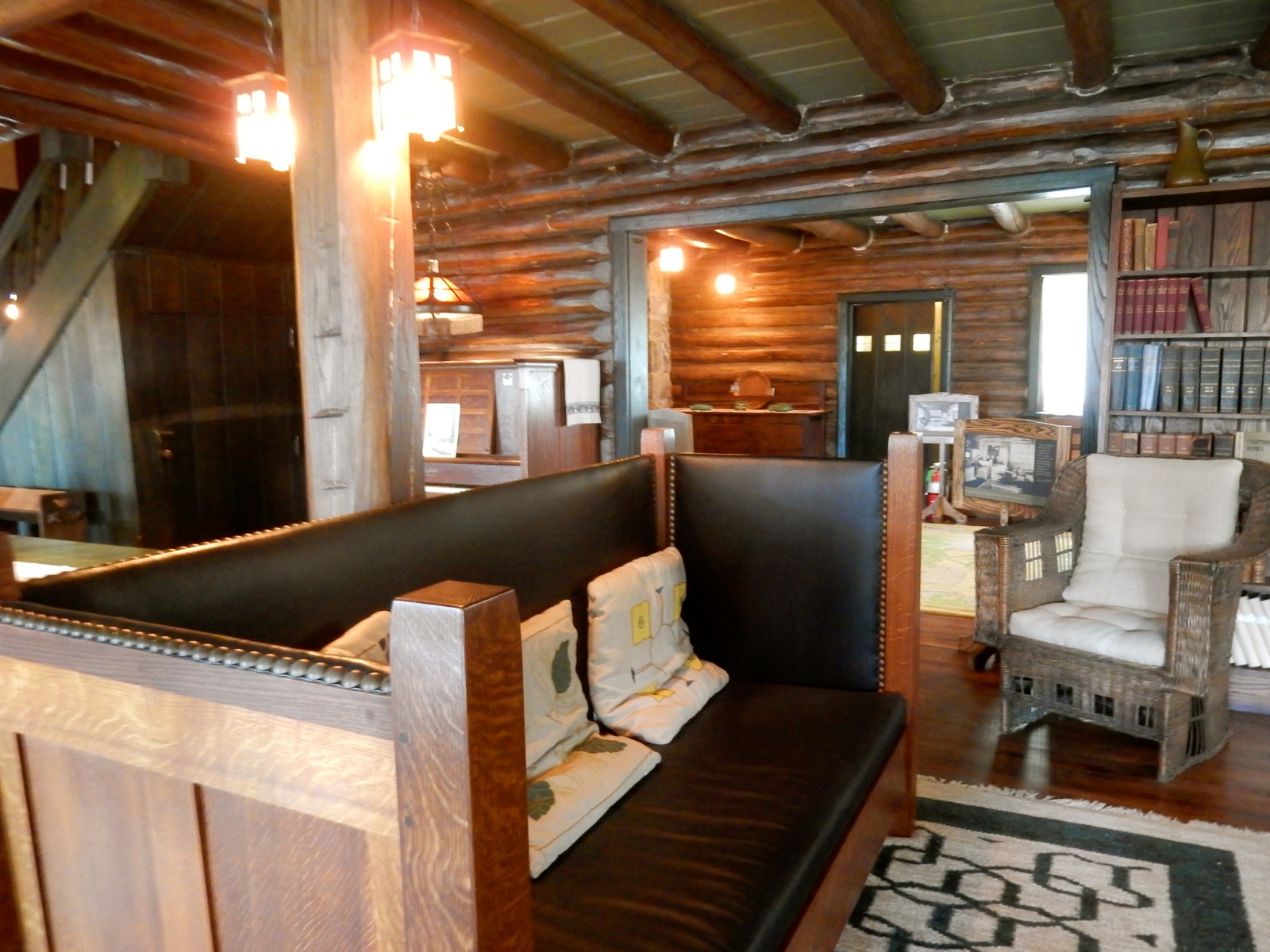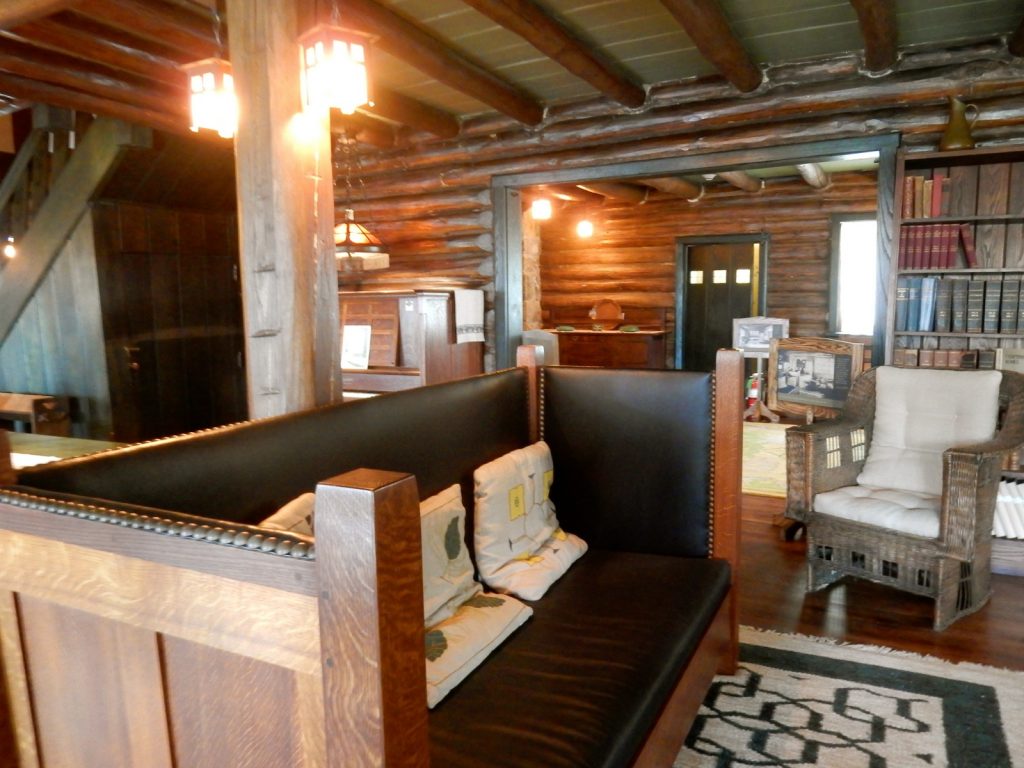 A tour of Craftsman Farms will provide fans with a deep immersion into Stickley's life and history. Begin with a short orientation and deep dive into the Hexagonal Library Table with "all the hallmarks of a Stickley design:" quarter-sawn American White Oak, no nails, complex wooden joinery, wooden "keys," and leather top held in place by tacks, no paint.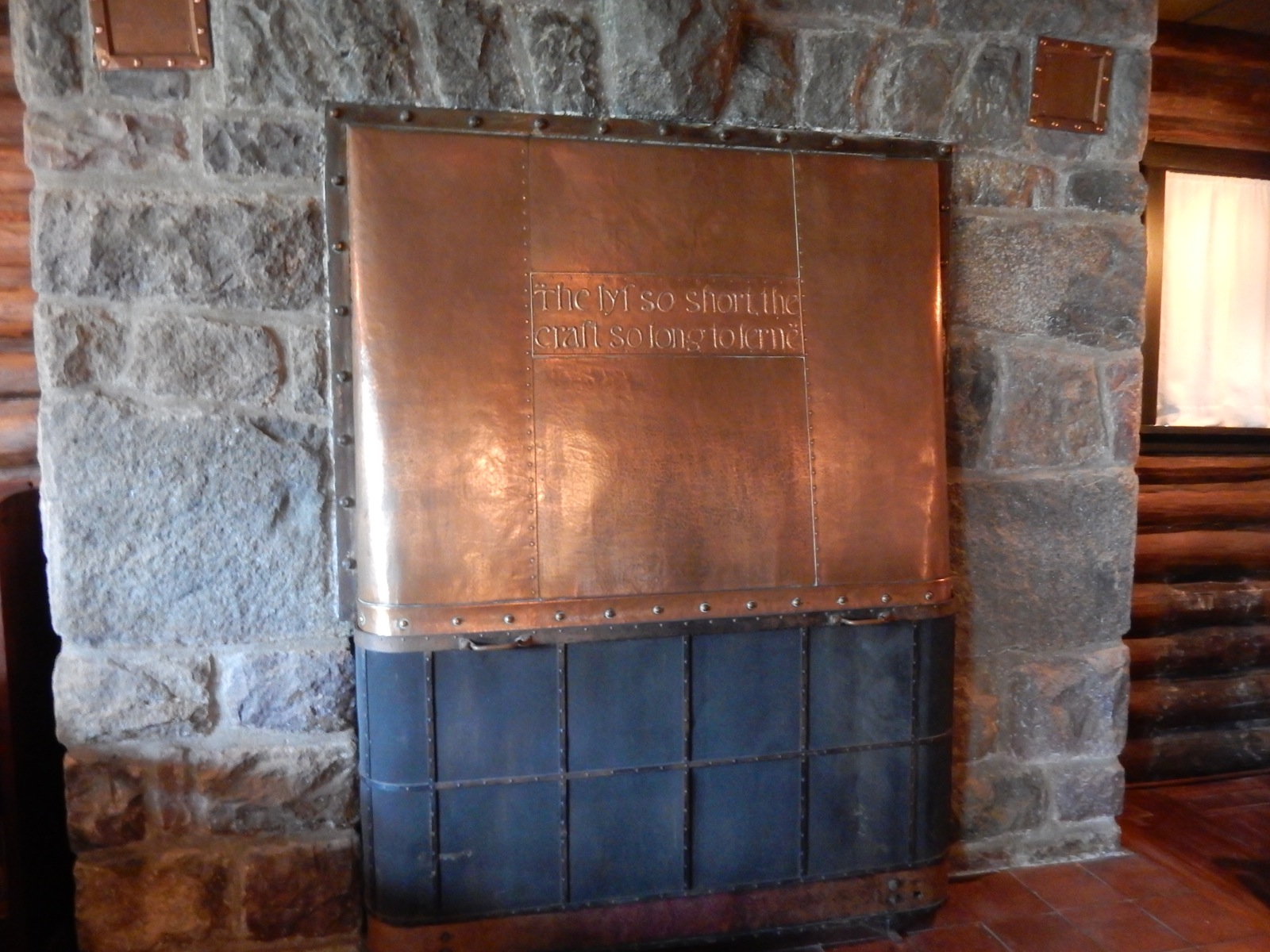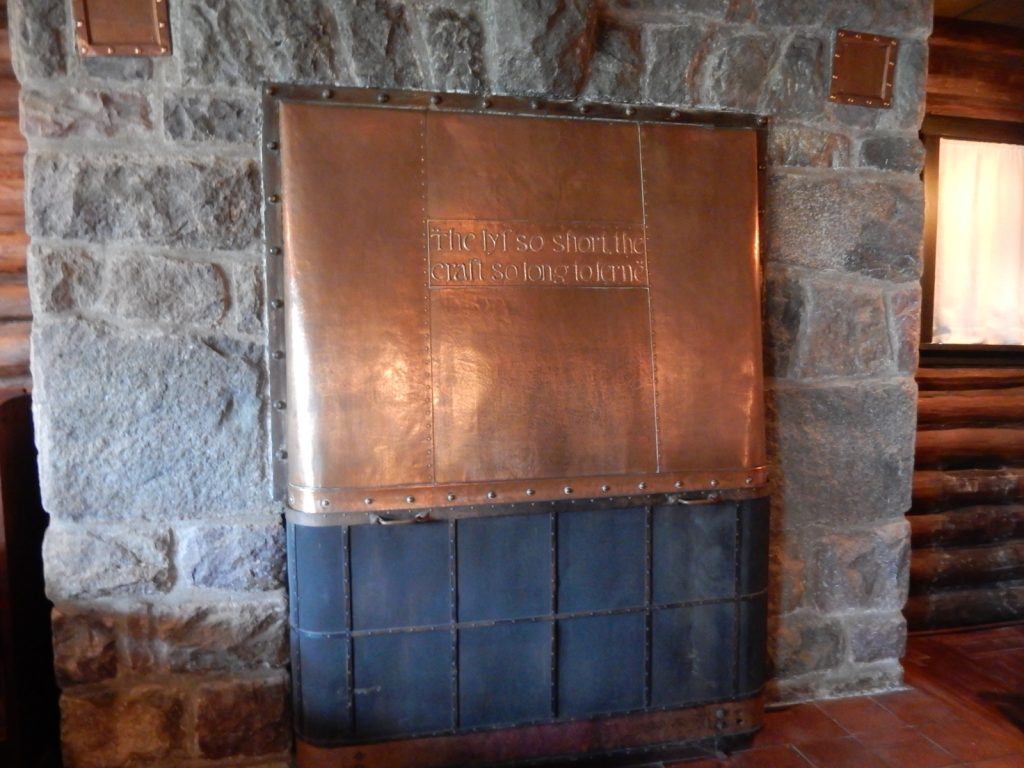 This structure, built as a "real American" log home, was in private hands until 1989. By then, there was a resurgent interest in Stickley furniture.
In 1990, this property was designated a National Historic Landmark. For a long time, there wasn't much to see. The previous owners had plastered the walls white. And no original furniture remained, save for some lighting and Craftsman Magazines.
The historic site obtained donations from passionate collectors and from those who purchased the furniture that used to be here, including the magnificent sideboard that was built for the Boys School dining room and is now back "home." Your tour brings you through the first and second floors, featuring large, dark, and "open" rooms.
Stickley believed in the peacefulness of low lighting. At night rooms were illuminated by the honey-glow of Craftsman lamps. Five fireplaces are adorned with hammered copper shields, each inscribed with a favorite motto. These, more than anything, give you a glimpse into the personal lives of the Stickley Family. Open Thurs-Sun, noon-4, with tours at 12:15, 1:15, 2:15 and 3:15.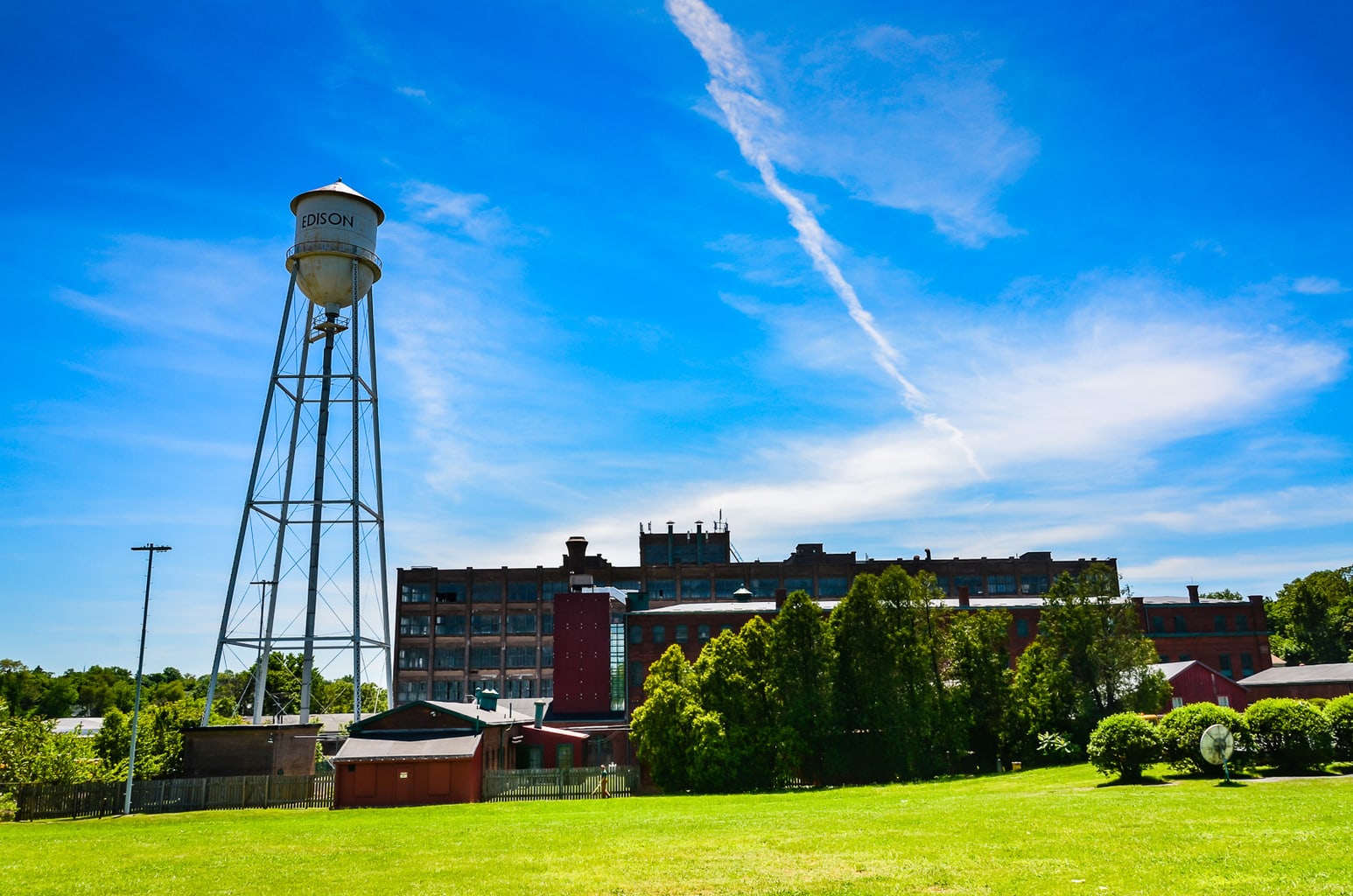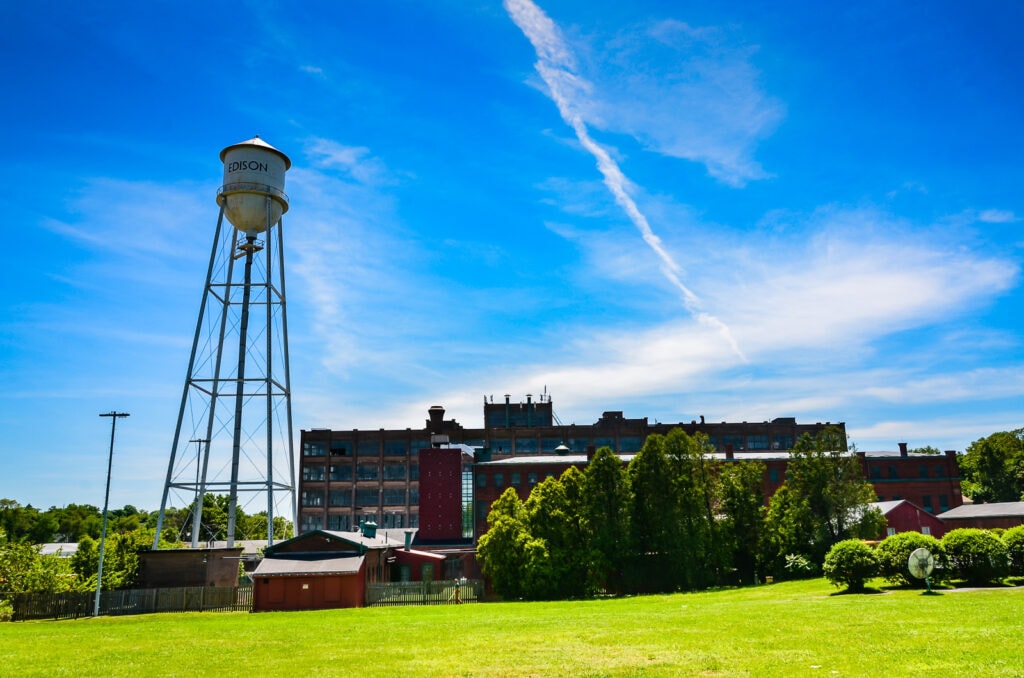 Day Trip To Thomas Edison National Historical Park
If traveling with a lover of history, you won't want to miss visiting the Thomas Edison National Historical Park. It's located 30 minutes, or less, by car from Morris County, and it's well worth the detour.
It's not too much to boast that this is where "Modern America Was Invented." Exhibits in Thomas Edison's laboratory demonstrate where his ideas were transformed into inventions that still light our lives. Of particular interest is the exhibit on the Origins of Sound Recording –a fitting followup, perhaps, to the mechanical instruments seen at the Morris Museum.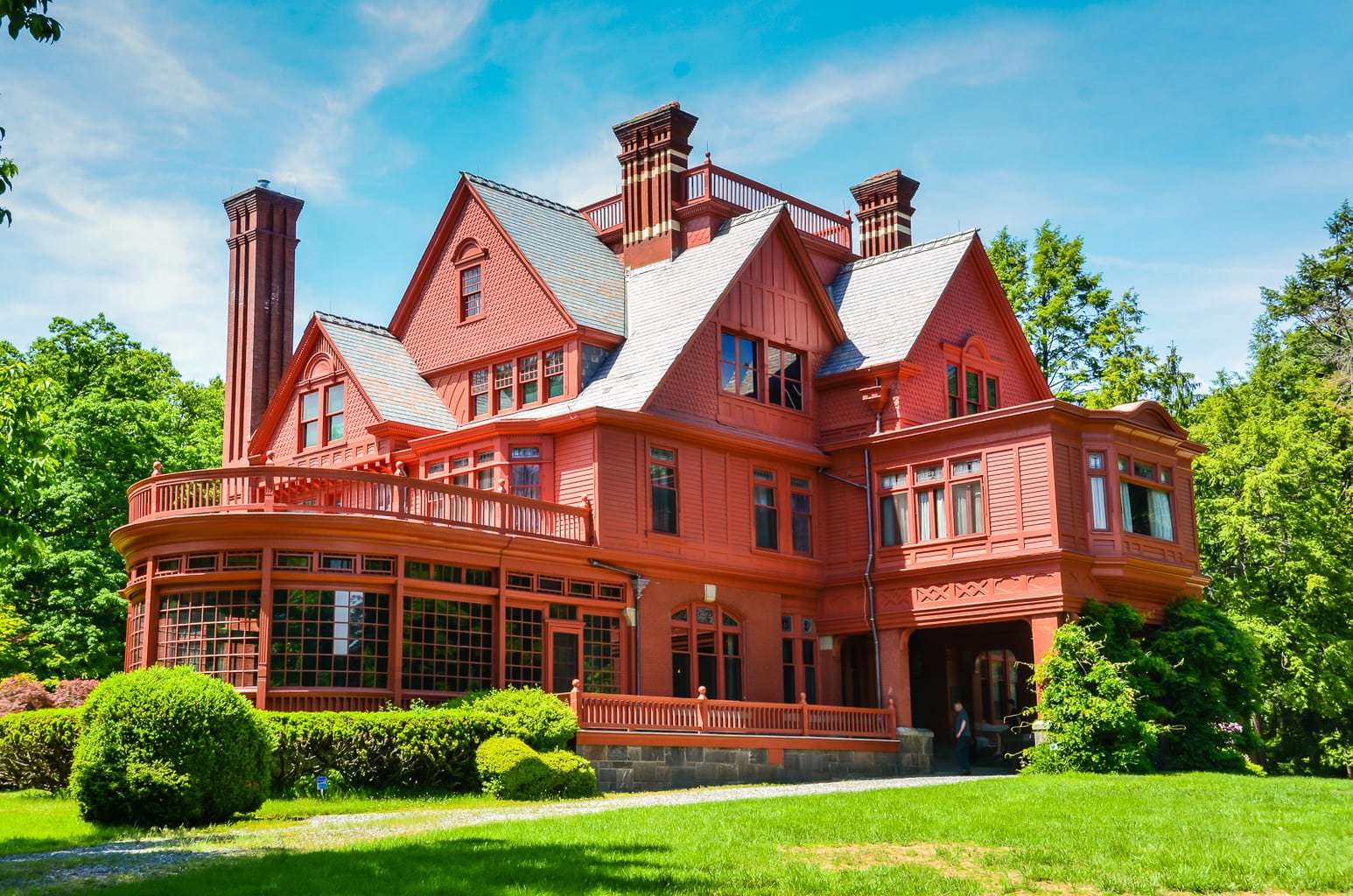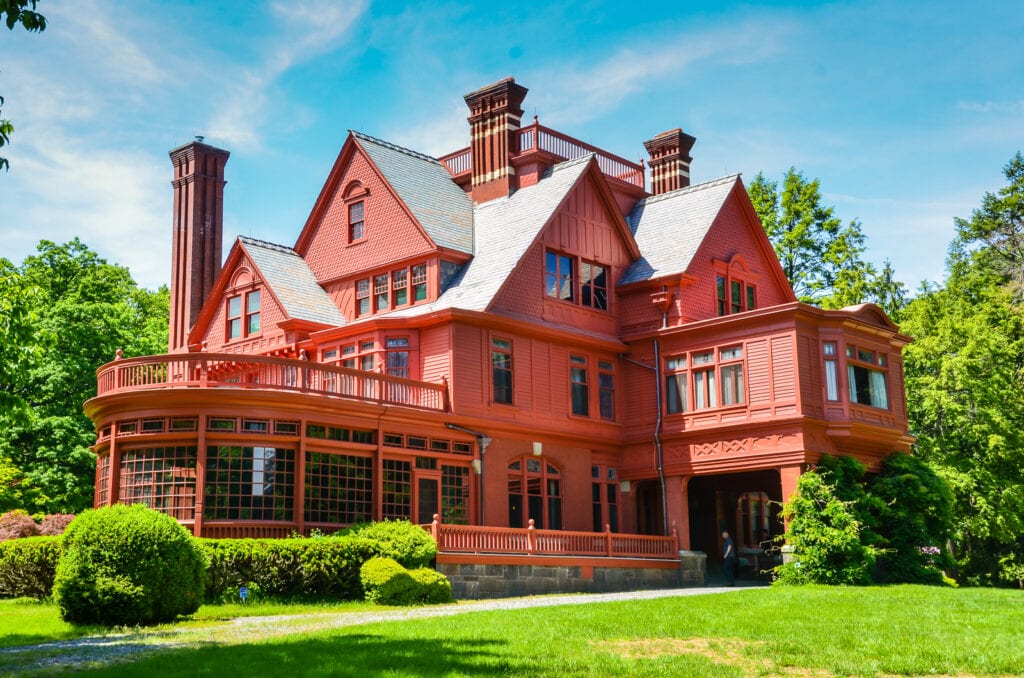 While there, get a car pass and ticket to tour Glenmont Estate, the family home of the Edisons. Purchased in 1886 by Thomas Edison for his bride, Mina Miller Edison, the 29-room Victorian house is quite grand, and the period furniture is one of the few examples of surviving Pottier & Stymus interiors.
Glenmont Estate is located in Llewellyn Park, one of the first planned suburbs in the US. First conceived as a suburban community of country estates by New York City businessman Alexander Jackson Davis, the neighborhood is lush with mature plantings and outstanding architecture.
Restaurants In Morris County NJ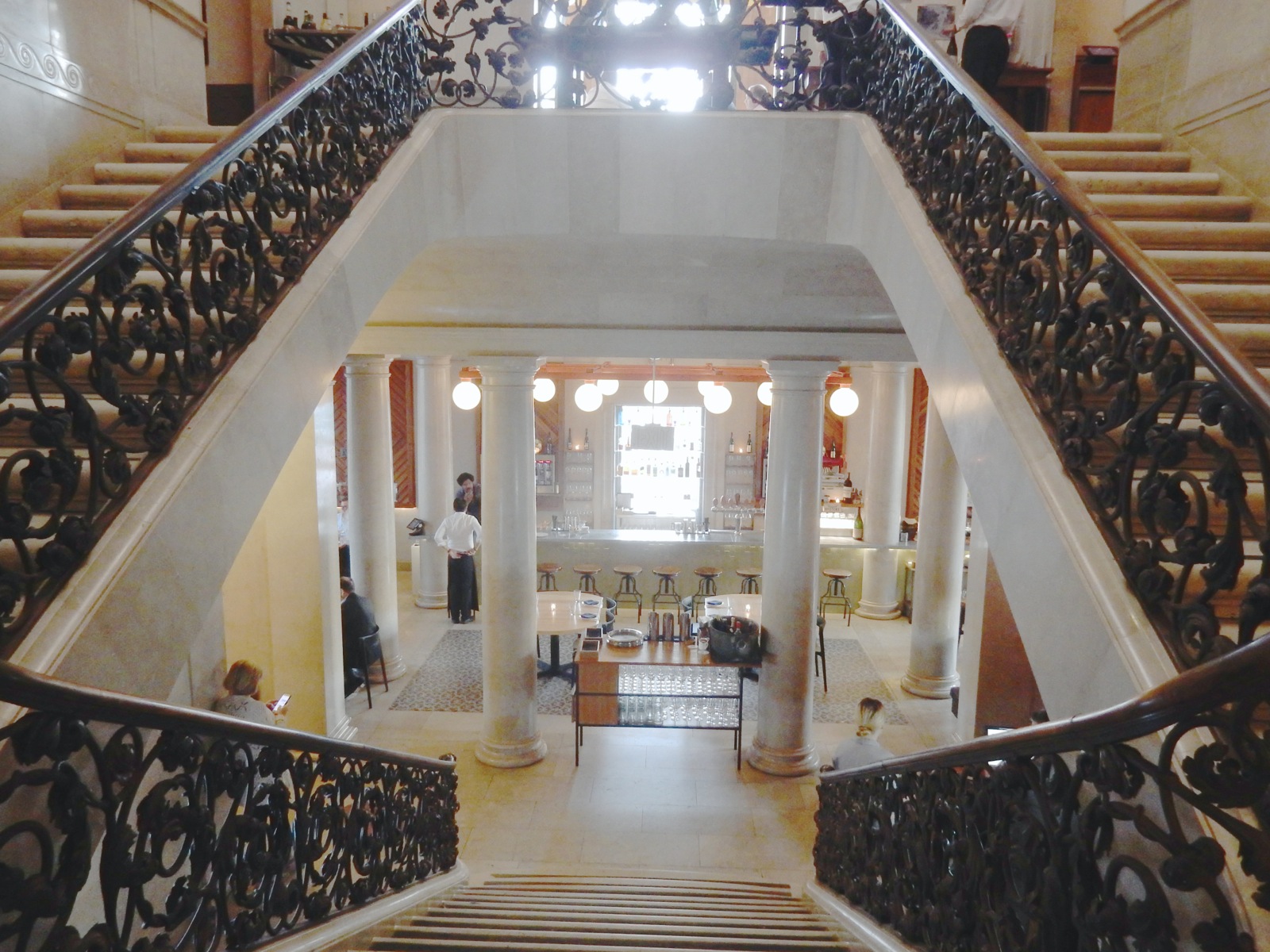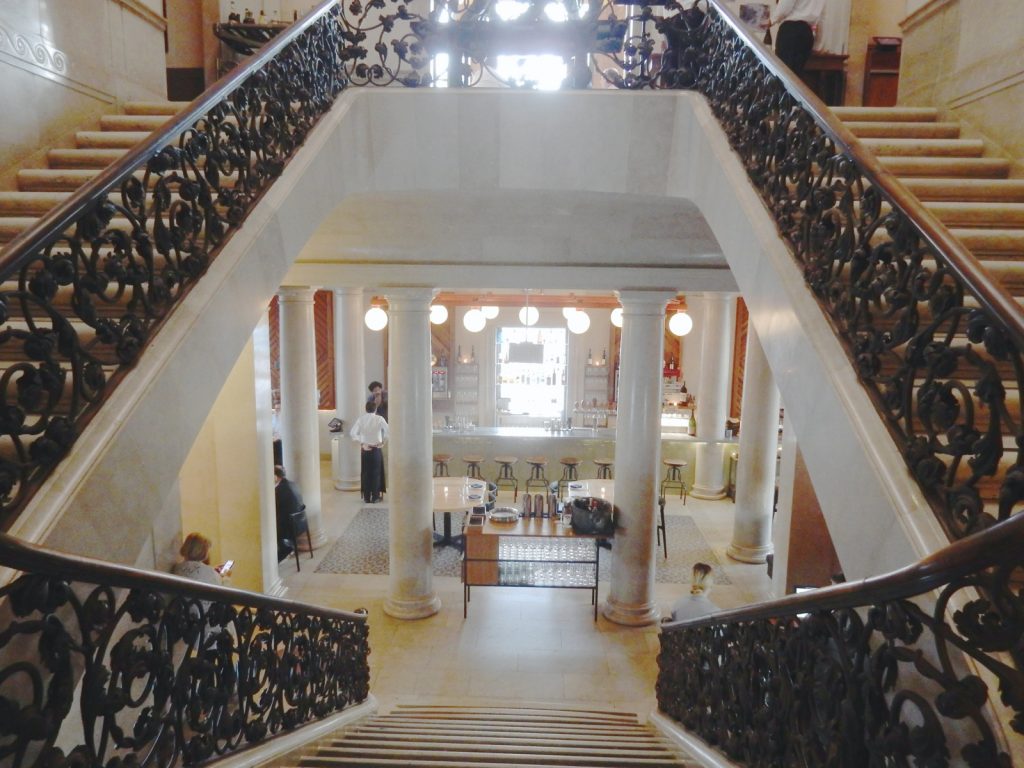 Housed in a renovated Renaissance palazzo-style mansion, first built in 1916 by AT&T President, Theodore Vail (who died before he could move in), Jockey Hollow Bar and Kitchen is actually several bars and kitchens spread out among three floors.
Manhattan restaurateur, Chris Cannon, sunk his heart and soul into resurrecting this downtown landmark, which, after Vail's death, served as Morristown Town Hall and Police Station. Lavish once again, décor harks back to the Gilded Age, when there were more millionaires in Morristown than there were in Newport RI.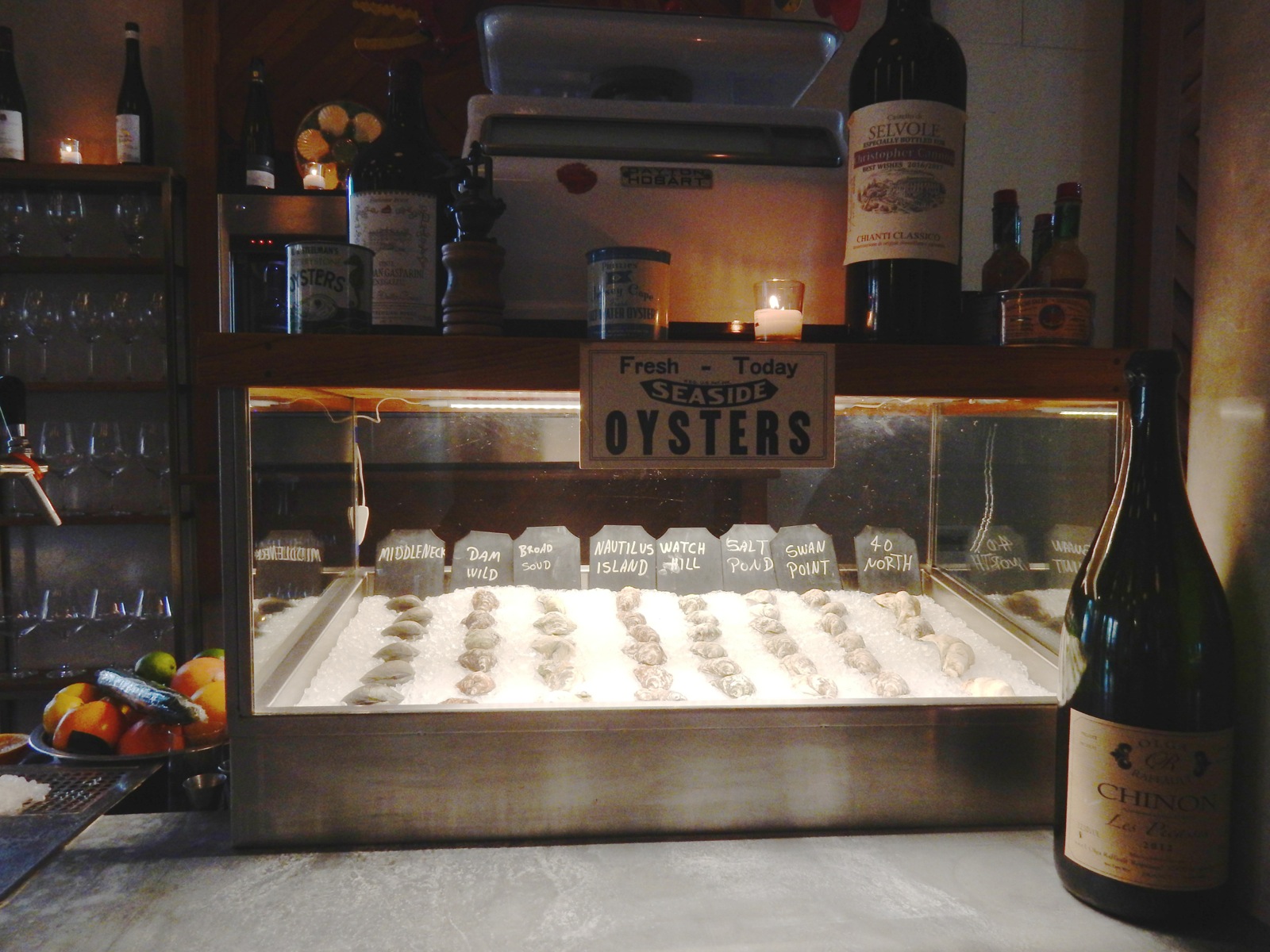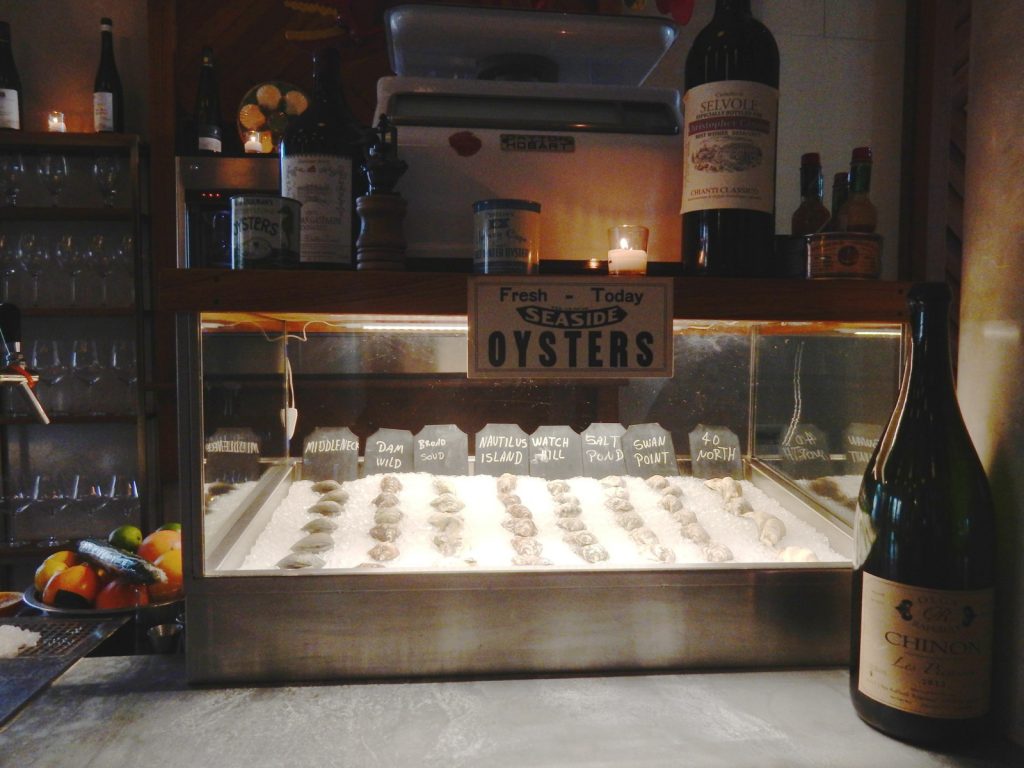 It was a much anticipated and ambitious endeavor that paid off, both aesthetically and gastronomically. Climb the double marble staircase, with stunning carved ironwork, to the most formal Dining Room on the second floor for a 6-course haute cuisine tasting menu ($108, $180 with wine pairing). Or stay on the contemporary main floor to slurp 40 North Oysters (Cannon's own NJ oyster farm). You can also toast to good times in the basement Rathskeller, or enjoy tweaks on pub food in the 20's style Vail Bar.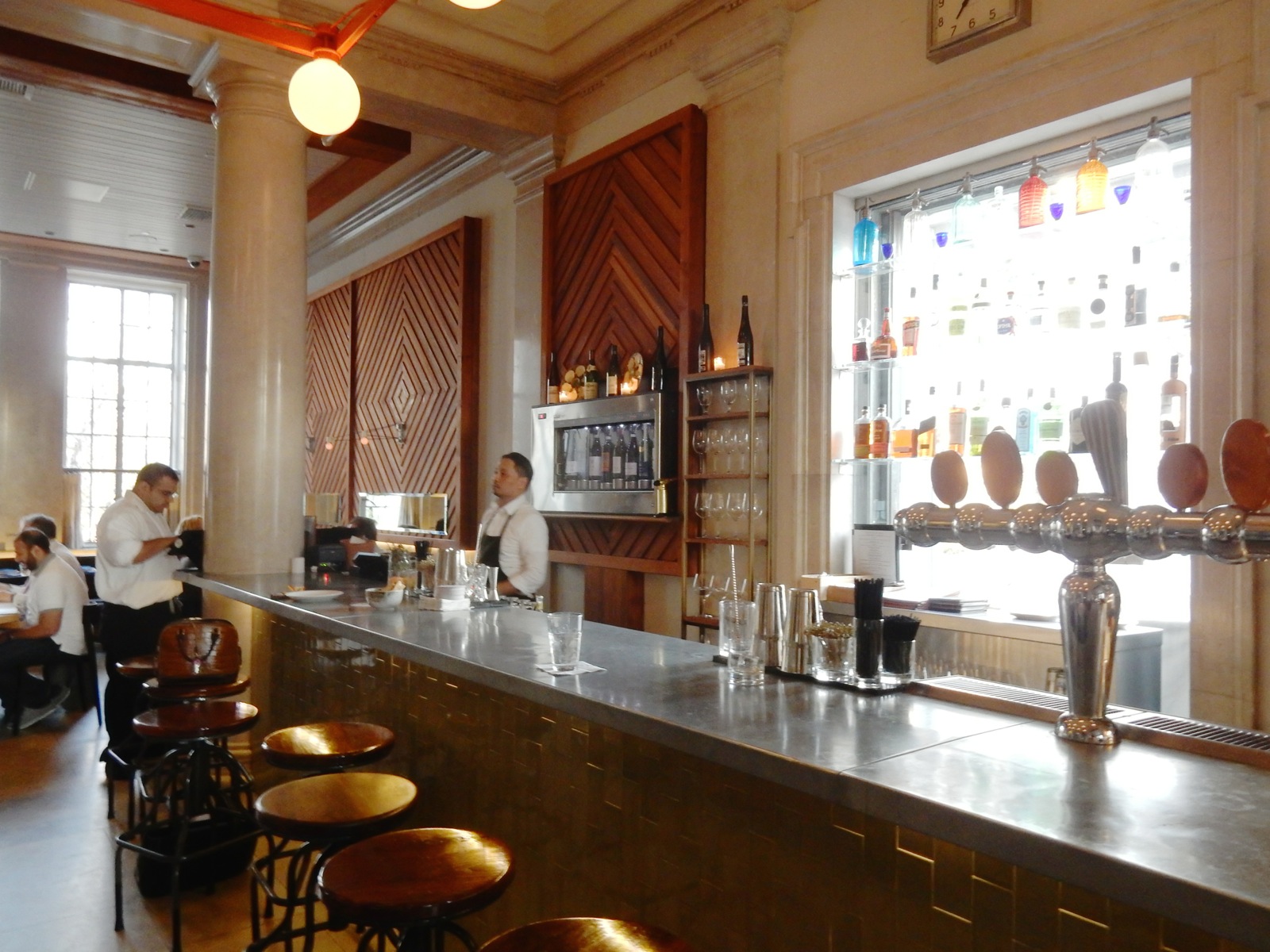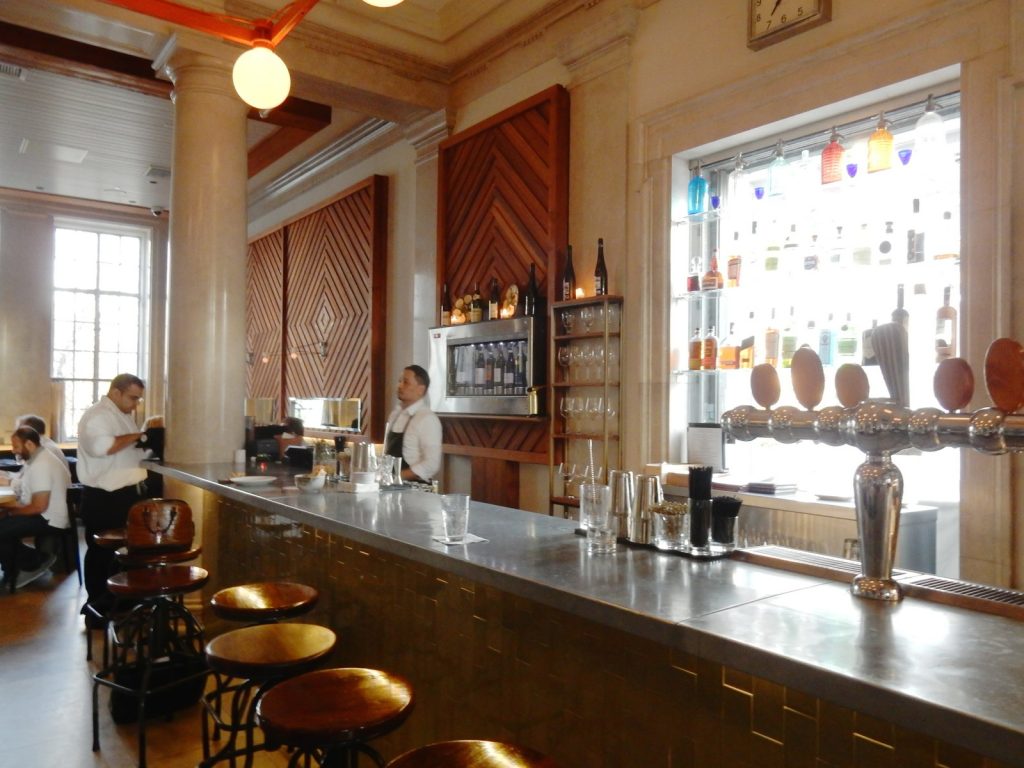 Dishes are expertly prepared and artistically plated, starting with those oysters, which taste like the ocean. Next, the ravishing Beet/Honey/Cheese Salad, Lobster/Romaine Salad, and my favorite, the umami-full Black Bass with Black Quinoa. I devoured it in a matter of minutes.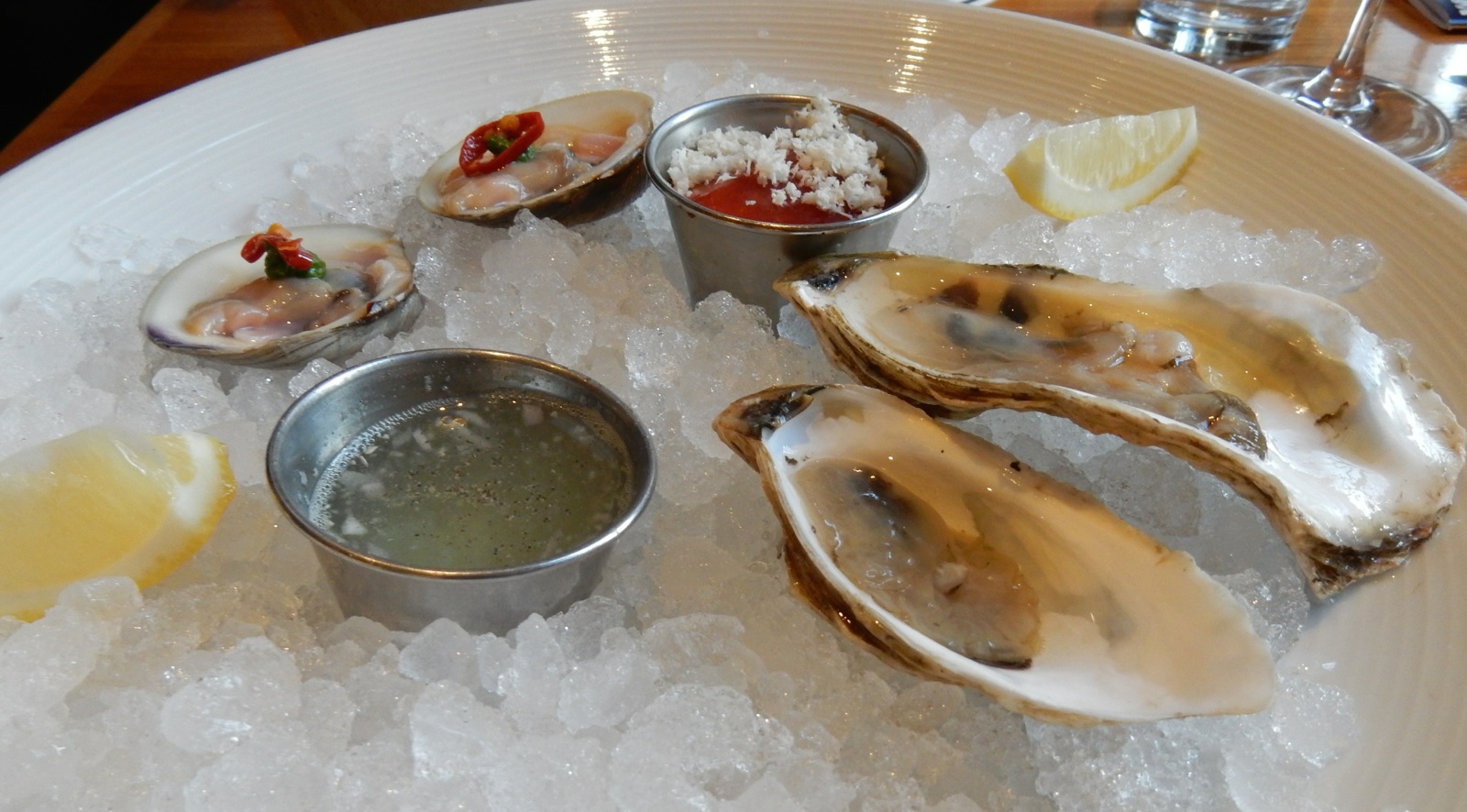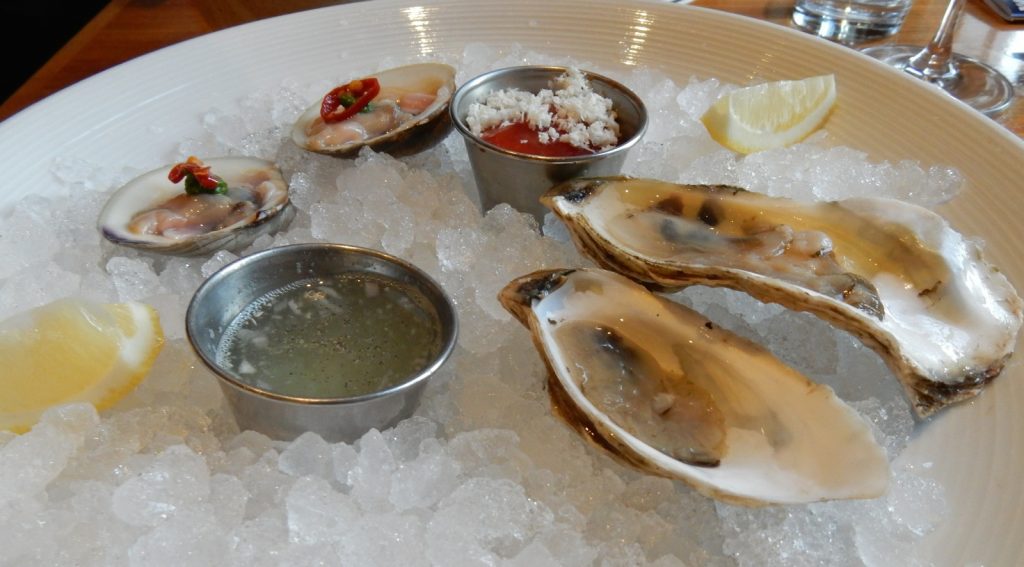 An over the top four-restaurant space could easily cross into gimmickry and Disneyfication, but that is not the case with Jockey Hollow. Cannon took great pains to hew to Vail's original design, preserving the grand architectural elements that made it a landmark.  And one can only imagine, improving a thousand percent on the food served when it was Morristown's Town Hall and Jail.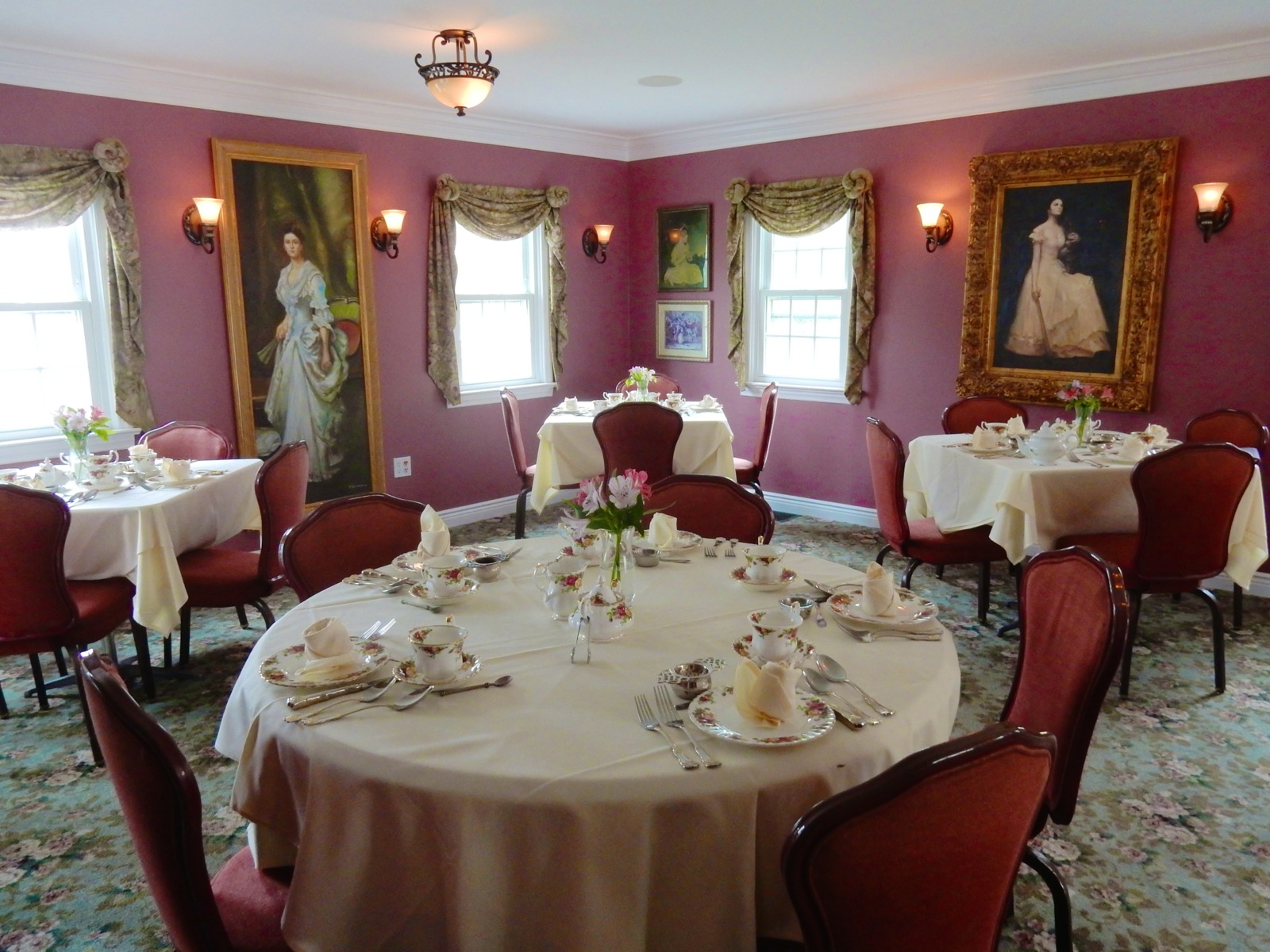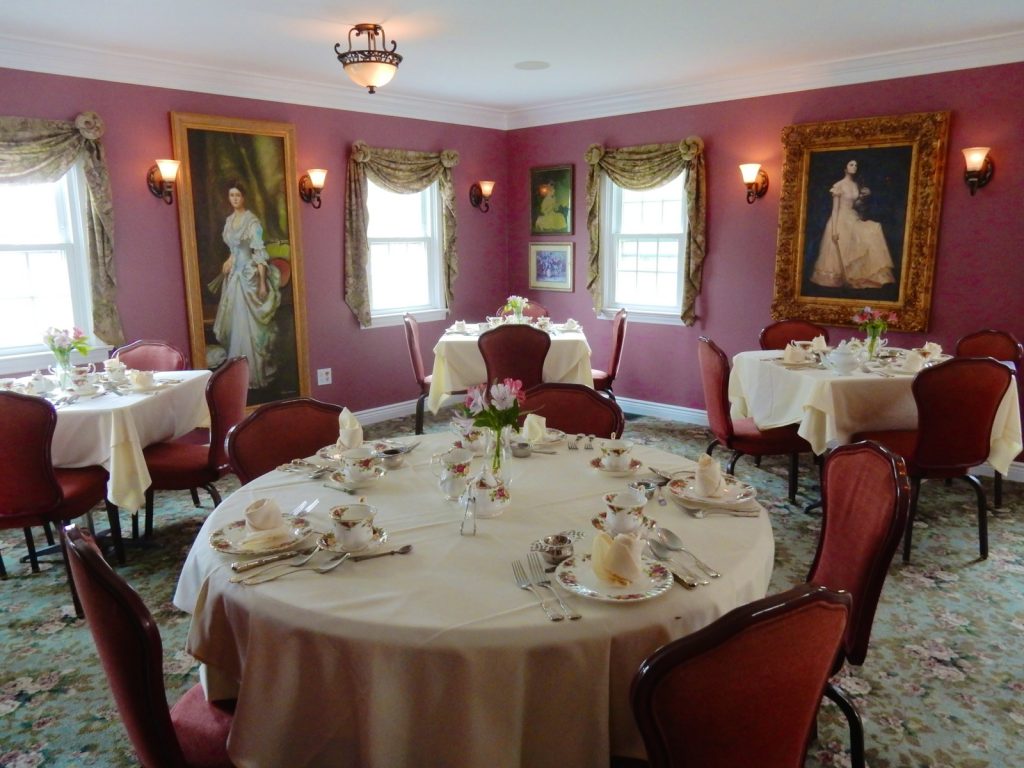 EAT/TEA: The Cozy Cupboard, Morristown
Facing the railroad tracks and next to a Montessori school, this cute little cottage, housing a not-your-Grandma's Tea Room, seems very out of place. But fear not. You've come to the right door. And pretty soon, you'll be swooning over the most wonderful food and exclusive teas ever poured from a teapot. In a surprisingly sophisticated space.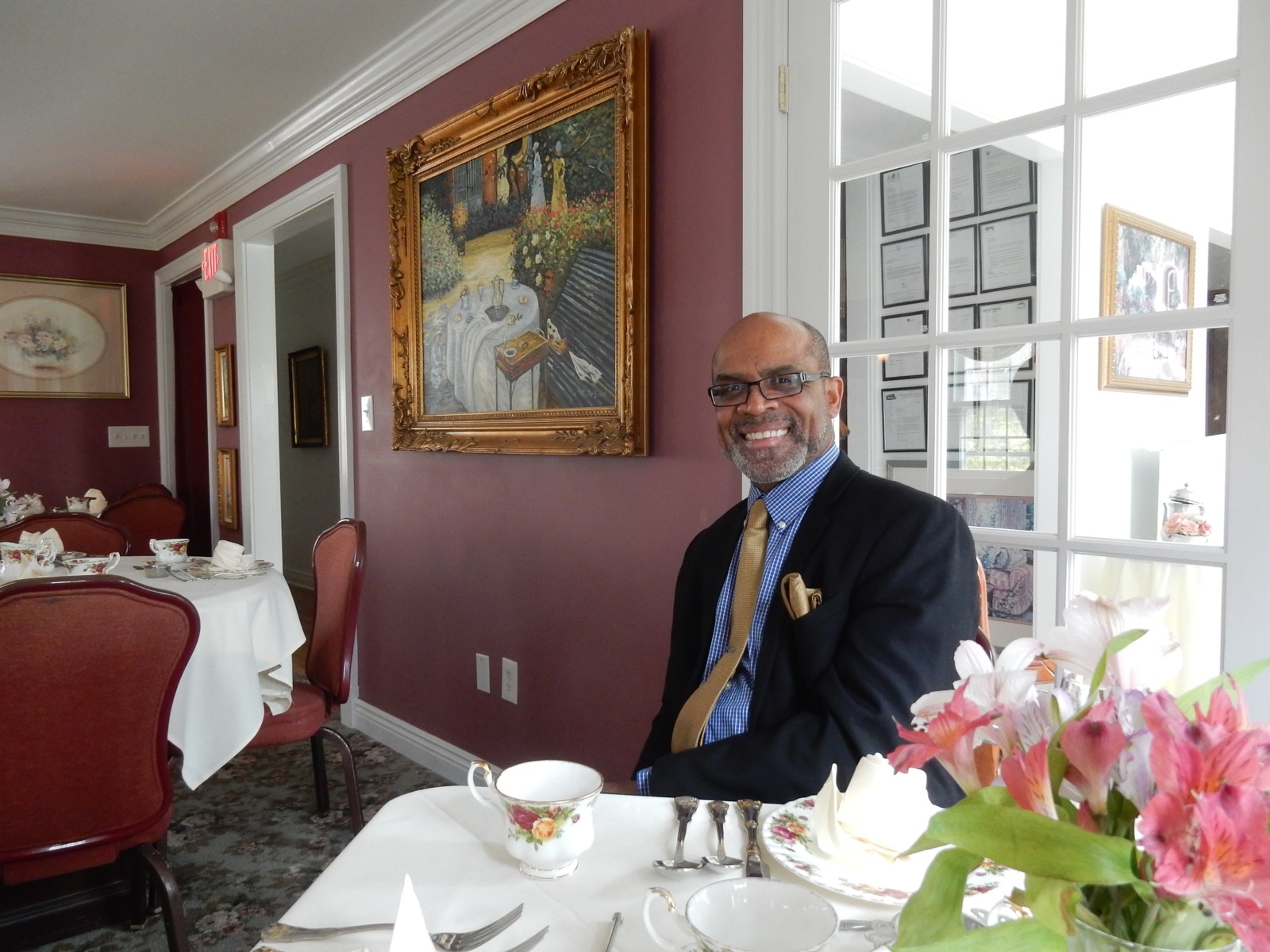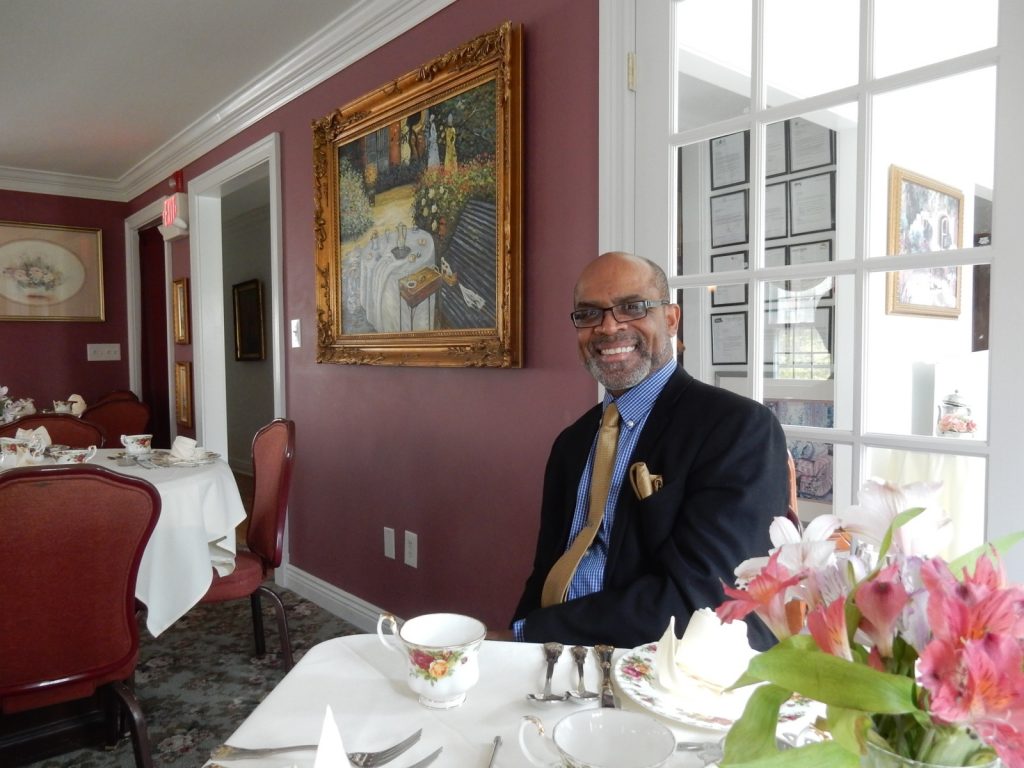 The dapper James Howard has owned Cozy Cupboard for eight years. What an Assistant Professor of Visual Arts (County College of Morris) with an MFA in Industrial Design from U of Illinois, Chicago is doing presiding over a place associated with Bridal Showers and Etiquette Lessons begs an explanation, and Howard provides. Sort of.
"Morristown is ensconced in British and American history, as a key location during the American Revolution." Tea is as English as it gets. "No one else was putting it together."
Regardless of his reasons, this charming, yet aristocratic spot is an underground favorite. It's been written up in the New York Times and is sold out most weekends. Grand Tea, which includes soup, sandwiches, scones and tea is a bargain at $30.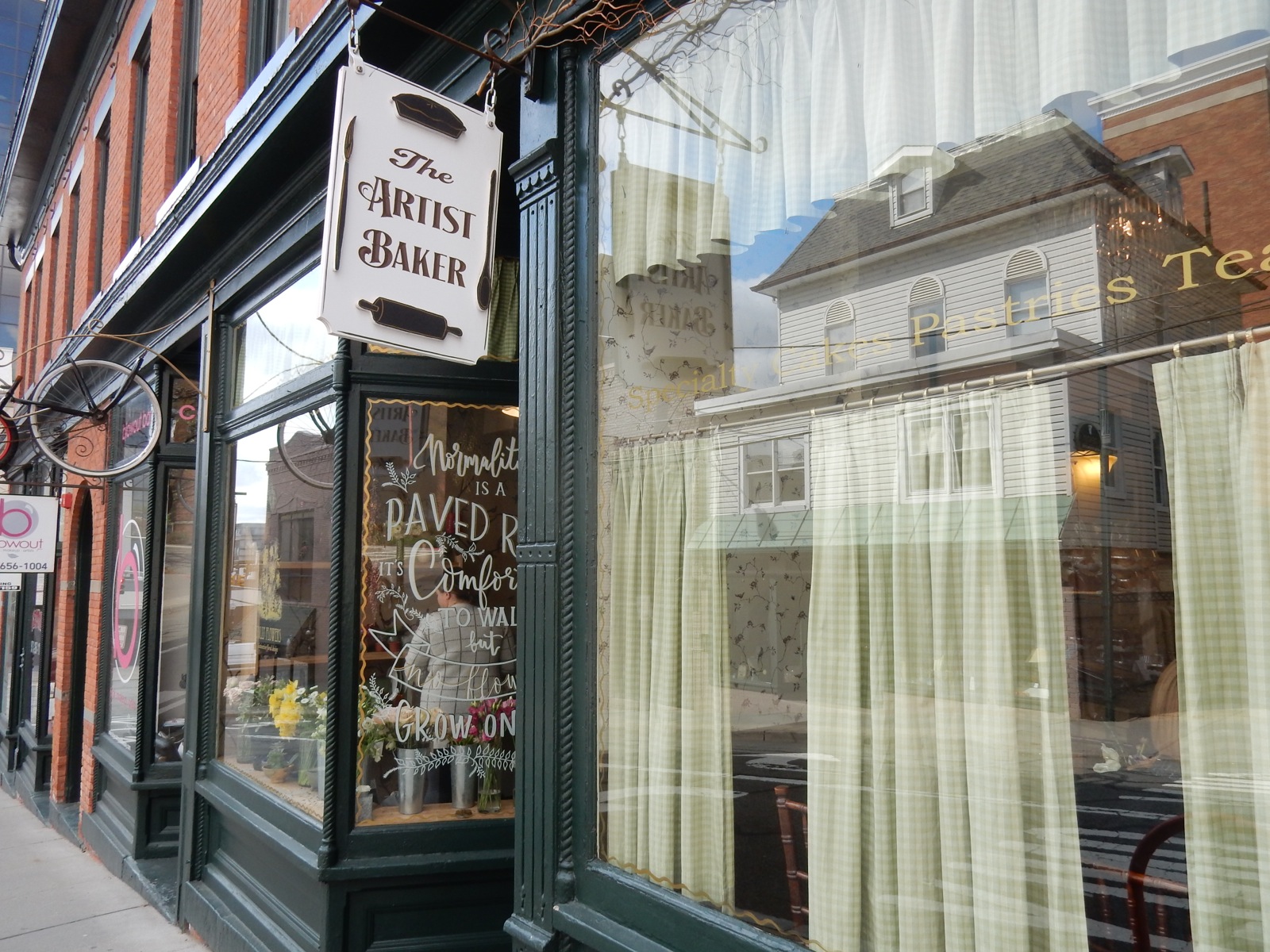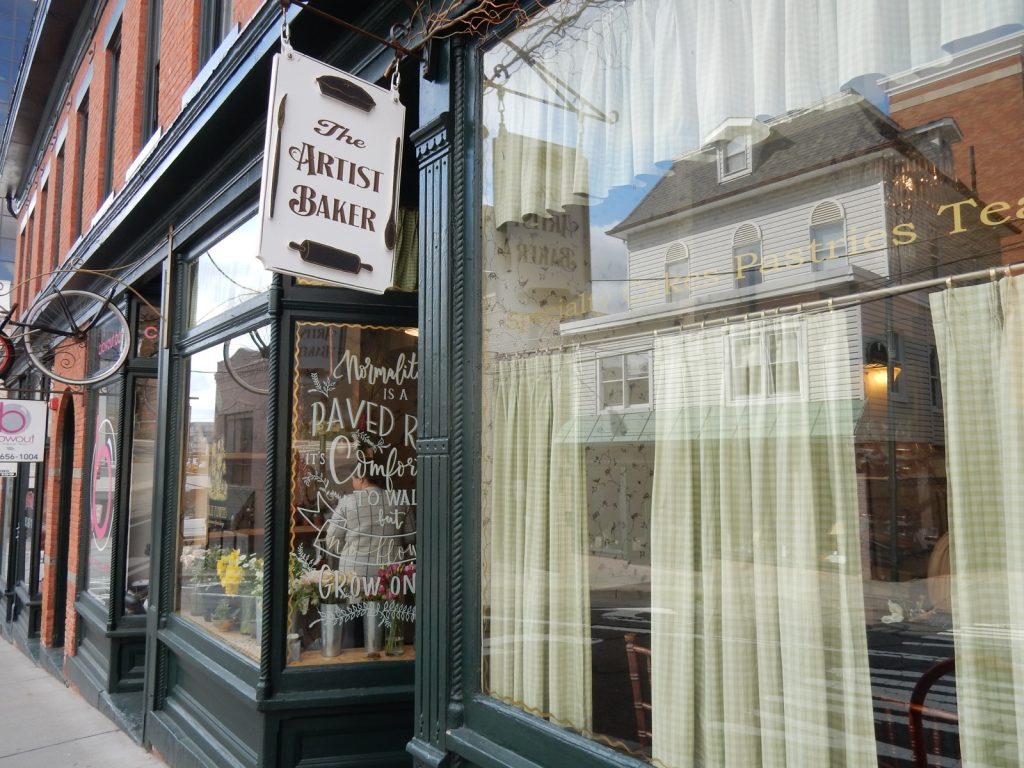 Tucked away on a small side street in downtown for nine years, some locals don't even know about the Artist Baker, and that's a shame. Owner Andrea Lekberg lived all over the country, worked in construction (after getting a University Art Degree), went to Pastry School and returned to this area to help a sick family member.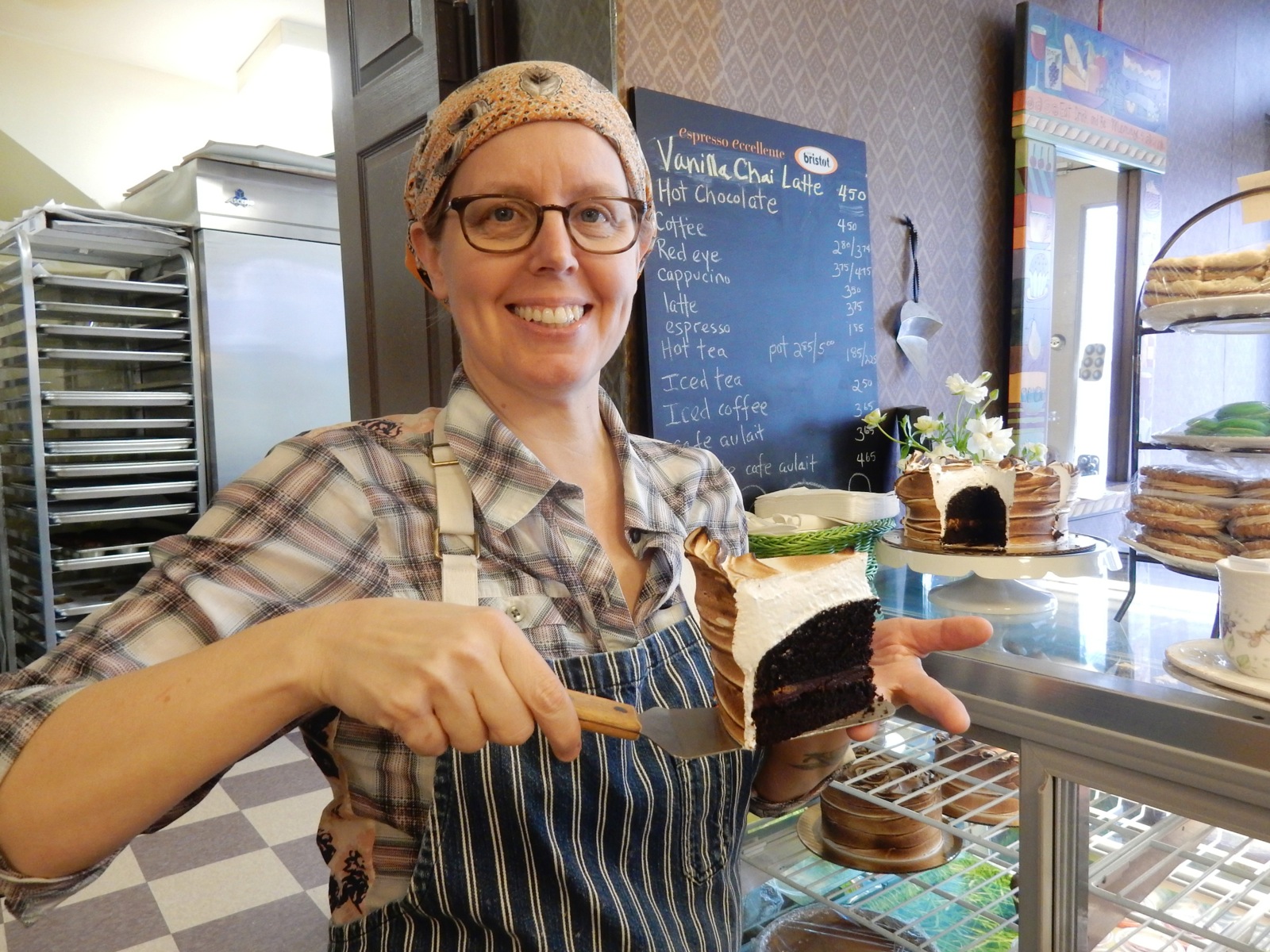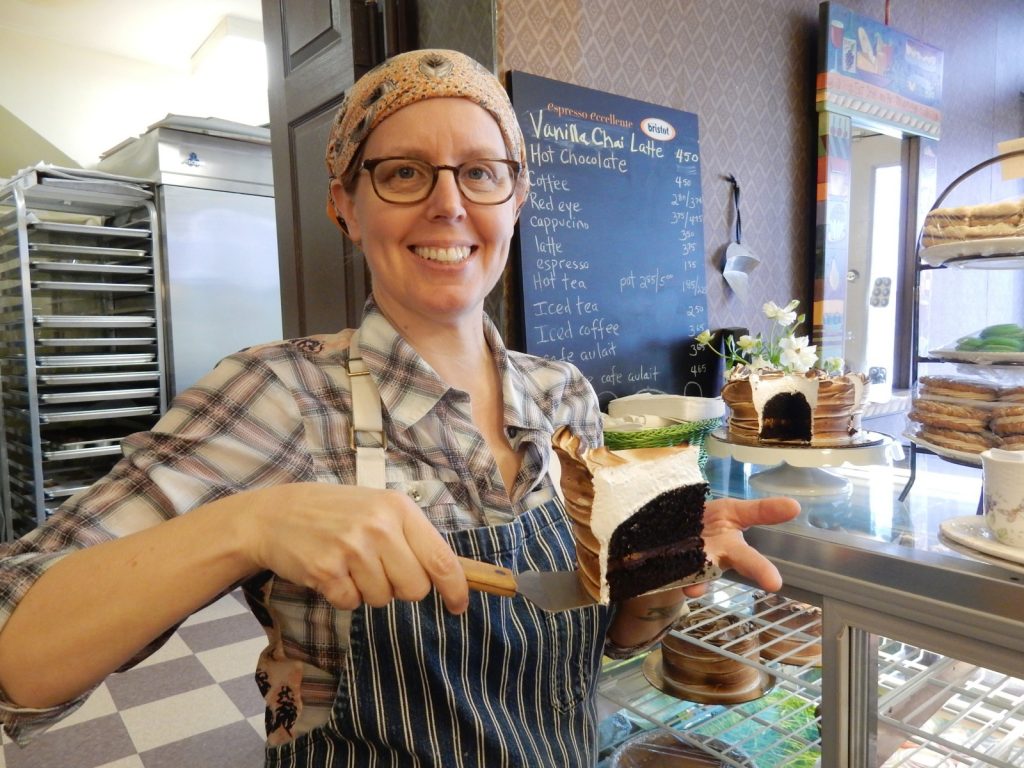 Now, she's known for her Instagram-worthy gingerbread mansions, S'More's Cake, Quiche, and Chicken Salad. All could once be found in Dean & Deluca Markets before she brought everything back in house.
Order and eat in one of two rooms with walls artfully stenciled by Lekberg's own hand, or under a grouping of "Mom Photos" (she's still collecting them).
In addition, Lekberg devotes the storefront of room #2 to an emerging business and considers herself a small business incubator. "I love creative people and want to encourage them."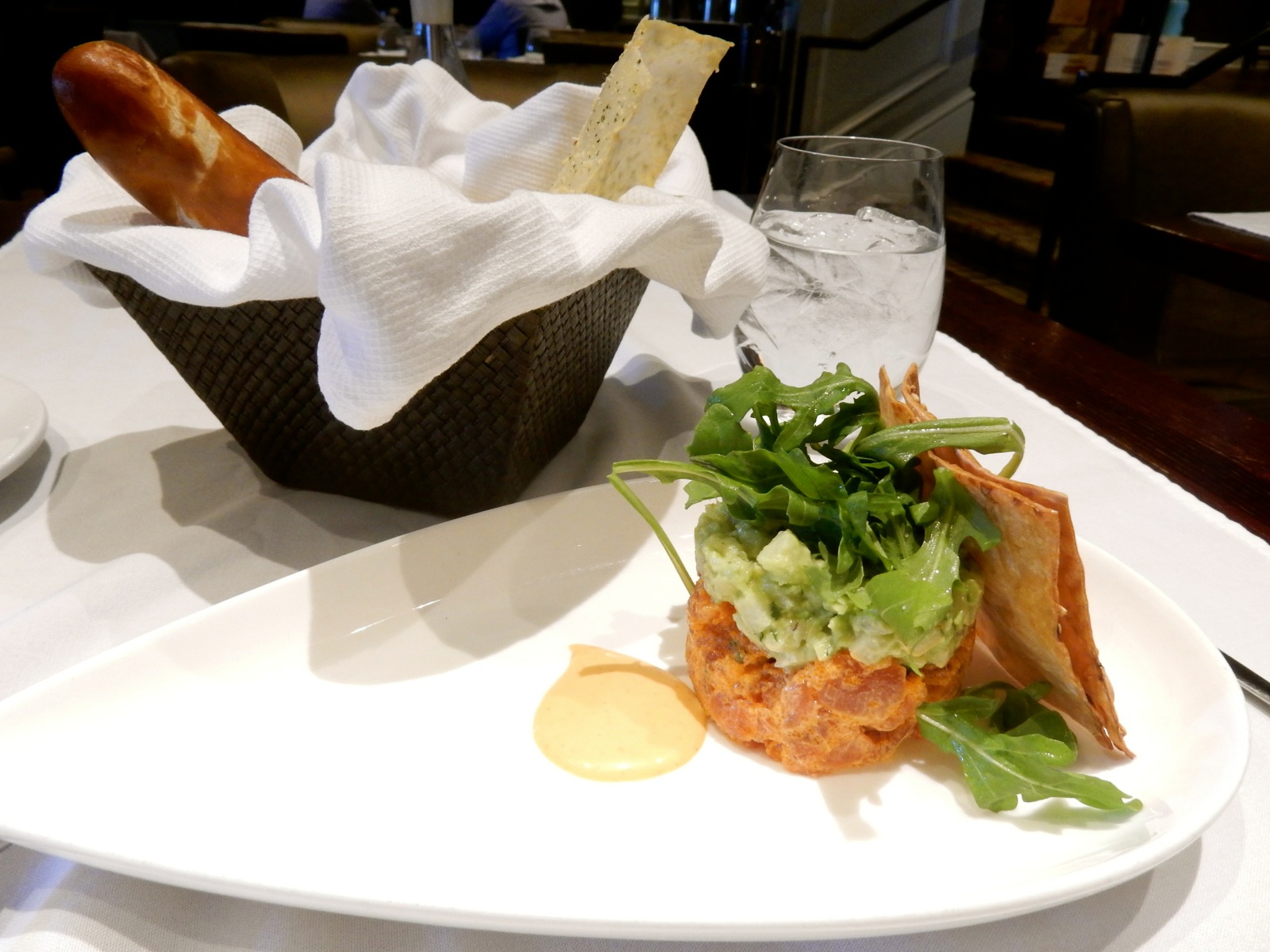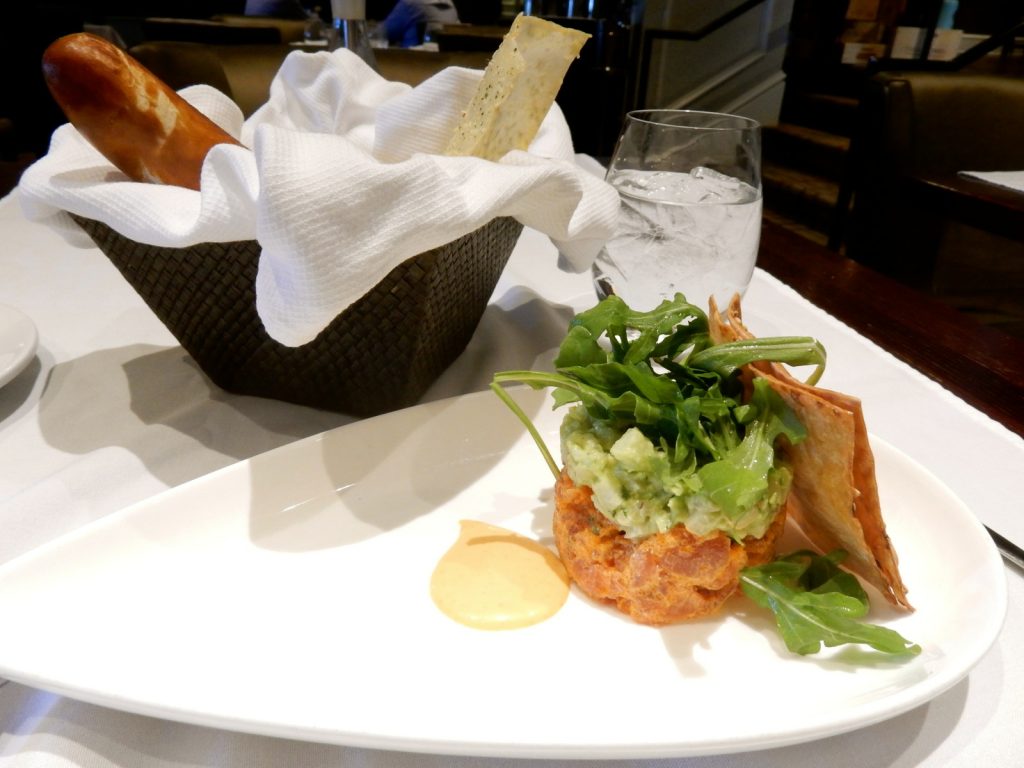 EAT: Blue Morel and Wine Bar @ Westin Governor Morris Hotel, Morristown
Generally, a hotel restaurant will plod along due to its "captured audience." But in this case, the excellent Farm to Table Blue Morel (that lists its farms or "collaborators" on the menu) in Morristown's Westin Hotel, is destination worthy.
Open, contemporary, with a fun, upbeat atmosphere, Blue Morel is a magnet for business people. But, also, for groups of friends and loving couples who converse over Signature Crab Cakes, Chilean Sea Bass, Goffle Road Farm Chicken Breast, Lobster Brioche, and my now-favorite Tuna Tartar appetizer.
Served with crisp-baked wonton wrappers, topped with Guacamole and with a touch of heat, this flavorful, addictive dish had me wishing I lived closer.
Hotels In Morris County NJ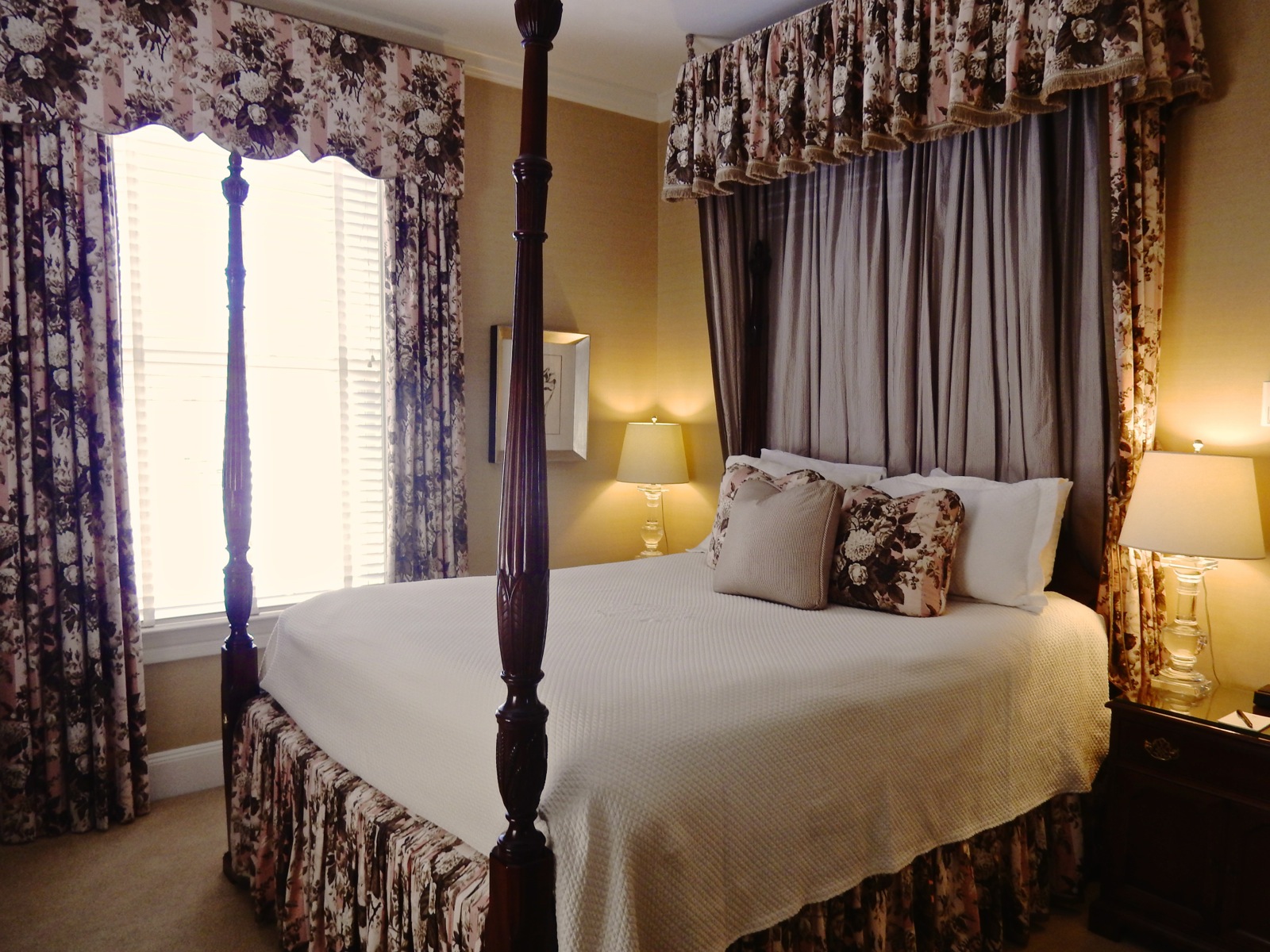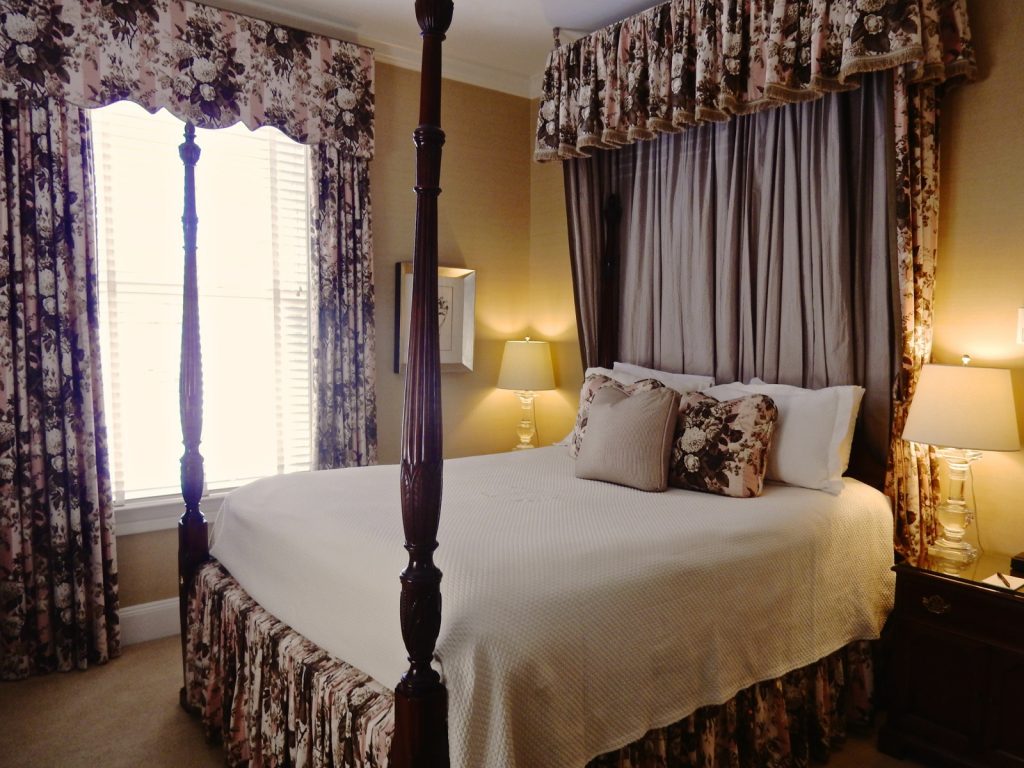 Though technically in Somerset County, Bernardsville is just a few miles from Morristown. The Bernards Inn is a Maven Favorite – see complete write up here.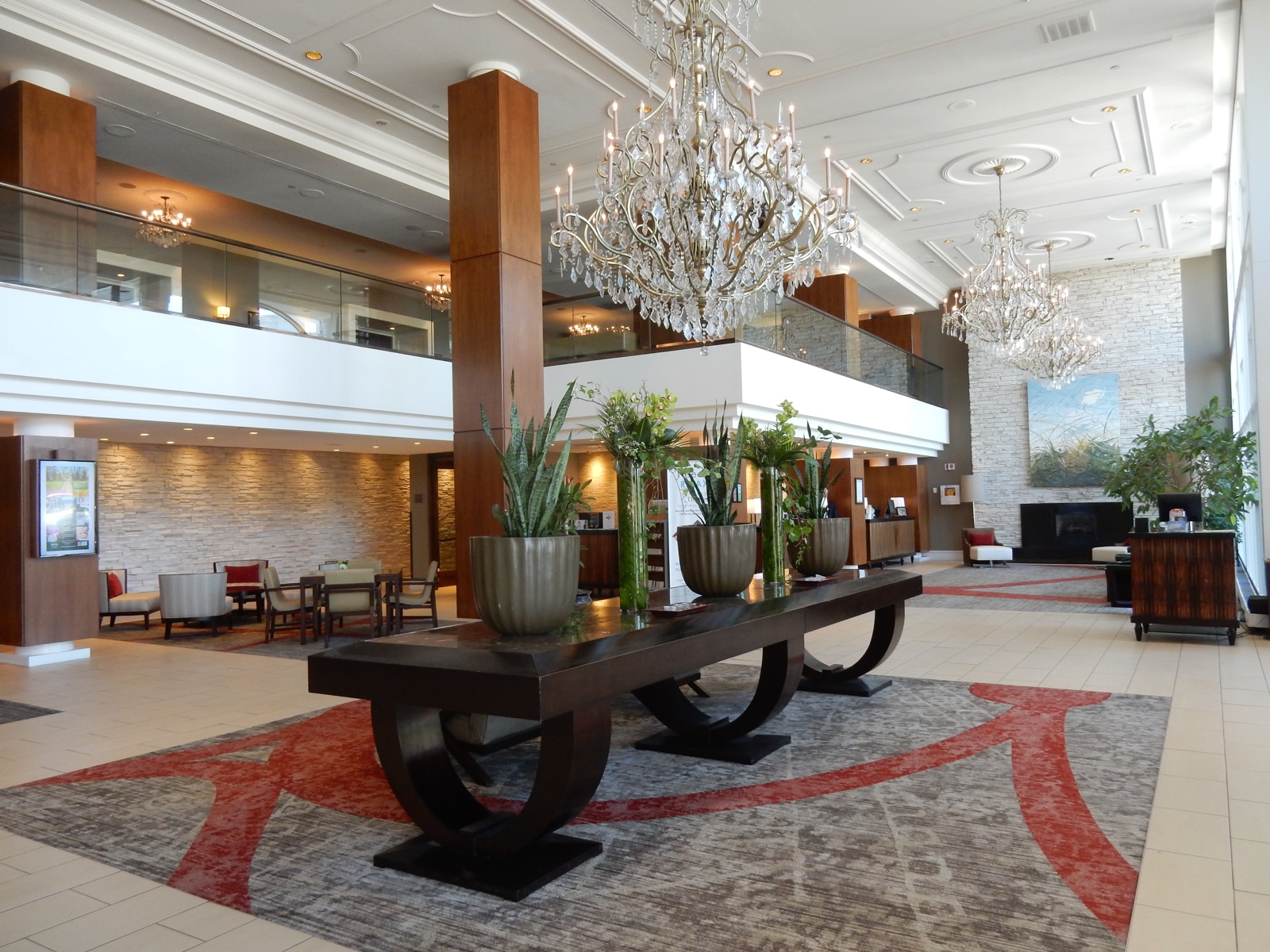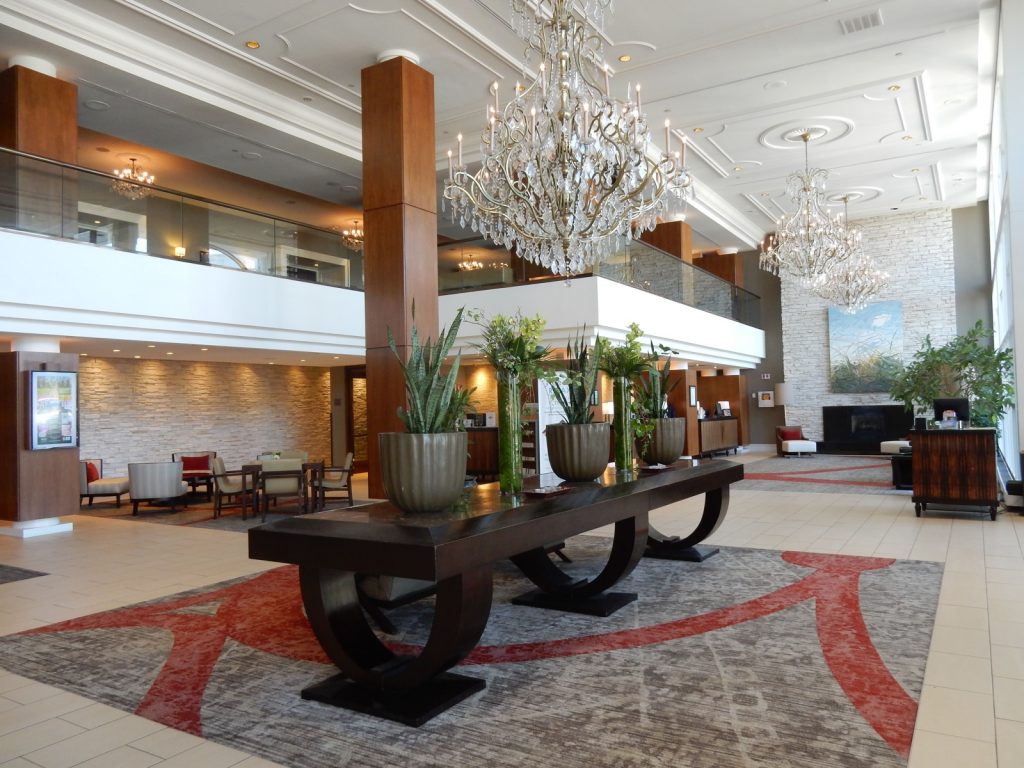 STAY: Westin Governor Morris Hotel, Morristown
Large, eye-catching lobby, good service, and best of all Blue Morel and Wine Bar is in-house.