What are the Top Trending Romantic Destinations In USA To Visit In 2023? With nearly 600 destinations from Virginia to Maine and across the USA (and the globe), the Getaway Mavens have assembled a great mix of short trips to undiscovered small towns and well known cities. So, how do we determine our most popular, trending posts each year? Read on.
How the Getaway Mavens Ranked Top Trending Romantic Destinations In USA To Visit In 2023
The Getaway Mavens rank our Top Trending Romantic Destinations posts based on the number of page views as reported on Google Analytics from January 1st to December 31st of each year. The higher the number of views, the more the post is trending. Thus the higher the rank.
In 2022, there were some surprises, as older posts returned and brand new ones made it to the Top 20 List. About ¾'s of 2021's Top Destinations fell off – allowing a new set of towns and cities in the USA to shine.
Is your town or city on this list? How do you get on it, anyway? Well, first, we have to visit – and then we write up what to do, where to eat, and where to stay: all with firsthand experience.
After we publish, getting on the most popular list is part luck. But you can help that along by spreading the word widely, and often, on social media.
We compile the Top 20 each year, so stay tuned.
20 Top Trending Romantic Destinations On The East Coast USA To Visit In 2023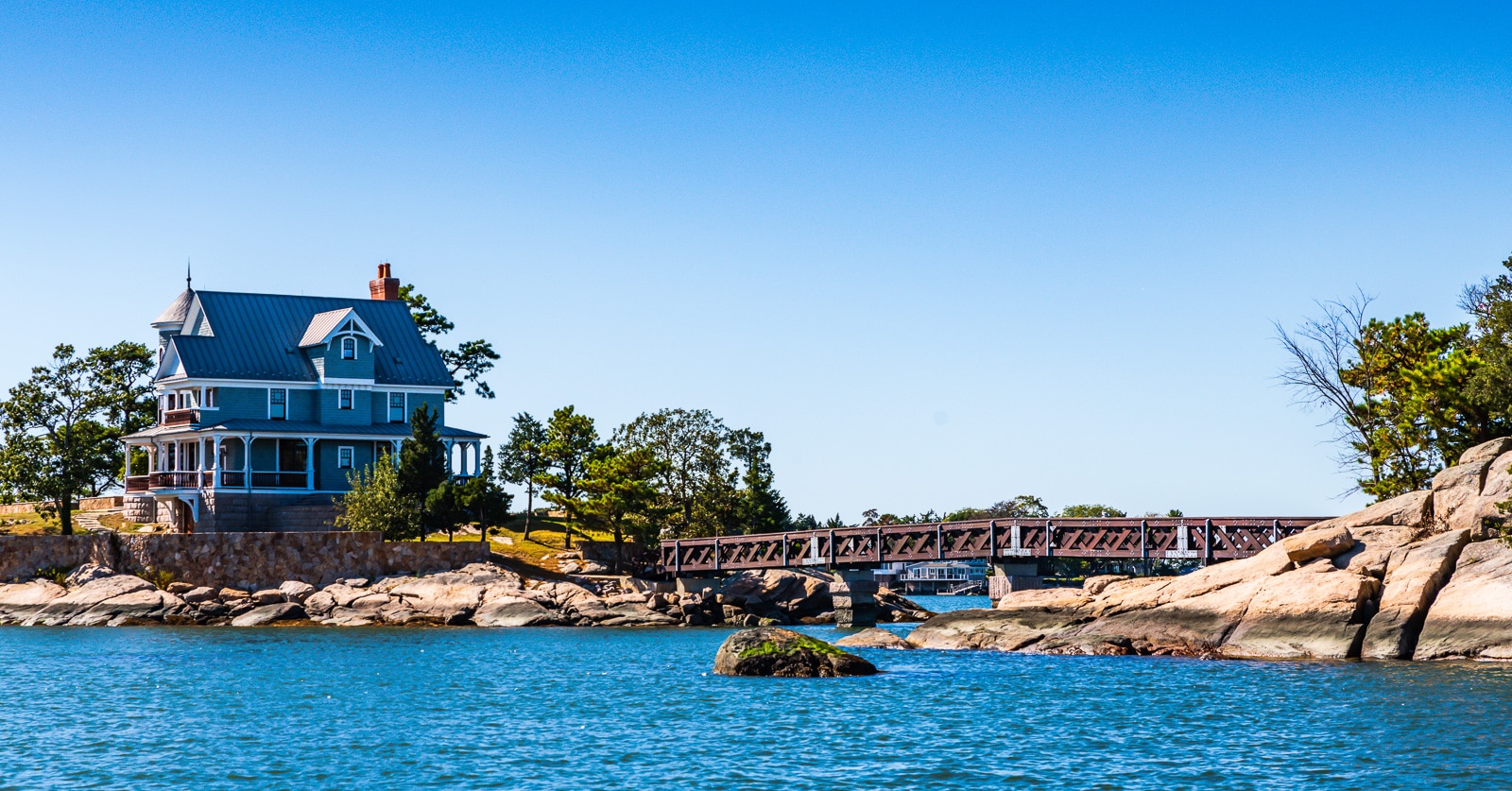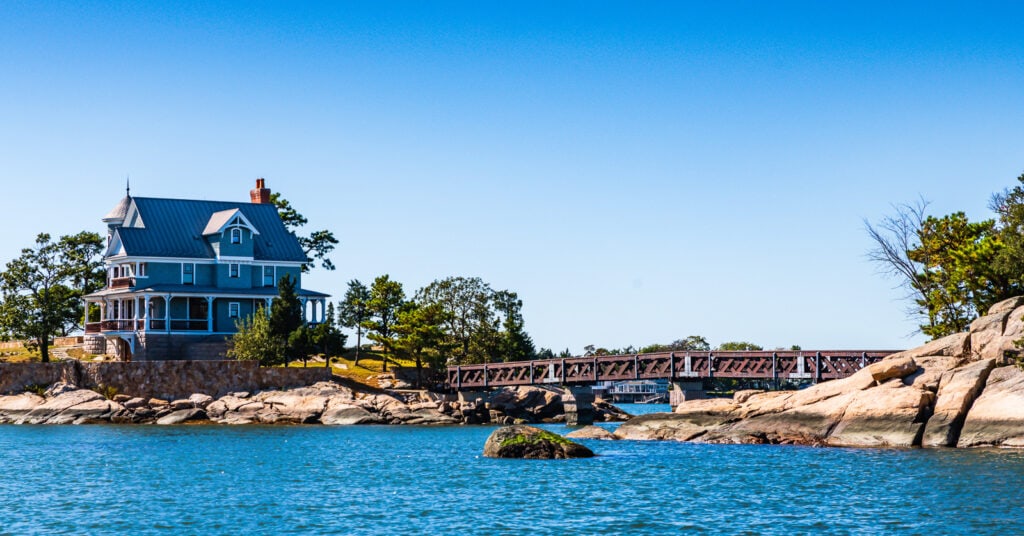 1. Thimble Islands CT (Top Trending Romantic Destination East Coast USA To Visit In 2023)
Just off the mid-Coast of Connecticut in Stony Creek (an area of Branford CT), the bubble-gum hued Thimble Islands draw coach bus tours, and apparently Google searches galore – as this post moved from #3 to #1 in 2022. Yes, the Thimbles are quaint, beautiful, and off the beaten track but you won't find lodging there. For that, drive 20 minutes to the artsy, boutique-hotel filled, Ivy League city of New Haven CT.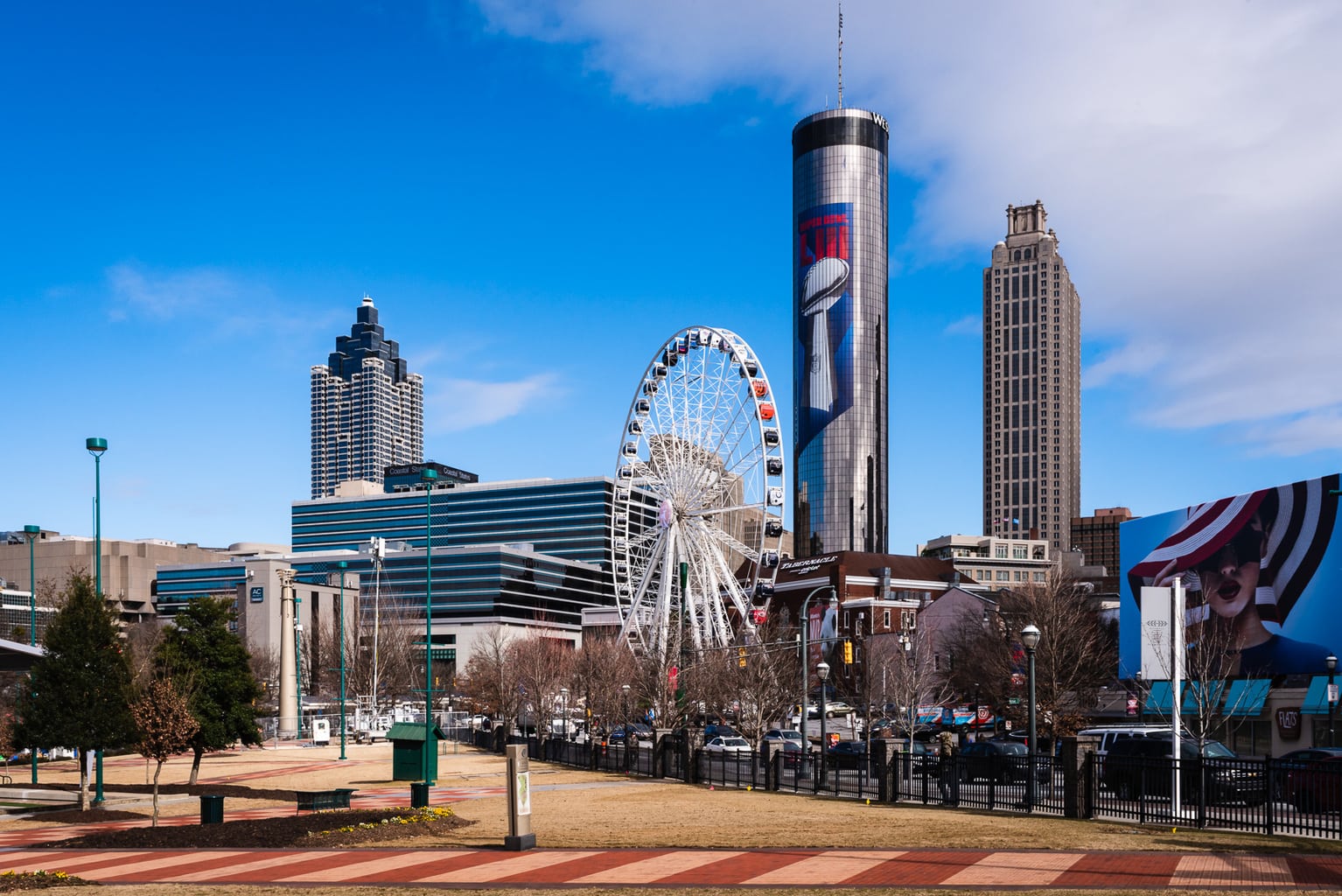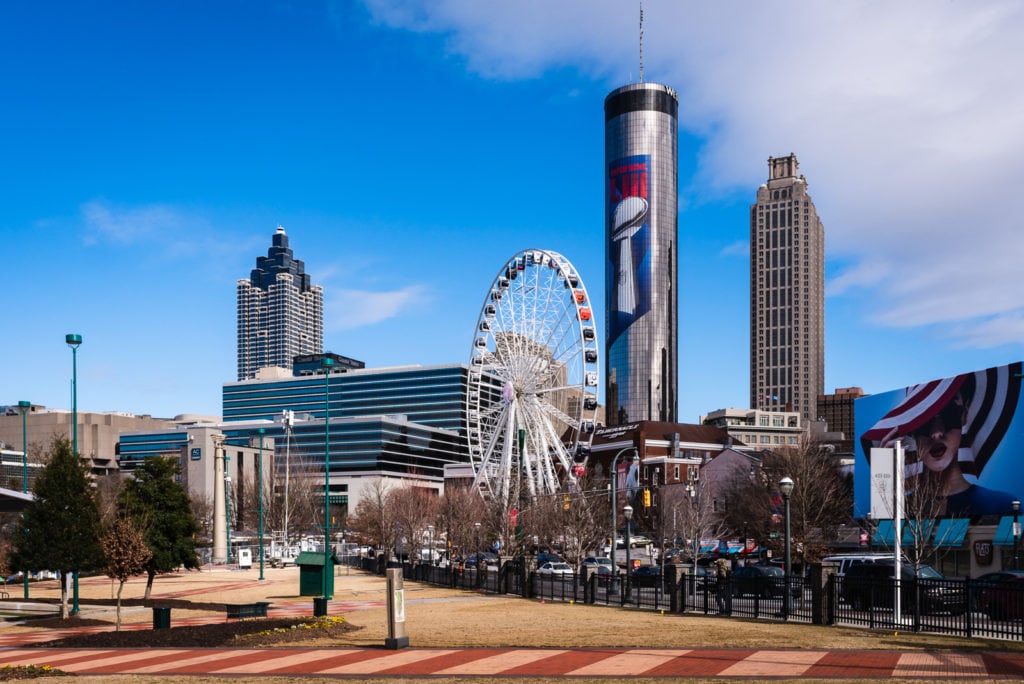 Streetcars, parks, murals, CNN – this cosmopolitan town is a Southern charmer with big-city glitz. No wonder Downtown Atlanta nearly tops this list at #2 spot and the second most Top Trending Destination On the East Coast USA To Visit In 2023.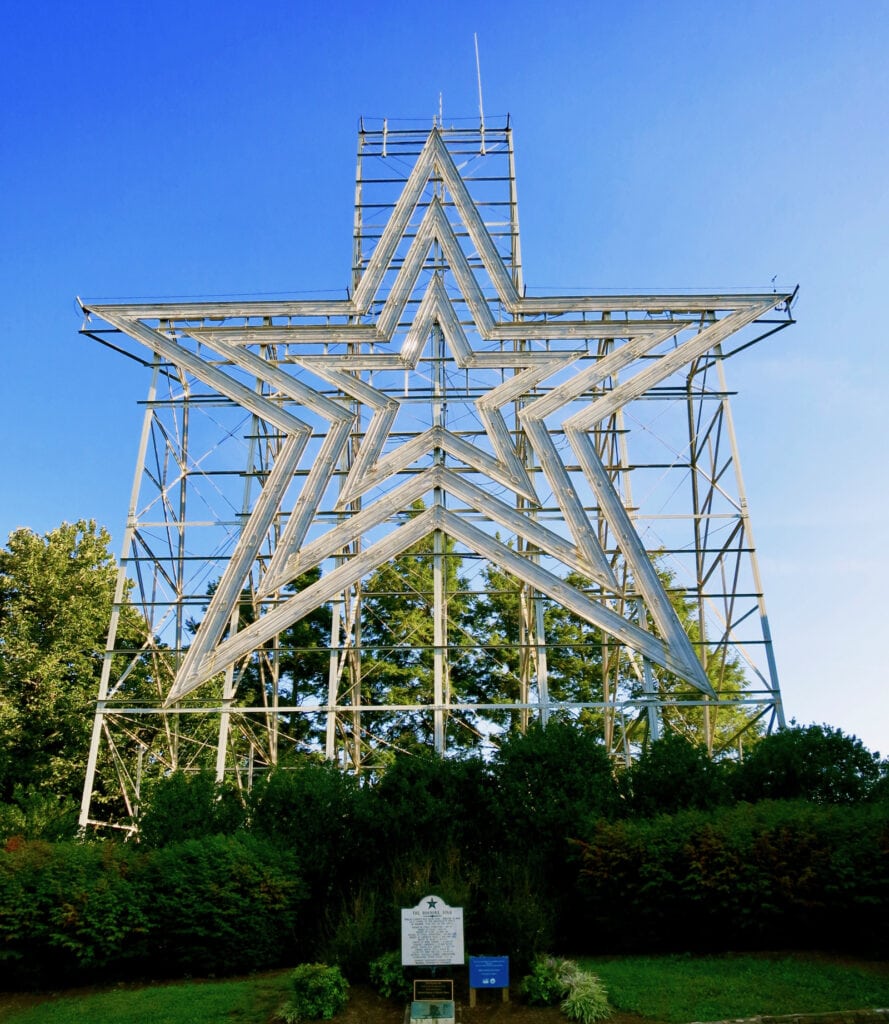 With a re-emerging downtown, the largest lit star in the world, great new (and old) restaurants, an historic hotel, and a newly opened uber-romantic Bank-repurposed boutique hotel, Roanoke is a burgeoning hot-spot, and new to this list at #3. A trip to Virginia's Blue Ridge Region should definitely include a couple of days in this mountain city.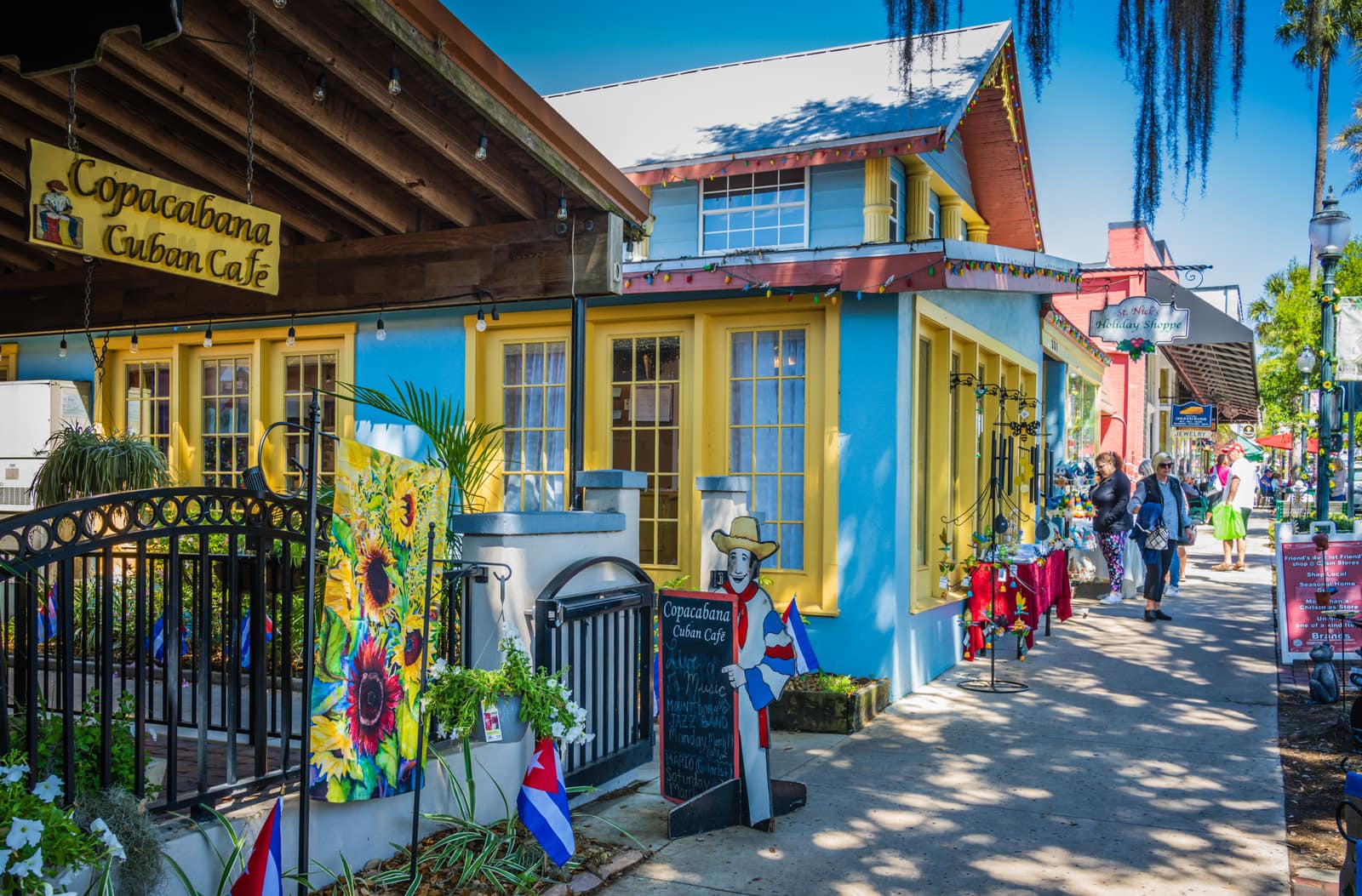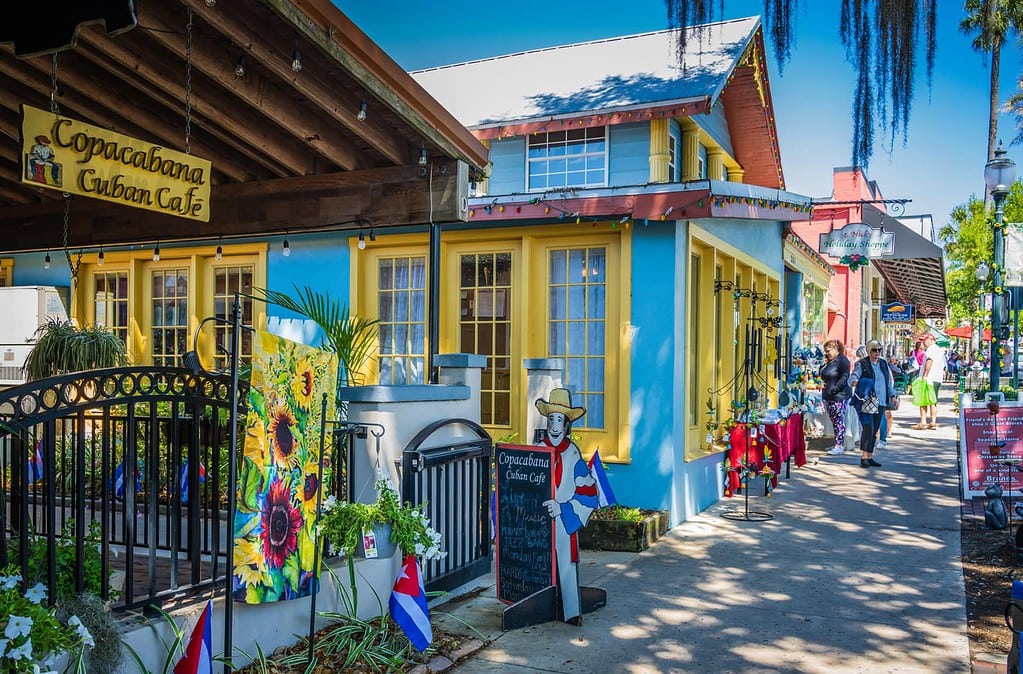 Aptly described as "Someplace Special," Mount Dora, Florida has all the charm of a New England town but with the warmth and culinary diversity of Central Florida. It's not called "Florida's Cutest Town" for nothing. And, for that reason, we find it at #4!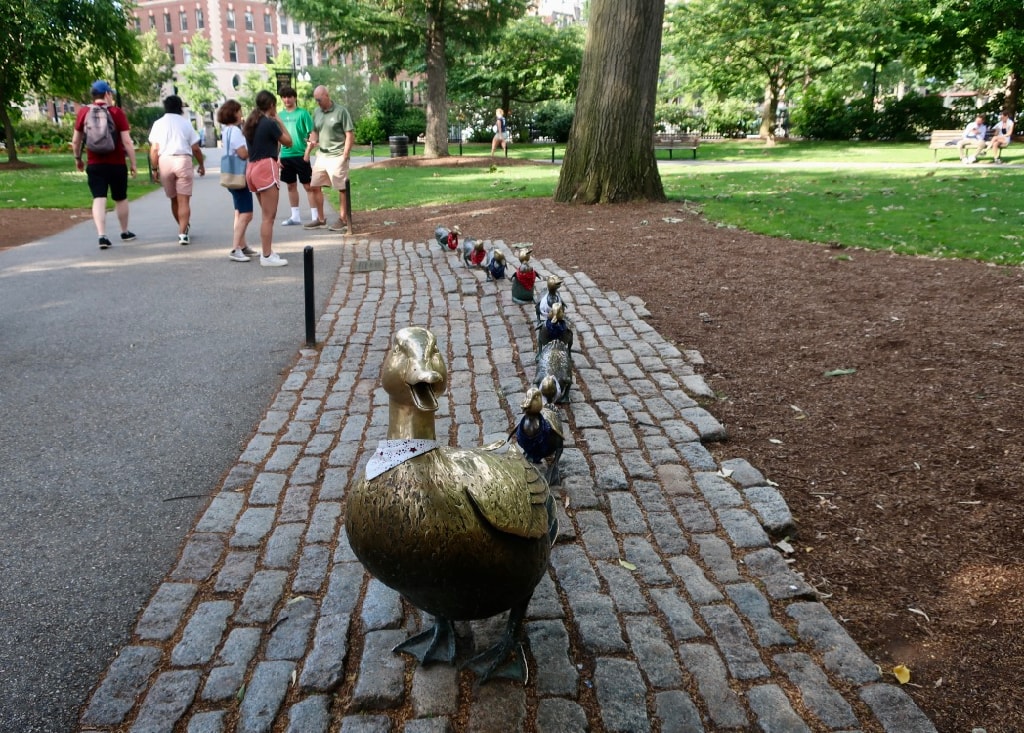 Moving from the #9 spot to #5 this year speaks to the zeitgeist of our emerging-from-home era. Those most cautious among us who still wish to avoid crowds can find some romantic nooks and crannies in the middle of a major city.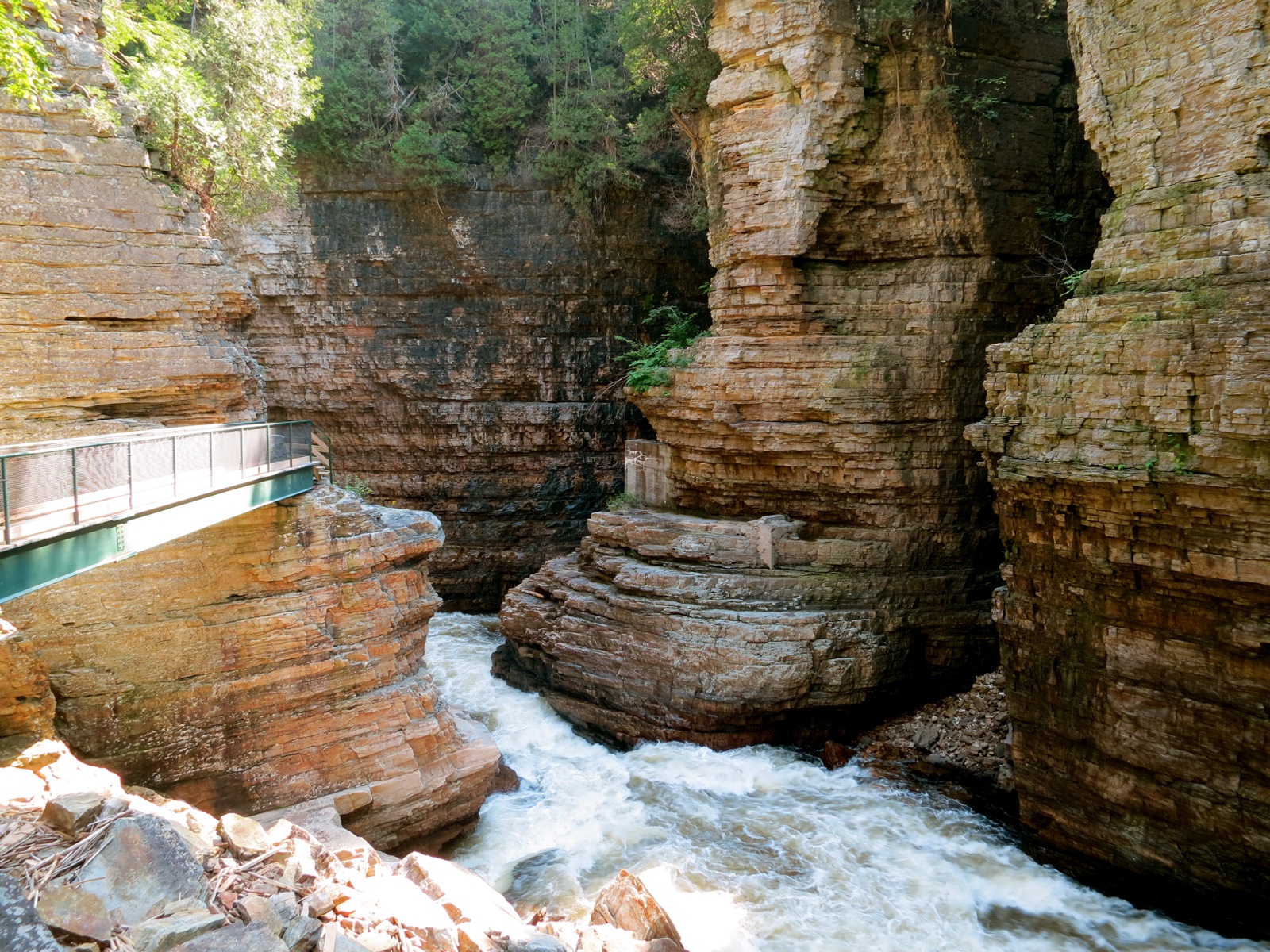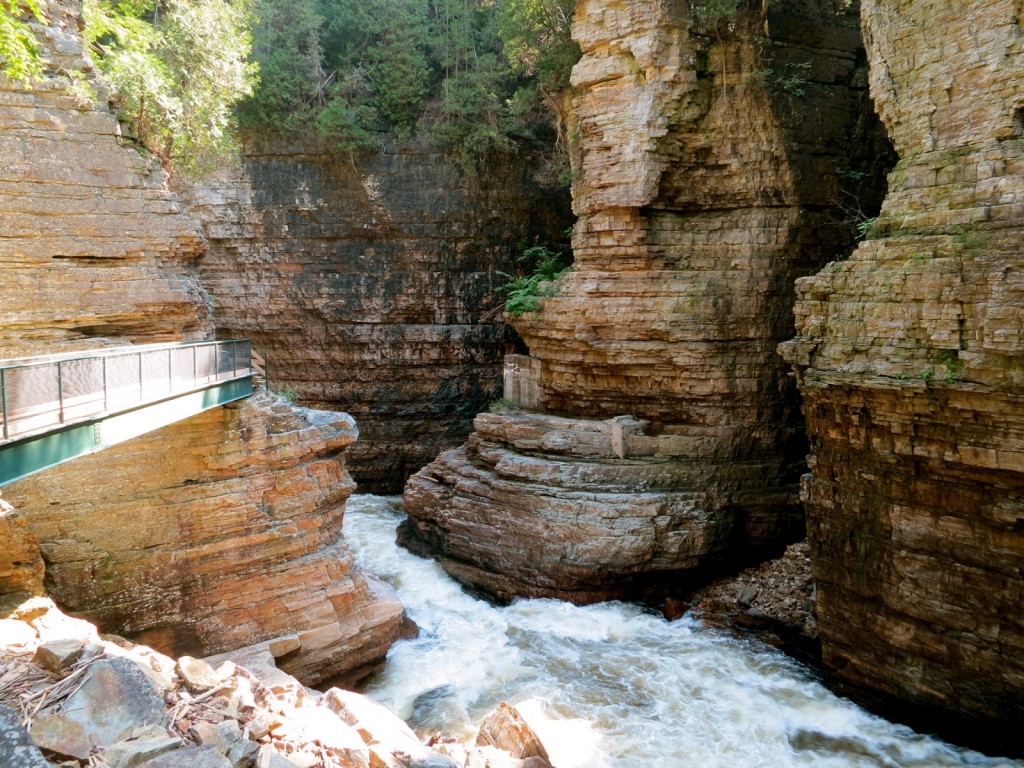 The towns that comprise New York State's Adirondack region – #6 on the 2022 Getaway Mavens hit parade – are making a comeback for their raw beauty and dazzling vistas. And, for our nostalgia for a simpler time.
Float on rivers flanked by limestone walls, walk alongside tiered waterfalls, and ascend through the earth inside an elevator that rises through 27 stories of rock. That's right – our grandparents were romantically adventurous, too! For more Adirondacks charm, check out this Saranac Lake/Tupper Lake NY post: on this list last year.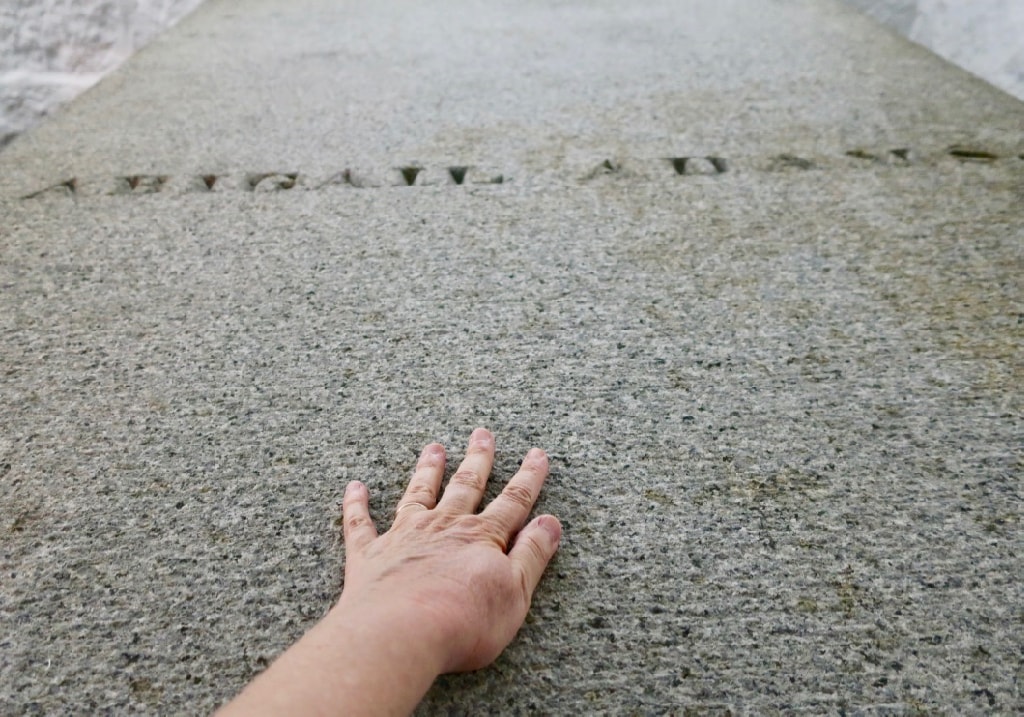 It would not be hyperbole to say that Quincy MA, (for the first time on this list at #7), "built" the USA. The hometown of several Founding Fathers (John Adams, John Quincy Adams, and John Hancock), and center of the mid-1800's granite industry, Quincy MA turned out both framers of our Declaration of Independence, and the stone used to build cities in a burgeoning America.
John and Abigail Adams were our nation's first Power Couple – not to mention one of the most romantic duos to ever lead this country to Independence – and you can pay your respects in person. They lay side by side forever in the lower level of a Quincy church, where you can place your hands on each of their granite tombs.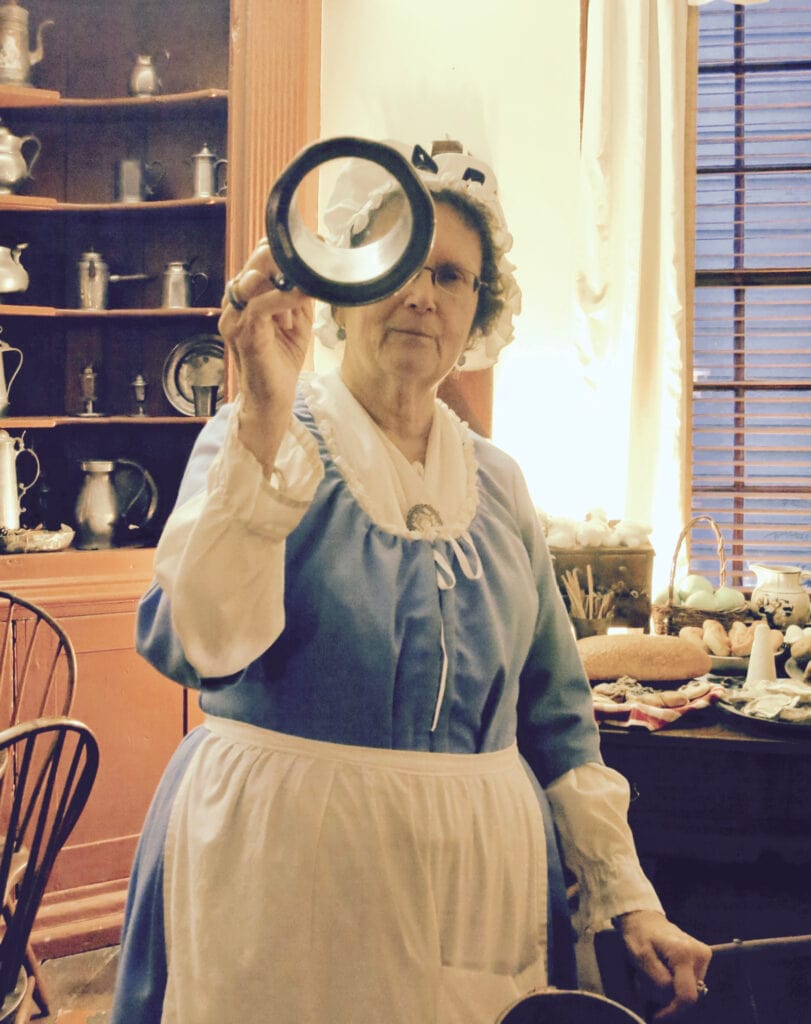 Fredericksburg VA, #8 in 2022 for the first time on this list, was George Washington's boyhood home. You'll also find plenty of Civil War Graffiti, the burial place of a famous General's arm, an interpreted 1700's tavern and apothecary, and more. In fact, there's so much to do here, it warrants a three day getaway.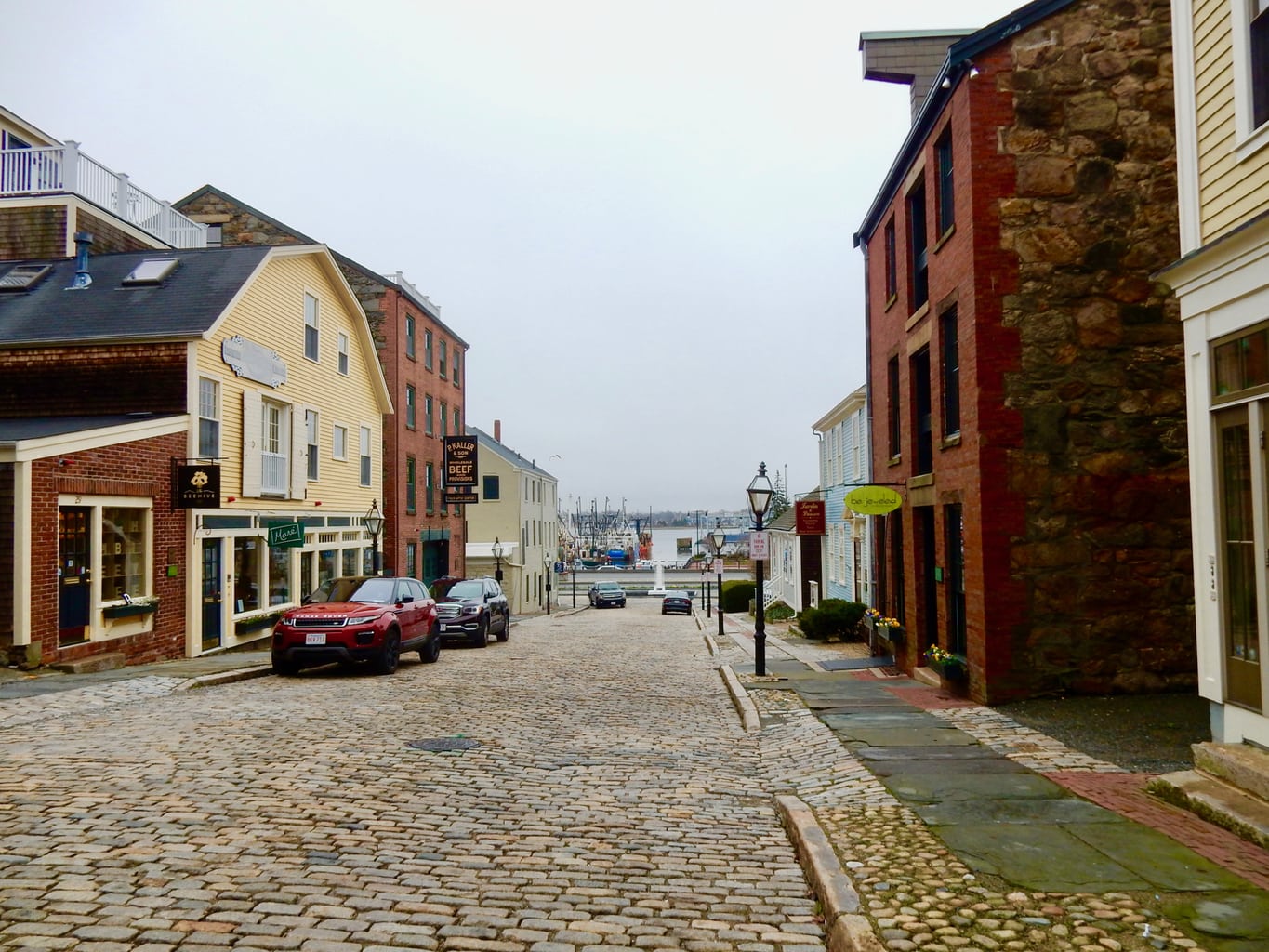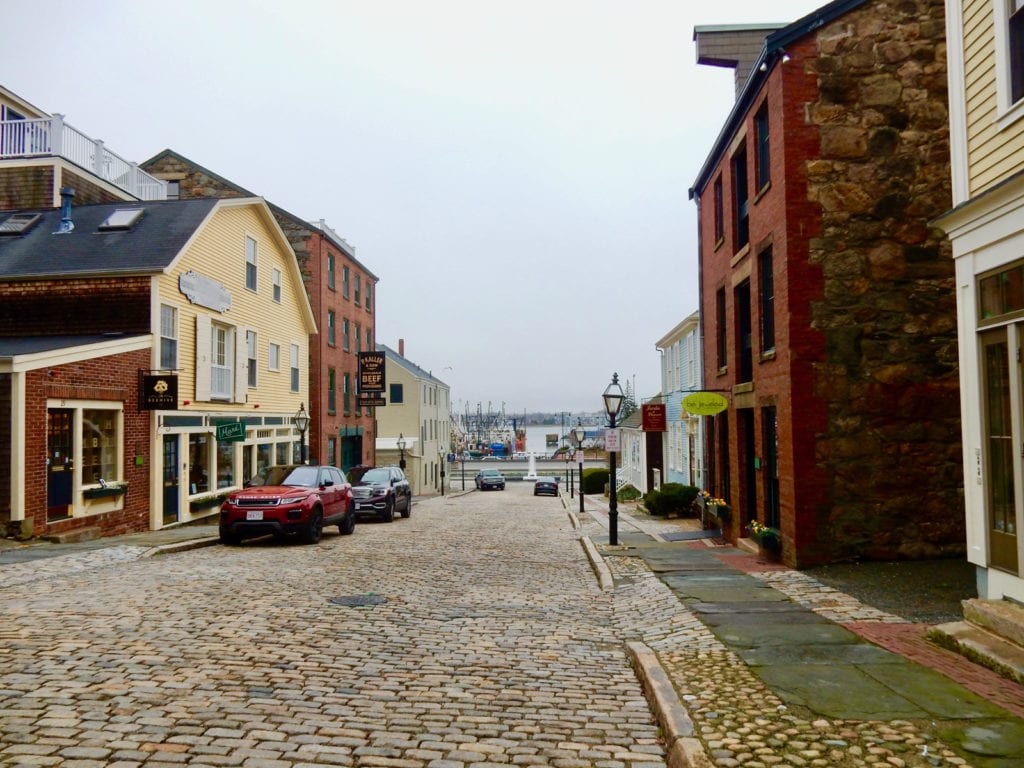 Last on this list in 2019, New Bedford MA returns at position #9. With upgraded infrastructure, a second boutique hotel, trendy wine and beer bars, and picture-perfect cobblestone streets; history buffs, Herman Melville fans, and art aficionados seem to be driving eyeballs to this updated post.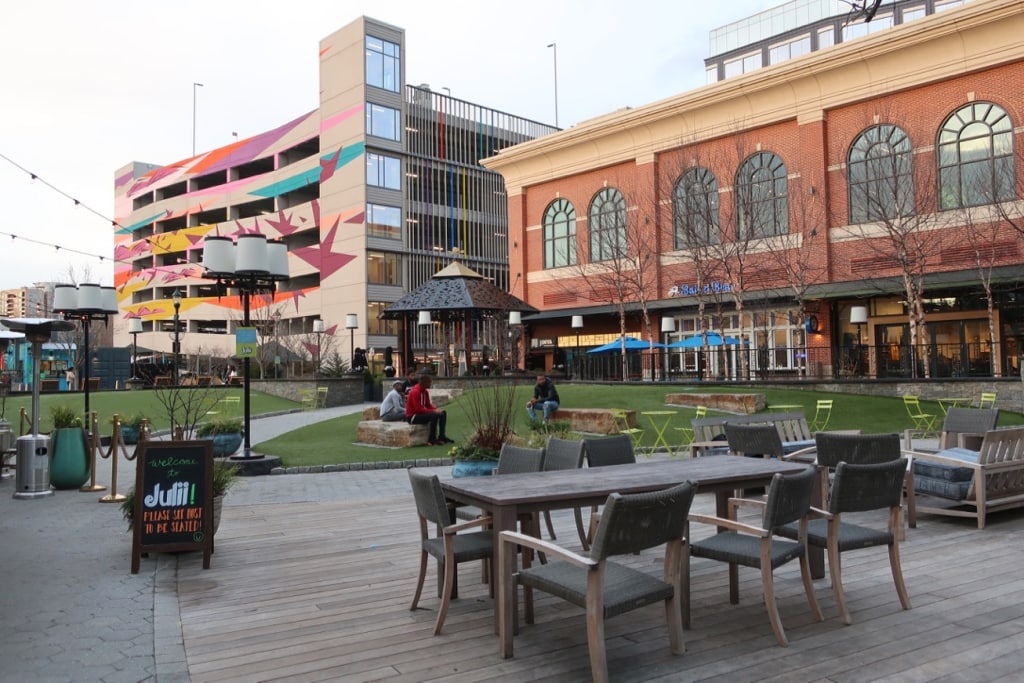 What's so great about Montgomery County MD, for the first time on this list at #10? For starters – it's adjacent to Washington DC so parking here and getting into the city by Metro is a breeze.
But, it's also got a world-class indoor-outdoor art museum – free to the public; a Spanish Ballroom where you can dance the night away for a pittance; a national museum of medicine that displays the bullet that killed President Lincoln, art, wineries, and so much more.
No wonder people are curious about its charms. Montgomery County is growing so fast, in fact, we had to create a separate Bethesda and N. Bethesda (Pike & Rose) post of its own.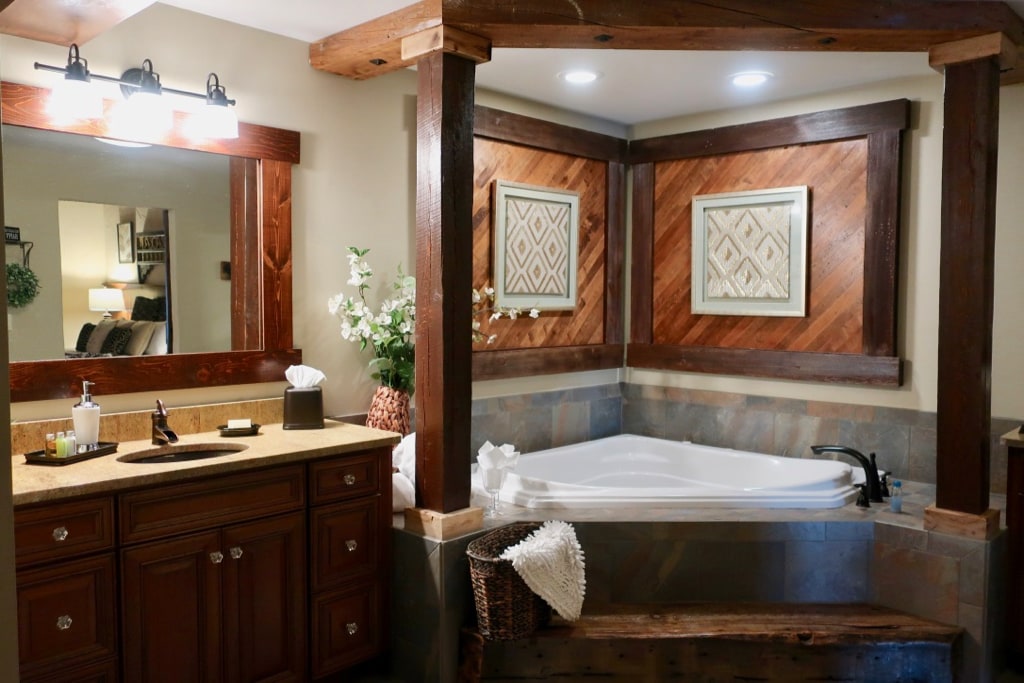 Lewisburg, home to Bucknell University, and bordering Mifflinburg – aka "Buggytown" for the large number of buggy manufacturing companies established here in the 1800's – are prime for a romantic escape. Moving from the #17 spot to #11 in 2022, these towns constitute a true Central PA hideaway, especially since one of the most unusual and romantic lodgings can be found above a brewery in Mifflinburg.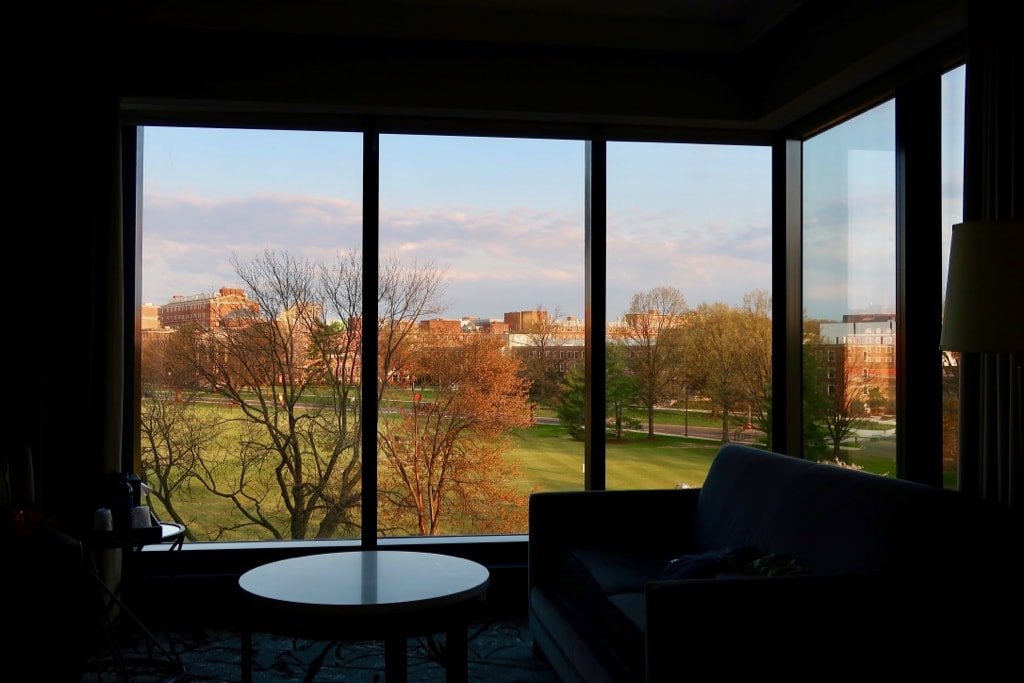 Moving from top place to #12, College Park MD, has managed to do stay on this list. Tens of thousands of people seem to be curious about this University of Maryland town and beyond, with some great restaurants, a new boutique hotel, wineries, a great brewery owned by a few deaf guys, and the World's Oldest Airport. Plus, some bizarre American History.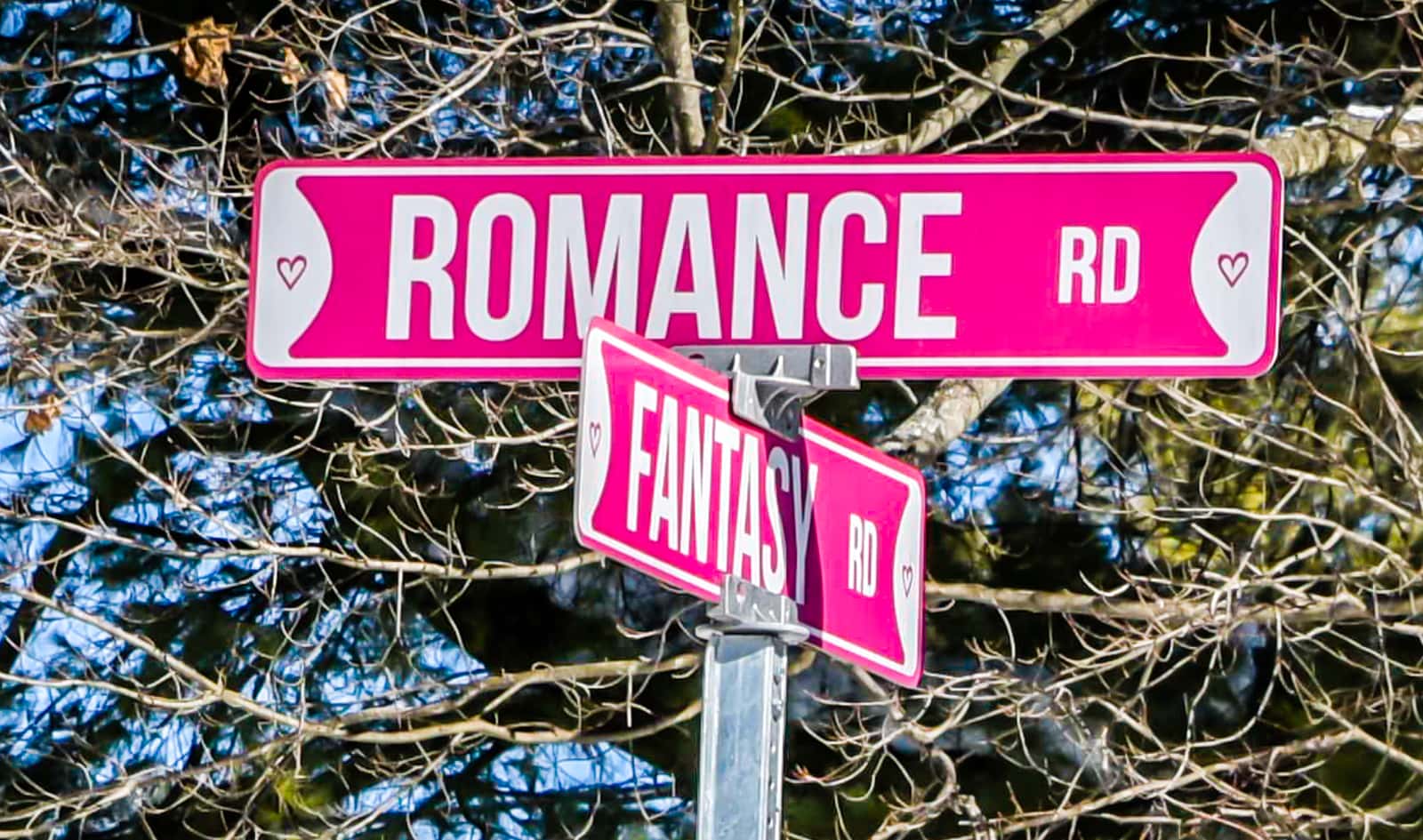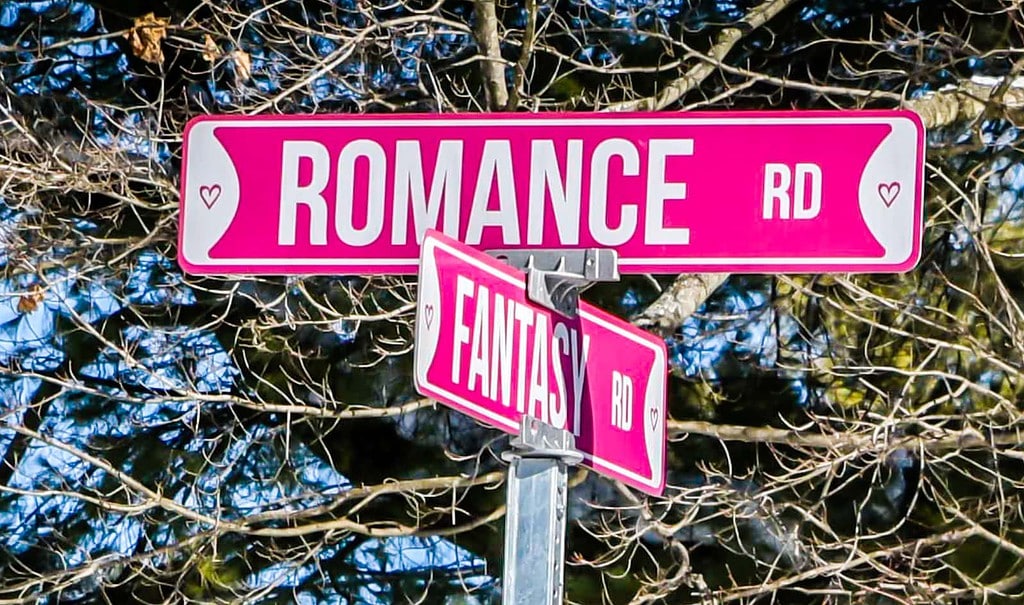 Discover a couple of sexy resorts on this Poconos PA getaway – #13 on the most popular post list in 2022. Both Camelback and Cove Haven Pocono Palace are throwbacks to the '60's (with updated flair). At least one of these resorts showcases those kitsch champagne glass and heart-shaped bathtubs that made the Pocono's a honeymoon hotspot back in the day.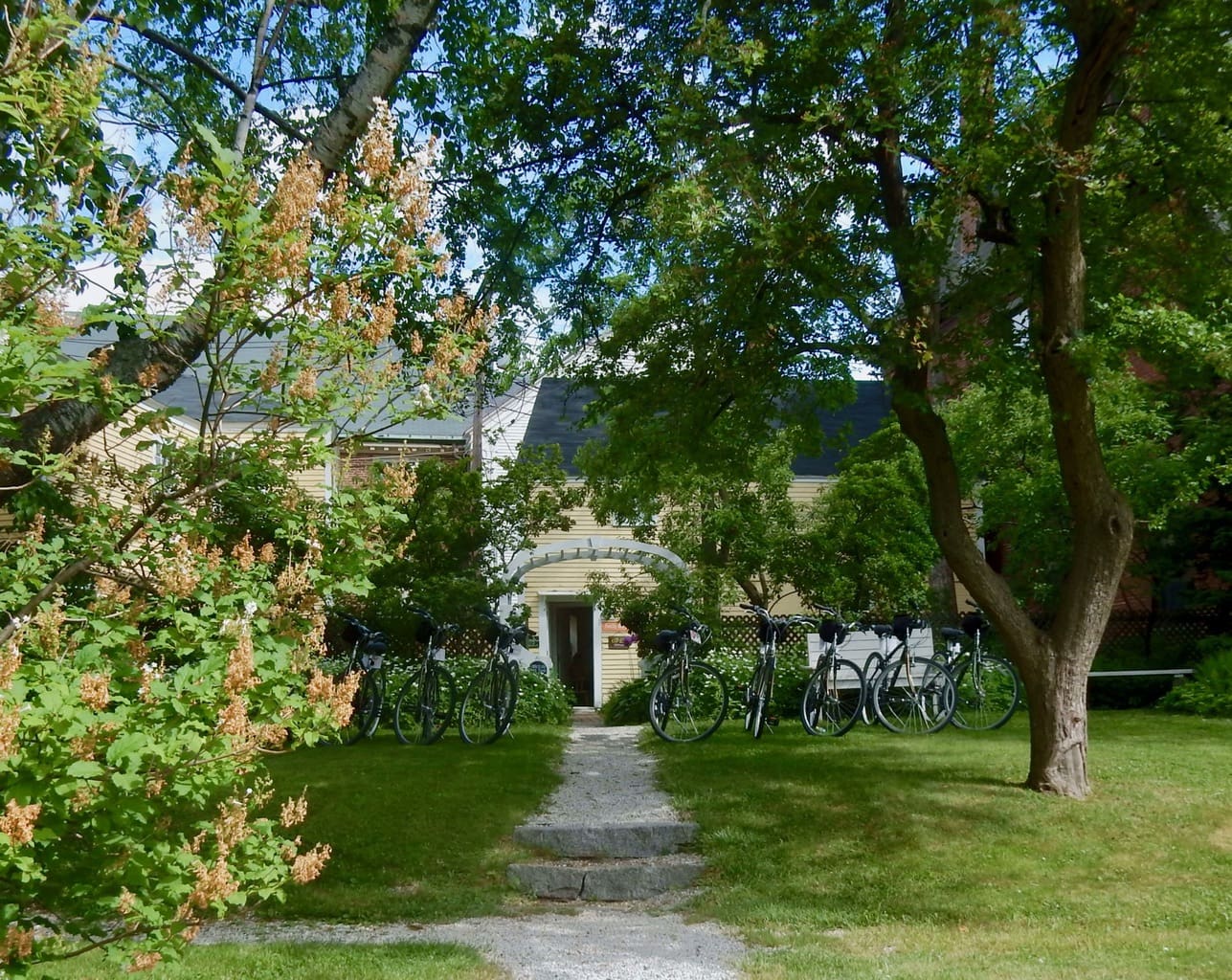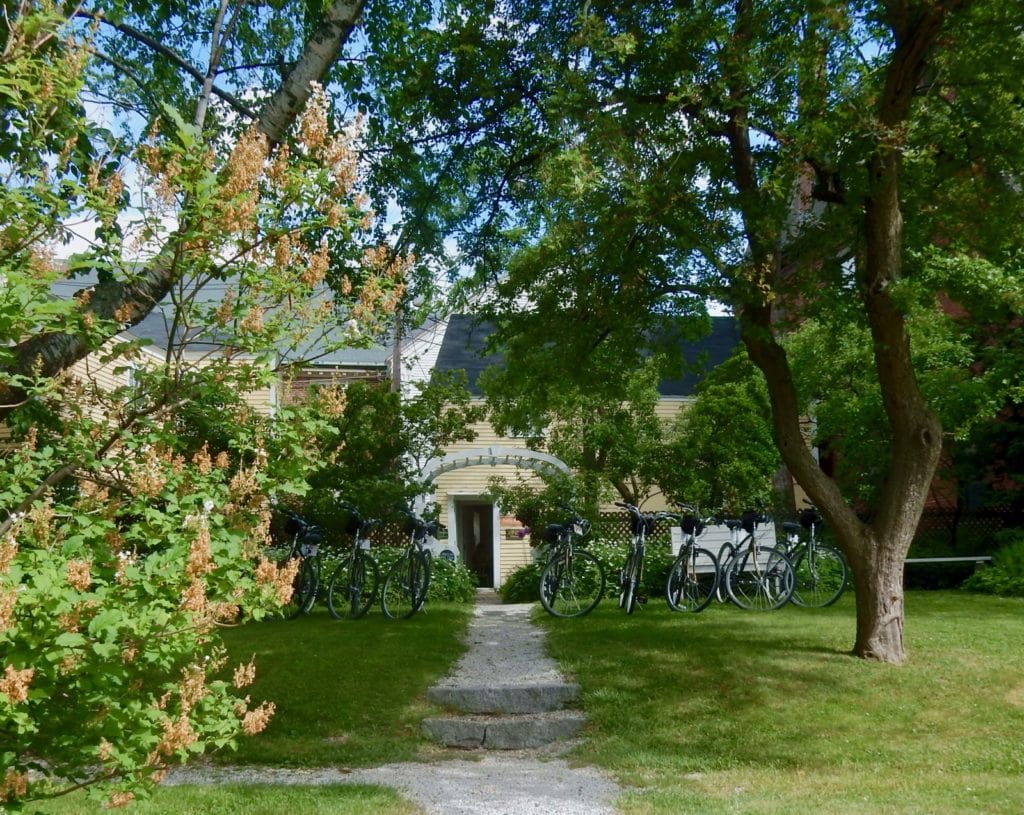 Another oldie but goodie at #14 (after dropping off the list for a couple of years), Portsmouth NH has something for everyone: History, maritime excursions, boat and bike tours – and a cruise out to the picturesque Isle of Shoals. This coastal New Hampshire city never gets old.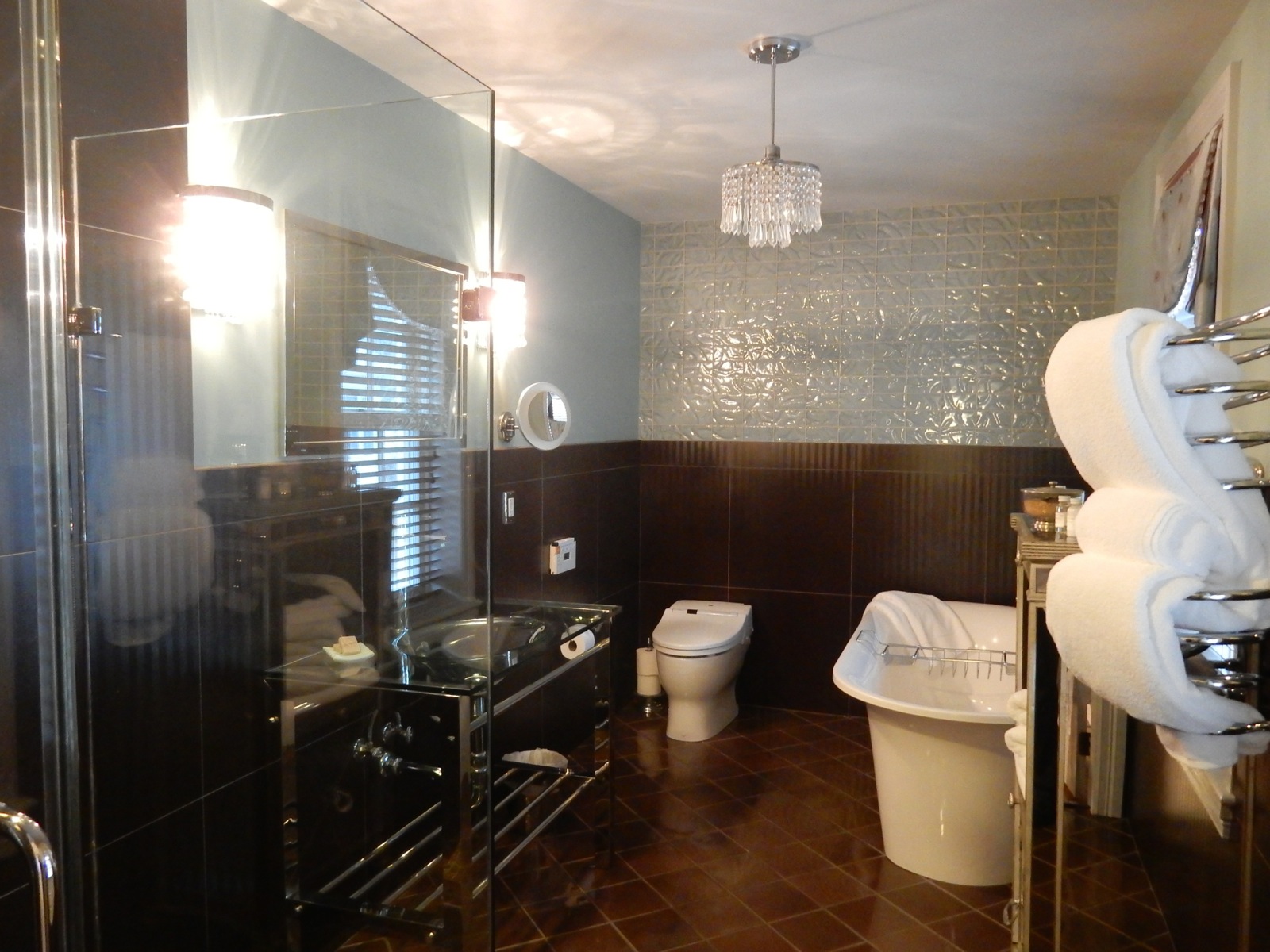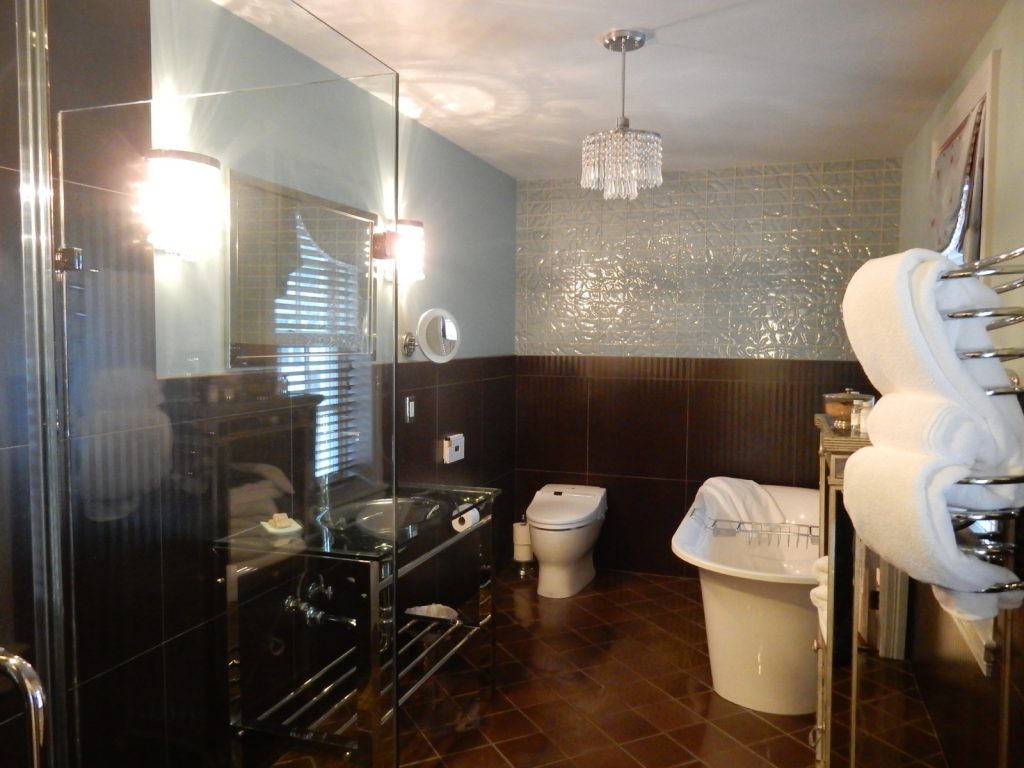 The towns around Hagerstown MD (#15 on the list) are best known for Antietam Battlefield National Park, the Appalachian Trail, and the C&O Canal Bike Trail. But many folks don't know that famous romance novelist, Nora Roberts, and her family, live in Boonsboro (15 minutes from Hagerstown), and they own several restaurants and one of Maryland's most romantic inns (Inn Boonsboro) in that tiny town, making it one of the Top Trending Destinations In USA To Visit In 2023.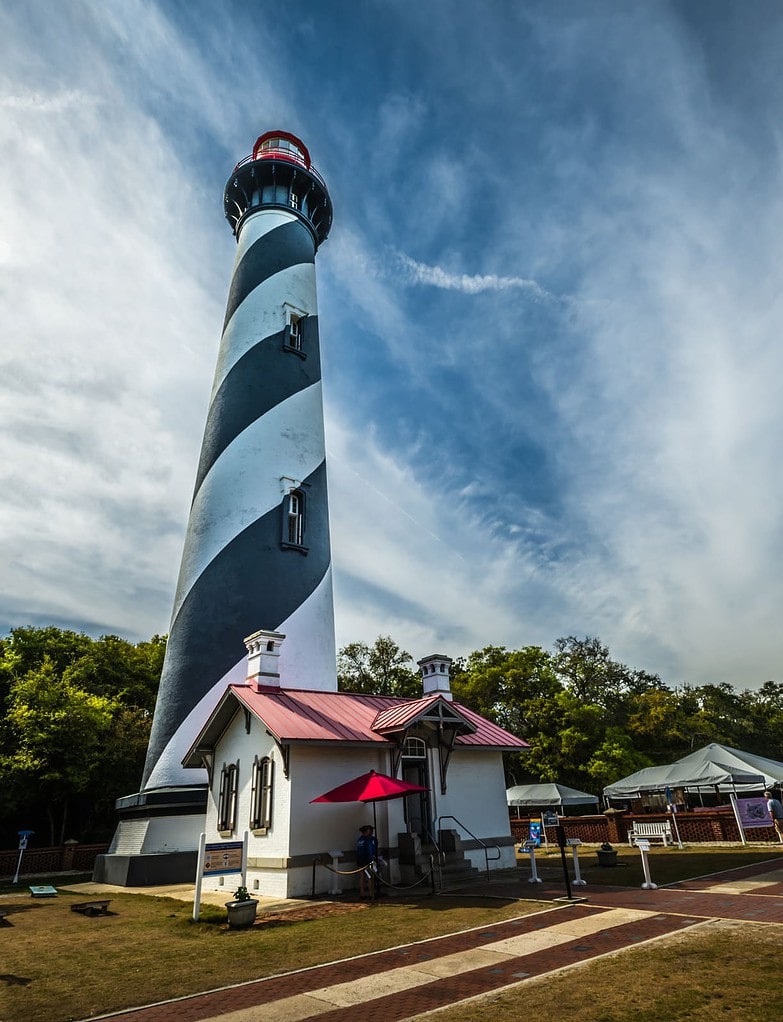 If your idea of romance leans toward horse-drawn carriages, wine with chocolate, and candlelit dinners, then a St. Augustine romantic getaway checks all those boxes. Perhaps more surprisingly, the nation's oldest continuous European settlement also has much to offer eco-minded outdoor lovers as well as history buffs.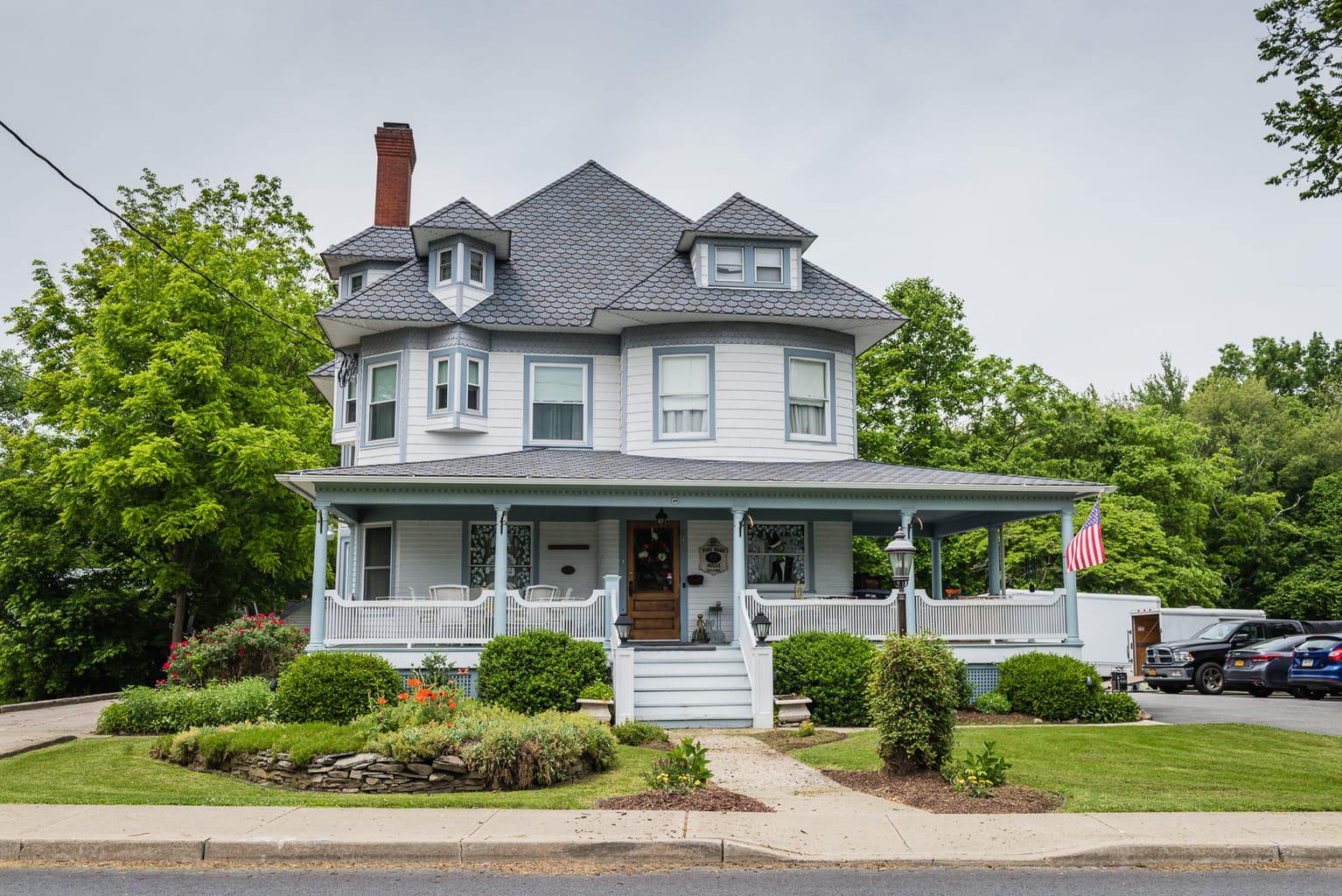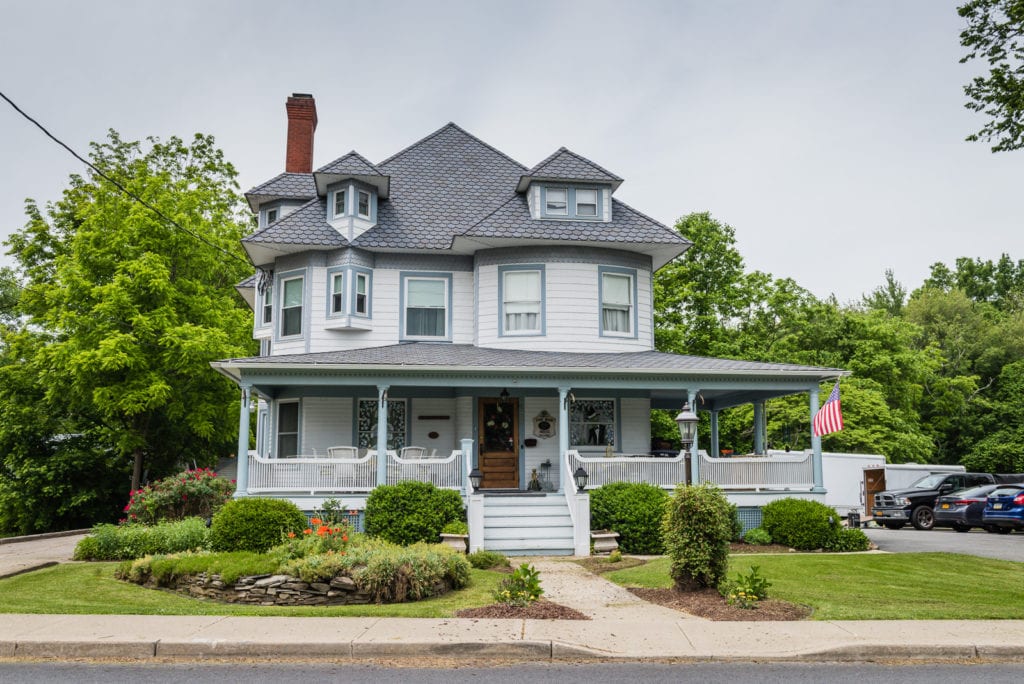 There must be quite a bit of fascination with UFO's, as minuscule Pine Bush NY reemerged on this list after two years, at #17. From 1981 to 1987 there were over 25,000 reports of a boomerang-shaped unidentified flying object in and near Pine Bush NY. There were so many reported sightings that the quiet hamlet became known as the UFO Capital of the East Coast.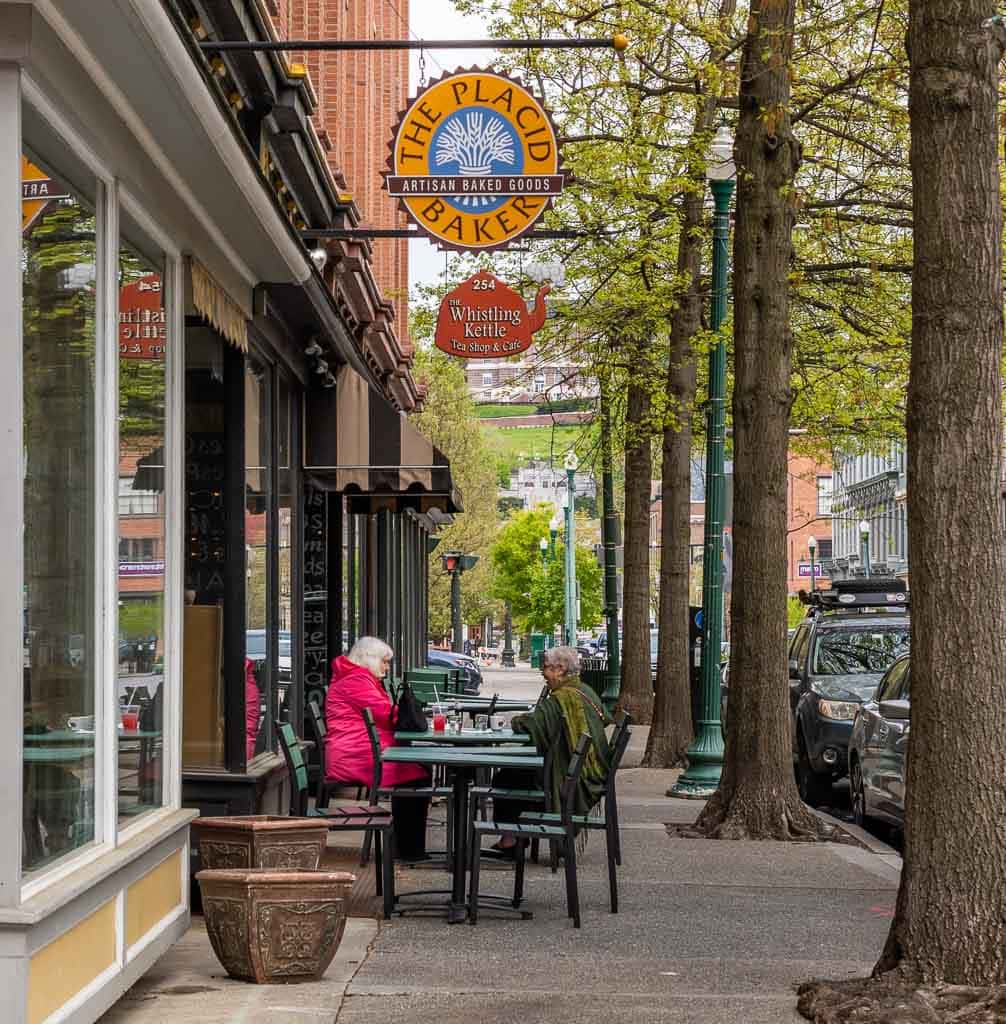 Last year at #2, Troy NY, hometown of Uncle Sam, continued a strong showing in 2022 at #18. As old factory buildings are being repurposed, this Hudson River town is becoming a hip (and cheaper) alternative to Brooklyn.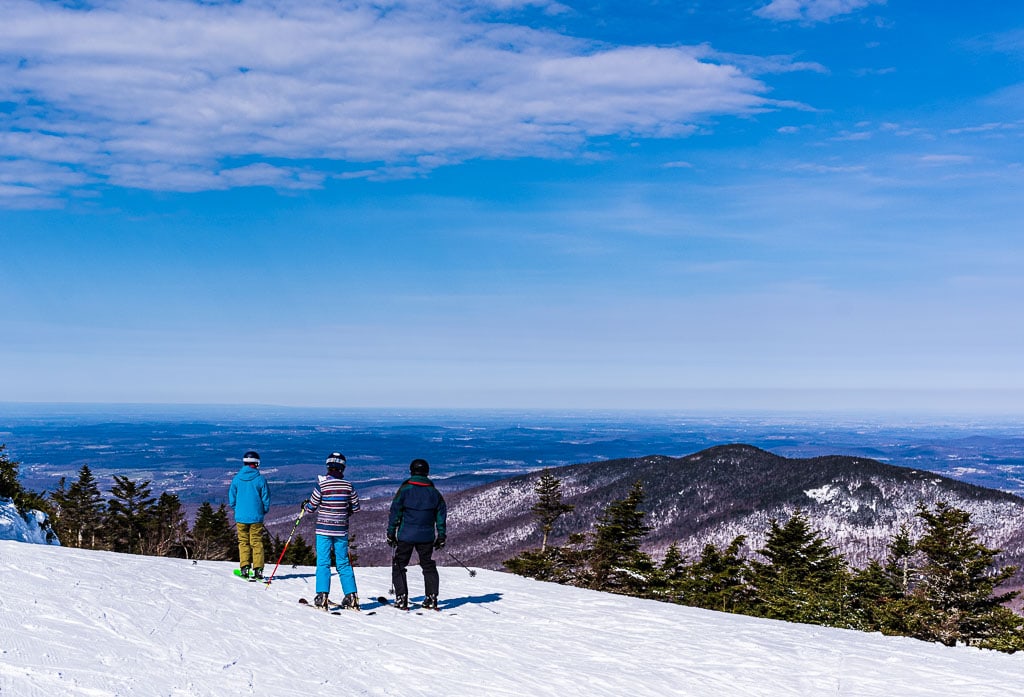 Although Jay Peak is not a town, this ski resort in the very New England State of Vermont has so much going for it, it can be considered one: trending enough to place it in the #19 position. The hills here cater to beginners and experts, and there's an indoor water park, recreation center, bike trails and more for those who don't care to ski. Plus, there are plenty of hotel rooms and restaurants onsite and nearby.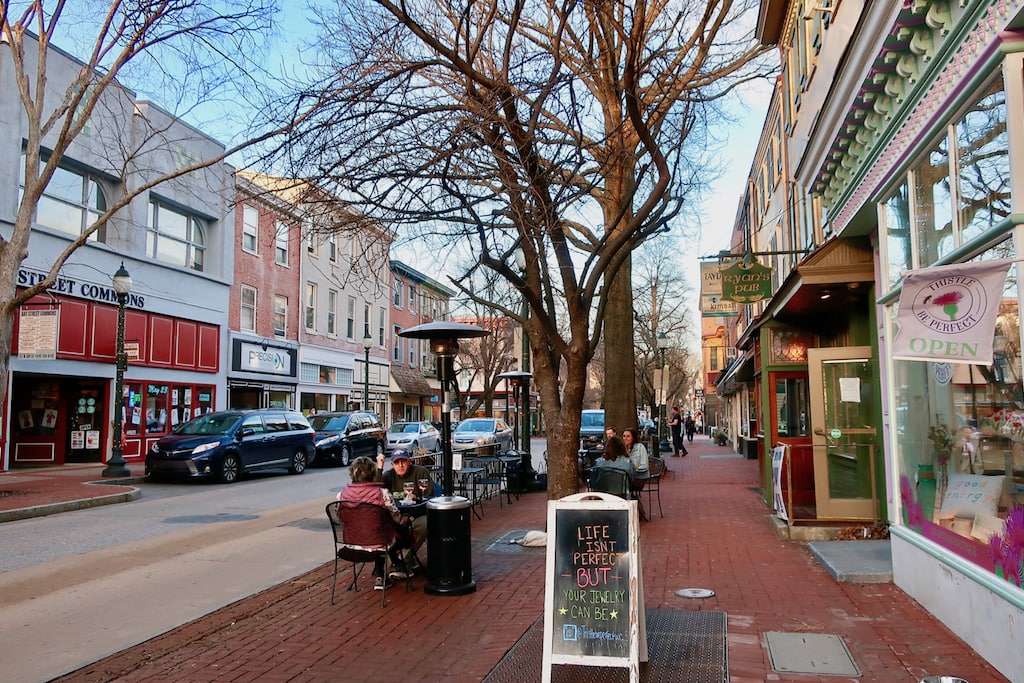 West Chester PA, #4 last year, clung on to this list – squeaking in at #20. This college town is so cute and adorable – not to mention, walkable – it served as a filming location for the movie, Marley & Me in 2008.
Top Getaway Mavens Roundup Posts in 2022
Proving that readers are a romantic bunch, the most searched and read posts by far are:
Most Romantic Destinations in the Northeast USA.
Romantic Hotels in NYC That Are sexy as Hell
Romantic DC Hotels That Are Sexy As Hell
25 Top Romantic Hotels in the Northeast USA
Most Popular Northeast US Towns (by # of searches) Since 2013
Although they may not have shown up on 2022's Top Trending List, the following towns and cities have had the highest number of searches from Getaway Maven's inception (June 2013) to date:
Hidden Boston