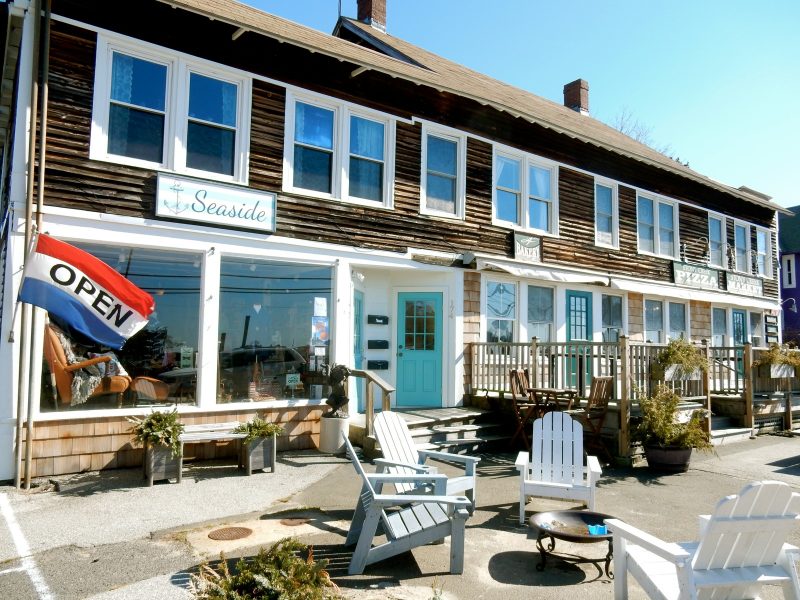 WHY GO: When Ayn Rand needed to gather material for The Fountainhead, when President Taft sought a summer home, when Tom Thumb came a-courting, they all turned to this slip of Connecticut that many travelers miss. Most assume that the dingy industrial harbors glimpsed through windshields while barreling up I-95 define the Connecticut coast, but, nope. Not even close.
Exit the thruway, hug the coastline, and witness what artists and writers admired and continue to admire about the Connecticut waterfront: salt marshes that spread like the Kansas prairie, sea-stained buoys that hang from weather beaten balconies, pink granite outcroppings and breathtaking views of pristine coves and towns, all in the particular light that inspired the American Impressionist movement. Spend a couple of days exploring the region that's a bit Florida Everglades, a bit Maine Coast, but singularly Connecticut.
The Stony Creek Quarry still turns out the same stone upon which Thimble Island homes, both baronial and whimsical, sit. Chunks of "Stony Creek Pink" form the base of the Statue of Liberty, the abutments of the George Washington Bridge, Grand Central Station and the entire AT&T Building in New York, while projects "in the works" include including the new Statue of Liberty Museum, the floors of the MET, and the Smithsonian Air and Space Museum. While summering in Stony Creek, Ayn Rand used information about these stoneworks to flesh out the main character of The Fountainhead, Howard Roark, who takes a job in a Connecticut quarry.
Things To Do In Stony Creek
DO: Hop On The Sea Mist with Captain Mike for a 45 minute cruise around the mauve-colored Thimble Islands (named for the prolific Thimble Berry, not their size)—a collection of over a hundred islands of various dimensions (only twenty five inhabited) – some no bigger than a breadbox, others large enough for 32 houses.  President Taft summered on Elton's Island and at the height of his popularity, Tom Thumb courted a woman on Cut-In-Two Island.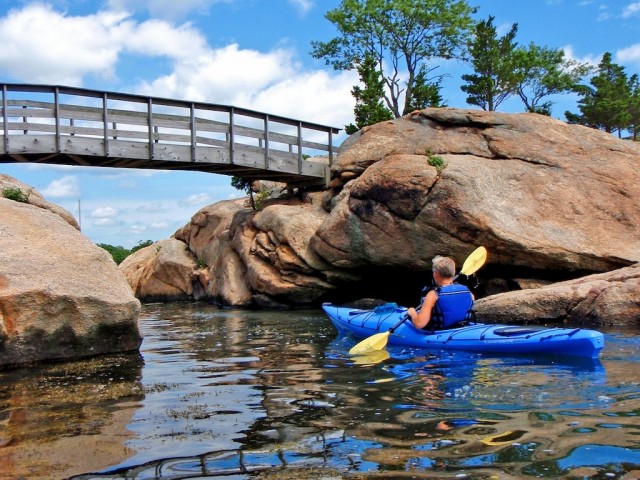 DO: Kayak the Thimbles.  Yep, there's another way to see the pink granite islands and that's with Branford River Paddlesports, which supplies everything you'll need for a 2 or 3 hour four mile paddle around the Thimbles. ($85-$105 per person, Summer Only).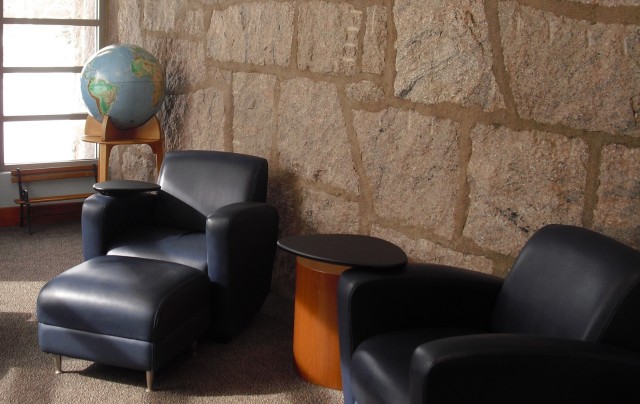 VISIT: Willoughby Wallace Memorial Library; Not only can you see examples of both rough hewn and polished Stony Creek Pink Granite here, but you'll be warmly welcomed to sink your tush into a comfy chair and read or catch up on email.  There's a small but wonderful art gallery and the foyer showcases uniforms from the local Fife And Drum Band.  This is the perfect rainy or snowy day cocoon for bibliophiles.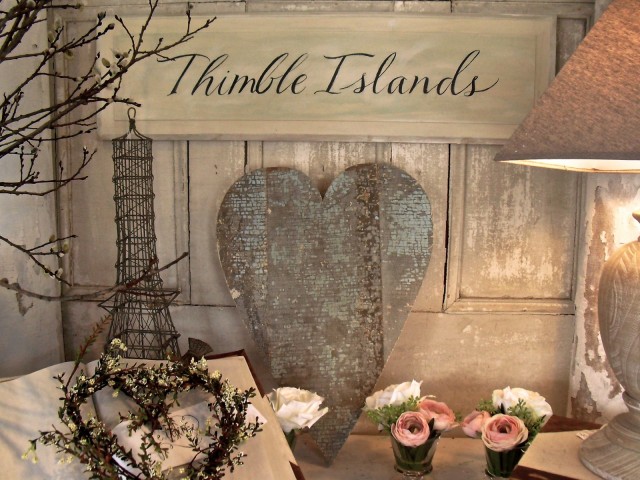 SHOP: Taken For Granite. There is really no "downtown" to Stony Creek. There are a few art galleries on Main Street, a couple of market-type eateries and the library.  That's it.  Drive a mile or so out of town, though, to Taken For Granite, a gift shop just as notable for its creative displays (and its name) as it is for its content.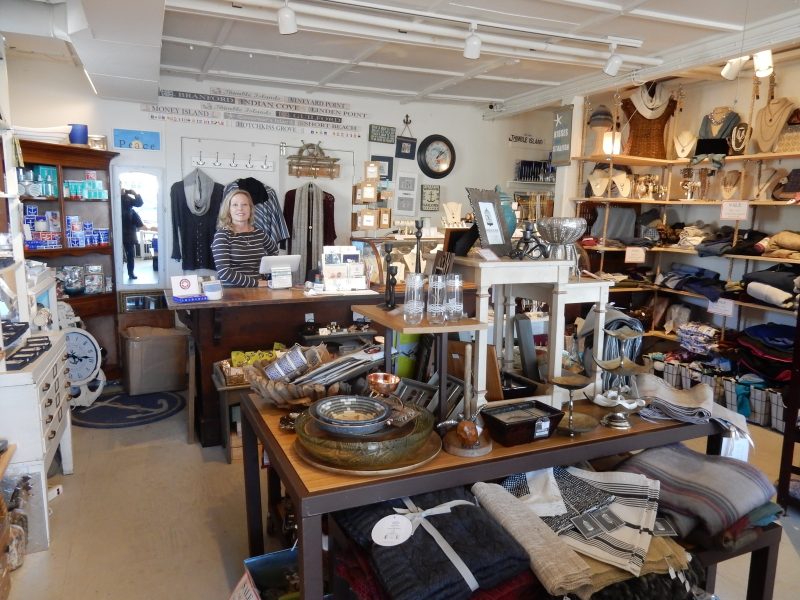 SHOP: Seaside. What used to be an antique store is now the fun, reasonably priced gift, housewares, clothing shop, Seaside. Sharing the building that houses the Stony Creek Market, Seaside is the perfect place to peruse the perfect housewarming present – especially if said house is on one of the Thimble Islands. Sales are particularly awesome – I left with a $40 shell necklace for just $12.
What To Eat In Stony Creek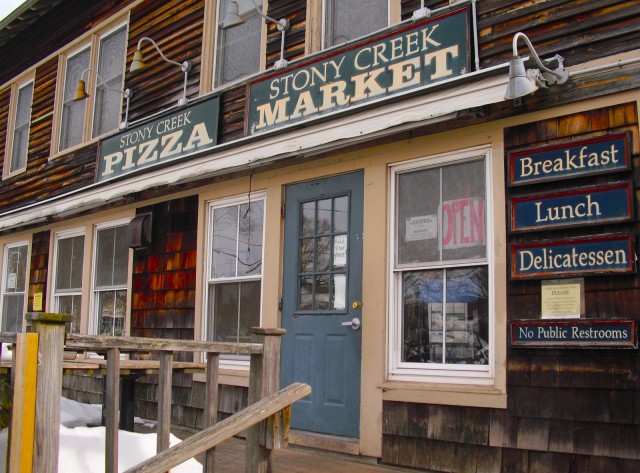 EAT: Stony Creek Market and Pizza. Linger long enough here, and you'll likely be invited to a Town Hall meeting of some kind.  It's that kind of place. In the morning, Moms and babies prevail, later on, seniors discuss local and world politics.  The freshly made Chicken Curry Salad is particularly toothsome, and all dishes are straight from the stove or oven excellent.  From Memorial Day till Labor Day Thursday to Sunday Nights, you can pick up (or eat in) a carb-loading pizza dinner.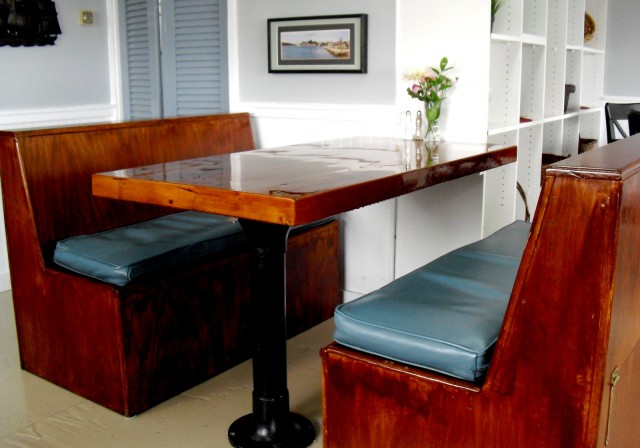 EAT: Thimbleberry Café. In the former "Creeker's" space, chef/owner Mike McNamara presides over this unpretentious eatery.  Breakfasts like The Bear Island (two poached eggs on English Muffin with fresh tomato, sautéed spinach and melted cheddar) take center stage.  I can personally attest to the awesomeness of the Home Fries and fresh thyme-infused New England Clam Chowder as well.
Where To Stay In Stony Creek
STAY: Thimble Islands B&B. Just two rooms, but each one magnificent, this newcomer to Stony Creek is already a favorite of many. Enjoy wine and cheese in the afternoon on the waterfront patio and full breakfast in the morning.($225 – $600 per night).