Mount Dora's lakeside resort has been enticing visitors since the late 1800s, but now, it's not just the lake's outdoor activities that are the draw. The small town's entertainment district boasts parks dripping with Spanish moss, flower-lined sidewalks, antique and curio shops, and a plethora of popular restaurants.
And, thanks to open container laws in effect daily until 2 AM, every night sees couples strolling hand in hand, enjoying wine or mimosas sold by the glass.
Aptly described as "Someplace Special," Mount Dora, Florida has all the charm of a New England town but with the warmth and culinary diversity of Central Florida.
Planning a Florida vacation? You can spend a day in the Magic Kingdom and then extend your trip with more fun things to do in Orlando (besides theme parks) as well as the historical museums in St. Augustine.
Mount Dora is one of the 5 Best Romantic Getaways in Florida, but the list also includes St. Augustine, Sarasota, and Singer Island.
Things To Do In Mount Dora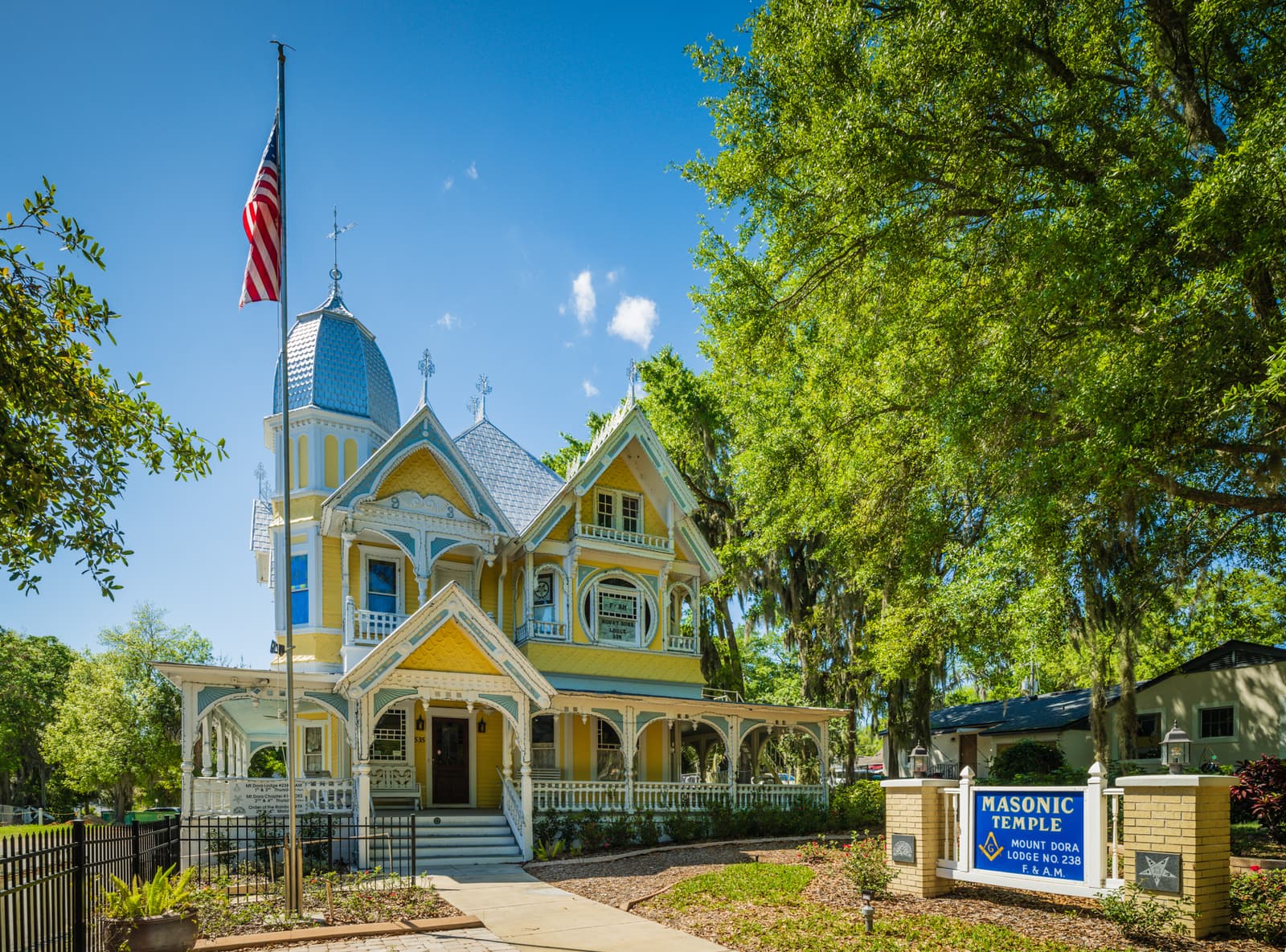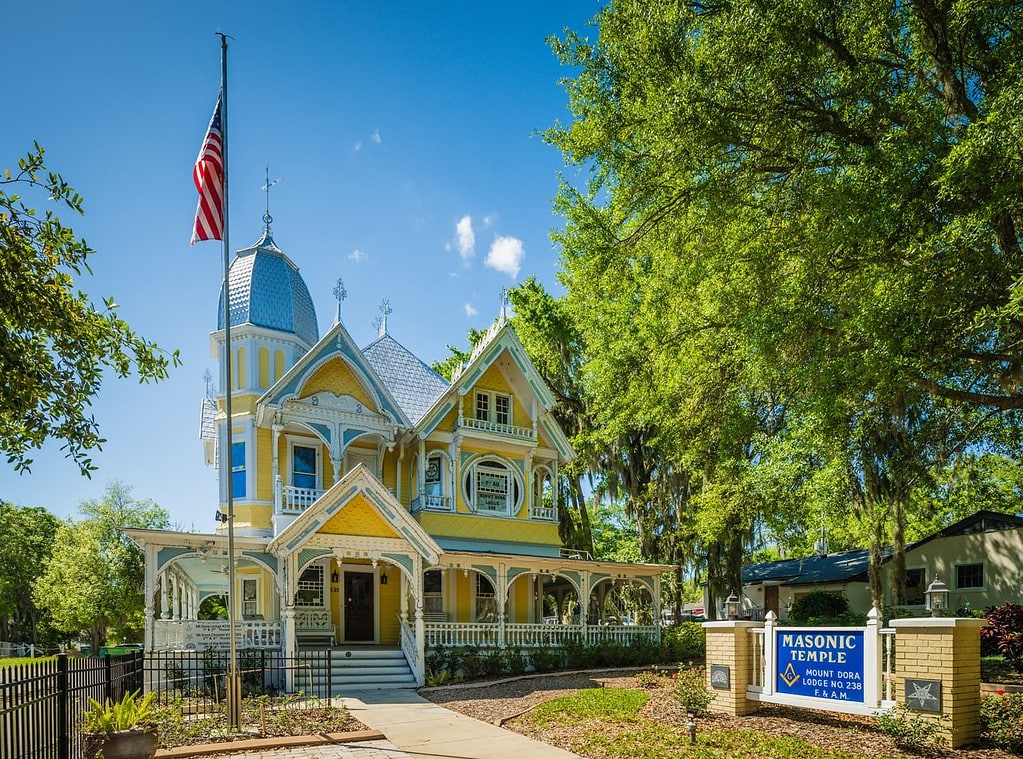 Discover Historic Mount Dora
History lovers will want to drop in at the restored Atlantic Coast Line Train Depot to pick up walking tour maps of the historic district, as well as friendly advice, from The Mount Dora Area Chamber of Commerce. The Depot is located next to Sunset Park where it's not unlikely to find local musicians serenading visitors.
Narrated tours of Mount Dora's 1800s architecture can also be found on the free Distrix Mobile App.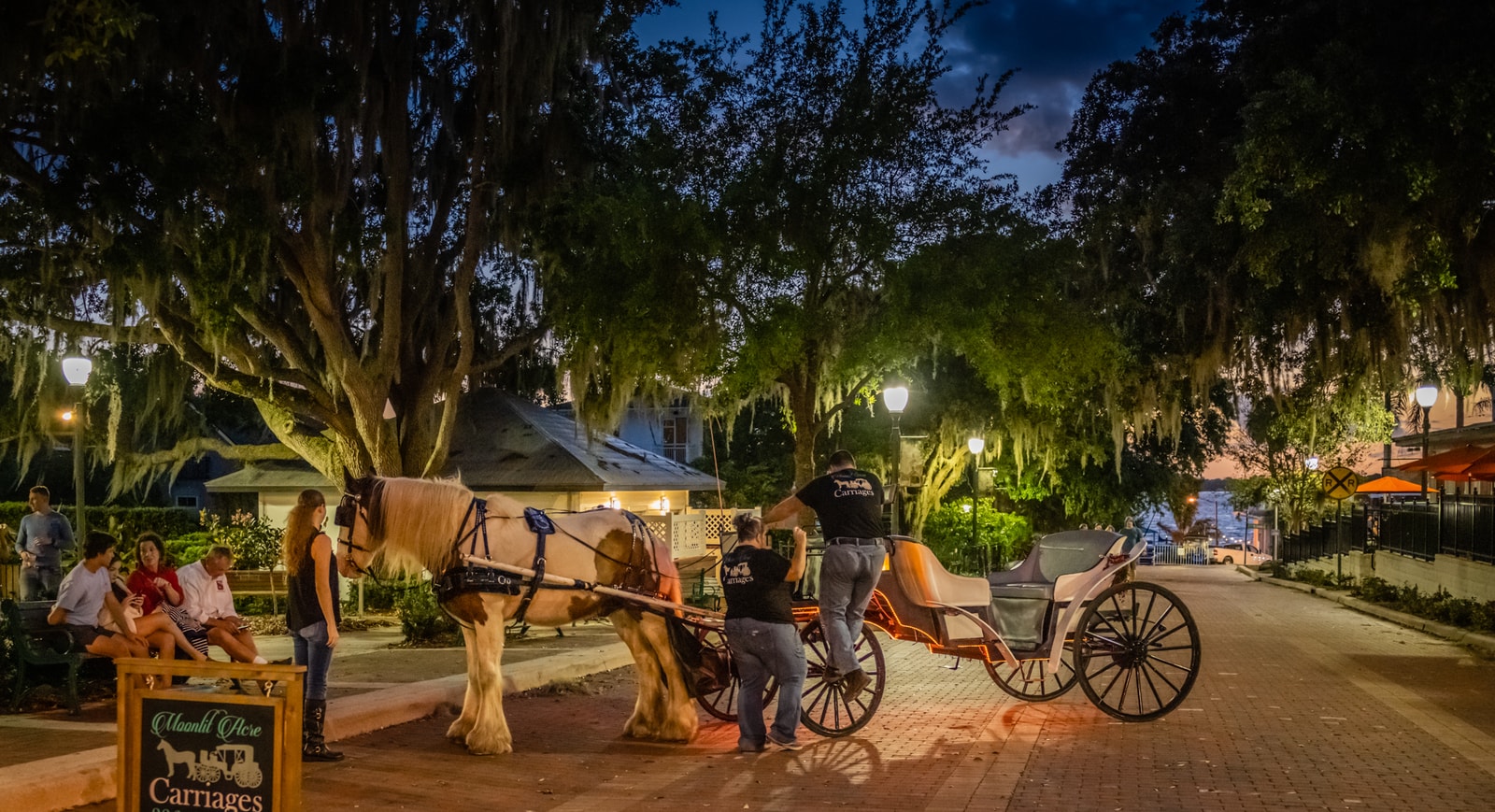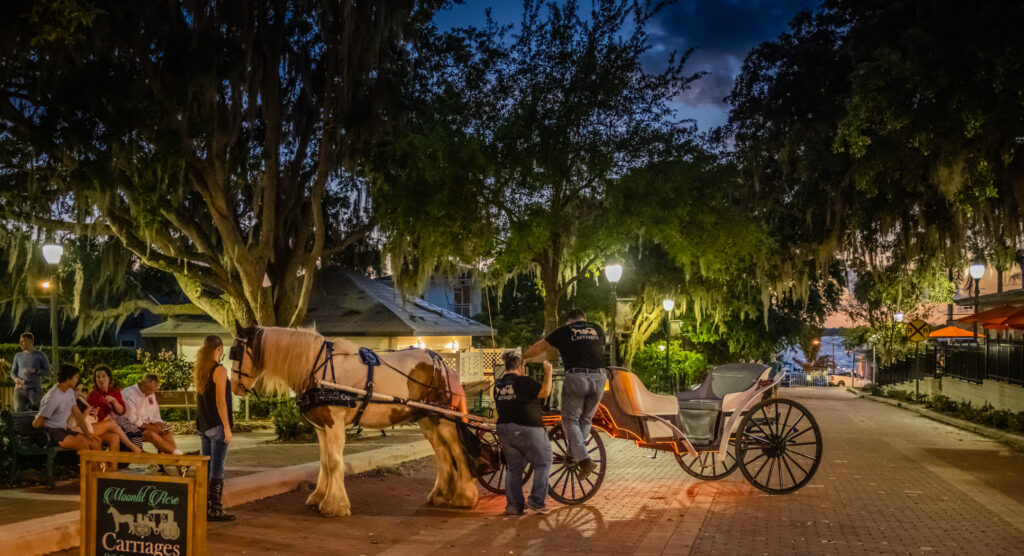 Prefer to be shown around by locals? There's more than one way to explore historic Mount Dora with a guide: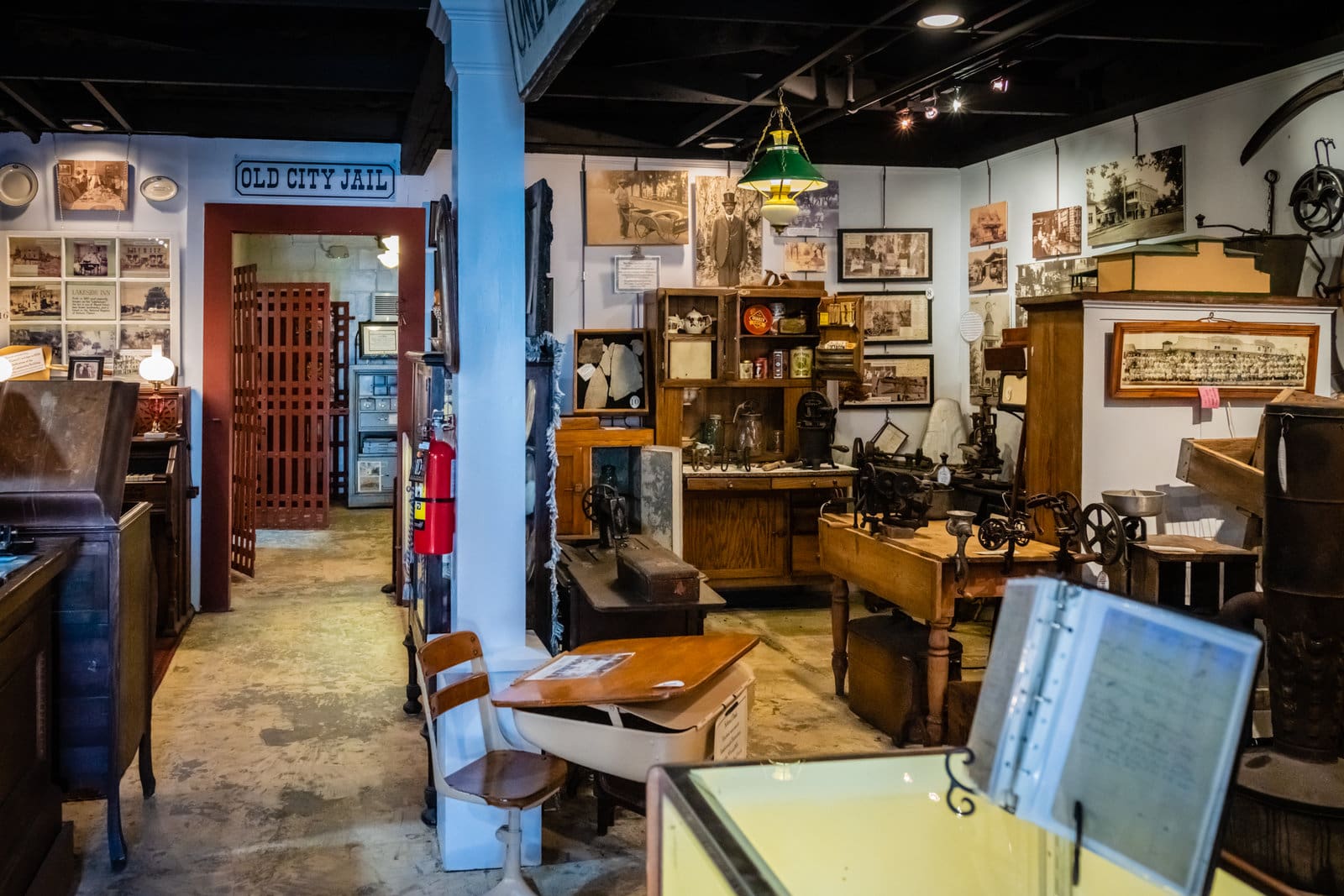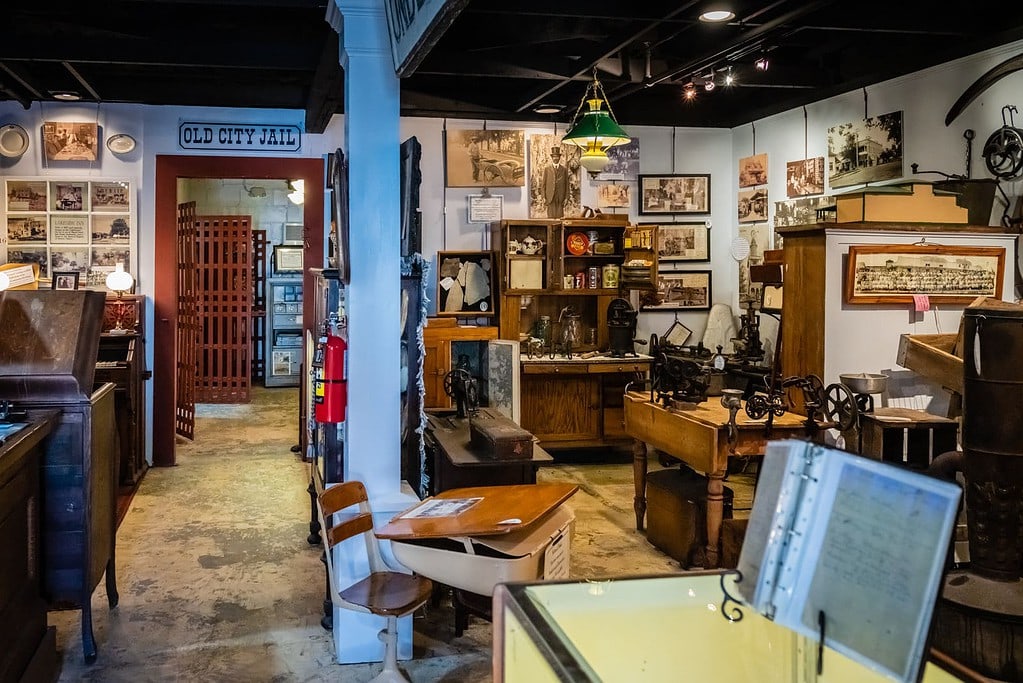 Visit Mount Dora History Museum
Housed in the original firehouse and city jail, there's a ton of local history packed into the tiny venue of the Mount Dora History Museum. Do check the calendar for special events as the Mount Dora Historical Society brings in an interesting roster of speakers such as Mike Miller, of FloridaBackRoadsTravel.com, who spoke on Golden Triangle (Eustis, Tavares, and Mount Dora) history.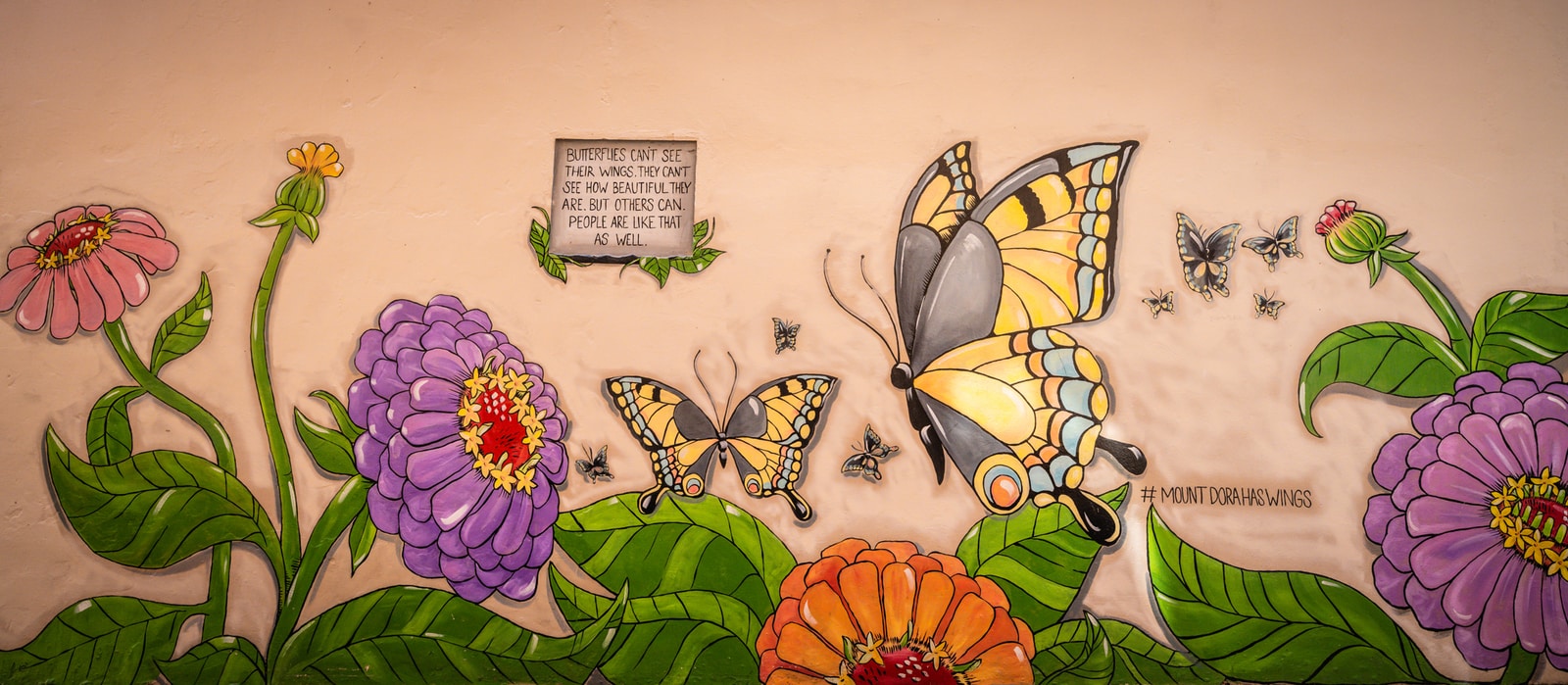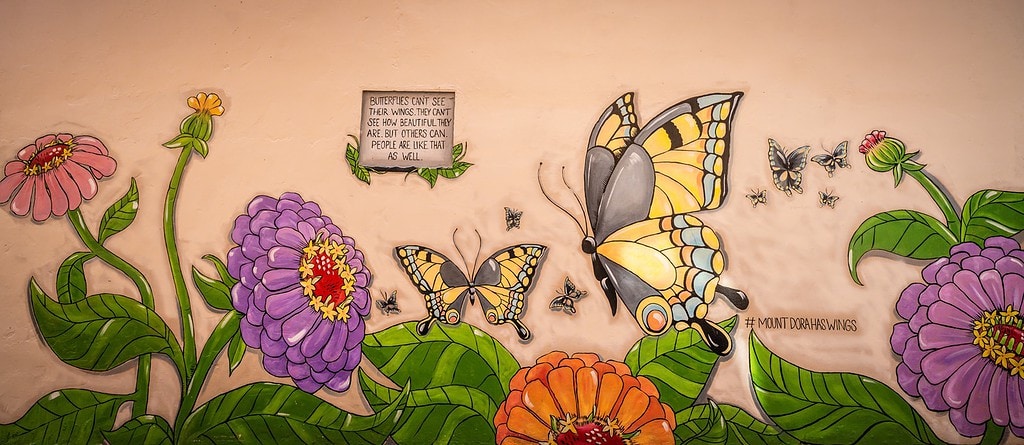 Appreciate Art In Mount Dora
Mount Dora boasts several noteworthy art galleries, including the Jane Slivka Gallery, Wild Ibis Art Studios, and the Mount Dora Center for the Arts. And on every third Thursday of the month, Mount Dora hosts an Art Stroll. Pick up a map of participating galleries at the Mount Dora Center for the Arts, and exchange the stamped map for buy one/get one free wine at Maggie's Attic.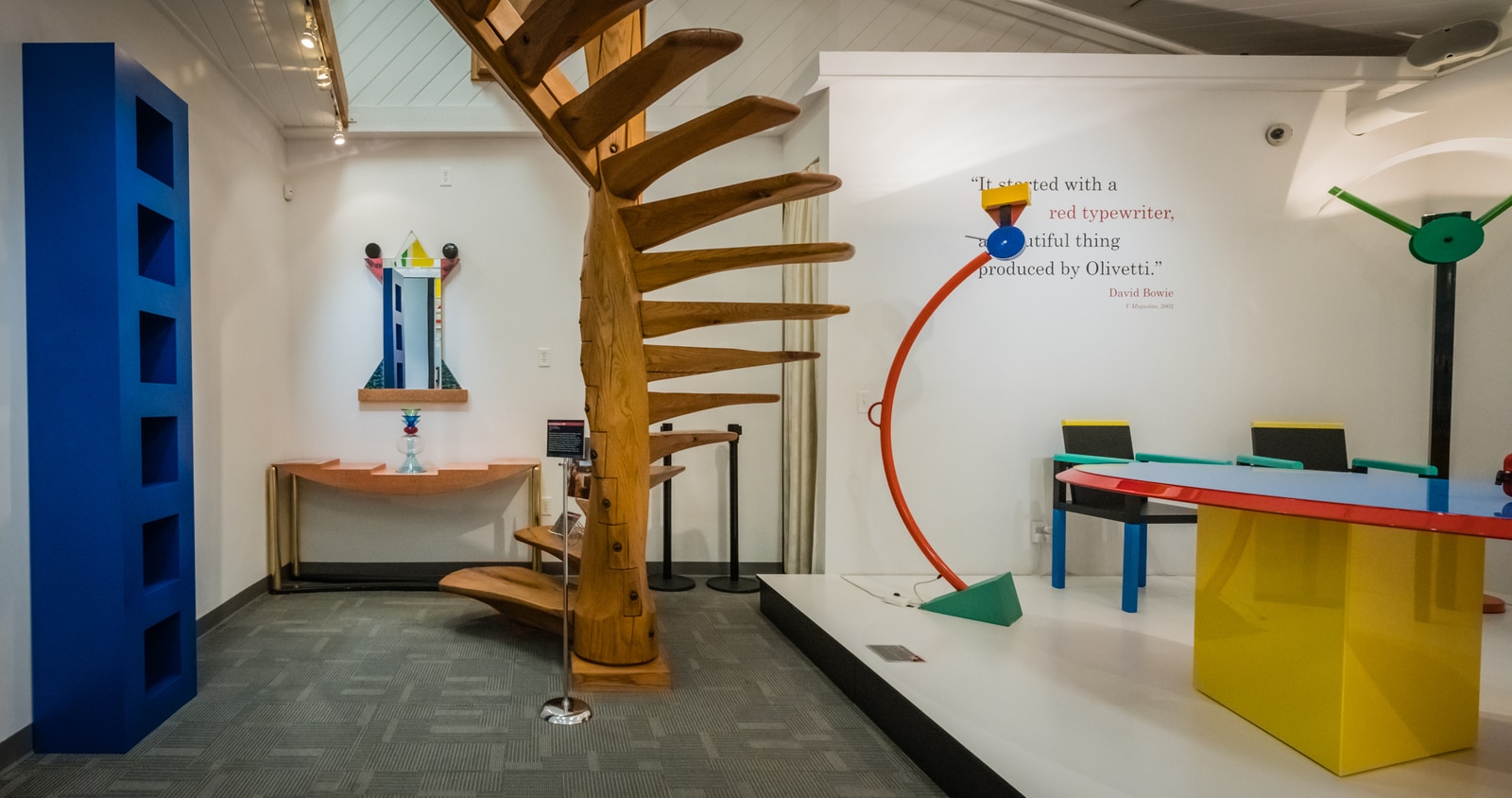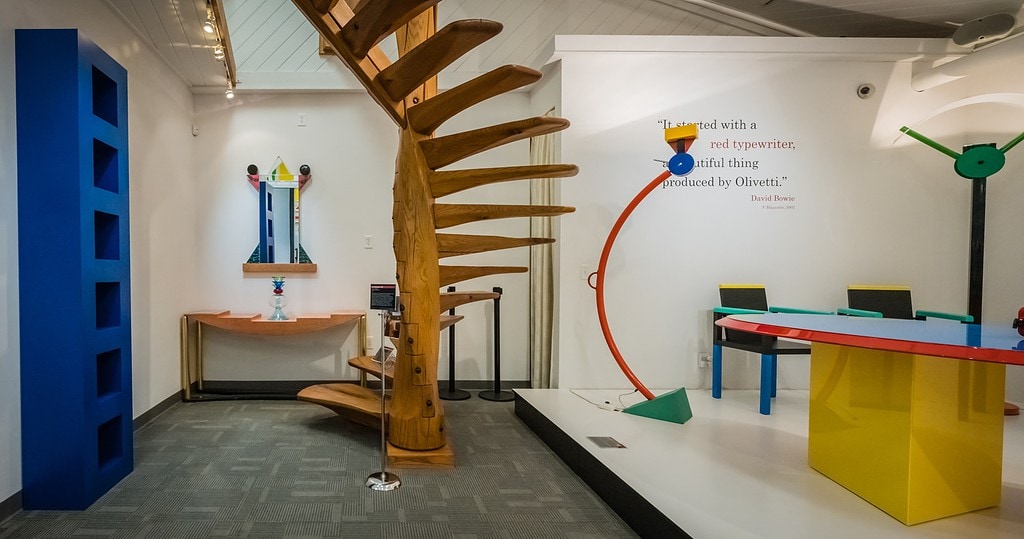 Visit The Modernism Museum
Showcasing the art of functional objects, the small yet powerful collection at the Modernism Museum may just blow your mind. Right now, Space Oddities: The Sequel, an exhibit of David Bowie's collection of Memphis-designed furnishings is particularly intriguing.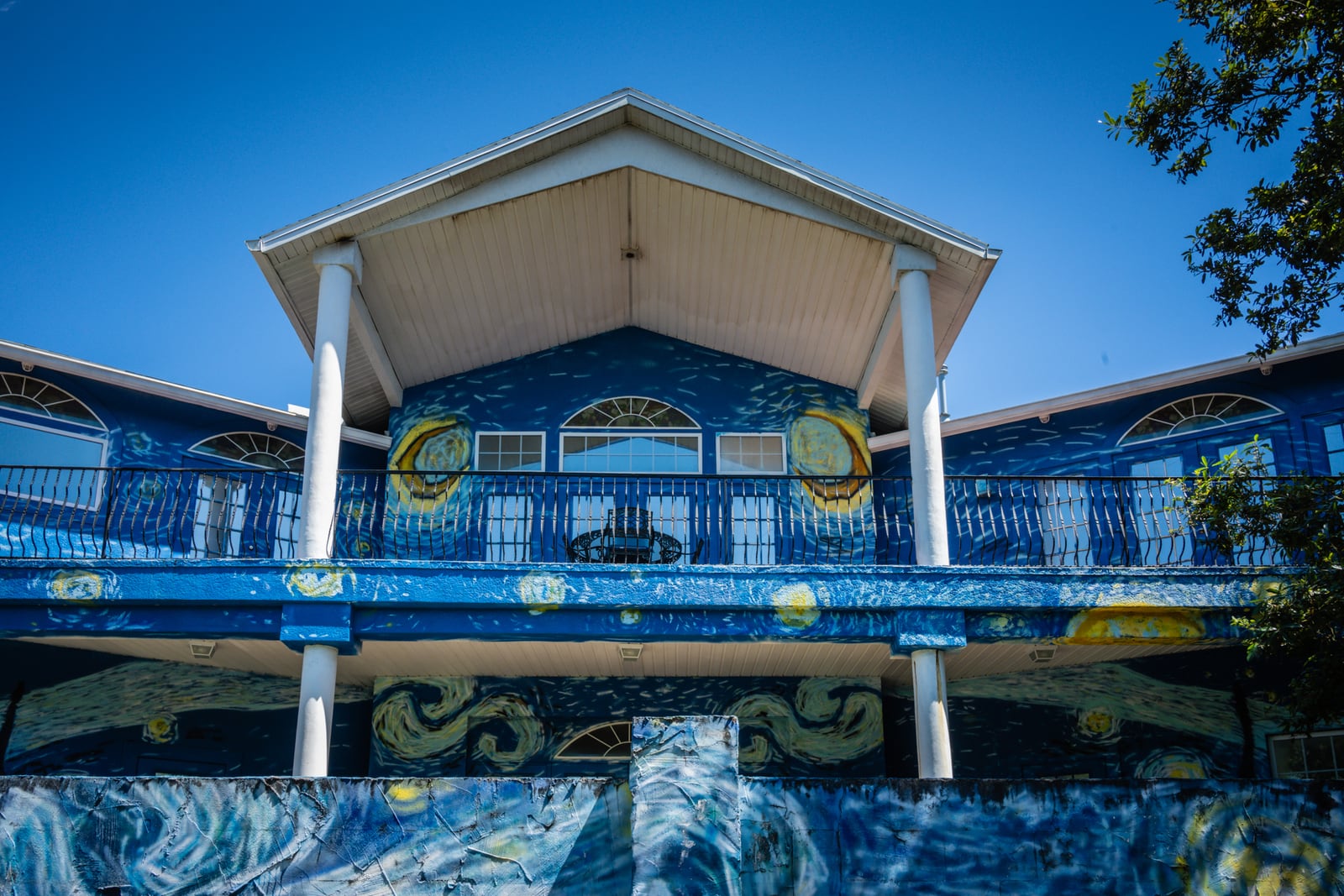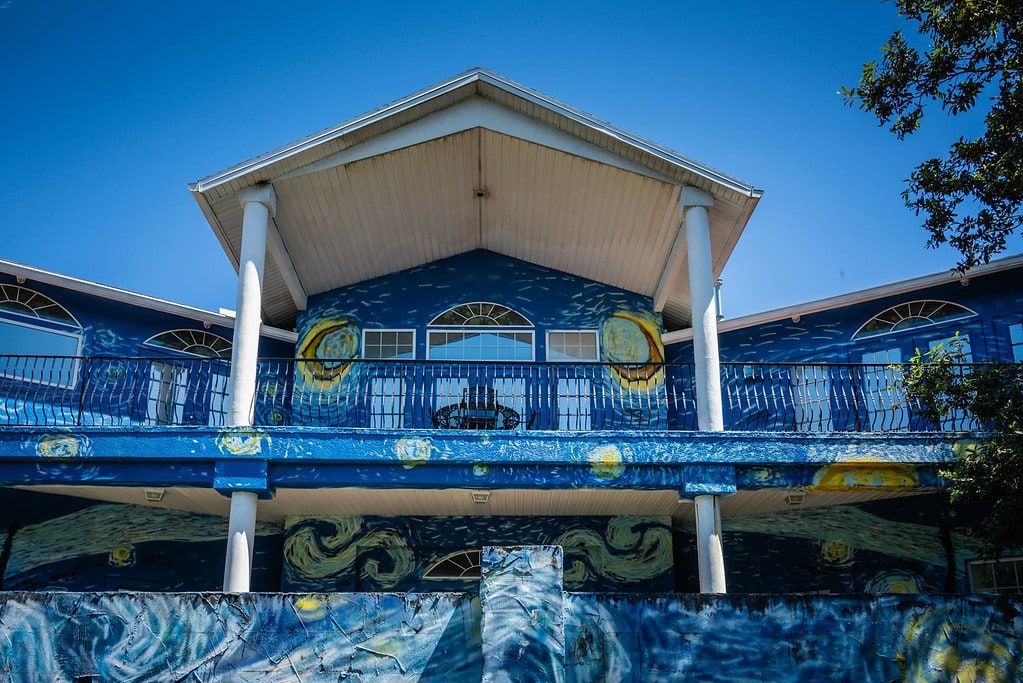 See The Starry Night House
Cited for painting a wall tribute to Vincent Van Gogh's Starry Night painting, the homeowners complied with city ordinances by painting their house to match.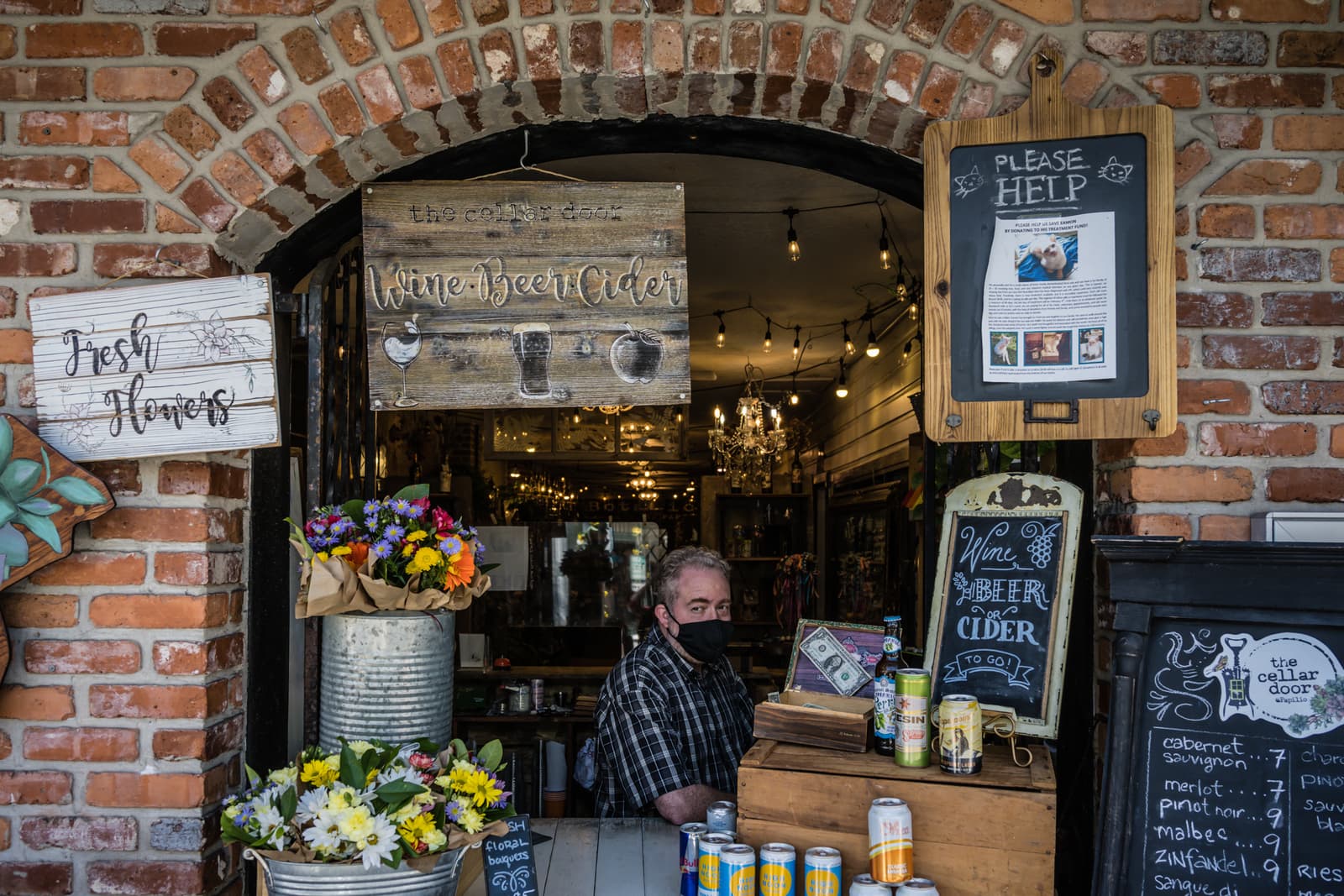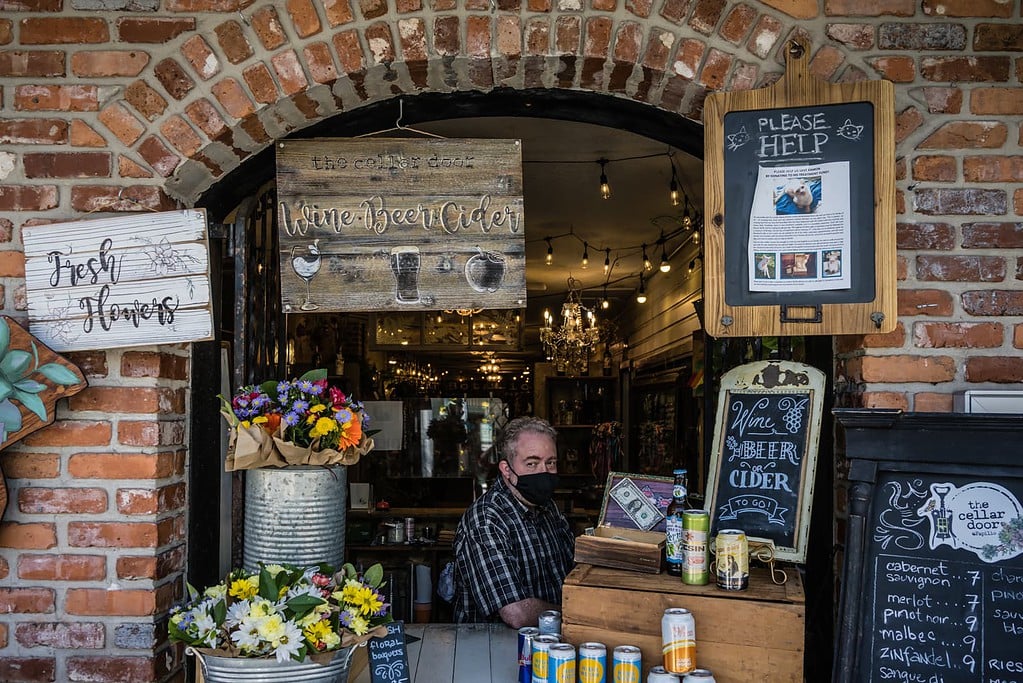 Go Shopping In Mount Dora
There are so many cool shops in the city of Mount Dora, even one–FYI Creations–whose banners proclaim it "The Coolest Store," that it would be impossible to list them all. And because they're concentrated within a charming downtown area, half the fun is discovering interesting shops on a leisurely stroll. We like starting out with a glass of wine purchased from the sidewalk window at The Cellar Door and meandering from there.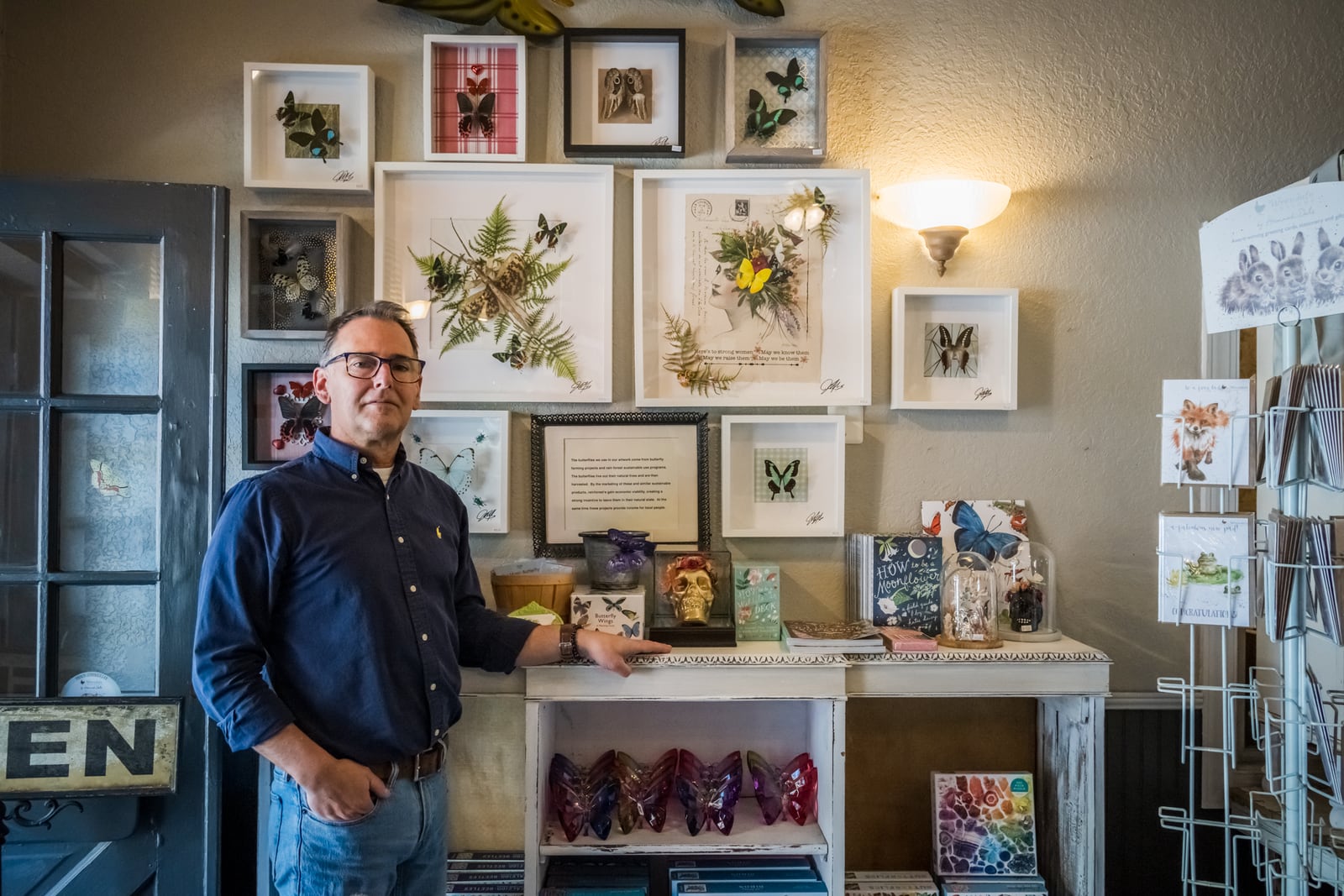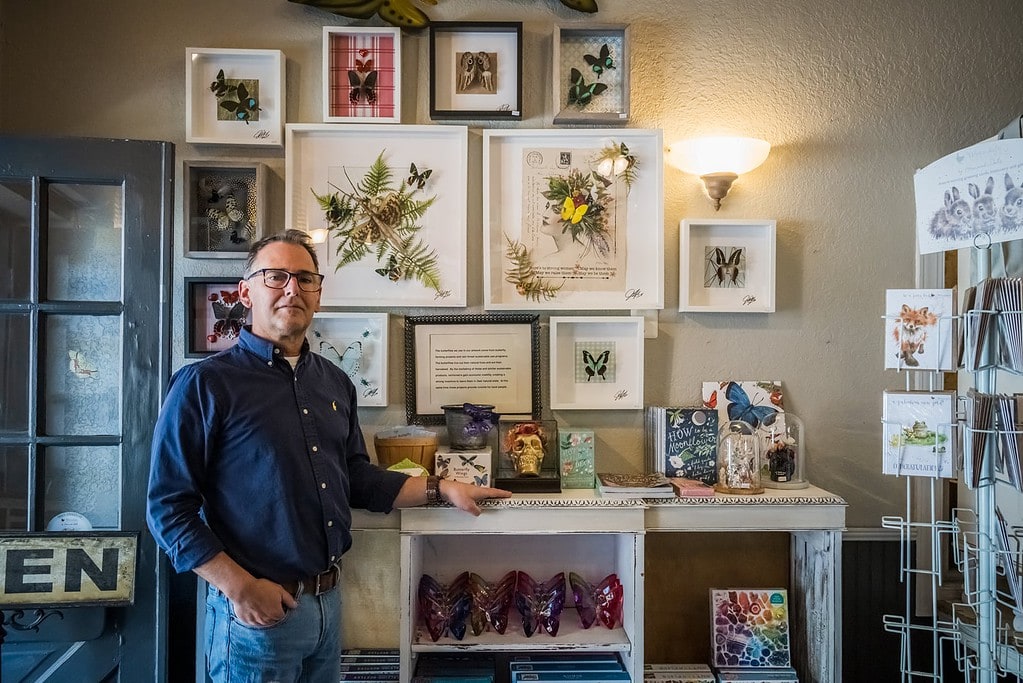 Shop At Papilio
Entering Papilio, the nature-inspired Plant and Gift Shop created by Joel Maas and Henry Ollendick, feels very much like falling into Alice In Wonderland's tunnel. Not only will you find their organic bath and body products and home decor, as well as hard-to-find tropical plants, but they've expanded to house two more businesses: The Cellar Door (see above) and PurgArtory. The latter features the workstation of makeup artist Lynne Schaffer as well as her line of makeup and skincare products.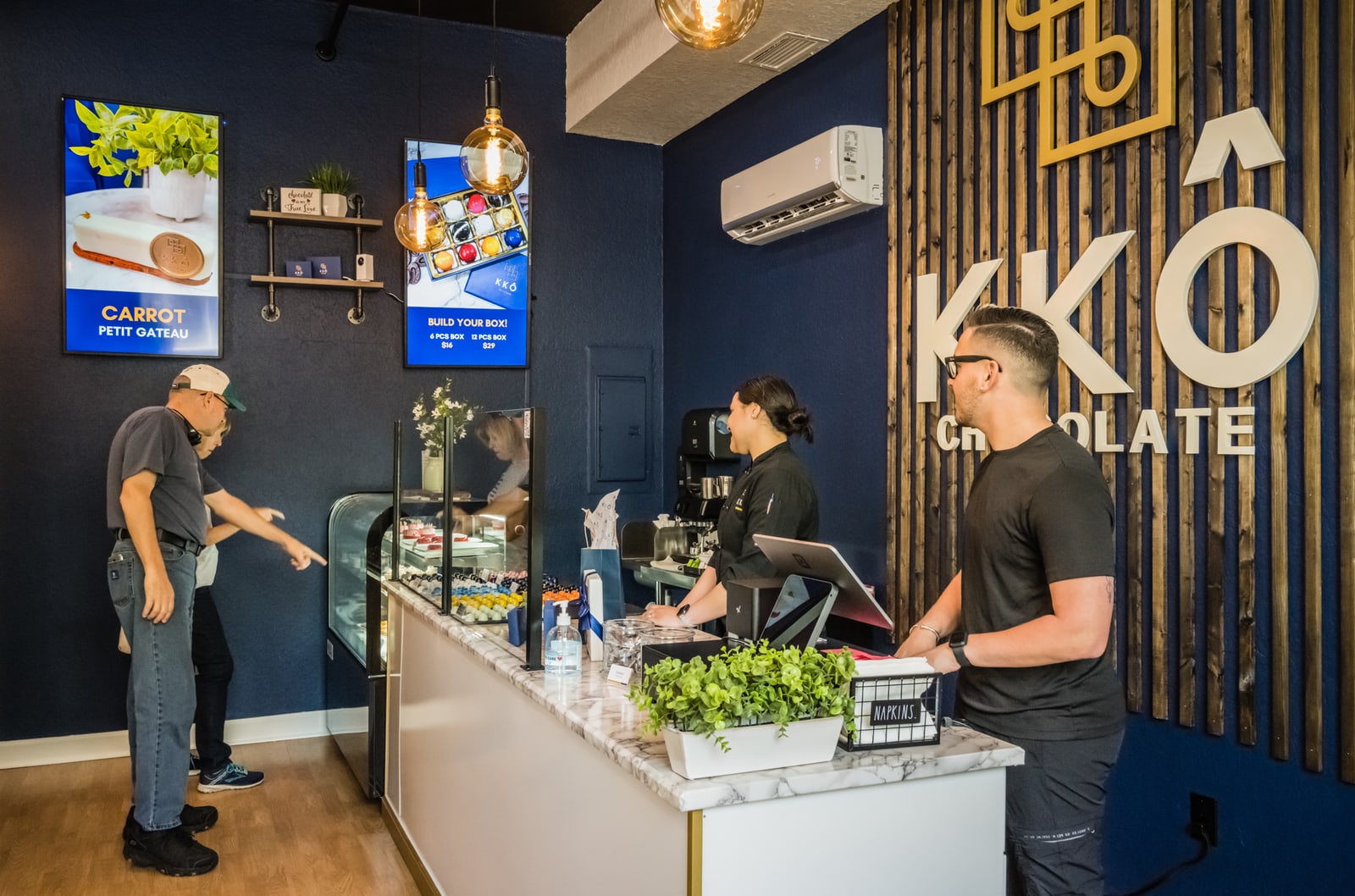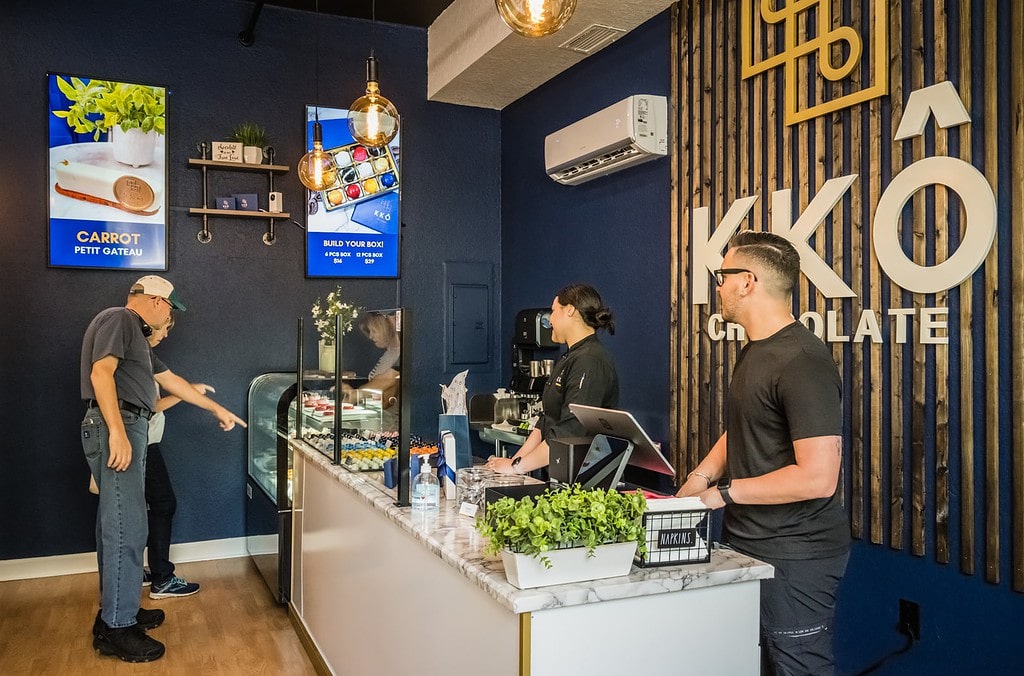 Get A Treat At KKO Chocolate Shop
As visually stunning as decadently delicious, the chocolate bonbons at KKO Chocolate Shop are a feast for all senses. Build a box combining enduring favorites or the flavor of the month such as Salted Lime Gelée & Mezcal Ganache.
Go Antiquing At Renningers Mount Dora Flea Market And Antique Center
Renningers Mount Dora Flea Market and Antique Center is a must-see destination in Central Florida. The 117-acre flea market features over 1,000 booths selling everything from vintage clothing to rare collectibles. The Antique Center houses a stunning collection of high-end antiques and collectibles, including vintage jewelry, rare coins, and antique furniture.
Don't forget to try some tasty local foods from one of the many food vendors. Whether you're an antique enthusiast or looking for a fun day out, Renningers Mount Dora Flea Market and Antique Center are definitely worth a visit.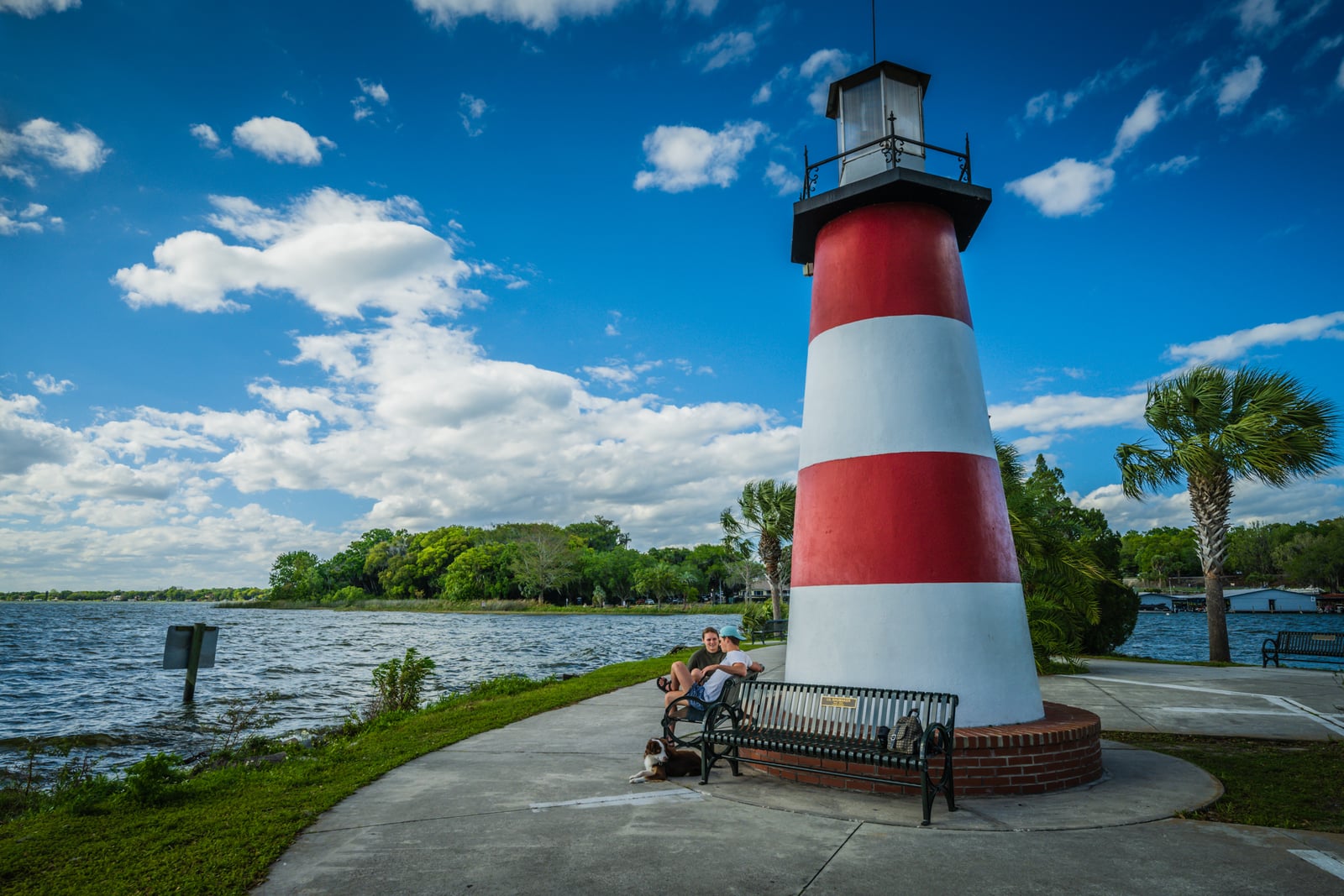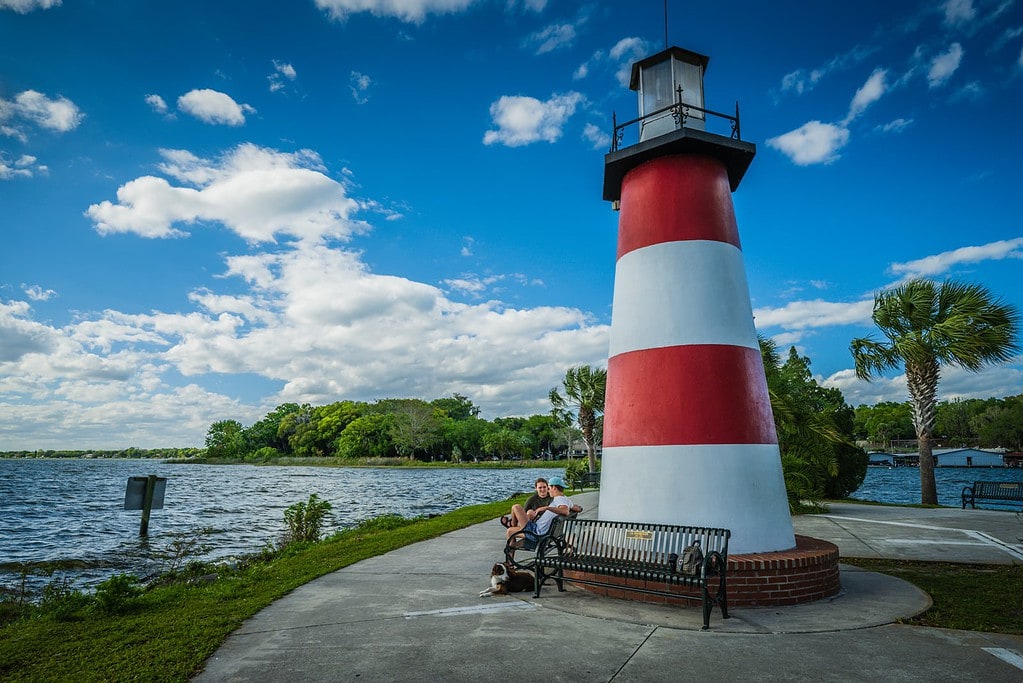 Explore Mount Dora Outdoors
With over 1,400 lakes in the area, including the 5000-acre Lake Dora, there's a lot of water to explore. Add in hiking and biking trails, and you've got a recipe for satisfying even the most passionate weekend warrior.
Visit Mount Dora Lighthouse
Even if you do nothing else, you won't want to miss Mount Dora's iconic landmark, the lighthouse at Grantham Pointe. This tiny structure, standing only 35 feet tall, was built in 1988 to guide fishermen returning home in the dark. So, although some might quibble that it doesn't meet the strictest definition of a lighthouse, it does serve the purpose of being a navigational beacon. Plus, it's adorable!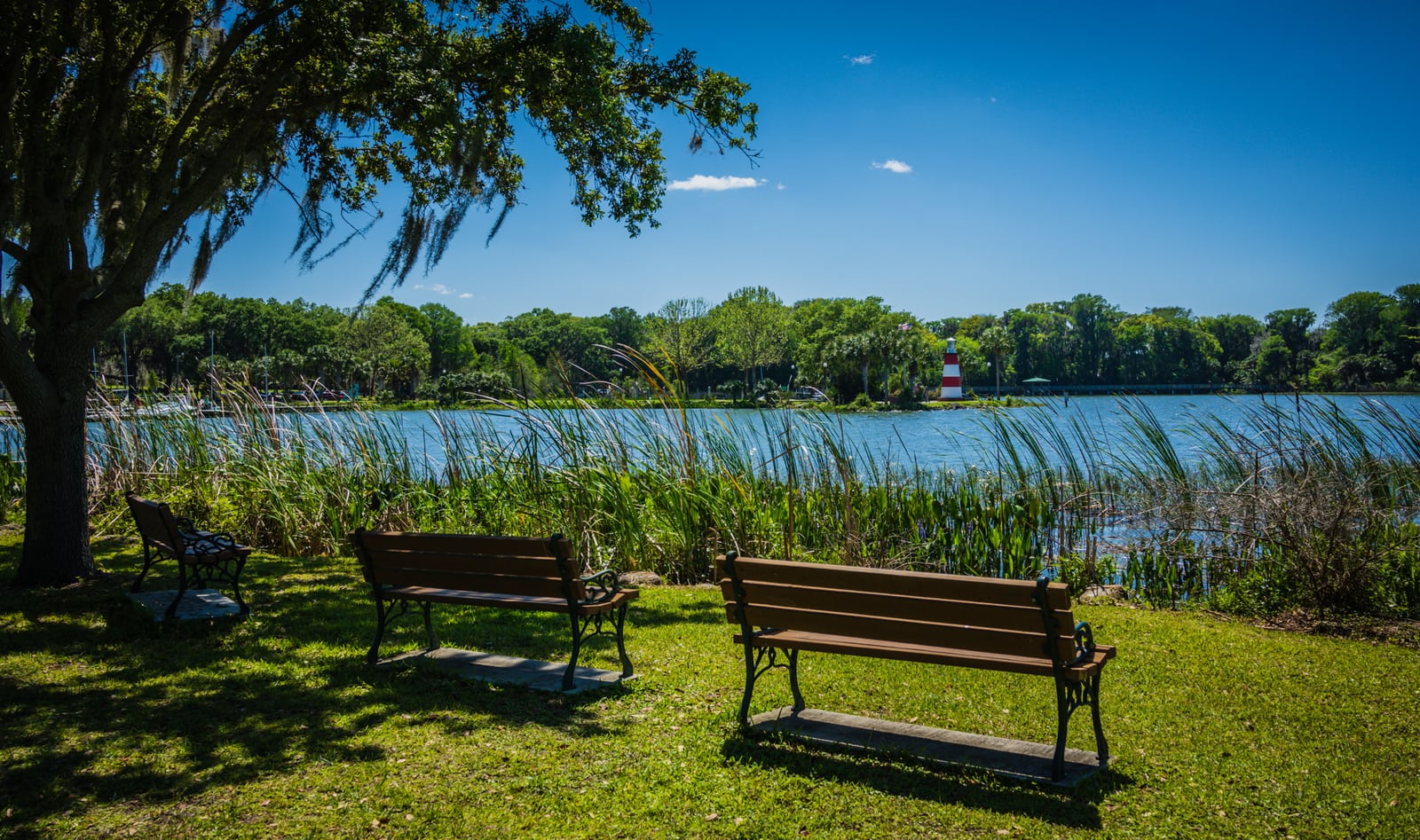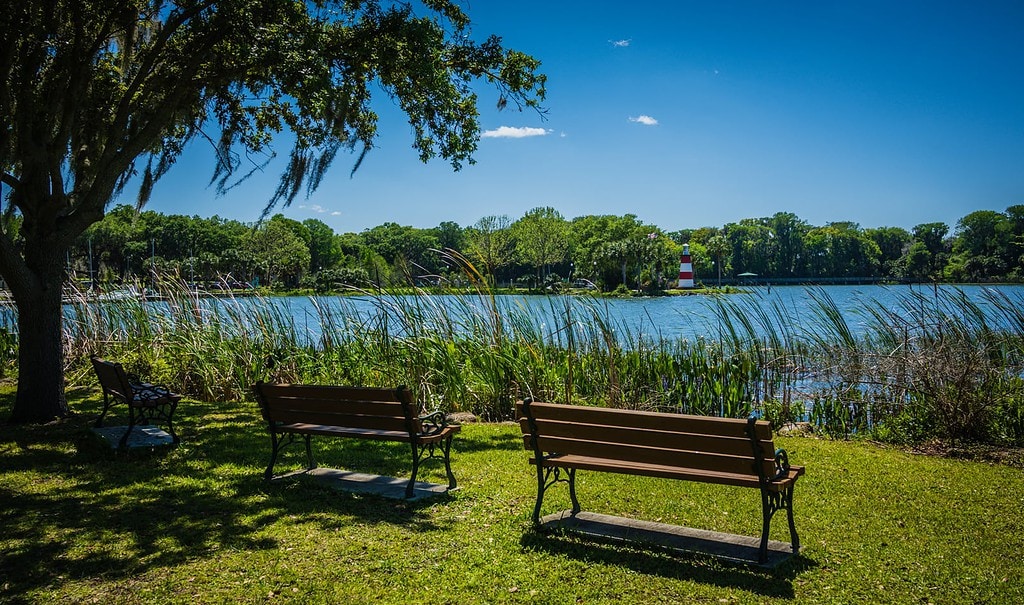 Go To Elizabeth Evans Park
It's not a long walk from downtown Mount Dora to the lighthouse, but you can skip even that stretch to admire it from the distance at Elizabeth Evans Park. Park benches on the lakeshore are also an excellent alternative to Lakeside Inn for admiring sunsets.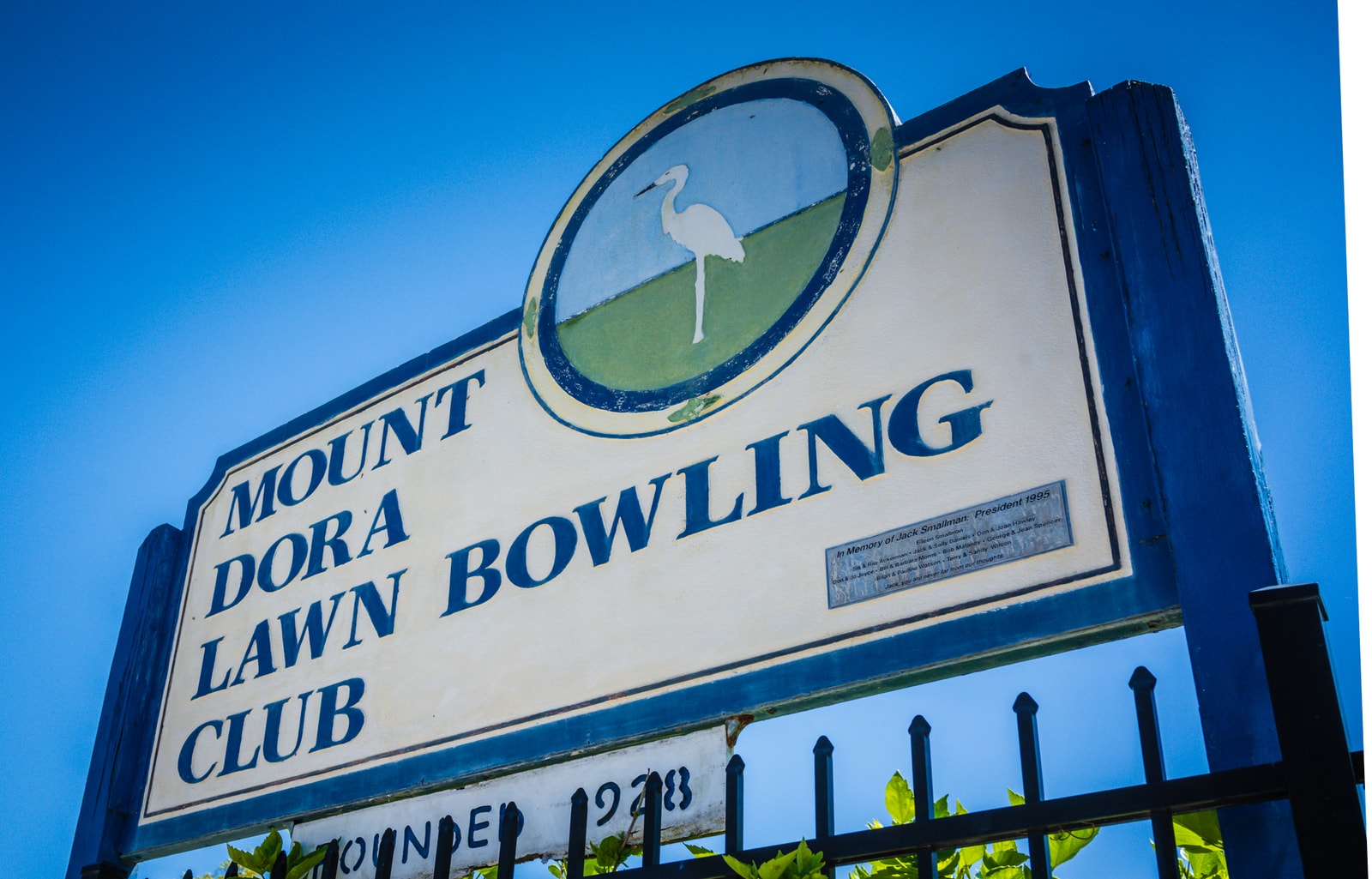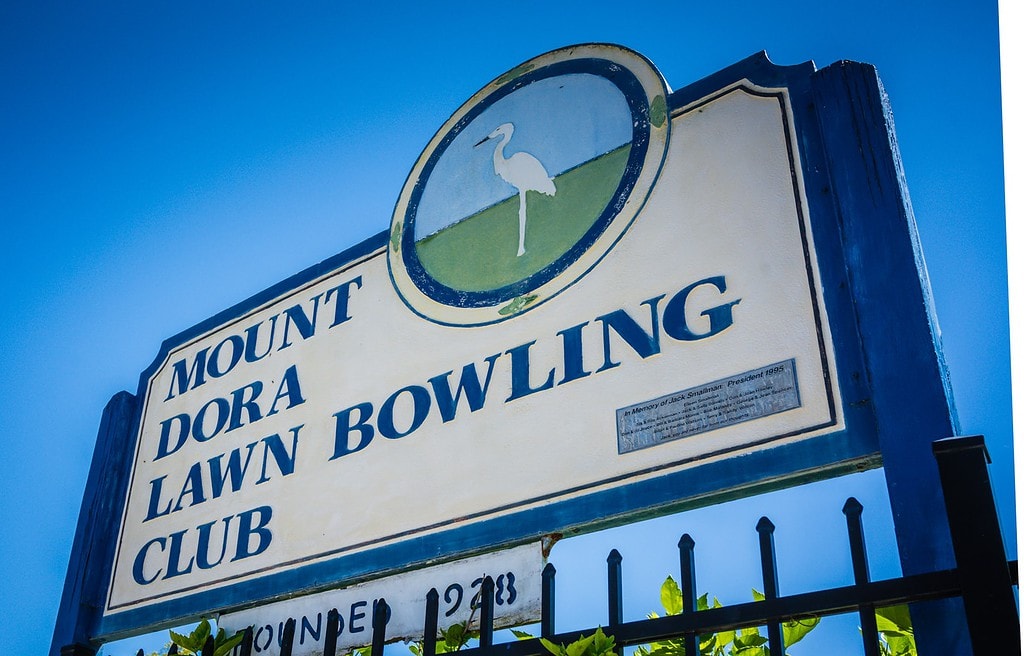 On your way to Elizabeth Evans Park, you pass the 100-year-plus Mount Dora Lawn Bowling Club. Club tournaments are members-only, but there are a number of invitational events. Whatever you do , don't confuse this august sport with bocce.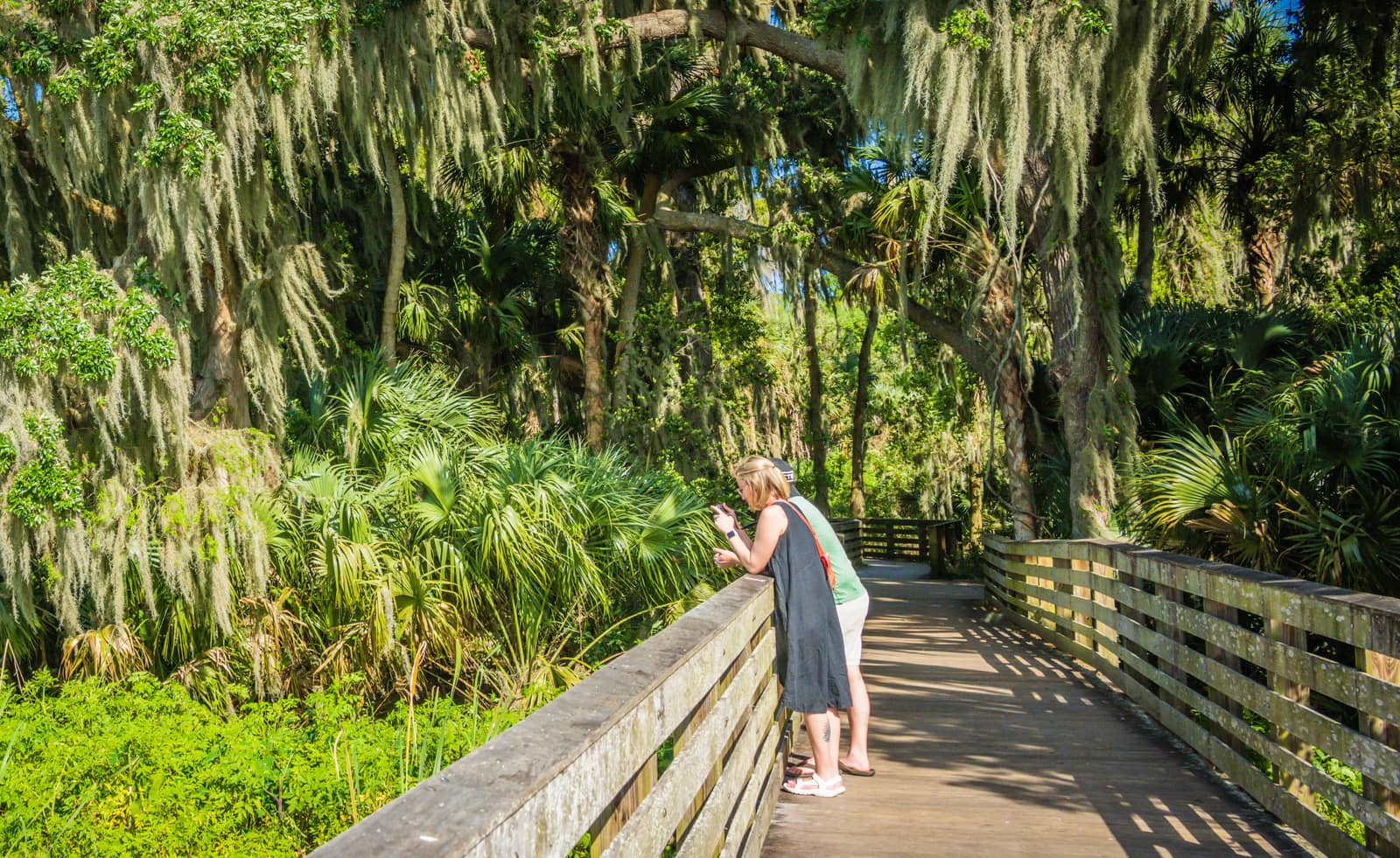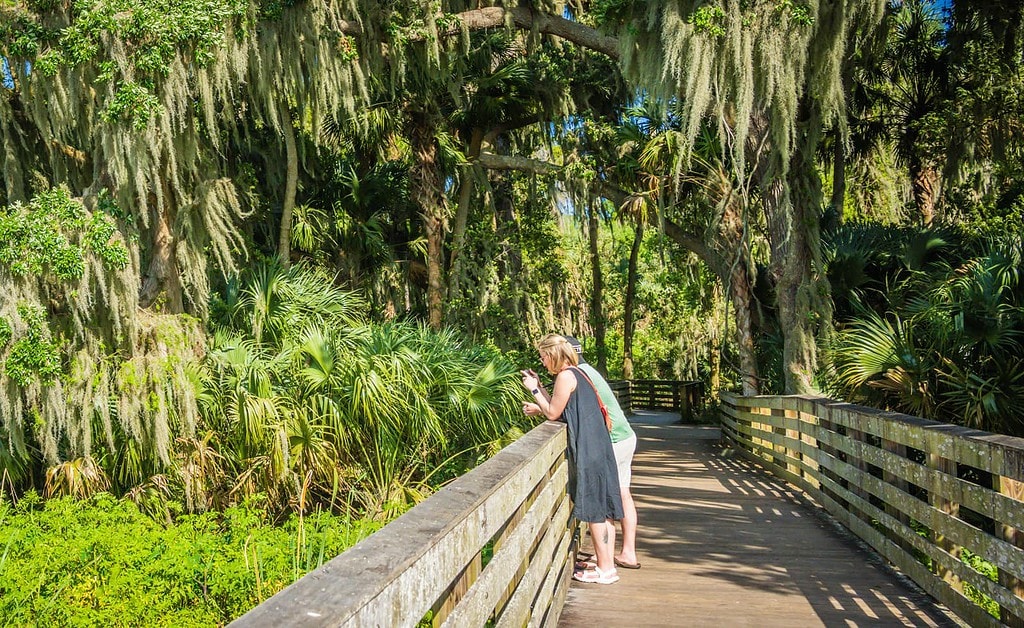 Stroll The Palm Island Park Boardwalk
Next to what many refer to as Lighthouse Park (as well as Gilbert Park and Simpson's Cove), there's a fun third-of-a-mile boardwalk hiking trail along the 8-acre natural preserve at Palm Island Park.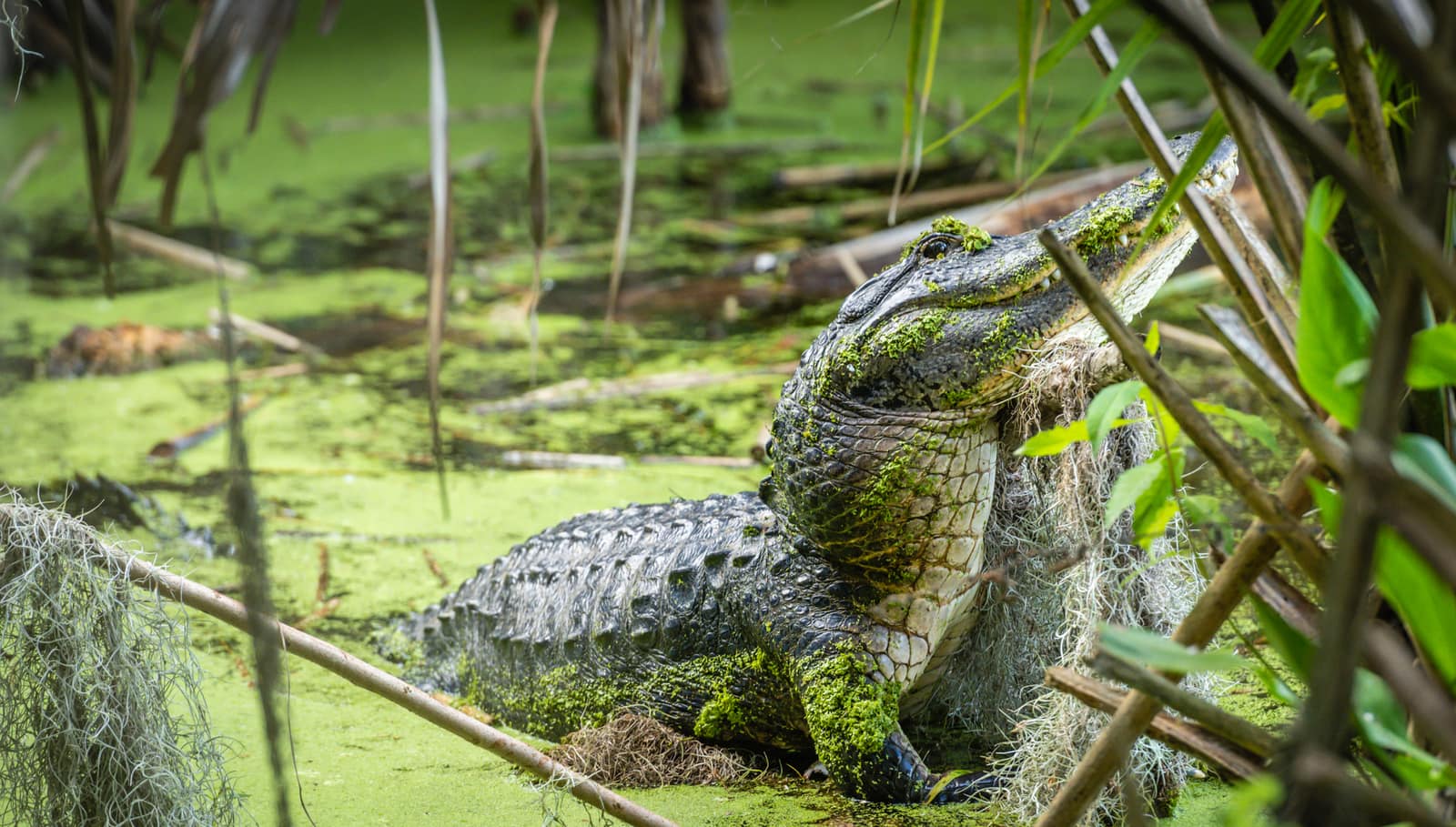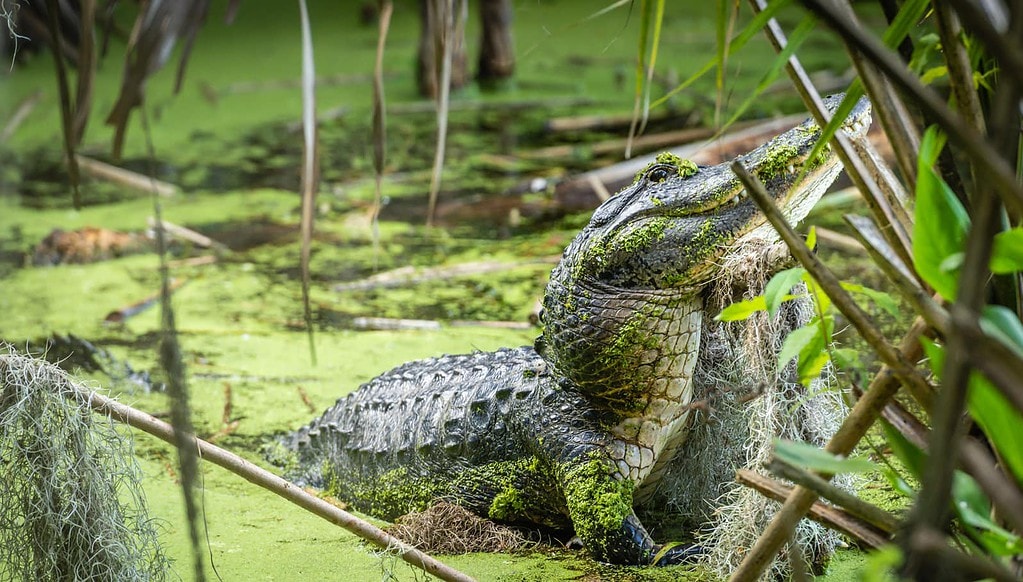 It's a popular walk, especially for birders. However, do exercise caution and take those alligator warning signs seriously. This is one place where you are definitely better off staying on the trail.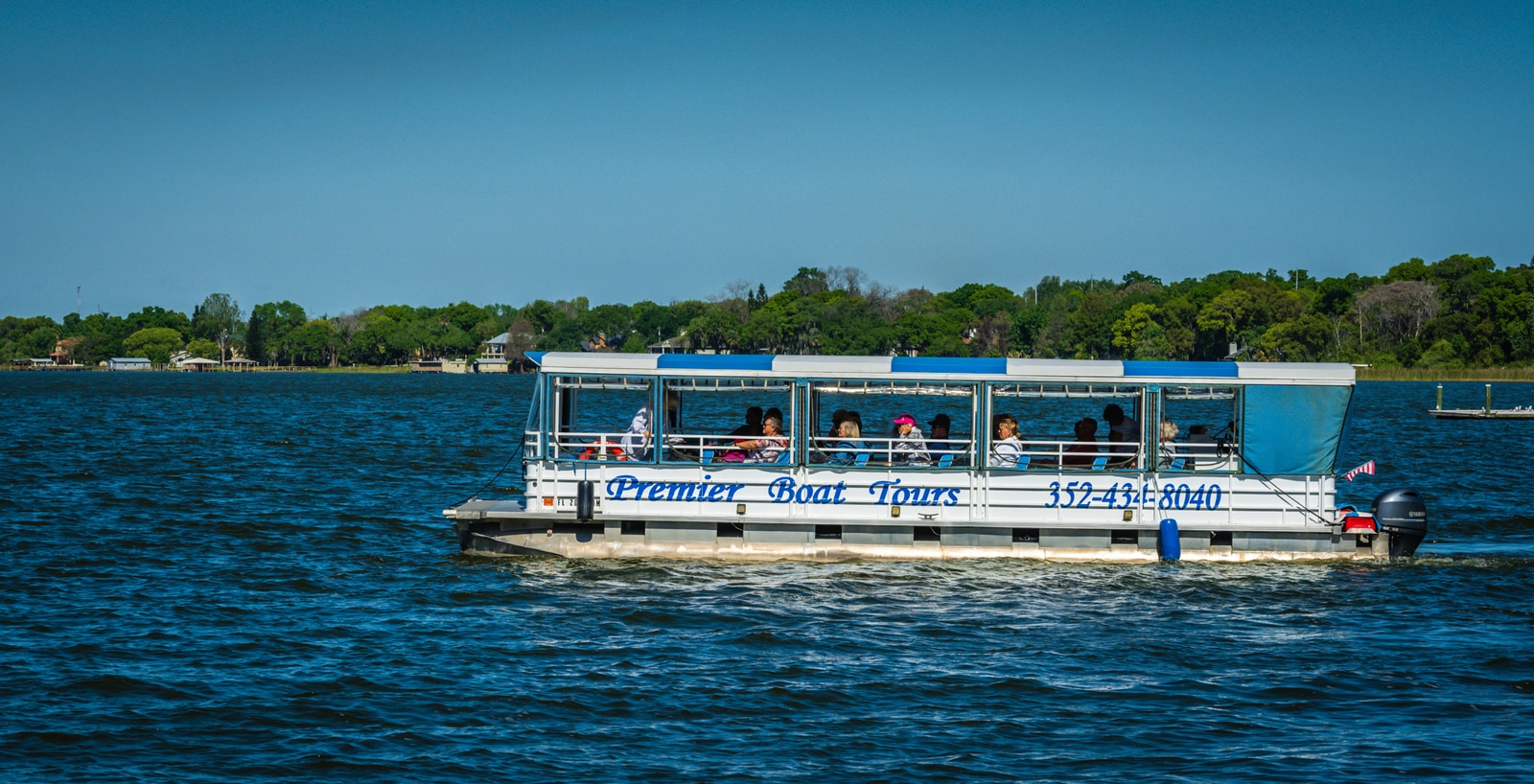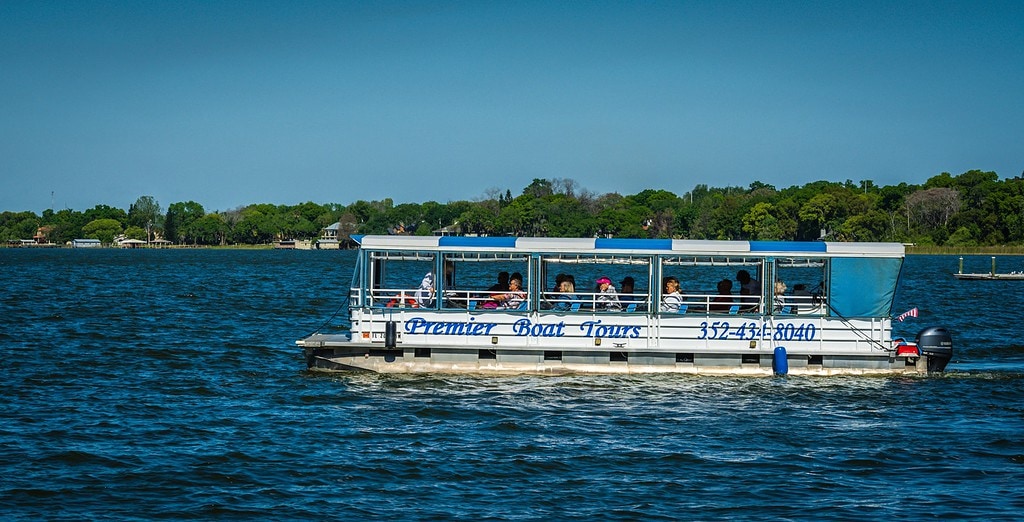 Go On Boat Tours of Lake Dora and the Dora Canal
There are a number of sightseeing boat tours available from Mount Dora, including those run by Premier Boat Tours departing from Lakeside Inn (see below.)
More adventurous sorts can rent powerboats or pontoons from the Mount Dora Boating Center and, for an even wilder ride, book a CatBoat Adventure guided tour.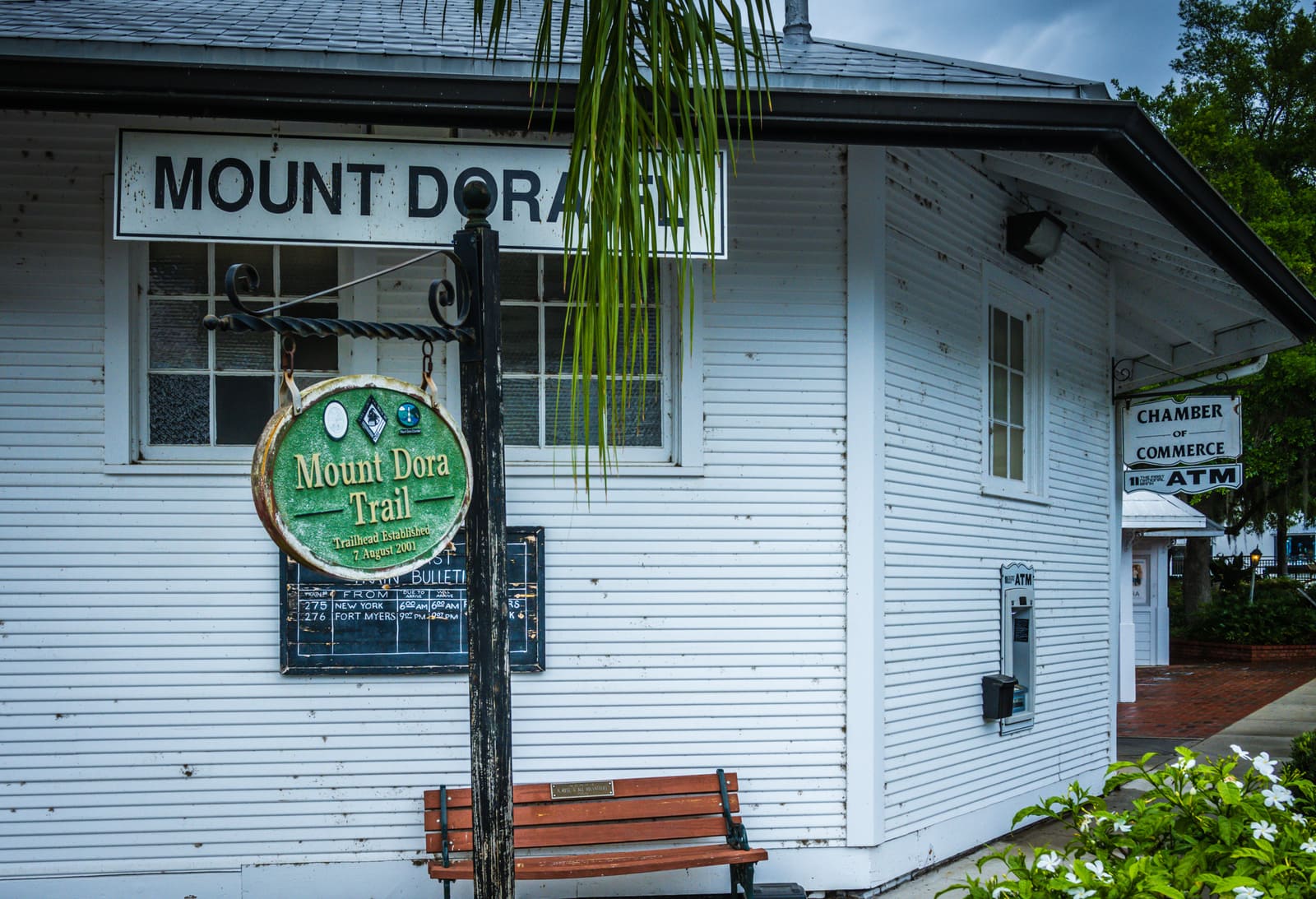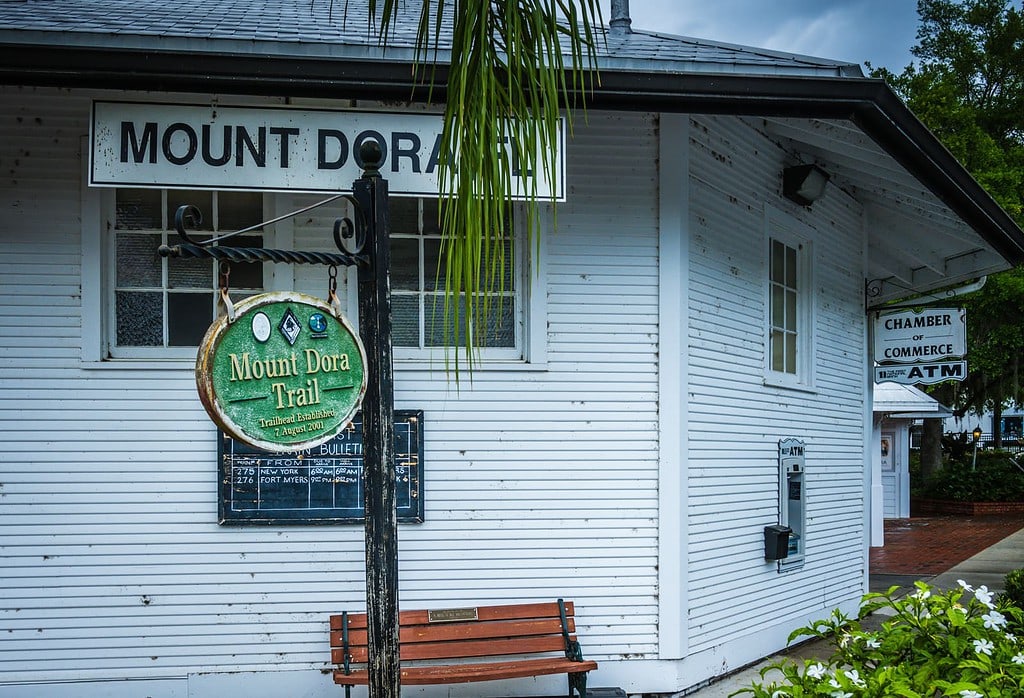 Bike or Hike Mount Dora Trails
The 2.5-mile loop trail from Mount Dora is described as a moderately challenging route that takes about an hour to hike. But there is an ongoing project to complete a rail to trails route that will connect Tavares and Mount Dora.
There is also a lovely 6-mile bike route along Lakeshore Drive to Tavares with good views of departing seaplanes. Bike rentals are available from Mount Dora Bikes.
Attend Mount Dora Festivals
Mount Dora has been labeled the Festival City with good reason. Most months there are one or more festivals scheduled, with events ranging from sailing regattas to a Scottish Highland Festival or Christmas Lightup. The 4-day Bicycle Festival, now in its 47th year, is one of the biggest events.
And yet, arguably, the most anticipated event is Renninger's Antique Extravaganza. Held three times a year, it draws over 800 dealers, making it one of the biggest antique shows in the South.
Find even more events on the Mount Dora Area Chamber of Commerce site.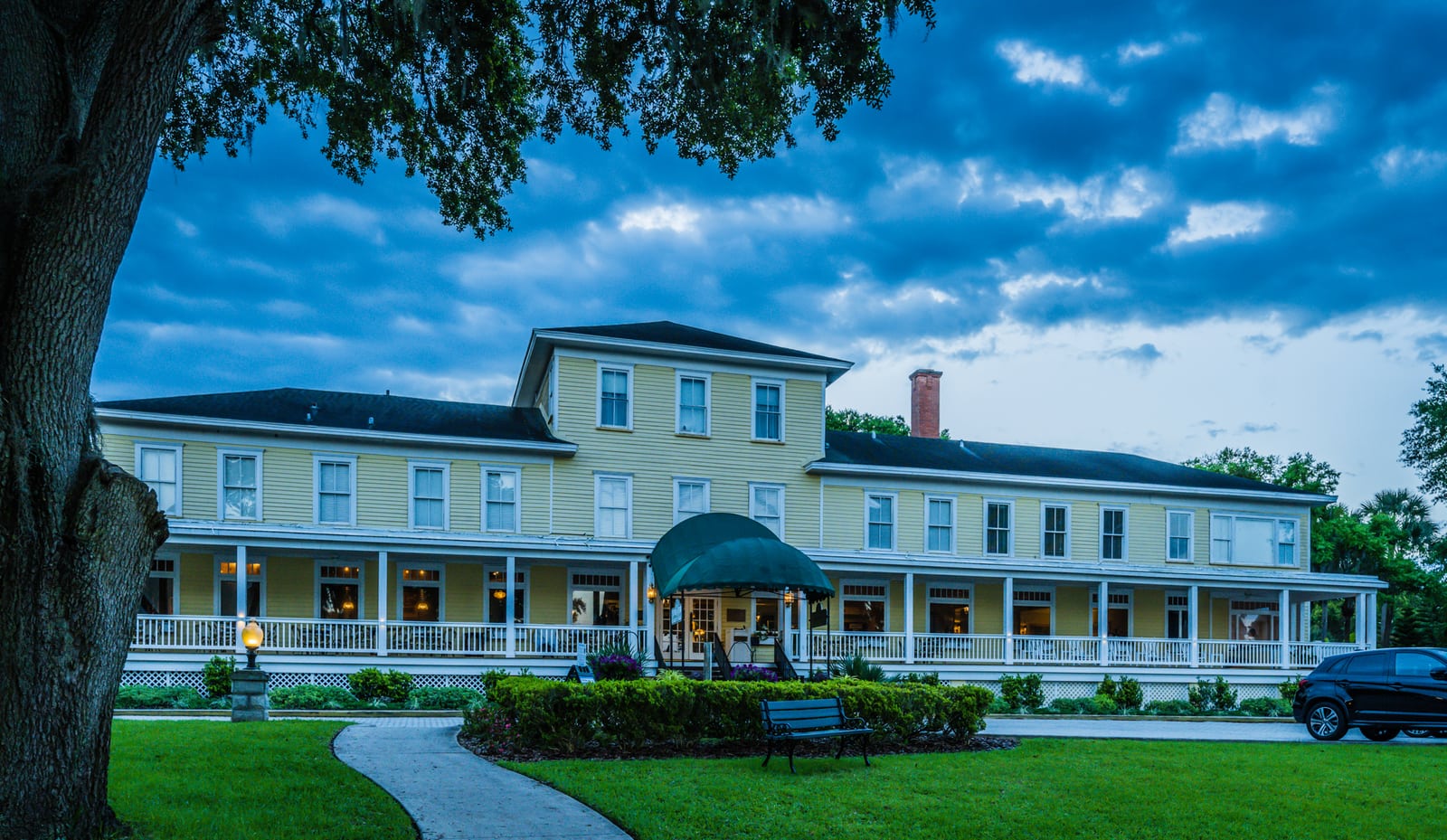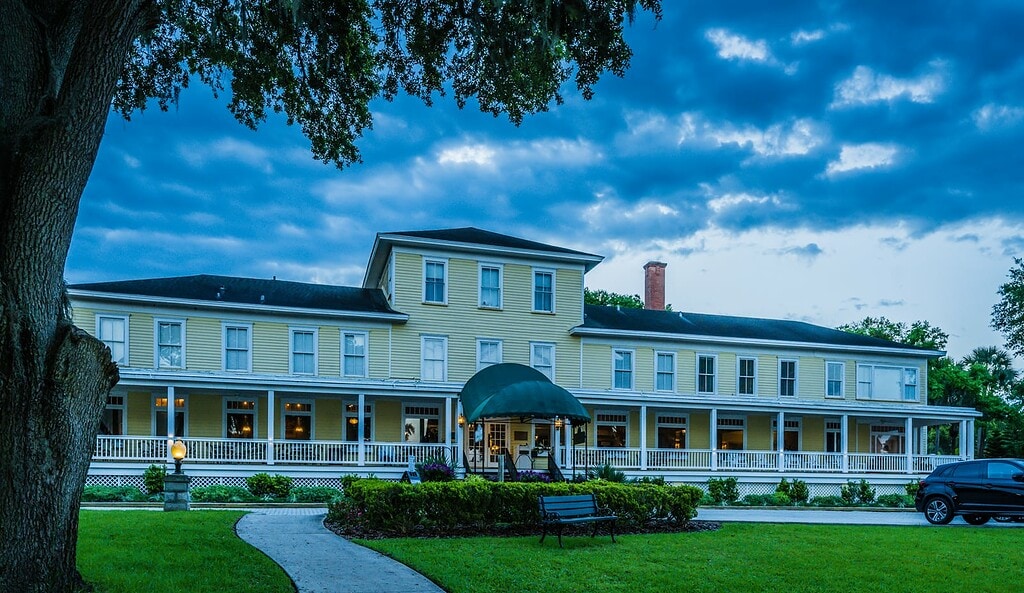 Mount Dora Hotels
STAY: Lakeside Inn
It doesn't get more historic than the charming Lakeside Inn. Opened in 1883 when Mount Dora became popular with hunters and fishermen, the Lakeside Inn is Florida's oldest continuously operated hotel.
By 1929 the inn had grown so much in size and stature that it welcomed United States President Calvin Coolidge and his wife Grace for a month-long stay shortly after his presidential term ended.
Today, Lakeside Inn is a sprawling multi-building resort overlooking Lake Dora, around the corner from Mount Dora's shops and restaurants, that is a popular wedding venue.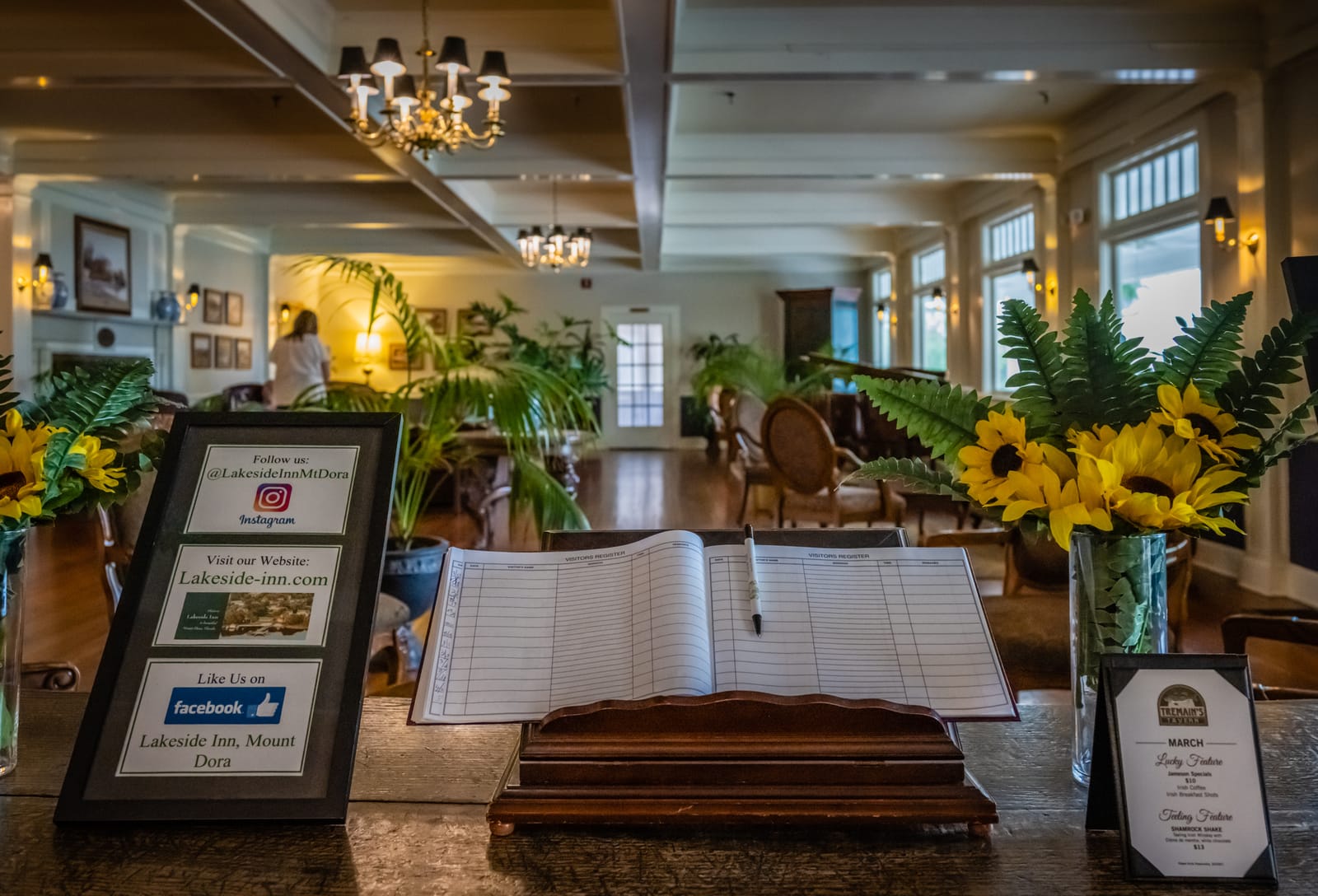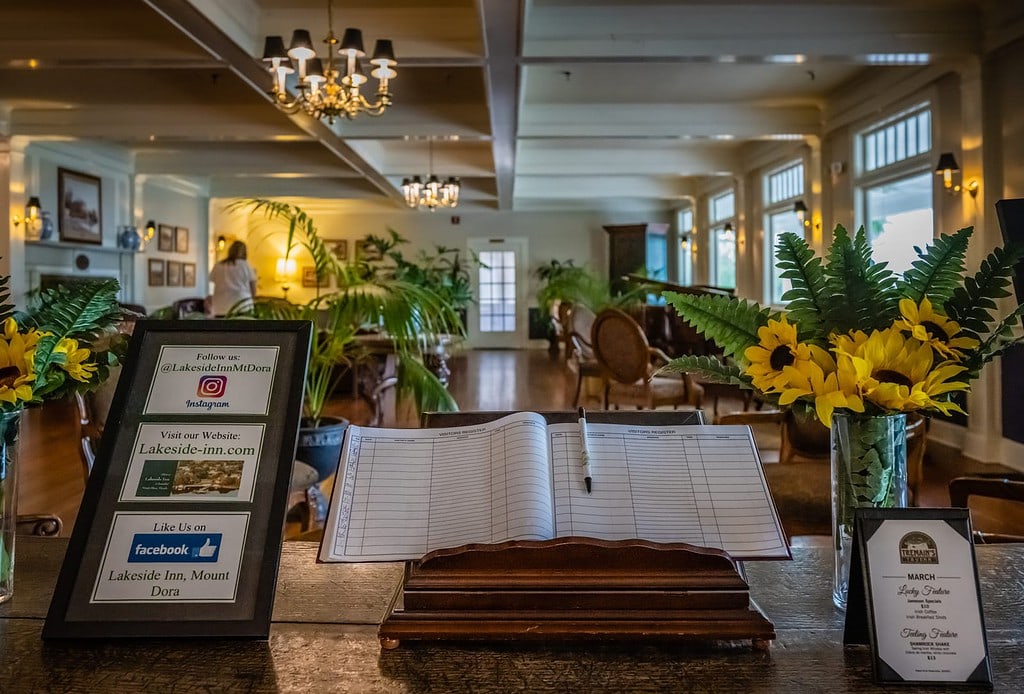 First Impressions Of Lakeside Inn Mount Dora
Arriving guests are welcomed at the main building, one of four constructed between 1883 and 1929. Inside, the front desk fronts a gracious sitting room replete with a fireplace, leather wingbacks, and a grand piano. And, if you check below a throw rug, you'll discover a secret entrance to a former speakeasy reputed to once be the haunt of Al Capone.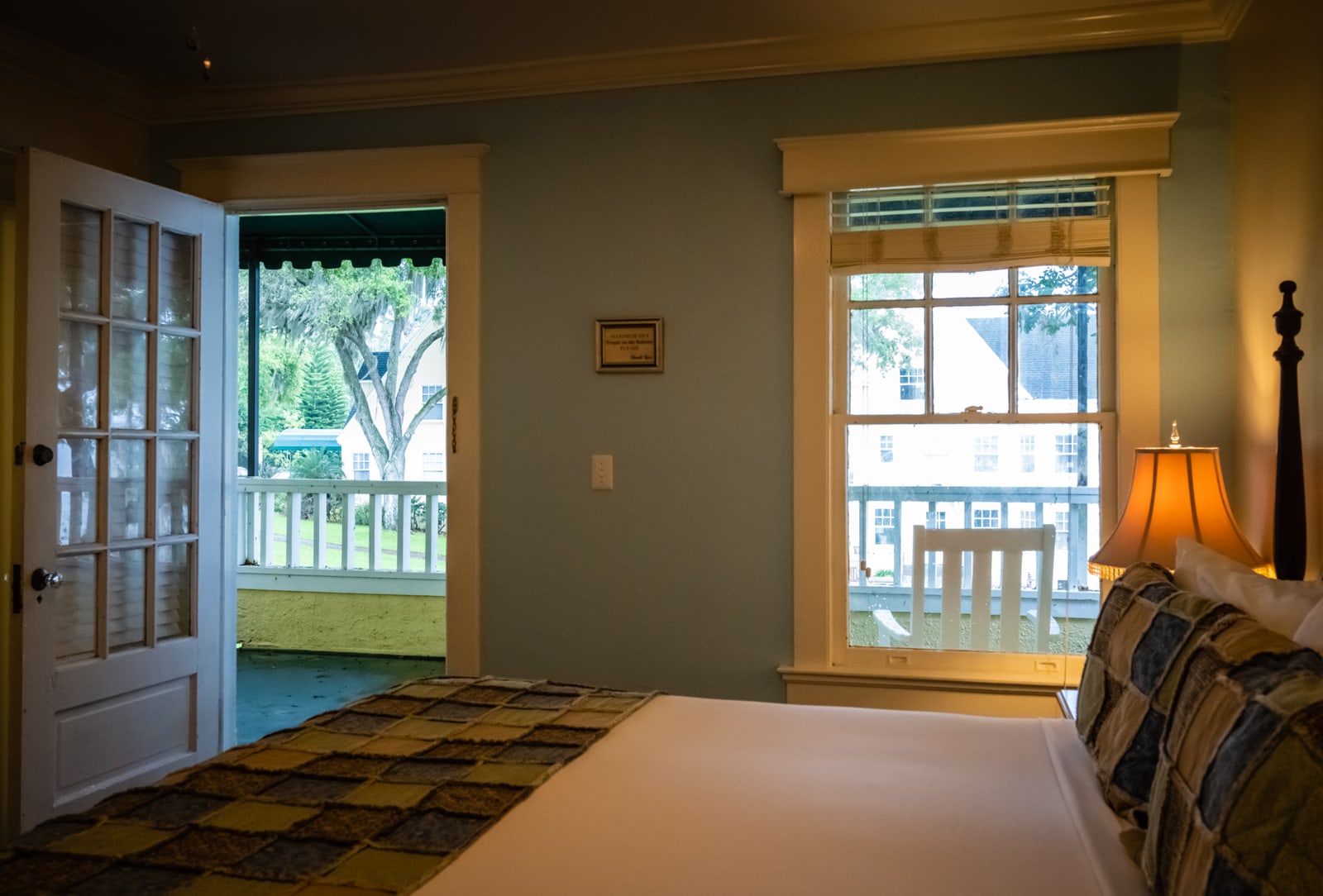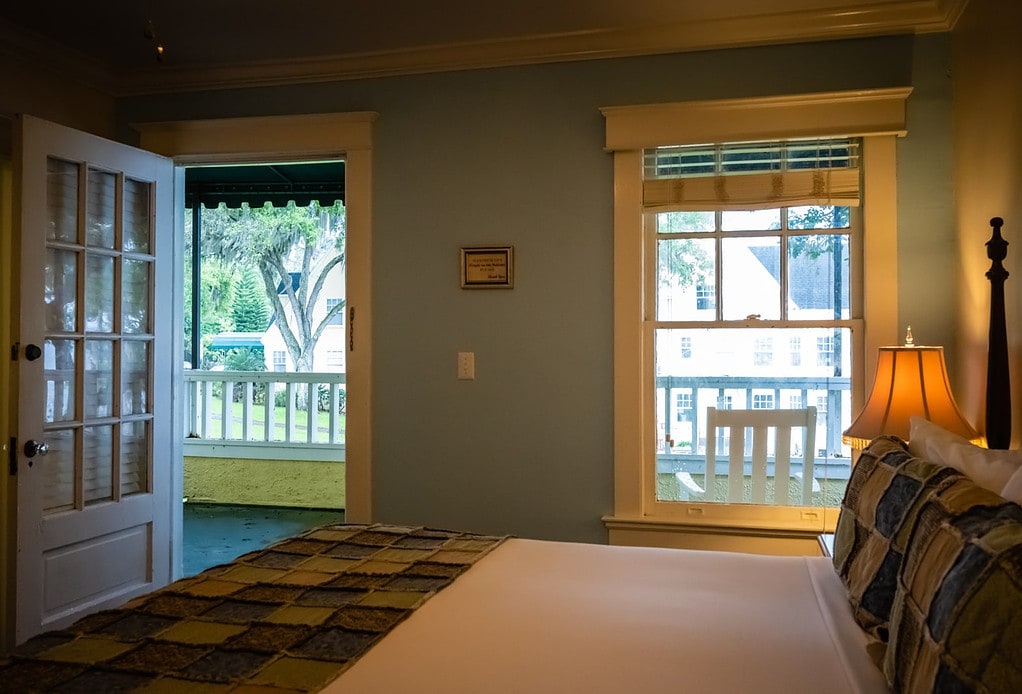 Guest Rooms At Lakeside Inn Mount Dora
Rooms are spread out among the buildings. In one, you can request the suite where President Coolidge stayed. In another, a room opens up to a double-sized balcony with a lake view (the only such balcony at the inn.)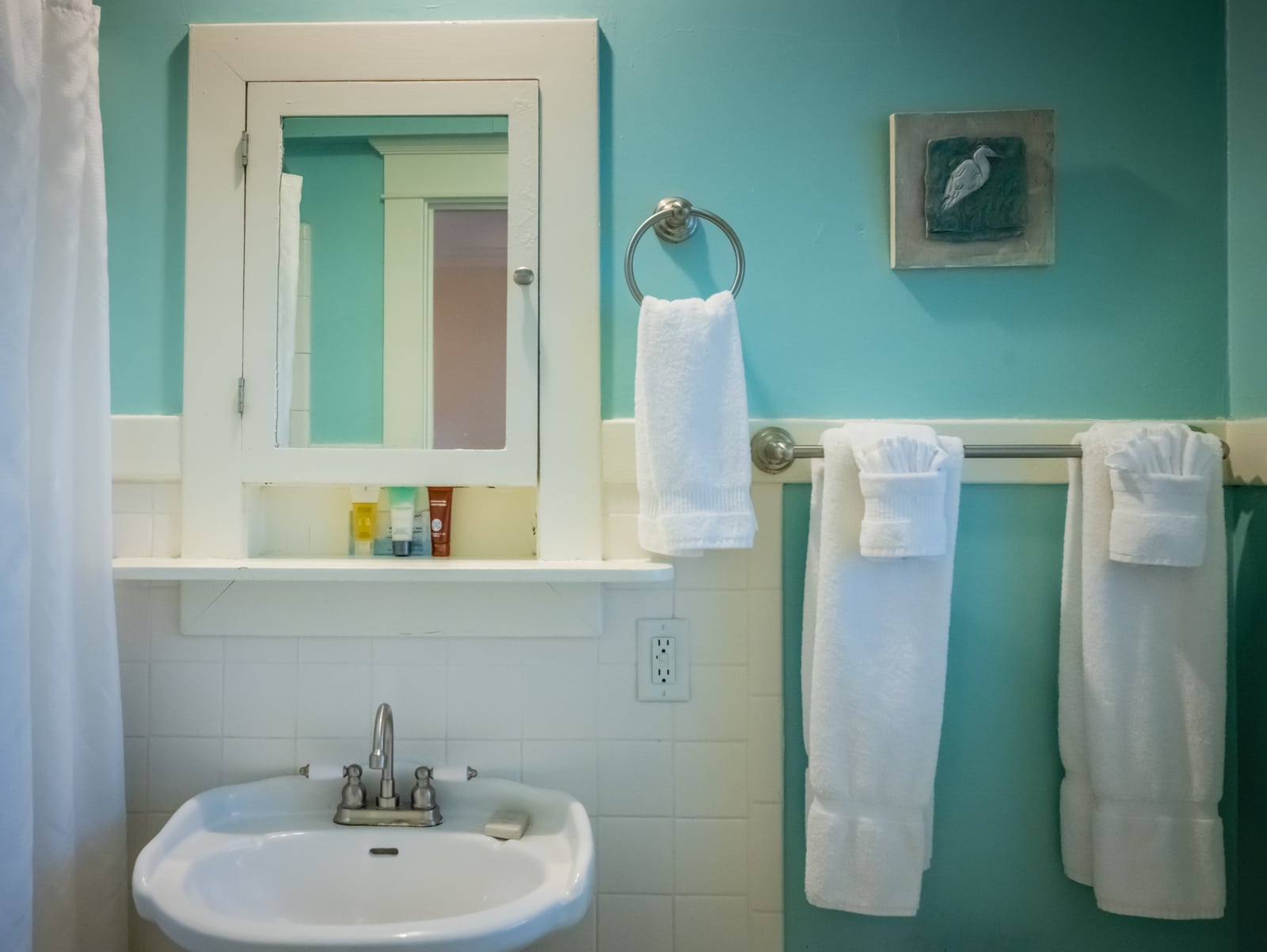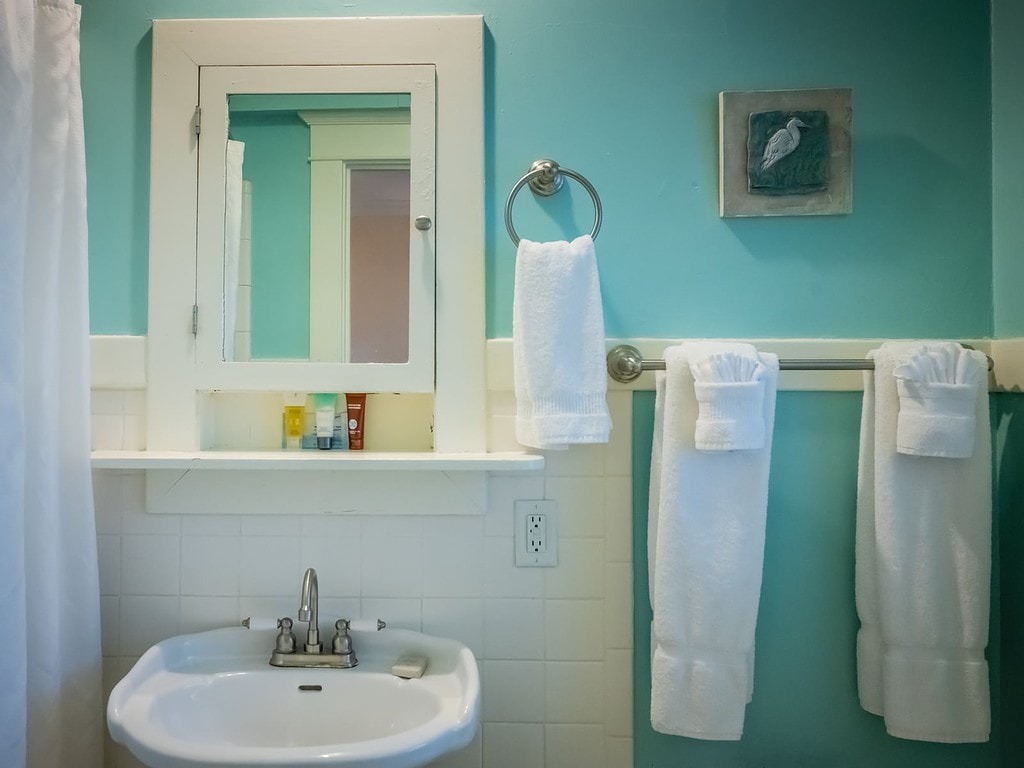 Furnishings are simple and low-tech, with some antiques and decor reflecting a desire to feature Florida crafts. Bathrooms are ample although basic. Curiously, closets are humongous–a relic of a time when Northern guests wintered for weeks at a time.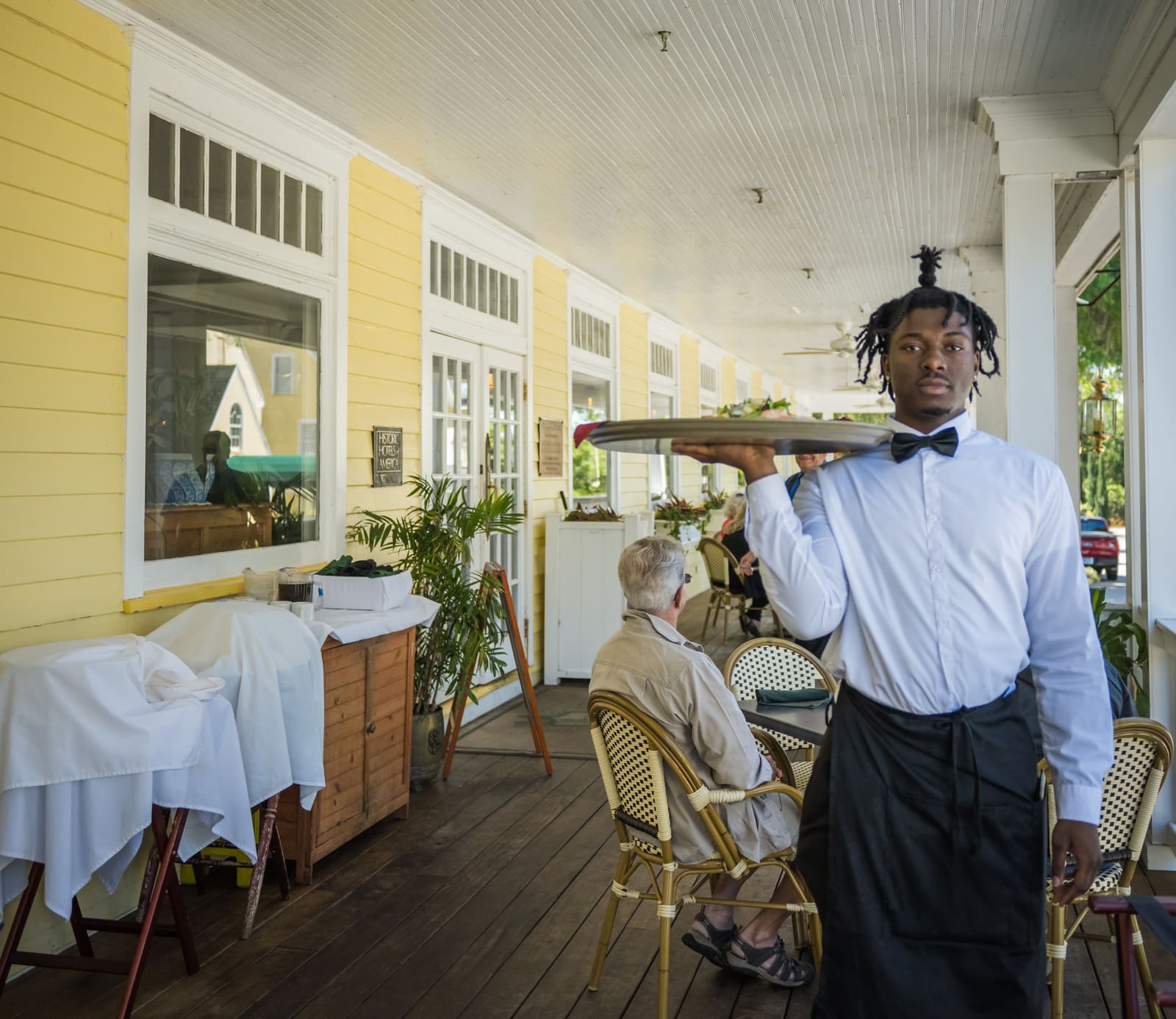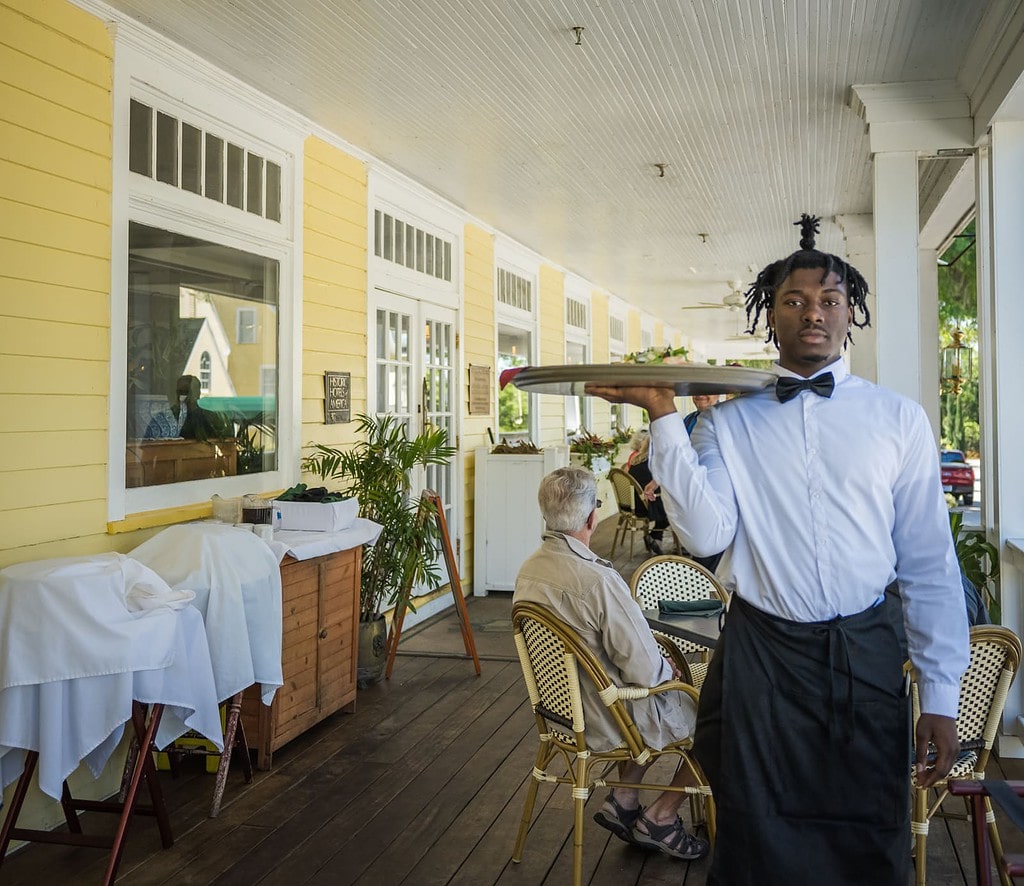 Dining At Lakeside Inn Mount Dora
Sunday Brunch at The Beauclaire Dining Room, with indoor and veranda seating, is a casually elegant affair. Breakfast, lunch, and dinner are served daily, but for afternoon cocktails or pub fare, there's Tremain's Tavern. Additionally, in the warmer months, the Lakeside Pool Bar is an outstanding spot for shoreside drinks and spectacular sunsets.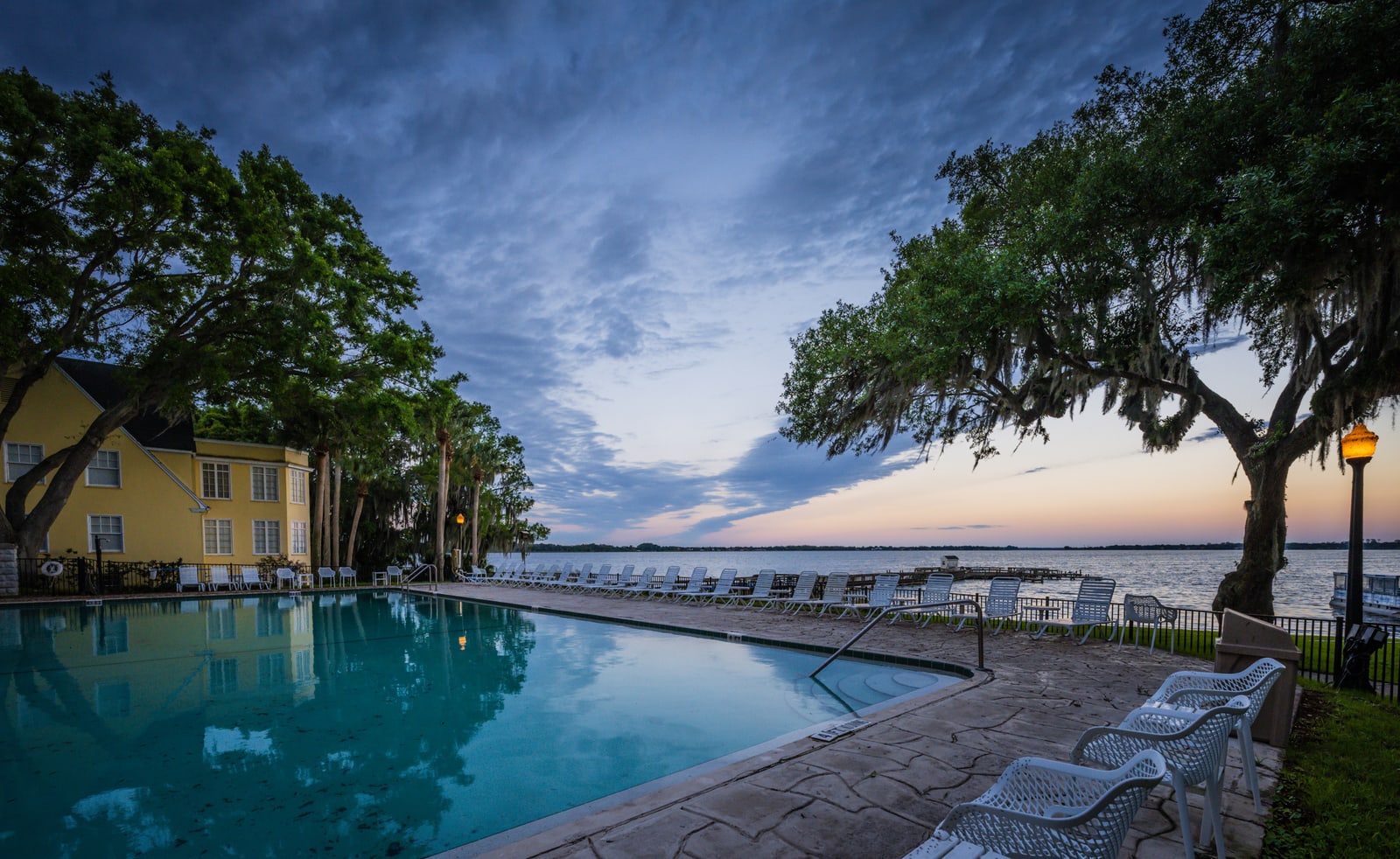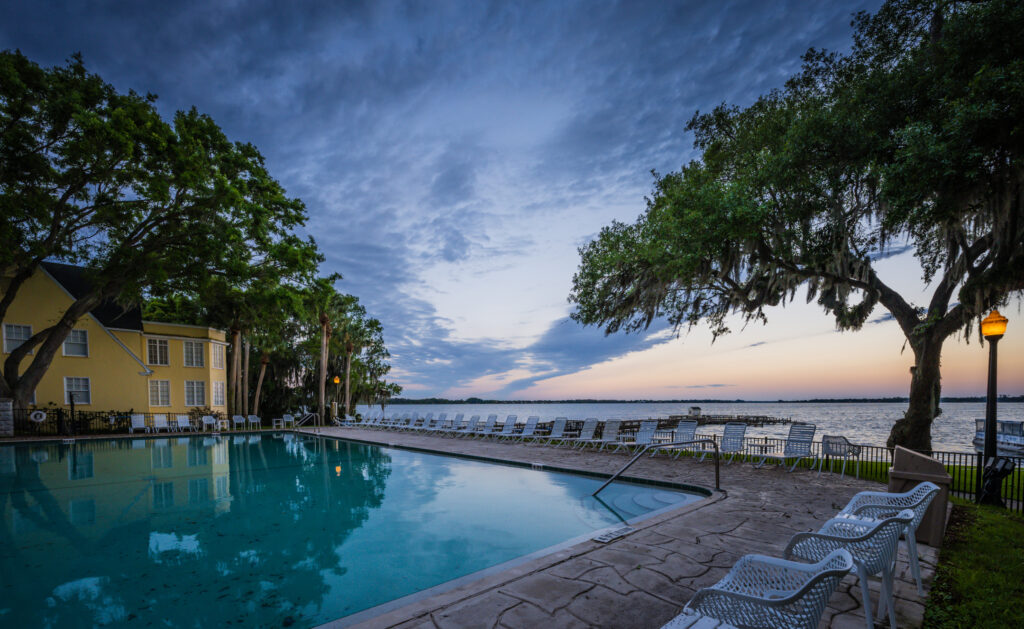 Lakeside Inn Mount Dora Amenities
Guests may choose to lounge or swim in either the pool or lakeside beach. The inn's GateHouse shop offers an excellent collection of locally-written books and eclectic crafts. And while not technically an inn amenity, Premier Boat Tours runs daily canal tours as well as sunset tours from a dock next to the hotel beach.
More Accommodations In Mount Dora FL
Locals also recommend the Magnolia Inn Bed and Breakfast, Mount Dora Historic Inn, or the Lakeshore Cottage available on Airbnb.com.
Restaurants In Mount Dora
As small as it is, downtown Mount Dora has a wide variety of restaurants. Floridians drive in from all over the greater Orlando area for romantic dinners and leisurely weekend brunches, so reservations are highly recommended at the most popular venues.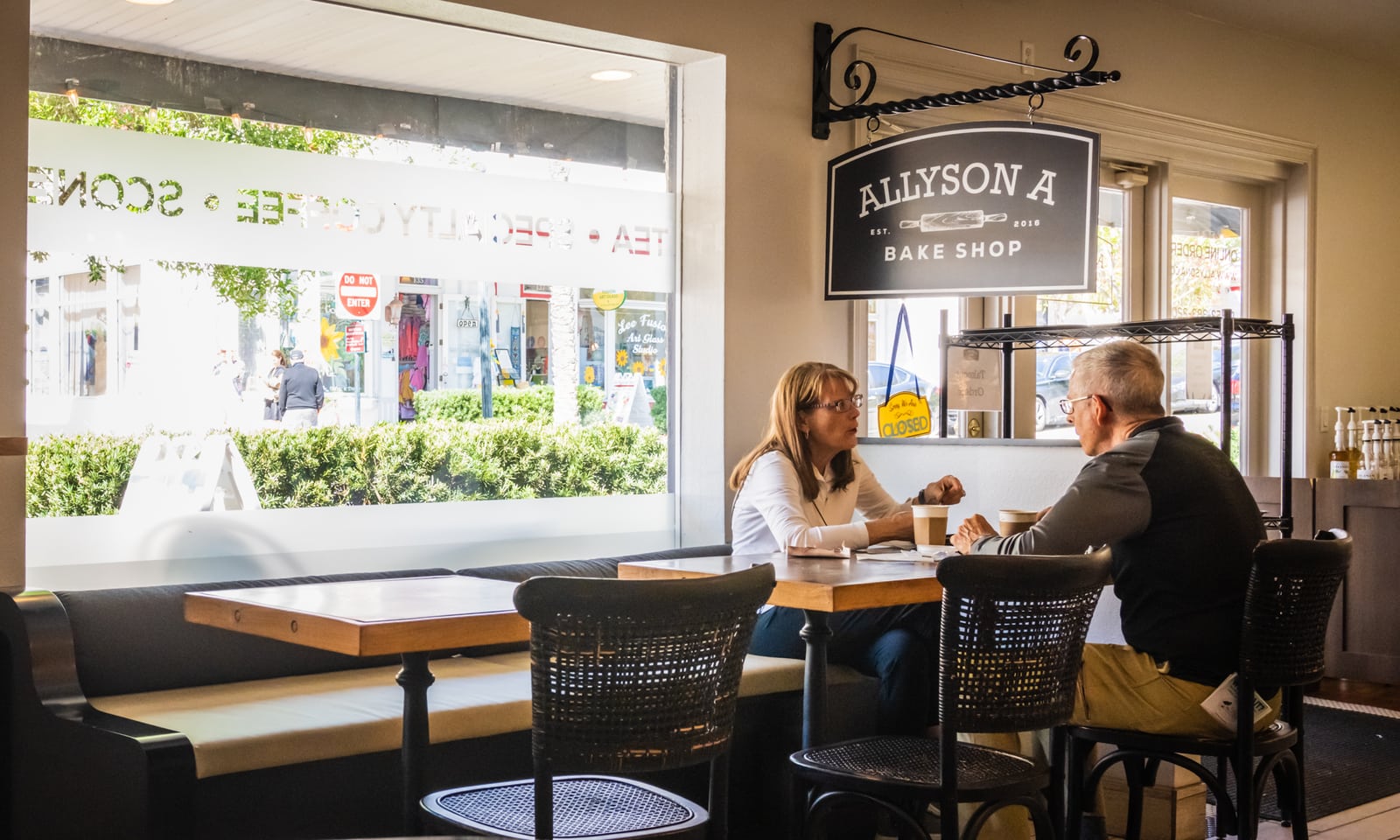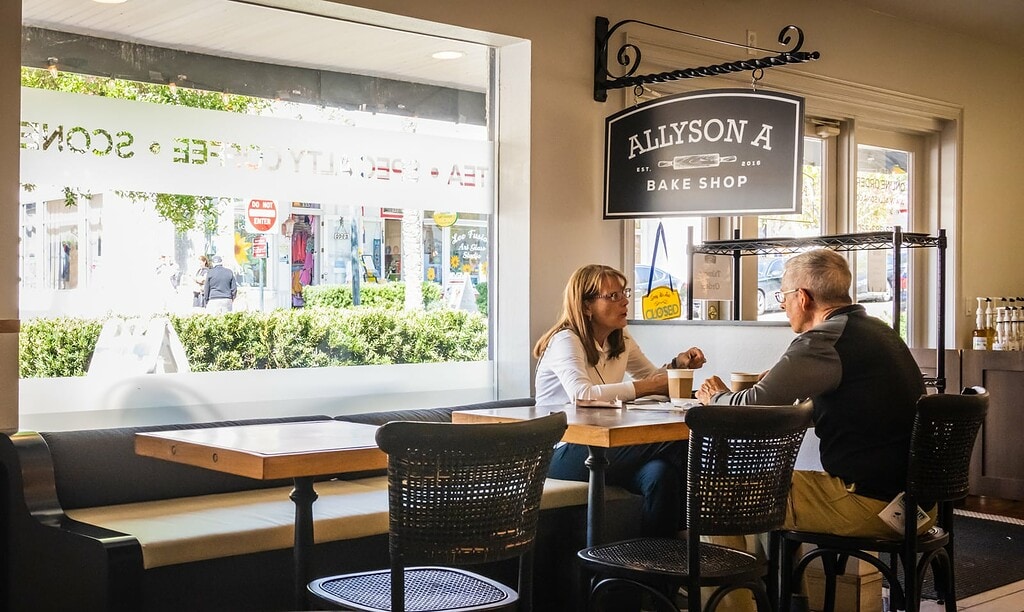 Delicious baked goods created fresh using premium ingredients served in an airy cafe that's the passion project of a former ER physician.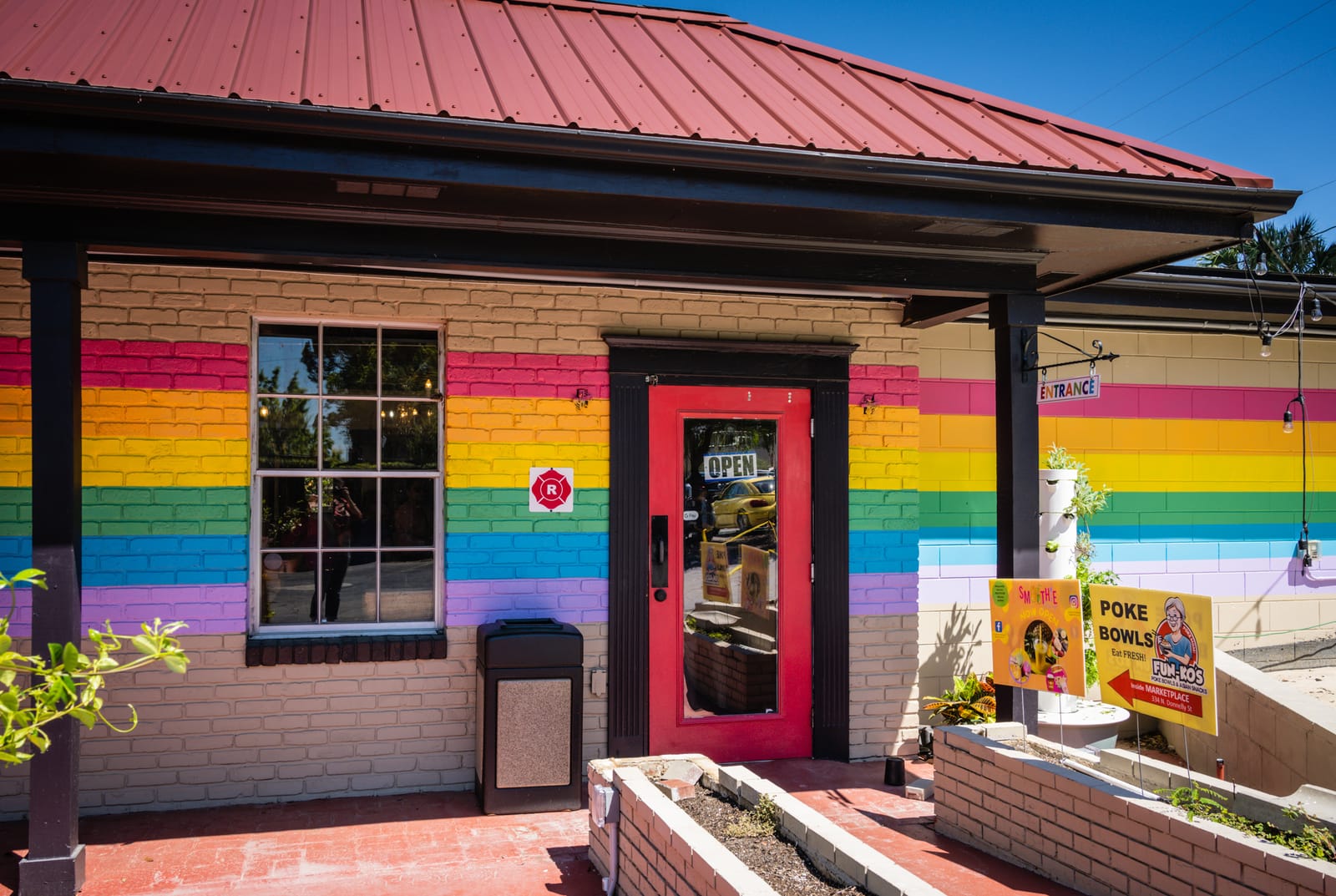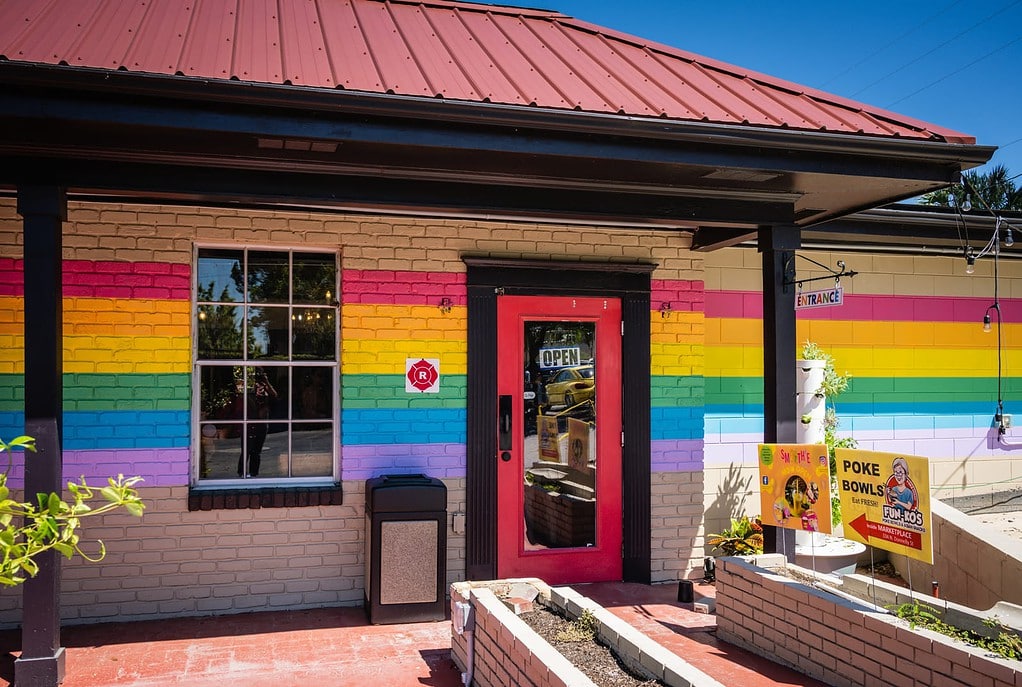 Mount Dora Marketplace
One of the more eclectic dining venues anywhere, Mount Dora Marketplace is home to several eateries, including a bakery, a poke shop, a Lebanese restaurant, and an all-natural smoothie stand. But perhaps the most popular vendor is Bubbles and Juice, offering mimosas to go.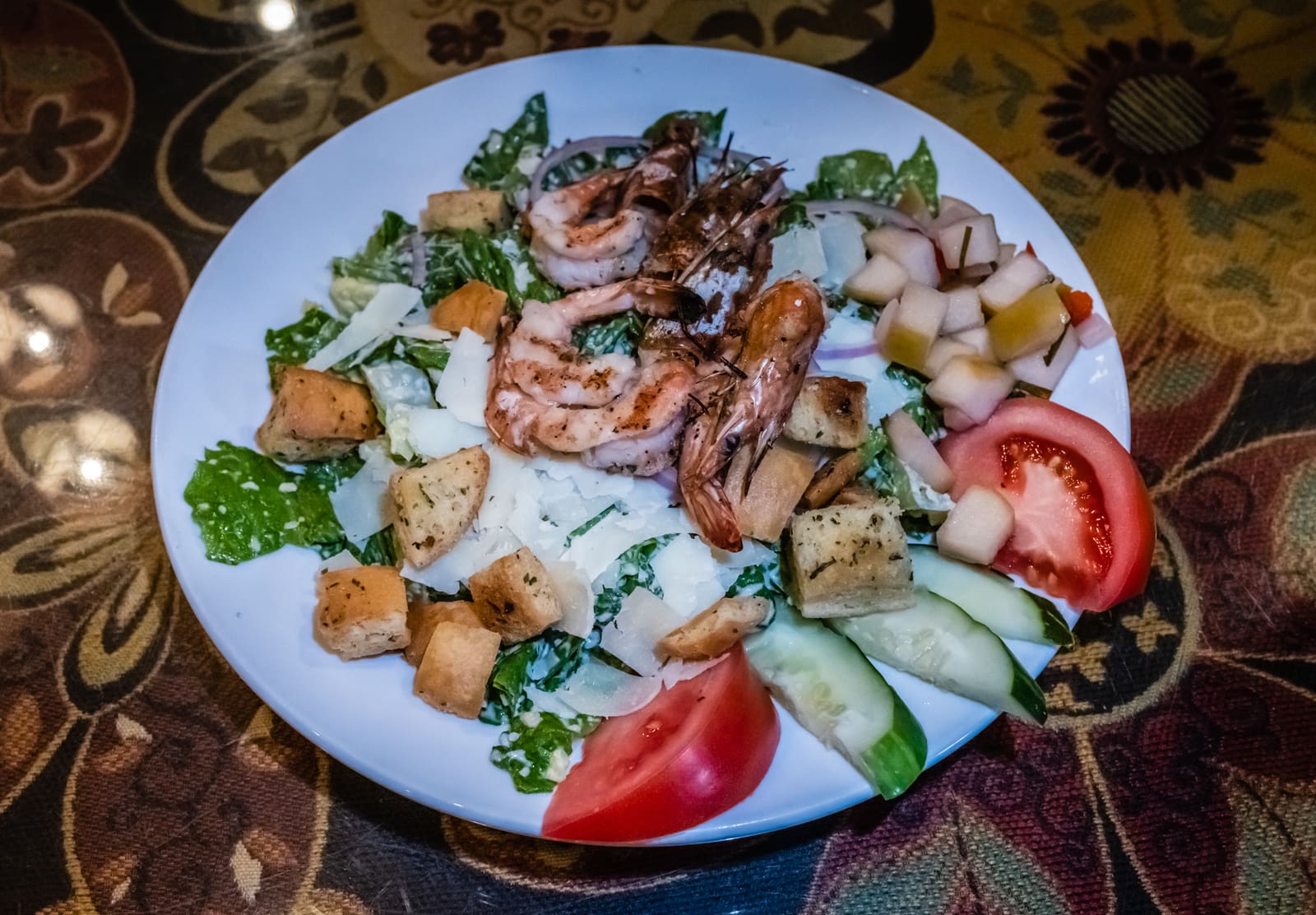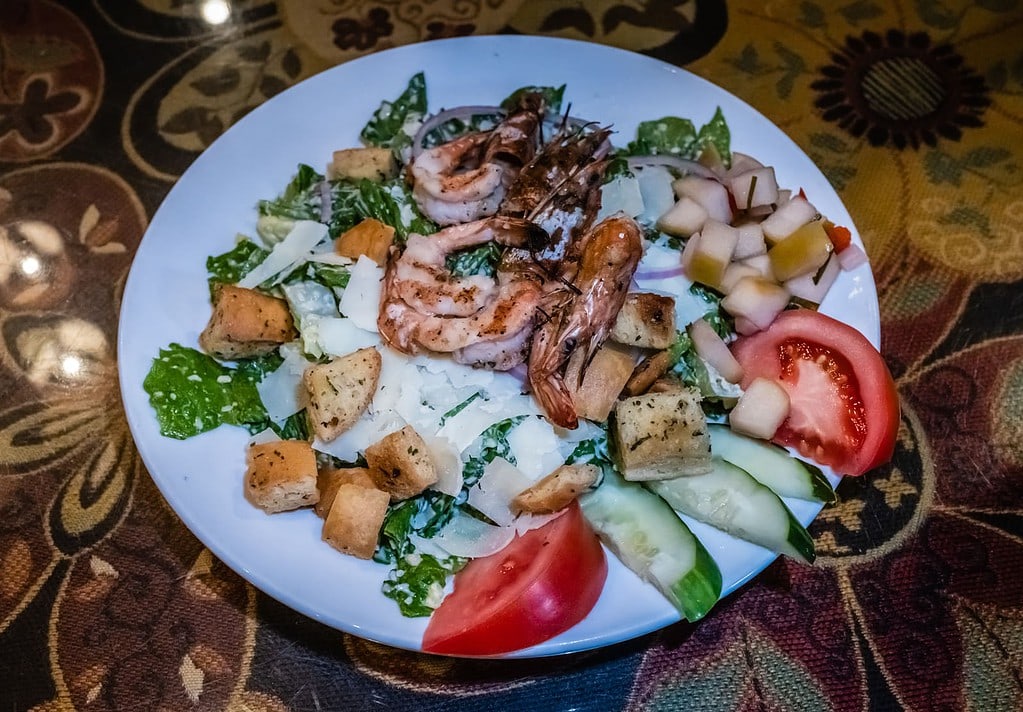 The Goblin Market Restaurant
Straight out of a fantasy, an entrance trellis, garden, and book-lined interior invite patrons to linger at The Goblin Market Restaurant. We dropped in for a light lunch and were very well pleased with the Florida Shrimp Caesar Salad, but would love to return to sample several items on the dinner menu.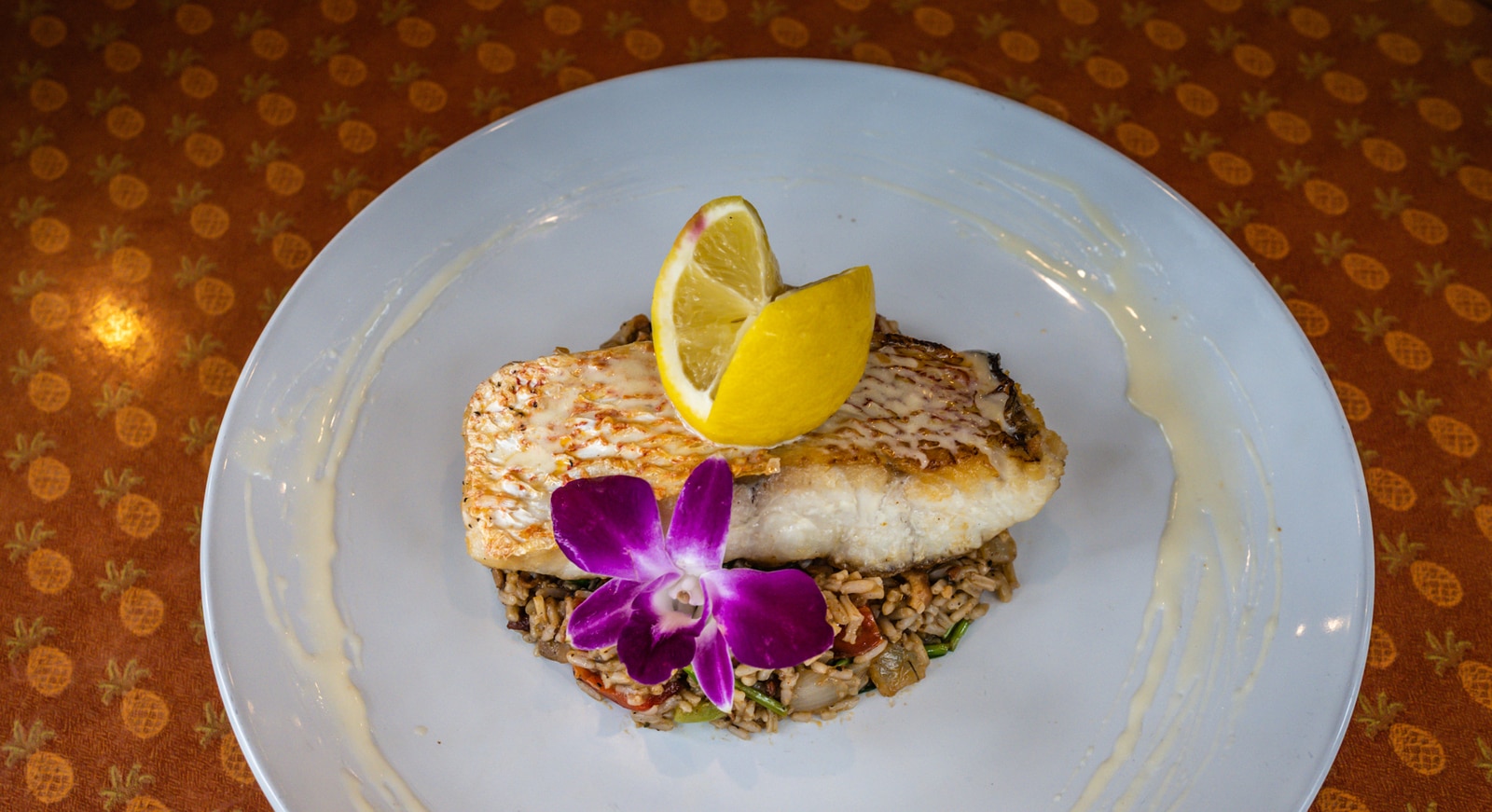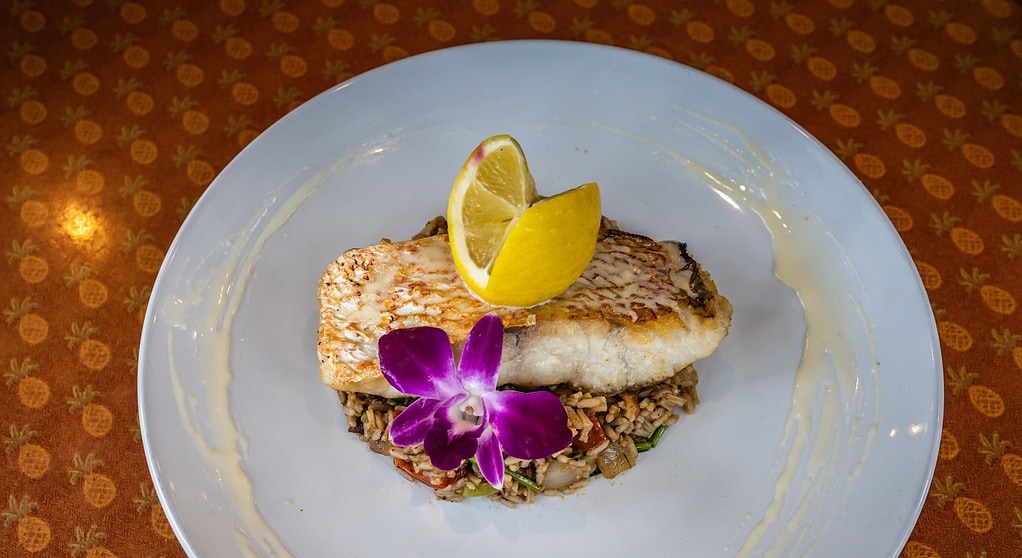 Pisces Rising
The most romantic restaurant in Mount Dora is the casually upscale Pisces Rising. As for a window seat, it's worth it to catch a glimpse of Lake Dora in the distance. You can't go wrong with any of the seafood dishes but do leave room for dessert. Banana Fosters prepared tableside with Bacardi 151 is as exciting to watch as they are yummy.
Copacabana Cuban Restaurant
Family-friendly and fun, the Copacabana Cuban Restaurant entertains as much as it sustains. The vibe is joyous, with live music on the patio some nights.
Where Is Mount Dora
Located in Central Florida's Lake County, Mount Dora is just a 30-minute drive from Orlando, Florida.
Romantic Weekend Getaways In Florida
All articles belong to Getaway Mavens LLC, and all photos belong to us as well, unless otherwise noted. It's all copyrighted. Please don't repost anything elsewhere without asking us first. All rights reserved. This site uses cookies to enhance your experience.
We make no guarantees of any price listed on our site. We're not responsible for content on external websites linked to ours, including linked resources, an external blog post, any partner site, hotel property sites, or affiliate sites. We only write about places we have vetted, but can't guarantee that your experience will be exactly the same.
Posts may contain affiliate links at no cost to you. Several of our trips are also compensated by the respective tourism boards for the city or state we are visiting. This never impacts how we share the destination with you – opinions are always our own and we pride ourselves on that. We do not sell links or accept unsolicited guest posts under any circumstances. Don't even ask.
United States Copyright, Getaway Mavens, LLC