Why Go: If your idea of romance leans toward horse-drawn carriages, wine with chocolate, and candlelit dinners, then a St. Augustine romantic getaway checks all those boxes.
Perhaps more surprisingly, the nation's oldest continuous European settlement also has much to offer eco-minded outdoor lovers as well as history buffs.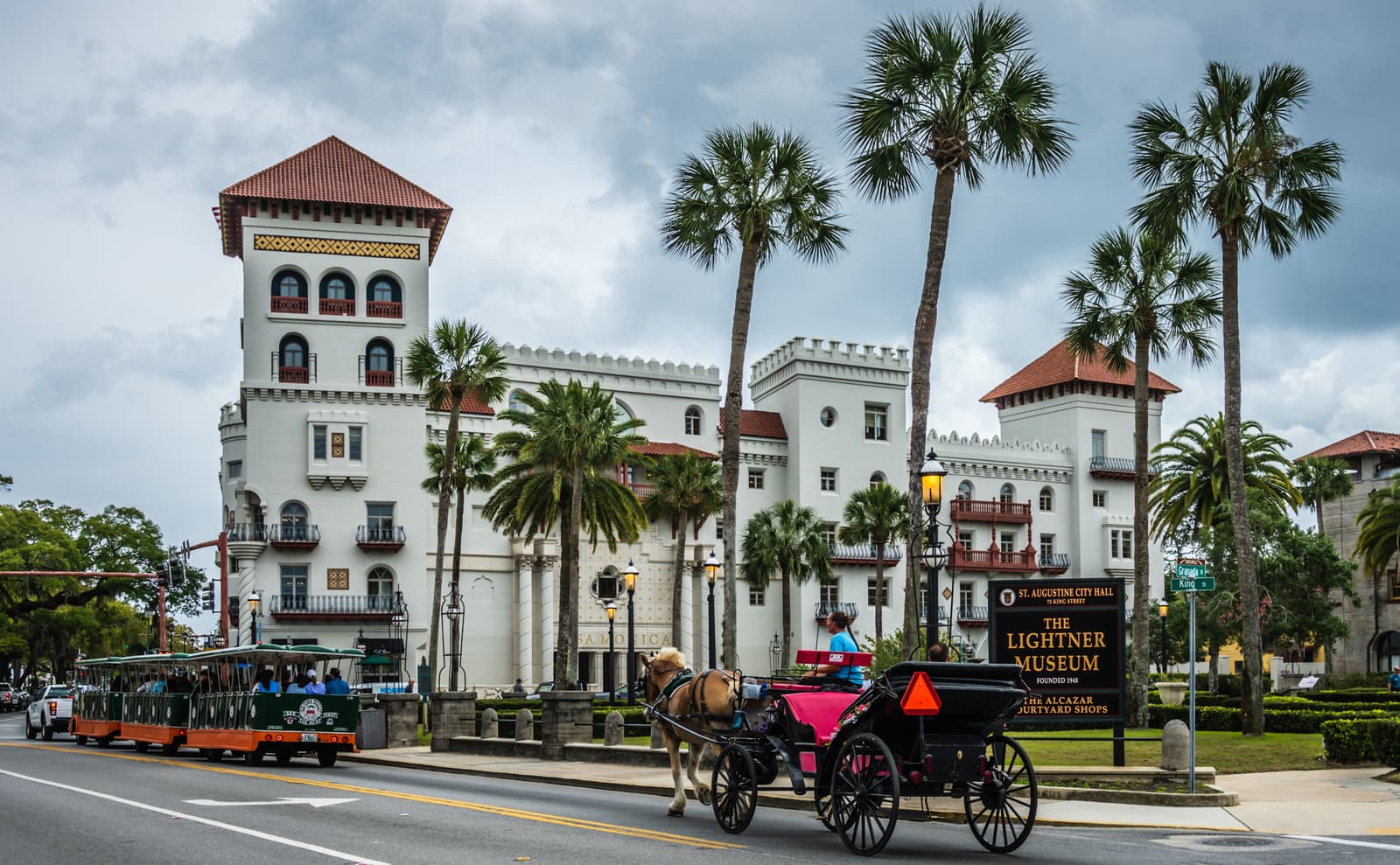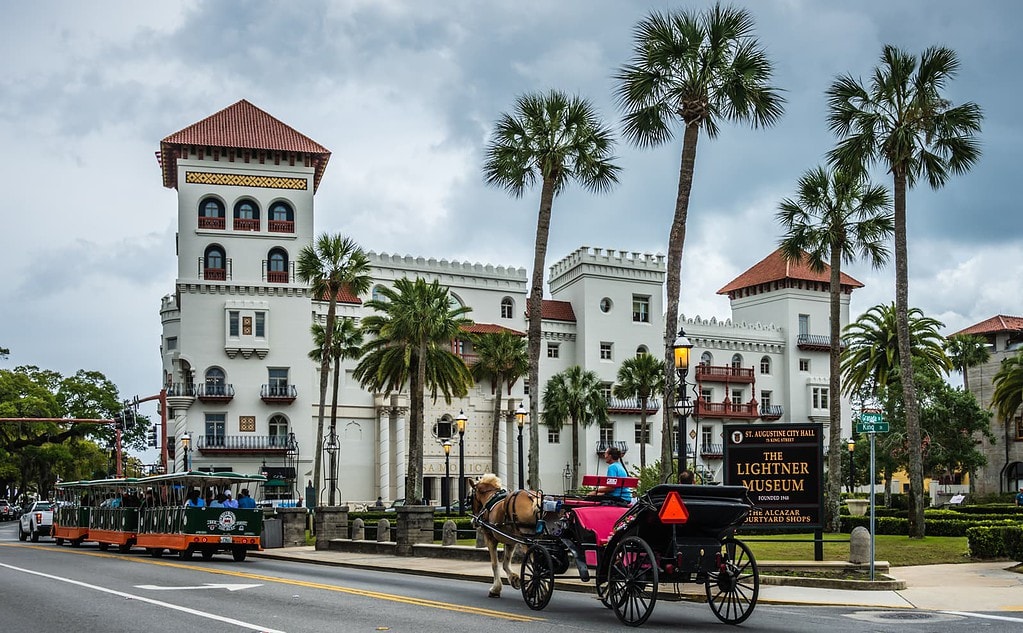 St. Augustine is one of the 5 Best Romantic Getaways in Florida.
Things To Do In St. Augustine
Fountain of Youth Archeological Park
Long before the Europeans arrived, the Timucua had a thriving village on the site of what is now the Fountain of Youth Archeological Park.
Living history exhibits and costumed interpreters illustrate what Ponce de Leon may have found in 1513 when he became the first documented European to set foot in North America.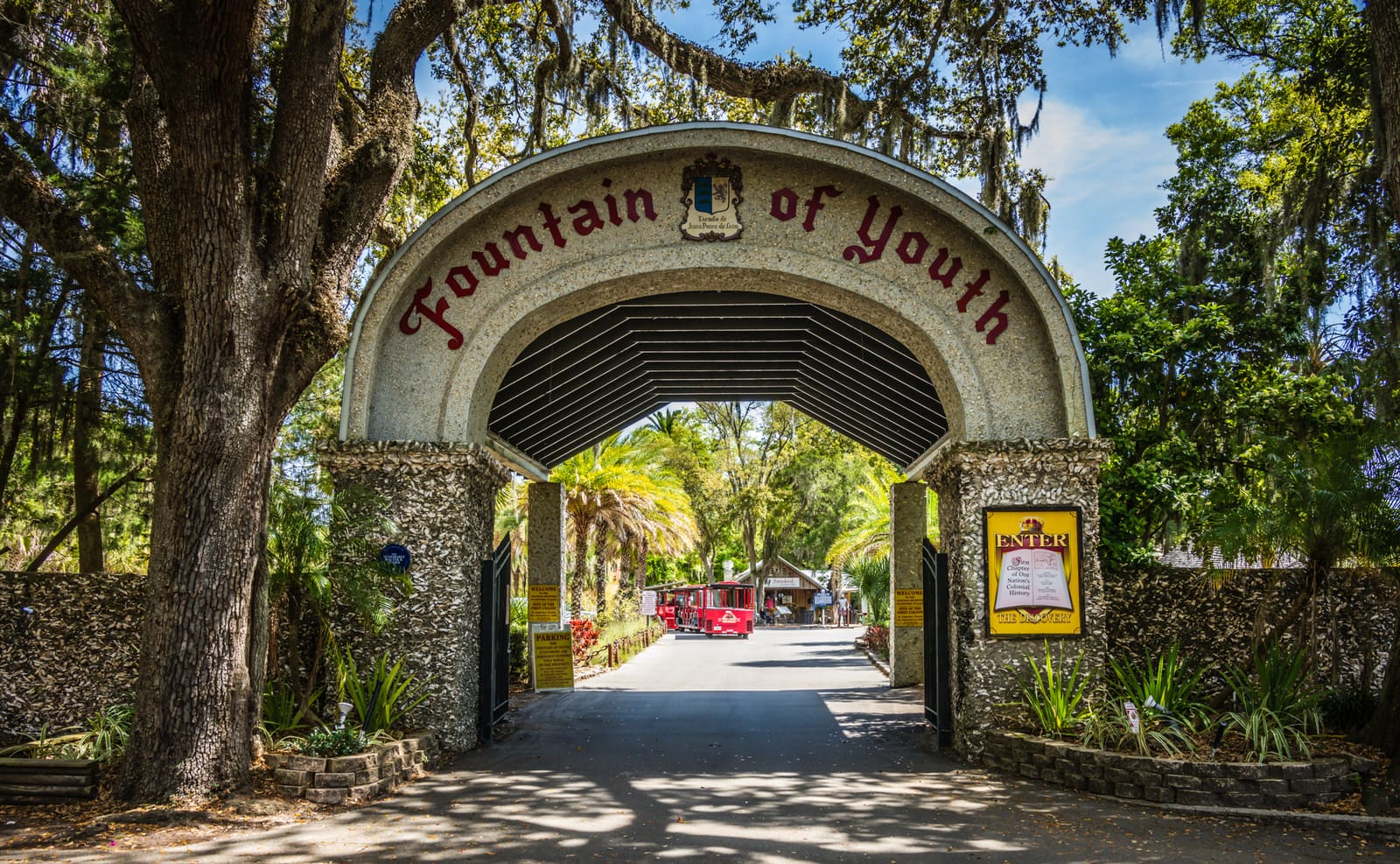 Before exploring the 15-acre landscaped grounds, visitors are encouraged to visit the Spring House, where guest books date back to 1868, for a refreshing cup of water direct from the Floridian aquifer.
The Fountain of Youth spring water is known to contain over 30 minerals, whether or not it was the legendary source of rejuvenation remains a mystery.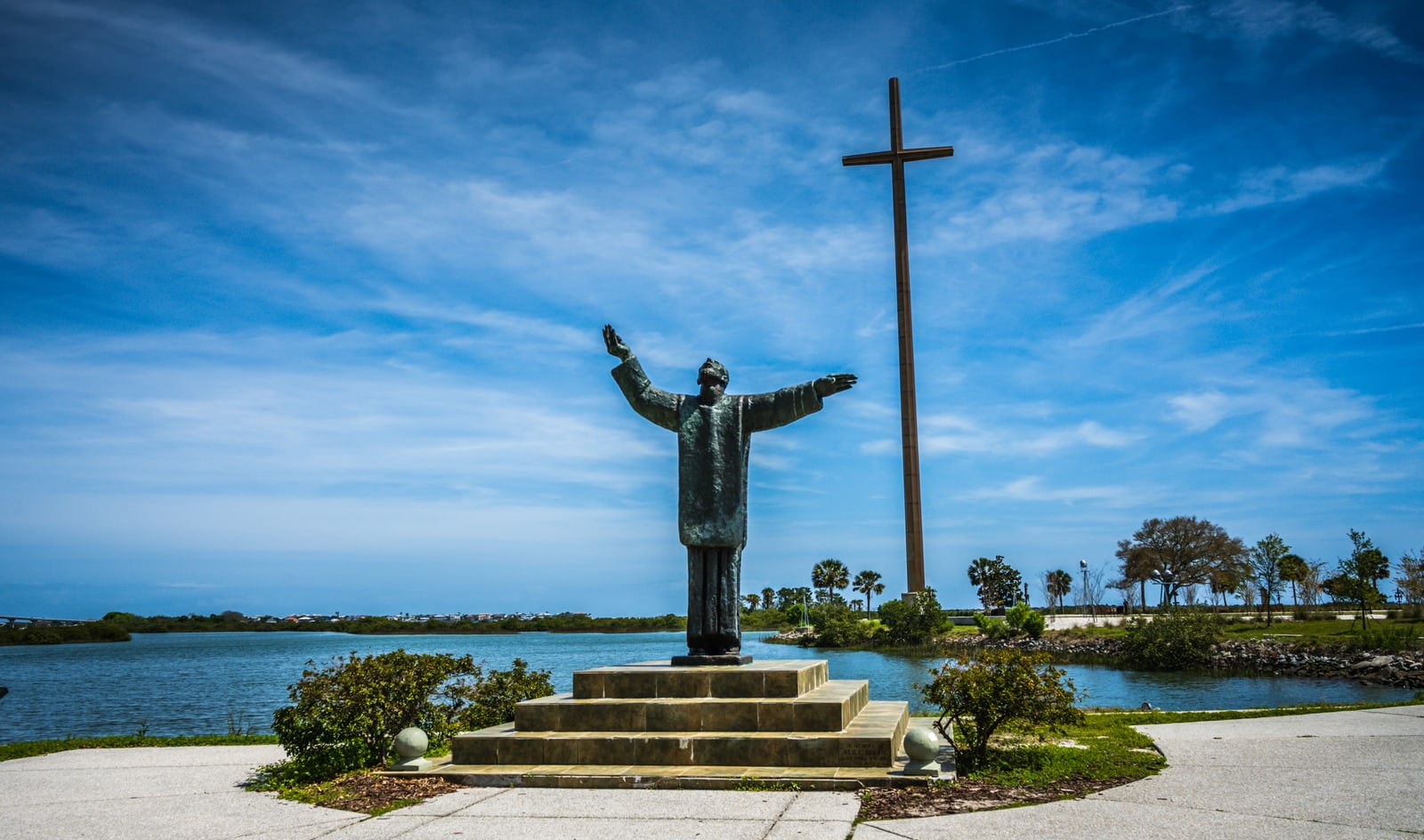 Mission Nombre de Dios
On September 8, 1565, Admiral Pedro Menéndez de Avilés landed on what became Mission Nombre De Dios, the first Catholic mission in the continental United States.
They only stayed nine months before moving on. But it established St. Augustine, Florida as the oldest continuously occupied European settlement. This is long before even the earliest US historical sites in the Northeast.
Today, mission grounds at the national shrine feature a new museum, as well as the Chapel of Our Lady of La Leche, and the 204-foot cross on mission grounds.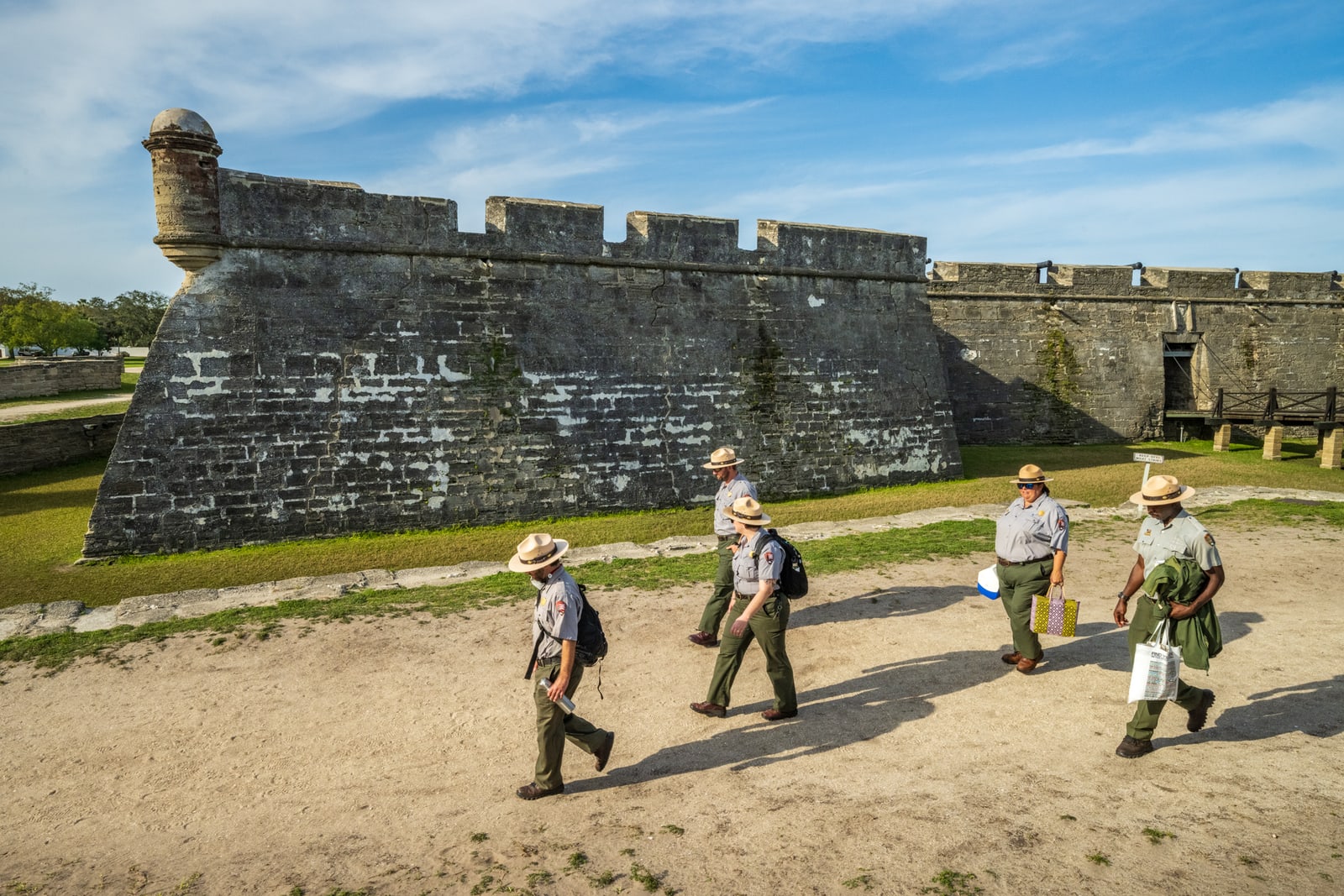 Castillo de San Marcos
Explore the grounds of Castillo de San Marcos National Monument and learn about the fort's place in American history from exhibits and costumed interpreters. But go early. This is one of the most popular things to do in St. Augustine.
Begun in 1672 and completed in 1695, the Castillo de San Marcos is the oldest masonry fort in the continental US and America's first national monument.
It was built by the Spanish to protect their Atlantic trade route, and in fact, the British were prevented from taking possession of St. Augustine until Florida temporarily became a British colony from 1763 to 1783.
During the Revolutionary War, the Castillo was a military prison that held three signatories of the Declaration of Independence. It's a fitting counterpart to Cabrillo National Monument, the historic site that illuminates Spain's impact in the US, but on the West Coast.
After the war, the Castillo reverted back to Spain, until Florida became a US territory in 1821.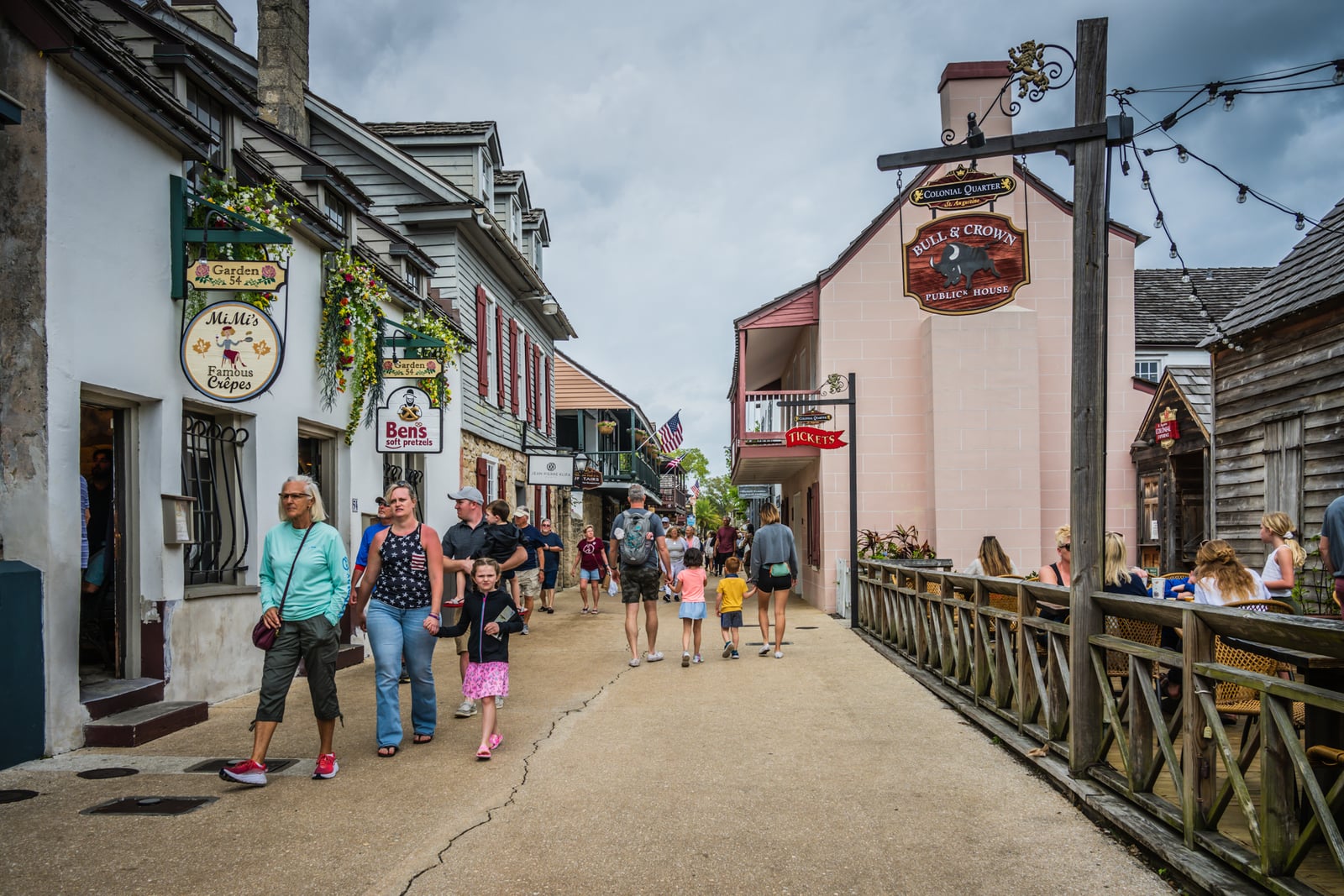 Colonial Quarter
Located in the heart of St. Augustine FL, within sight of the Castillo de San Marcos, the Colonial Quarter attraction offers a look at the historical experience of 300 years of St. Augustine's port history, complete with musket drills, and blacksmiths' demonstration, and lookout from the 35-foot watchtower.
Even if you don't plan to enter the attraction, the Colonial Quarter buzzes with interesting shops and great restaurants and is a fun area to explore on foot.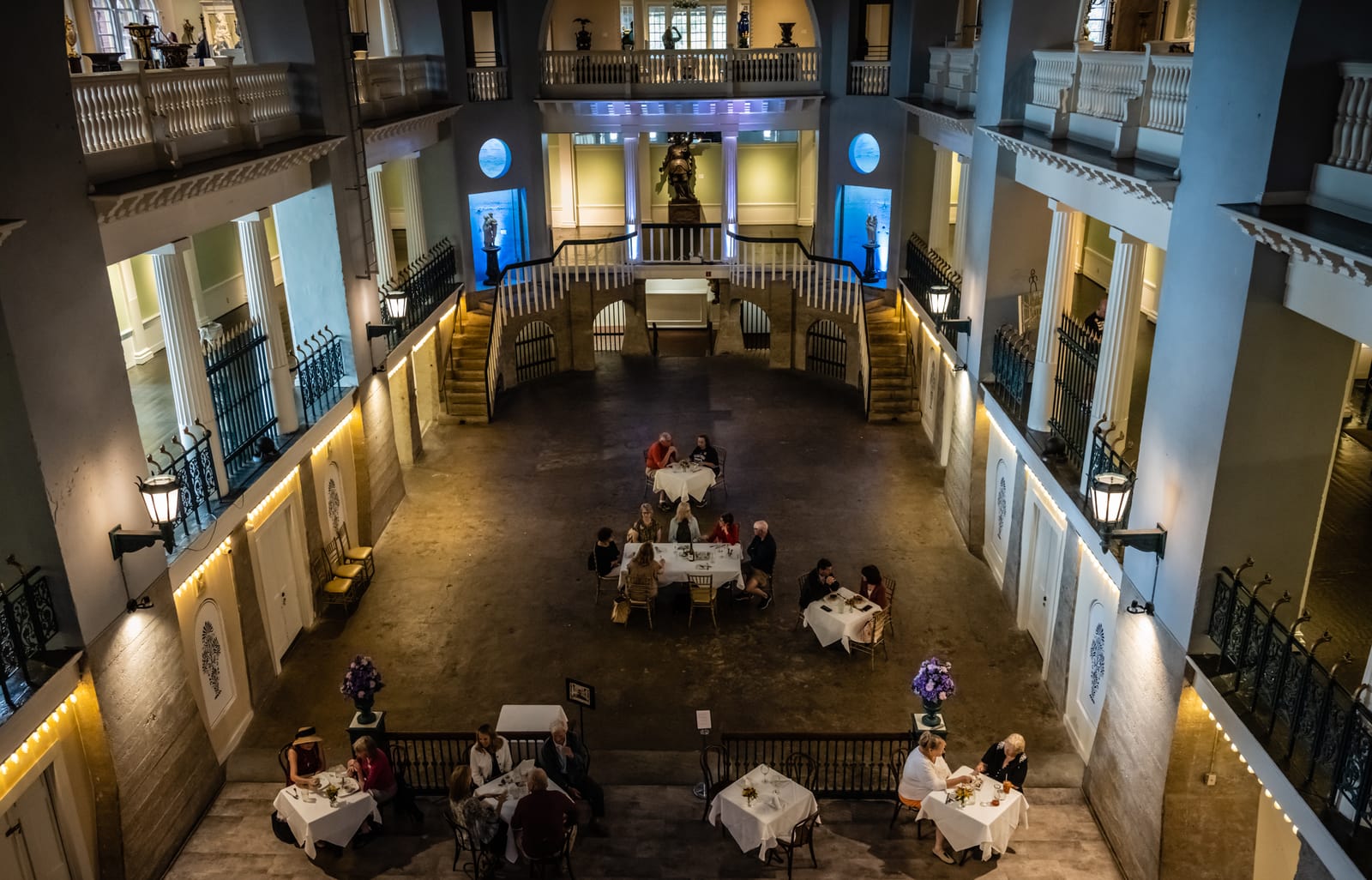 Lightner Museum
One of the things we like the most here is that you can see so many historical chapters come to life. At the Lightner Museum, you're immersed in a Gilded Age museum in St. Augustine, surrounded by the opulent arts of the time.
Housed in the former Alcanzar Hotel, built by railroad magnate Henry Flagler in 1888 as a luxury resort for East Coast tourists, the Lightner building itself is incredible.
Even more impressive, current collections include furnishings from America's castles, and a grand escritoire believed to belong to Louis Bonaparte, King of Holland, and brother to Napolean Bonaparte.
Plus, the museum brings in exhibits showcasing the work of modern masters such as Bouk de Vries and Dana Hargrove.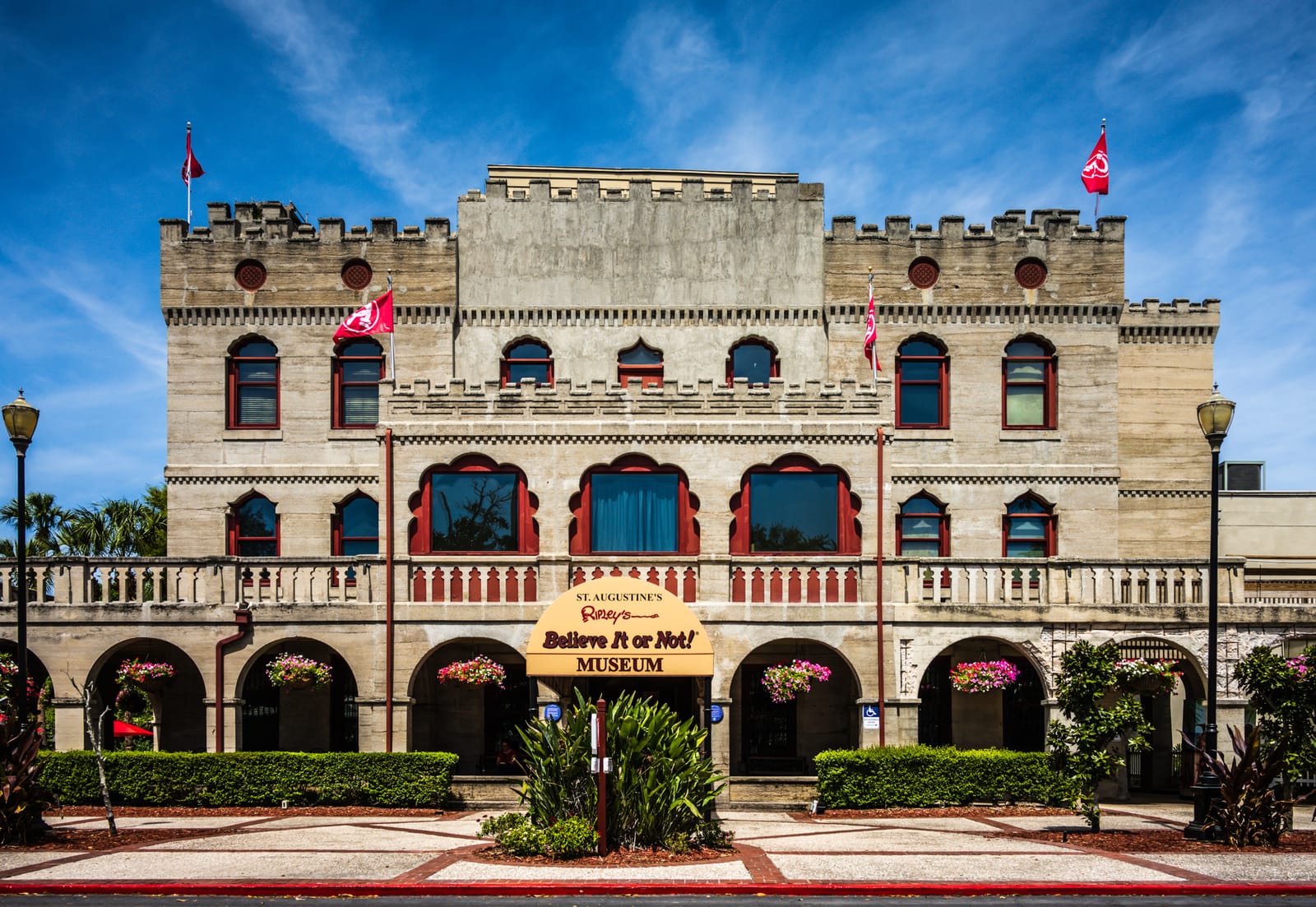 Ripley's Believe It Or Not Museum
The original Ripley's Believe It Or Not is housed in an 1880s mansion that was once Castle Warden hotel, owned by Norton Baskin and The Yearling author Marjorie Kinnan Rawlings.
Today, this Ripley's museum has its share of ghosts—a pair of females who died in a suspicious fire—but there's more. Among the oddities on display are a spinning vortex, a bone motorcycle, and possibly the most frightening of all, a collection of real shrunken human heads.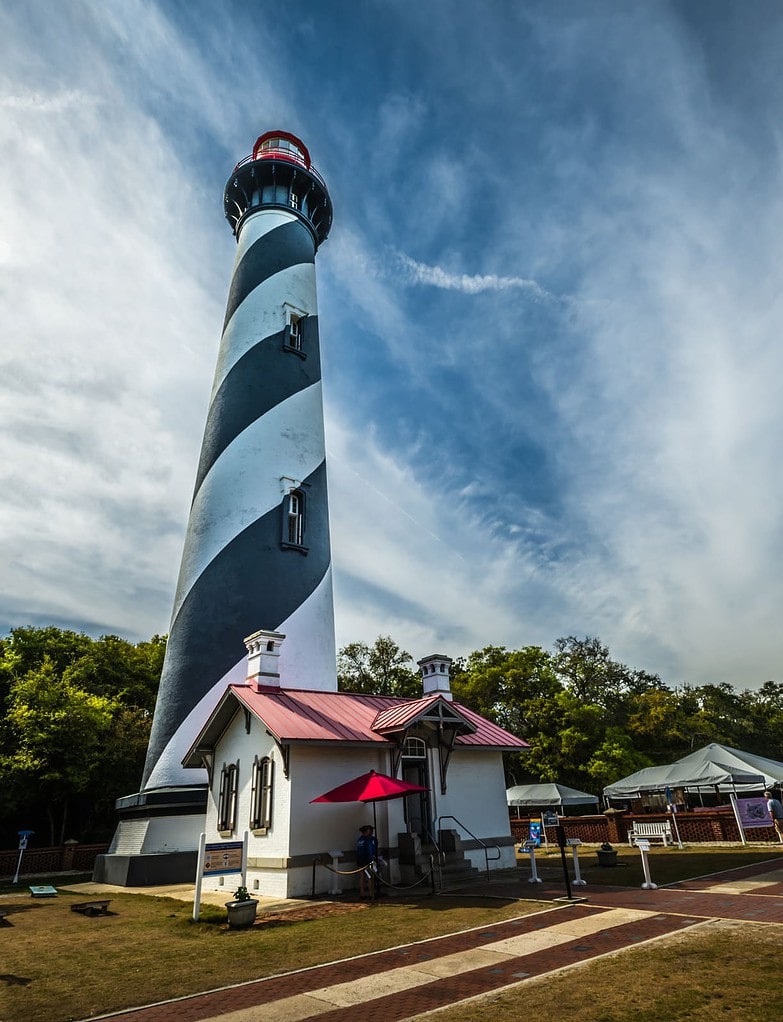 St. Augustine Lighthouse
The best view of the nation's oldest city, and arguably the best spot for a smooch, is found at the top of 219 steps to the outdoor railing of the St. Augustine Lighthouse.
Built between1871-1874 on the site of the original Spanish watchtowers, the attraction also includes nature trails and archeological maritime exhibits.
St. Augustine Beach
Park right on the sand at St. Augustine Beach and stroll the fishing pier or surfside, head to car-free Anastasia State Park, or check out the beach clubs at Ponte Vedra Beach.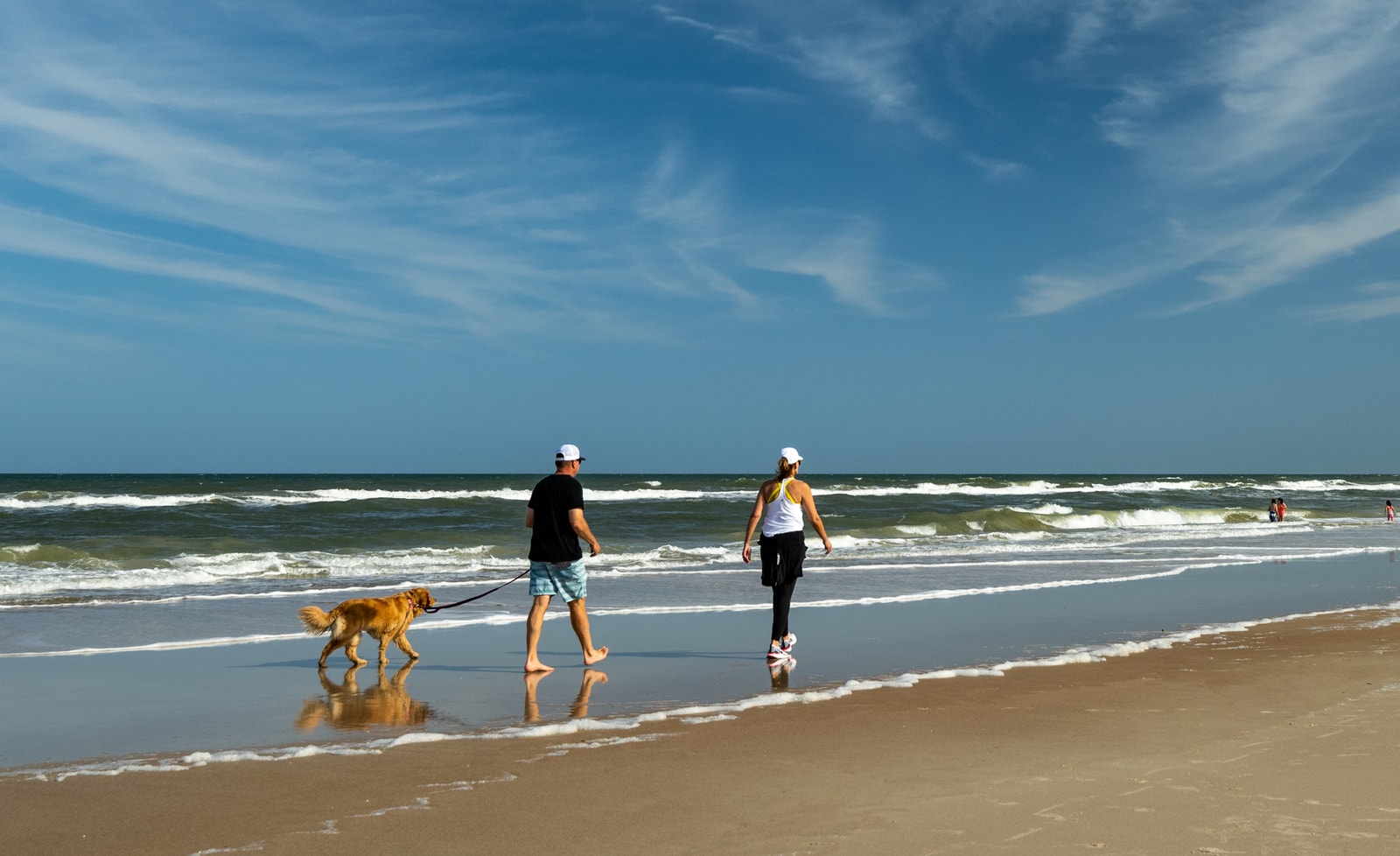 Whether you're into beach sports or strolling hand-in-hand, there are lots of options along the 42-mile coastline.
St. Augustine Eco Tours
Although St. Augustine Beach faces the Atlantic Ocean, the historic city is actually located on Matanzas Bay along the Matanzas River. Marine naturalists guiding St. Augustine Eco Tours are able to introduce guests to wildlife in the ocean, river, and estuary bridging both.
Weather permitting, guests can opt for a kayak, a catamaran sailboat, or motorboat tour.
On a recent boat tour led by Zach MacKenna, we learned that the local Bottlenose Dolphin population, estimated at about 300, is a close-knit group that defends its territory from other dolphins swimming in from nearby areas. ⁠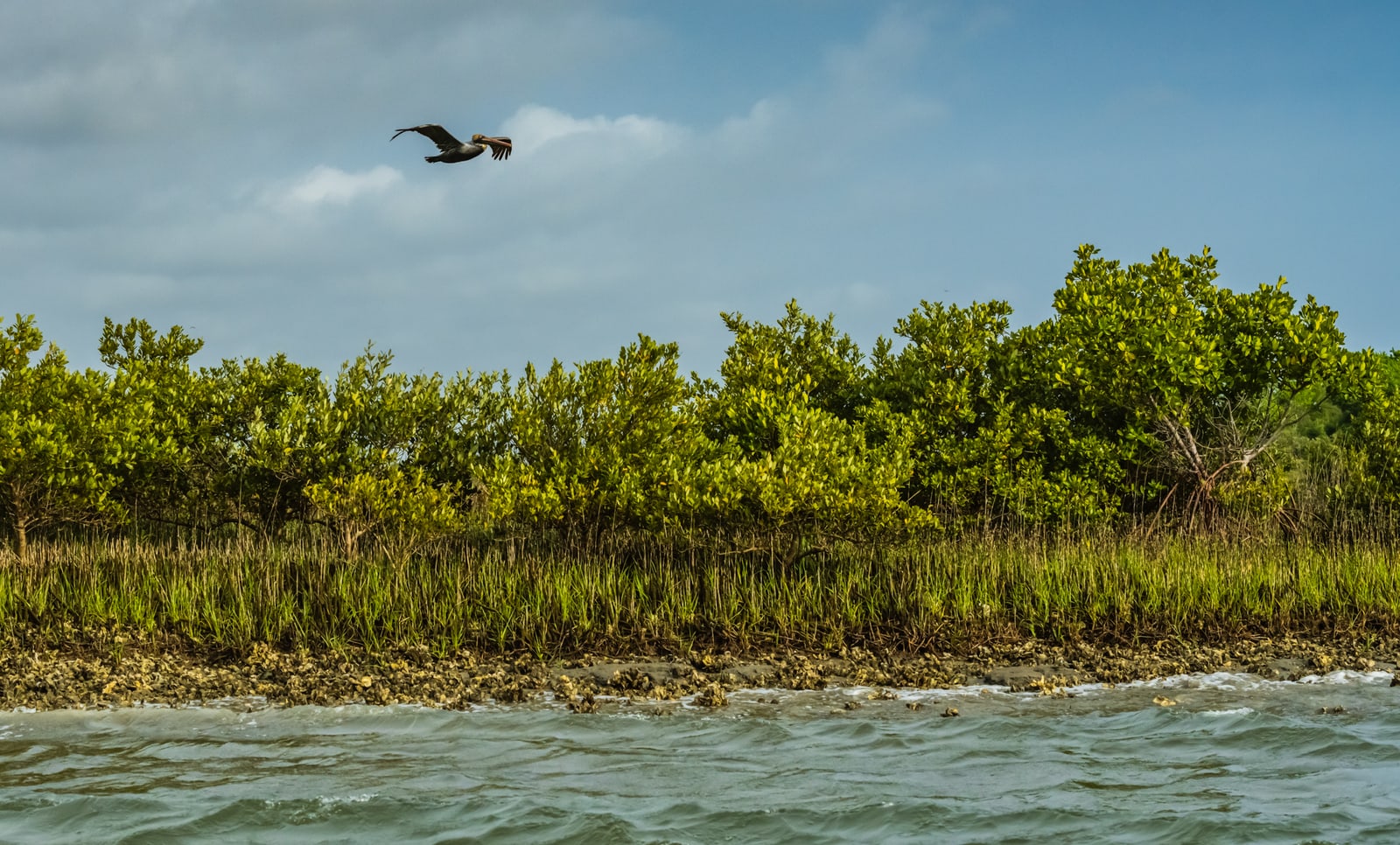 Interestingly, the St. Augustine dolphins are unusual for catching their prey in the air after herding them toward shore.⁠
We saw a mother and child catching mullet in this way, and learned that this pair travels with another mother and child and that the mothers not only were born at the same time but also chose to give birth more or less simultaneously.
A grand variety of shorebirds are even more plentiful in the estuary. We spotted Brown Pelicans flying nearly over us on their way to a tasty morsel, and in an even more unusual sighting, American Oystercatchers.
These black-and-white birds mate for life, but only after signaling readiness with a darkening of coloration.⁠
World-Class Golf
One of the most highly anticipated golf tournaments of the year is the Players Championship at TPC Sawgrass in nearby Ponte Vedra Beach, FL.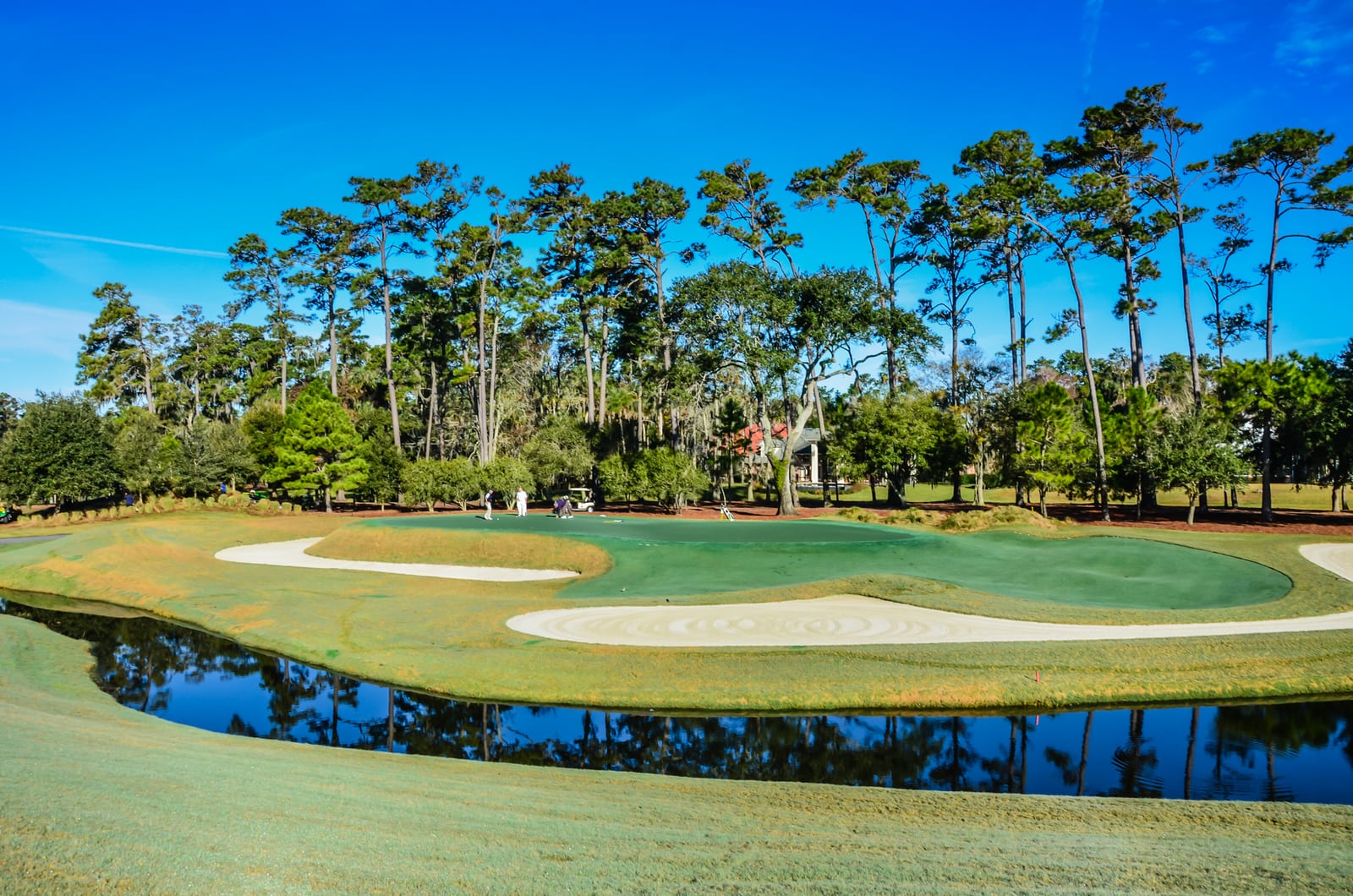 Year-round golfers head to the World Golf Village to test their skills at some of the most challenging golf courses in the country.
Two of the best include the Slammer and Squire Course and the King and Bear Course named for the first-ever design collaboration between legends Arnold Palmer and Jack Nicklaus. And even non-golfers appreciate the storied history onsite at the World Golf Hall of Fame.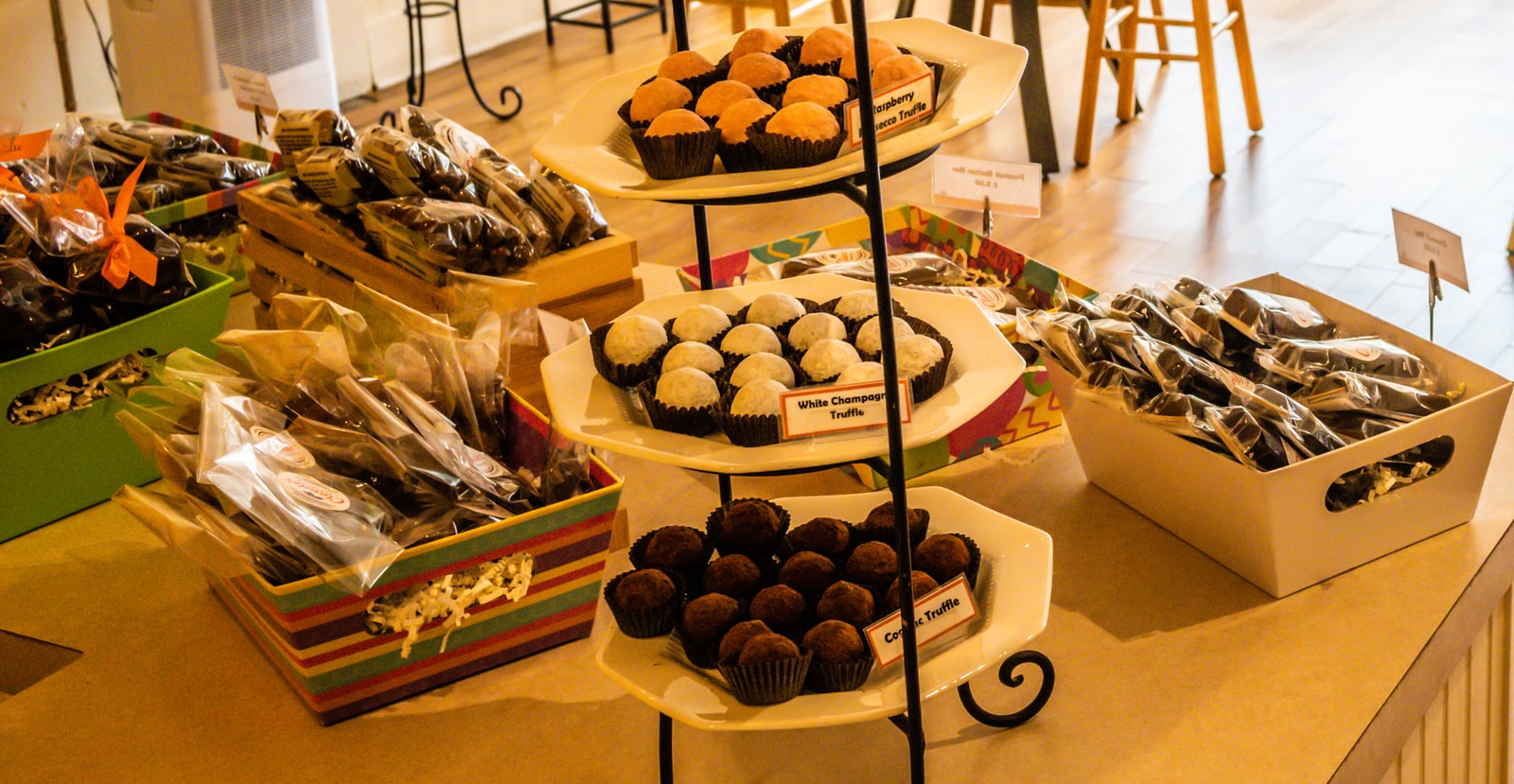 Chocolate Shops
St. Augustine has a couple of scrumptious chocolate shops. In the historic district, you can book a Chocolate Tasting Tour at Whetstone Chocolates, family-owned since 1967.
Or, on a quiet block near the Lightner Museum, you can sit down to sample hand-crafted bonbons and truffles–an option with a passionfruit-filling is a particularly good choice–accompanied by a cup of coffee at Claude's Chocolates.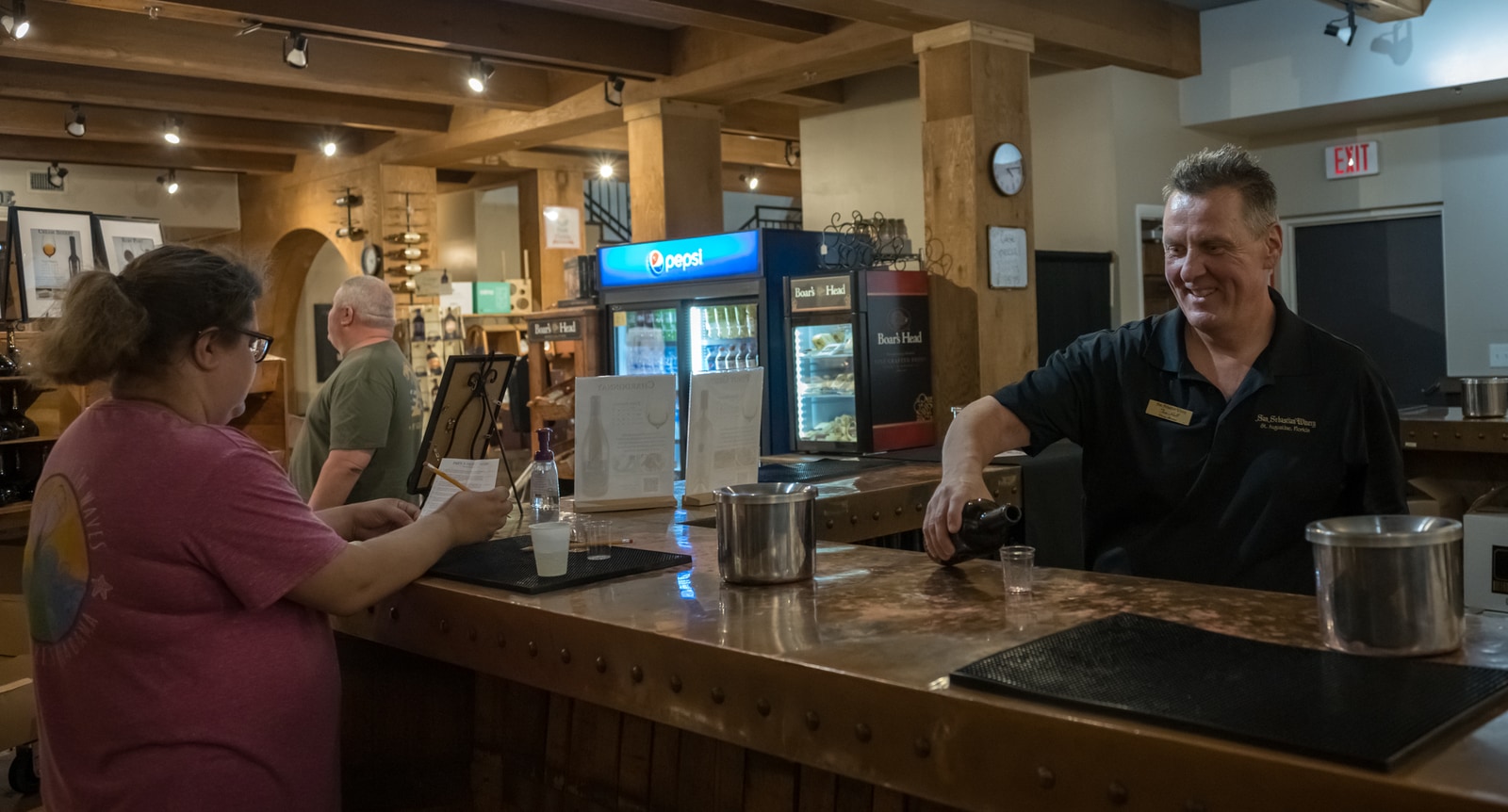 San Sebastian Winery
Open seven days a week, tours and wine tasting are complimentary at San Sebastian Winery. Offering several award-winning Florida wines, San Sebastian is perhaps best known for its sweet dessert wines from Muscadine grapes.
On weekends, the rooftop bar features live music and appetizers that perfectly complement the wines.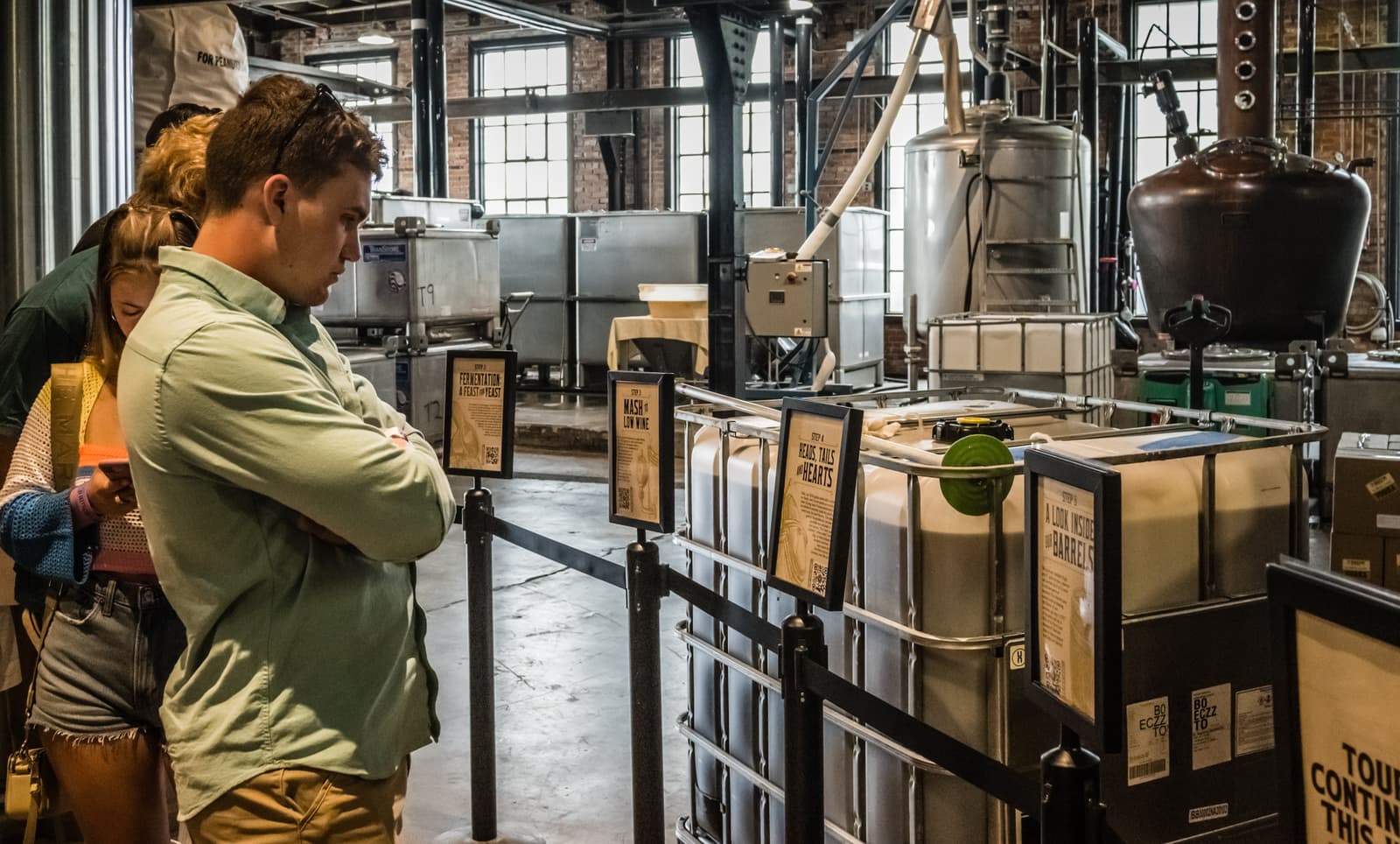 St. Augustine Distillery
Billed as the #1 Whiskey Tour in North America, you might have high expectations of the 45-minute free tour of St. Augustine Distillery. But the tour does live up to the hype.
It's interesting, informative, and located in a beautifully restored 1907 ice plant.
Plus, you get to sample four cocktails and, upon request, fill your own bottle of bourbon. Upstairs, the appropriately named Ice Plant restaurant serves craft cocktails and farm-to-table lunch and dinner.
St Augustine Restaurants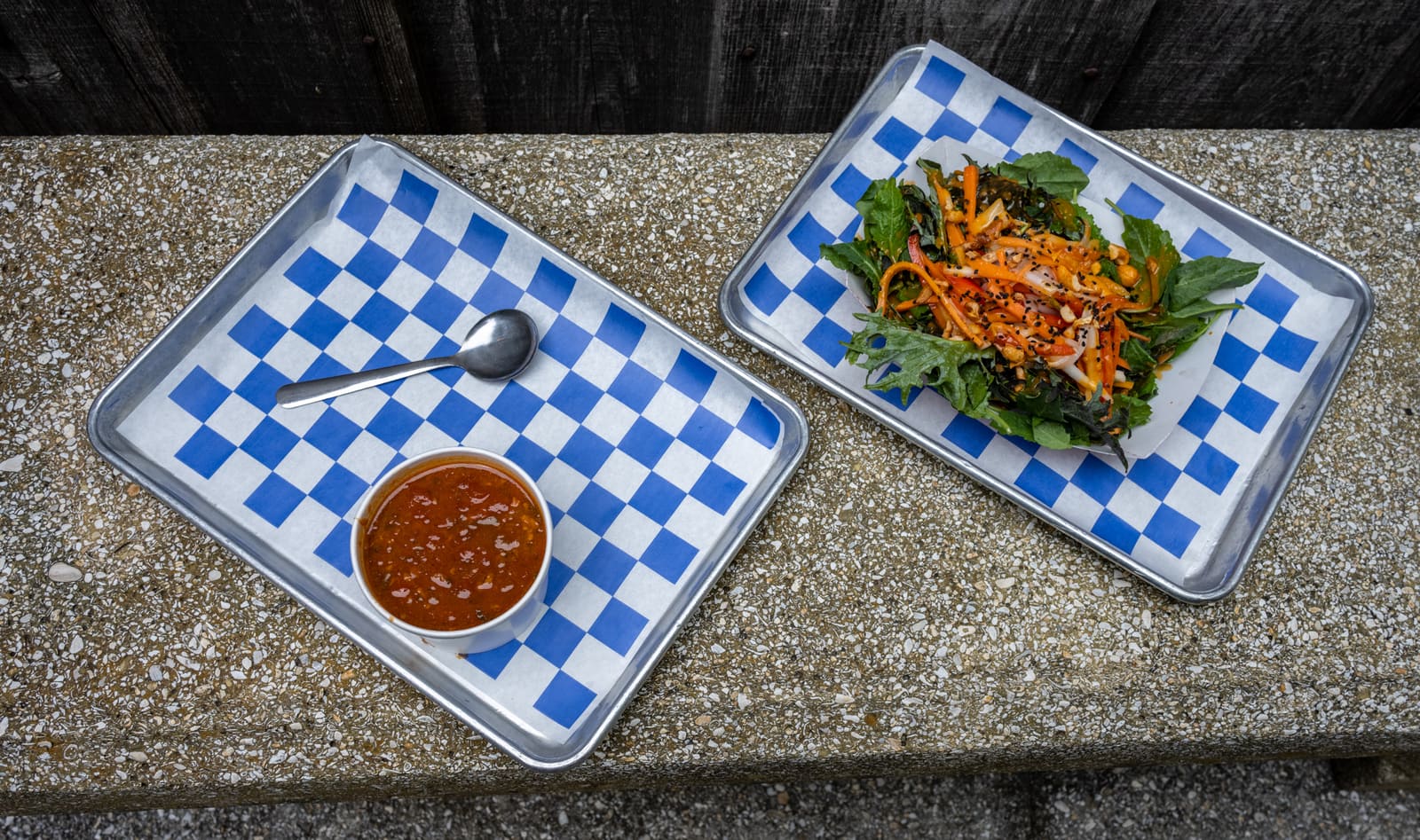 St. Augustine Seafood Company
In the late 1700s, Andrew Turnbull recruited several hundred workers in the Mediterranean, collectively called "Minorcans," to run his indigo farm in New Smyrna.
That heritage can be tasted in the flavorful local favorite, Minorcan Conch Chowder, at St. Augustine Seafood Company. Set in the historic quarter, the bar and restaurant serve pub fare as well as the freshest catch of the day.⁠
Juniper Market
Drop in for the coffee at Juniper Market, and stay for lunch. The sandwich selection is particularly fine: grilled cheese with bacon and house-made pimento, sweet potato hummus pita, and cheddar scallion biscuit, among others.
Located near the Fountain of Youth and Ripley's Believe It Or Not Museum, the coffee shop is a good choice for an afternoon treat too.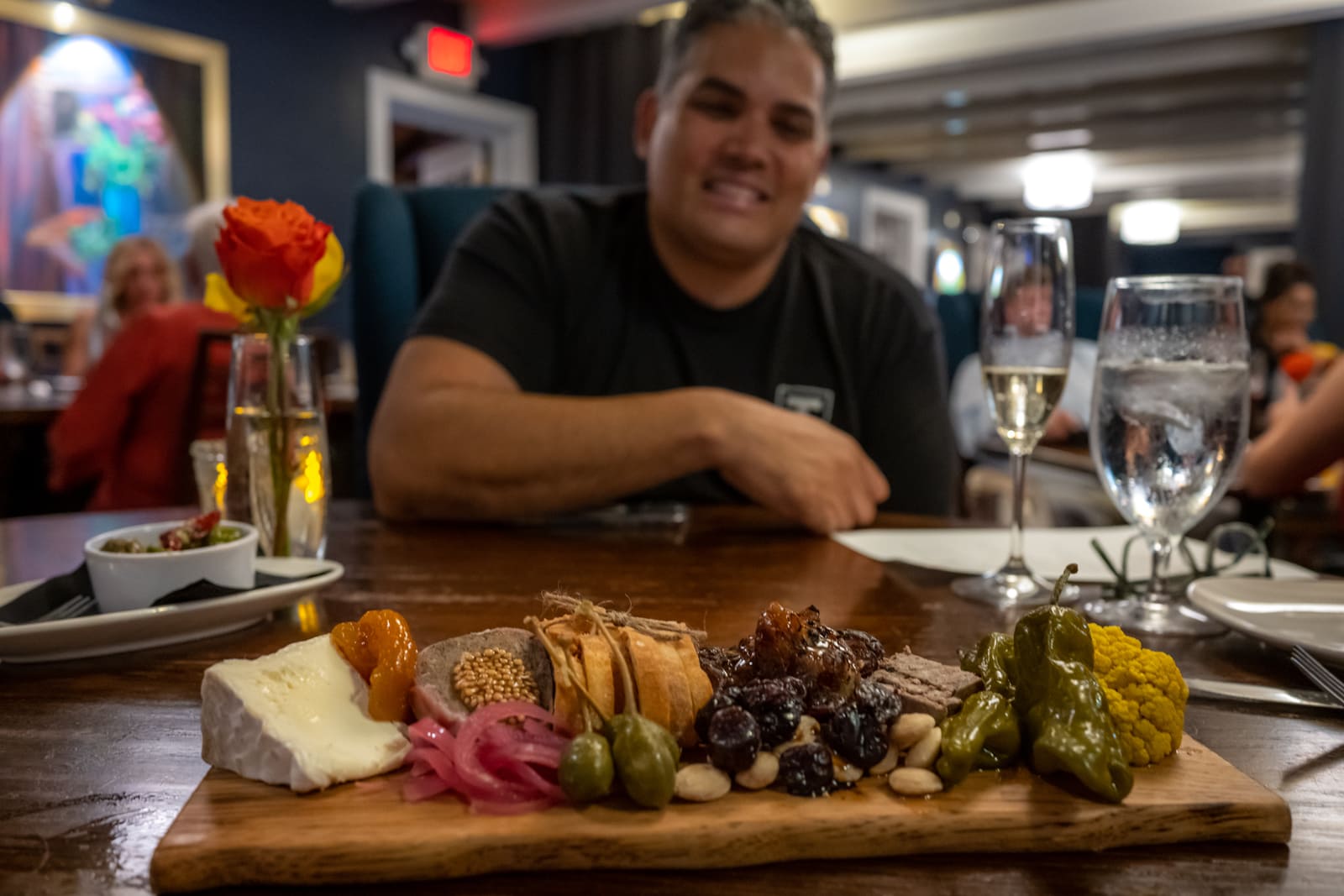 Michaels
The most romantic restaurant in St. Augustine is undoubtedly Michael's.
Recognized as the Best Chef in St. Augustine several years running, Chef Michael has created a warm, welcoming, and decidedly elegant venue where an award-winning wine list is paired with a creative menu inspired by his Puerto Rican roots, Mediterranean travels, and Texas background.
The seasonal menu might feature Plantain Bon Bons, Spanish Mushrooms, Puerto Rican Mofongo, and also a very Texan Steak & Fries.
For an even more elevated experience, reserve the 3 or 5-course dining experience. On a recent visit, we were treated to a sublime charcuterie board, Spanish Mushrooms, as well as a very succulent Beef Short Rib accompanied by Puerto Rican Mofongo.
Chef Michael also collaborates with a number of Northeast Florida chefs and Urban Asado to put on Sunday Asados, where grilled food pairs with community spirit to produce the most memorable culinary event.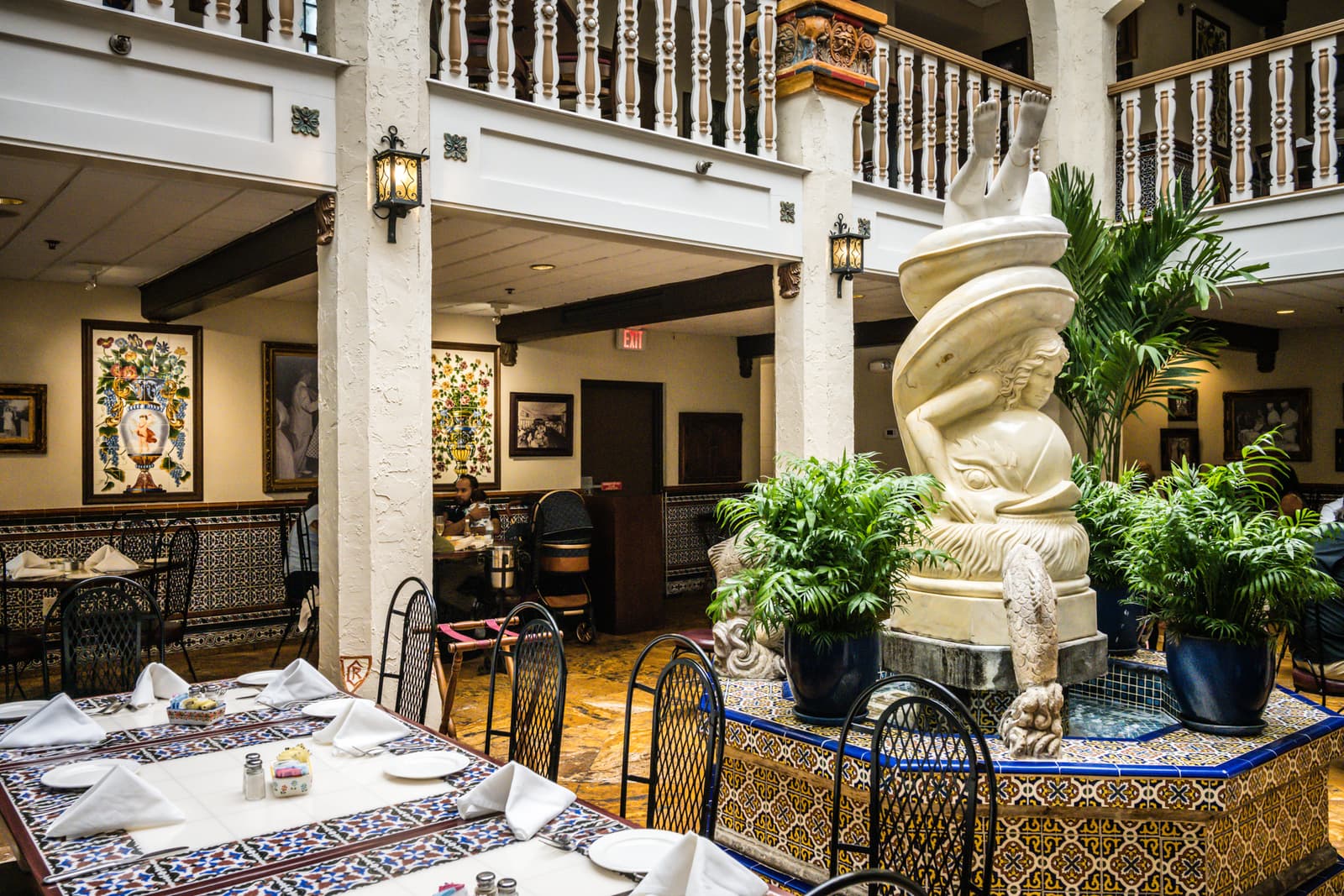 Columbia Restaurant
Florida's oldest restaurant is actually in Tampa, but the family-owned Spanish Columbia Restaurant has one location that fits in perfectly in St. Augustine's historic quarter. Airy courtyard dining, colorful mosaic tiles, and jugs of sangria add to the festive ambiance.
Lunch here is particularly delicious, and the servings are hearty, so you might want to share the legendary 1905 Salad and/or Cuban Sandwich.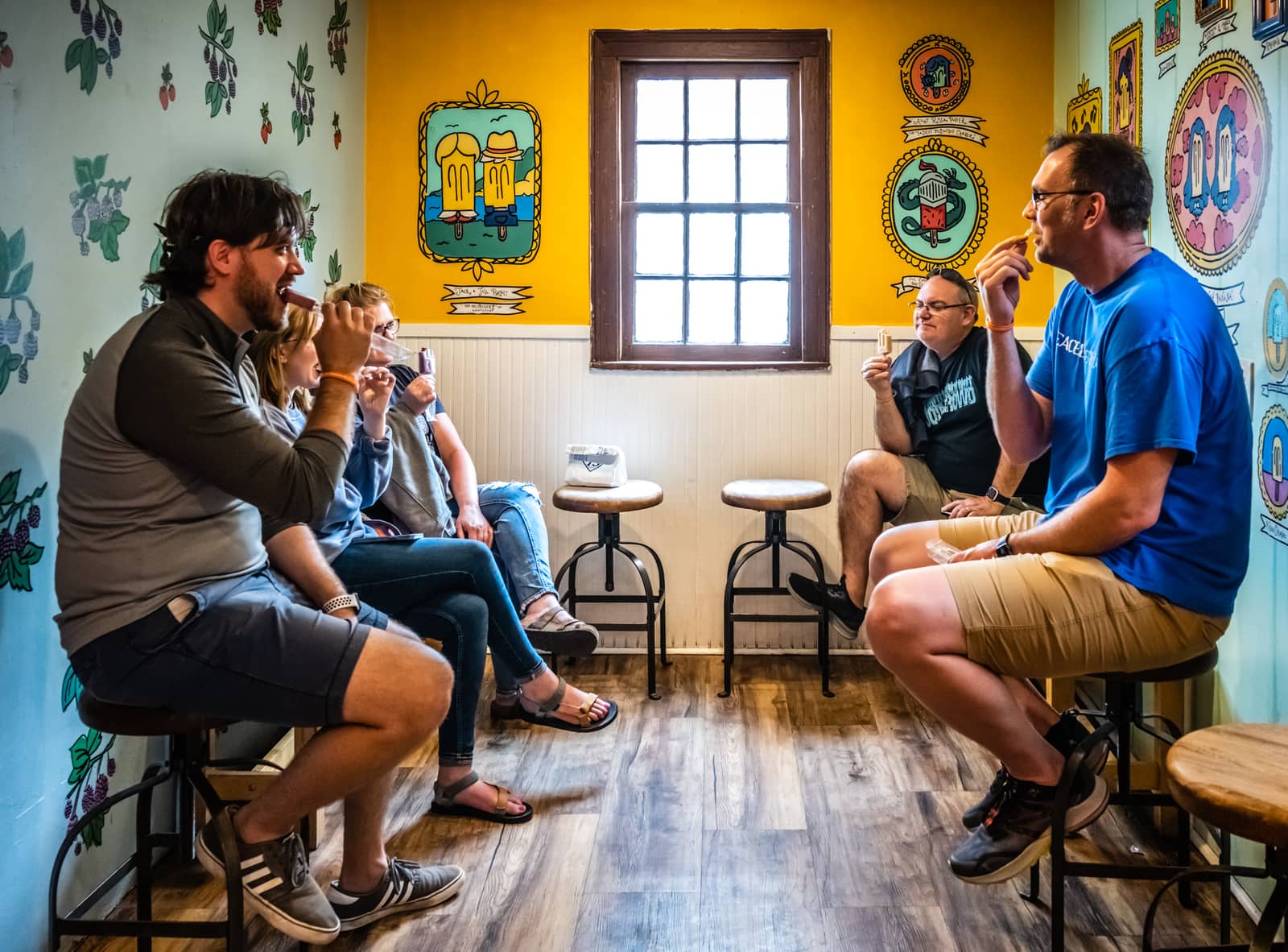 The Hyppo Gourmet Ice Pops
On a hot day, nothing is as refreshing as a popsicle or as delicious as next-level treats at The Hyppo Gourmet Ice Pops. Some of the more intriguing flavors are: Champagne Mango, Mango Mojito, Key Lime, Blood Orange Cheesecake, and, because why not, the Elvis (peanut butter, banana, honey.)
Hotels In St. Augustine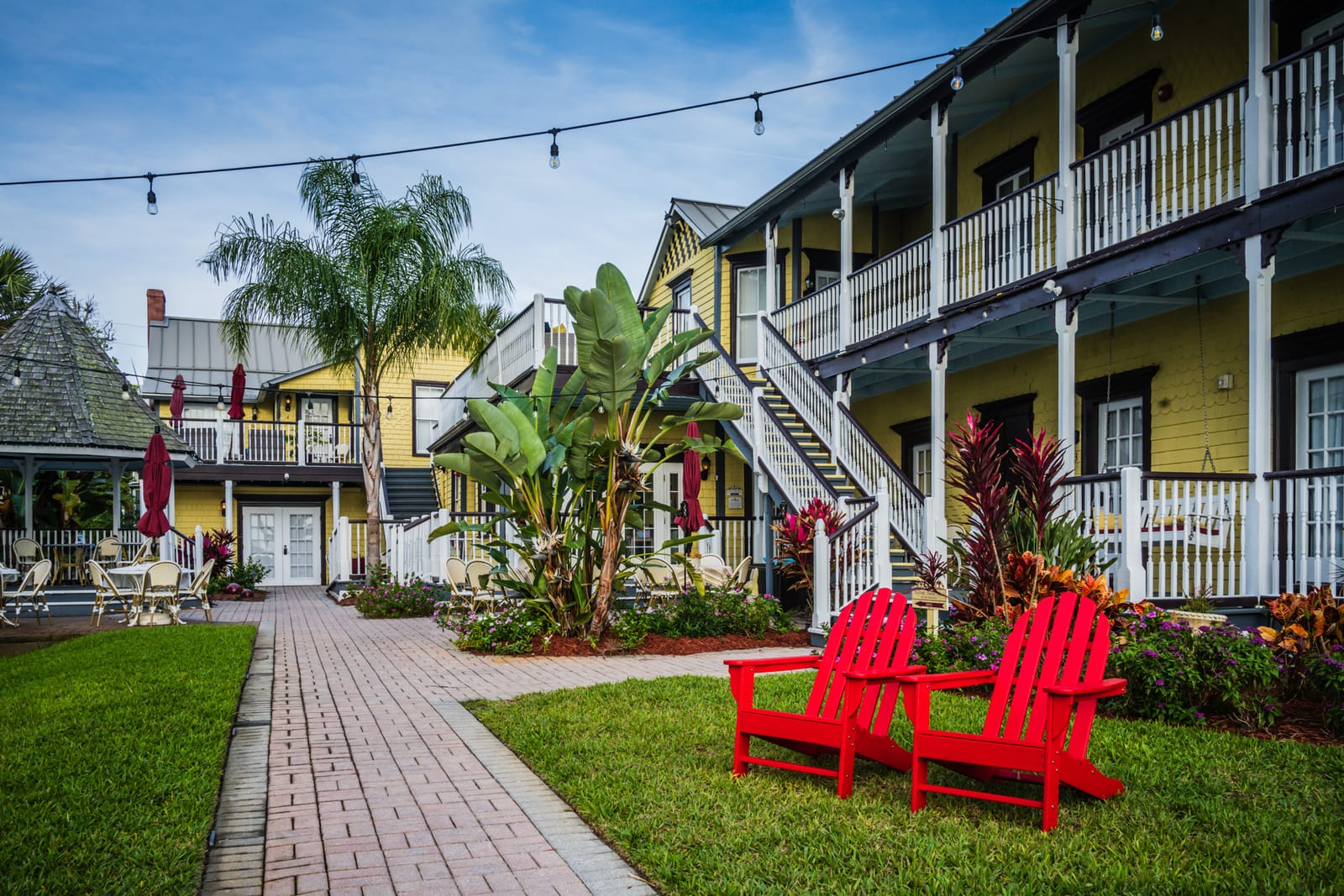 Northeast Florida's most romantic hotel is the bed and breakfast, Bayfront Marin House, a historic inn located within a short walking distance of all the attractions in downtown St. Augustine.
First Impressions Of Bayfront Marin Inn
It's love at first sight of Bayfront Marin House, a rambling Old Florida structure with an impeccably manicured tropical landscape and inviting outdoor seating. Facing the waterfront, the oldest portions can be traced to 1788, but the current yellow-and-white clapboard building was fully restored in 2003.
Of course, the inn's ideal location for exploring and enjoying the waterfront and downtown St. Augustine does present some challenges. Parking is provided but is located a couple of blocks away, so a temporary space on the waterfront street is available for loading and unloading.
And while first-floor rooms are easily accessible, you'll need to climb stairs for second-floor rooms.
Also, addressing the needs of current challenging times, we were provided all necessary information before arrival as well as the combination for the guest room door so that we could go directly to the room, bypassing the inn's office, if we so chose.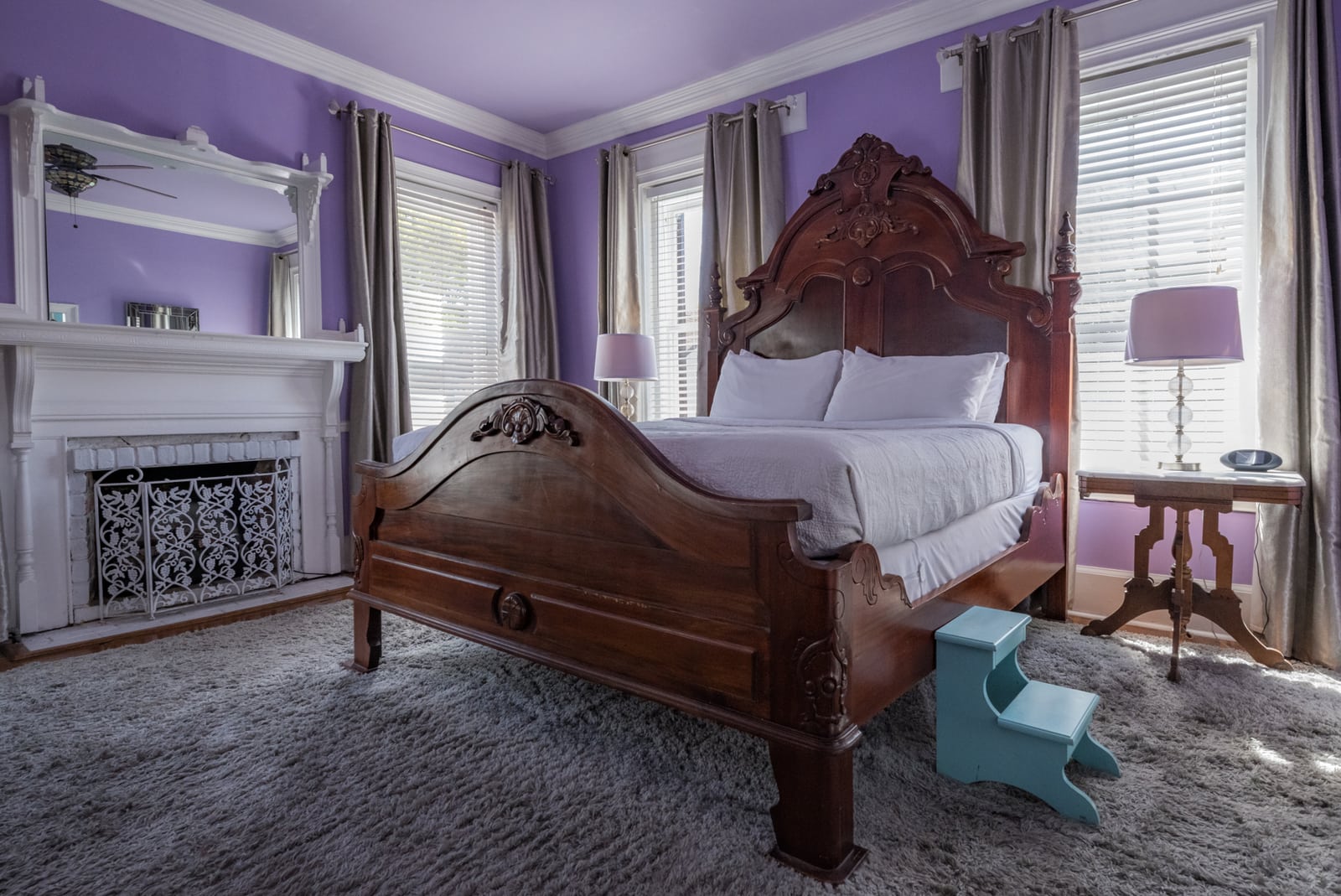 Rooms At Bayfront Marin Inn
The inn has fifteen rooms, with additional lodging elsewhere in St. Augustine. One is billed as a honeymoon suite, but truly, any one of the guest rooms would be ideal for honeymooners.
The Lyndsay Michelle guest room, on the second floor, features a Victorian-style luxury bed, an electric fireplace, and a Jacuzzi tub. And yet, the decor is surprisingly whimsical. The footstool, a necessary tool for reaching the plush bed, is painted a fun shade of aqua.
The room itself is a bright lavender, while a collection of pink plates adorns the sitting area wall.
Arguably the most charming section of the room isn't in the room at all, but the personal front porch.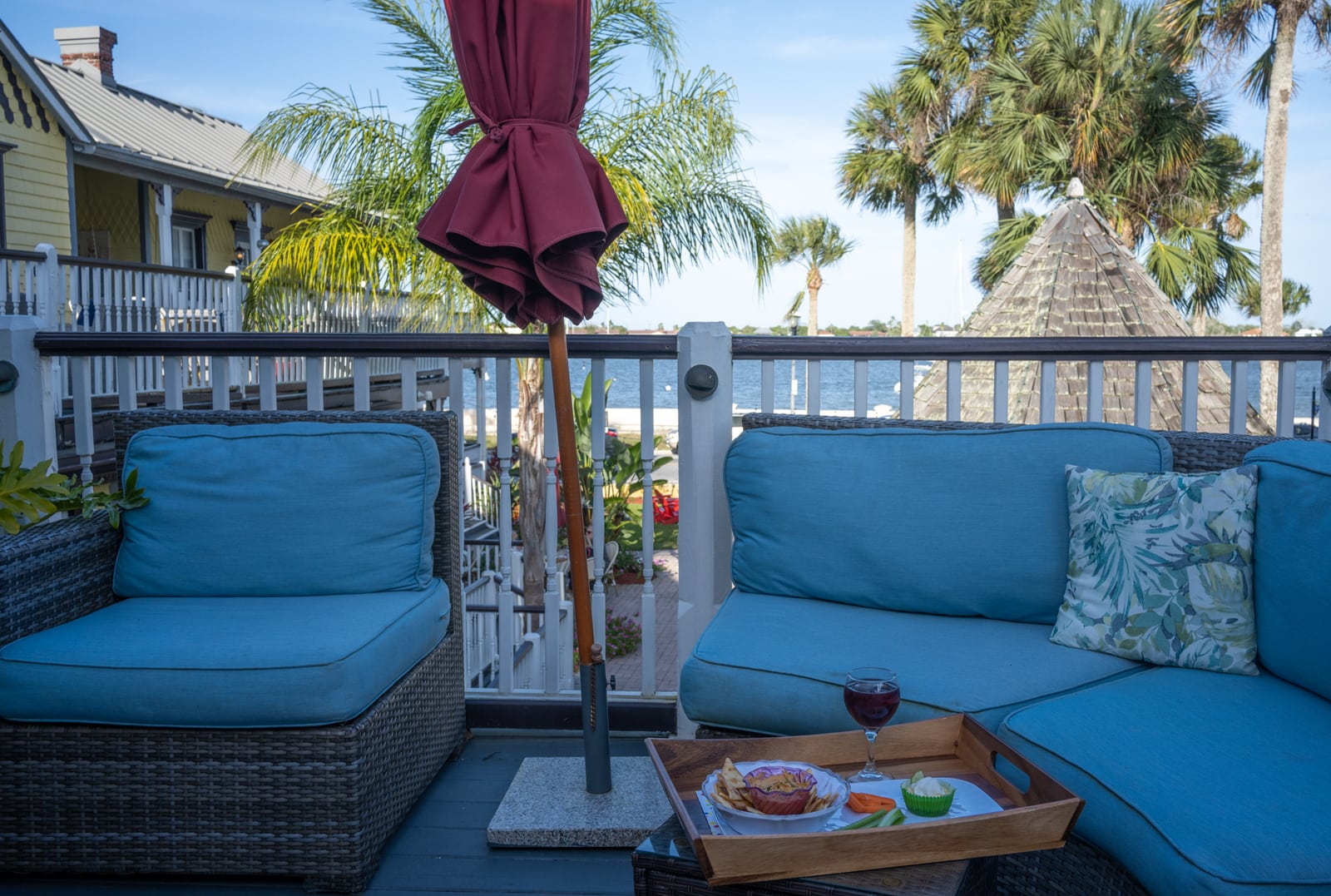 Bayfront Marin Inn Amenities
Upon arrival, we were surprised to find chocolate-covered strawberries in the room's cute blue Galanz mini-fridge. But that wasn't the only delectable surprise.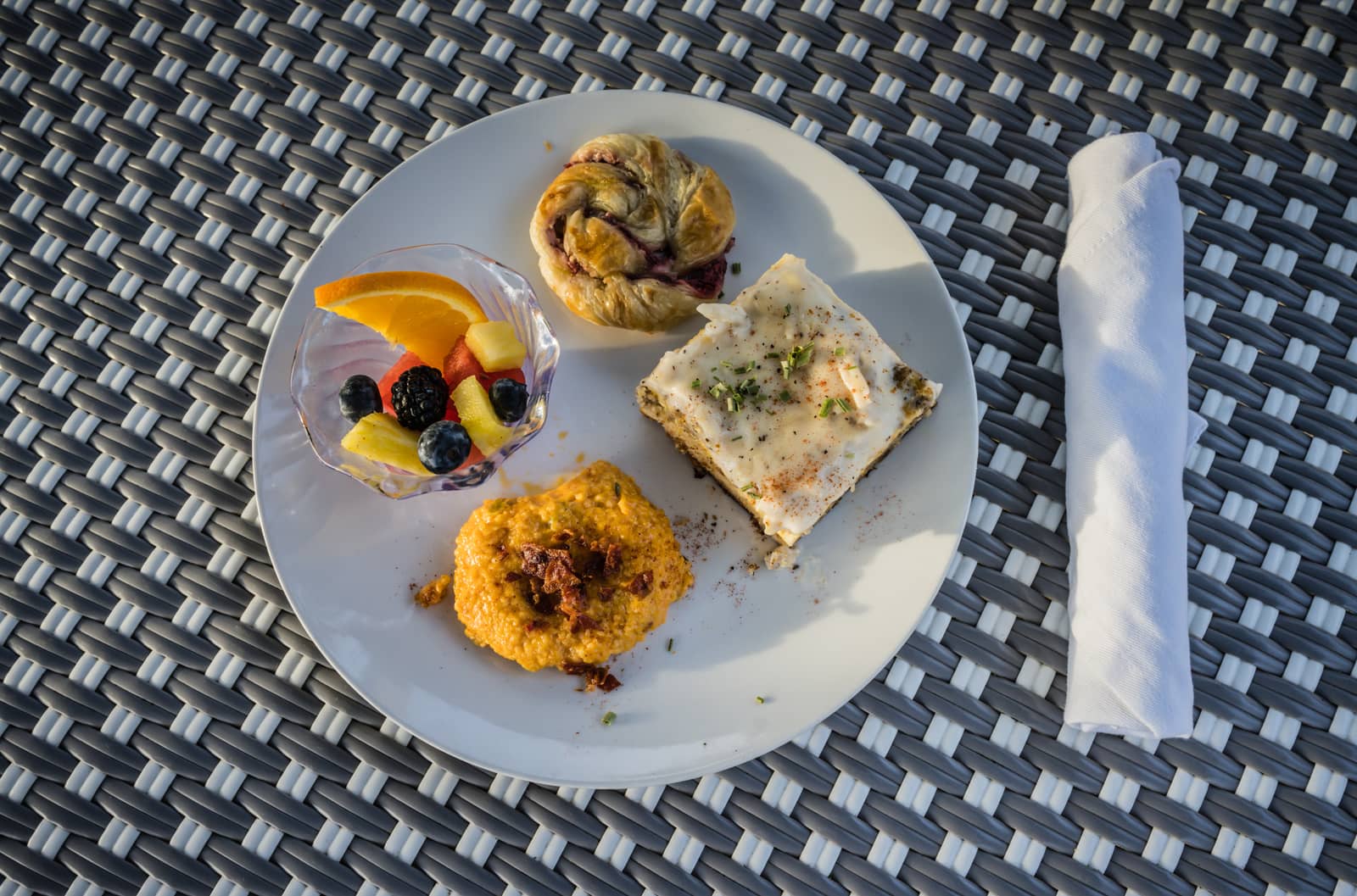 In addition to the full Southern breakfast, which you can elect to have served on your porch, in the gazebo, or on the lawn, there's also a Happy Hour. On this occasion, sangria is accompanied by pita and veggies with house-made hummus, but offerings change daily.
Located next door to the Bayfront Marin Inn, friends give high marks to the 16-room Bayfront Westcott House Bed and Breakfast.
Hotels On Beach St. Augustine
If you prefer to stay near the beach, Bayfront Marin House rents out cottages on Vilano Beach.
Also, the Saint Augustine Beach House gets excellent reviews and is only a 15-minute drive from all the restaurants and attractions in the historic quarter.
Romantic Weekend Getaways In Florida