Last Updated on November 29, 2022 by Editor
WHY GO: When Super Bowl LIII was played in Downtown Atlanta it was at the still shiny new Mercedes-Benz Stadium. The State Farm Arena, home of the Atlanta Hawks and major concert venue, is just around the corner. Between these, the Georgia World Congress Center (GWCC) anchors an entertainment hub that's the third-largest convention center in the United States.
Most of the best things to do in Downtown Atlanta are all conveniently located within easy walking distance of Centennial Olympic Park. And you can hop on the Atlanta Streetcar to reach even more within a 2.7-mile loop.
Big-city glitz wraps this metropolis with gleaming skyscrapers and a cosmopolitan polish. And yet, at heart, Atlanta retains the feel of a charming Southern town.
Searching for a great romantic getaway near Atlanta? The charming Kiawah Island is just a 5/1/2 hour drive. It's one of a bunch of romantic getaways in the Southeast that we've collected on our travel blog.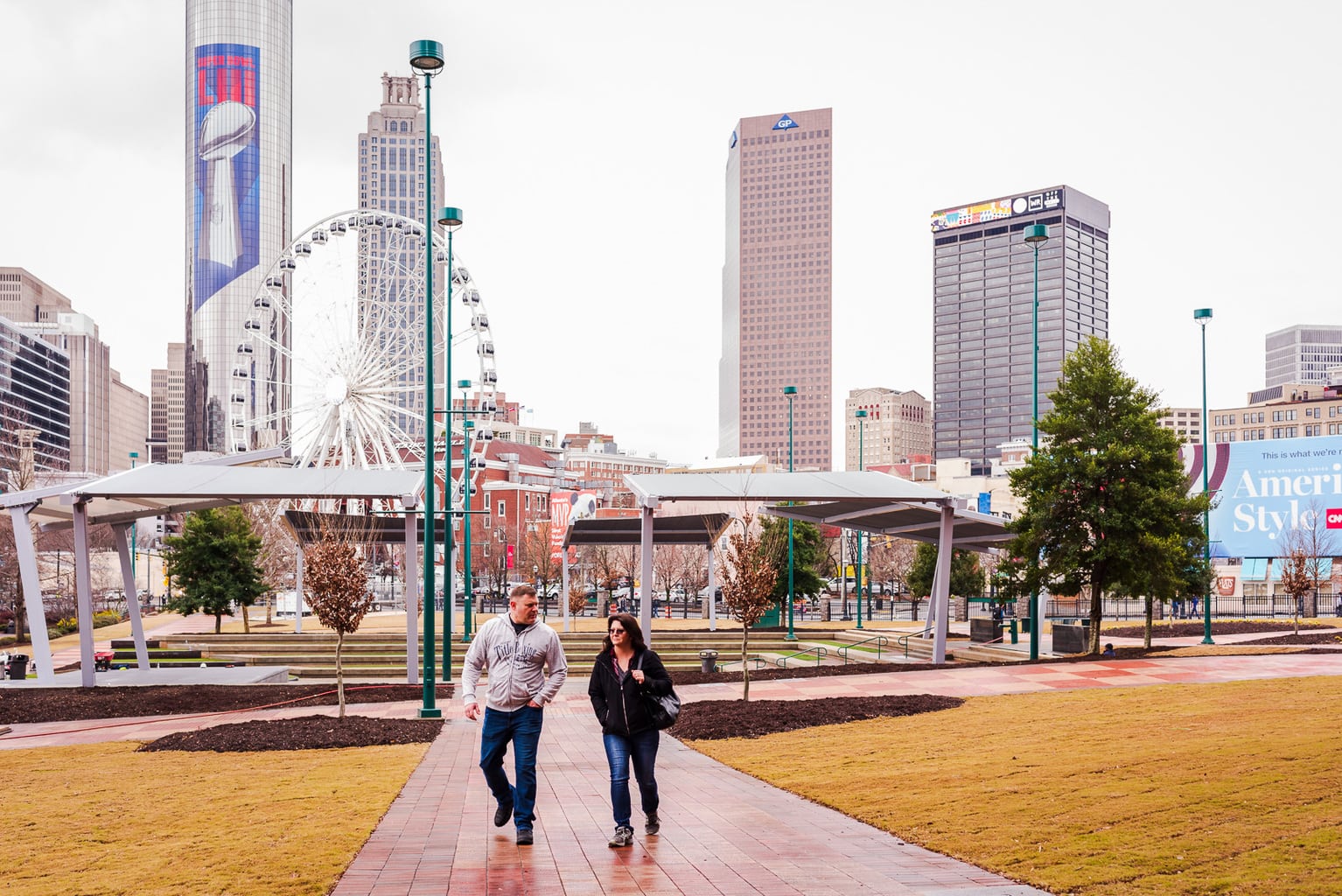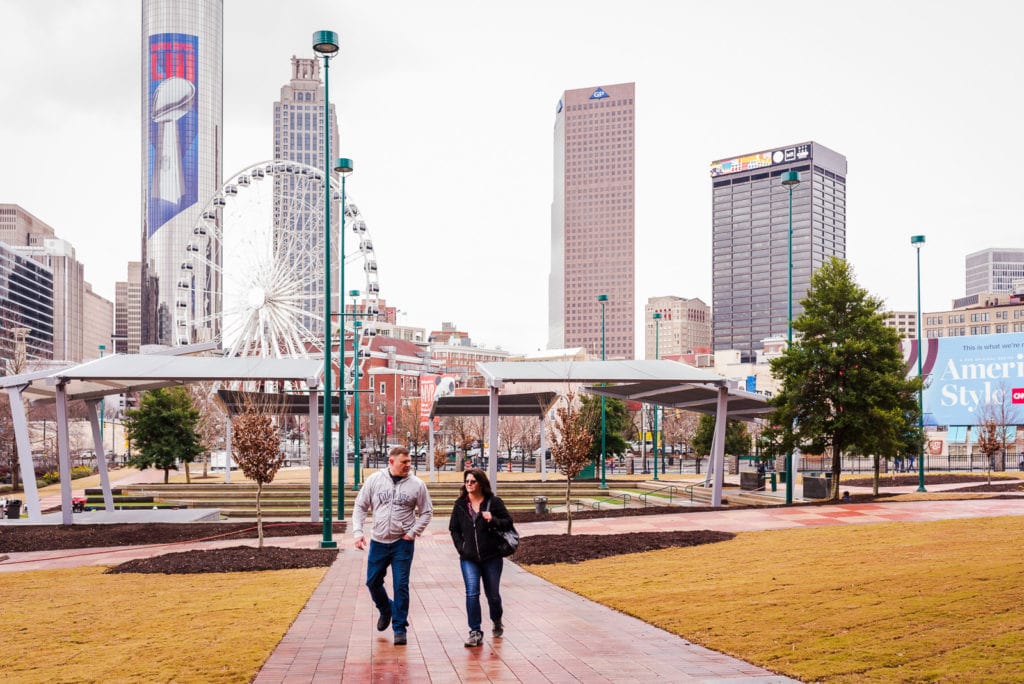 Best Things to Do in Downtown Atlanta
VISIT: Georgia Aquarium. Completed in late 2020, an $100 million104,100 square foot expansion added an immersive shark exhibit to what was already the largest aquarium in the western hemisphere.
VISIT: Atlanta Botanical Garden. Set next to Piedmont Park, a multi-use green space in Midtown, the botanical collections cover over 30 acres devoted to Southeastern flora. November through January, holiday lights brighten the gardens. Spring through Autumn, Cocktails in the Garden features specialty drinks and live music in a fairytale setting.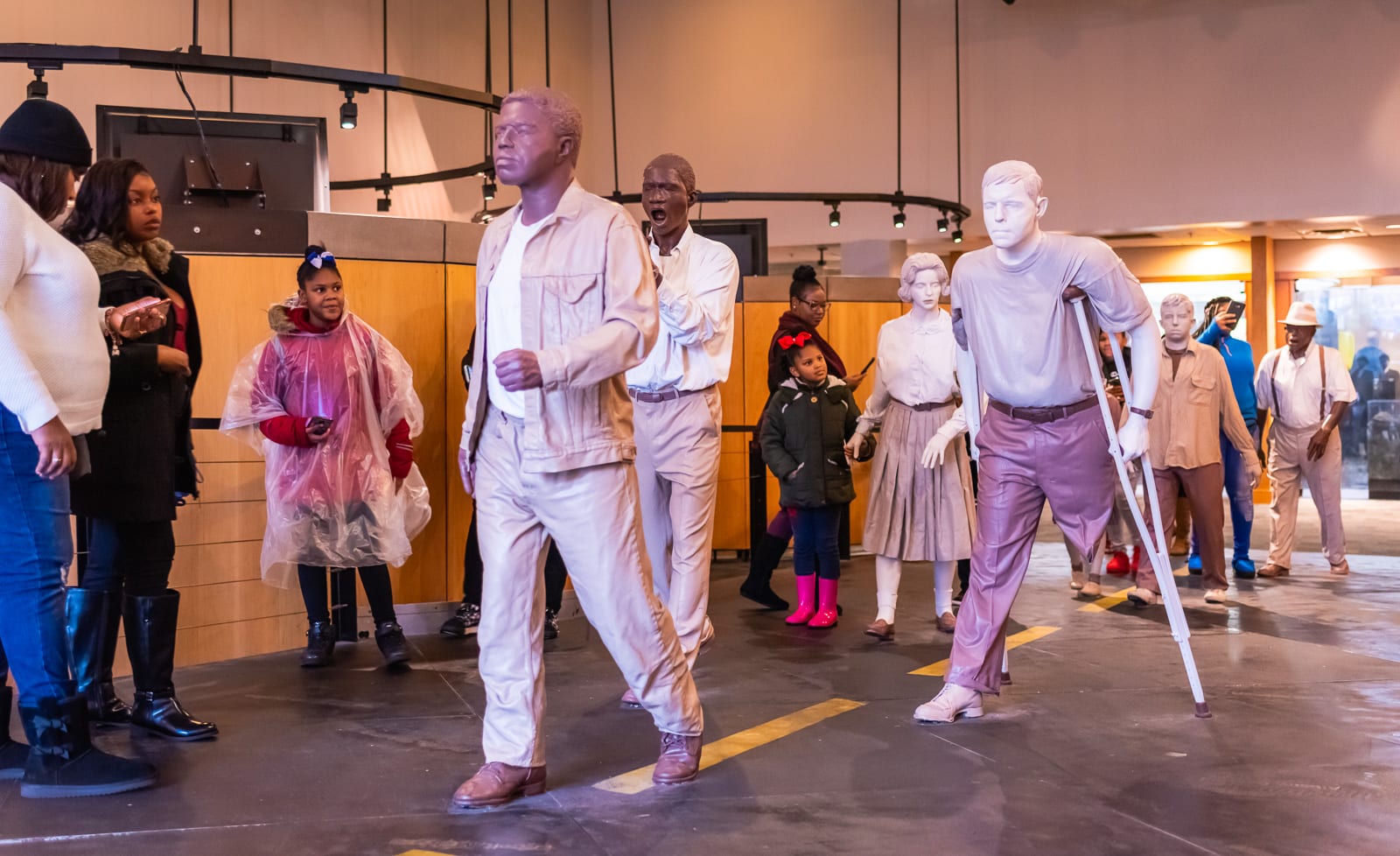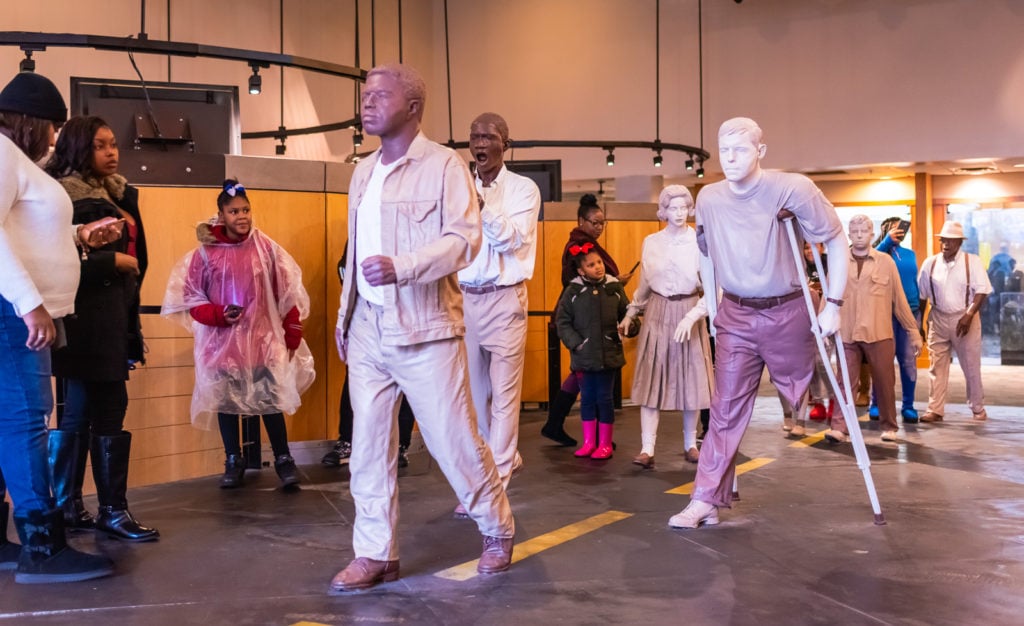 TOUR: Martin Luther King Jr. National Historic Site. Begin with the orientation video and informative displays in the Visitor Center before exploring the buildings and gardens spread over 35 acres. But keep in mind that the Birth Home Tours do sell out, so plan to go early.
(Check our list of weekend getaways to historical sites for even more inspiration.)
VISIT: Center for Human and Civil Rights. This educational museum is well worth at least a 2-hour visit to learn about the struggle for equality in America; it's a good complement to touring the Martin Luther King Jr. National Historic Site for understanding the civil rights movement within the context of global human rights.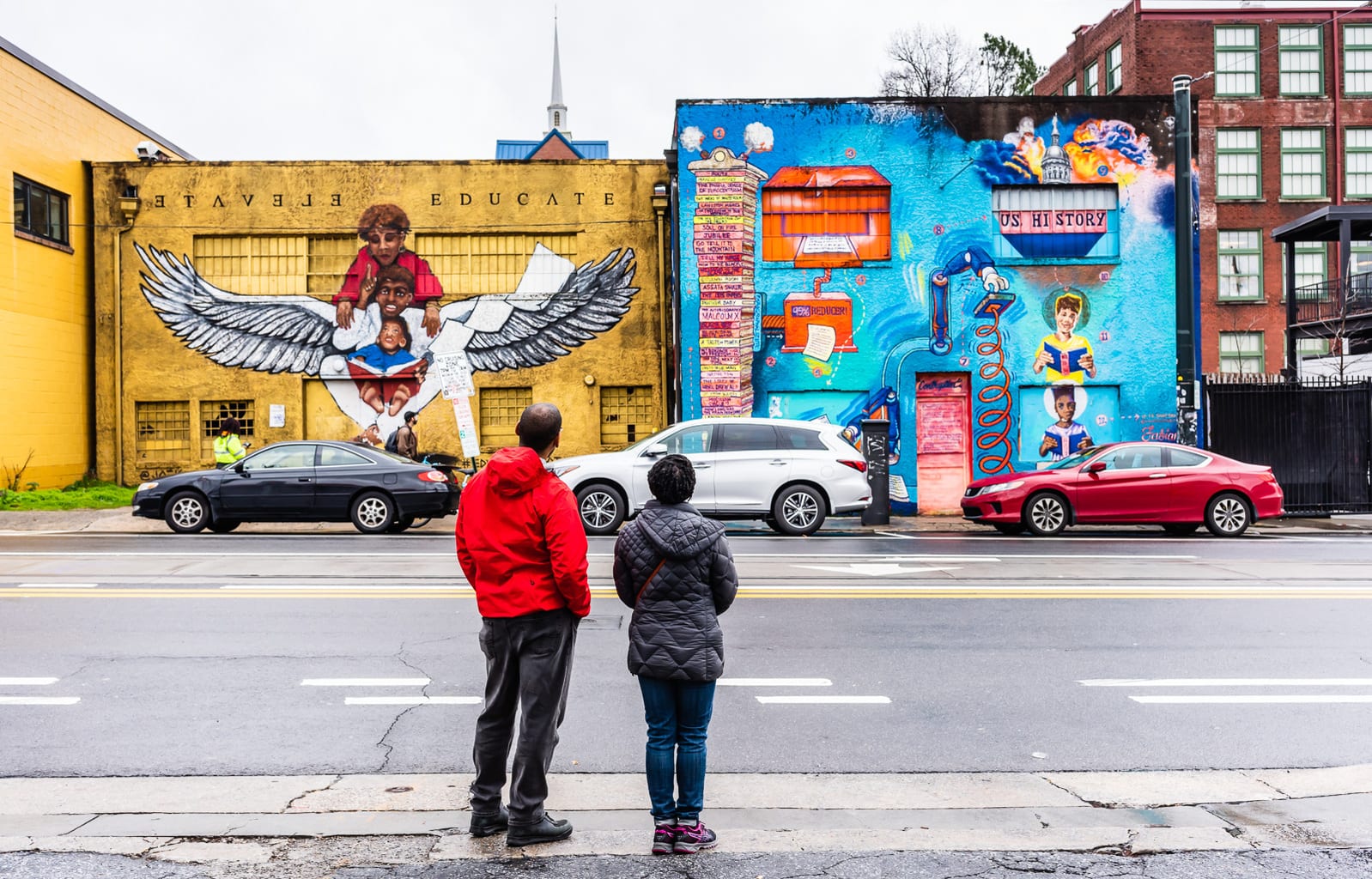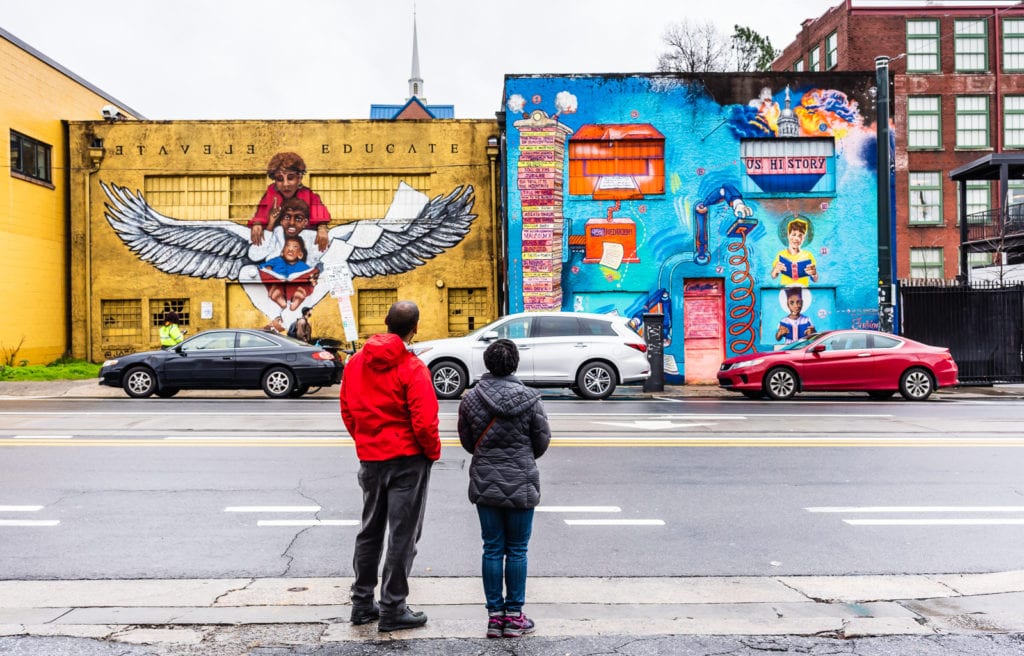 SEE: Atlanta Murals. Atlanta has one of the most colorful and diverse mural collections in the country, and it's growing. In anticipation of Super Bowl LIII, the city is adding 30 murals inspired by the Civil Rights Movement. Check the Atlanta Street Art Map for directions and artist links, as well as self-guided walking tours, encompassing the city's extensive public artworks collection.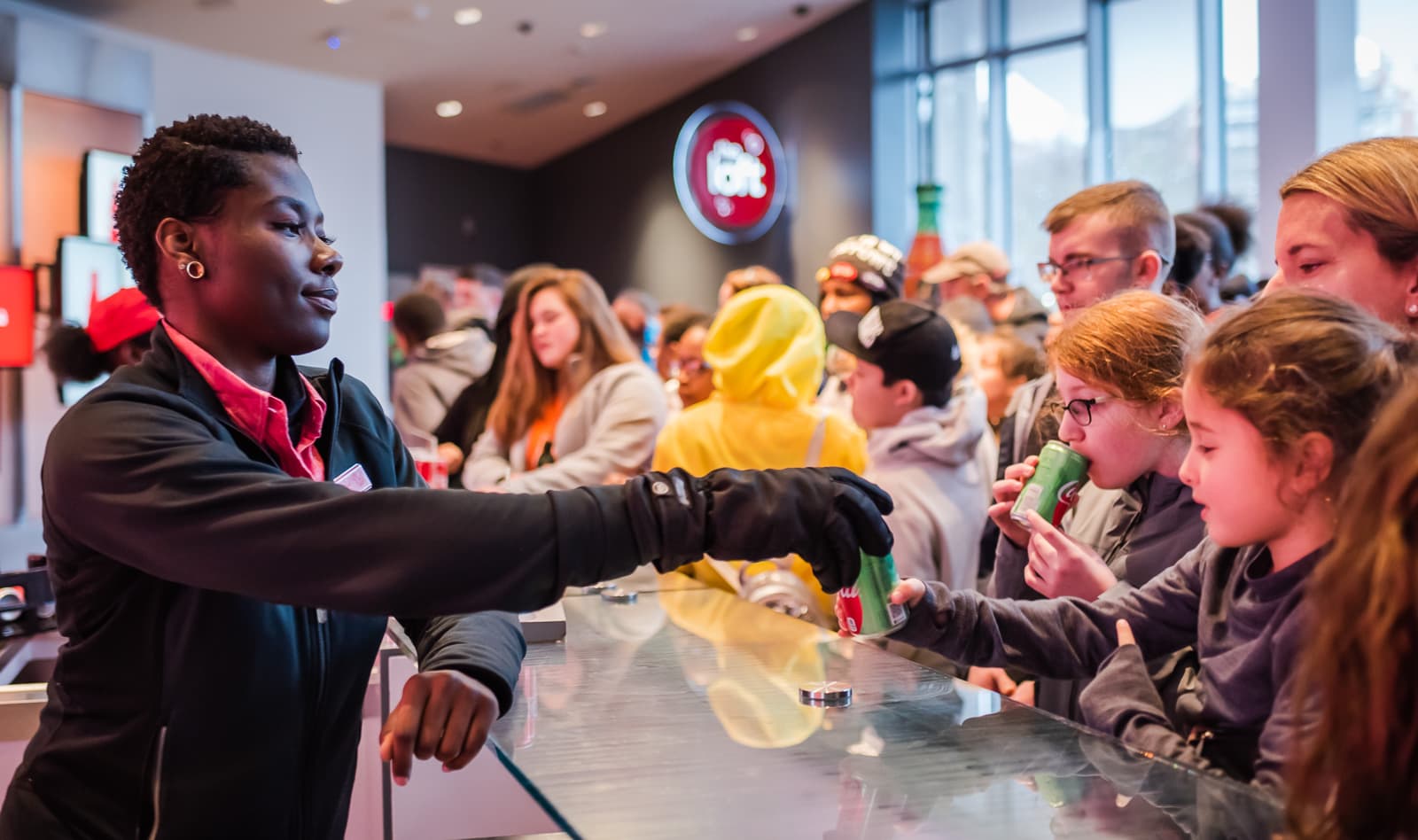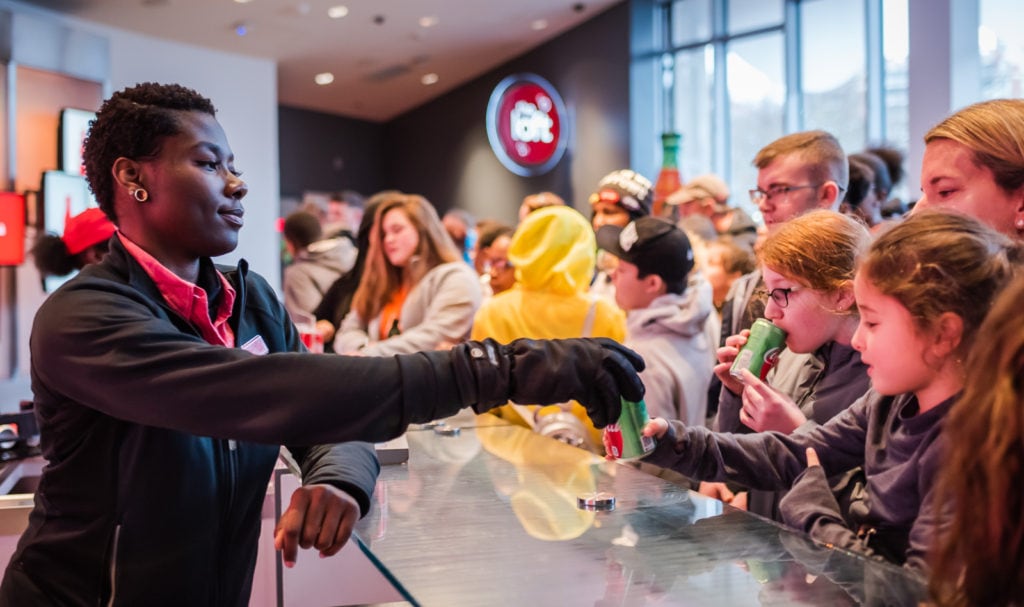 VISIT: World of Coca-Cola. If you've ever dropped into Club Cool at Disney World's Epcot, you may already be familiar with the soda sampler. Kids (and many adults) grimace over the unusual soda flavors that are popular around the world.
Expect even more variety (and weird flavors) at Taste It! Beverage Lounge. Plan on at least two hours to get through the bottling works display, marketing exhibit, 4D Theater, and interactive Secret Formula Vault. Consider the VIP Guided Tour to avoid long lines and delays.
VISIT: College Football Hall of Fame. More than just a homage to the best of the best college players, the huge venue holds a 45-yard indoor football field with Touchstone Tunnel and Skill Zone Course within its 95,000 square feet location.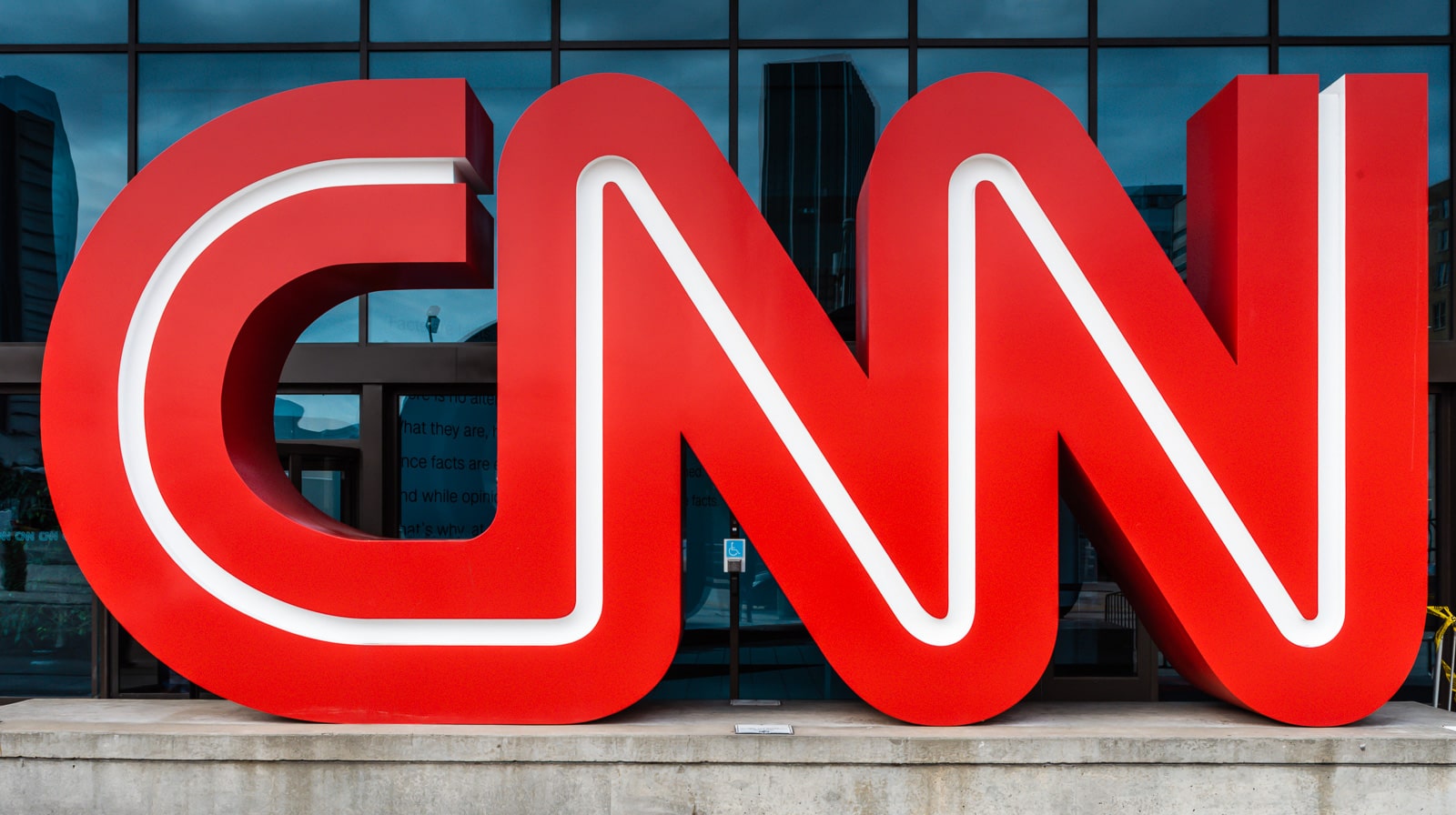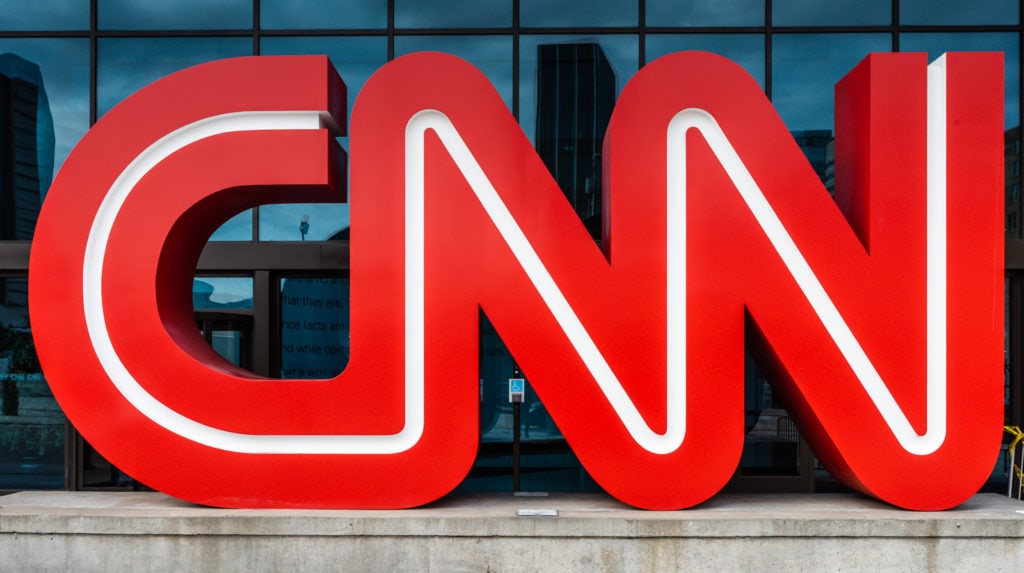 VISIT: The popular CNN Studio Tours were discontinued in 2020. Nowadays you can still visit the CNN Center, home to the world headquarters of the Cable News Network (CNN,) and you can dine in the food court. However, studio tours ended after days of rioting sparked by the George Floyd murder. At that time, WarnerMedia announced plans to sell the building, altough they will continue to lease offices for years to come.
TOUR: Southern Food Walk. The city boasts several food tours, some combining history, and tastings. The Southern Food Tour stands out by offering 15 food tastings at 7 locally-owned restaurants, with a look at the role food played in city history.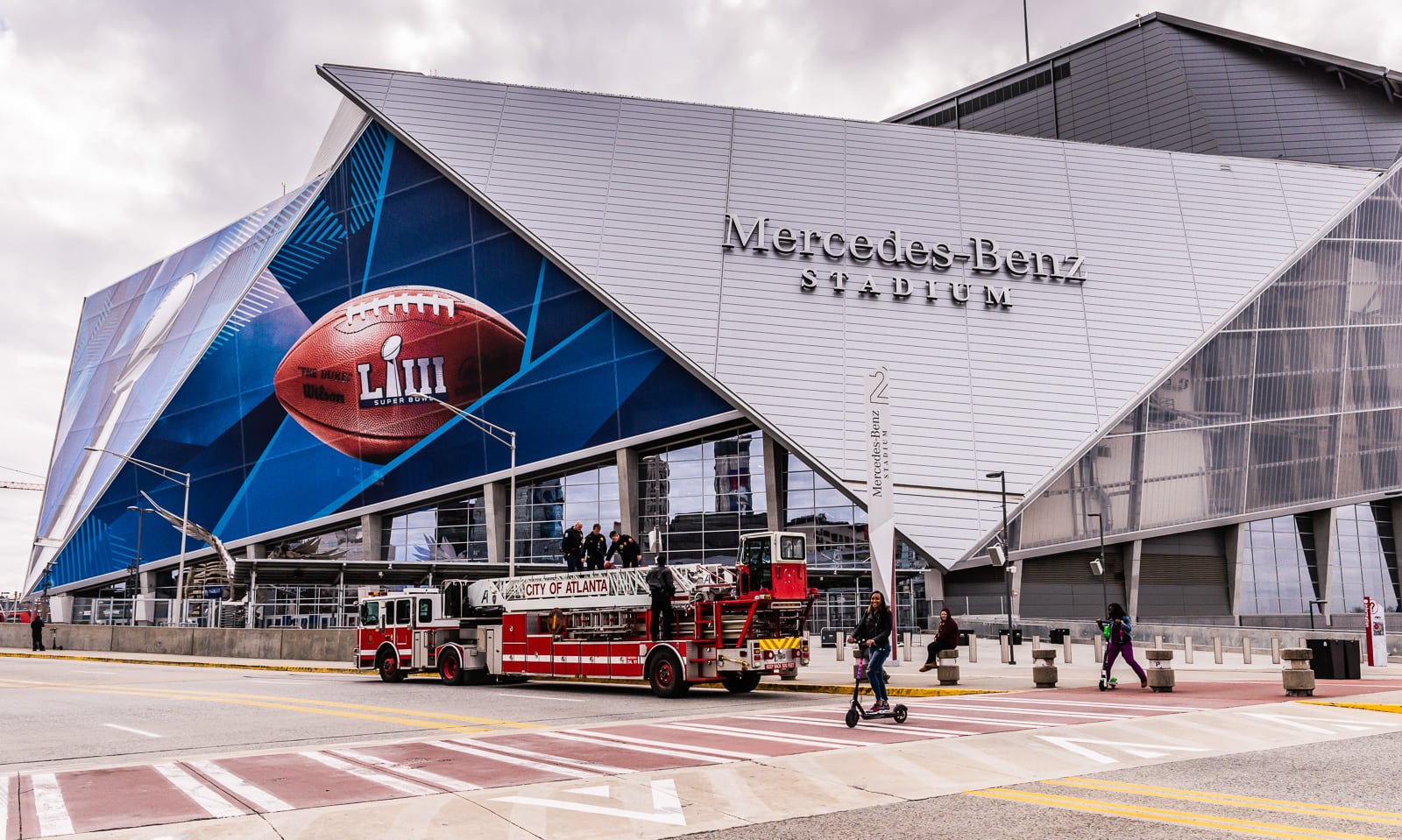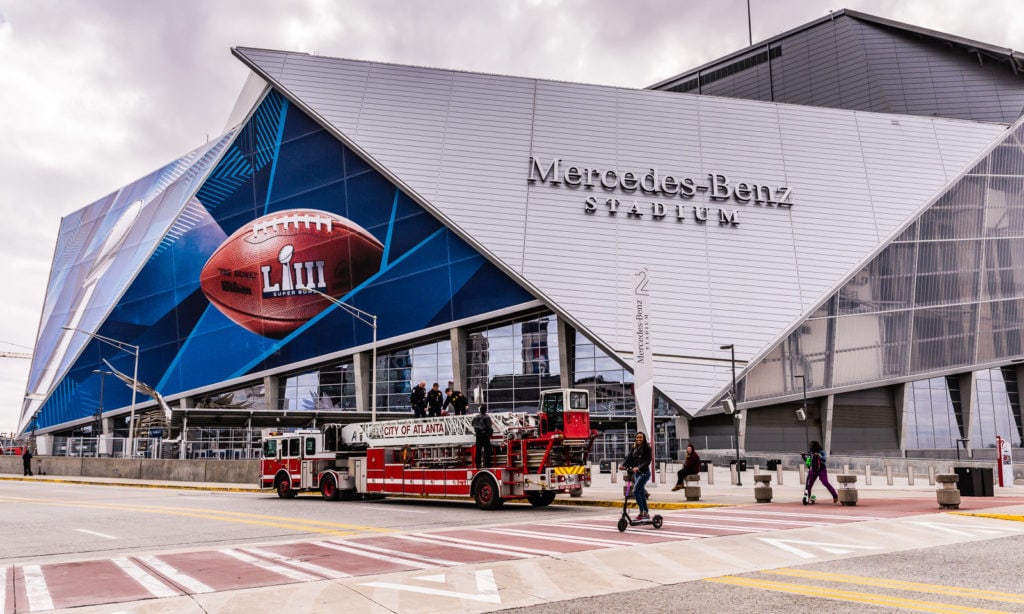 GO: The App transportation movement is in full force in Atlanta with a full assortment of electric scooters, bike sharing, and mopeds from Lime and others. Use with caution, and do consider traveling with helmets.
GET THE DISCOUNT: Atlanta CityPass. Save on five top Atlanta attractions–Georgia Aquarium, World of Coca-Cola, Zoo Atlanta, and a choice of two from the following: Center for Civil and Human Rights, College Football Hall of Fame, or Fernbank Museum of Natural History.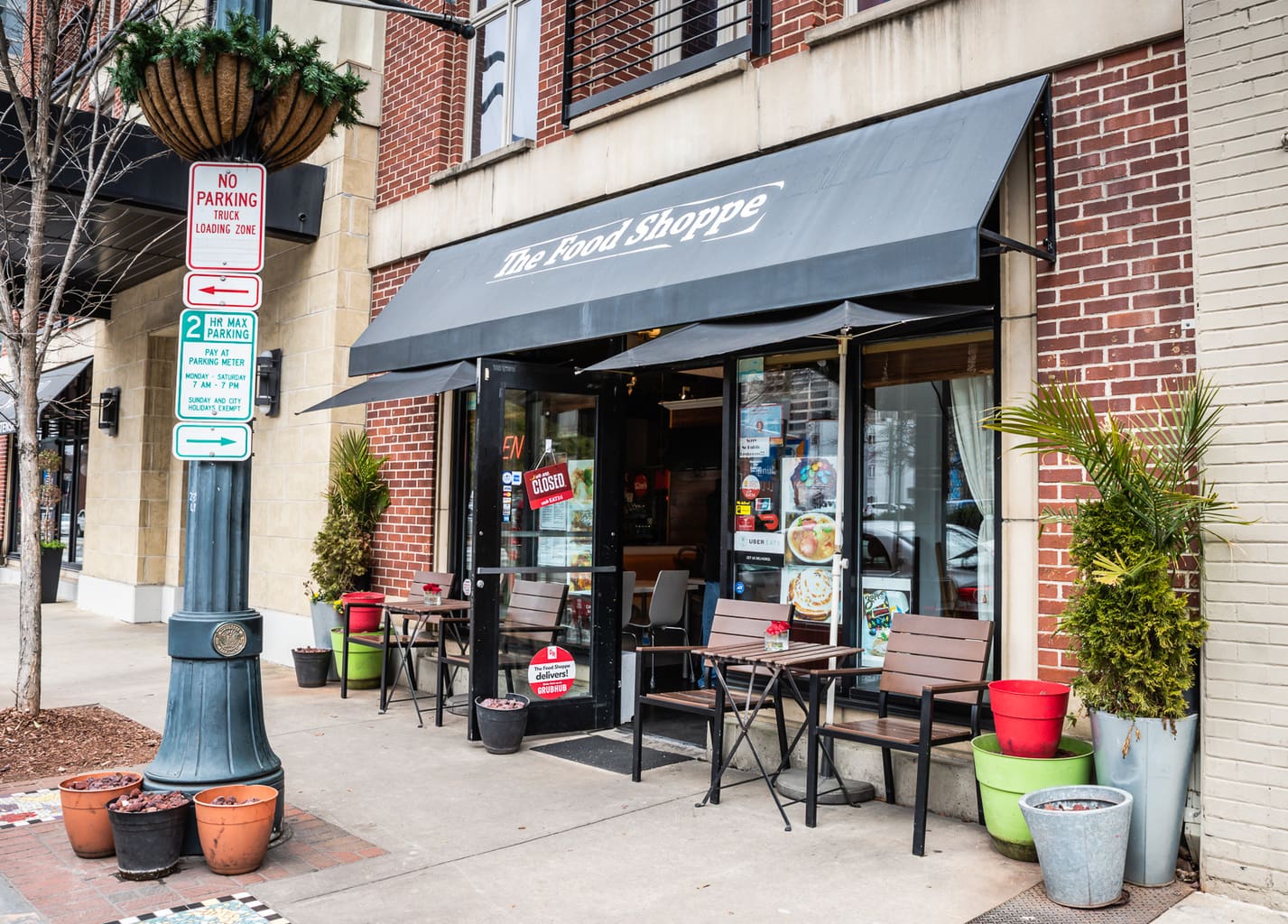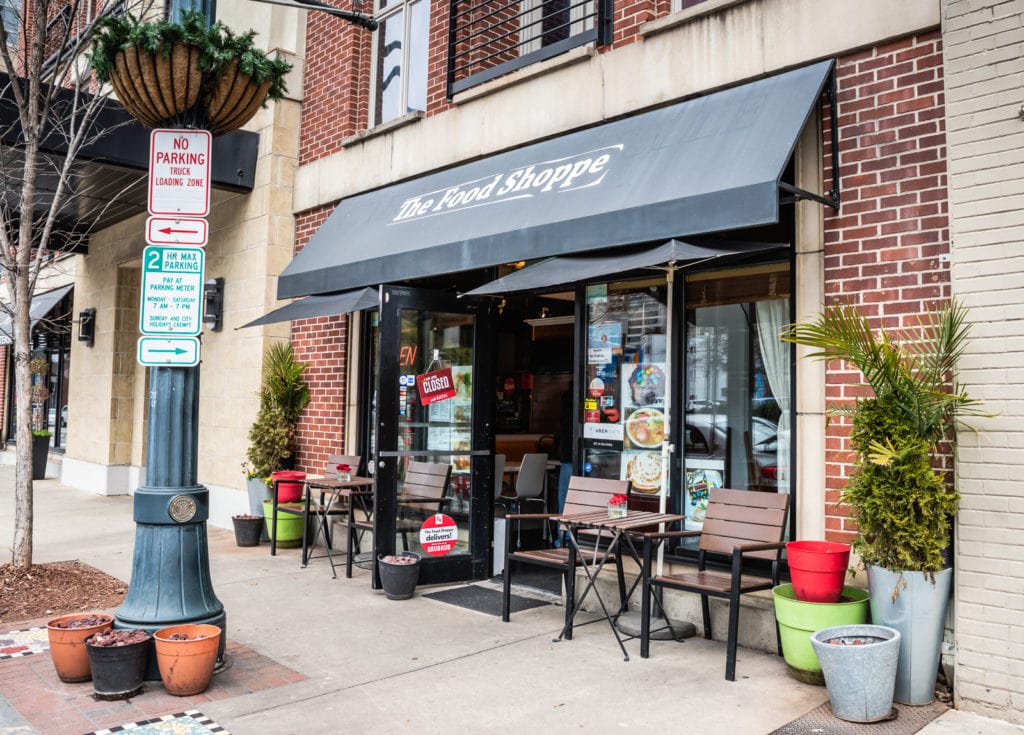 Atlanta Restaurants Downtown
DINE WITH A VIEW: Sun Dial Restaurant. It's hard to beat the view from atop one of Atlanta's tallest buildings, but the Westin Peachtree Plaza's premier dining venue goes all out by maximizing window-side seating in a three-level restaurant that revolves 360 degrees. Delicious farm-to-table fare, an extensive wine list, and signature cocktails ensure a truly special dining experience.
DINE AL FRESCO: Staplehouse. Doing good and being good, meals at Staplehouse benefit the Giving Kitchen, serving restaurant workers in crisis. With seasonal tasting menus described as transcending, this is one of those bucket list restaurants that warrant repeat visits. Now offering Al Fresco dining and a specialty market.
TASTE CREOLE FOOD: The Food Shoppe. Nothing is really cheap in Atlanta's downtown district, but the dishes here are relatively affordable and the location can't be beaten (one block from Centennial Olympic Park. Expect typical creole fare; the Shrimp & Grits, Mac n' Cheese, and made-from-scratch Jambalaya are outstanding. There are only a couple of tables indoors, consider doing take-out.
GRAB A SLICE: Another budget-friendly option is to go where Georgia State students go. Pick up a hand-tossed NY-style pizza at Slice but accompany it with the very Southern Sweet Iced Tea.
CHECK OUT THE NIGHTLIFE: Head to Edgewood Avenue for Atlanta's liveliest nightlife. Church, AKA Sister Louisa's Church of the Living Room & Pingpong Emporium, is the edgy iconic mainstay bar. But there's also Joystick, a bar/vintage arcade game center, as well as the Revery VR Bar for dancing/virtual reality play.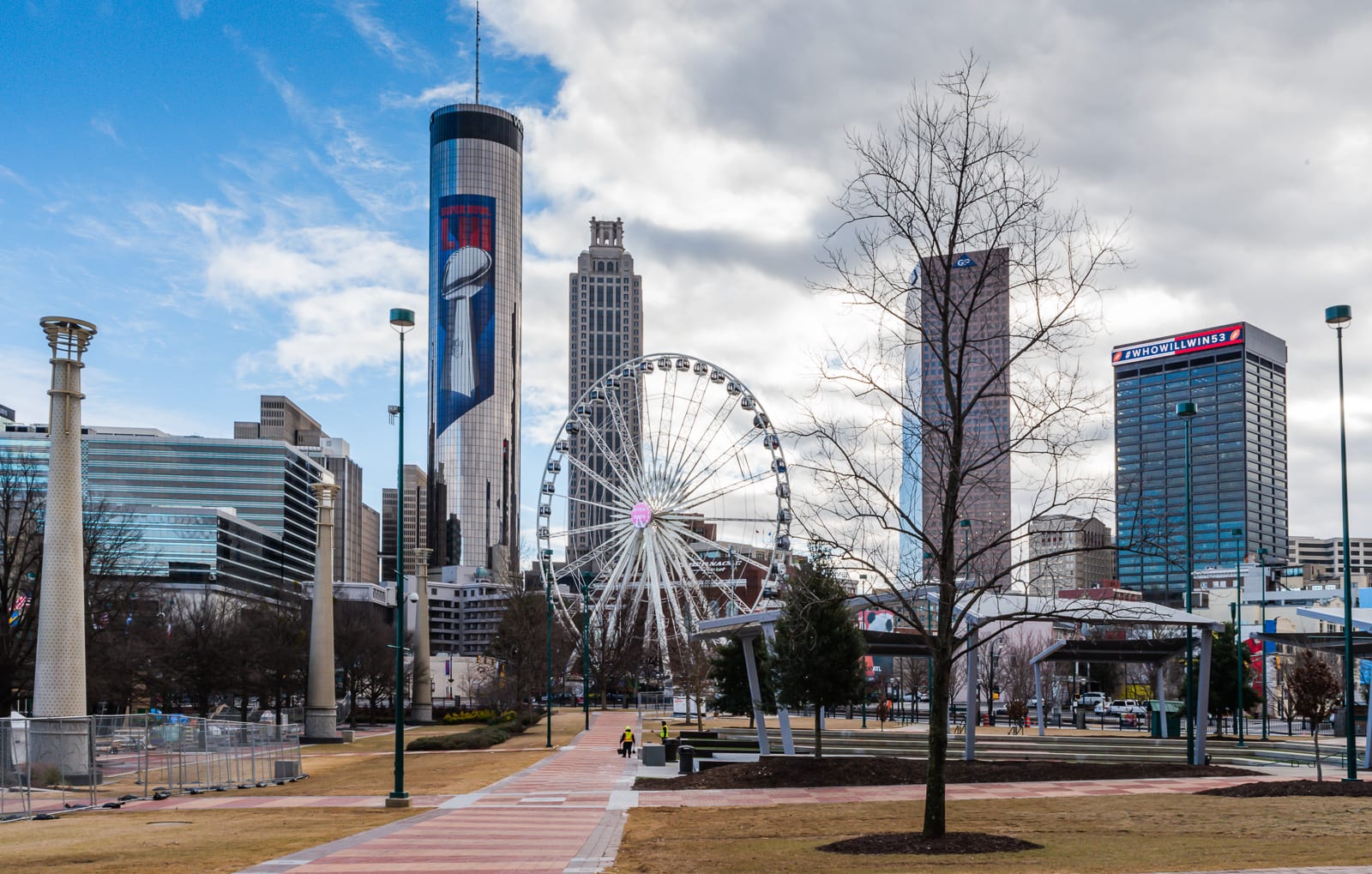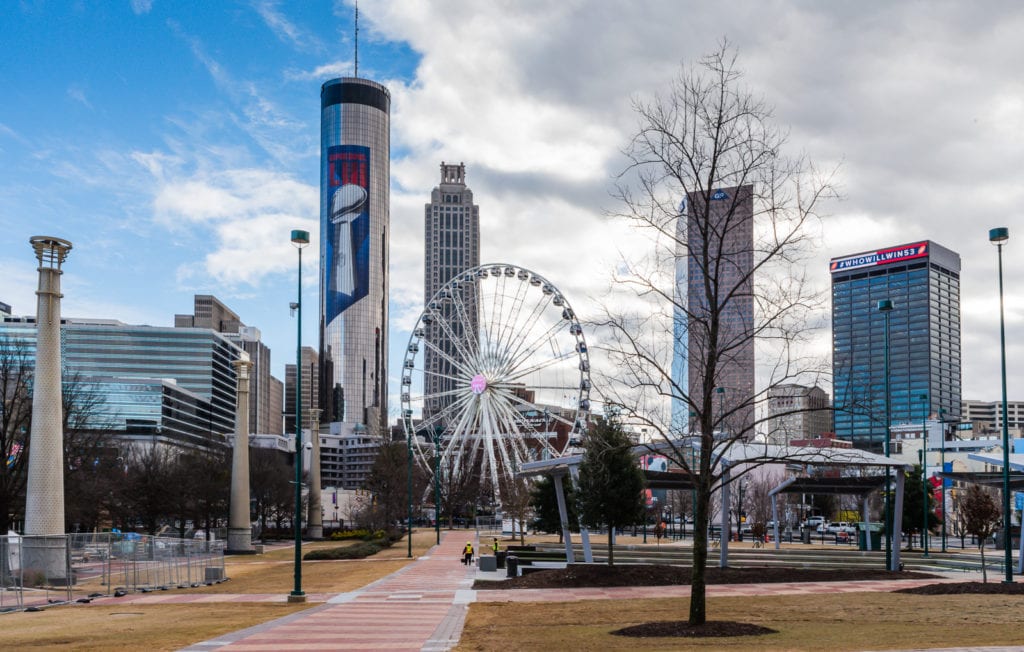 Hotels In Downtown Atlanta
LUXURY: Westin Peachtree Plaza. The plusses: a central location in Peachtree Center, very friendly staff, amazing view, indoor pool, onsite Starbucks, decent size room (for an urban hotel,) and all that one expects from the upscale Westin brand.
HISTORIC/BOUTIQUE: Ellis Hotel. Luxury with a dash of whimsy, some of the hotel's more unusual offerings include specialty floors for Women Only or Dog Lovers.
More Weekend Getaways In Georgia