Last Updated on
Is it time for a weekend getaway? Our list of most popular towns in Northeast USA in 2018 may be just the inspiration you need to get going.
Getaway Mavens is 5 ½ years old, and with over 450 destinations from Virginia to Maine, it has garnered plenty of worldwide attention. Proving that readers are a romantic bunch, the most searched and read post by far is "Most Romantic Destinations in the Northeast USA." But what were those destinations exactly?
The following most popular cities and towns, and for the second time most searched hotels – according to number of page views as reported on Google Analytics – indicate either enormous pride or outsized interest or both.
In 2018, the State of New York came out on top with 8 towns and parts of New York City in the Top 20. That's a whopping 40%.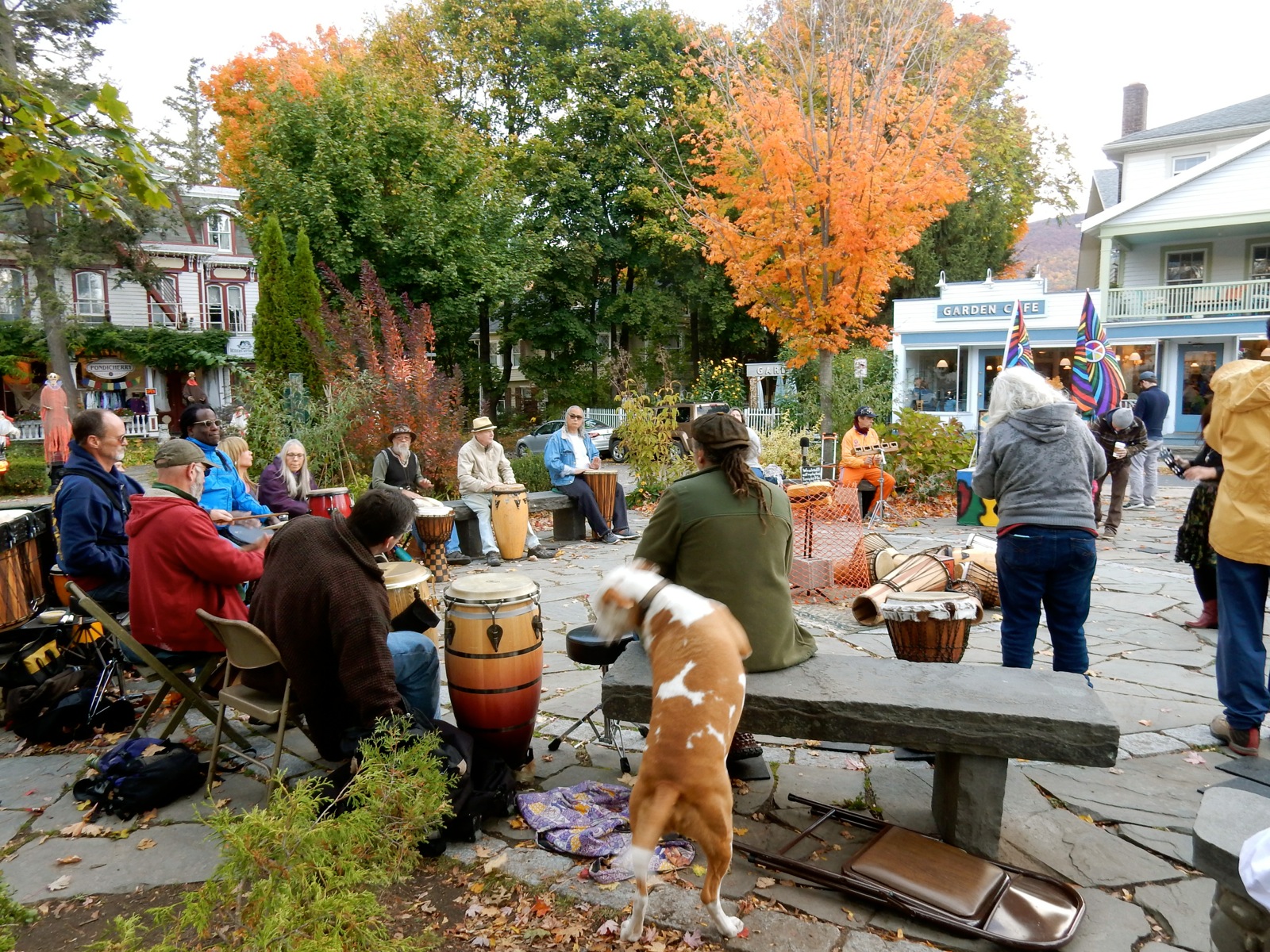 Is your town or city on the list? How do you get there? Granted, it's part luck, but you can help that along by sharing widely and often on social media.
We compile the Top 20 places to visit in the Northeast each year, so stay tuned.
Most Popular Destinations (2018)
The following 20 destinations garnered the most pageviews on Getaway Mavens from January 1 2018 through December 31, 2018:
Beacon NY: The steady-Eddie Beacon is back on top as the Getaway Mavens most searched destination. Tens of thousands of people remain curious about this former mill town on the Hudson, a trendy home to DIA:Beacon, plenty of great restaurants and one stunning boutique hotel.
Norwalk CT: Home to two family favorite attractions – the Norwalk Maritime Aquarium and the much lauded Stepping Stones Children's Museum – Norwalk makes it on this list for the first time. Known also for an increasing number of excellent restaurants and a couple of boutique hotels, interest in this Southern CT town has been on the upswing.
Provincetown MA. Though one of the Getaway Maven's first posts in 2013, there apparently was a resurgence of interest in this "edge of the world" town last year, as it moved from 10th place to one of the top spots. On the tip of Cape Cod, Provincetown is high energy and gay in all definitions of that word. It's beautiful, fun and free-spirited and perfect for like-minded souls.
Laurel Highlands PA. There's plenty of renewed interest in The Laurel Highlands region of Western PA, about an hour southeast of Pittsburgh, first published several years ago, and updated in 2018, with the addition of Mr. Roger's hometown of Latrobe. Moving up from 11th place, there is obvious interest in Fred Rogers, with the fantastic documentary and the upcoming feature film starring Tom Hanks (who came here often to research). The area is so spectacular, it proved the ideal setting for several Frank Lloyd Wright masterpieces and it's where you'll find a Truman-Show-esque small town, fantastic whitewater rafting, and one of the most unusual yet luxurious resorts so quirky, it could serve as Poster Child for the offbeat Getaway Mavens.
Woodstock/Phoenicia NY: The planned location for the Music Festival that was ultimately moved to Max Yasgar's Farm up the road in Bethel NY, the small town of Woodstock remains a hippy-dippy kind of place with drum circles, art galleries, and lots of tie-dyed-in-the-wool residents. On this list for the first time, all ages seem to be interested in the mystique of the "Tune In, Turn On, Drop Out" generation.
Cold Spring NY: New on the list this year, nostalgia seems to be driving interest in this Hudson Valley village. Main Street Cold Spring looks like a perfectly preserved time capsule wrenched from 19th Century America. The entire center of the village was placed on the National Register of Historic Places due to its more than 200 well-preserved structures.
Oxford MD: The tiniest town is back! Off the last year, there's not much going on in this Chesapeake Bay burg, except for a couple of terrific inns and stunning setting. A chill-out destination for sure.
Sleepy Hollow NY: Home to Washington Irving – author of The Legend of Sleepy Hollow, you'll find plenty of opportunities to connect with the Headless Horseman in this Hudson River NY town, especially around Halloween. Moving up from the #12 spot, there's still lots of curiosity about Rip Van Winkle's home town.
NE CT Quiet Corner CT. Down from the #2 spot last year, this little known section of Connecticut apparently has many fans – or at least curious researchers. Connecticut's Northeastern-most section, bordering Rhode Island and Massachusetts – has been dubbed the "Quiet Corner." But there's an energy here that's driving positive changes, mostly of the artistic and culinary sort, in the small towns of Putnam, Pomfret, Woodstock, Brooklyn, and Killingly/Danielson.
Frederick MD. Number 7 last year, Maryland's second largest town is still a contender. With a stunning downtown canal-walk that swarms with locals on balmy days and nights, brick row homes, adorable boutiques, and growing culinary scene, Frederick feels like a mini-Philly but has a charm all its own.
DUMBO/Brooklyn NY: New to the list this year, the section of Brooklyn "Down Under the Manhattan Bridge Overpass" has been garnering followers with fantastic photos and a 24-hour itinerary that covers lots of ground.
Clinton/Madison CT: Moving up from #20, apparently the Madison Beach Hotel, phenomenal independent R.L. Julia Bookstore, and "best lobster roll" Lobster Landing keep 'em coming to these Long Island Sound set towns.
Seneca Lake NY: Though it dropped from 5th place this year, interest in New York's Finger Lakes (and locally sourced wine) remains strong. In September 2018, T-BEX – the world's largest Travel Blogging Conference – took place here, boosting this sleepy area of upstate NY to worldwide prominence.
Boyertown PA: Moving down from 3rd position this year, tiny Boyertown PA still draws lots of views. With more heart and soul than many larger towns – its nostalgic luxury Tourist Railroad, art, and history packed into a walkable downtown is one of those "good things in a small package."
Calvert County MD: Another surprise this year. Though written in 2015, there seems to be revived fascination in Calvert County on the relatively unexplored "Western Shore" of the Chesapeake, where visitors can hunt for fossilized shark teeth, participate in an ongoing archeological dig, and watch watermen ply rivers, creeks, and the Chesapeake Bay for oysters and crabs.
Stonington CT: First time on this list, the Long Island Sound set Stonington CT is home to Connecticut's last commercial fishing fleet. Stonington's downtown – known as "The Borough" – is so adorable, it stood in as a Maine waterfront town in the Meryl Streep/Tommy Lee Jones movie, Hope Springs. Wedged between the more commercialized Mystic and the Rhode Island State line, Stonington has got authentic New England cred without the crowds.
Martha's Vineyard MA: Moving down from last year's 6th place, this Massachusetts island still has lots of fans.
Times Square, Manhattan NY: The second NYC district on this list (see DUMBO above), and new this year – the Getaway Mavens tell you where to eat, drink, and stay in (and the best way to negotiate) one of the most crowded intersections in the world.
Richmond VA: Also new on the list this year, and, according to many, not exactly in the "Northeast USA," there's a vibrant, youthful, Brooklyn-before-it-got-upmarket vibe in Richmond and great ways to access that energy. The Getaway Mavens clue you in on this getting cooler by the year, cusp-of-Old-South escape.
Fire Island NY: A beach vacation just a few miles from the most populated city in the USA? Absolutely. Come off-season for a real respite. New on this list, Fire Island is apparently coming back into favor (not that it ever left among locals).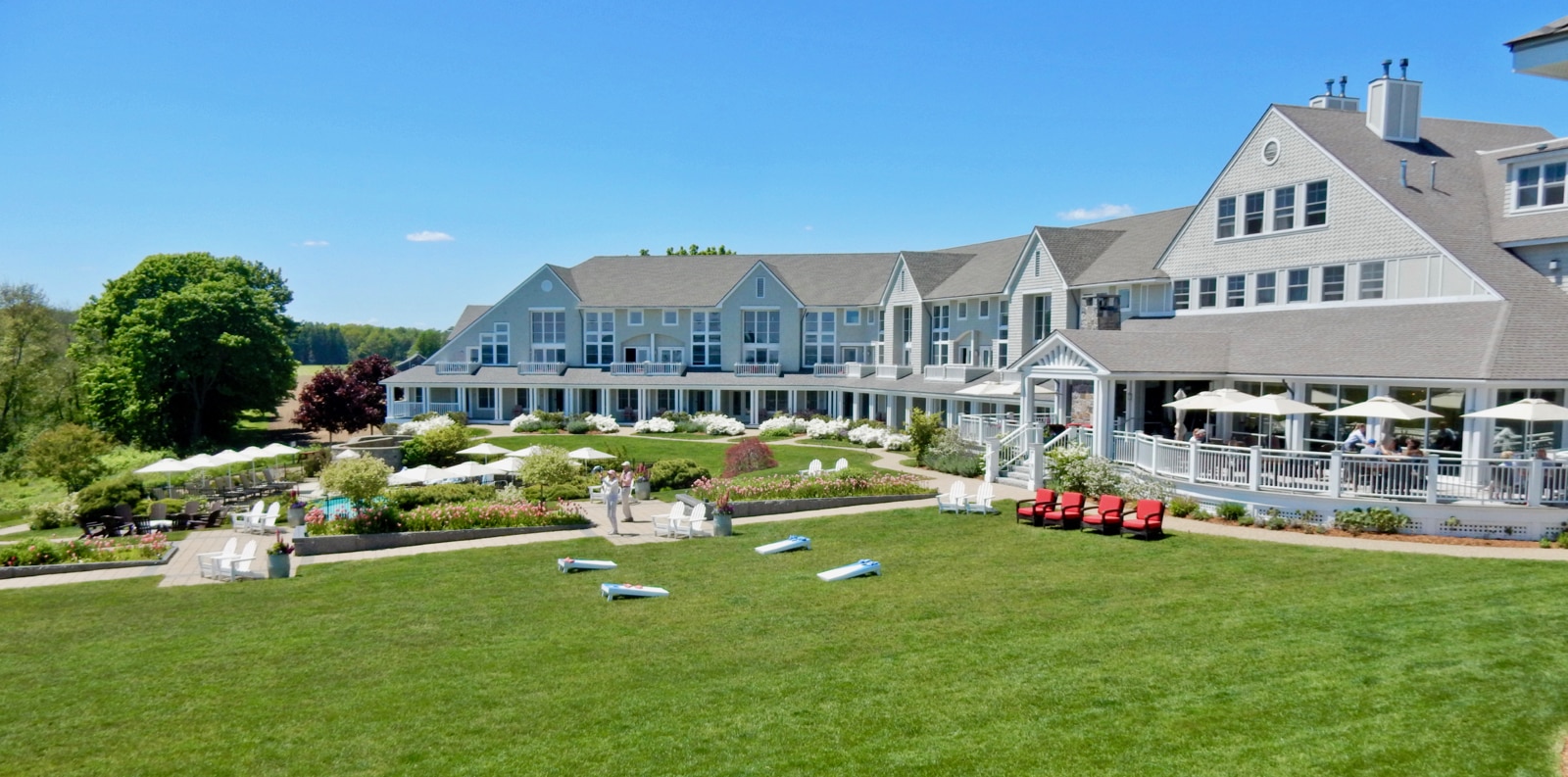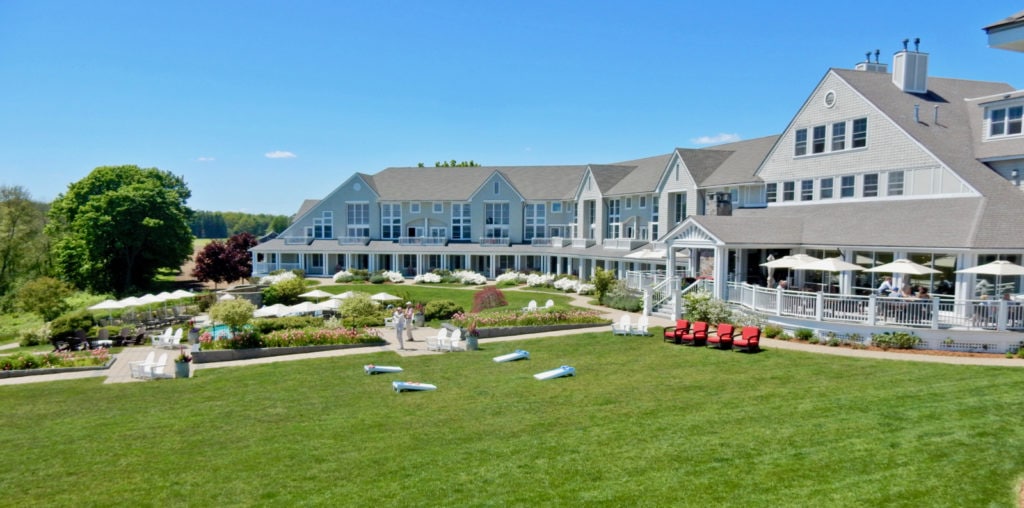 Top 10 Lodgings In The Northeast In 2018
New this year are the Top 10 most searched hotels, inns, and B&B's featured on Getaway Mavens according to number of page views as reported on Google Analytics:
Most Popular Destinations In The Northeast (2013-2018)
And finally, though they may not have shown up on 2018's Most Searched List, the following towns and cities have had the highest number of searches from Getaway Maven's inception (June 2013) to date.
Beacon NY
Buffalo NY
Martha's Vineyard MA
Frederick MD
Boyertown PA
Seneca Lake NY
Provincetown MA
Northeast Corner CT
Hershey PA
Onancock to Cape Charles VA
Annual List Of Most Popular Towns In The Northeast