Last Updated on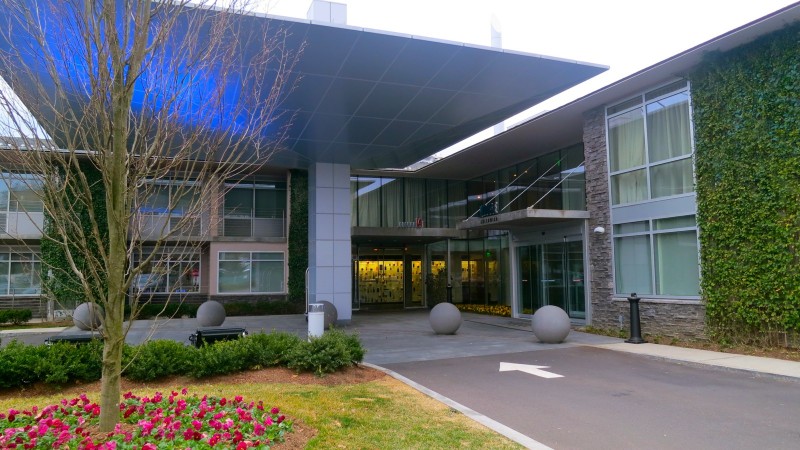 The J-House Greenwich is the last boutique hotel you'll find on I-95 before exiting New England. But it wasn't always so chic. First, it was a Howard Johnson's that after decades of decline became an eyesore. Then, a local developer bought the distressed property, took it down to the studs, and rebuilt it as the sleek enviro-jazzy hotel it is today.
Perhaps the most exciting event here within the last few months is the opening of the J-House Spa, which offers massages, body treatments and cosmetic sessions, adding leisure travelers to a solid business traveler clientele.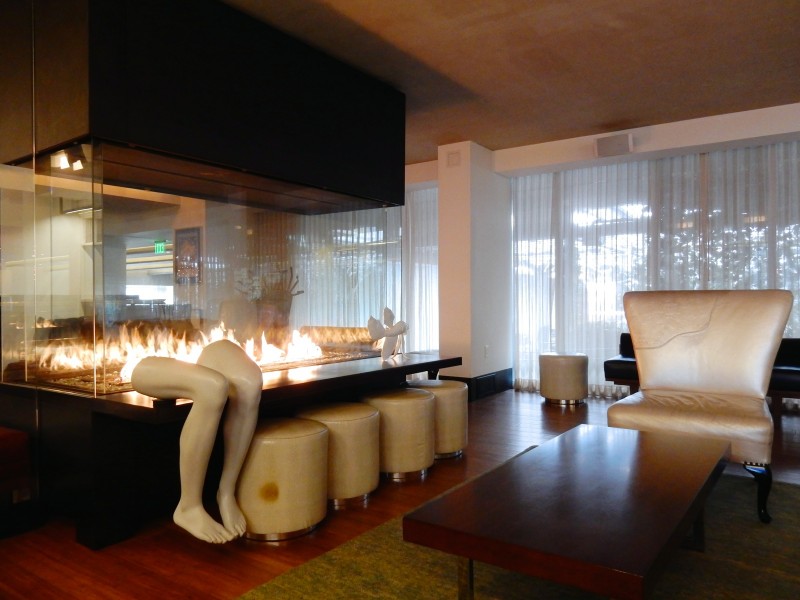 A stone and glass entryway opens into a small reception area, and then a very cozy (especially in winter) fire-lit "living room." Whimsical arts and crafts are scattered about, including conversation pieces like a pair of svelte naked legs draped demurely over the glass fireplace ledge, tin men creations, "projection art" by artist Daniel Canogar, and other contemporary-artsy accoutrements.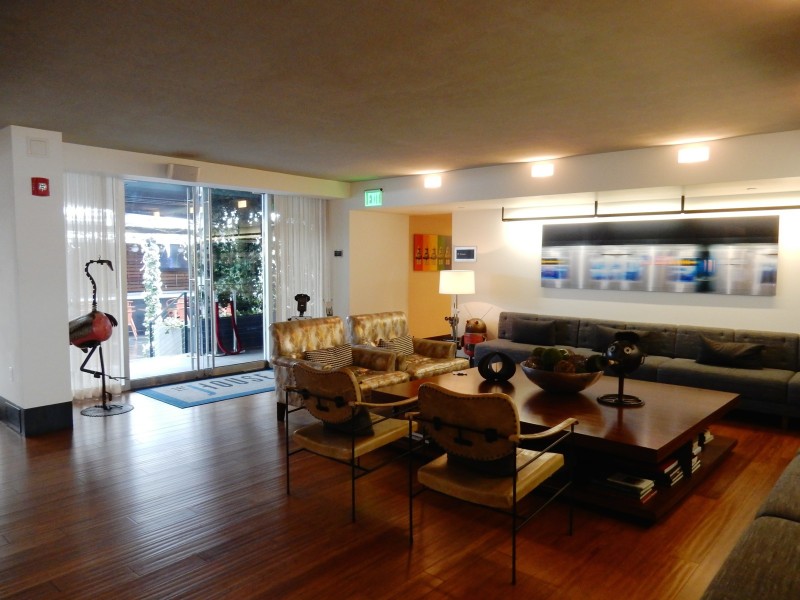 Renovated with preserving the environment in mind, roof shingles are made from recycled tires, and interior décor is Earth-Tone modern – with furniture sourced from Restoration Hardware, and floors of bamboo and reclaimed wood (in the restaurant).
Rooms at J-House Greenwich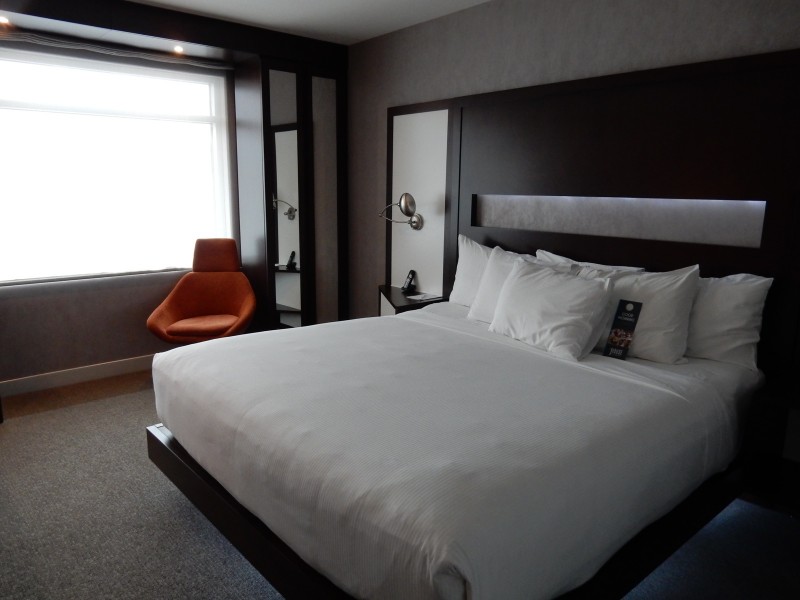 All 85 "automated" high-tech rooms and suites are outfitted with 55" flat screen TV's, installed I-Pads to control temps and light, and pillow top teak platform beds clad in white.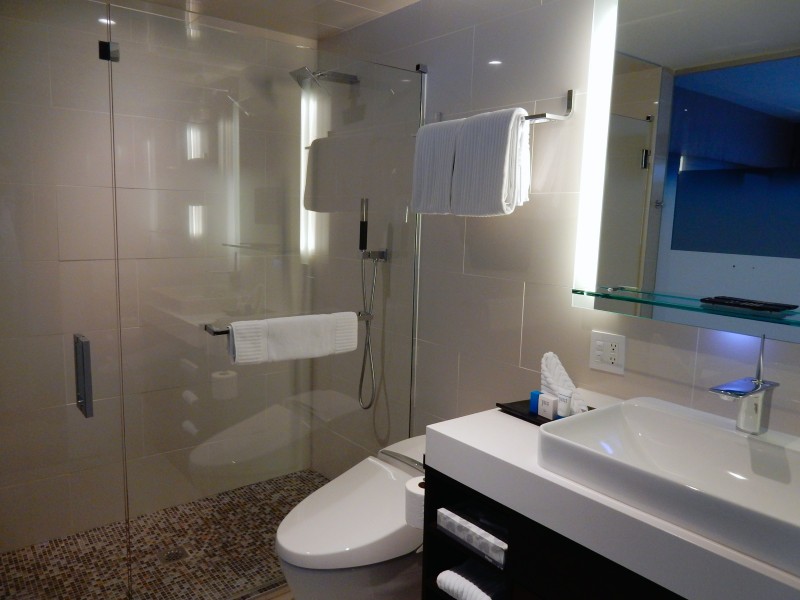 Bathrooms are quite futuristic, with rainforest showerhead, tv embedded in the mirror, a remote control Japanese toilet, and Aroma Therapy amenities.
Dining at J-House Greenwich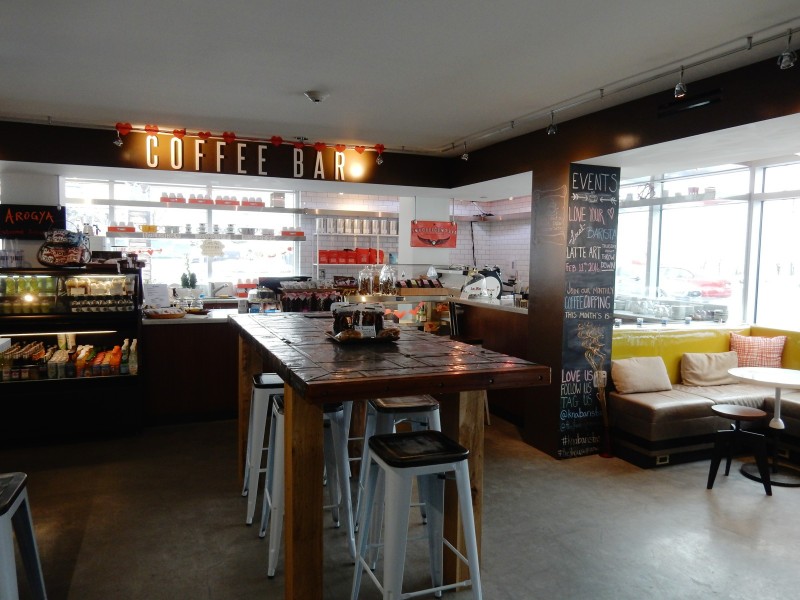 What was originally the Chocolate Lab is now the much more flexible (and healthy) Coffee Bar, stocked with all forms of Intelligentsia Coffee from around the world, fine baked goods and breakfast and lunch bites. Demonstrating its new outreach initiative, J-House has invited baristas from the area for a "Latte Decorating Contest." And that's just the beginning.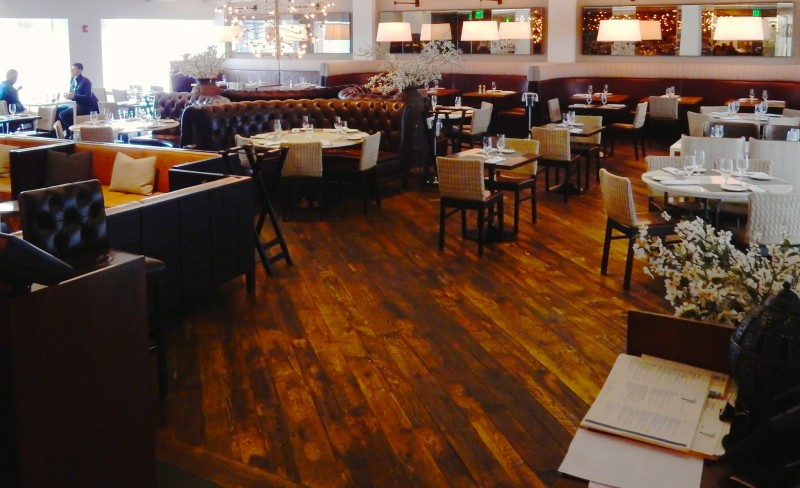 When it first opened a few years ago, J-House Restaurant was called Eleven14 Kitchen. Initially, it got an undeserved bad rap when hundreds of eager revelers stampeded the bar at Grand Opening and staff was unprepared. Since then, a name change and a return of the original chef, Conor Horton, renders the J-House Restaurant a destination eatery once again. Food in the contemporary-clubby restaurant (cable knit chairs, tufted chocolate brown leather banquettes, recycled rough-hewn timber floor) is worthy of its upscale surroundings and in a word – fantastic. Any dish that can benefit from a pass through the wood-fire-oven (that gives the room a romantic glow) is charred or licked by flame before arriving to the table.
Downstairs, a glassed-in wine cellar is stocked with 1,500 bottles of the highest order (e.g. Opus One is $325 per bottle).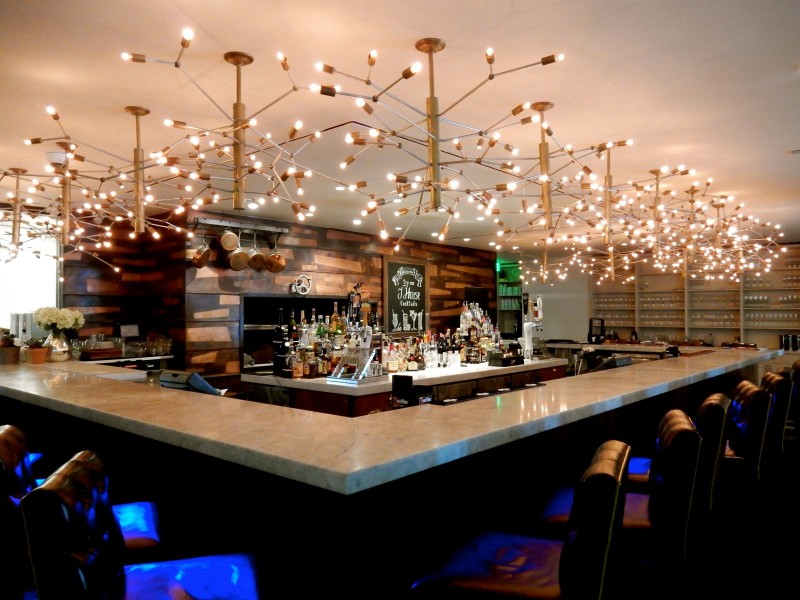 Locals find camaraderie at the restaurant bar, topped with starburst chandeliers, on "live music" Friday and Saturday nights. But the festive scene in summer is out on the wisteria-canopied patio, where elbowroom is at a premium.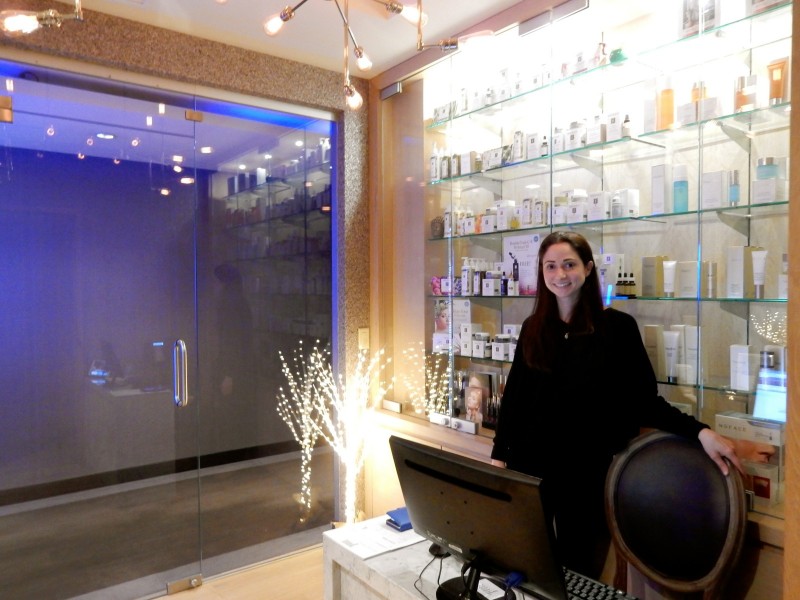 Open seven days a week, and with 8 massage therapists and 3 aestheticians, the Spa will no doubt be a hit with guests in need of a good rubdown or cosmetic session. Though not big (4 treatment rooms; one dedicated to couples), the Spa makes up for lack of steam rooms, sauna and other Big Spa amenities with extremely professional therapists, like Sofia, whose magic hands loosened my tight neck muscles like a boss. Restorative treatments include massage, wraps, body exfoliation, facials, waxing and make-up.
Other J-House Amenities
J-House offers complimentary shuttle from Greenwich and Riverside Train Stations, as well as to shops and restaurants on Greenwich Ave.
Complimentary Continental breakfast is served in J-House Restaurant each morning until 10am.
Fitness Center is outfitted with the latest machines and an outdoor pool is open seasonally.
Just the Facts
Room rates from $199-$239 for Standard rooms ($500-$779 for most apartment-sized suites) include breakfast, wi-fi, shuttle and parking.