WHY GO: A Cold Spring NY day trip is as close as it gets to time travel into 19th Century America.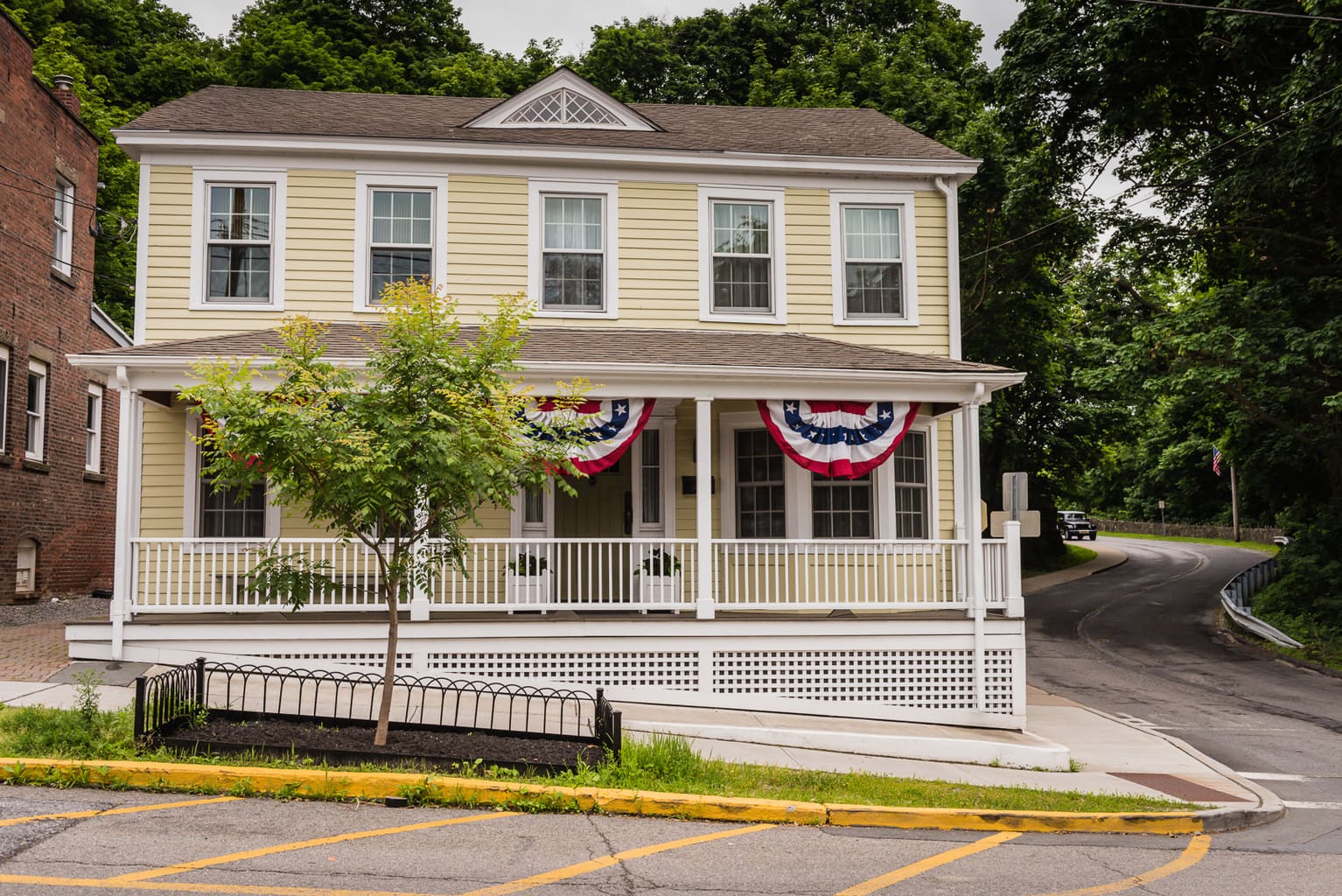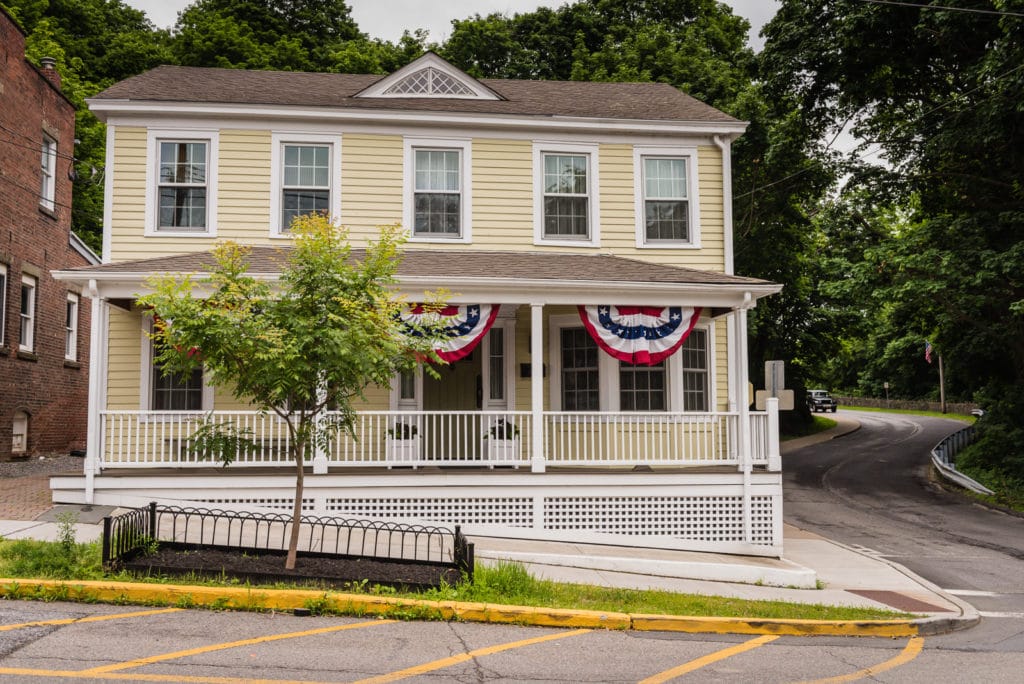 The entire center of the village was placed on the National Register of Historic Places due to its more than 200 well-preserved structures. Most were built before the Civil War when the town housed employees of the then prosperous ironworks manufactures, West Point Foundry.
Today, Cold Spring, New York streets are lined with delightful restaurants, unique shops, and historic inns, while the surrounding Hudson Highlands and Hudson River tempt visitors to pursue outdoor adventures.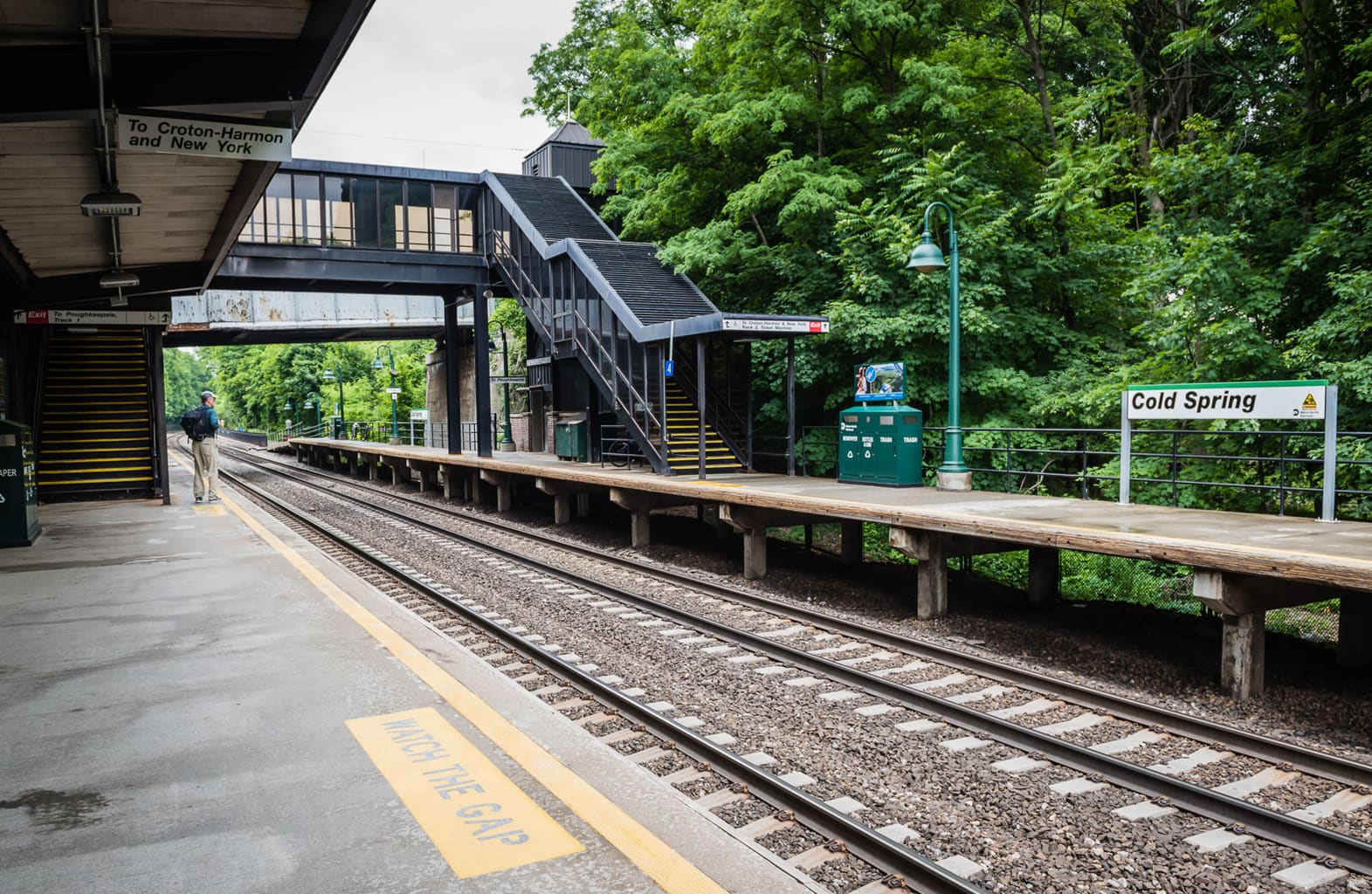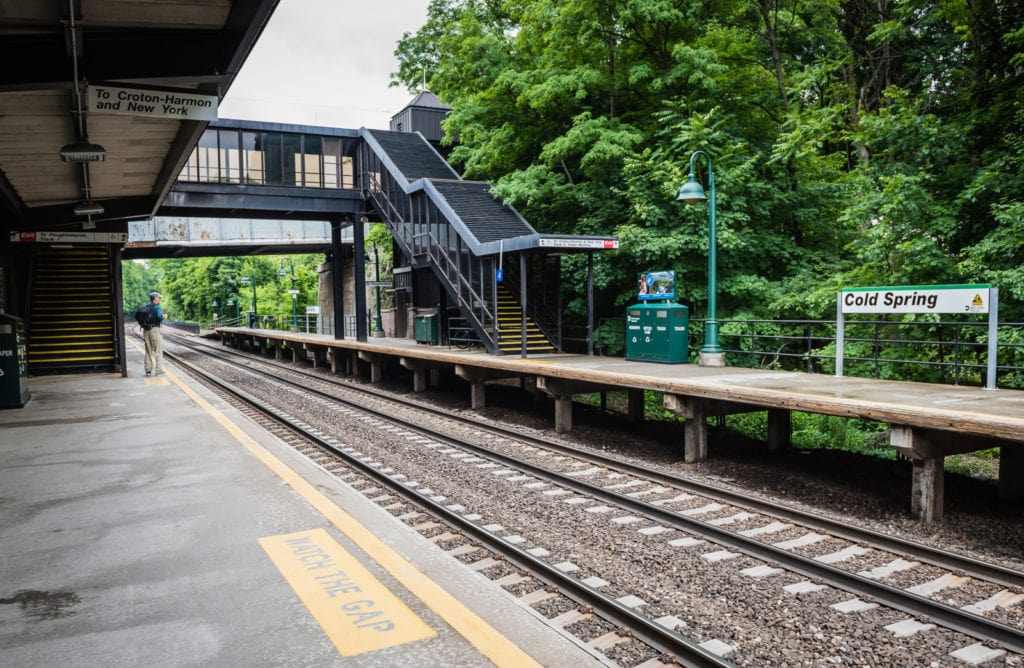 Metro North & Romantic Weekend Getaways from NYC
One of Cold Spring's many charms is that you don't need a car to explore its attractions. Most of the village and even adjacent parks and trails are easily accessed by foot, and the center of town is just a 5-minute walk from the MetroNorth train station.
A day trip to Cold Spring NY is very doable as the train trip from New York City takes just over an hour on the MetroNorth Hudson line. Additionally, it's easy to reach Cold Spring from other East Coast destinations. With a short connection to the Poughkeepsie Station, travelers can switch from Metro-North Railroads to Amtrak.
Hudson Valley Greenway–Mobile Train App
Whether traveling from Albany or New York City, either on Amtrak or MetroNorth railroad services, passengers enjoy one of America's most scenic train rides. Railroad tracks hug the Hudson River as it winds past the castles, islands, lighthouses, mountains, farmlands, and nature preserves of the Hudson Valley.
Before, there was no simple way to identify these sights. Now, Hudson River Valley Heritage Area has partnered with the National Parks Service and others to produce the Hudson River Train Tour App.
This free mobile app allows you to follow your train route on an interactive map. As you identify sights, you can click for information about the attractions, and you can listen to an audio series that brings to life the stories of the region.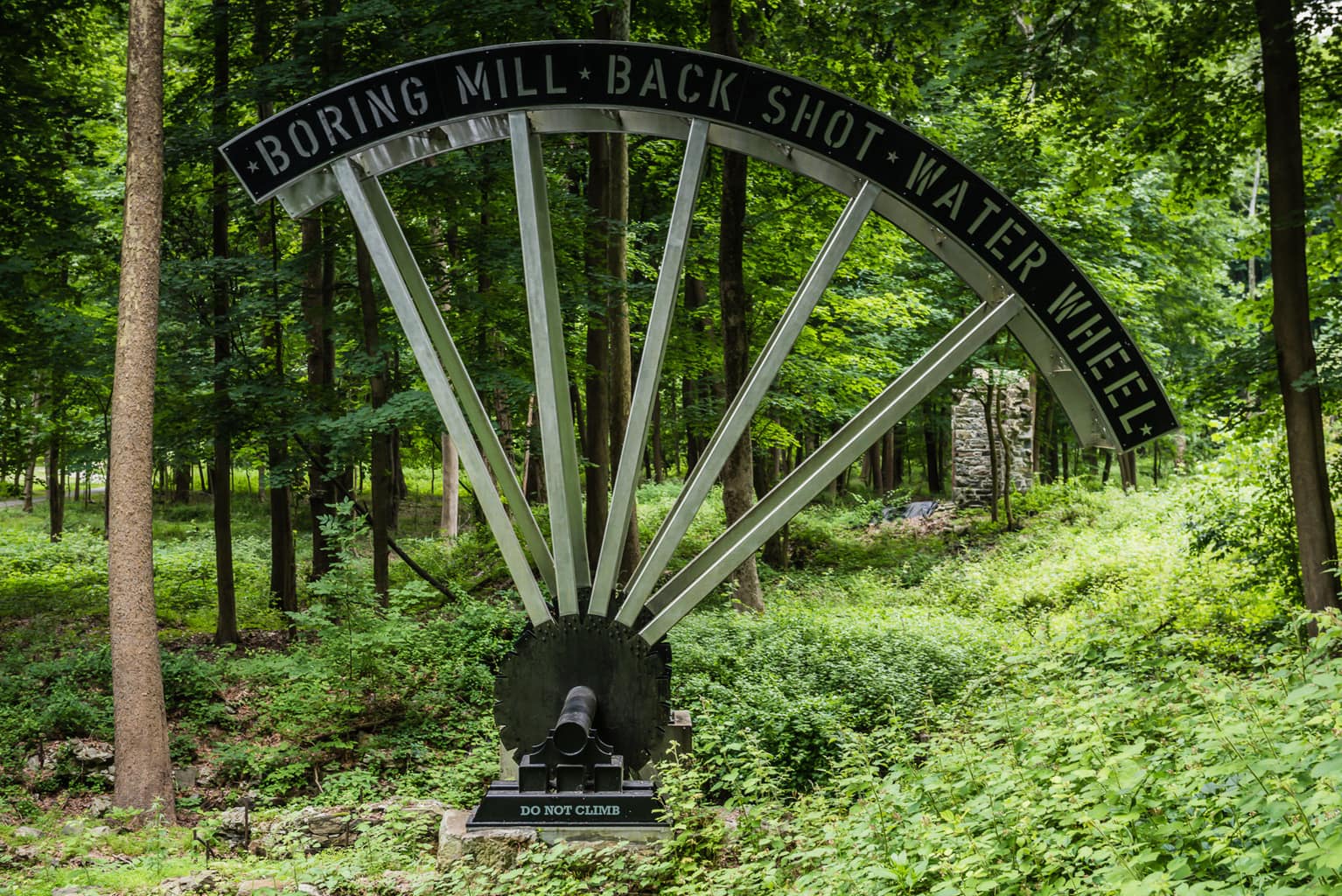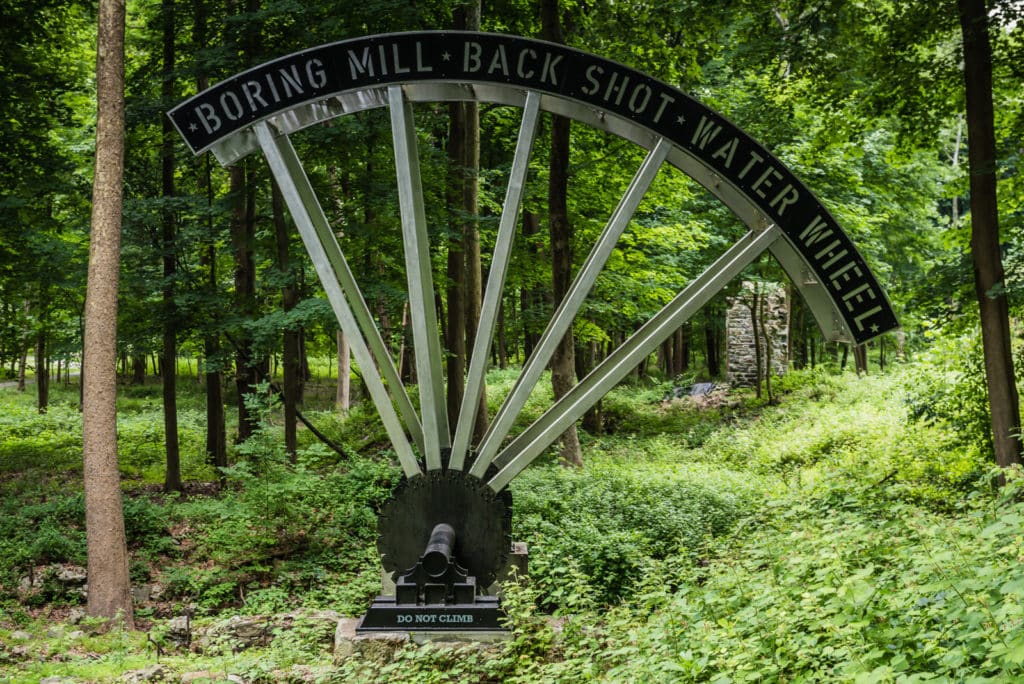 An additional Themes section highlights the history, culture, industry, and environment of the area. The informational bits are so well done and so interesting, that the miles fly by, and it becomes a challenge to get through it in real time on the train ride.
Fortunately, you can use the app even if you're not on a train. And in fact, it can be quite useful in finding things to do when you reach a Hudson Valley town–that's how we found West Coast Foundry Preserve in Cold Spring.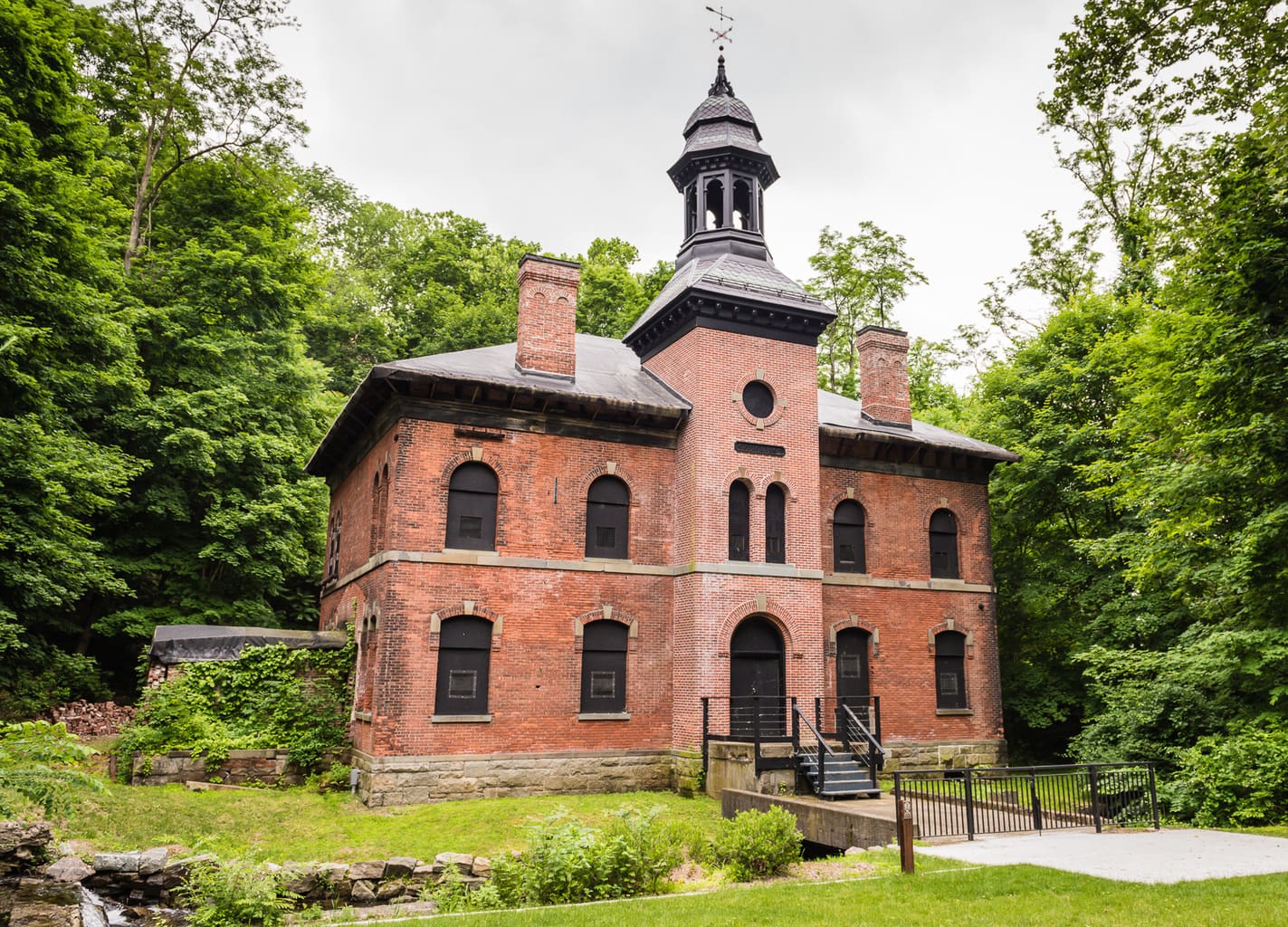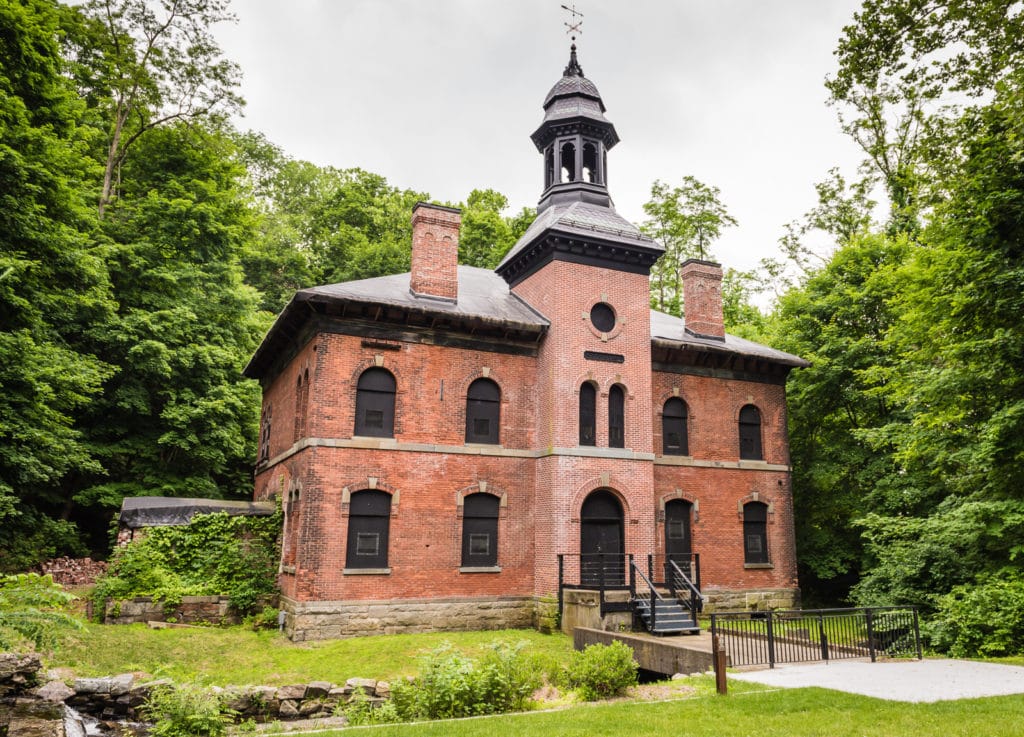 Things To Do In Cold Spring NY
VISIT: West Point Foundry Preserve. It's hard to imagine that the peaceful ravine at the 90-acre West Point Foundry Preserve once rang with the hustle and bustle of a thriving ironworks complex. Today, three miles of trails through shaded woods pass through what remains of a foundry that thrived from 1817 to 1911.
Interpretive signage, sculptural installations that include a to-scale model of the original water wheel that once powered the boring mill, and an online mobile tour help tell the tale of the Industrial Revolution.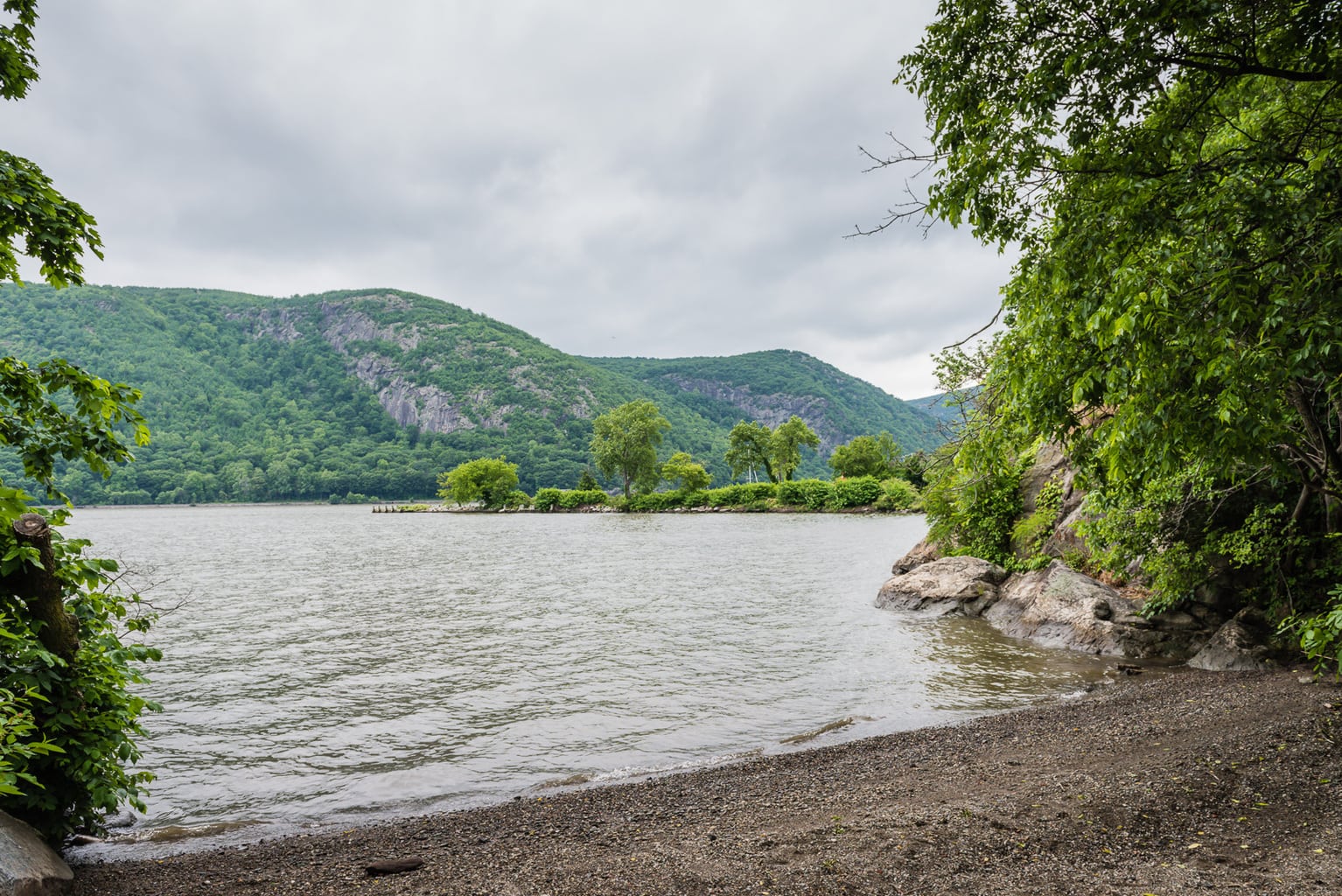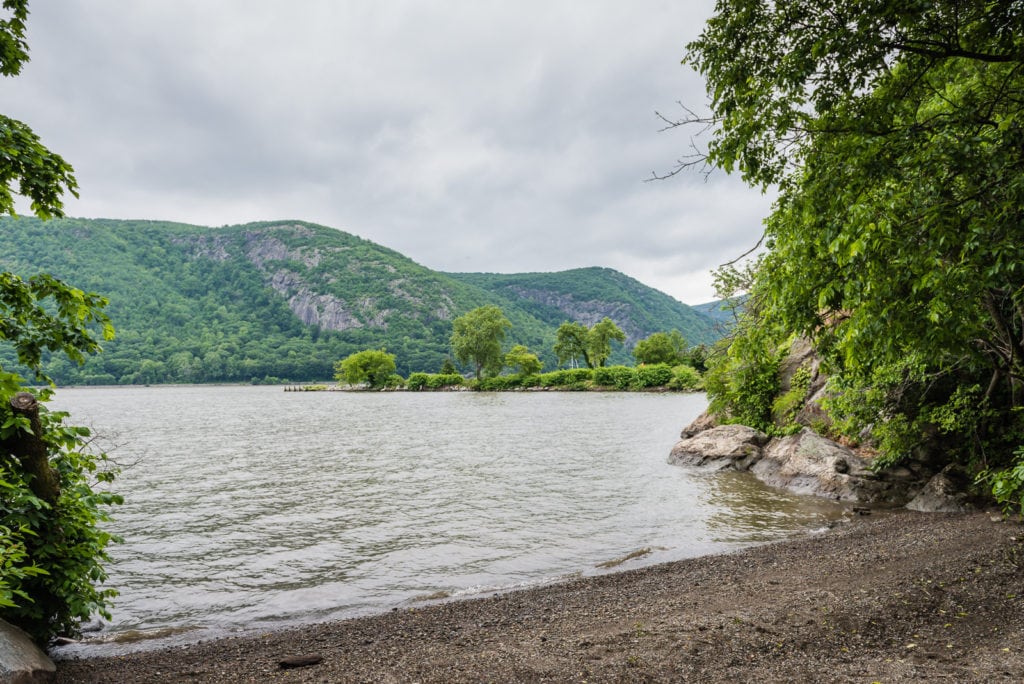 OUTDOOR ADVENTURES: Foundry Dock Park. Once the loading dock for the ironworks, now Foundry Dock Park is a postage-sized park offering boat access to Constitution Marsh Sanctuary, AKA "the natural side of the Hudson River."
Book a tour of the Hudson Highlands or venture on your own with kayak, canoe, and stand-up paddleboard rentals from Hudson River Expeditions. Explore surrounding areas with a bike, rentals are available from Cold Spring Bike Rental & Tours.
HIKE: Breakneck Ridge Loop. If you don't mind rock scrambles and an insanely steep climb for a bird's eye view of the Hudson Valley, then this hike is for you. Expect to take 4 hours on this 3.7-mile loop.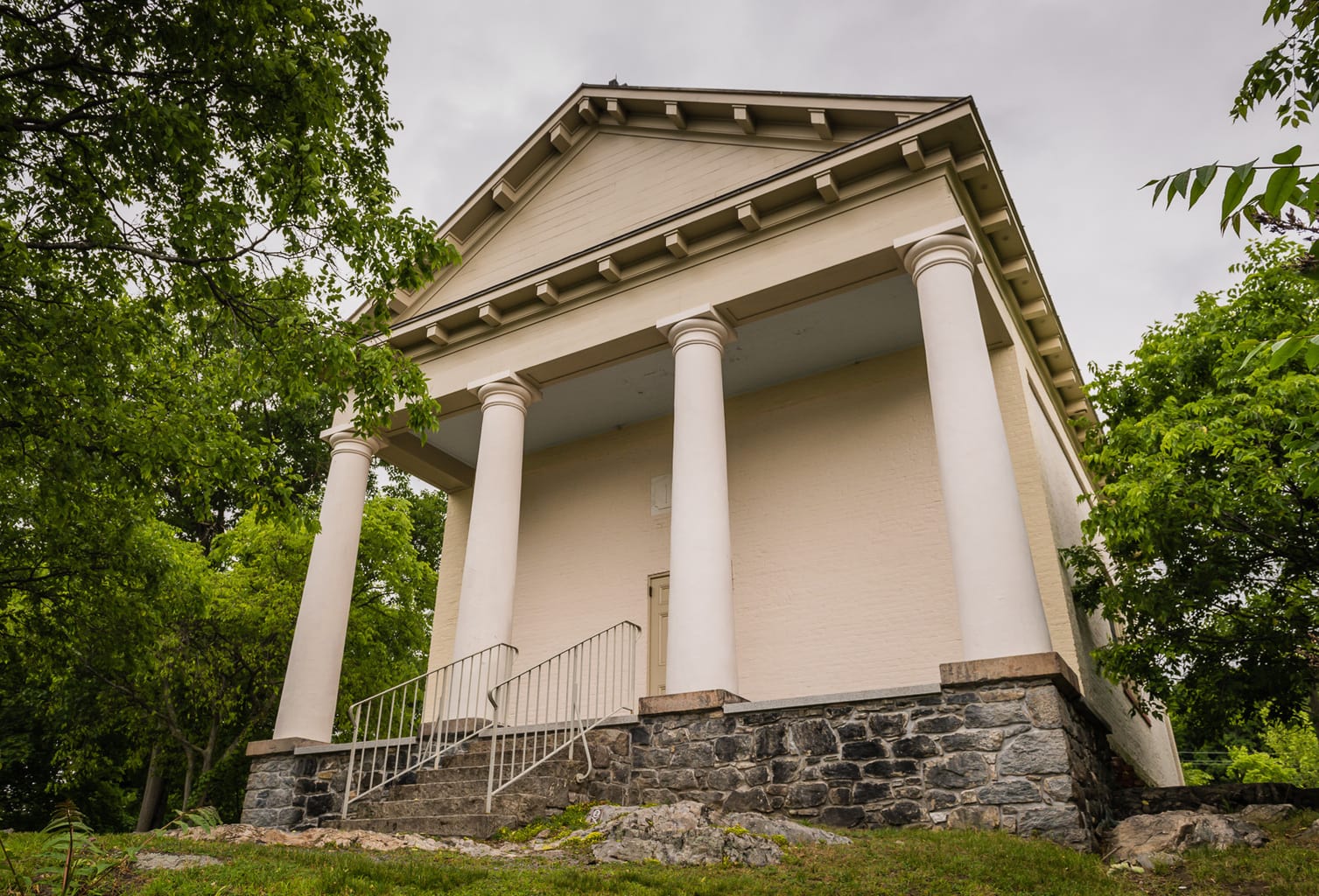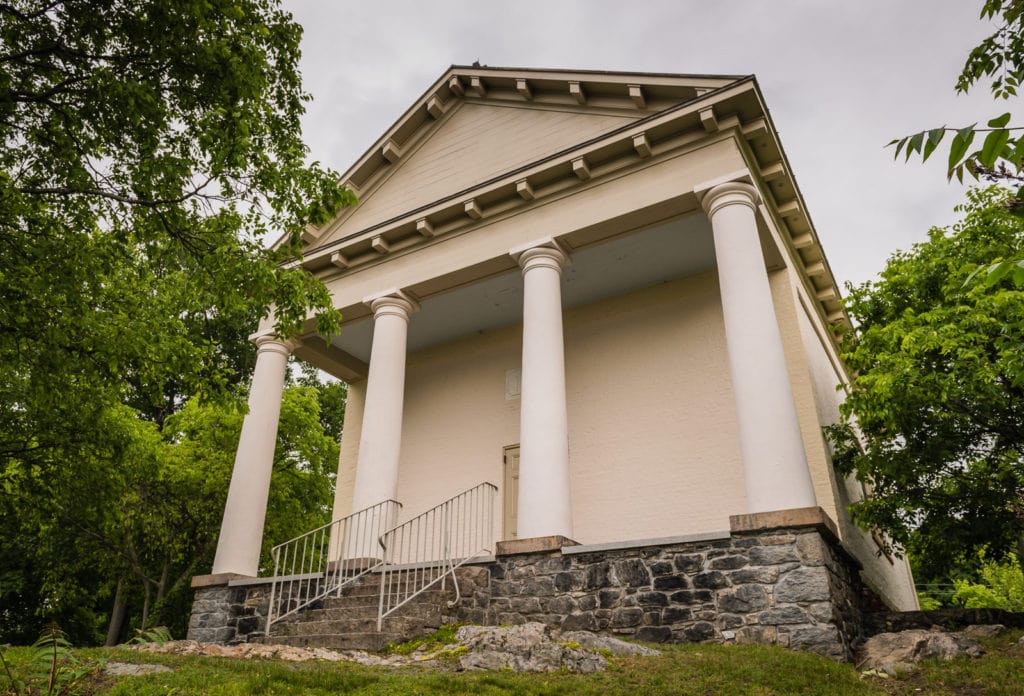 CULTURE: The Chapel Restoration
. Built for the foundry workers in 1833, the Greek Revival Chapel of Our Lady is a national historic landmark. It sits on a hill that's an excellent spot for scenic views (and photographs) of the Hudson River. Do check the program schedule for the Sunday Music Series and Sunset Reading Series events.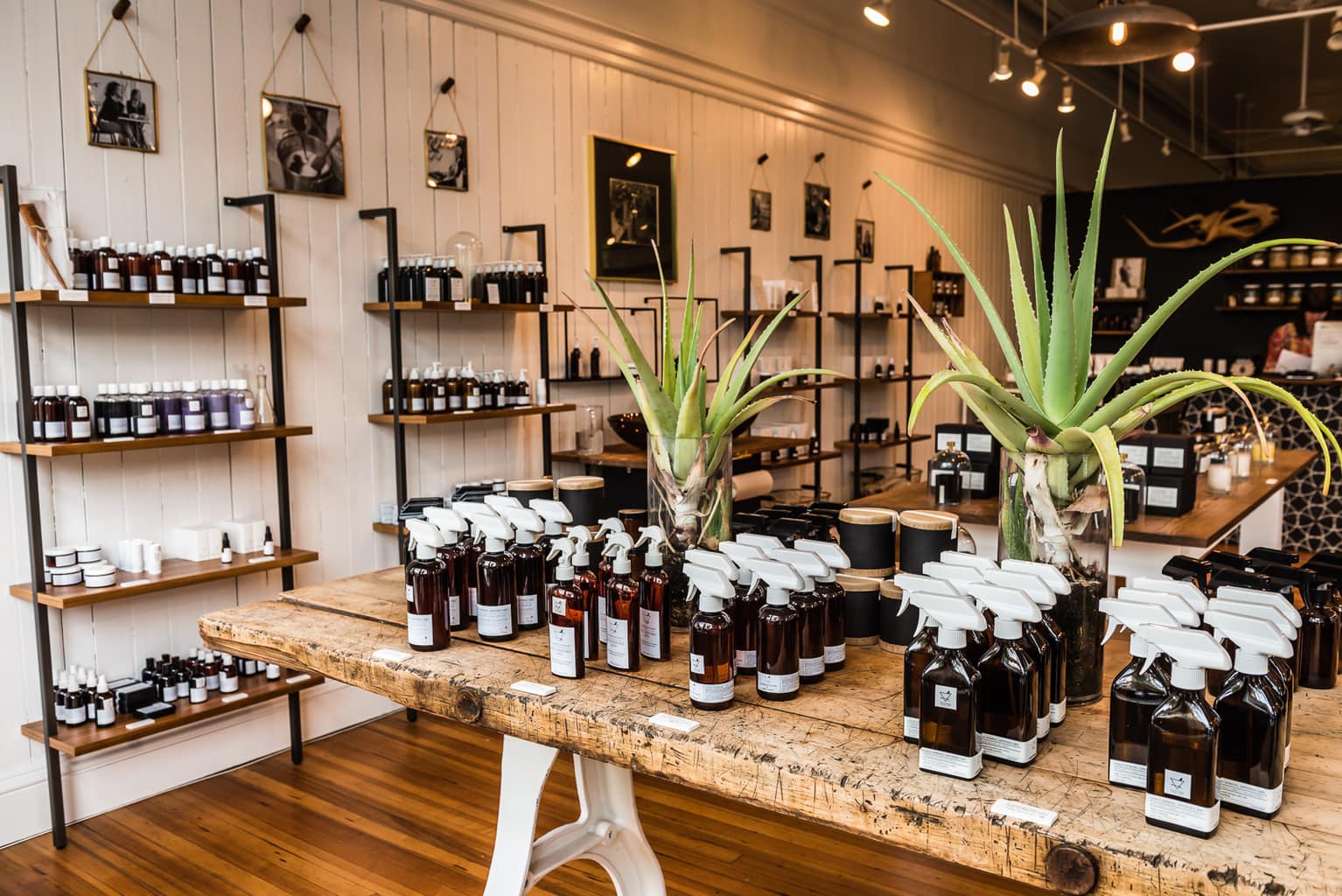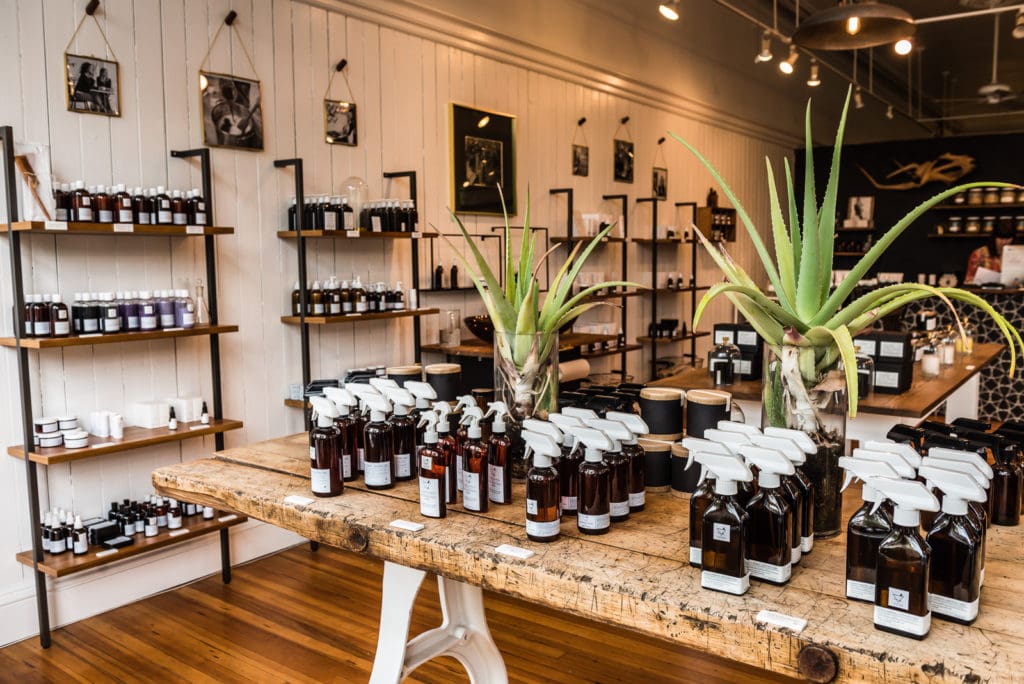 SHOP: Apothecary. Drop by for the purest form of aromatherapy just from sniffing testers of botanical home and beauty products. For the ultimate luxury, book a healing spa and salon service. Fresh roasted coffee at the in-house Pantry is a welcome perk.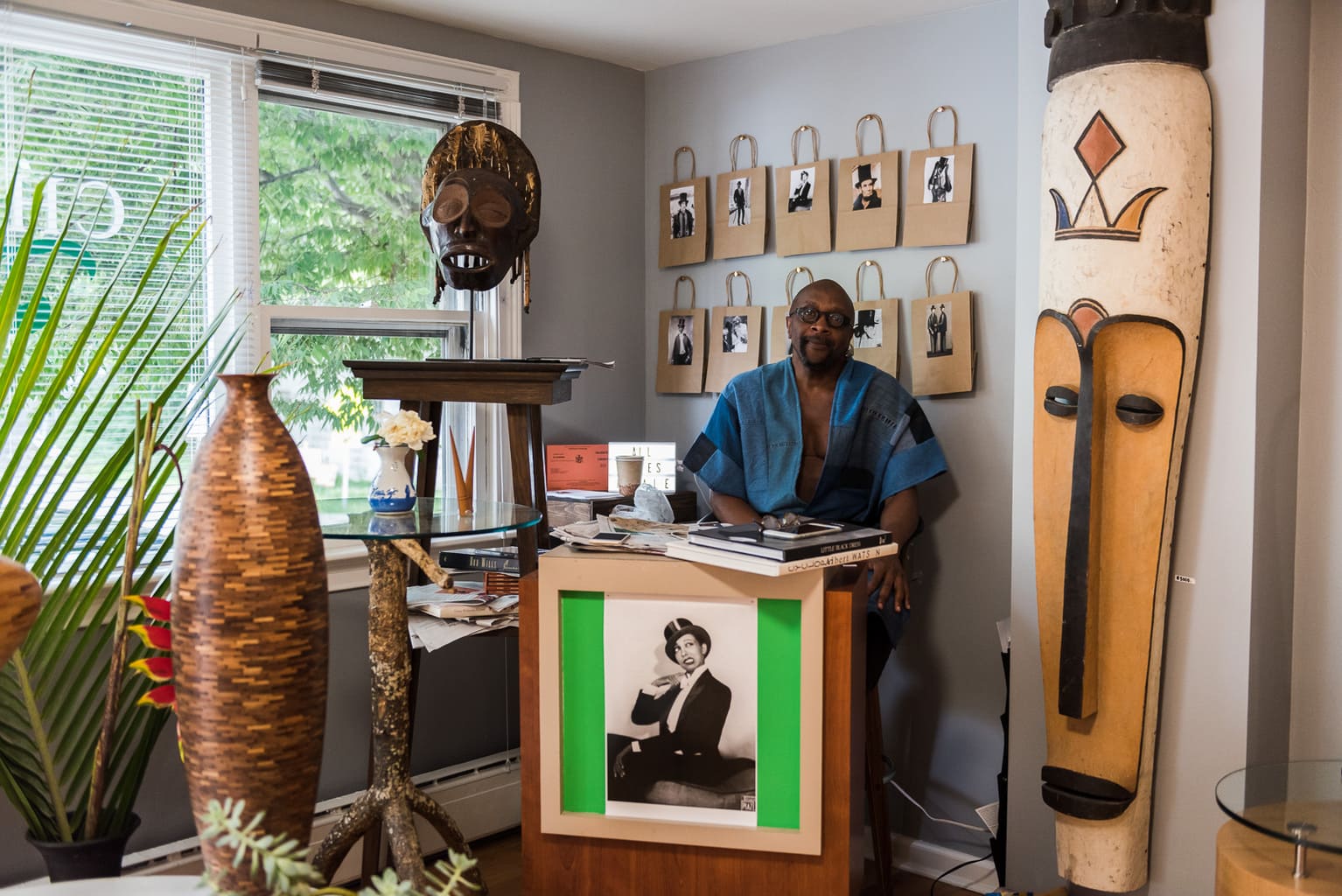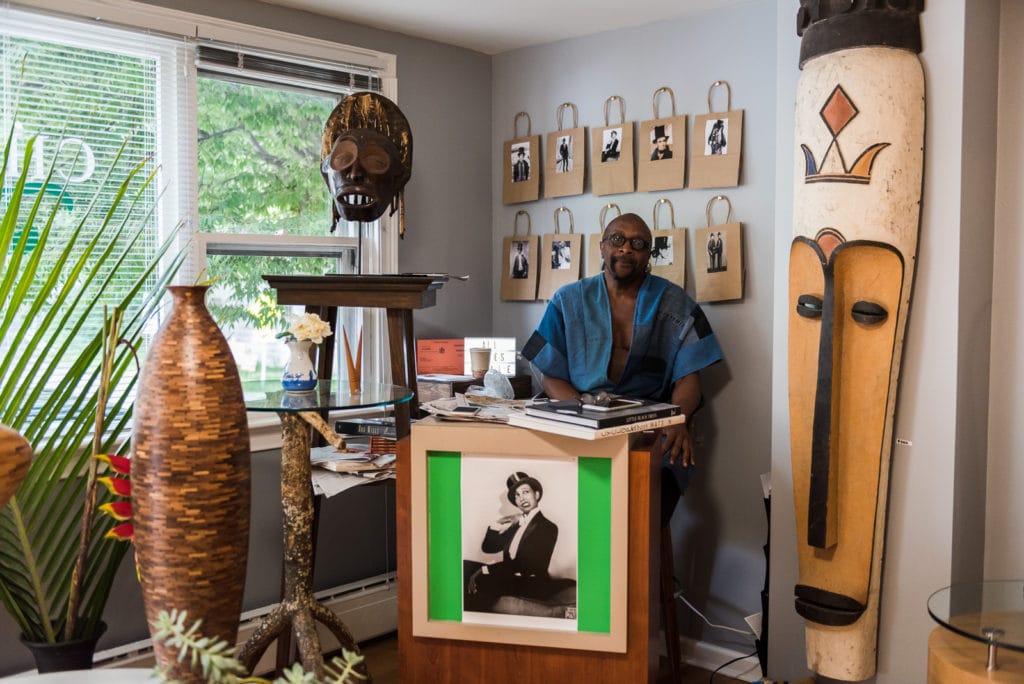 SHOP: Chapeau. One of the most eclectic shops on Main Street is the newly opened Chapeau, but don't expect to see hats on display. Ask Archie Broady, and he'll tell you that "chapeau" can also be translated as a hat tip, meaning "well done." As for what's on sale, it's all about what strikes the owner's fancy, be it fashionable camouflage pants or Richard Haining's modern bent-wood furniture.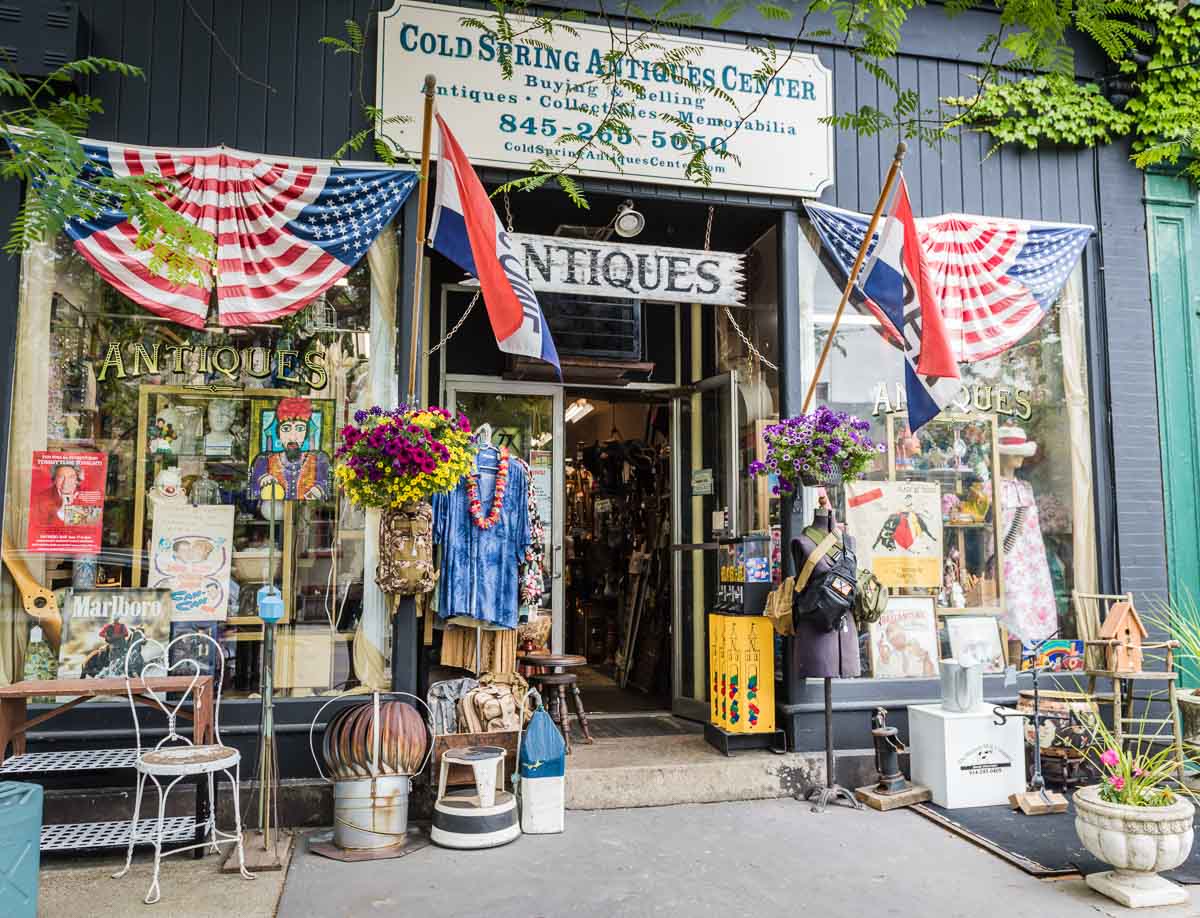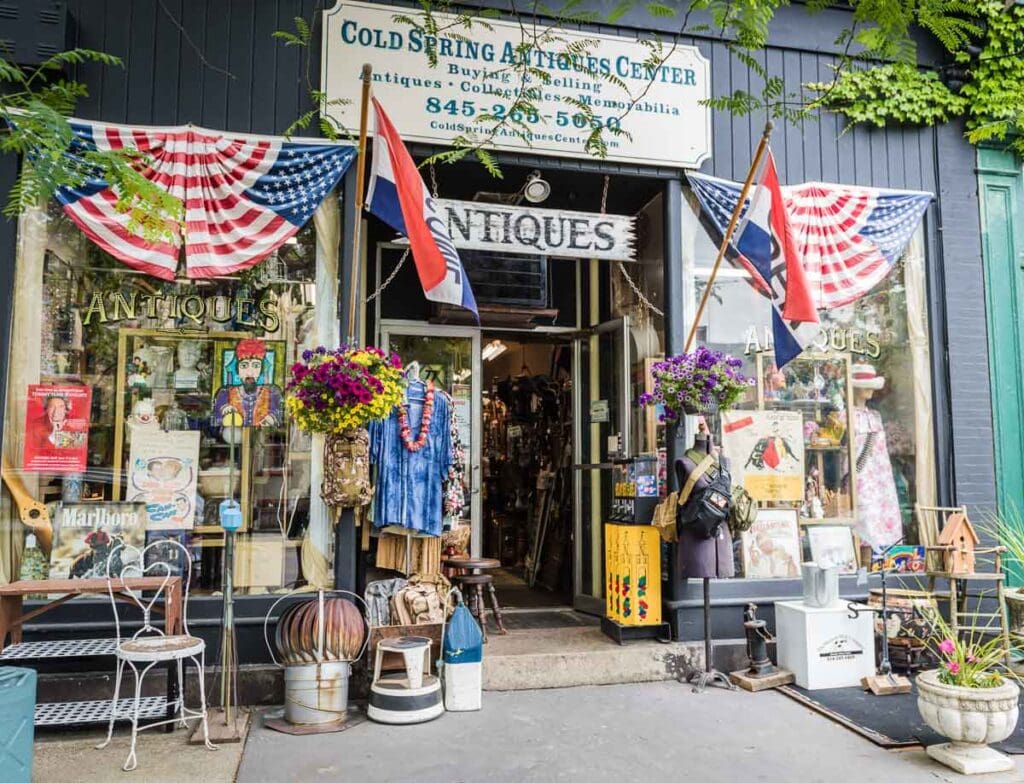 SHOP: There's plenty of excellent antiquing to be done along Main Street in Cold Spring. But if you only go into one shop, choose The Cold Spring Antique Vault. Occupying a 19th Century bank building, the location is actually a multi-dealer antique center.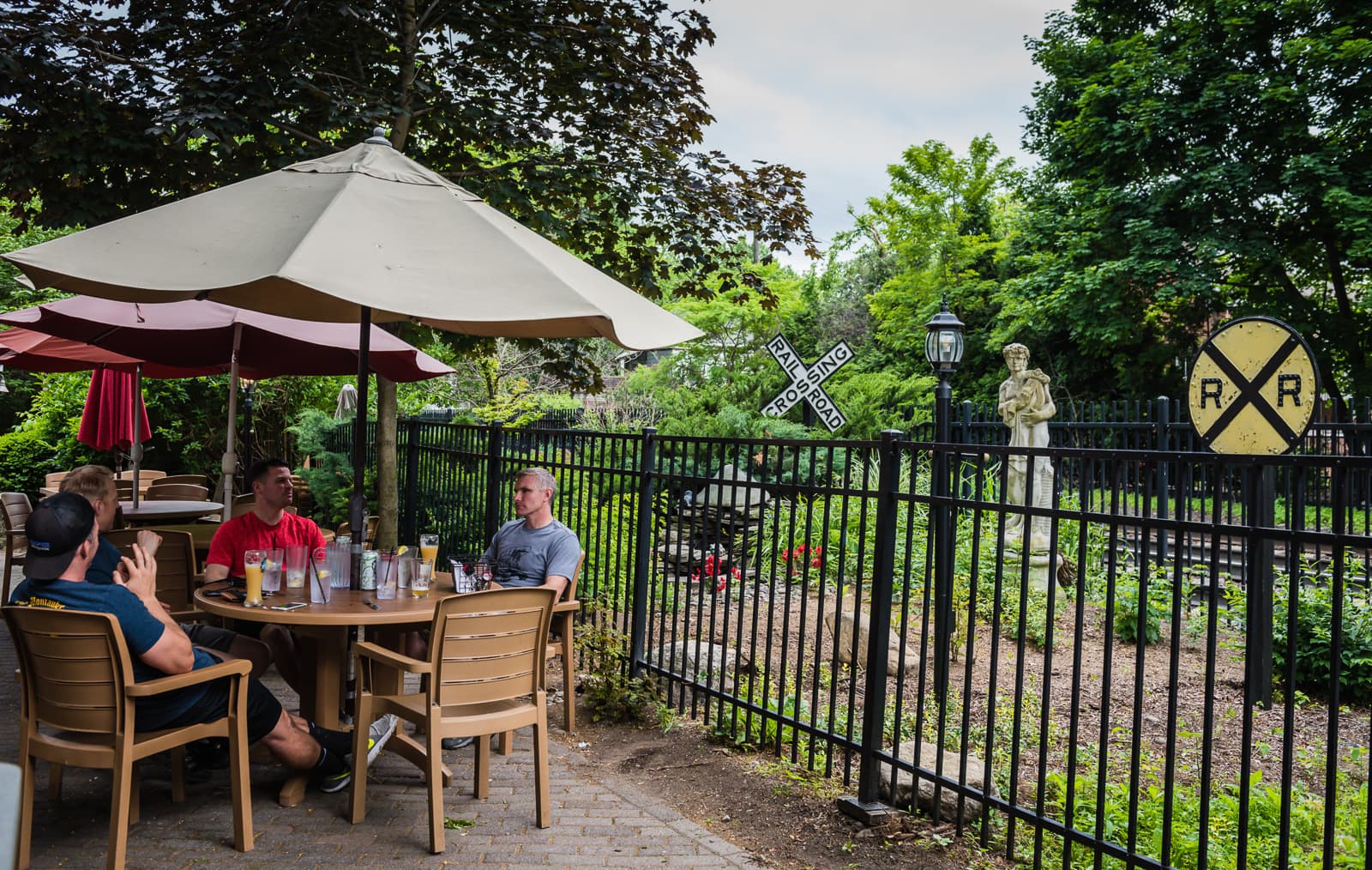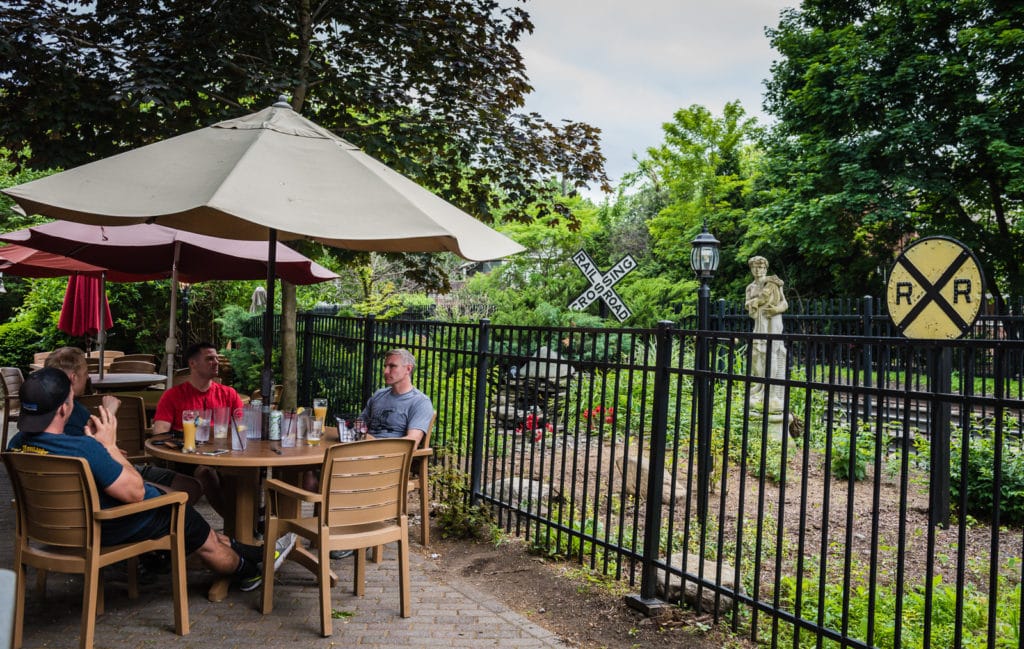 Best Restaurants In Cold Spring NY
EAT/DRINK: Cold Spring Depot. The original train depot, in operation from 1893-1954, opened up as a restaurant in 1972. It's been a popular meeting spot ever since, with a well-stocked bar and a good selection of comfort food on the menu.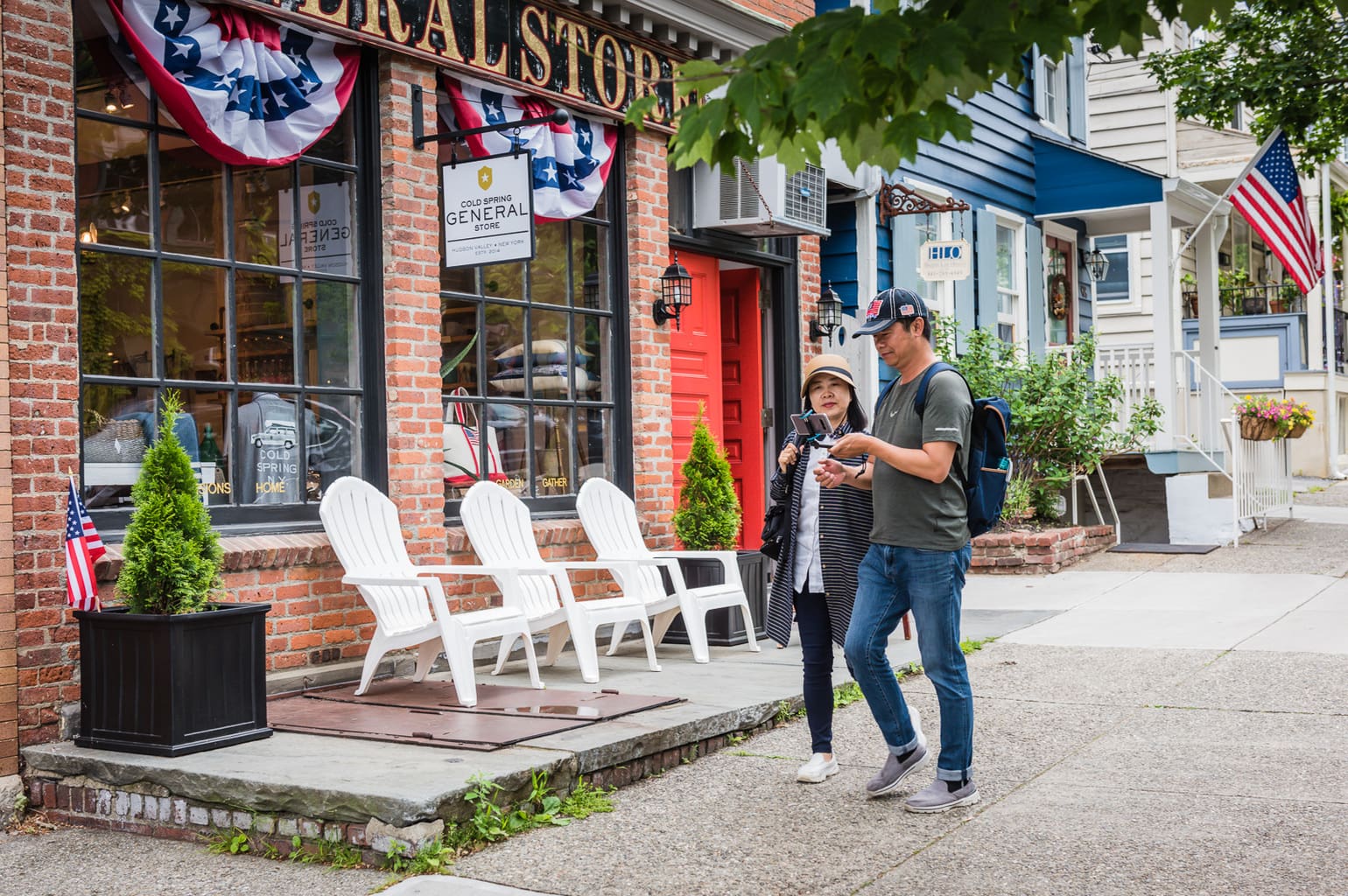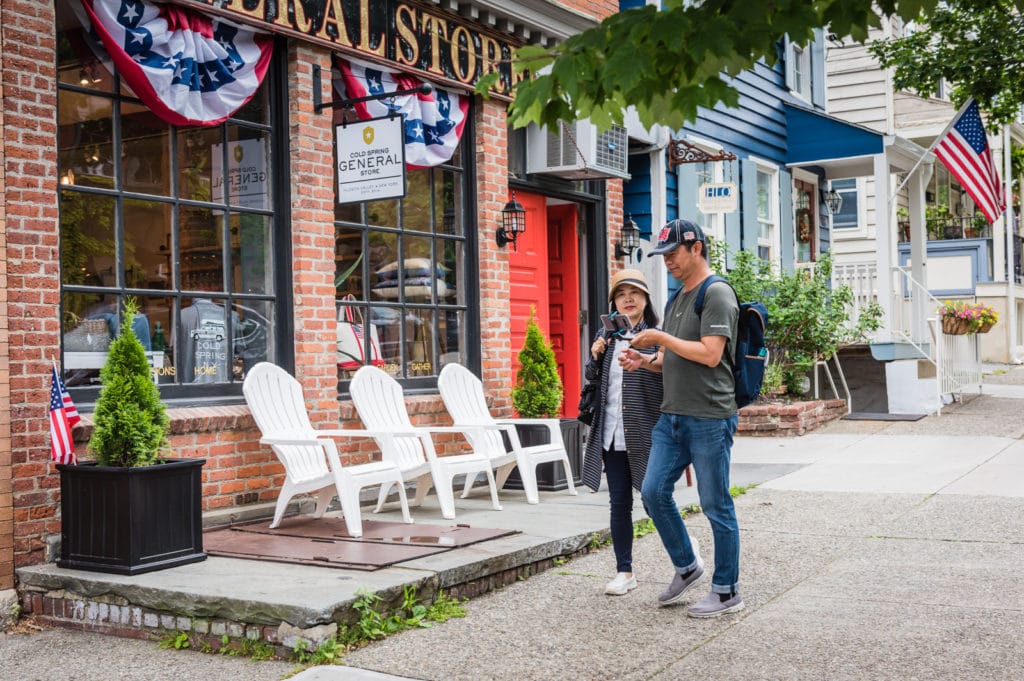 PICNIC: Cold Spring General Store. In keeping with the spirit of the 1897 building that houses the shop, Cold Spring General Store offers simple, handmade goods that harken back to a bygone era. It's also a good place to pick up the fixings for a picnic lunch.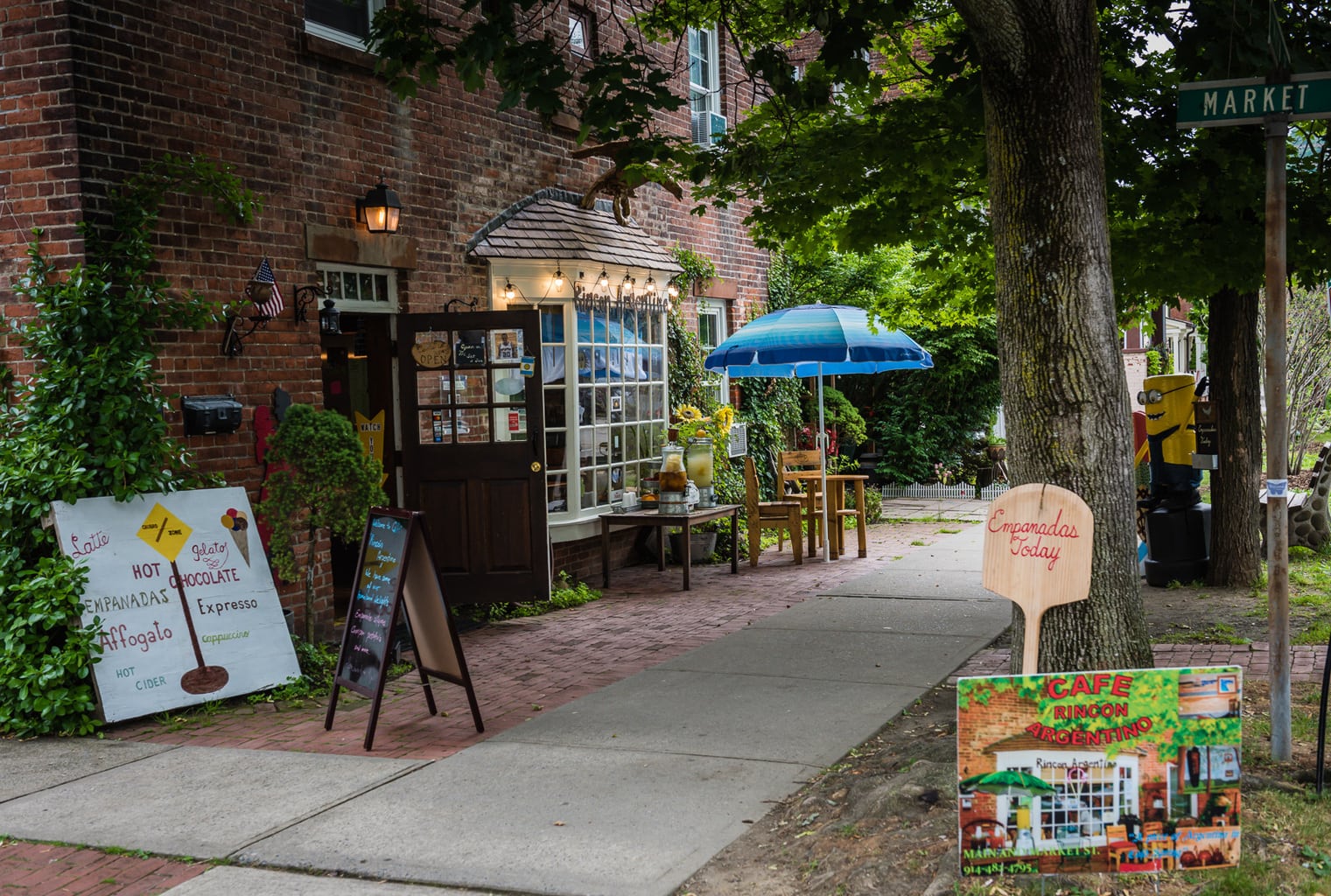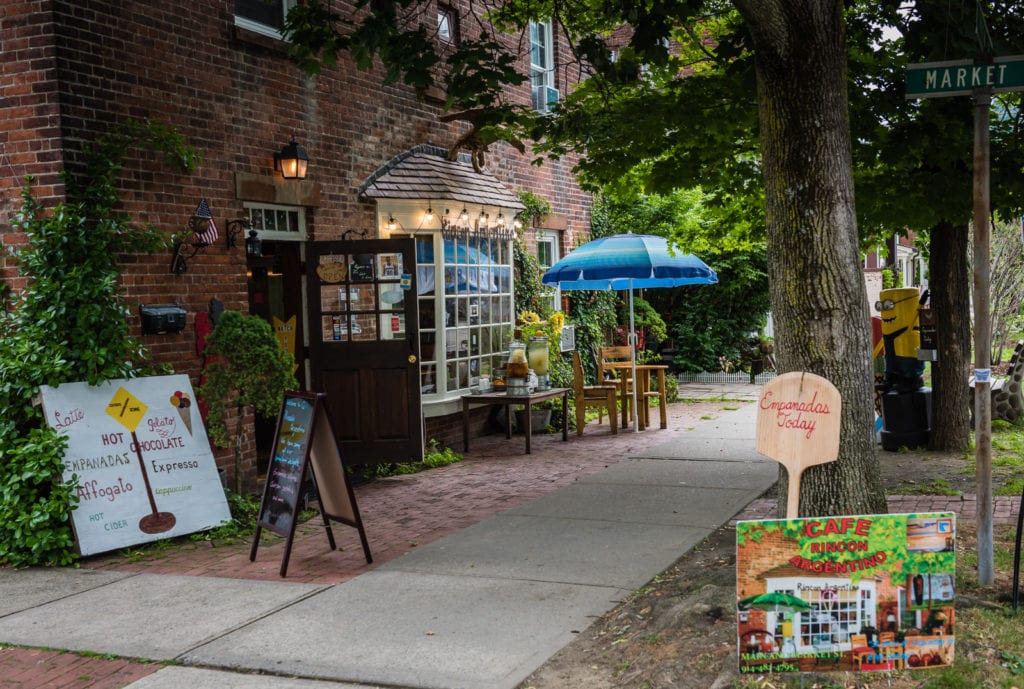 EAT: Rincon Argentino. A corner cafe with the prettiest picture window seating serves authentic Argentine empanadas, gelato, and an assortment of sweet treats. Ask for the traditional mate, accompanied by sweet cookies, it packs a greater caffeine boost than double espresso.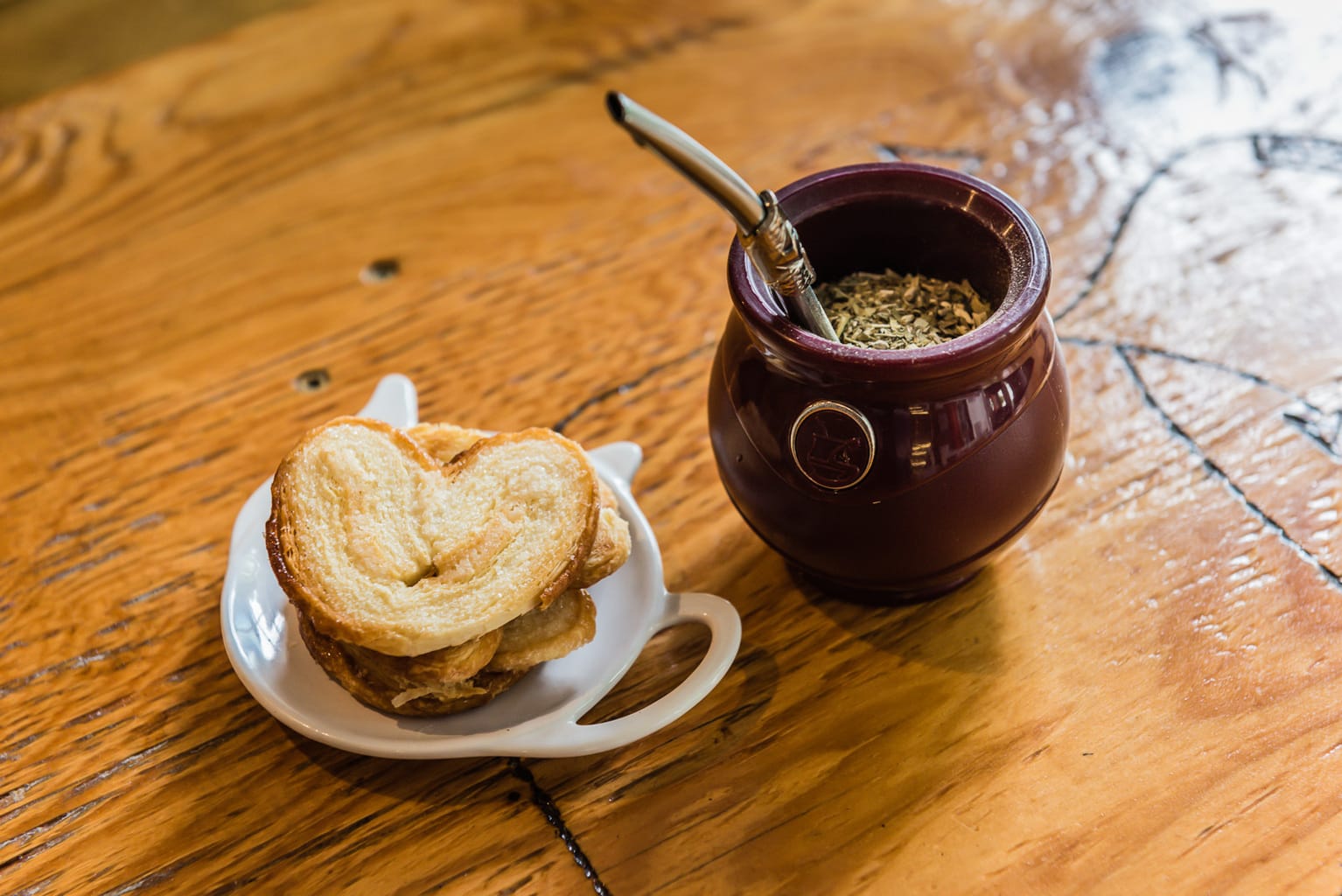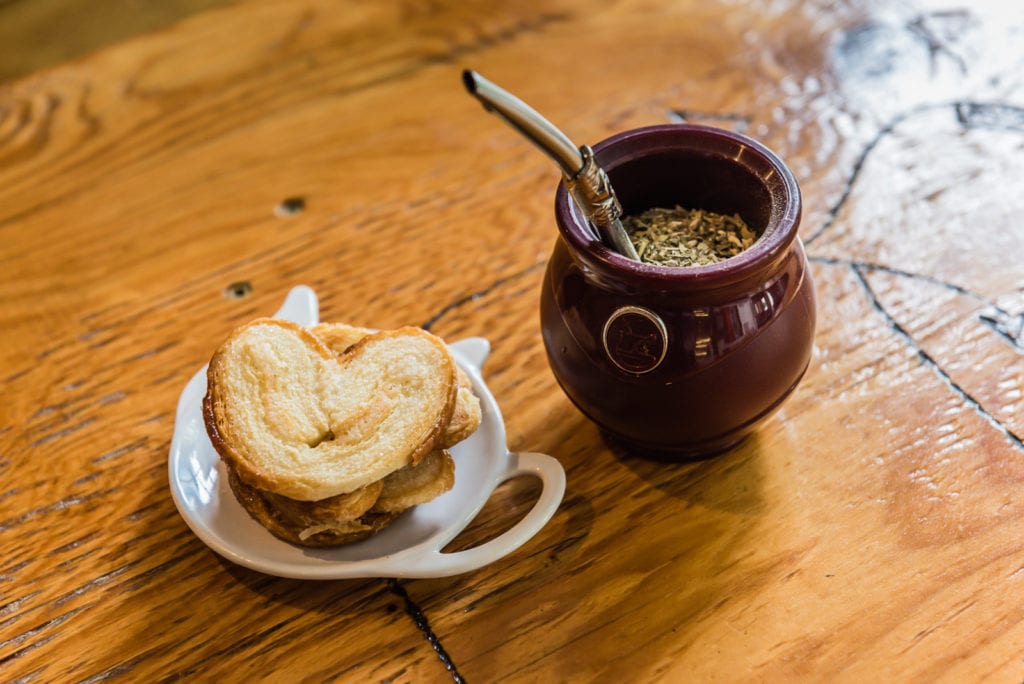 EAT: Cathryn's Tuscan Grill. With classic Tuscan dishes on the menu, you'll swear you were dining in Italy at Cathryn's casual eatery. Warm and inviting, you'll find casual seating indoors or in the garden oasis.
ICE CREAM: MooMoo's Creamery. Grab a scoop of homemade ice cream–16 flavors, out of over 100 possibilities–offered daily. There are two parks right next to the the ice cream shop that are perfect for strolling, ice cream cone in hand.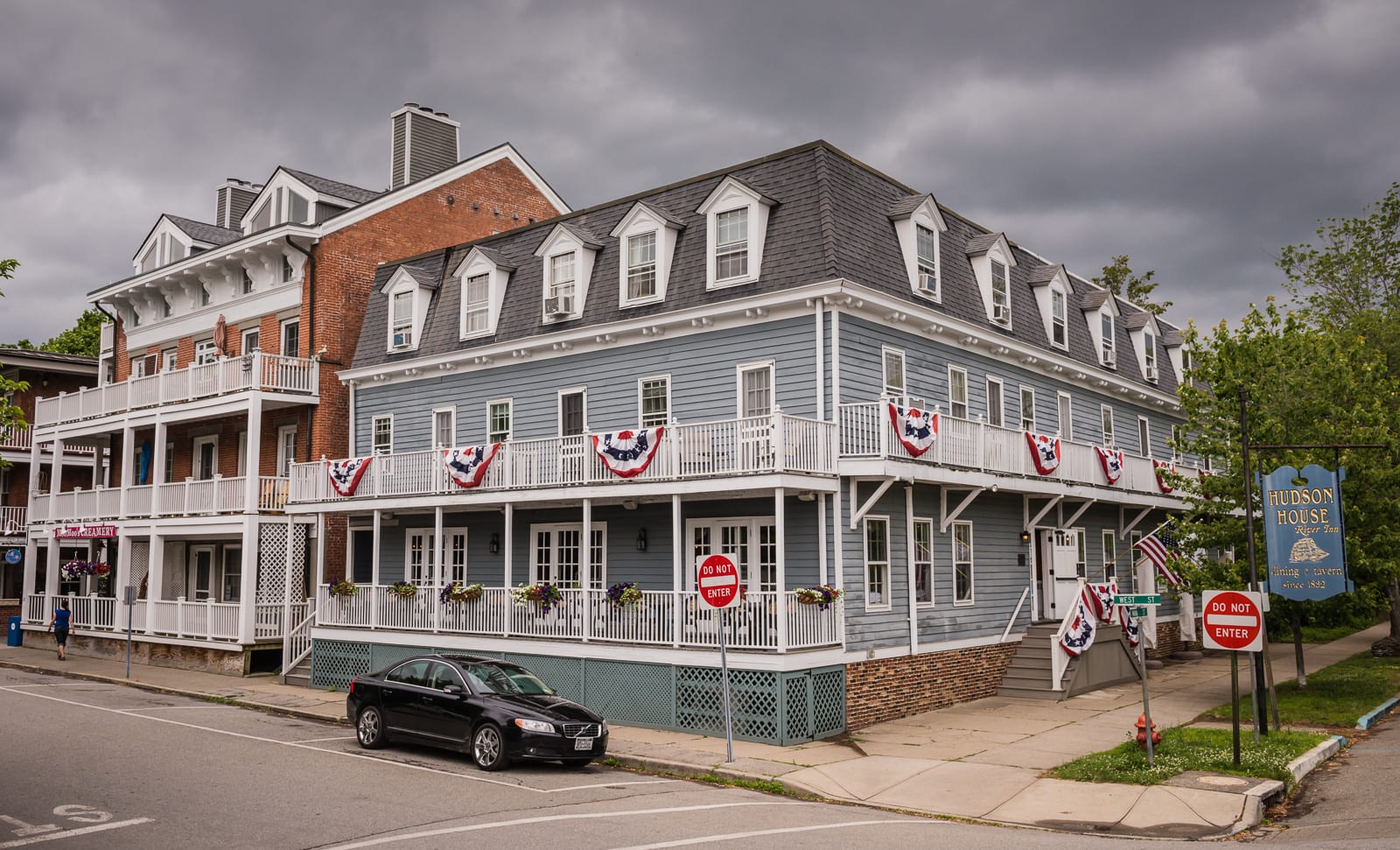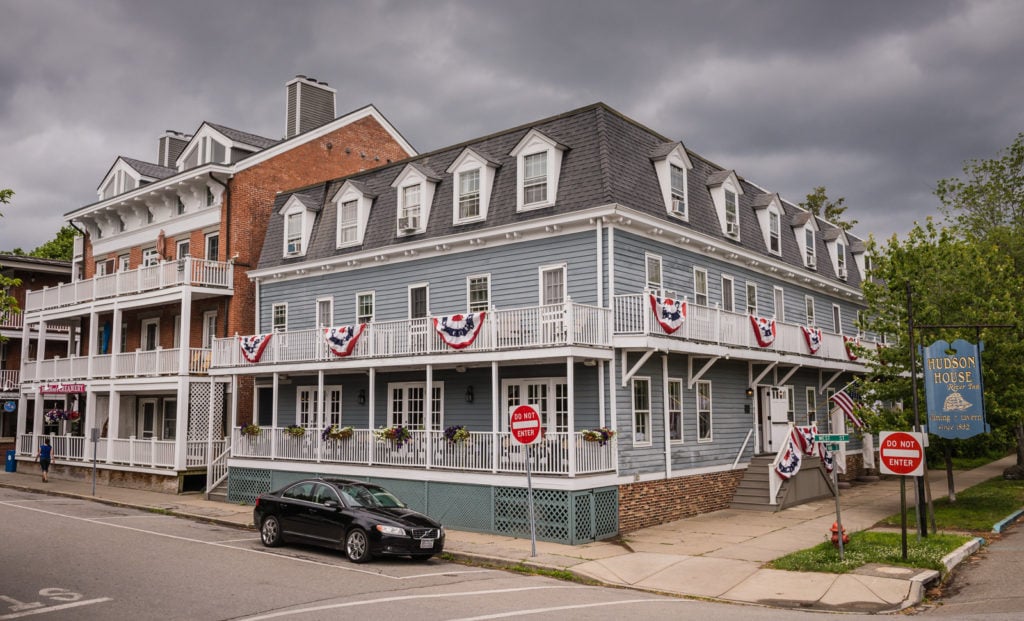 Where To Stay In Cold Spring NY
Want to extend your Cold Spring NY day trip into a weekend getaway? Locals recommend two historic hotels, the Hudson House Inn and Pig Hill Inn.
Built in 1832, Hudson House Inn Hudson House Inn is located at the far end of town, in front of Cold Spring's Riverfront Park, and also features a full restaurant and bar.
A little older, built in 1825, Pig Hill Inn is a 3-story brick building in a central location along Main Street. It's known as a romantic retreat with individually decorated rooms and a standing invitation for breakfast in bed.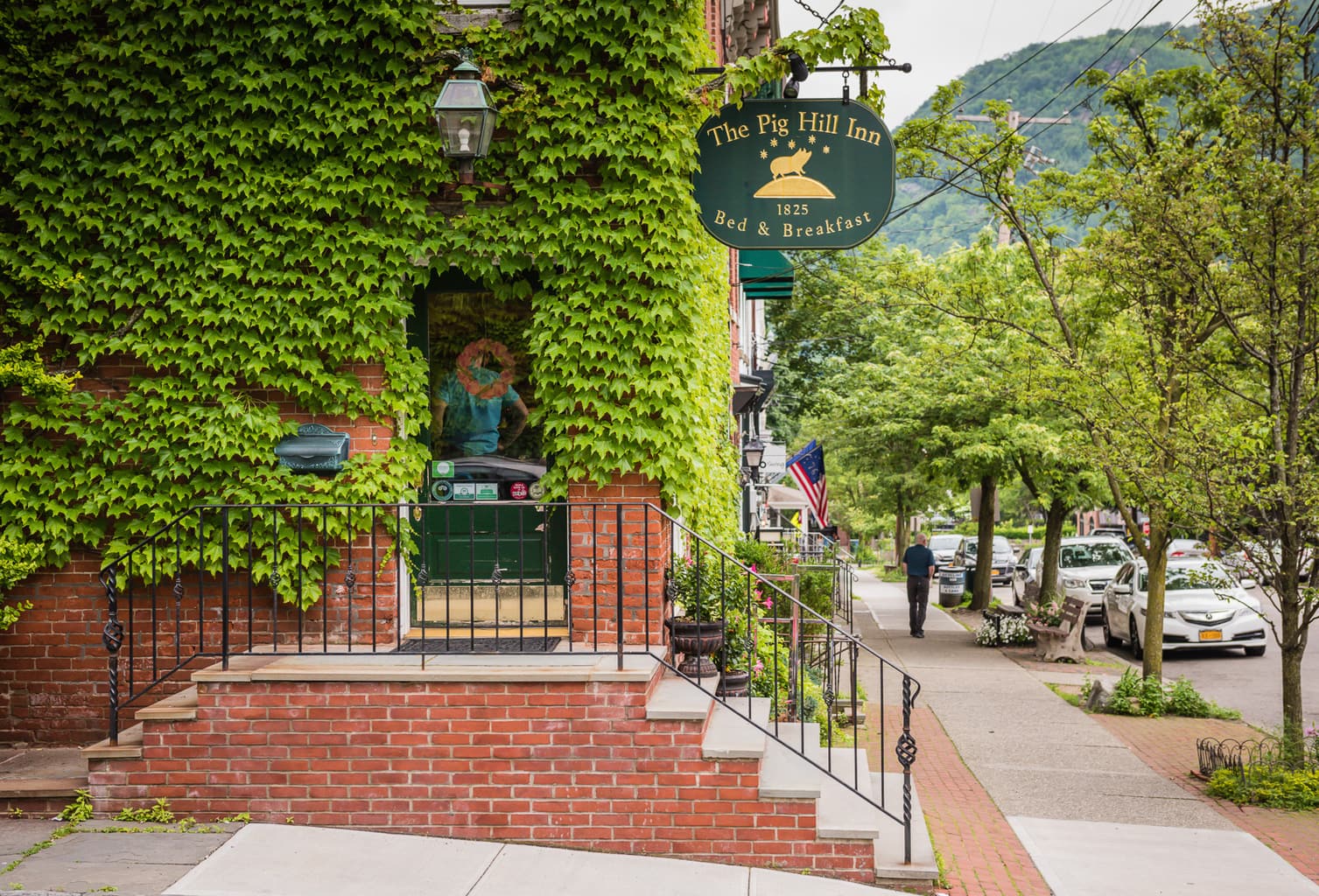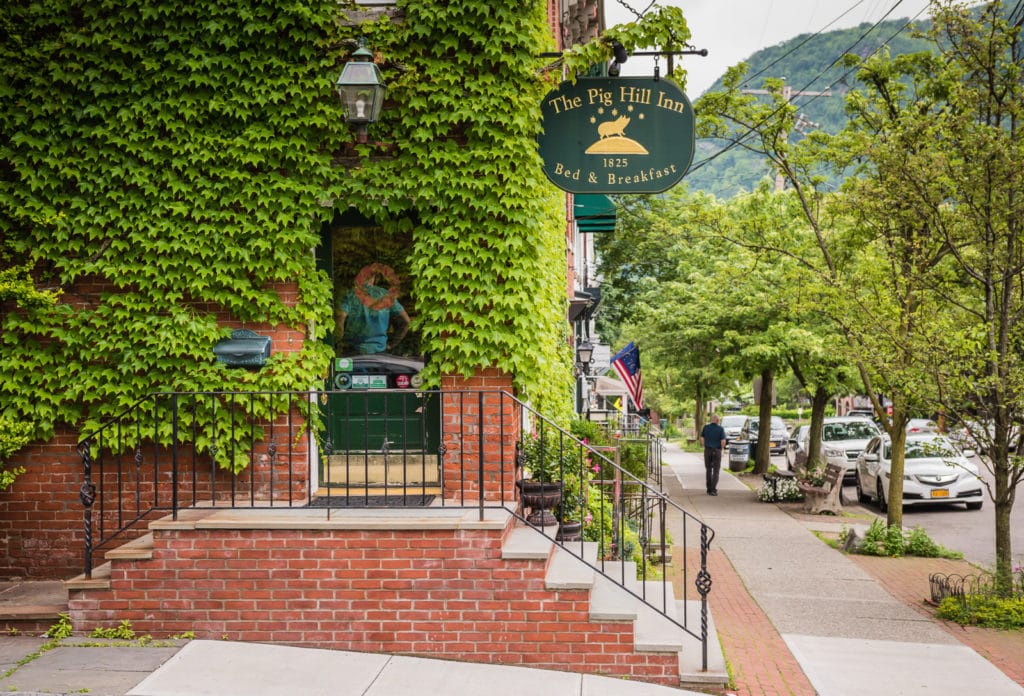 Easy Train Stop Destinations Near New York City:
Nearby Hudson Valley Getaways: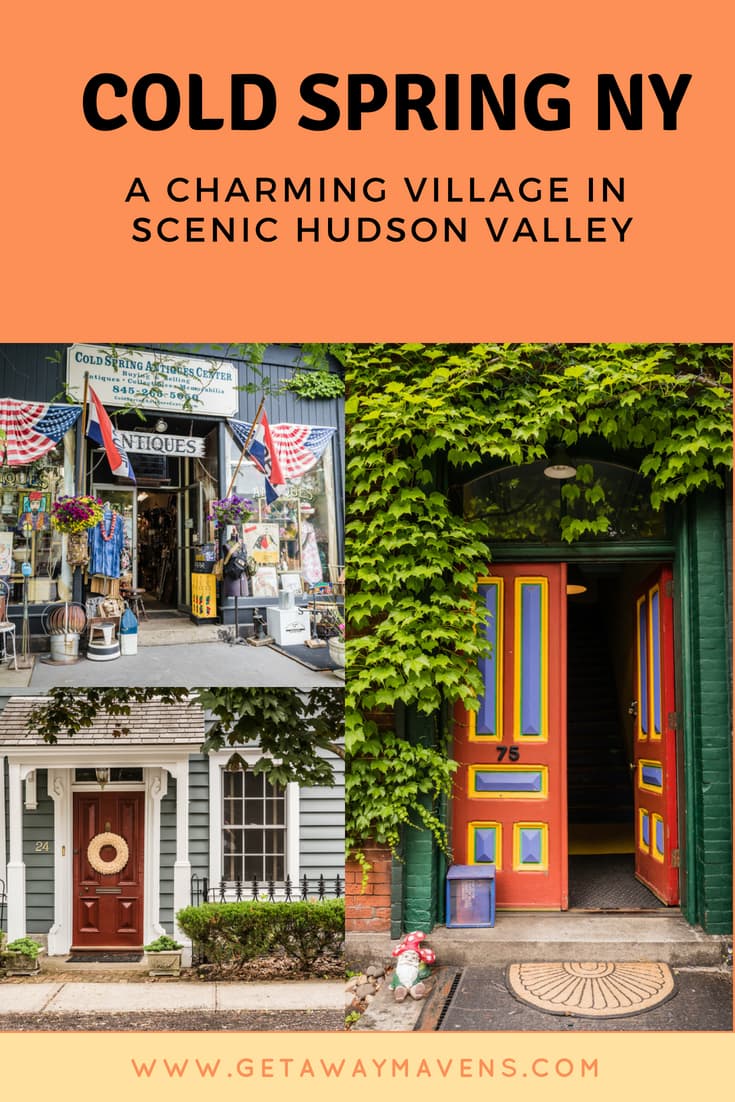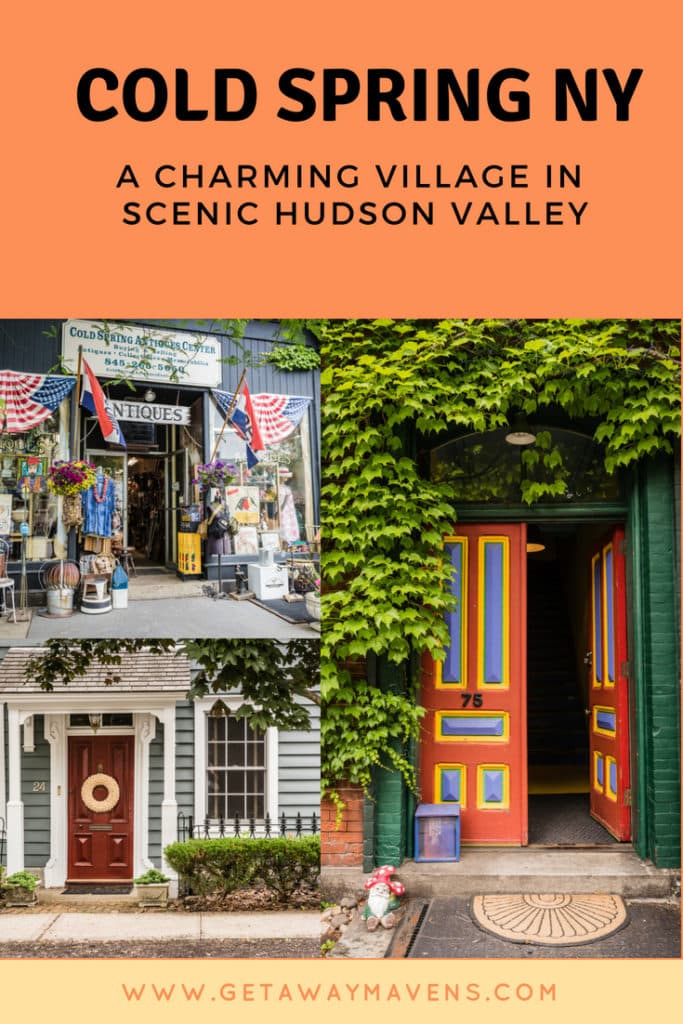 Disclosure: This blog post is a sponsored opportunity provided by Hudson Valley Greenway. As always, our opinions are our own. Please refer to our Editorial Policy for more details.