Best Romantic Hotels in Northeast USA: New England and Mid Atlantic States
Have you been searching for the best hotel, inn, or B&B, to take your beloved this year? If you are anywhere in the Northeast USA from Virginia to Maine, you're in luck. The Getaway Mavens have identified 17 of the Best Romantic Hotels in the New England and Mid-Atlantic Regions for 2022. Some you may have heard of. Others could be a complete and wonderful surprise.
What's your pleasure? Do you enjoy the company of others or just want to burrow in with your favorite person in the world? Want Zen-simple or glitzy? Traditional or Trendy? Buzzy or under the radar (for now)? City or secluded?
Whether you are life-mates or just getting to know each other, there's a romantic hotel in the Northeast USA sure to satisfy your moony-eyed selves.
Massachusetts Cool Renewed Romantic Hotel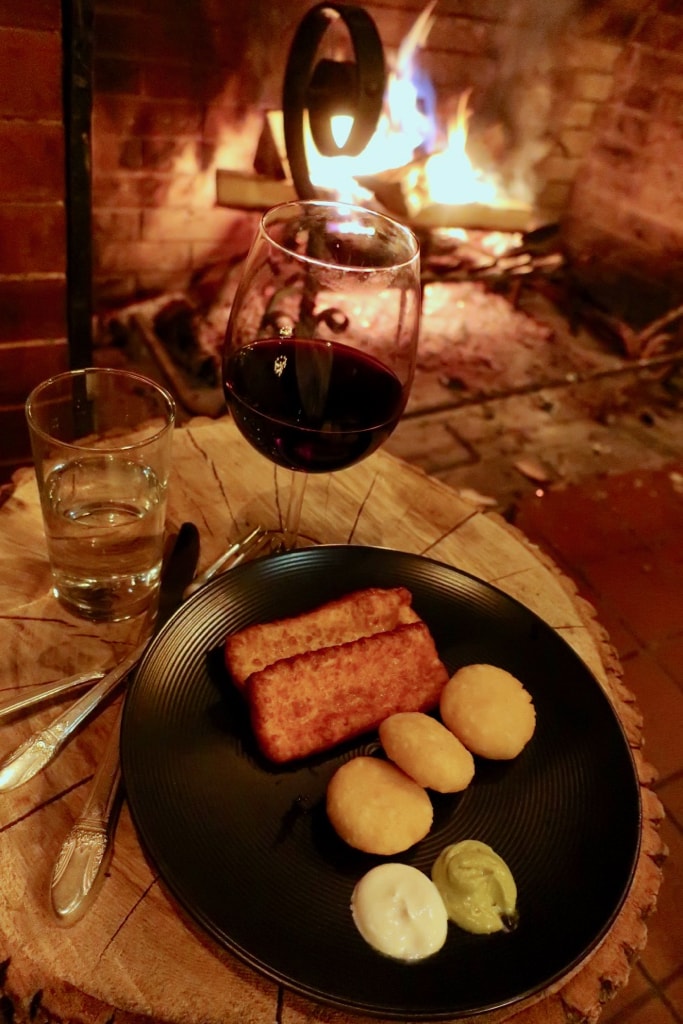 Apple Tree Inn, Lenox
If your fantasy getaway includes a cool vibe, marshmallow soft bedding, a kitchen that consistently excels at innovative dishes, boffo craft cocktails, and rousing indie music, you'll find it all at the newly renovated and retro-hip Apple Tree Inn in Lenox MA. This year (2022), it was the most talked about inn in the Berkshires.
New York's Most Romantic Hotels 2022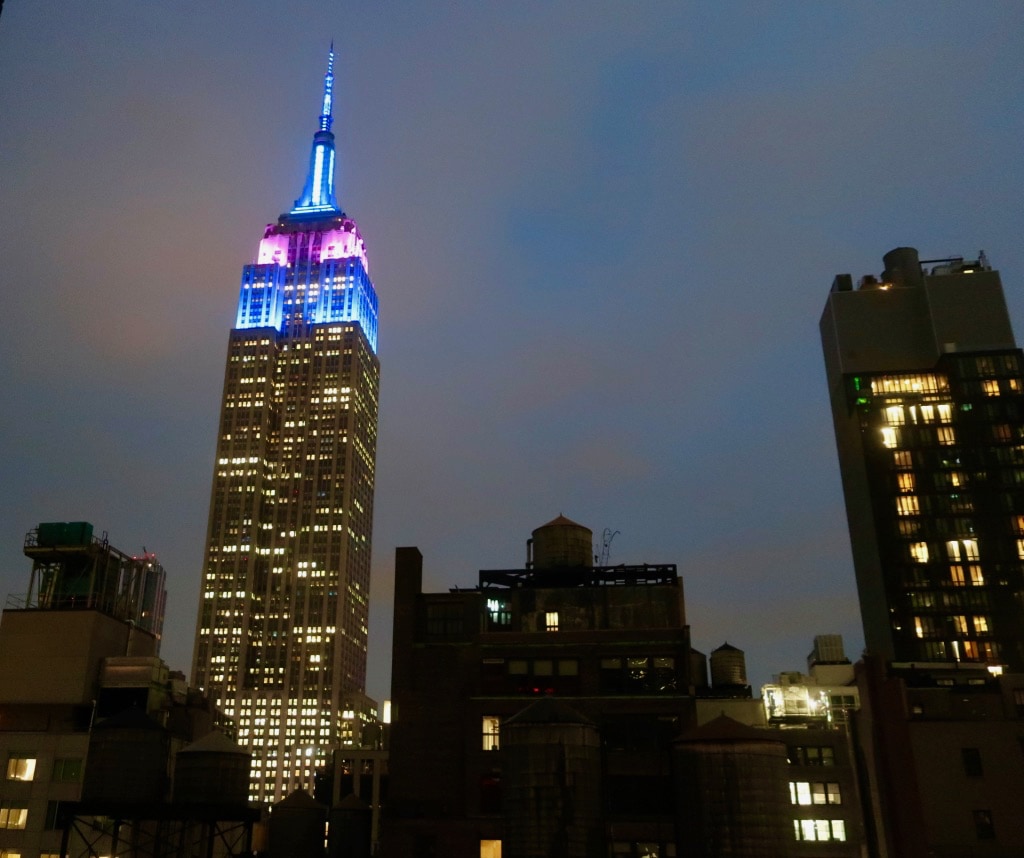 Archer Hotel, NYC
How exhilarating would it be to reach out and nearly touch one of the most iconic buildings in the world – from your hotel bed? You and your New York City bound honey can have this experience from your own room at the Archer Hotel NYC. The imposing Empire State Building looms large right outside of your window, rendering this hotel one of the most Rom-Com worthy places to stay in Manhattan.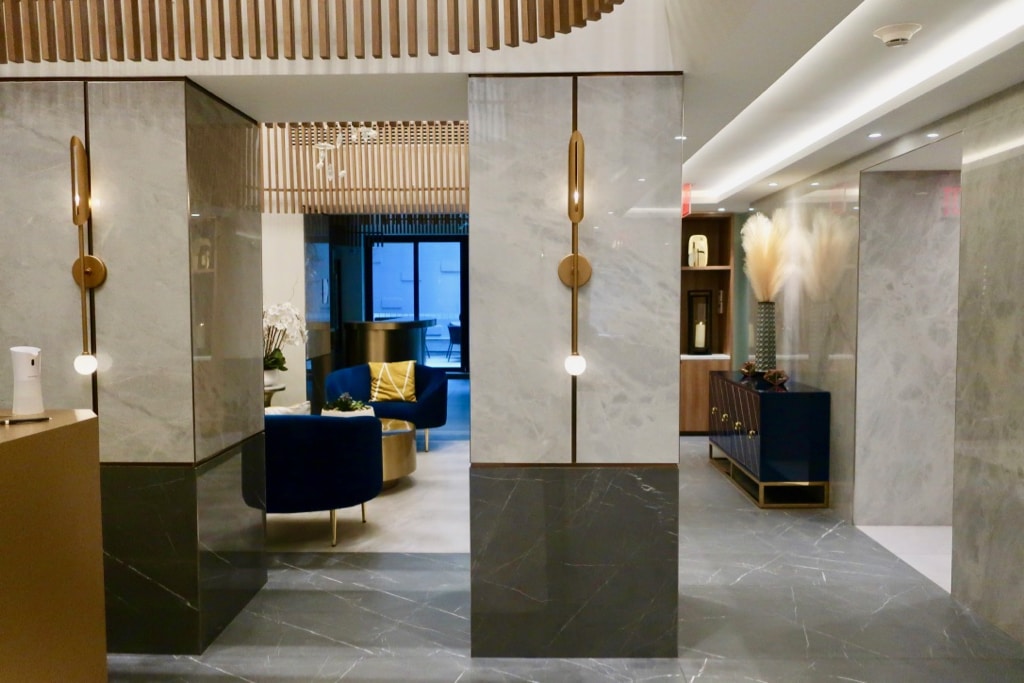 Concorde Hotel New York, NYC Midtown
Power up your relationship in Midtown Manhattan – an area of the City not typically known for its cool boutique hotels. The Concorde Hotel New York is one of those hidden treasures already discovered by in-the-know Europeans, Asians, and South Americans, but not yet familiar to many New Yorkers. With 37 floors and only 4 rooms per floor – the tall, sleek Concorde strikes the right balance between luxury and Zen-like tranquility.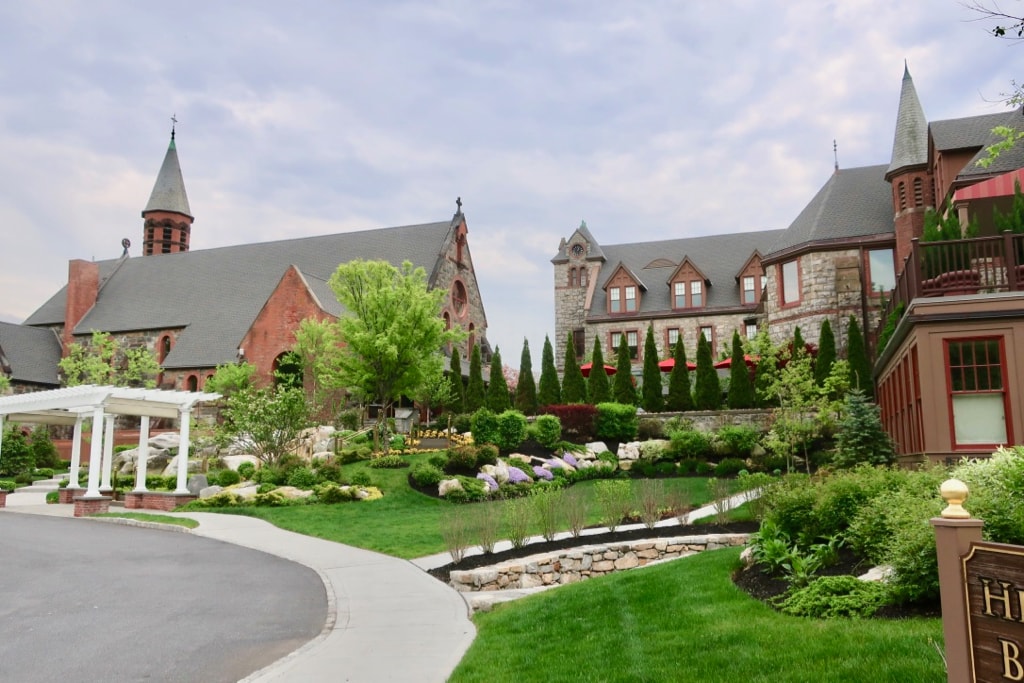 Abbey Inn & Spa, Peekskill
Say the two of you are seeking an inspiring location to renew your vows. What better place to do it than a former convent, perched over the Hudson River, where vows were deeply sacrosanct? Built in 1902 for nuns, the revitalized, luxurious, and exceptional boutique hotel, The Abbey Inn & Spa caters to the affluent traveler or to those who save up for a splurge – no matter what your religious background.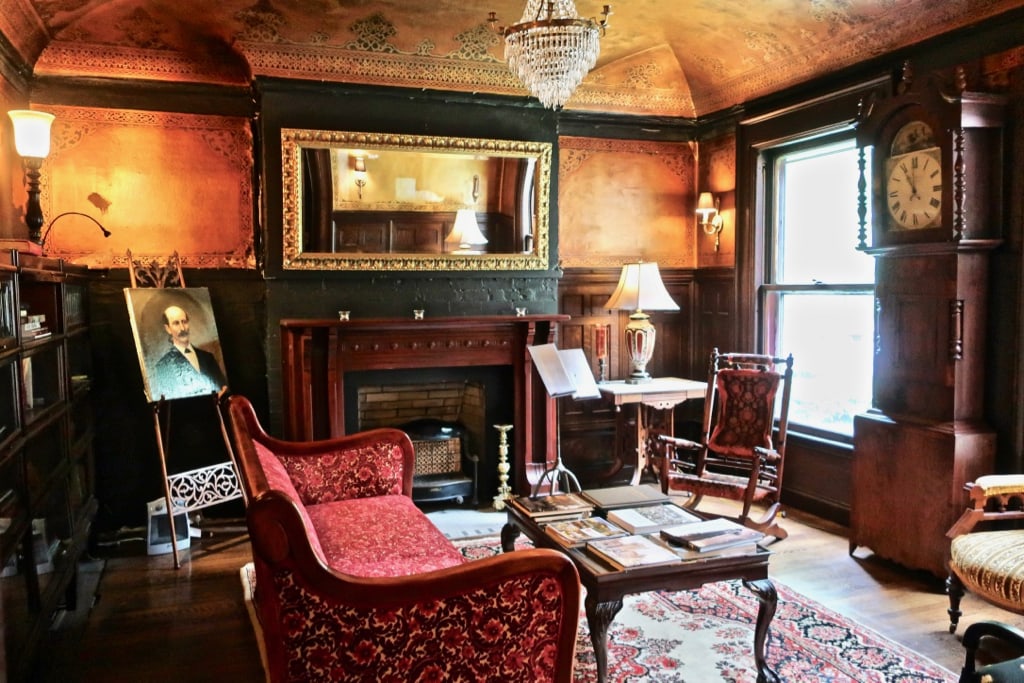 InnBuffalo, Buffalo
Snuggle with your beloved in any of nine differently decorated suites at InnBuffalo, in Buffalo NY, all bearing hallmarks of the Gilded Age. Each room features elements of a bygone era – many untouched for the last 120 years. Most of the common rooms ooze man-cave charm. Dim, but beautifully appointed, you can almost smell the cigars from days gone by. One – capped with a vaulted gold-leafed ceiling, is particularly stunning.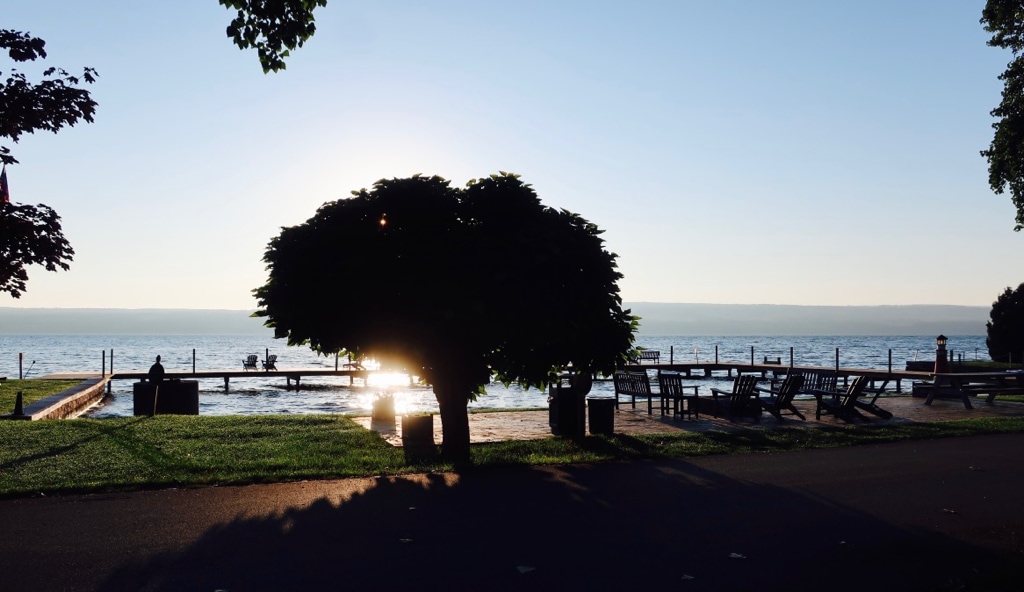 Plum Point Lodge, Himrod NY: Seneca Lake, Finger Lakes
Sometimes, booking an unhurried getaway by the water can be the sexiest, most supportive thing a loved one can do for his/her partner. And there's no better place to chill out and just be than at Plum Point Lodge on Seneca Lake. Although motel-like rooms are small, they offer premium features: shiplap walls, cool art, large flat-screen TV's, and pristine modern bathrooms. On-site destination restaurant, Sapalta is one of the best restaurants on Seneca Lake. Pre-dinner, take your glass of wine out to Adirondack chairs on the hotel dock, and revel in the sunset, quietly, together.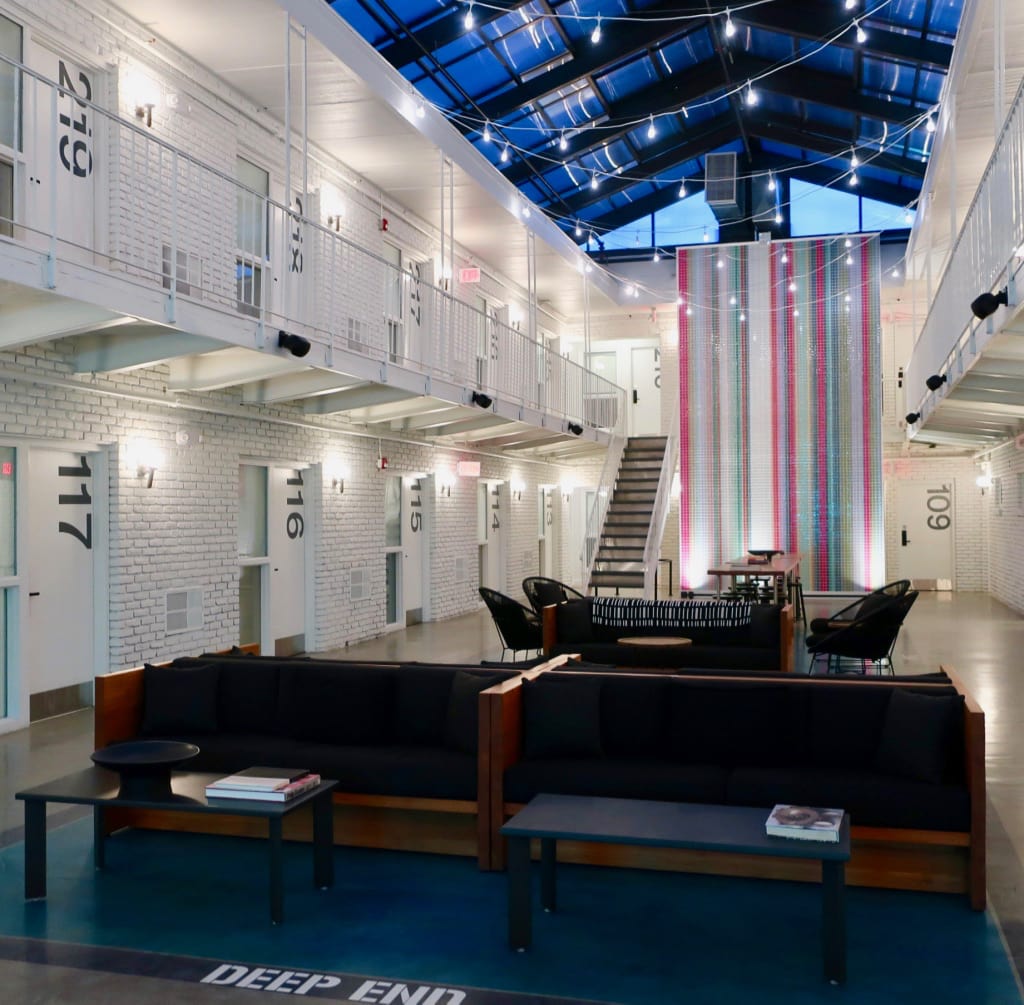 Spa City Motor Lodge, Saratoga Springs
Is it strange to feature a former motel on a Best Romantic Hotel list? Not when developers with an eye for boutique hotel trends get their hands on a property with great potential. Once a motor lodge, this main street cool beans Lark Bluebird Hotel, Spa City Motor Lodge, in Saratoga Springs NY is perfect for duos in love who are all about industrial-chic style without a lot of flash. There's nitro-coffee on tap (literally) 24/7, and a huge seating area where the indoor pool used to be.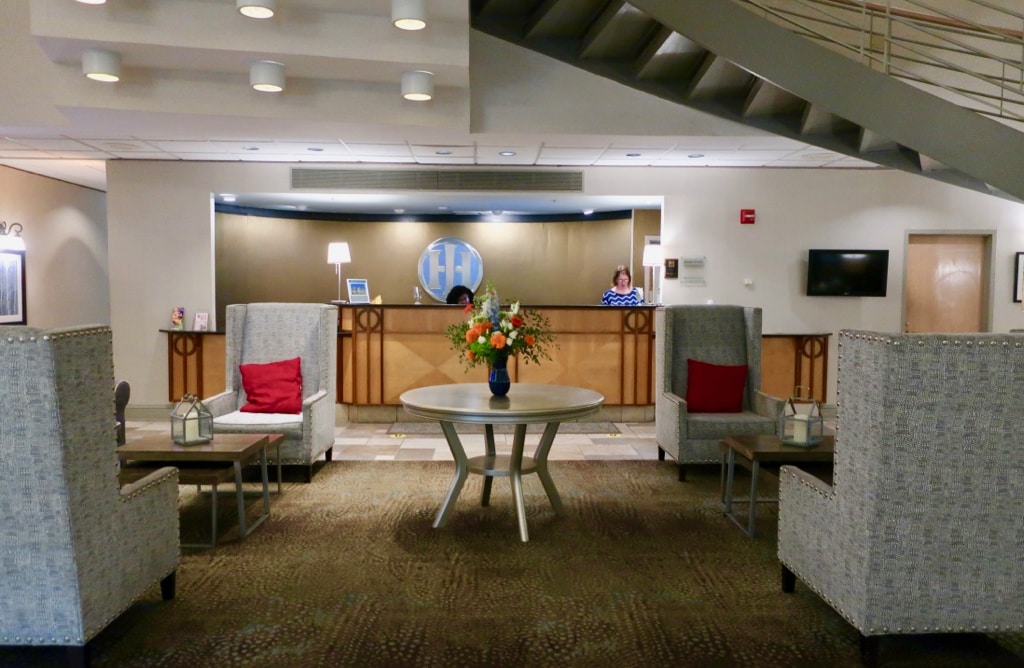 Hotel Ithaca, Ithaca
If you're here to visit your Ithaca or Cornell College kid and want to carve out a day or two for a little nookie, book a room Hotel Ithaca, in Ithaca NY. With a second tower built in 2018, the pretty, newly renovated and expanded downtown hotel is quite upscale. Check out the Romance Package that includes one-night accommodation, breakfast, champagne, and chocolates – in a snazzy King Fireplace Suite. Although most popular in winter months, the package is offered year-round.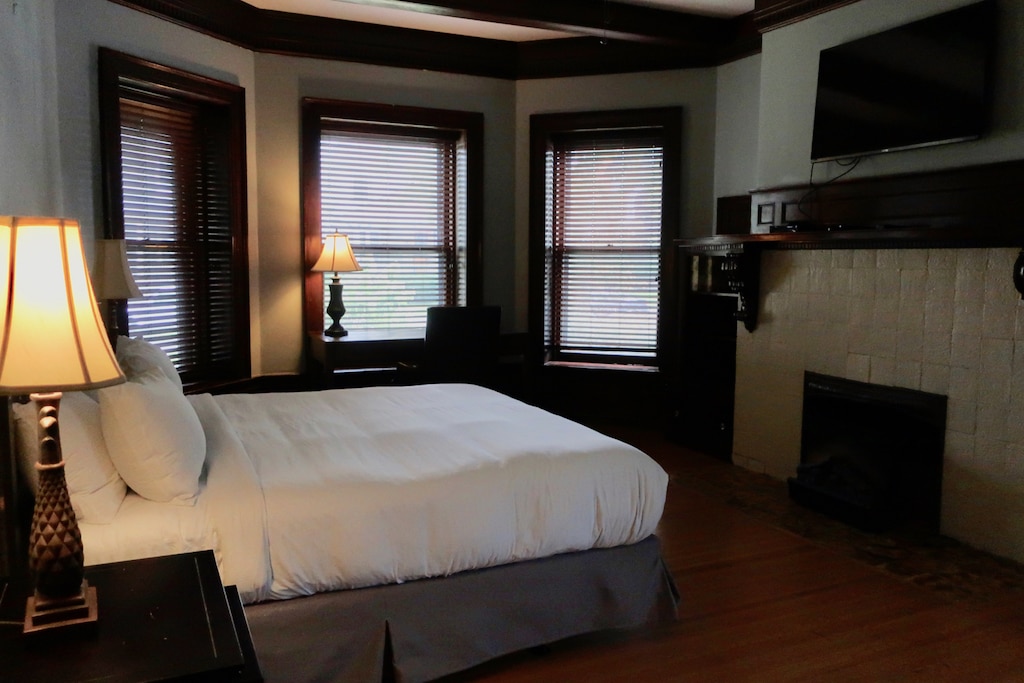 7 On Strath, Rochester
If you prefer the peace and quiet of a restored period home over a large commercial hotel, the Queen Anne style mansion, 7 on Strath in Rochester NY, brings you the best of both. It functions as an intimate, Victorian-Age inn with access to the amenities at the larger, more modern Strathallan Doubletree Hotel right next door. All six guest rooms are handsome and huge, sporting chunky antiques, gorgeous woodwork and fine paneling.
Pennsylvania Romantic Hotel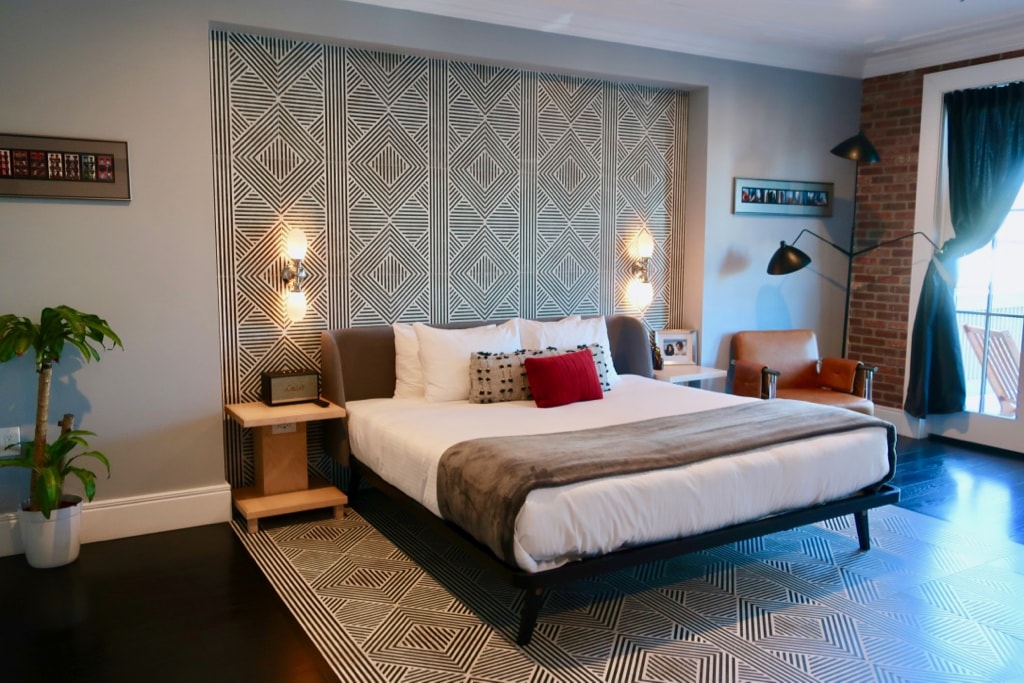 Logan Inn, New Hope
If the two of you are all about snagging rooms at new, buzzed about, hotels, the Logan Inn in New Hope, Bucks County PA is most likely on your list. Reopened in 2021 after a complete traditional-to-trendy redo and expansion, it stands out as one the coolest, hip hotels in Pennsylvania. Gone are the dark, atmospheric, (and some say, haunted) rooms. Now, the place is positively cinematic, festooned with an abundance of bright contemporary art in many forms. It's the perfect hotel in which to satisfy your carnal cravings.
Delaware Romantic Hotels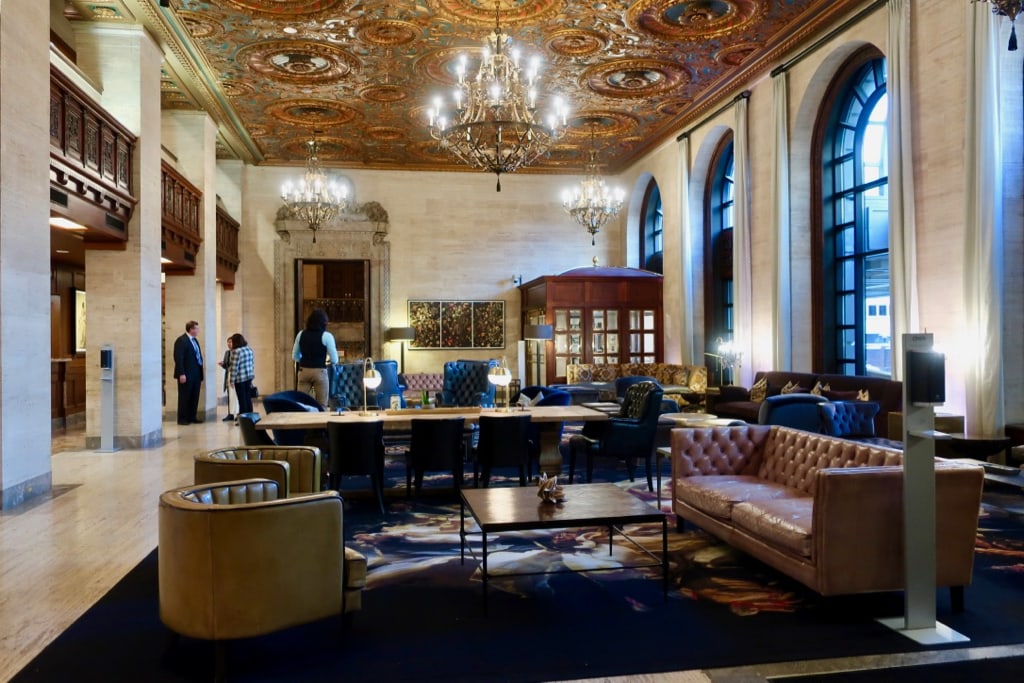 Hotel DuPont, Wilmington
Couples who appreciate the grandeur of the Edwardian era will thrill over the 12-story Italian-Renaissance Hotel DuPont, built in 1913 in Wilmington DE. Designed to impress, every facet of the lobby was fashioned to call attention to itself: the terrazzo marble floor and columns; the magnificent hand-carved wood balcony and rococo-ish ceiling; tall arched windows; the assemblage of seating in a massive space. After a painstakingly detailed renovation in 2018, it still does.
Maryland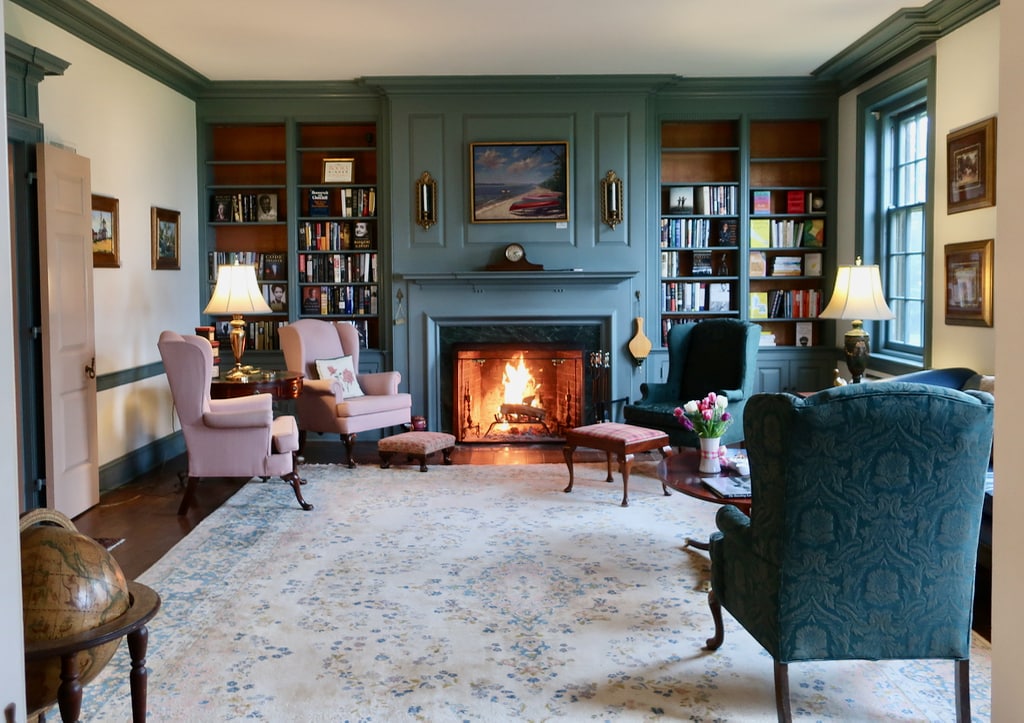 Great Oak Manor, Chestertown
For discrete couples who just "vant to be alone," Great Oak Manor, a genteel Georgian-style brick mansion on the Eastern Shore of Maryland, in Kent County, delivers. In the early 20th century, wealthy Maryland families built their homes on Eastern Shore promontories, where the public couldn't see them from main roads. This privacy, and the luxury Inn's waterfront setting with private beach, is what make this place so special, and one of our top picks for most romantic hotels in the Northeast USA.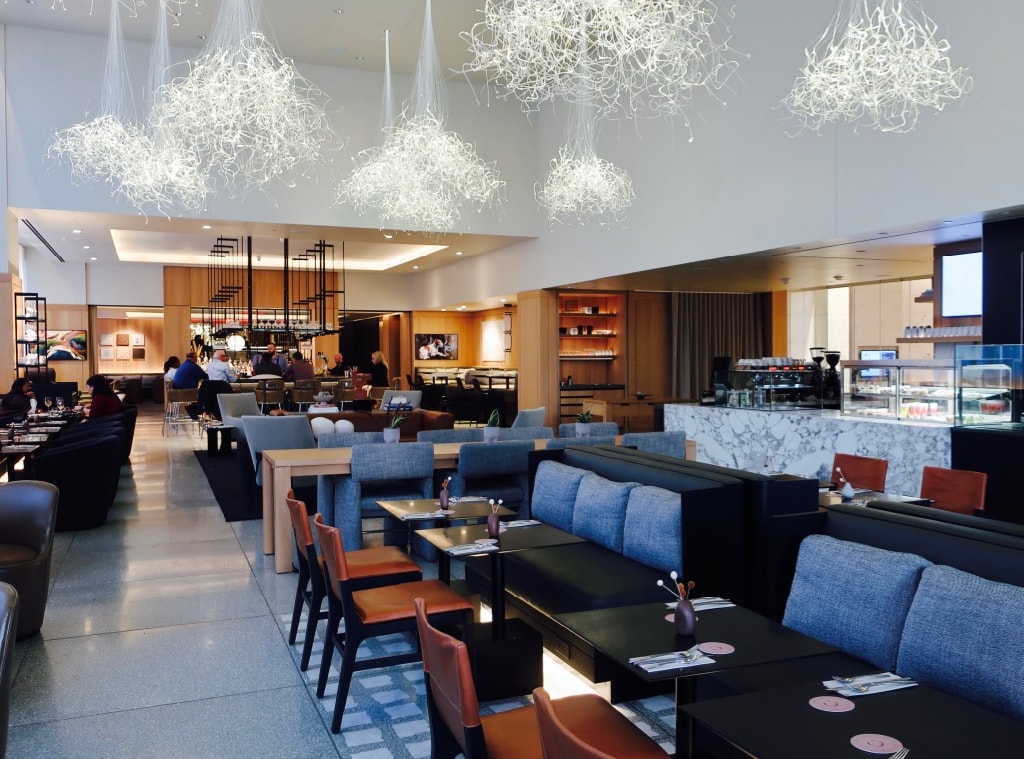 AC Hotel, Bethesda
If you're all about exercising as a duo in glorious surroundings, check out the enclosed glass rooftop fitness center at the brand new AC Hotel in downtown Bethesda MD. Afterwards, dine on tapas and elevated pub fare at in-house restaurant, Corella. Or cuddle with your precious one on the patio outside, where illuminated, tumbling water features drown out street noise, and heat lamps arch over tables and seating. It's a uniquely amorous space in the midst of the city.
Virginia Romantic Hotels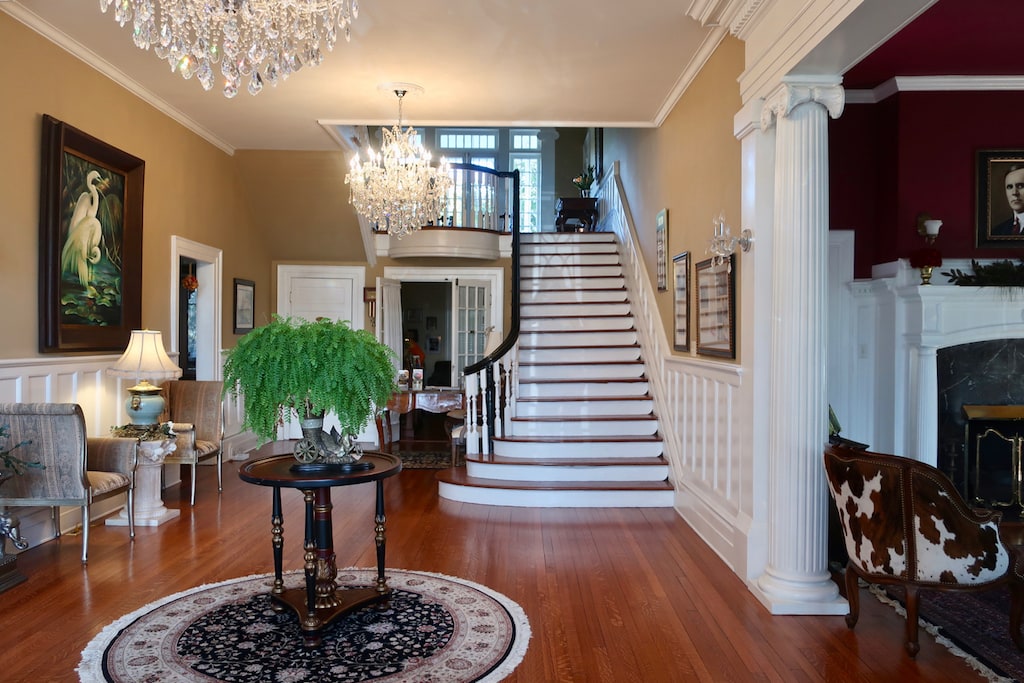 Trinkle Mansion B&B, Wytheville
Calling all unabashed romantics looking for the ultimate in Southern gentility! The Trinkle Mansion B&B has captured the hearts of most who have overnighted in its rooms filled with fine silk drapes and needlepoint chairs, clawfoot tubs, and sturdy carved furniture. The origin story of the Trinkle Mansion Bed and Breakfast has become a Wytheville VA legend in and of itself. Let's just say the rare and uber-dreamy "Juliet Balcony," jutting out over the foyer, played an integral part in its rescue and ambitious renovation.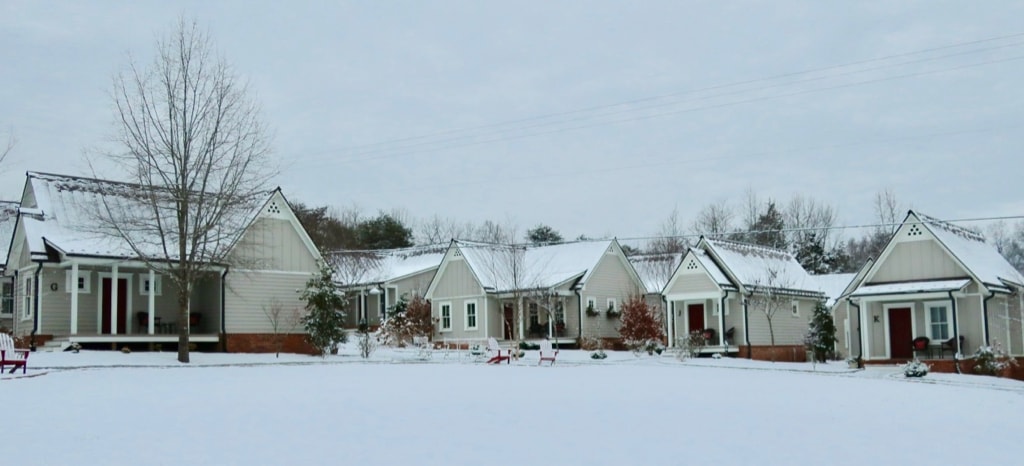 Guest Cottages at Mill At Fine Creek, Powhatan
Are you lovebirds caught up in the tiny-house craze? If so, make a beeline to The Guest Cottages at Mill at Fine Creek, a half hour's drive from Richmond VA. These thirteen lovingly decorated homes, shrunk down to little cottages, were installed between an eye-catching wedding venue and Fine Creek Brewing Co. So, even if you're not getting married here – you can always walk a few seconds over to the brew pub for a pint and signature gooey sandwich.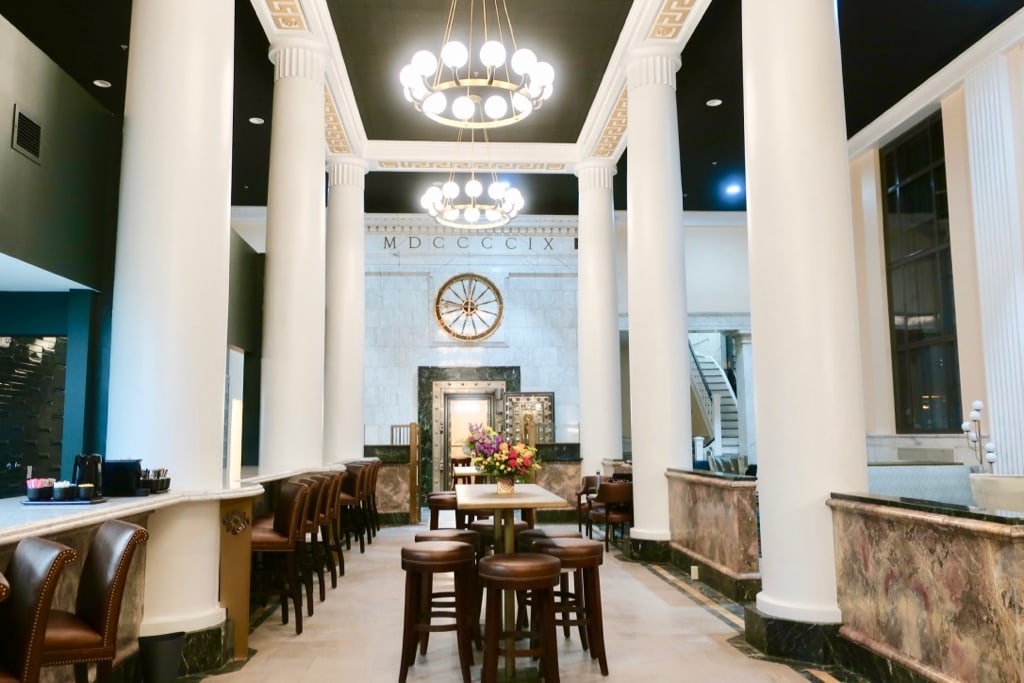 Liberty Trust Hotel, Roanoke
Sweethearts seeking a rich overnight experience can now book where the rich used to stash their cash: at the 54-room Liberty Trust Bank – now the Liberty Trust Hotel in downtown Roanoke. The 7-story French Renaissance and Beaux Art designed "Temple of Finance," was built in 1910 when banks were handsome, stately, and made to last. It's now one of the most romantic places to stay in Roanoke Virginia.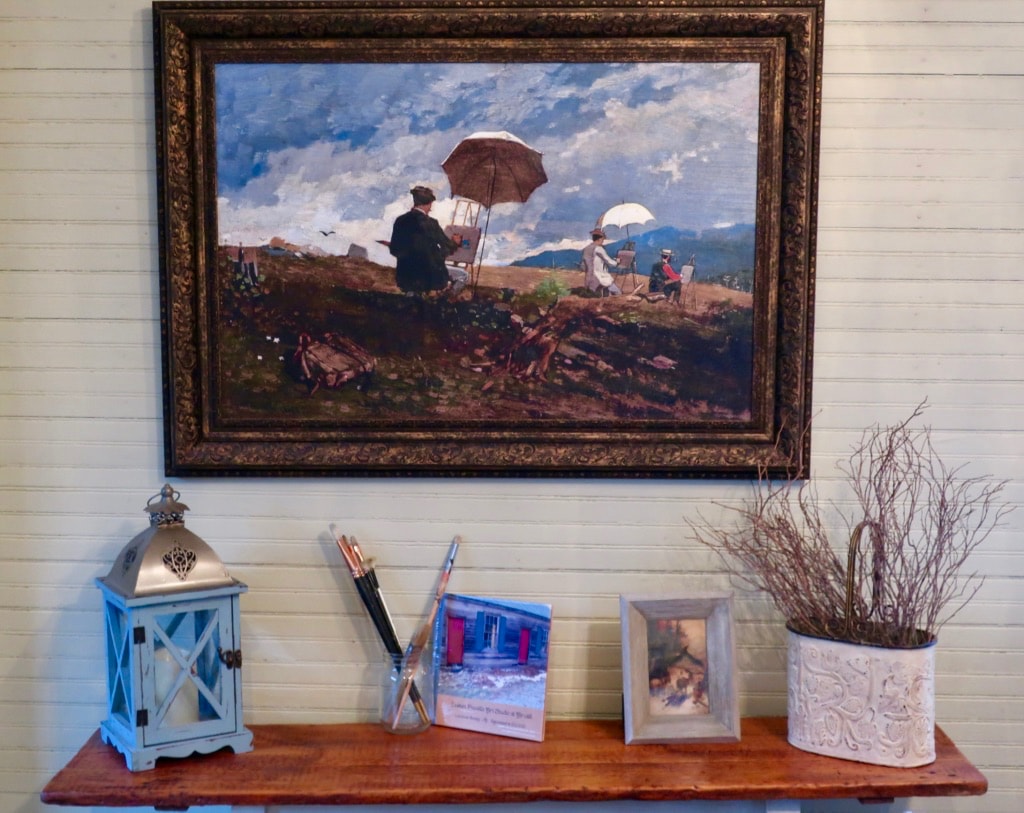 Airwell Bed and Breakfast, Purcellville
Couples devoted to the arts and each other will find the perfect place to stay in DC's Wine Region –at the Airwell B&B in Loudon County VA. Once the home of landscape artist, Lucien Powell, you can cozy up in his studio, a private building near the main house on property of such staggering beauty, it inspired some of his greatest works. In the morning – breakfast is brought to your doorstep in a hamper. At that point, you can engage with the amiable inn owners or not – rendering this getaway as stealthy and off the record as you want it to be.
More Great Luxury and Historic Hotels in the Northeast US