Tourists stay in midtown Manhattan in order to see a Broadway show or clip clop through Central Park in a horse-drawn carriage. After all, what else is this area good for?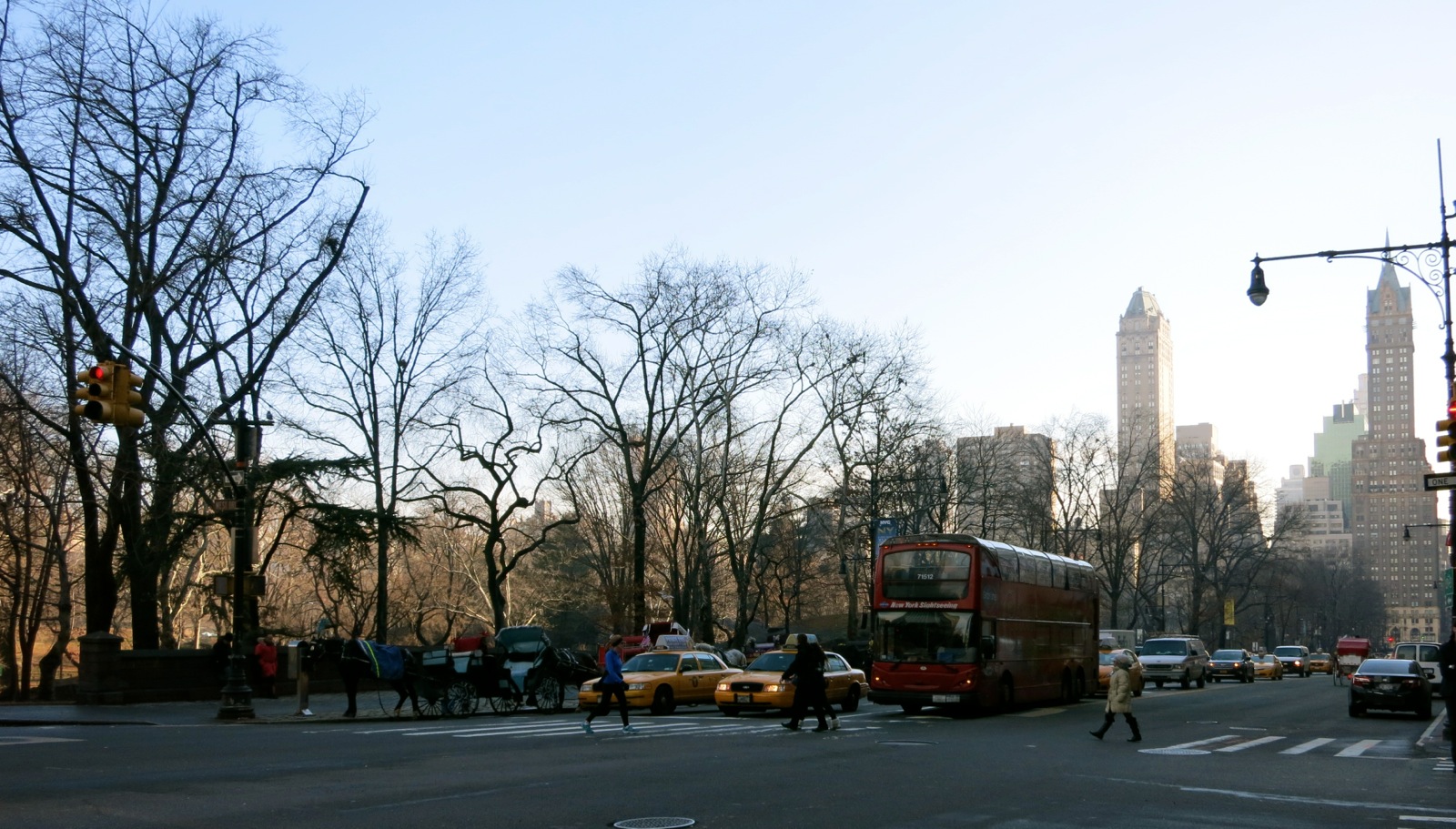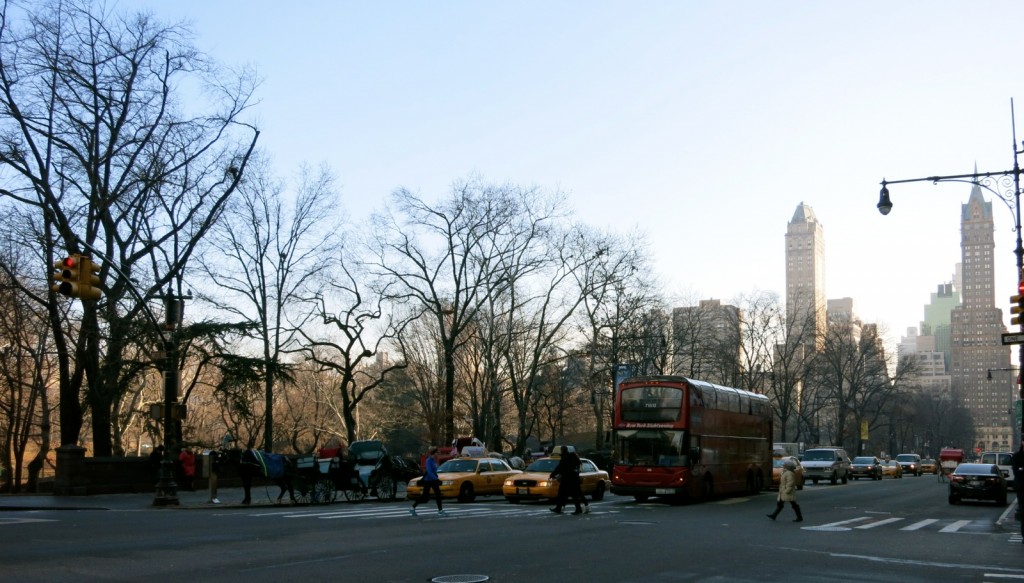 Presumably, Getaway Mavens readers have done these things. Multiple times.
So really, what's left to do and see within the slice of The City between Broadway and 7th from Central Park to where they meet in Times Square? Hamilton? Seen. Book of Mormon? Done.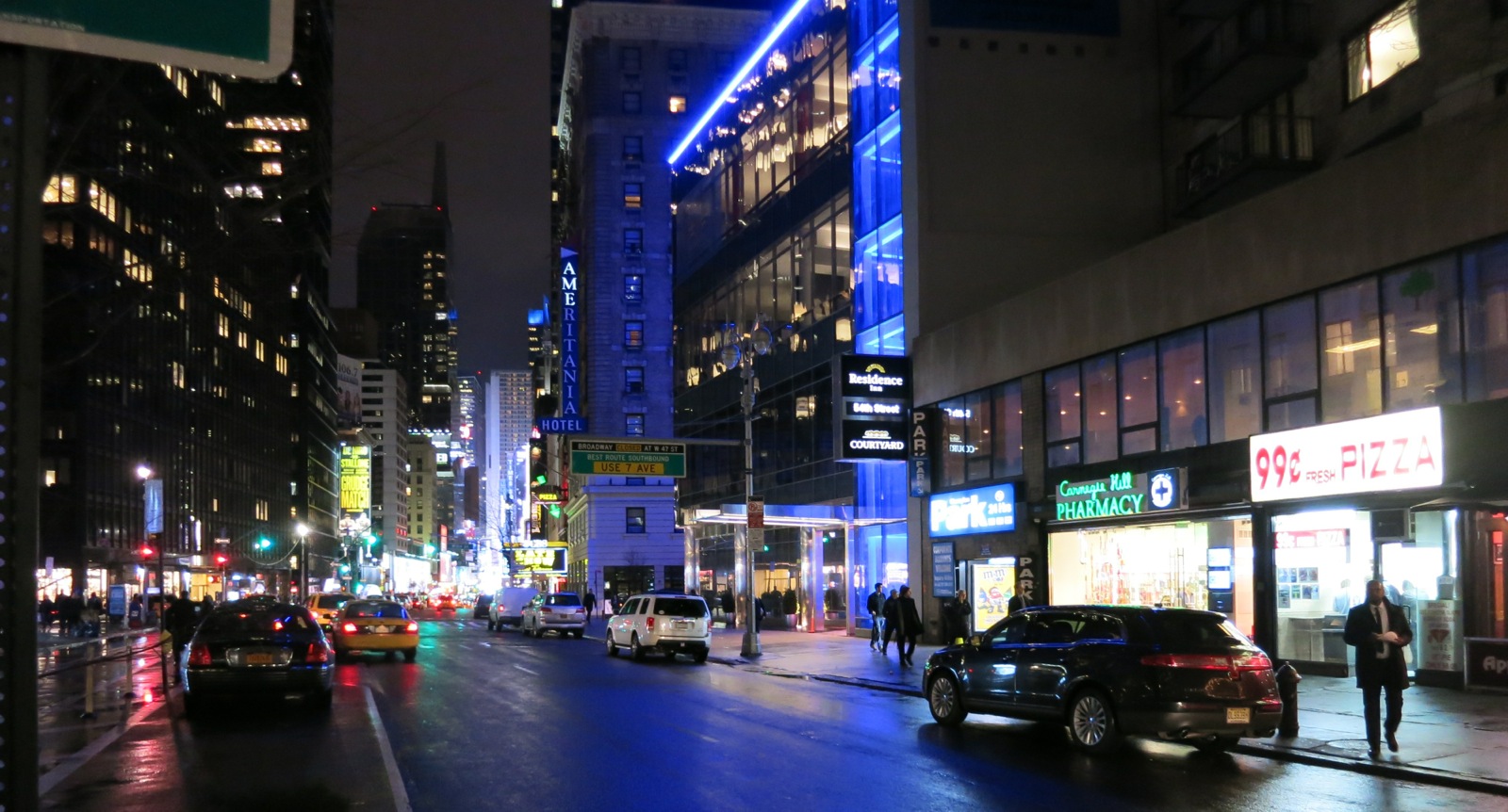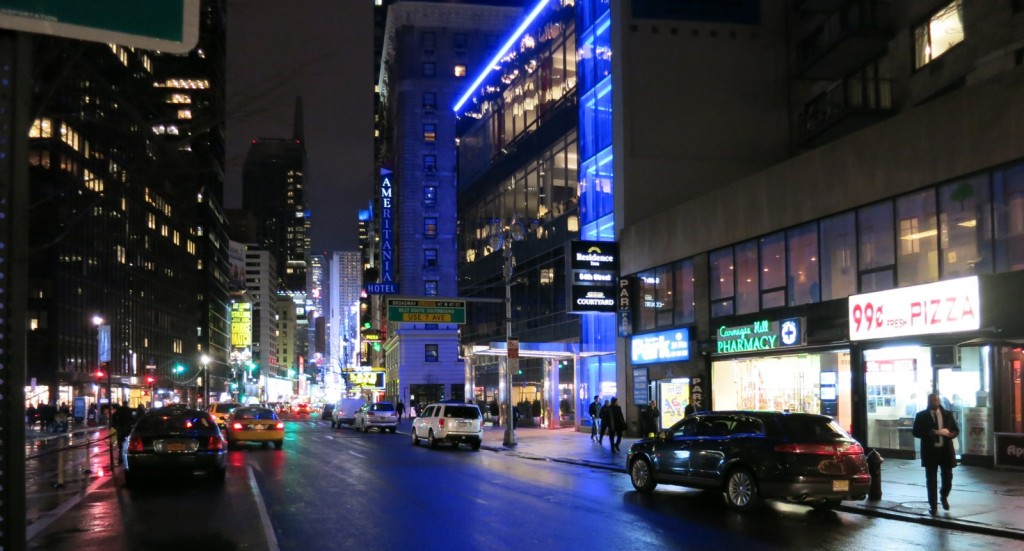 It's time for Stephen.  And a 99cent slice.
What To Do In Midtown Manhattan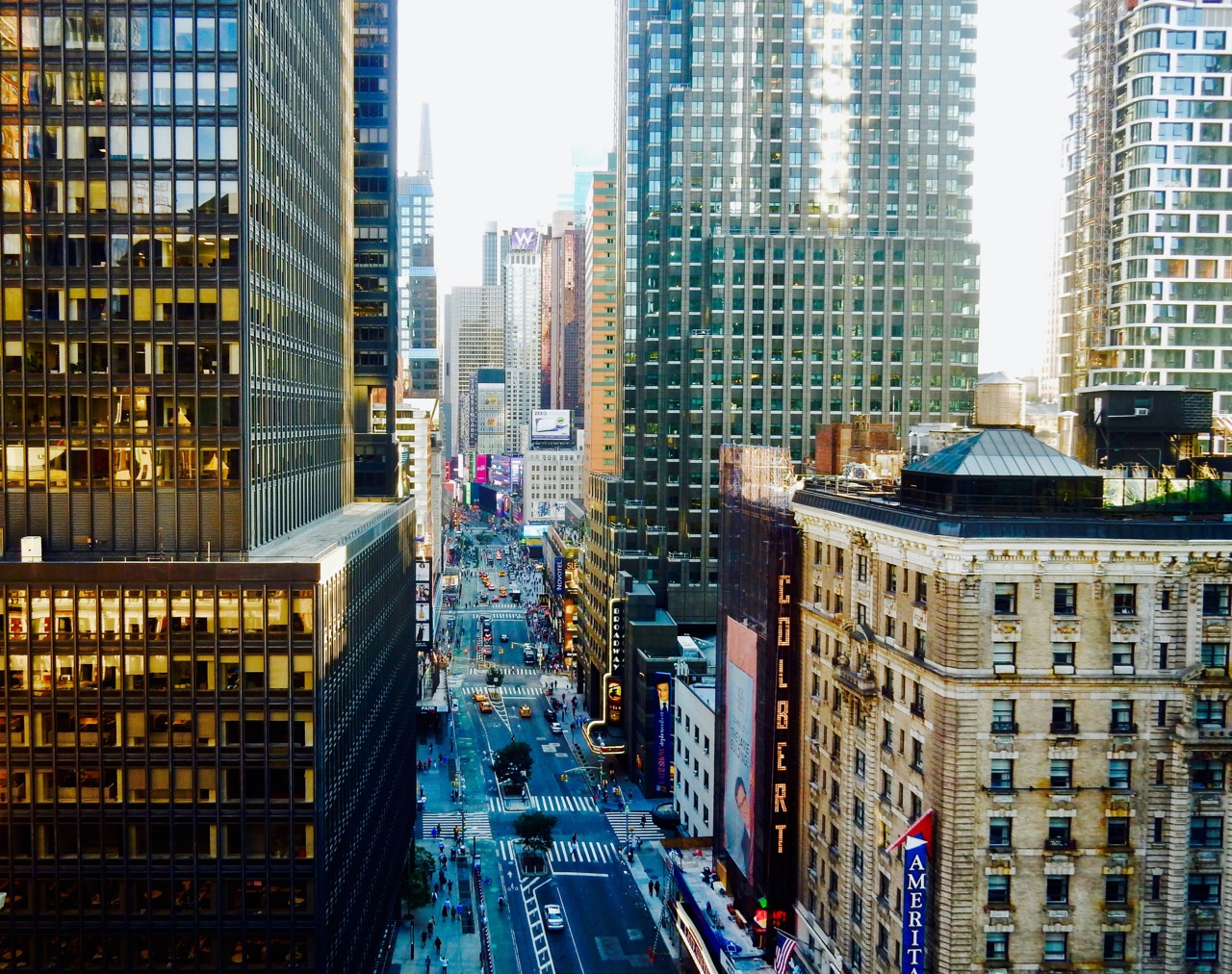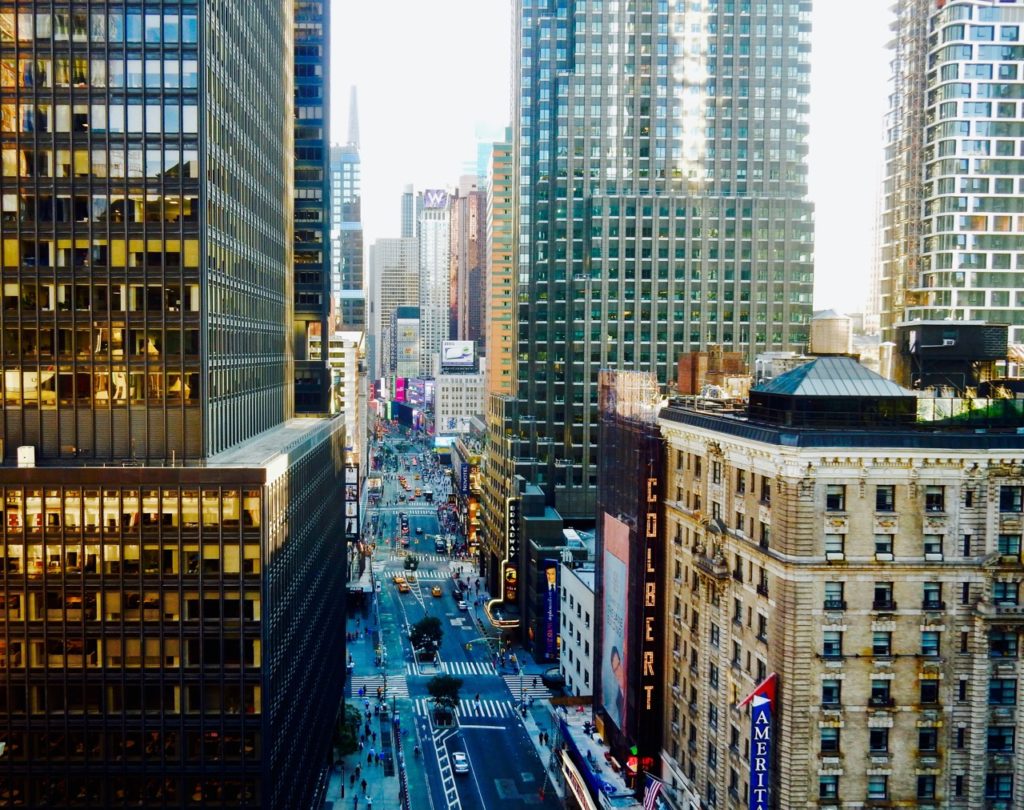 DO: Get free tickets to Late Show With Stephen Colbert Taping
First – check the website and try to reserve up to two tickets for your chosen date.
Even if you are able to score a couple of tkts, you are not guaranteed a seat.
If you're staying a block away (see recommended hotels below), it's a cinch to walk on over to the Ed Sullivan Theater early enough to stay in line.  Bring picture ID, wait for a short interview to assure Stephen that  you're not a drooling, stumbling, potential liability, and hope for the best.
Then, it's wait, line up, wait, more waiting, until at last, around taping time (7:30), you'll shuffle into the theater and are able to sit down at last.
Tickets are more difficult to get than ever before. But try anyway. It will be a highlight of your NY visit.
Playing this acclaimed concert hall is still the Holy Grail for every classical musician alive.  So if it's culture you crave after hours of ribald comedy, walk another block – or across the street, depending on hotel – to this palace of symphonic music.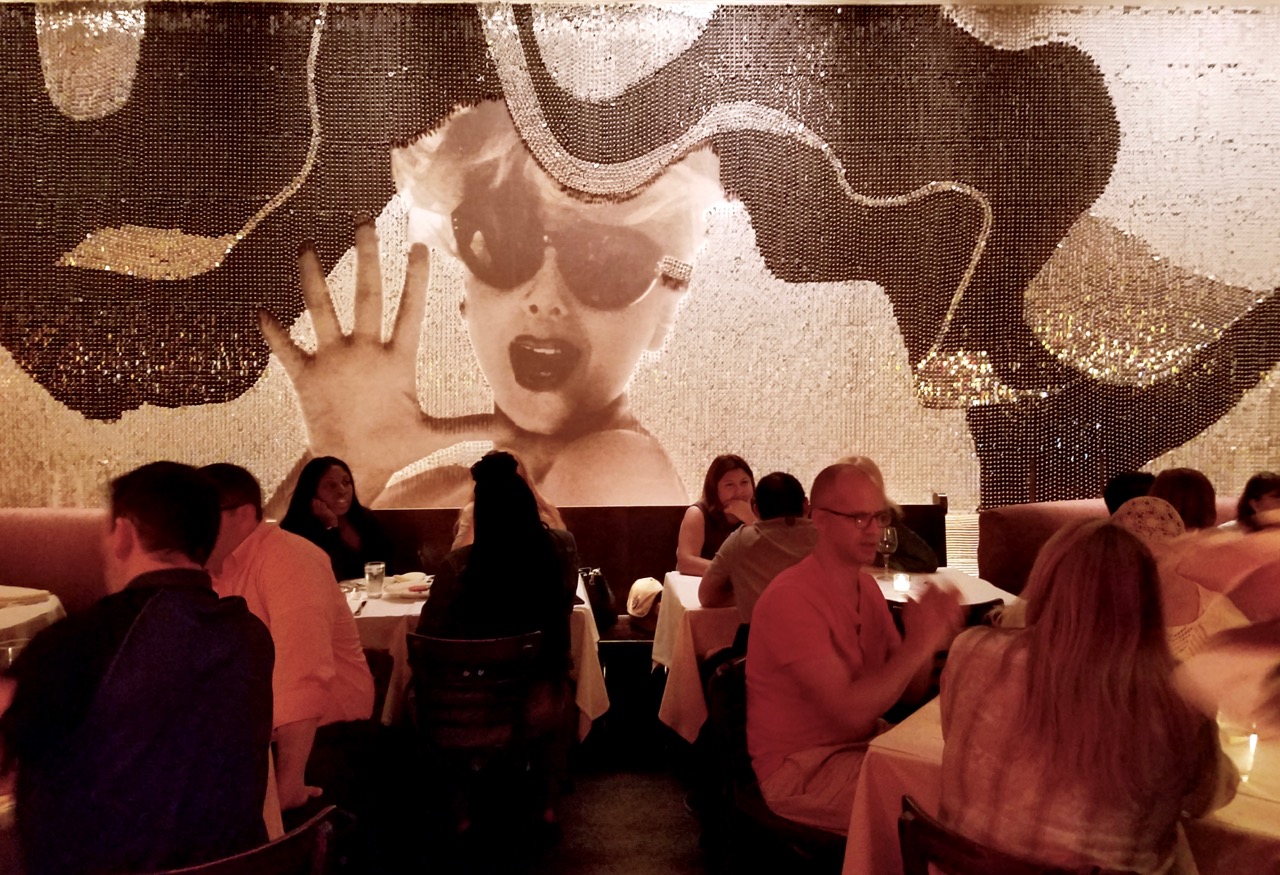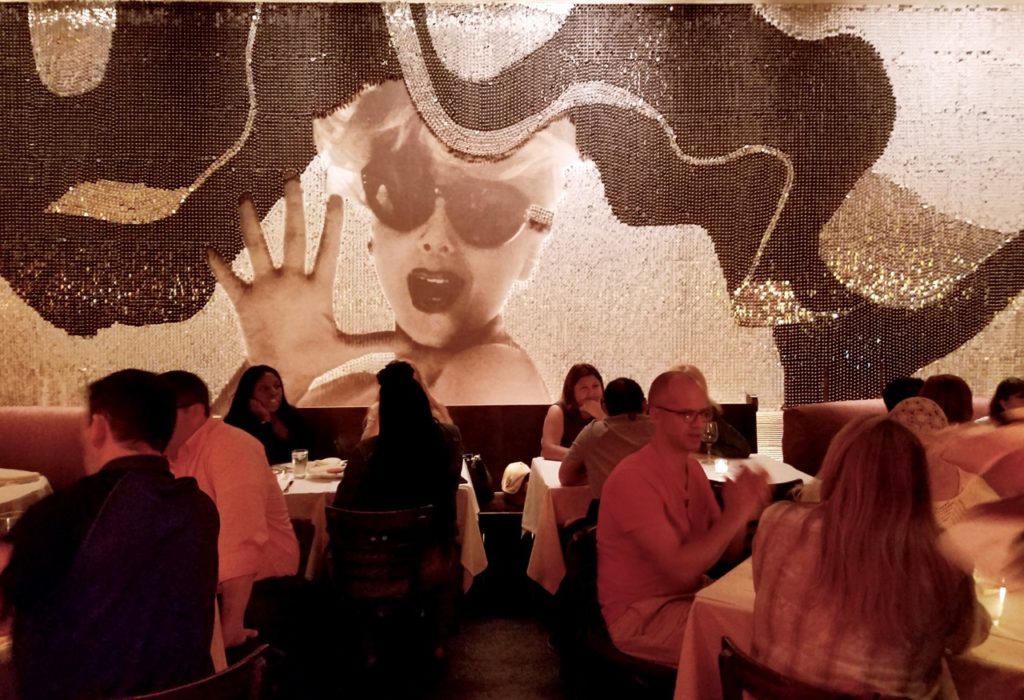 There are Serafina's the world over, from L.A. to New York, Dubai to Japan, India to Turkey. But this one, attached to Dream Midtown and stylized by David Rockwell, has got to be the most glittery: a Fellini-cinema spectacle of metallic mosaic murals.
Though very good fish, chicken, and beef dishes are on the menu, devotees of Serafina's pizza will want to go for the pies. But when I dine there, it's always a homemade al dente pasta dish for me; either the Rigatoni Bolognese ($19.90), or the heart-shaped lobster ravioli in lobster bisque sauce ($25). So tough to decide as both are downright excellent.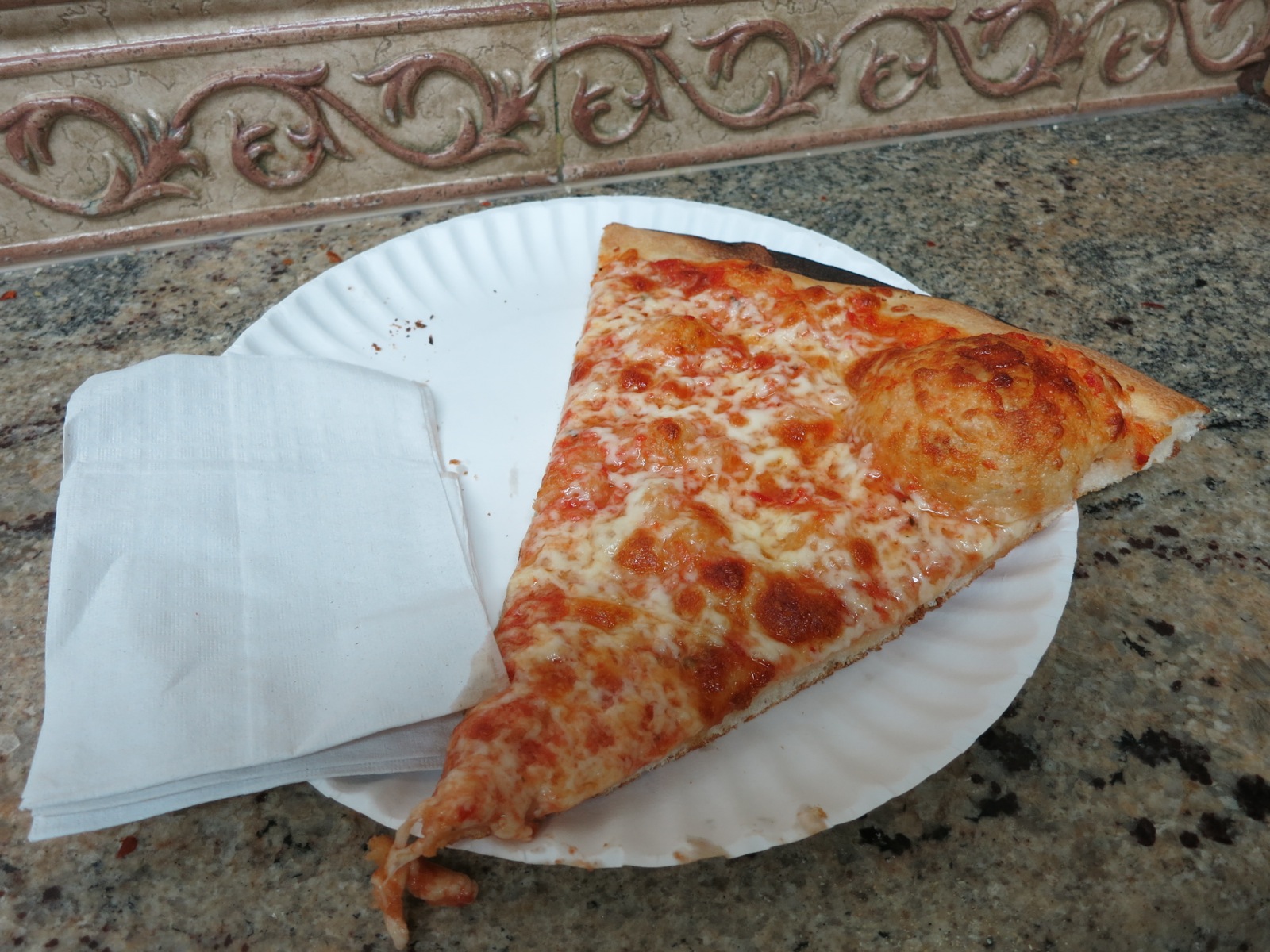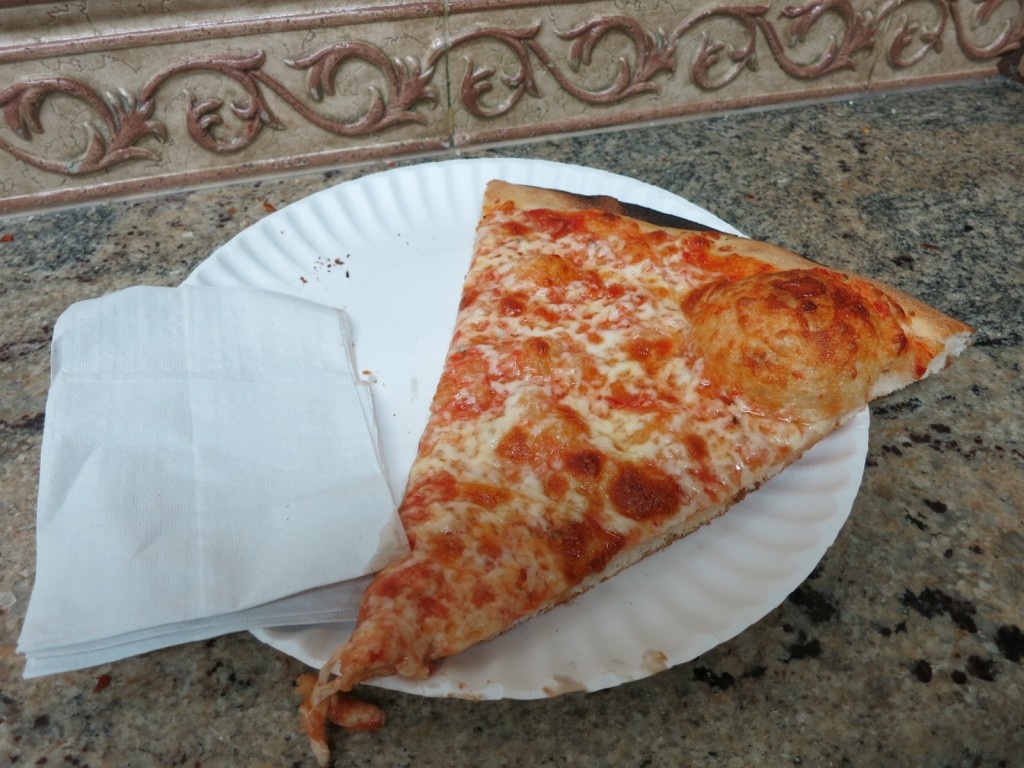 EAT: 99c Pizza: Broadway between 54th and 55th
Employees of nearby luxury hotels prefer this bare-bones slice place over the more famous Ray's (which happens to be across the street).
Not only is this the cheapest pizza joint in New York, it is also, uniformly, one of the freshest not to mention stretch-cheese hot. For a buck, you'll even get a paper plate and napkin along with your wedge of deliciousness.
Where to Stay in Midtown Manhattan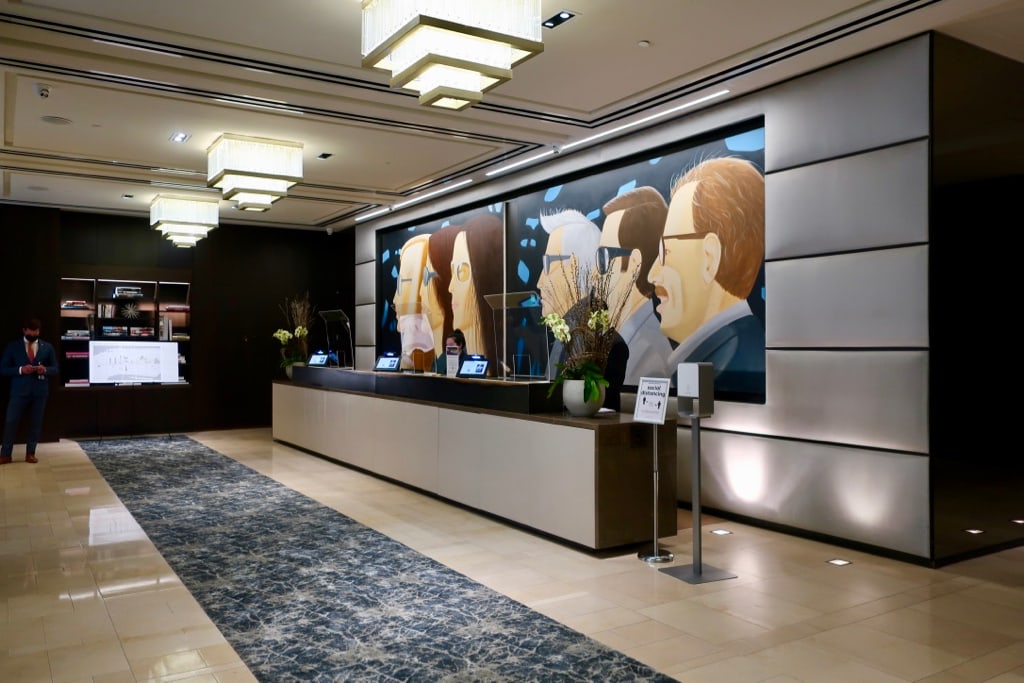 This boutique hotel, on 5th Ave (at 37th), is so incredibly romantic, it warranted its own post. Just tap on the above link for our Langham NY review and information.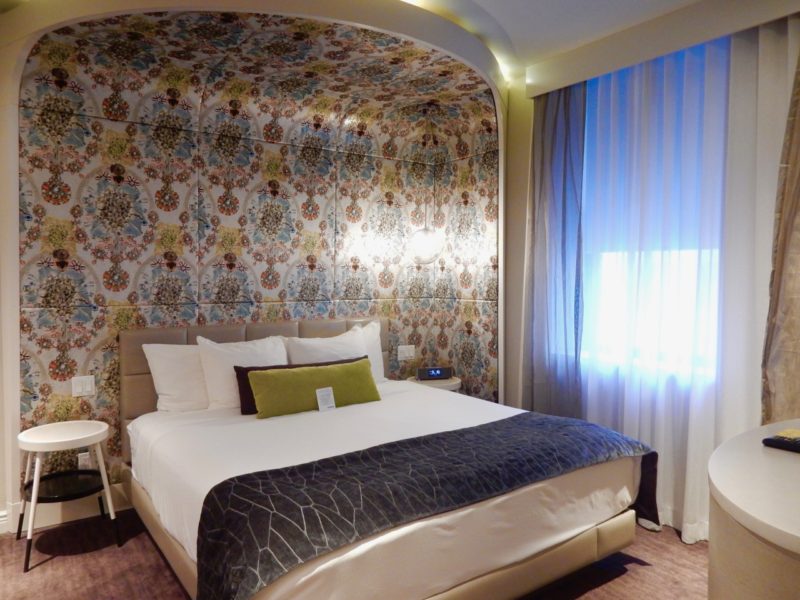 This newly renovated hotel is so fun and fashionable, it's a Maven Favorite, with its own featured write up HERE.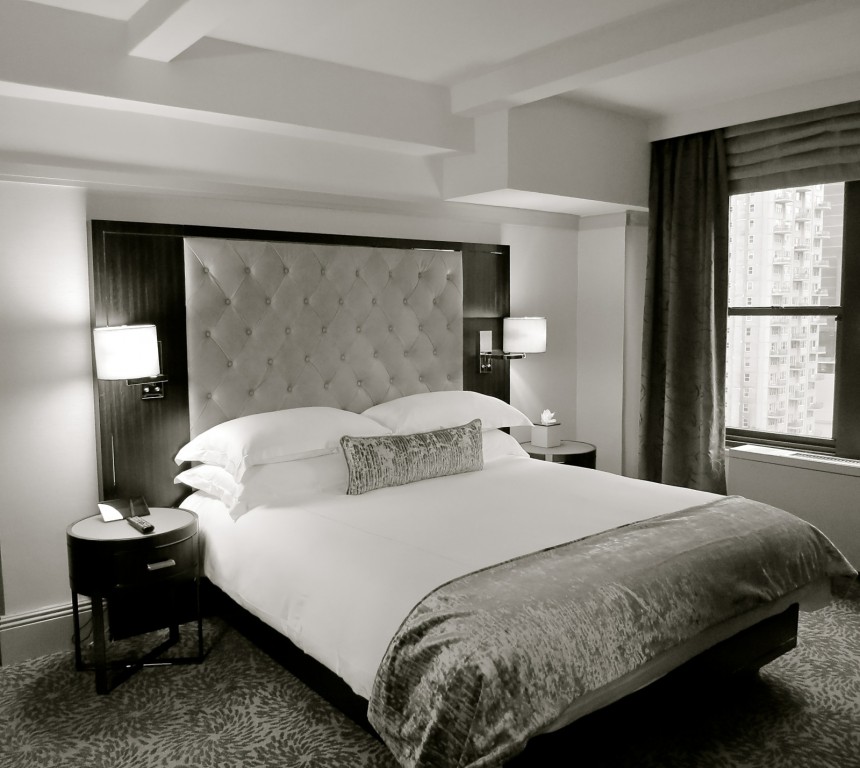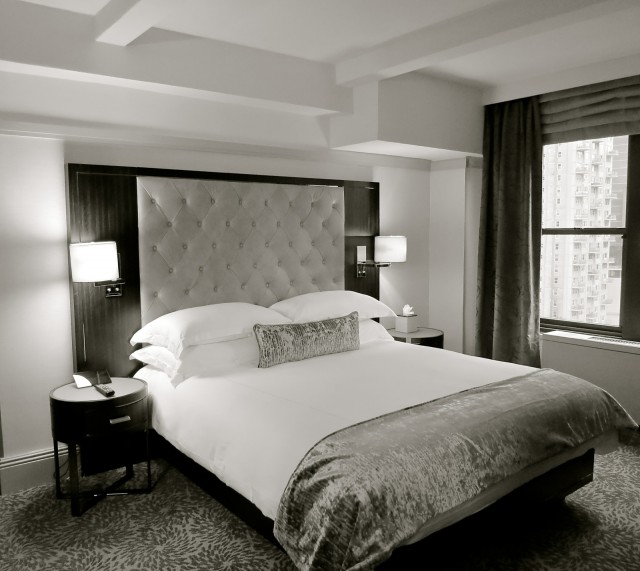 For the sophisticated traveler who yearns for an intimate, VIP experience.  A GM favorite reviewed here.
How do you get to Carnegie Hall? Stay at the newly refurbished Park Central Hotel and walk across the street.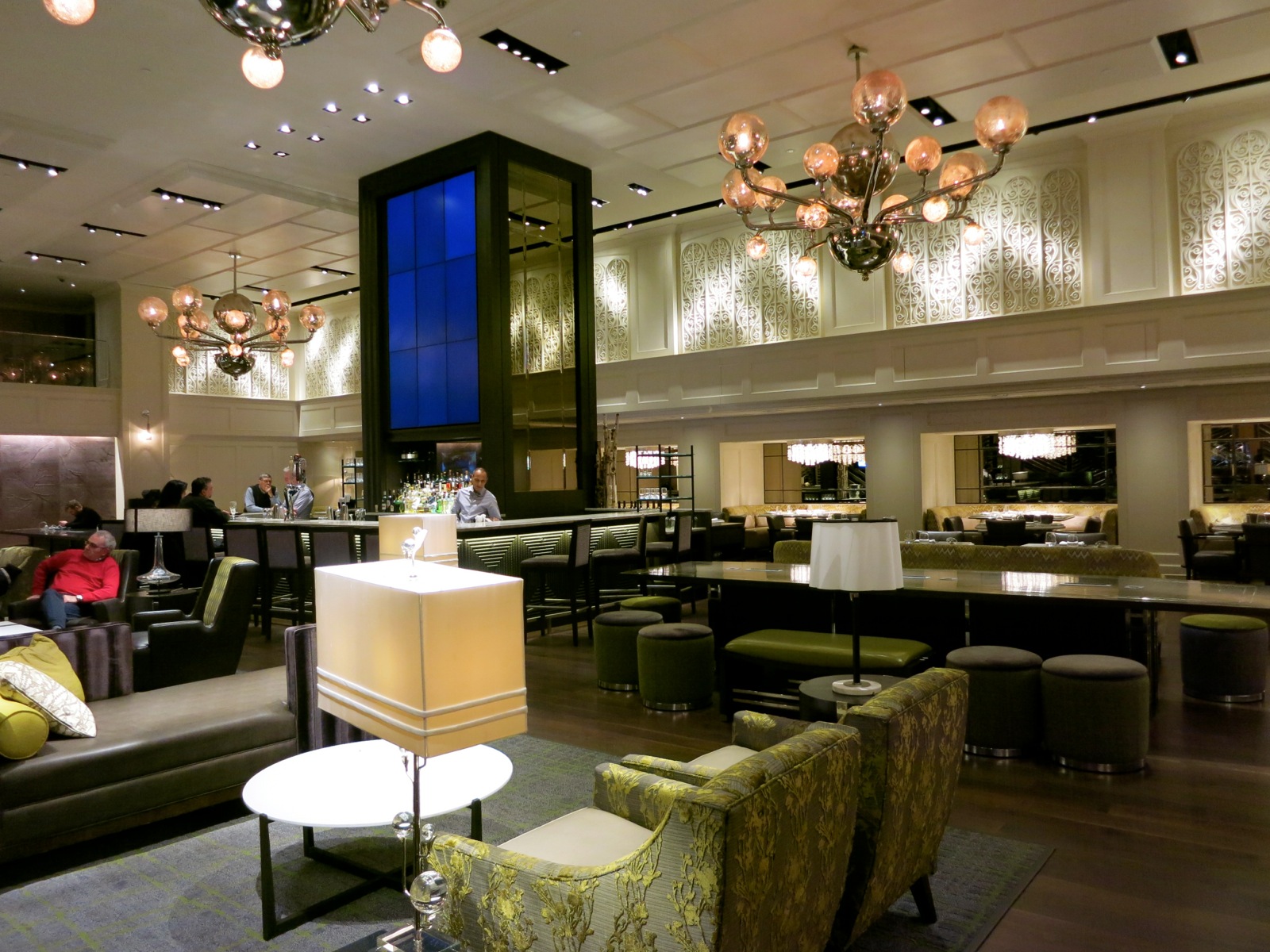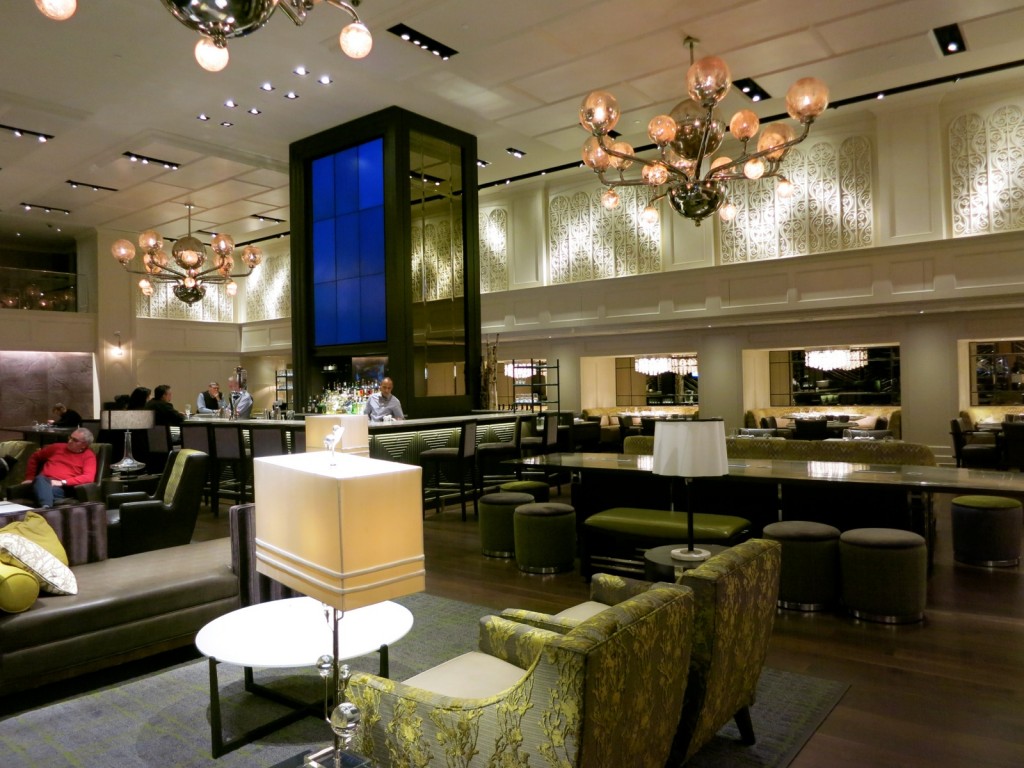 Yes, this former way station for Hollywood stars (Mae West and Jackie Gleason) and First Ladies (Eleanor Roosevelt, who kept a suite here), known in the past as the New York Sheraton and Omni Park Central is now a competitor once again in the realm of upscale mid-price mid-town New York City hotels.
Park Central Hotel Guestrooms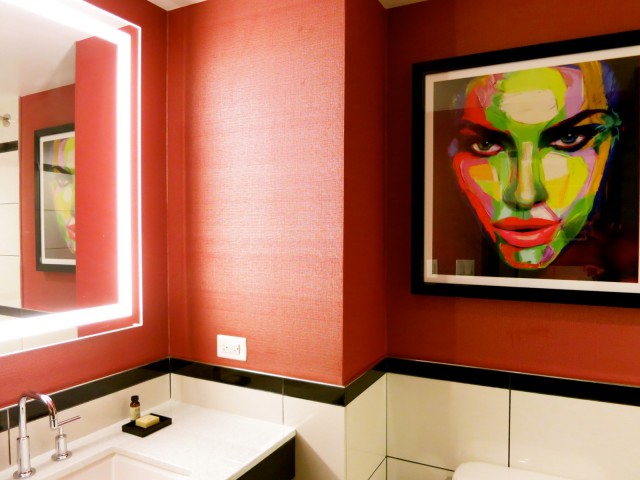 Rooms, large by NY City standards, have been updated in a modern gray palate, with plaid carpeting, judicious use of chrome, and artwork and photographs reflecting Manhattan in all her moods.
Bedding is appropriately delish – high-count linens of course – and the lamps on side tables feature outlets for laptops and phones.
No more scrounging around behind the bed for plugs. Bathrooms are small but eye-catching with textured brick-red wall coverings, a vivid pop-art portrait, large shiny porcelain black and white tiles (designed like piano keys in homage to Carnegie Hall), and saints be praised, a large mirror with built-in light.
Park Central Hotel Public Areas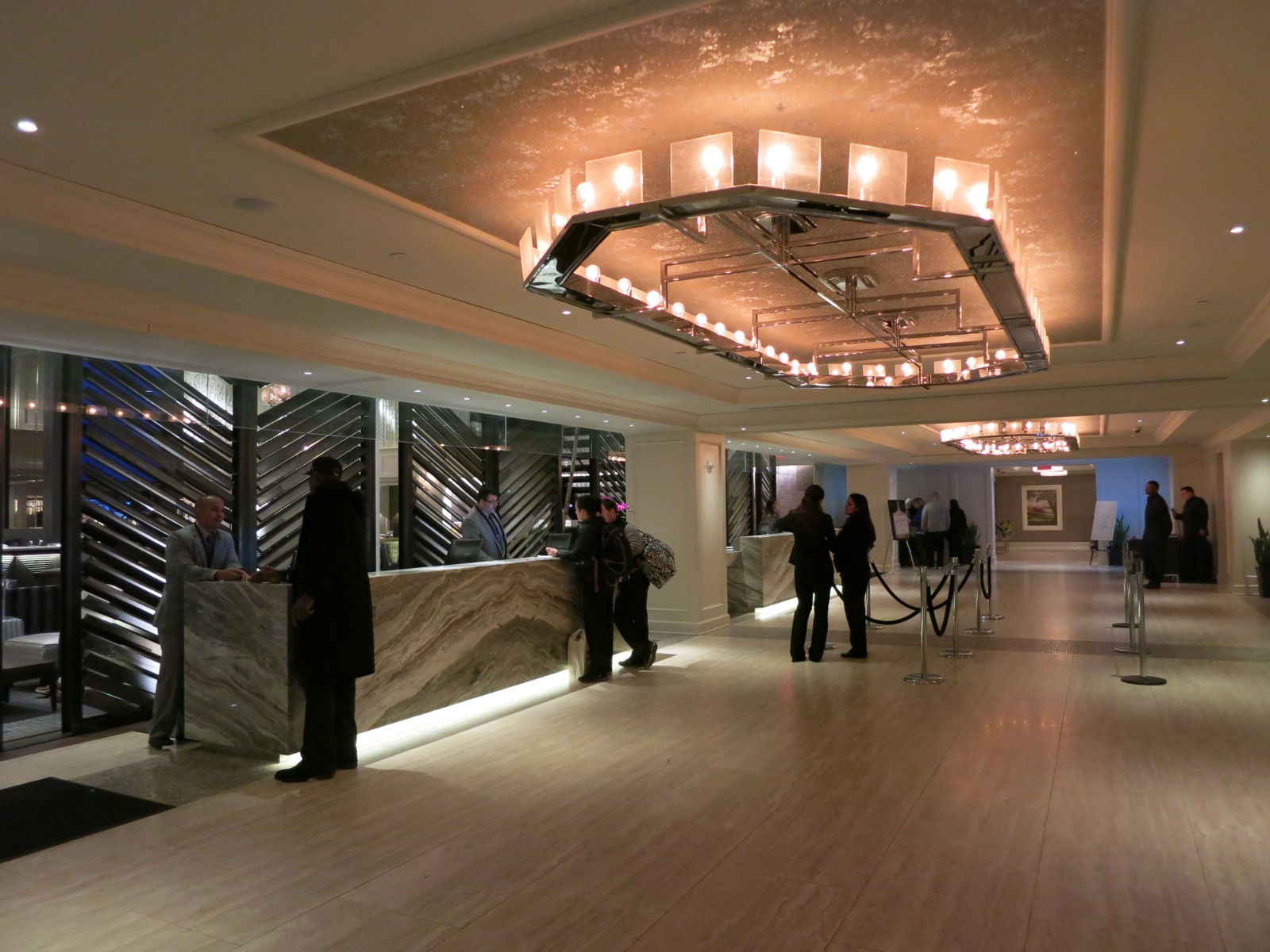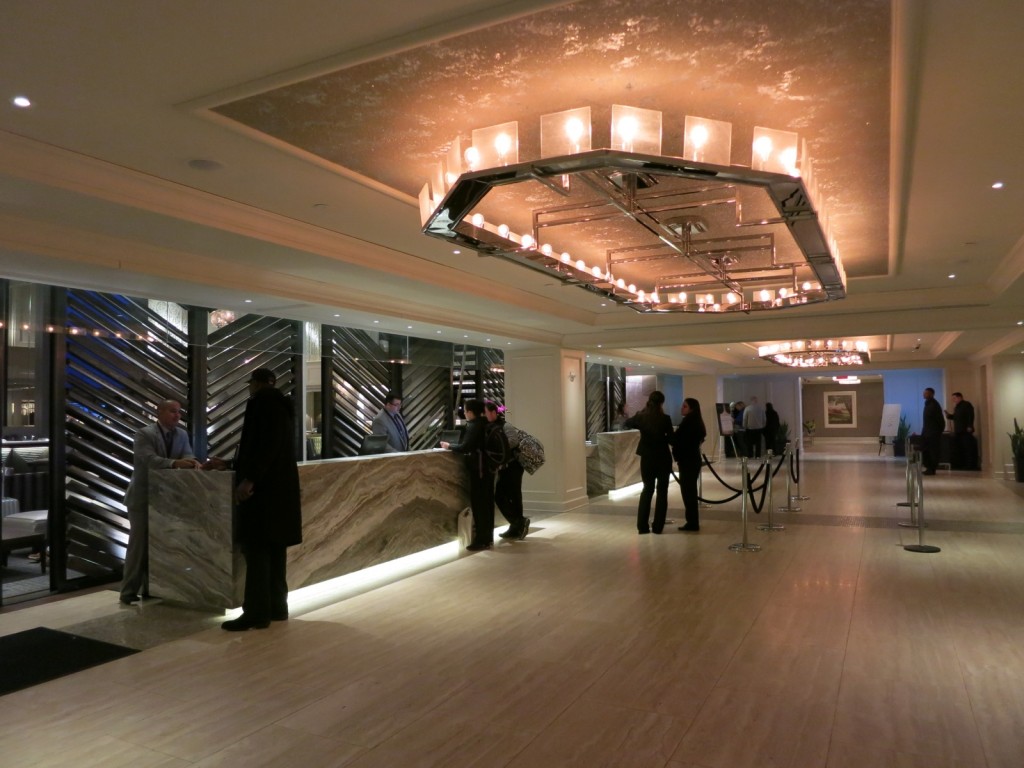 Though at first the marble lobby seems a bit sterile, continue behind the reception desks to find a soaring gathering space/bar (Park Lounge) – so aesthetically pleasing, it is sure to become a destination unto itself. Plenty of upholstered seating, a couple of wing-shaped communal tables with surface outlets (perfect for laptops), and four humungous chrome and blown glass ball chandeliers above: the space invites guests to read, talk, and drink. Rooms from $130 per night. 
To cover more of Manhattan, check out these Getaway Mavens posts:
Concorde Hotel (at 55th and Lexington)
NH Collection Hotel, Grand Central Station, and Morgan Library
Times Square for Non-Touristy Tourists
Hudson Yards (NYC's Newest Sensation)