Trinkle Mansion Bed and Breakfast Review
To stay in the Trinkle Mansion B&B in the town of Wytheville VA is to be immersed in Southern gentility. Rooms are a study in decorous finery: silk drapes and needlepoint chairs, clawfoot tubs and sturdy carved furniture.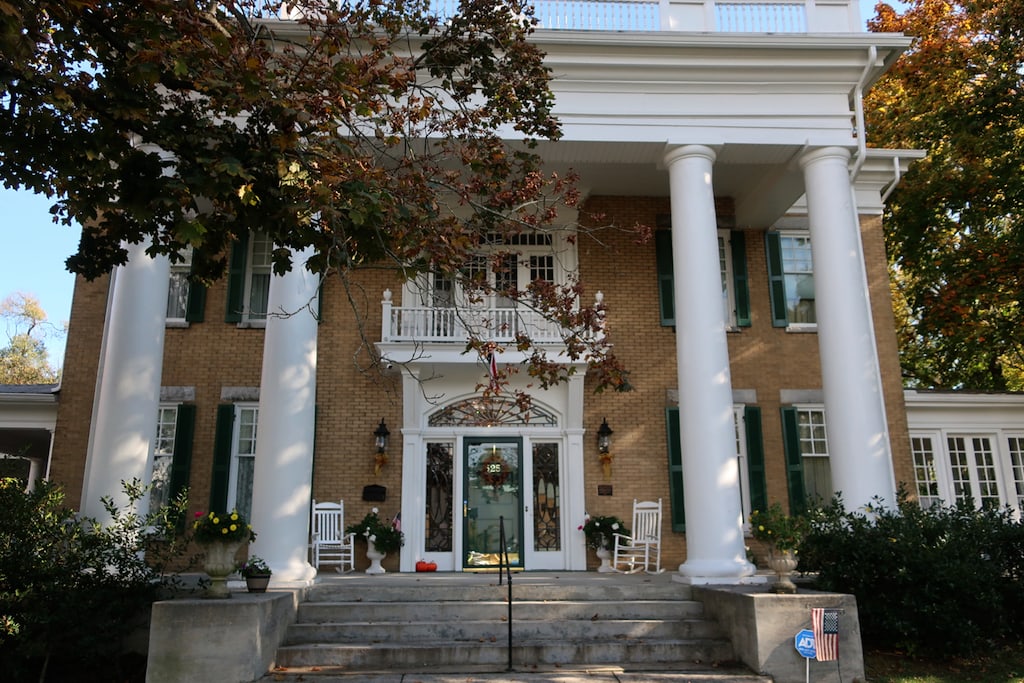 But it wasn't always so. In fact, the origin story of the Trinkle Mansion Bed and Breakfast has become a Wytheville legend in and of itself.
Patti and Bernie Pizinger, Postmasters from Adel Iowa, decided that they'd own and run a B&B, somewhere, as a retirement career. They were between checking out an inn in West Virginia and another in North Carolina when they stopped in Wytheville for gas.
A Kismet Moment
It was then the Pizingers came face to face with the Classic Revival style mansion that unexpectedly sparked something in Patti. She took it as a sign that the seller's Real Estate Agent was right across the street and open until 5pm. It was 4:30. The home was in such disrepair, the agent tried to talk the Iowa couple out of buying it even before they stepped foot inside.
Indeed, after walking through the door, the Pizingers spied a hideous red carpet glued to the floor. But, one glance at the "Juliet Balcony" jutting out from the second floor landing, and Patti was smitten. She didn't care at the time that the term "fixer-upper" was an incredible understatement. But, the restoration proved to be an ambitious undertaking.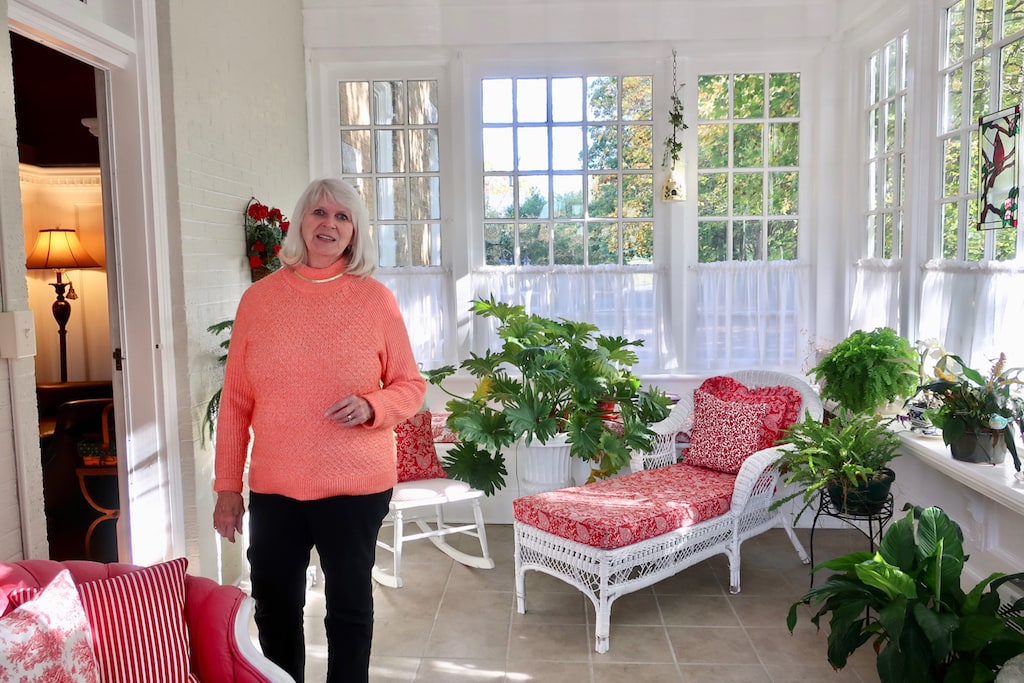 The Pizingers purchased the home in 2004. After a couple of years renting it back to the attorney who had been using it as his office, and another of hard-core renovation (much done by Patti herself), they opened the Tinkle Mansion as this stunning Bed and Breakfast in 2007.
In the late 1800's, three Trinkle brothers each built his own grand home on Wytheville's Main Street. One, downtown, is now a funeral home. But the twin of this one, on the other side of town, had been demolished to build a gas station. Locals have praised the Pizingers for rescuing this historic home from the wrecking ball.
For Things to Do in the area, consult our Wytheville VA post.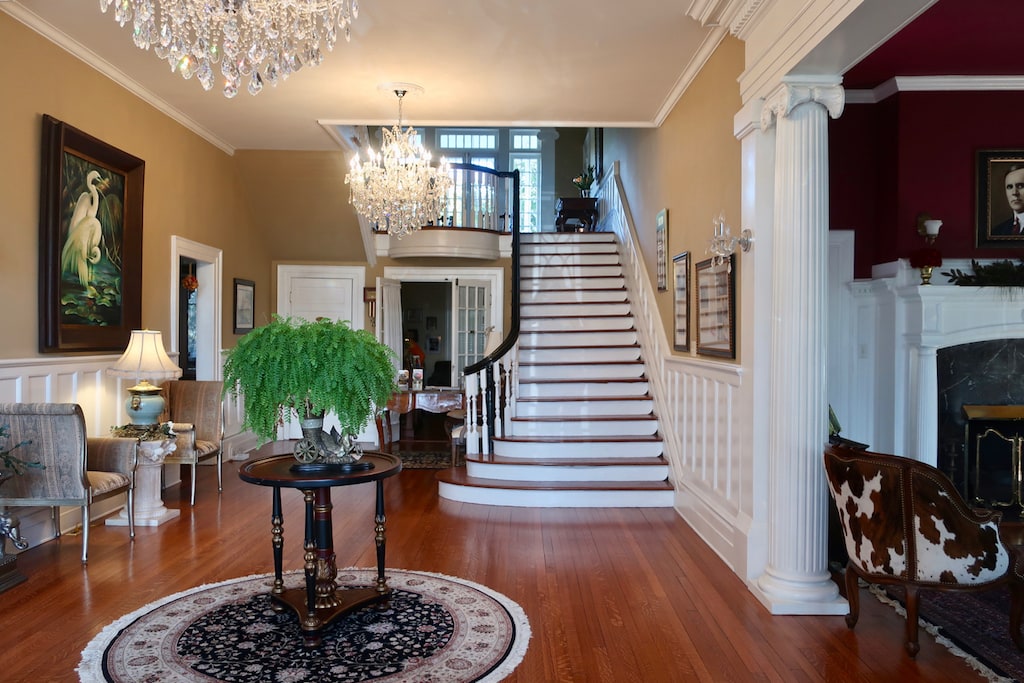 First Impressions of Trinkle Mansion B&B
The friendly Pizingers welcome you into a romantic idyll of crystal chandeliers, burnished hardwood floors, lovely antiques, a bright sunroom, fireplaces, and art. Having heard the origin story, I could hardly believe that this was anything but a grand, genteel, and well cared for home all this time.
Honeymooners and other couples can reenact their own Romeo and Juliet courting scene (without the sad ending) on the staircase landing, or choose any public room in the house.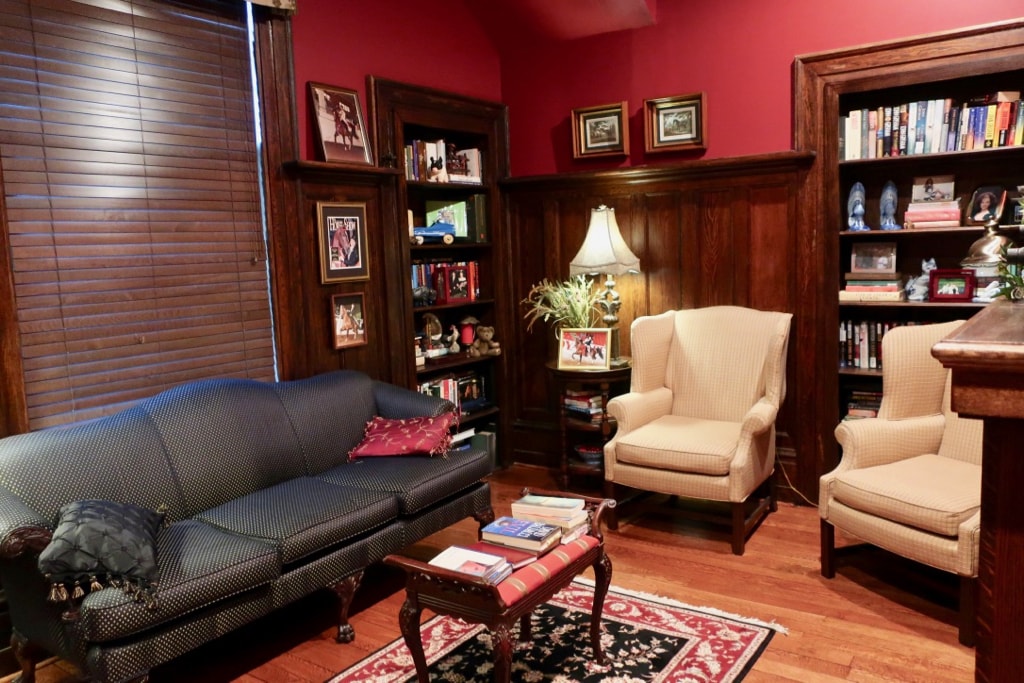 There's a lovely sitting area, dressed mostly in white; two handsome library rooms – one off the entry hall, another behind the dining room; and a bright solarium room. Guests are invited to hang out in any of these spaces, each with its own vibe.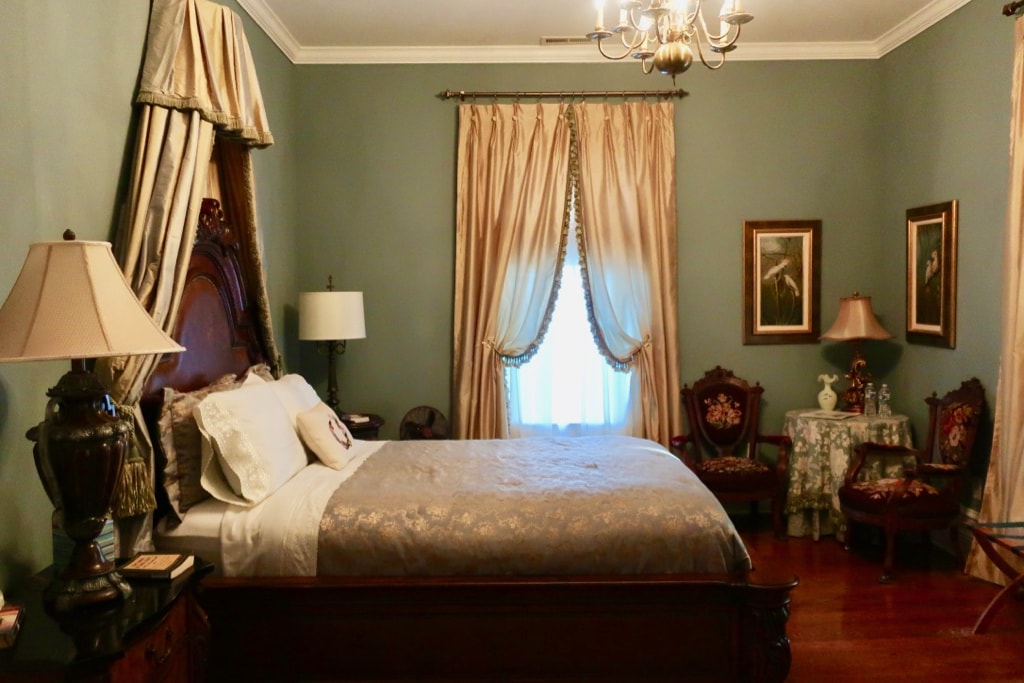 Guest Rooms at Trinkle Mansion B&B
Four guest rooms are dressed in a potpourri of Victorian styles. There are fireplaces, carved four-poster or decorative headboard beds; silk tasseled lamps; polished wood floors with area rugs, stout dressers and night stands. No two rooms look the same.
But the modernized bathrooms are a surprise. You can book a room with a dreamy clawfoot tub, or one with a modern marble-tiled shower.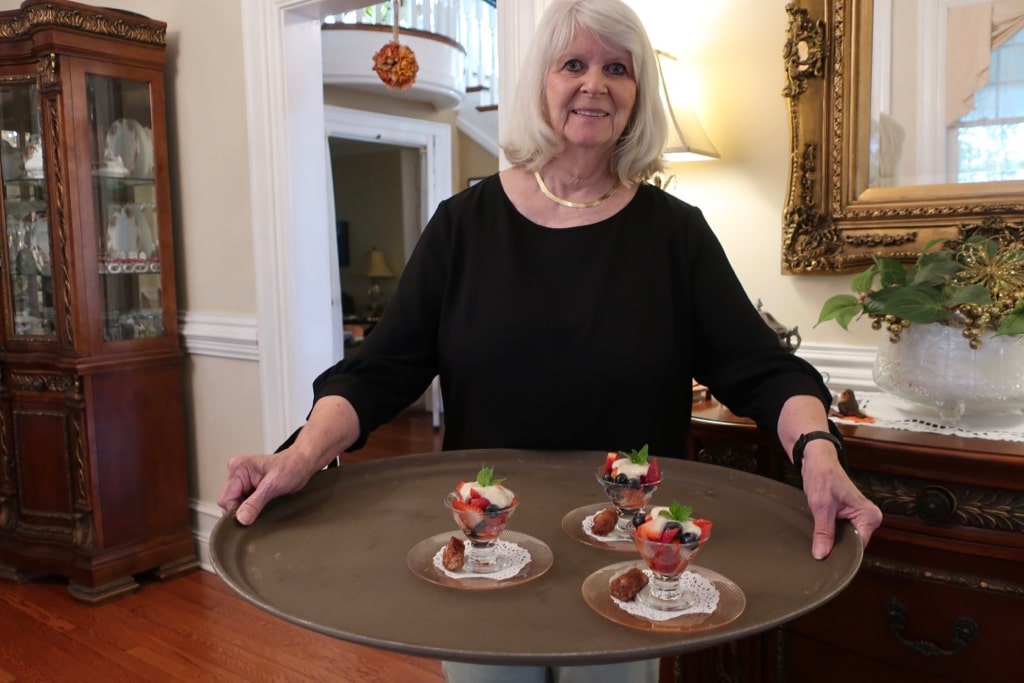 Patti's B&B Breakfast
I wouldn't be surprised if guests return here for the breakfasts alone. Fresh berries, mini stuffed French Toast sticks, and something like "Benedict Bundles with Ole Timey Hash Browns" might be on the menu, followed by a freshly made muffin.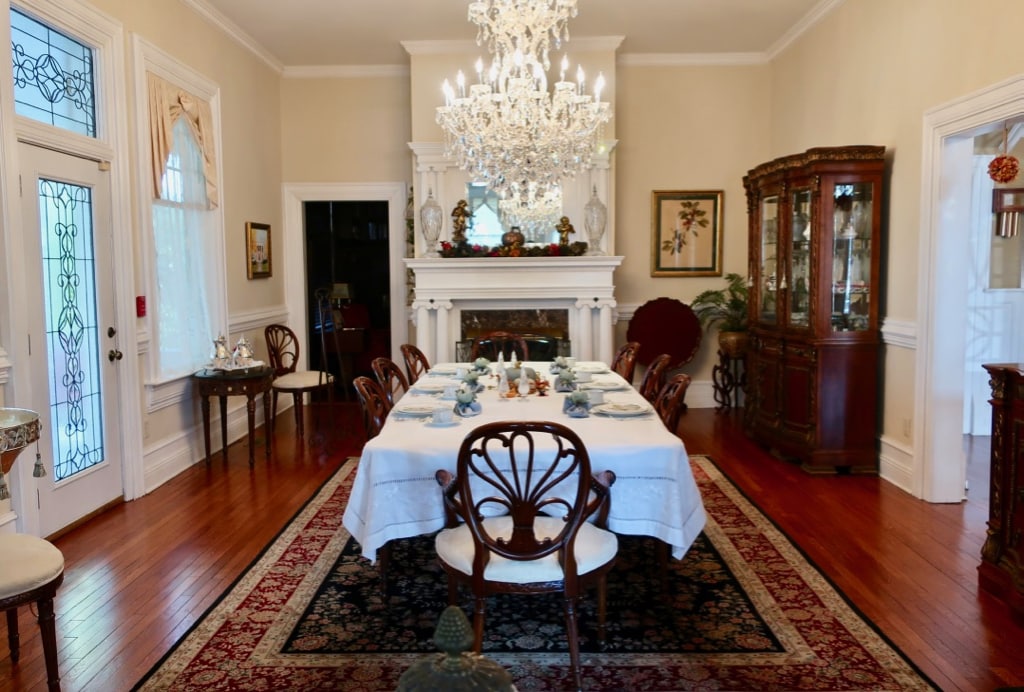 All is served at a formal communal dining table, where guests are invited to meet others. It's quite refreshing after two years, of pretty much keeping to ourselves, to interact with humans again.
Just the Facts
There are four rooms: each either $155 or $165 per night, and a private cottage out back for $175. All include gourmet breakfast for two.
Trinkle Mansion B&B was included on Getaway Mavens Best Romantic Hotels in the Northeast US 2022 list.