Last Updated on May 12, 2022 by Malerie Yolen-Cohen and Sandra Foyt
Archer Hotel NYC Review
Archer Hotel NYC shares a block with several other boutique hotels (e.g.,The Refinery) in the Fashion, aka Garment, District. So, what makes this one standout?
The rooftop bar, and the Empire State Building for starters.
As a travel writer, I receive daily emails notifying me of the colors that the Empire State Building is radiating that night (and the reasoning behind it). Normally, I acknowledge and delete.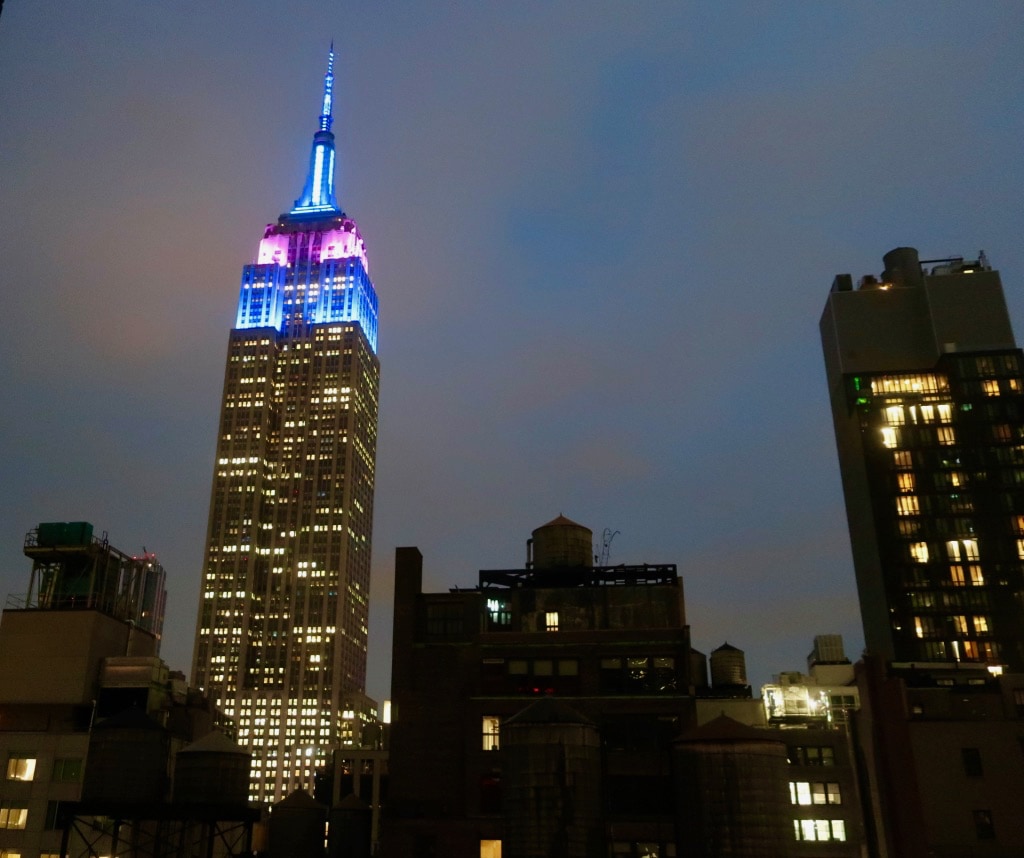 But in early May, I paid strict attention. That's because, from my room at Archer Hotel, the imposing Empire State Building literally loomed large, right outside my floor to ceiling casement window. It was so close, in fact, that the top two thirds of it was framed within the window. (That night's colors: blue and purple, for New York Police Memorial Day).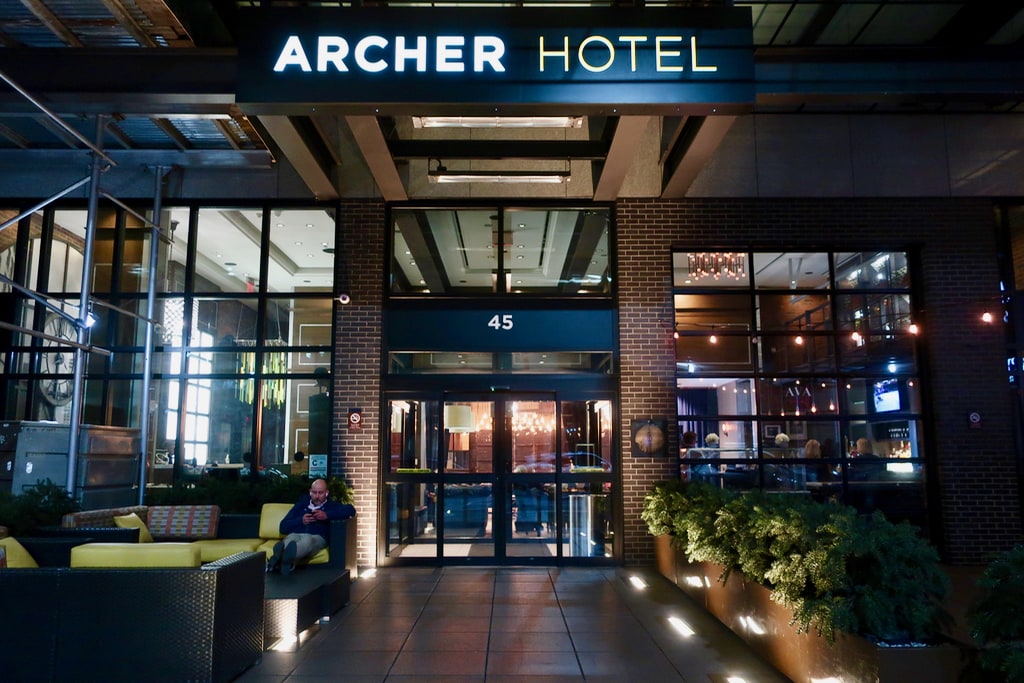 First Impressions of Archer Hotel NYC
Archer Hotel NYC – in an area of the city that seems to be the feather boa and sparkly ribbon district (as "trim" stores abound) – is set back from the sidewalk. The rare front door patio offers cushy outdoor seating from which to watch foot and vehicular traffic go by.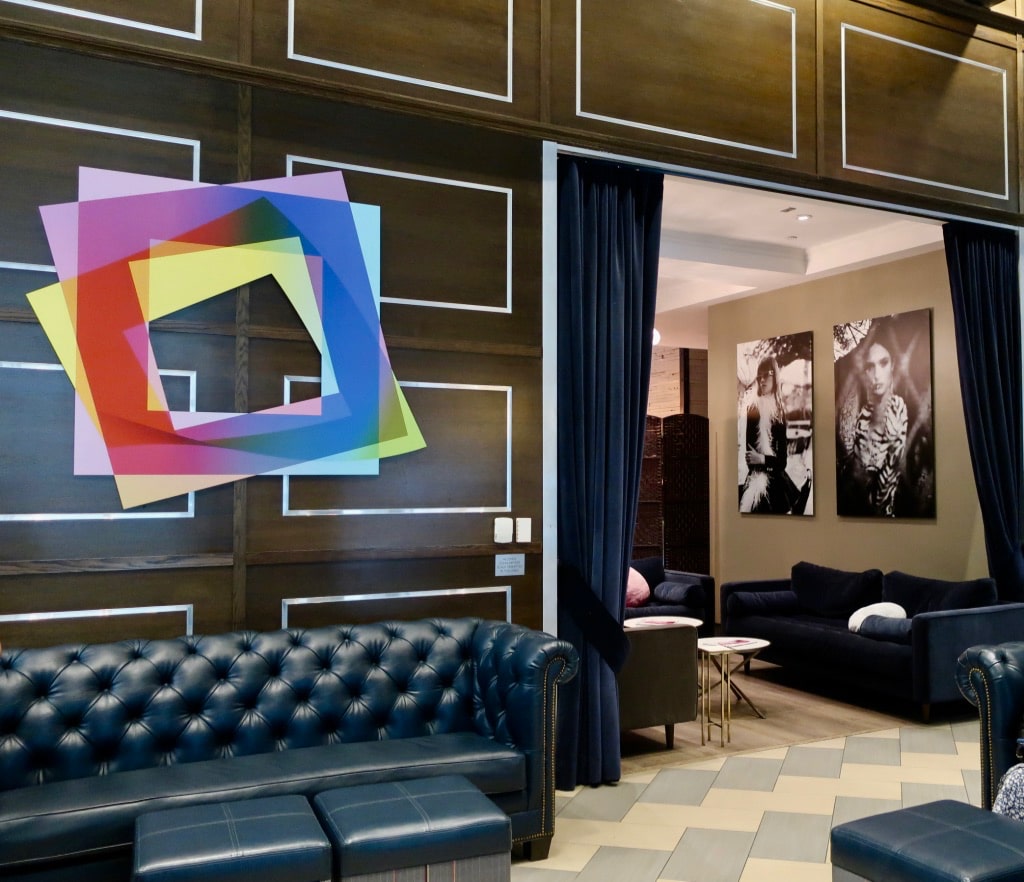 Inside, it's full-on small boutique hotel: with funky art, a small reception area, a bar, and cute living-room-ish nook (soon to be enveloped in the new in-house restaurant).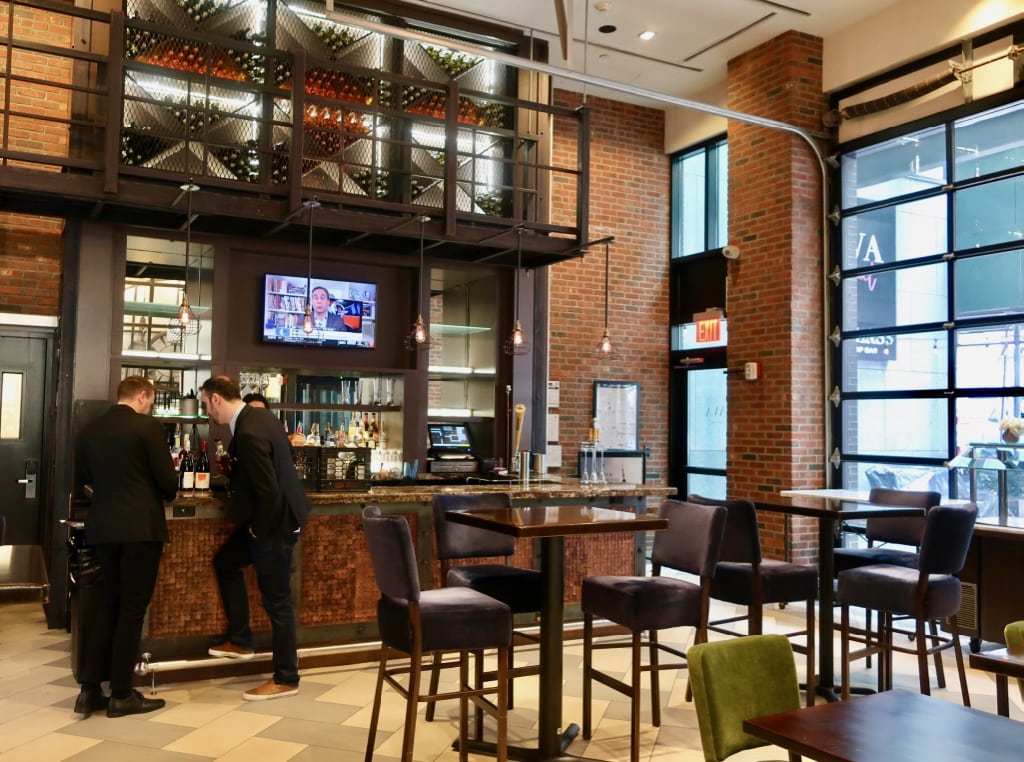 Reception is friendly, and quick. I was up to my room in a flash.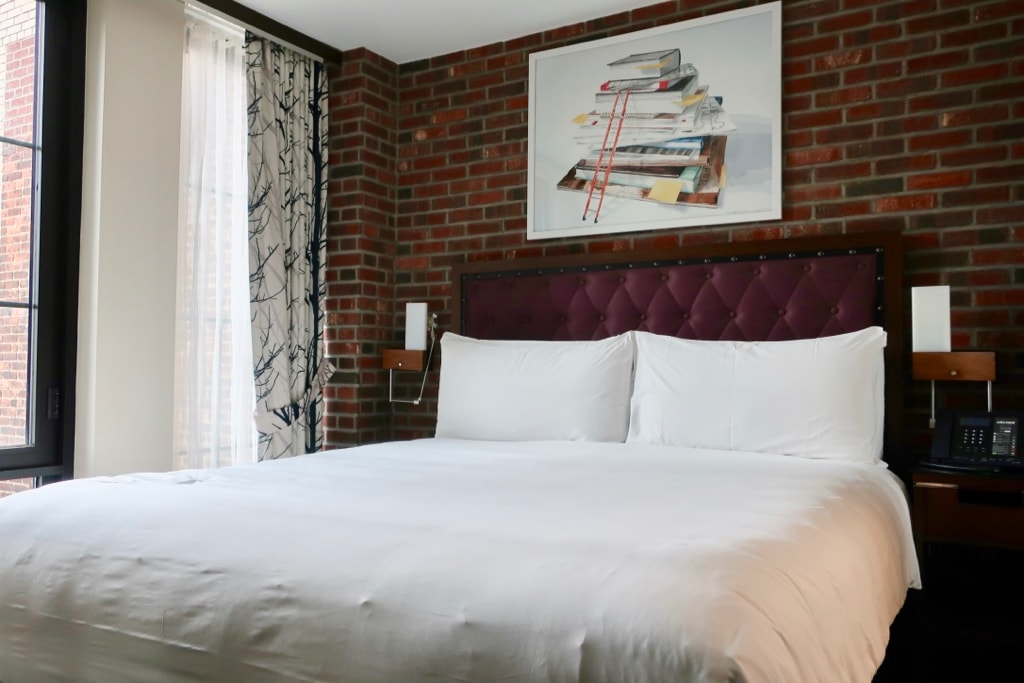 Archer Guest Rooms: Empire State Building Within Reach
Hotel rooms in New York City are generally small, which is to be expected in a city where space is at a premium. Case in point: what Archer calls its "intimate yet luxe" guest rooms start at 178 sq ft. and max out at 208 Sq. Ft.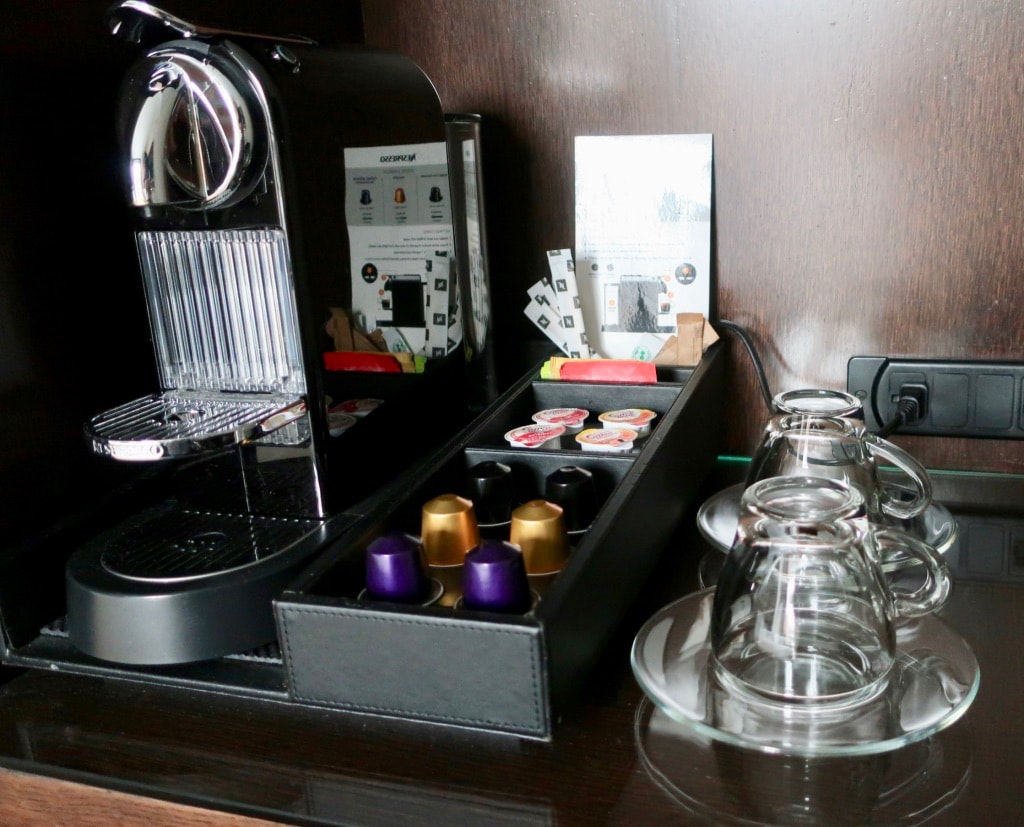 The Classic King, (198 sq ft), is a well-designed, comfy cocoon, with a bench for luggage, a tiny desk, compact wardrobe, decent-sized flat screen TV, and Nespresso machine atop a paneled fridge. There's just enough room to walk around the king sized bed so that two people don't bump into each other.
Oh – and then there's the view. Of the Empire State Building. Especially in your face from higher floors.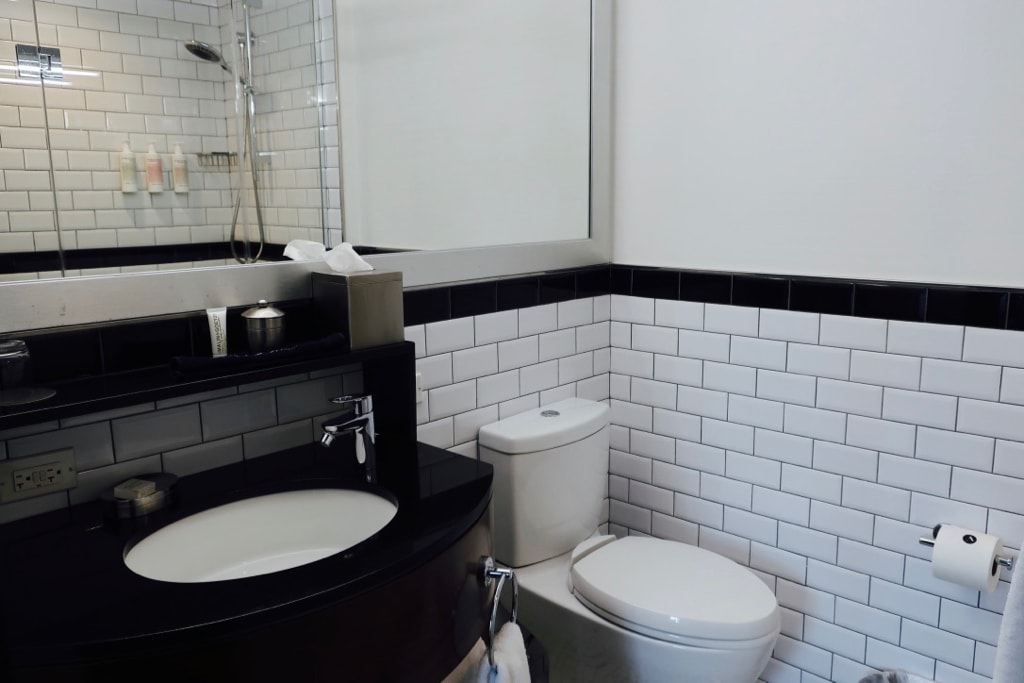 In context, the bathroom seems large. It's decked out in the standard upscale fashion of new or newly renovated hotels: black and white basket weave mosaic floors and subway tile rain shower.
As a solo female, I love these small rooms in places with outsized views. I feel coddled, like a baby in a bunting, as I work from the bed. And, as a writer, I loved the art that references both the Public Library and clothing manufactures nearby.
Drinks and Dining
An in-house restaurant is in the process of renovation when I stayed. (Opening TBD).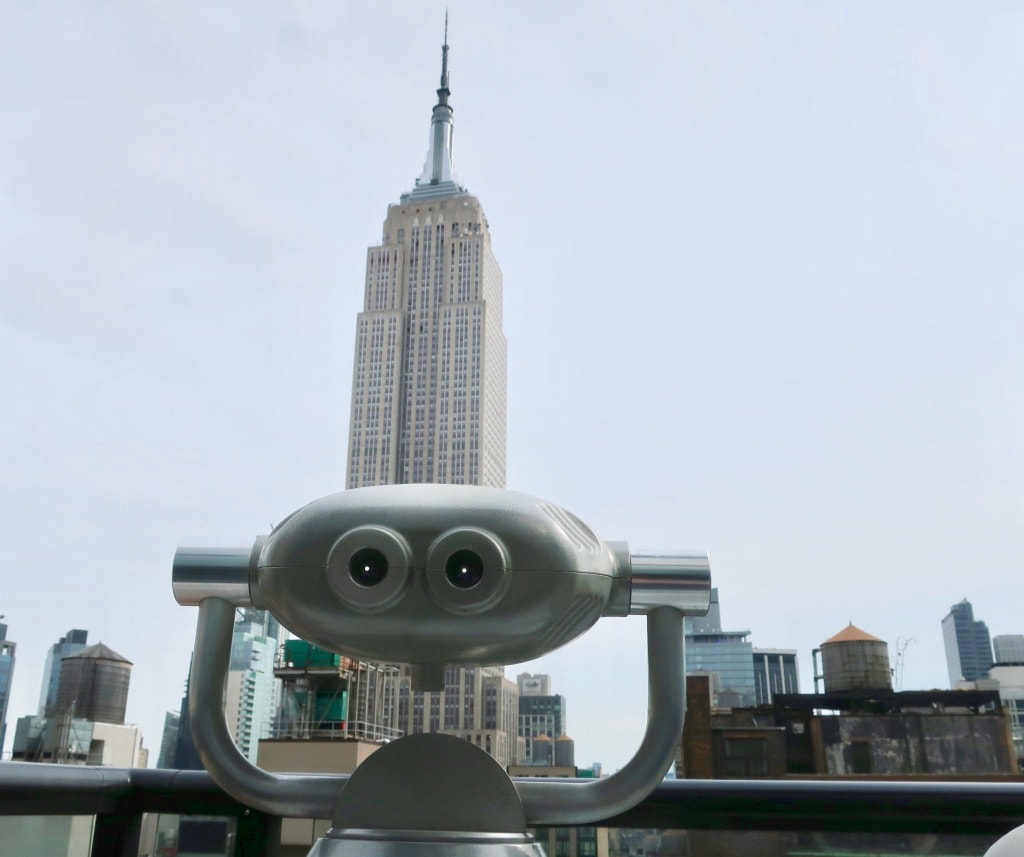 Spyglass Rooftop Bar
However, the Spyglass Rooftop Bar is where you want to be for a drink in the shadow of the Empire State Building.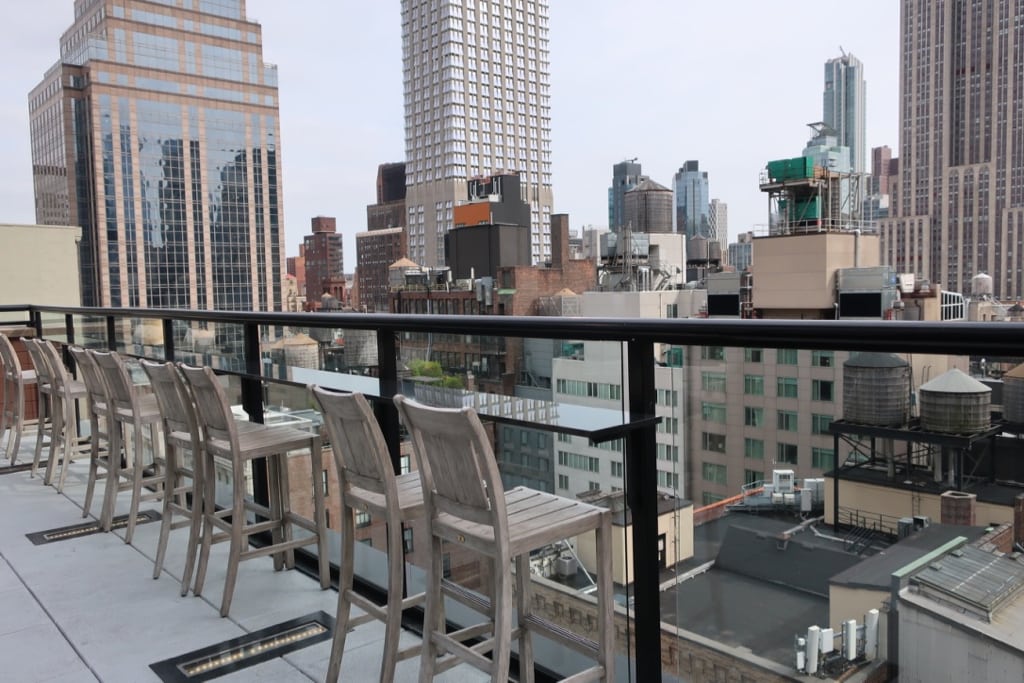 Windows, chairs, tables, and yes, binocular spyglasses (you know, the kind you find at tourist attractions) are all oriented towards it.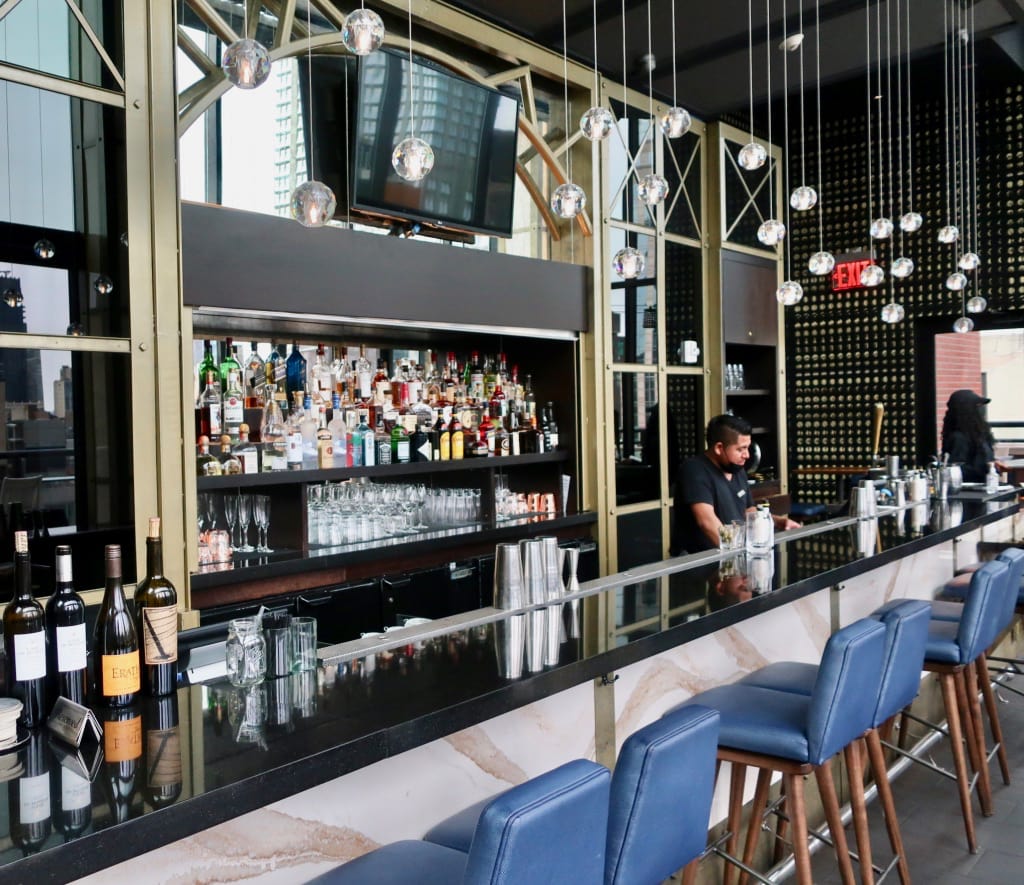 Sure, that iconic building might take top billing, but once you're up there, cocktails reign. Word has it that bartenders concoct some of the best adult beverages in the City.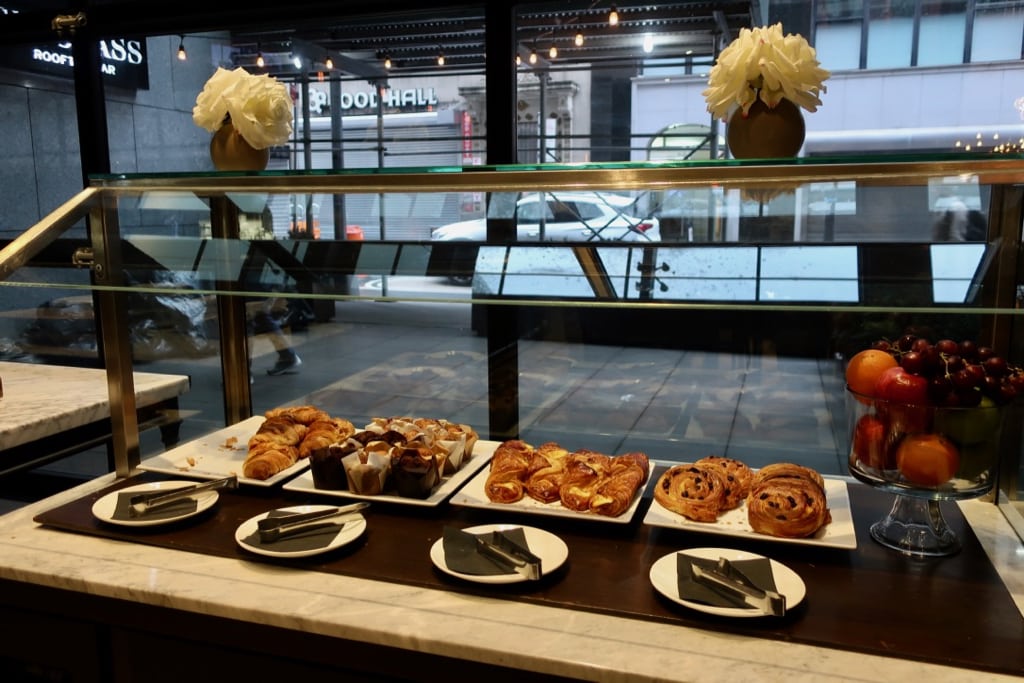 Breakfast
In the morning, coffee is complementary from 7-9am, and baked goods are available for purchase in the lobby bar. Usually, hotel pastries aren't worth the calories. But, Archer: good gosh! Did those croissants have to be so crispy-flaky-chewy? Like, fresh from Paris? Amazing.
Just the Facts
Rooms from $206 (January midweek) to over $500, includes wifi and morning coffee in the lobby.
Things To Do Near Archer Hotel NYC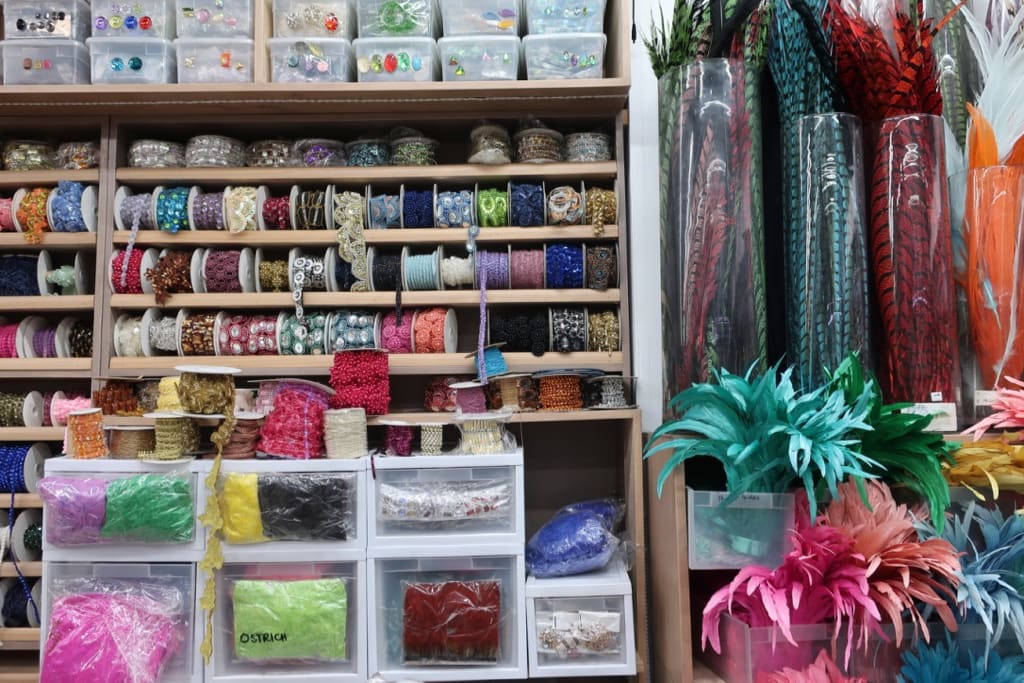 Check Out A Trim Store
There are several of these stores within steps of Archer Hotel, and they opened my eyes to the world of "Trim." There are rows of sparkly ribbons, colorful feathers, beads and baubles: some on bikini tops, other adorning hats. If you're working on a costume for Rio Carnival, or on a Mardis Gras float – this is your place. Even those completely ignorant of the fashion industry might be intrigued.
You can find more of these stores throughout the Garment District, which runs into the swanky riverfront development, Hudson Yards.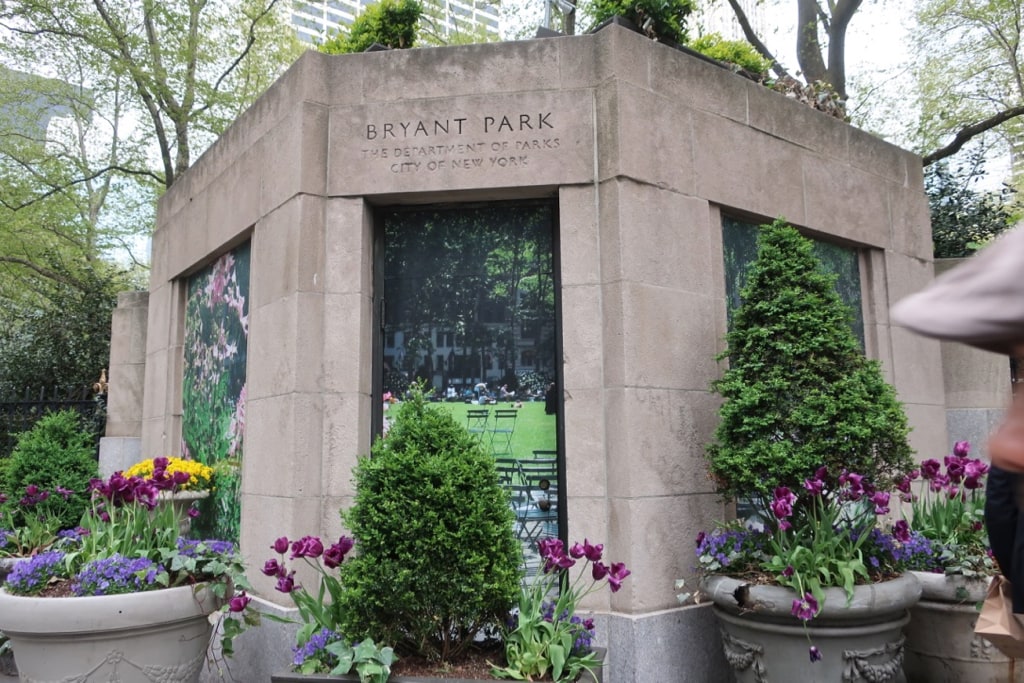 Bryant Park
In Spring, Bryant Park – just two short blocks from Archer Hotel – is a blooming pocket of perfect in the midst of Manhattan.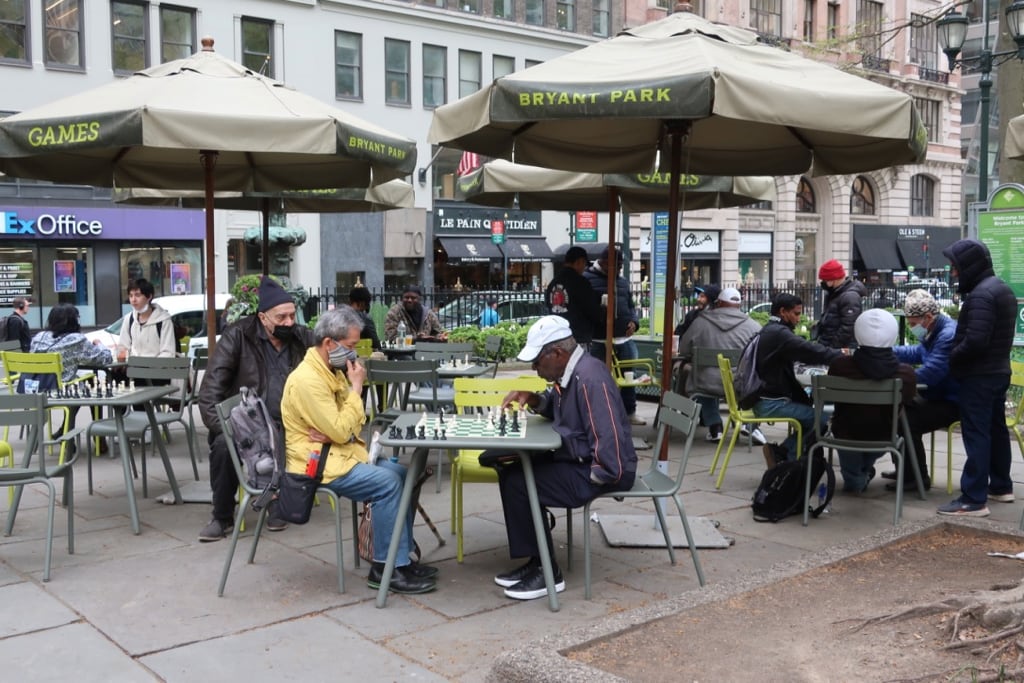 Located right behind the NY Public Library, Bryant Park has an outdoor library of its own. Plus, ping-pong, chess tables, a mini kids carousel, and food kiosks to suit every eater. There are chairs and tables throughout, and on beautiful weekdays, chances are you can find an open one.
Read more about Bryant Park in this Getaway Mavens Times Square And Vicinity post.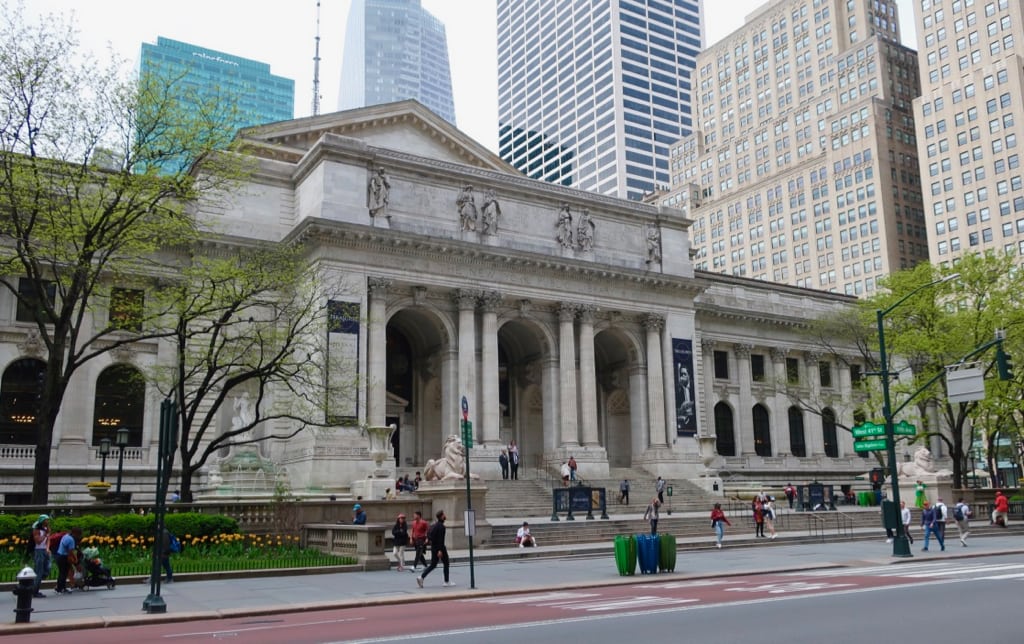 NY Public Library
This venerable NY Public Library is also two blocks from Archer Hotel. Take a tour. Peruse the fantastic gift shop. Or score a free timed ticket to a rotating Special Exhibit. (Get yours at a machine right outside the exhibit door).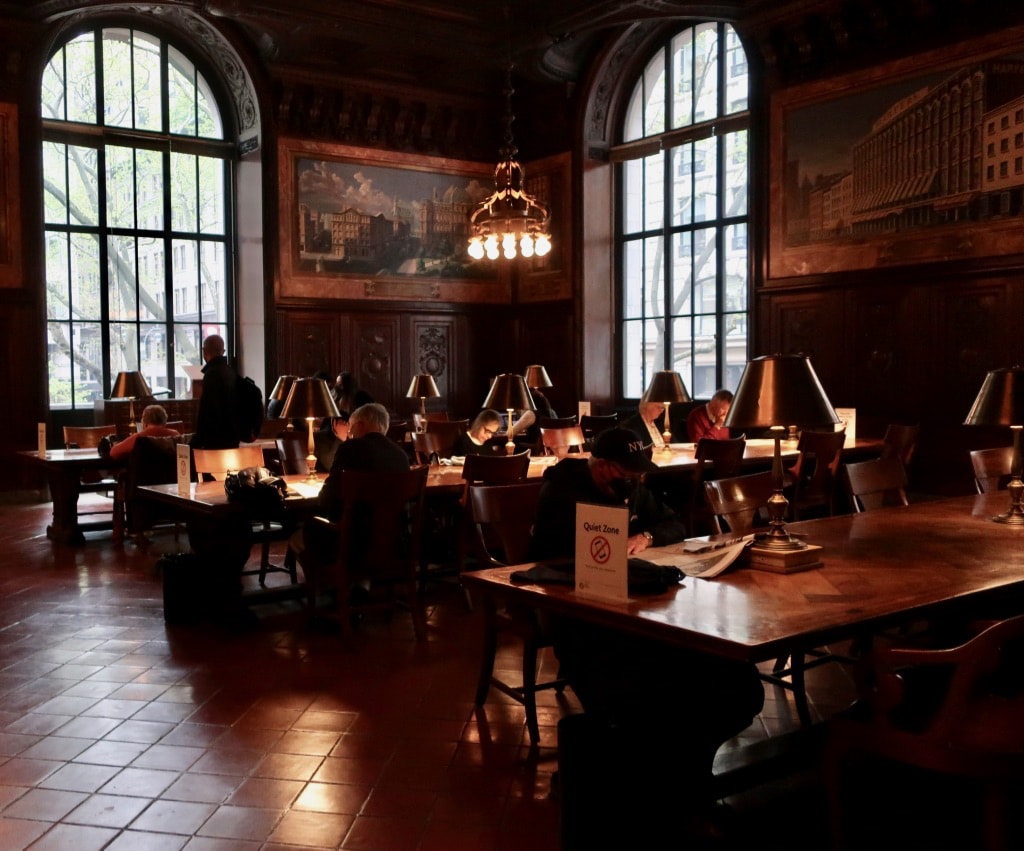 In May 2022, the exhibit was titled, Treasures: 4,000 Years In the Making – which includes Thomas Jefferson's hand-scribed copy of the Declaration of Independence.
Best Restaurants Near Archer Hotel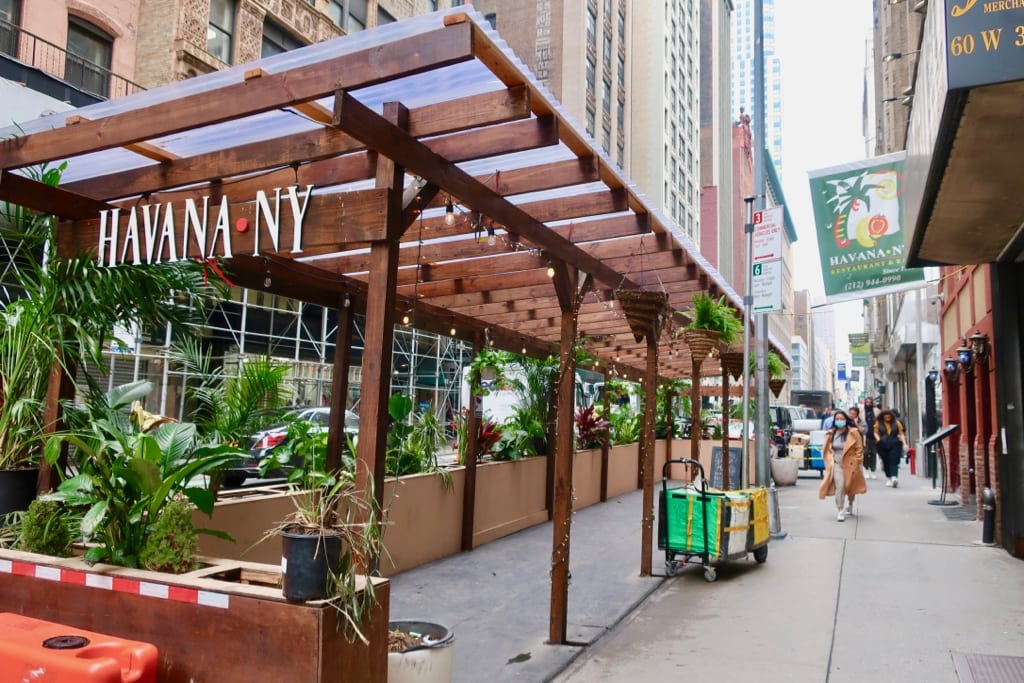 Havana NY
If you're hankering for Cuban food, Havana NY, beloved by Cuban expats, is right across the street from Archer Hotel.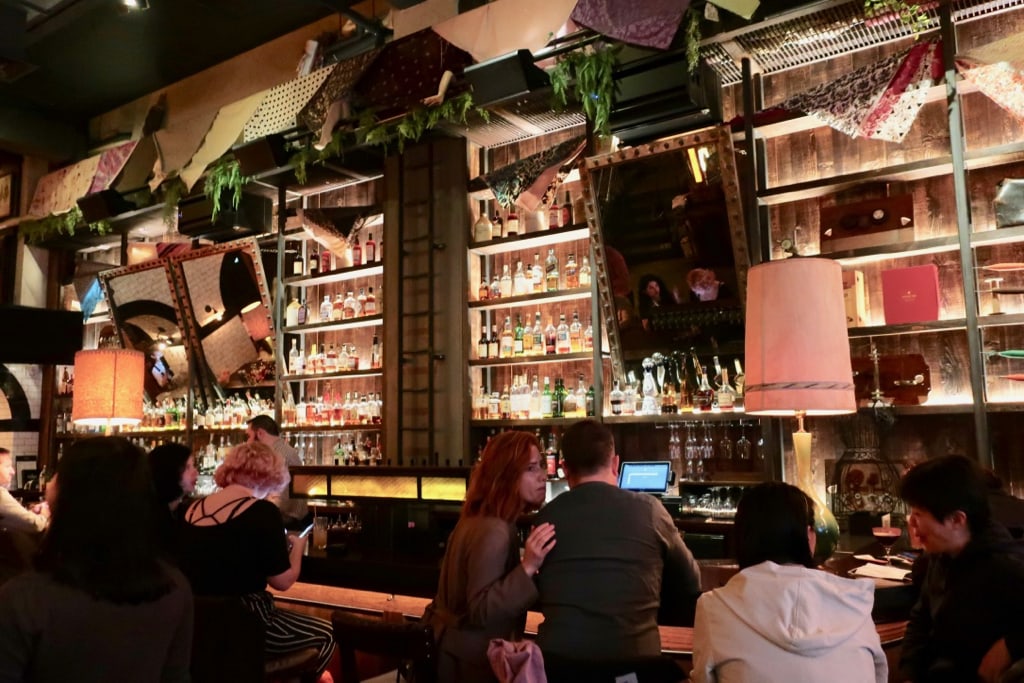 The Ragtrader
This funky, small bite, happening Ragtader bar/restaurant on 36th St. (2 blocks from Archer) references the industry right outside its door – the making and selling of clothing. Come for drinks and stay for burgers, sliders, Korean ribs, and other leveled-up pub food.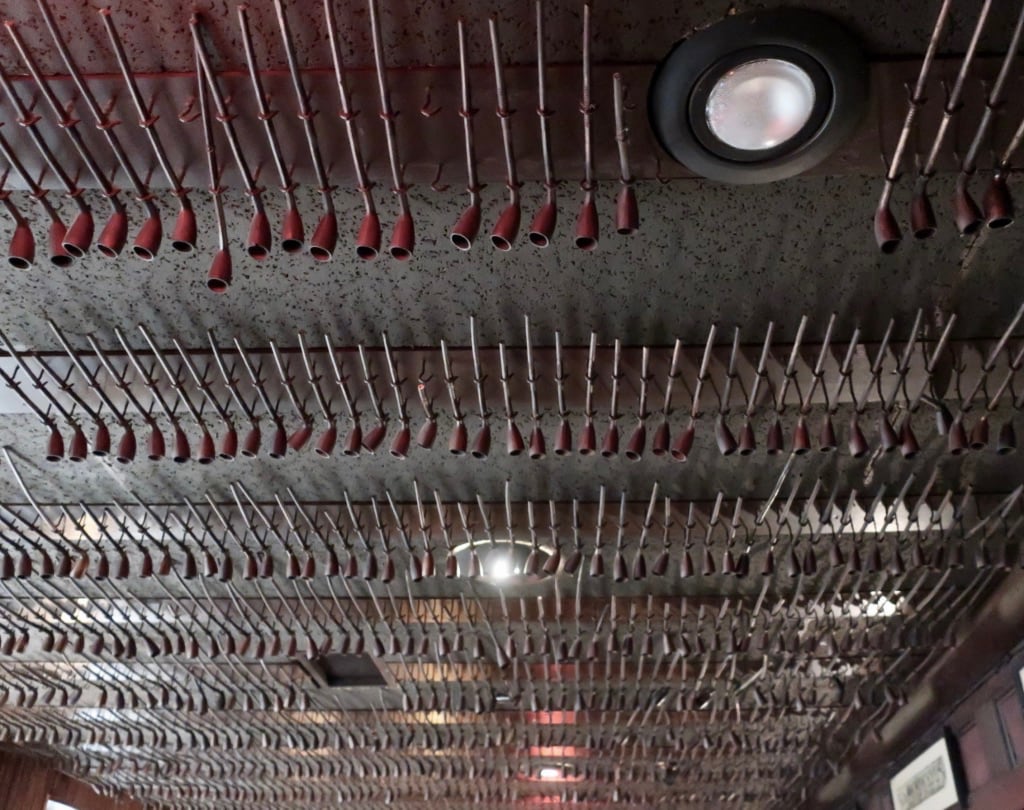 Keens Steakhouse (next door to Ragtrader on 36th)
Keens Steakhouse has been dishing out red meat, including its "world renowned" Mutton Chops, since 1885. Walk into a warren of rooms, ceilings strung with row after row of long-stem clay pipes that hark back to the 19th century when gentlemen would smoke and leave them here (engraved with their names) because the pipes were too fragile to travel.
If you just want a quick bite, find a place at the bar. You can answer questions and get a free drink, or nibble on a complementary hardboiled egg. Of course, the big slabs of meat are what draws them in here. But those Mutton Chops have become world renowned, as evidenced by their inclusion on the restaurant-signature-dish-shipping site, Goldbelly.