WHY GO: Arlo Guthrie's Alice's Restaurant, was set in the Berkshires MA. Norman Rockwell lived and composed his iconic Saturday Evening Post covers here. Inexplicably, Herman Melville wrote Moby Dick at his home in Pittsfield, far from any sea. And Edith Wharton designed her ideal home in these rolling hills.
In the summer, Berkshires MA towns are jammed with Tanglewood and Jacob's Pillow bound culture-vultures with elaborate picnics, garden music, and dance on their minds.
But the quiet off-season is the Maven Favorite, when a few key attractions are open and you can get a luxury room for a relative song. Snow might linger on lawns, but this Getaway to the Berkshire Region will warm your heart.
For a complete Western Massachusetts vacation add the Northern Berkshires towns of
and Williamstown MA
to your itinerary.
Things To Do In The Berkshires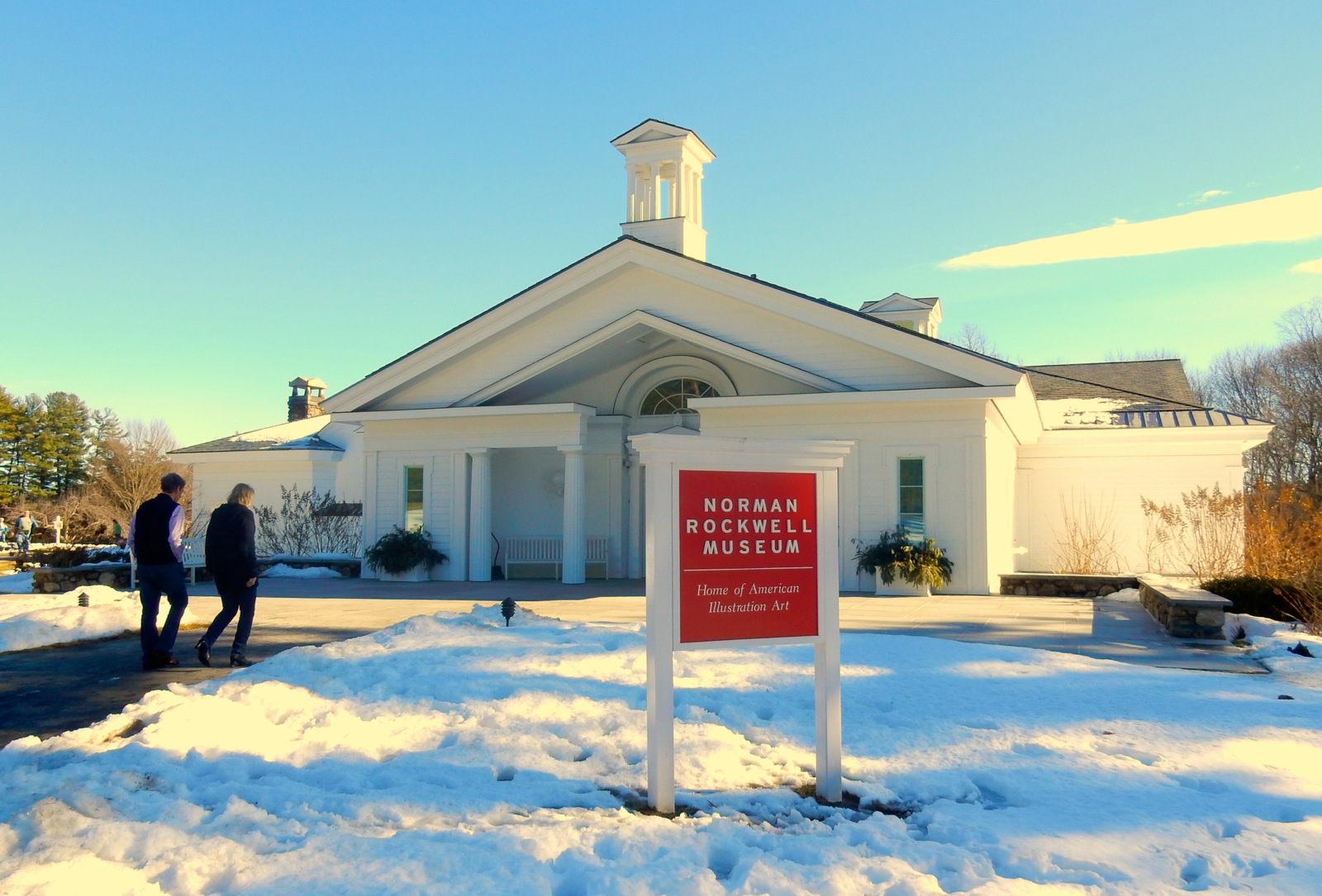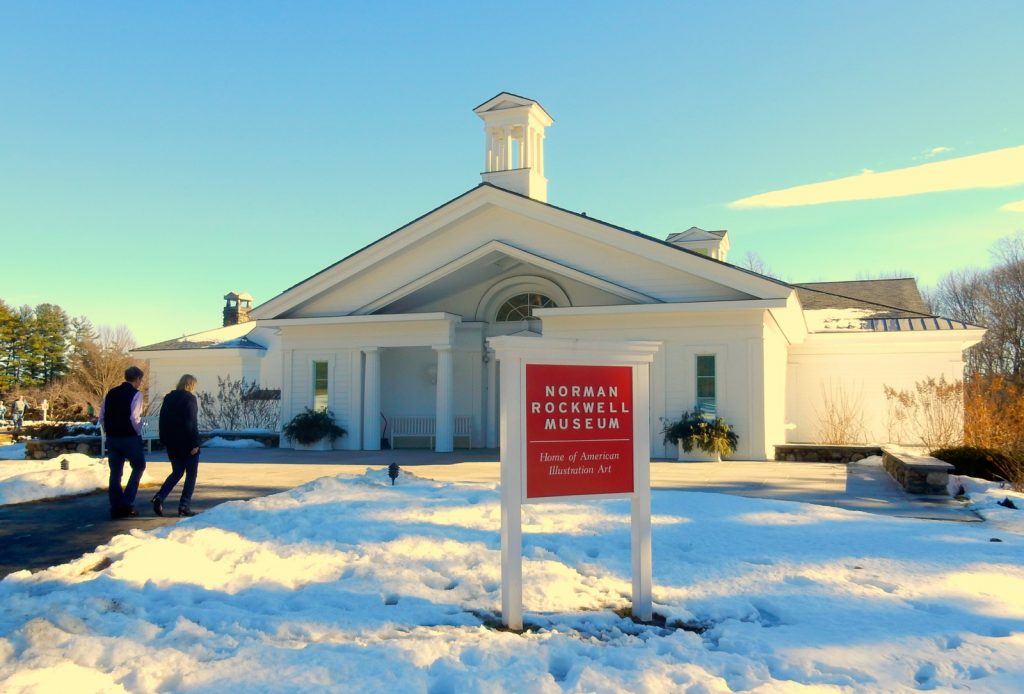 Norman Rockwell, who "chronicled the American Century as no one else did, with an eye for everyday drama and extreme attention to detail" was only 22 years old when he began creating covers for the Saturday Evening Post.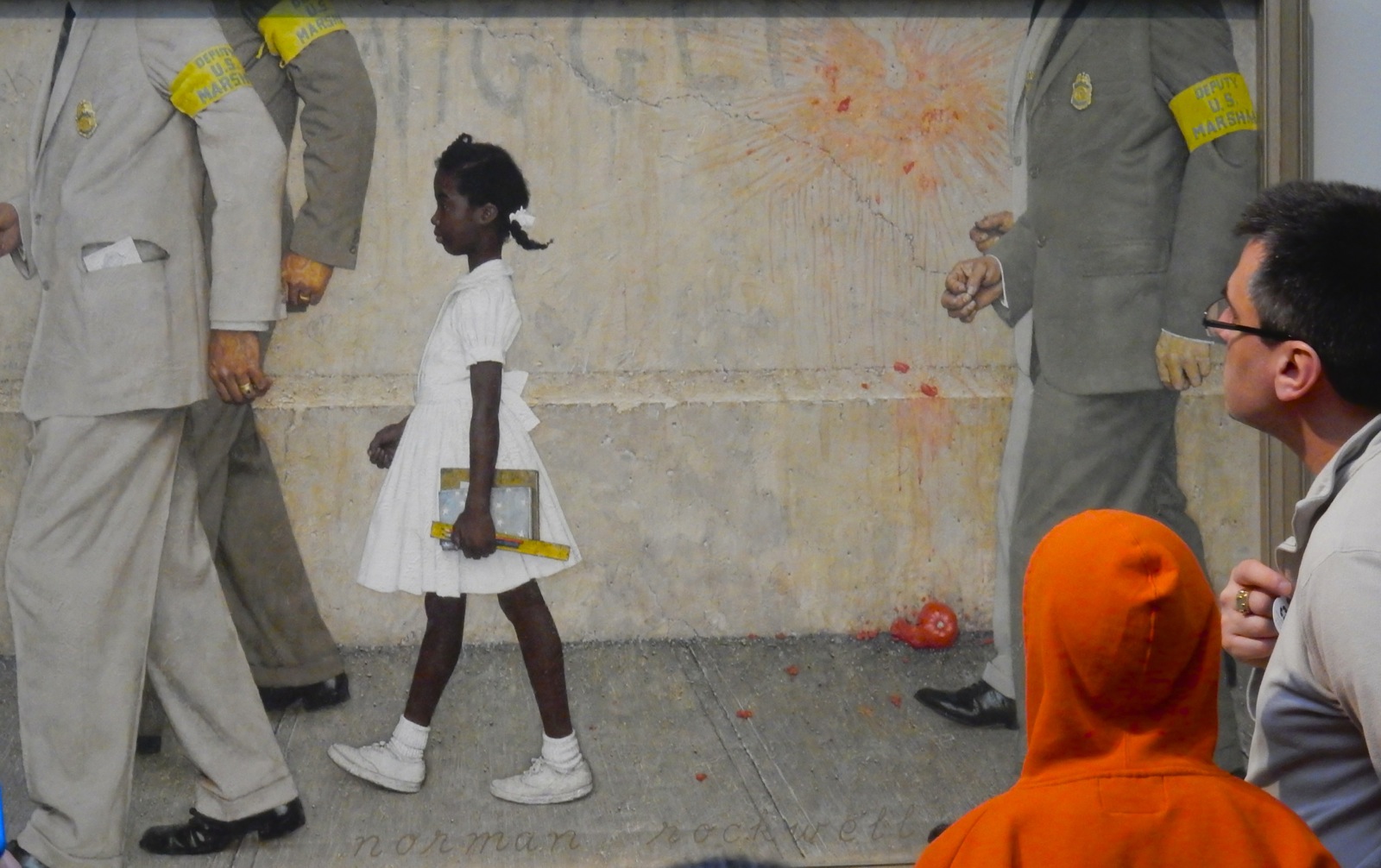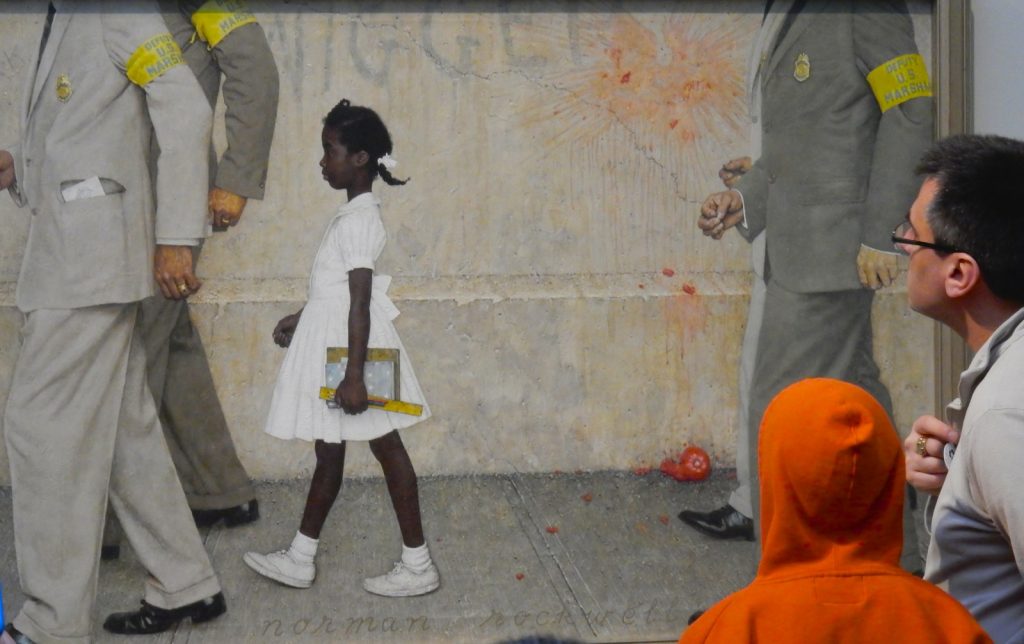 You'll hear tidbits and gossip about the life of one of America's most popular illustrators in the one museum that houses the largest number of original Rockwell's in the world, based in the town where he lived the last 25 years of his life.
Rockwell's Models
In fact, if you visit at the right time, you might get to meet one of his child models. Now elderly, those still living and willing take a first Friday of each month at 1:30PM provide behind the scenes stories about working with the great illustrator.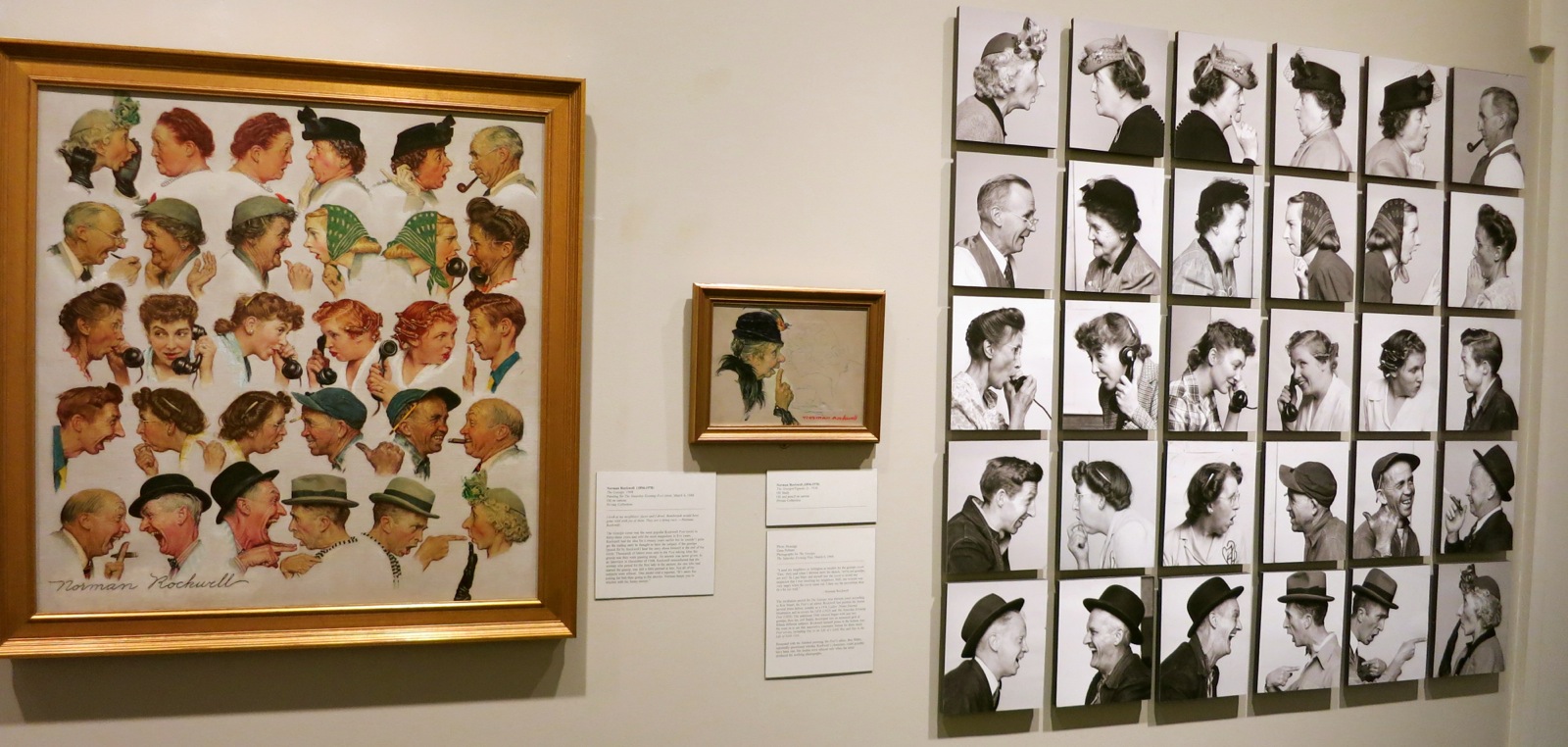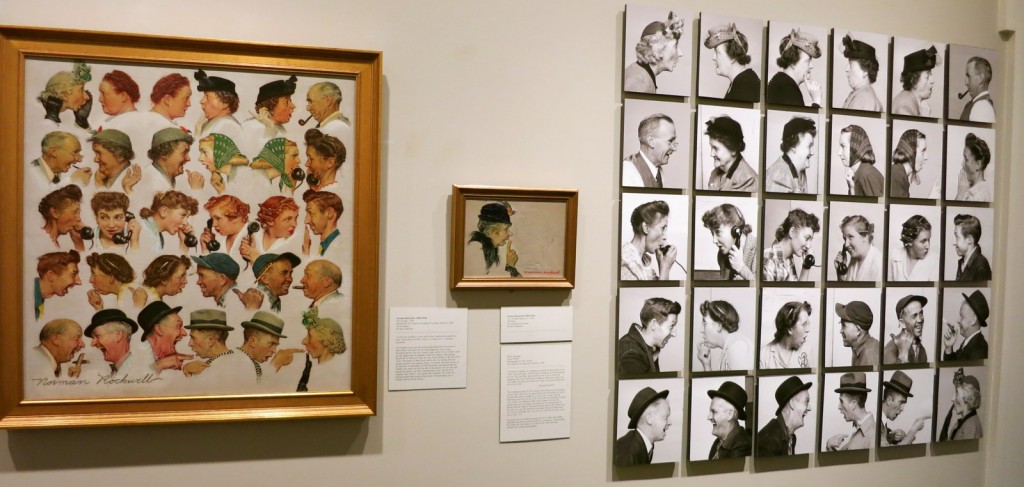 Take a wonderful 30 minute tour (free with entry) to learn about Rockwell's favorite model – Billy Pine – the disgruntled boy pushing a baby buggy in his first Saturday Evening Post cover. You'll also hear about the townspeople depicted in "The Gossips" who wouldn't talk to Norman for months after that issue came out.
Rockwell's Four Freedoms (of Speech, of Worship, from Want, from Fear) based on FDR's "inalienable rights," toured the country during WWII. The illustration famously raised $145 million for War Bonds – the most successful drive ever.
Rockwell's Controversial Depictions
In the turbulent, racially divided 1960's, The Post shied away from controversy. So Rockwell moved to Look Magazine, which was more than willing to print the artist's bold portrayals of "Murder In Mississippi" and "Ruby Bridges."


Rockwell was born in 1894 and died in 1978. He bore witness to both the first flight at Kitty Hawk and the Moon Landing – along the way illustrating Tradition and the Past while honoring the American Spirit.
Start your tour downstairs by watching a 12 minute video of Rockwell's life in a room that displays all 343 of his Saturday Evening Post covers. $20 adults, $10 students. Open daily 10-4 and till 5 in season.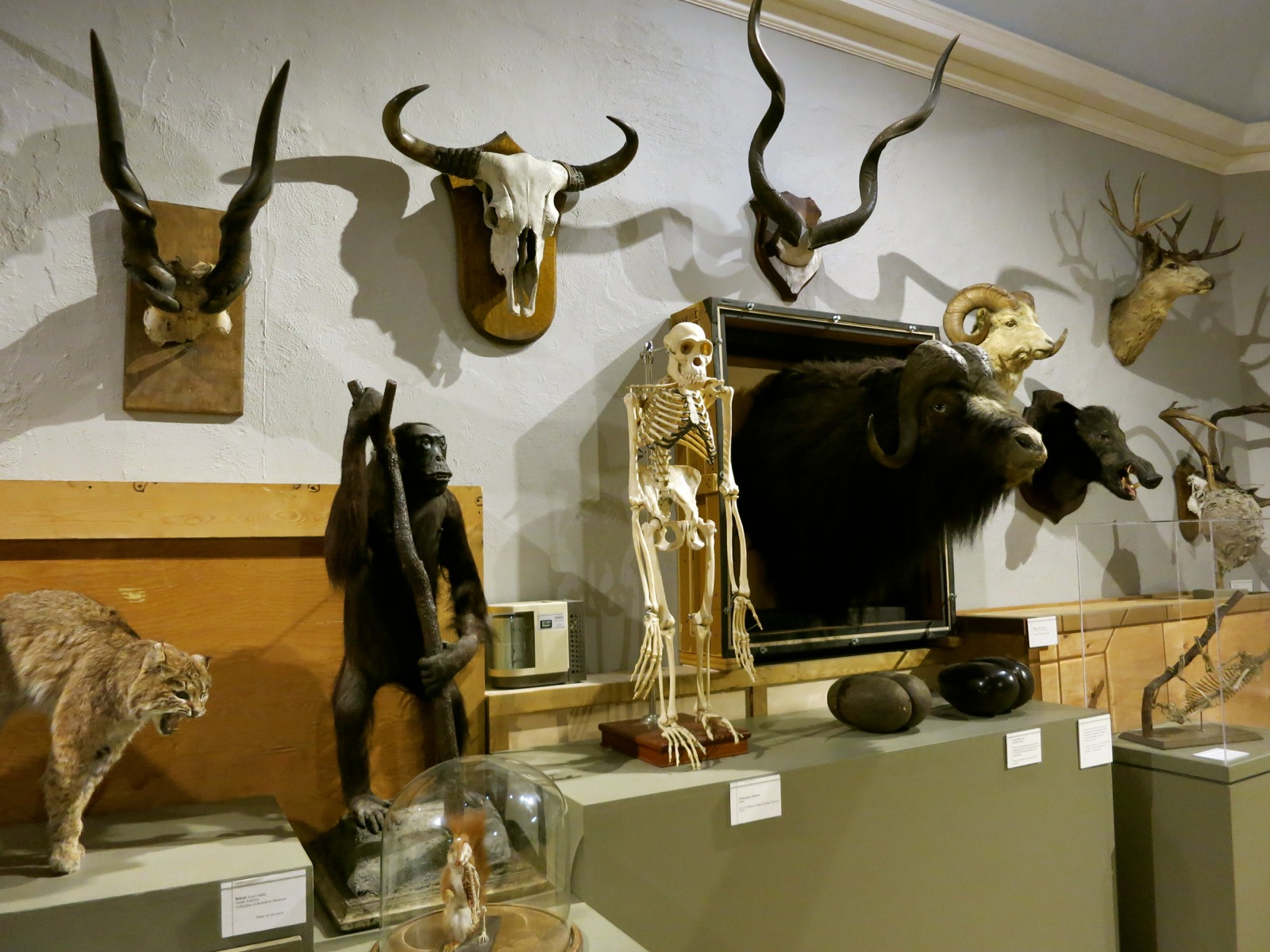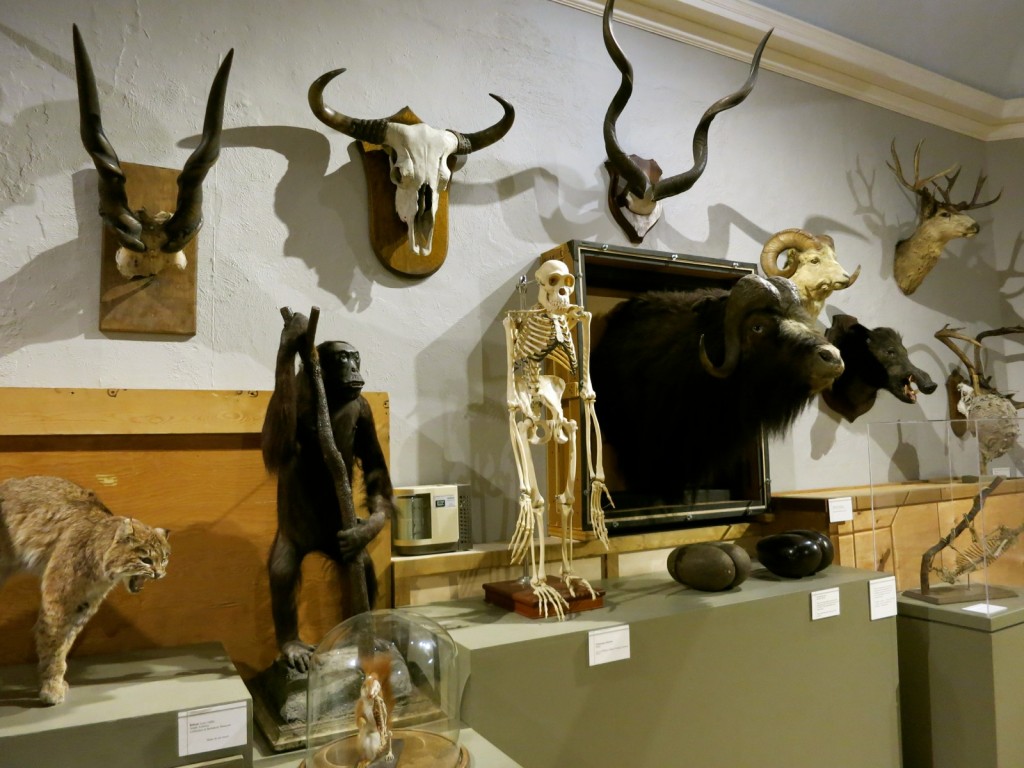 Considered a "Local Treasure," the Berkshire Museum has been delighting and educating the surrounding communities and tourists alike for over 115 years. Melding science, nature, and art, you'll stroll through galleries showcasing aquatic life around the world, birds and animals mounted in old-fashioned dioramas, and a large Paleontologist-in-training "dino-bone-digging" pit.
The Victoriana display, "Objectify," dredges up a Sperm Whale jawbone, humanoid Chimp skeleton, a 2,300 year old Mummy in sarcophagus, and paintings and sculptures from storage – displaying them right upon the crates in which they were stored.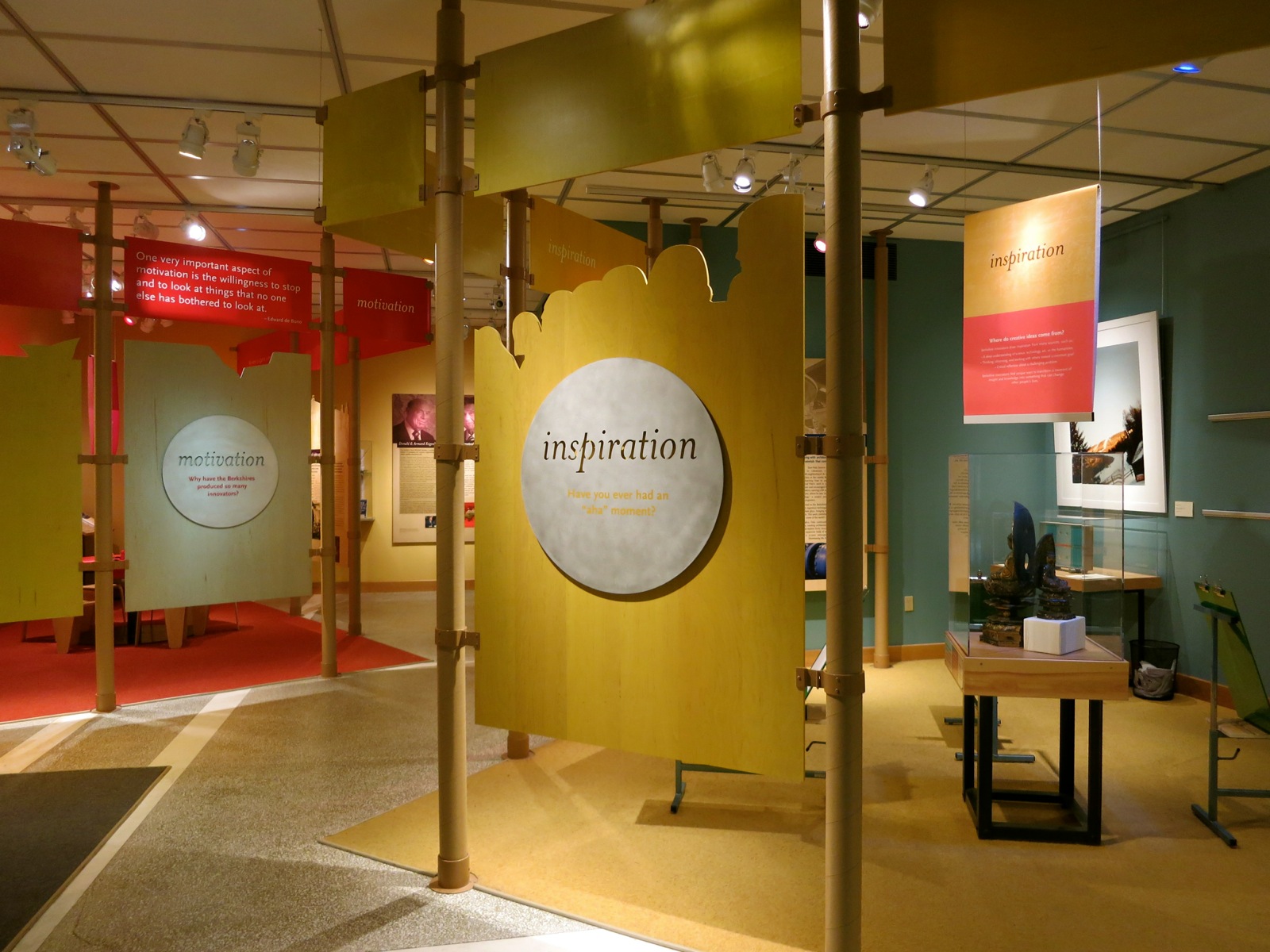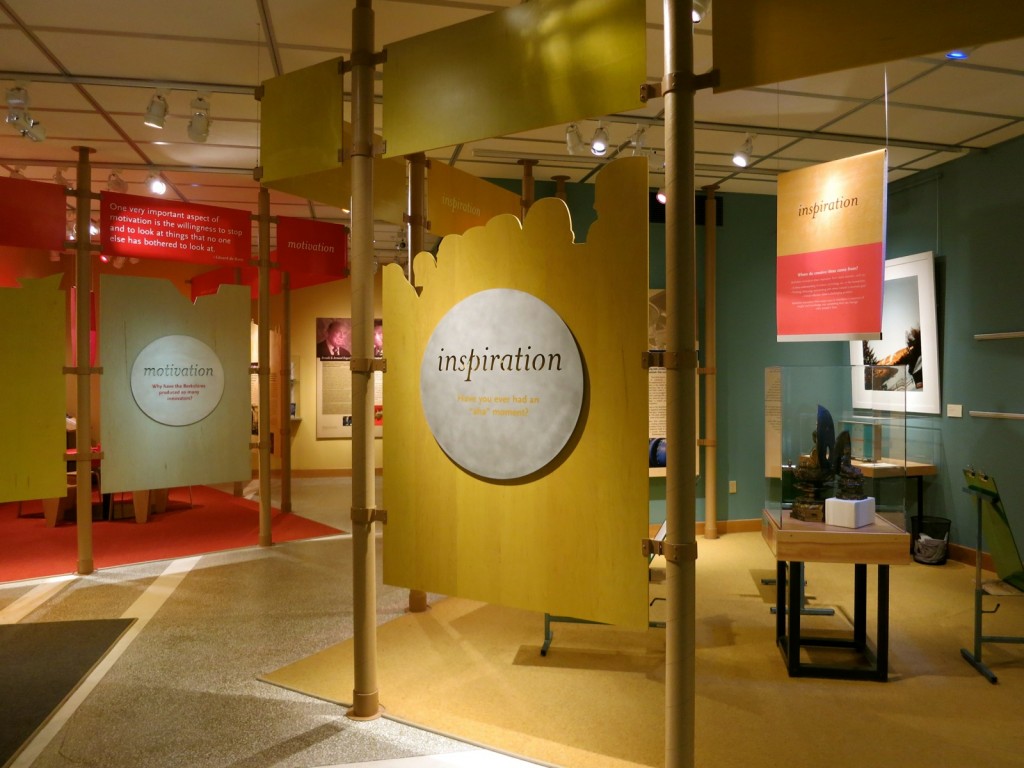 My favorite exhibit, and certainly a crowd-pleaser, is the Feigenbaum Hall of Innovation, which posits "All kids are born scientists and engineers," and stresses, as Thomas Edison said, that "Just because something doesn't do what you planned it to do doesn't mean it's useless."
Starting with the innovative iron plow that Thomas Melville (Herman's dad) introduced at the 1818 Pittsfield Agricultural Fair, this gallery invites visitors to consider Unexpected Outcomes, Overcoming Obstacles, and How to Define Success in interactive ways.
In effect the Hall of Innovation reflects the collaborative spirit of past and present Berkshire's innovators. $16 adults, $10 kids, Monday through Saturday,10 a.m. to 5 p.m. Sunday, Noon to 5 p.m.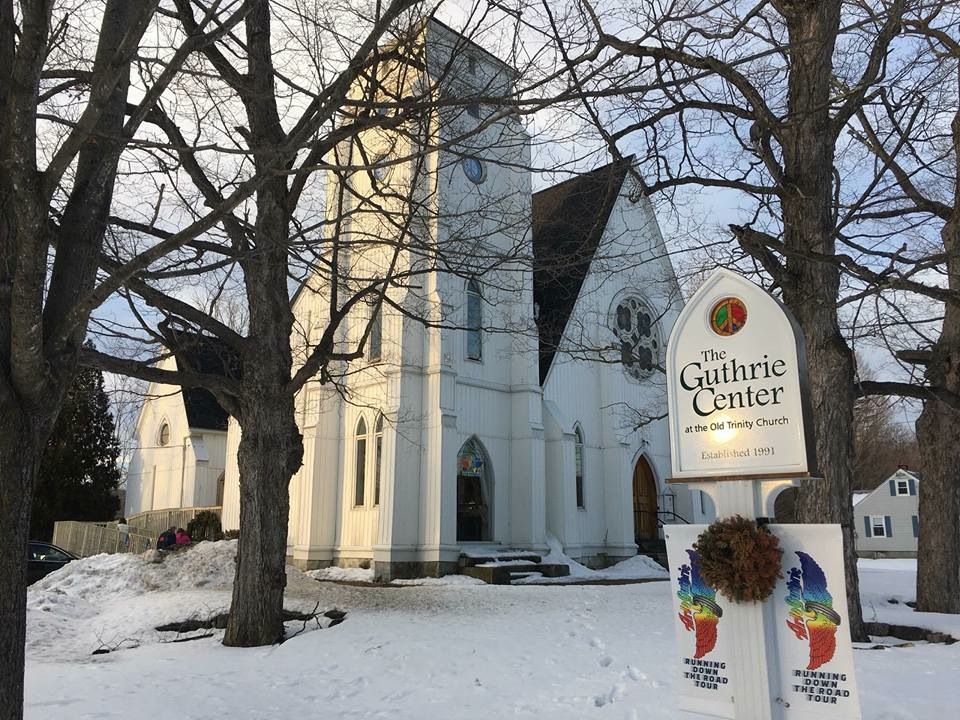 Yes, Arlo Guthrie's friend Alice, of Alice's Restaurant lived in this church. Now, it's an interfaith "BYOG" (Bring Your Own God) house of worship on the first Sunday of every month, and a community hall of sorts. Come for a free lunch (Wednesdays), free legal advice, a concert, drum circle, or other event. Just check the website for calendar offerings.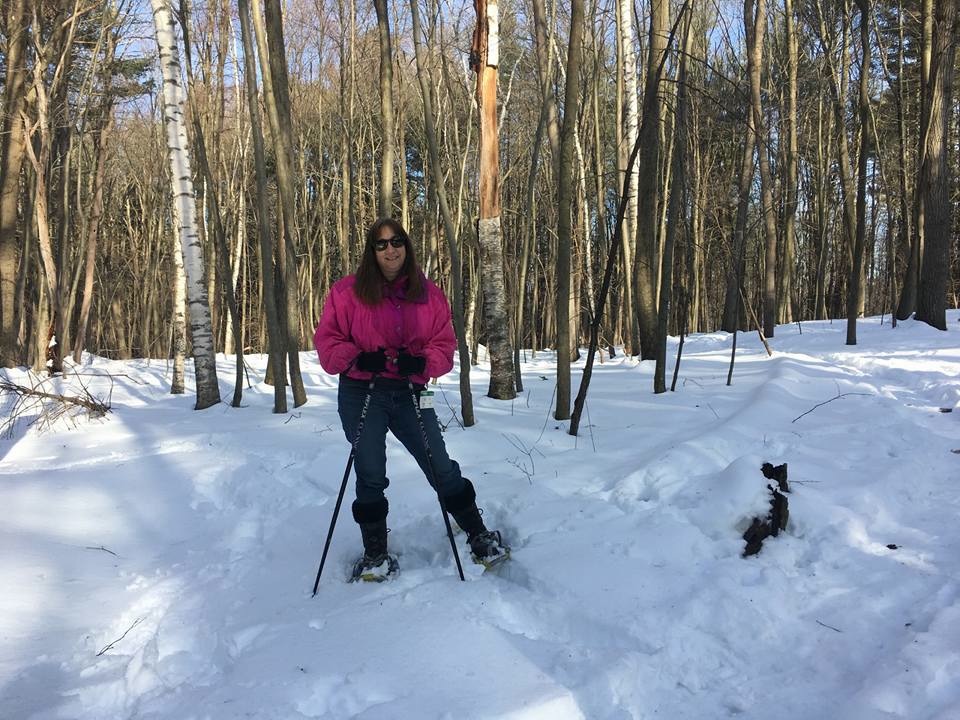 Snowshoe in the winter, swim in the lovely lake come summer. As Arlo Guthrie's dad, Woody Guthrie, wrote – "This Land is Your Land, This Land is My Land," – so get out there and take advantage. This land was made for you and me.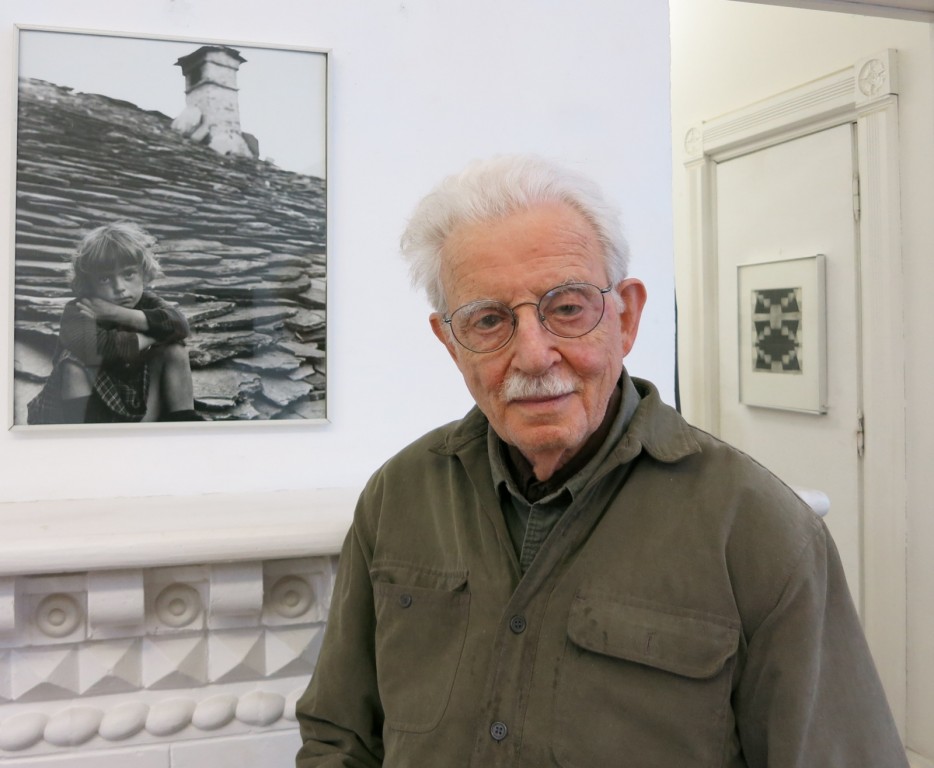 The Image Gallery was located next door to the Red Lion Inn for years. Holocaust survivor and world-famous photographer, Clemens Kalischer died in June 2018 at the age of 97.
Kalischer left his German homeland in 1933 when his parents saw "the writing on the wall." Although he served as Norman Rockwell's principal photographer, Kalischer was best known for his portraits of immigrants arriving in New York City from DP camps after the war.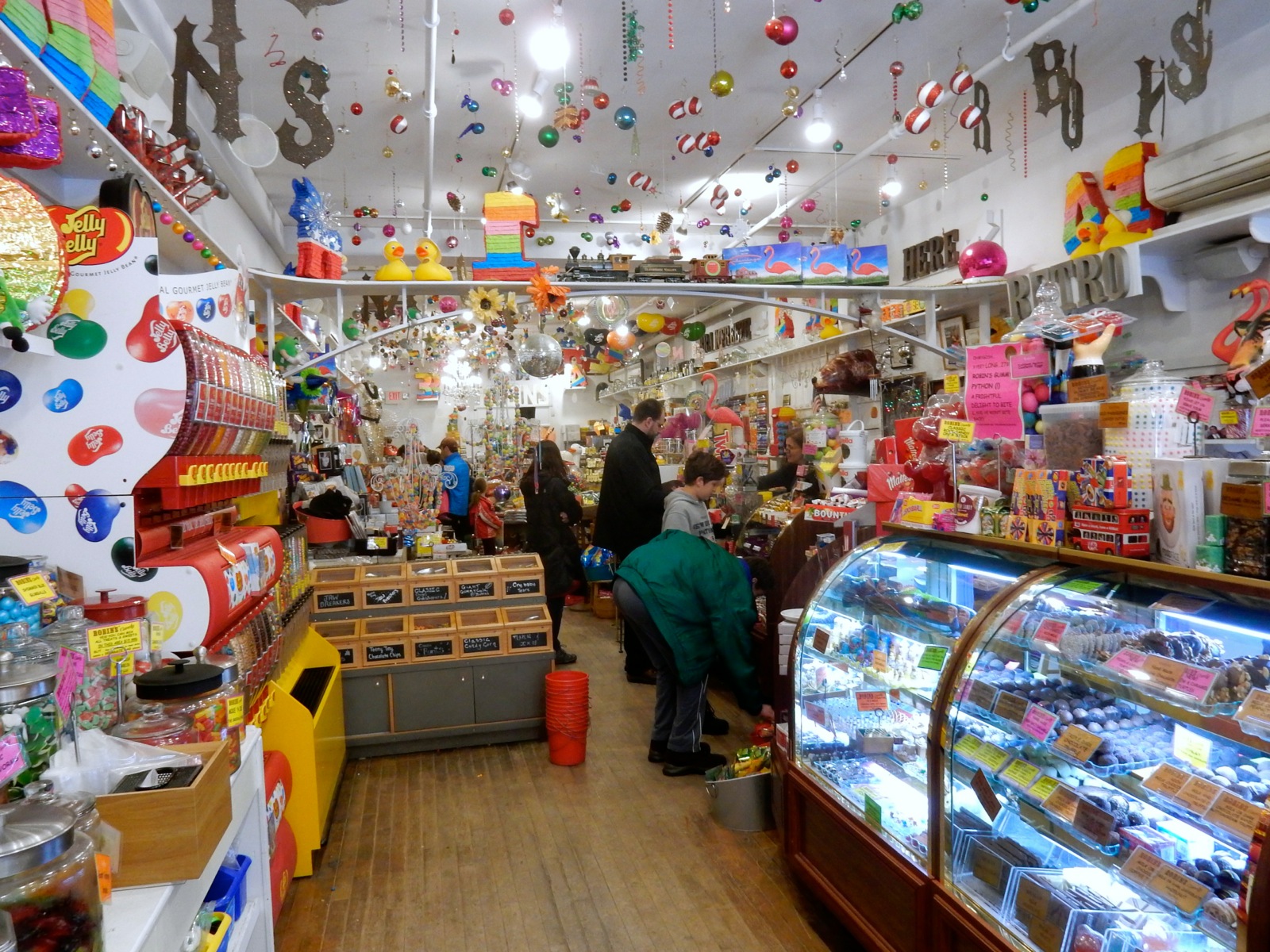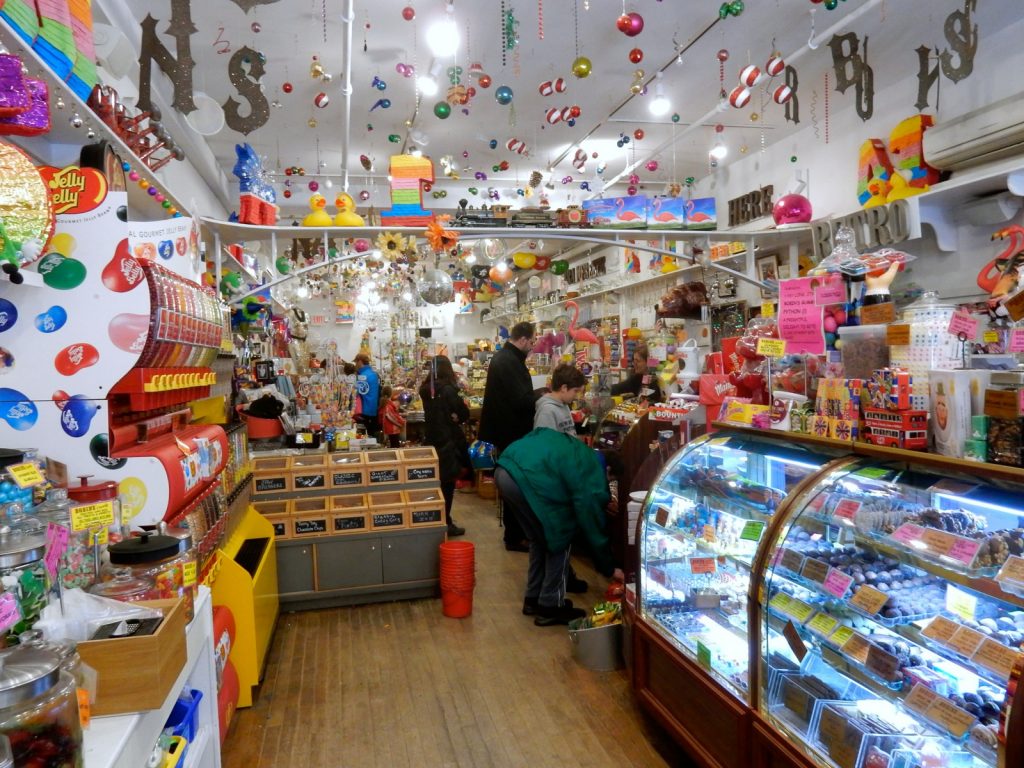 Much can be written about Robin Helfand's MBA Corporate background, her stint at Dean & Deluca, and founding of her own specialty store in upstate NY (it's all on the website). But suffice it to say, you come to Robin's Candy for the vast array of sweets in a vibrantly colorful fantastical space.
Things to Do In The Berkshires In Season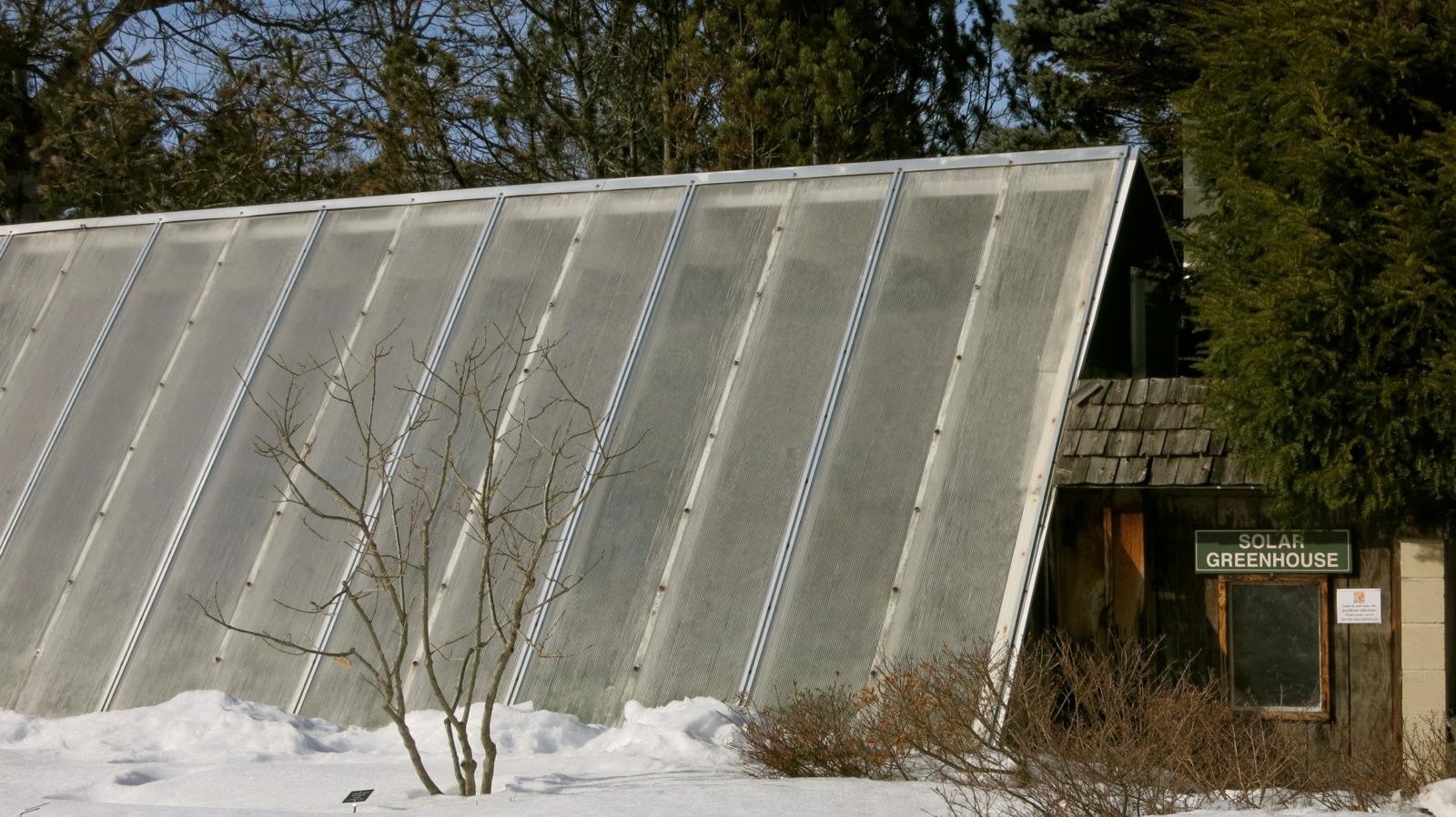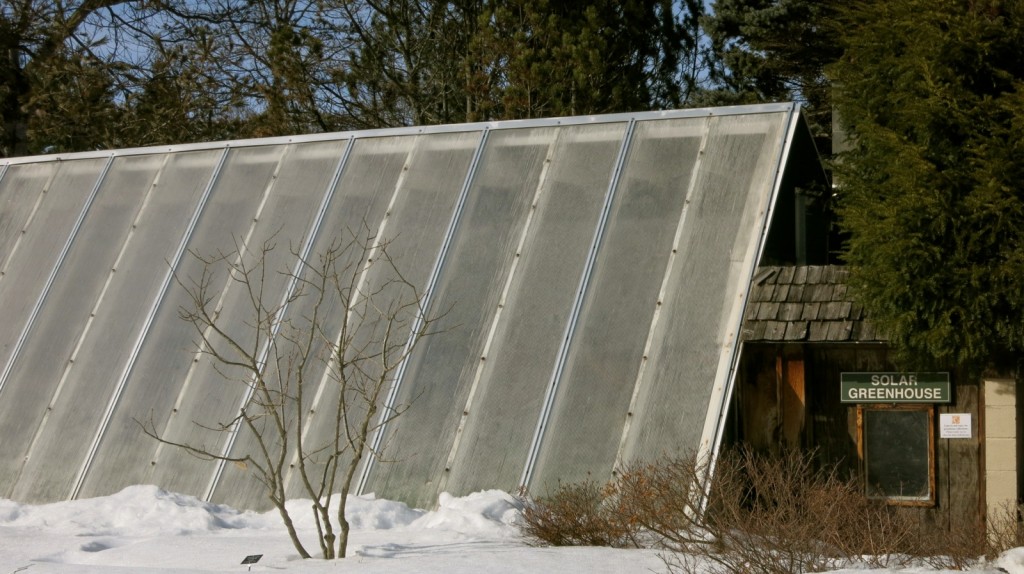 It's small, but very pretty. And then there's the "Solar Greenhouse" which seems a bit redundant. May-Oct. 9-5.
The 44 room McKim, Mead and White designed Gilded Age "cottage" – summer retreat for prominent NYC attorney, Joseph Choate -has an extravagant view of the Berkshire mountain range. $15 for two hour house and garden tour. Open May 26 to October 15, daily, 10AM to 5PM.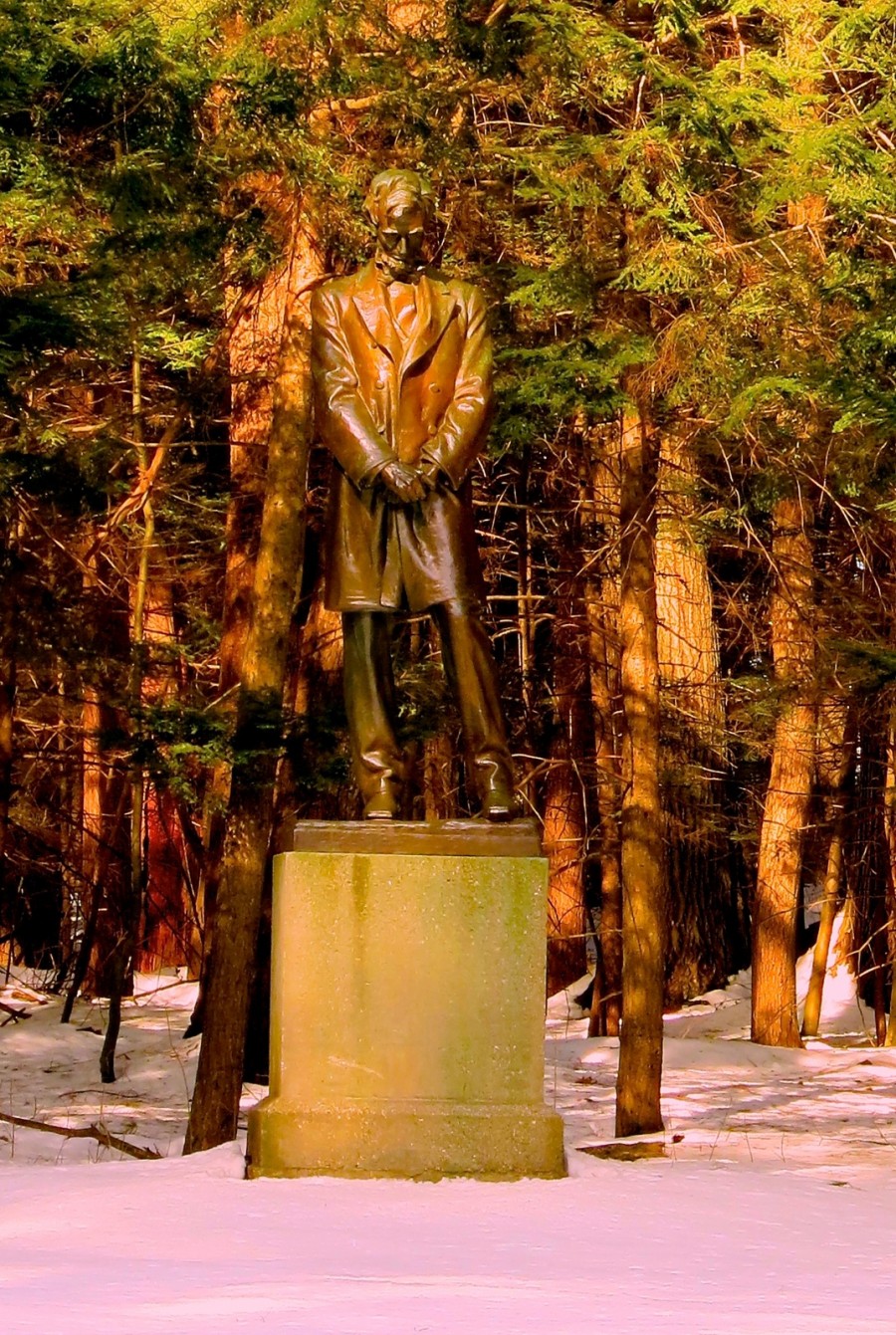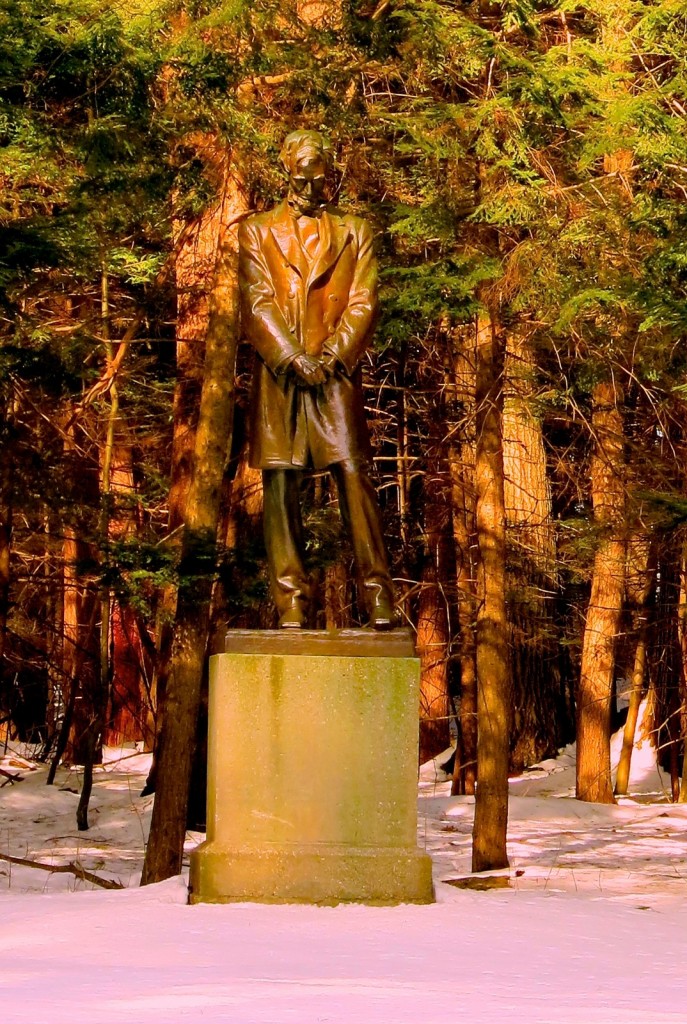 Have you ever been curious about the man who sculpted the Lincoln Memorial? Daniel Chester French was one of the most celebrated artists of his day. Chesterwood was both his summer home and studio. $20, adults, $10 children. May to Oct 10-5.
Fans of modernist, abstract art will want to peruse the work and collection of Suzy Frelinghuysen and her husband George K. Morris. Visitors can see their work hanging beside that of the most famous Cubists of the day, including original Picasso's. $15 adults for hour long tour, Thurs-Sun 10-3 June 20-Labor Day.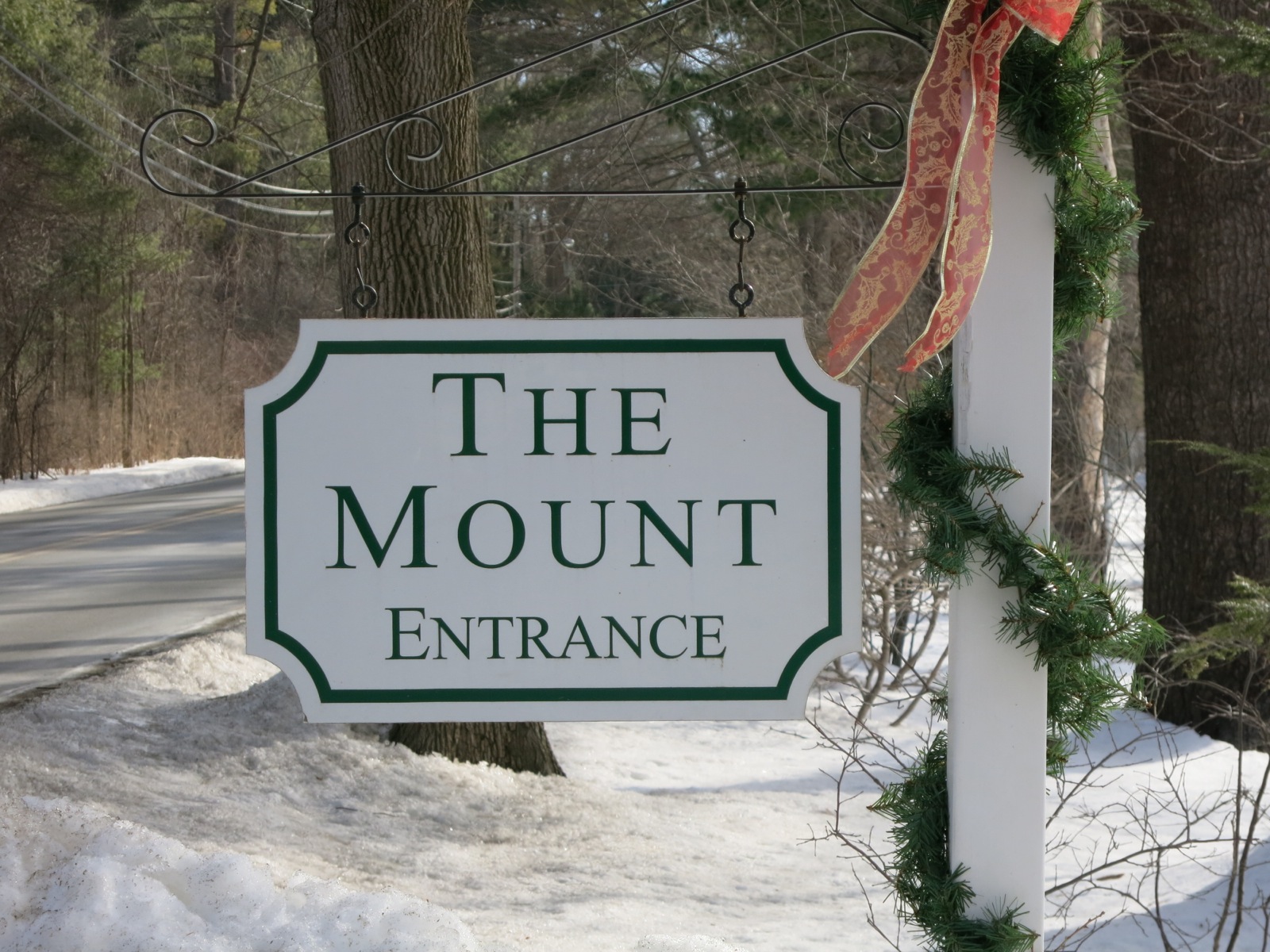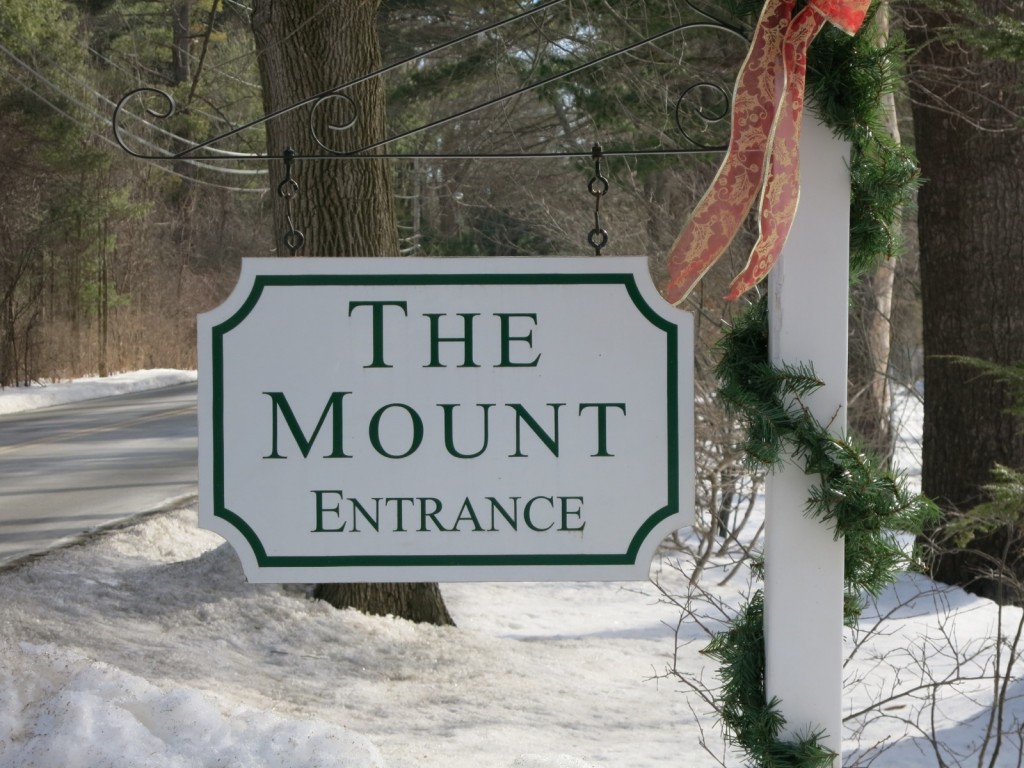 Edith Wharton, author of The Age of Innocence, Ethan Frome, and The House of Mirth, was the first woman awarded the Pulitzer Prize for fiction. This was at a time when society women were expected to marry and oversee the home. Wharton did oversee the home – the design and building of her own, The Mount, in 1902, based on the principles detailed in her influential book, The Decoration of Houses (1897). Open daily May-Oct 10-5. Weekends Nov. – Feb for Holiday Tours. $20 adults, free for children under 18.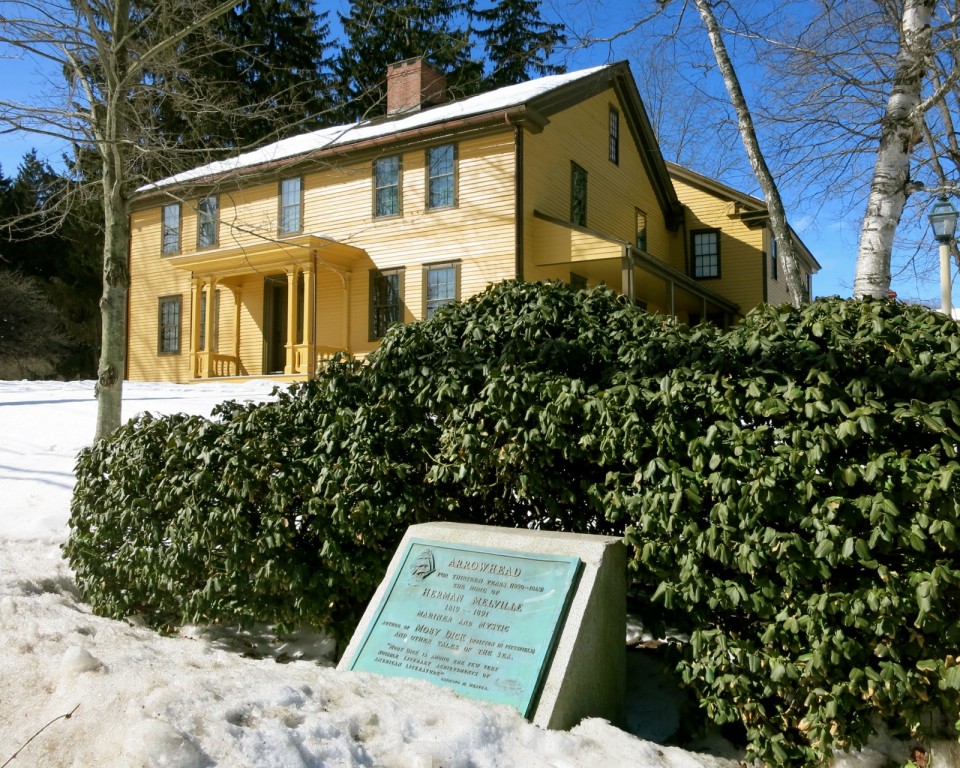 Herman Melville wrote his masterpiece, Moby Dick, while living in this small bright yellow house, right on a main road. Open daily from Memorial Day Weekend through Columbus Day. 9:30 am. to 5 pm. Tours begin hourly, with the first tour at 10 am. and the last tour at 4 pm. Tours are approximately 45 minutes long. Check website for tour dates and rates.
Restaurants in the Berkshires MA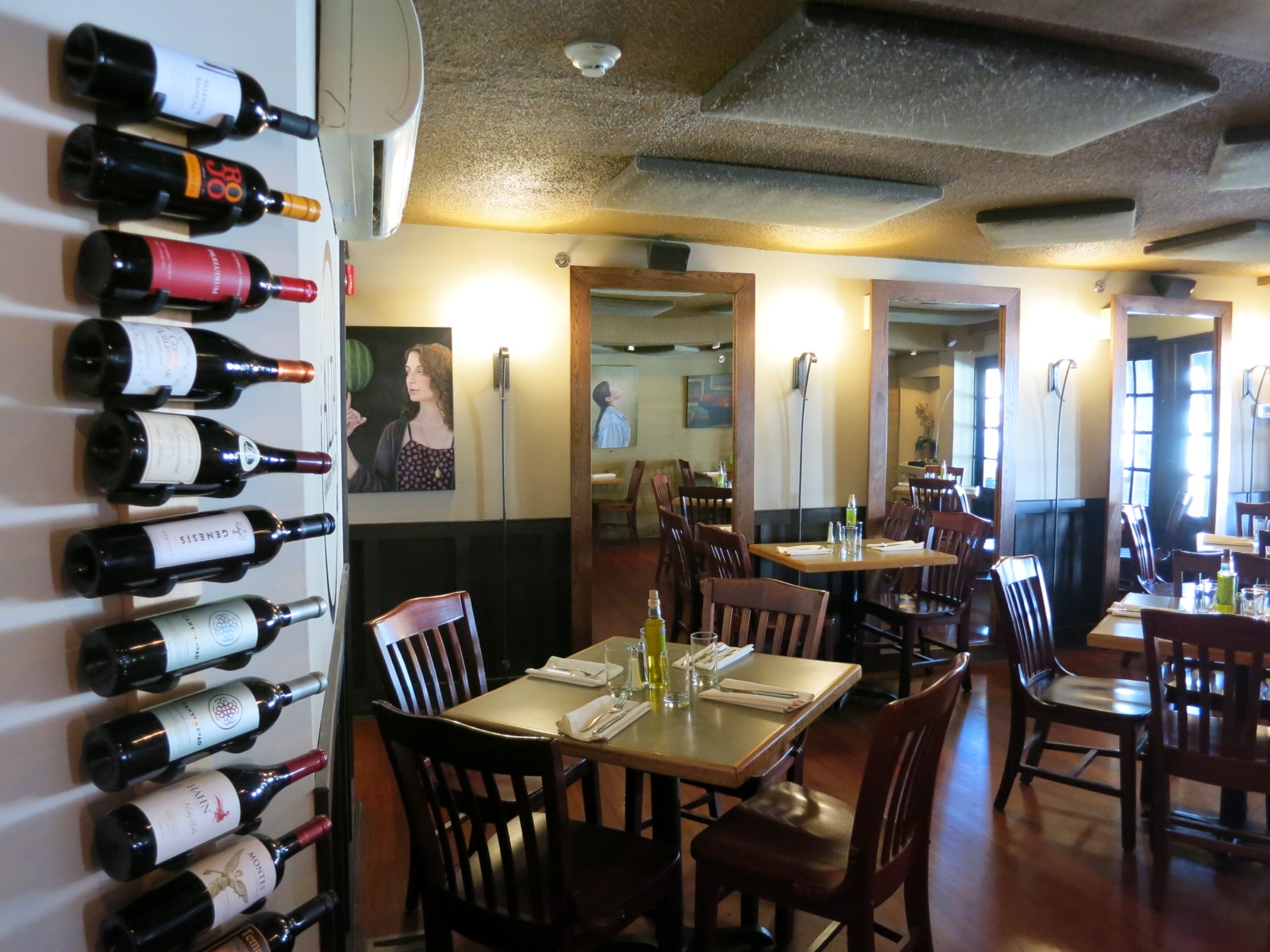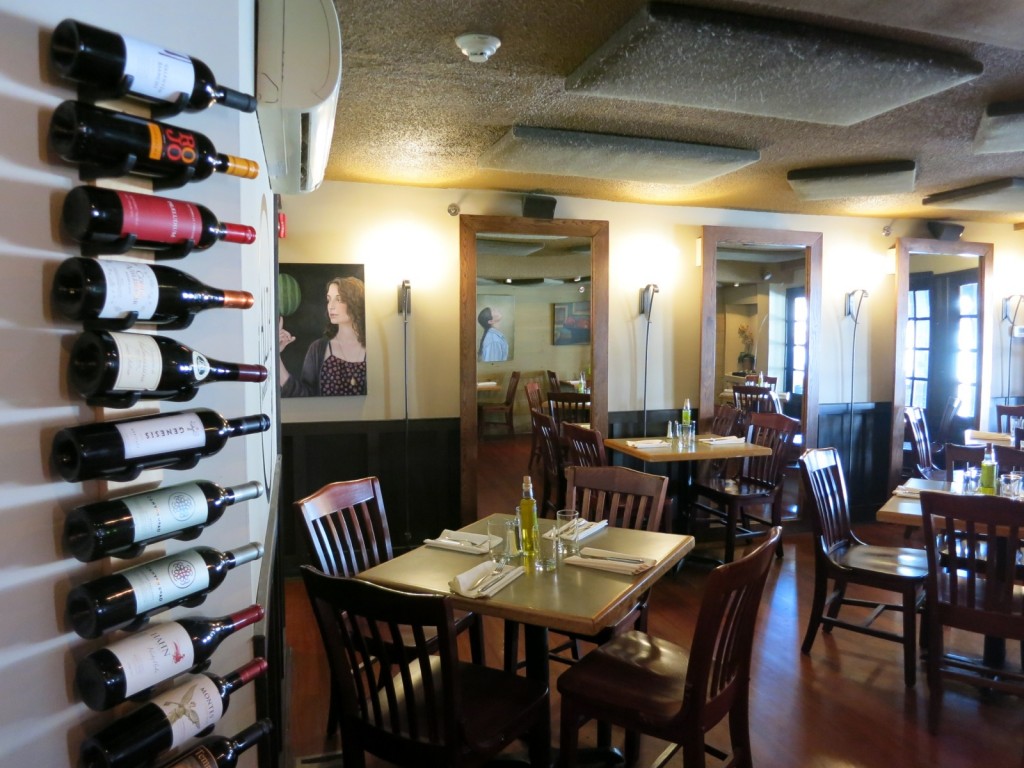 EAT: Lenox MA locals recommend
Baba Louie's is so popular, a second one opened in Hudson NY. With funky inventive pizza combos like the "Dirty Brutto" pie, piled with roasted red potatoes and roasted garlic, the place is packed year round.
Hotels In Berkshires MA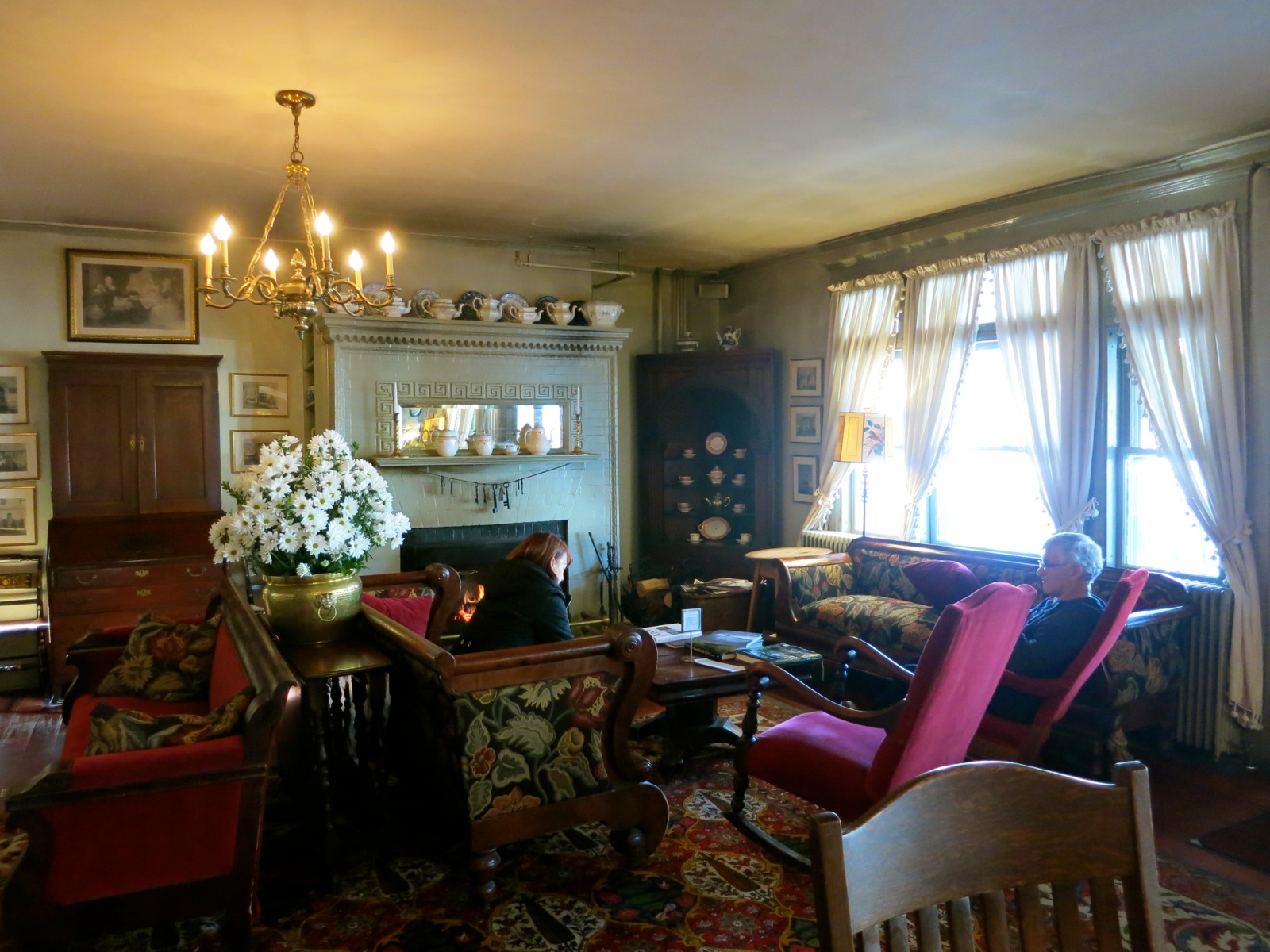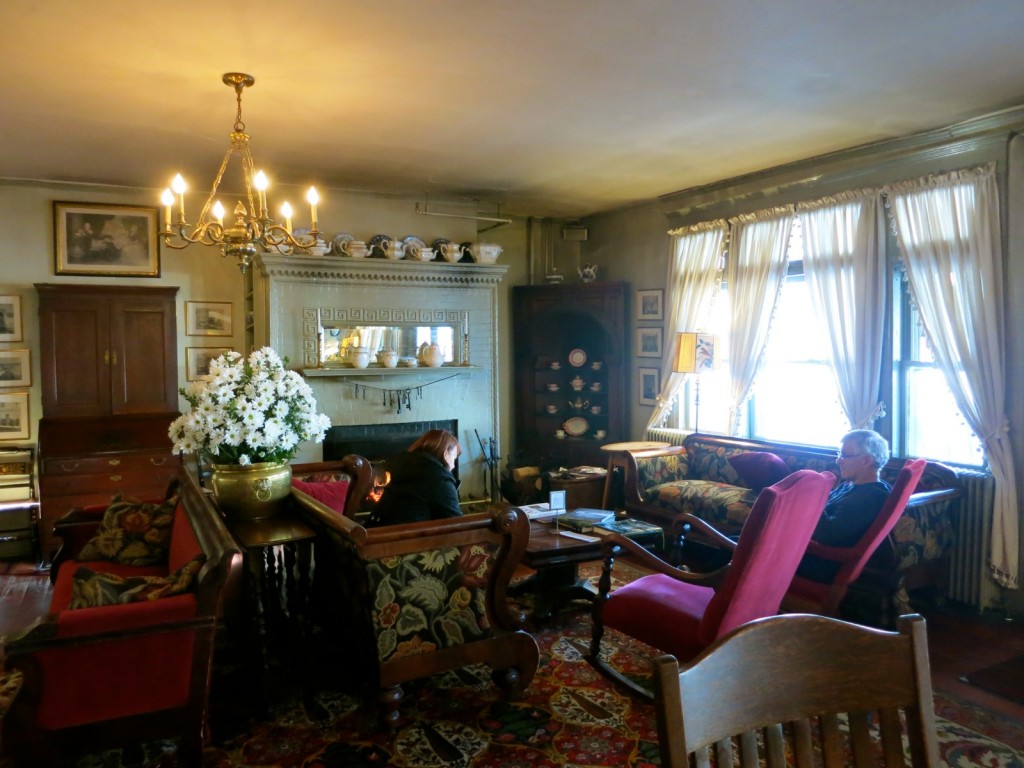 The Red Lion first opened in 1773 as a rough and tumble stage coach stop. It then evolved into a way-station for prosperous sojourners. Lately, owners have breathed fresh, plush life into formerly shabby rooms.
If original sloping floors could talk, they'd tell of the tens of thousands of guests who have wandered down these mazelike hallways filled with enough art, including that of hometown hero, Norman Rockwell's, to make historians and museum-goers giddy.
Rockwell's painting of Main Street Stockbridge in winter depicts an unlit, closed-up Red Lion Inn. From the mid-1860's, when the Berkshires became a summer country escape for city folk, until the 1960's, the inn was open only in summer tourist season. Now, wintertime is prime time. If you visit when the snow starts to fall, you'll see why.
First Impressions of Red Lion Inn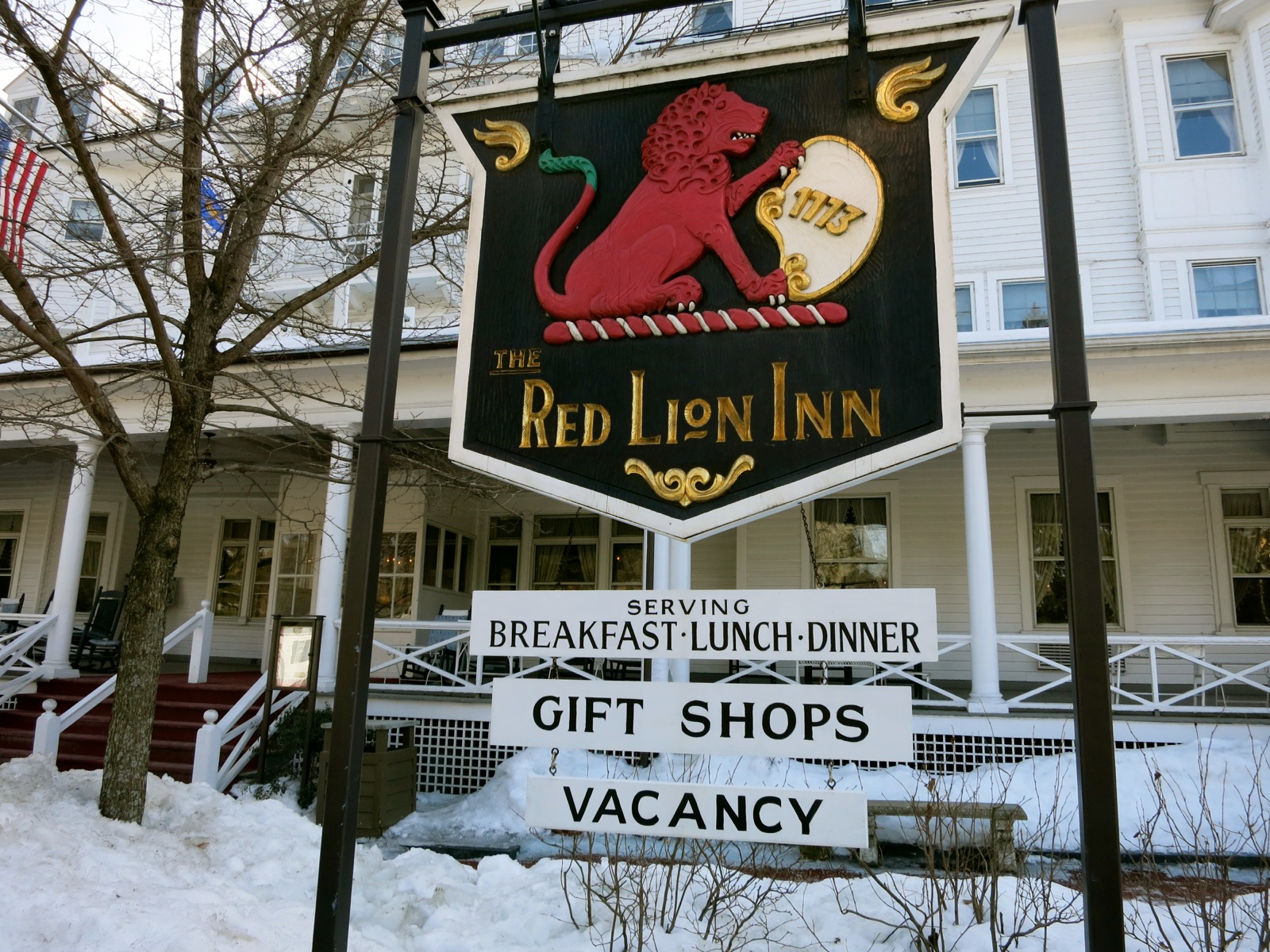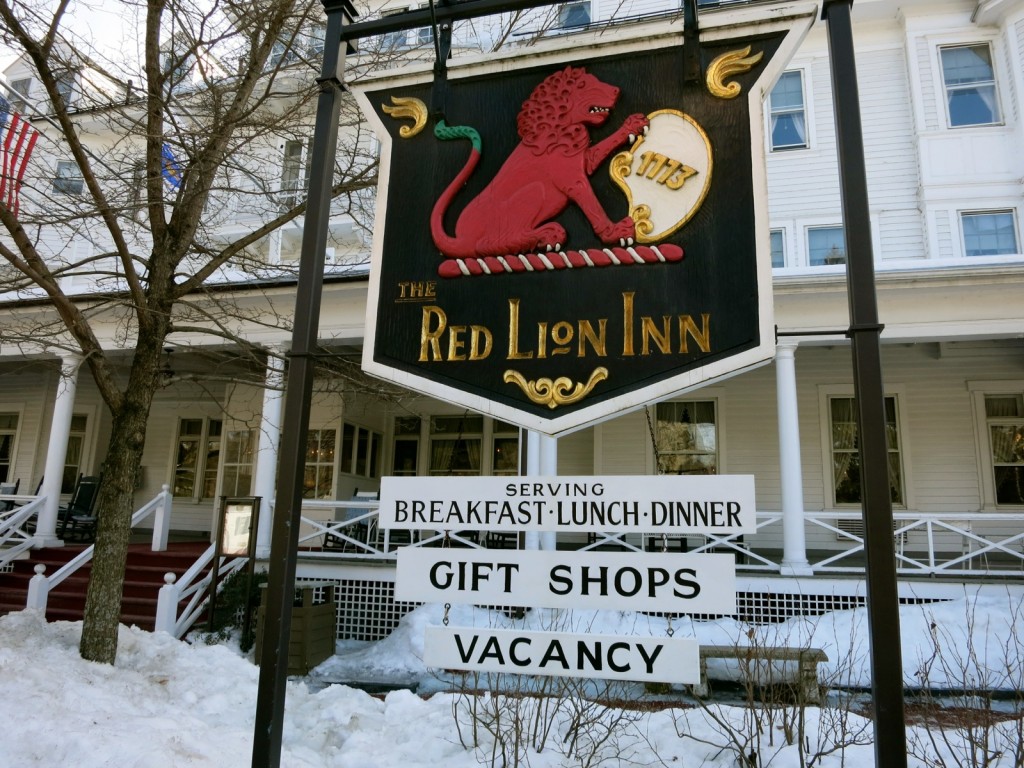 Stepping onto the wide white porch and through the door, you'll be hit with a nostalgia not necessarily your own. Deeply colored upholstered Victorian chairs and couches face a blazing fireplace. A collection of teapots line shelves and cram crevices all around.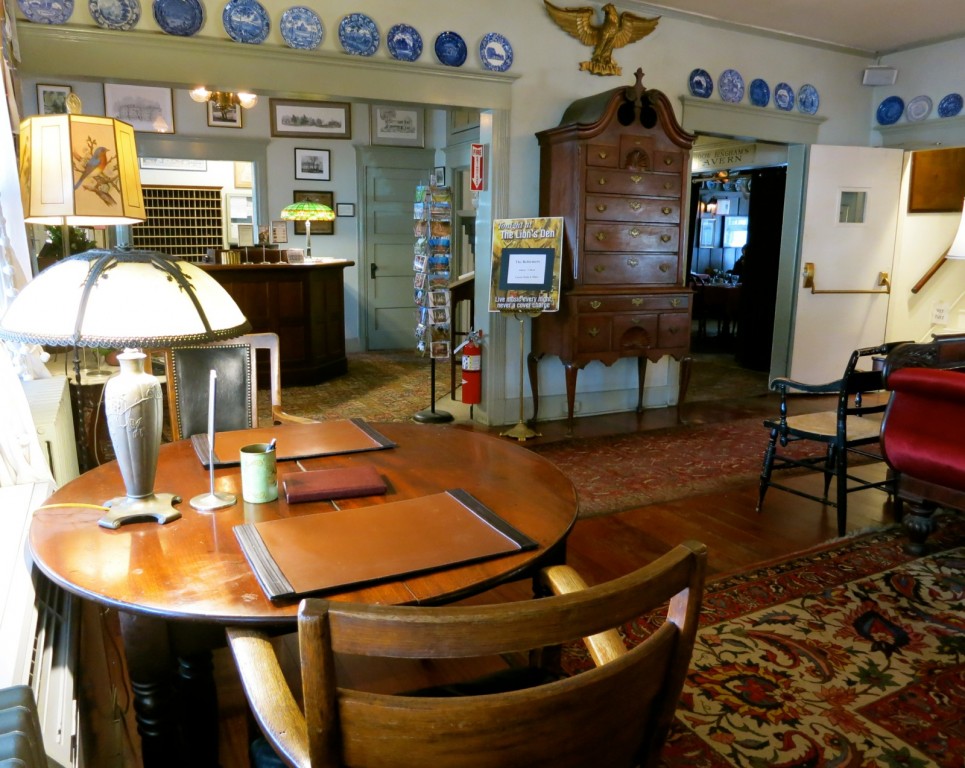 I nearly bumped into the "Lincoln Table" – from the old Union League Club of New York. It was bequeathed to long-time Red Lion Inn owner, Mrs. Plum, right after the Civil War. Charles Dickens and Abe Lincoln were purported to have dined on this very piece of furniture. Who am I to dispute this claim?
Service at the Red Lion is laid back – the kind of nonchalance you'll find in a rambling old hotel. It's all good. You'll be attended to presently. But there's really no rush.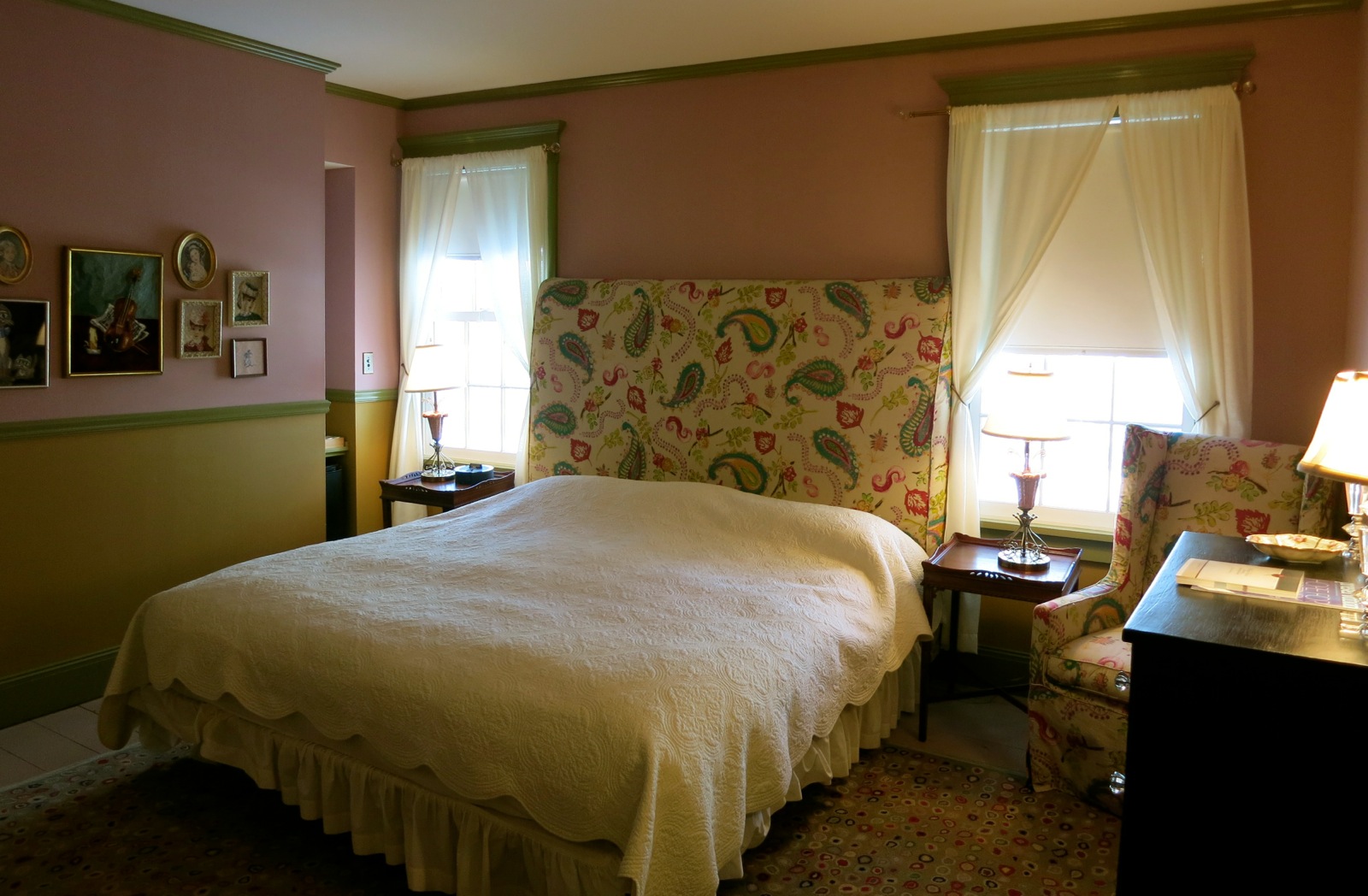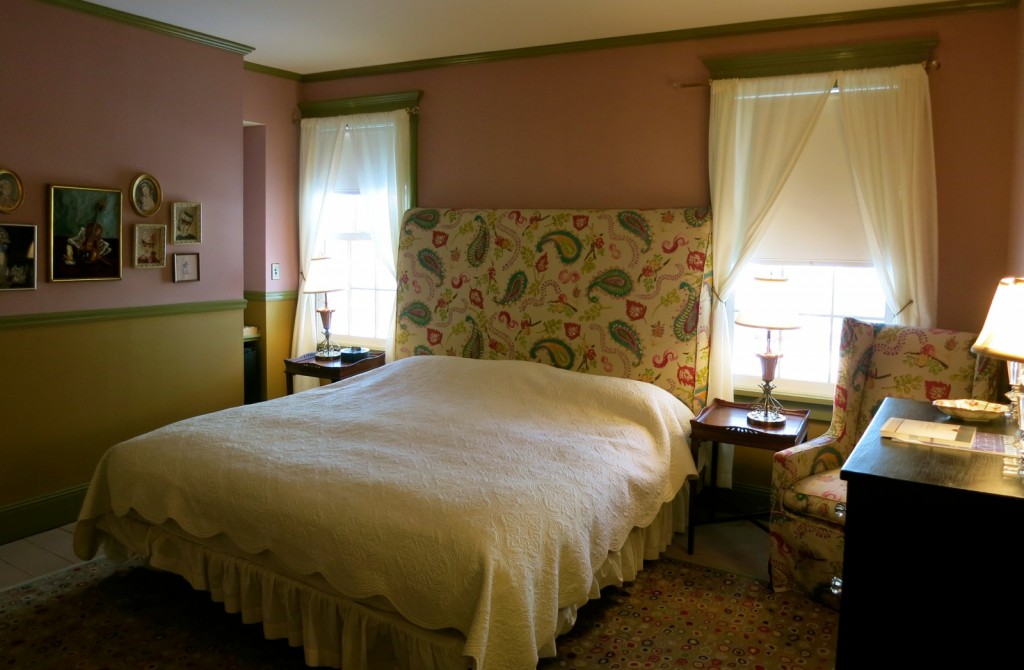 Rooms at the Red Lion Inn
In the 1990's the Red Lion had seen better days. And then it was refreshed. Country Victorian with modern amenities, each room harks back to the time when city-folk came here for fresh air and homey ambiance.
Choose a room in the main inn or in one of the cottages just a block away – each with its own parlor and fireplace.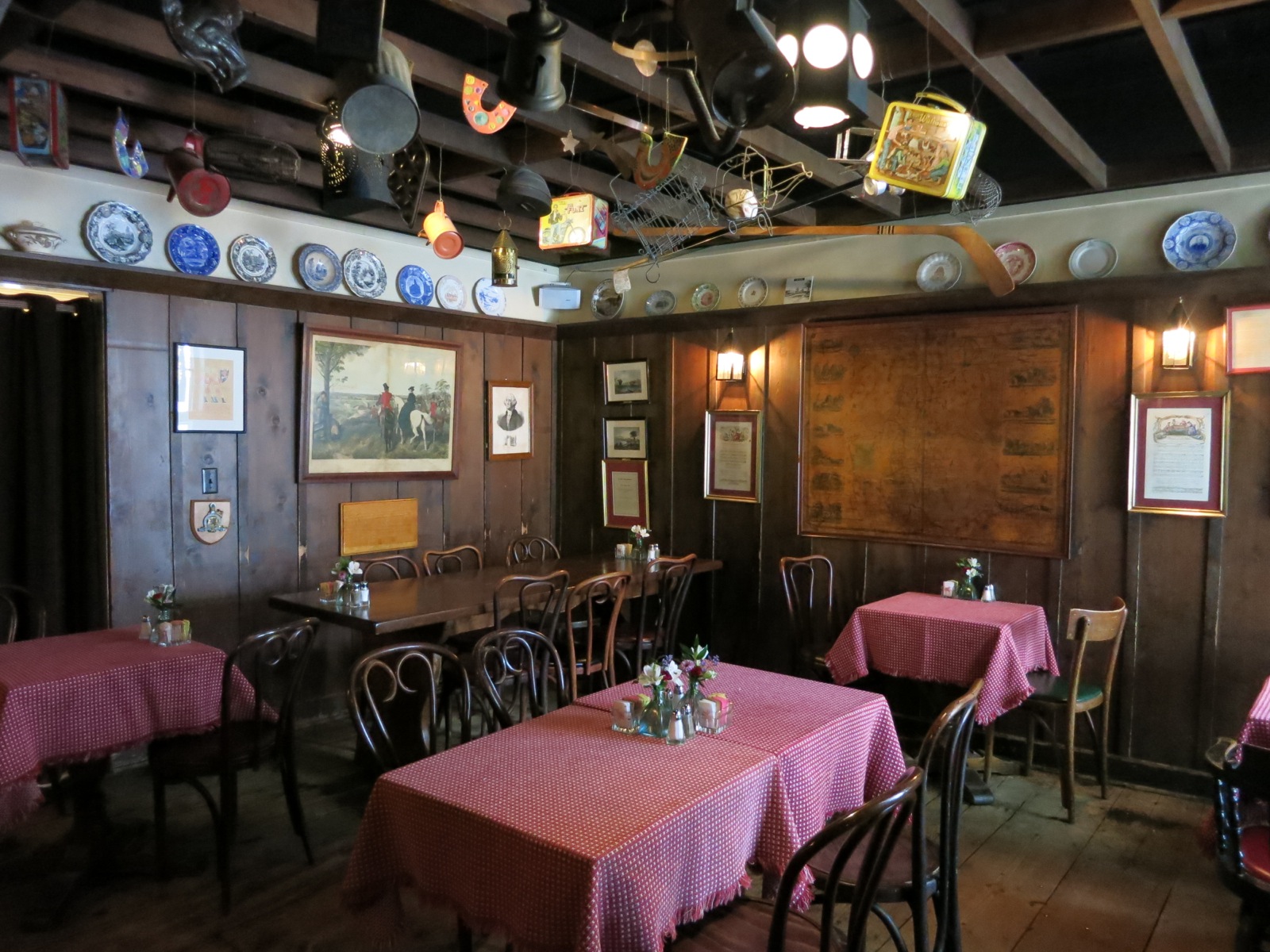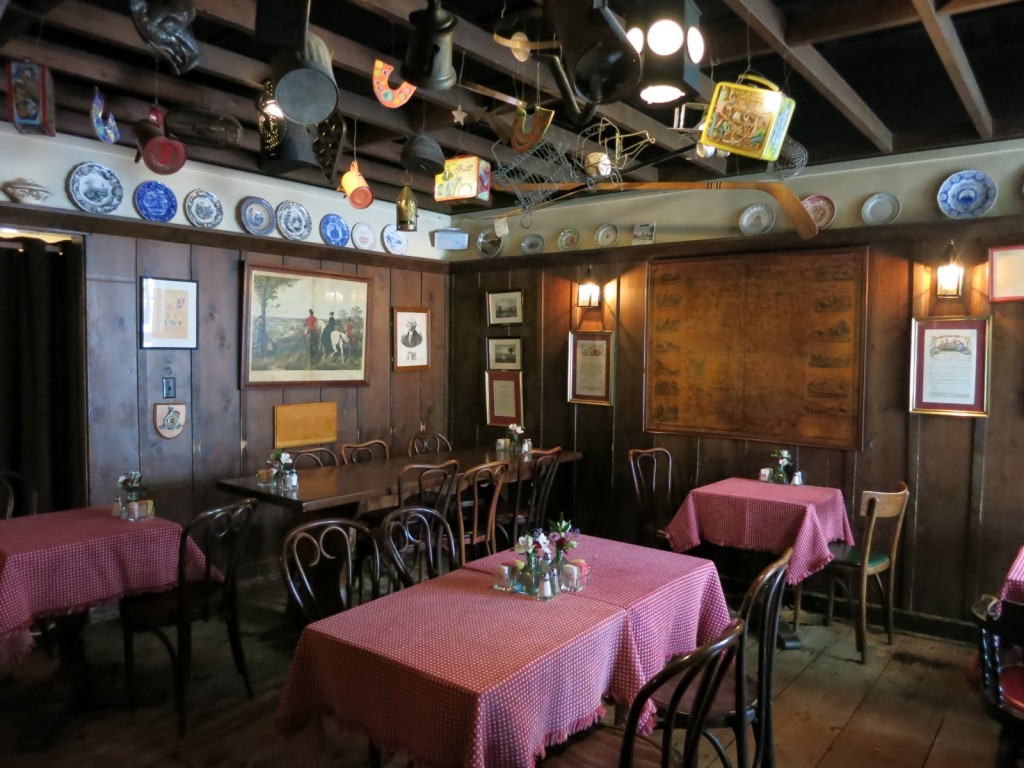 Dining at the Red Lion Inn
Burgundy carpeting, pewter plates and crystal chandeliers bring a turn-of-last-century ambience to the Main Dining Room.
Roast Turkey with Farmhouse Stuffing, Mashed Potatoes and Gravy is the comfort food signature, of course. But Quinoa Pasta With Harvest Vegetables is also quite delicious and would satisfy any picky vegan.
Not in the mood for a fancy meal? Order Yankee Pot Roast and Prime Rib "Popover" at the Widow Bingham's Tavern. That's also where you'll find complementary coffee each morning, as well. Just the Facts: Rooms off season start at $109 per night. In season starts at $250.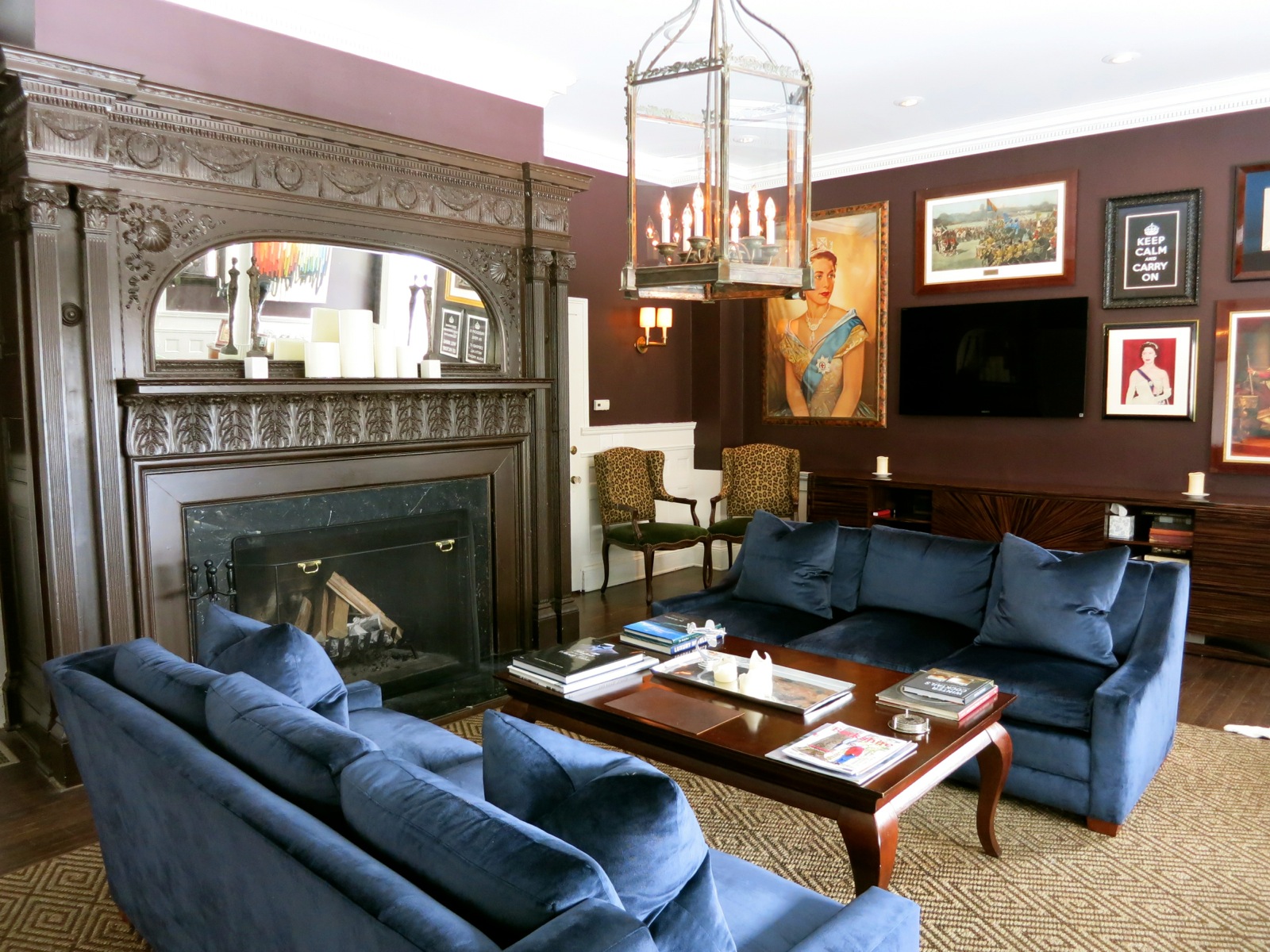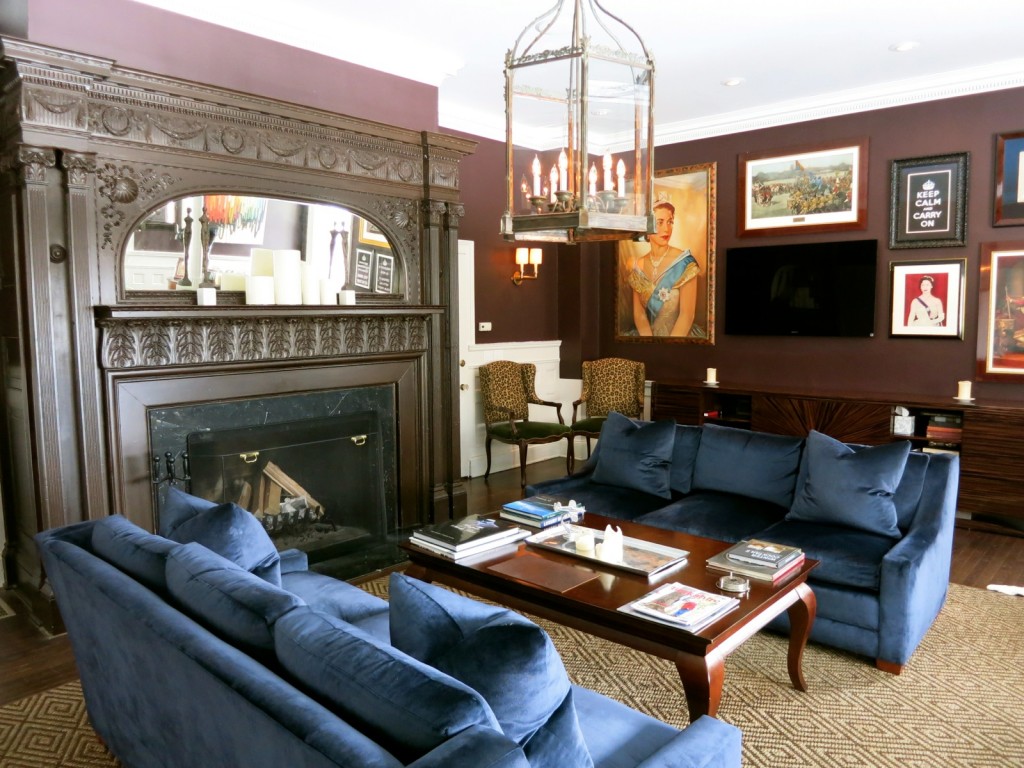 STAY: Kemble Inn, Lenox
The Kemble Inn was built in 1886 as home of Frederick Frelinghuysen, US Secretary of State under President Chester Arthur. J.P. Morgan's sister lived here while her own home was being constructed across the street. Plenty of other tycoons rented here as well.
According to owner Scott Shortt, this home was "Mansion Base Camp" for the wealthy of the day. It became the Lenox School for Boys, and then a Bible School before being turned into a traditional New England inn in 1995.
Tradition was turned on its head when Shortt purchased the place in 2010.
With dark plum and bright turquoise walls and twelve-foot ceilings, this is not your granny's Berkshires inn. Navy blue velvet Ralph Lauren couches, large diamond-like crystal chandeliers, mirrored sideboards, and wood burning fireplaces, and nods to Queen Elizabeth and Shortt's Canadian heritage, the Deco/contempo/Neauvo/Polo décor is unlike anything else in Lenox.
Richly designed rooms feature dark stained wood floors, 20's period furniture, and cloud-like bedding. Large "Waterworks" subway and hex tile bathrooms are equally luxurious.. Rates from $275-$790 depending on size of room and season. Includes a $25 stipend for in-house breakfast. Two night minimum in season.