Last Updated on
Where were your favorite movies made? TV Shows produced? You'll be happy to know that not all great flicks were filmed in some hidden soundstage, and not all TV shows are produced or shot in New York and L.A.  Here's the Getaway Mavens list of movie locations all can visit. Click on the town or city to find other things to do in each place, as well as the best restaurants and hotels, for a complete Offbeat Escape.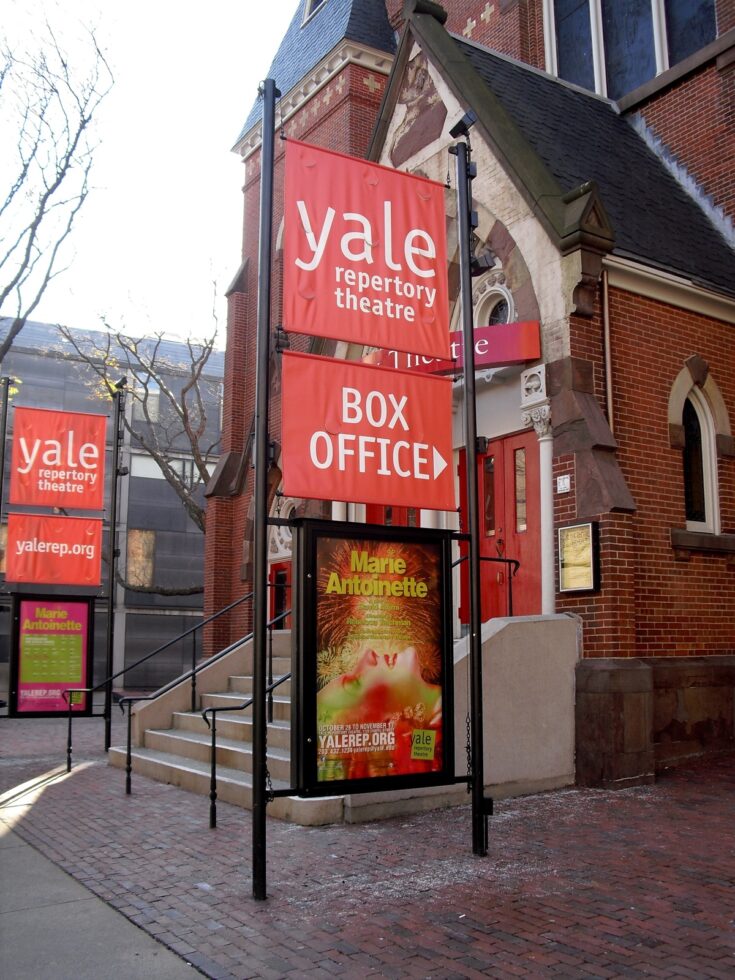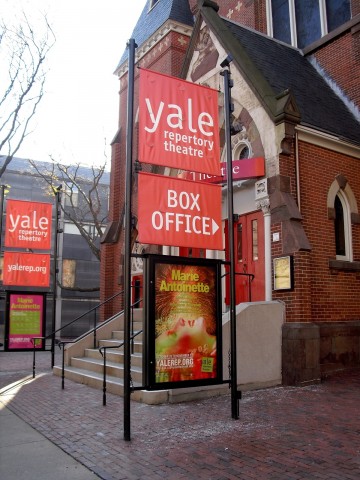 Stonington CT: This tiny Long Island Shore town stood in for the coast of Maine in the Meryl Streep/Tommy Lee Jones movie, Hope Springs. Also – Laugh-In's Ruth Buzzi was born here, and her brother still runs the family monument business, Buzzi Memorials.
Stamford CT: Movie star, Gene Wilder, lives in this city known more for its corporate base than the entertainment biz. Wilder sits on the board of the Indie Movie house, The Avon Theater (one of this Maven's favorite haunts). But that's not all. HBO's The Big C was filmed in Stamford, as were several movies featuring Robert De Niro, Jennifer Aniston and Tilda Swinton (and many more). PLUS – in 2009, The Jerry Springer Show and Maury Povitch moved from Chicago to Stamford. Visitors can score free tickets for taping on Mondays and Tuesdays.
Old Saybrook CT: The incomparable Katherine Hepburn lived quietly on the Connecticut shoreline.  "The Kate," a local small theater built to honor her after her death,  brings in well-known acts.
New Haven CT: This Ivy League town has never been a stranger to celebs. The latest Indiana Jones movie was filmed right on the Yale Campus, and the Yale Rep Theater has launched the careers of many a Hollywood Star (and continues to do so). The still-going-strong Schubert Theater was the tryout house for most top Broadway Shows in the '40's and '50s.
Wethersfield, CT: Just a few miles from Hartford, the oldest town in Connecticut was also home to Witch Trials 30 years prior to Salem MA. The 1958 book, and subsequent movie, The Witch of Blackbird Pond, was set in Wethersfield, a town that remains historic in every sense.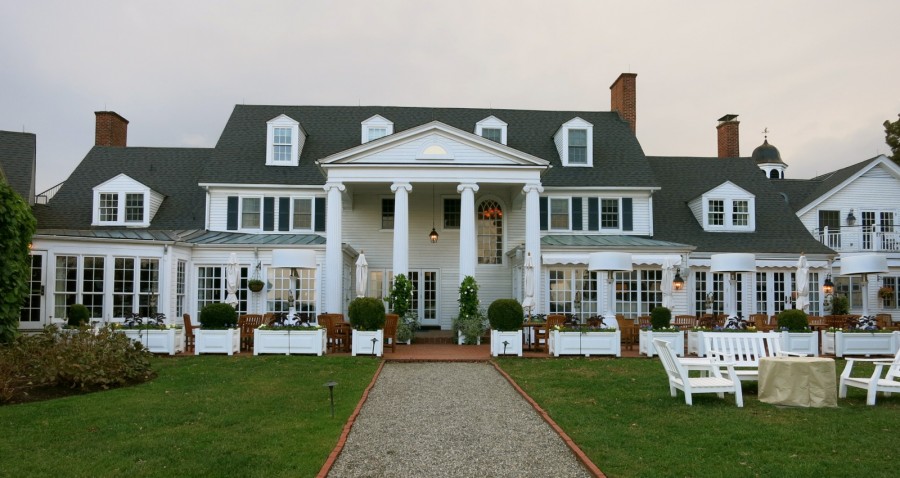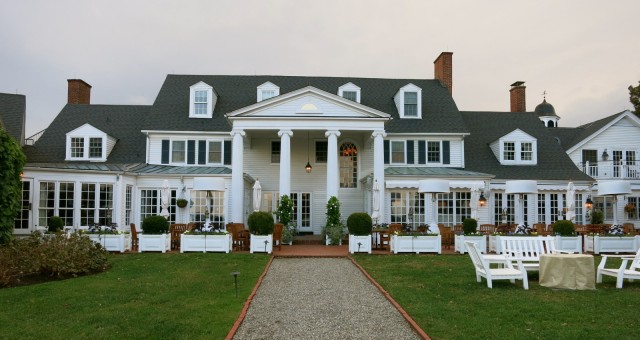 St. Michaels MD: The reception scene of The Wedding Crashers was filmed on the waterfront lawn of the Inn at Perry Cabin, MD.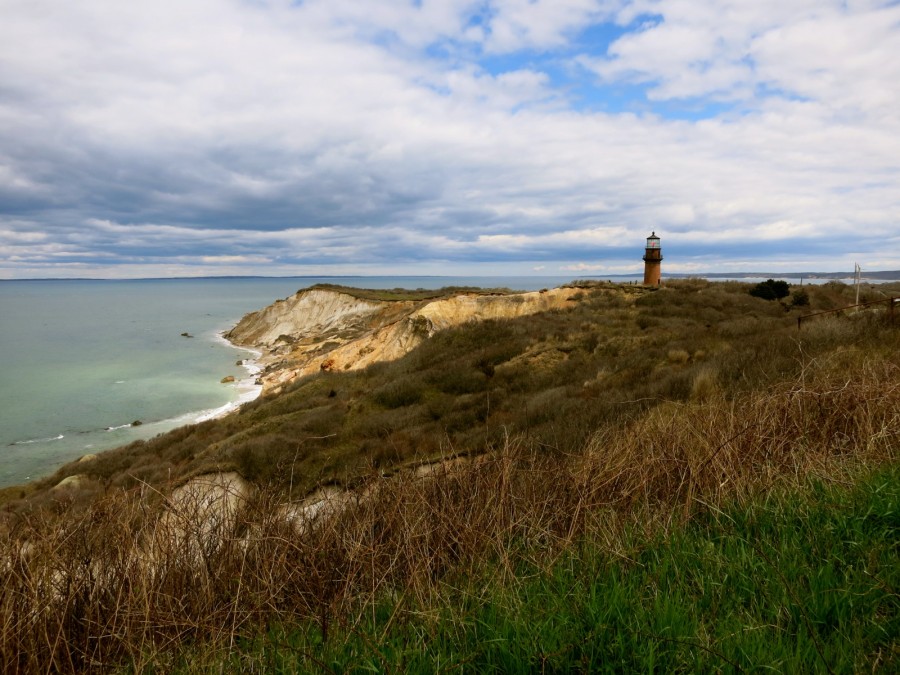 Martha's Vineyard MA: In the mid 1970's an unknown 28 year old filmmaker named Steven Spielberg spent 8 months in the elements making the movie that would launch his career – Jaws. Many of the SNL Old Guard have homes here, and one – John Belushi – is buried here. You may get a chance to see Hollywood Glitterati (or perhaps a US President) on summer Monday nights when the Vineyard Playhouse hosts play readings.
Salem MA: Due to a mysterious fire on the L.A. set of Bewitched, the production of that popular TV show moved to Salem for three weeks in June 1970. It revitalized the show, and turned Salem MA into a tourist town.
Worcester MA: The vast lobby and several galleries at the Worcester Art Museum might look familiar to you. That's because they were background to key scenes in American Hustle. Bradley Cooper and Christian Bale debate "who's the Master?" in front of WAM's Raphael portrait of Saint Bartholomew.
NEW HAMPSHIRE
Holderness NH: Squam Lake in Holderness served as Golden Pond in the movie, On Golden Pond. The best way to get the behind-the-scenes scoop is to take a 90-minute Squam Lake Boat Tour, which also gets you pretty darn close to dramatic-looking Loons.

Rye NY: The emotional scene in Big – Tom Hanks with the Gypsy Fortune Teller – was filmed at this Historic Art Deco amusement park. In addition, Jason Bateman, Tina Fey and Jane Fonda sat in the sanctuary of Philip Johnson designed synagogue, KTI, on King St. in Port Chester, for the movie This is Where I Leave You (written by Jonathan Tropper).
Huntington NY: On Long Island, OHEKA, a wedding venue and inn – and former home to banking tycoon, Otto Kahn, was featured in aerial shots in the Orson Welles movie, Citizen Kane. It also serves as Shadow Pond in the TV series Royal Paynes.
Saratoga Springs, NY: Simon Northup, author of 12 Years a Slave, was taken from his home in this horsey resort town. Best known for the Saratoga Racetrack, parts of The Horse Whisperer and Seabiscuit were also filmed here.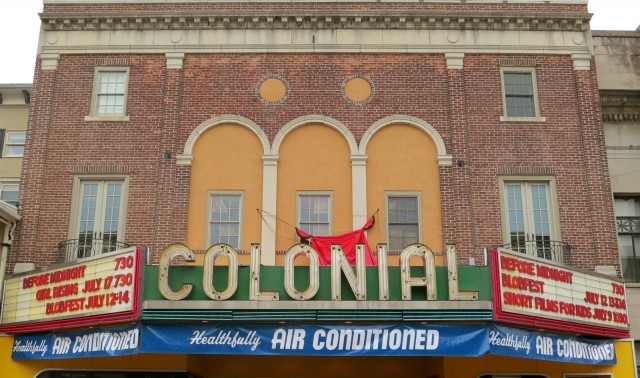 Evans City PA: In 1968, Director George Romero used Bosco Syrup for blood and cooked ham hocks as human limbs in his black and white Zombie flick, Night of the Living Dead. Zombie lovers still flock here every year.
Phoenixville PA: Not to be outdone in the horror movie category, the annual BlobFest celebrates the Colonial Movie Theater scene in The Blob, exactly where said scene was filmed.  The next town over, actors of human and canine variety strolled down the leafy West Chester PA Main St. in Marley and Me.
Pittsburgh PA: What movie has NOT been made in Pitt, the "Hollywood of the East?"
Philadelphia PA: The Sixth Sense, 12 Monkeys, Philadelphia, and of course, Rocky, have all been filmed here – among many others.
Scranton, PA: Fans of the hit TV show, The Office, know that "There ain't no party like a Scranton party, cuz a Scranton party don't stop." Though the show never filmed here, exterior shots were used quite often, so evidence of The Office is all over town.
VIRGINIA
Chincoteague VA: The book, Misty of Chincoteague made the wild ponies here famous, and then came the movie in 1961, bringing many more fans.
Hiltons VA: Home to the Carter Family – and the Roots country music venue, the Carter Family Fold, this isn't exactly a movie set, but sure feels like one. Johnny Cash visited quite often, as this was home to his wife, June Carter Cash.