Last Updated on
WHY GO: Port Chester has always been the poorer industrial cousin to neighboring Rye, Harrison, and Greenwich, CT, so why do the Mavens recommend it? Well, one of them spent her formative years working in her father's downtown PC office, and has watched Port Chester's revival and growing culinary scene with appreciative interest.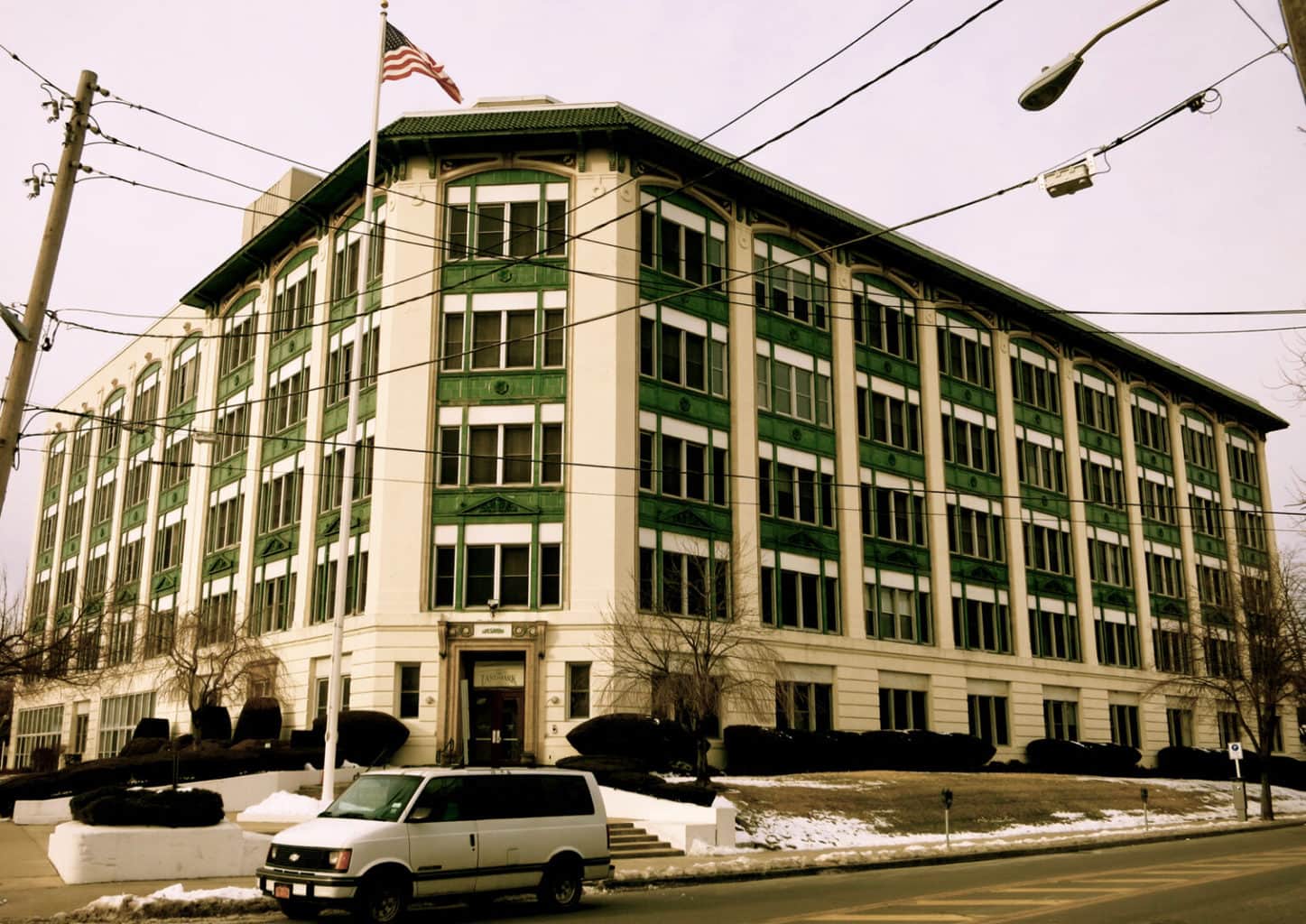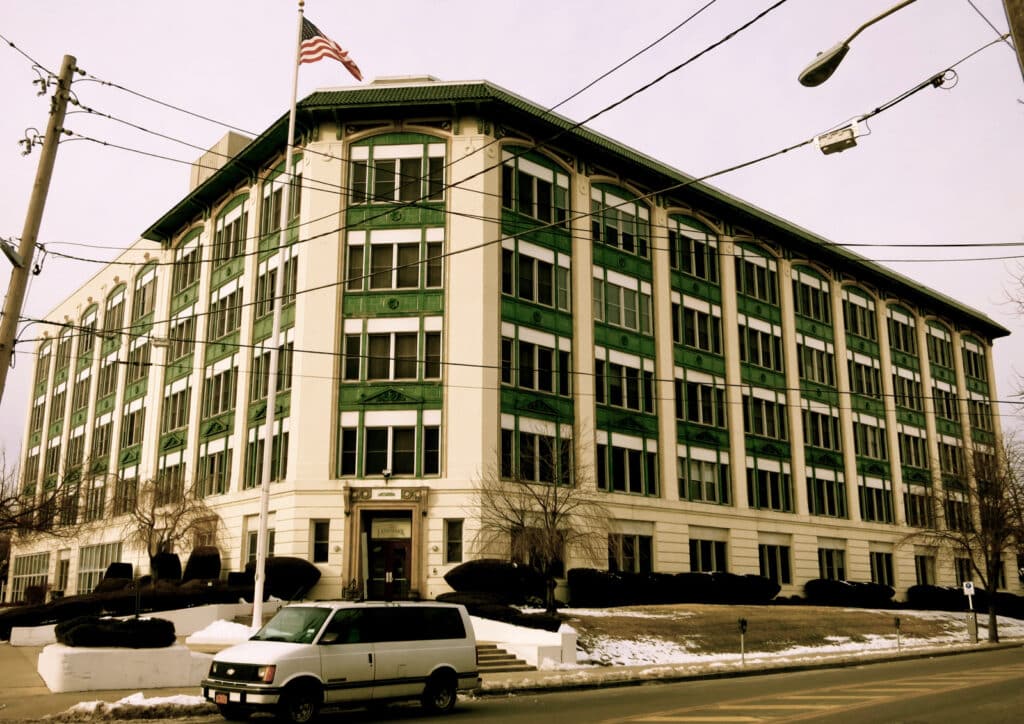 Back in the day, the air was fragrant with the aroma of fruit and mint pumped into the air by the Life Saver Factory, based in Port Chester and gone to condo by the mid-80's. As a teen, she'd walk to see the Grateful Dead, Jefferson Airplane, Al Stewart, and other rock and roll giants perform at the venerable Capitol Theater. Known as "the Cap," it closed in the mid '70's, and reopened in late 2012.
Most tourists come to this area of New York to play at Rye Playland, which opened at the tail end of the "Roaring 20's." On the National Register of Historic Places, it's still going strong.
But the food scene is now also drawing epicurean attention. There has always been a strong Italian and Latin influence in Port Chester. You'll find the most delectable dishes in unlikely holes-in-the-walls. Guess who'll let you in on her favorites? Ride an historic roller coaster, eat cheap, and celebrate with music like it's 1999, all on this unique Getaway.
What to Do In Port Chester/Rye NY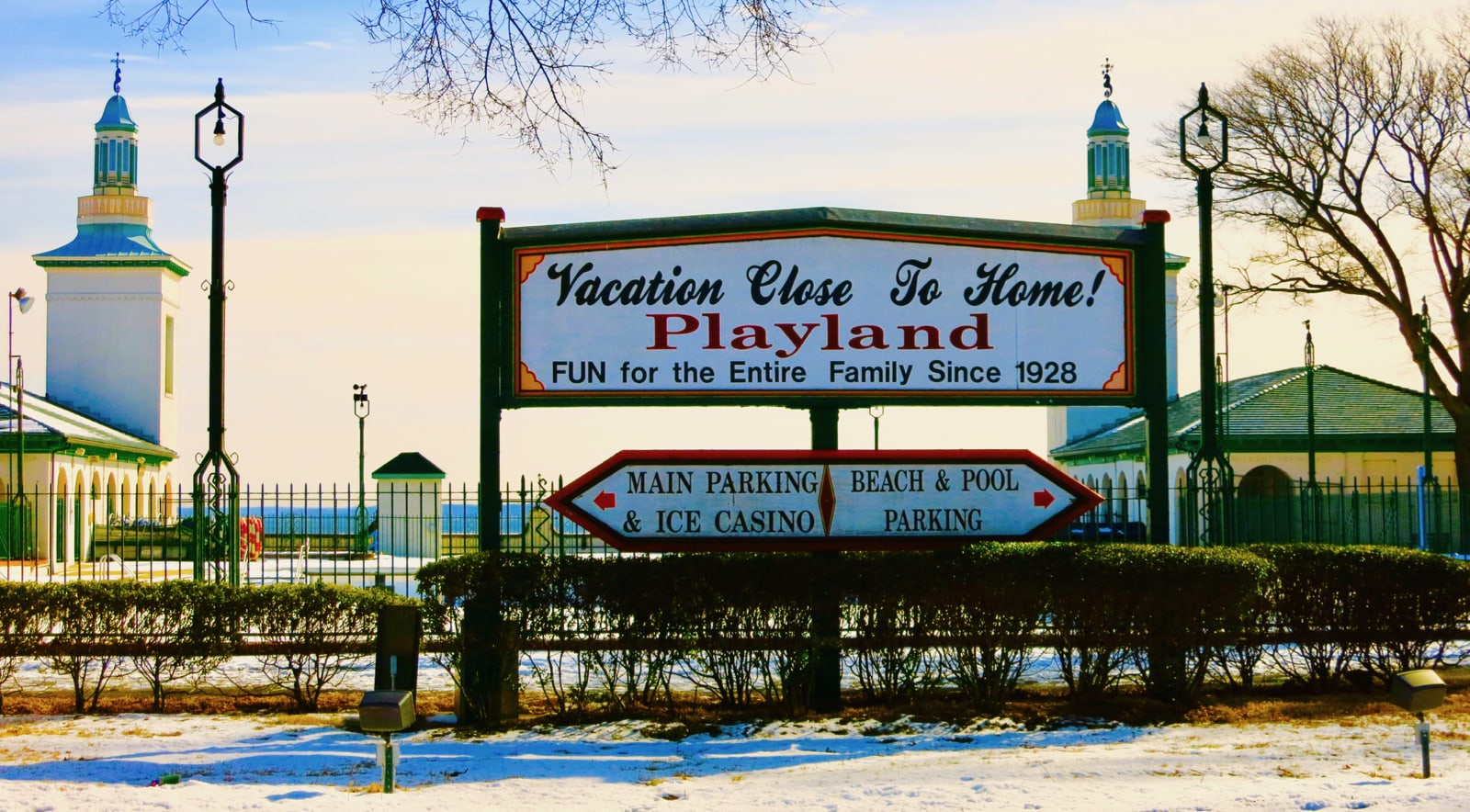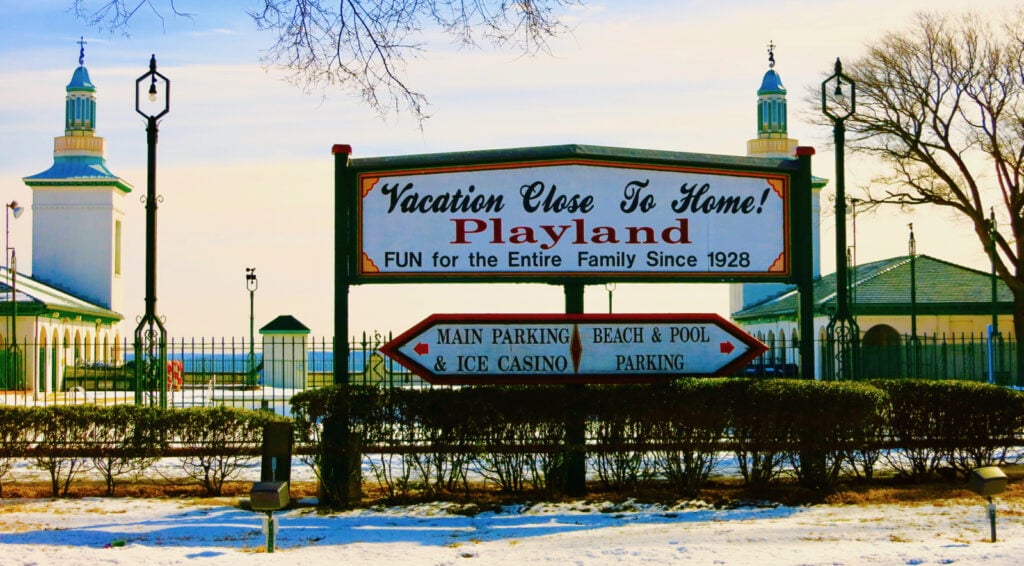 This iconic, art deco, seaside park was opened in 1928 – just one year before the stock market crash that set off the Great Depression. That it's still going strong is a testament to the appeal of amusement parks in tough economic times.
Seven original 1930's rides remain, which is why this place is on the National Historic Register. One – the 25mph, centrifugally forceful "Derby Racer" – is among the three high-speed carousels left in the United States.
The 3,400 ft long wooden Dragon Coaster has been thrilling riders since it opened in 1929. Check out this Depression-era home movie on YouTube showing men in hats and suits and women with fur stoles enjoying the plunges and turns.
Fans of the movie Big (starring Tom Hanks) might find Playland familiar, as it's where Hanks consulted "Zoltar the Magnificent." Park is open in season – check website for days and hours. $30 adults, $20 under "48 tall, unlimited rides. Parking $5 weekdays, $10 weekends.


The historically important, Playland Ice Casino is the granddaddy of Ice Skating rinks. Overlooking the Long Island Sound, this skating venue is a throwback to the days of refined family outings. The newly refreshed art deco lobby gives visitors a glimpse of the illustrious ice palace it was when it first opened in 1929. $9.75 adults, $4.25 skate rentals. Check website for public skating hours.
This unexpectedly small, loading-bay-sized distillery is turning out some of the best "Mead" Vodka and Gin in the country. Created from honey, Comb Vodka, Comb 9 Gin, barrel-aged Comb Blossom Brandy, and unfiltered and un-aged Comb White are some of the most distinctive and purest-tasting spirits you'll find anywhere.
Opening the first distillery in Port Chester since Prohibition, free spirits Ed and Laura Tiedge established Still The One as a second-chapter career. Contact Ed via the CombVodka website to arrange for a tour to see the submarine-like contraptions used to distill vodka, whiskey and other alcoholic nectars, then take a taste. Honey, I promise you'll be hooked! Tours Sat. 1pm-7pm, $10.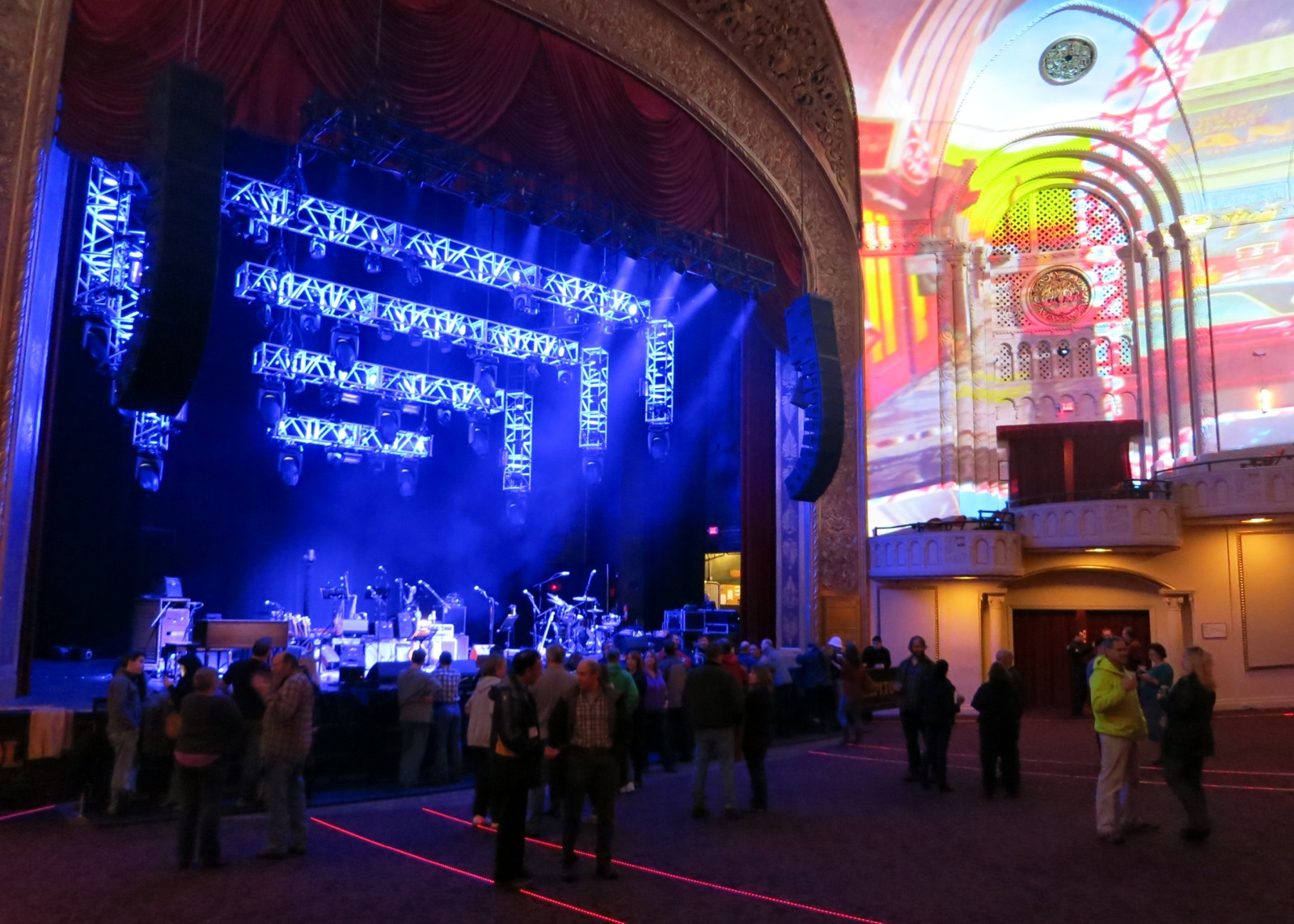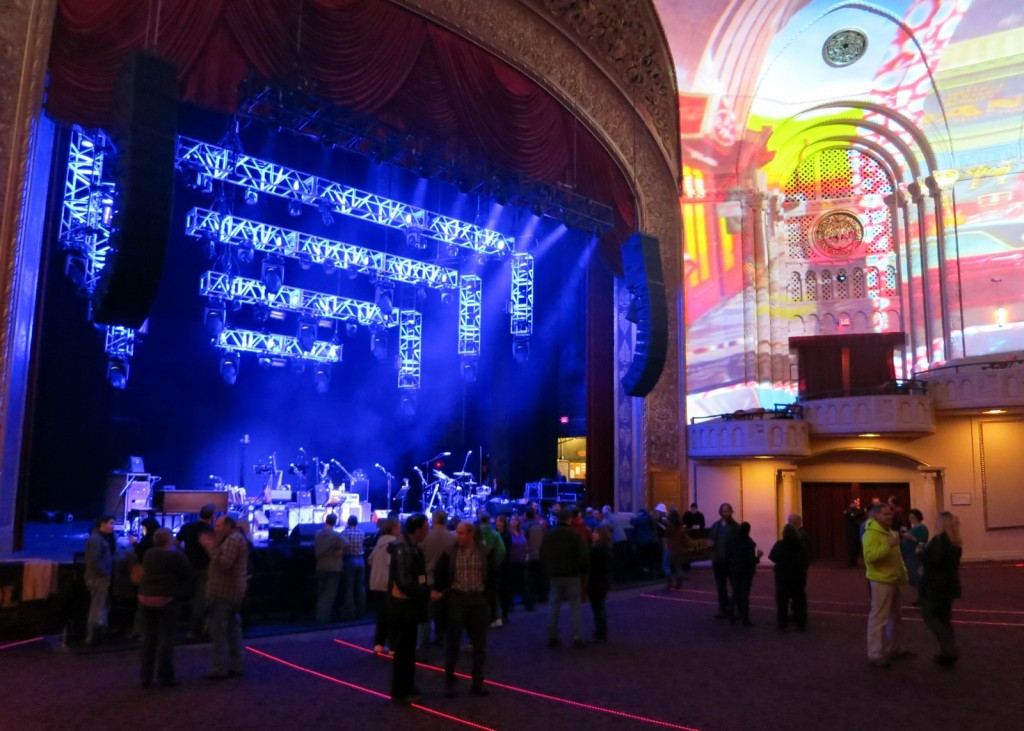 Once the preferred venue for The Grateful Dead, Janice Joplin and the greats of rock n roll, "The Cap" became a key site for nesting pigeons and mold after it shut down in the mid 1970's. Thanks to nostalgia with bucks behind it, the Cap has been refreshed and renewed, re-opening with a bang in late 2012. Big names have been lured back, so if you're planning a stay in town, be sure to get tickets in advance.
Best Restaurants In Port Chester/Rye NY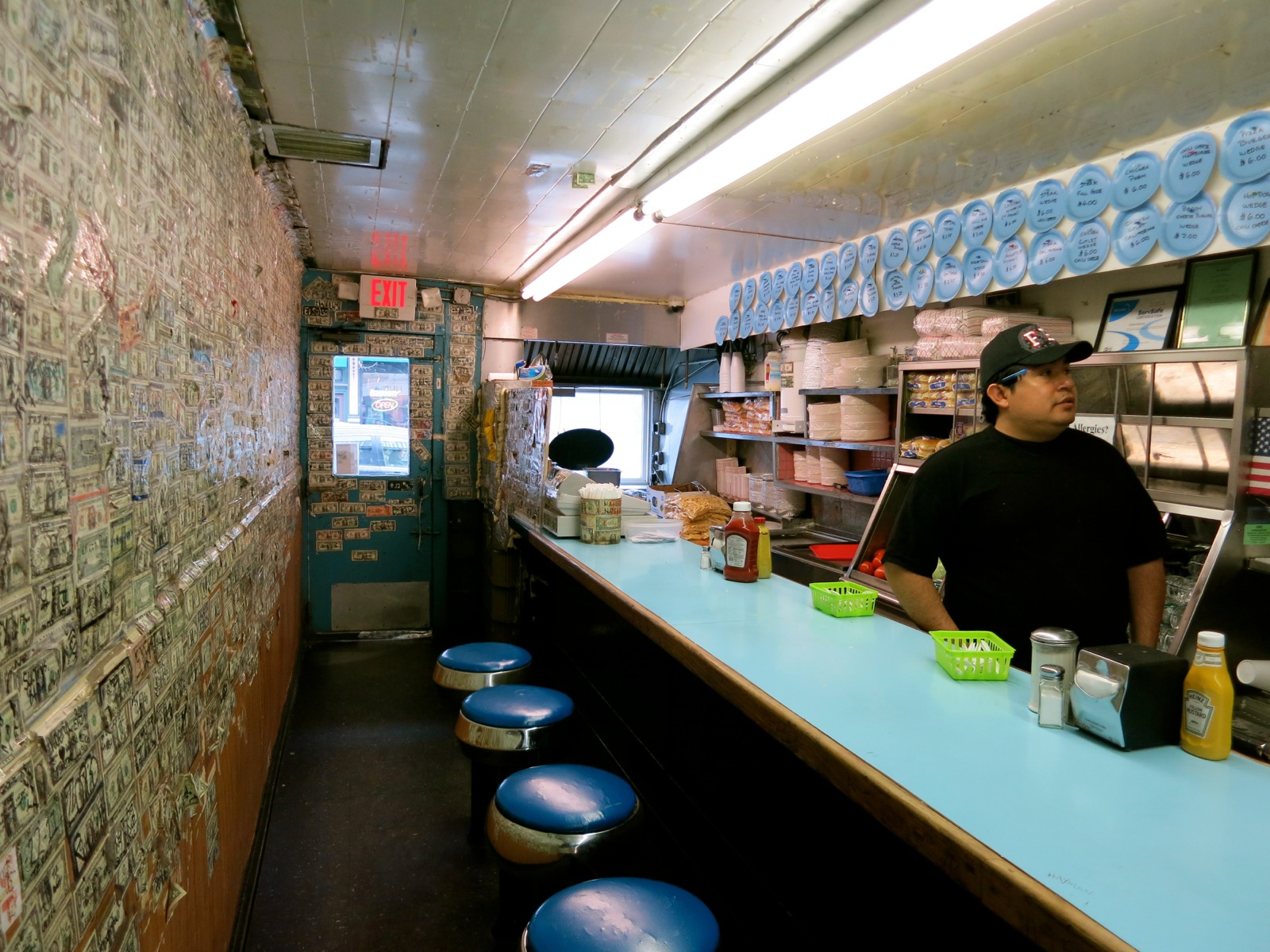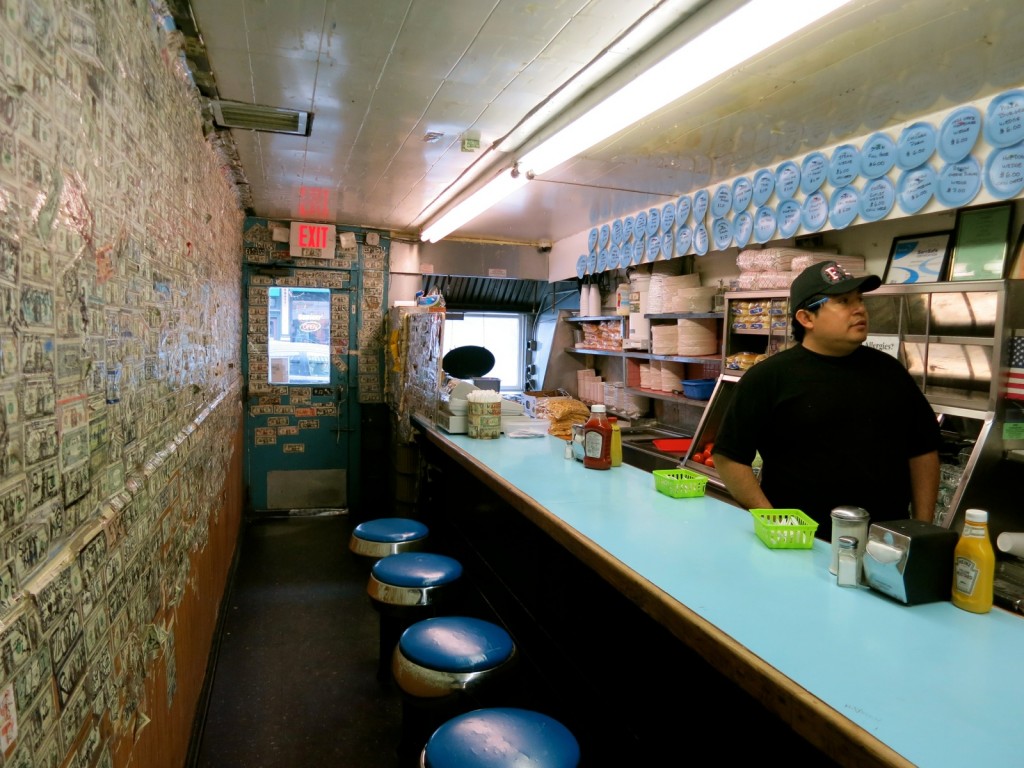 SNACK/FRIES: Hubba, Port Chester
You'll find unsurpassed Chili Fries in this inconspicuous eatery barely wide enough to squeeze into. It's what this place has been doing best for nearly 50 years. First called "Texas Lunch," then Pat's Hubba Hubba, and now just Hubba – you can tell its serious about these eats from the fryer and humongous chili pot in the front window. Order fries "well done," and these golden morsels will come smothered in spicy/tasty ground beef and beans.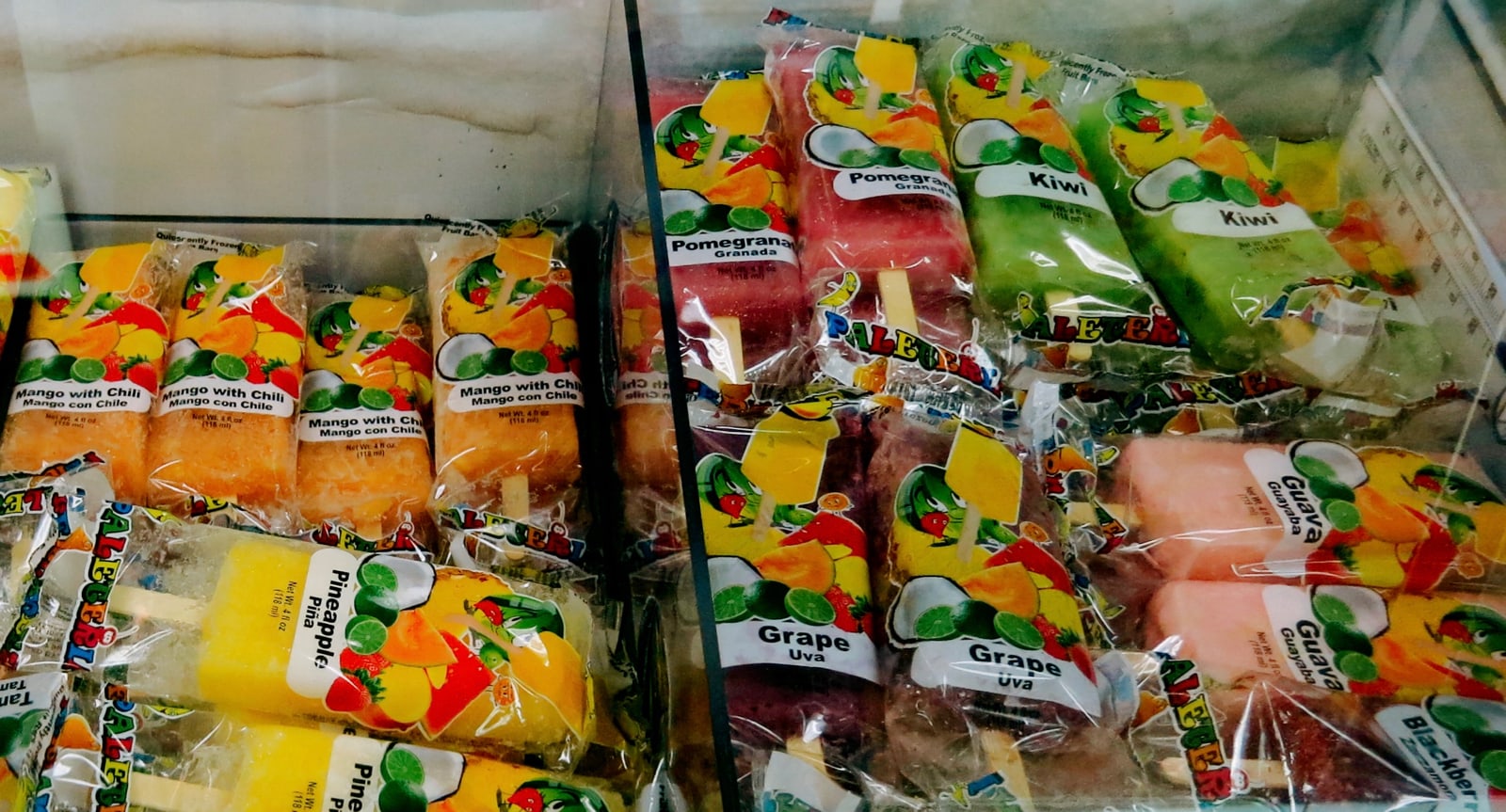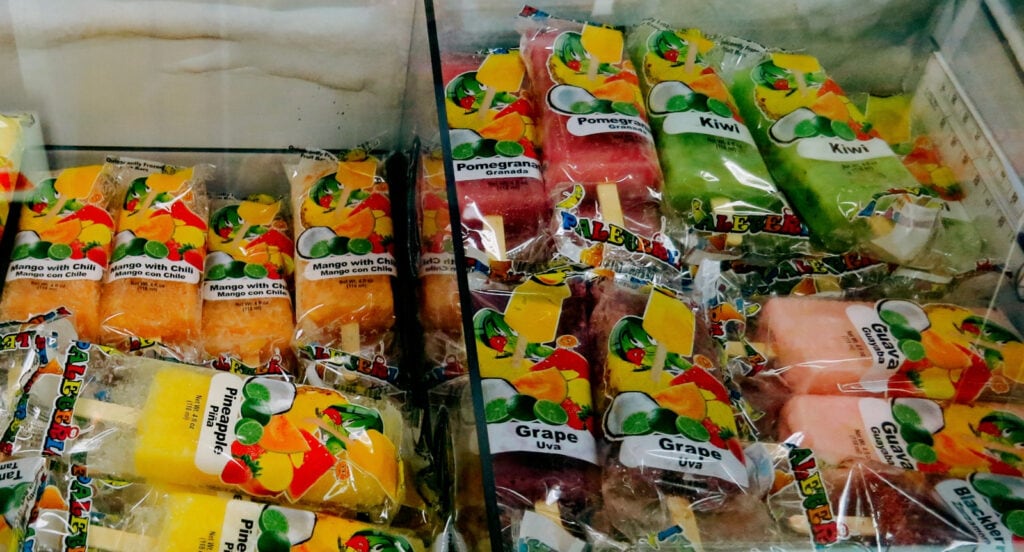 The "paleteria" – a Mexican frozen fruit and cream-pop shop – has gained more than a toehold in Port Chester. The first time I tried one of the dozen or so flavors of this frozen treat, I was hooked. My favorite? Dolce le Leche. It is an eyes-roll-back-in-the-head, exceedingly delectable frozen version of the creamiest caramel I've ever tasted.
This purveyor of Foccocia, Ciabata, Rye, Crusty French loaves, soups, salads and sandwiches, in the shadow of the original Life Savers Factory, remains THE place for the artisanal bread obsessed.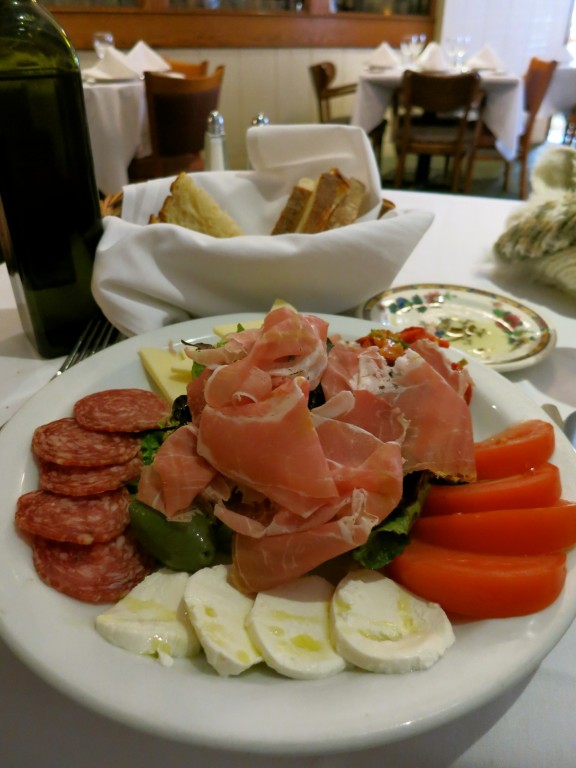 This was my family's "fine-dining" favorite way back when. And it's still where the best Old World Italian cuisine and service has been hiding in plain sight for 70 years. If you want time-capsule worthy stuffed clams, real hearty Zuppa Di Pesce, and simple antipasti free of modern embellishments, you'll make your way to this tough-to-find, white tablecloth, fuss-over-you-like-family oldie-but-goodie.
Columbian food, cheap and good. Nice owners. This sweet little BYO-wine corner café has many fans. Empanadas (12 for $18) and Arepas (cornmeal cakes, $10-$13) are perfect for sharing. Entrees, like simply prepared grilled chicken, beef and salmon are at a reasonable price point ($14-$28, includes rice and salad). Right across from the Port Chester train station (a Metro North Stop) and a block from the Capitol Theater, it's a perfect pre concert meeting place.
EAT: Coyote Flaco, Port Chester/Rye
Coyote Flaco has stood the test of time for 30 years. That's because it consistently serves some of the freshest Mexican-American food around.
Where to Stay in Port Chester/Rye NY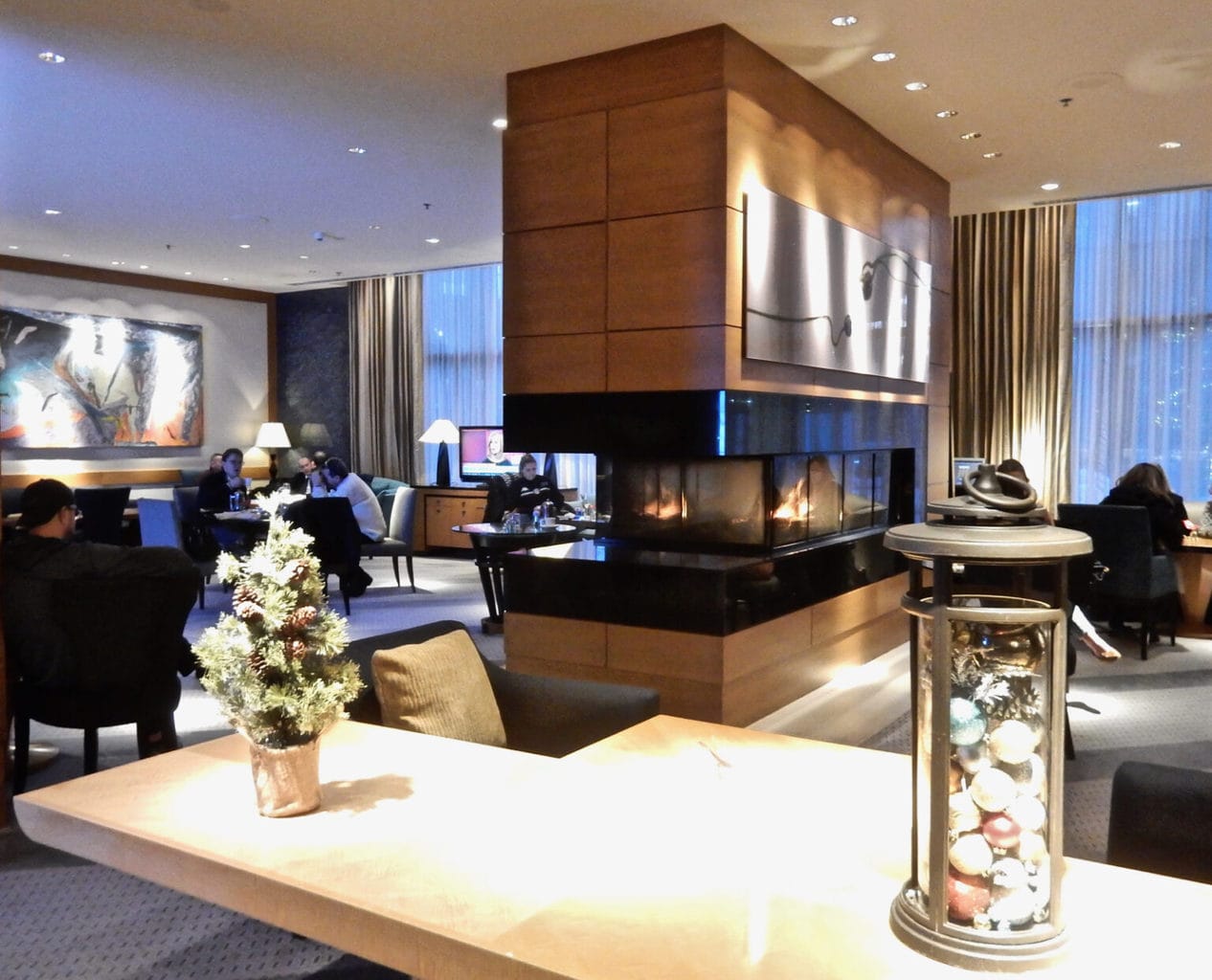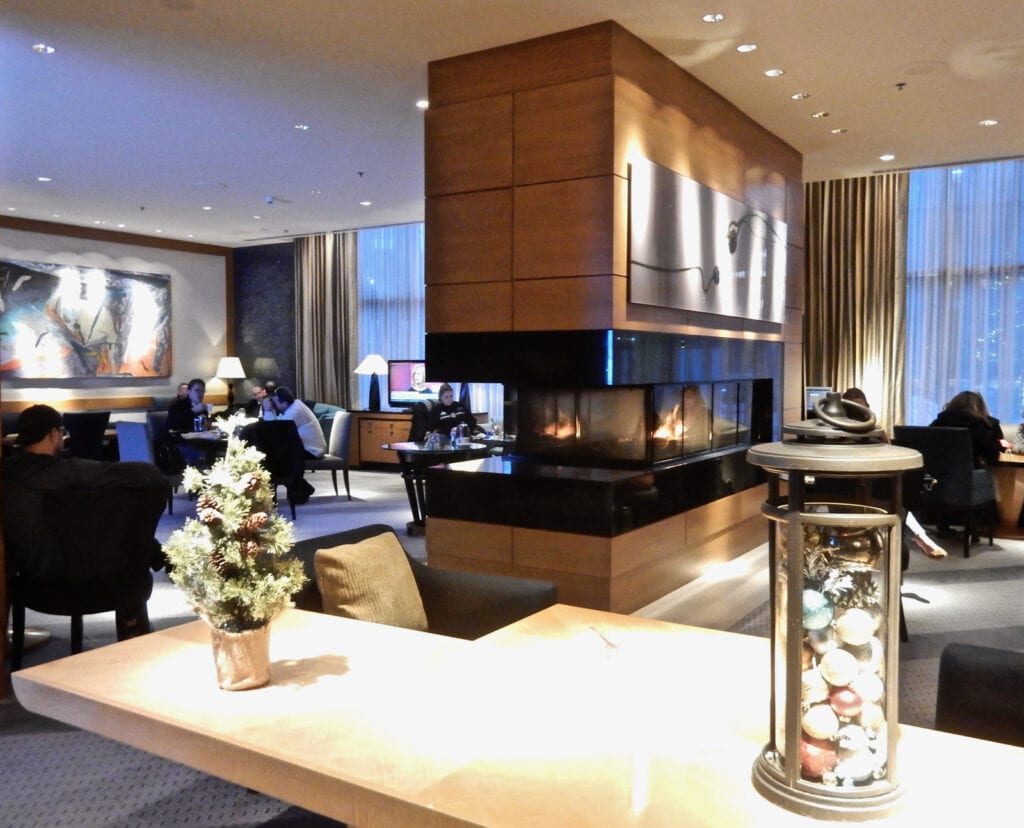 The Ritz Carlton Westchester has the hushed and polished ambiance of a much older, established hotel. In downtown White Plains, the most business-oriented city in affluent Westchester County (15 minutes from Rye-Playland), this Ritz offers surprisingly friendly, exceptional service and rooms of understated elegance.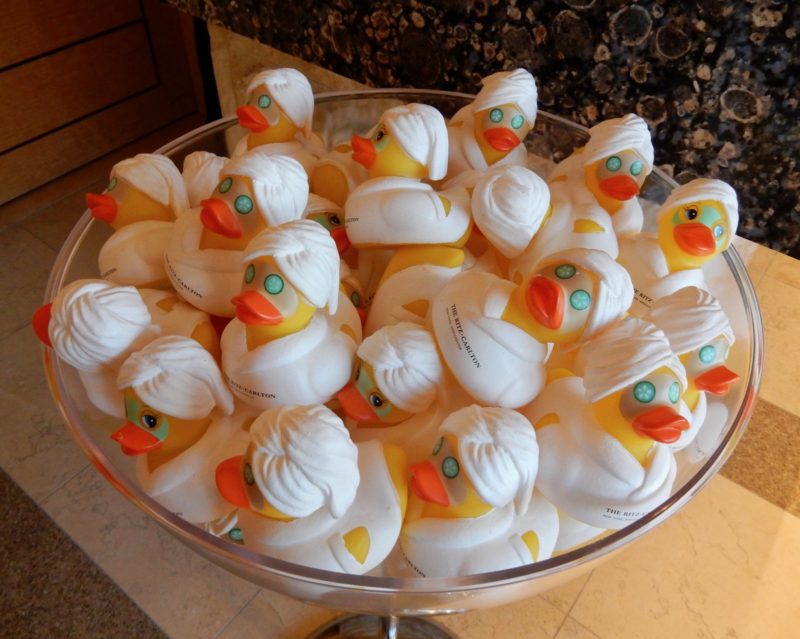 Half way (30 minutes) between Greenwich CT and Manhattan, the Ritz Carlton Westchester is frequented by corporate executives mid-week. However, this Ritz has turned into a preferred "Staycation" for locals. It's popular for those who want to a) get away from the kids, b) rock one more weekend alone BEFORE having kids, c) enjoy a stay-over-spa-indulgence, or just d) discover and be immersed in the famous Ritz Carlton caché.
First Impressions of Ritz Carlton Westchester NY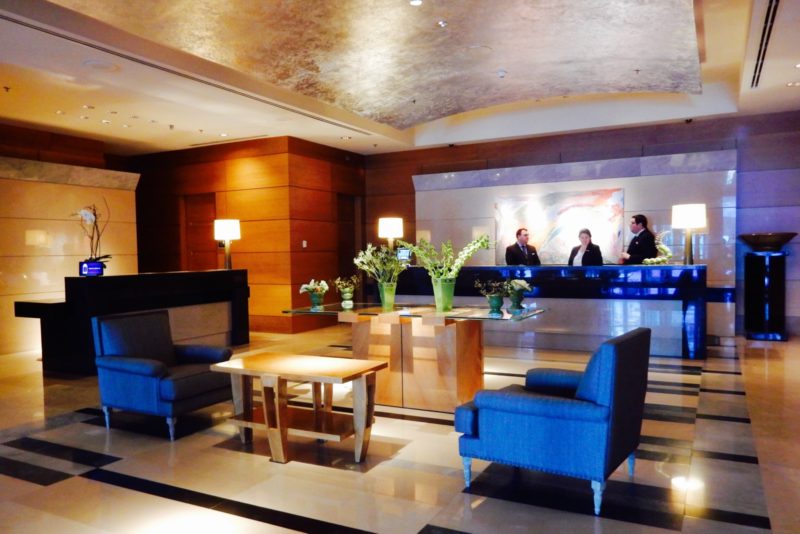 Though many corporate types stay here, the Ritz Carlton Westchester is not a stark business hotel. In contrast to its reputation, this Ritz is not stuffy at all. Gracious efficiency begins at car valet, extends to the doormen, and goes into high gear at reception. This casual affability is most unexpected, especially within the brand that introduced the word "ritzy" into the American lexicon.
The eye-catching, art-filled Lobby Lounge serves as a casual restaurant, where guests ease into grey plush chairs set around small tables alongside a contemporary glass and stone center-room fireplace. The whole refined and cozy space offers table-service dining from morning to night (6:30am – 11PM) where you can request everything from omelets to oysters and "specialty cocktails."
Rooms at the Ritz Carlton Westchester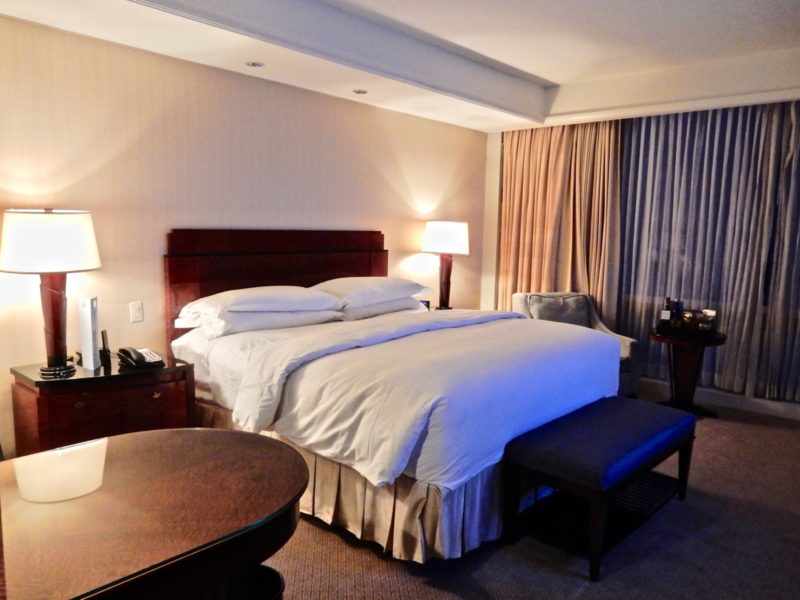 There are 146 rooms, including 38 suites, all dressed in muted tones. On the all-suite floor, doors of burnished burl wood open on to soothing, unfussy rooms. Cloudlike white duvets, pleated bed skirts, large flat-screen TV's, burled wood chests and tables render these chambers peacefully plush. With even the smallest Deluxe Room measuring 515 sq ft. (largest the Presidential Suite at 1900 sq ft.), claustrophobics will be happy here.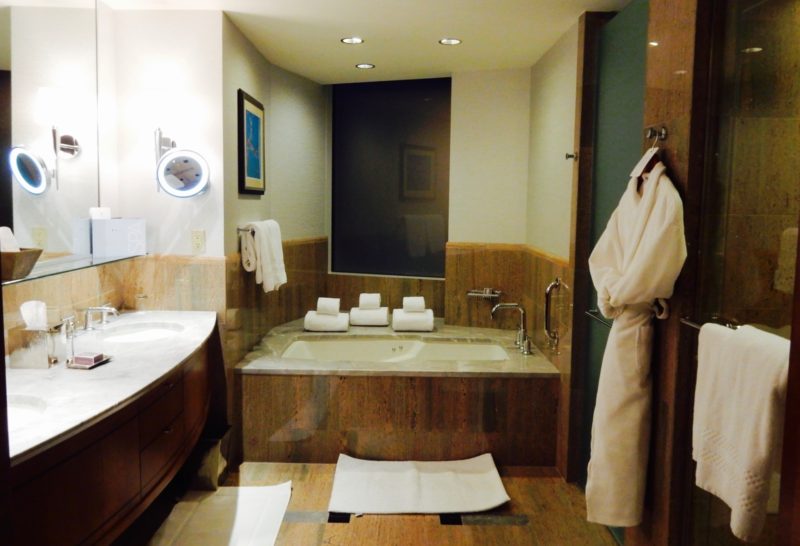 Marble-luxe bathrooms, timeless in multi-toned floors, walls, and sink, are just as fashionable today as ever. Updated for today's traveler with glass showers, double sinks, and private toilet room, they add a bit of pizzazz to an otherwise subdued guestrooms.
Spa at The Ritz Carlton Westchester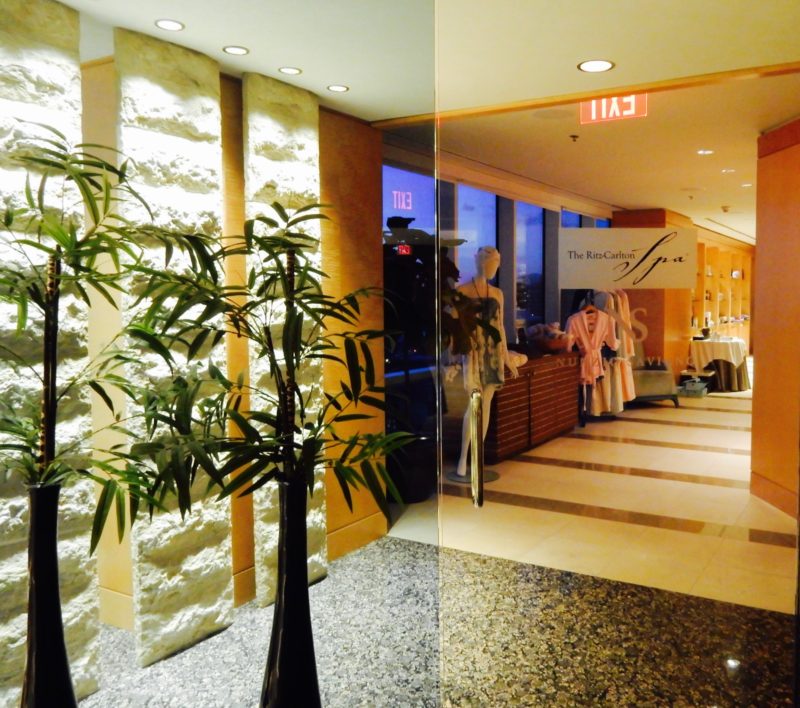 The largest destination spa in Westchester County, the Spa at Ritz Carlton has 11 treatment rooms, and one very unique amenity: a Japanese Soaking Tub. Sure, you can book a professional massage or body treatment, but the $75, 20-minute immersion in hot, fragrant, jetted water, candles flickering, soft music playing, will warm you to the marrow. This most luscious bath was all I needed on a sub-zero winter day to keep me toasty till dinnertime.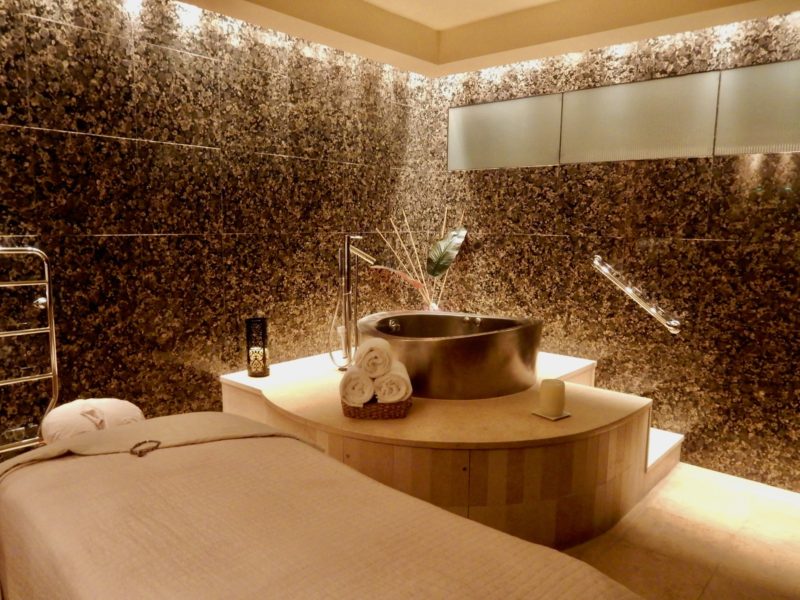 Book a treatment, and take advantage of the dry sauna, steam room, snacks, coconut and plain water, immaculate showers and plenty of accoutrements. For those requiring hair cuts, blowouts, manicure-pedicures, and other salon offerings, Nunzio Saviano operates independently right inside the Spa's main door.
Indoor Pool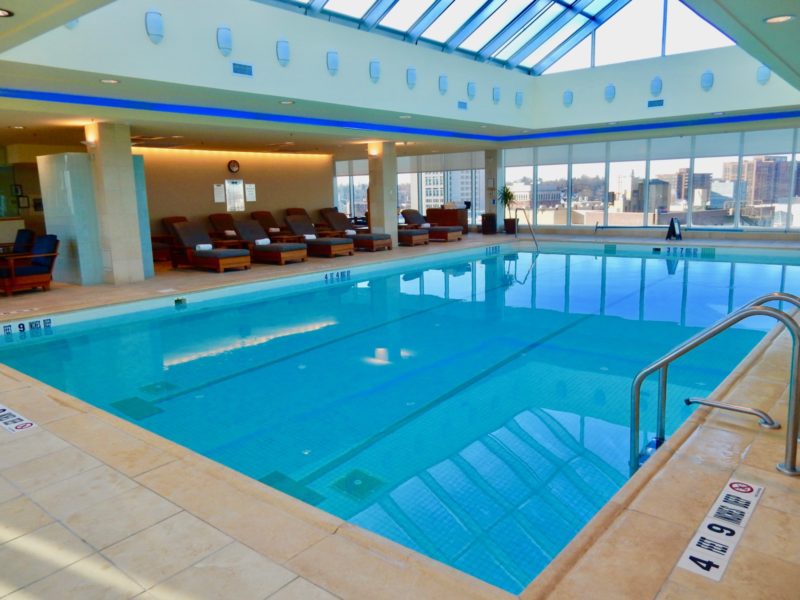 This enclosed rooftop pool is larger than most at other hotels. It happens to be baby friendly, too, as evidenced by the swim-diapers laid out beside the towels.
Fitness Center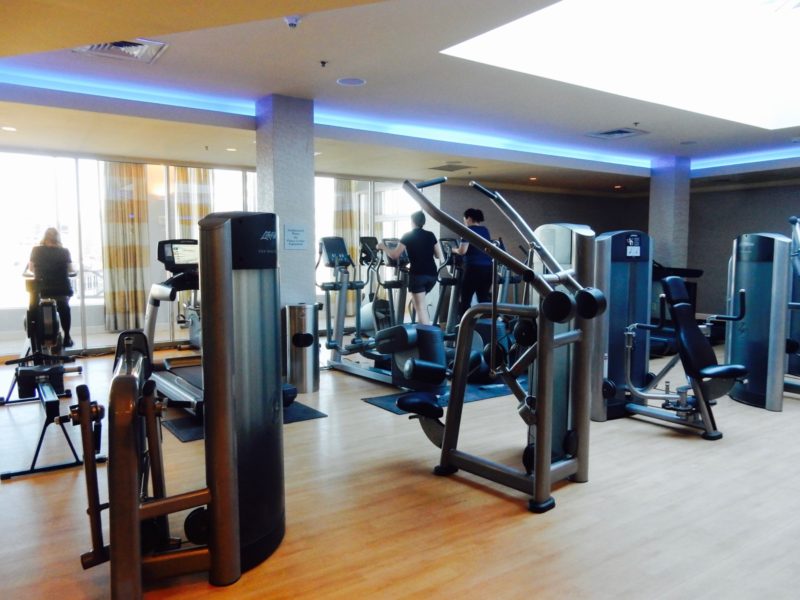 Large and well equipped with machines, weights, and balls, this fitness center is open 24-7 for early morning or late night workout freaks. Room rates off season weekends start at $229, midweek $379.
Right off of the I-95/I-287 exchange ramp, this is the ONLY place to stay in Port Chester. So, good thing it's nice. The small inviting lobby is inviting features a small café. Refreshed, clean rooms sport flat-screen TV's, granite counter bathrooms and free wifi. And one very state-of-the-art and as yet offbeat amenity: parking lot includes two EV (electric vehicle) Charging Stations. So, by all means, drive your Tesla on over! Rates start at $109.