WHY GO: Butler County PA, just a short drive north of Pittsburgh, is so eclectic, it defies description. So I won't try to define it. Just know that there's an abundance of oddities to keep a Connoisseur of Quirky Travel happy.
There's a world-class Asian Arts museum on a residential street in a modest town, a toy store in the shape of a stealth aircraft, a snowman snow-cone shop, and a museum devoted to the first Flesh-Eating Zombie movie ever made. All this, good food and a brand new hotels, to boot.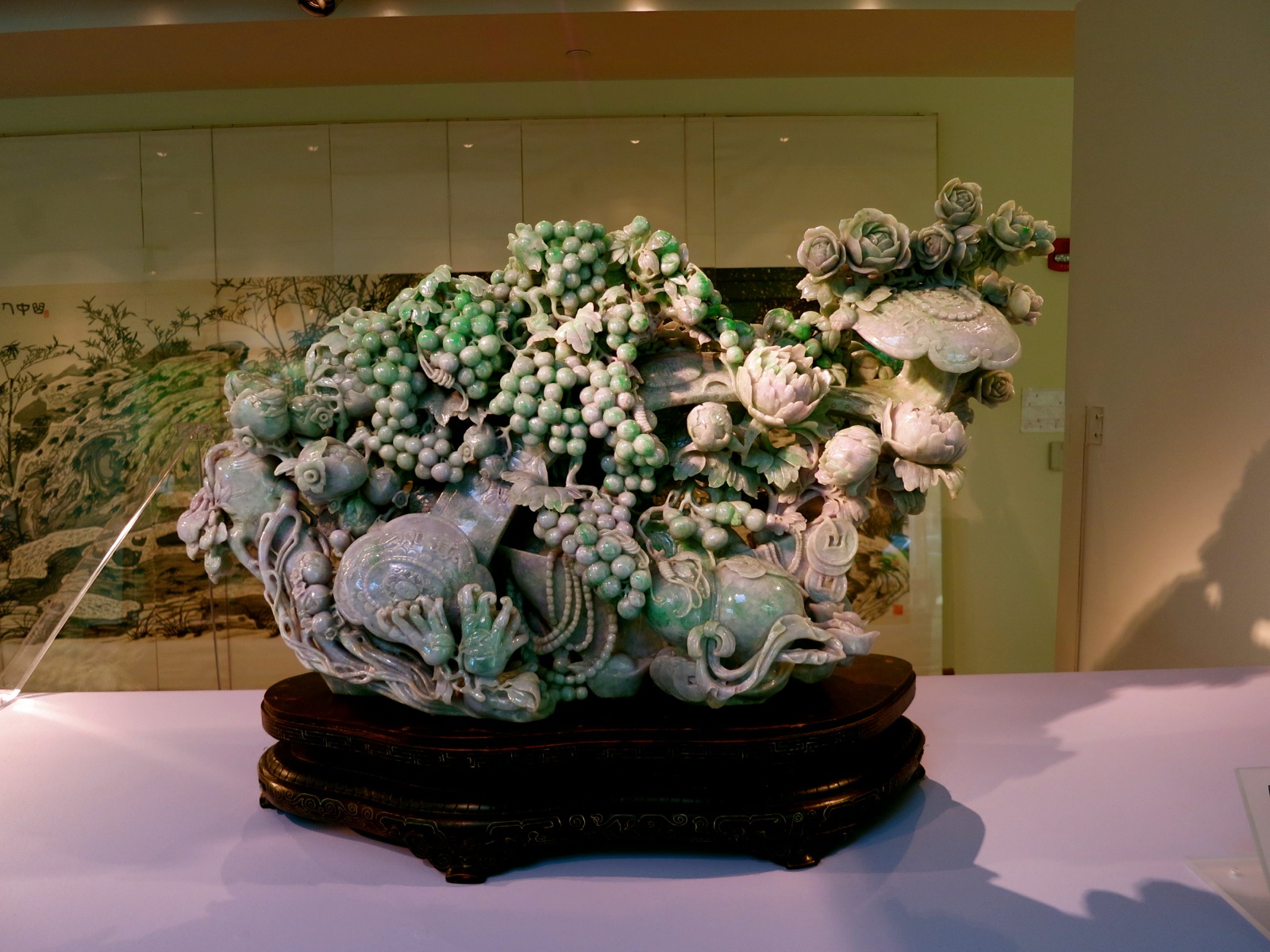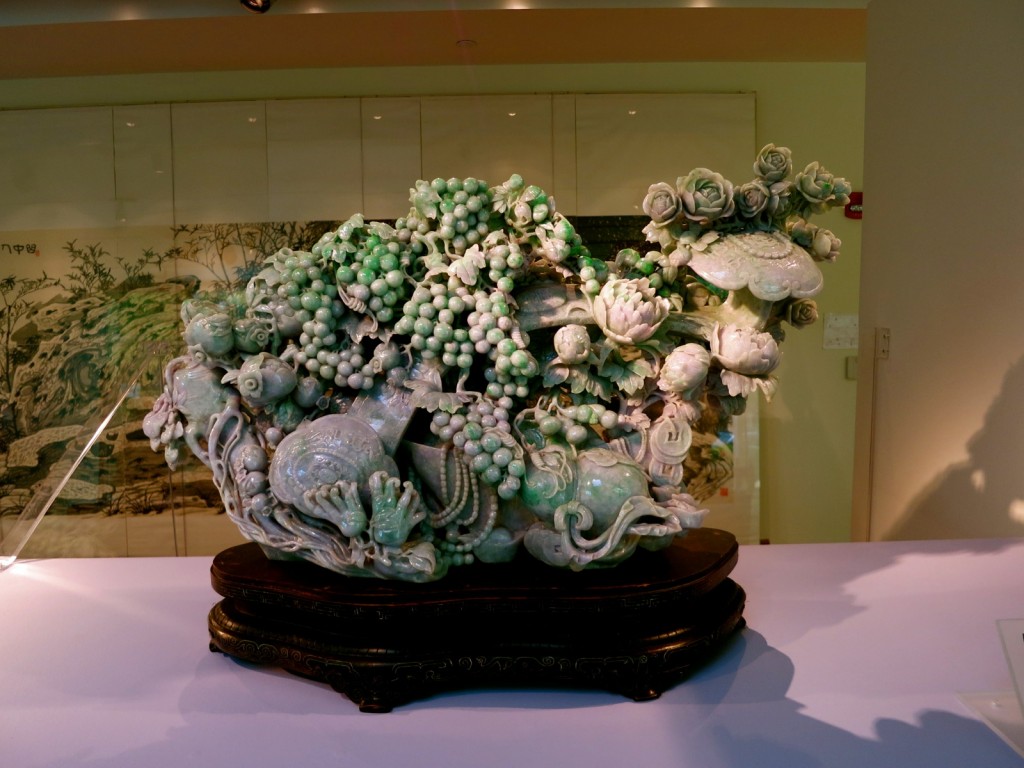 A substantial collection of 20th Century Asian art is hidden, improbably, in a tiny western PA town on a very inconspicuous residential street.
Mary Phillips (who married Big Oil heir, Don Phillips) lived in an unpretentious Butler home and never traveled farther than Atlantic City, NJ. But Phillips had a pert, intellectual mind and a penchant for collecting Asian art.
The Phillips had no children, and knowing that, after her death, her survivors wouldn't care about the jade, porcelain, and woodcarvings that she had amassed over the years, Mary built a museum (naming it a composite of Mary and Don) in 2004 to house it all.
She hired New York City based Asian art expert, Edith Frankel, to design and curate her collection, and was happy to visit her meaningful art in its new home until her death at age 88 in 2009.
Mary was ecstatic about sharing her collection with her hometown. And she wanted visitors to learn about what they were seeing. "Our docents don't teach. They help visitors learn." So, a visit here is eye opening, educational, and engaging.
A Rare Find in A Small Town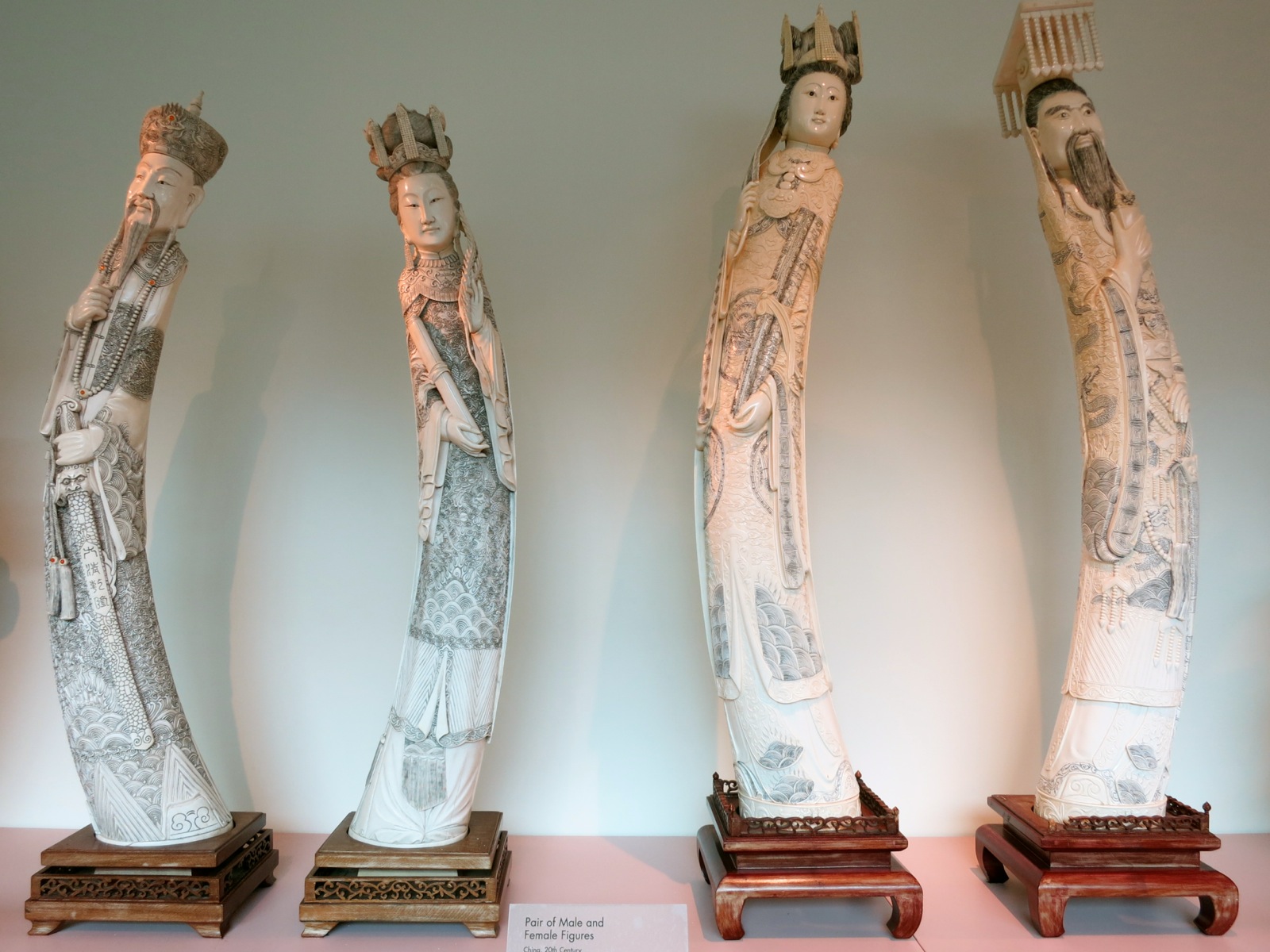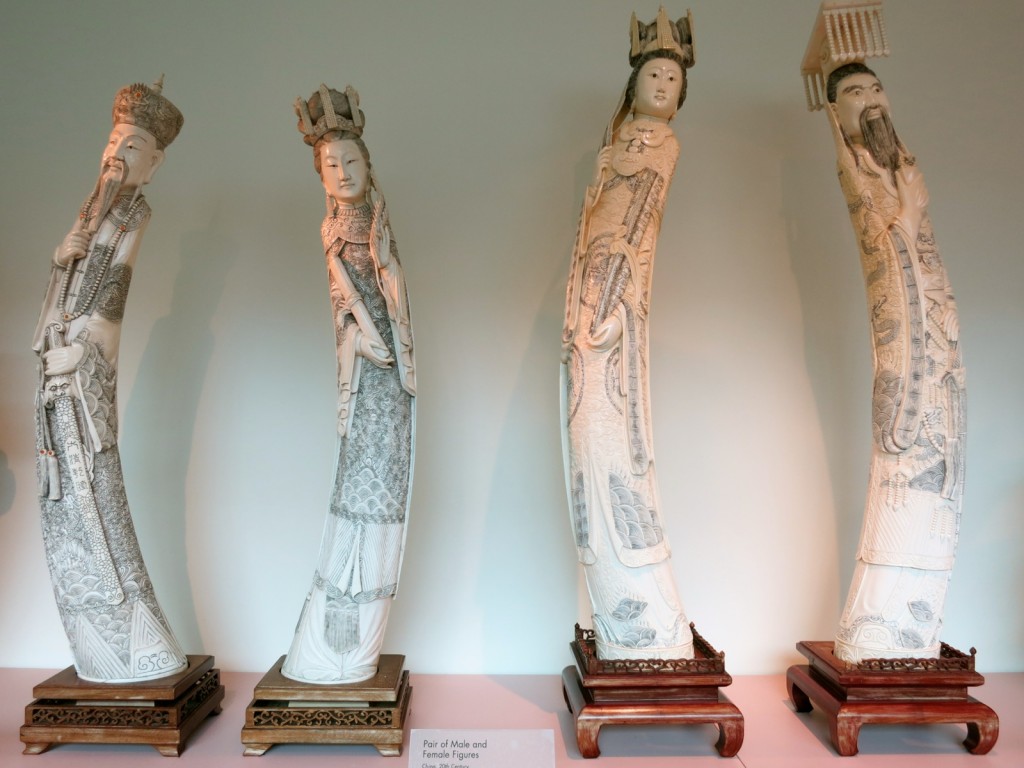 The set of Quartz Foo Dogs, 650 lb Jade Peacocks, Carved Rosewood Happy Buddha, one of the most extensive collections of German Meissen Porcelain in the world, and hundreds of other pieces of rare art – once stuffed in the finished basement of Mary's modest ranch house – are now showcased in The Maridon's beautiful bright galleries.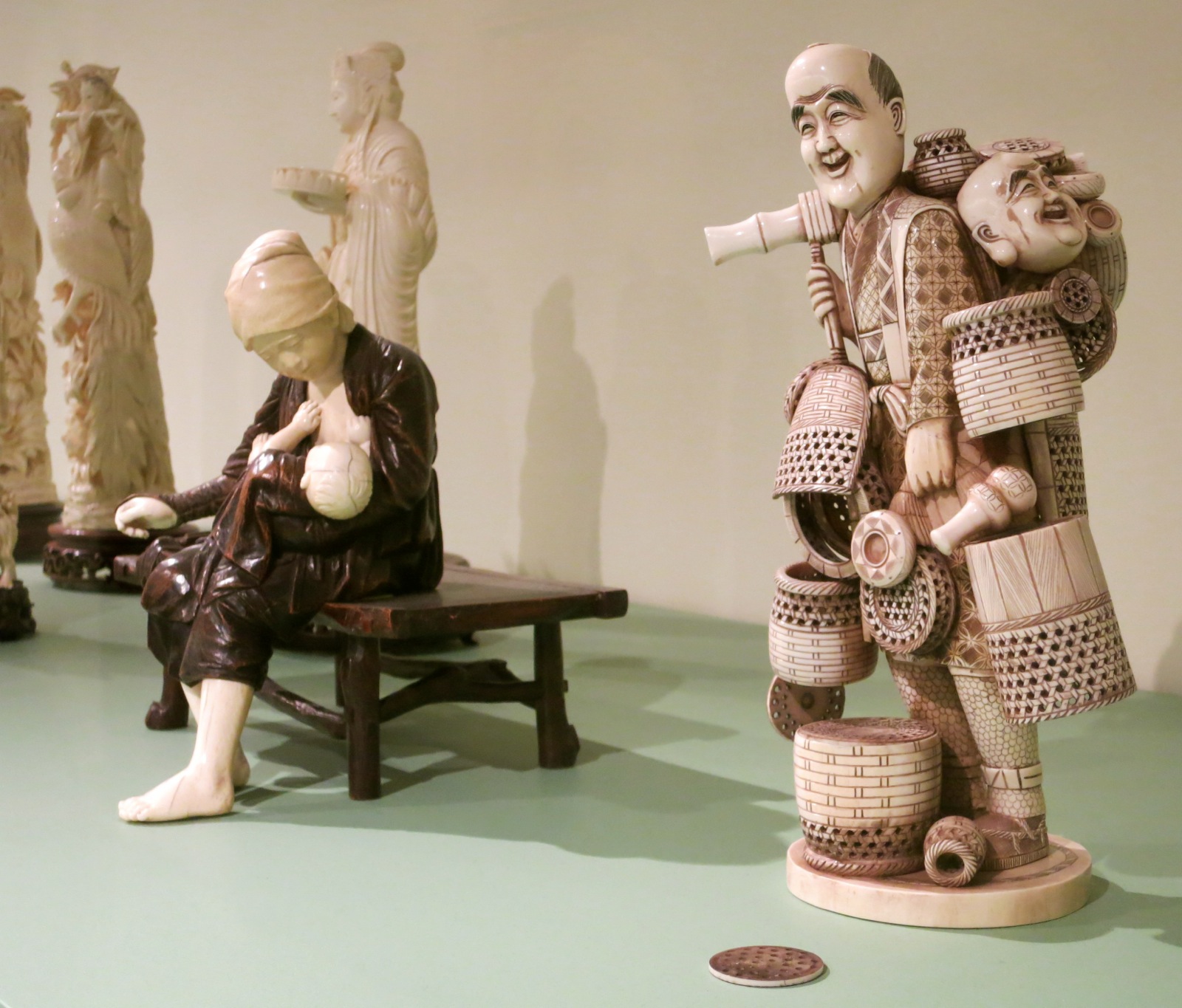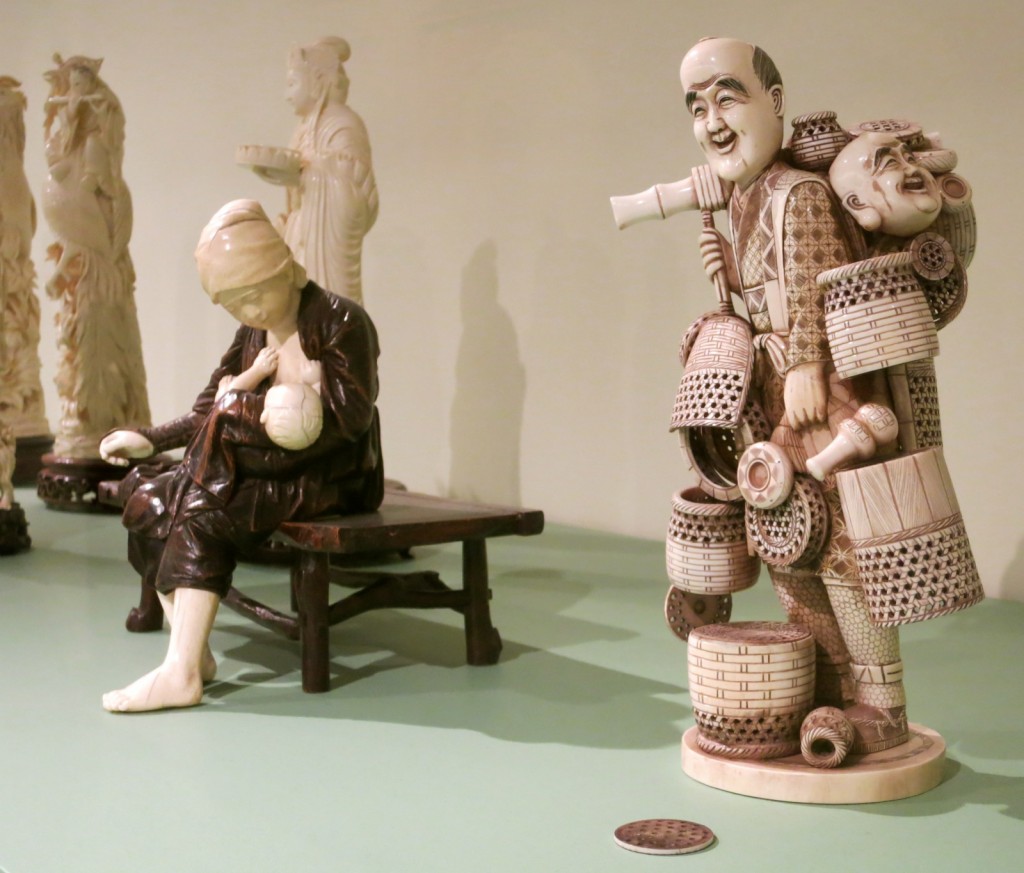 Though most of Mary's purchases were 20th Century pieces for the trade, Frankel added several more important older works. A "Scholar's Table," dating to the 960 A.D. Song Dynasty, is set with an intact inkstone, authentic brushes, and curved wooden chair that created a revered "Scholar's Hump."
There's a 7th century painted prancing burial horse, and over 100 miniature Netsuke that once attached to silk purses. All are carved in painstaking detail – some quite amusing or racy.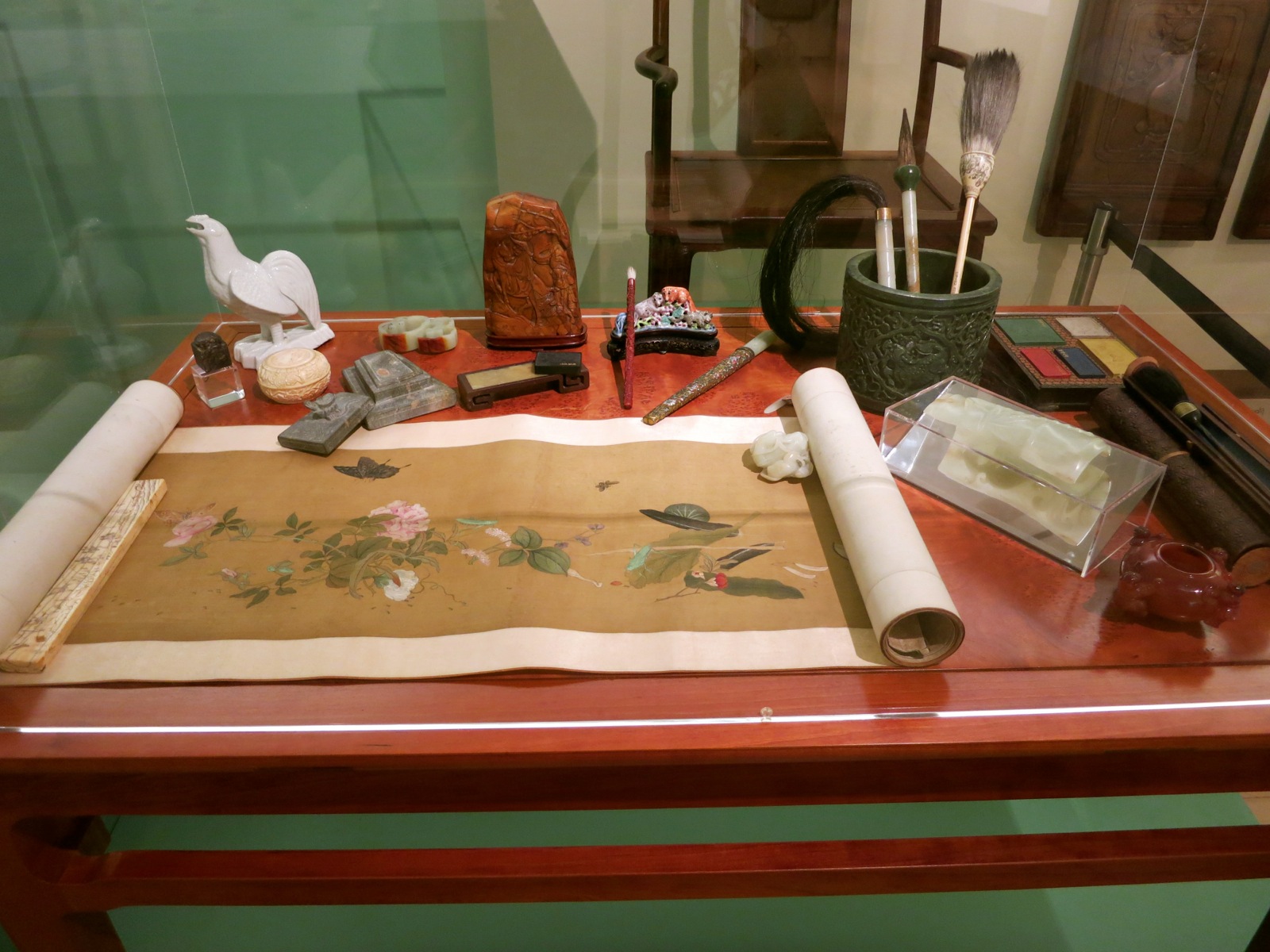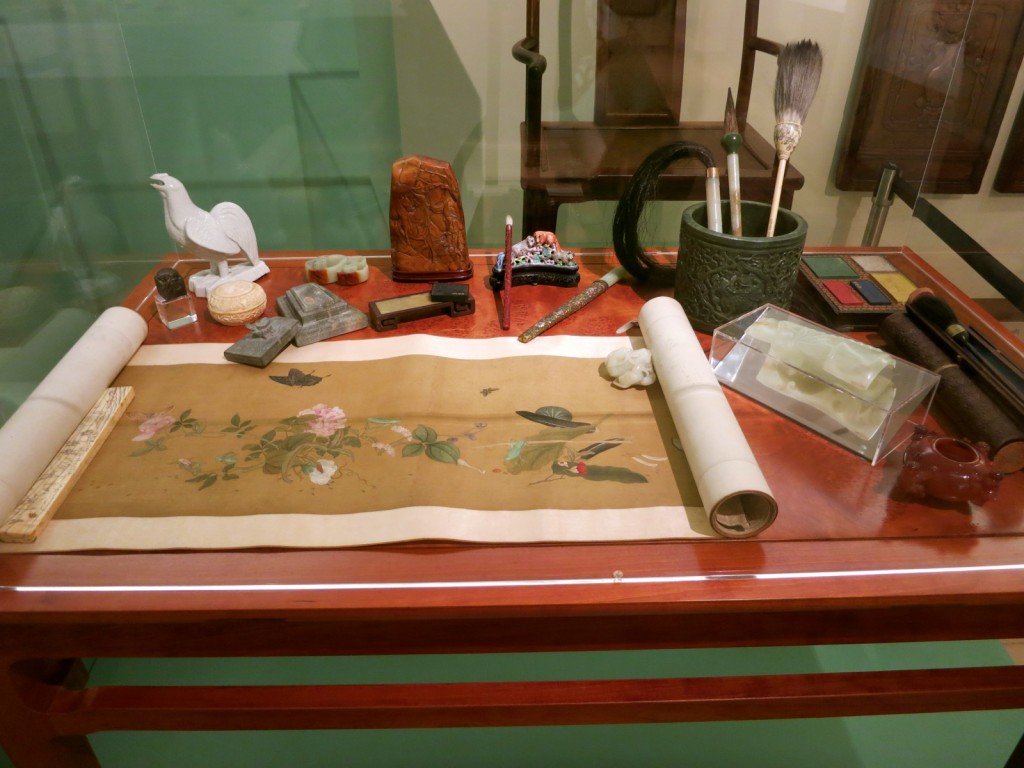 The Asian art collection at the Maridon is fascinating on many levels – the most elemental being its stunning beauty and fine craftsmanship. But you'll learn a lot about Asian history and the importance of these figures as well, in the most unlikely of places.
It's a knockout museum worth a drive from anywhere. Oh – and the prices at the gift shop are Hong Kong inexpensive. Just 75 cents for a Happy Buddha! Open Wed-Sat 11am-4pm, $5.
Yes, there is a Living Dead Museum. It is where it should be- in Evans City PA – close to the cemetery where the very first Night of the Living Dead was filmed.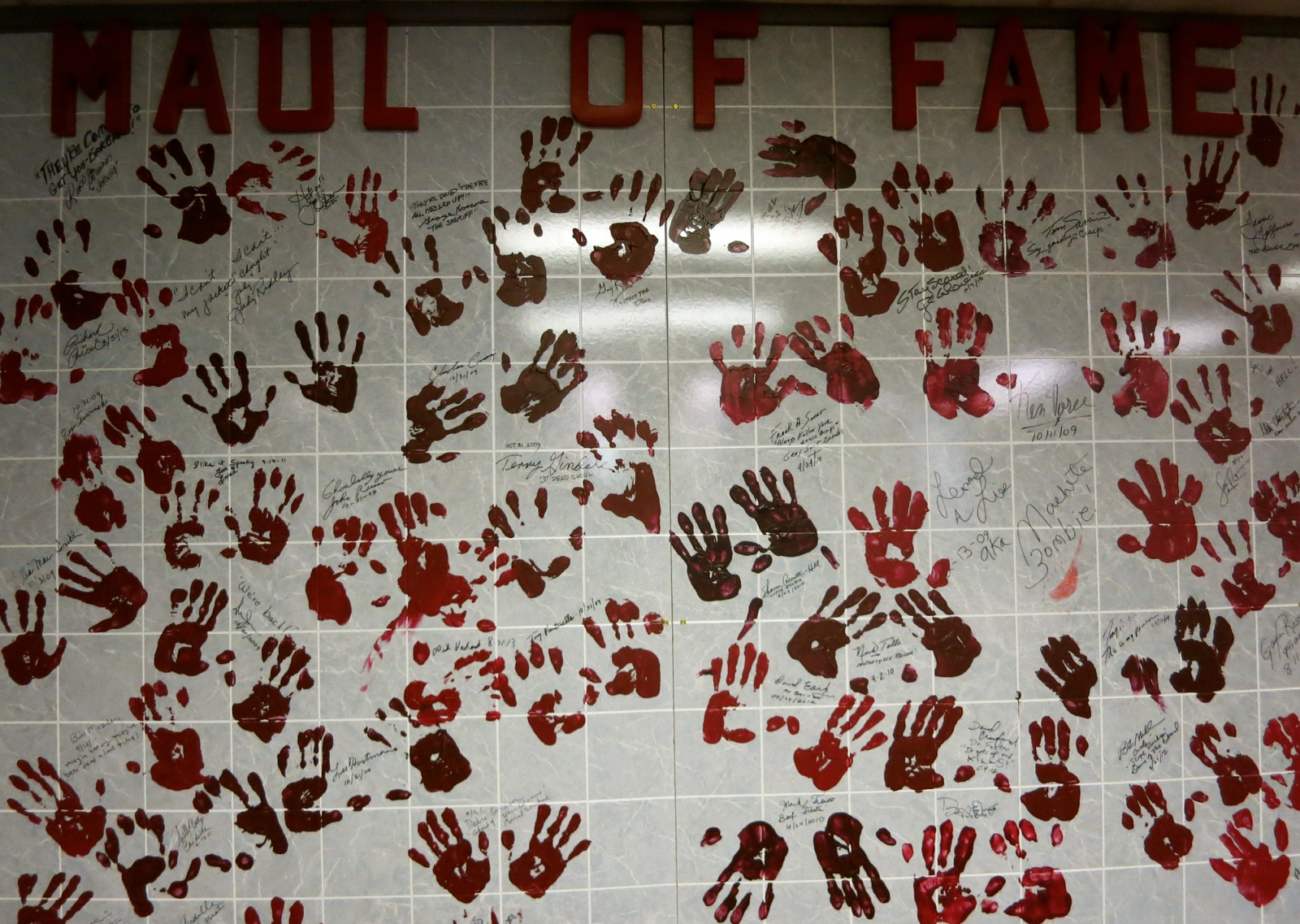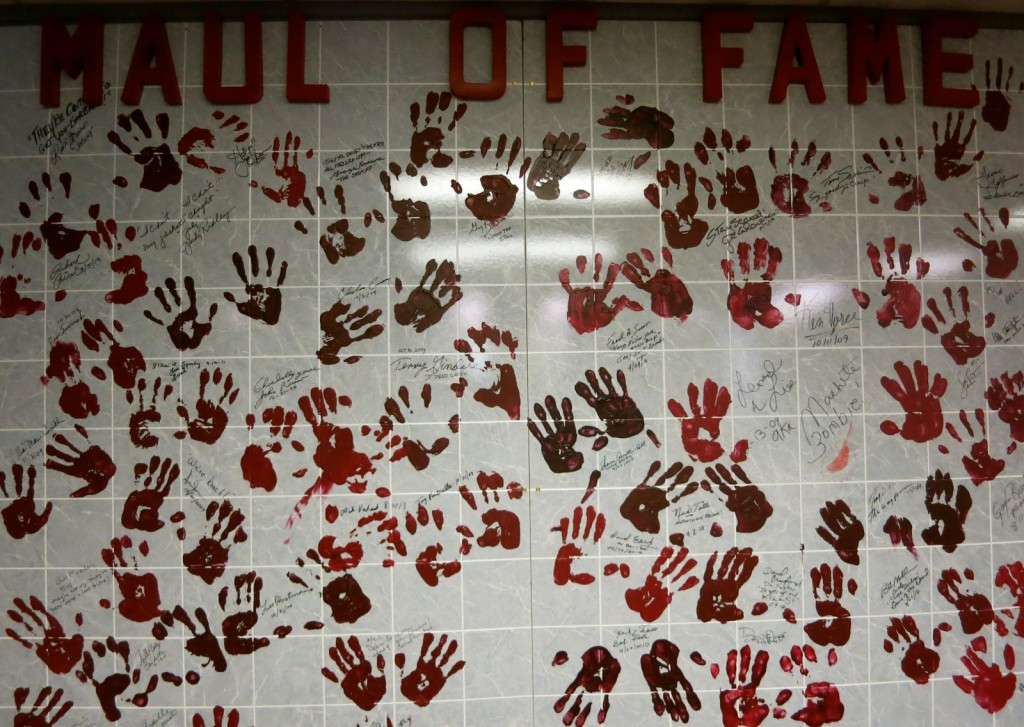 Before 1968, when George A. Romero shot a gory, low-budget movie, set in a rural cemetery, zombie flicks were all about evil scientists, voodoo and mind control. Night of the Living Dead, made with Bosco Syrup (blood), roasted ham (flesh), and rudimentary home-crafted effects, changed all that.
Every subsequent movie that Romero directed (Dawn of the Dead, Day of the Dead, etc) and every movie and TV show about flesh-eating zombies, including Zombieland, Walking Dead and World War Z, can be traced back to that one independent black and white film set, for the most part, in the Evans City Cemetery.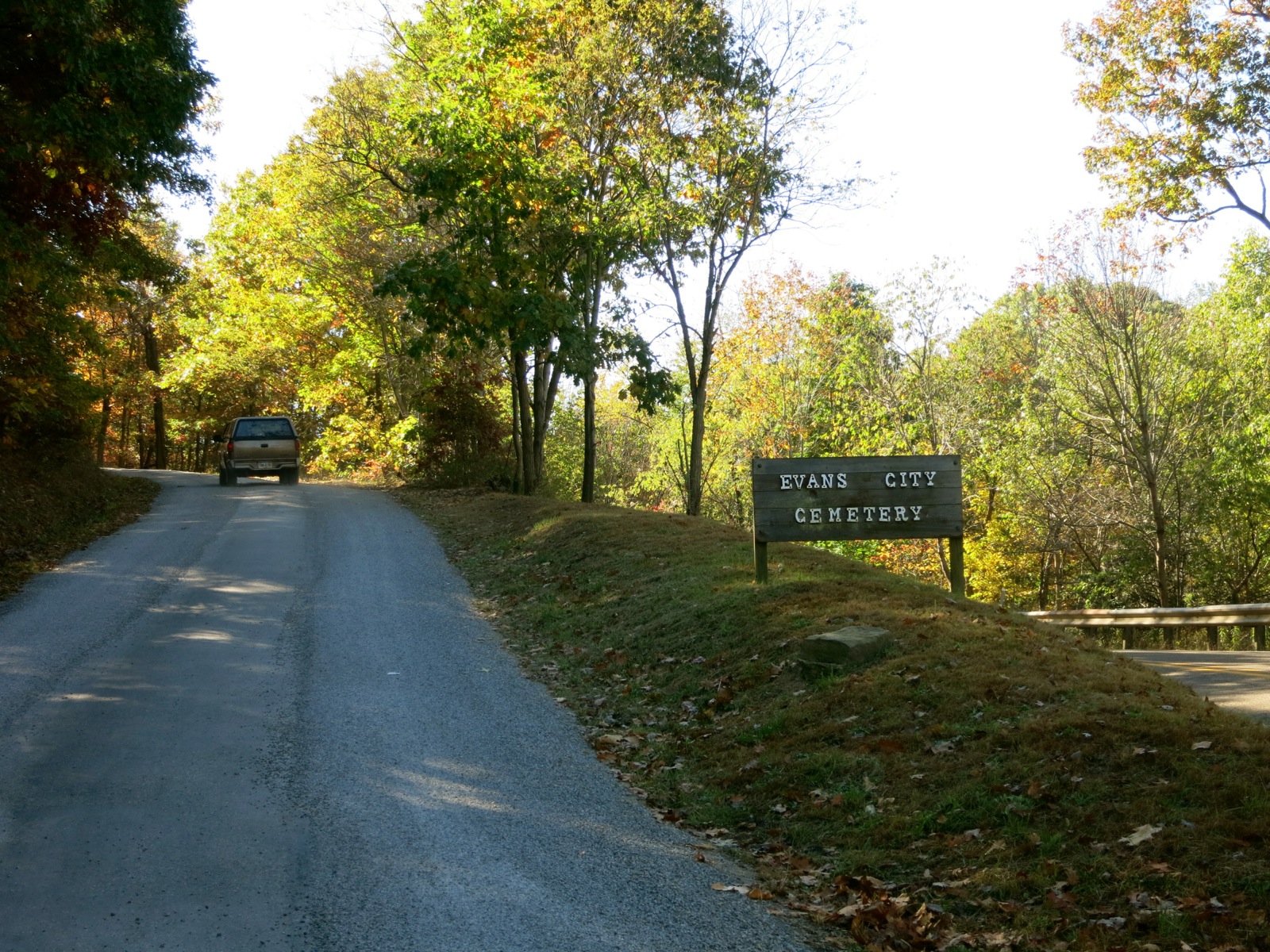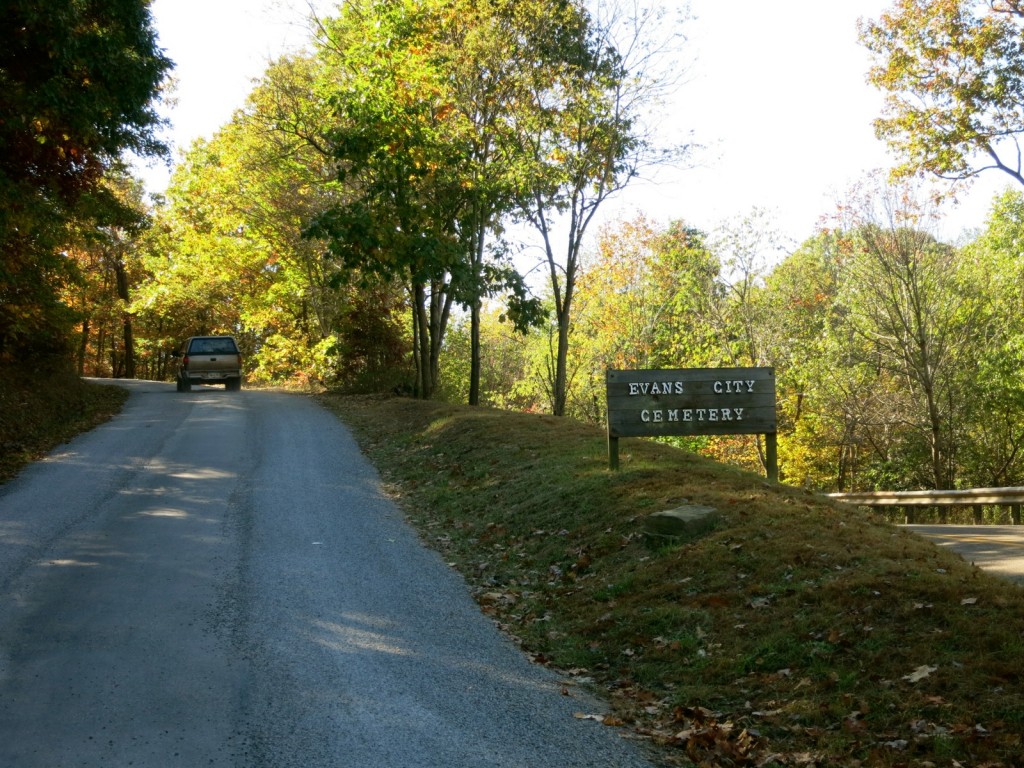 Kevin Kriess was a major NOTLD fan: such a fan, in fact, that he opened this homage to his favorite movie in 2008 to illustrate "how Night of the Living Dead changed the world." The museum moved to this current location ("across from a funeral home") in 2013.
Kriess is a repository of zombie knowledge. He explains that the dancing zombies in Michael Jackson's 1983 Thriller video made the monsters "family friendly," and that the spoof "Shawn of the Dead," was a great compliment to Romero.
The museum encompasses a clear time-line, lots of original posters, props and The Maul of Fame – a wall covered with the bloody handprints of Living Dead celebrities. Museum open Fri & Sun Noon-5, Saturdays opens at 10-6. $5.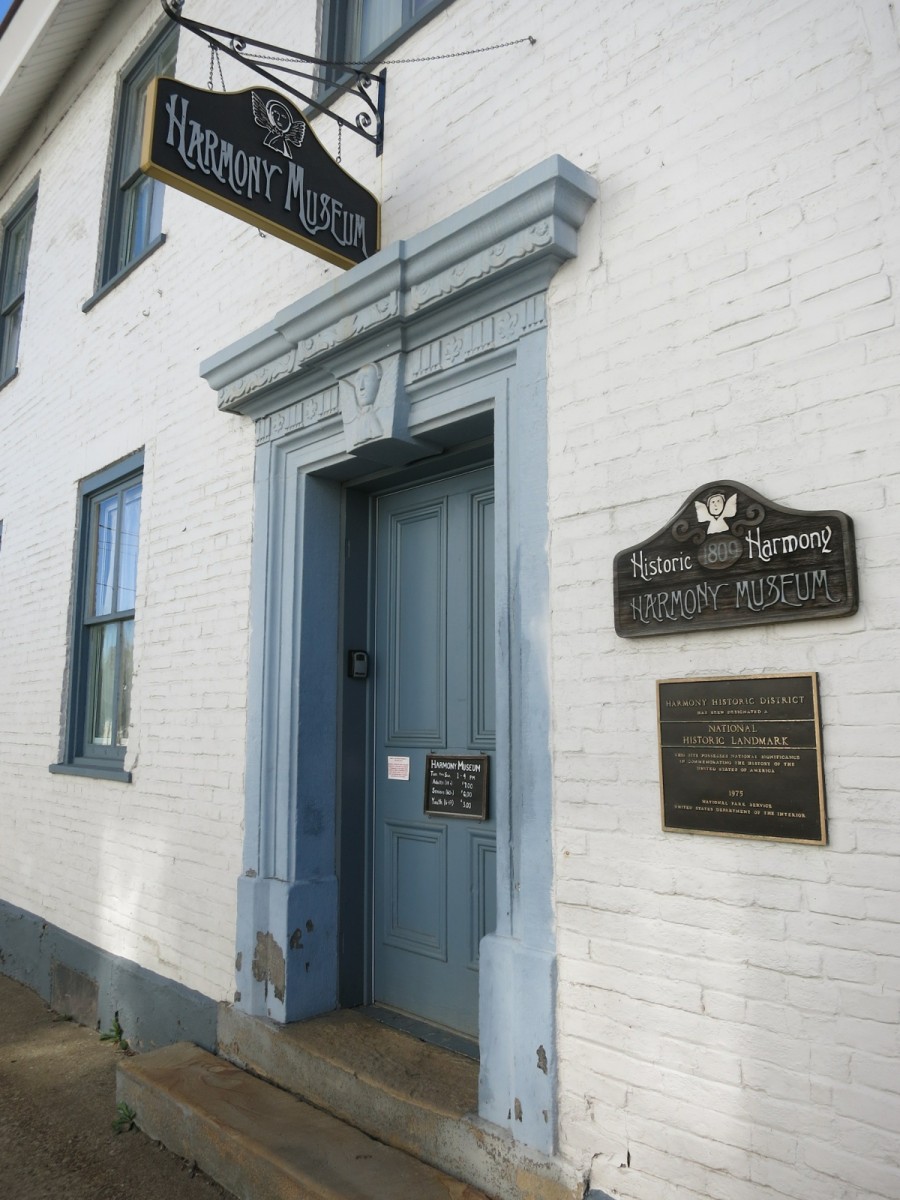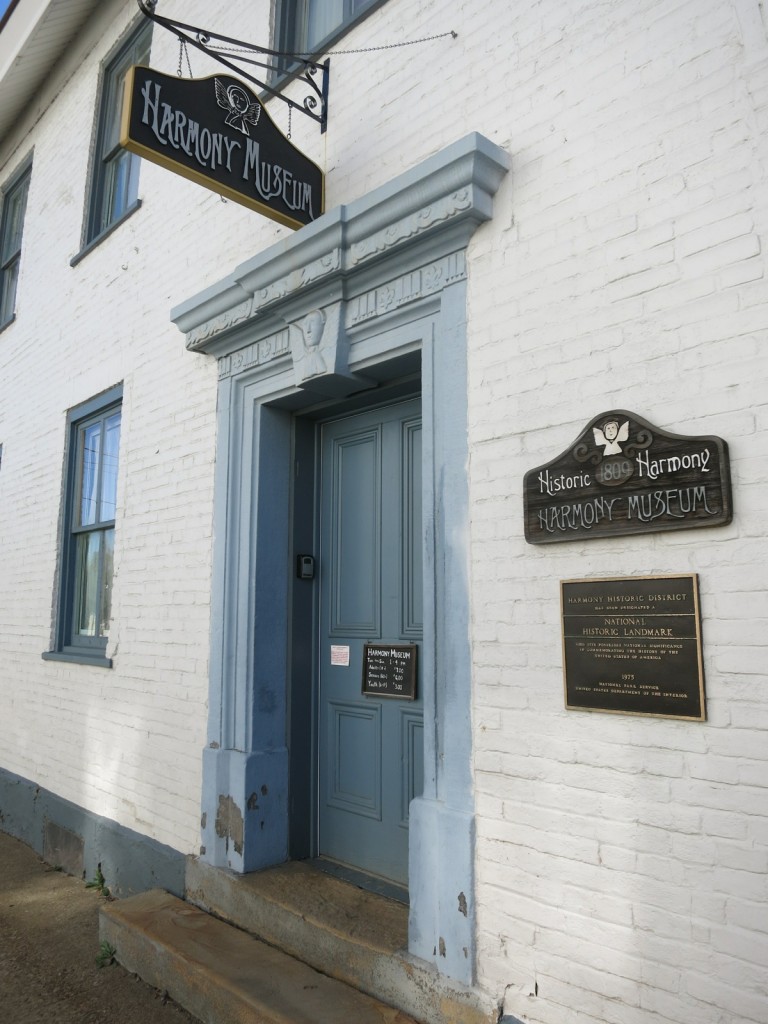 Anyone interested in small-town origin stories, or in the history of resettled formerly persecuted religious sects, will love poking around the eight-block National Historic Landmark District of Harmony. Just the name lowers your blood pressure a bit.
The Harmony Museum is comprised of three buildings. A tour recounts the history of this place from 1753, when a 21-year-old George Washington came through town on his way to confront the encroaching French Army.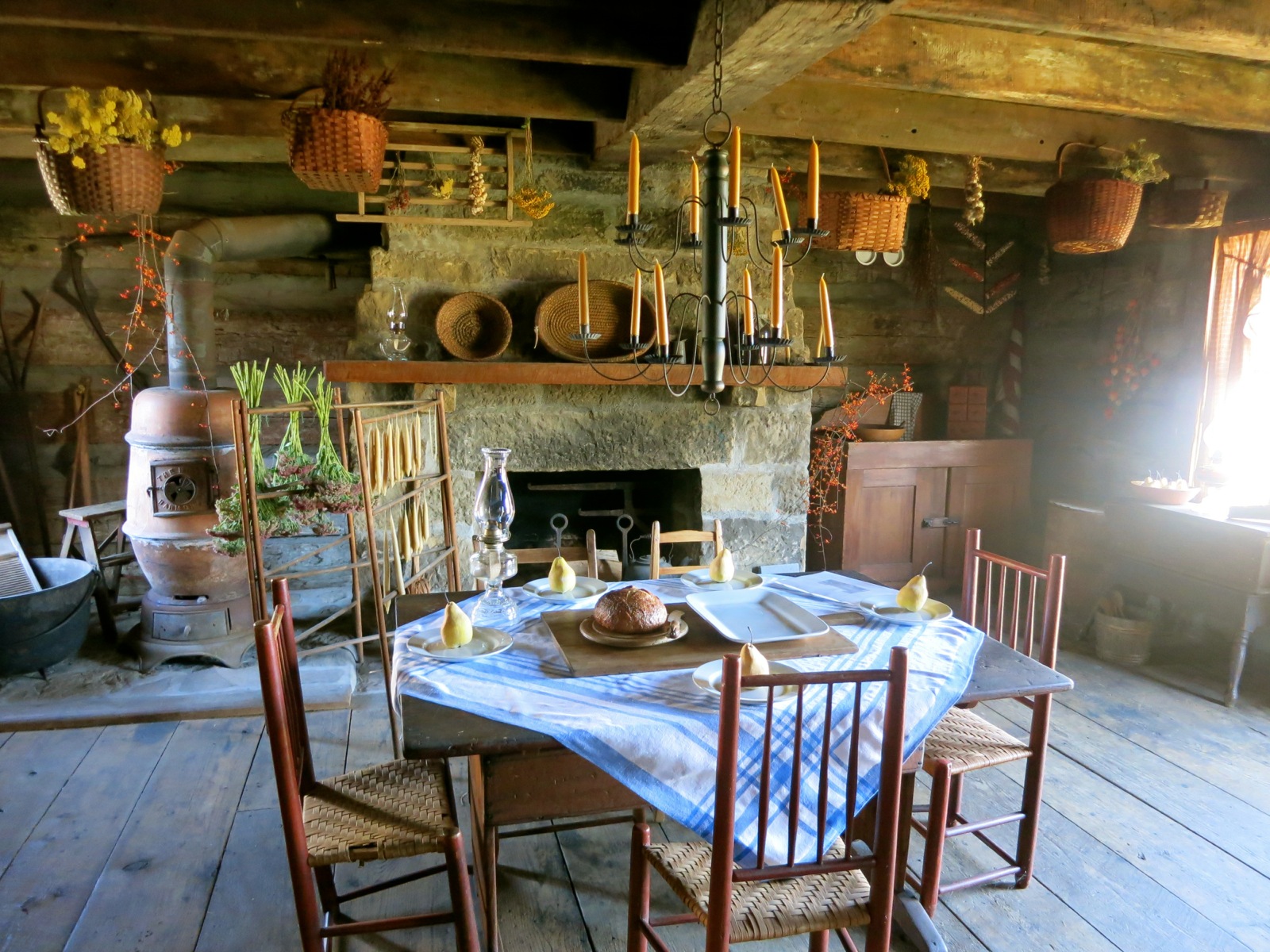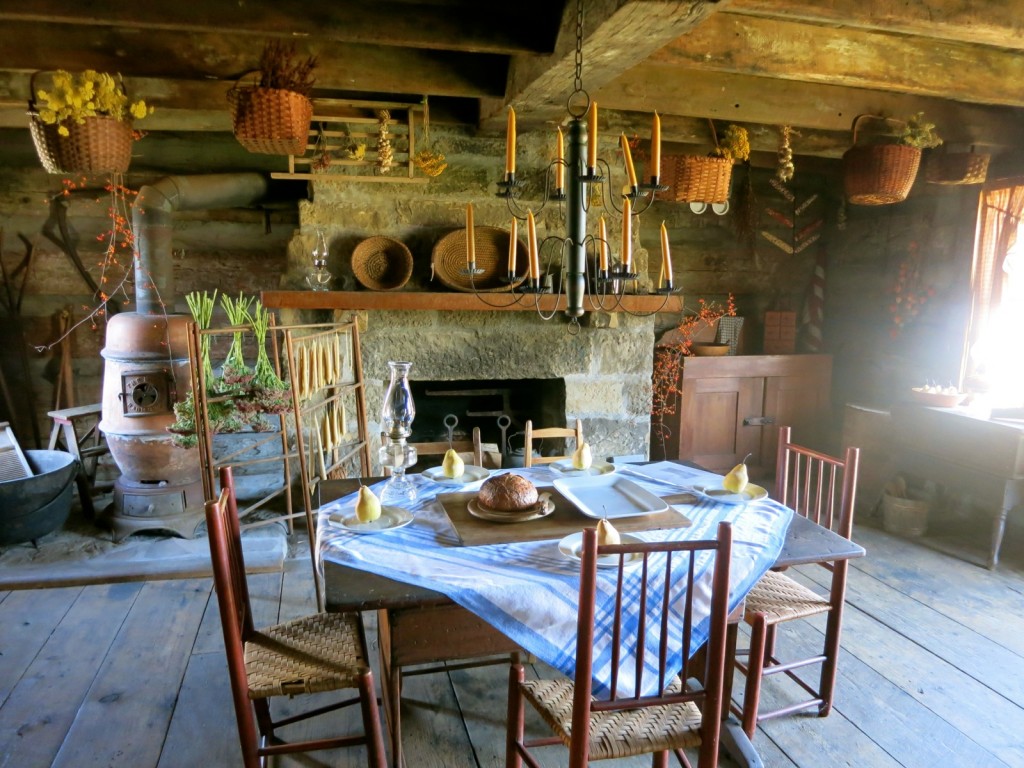 In the early 1804, a group of 900 business-minded pacifist Lutheran Separatists from the Stuttgart area of Germany, led by prophet George Rapp, chose this land for its creek and winemaking potential.
They called themselves "Harmonists," and counted on a "light from within" to guide them on their way. Apparently, the light told them to be celibate. And, in 1814, guided them to Indiana.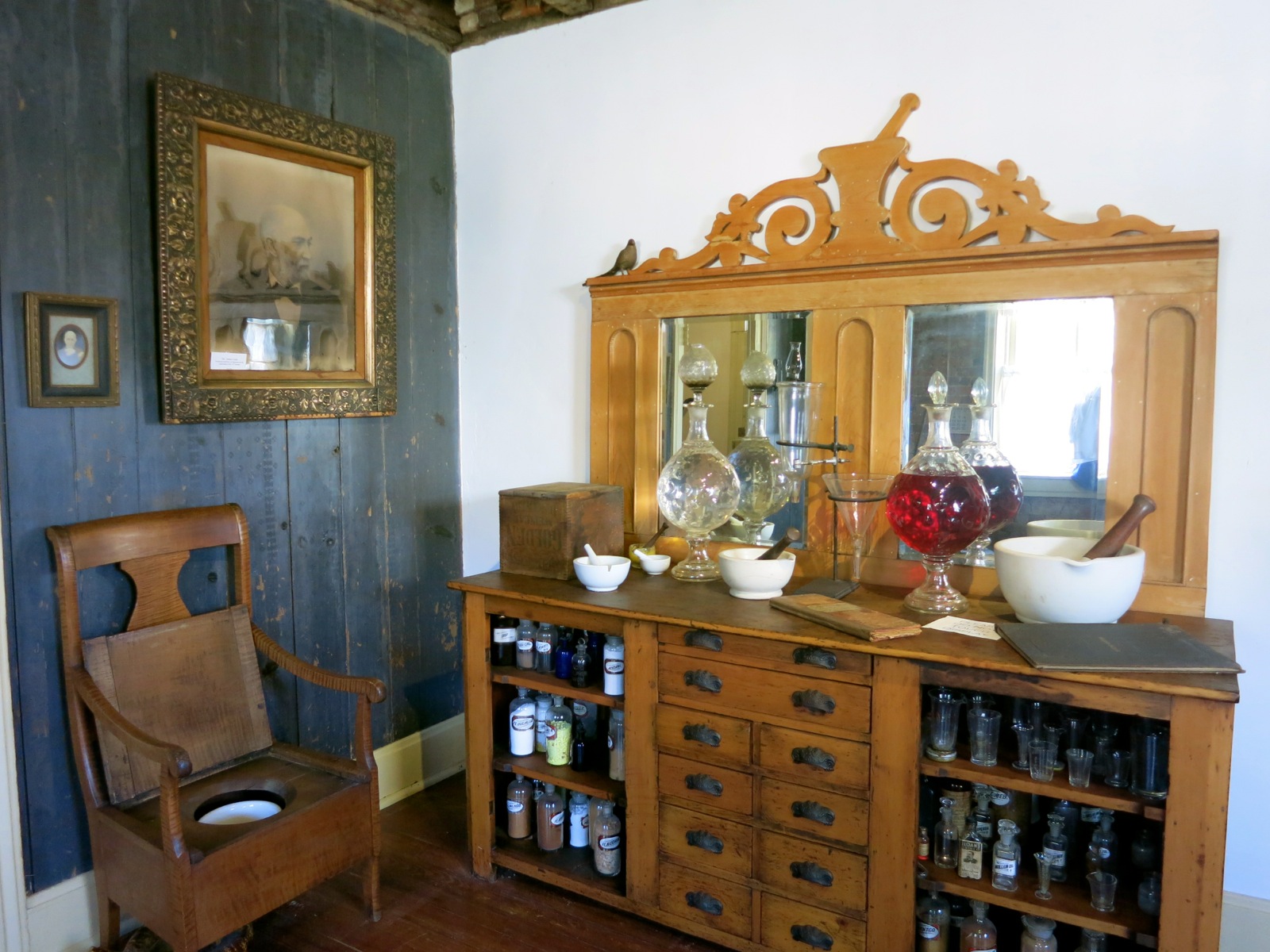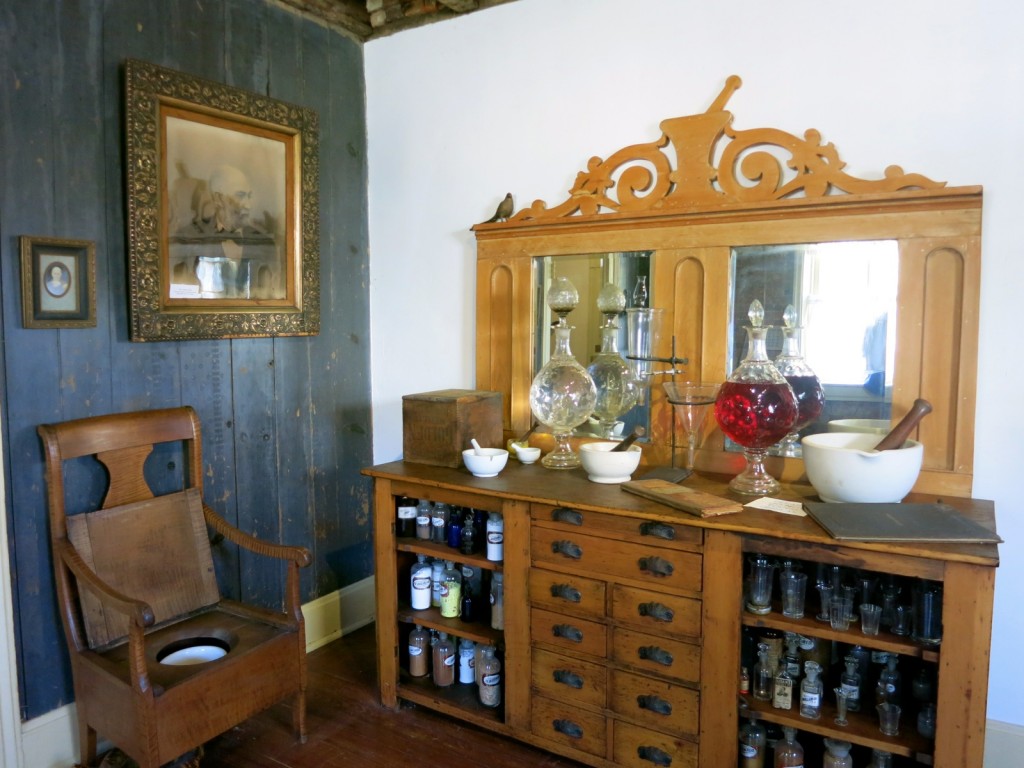 Abraham Ziegler and other Mennonites then moved in with large families and family trees as complicated as Einstein formulas.
A tour takes you from the main house museum to one remaining Ziegler log home – set up as it would have looked in the 1840's. Next to the Wagner House, which served as a doctors office (and now the Gift Shop). Open Tues-Sun 1-4. $7.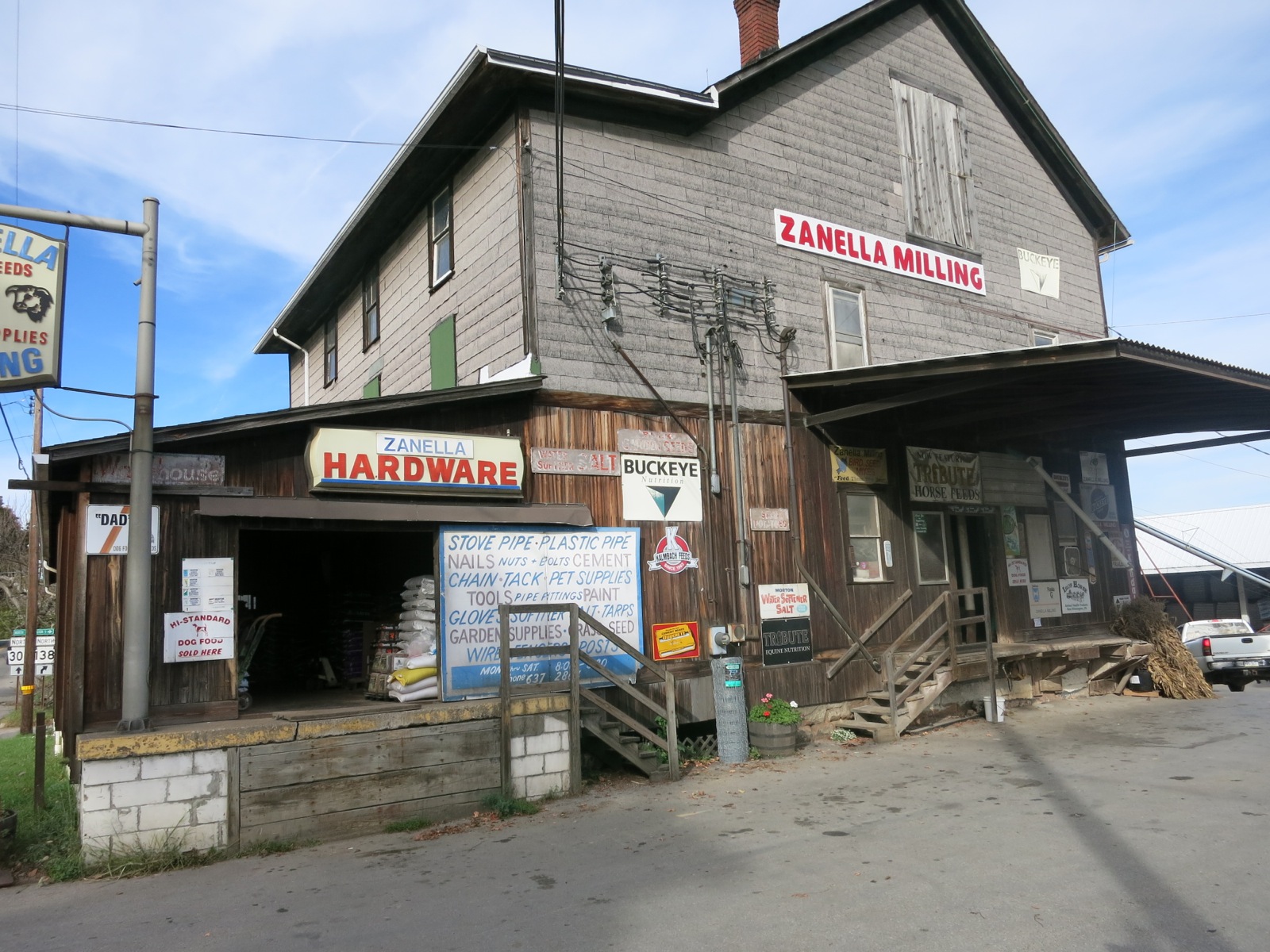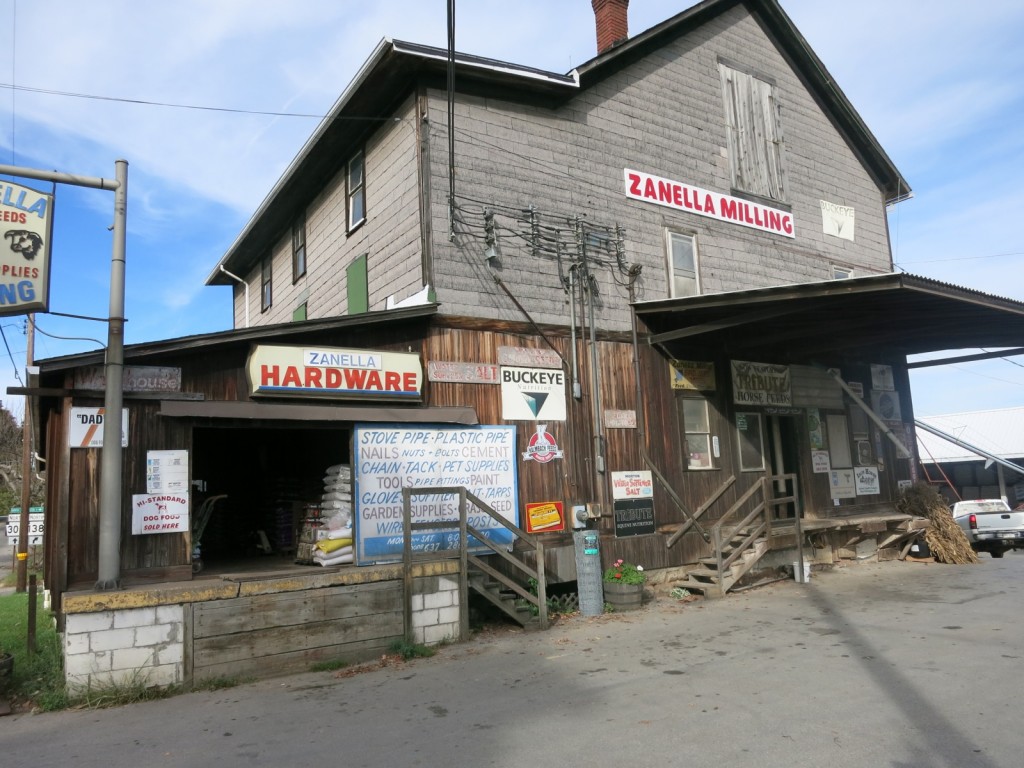 This is not a "tourist trap" – or tourist stop of any kind. But out of town visitors are curious, and so the amiable Zanella men (John, Matt and Mark) are happy to comply.
Show up and if you want a tour (and you should, for a step back in time), expect to get dirty. This Hardware Store/Animal Feed/Flour Mill, is in its original 1898 mill building. Surprisingly, some of its original machinery, still churns out grains and flours the old-fashioned way.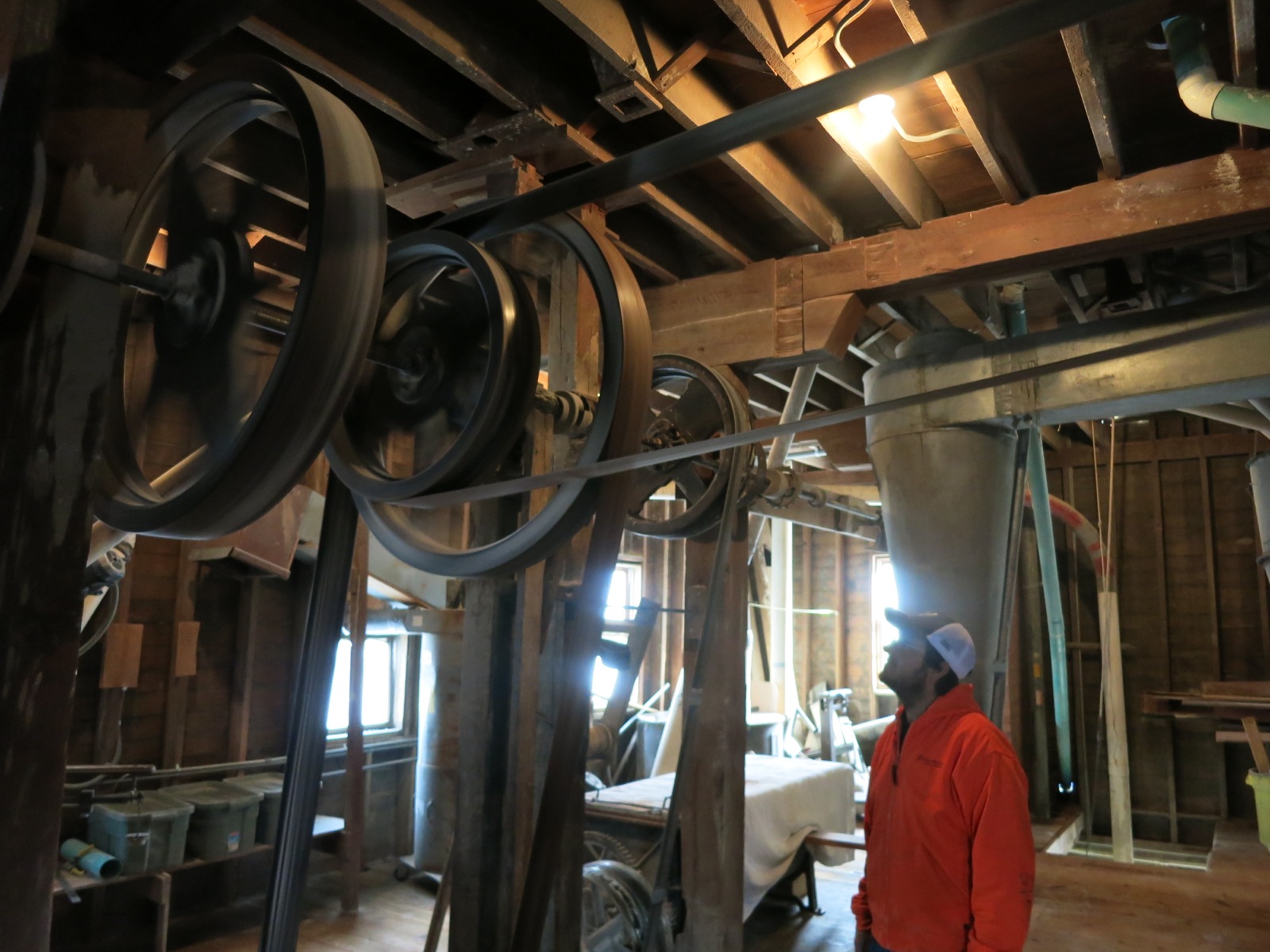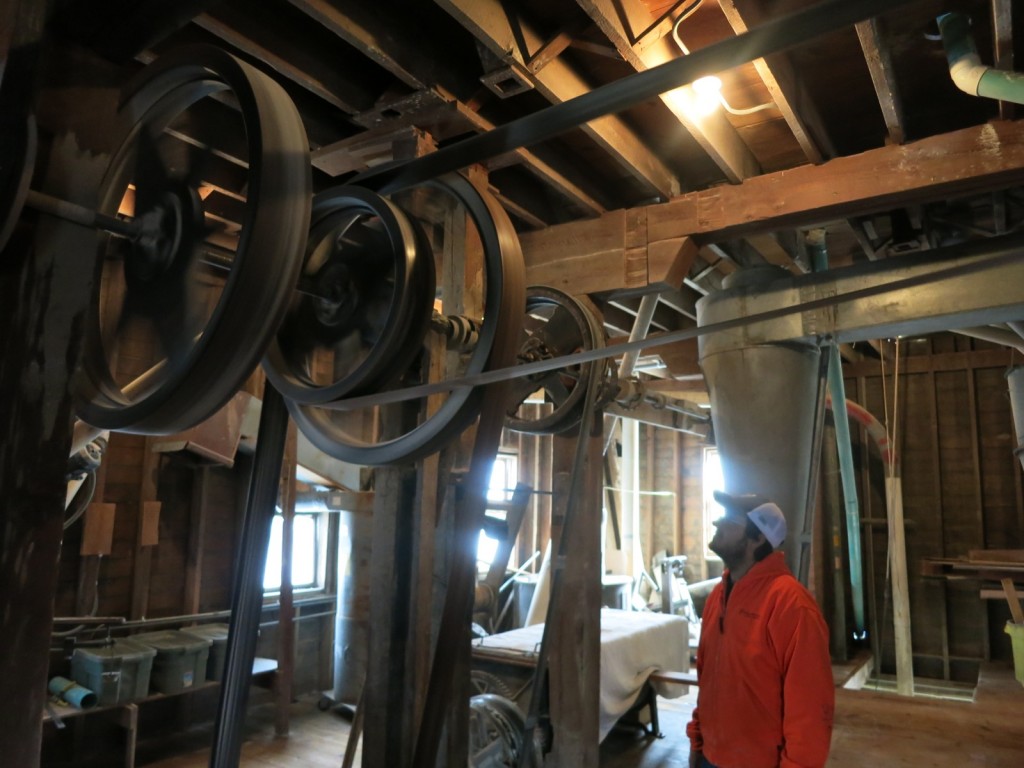 Zanella Milling grinds and bags several hundred tons of feed a week for local farmers, and flours for baking. In fact, its one of the last producers of buckwheat flower in Butler County PA.
Grains offloaded from trucks into basement bins are transported upstairs via cup elevators. Once made of tin, the cups are now plastic. Belts and motors have been replaced over the years, but the spindles, corn cutters, graters and Ribbon Mixer are all original.
You must be physically able to climb narrow, rickety stairs for a 45-minute tour to experience the noisy, vibrating action of 100-year-old technology. And yes, when in full production, you'll most likely be covered in airborne flour a few minutes in. It's all part of the fun. Store hours, Monday-Saturday, 8 AM-5:30 PM.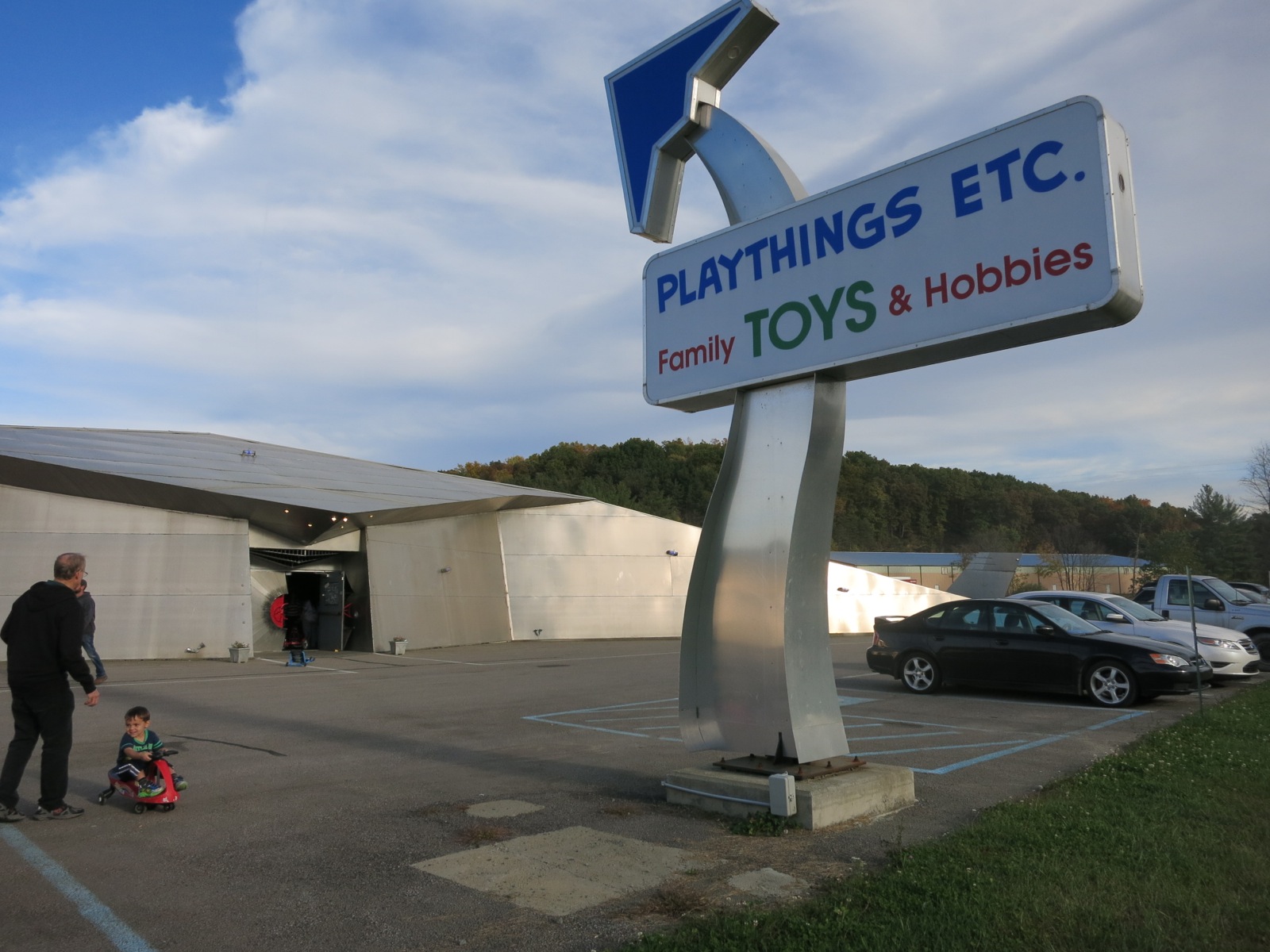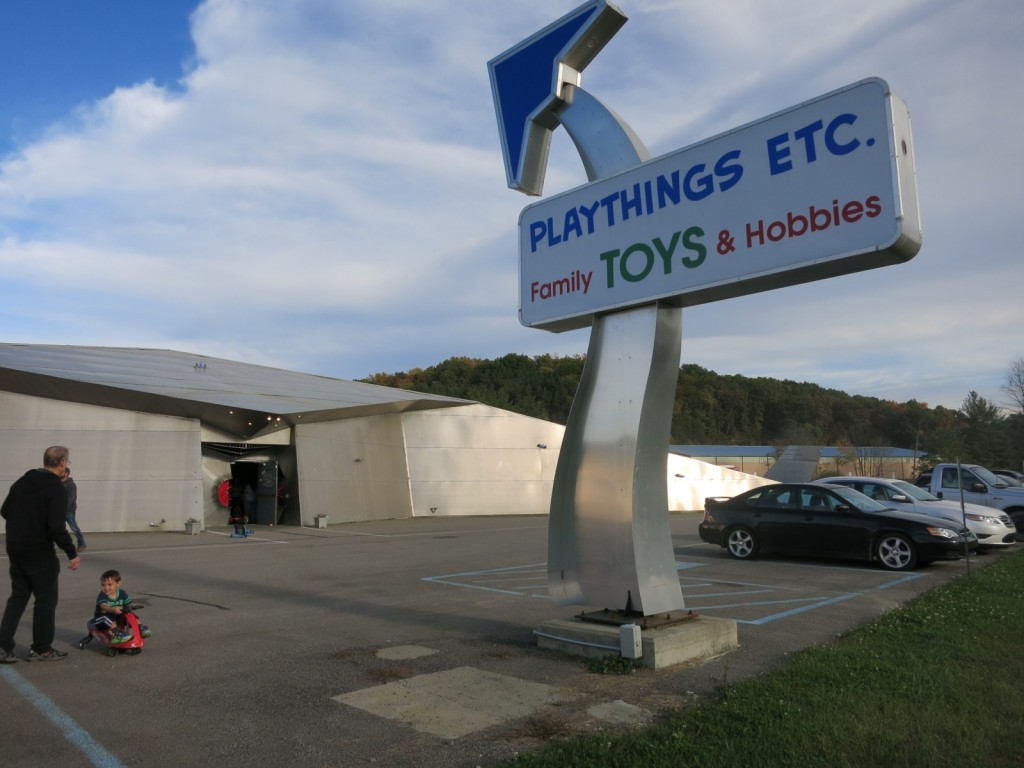 Such a mundane name for a rather spectacular one of a kind toy and hobby store. "Playthings, etc" does not begin to describe this stealth aircraft that seems to have just landed far from any town on busy Route 8, tantalizing drive-bys with metallic mystery.
Owners Nadine and Todd Shingleton had a wildly ambitious plan to build a "destination" rather than just a simple store, and succeeded. Ever since its construction in 2005, Playthings, Etc. has been packed with innovative toys, hobby crafts, and people.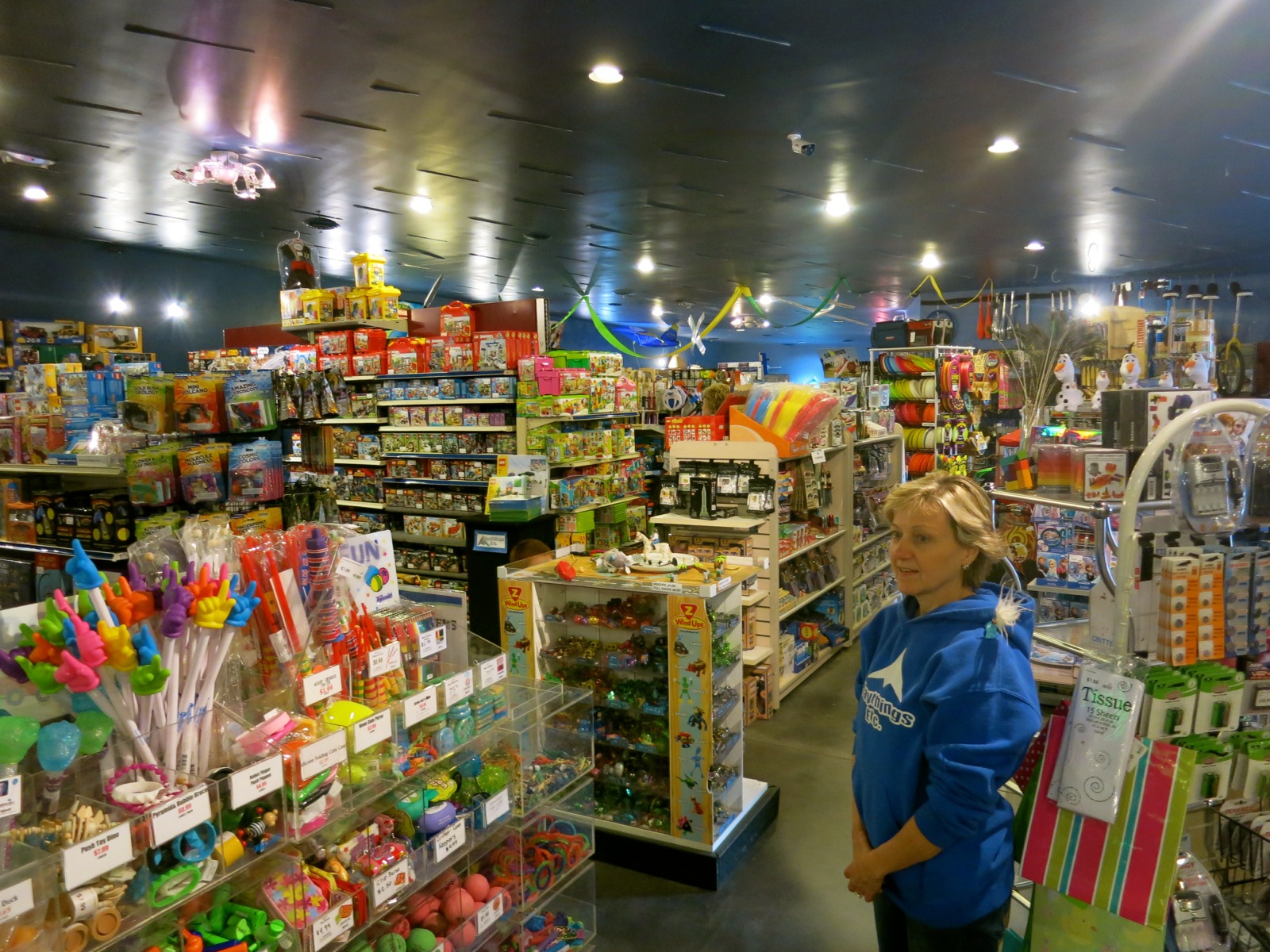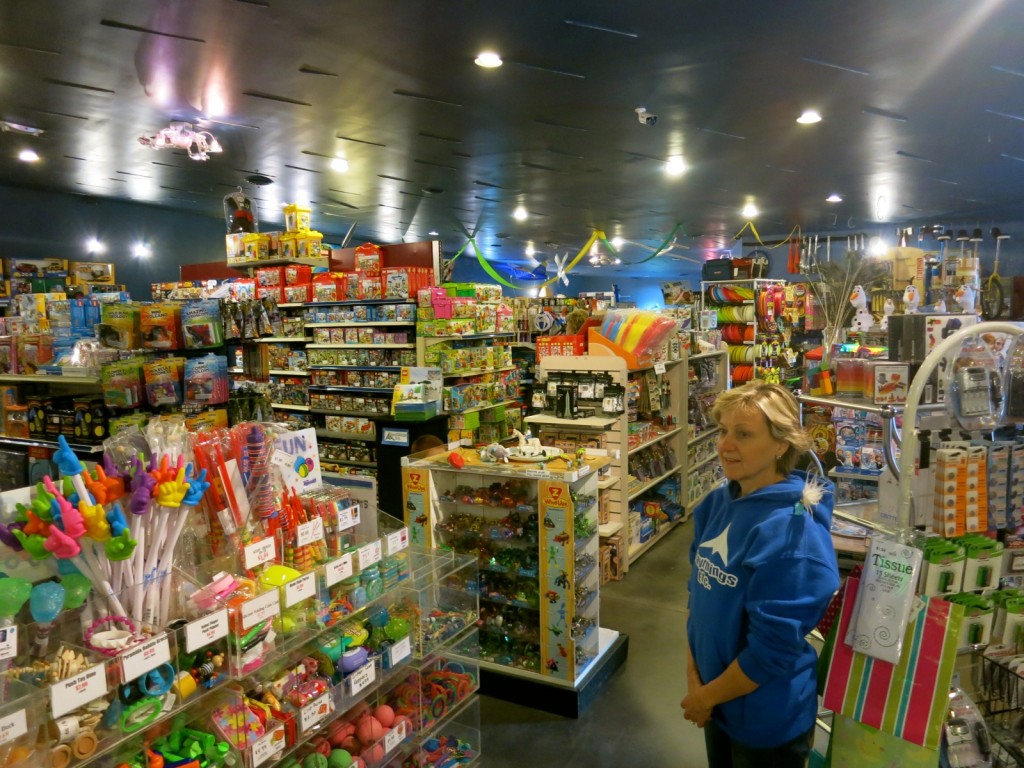 Buzzfeed named Playthings one of "17 Toy Stores Worldwide That Will Change Your Kids Lives." But why should kids have all the fun? I wanted to stay and play with everything – which customers can do before they buy.
There are lots of demonstrations, treasure hunts, a comprehensive Frisbee Golf section, remote control cars, trucks, copters, and even drones to try out. I would have loved to get my hands dirty – playing with Kinetic Sand, "Oil Slick Thinking Putty," physics, chemistry and biology kits.
In a rush, though, I had to be content with a model rocket launch in the lively parking lot just before leaving. Open Mon-Sat 10am-8pm, November and December 9am-9pm.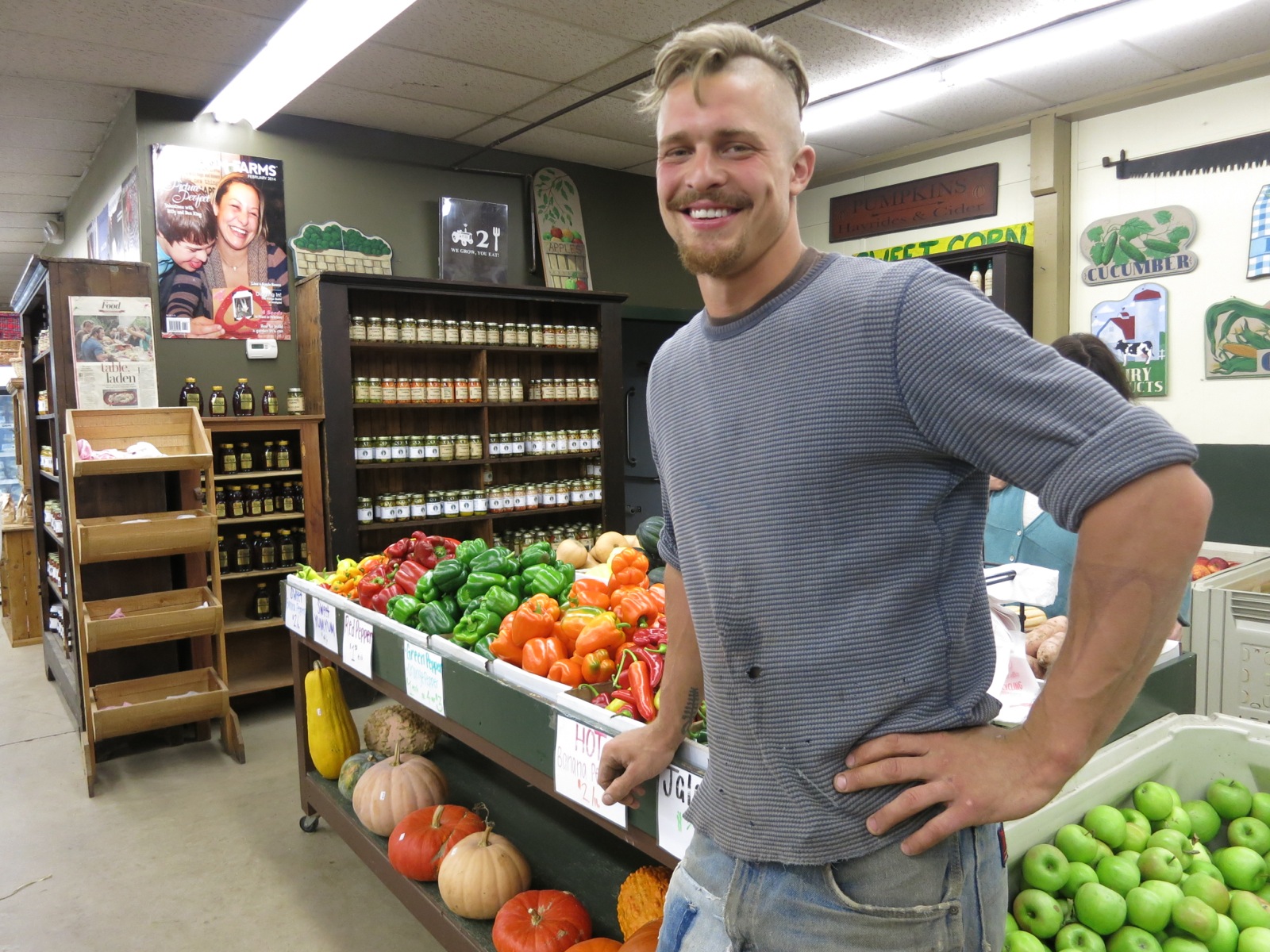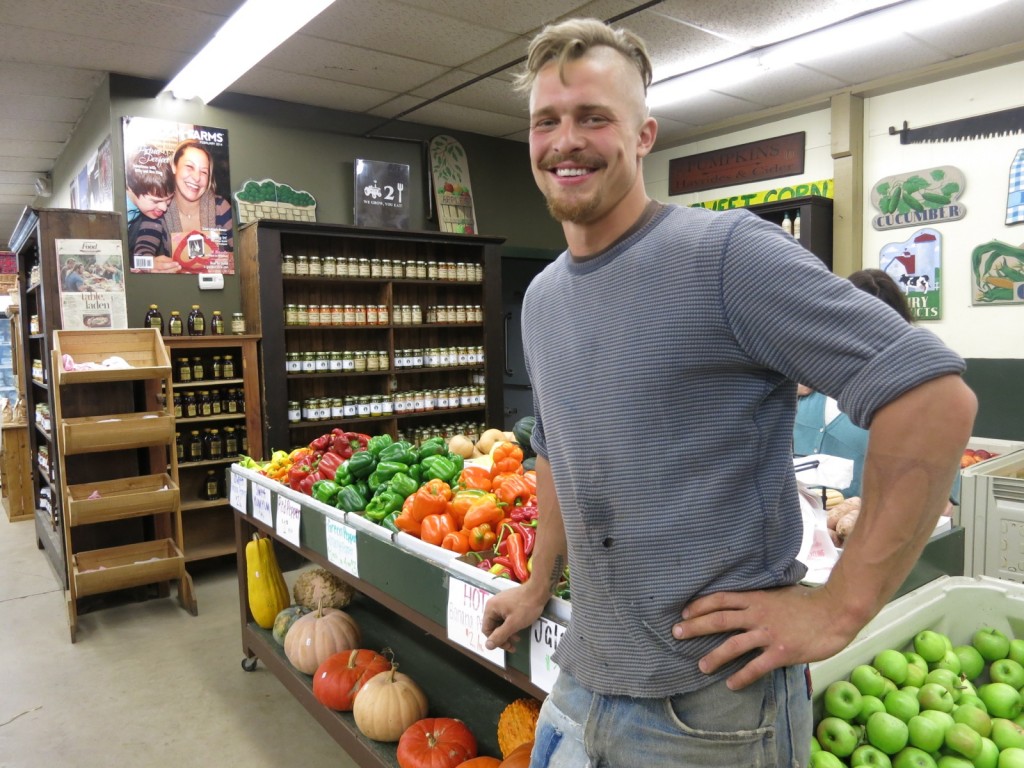 Nine out of the ten King kids work in the family business – the business of farming. All Kings are so engaging and photogenic; they had their own reality TV show, The Farm Kings on GACTV (Great American Country TV).
Charismatic Peter, with his blond half-shaved-half-floppy hair, hugs regular Freedom Farms Market customers as they come through the door. The farm grows a variety of picture-perfect produce, "the best eggs," and naturally-raised animal products. Says Peter, "We treat our livestock well. They are happy animals who have one very bad day."
Best Places to Eat and Snack in Butler County PA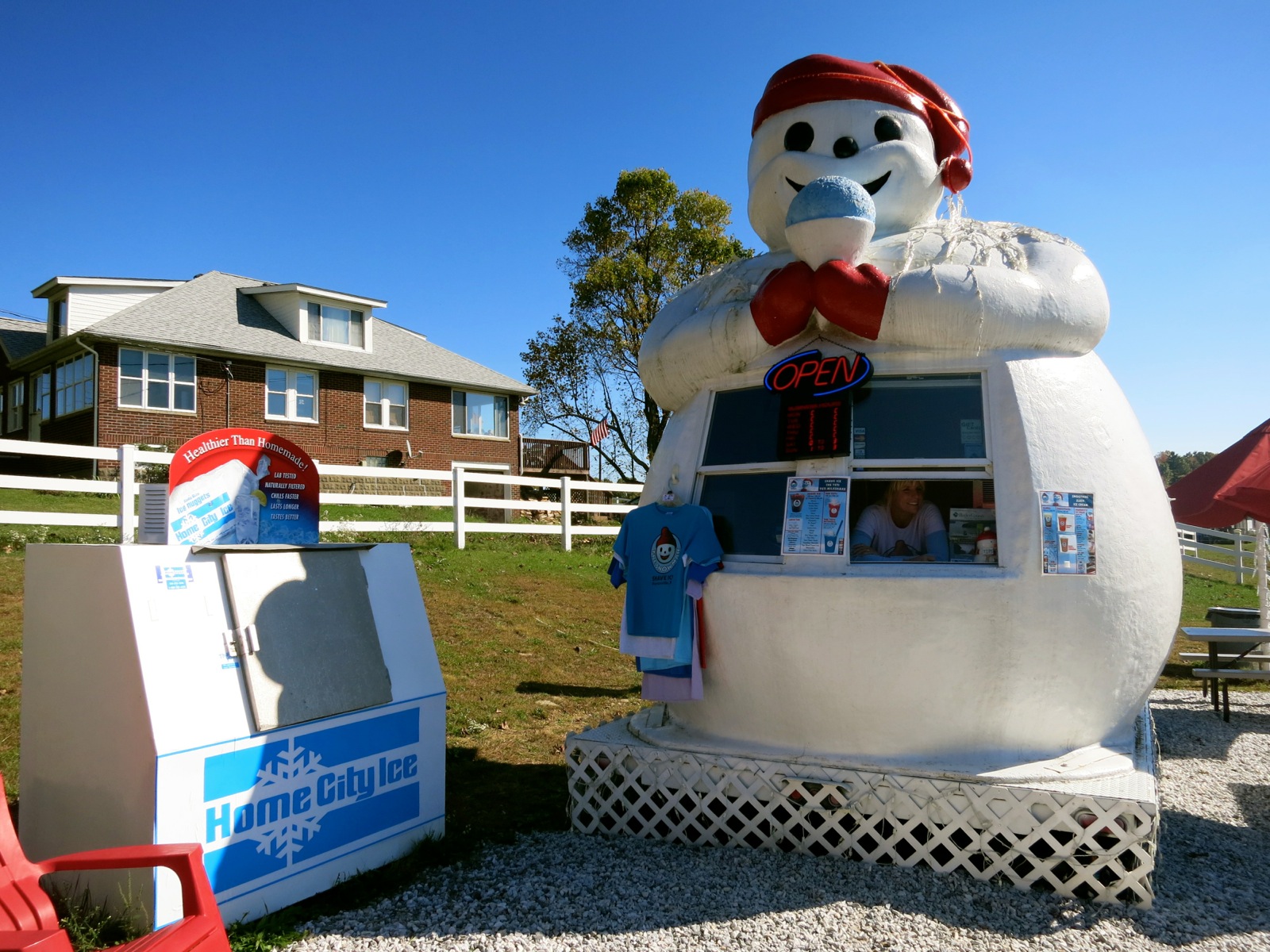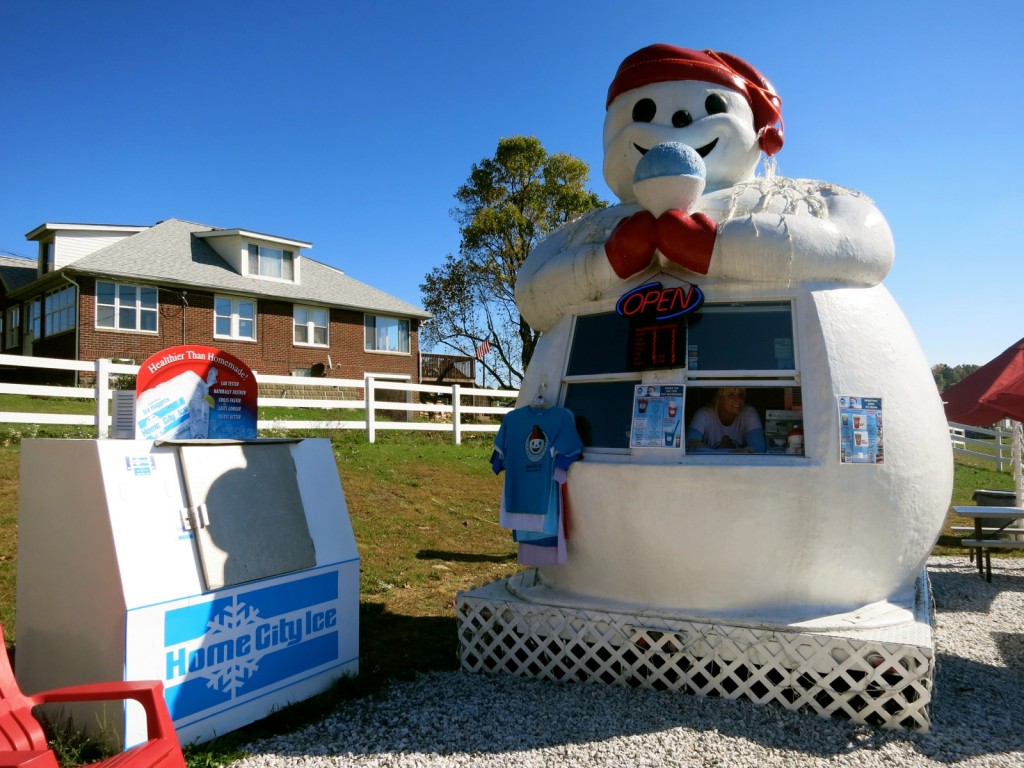 What's that snowman doing on this Western PA country road? Brian LaChance and his wife noticed that a stream of cars were driving by their house on their way to the 16,000 acre Moraine State Park, which gets over 2 million visitors every year. So they devised a way to capture some of them.
In 2013, LaChance found this snowman-shaped concession stand in Cincinnati, hauled it within sight of his dining room window and started selling Blue Raspberry, Cherry, Root Beer and dozens of other inventive soft, teeth-friendly, icy treats right from the snowman's belly.
Made from 100% cane sugar and filtered water ice, new flavors are being added all the time. The LaChances have even experimented with ice cream blends. "I have a mad-scientist kitchen," says LaChance. Open seasonally. The LaChance's have also added a mobile snowman as well.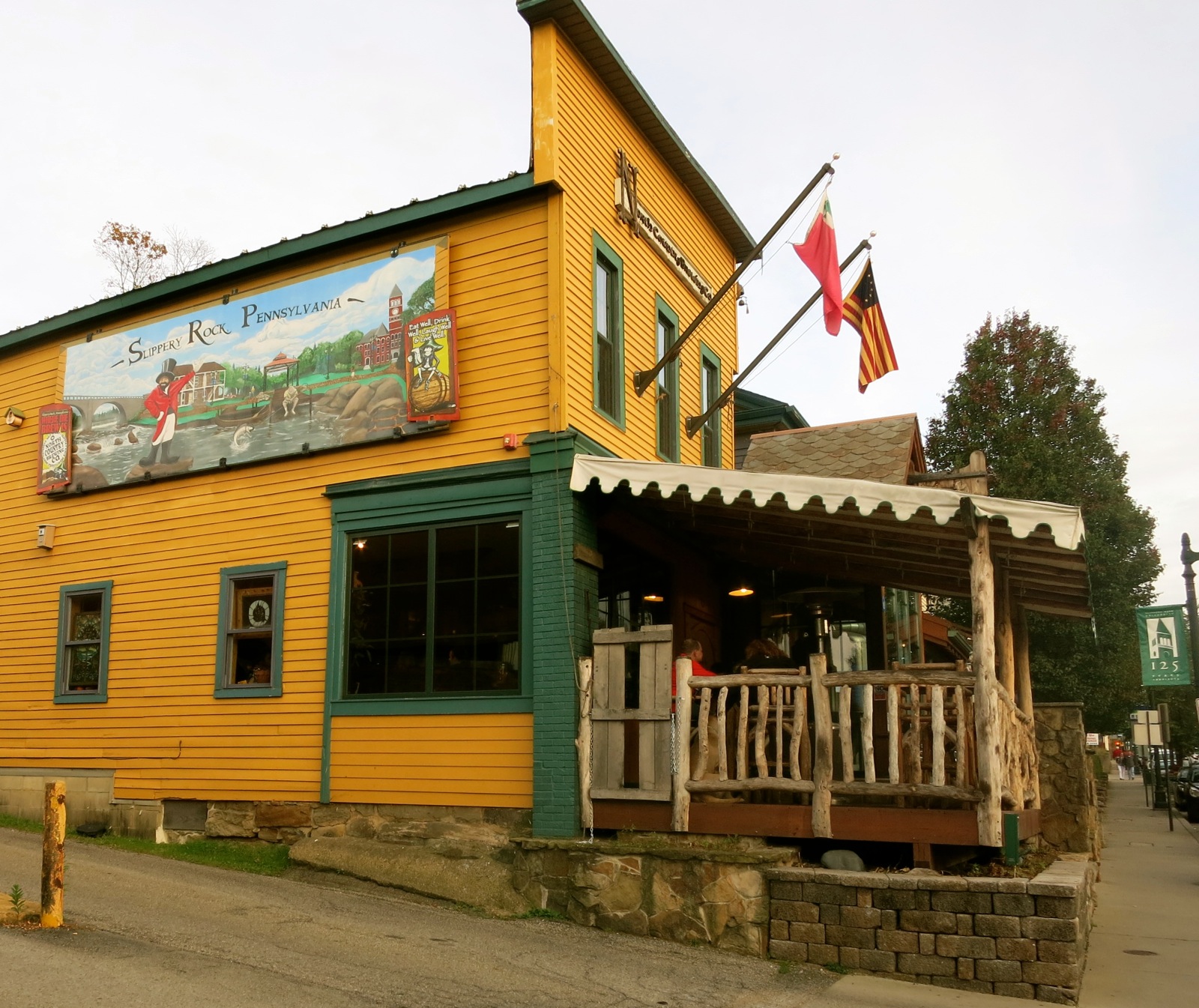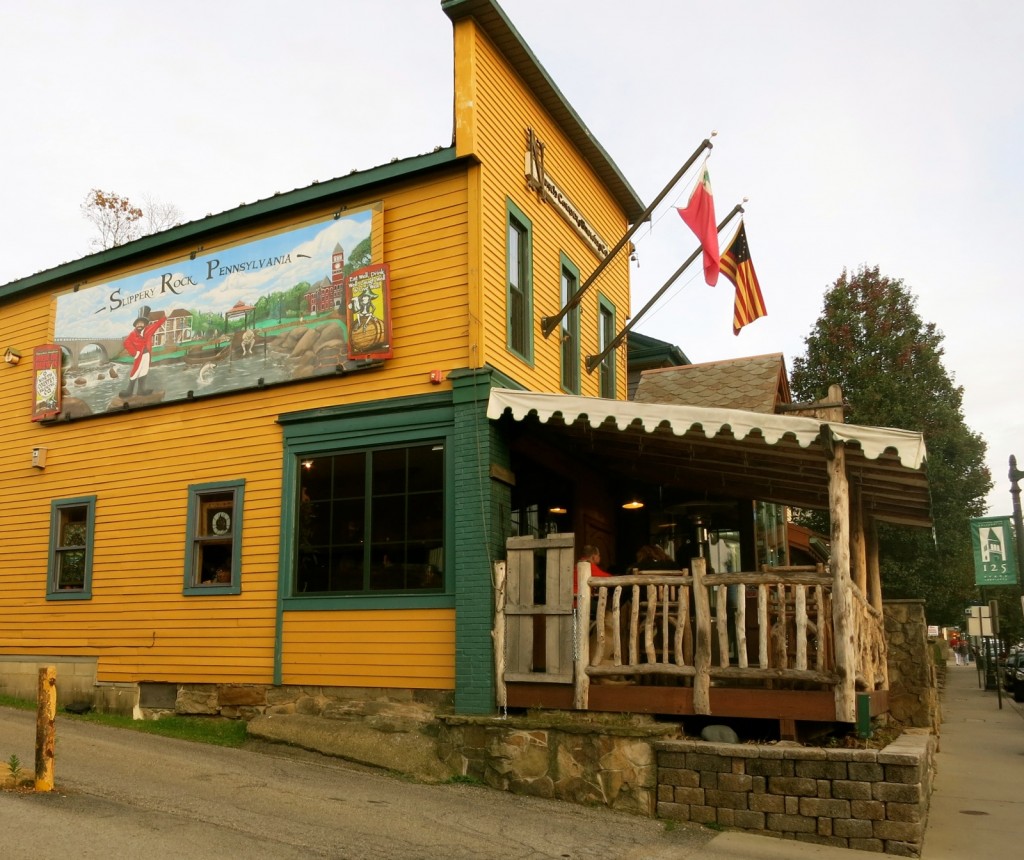 Serendipitous travelers love stumbling on young, pioneering, cool-vibe eateries in small, out of the way towns. North County Brewing is one such place.
With talent and vision, owners Bob and Jodi McCafferty renovated an old Funeral Home from the ground up – fashioning reclaimed wood into fanciful, intricate designs, repurposing the outside slate walkway into a bar, and adding whimsy to every nook and cranny.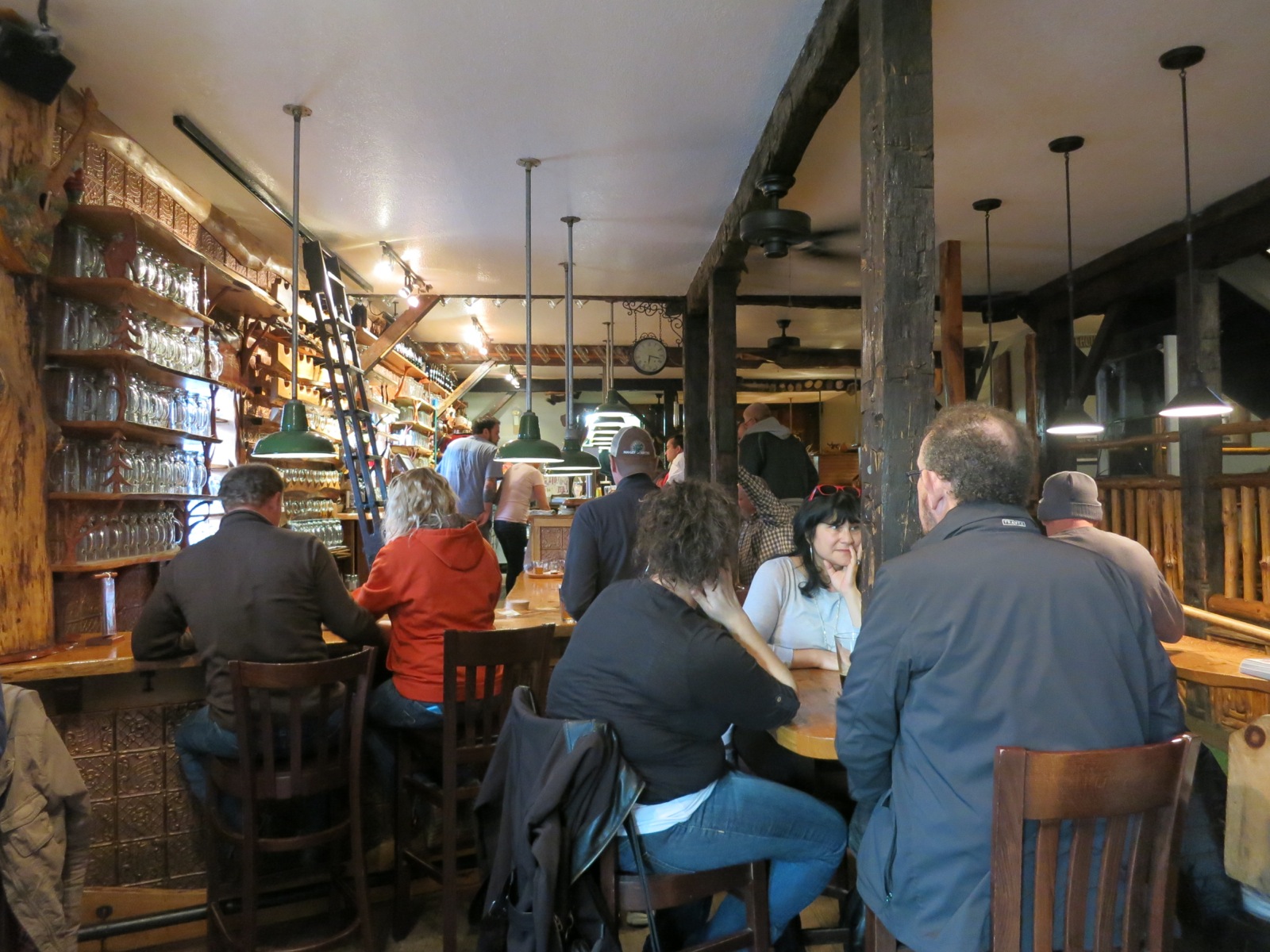 Restored to "Publik House" status, North Country Brewing draws an exuberant crowd, seeking good, fresh food sourced from local farmers. They come from as far away as Pittsburgh and Toronto.
Customers love the craft beer made in the cellar that once served as the morgue, along with great tweaks on German food. German Dumplings with Bratwurst and Cabbage and Pepper Bourbon Chicken are particularly good, and won't break the bank. Come early on weekend nights – there's usually a two-hour wait.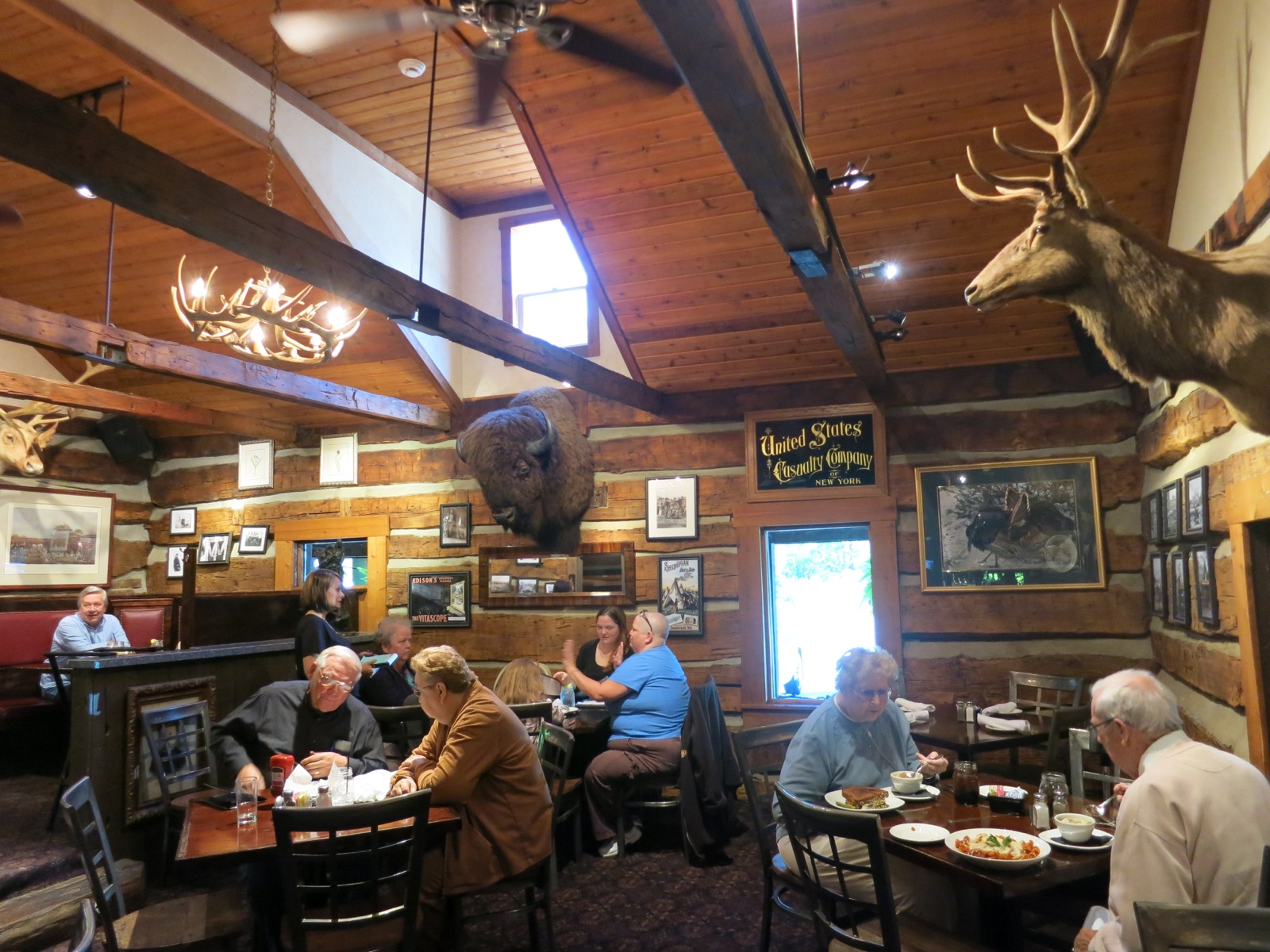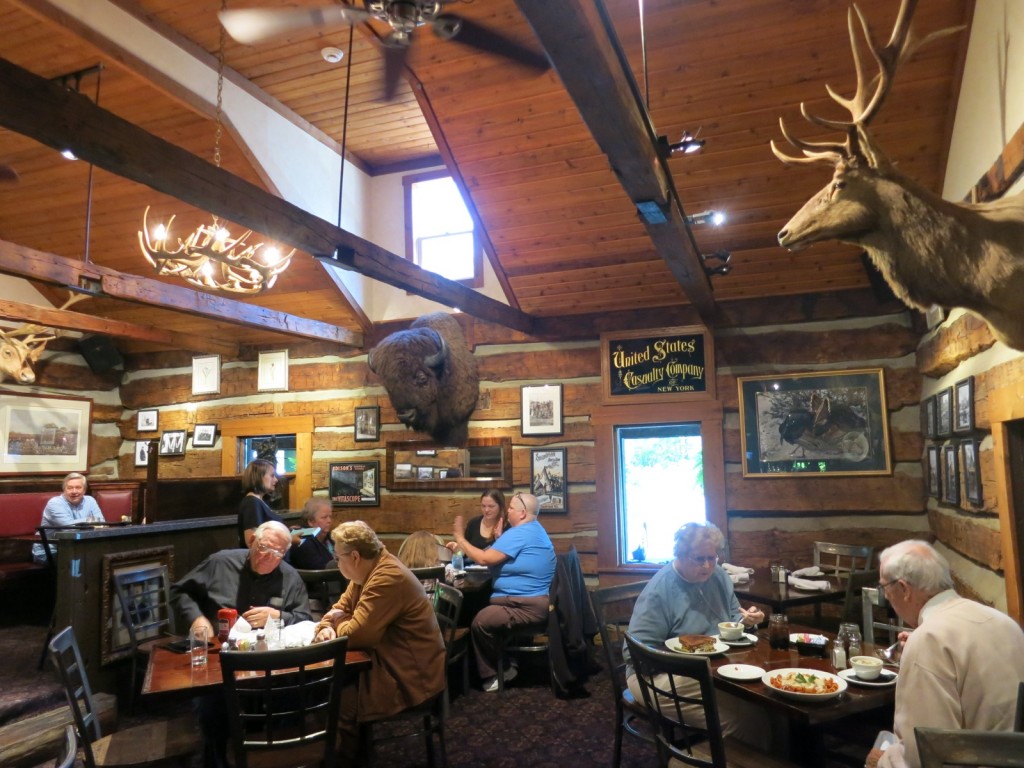 This local institution – in a log cabin on a main road – is one of those places families congregate for weekly meals out. Not haut or fancy, but fine traditional foodstuffs served in rustic rooms beneath protruding animal heads.
Regulars love the Prime Rib, which indicates the kind of place it is. And kids love looking in the lush foliage right outside picture windows for a faux tiger, turkey and Sasquash. Salads, like the Honey Nut Chicken Salad, are fresh and tasty, and pastas, like Spicy Chicken Diablo, are pretty decent, too.
Where to Stay in Butler County PA
STAY: Cranberry Township – Hilton, Marriott, Hyatt, Best Western, Clarion, Hampton Inn Hotels
There are dozens of franchise hotels in Cranberry Township, and other B&B's sprinkled around this large county. Most are new or have been updated. Take your pick.