WHY GO: A monument to American Industry and Ingenuity, Lowell National Historical Park, in Lowell MA, 30 miles from Boston, is unlike any other U.S. National Park in that it takes up sections of a still thriving (or, as the case may be, reviving) city.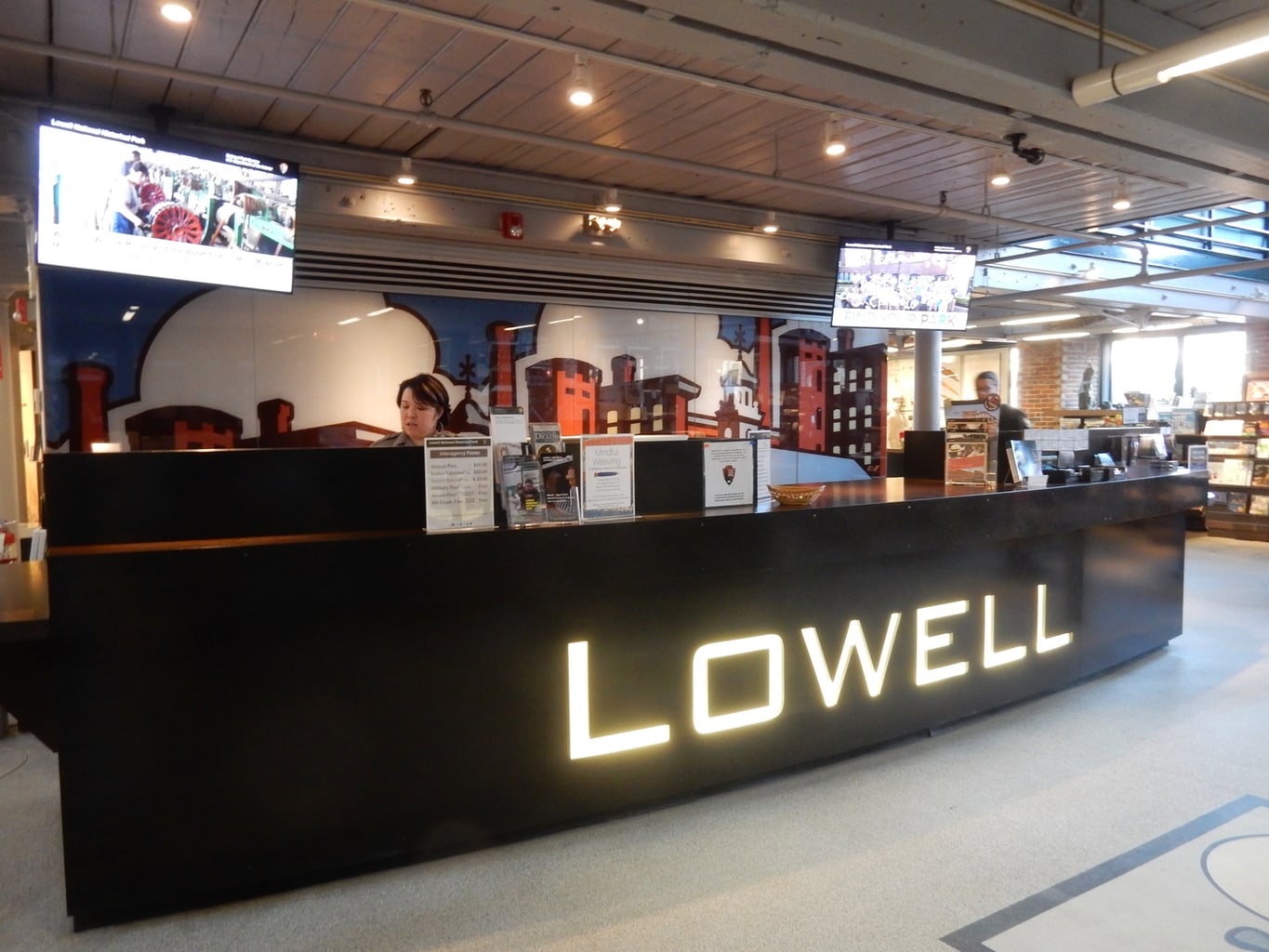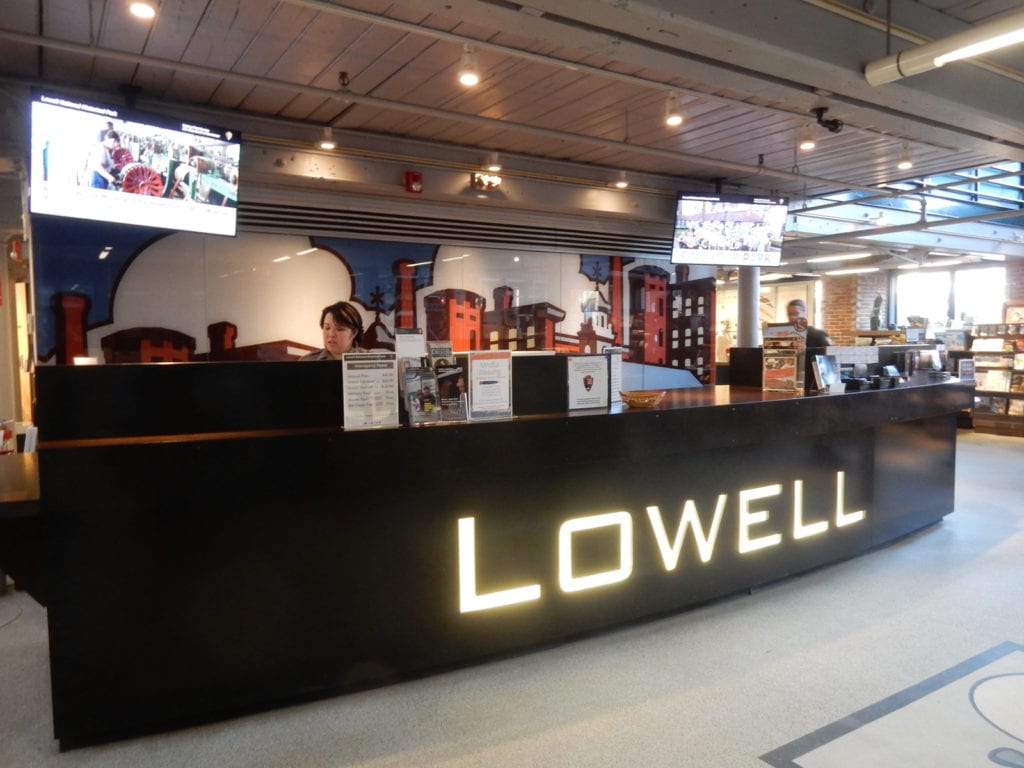 This unconventional National Park was established in 1978 to tell the story of innovations in water-powered technology and engineering as it pertained to the Textile Industry in Lowell. This central Massachusetts location is considered the first planned Industrial City in the USA.
In the 1820's, a time when America, like many countries, was transforming from an agrarian society into a nation of manufacturing centers, Lowell's industrial boom was a model for other growing metropolitan areas in the country.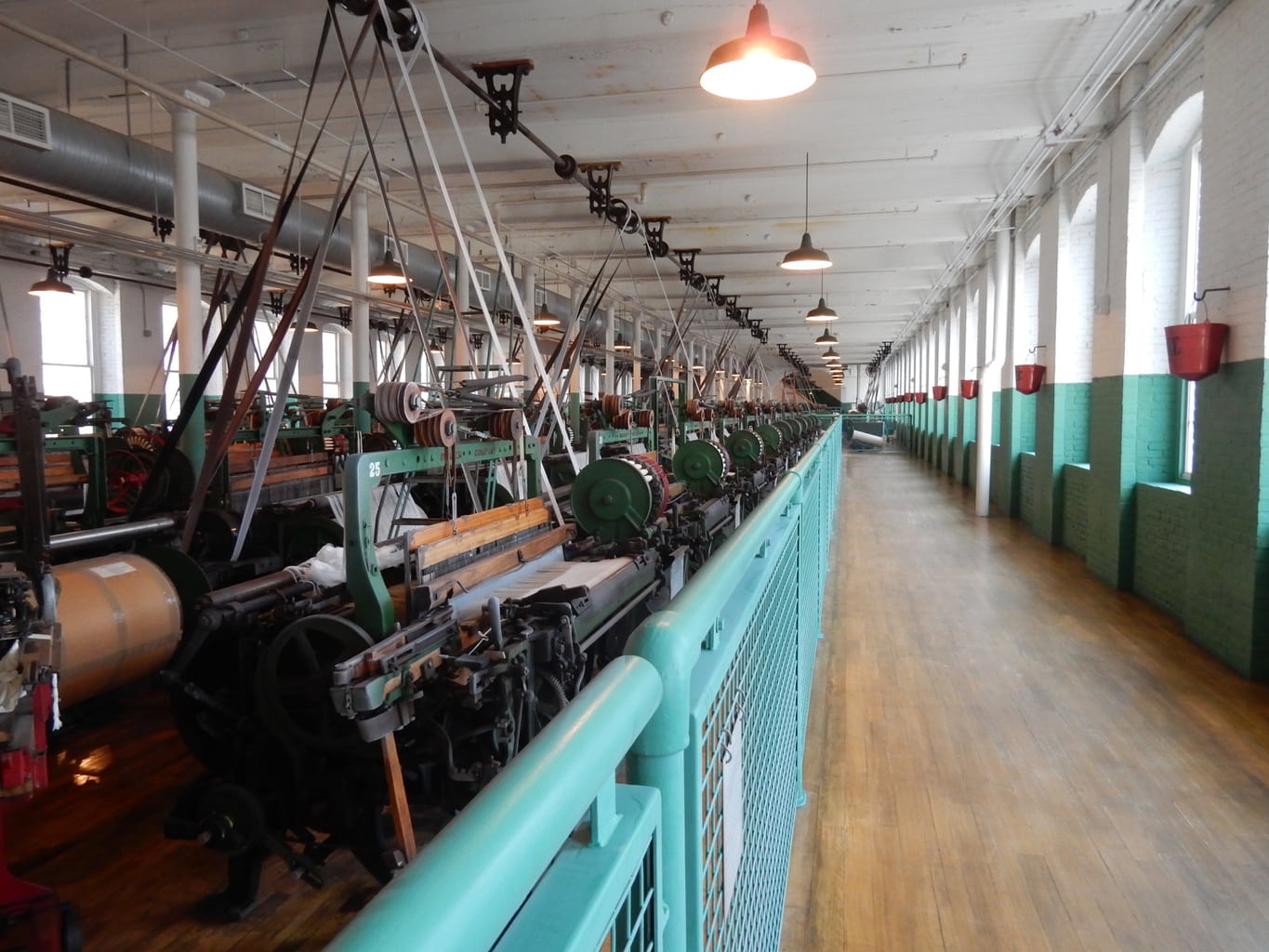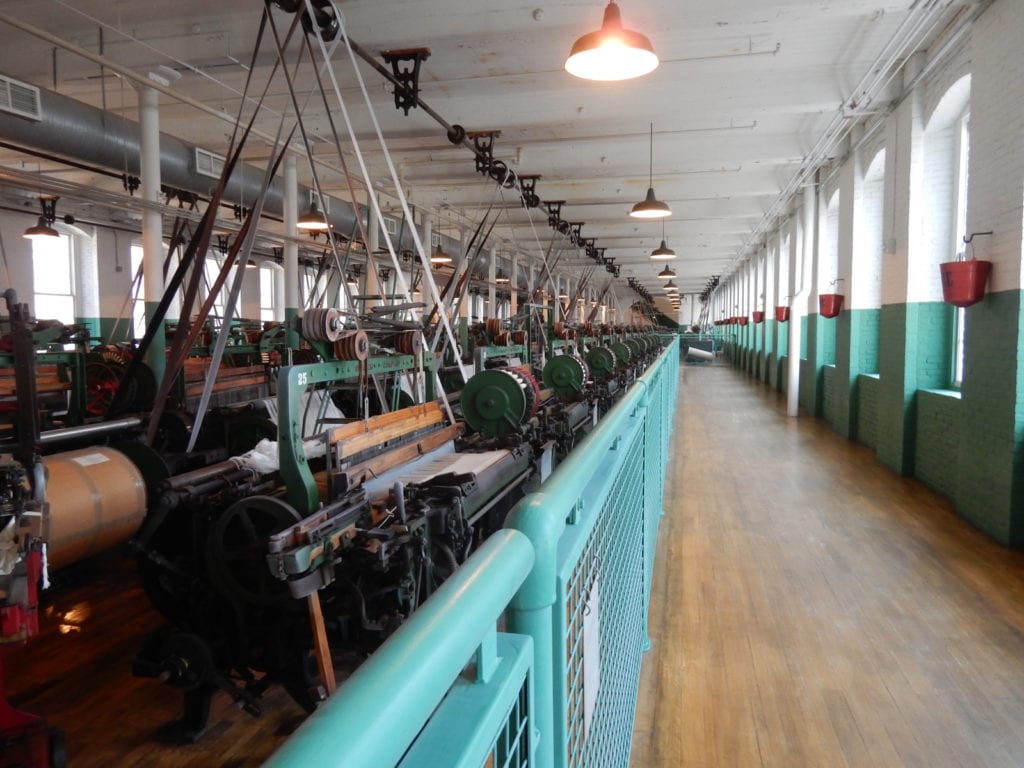 A town that rose and fell several times, Lowell was hometown to beatnik, Jack Kerouac. And, surprisingly, it was the boyhood home of James McNeill Whistler, the artist best known for painting his Mother.
Lowell on the Rise
The city is now drawing young people and empty nesters looking for less expensive city living in mixed-use housing and neighborhoods. More tourist-friendly infrastructure is planned.
A new boutique hotel (working name, Athenian Hotel) is being built across the street from the National Park Visitor's Center. Great restaurants are opening up. Downtown shops sport fanciful signage. And live music fills the air in summertime.
It doesn't hurt that Lowell has been a movie set on several occasions. The Invention of Lying with Ricky Gervias and Jennifer Garner (2009), and The Fighter starring Mark Wahlberg and Amy Adams (2010) – a true story, were both filmed in Lowell. See Lowell the Maven Way and read on.
Things to Do in Lowell MA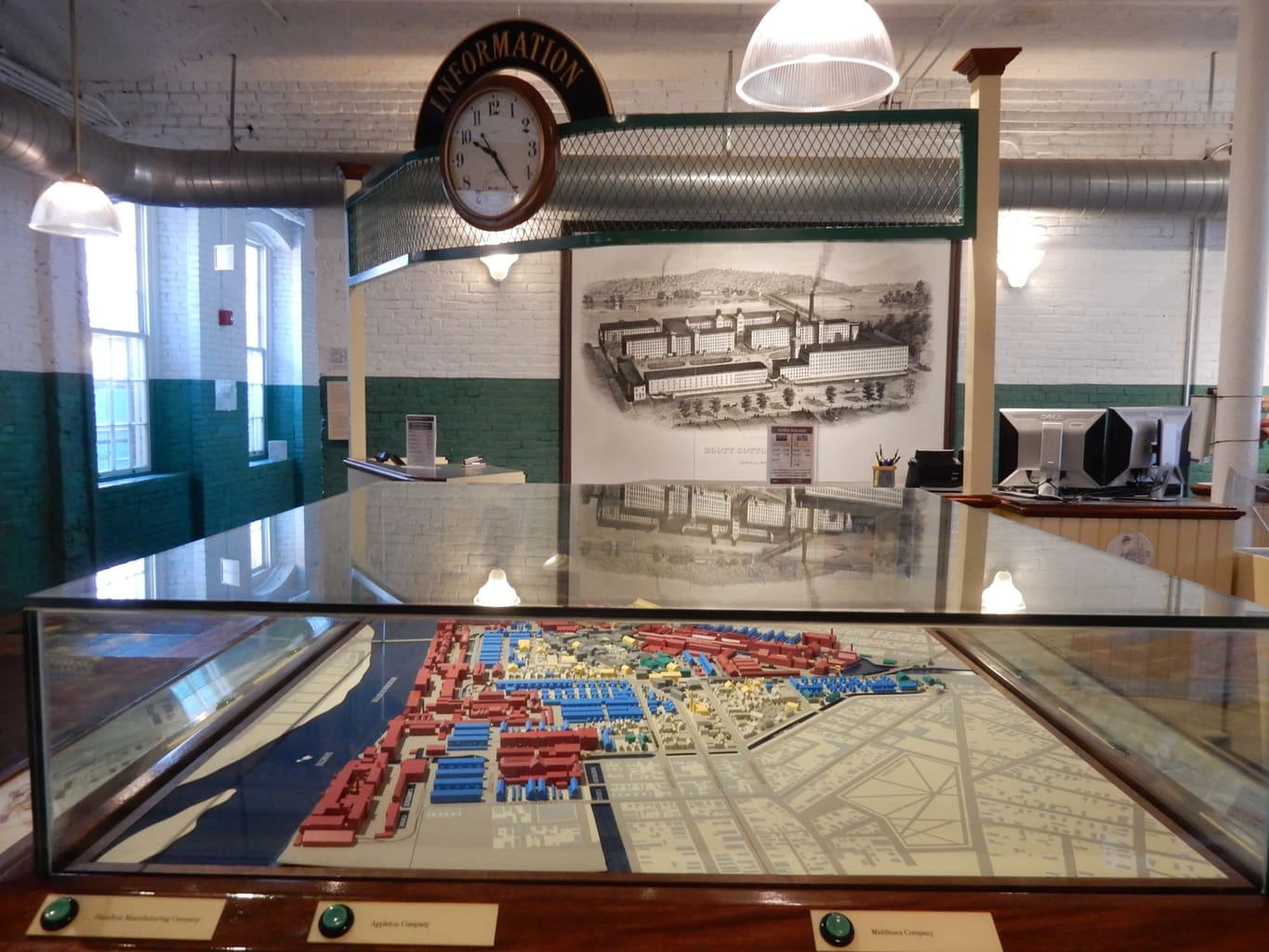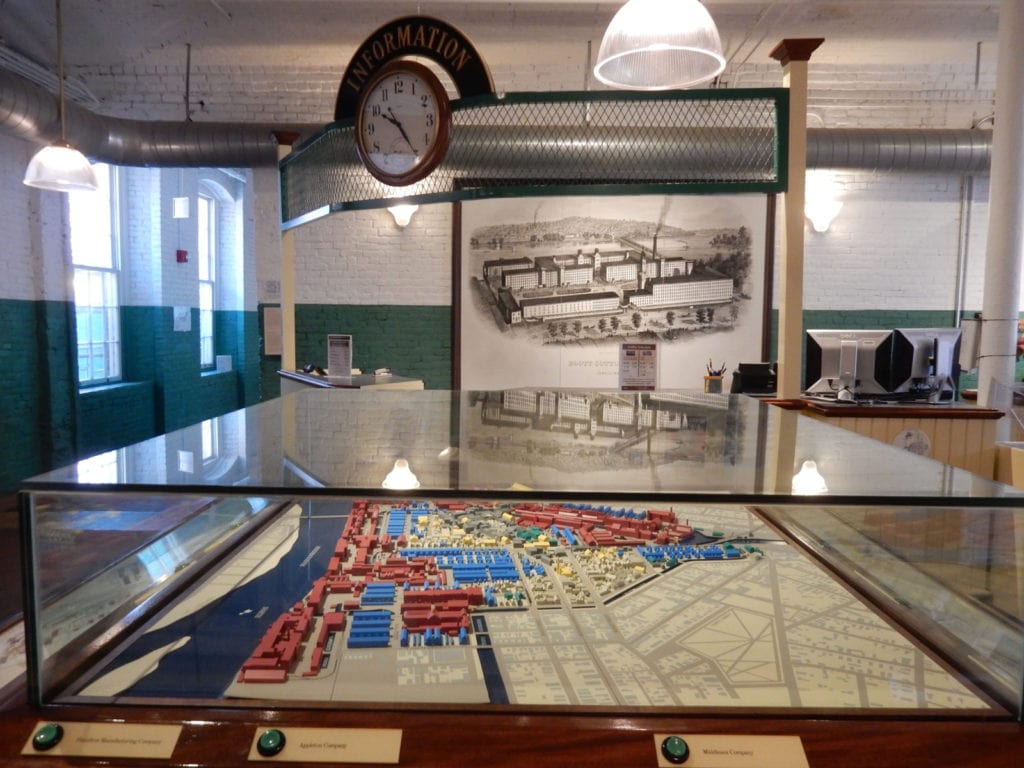 In the early years of the Industrial Revolution, venture capitalist Francis Cabot Lowell and power-loom inventor, Paul Moody, envisioned a whole city dedicated to the production of textiles, after seeing factory towns just getting off the ground in England.
Lowell first established a small textile mill in Waltham MA, on the flat Charles River. But he died before his business partners discovered a better location for a manufacturing center. The nearby Pawtucket Falls, with its 32 ft. drop, was a superior source of energy. It could sustainably power a whole city's worth of textile looms.
A Model City
Named for its visionary backer, and as the apotheosis of cutting edge technology, Lowell Massachusetts attracted the attention of other businessmen, of course. But it also caught the attention of luminaries of the day, like Charles Dickens, who visited in 1842.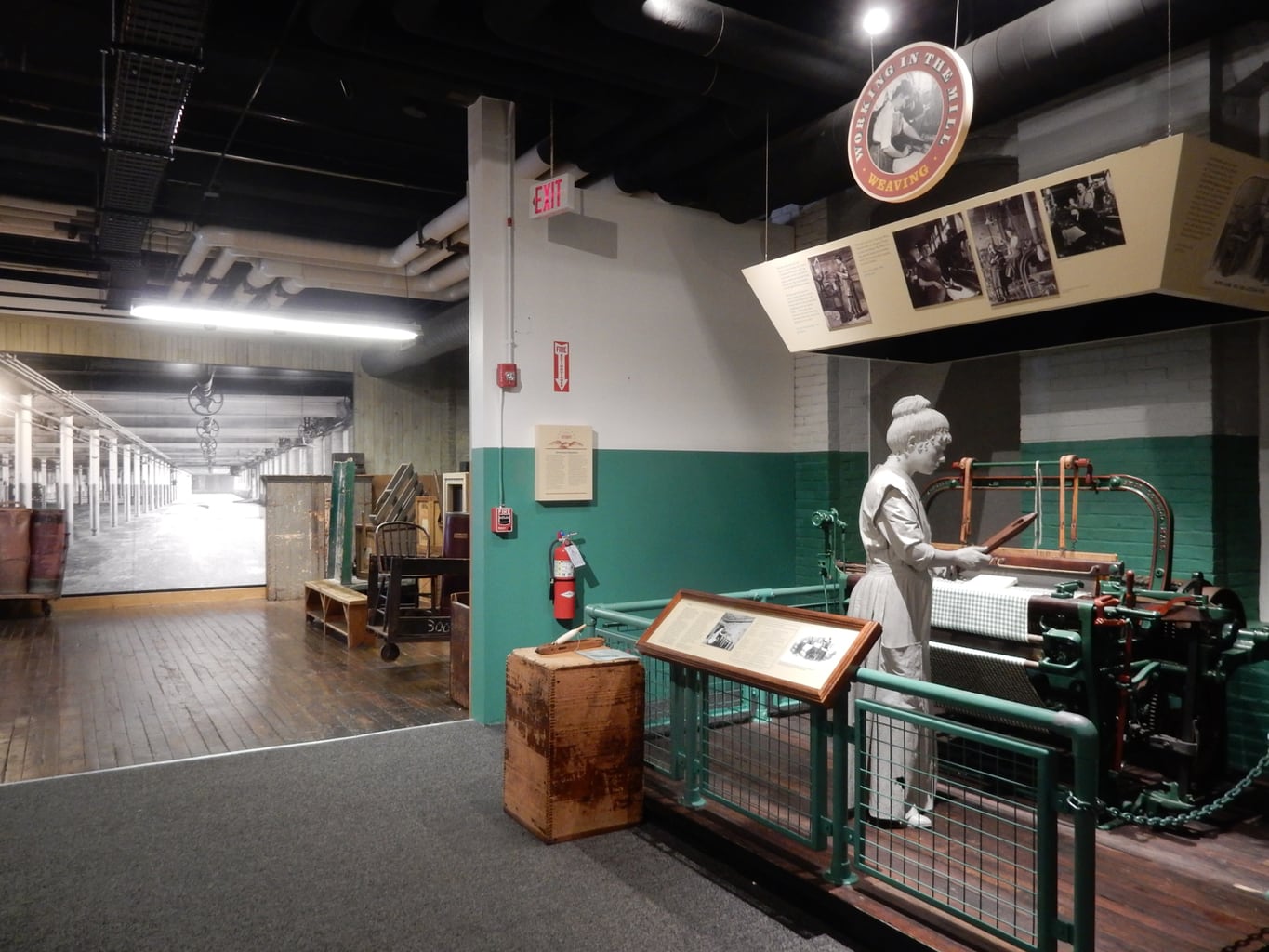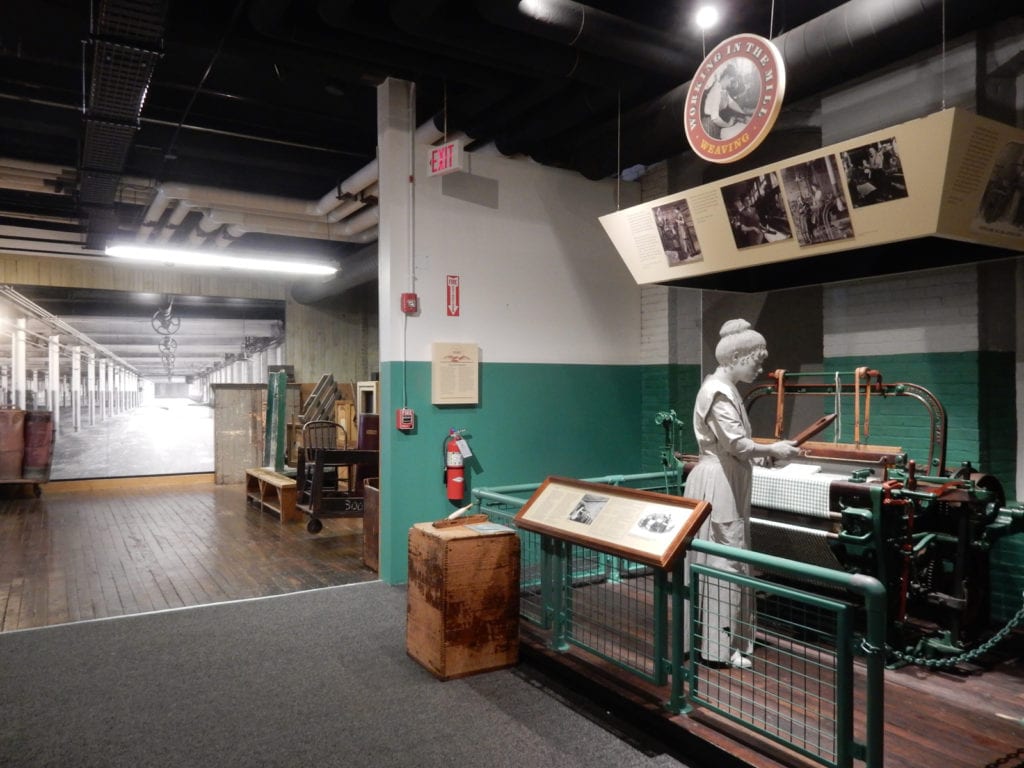 Lowell mill owners discovered an untapped workforce in the surrounding farms: young women 16 and 17 years old, who could work long hours for low wages.
As a Utopian experiment, and considered "the Silicon Valley of its day," this Factory Village in the country was, according to historians, revolutionary for the time (1821 – 1836). As such Lowell MA was a template for other industrial cities.
Mill Girls
In this "utopia," young "Mill Girls" would be lifted out of poverty, gain financial independence, live in supervised Boarding Houses, and be fed and clothed. But they also spent hours working tediously at loud and dangerous machines.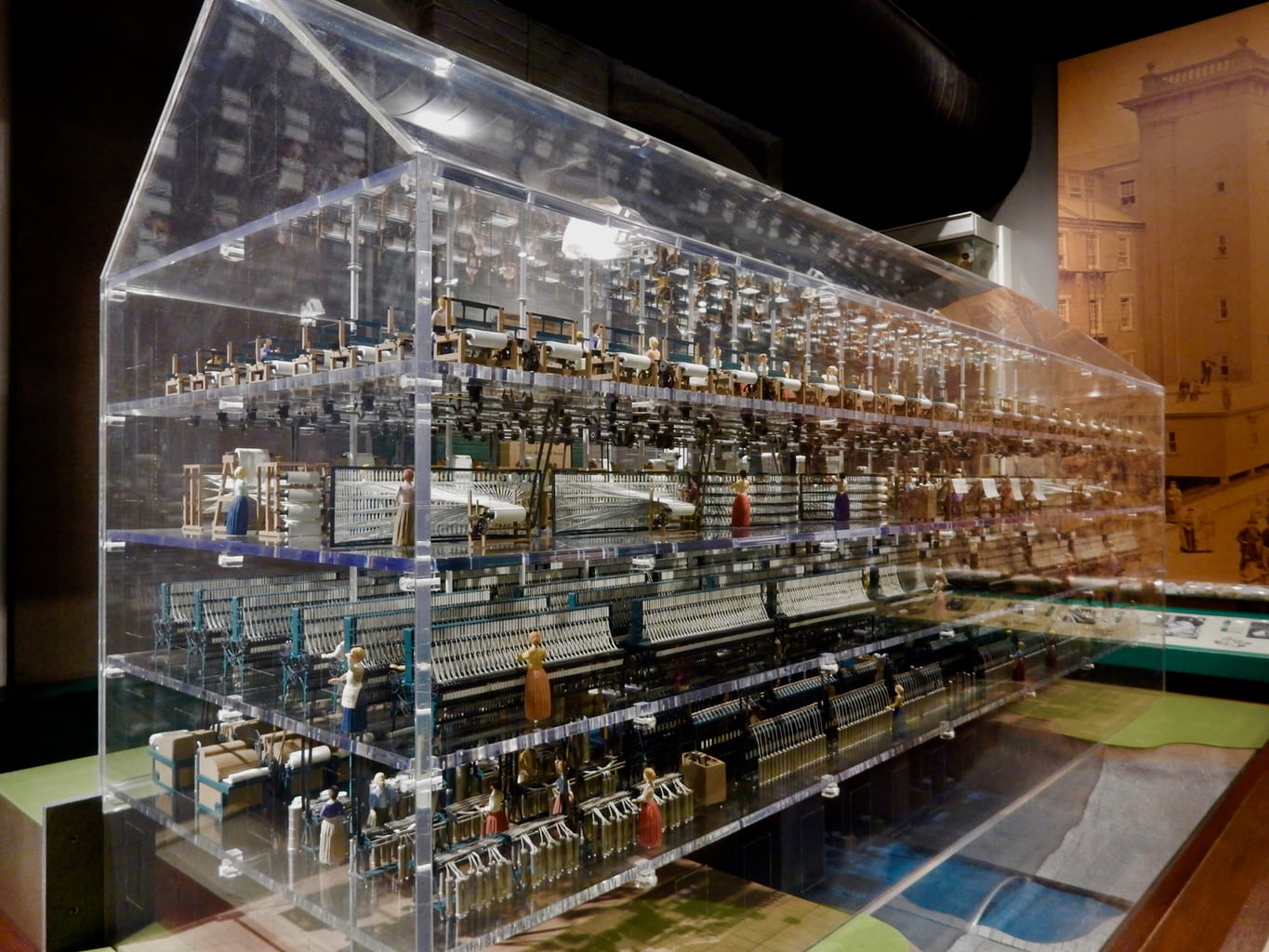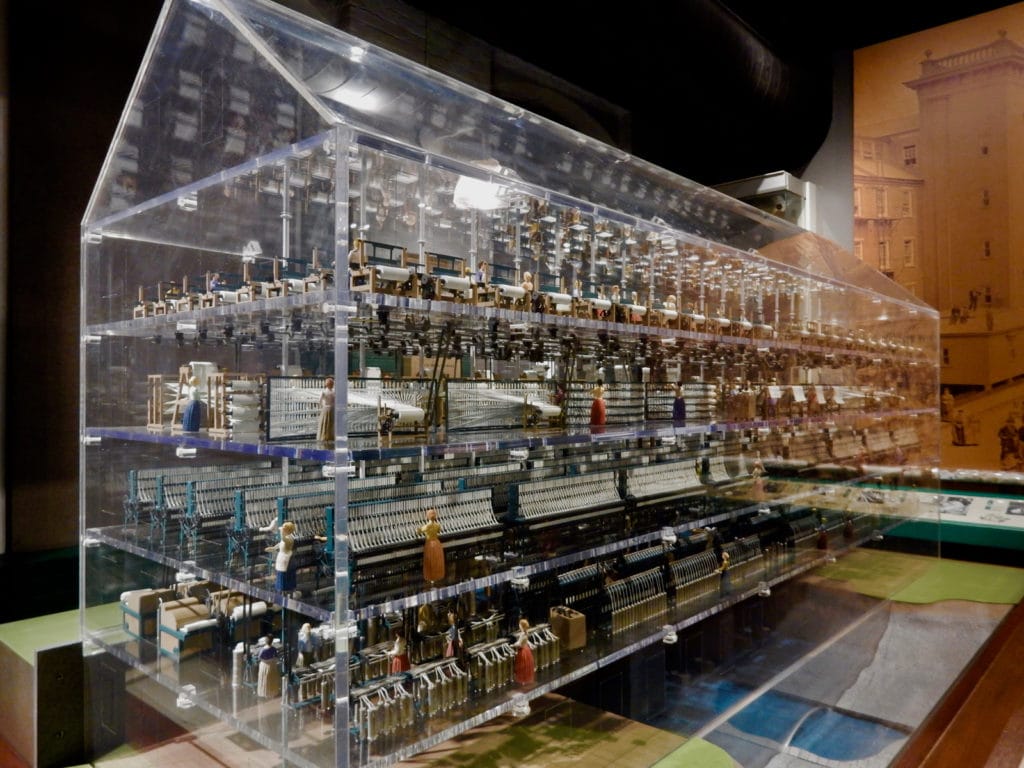 In its heyday, Lowell had ten textile mills, consisting of thousands of looms, and six miles of canals.
First equipped with belt and pulley systems, and then with water driven turbines, the mills employed as many as 6,000 girls from New England farms. Mill Girls worked six days a week from 5am-7pm in stifling rooms filled with airborne lint.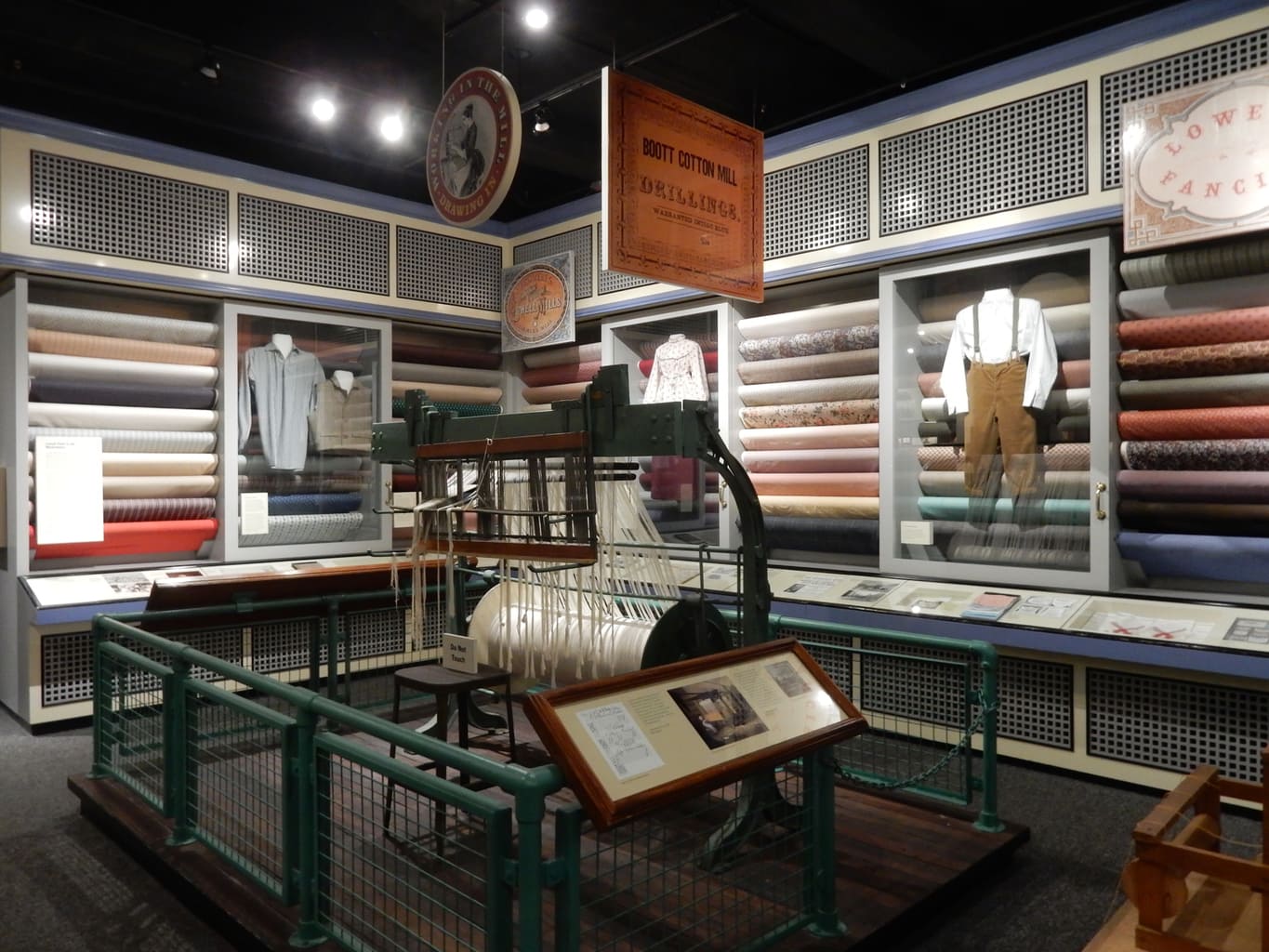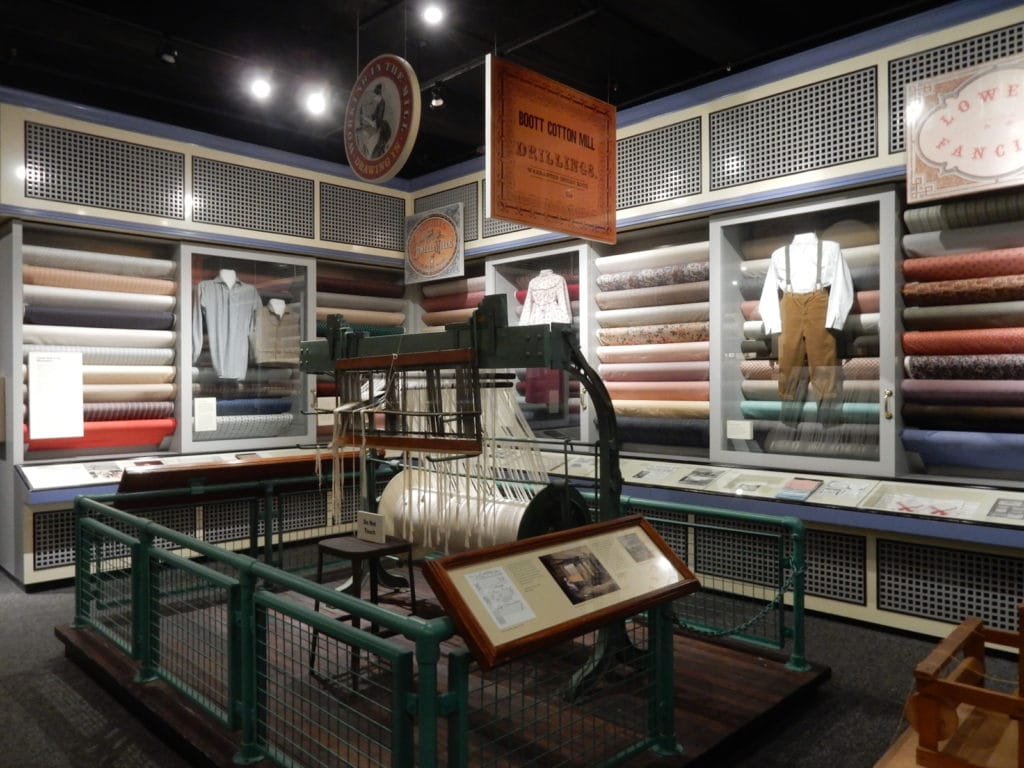 As textile costs declined, the mills cut wages, hiked boarding rents, and began hiring less expensive immigrant labor. The steam engine changed the mill industry entirely.
No longer requiring a water source, factories could be located anywhere. Many moved South. By the late 1950's, industry had all but abandoned Lowell.
U.S. National Park Recognition
In the 1970's, however, the city was recognized as a U.S. National Park, based on the Golden Age of the American Industrial Revolution – a radical idea that came to typify the Nation.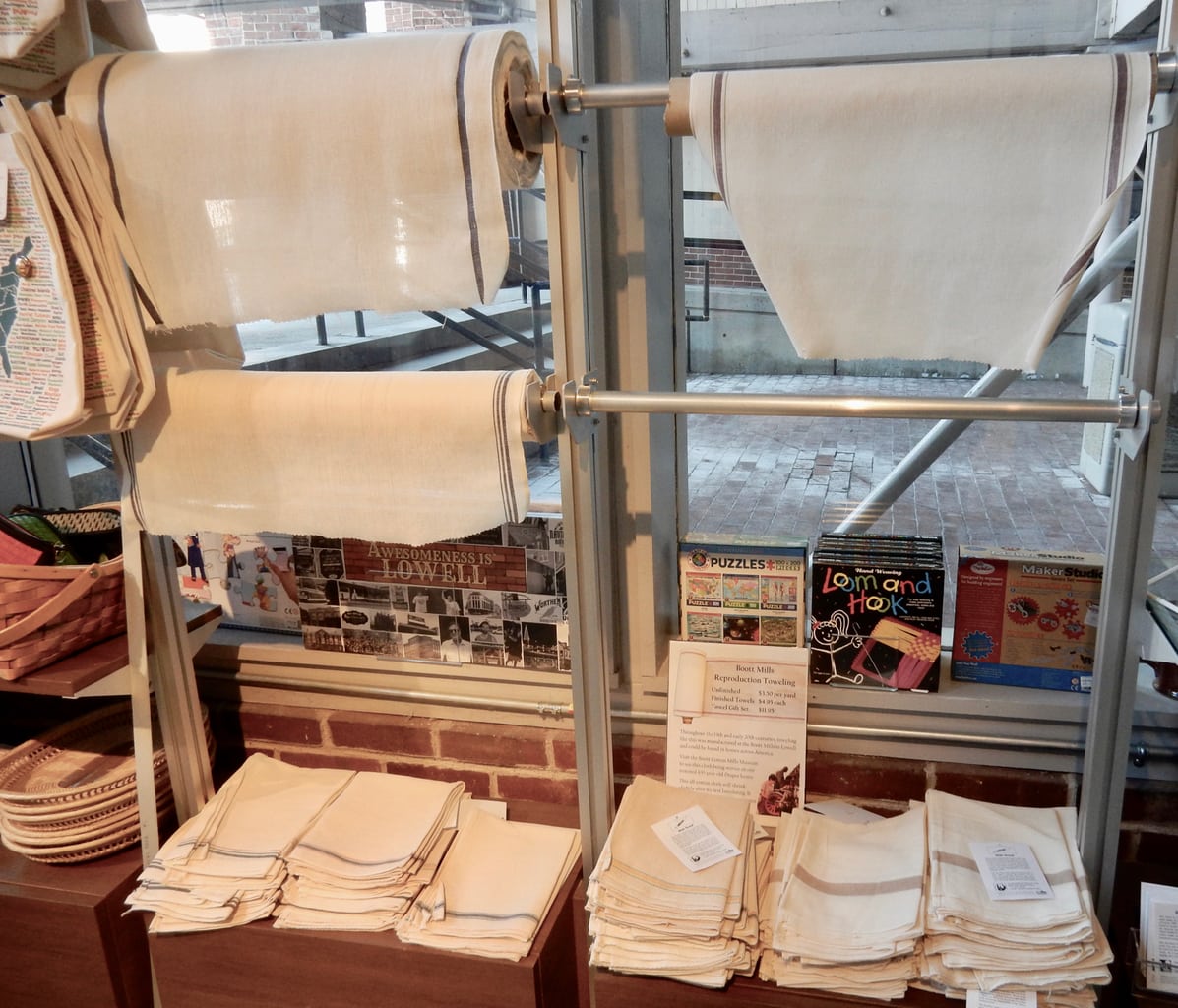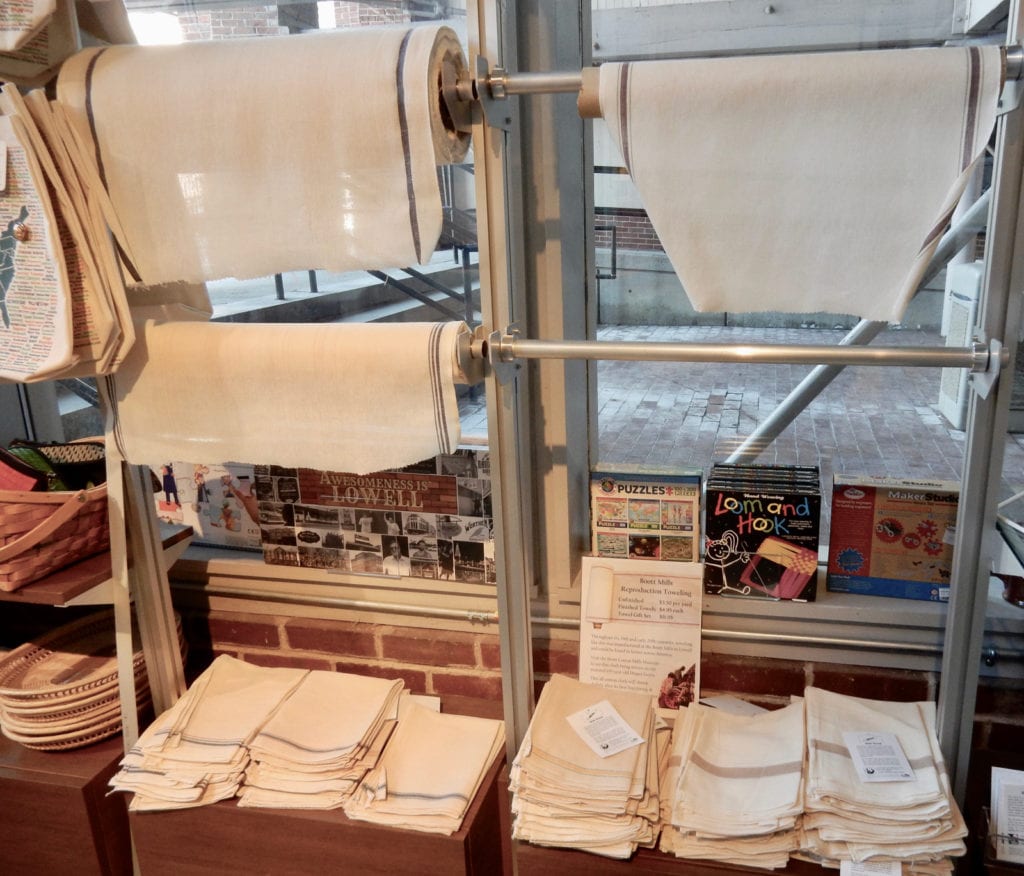 Watch a 15-minute orientation video in the The National Park Visitor's Center. The Center also features exhibits about the Lowell Mills, Jack Kerouac, James McNeill Whistler, and the deep diversity of this immigrant city.
From here, be sure to see the attractions below. And don't forget to buy a dishtowel ($4.95). These utilitarian house-wares are still made on last century's machines in Boott Mills. Just a ten-minute walk from the Visitor's Center.
In season, a free trolley brings you to all points of interest within the park). Guided tours, talks, and canal boat tours leave from Visitor's Center. Allow 30-45 minutes here, open daily 9-5, free.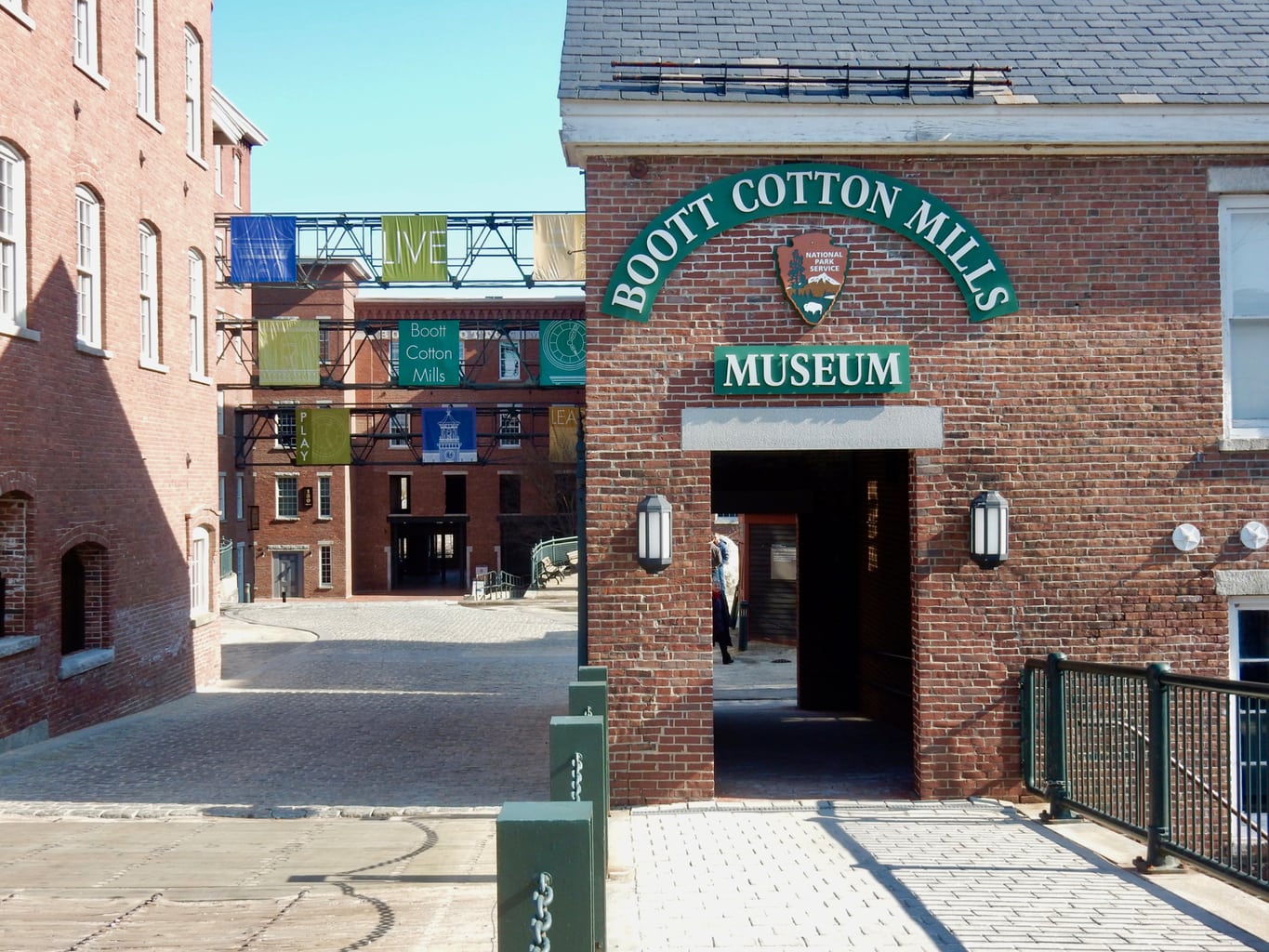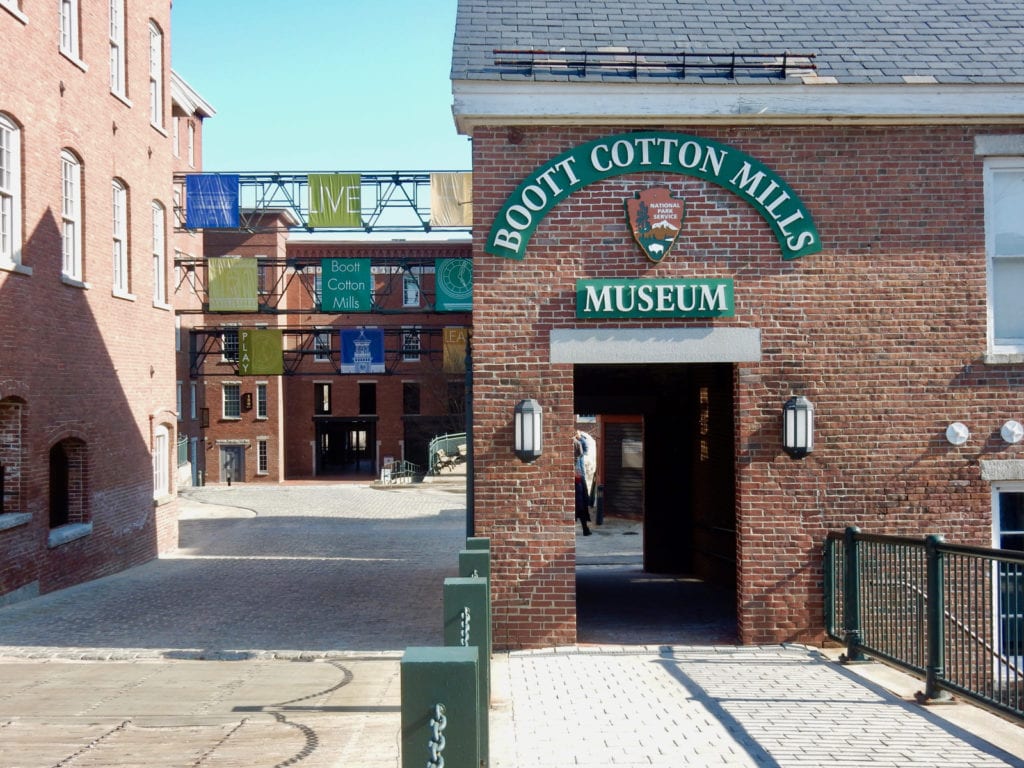 Part of the National Park, Boott Mill (pronounced "boot") is the last remaining fully intact textile mill with working machines, left as a "Weave Room, circa 1920." It's thrilling to walk into this vast space to see and hear the contraptions that drove a whole industry.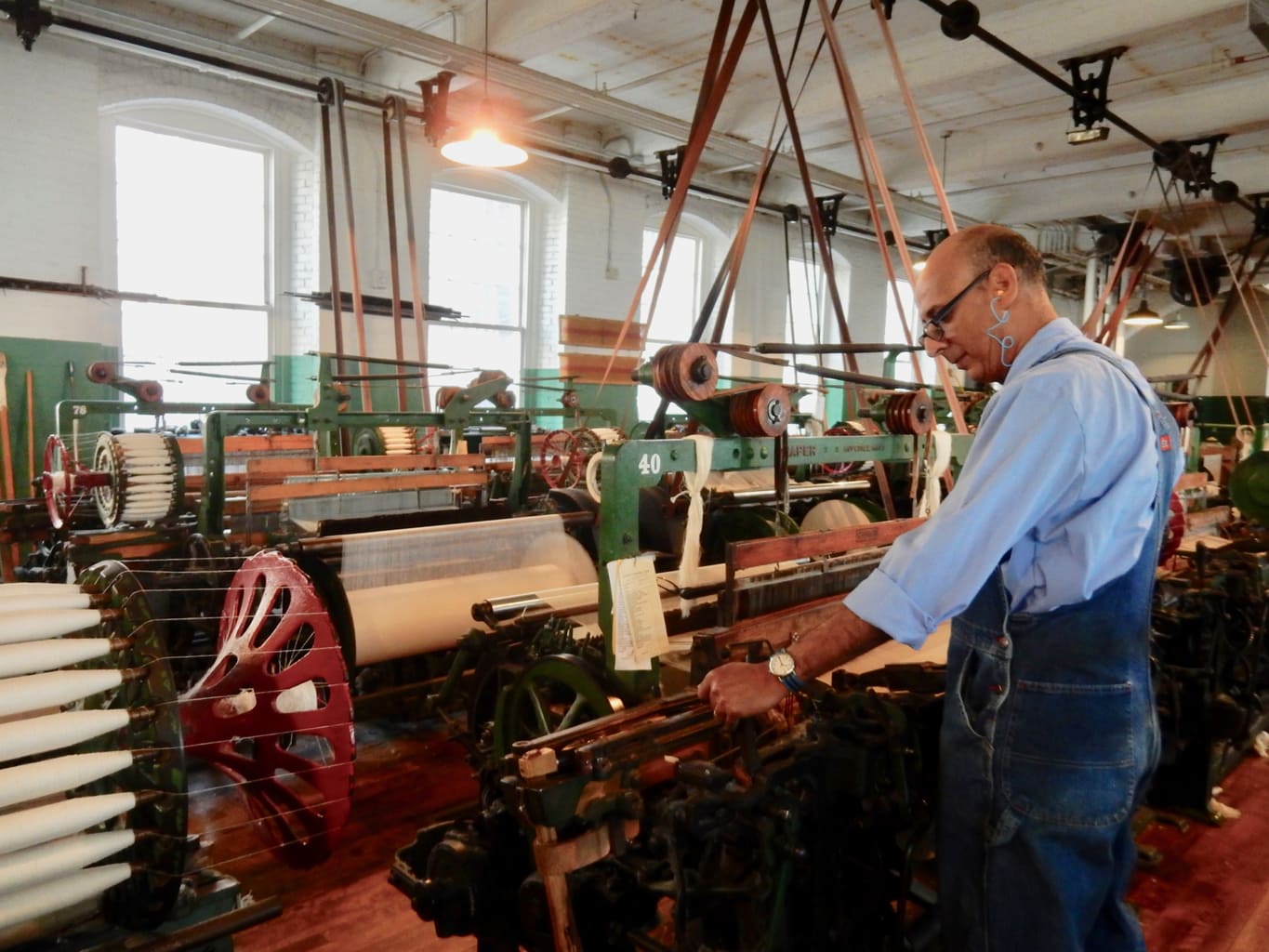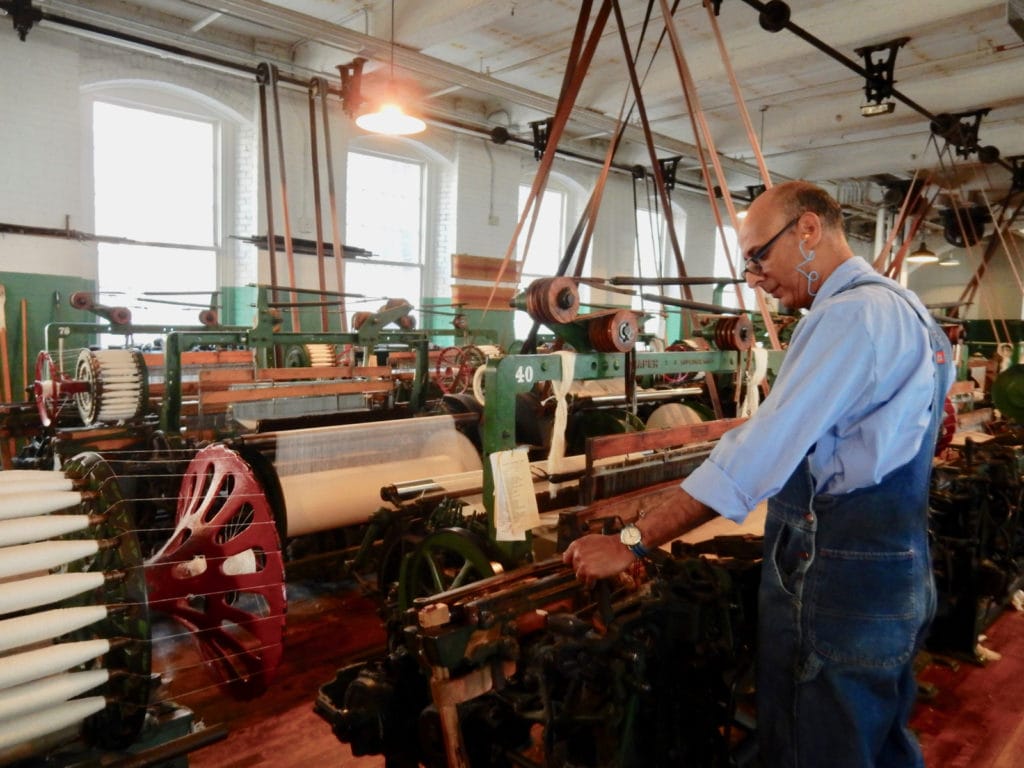 The first section showcases the endless number of machines on which millworkers toiled. But be sure to walk to the back, where machine "fixers" and operators, like Juan Viera, watch over these noisy pieces of equipment still churning out bolts of fabric (sold in the Visitor's Center Gift Shop).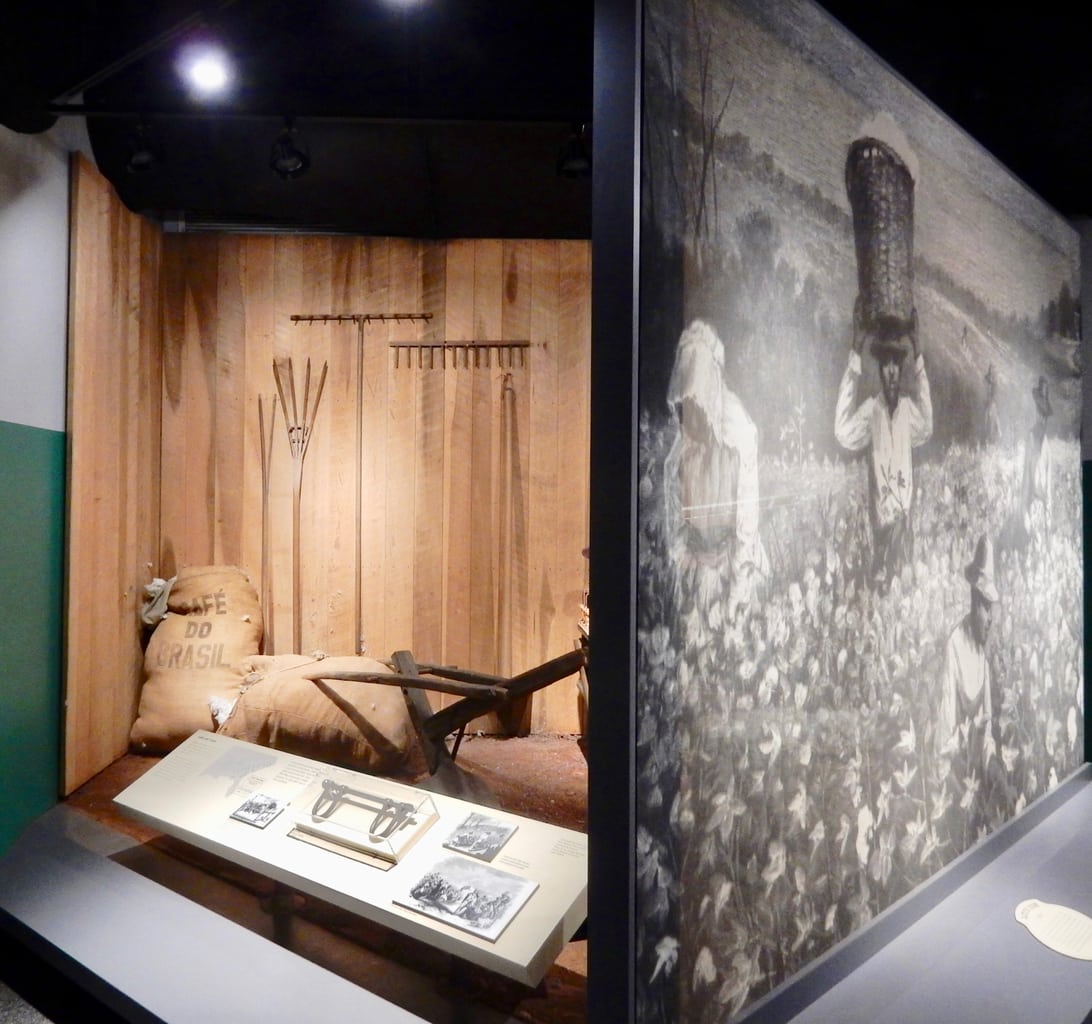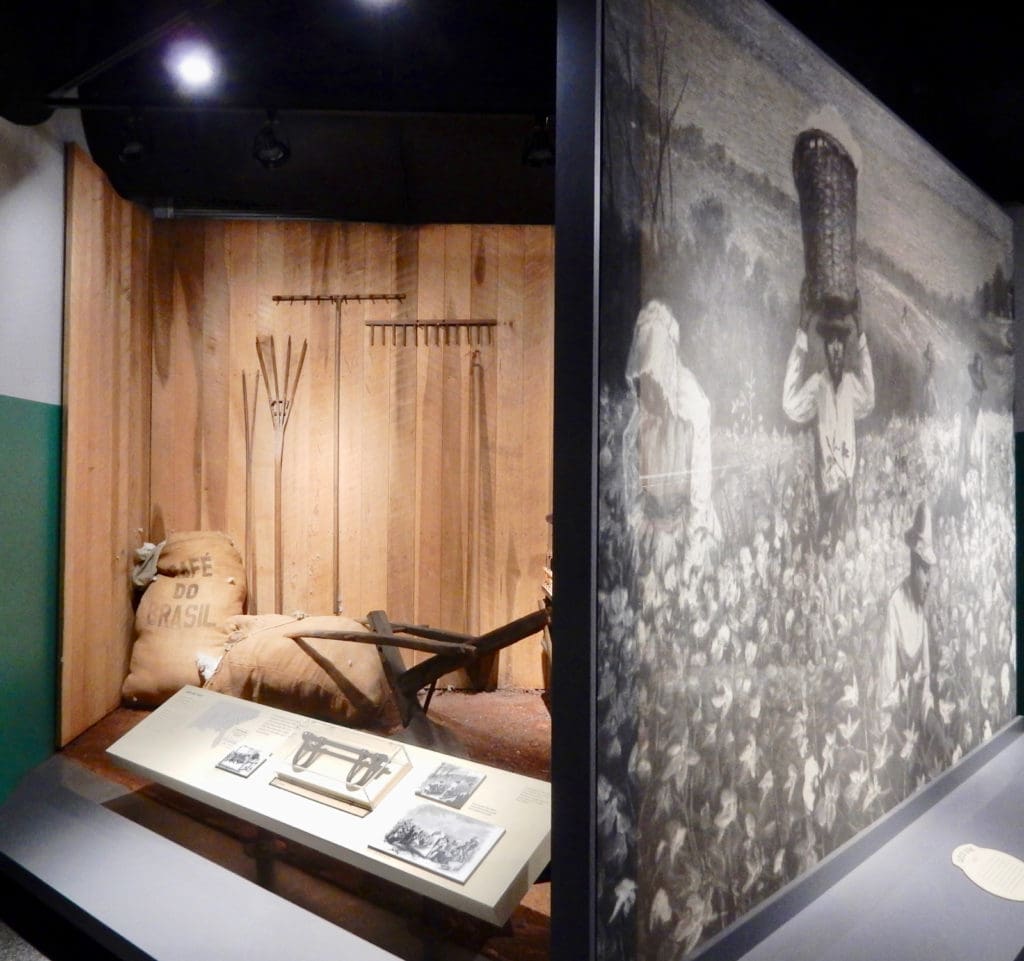 Head upstairs to the museum exhibit, which follows cotton processing from raw materials to product output. The historic timeline from the 1700's to the 1950's spells out the industry's rise and demise.
Interestingly, during WWII, these mills turned out parachute material, and later became Wang Computer offices.
Lowell Riverwalk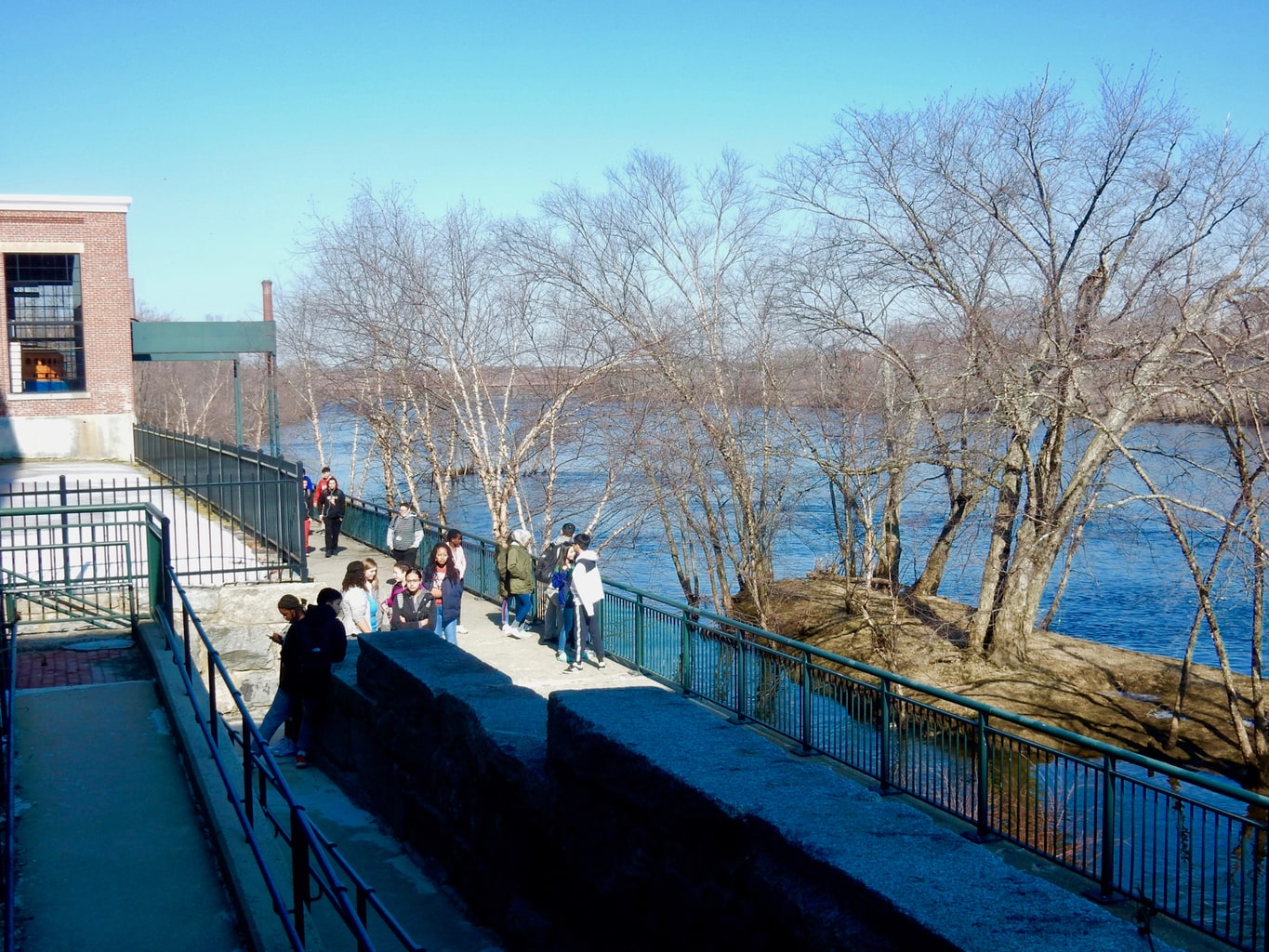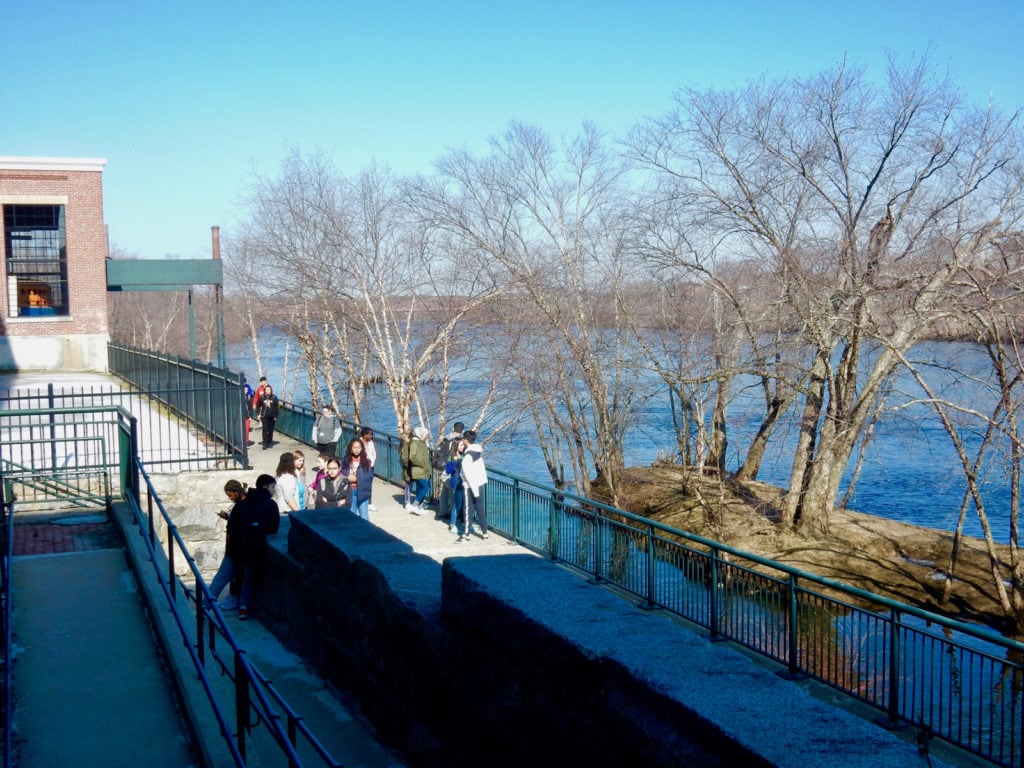 Stroll along the Lowell Riverwalk – an esplanade on the Merrimack River behind the Boott Mills complex. See firsthand the water source from which canals were built to power the mills. Recommended time one hour, Open Nov-March Mon-Thurs12-4, Fri – Sun 12-5, April – May daily 9:30-5 $6 adults, $3 kids,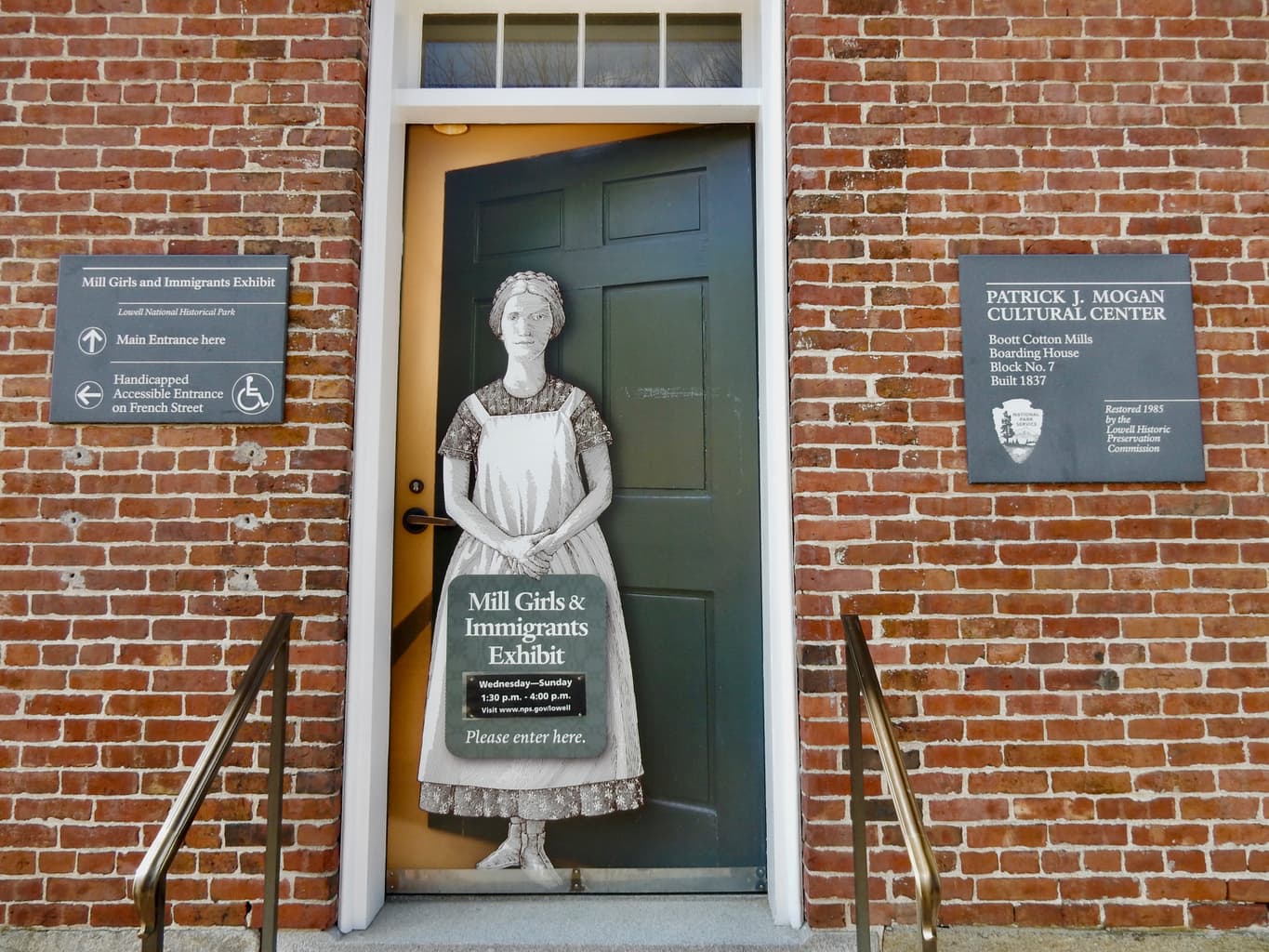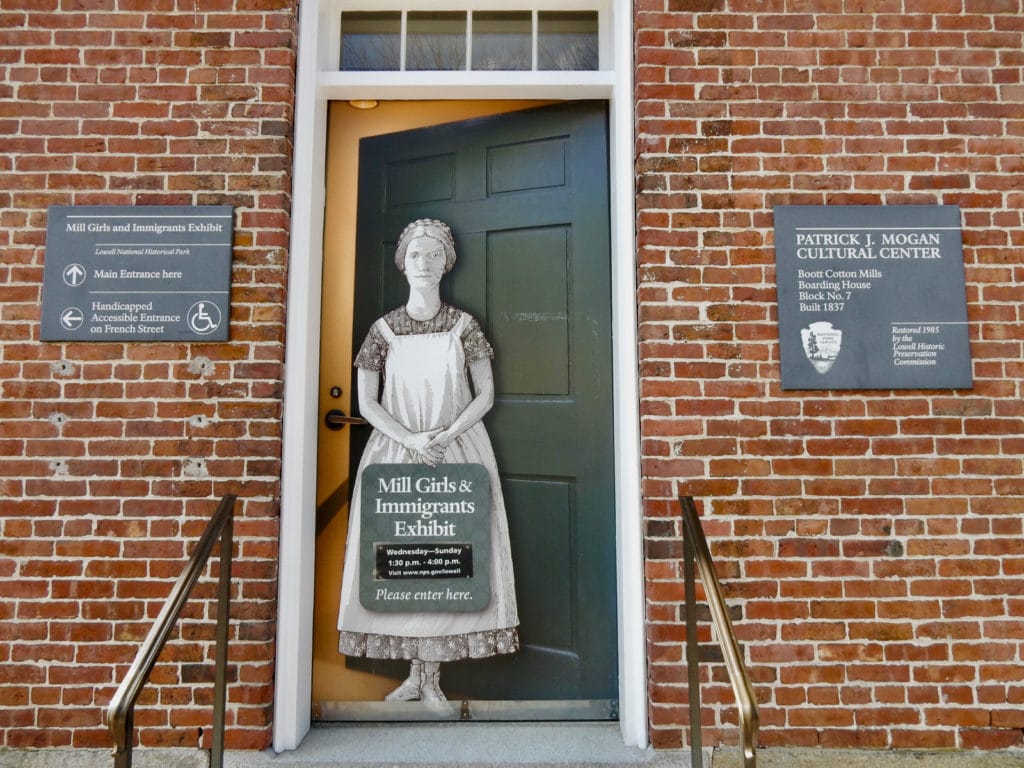 This small museum, in a former boarding house, provides a glimpse of what life was like for young mill girls. Dining room tables are set for 16. And bedrooms are crammed with beds and personal items.
Waves of foreigners (read: cheaper labor) began to replace these girls in later years. Hence, this museum also has an engaging exhibit about the Immigrant Experience in Lowell. It provides a fascinating overview of what was happening in industrial cities all over the country. Open Nov-March Wed-Sun, 1:30-4, daily 1:30 other times of year. Free.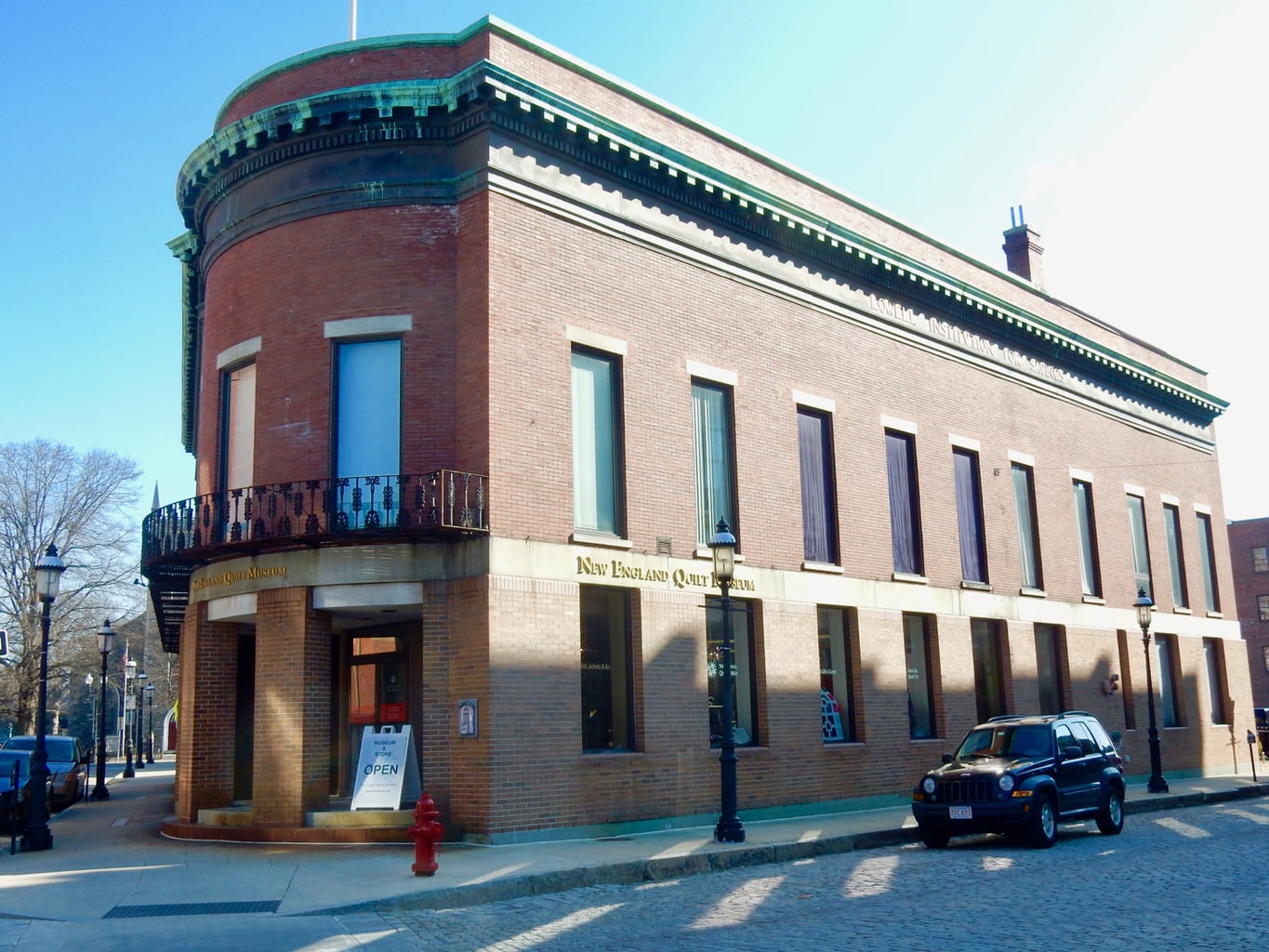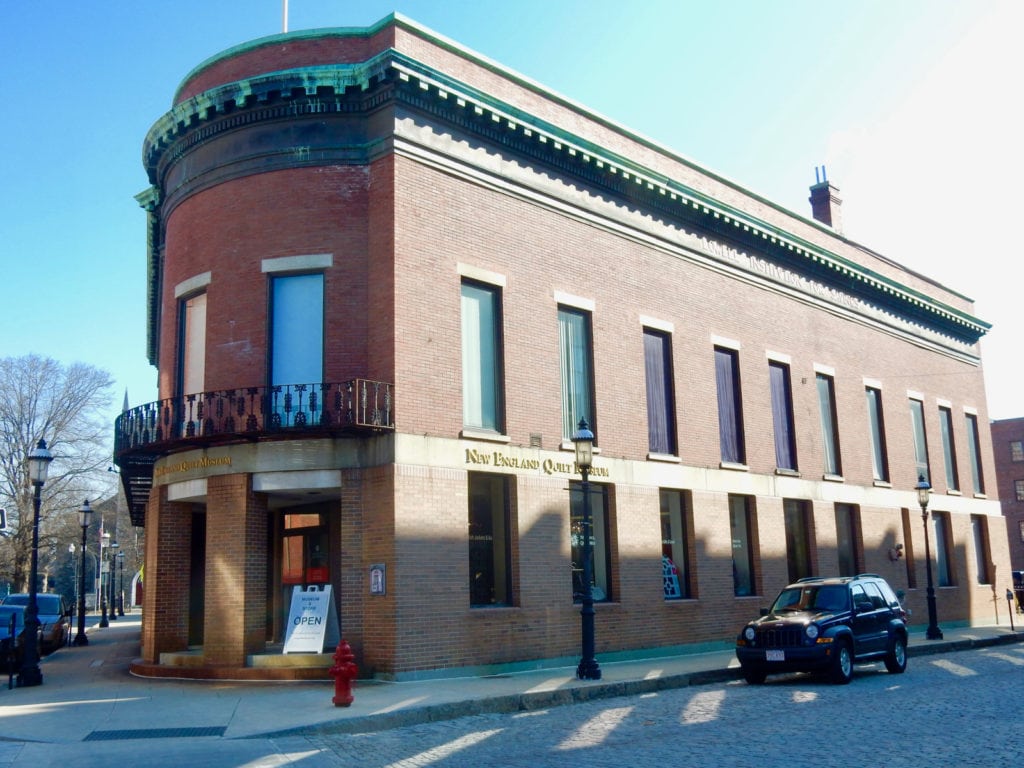 It makes perfect sense to locate a Quilt Museum in a city known for textile manufacturing, where Mill Girls often quilted as a pastime.
In the refurbished 1840's Lowell Institute for Savings building, the New England Quilt Museum is worth a visit if you are at all into textiles, fabric art, and, of course, that most social of activities, quilting.
Researchers will find a well-stocked library, culture vultures will appreciate the far out and sometimes bizarre contemporary textile creations, and hobbyists will be happy with the great Gift Shop, which stocks everything a quilter needs.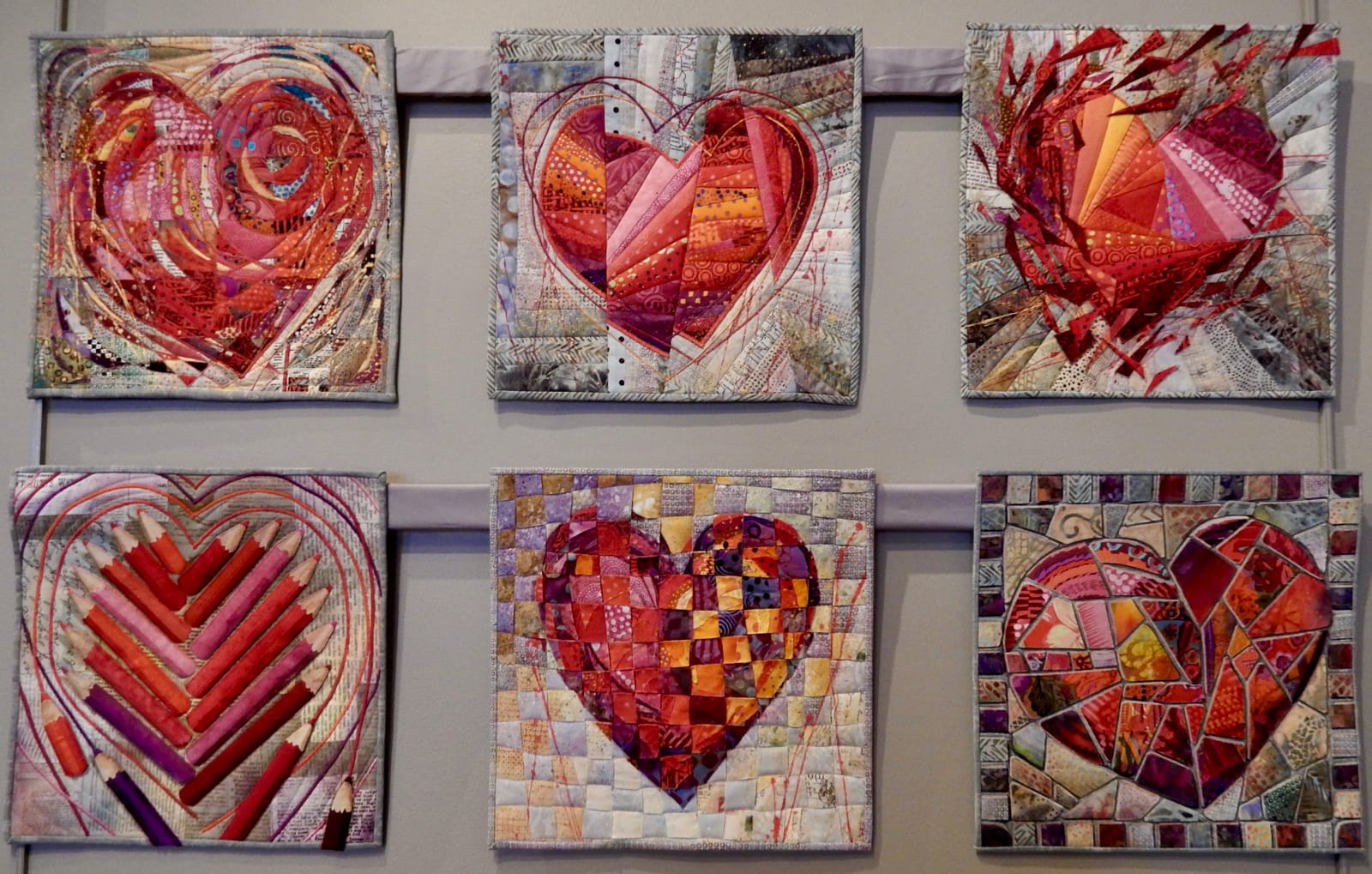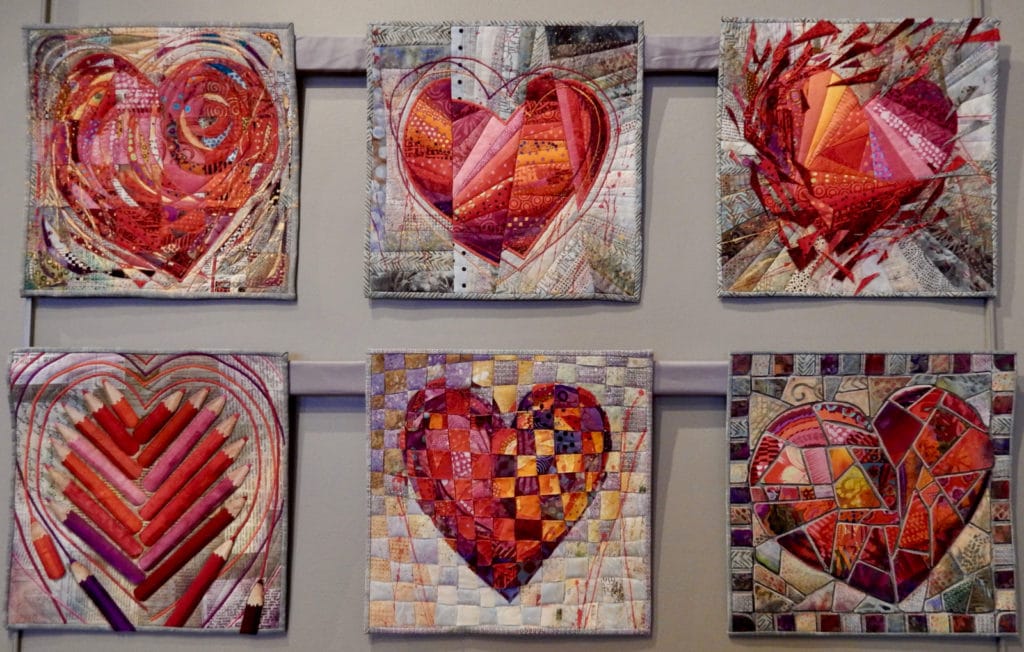 Ten exhibitions a year rotate items from the museum's antique quilt collection, and showcase Amish, Mennonite, and other PA Dutch creations. Some, from the late 1800's look positively contemporary.
Quilts can be fanciful – as in the case of Nancy Messier's small animals and hearts designs, as well as controversial. A recent show – a gripping exhibition on gun violence in America – will make you rethink this assumed "little ole lady" pursuit. Open Tues-Sat. 10-5, in addition, open Sundays May- Dec. 10-4, $9, under 12 free.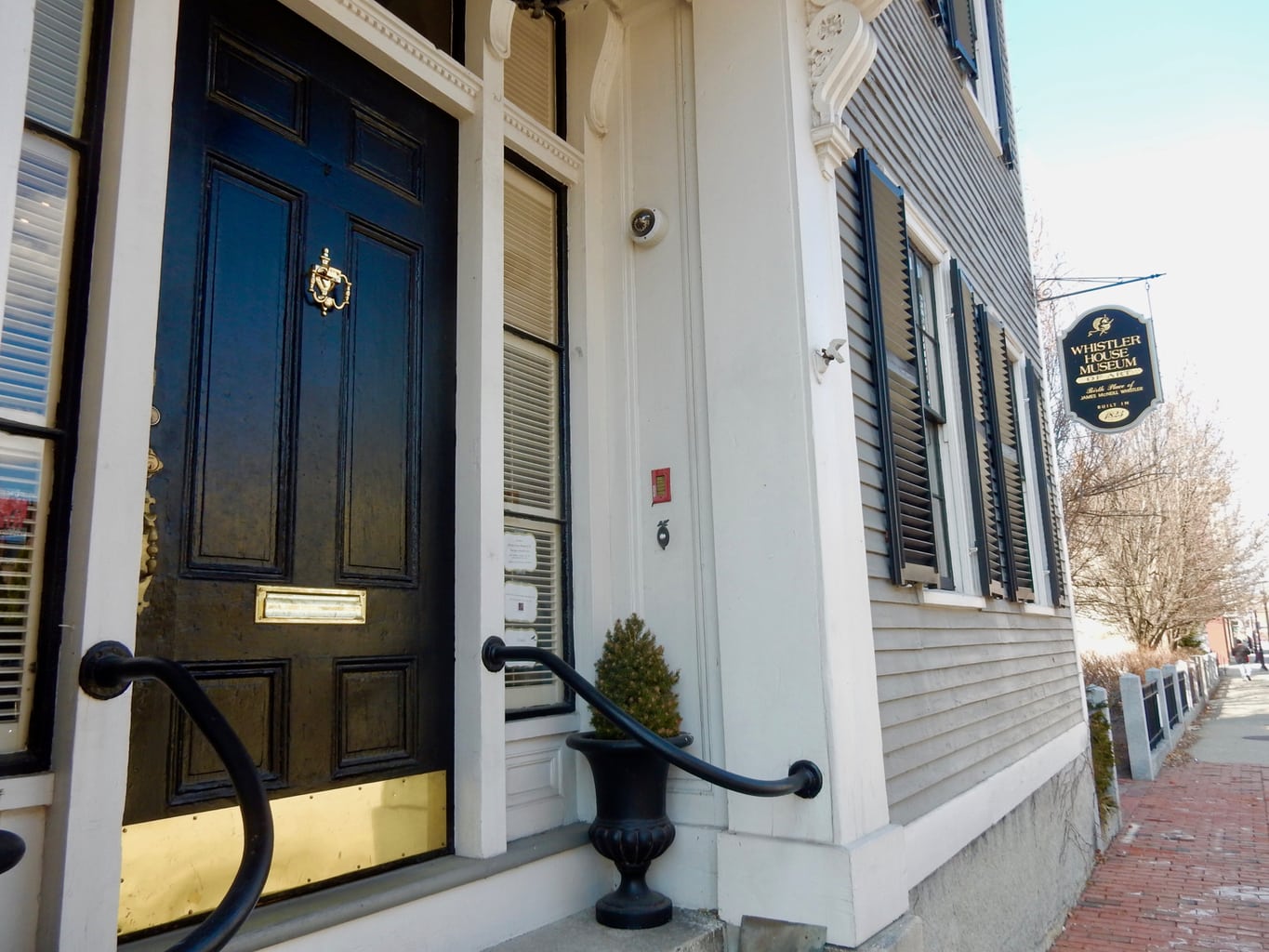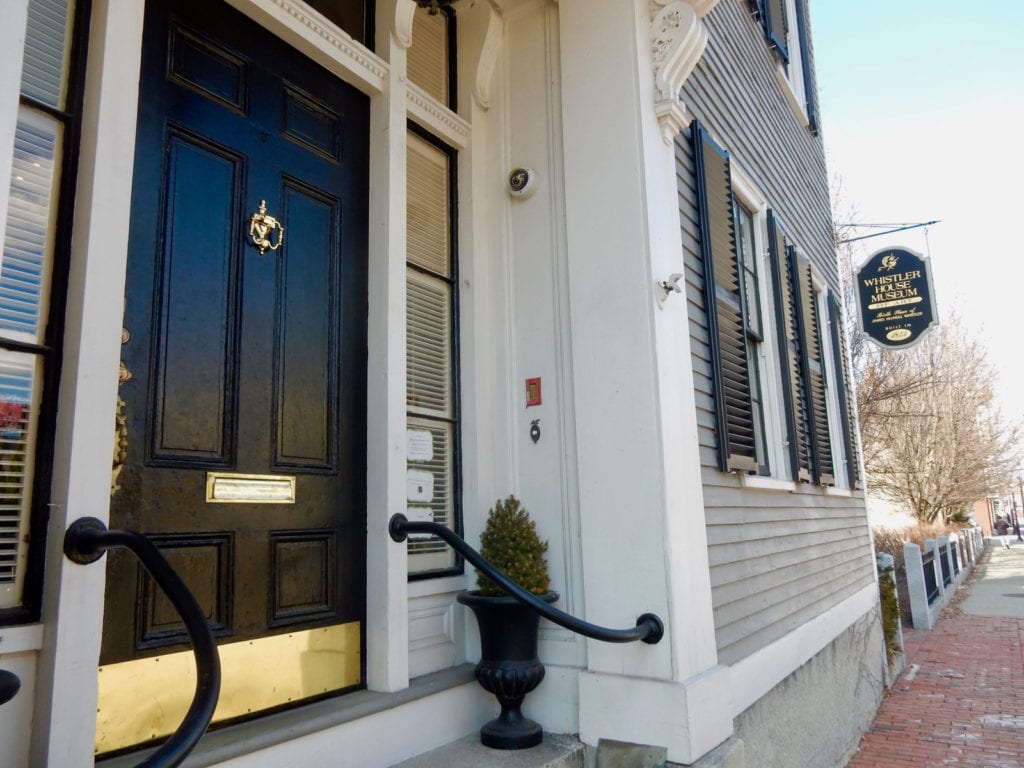 Built in 1823 on a side street, this was James Whistler's birthplace and boyhood home. Born in 1834, the famous artist lived here until moving with his Civil Engineer father to Russia in 1843.
in 1908, the Lowell Art Association purchased the home to use as a permanent base. It opened as a museum in the 1980's.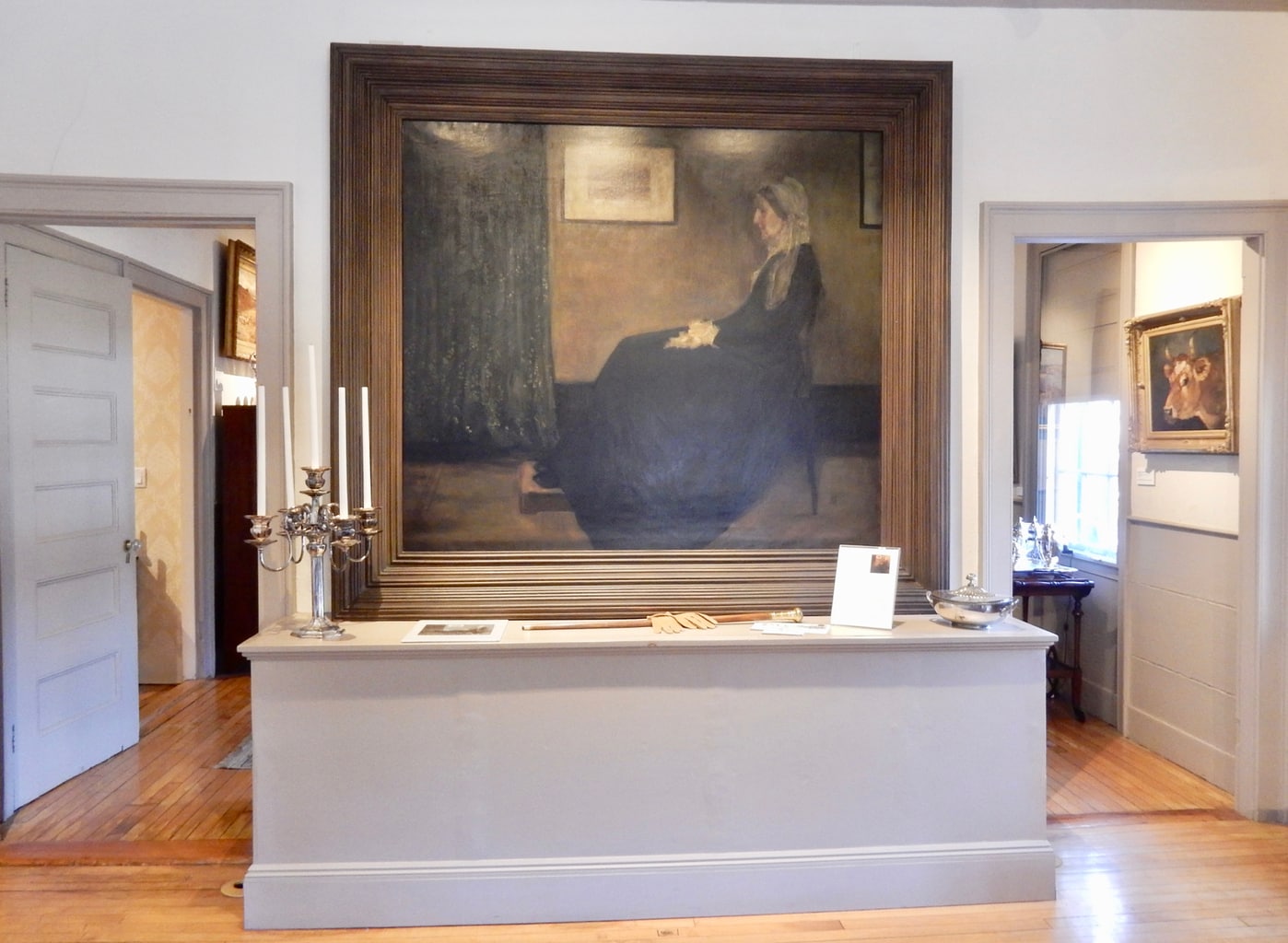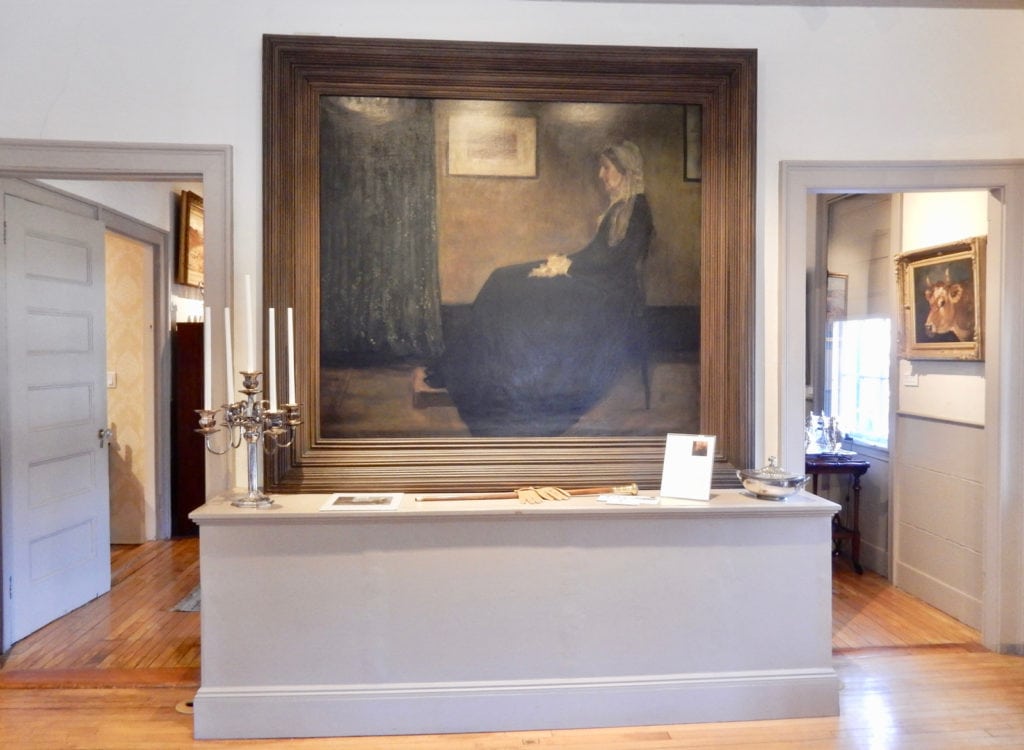 James Whistler disavowed Lowell as his hometown. (To say that he did not keep it near and dear to his heart is an understatement). He spent most of his years in Paris and London, where, in 1871, he painted the famous portrait of Mom. Whistler's Mother now hangs in the Louvre Abu Dhabi. (Although it's still owned by the Musee D'Orsay in Paris).
Story Behind Whistler's Mother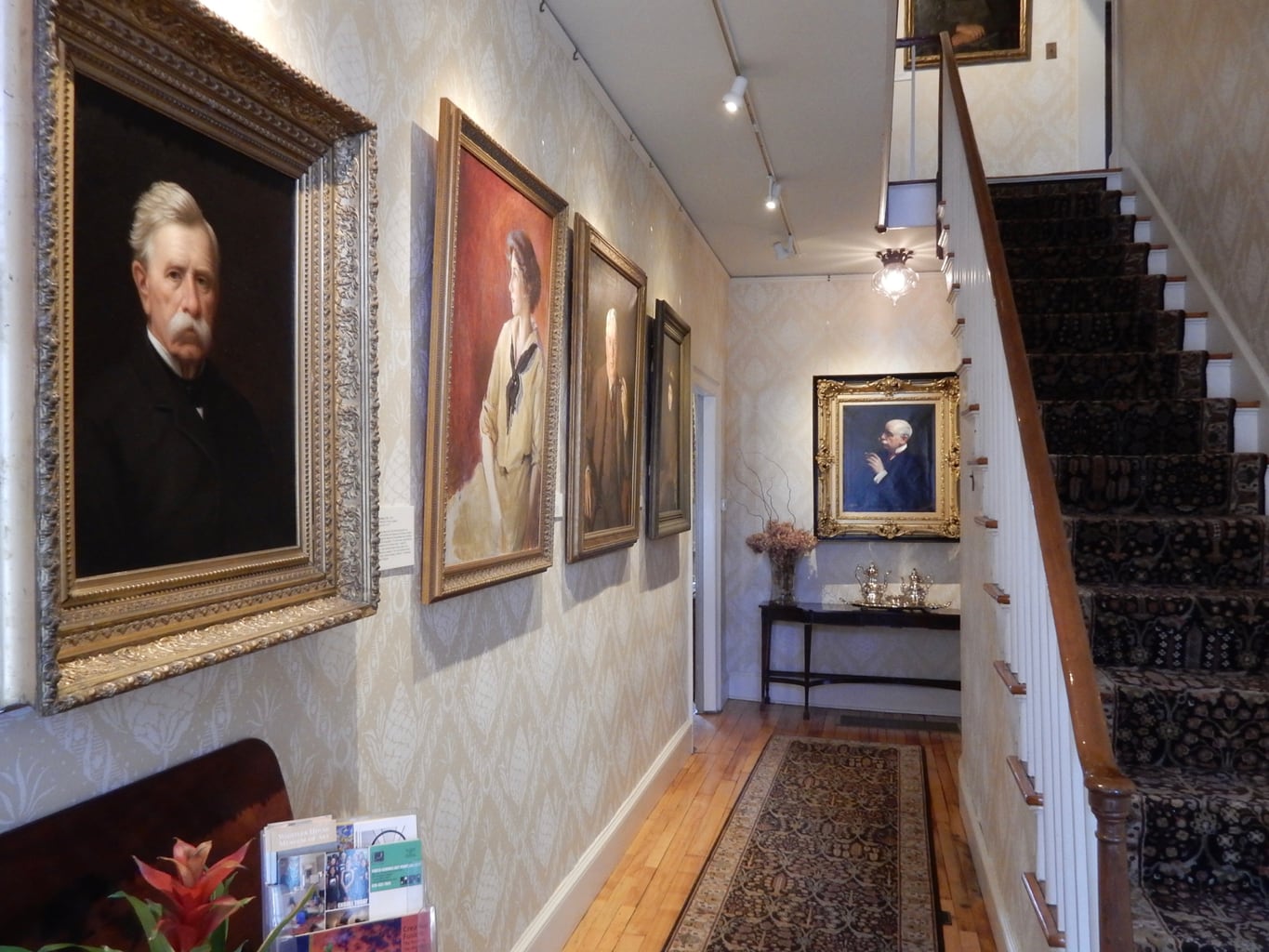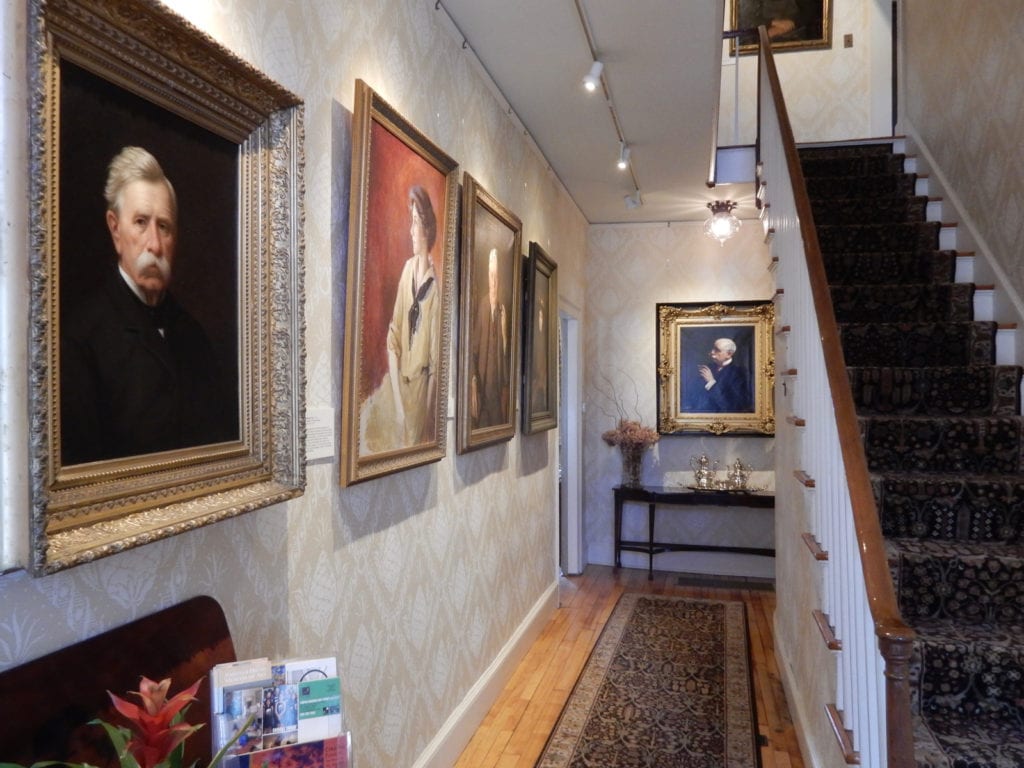 On a tour here, you can observe the best of New England Art from the 19th and 20th centuries on three floors. But most people visit to gaze on the only permitted copy of Whistler's Mother, painted by his cousin, Edith Fairfax Davenport, in its original dimensions and paint colors.
The copy dominates the museum's orientation room, where you'll learn that Whistler's original name for the painting had nothing to do with his mother. He simply called it, "Arrangement in Grays and Blacks."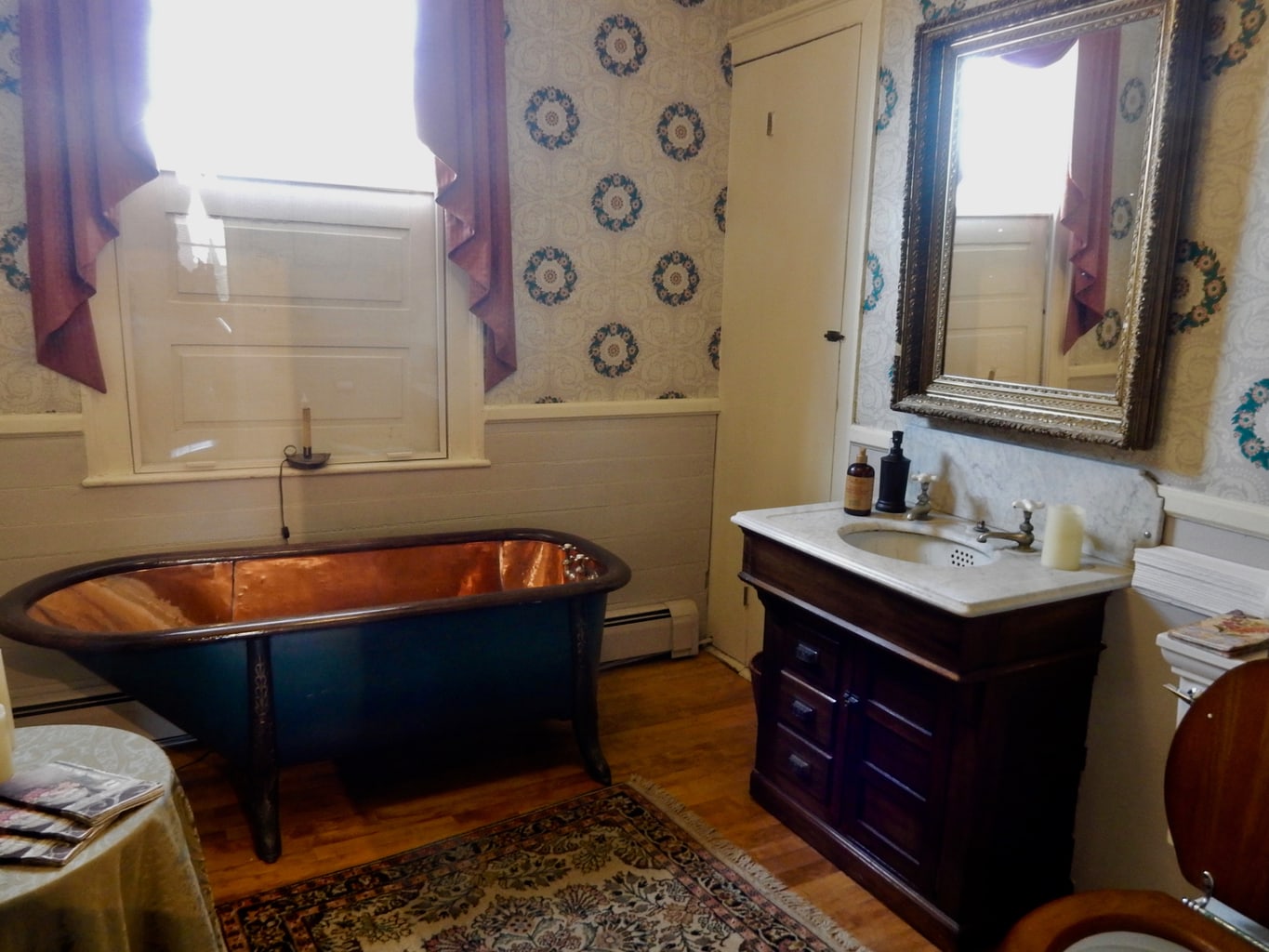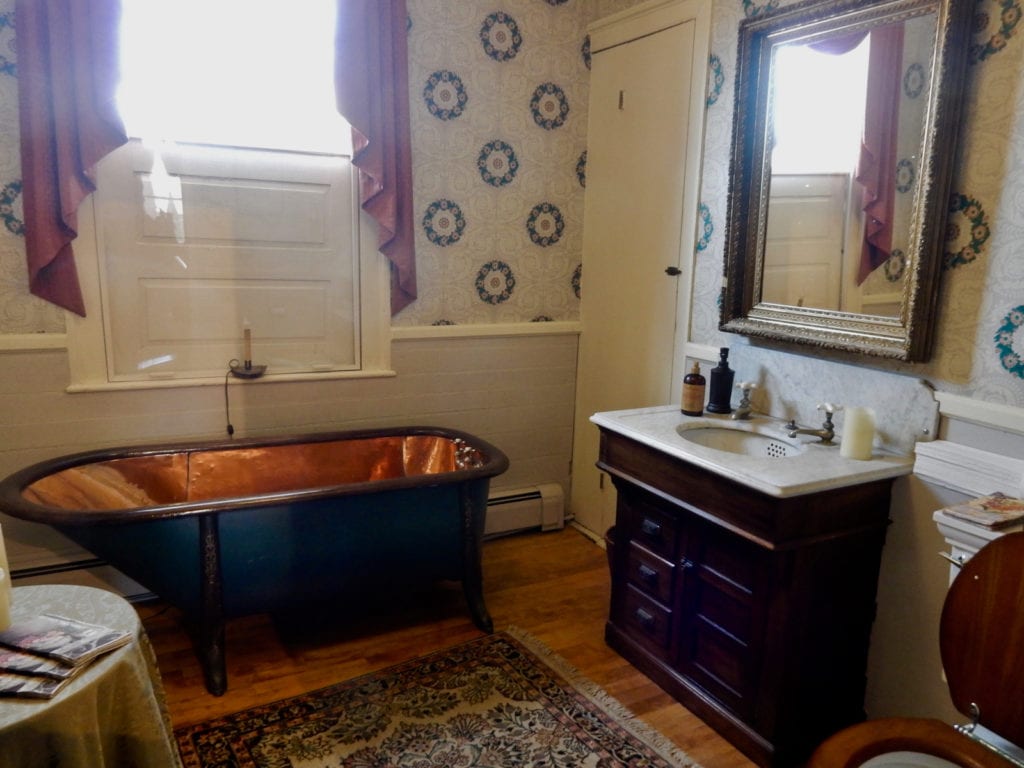 Upstairs, there are sunlit visiting artist studios, the art of Arshile Gorky – "The Father of Abstract Expressionism" – and some of Whistler's original etchings in his boyhood room.
Plus, one of the nicest visitor's bathrooms I've ever seen in a museum. The bright and airy Victorian décor comes complete with burnished copper-line bathtub. Awesome. Open Wed-Sat. 11-4, $8.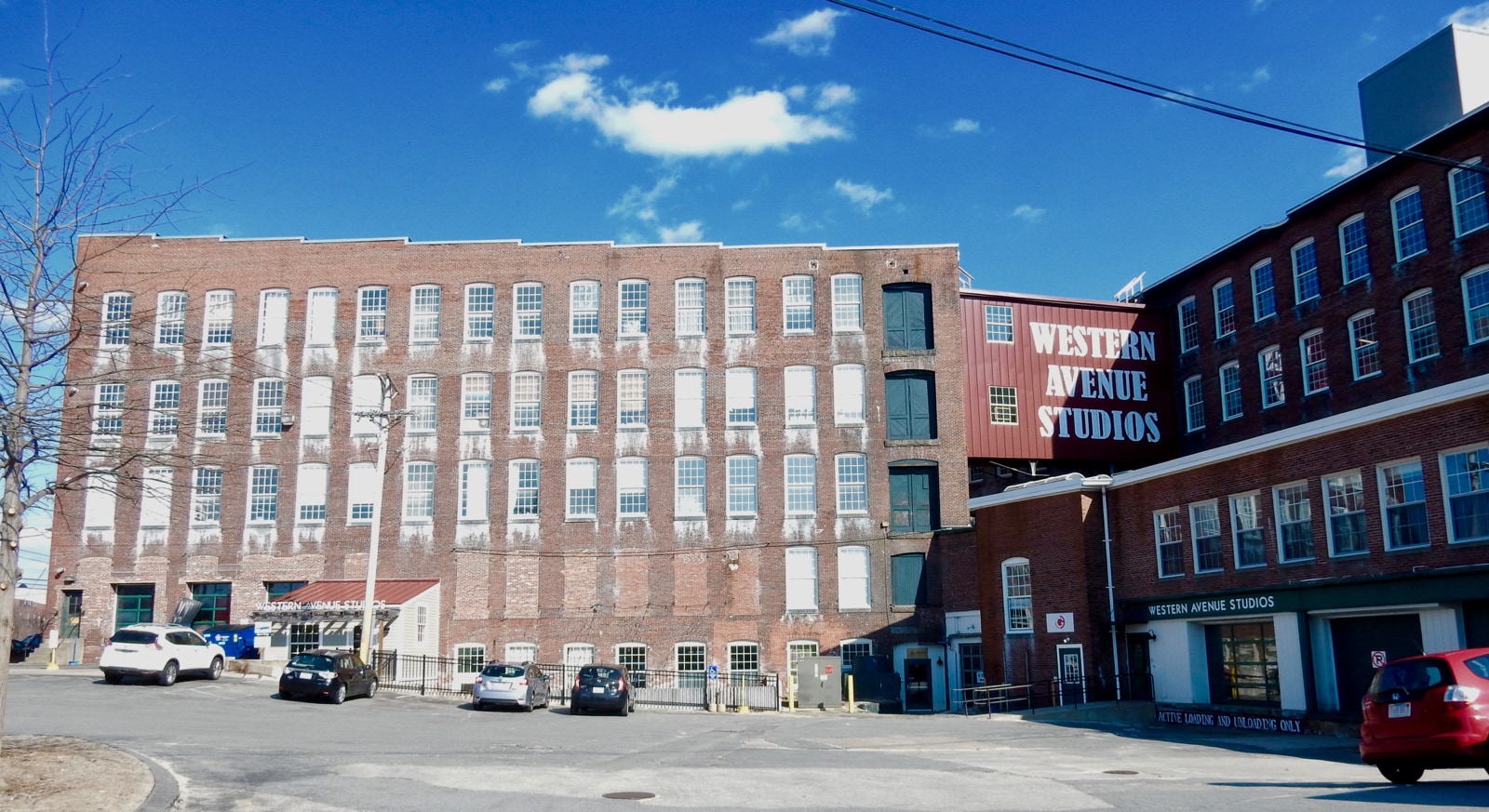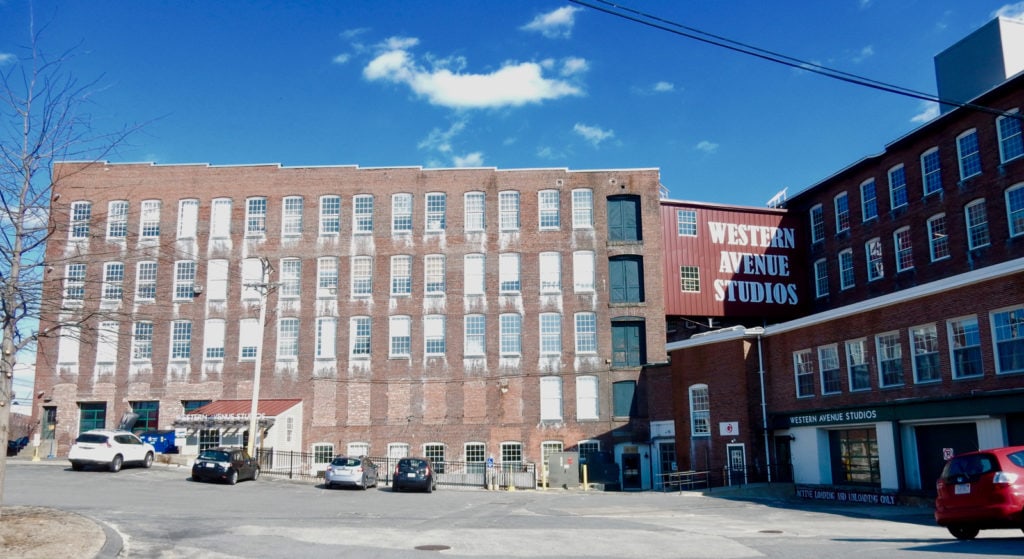 Over 300 artists occupy personal studios on 5 floors of this former factory warehouse. Wandering up and down the corridors, and engaging with artisans is a total hoot. They create everything from "Steam Punk" Recycled Objects (Bruce Wood #427), to clothing, paintings, jewelry, and so much more.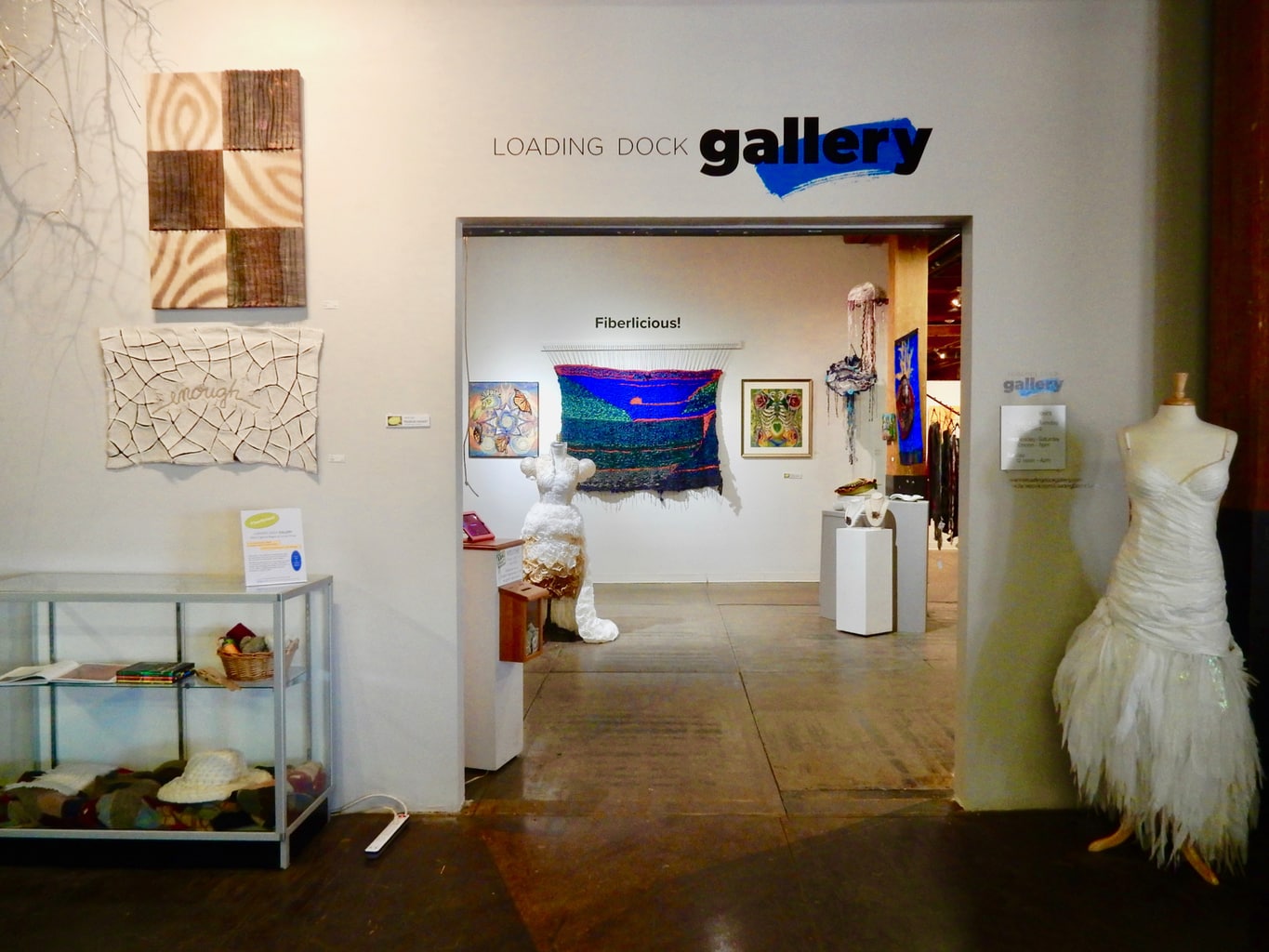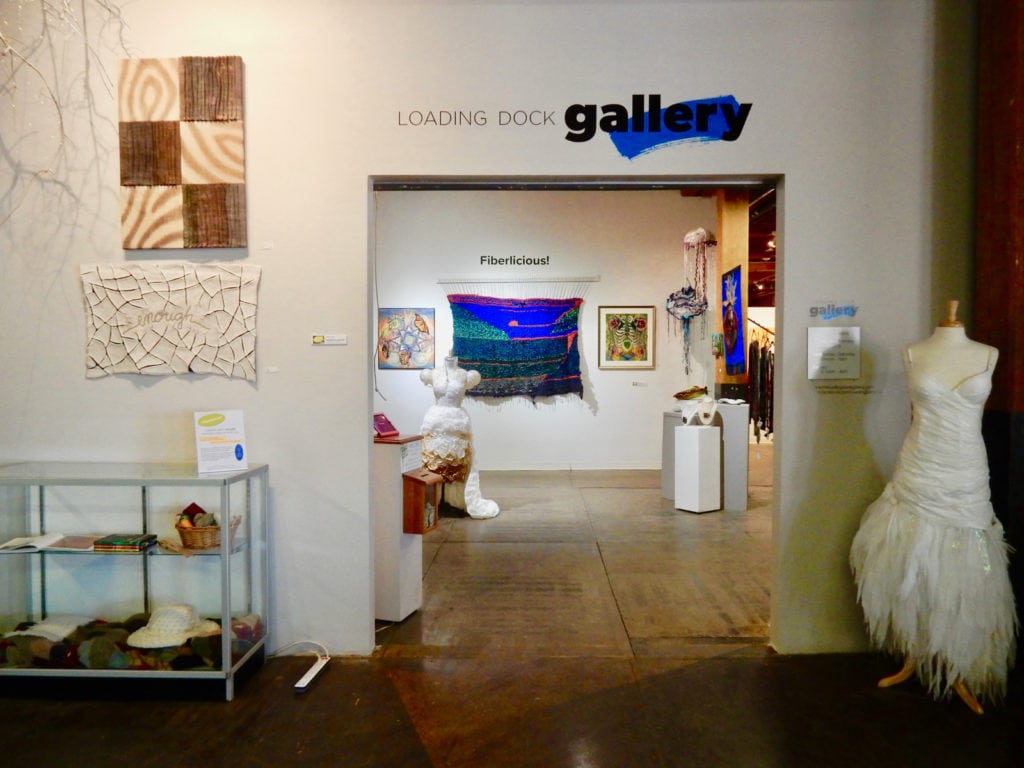 If you don't have time to spend, get a taste of many artists at the communal Loading Dock Gallery, which provides a representation of all forms of creative and fine art. Open Wed-Sat 12-5:30, Sun 12-4. free. Open House first Saturday of every month.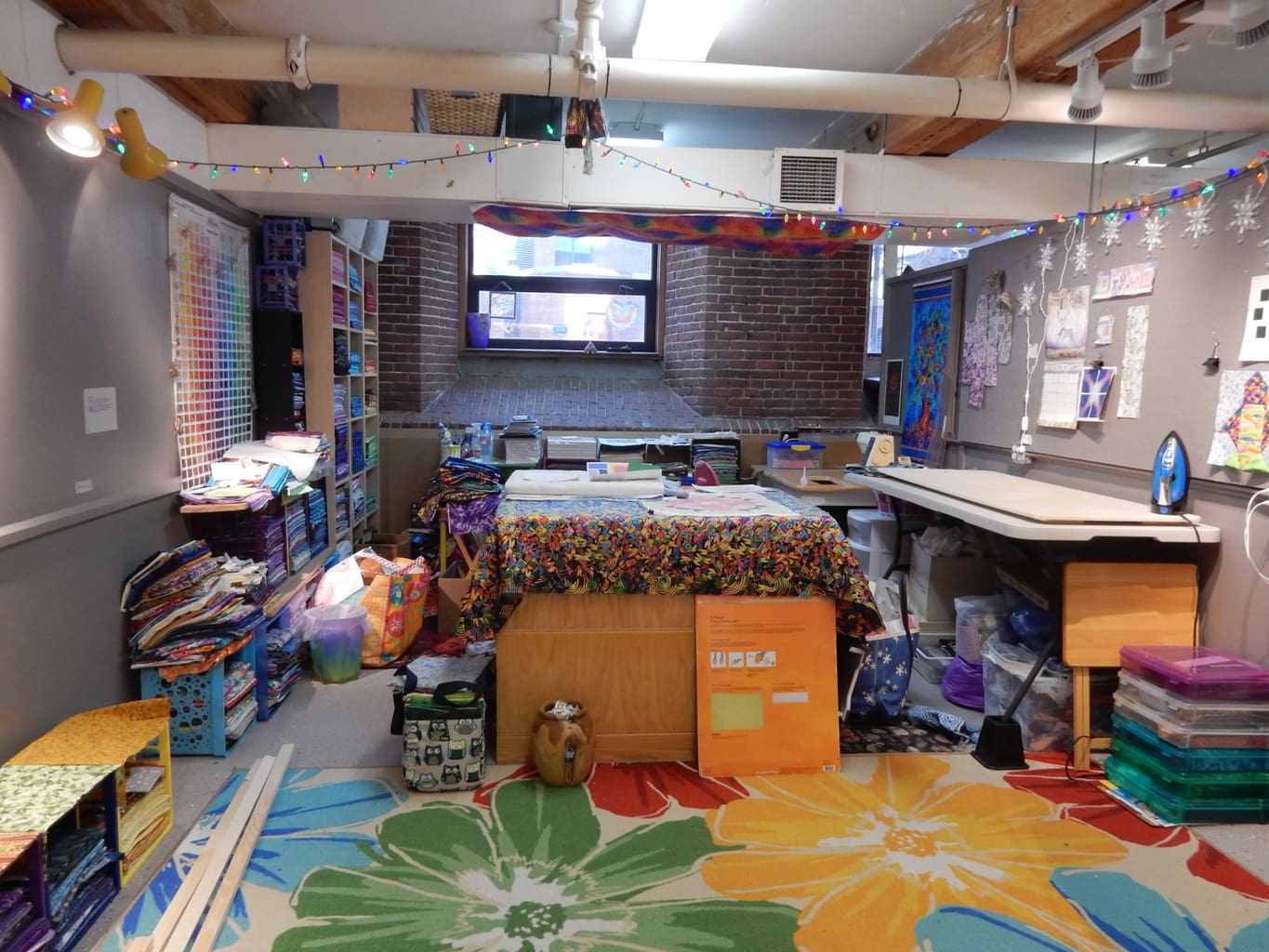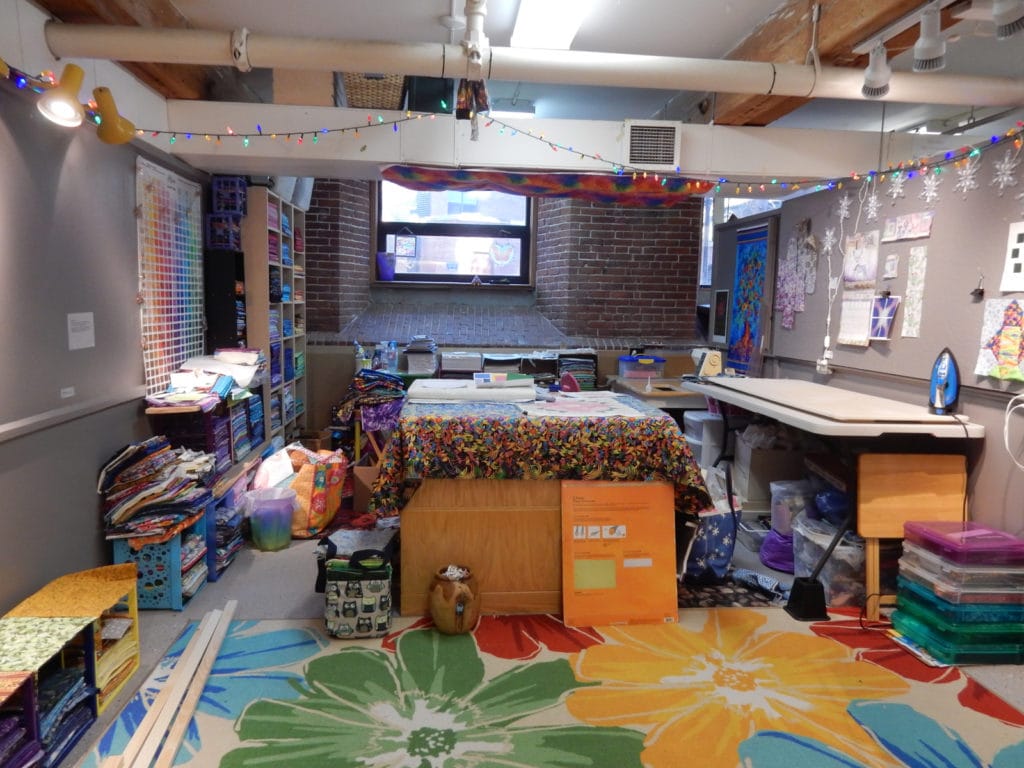 This artist collective in the National Park Visitor's Center complex encompasses a warren of galleries and artist studios. There's everything from jewelry and quilts, to sculptures to paintings. It's worth a pop-in to see if any piece of art calls to you.
Restaurants in Lowell MA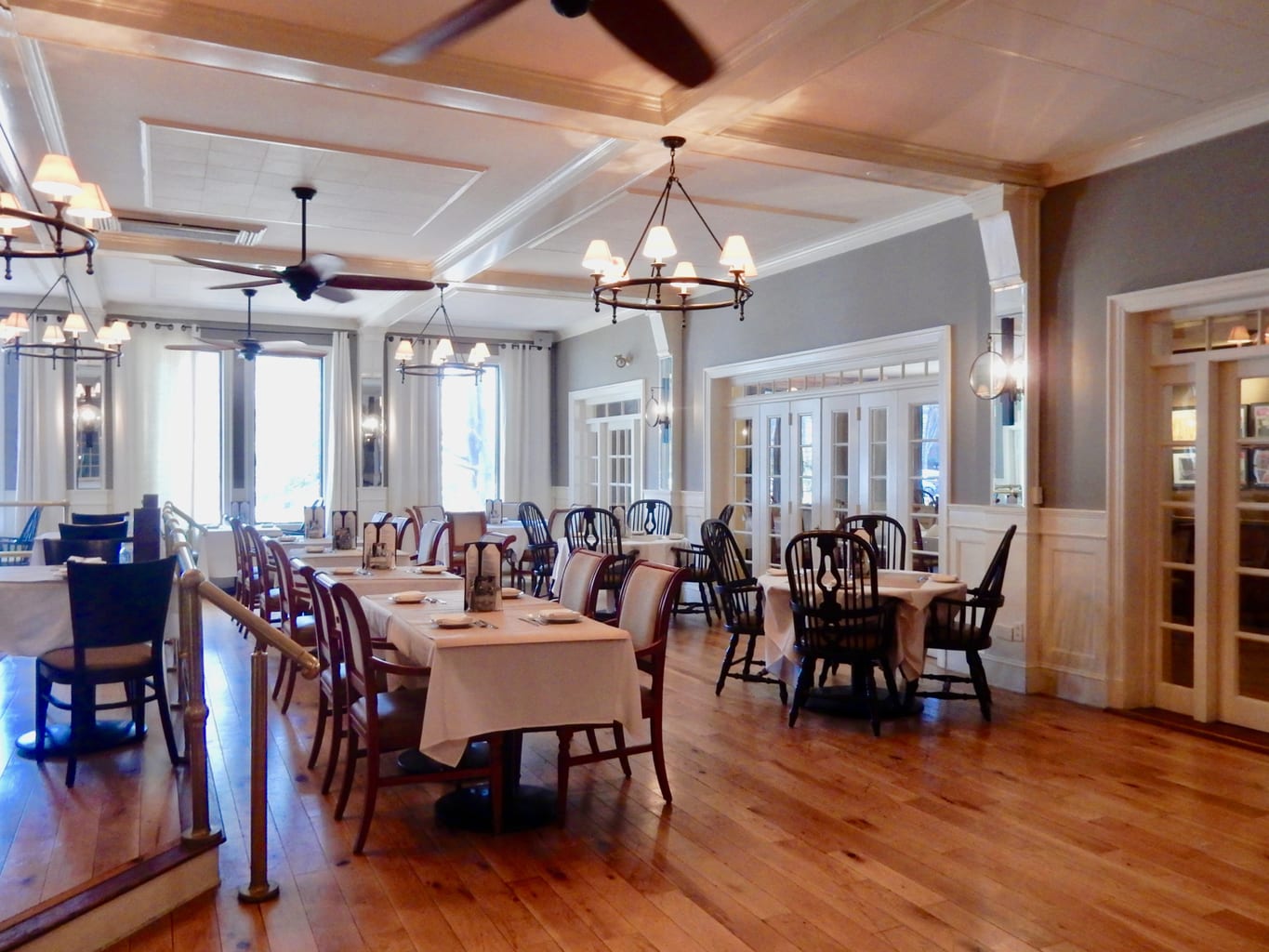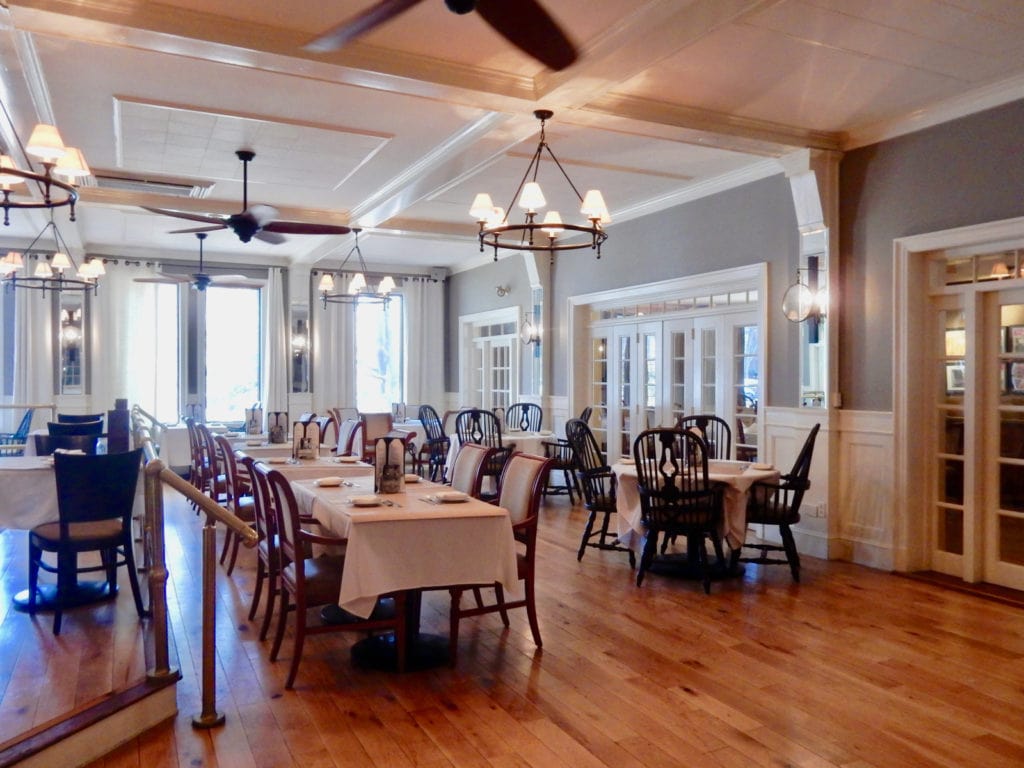 "The Rock," Mark Wahlberg, Ricky Gervais, Jennifer Garner, Oprah, Billie Jean King, the Williams Sisters…. if you are a celebrity filming a movie or playing a sport in Lowell, you'll eventually end up at this iconic restaurant.
Situated between the Arena and 2,800-seat Lowell Memorial Auditorium, and at a Lowell Trolley stop, Cobblestones is a convenient place for a meal.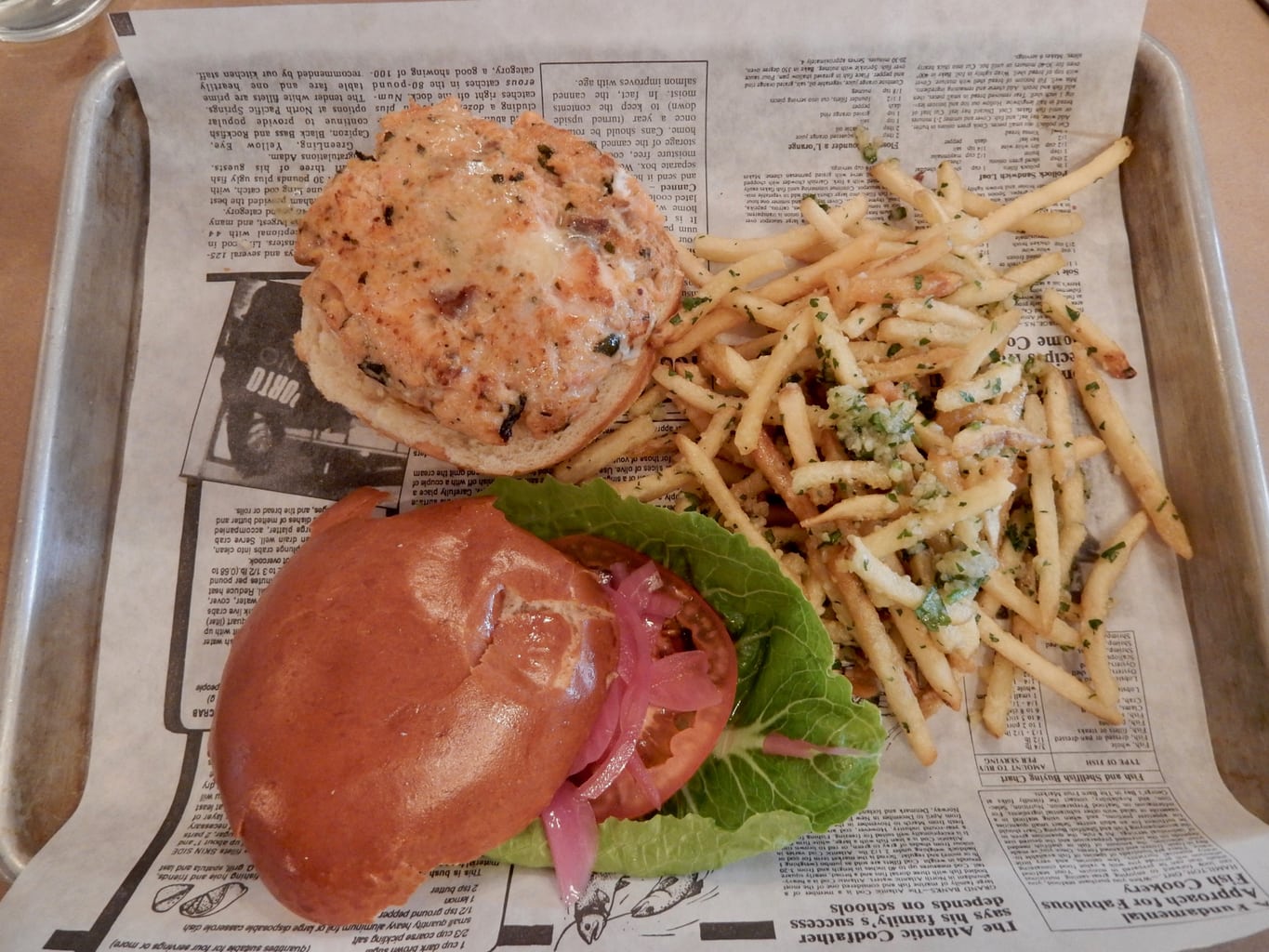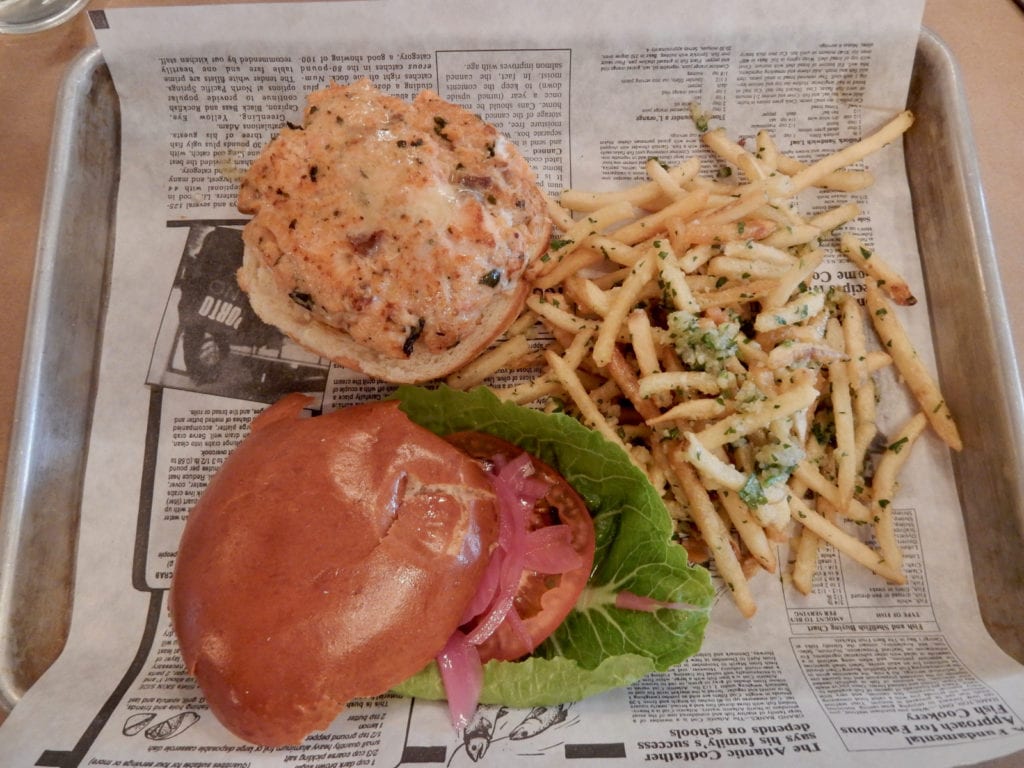 The pleasant atmosphere, clubby bar, and very good food, however, keeps it going strong. Movie buffs often recognize the place from the Gervais-Garner flick, The Invention of Lying (2009), parts of which were filmed here.
The menu offers traditional fare – burgers, salads, steaks, chicken, and seafood at reasonable prices (entrees $16-$36). Please don't miss the excellent Truffle Garlic Fries. This tumble of thin golden fries, topped with a mound of diced garlic is garlic-lovers heaven.
EAT: Locals recommend
Fuse Bistro for comfort food. Eclectic pub Warp & Weft. Sizzling Kitchen for Asian Fusion. Marko's Mediterranean for Greek. The Keep whiskey bar. And Life Alive (for vegans).
Where to Stay in Lowell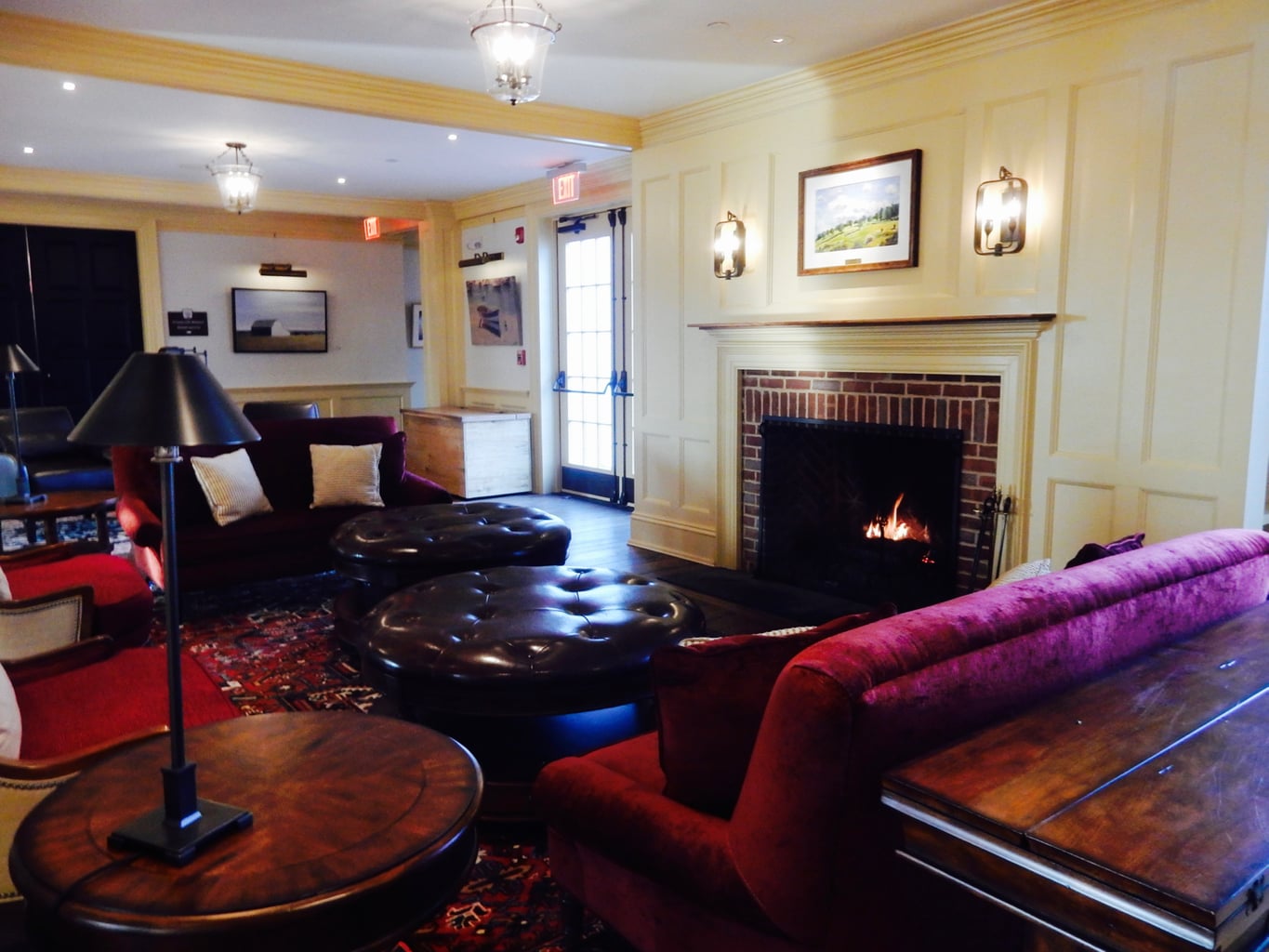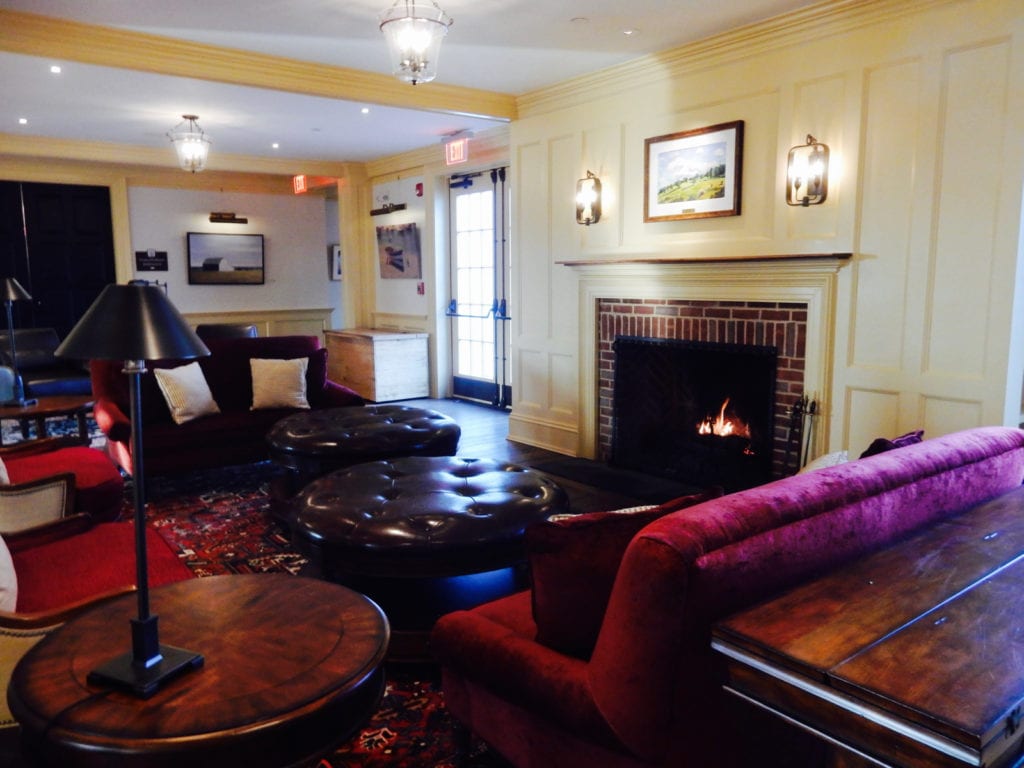 STAY: Until the new Athenian boutique hotel opens, we recommend you stay 15 miles away at the brand new Groton Inn in Groton MA.
Combine this Industrial Revolution getaway with two that zero in on the American Revolutionary War – both within a 20 minute drive. Lexington MA and Concord MA.