GetawayMavens.com ("Bringing you the best offbeat escapes in the Northeast") is 7 ½ years old, and with over 500 destinations from Virginia to Maine and beyond, it has garnered plenty of worldwide attention.
Proving that readers are a romantic bunch, the most searched and read post by far is "Most Romantic Destinations in the Northeast USA." But what were those destinations exactly?
How the Getaway Mavens Ranked Most Popular Destinations in the Northeast 2020
The following most popular destinations in the northeast us, according to number of page views as reported on Google Analytics, indicate either enormous pride or outsized interest or both.
In 2020, for the third year in a row, the State of NY came out on top with 9 towns in the Top 20. That's a whopping 45%.
Is your town or city on the list? How do you get there? Granted, it's part luck, but you can help that along by sharing widely and often on social media.
We'll be compiling the Top 20 each year, so stay tuned. The following 20 destinations garnered the most page views on Getaway Mavens from January 1 2020 through December 31, 2020. Not too surprisingly for 2020, most searches were for small, even tiny, out of the way towns.
Top 20 Popular Destinations in the Northeast US 2020
For many years in a row, the Steady-Eddie Beacon retains the top spot as the Getaway Mavens most searched destination. Tens of thousands of people remain curious about this former mill town on the Hudson, a trendy home to DIA:Beacon, plenty of great restaurants, and one stunning boutique hotel.
The tiny, mid-PA town of Coudersport jumped to the #2 spot this year, coming literally out of nowhere. Perhaps that's due to its proximity to Cherry Springs State Park – a designated International Dark Sky area – drawing more and more people to this secluded location. In any event, Coudersport is a charming small town with a friendly, artsy vibe.
Moving up to #3 from #10, Sleepy Hollow, the home of Washington Irving – author of The Legend of Sleepy Hollow – found new relevance during the 2020 pandemic. Apparently, people were drawn to the spooky and macabre in this Hudson River NY town; even more so this year. A perennial favorite, there's still lots of curiosity about Rip Van Winkle and the Headless Horseman.
New York State's "Electric City" entered this list in the #4 slot. Founded by Thomas Edison in 1892, General Electric still dominates this upstate NY city. But why the fascination? Yes, Schenectady is college-town cool (Union College), with plenty of shops and restaurants. But we surmise that after Hugh Grant mentioned it in the HBO thriller, The Undoing, traffic to the post shot up.
Though one of the Getaway Maven's first posts in 2013, interest in this "edge of the world" town remains robust. It moved slightly from #2 to the #5 position. On the tip of Cape Cod, Provincetown is high energy and gay in all definitions of that word. It's beautiful, fun and free-spirited and perfect for like-minded souls.
Just off the mid-Coast of Connecticut in Stony Creek (an area of Branford CT), the bubble-gum hued Thimble Islands draw coach bus tours, and apparently Google searches galore – as this post moved from #19 to #6 this year. You might also learn about the "Stony Creek Pink Granite," quarried here, used to build a lot of New York City's iconic structures.
Saugerties NY, another apparently hot Hudson River Valley mill town (see Beacon, above) moved from #6 to #7, just a slight variation in look-see's. Budget Travel Magazine once deemed Saugerties NY one of the Ten Coolest Towns in America, but I'll also add that it's one of the most down-to-earth, friendly and community minded, with an indie movie theater, a wonderfully inviting yarn and tea shop, emerging artist galleries, and the "crafting kitchen" and spa for one of NYC's most well known organic and holistic skincare lines.
Main Street Cold Spring, moving from #3 to #8 in 2020, looks like a perfectly preserved time capsule wrenched from 19th Century America. The entire center of the village was placed on the National Register of Historic Places due to its more than 200 well-preserved structures.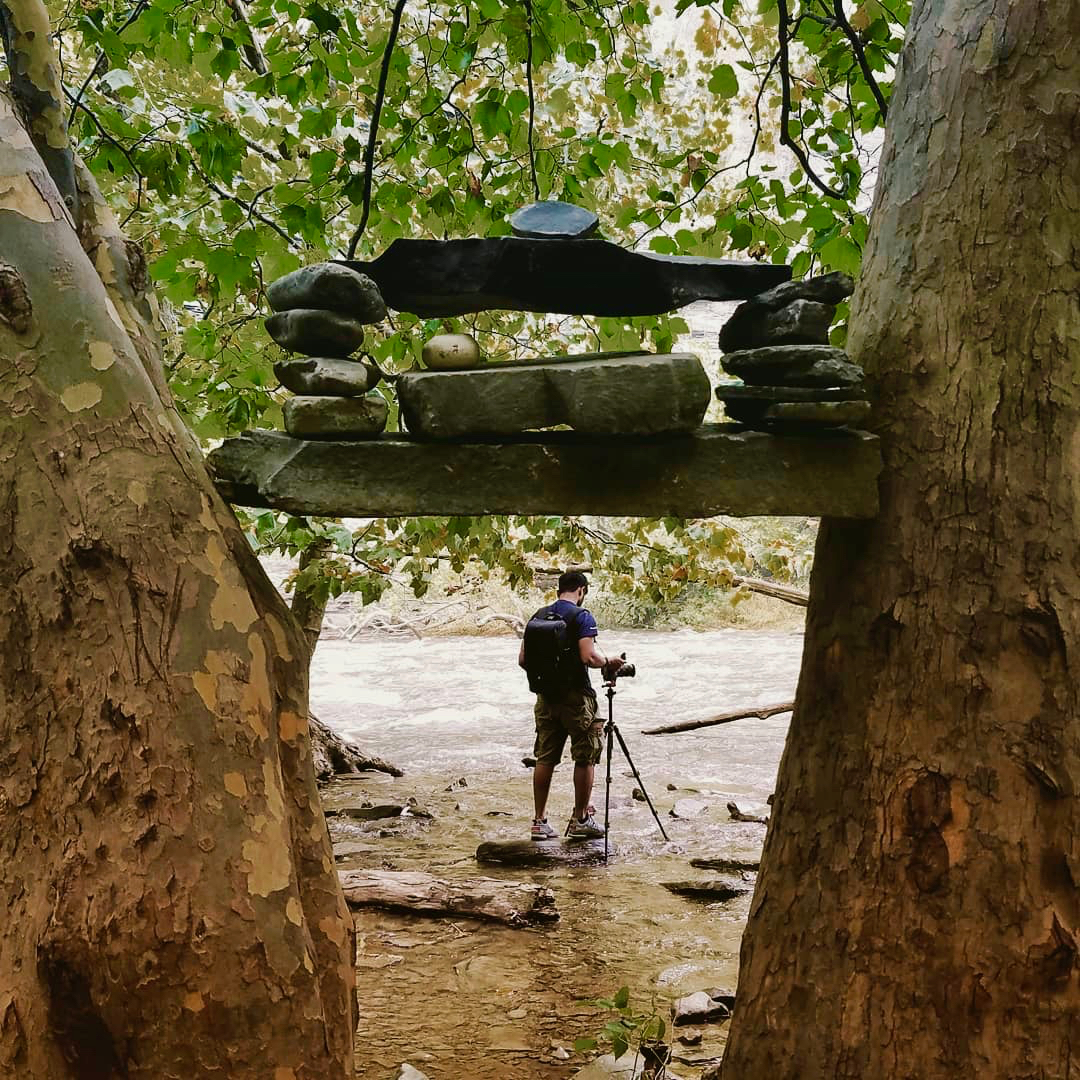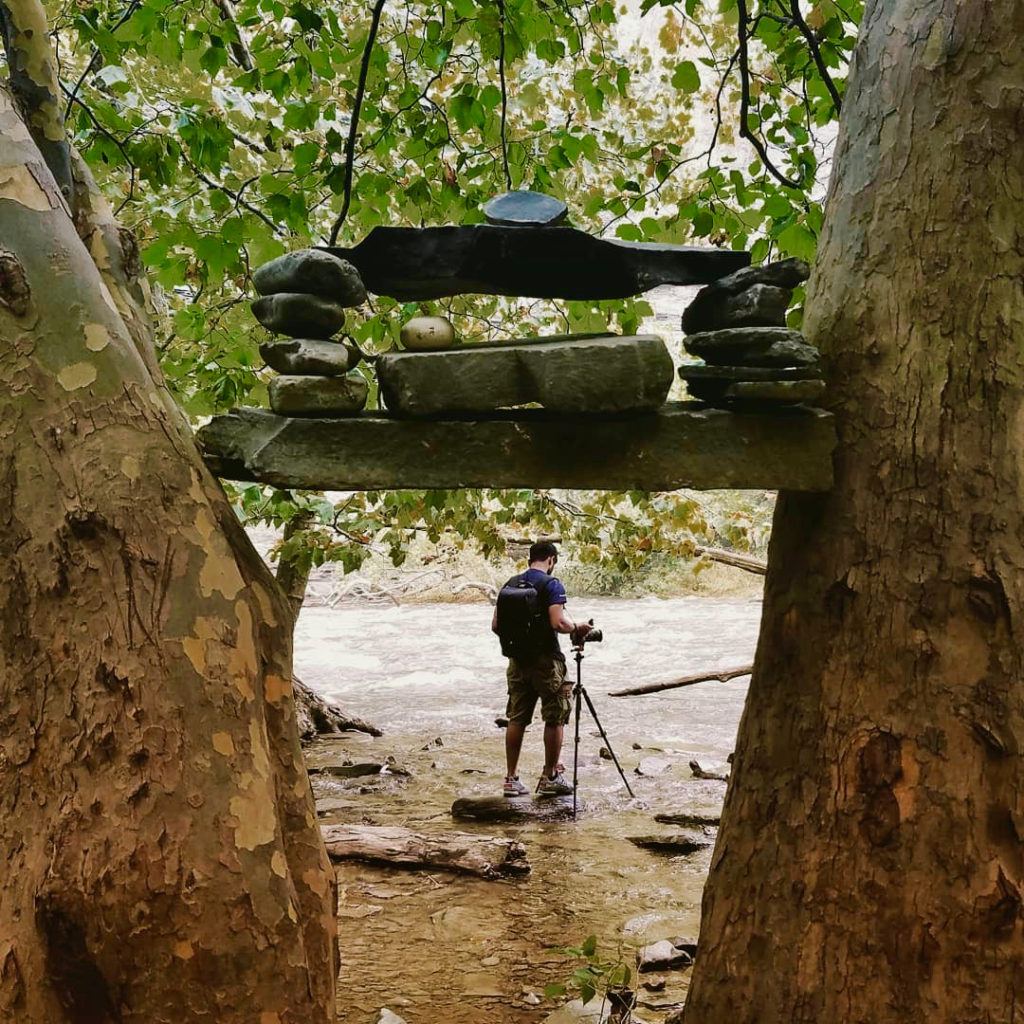 Ithaca NY, holding steady at #9, boasts over 100 waterfalls within ten square miles. Most cascade through fractures in the earth: a landscape that endows the town with the perfect tagline, "Ithaca is Gorges." Outside of the CG movie, Avatar, you'll hardly see a locale quite like this.
On this list several years running, Maryland's second largest town, moved up to #10 from #12. With a stunning downtown canal-walk that swarms with locals on balmy days and nights, brick row homes, adorable boutiques, and growing culinary scene, Frederick feels like a mini-Philly but has a charm all its own.
New to the list, and coming in at #11, Troy NY, hometown of Uncle Sam, declined post-industrialization. Now, old factory buildings are being repurposed, and this Hudson River town is becoming a hip (and cheaper) alternative to Brooklyn.
Another oldie but goodie at #12 (from #17), Portsmouth NH has something for everyone: History, maritime excursions, boat, bike and brewery tours, a Naval Base. This coastal New Hampshire city apparently still appeals.
Years ago, Hawley was on this Most Popular list, but dropped off. Now, it's back at #13. A lakeside resort that bustles in the summer, and whispers off-season, Hawley's got three boutique inns, a funky multi-use restored granite factory building, and fantastic restaurants. When fearful city folk wanted to get away from infected crowds, no doubt they searched for small towns like this.
No big surprise that Shelter Island made it onto this list for the first time at #14. Just the name conjures feelings of protection. This small, mostly residential island (with several boutique inns), located between the North and South Forks of Eastern Long Island in Peconic Bay, is a step out of time and from danger.
No huge surprise that tiny Oxford MD, population 650, popped up on this list at #15. More proof that people are searching for remote, uncrowded bucolic spots that offer all essential elements of a great getaway. In this case, Oxford is on Chesapeake Bay, with more upscale lodging and eateries than you'd imagine in a village this size.
Haddonfield, #16 this year, is the kind of place where people say "hi" to strangers, and downtown is so precious, it's been called "something out of Dickens" during the Christmas season. Once again, folks are looking for cute, comfortable, and safe.
There must be quite a bit of fascination with UFO's, as minuscule Pine Bush NY stayed on this list, moving down a few notches to #17 from #13th place. From 1981 to 1987 there were over 25,000 reports of a boomerang-shaped unidentified flying object in and near Pine Bush NY. There were so many reported sightings that the quiet hamlet became known as the UFO Capital of the East Coast.
The Long Island Sound set Stonington CT, home to Connecticut's last commercial fishing fleet, moved up to #18 from #20. Stonington's downtown – known as "The Borough" – is so adorable, it stood in as a Maine waterfront town in the Meryl Streep/Tommy Lee Jones movie, Hope Springs. Wedged between the more commercialized Mystic and the Rhode Island State line, Stonington has got authentic New England cred without the crowds.
Home to two family favorite attractions – the Norwalk Maritime Aquarium and the much lauded Stepping Stones Children's Museum, an increasing number of excellent restaurants and a couple of boutique hotels, not to mention a brand new luxury mall, interest in this Southern CT town has kept pretty steady – moving to #19 from #5 in 2020.
It seems that plenty of folks want to visit Maine – just not too far into the country's most Northeastern state. For the first time, the Southern ME towns appear on the Top 20 list, just squeaking in at #20. Stay at one of the country's most romantic, ocean-cliff-side hotels, The Cliff House. Just watching the moody Atlantic Ocean is reason enough to book.
Although they may not have shown up on 2020's Most Searched List, the following towns and cities have had the highest number of searches from Getaway Maven's inception (June 2013) to date:
Beacon NY
Buffalo NY
Provincetown MA
Frederick MD
Martha's Vineyard MA
Boyertown PA
Seneca Lake NY
Sleepy Hollow NY
Northeast Corner CT
Hershey PA