WHY GO: Schenectady NY, nicknamed "The Electric City," remains a General Electric Company Town. Founded by Thomas Edison in 1892, GE still dominates this upstate NY city.
But Schenectady is also home to Union College, and is an Amtrak stop, with a historic live Theater in an appealing downtown. And therein lies its charm. So, visit your Union College kids and plan an extra day to see the sights. Read on for ideas.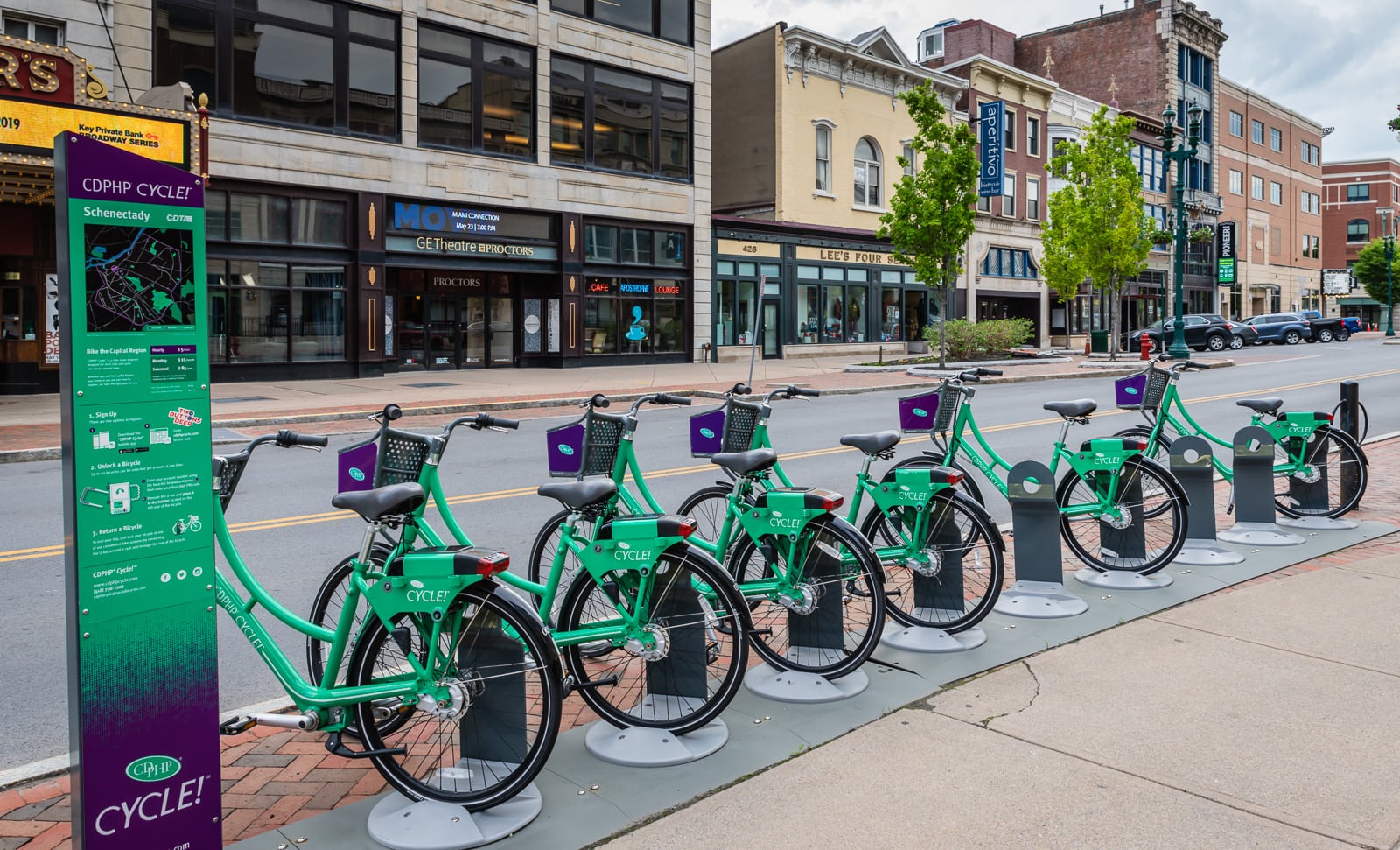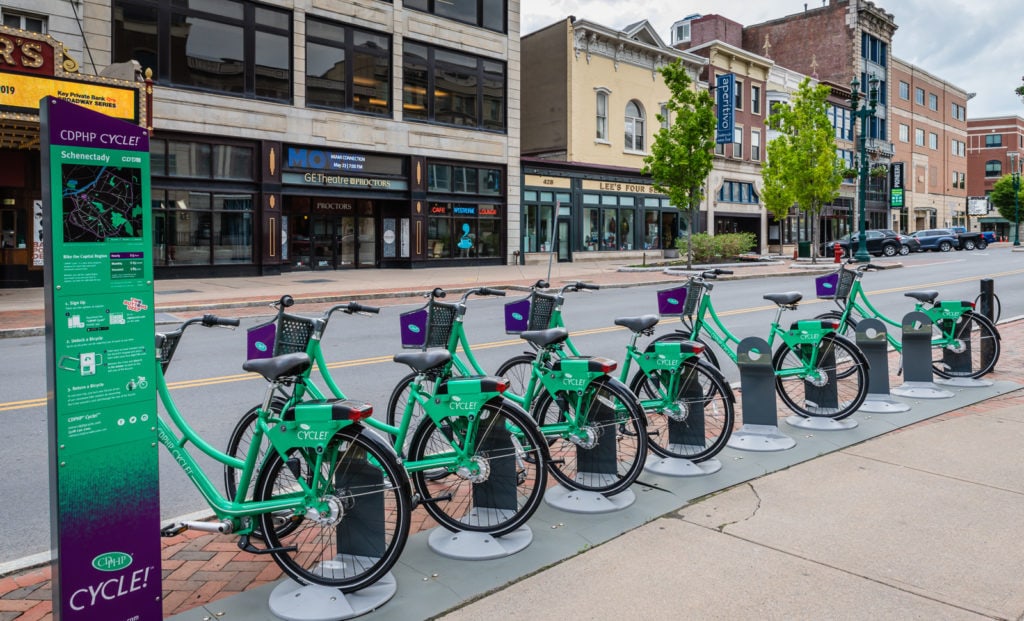 Things to do in Schenectady NY
VISIT: VIA Aquarium (in Rotterdam Mall)
Though at first glance, you may dismiss this aquarium as rinky-dink and overhyped, don't be fooled by its stripped down mall setting. This one-floor, 25,000 square foot sea-creature museum is both educational and interactive, with stingray feedings, reptile shows, "pregnant" male seahorses, touch-tanks, and the most crystal-clear walk-through shark-tunnels I've ever seen.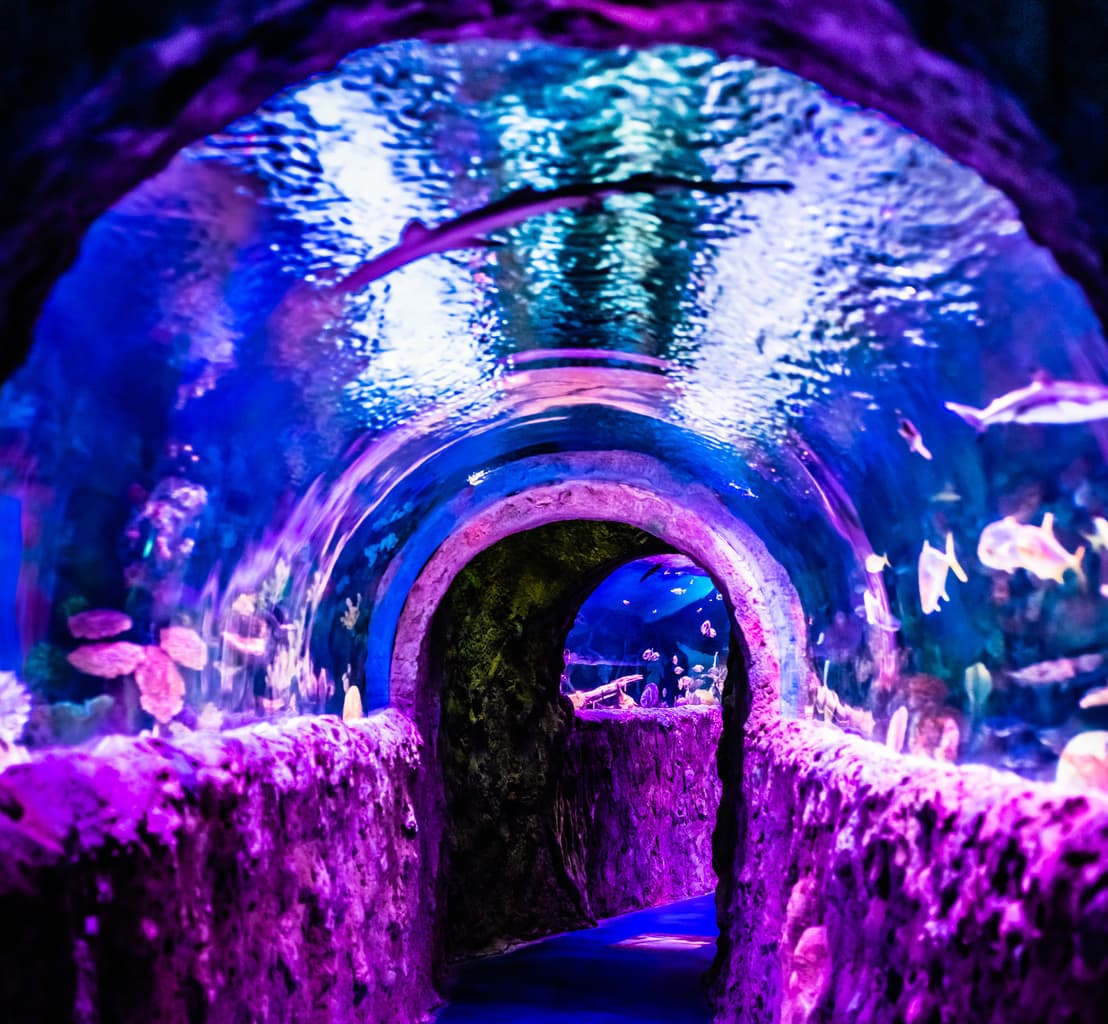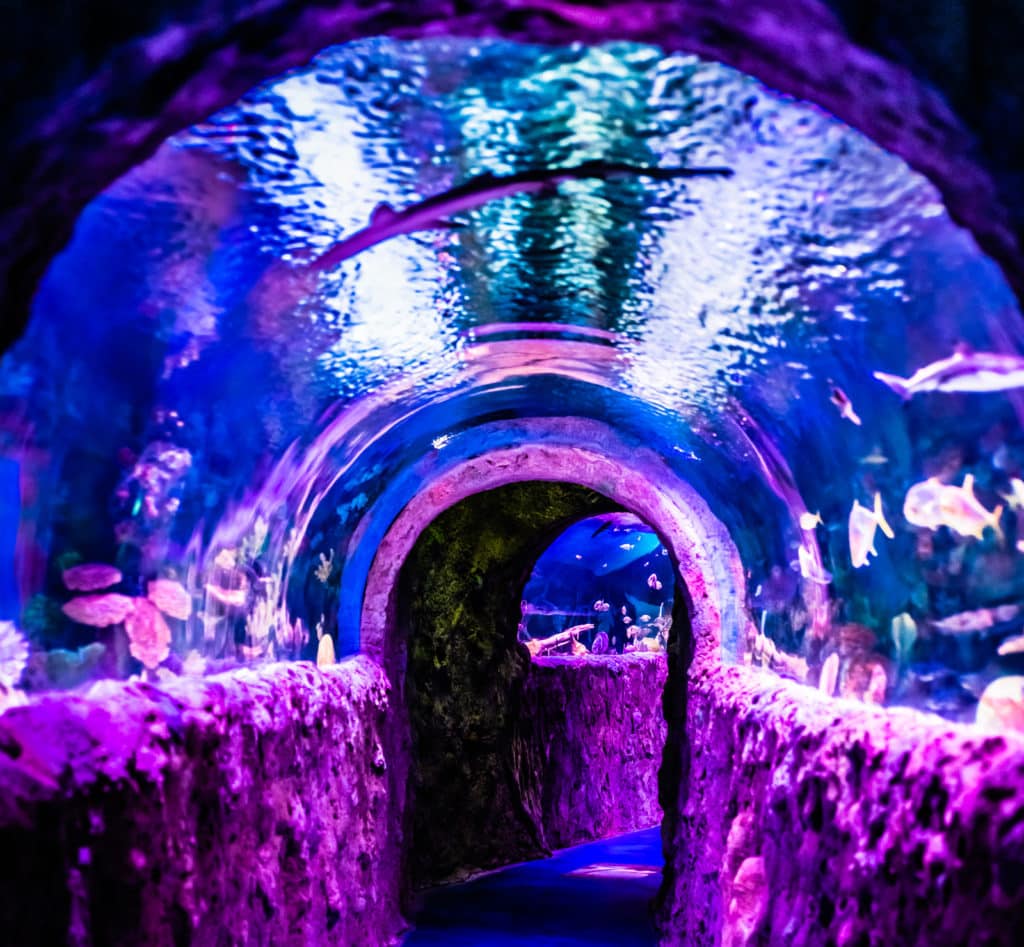 As the Capital Region's only full scale aquarium, VIA Aquarium maintains a virtual UN of fish. Individual tanks showcase sea life from Columbia, Mozambique, Thailand, Caribbean, California, Hawaii, and good ole Hudson River.
You haven't lived till you've seen hundreds of Koi fish racing through a room-sized "lazy river" to be fed. Their mouths are like vacuums and collectively a bit gross and scary, but opt to feed them anyway – an experience for sure. You'll also be instructed in the proper way to "pet" swimming stingrays (flat palm a few inches under water and wait for them to come to you).
Plan an hour or more – you'll want to stay to do everything. Adults $18, kids $16, Mon-Fri 10-7, Sat 10-8, Sun 11-6.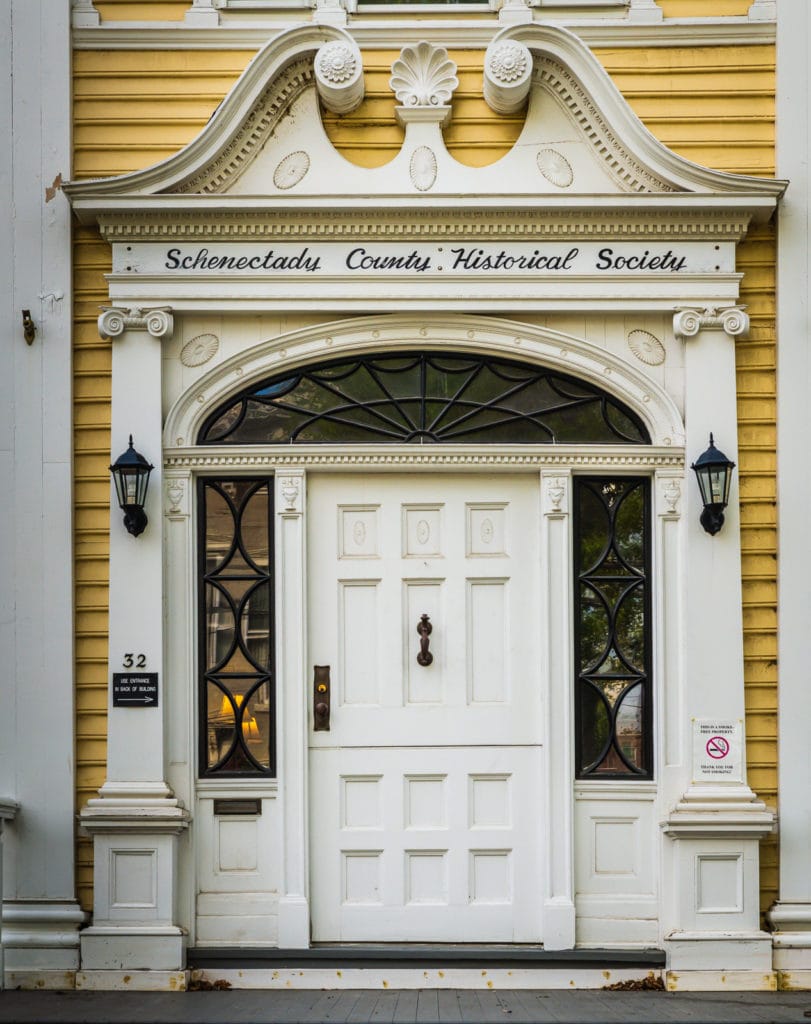 Naturally, there's plenty of information about the origins of what began as a beaver and raccoon fur trading post. But in the late 1800's, Thomas Edison moved from the New York City area to Schenectady (due to a workers strike), establishing Edison General Electric and transforming the town into a "maelstrom of manufacturing." Immigrants and engineers flocked here, creating a population boom.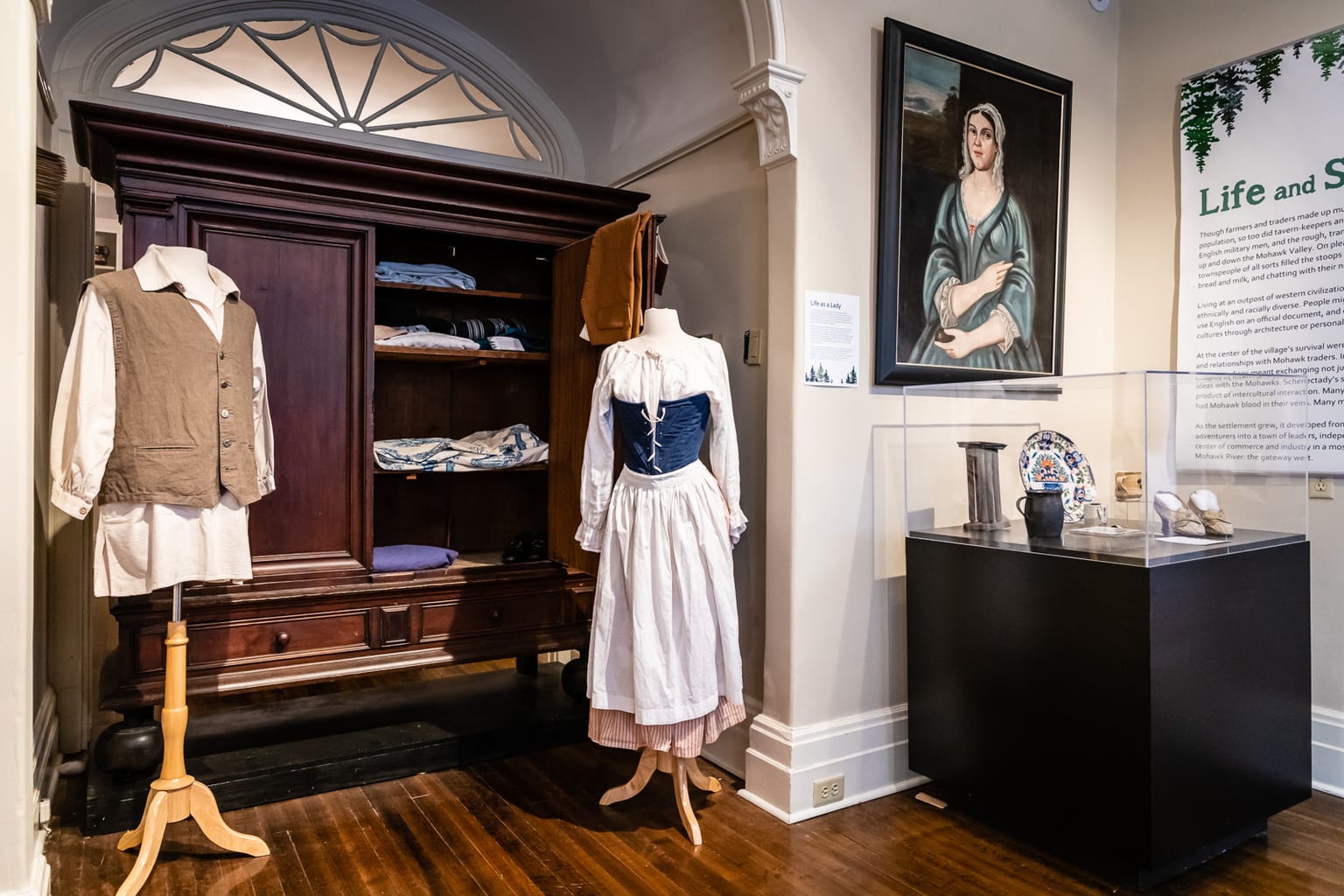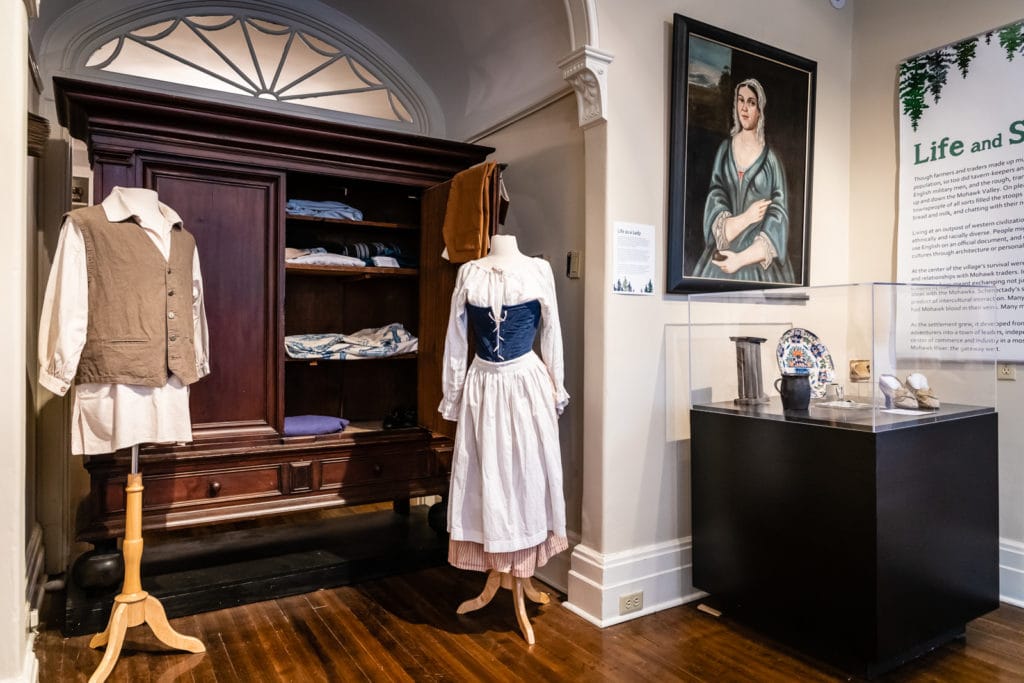 The two-story museum is small, but packed with engaging artifacts. Pick up a magnifying glass to study old Schenectady maps a bit closer. And then climb upstairs to see the "Senility Cradle" – a rocking crib modified in 1832 for an elderly family member with dementia.
The Historical Society also runs Ghost Tours in October and Kayaking History Tours on the Mohawk River select summer evenings. Walk into the adjoining Library and to the picture windows in the back for a beautiful view of the Mohawk River and gardens. Open Mon-Fri 9-5, Sat 10-2, $8 adults, kids free.
Built in 1925 as a grand vaudeville hall, and after restoration in 1979 and a $40 million expansion in 2004, Proctors Theater is one stunning venue for Broadway Musicals, Music, Movies, Comedy and other special events. Even if you don't intend to see a show here, stop in to ogle the interior.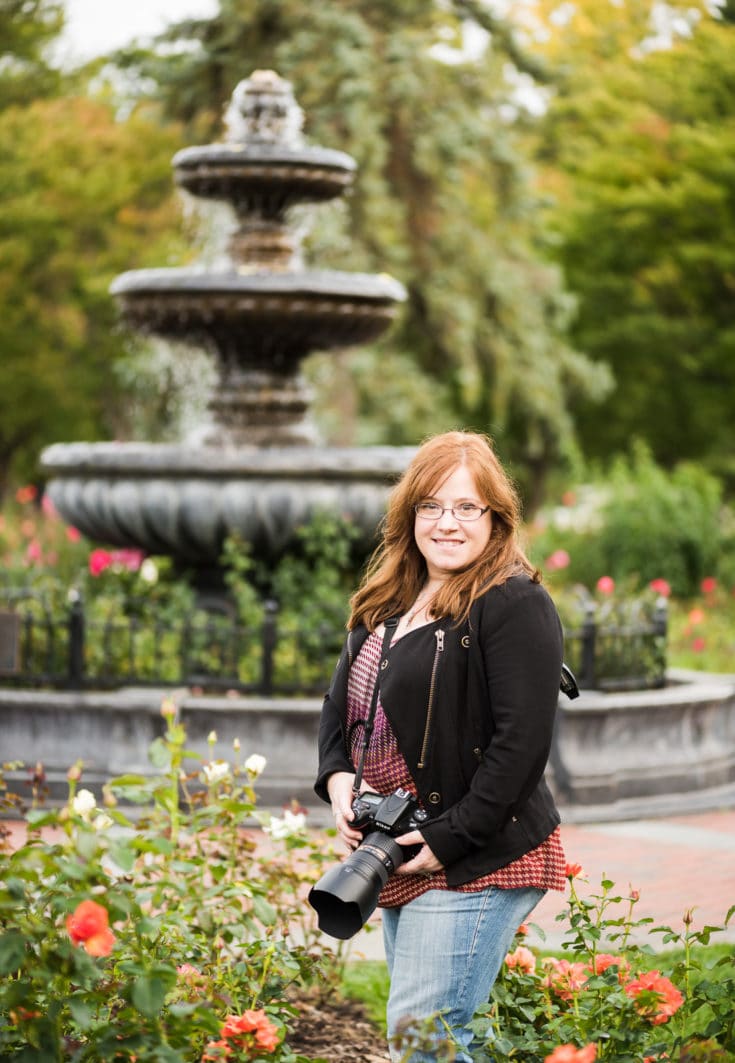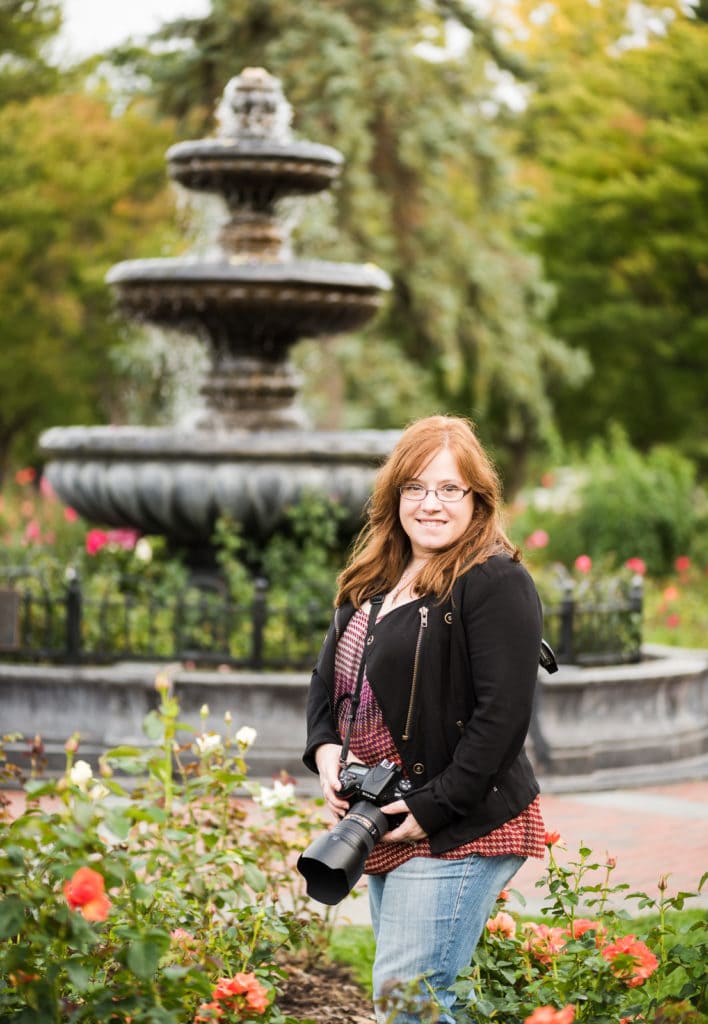 Pause to smell the roses in season in this pretty park in a residential part of town.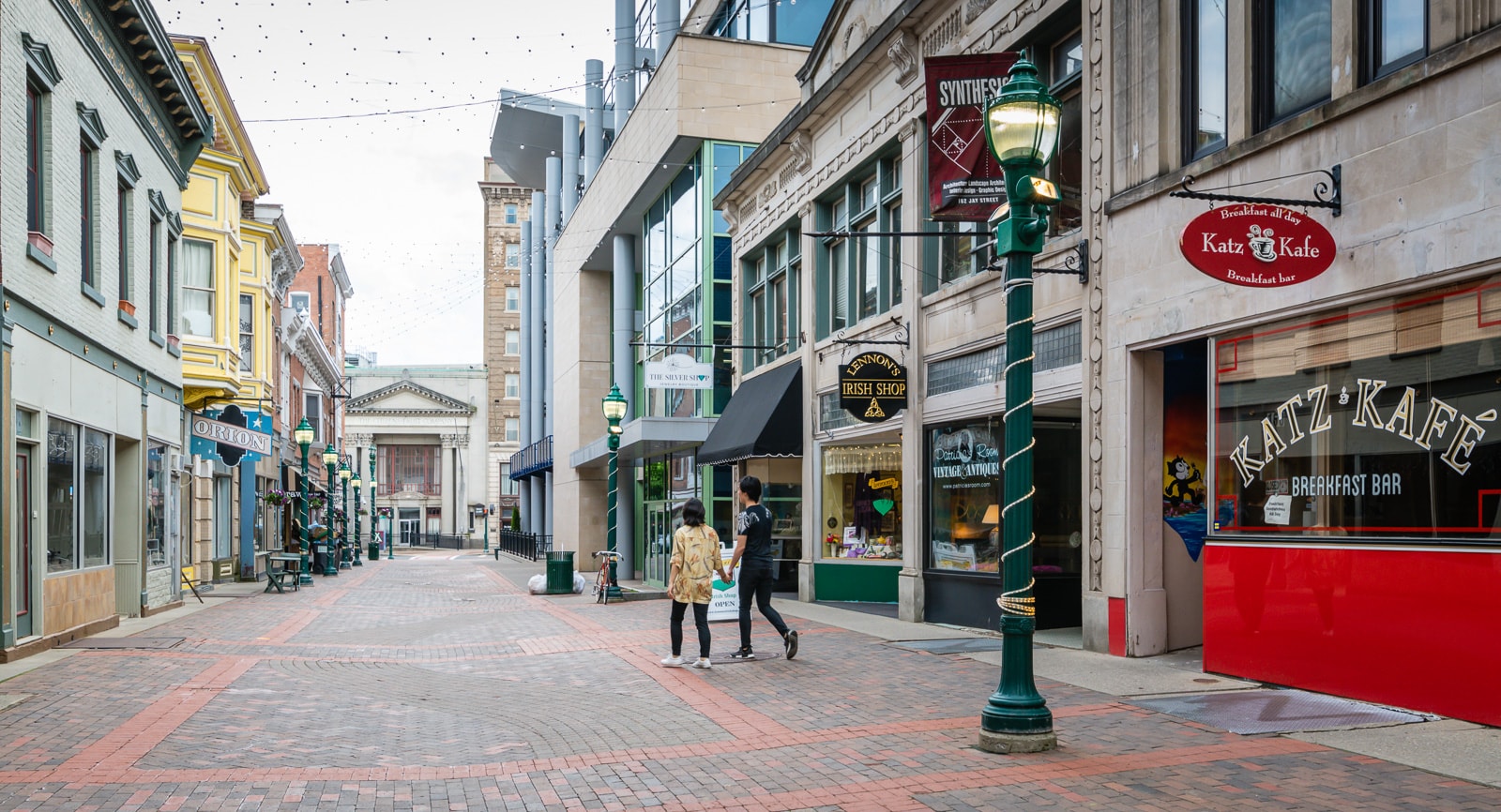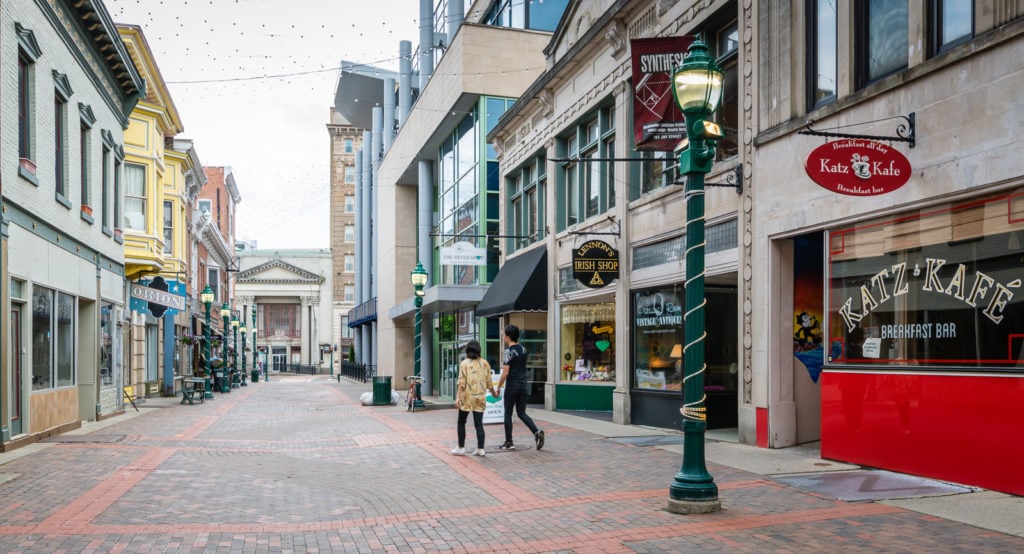 Where to Eat in Schenectady NY
EAT: Johnny's Schenectady
Right across the street from the Proctor Theater, this place is packed right before a show. With its Mama Leone red-sauce family-style vibe, Johnny's is a perennial favorite for locals and Union College parents.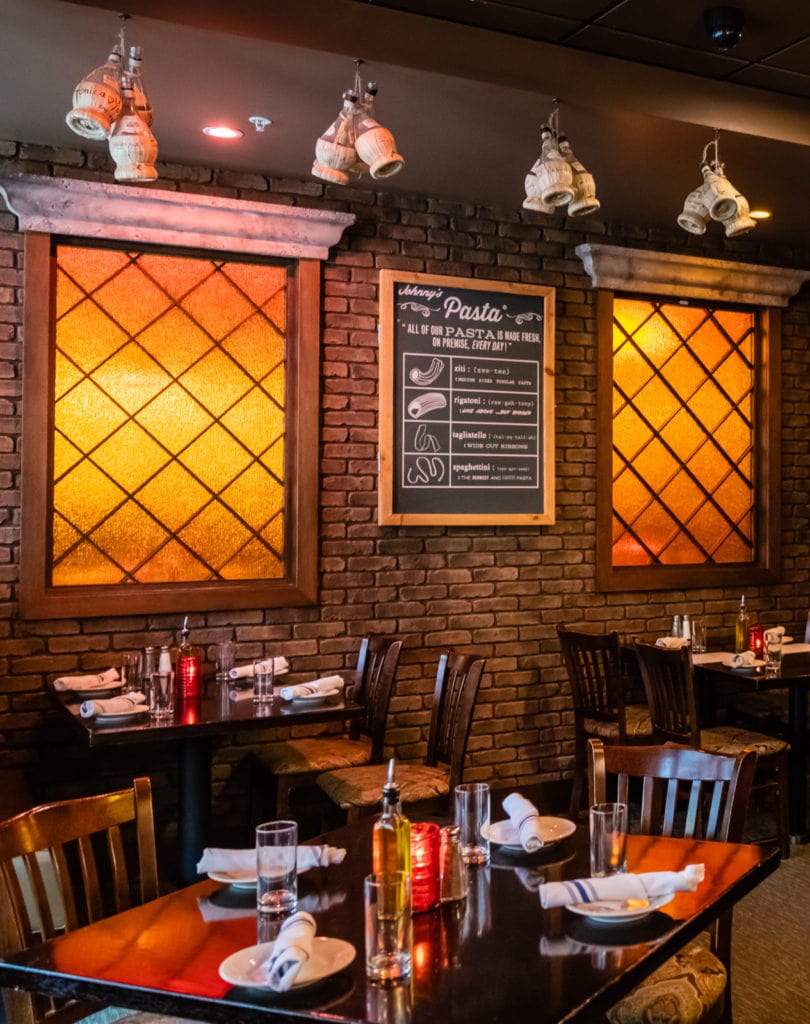 Straw-wrapped Chianti carafes hang from the ceiling, tables sport real-flame votive candles, and most entrees are under $20. Just-pulled-from-the-ground fresh and flavorful salads and traditional fare like the decent Eggplant Parm ($18.95) and house-made pastas keeps 'em coming in.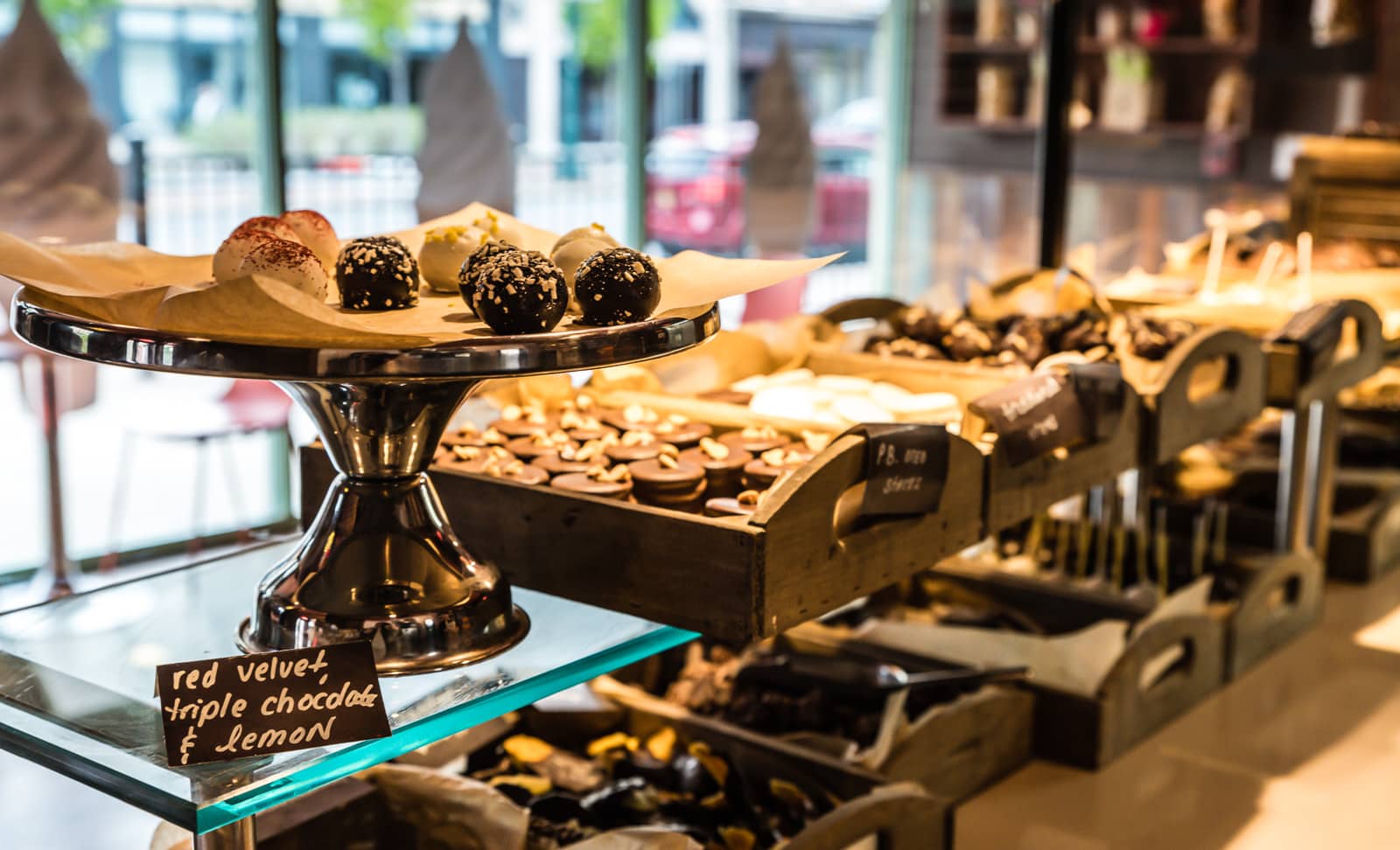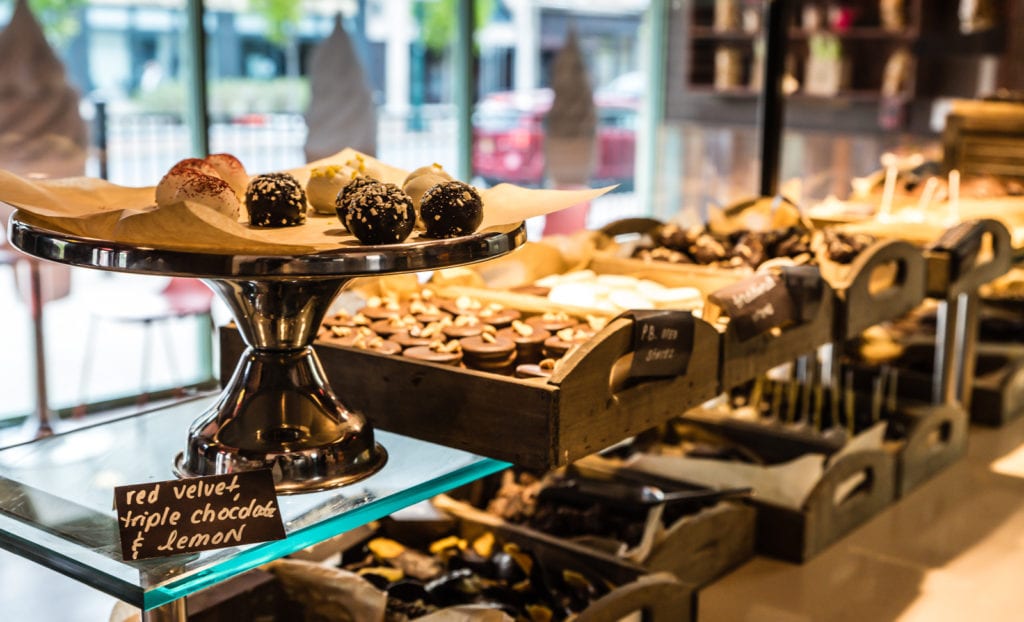 Johnny's shares a door with The Coco Bar (Hand Dipped Chocolates and Soft Serve Ice Cream) – heavenly confections made by Johnny's daughter. Walk in and the wafting coco-luscious scent might have you dreaming of Chocolate-coated Gummy Bears, and other unique candies for days.
Pick up a pass ($40) and get a flight or pint at each stop on the Schenectady Ale Trail (6 in all) plus a free T-shirt (while supplies last) to celebrate your accomplishment.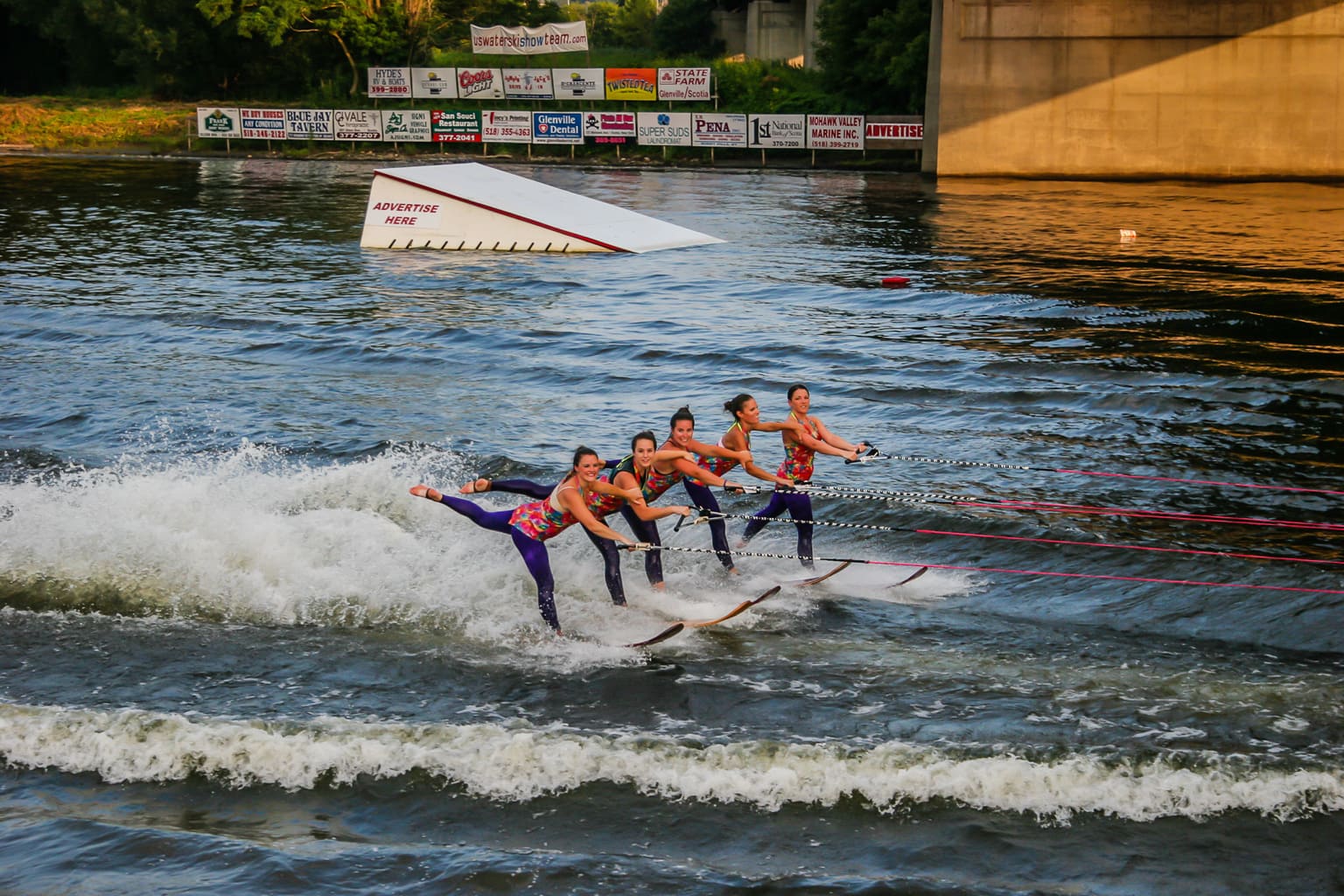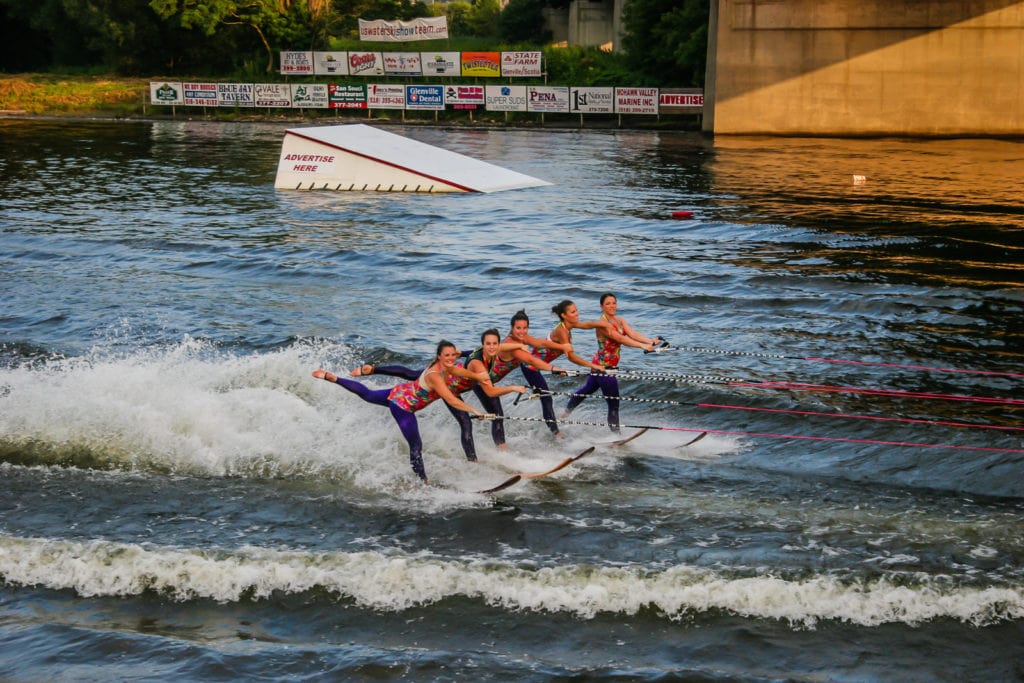 Get dinner and a show. On Summer Tuesdays at 7pm, grab a milkshake and a Jackburger–a double-beef patty hamburger with coleslaw fixings–and head to the river bank to watch the U.S. Water Ski Show Team perform. On Wednesdays and weekends, check the calendar for scheduled concerts.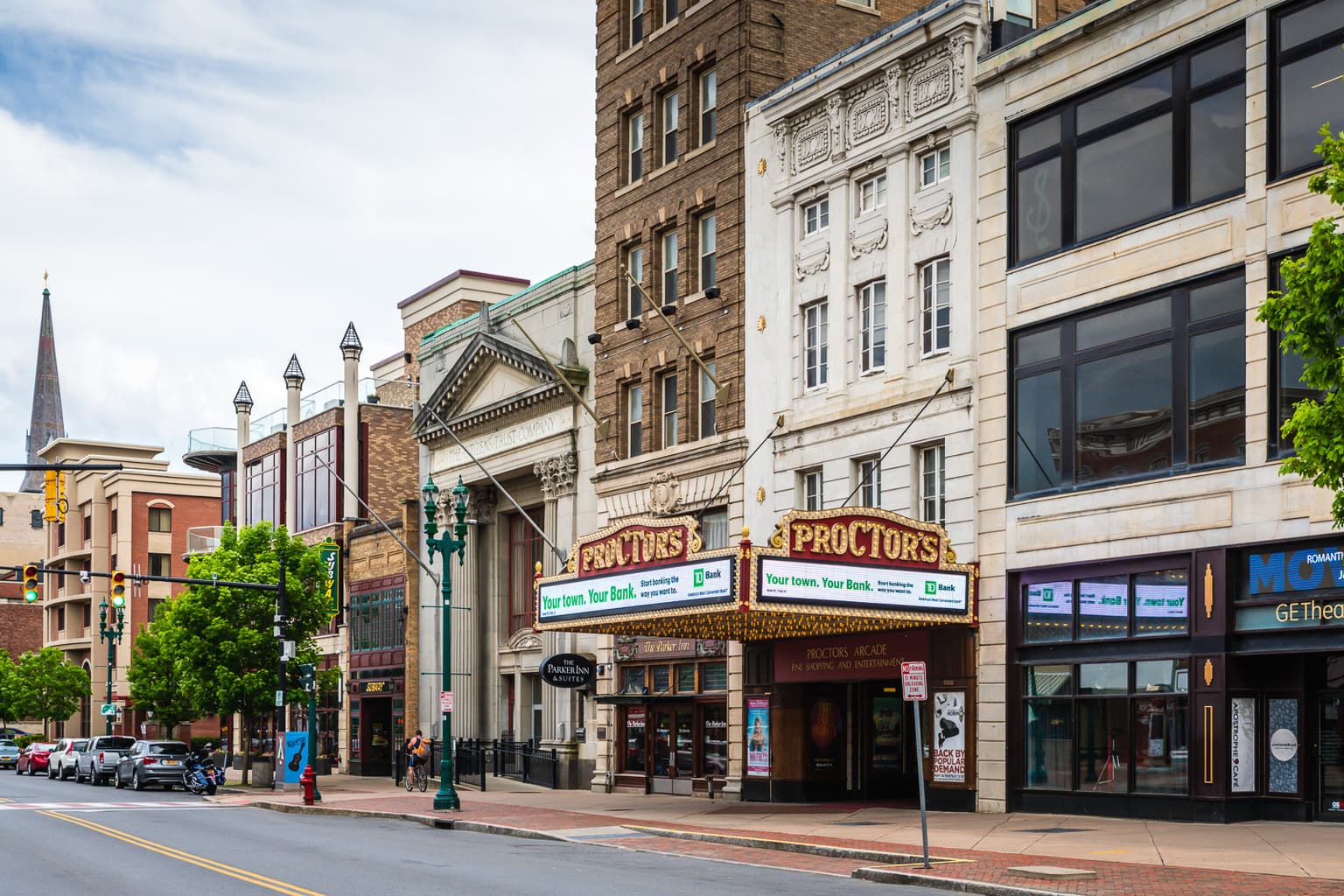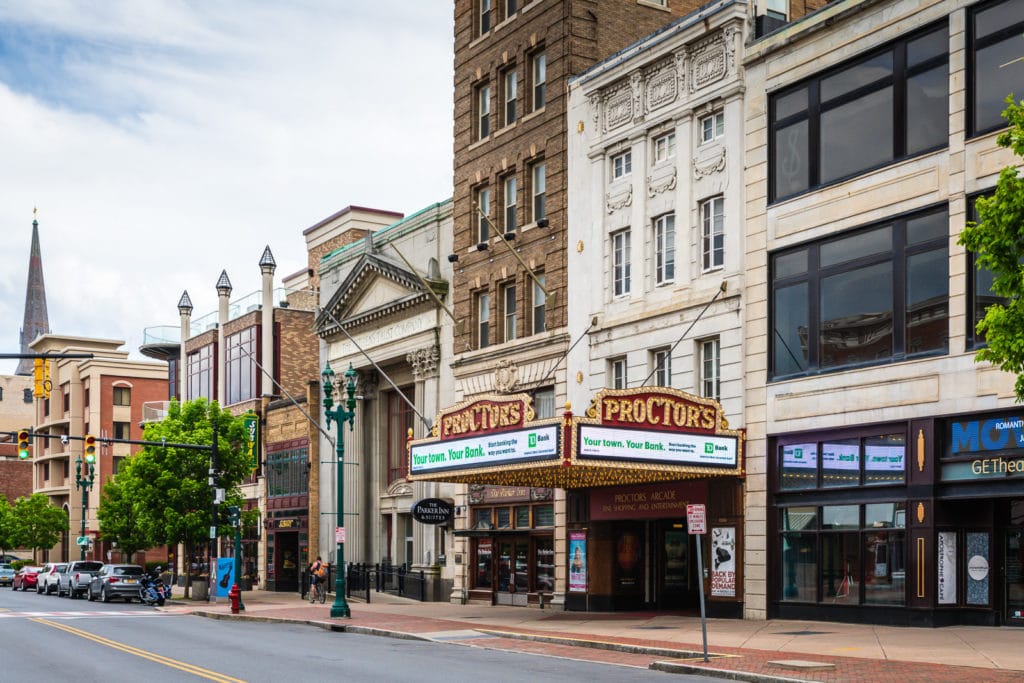 Looking for more things to do nearby? Check out these great weekend getaway ideas in New York's Capital District:
For even more travel inspiration, look for our New York Getaway Guides.