Last Updated on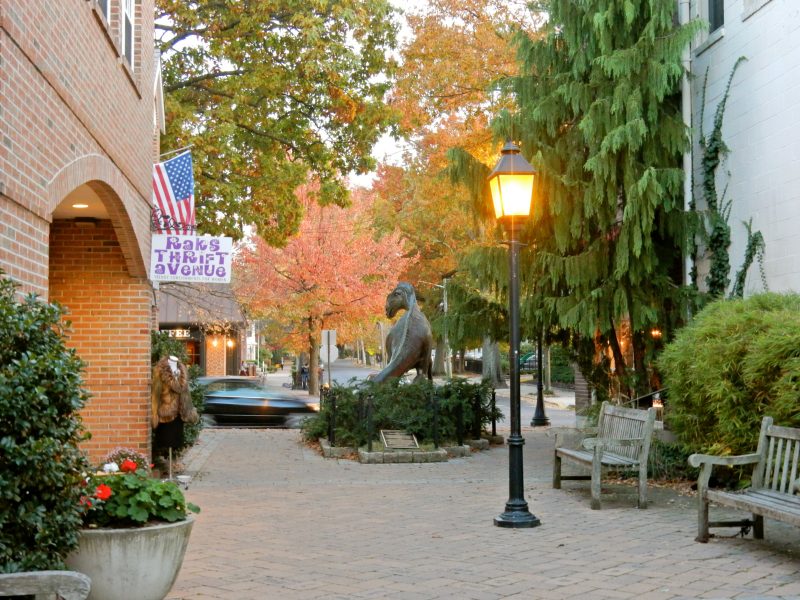 WHY GO: Haddonfield NJ is best known as the spot where the first complete dinosaur skeleton was discovered in the USA – back in the 1800's. But this small suburb of Philly – a 20 minutes drive away – is also known for its fantastic shopping and exquisite downtown, which most likely would have thrilled its namesake, 21-year-old Quaker woman, Elizabeth Haddon, whose father, John, purchased 500 acres in New World. Due to illness, John Haddon was unable to leave England, and so in 1701 he sent his formidable daughter, Elizabeth, to New Jersey alone.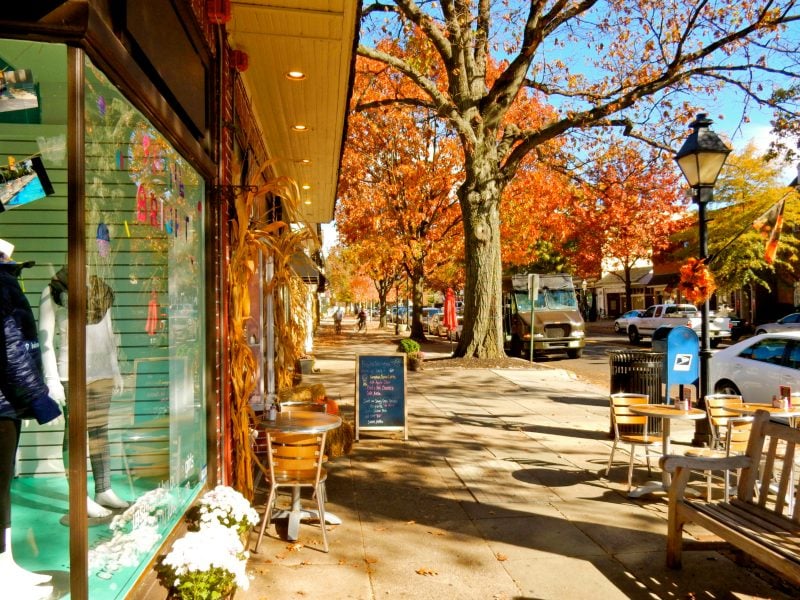 This sense of women's independence has carried through the generations here – with many Women-Owned businesses and unique shops on downtown streets so precious and picturesque, they've been compared to a Dickens scene, especially during the holidays when the town is aglow with candlelight. It's a Truman Show kind of place where locals actually say "good morning" to strangers and engage with parents and kids on the daily "Walking School Bus," a procession past brick storefronts and beautiful stone churches to blocks-away Elementary, Middle and High Schools.
Lately, town officials have made small adjustments to tradition in order to draw younger crowds – scheduling Food Truck rodeos, wine tastings and "Girls Night Out" events. Park your car once and you can walk everywhere. There's an authentic Tea Room, a fantastic Cooking School, unique shops (one owned by the son of a famous actor), history and good restaurants. Follow along with us….
What to Do in Haddonfield NJ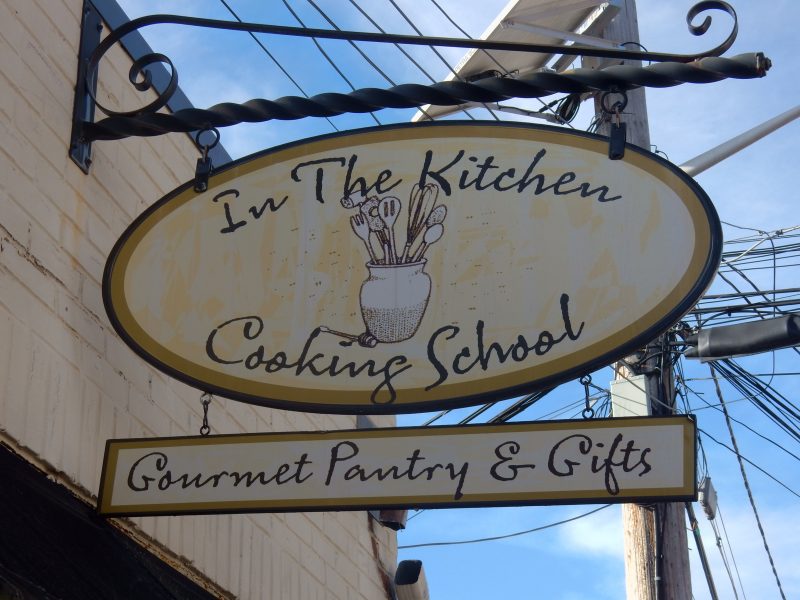 DO: Cooking Class at In The Kitchen Cooking School. Chopping, basting, and whipping foodstuffs is so much fun with Chef Kathy Gold barking orders: well, not barking so much as guiding with humor and encouragement around the big marble island in her demonstration kitchen. Gold left her job in investment banking for the more "soul satisfying" business of cooking and has never looked back. She opened up this recreational cooking school in Haddonfield in 2005 and it's been a hit ever since. Locals and visitors come back time and time again for the camaraderie and to learn new skills.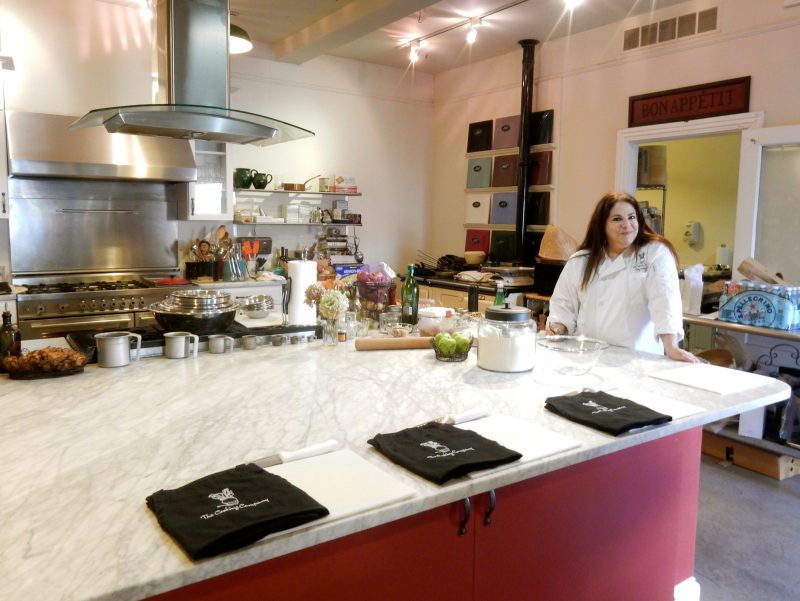 Chef Kathy's instruction method boils down to, "bring the wine (for the meal) and we'll have some fun." She teaches the fine art of food preparation – e.g. Indian, Italian, Holiday cuisine – sometimes by sight, sometimes "au pif" – by the nose – but always simplifying for those of us who find it challenging to boil eggs. 3-hour classes run six nights a week (and Sunday afternoon) and cost $70, which of course includes the meal. RSVP required – sign up online.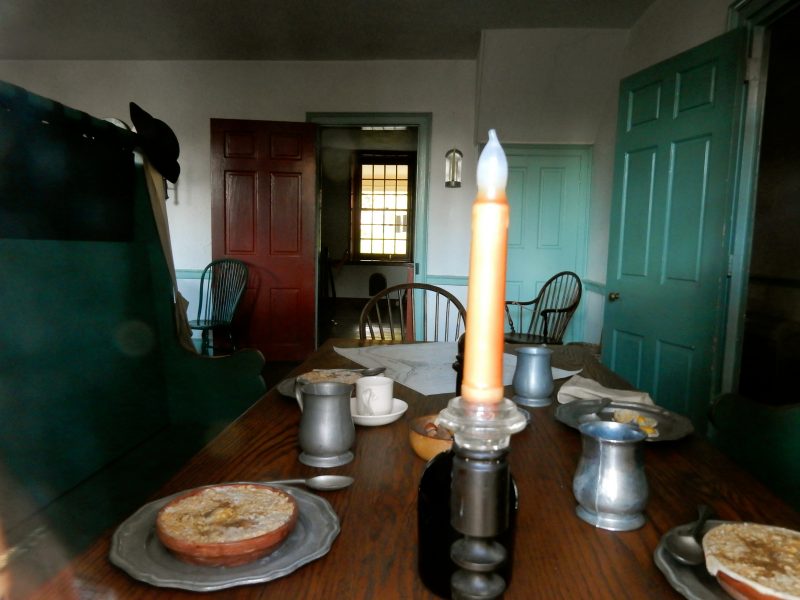 VISIT: Indian King Tavern Museum. Named after the friendly Lenape Indians and built in 1750, this colonial tavern and inn is the site of the signing of the NJ Constitution in 1777, when New Jersey changed from colony to State. Now, docents lead you through the dark rooms, telling "tavern tales" and reminding visitors of those raucous and tumultuous times. Open Wed-Sat 10-12, Sun. 1-4.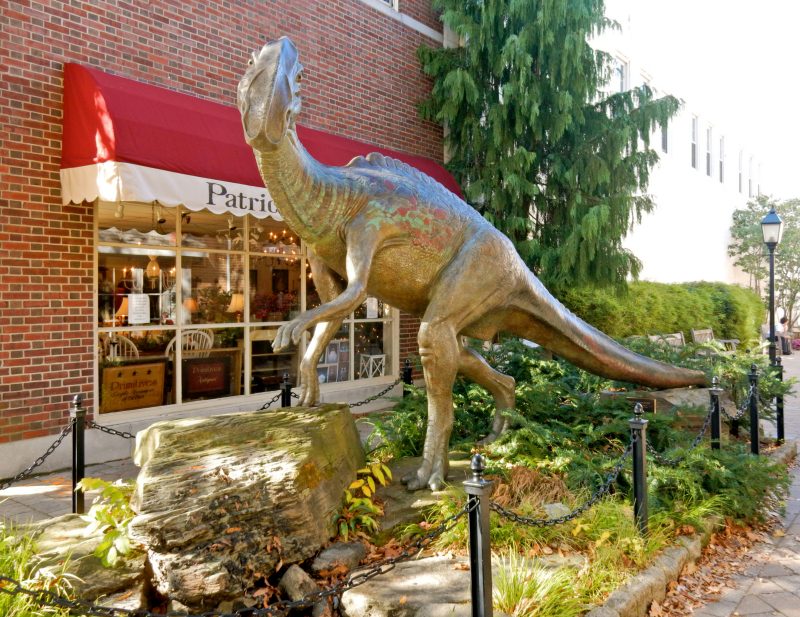 PHOTO OP: Haddy the Dinosaur Commemorative Statue. According to the history books, Haddonfield is  "Ground Zero" for dinosaur paleontology in the Americas. It is here, in 1858, that the first nearly complete skeleton of a dinosaur was unearthed (in what is now Hadrosaurus Park – east of Grove St. at the end of Maple Ave). Hadrosaurus foulkii was a late Cretaceous duck-billed dinosaur rendered now as the 12-foot bronze statue, Haddy, unveiled in 2003 in a little pocket park on Haddonfield's main street. What happened to the actual Hadrosaurus skeleton? It's on exhibit at the Academy of Natural Sciences at Drexel University in Philadelphia.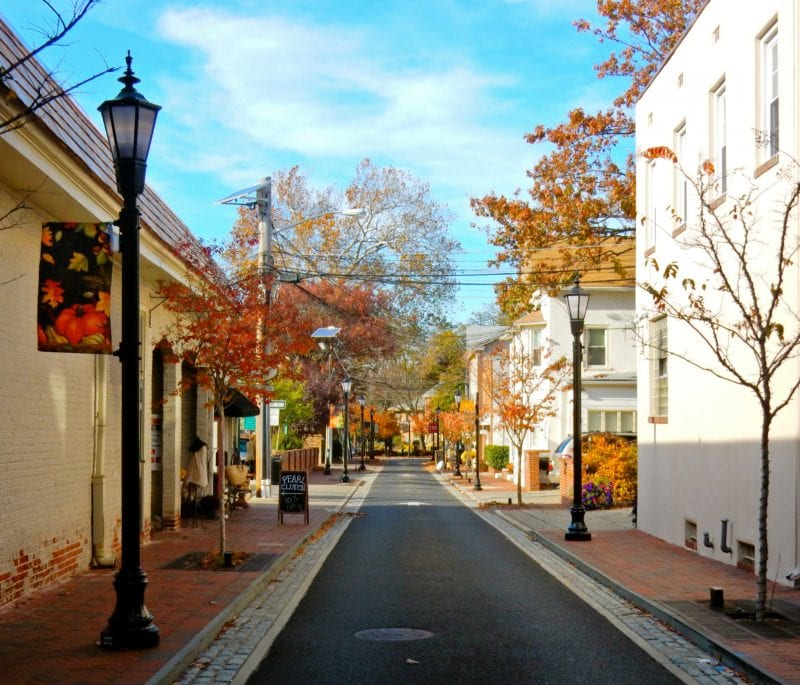 SHOP: Downtown Haddonfield. "People can buy everything they want on the internet," says Wild Violet Natural Specialties owner, John Picking. "They don't really 'need' a town like this." But storeowners here get to know customers, and really love it, and it shows. The following shops are Maven Picks: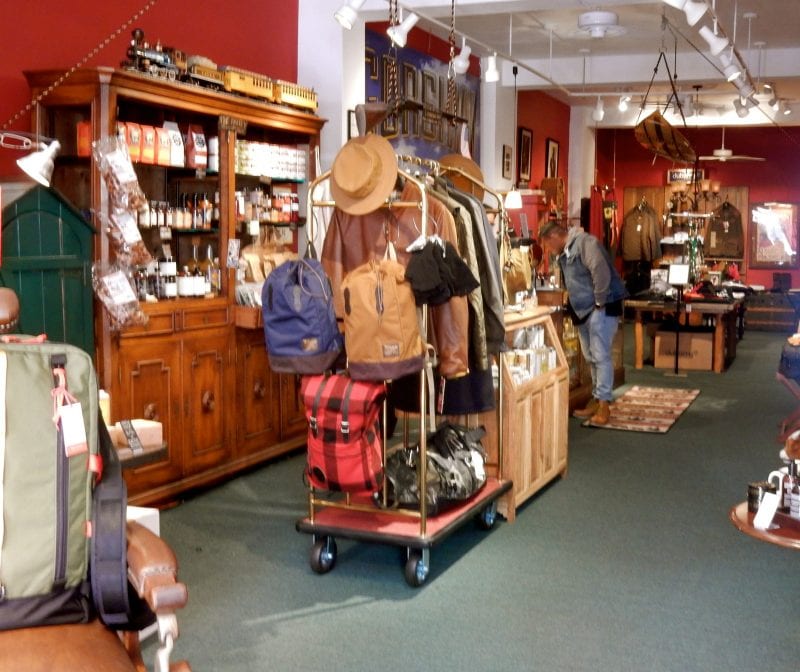 SHOP: Gorshin. It's "man cave meets general store" at this eclectic, male-centric boutique where you'll find everything from shaving products to 1940's woolen caps and Paul Bunyan flannels. Mitch and Marina Gorshin opened their family-name-brand shop to address the paucity of purveyors for men on the block. This flare for drama and branding isn't too surprising. After all, Mitch is the son of actor Frank Gorshin, known to Boomers as "The Riddler" on the Batman television series.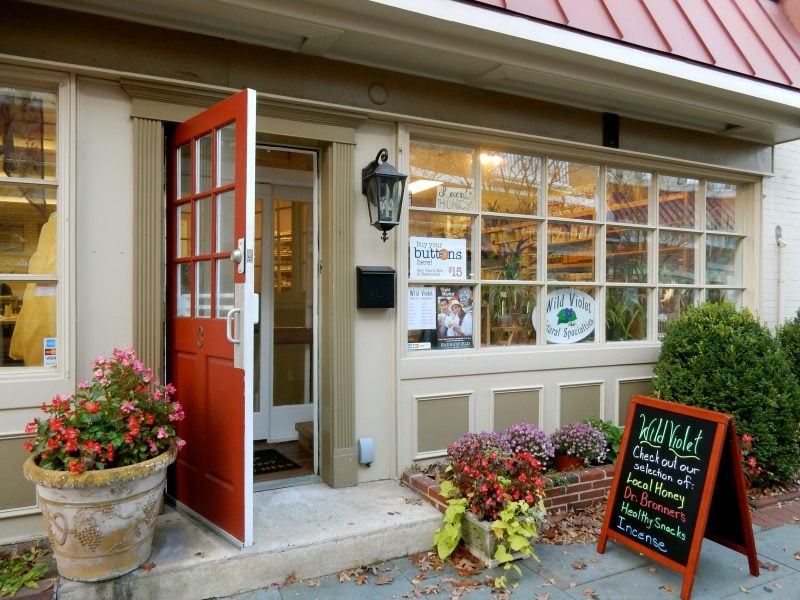 SHOP: Wild Violet Natural Specialties for your gluten free vegan and healthy habit loved ones.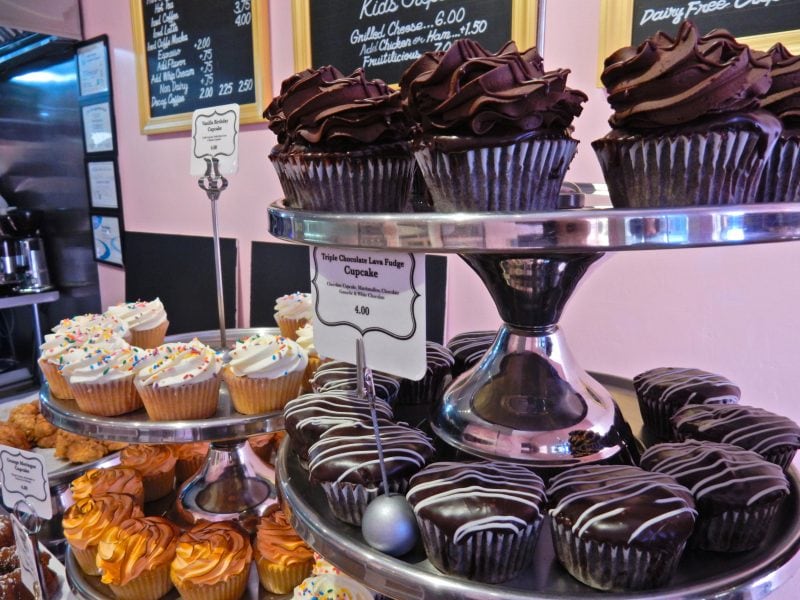 SHOP: Speaking of Gluten-Free, Posh Pop bakes yummy cakes and cookies without any gluten at all.
SHOP: Inka's Hands. Pick up an assortment of pretty Peruvian handcrafts including silver rings and earrings for just $25.
SHOP: Fun in the Sun. Preppie sun sports apparel, including Vineyard Vines and Johnnie-O.
SHOP: Harrison's. It's been around forever – and a familiar go-to shop for gifts and cards.
SHOP/TAKE TEA: Picket Fence Garden and Tea Room. Though you'll find all of your tea needs in the front, duck under a garden archway and you'll be within an enchanting authentic English Tea Room, complete with hand-painted murals and china-set tables. Parties are a hit (parents bring kids here to teach proper etiquette), but you can rsvp individually for High Tea ($22) –scones with clotted cream, pastries, crustless sandwiches served with pots of your favorite tea – served 11-3:30 Tues-Sat., 12-3 Sun.
Where to Eat in Haddonfield NJ
FYI: Haddonfield is a "Dry" town, so most restaurants are BYOB. One loophole in the law – dining establishments can sell NJ craft beer and wine with New Jersey grapes made in State. When asked, most Haddonfield locals claim that there is not one bad restaurant within town limits. The newest, Two Fish, has been winning raves over the last few weeks. We can attest to the excellent food at the following restaurants as well: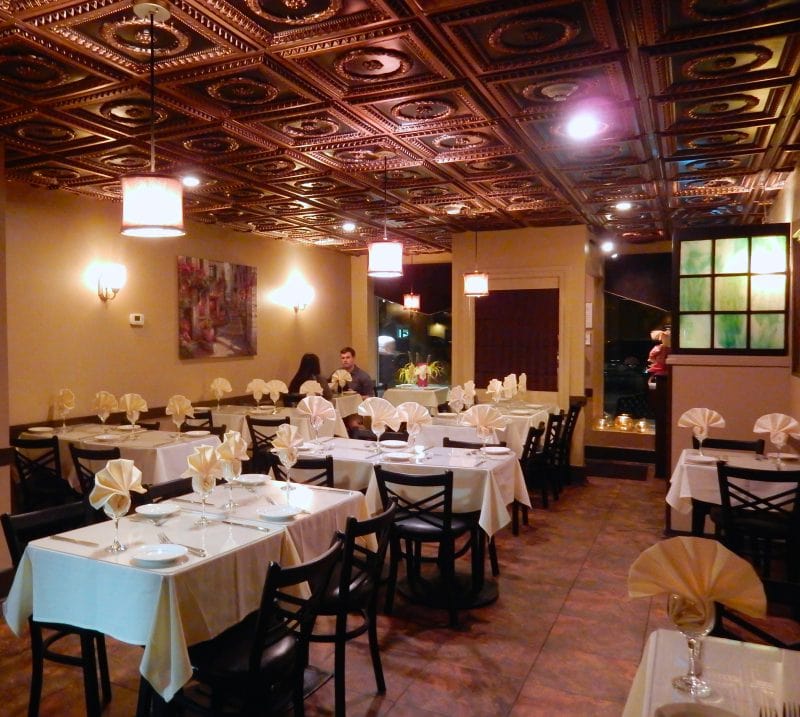 EAT: Tre Famiglia. This Traditional Italian spot is as small and intimate as its portions are big. Hand made pastas, creamy risotto, and braised short ribs shine here, but if it's your first time, order the signature Chicken or Veal Parmesan ($19.50). I was talked into ordering it, and was glad I did; crispy, succulent, gooey, sauce bursting with flavor – I nearly scarfed two pounded chicken breasts down in one sitting. No wonder it's won Readers Choice Awards from a variety of publications.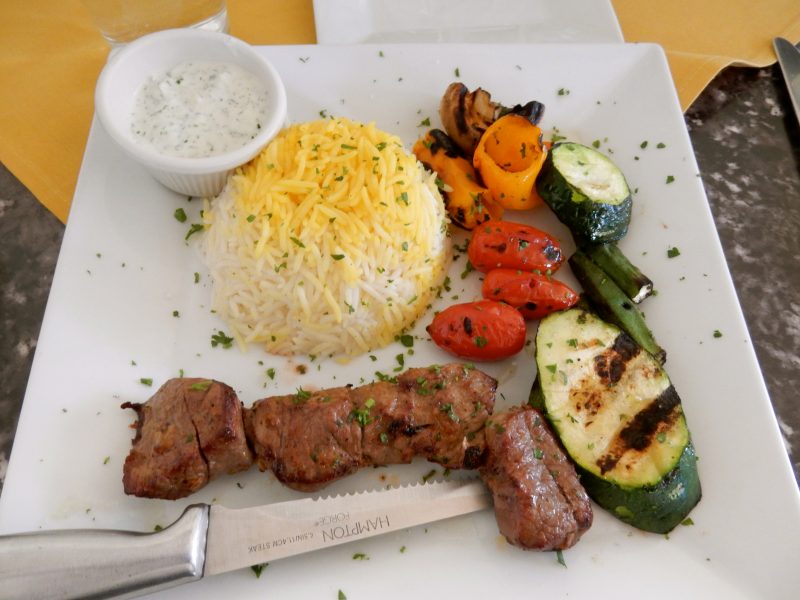 EAT: Zaffron. This family-owned Mediterranean restaurant (a mash-up of Israeli, Greek, Turkish, Southern France and Sicilian cuisine) dishes out the one of the best Lamb Kabobs ($15) I've ever had. And that's saying a lot. I love lamb. In fact, Zaffron specializes in Lamb Shanks and its signature Chicken "Lula" Wrap ($12) with tzatziki and Cold Bean Salad. You'll also find Warm Octopus Salad ($12), Israeli Salad ($9), and a host of fresh and freshly-made dishes in this Cheers-like Mediterranean-fusion eatery where everyone seems to knows everyone.
Where to Stay
STAY: Most visitors make this a daytrip from Philadelphia. But for those coming from far away, stay at the Crowne Plaza, Cherry Hill, about 2 miles away.