Let's face it. Any hotel, even, say a budget franchise, can be "romantic" given the right traveling companion. But if you want something extra, something splurgy, something unique or opulent or stylish, we've picked out our favorite 20 romantic hotels in MA.
Massachusetts, of course, is where most key moments in Early American History occurred. The Pilgrims landed first in Provincetown and then in Plymouth in 1620. Pioneers settled Deerfield 1671 in what was then the western frontier. Witches were hunted, "tried," convicted, and hung in Salem in 1692. The American Revolution began in Concord and Lexington in 1775.
So, if you're a history nerd in love, looking for crisp, clean, and coolly romantic hotels close to where the aforementioned iconic events happened, we've got ideas. And plenty more. Whether you seek a dreamy oceanfront escape, a stylish city getaway, or even hotels steeped in history, we've got you covered.
Check out Visit Massachusetts for timely ideas on what to do when you're not in the room.
Romantic Historic Hotels in MA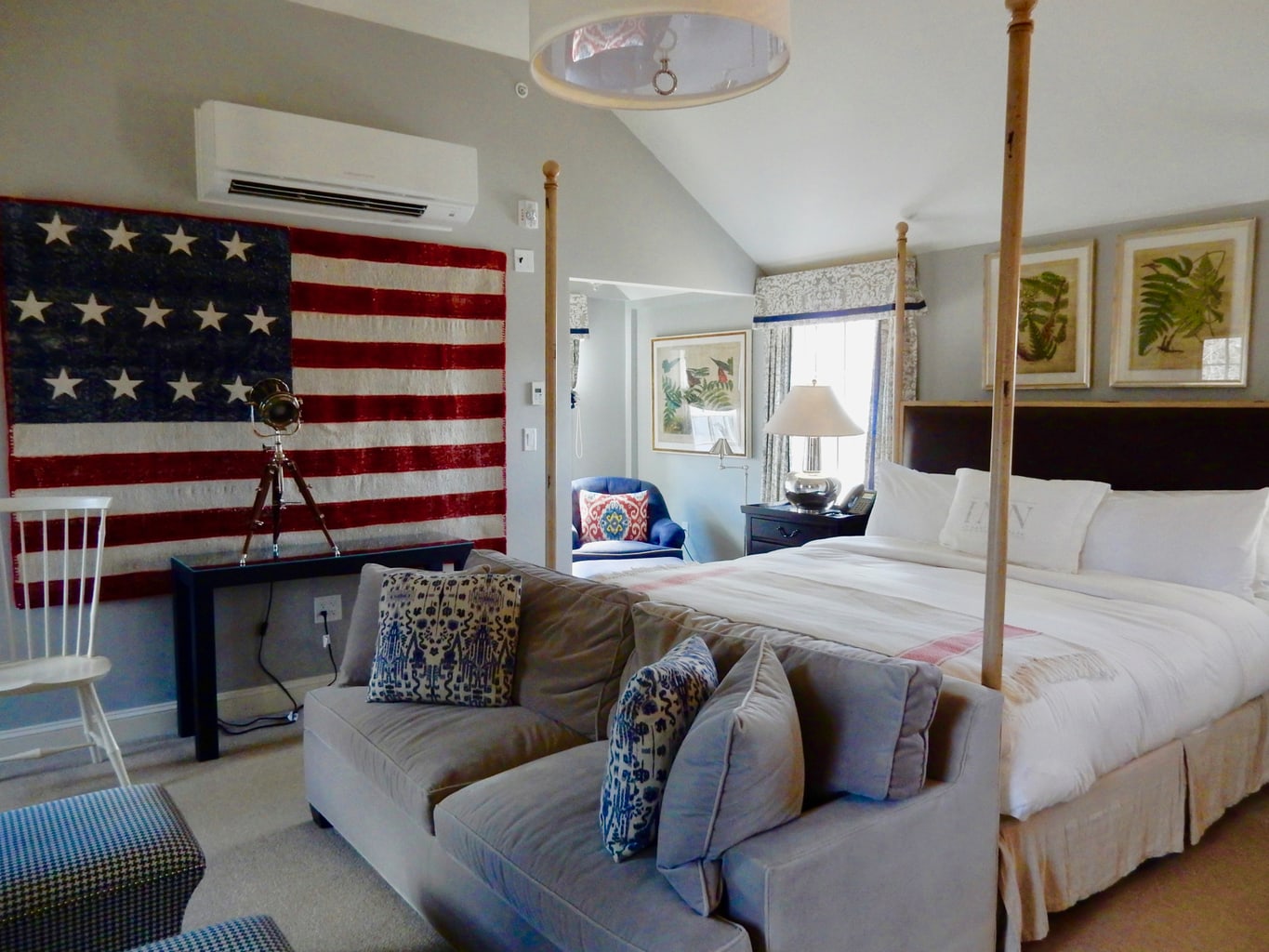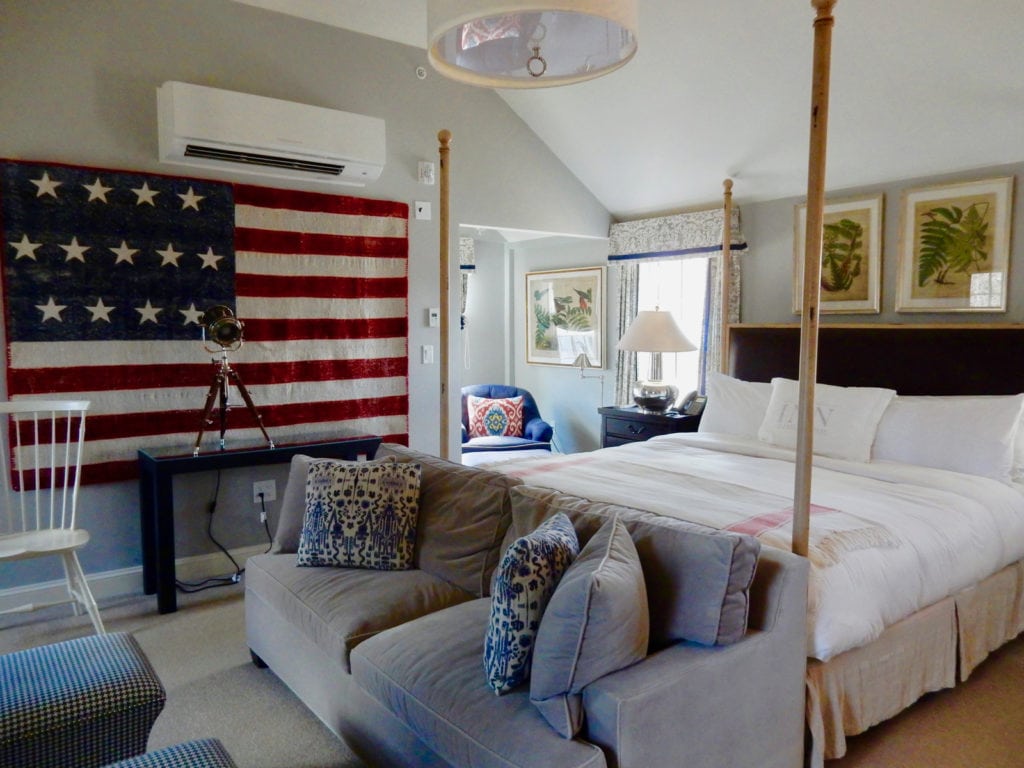 Inn at Hastings Park, Lexington
The Patriot's Day Parade, commemorating the first armed conflict of America's Revolutionary War, ends right outside the door of the stellar Inn At Hastings Park.
What makes it romantic? There are only 22 guest rooms and suites, throughout three buildings, in the Relais & Chateaux flagged Inn At Hastings Park. Each is a perfect example of Patriot Chic: American Flags feature prominently in elegant, modern-traditional rooms. And on-site restaurant, Town Bistro, one of the best eateries in MA, features a Champaign Brunch on Saturdays and Sundays.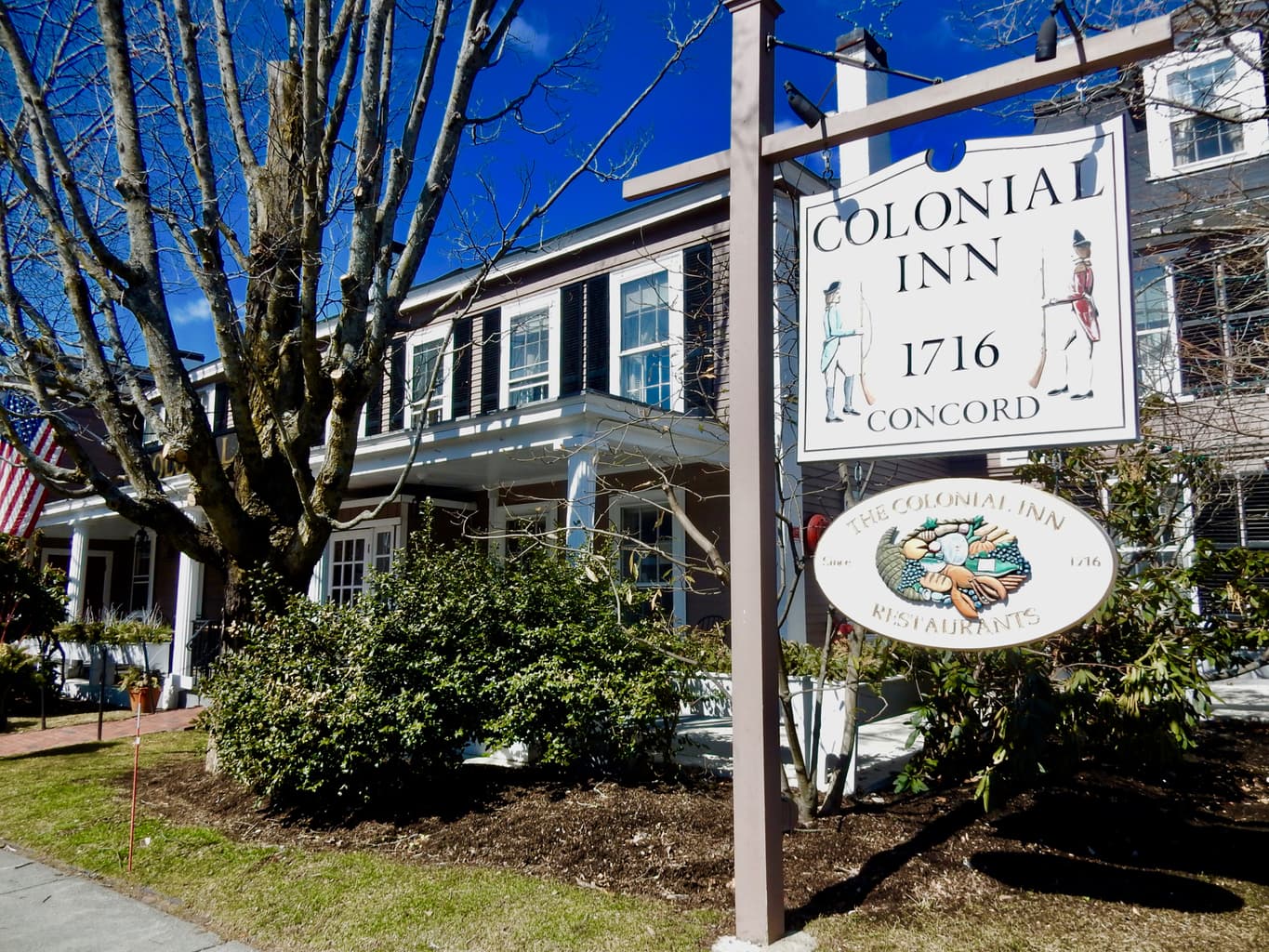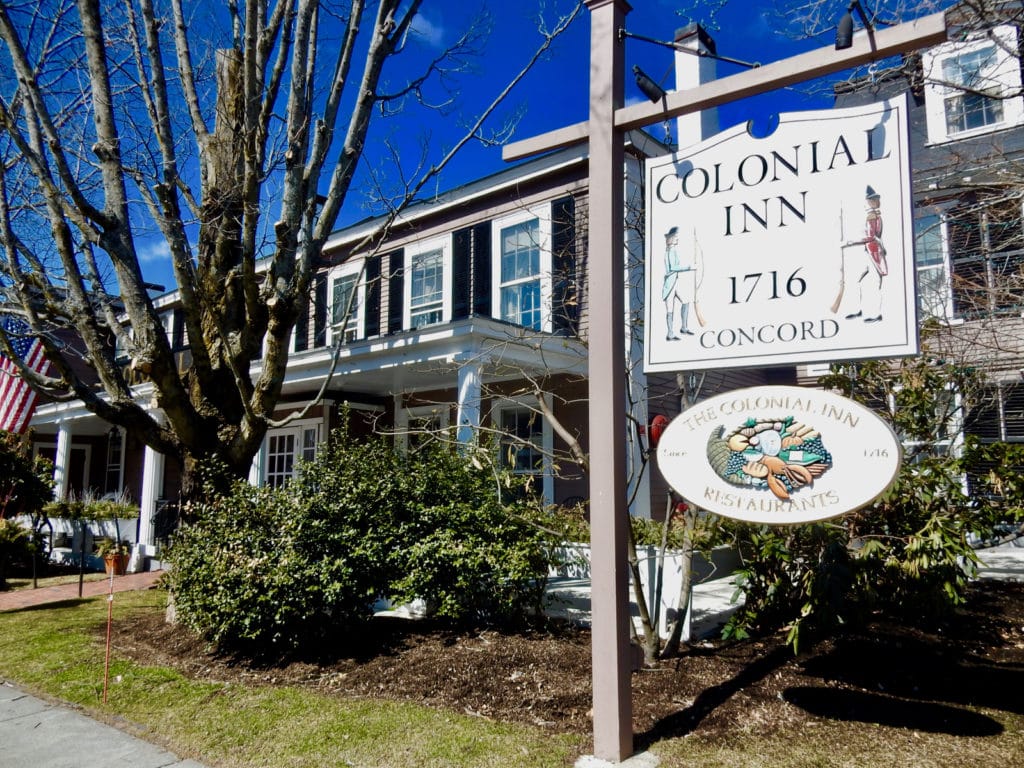 Colonial Inn, Concord
Revolutionary romantics will want to stay at the Colonial Inn in Concord MA – the town known for the "Shot Heard Around the World."
What makes it romantic? A "Witness Building" on the first day of America's Revolutionary War, the oldest of the inn's original three structures – now the front desk and gift shop – dates back to 1716. Back then the building was an arms and provisions storehouse for the local militia. Of course, the upscale Federal-styled hotel has been modernized and includes a Tap Room with a quirky history all its own.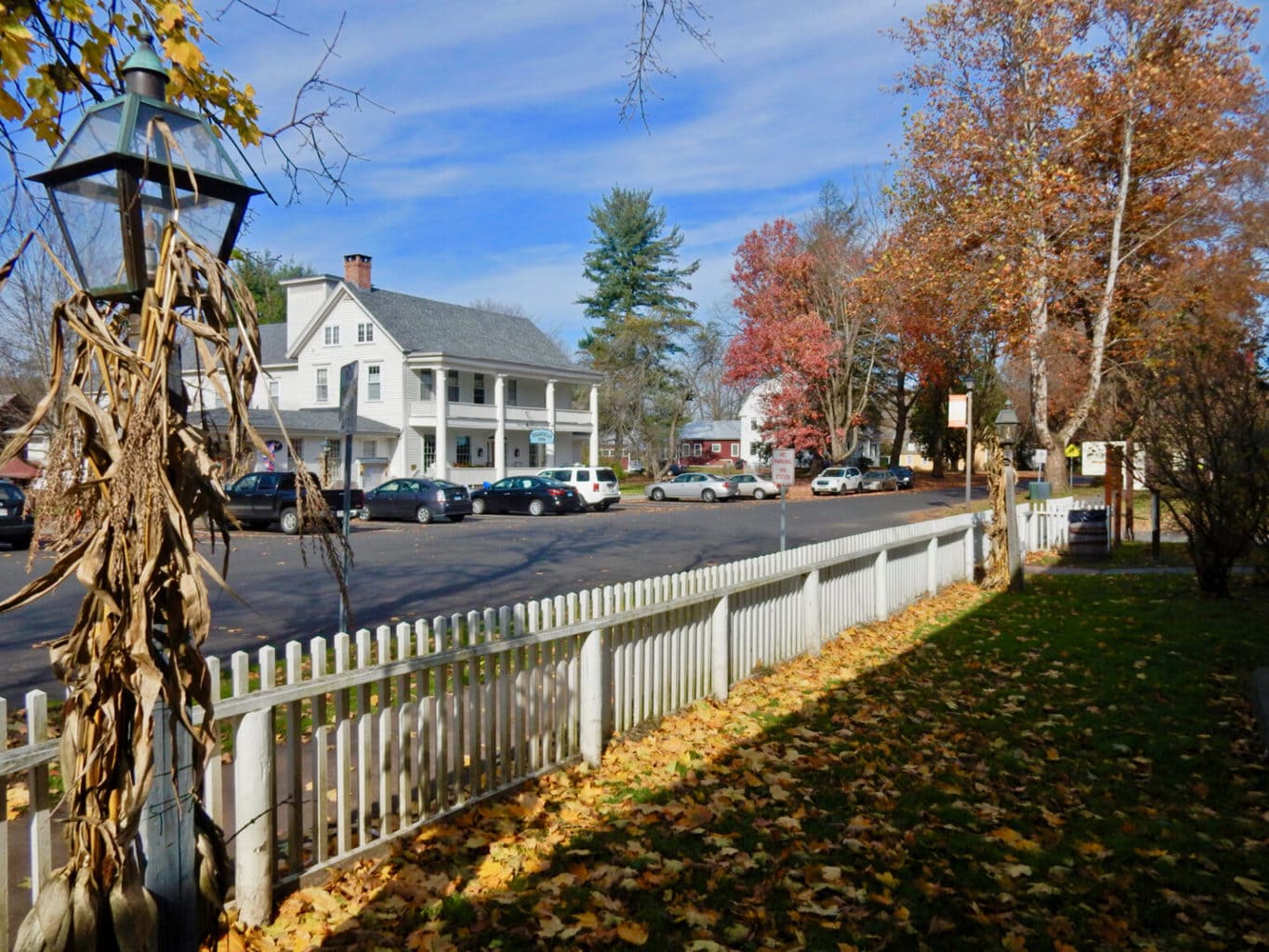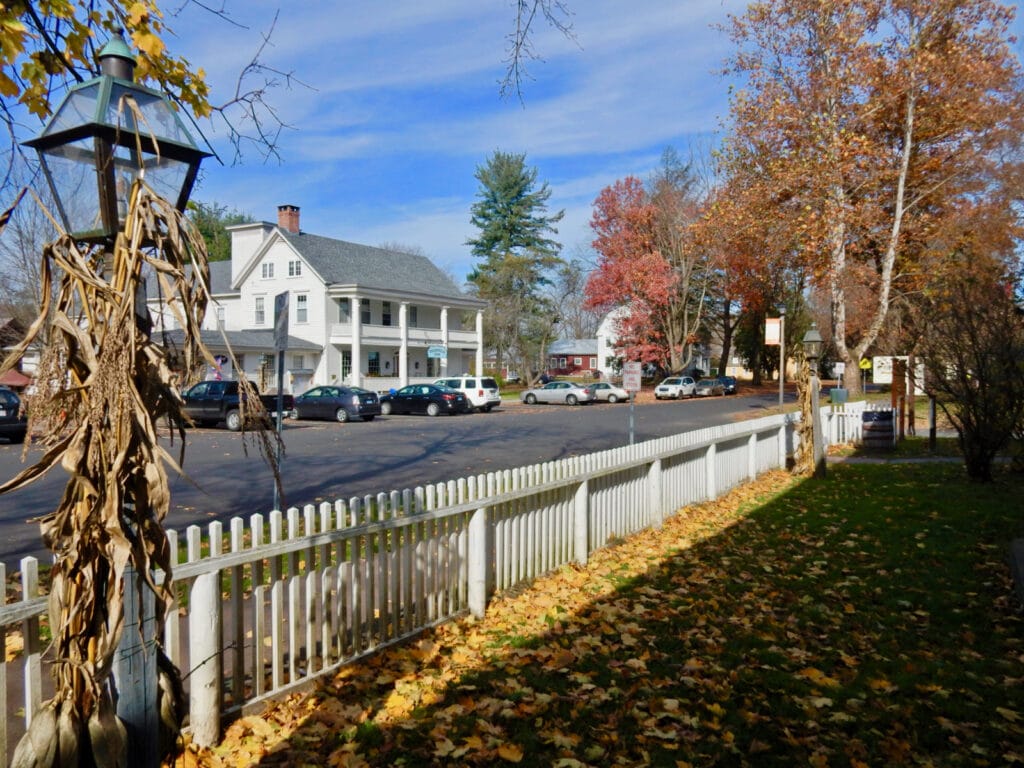 Deerfield Inn, Historic Deerfield
Thought it looks older, the Deerfield Inn was built in the late 1800's to accommodate visitors to Deerfield Academy (made famous in the novel, Death Be Not Proud).
What makes it romantic? Set within a complex of museum homes – all part of Historic Deerfield, duos interested in Early American History and Design will swoon over this adorable inn. On cool days and nights, the soothing odor of wood smoke wafts through the air. You smell it even before you walk into the welcoming lobby, warmed by a roaring wood fire. On one cocktail table, surrounded by a couch and upholstered wingback chairs, sits a half-completed 1,000-piece puzzle, inviting guests to sit for ten, twenty minutes – or several hours.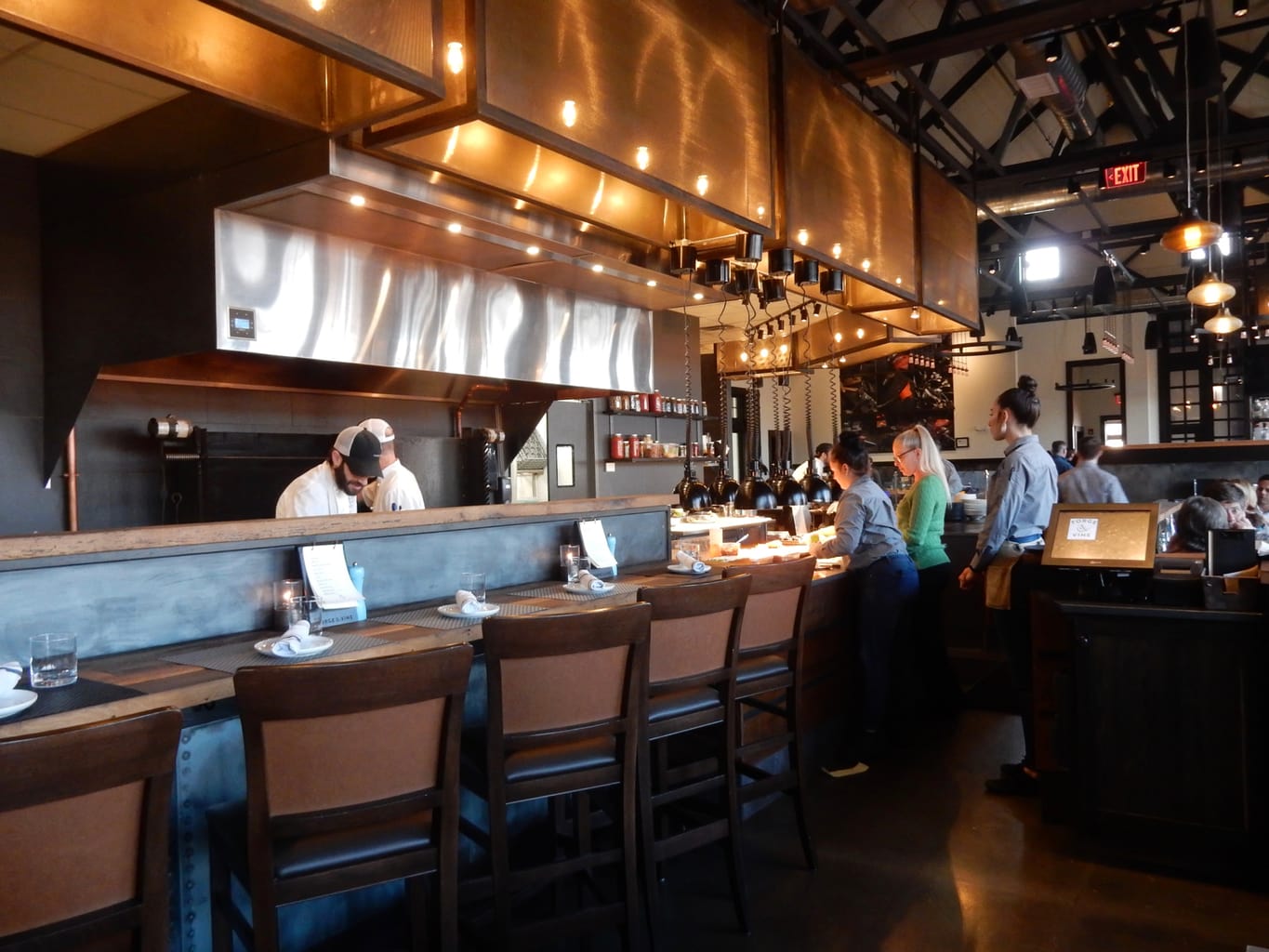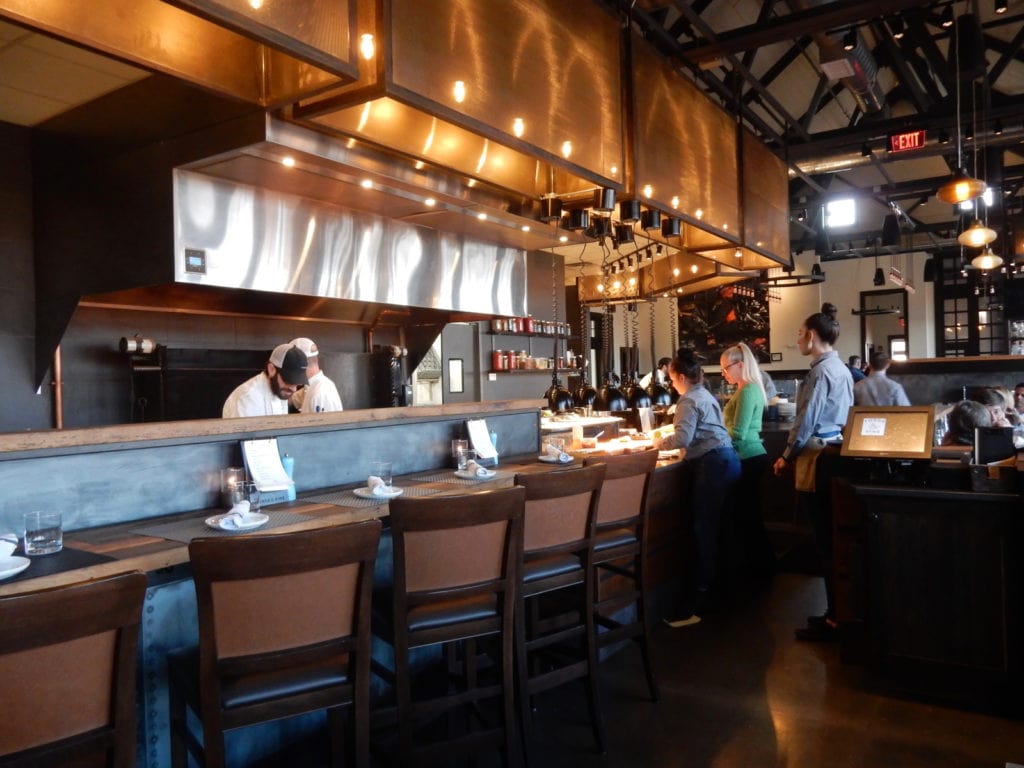 Groton Inn and Forge & Vine Restaurant, Groton
If you had to be holed up somewhere, you'd be lucky to find yourself at the sweet, artsy Groton Inn in the small pastoral boarding school burg of Groton MA.
What makes it romantic? It's history. A Colonial-style roadside lodging, this brand new iteration stands on the footprint of what had been one of the oldest inns in America with the same name. The original Groton Inn first opened in 1678. It should be no surprise that, just 20 miles from Lexington/Concord, Minutemen strategized here during the Revolutionary War. Later, the tavern served as St. Paul's Masonic Lodge, chartered by Grand Master, Paul Revere, in 1797. The old Groton Inn was destroyed by fire in 2011 – a tragedy that devastated this tiny community. The lot sat empty until 2017, when the Migis Group resurrected the new 60-room Groton Inn. Re-opened in May 2018 as an upscale hotel, it's got one of the sexiest and best restaurants in MA, Forge & Vine.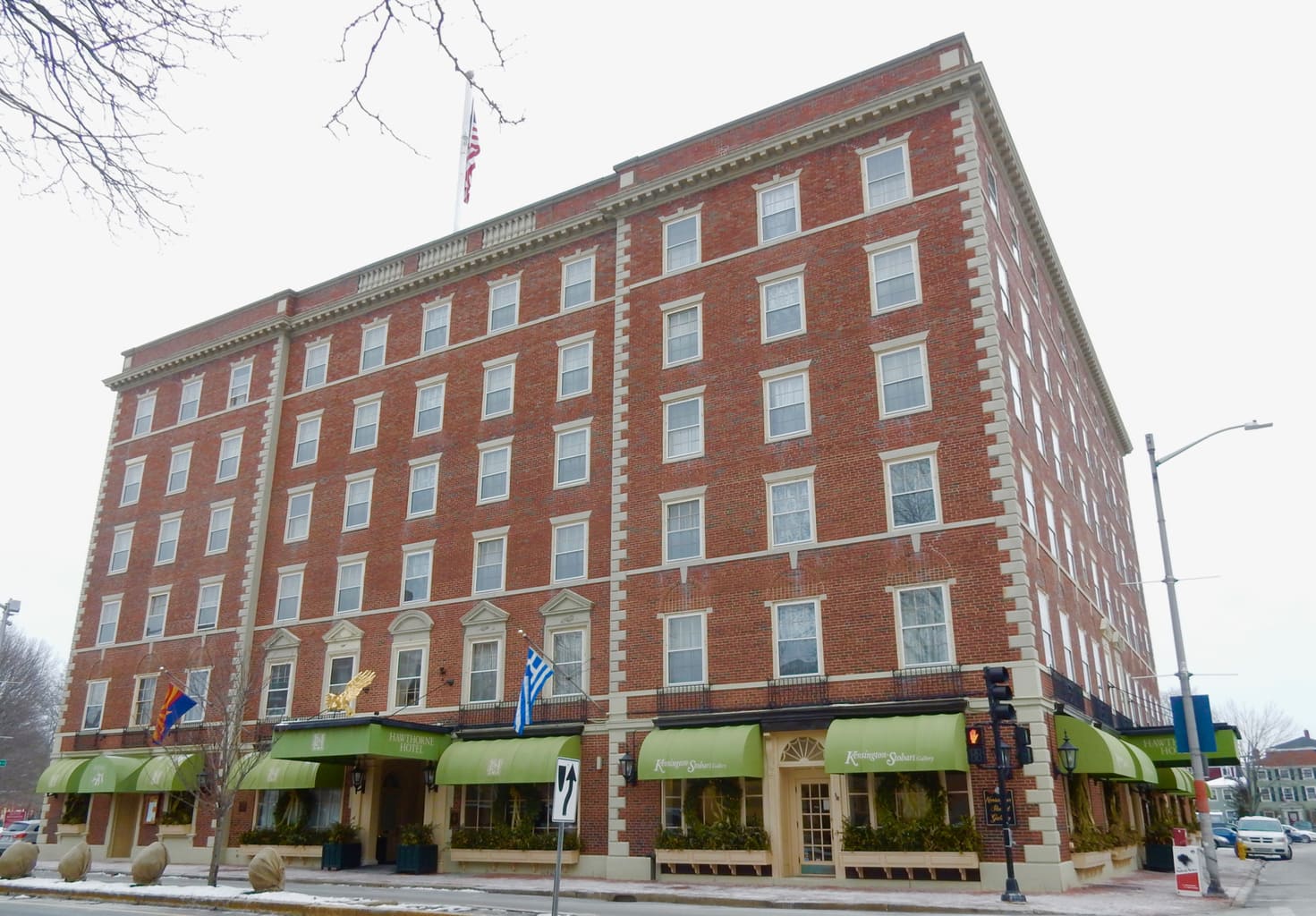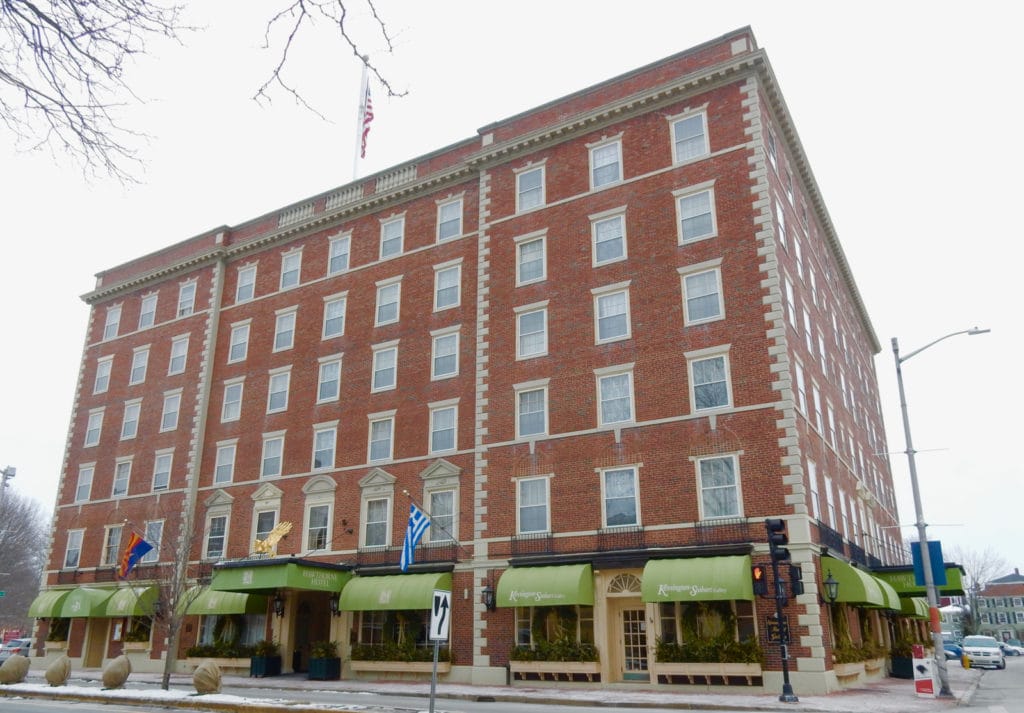 Hawthorn Hotel, Salem
The classic Hawthorn Hotel, built in 1925, is romantically grandeur-of-a-time. In the morning, soft classical music plays while you sip coffee on overstuffed lobby chairs.
What makes it romantic? It's cachet as the best place to stay in Salem for nearly 100 years. And, for travelers, it places you steps from every attraction – be it witch or art focused. (The world-class Peabody Essex Museum is a three-minute walk away).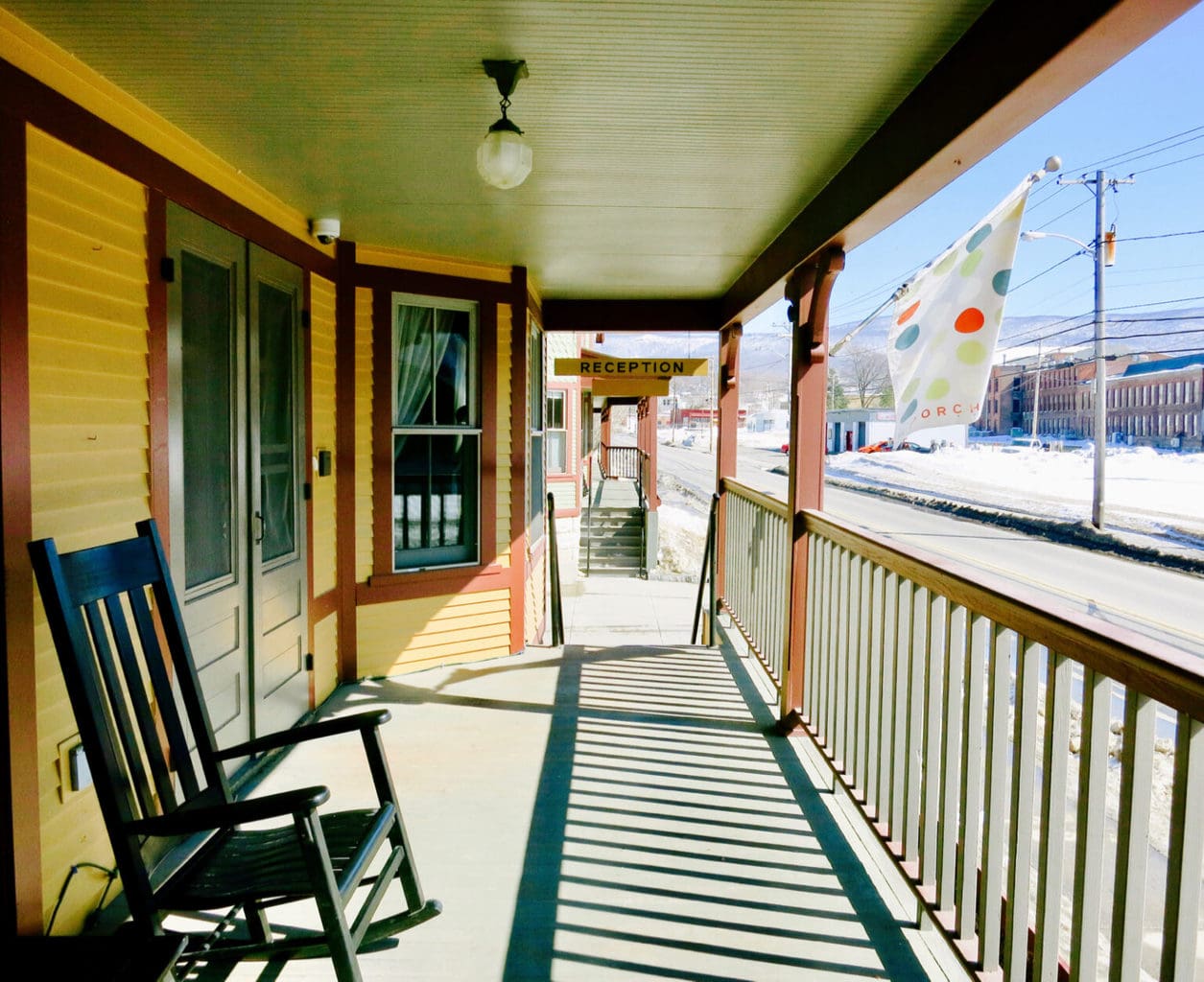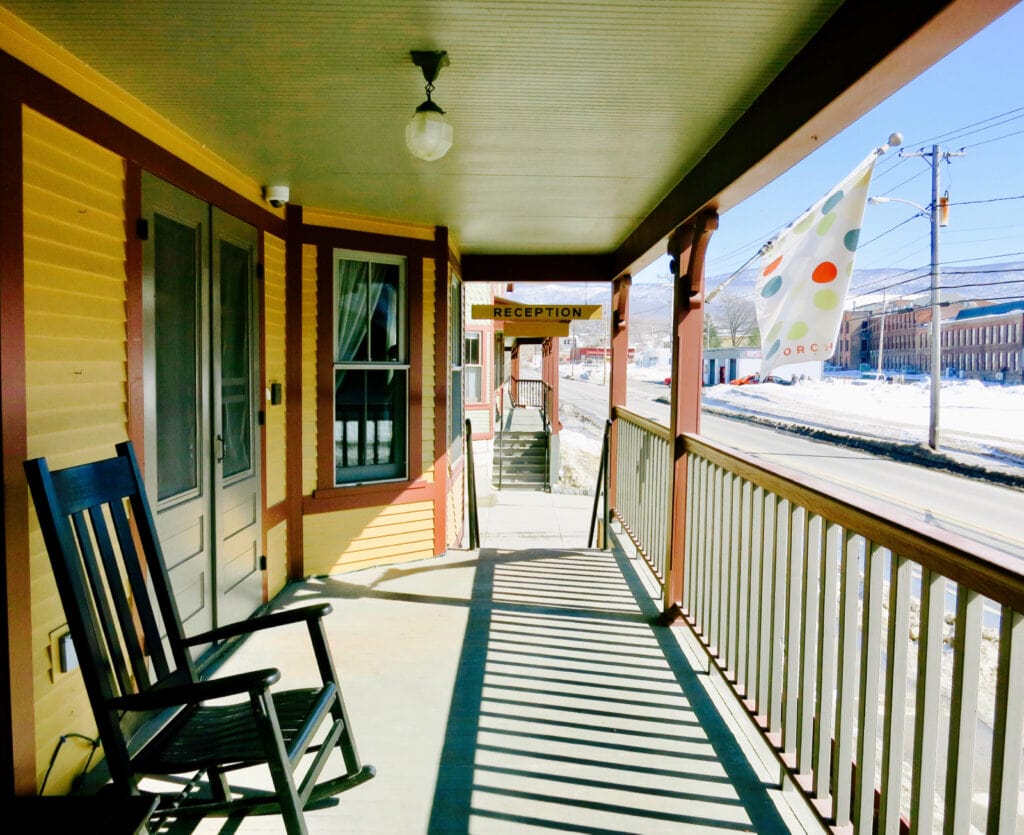 Porches Inn, North Adams (Berkshires)
Once a dilapidated series of row houses for the millworkers who toiled across the street (at what is now MassMoCa), each guest room at Porches Inn is an upscale, charmingly quirky take on blue-collar Victoriana; what a reviewer termed "granny chic."
What makes it romantic? Rooms are retro-trendy. Pumpkin-colored wainscoting, linen curtains that look like hanging laundry, a TV/Minibar cabinet built like an apothecary case, and in the still-gleaming bathrooms; white subway tiles, slate floor, and mirrors made from salvaged window frames. There's a year round outdoor heated swimming pool. And, the Inn sits right across the street from the famous Massachusetts Museum of Contemporary Art (MassMoCa).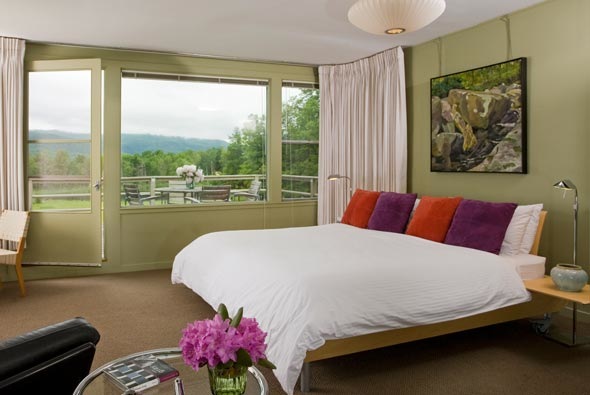 Guest House at Field Farm, Williamstown
Are you the kind of traveler who seeks out mid-century modern architecture, preferably as a place to stay? The Guest House at Field Farm, a Bauhaus style home built in 1948 to house the contemporary artwork of lumber mogul Lawrence Bloedel, offers six impressively retro-modern guest rooms.
What makes it romantic? For lovers who love the mid-century modern aesthetic, Guest House at Field Farm is nirvana. Also, its location in a field and mountain-foothills setting, away from town, provides a sense of tranquility for couples who wish to stay far from crowds.
Romantic Hotels on Cape Cod
It's nearly impossible to pin down the best or most romantic hotels and inns on Cape Cod, only because there are so many of them – and so many worthy of mention. The following are our favorites: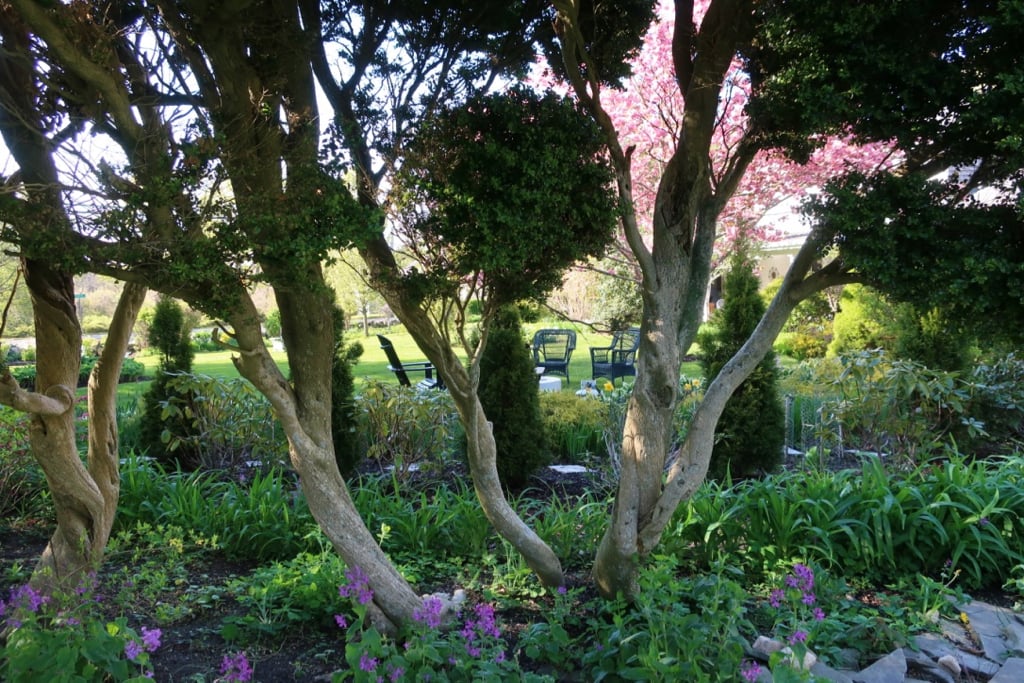 Candleberry Inn, Brewster
In 2016, Marco Di Domizio and Angelo Ferraro purchased the Candleberry Inn, a circa 1790 home that had been operating as a lodging since the 1940's. Keen to prepare for inn ownership, they stayed at over 30 B&B's to "see what worked and what didn't."
What makes it romantic? Marco and Angelo updated bathrooms to luxury standards, and placed their own beloved artifacts and antiques in all nine elegant rooms. (There are three more "beach house" rooms in the Carriage House). They welcome you with fresh-baked treats, a "taste" of things to come, as breakfast is incredibly yummy. It's a short walk through a residential area to a beach. And the inn's back yard is gorgeously landscaped and prime for relaxing. As a result, the Candleberry is one of the most eclectic and exquisite inns on Cape Cod.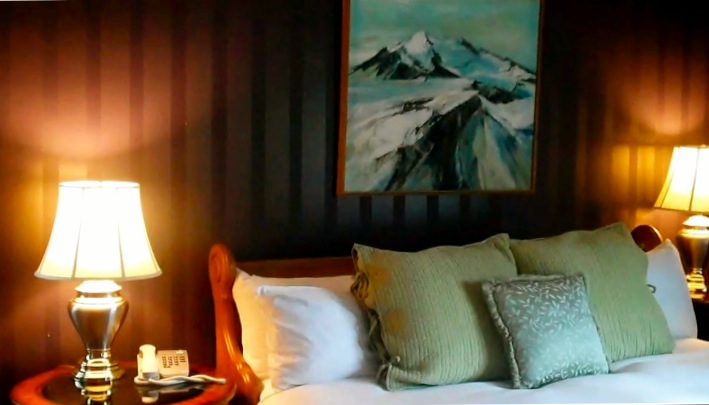 The Belfry Inn and Bistro, Sandwich
There are no bats at the superb Belfry Inn and Bistro. What you will find are opulent Jacuzzi guestrooms – soaring ceilings, beds topped with high- thread-count sheets, morning sun streaming through stained-glass windows – in a former Catholic Church. 
What makes it romantic? Gracious proprietor, Chris Wilson, completely remodeled the interior of The Abbey, carving out a world-class white-linen, locally sourced restaurant- the bustling Belfry Bistro in what used to be the sanctuary and alter space. And, above, he installed six rather festive guestrooms (some with original stained glass) named after the days of the week. The 7th day, Sunday, is the fire escape.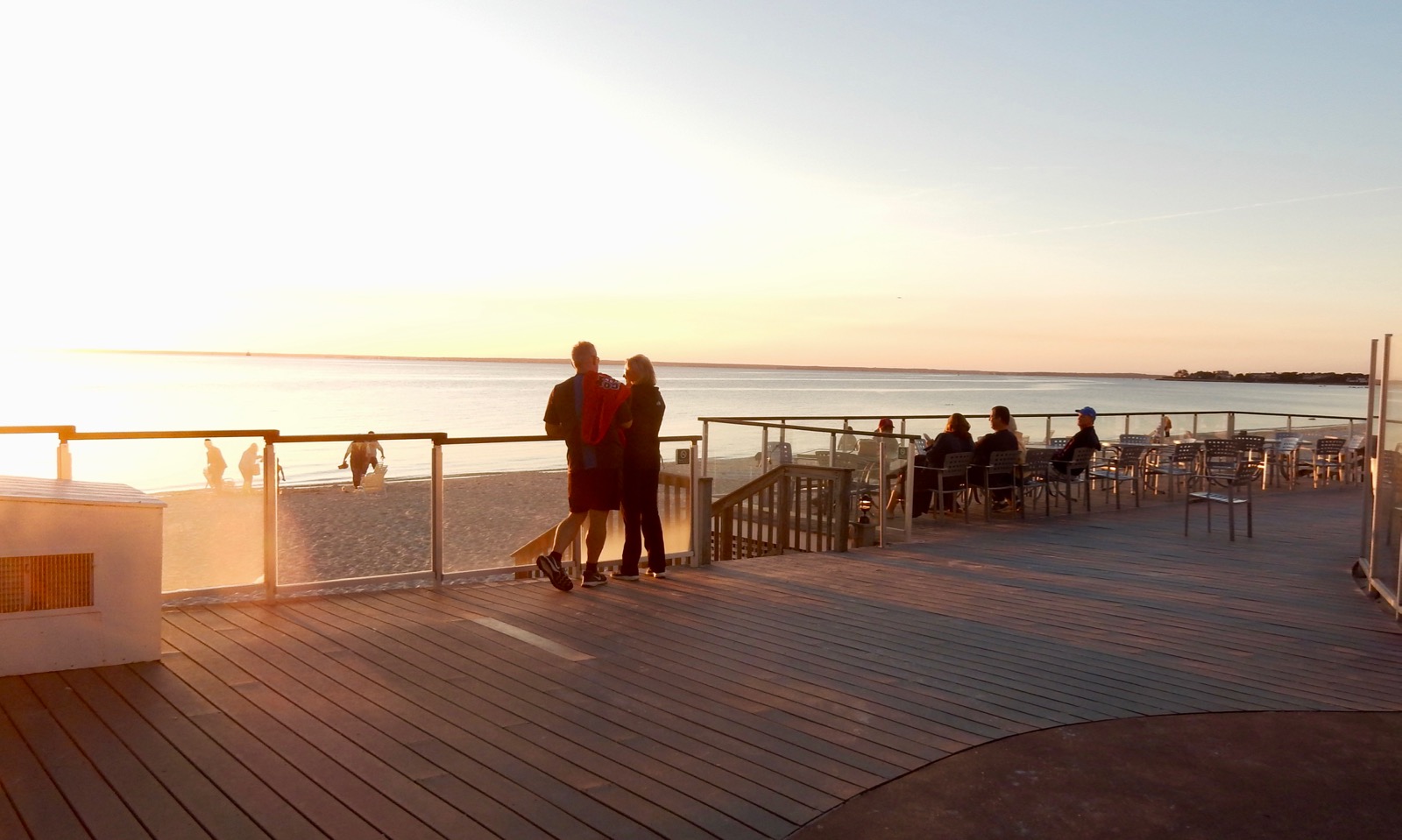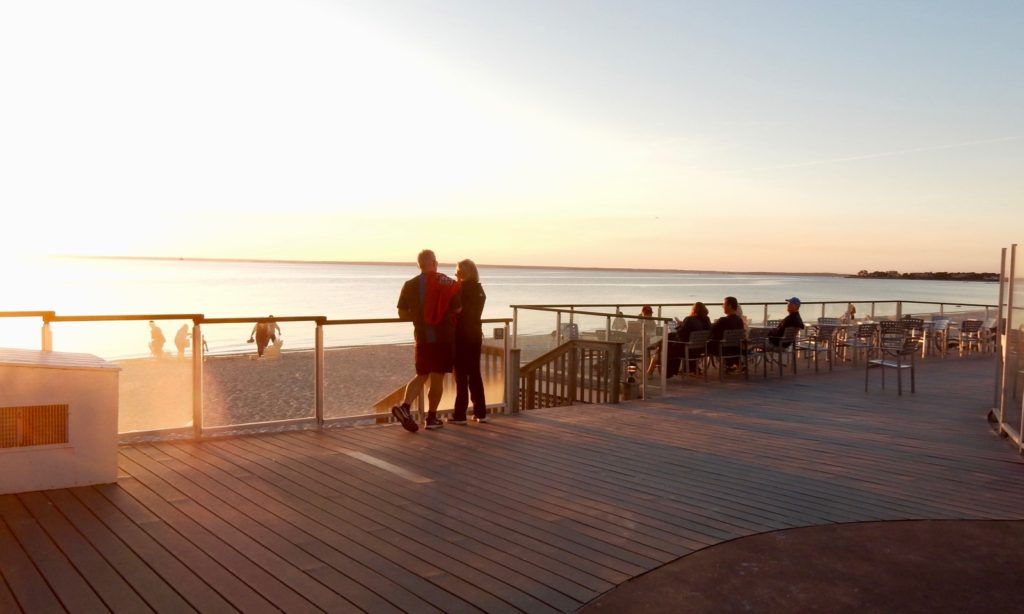 Sea Crest Beach Hotel, Falmouth
The "Beach" in its name gives away the Sea Crest Beach Hotel's claim to fame.
What makes it romantic? Surprisingly, it's the only hotel on Cape Cod situated right on the sand. So, it's dreamy for those who like to splash around in the ocean. Sunsets are riveting. Add to that, a recent renovation, elevating this once kinda shabby place to a contemporary gem, and you've got our vote for most romantic beach hotel on Cape Cod.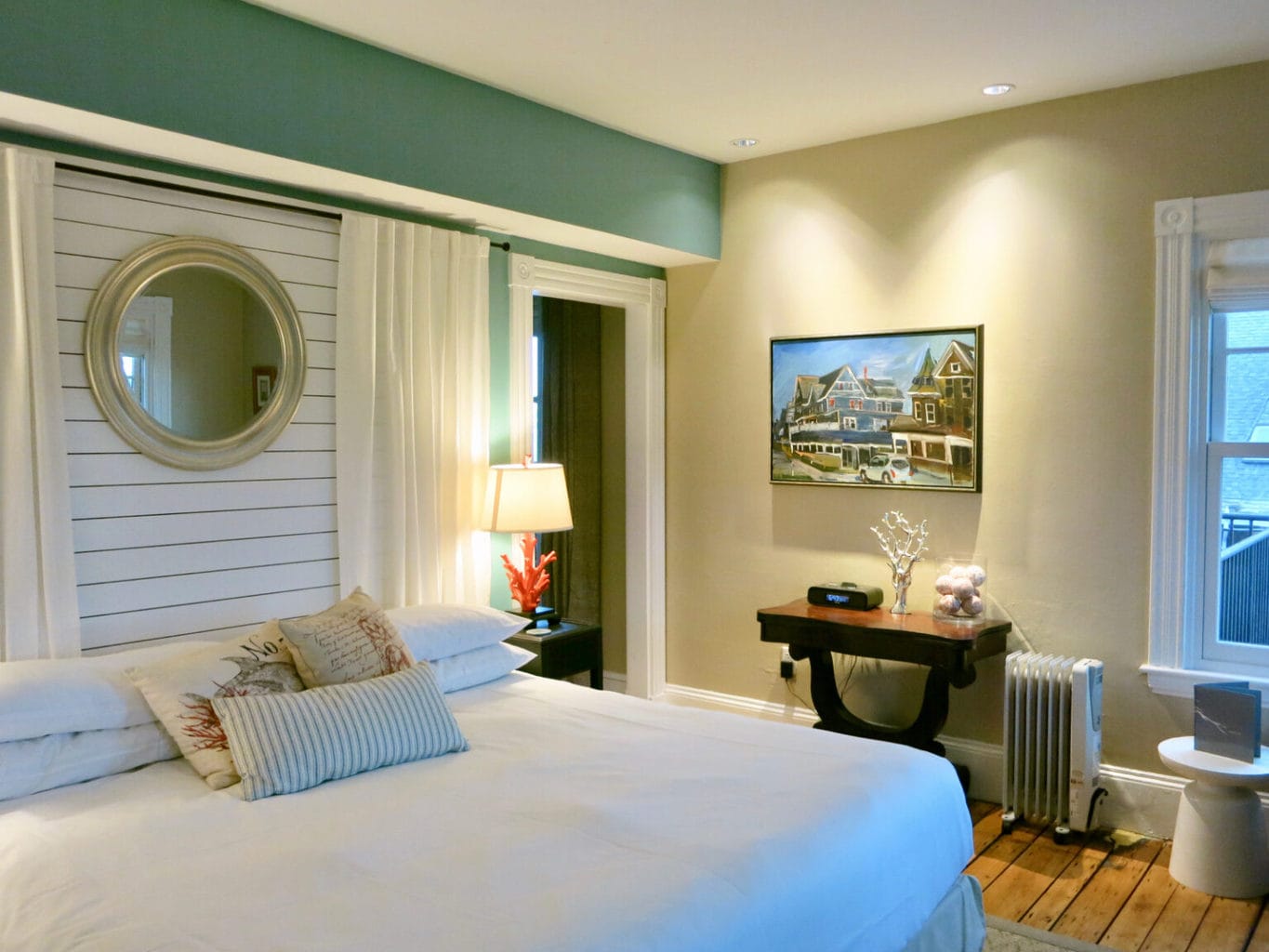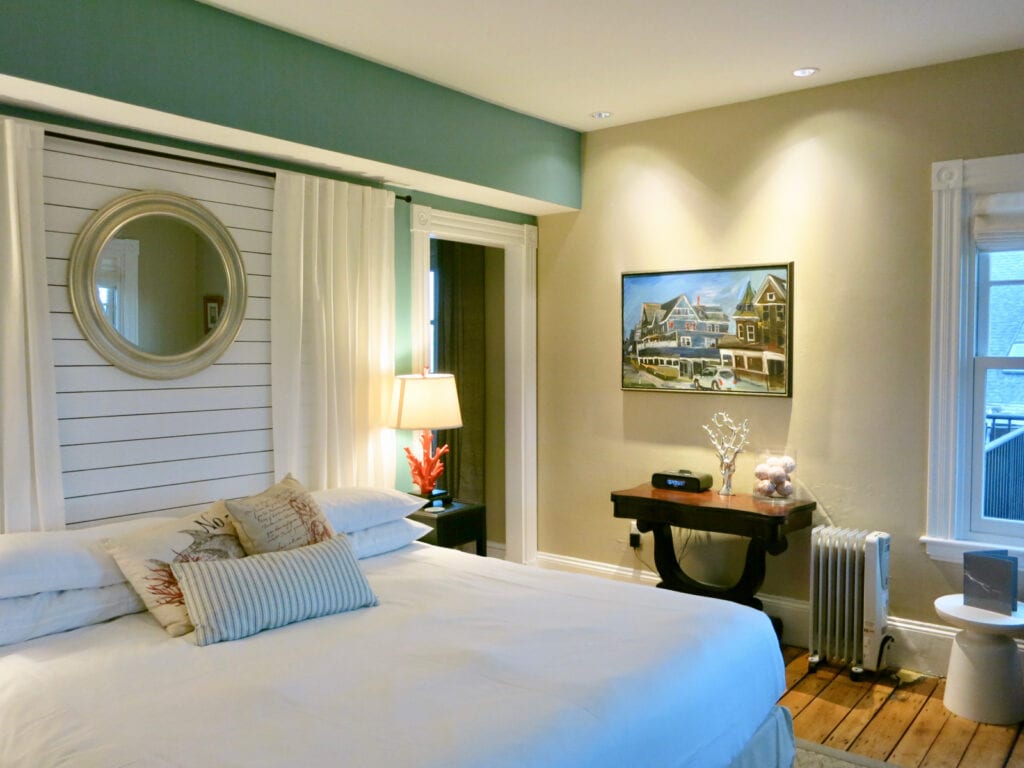 Woods Hole Inn, Woods Hole
Decked out in turquoise and sea foam pastels, white shiplap, distressed wood floors, and whimsical knickknacks, Woods Hole Inn is a true in-town boutique.
What makes it romantic? Once a dilapidated hotel/boarding house, originally built in 1878, it's now a nautical chic, "Vintage Restored" inn. The level of hospitality year round is, most guests say, "extraordinary." WHI is just a fishing rod cast away from the Martha's Vineyard Ferry. Because of this many patrons stay overnight either before or after a trip to that presidential island.
Romantic Island and More Waterfront Hotels In MA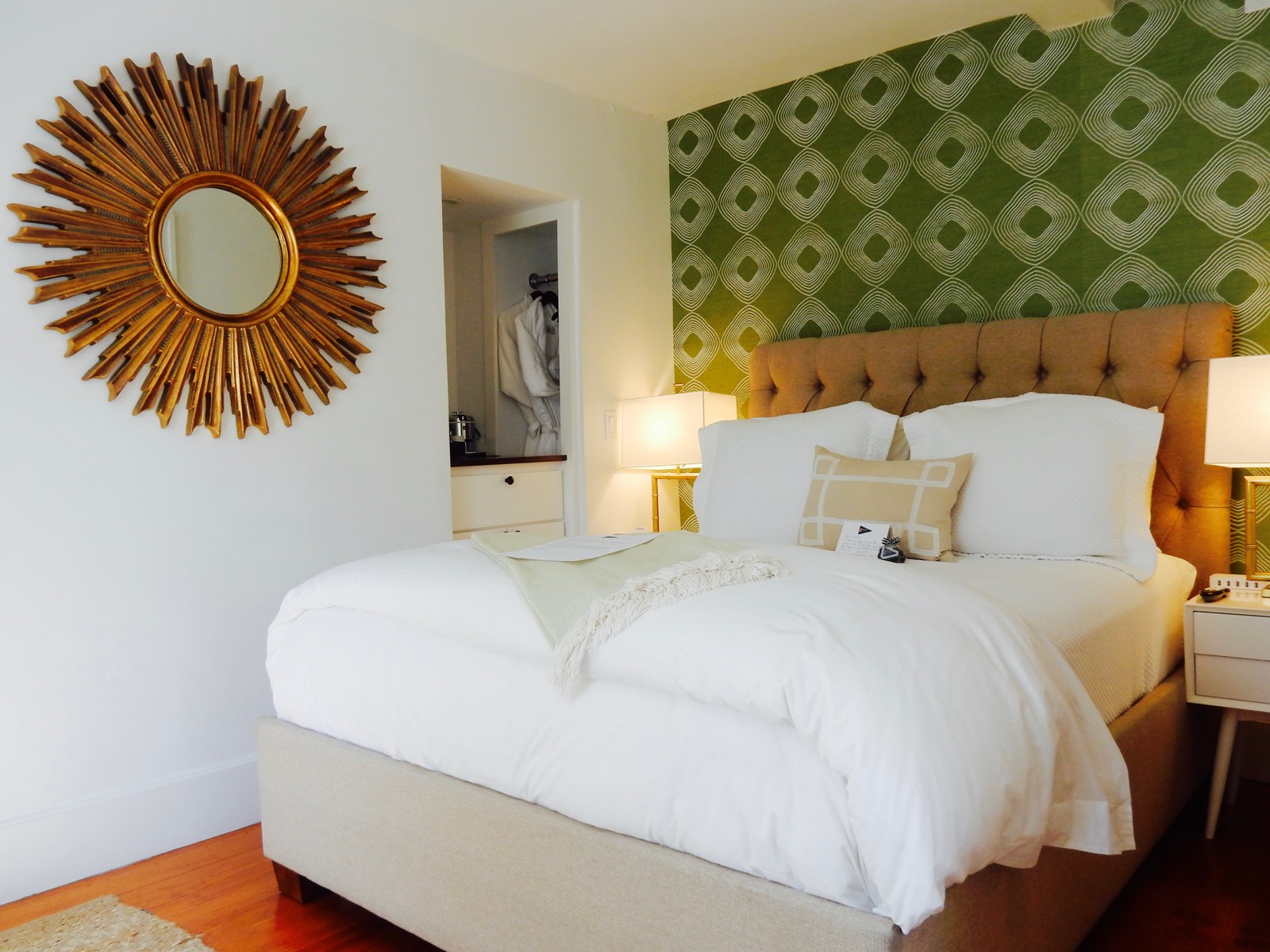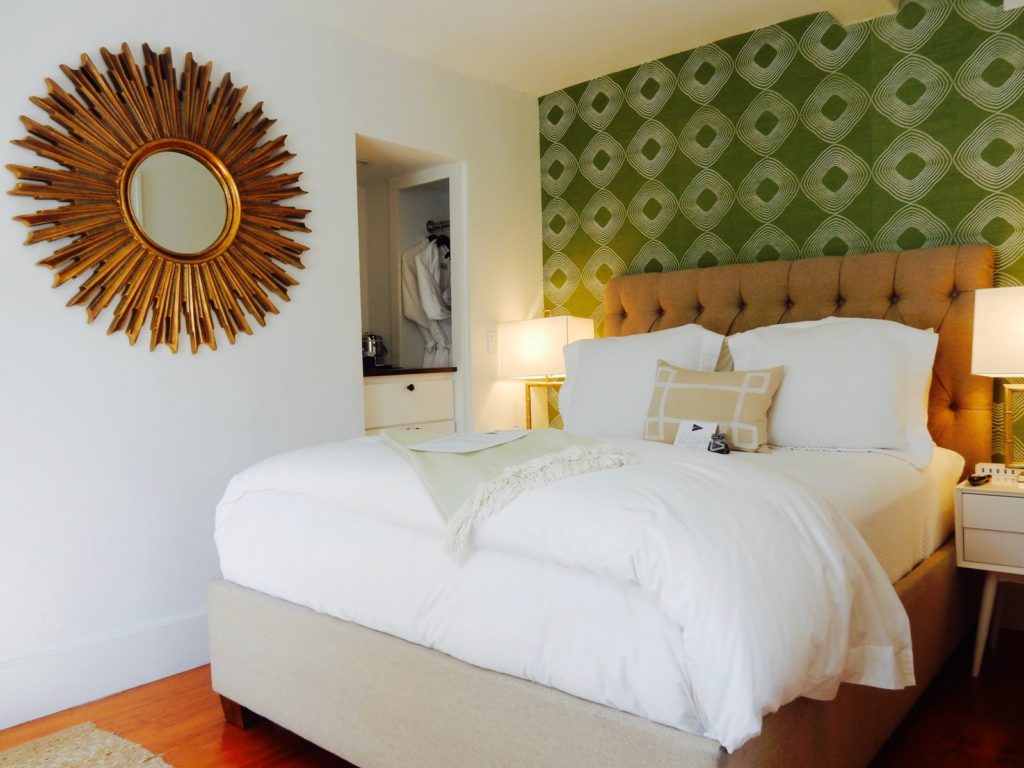 Regatta Inn, Nantucket
Though there are dozens of hotels, inns and B&B's on Nantucket, the Regatta Inn distinguishes itself as an unpretentious luxury establishment a few blocks from the downtown action.
What makes it romantic? The interior is thoughtfully designed, with great attention to detail, and a warm, gracious approach to hospitality. Rooms are downright modern-cozy – perfect size for snuggling with your favorite buddy. A few blocks from downtown, it's quiet and calm.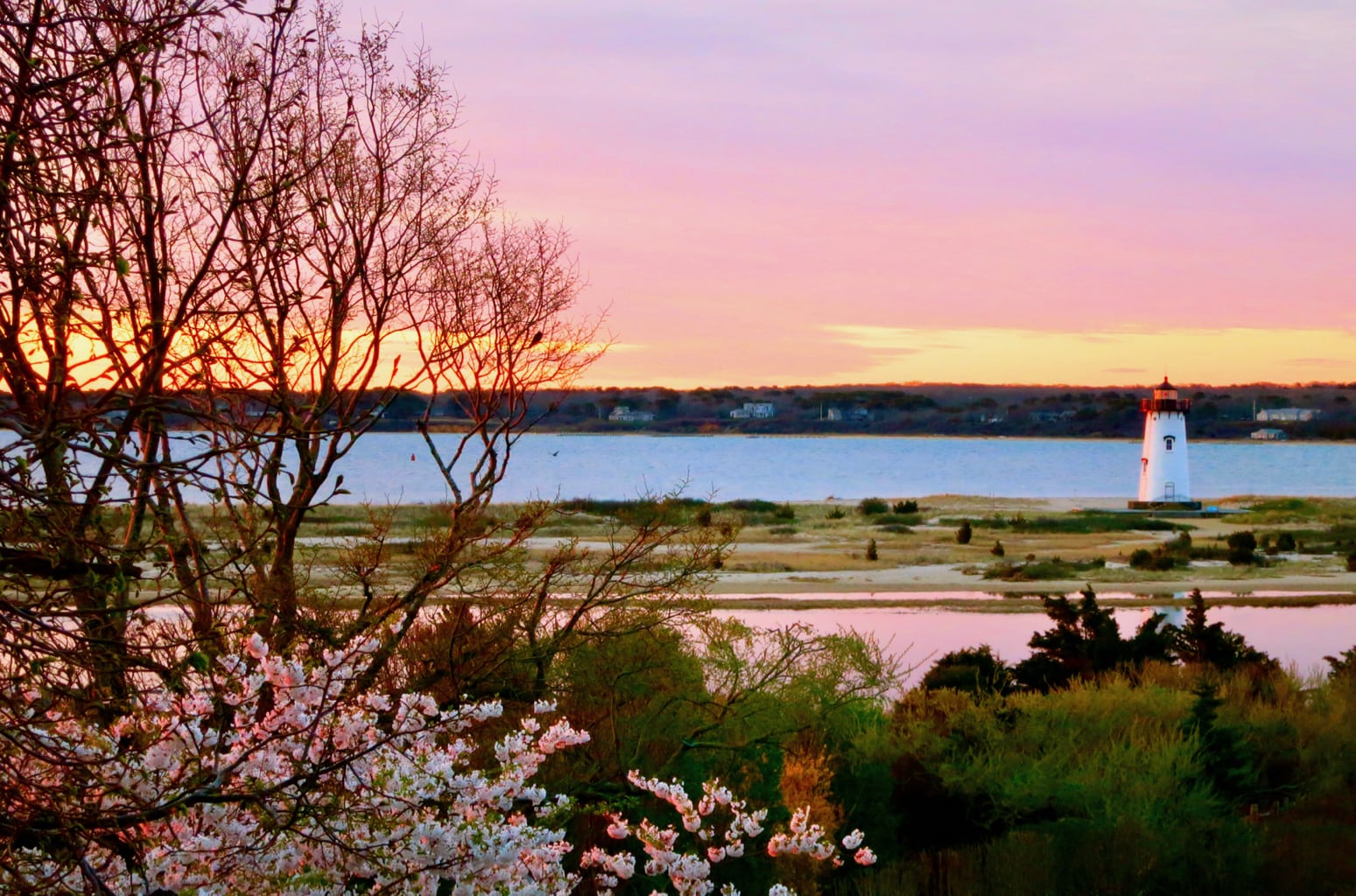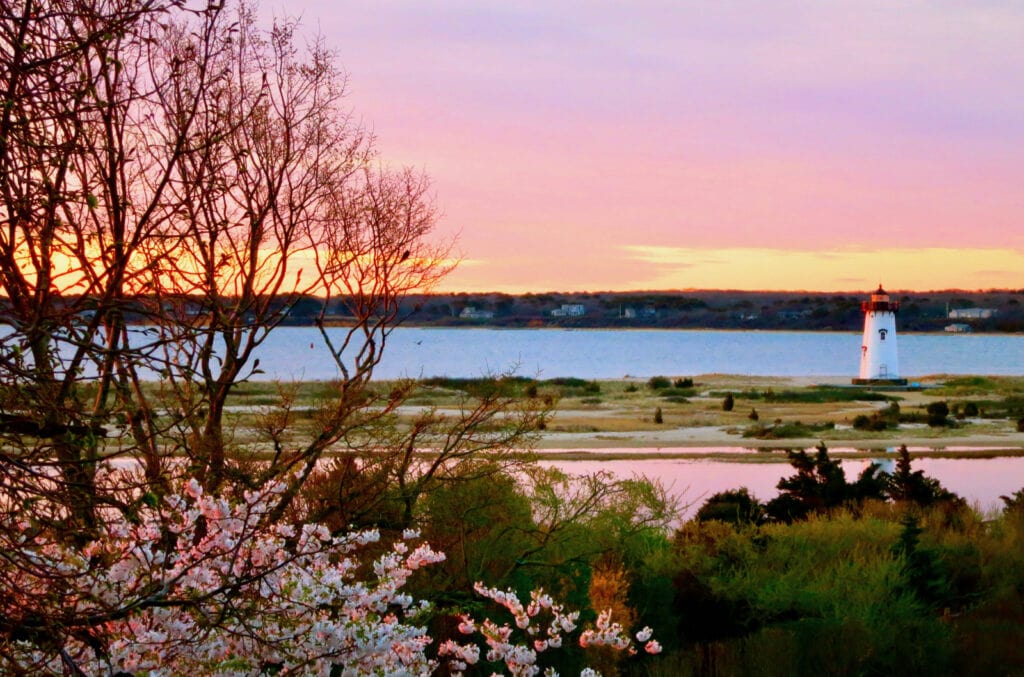 Harbor View Hotel, Edgartown, Martha's Vineyard
You can pitch a tent on this exquisite site and be happy. But the Harbor View Hotel is of course far from camping or even glamping.
What makes it romantic? By virtue of Harbor View Hotel's recent renovation, it has risen to the level of luxury "Beachy Chic." The Edgartown Lighthouse, a dancer's leap from the Inn's wide whitewashed wraparound porch (complete with rocking chairs), glows majestically in the setting sun while boats return to harbor. The whole experience temps you to hold each other while marveling at Mother Nature's beauty.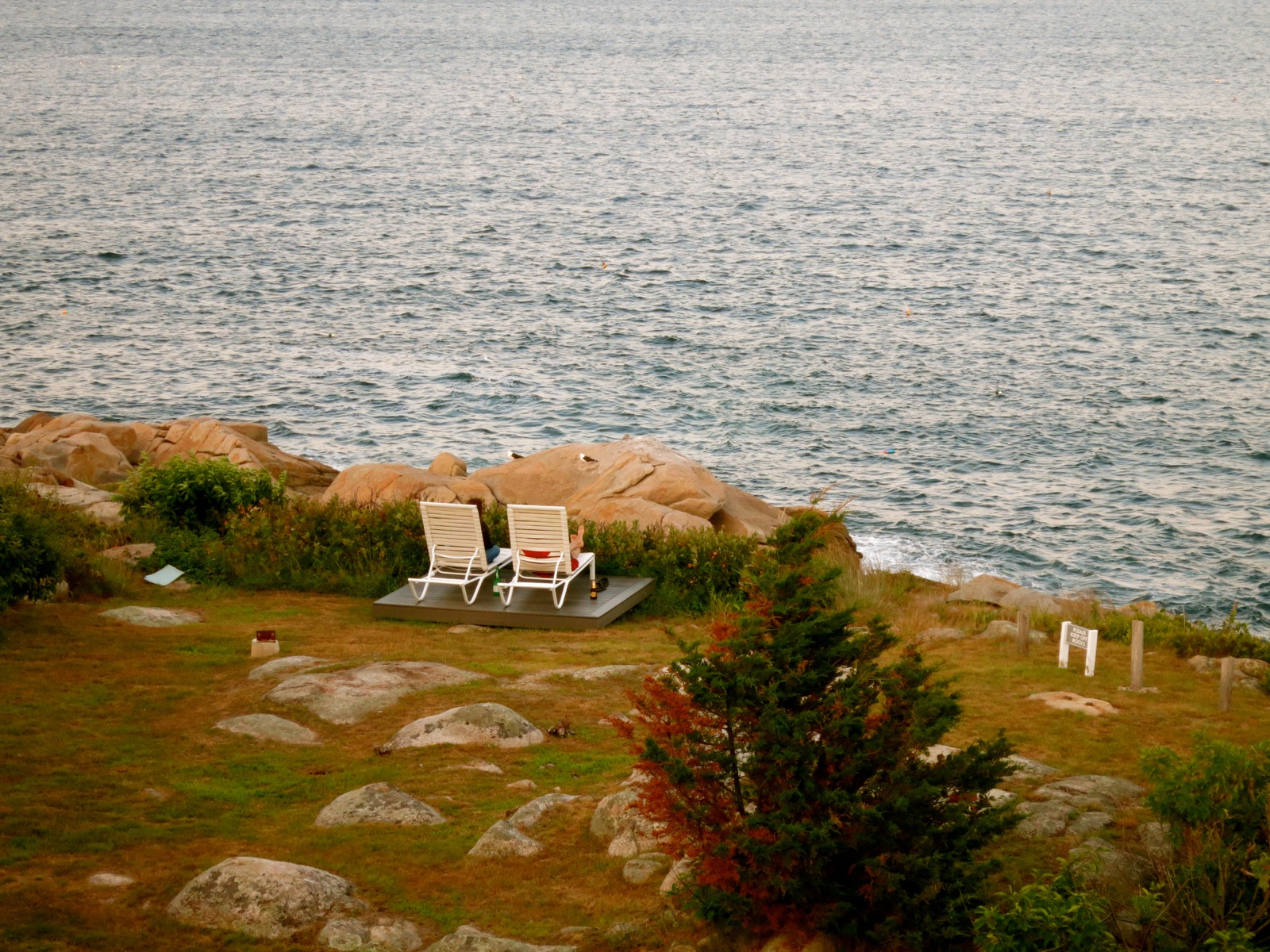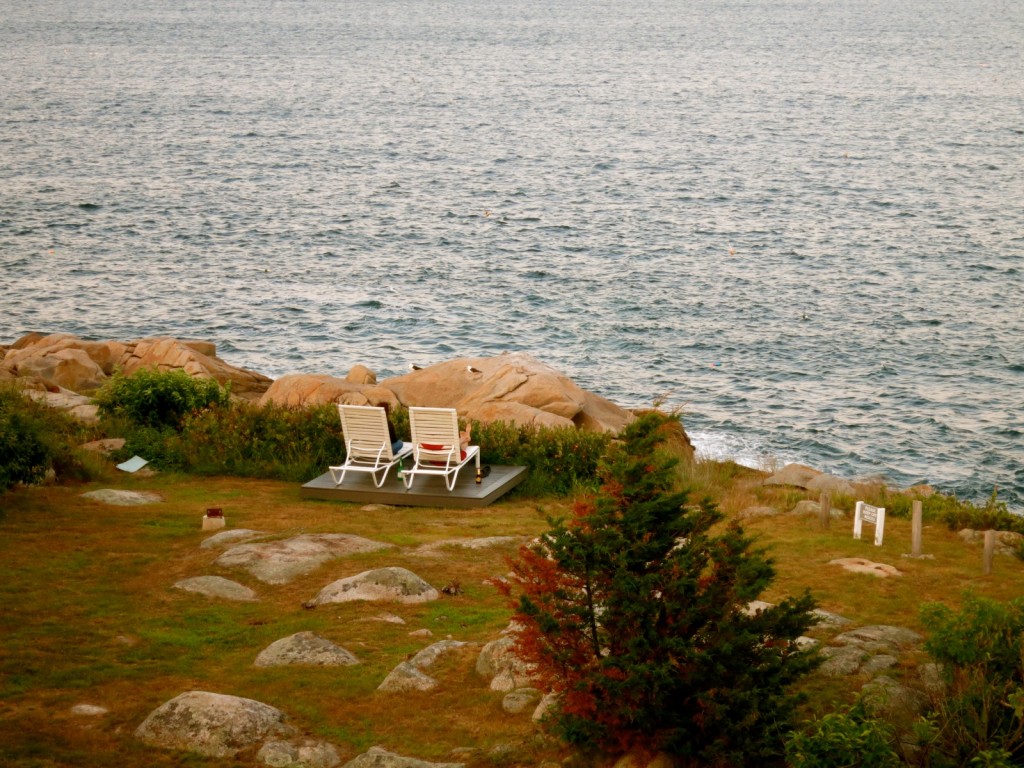 Yankee Clipper Inn, Rockport
The Yankee Clipper Inn sits majestically atop a hill overlooking the wild Atlantic Ocean. About a mile from town, its romantic beauty (in a Ghost and Mrs. Muir kind of way) once drew the likes of JFK to its doors.
What makes it romantic? The property – off a main road on a windswept rise over the rocky coastline – is dotted with lounge chairs for maximum ocean-appreciation and wave-watching. There's also a saltwater pool enclosed in a fenced off area. Keep your windows open and fall asleep to the sound of wind and waves crashing on the rocks, and wake to birds harmonizing outside.
Boston's Top Romantic Hotels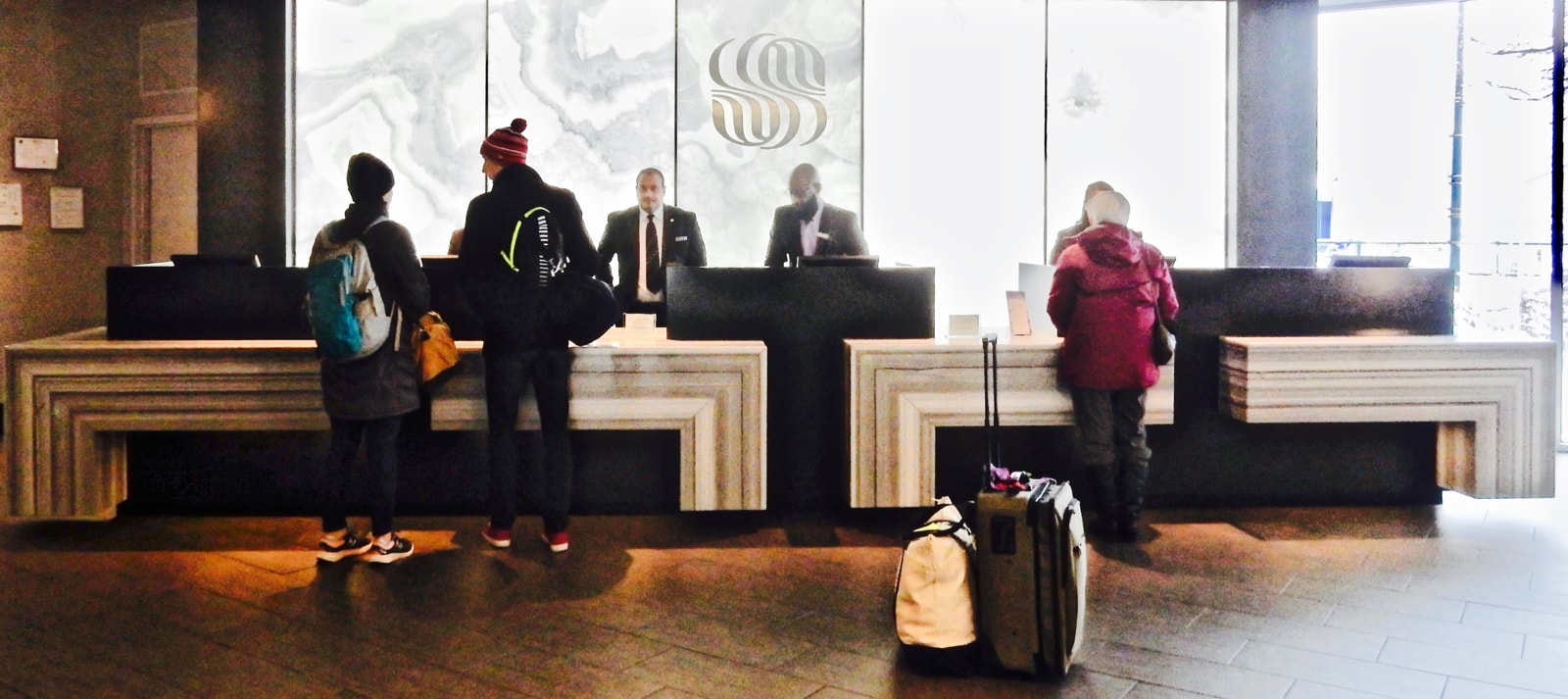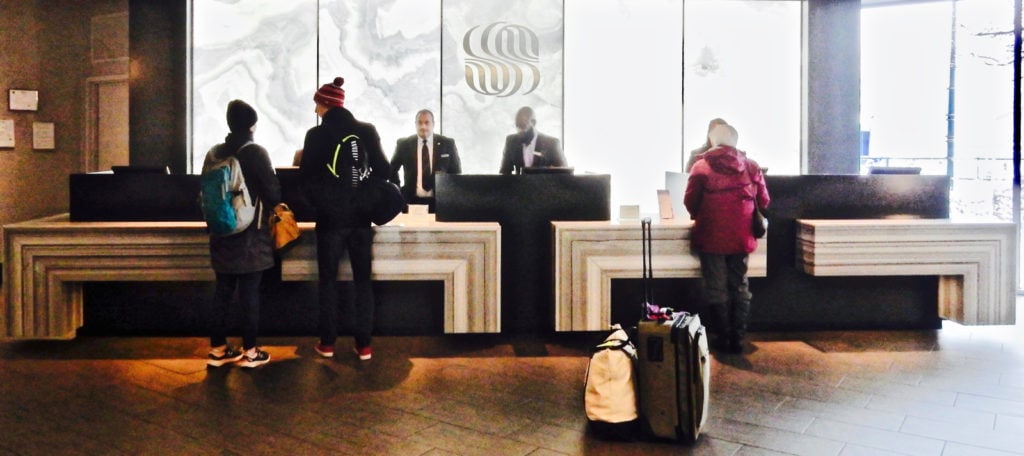 Royal Sonesta Boston, Cambridge
You can just skip right on over to the Boston Museum of Science, or dip your toes in the Charles River from the back door of the Royal Sonesta Boston – a hotel in Cambridge MA that can honestly bill itself as a Modern Art Museum ever since it opened in 1964.
What makes it romantic? The location, right on the Charles River, plus, important modern art throughout the renovated hotel, including in newly updated guest rooms. Joan Sonnabend, a renowned art dealer (who passed away in 2011), collected the work of foremost artists, including Warhol, Stella, Dine, Serra and Mapplethorp, among hundreds of others, to be displayed throughout all public areas of her hotel.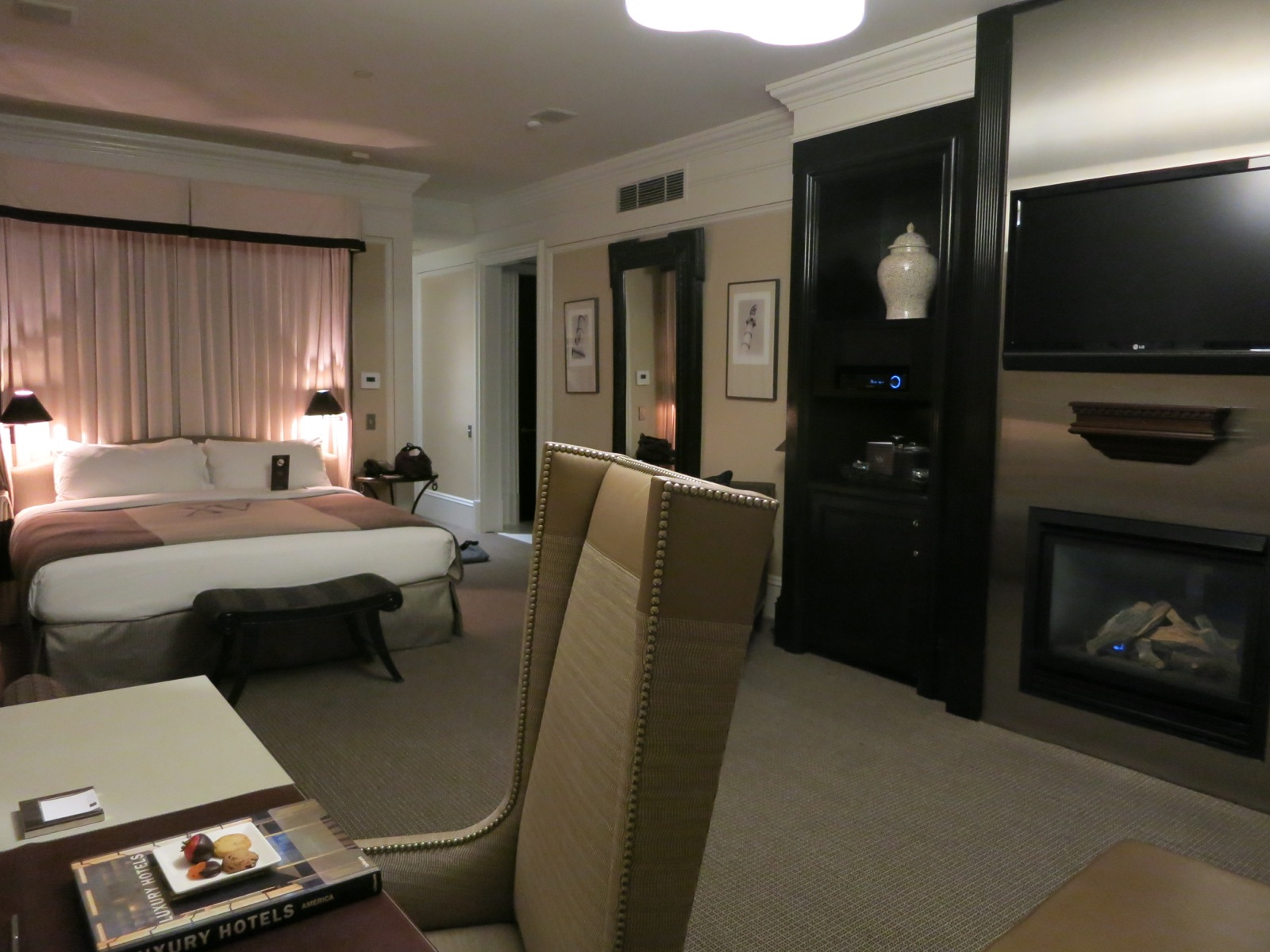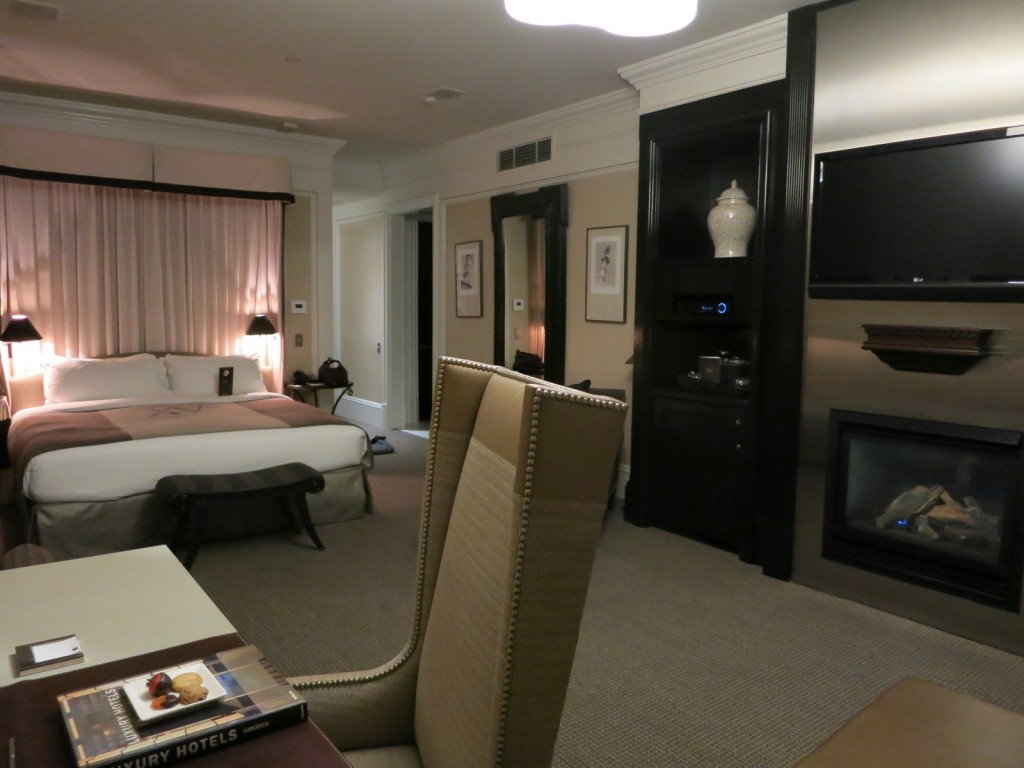 Beacon XV (Beacon Hill)
Politicos, celebs and refined-luxury aficionados check in to the 62-room boutique Beacon XV.
What makes it romantic? It's an Old World Boston Brahmin mansion experience complete with contemporary amenities. Picture yourself post…..shower; in your Frette bathrobe, sprawled out on a posh pillow-top contemporary four-poster, sipping wine in front of gas fireplace.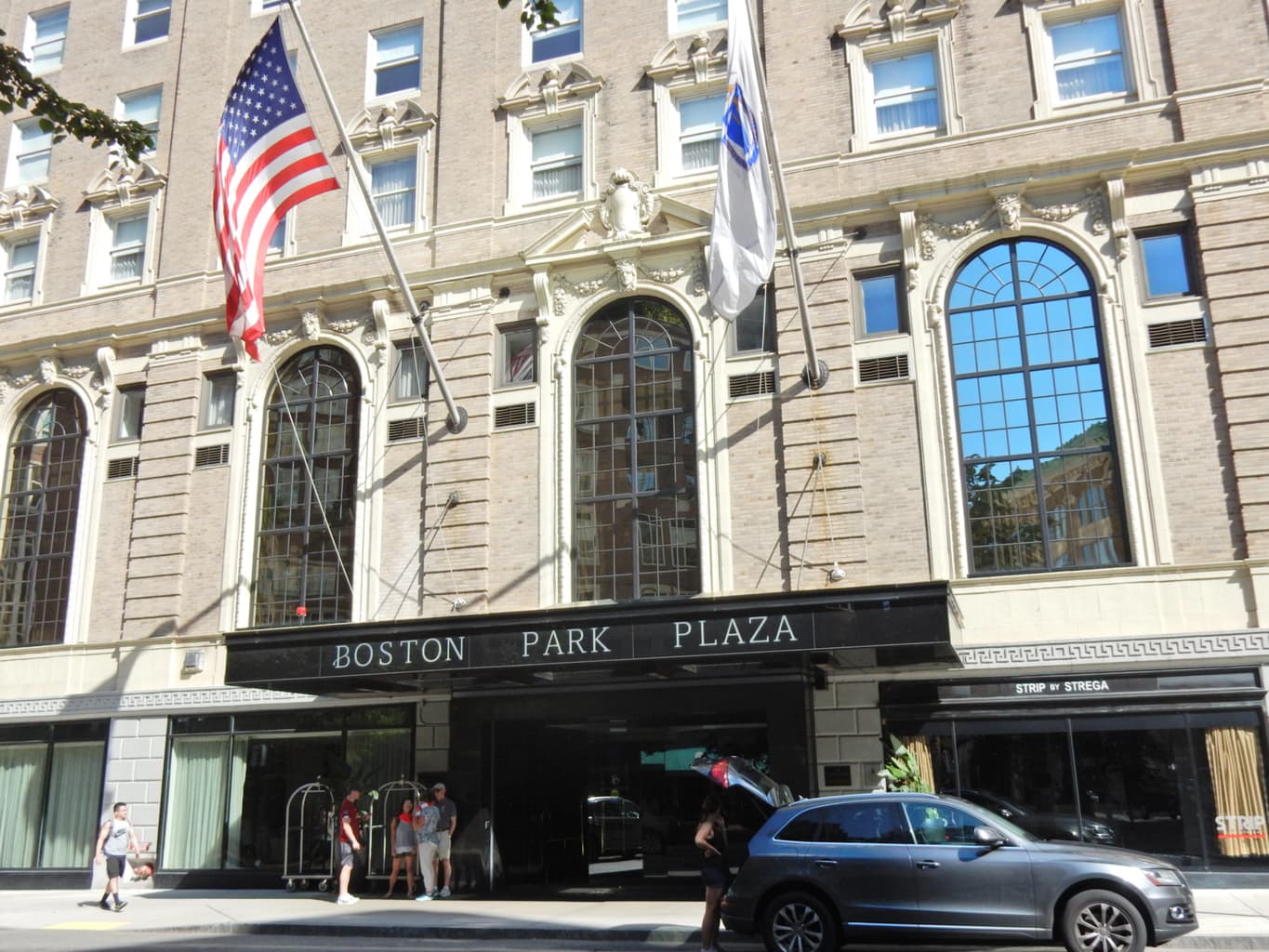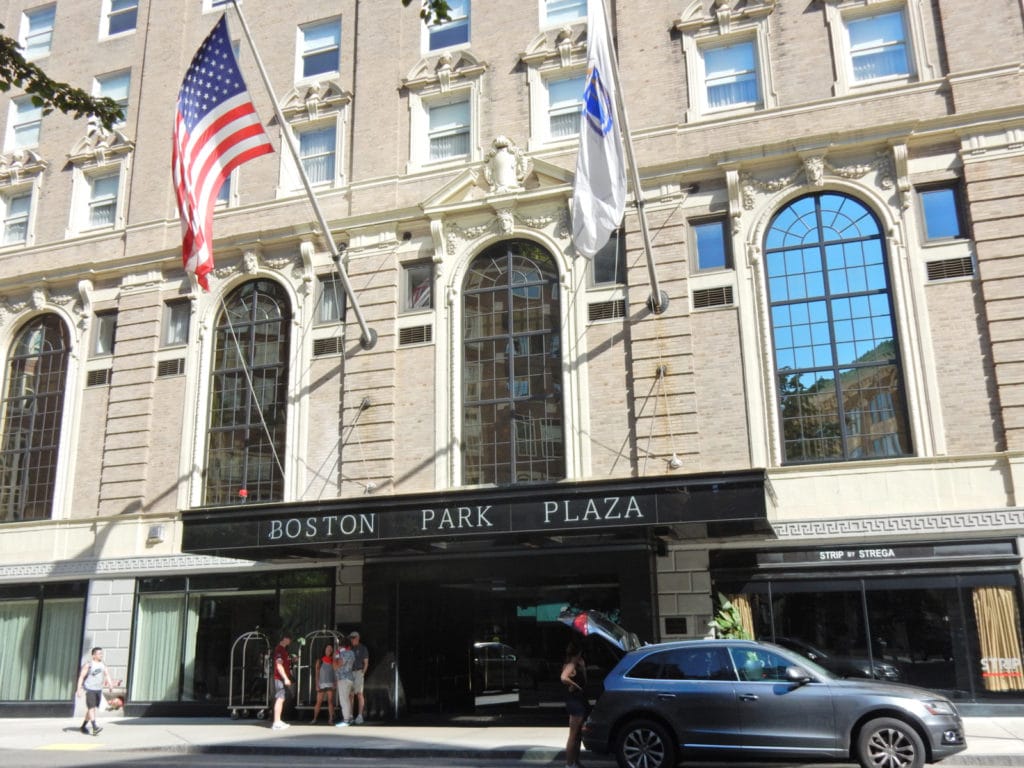 Boston Park Plaza (Back Bay)
Built in 1927 as the Statler Hotel, the newly renovated Boston Park Plaza stands on Arlington Ave. a block from Boston Common and the Public Gardens, and two blocks from the top of famous Newbury St.
What makes it romantic? Simply stylish and soothing refreshed rooms. Proximity to Boston Common and lovely Public Gardens. Eye catching lobby and in-house bar.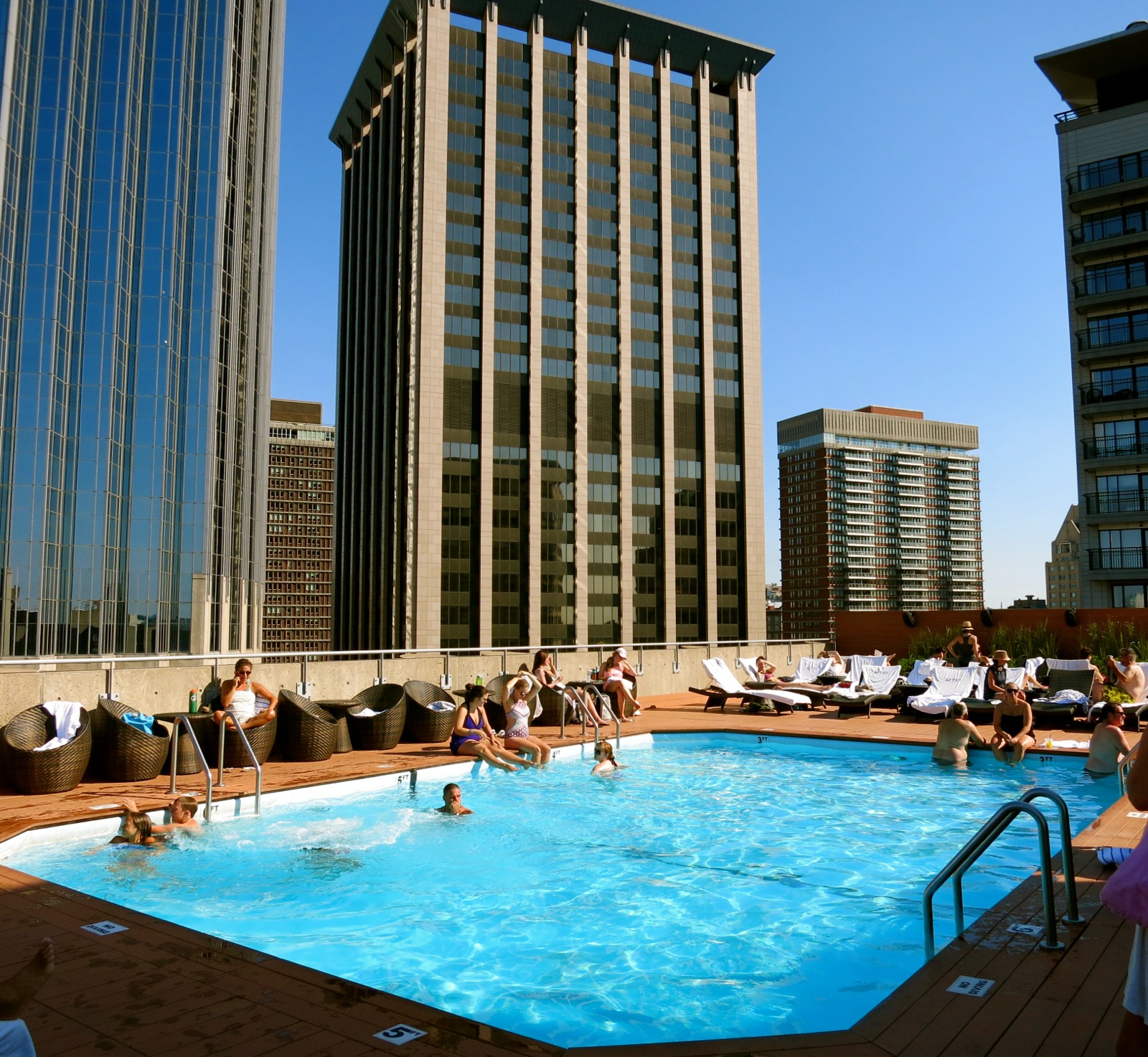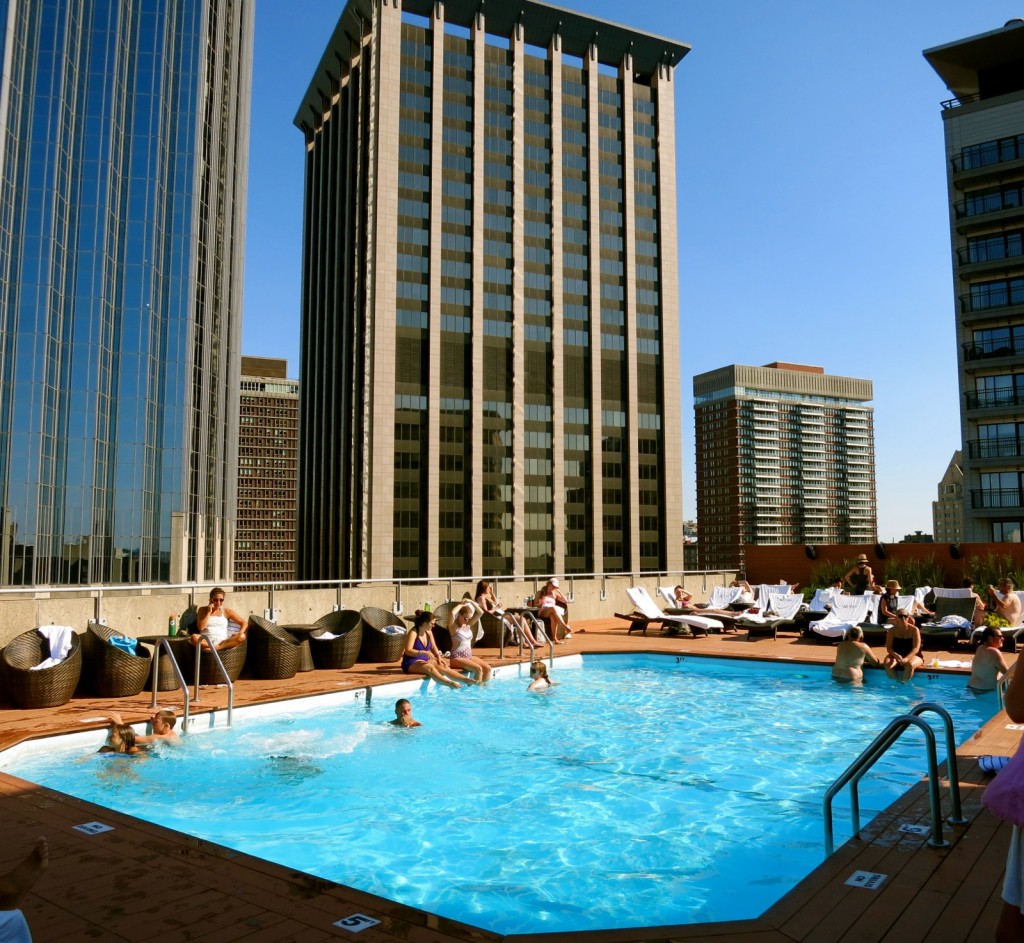 The Colonnade Hotel (Back Bay)
Across the street from the Prudential Center in Back Bay, The Colonnade has been hosting businesspeople and tourists for decades.
What makes it romantic? Yes, rooms have been restyled in handsome earth tones, and the lobby impresses with vivid art. But it's the roof-deck pool that elevates The Colonnade Hotel to standout – and steamy status in Boston. At night, after the kids leave, hang on to the pool edge to look out over Beantown from high above.